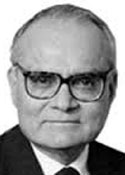 By Chinmaya R Gharekhan
October 31, 2014
Most of the chaos and turmoil in West Asia today can be traced to events during and after World War I. But the different Arab states created out of the Ottoman Empire with artificial boundaries have by now acquired well-established identities and their peoples have developed a sense of nationhood and nationalism strong enough for them to be ready to defend their countries' sovereignty and territorial integrity. Nor is it necessary to go back to 1947-48, when Israel was created in the Arab heartland, though this too has left scars and enmities that linger. Here again, the Arab states have become realistic enough to accept the fact of Israel's existence and are ready to do business with it, but for the constraint of the long-festering Palestinian problem.
There are two dates that are appropriate for the purpose of analysing the current mess in Mesopotamia — 2003 and 2011. The former was when the Bush administration launched its intervention in Iraq on false pretences. In 2011, the civil war in Syria started when some of Syria's neighbours and the West set the ouster of the Assad regime as their highest and sole priority, although for different motives.
The neocons in Washington persuaded George W. Bush to intervene in Iraq, even at the cost of shifting attention and resources away from Afghanistan, to implement their and Israel's agenda of getting rid — politically and physically — of Saddam Hussein. Saddam's execution was one thing, the dismantling of the entire state apparatus, including the army, quite another. The operation ignited forces that caused the sectarian divide to deepen there and across the region. Al-Qaeda, which had no presence in Iraq under Saddam's rule, established one that indulged in massive acts of terror and mayhem. The sectarian tension that had been lying suppressed for centuries burst open; it led to the phenomenon known as the Islamic State (IS). A caliphate as well as a caliph has been proclaimed, with territory, finances and an administration able to raise taxes. But it is also a ruthless state determined to establish Sharia rule and eliminate all opposition, Muslim and non-Muslim that stands in its way. The IS has the capability to fight conventional battles. Its military commander is reported to be a former vice president of Saddam. The IS has spread from Iraq to Syria, obliterating national boundaries and capturing large swathes of territory in both countries. All this can be traced directly to the American intervention of 2003.
The Syrian civil war might have started as an offshoot of the "Arab Spring", but it soon morphed into a full-blown conflict involving all the regional countries as well as extra-regional ones like the US. The initial spark, perhaps lit by the events in Tunisia and Egypt in early 2011, was exploited to mobilise assorted groups in Syria to get rid of the Assad regime, not so much because it was a ruthless government that had indulged in massive violations of human rights but because of two other factors. The Arab neighbours — all of whom were Sunni sultans, emirs, etc — wanted to eliminate the Shia minority regime in Damascus, whereas the West, influenced by Israel, wanted to sever the Tehran-Damascus nexus that fed the Hezbollah in Lebanon. Washington wanted to break this link because it would have clipped the political and diplomatic clout of Iran, which Israel regards as an existential threat. These interests converged to produce the Syrian crisis.
The interventions of 2003 and 2011 have created a no-win situation for the stakeholders. To fight the IS in Syria would need the cooperation of the Syrian government. Even many Western countries — while willing to take part in the bombing of the IS in Iraq since the Baghdad government has sought their help — are reluctant to participate in the operation in Syria, since it lacks legitimacy without UN Security Council authorisation. Having made the ouster of the Assad regime the primary objective, the "international community" cannot ask for its cooperation without losing face and credibility. The regime in Damascus is sitting pretty, since the weakening of the IS only helps it. The battle for the Syrian village of Kobani, on the border with Turkey, has created a huge domestic political problem for Turkey since the Kurds in Kobani are fighting for survival and want fellow Kurds in Turkey to aid them, which Ankara has been unwilling to permit.
US President Barack Obama's instinct to not get involved in this mess was right, but he has been pushed into it under domestic and international pressure. He does not want to "put boots on the ground" but has already done so, with about 2,000 US troops deployed in Iraq. Without a sizeable number of additional troops, over and above the Iraqi forces, the IS cannot be defeated.
Addressing a think-tank conclave on October 16, Vice President Hamid Ansari, a formidable scholar of West Asia, raised an intriguing question. He reminded the audience that the National Intelligence Council of the US, in a report dated in 2004 and called "Mapping the Global Future 2014", had projected four possible fictional scenarios in West Asia, one of which was called "A New Caliphate". Even Muslim societies did not use this term in their discourse at the time. He wondered if this was extraordinary prescience or a desire to reignite an old idea last dilated upon by Rashid Rida in 1923.
All this suggests that the turmoil in the region will continue. Its primary beneficiary has been Iran. Here again, the West is in a dilemma. Iran's cooperation is vital in combating the IS. Saudi Arabia and Qatar, which have invested heavily in radical Syrian factions such as the Jabhat al-Nusra but have now been obliged to join the American-led coalition against the IS, are thereby helping Iran as well as Assad. A fascinating but deadly cocktail of sectarian and geopolitical tensions and rivalry!
India has done well to refuse to be dragged into this messy situation. But we should not shy away from lending political support. It would be most unwise for us to continue to pretend that the rise of the IS holds no negative consequences for us. The IS may not conduct operations on Indian soil but its ideology will certainly attract many a Muslim youth in India. We are no longer able to claim, as we could a few years ago, that no Indian Muslim has fought in foreign jihads. Already, dozens, if not hundreds, are fighting in Syria alongside al-Nusra and the IS. The unfurling of IS flags is a portent not to be taken lightly. More than ever, it is essential to maintain communal harmony in our country.
Chinmaya R Gharekhan, India's former permanent representative at the UN, is adjunct senior fellow, Delhi Policy Group. Views are personal.
Source: http://indianexpress.com/article/opinion/columns/the-mesopotamia-mess/
URL: http://www.newageislam.com/radical-islamism-and-jihad/chinmaya-r-gharekhan/the-mesopotamia-mess--unfortunately,-we-are-no-longer-able-to-claim,-as-we-could-a-few-years-ago,-that-no-indian-muslim-has-fought-in-foreign-jihads/d/99801