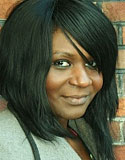 By Chine Mbubaegbu
19th September 2014
THE RESPONSIBILITY for tackling religious extremism lies within Muslim communities themselves rather than government strategies or distancing it from Islam, British leaders from the Middle East have said.
The comments come as recent weeks have seen the release of videos of the brutal murders of US journalists James Foley and Steven Sotloff, and David Haines – a Scottish aid worker – by Islamic State (IS) militants.
Yesterday, video footage of John Cantlie, another IS hostage, was released on YouTube showing the British press photographer delivering a propaganda message on behalf of the extremists.
Militants
Extending her condolences to the families of the victims, Tehmina Kazi, director of British Muslims for Secular Democracy, said: 'It is no longer enough to simply condemn British militants who join the Islamic State with words. We have to do much, much more.
'For one thing, it is crucial to amplify the voices of Muslims who campaign against extremist and obscurantist attitudes within our communities, and consequently build a critical mass of such voices. Not only will it become a lot harder to silence and intimidate individual activists who speak out on these issues, but the wider public will also become more aware of existing efforts to combat the ideology of IS and similar groups.'
Her comments come as over in the US, there is an increasing fear of Islamic extremism in general and IS in particular. A study published by the Pew Research Centre this week revealed 62 per cent of Americans are very concerned about the rise of Islamic extremism around the world and a further 67 per cent see IS as a 'major threat' to the US.
In the UK, the raising of the threat level from substantial to severe indicates the extent to which the government is taking it seriously.
A statement from Dr Shuja Shafi, secretary general of the Muslim Council of Britain, said following the death of David Haines: 'These extremists in Iraq and Syria claim to be acting in the name of Islam. But there is nothing in our faith that condones such behaviour. Muslims in Britain and around the world have condemned these people, and the arguments they use have been refuted comprehensively as being far from the religion of Islam.
'At this terrible time, it is important that we all come together in solidarity. These extremists wish to draw attention and recruits to their cause by sowing division and fear between people here in Britain. Let us deny them that luxury. The best way to defeat their extremism is to build even stronger bonds between communities here in Britain.'
But Revd Nadim Nassar, a Syrian priest who is director and co-founder of the Awareness Foundation, said it was up to Muslim leaders to combat Islamic extremism rather than distance themselves from it.
He told Lapido: 'Our concern here is not the fear of extremism, but the spread of extremism itself. The only way to combat fear of extremism is to tackle the extremism itself. Religion is indeed part of the conflict, in the Middle East and in this country. Religion must be part of the solution. Religious leaders and clergy should do more to combat extremism wherever it is found.
'I do understand the pressure that Muslim leaders are under to face this horrible situation, but unfortunately we as clergy of other faiths can only help to a certain extent; the substantial work has to fall on the Islamic leaders. Young people do not go to the Middle East to be radicalised. They are radicalised here, in their homes and in their own context through the internet, especially YouTube, extremist websites and social media, and through those Islamic leaders who work to recruit young people to the extremist cause.'
Tehmina Kazi said one way to combat Islamic extremism would be to showcase strong British Muslim role models – particularly those who have turned their own backs on a life of extremism.
On Monday, the UK's immigration and security minister James Brokenshire visited a London mosque in a show of solidarity with the Muslim community in Britain. Condemning the murder of David Haines, he said: 'We stand together in condemning terrorism and extremism but also in being clear that these have nothing to do with Islam or any other faith.
Poisonous
'As the prime minister said, the root of these actions lies in a poisonous political ideology that a small minority supports. In contrast, Islam is a religion which is observed peacefully and devoutly by more than a billion people.'
But commenting on Mr Brokenshire's remarks, Nadim Nassar said distancing the extremism from Islam would not help the problem.
'Mr Brokenshire is right to condemn these horrible acts of terrorism in Iraq and Syria,' he told Lapido, 'and to work with the community to get some aid to those areas. I do not agree that the problem is purely political and ideological because the extremists are abusing religion for political ends and they are recruiting religious leaders to help them.
'It is simplistic to say that this is "nothing to do with Islam or any other faith". Young people are being recruited not through political speeches; they are being recruited by religious leaders that use the Quran and the Hadith. We have to acknowledge that Islamic extremism is not a true representation of Islam any more than the Crusades are a true representation of Christianity; in both cases, however, they are "to do with" Islam and Christianity.'
Source: http://www.lapidomedia.com/muslim-communities-key-tackling-islamic-extremism
URL: http://newageislam.com/radical-islamism-and-jihad/chine-mbubaegbu/has-terrorism-nothing-to-do-with-islam?-young-people-are-being-recruited-by-religious-leaders-who-use-the-quran-and-hadith,-not-political-speeches/d/99209