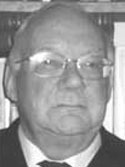 By Brian Cloughley
September 23, 2013
Fight bigotry Zimbabwe recently beat Pakistan at cricket, which is verging on national tragedy, but the main point in mentioning the match is to note that it was played in Harare, not in Islamabad, Lahore or Karachi.
The days are gone when foreign teams could come to Pakistan and draw huge crowds and attract such descriptions as written by my wife in 1980 to the effect that "Pakistan was batting [against Australia, in Rawalpindi] and one of the batsmen scored fifty runs. A man ran onto the field to shake the batsman's hand. Having done so he headed back to the stand, pursued by a policeman, Lathi held above his head like a spear . . . the policeman threw his stick and it bounced over the fugitive and landed with its point stuck in the ground. Without losing stride the man grasped it, ran with it a few paces and tossed it back over his head, whereupon it bounced again and was caught by the policeman. Play was halted for over ten minutes as no one could move for laughing."
Alas, if there were any international cricket matches in Pakistan nowadays we wouldn't be having a laugh about policemen throwing Lathis; we'd probably see and hear and might well be killed by bombs exploded by evil lunatics. Things have come to a very sad pass when it is too dangerous for a country to host a sporting event lest there be a terrorist attack. The extremists can't (yet) forbid cricket on bogus religious grounds – but watch this space. If there were an international sports event in Pakistan it is likely that some of the psychotic vermin infesting the country would try to kill as many people as possible, simply because their aim is to create mayhem.
One step forward would be for a group of influential religious scholars to unconditionally condemn all action of this nature. Suicide bombing must be outlawed by Islam as represented by the most respected religious leaders in the country, speaking with one voice and conveying their deep understanding of the Holy Quran and the Hadith. The trouble is that this is unlikely to be wholly successful, given the blinkered fanaticism of the country's enemies. They cannot be allowed to win.
Before the US invasion of Afghanistan, and the consequent spill over of fanatics and extremism into Pakistan, there had been only one suicide bombing in the country, and that was in 1995 by an Egyptian who drove an explosive truck into his embassy in Islamabad.
But since 2003 there have been 398 such attacks, killing over 4,000 people. Last month in Balochistan a policeman was shot dead while travelling in a car with his children, a truly wicked act; but then at his funeral a suicide bomber killed 30 people, after which the Taliban spokesman, Shahidullah Shahid, said they had carried out the atrocity because the police were "working against Islam." What he meant, of course, was that the police are trying to maintain some sort of peace and security in Pakistan and that this doesn't suit the fanatics who are intent on bringing the country to its knees. This type of crime has got to be stamped out.
Then there was the IED killing in Dir last week of Major General Sanaullah Khan Niazi along with Lt Colonel Tauseef Ahmed and Lance Naik Irfan Sattar of the Baloch Regiment. Responsibility for this was claimed specifically by the Tehreek-e-Taliban Pakistan, the TTP, a band of evil thugs formed by Baitullah Mehsud who deservedly was killed four years ago by a CIA drone.
But his legacy is potent, and the TTP is now led by the equally foul Hakeemullah Mehsud who is also determined to destroy all that is decent and civilised in Pakistan. In this his followers took a step in their murder of General Niazi, for he was indeed decent and civilised. In addition to having been an army cricketer in his youth he had a wide appreciation of the world, and last June he organised an art exhibition in Mingora at which the work of local painters was displayed, to the pleasure of the very many people who had been denied access to culture until the savage reign of the Taliban in Swat was ended by the army in 2009. But the philistines struck, and murdered yet another person who was trying to help Pakistan become a better place.
The Talibs and the other fanatics are entirely negative in their warped approach to creating their 'Caliphate', as shown by statements from Omar Khalid al Khorasani, a grim zealot in the tribal areas who knows neither compassion nor benevolence. Khorasani wants to "avenge the oppression of the mujahideen in the tribal and urban areas" and declares that "Another objective of the Tehreek-e-Taliban Pakistan is to use Pakistan's strengths including the atomic bomb, army, and other resources, to guide other Muslim countries and for the survival of Islam." Nobody can say that's not fair warning of what could happen to Pakistan and the world if these brutal vermin manage to gain power.
One of those only too well aware of the extent of the threat is the army chief, General Kayani, who after the recent atrocities warmed that "it is understandable to give peace a chance through a political process, but no one should have any misgivings that we will let terrorists coerce us into accepting their terms."
Talking is always preferable to killing – but it has become apparent that talking with the Taliban is fruitless. The government should now order the army to take the gloves off and use whatever legal means practicable to eradicate the bigoted barbarians who threaten the very existence of the country. Then maybe we'll see another Pakistan versus Australia cricket match in Rawalpindi.
Brian Cloughley is a South Asian affairs analyst. Website: www.beecluff.c
Source: http://www.thenews.com.pk/Todays-News-9-203803-Fight-bigotry
URL: http://www.newageislam.com/radical-islamism-and-jihad/brian-cloughley/fight-bigortry--suicide-bombing-must-be-outlawed-by-islam/d/13634