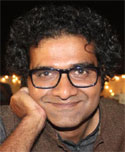 By Arshad Alam, New Age Islam
21 March 2022
It Is Important That UN Defines The Contours Of Islamophobia
Main Points:
1. The UN adopted March 15th as international day to combat Islamophobia.
2. All Muslim countries have backed the resolution; the prime mover being Pakistan.
3. There is no denying the fact that Islamophobia is rife in traditional and social media
4. But Islamophobia can also become a tool in the hands of orthodoxies to shut down legitimate criticism of Islam as a system of ideas.
-----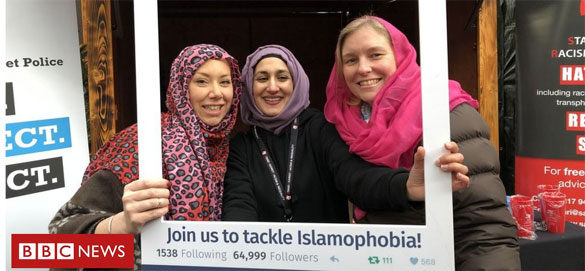 The resolution adopted by the United Nations to mark March 15th as the international day to combat Islamophobia needs to be widely discussed by Muslims themselves. The state of the prime mover of the resolution, Pakistan, is itself a good place to start. Imran Khan promised his people that he will establish a new Pakistan, modelled on the early Islamic state of Medina. Little else to show to his people in terms of educational and economic progress, it comes handy to portray oneself as the savior of the Muslim world. His rule has been marked by increasing attacks on the religious minorities and even marginal Muslim groups like the Ahmadis and the Shias. Moreover, he has time and again succumbed to the Sunni right wing groups who are demanding a greater say in the affairs of the country. These groups have successfully held the government to ransom at many occasions and have demanded changes in the education system which will have far reaching effects on generations of Pakistanis. As Pervez Hoodbhoy has told us, people with little or no knowledge of education have been made in charge to supervise changes in the curriculum. If they have their way, it will be the end of liberal education as we know it. So, while the world is hailing Imran Khan for pushing the UN resolution, let's also not forget that he has used Islam for nefarious purposes, including his self-promotion.
Almost all Muslim countries have backed the resolution. They have done so under the compulsion of domestic politics and overwhelming sentiment in favour of banning Islamophobia, but also because the term is so amorphous that states can use it to curb dissent and freedom of expression. Almost anything critical of Islam can be termed as Islamophobia and this can include the criticism of the sharia and even the criticism of the state or the government itself. A majority of Muslim countries are non-democratic and rank very low in terms of social and political freedom. A campaign in favour of increasing political representation in one of the Arab states can be construed as weakening the foundation of the Islamic government; the idea of democracy itself can be censured as being non-Islamic. The campaigners can very well be accused as being 'phobic' of an Islamic system and hence prosecuted for being Islamophobic. Armed with the UN resolution, such governments will be able to crack down on political dissent with a new found legitimacy.
This is not to say that Islamophobia does not exist. It has existed since centuries and perhaps since the rise of Islam which early Christians dubbed as a false religion. Some evangelical groups still think so and refuse to give Islam the same recognition which they would to other religious traditions. Moreover, in recent years, especially since 9/11, there has been the rise of what has been called the Islamophobia industry. A wide gamut of politicians, policy makers and activists, funded by ideological organizations have made it their past time to ridicule and mock Islam with an express intention to falsify its origin and its significance of giving meaning to multitudes of people. In India, for example, we have the emergence of social media handles and channels whose full-time engagement is to run down Islam and its teachings. They are being supplemented in their efforts by the mainstream news channels who don't blink an eyelid in peddling fake news about Islam and Muslims.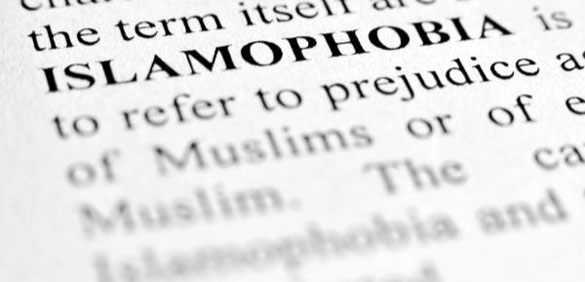 Despite this, one should not forget that there can be legitimate criticism of Islam as a system of ideas and orthodoxies. Take for example, the growing trend worldwide of Muslims leaving Islam and calling themselves ex-Muslims. The majority of them have left the faith as they did not find answers to their questions within the religion. Some have left the faith because the religion, according to them, did not accommodate their concerns of scientific verification, gender equality, alternative sexual orientations and even human rights. They argue that there is substantial Muslim population who want to ask questions but cannot ask them as they fear for their lives. Apostasy and blasphemy remain a huge issue in Muslim majority contexts. In Saudi Arabia, citizens like Raif Badawi were charged with blasphemy and deprived of liberty for many years simply because he asked some uncomfortable questions from the ruling family. Some critical minds in the Arab world have been accused of blasphemy. They can get relief from the courts but within the minds of people they remain permanently accused and hence their lives are in perpetual danger. Some of these Arab intellectuals have only tried to bring Islamic theology in line with modernity. Should we discard all of their concerns as Islamophobic?
The UN has done well to call out the bigotry in the name of critiquing Islam. But the problem is that it has not defined what will constitute Islamophobia and has not differentiated it from genuine criticism of Islam. Not defining the boundaries of Islamophobia is harmful especially for Muslims across the world who are trying to wrestle the faith from dogmatic interpretations of the entrenched Ulama.
----
A regular contributor to NewAgeIslam.com, Arshad Alam is a writer and researcher on Islam and Muslims in South Asia.
URL: https://www.newageislam.com/muslims-islamophobia/un-islamophobia-moderate-muslims/d/126621
New Age Islam, Islam Online, Islamic Website, African Muslim News, Arab World News, South Asia News, Indian Muslim News, World Muslim News, Women in Islam, Islamic Feminism, Arab Women, Women In Arab, Islamophobia in America, Muslim Women in West, Islam Women and Feminism