New Age Islam News Bureau
29 October 2021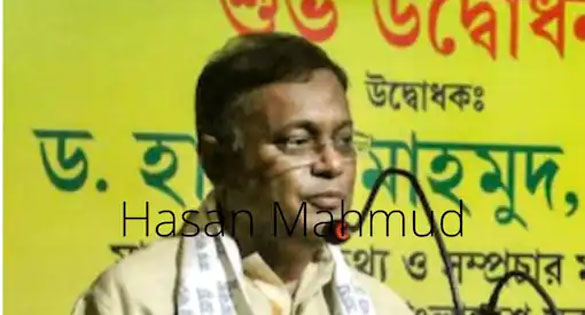 Mahmud said during the country's independence struggle, some people had opposed the move. (PTI/File)
-----
• Muslims Have A Religious and Constitutional Duty to Protect the Rights and Freedoms of All Communities in Malaysia
• Setting Minimum Age for Marriage Not Against Islam: Pakistan Federal Shariat Court
• Make Al-Aqsa the Centre of Palestine Resistance Raise Awareness about Israeli Attacks on the Mosque: Hamas Leader Khaled Mashal
• Muslim Military Heroes Are "Often Left Out Of History Books, Says, Royal Marines Cadet
• Tripura State Jamiat Ulama (Hind) Claims Vandalism of 12 Mosques; 'Just One Isolated Incident...' Says Tripura Minister
South Asia
• "The Voices of Afghanistan" Afghan And American Artists To Play Theatre To Get Voices Of Afghans Heard
• UN urgently needs cash in Afghanistan, but struggles for solution
• Ashraf Ghani's chief of staff apologizes for supporting him
--------
Southeast Asia
• Philippines Postpones Self-Rule Vote in Muslim Region
• Muslims must honour, respect fatwa
• Deepavali SOP: Ministry says only fully vaccinated allowed at temples, cemeteries
• Society needs to think logically, Azalina says over Timah row
--------
Pakistan
• Go back or things will be out of my hands, Sheikh Rashid tells TLP protesters
• Twin cities cut off from most parts of country as TLP rally on way to Islamabad
--------
Mideast
• From Tehran to Jerusalem, Uzbekistan Bridges Israeli-Muslim Divide
• Iran Calls For UNSC's Pressure On Israel To End Occupation Of Golan Heights
• Spokesman Slams UN Human Rights Rapporteur for Underreporting Impacts of Economic Terrorism on Iran
--------
Europe
• European countries urge Israel to halt building plans in West Bank
• Senior Turkish official meets EU commissioner for enlargement
--------
India
• Wankhede Family Followed Islam; Name of Sameer's Father Is Dawood: Dr Zaheed Qureshi, NCB Officer's Ex-Father-In-Law
• 'Govt pretending to be blind, deaf': Rahul Gandhi hits out at BJP over violence in Tripura
• TN: Police thwart attempt of Hindu Munnani activists to enter University during Periyar-Islam lecture
• 'Hybrid' terrorist on mission to target shopkeeper killed in Baramulla: Kashmir IGP
• What does Islam have to do with cricket matches? asks Asaduddin Owaisi
--------
Arab World
• Child among 13 Killed By Houthi Missile In Yemen: Military
• Lebanese President Aoun asks Russian envoy for satellite images dating to port blast
• US sanctions Hezbollah-backed MP, two Lebanese businessmen over corruption
• Saudi air defences intercept, destroy five ballistic Houthi missiles targeting Jazan
--------
Africa
• Nigeria Kills Islamic State's New West Africa Chief in Military Operation: Army
• IMF says it is 'premature' to comment on implications of Sudan coup
• Ethiopia claims airstrike destroys rebel equipment, locals say civilians killed
• 1 killed in protests against military takeover in Sudan
• Sudanese popular committees announce anti-coup measures
--------
North America
• US Lawmakers Enter Resolution Condemning Israel's NGO Designations
• Pakistan Continues To Give Air Access to US, Congress Told
• US announces additional humanitarian assistance for Afghanistan
• US secretary of state celebrates 98th anniversary of Turkish Republic
• Four US intel outfits failed to foresee Kabul's hasty collapse: report
Compiled by New Age Islam News Bureau
URL: https://www.newageislam.com/islamic-world-news/bangladesh-pakistan-muslim-hindus-divide/d/125670
--------
'Pro-Pakistan' Elements Trying to Divide Hindus and Muslims in Country: Bangladesh Information and Broadcasting Minister
OCTOBER 29, 2021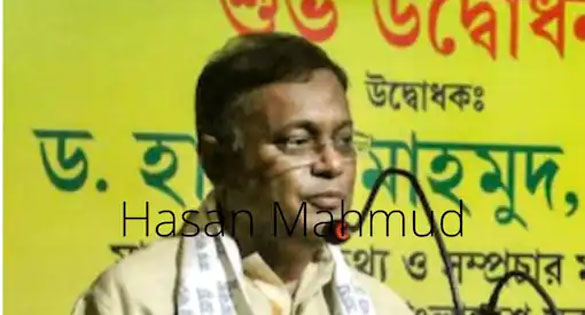 Mahmud said during the country's independence struggle, some people had opposed the move. (PTI/File)
-----
The Bangladesh Information and Broadcasting Minister Dr Hasan Mahmud has claimed that some elements close to Pakistan — the descendants of 22 per cent people who didn't vote for the Awami League — are responsible for instigating communal clashes in Bangladesh.
During a media interaction at the Kolkata Press Club on Thursday, Mahmud said, "In 1970, Awami League got 298 seats in the provincial assembly and 164 seats in the national assembly during the general election. Then, there were 22 per cent people who didn't vote for us and their descendants are still there in Bangladesh and these are the people who are trying to divide Hindus and Muslims in Bangladesh. They are the people who are creating hurdles before the development of Bangladesh. They are dividing the society and we will not tolerate this."
Responding to a question on 'minorities attack' in Bangladesh, he said, "No one in Bangladesh is a minority. All are Bangladeshi and all are Bengalis. All are equal here. We don't consider anyone in Bangladesh as a minority. I belong to the Bangladesh Awami League and I am the joint secretary of my party and I would like to assure stern action against the attackers."
Mahmud said during the country's independence struggle, some people had opposed the move.
"They opposed our independence struggle. Their descendants are cashing in on communalism. I would like to name the BNP and I must reveal before you that BNP, Jamat and some fundamentalist parties are behind such unrest in Bangladesh. From day one (hinting at attack on Durga Puja pandal), we are stick to our stand that no Hindu can disrespect Quran and no Muslim can disrespect 'Gita'. We were right, as one Muslim was caught for creating all this controversy. His name is Iqbal and he must have acted on someone else's instruction and we will soon hunt down the actual conspirator," he added.
"It was a political ploy (on temple attack) by the parties and fundamentalist to destabilise the country and to create anarchy in Bangladesh. Our government has taken tough action against all the miscreants. So far till today, 129 cases were filed and 1204 people have been arrested. All the houses which were demolished specially in Rangpur have been built and our Prime Minister has already assured that all the victims will be compensated adequately," Mahmud said.
On action taken against the fundamentalist, he said, "It is true that we have failed to uproot the fundamentalist completely but we managed to clip their wings."
Source: News18
Please click the following URL to read the text of the original story:
https://www.news18.com/news/india/pro-pakistan-elements-trying-to-divide-hindus-and-muslims-in-the-country-says-bangladesh-ib-minister-4377386.html
--------
Muslims Have A Religious and Constitutional Duty to Protect the Rights And Freedoms Of All Communities in Malaysia
Wong Pek Mei
October 28, 2021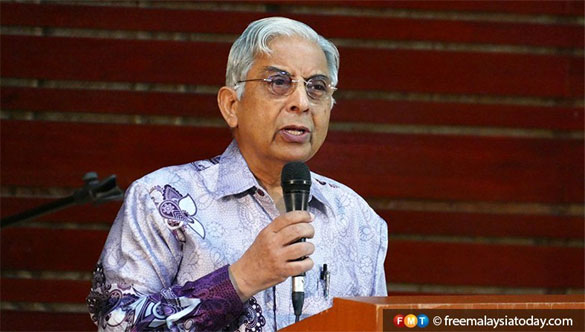 Shad Saleem Faruqi says the overall situation of religious tolerance in Malaysia was exemplary until the late '80s.
-----
PETALING JAYA: Muslims have a religious and constitutional duty to protect and restore the rights and freedoms of all communities in this country, a constitutional law professor said today.
Shad Saleem Faruqi said this was a must regardless of the atrocities against Muslims happening in other countries.
He added that on an individual level there is much harmony and friendship in Malaysia but at the group level there is undoubted tension.
"Some of these tensions are a reaction to geopolitical situations, such as massacres and genocides of people of the Muslim faith in some countries, as well as the rise of Islamophobia in the non-Muslim world," he said.
He also pointed to how blasphemous cartoons depicting Prophet Muhammad are defended by many governments as part of free speech.
"But the same governments see nothing wrong when Muslim girls in headscarves are victimised, or when mosques with minarets are not allowed because it would affect the skyline," he said.
He believed that the ability to live together in peace and harmony is one of the marks of a great civilisation.
"Religious tolerance is the finest test of a tolerant and democratic society."
Looking back at Malaysia's recent history, Shad Saleem said when compared with many other Asian societies the overall situation of religious tolerance in Malaysia was exemplary until the late '80s.
"However, since then, the calm has been broken by a number of legal, political and moral dilemmas that defy easy solutions," he added.
Another panellist, lawyer Rita Wong explained that in 1988, the Federal Constitution was amended to include Article 121(1A) where the civil courts shall have no jurisdiction over the shariah court, and explained the consequences of this amendment.
"Civil courts refused to act on conversion cases, custody of children was denied to non-Muslim parents and the civil courts refused to act in 'body snatching' cases," she said.
She cited the case of Lina Joy as one of the sensational cases where the Federal Court said only the shariah court has the power to allow her to remove her religious designation of "Islam" from her identification card, following her conversion to Christianity.
Source: Free Malaysia Today
Please click the following URL to read the text of the original story:
https://www.freemalaysiatoday.com/category/nation/2021/10/28/muslims-are-duty-bound-to-protect-rights-freedom-of-others-says-expert
--------
Setting Minimum Age for Marriage Not Against Islam: Pakistan Federal Shariat Court
October 29, 2021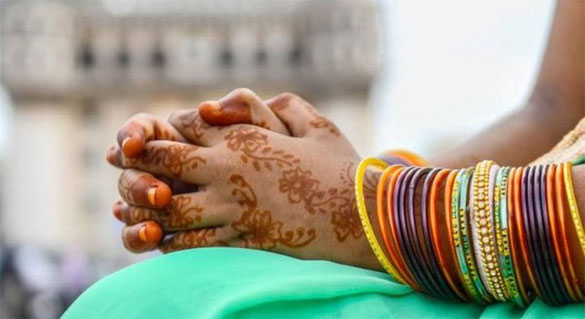 Representational Image | Stock Photo
------
ISLAMABAD: The Fede­ral Shariat Court (FSC) held on Thursday that setting the minimum age limit at 16 years for a girl's marriage under the Child Marriage Restraint Act (CMRA) 1929 would help girls get at least a basic education.
The observation came while the FSC dismissed a petition and categorically declared that setting any minimum age limit for girls' marriage by an Islamic state was not against Islam.
A three-judge FSC bench, headed by Chief Justice Mohammad Noor Meskan­zai, had taken up the petition moved by Farooq Omar Bhoja challenging Sections 4, 5, 6 of the CMRA.
"After examining the petition, we are of the considerate view that the petition is misconceived, hence, it is dismissed in limine," ruled the judgement authored by Justice Dr Syed Mohammad Anwer.
In the 10-page verdict, the FSC held that the sections in which the minimum age limit was prescribed by the act for both girls and boys for marriage was not un-Islamic.
The section 4 of the CMRA prescribes punishment for marrying a child to a simple imprisonment which may extend to six months and a fine of Rs50,000. Whereas Section 5 and 6 explain the punishment for solemnising nikkah of a child and permitting or promoting child marriage.
The judgement explains that the importance of education is self-explanatory and the need for education is equally important for everybody irrespective of gender. That is why Islam has made the acquisition of education mandatory for every Muslim as mentioned in a Hadith stating "Acquisition of knowledge is mandatory upon every Muslim", the verdict says.
"The use of such language by the Holy Prophet (PBUH) accentuates the farziat of education in a Muslim society and for every Muslim in all and any circumstances. Hence education is one of the fundamental factors for personality development of every And any human person," the verdict explains.
For a healthy marriage, it says, not only physical health and economic stability etc are necessary factors but mental health and intellectual development are also equally important, which are achievable through education.
Education is fundamental for women empowerment as it is the key for development of an individual and consequently for the future generation of any nation, it says. One of the purposes of marriage in Islam is protection and promotion of genealogy and generation of a person, the verdict observes, adding that this concept comes under the topic of Hifz-un-Nasal, which is one of the goals of Shariat according to the concept of Maqasid-us-Shariah as narrated by Ibrahim Bin Musa Bin Mohammad Shatbi.
At a personal level, the judgment explains, for a girl or for anybody irrespective of gender, the factor of getting education comes under the concept of Hifz-ul-Aql i.e. protection and promotion of intellect, also one of the basic goals of Shariat.
According to the teaching of Islam, giving best education to a girl child or a daughter is one of the best deeds a person can do and it guarantees Jannat.
Due to its importance, Imam Bukhari created an entire chapter of his famous Hadith book, Jamia Al-Bukhari Sharif, on the importance of education of girls almost in the beginning of his book, the judgment says.
There are many Islamic countries where such type of law exists wherein minimum age for marriage for male and female is fixed, like in Jordan, Malaysia, Egypt and Tunisia, etc, the verdict points out.
However, in those countries according to their laws if in a specific or special case there is an unavoidable circumstance or situation to solemnise a marriage before the age as set by the law then the family of that girl and boy must approach a specific authority appointed by the government to allow or disallowing such permission, it says.
Source: Dawn
Please click the following URL to read the text of the original story:
https://www.dawn.com/news/1654648/setting-minimum-age-for-marriage-not-against-islam-federal-shariat-court
--------
Make Al-Aqsa the Centre of Palestine Resistance Raise Awareness about Israeli Attacks on the Mosque: Hamas Leader Khaled Mashal
By Sakina Fatima
29th October 2021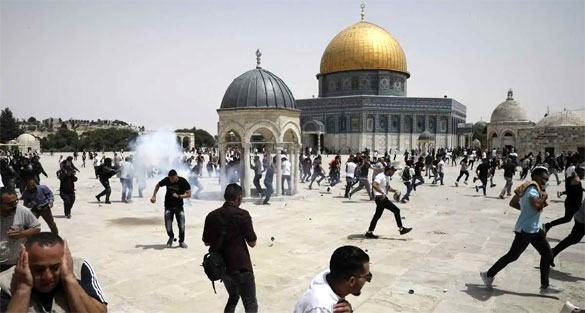 Jerusalem: Palestinians run from sound bombs thrown by Israeli police in front of the Dome of the Rock shrine at al-Aqsa mosque complex in Jerusalem, Friday, May 21, 2021, even as a cease-fire took effect between Hamas and Israel after 11-day war. (AP Photo)
-----
Gaza: Hamas leader Khaled Mashal on Wednesday called for the internationalisation of the Al-Aqsa mosque issue in order to raise awareness among key decision-makers about Israeli attacks on the mosque, local media reported.
Speaking to the media during his participation in a political workshop, Mashal said, that the resistance fronts should be opened in all their natural and supposed locations, in order to distract the occupation from the blessed Al-Aqsa mosque, and this is the greatest protection for Al-Aqsa mosque.
"We can put the issue of Al-Aqsa mosque on top of the international agenda if we place it at the forefront of the Palestinian resistance, the agenda of the Palestinian people and the agenda of the governments of Muslim nations," Middle East Monitor quoted reporting Khaled Mashal.
He added, "Israel does not feel shy about promoting a religious war. Why should we feel shy about declaring that Al Aqsa mosque as the focus of our struggle with the Israeli occupation?"
Mashal believed that Israel is taking advantage of the weakness of the Palestinian leadership's position and the nation's preoccupation with its wounds, to control the blessed Al-Aqsa mosque.
Khaled Mashal condemned the Zionists' attack on the Palestinian public: living and dead. It was a reference to Israel's destruction of the Yusufiya cemetery next to the Noble Sanctuary of Al Aqsa. He said, "They fear the death of the Palestinians." What about the living Palestinians?
Al-Aqsa mosque
Al-Aqsa is located on a plaza at Temple mount, which is known in Islam as the Haram-e-Sharif. The mount is also considered the holiest site in Judaism. The most imposing structure on the compound is the Dome of the Rock, with its golden dome. The Western Wall, also known as the Wailing Wall to the Jews, is one side of the retaining wall of the Al-Aqsa compound.
Al-Aqsa is the focus of rival claims on Jerusalem. Both Israel and Palestine have declared it their capital. In July 1980, the Israeli parliament approved the Jerusalem law and declared it the capital of the state. The 1988 Palestinian Declaration of Independence also declared Jerusalem the capital. The Palestinian Authority is currently headquartered in Ramallah.
Shortly after the end of the six-day war in 1967, Israel returned to Jordan the administration and organization of the Al-Aqsa compound. While non-Muslims were not allowed to worship at Al-Aqsa, Jewish individuals and groups made repeated attempts to enter the Temple mount plaza.
Since the late 1990s, around the time of the first Intifada, these attempts began to occur regularly as Jewish settlers began to claim land in and around East Jerusalem. And this led to frequent clashes and tensions in Al-Aqsa.
Source: Siasat Daily
Please click the following URL to read the text of the original story:
https://www.siasat.com/make-al-aqsa-the-center-of-palestine-resistance-hamas-leader-2216416/
--------
Muslim Military Heroes Are "Often Left Out Of History Books, Says, Royal Marines Cadet
28.10.2021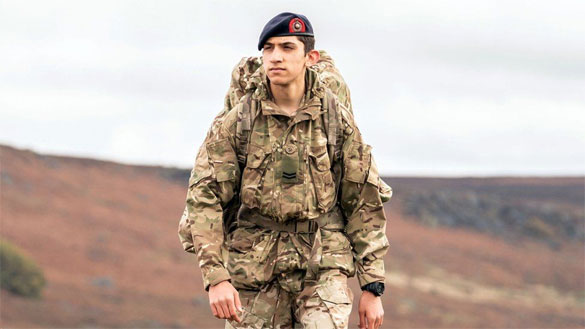 PA MEDIA
Image caption, Salahudeen Hussain said joining the Royal Marines Cadets was the "best decision" he had made
-----
Muslim military heroes are "often left out of history books," a Royal Marine cadet has said ahead of this year's remembrance ceremonies.
Salahudeen Hussain, 16, from Sheffield, said better knowledge of their stories would inspire more Asians to join up.
"I think it's important people know about them," he said.
He joined the Royal Marines Cadets in 2018 and undertook the Special Forces selection march in the Brecon Beacons, known as the Fan Dance, when he was 15.
Salahudeen, known as Sal, is believed to be the youngest person to undertake the 15-mile (24km) load-bearing march.
Now he is preparing to be installed as the Lord Lieutenant's Cadet, a role which will involve him accompanying the Queen's representative in South Yorkshire, including during the ceremonies to mark Remembrance Day in his home city of Sheffield.
The teenager originally signed up to the cadets, with his father's encouragement, after experiencing bullying.
"Honestly, it was the best decision I ever made," he said.
After joining he developed an interest in Muslims who had been awarded the Victoria Cross (VC).
"My dad and I went to the Imperial War Museum and, on the top floor, they have a place dedicated to VCs and there are a number of cases that commemorate these Muslim soldiers.
"But it's something you don't see talked about. They're often left out of history books and the school curriculum."
Sal pointed to people like Fazal Din, of the British Indian Army, killed in action in 1945 and awarded the VC.
The soldier was stabbed through the chest with a sword by a Japanese officer while clearing a bunker.
"He proceeded to remove the sword, kill the officer and then lead a charge to countless other bunkers before filing his report and, unfortunately, dropping dead," said Sal.
"I know a lot of young Muslim and Asian people in this country often feel a kind of a disconnect to things like the military.
"If everyone knew how involved their ancestors and people like them were, they would want to join up and wouldn't feel like they couldn't."
Cadets commander Sgt John Daley said Sal's work in highlighting the contribution of Muslim soldiers was bringing it to the forefront and hoped it would encourage recruitment.
"We want to represent our city as best we can and that is from every background," he said.
Source: BBC News
Please click the following URL to read the text of the original story:
https://www.bbc.com/news/uk-england-south-yorkshire-59074256
--------
Tripura State Jamiat Ulama (Hind) Claims Vandalism of 12 Mosques; 'Just One Isolated Incident...' Says Tripura Minister
28th October 2021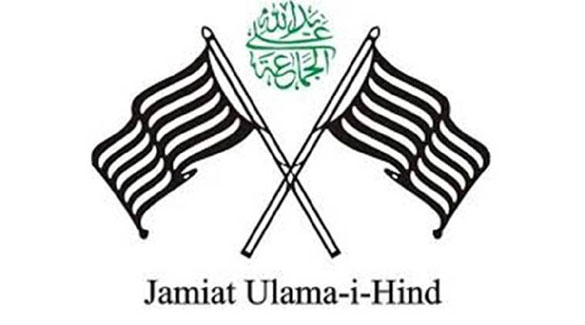 The Jamiat leader said mosques and residential areas dominated by minorities in six to seven areas across Tripura, especially Gomati, North Tripura and West Tripura are being attacked. Miah also linked the attacks to the riots in Bangladesh.
----
By Prasanta Mazumdar Express News Service
GUWAHATI: At least a dozen mosques were targeted in Tripura during the bout of violence which started about a week ago, the Tripura State Jamiat Ulama (Hind) alleged on Thursday.
Even as there seems to be an atmosphere of fear with everyone, including a retired judge who heads a rights organisation, refusing to comment on the incidents, the Tripura State Jamiat Ulama said while one mosque was set on fire, 11-12 others were vandalised and damaged.
"A portion of the Ichacherra mosque was damaged following arson. Elsewhere, the mosques were vandalised or their signboards etc damaged," Mufti Tayebur Rahman, who is the president of Tripura State Jamiat Ulama, told The New Indian Express.
Stating that some of the attacks were carried out at night, he said the Hindus helped repair one or two mosques. The last of the incidents occurred in Panisagar on Tuesday during a procession taken out by the Vishwa Hindu Parishad (VHP).
The state's Minority Affairs Minister Ratanlal Nath played down the violence, claiming that there was just one incident and it was "not an attack".
"It was an isolated incident which occurred at a particular place. Section 144 of the CrPC has been already clamped (in Panisagar and Dharmanagar sub-divisions of the North Tripura district). Other steps were also taken immediately," Nath told this newspaper on Thursday.
He said political and administrative steps were taken side by side. He also said that a team had visited the violence-hit area to thwart the escalation of the problem.
"It was not like the incidents taking place in Bangladesh and not an attack. Only one person had hit (a mosque) during a procession. A shop was put on fire but it was doused soon after by the firefighters," the minister said.
He was referring to the incident in Panisagar. Violence was also reported from Dharmanagar.
The BJP's Panisagar MLA, Binay Bhushan Das said three shops were torched and three to four houses damaged. He said a mosque was also "partially vandalised". "The attack was carried out during a VHP procession by elements participating in it or by others. Since the Opposition parties have been for long looking for opportunities to tarnish the BJP's image, I don't rule out their involvement," the MLA said.
He said Chief Minister Biplab Kumar Deb had insisted on the maintenance of peace and communal harmony and directed him to talk to the administration and ensure that the culprits were punished early.
The Tripura Police said, "Old videos are being circulated on social media regarding the Panisagar Masjid" and fake IDs created on the social media to spread rumours.
The police said the situation was normal and meetings were being organised among communities for the maintenance of harmony.
"The situation is perfectly normal. We have deployed sufficient manpower. A peace meeting was held yesterday (Wednesday) at Dharmanagar and another at Panisagar today (Thursday)," a senior police officer said.
The CPI-M and the Trinamool Congress accused the BJP of supporting the right-wing organisations to gain political mileage in the civic polls next month and the Assembly elections in 2023, a charge which the BJP trashed.
The Congress staged a sit-in demonstration on Thursday in protest against the "attacks on the houses of the Muslims and arson at the mosque by BJP goons".
State Congress president Birajit Sinha alleged the right-wing organisations were attacking mosques and torching the houses and shops of Muslims during processions.
"We are a secular country but the BJP doesn't understand secularism. It tries to secure votes by fanning communal passions but the people of Tripura are now politically conscious. They are fed up with the BJP for looting the state and failing on its commitments," Sinha said.
Source: New Indian Express
Please click the following URL to read the text of the original story:
https://www.newindianexpress.com/nation/2021/oct/28/just-one-isolated-incident-says-tripura-minister-as-jamiat-claims-vandalism-of-12-mosques-2376932.html
--------
South Asia
"The Voices of Afghanistan" Afghan and American artists to play theatre to get voices of Afghans heard
29 Oct 2021
Los Angeles Writers' Center is willing to play a verbatim theater piece to tell the world about the dire situation of artists, journalists, women, and activists and get their voices heard.
The play has been named "the voices of Afghanistan", compiled and co-written by Che'Rae Adams and written by Che'Rae Adams, Jon Bastian, Jon Imparato, Brandon Jones, Angeline Larimer, Caitlin Mayernik, Abdul-Khaliq Murtadha, Jaymes Poling, and Amy Raasch, and will be played by the award-winning Afghan film, TV, theater artist, and human rights activist Leena Alam and other non-Afghan artists.
"The Voice of Afghanistan" will be presented by LA writers and Howlround TV on Friday, October 29.
Leena Alam's notable works are "Shereen" and "Killing of Farkhunda" and she believes that art can be a great tool to educate and bring about change in societies that are badly affected by lack of education and poverty in Afghanistan.
Source: Khaama Press
Please click the following URL to read the full text of the original story:
https://www.khaama.com/the-voices-of-afghanistan-afghan-and-american-artists-to-play-theatre-to-get-voices-of-afghans-heard-567856/
--------
UN urgently needs cash in Afghanistan, but struggles for solution
Oct 28, 2021
WASHINGTON/NEW YORK: The United Nations cannot get enough cash into Afghanistan to deliver humanitarian aid to millions of people on the brink of starvation and is struggling to develop options to help stabilize the collapsing economy, UN officials said.
Ultimately political solutions are needed, a senior UN official told Reuters on condition of anonymity, an apparent reference to sanctions relief and for governments and institutions to free up billions of dollars of Afghan assets held overseas.
In the meantime UN agencies are scrambling to find ways to get large amounts of US dollars into Afghanistan to combat a liquidity crisis that has taken hold since the Taliban ousted the Western-backed government in August. The UN official shared with Reuters some of the options being suggested.
The delivery of US dollars to Afghanistan has stopped since the Islamist militants seized power and if countries or international financial institutions don't step up then the United Nations might have to fill the gap, said the official.
One suggested option is using Afghanistan International Bank, which could bring in and store money, but there are issues with insurance, the UN official said.
The United Nations is also aware that no one option will work and several avenues to get enough cash into Afghanistan are needed, the official said.
UN secretary-general Antonio Guterres has called for the international monetary fund to agree on waivers or mechanisms to get money into Afghanistan. The IMF has blocked the Taliban from accessing some $440 million in new emergency reserves.
Much of the Afghan central bank's $10 billion in overseas assets have been frozen as well, most of it in the United States. The US treasury has said there are no plans to release the money.
"We need to work together to make the economy breathe again and to help people survive," Guterres said on Wednesday. "Injecting liquidity into the Afghan economy can be done without violating international laws or compromising principles."
Flying in money not on table yet
The United Nations has repeatedly warned that Afghanistan's economy is on the brink of collapse and would likely further fuel a refugee crisis.
When asked about UN efforts to get cash into Afghanistan, Mary-Ellen McGroarty, head of the World Food Programme in Afghanistan, told reporters on Tuesday: "The UN collective is looking at what potential solutions we could have, but flying in money to the country is not on the table yet."
"What we are using at the moment is the limited liquidity that is in the country," she said. "But the longer this goes on, we're finding it's becoming more and more difficult."
Some 8.7 million people are "one step away from starvation," said McGroarty, adding: "There is a tsunami of destitution, incredible suffering and hunger spiraling out of control."
The Taliban is facing growing international pressure for an inclusive and representative Afghan government and to uphold human rights, particularly those of women and girls in return for international recognition and freeing up aid and reserves.
Donors and institutions are also seeking to avoid running afoul of UN and unilateral sanctions on the Taliban.
Source: Times of India
Please click the following URL to read the full text of the original story:
https://timesofindia.indiatimes.com/world/south-asia/un-urgently-needs-cash-in-afghanistan-but-struggles-for-solution/articleshow/87334421.cms
--------
Ashraf Ghani's chief of staff apologizes for supporting him
27 Oct 2021
Chief of staff of Afghanistan's former president Ashraf Ghani said that he made a big mistake by supporting him and for that, he apologizes to the entire people of the country.
Matin Bek who has also fled Afghanistan after the collapse said, he was sorry for campaigning for Ashraf Ghani and motivating people to vote for him.
He said in the podcast that, it was very unfortunate for him to be using the platform and the opportunity for apologizing to the nation.
"I had lost my father, members of my family, and I dreamt a united and developed country and was struggling for my dream Afghanistan. Today I realized that I was deceived and betrayed." Said Bek.
Matin Bek accused the former Afghan president to have to be behind the collapse and misery of Afghanistan and added that the real misery of the country began in 2014 when Ashraf Ghani was elected as president.
Source: Khaama Press
Please click the following URL to read the full text of the original story:
https://www.khaama.com/ashraf-ghanis-chief-of-staff-apologizes-for-supporting-him-56856848/
--------
Southeast Asia
Philippines postpones self-rule vote in Muslim region
29 October ,2021
The Philippine government said Friday it will postpone elections key to ending decades of sectarian bloodshed in a troubled Muslim region, with the pandemic and a stalling peace process blamed for the delay.
The vote was a key provision in a 2014 peace agreement aimed at ending a conflict estimated to have claimed 150,000 lives and was due to take place next May in the Bangsamoro Autonomous Region in Muslim Mindanao.
But former rebels from the Moro Islamic Liberation Front (MILF) group appointed to lead a transitional government have said they needed more time before elections to a local legislature can go ahead and the vote will instead be held in 2025.
"President Rodrigo Roa Duterte signed... (the bill) yesterday resetting the elections in the Bangsamoro Autonomous Region in Muslim Mindanao to 2025," his spokesman Harry Roque told reporters.
The law grants Duterte the authority to appoint members of the 80-member transition authority whose terms would end with the 2025 election, Roque said.
Former MILF rebels have warned that the failure of the peace process would likely draw disillusioned Muslim youths in the region towards the more hardline extremists still waging an armed campaign in the southern Philippines.
But restrictions imposed because of the pandemic and the transitional government's inability to draw up an election code had left them with little choice but to delay the poll, Georgi Engelbrecht, senior analyst for the Brussels-based peace monitor International Crisis Group, told AFP last month.
"The extension is not the most perfect solution but nonetheless it's a start," he said.
A report by the monitor warned in April that the process of decommissioning the MILF's 40,000 fighters was "sputtering," with fewer than a third having laid down their weapons.
And the Duterte government "has been slow to distribute to them the economic packages meant to entice them to cooperate", it added.
Violence has also persisted despite the peace deal, with radical Islamic groups setting up shop in what remains the poorest part of the country.
Source: Al Arabiya
Please click the following URL to read the full text of the original story:
https://english.alarabiya.net/News/world/2021/10/29/Philippines-postpones-self-rule-vote-in-Muslim-region
--------
Muslims must honour, respect fatwa
By Datuk Ikbal Salam
October 28, 2021
The majority of Muslims in our country do not possess comprehensive knowledge of syariah law.
Therefore, when dealing with matters pertaining to syariah law, they tend to look for the opinion of religious teachers or asatizah who share their personal views on social media.
It must be understood that the act of searching for syariah rulings that solely suit our lifestyle and personal desires instead of those that have been carefully analysed by the proper authorities is forbidden.
The Shariah Advisory Councils of Bank Negara Malaysia and the Securities Commission have been empowered by the Central Bank of Malaysia Act 2009 and the Securities Commission Act 1993, respectively, to regulate the issues on muamalat laws, which rulings are now binding on the courts.
Similarly, State Fatwa Councils have been empowered to make formal rulings or interpretations on points of Islamic law. These are called fatwa, binding on every Muslim of the respective states.
Therefore, for the purpose of enforcement, the fatwa should also be binding on statutory bodies, government agencies, institutions, organisations or bodies.
The State Fatwa Council is given the authority to make fatwa within its jurisdiction, particularly on how matters of Islamic law are governed, as approved by the sultan as the head of Islam of the state.
The council's guidance is crucial to protect the interests of the public and to avoid misunderstandings or disputes on the understanding of the law.
The safety and welfare of the public should be of utmost importance. Ergo, bringing harmony to the public with the guidelines of fatwa should be a priority, as opposed to the call for the rights of freedom from a small fragment of society.
Thus, fatwa needs to be recognised as a vital source of law. Nowadays, issues in syariah law often overlap with civil law, so much so that civil courts now also review syariah law matters.
In a recent case regarding the name "Bin Abdullah" for a Muslim illegitimate child, the Federal Court was faced with the question of the enforceability of the fatwa made by the National Fatwa Committee Council and the Johor Fatwa Council prohibiting a Muslim illegitimate child from adopting his father's name, in contrast with provisions under Section 13A of the Births and Deaths Registration Act 1957 that give an illegitimate child the right to do so.
The Federal Court ultimately ruled that a gazetted fatwa is legally binding for a government agency such as the National Registration Department in matters pertaining to Muslim personal law.
Of late, fatwa are seen with distaste as they are deemed "restrictive" and "rigid", thus often challenged by some people who believe these laws strip away their freedom, including those involving publications, unauthorised movements or conveying of teachings, to name a few.
So, it is highly pertinent for State Fatwa Councils to embrace the situation by having council members well-versed in various disciplines ensure the process of drafting fatwa is comprehensive, done with thorough research and debate and take into consideration current affairs, development and needs of society.
In an age where sharing content is effortless, fatwa are often vilified by the public and those who consider themselves knowledgeable in Islamic affairs. This results in the public criticising and degrading the fatwa.
Source: New Straits Times
Please click the following URL to read the full text of the original story:
https://www.nst.com.my/opinion/columnists/2021/10/740663/muslims-must-honour-respect-fatwa
--------
Deepavali SOP: Ministry says only fully vaccinated allowed at temples, cemeteries
28 Oct 2021
KUALA LUMPUR, Oct 28 — Only fully vaccinated individuals are allowed to go to temples and participate in religious activities in non-Muslim places of worship in conjunction with the Deepavali celebration on November 4.
The National Unity Ministry said the standard operating procedure (SOP) varies depending on the phase of the National Recovery Plan (PPN).
For the states in Phase Three and Four, religious activities and prayers at the houses of worship are allowed for fully vaccinated individuals with attendance capacity based on the size of the premises, taking into account physical distancing of not less than one metre.
"Such activities are allowed from 6am to 2pm and 4pm to 10pm. Only packed food is allowed to be distributed and no dine-in activities are permitted at the temples," the ministry said in a statement today.
States that are in Phase Three of the PPN are Perlis, Kedah, Penang, Perak, Kelantan, Sabah and Sarawak. Meanwhile, Federal Territories of Putrajaya, Kuala Lumpur, Labuan, Selangor, Pahang, Negri Sembilan, Johor and Melaka are already in Phase Four.
The ministry also said that religious processions are also not allowed while Deepavali bazaars are permitted but subject to approval from the local authorities.
Source: Malay Mail
Please click the following URL to read the full text of the original story:
https://www.malaymail.com/news/malaysia/2021/10/28/deepavali-sop-ministry-says-only-fully-vaccinated-allowed-at-temples-cemete/2016740
--------
Society needs to think logically, Azalina says over Timah row
Sean Augustin
October 28, 2021
KUALA LUMPUR: It is time for the government to educate society to think more logically, Barisan Nasional's Azalina Othman Said said, following the controversy surrounding Timah, a Malaysian-made whisky.
The Pengerang MP said that as a child, she had enjoyed eating A&W's "Hot Dog" which was subsequently rebranded as a "Coney".
Azalina said she should not be prevented from eating the fast food solely because of its name. Some people had found the word "dog" in the name offensive.
"We need to educate the public to think more logically and this is important," she said when debating amendments to the Trade Descriptions Act at the Dewan Rakyat today.
Deputy domestic trade and consumer affairs minister Rosol Wahid agreed with Azalina, adding that he did not want this issue to become a precedent.
Rosol said if this trend continues, "there would be no end to it".
He said as Muslims were prohibited from consuming alcohol, they would not buy such beverages.
"So, no matter what it is called, it is unimportant."
Rosol also agreed with Amanah's Khalid Samad that the controversy had been deliberately politicised and sensationalised by certain quarters.
Earlier today, Pakatan Harapan's Rusnah Aluai said the name "Timah" was a disservice to women, adding that because it was associated with a Malay woman's name, drinking the whisky gave the impression that "we are drinking a Malay woman".
Malaysian distillery Winepak, which produces the whisky, is planning to change the controversial brand name.
Source: Free Malaysia Today
Please click the following URL to read the full text of the original story:
https://www.freemalaysiatoday.com/category/nation/2021/10/28/society-needs-to-think-logically-azalina-says-over-timah-row/
--------
Pakistan
Go back or things will be out of my hands, Sheikh Rashid tells TLP protesters
October 29, 2021
Interior Minister Sheikh Rashid Ahmed on Thursday called on the proscribed Tehreek-i-Labbaik Pakistan (TLP) to stick to the promises it had made with the government, warning that "things will be out of my hands" if the group fails to do so.
The minister made the comments while speaking on Geo News' programme 'Aaj Shahzeb Khanzada Kay Saath' during which he spoke about the recent protests by the group.
During the show, the minister categorically stated that the government would stop the group from entering Islamabad. He urged the protesters to turn back, otherwise the state would be left with no choice but to "establish its writ".
The minister said that while the government does not want violence, Prime Minister Imran Khan would not allow the country to become "hostage".
Addressing the TLP protesters, he said, "Your loss is our loss."
He said that the group talked about the finality of Prophethood, something which all Muslims believed in. "Why don't you believe us when we say that the French envoy has left the country?"
He stated that Pakistan was the centre of Islam and damaging the country would not serve the religion in any way. "PM Imran is the first person to form the Rehmatullil Alameen Authority and take the country towards making it a welfare state like Madina."
The minister said he had spoken to the TLP leadership — including the group's chief Saad Hussain Rizvi — multiple times in recent days and would talk to them again on Friday (tomorrow) and Saturday. "However, the talks would only be held after [the TLP] returns."
He said the Rangers had to be called in Punjab so that matters could be resolved, adding that matters with the TLP remained unresolved till now. Ahmed said the TLP had committed to unblocking roads and the group should fulfil its promise.
"Otherwise, matters will go out of my hand," he warned.
He said he had been trying to convince the TLP to keep its promises, "but if you keep moving forward [towards Islamabad], you will have to be stopped at some point".
"PM Imran has shown as much flexibility [in the matter] as he could."
He said while the government had accepted many of the TLP's demands, the latter hadn't agreed to return to their headquarters.
"The French ambassador is not in the country, a resolution [on the finality of prophethood] has been moved in the National Assembly," he said, referring to two of the TLP's demands. "Then what are you marching on Islamabad for?"
Reiterating that the prime minister had shown as much flexibility as was possible on the matter, the minister said the government couldn't be forced to do something.
"Our agreement with you still stands, but if you keep moving [towards Islamabad], the government will have to establish its writ," he said while addressing the protesters.
"The government is being mocked across the world [for not establishing its writ]," he said, adding that "matters should not reach a point of no-return".
"This time, PM Imran has decided that enough is enough."
The government would try its best to establish its writ, he said, "I request them (the TLP) to return ... But if they don't, whatever Allah wills will happen."
He said the premier had tried his best to resolve issues with the TLP, but the government's writ had to be established, and the interior ministry was bound to accept whatever order the premier would give.
Source: Dawn
Please click the following URL to read the full text of the original story:
https://www.dawn.com/news/1654579/go-back-or-things-will-be-out-of-my-hands-sheikh-rashid-tells-tlp-protesters
--------
Twin cities cut off from most parts of country as TLP rally on way to Islamabad
Munawer Azeem | Aamir Yasin | Mohammad Asghar
October 29, 2021
RAWALPINDI: The twin cities of Rawalpindi and Islamabad were virtually cut off from most parts of the country after traffic on the Grand Trunk (GT) Road and railway service to and from Lahore were suspended in the wake of the banned Tehreek-i-Labbaik Pakistan (TLP)'s protest rally from Lahore to Islamabad.
"As the main bridge over Jhelum River was closed, all trains between Rawalpindi and Lahore have stopped operations," said a senior Pakistan Railways official.
The GT Road was already closed at Jhelum to prevent the TLP rally from moving to Islamabad.
Mohammad Naseer, a passenger at the Rawalpindi railway station, said he reached the railway station to go to Lahore as there were reports of a protest rally on the GT Road.
Ahsan Malik said he wanted to go to Gujranwala but no transport was available.
When contacted, Usman Anwar, Pakistan Railways Divisional Commercial Officer, said the train service to Lahore was suspended but the Rawalpindi-Peshawar track was opened.
After closure of G.T. Road, railway authorities suspend service between Rawalpindi and Lahore
He said as soon as the Jhelum bridge would be opened, the train service would resume.
Murree Road still sealed
The closure of roads towards Islamabad from Rawalpindi city continued on Thursday.
Murree Road and its sliproadswere blocked bycontainersand cordoned off by the police. Civil Lines, Jhanda Chichi, Chaklala Scheme-III and Garibabad and other localities have been affected due to the road closures.
Markets, petrol pumps and CNG stations in the area also remainedclosed.
Educational institutions on Murree Road remained closed for the second day and would not open on Friday as well.
Some women were seen stuck at Kutchery Chowk. "We had gone to Moti Bazaar for shopping and when reached Marrir Chowk the road wasclosedand there was no public transport," said Salamat Bibi, a resident of Rehmatabad near Chaklala.
Meanwhile, 11 of the 142 TLP activists arrested from the twin cities were released from Adiala Jail.
More than 320 activists of the banned outfit had been listed for detention in order to prevent them from joining the protest march to Islamabad.
Security in the garrison city remained on high alert as police have been deployed at various points.
The district police officers of four districts of Punjab reported to Regional Police Officer Rawalpindi Imran Ahmar along with extra force.
All the six district police chiefs who had been directed to report to the RPO Rawalpindi along with extra police force have been stationed in Jhelum to prevent the TLP march to Islamabad.
Diplomats briefed on security measures
Officers of the capital police met diplomats of different countries to address their security concerns.
Senior officers of the capital administration told Dawn on condition of anonymity that a number of embassies had raised concerns over the security of diplomats, staff and the Diplomatic Enclave.
Over the concerns, the police held a meeting with diplomats of over a dozen countries, mostly from Europe, inside the Diplomatic Enclave.
The meeting was attended by police officers and foreign police liaison officers of the embassies.
During the meeting, the police informed them about the security measures in and around the enclave.
There are six entry points to the enclave and two of them were already closed permanently. After the announcement of the protest march, two more entry points were sealed.
Source: Dawn
Please click the following URL to read the full text of the original story:
https://www.dawn.com/news/1654591/twin-cities-cut-off-from-most-parts-of-country-as-tlp-rally-on-way-to-islamabad
--------
Mideast
From Tehran to Jerusalem, Uzbekistan bridges Israeli-Muslim divide
By TOVAH LAZAROFF
OCTOBER 28, 2021
TASHKENT – In Uzbekistan's capital, Tashkent, with its wide boulevards, mosques and modern coffee shops, geopolitics almost seems irrelevant when it comes to Israel.
Here is a country, with ties to Iran, that is in conversation with the Taliban in neighboring Afghanistan. A largely secular Muslim country, it has recognized Palestine as a state since 1994, but the topic of Boycott, Divestment and Sanctions doesn't seem to be part of the conversation.
The Central Asian nation of 35 million is due to celebrate its 30th anniversary of formal diplomatic ties with Israel next year, and has a Jewish community that some speculate has been in existence since the time of King David.
As part of the government's push toward Western-style democracy and with an eye to its struggles with water scarcity, Uzbekistan wants to strengthen its ties with the Jewish state.
It's a drive that been promoted by President Shavkat Mirziyoyev, who earlier this week secured a second term.
WHEN IT comes to Israel there is "heart-to-heart" diplomacy, explained former Uzbek foreign minister Sodiq Safoyev, who now is the first deputy chairman of the Senate.
He explained that he feels a strong personal and diplomatic connection to Israel, a country he admires but has never visited.
"We have one of the oldest Jewish communities that dates back more than 2,000 years," and which made significant contributions "to the development of this region," Safoyev said.
"I cannot imagine Uzbek culture without the contribution of the Jewish community of Uzbekistan," he explained.
It's believed that the Uzbekistan Jewish community dates back at least to the time of the Babylonian exile, if not before.
Historically, the Jews were centered in Bukhara and Samarkand, believed to be one of the burial site for the bones of the biblical prophet Daniel.
A former Soviet bloc country, Uzbekistan in modern times also hosted Ashkenazi Jews from Eastern Europe who fled the Nazis during World War II.
Prior to the fall of the Soviet Union, the Jewish community was estimated to be as large as 250,000, but most of its members have since immigrated to Israel or the United States, leaving only some 10,000 Jews in the country, mostly in Tashkent.
Safoyev said that those Jews have played an important role in helping cement ties between Uzbekistan and Israel.
Its openness to the Jewish state is part of the country's branding of itself as the global center of enlightened and liberal Islam, at a time when Islamic fundamentalism elsewhere is rising.
"Uzbekistan is the center of Islamic civilization. All the main achievements of Islamic thought were created here," Safoyev said.
To cement the country's historical place in Muslim history, the government is in the process of building what will be the largest center for Islamic research.
When the new Center for Islamic Civilization is completed, the complex will encompass the historic Hast-Imam complex which includes a museum that houses one of the oldest copies of the Koran, which is written on deerskin, and dates back possibly to the 7th century.
When Reuven Rivlin was president of Israel, he sent a Hebrew translation of the Koran written by his father to Uzbekistan, which is on display in that museum just one room away from the ancient Koran.
Safoyev said that coexistence between Jews and Muslims is important to Uzbekistan.
"Islam is inclined to peace and coexistence and respect for other religions," he said.
In Uzbekistan, a landlocked country where balancing competing geopolitical interests is a diplomatic necessity, the ability of its diplomats to maintain ties with a wide range of countries is part of its national ethos.
Long before last year's Abraham Accords allowed for the normalization of ties between Israel and its Arab neighbors, a number of Muslim countries, such as Uzbekistan, already had a history of formal diplomatic ties with Israel.
As part of its commitment to the Jewish state, the government brought a group of Israeli journalists to Uzbekistan last weekend at its own expense so they could learn firsthand about the country.
HISTORY IS not the only issue. The economy also plays a large role in Uzbekistan's interest in Israel.
"We want to bring more Jewish and Israeli businesses to Uzbekistan, to enlarge the number of investment opportunities, particularly drip irrigation," Safoyev said.
Ambassador to Uzbekistan Zehavit Ben Hillel said that "Uzbekistan is a leading country in Central Asia, so it is important to continue the good relations with this country."
Technology has been a significant tool in that endeavor, she said.
Uzbekistan's main crop was cotton, and there was an interest in replacing the old method of flooding the fields with drip irrigation, such as the kind that Israel excels at.
Ikramov Adkham Ilkhamovich, who chairs Uzbekistan's Chamber of Commerce and Industry, said that Israel's water management was one of the best in the world, and its water-saving technologies are of great interest to his country given its battle with drought.
"In 2016 we knew little about drip irrigation. But in a five years' time span we have covered 300,000 hectares with drip irrigation," he said, adding that the move had increased productivity as well. This includes all crops, Ilkhamovich added.
Next year, he said, Uzbekistan plans to cover 1.2 million hectares with drip irrigation.
Ilkhamovich said Israel has increased its agriculture yield eightfold through drip irruption, and that his country wants to follow suit.
"Now we are at the beginning stage of learning how to export fresh and dried fruits," and "we are interested in Israel's experience in this area," he said.
Israel, Ilkhamovich said, can benefit from his country's silk, leather and copper production. It also produces plastics and uranium.
Trade between the two countries stands at about $40 million-$45m., but this could be vastly expanded not just through hi-tech agriculture, but also through tourism, education and medical initiatives.
"Israel, for us, was always a very important country," said Dilorom Fayzieva, who chairs the Uzbek legislature's International Affairs Committee. The Knesset and the parliament are also looking to improve their ties, she said.
Earlier this year, former Knesset speaker Yariv Levin (Likud) held the first formal meeting of anyone in his position with the chairwoman of the Senate of Uzbekistan, Tanzila Norbaeva, when the two spoke over Zoom.
TO BEST understand the balancing act that Uzbekistan maintains in its foreign relations, Safoyev said, one has to look at the fact that the country is landlocked and must have good relations with all its neighbors, particularly when it comes to transport.
"As Napoleon said, 'If you want to understand the foreign policy of any country, you should study its geography," Safoyev said.
Both the Afghanistan corridor and the one that runs through Turkmenistan and Iran offer it the best route to the sea.
Uzbekistan maintains good relations with Tehran, he said.
'Iran is an important regional power" and through its run "our main trade routes to Europe and Middle East," he added.
In that same way, he said, his country has been in conversation with the Taliban since its takeover of Afghanistan during the summer, even though it has not established formal ties with its government.
"The whole world is watching closely what is going on in Afghanistan," Safoyev said.
There is no immediate plan to normalize ties, but sustained dialogue is important, he added.
Safoyev said he believes that "the whole world community appreciates the fact that Uzbekistan is a channel of systematic dialogue with the current rulers of Afghanistan," he explained.
This corridor of communication allows Uzbekistan to help prevent a humanitarian crisis in that country, Safoyev said, adding that he opposed sanctions against the Taliban that would harm the Afghani population.
"We should not punish people. It would be them who would suffer from any kind of a blockade or freezing of assets," Safoyev said.
It's an important step to prevent a wave of refugees from Afghanistan and to keep the country from becoming a haven for terrorists as it was in the past before the US forces were in the country.
Source: JP Post
Please click the following URL to read the full text of the original story:
https://www.jpost.com/israel-news/from-tehran-to-jerusalem-uzbekistan-bridges-israeli-muslim-divide-683421
--------
Iran Calls for UNSC's Pressure on Israel to End Occupation of Golan Heights
2021-October-28
"Aggressions and destabilizing measures of the Israeli regime constitute flagrant violations of international law and continue to threaten regional and international peace and security," Takht Ravanchi said, addressing a UNSC meeting on Syria on Wednesday.
He hailed efforts by the UN Special Envoy for Syria Geir Pedersen to hold a sixth meeting of the country's Constitutional Committee, saying its work must be complemented by other efforts, including by putting an end to the foreign occupation of Syria without any precondition or further delay.
"We emphasize again that the Committee must continue its work without any external interference or pressure. Setting any artificial deadline for its conclusion or any other conditions of such nature will negatively impact the Committee's work and must therefore be avoided," the top Iranian diplomat added.
It must be ensured that this will be a truly Syrian-led political process that belongs to Syria and is being facilitated by the United Nations, he noted.
Takht Ravanchi slammed the assassination of former Syrian lawmaker Midhat Saleh al-Saleh by Israeli snipers in the occupied Golan Heights earlier this month as one of the regime's latest "adventurist practices".
"We condemn, in the strongest terms, this criminal act as well as all violations of the sovereignty and territorial integrity of Syria by the Israeli regime, and reaffirm Syria's inherent right to self-defense and to respond at a time and place of its choosing," the senior Iranian diplomat added.
Saleh, who had been imprisoned in Israel for 12 years, was killed by gunfire while returning home in the Syrian village of Ain al-Tinah opposite the Israeli-occupied town of Majdal Shams in Golan on October 16.
Takht Ravanchi also condemned the terrorist attack in the Syrian capital of Damascus on October 20, saying such acts underscore the need to continue the fight against all terrorist groups unabated.
Two bombs attached to an army bus went off in Damascus, leaving at least 14 people dead and several others injured.
The official said Iran rejected any "separatist activities and illegitimate self-rule initiatives" in Syria as well as any efforts to support them.
He voiced concerns over the grim humanitarian situation in Syria, calling for more efforts to alleviate the sufferings of the Syrian people in need, including pursuing a non-political approach to the dispatch of humanitarian aid and supporting the war-ravaged country's reconstruction.
He called for the lifting of "unlawful and inhumane" sanctions unilaterally imposed against Syria, which are used to collectively punish a whole nation.
Takht Ravanchi warned that sanctions would not only increase the suffering of the Syrian people, but would adversely affect the activities of the UN and international and national humanitarian organizations in the Arab country.
He called for the allocation of more aid to Syria and for steps to be taken to ensure that the aid does not fall into the hands of terrorist groups.
Takht Ravanchi once again reiterated Iran's principled stance that the Syrian crisis should be solved through peaceful channels and in accordance with international law, particularly respect for the countries' sovereignty and territorial integrity and non-interference in their internal and external affairs.
Source: Fars News Agency
Please click the following URL to read the full text of the original story:
https://www.farsnews.ir/en/news/14000806000268/Iran-Calls-fr-UNSC's-Pressre-n-Israel-End-Occpain-f-Glan-Heighs
--------
Spokesman Slams UN Human Rights Rapporteur for Underreporting Impacts of Economic Terrorism on Iran
2021-October-28
"The special rapporteur should, to begin with, wake up from [his] deep sleep and condemn the devastating effects of the economic terrorism on the Iranians' access to [their] bare necessities, including medical and pharmaceutical items during the coronavirus pandemic," Khatibzadeh said on Wednesday.
He was referring to the US sanctions that were impeding the access, and Washington's way of forcing third countries into abiding by the coercive economic measures or risk coming under "secondary sanctions".
Khatibzadeh called the claims made in the report that had based some of its contents on alleged information provided by foreign-based anti-Iran terrorist groups "spiteful and worthless" as well as "confrontational".
He said the report had been devised based on a selective approach and denounced the document for being issued in pursuance of political goals.
As a democratic establishment, the spokesman asserted, the Islamic Republic has invariably taken steps towards expansion and enhancement of the human rights on the national, regional, and international levels on the basis of its religious and legal commitments.
"The report can, under no circumstances, provide a real and veritable evaluation of the situation of human rights in Iran," Khatibzadeh concluded.
On Monday, Rehman read his report to the UN General Assembly's committee on human rights, in which he criticized Iran's human rights situation and the country's justice system.
Head of the Iranian Judiciary's High Council for Human Rights Kazzem Qaribabadi rejected the report on Tuesday, warning against misapplication of the issue of human rights as a "commodity and an instrument" for subjecting independent and developing countries to pressure.
"At a time when the world is suffering from the attitudes and policies of such Western countries like the United States, issuance of such a report against the Islamic Republic, which, itself, is a victim of these countries' actions is a completely political and diversionary measure," he said.
Source: Fars News Agency
Please click the following URL to read the full text of the original story:
https://www.farsnews.ir/en/news/14000806000294/Spkesman-Slams-UN-Hman-Righs-Rapprer-fr-Underrepring-Impacs-f-Ecnmic
--------
Europe
European countries urge Israel to halt building plans in West Bank
Alyssa McMurtry
28.10.2021
Germany, Belgium, Denmark, Spain, Finland, France, Ireland, Italy, Holland, Norway, Poland and Sweden released a joint statement on Thursday insisting that Israel halt its plans to expand settlements in occupied Palestinian territories.
"We urge the Israeli Government to revoke its decision to advance the construction plans for around 3,000 new homes in the West Bank settlements," said the statement, which was released by Spain's Foreign Affairs Ministry.
The 12 European nations highlighted that Israel's plans "violate international law and undermine the efforts going into making a two-state solution a reality."
They called on all parties to respect the UN Security Council Resolution 2334, which states that Israel's settlement activity is a "flagrant violation" of international law and has "no legal validity."
On Wednesday, Israel's Higher Planning Council approved a decision to build 3,144 settlement units in the West Bank.
Source: Anadolu Agency
Please click the following URL to read the full text of the original story:
https://www.aa.com.tr/en/europe/european-countries-urge-israel-to-halt-building-plans-in-west-bank/2405852
--------
Senior Turkish official meets EU commissioner for enlargement
Beyza Binnur Donmez
28.10.2021
ANKARA
Turkey's diplomat in charge of EU relations on Thursday met with the EU commissioner for enlargement to discuss bilateral ties.
"We discussed the necessity and basic elements of advancing Turkey-European Union relations in line with the positive agenda," Deputy Foreign Minister Faruk Kaymakci, in charge of EU affairs, tweeted of his meeting with Oliver Varhelyi in Brussels, the bloc's de facto capital.
Kaymakci also attached images of the meeting.
Varhelyi also tweeted that he welcomed Kaymakci at the EU Commission to "discuss the outlook for EU-Turkey bilateral relations."
Turkey, a candidate for EU membership since 1999, began its accession talks with the bloc in 2005.
Source: Anadolu Agency
Please click the following URL to read the full text of the original story:
https://www.aa.com.tr/en/europe/senior-turkish-official-meets-eu-commissioner-for-enlargement-/2405842
--------
India
Wankhede Family Followed Islam; Name of Sameer's Father Is Dawood: Dr Zaheed Qureshi, NCB Officer's Ex-Father-In-Law
29th October 2021
MUMBAI: The father of the first wife of NCB's Mumbai zonal director Sameer Wankhede on Thursday claimed that he always knew the Wankhede family as followers of Islam and that the name of the officer's father was Dawood.
Talking to reporters, Dr Zaheed Qureshi said that when his daughter Shabana married Sameer Wankhede, the latter practised Islam, and would occasionally visit mosques.
He also said that he came know about Wankhede being a Hindu after a recent controversy over his birth certificate.
His claim came against the backdrop of Maharashtra minister and NCP leader Nawab Malik's allegations that Sameer Wankhede was born as a Muslim, but forged documents, including a caste certificate, to show that he belonged to the Hindu SC category to get a job under quota after clearing the UPSC examination.
After Malik's allegation, the NCB officer had said that his father Dnyandev Kachruji Wankhede was a Hindu and his late mother Zaheeda was a Muslim.
He said his father retired as senior police inspector of the state Excise department, Pune, in June 2007.
"We always knew the Wankhede family as followers of Islam. In fact, I always knew Dnyandev as Dawood Wankhede. We agreed to the marriage of my daughter Dr Shabana with Sameer because we had cordial relations with his late mother Zaheeda," Dr Qureshi said.
"It was an arranged marriage between Dr Shabana and Sameer, which took place in 2006. However, after the divorce, as it was a painful thing for us and we never discussed it and buried it in our minds. We even moved on with our lives," he said.
When asked about how he came to know about Wankhede's claim of being a Hindu, Qureshi said, "After the controversy broke out about Sameer Wankhede and his birth certificate, my family came to know about it. In fact I knew late Zaheeda's husband's name as Dawood. I knew Sameer used to go to mosque occasionally."
Explaining his decision to break his silence over the matter, he said, "When Sameer claimed that he has been a Hindu since his birth, many people asked me how I allowed my daughter to marry him (a Hindu). It became an issue of prestige for me and my family. Hence I am making it clear that when the marriage between my daughter Shabana and Sameer Wankhede took place, the groom was practising Islam. His father's name was Dawood."
Two years after Wankhede's marriage, he had secured a government job.
Responding to a question related Wankhede seeking a job under quota, Qureshi said, "When Sameer got the job, nobody inquired how he bagged it. You generally don't go so deep into someone else's life. In those days, it was not even a practice to find out whether the job is sought through some quota or not."
Responding to the claim made by Sameer Wankhede's father that his name was Dyandev and not Dawood, he said, "All the documents shown by Dnyandev Wankhede are before his marriage with Zaheeda. He has not shown any document after his marriage. He accepted Islam then married to Zaheeda and lived a life of a normal Muslim."
"I have no idea how our personal photos and information has come out in media. We have done nothing or did not help anyone for it," he said.
Sameer Wankhede had earlier said that he married Dr Shabana Qureshi in 2006 under the Special Marriage Act.
Both of them divorced mutually through a civil court in 2016.
Later, in 2017, he married actor Kranti Redkar.
On Monday, Malik had claimed that Wankhede is a Muslim by birth, and alleged that by "hiding" his religion, he (Wankhede) obtained fake documents and through this, the right of a backward class candidate was snatched.
However, Wankhede had said that he belongs to a "composite, multi-religious and secular family in true Indian tradition" and he is proud of his heritage.
On Wednesday, the Qazi who had performed the first marriage of Sameer Wankhede, claimed the officer belonged to a Muslim family otherwise the 'Nikah' would not have been solemnised as per Islam.
An NCB team led by Wankhede earlier this month allegedly seized drugs onboard a cruise ship off the Mumbai coast following which Aryan Khan, son of Bollywood superstar Shah Rukh Khan, was arrested on October 3.
Malik has repeatedly termed the cruise drugs bust case as "fake".
Malik on Thursday sought to know why no action was taken against organisers of the cruise party.
He also claimed that an organiser of the cruise party was a "friend" of the Narcotics Control Bureau's (NCB) Mumbai zonal director Sameer Wankhede.
An NCB team led by Wankhede had on October 2 raided the cruise ship off the Mumbai coast and claimed to have seized drugs.
The federal anti-drugs agency later arrested actor Shah Rukh Khan's son Aryan Khan and others in connection with the case.
Speaking to reporters here, Malik said, "A person with a beard, who was present on the cruise, is the head of Fashion TV, which had organised the alleged drugs party on the Cordelia cruise. The NCB has already claimed that a rave party was planned on the cruise."
"How come such a big party was organised without any permission? Why no action has been taken against Kashif Khan, who is the India head of Fashion TV and a friend of Sameer Wankhede?" the NCP leader asked.
Source: New Indian Express
Please click the following URL to read the full text of the original story:
https://www.newindianexpress.com/nation/2021/oct/29/wankhede-family-followed-islam-name-of-sameers-father-is-dawood-ncb-officers-ex-father-in-law-2377230.html
--------
'Govt pretending to be blind, deaf': Rahul Gandhi hits out at BJP over violence in Tripura
October 29, 2021
Lashing out at the government, Congress leader Rahul Gandhi on Thursday alleged that Muslims are being attacked in Tripura and asked how long the government will pretend to be deaf and blind.
Those indulging in violence under the guise of protecting Hinduism are not Hindus but hypocrites, Rahul Gandhi said.
Rahul Gandhi on Thursday tweeted in Hindi: "Our Muslim brothers are being brutalised in Tripura. Those who perpetrate hatred and violence in the name of Hindus are not Hindus but hypocrites."
Using the hashtag "#TripuraRiots", Rahul Gandhi asked, "How long will the government keep pretending to be blind and deaf?"
A mosque, some shops and houses were allegedly vandalised during a VHP protest rally in Tripura. The local administration has now imposed restrictions under Section 144 to bring the situation under control. Three houses and a few shops, reportedly owned by members of the minority community, were also ransacked in nearby Rowa Bazar.
Source: India Today
Please click the following URL to read the full text of the original story:
https://www.indiatoday.in/india/story/rahul-gandhi-tripura-violence-against-muslims-1870776-2021-10-29
--------
TN: Police thwart attempt of Hindu Munnani activists to enter University during Periyar-Islam lecture
by Janardhan Koushik
October 29, 2021
Hindu Munnani activists have alleged that they were prevented by police from entering the Manonmaniam Sundaranar University (MSU) in Tirunelveli district of Tamil Nadu on Wednesday. The state secretary of the outfit said that they went to the university campus to attend a lecture on 'Periyar and Islam'.
Notably, the Centre for the Study of Social Exclusion and Inclusive Policy in association with the Department of Sociology at the MSU had organised the second lecture of the 'Samooga Needhi and Arivoli (Social Justice and Enlightenment)' series on 'Periyar and Islam'. Riyaz Ahmed, the joint editor of 'Puthiya Vidiyal', was the guest speaker.
Reports said that just as the lecture was about to commence on Wednesday morning around 11 am, members of Hindu Munnani demanded that they be allowed to enter the university. Police deployed outside the main gate prevented them from entering the campus, leading to heated arguments.
Speaking to indianexpress.com, Hindu Munnani State Secretary K Kutralanathan, who led the protest on Wednesday, said they never asked the cops to cancel the lecture but wanted to attend the event to check if the lecture had any objectionable content.
"An announcement was made by the university on behalf of the Sociology department that a lecture on Periyar and Islam would be held with Riyaz Ahmed as the guest speaker. He is the joint editor of Puthiya Vidiyal, a mouthpiece of an organisation that was banned in Jharkhand. We asked the university how they can invite such a person for a lecture, but there was no reply from the authorities. We never demanded that the lecture be cancelled, we just said that we needed to see what the lecture was about but the police did not allow us inside. None of the members of the management came to sort out the issue. What is the need for an educational institution to organize a lecture on issues related to religion? Will they allow me if I organise something similar on Hindu religion?" he said.
Kutralanathan further said that even in the past, the MSU had been the "breeding ground for many anti-national movements".
"Districts like Tirunelveli, Thoothukudi, Tenkasi share borders with Kerala. There have been instances of ISIS men being arrested in the region. Therefore, to bring a person from a banned organisation raises questions regarding the motive of such lectures. We have sent an e-mail to the Governor of Tamil Nadu, we hope he will take necessary action," he added.
Dr S Samuel Asir Raj, the director of the Centre for the Study of Social Exclusion and Inclusive Policy at the MSU, said, "Normally, I conduct a series of lectures on important issues. This time, the theme was 'Social Justice and Enlightenment'. My aim was to conduct a seven-part lecture on 'Periyar and Social Justice'. The inaugural lecture was conducted in October. Poet Arul Nithi spoke on 'Periyar and Women' that day. The second lecture of the series was on 'Periyar and Islam'. We gave the invite only to departments inside the university but somehow a picture of the invite was taken and it was shared with outsiders as well. Hindu Munnani members are claiming that the speaker of the event belongs to some banned organisation but as far as I know, that organisation is not banned in Tamil Nadu. Basically, these members don't want colleges and universities to discuss Periyar," he said.
Samuel further said that he was asked by the management to drop the event fearing an untoward incident.
He said the vice-chancellor told him that he cannot provide a hall to conduct the event as he had reports that Hindu Munnani members were planning to stop the lecture.
"Last Saturday, I received a call from the registrar stating that I should cancel my event. I told them that we are looking at how Periyar viewed the Muslims in the Tamil community. I also told him that we have the academic freedom to discuss Ambedkar, Periyar here. But the registrar said the vice-chancellor had instructed them to drop the event. I said I will not drop my event nor change my guest or topic. Then I was told I won't be given a hall to conduct the event. I told them that the duty of a university is to protect its faculty and we cannot bow down to such threats," Samuel added.
Samuel claimed that they were told to wrap up the event within an hour as other members of the university found it difficult to enter and exit the university with the deployment of police and protests taking place at the entrance. "I am planning to go ahead with my next lecture in November, it will be on 'Periyar and Reservation'. I would have been happier if the members of Hindu Munnani were allowed inside on Wednesday and we could have had a debate in a healthy manner. I believe in freedom of expression.
Source: Indian Express
Please click the following URL to read the full text of the original story:
Indianexpress.com tried to contact MSU registrar but the calls went unanswered.
https://indianexpress.com/article/cities/chennai/periyar-islam-lecture-police-hindu-munnani-activists-7595711/
--------
'Hybrid' terrorist on mission to target shopkeeper killed in Baramulla: Kashmir IGP
M Saleem Pandit
Oct 29, 2021
SRINAGAR: A local "hybrid" terrorist from Kulgam was killed in retaliatory fire after he shot at Army personnel in Cherdari area of north Kashmir's Baramulla district on Thursday morning, Kashmir IGP Vijay Kumar said.
The newly coined term "hybrid terrorist" refers to a person not formally part of a terror outfit but who assists terrorists in their activities.
Kumar said the slain terrorist was identified as Javed Ahmad Wani of Kulgam who, he claimed, was on a mission to target a shopkeeper in Baramulla. "Incriminating materials, including arms and ammunition, were seized after the encounter," he added.
Meanwhile, the J&K police tweeted: "Terrorists fired on ADP of Army and police in Cherdari, Baramulla. Alert parties retaliated and one terrorist was killed. One pistol, one loaded magazine & one hand grenade was recovered from his possession (sic)."
Source: Times of India
Please click the following URL to read the full text of the original story:
https://timesofindia.indiatimes.com/india/hybrid-terrorist-on-mission-to-target-shopkeeper-killed-in-baramulla-kashmir-igp/articleshow/87353340.cms
--------
What does Islam have to do with cricket matches? asks Asaduddin Owaisi
October 28, 2021
All India Majlis-e-Ittehadul Muslimeen (AIMIM) chief Asaduddin Owaisi on Wednesday condemned Pakistan Interior Minister Sheikh Rasheed's statement on the country's win against India in T20 World Cup Match and asked, "What does Islam have to do with cricket matches?"
Earlier on Monday, Pakistan Minister Sheikh Rasheed stated that Pakistan's win against India at the T20 World Cup 2021 was a 'victory for Islam'.
"A minister of our neighbouring country said that Pakistan's win against India in the T 20 World Cup match was a victory for Islam...What does Islam have to do with cricket matches?," said Owaisi while addressing a public gathering in Muzaffarnagar yesterday.
"Thanks to Allah that our elders did not go there (Pakistan), otherwise we would have to see these madmen," he added.
Source: India TV
Please click the following URL to read the full text of the original story:
https://www.indiatvnews.com/news/india/what-does-islam-have-to-do-with-cricket-matches-aimim-asaduddin-owaisi-india-vs-pakistan-t20-world-cup-row-742520
--------
Arab World
Child among 13 killed by Houthi missile in Yemen: Military
29 October ,2021
A child was among 13 people killed when a missile fired by the Iran-backed Houthi militia struck a tribal leader's home south of the strategic city of Marib, military and medical sources said Friday.
For the latest headlines, follow our Google News channel online or via the app.
"A Houthi ballistic missile hit the house of Sheikh Abdul Latif al-Qibli in Al-Jawba on Thursday evening during a meeting with tribal leaders fighting on the government's side," a government military official said.
"Thirteen people, including a child, were killed," he said. The death toll was confirmed by a medical source in the area.
Marib, capital of the oil-rich province of the same name, is the internationally recognized government's last bastion in northern Yemen.
The Iran-backed Houthis began a major push to seize the city in February and, after a lull, they have renewed their offensive in recent weeks.
They claimed this week to have reached the vicinity of Marib city and to have nearly surrounded it.
As well as the child, Thursday evening's missile strike also killed four tribal leaders, said the military official.
Yemen's Information Minister Moammar al-Eryani said on Twitter that at least 12 people were killed, including two sons of Qibli, whose fate was unknown.
The Houthi "militia continues to systematically and deliberately bombard villages and homes... in order to inflict max casualties among civilians" forcing hundreds of families and displaced to flee, he wrote.
The Arab Coalition backing Yemen's government has been conducting a fierce air campaign since October 11 to prevent the Houthis from reaching Marib city.
Since then, around 2,000 Houthi fighters have been killed in al-Jawba about 50 kilometers (30 miles) south of Marib and two other districts, according to the coalition.
The Houthis rarely comment on losses, and AFP could not independently verify the toll.
Fierce fighting has gripped al-Jawba district in recent days, according to the military official.
Yemen's civil war began in 2014 when the Houthis seized the capital Sanaa, 120 kilometers west of Marib, prompting Arab forces to intervene to prop up the government the following year.
Tens of thousands of people have died and millions have been displaced in what the United Nations calls the world's worst humanitarian crisis.
Marib city had between 20,000 and 30,000 inhabitants before the war but its population ballooned to hundreds of thousands as Yemenis fled frontline cities for its relative stability.
Source: Al Arabiya
Please click the following URL to read the full text of the original story:
https://english.alarabiya.net/News/gulf/2021/10/29/Child-among-13-killed-by-Houthi-missile-in-Yemen-Military
--------
Lebanese President Aoun asks Russian envoy for satellite images dating to port blast
29 October ,2021
Lebanese President Michel Aoun has officially asked the Russian envoy for satellite images dating back to the August 2020 port blast in Beirut, according to a tweet from the Lebanese presidency.
Source: Al Arabiya
Please click the following URL to read the full text of the original story:
https://english.alarabiya.net/News/middle-east/2021/10/29/Lebanese-President-Aoun-asks-Russian-envoy-for-satellite-images-dating-to-port-blast
--------
US sanctions Hezbollah-backed MP, two Lebanese businessmen over corruption
28 October ,2021
The US sanctioned two Lebanese businessmen and one lawmaker on Thursday for "contributing to the breakdown of the rule of law in Lebanon," the Treasury Department said.
And for the first time, an individual widely believed to be backed by former Prime Minister Saad Hariri was added to the list.
Jihad al-Arab, a wealthy businessman in Lebanon, Dany Khoury, close to the also-sanctioned Gebran Bassil, and MP Jamil al-Sayyed were designated in the latest announcement.
"These individuals, who are members of Lebanon's business and political elite, are being designated pursuant to Executive Order (E.O.) 13441, which targets persons contributing to the breakdown of the rule of law in Lebanon," a statement from the Treasury Department read.
Secretary of State Antony Blinken said the US was sanctioning the three men in "solidarity with the Lebanese people, who have long demanded accountability, transparency, and an end to endemic corruption."
Al-Arab is a wealthy businessman and was sanctioned for being awarded contracts in exchange for kickback payments to government officials, the Treasury Department said. Arab announced he was closing his businesses and leaving Lebanon earlier this year and is widely seen as one of the most corrupt men in Lebanon.
Treasury accused al-Arab of being an intermediary in 2014 to broker a meeting between top Lebanese officials ahead of the 2016 presidential election, "in exchange for two government contracts valued at approximately $200 million."
Thursday's announcement also cited two different contracts al-Arab received, one worth $18 million and another worth $288 million, due to his ties with powerful politicians.
Washington said Khoury is "a close business associate of US-designated Gebran Bassil," and because of his ties with Lebanon's former top diplomat, he received "large public contracts that have reaped him millions of dollars while failing to meaningfully fulfill the terms of those contracts."
Khoury is notorious for being awarded a contract worth more than $100 million from the government to operate a landfill along Lebanon's coastline in the heavily populated Burj Hammoud district. Khoury's company has "been accused of dumping toxic waste and refuse into the Mediterranean Sea, poisoning fisheries, and polluting Lebanon's beaches, all while failing to remedy the garbage crisis," Treasury said.
As for al-Sayyed, one of the more disliked MPs in Lebanon, Treasury said he "sought to skirt domestic banking policies and regulations and was aided by a senior government official in transferring over $120 million to overseas investments."
He is close to Hezbollah and Syria's President Bashar al-Assad. He is also the former head of Lebanon's General Security and called on Lebanese security officials to shoot and kill protesters during the 2019 uprising when people demonstrated in front of his home.
The MP tweeted that he would hold a press conference to respond to the sanctions announcement on Friday.
Source: Al Arabiya
Please click the following URL to read the full text of the original story:
https://english.alarabiya.net/News/middle-east/2021/10/28/US-sanctions-Lebanon-MP-two-other-businessmen-over-corruption
--------
Saudi air defences intercept, destroy five ballistic Houthi missiles targeting Jazan
28 October ,2021
Saudi Arabia's air defenses have intercepted and destroyed five ballistic missiles launched by Yemen's Iran-backed Houthi militia toward Jazan, the Arab Coalition said in a statement on Thursday.
The defenses the "Houthi militia's hostile attempts to target civilians and civilian objects," the Coalition said in a statement carried by the official Saudi Press Agency (SPA).
"We are taking the necessary measures to neutralize specific capabilities in accordance with international humanitarian law."
The Houthis have continuously attempted to target regions of Saudi Arabia using explosive-laden drones, missiles and booby-trapped boats.
Since January, the Iran-backed militia ramped up their attacks on the Kingdom and launched dozens of cross-border aerial attacks on Saudi Arabia.
The Houthis have also targeted civilian areas and energy facilities in the Kingdom.
Source: Al Arabiya
Please click the following URL to read the full text of the original story:
https://english.alarabiya.net/News/gulf/2021/10/28/Saudi-air-defenses-intercept-destroy-five-ballistic-Houthis-missiles-targeting-Jazan
--------
Africa
Nigeria kills Islamic State's new West Africa chief in military operation: army
28 October, 2021
Nigeria's army said on Thursday it had killed the new leader of insurgent group Islamic State West Africa Province (ISWAP) in a military operation this month, two weeks after announcing the death of the group's former head Abu Musab Al-Barnawi.
ISWAP is an offshoot of the Boko Haram insurgent group that has been fighting against the Nigerian armed forces for over a decade. The two militant groups later turned on each other.
The conflict, which has spilled into neighbouring Chad and Cameroon, has left about 300,000 dead and millions dependent on aid, the United Nations says.
Army spokesman Brigadier Benard Onyuko said in a statement that Nigerian troops had conducted several land and air raids on suspected insurgent locations, during which ISWAP's new leader, Malam Bako, was killed.
"In the course of the operations within the period, a total of 38 terrorist elements were neutralized, including the ISWAP's new leader, Bako," Onyuko said without elaborating.
Bako's death could not be independently verified, and there was no immediate confirmation from ISWAP.
Source: The New Arab
Please click the following URL to read the full text of the original story:
https://english.alaraby.co.uk/news/nigeria-kills-islamic-states-new-west-africa-chief-army
--------
IMF says it is 'premature' to comment on implications of Sudan coup
28 October ,2021
The International Monetary Fund said on Thursday it is "premature" to comment on implications of recent events in Sudan, where the army staged a coup earlier this week.
"It is premature to comment on the implications of recent events in Sudan, but we are monitoring the developments carefully," the Fund said in a statement.
At least 11 people have died in confrontations between soldiers and anti-coup protesters.
Source: Al Arabiya
Please click the following URL to read the full text of the original story:
https://english.alarabiya.net/business/economy/2021/10/29/IMF-says-it-is-premature-to-comment-on-implications-of-Sudan-coup
--------
Ethiopia claims airstrike destroys rebel equipment, locals say civilians killed
Andrew Wasike and Addis Getachew
29.10.2021
Ethiopia said on Thursday that its air force destroyed a military equipment maintenance site run by rebels in Mekele, the regional capital of Tigray.
"Today in Mekele an ENDF (Ethiopian National Defense Forces) airstrike destroyed the second part of Mesfin industrial engineering. The facility was used by the TPLF (Tigray People's Liberation Front) terrorist group for maintaining its military equipment," the government communication service told Anadolu Agency.
Thursday, which was the seventh day of aerial bombardment in less than two weeks by government forces targeting the TPLF rebels, also saw reported cases of civilian casualties by locals.
A doctor who spoke to Anadolu Agency said emergency medical teams had reported that "some households housing civilians have been completely destroyed."
"I don't have the right figures but they estimate that at least three people may have been killed as this is a residential place where families live. The death toll may be higher, rescue efforts are underway," added the doctor.
Ethiopia claimed the aerial bombardments that began just a week ago were surgical and away from civilian settlements, but the TPLF and locals have alleged that the attacks are landing on civilian-populated areas, destroying infrastructure, and claiming innocent lives, including at least three children.
Getachew Reda, a TPLF spokesman, accused the government of targeting civilians in its bid to wrest control of territory taken by the group.
"(Prime Minister) Abiy Ahmed's airstrike today has targeted yet another residential neighborhood in the Tabiya 05 (area) of the city of Mekelle. Members of two entire families are among the killed and wounded," he said on Thursday.
Aid access impacted
Last year, the Ethiopian government said TPLF forces raided the northern command of the ENDF, killing soldiers and looting sizable military hardware on Nov. 3.
The following day, the government launched a sweeping law enforcement operation against the group's leaders.
Armed hostilities have crippled humanitarian access for nearly half a million people facing famine-like conditions in the Tigray region.
The UN warned that the bombardments, armed ground conflicts, and shortage of fuel are impacting the ability of aid partners to mobilize assistance to the affected.
Movements of aid supplies have practically stopped in areas where stocks of food aid and other relief items have been depleted.
Source: Anadolu Agency
Please click the following URL to read the full text of the original story:
https://www.aa.com.tr/en/africa/ethiopia-claims-airstrike-destroys-rebel-equipment-locals-say-civilians-killed/2406238
--------
1 killed in protests against military takeover in Sudan
28.10.2021
KHARTOUM, Sudan
One protestor was killed and two others injured in Sudan on Thursday amid clashes with the country's army in the capital Khartoum, a local health committee reported.
The Central Committee of Sudan Doctors said on Twitter that the man killed in the Bahri area of the city was identified as Yasin Omar, while one of the injured had been struck on the head and was in critical condition.
On Wednesday, the US embassy in Sudan said that since the military took over the country on Monday, 12 people had been killed and over 100 injured in the protests that broke out against the armed forces.
The head of Sudan's ruling military council, Gen. Abdel Fattah al-Burhan, declared a state of emergency on Monday and dissolved the transitional Sovereign Council and government.
Source: Anadolu Agency
Please click the following URL to read the full text of the original story:
https://www.aa.com.tr/en/africa/1-killed-in-protests-against-military-takeover-in-sudan/2406103
--------
Sudanese popular committees announce anti-coup measures
Yassine Aydi
28.10.2021
KHARTOUM, Sudan
Popular committees in the Sudanese capital announced measures and rallies Thursday to protest a military coup against civilian rule.
The Sudanese Professional Association (SPA) published a statement by popular committees of Bahri neighborhoods in northern Khartoum, which announced a timetable that extends to Nov. 17 of peaceful activities such as rallies, public speeches, blocking roads and general civil disobedience.
The statement said the Sudanese people "won't allow any military or political group whether internal or external to steal the souls that departed us and the blood that spilled," in reference to mass protests that ousted long ruler Omar al-Bashir in April 2019.
The head of Sudan's ruling military council, Gen. Abdel Fattah al-Burhan, declared a state of emergency on Monday and dissolved the transitional Sovereign Council and government.
The move was slammed by the African Union, which suspended Sudan from activities until it restores civilian rule. The World Bank suspended aid to the country and the US followed suit, in addition to the wide condemnation worldwide.
Source: Anadolu Agency
Please click the following URL to read the full text of the original story:
https://www.aa.com.tr/en/africa/sudanese-popular-committees-announce-anti-coup-measures/2405894
--------
North America
US lawmakers enter resolution condemning Israel's NGO designations
Michael Hernandez
28.10.2021
WASHINGTON
US Congresswoman Betty McCollum led a group of progressive lawmakers on Thursday in introducing a resolution that seeks to condemn Israel for its designation of six prominent Palestinian NGOs and civil society groups as terrorist organizations.
The resolution says Tel Aviv's decision is "a repressive act designed to criminalize and persecute important Palestinian human rights organizations," and says the House of Representatives should "recognize the valuable work of Palestinian civil society organizations." It specifically named the six organizations designated by Israeli Prime Minister Benny Gantz.
"When a government uses the label of terrorist as a weapon to silence the work of human rights organizations and advocates who courageously represent vulnerable people living under military occupation, it is a sign of incredible weakness more aligned with an authoritarian regime than a healthy democracy," McCollum said in a statement.
"The U.S. invests billions of our taxpayer dollars to support Israel's security, not Israel's system of occupation and repression of Palestinians. It is incumbent upon Democrats in the U.S. House and the Biden administration to condemn this Israeli decision and draw a clear line that anti-democratic repression of Palestinian civil society is not tolerated," she added.
The US provides Israel with roughly $3.8 billion in military funding each fiscal year, and pressure has been mounting, particularly among progressive Democrats, to ensure the funding is not provided carte blanche.
McCollum is being joined by nine co-sponsors, including Rashida Tlaib, Ilhan Omar, Andre Carson and Alexandria Ocasio-Cortez.
The six groups Israel designated as terrorist organizations are the Union of Palestinian Women's Committees, Addameer Prisoner Support and Human Rights Association, Bisan Center for Research and Development, Al-Haq, Defense for Children International – Palestine, and Union of Agricultural Work Committees.
Israel alleges the targeted groups are directly linked or affiliated with the Popular Front for the Liberation of Palestine (PFLP), which it has designated as a terror group.
Gantz's decision to designate the groups has prompted widespread outcry, including from UN High Commissioner for Human Rights Michelle Bachelet who called the listings an attack on human rights defenders, freedom of association, and the right to public participation. She said the decision should be immediately revoked.
Source: Anadolu Agency
Please click the following URL to read the full text of the original story:
https://www.aa.com.tr/en/americas/us-lawmakers-enter-resolution-condemning-israels-ngo-designations/2406120
--------
Pakistan continues to give air access to US, Congress told
Anwar Iqbal
October 29, 2021
WASHINGTON: A senior Pentagon official has informed Congress that Pakistan continues to give the United States access to its airspace and the two sides are also talking about keeping that access open.
US Undersecretary of Defence for Policy Colin Kahl shared this information with the Senate Armed Services Committee on Tuesday during an open/closed hearing on "Security in Afghanistan and in the regions of South and Central Asia".
He was replying to a question from the committee's chairman Senator Jack Reed, who asked him to update the panel on "our arrangement with Pakistan regarding their cooperation with us in counterterrorism". The senator referred to recent press reports claiming that Pakistan was working with the Taliban to attack the militant Islamic State group.
Source: Anadolu Agency
Please click the following URL to read the full text of the original story:
https://www.dawn.com/news/1654655/pakistan-continues-to-give-air-access-to-us-congress-told
--------
US announces additional humanitarian assistance for Afghanistan
Handan Kazanci
29.10.2021
US Secretary of State Antony Blinken announced nearly $144 million in additional humanitarian assistance for the people of Afghanistan on Thursday.
"As part of our enduring commitment to the people of Afghanistan, the United States announced today nearly $144 million in humanitarian assistance to those affected by the ongoing humanitarian crisis," Blinken said in a statement.
"This assistance brings the total U.S. humanitarian aid in Afghanistan and for Afghan refugees in the region to nearly $474 million in 2021, the largest amount of assistance from any nation," he added.
Blinken noted that the assistance is provided directly to independent humanitarian organizations, including the United Nations High Commissioner for Refugees (UNHCR), United Nations Children's Fund (UNICEF), International Organization for Migration (IOM), the World Health Organization (WHO), and other international and non-governmental organizations.
"This funding provides support directly to some of the more than 18 million vulnerable Afghans in need in the region, including Afghan refugees in neighboring countries," he said.
The additional humanitarian assistance "will enable our partners to provide lifesaving protection, food security support, essential health care, winterization assistance, logistics, and emergency food aid in response to the growing humanitarian needs exacerbated by healthcare shortages, COVID-19, drought, malnutrition, and the impending winter," he said.
Blinken added that the funding will "benefit the people of Afghanistan and not the Taliban, whom we will continue to hold accountable for the commitments they have made."
Source: Anadolu Agency
Please click the following URL to read the full text of the original story:
https://www.aa.com.tr/en/americas/us-announces-additional-humanitarian-assistance-for-afghanistan/2406194
--------
US secretary of state celebrates 98th anniversary of Turkish Republic
Handan Kazancı
29.10.2021
US Secretary of State Antony Blinken congratulated Turkey on the 98th anniversary of the declaration of the Turkish Republic.
On behalf of the United States of America, I congratulate the people of Turkey as you celebrate the 98th anniversary of the founding of the Republic of Turkey," Blinken said in a statement Friday.
"Turkey is an important NATO Ally and partner of the United States," he said. "For decades, Turkey has stood together with the United States and the international community to confront global challenges."
"Our longstanding relationship is built upon strong commercial, diplomatic and security cooperation," Blinken noted. "The incredibly deep, people-to-people ties between Turkey and the United States have persisted for generations and are critical to the strength of our relationship."
Source: Anadolu Agency
Please click the following URL to read the full text of the original story:
https://www.aa.com.tr/en/americas/us-secretary-of-state-celebrates-98th-anniversary-of-turkish-republic/2406180
--------
Four US intel outfits failed to foresee Kabul's hasty collapse: report
Michael Hernandez
28.10.2021
WASHINGTON
While four of the US' intelligence agencies produced analyses indicating the Taliban would gain ground against the since-deposed government in Kabul, none predicted its imminent collapse, according to a report published Thursday.
The Wall Street Journal reviewed nearly two-dozen assessments from the CIA, Defense Intelligence Agency (DIA), Office of the Director of National Intelligence (ODNI) and the State Department's intelligence bureau, finding that while they agreed the internationally-recognized government was unlikely to survive without US aid, they differed on its longevity.
A May 17 report from the CIA determined that the government would fall by the end of the year. Less than a month later an assessment said the Taliban would take full control within two years, the Journal reported.
On June 4, the DIA said the Taliban would adopt a strategy to take and isolate rural areas. Three days later, the DIA said in an executive memo that the government would continue to hold Kabul.
"The intelligence shortfalls underpinned some of the policy failures that resulted in chaotic mass civilian evacuations in the deadly final weeks of the U.S.'s 20-year Afghan war," the Journal reported.
Source: Anadolu Agency
Please click the following URL to read the full text of the original story:
https://www.aa.com.tr/en/americas/four-us-intel-outfits-failed-to-foresee-kabuls-hasty-collapse-report/2406002
--------
URL: https://www.newageislam.com/islamic-world-news/bangladesh-pakistan-muslim-hindus-divide/d/125670
New Age Islam, Islam Online, Islamic Website, African Muslim News, Arab World News, South Asia News, Indian Muslim News, World Muslim News, Women in Islam, Islamic Feminism, Arab Women, Women In Arab, Islamophobia in America, Muslim Women in West, Islam Women and Feminism