New Age Islam News Bureau
02 January 2021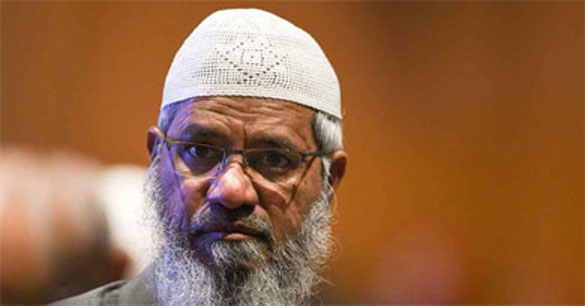 Zakir Naik
----
• British Muslim Group Plans Legal Action against the Forced COVID-19 Cremations In Sri Lanka
• 'Anti-Love Jihad' Law Sparks Controversy in Agra after Ex-IAS Officers' Letter to CM Yogi
• The Taliban Is Using Bomber Drones as a Psychological Weapon
• Why Has Indonesia Banned the Islamic Defender's Front Or FPI?
• French Policy in West Africa 'Silent On Human Rights'
• Iran Tells IAEA It Plans To Enrich Uranium Up To 20pc
Pakistan
• Zakir Naik Backs Demolition of Temple in Pakistan, Says 'Temples Should Not Be Allowed In an Islamic Country'
• Pakistan Urges UN to Prevent Kashmiri Leader and Human Rights Activist Andrabi's 'Judicial Murder'
• FO rubbishes India's 'unwarranted concerns' regarding state of minority rights in Pakistan
• Imran Khan says his govt wants to learn from China's development model to eradicate poverty
• No extradition treaty with UK, can only cancel Nawaz Sharif's passport: Pak minister
• PDM's long march to Islamabad could also be to Rawalpindi: Fazl
• NSG assailed for treating Pakistan, India differently on membership
-----
Europe
• British Muslim Group Plans Legal Action against the Forced COVID-19 Cremations In Sri Lanka
• German mosque attacked for second time in two weeks
-----
India
• 'Anti-Love Jihad' Law Sparks Controversy in Agra after Ex-IAS Officers' Letter to CM Yogi
• DMK's Invite to invitation to AIMIM chief Asaduddin Owaisi Upsets Workers of TN Muslim Parties
• Indian, Afghan Clerics Jointly Call On Taliban To Stop Attacks On Civilians
• Now, Gujarat Too Plans an 'Anti-Love Jihad' Law
• As BJP Protests, Bengaluru Stalls Plan To Rename 11 Roads In Muslim Areas After Muslim Leaders
• Terror module busted in Reasi, one arrested
• 8 civilians injured after terrorists hurl grenade on security forces in J-K's Pulwama
• Mehbooba Mufti is pro-separatist, shouldn't talk about rights abuse: BJP leader
-----
South Asia
• The Taliban Is Using Bomber Drones as a Psychological Weapon
• 6 Taliban, Shadow Governor Killed by Own Explosive Device
• Two Separate Attacks Claim Civil Society Activist, Tribal Leader
• Supreme Court Puts KU Attack 'Mastermind' on Death Row
• Afghan radio journalist shot dead in car ambush, fifth media person to be killed
-----
Southeast Asia
• Why Has Indonesia Banned the Islamic Defender's Front Or FPI?
• Halal meat scandal: Malaysian authorities slammed for perceived inaction
• Indonesia Potentially Set To Take On China And Claim Leadership Of 'Moderate' Islam
-----
Africa
• French Policy in West Africa 'Silent On Human Rights'
• Peacekeeping Mission in Sudan's Darfur Ends: Spokesman
• Algeria's president signs new constitution into law
• Ethiopia: Human rights abuses after singer's killing
-------
Mideast
• Iran Tells IAEA It Plans To Enrich Uranium Up To 20pc
• Israeli army fire paralyzes 24-year-old Palestinian man in West Bank: Ministry
• Soleimani's killers will 'not be safe on Earth,' says Iran's judiciary chief
• Yemen war: Saudi attack on wedding kills five civilians in Hudaydah
• Hamas says new efforts underway to resume national dialog among Palestinian factions
• Israeli troops attack anti-settlement Palestinian protesters in West Bank
-----
North America
• Donations Coming In To Rebuild Missouri Mosque That Burned
• Retired FBI Agent, Ex-Icoca Board Members Disgusted With Trump Backwater Pardons
• Venezuela's Maduro Plans To Further Expand Ties with Iran, Other Allies in New Year
• Pompeo sanctions Cuba bank for alleged links to country's military
• US pulls warship from Mideast amid Iran tensions
-----
Arab World
• New Year's Eve celebratory gunfire kills Syrian refugee in Lebanon
• Qatar urges UN to stop violation of territorial waters by Bahraini vessels
• Car bomb hits near Russia base in Syria's Raqqah: Monitoring group
Compiled by New Age Islam News Bureau
URL: https://www.newageislam.com/islamic-world-news/zakir-naik-backs-demolition-temple/d/123958
-----
Zakir Naik Backs Demolition of Temple in Pakistan, Says 'Temples Should Not Be Allowed In an Islamic Country'
Jan 02, 2021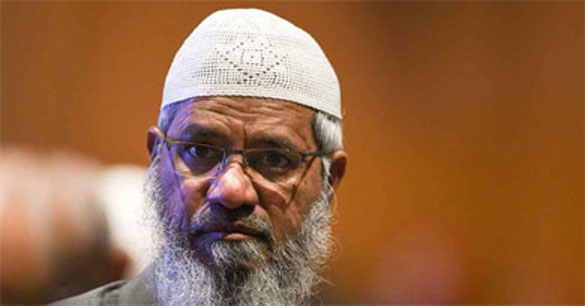 Zakir Naik
----
New Delhi: Wanted Islamic televangelist Dr Zakir Naik in his latest video has supported the demolition of an old Hindu temple in Pakistan's Khyber Pakhtunkhwa saying temples should not be allowed to be constructed in an Islamic country.
On December 30, a mob of over a hundred people led by local Muslim clerics from radical Islamist party Jamiat Ulema-e-Islam destroyed and set on fire a Hindu temple in the Karak district of Khyber Pakhtunkhwa province.
A viral video clip on social media showed a violent mob destroying the walls and roof of the temple.
'Temples should not be allowed to be constructed in an Islamic country'
The mob incited by a local cleric was part of a rally organised by Jamiat Ulema-e Islam-Fazl (JUI-F), a Sunni Deobandi political party in Pakistan. As per the reports, speakers delivered inflammatory speeches after which the mob stormed the temple, set it ablaze, and razed it to the ground.
On Friday, India lodged a formal protest with Pakistan via diplomatic channels against the vandalisation and demolition of a Hindu temple there and conveyed that the neighbouring country should investigate the matter and take strict action against those responsible.
This is not the first time Naik has sparked controversy through his videos.
'Haram according to Sharia'
Last year in July, he slammed the Imran Khan government saying it had committed a sin by giving permission for the construction of a Krishna temple in Islamabad.
According to Sharia, it is haram for an Islamic nation to pay or donate to a worship house of a non-Muslim, said Naik.
The Islamic preacher, who fled India to Malaysia in 2016, further said that all Muslim scholars, imams and ulemas are of the same opinion and there are several fatwas (rulings) regarding this.
Last year, the United States placed Pakistan on a list of "countries of particular concern" for religious freedom violations.
Minorities in Pakistan regularly face persecution with more than 1000 women abducted and forcefully converted to Islam every year.
https://www.timesnownews.com/international/article/zakir-naik-backs-demolition-of-temple-in-pakistan-says-temples-should-not-be-allowed-in-an-islamic-country/701983
--------
British Muslim Group Plans Legal Action against the Forced COVID-19 Cremations In Sri Lanka
January 01, 2021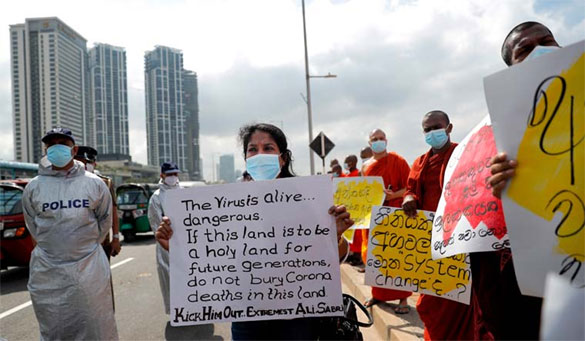 A woman holds a placard and joins pro-government Sri Lankan Buddhist monks during a protest outside president's office, asking the government not to review the policy for mandatory cremation of Muslim COVID-19 victims in Colombo | AP
------
Ever since the COVID-19 pandemic reached Sri Lanka in March, the island nation's government decided to ban burials for victims of the virus, stipulating cremation as the only means to dispose of infected victims.
The mandatory cremation policy had evoked protests from the minority Christian and Muslim populations, who mostly practise burial. On December 30, the Muslim Council of Britain, an umbrella group with over 500 Islamic groups affiliated to it, announced it would launch legal action against the "forced cremations" in Sri Lanka.
A press release by the MCB claimed "over 100 Muslims" had been forcibly cremated. The MCB release said, "The forced cremations of Muslim bodies in Sri Lanka are a serious violation of the religious freedom of a minority group. It is a violation of international law to delay returning a family member's body for burial in a timely way unless there is good reason to do so. In this case, the Sri Lankan authorities have departed from the World Health Organisation's recommendation for the safe management of a dead body during the coronavirus pandemic without any justification."
The MCB claimed it is now preparing to bring this matter to the urgent attention of the United Nations Human Rights Committee for resolution.
A group of Christian and Muslim families had appealed in Sri Lanka's Supreme Court against the forcible cremation policy, but the court junked the plea in December. Hard-line Buddhist groups have called on the government to continue the mandatory cremation policy.
Meanwhile, as the debate about mandatory cremations continues, the College of Community Physicians of Sri Lanka issued a statement on December 31, stating there was no solid evidence that burial of COVID-19 victims would increase the spread of the virus.
The College referred to over 85,000 pieces of published literature on COVID-19 to claim there had not been a single case of the virus being transmitted via a dead body.
As of Thursday, Sri Lanka had recorded 43,299 cases of COVID-19; 204 people have died from the virus.
https://www.theweek.in/news/world/2021/01/01/sri-lanka-british-muslim-group-plans-legal-action-over-covid-19-cremations.html
--------
'Anti-Love Jihad' law sparks controversy in Agra after ex-IAS officers' letter to CM Yogi
Siraj Qureshi
January 1, 2021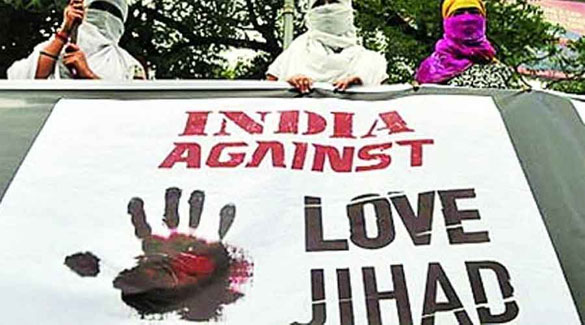 Within a month of the Uttar Pradesh government bringing an ordinance against the so-called Love Jihad -- forced religious conversion of Hindu girls and women for/through marriage and other means -- about 35 persons have been arrested, sparking a controversy in Agra.
Bhartiya Muslim Vikas Parishad chairperson Sami Aghai said the ordinance was unconstitutional. "The Supreme Court has ruled that adults have the right to live with each other and change their faith. Whether they are married or not is a secondary question," he said.
Sami Aghai said the ordinance targets ordinary Muslims who fall in love with Hindu girls and want to marry them. He welcomed the recent letter written by 104 former IAS officers to UP chief minister Yogi Adityanath for a rollback of the ordinance.
He said that the letter has made it clear that the ordinance promotes politics of hatred and is against the secular fabric of the country. "The letter mentions the harassment of several people including a couple in Moradabad which was caught at the marriage registrar's office and handed over to the police with the charge that the man was forcing the woman to change her name," he said.
IN SUPPORT OF LAW
Social activist Deep Sharma, however, said the law may have some objectionable provisions but there have indeed been several cases of Love Jihad and only such a law can stop it.
Hindustani Biradari secretary Ziauddin said citizens must respect Indian culture and traditions of other faiths. "Forced conversions are unacceptable and conversion for marriage is invalid," he said.
https://www.indiatoday.in/india/story/-anti-love-jihad-law-controversy-agra-ex-ias-officers-letter-cm-yogi-1755134-2021-01-01
--------
The Taliban is using bomber drones as a psychological weapon
Jan 2, 2021
With no way to shoot down the Taliban's drones, Afghan security forces face a hidden but deadly psychological weapon today that is likely to grow into an effective threat in the future.
As far back as 2016, the Taliban have used camera-bearing drones to shoot propaganda films. In early October 2020, they graduated to bomb-laden drones to wage war on their enemies.
While their attacks are few in number, the new tactic presents evidence of the adaptability and resilience of the group which arguably survived the American invasion of Afghanistan. More concerningly, it reflects a strategic intent to continue building fighting capacity in spite of being involved in peace negotiations with the Afghan government.
"It was very obvious that the Taliban were going to imitate American drone warfare, because what we've seen for a couple of years, not just in Afghanistan but also in other regions where Americans have waged war, is that militant groups try to imitate this kind of warfare," says Emran Firoz, a drone expert who spoke to TRT World.
Unprecedented even in modern combat, the use of commercial drones casts a shadow in their opponents mind that is larger than their size. For government forces, the Taliban drones are the spearhead of psychological warfare that causes opponents to ask if they are facing a better-equipped and more advanced enemy.
"Obviously, it's not the same technology," says Firoz. "You can't compare commercial drones with American Reaper drones... but they try to show off and say we can also do this. We can use drones, we have our special forces who are heavily equipped and look kind of like American special forces."
Displaying remarkable adaptivity, the bombs dropped by these commercial drones continue to improve at a steady rate. They run the gamut from dropped mortar shells that explode on impact by default, to improvised munitions made out of plastic explosive-packed Pepsi bottles with a trigger in the bottle's cap, to modified grenade shells meant to be fired from a grenade launcher.
Without stabilizer fins, the munition is more likely to tumble in the air, not guaranteed the impact on its nose that causes detonation. To solve this, Taliban 'engineers' began to attach feathered badminton shuttlecocks to the back of explosives. Not isolated to one region, Taliban drone attacks are seeing action on multiple fronts throughout Afghanistan, specifically in Paktia's districts of Mirzaka and Zurmat, Baraki Barak, Balkh, Faryab, Charkh, and Pul-i Alam, and northern Kunduz.
What kind of drones is the Taliban using?
No one really knows, but given at least one captured model and the sound of rotors reported by survivors of attacks, it seems likely that the Taliban are using commercially available quadcopter drones which can be manned remotely.
More explicitly, Taliban propaganda itself has no qualms with showing off its new toys. A video shared in January 2020 shows off a weaponized DJI Matrice 210 outfitted with a powerful Zenmuse Z30 zoom camera and a munition dropping mechanism. But matters may not be as clear cut as first glance may suggest.
In the video, the speaker claims the drone was actually seized by the Taliban in Afghanistan's Helmand province after it had been allegedly used against them by an unnamed third party. This is strange, given the lack of anti-Taliban groups using commercial drones or weaponized drones to begin with. It's worth noting that Afghanistan's army tested surveillance drones in the same province in 2016, but they were much larger Boeing Insitu ScanEagle variants.
Where are the Taliban getting their drones?
Drones are relatively easy to procure on the market. But in spite of that, there has been speculation that they come by way of Pakistan. In truth, Afghan officials have often been incorrect and quick to claim military equipment used by Taliban originates from Pakistan and other states.
A more telling indicator of their origin can be found in the words of Ahmad Zia Saraj, head of the National Directorate of Security (NDS). On November 23 he vowed to prohibit the import of commercial drones into Afghanistan to prevent such attacks.
But in spite of this, they're still relatively easy to get. "There are many black markets, even in Afghanistan, from Pakistan or even China which is producing a lot of drones and exporting them all over the world, both weaponized or commercial drones." says Firoz.
Such drones are readily available in most countries, ranging from $700 for a used drone seen in one propaganda video to nearly $6,500 for an advanced, new drone. While not inexpensive by any measure, the drones are still affordable for a large group such as the Taliban.
Poor man's air force
The Taliban reportedly brought in US$1.6 billion in their last fiscal year which ended in March 2020, according to Mullah Yaqoob, son of the late Taliban spiritual leader Mullah Mohammad Omar, compared to the Afghan government's $5.55 billion during the same period.
In light of this, the Taliban are more than able to competitively build their own 'poor man's air force.' Unlike most weapon parts or platforms, the absence of serial numbers or unique identifiers on commercial drones means procuring and smuggling them can be easily masked.
Weaponizing them is even easier, requiring basic DIY handiness and familiarity with explosives.
The question remains: why did the Taliban start arming drones only recently, in spite of using commercial drones to film suicide attacks or propaganda footage for significant time?
Imitating the invader
For Emran Firoz, it's still about the "Americanization of war," as militant groups "try to use similar weapons, warfighting style, just copying this warfare that is considered advanced because that's how you make war in the 21st century," he notes.
It's also about the narrative.
"A few days ago, a Taliban member I know claimed they were just targeting the Afghan military but no civilians. It's the same narrative used by everyone, even Americans, which is a lie. It's the same regarding the Taliban," adds Firoz.
One possible explanation is the growth of younger tech-savvy Taliban members, or possibly their inspiration by ISIL's use of weaponized commercial drones in Syria and Iraq in 2017
"At the moment, the impacts are not huge," says Firoz. If they continue to improve them or scale up their use, they could prove to be terrorizing weapons.
Grim prospects
Commercial drones can't lift heavy objects. For a weaponized drone, that limits the size of its explosive payload. But if the Taliban are able to procure stronger drones, or learn to deliver payloads more accurately, the effects could be devastating.
In Syria, nearly 208 commercial drone strikes were recorded in 2017 alone. They were also used in Iraq to devastating effect as far back as October 2016, assassinating a governor by flying into his home in one instance, and destroying a tank in another. Not only used to deliver explosive payloads, drones were also used to guide terrifying heavily armored suicide vehicles (VBIED) whose drivers could only barely see through the steel plates meant to protect suicide bombers from defensive measures.
More dangerously, their role as a psychological weapon cannot be underestimated. Videos from Syria show soldiers abandoning their posts moments after hearing the tell-tale buzz of a commercial drone. Coupled with reports that Afghan government forces have previously vacated positions without a fight, weaponized drones could be the latest blow to government forces' morale.
For Afghanistan, the drone threat is real; and the Taliban's use of surveillance drones alone has already seen an increase, suggesting a shift in tactics and the relative availability of commercial drones. No information is available regarding their ability to weaponize them however.
Death from above
Can they be countered? That's easier said than done. Shooting them down is difficult given their size, and tactically, they're often launched in the dark making it nearly impossible to catch them. Other solutions such as electromagnetic anti-drone rifles are prohibitively expensive, and still relatively new.
Even the NDS's attempt to ban their import is difficult to enforce given Afghanistan's porous borders. In 2010, Afghanistan's government banned the import of ammonium nitrate, commonly used as fertilizer, but also an ingredient in improvised explosives. Nonetheless, large amounts of the chemical are still regularly captured in Afghanistan.
Alternative solutions could be to invest in electronic jamming systems, or hardened roofs and walls, to protect against dropped munitions.
One promising solution that has exhibited some measure of success is to train eagles to attack drones, a concept pioneered by the US Marine Corp and French army alike.
But until eagles arrive to save the day, Afghanistan is faced with a dilemma that's not going to fly away anytime soon.
https://www.trtworld.com/magazine/the-taliban-is-using-bomber-drones-as-a-psychological-weapon-42851
--------
Why has Indonesia banned the Islamic Defender's Front or FPI?
December 31, 2020
Indonesia on Wednesday banned the hardline religious group the Islamic Defender's Front, raising the prospect of rising political tension in the world's largest Muslim-majority nation.
The ban came after last month's return of the group's spiritual figurehead, Rizieq Shihab, from self-exile in Saudi Arabia, leading to concern in government that he could be seeking to harness opposition forces against President Joko Widodo, widely known as Jokowi, using Islam as a rallying cry.
What is the Islamic Defender's Front?
Formed in the late 1990s, the Islamic Defender's Front, widely known by its Indonesian initials FPI, advocates a strict interpretation of Islam and developed a reputation for raiding bars and brothels, intimidating religious minorities. It once forced the cancellation of a Lady Gaga concert. It has also been involved in humanitarian work after natural disasters.
Its political sway has risen in recent years, and in 2016 the FPI played a role in mass protests against Jakarta's Christian former governor, who was jailed for insulting Islam.
Who is its leader?
Cleric Rizieq Shihab, 55, has for years been a controversial figure in Indonesia. He was jailed in 2008 for inciting violence and left the country in 2017 after facing charges of pornography, and insulting the state ideology, which were later dropped. This week a court ordered police to reopen the pornography case.
His role in 2016 mass rallies raised concern about the rise of identity politics and political Islam.
Last month, thousands of people rallied to greet Rizieq's return to Indonesia.
Rizieq was arrested this month on charges of violating health protocols. He remains in custody.
How big a force is Islam in Indonesian politics?
With nearly 90% of Indonesia's population Muslim, Islam has always been important in politics. However, the 2016 rallies spearheaded by the FPI and other Islamic groups saw the religion take on an increasingly prominent political role.
In a move widely seen as an attempt to appeal to Islamic voters, the president, Jokowi, chose senior cleric Ma'ruf Amin as his vice presidential running mate in 2019. While Rizieq was overseas, hardline Islamic groups such as the FPI were relatively quiet. On his return, Rizieq began meeting several key opposition figures and promising a "moral revolution", a potential challenge to Jokowi ahead of elections scheduled for 2024.
What could happen next?
While the decision to ban the FPI is legally sound, analysts say the move may backfire and only lead to new iterations.
Hours after the chief security minister announced the ban, a senior FPI member in Jakarta, Novel Bamukmin, told Reuters the group would fight for their beliefs and "defend the country from traitors". The government could ban the FPI, he said, but they would only reform anew.
Security analysts have said the ban, based on historical precedents in what appears to be a politically motivated decision, would do little to address the views of a sidelined minority.
https://indianexpress.com/article/explained/islamic-defenders-front-fpi-banned-in-indonesia-7127645/
--------
French policy in West Africa 'silent on human rights'
Fatma Bendhaou
01.01.2021
TUNIS, Tunisia
Amid the visit of French prime minister and armed forces minister to French soldiers in Chad, the country's policy in the West African region received strong criticism in an analysis published in a French online news outlet.
The report issued by the independent French investigative opinion journal Mediapart slammed the visit of Jean Castex and Florence Parly, saying its aim is to assure the French soldiers of the government's support despite the repeated questions on the relevance of Barkhane Operation.
Operation Barkhane, launched in 2014, is an ongoing anti-terror operation in Africa's Sahel region. It is headquartered in N'Djamena, the capital of Chad.
More than 5,000 French soldiers are deployed under Barkhane which is led by France alongside the G5 Sahel countries -- Burkina Faso, Mali, Mauritania, Niger, and Chad -- to fight against armed terrorist groups in the region, particularly al-Qaeda in the Islamic Maghreb and Daesh/ISIS in the Greater Sahara.
The French officials visit came few days after three French soldiers were killed in eastern Mali after their armored vehicle hit an improvised explosive device, the French presidency said on Monday.
"It must not make us forget another reality of French policy in the Sahel, and more generally in French-speaking West Africa: the concessions made to the defense of human rights in the name of the fight against terrorism," the French outlet further noted, regarding the visit of Castex and Parly.
Mediapart censured French diplomacy in the region, calling it "a diplomacy based on security and economic concerns, silent when it comes to defending human rights."
"While denouncing human rights violations in other parts of the world, France is in fact silent or complacent about what is happening in West Africa, the countries of its sphere of influence where public freedoms are more and more abused and where several leaders have bypassed the constitution to seek a new mandate," according to Mediapart.
"Human rights, it does not interest him," lamented a French diplomat quoted by the journal while speaking about Jean-Yves Le Drian, the former defense minister under former President Francois Hollande, and the current minister for foreign affairs.
"African public opinions have started to say: 'France is talking to us about democracy, but still supports corrupt governments which bungle elections.' France's inconsistency is unmasked, no one believes in its speech, seen as pure duplicity. This feeds the anti-French sentiment which are taking significant proportions in the region," affirmed Laurent Bigot, the former deputy director of the West Africa department of the Ministry for Europe and Foreign Affairs, as quoted by Mediapart.
https://www.aa.com.tr/en/africa/french-policy-in-west-africa-silent-on-human-rights-/2095399
--------
Iran tells IAEA it plans to enrich uranium up to 20pc
02 Jan 2021
VIENNA: Iran has told the United Nations nuclear watchdog it plans to enrich uranium to 20 percent purity, a level it achieved before its 2015 accord, at its Fordow site buried inside a mountain.
The move is the latest of several recent announcements made by Iran to the International Atomic Energy Agency (IAEA) that it plans to further breach the deal, which it started violating in 2019 in retaliation for Washington's withdrawal from the agreement and the re-imposition of US sanctions against Tehran.
This step was one of many mentioned in a law passed by Iran's parliament last month in response to the killing of the country's top nuclear scientist, which Tehran has blamed on Israel.
Such moves by Iran could complicate efforts by US president-elect Joe Biden to rejoin the deal.
"Iran has informed the Agency that in order to comply with a legal act recently passed by the country's parliament, the Atomic Energy Organisation of Iran intends to produce low-enriched uranium (LEU) up to 20 percent at the Fordow fuel enrichment plant," the IAEA said in a statement.
https://www.dawn.com/news/1599207/iran-tells-iaea-it-plans-to-enrich-uranium-up-to-20pc
--------
Pakistan
Pakistan Urges UN to Prevent Kashmiri Leader and Human Rights Activist Andrabi's 'Judicial Murder'
Anwar Iqbal
02 Jan 2021
WASHINGTON: Pakistan urged UN Secretary-General Antonio Guterres on Friday to prevent the "judicial murder" of a Kashmiri leader and human rights activist and to persuade India to drop all "fabricated charges" against her.
Aasiya Andrabi, who risks conviction by a sham court on Jan 18, is the founder of a Kashmiri rights group called the Dukhtaran-i-Millat, or Daughters of the Nation.
In a letter addressed to Mr Guterres, Pakistan's Permanent Representative to the UN Munir Akram said the world must stop giving a "free pass" to India over its "systemic crackdown on the legitimate and indigenous freedom movement in Kashmir".
In a similar letter to UN High Commissioner for Human Rights Michelle Bachelet, Pakistan's envoy in Geneva Ambassador Khalil Hashmi argued that the world body's "timely intervention may help prevent miscarriage of justice".
The United Nations, he said, could also "assist in breaking the vicious cycle of impunity and human rights violations in Indian Illegally Occupied Jammu and Kashmir (IIOJ&K)."
By acting on time to save Ms Andrabi, the United Nations would also "send a strong message of hope to the Kashmiri people, especially women leaders and human rights defenders", Ambassador Hashmi wrote.
In New York, Ambassador Akram said: "With Indian judiciary showing little proclivity to stand up for the rights of Kashmiris, there is an imminent and real threat to the life of Ms Andrabi and her associates, who are staring at a real possibility of a judicial murder."
In its annual report on the situation in Kashmir, a Washington-based think-tank, the US Institute of Peace noted that "Kashmir has once again emerged as a major flashpoint between South Asia's nuclear-armed rivals, India and Pakistan."
https://www.dawn.com/news/1599196/pakistan-urges-un-to-prevent-andrabis-judicial-murder
--------
FO rubbishes India's 'unwarranted concerns' regarding state of minority rights in Pakistan
Naveed Siddiqui
02 Jan 2021
Pakistan on Saturday rubbished "unwarranted assertions" by the Indian Ministry of External Affairs (MEA) regarding the burning down of a Hindu temple in Khyber Pakhtunkhwa's Karak district earlier this week.
"This is not the first time the Indian government has tried to feign concern for minority rights elsewhere, while being the most egregious and persistent violator of minority rights itself," a statement by FO spokesman Zahid Hafeez Chaudri said.
The FO statement comes after India conveyed "serious concerns" to the Pakistan High Commission in New Delhi at "repeated instances of similar nature against members of the minority community", The Wire reported while quoting official sources.
According to the report, India also asked for the investigation report of the incident to be shared with the Ministry of External Affairs and reiterated the message that the government of Pakistan is "expected to look after the safety, security and well-being of its minority communities".
A similar report was also published by The Hindu.
In a statement released today, the FO spokesman said: "From the discriminatory Citizenship Amendment Act to the National Register of Citizens (NRC), from the Gujarat massacre of 2002 to the Delhi pogrom of 2020, from the reprehensible demolition of Babri Mosque in 1992 to the despicable acquittal of all the accused by Indian court in 2020, from blaming Muslims for spreading coronavirus to banning of inter-faith marriages, from cow vigilantism and mob lynchings to terming the Muslims of West Bengal 'termites' and threatening to 'throw them into the Bay of Bengal', from extra-judicial killings of innocent Kashmiris to blatant attempts to turn Muslims into a minority in occupied Kashmir through distribution of 'fake domicile certificates', the RSS-BJP regime's record is replete with instances of gross and systemic violations of the rights of minorities, in particular Muslims."
He stated that as a "perennial purveyor of state-sponsored discrimination against its minorities, India was in no position to pontificate on the state of minority rights elsewhere".
He said that there was a clear difference between the state of minority rights in India and Pakistan based on the fact that the accused in the Karak incident were immediately arrested, orders were issued for restoring the temple, the highest level of judiciary took immediate notice, and the senior political leadership condemned the incident.
"Whereas in India, blatant acts of discrimination against Muslims and other minorities take place with state complicity. The Indian leadership is yet to condemn the perpetrators of the Delhi massacre in February 2020, let alone bring those criminals to justice," the FO statement said, referring to violence in the Indian capital that claimed the lives of at least 50 people.
"Given these incontrovertible facts, the Indian government would be well advised to set its own house in order rather than feigning concern for minority rights elsewhere," the statement concluded.
https://www.dawn.com/news/1599247/fo-rubbishes-indias-unwarranted-concerns-regarding-state-of-minority-rights-in-pakistan
--------
Imran Khan says his govt wants to learn from China's development model to eradicate poverty
Jan 1, 2021
ISLAMABAD: Praising the Chinese development model, Pakistan Prime Minister Imran Khan on Friday said his government wants to learn from China's industrial development to accelerate economic growth and eradicate poverty.
"If we can learn from any one country in the world, it is China. Their development model suits Pakistan the best," Khan said while speaking at a ceremony in Islamabad.
"The speed with which China developed in the last 30 years is something we can learn from," he added.
Khan said that Beijing had managed to prove that poverty alleviation is real development.
"The way they industrialised, made special export zones, brought investments from abroad, and used those investments to increase their exports, all resulted in China increasing its wealth," he said.
"They used that money to bring their population out of poverty [...] there is no other example of this in history."
He said that his government was focused on making Pakistan a welfare state and eradicating poverty.
China last month announced that all registered impoverished counties in the world's most populous country have shaken off poverty.
Khan said that the government had made special economic zones to attract and relocate Chinese industries so that they can export their products from Pakistan.
The prime minister said that the new year would be the year of economic growth as the country was moving in the right direction.
"Our exports are increasing as compared to our competitors, so Pakistan is headed in the right direction," he said.
Khan said his government would focus on industrial development during the current year that would have a positive impact on economic growth.
He noted that cement and textile sectors recorded fast growth in the recent months.
The premier said that the government's policy was simple and based on the concept of supporting business for the creation of wealth that would lead to prosperity.
He said the government has dealt with the Covid-19 challenge in the country effectively.
Separately, Khan in a series of tweets said that 2020 was a tough year for Pakistan and the world because of the pandemic.
"But by the grace of God, we fared far better than most. We not only managed to protect our people but also saved them from hunger. We are moving forward to making Pakistan a welfare State," he said.
He made two New Year resolutions for 2021 about completing two projects.
"One, universal health coverage to all our citizens. It has begun in KP (Khyber-Pakhtunkhwa) & will soon in Punjab & GB (Gilgit-Baltistan). We hope other provinces will replicate this programme," he said.
"Two, we will start our most ambitious nationwide project "Koi Bhuka Na Soyay" (No one should sleep hungry) under Ehsaas programme. By the end of the year, these two projects will move us closer to our goal of making Pakistan a welfare state," he said.
https://timesofindia.indiatimes.com/world/pakistan/imran-khan-says-his-govt-wants-to-learn-from-chinas-development-model-to-eradicate-poverty/articleshow/80061003.cms
--------
No extradition treaty with UK, can only cancel Nawaz Sharif's passport: Pak minister
Jan 02, 2021
Posted by Prashasti Singh
Pakistan Interior Minister Sheikh Rashid Ahmed on Friday said the government is exploring all possibilities to bring back former prime minister Nawaz Sharif from the UK, but it can only cancel his passport now as there is no extradition treaty between the two countries.
Ahmed on Wednesday had said the government will cancel the passport of Sharif on February 16.
Sharif, 70, the Pakistan Muslim League Nawaz (PML-N) supremo, has been living in London since November last year after the Lahore High Court granted him permission to go abroad for four weeks for treatment.
The three-time former prime minister, who was convicted in two corruption cases -- Avenfield properties and Al-Azizia -- was declared a proclaimed offender in December by the Islamabad High Court after he failed to appear before it despite several warnings.
Addressing a press conference here on Friday, Ahmed said the government will explore all possibilities to bring back Sharif to Pakistan.
However, since Pakistan currently has no extradition treaty with Britain, his ministry can only cancel Sharif's passport once it is expired, he said. Ahmed said the PML-N chief's passport will expire on February 16 and it will not be renewed.
Prime Minister Imran Khan in October had said that he would contact his British counterpart Boris Johnson, if needed, to discuss Sharif's deportation.
Adviser to the Prime Minister on Accountability and Interior, Mirza Shahzad Akbar, on Wednesday said Pakistan had asked the British authorities to deport Sharif who was convicted by the courts.
Sharif resigned as Pakistan prime minister in 2017 after the Supreme Court disqualified him from holding public office and ruled that graft cases be filed against the beleaguered leader over the Panama Papers scandal.
https://www.hindustantimes.com/world-news/no-extradition-treaty-with-uk-can-only-cancel-nawaz-sharif-s-passport-pak-minister/story-gqOwCWxiliI4OS5sRfqmBP.html
--------
PDM's long march to Islamabad could also be to Rawalpindi: Fazl
02 Jan 2021
Pakistan Democratic Movement (PDM) chief Maulana Fazlur Rehman said on Friday that the opposition's movement would no longer be directed only at the Prime Minister Imran Khan-led government but also "his backers", hinting that the alliance's possible long march to the capital "could also be to Rawalpindi".
Addressing a press conference after a meeting of the PDM leaders in Raiwind, Rehman said it was decided after detailed discussions that the opposition will participate in the upcoming by-elections, but indicated that there had been no decision on contesting the Senate elections.
"In principle, we are not opposed to the elections of any institution but there is some time until [Senate polls]," he said, adding that the final decision will be taken in future PDM meetings while keeping in view the prevailing conditions.
The JUI-F leader said news of rifts within the PDM was being run on media as part of a "campaign", but stressed that such rumours had died today.
"PDM has come out stronger than before and is more determined than before to rid the nation of this illegitimate government," said the PDM chief, speaking alongside other top opposition leaders including PML-N Vice President Maryam Nawaz but not PPP chairperson Bilawal Bhutto-Zardari, who attended the meeting virtually.
Analyse: Will the PDM succeed in its campaign to force PM Imran out of his office?
He said all PDM constituent parties had reported to the meeting today that the resignations of "all" opposition lawmakers had reached their party leaderships, in accordance with the Dec 31 date given for this purpose by the alliance.
"So one of the targets has been achieved today," he said, reiterating that the government had one month to resign. He said if the premier refused to step down by January 31, the PDM leadership will announce the long march to Islamabad and decide its date.
"It will also decide whether the long march should be staged towards Islamabad or to Rawalpindi," Rehman added. Rawalpindi is a metonym for the headquarters of the Pakistan Army.
"We agree that the establishment has held the entire system hostage by turning Pakistan into a deep state. Imran Khan is a pawn [and] the people who did rigging and imposed him upon the nation, we want to make it clear [to them that] we blame the establishment and army leadership for this," the PDM chief said.
He continued: "The direction of our criticism will now be manifestly aimed at them (establishment). Now it is for them to decide whether they will further sink their claws on Pakistan's politics or retreat and move towards their constitutional responsibilities."
Rehman said the PDM considered the army "as our army" and it respected all generals. "But when this defence power interferes in politics forgoing its professional duties, it creates confusions," he added, attributing Pakistan's alleged constitutional, political and economic crises to this "transgression".
"All parties are unanimous that the movement's direction should not be turned only towards the pawn but also against his backers."
He announced that the PDM will stage a demonstration in front of the Election Commission of Pakistan offices in Islamabad on January 19, while a similar protest was being planned to be held in front of the National Accountability Bureau (NAB) headquarters as well.
Rehman said all opposition members summoned by NAB had appeared before it but said "it has been proven that this is not accountability but revenge".
The meeting had been summoned to come up with a united stance on the issue of en masse resignations and participation in the upcoming elections on a number of seats of the national and provincial assemblies and the Senate.
On Wednesday night, Rehman had met PML-N leader Maryam, after which they had announced that they wanted to provide an opportunity to PPP chairman Bilawal Bhutto-Zardari to present his viewpoint on the issues of resignations and participation in the coming elections, following which they would try to develop a consensus.
The confusion arose earlier in the week when Bilawal, while addressing a press conference after his party's central executive committee meeting in Karachi, said the CEC believed "that if we (joint opposition) take up the challenge of Senate elections collectively we can make a better impact and achieve larger success".
He added that he would take up the CEC's decisions before the PDM leadership and discuss a further plan of the opposition's movement against the incumbent government.
En masse resignations
The first phase of the PDM's anti-government movement had come to an abrupt end with the public meeting in Lahore on December 13 as the leadership had failed to announce any future plan to intensify their campaign. Though the PDM leaders had declared they would make an announcement regarding district-wise protests, shutter down and wheel-jam strikes and the long march during the Lahore public meeting, no such plan was announced from the stage.
Later, the PDM leaders set Jan 31 deadline for Prime Minister Imran to resign or face a decisive long march to Islamabad sometime in February.
It was after a meeting of the heads of the constituent parties of the PDM in Islamabad on Dec 8 that Rehman had announced that all the national and provincial lawmakers belonging to the opposition would hand over their resignations individually to the heads of their parties by Dec 31.
The Maulana had announced the decision during a press talk after presiding over a more than four-hour-long summit of the alliance which was also addressed by PML-N supremo Nawaz Sharif and former president Asif Ali Zardari through video link from London and Karachi, respectively.
The PDM leadership, however, had failed to come up with an agreed plan regarding the use of their most lethal weapon of en masse resignations and its timing and Rehman simply announced that the steering committee of the PDM would meet in Islamabad the next day "to decide the schedule for further rallies and demonstrations and the date for long march towards Islamabad".
The next day, however, before the meeting of the steering committee could take place, the PDM leaders once again gathered at Rehman's residence for a luncheon meeting after which Bilawal categorically declared that his party would come out with a final decision regarding en masse resignations after discussing it at its CEC.
Sources in the PDM earlier said PPP leaders during the meeting were not very enthusiastic about the proposed move and Zardari was not in favour of Sharif's proposal to hand over the resignations to Rehman for future use and it was on his proposal that other parties finally agreed on the PPP's suggestion that the resignations should be collected by the party heads.
https://www.dawn.com/news/1599076/pdms-long-march-to-islamabad-could-also-be-to-rawalpindi-fazl
--------
NSG assailed for treating Pakistan, India differently on membership
02 Jan 2021
ISLAMABAD: A senior foreign ministry official, while criticising the Nuclear Suppliers Group (NSG) for differently treating Pakistani and Indian applications for membership, has regretted that the multilateral export control regime is politicised.
According to a media statement issued on Friday by the Strategic Vision Institute (SVI), which hosted a webinar on "The politics of NSG: The current dimensions", the director general of the foreign ministry's Arms Control and Disarmament Division, Kamran Akhtar, said: "NSG very much epitomises the politics of non-proliferation at the global level."
He accused the NSG of according "precedence to the interests of the nuclear supplier states".
Indian and Pakistani applications for membership have been held up at the NSG since 2016 because of their non-NPT status and differences between members over the admission criteria.
According to Mr Akhtar, Pakistan is better qualified than India, even going by the formula proposed by Ambassador Rafael Grossi in 2016, as it does not have a mix of safeguarded and unsafeguarded facilities and has been more forthcoming in accepting legally binding commitments.
Speakers at a webinar identify deficiencies in the export control regimes
Speaking about India, he said: "If there was an argument that mainstreaming of India would benefit the non-proliferation regime, the Indian behaviour since joining Missile Technology Control Regime (MTCR) belies that argument."
Mr Akhtar said there should not be two different standards for judging the membership applications from India and Pakistan. "Unfortunately, that's what is happening now," he added.
A former official of the International Atomic Energy Agency (IAEA), Dr Tariq Rauf, identified major problems and deficiencies in the export control regimes. He said the regimes did not adapt to the changing international situations and there was a lack of universality and legitimacy in them, besides having inconsistent internal implementation.
A former permanent representative to the Conference on Disarmament and the UN in Geneva, Ambassador Zamir Akram, also noted that the working of NSG was driven by geopolitics.
He said Pakistan's argument had always been that there should be an equitable basis on which membership should be accorded. Pakistan also has other options like cooperation with China in civilian use of nuclear technology under the IAEA directives, he added.
SVI president Dr Zafar Iqbal Cheema said the applications by India and Pakis­tan, since 2016, had become a very cont­e­n­tious issue within the NSG as well as the outside politics which was related to it.
https://www.dawn.com/news/1599186/nsg-assailed-for-treating-pakistan-india-differently-on-membership
--------
Europe
German mosque attacked for second time in two weeks
January 2, 2021
Assailants have targeted a mosque in Germany early on New Year's Day for the second time in two weeks in the southwestern city of Baden-Wurttemberg, inflicting material damage to the place of worship.
Fatih Mosque in the town of Sontheim was attacked in the early hours of Friday by unknown assailants who broke windows and a wooden bank outside the mosque, run by the Turkish-Muslim umbrella group DITIB, said the chairman of the mosque's foundation, Ali Ozdemir, Turkey's official Anadolu Agency reported.
"In the recent two weeks, this has been the second attack on our mosque," Ozdemir said, emphasizing that the anti-Muslim incident has raised fresh concerns among community members of the mosque and its foundation.
Information about the attack was reported to police authorities who launched an investigation into it, he said, noting that in the earlier act of vandalism against the worship center, a cross was painted on a wall inside the mosque.
This comes after German prosecutors charged 12 native Germans back in November with hatching a well-funded scheme to wage armed attacks against mosques in the European country with the intent of killing or injuring as many Muslims as possible.
"They aimed through attacks on mosques and the killing and wounding of as many Muslims as possible to create civil war-like conditions," the prosecutors said in a public statement at the time.
They identified the suspects as 11 gang members and one accomplice – all German nationals between the ages of 31 and 61 – adding that they had met regularly to plan the terror attack with all but one pledging to contribute thousands euros towards a 50,000-euro scheme to finance the purchase of weapons for the plot.
Authorities further noted that cash sums in the "mid four-digit range" had been discovered in homes of the suspects.
The development came as Germany has recently witnessed a wave of attacks by far-right elements targeting minorities and refugees across the country.
The existence of far-right sympathizers has also been unveiled among Germany's police and military forces.
Moreover, members of the so-called National Socialist Underground in the country were convicted in 2018 for a decade-long spree of murders of ethnic Turks, who are predominantly Muslim.
Also last September, more than 200 German police officers raided police stations and private homes to arrest 11 colleagues accused of spreading "repulsive" far-right propaganda in online chatrooms.
At the time, Herbert Reul, interior minister of Germany's most populous region North Rhine-Westphalia (NRW), announced that the raids had targeted 34 police stations and private homes connected to the key suspects.
The suspected police officers are believed to have shared more than 100 neo-Nazi images in WhatsApp groups including swastikas, pictures of Adolf Hitler and a digitally altered image of a refugee in the gas chamber of a concentration camp.
https://en.abna24.com/news//german-mosque-attacked-for-second-time-in-two-weeks_1102191.html
--------
India
DMK's Invite to invitation to AIMIM chief Asaduddin Owaisi Upsets Workers of TN Muslim Parties
01st January 2021
TIRUCHY: DMK has extended an invitation to AIMIM chief Asaduddin Owaisi for a meeting in Chennai in January first week.
Sources said this move of DMK has disappointed the functionaries of other Islamic parties in the state.
DMK's minorities welfare wing secretary Dr. D Masthan along with AIMIM's state president Vakkil Ahamed went to Hyderabad on Friday to invite Owaisi for the meeting in Chennai.
Speaking to The New Indian Express, Vakkil Ahamed confirmed the information about the invitation.
Owaisi was strongly criticized and blamed for the defeat of RJD in the Bihar elections.
However, The DMK in a late-night statement said it had only invited its alliance partners. No other parties had been invited, the DMK said
Many of the Muslim people in Tamil Nadu also came down heavily on Owaisi when the Bihar election results were being declared and charged him for the split in the opposition votes that paved way for the BJP alliance emerging victorious.
The criticism was obvious as the social media platforms were flooded with posts in Tamil against Owaisi the next few days after the Bihar election results. Many such posts alleged Owaisi as the B team for the BJP.
On the other hand, there were some voices too in support of Owaisi.
In this situation, the functionaries of the other Muslim parties have been seeing the act of the DMK to rope in Owaisi into Tamil Nadu's political space as unwanted.
As the news about the invitation spread on social media platforms, it has caused abuzz among the Muslim community widely.
Many opine that Owaisi's presence in the DMK's alliance will not be of any use in the upcoming elections as the AIMIM does not have any base here.
Noor Muhammed, a resident of Tiruchy, said: "Owaisi definitely will not help in getting more votes from the Muslim community to the DMK alliance. But his introduction of Tamil Nadu politics may bring down the morale of the cadre of other Islamic parties in the state. This move of the DMK is uncalled for."
Sources said that the DMK's invite to Owaisi has already upset many of the grass-root level workers of its coalition parties like IUML and Manithaneya Makkal Katchi.
https://www.newindianexpress.com/states/tamil-nadu/2021/jan/01/dmks-invite-to-owaisi-upsets-workers-of-tn-muslim-parties-2244167.html
--------
Indian, Afghan clerics jointly call on Taliban to stop attacks on civilians
Edited by Sohini Sarkar
Dec 31, 2020
Muslim clerics from India and Afghanistan have for the first time jointly issued a declaration describing the war in Afghanistan as "illegitimate" and calling on the Taliban to halt attacks targeting civilian institutions and public infrastructure.
The declaration was issued following a meeting of the clerics from the two countries held at the India Islamic Cultural Centre in New Delhi on Wednesday, according to a statement issued by the Afghan foreign ministry on Thursday.
The "First gathering of Islamic scholars of Afghanistan and India" brought together religious scholars and "ulema" or clerics from different Islamic institutions of the two countries. The gathering issued a joint declaration that called for an immediate ceasefire in Afghanistan.
"The war and violence perpetrated against the government and people of the Islamic Republic of Afghanistan by the Taliban, and targeting of civilian institutions and public infrastructures by the Taliban goes against the basic teachings of Islam and therefore it is illegitimate and has no religious justification," the declaration said.
The declaration added: "Islam is a religion of peace and it urges harmony and unity among Muslims, hence we call on both warring parties in Afghanistan to stop war and declare an immediate nationwide ceasefire."
The scholars and clerics from both countries called on the Taliban and the Afghan government to "rise to the occasion and seize this rare opportunity to accelerate their negotiations for establishing a just and lasting peace in Afghanistan".
"We support the steps taken by the government of Afghanistan to pave the way for reaching an enduring peace," the declaration said.
Noting that Afghanistan has made remarkable progress in various spheres in the past 19 years, the scholars and clerics called for the "hard-gained achievements to be preserved and protected".
"We call on other ulema and Islamic scholars to come forward in support of the peace process in Afghanistan and raise their voice against the heinous attacks on innocent people and to call on the Taliban to agree to a nationwide ceasefire and embrace peace," the declaration said.
Cities across Afghanistan have witnessed a spate of attacks in recent weeks, targeting civil society activists, human rights workers and members of the media. Dozens have been killed in these attacks, and interior minister Massoud Andarabi has blamed the Taliban for certain killings across the country. The group has denied involvement in the attacks.
The attacks have led to questions and concerns about the troubled peace talks between government representatives and the Taliban in Doha, Qatar.
Following a recent visit to Islamabad by a high-level Taliban delegation to discuss the peace process, several videos emerged of Taliban leaders acknowledging that the group's top leadership is based in Pakistan and that it is consulted for all decisions related to the peace talks. The videos also showed Taliban leaders visiting terror training camps in Pakistan.
Reacting to these videos, the Afghan foreign ministry said the "overt presence and activities of Afghan insurgent elements and their leaders in Pakistani territory clearly violate Afghanistan's national sovereignty and continue to cause crisis and instability in the region". It urged the Pakistan government "not to allow its territory to be used by insurgents and elements who insist on continuing the war".
https://www.hindustantimes.com/india-news/indian-afghan-clerics-jointly-call-on-taliban-to-stop-attacks-on-civilians/story-68HzG8CiYOD0PaipFGZkCO.html
--------
Now, Gujarat too plans an 'anti-love jihad' law
Jan 2, 2021
GANDHINAGAR: Close on the heels of BJP-governed UP and MP enforcing laws to thwart 'love jihad', the Gujarat government is planning to introduce a legal provision to act against those who force an individual into religious conversion in the name of love and marriage.
Although the stated objective of the Gujarat Freedom of Religion Act, 2003 is "prohibition of conversion from one religion to another by the use of force or allurement or by fraudulent means", the state government has been mulling introduction of an altogether new law to check 'love jihad' or further strengthening of the existing law to include the aspect of 'love jihad'.
The government has directed the departments concerned - home, law and legislative and parliamentary affairs - to legally vet the laws against 'love jihad' that have been enacted by the UP and MP governments.
"The government, meanwhile, is also considering the ordinance route to introduce a law against 'love jihad'," a key government source said.
The 2003 law mandates that a citizen obtain prior approval from the district authority for conversion. Anyone found guilty of forced conversion can face imprisonment up to three years and a fine of up to Rs 50,000.
https://timesofindia.indiatimes.com/india/now-gujarat-too-plans-an-anti-love-jihad-law/articleshow/80066844.cms
--------
As BJP protests, Bengaluru stalls plan to rename 11 roads in Muslim areas after Muslim leaders
ROHINI SWAMY
1 January, 2021
Bengaluru: The Bruhat Bengaluru Mahanagara Palike (BBMP), the civic agency of the Karnataka capital, has put on hold its decision to change the names of streets in Muslim-majority pockets of an area to honour leaders from the community.
The decision came after BJP MP Tejasvi Surya, who represents Bangalore South, shot off a letter to BBMP commissioner Manjunath Prasad, objecting to the rechristening of roads in the Padarayanapura area of the city after Muslim leaders alone. Surya's protest was supported by fellow BJP MP Anantkumar Hedge, who represents Uttara Kannada and also wrote his own letter to the BBMP commissioner. A third BJP MP, P.C. Mohan of the Bangalore Central constituency, also wrote to Prasad.
On 10 September, the BBMP had written to the Karnataka Ministry of Urban Development, intimating it about its decision to name 11 roads of Padarayanapura after the Pehalwans, the Hajis, and other personalities belonging to the Muslim community. This is the same area that witnessed riots in August last year.
In a letter dated 31 December, Surya said the decision to name roads in Muslim-majority areas after Muslims reeks of the "communal mentality of Jinnah's two-nation theory".
"There is no dearth of non-Muslim public figures and patriots on whom are roads can be named after (sic)," he added. He also asked the BBMP commissioner to revise the list of names and only finalise it after public discussion.
"I strongly oppose the move to name it (roads) after Muslims. If the civic bodies in other parts of the state resort to the same move, it will lead to disruption of communal harmony," Hegde said in another letter to the BBMP commissioner.
Reached for comment, BBMP commissioner Prasad said he has recommended cancelling the decision.
"Before the tenure of the BBMP council ended in September last year, they passed a number of resolutions. One of them was the renaming of 11 roads. As per the procedure, after the council passes such a resolution, a public notification needs to be issued and it was done. Three MPs, Tejasvi Surya (Bangalore South), Anantkumar Hegde (Uttara Kannada) and P.C. Mohan (Bangalore central) have raised objections," he added.
"There is a provision in the Karnataka Municipal Corporation Act that a resolution passed by the council can be referred to the state government for cancellation. As of now, it is on hold. After the procedure is completed, it will be cancelled," he said.
A similar controversy in 2014
A similar controversy erupted when the BBMP decided to name a road in the IT city's Indiranagar area after renowned folklorist Dr S.K. Karim Khan.
Dr Khan was very popular and well-known for his vast collection of ballads and oral epics.
The municipal corporation passed a resolution in 2006, when the road was under construction, to name it after Khan. The protest erupted in 2014, when the construction was completed.
The BJP, then in opposition, had said that the road should be named after former Prime Minister Atal Bihari Vajpayee rather than Khan. However, the resolution had the backing of pro-Kannada groups, forcing the BJP to backtrack.
https://theprint.in/india/governance/as-bjp-protests-bengaluru-stalls-plan-to-rename-11-roads-in-muslim-areas-after-muslim-leaders/577826/
--------
Terror module busted in Reasi, one arrested
Jan 1, 2021
JAMMU: J&K Police on Friday claimed to have busted the fifth terror module within a fortnight and arrested an operative with arms and ammunition in Reasi district.
"Acting on intelligence inputs, a team from Mahore police station arrested Mohammad Yousuf (20), a resident of Mahore tehsil in the district," IGP (Jammu Zone) Mukesh Singh confirmed, adding that during interrogation Yousuf disclosed that he had hidden a cache of arms and ammunition at a hideout in lower Angrala village.
"Based on the disclosure, a joint team of Army and J&K Police launched a search operation and recovered five grenades and a 9mm pistol with ammunition from the hideout," the IGP said, adding that this module was linked to another of Lashkar-e-Taiba whose operative was arrested with two grenades in Jammu's Narwal area on December 27.
https://timesofindia.indiatimes.com/india/terror-module-busted-in-reasi-one-arrested/articleshow/80063940.cms
--------
8 civilians injured after terrorists hurl grenade on security forces in J-K's Pulwama
Edited by Prashasti Singh
Jan 02, 2021
Eight civilians were injured after terrorists hurled a grenade on security forces at Tral bus stand in Jammu and Kashmir's Pulwama district on Saturday.
"Eight civilians suffered minor injuries in a grenade attack in Tral, Pulwama. The health condition of all the injured is stable," a police official said.
The grenade missed the intended target and exploded in the market, resulting in injuries to the civilians, the official said. The area has been cordoned off and a hunt has been launched to nab the attackers, he added.
https://www.hindustantimes.com/india-news/8-civilians-injured-after-terrorists-hurl-grenade-on-security-forces-in-j-k-s-pulwama-district/story-M1PJfxylpuIzjlv1eRgvVJ.html
--------
Mehbooba Mufti is pro-separatist, shouldn't talk about rights abuse: BJP leader
Jan 01, 2021
Slamming PDP president Mehbooba Mufti for her comments on the encounter that raged on December 30 on the outskirts of Srinagar, former deputy chief minister and senior BJP leader Kavinder Gupta on Friday accused her of always taking a pro-separatist and pro-terrorists stand.
Early this morning, Mufti had written a letter to Jammu and Kashmir Lieutenant Governor Manoj Sinha and urged him to initiate an impartial probe into the encounter.
In her letter, she said that such incidents bring disrepute to the armed forces and were a grave violation of human rights.
In a statement issued here, Gupta said that Mehbooba Mufti should be the last person to talk about violation of human rights.
"A terrorist is a terrorist and he should be dealt strictly as per the law. Mehbooba Mufti should not comment on human rights violation. What about the human rights of armed forces and innocent civilians who are martyred in terrorist attack which take place every other day?" asked Gupta.
Criticising Mufti, Gupta said that the PDP leader has always taken a pro-terrorists and pro-separatists stand. "If you notice, she has always been vocal for her agenda, which is not in the interest of nation, and its people. PDP as a political party has lost its relevance in Jammu and Kashmir's political scenario. Many of its leaders are already in the custody of National Investigation Agency (NIA) in hawala cases," said the former deputy CM.
He further said that Article 370 has caused "criminal injustice" to the people in Jammu, Kashmir and Ladakh. Moreover, he asserted that BJP shall not allow the Abdullah father-son duo and Mehbooba Mufti to carry forward their alleged "anti-national" agenda in the Union Territory. He said the people in Jammu and Kashmir want peace and development and communal harmony.
"Over the past 70 years, Article 370 has done great injustice with Pakistani refugees, Gujjar and Bakerwal communities, Valmiki and Gorkha communities, women and nationalists and also gave birth to terrorism and separatism in this peaceful land," Gupta said. He alleged that the Abdullahs and Mufti are conspiring to "bleed Kashmir' once again but nobody will be allowed to cause harm to the law and order situation in the valley.
"They will face serious consequences. They are using the Gupkar Agenda to save their skin and we will not allow them to succeed," he said.
https://www.hindustantimes.com/india-news/mehbooba-mufti-is-pro-separatist-shouldn-t-talk-about-rights-abuse-bjp-leader/story-u8m9C7CmzU3bJGL0QBDexN.html
--------
South Asia
6 Taliban, Shadow Governor Killed by Own Explosive Device
By Mohammad Haroon Alim
02 Jan 2021
Wakil Ahmad known as Mullah Nazem, a Taliban shadow governor assigned for Faryab province was killed in an Explosion on Friday night, local police said.
According to police six Taliban-affiliated members including Nazem were killed, when their own explosive device detonated in Dawlat Abad district of Faryab province.
No further details were provided in regards to the incident.
Taliban have not yet commented on the attacks.
Meanwhile, the Ministry of Defense said in a tweet, that at least 50 Taliban including one of their commanders were killed and eight others were wounded in Nawa, Garmsir, and the outskirts of central Helmand province.
According to MoD, during the operation eight of the Taliban strongholds were completely wrecked.
Also, a large number of weapons and ammunition were destroyed during the Afghan security and defense missions.
In a separate incident, MoD indicated, that at least 25 Taliban were killed and 12 others were wounded in the Gizab district of Uruzgan province.
Taliban have not yet commented on the MoD operations.
https://www.khaama.com/6-taliban-shadow-governor-killed-by-own-explosive-device-5656544/
--------
Two Separate Attacks Claim Civil Society Activist, Tribal Leader
By Mohammad Haroon Alim
01 Jan 2021
A civil society activist, Abdi Jahid, was killed in unknown gunmen attack in Kabul city on Thursday evening.
Abdi was a civil society activist in Nahrin district of northern Baghlan province, police stated on Friday.
No further details were provided.
Meanwhile, Abdul Baqi, a tribal leader was killed in an assassination attack by unknown armed men in Lashkargah city of Helmand province on the same day.
According to police, he was killed on Thursday evening in Lashkargah city.
Targeted killings and attacks have increased in Afghanistan and across the country, on the same day in Kabul's Chehel Sutoon area a magnetic IED targeted a vehicle carrying employees of the Presidential Palace, one person was killed and another was left wounded.
The Ministry of Interior says that "terrorists have recently changed their approach to further effective insurgent activities".
Interior Ministry spokesman Tariq Arian wrote on his Facebook on Friday, that "terrorists" have recently changed their battling "approaches".
Arian noted that several bakers and street vendors have been arrested on suspicion of involvement in terrorist activities and security officials thwarted some insurgency attacks.
He stressed that the security agencies have understood the new tricks of the terrorists and have so far identified and arrested several groups of them.
According to the spokesman for the Ministry of Interior, the terrorists are trying to utilize tools so that the public could not become suspicious.
Earlier the insurgent groups have used coverts, deception, and surprise attacks to kill journalists, public figures, and government officials in Afghanistan.
Security officials have previously blamed such attacks on the Taliban, saying that they use these tactics, but do not claim the responsibility for it.
https://www.khaama.com/two-separate-attacks-claim-civil-society-activist-tribal-leader-334433/
--------
Supreme Court Puts KU Attack 'Mastermind' on Death Row
By Mohammad Haroon Alim
02 Jan 2021
Mohammad Adil found guilty of masterminding the attack on Kabul University is sentenced to death by the Afghan supreme court.
According to the Interior Ministry, five other collaborators of the attack were sentenced to various jail terms after being found guilty of charges of treason, transfer of explosive materials, and cooperating with ISIS (Daesh).
Interior ministry reported, five others involved in the violent act were sentenced to various jail terms, after being found guilty of transfer of explosive materials, treason, and cooperation with Daesh.
Amrullah Saleh welcomed the court's decision on Saturday and added that justice had been served.
Others were also sentenced to death, Saleh said but did not provide further explanation except that the list will be shared with media soon.
Adel is said to have been charged for kidnapping and other terrorist activities, Obaidullah is another Daesh member who is found guilty of collaborating with the group, planting IEDs, and delivery of explosive materials.
The supreme court have sentenced Obaidullah for 25 years in prison.
Last year in the month of November, 22 people were killed and over 40 were wounded when two gunmen opened fire on the students in Kabul University.
Adel meanwhile was also found guilty on charges of terrorist activities and kidnapping.
https://www.khaama.com/supreme-court-puts-ku-mastermind-attacker-on-death-row-4455533/
--------
Afghan radio journalist shot dead in car ambush, fifth media person to be killed
01 January 2021
An Afghan radio journalist was shot dead on Friday in a car ambush in the central province of Ghor, officials said, the fifth media worker to be killed in two months.
Besmullah Adel Aimaq, editor-in-chief of Voice of Ghor radio, was killed en route to Firoz Koh city, the capital of Ghor province, said Aref Aber, the governor's spokesman.
In recent months, other prominent Afghans have been ambushed by gunmen or killed in bomb attacks.
No group has yet claimed responsibility for Aimaq's murder.
The Afghan Journalists Safety Committee, a group working for the security of journalists in the violence-wracked country, confirmed the incident.
It comes weeks after the December 12 killing of Rahmatullah Nekzad, who was shot dead with a silenced pistol near his home in the restive eastern city of Ghazni.
Two Taliban inmates who were freed ahead of peace talks between the insurgents and the Afghan government have been arrested in connection with Nekzad's murder, Afghanistan's spy agency the National Directorate of Security (NDS) said late on Thursday.
About 5,000 Taliban inmates were released last year as part of a contentious prisoner swap ahead of the long-delayed peace talks that finally commenced on September 12.
The NDS said that after their release the two Taliban inmates joined a "terrorist group" in Ghazni which has carried out several assassinations.
The two, who have confessed to their crimes, had also assassinated a judge and two government employees, the agency said.
The Taliban had denied responsibility for the murder of Nekzad.
Peace talks are currently on a break, but are due to resume on January 5 in the Qatari capital of Doha.
https://english.alarabiya.net/en/News/world/2021/01/01/Afghan-radio-journalist-shot-dead-in-car-ambush-fifth-media-person-to-be-killed
--------
Southeast Asia
Halal meat scandal: Malaysian authorities slammed for perceived inaction
Hazlin Hassan
Jan 2, 2021
KUALA LUMPUR - An Islamic agency responsible for halal certification has been at the receiving end of a public backlash over a scandal involving tainted halal meat and cakes sold in halal-certified shops.
Malaysians have decried the Department of Islamic Development (Jakim) for being more preoccupied with policing halal-certified shops than in reassuring the public after news reports emerged that a syndicate had for decades imported non-certified meat, including potentially diseased kangaroo and horse meat, to be sold as halal beef in the local market.
The public outcry came after Jakim announced on Dec 25 last year that halal-certified businesses are barred from displaying cakes with "Merry Christmas" greetings on them.
The agency warned that those who do so risk invalidating their halal certificate.
The announcement followed an incident where a bakery refused to write "Merry Christmas" on a cake ordered by a customer, replacing the greeting with the words "Happy Holidays" instead.
The bakery did this apparently to abide by rules laid out by the halal certification process.
Jakim's announcement followed a Dec 24 tweet by Religious Affairs Minister Zulkifli Mohamad Al-Bakri who said businesses are allowed to sell cakes with Christmas wishes on them, as long as they are not displayed at the shop.
The halal issue in multiracial Malaysia is a sensitive matter with the potential to cause racial tensions.
As the agency responsible for certifying products as halal, or permissible for use by Muslims, Jakim has often found itself at the centre of controversies over the certification process.
The day after Datuk Dr Zulkifli tweeted his message, opposition Parti Keadilan Rakyat MP Fahmi Fadzil urged the minister to focus more on the halal meat controversy than Christmas greetings on a cake.
He said the tainted meat scandal involved not just the halal status of meat sold in Malaysia, but also issues of graft and breach of trust.
"Between the cake issue and the meat cartel, I hope @drzul_albakri will be more focused and proactive on the meat cartel issue since it involves bribery, government administration, breach of trust, and even treason," Mr Fahmi said on Twitter.
Others also took to social media platforms to voice their dissatisfaction.
Twitter user Effi Saharudin wrote on Dec 25: "The Christmas cake issue is distracting us from the bigger issue which is 40 year corruption lead to haram meat."
During an emergency debate of the meat scandal in the Upper House last week, which was live-streamed on Facebook, netizens questioned Jakim's apparent inertia.
"Jakim is just quiet as well as the religious affairs minister... This is spoiling Jakim's name," said Facebook user Normah Ramli.
The Malaysian Muslim Consumers Association on Tuesday criticised what it saw as a lack of transparency and progress in investigations into the meat scandal.
The association's head activist, Datuk Nadzim Johan, said it had provided information on the syndicate's activities to different agencies before the news reports were published.
He added that the association had a meeting on Nov 25 with organisations including the Malaysian Quarantine and Inspection Services Department (Maqis) and police on the issue.
"Like all Muslim consumers, we are concerned that action isn't being taken against those responsible.
"Taking immediate action will send a strong signal to other syndicates involved in other crimes and ultimately protect our consumers," Mr Nadzim was quoted as saying by The New Straits Times daily.
He also alleged that policymakers were influenced by the syndicate who told government officials it was cheaper to import the meat products than produce them locally.
Jakim last week responded to the criticism by saying that it was not taking part in the probe and added that 300 government agencies are involved in the halal-certification process.
Democratic Action Party MP Steven Sim said the scandal impacts non-Muslims as well.
"The issue of meat cartels is not just a problem for Muslims. Now, the quality and nutrition of all our food is a question mark," he said.
"If non-halal meat can enter (Malaysia) due to corruption, is it possible that diseased or contaminated meat can also get through?"
https://www.straitstimes.com/asia/se-asia/halal-meat-scandal-malaysian-authorities-slammed-for-perceived-inaction
--------
Indonesia Potentially Set To Take On China And Claim Leadership Of 'Moderate' Islam
By James M. Dorsey
January 2, 2021
President Joko Widodo's recent cabinet reshuffle suggests that Indonesia may adopt a more critical attitude towards China and reinforce government support for efforts by Nahdlatul Ulama (NU), the world's largest Muslim movement, to reform Islam and position the Southeast Asian state as a key player in a battle with Middle Eastern rivals for the soul of Islam.
Mr. Widodo signaled his potential policy moves with the appointment of ambassador to the United States Muhammad Lutfi as trade minister and prominent Nahdlatul Ulama official Yaqut Cholil Qoumas as minister of religious affairs.
Mr. Lutfi's appointment came two months after a visit by Mike Pompeo to Jakarta in October at the invitation of Nahdlatul Ulama during which the Secretary of State extended Indonesia's access to a preferential tariff arrangement and opened the door to a free trade agreement with the United States.
Mr. Pompeo emphasized in talks with Mr. Widodo and in an address to a Nahdlatul Ulama conference the need to challenge China's territorial claims in the South China Sea as well as its brutal crackdown on Turkic Muslims in the People's Republic's north-western province of Xinjiang.
Indonesia, the world's largest Muslim-majority democracy, extradited to China three Uighurs, the dominant Turkic ethnic group in Xinjiang, just days before Mr. Pompeo's arrival.
Mr. Qoumas' appointment is significant not only because of his prominent Nahdlatul Ulama background but also given the fact that he is one of the leaders of the movement's most influential wing that has adopted a tough position on China's repression of the Uighurs.
Indonesia has to date sought to walk a fine line in escalating tensions between the United States and China, including its refusal to speak out on the plight of the Uighurs. Indonesia has further sought to balance rejection of Chinese maritime claims in Indonesian waters with a desire to attract Chinese investment.
An Islamic scholar and leader of Nahdlatul Ulama's GP Ansor Youth Movement, Mr. Qoumas, alongside his brother, Yahya Cholil Staquf, NU's secretary general, has been a driving force in the promotion of the movement's concept of Humanitarian Islam, based on principles of tolerance, pluralism and the embrace of the Universal Declaration of Human Rights.
Nahdlatul Ulama's government-backed promotion of the concept has put it in direct competition with major efforts by Saudi Arabia, the United Arab Emirates, Turkey, and Iran to garner religious soft power by propagating a statist interpretation of the faith.
It is an interpretation that in the case of the kingdom and the UAE professes adherence to tolerance and inter-faith dialogue but demands absolute obedience to the ruler. Turkey and Iran push interpretations of the faith that embrace elements of political Islam as well as authoritarian governance.
In one of his early statements as minister, Mr. Qoumas appeared to be challenging more traditional wings of Nahdlatul Ulama by declaring in remarks during a visit to a Protestant church that he would protect the rights of Shiites and Ahmadis, two minorities that have been on the defensive amid concerns of mounting intolerance in Indonesia.
Senior figures within Nahdlatul Ulama continue to view Shi'ites, who constitute a mere 1.2 per cent of the Indonesian population, as one of the foremost domestic threats to Indonesian national security and an Iranian fifth wheel. Similarly, many in Nahdlatul Ulama reject Ahmadis identifying themselves as Muslims because the sect refuses to acknowledge the finality of the Prophet Mohammed.
"I don't want members of Shia and Ahmadiyya displaced from their homes because of their beliefs. They are citizens (whose rights) must be protected. The Religious Ministry will facilitate a more intensive dialogue to bridge differences," Mr. Qoumas said, referring to attacks on minorities.
Mr. Qoumas' Nahdlatul Ulama youth wing, together with its five-million strong militia, has played a key role in confronting militant Islamic groups, like Hizb ut-Tahrir and the Islamic Defenders Front (FDI).
GP Ansor officials take pride in have engineered situations that in 2017 led to the banning of Hizb ut-Tahrir, a controversial global movement that calls for the restoration of the Caliphate.
The government last month banned FDI, established as a vigilante group that was a major organizer of mass protests in 2016 that led to the defeat of Basuki Tjahaja Purnama, a Christian of Chinese descent better known as Ahok, in mayoral elections in Jakarta and his subsequent sentencing on blasphemy charges.
The ban came weeks after the return to Indonesia from self-exile in Saudi Arabia of FDI leader Rizieq Shahib. Mr. Shahib was arrested for allegedly violating coronavirus restrictions.
The outlawing of Hizb ut-Tahrir and FDI on the basis of a presidential decree that enables the government to bypass legal procedures and fast-track the banning of groups it considers security threats prompted human rights groups to warn that Indonesia was undermining rights of freedom of association and expression.
Deputy justice minister, Edward Omar Sharif Hiariej, told reporters that FPI was outlawed because some 30 members of the group had been convicted on terrorism charges and because the group defied Indonesia's state ideology, Pancasila, which stresses unity and diversity.
The banning of FDI followed the election in November of Miftachul Akhyar, a Nahdlatul Ulama cleric, as head of the influential Indonesian Ulama Council (MUI) to replace Ma'ruf Amin, Mr. Widodo's vice-president who in the past took a hardline against minorities and advocated Orthodox Sunni Muslim positions. Mr. Akhyar is Nahdlatul Ulama's spiritual guide.
The election further removed from the council's leadership several clerics who had backed the anti-Ahok demonstrations. They were replaced by at least one supporter of Humanitarian Islam, Masdar Masudi, as well as scholars from Muhamadiyya, Indonesia's second largest Muslim movement, viewed as progressives.
Nonetheless, some analysts suggest that the council, in apparent contradiction to Mr. Qoumas, will not break its discriminatory attitude towards minorities.
Said Alexander R Arifianto, an Indonesia scholar at Singapore's S. Rajaratnam School of International Studies: "When it comes to marginalized minorities, we can expect the new MUI leadership to retain their conservative standing. Mainstream Islamic clerics — including those within MUI — tend to share a conservative orthodoxy in their religious interpretation toward these groups."
https://www.eurasiareview.com/02012021-indonesia-potentially-set-to-take-on-china-and-claim-leadership-of-moderate-islam-analysis/
--------
Africa
Peacekeeping mission in Sudan's Darfur ends: Spokesman
01 January 2021
The United Nations and African Union mission concluded 13 years of peacekeeping operations in Sudan's western Darfur region on Thursday, the mission's spokesman said.
"The peacekeeping mission ended on Thursday December, 31 at midnight in Darfur," UNAMID's spokesman Ashraf Eissa told AFP, adding that a phased withdrawal will begin as of January 2021.
"This process should result in the withdrawal of all uniformed and civilian personnel from Sudan by June 30, 2021."
https://english.alarabiya.net/en/News/middle-east/2021/01/01/Peacekeeping-mission-in-Sudan-s-Darfur-ends-Spokesman
--------
Algeria's president signs new constitution into law
01 January 2021
Algeria's president Friday signed the country's new constitution into law, his office said, after the document was approved in a November referendum on record low turnout as its leader received treatment abroad for COVID-19.
President Abdelmadjid Tebboune, who returned to Algeria this week after two months in Germany, had promoted the new constitution as the "cornerstone of the new Algeria," as he sought to turn the page on the long-running Hirak mass protest movement.
But the document received the backing of less than 15 percent of the electorate, in a November vote overshadowed by the novel coronavirus pandemic and following Hirak calls for a boycott.
The Hirak first launched vast street demonstrations in early 2019 to oppose then-president Abdelaziz Bouteflika's bid for a fifth term in office.
Following his resignation that April, the Hirak kept up the pressure to demand a full overhaul of the ruling system in place since the North African country's 1962 independence from France.
The new constitution was pitched as responding to the demands of the Hirak, but keeps in place Algeria's presidential regime and expands the powers of the army, a central pillar of the state.
Tebboune, 75, on Thursday approved Algeria's 2021 budget and is hoping to launch a vaccination campaign against the novel coronavirus, using the Sputnik V jab produced by its Russian ally, as early as this month.
https://english.alarabiya.net/en/News/north-africa/2021/01/01/Algeria-s-president-signs-new-constitution-into-law
--------
Ethiopia: Human rights abuses after singer's killing
Addis Getachew Tadesse
02.01.2021
The Ethiopian Human Rights Commission (EHRC) said Friday it found crimes against humanity were committed by individuals and groups who participated in violence and the security crisis in the Oromia Region following the death of musician Hachalu Hundessa.
"EHRC visited over 40 different localities in the Oromia Region over the course of several days as part of its investigation into human rights abuses committed there between June 29 - July 2, 2020," according to the rights group. "In the 59 page report, the findings state that attackers moving in groups used axes, knives, machetes, sticks and other weapons to kill and injure civilians in gruesome ways that involved beheadings and torture."
"Altogether, 123 people died and more than 500 were injured in the carnage that also displaced thousands from their homes," it said.
The findings showed that the attacks met the elements of a crime against humanity with large numbers of people, organized in groups, having selected their victims based on their ethnicity or religion when conducting a widespread and systematic attack in several different, it added.
"While it is understandable that security forces had the challenging task of restoring order in the face of such widespread violence, the proportionality of the force employed in some contexts is highly questionable.
"In some instances, security forces employed disproportionate force in their attempt to restore order amidst widespread violence and as a result, passersby, bystanders, young people, elderly people stepping in to mediate, and even police officers lost their lives from gunshot wounds despite having no participation in the unrest," it noted.
https://www.aa.com.tr/en/africa/ethiopia-human-rights-abuses-after-singer-s-killing/2095981
--------
Mideast
Israeli army fire paralyzes 24-year-old Palestinian man in West Bank: Ministry
02 January 2021
A Palestinian man was paralyzed from the neck down after being shot by the Israeli army during Friday clashes in the West Bank, the Palestinian health ministry said.
The man was shot through the neck, the ministry said in a statement.
Palestinian sources had earlier reported the wounding of 24-year-old Haroun Rasmi Abu Aram in the village of al-Tuwanah, south of Hebron.
The man had been attempting to prevent the troops from "stealing an electric generator" that belonged to him, according to the Palestinian news agency WAFA.
Israeli rights group B'Tselem said Abu Aram was helping a neighbor to build a house at the time of the shooting.
The Israel Defense Forces told AFP that a number of Palestinians had attacked its troops who were conducting a routine operation to evacuate an "illegal building" and had fired into the air in response.
An investigation into the incident was under way, the IDF added.
Israel has occupied the West Bank since 1967 and its settlements in the area are regarded as illegal by much of the international community.
But the settler population has grown in recent years.
There are currently some 450,000 Jewish settlers in the West Bank, living among an estimated 2.8 million Palestinians.
Tensions between the two communities have repeatedly led to violence.
https://english.alarabiya.net/en/News/middle-east/2021/01/02/Israel-Palestine-Israeli-army-fire-paralyzes-24-year-old-Palestinian-man-in-West-Bank-Ministry-
--------
Soleimani's killers will 'not be safe on Earth,' says Iran's judiciary chief
01 January 2021
Iran's judiciary chief warned on Friday that Qasem Soleimani's killers will "not be safe on Earth", as the Islamic republic began marking the first anniversary of the top general's assassination in a US strike.
For all the latest headlines follow our Google News channel online or via the app
Ebrahim Raisi, speaking at an event in Tehran to pay tribute to Soleimani, said not even US President Donald Trump, who ordered the strike, was "immune from justice."
Soleimani was killed in a US drone strike at Baghdad airport on January 3, ratcheting up tensions between decades-old arch foes the United States and Iran.
"They will witness a severe revenge. What has come so far has only been glimpses" of it, Raisi told the gathering at Tehran University.
"Do not presume that someone, as the president of America, who appeared as a murderer or ordered a murder, may be immune from justice being carried out. Never," he said.
"Those who had a role in this in this assassination and crime will not be safe on Earth."
The event was attended by Iranian officials, and speakers included representatives from allied regional countries and forces, namely Syria, Iraq, Lebanon, and Yemen.
A separate event is expected to be held in the coming days in Kerman, Soleimani's hometown where he is buried.
Soleimani headed the Quds force, the foreign operations arm of the Islamic Revolutionary Guard Corps.
Top Iranian authorities, including supreme leader Ayatollah Ali Khamenei, had previously said that all those involved in his killing would face retribution.
Days after Soleimani's killing, Iran launched a volley of missiles at Iraqi bases housing US and other coalition troops, with Trump refraining from any further military response.
The Iranian leadership has called the strikes a "slap" and vowed that "severe revenge" awaits.
Soleimani's successor, Esmail Qaani, warned during Friday's event that it may come from anywhere.
"It's even possible that there are people inside your home (the United States) that will respond to your crime," he said.
Tensions between Washington and Tehran have soared since 2018, when Trump unilaterally withdrew the US from the Iran nuclear deal and reimposed crippling sanctions.
https://english.alarabiya.net/en/News/middle-east/2021/01/01/Soleimani-s-killers-will-not-be-safe-on-Earth-says-Iran-s-judiciary-chief
--------
Yemen war: Saudi attack on wedding kills five civilians in Hudaydah
02 January 2021
At last five civilians have been killed when Saudi-backed militiamen loyal to Yemen's former president Abd Rabbuh Mansur Hadi launched artillery rounds at a wedding ceremony in the strategic port city of Hudaydah.
Acting Provincial Governor, Muhammad Ayyash Qahim, told Yemen's official Saba news agency that the attack in al-Hawk district of the city took place on Friday evening.
He said five people were killed and as many injured in the incident, noting that the victims were waiting for their families to leave when they were hit.
Qahim condemned the "horrific act" committed by Saudi mercenaries and Saudi-led military forces, stressing that targeting a civilian structure is "a war crime and inconsistent with all international and humanitarian principles, and a flagrant violation of the provisions of the Stockholm agreement."
The attack on Hudaydah comes as the strategic port city was part of an agreement clinched between the Houthi Ansarullah movement and Hadi loyalists in Sweden in December 2018.
The document included three provisions: a ceasefire along the Hudaydah front and the redeployment of armed forces out of the city and its port; an agreement on prisoner exchange; and a statement of understanding on the southern Yemeni city of Ta'izz.
'UN mum on Saudi atrocities'
Later in the day, Qahim criticized the United Nations for its utter silence on Hudaydah shelling, telling Arabic-language al-Masirah television network that the port city "is being bombed in the face of an unjustified silence" from the world body.
The Yemeni official underlined that such a behavior has emboldened Saudi mercenaries to commit crimes, and that forces of the Saudi-led coalition do not hesitate to perpetrate criminal acts and blame others.
Official seeks Intl. probe into shelling
Mohammed Ali al-Houthi, a member of Yemen's Supreme Political Council, denounced the Saudi shelling in Hudaydah, calling for an immediate international investigation.
Houthi described the attack as "a deliberate terrorist act," demanding a probe into the incident as well as all other crimes committed by the Saudi-led coalition against Yemen.
Saudi Arabia and a number of its regional allies launched the war on Yemen in March 2015, with the goal of bringing Hadi's government back to power and crushing the popular Ansarullah movement.
Last month, the UN Office for the Coordination of Humanitarian Affairs (OCHA) put the death toll from the Saudi war on Yemen at 233,000.
The popular Houthi Ansarullah movement, backed by armed forces, has been defending Yemen against the Saudi-led alliance, preventing the aggressors from fulfilling the objectives of the atrocious war.
https://www.presstv.com/Detail/2021/01/02/642053/Shelling-on-wedding-ceremony-kills-five-civilians-in-Yemen-Hudaydah
--------
Hamas says new efforts underway to resume national dialog among Palestinian factions
02 January 2021
The head of the political bureau of the Hamas resistance movement says new efforts have been made aimed at resuming national dialog among various Palestinian factions to reach reconciliation for achieving national unity.
"National unity is the cornerstone of confronting the Zionist occupation and its plans aimed at liquidating the Palestinian cause and canceling our rights to land, sanctities, and return," Ismail Haniyeh said in a press statement on Friday, the Palestinian Information Center reported.
He added that Hamas was establishing "internal and external contacts" with the Fatah political movement and other national and Islamic factions in a bid to turn the efforts aimed at resuming national dialog into "success" against the Israeli regime.
Haniyeh also noted that what has been done is aimed at fulfilling the requirements of unity by rebuilding the Palestinian leadership institutions, whether the Palestine Liberation Organization or the Palestinian Authority, on the basis of partnership and national consensus.
"This must be achieved according to the will of the Palestinian people through free and fair elections," the top Hamas official added.
Back in September, Haniyeh strongly urged all Palestinian factions to sew up their differences in the face of measures targeting the Palestinian cause by the United States, Israel, and treacherous Arab regimes.
The Palestinian leadership has been divided between Fatah and Hamas since 2006 when the latter scored a landslide victory in parliamentary elections in the Gaza Strip. Hamas has ever since been running the coastal enclave, while Fatah has been based in the autonomous parts of the Israeli-occupied West Bank.
Previous reconciliation attempts by the two sides to form a power-sharing unity government in Gaza and the West Bank have so far failed.
Hamas has repeatedly said it is ready to accept key reconciliation conditions offered by Abbas while underlining its "desire to achieve national unity."
Last year's talks between Palestinian factions were inspired by the treacherous step taken by two Persian Gulf Arab states -- the United Arab Emirates (UAE) and Bahrain -- to normalize their ties with Israel through US-brokered deals.
https://www.presstv.com/Detail/2021/01/02/642048/Palestine-Hamas-national-dialogue-Haniyeh-Israel-Fatah
--------
Israeli troops attack anti-settlement Palestinian protesters in West Bank
01 January 2021
Israeli forces have attacked hundreds of Palestinian people taking part in protest rallies in the occupied West Bank against the Tel Aviv regime's land grab policies.
On Friday, Israeli forces fired tear gas and rubber bullets at the protesters, who were out on the streets in the village of Deir Jarir, east of Ramallah City, to voice their anger at the construction of a new settlement outpost in the area.
One of the protesters was transferred to hospital after he was hit in the head with a rubber bullet and a number of others suffered breathing difficulties due to inhaling tear gas.
The rally came about a week after Israeli settlers, under the protection of the regime's forces, erected a tent in the al-Shorfa Mountain area and began the excavation work.
Meanwhile, tens of Palestinians suffered tear gas inhalation during a similar demonstration in the village of Beit Dajan, east of Nablus City.
Murad Shteiwi, the Coordinator for Popular Resistance in Kafr Qaddum, said tens of Israeli forces stormed the village and used rubber bullets to break up the gathering, leaving 18 people injured.
They also used tear gas to crack down on the weekly protest in Kafr Qaddum.
More than 600,000 Israelis live in over 230 settlements built since the 1967 Israeli occupation of the Palestinian territories of the West Bank and East Jerusalem al-Quds.
Emboldened by anti-Palestine policies of US President Donald Trump, Israel has stepped up its settlement expansion activities in defiance of United Nations Security Council Resolution 2334, which pronounces settlements in the West Bank and East Jerusalem al-Quds "a flagrant violation under international law."
All Israeli settlements are illegal under international law as they are built on occupied land.
Separately, media reports cited eyewitnesses as saying that Israeli forces opened fire on a Palestinian young man south of the city of al-Khalil (Hebron) from close range when he tried to prevent them from seizing a generator he and his family uses.
The man, who was identified as 24-year-old Haron Rasmi Aboaram, was injured in the neck and transferred to hospital.
Reports say he is in critical condition.
https://www.presstv.com/Detail/2021/01/01/642034/Israeli-troops-attack-Palestinian-protesters
--------
North America
Donations coming in to rebuild Missouri mosque that burned
31 December 2020
NOEL, Mo. -- Donations have topped $40,000 to help rebuild a Missouri mosque destroyed by fire this week.
The Islamic Society of Joplin launched a social media fundraiser Tuesday, a day after a fire in Noel, Missouri, destroyed the African Grocery Store and the mosque next door, the Joplin Globe reported. Both the store and the mosque were gathering places for refugees.
The state fire marshal is investigating the cause of the fire.
The fundraiser is a combined effort of the Islamic Society of Joplin, the Muslim community in Noel and the Bentonville Islamic Center in Arkansas. The fundraising goal is $100,000.
The mosque and the store, which sold a range of products from Africa and the Middle East, were gathering spots in Noel. The town of 1,800 in the far southwest corner of Missouri has a large immigrant population including Pacific Islanders, Sudanese, Somalis and refugees from Myanmar. Most were drawn to Noel by jobs at a Tyson Foods chicken processing plant.
Dr. Navid Zaidi, a board member of the Islamic Society of Joplin, said it was "a great loss."
"We'd like to get them back on their feet and get the mosque going again as soon as we can," Zaidi said. "We will stand together during this difficult time for them."
The incident hits close to home for the Islamic Society of Joplin, whose own mosque burned to the ground in 2012. Joplin resident Jedediah Stout pleaded guilty to arson and was sentenced to prison in 2016.
A new mosque was rebuilt in Joplin in 2014.
https://abcnews.go.com/US/wireStory/donations-coming-rebuild-missouri-mosque-burned-74989274
--------
Retired FBI agent, ex-ICoCA board members disgusted with Trump Backwater pardons
02 January 2021
A retired agent of the Federal Bureau of Investigation (FBI) and two former board members of the International Code of Conduct Association (ICoCA) have expressed outrage over US President Donald Trump's issuance of pardons for four Blackwater contractors convicted of killing at least 14 Iraqi civilians in a 2007 Baghdad massacre.
John M. Patarini, a retired FBI agent, wrote in a letter to the editor of The New York Times that he led the investigation into Baghdad's Nisour Square massacre, noting that he initially thought the shooting was some form of innocent civilians caught in the crossfire between the guards and militants at the time.
After only one week, Patarini, however, discovered that the incident was not as what Blackwater, now renamed Academi, personnel and State Department officials had described, but it was actually a carnage similar to the My Lai massacre where between 347 and 504 unarmed civilians were killed by US Army soldiers during the Vietnam War.
The retired FBI agent then pointed to a political push by members of Congress for the pardons, saying Trump should have had staff members review the trial evidence that led to the convictions and read the judges' opinions and sentencing statements.
"I'm so disgusted with the president's actions! I am embarrassed for our country. I believe we will pay a heavy price in our relationships with other countries as a result of these pardons," Patarini wrote.
Michael Posner also noted that it took seven years for the US government to successfully prosecute the Blackwater contractors, arguing that the outgoing US president shamefully pardoned the four perpetrators and upended such a valuable example of accountability.
"Trump's pardon underscores the need for governments to bolster ICoCA's role in monitoring private security firms and addressing abuses when they occur," Posner commented.
He called on the incoming administration of US President-elect Joe Biden to support ICoCA's important global mission, by providing financial and diplomatic support and by requiring private security companies doing business with US agencies to participate in the association's monitoring and assessment program.
Finally, Karen Porter personally apologized to the Iraqi people not only for the US-led invasion and occupation but also for what she described as "despicable pardons" of four convicted killers of Baghdad's crowded Nisour Square.
"I'm sure I speak for millions of Americans who are horrified by these pardons and are truly sorry. Our apologies may not help, but we still must offer them," she said.
In 2014, four former US government contractors who worked for Blackwater were convicted in federal court in Washington in connection with the Iraq killings in 2007.
Nicholas Slatten was sentenced to life in prison without parole after being convicted of murder, while Paul Slough, Evan Liberty and Dustin Heard were convicted of manslaughter and weapons charges.
Prosecutors said the Blackwater convoy "launched an unprovoked attack using sniper fire, machine guns and grenade launchers."
Blackwater was founded by Erik Prince, a staunch Trump ally and the brother of Secretary of Education Betsy DeVos.
The notorious company was one of several private military firms hired to assist the US army in Iraq following its 2003 invasion and occupation of the Arab country.
https://www.presstv.com/Detail/2021/01/02/642066/Retired-FBI-agent,-ex-ICoCA-board-members-disgusted-with-Trump-Backwater-pardons
--------
Venezuela's Maduro Plans To Further Expand Ties with Iran, Other Allies in New Year
02 January 2021
President Nicolas Maduro says he plans to further strengthen Venezuela's ties with Iran as well as with Russia and China among other allies in 2021 in order to boost his homeland's economic status..
"The gate of our country is open to the world," Maduro said in an interview with Venezuelan news agency AVN Friday on the occasion of the New Year.
"Undoubtedly, we will establish special relations with the governments and nations of Russia, the People's Republic of China, the Islamic Republic of Iran, Cuba, India, as well as relations with Turkey and the countries of South Africa."
Venezuela and Iran enjoy 70 years of relations which have featured considerable alignment over the past two decades, in clear opposition to Washington's unilateralist and interventionist foreign policy.
Iran has, in recent years, been involved in a series of joint ventures worth several billion dollars in energy, agriculture, housing, and infrastructure sectors in Venezuela.
Both countries are hugely rich in resources. Venezuela possesses the world's biggest oil deposit while Iran owns the fourth largest oil and first largest gas reserves of the world.
In clear defiance of US sanctions, five Iranian vessels carried out fuel delivery missions to Venezuela between May and June last year, with another flotilla also delivering the equipment that the Latin American country needed to shore up its gasoline industry, which has been hit hard by American sanctions.
Venezuela experienced political turmoil when opposition figure Juan Guido unilaterally declared himself "interim president" in January 2018, followed by a US-backed botched coup against the elected government. There was also an attempt at assassinating Maduro in a drone strike the same year.
Guaido's self-proclamation and his coup attempt received backing from the US administration.
Washington has imposed several rounds of crippling sanctions against the oil-rich South American country aimed at ousting Maduro and replacing him with Guaido.
The sanctions, which include the illegal confiscation of Venezuelan assets abroad and an economic blockade, have caused enormous suffering for millions of people in the country.
In his interview on Friday, Maduro assured that "the year 2021 will be a decisive year to end the economic siege of imperialism and the start of the era of recovery and reconstruction."
https://www.presstv.com/Detail/2021/01/02/642063/Venezuela-Nicolas-Maduro-consolidation-relations-Iran-AVN
--------
Pompeo sanctions Cuba bank for alleged links to country's military
02 January 2021
US Secretary of State Mike Pompeo has added a Cuban bank to a list of sanctioned entities, accusing it of being linked to the country's military and funding "Cuba's interference in Venezuela."
"Today, the Department of State is announcing the addition of Banco Financiero International S.A. (BFI) to the Cuba Restricted List, effective upon publication in early January," Pompeo said in a Friday statement, alleging that "BFI is a Cuban military-controlled commercial bank that benefits directly from financial transactions at the expense of the Cuban people."
Reacting to yet another anti-Cuba measure by Washington in recent weeks, Cuban Foreign Minister Bruno Rodriguez slammed the move in a Twitter post later on Friday, saying, "I reject new punitive measure of #US State Department to tighten blockade against #Cuba."
"The inclusion of Cuban entities in its lists is intended to reinforce an economic siege that has failed to destroy the Cuban Revolution after 62 years."
The move by Washington's top diplomat came amid speculation that the out-going Trump administration may be planning to redesignate the island as a state sponsor of terrorism, a hostile measure that would severely impede foreign investment in the Caribbean island nation and could hinder diplomatic ties with the incoming administration of President-elect Joe Biden.
This comes ahead of January 3, which marks the 60th anniversary of the United States severing relations with Cuba following the "bay of pigs" defeat of its military incursion into the country after its popular revolution that ousted the US-installed dictator Fulgencio Batista.
US-Cuba tensions eased a bit under the administration of former President Barack Obama, who established diplomatic relations and removed Cuba from Washington's arbitrary "terror list" in 2015.
Biden, who was Obama's vice president, has offered only broad details about his Cuba policy but has indicated he would again relax some restrictions against Havana while still raising concerns about alleged human rights violations.
On Thursday, Cuban President Miguel Díaz-Canel censured a final-hour effort by the Trump administration to place the Caribbean island on its list of state sponsors of terrorism.
President Díaz-Canel said in a tweet that Havana condemns "a unilateral, absurd, hypocritical and unjust maneuver of the US administration to include Cuba in their list of state sponsors of terrorism."
"This administration protects terrorist groups acting against #Cuba," he added.
Díaz-Canel also wrote that Havana "will constantly and rightfully denounce every mercenary and imperialist action against #Cuba."
Meanwhile, a New York Times report cited two US officials as saying that Pompeo was contemplating efforts to re-designate Cuba as a state sporor of "terrorism."
Democratic Party lawmakers have, however, denounced Pompeo's Cuba plan, describing it as an attempt to unfairly limit Biden's incoming administration.
"It's another stunt by this president with less than 23 days to go," said Democrat Representative Gregory Meeks, adding that Trump is "trying to put handcuffs on the incoming administration."
https://www.presstv.com/Detail/2021/01/02/642065/US-Secretary-of-State-Mike-Pompeo-Cuba-sanctioned-entities-Banco-Financiero-International
--------
US pulls warship from Mideast amid Iran tensions
Michael Gabriel Hernandez
31.12.2020
WASHINGTON
The US announced Thursday is recalling the USS Nimitz aircraft carrier from the Middle East after a nearly 10-month deployment amid tensions with Iran.
The Nimitz will return to its home port in Norfolk, Virginia, according to the Pentagon.
"The Nimitz team provided persistent air cover during the troop drawdowns in Afghanistan and conducted operations and exercises that strengthened enduring partnerships and alliances in the U.S. Central Command and U.S. Indo-Pacific Command areas of responsibility," spokesman Jonathan Rath Hoffman said in a statement.
"They conducted themselves admirably throughout the deployment despite the many challenges presented by the coronavirus pandemic," he added.
The move comes one day after the US flew two B-52 bombers over the Middle East in a warning sign likely intended for Iran.
In announcing the "clear deterrent message," US Central Command did not specify to whom the display of force was intended, saying only it applies "to anyone who intends to do harm to Americans or American interests."
The deployment of the bombers from the US is the third such action in the past 45 days, according to the Pentagon. It comes amid heightened tensions between the US and Iran that have been at a fever pitch since US President Donald Trump opted to unilaterally withdraw Washington from a landmark nuclear accord with Tehran in 2018.
The countries found themselves on the verge of a conflict that would have likely enveloped the region earlier this year when Trump chose to assassinate a key Iranian general in Iraq in January.
https://www.aa.com.tr/en/americas/us-pulls-warship-from-mideast-amid-iran-tensions/2095255
--------
Arab World
New Year's Eve celebratory gunfire kills Syrian refugee in Lebanon
02 January 2021
Celebratory gunfire to ring in the New Year killed a Syrian woman living as a refugee in eastern Lebanon and struck an airplane parked at Beirut's airport in two separate incidents, Lebanon's official news agency said Friday.
The Syrian woman died early on Friday after a bullet struck her in the head in a refugee camp in Baalbek, according to the National News Agency.
For all the latest headlines follow our Google News channel online or via the app.
The Middle East Airlines plane on the tarmac at Beirut's airport was hit as people in the vicinity of the southern Beirut neighborhood fired in the air in celebration. The plane later took off as scheduled after engineers made sure it was safe to fly.
Shooting from guns and rifles into the air in celebration is common in some parts of Lebanon at events such as weddings, funerals, when political leaders give speeches — and even when a student passes high school exams.
In September, Lebanon's leading football player Mohammed Atwi died, nearly a month after he was struck in the head by a stray bullet fired by mourners during a funeral for one of the victims of this summer's massive Beirut port explosion. Atwi was 33.
https://english.alarabiya.net/en/News/middle-east/2021/01/02/New-Year-s-Eve-celebratory-gunfire-kills-Syrian-refugee-in-Lebanon
--------
Qatar urges UN to stop violation of territorial waters by Bahraini vessels
02 January 2021
Qatar has protested at the violation of its territorial waters by Bahraini military vessels, calling on the United Nations to put an end to such acts and adopt appropriate measures to maintain international peace and security.
Permanent Representative of Qatar to the United Nations Sheikha Alya Ahmed bin Saif Al Thani, in two identical letters addressed to the rotating President of the Security Council Jerry Matthews Matjila and UN Secretary-General António Guterres, stated that the latest violation of Qatari territorial waters took place on November 25 last year, condemning the "dangerous and illegal" acts.
She noted that the Bahraini vessels entered Qatar's maritime territory without any permission in a move which represents a violation of Doha's sovereignty and a threat to the Persian Gulf kingdom's security.
The diplomat went on to say that such an infringement, together with the violation of Qatari airspace on December 9 last year, exacerbates tensions in the region and shows Manama's disregard for its obligations under the international law.
Al Thani pointed out that Bahrain is trying to invent pretexts to destabilize and increase tensions in the region, stating that such a practice threatens regional and global peace and security.
She said Qatar is abiding by its commitments and is exercising its sovereign rights.
The Qatari diplomat highlighted that Doha stands committed to the principle of good neighborliness, exhibits restraint in the face of provocative acts, rejects any violation of its sovereignty, and reserves the right to take all necessary legal measures to defend its borders and airspace in line with international regulations.
Saudi Arabia, the United Arab Emirates (UAE), Bahrain, and Egypt severed diplomatic and trade ties with Qatar on June 5, 2017, accusing Doha of meddling in regional affairs and supporting "terrorism."
Qatar has rejected the allegations and said it was targeted because it followed an independent foreign policy.
https://www.presstv.com/Detail/2021/01/02/642060/Qatar-urges-UN-to-stop-violation-of-territorial-waters-by-Bahraini-vessels
--------
Car bomb hits near Russia base in Syria's Raqqah: Monitoring group
01 January 2021
A bomb has reportedly gone off near a Russian military base in Syria's northeastern province of Raqqah.
The so-called Syrian Observatory for Human Rights said two men parked an explosives-laden vehicle outside the base in the Tal Saman area, before opening fire on the base and fleeing the scene in the early hours of Friday.
"It's the first such direct attack against a Russian base in northeastern Syria," Observatory chief Rami Abdel Rahman said.
The Britain-based group claimed that several Russian troops had been wounded in the car bomb attack, without giving an exact number.
The report has not been confirmed by Russia.
The al-Qaeda-linked Hurras al-Deen Takfiri terrorist group reportedly claimed responsibility for the attack in a statement that circulated on social media.
The SOHR described the attack as the first of its kind in the area by Hurras al-Deen militants, who rarely operates outside the northwestern region of Idlib, the terrorists' last major bastion in the country.
Armed groups in Idlib regularly make attempts at attacking Hmeimim airbase in Lattakia Province.
The Russian military and the Syrian army have thwarted several drone and mortar attacks launched by militants on the airbase, destroying dozens of drones and multiple-launch rocket system shells.
Russia has been helping Syrian forces in the ongoing battles across the conflict-plagued Arab country.
The Russian military assistance, which began in September 2015 at the official request of the Syrian government, has proved effective as Syrians continue to recapture key areas from Daesh and other terrorist groups across the country thanks to Russian air cover.
https://www.presstv.com/Detail/2021/01/01/642025/Car-bomb-hits-Russia-base-Syria-Raqqah
--------
URL: https://www.newageislam.com/islamic-world-news/zakir-naik-backs-demolition-temple/d/123958
New Age Islam, Islam Online, Islamic Website, African Muslim News, Arab World News, South Asia News, Indian Muslim News, World Muslim News, Women in Islam, Islamic Feminism, Arab Women, Women In Arab, Islamophobia in America, Muslim Women in West, Islam Women and Feminism