New Age Islam News Bureau
1 Jan 2010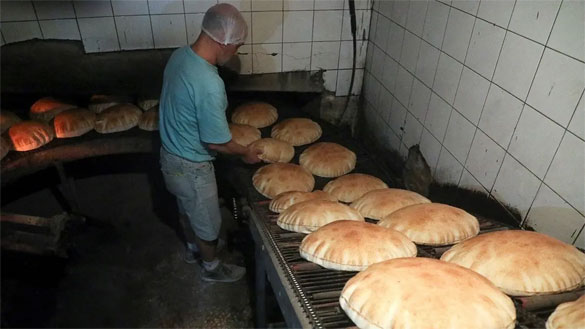 Food Aid Bypasses Somalia's Needy, U.N. Study Finds - The New York Times

---------------




• Somali Extremists Scorch Food Aid

• Somalia's Shebab says will send fighters to Yemen

• Political ban on Catholic publication thrown out in Malaysia

• Yemen's Saleh appeals for reason from rebels, Qaeda

• Leading Egypt clerics back Gaza tunnel barrier: report

• Use the Quran to share Christ with Muslim, veteran missionary suggests

• Muslims Do Not Share Global Revival Of Optimism: Survey

• Chinese Muslim region adopts law on national unity

• Suicide bomb kills 40 in Pakistan

• 5 terror suspects from U.S. may face life terms in Pakistan

• Deaths in Pakistan suicide attack

• Muslims with clubs and axes attack showing of "Jesus" film in Pakistan

• Nawaz will become prime minister again: Shahbaz

• Obama's Year of 'Engagement' Saw Few Clear Successes

• Obama's Muslim outreach ranked top religion story of 2009

• British universities sometimes seen as breeding grounds for radical Islam

• Israeli Prime Minister Netanyahu proposes Egypt peace summit: Officials

• Two French journalists kidnapped in Afghanistan: Colleague

• Charges dismissed against Blackwater guards in Iraq deaths

• Iran: opposition leader Mirhossein Mousavi 'ready to die' for the cause

• Iraq hostage Peter Moore to return to Britain

• Iraq regrets Blackwater case dismissal, may sue

• Indonesia Mourns the Passing of a Beloved Leader

• Indonesian leader was a man for all people

• North Korea calls for end to hostility with US

• Jamaat-e-Islami Hind backs separate Telangana

• Double life of 'gifted and polite' terror suspect Umar Farouk Abdulmutallab

• Credit to an Anti-Terrorist Muslim

• Mousavi 'ready to die' for reform

Compiled by New Age Islam News Bureau

URL of this Page: https://newageislam.com/islamic-world-news/women's-role-social-revolution-highlighted/d/2312

------

JEDDAH: Women's role in social revolution highlighted

1 January 2010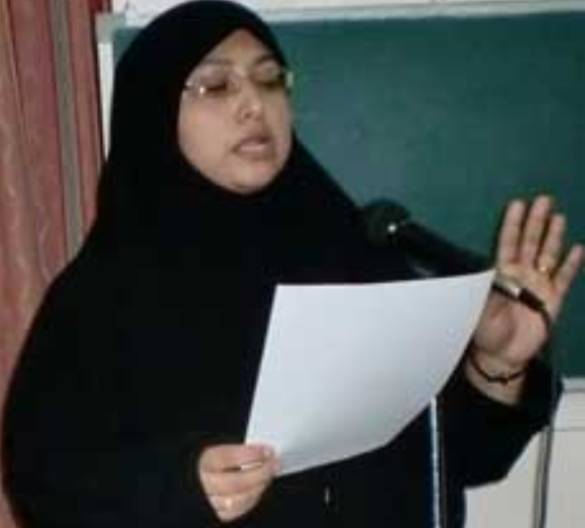 Women's role in social revolution highlighted | Arab News
----------
JEDDAH: The women's wing of Thanima, a cultural organization of Keralite expatriates, organized a convention here recently to highlight the role of women in social revolutions. Jamal Alwaye, Thanima's chief patron, opened the event saying Islam has shown the middle way for women's empowerment, between extreme feminism and anti-feminism.
Presenting a paper entitled "Women's empowerment in Islam," Shameena Aziz of Al-Hayat International School said women would be able to strengthen their position in society through education, political participation and achieving financial self-sufficiency.
In her keynote speech, Rahmathunnissa, campaign-coordinator for Saudi Arabia, underlined the role of women in bringing up a morally sound generation. She said women should be proud of motherhood bestowed upon them by God and work with men to build a better society.
Sulekha Yaqub, who presided over the function, spoke about the upcoming women's conference organized by Jamaat-e-Islami in Kerala on Jan. 24, saying the event would play a major role in enlightening women about their rights and duties and their important role in society.
T. Rahmath, Sameera Qutub and Sahida Raheem answered questions from the delegates. The convention began with a Qur'an class by V. Mumthez.
http://www.arabnews.com/?page=1&section=0&article=130500&d=1&m=1&y=2010&pix=kingdom.jpg&category=Kingdom
-------
Somali Extremists Scorch Food Aid
January 1st, 2010
by Shafii Mohyaddin Abokar
Islamist fighters in Somalia loyal to the extremist group Al-shabaab with ties to Al-Qaeda said they raided a WFP-owned warehouse in the coastal city of Merka and burned more than 300 sacks of food. Al-shabaab's regional governor of the Lower Shabelle region Sheik Mohamed Abdhuulahi, said in a press conference that they have set fire on the WFP food consisting of sorghum, maize and beans which he said had expired. "The so-called world food program (WFP) wanted to poison our people because as our intelligence services have got the information they wanted to distribute the dirty food to our people and many people would have died because of the expired food so we have foiled their plot against the Muslim people in Somalia" he said.
"We have burned the expired food in public and we will continue the operation to check what is kept in the warehouses belonging to the agencies based in the region" the regional Islamist governor told reporters in Merka late Thursday.
The burning of the WFP food comes as today January the 1st 2010, marks the end of Islamists' deadline that the UN food agency must stop importing food aid from foreign nations and ordered to buy food from Somali farmers and then distribute to the needy people. Militants also said they raided the compounds of some unnamed relief agencies and studios in the city of Merka and burned packages of medicines and over 4000 video cassettes of Indian films translated into Somali language.
On December 22nd un-identified assailants killed Ali Farah Amey, the chief of security of the World Food Program in the Hiiraan region. His killing came a day after rebel group Hezbal Islam militants ordered relief workers to register with them. Somali militants banned nearly ten international aid agencies from operating in Somalia accusing them of being involved in what they called western intelligence plots, spreading Christianity in Somalia and other crimes. Extremists are keen to implement a brutal version of Sharia Law which has become unacceptable to the wider Muslim world. They resort to violence methods contrary to the peaceful teachings of the Holy Quran.
http://www.newstimeafrica.com/archives/9871
-------
Somalia's Shebab says will send fighters to Yemen
By Mustafa Haji Abdinur (AFP
1st January, 2010
MOGADISHU — Somalia's hardline Shebab insurgents Friday said they will send fighters to Yemen to help an Al-Qaeda affiliate behind the failed Christmas Day jetliner bombing in its fight against government forces.
Sheikh Mukhtar Robow Abu Mansour, a senior official of the Shebab militia that pledges allegiance to Al-Qaeda, announced the plan as he presented hundreds of newly-trained fighters in the north of Mogadishu.
"We tell our Muslim brothers in Yemen that we will cross the water between us and reach your place to assist you fight the enemy of Allah," said Robow, to chants of "Allahu Akbar", or Allah is great, by the young fighters.
"Today you see what is happening in Yemen, the enemy of Allah is destroying your Muslim brothers," he added.
"I call upon the young men in Arab lands to join the fight there."
Yemeni forces have been battling Al-Qaeda militants in the country and last month launched raids on suspected targets in the central and the Sanaa regions, killing more than 60 Islamist militants.
Several others were also wounded in clashes this week in a western province of the impoverished Arabian peninsula state which lies north of Somalia across the Gulf of Aden.
Yemen is Al-Qaeda leader Osama bin Laden's ancestral homeland and has seen a spate of attacks against Western targets over the past decade.
An Al-Qaeda affiliate based in Yemen claimed it was behind the botched Christmas Day plot to bring down a US jetliner from Amsterdam to Detroit.
Sanaa acknowledged that the Nigerian citizen accused by the United States of attempting to blow up the Northwest Airlines plane had been in the country just weeks before the foiled bombing.
Umar Farouk Abdulmutallab, who allegedly tried to blow up the plane, is suspected of receiving training for his mission from an Al-Qaeda bomb maker in Yemen.
On Thursday, Somalia's police chief said a man had been arrested in November at Mogadishu airport with chemicals and a syringe in a similar incident to the failed attack on the US airliner.
The suspect was however released on December 12 by a Mogadishu court which threw out a case against him for lack of evidence.
Another police official among those who arrested the unnamed Somali man said further investigation had been launched after the December 25 jetliner incident.
The Al-Qaeda-inspired Shebab control large swathes of south and central Somalia and have wrested control of much of the capital Mogadishu where they have relentlessly attacked government and African Union forces.
"These young fighters successfully completed several months of tough training and they are now ready to join their brothers in the holy war against the enemy of Allah worldwide," Robow said.
On Monday, a Yemeni defence ministry official said the country "will never be a refuge" for Islamist militants and pledged more attacks on their hideouts like those of December.
Copyright © 2010 AFP. All rights reserved.
-------
Political ban on Catholic publication thrown out in Malaysia
Zimbabwe Star
Friday 1st January, 2010
The High Court in Malaysia has thrown out a government ban on non-Muslims using the word Allah.
It had been argued that Christian use of the word could lead to confusion and conversions among Muslims.
Malaysia's High Court ruled that a Roman Catholic publication can use the word Allah after the Home Ministry banned the non-Muslim publication from using the word.
Under Malaysian law, the home minister is able to impose conditions on publications.
But the Catholic Church argued the word Allah has been part of religious teachings within Christian circles in Malaysia for more than 370 years.
Nearly 60 percent of Malaysia's 27 million people are ethnic Malays and Muslims. The bulk of the rest of the population is ethnic Chinese or Indian, most of who practice Buddhism, Christianity or Hinduism.
Recently minority groups complained that their constitutional right to practice their religions freely had come under threat from the Muslim-dominated government.
http://story.zimbabwestar.com/index.php/ct/9/cid/2411cd3571b4f088/id/583816/cs/1/
------
Yemen's Saleh appeals for reason from rebels, Qaeda
January 1, 2010 (AFP)
SANAA — Yemeni President Ali Abdullah Saleh appealed for reason from Shiite rebels in the north, separatists in the south and Al-Qaeda militants in an article published to mark the new year.
Saleh urged the Zaidi rebels to agree to the conditions laid down by the Sanaa government for a return to peace, saying they should cease hostilities, withdraw from official buildings and respect the law.
"If these elements accept this plea for peace, the state will offer the hand of peace," he wrote in the government daily Al-Thawra.
Yemen's government has been engaged in sporadic fighting with the rebels, also known as Huthis, since 2004.
On August 11, government forces launched "Operation Scorched Earth," an all-out offensive to stamp out the uprising among the Zaidis, a minority in mainly Sunni Yemen but the majority group in the northern mountains.
Addressing those in the troubled south who aspire to secession, Saleh called on them to "be reasonable and renounce violence and the propagation of a culture of hate."
He also wrote that there was no question of "sacrificing unity (between north and south in 1990), which is a subject of both pride and a binding element for all Yemenis."
Turning to the government struggle against Al-Qaeda, Saleh said: "As a new year begins, young people who allow themselves to be fooled by elements of Al-Qaeda should pause to reflect and return to reason.
"It is time to lower weapons and renounce violence and terrorism. You must save your lives and become good citizens again," he said.
Yemeni forces last month launched raids on suspected Al-Qaeda targets in the centre of the country and the Sanaa region, killing more than 60 Islamist militants. Several rebels were also wounded in clashes this week.
Finally, the president called for talks with the country's legal opposition, urging it to choose "entente and turn its back on disputes."
Copyright © 2010 AFP
-------
Leading Egypt clerics back Gaza tunnel barrier
January 1, 2010 (AFP)
CAIRO — A council of leading Muslim clerics has supported the Egyptian government's construction of an underground barrier along the border with Gaza to impede tunnelling by smugglers, a report said on Friday.
The Islamic Research Council of Al-Azhar University, Sunni Islam's highest seat of learning, said that the tunnels were used to smuggle drugs and threatened Egypt's security, the Al-Masri Al-Yawm newspaper reported.
"It is one of Egypt's legitimate rights to place a barrier that prevents the harm from the tunnels under Rafah, which are used to smuggle drugs and other (contraband) that threaten Egypt's stability," the paper quoted the clerics as saying.
"Those who oppose building this wall are violating the commands of Islamic law," they added, after a meeting attended by Egypt's top cleric Sheikh Mohammed Said Tantawi, who is a government appointee.
Construction of the underground barrier has drawn angry condemnation from the Hamas rulers of the Gaza Strip, which relies on the tunnels for food and fuel, as well as the weapons and other contraband the barrier is designed to stop.
Israel has sealed the territory off to all but very limited supplies of basic goods ever since the Islamist group seized control in 2007, ousting forces loyal to Western-backed Palestinian president Mahmud Abbas.
Hamdi Hassan, an Islamist member of the Egyptian parliament, has filed a lawsuit against President Hosni Mubarak demanding a halt to construction of the barrier, the newspaper reported.
Copyright © 2010 AFP. All rights reserved
-------
Use the Quran to share Christ with Muslim, veteran missionary suggests
By George Henson
December 31, 2009
ANGLETON—Winning Muslim converts to Christianity is difficult, but veteran missionary Kevin Greeson knows a way—start with the Quran.
Greeson, who has served 16 years with the Southern Baptist International Mission Board working to start Christian movements among Muslims in Bangladesh, Pakistan and Nepal, stressed the importance of spreading the good news of Christ with Muslims.
"The best way to fight terrorism is to share the gospel. And I believe that not because I want to fight terrorism, but because there are lost people," he explained.
Debating religious tenets with Muslims is a waste of time, Greeson added. Muslims are taught to memorize the Quran in Arabic, not analyze it, he said.
Kevin Greeson
"Even in Pakistan, where they speak Urdu, boys memorize the Quran in Arabic. They are not allowed to ask what anything means. They are told the words are too holy for them. Just memorize," Greeson said.
Still, Christians must attempt to share the gospel with Muslims, Greeson insisted. But his goal focuses less on individual conversions and more on starting spiritual movements that will result in thousands of Muslims becoming followers of Christ.
"Our generation can't afford to be satisfied or happy with winning one lost person to Christ. There are so many lost people, we can't be happy with that," he said.
And the tide is turning, Greeson said. "Almost every missionary serving now is seeing fruit among Muslims. Something is cooking out there. Something big is happening."
Many thousands of Muslims are converting to Christianity on the Arab Peninsula and in Iran, Pakistan, India, Bangladesh and Indonesia, he said.
"Don't think it's limited to the other side of the world," Gresson cautioned. "It can happen here. It's got to happen here."
But making it happen depends on finding a few key Muslims who can become the catalyst for a spiritual movement, he stressed.
"With a Muslim, you are always an outsider. Find that insider. You can't get to all his relatives. You are an outsider. He has access," he continued.
Greeson offered another word of caution. "When you find a person of peace, don't make him join your church, comb his hair different and make him like you. Disciple him, but don't make him go through an eight-month discipleship program. Messy people start movements. Don't try to clean them up."
Greeson's first two years working with Muslims largely was unsuccessful, he admits. "Everything was thrown back at me." They didn't believe Jesus was the Son of God or that he died and rose again. They did not accept the Bible as authoritative, so quoting Scripture was useless. Greeson had to learn how to communicate with Muslims in ways that would not cause them immediately to shut down the conversation.
"Salaam-Alaikum" or "peace be to you" is a greeting that often lowers defenses, he suggested. Greeson then follows that up with the invitation: "Let's read the Quran together about Jesus."
Greeson discovered a Christian movement in a village where there were many conversions from Islam, and he asked about the catalyst for the transformation. The approach Greeson now teaches— "The Camel Method"—stems from that encounter.
The name of the method comes from an Arabic saying: Every good Muslim knows 99 names for Allah, but only the camel knows the 100th name. "We tell them we know the 100th name. It's Jesus," Greeson explained.
The Camel Method uses the Quran to establish three main points: 'Isa, or Jesus, is holy; 'Isa has power over death; and 'Isa knows the way to heaven.
Using selected verses from the Quran, the Camel Method doesn't teach or lecture, but asks questions.
The 45th verse of Imran addresses Jesus as Masih 'Isa. "Ask them what does Masih 'Isa mean? Muslims know the meanings of their names. Names are important to them, but most won't know this one," Greeson said. "Then you can tell them that it means messiah or anointed one."
Next, ask if any other of the 124,000 prophets the Muslims revere was given that designation, he instructed. None were. This demonstrates the uniqueness of Christ.
In the 47th verse of Imran, Mary the mother of Jesus testifies she never had been touched by a man. Ask if any other prophet was born without a father, and Muslims typically will answer, "Adam." Let them tell the story of the Garden of Eden until the point where Adam is forced to leave paradise because of his sin.
Note all of Adam's and Eve's descendents likewise have been sinful, but Jesus wasn't included in that line.
The 49th verse of Imran says 'Isa, or Jesus, has can "bring dead to life."
"At this point, I say, 'My greatest fear is death, and I'm grateful there is one who has power over it," Greeson suggested.
Verse 54 of Imran says God has a plan, and verse 55 describes that plan. It says that Allah will cause 'Isa to die and then will exalt him. It goes on to say that those who deny the truth that 'Isa proclaims will be far below those who follow his truth.
Greeson suggests asking if any of the 124,000 can help a person get to heaven.
"I've never gotten any answer other than 'Isa," he said.
At that time, a Muslim is prepared to hear the plan of salvation using verses 54 and 55—Korbani Plan of Salvation.
"Korbani" means sacrifice. The Quran points out a blood sacrifice is needed to cover sins, and Muslims go through a ritual every year where they slaughter an animal to cover their sins. That gives an opening to talk about Christ's sacrifice, Greeson said.
Let them know Allah's plan was for one perfect person to be sacrificed who would take all sin for all time.
Next, a Christian witness can talk about accepting Christ's sacrifice. Greeson said to ask if a judge let a guilty man go if that would be justice, which will bring a negative answer, because a judge has to give punishment for wrongs.
"But 'Isa came and said, I have clean hands, put their judgment on me. That was God's plan," Greeson explains.
He acknowledged that the process takes time, and many fall away due to pressures from their society. But, he said, Christians must be diligent in telling the good news to Muslims because God already is preparing hearts to hear the gospel.
http://www.baptiststandard.com/index.php?option=com_content&task=view&id=10557&Itemid=53
-------
Muslims Do Not Share Global Revival Of Optimism: Survey
January 1, 2010; A04
ISLAMABAD, Jan 1, (NNN-IRNA): According to a global survey of more than 36,000 statistically selected men and women from 33 countries across the world, global population has become more optimistic than it was a year ago.
However, the rising optimism is not fully shared by men and women of the Muslim faith from both Muslim majority areas and other parts of Europe, North and South America and Asian countries with Muslim minorities.
These findings have emerged from a study carried out by Gallup International in 33 countries across the world: the sample comprised more than 36,000 statistically selected men and women, approximately 9,000 of whom were of Muslim faith.
In response to a question: would you say that new year (2010) will be better, worse or the same as the year just ended (2009), 45% of the global population said it would be better; however the figure was only 34% among the Muslims in the sample.
While overall expectation levels were different among the Muslims and the rest of the world, expectations about economic conditions were roughly the same. 29% of the total global sample expected the new year to be better and 36% expected it to remain the same.
The comparable figure among the world Muslim population was 27% expecting new year to be better and 37% expecting it to remain the same. The balance in both cases expected the new year to get worse or did not respond.
The following comments were made by Dr. Ijaz Shafi Gilani, Chairman of Gilani Research Foundation in Pakistan and a member of Gallup International Board, the apex body which runs its global polls: ?considering that many Muslims consider the current global war on terror discriminating against them, the survey findings present a cause of concern.?
The findings of the survey have been released by Gallup International Association headquarters in Zurich.
http://world.brunei.fm/2010/01/01/muslims-do-not-share-global-revival-of-optimism-survey/
-------
Chinese Muslim region adopts law on national unity
By GILLIAN WONG
Thursday, December 31, 2009
BEIJING -- The government of a restive Chinese Muslim region rocked recently by ethnic strife said Thursday it has adopted what appeared to be a sweeping law barring the spread of views deemed to threaten national unity.
The far-western, predominantly Muslim region of Xinjiang said on its Web site that the vaguely described law on "education for ethnic unity in Xinjiang" was adopted Tuesday at a local legislature session and would take effect in February.
Nearly 200 people died according to official count in violent ethnic riots that erupted in July between the Muslim Uighurs and the ethnic majority Han Chinese in the oil-rich region that abuts Pakistan and Central Asia. China blames the rioting on overseas-based groups agitating for greater Uighur rights in Xinjiang, but has presented no direct evidence.
The Uighurs see Xinjiang as their homeland and resent the millions of Han Chinese who have poured into the region in recent decades. A simmering separatist campaign has occasionally boiled over into violence in the past 20 years.
Chinese authorities view the control of information as key to heading off or controlling the spread of unrest. Since the riots in Urumqi, the Chinese government has blocked Twitter and Facebook, scrubbed news sites, unplugged the Internet entirely in some places and slowed it and cell phone service to a crawl in others to stifle reports about the violence. Limited Internet service slowly began to return to the region this week.
The law passed Tuesday bars individuals and organizations from spreading opinions deemed not conducive to national unity and also from gathering, producing and spreading information to that effect.
The state-run Xinhua News Agency cited an official with the Xinjiang Regional People's Congress as saying that anyone who endangers ethnic unity or provokes secession will face prosecution and penalties.
None of the state media reports spelled out the criteria that would be used to determine whether a piece of information or an opinion could threaten national unity, or details on the penalties. Calls to the regional government spokesman's office rang unanswered Thursday.
"The law will promote equality, unity and harmony in Xinjiang and serve its long-term stability," the top legislator in Xinjiang, Eligen Imibakhi, was quoted as saying in the Xinhua report.
Lawmakers began drafting the law in August 2008, Xinhua said. After the riots, Imibakhi told state media that authorities would speed up local legislation against separatism. China already has a national law against secession, though there are no similar regional laws. Imibakhi had said the legislation would "provide legal assistance to Xinjiang's anti-secession struggle and crackdown on violence and terrorism."
The violence, China's worst unrest in decades, started when police and Uighurs in Urumqi clashed amid a demonstration in the city's downtown.
http://www.washingtonpost.com/wp-dyn/content/article/2009/12/31/AR2009123100337_pf.html
-------
Suicide bomb kills 40 in Pakistan
01 January 201
AFP - A suicide bomber blew himself up as people gathered to watch a volleyball game in northwest Pakistan, killing at least 40 people and injuring dozens more, police said.
The blast struck in Bannu district in North West Frontier Province, which is plagued by attacks and bombings by Taliban rebels avenging multiple military offensives aimed at crushing their northwestern strongholds.
Police said they were still investigating the exact circumstances of the attack in Shah Hasan Khan village about 30 kilometres (18 miles) south of the town of Lakki Marwat and near the tribal district of South Waziristan.
"The blast took place during a volleyball match and according to initial reports it appears to be a suicide attack," district police chief Mohammad Ayub Khan told AFP.
Habibullah Khan, police chief in the area, said that two village teams were playing and "a lot of people" had gathered to watch.
One police official said early reports suggested a man drove a car packed with explosives onto the field, but Mohammad Ayub Khan said rescue efforts and investigations were still ongoing and it was too early to draw conclusions.
He said that women and children were pulled from the rubble of a nearby house that collapsed in the blast.
The police and army launched an operation against militants in Bannu last year and had claimed to have cleared it completely.
"Now they (militants) have found an opportunity to carry out this attack," Mohammad Ayub Khan said.
The military are engaged in their most ambitious offensive yet against home grown Taliban militants in South Waziristan tribal district. They sent about 30,000 troops into the region on October 17.
Security has plummeted over the last two and a half years in Pakistan, where militant attacks have killed more than 2,800 people since July 2007 and Washington has established the country as a front line in its war on Al-Qaeda.
Insurgents have responded to the 2009 offensives with a wave of attacks, increasingly targeting civilians and causing massive casualties.
http://www.france24.com/en/node/4960382
------
5 terror suspects from U.S. may face life terms in Pakistan
January 1, 2010
ISLAMABAD – Pakistani police said Thursday that they plan to ask a court to charge five Americans with terrorism and will seek life sentences against them.
The young Muslim men, who are from the Washington, D.C., area, were captured in early December in the eastern Pakistan city of Sargodha. The case has spurred fears that Westerners are traveling to Pakistan to join militant groups.
Tahir Gujar, a senior police investigator in Sargodha, said the men would appear in an anti-terrorist court in the city on Monday.
"We are certain that these five Americans wanted to carry out attacks in Pakistan, and we will seek life imprisonment for them," he said.
Under Pakistan's complicated judicial system, the police will recommend charges Monday, but the court might not charge the men immediately, and the five will probably be given time to prepare their defense after they have seen the charges.
Officials in both the U.S. and Pakistan have said they expect the men would eventually be deported to the U.S., but charging them in Pakistan could delay that process.
In an interview last week, Punjab province Law Minister Rana Sanaullah said the men had established contact with Taliban commanders. He said they had planned to meet Pakistani Taliban chief Hakimullah Mehsud and his deputy Qari Hussain in Pakistan's tribal regions before going on to attack sites inside Pakistan.
Separately, the U.N. said Thursday that it would relocate about a quarter of its international staff in Pakistan in response to the volatile security situation.
At least 11 U.N. workers have been killed in Pakistan this year, and fears of attacks have increased over the past 2 ½ months. More than 500 people have died in bombings since the army began an offensive in South Waziristan, a Taliban stronghold near the Afghan border.
http://www.dallasnews.com/sharedcontent/dws/news/world/stories/DN-pakistan_01int.ART.State.Edition1.4bcd51a.html
-------
Deaths in Pakistan suicide attack
Friday, January 01, 2010
A suicide bomber has attacked a site where a volleyball game was being played in northwest Pakistan, killing at leave five people and wounding 14 others, sources say.
The attack took place in Lakki Marwat in the North West Frontier Province, which lies close to North and South Waziristan, two tribal regions where Pakistani Taliban fighters have proliferated.
Habibullah Khan, a local police officer, confirmed to the Reuters news agency that it was a suicide attack.
"The bomber was on foot and he blew himself up during the game," he said by telephone.
Since the Pakistani army launched a ground offensive in South Waziristan in October, bombings have plagued Pakistan and killed more than 500 people.
Imran Khan, Al Jazeera's correspondent in the capital Islamabad, said: "Lakki Marwati a place in which has seen fighting against Taliban and al-Qaeda elements.
"The people of that area formed tribal malitias to fight foreign fighters and the Taliban to push them out. So this is likely to be a retaliatory attack."
http://english.aljazeera.net/news/asia/2010/01/20101112507938245.html
-------
Muslims with clubs and axes attack showing of "Jesus" film in Pakistan
Posted by Rober
December 31, 2009
And once again Muslim authorities refused to act against the Islamic supremacists. Islamic Tolerance Alert: "Church screening of 'Jesus' film attacked in Pakistan," from The Christian Messenger, December 29 (thanks to Winoceros):
AS many as 50 Muslim villagers armed with clubs and axes recently attacked a showing of the 'Jesus' film near Sargodha, Pakistan, injuring three part-time evangelists and four Christians in attendance.
Two of the evangelists were said to be seriously injured. The Muslim hardliners also damaged a movie projector, burned reels of the film and absconded with the public address system and donations from Christian viewers in Chak village, about 10 kilometers northeast of Sargodha.
Officers at the Saddr police station refused to register a case against the Muslim assailants, sources said....
The evangelists said a Muslim cleric instigated the Muslim villagers, who were armed with clubs, spades and axes.
Clearly this Muslim cleric was a Misunderstander of the Religion of Peace and Tolerance™.
http://www.sodahead.com/world-news/muslims-with-clubs-and-axes-attack-showing-of-jesus-film-in-pakistan/blog-226907/
------
Nawaz will become prime minister again: Shahbaz
January 01, 2010
LAHORE: Punjab Chief Minister Shahbaz Sharif said Saturday that PML-N leader Mian Nawaz Sharif would become the country's prime minister again through people power.
Speaking at the opening ceremony of Shalimar Interchage here, Chief Minister Shahbaz said that the government would have no need to beg if the work on the Gwadar Port were completed in time.
"Gwadar Port is a golden mine for Pakistan," he said.
He said that Nawaz Sharif had started work on the Gwadar project with the help of China. However, Pervez Musharraf had dramatized the whole project.
"Pakistan has no need of Kerry-Lugar Bill if loans are recovered from the defaulters," he opined.
http://www.thenews.com.pk/updates.asp?id=94999
------
Obama's Year of 'Engagement' Saw Few Clear Successes
Thursday, December 31, 2009
By Patrick Goodenough
When the year began, the most pressing foreign policy issues facing the United States included the security threats in Afghanistan and Pakistan, Islamist terrorism, and the North Korean and Iranian nuclear standoffs.
On the eve of 2010, and after almost a year of the Obama administration's policy of engagement, there are few signs of improvement in any of those areas.
Supporters of multilateralism welcome what they regard as a significant change in atmosphere, and polls do appear to signal a lessening of anti-American sentiment in some parts of the world.
But actual achievements remain elusive.
James Lindsay, director of studies at the Council on Foreign Relations, summarized President Obama's first year in office with the words, "Great expectations running smack into daunting realities." And, he added, "realities are winning."
In Afghanistan, an already deteriorating situation worsened this year: The number of Americans killed exceed 300 – a figure accounting for almost one-third of the total number of U.S. fatalities recorded there since the late 2001 invasion to topple the Taliban regime.
Obama early on increased the number of U.S. troops in Afghanistan and then, following a drawn-out review process, on December 1 announced an additional 30,000 troops would be deployed, a move designed "to bring this war to a successful conclusion." The troops, he said, would "begin to come home" after 18 months.
The increase will take U.S. troops numbers, including those in the NATO-led International Security Assistance Force (ISAF), to around 100,000.
Despite the worsening conflict, Obama has to date proven little more successful than his predecessor in getting allies to step up their troop contributions.
The other 42 members of ISAF together provide some 40,000 troops. Following Obama's announcement, NATO secretary-general Anders Fogh Rasmussen said he hoped to secure an increase of around 5,000 troops from non-U.S. ISAF countries in 2010. That is only half of the number Washington had been seeking.
Germany and France, arguably the European NATO members most critical of President Bush's foreign policies and most welcoming of Obama's election victory, have expressed reluctance to add to their existing numbers – less than 4,000 in the case of France, and around 4,400 in the case of Germany.
They and other ISAF countries are holding off on announcing any deployment decisions until a conference on Afghanistan is held in London at the end of January.
Pakistan
In neighboring Pakistan, security has deteriorated markedly this year, with more than 1,400 people killed and thousands more injured in almost 500 bombings, according to figures compiled by the South Asia Terrorism Portal in New Delhi.
At the same time, Obama ratcheted up the use of unnamed drones against terror targets in the lawless tribal belt and frontier regions. A study by the New America Foundation released at the end of October found that the U.S. carried out more drone attacks in Pakistan since Obama took office than under Bush in the years from 2006 to early 2009.
The study found that the strikes under Obama had killed around 450 people, about one-quarter of them civilians, and "at most half a dozen militant leaders."
One significant victory was the killing in an August drone missile strike of Baitullah Mehsud, the head of Tehrik-i-Taliban Pakistan and the man responsible for numerous suicide bombings in Pakistan and Afghanistan.
While the vast majority of terror attacks carried out by Islamic groups this year was aimed at Muslims – especially in Afghanistan, Pakistan and Iraq – Westerners were also targeted on several occasions, including the bombing of luxury hotels in Jakarta in July, the Fort Hood shooting in November, and the attempt to bring down a U.S. aircraft approaching Detroit on Christmas Day.
Obama's efforts to resolve North Korean nuclear standoff have borne little evident fruit.
The Stalinist regime has refused to return to six-party talks first begun in August 2003 as a multilateral bid to dismantle its nuclear weapons programs.
It also tested a nuclear weapon in May; in April launched what it claimed to be a rocket carrying a communications satellite into orbit and what the U.S. military identified as a Taepodong-2 long-range ballistic missile; and fired a barrage of SCUD missiles into the Sea of Japan on the Fourth of July.
One glimmer of hope came this month, when a special envoy, Stephen Bosworth, visited Pyongyang for what he described afterwards as "quite positive" and without "a lot of heated rhetoric."
But whether the visit brings a return to the talks and movement to the goal of shutting down the nuclear programs any closer, remains to be seen.
In a briefing after the trip, Bosworth cited the "sequencing" of various elements – including denuclearization, the provision of energy and economic assistance, the normalization of relations – as "one of the first challenges" negotiators will face when the six-party talks eventually resume.
In fact, "sequencing" – who moves first, and in what order the reciprocal steps are taken – has been a stumbling block cited over and over in the talks since 2005, at least.
Iran
Obama's approach to Iran has widely been deemed unsuccessful. He sent letters to supreme leader Ayatollah Ali Khamenei and in a videotaped Persian new year message in March offered Iran "a new beginning," saying he sought "engagement that is honest and grounded in mutual respect."
The public response to those overtures, from Khamenei, President Mahmoud Ahmadinejad and Islamic Revolution Guards Corps (IRGC) leaders among others, has been universally negative.
Even though Obama was cautious in his reaction to Ahmadinejad's disputed re-election and the violent clampdown on the opposition – his strongest response came just this week – for its part Tehran has not tempered its criticism and accusations of U.S. meddling in Iranian affairs.
The protests on Sunday, the most serious since the summer, were the "nauseating" work of "America and the Zionists," Ahmadinejad declared on Tuesday. In an ominous development Wednesday, hundreds of thousands of supporters of the regime took to the streets demanding the execution of opposition leaders, and denouncing the U.S. and Britain.
Obama's multilateral approach to Iran's nuclear activities – not substantively different from that followed by the previous administration during its latter stages – has also achieved little.
As in previous years, offers have been put to Tehran, and rejected. As the year draws to a close and with it a White House deadline for Iran to act or face "tough" new sanctions, both China and Russia have again signaled their opposition to punitive measures.
Administration officials have voiced little enthusiasm for a Congress-pushed bid to block gasoline imports. Any unilateral sanctions in the new year are expected to include ones that tighten those imposed by Bush in 2007, targeting the IRGC.
Richard Perle, resident fellow at the American Enterprise Institute, wrote in an article in The American Interest dated January 1 that there was nothing unusual in seeking to engage adversaries but Obama had given no sign of operating from a position of strength.
"On the contrary, he appears as an anxious supplicant," he said.
"His belief that an open hand will be seen as an expression of good will to be reciprocated is simply wrong," Perle argued. "Unless it is part of a larger strategy, an outstretched hand runs the risk of conveying weakness."
http://www.cnsnews.com/news/article/59170
-------
Obama's Muslim outreach ranked top religion story of 2009
By ADELLE M. BANKS
Dec. 31, 2009
President Barack Obama's speech in Cairo, in which he quoted from the Quran and said America will "never" be at war with Islam, was ranked the No. 1 religion story by members of the Religion Newswriters Association.
Evangelical leader Rick Warren, whose invocation at Obama's inauguration was greeted by protests from gay-rights groups, was named the 2009 Religion Newsmaker of the Year.
The entire top 10 is as follows:
1. Obama promises a new start to Muslim-U.S. relations in a speech at Cairo University.
2. Health care reform includes religious groups urging assistance for "the least of these;" Roman Catholic bishops seek restrictions on abortion funding.
3. A devout Muslim, Maj. Nidal Hasan, the accused gunman in the Fort Hood massacre, prompts a review of the role of Islam in terrorism.
4. Abortion doctor George Tiller is shot to death at his Wichita, Kan., church.
5. Mormons in California come under attack from some gay-rights supporters because of their November 2008 efforts to outlaw gay marriage. Iowa, Vermont and New Hampshire approved gay marriage, but it was overturned by Maine voters.
6. Obama gives the commencement speech and receives an honorary degree at the University of Notre Dame after the Roman Catholic university becomes embroiled in debates over his abortion views.
7. The Evangelical Lutheran Church in America votes to ordain gay and lesbian clergy who are in a monogamous committed relationship, prompting some conservative churches to move toward forming a new denomination.
8. The recession forces cutbacks at faith-related organizations.
9. The Episcopal Church's General Convention votes to end a moratorium on installing gay bishops.
10. Obama's inauguration features controversial prayers by evangelical pastor Rick Warren and civil rights veteran Joseph Lowery, as well as a pre-ceremony prayer by gay Episcopal Bishop V. Gene Robinson.
http://www.chron.com/disp/story.mpl/life/religion/6794140.html
-------
British universities sometimes seen as breeding grounds for radical Islam
By Karla Adam
Friday, January 1, 2010; A04
LONDON -- The case of Umar Farouk Abdulmutallab, the Nigerian man accused in the attempted bombing of a U.S. airliner, has reinvigorated a debate about whether British universities are being used as breeding grounds for radical Islam.
For three years, Abdulmutallab made the short journey from his apartment in central London to an 11-story brown brick building at University College London (UCL), where he was enrolled as a mechanical engineering student.
Before him, Ahmed Omar Saeed Sheikh, who was convicted in connection with the 2002 murder of Wall Street Journal reporter Daniel Pearl, attended the London School of Economics. British citizens Asif Mohammed Hanif and Omar Khan Sharif were enrolled at King's College London before launching a suicide attack in Tel Aviv in 2003.
While those cases -- and others -- hardly suggest that extremists have infiltrated Britain's campuses, experts say there is evidence that Muslims who adopt radical ideologies frequently do so during their formative years in college.
Abdulmutallab, now 23, was president of UCL's Islamic society. And according to Anthony Glees, a professor of security and intelligence studies at the University of Buckingham, he is the fourth president of a university Islamic society to be linked to terrorism-related offenses in recent years. One of the former presidents, Waheed Zaman, is being retried for his alleged connection with a plot to bomb transatlantic airliners in 2006.
Like many university organizations, Islamic student societies fill an important social role for students, said Usama Hasan, a former Islamic society president at three British universities and now a university lecturer. But he said that they can also foment fundamentalist ideas and can be aided by guest speakers who "are very narrow-minded and extreme."
Hasan said that Islamic societies have scratched off many of the most radical Islamic preachers from their speaking rosters. The voice of Anwar al-Aulaqi, for example, the Yemen-based cleric who has come under scrutiny in the Christmas Day plot, is banned from Britain. Even so, he can still be heard frequently on some British campuses via video link during conferences and other events.
"It's worrying," Hasan said. "He is charismatic, and some students listen to him."
Abdulmutallab graduated with an undergraduate degree in mechanical engineering and business finance in June 2008. Less than a year later, he sought a second visa to study in Britain -- a course in "life coaching," according to British media reports -- but was turned down for applying to a nonexistent institution.
During his time at UCL, he organized a conference called "War on Terror Week" at the university. One event at the conference was billed as "a lecture on the Islamic position with respect to jihad and other issues."
It remains unclear when Abdulmutallab underwent an ideological transformation. He was far from being described as a firebrand radical, and his former teachers, classmates and acquaintances in London have expressed surprise about the allegations against him.
Malcolm Grant, the UCL provost, said in an interview that the school was "completely shocked" by the news. He said that he has spoken to Abdulmutallab's tutors, who "found it impossible to tell the difference between him and any other student." Abdulmutallab, in fact, was "well-mannered, quietly spoken, polite."
The Federation of Student Islamic Societies, an umbrella organization that represents 90,000 students in Islamic societies across Britain, said there was "nothing in his behavior during this time that would indicate that he would commit these alleged acts."
In a statement, Faisal Hanjra, a spokesman for the organization, said that during Abdulmutallab's presidency, he "forged closer relationships between other student groups, of all faiths and none, the college and the student union" and that he helped the society raise money "for a range of charities, as well as helping out in good causes." Abdulmutallab, however, cut ties with friends and colleagues in London after he graduated, Hanjra said.
Some Britons have used Abdulmutallab's case to call for universities to take a closer look at their student bodies.
UCL, the first university in Britain to be founded solely on a secular basis, is known for its liberalism and championing of free speech. But in the past week, some people have urged that the school's Islamic society be closed.
Grant, UCL's provost, said such a step is unnecessary.
"To shut it down, that implies the society is a hotbed of radicalization," he said. "It isn't. It's a student society, and as far as I am concerned we have a responsibility to the community not to interfere with freedom of speech."
Grant said he is not sure what, if anything, UCL could have done differently in its handling of Abdulmutallab.
"At the moment, we see no evidence to suggest any wider involvement of radicalization," he said. The university will conduct an internal investigation if necessary, he said, "but first you need something to inquire into."
Adam is a special correspondent.
http://www.washingtonpost.com/wp-dyn/content/article/2009/12/31/AR2009123102332.html
-------
Israeli Prime Minister Netanyahu proposes Egypt peace summit: Officials
REUTERS 1 January 2010,
JERUSALEM: Israeli Prime Minister Benjamin Netanyahu has proposed an Egyptian-hosted summit with Palestinian President Mahmoud Abbas as a possible way to resume stalled peace talks, Israeli officials said on Thursday.
The offer was the latest sign that progress was being made towards renewing US-backed negotiations frozen for a year.
Palestinian and Egyptian officials had no immediate comment on the plan, which two Israeli officials said Netanyahu raised on Tuesday at talks in Cairo with Egypt's President Hosni Mubarak.
Abbas was due to meet Mubarak next week and US President Barack Obama's Middle East envoy George Mitchell is expected in the region in early 2010 for a new push to resume peace talks.
"Israel's idea of an Egypt-hosted peace summit with Abbas was proposed during Netanyahu's talks with Mubarak," an Israeli official said.
Another official confirmed Netanyahu had raised the summit idea. Netanyahu's office would not comment.
On Wednesday, a spokesman, Mark Regev, said Israel hopes to "indeed see the resumption of talks with the Palestinians in the near future."
Nabil Abu Rdainah, an aide to Abbas, said the region "will see important political activity in the next two weeks."
Egypt's Foreign Minister Ahmed Abould Gheit was quoted by Palestinian newspapers as saying that judging from comments he made during his Cairo visit Netanyahu "is moving forward."
Arab peace plan
Netanyahu, a right-wing leader who took office in March, has repeatedly said he was ready to resume talks with Abbas, stalled since a three-week Gaza war launched last December and a subsequent Israeli election, without any conditions.
Abbas has insisted Israel freeze Jewish settlement building before the talks for a Palestinian state in territory Israel captured in a 1967 war may resume, and has rejected a temporary halt to construction ordered by Netanyahu as insufficient.
But in remarks marking the anniversary of his Fatah movement on Thursday, Abbas made just a passing reference to the settlements, and seemed to leave the door open to renewed talks.
"We are with the peace process," he said in a speech in the West Bank city of Ramallah. "Our hand will remain outstretched to peace, a just peace that ends the Israeli occupation".
Abbas also urged Israel to adopt an Arab peace plan that calls for a complete withdrawal from the West Bank in exchange for normalised ties with the Arab world.
Israeli media, quoting Palestinian and US diplomatic sources, reported Netanyahu was ready to negotiate a withdrawal to the 1967 borders as part of a land swap with Palestinians so Israel could keep some settlement blocs.
Israeli officials could not say when an Egypt-based summit may take place.
Michael Oren, Israel's ambassador to Washington, told Reuters that Mubarak had a key role to play in resuming talks.
"I know that Egypt is a country of immense prestige in the Arab world, and influence, and when Egypt throws that prestige and influence behind a certain process, that has an impact." Oren said.
"There's a sense of some forward movement" in Middle East talks, he added.
http://timesofindia.indiatimes.com/world/middle-east/Israeli-Prime-Minister-Netanyahu-proposes-Egypt-peace-summit-Officials/articleshow/5401240.cms
-------
Two French journalists kidnapped in Afghanistan: Colleague
AFP 1 January 2010
KABUL: Suspected Taliban militants kidnapped two French journalists working for France's public television broadcaster and three Afghan companions in the east of the war-torn country, a colleague said on Thursday.
Gunmen snatched the group as they were travelling around 60 kilometres (38 miles) from the Afghan capital on Wednesday, a French journalist working with them said.
Criminal groups and Taliban insurgents have kidnapped several dozen foreigners, many of them journalists, since the 2001 US-led invasion ousted the Taliban regime in Kabul, sparking a nine-year insurgency.
Many of the foreigners have been released after a few days or weeks in captivity, but some of them have had to wait months or longer for freedom.
"The two journalists, accompanied by their Afghan translator, and the translator's brother and cousin, were kidnapped on the road between Surobi and Tagab," their French colleague said.
She blamed the kidnapping on the Taliban, saying they had laid an ambush on the road for the group in Kapisa province.
French Defence Minister Herve Morin, who was today visiting French troops in Afghanistan to mark the New Year, confirmed only that the journalists had been missing since Wednesday.
http://timesofindia.indiatimes.com/world/south-asia/Two-French-journalists-kidnapped-in-Afghanistan-Colleague/articleshow/5401200.cms
-------
Charges dismissed against Blackwater guards in Iraq deaths
By Del Quentin Wilber
Friday, January 1, 2010; A01
A federal judge dismissed charges against five Blackwater Worldwide security guards accused of killing 14 Iraqi civilians in a controversial shooting in a busy Baghdad square two years ago in a ruling that sharply criticized the tactics of Justice Department prosecutors handling the case.
The judge, Ricardo M. Urbina of the District's federal court, found that prosecutors and agents had improperly used statements that the guards provided to the State Department in the hours and days after the shooting. The statements had been given with the understanding that they would not be used against the guards in court, the judge found, and federal prosecutors should not have used them to help guide their investigation. Urbina said other Justice Department lawyers had warned the prosecutors to tread carefully around the incriminating statements.
"In their zeal to bring charges," Urbina wrote in a 90-page opinion, "prosecutors and investigators aggressively sought out statements in the immediate aftermath of the shooting and in the subsequent investigation. In so doing, the government's trial team repeatedly disregarded the warnings of experienced, senior prosecutors, assigned to the case specifically to advise the trial team" on such matters.
The five Blackwater guards -- a sixth has pleaded guilty -- were indicted in December 2008 on manslaughter and weapons charges accusing them of killing and injuring unarmed civilians.
Federal prosecutors have said the guards killed 14 Iraqis and wounded 20 in an unprovoked blaze of bullets and grenade explosions. The guards' attorneys have said their clients fired in self-defense after being shot at by insurgents.
The incident, which badly strained U.S.-Iraqi relations, was the most serious one involving private security contractors in recent years, and it raised questions about using such guards in war zones. It so badly stigmatized Blackwater that the company renamed itself Xe Services.
Human rights groups have decried the incident and others involving contractors and U.S. troops that resulted in the deaths of civilians in Iraq and Afghanistan. The House Committee on Oversight and Government Reform reported that the company had been involved in at least 195 incidents in Iraq in which weapons were fired.
The Iraqi government wanted the guards tried in Baghdad and promised to watch the case closely. "The world quaked because of this crime," Fared Waleed Hasson, who was injured in the shooting, said in Iraq. "How have we lost our rights so quickly?"
The decision is the latest embarrassment for the Justice Department in a high-profile prosecution. In April, the department asked a federal judge to dismiss the corruption conviction of former senator Ted Stevens (R-Alaska) after lapses by prosecutors.
'Lacking in credibility'
At the time of the Blackwater incident, the guards were providing security for diplomats under a State Department contract and were members of a four-vehicle convoy that secured an evacuation route for U.S. officials fleeing a bomb explosion Sept. 16, 2007. In the hours and days after the shooting, the guards provided detailed statements to State Department investigators. The guards' attorneys contended that the statements were immunized -- meaning they could not be used in any criminal prosecution -- because their clients would have been fired if they had refused to comply.
The judge held several weeks of hearings, which included testimony from prosecutors, agents and other Blackwater guards, to see whether the government properly avoided using the statements.
Federal prosecutors, led by Assistant U.S. Attorney Kenneth Kohl, argued that they had steered clear of the statements and that any mistakes were harmless. Urbina said he did not buy the government's arguments.
Prosecutors' explanations were "often contradictory, unbelievable and lacking in credibility," he wrote, calling the conduct a "reckless violation" of the guards' rights. The judge found that investigators used the statements to steer their probe and to help them decide whom to charge.
Urbina's decision, coming on New Year's Eve, surprised Justice Department officials, the guards' attorneys and relatives of the victims in Baghdad. Many were preparing for a trial, which had been set to start Feb. 1. Jurors were being summoned to appear Jan. 11 as part of a screening process.
The Justice Department can appeal the ruling. But legal experts said it will have a difficult time because Urbina wrote such a detailed opinion and held such long hearings. Prosecutors can also seek a fresh indictment but would be precluded from using any evidence that Urbina ruled was tainted. That would be another tough task because Urbina eviscerated much of the government's case. He also found that many of its key witnesses were badly tainted by the guards' statements, which they had read or heard about in the news media.
Faith, disappointment
Dean Boyd, a spokesman for the Justice Department, said officials were reviewing the opinion. "We're obviously disappointed by the decision," he said.
Attorneys for the guards -- Paul Slough, Nicholas Slatten, Evan Liberty, Dustin Heard and Donald Ball -- said they were pleased and hoped the government wouldn't appeal. "It really puts your faith back in the system," said Bill Coffield, Liberty's attorney.
Mark Hulkower, who represents Slough, said, "We are very gratified by the judge's thoughtful and reasoned opinion."
It is not clear what will happen to Jeremy Ridgeway, the guard who pleaded guilty. His attorney, William Sullivan, could not be reached for comment. As part of the plea deal, the government had agreed to drop the charges if Urbina had ruled against it on a jurisdictional issue. But the plea deal has no provision for a ruling based on the guards' statements.
In Baghdad, relatives and victims of the shooting expressed frustration when told of Urbina's decision. "There is no justice. These [people] have to have a trial in Iraq," said Hussein Ali, the brother of Sa'di Ali, who was killed in Nissor Square.
Staff researcher Julie Tate in Washington and special correspondents Michael Hastings and Qais Mizher in Baghdad contributed to this report.
http://www.washingtonpost.com/wp-dyn/content/article/2009/12/31/AR2009123101936.html
------
Iran: opposition leader Mirhossein Mousavi 'ready to die' for the cause
01 Jan 2010
In a statement posted on his website on Friday , Mr Mousavi called for the immediate release of his supporters arrested after the disputed presidential vote in June and during protests earlier this week.
"Arresting or killing Mousavi, [and another opposition leader Mehdi] Karoubi ... will not calm the situation," he said.
"I am not afraid to die for people's demands ... Iran is in serious crisis.
"Harsh remarks ... will create internal uprising. The election law should be changed. Political prisoners should be freed."
Anti-government protests erupted in Iran after the June 12 presidential vote, which secured Mahmoud Ahmadinejad's re-election.
The continuing protests have plunged Iran into its worst internal crisis in the Islamic Republic's 30-year history.
Opposition leaders allege the presidential vote was rigged. The government denies this.
The hardline authorities have intensified their campaign against the opposition since Sunday, when at least eight people - including a nephew of Mr Mousavi - were killed in fiery protests on the day of the Shia Muslim ritual of Ashura.
Hardline leaders have accused opposition leaders of fomenting unrest and called for them to be punished severely.
A representative of the Supreme Leader, Ayatollah Ali Khamenei, said on Tuesday opposition leaders were "enemies of God" who should be executed under the country's sharia - Islamic law.
Authorities have arrested at least 20 pro-reform figures, including three senior advisers to Mr Mousavi, his brother-in-law and a sister of Iranian Nobel Peace Prize winner Shirin Ebadi.
Iran's police chief has warned Mousavi's supporters they will face harsh treatment unless they halt their "illegal" rallies.
A state news agency claimed earlier this week that Mr Mousavi and Mr Karoubi had fled Tehran but their supporters and families denied this.
http://www.telegraph.co.uk/news/worldnews/middleeast/iran/6920246/Iran-opposition-leader-Mirhossein-Mousavi-ready-to-die-for-the-cause.html
-------
Iraq hostage Peter Moore to return to Britain
1 January 2010
Freed British hostage Peter Moore is "likely" to leave Baghdad later for the UK, the Foreign Office has said.
Mr Moore, from Lincoln, was freed on Wednesday after being held hostage for two-and-a-half years.
Three of the four bodyguards he was captured with in Iraq have been killed. The fourth man is thought to be dead.
BBC Middle East correspondent Jim Muir said Mr Moore's family wanted him to be given the opportunity to "ease gently back into public life."
He said the family wanted a "period of decompression" for him and that officials were "clamping down" on details about his movements.
Mr Moore, 36, from Lincoln, spent New Year's Eve at the embassy in Baghdad "quietly," our correspondent said.
"I don't think there was any great revelry or celebration going on. It was a very quiet low-key evening for them, but he will be moving on [Friday]."
Following his release, the computer expert has said he was subjected to "rough treatment" while in captivity but treated well in the final six months.
BBC security correspondent Frank Gardner said Mr Moore had told his family that from June he had effectively been placed under house arrest, with en suite facilities, access to satellite TV, a laptop - though not online - and a Playstation.
Bodies returned
The Guardian newspaper has claimed Mr Moore and his bodyguards were taken to a camp in Iran within a day of being seized.
General David Petraeus, the former US commander in Iraq, US regional military commander told the AFP news agency that the hostage certainly had "spent part of the time, at the very least, in Iran".
He added: "That is based on an intelligence assessment, and obviously I've not had a chance to hear it, certainly not to talk to him, but nor to hear anything that he has said."
But an Iranian foreign ministry spokesman described claims that the abduction had been masterminded by the elite Revolutionary Guards as "baseless".
The UK Foreign Office said it had seen the "speculation" about Iran's role in the kidnappings.
However a spokesman added: "Iran of course has an influence in Iraq, but we have no evidence to substantiate claims of direct involvement in this case."
Deal denied
The bodies of Mr Moore's British guards Jason Swindlehurst, from Skelmersdale, Lancashire, and Jason Creswell, of Glasgow, were returned to the UK in June 2009, followed by that of Alec MacLachlan, of Llanelli, Carmarthenshire, in September.
Foreign Secretary David Miliband has said British officials believe bodyguard Alan McMenemy, from Glasgow, is probably also dead and has called for the immediate release of his body.
Mr Moore had been working for US management consultancy Bearingpoint in Iraq, while the other men were security contractors employed to guard him.
The kidnappers were understood to belong to an obscure militia known as the Islamic Shia Resistance, which demanded the release of up to nine of their associates held in US military custody since early 2007.
Several had already been handed to the Iraqi government and some had since been freed under the reconciliation process.
And Qais al-Khazali, the leader of Asaib al-Haq, or the League of Righteousness, was transferred from US to Iraqi custody shortly before the release of Mr Moore.
But the Foreign Office said Mr Moore had not been released as part of any prisoner exchange scheme.
http://news.bbc.co.uk/2/hi/uk_news/8436892.stm
-------
Iraq regrets Blackwater case dismissal, may sue
Jan 1, 2010
BAGHDAD (Reuters) - Iraq expressed its disappointment on Friday with a U.S. federal court ruling that threw out all charges against five Blackwater Worldwide security guards accused of gunning down Iraqi civilians in 2007.
Government spokesman Ali al-Dabbagh said the five men had committed a "serious crime" in the September 2007 shooting in Baghdad, which strained U.S.-Iraqi relations and became a symbol for many Iraqis of foreign disregard for local life.
Dabbagh said Iraq may sue the private security company, now known as Xe Services.
"The Iraqi government regrets and is disappointed by the U.S. court's decision ... We have our own investigations and they showed that Blackwater committed a serious crime in the killing of 17 Iraqi citizens," Dabbagh said.
"The Iraqi government is considering other legal means through which it can sue the Blackwater company," he added.
After the 2003 invasion, private guards protecting U.S. personnel enjoyed immunity from prosecution in Iraqi courts, but that ended with a bilateral pact that took effect in 2009.
The five guards were charged in a U.S. federal court a year ago with 14 counts of manslaughter, 20 counts of attempt to commit manslaughter and one weapons violation count.
On Thursday, a U.S. district judge threw out the case, saying prosecutors had wrongly used statements the guards made to State Department investigators under a threat of job loss in violation of defendants' constitutional rights.
General Ray Odierno, commander of U.S. troops in Iraq, echoed the Iraqi government's displeasure.
"Of course we're upset when we believe that people might have caused a crime and they are not held accountable," he told reporters in Baghdad, adding the dismissal might create a backlash against other security firms operating in Iraq.
The shooting happened as a heavily armed Blackwater convoy escorted U.S. officials in downtown Baghdad on September 16 2007.
The guards, U.S. military veterans, said they heard a nearby explosion and gunfire, and began shooting across a crowded intersection in self-defense.
One Iraqi at the scene, whose young son was killed in the incident, said the guards indiscriminately rained gunfire on cars at the intersection near the convoy.
Mohammed Usama, the son of a man killed in the incident, said he was surprised at the U.S. judge's verdict.
"I did not expect the court to acquit these killers, but what can we do? We cannot do anything with the U.S. government and their law."
A sixth Blackwater guard had earlier pleaded guilty to charges of voluntary manslaughter and attempt to commit manslaughter, and agreed to cooperate with prosecutors.
(Reporting by Mohammed Abbas, Jim Loney, Muhanad Mohammed and Khalid al-Ansary, writing by Mohammed Abbas: Editing by Dominic Evans)
http://www.reuters.com/article/idUSTRE6000EP20100101
-------
Indonesia Mourns the Passing of a Beloved Leader
By Hera Diani
Dec 31 2009 (IPS)
The news about fourth Indonesian president and cleric Abdurrahman Wahid being admitted to the hospital last week merited only a passing mention in the national media. It was overshadowed by reports on the country's tumultuous political situation, such as allegations that President Susilo Bambang Yudhoyono was involved in a banking scandal and the controversies hounding the country's corruption eradication agency.
Wahid, affectionately called 'Gus Dur' ('older brother'), had survived a number of strokes and had been suffering from diabetes, near blindness and kidney problem for years. Thus, many people thought it was just a minor medical problem, from which he would soon bounce back to dispense his usual does of wit and wisdom on the latest events.
On Wednesday news broke that Wahid had passed away after undergoing a dental operation. The 69-year-old former president is survived by wife Shinta Nuriyah and four daughters.
The entire nation received the news of his death with a mixture of shock and grief. No sooner than word spread that one of the most respected and colorful figures in Indonesia had died than legions of mourners began to flock to his residence in South Jakarta. Impromptu prayer gatherings among citizens of varied faiths, not just Muslims, were held across the country.
"He was a Muslim, but he became a blessing to all faiths," Jakarta Archbishop Julius Darmaatmadja, S.J., was quoted by the local press as saying, referring to the man who had symbolised Indonesian's tradition of religious tolerance and political reform.
Wahid ruled Indonesia, between October 1999 and July 2001, at a time when the Muslim-dominated country had just emerged from three decades of dictatorship.
In Surabaya, East Java, people from all walks of life lit candles and put flowers on the downtown street in a spontaneous show of grief for their beloved leader.
"He had opened up freedom of speech for us (citizens of) Chinese descent and eliminated the differences (based on) religion, ethnicity, race," said Liem Tiong Soek, in between sobs, who described him further "as a great thinker, president and cleric. "He's such a big loss."
Eulogies, prayers and expressions of gratitude also inundated social network sites Facebook and Twitter. Religious and ethnic minorities thanked him for being their "strongest defender." Journalists reminisced his quirky ways, informal leadership, incredible humor and open-mindedness – which had often sparked anger among less-than-moderate Muslims.
Abdurrahman Wahid was born to a prominent and politically active cleric family. Paternal grandfather Hasyim Asy'ari was the founder of Indonesia's largest Muslim organisation, the Nahdlatul Ulama (NU), which Wahid later chaired and reformed. His father Wahid Hasyim was the country's first minister of religious affairs.
He studied in a Muslim school in hometown Jombang in East Java before receiving a scholarship to study at al-Azhar University in Cairo, after which he continued his study in Baghdad. Returning home, he worked as a journalist, social commentator and academic. He was widely perceived as a man of deep knowledge, not just about religion and politics, but also about culture, film, music and sports.
Wahid had his initiation into politics when he campaigned for the Islamic- based United Development Party. As a leader of the 30 million-strong NU, he consistently maintained that government should be secular and that faith was a personal matter.
Following the downfall of Indonesian dictator Soeharto and the establishment of Wahid's National Awakening Party (PKB), Wahid announced he was running for presidency in 1999. Megawati's Indonesian Democratic of Party emerged as the winner of the South-east Asian country's parliamentary elections in June 1999. However, politicians, particularly conservative Muslims unwilling to have a woman president, joined together and formed 'Central Axis', urging the People's Consultative Assembly to elect Wahid. He then picked Megawati Sukarnoputri as his deputy.
When he assumed office, he dissolve two ineffective ministries that had long been the vehicle of the New Order (a term that had come to be associated with the Suharto regime). He curbed military influence in the government; revoked discriminative laws against Chinese Indonesians, enabling them to practice their culture and religion; he allowed publications to flourish on previously taboo subjects such as Marxism, communism and socialism); and released political prisoners.
His controversial political maneuvers – sacking military officers and ordering investigations into their alleged involvements in human rights violations – as well as erratic and unfocused leadership, which included excessive traveling abroad and lack of emphasis on economic recovery, however, earned him widespread criticisms from his enemies, particularly in the military.
When his own coalition parties began to turn against him, and amid allegations of corruption, his presidency finally collapsed. He was impeached by the parliament in July 2001 and replaced by Megawati.
In the following years he was in political isolation, and his party PKB was marred by internal disputes. But he remained an influential figure in politics. Considered his most important legacy was his advocacy for secular politics and religious tolerance/moderate Islam in an otherwise heterogeneous society.
This is especially important at this time, when many parties worry that the country has veered too much toward religious conservatism. There are also moves to limit freedom of speech and expression as well as intellectual freedom. The banning of several books this week by the Attorney General's Office, particularly those dealing with issues of communism and religion, has raised deep concerns among rights groups, calling it a violation of the Constitution.
This is a step backward from Wahid's vision of a country that recognises and celebrates diversity and prides itself on religious tolerance.
Indonesia has more reasons to mourn his passing.
http://www.ipsnews.net/news.asp?idnews=49862
-------
Indonesian leader was a man for all people
BRUCE GRANT
January 2, 2010
THE political legacy of Abdurrahman Wahid, Indonesia's first freely elected president, who died on Wednesday, will be assessed over time. His presidency was controversial and ended prematurely. But in one respect — relations with Australia — it stands on its own, largely because of his personality.
Unlike other Indonesian presidents, Wahid made several visits to Australia. On his last official visit, he said he would prefer to visit "incognito". I wondered at first if he had the right word. His English was fluent, but sometimes inventive. I had a vision of him approaching the immigration barrier at Sydney or Melbourne airport in a Groucho Marx disguise.
Yes, he said, incognito. Moreover, he proposed raising the possibility officially with Canberra. He explained that the weakness in the relationship between Indonesia and Australia was that it was dependent on governments. It needed to be broader, deeper, "more human" in his words. Twenty-one-gun salutes, dignified speeches and official exchanges were apparently necessary, but they were difficult to arrange, expensive and created an artificial atmosphere.
He liked to ride on Melbourne's trams. He described the excitement of being among ordinary Australians, watching them get on and off, what they were wearing, how they related to each other while straphanging. It is easy to imagine him sitting in a crowded tram, taking it all in, beaming amiably at everyone. He was almost blind (I never knew the exact degree), but his sense of occasion was tangible.
He was the first of Indonesia's presidents to confront the Australian public on its own terms — open, democratic, humanist, humorous. His great asset as a contemporary political leader was his confident personality: he knew who he was. While this often got him into trouble, it allowed him to reach out to audiences who did not share his views.
His answer to the question why, as a Muslim leader, he wanted to recognise the state of Israel makes the point. If Indonesia could recognise states that were materialist and Godless like Russia and China why not one that was religious, like Israel? As statecraft, his answer was dubious, and as politics, dangerous; but as a response from the heart, reflecting tolerance of other beliefs, it was appealing.
I first met Gus Dur, as he was known affectionately, through my then wife, who was Indonesian. We visited him in hospital when he was still thinking about running for the presidency. He treated me like one of the multitude queueing at the hospital to pay their respects. He told me, and any one else who was listening, of his difficulties with the presiding mullahs of his Muslim party, who were worried by his political friendship with Sukarno's daughter, Megawati. She was Balinese and believed in Hindu-Buddhist deities, like the Sea Goddess. He roared with laughter at the enormity of their concerns, then confided, like a little boy caught in the act, how he had placated the Sea Goddess to Megawati's satisfaction.
We became friends. We had an instinctive understanding of the limits of politics, while sharing its democratic delights and obsessions. But when he became president and my wife ran the State Secretariat, which was powerful during the rule of President Soeharto, both friendship and marriage were tested.
Wahid was as insouciant as ever, telling all comers that his chief of staff was the wife of an Australian writer and diplomat, as if this demonstrated what a many-splendoured institution the Indonesian presidency could be. But the independence of East Timor had revived suspicion of Australia.
Even Wahid entertained the fancy that Australian interception facilities would be relocated to Timor from the Australian mainland, ribbing me about Australia's "splendid technology". His political opponents in the parliamentary foreign affairs and defence committee seized on my wife's Australian connections, accusing her of being an Australian spy, bringing about her resignation.
The full account of this difficult period needs to be written with care and access to material not at present available to me. I have been rereading recently my lengthy and intense correspondence with Wahid and his sensitive and moving response, which he asked to be kept confidential. What I can say is that he declined to accept my suggestion that our secular marriage in a Sydney registry office could be considered, from an Islamic perspective, null and void. He had no intention of introducing sharia law into Indonesia.
I am grateful to have been the friend of a singular human being and to have been present at a juncture, even if painful, of Australian-Indonesian relations.
Bruce Grant is a former diplomat and was foundation chairman of the Australia-Indonesia Institute. His former wife, Ratih Hardjono, has remarried and lives in Indonesia.
http://www.smh.com.au/opinion/politics/indonesian-leader-was-a-man-for-all-people-20091231-lkxa.html
-------
North Korea calls for end to hostility with US
1 January 2010
North Korea has issued a New Year message calling for an end to hostile relations with the US.
A statement carried in major newspapers said Pyongyang also wanted "a lasting peace system on the Korean Peninsula".
In response, a US State Department official said North Korea should show its good faith by returning to six-party talks on its nuclear programme.
In early December, the North said talks with a special US envoy had narrowed differences between the two sides.
The North Korean regime traditionally marks New Year's Day with a joint editorial in the country's three major newspapers.
Analysts say the statement is examined carefully for clues to Pyongyang's policies for the coming year.
"The fundamental task for ensuring peace and stability on the Korean Peninsula and in the rest of Asia is to put an end to the hostile relationship between the DPRK (North Korea) and the USA," state news agency KCNA quoted the editorial as saying.
"It is the consistent stand of the DPRK to establish a lasting peace system on the Korean Peninsula and make it nuclear-free through dialogue and negotiations," it said.
In Washington, a State Department official urged North Korea to return to the six-party talks, AFP news agency reported.
"Actions speak louder than words," the official said, speaking on condition of anonymity.
"A good step forward would be to return to six-party talks."
Pyongyang pulled out of the talks last April following widespread condemnation of a long-range missile launch.
International pressure grew following a nuclear test in May - which drew UN sanctions and further missile tests.
But in December, North Korea said it would work with the US to "narrow remaining differences" following a visit to Pyongyang by US President Barack Obama's special envoy Stephen Bosworth.
http://news.bbc.co.uk/2/hi/asia-pacific/8436838.stm
-------
Jamaat-e-Islami Hind backs separate Telangana
1 January 2010,
HYDERABAD: Jamaat-e-Islami Hind (JIH) has pitched in favour of the ongoing movement for separation of Telangana stating that "it is a historical need to undo injustice being heaped upon the people of the region since 1956."
Addressing a press conference here on Thursday, Andhra Pradesh and Orissa zone president of JIH Malik Moastasim Khan, secretaries Jabbar Siddiqi, Sadiq Ahmed and Mohd. Azharuddin said Telangana was merged with Andhra to form Andhra Pradesh after intense lobbying and promises for all round development.
However, ruling parties had neglected the region in basic sectors like education, employment, irrigation and industries, they alleged. Instead of working for the development in proportion to population of the region, the governments had been discriminating the area. Against 55 per cent of the State's tax revenue collection from the region, only 22 per cent was being spent for it, they pointed out.
Pacts to protect the interests of the backward region like the Gentlemen's Agreement and Six-Point Formula were also not implemented properly. The way out for development of the region now was separation, they believed and stressed the need for dialogue to address grievances of Coastal Andhra and Rayalaseema regions.
http://www.hindu.com/2010/01/01/stories/2010010155160500.htm
-------
Double life of 'gifted and polite' terror suspect Umar Farouk Abdulmutallab
January 1, 2010
On the surface, he was a perfectly normal student. Those who knew him at an Arabic language school in the Yemeni capital described him as a quiet, pleasant young man who liked children and was respectful to non-Muslims.
Underneath, though, Umar Farouk Abdulmutallab was living a dangerous double life and was determined to die a martyr.
Acquaintances of the man who tried to bomb Flight 253 on Christmas Day have revealed to The Times previously unpublished details of his life — describing a friendly, but somehow distant, man.
No one who knew him here, when the 23-year-old Nigerian proved himself a gifted and focused student at the Sanaa Institute for the Arabic Language, could have believed that he was secretly an al-Qaeda suicide bomber biding his time before he hoped to wreak havoc in the United States.
The only possible hints — a few anti-Israeli or anti-American comments — are far from uncommon in this part of the world.
"He was very friendly, very quiet, extremely polite. We never expected him to do such a thing at all," said Mohammed al-Anisi, the director of the small language school. "He seemed very religious, but not like a terrorist."
Mr al-Anisi, who studied English at Reading University in the mid-1980s, said that he could not recall Mr Abdulmutallab ever being heard to discuss Islam. "He was friendly with everybody, even non-Muslims, and sometimes extremely religious people will not be friendly with non-Muslims," he said. But he was something of a loner. "He didn't associate, he was always by himself, but always polite. He didn't try to avoid people."
Alexander Ali, 18, a resident of Sanaa and a tour guide who often socialises with students enrolled at the many language schools, said that Mr Abdulmutallab was popular with the local children but careful to keep people at a distance.
"The children really liked him," Mr Ali said. "He was always talking with people, telling them he was from Yemen. But the next time children would talk to him he didn't want to know — he didn't want people to be too close."
That could have been the recalcitrance of a man who knew the dangers of the path that he had chosen. In hundreds of online postings believed to have been written by the young Abdulmutallab in the years before he arrived in Yemen, though, he bemoaned his loneliness and isolation.
In a posting about his time at a British boarding school in Togo, a youth named Farouk1986 — believed by US authorities to be Mr Abdulmutallab — said he was lonely because there were few Muslims. "I'm active, I socialise with everybody around me, no conflicts, I laugh and joke but not excessively," he wrote, asking for advice from others online.
In Yemen he appeared to be happier, but by then he was already planning his path to martyrdom. Mr Ali said that at a lunch with Mr Abdulmutallab, "he talked a bit about Israel and America; said the Americans, not Muslims, are very bad". He said he was sad that so many people had died in America's wars of the past decade.
According to Ahmed Hassan, a fellow student of Mr Abdulmutallab, he skipped classes during the holy month of Ramadan last September and spent much of his time in a mosque in the Old City.
Mr al-Anisi said that there was no reason to suspect there was an al-Qaeda recruit in their midst: his passport had a multiple entry visa to the United States and a residency visa for the United Arab Emirates because he was taking a master's degree in Dubai.
He stayed at the language school only for about a month and was due to leave Yemen when his course ended in late September. "He was supposed to leave the country. There was a car that took him to the airport. We got him his exit visa, we thought he'd left," Mr al-Anisi said. Yemeni authorities say that he left the country shortly before he boarded a Delta airlines jet from Amsterdam to Detroit on Christmas Day. In the meantime, it is believed that he underwent training with al-Qaeda in remote camps.
Mr Abdulmutallab reportedly told the FBI that one of his trainers in the camps was Anwar al-Awlaki, a US-raised Yemeni preacher who had become the English-language voice for young jihadists recruited in the West. Mr al-Awlaki exchanged e-mails with the US army major Nidal Malik Hasan before 14 of his fellow soldiers were shot dead on a base in Fort Hood, Texas, in November, while two of the 9/11 bombers attended his sermons in America before their attack.
Yemeni authorities said that Mr al-Awlaki may have been killed in an airstrike just before his protégé tried to down the US airliner, but yesterday ABC News reported that he was still alive. The Yemeni military, backed by US intelligence and training, has markedly increased its anti-terrorist operations under renewed pressure from Saudi Arabia and the US not to allow the impoverished country to become a new haven for al-Qaeda.
Yemeni forces yesterday launched a fresh raid against the terrorists, believed to number from a few hundred to a couple of thousand, in the west of the country.
According to the Interior Ministry, the target was a cell that attacked the US Embassy in Sanaa in 2008, killing 10 Yemeni guards and four civilians.
"The Interior Ministry will continue tracking down al-Qaeda terrorists and will continue its strikes against the group until it is totally eliminated," Brigadier-General Saleh al-Zawari, the Deputy Interior Minister, said.
http://www.timesonline.co.uk/tol/news/world/middle_east/article6973007.ece
-------
Credit to an Anti-Terrorist Muslim
Posted on January 1st, 2010
Umaru Abdul Mutallab, father of the "Christmas Underwear Bomber", Umar Farouk Abdulmutallab, needs to be recognized as a very brave man and a true friend of America. Up until now he has only been briefly mentioned for his deed, but an article at Politics Daily by Jeffrey Weiss not only corrects that it asks a very important question: "Why Don't Moderate Muslims Police Their Own?'
Why is Umaru Mutallab being portrayed as brave? Mr. Weis explains:
So what do we think we know about the father? He's a Muslim, one sophisticated enough in the technical aspects of Islamic law to run an Islamic bank. And he was willing to put himself, his reputation and the rest of his family at risk by letting American authorities know that his son had been radicalized.
At risk? No doubt. I imagine that crossing al-Qaeda is something like crossing the Mafia. Particularly if you live in a country where sheer numbers — 75 percent of Nigerians are Muslim (I'm finding a range of estimates, but I'll now defer to several commenters who say the figure is more like 50 percent.) — make it at least somewhat likely that someone sympathetic to al-Qaeda is in the neighborhood."
By doing everything he could to alert American authorities (short of taking out an ad in the New York Times) that his son had been radicalized and could be a danger to Americans, and by doing it in person, Umaru Mutallab has painted a large target on his back; but I would bet that Umaru Abdul Mutallab is intelligent enough to realize that, and is also very determined to stop the corruption of his religion and the unnecessary evil of terrorism.
That also provides a possible answer to the key question: Why does the mainstream Muslim community allow the terrorist activity that has killed as many Muslims as it has non-Muslims? They, except for a precious few, are afraid of consequences and therefore powerless to act.
Think closer to home: Why did the Italian American community allow the Mafia to hold their neighborhoods hostage and generally stain the image of Italians? Same reason!
It took an organized government effort to devastate the Mafia and it will take an organized effort by Arab governments to do that to terrorist organizations.
Yes, your right, that's very unlikely to happen in the Middle-East, but I'm told that miracles DO happen!
http://www.bloggernews.net/123425
-------
Mousavi 'ready to die' for reform
January 1st, 2010
Iranian opposition leader Mir Hossein Mousavi has said he is not afraid to die for the cause of reform.
It was his first comment since the death of his nephew and other anti-government protesters late last month.
In a statement posted on his website, Mr Mousavi also set out a five-stage solution to the crisis sparked by June's disputed elections.
He said the government, parliament and judiciary must accept "direct responsibility" for the situation.
They must also create a "transparent law" for trustworthy elections, release political prisoners, recognise press freedoms as well as the right of people to demonstrate, he added.
"I say openly that until there is an acknowledgement of the existence of a serious crisis in the country, there will be no possibility of resolving the problems and issues," he said in the statement on his Kaleme.org website.
He went on to say that the arrest or killing of either himself or other opposition leaders would "not calm the situation".
But, without mentioning his nephew, he added: "I am not afraid to die for people's demands."
Pro-government rally
Mr Mousavi's nephew, Seyed Ali Mousavi, was one of at least eight people who were killed in a brutal crackdown on anti-government protests on 27 December, on the day of the Shia festival of Ashura.
He was shot in the back as security forces fired on demonstrators in Tehran, his uncle's website said. Officials have denied he was shot by the police.
The bodies of the protesters were "retained" for forensic tests, state media reported at the time, which prevented the rapid burials that are usual under Islamic tradition.
The Mousavi family said Seyed Ali's body had been taken from the hospital without their permission, and accused the government of removing it to prevent his funeral becoming a rallying point for more protests.
The body was returned later in the week on condition the family held a quiet funeral, which they complied with, opposition websites reported.
Sunday's violence was the worst since a series of major protests followed President Mahmoud Ahmadinejad's controversial re-election in June.
Senior opposition figures have been arrested, and the government has blamed troublemakers for the violence.
On Wednesday, tens of thousands of Iranians gathered in cities across the country in support of the government.
They chanted "death to opponents" as they marched at the rallies, which were reportedly organised by the government in response to the opposition protests.
http://news.bbc.co.uk/2/hi/middle_east/8436919.stm
URL of this Page: https://newageislam.com/islamic-world-news/women's-role-social-revolution-highlighted/d/2312