New Age Islam News Bureau
23 Jun 2012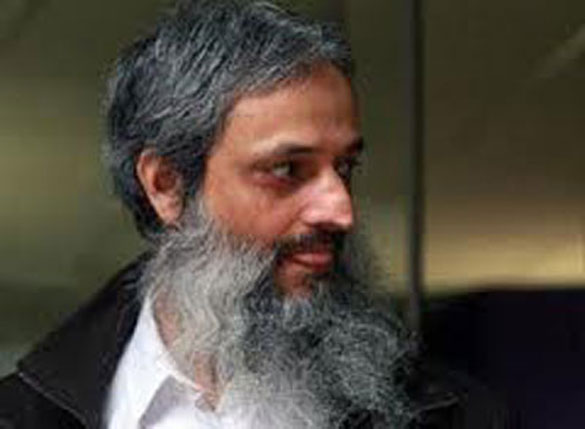 South Asia
• "Where Are the Prostitutes?" Burqa Clad Taliban during a Raid at Afghan Hotel, 20 Killed
• NATO commander blames Kabul attack on Haqqani network
• 15 terrorists killed in Dir
• Civil war endangers Myanmar's ailing tigers
Arab World
• Iraq Military Beard Edict Stirs Religious Debate
• Syria Army Shells City Near Iraq, Kills 28: Activists
• Saudi Arabia and Qatar Funding Syrian Rebels
• Bahrain Opposition Says Leader Injured in Police Clash
• Syria says it shot down Turkish warplane over its territory
• Power tussle: Egypt army, Brotherhood on warpath
• Egypt military rejects calls for reinstating Parliament
• Iraq: Bombs Kill at Least 14
• Assad issues decree forming new Syria govt: TV
India
• No action against Ishrat SIT cop: HC
• Tulsiram was witness to the abduction of Sohrabuddin and Kausar Bi: SIT
• Indian, Pakistani Commanders to meet to end bloody LoC skirmishes
• Unchecked SIM, memory cards of Pakistan-bound passengers pose security threats
• Manmohan, new Pak PM from same region
Pakistan
• Forced Conversion against the Spirit of Islam: All Pakistan Ulema Council Chairman
• Swat Buddha destroyed by Taliban gets facelift
• Khyber Pakhtunkhwa gears up for education reforms
• Lahore HC issues contempt case notice to Zardari's secretary
• Man under scam cloud is new Pakistan PM
• 350 Sikhs reach Pakistan for Maharaja Ranjit Singh anniversary
• Eight 'settlers' shot dead in Quetta firing incident
• Rocky term awaits new Pakistan PM
• Who is Raja Pervez Ashraf?
• New Pak PM wants better ties with India
• UNICEF gets $3.7m to combat malnutrition in Pakistan
• 40 Pakistani teachers selected for training in US
Southeast Asia
• Philippines Arrests Militant in American Beheading
• Terror financing cell busted in Medan
• Child workers in Indonesia remain problem for RI: Study
Mideast Asia
• Jihadists' Twitter Presence Becomes More Sophisticated
• Palestinians Push Nativity Church in Bethlehem as Heritage Site
• Man charged with bomb threat against Tennessee Islamic centre
• Hamas entrenched in Gaza after 5 years of rule
• Israeli strikes kill two in Gaza
Africa
• Kenya maids barred from Mid-East
• Ethiopia court sentences UN staffer to seven years in jail
• Nigeria Christmas Day bombings suspect arrested
• Nigeria's Jonathan sacks security and defence chiefs
• Blast outside Nigerian nightclub after security chiefs fired
North America
• A Top Conservative Think Tank Embraces Islamophobia
• Muslims Hold Law Enforcement Training Conference
• Leader of New York-based radical Islamist group sentenced
• US vows to take steps to mitigate threat of safe havens in Pakistan
• Pak deliberately harassing our diplomats: US
• US, Pakistan heading towards collision
Europe
• No racial hatred charges for British Sharia law expert
• Over 100 killed in Nigerian church attacks: UN
• Germany lauds India's Afghanistan role pushes UN reforms
• Breivik trial ends, verdict on August 24
• 1.5 million Syrians need humanitarian help: UN
• Drone strikes threaten 50 years of international law, says UN Rappporteur
Compiled by New Age Islam News Bureau
Photo: Iraq Military Beard Edict Stirs Religious Debate
URL: https://newageislam.com/islamic-world-news/"where-prostitutes-"-burqa-clad/d/7715
-----------
South Asia
"Where Are the Prostitutes?" Burqa Clad Taliban during a Raid at Afghan Hotel, 20 Killed
Jun 23 2012
A minivan pulled up to the entryway of the Spozhmai Hotel, north of Kabul, just before midnight Thursday, and what appeared to be seven Afghan women in blue burqas piled out.
Throwing off the burqas, the women turned out to be male insurgents, bristling with weapons and wearing bulky suicide vests. They raced into the hotel, crowded with hundreds of Afghans.
"Where are the prostitutes?" the intruders demanded as they shot their way through the hotel restaurant, according to accounts survivors. The attackers shot the manager and three unarmed hotel guards, who would be among at least 20 people the attackers managed to kill before their own deaths, mostly by suicide, and some in a joint Afghan-NATO raid, finished the episode. There were no prostitutes and no foreign guests, which Taliban spokesmen later claimed that the group had been targeting.
One of the guests, Shah Mohammed, 25, said the seven attackers divided up. Some stalked the restaurant inside the building; others went to the terrace; others to the garden between the hotel and the lakeshore, where many of the diners were seated.
Going from one table to another, they shot men at point-blank range, witnesses said. Hundreds of guests fled and some were evacuated in the early hours of the raid by Afghan forces; 45 holed up in the hotel grounds and were held as hostages until the police took control Friday.
The Taliban claimed responsibility for the attack, saying that Afghans and foreigners drank alcohol there and that there was prostitution and dancing. "Women dancers were sexually misused there," said Zabiullah Mujahid, a Taliban spokesman.
http://www.indianexpress.com/story-print/965650/
-----------
Nato commander blames Kabul attack on Haqqani network
Jun 23, 2012
KABUL: The commander of Nato forces in Afghanistan said on Friday that a deadly attack on a hotel on the outskirts of Kabul bore the signature of the Taliban-linked Haqqani group which he said continued to operate from Pakistan.
Elite Afghan police backed by Nato forces ended a 12-hour siege at the popular hotel, leaving at least 20 dead after Taliban gunmen stormed the lakeside building, bursting into a party and seizing dozens of hostages.
"Afghan National Security Forces and coalition military sources acknowledge that this attack bears the signature of the Haqqani network, which continues to target and kill innocent Afghans and blatantly violate Afghan sovereignty from the safety of Pakistan," General John Allen said in a statement.
http://dawn.com/2012/06/22/nato-commander-blames-kabul-attack-on-haqqani-network/
-----------
15 terrorists killed in Dir
Jun 23, 2012
DIR: As many as 15 terrorists and one security official were killed when terrorists attacked a security checkpost from Afghanistan in the Barawal area of Upper Dir on Friday. According to security sources, several terrorists attacked the Karakar checkpost near the Afghan border, killing one security official and injuring another two. The forces repulsed the attack in a befitting manner, killing 15 terrorists.
http://www.dailytimes.com.pk/default.asp?page=2012\06\23\story_23-6-2012_pg7_10
-----------
Civil war endangers Myanmar's ailing tigers
Jun 23, 2012
YANGON; Efforts to stop Myanmar's tigers being hunted to extinction are under threat from a civil war raging in a region home to the world's biggest sanctuary for the endangered cats, experts warn.
The former junta in 2010 expanded the tiger reserve to about 8,450 square miles (22,000 square kilometres) — an area roughly the size of Israel — in the remote Hukaung Valley, where about 50-70 tigers are estimated to remain. But fighting over the past year between the military and ethnic minority rebels has hindered efforts to prevent the animals from being wiped out in one of Southeast Asia's last frontiers for wildlife conservation.
While most of the clashes are further east near the border with China, the rebel Kachin Independence Army (KIA) controls part of the Hukaung Valley, one of the world's richest biodiversity areas but for now off limits to foreigners. Although the KIA supported the creation of the reserve, it is considered too risky for guards to venture deep into the forest because of the conflict, which has displaced tens of thousands of people in Kachin state. "It's very difficult to patrol actively right now," said Robert Tizard, an expert in Yangon with the New York-based Wildlife Conservation Society, which works with the Myanmar government to train rangers in the reserve. "Our guys wear camouflage fatigues and have a lot of equipment like the army or the KIA, so if one of our teams came across one of the armed groups and nobody knew what was going on the chance for an accident is pretty high."
Full report at:
http://www.dailytimes.com.pk/default.asp?page=2012\06\23\story_23-6-2012_pg14_6
-------------
Arab World
Iraq Military Beard Edict Stirs Religious Debate
06/23/2012
Wearing a beard is seen in many parts of the Muslim world as a sign of piety or a symbol of radical Islamism, depending on its style.
BAGHDAD - An Iraqi government decree banning soldiers and police from wearing beards on duty has revived a debate over religious practices in a country where sectarian divisions between Shiite and Sunni still fester close to the surface.
Iraq has long allowed police and soldiers to wear beards to a certain length, but in April the interior ministry began ordering that they must be clean-shaven in the name of the "public interest".
Wearing a beard is seen in many parts of the Muslim world as a sign of piety or a symbol of radical Islamism, depending on its style. In Iraq, beards are sometimes associated with militias from both the Sunni and Shiite communities, which fought against each other, the security forces and foreign troops after the US-led invasion in 2003.
For police mechanic Abu Haider, the ban quashed his hopes for greater religious freedom after Saddam Hussein was deposed.
"When I saw the letter saying the ministry won't allow us to wear beards, I was resentful," he said in Basra, a Shiite stronghold.
Iraq's Shiite majority was oppressed and their religious activities banned under Saddam's mostly secular rule as the Sunni dictator sought to maintain tight control under his Baath organization's one-party rule.
"It is interference in the personal freedoms we started to taste after the toppling of the regime," Haider said.
The issue is sensitive across the Middle East, where Sunni Salafists, wearing the heavy beards many people associate with hard-line Islamists, have made gains in the aftermath of the Arab Spring revolutions in Libya, Tunisia and Egypt.
Treading carefully
In Iraq, the need to tread carefully is particularly acute.
The country is less religiously conservative than many of its neighbours, such as Sunni Saudi Arabia and predominately Shiite Iran, mainly because its religious, ethnic and sectarian mix makes it difficult to impose one-size-fits-all strictures.
But with Saddam's departure, hard-line Islamic political parties on both sides of the divide sought to impose more strict interpretations of religion on Iraqi life and politics.
In the aftermath of the 2003 invasion, illegal armed Shiite militias and Sunni Islamists ruled many parts of Baghdad and enforced a strict religious conservatism. Militia leaders and insurgent chieftains from both sects were often seen wearing beards associated with their beliefs.
Women - Christians as well as both Sunnis and Shiites - were forced to wear the traditional head-covering, or hijab, to ward off suspicion, and barber shops and beauty salons were closed or threatened just for showing pictures of women without it.
The worst of the sectarian violence is now past, but many Iraqis are still hesitant to express themselves in ways that draw the attention of those with more religiously conservative attitudes.
Although women often go without the hijab in Baghdad, they wear scarves in areas that are more mixed or more conservative.
Spas, hair-dressing salons and even gyms for women are opening up in some Baghdad neighbourhoods where extremist militias once enforced strict dress codes with the gun. But in recent months posters have appeared around a Shi'ite shrine urging woman to reject Western-style clothes and wear the hijab.
Competing forces
The responses to the beard order shows the competing forces at play.
Many Iraqis believe a well-dressed, cleanly shaven security force will show soldiers and police officers are free of any political and religious affiliation.
"Having a beard can give the impression that security forces are connected to a religious party, or have political leanings, and that we don't want for our security men," said Hamid Mutlaq, a member of parliament's security committee and a leader in the secularist but mainly Sunni-backed Iraqiya bloc.
But Moqtada al-Sadr, the radical Shi'ite cleric whose militia once fought American troops but who now forms part of a coalition government of Shi'ites, Sunnis and Kurds, called the order a "sin" and a religious offense.
One group of Iraqi armed forces officers are sending a written complaint to the government, arguing their personal freedoms have been violated by the order.
"Why such restrictions? Having a beard doesn't harm anyone," said Hadi Ghali Awad, a policeman. "It is also a part of our individual freedoms and also part of Islamic teachings."
The comments point up a simmering undercurrent of religious conservatism. While the sectarian slaughter that killed tens of thousands every year has largely stopped, insurgents still stage attacks, especially Sunnis striking against police. Shi'ite militias are still making threats, too.
Earlier this year, Shi'ite militants killed at least 14 youths in what appeared to be a campaign against wearing Western punk-style clothing and haircuts. Nightclubs and stores selling alcohol have been bombed.
The interior ministry earlier this year labelled the punk-ish "Emo" teen subculture as "satanism" and ordered the police to stamp it out, and Baghdad provincial council has also routinely shuttered some bars and liquor stores.
Most Baghdad residents remain more concerned with jobs and blackouts, however.
"Did we solve our country's problems like corruption, basic services, unemployment?" asked Haider Flaih, 29, a policeman and also a barber in the capital's poor Shi'ite district Sadr city.
"No. Instead we keep ourselves busy worrying about beards and scarves."
http://www.jpost.com/International/Article.aspx?id=274893
------------
Syria Army Shells City Near Iraq, Kills 28: Activists
23 June, 2012
AMMAN (Reuters) - Syria's army battled rebels and shelled neighborhoods in Deir al-Zor on Saturday, killing at least 28 people in the eastern city in an oil-producing region close to the border with Iraq, opposition activists said.
The victims, who included three women and several children, were mostly civilians killed when shells hit their houses in the city's Old Airport and al-Hamidya districts, a source at a city hospital told Reuters.
"The death toll is likely higher. There are more bodies at the morgue, but they have not been identified yet," the source said.
Syria has restricted media access since the start of the uprising against President Bashar al-Assad in March 2011, making it hard to verify accounts from authorities or activists.
Loyalist forces have lost control of parts of the surrounding Deir al-Zor province, which borders Iraq's Sunni Muslim heartland as alliances between Assad's ruling elite and Sunni tribes have collapsed.
The artillery barrage on the Old Airport area on the edge of the city started late on Friday, following the defection of at least 30 members of the Hajjana, a border force that has a base in the area, opposition campaigners told Reuters from the city.
The central Al-Hamidya district came under shelling after Free Syrian Army rebels fought off a tank incursion into the area, they added.
Rebels have been mounting increased attack on roadblocks, tanks and fortifications belonging to loyalist troops in Deir al-Zor, the provincial capital on the Euphrates river, 420 km (262 miles) northeast of Damascus.
A main oil pipeline from Deir al-Zor province feeds Syria's two refineries, in the city of Homs and an export terminal on the Mediterranean.
(Reporting by Khaled Yacoub Oweis, Amman newsroom; Editing by Andrew Heavens)
http://www.nytimes.com/reuters/2012/06/23/world/middleeast/23reuters-syria-crisis-east.html?_r=1&ref=global-home&gwh=355865138793B32D4A10ED1E4202976A
-------------
Saudi Arabia and Qatar Funding Syrian Rebels
23 June, 2012
JEDDAH, Saudi Arabia (Reuters) - Saudi Arabia and Qatar are paying salaries to rebel forces fighting in the Syrian revolt against President Bashar al-Assad, an Arab diplomat said on Saturday.
"The payment has been going on for months and the agreement was made on April 2 by Saudi Arabia and Qatar, with logistical organization from Turkey where some Free Syrian Army factions are based," said the source, who requested anonymity.
"The point of this is to encourage as many factions of the Syrian army to defect and to organize the FSA, control it and prevent any extremist organizations from joining it."
A spokesman for Saudi Arabia's foreign ministry said on Saturday he was not aware of reports that the kingdom was funding Syrian rebels.
The United Nations says more than 10,000 people have been killed since violence broke out after Syrian government forces began a crackdown on pro-democracy protesters over a year ago.
Full report at:
http://www.nytimes.com/reuters/2012/06/23/world/middleeast/23reuters-syria-crisis-
------------
Bahrain Opposition Says Leader Injured in Police Clash
Jun 23, 2012
MANAMA (Reuters) - The head of Bahrain's leading opposition party was hit by a rubber bullet and a teargas canister during clashes with riot police late on Friday, the party said, accusing the government of intensifying a crackdown on protests.
Bahrain's police said one man was taken to hospital and a number of other people were injured in the confrontation.
The Gulf Arab state, which hosts Washington's Fifth Fleet, has been in turmoil since pro-democracy protesters, led by majority Shi'ites, took to the streets in February 2011, partly inspired by revolts in Egypt and Tunisia.
The ruling Al Khalifa family, which is Sunni Muslim, has extended parliament's powers of scrutiny over ministers and budgets, but rejected demands for full legislative powers and elected governments.
Full report at:
http://www.nytimes.com/reuters/2012/06/23/world/middleeast/23reuters-bahrain-protest-
-----------
Syria says it shot down Turkish warplane over its territory
Jun 23, 2012
DAMASCUS: Syria confirmed on Saturday that it shot down a Turkish warplane over its territory, sparking a fresh crisis on the two countries' long border which is already awash with refugees and rebel fighters.
Prime Minister Recep Tayyip Erdogan said NATO member Turkey would take all necessary steps once it had established the facts of Syria's downing of the F-4 fighter jet in Mediterranean waters on Friday.
Tensions between the two neighbours were already running high as Ankara has taken a tough line on Damascus's bloody crackdown on a 15-month-old uprising against the rule of President Bashar al-Assad, giving sanctuary to defecting military personnel who have formed the kernel of an expanding rebel army.
Syria's official SANA news agency confirmed that Damascus had downed the jet in a terse report early on Saturday.
"An unidentified aerial target violated Syrian air space, coming from the west at a very low altitude and at high speed over territorial waters," the news agency quoted a military spokesman as saying.
Full report at:
http://timesofindia.indiatimes.com/world/middle-east/Syria-says-it-shot-down-Turkish-
-----------
Power tussle: Egypt army, Brotherhood on warpath
Jun 23, 2012
CAIRO: Egypt's military rulers dismissed complaints from protesters on Friday that it was entrenching its rule and blamed the Muslim Brotherhood's presidential candidate for stirring up emotions that drew thousands onto Cairo's Tahrir Square.
The Islamist candidate, Mohamed Morsy, shot back that the generals were defying the democratic will of the people and said protests would go on. But he stopped short of repeating a claim to have won last weekend's election, urging simply a rapid announcement of the result, and praised the army as "patriotic" .
In a brusque four-minute statement read on state television as Egyptians returned from weekly prayers — and as the revolutionary bastion of Tahrir was chanting for democracy — the Supreme Council of the Armed Forces made clear it had no plan to heed calls to cancel a decree extending its powers or reverse its dissolution of the new, Islamist-led parliament.
"The issuance of the supplementary constitutional decree was necessitated by the needs of administering the affairs of the state during this critical period," the off-screen announcer said.
http://timesofindia.indiatimes.com/world/rest-of-world/Power-tussle-Egypt-army-
-----------
Egypt military rejects calls for reinstating Parliament
Jun 22 2012
Cairo : Egypt's ruling military council today rebuffed calls for reinstating the Parliament dominated by the Islamists and blamed them for raising tensions by releasing incorrect presidential run-off results, even as Muslim Brotherhood warned against any tampering of the poll outcome.
The military's terse statement came as thousands of protesters gathered at the iconic Tahrir Square here to denounce what they see as a power grab by interim rulers by
stripping the next leader of much of his authority..
Protesters rallied to support the Muslim Brotherhood's candidate for president, Mohammed Morsi and to call on officials to release the delayed results of last week's runoff.
Full report at:
http://www.indianexpress.com/news/egypt-military-rejects-calls-for-reinstating-parliament/965532/
-----------
Iraq: Bombs Kill at Least 14
Jun 23, 2012
Two bombs tore through a market full of shoppers in Baghdad on Friday, killing at least 14 people and wounding 106, the authorities said. The explosions struck the open-air market in the mostly Shiite Muslim neighborhood of Husseiniya in the northeastern part of Baghdad. There was no immediate claim of responsibility. More than 160 people have died this month in attacks mostly attributed to Sunni insurgents linked to Al Qaeda. The attacks on the security forces and Shiite civilians are efforts to weaken Iraq's fragile government, which is deadlocked over sectarian political conflicts and struggling to provide security and basic services like electricity.
http://www.nytimes.com/2012/06/23/world/middleeast/iraq-bombs-kill-at-least-
-----------
Assad issues decree forming new Syria govt: TV
June 23, 2012
Syrian President Bashar al-Assad issued a decree on Saturday forming a new government, state television said, less than two months after controversial parliamentary elections boycotted by the opposition. "President Bashar al-Assad has issued Decree 210 forming a new government under
prime minister Dr Riad Hijab," the television said.
Foreign Minister Walid al-Muallem will remain in his post, as will the defense and interior ministers, it said.
The decree also created a number of new ministries, including internal trade and consumer protection, foreign economy and trade and housing and construction0 development.
Hijab, the former agriculture minister, assumes the role of premier amid ongoing violence in the country. At least 15 people were killed by troops across Syria on Saturday, while 116 people, including 69 civilians were killed on Friday, the Syrian Observatory for Human Rights said.
International envoy to Syria Kofi Annan earlier urged the world to raise the level of pressure on both the Syrian opposition and the regime to try to end the violence that monitors say has claimed 15,000 lives since March 2011.
http://www.hindustantimes.com/world-news/RestOfAsia/Assad-issues-decree-forming-new-Syria-govt-TV/Article1-877647.aspx
-----------
India
No action against Ishrat SIT cop: HC
Jun 23 2012
Ahmedabad: In a relief for IPS officer Satish Verma, the Gujarat High Court (HC) on Friday stayed any action against him in connection with search and seizure that he carried out at Ahmedabad FSL while probing the Ishrat Jahan encounter case last year.
Passing the order on a petition moved by Verma, a division bench of HC comprising Justices Jayant Patel and Abhilasha Kumari also issued a notice to the state government.
According to case details, Verma, as part of HC-appointed Special Investigation Team (SIT) to probe the 2004 Ishrat Jahan encounter, had seized a hard disk from the Ahmedabad FSL on March 3, 2011. Verma has maintained that the hard disk contained some photos related to the encounter that were concealed by the FSL till then.
The state government had initiated an inquiry into the seizure to be undertaken by senior IPS officer and the then Vadodara police commissioner Rakesh Asthana. At present, Asthana is Surat police commissioner.
Full report at:
http://www.indianexpress.com/news/no-action-against-ishrat-sit-cop-hc/965791/
-----------
Tulsiram was witness to the abduction of Sohrabuddin and Kausar Bi: SIT
Jun 23 2012
Ahmedabad: The Central Bureau of Investigation (CBI) has completed its probe into the 2006 Tulsiram Prajapati encounter killing and is set to file its chargesheet in the Gujarat High Court in a few days, sources said. They added that the probe agency has established that Tulsiram was the third person travelling with gangster Sohrabuddin and his wife Kausar Bi when the couple were picked up by police and killed a few days later in 2005.
Tulsiram, a Sohrabuddin aide, was killed in an alleged encounter at Ambaji in
Banaskantha in December 2006.
"The investigations in the case are over. We are filing the chargesheet before June 30. We have concluded that Tulsiram was the third person travelling with Sohrabuddin and his wife Kausar Bi in the Sangli-bound bus coming from Hyderabad. There is enough evidence to prove Tulsiram was travelling with the couple when they were picked up by police," a CBI officer told The Indian Express.
"Tulsiram was witness to the abduction of Sohrabuddin and Kausar Bi. He knew what unfolded after the couple was taken away to Ahmedabad from Sangli. He was under threat," the officer added.
Full report at:
http://www.indianexpress.com/story-print/965665/
-----------
Indian, Pakistani Commanders to meet in bid to end bloody LoC skirmishes
PRAVEEN SWAMI
Jun 23, 2012
Fighting began on June 11 when sniper killed a BSF soldier
Brigade-level Commanders of India and Pakistan will meet on the Line of Control in Poonch on Saturday, hoping to defuse 10 days of bloody skirmishes which have left six soldiers dead and led to artillery deployment close the Line of Control (LoC) for the first time in a decade.
The meeting between 10 Brigade Commander T.S. Sandhu and his Pakistani counterpart, 6 Sector Commander Amir Sohail Ashraf, comes a week after Pakistan rejected an appeal for a Colonel-level flag meeting, sources in the Army said.
The fighting began on June 11 after Border Security Force soldier P.K. Mishra was shot dead by a sniper. Soldiers at the post, where Mishra was stationed, code named Kranti, returned the fire.
Two days later, soldier Harvinder Singh was shot dead in firing on a nearby post, code named Kripan. Four Pakistani soldiers, intelligence sources told The Hindu, were also reported to have been killed.
Full report at:
http://www.thehindu.com/news/national/article3559915.ece
-----------
Unchecked SIM, memory cards of Pakistan-bound passengers pose security threats
Jun 23, 2012
JAISALMER: The lack of check on SIM cards, micro chips and laptops of passengers going to Pakistan by train from Atari, Munabao and other border stations of the country have posed a serious question on the security of the country. Strategic information, including, video of places under security, are being uploaded and taken to Pakistan in these gadgets remained unchecked.
On January 16, three persons - Allah Bux, Majeed Khan from Jaisalmer and Gulam Rasool from Phalodi were caught on suspicion by security agencies near the Atari station. Two memory cards and a chip that contained strategic information and videos of sensitive army premises and airports were recovered from them.
Full report at:
http://timesofindia.indiatimes.com/india/Unchecked-SIM-memory-cards-of-Pakistan-bound-
-----------
Manmohan, new Pak PM from same region
ANITA JOSHUA
Jun 23, 2012
Manmohan Singh and his new Pakistani counterpart Raja Parvez Ashraf have something more than their office in common. Both hail from the Potohar region of Pakistan that has always been the centre of power of this country by virtue of being home to the federal capital and, more importantly, the Army Headquarters.
A plateau area of north Punjab that borders 'Azad Jammu & Kashmir' and houses the twin cities of Islamabad and Rawalpindi, the region can lay claim to being the real font of power. The Prime Minister, Chief of Army Staff Ashfaq Parvez Kayani and ISI Director-General Zaheer ul Islam are all from Potohar.
And, Potohar can claim to have produced not one but two Premiers as Dr. Singh hails from Gah in Chakwal district which was part of Rawalpindi.
http://www.thehindu.com/news/international/article3559911.ece
-----------
Pakistan
Forced Conversion against the Spirit of Islam: All Pakistan Ulema Council Chairman
By Durdana Najam
Jun 23, 2012
The holy Quran has very explicitly laid down the parameters of communicating God's message to the people. Harsh words, unnecessary debates, coercion, and undue stress on details are not allowed especially when the respondent is a non-Muslim.
Unfortunately, today Muslims have forgotten this message. A recent incident of harassing a Christian woman, working in a local media house, by some fanatics is shameful. Loran was attacked while she was parking her car. The attackers forced her to embrace Islam. On refusal, she was harassed. Lately, stories of forced conversion of Hindu girls surfaced in Sindh.
Prophet Muhammad (PBUH) spread Islam amicably. During the prophet's time if anybody decided to remain in his/her own religion, the person was allowed to do so against paying a certain amount as a tax called jiziya. This was akin to paying zakat by Muslims. The idea behind this was to have both Muslims and non-Muslims share the expenses of running the affairs of the country.
Aggression is becoming an anathema to Islam. We have spoiled our stakes in the field of jihad by adopting aggressive path. Due to which Islam is dubbed as a religion of terrorism and extremism. There are many instances when non-Muslims converting to Islam have been quoted saying that it was not the act of Muslims but the understanding of the holy Quran that led to their conversion. In an ideal situation it should have been the other way round. The manner and behaviour of a Muslim should become the beacon for others to adopt the path to Islam comfortably. Prophet Muhammad (PBUH) taught Islam more through his behaviour then sermons. His actions spoke louder than his words. One thing that was conspicuously absent from his personality was aggression, hostility or coercion. Even the wars that he fought were devoid of brutalities. During his twelve-year stay in Madina, most of them spent in wars, hardly 1,018 people died in clashes between Muslims and non-Muslims.
This discourse brings us to some pertinent questions. What is the purpose of religion? Is there any need to have any religion tagged on us like nationality or family name? I have known people who became atheists because they could not believe in a God who could let His people die of hunger and poverty. Karl Marx would call religion opium for the people. To the hardliners, religion is a ticket to heaven in the world hereafter.
Putting it simple religion gives hope and a will to live. When Jacob lost his son Joseph, he is said to have shown tremendous forbearance and without accusing or blaming his other sons who had taken Joseph and had promised his safe return, he took the loss into his stride and waited for the right time. Though he was a prophet and prophets have different line of communication with God, however, some similarities could be drawn from their characters owing to the fact that prophets are put through the toughest trials and tribulations to test their courage and concern for the cause they have been chosen for, creating a relation between God and his people.
Ultimately Joseph becoming the King of Egypt turned out to be the brightest of Jacob's sons and proved that God has his own ways to design events and fate on us. The lesson to be learned from the legend of Joseph is that vicissitudes in life, if looked at positively, in the sense that a person stand firm in the face of servitude unfolds new avenues of life.
Unfortunately, Muslims are fast becoming intolerant and impatient. Why on the earth they want the entire world to become Muslims? Had that been the design of Allah, He would have created everyone on Islam. Islam is actually the religion of love, serenity and it helps bring self-esteem to the people. It is for the interest of the people themselves that Islam prohibits idolatry since it opens the door for the exploitation of innocent people on the name of religion. Unless we are honest our claim to Islamic value remains questionable.
All Pakistan Ulema Council Chairman Tahir Ashrafi expressed these views in his weekly programme Deen-o-Dunya on Business Plus.
http://www.dailytimes.com.pk/default.asp?page=2012\06\23\story_23-6-2012_pg7_25
-----------
Swat Buddha destroyed by Taliban gets facelift
22 JUNE 2012
When the Taliban blew the face off a towering, 1,500-year-old rock carving of Buddha in northwest Pakistan almost five years ago, it fell to an intrepid Italian archaeologist to come to the rescue.
Thanks to the efforts of Luca Olivieri and his partners, the 6-meter (nearly 20-foot)-tall image near the town of Jahanabad is getting a facelift, and many other archaeological treasures in the scenic Swat Valley are being excavated and preserved.
Hard-line Muslims have a history of targeting Buddhist, Hindu and other religious sites they consider heretical to Islam. Six months before the Sept 11, 2001 attacks, the Taliban shocked the world by dynamiting a pair of 1,500-year-old Buddhist statues in central Afghanistan.
The Jahanabad Buddha, etched high on a huge rock face in the 6th or 7th century, is one of the largest such carvings in South Asia. It was attacked in the fall of 2007 when the Pakistani Taliban swarmed across the scenic Swat Valley. The army drove most of them out two years later, but foreign tourists who used to visit the region still tend to stay away.
Olivieri himself had to leave in 2008 after more than two decades of tending to the riches dating back to Alexander the Great and the Buddhist, Hindu and Muslim invaders who followed.
http://www.dailypioneer.com/world/75115-swat-buddha-destroyed-by-taliban-gets-facelift.html
-----------
Khyber Pakhtunkhwa gears up for education reforms
Jun 23, 2012
PESHAWAR: All political parties were unanimous on Friday in discussing the steps to improve literacy rate in Khyber Pakhtunkhwa, where three million children, including two million girls, never admitted to any school.
Half of the children who go to primary schools drop out in the initial years, said a press release issued by the British high commissioner, who "united" the political forces in Islamabad to get support for educational reforms.
The event in Islamabad on Friday was hosted by British High Commissioner Adam Thomson. Delegates were briefed on the ambitious "Khyber Pakhtunkhwa Education Reform Roadmap" by Sir Michael Barber, a world-renowned education expert and the UK Department for International Development's Special Representative for Education in Pakistan.
The roadmap is a partnership between the UK's Department for International Development and the government of Khyber Pakhtunkhwa. "It aims to ensure every child in the province goes to school and receives a good quality education." Speaking at the cross-party briefing in Islamabad, Thomson said: "Despite all the challenges, Khyber Pakhtunkhwa has proved to be an excellent partner. "Today our focus is on education. I would like to urge you all here today to think about what more you can do to make universal primary education a reality in Khyber Pakhtunkhwa and support the Education Reform Roadmap. All of us here today must pledge to continue to make education a top priority," he said.
Sir Michael met with Khyber Pakhtunkhwa Chief Minister Ameer Haider Khan Hoti in Peshawar on Thursday to review progress on the Education Reform Roadmap.
http://www.dailytimes.com.pk/default.asp?page=2012\06\23\story_23-6-2012_pg7_16
-----------
Lahore HC issues contempt case notice to Zardari's secretary
Jun 23, 2012
A court has issued a notice to the principal secretary to President Asif Ali Zardari in response to a contempt of court petition filed against the President for not giving up his political office of the chief of the Pakistan People's Party.
Lahore High Court Chief Justice Umar Ata Bandial issued the notice yesterday and observed that a larger bench should hear the case because it has raised important legal questions.
"A larger bench will be constituted to proceed further with the matter," he said.
Lawyer A.K.Dogar, appearing on behalf of the petitioner, argued that the court should summon Zardari to explain his position as the Supreme Court had summoned former premier Yousaf Raza Gilani in a contempt of court case.
The Chief Justice said the court had issued a notice to the President's principal secretary and would make a decision after the official submitted his reply.
The High Court adjourned the matter till June 27.
Lawyer Muhammad Azhar Siddique filed the petition, in which he said that Zardari had not disassociated himself from his political office as soon as possible in keeping with an order issued by the Lahore High Court on the President holding dual offices.
Siddique alleged that directions issued by the court had not been obeyed and the President had not stopped "misusing" the presidency for the activities of the PPP.
http://www.thehindu.com/news/international/article3562287.ece
-----------
Man under scam cloud is new Pakistan PM
Jun 23, 2012
ISLAMABAD: Pakistan's newly elected Prime Minsiter Raja Pervez Ashraf took oath of office on Friday following high drama which saw withdrawal of PPP's first chosen candidate Makhdoom Shahabuddin after a court issued arrest warrant against him in a drug scam.
Ashraf, a unanimous candidate of the PPP and its coalition partners, received 211 votes while Pakistan Muslim League-Nawaz's Sardar Mehtab Abbasi got 89. The third candidate, Jamiat-ul-Ulema Islam chief Maulana Fazlur Rehman, withdrew his candidacy and stayed neutral.
The new PM may immediately come under pressure from the supreme court to launch corruption inquiry against Zardari. He is being seen as something of a sacrificial lamb. Soon after being elected, Ashraf vowed to hold free and fair elections and sought the opposition's support for this. He promised to address the ongoing energy crisis in the country and stabilise the restive Balochistan province. Ashraf also promised "peaceful co-existence " with India and Afghanistan.
Full report at:
http://timesofindia.indiatimes.com/world/pakistan/Man-under-scam-cloud-is-new-Pakistan-PM/articleshow/14350830.cms
------------
350 Sikhs reach Pakistan for Maharaja Ranjit Singh anniversary
Jun 22, 2012
ISLAMABAD: Around 350 Sikh pilgrims from India have arrived in Pakistan by a special train to observe the 173rd death anniversary of Maharaja Ranjit Singh.
The Sikhs left for Gurdwara Janamasthan in Nankana Sahib by train after reaching Lahore Thursday, The News International reported Friday.
They will go to Hassan Abdal June 23 to visit Gurdwara Punja Sahib. They will also visit the Gurdwara Rori Sahib in Aimanabad.
The pilgrims will reach Gurdwara Dera Sahib in Lahore June 26 to perform rituals for the death anniversary, the report said.
The programme will continue till June 30, and the pilgrims will leave for India the same day.
Ranjeet Singh ruled the undivided Punjab province from 1799 to 1839. He is revered as a hero by Sikhs.
Gurdwara Rori Sahib marks the site where Guru Nanak, after the destruction of Aimanabad town by Babur, lay on a hard bed of pebbles, according to the Sikhi Wiki website.
Gurdwara Punja Sahib is situated at Hasan Abdal, 48 km from Rawalpindi. It has a rock believed to have the handprint of Guru Nanak imprinted on it.
http://timesofindia.indiatimes.com/india/350-Sikhs-reach-Pakistan-for-Maharaja-Ranjit-Singh-anniversary/articleshow/14341442.cms
-----------
Eight 'settlers' shot dead in Quetta firing incident
June 23, 2012
QUETTA: Gunmen on motorcycles on Saturday shot dead eight men at a laundry in the restive southwestern city of Quetta, police said.
The gunmen were riding two motorcycles when they struck at the laundry in a busy area of Quetta, the capital of Balochistan, before fleeing, they said.
"At least eight men were killed and another man was wounded," senior police official Iskandar Tareen told AFP.
Initial investigations indicated that the victims were "settlers," he said, referring to people who have settled in Balochistan but come from other provinces of Pakistan.
Police officer Salim Shahwani told Reuters that the victims were from Punjab province and were inside the laundry at the time of the attack.
There was no claim of responsibility for the attack, but Balochistan suffers from ethnic tensions, sectarian violence between Sunni and Shia Muslims and a separatist insurgency which also targets non-natives.
Small separatist groups in impoverished Balochistan often target Pakistanis from other parts of the country. The separatists want autonomy and a greater share of the money derived from the province's natural resources like gas and oil.
http://dawn.com/2012/06/23/eight-settlers-shot-dead-in-quetta-firing-incident/
-----------
Rocky term awaits new Pakistan PM
By Badar Alam
Jun 23, 2012
PAKISTAN'S National Assembly elected Raja Pervez Ashraf as the next Prime Minister on Friday.
He bagged 211 votes in the 342- member House while the Opposition candidate, Sardar Mehtab Abbasi, secured only 89 votes.
Ashraf, a senior member of the ruling Pakistan People's Party ( PPP), has been elected to head a new Cabinet after the Supreme Court of Pakistan ousted Yousaf Raza Gilani on June 19 in a contempt of court case.
" It is great moment. It is the beauty of the democracy that one Prime Minister is replacing the other without any hiccups, without any jolts to the political system of the country. This is something that Pakistan must celebrate," said Irfan Siddiqui, a newspaper columnist who is otherwise considered close to the Opposition.
There was jubilation among PPP members across Pakistan, especially in Ashraf's home constituency in Rawalpindi district.
Full report at: Mail Today
-----------
Who is Raja Pervez Ashraf?
Jun 22, 2012
ISLAMABAD: An agriculturist before entering politics and propped by the ruling Pakistan Peoples Party (PPP) as a cover candidate, the country's new prime minister, Raja Pervez Ashraf, came to the fore only after the main contender was mired in an illegal drugs quota scandal.
Born Dec 26, 1950, in Sanghar town in Sindh province, Ashraf was the federal minister for water and power, and information and technology in the government of ousted prime minister Yousuf Raza Gilani.
He hails from a family of agriculturists and that remained his occupation too until he joined the PPP, Dawn News reported.
Ashraf received a graduate's degree from the University of Sindh in 1970. He and his wife have two sons and two daughters, and they live in Gujar Khan.
He was elected to the National Assembly in 2002 from the Rawalpindi-II constituency.
Ashraf is a member of many committees in the National Assembly, including the Standing Committee on Kashmir and the Standing Committee on Law, Justice and Human Rights, according to the elections.com.pk website.
Full report at:
http://timesofindia.indiatimes.com/world/pakistan/Who-is-Raja-Pervez-Ashraf/articleshow/14343307.cms
-----------
New Pak PM wants better ties with India
Jun 23 2012
Islamabad : Pakistan desires peaceful ties with its neighbours, including India, and will work to strengthen the dialogue process that is already underway to resolve problems like the Kashmir issue, Prime Minister-elect Raja Parvez Ashraf said on Friday.
Ashraf promised to make the improvement of ties with India as one of his foreign policy priorities. "We want peaceful ties with our neighbours Afghanistan, Iran and India. We desire good relations in our region on the basis of the philosophy of peaceful co-existence," Ashraf said during his first address in the National Assembly or lower house of parliament following his election.
"We are ready to strengthen the process of talks that is underway to solve all problems, include the Kashmir issue," he said, while focussing on Pakistan's foreign policy and the regional situation.
Ashraf replaces Yousuf Raza Gilani, who was disqualified by the Supreme Court this week for refusing to re-open corruption cases against Pakistan's president.
The 342-member National Assembly chose Ashraf with 211 votes against opposition PML-N nominee Sardar Mehtab Ahmed Khan Abbasi who got 89 votes. He was to be administered oath of office by President Asif Ali Zardari as the country's 25th Prime Minister.
Following the issuance of arrest warrants for the PPP party's first nominee Makhdoom Shahabuddin, Ashraf emerged as the main coalition's preferred candidate.
However, he is steeped in controversy. Currently he is fighting a corruption case from his tenure as water and power minister.
http://www.indianexpress.com/story-print/965655/
-----------
UNICEF gets $3.7m to combat malnutrition in Pakistan
Jun 23, 2012
ISLAMABAD: Up to 10 million children in Pakistan are suffering from malnutrition, half of whom suffer from acute malnutrition, weakening their immune system and often causing death.
To combat the menace, UNICEF has received $3.7 million from the European Commission, especially for the women and children who have been affected by floods and conflict in Pakistan, says a press statement issued on Friday.
The nutrition interventions, that are now guaranteed, will help reach more than half a million people, mostly children, it adds. The support comes at a critical time, as nutrition is a key concern in Pakistan, where nearly 3.5 million children are hit by acute malnutrition, and another 1.4 million by severe acute malnutrition. The UNICEF project will assist districts of Sindh province in the south that have been hard hit by the floods and are vulnerable to food insecurity. It will also help more than 58,000 families who have fled violence in the Federally Administered Tribal Areas (FATA) since January.
The ECHO contribution is part of a $24.8 million funding package announced late in April to assist people in Pakistan displaced by floods and insecurity.
http://www.dailytimes.com.pk/default.asp?page=2012\06\23\story_23-6-2012_pg7_13
-----------
40 Pakistani teachers selected for training in US
Jun 23, 2012
ISLAMABAD: The US embassy hosted an orientation for 40 public-school English teachers, half of them women, who will travel to the United States for six weeks of intensive training as part of the US government-funded Teaching Excellence and Achievement (TEA) programme.
The teachers were selected from hundreds of public secondary school teachers who had applied for the training opportunity. The TEA programme provides educators a unique opportunity to develop subject expertise and enhance their teaching skills.
Participants will engage in group-training seminars and internships at US secondary schools. The US State Department is paying for all the travel, living stipends, health insurance, and tuition for the entire period of study.
Full report at:
http://www.dailytimes.com.pk/default.asp?page=2012\06\23\story_23-6-2012_pg11_4
-----------
Southeast Asia
Philippines Arrests Militant in American Beheading
Jun 23, 2012
MANILA, Philippines (AP) — Philippine police have arrested a militant suspected of involvement in the beheading of an American tourist by the al-Qaida-linked Abu Sayyaf group 11 years ago.
National police investigation chief Samuel Pagdilao says Alawie Pasihul was arrested Thursday in southern Zamboanga city near Basilan island where American Guillermo Sobero, two other Americans and 17 Filipinos were taken after they were abducted in May 2001 from a resort.
Militants beheaded Sobero. One of the Americans was killed during a military rescue.
Pagdilao said Saturday that Pasihul allegedly also was involved in a mass kidnapping of students and teachers in Basilan.
U.S.-backed offensives against the Abu Sayyaf have weakened the group. It continues ransom kidnappings to raise funds.
http://www.nytimes.com/aponline/2012/06/23/world/asia/ap-as-philippines-abu-sayyaf.html?ref=global-home&gwh=ED5B41829E7FD1D73C796879994D1F24
-----------
Terror financing cell busted in Medan
Zubaidah Nazeer
06/23/2012
Officials said Medan, North Sumatra, is turning into a center for terrorism financing in Indonesia, following the arrest of five suspects with assets worth nearly Rp 8 billion (US$848,000), allegedly used to fund paramilitary training and terrorism operations.
On Thursday morning, a suspect who was already in custody led police and armed anti-terrorism personnel to seize four houses, one shop, three cars and seven motorcycles in three locations that were purchased using funds the arrested suspects got from hacking a multi-level marketing website.
The group, which had IT experts as members, was part of a terrorist cell in Medan.
The members bought the account numbers of bank clients in and outside the country. Some terrorist suspects posed as multi-level marketing members and sought more customers.
The country's National Counterterrorism Agency (BNPT) chief, Ansyaad Mbai, told reporters: "The hackers transferred the credit points to their accounts, and then sold them to brokers, who transferred the money equivalent to their bank accounts."
Rizki Gunarwan, the suspect who led police to the raids, has a background in accountancy and IT. He hacked into the website for Investasi Online, said National Police spokesman Sr. Comr. Boy Rafli.
Full report at:
http://www.thejakartapost.com/news/2012/06/23/terror-financing-cell-busted-medan.html
-----------
Child workers in Indonesia remain problem for RI: Study
Elly Burhaini Faizal
06/22/2012
A new study shows that Indonesia remains a country with a high number of child labourers, despite its record of reducing children's involvement in the labour market.
The study, titled "Understanding Children's Work and Youth Employment in Indonesia", found that child labour is commonplace, especially in the eastern part of the country.
"Almost 7 percent of children aged between 7 and 14 years old, or 2.3 million children in absolute terms, were in employment in 2009. Almost 600,000 children aged less than 10 years were already in employment in that year," the study reports.
Scott Lyon, a researcher from Understanding Children's Work, an inter-agency research project that authored the report, said that the child laborers were stripped of their rights to education, physical safety, protection and recreation.
"Most of those children are officially school students but they spend most of their time off school compared to children with no involvement in employment," he said during the launch of the report.
Full report at:
http://www.thejakartapost.com/news/2012/06/22/child-workers-remain-problem-ri-study.html
-----------
Mideast Asia
Jihadists' Twitter Presence Becomes More Sophisticated
By Murad Batal al-Shishani
21 June 2012
Jihadists and their sympathisers' presence on Twitter is limited, rather sophisticated and increasing.
That's what I found after spending more than a month-and-a-half following their tweets.
The micro-blogging website Twitter, which attracts more than 100m users, allows people to create a list of Twitter users they follow.
You can observe a stream of tweets for people in that list.
I created a list for more than 35 accounts which explicitly affiliate themselves with jihadist movements.
Some of these Twitter accounts have thousands of followers.
By the end of May, Shabakat Ansar al-Mujahideen (Partisans of Mujahideens' Network) had announced its presence on Twitter.
The web forum is a famous site that disseminates jihadist propaganda and serves as a means of communication for jihadist sympathisers,
Also the al-Midad Network of Yemen-based Ansar al-Sharia joined Twitter recently.
But these were not the only official incidences of jihadists on Twitter; the Taliban in Afghanistan, and al-Shabab in Somalia also have a strong presence on the site.
The Lion of Jihad
Other al-Qaeda-affiliated media outlets such as The Jihad Media Elite, which specialises in reproducing selected materials of jihadists, also has an account on Twitter.
These official accounts mainly use the site to promote links to jihadist material and update followers as soon as the content is broadcast on the jihadist forums.
Another Twitter account is dedicated to promoting jihadist poetry and hymns.
Some "tweeple" - a jargon term used to describe people who use Twitter - have created accounts for well-known jihadist figures including the leader of al-Qaeda, Ayman al-Zawahiri, the late American-Yemeni cleric, Anwar al-Awlaki, and others.
Despite using them to tweet their writing, speeches and messages, they have stated clearly that these are non-official accounts.
Full report at:
http://www.bbc.co.uk/news/world-middle-east-18532839
-----------
Palestinians Push Nativity Church in Bethlehem as Heritage Site
Elaine Ganley
06/23/2012
The Church of the Nativity in Bethlehem is becoming the church of contention, with a bid by the Palestinians to use their position as the newest members of the UN's cultural arm to obtain World Heritage status for the iconic Christian site — and perhaps boost their own campaign for legitimacy.
The effort by the Palestinian Authority, like its overall efforts for global recognition for an independent Palestinian state, is drawing resistance. And it may fail at the World Heritage Committee meeting that starts Sunday.
An experts committee has turned down the emergency bid to quickly confer on the Church of the Nativity, and its pilgrimage route, the status as an endangered World Heritage site, saying the application needs more work. Even custodians of the holy site, the Greek Orthodox, Roman Catholic and Armenian churches are opposed, according to a document obtained by The Associated Press.
Full report at:
http://www.thejakartapost.com/news/2012/06/23/palestinians-push-nativity-church-heritage-site.html
-----------
Man charged with bomb threat against Tennessee Islamic center
Jun 22, 2012
A federal grand jury on Thursday indicted Javier Alan Correa, 24, on charges of violating the civil rights of the Islamic Center of Murfreesboro ICM members.
Authorities accuse Correa in a two-count indictment issued by a Davidson County grand jury Thursday of leaving an expletive-ridden voice message on the answering machine at the ICM's current home at 862 Middle Tennessee Blvd. In the Sept. 5 threat, Correa is said to have relayed these words: "On Sept. 11, 2011, there's going to be a bomb in the building."
If convicted, Correa faces a maximum penalty of 20 years for one of the federal counts and 10 years for count two of the indictment, as well as a fine of up to $250,000 for each offense.
One count is for intentionally obstructing by threat of force the free exercise of religious beliefs and the other count is for using an instrument of interstate commerce to communicate a threat to destroy a building by means of an explosive device. dnj.com
HIGHLIGHTS
Full report at:
http://presstv.com/usdetail/247451.html
-----------
Hamas entrenched in Gaza after 5 years of rule
Ibrahim Barzak
06/23/2012
In five years of rule in the Gaza Strip, Hamas has established a functioning, authoritarian mini-state with a strong Islamic flavor, so firmly in control that nothing short of an unlikely Israeli military takeover seems capable of dislodging the militants.
The Islamists of Palestine were once respected as a supposedly honest alternative to corrupt secular rivals, the Western-backed Fatah group led by the late Yasser Arafat.
But that luster has mostly been lost as miserable Gaza becomes even poorer and more aid-dependent.
The corruption of the Fatah days is perceived to have persisted into Hamas' rule, as Audis, Porsches and Hummers are driven around potholed streets by a newly wealthy class of black market traders who benefit from the regime.
For those inclined to fight Israel, even that appeal was lost as Hamas has mostly stuck to a truce in recent years.
Full report at:
http://www.thejakartapost.com/news/2012/06/23/hamas-entrenched-gaza-after-5-years-rule.html
-----------
Israeli strikes kill two in Gaza
Jun 23, 2012
Fire fighters tried to put out the fires following the air strikes on the Gaza Strip
Israeli air strikes on the Gaza Strip have killed two Palestinians just days after a ceasefire was brokered.
At least 21 others have been injured, including 17 early on Saturday morning. The wounded included two women and four children, hospital officials said.
The Israeli Defence Force (IDF) said the air strikes have been targeted at people preparing or firing rockets.
The Gaza border with Israel has seen some of the worst violence in recent months over the last week.
Since Monday, Israeli air strikes have killed at least 10 Palestinians while militants have fired over 130 rockets.
Earlier on Friday, Palestinian militants launched two rockets into Israel which did not cause any damage.
Friday's attacks were the first instances of violence since an Egypt-brokered ceasefire was put in place on Wednesday.
Full report at:
http://www.bbc.co.uk/news/world-middle-east-18558699
------------
Africa
Kenya maids barred from Mid-East
Jun 23, 2012
Kenya has stopped its citizens from seeking jobs as domestic workers in the Middle East, saying increasing numbers have been mistreated.
Correspondents say Kenyans have returned with horror stories; from sexual abuse to a maid's body found stuffed into a fridge.
The foreign affairs ministry says Kenyans have duped by unscrupulous agents who promise non-existent jobs.
It says it will now vet all agents recruiting housekeepers and maids.
Until the new rules are ready, Kenyan citizens are barred from seeking work in the Middle East as domestic workers.
Earlier this year, Saudi Arabia sent a team to Kenya to discuss the issue.
The Saudi government insisted their laws protect foreign workers.
It also blames brokers and says it has blacklisted some recruitment agencies from dealing with them.
Some 3,000 Kenyans are believed to be working in Saudi Arabia, according to the International Organization of Migration.
http://www.bbc.co.uk/news/world-africa-18552155
------------
Ethiopia court sentences UN staffer to seven years in jail
Jun 23, 2012
ADDIS ABABA: A United Nations worker found guilty of participating in a terrorist group in Ethiopia was Friday sentenced to seven years and eight months in prison, a judge said.
"Under the guise of his job, he has been passing information to a terrorist organization with the aim to help them," judge Mulugeta Kidane said in court before delivering the sentence.
Abdurahman Sheikh Hassan, an Ethiopian national, was found guilty of "participating in a terrorist organization" earlier this week because of his alleged links to the Ogaden National Liberation Front (ONLF), an outlawed seccessionist rebel group. He appeared in court Friday wearing a track jacket and slacks and holding Muslim prayer beads. Hassan, who does not speak Ethiopia's main local language Amharic, shook his lawyer's hand after she translated the sentence to him.
He was sentenced along with Sherif Badio, whom the charge sheet lists as a senior member of the ONLF. Badio was sentenced in absentia to life in prison for "serving as a leader or a decision maker in a terrorist organisation."
http://www.dailytimes.com.pk/default.asp?page=2012\06\23\story_23-6-2012_pg4_5
-----------
Nigeria Christmas Day bombings suspect arrested
22 June 2012
One of the men accused of responsibility for Nigeria's Christmas Day bombings, which killed dozens, has been arrested, security sources say.
Habibu Bama, a former soldier, was shot during his arrest in the north-eastern city of Damaturu, the sources say.
He is accused of being a member of the Boko Haram Islamist group, which has killed hundreds of people.
On Thursday, the US state department designated three Boko Haram leaders as terrorists.
Mr Bama, is believed to have masterminded the December 2011 attacks on a church near the capital, Abuja, as well as previous attacks on the UN headquarters and a military base, security sources have told the BBC.
In January, Kabiru Sokoto, another suspect in the Christmas Day bombings escaped from custody before being recaptured the following month.
His escape last month was a huge embarrassment for the police, whose leading officer was sacked shortly afterwards.
Full report at:
http://www.bbc.co.uk/news/world-africa-18551029
------------
Nigeria's Jonathan sacks security and defence chiefs
Jun 23, 2012
Nigeria's President Goodluck Jonathan has sacked his national security adviser and defence minister, amid mounting violence in the north.
Security aide Owoye Azazi will be replaced by Sambo Dasuki, a retired colonel from the Muslim North. It is not clear who will succeed Defence Minister Bello Mohammed.
The move comes after a spate of attacks, including suicide attacks on churches, by Boko Haram Islamists.
About 150 people have died this week.
Last Sunday, three churches were targeted by suicide car bombs in the northern state of Kaduna and people were also killed in subsequent riots and revenge attacks.
Kaduna lies on the dividing line between Nigeria's largely Christian south and mainly Muslim north.
Rioting flared anew on Monday, while dozens of people were killed gun battles between the security forces and suspected militants in the north-eastern city of Damaturu later in the week.
Full report at:
http://www.bbc.co.uk/news/world-africa-18553819
------------
Blast outside Nigerian nightclub after security chiefs fired
Jun 23 2012
Abuja : A blast went off outside a nightclub in the Nigerian capital Abuja hours after the national security adviser and defence minister were sacked amid fears over spiralling violence in the country's north.
No casualties were reported in the explosion late yesterday. Windows in the nightclub, a bank and a barber shop were shattered and a number of cars were damaged.
"No human casualty," Yushau Shuaib, spokesman for the National Emergency Management Agency, said. "The explosives were suspected to have been planted on a tree opposite Kryxtal Lounge."
Nigeria has been hit by scores of bombings blamed on Islamist group Boko Haram, including some in and around Abuja.
A suicide bomb attack on UN headquarters in Abuja in August killed at least 25 people, while another at the Abuja office of one of the country's most prominent newspapers left four dead.
Prominent areas of the capital, including major hotels, have long been under tight security over fears of more violence.
Full report at:
http://www.indianexpress.com/story-print/965889/
------------
North America
A Top Conservative Think Tank Embraces Islamophobia
Jun 21, 2012
By Nathan Lean
The American Enterprise Institute for Public Policy Research (AEI) is one of the nation's oldest and most influential conservative think tanks. It is a bastion of Republican values and has, since its founding in 1943, had its finger on the pulse of mainstream issues that have united the GOP. A number of U.S. presidents and presidential candidates have relied on the work of its scholars, and its board reads like a Who's Who of red-state leaders.
But recently the AEI took a broad step to the right and firmly planted its feet on the other side of the line that divides the sensible Republican Party from fringe extremists. It announced that its resident scholar Michael Rubin would join blogger Robert Spencer, who is a vitriolic critic of Islam, and writer Claire Berlinski to lead a 10-day tour of Turkey. The excursion (whose participants must cough up more than $4,500 each) is being organized by the David Horowitz Freedom Center, a right-wing activist group named for its founder, who in addition to being Spencer's sugar daddy (Horowitz funds Spencer's blog Jihad Watch and publishes his articles on FrontPage Magazine) has led campaigns against the Muslim Student Association and said such things as Islam is a religion of hate and Palestinians are "morally sick."
Full report at:
http://www.truthdig.com/report/item/aei_embraces_islamophobia_20120621/
------------
Muslims Hold Law Enforcement Training Conference
June 22, 2012
(LOS ANGELES, CA, 6/21/12) – The Muslim American Homeland Security Congress (MAHSC), along with Los Angeles County Sheriff Lee Baca and the department's Muslim Community Affairs Unit, last week held a one-of-a kind training conference for Southern California law enforcement agencies.
The daylong conference, titled "The Muslim Community and Law Enforcement" and held at the IMAN Center, attracted more than 100 law enforcement personnel and featured sessions on dispelling myths about Islam and Muslims, community outreach and engagement and countering violent extremism. Participating agencies included the Los Angeles Sheriff's Department, Los Angeles Police Department, Long Beach Police Department, Redondo Beach Police Department, Glendale Police Department, Department of Homeland Security, the National Counterterrorism Center and several other police departments. A message by Janet Napolitano, Secretary for the Department of Homeland Security, was also shared at the conference.
Full report at:
https://www.facebook.com/notes/cair-greater-los-angeles-chapter/cair-la-calif-muslims-
------------
Leader of New York-based radical Islamist group sentenced
June 22nd, 2012
Tim Lister, with reporting from Paul Cruickshank
One of the leading figures in a radical Islamist group based in New York has been sentenced to more than 11 years in prison after pleading guilty to using the organization's Internet sites to conspire to solicit murder and other offenses.
Jesse Curtis Morton, 33, aka Younus Abdullah Muhammad, was co-founder of the group Revolution Muslim, which was supportive of al Qaeda's philosophy. The group was the focus of a series of investigative reports by CNN in 2009.
Morton pleaded guilty in February. After the sentence, U.S. Attorney Neil MacBride said that "Jesse Morton sought to inspire Muslims to engage in terrorism by providing doctrinal justification for violence against civilians in the name of Islam. The string of recent cases with ties to Mr. Morton demonstrates that he was very successful."
Full report at:
http://security.blogs.cnn.com/2012/06/22/leader-of-new-york-based-radical-islamist-group-sentenced/
------------
US vows to take steps to mitigate threat of safe havens in Pakistan
Jun 23, 2012
WASHINGTON: The US and Pakistan appeared to be heading for renewed collision after a top American General blamed a bloody attack on a Kabul hotel on Pakistan-based Haqqani network and White House vowed to take "necessary steps" to mitigate the threat.
"Our concern about militants using Pakistan as a safe haven from which to launch attacks against our forces is well known," White House deputy press secretary Josh Earnest told reporters travelling with President Barack Obama on Air Force One, to Tampa.
"We'll take steps necessary to mitigate that threat," the spokesman said in hard comments after US commander of Nato troops in Afghanistan General John Allen accused the Haqqani network of orchestrating a 12-hour siege on a lakeside hotel in Kabul that killed 18 people yesterday.
In a statement, Allen blamed the al-Qaida-linked network just weeks after US defense secretary Leon Panetta said the United States was running out of patience with Pakistan over its refusal to eliminate terror havens.
Earnest said Washington had raised the issue "both publicly and privately with the Pakistani government".
We value our relationship with Pakistan and we'll continue to find ways to work together to combat those terrorist groups that pose a threat both to the United States forces, but also to innocent Pakistani civilians, he said.
Asked if White House would send US soldiers across the borders in hot chase of these militants, Earnest said: "I won't preview the kinds of things that are being discussed, and frankly, whether or not they're even being discussed by the administration. But I can tell you that this is something -- this threat is something that we have talked about quite extensively both publicly and privately."
http://timesofindia.indiatimes.com/world/us/US-vows-to-take-steps-to-mitigate-threat-of-safe-havens-in-Pakistan/articleshow/14355790.cms
-----------
Pak deliberately harassing our diplomats: US
Jun 23, 2012
WASHINGTON: The United States has said that Pakistan government is "deliberately, wilfully and systematically" harassing and obstructing American diplomats in the country, marking a new low in the already strained ties between the two nations.
The harassment and obstruction has increased dramatically and reached "new levels of intensity" , said a state department report, which has urged Washington to take the issue up at bilateral talks with Islamabad.
The department's internal watchdog said the harassment of diplomats had heightened since the May, 2011 US raid on a compound in Pakistan that killed Osama bin Laden and rose further after November Nato airstrike killed 24 Pakistani soldiers, prompting Islamabad to block Nato supply lines into Afghanistan.
Full report at:
http://timesofindia.indiatimes.com/world/pakistan/Pak-deliberately-harassing-our-diplomats-US/articleshow/14350847.cms
------------
US, Pakistan heading towards collision
Anwar Iqbal
Jun 23, 2012
WASHINGTON: The US-Pakistan relationship appeared to be heading towards a head-on collision as an American general blamed Friday's deadly attack on a Kabul hotel on Fata-based militants and the White House vowed to take the steps needed to mitigate this threat.
Earlier on Friday, the US media reported that Washington had considered launching retaliatory attacks at terrorist targets inside Fata but concerns about destabilising Pakistan prevented it from doing so.
"We'll take steps necessary to mitigate that threat," said a White House official, while commenting on AP report.
Asked if the White House could send US soldiers across the border to chase down those militants, White House Principal Deputy Press Secretary Josh Earnest said: "I won't preview the kinds of things that are being discussed, and frankly, whether or not they're even being discussed by the administration."
But, he said, he could share with the reporters that "this threat is something that we have talked about quite extensively both publicly and privately."
The White House official pointed out that the US had raised this issue with the Pakistanis and remained committed to finding ways to work with them to combat the threat that these groups posed both to US forces and innocent Pakistani civilians.
Full report at:
http://dawn.com/2012/06/23/us-pakistan-heading-towards-collision/
------------
Europe
No racial hatred charges for British Sharia law expert
22 June 2012
The public prosecution department has no plans to bring charges against a British-Palestinian expert in Sharia law for allegedly making comments which incited hatred and discrimination in Amsterdam earlier this year, news agency ANP reports.
Haitham al-Haddad made the comments during a debate which replaced a two-day symposium at Amsterdam's VU University. The conference was cancelled following a row over al-Haddad's views about Jews.
Anti-Islam campaigner Ehsan Jami had called for legal action against al-Haddad after he told the debate ex Muslims deserve the death penalty, as outlined in Sharia law.
However, the public prosecution department said al-Haddad had not committed any offences because he had outlined a number of conditions for applying the death penalty which made it clear this could not happen in the Netherlands.
http://www.dutchnews.nl/news/archives/2012/06/the_public_prosecution_departm_2.php
------------
Over 100 killed in Nigerian church attacks : UN
June 23, 2012
The UN human rights office has reported killing of over 100 people in Nigeria following attacks on churches by a radical Islamic group since last Sunday.
"The Office of the United Nations High Commissioner for Human Rights (OHCHR) says that more than 100 people have been killed in
Nigeria since last Sunday after several churches were attacked by the Boko Haram group," Xinhua quoted UN spokesperson Martin Nesirky as saying in a news briefing Friday.
The bombing attacks were carried out June 17 against churches in Nigeria's northwestern Kaduna state.
On June 18, Boko Haram, a militant Islamic sect that operates mainly in northern Nigeria and the country's capital of Abuja, claimed responsibility for the attacks.
"Thirty of those people were killed in the initial attacks at the churches in Kaduna, in the north of the country, and the subsequent retaliation by Christian youths," Nesirky noted. "The rest were reportedly killed in clashes between security forces and Muslims."
According to the spokesman, the UN high commissioner for human rights, Navi Pillay, has condemned the attacks by Boko Haram against places of worship and religious freedom.
"She said that these were blatant attempts to stir sectarian tensions and violence between two communities that have lived together peacefully for so long," said Nesirky. "Systematic attacks against a civilian population, on grounds such as religion or ethnicity, would amount to crimes against humanity. "
http://www.hindustantimes.com/worldsectionpage/World/Over-100-killed-in-Nigerian-church-attacks-UN/Article1-877468.aspx
------------
Germany lauds India's Afghanistan role, pushes UN reforms
Jun 23, 2012
BANGALORE: Lauding New Delhi's role in Afghanistan, Germany Friday assured India that it will continue to support the violence-torn country after international troops leave in 2014 and joined hands to push for reform of the UN Security Council.
"We appreciate very much that India will soon host a private sector conference to encourage more private investments in Afghanistan," German foreign minister Guido Westerwelle said at a joint press conference with his Indian counterpart SM Krishna after their talks here.
"We share this philosophy, we share this policy because we know security and development are two sides of the same coin," he said. He was alluding to Regional Investors' Conference India will be hosting in New Delhi June 28 to promote greater regional investment in Afghanistan.
The situation in Afghanistan, the UN reforms and the eurozone crisis were among a cluster of global issues that figured prominently in the talks between the two ministers here.
Westerwelle said that he assured Krishna that Germany's commitment to Afghanistan will not stop in the end of 2014 after withdrawal of international combat troops.
"In the interest of long-term stability in Afghanistan and in the region, we will continue to support Afghanistan with civil assistance and by training," he said.
Full report at:
http://timesofindia.indiatimes.com/india/Germany-lauds-Indias-Afghanistan-role-pushes-UN-reforms/articleshow/14347486.cms
------------
Breivik trial ends, verdict on August 24
Jun 22, 2012
OSLO: The trial of Anders Behring Breivik ended Friday, exactly 11 months after he massacred 77 people in Norway, with the confessed killer demanding acquittal and the court setting the verdict date for August 24.
The 33-year-old right-wing extremist used the 45 minutes accorded him to make final remarks Friday to claim that his attacks were necessary to defend Norway against multiculturalism and a "Muslim invasion".
"The July 22 attacks were preventive attacks in defence of my ethnic group and I can therefore not acknowledge guilt. I was acting on behalf of my people, my religion and my country. I therefore demand that I be acquitted," Breivik said in conclusion.
During his ideological speech, Breivik among other things blasted US television series "Sex and the City" for encouraging women to not establish families and singers of immigrant origin representing Norway in the Eurovision Song Contest.
Addressing the five Oslo district court judges, he said: "The judges sitting here today can judge me as they wish."
Full report at:
http://timesofindia.indiatimes.com/world/europe/Breivik-trial-ends-verdict-on-August-24/articleshow/14341990.cms
------------
1.5 million Syrians need humanitarian help: UN
Jun 22, 2012
GENEVA: The number of Syrians in need of humanitarian aid has shot up by 500,000 to 1.5 million in less than three months, the UN said on Friday.
"The humanitarian situation in Syria continues to deteriorate," the Office for the Coordination of Humanitarian Affairs (OCHA) said in an update.
"It is now estimated that up to 1.5 million people need humanitarian assistance."
The figure is up from the one million people experts said were in need at the end of March this year.
In Idlib, the Syrian Arab Red Crescent reported that 350,000 people are now in need, OCHA said, an increase of 150,000 since March. A further 250,000 people require help in Homs governate.
On June 5 the UN agreed with the Syrian authorities to establish four humanitarian sites to allow the delivery of essential aid.
A reconnaissance mission to Idlib, Deraa, Homs and Deir Ezzor has now been completed, OCHA spokesman Jens Laerke told reporters in Geneva, and hubs may initially be established in the latter two.
Full report at:
http://timesofindia.indiatimes.com/world/middle-east/1-5-million-Syrians-need-
------------
Drone strikes threaten 50 years of international law, says UN rapporteur
Owen Bowcott in Geneva
21 June 2012
US policy of using drone strikes to carry out targeted killings 'may encourage other states to flout international law'
The US policy of using aerial drones to carry out targeted killings presents a major challenge to the system of international law that has endured since the second world war, a United Nations investigator has said.
Christof Heyns, the UN special rapporteur on extrajudicial killings, summary or arbitrary executions, told a conference in Geneva that President Obama's attacks in Pakistan, Yemen and elsewhere, carried out by the CIA, would encourage other states to flout long-established human rights standards.
In his strongest critique so far of drone strikes, Heyns suggested some may even constitute "war crimes". His comments come amid rising international unease over the surge in killings by remotely piloted unmanned aerial vehicles (UAVs).
Addressing the conference, which was organised by the American Civil Liberties Union (ACLU), a second UN rapporteur, Ben Emmerson QC, who monitors counter-terrorism, announced he would be prioritising inquiries into drone strikes.
Full report at:
http://www.guardian.co.uk/world/2012/jun/21/drone-strikes-international-law-un?newsfeed=true
------------
URL: https://newageislam.com/islamic-world-news/"where-prostitutes-"-burqa-clad/d/7715