Pakistan
• West Propagating against Madrasas: says Maulana Fazal ur Rahman
• Barelvi and Deobandi Ulema Openly Condemn Terrorism
• TTP does not want to enforce Shariah at gunpoint, says Imran
• Mufti Shakirullah accepts responsibility for killing of Chaudhry Aslam
• Carrot and stick policy to work in Govt –Taliban talk: Ghulam Ahmed Bilour
• Release prisoners if sincere to peace: Aseefa to Taliban
'• Coalition once MQM retracts on Sindh's breakup, martial law'
• Taliban demand release of 300-400 prisoners: Sami
• 'Pakistan won't be part of any proxy war': Information Minister
Arab World
• ISIL Detonates Shrine of a Prophet's Follower in Raqqa
• Terrorists Bomb Shiite Shrine in Syria
• ISIL Executes Ten Syrian Men by Hundreds of Bullets
• Hezbollah Denounces Terrorist Crimes against Holy Sites in Syria
• Syria: Sharia Courts Impose Justice in Rebel-Held Idlib
• 21 suspected Sinai militants arrested, 8 Gaza tunnels razed: Army spokesman
• Car workshops in Jeddah exploiting young children
• Egypt to build anti-terror fence in Sinai
• Syrian National Coalition invited to Arab League's Egypt summit
'• Contagion of polarisation' dominates post-Arab Spring scene
South Asia
• 3 Afghan soldiers, 20 militants killed in various incidents
• Blast kills or injures 4 intelligence operatives in Ghazni
• Arrest warrant against Hefazat-e Islam Mufti Izhar
• 16-year-old suicide bomber arrested in Laghman
'• Bangladesh among 10 new emerging countries'
• The Afghanistan caves haunted by the Taliban
• Patriotic spirit outside National Parade Ground In Bangladesh
• PM Sheikh Hasina calls for rekindling spirit of independence
• Kandahar, cradle of Afghan insurgency, torn by tribal rivalry ahead of vote
Southeast Asia
• Unproven Claims About Mystery Families Alarm Rights Group
• Indonesian Govt Blames Teen Pregnancy for High Maternal Mortality Rate
• Amnesty International raps Putrajaya for carrying out executions in secrecy
• Philippines, Muslim Rebels Set for Historic Peace Deal
India
• Building Trust with Indian Muslims Key to Polio Fight
• Centre: Hard to estimate illegal Bangladeshi nationals in India
• Indian-origin student wins UK Twitter prize
• 26/11 Mumbai terror attacks: Pakistani court adjourns case for the 3rd time
• Muzaffarnagar riots: More than 800 accused absconding
North America
• Al Qaeda militants moving from Pakistan to set up in Syria: NYT
• Obama in Saudi as changes test decades-long alliance
• Jihad Jane terror plot suspect will be sent to toughest jail in US if extradited
• Former Syracuse Catholic church to become Islamic mosque
• Kerry 'deeply troubled' by Egypt death sentences
Europe
• Amnesty: China, Iran lead global surge in executions
• Putin: Russia Intends to Strengthen Partnership with Arab League
• UK 'sees significant rise' in anti-Muslim hate crimes
• EU seeks explanation for Twitter blackout
• Urgent call to end violence against Bangladeshi minorities
Africa
• Muslims cultivating socio-economic life in Malawi
• Attacks in Darfur 'ugly blemish': UNAMID chief
• Peacekeeping force declares war on C. Africa vigilantes
• More than 1,000 killed in Boko Haram conflict this year: Nigeria
Mideast
• Twitter withholds first Turkish content while suing Ankara over the ban
• Syrian children exploited in sale of smuggled cigarettes in Turkey
• Palestinian officials: Abbas may agree to continue talks if prisoners released
• Turkey vows 'any measures' against Syria threats
• Iran's President Underlines Eradication of Extremism, Terrorism in Region
• Israel uses demolitions to expel Palestinians
• The rise of political Islam in Turkey
Australia
• Aussie sheik's bid for peace with al-Qa'ida
Compiled by New Age Islam News Bureau
URL: https://www.newageislam.com/islamic-world-news/new-age-islam-news-bureau/west-propagating-against-madrasas--says-maulana-fazal-ur-rahman/d/66300
------------
Pakistan
West Propagating against Madrasas: says Maulana Fazal ur Rahman
March 27, 2014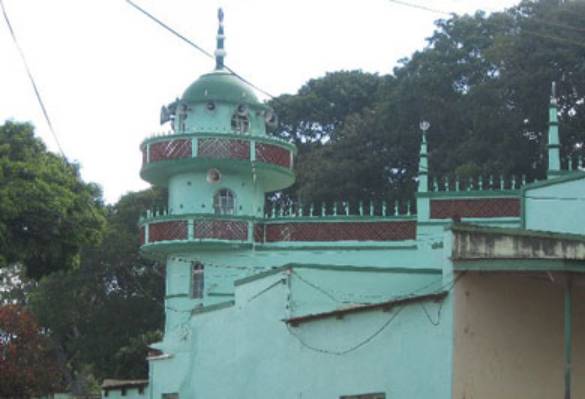 Islam is the second largest religion in Malawi, with 14 million Muslims making up 12% of the population.
Nowshehra- Chief of its own faction of Jamiat-e-Ulema Islam Maulana Fazal ur Rahman today said, West and foreign hands are propagating against Madrasas.
Addressing to a seminar here, Maulana said Madrasas are biggest charity and NGO network in the country which are providing free education, accommodation and food to poor students across the country. He said the West is spreading negative propaganda against seminaries to prove them as epicentre of terrorism adding that the real situation is otherwise. JUI-F chief said, foreign hands are involved in diluting and marginalizing role and influence of Madaris in Pakistan society.
He said it was foreign agenda to defame Madras before the world and to spread negative propaganda against Islamic religious schools. Maulana said history of 20th century is full of conflicts but Madras have glorious past when there was no terrorism in the society.
He advised to end differences among various sects in Islam and stressed need of unity.
http://www.nation.com.pk/national/27-Mar-2014/west-propagating-against-seminaries-says-fazl
------------
Barelvi and Deobandi Ulema Openly Condemn Terrorism
March 27, 2014
ISLAMABAD – Pakistani scholars adhering to the Barelvi and Deobandi schools of Islamic thought have found common ground, agreeing that suicide attacks are Haram.
Majlis-e-Sautul Islam (MSI), a Karachi-based Deobandi organisation, held a two-day seminar March 10-11 at the conclusion of a one-year training session for some of its intellectuals. There, it openly opposed suicide attacks.
"MSI was not only the first to declare suicide bombings un-Islamic and Haram, but we also announced disowning all those movements and individuals who are shedding the blood of innocent Muslims," MSI Chairman Mufti Abu Huraira Muhiyuddin said. "They have nothing to do with Islam, Pakistan or humanity."
Though several Deobandi scholars, such as the late Maulana Hassan Jan, in the past have opposed suicide bombings and the killing of innocents, the fresh commitment by the MSI is being lauded as a significant development.
The Barelvi school of thought also opposes suicide attacks and bombings and has openly declared them Haram. But the Deobandi action is significant because the Taliban draw their ideology from the Deobandi school of thought.
In the past, militants killed some religious scholars, including Jan, for explaining what Islam says about such acts. Jan was assassinated in suburban Peshawar in 2007.
Support from religious scholars needed
Several government officials spoke to the newly trained scholars.
Those who addressed the seminar included Pakistan Muslims League Nawaz (PML-N) leader and senior politician Raja Zafarul Haq, Senator Talha Mahmood, Maulana Abdul Qayyum Haqqani, Maulana Fazl ur Rahman Ashrafi, Dr. Yousuf Farooqi and Dr. Dost Mohammad Khan.
Religious scholars can play an important role in bringing an end to terrorism and ensuring peace, all the speakers agreed.
Federal Religious Affairs Minister Sardar Mohammad Yousuf also spoke and thanked religious scholars, especially MSI, and asked that they continue to promote peace and harmony in society through their sermons.
"They [religious scholars] can show that [true] jihad does not equal Qital (killing of people)," Dr. Khadim Hussain, an intellectual and educator, said. "Scholars can put forward the discourse of secular democratic nationhood."
"We have trained 3,000 religious scholars from all over Pakistan who will support any step by the government to restore peace in the country and oppose any kind of terror act," Muhiyuddin said. "People are being killed all over the country, and we must play a role in improving the situation."
"They will convey the real message of Islam, which is peace and love," he added.
PUC joins Pakistan against terrorism
Just two days after MSI's announcement, the Pakistan Ulema Council (PUC) announced its support for government efforts to restore peace.
Prime Minister Mian Muhammad Nawaz Sharif March 13 addressed a 10-member PUC delegation, saying that extremism could be curbed only by following the teachings of Islam.
Religious scholars should not only promote the message of peace in the society but also do their part to promote the positive image of Pakistan in the global community, The News reported Nawaz Sharif as saying.
"Those who are carrying out bombings must be dealt with strictly by the government," PUC Chairman Allama Tahir-ul-Ashrafi said. "We will support the government in any action against terrorists."
http://centralasiaonline.com/en_GB/articles/caii/features/pakistan/main/2014/03/20/feature-01
------------
TTP does not want to enforce Shariah at gunpoint, says Imran
2014-03-27
ISLAMABAD: Pakistan Tehreek-i-Insaaf (PTI) chairman Imran Khan said Thursday that Taliban did not want to enforce Shariah in the country at gunpoint but wanted to liberate it from the US war, DawnNews reported.
Khan was speaking to media representatives before leaving for the Supreme Court in the federal capital.
On the success of peace negotiations with the Taliban, the PTI chief said the meeting between the government and the Tehreek-i-Taliban Pakistan Shura had made it apparent which groups were interested in holding dialogue and which weren't. He said there was hope of reaching a positive outcome on the dialogue process.
Khan underscored that tribal people should have been given priority for inclusion in the government's committee for peace talks, adding that they held the key to dialogue.
He said lasting peace would ensure the prosperity of the nation.
The PTI chief said the case on the appointment of Chairman National Accountability Bureau (NAB) was very imperative and that it had been made after consensus of two political parties.
He also said the leadership of both parties was facing graft charges, adding that corruption would not be eliminated until NAB was not made a neutral body.
"Pakistan's biggest menace is corruption," said the PTI chief.
https://www.dawn.com/news/1095926/ttp-does-not-want-to-enforce-shariah-at-gunpoint-says-imran
------------
Mufti Shakirullah accepts responsibility for killing of Chaudhry Aslam
March 27, 2014
KARACHI- The police reportedly solved the mystery of the murder of noted Karachi top cop Chaudhry Aslam.
Reports revealed that one of the held accused Mufti Shakirullah gave the details of the plot hatched to eliminate Aslam Chaudhry. According to the deciphered details of the conspiracy, two militant outfits planned the assassination of SP Aslam Chaudhry. An operative of a banned outfit Lashkar-e-Jhangvi Umar hatched the conspiracy who demanded suicide bombers to launch the attack, according to the compromised information of Shakirullah.
Initially, Shakirullah presented himself, but on the refusal of the planners, his pupil Naeem was put forth for the job. The vehicle used in the attack was prepared in one of the go downs of the area. The explosive laden vehicle was placed on the possible route of Aslam Chaudhry for three consecutive days. On the fateful day of January 9,2014 Aslam Chaudhry adopted the route where the suicide vehicle was placed. The suicide bomber Naemmullah was residing in the nearby mosque.
A prayer meeting was also held in a nearby home for the success of attack on January 5, 2014. The accused also revealed that on the deal of his rented home in Safoora Chowrangi, Naeemullah the suicide bomber had signed. The deal was signed from January 10 to December 10. The deal was cancelled on Jauary 9 after the dearth of naeemullah in the suicide hit on SP Aslam Chaudhry. The same outfit was involved in the bomb attack on Shafique Tanoli, he revealed.
The second attack was to have been launched on the hospital where Shafique was expected to be admitted, but he was taken to a private hospital and plan of the attack was cancelled, he disclosed. Aslam Chaudhry's close associate inspector Bahauddin Babar was also killed by the same gang. In the light of the revelation made by Shakirullah, the police have widens its net of investigation to nab more culprits.
http://www.nation.com.pk/national/27-Mar-2014/mufti-shakirullah-accepts-responsibility-for-killing-of-chaudhry-aslam
------------
Carrot and stick policy to work in Govt –Taliban talk: Ghulam Ahmed Bilour
March 27, 2014
ISLAMABAD- Member Awami National Party (ANP) Ghulam Ahmed Bilour said today, breakthrough is expected in government-Taliban peace talks, if carrot and stick policy is adopted.
While talking to newsmen outside the parliament house, he emphasized that terrorism was the biggest issue in Pakistan and the government should take comprehensive measures for the maintenance of peace in the country. While replying to a question, Ghulam Ahmed Bilour said that the government should announce 50 per cent increase in the salaries while providing relief to the masses.
http://www.nation.com.pk/national/27-Mar-2014/carrot-and-stick-policy-to-work-in-govt-taliban-talk-ghulam-ahmed-bilour
------------
Release prisoners if sincere to peace: Aseefa to Taliban
March 27, 2014
KARACHI- If Taliban are sincere with peace, they should release the people they have detained, Aseefa Bhutto Zardari said in a tweet.
According to Media Reports, in her remarks at the social media website over the government's peace talks with Tehreek e Taliban Pakistan (TTP), Aseefa, a daughter of former president Asif Ali Zardari, said that the Taliban are holding Shahbaz Taseer (son of assassinated Punjab Governor Salman Taseer) and Haider Gillani (son of former PM Yousuf Raza Gillani) for long time in their detention. "The release of abducted prisoners could prove sincerity of Taliban," she remarked.
http://www.nation.com.pk/national/27-Mar-2014/release-prisoners-if-sincere-to-peace-aseefa-to-taliban
---------
'Coalition once MQM retracts on Sindh's breakup, martial law'
2014-03-27
KARACHI: Chairman Pakistan Peoples Party (PPP) Bilawal Bhutto Zardari on Thursday said the Muttahida Qaumi Movement (MQM) was "keen to join" the government in Sindh, but added the caveat that the party would have to address the PPP's reservations regarding controversial statements in support of martial law and calling for the break-up of Sindh.
The two parties are currently engaged in talks for forging a coalition in Sindh but neither of them has said a word as to what prompted them to engage in the process for having a fresh alliance, which is seen to be not that necessary for the ruling party.
Full report at:
https://www.dawn.com/news/1095957/coalition-once-mqm-retracts-on-sindhs-breakup-martial-law
------------
Taliban demand release of 300-400 prisoners: Sami
2014-03-27
NOWSHERA: Member of the Taliban nominated negotiating committee Maulana Samiul Haq said Thursday that the militant group has demanded the release of up to 400 prisoners, DawnNews reported.
Speaking to reporters in Khyber Pakhtunkhwa's Nowshera district, Sami said that women and children could not be held prisoners regardless of the peace talks.
He said that both the government and the Taliban had agreed on taking the mediation process to its logical conclusion and expressed the hope that the process of goodwill gestures would begin soon.
Full report at:https://www.dawn.com/news/1095938/taliban-demand-release-of-300-400-prisoners-sami
------------
'Pakistan won't be part of any proxy war': Information Minister
2014-03-27
ISLAMABAD: Information Minister Pervaiz Rashid says Pakistan will not become part of any proxy war and the government is following the policy of non-interference in internal affairs of other countries.
Talking to reporters after the launch of a Media Commission report here on Wednesday, he said Pakistan would neither interfere in any country's internal matters nor allow any country to interfere in its internal affairs.
He said some elements were trying to defame Pakistan by spreading rumours.
The armed forces were responsible for protecting the integrity of the country and countering any foreign aggression, and they were doing their professional duty, he said.
Full report at:https://www.dawn.com/news/1095904/pakistan-wont-be-part-of-any-proxy-war
------------
Arab World
ISIL Detonates Shrine of a Prophet's Follower in Raqqa
March 27, 2014
The terrorists of the Islamic State in Iraq and the Levant (ISIShrineL) detonated the Prophet's follower Oways al-Qarny in the eastern province of Raqqa.
The shrine includes the tomb of the Companion Ammar Ben Yasser and the Followers Obay Ben Qays al-Nakhaey and Oways al-Qarny who is praised for his religious merits.
Opposing sources mentioned that the shrine has been previously attacked several times by Nusra terrorists as well.
In Deir Ezzor, fierce clashes erupted between Nusra and ISIL militants as well as tribal fighters.
In Aleppo, Nusra front executed two of Saudi militants who belong to the Islamic State in Iraq and the Levant.
http://www.almanar.com.lb/english/adetails.php?fromval=1&cid=23&frid=23&eid=142767
------------
Terrorists Bomb Shiite Shrine in Syria
March 27, 2014
Militants from an Al-Qaeda splinter group bombed a large Shiite Muslim shrine in the Northern Syrian city of Raqqa.
Photos of the mosque of Ammar bin Yasir and Uwais al-Qarani posted on the internet on Wednesday showed extensive damage to the exterior walls and roof of the site, Al-Alam reported.
Other pictures showed concrete and twisted metal strewn on the street outside the mosque with an interior wall collapsed inward.
The site, seized over a year ago by militants fighting against the Syrian government, was once a destination for Shiite Muslim pilgrims from Iran, Lebanon and Iraq.
Full report at:
http://english.farsnews.com/newstext.aspx?nn=13930107000053
------------
ISIL Executes Ten Syrian Men by Hundreds of Bullets
March 27, 2014
TEHRAN (FNA)- The Islamic State of Iraq and the Levant (ISIL also known as ISIS) terrorist group, executes ten Syrian men in al-Kindi Hospital, Syria
http://english.farsnews.com/player.aspx?nn=13930107000201
------------
Hezbollah Denounces Terrorist Crimes against Holy Sites in Syria
March 27, 2014
Hezbollah flagHezbollah condemned the crimes of terrorist organizations against the shrines and Islamic and Christian sanctities in Syria, and most recently demolishing of the Prophet's companion Ammar bin Yasir and the Prophet's follower Uys Al Qarni, calling on those responsible figures to shoulder their responsibilities and move quickly to put an end to this prolonged corruption.
"The hand of Takfiri hatred hit again the shrines of the Companions of the Messenger of Allah (sws) and followers (God bless them), demolishing and destructing, on the basis of crooked understanding and wrong interpretation of religion, causing grief among Muslims around the world, who are daunted by the risks to shrines of Islamic great personalities," Hezbollah statement said.
Full report at:
http://www.almanar.com.lb/english/adetails.php?eid=142811&cid=23&fromval=1&frid=23&seccatid=14&s1=1
------------
Syria: Sharia Courts Impose Justice in Rebel-Held Idlib
Institute for War and Peace Reporting
March 27, 2014
In January, diesel merchant Jamal al-Mahmoud, 36, turned to Kfar Nabel's Sharia court in an effort to dissolve his business partnership following a disagreement. Mahmoud trusts the court, believing it imposes both discipline and order in equal measure.
"In court, I felt like the revolution had succeeded, as if I were in the country we have been fighting for," he said.
The Sharia court was established in November 2012, three months after regime forces withdrew from the town, at a meeting led by five elders and lawyers and attended by local notables together with leaders of various military factions.
Full report at:
http://iwpr.net/report-news/syria-sharia-courts-impose-justice-rebel-held-idlib-0
------------
21 suspected Sinai militants arrested, 8 Gaza tunnels razed: Army spokesman
March 27, 2014
Security forces in North Sinai have arrested 21 suspected militants and destroyed eight tunnels connecting the border town of Rafah with the Palestinian Gaza Strip, the Egyptian army's spokesman Ahmed Ali said on Wednesday.
Ali said that four of the 21 detainees were jihadi militants tasked with monitoring the army's movements in the town of Sheikh Zuweid in preparations for an attack on security forces.
One person arrested in the campaign had broken out of jail during the January 2011 uprising where he had been serving a sentence of 85 years for a variety of charges, Ali said.
The rest of the suspects will undergo security screenings, he added.
Full report at:
http://english.ahram.org.eg/NewsContent/1/64/97590/Egypt/Politics-/-suspected-Sinai-militants-arrested,--Gaza-tunnels.aspx
------------
Car workshops in Jeddah exploiting young children
March 27, 2014
JEDDAH — In a flagrant breach of law and human rights, a number of car workshops in Jeddah are employing children and asking them to do jobs that are often too difficult for them for very little pay, local daily Al-Madinah reported on Tuesday.
The newspaper said most of the children are between 12 and 14 years and are being paid weekly salaries of SR150.
Mohammed, a 12-year-old Somali, said he works in the car repair workshop from 8 a.m. to 7 p.m. every day without any break.
"If we dare to sit down for a little rest, the owner of the workshop will deduct money from our weekly payment," he said.
"Save us from the dictatorship of the workshop owners," said Ali, a 14-year-old Chadian.
He said he could not have a proper childhood, study or play like other normal children because he had to work to sustain his family.
Full report at:
http://www.saudigazette.com.sa/index.cfm?method=home.regcon&contentid=20140327199938
------------
Egypt to build anti-terror fence in Sinai
March 27, 2014
Egypt began constructing its own security barrier a few days ago around the north Sinai city of El-Arish in order to prevent terrorism.
The move is meant to isolate the coastal city from others in the Sinai region and to control entry and exit points, the Egyptian newspaper Al-Masry Al-Youm reported on Wednesday.
El-Arish is located approximately 30 miles from the Rafah crossing to Gaza.
This comes after Israel successfully built its own security barrier on its border with Egypt, which greatly helped stem infiltration.
Security sources said the fence would encircle the city, allowing access through 10 entrance points. The gates will be equipped with surveillance cameras and electronic devices to detect explosives.
Full report at:
http://www.jpost.com/Middle-East/Egypt-to-build-anti-terror-fence-in-Sinai-346633
------------
Syrian National Coalition invited to Arab League's Egypt summit
March 27, 2014
Arab leaders have agreed to invite the Syrian National Coalition (SNC) to take part in next year's Arab League summit in Egypt and regular ministerial meetings but stopped short of saying it would give Syria's seat on the body to the opposition grouping.
The Arab League also rejected Israel's call for it to be recognized as a Jewish state, in its final communiqué issued on Wednesday after a two-day summit in Kuwait.
Nabil Elaraby, the league's secretary general, said at a press conference here that the SNC would be allowed to participate in ministerial meetings on an "exceptional basis."
Arab League officials had said earlier that the SNC has to comply with various regulations of the 22-member body before it can take up the seat.
The resolution said the SNC's participation at Arab League meetings does not have any conditions that may affect the sovereignty of member states. It would also not place any legal obligation on the country hosting the summit.
Full report at:
http://www.arabnews.com/news/546491
------------
'Contagion of polarisation' dominates post-Arab Spring scene
March 27, 2014
Pundits studying the Middle East often cite Islamism as the most scathing malaise currently afflicting the region. To Issandr El-Amrani, owner of The Arabist blog and project director of International Crisis Group's North African Project, however, differences between ruling groups, aside from their ideological beliefs, drive polarisation in post-revolutionary Arab countries.
In a lecture at the American University in Cairo on Wednesday, entitled "Egypt, Libya, Tunisia: From the Contagion of Revolution to the Contagion of Polarisation," El-Amrani developed the metaphor of "contagion" — adapting the domino effect scenario, in which Arab uprisings contagiously spread — to one where "polarisation", not revolution, was the final outcome.
Full report at:
http://english.ahram.org.eg/NewsContent/2/8/97605/World/Region/Contagion-of-polarisation-dominates-postArab-Sprin.aspx
------------
South Asia
3 Afghan soldiers, 20 militants killed in various incidents
March 27, 2014
At least 3 Afghan national army (ANA) soldiers and 20 militants were killed in various incidents during the past 24 hours.
Defense ministry spokesman, Gen. Zahir Azimi said Thursday that two Afghan national army soldiers were martyred following improvised explosive devive (IED) explosion.
Gen. Azimi further added that another Afghan national army (ANA) soldier was martyred in militants' direct fire.
He did not disclose further information regarding the exact locations of the incident.
In the meantime, Azimi said at least 20 anti-government armed militants were killed during security operations in Kapisa, Ghazni, Zabul and Herat provinces of Afghanistan.
Full report at:
http://www.khaama.com/3-afghan-soldiers-20-militants-killed-in-various-incidents-2919
------------
Blasts kill or injure 4 intelligence operatives in Ghazni
March 27, 2014
At least four people were killed or injured following an explosion in south-eastern Ghazni province of Afghanistan on Thursday morning.
According to local government officials, the incident took place near the provincial attorney general office around 8 am local time.
Deputy provincial governor, Ali Ahmadi said at least one person was killed and three others were injured following the explosion.
Mr. Ahmadi further added that the deceased individual was a member of the Afghanistan national directorate of security (NDS) operatives.
Full report at:
http://www.khaama.com/explosion-in-ghazni-provinces-leave-4-dead-or-injured-3484
------------
Arrest warrant against Hefajat-e Islam Mufti Izhar
March 27, 2014
A Chittagong court has issued arrest warrant against Hefajat-e Islam nayeb-e-ameer Mufti Izharul Islam Chowdhury in a case filed in connection with crude bomb blast at a madrasa last year that killed three people.
Chittagong Metropolitan Sessions Judge Abdur Rashid passed the order on Thursday afternoon.
On March 2, the court accepted the charge sheet against Hefajat-e Islam nayeb-e-ameer Mufti Izharul Islam Chowdhury, his son Harun Izhar and seven others.
The blast took place in a room of a dormitory of Al Jamiatul Ulum Al Islamia Madrasa in port city's Lalkhan Bazar on October 7, 2013.
Full report at:
http://www.dhakatribune.com/law-rights/2014/mar/27/arrest-warrant-against-mufti-izhar#sthash.yAWO988H.dpuf
------------
16-year-old suicide bomber arrested in Laghman
March 27, 2014
A teenager suicide bomber was arrested by Afghan security forces in eastern Laghman province of Afghanistan on Thursday.
Afghan intelligence – National Directorate of Security (NDS) said the teenager suicide bomber was arrested along with a suicide bombing vest from Mehtarlam city.
NDS following a statement said the 16-year-old suicide bomber was recognized as Khalid "Fedye" who was looking to target the presidential and provincial council election campaigns in Mehtarlam.
The detained suicide bomber has confessed that he has received suicide bombing trainings in Peshawar city of Pakistan for a period of two months, NDS said in its statement.
http://www.khaama.com/16-year-old-suicide-bomber-arrested-in-laghman-3487
------------
'Bangladesh among 10 new emerging countries'
March 27, 2014
Bangladesh is one of the 10 countries that are set to take over as emerging economies from the powerful BRICS nations as they struggle with growing pains, says a French credit body report.
"After 10 years of frenetic growth the big five emerging economies of Brazil, Russia, India, China and South Africa -- the BRICS -- are slowing down sharply," The Compagnie Française d'Assurance pour le Commerce Extérieur (Coface) said.
In a report entitled "Coface identifies 10 emerging countries hot on the heels of the BRICS," the organisation said that average economic growth by the BRICS this year would be 3.2% points less than the average in the last 10 years.
Full report at:
http://www.dhakatribune.com/development/2014/mar/27/report-bangladesh-among-10-new-emerging-countries#sthash.AUVFzl6Z.dpuf
------------
The Afghanistan caves haunted by the Taliban
March 27, 2014
Bamyan may be one of Afghanistan's safest, if neglected, regions – yet its inhabitants live in fear of a Taliban return.
A fundamentalist reign of terror ten years ago brought torture and mass murder to this spectacular setting, 130km (80 miles) north-west of the capital, Kabul.
It is one of the rare provinces where, despite the previous occupancy, Taliban sympathisers are said to be scarce.
Yet two stark reminders of that gory rule remain – the towering chasms in the mountains where two sixth-century Buddhas stood until they were blown up in 2001 for being 'un-Islamic'.
Full report at:
http://metro.co.uk/2014/03/26/the-afghanistan-caves-haunted-by-the-taliban-4679891/
---------
Patriotic spirit outside National Parade Ground In Bangladesh
March 27, 2014
With over 2.5 lakh people joining the chorus of the national anthem at the capital's National Parade Grounds yesterday, a large number of people gathered outside the venue as well to share the patriotic fervour.
Since early morning, people fashioning dresses of red-green combination walked towards the venue at Agargaon, as law enforcers shut down traffic movement on the adjacent roads for security purposes. The roads that were closed included Manik Mian Avenue, the road from Khamarbari to Taltola, and the road from Shyamoli to Agargaon.
The entire area donned a festive mood, as people embraced the celebration of Independence Day by waving the national flag and singing the national anthem.
Full report at:
http://www.dhakatribune.com/bangladesh/2014/mar/27/patriotic-spirit-outside-national-parade-ground#sthash.pAyNBIIw.dpuf
------------
PM Sheikh Hasina calls for rekindling spirit of independence
March 27, 2014
Prime Minister Sheikh Hasina yesterday joined hundreds of thousands of people at National Parade Ground in the capital to hold her voice in singing the national anthem "Amar Sonar Bangla Ami Tomay Bhalobasi."
Accompanied by her cabinet colleagues, the premier sung the national anthem in perfect agreement and harmony with thousands reawakening the spirit of independence in people particularly the new generation.
It was a Guinness Book Records programme of singing the national anthem together by the highest number of people in any part of the world in which more than 2.54 lakh people participated.
Full report at:
http://www.dhakatribune.com/bangladesh/2014/mar/27/pm-calls-rekindling-spirit-independence#sthash.e41IkdVM.dpuf
------------
Kandahar, cradle of Afghan insurgency, torn by tribal rivalry ahead of vote
2014-03-27
KANDAHAR: Growing violence in the southern province of Kandahar ahead of Afghanistan's presidential election next week highlights a rift between Pashtun tribes that could tip the country back into civil war.
The fate of Kandahar, birthplace of the Taliban insurgency, is crucial. Some Afghans fear a loss in the vote for Zalmai Rassoul, a candidate close to President Hamid Karzai, could push Kandahar's powerful Pashtun tribes into rejecting rule from Kabul, some 500 km away. Others fear the same outcome if he wins.
Such a revolt would have the potential to split the rugged nation of 30 million people, already divided by fierce loyalties beyond the Pashtuns among such tribes as the Tajiks, Uzbeks and others.
Full report at:
https://www.dawn.com/news/1095934/kandahar-cradle-of-afghan-insurgency-torn-by-tribal-rivalry-ahead-of-vote
------------
Southeast Asia
Unproven Claims About Mystery Families Alarm Rights Group
March 27, 2014
PHUKET: Claims that mysterious families of travellers who recently arrived in Thailand are "terrorists" were being challenged today by the New York-based NGO, Human Rights Watch.
Women and children outnumber the menfolk among the three illegal immigrant groups detected and detained in Thailand so far, totalling about 410 people.
The allegation that the travellers are "terrorists" comes today in a news report in a national English-language newspaper, quoting an unnamed police source.
"The groups in question are composed of significant numbers of small children, and more than a few pregnant women," Phil Robertson, Deputy Director, Asia Division, Human Rights Watch, said today, "so one wonders how unnamed police sources have suddenly somehow jumped to a conclusion that these people are 'terrorists."'
The claim attributed to the anonymous policeman could disturb sensitive investigations now taking place involving three countries – Thailand, Turkey and China – about the status and future of the families.
Full report at:
http://www.uyghurcongress.org/en/?p=22230%20Terrorists%20or%20Terrified:%20Unproven%20Claims%20About%20Mystery%20Families%20Alarm%20Rights%20Group
------------
Indonesian Govt Blames Teen Pregnancy for High Maternal Mortality Rate
March 27, 2014
Jakarta. The government has blamed pregnancy at a young age as the main contributor to Indonesia's high maternal mortality rate, saying that many young women are not ready to go into labor.
Deputy Health Minister Ali Ghufron Mukti attributed the deaths of 45 percent of mothers during childbirth to the fact that they went into labor before they had reached the age of 19 years.
"This is a matter of maturity, the slowness in making a decision related to labor. Since they are still young, they are still unable to make a decision and are still relying on their parents or parents-in-law [to make a decision], and they lack preparations," Ali said in Jakarta on Tuesday.
Full report at:
http://www.thejakartaglobe.com/news/indonesian-govt-blames-teen-pregnancy-high-maternal-mortality-rate/
------------
Amnesty International raps Putrajaya for carrying out executions in secrecy
March 27, 2014
Amnesty International Malaysia today criticised Malaysia for continuing to carry out executions in secrecy, in direct violation of international standards.
"Only one in 10 countries worldwide used the death penalty last year," said executive director Shamini Darshni.
"It is shameful that Malaysia is still part of this isolated group where judicial systems are used to kill people."
She said that there were at least two executions which were known to have taken place in Malaysia last year.
One person was executed for murder while the other was for drug trafficking. Both executions were shrouded in secrecy.
Full report at:
http://www.themalaysianinsider.com/malaysia/article/amnesty-international-raps-putrajaya-for-carrying-out-executions-in-secrecy
------------
Philippines, Muslim Rebels Set for Historic Peace Deal
March 27, 2014
Manila. The biggest Muslim rebel group in the Philippines will sign a peace deal on Thursday aimed at ending four decades of deadly conflict that has condemned millions in the nation's far south to brutal poverty.
The agreement between the Moro Islamic Liberation Front (MILF) and President Benigno Aquino's government envisages a new, southern autonomous region for the Philippines' Muslim minority with locally elected leaders by mid-2016.
"For many years we have been leading the Bangsamoro people's struggle and our people have gone through a lot of hardships," MILF vice chairman Ghazali Jaafar told AFP, using a local term for the Philippines' Muslim minority. "This agreement is very important to us because this ends the fighting in Mindanao."
Full report at:
http://www.thejakartaglobe.com/international/philippines-muslim-rebels-set-historic-peace-deal/
---------
India
Building Trust With Indian Muslims Key to Polio Fight
March 27, 2014
LUCKNOW, India—Global health experts long believed that India, with its massive population, poor sanitation and widespread poverty, would be the last country in the world to eradicate polio.
On Thursday, however, public-health officials are expected to certify that the South Asian nation is free of the infectious scourge, which has afflicted more than 8,500 Indians since 1998.
A critical ingredient in reaching this major public-health milestone: Building trust in Muslim communities. It is a lesson that has been applied to vaccination campaigns in Pakistan, Afghanistan and Nigeria, where polio remains endemic.
"It's always important to find out who people trust," said Heidi Larson, an anthropologist at the London School of Hygiene and Tropical Medicine, who tracks immunization programs. "The more health workers listen to and engage with locals, the more successful they are."
As India pushed ahead with a mammoth $1.6 billion government-led campaign that relied on about two million volunteer vaccinators, it realized Muslims were being disproportionately left behind.
Full report at:
http://online.wsj.com/news/articles/SB10001424052702303949704579462451241835732?mg=
------------
Centre: Hard to estimate illegal Bangladeshi nationals in India
Vaibhav Ganjapure,TNN | Mar 27, 2014
NAGPUR: India is increasingly facing grave threats to its safety and security due to large scale immigration of foreign nationals, especially from the neighbouring countries like Pakistan and Bangladesh.
Increasing terror attacks over the last few years that killed hundreds of innocent citizens are ample testimony to the fact that country's security is compromised and imminent threat is lurking over every citizen.
Now, even the union ministry of home affairs has expressed its inability to find out the exact number of Bangladeshi immigrants and deport them to their native country. An affidavit filed by under secretary (Foreigners) at home affairs ministry Vikas Srivastava in Nagpur bench of Bombay high court made it clear that it was not possible to estimate Bangladeshi immigrants in the country as their entry is "clandestine and surreptitious".
Full report at:
http://timesofindia.indiatimes.com/india/Centre-Hard-to-estimate-illegal-Bangladeshi-nationals-in-India/articleshow/32748134.cms
------------
Indian-origin student wins UK Twitter prize
Press Trust of India | London | March 27, 2014
An Indian-origin MBA student at the University of Cambridge has won accolades from British Foreign Secretary William Hague after winning a Twitter competition which asked a question regarding UK's foreign policy.
Hague had asked his followers on Twitter to tweet the answer to a question: "What do you think is the biggest contribution UK foreign policy can make to the world?"
The winning entry was from Gopal Rao, who answered: "UK foreign policy should focus on emancipation of #girlsandwomen through enterprise, supported by vibrant #socent culture within UK. #meetFS."
The prize was to meet the Foreign Secretary and live tweet an event, according to a statement by The Foreign and Commonwealth Office (FCO).
Full report at:
http://indianexpress.com/article/world/indians-abroad/indian-origin-student-wins-uk-twitter-prize/
----------
26/11 Mumbai terror attacks: Pakistani court adjourns case for the 3rd time
Mar 27, 2014
The hearing in the 2008 Mumbai terror attacks trial in an anti-terrorism court against seven Pakistani suspects was on Wednesday adjourned for the third time as the judge did not show up, citing security reasons.
The Anti Terrorism Judge Atiqur Rehman had refused to come during the last two hearings also as he was not satisfied with the security arrangement in the high-profile case.
The court office adjourned the proceedings till April 2.
The judge had written to the government following a terror attack on a court in Islamabad, seeking adequate security measures for him and the lawyers attending the proceedings.
The attack on the Islamabad court has raised concerns among the judicial community. But the government has not provided a fool-proof security, sources said.
Full report at:
http://indianexpress.com/article/world/asia/2611-mumbai-terror-attacks-pakistani-court-adjourns-case-for-the-3rd-time/
----------
Muzaffarnagar riots: More than 800 accused absconding
PTI | Mar 27, 2014
MUZAFFARNAGAR: More than 800 accused of last year's Muzaffarnagar riot cases are yet to be arrested despite the fact that court has served arrest warrants against them, SIT sources said here on Thursday.
Additional superintendent of police, special investigation team, Manoj Jha told here that the 390 people were arrested and 75 surrendered in court while 804 are still absconding in the riot cases.
Accused who are absconding, included gang rape and murder accused, he said. Police had registered six gang-rape cases against 24 people during the riots but only two accused are arrested, Jha said.
In village Kutba, where eight people, including a woman, were killed, police have arrested only three accused out of 56.
Full report at:
http://timesofindia.indiatimes.com/india/Muzaffarnagar-riots-More-than-800-accused-absconding/articleshow/32791503.cms
----------
North America
Al Qaeda militants moving from Pakistan to set up in Syria: NYT
2014-03-26
A New York Times report has claimed that Al Qaeda militants and planners travelled from Pakistan to Syria where they are seeking to establish a base in order to carry out strikes against the United States and Europe in the future.
Director of US Central Intelligence Agency (CIA), John Brennan, recently expressed apprehensions over the issue before a House panel saying "we are concerned about the use of Syrian territory by the Al Qaeda organisation to recruit individuals and develop the capability to be able not just to carry out attacks inside of Syria, but also to use Syria as a launching pad".
The militants in question are part of an Al Qaeda group that has been extensively targeted by US drone strikes during the past decade.
Despite the damages sustained by the militants, their arsenal includes skills such as bomb-making, small-arms tactics, logistics, religious indoctrination and planning.
Full report at:
https://www.dawn.com/news/1095712/al-qaeda-militants-moving-from-pakistan-to-set-up-in-syria-nyt
------------
Obama in Saudi as changes test decades-long alliance
March 27, 2014
US President Barack Obama will aim Friday to reassure his Saudi hosts on the strength of their alliance, frayed by Washington's diplomatic opening towards Iran and reluctance to use force in Syria.
Obama is expected late on Friday in oil-rich Saudi Arabia, the fourth and final stop of a tour this week after the Netherlands, Belgium and Italy.
The White House was late to announce Obama's stop in Riyadh, following his European tour, fuelling speculation on the motives of the US president's second visit since his election in 2009 to Washington's decades-old ally in the Middle East.
Dating back to the end of World War II, the relationship was founded on an agreement for Washington to defend the Gulf state in exchange for oil contracts.
OPEC kingpin Saudi Arabia is the world's top producer and exporter of oil. In 2012, it was still the second largest exporter to the United States, after Canada.
Full report at:
http://english.ahram.org.eg/NewsContent/2/8/97675/World/Region/Obama-in-Saudi-as-changes-test-decadeslong-allianc.aspx
------------
Jihad Jane terror plot suspect will be sent to toughest jail in US if extradited
March 27, 2014
A man wanted in the US on charges linked to the Jihad Jane international terror plot faces being held in one of the country's top security prisons if extradited.
Ali Charaf Damache, 48, has been refused a stay on a High Court application by American authorities seeking his surrender for trial.
The court heard it is likely that the Algerian-born suspect, who has proceedings translated into French, will be held in the ADX maximum security unit near Florence, Colorado, if extradited.
It is used to house inmates deemed too dangerous, too high profile or considered too great a national security risk for other detention centres.
Senior counsel for Mr Damache, Micheal P O'Higgins, claimed it will be difficult for his client to be brought back to Ireland if extradition proceeds and the Supreme Court then agrees to hear a challenge to the process.
Full report at:
http://www.independent.ie/irish-news/courts/jihad-jane-terror-plot-suspect-will-be-sent-to-toughest-jail-in-us-if-extradited-30124416.html
------------
Former Syracuse Catholic church to become Islamic mosque
CNYcentral.com
March 27, 2014
SYRACUSE -- Syracuse's Holy Trinity has a new owner, and some major changes are coming for the former Roman Catholic church.
As we first reported on Monday, the church, rectory and its old school, currently used for refugee and immigration programs, have been sold to the North Side Learning Center, a North McBride Street-based all-volunteer organization founded in 2009.
Dr. Yusuf Soule, who heads up North Side Learning Center, confirms that his not for profit program has bought the campus and will lease the former church to a new Islamic society, which will name it 'Mosque of Jesus the Son of Mary' (Masjit Isa Ibn Maryam). The group is already working in the sanctuary, which Soule says has leaks in the walls and flooring after being vacant almost four years. Pews and benches, as well as the Christian symbols inside, have already been removed.
Full report at:
http://www.cnycentral.com/news/story.aspx?id=1022873#.UzRyxqhdUqM
------------
Kerry 'deeply troubled' by Egypt death sentences
March 27, 2014
US Secretary of State John Kerry has issued a press statement on the death sentences handed to 529 supporters of the Muslim Brotherhood.
"I am deeply, deeply troubled by the sudden and unprecedented decision by an Egyptian court to issue preliminary death sentences for 529 citizens after a quick mass trial. It simply defies logic", Kerry said.
He urged the "appropriate Egyptian authorities to remedy the situation," adding that the decision does not reflect the values and goals to which the interim government has aspired publicly and privately.
Washington's top diplomat called on the government to revise the ruling and ensure due process for the accused, stating that anything else would "dishonour the bravery of all who sacrificed their lives for democratic values."
Full report at:
http://english.ahram.org.eg/NewsContent/1/64/97650/Egypt/Politics-/Kerry-deeply-troubled-by-Egypt-death-sentences.aspx
----------
Europe
Amnesty: China, Iran lead global surge in executions
The Associated Press
March 27, 2014
NEW YORK (AP) — The number of known executions around the world rose almost 15 percent in 2013, and the United States was among the five countries putting the most people to death, a new report says
The Amnesty International report released Wednesday comes shortly after a stunning decision this week by an Egyptian court to sentence to death 529 alleged supporters of the Muslim Brotherhood after a two-session trial. The London-based rights group has called the action "grotesque."
The new report said the 778 judicial executions in 22 countries the group was able to count last year don't include the thousands of people put to death in China, where such information is a state secret. China's foreign ministry referred a question about its executions last year to the justice ministry, which did not respond to phone or fax.
Full report at:
http://www.timesofisrael.com/amnesty-china-iran-lead-global-surge-in-executions/#ixzz2xBuJx1zV
------------
Putin: Russia Intends to Strengthen Partnership with Arab League
March 27, 2014
Russian President Vladimir Putin said Moscow intends to bolster partnership with the Arab League to promote peace in the Middle East and North Africa.
In a message of greetings to an Arab summit which began in Kuwait on Tuesday, Putin said that demand for the constructive role of the Arab League has never been higher as the Arab world experiences complicated political and socio-economic changes.Putin
"Russia intends to cement partnership with the Arab League in a bid to promote peace, security and stability in the region with emphasis on political and diplomatic solutions to conflicts and crises and respect for the sovereignty, independence and territorial integrity of all countries," the message said according to the Kremlin's press service.
Full report at:
http://www.almanar.com.lb/english/adetails.php?fromval=1&cid=22&frid=22&eid=142569
------------
UK 'sees significant rise' in anti-Muslim hate crimes
World Bulletin / News Desk
March 27, 2014
Hate crimes against Muslims in the UK have soared following last year's murder of British soldier Lee Rigby, according to British police figures.
Islamophobic hate crimes from February 2013 to February 2014 showed a 60 percent increase, according to latest figures released by the London Met Police.
Fiyaz Mughal, director of the UK government-support campaign Tell Mama, which records anti-Muslim incidents in the UK, told Anadolu Agency (AA): "The predominant sharp rise in figures that ACPO, (the Association of Chief Police Officers), the Metropolitan Police Service and Tell Mama have shown in 2013, come from the murder of Lee Rigby on the streets of Woolwich."
Full report at:
http://www.worldbulletin.net/muslim-world/132079/uk-sees-significant-rise-in-anti-muslim-hate-crimes
------------
EU seeks explanation for Twitter blackout
March 27, 2014
The European Union officially sought from the Turkish government an explanation of the legal basis for shutting down Twitter, but has received no prompt responses, the Hürriyet Daily News has learned.
Having already expressed its serious concerns over the Turkish government's decision to block access to Twitter, the EU wanted to learn the legal framework of the move so that it could coordinate its future steps towards its full membership candidate.
The Daily News learned that diplomats from the EU Delegation in Ankara held meetings with officials from both the Justice Ministry and the Transportation and Communication Ministry, which controls the Telecommunication Directorate (TİB). In face-to-face meetings, EU diplomats wanted to hear the legal basis of the blackout on Twitter to report it to the EU Commission in Brussels. Turkish officials declined to give an explanation about the move, the Daily News was informed.
Full report at:
http://www.hurriyetdailynews.com/eu-seeks-explanation-for-twitter-blackout.aspx?pageID=238&nID=64154&NewsCatID=339
------------
Urgent call to end violence against Bangladeshi minorities
March 27, 2014
Human rights defenders from Bangladesh, gathered in a meeting sponsored by the World Council of Churches (WCC), are calling the international community's attention to the severe persecution of Bangladesh's religious and ethnic minorities. They identified the rise of religious extremism, fundamentalism and lack of security as some of the major reasons behind human rights violations in the country.
Bangladesh, a Muslim majority country, has some 20 million people belonging to religious and ethnic minority communities. However, the number has come down since the country's independence in 1971.
These issues were raised by Bangladeshi human right activists in a meeting on "human rights and human security in Bangladesh". The meeting was organized by the WCC's Commission of the Churches on International Affairs and the Bangladesh Minority Council and took place on 26 March in Geneva, Switzerland.
Full report at:
http://www.anglicannews.org/news/2014/03/wcc-urgent-call-to-end-violence-against-bangladeshi-minorities.aspx
---------
Africa
Muslims cultivating socio-economic life in Malawi
World Bulletin / News Desk
March 27, 2014
In one of Africa's smallest countries, the Muslim community of Malawi are leading the way in improvements in the nation's socio-economic life.
The 14 million Muslims of Malawi, who make up 12% of the overall population, have cultivated the nation's religious beliefs and the culture of entrepreneurship through the halal concept, which advocates for strict hygienic food standards.
Dr. Imrah Shareef, the Secretary General of the Ulama Council of Malawi, told OnIslam.net "For over 50 years, the country's economy has been controlled and driven by the Muslim community, who has invested in various business undertakings."
"Through these undertakings, the community has employed people of other faiths. This is how far Islam has gone to influence the economic direction of Malawi over the years," he added.
Sheikh Salim Chikwatu, the coordinator of the Halal Department of the Muslim Association of Malawi (MAM) concurred with Shareef, saying "It's becoming extremely difficult for business people in food industry who are not adhering to the halal concept to make a mark in their businesses."
Full report at:
http://www.worldbulletin.net/muslim-world/131732/muslims-cultivating-socio-economic-life-in-malawi
----------
Attacks in Darfur 'ugly blemish': UNAMID chief
March 27, 2014
Attacks on villages in Darfur allegedly by a paramilitary unit are an "ugly blemish" on efforts to find a peaceful solution for the restive Sudanese region, Darfur's top peacekeeper says.
"The ongoing attacks on civilian villages and camps for internally displaced people, alleged to be carried out by the Rapid Support Forces, are a matter of concern and are an ugly blemish on our efforts to dialogue," said Mohamed Ibn Chambas, who heads the African Union-United Nations Mission in Darfur (UNAMID).
He said this violence is the main cause of the displacement of some 200,000 civilians in Darfur in the past month alone.
"Regardless of who is ultimately responsible for this violence, it must now stop," he told a forum of Zaghawa tribal leaders in Chad which aimed to get armed groups to join a peace process.
Full report at:
http://english.ahram.org.eg/NewsContent/2/8/97658/World/Region/Attacks-in-Darfur-ugly-blemish-UNAMID-chief.aspx
------------
Peacekeeping force declares war on C.Africa vigilantes
March 27, 2014
The African peacekeeping force in the Central African Republic declared war on the majority-Christian vigilante groups known as "anti-balaka" on Wednesday after a fresh outbreak of deadly violence in the capital Bangui.
The head of the MISCA force blamed the groups for recent attacks on peacekeepers in the former French colony, and said they would be treated as "enemies".
"From now on, we consider the anti-balaka as enemies of MISCA," Congolese General Jean-Marie Michel Mokoko said in remarks carried by a private radio station. "And we will treat them as such."
"They even fire on people who are here to try to end this crisis on behalf of the Central African people to which they belong," the general said.
Full report at:
http://english.ahram.org.eg/NewsContent/2/9/97629/World/International/Peacekeeping-force-declares-war-on-CAfrica-vigilan.aspx
------------
More than 1,000 killed in Boko Haram conflict this year: Nigeria
AFP | Mar 27, 2014
LAGOS (Nigeria): More than 1,000 people have been killed so far this year in three states in northeastern Nigeria worst hit by Boko Haram violence, according to the country's main relief organisation.
The National Emergency Management Agency (NEMA) figures are the starkest indication yet of the increase in bloodshed in Borno, Adamawa and Yobe that have caused growing concern.
NEMA said in a presentation in Abuja on Wednesday that people living in the states were "caught up in an intensifying conflict", which has been raging since 2009.
"The human toll: more than 1,000 people dead and 249,446 displaced between January to March 2014... One in five of the total population are not living in their own homes," it added.
Violence has increased in northeastern Nigeria since the new year, including a high-profile attack on a boarding school in Yobe, which saw dozens of students slaughtered in their beds.
A state of emergency imposed in the three states in May last year has largely forced the militants out of urban centres but villagers in remote, rural areas have borne the brunt of continued attacks blamed on the Islamist extremists.
Full report at:
http://timesofindia.indiatimes.com/world/rest-of-world/More-than-1000-killed-in-Boko-Haram-conflict-this-year-Nigeria/articleshow/32744642.cms
----------
Mideast
Twitter withholds first Turkish content while suing Ankara over the ban
March 27, 2014
Twitter filed two petitions for lawsuits in Turkish courts on March 26 to challenge an access ban on its service, while starting to block access to certain Turkish content for the first time, as requested by Ankara.
"It's now been six days since the Turkish government blocked access to Twitter. Throughout this time, we've been engaged in a discussion with Turkish authorities to hear their concerns, inform them about how our platform and policies work, and try and bring this situation to a resolution. But still, the millions of people in Turkey who turn to Twitter to make their voices heard are being kept from doing just that," Twitter's general counsel, Vijaya Gadde, said on the social media platform's official blog.
Full report at:
http://www.hurriyetdailynews.com/twitter-withholds-first-turkish-content-while-suing-ankara-over-the-ban.aspx?pageID=238&nID=64145&NewsCatID=339
------------
Syrian children exploited in sale of smuggled cigarettes in Turkey
March 27, 2014
Syrian children, who have taken refuge in Turkey after fleeing their home country, are being exploited for the sale of bootlegged cigarettes in southeastern Turkey, a destination full of cigarettes smuggled in from Iraq, Iran and recently from Syria.
Walking around in the main square of the Kızıltepe district of Mardin, one witnesses countless peddlers, mostly Syrian children who are not fluent in Turkish but communicate with locals in Arabic. When we tried to communicate with the children, some other children approached and told us they were not able to speak Turkish.
One Syrian man selling bootlegged cigarettes said his wife was Turkish, adding that they had been forced to flee Turkey from the Ras al-Ayn town in northern Syria due to the civil war.
Full report at:
http://www.hurriyetdailynews.com/syrian-children-exploited-in-sale-of-smuggled-cigarettes-in-turkey.aspx?pageID=238&nID=64162&NewsCatID=341
------------
Palestinian officials: Abbas may agree to continue talks if prisoners released
March 27, 2014
Palestinian Authority President Mahmoud Abbas might agree to continue negotiations after the April 29 deadline if Israel goes through with the fourth prisoner release at the end of the month, Palestinian officials in Ramallah said Wednesday.
The comments came just prior to a Wednesday night meeting in Amman between Abbas and US Secretary of State John Kerry, who interrupted a European trip to meet with Abbas and try to salvage the floundering peace talks.
Kerry was expected to brief Netanyahu by phone after the meeting, but is not expected to travel to Jerusalem to talk with the prime minister. Israeli officials said that the two men have been speaking by phone recently "almost every day."
Full report at:
http://www.jpost.com/Diplomacy-and-Politics/Palestinian-officials-Abbas-may-agree-to-continue-talks-if-prisoners-released-346605
------------
Turkey vows 'any measures' against Syria threats: Turkish FM Ahmet Davutoglu
March 27, 2014
Turkey is ready to take any measures, including cross-border military operations into war-torn Syria, against threats to its national security, its foreign minister warned Wednesday.
"The Turkish republic is a powerful state and never hesitates to take any measures to protect its national security if need be," Ahmet Davutoglu told AFP in an exclusive interview.
"Any group in Syria, or the regime, should not test Turkey's determination," said the minister, speaking in his central home province of Konya.
Turkey, which backs the three-year-old uprising against Syrian President Bashar al-Assad and hosts many refugees, on Sunday shot down a Syrian fighter jet that it said had breached its airspace.
Full report at:
http://english.ahram.org.eg/NewsContent/2/8/97602/World/Region/Turkey-vows-any-measures-against-Syria-threats.aspx
------------
Iran's President Underlines Eradication of Extremism, Terrorism in Region
March 27, 2014
Iranian President Hassan Rouhani voiced Tehran's full support for all international and regional efforts to combat the evil phenomena of extremism and terrorism.
Speaking prior to his departure for Afghanistan to take part Nowruz celebration on Thursday, President Rouhani said that the region is suffering from extremism, terrorism and conflicts, underling that such meetings and settlement of problems are beneficial for the entire region.
President Rouhani, who was accompanied by Foreign Minister Mohammad Javad Zarif, Vice-President Massoud Soltanifar and his cultural advisor Hessameddin Ashena, arrived in Kabul this morning.
Full report at:
http://english.farsnews.com/newstext.aspx?nn=13930107000460
------------
Israel uses demolitions to expel Palestinians
World Bulletin / News Desk
March 27, 2014
A Palestinian NGO has decried recent Israeli demolitions of homes owned by Palestinians in Al-Quds (occupied East Jerusalem), saying they come as part of an Israeli scheme to expel Palestinians from their land in the holy city.
"Israel is guilty of religious and racial discrimination against people from other ethnic and religious backgrounds," the Islamic-Christian Committee for Supporting Al-Quds and Sanctities said in a statement.
The group's secretary general, Hanna Eissa, accused Israeli authorities of demolishing Palestinian homes "in big numbers under illegal, false pretexts" to uproot Palestinians from the occupied holy city.
Full report at:
http://www.worldbulletin.net/headlines/132129/israel-uses-demolitions-to-expel-palestinians
------------
The rise of political Islam in Turkey
March 27, 2014
Mention the Turkish military to the casual outside observer and the response "secular" usually comes as reliably as the salivation of Pavlov's Dog. The Kemalist military has indeed long posed as secularism's last line of defense in Turkey, but scratch the surface and you find that it has played all kinds of paradoxical historical roles. For all the current Justice and Development Party's (AKP) zeal to cast political Islam as number one victim of Turkey's history of coups, the party itself is actually one of the biggest long-term beneficiaries of the Sept. 12, 1980 intervention. As Banu Eligür explains in this richly detailed study, in the long run, the military-supported policies to "Islamify" the Turkish state in the years after that coup inadvertently helped the AKP and its Islamist forerunners come to power. Political Islam is often characterized as a territorially fluid, border-crossing phenomenon, but Eligür's excellent book pays deserved attention to the crucial social, political and economic context that facilitated its rise in Turkey. Splits in the Islamic constituency have since been revealed by the current turf war between the AKP and the Gülen movement; time will tell whether these schisms herald the beginning of the end of political Islam in Turkey.
Full report at:
http://www.hurriyetdailynews.com/the-rise-of-political-islam-in-turkey.aspx?pageID=238&nID=64129&NewsCatID=474
------------
Australia
Aussie sheik's bid for peace with al-Qa'ida
March 27, 2014
AN Australian sheik promoted as a Sharia official in Syria for al-Qa'ida-backed group Jabhat al-Nusra is a 30-year-old western Sydney man who used to teach Arabic.
Egyptian-born Mostafa Mahamed, who goes by the name Abu Sulayman in Syria, had preached in Islamic centres across Sydney and worked at an Arabic school in Bankstown before leaving the country.
Last week, the media arm of banned terrorist group Jabhat al-Nusra released a video of Sheik Sulayman in which he refers to his efforts to broker a peace deal between that organisation and rival al-Qa'ida offshoot the Islamic State of Iraq and Syria.
He referred to meetings with ISIS leader Abu Bakr al-Bagh­dadi he appears to have attended. The sheik did not respond to requests for comment yesterday.
Online biographies describe him as founder and director of Bankstown Arabic school Knowledge House; his Facebook page, recently deleted, said he had a masters degree in education from Sydney University.
Full report at:
http://www.theaustralian.com.au/national-affairs/policy/aussie-sheiks-bid-for-peace-with-alqaida/story-fn59nm2j-1226864724730#
------------
URL: https://www.newageislam.com/islamic-world-news/new-age-islam-news-bureau/west-propagating-against-madrasas--says-maulana-fazal-ur-rahman/d/66300