New Age Islam News Bureau
2 Nov 2012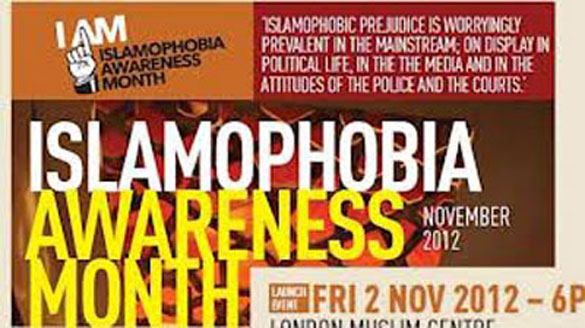 Arab World
• Video Is Said to Show Syrian Rebels Executing Prisoners
• Dozens in Egypt's Tahrir Square for preliminary Islamist mass demonstration
• Syrian opposition says it received $40 million in aid half of which came from Libya
• Calls for Saudi Arabia to Free Saudi-American 'Blasphemer'
• Syria rebels tolerate extremists despite West's fears
• Kuwait and Bahrain crack down on protests
• Syria rebels seize key north-western crossroads: watchdog
• Syria's SNC accuses Washington of undermining revolution
• Iraqi Tourist Sector Hurt by Iran's Currency Pain
• In Syrian Sanctions, Some Gains but Much Uncertainty
• Kuwait: Ex-MP Mussallam al-Barrak freed on bail
Africa
• Salafist imam 'declares war' on Tunisia ruling party
• Nigerian 'youths executed' in Boko Haram stronghold
• Armed men occupy Libya parliament vicinity
• NFA Chief says NATO departure from Libya "premature"
• Tunisian imam dies of wounds after attack on police
• Concerns for safety of Senussi daughter in Libya, says Amnesty International
• Benghazi attack suspect held: Tunisian Minister
• Jilted Africa cool to US vote after Obama fever fades
Europe
• Islamophobia rally to be held in London on Friday November 2
• Islamist Held for Offering to 'Guard' Norwegian Jews With AK-47
• Syrian Killings on Video Appear to Be War Crime, U.N. Says
• Turkey using anti-terrorism law to quash debate –UN
India
• Die Is Cast In Gujarat, Muslims Matter
• Sultan of Oman to be chief guest at Republic Day
• India to ask Pak to act on pending Interpol notices
• Delegation to discuss naming of Lahore Chowk after Bhagat Singh
• Indian doctor found dead in Abu Dhabi hospital
• Over 30,000 leave relief camps in Assam
• 'Pak can't keep harping on about Kashmir issue'
• Omar believes India isn't ready for social media
• J&K govt officials face probe for role in Kishtwar protests
• Fasih handed over to Bangalore police
• 5,000 Pakistani cricket fans may get visas
Pakistan
• No bars on access to temple, orders Sindh HC
• FC personnel, innocent citizens being killed in Balochistan: Malik
• As death toll mounts, Ahmadis fight back – with letters
• Khyber Agency: Four militants killed as jets pound TTP bunkers
• Committee formed to probe incident, identify 'Blasphemy 'culprits
• Dutch govt to help train, equip Balochistan police
• Pak teacher in hiding after 'blasphemy' accusation
• Malala Yousufzai's father may get job in Pak High Commission in London
• Balochistan govt in tumult as C M faces revolt
• Judicial tussle rocks Islamabad High Court
• Depth to peace – changing Pakistan's dominant strategy
• Van attack kills at least 18 in SW Pakistan: officials
• India govt refuses entry to Pakistan body builders
• Karachi unrest: Zardari for witness protection law
• Dual nationality: PML-N senator approaches court against MQM lawmakers
• Anti-Islam film: Fiery Bilour stands firm on 'bounty' offer
Mideast Asia
• Mohamed Merah's Toulouse killings: Benjamin Netanyahu attends memorial
• Egypt Islamists cause for concern: Israeli official
• Iranians burn US flags to mark 1979 embassy seizure
• Iran Hostage Taker Returns to the Spotlight, With Insight
• Turkey's Erdogan Sees Tough Path to Constitutional Reform
North America
• First bin Laden film premieres just in time for US vote
• U.S. warns Israel against Iran strike
• Imran used airport detention for political mileage: US
• 'Libya mission was mainly CIA operation'
• US man gets 17yrs in terror plot
South Asia
• 4 Afghan Police Killed in Insider Attack
• Maldivian Attorney General: Bill on death penalty drafted
• Enhanced return package offered to Afghan refugees
• 33 Jamaat men held near press club: Bangladesh
• Nasheed adds third British legal expert to defence team
• China invites India's 'Missile man' Abdul Kalam to teach at Peking University
• Receiving Ashes before Confronting Afghanistan's Dust
• China Presents a Four-Point Proposal for Resolving the Civil War in Syria
• India no longer relies on 1 party in Bangladesh: Moudud
• World Bank approves new aid for Myanmar
• Over 120 missing in Bangladesh boat accident
Southeast Asia
• Malaysia shuts down al-Qaeda's online library
Compiled by New Age Islam News Bureau
Photo: Islamophobia rally to be held in London
URL: https://www.newageislam.com/islamic-world-news/new-age-islam-news-bureau/video-is-said-to-show-syrian-rebels-executing-prisoners/d/9172
-------------
Arab World
Video Is Said to Show Syrian Rebels Executing Prisoners
By RICK GLADSTONE
November 2, 2012
A new video from the Syria conflict that circulated via the Internet on Thursday showed antigovernment fighters armed with rifles kicking and summarily executing a group of prisoners, apparently soldiers or militiamen, in what human rights activists called evidence of a war crime and another indication that both sides were increasingly committing atrocities.
The graphic video, which could not be authenticated independently but still attracted the attention of Amnesty International and other rights groups, appeared to have been made in Saraqeb, a town in Idlib Province in northern Syria that has been the scene of particularly brutal fighting between rebels and loyalists in the 20-month-old conflict.
In the video, 10 prisoners are shown being forced by their captors to lie next to or atop one another in what remained of a largely destroyed structure that may have been a military checkpoint. The antigovernment fighters, whose precise identity or affiliation were not clear, yell "Allah Akhbar!" or "God is great!" as they kick and herd the prisoners into a pile. Then they open fire.
"This shocking footage depicts a potential war crime in progress, and demonstrates an utter disregard for international humanitarian law by the armed group in question," said Ann Harrison, deputy director of Amnesty International's Middle East and North Africa program.
She said, "We will continue to investigate the incident and once again urge all sides to respect the laws of war and to refrain from torturing, ill-treating or killing their prisoners."
While much of the video and other evidence filtering out of the Syria conflict has depicted government atrocities against civilians, increasingly there have been instances of abuses against government forces and their sympathizers. On July 31, videos posted on YouTube showed rebels in the northern city of Aleppo executing by ad hoc firing squad several members of a prominent family with close ties to President Bashar al-Assad. The victims died in a 45-second hail of bullets after they were forced to sit along the wall of a local school decorated with a mural of Mickey Mouse and SpongeBob SquarePants.
http://www.nytimes.com/2012/11/02/world/middleeast/video-said-to-show-executions-by-syrian-rebels.html?ref=middleeast
-------------
Dozens in Egypt's Tahrir Square for preliminary Islamist mass demonstration
Islamist protesters congregate in Tahrir Square on Friday, as youth Islamist groups organize protests ahead of 9 November mass rally
2 Nov 2012
Dozens of Islamist supporters gathered in Tahrir Square Friday afternoon for a preliminary demonstration to call for the application of Islamic Sharia law in Egypt's constitution.
A mass rally is scheduled for 9 November by a group of Islamist forces to reinforce their demand.
A number of groups headed towards the square, as protesters demand replacing the word "principle" with "provision" in the constitution draft Article 2, which states that the principles of the Islamic Sharia law are the primary source of legislation.
Protesters chanted, "We are here to tell the Constituent Assembly that Egypt is an Islamic country."
Several Islamist political groups, including Al-Jamaa Al-Islamiya, the Freedom and Justice Party and Al-Dawa Al-Salafiya have announced that they will form a coalition of political parties and Islamic forces to ensure that Egypt's new constitution is shaped in accordance with Islamic Sharia law, as they said they will organize a protest on 2 November to press for their cause.
However, the Islamist coalition agreed to postpone Friday's planned protests, which had been planned under the slogan "Demanding the application of Sharia in the constitution," until they are able to mobilise more people for their cause.
Nonetheless, a number of Islamist youth groups declared they will organise protests starting Friday and during the week leading up to 9 November.
The drafting of the new constitution is being hindered by conflicts between liberals and Islamists over the issue of applying Sharia. Several articles in the proposed constitution related to the issue have been rejected by liberal forces and human rights advocates.
The fate of the constitution-drafting body remains unknown. However, it remains at the centre of a legal battle in regards to the possible unconstitutionality of its formation. A case against the body was referred by the Administrative Court to the High Constitutional Court last Tuesday, and if successful it could lead to the dissolution of the current assembly.
http://english.ahram.org.eg/NewsContent/1/64/57000/Egypt/Politics-/Dozens-in-Egypts-Tahrir-Square-for-preliminary-Isl.aspx
-------
Syrian opposition says it received $40 million in aid half of which came from Libya
2 Nov 2012
BEIRUT: The main opposition, Syrian National Council (SNC) said on Thursday that it had received $40.4 million in international aid since it was set up a year ago, half of which came from Libya.
Libya contributed $20.4 million, followed by $15 million from Qatar and $5 million from the United Arab Emirates (UAE).
The SNC said that $29.7 million of the funds raised since it was founded in Oct 2011 had been spent, with 89 per cent used for rescue operations and aid for different parts of the conflict-torn country and refugees in neighbouring states.
The remaining 11 per cent financed administrative services and communications, the group said in a statement which for the first time detailed the international aid it had received.
As violence escalated throughout Syria, the United States (US) had accused the SNC of failing to unite the resistance against President Bashar al-Assad beyond a small group of Syrian exiles.
http://dawn.com/2012/11/02/syrian-opposition-says-it-received-40-million-in-aid/
-------------
Calls for Saudi Arabia to Free Saudi-American 'Blasphemer'
Saudi-American citizen held since April for criticising Hadith interpretations
November 1, 2012
Dubai: A Human rights organisation on Wednesday called for the immediate release of a man holding dual US and Saudi citizenship and detained by Saudi authorities for writing comments on twitter about the Quran.
Human Rights Watch said Mohammad Salama has been held since April without charge after he was arrested for posting tweets criticising interpretations of the sayings of the Muslim Prophet Mohammad (PBUH), also known as the Hadiths, on his twitter account.
It said that in March Salama wrote that the "the Prophet [PBUH] himself questioned the Quran" and that "thoughts of suicide are normal, because the Prophet himself contemplated it."
He also posted a video on YouTube criticising a cleric for his political views after which unidentified online commentators called for his arrest and execution.
HRW said that neither Salama nor his family have been informed of accusations against him.
"Salama's case is a sad example of the way that Saudi authorities hold detainees for extended periods of time without charge and in violation of major human rights standards," Joe Stork, HRW's deputy Middle East director, said in a statement.
"Authorities have shown no evidence that he did anything more than express his opinion peacefully. He should be released immediately."
HRW said another Saudi, Hamza Kashgari, has also been in custody since February 12 for his tweets discussing religion.
Saudi authorities arrested and detained Kashgari immediately after Malaysia extradited him, despite pleas by human rights organisations not to send him back to Saudi Arabia.
Kashgari had posted messages on his twitter account that top Saudi clerics said committed apostasy, HRW said.
http://gulfnews.com/news/gulf/saudi-arabia/calls-for-saudi-arabia-to-free-blasphemor-1.1097158
-------------
Syria rebels tolerate extremists despite West's fears
The head of the Free Syrian Army says the rebels have no problem fighting alongside jihadist groups in their battle against the Al-Assad regime despite fears raised by the West that the Islamists may hijack the revolution
1 Nov 2012
The West has raised fears Syria's revolution is falling into the hands of Islamic extremists, but many rebels, and even some peaceful activists, say they are willing to tolerate jihadist fighters for lack of a better option.
Full report at:
http://english.ahram.org.eg/NewsContent/2/8/56977/World/Region/Syria-rebels-tolerate-extremists-despite-Wests-fea.aspx
-------
Kuwait and Bahrain crack down on protests
ATUL ANEJA
November 1, 2012
Tensions are rising in oil-rich Kuwait and Bahrain with the two monarchies finding it hard to contain the growing popular protests.In Kuwait, police used tear gas and smoke canisters on Wednesday to disperse thousands of protesters.
Tensions are rising in oil-rich Kuwait and Bahrain with the two monarchies finding it hard to contain the growing popular protests.
In Kuwait, police used tear gas and smoke canisters on Wednesday to disperse thousands of protesters heading toward the prison where Musallam al-Barrak, a popular protester, was lodged. Mr. Barrak was arrested for a speech critical of the Kuwaiti Emir. Picked up on Monday, Mr. Barrak was charged two days later on three counts and has been imprisoned for 10 days by prosecutors, pending further questioning.
Full report at:
http://www.thehindu.com/news/international/kuwait-and-bahrain-crack-down-on-protests/article4055212.ece
-------------
Syria rebels seize key north-western crossroads: watchdog
2 Nov 2012
BEIRUT: Syrian rebels have taken full control of a strategic crossroads in the northwest that further limits the government's ability to reinforce its troops in second city Aleppo, a watchdog said Friday.
Rebel fighters forced troops to pull back from their last position in the Saraqeb area where the main highways to Aleppo from Damascus and from the Mediterranean coast meet, the Syrian Observatory for Human Rights said.
Full report at:
http://dawn.com/2012/11/02/syria-rebels-seize-key-northwestern-crossroads-watchdog/
-------------
Syria's SNC accuses Washington of undermining revolution
2 Nov 2012
BEIRUT: The main exiled opposition group in Syria accused Washington on Friday of undermining the country's revolution by seeking to overhaul how regime opponents are organised.
Two days ahead of key opposition talks due in Qatar, the Syrian National Council (SNC) lashed out at US criticism of the group for not being fully representative of Syria's diverse dissident groups.
"Any discussions aimed at passing over the SNC or at creating new bodies to replace it are an attempt to undermine the Syrian revolution by sowing the seeds of division," the SNC said in a statement.
Full report at:
http://dawn.com/2012/11/02/syrias-snc-accuses-washington-of-undermining-revolution/
-------------
Iraqi Tourist Sector Hurt by Iran's Currency Pain
November 2, 2012
NAJAF, Iraq (AP) — The plunge in Iran's currency is proving bad for business in neighboring Iraq.
Yousif Jassim Mohammed would know. The Iraqi merchant's gift shop sits on prime real estate opposite the gold-domed Imam Ali shrine in Najaf, one of the holiest sites for Shiite Muslims and a huge draw for the busloads of Iranian pilgrims that form the bedrock of Iraq's tourist trade.
Not long ago, the 60-year-old father of three could count on selling $1,000 worth of silver jewelry, prayer beads and trinkets a day. Now far fewer Iranians are passing by, and those who do come are holding tight to their cash. Mohammed says he's lucky to make a tenth of what he used to.
Full report at:
http://www.nytimes.com/aponline/2012/11/02/world/middleeast/ap-ml-iraq-iran-tourist-slump.html?ref=middleeast&_r=0
-------------
In Syrian Sanctions, Some Gains but Much Uncertainty
November 2, 2012
BUCHAREST/BRUSSELS/DUBAI (Reuters) - Two months into anti-government protests in Syria last year, as the military crackdown grew more vicious, the European Union and United States introduced sanctions against President Bashar al-Assad, his security chiefs and members of his family.
The sanctions were designed to freeze property and bank accounts, make it harder to access money and move assets around, and, ultimately, bring about an end to the violence. Eighteen months on, though, the fighting is worse and Brussels and Washington are struggling to make these sanctions bite.
Full report at:
http://www.nytimes.com/reuters/2012/11/02/world/middleeast/02reuters-insight-in-syrian.html?ref=middleeast
-------------
Kuwait: Ex-MP Mussallam al-Barrak freed on bail
November 1, 2012
A prominent Kuwaiti opposition politician arrested for allegedly insulting the emir at a protest rally has been released on bail.
Mussallam al-Barrak, a former MP, was freed after an appeal although he remains under investigation.
He was detained on Monday on suspicion of "undermining the status of the emir" in a speech on 15 October.
Mr Barrak had warned Sheikh Sabah Al Sabah he would not be allowed to "take Kuwait into the abyss of autocracy".
Full report at:
http://www.bbc.co.uk/news/world-middle-east-20165318
-------
Africa
Salafist imam 'declares war' on Tunisia ruling party
A Tunisian Salafist imam declares war on the Islamist-led government following the deadly Salafist-police clashes, accusing it of choosing the United States as its 'god'
2 Nov 2012
A Salafist imam has declared war on Tunisia's Islamist ruling party during a television talk show, with the interior minister countering that such talk was responsible for blood being shed.
"I am going to make war on these people because the interior minister and the leaders of Ennahda have chosen the United States as their god -- it is the Americans who are writing the laws and the new constitution," Nasreddine Aloui said in a Thursday night appearance by video link on Ettounsiya television.
Full report at:
http://english.ahram.org.eg/NewsContent/2/8/56994/World/Region/Salafist-imam-declares-war-on-Tunisia-ruling-party.aspx
-----------
Nigerian 'youths executed' in Boko Haram stronghold
November 2, 2012
Dozens of young men have been shot dead in Nigeria by the military in Maiduguri, residents in the north-eastern city have told the BBC.
An imam told the BBC about 11 youths from his street alone were killed, including four of his own sons.
The alleged extrajudicial executions happened as Amnesty International accused the security forces of abuses in its crackdown on Islamist militants.
A military spokesman in Maiduguri said he was not aware of the incident.
Full report at:
http://www.bbc.co.uk/news/world-africa-20178356
-------------
Armed men occupy Libya parliament vicinity
Nov 2, 2012
Around 200 protesters and armed militiamen have occupied an area near Libya's parliament building since Monday, blocking nearby roads and beating up journalists in protest of the country's new Cabinet.
For the third day in a row, the disgruntled protesters and armed men held a sit-in against the new government formed by Prime Minister Ali Zidan and endorsed by Libya's Congress on Wednesday.
Some from the crowd kicked and punched journalists who managed to pass the gates of the convention centre that hosts parliamentary sessions. An AP reporter was among those beaten.
Full report at:
http://www.thehindu.com/news/international/armed-men-occupy-libya-parliament-vicinity/article4057680.ece
-------------
NFA Chief says NATO departure from Libya "premature"
By Hadi Fornaji.
2 November, 2012
The United States and NATO were premature in withdrawing from Libya and suffered their own "mission accomplished" moment when the Qaddafi regime fell last year, Mahmoud Jibril has controversially claimed.
The National Forces Alliance chief said that the decision had risked opening up a power vacuum in Libya, which could be exploited by militant Islamists and other armed groups.
"After the collapse of the regime, the immediate task of our friends was to help us rebuild the government before they withdrew from Libya," Jibril said on Wednesday, during a visit to the United States.
Full report at:
http://www.libyaherald.com/2012/11/02/mahmoud-jibril-says-NATO-departure-from-libya-premature/
-------------
Tunisian imam dies of wounds after attack on police
Imam Khaled Karaoui succumbs to injuries sustained during recent Islamist attack on Tunisian police, bringing death toll from clashes to two
1 Nov 2012
A Tunisian imam who was wounded when Islamists attacked police this week died of his wounds on Thursday, a security official said, bringing the death toll from the clashes to two.
Khaled Karaoui, imam of the Ennour Mosque in the Tunis suburb of Manouba, died in hospital before dawn, said local national guard commander Nizar Badis.
Full report at:
http://english.ahram.org.eg/NewsContent/2/8/56938/World/Region/Tunisian-imam-dies-of-wounds-after-attack-on-polic.aspx
--------
Concerns for safety of Senussi daughter in Libya, says Amnesty International
By George Grant.
1 November, 2012
Amnesty International has expressed concern for the safety of Anoud Abdallah Al-Senussi, daughter of Muammar Qaddafi's former intelligence chief, following her arrest in a Tripoli hotel on 6 October. She had entered Libya earlier in the day on a forged passport.
Senussi has not had any contact with relatives since 20 October and has been denied access to a lawyer, "raising concerns for her safety", Amnesty said.
Full report at:
http://www.libyaherald.com/2012/11/01/concerns-for-safety-of-senussi-daughter-in-libya-says-amnesty-international/
-------------
Benghazi attack suspect held: Tunisian Minister
November 1, 2012
Tunisia's interior minister has confirmed that a jailed Tunisian man is "strongly suspected" of involvement in the Sept. 11 attack on the U.S. consulate in Benghazi.
In a television interview late Wednesday, Ali Larayedh said there were "major assumptions" that Ali Harzi, who was arrested and repatriated from Turkey, had a link to the attack, which killed the U.S. ambassador and three others.
Full report at:
http://www.thehindu.com/news/international/benghazi-attack-suspect-held-tunisian-minister/article4054497.ece
-------------
Jilted Africa cool to US vote after Obama fever fades
Nov 02 2012
Kogelo (Kenya) : In the tiny Kenyan village of Kogelo, US President Barack Obama's ancestral homeland, some people talk of hurt feelings of the kind experienced when a favourite relative has failed to get in touch.
Four years ago, Kogelo, and Africa in general, celebrated with noisy gusto when Obama, whose father came from the scattered hamlet of tin-roofed homes, became the first African-American to be elected president of the United States.
Looking across the Atlantic to the November 6 presidential election, the continent is cooler now towards the "son of Africa" who is seeking a second term. There are questions too whether his Republican rival, Mitt Romney, will have more to offer to sub-Saharan Africa if he wins the White House.
Full report at:
http://www.indianexpress.com/news/jilted-africa-cool-to-us-vote-after-obama-fever-fades/1025799/
--------
Europe
Islamophobia rally to be held in London on Friday November 2
2012/10/31
British anti-war campaigners will hold a protest against the rise of Islamophobia in Britain and across Europe in London on Friday November 2.
The Stop the War Coalition said the protest will be held at London Muslim Center to raise awareness about the "ugly phenomena" of anti-Muslim hatred.
"Islamophobia or anti-Muslim hatred is reaching worrying heights in Britain and across Europe. This ugly phenomena gained currency in part due to the popular thesis … about an impending clash of civilization between Islam and the West," the group said.
Full report at:
http://presstv.com/detail/2012/10/31/269805/islamophobia-rally-to-be-held-in-london/
-------------
Islamist Held for Offering to 'Guard' Norwegian Jews With AK-47
November 1st, 2012
Norwegian police have increased security around Oslo's main synagogue after an Islamist extremist threatened to "protect" the Jewish community with an "AK-47 assault rifle and a hunting permit."
Police on Oct. 27 recommended indicting Ubaydullah Hussain, the 27-year-old leader of the radical Islamic organization Profetens Ummah. He was arrested last week after Norwegian media reported on a comment that appeared on his Facebook account: "I will give them protection … as soon as I have received a hunting license and get hold of an AK47."
Full report at:
http://www.jewishpress.com/news/islamist-held-for-offering-to-guard-norwegian-jews-with-ak-47/2012/11/01/
-------------
Syrian Killings on Video Appear to Be War Crime, U.N. Says
November 2, 2012
GENEVA (Reuters) - A video appearing to show Syrian rebels killing soldiers who had surrendered must be verified but appears to constitute a war crime that should be prosecuted, the United Nations human rights office said on Friday.
"Like other videos of this sort, it's difficult to verify immediately in terms of location, who's involved. We need to examine this carefully. It will be examined carefully," U.N. human rights spokesman Rupert Colville told a news briefing.
Full report at:
http://www.nytimes.com/reuters/2012/11/02/world/middleeast/02reuters-syria-
----------
Turkey using anti-terrorism law to quash debate -UN
UN experts review Turkey's rights record and 1991 Anti-Terrorism Law as almost 100 journalists are in prison as well as thousands of activists, lawyers, politicians, military officers and others
1 Nov 2012
Turkey is using a vague counterterrorism law to prosecute many activists, lawyers and journalists, often holding them for long pre-trial periods without access to a lawyer, United Nations human rights experts said on Thursday.
The U.N. Human Rights Committee said after reviewing Turkey's record for the first time that the right to due process is sharply curbed under its 1991 Anti-Terrorism Law and that some of its provisions are incompatible with international law.
Full report at:
http://english.ahram.org.eg/NewsContent/2/9/56973/World/International/Turkey-using-antiterrorism-law-to-quash-debate-UN.aspx
----------
India
Die Is Cast In Gujarat, Muslims Matter
KapilDave
Nov 02 2012
Gandhinagar: A clear poll math could be behind Chief Minister Narendra Modi's Sadbhavna and other community-driven political agenda of both the BJP and Congress in Gujarat.
A caste and community-wise break-up circulating in political circles, claimed to be part of the 2011 caste census which is yet to be made public, shows Muslims constitute between 10 per cent and 61 per cent of votes at least in 66 of the total 182 Assembly seats in the state.
Political analysts say caste, and not development, will finally decide who is elected.
Of the total votes of nearly 3.7 crore, however, Muslims constitute only 9.89 per cent. They are followed by Leuva Patels, the community to which former chief Minister Keshubhai Patel and Gordhan Zadaphia belong. Constituting 8.11 per cent of the state's electorate, Leuva Patels can influence 41 Assembly seats, mainly in Saurashtra-Kutch and South Gujarat. At the third place are Thakors, a part of OBCs, with 7.67% votes and holding sway in 40 seats, mainly in North and Central Gujarat.
Full report at:
http://www.indianexpress.com/news/die-is-caste-in-gujarat-muslims-matter/1025654/
-------------
Sultan of Oman to be chief guest at Republic Day
Nov 2, 2012
NEW DELHI: Sultan Qaboos Said bin Said, ruler of Oman, will be the chief guest at the next Republic Day, putting a seal on a bilateral relationship that is almost unique in the region.
Sultan Qaboos, who has been partly educated in India, was awarded the Jawaharlal Nehru award for international understanding in 2004, though he has not yet received the honour.
Oman is arguably India's closest partner in the region, and is home to one of the biggest fertilizer projects between India and any other country.
http://timesofindia.indiatimes.com/india/Sultan-of-Oman-to-be-chief-guest-at-Republic-Day/articleshow/17054609.cms
-------------
India to ask Pak to act on pending Interpol notices
Vishwa Mohan
Nov 2, 2012
NEW DELHI: India will next week ask Pakistan to act on all pending Interpol Red Corner Notices (RCNs) that have been issued by the global police body against terrorists and other criminals, including the 26\11 terror attack mastermind Hafiz Saeed and 1993 Mumbai blasts' kingpin Dawood Ibrahim, over the years.
The issues relating to pending RCNs will be raised by home minister Sushil Kumar Shinde when he meets his Pakistani counterpart Rehman Malik on the sidelines of the Interpol General Assembly to be held between November 5 and 8 in Rome.
Full report at:
http://timesofindia.indiatimes.com/india/India-to-ask-Pak-to-act-on-pending-Interpol-notices/articleshow/17055931.cms
-------------
Delegation to discuss naming of Lahore Chowk after Bhagat Singh
Neel Kamal
Nov 2, 2012
BARNALA: Apart from the peaceniks, the Punjab government is also concerned over the decision of Pakistan Punjab government to put on hold the renaming of a roundabout in Lahore after legendary martyr Bhagat Singh. The visiting Punjab delegation led by deputy chief minister Sukhbir Singh Badal and accompanied by former union minister, Rajya Sabha member Sukhdev Singh Dhindsa will take up the matter with Pakistani leaders.
Dhindsa talking to Times of India said "the delegation led by Sukhbir will take up the renaming of chowk with Pak Punjab government during its visit from November 6". Dhindsa said he is leaving for Islamabad on Saturday to take part in SAARC speakers conference with Lok Sabha speaker but will accompany the Punjab delegation led by Sukhbir on November 6 at Lahore. Full report at:
http://timesofindia.indiatimes.com/india/Sukhbir-Badal-led-delegation-to-discuss-naming-of-
-------------
Indian doctor found dead in Abu Dhabi hospital
ATUL ANEJA
Nov 2, 2012
An Indian doctor has been found dead in a pool of blood inside a hospital in Abu Dhabi where he worked.
Dr. Rajan Daniel, a 65-year-old urologist, was most likely murdered as a South Asian man, trying to flee Ahalia hospital was nabbed by hospital staff after he had visited the doctor's room.
Hospital staff heard loud cries from the room at around 6.30 p.m. local time, and found the doctor dead with wounds to his neck, eyewitnesses said. The suspect has been handed over to the police.
Apparently, the alleged assailant had entered the doctor's room pretending to be a patient. Police has cordoned off the hospital.
http://www.thehindu.com/news/national/indian-doctor-found-dead-in-abu-dhabi-hospital/article4055532.ece
-------------
Over 30,000 leave relief camps in Assam
SUSHANTA TALUKDAR
Nov 2, 2012
Official rehabilitation process stalled as many families lack proper papers
Over 30,000 inmates have left relief camps of their own accord to return to the districts of Kokrajhar, Dhubri and Chirang over the past five days. The Bodoland Territorial Council objected to the Assam government's 'pro-forma' list of displaced families that do not possess land documents even as it rejected land documents of around 13,000 displaced families whose papers were cleared by the administration in Kokrajhar and Chirang. During the first phase of rehabilitation, the district administration forwarded the cleared forms, along with copies of land records, filled up by 19,000 families taking shelter in relief camps, to the BTC authorities for verification. However, the BTC rejected the forms of around 13,000 families on the grounds that a single land document had been shown against multiple forms. Several families who had produced copies of the same land document informed the authorities that they belonged to the same family or were descendents, extended family members of the land owner.
Full report at:
http://www.thehindu.com/news/national/over-30000-leave-relief-camps-in-assam/article4055574.ece
-------------
'Pak can't keep harping on about Kashmir issue'
Jayanth Jacob
November 02, 2012
It was after 19 years the country became a non-permanent member of the United Nations Security Council in 2010 for a two-year term.
Hardeep Puri, the country's permanent representative to the United Nations, who has been leading various Indian efforts at the world body.
Puri had also served as the country's permanent representative to the UN in Geneva between 2002 and 2005 and he remains one of the most seasoned diplomats on matters of the UN and various other international organisations.
Full report at:
http://www.hindustantimes.com/India-news/NewDelhi/Pak-can-t-keep-harping-on-about-Kashmir-issue/Article1-953596.aspx
-------------
Omar believes India isn't ready for social media
By Mail Today Bureau
November 02, 2012
JAMMU & Kashmir CM Omar Abdullah, who boasts of 1,85,105 followers on Twitter and has over 5,000 tweets to his credit, feels that people in India are still not ready to accept social media.
Asked whether the country was ready to have politicians in the social media, Abdullah complained that the media had given him the reputation of " Tweet a minute chief minister" and, therefore, he had scaled down on his tweets. He was speaking at the 10th India Today State of the States Conclave 2012 on Thursday.
Full report at: Mail Today
-------------
J&K govt officials face probe for role in Kishtwar protests
Nov 02 2012
Jammu : As normalcy returned to Kishtwar, the district administration has initiated an inquiry into the role of some government officials in escalating trouble, which recently broke out in the district following the posting of an alleged blasphemous page by some anti-social elements on Facebook.
When protests broke out in the Chatroo area of Kishtwar district over the uploading of some morphed pictures featuring Muslims, some government employees spread the news of the protests through Facebook instead of helping the administration, sources said. Kishtwar District Magistrate, Mohammad Saleem Chowdhary, has ordered a probe into the matter.
Despite the return of normalcy, the administration have kept strict vigil across Kishtwar fearing miscreants would take advantage to disrupt peace after Friday prayers.
http://www.indianexpress.com/news/j-k-govt-officials-face-probe-for-role-in-kishtwar-protests/1025521/
-------------
Fasih handed over to Bangalore police
Aneesha Mathur
Nov 02 2012
New Delhi : The custody of alleged Indian Mujahideen member Fasih Mehmood, who was deported from Saudi Arabia and arrested by the Delhi Police Special Cell on October 22, was handed over to the Bangalore City Police on Thursday by Additional Sessions Judge Asha Menon.
Fasih, who is an accused in the Delhi blast and Chinnaswamy stadium blast cases, was handed over to the Bangalore police after the Delhi Police said that they did not require him for custodial interrogation and that he may be sent in judicial custody.
Full report at:
http://www.indianexpress.com/news/fasih-handed-over-to-bangalore-police/1025501/
-------------
5,000 Pakistani cricket fans may get visas
Vishwa Mohan
Nov 2, 2012
NEW DELHI: India may issue 4,000-5,000 visas to Pakistani cricket fans for the India-Pakistan series beginning on December 25. Visitors may also be considered for multi-city visa under the new visa regime, getting a chance to visit all five venues through a single entry.
Although the new visa regime between the countries, signed in September, is yet to be operationalised, efforts are on to give it a push ahead of the cricket series.
Under the new visa regime, a person can visit five places instead of the three at present. Since the cricket matches will be played in five cities, it may give an opportunity to cricket lovers to avail the benefit of visiting all the five places if they stay back for the entire series.
Full report at:
http://timesofindia.indiatimes.com/india/5000-Pakistani-cricket-fans-may-get-visas/articleshow/17054135.cms
--------
Pakistan
No bars on access to temple, orders Sindh HC
November 2, 2012
KARACHI: No activity other than the worship should be allowed at the 200-year-old ancient Shri Laxmi Narain temple, ruled the Sindh High Court on Wednesday.
This order was issued on a petition seeking a stay against the alleged demolition of some structures at the pre-Partition temple which is located at the Native Jetty area in Karachi.
Kailash Wishram, a Hindu residing on the temple's premises, had gone to court against the demolition of certain structures at the temple. The Maharaj of the temple had earlier told The Express Tribune that the construction was being carried out by the Sindh Minister for Excise and Taxation Mukesh Chawla.
Full report at:
http://tribune.com.pk/story/459493/no-bars-on-access-to-shri-laxmi-narain-temple-orders-shc/
-------------
FC personnel, innocent citizens being killed in Balochistan: Malik
2 Nov 2012
ISLAMABAD: Federal Interior Minister Rehman Malik said on Friday that Frontier Corps (FC) personnel and innocent citizens were being killed in Balochistan, DawnNews reported.
Speaking to media representatives after appearing before the Supreme Court for the Balochistan law and order case hearing, Malik said those who had been talking about dismembering Pakistan were accusing the government of killing their people.
He said that acts of terror were being committed using uniforms of FC personnel, adding that, in fact it was the Balochistan Liberation Army (BLA) which had been accepting responsibility of the attacks.
Full report at:
http://dawn.com/2012/11/02/fc-personnel-innocent-citizens-being-killed-in-balochistan-malik/
-------------
As death toll mounts, Ahmadis fight back – with letters
By Saba Imtiaz
November 2, 2012
KARACHI: During a recent Supreme Court hearing in Karachi that was examining the progress made on its 2011 verdict on violence in the city, a police officer attempted to explain why over a dozen people had died the day before the hearing. "And this person was a Qadiani," he said, referring to a victim.
There was no further explanation.
Nine Ahmadis have been killed in Karachi since January, a marked increase from recent years. The Ahmadiyya Jamaat has now written to government officials, including the president, prime minister, inspector-general of the Sindh police and the director general of the Rangers in Sindh, calling on them to take action against those responsible. The community believes that Ahmadis have been targeted for their faith.
Full report at:
http://tribune.com.pk/story/459601/as-death-toll-mounts-ahmadis-fight-back--with-letters/
-------------
Khyber Agency: Four militants killed as jets pound TTP bunkers
November 2, 2012
BARA: Four militants were killed and two injured when Pakistani jet fighters pounded militant hideouts in Tirah Valley of Khyber Agency on Thursday.
An official of the security forces confirmed that around 4:30pm, two fighter jets dropped bombs on the hideouts in the remote area of Koki Khel in the valley, killing the militants. He added that the area was a stronghold of Tehreek-e-Taliban Pakistan (TTP) fighters.
"Four bunkers of the militants were also destroyed in the pounding," the official added.
Full report at:
http://tribune.com.pk/story/459646/khyber-agency-four-militants-killed-as-jets-pound-ttp-bunkers/
-------------
Committee formed to probe incident, identify 'Blasphemy 'culprits
November 2, 2012
LAHORE: Commissioner Jawad Rafique Malik on Thursday set up an inquiry committee to probe the matter of alleged distribution of blasphemous material among students at a private school in Karim Park, Ravi Road. Members of the national and provincial assemblies, some local ulemas and superintendent of police (security) comprise the committee. It will submit its report to the commissioner in a few days.
Full report at:
http://tribune.com.pk/story/459426/blasphemy-vandalism-committee-formed-to-probe-incident-identify-culprits/
-------------
Dutch govt to help train, equip Balochistan police
By Waqas Naeem
November 2, 2012
ISLAMABAD: To fight trafficking in the world's largest drug trade corridor, Balochistan, the government of Netherlands has decided to help build capacity of the province's police force.
The Dutch government has pledged $2.5 million in support of the United Nations Office on Drugs and Crime's (UNODC) Law Enforcement and Criminal Justice Programme in Balochistan.
An agreement to this effect was signed by Dutch Ambassador Gajus Scheltema and UNODC's country representative Jeremy Douglas, at the Balochistan House on Thursday. The three-year agreement will be in force until 2015. Balochistan's police chief Tarik Umar Khitab was also present at the occasion.
Full report at:
http://tribune.com.pk/story/459547/fighting-drug-trafficking-dutch-govt-to-help-train-equip-balochistan-police/
-------
Pak teacher in hiding after 'blasphemy' accusation
November 02, 2012
A Pakistani teacher at the centre of a blasphemy row was in hiding on Friday as her school management denied all responsibility for the 'dirty act' and called for her to be punished.
Arfa Iftikhar was forced into hiding after a furious mob stormed Farooqi Girls' High School in the eastern city of Lahore over a piece of homework she set that allegedly contained derogatory references to the Muslim prophet Mohammad.
Blasphemy is an extremely sensitive issue in Pakistan, where 97% of the population are Muslims, and allegations of insulting Islam or the prophet Mohammed can prompt violent outbursts of public anger, even when unproven.
Full report at:
http://www.hindustantimes.com/world-news/Pakistan/Pak-teacher-in-hiding-after-blasphemy-accusation/Article1-953884.aspx
---------
Malala Yousufzai's father may get job in Pak High Commission in London
Nov 02 2012
Islamabad: The father of teenage rights activist Malala Yousufzai, currently being treated in UK after she was shot in the head by the Taliban, is likely to get a job in the Pakistani mission in London so that the family can stay abroad for a few years.
Ziauddin Yousufzai, his wife and their two sons flew to Britain on October 25 so that they could be with 14-year-old Malala, who is being treated at the Queen Elizabeth Hospital in Birmingham.
Full report at:
http://www.indianexpress.com/news/malala-yousufzais-father-may-get-job-in-pak-high-commission/1025749/
-------------
Balochistan govt in tumult as C M faces revolt
2 Nov 2012
ISLAMABAD/QUETTA: Balochistan finally took centre stage on Thursday but for what appeared to be an intra-party struggle.
The crisis was triggered by a decision of the PPP Balochistan chapter to suspend the basic membership of its member and provincial Chief Minister, Nawab Aslam Raisani, on charges of corruption and failing to deliver as the chief executive of the restive province.
The decision was taken by Rafiq Sajjad, PPP's Kalat division president, and supported by Sadiq Umrani, its Balochistan chapter president.
Full report at:
http://dawn.com/2012/11/02/speaker-declines-to-convene-assembly-session-balochistan-govt-in-tumult-as-raisani-faces-revolt/
-------------
Judicial tussle rocks Islamabad High Court
Malik Asad
2 Nov 2012
ISLAMABAD, Nov 1: Upset at not being told why the Judicial Commission of Pakistan (JCP) did not confirm him as a judge, an additional judge of the Islamabad High Court (IHC) on Thursday seized certain office records of the IHC and ordered its registrar to remove those appointed unlawfully in the court system within three days.
Justice Mohammad Azim Khan Afridi took the unusual step the day the registrar forwarded him a letter, on the direction of the IHC chief justice, barring him from issuing judicial orders.
Full report at:
http://dawn.com/2012/11/02/judicial-tussle-rocks-islamabad-high-court-2/
-------------
Depth to peace – changing Pakistan's dominant strategy
By Sambuddha Mustafi
2 Nov 2012
Afghan President Hamid Karzai will be in India next month. His last visit one year back sealed a strategic partnership between India and Afghanistan aimed to tackle the changed security situation in the region after NATO troops pull out in 2014. How they deal with the country that lies between them will determine the future of security in South Asia.
This September in Washington, Pakistan's Foreign Minister Hina Rabbani Khar stated that her country is moving away from a long-standing doctrine of its foreign policy. "We seek no strategic depth in Afghanistan," said Khar, speaking at the Council of Foreign Relations. "What I consider today to be the primary national interest of Pakistan is a peaceful and stable — not necessarily even friendly — Afghanistan."
Full report at:
http://dawn.com/2012/11/02/depth-to-peace-changing-pakistans-dominant-strategy/
-------------
Van attack kills at least 18 in SW Pakistan: officials
November 03, 2012
AT LEAST 18 people were killed in a huge blaze that erupted after gunmen opened fire on a passenger van at a petrol stall in restive southwest Pakistan, officials said.
Senior local official Abdul Mansoor Kakar said that four gunmen opened fire on the van with automatic rifles, igniting petrol drums by the roadside and triggering a massive inferno.
The incident took place in the outskirts of Khuzdar, around 250 kilometres southwest of Quetta, the capital of insurgency-hit Baluchistan province.
Full report at:
http://www.theaustralian.com.au/news/breaking-news/van-attack-kills-at-least-18-in-sw-pakistan-officials/story-fn3dxix6-1226509554510
-------
India govt refuses entry to Pakistan body builders
November 2, 2012
KARACHI: The Indian government has refused to permit Pakistan's body building team to participate in a regional championship, Express News reported on Friday.
The South Asian Body Building Championship will take place in India from November 2-4.
Pakistan Body Building Federation had earlier sought permission for participation of its 15-member team in the event. However, the team cannot take part in the championship as its members will not be issued visas after the government's decision.
Last year, the national team had clinched four gold medals in the same event held in Nepal.
http://tribune.com.pk/story/459755/regional-championship-india-govt-refuses-entry-to-pakistan-body-builders/
-------------
Karachi unrest: Zardari for witness protection law
By Hafeez Tunio
November 2, 2012
KARACHI: Following the Supreme Court's order on the Karachi law and order case, President Asif Ali Zardari has called for concerted efforts to ensure peace in the metropolitan city, the responsibility for which, he added, is shared by all political forces.
Chairing a meeting at the CM House on Thursday, the president stressed that no effort should be spared in maintaining the law and order and no discrimination should be made in dispensing justice to all law-violators.
Full report at:
http://tribune.com.pk/story/459639/karachi-unrest-zardari-for-witness-protection-law/
-------------
Dual nationality: PML-N seNATOr approaches court against MQM lawmakers
November 2, 2012
ISLAMABAD: Central leader of the Pakistan Muslim League-Nawaz (PML-N) SeNATOr Zafar Ali Shah approached the Supreme Court on Thursday seeking action against the top leadership of the Muttahida Qaumi Movement (MQM) for allegedly possessing dual nationalities.
The PML-N seNATOr alleged that a large number of MQM members of parliament and provincial assemblies were dual nationality holders and requested the court to disqualify them.
Full report at:
http://tribune.com.pk/story/459573/dual-nationality-pml-n-seNATOr-approaches-court-against-mqm-lawmakers/
-------------
Anti-Islam film: Fiery Bilour stands firm on 'bounty' offer
By Hassan Ali
November 2, 2012
PESHAWAR: Despite widespread criticism, Federal Minister for Railways Ghulam Ahmed Bilour reaffirmed his resolve to stand by a $100,000 bounty he had placed on the head of the producer of an anti-Islam movie.
"No power in the world can force me to take back my words. I am ready to face [any] consequences for the sanctity of the prophethood of Muhammad (PBUH)," said Bilour while dispelling the impression that the British government had banned his entry into the United Kingdom.
Full report at:
http://tribune.com.pk/story/459614/anti-islam-film-fiery-bilour-stands-firm-on-bounty-offer/
-------------
Mideast Asia
Mohamed Merah's Toulouse killings: Benjamin Netanyahu attends memorial
1 November 2012
Israeli leader Benjamin Netanyahu has attended a memorial for victims of an Islamist gunman in Toulouse, France.
Mr Netanyahu and French President Francois Hollande joined families and friends of those killed in a rampage by Mohamed Merah in March.
He killed three pupils and a teacher at a Jewish school, and three soldiers, before police killed him on 22 March.
Full report at:
http://www.bbc.co.uk/news/world-europe-20170822
-------------
Egypt Islamists cause for concern: Israeli official
Top aide of Israeli Defence Minister sees that the Islamist rule of Egypt does not bode well for Egyptian-Israeli relations
2 Nov 2012
A top aide to Israeli Defence Minister Ehud Barak said on Friday he is apprehensive about the Islamic movement that brought Egyptian President Mohamed Morsi to power and sees no dialogue forthcoming between Morsi and Israeli leaders.
"If I am apprehensive about anything, it's the Muslim Brotherhood because the Muslim Brotherhood is an ideological movement and they are undergoing a revival," Amos Gilad, the head of the defence ministry policy department said in remarks broadcast by Israeli public radio.
Full report at:
http://english.ahram.org.eg/NewsContent/1/64/57001/Egypt/Politics-/Egypt-Islamists-cause-for-concern-Israeli-official.aspx
---------
Iranians burn US flags to mark 1979 embassy seizure
Thousands of Iranians burn US flags as they marked the 33rd anniversary of the 1979 hostage crisis
2 Nov 2012
Thousands of Iranians chanting "Death to America" burnt US flags on Friday to mark the 33rd anniversary of the seizure of the US embassy in Tehran, just days before the American presidential election.
The demonstrators also chanted anti-British and anti-Israeli slogans, and burnt Israeli flags, as they gathered in front of the site of the former embassy, dubbed the "den of spies" by the authorities who sponsor the annual commemoration, an AFP photographer reported.
Full report at:
http://english.ahram.org.eg/NewsContent/2/8/56983/World/Region/Iranians-burn-US-flags-to-mark--embassy-seizure.aspx
---------
Iran Hostage Taker Returns to the Spotlight, With Insight
By THOMAS ERDBRINK
November 2, 2012
TEHRAN — In a way, not much has changed, said the former hostage taker, Abbas Abdi, having just watched a bootleg copy of "Argo," the movie based on the 1979 seizure of the American Embassy in Tehran.
"I guess they saw us as bad guys then, and they see us as the bad guys now," Mr. Abdi said while offering a mix of pistachios, raisins and almonds to his guests. The embassy had been taken over because of fear of an American-backed coup d'état, he said, adding, "Our reasoning doesn't sell movie tickets, I assume."
Full report at:
http://www.nytimes.com/2012/11/02/world/middleeast/spotlight-returns-to-1979-iranian-hostage-taker.html?ref=middleeast
-------------
Turkey's Erdogan Sees Tough Path to Constitutional Reform
November 2, 2012
ISTANBUL (Reuters) - Turkish Prime Minister Tayyip Erdogan said in published remarks on Friday he was losing hope of building cross-party support for reforms that could see him installed in a newly empowered presidency but was determined to push the plans forward.
Erdogan has dominated Turkish politics since his Islamist-rooted AK Party swept to power in 2001, trouncing the opposition in three elections, delivering unprecedented economic growth and bringing a staunchly secular military to heel.
Full report at:
http://www.nytimes.com/reuters/2012/11/02/world/europe/02reuters-turkey-constitution.html?ref=world
-------------
North America
First bin Laden film premieres just in time for US vote
November 02, 2012
Timing is everything in show business, but the director of the first movie about the commando raid that killed Osama bin Laden doubts its television premiere Sunday will swing the US election.
"SEAL Team Six: The Raid on Osama bin Laden" raised eyebrows when it was announced last month that it would screen for the first time on the National Geographic cable channel just two days before America votes.
Fueling the buzz was the fact that Hollywood mogul Harvey Weinstein, a prominent fundraiser for President Barack Obama, is the distributor and one of the executive producers of the 90-minute action thriller.
Full report at:
http://www.hindustantimes.com/Specials/Coverage/US-Elections-2012/Chunk-HT-UI-
-------------
U.S. warns Israel against Iran strike
JULIAN BORGER
November 1, 2012
Arab spring has left U.S.' regional allies nervous
U.S. military commanders have warned their Israeli counterparts that any action against Iran would severely limit the ability of American forces in the region to mount their own operations against the Iranian nuclear programme by cutting off vital logistical support from Gulf Arab allies.
U.S. naval, air and ground forces are dependent for bases, refuelling and supplies on Gulf Arab rulers who are deeply concerned about the progress Iran has made in its nuclear programme, but also about the rising challenge to their regimes posed by the Arab spring and the galvanising impact on popular unrest of an Israeli attack on Iran.
Full report at:
http://www.thehindu.com/news/international/us-warns-israel-against-iran-strike/article4055214.ece
-------------
Imran used airport detention for political mileage: US
November 02, 2012
Cricketer-turned-politician Imran Khan used his detention and quizzing by American authorities in Toronto for political mileage, US Deputy Chief of Mission in Pakistan, Richard Hoagland, has said. "A lot of the story that went out was not very accurate but played up for political
Full report at:
http://www.hindustantimes.com/world-news/Pakistan/Imran-used-airport-detention-for-political-mileage-US/Article1-953792.aspx
-------------
'Libya mission was mainly CIA operation'
Nov 02 2012
Washington : The US mission in Benghazi that came under attack by militants on September 11 was mainly a secret CIA operation, according to a media report, shedding new light on the deadly assault.
President Barack Obama's administration has faced a storm of pre-election questions about why there was not more security at the US consulate where four Americans, including Ambassador Chris Stevens, were killed on September 11.
The Wall Street Journal today reported that the mission was mainly a CIA operation, adding that of the 30 American officials evacuated from Benghazi following the assault, just seven worked for the State Department.
Full report at:
http://www.indianexpress.com/news/libya-mission-was-mainly-cia-operation/1025757/
-------------
US man gets 17yrs in terror plot
2 Nov 2012
A Massachusetts man was sentenced Thursday to 17 years in prison in a plot to fly remote-controlled model planes packed with explosives into the Pentagon and US Capitol.
Rezwan Ferdaus, 27, of Ashland, pleaded guilty in July to attempting to provide material support to terrorists and attempting to damage and destroy federal buildings with an explosive.
As part of a plea agreement between prosecutors and Ferdaus' attorney, both sides agreed to recommend the 17-year sentence.
Full report at:
http://www.thedailystar.net/newDesign/latest_news.php?nid=42118
-------
South Asia
4 Afghan Police Killed in Insider Attack
November 2, 2012
KABUL, Afghanistan (AP) — Afghan officials say four police officers have been shot dead in southern Helmand province in an insider attack by their colleagues.
Mohammad Toryali, police chief of Grish district, says the shooting occurred at a police outpost during a shift change.
The officers on duty were killed by four of their colleagues who had arrived to replace them, Toryali said Friday. The killers fled.
At least 55 foreign troops have died in attacks by Afghan security forces this year. A similar number of Afghan policemen and soldiers have been killed in similar attacks by colleagues.
The surge in attacks has undermined trust between the U.S.-led NATO coalition and its Afghan partners, throwing doubt on the capabilities of the Afghans ahead of the withdrawal of foreign combat troops in 2014.
http://www.nytimes.com/aponline/2012/11/02/world/asia/ap-as-afghanistan.html?ref=asia
-------------
Maldivian Attorney General: Bill on death penalty drafted
By Mariyath Mohamed
November 1st, 2012
Attorney General (AG) Azima Shakoor stated on Thursday that the government's bill on implementing death penalty would be made public early in the coming week.
Speaking at a press conference in Velaanaage, Shakoor confirmed that the AG's office had completed drafting the bill, which was now in the final stages of discussion. She confirmed that the bill would be made public on the office's website in the coming week, stating the matter "is very much connected to public sentiments and a large number of people feel this matter needs a fast solution".
Full report at:
http://minivannews.com/politics/bill-on-death-penalty-drafted-unclear-on-action-on-past-sentences-ag-shakoor-46569
---------
Enhanced return package offered to Afghan refugees
By Riaz Ahmad
November 2, 2012
PESHAWAR: The United Nations High Commissioner for Refugees (UNHCR) has offered an enhanced package to Afghan refugees who wish to return to their country under the voluntary repatriation programme.
According to the programme, every registered Afghan refugee family voluntarily returning from Pakistan to Afghanistan during the remainder of 2012 would be offered an enhanced return package, which includes various types of non-food items including blankets, quilts, plastic sheets and a number of other items.
Full report at:
http://tribune.com.pk/story/459605/voluntary-repatriation-enhanced-return-package-offered-to-afghan-refugees/
-------------
33 Jamaat men held near press club: Bangladesh
2 Nov 2012
Shahbagh police detained 33 leaders and activists of Jamaat-e-Islami in front of the Jatiya Press Club in the capital on Friday.
Duty officer Sujan of Shahbagh Police Station told The Daily Star they picked up the Jamaat men as they had information that the activists might have committed subversive activities.
The Jamaat men were gathering at the press club premises to attend a scheduled programme marking the October 28, 2006 deadly clash between Jamaat and Awami League men in the capital.
http://www.thedailystar.net/newDesign/latest_news.php?nid=42125
-------------
Nasheed adds third British legal expert to defense team
By Daniel Bosley | November 1st, 2012
Former President Mohamed Nasheed has further bolstered his legal team by accepting the services of Kirsty Brimelow QC ahead of the continuation of the Judge Abdulla Mohamed detention case on Sunday.
Brimelow will join fellow UK-based legal experts Sir Ivan Lawrence QC and Barrister Ali Mohammed Azhar on Nasheed's defence team.
A statement appearing on Nasheed's website describes Brimelow as a criminal law specialist with international experience who is "particularly sought after in cases with a human rights law element".
Full report at:
http://minivannews.com/politics/nasheed-adds-third-british-legal-expert-to-defense-team-46562
-------------
China invites India's 'Missile man' Abdul Kalam to teach at Peking University
Nov 02 2012
Beijing : China has invited India's "missile man: and former President Dr A P J Abdul Kalam to teach at the prestigious Peking University, offering him a lab of his choice to work with the students.
On his first-ever visit to China at the invitation of the reputed Beijing Forum, a Chinese government backed intellectual body, Kalam appeared happy to receive the offer to teach but said it all depends on his schedule.
Full report at:
http://www.indianexpress.com/news/china-invites-indias-missile-man-abdul-kalam-to-teach-at-peking-university/1025781/
-------------
Receiving Ashes before Confronting Afghanistan's Dust
By JOHN BILBY
November 2, 2012
It was Ash Wednesday, Feb. 22, 2012; I would be leaving early the next morning.
That night, I stepped out into a brisk New York City evening and set off for the 6 train. I needed a break; the packing list from Fort Hood, the mobilization station for my National Guard unit, was starting to blur into the separate one published by my unit, and I was trying to parse the necessities from the "we told you so" items that would be needed only in a dire emergency.
Full report at:
http://atwar.blogs.nytimes.com/2012/11/01/receiving-ashes-before-confronting-afghanistans-dust/?ref=middleeast
-------------
China Presents a Four-Point Proposal For Resolving the Civil War in Syria
By NEIL MacFARQUHAR
November 2, 2012
BEIRUT, Lebanon — China unveiled a vague four-point peace plan for Syria on Thursday that called for a cease-fire in stages and a political transition to end the conflict.
The plan lacked crucial specific details, however, like what role President Bashar al-Assad of Syria would play in any transition. China has been one of his main international backers since the uprising started in March 2011.
Full report at:
http://www.nytimes.com/2012/11/02/world/middleeast/syria.html?ref=world
-------------
India no longer relies on 1 party in Bangladesh: Moudud
2 Nov 2012
BNP standing committee member Moudud Ahmed on Friday said India does not rely anymore on a single party in Bangladesh to maintain good relations with its neighbour.
"There was a gap in the past between us (BNP and Congress) for the policy of previous Congress governments which had wanted to rely on a single party in Bangladesh instead of trusting people. Now their policy is changing. India no longer wants to depend on a particular party," he said.
Moudud was addressing a roundtable meeting organised by Swadesh Manch, a pro-BNP civil platform, at the Jatiya Press Club.
Full report at:
http://www.thedailystar.net/newDesign/latest_news.php?nid=42123
-------------
World Bank approves new aid for Myanmar
Nov 2, 2012
WASHINGTON: Myanmar is moving at "warp speed" in opening up after years of authoritarian rule but needs to build institutions to improve transparency and economic governance, the World Bank said on Thursday as it approved $80 million in development aid.
Pamela Cox, the bank's vice president for East Asia and the Pacific, said the bank has a further $165 million in loan assistance committed for Myanmar after it clears its $900 million in arrears to the World Bank and Asian Development Bank. Japan is helping that process, expected to be completed by January.
Full report at:
http://timesofindia.indiatimes.com/world/south-asia/World-Bank-approves-new-aid-for-Myanmar/articleshow/17058807.cms
-------------
Over 120 missing in Bangladesh boat accident
Nov 1, 2012
DHAKA: More than 120 people are missing in Bangladesh after their boat capsized in the Bay of Bengal, officials said Thursday.
The wooden boat was carrying 135 illegal immigrants to Malaysia when it capsized close to Shah Parir island Sunday.
The accident came to light only Tuesday after six survivors informed fishermen after being rescued. They swam ashore from about 50 nautical miles off Shah Parir island.
The coast guard and other agencies have been alerted for help, Mohammad Jashimuddin, chief of Cox's Bazaar district administration that governs the island, told Xinhua.
An official said the missing people may have been drowned.
http://timesofindia.indiatimes.com/world/south-asia/Over-120-missing-in-Bangladesh-boat-accident/articleshow/17050866.cms
---------
Southeast Asia
Malaysia shuts down al-Qaeda's online library
By Channel News Asia's Malaysia Bureau Chief Melissa Goh
01 November 2012
KUALA LUMPUR: Malaysia's internet regulator has shut down a terrorist web portal hosted in the country.
Tawhed.net is said to be international terror organisation Al-Qaeda's largest online library.
The move comes after two Malaysians were arrested in Beirut and are now facing terror charges at a military tribunal in Lebanon.
Mohd Razin Sharhan, 21, and Razif Mohd Ariff, 30, both pleaded not guilty to charges of being suicide bombers for Al-Qaeda. They were arrested in Beirut after they failed to enter Syria.
Full report at:
http://www.channelnewsasia.com/stories/southeastasia/view/1234787/1/.html
-------------
URL: https://www.newageislam.com/islamic-world-news/new-age-islam-news-bureau/video-is-said-to-show-syrian-rebels-executing-prisoners/d/9172