New Age Islam News Bureau
15 Dec 2010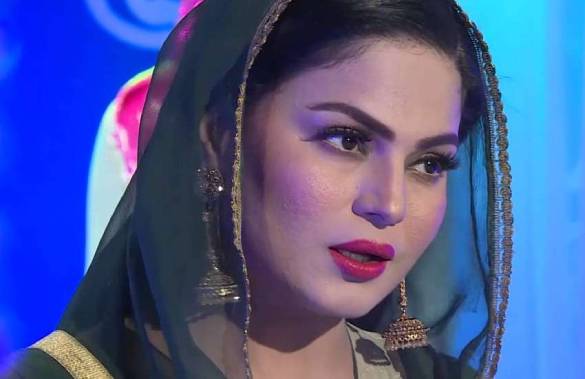 • Suicide bombers kill at least 38 in southeast Iran
• Caucasus Muslim Board head is probable to win Nobel Prize
• A R Rahman wins Golden Globe nomination for '127 Hours'
• Women invited to join Ashoora blood donation drive
• Sudanese Woman Whipped in Public for Wearing Pants
• Pakistan: Islamists Systematically Killing Teachers Who Violate Sharia Law by Teaching
• School district sued for religious discrimination against Muslim teacher
• Taliban kill 3 custodians of shrine in Peshawar
• US arrests Afghan for Facebook threats
• Terrorists kill two troops in Mohmand
• Germany mounts raids against Islamists in three cities
• Post-Varanasi, govt on hunt for 31 'wanted'
• Huji training camp busted
• Eight boys from Azamgarh in MHA dossier on IM suspects
• Delhi hospital confirms ISI agent's death, details vanish from Pak site
• Pak Army site goes offline, comes back without ISI man's details
• Drone strike kills four in North Waziristan
• 330 Mehsud families return to their homes in Waziristan
• 200 Turkish officers face coup charges
• Bombs kill 3 Shiite pilgrims in Iraq, police say
• Intelligence Reports Offer Dim Views of Afghan War
• Shia and Sunni Scholars to Meet in Mashhad
• Thailand to host international conference on Islamic studies
• Taj" Quran E-Learning Institute Launched in Saudi Arabia
• Attacks on Shia Teachers and Schools in Pakistan's Balochistan Province
• Bail for Assange, but no freedom from jail
• Graft tremor in Pak rocks Gilani govt
• Post-7/7, US feels UK handling of Muslims is poor
• Time readers select Assange as 'Person of The Year'
• US Air Force blocks news websites posting WikiLeaks documents
• Bangladesh to honour 226 Indians for role in 1971 'Liberation War'
• 44% Britons feel sex charges a ploy against Assange
• A roguish secret agent with Asian teen stalkers
• Holbrooke and India: When irresistible force met immovable object
• Now, Digvijay Singh can't find phone records of conversation with Karkare
• Gilani regime shaky as ally pulls out
• Kashmiri is Qaeda's new strategist
• China readies goodies for Pak ahead of Wen's visit
• Ruggiero replaces Holbrooke as acting Af-Pak envoy
• Terrorists destroy three schools, house of volunteer
• Christians to dedicate Christmas to flood victims
• UNICEF warns epidemic outbreak among flood hit children
• Hamas will never recognize Israel: Haniyeh
• 'More needed to educate people on human rights'
• Kingdom sends relief supplies for Afghan flood victims
• Journalists undercover: How far is too far?
• Education to solve AIDS issue in Turkey, says UN official
• Israel deports largest ever group of 150 illegal Sudanese migrants
Compiled by New Age Isalm News Bureau
URL: https://www.newageislam.com/islamic-world-news/veena-malik-a-threat-to-islam-pak-religious-leaders/d/3798
----------
Veena Malik a 'threat' to Islam: Pak religious leaders
December 15, 2010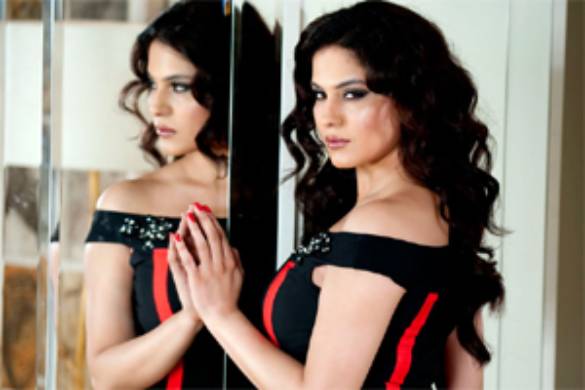 Islamabad : Pakistani actress Veena Malik may be upping the TRPs by being part of the 'Bigg Boss' household in India, but in her country she is being seen as a "threat" to Islam.
In a recent television show, ex-'Bigg Boss' contestant Ali Saleem aka Begum Nawazish Ali had to bend backwards to defend himself and his colleague Veena who was accused of being a threat to Islam.
While Ali was accused of "bayghairti, baysharmi and bayhayai (being shameless)" for dressing up like a woman by religious honcho Mufti Abdul Qawi, Veena was accused of disrespecting Islam by behaving irresponsibly in India on public television.
Most Pakistanis have reacted strongly to the Mufti's reaction, contending that Veena is not an official representative of Pakistan and that she was in India to boost her career.
"She certainly did not enter the show as a Muslim contender. She was chosen for the show as a Pakistani celebrity (if you may) who became popular recently for playing an active role in making the cricket scandal further scandalous," posted Shyema on Dawn.com.
"I suppose it is okay for Veena to show her body in scanty silky saris and dance provocatively on local screens but the minute she starts showing that 'immoral' behaviour in India, oh no, Islam is in danger!!" Shyema wrote.
"What I don't seem to understand is that how did this woman who got famous mimicking politicians and dancing between trees in Lollywood movies, become a representative of Islam?" she added.
Nida, a reader, had an interesting take on the cleric's objections: "I'm surprised at the fact that this Maulvi could have time to watch TV and analyse her performance
on 'Bigg Boss'..."
Another reader said the biggest threat to Islam was the mullahs themselves.
"What I don't understand is that the minute a woman steps out of the country, Islam becomes vulnerable for the mullahs. It's about time that mullahs realized that the biggest threat to Islam is they...themselves," wrote Abida Bokhari.
http://www.indianexpress.com/news/veena-malik-a-threat-to-islam-pak-religious-leaders/724605/
----------
Suicide bombers kill at least 38 in southeast Iran
Dec 15, 2010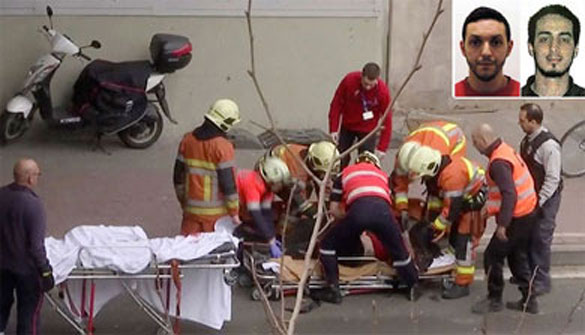 TEHRAN: Two suicide bombers blew themselves up near a mosque in southeastern Iran on Wednesday, killing at least 38 people at a Shiite mourning ceremony, state media reported.
The attack took place outside the Imam Hussein Mosque in the port city of Chahbahar, near the border with Pakistan, the official IRNA news agency said.
The bombers targeted a group of worshippers at a mourning ceremony a day before Ashoura, which commemorates the seventh century death of the Prophet Muhammad's grandson Hussein, one of Islam's most beloved saints.
The area of Iran is home to an armed Sunni militant group, Jundallah, or Soldiers of God, which has waged sporadic attacks to fight alleged discrimination against the area's Sunni minority in overwhelmingly Shiite Iran.
There was no immediate claim of responsibility, but the use of multiple suicide attackers to target Shiite worshippers is a tactic the group has employed in the past.
One of the attackers detonated a bomb outside the mosque and the other struck from inside a crowd of worshippers, state TV reported.
Forensic official Fariborz Ayati put the number of dead at 38 and said they included women and children, IRNA reported.
Mahmoud Mozaffar, a senior Iranian Red Crescent Society official, said emergency services had been put on alert over the past few days because of anonymous threats, according to another news agency, ISNA.
In July, two suicide bombers blew themselves up at a mosque in the same province, Sistan-Baluchestan, killing at least 28 people. Jundallah said that attack was revenge for the execution of its leader, Abdulmalik Rigi, in June.
That strike in the provincial capital, Zahedan, also targeted Shiite worshippers during a holiday, the birthday of Hussein, the prophet's grandson.
Iranian officials claim Jundallah, which has operated from bases in Pakistan, receives support from Western powers, including the United States. Washington denies any links to the group, and in November the State Department added Jundallah to a US list of foreign terrorist organizations.
The group has also targeted members of Iran's Revolutionary Guard, the country's most powerful military force.
In its deadliest attack, a suicide bomber hit a meeting between Guard commanders and Shiite and Sunni tribal leaders in the border town of Pishin in October 2009, killing 42 people, including 15 Guard members.
Drug traffickers and smugglers also are active along the barren frontier area of Iran, Pakistan and Afghanistan and have launched attacks on security forces.
http://timesofindia.indiatimes.com/world/middle-east/Suicide-bombers-kill-at-least-38-in-southeast-Iran/articleshow/7105638.cms#ixzz18BZTGJZX
----------
Caucasus Muslim Board head is probable to win Nobel Prize
Dec 15, 2010
Head of the Caucasus Muslim Board Allahshukur Pasha-zade can win the Nobel Peace Prize.
(Ahlul Bayt News Agency) - Head of the Caucasus Muslim Board Allahshukur Pasha-zade can win the Nobel Peace Prize.
The corresponding documents had earlier been conveyed to the International Information Nobel Centre, the Board's press service head Ragima Dadasheva told Interfax-Religion on Monday.
They especially refer for Pasha-zade's work for peace in Chechnya, for eliminating the problem of prejudiced attitude to Sunnites and Shiites.
http://abna.ir/data.asp?lang=3&Id=216881
----------
A R Rahman wins Golden Globe nomination for '127 Hours'
Dec 15, 2010
LOS ANGELES: Oscar winning Indian musician AR Rahman is in the race to win his second Golden Globe after being nominated in the Best Original Score category for his music in the Danny Boyle directed film '127 Hours' today.
The 44-year-old singer-composer had won his first Golden Globe in 2009 in the same category for 'Slumdog Millionaire', the Mumbai based potboiler which was again directed by British filmmaker Boyle.
Rahman's music in the film, starring James Franco as real-life mountain climber Aron Ralston, who cut off his arm to escape from beneath a boulder after being trapped for more than five days, had received good reviews for it's "haunting tracks" and "wonderful crescendos."
The soundtrack includes 'If I Rise', a collaboration between Rahman and American popstar Dido.
The nominations to the coveted award were announced here today and Rahman's competition includes Alexandre Desplat
who was nominated for 'The King's Speech', Danny Elfman who was nominated for 'Alice in Wonderland', Trent Reznor and Atticus Ross who were jointly nominated for 'The Social Network' and Hans Zimmer who won a nod for his score in 'Inception'.
The musician, known as the 'Mozart of Madras' had won two Oscars for his score in 'Slumdog Millionaire' at the 2009 Oscars, taking the film's total haul to eight.
His song 'Na Na' from his Hollywood debut venture 'Couple's Retreat', was longlisted in the 'Best Original Song' category at the 2010 Oscars but failed to win a nomination.
Rahman, who was honoured with a Padma Bhushan this year, had enjoyed a golden run at the 52nd Grammy Awards, where he had again bagged two gramophones for his music in the 'Slumdog Millionaire'.
http://timesofindia.indiatimes.com/india/A-R-Rahman-wins-Golden-Globe-nomination-for-127-Hours/articleshow/7101089.cms#ixzz18AZATMRf
----------
Women invited to join Ashoora blood donation drive
Dec 15, 2010
(Ahlul Bayt News Agency) - WOMEN are being urged to join a blood drive being held today to mark the Ashoora festival.
Bahrain's biggest blood donation camp, organised by the Naim Charity Fund, will take place at the Naim Health Centre.
It will open exclusively for women today from 2pm to 10pm under the patronage of Social Development Minister Dr Fatima Al Balooshi.
Men will be able to take part in the event tomorrow from 1pm to midnight, which is being held under the patronage of Health Minister Dr Faisal Al Hamer.
The 12th Imam Hussain Campaign for Blood marks the anniversary of the death of Imam Hussain (A.S), grandson of the Prophet Mohammed (pbuh).
Gold sponsor of the campaign, being held under the theme Al Hussain: Humanity's Inspiration, is Zain.
Last year, more than 1,000 donors registered for the event, out of which more than 850 people were able to donate blood.
Full report:
http://abna.ir/data.asp?lang=3&Id=216936
----------
Sudanese Woman Whipped in Public for Wearing Pants
Dec 15, 2010
Footage has emerged of a woman being publicly whipped in Sudan for wearing pants.
The video offers a rare glimpse of the type of punishment inflicted on women who break the country's strict morality code.
The victim was punished under Sharia law for wearing pants under her Islamic clothing.
The footage shows her crawling on the ground, raising her arm to try to ward off the attacks and screaming as the whip strikes.
The public punishment sparked protests among females against laws they said humiliated women.
Dozens of them were arrested.
The governor of Khartoum said there had been a mistake in the way the victim's punishment had been carried out.
http://www.foxnews.com/world/2010/12/14/sudanese-woman-whipped-public-wearing-pants/#ixzz18AQu1gmM
----------
Pakistan: Islamists Systematically Killing Teachers Who Violate Sharia Law by Teaching
Dec 15, 2010
Islamabad (AsiaNews) – Islamic extremists are systematically targeting teachers in Pakistan's Baluchistan province. Their crime is to teach children of both sexes in violation of Sharia.
According to a report by Human Rights Watch (MRW) on the issue, at least 22 teachers were killed in the province between January 2008 and October 2010.
Despite its vast mineral resources, Baluchistan remains Pakistan's most impoverished province. It is also the stage of an insurgency by local nationalists seeking independence as well as the home of religious extremists. Both groups are involved in the attacks on teachers, Human Rights Watch said.
"If such killings and intimidation does not stop, the future is bleak, not just for Baluchistan's children, but for prosperity and progress to ever reach the province," said Ali Dayan Hasan, senior Human Rights Watch researcher in South Asia.
http://weaselzippers.us/2010/12/14/pakistan-islamists-systematically-killing-teachers-who-violate-sharia-law-by-teaching-mixed-genders/
----------
School district sued for religious discrimination against Muslim teacher
Dec 15, 2010
The federal government has filed suit against a suburban Chicago school district for denying a public school teacher unpaid leave so that she could practice her faith.
The Berkeley School District denied the teacher her unpaid leave to go on a religious pilgrimage on grounds that it was unrelated to her professional duties and was not set forth in the contract between the school district and the teachers union.
In its complaint, the federal government argues that the school district violated the Civil Rights Act of 1964 by failing to reasonably accommodate her religious practices, and allges that the district compelled her to choose between her job and her religious beliefs. She chose her religious beliefs and resigned.
The lawsuit, based on charges of religious discrimination and filed on her behalf by the Equal Employment Opportunity Commission, seeks her reinstatement, back pay and unspecified damages, and an order requiring the district to adopt a policy designed to "reasonably accommodate the religious observances, practices and beliefs of employees and prospective employees."
Full report:
http://www.examiner.com/populist-in-national/school-district-sued-for-religious-
----------
Taliban kill 3 custodians of shrine in Peshawar
Dec 15, 2010
PESHAWAR: Taliban stormed a shrine in Peshawar and killed three of its custodians, police said on Tuesday.
Police said five terrorists attacked the shrine of Ghazi Baba at Badabher on the outskirts of Peshawar and opened fire on four custodians. Three of them died on the spot while the fourth sustained injuries.
Police said a search operation had been launched to apprehend the attackers and added that the motive behind the incident was unclear.
Local residents said the custodians of the shrine had received threats from unidentified men.
In a separate incident, three people, including a woman, were injured when a police vehicle was targeted with a remote-controlled improvised explosive device in Nagman area of Peshawar in the morning, police said.
The bomb was planted near a gas pipeline and went off as the van passed by it.
http://www.dailytimes.com.pk/default.asp?page=2010\12\15\story_15-12-2010_pg7_6
----------
US arrests Afghan for Facebook threats
Dec 15, 2010
WASHINGTON: US federal authorities have arrested an Afghan man for threatening to blow up Washington's subway system on Facebook, the Justice Department said Tuesday.
Awais Younis, also known as Sundullah "Sunny" Ghilzai and Mohannme Khan, allegedly described how to build a pipe bomb that could maximize casualties on the Washington Metrorail, according to a December 6 criminal affidavit.
During a chat last month Younis said the third and fifth cars on the Metro had the highest number of commuters on them and that he could place bombs there without being noticed, according to the affidavit.
"Complainant responded by saying 'You wouldn't do that,' and (Younis) responded by saying 'Watch me,'" the affidavit says, without providing further details on who turned Younis in.
Younis had also allegedly posted pictures from Afghanistan on Facebook in which he holds an AK-47 assault rifle and his uncle stands in front of a tent filled with explosives, with a caption reading "My family business."
Full report:
http://www.dawn.com/2010/12/15/us-arrests-afghan-for-facebook-threats.html
----------
Terrorists kill two troops in Mohmand
Dec 15, 2010
PESHAWAR: Heavily armed terrorists attacked a paramilitary checkpoint in the Tribal Areas on the Afghan border, killing two soldiers and wounding six others, officials said on Tuesday. The Frontier Corps (FC) said its troops were targeted in Mohmand district where a double suicide bombing killed 43 people last week. "More than 20 terrorists armed with automatic weapons attacked an FC checkpost in Shatai village of Mohmand Agency late Monday night, killing two soldiers and wounding six others," a local official Shakirullah said. FC spokesman Major Fazalur Rehman confirmed the attack and said the damage was still being assessed. He said Ataullah and Ghani Shah were killed while Naik Jahanzeb, Naib Subedar Muhammad Rasool, Gulaab Khan, Daud Khan, Wali Muhammad and Shamsul Haq Afridi sustained injuries.
http://www.dailytimes.com.pk/default.asp?page=2010\12\15\story_15-12-2010_pg7_13
----------
Germany mounts raids against Islamists in three cities
Dec 15, 2010
BERLIN: German authorities today mounted raids against Islamic extremist groups suspected of seeking to overthrow the government and establish a religious state, the Interior Ministry said.
The searches targeted sites linked to Salafi jihadist groups Invitiation to Paradise (EZP) in the western cities of Braunschweig and Moenchengladbach and the Islamic Cultural Center Bremen (IKZB) in northern Germany.
"The EZP and the IKZB are accused of opposing the constitutional order with the aim of replacing it in Germany with an Islamic religious state," the Ministry said in a statement.
It said it saw no link to warnings of potential impending terrorist attacks issued last month by Interior Minister Thomas de Maiziere, adding that the raids were planned long in advance.
Full report:
http://timesofindia.indiatimes.com/world/europe/Germany-mounts-raids-against-Islamists-
----------
Post-Varanasi, govt on hunt for 31 'wanted'
Vishwa Mohan
Dec 15, 2010
NEW DELHI: As the Varanasi blast put security agencies' focus back on the banned terror outfit Indian Mujahideen (IM), the Centre has shared an updated dossier of 31 most wanted terrorists — including 19 of IM and 12 of the other Lashkar-SIMI front, Jama-i-tul Ansarul Muslimeen (JIAM) — with states, asking them to launch a manhunt for them. Security agencies believe that 10 terrorists may be hiding somewhere in the country.
With a majority of them suspected to be in West Asian countries like the UAE and Qatar on Pakistani passports, India has sought help from these nations in the wake of the Varanasi blast.
"A list, comprising 17 top IM terrorists, including Bhatkal brothers — Riyaz and Iqbal — the outfit's bombmaker Yasin Bhatkal, financer Mohsin Chaudhary and technical expert Abdus Subhan Usman Qureshi alias Tauqeer, has also been with Pakistan for over nine months," said a senior home ministry official. New Delhi had shared these details with Islamabad during foreign secretary-level talks in February.
Full report:
http://timesofindia.indiatimes.com/india/Post-Varanasi-govt-on-hunt-for-31-
----------
Huji training camp busted
Dec 15, 2010
The Rapid Action Battalion busted a hilltop training camp of Harkat-ul-Jihad-al-Islami (Huji) in Chittagong early yesterday and held five leaders of the banned militant outfit with some training materials and explosives.
The detained Huji operatives admitted to Rab of running training in the hilly areas for the last few months, sending a chilling message to the law enforcers that the outfit which is responsible for major deadly attacks in the country rears its head again.
Although a good number of Huji top tier leaders are still on the run, the law enforcers have been assuming that the outfit has no strength to continue its subversive activities.
Inspector General of Police Hassan Mahmood Khandker said they have arrested many such elements, but many are still at large and active.
"We are continuously after militants and hooligans and hopefully we would be able to arrest others who are still evading arrest," he told The Daily Star.
Full report:
http://www.thedailystar.net/newDesign/news-details.php?nid=165990
----------
Eight boys from Azamgarh in MHA dossier on IM suspects
By Aman Sharma
Dec 15, 2010
EIGHT boys from Azamgarh in Uttar Pradesh and 10 from Karnataka feature in the dossier of 31 most- wanted terrorists associated with the Indian Mujahedeen ( IM) which has been sent to all states by the Union home ministry.
Asking all state governments and their director generals of police ( DGPs) to put special teams on the job of tracing these IM men, the home ministry says the intention now is to " go all out" after the terrorists.
A source said details on the IM men have been shared with the UAE and R& AW is also on the job of carrying out surveillance in Saudi Arabia on some of the IM men hiding in the Gulf.
" We did have a fix on some IM men in UAE lately… but before we could move in, Pakistan helped them flee the country.
Full report: Mail Today
----------
Delhi hospital confirms ISI agent's death, details vanish from Pak site
Teena Thacker
Dec 15, 2010
New Delhi : A day after The Indian Express reported on the entry on the Pakistan Army website about the "martyrdom" in Delhi of an ISI agent on a "Suicide Attack" operation, top sources in the capital's Sir Ganga Ram Hospital confirmed that the death did indeed occur.
The ISI operative, Naik Zulfiqar Ahmed of the HQ 30 Corps, was referred to the hospital by the Pakistan High Commission, which also paid his medical bills, the sources said.
He was admitted in the hospital's nephrology department on November 1, 2007, and died "after fifteen days, most probably from kidney-related problems", a source said. No foul play was suspected, he added.
According to information put up on the Pakistan Army website's Shuhada's (Martyrs') Corner, Ahmed, from Bhimber in PoK, died on November 16, 2007 at "Ganga Ram Hosp N/Delhi". The "Cause of Shahadat" was "Neptrrotic Syndrome/ARI" (a reference to nephrotic syndrome and acute respiratory infection).
Full report:
http://www.indianexpress.com/story-print/724958/
----------
Pak Army site goes offline, comes back without ISI man's details
Dec 15, 2010
New Delhi : The official website of the Pakistan Army(www.pakistanarmy.gov.pk) remained offline for most of Tuesday, with a one-line announcement blaming "technical reasons" across the blank white screen. When it came back online in the evening, the site was slow, and the record of Zulfiqar Ahmed was missing from the database of 'martyrs'. Also missing from the database at the Shuhada's Corner were the names and 'martyrdom' details of all soldiers whose unit had been earlier listed as 'ISI'. While researching the story on Ahmed on Monday evening, The Indian Express had found 25 ISI men in the database of dead soldiers. Till late Tuesday evening, there had been no official reaction from Pakistan.
http://www.indianexpress.com/news/pak-army-site-goes-offline-comes-back-without-isi-mans-details/724955/
----------
Drone strike kills four in North Waziristan
Dec 15, 2010
MIRANSHAH: A US drone strike in the tribal areas on Tuesday killed four terrorists, destroying their vehicle, local security officials said. The strike took place in Spalga village, 15 kilometres south of Miranshah, the main town of North Waziristan, near the Afghan border. "It was a US drone strike, which targeted a terrorist's vehicle, killing four rebels," a senior local security official said. Another security official confirmed the strike and said the drone fired two missiles. He said the nationalities of those killed in the strike were not immediately known. a
http://www.dailytimes.com.pk/default.asp?page=2010\12\15\story_15-12-2010_pg7_12
----------
330 Mehsud families return to their homes in Waziristan
Dec 15, 2010
PESHAWAR: The first phase of the repatriation of 330 Mehsud families, affected by military operation in North Waziristan, has been completed, a senior official in Tank said on Tuesday.
Assistant Political Agent Khan Hameedullah Khan told a tribal jirga that safe rehabilitation of the Mehsud families was a joint task undertaken by the military and the political administration.
The families have been resettled in their ancestral areas of Chaghmalai, Speenkay Raghzai, Nawe Kach and Katori where security situation has improved after the military operation. "All those who have returned to their homes feel great," the official said.
A special package, comprising Rs 25,000 cash, free transportation, kitchen and food items and other necessary household goods, was announced for each family.
http://www.dailytimes.com.pk/default.asp?page=2010\12\15\story_15-12-2010_pg7_25
----------
200 Turkish officers face coup charges
Dec 15, 2010
ANKARA: Nearly 200 active and retired Turkish officers, including many generals, will go on trial on charges of conspiring in 2003 to overthrow the Islamic-rooted government.
All 196 suspects are free pending trial. The hearing is due on Thursday near Istanbul.
The suspects include former commander of Turkey's first army, chiefs of navy and air force - who were on duty in 2003. They face up to 20 years in prison if convicted of planning to create chaos for a military takeover in a plot dubbed "Sledgehammer." More than 400 people, including soldiers, are already on trial in a similar but separate case.
Critics say the cases are built on flimsy evidence and illegal wiretaps. The government denies allegations that cases are politically motivated to silence opponents.
Full report:
http://arabnews.com/middleeast/article215483.ece
----------
Bombs kill 3 Shiite pilgrims in Iraq, police say
Dec 15, 2010
BAGHDAD: Roadside bombs struck crowds of Iraqi pilgrims Tuesday as they prepared to mark the year's most solemn Shiite religious ceremony, killing three people and wounding at least 31, police said.
The two explosions went off in the late afternoon in Sunni Muslim areas in the Iraqi capital and to its north. Sunni insurgents in Iraq have frequently targeted Shiite shrines and pilgrims.
The deadliest blast struck in the western Baghdad neighborhood of Ghazaliyah, on a road that pilgrims frequently travel to get to the Shiite holy city of Karbala. Three pilgrims were killed and 17 were wounded in that attack, police and hospital officials said.
Shiite pilgrims from across Iraq are headed to Karbala for Ashoura, which marks the anniversary of the seventh century death of Imam Hussein in a killing that sealed Islam's historic Sunni-Shiite split. Karbala is located about 50 miles (80 kilometers) south of Baghdad.
Full report:
http://arabnews.com/middleeast/article215450.ece
----------
Intelligence Reports Offer Dim Views of Afghan War
By ELISABETH BUMILLER
Dec 15, 2010
WASHINGTON — As President Obama prepares to release a review of American strategy in Afghanistan that will claim progress in the nine-year-old war there, two new classified intelligence reports offer a more negative assessment and say there is a limited chance of success unless Pakistan hunts down insurgents operating from havens on its Afghan border.
The reports, one on Afghanistan and one on Pakistan, say that although there have been gains for the United States and NATO in the war, the unwillingness of Pakistan to shut down militant sanctuaries in its lawless tribal region remains a serious obstacle. American military commanders say insurgents freely cross from Pakistan into Afghanistan to plant bombs and fight American troops and then return to Pakistan for rest and resupply.
The findings in the reports, called National Intelligence Estimates, represent the consensus view of the United States' 16 intelligence agencies, as opposed to the military, and were provided last week to some members of the Senate and House Intelligence Committees. The findings were described by a number of American officials who read the reports' executive summaries.
Full report:
http://www.nytimes.com/2010/12/15/world/asia/15policy.html?ref=world
----------
Shia and Sunni Scholars to Meet in Mashhad
Dec 15, 2010
The fifth joint meeting of Shia and Sunni scholars and clerics will be held late January in the holy city of Mashhad.
(Ahlul Bayt News Agency) - The fifth joint meeting of Shia and Sunni scholars and clerics will be held late January in the holy city of Mashhad.
The meeting will be held with the presence of the governor of Khorasan-e Razavi province as well as 500 Shia and Sunni scholars of the region.
The soft war and division, the role of awareness and insight in strengthening Islamic unity, status of the Fatwas and principles presented by the Supreme Leader in the unity of Islamic society, analysis of cultural and social movements creating divisions in Islamic societies will be themes of the program.
Scholars interested in presenting papers at the gathering can email their papers along with an abstract of the papers on the themes to the following addresses: kho_neshast@yahoo.com.
http://abna.ir/data.asp?lang=3&id=216863
----------
Thailand to host international conference on Islamic studies
Dec 15, 2010
BANGKOK, Dec 14 – Thailand will host an International Conference on "The Role of Islamic Studies in Post-Globalised Societies" during Dec 21-23 at Prince of Songkhla University, Pattani campus.
The international conference on Islamic studies will be the first of its kind.
Thai Prime Minister Abhisit Vejjajiva will preside over the opening of the conference as about 400 participants will attend the meeting at the College of Islamic Studies, Prince of Songkhla University in the southern province of Pattani.
Prof Dr Kanok Wongtrangan, Advisor to the Prime Minister said that after visiting Muslim majority countries in Africa in June, Thailand had an idea to seek international cooperation to build Islamic studies as a guideline in developing the world in all its facets including economy and world peace.
Full report:
http://www.mcot.net/cfcustom/cache_page/142610.html
----------
Taj" Quran E-Learning Institute Launched in Saudi Arabia
Dec 15, 2010
Taj Institute, a website center for education and memorization of the Holy Quran, is set up by Quran Memorizing Charitable Association in the capital city of Riyadh, Saudi Arabia
(Ahlul Bayt News Agency) - Taj Institute, a website center for education and memorization of the Holy Quran, is set up by Quran Memorizing Charitable Association in the capital city of Riyadh, Saudi Arabia.
Zeyd Ibn Abdo-Aziz Ashtari, assistant head of the virtual institute, said Taj institute benefits from an integrated educational regulation, the reason for which a considerable number of applicants from all over the world has so far enrolled for its Quranic virtual courses.
"Educational courses are set to take two to three years during which participants will be able to learn the Glorious Quran by heart", he explained, adding that the recitations of many globally-known Quran reciters are available at the center, helping learners rectify their own recitations.
Full report:
http://abna.ir/data.asp?lang=3&Id=216934
----------
Attacks on Shia Teachers and Schools in Pakistan's Balochistan Province
Dec 15, 2010
Wahhabi insurgent groups have attacked members of the Shia community, especially members of the Persian-speaking Hazara community. Such sectarian attacks appeared to increase in 2009, and occur mainly in Quetta and its neighboring districts.
(Ahlul Bayt News Agency) - Baloch militants are believed to be behind the attacks on ethnic Punjabis, who constitute the majority of victims. Militant Wahhabi groups have been linked to sectarian killings of members of the Shia minority, including Shiite members of the Hazara ethnic community.
Between January 2008 and April 2010, at least 76 individuals were killed and 62 injured in suspected sectarian attacks.
Among those targeted and killed by militants have been at least 22 teachers and other education personnel.
Full report:
http://abna.ir/data.asp?lang=3&Id=216883
----------
Bail for Assange, but no freedom from jail
Ashis Ray
Dec 15, 2010
LONDON: Despite a central London court granting bail to WikiLeaks founder Julian Assange (39) after an 80-minute hearing on Tuesday, he wasn't released. Reason: lawyers acting for a Swedish prosecutor, who've charged him with having sex without condoms, immediately appealed against the ruling. The date of the fresh hearing is awaited.
Assange made an appearance in a dark blue jacket and an open white shirt. He looked ashen-faced, his hair short and greying.
"The court has found that Assange is a flight risk; and it's submitted that nothing has changed," the prosecution counsel argued. "In bail applications under the extradition act, the strength of evidence ought not to be a primary focus."
But defence lawyer Geoffrey Robertson pleaded that 10 distinguished people had offered bail. Finally, two sureties totalling £200,000 were registered. Assange's supporters in court included Bianca Jagger, Tariq Ali, Henry Porter, Fatima Bhutto and Jemima Khan.
Full report:
http://timesofindia.indiatimes.com/world/uk/Bail-for-Assange-but-no-freedom-from-
----------
Graft tremor in Pak rocks Gilani govt
Omer Farooq Khan
Dec 15, 2010
ISLAMABAD: A key ally pulled out of Pakistan Peoples Party-led coalition government on Tuesday after prime minister Yousaf Raza Gilani sacked one of its ministers from his ministry.
Azam Swati of Jamait-e-Ulema-e-Islam (JuI) was sacked after he ignored Gilani's directive against targeting his cabinet colleague, Hamid Saeed Kazmi, facing corruption charges, in public. Kazmi was also sacked amid mounting pressure to act against the tainted minister. Kazmi, as the religious affairs ministry, is accused of renting out shabby accommodation to the Pakistani Haj pilgrims on exorbitant rates and making money out of it.
"It's impossible to stay in the coalition. We're saying goodbye to the government," said JuI leader Fazal-ur-Rehman. He said two other JuI members in the government would also resign.
Full report:
http://timesofindia.indiatimes.com/world/pakistan/Graft-tremor-in-Pak-rocks-Gilani-
----------
Post-7/7, US feels UK handling of Muslims is poor
Dec 15, 2010
Tags:Wikileaks|University Of Strathclyde|Terrorism Act|Muslim Community In UK|Al-Qaida
In recent cables passed to WikiLeaks, Londonbased US diplomats are shown worried in August 2006 over how little progress was made by the British government in reaching out to Muslim communities after the London bombings of 2005. This was despite considerable time and resources being invested in "engaging the British Muslim community", while battling the threat of terrorism.
The cables suggest that pace of repairing relations with the Muslim community in UK has been hit by the debate on how best to handle the terrorism : repression and monitoring or reaching out? The emergence of young Islamist terrorists with academic backgrounds has further complicated an official response towards the Muslim community, which can be best described as ambivalent.
Full report:
http://timesofindia.indiatimes.com/world/uk/Post-7/7-US-feels-UK-handling-of-Muslims-is-
----------
Time readers select Assange as 'Person of The Year'
Dec 15, 2010
WASHINGTON: Controversial WikiLeaks founder Julian Assange, who is in custody in London on rape charges, has won an online vote to be Time magazine's 'Person of the Year', amid continuous leak of thousands of confidential US diplomatic cables by his whistle-blower website.
The 39-year-old Australian national secured 382,020 votes, which gave him an easy first place, while US President Barack Obama was in the sixth position with 27,478 votes.
Assange received 148,383 votes more than Recep Tayyip Ergodan, Prime Minister of Turkey, who stood second with a score of 233,638.
Pop star Lady Gaga was third with 146,378 votes, according to the magazine, which said that its editors, who choose the actual 'Person of the Year', reserve the right to disagree with the results of the online poll.
Full report:
http://timesofindia.indiatimes.com/world/us/Time-readers-select-Assange-as-Person-of-
----------
US Air Force blocks news websites posting WikiLeaks documents
Dec 15, 2010
WASHINGTON: The US Air Force has blocked from its network more than two dozen media websites, including The New York Times, that have posted secret American cables released unauthorisedly by whistleblower website WikiLeaks.
Such a decision has been taken to avoid having "classified incidents on our unclassified systems," US Air Force spokeswoman Maj Toni Tones told Fox News.
Among other sites that have been blocked include Germany's Der Spiegel, France's Le Monde, Britain's Guardian and Spain's El Pais, Tones said.
The process of blocking these websites began in August, and so far more than two dozen such websites have been blocked.
Full report:
http://timesofindia.indiatimes.com/world/us/US-Air-Force-blocks-news-websites-posting-
----------
Bangladesh to honour 226 Indians for role in 1971 'Liberation War'
Dec 15, 2010
DHAKA: Bangladesh will honour some 500 foreigners, including 226 Indians, for their crucial support to the country's 1971 'Liberation War', as it marks the 40th Victory Day anniversary next year.
"The cabinet approved the proposal to accord reception to distinguished foreign nationals and organisations for their extraordinary contribution in our Liberation War," Abul Kalam Azad, the press secretary of Prime Minister Sheikh Hasina said.
Former Indian Prime Minister Indira Gandhi would be conferred with a special honour for her "immense" support for Bangladesh's independence, officials earlier said.
"Though we have already prepared a draft of the awardees but at this moment it is difficult to say what could be the size of the list," Foreign Minister Dipu Moni, who heads the committee, said yesterday.
Full report:
http://timesofindia.indiatimes.com/world/south-asia/Bangladesh-to-honour-226-Indians-
----------
44% Britons feel sex charges a ploy against Assange
Dec 15, 2010
Almost half of Britons believe that the sex charges against WikiLeaks founder Julian Assange are an "excuse" to keep him in custody so that the US can prosecute him for leaking secret diplomatic cables, a new poll shows. Assange, 39, the founder of WikiLeaks, is fighting extradition to Sweden, where he is wanted for questioning about allegations of sexual assault. The CNN poll also shows that 41% of Britons feel Assange should not be prosecuted for leaking the secret US cables.
http://timesofindia.indiatimes.com/world/uk/44-Britons-feel-sex-charges-a-ploy-against-Assange/articleshow/7103030.cms#ixzz189biuKkj
----------
A roguish secret agent with Asian teen stalkers
Dec 15, 2010
LONDON: Just a few years ago, the mastermind behind WikiLeaks, Julian Assange, was nothing more than a lonely single male who was looking for love on an online dating website, it has emerged.
An internet profile, which apparently belonged to the WikiLeaks founder, has shown that he portrayed himself as a roguish secret agent and unashamed Lothario.
The profile also showed that Assange supposedly claimed that he is "87% slut" and bragged about having "Asian teengirl stalkers" .
The 36-year-old says he seeks somebody with "spunk" who is an "erotic non-confomist " and ideally from a place of turmoil as "Western culture seems to forge women that are valueless and inane" . "Do not write to me if you are timid. I am too busy. Write to me if you are brave," the Daily Mail quoted him as saying.
Full report:
http://timesofindia.indiatimes.com/world/uk/A-roguish-secret-agent-with-Asian-teen-
----------
Holbrooke and India: When irresistible force met immovable object
Chidanand Rajghatta
Dec 15, 2010
The man who died of a ruptured aorta was famously credited with bursting blood vessels of many a player in the world diplomatic community. Richard Holbrooke, who passed away on Monday in Washington DC at the age of 69 from complications following a heart surgery, was variously described as feisty, abrasive, and high-octane by admirers and critics alike. His in-your-face style earned him the nickname " Raging Bull." Henry Kissinger, his forbear in the world of aggressive diplomacy, once advised someone, "If Richard calls you and asks you for something, just say yes. If you say no, you'll eventually get to yes, but the journey will be very painful."
But in the solid, stolid Indian government, Holbrooke, the irresistible force, met the immovable object. "New Delhi must have caused the ruptured aorta," was the feeble joke in the Indian analysts' community, as news of the death of this much-admired and often-feared man trickled through the diplomatic world. Some mandarins compared him to J.N.Dixit, India's former foreign secretary, who died less than a year into his role as the National Security Advisor, before he could leave his imprint on India's foreign policy, born from a capacious intellect and ceaseless learning.
Full report:
http://timesofindia.indiatimes.com/india/Holbrooke-and-India-When-irresistible-force-met-
----------
Now, Digvijay Singh can't find phone records of conversation with Karkare
Dec 15, 2010
GUWAHATI: A day after he claimed of having proof of his phone talk with Hemant Karkare just before the 26/11 attacks, Congress leader Digvijay Singh today said he has not been able to get the phone records but stuck to his remarks about threat to the police officer from right-wing Hindu groups.
"I am not a liar, there is no need for me to lie that I had spoken to (slain Maharashtra ATS chief) Hemant Karkare," Singh, who has recently been made party in-charge of poll-bound Assam, told reporters here.
The Congress general secretary, who yesterday claimed he had records to prove that he had spoken to Karkare, today said he had requested the Telecom Ministry to get the record of the call between him and the police officer from its centre in Pune.
Singh said that he had sent a request in this regard to the General Manager of BSNL at Bhopal but "has got in writing from them that they cannot provide details of this number as the records are kept only for 12 months".
Full report:
http://timesofindia.indiatimes.com/india/Now-Digvijay-Singh-cant-find-phone-records-of-
----------
Gilani regime shaky as ally pulls out
Anita Joshua
Dec 15, 2010
ISLAMABAD: Pakistan's beleaguered coalition government began skating on thinner ice on Tuesday with the Jamiat Ulema-i-Islam (JUI-F) pulling out of the ruling arrangement in protest against the dismissal of one of its Ministers, Muhammad Azam Khan Swati.
Mr. Swati — Minister for Science and Technology — was sacked along with Minister for Religious Affairs Hamid Saeed Kazmi of the Pakistan People's Party (PPP) after both continued their public sparring over corruption and mismanagement in this year's Haj operations despite directions from Prime Minister Syed Yusuf Raza Gilani to hold their fire.
Soon after the government announced the dismissal of the two Ministers, the JUI-F held a meeting where it decided to part ways with the ruling coalition. "It is impossible to stay in the coalition. We are saying goodbye to the government," party leader Fazal-ur-Rehman, who is also chairman of the Special Committee of Parliament on Kashmir, told the media after the meeting.
Full report:
http://www.hindu.com/2010/12/15/stories/2010121555672000.htm
----------
Kashmiri is Qaeda's new strategist
Dec 15, 2010
AL- QAEDA has made jihadi commander Ilyas Kashmiri its chief military strategist to plan and spearhead terrorist attacks against the West.
While Egyptian militant Saif al- Adal was recently named al- Qaeda's military chief for operations in Pakistan and Afghanistan, Kashmiri was made the chief military strategist following the death of Mustafa Abu al- Yazid in a US drone strike in North Waziristan in May, The News daily reported quoting sources in the Pakistani security establishment as saying.
Kashmiri is the chief of the Pakistan- occupied Kashmir chapter of the Harkat- ul- Jihad al- Islami and has been linked to several attacks in India, including the bombing of a bakery in Pune.
Full report: Mail Today
----------
China readies goodies for Pak ahead of Wen's visit
Saibal Dasgupta
Dec 15, 2010
BEIJING: Ahead of premier Wen Jiabao's visit to India and Pakistan, the Chinese government has signaled its desire to expand China-Pakistan trade as part of a plan to bring peace to its restive Xinjiang region.
It has launched the firstever air cargo service between the troubled city of Kashgar in Xinjiang and Islamabad. The move which took place last week, is significant because China wants to make the historical city of Kashgar, located near the borders of Pakistan, Uzbekistan, Kyrgyzstan, Afghanistan and India, as an international air logistics base.
It will also solve the problem of trade flows shrinking during winter months when China-Pakistan road link is blocked by snow.
At the political level, the Communist leaders want trade inflows to help stabilize the Xinjiang province, where Muslim Uighurs are involved in a separatist movement.
http://timesofindia.indiatimes.com/world/china/China-readies-goodies-for-Pak-ahead-of-Wens-visit/articleshow/7103051.cms#ixzz189brBUab
----------
Ruggiero replaces Holbrooke as acting Af-Pak envoy
Dec 15, 2010
WASHINGTON: Career civil servant Frank Ruggiero has replaced his late boss Richard Holbrooke as the acting special representative to Afghanistan and Pakistan, the State Department said Tuesday.
Ruggiero joined US Secretary of State Hillary Clinton at a National Security Council meeting Tuesday at the White House that focused on the annual review of Afghanistan policy, State Department spokesman Philip Crowley said.
"He has assumed the acting SRAP (Special Representative to Afghanistan and Pakistan) responsibility. He is at the White House as we speak," Crowley told reporters after Holbrooke died on Monday from complications from a torn aorta.
Ruggiero became Holbrooke's deputy in July 2010 after serving as the senior US civilian representative for southern Afghanistan.
He served as acting assistant secretary for political-military affairs from January to June 2009.
He is a career civil servant who has served not only in the State Department but also in the Commerce Department.
http://www.dawn.com/2010/12/15/ruggiero-replaces-holbrooke-as-acting-af-pak-envoy.html
----------
Terrorists destroy three schools, house of volunteer
Dec 15, 2010
GHALANAI: Terrorists blew up three primary schools in Saafi tehsil and Bazar Zaka Khel with explosives, official sources said on Tuesday. The buildings of Government Boys' Primary School, Shah Zarin, and Government Girls' Primary School, Malak Dostan, were razed to the ground with explosive devices late on Monday. Government Boys' Primary School Amlook Killi, Bazar Zakha Khel, was blown-up on Tuesdsay evening. The school was located in the far flung and inaccessible area of Bazar Zakha Khel in tehsil Landikotal. The Bazar Zakha Khel area is a stronghold of different terrorist outfits, sources said. So far no terrorist group has claimed responsibility for blowing up the schools. The total number of schools destroyed by the terrorists has reached 73. The house of a Saafi tehsil peace committee's volunteer, Ali Akbar, was also blown-up with explosives, sources added.
http://www.dailytimes.com.pk/default.asp?page=2010\12\15\story_15-12-2010_pg7_10
----------
Christians to dedicate Christmas to flood victims
Dec 15, 2010
ISLAMABAD: Christians would dedicate this Christmas to the flood victims and celebrate the festival with simplicity and austerity, said Federal Minister for Minorities Affairs Shahbaz Bhatti on Tuesday.
The minister said that the Christian community had decided to celebrate this Christmas with religious zeal and simplicity. He said that the minorities were standing with their fellow countrymen at this hour of need and would extend all possible help and assistance to them. Special prayers would be held for prosperity, integrity and development of Pakistan on Christmas, he added.
Bhatti said that Christmas is celebrated by followers of all other religions as the message of Jesus Christ is for all humanity. Every religion preaches love, compassion and tolerance, he concluded.
http://www.dailytimes.com.pk/default.asp?page=2010\12\15\story_15-12-2010_pg7_20
----------
UNICEF warns epidemic outbreak among flood hit children
Dec 15, 2010
ISLAMABAD: The United Nations Children's Fund (UNICEF) warned that winter will worsen the threats of epidemic against children inhabited in flood hit areas, who already suffer high rates of acute respiratory infections and malnutrition.
"The coming cold months will sharply increase the numbers of respiratory infections and malnutrition, two of the biggest killers of Pakistani children", said Daniel Toole, UNICEF's Regional Director for South Asia while talking to APP on Monday said.
He informed that as many as 126 new polio cases are reported this year compared to 89 in 2009 an enormous cause for concern especially as it had made significant strides towards eradicating polio.
Daniel Toole said that Pakistan is one of the four polio endemic countries in the world and low ongoing coverage in areas experiencing difficult security in the north, over-crowding and poor sanitation as a result of the floods have exacerbated the threat for children.
Full report:
http://www.dawn.com/2010/12/14/unicef-warns-epidemic-outbreak-among-flood-hit-
----------
Hamas will never recognize Israel: Haniyeh
Dec 15, 2010
GAZA: A large crowd of Palestinians cheered a Hamas leader's pledge on Tuesday never to recognize Israel and celebrated the movement's 23rd anniversary at a Gaza rally punctuated by sonic booms from Israeli jets.
Hamas leader Ismail Haniyeh, whose group runs the Gaza Strip, said the Palestine Liberation Organization (PLO) headed by Western-backed President Mahmoud Abbas had made a "historic mistake" by recognizing Israel.
"We said it five years ago and we say it now... we will never, we will never, we will never recognize Israel," Haniyeh told the gathering which some organizers said was attended by around 250,000 people.
Full report:
http://arabnews.com/middleeast/article215485.ece
----------
'More needed to educate people on human rights'
Dec 15, 2010
MAKKAH: The National Society for Human Rights (NSHR) has urged government departments to do more to educate people on human rights, said a member of the society's local branch.
"The NSHR noticed shortcomings in the services offered by some government departments such as prisons, social affairs department and even the courts," said Muhammad Al-Sahli while giving a talk on human rights at a function at the Presidency of Girls Education Hall in Makkah recently.
Al-Sahli was of the view that all Saudi social practices were not based on Islamic principles. He added that while senior government officials cooperated with the NSHR in its attempts to address people's issues, it was mostly junior officials that created difficulties for the society. Full report:
http://arabnews.com/saudiarabia/article215520.ece
----------
Kingdom sends relief supplies for Afghan flood victims
Dec 15, 2010
JEDDAH: Saudi Arabia will send 20 truckloads of relief supplies to Kabul carrying 50,000 baskets of food and 50,000 blankets for distribution among residents of Badakhshan, located northeast of the country. The area was hard hit by last month's floods.
The relief was ordered by Custodian of the Two Holy Mosques King Abdullah. Saudi Ambassador to Afghanistan Mansour Al-Safi commended the king for his humanitarian gesture. The relief program is to be carried out by the Saudi Committee for the Relief of Afghanistan.
Khaled Al-Othmani, regional director of the committee, said the relief supplies will cost SR12.5 million. Afghan officials, who took part in the launching of the relief program in Kabul, thanked Saudi Arabia for its humanitarian endeavors.
http://arabnews.com/saudiarabia/article215587.ece
----------
Journalists undercover: How far is too far?
Dec 15, 2010
JEDDAH: The arrest of two women journalists who attempted to kidnap a newborn baby from Jeddah Maternity and Child Hospital while working on a story for a local newspaper has triggered wide controversy. After gaining access to the maternity ward of the hospital, the two journalists attempted to kidnap the infant but were nabbed by security guards who turned them over to police. They were trying to expose alleged lax security at the hospital.
Opinion in Saudi Arabia was split between cautious supporters and outright opponents who claimed that such uncalled for adventures might result in more harm than good.
Arab News spoke to a number of journalists and media personalities in the Kingdom regarding such practices. Legal opinions and the views of security organizations were also sought.
Full report:
http://arabnews.com/saudiarabia/article215518.ece
----------
Education to solve AIDS issue in Turkey, says UN official
Dec 15, 2010
Turkey could attain "zero infections, zero deaths and zero discrimination" from AIDS, but it will require a change in societal perceptions and proper sexual education in schools, according to a top United Nations health official.
"There is a silence about HIV/AIDS in Turkey," Dr. Zahidul Huque, the United Nations Population Fund, or UNFPA's, representative for Turkey, told the Hürriyet Daily News & Economic Review on Tuesday. "There is still a lot of work to do."
Dec. 1 is marked internationally as World AIDS Day to raise awareness of the disease, prevent further infections and remember the millions of people around the world who have died from it.
"Education at schools is very important," said Huque, outlining the UNFPA's main project for 2011. "If we succeed in introducing a good curriculum in schools, I think that will make a great difference. It has to start early, in order to change the mindsets determined by culture. All the data shows that more sexual education means less infections and less violence."
Full report:
http://www.hurriyetdailynews.com/n.php?n=evaluating-turkey-on-world-aids-day-2010-11-
----------
Israel deports largest ever group of 150 illegal Sudanese migrants
December 15, 2010
Israel has flown home 150 illegal Sudanese migrants in a secret operation that was the largest such deportation from the Jewish State, an Israeli official confirmed on Tuesday. The group, which left late on Monday, was the biggest to leave since Israel began quietly deporting hundreds of African migrants a few years ago. The deportations are part of an attempt to stanch the influx of Africans slipping across Israel's porous southern border with Egypt.
The Sudanese left willingly, according to officials. "We are aware that people expressed interest to go back," said William Tall, an official from the UN refugee agency. "I can confirm that no coercion was involved in their going back." There was no official Israeli comment. An Israeli official, speaking on condition of anonymity because he was not authorised to speak on the record, said a Christian organisation helped coordinate the return of 150 Sudanese to Sudan via a third unidentified country.
Full report:
http://www.dailypioneer.com/303680/Israel-deports-largest-ever-group-of-150-illegal-
URL: https://www.newageislam.com/islamic-world-news/veena-malik-a-threat-to-islam-pak-religious-leaders/d/3798