New Age Islam News Bureau
17 Feb 2012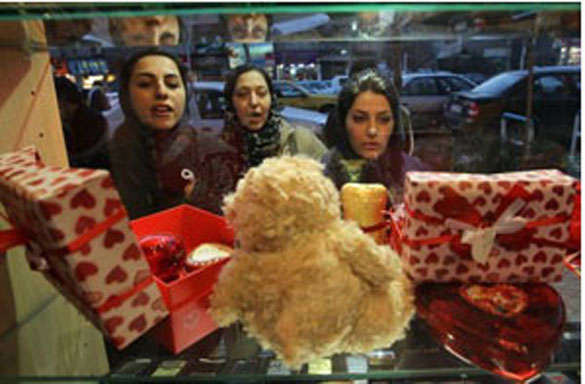 • 'Maldives President OK's early polls'
• Hezbollah denies role in Israel diplomat attacks in India, Georgia and Thailand
• Contempt case against Pak PM: Evidence in four volumes submitted to court
• Pakistan will not help US attack on Iran: Zardari
• Pakistan, Iran, Afghanistan vow to jointly counter terrorism
• OIC: Military intervention must be ruled out as solution to Syria crisis
• Pakistani-American businessman claims to have met Zardari, Pasha and Shaukat
• US drones kill 21 in North Waziristan
• Iran eyes talks after nuclear boasts
• Nigerian underwear bomber to get life sentence
• India to go ahead with Iran trade visit
• India: 4 Chief Ministers oppose the proposed anti-terror body
• Karzai seeks help from the Govt. of Pakistan for Taliban talks
• Karzai urges Pakistan to resume NATO supplies
• Resume NATO supplies, Karzai tells Pakistan
• Eight killed in clash in Khyber between Pakistani troops and Taliban
• Al-Qaeda militant killed in Yemen: officials
• Bomb blast in Karachi kills five, wounds several
• Libya marks uprising anniversary
• Libya must rein in unbridled militias: Amnesty
• 2 more suspects in terror case: Thai police
• UN assembly adopts resolution condemning Syria
• US aims at kicking Tehran out of global bank network
• France sees sign of Iran "opening up" in letter
• Europe's big buyers cut ties with Iran oil
• Iran offering 'new initiatives' to resume talks with powers
• SWIFT should not be singled out over Iran: Belgium
• Thai blast suspect was fleeing to Iran, says Malaysia
• Syria main theme at the Karachi Literature Festival
• Iran tensions could eclipse Pakistan summit
• Ahmadinejad gets assurance by Pakistani leaders: Gas, power projects to go ahead
• Egypt upheaval hits Jordan's trade gap
• Israel lodges protest with U.N. on Iran
• Malaysian Home Minister: Extradition of Iranian bomb suspect depends on law
• 26/11 was premeditated, SC told Indian State Maharasthra's counsel
• India: Samjhauta Express blast case arrest: CPM hits out at RSS
• Haroon IM core member: India's Anti-Terrorism Squad
• Bangladesh bans 'Banglish' to protect local tongue
Complied by New Age Islam News Bureau
Photo: Most of those participating in the annual romantic ritual were young people from the middle and upper classes
URL: https://www.newageislam.com/islamic-world-news/valentine's-day-finds-a-niche-in-islamic-iran/d/6658
--------
Valentine's Day finds a niche in Islamic Iran
17 February 2012
TEHRAN: Iran may reject Western influences, but Valentine's Day has become a growing phenomenon thanks to the romantically minded youth of the Islamic state's affluent classes.
Although the ruling clerics and hard-line politicians have been waging a campaign against what they call "decadent" cultural imports, the Christian day dedicated to amorous displays has so far survived.
Part of the reason could be the sheer number of young adults in the country: 60 per cent of the 75 million-strong population is under 30, and one Iranian in three is aged 15 to 30.
With many of them unmarried, and with bars, clubs and mixed parties all banned under the country's strict laws, Valentine's Day is increasingly seen as a tolerated courting opportunity — one whose commercial side is much appreciated by Iranian retailers.
Several shopkeepers in Tehran told AFP that demand for rose bouquets, sentimental cards with the English word "love", chocolate, perfume and even teddy bears was strong, adding to a growing trend of recent years.
The owner of one Italian restaurant, who asked not to be identified, said his establishment was booked up well in advance by couples.
Elmira, a 24-year-old architecture graduate in the capital who declined to give her last name, said most of those participating in the annual romantic ritual were young people from the middle and upper classes.
"The usual routine each year is an exchange of gifts and then going out for dinner," she said.
Valentine's Day "used to be huge for me," she said, but now she was looking for something more meaningful. "Silly traditions do not really matter if there are no feelings involved."
There are signs, however, that the authorities' patience with the day is wearing thin.
Last year, officials banned the production and sale of Valentine's Day items.
Conservatives insist there is no room for such immodest declarations in devout Islamic culture.
They have become alarmed at the rapid decline in the number of marriages in recent years, blaming the trend on Western superficiality.
Nationalistic Iranians prefer to celebrate their love on Mehregan, a pre-Islamic and little-observed festival in October that honours Mithra, the ancient Persian goddess of love.
But so far at least, young Iranian couples are still able to take part in Valentine's Day.
Saba, an 18-year-old graphics student in the northeast holy city of Mashhad, said that for her, the day was not at all about adopting a Christian calendar but rather because "I would love to receive gifts and chocolate." She added though that she thought it safer to attend a private party in a home than risk a restaurant or other public place which could attract unwanted attention from Iran's morality police, who enforce Islamic-based codes on dress and behaviour.
"Even though we would not be doing anything un-Islamic in restaurants or cafes, there are not many places in our city to hang out on Valentine's (Day) and be safe," she said.
Even the home option is not without risk. Parties are regularly raided by the police and young Iranians consuming alcohol or dancing are arrested.
Meysam, a home appliances store owner in his early 30s, said he had plans to take his girlfriend out — but for reasons that were not related to Valentine's Day.
"I love to have fun but I also need to do this to take my mind off (the fact) that business is just awful these days," he said.
He said he did not know what the future holds for his small business because of the continuing devaluation of Iran's currency, the rial, and added restrictions on importing goods from the United Arab Emirates and China.
Recent economic sanctions adopted by the United States against Iran's financial system have raised major hurdles to the way Iranian companies conduct their business, and impacted the import of goods into the country.
http://www.dawn.com/2012/02/14/valentines-day-finds-a-niche-in-islamic-iran.html
--------
'Maldives President OK's early polls'
IANS | Feb 17, 2012
MALE: The Maldives government has agreed to conduct "early" elections to resolve the political impasse following the dramatic regime change in the country, Indian foreign secretary Ranjan Mathai said on Thursday.
Mathai who was on a visit to the Maldives held talks with key political leaders, including ousted president Mohammed Nasheed and new president Mohammed Waheed Hassan.
"In the interests of national reconciliation and to encourage harmony between citizens, the government will hold discussions with all relevant parties to conduct elections by an early date," Mathai said. He added president Hassan had agreed to work on holding polls "as early as considered feasible by all concerned. This is to be discussed by the parties."
"The government will work towards the conditions that will permit such elections to take place including any necessary constitutional amendments," said Mathai, who was scheduled to return home Thursday but had extended his trip.
http://timesofindia.indiatimes.com/world/rest-of-world/Maldives-prez-okays-early-polls/articleshow/11920979.cms
--------
Hezbollah denies role in Israel diplomat attacks in India, Georgia and Thailand
17 February 2012
BEIRUT: Hezbollah chief Hassan Nasrallah on Thursday denied his Lebanese militant party had any role in a series of attacks on Israeli diplomats.
"Regarding the explosions that took place in India, Georgia and Thailand, I can tell you categorically that Hezbollah has nothing to do" with them, he said in a televised address.
Nasrallah said Hezbollah would find other ways to take revenge for the killing of top Hezbollah militants Imad Mughniyeh on February 12, 2008, in the speech marking that occasion.
"Our revenge will not (be) against soldiers and Israeli diplomats or ordinary Israelis," said the Hezbollah chief, without elaborating.
"The day will come when we shall avenge Imad Mughniyeh with honour," he said.
Israel has accused Iran of being behind the attacks, a charge the Islamic republic promptly denied.
Thai police said that Israeli diplomats were the intended target of a failed bomb attack in Bangkok on Tuesday, a day after attacks on Israeli embassy staff in India and Georgia.
The Jerusalem Post on Thursday linked a Hezbollah-Iranian "terror" cell to another plot to assassinate Israel's defence minister in Singapore, but the report was denied by police in the Asian city-state.
Bangkok has been on alert since mid January when police arrested a Lebanese man with alleged links to Hezbollah on suspicion he was planning an attack, following a US warning that tourists might be targeted. (AFP)
http://www.thenews.com.pk/article-35685-Hezbollah-denies-role-in-envoy-attacks
--------
Contempt case against Gilani: Evidence in four volumes submitted to court
Nasir Iqbal
17 February 2012
ISLAMABAD: Attorney General Maulvi Anwarul Haq submitted to the Supreme Court on Thursday evidence relating to the contempt of court case against Prime Minister Yousuf Raza Gilani.
The documents comprised 469 pages in four volumes. But there was no list of prosecution witnesses.
The documents will be formally displayed before a seven-judge bench headed by Justice Nasir-ul-Mulk on Feb 22 in the absence of prime minister's counsel Barrister Aitzaz Ahsan.
The attorney general submitted the evidence as a prosecutor in compliance with the court's Feb 13 order in which the prime minister had been formally indicted for committing contempt of the court by not pursuing $60 million graft cases against President Asif Ali Zardari in Switzerland.
Barrister Ahsan will submit his list of witnesses, evidence and documents in defence of the prime minister on Feb 27 and will be produced before the court on Feb 28.
The evidence filed by the attorney general contains 43 documents mainly consisting of different court orders — Dec 16, 2010, NRO verdict, Nov 25, 2011, SC judgments in the NRO review petition and NRO implementation case from May 24, 2010, to Feb 16, 2012, in Ahmed Riaz Sheikh and Adnan A. Khawaja cases.
Talking to reporters, the attorney general said there was no need to provide a list of witnesses in the case against the prime minister because it was not one of criminal contempt, adding that the evidence submitted had the status of witnesses.
"Usually there is no need of any witness when the case is of a civil nature," he said, adding that the proceedings in the NRO case were of civil nature.
The documents also contain an application on behalf of the attorney general seeking permission to submit the documents and an affidavit assuring that he had submitted the documents that he had been able to collect so far.
He said he would plead before the court at the next hearing that its order asking him to act as prosecutor in the case was not applicable, though he would be bound to abide by any court direction in this regard.
http://www.dawn.com/2012/02/17/contempt-case-against-gilani-evidence-in-four-volumes-submitted-to-court.html
--------
Pakistan will not help US attack on Iran: Zardari
17 February 2012
ISLAMABAD: Pakistan has assured Iran that in case of US attack on Iran Pakistan will not provide any assistance to US forces, Geo News reported.
http://www.thenews.com.pk/article-35717-Pak-will-not-help-US-attack-on-Iran
--------
Pakistan, Iran, Afghanistan vow to jointly counter terrorism
17 February 2012
ISLAMABAD: President Asif Ali Zardari Friday said Pakistan along with Afghanistan and Iran was committed to jointly work to rid the region of the "menace" of terrorism.
Addressing a joint press conference with the Presidents of Afghanistan and Iran here at the Aiwan-e-Sadr, at the end of the third trilateral summit, President Zardari said only joint efforts could help the region overcome terrorism, which he believed was being fuelled by billions of dollars of drug trade.
Full Report At:
http://www.thenews.com.pk/article-35720-Will-fight-against-terror-together
--------
OIC: Military intervention must be ruled out as solution to Syria crisis
17 February 2012
CANBERRA, Australia — The international community must rule out military intervention as a solution to the Syrian crisis, the leader of a global Islamic group said Wednesday.
Ekmeleddin Ihsanoglu, secretary general of the 57-nation Organization of Islamic Cooperation, said he remained involved in "quiet diplomacy activities" with Syrian President Bashar Assad over the power struggle that has cost more than 5,000 lives over the last 11 months. The violence has led to the Middle Eastern country's most severe international isolation in more than four decades of Assad family rule.
"What we really need to do is exclude military intervention from our side," Ihsanoglu told the National Press Club of Australia during a visit to Canberra as a guest of the Australian government.
Full Report At:
http://www.washingtonpost.com/world/middle-east/muslim-group-leader-military-intervention-must-be-ruled-out-as-solution-to-syria-crisis/2012/02/15/gIQAkF3tER_story.html
--------
Pakistani-American businessman claims to have met Zardari, Pasha and Shaukat
17 February 2012
ISLAMABAD: Pakistani-American businessman Mansoor Ijaz, a central character in the memo controversy, has revealed that since 2003 he had met President Asif Ali Zardari, ISI Director General Ahmed Shuja Pasha, former prime minister Shaukat Aziz and former ISI chief Ehsanul Haq.
In his testimony submitted to the memo commission on Thursday through his counsel Akram Sheikh, Mr Ijaz said he had met the four Pakistanis in addition to former ambassador Husain Haqqani.
Full Report At:
http://www.dawn.com/2012/02/17/ijaz-claims-to-have-met-zardari-pasha-and-shaukat-aziz.html
--------
US drones kill 21 in North Waziristan
MIRAMSHAH, 17 February 2012: Missiles fired by US drones rained on suspected militant targets in North Waziristan on Thursday, killing at least 21 people.
According to sources, six people were killed and two others injured when two missiles slammed into a compound in the village of Spilga near Miramshah. The identities of the persons who died could not be ascertained.
Hours later, another drone attacked a moving vehicle on the Zekerkhel-Khaisur road in Mirali tehsil.
Official sources said 15 members of a militant group were killed. Their bodies were charred.
Local people rushed to the place and carried out rescue work.
Unmanned planes kept flying over the area throughout the day.
AFP adds: A security official said Uzbek militants had been killed in the attack on the vehicle.
Those who died in the first attack belonged to Badar Mansoor and the Haqqani network, loyal to the Afghan Taliban, another official said. Last Thursday, officials said Mansoor, described as the "de facto leader of Al Qaeda in Pakistan" had been killed in a drone strike in North Waziristan.
The New America Foundation think-tank in Washington says drone strikes in Pakistan have killed between 1,715 and 2,680 people over the past eight years.
According to an AFP tally, 45 US missile strikes were reported in the tribal belt in 2009, 101 in 2010 and 64 last year.
President Barack Obama last month confirmed for the first time that US drones attacked Taliban and Al Qaeda militants on Pakistani soil.
http://www.dawn.com/2012/02/17/us-drones-kill-21.html
--------
Iran eyes talks after nuclear boasts
17 February 2012
TEHRAN:Iran on Thursday expressed hopes of reviving moribund talks with world powers, a day after the Islamic republic unveiled what it described as major progress in its controversial nuclear programme.
"We have always welcomed the principle of negotiations and we believe that, with a positive approach and spirit of cooperation, there can be a step forward in these negotiations," foreign ministry spokesman Ramin Mehmanparast was quoted as saying by the Fars news agency.
Full Report At:
http://www.dawn.com/2012/02/16/iran-eyes-talks-after-nuclear-boasts.html
--------
Nigerian underwear bomber to get life sentence
Feb 17, 2012
Alain Ghonda travels the globe with heightened awareness after Christmas 2009, when a plane he was on could have been destroyed in midair by a terrorist smuggling a bomb in his underwear.
"After having that experience, you do not know who's sitting next to you," said Ghonda, 40, a consultant from Silver Spring, Md., who was a passenger on the Amsterdam-to-Detroit flight. "They may look like passengers, but they might want to harm you."
Full Report At:
http://www.asianage.com/international/nigerian-underwear-bomber-get-life-sentence-193
--------
India to go ahead with Iran trade visit
17 February 2012
ISLAMABAD: Indian Commerce Minister Anand Sharma said Wednesday that an Indian business delegation would still visit Iran despite a string of bomb attacks blamed on the increasingly isolated Islamic republic.
Sharma told AFP during a trade visit to Pakistan that terrorism and trade were "separate issues," adding that the perpetrators behind Monday's bomb attack on an Israeli diplomat's car in New Delhi had yet to be established.
"I am sure that our investigating agencies will identify and bring to justice the perpetrators," said Sharma.
Full Report At:
http://www.dawn.com/2012/02/16/india-to-go-ahead-with-iran-trade-visit.html
--------
India: 4 Chief Ministers oppose the proposed anti-terror body
Feb 17, 2012
In a major development, four chief ministers - Mamata Banerjee, Jayalalithaa, Nitish Kumar and Naveen Patnaik - have teamed up against the National Counter Terrorism Centre (NCTC).
The CMs have demanded a review of the proposed anti-terror body with West Bengal claiming the plan is an 'arbitrary exercise of power by the central government/central agency'.
According to reports, Mamata has even written to the PMO asking Manmohan Singh to 'review and withdraw' the order on organisation, function and power of the newly-constituted NCTC under the ministry of home affairs.
Naveen Patnaik has previously expressed concern over the NCTC's 'draconian powers' and fears the new agency could infringe upon the functioning rights of states.
Full Report At:
http://www.asianage.com/india/4-chief-ministers-oppose-proposed-anti-terror-body-310
--------
Karzai seeks help fr0m the Govt. of Pakistan for Taliban talks
17 February 2012
ISLAMABAD: Afghan President Hamid Karzai sought help from the government of Pakistan and religious parties on Thursday for advancing peace talks with Taliban in his country and said their assistance was of 'critical' importance for the success of the process.
Mr Karzai, who is on a three-day visit to Pakistan to attend a trilateral summit, met Prime Minister Yousuf Raza Gilani and President Asif Ali Zardari and interacted with Jamaat-i-Islami leader Qazi Hussain Ahmed and JUI-F Senators Abdul Ghafoor Haideri and Gul Nasib, who have been associated with Afghan jihadi groups.
He also plans to meet JUI-S chief Maulana Samiul Haq from whose seminary in Akora Khattak most Taliban leaders had graduated. A source privy to Mr Karzai's meetings in Islamabad said he was primarily trying to explore who could do what to influence the Taliban to start negotiations for ending the war which was now in its 11th year.
Full Report At:
http://www.dawn.com/2012/02/17/religious-parties-leaders-contacted-karzai-seeks-help-for-taliban-talks.html
--------
Karzai urges Pakistan to resume Nato supplies
17 February 2012
ISLAMABAD: Afghanistan President Hamid Karzai has urged Pakistan to resume Nato supplies and charge increased levy, as it will benefit both Pakistan and Afghanistan, Geo News reported.
Full Report At:
http://www.thenews.com.pk/article-35698-Karzai-urges-Pak-to-resume-Nato-supplies
--------
Resume NATO supplies, Karzai tells Pakistan
Feb 17, 2012
Afghanistan President Hamid Karzai on Friday asked Pakistan to resume NATO supplies that were suspended after airstrikes last year left two dozen soldiers dead, a media report said.
Karzai urged Pakistan to resume NATO supplies and suggested that it charge higher levy as it will benefit both Pakistan and Afghanistan, Geo News reported from his breakfast meeting with senior journalists here.
Karzai is in Islamabad for a one-day trilateral summit between Pakistan, Iran and Afghanistan.
Full Report At:
http://www.asianage.com/international/resume-nato-supplies-karzai-tells-pakistan-288
--------
Eight killed in clash in Khyber between Pakistani troops and Taliban
17 February 2012
PESHAWAR: A clash between Pakistani troops and Taliban on Friday killed five militants and three members of a government sponsored militia in the country's troubled northwest, security officials said.
Fighting erupted after Pakistani troops and local militia launched a joint operation against Taliban in the Spindand area of Khyber tribal district, which borders Afghanistan.
"Five militants and three members of the militia have been killed in the clash. Three security persons and four militia members have been wounded," a security official told AFP.
"The number of injured from the Taliban side is unknown," he said.
A local administration official in Khyber, Mutahir Zeb Khan, confirmed the clash.
"The target of the operation was a local Taliban group Lashkar-e-Islam. The fighting started on Thursday evening and the exchange of fire continues at short intervals," Khan told AFP.
Some 18,000 people fled their homes in Khyber in October last year amid fears of a fresh onslaught of fighting between the army and militants tied to the Pakistani Taliban.
http://www.dawn.com/2012/02/17/eight-killed-in-clash-in-khyber.html
--------
Al-Qaeda militant killed in Yemen-officials
17 February 2012
SANAA: A top leader of al Qaeda's Yemen wing has been killed during a dispute with his brother, Yemeni officials said on Thursday.
Tareq al-Dahab, a relative of slain U.S.-born cleric Anwar al-Awlaki who led an assault on the town of Radda last month, died in his stronghold in al-Baidah province early on Thursday, they said.
"Dahab was killed by his brother at his residence in the al-Manasih neighbourhood in al-Baidah province during a family dispute," a security official told Reuters.
http://www.dawn.com/2012/02/16/al-qaeda-militant-killed-in-yemen-officials.html
--------
Bomb blast in Karachi kills five, wounds several
17 February 2012
PESHAWAR: A bomb blast ripped through a market on Friday, killing at least five people and wounding several not far from a mosque in the country's northwest, an official said.
"A bomb exploded in the main bazaar of Parachinar. We are collecting details. Initial reports say that four people have died and more than 10 are wounded," local government official Shahab Ali Shah said.
http://www.thenews.com.pk/article-35730-Bomb-kills-five-in-Parachinar
--------
Libya marks uprising anniversary
Friday, February 17, 2012
Libyans are marking the anniversary of the uprising that led to the overthrow of Col Muammar Gaddafi after his rule of more than 40 years.
Celebrations are planned in towns and cities across the country and have been under way for days in the eastern city of Benghazi, where the revolt began.
But the anniversary comes amid fears of continuing instability.
Hundreds of militias are roaming the country unimpeded and observers point to an institutional void in Libya.
Full Report At:
http://www.thedailystar.net/newDesign/latest_news.php?nid=35878
--------
Libya must rein in unbridled militias: Amnesty
Feb 16, 2012
TRIPOLI: In a major challenge to new leaders of Libya, Amnesty International said on Thursday that aspirations to replace Muammar Qaddafi's repressive rule with a just, democratic state are being undermined by armed militias who trample on human rights and are outside the government's control.
The militias have so far refused to disband. With their heavily armed units patrolling the streets, they have more power on the ground than Libya's official rulers.
Amnesty said in a report that its researchers had documented dozens of cases of militias committing war crimes, torturing detainees and forcing whole communities to flee their homes.
Full Report At:
http://arabnews.com/middleeast/article576662.ece
--------
2 more suspects in terror case: Thai police
Friday, February 17, 2012
Thai immigration officers escort detained Iranian Mohammad Kharzei, center, at the immigration headquarters in Bangkok on Thursday, February 16, 2012. Photo: AP
Thai police said Friday they are searching for two more suspects, including a possible explosives specialist, in a botched terror plot against Israeli diplomats that has been blamed on Iran.
Full Report At:
http://www.thedailystar.net/newDesign/latest_news.php?nid=35880
--------
UN assembly adopts resolution condemning Syria
17 February 2012
UNITED NATIONS: The 193-nation UN General Assembly ratcheted up the pressure on Syrian President Bashar al-Assad on Thursday by overwhelmingly approving a resolution that endorses an Arab League plan calling for him to step aside.
The resolution, similar to one Russia and China vetoed in the Security Council on Feb. 4, received 137 votes in favor, 12 against and 17 abstentions, though three countries said their votes failed to register on the electronic board.
Full Report At:
http://www.thenews.com.pk/article-35680-UN-adopts-resolution-condemning-Syria
--------
US aims at kicking Tehran out of global bank network
Feb 17, 2012
WASHINGTON: US President Barack Obama's administration is pressuring the European Union and a global electronic banking system to expel Iranian banks from a network used to transfer money, another step in Western efforts to deprive Tehran of funds needed to develop nuclear weapons.
Kicking Iranian banks out of the Belgium-based SWIFT, or Society for Worldwide Interbank Financial Telecommunication, would cut off one of the only remaining avenues for Iran to transact business with the rest of the world.
SWIFT facilitates the bulk of the world's cross-border payments, exchanging 18 million payment messages per day between banks and other financial institutions in 210 countries.
Full Report At:
http://arabnews.com/middleeast/article576739.ece
--------
France sees sign of Iran "opening up" in letter
Feb 16, 2012
VIENNA: An Iranian letter on resuming nuclear talks with world powers is ambiguous but signals "the start of opening up" from the Islamic Republic, French Foreign Minister Alain Juppe said on Thursday.
Iran handed over the letter to European Union foreign policy chief Catherine Ashton, who handles contacts with Tehran on behalf of the six major powers, on Wednesday.
Full Report At:
http://arabnews.com/middleeast/article576565.ece
--------
Europe's big buyers cut ties with Iran oil
Feb 16, 2012
LONDON: Iran's top oil buyers in Europe are making substantial cuts in supply months in advance of European Union sanctions, reducing flows to the continent in March by more than a third — or more than 300,000 barrels daily, industry sources said.
France's Total has already stopped buying the crude, which is subject to European Union sanctions from July 1 and market sources say Royal Dutch Shell has scaled back sharply.
Motor Oil Hellas of Greece was also thought to have cut out Iranian crude altogether and compatriot Hellenic Petroleum along with Spain's Cepsa and Repsol were curbing imports.
Full Report At:
http://arabnews.com/economy/article576620.ece
--------
Iran offering 'new initiatives' to resume talks with powers
By FREDRIK DAHL
Feb 16, 2012
VIENNA: Iran, facing severe sanctions to bar it from exporting oil, has told world powers it wants to resume long-stalled talks quickly with "new initiatives" in hand, and France said Tehran may now be open to addressing concerns about its nuclear quest.
Tehran made the offer in a letter to the EU's foreign policy chief obtained by Reuters on Thursday, a day after it trumpeted several advances in nuclear know-how and sent oil prices upward with suggestions of economic retaliation in what may have been moves to boost its leverage before any fresh negotiations.
Iran's president vowed no retreat from its atomic path on Wednesday only for state television to announce the proposal to re-launch talks after a year's hiatus — mixed signals making it difficult to divine what Tehran's ultimate intentions were.
Full Report At:
http://arabnews.com/middleeast/article576633.ece
--------
SWIFT should not be singled out over Iran: Belgium
Feb 16, 2012
BRUSSELS: Belgium-based SWIFT, which operates the bulk of global cross-border payments, should not be the only company required to comply with sanctions against Iran, Belgium said.
Telecoms operators such as BT and Internet service providers such as Google, Microsoft's and Hotmail, should also be included, the foreign ministry said in a written response to questions.
The US is pressuring the European Union and SWIFT to expel Iranian banks from the network to deprive Tehran of funds.
Full Report At:
http://arabnews.com/economy/article576637.ece
--------
Thai blast suspect was fleeing to Iran, says Malaysia
17 February 2012
KUALA LUMPUR: Malaysian authorities on Wednesday arrested an Iranian suspected in an alleged bomb plot against Israeli diplomats in Thailand, Malaysia's police chief said.
The Iranian was among three suspects in the bombings that rattled the Thai capital Bangkok on Tuesday and have piled pressure on Tehran amid accusations of a terror campaign against the Jewish state.
Full Report At:
http://www.dawn.com/2012/02/16/thai-blast-suspect-was-fleeing-to-iran-says-malaysia.html
-------
Syria main theme at the Karachi Literature Festival
17 February 2012
Being the current epicenter of the Arab Spring, Syria was justifiably the main theme at a discussion on last year's revolution at the Karachi Literature Festival.
British-Syrian novelist and journalist, Robin Yassin-Kassab highlighted that human issues sparked the wave of revolution that swept the Middle East and North America, contrary to popular interpretation of its political and economic engine.
"The main demand of the people wasn't economic or political; it was something more human than that. It was for dignity," he said.
Citing examples of Tunisia, where the revolution first ignited, Yassin-Kassab attached reasons of deflated human dignity that led to Mohamed Bouazizi, a street vendor, to set himself ablaze.
This concept of reacting to inhumane treatment of citizens by the government and standing up to bullies in a police state was then echoed across the Arab world in the form of protests. In Syria, the initial demonstration started as a mere response to inhumanity when a policeman beat up the son of a market trader. Demonstrators chanted slogans that the Syrian people would not be humiliated.
"They are not asking for the regime to be changed, they are not asking for complete radical re-haul, just a little more respect," he said.
According to Yassin-Kassab, the Syrian regime's response to these cries, which merely exacerbated the situation and caused death tolls to skyrocket, reflected their 'stupidity.'
President Bashar Al Assad, despite having witnessed the ouster of ex-Egyptian president Hosni Mubarak, had missed the chance to make strategic changes that would keep him in power, in accordance to those taking place around the world. Had he seized the opportunity to pre-empt the chaos with a promise of democratic reform, Yassin-Kassab predicts that the Syrian people, with whom President Assad was largely popular, would have been appeased.
Elsewhere in the Arab world, the ouster of the various regimental leaders marks the dawn of a new era. As elections take place in Tunisia and Egypt, a new phenomenon that is attracting global attention is the success of Islamist parties at the forefront of the elections.
Apart from their supporters, many others on the international stage are concerned about the rise of Islamist parties such as the Muslim Brotherhood and Salafis. For the United States, the fear of Islamist parties rising to power stems from the foreign policies that these parties might pursue that might be unlike their pro-western authoritarian predecessors.
According to Stefan Weidner, a German writer and journalist, the young people who initiated the revolution in Egypt did not feel represented by the result of the elections, which favoured the Islamists.
From discussions with activists, Weidner learned of a speculation that there is a silent secret coalition between the military and the Muslim Brotherhood.
"Both are conservative and both are not really interested in civil society and both are not really interested in opening up the society, which is why they most probably work together," Weidner explained.
While he expressed his lack of optimism of a country led by Islamists, Weidner is confident that the young, secular revolutionists will eventually get organised and work towards a better Egypt for the people.
http://www.dawn.com/2012/02/13/just-a-little-respect-please.html
--------
Iran tensions could eclipse Pakistan summit
17 February 2012
ISLAMABAD:Afghan President Hamid Karzai sought support from Pakistan in advancing the reconciliation process in Afghanistan ahead of a trilateral summit on regional security on Thursday involving Iran's president.
But the meeting in Islamabad between Karzai, the Pakistani President Asif Ali Zardari and Iranian President Mahmoud Ahmadinejad could be overshadowed by Iran's mounting tensions with the West.
Full Report At:
http://www.dawn.com/2012/02/16/iran-tensions-could-eclipse-pakistan-summit.html
--------
Ahmadinejad gets assurance by Pakistani leaders: Gas, power projects to go ahead
Baqir Sajjad Syed
17 February 2012
ISLAMABAD: Iranian President Mahmoud Ahmadinejad was assured by Pakistani leaders on Thursday that they remained committed to the gas pipeline and electricity import projects despite international sanctions on his country.
Although he couldn't get a firm timetable for making the energy projects operational, he appeared to have been satisfied with pledges of speeding them up and, in return, offered to enhance bilateral trade to $10 billion in a couple of months.
More importantly, the two sides commenced discussions on currency swap and barter trade arrangements to circumvent the US sanctions for doing business with Iran in the dollar.
"The President (Asif Ali Zardari) reiterated commitment for expeditious implementation of Iran-Pakistan gas pipeline project, 1,000MW electricity transmission line and 100MW Gwadar power supply," a statement issued by the presidency said.
The PM's Office in a press-note on Prime Minister Yousuf Raza Gilani's meeting with Mr Ahmadinejad said: "Both leaders agreed to pursue the energy projects including electricity and gas on fast-track basis. They also discussed the status of Iran-Pakistan gas pipeline."
Iran has been worried that Pakistan could abandon the gas pipeline and electricity import agreements under pressure from the West because of sanctions and has been seeking categorical assurances from Islamabad about its continued commitment to the projects.
In the meetings at the presidency and prime minister's house the two sides discussed ways of enhancing bilateral trade, including proposals for currency swap, barter trade, removing tariff and non-tariff barriers and improved border coordination for facilitating businessmen.
The statement from the presidency said: "President Zardari proposed for considering encouraging barter and trading in local currencies between the two countries besides removing tariff and non-tariff barriers."
US sanctions on purchase of Iranian oil in dollars have already made several other countries, including Russia, India and Sri Lanka, to make payments in gold or their own currencies.
During talks at the prime minister's house, the Iranian delegation expressed its desire to import one million tonnes of wheat and 2,00,000 tonnes of rice from Pakistan within weeks.
Following fresh sanctions, Iran has increased procurement of grain from the international market bypassing the banking restrictions by paying in currencies other than the dollar and euro.
Measures for controlling drug trafficking and fighting terrorism were also discussed at the meetings.
Both sides agreed to boost mutual coordination for countering terrorism, drugs and narcotics control and human trafficking, an official said.
President Ahmadinejad thanked Mr Zardari for Pakistan's "keen interest in further strengthening existing cordial equation with Iran."
http://www.dawn.com/2012/02/17/ahmadinejad-gets-assurance-gas-power-projects-to-go-ahead.html
--------
Egypt upheaval hits Jordan's trade gap
Feb 16, 2012
AMMAN: Upheaval in Egypt hit Jordan's trade deficit last year, helping it widen by 21 percent to 7.3 billion dinars ($10.3 billion) by cutting off cheap gas supplies, official data showed.
Department of Statistics (DOS) data showed a sharp rise in the oil import bill pushed up the cost of imports by 17.6 percent to 12.9 billion dinars.
Egypt's revolution and ensuing instability led to a rupture in gas supplies used for electricity generation and forced Amman to import more expensive energy from elsewhere.
The pipeline that carries Egyptian gas to Jordan and Israel has been blown up to 12 times since the start of the Egyptian uprising last year.
Full Report At:
http://arabnews.com/economy/article576654.ece
--------
Israel lodges protest with U.N. on Iran
Feb 17, 2012
Israel has lodged a complaint before the UN chief over the alleged terror campaign launched by Iran and its "proxy" Hezbollah against Israeli targets in recent weeks, including in India and Thailand.
Full Report At:
http://www.asianage.com/international/israel-lodges-protest-un-iran-228
--------
Malaysian Home Minister: Extradition of Iranian bomb suspect depends on law
Friday February 17, 2012
KLUANG: The extradition of an Iranian suspected to be involved in a series of bombings in Bangkok is largely dependent on the law, Home Minister Datuk Seri Hishammuddin Tun Hussein said.
He said the extradition process was also contingent upon a request from the Thai authorities and Malaysia was prepared to cooperate fully in the situation.
"For the time being the Iranian man is still in detention here. The extradition process is largely dependant on the law," he told reporters after a meet the people session in Kampung Orang Asli Pengkalan Tereh.
Full Report At:
http://thestar.com.my/news/story.asp?file=/2012/2/17/nation/20120217163208&sec=nation
--------
26/11 was premeditated, SC told Indian State Maharasthra's counsel
Feb 17, 2012
S.S. Negi
In a bid to sustain the death sentence to lone surviving Pakistan terrorist of 26/11 Mumbai attack, Ajmal Kasab, the Maharashtra government on Thursday placed on record a diary recovered from one of his nine accomplices killed by the security forces to show it as a "crucial" evidence how all of them were deeply involved in a conspiracy to wage war against India.
Full Report At:
http://www.asianage.com/india/2611-was-premeditated-sc-told-229
--------
India: Samjhauta Express blast case arrest: CPM hits out at RSS
Feb 17, 2012
The CPI(M) has launched a scathing attack on the RSS over the arrest of an activist in connection with the 2007 Samjhauta Express blast saying that it has brought out "yet another" link between the organisation and terror which has been established despite denials by the Sangh.
"Yet another link to the terror web cast by the RSS and its affiliates has been established with the arrest of one Kamal Chauhan by the National Investigation Agency for his alleged involvement in the terrorist bomb blast on the Samjhauta Express," senior CPI(M) politburo member Sitaram Yechury said in an editorial in the forthcoming issue of CPI(M) organ People's Democracy.
Maintaining that Mr Chauhan was a "long-standing RSS activist from Madhya Pradesh", he said "crucial leads indicating the involvement of RSS and its affiliates" in the Samjhauta bombing came after investigations established that these outfits were linked with terror strikes at Malegaon, Mecca Masjid in Hyderabad and the Ajmer Sharif Dargah.
He said the CPI(M) had in 2008 drawn government's attention at a meeting of the National Integration Council on "the involvement of Bajrang Dal or other RSS in various bomb blasts across the country".
http://www.asianage.com/india/samjhauta-case-arrest-cpm-hits-out-rss-227
--------
Haroon IM core member: India's Anti-Terrorism Squad
Feb 04, 2012
Dippy Vankani
Anti-Terrorism Squad chief Rakesh Maria on Friday said that Haroon Naik was a member of the core committee of Indian Mujahideen and is in the league of Riyaz Bhatkal and Subhan Qureshi.
Naik, the police said, had taken advanced training in terrorism called Bait-e-Rizwan and had fought for the Al Qaeda in Afghanistan and later handling IM operations from Saudi Arabia.
"Naik is a very important member of the IM. He was a part of the core committee that took decisions on the operations. In the IM hierarchy, he is even senior to Yasin Bhatkal and figures in the top three operatives of the terror outfit. Earlier, he was a part of the Azam Cheema group of the Lashkar-e-Tayyaba (LeT)," said Mr Maria.
He added that Naik had undergone both the Daura-e-aam and Daura-e-khaas training that is imparted by the LeT in Bahawalpur in Pakistan. "He wanted to fight jihad in Afghanistan and so in early 2001, he undertook a 15-day advanced course called Bait-e-Rizwan. After completing this course, he went to Kandahar to fight for the Al Qaeda," Mr Maria said.
According to him, in 2005, Naik crossed over into Pakistan from the Wagah border on a Nepali passport. "We even have evidence to prove this," he said.
Naik, who was born in Kurla, finished his initial schooling there and then studied in Malegaon.
He then returned to Mumbai and stayed in Cheetah Camp where he got in touch with IM founder Riyaz Bhatkal and Tariq Ismail.
Mr Maria said that lately, he had been handling IM operations from Saudi Arabia and had arranged for the money used in the July 13 triple blasts.
http://www.asianage.com/mumbai/haroon-im-core-member-ats-972
--------
Bangladesh bans 'Banglish' to protect local tongue
Feb 17, 2012
A Bangladesh court has outlawed the use of English slang known as 'Banglish' on television and radio stations, a move welcomed by experts on Friday who worry about a foreign invasion of their language.
The High Court issued the order on Thursday in an effort to protect Bengali and its 1,000-year history, a state prosecutor said, adding that the court felt that the move was necessary 'to uphold the sanctity of our mother tongue'.
Full Report At:
http://www.asianage.com/international/bangladesh-bans-banglish-protect-local-tongue-350
URL: https://www.newageislam.com/islamic-world-news/valentine's-day-finds-a-niche-in-islamic-iran/d/6658