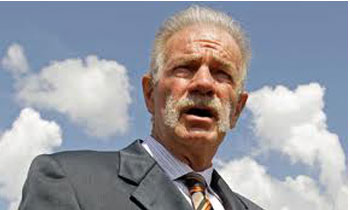 Necrophilia Law is a Rumor Ya People !!
US pastor burns Qur'an to protest
'Wrong perception of Islam in UK big challenge for Muslims'
Al-Qaeda chief Zawahiri is in Pak tribal area: US
India: Waqf Board chief in eye of storm for selling Masjid land
UK for end to external support for violence in J-K
Bangladesh charges opposition leaders with blasts
Gaddafi 'aid' adds to Sarkozy's woes
Four gunned down in Balochistan
Lashkar's own Skype frazzles Indian intelligence
Judiciary can't disqualify me: Gilani
One killed, 15 hurt in grenade attack at Kenyan church
Iran slams US pastor's burning of Quran
Al-Qaeda releases 73 Yemeni soldiers
Raymond Davis' victim: Widow, mother-in-law killed
Mali Islamist Group Proposes Deal on UK Hostage
Red Cross was in contact with Briton's kidnappers: Spokesman
Urdu may find place in schools in India
US drones break lull in Pakistan, 3 suspected militants killed
More than 20 killed in blasts in Syria's Idlib
Algerian Forces Kill 20 Alleged Militants
At least 90 injured in Cairo as military close eyes on attack against protesters
Blast in Eastern Nigeria's Jalingo Kills Seven-Witness
Yemen fights to tame insurgents
'US debated joint op with Pak to nail Osama'
'Osama dead but Al Qaeda still dangerous'
Won't let NATO supply routes reopen: Hafiz Saeed
Al-Qaeda names Farman Shinwari as its new chief in Pakistan
Pakistani PM Strikes Moderate Tone After US Attack
No PPP premier will approach Swiss authorities against Zardari: Gilani
Pakistan: Lyari operation enters day four
Pakistan sends mixed signals on US drone attack
Gilani calls Nawaz Sharif a 'confused' person
US forces claim to have traced Sirajuddin Haqqani: report
Former Israeli premier against Iran strike
Sudan declares state of emergency on South border
Egypt military rulers promise government reshuffle
Omar Abdullah gets clean chit in NC worker's death case
Minhajul Quran holds seminar to promote message of Islam
Probe exonerates Omar Abdullah in party activist's death
Bahrain activist Abdulhadi al-Khawaja wins retrial
Egypt's ElBaradei enters politics, launches party
Osama bin laden wives not tied to terror: Saudi Arabia
Former Libyan oil exec Ghanem dies in Austria
Complied by New Age Islam News Bureau
Photo: The US pastor who planned a mass burning of the Qur'an
URL:
http://www.newageislam.com/islamic-world-news/new-age-islam-news-bureau/us-withdraws-bounty-on-hafiz-saeed--pakistan,-and-now-us-too-bow-down-to-lashkar-chief/d/7183
-----------
US Withdraws Bounty On Hafiz Saeed: Pakistan, And Now US Too Bow Down To Lashkar Chief
Apr 30, 2012
LAHORE: The US government did not announce any bounty for Jamaat-ud-Dawa chief Hafiz Saeed, suspect in the Mumbai terror attacks, American ambassador to Pakistan Cameron Munter has said, blaming Pakistani media for "misreporting" the issue.
"Though Hafiz Saeed is a suspected accused of the Mumbai terror attacks, the US government didn't place any bounty/head money for him," Munter was quoted by the Dawn newspaper as saying on Saturday.
However, in the first week of April, American website Rewards for Justice had announced that information leading to Saeed's arrest or conviction shall be rewarded with upto $10 million.
timesofindia.indiatimes.com/world/pakistan/No-bounty-on-Hafiz-Saeed-says-US-envoy-to-Pakistan/articleshow/12929966.cms
-----------
Necrophilia Law is a Rumor Ya People !!
Thursday, April 26, 2012
Now it has found its way to the Daily Mail , which is from the most read tabloids read online and you can imagine its impact on the Western mindset that already got that stupid stereotype about Muslims and Arabs already , I think I have to clarify things because it is getting out of control. "It turned out it found its way to the huffingtonpost as well and Jezebl !!"
From couple of days ago we found out that Amr Abdel Samaii , the writer in Al Ahram newspaper claiming that the Islamists in the parliament are going to draft called the Necrophilia law in a 18 words sentence for one time in his op-ed about women and media in the time of the new Islamist majority. .
The necrophilia law allegedly allows the man to have one last sexual intercourse with his deceased wife in the first 6 hours after her death. !! The Egyptian National TV former host who used to support Mubarak and his son did not mention the name of MP who proposed that law or any further details about it in his op-ed.
Unfortunately Abdel Samaii's column would have gone unnoticed if it was not read by Gabr Armouty , the famous TV host in his daily show about press on ONTV this week.
Now after little research it turned out that this is rumor was started by Egypt's Glenn Beck aka Tawfik Okasha who hates the Islamists just as he hates the revolution.
Up till this moment the journalists in Egypt have failed to confirm the news or find any real source about this law in the parliament and I am speaking about journalists who have reached out to the food expenses of the parliament during the joint sessions in the constituent assembly jazz in details , who are making the life of the Islamists like hell to the level that the supreme guide of Muslim brotherhood Mohamed Badie called them "The black wizards"
We are all following the people's assembly so carefully in Egypt to the level that people closely watch every word of the MPs recorded on TV or mentioned in the press in a way that you would not imagine.
Yes there were some attempts to pass laws concerning marriage and divorce and thank God the people are awake enough for these attempts.
From Islamic point of view , there is no such thing in the Islamic Sharia according to those who studied the Sharia especially when it comes the deceased's rights.I know that the widowed husband should not attend the final wash of his deceased wife. Already I do not know what sick person will do this , it is sick horrific thing.
This is a rumor so far , I really wish people to be careful on what they are spreading.
Posted by Zeinobia
http://egyptianchronicles.blogspot.fr/2012/04/necrophilia-law-is-rumor-ya-people.html
---------
US pastor burns Qur'an to protest
April 30, 2012
Miami - A controversial Florida pastor has burned copies of the Qur'an and a depiction of the prophet Mohammed to protest the imprisonment in Iran of a Christian clergyman Youcef Nadarkhani.
The burning, attended by 20 people and streamed live over the internet, was carried out by pastor Terry Jones' church in Gainesville, Florida, the Gainesville Sun said, and a video of the burning was uploaded to YouTube by the pastor's supporting group "Stand Up America Now."
The Pentagon had urged Jones to reconsider, expressing concern that American soldiers in Afghanistan and elsewhere could be put at greater risk because of the act, according to the newspaper, but Jones insisted to go ahead with the protest in the name of the release of the Christian pastor in Iran.
Nadarkhani was arrested in October 2009 and condemned to death under Islamic Sharia law for converting to Christianity when he was 19.
Now 34, he is a pastor of a small evangelical community called the Church of Iran. The supreme court in July 2011 overturned the death sentence and sent the case back to the court in Nadarkhani's hometown of Rasht.
His retrial took place at the end of September 2011 with no verdict made public.
Several Western countries, including the United States, Britain, Germany and France, condemned the death sentence and said they feared it could be carried out soon.
The US pastor's assistant burned a copy of the Qur'an in March 2011 and broadcast the ceremony on the Internet, with the images inciting violence in northern Afghanistan, in which at least 12 people were killed.
news24.com/World/News/US-pastor-burns-Quran-to-protest-20120429
-----------
'Wrong perception of Islam in UK big challenge for Muslims'
By Asad Farooq
April 30, 2012
KARACHI: The core challenge that Muslim community is facing at the United Kingdom was the wrong perception of the Islam prevalent among British and other communities," said United Kingdom Islamic Mission (UKIM) chief Dr Zahid Pervez.
Dr Pervez, who was recently on a visit to Pakistan, said this while exclusively talking to Daily Times, at a local hotel.
He said, "To combat the issue, we availed all chances to interact other communities on various dialogue forums so as to convince them that the Islam is a religion of peace and harmony, and we got very positive impacts of measures in that direction. He said that Muslim community was playing a vital role in the UK. They were contributing in business, services sector and even armed and law enforcement agencies.
Talking about the situation, he said that during last decade the situations for Muslims in Western world, including the UK, took several turns. Describing his viewpoint, he continued that in pre 9/11 scenario, Muslims were living in the UK with peace, prosperity and ideal relations with their British inhabitants. "Soon after the incident, a storm of anti-Muslim sentiments tensed the situations. Muslims were targeted with hatred and even on various occasions, Sikhs were beaten up due to their beards. "At that time, the British government came forward and supported Muslims and provided them with maximum protection till 7/7 banged," he said adding that in post 7/7 situation, the government started to doubting Muslims, their mosques and community centres were started to be monitored. "At that time several lobbies, working as stakeholders of the society appeared jointly against the Islam and Muslims."
Shedding light on the reasons behind that situation, he said that unawareness of various segments about the Islam, pressed them to assume that the rise of the Islam is tantamount to their fall. There were a number of movements and lobbies, including some radical minority among Christians, Jewish lobby, Feminist groups, communists, and Sikhs & Hindu activists groups, which feared that if Islam was strengthened, Muslims would influence in foreign policy and other national and international issues. He said that these segments, particularly Jewish lobby, had a significant influence in media, which played a very negative role in rising differences between Muslims and other communities, instead of bridging these gaps. "It was witnessed several times that media, particularly electronic, deliberately exaggerated and manipulated the situations," he added.
"Due to the reasons, wrong concepts about Islam raised again, and the movements of extremism like English Defense Leagues got influence in the society," he said, adding that at that times on various occasions, youth groups of both sides were about to clash with each other but timely interruption of Muslim and Christian religious clerics controlled the situation. At that times, Christian religious clerics overwhelmingly cooperated with us, he said while appreciating the role of Christian religious clerics.
When asked about the work of UKIM in the UK, he said that they work in three categories, first one was 'Dawa' or preaching, under which we approach Muslims and other people, including professionals, through our personal contacts to tell them that the Islam is a religion of peace, and this is our first priority. Our second priority was 'Tarbia' or development of moral character of our members under which we try our level best to nurture moral values in their personality, he said.
He said that our third significant priority was services sector in the UK. "We are trying to highlight the social aspects of the Islam through supporting single parents, senior citizens and students," he said, adding that they pay special attention to their youngsters as they were transacting their work to upcoming generations.
Shearing his experiences in regard with the work of UKIM, he said that it was realised that Muslims were intellectually weak. To meet the deficiency, we focused in this dimension, we invited Christian religious clerics and media personality to out mosques and Jumma prayers ceremonies to tell them that the Islam preaches love, not bloodshed, we interacted with them and held dialogues with them. Such dialogues always helped us to naturalise the tense situations.
He said: "Despite all these challenges, we are trying to unite Muslims, besides combating with an stereotype image of the Islam portrayed among masses by the Western media under a pre-planned conspiracy.
Commenting on the overall position of Muslim Umma across the globe, he said that whatever going on was natural. "Conspiracies are being hatched against Muslims and they were targeted, because some international powers, particularly the United States were afraid of the Islam, however, in his opinion, the situation will become normal, when the world comes to know about the reality of Islam.
He termed it as childish behavior at the international level. "The government of the US was creating problems for its upcoming generations as the results of its doing would surfaced in near future and the offspring of the US nation would pay for the deeds of their seniors in the form of financial, environmental and diplomatic crises," he said and added that the behavior would soon compel them towards diplomatic solitary at international level.
Dr Pervez further said while talking about Islamic block that Muslims in the UK were directly affected with what happens in Pakistan and other Islamic countries. He was of the view that genuine Islamisation of Pakistan and Afghanistan, which converts the countries into Islamic welfare state, would leave very positive impacts on Muslims across the globe including the UK. He said: "Ongoing era is the time of media, which can play a significant role in regard with opinion making." To a question, he said that Pakistani media could also play an important role for the Muslim community in the UK.
"The UK is our home. The Muslim Diaspora in the UK has two options, either to go back or to torch their boats, so we have decided to follow the footprints of Tariq Bin Zyad. Our next generation will win people to Islam," Dr Pervez concluded.
dailytimes.com.pk/default.asp?page=2012\04\30\story_30-4-2012_pg7_13
-----------
Al-Qaeda chief Zawahiri is in Pak tribal area: US
Apr 30 2012
Washington : Ayman al-Zawahiri, the new head of terror outfit al-Qaeda remains at large in Pakistan's tribal area, a top US counter-terrorism official has said as Washington vowed to hunt him down.
Labelling the Egyptian cleric as now the number one target of the US, John Brennan, the US Deputy National Security Advisor told CNN: "We believe he (Zawahiri) is in that region of the world, as well as other al-Qaeda leaders that continue to borough into areas of... the Federally Administered Tribal Areas of Pakistan.
Zawahiri took over the leadership of al-Qaeda last year after the death of Osama Bin laden and Brennan said: "We're not going to relent until they're brought to justice one way or the other."
Speaking to reporters ahead of the first death anniversary of Bin Laden, the top US official said: "We demonstrated the ability to do that with bin Laden. We are in constant consultation with our Pakistani counter-terrorism partners on a regular basis about how we can do this as soon as possible."
On al- Qaeda, he said: "They have to go. It's an organisation that's dedicated to murder and mayhem and we as well as other countries of the world are determined to make sure that that happens."
The US is also focused on the al-Qaeda in Yemen, he said.
"There are leaders of al Qaeda in the Arabian Peninsula that we are focusing on. And we're trying to make sure that they're brought to justice. Again, one way or the other, we're going to work closely with our Yemeni partners," he said.
"Al-Qaeda in the Arabian Peninsula, which is located in Yemen, is involved in a very active insurgency against the Yemeni government. And we're working closely with the Yemeni government, their security, intelligence, and military forces, to ensure that that growth of al Qaeda in Yemen can be blunted," Brennan said.
"At the same time they've demonstrated as well as the capability to try to carry out attacks against the homeland. You know Umar Farouk Abdulmutallab with the underwear bomber as well as the printer cartridge caper," he said.
"So what we're trying to do is to make sure that they're not able to carry out those attacks. But we have to work very closely with the Yemenis. We're doing everything in Yemen in full cooperation with our Yemeni partners. We are going to dothat," he said.
indianexpress.com/story-print/943416/
-----------
India: Waqf Board chief in eye of storm for selling Masjid land
April 30, 2012
State Waqf Board chairman Liyakat Ali Khan is facing the wrath of over a dozen Muslim organisations for allowing to sell a part of masjid land at Bhilwara to an industrial house, which has a mining lease of the area.
Leaders of the Muslim organisations decided to intensify the campaign against Khan and some members of the board for working against the interest of Waqf and the community in a meeting on Friday. According to Mahfuz Rahman, State head of Jammiat Ulema-e-d Hind, a memorandum would soon be submitted to the Government about the arbitrary functioning style of Khan, a retired IG.
The campaign was started last week when a group of labourers, employees of the Jindal Group of Industries, which has a lease of the area, put up a plant and started removing the platform and boundary wall of the Kalandari masjid at Pur near Bhilwara on Thursday. According to locals, the Kalandari masjid at Tirranga hillock is very old and historic. However, when some Muslims of the area objected, they were told that company had paid `65 lakh to the Anjuman Committee, the managing committee of the masjid, for the land.
Jindal Group of Industries president Kasim Ansari and another official Ramzan Soragar said that they had taken permission from the Board to dispose of the land. On the complaint of a local Muslim, police had registered a case against the employees of the company and head of Anjuman Committee. However, the issue took a new turn when several Muslim leaders, including Mahir Azad, chairman of State Minorities Commission, reached Bhilwara. They met Onkar Singh, district collector, who ordered reconstruction of the platform and the boundary wall.
dailypioneer.com/nation/61349-rajasthan-waqf-board-chief-in-eye-of-storm-for-selling-masjid-land.html
-----------
UK for end to external support for violence in J-K
Apr 30 2012
London : Britain today asked Pakistan to take action against militant groups in Pakistan-occupied Kashmir (PoK) and sought an end to "all external support" for violence in Jammu and Kashmir.
In its annual report on the issue of human rights, titled 'Human Rights and Democracy', the Foreign Office said levels of reported violence in Jammu and Kashmir had been declining since 2008, but noted that India authorities reported continued infiltration across the Line of Control.
The report, released by Foreign Secretary William Hague, said: "We called for an end to all external support for violence in Kashmir. We continue to urge the government of Pakistan to take action against the presence and activities of militant groups in Pakistan-administered Kashmir".
"Levels of reported militant violence in Indian-administered Kashmir have been declining since 2008, but Indian authorities report continued infiltration across the Line of Control," it added.
Full report at:
indianexpress.com/news/uk-for-end-to-external-support-for-violence-in-jk/943506/
---------
Bangladesh charges opposition leaders with blasts
By Kamrul Hasan Khan
Apr 30 2012
DHAKA — Bangladesh police charged 28 opposition officials on Monday over a series of bomb explosions in the capital Dhaka, as a nationwide strike again paralysed the country.
Police said they had raided the house of the second-highest leader of the opposition, secretary general Mirza Fakhrul Alamgir, and charged other senior Bangladesh Nationalist Party (BNP) figures.
"Police raided Mirza Fakhrul's house early Monday to arrest him. But he was not found," deputy commissioner of Dhaka police Nisharul Arif told AFP.
Nine small bombs rocked the capital Dhaka on Sunday, including two explosions inside the Secretariat, home to most government ministries and the cabinet office where the prime minister holds weekly meetings.
No one was injured and damage was minimal.
The charges against opposition leaders risk exacerbating a deepening political crisis in the impoverished South Asian country.
BNP spokesman Nazrul Islam Khan said the charges are "false and fabricated".
"This is ridiculous (to say) that our top leaders and workers were involved in the bombings," Khan told AFP adding the charges were aimed at "muzzling the opposition's rightful protests".
Full report at: Copyright © 2012 AFP. All rights reserved.
--------
Gaddafi 'aid' adds to Sarkozy's woes
Apr 30, 2012
PARIS: The French presidential race entered the home straight on Sunday with both incumbent right-winger Nicolas Sarkozy and Socialist frontrunner Francois Hollande battling to shake off the taint of scandal.
Sarkozy accused Hollande supporters in the media of mounting a "despicable" smear against him by publishing a document purporting to show Muammar Gaddafi's former Libyan regime agreed to fund his previous presidential campaign in 2007.
Meanwhile, the Socialists were embarrassed when several senior figures in Hollande's campaign attended an ally's birthday party and found that disgraced former IMF head Dominique Strauss-Kahn had also been invited.
Both events revived interest in these long-running scandals just one week before France goes back to the polls and just days before Hollande and Sarkozy were to face off in a televised debate which could prove decisive. The latest opinion poll published by the LH2 institute for web portal Yahoo! forecast that Hollande would comfortably win the May 6 run-off by 54% of the vote to Sarkozy's 46%, a smaller gap than in LH2's last estimate. But polling has yet to take into account the effects, if any, of the latest controversies, neither of which appear fatal to either campaign, but which may reinforce the voters' disdain for the political class.
Full report at:
timesofindia.indiatimes.com/world/europe/Gaddafi-aid-adds-to-Sarkozys-woes/articleshow/12930004.cms
-----------
Four gunned down in Balochistan
April 30, 2012
QUETTA: Four people, including a father and son, were gunned down in two separate incidents of firing in Kalat district and the industrial town of Hub on Sunday. According to sources, unidentified armed men on a motorbike opened indiscriminate fire on a man and his son on Hub Road, killing them on the spot. The bodies were shifted to a nearby hospital. The deceased were identified as Ghulam Mohammad and Mohammad Zahid. Police said the victims were father and son and claimed old enmity was the cause of the killings. A case has been registered against the unidentified assailants and further investigation is underway. Meanwhile, two people were gunned down in Dasht-e-Gohran area of Kalat district on Sunday night. According to sources, two people were travelling in a van when unidentified assailants on a motorbike opened fire on them, killing them on the spot. The deceased were taken to the Civil Hospital Kalat. They were identified as Abdul Whaid and Allah Baksh of the Mengal tribe. The cause of the killing cloud not be immediately ascertained. Police have registered a case and further investigation is underway. Separately, a bullet-riddled body was found in Pir Gaib area of Bolan district. According to Levies officials, some passers-by spotted the body and informed the Balochistan Levies. The Levies officials shifted the body to the Civil Hospital Machh. The identity of the body could not be immediately ascertained.
dailytimes.com.pk/default.asp?page=2012\04\30\story_30-4-2012_pg7_8
-----------
Lashkar's own Skype frazzles Indian intelligence
Apr 30, 2012
NEW DELHI: The increasing use by terror group Lashkar-e-Taiba of Voice over Internet Protocol (VoIP) for communication, and its impenetrability, is proving frustrating for Indian intelligence. In fact, Lashkar supreme commander of operations, Zaki-ur Rehman Lakhvi, who is in a Rawalpindi jail, has been networking using a private VoIP on his smart phone with Lashkar cadres.
"Lakhvi's compound serves as Lashkar's alternative headquarters," a top intelligence source told TOI. It was his imprisonment, sources said, that stopped Lashkar cadres from using emails and phones and restrict communication to VoIP.
VoIP is a technology that delivers audio and video messages over the internet. It's distinct from phone as it converts audio signals into binary data. VoIP also allows encryption of data, which makes it difficult to decode messages.
Senior intelligence sources in Kashmir told TOI that Muridke (Lahore) based Lashkar known for using technology more than any other terror group in Kashmir, has its own private VoIP, Ibotel, to communicate with its cadres in Pakistan and Kashmir.
Full report at:
timesofindia.indiatimes.com/india/Lashkars-own-Skype-frazzles-Indian-intelligence/articleshow/12934037.cms
-----------
Judiciary can't disqualify me: Gilani
Apr 30 2012
Islamabad: A defiant Prime Minister Yousuf Raza Gilani today said there is no law under which Pakistan's judiciary can disqualify him, days after his conviction by the Supreme Court for contempt.
Gilani, the longest-ruling Pakistan Premier, said that he intended to continue as premier despite calls from opposition parties to resign, saying only the Speaker of the National Assembly or lower house of parliament could disqualify him.
"I have served as the Speaker, a member of parliament and a federal minister – there is no law under which the judiciary can disqualify a public representative," Gilani said while interacting with the media on the sidelines of an official function in Islamabad.
"I will accept the Speaker's decision, if she throws me out today I will return to the people," he said.
Full report at:
.indianexpress.com/news/judiciary-cant-disqualify-me-gilani/943489/
----------
One killed, 15 hurt in grenade attack at Kenyan church
April 30, 2012
NAIROBI: At least one person was killed when a grenade was thrown into a Nairobi church on Sunday, the latest in a series of attacks in Kenya since it sent troops into Somalia to try to crush Islamist militants blamed for cross-border raids and kidnappings.
Nairobi has blamed Al-Shabab militants, who formally merged with Al-Qaeda earlier this year for the surge in violence that has threatened tourism in east Africa's biggest economy and wider regional destabilization.
Police said it was too early to say who was behind the blast at the God's House of Miracle Church, made of corrugated iron sheets and located in a busy market and residential area known as Ngara a few km (miles) away from downtown Nairobi.
"Somebody must have come and lobbed a grenade into the church congregation that was by then going on," Moses Ombati, the Nairobi deputy police chief, said at the church.
Full report at:
arabnews.com/world/article621526.ece
-----------
Iran slams US pastor's burning of Quran
April 30, 2012
TEHRAN: Iran on Monday slammed a US pastor's burning of a Quran, calling it provocative and demanding US authorities take action to prevent any recurrence.
Iran's foreign ministry said in a statement carried by the official IRNA news agency that it "strongly condemns this ridiculous, insulting and provoking act by a so-called American priest in overt contempt of the holy Quran."
The condemnation was in reaction to a Saturday ceremony in which Florida pastor Terry Jones set fire to the Muslim holy book and a depiction of the prophet Mohammed to protest Iran's imprisonment of an Iranian Christian clergyman, Yousef Nadarkhani.
The act was broadcast online in a YouTube video that climaxed with Jones and a handful of followers repeating the US oath of allegiance as the Quran burned.
Jones, who rebuffed a US Defence Department request to desist out of fear for US troops' safety abroad, was behind a March 2011 burning of the Quran by his assistant that triggered violence in northern Afghanistan in which at least 12 people were killed.
Iran's foreign ministry said the latest burning was the result of "Islamophobia" in the West.
Full report at:
dawn.com/2012/04/30/iran-slams-us-pastors-burning-of-quran/
-----------
Al-Qaeda releases 73 Yemeni soldiers
Apr 30 2012
Sanaa : Al-Qaeda in Yemen Sunday said it released 73 soldiers captured by its fighters during battles in the south of the country.
The outfit said the freeing of the soldiers followed mediation efforts by tribal elders and senior clerics. Relatives of some freed prisoners confirmed the release.
The freeing of the soldiers is likely to bolster the standing of al-Qaeda in Yemen, where its fighters took advantage of more than a year of political turmoil to capture areas in the south. The negotiations went through tribal and religious channels, suggesting that the al-Qaeda has in some ways been integrated in the area's social fabric.
The soldiers were freed in Jaar in the province of Abyan in a ceremony attended by top leaders of al-Qaeda, including military chief Qasim al-Rimi, witnesses and the statement said. The mediation lasted three days and involved asking Yemen's military to halt attacks on the city, including airstrikes, while the talks were in progress. The freed soldiers left for the nearby port of Aden.
Meanwhile, in the northern province of Al-Jawf, three men were killed in an air strike that destroyed their car, a security official said.
The victims were "al-Qaeda members who were in Al-Jawf to offer condolences to families of militants killed in the fighting in Abyan," the official claimed.
.indianexpress.com/story-print/943206/
-----------
Raymond Davis' victim: Widow, mother-in-law killed
April 30, 2012
LAHORE: The widow and mother-in-law of one of Raymond Davis' victims were killed by the father-in-law after a domestic dispute in the Johar Town area of Lahore on Monday.
Faizan Haider and Faheem Shamshad had been shot dead by American official Raymond Davis in a market area of Lahore on January 26, 2011.
Today, the widow and mother-in-law were shot dead by Faizan Haider's father-in-law at their home in Lahore. The father-in-law, who was identified as Shehzad Butt, fled the scene after the incident.
Zohra and her mother Nabeela were killed by Butt after a domestic dispute had erupted. Express News reports that family sources claimed that the father was not in favour of Zohra marrying for a second time, while the mother and daughter had wanted to do so.
Butt shot Nabeela inside the house, while Zohra was shot in the street when she tried to flee.
The wife of the other victim, Faheem, had committed suicide last year. Shumaila had swallowed poisonous pills fearing the American would be released without trial.
tribune.com.pk/story/372083/raymond-davis-victim-widow-mother-in-law-killed/
-----------
Mali Islamist Group Proposes Deal on UK Hostage
April 30, 2012
BAMAKO, Mali (AP) — A militant Islamic group in Mali's north says it will release a British hostage in exchange for a deal on where a well-known Islamist held in the U.K will be deported.
SITE Intelligence Group says the statement from al-Qaida in the Islamic Maghreb was posted Sunday on jihadist internet forums.
The British hostage also holds South African citizenship. He was kidnapped with a Swedish and a Dutch national in Timbuktu in November.
The group says it will release its hostage if the U.K. deports Abu Qatada, a Palestinian-Jordanian preacher described by British courts as a leading al-Qaida figure, to one of the "Arab Spring" countries or allows Qatada to choose where he is sent.
Britain is trying to deport Qatada to Jordan, a move the group said would prompt them to open the "door of evil" on Britain and its citizens.
The number of articles readers can access free has changed from 20 to 10. Come back next month for another 10 free articles — or choose unlimited access with a Digital Subscription to either the International Herald Tribune or The New York Times. Subscribing is quick and easy.
nytimes.com/aponline/2012/04/30/world/africa/ap-af-mali-hostage.html?ref=global-home-----------
Red Cross was in contact with Briton's kidnappers: Spokesman
April 30, 2012
LONDON: The Red Cross said Monday it had been in contact with the kidnappers of a British humanitarian worker before he was killed by his captors in Pakistan.
Sean Maguire, the humanitarian organisation's spokesman in Britain, refused to say whether the captors had demanded a ransom for Khalil Dale, who was snatched in January.
Police said 60-year-old Dale's body was found near Quetta on Sunday.
He had been beheaded and a note on his mutilated body said he was killed after his captors' demands were not met.
"It's inappropriate to go into the details of any contact we might have had with the abductors," Maguire told BBC radio.
"We said that we had some contact with the abductors but we wouldn't want to give succour to future kidnappers by saying yes, we countenanced paying a ransom.
"We did everything possible to try to get Khalil out and we're very sad that our efforts failed.
"It doesn't necessarily follow that because you don't want to go into the details of any conversations that you may or may not have had that you countenance paying a ransom."
He said the organisation took a consistent and systematic approach to dealing with kidnappings.
Maguire said the Red Cross was in "horror" and would now review its operations in Pakistan.
"His death, to our mind, is senseless and barbaric," he said.
"We will take stock and review what we should be doing and what the risk-benefit balance is of operating in different parts of Pakistan."
The British government has a stated policy of not paying ransoms in hostage cases.
tribune.com.pk/story/372087/red-cross-was-in-contact-with-britons-kidnappers-spokesman/
-----------
Urdu may find place in schools in India
Apr 30, 2012
Soon Urdu may become a part of the mainstream schools curriculum, as the government plans to give a major boost to the language during 12th plan period. A proposal to this effect is set to become a part of the 12th plan document, which is in the penultimate stages of its finalisation.
In a separate chapter on "minority welfare", a copy of which is with this newspaper, prepared by a steering committee for Plan document, it has been suggested that Urdu should not be "limited only to Madarsas", rather "the language should be taken to mainstream schools". For this purpose attempts should be made to ensure "massive recruitment" of Urdu teachers in mainstream schools controlled by the state boards and CBSE, it added.
Maintaining that Urdu assumes importance as a prominent language and medium of thought, learning, communication and culture of the nation beyond social, religious and regional boundaries, the steering committee's final report, says: "Necessary support and efforts should be made to promote Urdu as a living language. It should be promoted as a language in which economic and social transactions are conducted, in addition to being a literary tradition interwoven with religious harmony."
Full report at:
asianage.com/india/urdu-may-find-place-schools-477
-----------
US drones break lull in Pakistan, 3 suspected militants killed
April 30, 2012
ISLAMABAD: A US drone targeted a compound in the restive North Waziristan tribal region of Pakistan on Sunday, killing at least three suspected militants in the first missile strike in almost a month.
The CIA-operated spy plane fired two missiles at the compound in Miranshah, the main town in North Waziristan, which US and Afghan officials have described as a safe haven for al Qaeda and Taliban elements.
Three suspected militants were killed and two more injured in the attack, local tribesmen said.
The injured could not be taken to hospital due to a curfew imposed in the region by local authorities, a tribal elder said.
A building in the compound caught fire after the missile strike.
This was the first US drone strike in North Waziristan since March 30.
It was also the first drone attack after a joint session of the two houses of Pakistan's parliament adopted a resolution calling for an immediate halt to the missile strikes.
President Asif Ali Zardari reiterated the demand during a meeting with US Special Envoy for Afghanistan and Pakistan, Marc Grossman, in Islamabad last week.
timesofindia.indiatimes.com/world/pakistan/US-drones-break-lull-in-Pakistan-3-suspected-militants-killed/articleshow/12924476.cms
-----------
More than 20 killed in blasts in Syria's Idlib
30 April 2012
More than 20 people were killed on Monday in blasts targeting security buildings in the city of Idlib, northwest Syria, the Syrian Observatory for Human Rights said.
The majority of those killed were members of the security forces, the Britain-based group said.
A powerful blast, probably a car bomb, was also reported near the capital Damascus, causing casualties, the Observatory added.
.khaleejtimes.com/kt-article-display-1.asp?xfile=/data/middleeast/2012/April/middleeast_April392.xml&section=middlee
-----------
Algerian Forces Kill 20 Alleged Militants
April 30, 2012
ALGIERS, Algeria (AP) — Algerian security forces killed 20 members of an al-Qaida splinter group who were allegedly about to attack two fuel tankers, a newspaper reported Monday.
The forces were tracking a convoy apparently carrying members of the Movement for Oneness and Jihad in West Africa on Sunday near the Malian border, the El Khabar newspaper reported. It said the strike came just before the militants were allegedly about to attack the fuel tankers.
The newspaper, considered close to Algerian security services, cited local security forces.
The raid could complicate efforts to free seven Algerian diplomats believed to be in the hands of the movement, which has fought the Algerian government for the last two decades.
The diplomats were taken from a consulate in Gao, in northern Mali, when militants stormed the building in early April during a chaotic period after a coup. Amid that chaos, Tuareg rebels, who want to establish their own homeland in Mali, swept across the country and took control of the northern half.
Many fear that the uncertainty in Mali will allow militant groups such as al-Qaida to find a new refuge in the Sahara nation.
Last week, a brother of one of the diplomats said he had been told by the Algerian government that the hostages would be released soon, but there has been no public update since.
nytimes.com/aponline/2012/04/30/world/middleeast/ap-ml-algeria-violence.html?ref=world
-----------
At least 90 injured in Cairo as military close eyes on attack against protesters
April 30, 2012
More than 90 people have been wounded as unidentified assailants attacked protesters in Cairo who called for an end to military rule. Police and army troops chose not to interfere. Some reports say a number of people have died in the violence.
Dr Mohamed Fatouh, the head of the Association of Tahrir Doctors, which has treated the injured near the site of the clashes, told reporters that four people were killed and at least 70 injured. The Egyptian Health Ministry confirmed a large amount of wounded people have been admitted to hospitals across Cairo, but denied any reports of casualties.
The clashes broke out late on Saturday, when unknown assailants attacked tens of protesters who had been staging a sit-in since late Friday at the Ministry of Defense near Abbasiya Square in Cairo. Both sides used rocks, firebombs and empty bottles. Neither army troops nor police attempted to stop the three-hour street battle, witnesses said.
Presidential hopeful Abdel-Moneim Abul-Fotouh used his official twitter account to condemn the state's reluctance to protect protesters.
"The protection of peaceful demonstrators is a state responsibility…remaining silent regarding the violent dispersion of a sit-in is a crime."
Among the demonstrators were the supporters of the former presidential contender Hazem Salah Abu Ismail, recently disqualified from the race, and other political parties.
Full report at:
Source: Asian age
-----------
Blast in Eastern Nigeria's Jalingo Kills Seven-Witness
April 30, 2012
MAIDUGURI, Nigeria (Reuters) - A blast in Nigeria's eastern town of Jalingo killed seven people and seriously wounded 12, a witness told Reuters, a day after two attacks killed at least 19 in other parts of the country.
"I saw the blast happen. It was apparently targeted at the commissioner of police who was passing the vicinity," Ben Adaji, an editor of a local magazine, said by telephone.
"The motorcycle outrider on the commissioner's convoy is among the seven people I saw dead." Jalingo is the capital of Taraba state, which borders Cameroon and is usually peaceful.
nytimes.com/reuters/2012/04/30/world/africa/30reuters-nigeria-explosion.html?ref=global-home
-----------
Yemen fights to tame insurgents
April 30, 2012
ADEN: At least seven militants linked to Al-Qaeda were killed in clashes in Yemen's restive south, a regional tribal spokesman said yesterday, as the impoverished Arab state fights to tame a stubborn insurgency.
Yemen has launched an offensive against Islamist insurgents in the territory who took advantage of the chaos surrounding more than a year of mass protests and fighting that unseated Ali Abdullah Saleh from the presidency.
Ali Aidah, spokesman for an army-allied tribal force, said five militants from Ansar Al-Shariah, an Al-Qaeda-affiliated group, were killed in an ambush by tribesmen in the Al-Arkoub area near the southern city of Lawder on Friday night. Two more militants were killed in an attack by tribesmen in another area outside of Lawder, he said. Separately, a security official in the southern province of Lahej said a Yemeni intelligence officer, Col. Yasser Abdul-Qawi, was shot dead by unknown gunmen yesterday morning while he was walking near the main city hospital.
More than 250 people have been killed since government forces stepped up attacks on the militants whom it accused of assaulting a military camp near Lawdar earlier this month.
Islamist insurgents have already taken control of a number of cities in the southern territory, which is close to key shipping lanes in the Red Sea. Yemen's new president, Abdel Rabbo Mansour Hadi, who took office vowing to fight Al-Qaeda, is also facing challenges from rebels in the north and secessionists in the south of the impoverished Arabian Peninsula state.
arabnews.com/middleeast/article620797.ece
-----------
'US debated joint op with Pak to nail Osama'
Apr 30 2012
Washington : Prior to the raid by Navy SEALS that killed Osama bin Laden, top US National Security officials debated various options, including inviting the Pakistanis to conduct a joint operation, to nail the al-Qaeda chief, a new book has claimed.
President Obama's top officials, six weeks prior to the May 2 raid, debated various options, from dropping an experimental small bomb on the al-Qaeda leader inside his hide-out and obliterating the compound with a B-2 bomber to conducting a joint operation with Pakistan.
Then Defence Secretary Robert M Gates and General James E Cartwright, the former vice chairman of Joint Chiefs of Staff, favoured the small bomb option while others persuasively argued that the mini-bomb might miss or that there would be no way to prove to the world that bin Laden had been killed, according to a new book by bin Laden expert Peter Bergen.
"I think we have hung our hopes on sophisticated new technologies sometimes too soon that don't work out," Admiral Mike Mullen, then Joint Chiefs chairman, told Bergen of the March 14 debate within the president's war cabinet. The book, Manhunt: The Ten-Year Search for Bin Laden From 9/11 to Abbottabad will be released on Tuesday, the first anniversary of bin Laden's death, the Washington Post reported.
Full report at:
indianexpress.com/story-print/943207/
-----------
'Osama dead but Al Qaeda still dangerous'
30 April 2012
Al Qaeda's top leaders, including its new chief Ayman al-Zawahri, continue to "burrow" in Pakistan's tribal areas, said a top US official as a Pakistani journalist warned that a dead Osama bin Laden is as dangerous as a living one.
Egyptian cleric al-Zawahri, who took over the organization, after Osama's killing last year by US Navy SEALs, "as well as other Al Qaeda leaders continue to burrow into areas of the FATA, the Federally Administered Tribal Areas of Pakistan", deputy national security adviser John Brennan told CNN Sunday.
Just days before the first anniversary of Osama's killing in Abbottabad May 2, an article by Hamid Mir in Geo News Monday, warned that the man was dead "but Al-Qaeda is still determined to make some new history".
Osama was gunned down by US commandos who mounted a daring operation at the elusive Al Qaeda chief's high-walled compound in Abbottabad town. The commandos flew in on board stealth helicopters, without tipping off Pakistan's military, and flew out with Osama's body and a huge cache of documents.
John Brennan said: "...we're working very closely with our Pakistani partners. So we're not going to relent until we've brought them to justice one way or the other."
The US, Brennan said, was continuing to work with its regional partners, Pakistanis, Afghans, and others to get al-Zawahri, who has "absolutely" become the number one US target after the killing of bin Laden.
Full report at:.khaleejtimes.com/kt-article-display
-----------
Won't let NATO supply routes reopen: Hafiz Saeed
April 30, 2012
Lashkar e Taiba founder Hafiz Saeed has said the Defa e Pakistan Council will oppose any attempt by the Pakistan government to reopen supply routes for foreign forces in Afghanistan that were closed following a Nato air strike last year. "If the supplies are ever resumed, it will only
entrench the US further in Afghanistan," Saeed said while talking to journalists at Hyderabad in Sindh province on Sunday.
Defa-e-Pakistan Council is a grouping of over 40 hardline and extremist groups, including Saeed's Jamat-ud-Dawah.
Saeed, for whom the US has announced a $10 million bounty, also addressed a public gathering in the city.
Saeed contended that Pakistan's recent talks with the US had "failed".
"They (the US) didn't tender an apology over the (Nato air strike), nor agreed upon stopping the drone strikes," Saeed was quoted as saying by The Express Tribune.
Pakistan closed the supply routes after a cross-border Nato air strike killed 24 Pakistani soldiers in November.
Full report at:
.hindustantimes.com/world-news/Pakistan/Wont-let-NATO-supply-routes-reopen-Saeed/Article1-848395.aspx
-----------
Al-Qaeda names Farman Shinwari as its new chief in Pakistan
30 APRIL 2012
Al-Qaeda has named computer literate Farman Ali Shinwari, a resident of the restive Khyber tribal region and whose brothers have been associated with terrorism in Jammu and Kashmir, as its new chief in Pakistan.
A statement was issued by the al-Qaeda leadership about Shinwari being chosen the new head of the terrorist network in Pakistan, The News daily today quoted its sources as saying.
Unnamed local officials confirmed the development, the report said.
The statement issued by al Qaeda's Dawa Wing said 30-year-old Shinwari was made the head of the network in Pakistan after consultations and approval by the top al-Qaeda leadership.
The statement cited Shinwari's knowledge about Pakistan's tribal belt and his close affiliation with slain al-Qaeda commander Badr Mansoor as reasons for his appointment.
Full report at:
dailypioneer.com/home/online-channel/top-story/61638-al-qaeda-names-farman-shinwari-as-its-new-chief-in-pakistan.html
-----------
Pakistani PM Strikes Moderate Tone After US Attack
April 30, 2012
ISLAMABAD (AP) — Pakistan's prime minister struck a moderate tone Monday amid criticism of the U.S. for carrying out its first drone strike in the country since parliament demanded that Washington end the attacks two weeks ago.
Prime Minister Yousuf Raza Gilani's comments could indicate the government does not want the drone issue to torpedo attempts to patch up ties with the U.S.
The strikes have complicated U.S. attempts to get Pakistan to reopen supply lines for NATO troops in Afghanistan that were closed in November in retaliation for American airstrikes that killed 24 Pakistani troops.
For Pakistan, reconciliation could mean the freeing up of over $1 billion in U.S. military aid that has been frozen.
Pakistan's parliament approved new guidelines for the country's relationship with the U.S. in mid-April. Washington had hoped that parliament's decision could pave the way to reopen the supply lines. But the legislature's demand that drone strikes end threw a wrench in the process because U.S. officials have indicated they have no intention of stopping the covert CIA program.
When asked about the most recent strike, which killed three suspected Islamist militants Sunday, Gilani pointed out that the resolution passed by parliament also stipulated that foreign fighters must be expelled from the country and Pakistani soil should not be used to attack other countries.
"So, when we plan a strategy (with the U.S.), all these aspects would be discussed," said Gilani.
Full report at:
nytimes.com/aponline/2012/04/30/world/asia/ap-as-pakistan.html?ref=global-home&gwh=8D2A333BC925FC4A25A4E6AE9C5FD3C7
-----------
No PPP premier will approach Swiss authorities against Zardari: Gilani
Apr 30 2012
Lahore : Prime Minister Yousuf Raza Gilani said no premier from the ruling Pakistan People's Party will approach Swiss authorities to reopen corruption cases against President Asif Ali Zardari.
Gilani made the remarks during a meeting with lawyers at his residence in Lahore three days after the Supreme court convicted him of contempt for refusing to act on orders to write to the Swiss government to reopen cases of alleged money laundering against Zardari.
The apex court gave Gilani a symbolic sentence of less than a minute and some legal experts have contended he is not eligible to continue as premier following his conviction.
Full report at:
.indianexpress.com/story-print/943395/
-----------
Pakistan: Lyari operation enters day four
April 30, 2012
KARACHI: The ongoing operation against heavily armed gangsters in Karachi's Lyari area entered its fourth day on Monday, DawnNews reported.
At least 20 people were killed during the past three days of the operation.
The area was tense and protests against the operation were taking place in different parts of the city.
Protestors took out processions in various areas of Karachi including Native Jetty Bridge and Jinnah Bridge, against the operation and demanded that the area be handed over to the army.
Protestors demonstrated in the city's Pak Colony area claiming that the area's residents were being targeted "under the cover of an operation against criminal elements".
Full report at:
dawn.com/2012/04/30/lyari-operation-enters-day-four/
-----------
Pakistan sends mixed signals on US drone attack
By ASIF SHAHZAD
April 30, 2012
ISLAMABAD (AP) — Pakistani officials on Monday condemned the U.S. for carrying out its first drone strike in the country since parliament demanded they end two weeks ago, but qualified that it should be seen in light of the presence of Islamist militants on Pakistani soil.
The mixed signals indicate the delicate tightrope the government is trying to walk with the American attacks. They are very unpopular in Pakistan, so opposing them makes sense for political reasons. But the government does not seem to want the strikes to torpedo attempts to patch up ties with the U.S., which could free up over $1 billion in American military aid.
Pakistan's Foreign Ministry issued a statement saying the strikes which killed three suspected militants in the North Waziristan tribal area Sunday "are in total contravention of international law and established norms of interstate relations."
"The government of Pakistan has consistently maintained that drone attacks are violative of its territorial integrity and sovereignty," it said.
Full report at: Copyright © 2012 The Associated Press.
-----------
Gilani calls Nawaz Sharif a 'confused' person
Apr 30 2012
Lahore : Prime Minister Yousuf Raza Gilani has called opposition PML-N chief Nawaz Sharif a "confused" person who is confusing the people over the premier's conviction of contempt by Pakistan's Supreme Court.
"Mr Sharif is confused. And he is trying to confuse the public over the court's decision in my case," Gilani said while talking to a group of lawyers at his Lahore residence late last night.
A seven-judge bench of the Supreme Court had on April 26 convicted Gilani and given him a symbolic sentence of less than a minute for refusing to act on orders to revive graft cases against President Asif Ali Zardari.
Since then, opposition politicians, including Sharif and Imran Khan, have asked Gilani to step down, saying a convicted person cannot hold the office of the premier.
Gilani, however, has told his critics that he will not cede his office unless parliament disqualifies him.
Full report at:
.indianexpress.com/story-print/943433/
-----------
US forces claim to have traced Sirajuddin Haqqani: report
Apr 30 2012
Washington : US forces traced Sirajuddin Haqqani, the elusive operating chief of the al-Qaeda linked Haqqani network recently to Waziristan's main town of Miran Shah in Northwestern Pakistan.
Sirajuddin was found by American forces to be in the turbulent town during the recent audacious militant attacks on the Afghan capital Kabul.
This is for the first time that US officials have acknowledged tracing the Haqqani faction Taliban leader whose outfit they blame for the number of attacks on American establishments including the US embassy and NATO headquarters in Kabul.
US and Afghan officials have also blamed the recent attacks on western embassies and the Afghan parliament on the Haqqani network.
Quoting Pakistani officials 'New York Times' reported that last week in Islamabad, American negotiators told their Pakistani counterparts they had located Sirajuddin Haqqani, the leader of the Haqqani network, in Miran Shah during the assault.
Washington has been pressing Islamabad to undertake a military offensive in North Waziristan where it believes that Haqqani network is based.
Full report at:
indianexpress.com/story-print/943445/
-----------
Former Israeli premier against Iran strike
Apr 30, 2012
JERUSALEM: A former Israeli prime minister added his voice Sunday to a growing chorus of Israeli officials against a military strike on Iran's nuclear facilities.
Ehud Olmert spoke to Israel's Channel 10 TV from New York.
``There is no reason at this time not to talk about a military effort,'' he said, ``but definitely not to initiate an Israeli military strike.''
Israel and the West suspect Iran is aiming to obtain nuclear weapons. Iran insists its nuclear program is for peaceful purposes.
Olmert was Israel's prime minister from 2006-2009. He was in office when a suspected nuclear site in Syria was attacked in 2007. It was assumed that Israel carried out the airstrike, but Israel never acknowledged that.
Olmert's remarks came after Israel's former internal security chief, Yuval Diskin, said the government is misleading the public on the level of effectiveness of a military strike.
Full report at:
timesofindia.indiatimes.com/world/middle-east/Former-Israeli-premier-against-Iran-strike/articleshow/12928463.cms
-----------
Sudan declares state of emergency on South border
April 30, 2012
KHARTOUM: Sudan declared a state of emergency along its border with South Sudan on Sunday after month-long border clashes, as four foreigners allegedly arrested in the Heglig oil region remained in custody.
President Omar al-Bashir issued a resolution declaring the emergency in the border states of South Kordofan, White Nile and Sennar, the official SUNA news agency said.
The measure suspends the constitution and imposes a trade embargo against the South.
Other parts of the border were already under a state of emergency.
Commerce across the frontier has unofficially been banned since South Sudan's independence last July, but the emergency formalises that prohibition.
Bashir's resolution "gives the right to the president and anyone with his mandate" to establish special courts, in consultation with the chief justice, SUNA said.
The courts will handle criminal and "terrorist" cases, it added.
Nationalist feeling has intensified in Sudan after South Sudan occupied the north's main Heglig oil field for 10 days, a move which coincided with Sudanese air strikes against the South.
Full report at:
timesofindia.indiatimes.com/world/rest-of-world/Sudan-declares-state-of-emergency-on-South-border/articleshow/12925705.cms
-----------
Egypt military rulers promise government reshuffle
Apr 30, 2012
CAIRO: Egypt's ruling military council promised Sunday to reshuffle the Cabinet, hours after the Islamist-dominated parliament suspended sessions to protest the panel's failure to heed repeated calls for the government's dismissal.
Parliament Speaker Saad el-Katatni said he received a call from the ruling generals promising to announce a reshuffle within 48 hours. Although the concession fell short of the parliament's demand for a whole new Cabinet, the speaker said the call restored parliament's "dignity."
The Muslim Brotherhood-led parliament seated three months ago has been demanding it be allowed to form a Cabinet to replace the military-appointed one it accuses of inefficiency. The ruling generals, who have the power to sack the government, have resisted the calls and hinted at times that they won't allow the Brotherhood to dominate the country.
That resistance prompted the suspension of parliament sessions. El-Katatni, a Brotherhood member, announced the suspension after lawmakers spoke in a televised session against the Cabinet and the ruling generals.
"It is my responsibility as speaker of the People's Assembly (parliament) to safeguard the chamber's dignity and that of its members. There must be a solution to this crisis," el-Katatni told lawmakers before he adjourned the session until May 6.
Full report at:
timesofindia.indiatimes.com/world/rest-of-world/Egypt-military-rulers-promise-government-reshuffle/articleshow/12929723.cms
-----------
Omar Abdullah gets clean chit in NC worker's death case
Apr 30 2012
Srinagar : In a relief to Jammu and Kashmir Chief Minister Omar Abdullah, a magisterial probe into the death of National Conference worker Syed Mohammad Yousuf last year, has found that he died due to cardiovascular arrest and not because of any assault by personnel in the chief minister's office or by police.
"(The) deceased on the morning of September 30, 2011, was even walking as he was seen by witnesses and going to the bathroom as well which shows that he was normal.
"Thus the allegations levelled in the media about the deceased are not based on facts, as whatever they have stated is only out of imagination or some motivation," the report said apparently referring to criticism at the time of the incident that had pointed fingers at the chief minister.
The media then had carried stories about personnel in the CM camp office could have assaulted him that could have led to the death of the National Conference worker.
Full report at:
indianexpress.com/story-print/943441/
-----------
Minhajul Quran holds seminar to promote message of Islam
April 30, 2012
ISLAMABAD: Perhaps for the first time in history of the federal capital, the Minhajul Quran Women's League (MQWL) organised a seminar titled, 'Peace for Humanity Muhammad the Merciful', in order to convey the message that Islam teaches tolerance and love for other religions at National Press Club on Sunday.
A large number of women representing different faiths, cultures and beliefs attended the seminar besides women religious scholars, peace advocates and others. Ambassador of Norway Cecilie Landsverk, Christian Study Centre Director Dr Christine, Iranian Embassy spokesperson Dr Shugufta Moosvi, Yemeni diplomat Jamal Shamsan, wives of Palestinian and Nigerian diplomats, All Pakistan Muslim League chief organiser Sayyada Firdos and Ministry of National Harmony representative Raheela Farheen were the prominent guests. A grand exhibition of books and lecture DVDs and CDs by Dr Muhammad Tahirul Qadri was also arranged. MQWL President Razia Naveed said that the objective of the conference was to call on women of all religions and faiths to come forward and play their due role to attain durable peace and harmony in the world. "Women of all faiths should strive together to bring an end to the era of extremist terrorism and restore the peace," she said.
Full report at:
dailytimes.com.pk/default.asp?page=2012\04\30\story_30-4-2012_pg7_21
-----------
Probe exonerates Omar Abdullah in party activist's death
Apr 30, 2012
SRINAGAR: National Conference activist Haji Yusuf died a natural death, a magisterial probe has said while exonerating Jammu and Kashmir chief minister Omar Abdullah and his close aides in the case. The contents of the report were made public Monday.
In his final report submitted to the state government, the additional district magistrate has concluded that Haji died Sep 30 last year due to "cardiovascular arrest without any external physical assault or injury".
Haji had died in mysterious circumstances after he was summoned to the chief minister's residence, triggering a political furore. The government had ordered a magisterial probe into Haji's death to be conducted by the additional district magistrate Srinagar, Muhammad Akbar Ganaie.
"As I am required to determine the cause of death of the deceased after examining 57 witnesses and making physical examination of the hospital, crime branch as well as the chief ministers camp office in Srinagar, I have come to the conclusion that Haji died due to cardiovascular arrest without any external, physical assault, force, injury or mischief upon his body or due to the negligence of any authority," the report said.
Full report at:
timesofindia.indiatimes.com/india/Probe-exonerates-Omar-Abdullah-in-party-activists-death/articleshow/12932935.cms
-----------
Bahrain activist Abdulhadi al-Khawaja wins retrial
30 April 2012
Leading Bahraini opposition activist Abdulhadi al-Khawaja is to have his case retried along with 20 other activists, an appeal court has ruled.
The retrial will take place in a civil court. A military court sentenced Khawaja to life in prison last June for plotting against the state.
But supporters are disappointed he will remain in custody pending the retrial.
Khawaja began a hunger strike some three months ago. His case has become a rallying point for other activists.
"The court is [ordering] that the trial take place again and that testimony from prosecution and defence witnesses be heard once more as if it is a new trial," the official news agency BNA was quoted as saying.
Technically, however, the cases are simply being reviewed by the civil court, says the BBC's Frank Gardner who was in the courtroom to hear the appeal outcome.
A crowd of opposition supporters chanted outside after it was announced.
Twenty other activists sentenced alongside Khawaja in 2011 also won retrials - seven in absentia because they remain at large.
Seven are fighting life terms.
'Ridiculous'
Full report at:
bbc.co.uk/news/world-middle-east-17891251
-----------
Egypt's ElBaradei enters politics, launches party
April 30, 2012
CAIRO: Nobel laureate Mohamed ElBaradei, former head of the UN nuclear watchdog IAEA, has launched a new political party that he says aims to unite Egyptians and work as a platform for the country's revolutionaries.
The new party called 'Constitution Party' seeks to represent the revolutionary forces that have been sidelined and marginalised since the January 25 uprising last year, ElBaradei told a press conference in downtown Cairo last evening.
ElBaradei, seen as one of the forces that fuelled the uprising leading to the ouster of long-standing leader Hosni Mubarak, said the party would take some years to become Egypt's number one political party.
"This is a project for the future," he said, adding "this party will end up including the 20 million (people) that made the revolution, and they'll achieve the revolution's demands together."
Full report at:
timesofindia.indiatimes.com/world/middle-east/Egypts-ElBaradei-enters-politics-launches-party/articleshow/12921377.cms
-----------
Osama bin Laden wives not tied to terror: Saudi Arabia
April 30, 2012
Saudi Arabia has no evidence that Osama bin Laden's wives and family members deported from Pakistan have been involved in terrorism, an official Saudi statement said Sunday in an indication that authorities will allow the group to remain in the kingdom.
The statement also provided more details of the secrecy-shrouded arrival of the late Al Qaida leader's family, saying they were met in the Red Sea city of Jiddah by other members of bin Laden's extended clan. Pakistan said the 14-member group, including three of bin Laden's widows and their
children, were deported Friday after weeks of negotiations.
The state-run Saudi Press Agency, citing an "official source," said there "is no information or evidence of the family's involvement or participation in any criminal or illegal acts." It added that the deportations were handled on "humanitarian, legal and religious" grounds, further suggesting the kingdom would allow the group to remain. One of the widows is Yemeni and the other two are Saudi citizens.
Meanwhile, a report from Washington quoted Deputy National Security Adviser to US President Barack Obama, John Brennan, as telling Fox News that the US does not plan to release images related to the covert raid that killed Osama bin Laden, fearing that this might incite emotions.
dailypioneer.com/world/61526-laden-wives-not-tied-to-terror-saudi-arabia.html
-----------
Former Libyan oil exec Ghanem dies in Austria
April 30, 2012
VIENNA: Libya's former top oil industry official, Shokri Ghanem, has died in Austria of an apparent heart attack, the foreign ministry in Vienna said on Sunday.
Ghanem, 69, had been chairman of Libya's state-owned National Oil Corporation (NOC) before defecting last June during the uprising that toppled leader Muammar Qaddafi.
As NOC chairman since 2006, Ghanem helped steer the country's oil policy and held the high-profile job of representing Libya at OPEC meetings.
He defected in Rome, citing daily bloodshed, and was believed to have been living in Europe since then.
Asked about rumors that Ghanem had died of a heart attack in Austria, a foreign ministry spokesman said: "We have been able to confirm that it is true."
The spokesman said he could not give any more details.
http://arabnews.com/middleeast/article621842.ece
-----------
URL: http://www.newageislam.com/islamic-world-news/new-age-islam-news-bureau/us-withdraws-bounty-on-hafiz-saeed--pakistan,-and-now-us-too-bow-down-to-lashkar-chief/d/7183