New Age Islam News Bureau
24 May 2012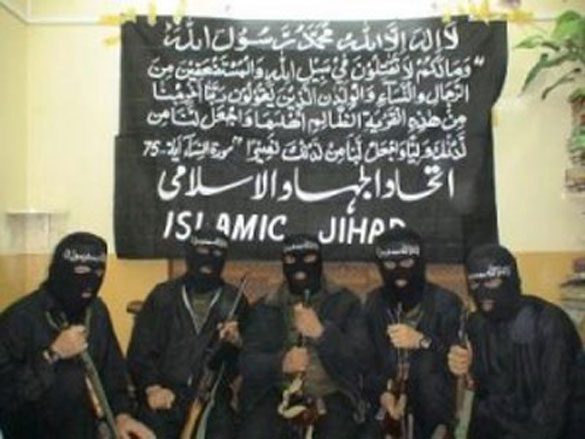 North America
• U.S. senators: Al Qaeda calls for 'electronic jihad'
• The U.S. Should Designate Boko Haram a Foreign Terrorist Organization
• White House rules out apology to Pak, says time to move ahead
• Obama, Bush testimony sought in 9/11 case at Gitmo
• US Air Force delivers medical aid to Yemen after suicide bombing
• U S Congress accuse Obama admin of jeopardizing national security
• US senate panel votes to cut Pak aid
• US sees no basis for arrest of Pak doctor who helped CIA
• Agents of global Zionist started to act narrow against Shia Community in Canada
Mideast Asia
• Iran's 'Great Game' in Afghanistan
• Yemen's Many Factions Wait Impatiently for a Resolution
• Israeli Peace Movement to Launch Online University
• Turkey proposes charges against Israeli military
• Israel warns six world powers: Don't waver in Iran talks
• Imam Khamenei: Growing Authority, Dignity of Iranian Nation Stem from Resistance, Persistence
• Iran rejects West's proposal on nuclear curbs
India
• In India-Pakistan bonhomie, Kashmiris feel left behind
• Interlocutors ask for review of all statute provisions in J&K, govt.
• The Bard speaketh Dari: Afghan troupe performs Shakespeare
• India and Pakistan home secretary-level talks begin in Islamabad
• Pakistan's famous cotton suits reach India for the first time
• NIA to attach properties of Delhi HC blast accused
• J&K interlocutors' report may be made public today
• Difa-e-Pakistan Council emerges as main anti-India provocateur
• Dhaka softens on Teesta, but hits Mamata's wall of silence
• 'Terror' to hog India-Pakistan talks
• Many 26/11 accused not brought before Pak courts: India
• Let LoC be converted into Line of Concord and Cooperation: Interlocutors on J&K
Pakistan
• People to decide next govt in democratic transition of power: Gilani
• U.S. drone strike kills 10 in northwest Pakistan
• Sindh closes against violence; 5 more killed
• 'Promotion of Chinese language to strengthen Pak-China friendship'
• Tribal militia quits fight against Taliban over lack of govt support
• Pak agencies harassing us: Traders in Indian reports tell LHC
• Pakistan seeks face-saving formula in NATO talks
Southeast Asia
• Child addicts at heart of Indonesia anti-smoking suit
• Indonesia 'Most Tolerant Country in the World': Religious Minister
• Indonesia Defies Critics, Says Deforestation Has Declined
• Indonesia Says New Higher Education Law Will Keep Universities Affordable
• Tracking Terror: Malaysian tells Philippine ordeal
• Philippines to recognize Islamic Sharia law in a southern province
South Asia
• Evidence Mounts That Afghan Massacre Was Linked to Special Operations • Forces' Response to Improvised Explosive Device
• Maldives: Police send names of 108 persons involved in arson attacks
• SCO membership status to India and Pakistan, Observer countries 'must work hard' says China
• Afghans say kidnapped aid workers in mountains, talks begin
Arab World
• Donors pledge $4 billion aid to Yemen, bulk of it from Saudi Arabia
• Egyptians vote in droves in first free elections
• Egyptians Vote for Second Day in First Free Presidential Election
• Egypt's elections: A struggle between secularism and political Islam -- and how it may transform the Middle East
• Syrian Cleric Says Mediating Release of Kidnapped Lebanese
• Syria's Missed Opportunities for Power-sharing, Reform
• Five killed in Iraq violence
• Syrian army behind majority of rights abuses: UN panel
Africa
• Somali leaders set transition deadline
Europe
• Muslim Olympians face Ramadan dilemma
• UN: Syrian Forces, Opposition Committing Crimes
• Yemen starving, world unwilling to help
Complied by New Age Islam News Bureau
Photo: Boko Haram Terrorist Organisation
URL: https://newageislam.com/islamic-world-news/u.s.-senators-al-qaeda-calls/d/7424
------------
North America
U.S. senators: Al Qaeda calls for 'electronic jihad'
By the CNN Wire Staff
May 23, 2012
Washington (CNN) -- An al Qaeda video calling for "electronic jihad" illustrates the urgent need for cybersecurity standards for the most critical networks in the United States, a group of senators said.
"Internet piracy is an important field of jihad," the narrator of the video says, according to a translation. He advises followers with expertise to "target the websites and information systems of big companies and government agencies of the countries that attack Muslims."
The video calls for cyberattacks against networks such as the electric grid and compares vulnerabilities in the United States' critical cyber networks to the vulnerabilities in the country's aviation system before 9/11, according to a statement Tuesday from the Senate Committee on Homeland Security and Governmental Affairs.
"This is the clearest evidence we've seen that Al Qaeda and other terrorist groups want to attack the cyber systems of our critical infrastructure," committee chairman Joe Lieberman, a Connecticut independent, said in the statement. "Congress needs to act now to protect the American public from a possible devastating attack on our electric grid, water delivery systems or financial networks, for example."
Ranking committee member Susan Collins, R-Maine, said al Qaeda realizes that a cyberattack on critical infrastructure might cause more harm than a traditional physical attack.
"That is why the Senate needs to act on our bipartisan Cybersecurity Act that requires minimum security performance requirements for key critical infrastructure cyber networks," she said in the committee statement.
The Department of Homeland Security has received more than 50,000 reports of cyber intrusions or attempted intrusions since October 2011, an increase of 10,000 reports over the same period the previous year, the statement said.
The Senate committee said the video, made by al Qaeda's media outlet, was obtained by the FBI.
http://edition.cnn.com/2012/05/23/politics/al-qaeda-electronic-jihad/index.html
------------
The U.S. Should Designate Boko Haram a Foreign Terrorist Organization
By Morgan Lorraine Roach
May 22, 2012
When the Nigerian sect Jama'atu Ahlis Sunna Lidda'awati wal-Jihad, otherwise known as Boko Haram, and the Nigerian Taliban emerged from their year-long hiatus in 2010, few in Washington noticed.[1] But when Boko Haram launched a suicide attack against the United Nations headquarters in the capital city of Abuja last August, the organization made it known that its strikes were not limited to Nigerian targets. The Obama Administration should not overlook the potential threat Boko Haram poses to the United States and its allies. Al-Qaeda in the Arabian Peninsula (AQAP) and Tehrik-e-Taliban (TTP) in Pakistan were once localized organizations with regional interests until they directed attacks on U.S. soil.
The Obama Administration should take decisive action against Boko Haram. The first step should be designating Boko Haram a Foreign Terrorist Organization (FTO). Boko Haram meets the legal FTO requirements, and the implications of the designation would provide the Administration and Congress with a framework to address the terrorist threat.
Legal Requirements for FTO Designation
Although FTO designation is not the only terrorist list available to the Administration, it is the only designation available to organizations that engage in terrorist activity.[2] Under section 219 of the Immigration and Nationality Act (INA) (8 U.S.C. 1101 et seq.) as amended under the Antiterrorism and Effective Death Penalty Act of 1996 (AEDPA) (P.L. 104-132), the requirements for FTO designation include:
The organization is a foreign organization;
The organization engages in terrorist activity (as defined in section 212(a)(3)(B)) or terrorism (as defined in section 140(d)(2) of the Foreign Relations Authorization Act, Fiscal Years 1988 and 1989 (22 U.S.C. 2656f(d)(2)), or retains the capability and intent to engage in terrorist activity or terrorism; and
The terrorist activity or terrorism of the organization threatens the security of United States nationals or the national security of the United States.[3]
The Secretary of State is authorized to designate any organization meeting these requirements. While designations last for two years, organizations can be removed from the list at any time by the Secretary of State or an act of Congress. Designated groups can also file suit to be removed.
The implications of FTO designation are twofold: financing and immigration. Sanctions can include the blocking of assets, the prosecution of supporters who provide funds, denial of visas, and deportation of members.[4]
Boko Haram Meets FTO Requirements
Boko Haram easily satisfies all of the requirements for FTO designation.
Foreign organization. Although Boko Haram's origins are subject to debate, some sources link the organization to the Maitatsine movement of the 1980s.[5] Boko Haram's modern roots can be tracked to the Alhaji Muhammadu Ndimi Mosque in Maiduguri in northern Nigeria. Following the extrajudicial killing of Boko Haram leader Mohammed Yusuf by Nigerian security forces, the group intensified its operations. Boko Haram's objective is to establish an Islamic State governed by Sharia law. Publicly available information regarding the internal dynamics of the organization is limited, but it is believed that Boko Haram is factionalized and its operations are not necessarily coordinated.[6]
While Boko Haram's operations are concentrated in Nigeria's northern and middle belt regions, there are concerns that regional operations are expanding. When the Qadhafi regime fell last year, it created a power vacuum across the Sahel region, providing opportunities for terrorist organizations to expand their regional influence. According to General Carter Ham, commander of U.S. Africa Command, "multiple sources" indicate that al-Qaeda in the Islamic Maghreb (AQIM) and al-Shabaab in Somalia, both designated FTOs, have made contacts with Boko Haram.[7] Reports also indicate that Nigerians associated with Boko Haram are now operating alongside AQIM in Gao, Mali. The cross-pollination among terrorist groups in a region with little governance creates an environment where extremists have the opportunity to mobilize and expand their operations.
Engages in terrorist activity. Under section 219 of the INA (8 U.S.C. 1101 et seq.) as amended under the AEDPA (P.L. 104-132), terrorist activity is defined by U.S. Code § 2656f(d)(2). Section 2656f(d)(2) defines terrorist activity as "premeditated, politically motivated violence perpetuated against noncombatant targets by subnational groups or clandestine agents."[8]
According to Assistant Attorney General Lisa Monaco at the Department of Justice's national security division, since 2009, Boko Haram has targeted violent attacks against Nigeria's "police, politicians, public institutions and civilian population."[9] Furthermore, Boko Haram targets its attacks toward Nigeria's Christian community.
Nigeria's population is divided between Christians and Muslims. Nigerian President Goodluck Jonathan, a Christian, is accused by northern Muslims of stealing the presidential election, as he disrupted the zoning rotation in April 2011.[10] While Boko Haram targets many of its attacks against Nigerian police and security forces (whom they consider puppets of the Christian-led government), Christian civilians rank highly among the causalities from Boko Haram attacks. However, Boko Haram has also assassinated moderate Muslims who have condemned the group's violence.
Threatens the security of U.S. nationals or the national security of the United States. While Boko Haram's primary target is the Nigerian government, it would be a mistake for the Obama Administration to think the U.S. is immune from attack.
In a video message accompanying the suicide attack on the U.N. headquarters, the suicide bomber explained to his family that his actions were meant to send a message to the U.S. President and "other infidels."[11] While many argue that the attack on the U.N. was meant to embarrass the Nigerian government, it would be irresponsible for the Administration to discount this deliberate threat.
Prior to the U.N. bombing, General Ham acknowledged that AQIM and al-Shabaab are working with Boko Haram, and emphasized that the groups' coordination "presents a significant threat not only in the nations in which they primarily operate but regionally and…to the United States. Those three organizations have very explicitly and publicly voiced an intent to target Westerners and the U.S. specifically."[12]
Linkages between Boko Haram, AQIM, and al-Shabaab have the potential to cause destabilization across East Africa, the Sahel, North Africa, and West Africa. Separately, each of these organizations threatens concentrated regional pockets. Together, they are able to combine their resources, knowledge, training, and propaganda to create an expansive and dangerous network.
Furthermore, in a letter to the State Department last January, Monaco urged FTO designation for Boko Haram since it meets the criteria for a foreign terrorist listing, in that it either engages in terrorism that threatens the United States or has a capability or intent to do so. The letter also highlighted Boko Haram's links with "transnational terrorist groups" and open espousal of "violence against the West."
FTO Designation: A Needed Step for Security
The Obama Administration should not jeopardize U.S. security with its complacency. Currently, there is no legal clarity for classifying Boko Haram or its actions. Should the Obama Administration designate Boko Haram as an FTO, the U.S. government would be required to hold members of the organization and individuals who provide material support to it criminally liable. FTO designation also provides closer interagency counterterrorism coordination, as all U.S. agencies recognize listed organizations.
FTO designation would also encourage the Nigerian government to take the threat Boko Haram poses to its national security more seriously. President Goodluck Jonathan and his administration lack a comprehensive strategy for managing the current crisis. Designating Boko Haram would erase any ambiguity regarding U.S. policy and could be used as a diplomatic tool to encourage a more robust Nigerian approach.
Most importantly, FTO designation would restrict Boko Haram's ability to operate and limit the threat the organization poses to the United States and its citizens.
Morgan Lorraine Roach is a Research Associate in the Douglas and Sarah Allison Center for Foreign Policy Studies, a division of the Kathryn and Shelby Cullom Davis Institute for International Studies, at The Heritage Foundation. Steven Groves, Bernard and Barbara Lomas Fellow in the Margaret Thatcher Center for Freedom at Heritage, assisted in the preparation of this paper.
http://www.heritage.org/research/reports/2012/05/boko-haram-should-be-designated-as-a-foreign-terrorist-organization
------------
White House rules out apology to Pak, says time to move ahead
May 24 2012
Washington : The White House has ruled out an apology to Islamabad for November 26 incident in which 24 Pakistani soldiers were killed in a NATO cross border fire and said it is time that the two countries move ahead, two days after such a demand was made Pakistan People's Party leader Bilawal Bhutto.
"I wouldn't have anything new to offer on that beyond what we have said, which we deeply regret the incident. We have thoroughly investigated it. We shared the results of the
that investigation with the Pakistanis," Ben Rhodes, Deputy
National Security Advisor, told foreign journalists when asked
about his reaction in Bhutto's demand.
"We believe there's a basis for us to move forward and move beyond that particular incident, to take steps to make sure that that doesn't happen again, to be respectful of Pakistani sovereignty and to be in, frankly, better communication in that areas so that we don't see repeated incidents on the border," he said at a conference at Foreign Press Center here.
Full report at:
http://www.indianexpress.com/story-print/953274/
------------
Obama, Bush testimony sought in 9/11 case at Gitmo
May 24 2012
Defense lawyers in the Sept. 11 case at Guantanamo are seeking the testimony of former President George W. Bush and President Barack Obama in a motion to dismiss charges, according to a legal motion released Wednesday.
Lawyers for three of the five defendants charged with planning and helping carry out the attacks say the charges should be dismissed because Mr. Bush, Mr. Obama and other top officials have made many statements that could influence potential jurors in their eventual trial before a special tribunal known as a military commission, according to the motion.
They have exerted what is known as "unlawful influence," over the case with prejudicial statements such as repeatedly referring to the defendants "terrorists," and saying they must be brought to justice, the lawyers argue.
"Under these facts, it is impossible for any objective, disinterested observer, with knowledge of all the facts and circumstances, to believe these men can receive a fair trial by military commission," they wrote.
Also among those called to testify are Vice President Joe Biden, Attorney General Eric Holder and Sen. Lindsey Graham, a South Carolina Republican who has been active in detainee policy, as well as several Pentagon officials.
The motion was filed May 11 but was only just released on a Pentagon website following a security review. It will be up to the military judge to decide whether to call any of the witnesses to the stand at the U.S. base in Cuba and such an outcome would seem unlikely. The judge may just require written briefs in what is one of many pretrial motions pending in the case.
Full report at:
http://www.thehindu.com/news/international/article3451208.ece
------------
US Air Force delivers medical aid to Yemen after suicide bombing
May 24, 2012
WASHINGTON: The US Air Force delivered emergency medical supplies to Sanaa on Wednesday to help treat Yemeni soldiers wounded in a suicide bombing that left 96 killed, officials said.
A US C-130 cargo plane carried more than 13,000 pounds (nearly six metric tonnes) of bandages, sutures, medications, intravenous fluids and other items to Yemen, the military's Central Command, which oversees forces in the Middle East region, said in a statement.
In Monday's attack, a suicide bomber clad in a soldier's uniform detonated explosives as Yemeni troops were rehearsing for a parade scheduled for Tuesday.
Al-Qaida's Yemen branch claimed responsibility for the attack.
The bombing injured about 300 soldiers and was quickly condemned by Western governments, with President Barack Obama vowing to help the Yemeni government fight al-Qaida militants, blamed for attempts to blow up US-bound airliners.
"We are very concerned about al-Qaida and extremist activity in Yemen," Obama told reporters at a NATO summit in Chicago on Monday.
Full report at:
http://timesofindia.indiatimes.com/world/rest-of-world/US-Air-Force-delivers-medical-aid-to-Yemen-after-suicide-bombing/articleshow/13422523.cms
------------
Right Wing Watch: The Ultimate Obama-Islam-Sharia-Agenda 21-Immigration-Debt Conspiracy
23 May, 2012
The number of right-wing conspiracy theories relating to President Obama, Islam, Sharia Law, immigration, Agenda 21 and the debt seems to be growing exponentially…but finally now there is one conspiracy theory that brings them all together.
Avi Lipkin, who on speaking tours in churches and synagogues across America says he learned secret information from his wife, whom he claims is an Israel intelligence officer. On Crosstalk with Vic Eliason of VCY America, Lipkin maintained that Obama is a Saudi plant who is out to destroy Israel and the United States:
Surely you've heard that one before. But, you may not have known that Obama will destroy America by supporting the rise of the Muslim Brotherhood in Egypt in order to collapse the region's economy after the group persecutes the country's Christians, leading to a wave of Muslim immigration to the United States. Obama will then settle the "50-100 million" Muslim immigrants on "lands confiscated by Agenda 21," the sustainable development initiative, and bring about Sharia law in the U.S.
Obama also built up the national debt to a point where the U.S. will need a bailout from Saudi Arabia, who will grant it with the condition that "America will surrender its Christianity." Lipkin explains that God sent the Muslim immigrants to the U.S. to be "hunters" of Jews and Christians, forcing them to leave the U.S. and move to Israel:
http://www.rightwingwatch.org/content/ultimate-obama-muslim-sharia-agenda21-immigration-debt-conspiracy
------------
U S Congress accuse Obama admin of jeopardizing national security
May 24, 2012
WASHINGTON: A powerful house committee chairman has accused the Obama administration of jeopardizing national security by providing classified information to two filmmakers producing a movie on the raid by Navy SEAL that killed Osama bin Laden.
"Filmmakers Kathryn Bigelow and Mark Boal may have set out to tell a blockbuster, election-year story about one of the most highly classified operations in American history.
But through these emails they have ended up telling a damning story of extremely close, unprecedented and potentially dangerous collaboration with top officials at the CIA, Department of Defence, and the White House and a top Democratic lobbying firm," said Congressman Peter King, who is Chairman of the powerful Committee on Homeland Security.
King, a Republican, first raised questions about the bin Laden movie last year summer but said newly released documents confirm his suspicions. He obtained the related documents from Judicial Watch which got in a Freedom of Information Act request.
Full report at:
http://timesofindia.indiatimes.com/world/us/Congressman-accuse-Obama-admin-of-jeopardizing-national-security/articleshow/13433492.cms
------------
US senate panel votes to cut Pak aid
May 24, 2012
WASHINGTON: In a fresh warning to Pakistan, a senate panel has approved a foreign aid budget for next year that slashes US assistance to Islamabad by more than half and threatens further reductions if it fails to open supply routes for Nato forces in Afghanistan.
The senate Appropriations subcommittee on foreign operations also cut aid to Iraq, Egypt and Afghanistan while adding $50 million for Jordan to help it handle the influx of refugees from a violent Syria.
By voice vote, the panel approved the overall bill totaling $52.1 billion, which is $2.6 billion less than what President Barack Obama requested for the 2013 fiscal year beginning in October, $1.2 billion below the current spending.
The bill would provide $1 billion in aid to Pakistan and including $184 million for state department operations and $800 million for foreign assistance.
http://timesofindia.indiatimes.com/world/pakistan/US-senate-panel-votes-to-cut-Pak-aid/articleshow/13428456.cms
------------
US sees no basis for arrest of Pak doctor who helped CIA
May 24, 2012
WASHINGTON: The Obama administration has said there was no basis for Pakistan to hold a doctor who ran a fake vaccination campaign for the CIA to help find Osama bin Laden.
"We continue to see no basis for (Shakil) Afridi to be held," state department spokesperson Victoria Nuland told reporters at her daily news conference.
Earlier on Wednesday, a Pakistani court sentenced Afridi to 33 years of rigorous imprisonment after finding him guilty of "spying on al-Qaida chief Osama bin Laden without bringing it to the notice of the government of Pakistan".
"We have regularly taken up this matter with Pakistan. I would expect we will continue to," she said in response to a question on Afridi.
"I think we've said that we don't see any basis for what's happened here, and so, you know, we will continue to make those representations to the government of Pakistan," she said.
http://timesofindia.indiatimes.com/world/pakistan/US-sees-no-basis-for-arrest-of-Pak-doctor-who-helped-CIA/articleshow/13417816.cms
------------
Agents of global Zionist started to act narrow against Shia Community in Canada
23 May, 2012
(Ahlul Bayt News Agency) - Agents of global Zionist started to act narrow against Shia Community in Canada.
Reportedly, in the largest populated city Toronto in Canada, the Zionist lobby was preparing themselves very quietly for violence against Shia community from last many years, and it is still ongoing.
In this regard they were monitoring of Shia Islamic groups and organizations, they entered in Shia in E-Mail groups with fake E-Mail addresses from the long range period, and finally on a minor thing they started mischiefs.
In Toronto a Shia Sunday school known as East End Madrassa, which is run under the supervision of Shia Khoja Athna Ashri Jammat, was their first target. According to the reports, last week Zionist lobby lodged a Police report objecting the Sunday school course curriculum which was posted on the web site of the school. The school does have the regular permit of Toronto District School Board.
As soon as administration knew the objection they put an Apology letter and apologized for the incident not deliberate, but despite this, it did not rest the Zionist lobby and they made this issue louder and continues action against Shia School and continued to keep their steady pressure on Toronto's Provincial government. Because of this,Toronto school board revoked the school's license and in the same time continually they using media against school.
Zionists gave penetrating impact and exported this news to Israel. Jewish media in Israel presenting this news as Breaking News.
The Zionist lobby in Toronto has begun trying to meet other nations too, against Muslims.
It is important to mention that from the last several years Israel government has increased its influence over Canada ever since Present Prime Minister Harper who supports Israel came into power.
After every month some Israeli representative visits Canada and during this school incident Israel's President officially visited Canada. on the other hand all Muslim governments do not consider it politically important to give any importance to Canada and from many years nor any Muslim country's Head even came for un-official visit neither official. Watching this vacuum the clever Israel has increased its influence and extended border traffic.
It is considerable that all Jewish Media in Canada raised this issue not as a Sunni Shiite sect, but they spoke this as a Muslim School and made noise.
http://abna.ir/data.asp?lang=3&Id=316792
------------
Mideast Asia
Iran's 'Great Game' in Afghanistan
May 24 2012
Tehran : With most foreign combat troops set to withdraw from Afghanistan by 2014, Iran is using the media in the war-ravaged nation to gain influence, a worrying issue for Washington.
Nearly a third of Afghanistan's media is backed by Iran, either financially or through providing content, Afghan officials and media groups say.
"What Iran wants, what they are striving at, is a power base in Afghanistan that can counter American influence," said a senior government official, who like others for this report, spoke to Reuters on condition of anonymity.
"They are without a doubt doing this through supporting and funding our media."
Iran spends $100 million a year in Afghanistan, much of it on the media, civil society projects and religious schools, says Daud Moradian, a former foreign ministry advisor who now teaches at the American University in Kabul.
"It is using Afghanistan to send a message to America that it can't be messed with. Afghanistan becomes a managed battlefield as a result."
Officials in Tehran could not be reached for comment despite repeated attempts and the Iranian embassy in Kabul said it was not prepared to talk about the issues raised in this report.
Full report at:
http://www.indianexpress.com/story-print/953352/
------------
Israeli Peace Movement to Launch Online University
May 24 2012
JERUSALEM (AP) — Organizers of an online Mideast peace movement say they are launching the Internet's first university for Israelis and Arabs across the Middle East
Former Israeli peace negotiator Uri Savir, founder of the "Yala Young Leaders" movement, says the group's "Online Academy" will offer students courses in government, social networks, communications and skill development.
Savir said on Thursday that the new academy, set to go live in September, "can revolutionize relations between young people of the Middle East."
The Yala Young Leaders group has attracted nearly 85,000 members on Facebook since it was launched a year ago. Savir says more than a quarter are young Egyptians.
http://www.nytimes.com/aponline/2012/05/24/world/middleeast/ap-ml-israel-virtual-peace.html?ref=middleeast&gwh=1ECF7248B0F80A31AE2D0214E3CB46BD
------------
Yemen's Many Factions Wait Impatiently for a Resolution
By EVA SOHLMAN
May 24 2012
SANA, YEMEN — A year ago hundreds of thousands of people flocked to Sana's Change Square and turned it into the symbolic heart of the revolution by calling from their tents for the resignation of President Ali Abdullah Saleh and euphorically debating the future of Yemen.
Today, six months after Mr. Saleh stepped down, a head-high wooden wall has been raised to separate the women from the men and more than a thousand people remain in the square, waiting for the fulfillment of a revolution stalled by the former president's lingering influence and internal divisions.
"The revolution is not finished yet. Saleh may have resigned, but the old regime still clings on to power," said Fuad al-Himyari, the young, mild-mannered leader of the opposition movement's umbrella organization, the Higher Youth Coordination Committee, during an interview in the tent city.
"In order to leave the square we need to see Saleh and his family removed from the military, and the military needs to be unified," added Mr. Himyari, who is a member of the Islamist party Al Islah and whose poems and sermons at Change Square mosque have earned him the nickname "The Poet of the Revolution."
According to a Gulf-brokered agreement, which Mr. Saleh signed on Nov. 23, he and his family must give up their powers in exchange for immunity and allow for a peaceful, democratic transition from his 33-year rule. The military, which was divided during the protests and brought the country to the brink of civil war last summer, must also be restructured and integrated.
But this process has proven more challenging than expected and has led to great tensions in the capital.
Full report at:
http://www.nytimes.com/2012/05/24/world/middleeast/24iht-m24-yemen-change.html?ref=world&gwh=57BBA0C24F03D8CE6BBF753BE0C49BA7
------------
Israeli Peace Movement to Launch Online University
May 24 2012
JERUSALEM (AP) — Organizers of an online Mideast peace movement say they are launching the Internet's first university for Israelis and Arabs across the Middle East
Former Israeli peace negotiator Uri Savir, founder of the "Yala Young Leaders" movement, says the group's "Online Academy" will offer students courses in government, social networks, communications and skill development.
Savir said on Thursday that the new academy, set to go live in September, "can revolutionize relations between young people of the Middle East."
The Yala Young Leaders group has attracted nearly 85,000 members on Facebook since it was launched a year ago. Savir says more than a quarter are young Egyptians.
http://www.nytimes.com/aponline/2012/05/24/world/middleeast/ap-ml-israel-virtual-peace.html?ref=global-home
------------
Turkey proposes charges against Israeli military
May 24 2012
ANKARA: A Turkish court was asked Wednesday to approve murder charges against members of Israel's military for the killing of nine people aboard a Turkish ship trying to break an Israeli blockade of Gaza in 2010, Turkey's state-run news agency reported.
The court in Istanbul received the proposed indictment, and will have 15 days to decide whether to accept it, the Anadolu Agency said.
Israeli foreign ministry spokesman Yigal Palmor said Wednesday that Israel would only comment on the indictment after it had been filed and approved.
The prosecutor proposed charging Israel's former military chief Lt. Gen. Gabi Ashkenazi, along with the heads of its navy, air force and military intelligence. They face nine consecutive life terms in prison for "inciting to kill monstrously, and by torturing," the agency said.
Prosecutors also suggested similar charges be pressed against several unidentified soldiers who raided the ship in a separate file, the agency added.
It is unlikely Israeli military members will be brought before Turkey's judicial system, since Israel does not regard them as criminals, although Prosecutor Mehmet Akif Ekici argued Wednesday that the raid should be considered a crime against Turkish property in international waters Foreign Minister Ahmet Davutoglu told state television Wednesday that the legal process should be seen as an example of "the government's determination to defend the rights of Turkish citizens."
Full report at:
http://dawn.com/2012/05/23/turkey-proposes-charges-against-israeli-military/
------------
Israel warns six world powers: Don't waver in Iran talks
23 MAY 2012
Israeli Defence Minister Ehud Barak urged world powers not to waver in key talks with Iran on Wednesday, warning that any failure to halt enrichment would see Tehran obtain a nuclear weapon.
"In Baghdad, we must watch out that partial concessions do not allow Iran to avoid a tightening of sanctions," he said, just hours before the start of a second round of talks between Tehran and six world powers in the Iraqi capital.
"Without strengthening the current painful sanctions, Iran will continue towards a nuclear capability," the Defence Minister told Israel's public radio. "We must not blink, give up or capitulate until the very last minute," he said.
"If they let them continue, Iran will keep on enriching uranium from 20 per cent to 60 per cent and 90 per cent and they really will get a nuclear weapon. I don't know exactly when but it will happen," he warned. "Now is the time for the entire world to stop them," said Barak.
The so-called P5+1 grouping of diplomats from permanent UN Security Council members Britain, China, France, Russia and the United States plus Germany held a first round of talks with Iran on April 14 in Istanbul.
A day ahead of the second round, UN nuclear watchdog chief Yukiya Amano said his agency was poised to ink a deal with Tehran, in a move which was greeted with deep suspicion by Israel, which sees Iran's willingness to talk as a ploy to win an easing of sanctions and to gain more time for enrichment.
The world powers are hoping to secure Iran's agreement to suspend 20 per cent enrichment and to ship its stockpiles of enriched uranium abroad.
http://www.dailypioneer.com/world/67659-dont-waver-in-iran-talks-israel-warns-p51.html
------------
Imam Khamenei: Growing Authority, Dignity of Iranian Nation Stem from Resistance, Persistence
23 May, 2012
(Ahlul Bayt News Agency) - Imam Khamenei made the remarks here Wednesday morning during graduation ceremony of Imam Hossein (AS) University which also coincided with liberation anniversary of the city of Khorramshahr which was taken by Iraqi army during the 1980-88 Iraqi imposed war.
During the ceremony the military units present in the campus marched before Imam Khamenei.
Addressing the ceremony, Imam Khamenei said that progressive Iranian nation will continue its path towards materializing justice in the world.
Imam Khamenei said the bullying powers and oppressive countries are fast moving towards annihilation and failure contrary to what they are trying to pretend.
Imam Khamenei further said the Iranian nation is optimistic towards its future, adding that the future belongs to dignified Iranian young people.
Imam Khamenei also hailed the resistance of Iran's military forces including the army, the Islamic Revolution Guards Corps (IRGC) and Basij forces.
http://abna.ir/data.asp?lang=3&Id=317106
---------
Iran rejects West's proposal on nuclear curbs
By ALI AKBAR DAREINI
May 24, 2012
BAGHDAD (AP) — Iranian negotiators on Thursday rejected proposals by six world powers to curb Tehran's nuclear program, and demanded answers to their own counteroffer meant to alleviate concerns about the Islamic Republic's ability to build atomic weapons.
The stance underscored the difficulties facing the nuclear talks as both sides stake out their terms and agendas for a second day in the Iraqi capital. Still, the negotiations did not appear in danger of collapse. Envoys added extra hours to their meetings as a sandstorm closed down the Baghdad airport.
Proposals for another round next month in Geneva also met with resistance from Iran, which is pushing for a venue not considered supportive of Western sanctions. Talks were expected to wrap up later Thursday.
The open channels between Iran and the six-nation bloc — the five permanent Security Council members plus Germany — are seen as the most hopeful chances of outreach between Washington and Tehran in years. They also could push back threats of military action that have shaken oil markets and brought worries of triggering a wider Middle East conflict.
Israeli leaders have been critical of the talks, claiming it allows Iran to buy time and drive a wedge between Washington and Jerusalem.
On Wednesday, Israel's defense minister Ehud Barak said even possible moves by Iran to open its nuclear facilities to greater U.N. inspect doesn't rule out a possible Israeli military strike.
Full report at: Copyright © 2012 The Associated Press.
-----------
India
In India-Pakistan bonhomie, Kashmiris feel left behind
ANITA JOSHUA SANDEEP DIKSHIT
May 24, 2012
It's an irony that as travel between India and Pakistan is set to become easier, cross-LoC travel is still mired in ambiguity
After years of discussions, India and Pakistan are finally set to loosen the restrictions that have long curtailed travel between the two countries, but Kashmiris are unhappy that travel and trade between the two sides of the divided State remain uncertain despite the specific measures that were implemented to enable both.
When the Home Secretaries of India and Pakistan meet in Islamabad on Thursday and Friday, the agenda before them includes the likely signing of a new, more liberal visa agreement geared towards increasing bilateral trade.
Under the new agreement, businessmen may look forward to multiple entry visas valid for a year that will allow them to visit five cities instead of just three. They would also be exempt from reporting their arrival and departure to the police in the cities they visit. The new visa regime may also exempt elderly visitors from police reporting.
The India-Pakistan travel regime will still remain the only one in the world that gives travellers city visas instead of country visas, and that has no provision for tourists, but in the context of India-Pakistan ties, the new agreement is seen as nothing short of revolutionary.
Indian industry is looking forward to the liberalisation of travel between the two countries. In a statement, one of the top three chambers of commerce in the country, PHD Chamber, came out strongly in support of the initiative, predicting it would yield "viable benefits" for both countries that already enjoy the advantages of geographical proximity, and bonds of language and culture.
"This will play a vital role in fostering closer economic relations between India and Pakistan," it said.
The new visa regime is expected to help push up bilateral trade. Pakistan accounts for 0.43 per cent of India's trade, but much more is traded between the two countries through unofficial channels, and third countries such as Dubai.
It is an irony, though, that as travel and trade between India and Pakistan are set to become somewhat easier, cross-Line of Control travel between the two sides of Kashmir, one of the earliest confidence building measures inaugurated by the two countries after they began talking in 2004, and trade, which was allowed from 2008, are still mired in ambiguity.
Traders in Pakistan-occupied Kashmir who have applied for permits to visit the Valley are being told by officials on their side that the cross-LoC bus service is meant only for divided Kashmiri families.
The cross-LoC bus agreement of 2005 does not specify that the service is meant only for divided families, though when it was first flagged off, members of such families got priority.
Since April 2005 when cross-LoC travel opened until February 24 this year, a total of 18,782 Kashmiris used the facility, according to a report jointly prepared by the Jammu-based Indus Research Foundation and the Centre for Peace, Development and Reforms in Mirpur.
It is easiest for people in PoK wishing to travel to Srinagar to take the cross-LoC bus than make the trip through the Wagah border, but most businessmen are not from divided families. On the Indian side, the facility appears to be available to all permanent residents of J & K, whether or not from divided families.
"It is a matter of concern that so many years have passed since the facility was made available to the people of Kashmir, but the two governments have totally divergent views about what this facility is and who it is meant for," said Sushobha Barve, executive director of the New Delhi-based Centre for Dialogue and Reconciliation.
Not just traders, but academics, students and women from PoK wanted to visit Srinagar for exchanges with people in the Valley, Ms. Barve said, but it was proving to be an uphill task for them to obtain permits.
Ershad Mahmud, a Rawalpindi-based Kashmir analyst, said the decision taken last July at the Foreign Minister-level to allow travel across the two Kashmirs for tourism and pilgrimage had not materialised till date.
Kashmiri businessmen are also puzzled that over the past year, several of the more profitable items that could be traded between the two sides have been taken off the list of commodities on which cross-LoC trade is permissible. These include garlic, pulses and fresh fruits, and most recently, bananas. Besides, trade is still on a barter system and communication facilities are negligible.
(With inputs from Nirupama Subramanian)
http://www.thehindu.com/news/article3449826.ece
------------
Interlocutors ask for review of all statute provisions in J&K, govt. wants debate
May 24, 2012
NEW DELHI: Releasing the much awaited Jammu and Kashmir interlocutors' report, which calls for a review of all the central acts and articles of the Indian constitution extended to the state after 1952, the union home ministry on Thursday said that the views expressed in the report were those of the interlocutors and the government would welcome "an informed debate" on the report's contents.
"The government has not taken any decisions on the report yet. The government will welcome an informed debate on its contents," said the home ministry in a statement, issued immediately after making the recommendations of the interlocutors public.
The ministry had appointed a team of interlocutors -- journalist Dileep Padgaonkar, educationist Radha Kumar and former information commissioner M M Ansari -- on October 13, 2010 to hold a sustained dialogue with all sections of society in Jammu & Kashmir.
"The group of interlocutors held extensive deliberations with the government of J&K, political parties and civil society stake-holders at the state and national level. Their report was submitted on October 12 last year," the ministry said.
The report recommends that a constitutional committee (CC) be set up to review all the statute provisions in the state. The constitutional committee, according to the interlocutors' report, should bear in mind the dual character of J&K, viz. that it is a constituent unit of the Indian union and it also enjoys a special status in the Indian union as enshrined in the article 370 of the Indian constitution.
"The review will, therefore, have to determine whether-and to what extent-the Central Acts and Articles of the Constitution of India, extended with or without amendment to the state, have dented Jammu and Kashmir's special status and abridged the state government's powers to cater to the welfare of its people."
The report recommends that the constitutional committee should be future-oriented in that it should conduct its review solely on the basis of the powers the state needs to address the political, economic, social and cultural interests, concerns, grievances and aspirations of the people in all the three regions of the state - Jammu, Kashmir and Ladakh - and all its sub-regions and communities. There is a need to reflect on the quantum of legislative, financial and administrative powers that the state government should delegate to the three regions at all levels of governance - the regional, district and panchayat/municipality.
It also says if the state government was dismissed, assembly elections should be held in three months and no more central laws and articles of the constitution of India be extended to the state by presidential order.
However, the interlocutors report supports retention of many of the central laws made applicable to the state over the past six decades. "They must be seen to be what they are: fairly innocuous laws that have been beneficial to the state and its people and also enabled the state to conform to international standards, norms and regulations. For example, laws related to opium, press and registration of books, payment of wages and insurance."
Major Recommendations: Delete the word 'Temporary' from the heading of Article 370 and from the title of Part XXI of the Constitution. Replace it with the word 'Special' as it has been used for other States under article 371 (Maharashtra and Gujarat); Article 371A (Nagaland); 371B (Assam); 371C (Manipur); 371D and E (Andhra Pradesh); 371F (Sikkim); 371G (Mizoram); 371H (Arunachal Pradesh); 371I (Goa).
On the Governor: the State Government, after consultations with Opposition parties, shall submit a list of three names to the President. The President can ask for more suggestions if required. The Governor will be appointed by the President and hold office at the pleasure of the President.
Article 356: the action of the Governor is now justiciable in the Supreme Court. The present arrangement should continue with the proviso that the Governor will keep the State legislature under suspended animation and hold fresh elections within three months.
Article 312: The proportion of officers from the All India Services should be gradually reduced in favour of officers from the State civil service without curbing administrative efficiency.
The nomenclatures in English of the Governor and the Chief Minister should continue as at present. Equivalent nomenclatures in Urdu may be used while referring to the two offices in Urdu.
Create three Regional Councils, one each for Jammu, Kashmir and Ladakh. (The latter would no longer be a division of Kashmir). Devolve certain legislative, executive and financial powers to them. A further devolution of executive and financial powers to Panchayati Raj institutions - at the level of a district, a village panchayat, a municipality or a corporation - would be part of the overall package. All these bodies will be elected.
Provisions will be made for representation of women, SC/ST, backward clans and 6 minorities (See part VI). MLAs will be ex-officio members with voting rights.
Parliament will make no laws applicable to the State unless it relates to the country's internal and external security and its vital economic interest, especially in the areas of energy and access to water resources.
These changes should be harmonized in all parts of the former princely State. All opportunities for cross-LOC cooperation should be promoted. This will require substantial constitutional changes in Pakistan-administered Jammu and Kashmir.
Take all appropriate measures to regard Jammu and Kashmir as a bridge between South and Central Asia.
http://timesofindia.indiatimes.com/india/Interlocutors-ask-for-review-of-all-statute-provisions-in-JK-govt-wants-debate/articleshow/13442853.cms
------------
The Bard speaketh Dari: Afghan troupe performs Shakespeare
May 24, 2012
NEW DELHI: That rigorous, devoted rehearsals for a play can make or break a performance is a no-brainer. But here's a case where dropping one rehearsal has been responsible for saving the performers' lives.
It was August last year when the Afghan theatre troupe "Rah-e-Sabz" was busy rehearsing Shakespeare's 'The Comedy of Errors' in Kabul. The troupe's French director Corinne Jaber suggested an early morning rehearsal on the day of Ramadan at The British Council. The ten actors and three musicians decided against the suggestion and agreed to meet at a later time instead. That morning at the time they were originally to meet, the British Council in Kabul was attacked by the Taliban. The gun battle that ensued between the Taliban and the Kabul policemen continued for six hours.
"A lot of these actors do two jobs and the time didn't suit them. After I heard about the attack, I laughed. Pure stress and trauma makes you react in incongruous ways," says Jaber, who has been working in Afghanistan since 2005.
The group, with the aid of the British Council, the Indian Council for Cultural Relations (ICCR) and others, rehearsed in residency at Bangalore's Nrityagram. Having already performed at the garden city, Pune and Mumbai, it held a ticket-free show open to all in Delhi on Tuesday evening at the ICCR auditorium. The production will now travel to England and Germany, since it is a part of the Globe Theatre's World Shakespeare Festival 2012.
Full report at:
http://timesofindia.indiatimes.com/india/The-Bard-speaketh-Dari-Afghan-troupe-performs-Shakespeare/articleshow/13442664.cms
------------
India and Pakistan home secretary-level talks begin in Islamabad
May 24, 2012
ISLAMABAD: The home and interior secretaries of India and Pakistan began crucial two-day talks here today, with the discussions expected to focus on a relaxed visa regime and the prosecution of the perpetrators of the 2008 Mumbai terror attacks blamed on the Lashkar-e-Toiba.
The Indian delegation led by home secretary RK Singh and the Pakistani team led by interior secretary Khwaja Siddique Akbar gathered at a hotel in the heart of Islamabad for the talks.
The last round of talks between the Home and Interior Secretaries was held in New Delhi in March last year.
Ahead of the talks, Indian officials said the two sides had given the finishing touches to a new relaxed visa regime that will for the first time include tourist visas, visas on arrival for senior citizens and children and year-long multiple-entry visas for businessmen.
Full report at:
http://timesofindia.indiatimes.com/india/India-and-Pakistan-home-secretary-level-talks-begin-in-Islamabad/articleshow/13437654.cms
------------
Pakistan's famous cotton suits reach India for the first time
May 24, 2012
AMRITSAR: For the very first time since partition, a truckload of Pakistan's famous cotton suits for women arrived here through Attari border on Wednesday.
"A local trader has imported cotton suits for women from Pakistan," said Central Warehousing Corporation manager Rameshwar.
"This was for the first time that women's dresses had been imported through Attari border which shows that the land route had become the first choice of traders, due to improved infrastructure and facilities for trade," he said.
Pakistani women dress material enjoys immense demand from fashion lovers here.
"It is a good as well as bad news," said owner of a ladies' garment showroom, Raman Kumar. It was good as Pakistani dress material sells at high price and give better profit margins, but at the same time it will impact local businessmen, he said.
"There should be balance in trade. If Pak exports its garments to our market, we should also start doing the same, else there will be unrest in the market," he said.
Meanwhile, the cement industry is bearing the brunt of recent rupee depreciation as no cement trucks arrived in India from Pakistan on Wednesday. Ever since the rupee witnessed depreciation against dollar, cement imports from Pakistan have decreased, Rameshwar said.
"Not even a single truck of cement arrived from Pak on Wednesday. Imports have drastically dropped in the past few days," he said. Average cement imports from Pakistan has dropped to less than 5 trucks a day as compared to 15 to 20 trucks before the rupee value fell as against dollar, he added.
http://timesofindia.indiatimes.com/india/Pakistans-famous-cotton-suits-reach-India-for-the-first-time/articleshow/13426719.cms
------------
Infant deaths at GB Pant Hospital in Sonwar: Doctors protest transfer of gynaecologist
May 24, 2012
SRINAGAR: The unrest over rising infant deaths at GB Pant Hospital in Sonwar has taken a new turn with doctors protesting against the transfer of a senior gynaecologist, Dr Shafakat Rasool. The Doctors Association, Kashmir, has blasted the new hospital medical superindent, Dr Muneer Masoodi, for arbitrarily shunting out a doctor, who had nothing to do with the paediatrics department that is in the eye of a storm for a high mortality rate.
The doctors' association has called it a cover-up operation to hide administrative failures. President of the association, Dr Nisar-ul-Haq, said a gynaecologist cannot be victimized for the mess in the hospital's children's unit. "Let the government set up a probe to fix responsibility for the mess and punish the guilty," Dr Nisar said.
Haq said it was a huge mistake to appoint a retired doctor as medical superintendent of the crisis-ridden G B Pant Hospital. "Dr Masoodi's career is replete with controversies and his appointment smacks of nepotism and ad hocism," he said.
Full report at:
http://timesofindia.indiatimes.com/india/Infant-deaths-at-GB-Pant-Hospital-in-Sonwar-Doctors-protest-transfer-of-gynaecologist/articleshow/13425312.cms
------------
NIA to attach properties of Delhi HC blast accused
May 24, 2012
NEW DELHI: Having failed to apprehend the absconding accused in the September 7, 2011 Delhi HC blast, the National Investigation Agency (NIA) is now preparing to attach their properties in Kashmir.
The NIA special court on Monday declared accused Junaid Akram Malik, Amir Kamal and Shakir Hussain Sheikh alias Chhota Hafiz as proclaimed offenders in the case. This means that despite repeated orders from the court, the accused failed to appear before it and therefore the investigating agency has the right to attach their properties.
The NIA is now collecting information on the properties held by the three Kishtwar residents.
Interestingly, Junaid is feared to be dead (killed by his own associates), while the other two, being still young, are less likely to be owning properties. According to the law, only properties in the name of the accused can be attached.
An NIA official, however, said, "Benami properties can be attached. If they have bought properties in the name of their relatives, we will attach the same. At this moment, however, we are still collecting information on their properties."
On March 12, the day NIA filed a chargesheet in the case against six accused including blast mastermind Wasim Akram Malik, it issued the process of proclamation against Junaid, Kamal and Hafiz. The court order said the three accused had absconded and asked them to appear before the court on May 18.
As the accused failed to appear before it, the court declared them proclaimed offenders on May 21.
Full report at:
http://timesofindia.indiatimes.com/india/NIA-to-attach-properties-of-Delhi-HC-blast-accused/articleshow/13424066.cms
------------
J&K interlocutors' report may be made public today
May 24, 2012
NEW DELHI: The Jammu and Kashmir interlocutors' report, which was submitted to the home ministry over seven months ago, is likely to be made public on Thursday.
The 120-page report will be uploaded on the home ministry's website. Five copies of the report, which rules out return to the pre-1953 position in the state and suggests setting up a constitutional committee to review applicability of all post-1953 laws, will be kept in the Parliament library.
Sources in the ministry said "a nine-page executive summary" of the report, with seven annexures, had been prepared. It is also likely to be made public on Thursday, they said.
Home minister P Chidambaram, who was in Srinagar on Wednesday to review the security situation in the state, is learnt to have sounded out J&K chief minister Omar Abdullah about making the report public.
Making it public at a time when an Indian delegation is in Islamabad for home secretary-level talks assumes significance as the interlocutors have also pitched for making the Line of Control (LoC) "irrelevant", suggesting that the door can also be open for Pakistan and separatist Hurriyat Conference to join the peace process.
"Though Kashmir is not on the agenda of the talks, such recommendations will send a positive signal showing how India can approach the issue if the stakeholders in J&K are willing to enter into a permanent settlement," an official said.
Interlocutors Dileep Padgaonkar, Radha Kumar and M M Ansari had submitted their report to the ministry in October last year. The ministry had formed the team in the wake of youth unrest in J&K in 2010 and gave it a year's time to suggest ways to arrive at a 'permanent' solution to the Kashmir problem.
Full report at:
http://timesofindia.indiatimes.com/india/JK-interlocutors-report-may-be-made-public-today/articleshow/13423301.cms
------------
Difa-e-Pakistan Council emerges as main anti-India provocateur
May 24, 2012
NEW DELHI: As it prepares to launch a long march from Lahore to Islamabad to prevent reopening of NATO supply routes through Pakistan, Difa-e-Pakistan Council (DPC) is proving to be the latest and most potent clone of the Pakistan terror machine.
Despite its close association with banned entities like Jamaat-ud-Dawa (JuD) and Hafiz Saeed and its virulent anti-India agenda, the group continues to operate with impunity in the absence of any national or international stricture.
Not surprisingly, it was DPC, comprising more than 40 religious organizations, which took the lead in organizing protests against the US for announcing a reward of $10 million for Saeed under its Rewards for Justice programme. All major rallies addressed recently by Saeed, marked by vituperative utterances against India, have been organized by DPC. It is also the organization which has launched a campaign against giving MFN status to India.
DPC counts among its patrons not just Saeed but other notorious anti-India elements including former ISI chief Hamid Gud, Harkat-ul-Mujahideen founder Fazl-ur-Rehman Khaleel and Lashkar-e-Jhangvi leader Malik Ishaq.
In fact, that Saeed is one of the main leaders of DPC is evident also from the fact that he is coordinating all the activities for the long march slated to start on May 27 against reopening of NATO supply routes. Despite the so-called bounty on him, Saeed continues to operate freely and has declared that he expects more than 100,000 people to participate in the march.
Indian experts, however, are more surprised not by the fact that authorities in Islamabad probably look upon DPC too, like LeT and JuD, as strategic assets against India but the nudge-nudge wink-wink policy of Imran Khan who is looked upon as staging a stupendous political comeback. Khan's Tehreek-i-Insaf and DPC have found common cause in opposing any decision to again open supply routes for NATO forces but the former cricketer even otherwise is said to have nurtured links with DPC.
His party's vice-president Ijaz Chaudhary, in fact, addressed one of the rallies organized by DPC in Lahore last year in December in which he spouted all usual cliches about a US-India alliance to corner Pakistan and sever its links with China. Khan later justified this by saying that he was only trying to engage all schools of thoughts in the country.
http://timesofindia.indiatimes.com/india/Difa-e-Pakistan-Council-emerges-as-main-anti-India-provocateur/articleshow/13421960.cms
------------
Dhaka softens on Teesta, but hits Mamata's wall of silence
May 24, 2012
NEW DELHI: Bangladesh could be ready to revisit the Teesta water treaty's terms as the ruling Awami League faces growing political heat but Trinamool chief Mamata Banerjee's intractable opposition is stalemating all efforts to ink the pact.
Recent attempts to sound out the West Bengal CM drew a blank as Banerjee has maintained an enigmatic silence, refusing to clear the treaty but also not spelling out conditions that could make the river pact acceptable to her.
This is stymieing diplomatic efforts to deliver a pact that will help a government more sensitive to Indian interests in areas like terrorism than its predecessors. A boost to an important bilateral relationship will be a significant breakthrough amid fluctuating ties with other neighbours.
With Banerjee blocking a deal, Bangladesh has been left high and dry. Increasingly jumpy as political pressure mounts at home, Bangladesh is understood to be prepared to even revise the terms that could give the CM sufficient reason to claim that her concerns have been addressed. "The government in Dhaka needs an agreement," sources said.
What is frustrating negotiators is that the proposed treaty will not alter the current water-sharing arrangement. Much of the flow that will be significant in terms of the pact lies in a stretch of water beyond the Indian barrage of Gazoldoba after the river has nearly completed its course in India.
Full report at:
http://timesofindia.indiatimes.com/india/Dhaka-softens-on-Teesta-but-hits-Mamatas-wall-of-silence/articleshow/13421793.cms
------------
'Terror' to hog India-Pakistan talks
24 MAY 2012
A 12-member delegation, led by Union Home Secretary RK Singh, on Wednesday left for Pakistan for the Home Secretary-level talks beginning on Thursday in which terrorism will remain a key agenda and India will seek action against terror outfit Lashkar-e-Tayyaba and its masterminds who plotted the 26/11 Mumbai terror strikes.
Agreement on a relaxed visa regime between the two countries is also on the cards. Other agenda points of the two-day talks would include action on fugitives from Indian law like underworld don Dawood Ibrahim, who are believed to be hiding in Pakistan, narcotics, fake Indian currency notes and humanitarian issues including Indian fishermen and civilians in Pakistan jails. "These continue to be our priorities," Home Secretary Singh said before leaving for Islamabad.
The Indian delegation will also discuss on Confidence Building Measures (CBMs) along Line of Control (LoC) and press for action from Pakistan to bring the Mumbai attack perpetrators, including JuD chief Hafiz Saeed to justice, and speedy trial in a Pakistani court of seven 26/11 accused like Zaki ur Rehman Lakhvi.
India will also ask Islamabad on the fate of the dossiers on the most wanted, believed to be hiding in the neighbouring country, given by it and ask for voice samples of handlers of 26/11 attackers.
Full report at:
http://www.dailypioneer.com/nation/67730-terror-to-hog-india-pakistan-talks.html
------------
Many 26/11 accused not brought before Pak courts: India
May 24 2012
Islamabad : India today voiced concern at the tardy progress in the prosecution of the perpetrators of the Mumbai attacks, saying many persons who are the "actual accused" had not even been brought before the Pakistani courts.
"It seems that the progress in judicial proceedings against them (persons charged with involvement in the Mumbai incident) is very slow. Many persons who are the actual accused have not been brought before the courts," Home Secretary R K Singh said in a brief interaction with the media before going into the talks with his Pakistani counterpart.
The crucial two-day talks between the Home and Interior Secretaries of India and Pakistan here are expected to focus on a relaxed visa regime and the prosecution of perpetrators of the 2008 Mumbai attacks carried out by Lashkar-e-Toiba.
Indian authorities had linked several serving and retired Pakistani military officials to the Mumbai attacks on the basis of evidence provided by Pakistani-American LeT operative David Headley. However, Pakistan has dismissed these charges.
Islamabad has also not responded positively to New Delhi's request for voice samples of suspects who are already in the Pakistani custody.
The Indian delegation led by Singh and the Pakistani team headed by Interior Secretary Khwaja Siddique Akbar gathered at a hotel in the heart of Islamabad for the talks.
Full report at:
http://www.indianexpress.com/story-print/953320/
------------
Let LoC be converted into Line of Concord and Cooperation: Interlocutors on J&K
May 24 2012
New Delhi : The interlocutors on Jammu and Kashmir will be ready to engage with separatists groups including Hurriyat Conference in the feedback process on their report submitted to the government.
"We will be more than willing to approach the separatist groups to engage with them let them give us their feedback on specifics on the report of what it said.
"Let them also know that the focus of the report is on the political aspirations of the people of Jammu and Kashmir..." Dileep Padgaonkar, one of the three interlocutors, said after government made public their report.
He said the government has encouraged them to get the feedback. "It is only after getting the feedback including from the political parties and once a consensus develops, the government can take a view on it," he added.
Asked whether their report reflected the opinion of separatist groups like Hurriyat Conference, he said the interlocutors team has met more than 700 delegations and represents all shades of opinion.
Full report at:
http://www.indianexpress.com/story-print/953433/
------------
Pakistan
People to decide next govt in democratic transition of power: Gilani
May 24 2012
ISLAMABAD: Prime Minister Syed Yousuf Raza Gilani on Wednesday said the people would decide about the next government in the first smooth and democratic transition of power.
Speaking at the inauguration and ground breaking ceremony for six projects of Capital Development Authority, the prime minister said PPP government came into power with support of the people and not through the back door as it wants to win the hearts of the people.
Gilani said even British Prime Minister David Cameron mentioned that this will be the first government in Pakistan which will hand over power in a democratic transition.
He noted that previous rulers came into power by using props provided by others and not with the support of the people.
The prime minister said this was the first democratic government to have completed more than four years in office and will continue to serve the people by presenting its fifth budget.
Gilani said said his government bore criticism with patience and underlined the need for the promotion of a culture of tolerance in the country.
He said even now some people ask him to resort to the use of force, but at present there was no political prisoner in the country.
"During my incarceration I saw use of torture and oppression and I learned my lesson and I feel repulsion to the tactics of dictators," he added.
The prime minister said that instead of using force, the sitting government should win the hearts of the people.
http://dawn.com/2012/05/24/people-to-decide-next-govt-in-democratic-transition-of-power-gilani/
------------
U.S. drone strike kills 10 in northwest Pakistan
By SALMAN MASOOD
May 24 2012
ISLAMABAD, Pakistan — An American drone struck militant hide-outs in northwestern Pakistan for the second consecutive day on Thursday, despite public calls by the Pakistani government halt the controversial covert C.I.A. campaign.
Estimates varied on the number of fatalities killed in Thursday's strike. Seven to 10 suspected militants were believed to have died when the drone struck a compound in northwestern Pakistan, government officials and locals said.
The drone strikes come at a time when diplomatic relations between the United States and Pakistan have worsened over Pakistan's refusal to reopen NATO supply lines that were closed down last November. Pakistan has been demanding an American apology over an airstrike that killed 24 Pakistani soldiers. In order to reopen the NATO supply lines, Pakistan's Parliament has demanded an end to drone strikes and the government is seeking a much higher transit fee for each NATO container.
Thursday's drone strike occurred in Hasso Khe in the Lar Dewar area, about two miles from Mir Ali town in North Waziristan, an area considered a redoubt of local and foreign militants. Most of the militants killed in the strike were Uzbek fighters who belonged to the Islamic Movement of Uzbekistan, said local residents who were reached by telephone.
A strike on Wednesday in the village of Datta Khel Kalai, also in North Waziristan, killed four suspected militants, The Associated Press reported, citing Pakistani intelligence officials.
Full report at:
http://www.nytimes.com/2012/05/25/world/asia/pakistan-says-us-drone-strike-kills-suspected-militants.html?ref=world&gwh=83444F4A3F4728CDB73D685C751082C8
------------
Sindh closes against violence; 5 more killed
By Atif Raza and Asghar Azad
May 24 2012
* 30 suspects, majority of them political workers, apprehended during overnight raids by Rangers and police
KARACHI: Most of Sindh province shut down in protest on Wednesday against an attack by unidentified gunmen on a rally of the Awami Tehreek on Tuesday that killed around 12 people and left dozens injured, as well as the killing of Jeay Sindh Muttahida Mahaz secretary general Muzzafar Bhutto. Government and private institutions faced short attendance of employees due to non-availability of public transport.
Tension continued to prevail in Karachi on Wednesday due to a strike call by Awami Tehreek President Ayaz Latif Palijo as well as incidents of firing that killed five people and injured over a dozen others. Over 30 suspects, most of them political workers, were also apprehended during overnight raids in the city by Rangers and police.
Full report at:
http://www.dailytimes.com.pk/default.asp?page=2012\05\24\story_24-5-2012_pg1_1
------------
'Promotion of Chinese language to strengthen Pak-China friendship'
May 24 2012
ISLAMABAD: Promotion of Chinese language in Pakistan will consolidate the "all-weather" and "deeper than the ocean" friendship between Pakistan and China and it will not only help improve bilateral relations but also enhance diplomatic, commercial, economic, cultural and strategic relations between the two neighbours, said Ambassador of China Liu Jian.
The envoy said this while addressing the prize distribution ceremony of the 11th Chinese Bridge – Chinese Proficiency Competition for Foreign College Students – arranged by Confucius Institute Islamabad and Embassy of the People's Republic of China at National University of Modern Languages (NUML), Islamabad.
Jian said that Pakistan and China are enjoying very cordial relations in every field of life and the recent visit of 100-member delegation of All-China Youth Federation reflects the fact that both countries are interested in people-to-people interaction, teacher-students exchanges and social and cultural exchanges to trickle these relations down to grassroots levels.
Full report at:
http://www.dailytimes.com.pk/default.asp?page=2012\05\24\story_24-5-2012_pg11_6
------------
Tribal militia quits fight against Taliban over lack of govt support
Zahir Shah Sherazi
May 24 2012
PESHAWAR: A tribal militia fighting the Taliban in a suburban area close to Peshawar decided to quit the fight, citing lack of support from the government as their main concern.
The Adezai anti-militant lashkar (militia), who had been fighting militancy along the borders of tribal regions Darra Adamkhel and Khyber Agency, was dissolved on Thursday.
"The continued lack of support from the government and refusal to provide assistance that was promised to the volunteers has forced the lashkar to quit," Chief of the Adezai Peace Committee Dilawar Khan told reporters.
"The government has withdrawn its support to the strong force of more than 5,000 volunteers, who had been at the forefront in the fight against insurgency in the area," Khan said.
Khan claimed that the militia had lost at least 105 men in their anti-Taliban fight, while over 50 volunteers had been injured.
"We had supported law-enforcement agencies in rooting out militancy from Adezai, Mattani, Kalakhel up until Dara Adamkhel, and were also involved in stopping militant onslaught on Peshawar, but the government has turned its back on us," the group's chief said.
According to Khan, since the volunteers from these tribal regions picked up arms against the Taliban, they are threatened by the militants.
The government, he said, had taken back the weapons provided to the militia
Authorities in the provincial Khyber-Pakhtunkhwa government had previously objected to increasing the supply of weapons and support to the tribal militia due to administrative concerns.
http://dawn.com/2012/05/24/tribal-militia-quits-fight-against-taliban-over-lack-of-govt-support/
------------
Pak agencies harassing us: Traders in Indian reports tell LHC
23 MAY 2012
Pakistan intelligence agencies are allegedly harassing two traders and a security guard who were named in the Indian media as suspected members of the banned LeT, sent to carry out terror attacks in India.
The Lahore High Court has sought a reply from the Interior Ministry to a petition filed by the three men.
The men alleged in the petition that they were being harassed by Pakistani authorities after Indian media declared them terrorists.
Traders Mehtab Butt and Atif Butt and security guard Babar Shabbir — who work at Hafeez Centre, a bustling market in Lahore for mobile phones and electronic goods — told the HC on Tuesday that the allegations by the Indian media damaged their reputation and tarnished Pakistan's image across the world.
They said that though the Indian media's report had proved bogus, Pakistani secret agencies were "harassing" them. Justice Umar Ata Bandial adjourned the case till June 8 and directed the Interior Ministry to submit its reply at the next hearing.
http://www.dailypioneer.com/world/67658-pak-agencies-harassing-us-traders-in-indian-reports-tell-hc.html
-----------
Pakistan seeks face-saving formula in NATO talks
May 24, 2012
Islamabad: Pakistan is unlikely to re-open supply routes to NATO troops in Afghanistan unless the United States offers a politically acceptable formula in talks on ending a six-month standoff on the issue, a Pakistani official said on Thursday.
The official said the ruling Pakistan People's Party (PPP) had to be politically savvy, taking into account widespread anti-American sentiment in the country ahead of general elections due by early next year.
"It is not fair for any country to expect any decisions that could be politically harmful ahead of elections," the official, who is familiar with the negotiations, told Reuters on condition of anonymity.
The United States has been pushing Pakistan to re-open supply routes to NATO forces in Afghanistan in difficult talks that show no signs of a breakthrough any time soon.
Pakistan closed the routes, seen as vital to the planned withdrawal of most foreign troops from Afghanistan before the end of 2014, in protest against last November's killing of 24 Pakistani soldiers in a NATO air attack along the Afghan border.
Higher transit fees are the most difficult issue in Pakistan's talks in the negotiations, said the official.
Full report at:
http://www.ndtv.com/article/world/pakistan-seeks-face-saving-formula-in-nato-talks-215522
-----------
Southeast Asia
Child addicts at heart of Indonesia anti-smoking suit
May 24 2012
KARAWANG GIRANG: Anti-tobacco advocates in Indonesia plan to file a class action lawsuit this month using cases of child addicts in the hope of forcing tougher regulations on a society where one in three people smokes.
It is a rare attempt of its kind to constrain a tobacco industry which looks to the world's fourth most populous country and its growing appetite for cigarettes to replace dwindling sales elsewhere.
The suit against tobacco companies and the Indonesian government argues that feeble regulation has left children dangerously exposed to the risks of smoking.
"There are … kids who have fallen victim to the impact of cigarette companies and smoking. They are addicted. In the context of people's rights, the society has been disadvantaged by the tobacco industry," head of the National Commission for Child Protection, Arist Merdeka Sirait, said.
Full report at:
http://dawn.com/2012/05/24/child-addicts-at-heart-of-indonesia-anti-smoking-suit/
------------
Indonesia 'Most Tolerant Country in the World': Religious Minister
Arientha Primanita
May 23, 2012
Religious Affairs Minister Suryadharma Ali refuted claims that the Indonesian government had poor record protecting minorities on Wednesday, calling Indonesia "the most tolerant country in the world."
Suryadharma was responding critically to a plan by some rights groups to report the Indonesian government to the United Nations' rights council for its failure to protect minority rights.
"We treat equally the minority and the majority," the minister said in Jakarta. "Indonesia's religious harmony is the best in the world."
Suryadharma said President Susilo Bambang Yudhoyono, Vice President Boediono and himself always attended commemorations for Indonesian holidays, no matter which of the country's six official religions they belonged to.
"The president, the vice president and the religious minister are Muslims, but we attend celebrations of Christmas and the Hindu, Buddhism and Confucianism holidays," he said.
He accused the rights groups of trying to taint the country's image with their reported plan to bring cases of abuse against religious minorities to the upcoming UN Human Rights Council meeting, set for May 23-25 in Geneva.
"I cannot understand why an Indonesian organization would give bad information about our country when the information is probably wrong," said Suryadharma, who chairs the United Development Party (PPP). "Don't discredit and politicize religions."
The Indonesian government has received an upsurge of criticism during the past few years for its failures to protect the rights of some religious minority groups, most notably members of the Ahmadiya faith, a minority Muslim sect, and the several church disputes.
Earlier this week, in a New York Times op-ed entitled "Indonesia is No Model for Muslim Democracy," Indonesian journalist Andreas Harsono wrote, "The rights of religious and ethnic minorities are routinely trampled" in Indonesia, and called on the president to stop Islamic militants from committing crimes against them.
http://www.thejakartaglobe.com/home/indonesia-most-tolerant-country-in-the-world-religious-minister/519656
------------
Indonesia Defies Critics, Says Deforestation Has Declined
May 24, 2012
The Indonesian government reiterated its claim on Thursday that the country's deforestation rate has drastically declined over the past two years, defying critics and environmental activists who say otherwise.
Forestry Minister Zulkifli Hasan said Indonesia's forests declined as much as 3.5 million hectares per year between 1996 and 2003, compared to 450,000 hectares per year between 2009 and 2011.
"This means that the moratorium on forest cutting has had an impact, and it's proven to effectively reduce forest destruction," Zulkifli said in Jakarta, as he briefed journalists on a map of forests protected under the moratorium. He added, nevertheless, that the moratorium did not affect investments in sectors such as plantations and industrial forests.
"A well protected forests doesn't necessarily mean a declining economy. Industry can grow along with forests," Zulkifli said.
The Indonesian government has come under fire after Greenpeace Indonesia released a report earlier this month saying the country may have lost five million hectares of forest since the moratorium on deforestation came into effect in May last year.
Greenpeace said such a loss occurred because the areas overlapped with existing coal and logging concessions, with Kalimantan and Papua hit hardest.
The moratorium is set to last for two years, and was enacted after Norway pledged $1 billion in aid to Indonesia as part of a larger UN-backed plan to reduce emissions produced by deforestation.
Norwegian environment minister Bard Vegar Solhjell told Reuters in an interview earlier this week that Indonesia's progress in reforming its forestry sector would be insufficient to meet its pledge to cut carbon emissions by 26 percent by 2020.
http://www.thejakartaglobe.com/home/indonesia-defies-critics-says-deforestation-has-declined/519863
------------
Indonesia Says New Higher Education Law Will Keep Universities Affordable
Anita Rachman
May 18, 2012
The Education and Culture Ministry shot down concerns on Friday that a draft law on higher education would make it harder for poor students to attend college.
A ministry official said university fees would remain "affordable" because under the revised law, the ministry would decide the fees.
"Such concerns are baseless. Seat allocation for poor students shall remain," Sukemi, a special staff to the Education and Culture Minister, said on Friday. "The Ministry will also decide how much the education fee for each [state] university will be, and we will keep it affordable."
The new law would establish a minimum seat allocation for poor students at 20 percent, Sukemi said. The government expects lawmakers to pass the bill in July or August, he added.
"Under the revised law, the concept of universities is nonprofit," he said. "With their own autonomy, universities will be more flexible, but we will keep monitoring their finances."
Sukemi said that while the government would not interfere in academic activities, if a university wanted to open a new major it would have to submit an application procedure to the ministry.
Raihan Iskandar, a lawmaker from Prosperous Justice Party (PKS), said the revised law would increase access to higher education to those who cannot afford to pay.
"The last draft [of the law] is designed to provide quality but cheap education," he said. "Students from poor families who qualified to a university must be accepted by the university."
Raihan added that the 20 percent number only a minimum, not a maximum.
http://www.thejakartaglobe.com/education/indonesia-says-new-higher-education-law-will-keep-universities-affordable/518639
------------
Tracking Terror: Malaysian tells Philippine ordeal
By EILEEN NG
24 May 2012
SUNGAI BULOH, Malaysia (AP) — A Malaysian wildlife trader held captive by suspected Abu Sayyaf militants for a year in the southern Philippines says he saw group members as young as 15 skilled in using M16 rifles that were prevalent in the impoverished region.
Nazarrudin Saidin's account in an interview with The Associated Press gives a rare glimpse into the operations of the al-Qaida-linked militant group, blamed for many ransom kidnappings, bomb attacks and beheadings over more than two decades.
It also details an ordeal that started in May of last year when masked gunmen abducted Nazarrudin on the Philippine island of Jolo, moving him to hideouts on other islands over the following 12 months. He escaped at one point and hid in a mangrove, only to return to his kidnappers out of hunger — "I felt like I was on the verge of dying." He finally escaped to safety two weeks ago.
"I saw teenagers as young as 15 walking around in the villages with M16 rifles and pistols," Nazarrudin said in a small, run-down home just north of Kuala Lumpur, where he lives with his wife, six children and parents near a palm oil plantation.
"Sometimes they practiced shooting in the jungle and seemed skillful in handling the weapons," he said, adding that he believed they were Abu Sayyaf members.
Full report at: Copyright © 2012 The Associated Press.
------------
Philippines to recognize Islamic Sharia law in a southern province
May 21, 2012
The government of the Philippines is apparently prepared to recognize the authority of Sharia law in the southern Mindanao province.
Government representatives have signed a joint declaration with leaders of the Moro Islamic Liberation Front (MILF), calling for an autonomous government in Mindanao. The declaration would furnish the basis for a peace agreement, ending the MILF's battle for independence. In the agreement, both parties promise to recognize religious freedom. But the accord also recognizes the authority of the Shari'a court system. The Islamic courts would hold jurisdiction only for Muslims, the agreement says.
http://www.catholicculture.org/news/headlines/index.cfm?storyid=14367
-----------
South Asia
Evidence Mounts That Afghan Massacre Was Linked to Special Operations Forces' Response to Improvised Explosive Device
23 May 2012
By Gareth Porter and Shah Nouri
Interviews with survivors, relatives of the civilians massacred in Panjwai on March 11, and with other local residents add new evidence suggesting that the massacre was linked to the response by the US Special Operations Forces (SOF) unit to a roadside bomb that had blown up a US troop carrier three days earlier.
Sgt. Robert Bales, who has been accused of the massacre, was in charge of security for the SOF base at Camp Belambay, and evidence now suggests he may have decided on the killing after learning of an operation in Najiban the night of March 11 aimed at killing a man suspected of being connected with a roadside bomb explosion on March 8.
The brother of one of those killed along with ten other relatives from a single house in the village of Najiban said in an interview with Truthout that the victim had been warned by a US soldier at a checkpoint near the Special Forces camp that the Americans knew his vineyard was very close to where the improvised explosive device (IED) exploded.
Full report at:
http://truth-out.org/news/item/9294-evidence-mounts-that-afghan-massacre-was-linked-to-special-operations-forces-response-to-improvised-explosive-device
------------
Maldives: Police send names of 108 persons involved in arson attacks
By Ahmed Nazeer
May 23rd, 2012
Police say they have concluded investigation into the arson attacks against government offices and the police station on Thinadhoo in Gaafu Dhaalu Atoll on February 8, a day which saw protests erupt across the country after a brutal police crackdown on a Maldivian Democratic Party (MDP) protest against the party's controversial ousting from power the previous day.
According to a statement from police, the names of 108 people involved in the arson attacks were sent to the Prosecutor General's Office, to be forwarded to the Criminal Court for prosecution.
The police station, island court and atoll council office were burnt to the ground by angry protesters in Thinadhoo. Similar scenes erupted in Addu Atoll, the second most populated area in the Maldives after the capital.
In March, spokesperson for new President Dr Mohamed Waheed Hassan, Abbas Adil Riza, said "the government will not negotiate in releasing those arrested and charged for terrorism, and will not let them be considered political prisoners," in reference to MDP protesters held in custody following the riots.
In May the MDP claimed that the Prosecutor General (PG) had filed charges against 60 MDP members for obstruction of police duty during the party's three-month series of protests. If charges are proved, the accused may be jailed for six months or fined up to Rf 12,000 (US$800) each.
Some of the MDP supporters charged during that time have been summoned to the Criminal Court, and trials are ongoing.
Meanwhile, the MDP has been continuing its calls for the government to release MDP supporters charged for their participation in MDP rallies.
http://minivannews.com/politics/police-send-names-of-108-persons-involved-in-thinadhoo-arson-attacks-to-pg-37861
------------
SCO membership status to India and Pakistan, Observer countries 'must work hard' says China
ANANTH KRISHNAN
May 24 2012
A top Chinese official on Wednesday ruled out any decision being taken on granting membership status to India and Pakistan when heads of state from the six-member Shanghai Cooperation Organization (SCO) meet here on June 6, stressing that "no time table should be set" on expanding the security grouping.
Vice Foreign Minister Cheng Guoping told reporters that it was the common view of the organisation that SCO observers India, Pakistan, Iran and Mongolia, who have been pushing for membership status for more than three years, still needed to do more in the way of preparatory work while the members – China, Kazakhstan, Kyrgyzstan, Russia, Tajikistan and Uzbekistan – would keep "an open attitude".
External Affairs Minister S.M. Krishna and Pakistan President Asif Ali Zardari will attend the SCO Beijing Summit on June 6 and 7, Mr. Cheng said.
"We welcome relevant countries to become members of the SCO," he said.
"The relevant countries should work hard towards political, legal and technical preparations for [membership]. The relevant work is going on about expansion of membership. The decision should be made through consensus and consultation, and no timetable should be set. That is to say, when the conditions are ripe, the decision should be made through consensus."
Afghanistan is expected to join the SCO as an observer at the Beijing summit while Turkey is set to be granted status as a dialogue partner.
The June summit, which is the twelfth meeting of SCO heads of state and the third to be held in China, will mark the first instance since 2005 when the grouping has admitted a new observer. Sri Lanka and Belarus were taken in as dialogue partners in 2010.
Full report at:
http://www.thehindu.com/news/international/article3449100.ece
------------
Afghans say kidnapped aid workers in mountains, talks begin
May 24 2012
KABUL: Gunmen in Afghanistan are demanding money for the release of five aid workers, including two Western women doctors, held in remote mountains and authorities have opened negotiations in the hope of freeing them, an investigator said on Thursday.
The aid workers employed by Swiss-based aid group Medair were making their way from Faizabad city in rugged northeast Badakhshan province on Tuesday to visit flood-stricken areas when they were abducted about half-way to their destination.
"All five aid workers have been carried to the mountainous district of Shahr-e Bozorg and they are keeping them there," said Sakhidad Haidari, the senior police detective for the remote province.
"We have found their position and we are in negotiation, but that process has not reached any conclusion yet," Haidari said.
The kidnapping of foreigners has become relatively common in parts of Afghanistan since US forces toppled the Taliban government in 2001.
In 2010, 10 foreign medical workers, including six Americans, were killed in Badakhshan in an attack blamed on insurgents.
Haidari said the gunmen in the latest incident were thought to belong to kidnap and criminal groups who were taking advantage of the difficult terrain and the loose grip on the area of Afghan security forces.
"I don't think that they have any connection with the Taliban or other insurgent groups," Haidari said.
Police said on Wednesday the aid workers had been travelling by donkey to visit a clinic in Yawan district, where the road had been destroyed by floods caused by melting snow after one of the worst Afghan winters in decades.
Nato-led forces said they were aware of the kidnapping but had no details. Aid groups operating in the area declined to comment citing the sensitivity of the case.
http://dawn.com/2012/05/24/afghans-say-kidnapped-aid-workers-in-mountains-talks-begin/
------------
Arab World
Donors pledge $4 billion aid to Yemen, bulk of it from Saudi Arabia
May 23, 2012
RIYADH: Donors, with Saudi Arabia in the lead, pledged $4 billion (3.2 billion euros) in aid to impoverished Yemen on Wednesday as it grapples with a fragile political transition and struggles to contain a growing threat by al-Qaida.
"The conference today has allocated $4 billion dollars," Britain's junior foreign minister, Alistair Burt, said at the end of the Friends of Yemen meeting in Riyadh, saying London would contributed $44 million.
At the opening of the meeting, Saudi Arabia said it would give neighbouring Yemen $3.25 billion, and urged other nations to follow suit.
"To ensure Yemen's security and stability, the kingdom will provide $3.25 billion to support development projects there which will be agreed upon with the Yemeni side," foreign minister Prince Saud al-Faisal said.
"The Yemeni government is exerting courageous efforts, but without the help of its brothers and friends, Yemen will not be able to solve the crises it is facing," said Prince Saud, who described the meeting as "positive."
Support for Yemen "includes providing expertise and help in all fields including economy, security and military," he said.
Yemeni Prime Minister Mohammed Basindawa pleaded for aid for his country, rocked by an uprising last year that forced former president Ali Abdullah Saleh to step down in February.
"The hope is in the political and economic support needed to overcome the transitional period and put an end to the budget deficit," Basindawa said.
"We are confident that you realise the danger and sensitivity of the situation in Yemen which needs lots and lots to recover ... We seek your help; don't fail us."
Yemeni Planning Minister Mohammed al-Saadi had told AFP his country will ask for about $10 billion in urgent aid at the meeting.
So far only 43 percent of $455 million earlier asked for by the UN and other organisations has been received for humanitarian aid for Yemen, with ongoing conflicts in the country's north and south only exacerbating the crisis.
Prince Saud said two agreements "worth $105 million will be signed in the health and power sectors" on Wednesday, adding that Riyadh had also recently provided support to Yemen's petrol and power sectors.
Basindawa said his government is planning development projects that needed funds and were part of a 2012-2013 programme aimed at reviving the economy and stabilising the security, political and social situation.
"The plan includes several projects in the fields of economy, politics, humanitarian assistance and reforms," said Basindawa.
On Wednesday, seven aid groups warned diplomats that Yemen was on the brink of a "catastrophic food crisis" and urged them to bolster efforts to salvage the situation.
At least 10 million people, some 44 percent of the population, do not get "enough food to eat", they said, adding that one in three children was "severely malnourished."
Saadi told AFP on Wednesday that there "is an urgent humanitarian need estimated at $470 million to help more than 500,000 internally displaced persons (IDPs) in Abyan and Saada" provinces in the south and north.
He said investment projects "important as they are, can be postponed, but not humanitarian aid."
In the past two months alone, aid agencies say more than 95,000 people have been forced to flee their homes, bringing the total number to more than half a million.
Twenty-seven countries, including the six oil-rich Gulf Cooperation Council states, the United States and Britain, as well as international organisations, are attending the Riyadh meeting, the first since President Abdrabuh Mansur Hadi took power on February 21.
In addition to poverty, Hadi's rule is challenged by a growing threat of al-Qaida in the Arabian Peninsula (AQAP), considered by the United States as the most active branch of the global terror network.
"Security and stability are necessary for development" in Yemen, Prince Saud said.
Burt, who described the role of GCC states in Yemen as "remarkable and significant," said: "We should not underestimate what was achieved in Yemen."
On Monday, a suicide bomber dressed as a soldier, detonated explosives among soldiers of an army battalion in central Sanaa, killing 96 soldiers of them, in an attack claimed by AQAP.
"The appalling explosion that took place in Yemen and left hundreds martyred and wounded needs utmost attention from you to Yemen," Basindawa said.
As the meeting took place, the army pressed on in south Yemen an offensive against al-Qaida bastions leaving six Yemeni soldiers and 22 jihadists dead Wednesday, a security official and locals said.
That raised the death toll from the operations to 262 people killed in 12 days.
The Friends of Yemen forum was set up at an international conference in London in January 2010 to help Sanaa combat a resurgent threat from Al-Qaeda in the ancestral homeland of its slain leader, Osama bin Laden, as well as other security challenges.
http://timesofindia.indiatimes.com/world/middle-east/Donors-pledge-4-billion-aid-to-Yemen-bulk-of-it-from-Saudi-Arabia/articleshow/13413612.cms
------------
Egyptians vote in droves in first free elections
ATUL ANEJA
May 24 2012
Egyptian voters headed for polling booths in droves on Wednesday to take part in the two-day presidential polls that are likely to define the course of the revolution that began last year, bringing down Hosni Mubarak.
Early risers formed serpentine queues outside polling stations under the strict watch of the police and troops. Many men, sporting beards and attired in gelabiya — the traditional robe cut out of single cloth — stood with fashionable young men, conspicuous in their flashy blue jeans and trendy sunglasses. Women voted in separate booths.
These voters, savouring the first free presidential election since the 1952 revolution that ended the monarchy, were polling for candidates drawn from the Mubarak era — Ahmed Shafiq, the former President's last Prime Minister, and Amr Moussa, a Foreign Minister for several years — who were pitted against parties and individuals who were at the forefront of the uprising.
The heavyweight candidates who have been thrown up by the revolt include Abdel-Moneim Abul Fotouh, a soft-Islamist who has roots in the Muslim Brotherhood, Egypt's most organised Islamist party. Mohamed Morsy is the Muslim Brotherhood's candidate, while Hamdeen Sabbahi, a secular poet-turned-politician, who has drawn inspiration from Gemal Abdel Nasser, modern Egypt's founder, has emerged as a "dark horse" in what appears to be an open-ended contest.
The two day polling has commenced in the backdrop of an energetic campaign where Mr. Shafiq — a former aviator —and Mr. Moussa highlighted their years of experience in governance and pledged to restore in Egypt, "stability and security," which has been rocked in the aftermath of Mr. Mubarak's exit.
Full report at:
http://www.thehindu.com/news/international/article3448362.ece
------------
Egyptians Vote for Second Day in First Free Presidential Election
By DAVID D. KIRKPATRICK
May 24 2012
CAIRO — Egyptians went to the polls on for a second day on Thursday to choose their first freely elected president, hoping to recapture the promise of a popular uprising that defined the Arab Spring, end 15 chaotic months of military rule and perhaps shape the character of political Islam across the region.
In scenes unthinkable at any time in this country's vast history, millions of Egyptians waited patiently in long lines when polls opened on Wednesday, often holding scraps of cardboard against the desert sun, debating with their neighbors which of the five leading contenders deserved their vote. "It is like honey to my heart," said Mohamed Mustafa Seif, 36, an accountant voting in downtown Cairo. "For the first time in my life, I feel like I have a role to play. My vote could possibly make a difference."
The authorities have declared Thursday a holiday to permit public sector workers to vote. If no candidate gets an outright majority, there will be a runoff between the two top vote-getters in June. Some reports suggested that the initial turnout on Thursday was lower than the day before, but the numbers could build during the day.
Full report at:
http://www.nytimes.com/2012/05/25/world/middleeast/egyptians-vote-for-second-day-in-presidential-election.html?ref=world&gwh=7333B2B20D680FF4F055CF122BFE242C
------------
Egypt's elections: A struggle between secularism and political Islam -- and how it may transform the Middle East
By Richard Engel
23 May, 2012
CAIRO -- The upcoming Egyptian elections have the potential to not only change Egypt, but the entire Middle East. There's a strong possibility that decades of American policy in the region can be overturned. The elections have huge implications for the United States and even bigger ones for Israel. War and peace may be in the balance.
Here in our Cairo bureau as I listen to the boats float by on the Nile blasting music as revelers enjoy the city before it's clogged by voting with checkpoints, there's talk that this could be a moment like 1979 in Iran, a possible 180-degree shift for the country and the Middle East. I'll start at what's immediately coming up.
On Wednesday and Thursday, Egyptians go to polls to elect a new president. First off, that's big statement in itself. Egypt hasn't elected a truly democratic leader in its 5,000 years of recorded history. This is the land of the pharaohs, the undisputed and often tyrannical God-kings. Then it was the land of the Romans, sultans, Mamluks, Khedives, kings, European-dominated governments and finally military rulers.
Full report at:
http://worldnews.msnbc.msn.com/_news/2012/05/22/11810404-egypts-elections-a-struggle-between-secularism-and-political-islam-and-how-it-may-transform-the-middle-east?lite
------------
Syrian Cleric Says Mediating Release of Kidnapped Lebanese
May 24 2012
BEIRUT (Reuters) - A Syrian Islamist cleric said on Thursday that he was mediating the release of Lebanese Shi'ite men kidnapped in Syria two days ago.
"They are well and safe, we are trying to secure their release, but the Syrian army shelling of the area has been blocking it so far," Sheikh Ibrahim al-Zoaby, head of Free People of Syria group, told Reuters.
Zoaby said the kidnappers will issue a video or recording of the kidnapped men soon to show they were well. He said the kidnappers want to hand the men to the Lebanese authorities.
http://www.nytimes.com/reuters/2012/05/24/world/middleeast/24reuters-syria-kidnap.html?ref=world&gwh=9996AFD6780388AAD95ACC26B199E8EE
------------
Syria's Missed Opportunities for Power-sharing, Reform
Cecily Hilleary
May 22, 2012
This is the second installment of a three-part series analyzing whether the Arab Spring is drawing to a close. Our first installment examined the issue of political pluralism in Bahrain and asked whether recent reforms by King Hamad are resolving the current political crisis to stave off another which might come down the road. In Part 2 of our series, we look at Syria and its history of what many refer to as missed opportunities for power-sharing and reform.
This May, Syrians, amid ongoing violence in their country, elected a new parliament for the third time since President Bashar al-Assad came to power 12 years ago. People's Assembly Speaker Mahmoud al-Abrash said the latest election signaled "political pluralism," as called for by the new constitution. But most opposition groups boycotted the poll, calling it a sham. They say power in Syria still rests with a small ruling elite aligned with the Assad family, not with any elected body.
Rewriting or adding reform clauses to constitutions, staging showy but largely meaningless votes and announcing reforms without real implementation - these are all actions that give the "veneer of political openness," writes Marina Ottaway, Senior Associate with the Carnegie Endowment's Middle East Program. But, she argues, they fail to redistribute power in any meaningful way. Many analysts agree and history has shown that until and unless the Syrian regime relinquishes some of that power to respected institutions, it may be doomed to repeat the same cycle of dissent and crackdown which has plagued the country in the past.
Enter Hafez: Stability and financial reform
Full report at:
http://www.voanews.com/content/missed_opportunities_for_power_sharing_reform_in_syria/920196.html
--------
Five killed in Iraq violence
May 24, 2012
Baghdad: At least five people have been killed, including three pilgrims, and many injured in separate gunfire and bomb attacks in Iraq, said police.
The deadliest attack occurred in Iraq's Anbar province on Wednesday when a roadside bomb hit a bus, carrying Lebanese Shi'ite pilgrims, in Ramadi city, about 110 km from Baghdad. It killed three pilgrims and wounded seven others, reported Xinhua citing a source.
The bus was coming from the Syrian border and headed to the Shi'ite holy sites in the country, the source said.
At least two people, travelling by a bus carrying construction workers, were killed in Iraq's Diyala province, after gunmen opened fire on it.
In a separate incident, four policemen were wounded when gunmen attacked city of Baquba, some 65 km from Baghdad, the source added.
http://zeenews.india.com/news/world/five-killed-in-iraq-violence_777338.html
---------
Syrian army behind majority of rights abuses: UN panel
May 24, 2012
GENEVA: The Syrian army and security forces have been responsible for the majority of the serious rights abuses committed since March this year as they hunt down defectors and opponents, UN-appointed investigators said on Thursday.
"Most of the serious human rights violations documented by the commission in this update were committed by the Syrian army and security services," said the Independent Commission of Inquiry on Syria, established by the UN Human Rights Council last year to investigate abuses there since the crackdown.
These violations were committed "as part of military or search operations conducted in locations known for hosting defectors and/or armed persons, or perceived as supportive of anti-government armed groups," it said.
The panel, which carried out 214 interviews since March but has not been granted access to Syria, said "a clear pattern" had emerged of government blockades of villages and neighbourhoods to "weed out" wanted people and their families.
"Children have died due to a lack of adequate health care during government blockades," said the commission.
"Some, including those injured as a result of torture, have been willfully denied medical care."
The panel also highlighted the "systematic denial" in some areas of access to food and water and restrictions on freedom of movement.
More than 12,600 people have been killed since March 2011 in a crackdown on dissidents by the government of President Bashar al-Assad, according to the Syrian Observatory for Human Rights.
http://timesofindia.indiatimes.com/world/middle-east/Syrian-army-behind-majority-of-rights-abuses-UN-panel/articleshow/13449737.cms
-----------
Africa
Somali leaders set transition deadline
May 24 2012
Leaders of disparate Somali factions have agreed to a timetable that will elect a new president by 20 August.
The historic deal came after three days of heated discussion in Ethiopia, attended by the six signatories.
But hardline al-Shabab Islamists, who control much of central Somalia, were not party to the agreement.
Donors had threatened to withdraw funding if proposals to end the country's two-decade political crisis were not agreed.
The BBC's Mary Harper in the Ethiopian capital, Addis Ababa, says the election of the new president will mark the end of a long transition process.
She says the signatories all said in public that they were committed to the deadlines and seemed relieved there had been agreement at last after years of squabbling.
The leaders also agreed on a draft constitution and that a new federal parliament, to be selected by a group of elders, will be sworn in by 20 July.
The 225 MPs - half the number in the current parliament - will elect the president.
The signatories included the current interim President Sheikh Sharif Sheikh Ahmed, his prime minister and the parliamentary speaker, as well as the regional leaders of Galmudug, Puntland and a representative of the pro-government militia al-Sunna Wal Jama'a.
Full report at:
http://www.bbc.co.uk/news/world-africa-18192234
-----------
Europe
Muslim Olympians face Ramadan dilemma
24 May 2012
Muslim Olympic athletes are facing a dilemma ahead of the London Olympics, over whether they should observe the fasting month of Ramadan.
About 3,000 Muslim athletes will take part in the London Olympics which starts on July 27, a week into the month-long Ramadan fast.
Ramadan is a time when Muslims are required to abstain from food or drink during daylight hours.
But some athletes are concerned that could impact on their performance.
Malaysian Olympic cyclist Azizulhasni Awang has told Radio Australia he has decided to postpone his Ramadan fast until after the games.
Fast delayed
The athlete said: "I already have some reference from a scholar, and from an Islamic point of view if we cannot fast or we have some reason that we cannot fast in the month of Ramadan, we can redo it after Ramadan.
"In my situation, because I'm not fasting during the Olympic Games, I can redo it after the month of Ramadan."
Two-time world championship silver medallist Azizulhasni says his focus is on winning gold in London.
He says there are some exceptions already granted in Islam for people fasting during Ramadan, and his Olympic commitments fall into that category.
"As a Muslim, we need to fast during Ramadan which is our holy month," he said. "But when I step into world-class sport at the top level, I quite understand that it's a little bit difficult if you want to fast during world competition days," he said.
"I did try last time during training sessions, so we know what I can and cannot do, so for the Olympic Games. It's really important for me, maybe I need to skip my fasting from there."
Some Muslims preparing for competition at the games have decided to continue with their fast, saying their spirituality gives them strength.
Medical experts say theoretically a reduction of food intake during Ramadan could deplete an athlete's liver and muscle glycogen stores.
Cycling coach John Beasely says those who choose to fast will feel the effects and they have to plan for that.
"We know the effect of fasting, and these guys predominantly lose about three kilograms of lean muscle mass over that month, and it takes a long time to replace that," the coach said.
"The physical effect will certainly put them even more than 1 per cent behind, even in skill-based sports, if you're not hydrated and you haven't got the right nutrition you can't perform at your best, so you are going to perform at a sub-standard.
"But if they feel like they need to do that because of their faith, then everyone's got to respect that."
http://www.radioaustralia.net.au/international/2012-05-24/muslim-olympians-face-ramadan-dilemma/949320
------------
UN: Syrian Forces, Opposition Committing Crimes
By THE ASSOCIATED PRESS
May 24 2012
GENEVA (AP) — Syrian government forces and anti-government armed groups are both carrying out unlawful killings, torturing opponents and abusing children in the 15-month-old uprising, a U.N.-appointed panel of human rights experts said Thursday, though it underlined that security forces are still responsible for the largest share of the violence.
The findings by the Independent International Commission of Inquiry on Syria show a chilling pattern of abuses on both sides of a conflict that it says has become "increasingly militarized" despite U.N. cease-fire efforts. The report is based on hundreds of interviews since March with victims and witnesses who fled the country.
The three-member panel says the conflict has shifted and the government now faces armed and well-organized fighters bolstered by defectors. The widespread human rights abuses by government forces occur "most often during large-scale, military attacks on specific locations known for hosting defectors and other anti-government sympathizers," it says.
The report documents unlawful killings by government forces in Idlib, Homs, Aleppo, Hama, Damascus and Daraa and in numerous villages. It says a clear pattern has emerged in which an attack is preceded by a blockade of main roads in a neighborhood or village.
Full report at:
http://www.nytimes.com/aponline/2012/05/24/world/middleeast/ap-ml-syria.html?ref=global-home&gwh=D1327F8E14E50B5CE712DF4524485522
------------
Yemen starving, world unwilling to help
May 23, 2012
LONDON: Almost half of Yemen's population does not have enough food to eat and world powers are unwilling to help because of the unstable political situation, seven aid agencies said on Wednesday.
The charities called for urgent aid to avert a catastrophe as representatives from Western and Arab Gulf nations were meeting in the Saudi capital Riyadh to discuss how to tackle poverty and lawlessness in Yemen, where militant group al-Qaeda are waging war against the government.
Penny Lawrence, international director at Oxfam, said donors were being short-sighted by focusing solely on politics and security in the country.
"Failure to respond adequately to the humanitarian needs now will put more lives at risk, further entrench poverty and could undermine political transition in the country," she said in a statement.
Yemen's government has lost control of large swathes of the country in the past year during a political crisis that led to president Ali Abdullah Saleh stepping down in February.
Full report at:
http://timesofindia.indiatimes.com/world/middle-east/Yemen-starving-world-unwilling-to-help/articleshow/13412980.cms
------------
URL:
https://newageislam.com/islamic-world-news/u.s.-senators-al-qaeda-calls/d/7424