New Age Islam News Bureau
23 Sept 2014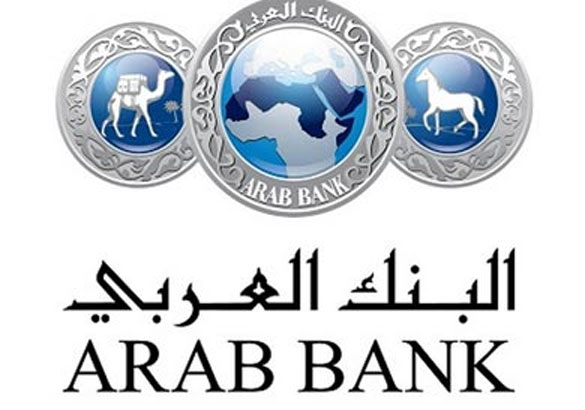 North America
• US Jury Convicts Arab Bank of Financing Hamas Terrorism
• US attack on IS targets in Syria 'will be answered': Fighter
• Obama talks Islamic State, Syria with US rabbis
• US helping Pakistan become prosperous, democratic: US envoy
• FBI tracking some Americans who fought with Islamic State, then returned home
• Islamic State to John Kerry: You're an 'old uncircumcised geezer'
Arab World
• Tales of How Jihadists Use Offer of 'Virgins' as Recruiting Norm
• US strikes kill 50 Qaeda fighters in Syria: Monitor
• Jihadists kill 40 Iraqi soldiers, capture at least 70
• Army Kills Tens of Saudi Terrorists in Aleppo Countryside
• Iraq's Warplanes Kill 4 ISIL Terrorists in Kirkuk
• 5 ISIL Ringleaders Killed in Iraq's Babil
• Islamic State Terrorists Flee Females: 'They Believe They'll Go To Hell' If Killed By Woman
• Seven terrorists sentenced to death in Saudia Arabia
• Syria backs 'any international effort' in anti-jihadist fight
• Shoura Council favours scientific research law
• Kuwait donates $1m to help Palestinian children
• Former Saudi ISIS fighter reveals secrets of militant group
• Jordan signals took part in attacks on Islamic State
South Asia
• 38 Taliban militants killed in clearing operations: MoI
• China jails Uighur scholar Ilham Tohti for life for 'separatism'
• Militant financing: Banks asked to be careful about their CSR funds
• Ex-Jamaat MP among 235 charged over Bamandanga police murders
• Karzai slams US, Pakistan in farewell speech
India
• NIA Seeks Home Ministry's Nod to File Case against ISIS
• 'No Clash between Judiciary and Darul Quaza'
• India-Saudi Arabia cooperation to grow: Modi
• I did not criticise Islam in 'Lajja': Taslima Nasrin
Pakistan
• Pakistan developing sea-based nuclear-arms
• 19 terrorists killed in North Waziristan
• 3 killed in a suicide blast targeting senior army officer
• Qadri to turn revolution march into storm in two to three days
• Six major generals promoted; Rizwan new ISI DG
• Muslims, Christians come together for peace
• Technocrats should govern country for two years: Altaf Hussain
• 'Security agencies have failed to change ground realities in Balochistan'
Mideast
• Yemeni Shia rebels sweep into Sanaa, 340 dead in a week
• Iran, OIC Discuss Spread of New Spate of Extremism in Region
• Erdogan hints Turkey underwent ISIS prisoner swap
• Hamas tortures citizens next to a school, PA daily claims
• Abbas to demand U.N. resolution to end occupation
• Israel to react 'forcefully' to any threat after Syria jet downed
• Israel troops kill 2 Palestinian suspects in settlers murder: Army
• Israel spy agency Mossad launches online recruitment drive
Europe
• British PM to meet Iran's Rouhani to ask for help against IS
• Putin says IS strikes require Syria's consent
• Britain says has not made final decision over air strikes in Syria
• EU pledges €90.5 million for Afghanistan rural development
• France won't stop fight against Islamic State despite kidnapping: French PM
Africa
• Algerian Terrorists Kidnap Frenchman Following ISIL Calls to Attack Westerners
• Libya's parliament approves new government
Southeast Asia
• Indonesia militants claim slaying of 'police informant'
• Harmony law won't infringe on constitutional rights, minister says
Compiled by New Age Islam News Bureau
URL: https://www.newageislam.com/islamic-world-news/new-age-islam-news-bureau/us-jury-convicts-arab-bank-of-financing-hamas-terrorism/d/99218
----------
North America
US Jury Convicts Arab Bank of Financing Hamas Terrorism
23 September 2014
In a landmark decision, a New York jury on Monday found the Jordan-based multinational Arab Bank liable on 24 counts of supporting terrorism by transferring funds to Hamas
The verdict came after the jury deliberated for nearly two full days after a month-long trial at the eastern district court in Brooklyn.
"This is an enormous milestone," said Gary Osen, a lawyer on the team representing around 300 American relatives and the victims of 24 attacks carried out in Israel and the Palestinian territories during the Second Intifada. The federal lawsuit was filed in 2004.
"For the first time a financial institution is liable for supporting terrorism. The question now is to see how other financial institutions, regulators will deal with their banks and this decision," he added.
The American victims and their relatives said the bank violated the 2001 Anti-Terrorism Act when it served as a conduit for money from a Saudi Arabian fund to families of Palestinians who died, including suicide bombers.
A second trial would have to determine how much the Bank will be liable to pay in damages.
District Judge Brian Cogan indicated it would be a long road ahead. "This case is a long way from over," he told the court.
The defence argued there was no evidence Arab Bank executives supported terrorism and disputed the allegation that the institution knowingly made payments to designated terrorists.
But the plaintiffs said the bank transferred more than $70 million to an alleged Saudi terror entity, charities they claim were a front for Hamas and 11 globally designated terrorist clients.
Shand Stephens, the lawyer for Arab Bank, poured scorn on the verdict, saying it should not have been found on "evidence that thin."
Asked whether the Bank would appeal, he told reporters: "This verdict is going to be reversed."
Rolodex full of Hamas customers
The bank had "a Rolodex full of Hamas customers," and lied in its defense, the plaintiffs said in their concluding remarks.
"They're guilty," prosecution lawyer Mark Werbner said in his concluding arguments on Thursday.
He said the bank must have known that helping Hamas would mean "bad things were going to happen and that's enough to make them responsible."
The trial heard that the bank was able to transfer $60,000 to Hamas spiritual leader Sheikh Ahmed Yassin — who was assassinated by Israel in 2004 — due to a spelling mistake of his name, which was not detected by screening software.
Every bank that has operations in the United States — like Arab Bank — uses the same automated software to screen those on terror blacklists.
"There's not one word of testimony in this case that would lead you to conclude that any one of those people deliberately supported terrorism," Stephens told the court on Thursday.
The Arab Bank says it closed accounts after holders were designated terrorists.
The US plaintiffs claimed that Hamas, which the US officially designates as a terror group, directed the distribution of the money from the Saudi fund.
Stephens said Arab Bank provided routine banking services and that no charity — including the Saudi committee — to whom it transferred funds was on any US, UN or EU blacklist at the time.
He said that between 2000 and 2004 its Saudi fund payments to 15,000 people each month were public and approved by Israel.
Stephens said there was no evidence to prove that any money transferred by Arab Bank had been used to finance terror attacks and that the cycle of violence in the decades-old Israeli-Palestinian conflict had nothing to do with his client.
The Arab Bank Group has more than 600 branches in 30 countries, with assets last year worth $46.4 billion and a shareholders' equity base of $7.8 billion.
http://www.timesofisrael.com/us-jury-finds-arab-bank-liable-for-backing-hamas-terrorism/#ixzz3E7hl89gP
----------
US Attack On IS Targets in Syria 'Will Be Answered': IS Fighter
23 September 2014
An Islamic State fighter said on Tuesday the group will respond to U.S.-led air strikes inside Syria and blamed Saudi Arabia for allowing them to happen.
"These attacks will be answered. The sons of Saloul are the ones who are to be blamed. It happened because of them," he told Reuters, using a derogatory term for Saudi Arabia's royal Saudi family.
http://english.ahram.org.eg/NewsContent/2/8/111465/World/Region/US-attack-on-IS-targets-in-Syria-will-be-answered-.aspx
---------
Obama talks Islamic State, Syria with US rabbis
23 September 2014
WASHINGTON — The Middle East led the agenda Monday afternoon when US President Barack Obama held his annual pre-Rosh Hashanah conference call with close to one thousand rabbis from America's Reform, Conservative, Orthodox and Reconstructionist communities.
Packed between meetings and photo-ops as the White House prepares for the president's annual appearance at the United Nations General Assembly, this year's call left little room for doubt that foreign policy topped the president's agenda.
Six weeks before what is expected to be a critical midterm election, domestic policy seemed to pale in comparison to pressing issues in the Middle East, including Iraq, Syria and the Islamic State.
The pre-Rosh Hashanah conference call is seen by administration officials as an opportunity to send critical messages out to rabbis days before they direct sermons to packed synagogues during the High Holy Days.
"I wouldn't say that it is going to impact the message, but it gives a certain context to it," Rabbi William Gershon, president of the Rabbinical Assembly said following the call. "It is gratifying to hear the kind of thinking, intellect, and support that the president put forward and that gives me hope."
In 2009, Obama urged the rabbis to discuss the Affordable Care Act, the crowning legislative achievement of his first term in office. A year later, in the midst of his first attempt to broker a peace deal, he used his call to discuss Middle East peace.
In his 2011 call, he combined domestic and foreign policy, discussing both his jobs bill and American attempts to block a Palestinian declaration of statehood at the United Nations.
The year 2012 broke records for participation in the heated run-up to the presidential elections, with both Obama and then Republican candidate Mitt Romney offering their Rosh Hashanah greetings — and talking points. Strengthening his foreign policy credentials during a campaign in which they were called into question, Obama talked tough on Iran to an audience of some 1,200 rabbis.
Last year, Obama's message was to push the now-defunct peace talks, urging community leaders to support the administration's renewed effort to achieve a comprehensive settlement between Israel and the Palestinians.
This year's call demonstrated how far events have come in just twelve months. Foreign policy challenges still dominated the conversation, with Obama focusing on the dangers and complexities of the current conditions in the Middle East and on the challenges of making peace in the conflict-ridden region.
Although Obama asked for the rabbis' support on domestic policy, the focus was on Iraq, Syria, and of course, the Islamic State.
Participants described the tone as "warm, engaging and cordial" as the president emphasized the strength of the relationships binding Israel and the United States. Obama did not, however, gesture to the US-Israel Strategic Partnership Act of 2014, a key bill which proponents hope will be sent for presidential approval during the post-elections "lame duck" session of Congress.
The president fielded two questions from participants – one general question about the situation in the Middle East as a whole, and a second regarding the challenge of demilitarizing Hamas and preventing the terror group from benefiting from reconstruction efforts.
In answer to the latter, Obama described efforts that are currently underway to ensure that aid to Gaza reaches its intended recipients.
http://www.timesofisrael.com/obama-talks-islamic-state-syria-with-us-rabbis/#ixzz3E7i3xYXo
----------
US helping Pakistan become prosperous, democratic: US envoy
23 September 2014
KARACHI: Consul General of United States (US) in Karachi Brian Heath highlighting US Assistance Programme for Pakistan said US has been helping Pakistan become a stable, prosperous and democratic nation as all these three elements were critical to success and co-dependent on one another.At Karachi Chamber Of Commerce and Industry (KCCI) he said, "You cannot have a stable nation without democracy and prosperity. You cannot have a prosperous nation, if it is unstable and lacks democracy. Democracy does not last long in a country that is not prosperous and unstable."All of the US efforts are geared towards helping people of Pakistan to create an enabling business environment.United States Agency for International Development (USAID) is helping Pakistan rebuild its infrastructure, particularly the roads network in order to ensure smooth flow of tradable goods across the country and also to facilitate cross-border trade.We are working on various projects to refurbish the existing power stations with a view to add more megawatts into the system and are helping to build the education sector so that maximum number of children have access to education, he added.He was of the view both energy and education were key to prosperous business environment as employees did not work as productively and efficiently without education while factories could not be run without electricity.Heath informed during his earlier visit to police headquarters, US Consulate donated trucks, bulletproof jackets and helmets to help police maintain law and order situation.Our assistance programmes for Pakistan is one of largest involving hundreds of millions dollars throughout the year and even close to a billion if military assistance being provided by US is also added to the assistance programme, he informed.Terrorists' attacks and extremists' attack in Karachi and elsewhere in Pakistan affect investors' confidence, which needs to be improved.Although Pakistan's economy has been growing but the country faces severe energy crisis, which affects Gross Domestic Products growth rate. In this regard US has been assisting Pakistan to overcome energy crisis on priority under US Assistance Programmes.President KCCI Abdullah Zaki said Karachi the financial and economic hub of Pakistan was contributing more than 68 percent revenue to the national exchequer and offering immense opportunities for investment and joint ventures to US businessmen and investors.We have been focusing on strengthening trade ties with western countries including US as we believe 'Pakistan needs Trade Not Aid' and we are constantly emphasising upon the need to minimise trade barriers between the two countries, he added.During 2013-14, Pakistan's exports to US were recorded at $3,951.04 million while Pakistan's import from US stood at $1,125.58 million making the trade balance favourable for Pakistan by $2,825 million.However no progress was taking place in signing of Bilateral Investment Treaty between US and Pakistan since 2009, which needs to be implemented at the earliest as it would go in favour of both countries, he added.
http://www.dailytimes.com.pk/sindh/23-Sep-2014/us-helping-pakistan-become-prosperous-democratic-us-envoy
----------
FBI tracking some Americans who fought with islamic State, then returned home
23 September 2014
White House officials on Monday acknowledged for the first time that Americans who've fought alongside the Islamic State terrorist group in Syria and Iraq have returned to the U.S., raising concerns about an attack on the homeland as President Obama prepares to urge the United Nations to confront the threat overseas.
Counterterrorism experts believe at least 100 Americans have traveled to the Middle East to join the terrorist group, and a senior administration official said the total includes "those who've gone, those who've tried to go, some who've come back and are under active [investigation] — the FBI is looking at them."
In a little-noticed speech last week, one lawmaker said as many as 40 radicalized Americans have returned to the U.S. after fighting with the Islamic State.
"It is … believed that some 40 of those who left this country to join up with [the Islamic State] have now returned to our country," said Rep. Timothy H. Bishop, New York Democrat. He said the 40 individuals "are under FBI attention and surveillance. So they are known and being tracked by the FBI."
Full report at:
http://www.washingtontimes.com/news/2014/sep/22/wh-some-islamic-state-fighters-returned/#ixzz3E7hN5gzi
----------
Islamic State to John Kerry: You're an 'old uncircumcised geezer'
23 September 2014
Islamic State terrorists have released a new video calling on lone wolf attacks in the United States — and taking potshots at America's leaders, characterizing President Obama as the "mule of the Jews" and labeling Secretary of State John Kerry as out-of-touch and ineffective.
Specifically, Islamic State spokesman Abu Mohammad al-Adnani labels Mr. Kerry in the video as an "old uncircumcised geezer," the Daily Mail reported. He then slings the phrase of "mule of the Jews" at Mr. Obama, before calling on those of Muslim faith to take action and wage war on those who of non-Islam belief.
"If you can, kill a disbelieving American or European — especially the spiteful and filthy French — or an Australian or a Canadian, or any other disbeliever from the disbelievers waging war, including the citizens of the countries that entered into a coalition against the Islamic State … kill him in any manner or way, however that may be," Al-Adnani said, the Daily Mail reported.
France angered the terrorist organization when four of their airstrikes killed dozens of Islamic State members. The group is also angry with Mr. Obama for announcing that 40 nations have agreed to stand by America's side and fight Islamic State terrorists.
Full report at:
http://www.washingtontimes.com/news/2014/sep/22/islamic-state-john-kerry-youre-old-uncircumcised-g/
---------
Arab World
Tales of How Jihadists Use Offer of 'Virgins' as Recruiting Norm
23 September 2014
While horrific stories of torture and inhumanity are not uncommon when it comes to Sunni militant group Islamic State, tales have also started trickling in on how the deadly jihadists often use offer of 'virgins' as a recruiting norm.
Reports emerged last week on how the extremist group was using social media to lure Western girls to their self-declared "caliphate" in Syria and Iraq for the sheer purpose of procreating with jihadists. Most of those women recruited are from Britain, Australia and the United States, terrorism experts said earlier in September.
But now, stories have surfaced on how these women, along with other Muslim women, were used as sex-tools to lure foreign recruits– an instance that opens the world's eye to the most depraved and sickening practice the hardliner group seems to resort to, all in the name of God and religion.
"We were told that as martyrs we would have 72 eternal virgins in heaven and we can save dozens of our close relatives from hell too," ex-IS member Sherko Omer, who escaped from the militants earlier this year, told Your Middle-East in an interview.
The man, who claims to have worked as a technical professional with the group, said that every new recruit was promised women in heaven and on earth, based on IS jihadist teaching of the verses of some Suras of Quran and Hadiths by prophet Muhammad.
Full report at:
http://www.ibtimes.co.in/islamic-state-tales-how-jihadists-use-offer-virgins-recruiting-norm-609708
----------
US strikes kill 50 Qaeda fighters in Syria: Monitor
September 23, 2014
US air strikes killed 50 Al-Qaeda militants and eight civilians, including children, in northern Syria on Tuesday, the Syrian Observatory for Human Rights said.
Most of the 50 fighters killed in the attacks west of the second city Aleppo were foreigners, and the civilians included three children and one woman, the Britain-based monitoring group said.
The strikes came in addition to separate raids carried out by a US-led coalition including Arab nations that hit the Islamic State jihadist group in north and east Syria.
In Washington, the Pentagon confirmed eight US strikes against "seasoned Al-Qaeda veterans" in Aleppo province.
"The United States has also taken action to disrupt the imminent attack plotting against the United States and Western interests conducted by a network of seasoned Al-Qaeda veterans -- sometimes referred to as the Khorasan Group," it said in a statement.
The group, it added, has "established a safe haven in Syria to develop external attacks, construct and test improvised explosive devices and recruit Westerners to conduct operations".
Full report at:
http://english.ahram.org.eg/NewsContent/2/8/111494/World/Region/US-strikes-kill--Qaeda-fighters-in-Syria-Monitor.aspx
-----------
Jihadists kill 40 Iraqi soldiers, capture at least 70
23 September 2014
Jihadists attacked an Iraqi army base west of Baghdad with six suicide bombers, killing 40 soldiers and capturing at least 70 others who fled, a senior army officer said Monday.
Four suicide bombers detonated explosives-rigged armoured personnel carriers at the base in Saqlawiyah on Sunday, while two others attacked with explosive belts, General Rashid Fleih told AFP.
http://english.ahram.org.eg/NewsContent/2/8/111443/World/Region/Jihadists-kill--Iraqi-soldiers,-capture-at-least-.aspx
----------
Army Kills Tens of Saudi Terrorists in Aleppo Countryside
23 September 2014
The Syrian army killed a large number of terrorists in heavy clashes in Aleppo countryside in the Northern parts of the country.
The army conducted different operations in different parts of the Aleppo countryside and killed at least 30 Saudi Takfiri terrorists after destroying their gathering centers.
Also in the past 24 hours, armed conflicts erupted between Jaysh al-Islam and Jaysh Al-Ummah terrorists in Douma countryside.
Meantime, the Syrian Armed Forces struck major blows at militants in the countryside of Quneitra and Homs, leaving a large number of them dead and injured.
The gathering centers of the foreign-backed militants were raided by the army soldiers in the areas of Bi'r al-Ajam, Jibata al-Khashab and al-Briqa in Quneitra.
The army also inflicted heavy losses upon the militants in Homs countryside, killing scores of them in Ein Hussein, al-Janoubi, Deir Foul Tal, and Abu al-Sanasel.
Elsewhere, Foreign-backed militants sustained major losses as the Syrian Army continued to score more gains against the armed groups in Idlib province.
Full report at:
http://english.farsnews.com/newstext.aspx?nn=13930701000439
----------
Iraq's Warplanes Kill 4 ISIL Terrorists in Kirkuk
23 September 2014
Iraqi bomber attacks launched massive strikes against the positions of the ISIL terrorists in Kirkuk province, killing an injuring too many of them.
A military source told Iraqi News that Iraq's Air Force launched several attacks on the hideouts of the Takfiri group in the Southwestern areas of the province and killed 4 ISIL terrorists.The security forces also injured 10 members of the so-called Islamic group.
The Takfiri terrorists currently control parts of Syria and Iraq. They have threatened all communities, including Shiites, Sunnis, Kurds, Christians, Ezadi Kurds and others, as they continue their atrocities in Iraq.
Senior Iraqi officials have blamed Saudi Arabia, Qatar, and some Persian Gulf Arab states for the growing terrorism in their country.
The ISIL has links with Saudi intelligence and is believed to be indirectly supported by the Israeli regime.
http://english.farsnews.com/newstext.aspx?nn=13930701000277
----------
5 ISIL Ringleaders Killed in Iraq's Babil
23 September 2014
ISIL terrorists suffered major losses as the Iraqi Army scored major gains against the Takfiri group in the Northern province of Babil.
A military source told Iraqi News that the army soldiers killed five ringleaders of the terrorist group during the operations in Jurf al-Sakhr district.
The source added that two gathering centers of the terrorists in the areas of Auweisat, Hujair, Ruwaiya and Abed Weis were also stormed during the attacks.
The Takfiri terrorists currently control parts of Syria and Iraq. They have threatened all communities, including Shiites, Sunnis, Kurds, Christians, Ezadi Kurds and others, as they continue their atrocities in Iraq.
Senior Iraqi officials have blamed Saudi Arabia, Qatar, and some Persian Gulf Arab states for the growing terrorism in their country.
The ISIL has links with Saudi intelligence and is believed to be indirectly supported by the Israeli regime.
http://english.farsnews.com/newstext.aspx?nn=13930701000322
----------
Islamic State Terrorists Flee Females: 'They Believe They'll Go To Hell' If Killed By Woman
23 September 2014
Turns out, terrorists on a jihad are terrified of women — at least, of being killed by a woman.
That's because their beliefs teach that suicide missions lead to an afterlife of 72 virgins — unless they're killed by a woman. Then, their afterlife is virgin-free, spent in the fiery furnaces of hell, a lawmaker told the New York Post.
"These ISIL soldiers apparently believed that if they were killed in battle, they went to paradise as long as they were killed by a man," said Rep. Ed Royce, chairman of the House International Relations Committee, in the New York Post.
But if they're killed by a woman, then it's a no-go on the virgins, he said.
Females are currently being recruited in Iraq to join the Kurdish Peshmerga forces and fight against Islamic State terrorists, The Blaze reported. And the results have been eye-opening.
Full report at:
http://www.washingtontimes.com/news/2014/sep/22/terrorists-flee-female-fighters-they-believe-theyl/#ixzz3E7gZ3Ppv
----------
Seven terrorists sentenced to death in Saudia Arabia
23 September 2014
RIYADH — Seven Saudi men have been sentenced to death for their role in one of the Kingdom's largest terror cells, which consisted of 94 persons and aimed to target oil facilities and assassinate security officers, scholars, senior officials and journalists.
The Special Criminal Court in Riyadh awarded death penalty to three terror suspects on Monday and four others on Sunday. Forty suspects were sentenced to prison terms. On Monday, the court sentenced 20 suspects to prison terms ranging from five to 25 years, in addition to a travel ban. All the convicts are Saudis. The convicts can appeal the verdict within 30 days, the Saudi Press Agency reported. The charges against the convicts included kidnapping and killing a foreigner, armed confrontation with the security forces, embracing deviant ideology, joining Al-Qaeda, disobedience of the ruler, making explosives, and receiving training in the use of weapons.
Full report at:
http://www.saudigazette.com.sa/index.cfm?method=home.regcon&contentid=20140923219074
----------
Shoura Council favors scientific research law
23 September 2014
RIYADH – The Shoura Council underscored the need for a law for scientific research in the Kingdom. Muhammad Al-Amr, secretary general, said that the Council favored the Cabinet view that there was no need to establish a fund for financing scientific research. However, the Council, with a majority vote, called for re-introducing the draft law for scientific research that it approved 10 years ago, the Saudi Press Agency reported.
The Council discussed a report presented by the committee for the affairs of education and scientific research, read by Khaled Abdullah, president of the committee. Abdullah said that the justifications and objectives of the proposed law are still relevant and hence the law shall be re-introduced in a way implementing the policies, mechanism and priorities of national scientific research in order to unify efforts on research and integrate it to take optimum utilization of its outcome and avoid wasting of human and financial resources.
http://www.saudigazette.com.sa/index.cfm?method=home.regcon&contentid=20140923219090
----------
Kuwait donates $1m to help Palestinian children
23 September 2014
KUWAIT CITY – Kuwait has donated $1 million to fund American Near East Refugee Aid's (ANERA) work with Palestinian communities, announced ANERA in a press release on Monday.
The generous contribution enables ANERA to support a range of significant projects serving Palestinian communities in the West Bank and Gaza.
Kuwait's Ambassador to US Salem Abdullah Al-Jaber Al-Sabah presented the donation to ANERA President Bill Corcoran.
"During this time of regional violence, we are especially mindful that the families of Gaza have suffered both physical and psychological damage.
Full report at:
http://www.saudigazette.com.sa/index.cfm?method=home.regcon&contentid=20140923219037
----------
Former Saudi ISIS fighter reveals secrets of militant group
23 September 2014
A Saudi man who was a former fighter in the Islamic State of Iraq and Syria (ISIS) has revealed some of the secrets of the militant group in a television interview. In the interview, the man describes his journey of becoming an ISIS fighter before deserting the group in Syria and returning home.
http://english.alarabiya.net/en/webtv/reports/2014/09/22/Former-Saudi-ISIS-fighter-reveals-secrets-of-militant-group.html
----------
Jordan signals took part in attacks on Islamic State
23 September 2014
The Jordanian army said on Tuesday it had mounted air strikes against "terrorist groups" that were planning attacks in Jordan, an indication Amman had joined U.S.-led air strikes against Islamic State in neighbouring Syria.
A Jordanian army statement did not say where the air force had struck. "Air force jets destroyed a number of targets that belong to some terrorist groups that sought to commit terror acts inside Jordan," the statement broadcast on state TV said.
http://english.ahram.org.eg/NewsContent/2/8/111459/World/Region/Jordan-signals-took-part-in-attacks-on-Islamic-Sta.aspx
----------
South Asia
38 Taliban militants killed in clearing operations: MoI
Sep 23 2014
At last 38 Taliban militants were killed and 3 others were injured following military operations by Afghan national security forces in various provinces of the country.
The Ministry of Interior (MoI) following a statement said, "In past 24 hours, Afghan National Police conducted several anti-terrorism joint operations with Afghan National Army and NDS to clean some of the areas from terrorists and enemies of peace and stability of Afghanistan."
The statement further added the operations were conducted in Nangarhar, Kapisa, Laghman, Balkh, Zabul and Helmand provinces, as a result 38 armed Taliban members were killed, three wounded and four others were arrested by Afghan National Security Forces.
Afghan National Police discovered and confiscated light and heavy rounds ammunition during the operations, MoI said.
The statement also added that the Afghan National Police discovered and defused nine different types of IEDs placed by enemies of Afghanistan for destructive activities in Kandahar, Zabul and Herat provinces.
Taliban militants group has not commented regarding the report so far.
http://www.khaama.com/38-taliban-militants-killed-in-clearing-operations-moi-8706
----------
China jails Uighur scholar Ilham Tohti for life for 'separatism'
AFP | Sep 23, 2014
BEIJING: A court on Tuesday sentenced a prominent scholar from China's mostly-Muslim Uighur minority to life in prison for "separatism", an unusually harsh sentence for a long-time yet moderate critic of Beijing's policies in the restive Xinjiang region.
The United States, the European Union, and several human rights groups have called for the release of Ilham Tohti. Analysts say his prosecution risks silencing moderate Uighur voices and cutting off the possibility of dialogue.
Tohti, a former university professor and advocate for minority rights in the vast western region, will certainly appeal the sentence passed by a court in Xinjiang's capital Urumqi, Li Fangping, one of his lawyers, said.
Tohti, 44, said he "did not agree" with the sentence as it was announced but was not allowed to make any further statement before being led out by court officials, Li said, adding that the court will "confiscate his entire property".
Tohti's wife cried loudly after the verdict was read and "was so upset she couldn't walk," he added.
The Xinjiang region is home to about 10 million members of the Uighur minority, and in the last year has been hit by a string of attacks on civilians and clashes which have killed at least 200 people.
Full report at:
http://timesofindia.indiatimes.com/world/china/China-jails-Uighur-scholar-Ilham-Tohti-for-life-for-separatism/articleshow/43218013.cms
---------
Militant financing: Banks asked to be careful about their CSR funds
23 September 2014
The government has asked the banks to make sure that their CSR funds are not used for militant or terrorist financing, officials have said.
The Finance Ministry move comes after the Home Ministry has repeatedly expressed concerns in this regard.
The Bank and Financial Institutions Division of the Finance Ministry yesterday issued a circular, signed by Deputy Secretary Rajanul Huda, imposing bar on the utilisation of the banks' CRS funds for financing terrorist activities.
State Minister for Home Asaduzzaman Khan told Dhaka Tribune yesterday: "There are allegations that money from the Corporate Social Responsibility fund of the Islami Bank Bangladesh Limited went into militant financing. This matter also came up in the first meeting of the Anti-Militant Financing Task Force."
He also said his ministry was now investigating the usage of Islami Bank's CSR fund and looking into how some of the other banks, who follow the Islamic way of banking, use their respective funds.
Full report at:
http://www.dhakatribune.com/bangladesh/2014/sep/23/militant-financing-banks-asked-be-careful-about-their-csr-funds#sthash.wljmGude.dpuf
----------
Ex-Jamaat MP among 235 charged over Bamandanga police murders
23 September 2014
Police have finally submitted the charge sheet in the sensational case filed over the killing of four constables in Gaibandha's Bamandanga investigation centre last year accusing 235 people including former Jamaat-e-Islami lawmaker Ghoramara Aziz.
Shundarganj police OC Mozammel Huq submitted the charge sheet to the Senior Judicial Magistrate Court on September 18, but kept the matter a secret.
Shundarganj 1 former MP Ghoramara is accused of instigating the attacks on February 28 in different areas of the upazila – following the verdict by a war tribunal sentencing Jamaat leader Delawar Hossain Sayedee to death.
On that afternoon, the supporters of Jamaat and its student wing Islami Chhatra Shibir torched Bamandanga Rail Station and uprooted the rail tracks in Shantahar-Lalmonirhat route.
Later they attacked the police investigation centre with sharp weapons, and beat up and tortured the on-duty members leaving four constables dead and four others injured. The deceased are Hazrat Ali, Tojammel Huq, Babul Mia and Nazim Uddin.
Then Shundarganj police Sub-Inspector Abu Hanif filed the case against 2,500 people naming Ghoramara and 88 others.
http://www.dhakatribune.com/crime/2014/sep/23/235-charged-over-bamandanga-police-murders#sthash.xhMnyVWX.dpuf
----------
Karzai slams US, Pakistan in farewell speech
23 September 2014
Kabul: Outgoing Afghan President Hamid Karzai on Tuesday blamed the United States for his country's long war, a final swipe at the country that helped bring him to power 13 years ago but towards which he has become increasingly bitter.
His farewell speech came days ahead of the planned swearing in of a new president, Ashraf Ghani, after months of potentially violent crisis over a disputed election that ended in a power-sharing deal, yet to be tested, with rival Abdullah Abdullah.
Karzai blamed both the United States and neighboring Pakistan for the continuing war with the Taliban-led insurgency and warned the new government to be "be extra cautious in relations with the US and the West".
The conflict kills thousands of Afghans each year and has claimed the lives of more than 2,200 American and other international forces in Afghanistan.
"One of the reasons was that the Americans did not want peace because they had their own agenda and objectives," Karzai said.
Full report at:
http://www.dawn.com/news/1133830/karzai-slams-us-pakistan-in-farewell-speech
----------
India
NIA Seeks Home Ministry's Nod to File Case against ISIS
Sep 23, 2014
The National Investigation Agency (NIA) has sought the permission of the Ministry of Home Affairs to file a case against the Islamic State of Iraq and Syria (ISIS).
Following reports of Indian youths joining ISIS, the NIA is said to have suggested that an "open case" under provisions of Unlawful Activities Prevention Act and the UN Convention on terrorism could be filed against ISIS for brainwashing youths into committing acts of terror.
"We are still deliberating the specific sections under which the case would be registered. The Home Ministry is to take a final call on it," a senior NIA official said.
Since the group has not committed any crime in India, the Home Ministry is exploring the possibility of registering the case under some preparatory sections, such as Section 18 of the Unlawful Activities Prevention Act.
Full report at:
http://indianexpress.com/article/india/india-others/nia-seeks-home-ministrys-nod-to-file-case-against-isis/#sthash.4s9jJgdB.dpuf
----------
'No Clash between Judiciary and Darul Quaza'
Faizan Ahmad,TNN | Sep 22, 2014
PATNA: The All India Muslim Personal Law Board's Darul Qaza, or Islamic court, committee has asserted that it has no clash with the law of the land and judiciary. The committee had its two-day meeting at Imarat Shariah in Phulwarisharif, which concluded on Sunday evening.
The board's president, Maulana Syed Rabey Hasni Nadvi, said the Islamic court's decisions were binding on Muslims and it is a sin to challenge them in other courts. Asking them to approach only the Islamic court for civilian cases, particularly marriage, divorce and hereditary property disputes for quick disposal on religious lines, he said Muslims everywhere should be educated and encouraged to take their issues to Darul Quaza and strictly adhere to its verdicts.
"Judicial courts give verdict on the basis of the law of the land and Darul Quaza delivers judgment on the basis of the holy Quran and Hadees. But there is no clash between the two," said Nadvi, who is also the head of Lucknow-based seminary Nadwatul Ulema. "The judicial courts never raised objections to Islamic court's verdicts," he added.
Full report at:
http://timesofindia.indiatimes.com/india/No-clash-between-judiciary-and-Shariat-court/articleshow/43174165.cms
----------
India-Saudi Arabia cooperation to grow: Modi
September 23, 2014
Prime Minister Narendra Modi said on Tuesday that cooperation between India and Saudi Arabia "will grow in the years to come" while greeting the people of the Gulf nation on their National Day.
"Best wishes to the people of Saudi Arabia on their National Day. I am sure the cooperation between our nations will grow in the years to come," Mr. Modi said.
This year, Saudi Arabia is celebrating its 84th National Day.
http://www.thehindu.com/news/international/indiasaudi-arabia-cooperation-to-grow-modi/article6438604.ece
------------
I did not criticise Islam in 'Lajja': Taslima Nasrin
Sep 23, 2014
Bangladeshi author Taslima Nasrin says she did not criticise Islam in her controversial novel "Lajja" and the fatwa against her is because of her criticism of the religion in many of her other books.
"Many believe that I have criticised Islam in 'Lajja' and the Muslim fundamentalists of Bangladesh have issued a fatwa against me – both untrue. I have not criticised Islam in 'Lajja' and the fatwa is not because of Lajja. The fatwa is because I have criticised Islam in many of my other books," she says.
"'Lajja' can be seen as a symbol of protest. It is a protest against the violence, hatred and killings that are going on all over the world in the name of religion," Nasrin writes in the preface of a new English translation of "Lajja" brought out as a special 20th anniversary edition.
The fresh edition, translated by activist-writer Anchita Ghatak, is published by Penguin Books India.
Full report at:
http://indianexpress.com/article/india/india-others/i-did-not-criticise-islam-in-lajja-taslima-nasrin/#sthash.dBjfXGpu.dpuf
----------
Pakistan
Pakistan developing sea-based nuclear-arms
23 September 2014
ISLAMABAD/WASHINGTON: Pakistan is developing sea-based missiles and expanding its interest in tactical nuclear warheads to give it a "second-strike" capability if a catastrophic nuclear attack destroyed all its land-based weapons, according to a media report on Sunday.
The next step of Pakistan's strategy includes an effort to develop nuclear warheads suitable for deployment from the Indian Ocean, either from warships or from one of the country's five diesel-powered navy submarines, The Washington Post reported quoting Pakistani and Western analysts.
In a sign of that ambition, Pakistan in 2012 created the Naval Strategic Force command, which is similar to the air force and army commands that oversee nuclear weapons. "We are on our way, and my own hunch is within a year or so, we should be developing our second-strike capability," the paper quoted Shireen M Mazari, a nuclear expert and the former director of the Institute of Strategic Studies Islamabad, a Pakistani government-funded thinktank.
Full report at:
http://timesofindia.indiatimes.com/world/pakistan/Pakistan-developing-sea-based-nuclear-arms/articleshow/43115566.cms
----------
19 terrorists killed in North Waziristan
23 September 2014
RAWALPINDI: At least 19 terrorists were killed in precise aerial strikes in North Waziristan on Tuesday.
According to an ISPR press release, aerial strikes were carried out at terrorist hideouts in Dandi Kachkol near Ghulam Khan, Gurbaz and Mana near Pasht Ziarat in North Waziristan.
The latest air strikes are part of Operation Zarb-e-Azb launched in North Waziristan on June 2014 to eliminate terrorists and their sanctuaries.
http://www.thenews.com.pk/article-160581-19-terrorists-killed-in-North-Waziristan-
----------
3 killed in a suicide blast targeting senior army officer
23 September 2014
PESHAWAR: At least three people — including a woman and a security official — were killed and six others injured in a suicide blast targeting a convoy of the Frontier Corps (FC) carrying a high-ranking military official in Peshawar on Tuesday.
Brigadier Khalid Javed who was the target of the attack narrowly escaped the explosion and is safe, CCPO Peshawar Ijaz Khan told reporters, adding that those killed include a woman, an FC man and a passerby. He added that 13 people, including security personnel, were injured in the explosion on Saddar Road caused by a car bomb.
Full report at:
http://www.dawn.com/news/1133796/woman-among-3-killed-in-peshawar-blast-targeting-senior-army-officer
----------
Qadri to turn revolution march into storm in two to three days
23 September 2014
ISLAMABAD: Pakistan Awami Tehreek (PAT) Chief Dr Tahirul Qadri on Monday announced turning the wave of revolution into a storm within next two or three days and called upon workers to take the "mission" to its logical end, claiming that "intellectual revolution" has already taken place in the country.
"A strategy to turn this wave of revolution into a storm will be devised within next two or three days and revolution will soon be turned into a storm," emotional PAT chief said. "Revolution has given voice to the deaf and dumb, while dictators depressed the masses," Qadri told his diehard workers and devotees during his routine speech on the 39th day of protest sit-in on the Constitution Avenue in heart of the federal capital.
Full report at:
http://www.dailytimes.com.pk/national/23-Sep-2014/qadri-to-turn-revolution-march-into-storm-in-two-to-three-days
----------
Six major generals promoted; Rizwan new ISI DG
September 23, 2014
ISLAMABAD - In a major reshuffle, six major generals of Pakistan Army were promoted as lieutenant generals on Monday, while one of them was nominated as ISI director general.
All the elevated lieutenant generals were also assigned important positions; four of them stepping into the shoes of the incumbent corps commanders of Mangla, Peshawar, Gujranwala and Karachi on their retirement at the start of next month.
According to the ISPR, new Inter-Services Intelligence (ISI) director general Lt-Gen Rizwan Akhtar will assume charge on November 8, when incumbent DG Lt-Gen DG Zaheerul Islam retires. One of the promoted officers, Lt-Gen Nazir Ahmad Butt will assume the charge of IG Communication and Information Technology.
Full report at:
http://nation.com.pk/national/23-Sep-2014/six-major-generals-promoted-rizwan-new-isi-dg
--------
Technocrats should govern country for two years: Altaf Hussain
23 September 2014
LONDON: Muttahida Qaumi Movement (MQM) chief Altaf Hussain has called for the setting up of a technocratic government in the country for a period of two years, DawnNews reported.
The demand came as the MQM chief expressed his concern over the present political crisis during a meeting with Punjab Governor Chaudhry Mohammad Sarwar in London.
The statement comes amid rumours that differences have developed between Sharif brothers and Sarwar over governance issues and that the latter is planning to resign. Sarwar has denied the rumours saying there was no truth in reports that he was going to resign upon his return from London.
Full report at:
http://www.dawn.com/news/1133794/technocrats-should-govern-country-for-two-years-altaf-hussain
----------
Muslims, Christians come together for peace
23 September 2014
ISLAMABAD: As many as 150 Muslim and Christian families, affected by the recent floods, attended a function at a church in connection with the World Peace Day on Monday.
The event was organised at the Khanna Dak Christian Colony church with the hope that it would give a message to the nation that different communities can live together in peace and harmony.
Know more: Is the NA apathetic towards minority issues?
Priest Faqir Masih told the audience that it was the first time in his life that he had seen members of the two communities together in a church. "We are pleased and honoured by the presence of the Muslims in this church. This will bring the communities closer."
The event was an initiative of the Global Peace Pioneers (GPP), a non-governmental organization, working for peace, interfaith harmony and sustainable development.
Ninety-nine flood-affected families from the Christian Colony and 60 from Pindorian and Iqbal Town attended the event.
http://www.dawn.com/news/1133718/muslims-christians-come-together-for-peace
----------
'Security agencies have failed to change ground realities in Balochistan'
23 September 2014
KARACHI: The prince of the defunct Kalat state, Mohyuddin Baloch, has said the security agencies which have been engaged in an operation against militancy in Balochistan since 1999 have failed to bring about any change in ground realities and now outside forces and neighbouring countries have jumped in.
"If we fail to find a solution to our problem soon, international players may further complicate the issue," he said and recalled that a US senator had lent support to the Baloch separatist movement while making a speech in Congress in February last year.
The prince, who had remained a federal minister for communications during the Zia era, told a press conference at the Karachi Press Club on Monday that he had made an offer to the government which had not received any answer so far that if he be given all powers except currency, defence and foreign policy for three years he would bring back Balochistan to normality.
Full report at:
http://www.dawn.com/news/1133673/security-agencies-have-failed-to-change-ground-realities-in-balochistan
----------
Mideast
Yemeni Shia rebels sweep into Sanaa, 340 dead in a week
AP | Sep 23, 2014
SANAA: In a stunning sweep of the Yemeni capital, the country's Shia rebels seized homes, offices and military bases of their Sunni foes, forcing many into hiding and triggering an exodus of civilians from the city after a week of fighting that left 340 people dead.
It was the latest development in the Hawthi blitz, which has plunged volatile Yemen into more turmoil, pitting the Shia rebels against the Sunni-dominated military and their Islamist tribal allies.
The heavily armed Hawthi fighters yesterday seized tanks and armoured vehicles from military headquarters they had overrun, and raided the home of long-time archenemy Major General Ali Mohsen al-Ahmar, the commander of the army's elite 1st armoured division and a veteran of a series of wars against the Shiite rebels, as well as residences of top Sunni Islamist militiamen or the fundamentalist Islah party.
Al-Ahmar himself fled and was forced into hiding, along with his followers, as the UN envoy to Yemen, Jamal Benomar, succeeded in mediating a deal on Sunday between the Shiite Hawthis and their rivals and the fighting died down. But the Hawthis made no concessions.
After flooding into Sanaa, the Hawthis also took strategic installations and key state buildings, though they claimed later to have handed them back to the army's military police.
Thousands of Hawthi fighters — including many youths — were the only visible force Monday on the streets of the capital.
Full report at:
http://timesofindia.indiatimes.com/world/middle-east/Yemeni-Shia-rebels-sweep-into-Sanaa-340-dead/articleshow/43199332.cms
---------
Iran, OIC Discuss Spread of New Spate of Extremism in Region
23 September 2014
Iranian Foreign Minister Mohammad Javad Zarif and Secretary-General of the Organization of the Islamic Cooperation (OIC) Ayad Madani voiced concern over the threats posed by extremist groups, and called on Muslim nations to gather around a united front to root out extremism.
In a meeting in New York on Monday, Zarif stressed the need for correcting the past wrong policies regarding the regional issues and warned against spread of terrorism and extremism.
He urged the Islamic world to avoid factional tendencies and called on Muslim nations to actively confront terrorism and extremism.
The two politicians further exchanged views on regional developments such as ongoing terrorist operations in Iraq.
Full report at:
http://english.farsnews.com/newstext.aspx?nn=13930701000582
----------
Erdogan hints Turkey underwent ISIS prisoner swap
23 September 2014
Turkish President Recep Tayyib Erdogan indicated for the first time Monday that his country may have traded Islamic State of Iraq and Syria (ISIS) group prisoners it held captive in exchange for 49 Turkish hostages held by the militants.
Asked about it in New York on Monday, Erdogan said "such things may be possible." He said Israel released 1,500 Palestinian prisoners in exchange for one Israeli hostage. "So you see, it's possible," he added.
The hostages - 46 Turks and three Iraqis - were returned to Turkey on Saturday after more than three months in the hands of ISIS, which captured them when it overran the Iraqi city of Mosul in June.
Turkish government officials have not revealed how they managed to secure the release of the captives. Erdogan denied paying a ransom but has been vague on whether there was a prisoner swap.
Speaking at the Council of Foreign Relations in New York, Erdogan tried to sidestep the question.
Full report at:
http://english.alarabiya.net/en/News/middle-east/2014/09/23/Erdogan-hints-Turkey-underwent-ISIS-prisoner-swap.html
----------
Hamas tortures citizens next to a school, PA daily claims
23 September 2014
Classes in the southern Gaza Strip city of Khan Younis have been disrupted by the screams and shouts of political prisoners being interrogated by Hamas security forces in a nearby building, an official Palestinian Authority daily reported
As reconciliation talks between Fatah and Hamas resumed in Cairo on Monday, Ramallah-based Al-Hayat Al-Jadidah claimed that pupils in a girls' school in central Khan Younis have been affected by "fear and horror" as a result of the torture, compounding their suffering during Operation Protective Edge.
Despite having formed a unity government of technocrats on June 2, the political schism between the two rival movements remains as deep as ever, with Abbas openly accusing Hamas of scheming to topple him and of instigating the recent round of violence with Israel.
Many anonymous testimonies were sent to the daily by students fearing reprisal for complaining openly. "M," a new student at the school, asked her counterpart "A" about the origin of the shrieks and was told that the building next door belonged to Hamas police's General Investigations Department.
Full report at:
http://www.timesofisrael.com/hamas-tortures-citizens-next-to-a-school-pa-daily-claims/#ixzz3E7eix3UZ
----------
Abbas to demand U.N. resolution to end occupation
23 September 2014
Palestinian leader Mahmoud Abbas said on Monday that he will demand an international resolution that would set a timetable for ending Israeli occupation of Palestinian territories when he speaks to the U.N. General Assembly this week.
If the U.N. rejects his appeal, Abbas said he will seek membership in international institutions and agencies. His aides have said that would include the International Criminal Court.
Joining the court could potentially open the door to war crimes charges against Israel, both for its military actions in Gaza and for ongoing construction of Jewish settlements on occupied lands.
Abbas spoke Monday in a lecture at Cooper Union college. He is set to speak before the General Assembly on Friday and is meeting with U.S. Secretary of State John Kerry on Tuesday.
Full report at:
http://english.alarabiya.net/en/News/middle-east/2014/09/23/Abbas-to-demand-U-N-resolution-to-end-occupation.html
----------
Israel to react 'forcefully' to any threat after Syria jet downed
23 September 2014
Israel will respond "forcefully" to attempts to threaten its security, Defence Minister Moshe Yaalon warned on Tuesday after a Syrian warplane was shot down over the Golan Heights.
"We will not allow anyone, whether it is a state actor or a terror organisation, to threaten our security and breach our sovereignty," he said in a statement.
"We will respond forcefully against any such attempt, whether it is an error or intentional."
http://english.ahram.org.eg/NewsContent/2/8/111475/World/Region/Israel-to-react-forcefully-to-any-threat-after-Syr.aspx
----------
Israel troops kill 2 Palestinian suspects in settlers murder: Army
23 September 2014
Israeli Forces killed two Palestinians early Tuesday it had named as suspects in the June murder of three Israeli settlers in the West Bank, the army said.
"Overnight, Amer Abu Aisha and Marwan Qawame, murderers of Eyal, Gilad and Naftali -- were killed in exchange of fire with Israeli forces," army spokesman Peter Lerner said on his Twitter account.
The June abduction of the three teenagers from a hitchhiking stop in the southern West Bank sparked a huge Israeli search operation in which more than 400 Palestinians were arrested and at least five killed.
Full report at:
http://english.ahram.org.eg/NewsContent/2/8/111450/World/Region/Israel-troops-kill--Palestinian-suspects-in-settle.aspx
----------
Israel spy agency Mossad launches online recruitment drive
23 September 2014
Israel's secretive overseas spy agency, the Mossad, launched a new website Monday to recruit potential spooks, as well as an espionage thriller-type video hoping to hook new talent.
The site, Mossad.gov.il, available in Hebrew, English, Russian, French, Arabic and Persian, features inspirational quotations from Israeli leaders past and present, and an unattributed "This is my secret -- always and forever", which links to the careers section.
The "introduction questionnaire" asks candidates to pick their best qualities, such as sociability, charisma, analytical ability and inquisitiveness, and inquires about favourite hobbies and other indicators of personality.
Full report at:
http://english.ahram.org.eg/NewsContent/2/8/111437/World/Region/Israel-spy-agency-Mossad-launches-online-recruitme.aspx
---------
Europe
British PM to meet Iran's Rouhani to ask for help against IS
23 September 2014
British Prime Minister David Cameron will meet Iranian President Hassan Rouhani in the next two days in New York and ask him for help to fight Islamic State, the first meeting between leaders of the two nations since Tehran's 1979 Islamic revolution.
Cameron will meet Rouhani on the sidelines of the United Nations General Assembly, a source in the British leader's office told Reuters, speaking after the United States and Arab partners struck IS targets inside Syria.
Cameron is in New York to try to bolster international action against IS and to clarify his own country's position when it comes to air strikes, something London has so far held off participating in.
Cameron is expected to ask Rouhani to drop his support for Syrian President Bashar al-Assad, to tell him that developing nuclear weapons is unacceptable, and to urge him to join the international coalition against IS.
Full report at:
http://english.ahram.org.eg/NewsContent/2/8/111476/World/Region/British-PM-Cameron-to-meet-Irans-Rouhani-to-ask-fo.aspx
----------
Putin says IS strikes require Syria's consent
September 23, 2014
Russian President Vladimir Putin warned just ahead of Tuesday's US air strikes in Syria that the offensive should not be carried out without the Syrian government's permission, in a phone call with United Nations Secretary General Ban Ki-moon.
"The Russian side stressed that directing air strikes against the bases of Islamic State terrorists in Syria should not be carried out without the agreement of the Syrian government," said a Kremlin statement issued shortly after midnight local time (20:00 GMT Monday).
The United States, with backing from five allied Arab states, launched strikes from the air and sea against Islamic State militants in Syria early on Tuesday.
Russia, which is locked in a showdown with the West over Ukraine, said earlier this month that unilateral US air strikes in Syria would be a violation of international law.
Putin will not attend a UN General Assembly that gathers in New York on Wednesday which is expected to focus much of its attention on the jihadist advance in Iraq and Syria.
http://english.ahram.org.eg/NewsContent/2/8/111493/World/Region/Putin-says-IS-strikes-require-Syrias-consent.aspx
---------
Britain says has not made final decision over air strikes in Syria
23 September 2014
Britain said on Tuesday that no final decision had been made over whether to join air strikes launched by the United States and several Gulf Arab allies on Islamic State strongholds in Syria.
A spokeswoman at the Ministry of Defence said discussions were still ongoing.
The office of British Prime Minister David Cameron said Britain was not currently part of the action against Islamic State militants who have seized large expanses of territory in Iraq and Syria.
http://english.ahram.org.eg/NewsContent/2/8/111462/World/Region/Britain-says-has-not-made-final-decision-over-air-.aspx
----------
EU pledges €90.5 million for Afghanistan rural development
Sep 23 2014
The European Union has pledged €90.5 million in aid for rural development projects in Afghanistan, officials said Tuesday.
Finance minister, Hazrat Omar Zakhilwal said the Ministry of Rural Rehabilitation and Development will use the funds for development projects in villages across the country.
Zakhilwal further added that the funds will be used in National Solidrity projects, development projects in villages and road construction.
The funds will be channeled through World Bank to the government of Afghanistan, the officials said, adding that the aid will cover hundreds of development projects across the country in the upcoming 3 years.
In the meantime, the European Union (EU) mission in Afghanistan says that the implementation of development projects will have a positive impact on the living conditions of villagers across the country.
The mission reaffirmed continued support to Afghanistan and pledged that the European Union will remain committed to implement more rural development projects in the country.
http://www.khaama.com/eu-pledges-e90-5-million-for-afghanistan-rural-development-8709
----------
France won't stop fight against Islamic State despite kidnapping: French PM
September 23, 2014
France's prime minister says his country won't stop fighting Islamic State militants despite demands by kidnappers holding a French hostage.
The 55-year-old man was abducted in Algeria on Monday by a splinter group from al-Qaida's North African branch. The Jund al-Khilafah, or Soldiers of the Caliphate, said it would kill him unless France halts it airstrikes in Iraq within 24 hours.
Manuel Valls said Tuesday on Europe 1 radio that French authorities are "doing everything" to try to free the hostage, but won't negotiate with his captors.
He said, "if we cede, if we retreat one inch, that would hand victory" to the militants.
French forces on Friday joined the U.S. in carrying out airstrikes against extremists who have overrun large areas of Syria and Iraq.
http://indianexpress.com/article/world/middle-east-africa/france-wont-stop-fight-against-islamic-state-despite-kidnapping-french-pm/#sthash.hTSdyY43.dpuf
---------
Africa
Algerian Terrorists Kidnap Frenchman Following ISIL Calls to Attack Westerners
23 September 2014
An Al-Qaeda splinter group kidnapped a French citizen and announced it will execute him if Paris doesn't stop its military action against the Islamic State of Iraq and the Levant (ISIL) terrorist group in Iraq.
France has confirmed the incident, but says it will not change the nation's position, RT reported.
In a video that appeared on social media, a masked member of a group calling itself Jund al-Khilafah, or Soldiers of the Caliphate, warns French President Francois Hollande that the hostage will be executed unless France ends its airstrikes and other military actions against ISIL.
Flanked by two masked men, the Frenchman reiterates the group's demands and asks for help, "I am in the hands of Jund al-Khilifa, an Algerian armed group."
"This armed group is asking me to ask you (President Francois Hollande) not to intervene in Iraq. They are holding me as a hostage and I ask you, Mr. President, to do everything to get me out of this bad situation, and I thank you".
Full report at:
http://english.farsnews.com/newstext.aspx?nn=13930701000785
--------
Libya's parliament approves new government
23 September 2014
Libya's elected parliament approved on Monday a new cabinet proposed by Prime Minister Abdullah al-Thinni, a parliamentary spokesman said.
The House of Representatives agreed on a second cabinet list after rejecting last week an initial a 16-member lineup as too large, spokesman Faraj Hashem said.
The new cabinet has only 13 ministers and no oil minister, lawmakers said. The vital oil sector will be run by state firm National Oil Corp (NOC).
Thinni, a former career soldier, has been prime minister since March but had resigned after a June election. Lawmakers then asked him to again form a new government.
But Thinni has failed to establish rule of law in Libya, where armed groups have called the shots since the overthrow of Muammar Qaddafi in 2011.
Full report at:
http://english.alarabiya.net/en/News/middle-east/2014/09/23/Libya-s-parliament-approves-new-government.html
----------
Southeast Asia
Indonesia militants claim slaying of 'police informant'
23 September 2014
JAKARTA — An Indonesian militant group led by the country's most wanted extremist has claimed responsibility for the brutal murder of a farmer accused of being a police informant.
The Eastern Indonesia Mujahideen, led by an extremist known as Santoso, said they had killed Fadli — a 50-year-old who like many Indonesians goes by one name — on the central island of Sulawesi, a known hotbed of militant activity.
According to the police, five men, some of them wearing balaclavas, dragged the victim out of his house on Thursday night and hacked at his neck, almost decapitating him. Police are still hunting the attackers.
"We have slaughtered a villager," the Eastern Indonesia Mujahideen said in a statement released to Islamist websites in recent days.
The killing was "due to his infidel act of providing information to the cursed Detachment 88 (an elite police anti-terror unit) that resulted in an attack against us, killing two of our brothers," said the statement.
Full report at:
http://www.saudigazette.com.sa/index.cfm?method=home.regcon&contentid=20140923219056
----------
Harmony law won't infringe on constitutional rights, minister says
23 September 2014
KUALA LUMPUR, Sept 23 ― The proposed legislation to safeguard national unity will be formulated in accordance with the Federal Constitution, a minister said today, following concerns raised by right-wing groups that the replacement law for the Sedition Act would infringe on Malay rights.
Minister in the Prime Minister's Department Tan Sri Joseph Kurup gave his assurance, however, that Putrajaya will ensure that all new legislations are kept within the strict confines of the country's supreme law.
"I would like to stress here that the Barisan Nasional (BN) government, under Datuk Seri Najib Razak's leadership, is very careful in ensuring that the enactment of any new law, not just this (National Harmony Act), does not contravene the existing provisions in the Constitution," he said at the launch of Majlis Muhibah Malaysia here today.
Kurup also repeated that the draft of the National Harmony Bill, which has been touted as a replacement to the 1948 Sedition Act, has not been finalised.
"Any draft bills need to be prepared in detail so that it would be relevant not only today, but also in years to come," he said.
Putrajaya established the National Unity Consultative Council (NUCC) in 2012 after pledging to do away with the Sedition Act, saying it was time for a new law that would help strike the right balance between upholding the rights of Malaysians to free speech while at the same time ensuring such freedoms would not allow irresponsible individuals to run riot with the added liberties.
Full report at:
http://www.themalaymailonline.com/malaysia/article/harmony-law-wont-infringe-on-constitutional-rights-minister-says#sthash.XV5fzu71.dpuf
----------
URL: https://www.newageislam.com/islamic-world-news/new-age-islam-news-bureau/us-jury-convicts-arab-bank-of-financing-hamas-terrorism/d/99218