New Age Islam News Bureau
14 Aug 2015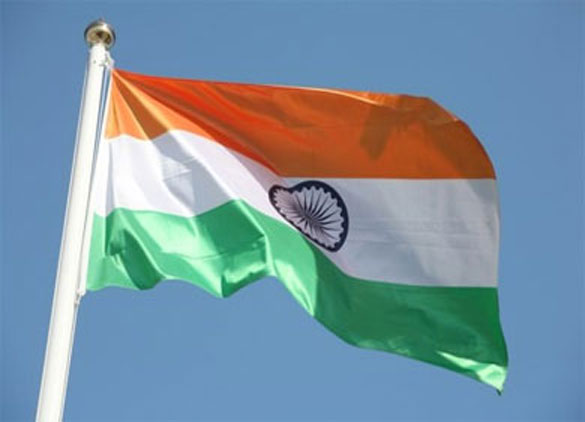 Islamic seminary Darul Uloom, Deoband has asked Muslims to put up the national flag on their houses and other establishments on Independence Day
India
• Unfurl Tricolour on Rooftops on Independence Day, Deoband Tells Muslims
• Indian Muslims Stonewalling Reform of Instant Divorce Law
• India Remembers Muslims' Role in Independence
• The Shah Bano Effect: How India Is Quietly Modernising Religious Law Even Without A Uniform Civil Code
• Pak will always help Kashmiris in their freedom struggle: Pak envoy Abdul Basit
• PM Modi greets Pakistan on its Independence Day
• Indian intelligence agencies warns of another Kandahar-like attack
• When a Muslim Man Took Care of Both Shiva Temple and Masjid
• Mumbai: Muslim customer saves Hindu shopkeeper's life from sword wielding attacker
-----------
Arab World
• 25 Iraqi Civilians Killed As Daesh Militants Shell Fallujah Hospital
• Al-Qaeda's Zawahiri Pledges Allegiance to Mullah Mansoor
• Egypt Freezes Assets of Over 1,300 Brotherhood Members
• Egypt to expand buffer zone near Gaza Strip: Report
• Ansarullah Fires Rockets at Saudi Army Base
• Syrian Air Strikes Hit Militants in Hama, Idlib
• Death toll rises to 76 in Egypt's heatwave
• Egypt: Fatwa bans non-peaceful protests
• Kuwait breaks up 'terror' cell: Ministry
• Iraq PM slams U.S. officer's remarks on partition
• Germany 'cannot confirm' that Kurds hit by chemical arms
-----------
South Asia
• Clash among Taliban Militants over Mullah Mansoor Leaves 15 Dead In Heart
• Khilafat Demands Death Penalty for Latif, Gaffar
• Features of Afghan Peace – Talks in Light of Recent Development
• Wiqad: World should honestly contribute to stability in Afghanistan
• Al-Qaeda chief Ayman al-Zawahiri pledge allegiance to new Taliban chief
• Niloy murder: Two arrestees on 8-day remand
• Jamaat ameer among 10 held in Sylhet
• Bangladesh-India to go for joint drive against currency counterfeiters
• Mujib killer Rashed Chy political refugee in US
• 2 suspects arrested in Bangladesh blogger murder case
-----------
Southeast Asia
• Court Reserves Judgment on Non-Muslims as Syariah Lawyers
• Khalwat Laws Un-Islamic, Says G25
• Islamic State Recruitment: ISIS Seeks Fighters from Caucasus, Central Asia and Indonesia
• PAS not promoting true Islam, says Selangor GHB
• Police find active bombs in anti-terror search
• Greater Jakarta: Ahok wants Islamic center to be tourism site
----------
Mideast
• War on Zionists, Takfiris to Go On Till Defeated: Hezbollah Deputy
• Iran Opposes Creation of Buffer Zone in Syria
• Houthi shelling kills civilians in Yemen
• Palestinian Authority to sue Israel at ICC for killing teenager
• Palestinian hunger striker goes into coma
• Zarif Sees Policy as Only Way to Solve Problems in Syria
• Iran, Pakistan Confer on Expanding Ties in Post-Sanctions Era
----------
Pakistan
• 400 Militants in Balochistan Lay Down Weapons on Independence Day
• Army Chief Stamps Death to Six APS Attackers
• Govt to Launch 'Ilm Pakistan' On August 14: Ahsan
• Pak diplomats fear mob attack in Kabul
• No compromise on territorial sovereignty: Mamnoon
• Pakistan: The pledge has to be fulfilled yet
• Subcommittee agrees agencies should have access to ISP data
• Three more cases of child abuse surface
• 3 MQM workers declared as absconders in policeman murder case
• Flexible Sharif wants MQM back
• Iran ties with India can't affect Pakistan negatively: Zarif
----------
Europe
• Under Egypt President Sisi, World Famous Muslim University Al-Azhar Faces Global Backlash
• Dutch-Moroccan Actor Receives Threats for Playing Jesus
• Czech Clubs Fined Over Anti-Muslim Fans
• Romania New Mosque Sparks Anti-Muslim Backlash
• Russian Muslims Face Challenges of Demography and Migration
-----------
Africa
• Boko Haram: Adamawa Budgets N200m for Prayer Warriors
• Nigerian Army Given 3 Months to Finish off Boko Haram
• Little progress in South Sudan peace talks, says government
• Guinea-Bissau president dismisses government
• Cameroon's Military Deployed as Boko Haram Threat Rises
• How Boko Haram gets explosives, weapons, by ex-Naval Chief
• Namibia: Nam Probes Al-Qaeda Links
---------
North America
• Jewish, Muslim and Christian Kids from the US And Jerusalem Come Together At A Seattle Summer Camp
• Muslims Harass US Congressmen on Temple Mount
• US investigating whether Islamic State used chemical weapons
• New York man gets 16 years for trying to support terrorists
• Plan to create Muslim cemetery sparks uproar in Texas city
• US continues down the wrong path with Islam
• Muslim interests taking over US classrooms
Compiled by New Age Islam News Bureau
URL: https://www.newageislam.com/islamic-world-news/new-age-islam-news-bureau/unfurl-tricolour-on-rooftops-on-independence-day,-deoband-tells-muslims/d/104275
----------
India
Unfurl Tricolour on Rooftops on Independence Day, Deoband Tells Muslims
Arshad Afzal Khan
Aug 14, 2015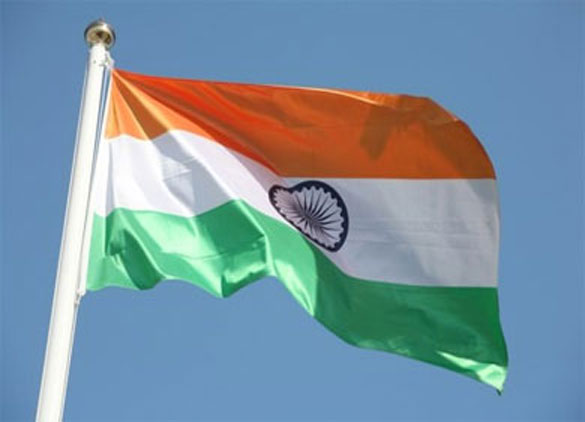 Islamic seminary Darul Uloom, Deoband has asked Muslims to put up the national flag on their houses and other establishments on Independence Day
--------
FAIZABAD: Leading Islamic seminary Darul Uloom, Deoband has asked Muslims to put up the national flag on their houses and other establishments on Independence Day and has also appealed to the members of Muslim community to celebrate the national day with spirit of patriotism.
Talking to TOI, the seminary spokesman Ashraf Usmani said, ulemas (religious leaders) of Darul Uloom played prominent role in the freedom struggle.
"Call for complete independence which later turned into the 'Poorna Swaraaj' movement, was first given by Hussain Ahmad Madani and Maulvi Ahmadulla Shah of Deoband and were among a long series of freedom fighters who laid their lives down for independence of the motherland," said Usmani, adding, "Darul Uloom has asked Muslims across the country to unfurl the national flag on their houses and other establishment on Independence Day."
Reacting to the appeal, seminary leader Maulana Arshad Qasmi said, "We have advised all madrassas across the country especially to host the tricolour and enlighten students about India's freedom struggle and the country's original spirit of unity in diversity."
"Muslim community has always been on the target of communal forces," said Hafiz Akhlaaq Ahmad Latifi, who runs a madrassa in Ayodhya, adding, "They always question our patriotism. In madrassas we always teach love for motherland and patriotism. In the past too, we have celebrated Independence and Republic Days, and will continue to do so."
http://timesofindia.indiatimes.com/india/Unfurl-tricolour-on-rooftops-on-Independence-Day-Deoband-tells-Muslims/articleshow/48476265.cms
-----------
Indian Muslims stonewalling reform of instant divorce law
13.08.2015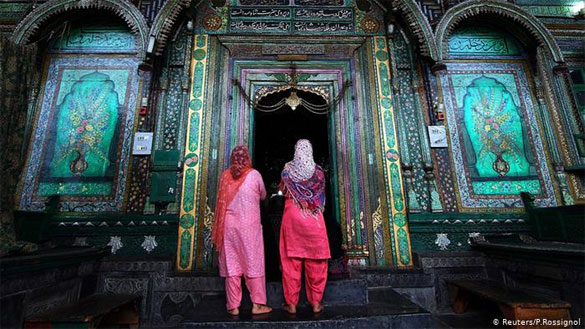 A new study indicates that 92.1 percent of Muslim women in India want a total ban on instant oral divorce. The report was released by Bharatiya Muslim Mahila Andolan (BMMA), an organization led by Muslim women fighting for the rights of Indian Muslims, on Tuesday.
Women are being informed of their divorce via telephone, text message, and even social media with reasons ranging from poor cooking skills to wardrobe and accessories choices under the current system. As female Muslims don't have the same right under religious law, women are left vulnerable and insecure.
With the widespread support of Muslim women, organizations like BMMA are pushing for the so-called 'triple talaq rule' to be banned in India.
The triple talaq tradition
The Koran permits men to divorce their wives by repeating the Arabic word 'talaq' - meaning 'I divorce you' - three times in a row. Many religious scholars believe that talaq must be spoken once every month over a three-month period before the divorce is finalized.
Most Muslim countries, including Pakistan, have outlawed the triple instant divorce practice to avoid impulsive divorce, a practice discouraged in Islam. However, the rule is applied differently from country to country. This situation leaves India, a majority Hindu nation, with one of the strictest interpretations of the triple talaq tradition in the world.
The practice has been criticized on Twitter from people around the world.
Fighting to outlaw instant divorce
Women's rights organizations argue that instant divorce should be outlawed, pushing for religious courts to adopt a more moderate interpretation. This proposal is opposed by clerics and conservative Muslim bodies such as the All India Muslim Personal Law Board. While they acknowledge the serious consequences of the law on women, their efforts have been focused on applying a mandatory reconciliation law.
"Any attempt at reforming the law is stonewalled in the name of not interfering with [Muslims'] religious matters," Zakia Somani, a co-founder of BMMA, told DW. "They say that law is divine. We all know that law is manmade."
For Somani, such legislation is literally 'man'-made. She critiques the lack of female representation on important boards controlled exclusively by men.
"All these aspects are governed by the common sense and understanding of the religious people who deal with these matters and they are 100 percent male," she said. "Their understanding is also very limited and very patriarchal. As a result, we have incidents of triple talaq and polygamy."
Women's rights organizations are receiving support on social media for their campaign.
Reforming sharia law in secular India
As a secular country, Indians enjoy freedom of religion and the government gives space for minorities to practice their religion openly. There has been a push for a uniform civil court that would cover civil matters in a national system, instead of laws determined by religion.
However, minorities fear that such a change would force laws passed for the Hindu majority onto their communities. The rights of the Muslim minority are protected under the Muslim Personal Law, which allows clerics to apply Islamic laws on civil issues such as divorce.
Karuna Nundy, an advocate at India's Supreme Court, believes it is possible to reform the triple talaq rule that would protect women's rights and religious freedom, both guaranteed under India's constitution. She stresses that women must be included in the process.
"In terms of reforms, female Muslim leaders like Zakia Somani and eminent Muslim jurists and theologians need to be brought to the table to reform the interpretation that is consistent with the Koran as well as the constitution and the Convention on the Elimination of all Forms of Discrimination against Women (CEDAW)," she said to DW.
A status of women report released last month by a government committee also condemned the custom and recommended it be banned.
http://www.dw.com/en/indian-muslims-stonewalling-reform-of-instant-divorce-law/a-18647863
-----------
India Remembers Muslims' Role in Independence
13 August 2015
CAIRO – As India marks independence from England, an independence remembrance meeting will be held next August 15 to trace the history of Muslim contributions to the development of India.
"Muslims played an important role in India's freedom struggle joining hands with those from other religions. However, as time progressed, their role has been forgotten for one reason or the other," the president of Khatheeb's and Qazi Forum at the Press Club said on Tuesday.
The event, organized by the Thiruvananthapuram-based Khatheeb's and Qazi Forum at Highland Auditorium, Thampanoor, will be inaugurated by Home Minister Ramesh Chennithala.
During the event, a seminar on the 'Role of Muslims in Indian Independence Struggle' also held as part of the Independence Day observation by the organisation on the same day will be inaugurated by KPCC president V M Sudheeran.
"This programme will be an attempt to defend the bid of a few factions to destroy the society by injecting hatred into the public," the organizers said.
"It is also a platform to remember and honour those freedom fighters, who irrespective of their faith gave their all to gain freedom for the country," they added.
Muslims account for 180 million of India's 1.1 billion people, the world's third-largest Muslim population after those of Indonesia and Pakistan.
http://www.onislam.net/english/news/asia-pacific/491709-india-remembers-muslims-role-in-independence.html
-----------
The Shah Bano Effect: How India Is Quietly Modernising Religious Law Even Without A Uniform Civil Code
Aug 14, 2015
The past month has seen some important developments regarding community personal law in India. A committee on the status of women, set up by the Manmohan Singh government in 2013, recommended a ban on the Muslim practice of unilateral, oral divorce (triple talaq), arguing that it makes women "extremely vulnerable and insecure regarding their marital status".
At around the same time, the Supreme Court delivered a crucial judgment that allowed an unwed Christian mother to act as the guardian of her minor child without the approval of the absentee father, an act till now disallowed under the Christian personal law of the petitioner.
More good news: in a national survey of Muslim women published on Monday, an overwhelming majority wanted a stop to patriarchal legal practices such as triple talaq and polygamy. The survey, conducted by the Bharatiya Muslim Mahila Andolan, even reports that 88% of Muslim women want the state to explicitly oversee traditional Islamic courts, while 95% hadn't even heard of the Muslim Personal Law Board.
Slow and steady
India has an odd system of personal laws where the family affairs of citizens (such as marriage, divorce and succession) are governed by a set of rules specific to each religion. Not only that, India's personal laws for minorities such as Christians and, especially, Muslims are colonial relics, even as Hindu Law was modernised in the 1950s (an enormous achievement for which Nehru is not given nearly enough credit).
Given this lopsided nature of our laws, a community-agnostic uniform civil code for all Indians is often put forward as an emancipatory solution. Community-specific laws are seen to be cesspools of regressiveness and immune to any change. While the former is certainly true – personal laws in India are mostly patriarchal constructs – the latter might not be. As these recent developments show, the Indian state has been modernising personal law and, even in the case of Muslim law, this progress has a large measure of support. Crucially, this job is being done quietly, without the political sound and fury a common code would entail.
Progressive judgements
In the 2002 Shamim Ara case, for example, the Supreme Court took measures to reduce the arbitrary nature of the Triple Talaq provision in Muslim Law and to regulate it, thus somewhat strengthening the position of a Muslim wife. In the 2007 Dilshad Pathan vs Ahmadkhan Pathan case, the Bombay High Court went even one step further, stating that the arbitrary pronouncement of the word "talaq" wasn't a sufficient condition for divorce. The court held that clear reasons for the divorce must be provided. Moreover, arbitrators must be appointed to initiate attempts at reconciliation.
Earlier, in 1999, the Supreme Court took it upon itself to tackle another instance of misogyny, this time in Hindu Law. The Hindu Minority and Guardianship Act, 1956, holds the father to be the natural guardian of a Hindu child. (It is only when the child is born out of wedlock that the mother can be the natural guardian.) In Githa Hariharan vs Reserve Bank of India, the court struck down this provision, holding that the father "cannot be ascribed to have a preferential right over the mother in the matter of guardianship".
Shah Bano
The most famous instance of this kind, though, is the Shah Bano case. In 1985, the Supreme Court, upholding the decision of the lower courts, directed Shah Bano's husband to pay her a maintenance amount under the alimony provision of Indian law applicable to all communities. The amount involved was a pittance – Rs 179 – especially considering her husband had divorced her after 43 years of marriage.
Lifelong alimony was a bit of grey area since Muslim law only dealt with maintenance during iddat, a period of only a few months in Bano's case. The Supreme Court, nevertheless, boldly went ahead and, calling upon the "teachings of the Koran", awarded Bano regular maintenance under India's secular alimony law.
Many others were not as accommodating as the Supreme court, though: even this tiny sum of Rs 179, to an old woman left to fend for herself without any other source of income, was grudged by many Muslims, who considered the decision of the Supreme Court to supposedly be against Muslim Law.
In the furore that followed, the Rajiv Gandhi government made a great show of opposing the Shah Bano judgment in order to appeasing conservative Muslims. As a legislative response, it passed the Muslim Women (Protection of Rights on Divorce) Act, 1986, which was marketed as a roll back of the Shah Bano judgment.
People arguing for the necessity of a uniform civil code usually hold this instance up as a prime example of the dangers of having personal laws. While a UCC would ensure gender equality, the existence of Muslim personal law, it was argued, had allowed Rajiv Gandhi, in a bid to cravenly appease the Muslim voter, to further weaken the already precarious position of Muslim women.
But is that what Rajiv Gandhi had actually done?
Twist in the tale
Gandhi had made a big show of turning back the Shah Bano judgment by passing the Muslim Women Act. But he had also cunningly (in a good way) inserted section 3(1)(a) which spoke of "a reasonable and fair provision and maintenance to be made and paid" by a Muslim husband to his divorced wife.
In effect, the act did not nullify the concept of alimony and upheld the Shah Bano judgment. In fact, the act actually strengthened the position of Muslim women, since unlike the secular alimony law, which had a ceiling of Rs 500 per month, the Muslim Women Act had no upper limit, thus making men liable to potentially even higher maintenance payments than they would have if they had been subject to India's secular alimony law.
To clear up any confusion, Danial Latifi, Shah Bano's lawyer, filed a petition with the Supreme Court, asking for the law to be struck down as unconstitutional if it indeed did deny alimony to Muslim women. (Latifi is an interesting character: his earlier claim to fame was that he had written the socialist manifesto of the Muslim League during the 1946 elections in United Punjab). In 2001, the Supreme Court reaffirmed that nowhere does the Muslim Women Act deny women alimony and remarked that, "though it may look ironical, the enactment [Muslim Women Act] intended to reverse the decision in Shah Bano's case actually codifies the very rationale contained therein".
Far from being the epitome of social regressiveness, as it turned out, the entire Shah Bano episode displayed the amazing nimbleness of the Indian system to progressively update personal law even in the face of bitter conservative opposition.
UCC, from Nehru to Modi
Given the existence of this sort of positive gradualism, calls for a uniform civil code, while sometimes well meaning (and, it might be noted, sometimes not), might actually retard the ultimate goal: having more progressive laws. Even the mention of a UCC acts as lightning rod that brings to a halt all forward movement, as political factions get ready to oppose it with all their might.
The Bharatiya Janata Party, which made the Shah Bano case into an issue of so-called minority appeasement (obviously without bothering to actually read the Muslim Women Act), had for the longest time, the institutionalisation of the UCC as part of its core agenda. Easier said than done, however: India has now had a BJP government at the Centre for more than seven years but it is no closer to a UCC than it was while the Shah Bano case was underway.
While the BJP seems to have treated the modernisation of laws as a simple way to drum up communal passions, the issue of a UCC defeated even Jawaharlal Nehru. The first prime minster had fought tooth and nail against conservative Hindus to modernise Hindu Law. BJP founder SP Mookerjee, for example, attacked the efforts of the Nehru government to introduce monogamy and divorce into Hindu Law, which would, he claimed, "do away with the fundamental and sacred nature of Hindu marriage" and end up "killing the very fountain source of your [the Hindu] religion".
Not a silver bullet but gradualism
While Nehru had the strength to battle Hindu conservatives and push through measures which have benefitted millions of Hindu women, even he failed to navigate the intractable maze that was Muslim law. India's Muslim personal laws are the most regressive in the world, lagging behind even Pakistan and Bangladesh, two other countries that inherited the same legal system that India did from the British Raj.
A UCC as a silver bullet in order to remove the worst provision of our personal laws might seem tempting but unfortunately appears to be unviable. From Nehru to Vajpayee to Modi, a whole gamut of governments have tried and failed. Of course, contrary to perception, the lack of a UCC doesn't mean modernisation of personal law has stopped. As events have borne out, the progressive gradualism of the Indian system is taking effect. Sometimes this progress is painfully slow – even after the Danial Latifi judgment, many lower courts have failed to apply its principles – but it seems to be the only method of readdressal that is actually working to protect Indian women from their regressive personal laws.
http://scroll.in/article/743201/the-shah-bano-effect-how-india-is-quietly-modernising-religious-law-even-without-a-uniform-civil-code
-----------
Pak will always help Kashmiris in their freedom struggle: Pak envoy Abdul Basit
ANI | Aug 14, 2015
NEW DELHI: Pakistan's high commissioner to India, Abdul Basit, on Friday said that his nation will always help the people of Kashmir in their freedom struggle.
"Pakistan has always tried to maintain cordial relations with India," Basit said while speaking at the Pakistan High Commission on their Independence Day.
"And this point is also very clear that Pakistan will always help and take the side of the Kashmiris till they get their right. This kind of freedom struggle sometimes takes several years or even ages to be completed... Pakistan will always help the Kashmir people, who are fighting for their freedom," he added.
http://timesofindia.indiatimes.com/india/Pak-will-always-help-Kashmiris-in-their-freedom-struggle-Pak-envoy-Abdul-Basit/articleshow/48478321.cms
-----------
PM Modi greets Pakistan on its Independence Day
Aug 14, 2015
NEW DELHI: Prime Minister Narendra Modi on Friday greeted Pakistan on its Independence Day, notwithstanding the chill between the two countries in the wake of recent attacks in Punjab and J&K.
"Greetings & good wishes to the people of Pakistan on their Independence Day," Modi tweeted.
Full report at:
http://timesofindia.indiatimes.com/india/PM-Modi-greets-Pakistan-on-its-Independence-Day/articleshow/48476989.cms
-----------
Indian intelligence agencies warns of another Kandahar-like attack
Fri Aug 14 2015
The intelligence agencies of India have warned that the terrorist groups are plotting to carry out another attack on Air India operating between Kabul and Delhi.
The spy agencies have also accused Pakistan's military intelligence – Inter Services Intelligence (ISI) for supporting the terrorist outfits to plot and coordinate the attack.
According to the alerts cited in local newspapers of India, the nature of the attack would be similar to the one carried out by the terrorist groups on Air India in 1999 in the month of December where the plane was forced to land in southern Kandahar province.
The Indian intelligence sources have said the attack is being plotted with an aim to barter release of terrorists languishing in Indian jails.
The sources have further added that the terrorists have chosen the target as the airline carries a number of senior government officials, with travelling to Kabul for developmental work in these flights.
This comes as Kabul witnessed a string of deadly attacks carried out by the militant groups during the past one week which left scores of people dead or wounded.
The Afghan Intelligence – National Directorate of Security (NDS) said Wednesday that specific elements within the Pakistani army was behind the deadly attacks in capital Kabul, apparently gesturing towards the country's military intelligence – Inter Services Intelligence (ISI).
Full report at:
http://www.khaama.com/indian-intelligence-agencies-warns-of-another-kandahar-like-attack-1383
-----------
When a Muslim Man Took Care of Both Shiva Temple and Masjid
13th August 2015
As a classic example of propagating communal harmony, Mohammed Zahir works as a caretaker of Lord Shiva temple in Khandwa, Indore. August, being an holy month of Srawan for Hindus where they worship Lord Shiva in different traditions across the country. Zahir still shows equal enthusiasm serving for the temple as he would do for a Dargah.
According to Dainik Bhaskar, he sweeps, decorates the Shiva Linga and sticks around from dawn to dusk in the temple premises for the past six years. The temple comes under the Archaeological Survey of India (ASI) and they employed him as the caretaker. The 40-year-old man finds the job as a privilege and has been happy to serve the temple.
Full report at:
http://www.newindianexpress.com/nation/When-a-Muslim-Man-Took-Care-of-Both-Shiva-Temple-and-Masjid/2015/08/13/article2972747.ece
-----------
Mumbai: Muslim customer saves Hindu shopkeeper's life from sword wielding attacker
August 13, 2015
Mumbai, Aug 13: At a time when the incidents of communal violence and Hindu-Muslim divide tarnish India's 'unity in diversity' tag, a Muslim customer saved the life of a physically challenged Hindu shopkeeper in Mumbai to set an example. The shopkeeper was attacked with a sword in suburban Chembur following which four persons have been arrested, police said. The incident took place on Tuesday evening when the main accused Akram Sheikh (28) entered the shop of Rajnish Thakur (36) at PL Lokhande Marg in Chembur and attacked him with a sword, Tilak Nagar police station's senior inspector Bhagwat Sonawane said. Thakur, who is physically challenged, was saved from the attacker by eye-witness Naseeruddin Mansuri (65), who came to recharge his mobile phone at Thakur's shop. The CCTV showed, Mansuri bravely saved Thakur by dragging the attacker away from the shop and overpowered him. Police said the accused is part of a gang of drug addicts which has been extorting money from shopkeepers since sometime. The incident was captured in a CCTV camera installed in the shop, Sonawane said adding that with its help, they managed to nab four members of the gang. Four men arrested on Wednesday were remanded in police custody till Friday by a local court, search is on for two more persons in this connection, police said. Meanwhile, the shopkeeper, Thakur, was admitted to a nearby hospital, police further added. According to Thakur's brother Manish, a group of drug addicts had been allegedly trying to extort Rs 1,500-2,000 every month from the 200 odd shops on PL Lokhande Marg area of Chembur while threatening to damage their establishments if the money was not given. "My brother and I had distributed pamphlets and put up small posters outside shops in Chembur so that the shopkeepers refuse to pay the extortion money," he claimed.
Full report at:
http://www.oneindia.com/india/mumbai-muslim-customer-saves-hindu-shopkeeper-s-life-1837548.html
-----------
Arab World
25 Iraqi civilians killed as Daesh militants shell Fallujah hospital
Aug 13, 2015
More than 20 people have lost their lives and many more sustained injuries after members of the Daesh terrorist group launched a mortar attack against a medical facility in Iraq's embattled western province of Anbar.
Eyewitnesses, speaking on condition of anonymity, said the Women's & Children's Hospital in the western part of Fallujah, located roughly 69 kilometers (43 miles) west of the capital, Baghdad, came under heavy militant shelling on Thursday evening, leaving 25 civilians dead and 30 others injured, Arabic-language al-Sumaria satellite television network reported.
The witnesses added that the dead bodies were transferred to the city's forensic medicine department, while the wounded were taken to the Fallujah General Hospital to receive medical treatment.
Meanwhile, the Kurdistan Democratic Party spokesman in Mosul, Saeed Mamouzini, has announced the death of over a dozen Iraqi children in two hospitals in the militant-held city, situated some 400 kilometers (248 miles) northwest of Baghdad.
Mamouzini said 17 minors died in Mosul's Khansa Maternity and Pediatric Hospital and the city's main hospital of al-Jomhouri on Thursday due to severe malnutrition and lack of medical supplies.
Full report at:
http://www.presstv.ir/Detail/2015/08/13/424614/Iraq-anbar-fallujah-Daesh-militant-mortar-shelling-hospsital-Fallujah
-----------
Al-Qaeda's Zawahiri pledges allegiance to Mullah Mansoor
Aug 14, 2015
DUBAI: Al-Qaeda's leader Ayman al-Zawahiri on Thursday pledged his group's allegiance to the new Taliban chief Mullah Akhtar Mansoor who is facing a bitter struggle over his leadership.
"As emir of Al-Qaeda, I pledge to you our allegiance, following the path of Sheikh (Osama) bin Laden and his martyred brothers in their allegiance to Mullah Omar," Zawahiri said in a recording, referring to the former Al-Qaeda leader and to the longtime Taliban chief, whose death was confirmed last month.
Mansoor, a longtime trusted deputy of Omar, is taking charge as the movement faces growing internal divisions and is threatened by the rise of the self-styled Islamic State (IS) group, which is making inroads in Afghanistan.
Zawahiri's pledge comes as Al-Qaeda also faces a growing rivalry for preeminence in the global jihadist movement with IS, which has seized control of large parts of Syria and Iraq.
The recording was featured in a video that opens with images of bin Laden -- who was killed by US special forces in Pakistan in 2011 -- pledging allegiance to Omar.
The recording then plays over a picture of Zawahiri, who is believed to be in hiding in the Afghanistan-Pakistan border region.
He says that the "Islamic emirate" established by the Taliban in Afghanistan was the "first legitimate emirate after the fall of the Ottoman Empire, and there is no legitimate emirate in the world apart from it."
He pledged to Mansoor to "implement sharia law" and to continue "jihad until every part of occupied Muslim land is free."
Mansoor was announced as the new Taliban chief on July 31, after the movement confirmed the death of Omar, who led the Islamist insurgency for some 20 years.
'True to Islamic tradition'
But splits have emerged in the Taliban following the appointment, with some top leaders, including Omar's son and brother, refusing to pledge allegiance to Mansoor.
Taliban spokesman Zabihullah Mujahid acknowledged the news of Zawahiri's pledge of allegiance, but said that, "We will react about it later. We don't want to comment on it now."
Full report at:
http://www.dawn.com/news/1200274/al-qaedas-zawahiri-pledges-allegiance-to-mullah-mansoor
-----------
Egypt freezes assets of over 1,300 Brotherhood members
Aug 14, 2015
Egyptian authorities have ordered the freezing of the assets of over 1,300 members of the Muslim Brotherhood, as the country's army-backed government steps up its clampdown on the movement.
Ezzat Khamis, the head of a government-appointed committee tasked with running the Brotherhood's assets, said on Thursday that the panel seized assets of 1,345 members over the past 18 months.
Khamis added that authorities have also frozen hundreds of non-governmental organizations (NGOs) and dozens of Brotherhood-linked hospitals over the same period. "The committee has also taken over 1,117 NGOs and 50 hospitals for Brotherhood links."
The Egyptian government has also seized at least 103 schools run by the group.
The government committee was formed in September 2013 after an Egyptian court ordered the group's dissolution and the confiscation of its offices and funds.
Unidentified Egyptian Muslim Brotherhood defendants stand behind bars during their trial in Cairo on June 16, 2015. (AFP photo)
Full report at:
http://www.presstv.ir/Detail/2015/08/14/424668/Egypt-Ezzat-Khamis-Muslim-Brotherhood-Morsi-elSisi--
-----------
Egypt to expand buffer zone near Gaza Strip: Report
Aug 14, 2015
Egypt is reportedly to expand a buffer zone it has created along its border with the Palestinian territory of the Gaza Strip.
Abdel-Fattah Harhour, the governor for Egypt's North Sinai governorate, said the expansion of the buffer zone was to go into its third phase in the near future, Turkey's state-run Anadolu Agency reported on Thursday.
The area was stretched as far as one kilometer (0.6 mile) over the first two phases.
To make way for the establishment of the buffer zone, Egypt has demolished thousands of homes and displaced many people.
Over the past two years, North Sinai has witnessed the rise of deadly militancy, which has claimed the lives of scores of Egyptian security personnel.
The Cairo authorities decided to create the buffer zone after deadly attacks in the restive Sinai Peninsula that targeted more than 30 Egyptian soldiers in October 2014.
The military-backed Egyptian administration has accused the Gaza-based Palestinian resistance movement Hamas of helping militants operating in the North African country's restive Sinai Peninsula.
Full report at:
http://www.presstv.ir/Detail/2015/08/14/424658/Egypt-Gaza-Strip-Hamas-Sinai
-----------
Ansarullah Fires Rockets at Saudi Army Base
Aug 13, 2015
Yemeni forces launched 10 Grad missiles at the Khawbah military base in Jizan, reports said late on Wednesday.
Earlier in the day, the Ansarullah forces destroyed a Saudi military vehicle and killed several soldiers during an attack on the Jalah military site in Jizan.
According to Yemeni sources, several rockets were also fired at some other Saudi military positions in the Southwestern Najran region, including an army camp and a border guard unit.
The clashes between the Ansarullah fighters and the Saudi-backed al-Qaeda terrorists as well as the pro-Hadi militias continue in the Southern parts of the country as Saudi Arabia has been striking Yemen for 141 days now to restore power to fugitive president Mansour Hadi, a close ally of Riyadh. The Saudi-led aggression has so far killed at least 5,386 Yemenis, including hundreds of women and children.
Full report at:
http://english.farsnews.com/newstext.aspx?nn=13940522000227
-----------
Syrian Air Strikes Hit Militants in Hama, Idlib
Aug 13, 201
The Syrian warplanes killed a number of terrorists in Tal Wasit, al-Ziara, Tal Zajram, al-Zaka, Kafar Zita and al-Bahsa in Hama countryside.
Meanwhile, the air strikes destroyed vehicles and positions of terrorists of "Jaish al-Fatah" in Khan Sheikhon, Ma'aret Masrin, Ariha and in the vicinity of Abu al-Dohour airport in Idlib countryside.
Full report at:
http://english.farsnews.com/newstext.aspx?nn=13940522000504
-----------
Death toll rises to 76 in Egypt's heatwave
14 August 2015
Fifteen more people died earlier this week after a heat wave set temperatures in Egypt soaring, raising the death toll to 76, the country's health ministry said in a statement, state-run paper al-Ahram reported on Thursday.
The ministry said six of the deaths were in the crowded capital Cairo, adding that most of those killed were elderly.
In addition, 187 people, who were admitted to hospitals in other provinces, after suffering from fatigue.
Full report at:
http://english.alarabiya.net/en/News/middle-east/2015/08/14/Death-toll-rises-to-76-in-Egypt-s-heatwave.html
-----------
Egypt: Fatwa bans non-peaceful protests
13 August 2015
The Cairo-based institution charged with issuing Islamic edicts issued Thursday a fatwa banning any form of protests that could lead to rebellion, a day before the second anniversary of the Rabaa al-Adawiya clashes that left hundreds dead, many of them affiliated with the Muslim Brotherhood.
Dar al-Ifta called on "all citizens to ignore calls of confrontation and sabotage launched by some tendentious."
The Islamic body said: "Clashing with the authorities and adopting subversive views. And the refusal to live [within the society] based on common points is not part of Islam. It is forbidden because it leads to the demolition of the interests of the people and the country."
Meanwhile, the Muslim Brotherhood called for nationwide gatherings to mark the event. The group said the protests would be under the slogan: "The ground doesn't absorb the blood"
According to local media, Egypt has stepped up security ahead of the event.
Full report at:
http://english.alarabiya.net/en/News/middle-east/2015/08/13/Islamic-authority-in-Egypt-issues-fatwa-banning-non-peaceful-protests-.html
-----------
Kuwait breaks up 'terror' cell: Ministry
13 August 2015
Kuwait has broken up a new three-member "terror" cell and seized large amounts of weapons, ammunition and explosives, the interior ministry said on Thursday.
Three Kuwaiti citizens were arrested and have confessed to joining a "terror" group, a statement said.
Security forces seized "19 ton of ammunition" as well as 144 kilos (316 pounds) of TNT, as well as rocket propelled grenades, hand grenades, firearms and detonators, the ministry said.
It said the explosives were found in a farm in Abdali, near the border with Iraq, and in two houses in undisclosed locations.
At the end of July, Kuwait said it had broken up a five-member cell of alleged members of the Islamic State of Iraq and Syria (ISIS) group.
Full report at:
http://english.alarabiya.net/en/News/middle-east/2015/08/13/Kuwait-breaks-ups-terror-cell-Ministry.html
-----------
Iraq PM slams U.S. officer's remarks on partition
13 August 2015
Comments attributed to the most senior U.S. army official about the possibility of Iraq being partitioned are irresponsible and ignorant, the media office of the country's Prime Minister Haider al-Abadi said on Thursday, according to Reuters news agency. Abadi's media office said it was surprised at the comments attributed to General Raymond Odierno, which it considered "irresponsible and reflecting ignorance of the Iraqi situation"
The U.S. Army's outgoing chief of staff warned that reconciliation between Shiites and Sunnis in Iraq is becoming harder and that partitioning the country "might be the only solution."
Odierno, who once served as the top U.S. commander in Iraq and retires Friday after nearly 40 years in uniform, said the US focus for now should be on defeating ISIS, that has seized large portions of the country.
But in a valedictory news conference he took a pessimistic view about the underlying conflict between Shiites and Sunnis that brought the two communities to brink of civil war in 2006.
Asked if he saw any possibility of reconciliation between the two, Odierno said "It's becoming more difficult by the day" and pointed to a future in which "Iraq might not look like it did in the past."
Asked about partition, he said: "I think that is for the region and politicians to figure out, diplomats to figure out how to work this, but that is something that could happen.
"It might be the only solution but I'm not ready to say that yet."
Full report at:
http://english.alarabiya.net/en/News/middle-east/2015/08/13/Departing-U-S-army-chief-Iraq-may-have-to-be-partitioned.html
-----------
Germany 'cannot confirm' that Kurds hit by chemical arms
13 August 2015
A German foreign ministry spokesman told Al Arabiya News on Thursday it "could not confirm" that Kurdish forces in northern Iraq who are fighting Islamic State of Iraq and Syria (ISIS) militants were attacked with chemical weapons a few days ago.
However, the ministry did not rule out that a chemical attack could have taken place.
Earlier, a foreign ministry spokesman told AFP that there had been a chemical attack around Makhmur, situated 35 kilometers southwest of Iraqi Kurdistan's capital Erbil, adding that some Kurdish Peshmerga fighters suffered respiratory problems while German military trainers were unhurt.
A Peshmerga spokesman confirmed the attack to Al Arabiya News, and said that such attacks from ISIS militants had become commonplace.
"ISIS has used chemical weapons against the Peshmerga for the past seven months," Peshmerga spokesman Gen. Houl Kord told Al Arabiya News.
Late on Wednesday, Peshmerga officials told a Kurdish news site a group of U.S. and French experts had arrived in the area to examine wounded Peshmerga soldiers suspected of falling victim to the chemical attack. Samples from burn wounds have since been sent to a laboratory for analysis.
"Last night at least 45 mortar rounds were fired at our positions, which we believe were loaded with chemicals, since the wounds are different," Peshmerga commander Muhammad Khoshawi told Rudaw.
Full report at:
http://english.alarabiya.net/en/News/middle-east/2015/08/13/Kurdish-forces-attacked-with-chemical-weapons-in-Iraq-German-army.html
-----------
South Asia
Clash among Taliban Militants over Mullah Mansoor Leaves 15 Dead In Heart
Aug 14 2015
At least fifteen Taliban militants were killed during a gun battle between the two rival groups divided on the appointment of Mullah Akhtar Mansoor.
According to the local security officials, the incident took place late on Thursday in Shindand district.
This was the second infighting between the Taliban militants over the appointment of Mullah Mansoor as the successor of Mullah Mohammad Omar was announced dead last month.
At least 9 Taliban insurgents including the group's senior commander were killed during an infighting in Herat province earlier this month.
The senior Taliban commander killed during the gun battle was identified as Mullah Ismail who was killed along with his five men and three militants from the other group was also killed.
Full report at:
http://www.khaama.com/clash-among-taliban-militants-over-mullah-mansoor-leaves-15-dead-in-herat-1384
-----------
Khilafat demands death penalty for Latif, Gaffar
Abu Hayat Mahmud
august 14, 2015
Khilafat-e-Islami Bangladesh has urged the government to take steps to ensure capital punishment for sacked minister Abdul Latif Siddique and Abdul Gaffar Chowdhury for their alleged derogatory remarks against Islam and Allah.
Its leaders also demanded punishment for the country's atheists, saying they have been continuously hurling derogatory comments on Islam in the name of secularism.
The demands were raised at a rally of the party in front of the north gate of Baitul Mukarram Mosque yesterday.
During the event chaired by Khilafat chief Abdul Hasnat Amini, the activists chanted slogans demanding arrest and death penalty for former post and telecommunications minister Latif and Gaffar.
"Latif and Gaffar have hurt Muslims by making derogatory remarks against Islam and almighty Allah. The trend of such unacceptable remarks and the number of atheists like Latif Siddique and Gaffar Chowdhury are increasing owing to the government's negligence," Hasnat said.
He blamed several media houses for helping the rise of atheists and controversial remarks against Islam. He urged the government to pass an act in parliament to bring to book anti-religious groups.
Full report at:
http://www.dhakatribune.com/bangladesh/2015/aug/14/khilafat-demands-death-penalty-latif-gaffar
-----------
Features of Afghan Peace – Talks in Light of Recent Development
Aug 14 2015
After nearly a year of diplomatic efforts made by President Ghani's administration to restore trust and build confidence in the relationship between his country and Pakistan, the most recent wave of suicide attacks, causing a high number of civilian causalities, has brought their peace negotiations to a stalemate. These attacks which killed more than 70 people and wounded hundreds, have widely caused anger and frustration among both the Afghan people and their elected officials towards Pakistan's government, who has long been accused of providing sanctuary and support for the Taliban.
Since taking office as second elected president, and the first to be handed power through the democratic process, President Ghani took an unprecedented approach in seeking Pakistan's blessing to bring an end to a one and a half decade-long insurgency in Afghanistan. The level of trust he enshrined towards Pakistan's government and its military has not only failed to meet and fulfill the desires and aspiration he projected for the prosperity and development of his country and region. To a larger extent, it has eroded the faith his supporters had placed in him. In addition to a course of daily criticisms by citizens, parliamentarians, members of civil society groups and politicians, his predecessor, Hamid Karzai, had publically accused Ghani's administration of treason in his alleged act of signing the Memorandum of Understanding with Pakistan for the sharing of intelligence with ISI (Inter-Service Intelligence). But with the wave of recent attacks, it seems the reserve of patience among Afghans, and president Ghani in particular, has reached its end.
Albeit Pakistan repeatedly denies its involvement in any kind insurgency operations and terroristic attacks on Afghan soil, disclosure of Mullah Omar's (former leader of the Taliban) death, and the appointment of Mullah Akhtar Mohammad Mansoor in Pakistan as their new leader, has been a clear indication that Pakistan, based on its outdated militaristic doctrines, support the Taliban as a proxy to destabilize Afghanistan. This would result in the imposition of a government that is Pro-Pakistan and submissive to their agenda.
Pakistan, on other hand, released a statement condemning the recent attacks in Kabul and denied any involvement in providing support to those who claimed responsibility. Similarly, the United States has called on both governments to assist each other in destroying the sanctuaries of terrorist and eliminate the danger that jeopardizes the security and stability of both nations. Speaking only a few hours after Afghanistan's president accused Pakistan for not going after the Taliban leaders in Pakistan, U.S. State Department spokesman, John Kirby, said that they have no such intelligence to prove the involvement of Pakistan in the capacity that Afghanistan claims. "It is in the urgent interest of both countries to eliminate safe havens and to reduce the operational capacity of the Taliban on both sides of the border," Kirby said.
Full report at:
http://www.khaama.com/wiqad-world-should-honestly-contribute-to-stability-of-afghanistan-3754
-----------
Al-Qaeda chief Ayman al-Zawahiri pledge allegiance to new Taliban chief
Aug 13 2015
The al-Qaeda terrorist network chief Ayman al-Zawahir has pledged allegiance to the newly appointed Taliban chief Mullah Mohammad Akhtar Mansoor.
In an online audio statement, al-Zawahiri, said "We pledge our allegiance … (to) our lord, leader of the faithful, Mullah Mohammad Akhtar Mansour, may god protect him."
Al-Zawahiri is believed to be seeking refuge in the Afghanistan-Pakistan border area that is the Taliban's base.
His message of allegiance comes amid disputes among the Taliban leadership regarding the appointment of Mullah Mansoor as the successor of Mullah Mohammad Omar who was declared dead last month.
Mullah Mansoor was appointed as the successor of Mullah Omar during the Taliban supreme council's meeting called late last month.
Full report at:
http://www.khaama.com/al-qaeda-chief-ayman-al-zawahiri-pledge-allegiance-to-new-taliban-chief-9589
-----------
Niloy murder: Two arrestees on 8-day remand
august 14, 2015
A Dhaka court has granted eight days of remand for each of the two members of banned militant outfit Ansarullah Bangla Team, who were arrested for their suspected involvement with blogger Niladri Chatterjee murder case.
Dhaka Metropolitan Magistrate Mollah Saiful Islam granted the remand after DB Inspector Md Mahbubur Rahman produced them before the court on Friday afternoon.
In the remand petition, the DB inspector mentioned that the arrestees need to be interrogated to get information about other accused in the murder case.
Saad is the nephew of State Minister for Labour Mujibul Huq Chunnu while Masud is relative of Ariful Islam, a key accused in secular writer Oyasiqur Rahman Babu murder case.
Nahiyan is a charge-sheeted accused in a case filed over the attack on blogger Asif Mohiuddin in 2013. He was arrested on March 31, 2013, but got bail on September 25 last year. He also gave confessional statement in that case.
On the other hand, Masud was also made an accused in the case, but his name had been dropped from the charge sheet.
Full report at:
http://www.dhakatribune.com/bangladesh/2015/aug/14/niloy-murder-two-arrestees-8-day-remand
-----------
Jamaat ameer among 10 held in Sylhet
august 14, 2015
Police have arrested 10 leaders and activists of Jamaat-e-Islami, including its ameer, while holding a clandestine meeting at Sabujbag Jame Mosque in the district's Shibganj area.
The arrestees are Sylhet Metropolitan Jamaat ameer Advocate Ahsanul Mahbub Jubayer, Mohammad Abdus Shobur, Ahmad Al Musad, Mir Hossain, Joynal Abedin, Delwar Hossain Jamil, Mahmud Ahmed, Mohammad Morshed Alam, Abdullah Al Munim and Ahmed Hossain.
Shahporan OC (Investigation) Monirul Islam said: "Acting on a tip-off, we conducted a raid at the mosque and arrested them around 9:45pm Thursday. They are being interrogated at the police station."
Full report at:
http://www.dhakatribune.com/bangladesh/2015/aug/14/jamaat-ameer-among-10-held-sylhet
-----------
Bangladesh-India to go for joint drive against currency counterfeiters
august 14, 2015
Bangladesh and India are planning to carry out a joint drive against currency counterfeiters and smugglers once both countries prepare and share respective criminal databases.
Bangladesh has already completed its own database of counterfeiters, terrorists and smugglers, and is now waiting for its neighbour's database, said Additional Inspector General of Police Mokhlesur Rahman. As soon as the Indian database is received, the two sides would conduct the joint operation, he added.
Mokhlesur made the comments at the police headquarters following a two-day meeting of a joint task force with India's National Investigation Agency (NIA). SK Singh, inspector general of the NIA, led a 15-member delegation that arrived in Bangladesh last Tuesday.
During the meeting, a memorandum of understanding was also signed. Although the main agenda was to discuss ways to stop counterfeiters, the top law enforcement officials also talked about the smuggling of gold, arms and drugs across the borders.
Additional IGP Mokhlesur said counterfeit money has had a negative impact on both countries' economy, adding that the Indian delegation has expressed concerns about a large amount of counterfeit Indian rupees coming from Bangladesh. Bangladesh, on the other hand, expressed concerns about drug smuggling, he added.
Joint efforts were on to seek out the sources of counterfeit money, Mokhlesur said, adding that Indian law enforcers have agreed to provide all technical support and training in this regard.
Addressing the press briefing, NIA Inspector General SK Singh said the Indian government was very concerned about the counterfeit currency menace, as it not only effected the economy but was also linked to other criminal activities.
Earlier, during Indian Prime Minister Narendra Modi's Dhaka visit in June, the two countries also signed an MoU regarding the drug and counterfeit money issue.
A delegation from Bangladesh also travelled to India on July 12 to hold a two-day meeting on the counterfeit currency issue. Officials from both countries' Foreign and Home Ministries were present at that meeting.
Full report at:
http://www.dhakatribune.com/bangladesh/2015/aug/14/bangladesh-india-go-joint-drive-against-currency-counterfeiters
-----------
Mujib killer Rashed Chy political refugee in US
august 14, 2015
Self-confessed Bangabandhu killer Rashed Chowdhury has political asylum in the US; another killer Moslem Uddin, who was believed to be in India, is also located in the US, diplomatic sources have confirmed.
This is the first time Washington has made the status of Rashed Chowhdury clear.
State Minister for Foreign Affairs Mohammad Shahriar Alam in a meeting with US Ambassador Marcia Bernicat yesterday discussed the issue of repatriating the killers.
After the meeting, the state minister said: "She [the US ambassador] told me that Rashed Chowdhury is in the USA under political asylum...Now that we know that he has political asylum, it would make deciding our next course of action easier," he said.
Bangabandhu Sheikh Mujibur Rahman, the first president of Bangladesh, was assassinated along with all of his family members except two daughters on August 15, 1975.
12 killers were awarded death penalty, five of them were hanged, one had a natural death and six are absconding. The absconders are Rashed Chwodhury, Noor Chwodhury, Abdur Rashid, Shariful Haque Dalim, Abdul Mazed and Moslem Uddin.
The junior minister said the government had taken steps to bring them back but declined to elaborate. He said there was scope to appeal to have Rashed Chwodhury's political asylum revoked.
Asked why they had not appealed before, Shahriar said the government was not clearly aware of the development. He, however, added that they had appealed before Rashed got asylum, but the appeal was not successful.
Rashed Chwodhury is now living in California, diplomatic sources confirmed.
A diplomat, asking not to be named, said Moslem Uddin is now in the US but without political asylum.
Full report at:
http://www.dhakatribune.com/bangladesh/2015/aug/14/mujib-killer-rashed-chy-political-refugee-us
-----------
2 suspects arrested in Bangladesh blogger murder case
Aug 14, 2015
DHAKA: Police detectives in Bangladesh's capital arrested two suspected militants in the killing of a secular blogger last week in the fourth such deadly attack this year.
Dhaka Metropolitan Police spokesman Muntasirul Islam said that Saad-al-Nahin and Masud Rana, suspected members of Ansarullah Bangla Team, a group blamed for some of the previous attacks on bloggers, were arrested Thursday evening by the detective branch, which has been handling the case rather than regular police.
Local media reported that Nahin was arrested in 2013 on a charge of attempted murder in an attack on blogger Asif Mohiuddin, who was injured. Nahin was freed on bail but was supposedly being watched by detectives.
Last Friday, at least four men posing as tenants entered an apartment building and hacked to death the 28-year-old Niladri Chottopadhay Niloy. The blogger's wife, Asha Moni, filed a murder case against four unnamed persons.
Also read: Bangladesh vows to 'hunt down' secular blogger's killers
Friends of Niloy, who also goes by an online name of Niloy Chowdhury, said he had received several threats that prompted him to remove all his photos from his blog. They said he had a Facebook account in which he criticised religious extremism at home and abroad.
The family and friends said Niloy had sought police protection after he was threatened, but police asked him to leave the country for his safety.
Full report at:
http://www.dawn.com/news/1200424/2-suspects-arrested-in-bangladesh-blogger-murder-case
-----------
Southeast Asia
Court reserves judgment on non-Muslims as Syariah lawyers
Aug 14, 2015
PUTRAJAYA - The Federal Court has reserved its judgment over whether a non-Muslim is allowed to practise as a Syariah lawyer.
Court of Appeal president Justice Md Raus Sharif, who chaired a five-man panel, said the court would deliver its judgment on a later date.
The Federal Territory Islamic Religious Council (MAIWP) and the Attorney-General's Chambers (AGC) contended that only Muslims could practise Syariah law as Syariah courts had no jurisdiction over non-Muslims should they display any professional misconduct during proceedings.
On March 17, 2011, lawyer Victoria Jaya­seele Martin, who has a Masters degree in Comparative Law from the International Islamic University, lost her bid at the High Court to challenge the assertion that a Syariah lawyer in Kuala Lumpur must be a Muslim.
On June 21, 2013, then Court of Appeal judge Justice Abu Samah Nordin, leading a three-member Bench, reversed the ruling, saying the law governing the appointment of Syariah lawyers did not specify that applicants should be Muslims.
Victoria, 52, had on Aug 24, 2009, applied to practise as a Syariah lawyer in the Federal Territory but was rejected on Sept 9, 2009, on the grounds that she was not a person who professed Islam as required by Rule 10 of the Rules for Syariah Lawyers.
The apex court heard submissions regarding two questions of law in an appeal by MAIWP and AGC against the Court of Appeal's decision to allow non-Muslim lawyers to practise Syariah law.
Yesterday, Senior Federal Counsel Shamsul Bolhassan, who appeared for the AGC, argued that Rule 10 was constitutional and within the powers of the Act, which aimed to enforce and administer Islamic law as well as to provide for the composition and organisation of the Syariah court.
He added that the qualification to be a Syariah lawyer included being a Muslim.
"It is common ground that the Syariah court only has jurisdiction over persons professing the religion of Islam.
"The Syariah court must be able to enforce its laws and rules on a Syariah lawyer, for instance, when contempt or any breach of rules is committed," said Shamsul, who also argued that non-Muslims who misbehaved in Syariah courts could not be subjected to any action there.
Full report at:
http://news.asiaone.com/news/malaysia/court-reserves-judgment-non-muslims-syariah-lawyers
-----------
Khalwat laws un-Islamic, says G25
Sheith Khidhir Bin Abu Bakar
August 14, 2015
PETALING JAYA: The laws on khalwat (close proximity) in the country's Syariah judiciary system are an insult to Islam's stance on the sanctity of people's privacy.
G25 coordinator Noor Farida Ariffin said Malaysia was the only Muslim country that had these laws despite privacy being something that was highly valued in Islam.
"One of our (G25) members told us that where she worked in Turkey and Oman, they did not have such laws and even if the police saw a car parked far away, they did not go disturbing people in the privacy of their own cars," she said.
Farida related a story of a famous Khalifah, Khalif Omar who went to a house and climbed the roof because he was informed that the occupants inside had been drinking (alcohol).
"The owner of the house said, "You have no business coming to my house through illegal means, whatever I'm doing if it's not in public, you have no business to confront me," and the khalifah agreed and left.
Full report at:
http://www.freemalaysiatoday.com/category/nation/2015/08/14/khalwat-laws-un-islamic-says-g25/
-----------
Islamic State Recruitment: ISIS Seeks Fighters From Caucasus, Central Asia and Indonesia
By Elizabeth Whitman
August 13 2015
The Islamic State group is looking at the Caucasus, Central Asia and Indonesia as new territories for recruitment, according to a new report by the Egyptian House of Fatwa, the country's leading Islamic authority. ISIS, as the militant group is also known, will soon shift its focus to those regions in an effort to attract more followers, the report predicted, the Russian news agency RIA Novosti reported Thursday.
"The group is changing its recruitment strategies," the report stated, explaining that the Islamic State group was not necessarily trying to establish a caliphate, which it declared in July 2014 in the parts of Iraq and Syria under its control, in those areas. Rather, it was simply seeking more supporters. Those insights further confirm a previously recognized trend.
Militants from areas outside Iraq and Syria are known to have joined the Islamic State group there. Although the majority of the group's foreign fighters come from other countries in the Middle East and North Africa, many others have traveled from Eastern Europe, Australia, Indonesia, the Philippines and Somalia, among other countries, the Atlantic reported in March.
Social media plays a key role in the Islamic State group's recruitment strategy, allowing it to reach and build relationships with would-be jihadis and supporters in distant countries. The group has put its digital fluency and diverse linguistic skills to work in attracting these potential recruits.
The exact breakdown of fighters from each country remains unclear. Russia has stated that more than 1,000 of its citizens have traveled to Syria to fight for the group. Other estimates put the number of citizens from the former Soviet states of the Northern Caucasus in the thousands. More than 400 Chechens have reportedly been killed in Syria and Iraq while fighting for the Islamic State group. At least 200 Indonesians and at least 150 from Malaysia have joined the group, the Los Angeles Times reported Saturday.
"I think there's some evidence that there's enough of a support base [in Indonesia] that if they got the green light from ISIS — which they haven't yet — they could quite quickly set up a structure of ISIS here," Sidney Jones, director of the Institute for the Policy Analysis of Conflict in Jakarta, told the LA Times. "It would be tiny and there would be lots of opposition, but it raises concerns [that they might] follow other kinds of orders from ISIS, which could include violence."
Full report at:
http://www.ibtimes.com/islamic-state-recruitment-isis-seeks-fighters-caucasus-central-asia-indonesia-2052745
-----------
PAS not promoting true Islam, says Selangor GHB
BY HASBULLAH AWANG CHIK
14 August 2015
The Selangor New Hope Movement (GHB) unveiled its inaugural committee today as it launched the state chapter of the PAS splitter group, also saying that the Islamist party had departed from true teachings of the religion.
Selangor GHB coordinator Izham Hashim said that after being a PAS member for 31 years, he could see the vast difference in mindset with the new movement.
"What PAS is bringing to us is not in line with true Islam, there is no longer openness and democracy in PAS.
"We are of the view that there is no other choice but to take a new route.
"We have tried for many years to bring changes to PAS but we have come to a dead end, " he told a media conference in Shah Alam today.
Selangor GHB announced 21 committee members including Hulu Kelang and Morib assemblymen Saari Sungib and Hasnul Baharudin, who were elected to those seats on PAS tickets.
Izham said that GHB Selangor will strive for the Islamic political cause, defend the people as well as uphold truth and justice for all, especially in the state.
He also said that membership of the Selangor chapter has breached 3,000 members with 90% of them PAS members.
"We are getting support from various parties, including non-Muslims, whether from PAS or other NGO groups.
"In Selangor, there is a lot of push for PAS leaders at all levels to resign and join GHB.
"A total of 22 divisions have been set up in Selangor, and some 20 central committee posts have been filled for each division; now, the effort will be to get members," he added.
On the possibility of getting sacked from PAS, Izham, who heads Kelana Jaya PAS said that would be up to the party.
He said, however, that they remained PAS members as GHB was not yet a political party.
"We leave the issue of sacking to PAS. We don't have the power to stop that.
But until now, officially, the (sacking) orders have not been sent to us," he said, adding that statements have been made that action would be taken with the names being removed from a WhatsApp chat group.
Izham added that GHB Selangor will not force any PAS assemblymen to join them although some have indicated interest.
He said that it was GHB's hope to strengthen the Selangor government and to project the true values of Islam through this new platform.
Full report at:
http://www.themalaysianinsider.com/malaysia/article/pas-not-promoting-true-islam-says-selangor-ghb
-----------
Police find active bombs in anti-terror search
Ganug Nugroho Adi
August 13 2015
The National Police's counterterrorism squad, Densus 88, found active bombs and bomb-making instructions during searches over three locations in Surakarta, Central Java, on Thursday.
The Densus 88 team said they searched three locations: a mobile phone kiosk in Sangkrah sub-district, a house in Semanggi sub-district and a boarding room in Kebakramat, Karanganyar.
The team said the active bombs and bomb-making instructions were found in two of the three locations. The search was conducted following the arrest of three suspected terrorists, namely Giyanto, Yuskarman and Ibadurrahman in Semanggi, on Wednesday.
Densus 88 Sr. Comr. Ibnu Suhendro confirmed the discovery. He said the bombs were assembled at the hand phone kiosk in Sangkrah, the team's first search location. The suspects then brought and kept the bombs, which were ready to be detonated, in the boarding room in Kebakramat.
"The National Police will hold a press conference regarding this [about the incident] tomorrow [Friday]," said Ibnu.
Kebakramat village head, Haryono, said a man had rented the room for three days at the rate of Rp 150,000 (US$10.95) per month. After paying the rent, the boarder put a number of cardboard boxes inside the room.
Full report at:
http://www.thejakartapost.com/news/2015/08/13/police-find-active-bombs-anti-terror-search.html
-----------
Greater Jakarta: Ahok wants Islamic center to be tourism site
August 13 2015
The city administration has given grants of Rp 11 billion (US$792,000) to the Jakarta Islamic Center (JIC), in the hope that it can become a religious tourist destination in the capital city.
Jakarta Governor Basuki "Ahok" Tjahaja Purnama said during halaqah ulema, a discussion between Islamic scholars in JIC in North Jakarta on Wednesday, that he hoped the Islamic center could become the center of Islamic science and knowledge in the country. "I also hope it can become the destination of religious tourism. If you want to know all about Islam, you just need to visit JIC," he said.
Full report at:
http://www.thejakartapost.com/news/2015/08/13/greater-jakarta-ahok-wants-islamic-center-be-tourism-site.html
-----------
Mideast
War on Zionists, Takfiris to go on till defeated: Hezbollah deputy
Aug 14, 2015
A top leader of the Lebanese resistance movement, Hezbollah, says struggles against Takfiris and Zionists will go on until they suffer defeat.
"War against Takfiris and Zionists will continue until they are finally defeated," said Sheikh Naeem Qassem, the deputy secretary general of Hezbollah, during Friday Prayers in Tehran.
The senior cleric highlighted the role of Hezbollah in warding off Tel Aviv's threats, saying, "Israel would be throwing its weight around in Lebanon if the [Hezbollah] resistance [movement] were not there."
He said Hezbollah fights in Lebanon and Syria to defend those nations as well as Islam.
Elsewhere in his remarks, the cleric described Iran as a regional and global heavyweight, and also praised Iran's persistence in pursuing its nuclear rights.
"Iran managed to secure this [regional and international] power through patience, perseverance and resistance, and was able to secure its right in the nuclear issue as well," he noted.
Representatives and nuclear experts from Iran and the P5+1 group of world powers – the United States, Britain, France, Russia and China plus Germany – succeeded in finalizing the text of the Joint Comprehensive Plan of Action (JCPOA) in the Austrian capital, Vienna, on July 14 after 18 days of intense negotiations and all-nighters that capped around 23 months of talks between Iran and the six other countries.
Under the JCPOA, limits will be put on Iran's nuclear activities in exchange for, among other things, the removal of all economic and financial bans, against the Islamic Republic.
The deputy chief of Hezbollah further described Iran as an influential country in the Middle East which, along with some other countries, stands up to reactionary entities in the region.
He then touched upon the developments in Iraq, Bahrain and Yemen, and said the killing of people in Bahrain and Yemen indicates the enemy does not care about human rights.
Yemenis attend a rally to protest against the Saudi military offensive, on August 11, 2015 in the capital Sana'a. (AFP Photo)
Full report at:
http://www.presstv.ir/Detail/2015/08/14/424687/Naeem-Qassem-Hezbollah-Israel-Iran
-----------
Iran Opposes Creation of Buffer Zone in Syria
Aug 13, 2015
"Creation of a buffer zone inside Syria is a violation of the country's territorial integrity and sovereignty," Iranian Deputy Foreign Minister for Arab and African Affairs Hossein Amir Abdollahian told FNA on Thursday.
"Some solutions should be found so that the international rights are not violated," he added.
"There is no need to make the regional conditions more critical with such unnecessary measures," Amir Abdollahian said.
His remarks came after certain media reports claiming that the Turkish forces are ready for military intervention in Syria under the pretext of creating a buffer zone to protect the Turkish borders against the threat of the terrorist groups.
In October, Syria's Foreign Ministry rejected foreign powers' talk about imposing a buffer zone on Syrian soil.
Full report at:
http://english.farsnews.com/newstext.aspx?nn=13940522000611
-----------
Houthi shelling kills civilians in Yemen
13 August 2015
Coalition launched intensive air raids on the camp of the armored brigade 55 in Ibb targeting targeting weapons stores.
Earlier, Yemeni security and medical officials say mortar rounds fired by Houthis have killed six civilians in the central city of Taiz, the country's third largest.
The security officials, speaking on condition of anonymity because they are not authorized to brief reporters, say Thursday's shelling came as reinforcements arrived to help the rebels maintain their grip on the city.
Full report at:
http://english.alarabiya.net/en/News/middle-east/2015/08/13/Houthis-shelling-kills-civilians-in-Yemen.html
-----------
Palestinian Authority to sue Israel at ICC for killing teenager
Aug 14, 2015
The Palestinian Authority (PA) is set to sue Israel at the International Criminal Court (ICC) for killing a Palestinian teenager in the occupied West Bank two weeks ago.
Palestinian President Mahmoud Abbas said on Friday that the first steps have been taken to file the lawsuit at the ICC in The Hague.
The PA foreign minister, Riad Malki, has been assigned to prepare a file on the teen's death for submission to the ICC, Abbas added.
President Abbas also emphasized that 17-year-old Laith al-Khaldi was killed in cold blood by Israeli forces. He vowed to bring those responsible for al-Khaldi's murder to justice.
On August 1, al-Khaldi succumbed to his wounds a day after being shot in the chest during a demonstration over the killing of Ali Dawabsha, the Palestinian toddler who was burned to death in an attack by Israeli settlers on his house in the village of Duma in the occupied West Bank.
Saad Dawabsha, the father of the slain Palestinian baby later died of burns sustained in the Israeli arson attack. Meanwhile, other members of the toddler's family, who were also injured in the attack on their house, were fighting for their lives.
Palestinian sources say al-Khaldi is one of at least 22 Palestinians who have been killed by Israeli forces since the start of 2015. The figure does not include those killed in attacks by Israeli settlers or prisoners who died while in Israeli jails.
Full report at:
http://www.presstv.ir/Detail/2015/08/14/424686/Palestine-PA--Mahmoud-Abbas-Israel-ICC--Laith-alKhaldi-
-----------
Palestinian hunger striker goes into coma
Aug 14, 2015
Mohammed Allan, a Palestinian prisoner in Israeli detention who has been on hunger strike for two months, has slipped into a coma.
The Palestinian Prisoners' Society said Allan lost consciousness and went into a coma on Friday morning.
The society said that the activist's health had dangerously deteriorated overnight, adding that he is currently connected to ventilators.
Issa Qaraqe, who heads the Palestinian Authority's committee of prisoners' affairs, also described Allan's condition as very critical.
Meanwhile, Allan's father, Nasser al-Din Allan, told Ma'an news agency on Thursday that Israel had been waiting for his son to enter a coma before force-feeding him.
The mother of Mohammed Allan, a Palestinian prisoner who is in a coma due to a long-term hunger strike, holds a portrait of her son during a rally calling for his release in the southern Israeli city of Beersheva on August 9, 2015. © AFP
Shortly following the announcement, the Israeli Prison Service (IPS) declared a state of alert in Israeli jails, shutting all sections and preventing prayers.
Qaraqe said that the IPS had enacted a complete curfew in Israel's Ramon, Nafha, Negev and Eshel jails.
arlier this month, Israeli officials announced a decision to force-feed the Palestinian detainee who has been held without charge since November 2014.
Palestinians in Israeli jails regularly go on hunger strikes in protest at the prison conditions as well as the administrative detention policy, which allows indefinite imprisonment terms without charge.
On July 30, the Israeli parliament (Knesset) passed a law authorizing the force-feeding of Palestinians held in Israel's jails to prevent Palestinian prisoners from pressuring the Israeli regime by refusing food.
Full report at:
http://www.presstv.ir/Detail/2015/08/14/424675/Palestine-Israel-prisons-Mohammed-Allan
-----------
Zarif Sees Policy as Only Way to Solve Problems in Syria
Aug 13, 2015
"We consider the solution to problems in Syria as political and don't see any prospect for a military solution," Zarif said during the meeting in Damascus on Wednesday.
"The Islamic Republic of Iran believes that respecting Syrians' sovereignty and self-determination through voting and non-interference of foreigners in the internal affairs of the people, specially the subject of leaderships of Syria, are issues to be decided by the Syrian people," he added.
Muallem, for his part, described Iran's achievements in nuclear talks with the world powers as highly important in promoting diplomacy and talks to settle the regional problems.
In relevant remarks in a meeting with Lebanese Defense Minister Samir Moqbel on Wednesday, Zarif underlined that the nuclear agreement between Tehran and the world powers had led to a political opening for the region.
"We believe that removing the nuclear obstacle from the world's agenda has led to an opening in the region," Zarif said during the meeting in Beirut as the first leg of his regional tour which also took him to Syria and Pakistan. He is also due to visit India.
He also elaborated on Iran's policies in the region, and said the Lebanese groups and people should decide their own fate through dialogue and talks and no one should be allowed to push back their decision. "We believe that no one can veto the Lebanese will to settle the problems in the country, and we encourage national consensus among the Lebanese to elect a president based on constructive talks and with the help of all countries, including the Islamic Republic of Iran."
Full report at:
http://english.farsnews.com/newstext.aspx?nn=13940522000496
-----------
Iran, Pakistan Confer on Expanding Ties in Post-Sanctions Era
Aug 13, 2015
During the meeting in Islamabad on Thursday, Zarif and Sharif discussed mutual cooperation and regional developments.
The Iranian foreign minister and Pakistani prime minister underlined the need for consolidation of all-out ties between Tehran and Islamabad to further broaden mutual cooperation, specially in the post-nuclear deal era.
Zarif is also due to meet his Pakistani counterpart Sartaj Aziz, Pakistani Parliament Speaker Sardar Ayaz Sadeq and Pakistani Senate Speaker Raza Rabbani during his one-day visit to Islamabad.
In relevant remarks on Wednesday, Pakistani Foreign Ministry Advisor Nazar Abbas announced that Zarif is due to visit Islamabad to discuss progress in the construction of a long-awaited gas pipeline project that is due to supply Pakistan's dire energy needs.
"The Iranian foreign minister will discuss expansion of Iran-Pakistan relations, completion of the peace pipeline and control of common borders with Pakistani officials during a visit that is paid following the recent nuclear agreement between Iran and the world powers in Vienna," Abbas told FNA.
Full report at:
http://english.farsnews.com/newstext.aspx?nn=13940522000282
-----------
Pakistan
400 militants in Balochistan lay down weapons on Independence Day
SYED ALI SHAH
Aug 14, 2015
QUETTA: Around 400 militants on Friday laid down their weapons before authorities in Quetta during a ceremony to celebrate Pakistan's Independence Day.
Militants from various banned Baloch organisations handed over their weapons to officials at a ceremony held at Quetta's Police Lines area. School children present at the ceremony handed national flags to the militants who surrendered to adopt peaceful lives.
"You have laid down your weapons as per your free will," Commander Southern Command Lt Gen Nasir Khan Janjua said while addressing the ceremony.
Home Minister Balochistan Mir Sarfaraz Bugti, Provincial Minister for Irrigation Nawab Jangayz Marri, Deputy Speaker Abdul Qudoos Bizenjo and senior military and civilian officers were among those attending the function.
"Abandoning violence and adopting peaceful lives is a positive stride," the commander said.
The government of Balochistan had already announced a reconciliation policy a few months back to pave way for solutions on issues relating to the province which has been under the grip of violence for over a decade.
Read: Another 59 Baloch militants surrender
The militants chanted zealous slogans of "long live Pakistan" during the ceremony. They vowed not to work against the state and assured that they would be part of endeavors for development and prosperity of the country.
"We welcome you all in joining this process for peace," Home Minister Balochistan Sarfaraz Bugti said on the occasion.
He added that the blood of innocent people has been shed in Balochistan and it was high time to make joint efforts for restoration of peace in the province.
The militants waved national flags during the function, which was organised amidst tight security.
The government of Balochistan has announced provision of Rs500,000 to Rs1.5 million to each militant for laying down weapons before the authorities.
"We will provide jobs and education to you and your kids," Bugti assured the militants while addressing the function.
Full report at:
http://www.dawn.com/news/1200432/400-militants-in-balochistan-lay-down-weapons-on-independence-day
-----------
Army chief stamps death to six APS attackers
August 14, 2015
Maqbool Malik and Terence J Sigamony
Islamabad - Six militants who plotted and aided Pakistan's worst ever terrorist attack at a Peshawar school are set to be hanged after the army chief confirmed their death sentences last night.
All these men, belonging to the Tehrik e Taliban Pakistan (TTP), were convicted for their role in massacre at Peshawar's Army Public School (APS) last December which claimed the lives of 151 people, including 141 children.
They had harboured and driven the killers who stormed into the school, raked the assembly hall with machine gun fire and stalked the corridors shooting children and teachers cowering in their classrooms.
The gunmen were killed by the security forces but the attack left Pakistan in deep shock and provoked international outrage.
Those who aided and abetted them had been convicted for their role in this and other attacks in special military courts, established in the wake of the massacre to fast-track terrorist cases, earlier this year.
Their death sentences however were delayed following a legal challenge to the constitutional amendment under which the military courts were established.
That challenge was rejected last week when the Supreme Court upheld the 21st Amendment and the military courts created under the Pakistan Army (Amendment) Act 2015.
Its ruling cleared the way for trying suspected terrorists in the new courts but said they must be given fair trails and the right to appeal.
Last night the ISPR said the men had been given fair trials, all legal formalities had been completed following their convictions, and Army Chief General Raheel Sharif had now confirmed their sentences.
"In view of the nature and gravity of offences preferred against each, seven terrorists (six of them for role in Peshawar attack) have been awarded death sentences," a spokesman said.
Those facing the gallows include Hazrat Ali, who was found guilty of killing members of the security forces, kidnappings and raising funds for APS attack.
Mujeebur Rehman had abetted an attack on the Pakistan Air Force base in Peshawar, and helped transport suicide bombers to the APS.
Another, Sabeel, had also supported both attacks, while Molvi Abdus Salam was convicted of harbouring the suicide bombers prior to the attacks and the assassinations of two army colonels and a civilian, director of the National Development Complex (NDC).
Taj Muhammad was convicted of attacking armed forces, harbouring the APS suicide bombers, and abetting the murder of the NDC director.
Full report at:
http://nation.com.pk/national/14-Aug-2015/army-chief-stamps-death-to-six-aps-attackers
-----------
Govt to launch 'Ilm Pakistan' on August 14: Ahsan
August 14, 2015
ISLAMABAD - The government will introduce a new education system "URDISH" - the use of English and Urdu words to boost knowledge and learning in Pakistan, Ahsan Iqbal, Federal Minister for Planning, Development and Reforms said yesterday (Thursday).
He said that the new system will make the students familiar with the words of English and will also help them understanding its description in Urdu. Citing the example, he said, the students studying in Urdu medium institutions learn about Kashis-e-Suql and when they get admission in English medium colleges, they do not know its English meaning Gravity.
He said that they government has asked the curriculum experts to evolve a new medium aimed at resolving this dilemma being faced by the students.
"Unfortunately in Pakistan from class one kids are being taught in English language, while in the rest of the world the early education is being provided in their mother language," the minister said, adding; "This way we are depriving our kids of the skill of understanding and asking questions."
He said that in educational institutions the medium of education is either English or Urdu and both mediums are unable to clear the vision and concept of students. "Now the government is working on a new curriculum to provide a new medium to the students which will be the combination of both Urdu and English and will name it URDISH," the minister informed.
He said that in the new language the technical terms will be from English and the description part will be in Urdu, so the students will not face any problem in understand the terminology and will also help clear their concepts.
Ahsan Iqbal announced the launching of 'Ilm Pakistan' initiative on the Independence Day to promote knowledge in the country. "The present government gives top priority to education but instead of educated Pakistan the theme is Knowledge Pakistan as knowledge is bigger in scope than education and that is why the Ilm Pakistan initiative is being launched on the special day," he said without elaborating the details.
The minister also admitted that government has failed to create awareness and mobilisation among the masses regarding the Vision 2025 launched one year ago and blamed the PTI sit-in for the setback. He said that in the educationally advanced countries there is "Shrinking bellies and growing minds" while in Pakistan there is "Shrinking mind and growing bellies". He said that students in Pakistan are just memorising things and they have lost the ability of thinking and asking questions.
He said that the handing over of the education to provinces has created some disorder in the already fragile education system but the federal government will implement revolutionary changes to its sphere of territory, federal educational institutions, so they can be a role model for the provinces. "After the devolution of provinces an imbalance has been created in the education system and I am afraid that it may create the quality problem and then the degree of one province may not be acceptable in the other one," he added.
"Mobility is the spirit of education, which means the degree of one province should be recognised in the other province and this is the plan of the present government to increase educational mobilisation," he added.
Full report at:
http://nation.com.pk/national/14-Aug-2015/govt-to-launch-ilm-pakistan-on-august-14-ahsan
-----------
Pak diplomats fear mob attack in Kabul
August 14, 2015
ISLAMABAD - Pakistani diplomats in Kabul fear a mob attack on their embassy following angry demonstrations outside their premises, officials said yesterday.
They believe the protests were sponsored by Afghan MPs and members of the country's intelligence service.
Some 'irresponsible' statements by Afghan officials and lawmakers blaming Pakistan for the recent terrorist attacks in the country could incite a siege of its embassy, a diplomat warned.
The official, who asked to remain anonymous, said demonstrators had called for a 'Jihad against Pakistan'.
"One of the parliamentarians from Kandahar, Abdul Jabbar Qaharman, said on a talk show that lessons should be taught to Pakistani ambassador as his country is promoting terrorism in Afghanistan," he said.
"We have cautioned our embassy staff to follow strict safety measures when leaving the complex.
Such statements have charged the people who can attack Pakistani officials," he added.
Afghan authorities had started to directly blame Pakistan after Nato coalition soldiers and eight Afghan contractors were killed in an attack on an American military base in Kabul last Saturday.
It was one of three attacks to jolt the capital injuring scores of people.
Another source at the Pakistani embassy said a member of the religious clerics' council, Mawlvi Ahmed Gul, told protesters that Jihad (holy war) is legitimate against Pakistan's Inter-Services Intelligence (ISI) agency and Punjabi military.
Former Afghan President Hamid Karzai had marked International Youth Day last Wednesday with a speech claiming that Pakistan was a founder and sponsor of terrorism.
"In such circumstances when responsible politicians instigate people against Pakistan, we fear an imminent attack on our embassy.
We have already informed Foreign Office in this regard," he said.
Pakistan's embassy in Kabul was attacked by protesters in 2003 after Afghanistan accused the Pakistan Army of border incursions.
Full report at:
http://nation.com.pk/national/14-Aug-2015/pak-diplomats-fear-mob-attack-in-kabul
-----------
No compromise on territorial sovereignty: Mamnoon
Aug 14, 2015
ISLAMABAD: President Mamnoon Hussain while addressing a high-level gathering of civilian and military officials to celebrate Independence Day celebrations at the Convention Centre on Friday said Pakistan will not compromise "if there is any threat to territorial sovereignty."
The President, referred to 'undesirable incidents', and said that action is being taken against "negative, destructive elements which have tried to harm to unity of Pakistan".
President Mamnoon Hussain, who was the chief guest at the event, said narrow-mindedness, extremism and terrorism are related to education. To eradicate these elements, he said, modern education must be adopted.
He said the country had been in a state of war and under threat from both internal and external forces. He praised the Pakistan Army for its sacrifices, and also mentioned the students of Peshawar's Army Public School who, he said, sacrificed their lives for the country.
"Operations [against these elements] will continue," the President said adding that "The nation supports the government and Army in the fight against terrorism."
He urged the audience to remember those who were forced to leave their homes because of terrorism. "We have to help them get back home and start living their lives again," he said.
He also asked the gathering to remember flood-affectees who were unable to join in the Independence Day celebrations, and said in the future there should be arrangements made to cope with floods in a more effective manner.
Full report at:
http://www.dawn.com/news/1200423/no-compromise-on-territorial-sovereignty-mamnoon
-----------
Pakistan: The pledge has to be fulfilled yet
Senator Siraj-ul-Haq (Amir JIP)
Friday, August 14, 2015
The establishment of Pakistan was not only the achievement of a state but according to the Quaid-e-Azam: "We want to establish a free and independent state in which the Muslims can lead a life according to their religion."
The founder of Pakistan expressed clearly in his 114 speeches and addresses that the constitution of Pakistan will be under the Quran and Sunnah. When he was asked about the constitution of Pakistan he replied: ''we do not need any new constitution or legislation. Our constitution is that which Allah Almighty gave us 1400 years ago."
In the constitution of Pakistan the basic rights of the people have been guaranteed. The backward and deprived people have been assured of basic necessities of life. The security of the interests of common man, the welfare of every citizen as well as the loyalty to state has been given importance.
But the feudals raised by British Govt occupied the state with the establishment of Pakistan. Millions of Muslims sacrificed their lives and made the mass migration of world history for this freedom.
The elite class who has occupied the govt wants to make the nation their slave. The political pundits who are sitting in the assemblies are the main obstacle to the rule of law. The main purpose of their politics is to free themselves from every law.
The supremacy of law cannot be maintained until the ruling class follows the rules. No state can be called democratic in which the will of the people is ignored. I think that if we want to make Pakistan a welfare state then we will have to keep in view its objectives. The foundation of Pakistan is
The prosperity of the country and welfare of the nation is associated with it. If we want to give awareness to our coming generations about the supreme objectives of the establishment of Pakistan and want to make the country a welfare state then we should keep in mind the sacrifices that were given for the movement of Pakistan.
The nation should begin the movement of completion of Pakistan in the same style, so that the conspiracies to sabotage the ideology of Pakistan and constitution of Pakistan can be defeated.
The supremacy of constitution is of utmost importance to run the system of a country. According to an international report in the list of rule of law Pakistan is on 98th position among 102 countries. Corruption, ignorance, poverty, inequality and extremism flourish in the absence of rule of law. The rule of law is meaningless without accountability.
Full report at:
http://www.thenews.com.pk/Todays-News-2-334151-Pakistan-The-pledge-has-to-be-fulfilled-yet
-----------
Three more cases of child abuse surface
Aug 14, 2015
MULTAN/MUZAFFARGARH/SHEIKHUPURA: Three cases of sexual abuse of children surfaced in Multan, Muzaffargarh and Sheikhupura areas while five suspects were arrested in two of the cases on Thursday.
In the first incident, a child was sexually abused in the Mumtazabad area of Multan while police claimed to have arrested three suspects involved in the case and making video of the act.
A resident of Mumtazabad submitted a complaint to police that some people had raped his son and also made a video. The suspects were blackmailing him with the threat to sell the video in the market, he added.
The police, after lodging the case, arrested three of the nominated suspects.
According to an official handout, City Police Officer Azhar Ikram while taking action on the complaint directed the Mumtazabad police to arrest the remaining suspects without delay. He also constituted a police team that was conducting raids to arrest the remaining suspects.
Videos were made in two cases; five suspects arrested
In the second incident, a 12-year-old boy was gang-raped at village Dabbi Shah of Muzaffargarh and police arrested two persons allegedly involved in the crime and recording its footage on mobile phones.
Full report at:
http://www.dawn.com/news/1200370/three-more-cases-of-child-abuse-surface
-----------
3 MQM workers declared as absconders in policeman murder case
August 14, 2015
KARACHI: An anti-terrorism court in Karachi on Wednesday declared three suspects Saleem alias Acha, Saad Siddiq and Nadeem as absconders in murder case of policeman Zeeshan Akram.
MQM worker Ubaid K2 is already in police custody in connection with the case.
During the case hearing, ATC declared three suspects as absconders when the deputy superintendent police (DSP) told court that the accused cannot be arrested.
Full report at:
http://nation.com.pk/national/14-Aug-2015/3-mqm-workers-declared-as-absconders-in-policeman-murder-case
-----------
Flexible Sharif wants MQM back
August 14, 2015
ISLAMABAD - Prime Minister Nawaz Sharif intensified efforts to keep the Muttahida Qaumi Movement (MQM) lawmakers in the parliament and is ready to show flexibility to seal a deal, official sources said yesterday.
His aides reached out to the annoyed party's leaders as lawmakers in the National Assembly and Senate urged government not to accept the mass resignation of MQM legislators.
The prime minister has been shaken by the resignation on Wednesday of 24 MQM members of the National Assembly, eight senators and 51 Sindh Assembly members in protest against alleged victimisation of its party workers.
Last night a senior aide told The Nation the premier is willing to make concessions to stop the resignations and resulting political disruption.
Analysts believe the PM is anxious to avoid by-elections in so many constituencies, mostly in Karachi, where an operation against the outlaws is being carried out. The acceptance of resignations could also trigger further violence in the urban Sindh, the MQM's stronghold.
"The PM has spoken to his aides and the leaders of various political parties. He is ready to be flexible to avoid a political standoff. Any action on their resignations has been halted," a senior federal minister, who attended a consultative meeting chaired by the premier here, told The Nation.
Shortly after Jamiat Ulema-e-Islam-Fazl (JUI-F) chief Fazlur Rehman was asked by the prime minister to open talks with the MQM, the Altaf Hussain-led party sent a list of five demands to reconsider their decision.
MQM legislator Ali Raza Abidi told The Nation his party has demanded a monitoring committee to ensure that no injustices are committed in the ongoing Karachi operation.
The party insisted that Rangers-led operation should be unbiased and those arrested should be immediately presented in the courts.
"The MQM has demanded the government take immediate measures for recovery of missing party workers. We are not demanding to call off the operation, we want it to be fair and not designed against the MQM," Abidi added.
The party has also said the restriction on broadcasts of Altaf Hussain's live speeches must be lifted.
Full report at:
http://nation.com.pk/national/14-Aug-2015/flexible-sharif-wants-mqm-back
-----------
Iran ties with India can't affect Pakistan negatively: Zarif
August 14, 2015
Maqbool Malik
ISLAMABAD - Iranian Foreign Minister Dr Javad Zarif Thursday said his country's relations with India cannot negatively impact Iran's relations with Pakistan. "We cannot sacrifice Pakistan. It is fundamental to Iran," Dr Zarif told parliamentary body of the National Assembly on Foreign Affairs.
His comments came in response to a question relating to India's multi-billion dollars investment in Iran's Chabahar port through which India wants to access Central Asian countries for trade, a move Pakistan looks at in direct economic conflict to deep sea Gwadar port.
"Economic development in Pakistan's Balochistan is in Iran's interest and economic development in Iran's Sistan Balochistan is in Pakistan's interest," Dr Zarif said.
Earlier, in his joint press stakeout with Sartaj Aziz, Dr Zarif dismissed notions that Iran is against the China-Pakistan Economic Corridor (CPEC) project, including the Gwadar Port, saying his country supports economic development anywhere in Pakistan. "We believe economic development both in Pakistan's Balochistan province and Iran's Sistan are fundamental to fight poverty and extremism and major cause of unrest and destabilisation.
He said both countries need to exploit the wide array of options available in economic cooperation, following the lifting of sanctions linked to Tehran's nuclear program. Zarif warned that Islamic State (Daesh) had infiltrated into Afghanistan which should be a matter of concern for the neighbouring countries, including Pakistan. He said Iran was willing to work with Pakistan in its efforts against extremism and terrorism to bring peace and stability to the region.
Zarif was appreciative of Pakistan's responsible role in the region and said everyone needs to work together against extremism and terrorism.
"Sectarian divisions are instruments of division that help no Muslims," he told the reporters. Iranian Foreign Minister said there were massive opportunities for cooperation and particularly identified the oil and gas, transportation, finance and banking sectors, in which the two countries can have increased cooperation. He was also appreciative of Pakistan and said it has always been supportive with its stance on use of nuclear technology for peaceful purposes. "We will never forget out friends," he said. Zarif was also optimist about the Iran-Pakistan gas pipeline project that can see expeditious work. He said both the sides need to work on the technicalities so as to work out the issues that need to be resolved. He said both sides have shown determination to complete the project.
Full report at:
http://nation.com.pk/national/14-Aug-2015/iran-ties-with-india-can-t-affect-pakistan-negatively-zarif
-----------
Europe
Under Egypt President Sisi, World Famous Muslim University Al-Azhar Faces Global Backlash
By Michael Kaplan
August 13 2015
When Egypt's leader Abdel Fattah el-Sisi wanted to address his nation on the future of Islam earlier this year, the venue was an obvious one: al-Azhar University, Cairo's world-renowned center of Islamic scholarship. Likened by some in significance to the Vatican, it is more than 1,000 years old and has long been looked to by Sunni Muslims worldwide for religious guidance.
But in recent years, al-Azhar has grown increasingly politicized. Under Sisi, who is accused by human rights organizations of harshly repressing political opponents, university officials have grown entangled with controversial policies. And as many Muslim leaders throughout the globe criticize Egypt's government, respect for the institution's long-honored religious authority has plummeted.
"When Sisi came to power, when he announced his coup, he did it on TV and he had himself with a small group of people, a number of whom were major religious leaders, including the grand leader of al-Azhar," said John Esposito, a professor of Islamic studies and international affairs at Georgetown University in Washington, D.C., who has written extensively on Egyptian politics. "It's polarized the situation. Al-Azhar's reputation remains strong among some, but it's totally tarnished among others."
Al-Azhar is a vast institution with more than 500,000 students at its satellite colleges and elementary and high schools across Egypt. Among the oldest of the world's accredited universities, it is renowned particularly for its Islamic theology departments that draw tens of thousands of students from around the globe to study under its widely revered scholars. After graduating, students may return to their home countries as imams or scholars, including to Muslim communities in the U.S.
The school's trusted religious rulings, or fatwas, read by Muslims around the world, have preserved it for centuries as one of the most influential institutions in Sunni Islam. Yet, while al-Azhar has been linked to the Egyptian government for decades, only in recent years has it become so politicized.
Experts say significantly fewer international students are attending these days due to the school's support for Sisi. The populations of a number of Muslim countries, including Turkey, Morocco and Malaysia, widely oppose Sisi's government, and increasingly criticize the institution for its unyielding support for him. Turkey, with its moderate Islamist government that is perhaps Sisi's toughest critic internationally, announced plans late last year to establish its own international Islamic university amid a void of alternative educational opportunities created by the civil wars in Syria and Yemen. Many have speculated that Turkey is aiming to counter al-Azhar's influence as a rift widens between the two of the Muslim world's major powers.
Full report at:
http://www.ibtimes.com/under-egypt-president-sisi-world-famous-muslim-university-al-azhar-faces-global-2048315
-----------
Dutch-Moroccan Actor Receives Threats For Playing Jesus
Tarik El Barakah
13 August 2015
35-year-old Abbie Chalgoum, an Economics teacher and an art enthusiast, accepted to play Jesus, the prophet of Christianity, in a play called 'Passion' in the city of Venlo.
While he has won praise from Dutch spectators who have declared themselves fans, Chalgoum, however, has earned nothing but threats and insults from his fellow Moroccans.
"They said that as a Moroccan and a Muslim, I should not play the role of Jesus," Chalgoum told Dutch media regarding the disapproval from the Moroccan community. "Because Jesus is a prophet and prophets should not be depicted".
Full report at:
http://www.moroccoworldnews.com/2015/08/165473/dutch-moroccan-actor-receives-threats-for-playing-jesus/
-----------
Czech Clubs Fined Over Anti-Muslim Fans
13 August 2015
PRAGUE – Two clubs in the Czech football top division have been fined by the disciplinary committee in their country's football federation after their fans held up anti-Islam posters during matches.
In a statement Thursday, August 13, the federation's disciplinary committee announced it fined champion Viktoria Plzen and Jablonec 100,000 koruna ($4,110) each, Sportovni Noviny reported.
In a match against Bohemians Prague 1905, Jablonec fans unveiled a huge poster with a female figure called "Europe" kicking a pig wearing a turban.
Also Pilsen fans hung a poster, during the match with Slavia, depictinh Viking who stands with an ax over a Muslim. The poster had the English words: "Europe, wake up."
The Czech Republic, which has a population of more than 10 million people, is home to around 15,000 Muslims.
Full report at:
http://www.onislam.net/english/news/europe/491711-czech-clubs-fined-over-anti-muslim-fans.html
-----------
Romania New Mosque Sparks Anti-Muslim Backlash
13 August 2015
CAIRO – Plans to construct a new mosque in the Romanian capital, Bucharest, have led to anti-Muslim backlash, with many voices opposing the construction of the Muslim's only place of worship in what is deemed a test to the country's religious tolerance.
"It is my right, as a Romanian citizen, to get land where I can build a place of worship in the capital," Mufti Murat Iusuf, leader of Romania's approximately 64,000 Muslims, told Washington Times.
"It also benefits the Romanian state, which can control the religious activity inside. If this project will bring any harm to Romanian citizens, we will withdraw it."
Plans for the Turkey-funded mosque were revealed late last month after Romanian officials signed a deal with the Romanian mufti's office to build a mosque for 1,000 worshippers, an Islamic library and a community center on 37,000 square feet of city-owned land in northern Bucharest.
The land is being provided for the project for free, with Turkey financing the construction.
The government's support for the mosque has sparked an unexpected anti-Muslim backlash in this formerly communist country.
"The mosque will become a place of recruitment for radical Islamists, a breeding ground for terrorists," said Tudor Ionescu, the leader of the far-right Noua Dreapta party.
"Many attacks are happening. How can we not imagine that they will reach us someday?"
The announcement has stirred intense resentment and unease in a country that was a vassal of the Ottoman Empire, the predecessor to Turkey, for five centuries until the late 1800s.
"Turkey attempts a symbolic conquest of Europe through these mosques," Ionescu said, adding that he and his supporters might try to block the project through the city's planning process.
Full report at:
http://www.onislam.net/english/news/europe/491707-romania-new-mosque-sparks-anti-muslim-backlash.html
-----------
Russian Muslims Face Challenges of Demography and Migration
14 August 2015
Migration and demographic processes and trends are of vital importance to the Russian state. This is a strategic challenge for Russia's Islamic community. Already, because of the demographic processes going on, Russian Muslims have constantly been at the centre of public attention and the mass media.
Demographic growth
Currently, the overall fertility rate in Russia is about 1.7, whereas for simple reproduction of the population, one needs at least 2.1. Low fertility, broadly similar to the average in Europe and the US, is combined in Russia with a high mortality rate, which corresponds to the indices of countries in Equatorial Africa. In addition, Russia occupies one of leading places in the world for number of abortions, although this figure has declined twofold over the last decade. According to data obtained from official statistics, for the period from 1992 to 2010, 40.5 million children died before birth in Russia.
A low birth rate, high mortality and a large number of abortions has generated a phenomenon known in demographic literature as "the Russian cross" ‒ that is, large-scale depopulation that is graphically represented by the falling birth rate line crossing over the growing mortality one. In recent years, the decline in population has slowed down slightly, but it is expected that this trend will reverse and that the birth rate will once again lag behind the mortality one. According to forecasts from the Russian Federal State Statistics Service, by 2030, natural losses will make about 11 million people.
The most likely future of Russia is considered in the authoritative UN report "Russia Facing Demographic Challenges", published in 2009. The conclusions drawn by experts are gloomy. If the current demographic trends persist, by 2050, Russia's population will drop from its current size of 142 million people to just 116 million. The country will move from 9th to 14th in the world in terms of population size and will be outstripped by Ethiopia, Egypt, Congo, the Philippines and Mexico.
As evidenced by recent studies, depopulation processes primarily affect ethnic Russians, the people who form the core of Russian statehood. Some experts believe that the depopulation predicted by 2025 will concern 85-90 per cent of ethnic Russians, whose overall share of the population will decrease to 60‒70 per cent. Some are also forecasting that by 2050, the share of ethnic Russians in Russia will drop to 46.5 per cent.
The winners and losers in all this are the North Caucasian Federal District (NCFD) and the Central Federal District respectively. Between 2000 and 2012, the birth rate coefficient in the NCFD increased by 170 per cent. Between 2020 and 2030, the North Caucasus' are expecting a baby boom.
Full report at:
http://www.neweasterneurope.eu/articles-and-commentary/1690-russian-muslims-face-challenges-of-demography-and-migration
-----------
Africa
Boko Haram: Adamawa budgets N200m for prayer warriors
AUGUST 14, 2015
The Adamawa State Government on Friday announced that it has earmarked N200 million to engage prayer warriors in seeking divine intervention towards ending the state's lingering security challenges.
Chief of Staff of the state, Alhaji Abdurahman Jimeta, disclosed this in a media chat aired on the Adamawa State Television, which was monitored by the News Agency of Nigeria in Yola.
Jimeta explained that the money was sourced from the state and local governments joint account.
"We have earmarked N200 million for prayers to seek for Allah's intervention in tackling the Boko Haram menace and other insecurity challenges threatening the stability of the state," Jimeta said.
Full report at:
http://www.punchng.com/news/boko-haram-adamawa-budgets-n200m-for-prayer-warriors/
-----------
Nigerian army given 3 months to finish off Boko Haram
Aug 14, 2015
Nigeria's President Muhammadu Buhari has ordered new military chiefs to end Boko Haram's years-long militancy in the African country within three months.
President Buhari made the remarks as he swore in a new set of military chiefs in the capital, Abuja, on Thursday.
"You need to brace up and continue to team up with other stakeholders to come up with a well-coordinated joint effort which will bring a desired end to these insurgencies within three months," said Buhari, adding, "The activities of these misguided groups and individuals have resulted in wanton destruction of lives and properties of our citizens and a disruption of social economic lives of millions of Nigerians."
Meanwhile, the Nigerian air force has announced a measure to deploy a number of fighter jets, attack helicopters and ATR-42 planes to the country's militant-infested northeast "in a renewed drive to crush the fighting will" of Boko Haram Takfiri terrorists.
The Nigerian leader, who came to power in late May, replaced the heads of the army, navy, air force and his chief of defense staff in an effort to re-energize the fight against Boko Haram Takfiri terrorists.
The terrorist group has stepped up its attacks since Buhari, a former army general, came to power on May 29. President Buhari has vowed to curb Boko Haram's militancy.
According to a count by the French news agency, AFP, a wave of raids, bombings and attacks have left at least 900 people dead in Nigeria alone in less than three months
The Takfiri group's militancy has claimed the lives of some 17,000 people over the past several years, according to Amnesty International.
Full report at:
http://www.presstv.ir/Detail/2015/08/14/424654/Nigeria-Boko-Haram-President-Buhari-chad-Niger-
-----------
Little progress in South Sudan peace talks, says government
14 August 2015
ADDIS ABABA: South Sudan's rival forces have made little if any progress at talks on ending the country's civil war, the government has warned, despite intense international pressure for a deal ahead of an Aug. 17 deadline.
Tens of thousands of people have been killed in almost 20 months of war, which has been marked by widespread atrocities on both sides.
Mediators say President Salva Kiir and rebel chief Riek Machar are now due to meet in Ethiopia in a bid to stave of sanction threats before the deadline expires on Monday, although delegates appeared gloomy for a deal.
"There are some outstanding areas where, if we don't agree, we don't need to deceive ourselves and talk of peace," Information Minister Michael Makuei told reporters late Wednesday, after a week of talks in Addis Ababa.
South Sudan's civil war began in December 2013 when Kiir accused his former deputy Machar of planning a coup, setting off a cycle of retaliatory killings that has split the poverty-stricken, landlocked country along ethnic lines.
Full report at:
http://www.arabnews.com/middle-east/news/790881
-----------
Guinea-Bissau president dismisses government
13 Aug 2015
The West African nation of Guinea-Bissau has been plunged into fresh political turmoil after the president sacked the government in a row with the prime minister.
The move came after President Jose Mario Vaz said in a broadcast to the nation late on Wednesday there was a "crisis" in relations with the prime minister that were undermining the functioning of government, raising fears of instability.
"The government headed by Prime Minister Domingos Simoes Pereira has been dissolved," a presidential decree said bluntly.
Despite concerns about the potential fallout from the crisis, life on Bissau streets carried on as usual, with no extra deployment of security forces, an AFP journalist said.
The army, quick to intervene in past political disputes in the coup-prone former Portuguese colony, remained in their barracks.
The 16-member government took office only in July 2014, two months after Vaz became Guinea-Bissau's first elected civilian leader since the army mutinied in 2012.
Full report at:
http://www.aljazeera.com/news/africa/2015/08/guinea-bissau-president-dismisses-government-150813025611733.html
-----------
Cameroon's Military Deployed as Boko Haram Threat Rises
August 14, 2015
The central African nation of Cameroon is taking steps to guard against attacks from Boko Haram militants. The government has deployed troops to all major towns to search people, goods, businesses and even private homes. Now, Cameroonians of all ages are learning to deal with the increased security.
A soldier gives search orders at the main train station in Cameroon's capital, Yaounde. It is the first time railroad passengers have been asked to line up and pass through a metal detector. If no metal object is found, they are free to continue moving and get on their train.
Susan Ngam is a member of the armed forces. She says the government deployed her and other soldiers to towns across the country after four Boko Haram suicide bombings last month.
"Here we search everybody. We search the customers, we search the employers."
Businessman Emmanuel Ngufor is travelling to northern Cameroon. He admits the increased security has led to delays. But he welcomes the effort.
"It is for our security. We can never tell judging from the looks of people. So it may be inconveniencing but in as much as we know that it is for our good, it is worth it."
Last month, about 60 Cameroonians were killed along the border with the Nigerian state of Borno. Nigeria is home to Boko Haram supporters. The militants used female suicide bombers in the four bombings.
Full report at:
http://learningenglish.voanews.com/content/cameroon-military-deployed-as-boko-haram-threat-rises/2915260.html
-----------
Namibia: Nam Probes Al-Qaeda Links
14 AUGUST 2015
NAMIBIAN authorities are frantically working to verify whether terrorist cells linked to al-Qaeda and its offspring, the al-Shabaab are using the country as a springboard for their activities.
The Namibian has learnt that authorities have been monitoring suspected terrorist activities in the country and discovered that a number of terrorist cells might be operating in Windhoek and Rehoboth.
Although sources said Namibian intelligence, police and the prosecutor general's office are working together to investigate possible terrorist agents operating in the country, prosecutor general Martha Imalwa denied that her office was involved in such investigations.
Sources within the law enforcement agencies said suspected terrorist cells have been operating in the Rehoboth and Windhoek areas. Key suspects are reportedly migrants from Ethiopia, Somalia and Kenya, whom authorities believe use Namibia because they are not easily detected.
The suspected terrorists enter Namibia by road, mainly from South Africa. Some remain in the country and end up being deported due to their questionable residence permits.
Others, authorities said, use Air Namibia's direct flights to Frankfurt, Germany then make their way to Turkey and disappear.
An example cited is the case of Ibrahim Mohamed Abdil, who was arrested in December 2013 while trying to leave the country for Frankfurt using a fake passport.
A source said Abdil decided to cooperate with the authorities and revealed that he was heading to Europe with his final destination being Turkey.
Abdil then told authorities that his contacts in Namibia were a Somali Mohamednoor Hussein Ibrahim and Ethiopian Abraham Tadesse Belay. The two allegedly have links with the terrorist group al-Shabaab.
When Ibrahim and Belay were arrested in Windhoek in January 2014, police found them with fake Kenyan drivers' licences.
The two claimed they were in the country on business but it was not clear what they traded in. They were then charged under the Organised Crime Act, with the main charge being smuggling of migrants into Namibia.
Full report at:
http://allafrica.com/stories/201508140719.html
---------
North America
Jewish, Muslim and Christian kids from the US and Jerusalem come together at a Seattle summer camp
August 13, 2015
At a summer camp in Mount Vernon, Washington the campers do plenty of classic camp activities.
"Yesterday there was tie-dye, sports, swimming," says Riva, a camper from Bellevue.
But Kids4Peace ultimately has a deeper purpose. The camp brings Jewish, Muslim and Christian 12 year olds from Washington state together with 12 year old Palestinians and Israelis, from Jerusalem, for 12 days.
"Where I live everyone is Jewish," says Meital, a Jewish girl who lives between Jerusalem and Tel Aviv. "There's different varieties of Judaism where I live but there's no Muslims or Christians. But I have met Arabs before."
Meital's lack of exposure to other cultures and religions is exactly why the camp was established.
"The organization was started in Jerusalem, in 2002, during a time of pretty intense violence in the Middle East, in Israel/Palestine in particular," says Kids4Peace Northwest regional director, Jordan Goldwarg. "And the goal has always been to bring kids together to talk about their religion, their culture, their heritage and to learn from each other. Also, just to have time and opportunity to be kids together and to grow up in a safe environment."
Twice a day, between weaving friendship bracelets and roasting s'mores, the kids are led through some pretty deep discussions.
"Learning how to be a better listener. Learning how to build trust with other people. Learning how to see different perspectives and different sides of a story," says Goldwarg. "We also spend time everyday engaged in interfaith learning. so the kids really start to understand: What does it mean to be Jewish? What does it mean to be Muslim? What does it mean to be Christian? The values of each of these faiths lead us towards peace."
Aviva, a Christian camper from Bellingham, says kids can make a difference in the world.
"It's us who can make the change," Aviva says. "The adults have already made up their minds and most of them are not going to change in their lifetime, or at least not enough. So I think before we grow up we need to start actually doing something, not just hearing about it. But actually going out and spreading the peace."
Aviva says she's always tried to be open minded, but camp has definitely taught her some things.
"On TV and stuff people are always talking about how bad Muslims are because they're killing people. But that's only, I think somebody said here, less than one percent worldwide. The [media is] kind of ruining [the Muslim's] reputation, I guess. They're making people think they're all bad, but they're really not."
Full report at:
http://mynorthwest.com/874/2795959/Jewish-Muslim-and-Christian-kids-from-the-US-and-Jerusalem-come-together-at-a-Seattle-summer-camp
-----------
Muslims Harass US Congressmen on Temple Mount
August 12, 2015
JERUSALEM, Israel -- A delegation of U.S. congressmen got a taste of Muslim hospitality Tuesday during a visit to the Temple Mount in Jerusalem's Old City.
From the moment they and their guide set foot on the site, they were harassed.
"We walked up there and were almost immediately approached by several men who started shouting," Rep. Keith Rothfus, R-Pa., told the Jerusalem Post.
"We were tracked the entire time we were there and found these individuals surprisingly intolerant and belligerent," he said.
Intolerance and belligerence describes the welcome for all non-Muslim visitors to the Temple Mount these days. The site of the first and second Jewish Temples has become increasingly dangerous and unpleasant for Israelis as well.
Elizabeth Jenkins, wife of Rep. Evan Jenkins, R-W. Va., modestly dressed in a calf-length skirt and long sleeves, was the first target.
Is the group began walking up to the Mount, a man started yelling that she needed to cover up more. Muslim women in burkas are paid to harass female visitors to the Temple Mount even when they're modestly dressed.
Israeli Police had to intervene to allow the group to continue.
Rep. Trent Franks, R-Ariz., told the Post, "There was an effort to completely suppress not only any expression of religious conviction, but any articulation of historical reality."
When their tour guide pulled out a map of Israel, a cleaning man signaled another man who approached the guide and demanded to know if any of his material spoke of the (Jewish) Temple. You may not, he was told, refer to the area as the "Temple Mount." You must only call it the "Dome of the Rock."
From that point on, the guide was continually harassed by men representing the Wakf, the Islamic trust controlling the day-to-day administration of the site. When some of the Wakf representatives tried to take his maps and diagrams, the guide told them he wasn't doing anything illegal and would only stop if Israeli officers told him to.
"Our guide was very respectful, but very appropriately strong in his convictions," Jenkins recounted. "He was not confrontational, but handled it very appropriately."
But it didn't stop there. Police were again required to stave off a group of about 20 men who began shouting and interrupting the guide, who quietly assured them "the men running around with walkie-talkies are not the final authority."
"Despite the screaming and shouting and pointing of men with walkie-talkies, the police were able to exercise their authority and let us proceed comfortably," Jenkins said.
Nonetheless, a group of Muslim men followed them around for the rest of their visit.
As they left, they saw more Muslim men surround a group of Jewish visitors shouting at them, "Allahu Akbar" (Allah is greater).
Full report at:
http://www.cbn.com/cbnnews/insideisrael/2015/August/Congressmen-Harassed-on-the-Temple-Mount/
----------
US investigating whether Islamic State used chemical weapons
Aug 14, 2015
EDGARTOWN: The United States is investigating whether the Islamic State (IS) used chemical weapons, the White House said on Thursday, following allegations that IS militants deployed chemical weapons against Kurdish forces in northern Iraq.
Alistair Baskey, a spokesman for the White House's National Security Council, said the US is taking the allegations "very seriously" and seeking more information about what happened. He noted that IS had been accused of using such weapons before.
"We continue to monitor these reports closely, and would further stress that any use of chemicals or biological material as a weapon is completely inconsistent with international standards and norms regarding such capabilities," Baskey said in a statement.
Know more: IS-claimed truck bomb in Baghdad market kills 67
Earlier Thursday, Kurdish officials said their forces, known as Peshmerga, were attacked the day before near the town of Makhmour, not far from Irbil. Germany's military has been training the Kurds in the area, and the German Defense Ministry said some 60 Kurdish fighters had suffered breathing difficulties from the attack, a telltale sign of chemical weapons use. But neither Germany nor the Kurds specified which type of chemical weapons may have been used.
Confirmation of chemical weapons use by IS would mark a dramatic turn in the US-led effort to rout the extremist group from the roughly one-third of Iraq and Syria that it controls.
Although the US and its coalition partners are mounting airstrikes against the Islamic State, they are relying on local forces like the Kurds, the Iraqi military and others to do the fighting on the ground. Already, those forces have struggled to match the might of the well-funded and heavily armed extremist group.
At the United Nations, US Ambassador Samantha Power said the US was speaking with the Kurds who had made the allegations to gather more information. She said that if reports of chemical weapons are true, they would further prove that what IS calls warfare is really "just systematic attacks on civilians who don't accord to their particularly perverse world view."
"I think we will have to again move forward on these allegations, get whatever evidence we can," Power said.
Full report at:
http://www.dawn.com/news/1200417/us-investigating-whether-islamic-state-used-chemical-weapons
-----------
New York man gets 16 years for trying to support terrorists
Aug 14, 2015
NEW YORK: A New York man will serve 16 years in prison after admitting to attempting to support terrorists in Pakistan.
Agron Hasbajrami was sentenced Thursday at US District Court in Brooklyn.
Prosecutors say the 31-year-old man tried to travel to the Federally Administered Tribal Areas of Pakistan in 2011 to join a radical jihadist insurgent group.
He is also accused of sending more than $1,000 to support terrorist activities in Pakistan and Afghanistan.
Full report at:
http://www.dawn.com/news/1200418/new-york-man-gets-16-years-for-trying-to-support-terrorists
-----------
Plan to create Muslim cemetery sparks uproar in Texas city
August 13, 2015
FARMERSVILLE, Texas — Khalil Abdur-Rashid kept his calm as meeting attendees hollered at him during his speech in a high school auditorium in the tiny northern Texas city of Farmersville. As he tried to explain why his organization, the Islamic Association of Collin County (IACC), wants to develop a 35-acre cemetery in Farmersville one man yelled, "You're not welcome here!"
Local residents have protested the proposed cemetery since it was approved by the city on May 28 as a concept plan, prompting city officials and the IACC to host a City Council meeting to address locals' concerns. On Aug. 4 a mostly white, older audience packed into the school auditorium, where a man led a Christian prayer before the meeting started. Farmersville is home to about 3,300 people, more than 80 percent white and nearly entirely Christian, according to city officials.
Abdur-Rashid, a resident scholar at the IACC, said, "Some folks have unfortunately been party to [groups] spreading hate towards Islam and Muslims. It's based upon ignorance."
Although the IACC said it doesn't know of any Muslims living in Farmersville, the group purchased the land because of its scenic location on the shores of Lake Lavon and its affordability compared with real estate in the more densely populated parts of Collin County closer to Dallas. The families who will bury their loved ones there are part of the estimated 22,000-person Muslim community living mostly in the nearby cities of Plano, Richardson and Garland.
At the public meeting, some angry attendees screamed and interrupted Abdur-Rashid as he tried to speak. Near the end, the one who shouted, "You're not welcome here!" continued. "Every place y'all have been, you've caused some kind of controversy in the schools, and the government lets y'all have y'all's way. Well, it's not going to happen in Farmersville."
Much of the opposition is based on incorrect information and rumors. At the meeting and in national media, some residents argued that Islamic burial practices contaminate groundwater because Muslims do not put the dead in coffins — a claim that Abdur-Rashid dismissed as inaccurate, saying that bodies would be buried in caskets or coffins.
One of the most vocal opponents of the cemetery is David Meeks, the 65-year-old pastor of the local Bethlehem Church, which describes itself on its website as "a conservative Southern Baptist Church that believes in the inerrancy of the word of God." He has told reporters that the plan is an attempt by Muslim groups to build "a mosque or madrassa training center" in the town.
He declined to comment for this article. At the Aug. 4 meeting, he said, "I promise you that one day we will regret allowing this to take place."
"When you have local clergy members telling people that Muslims are a danger, they take it as true," Abdur-Rashid said. "We hope to engage the pastor, the church and local residents in order to build bridges."
Other locals have reportedly accused the IACC of trying to build a training base for Islamic militants, and some have threatened to cover the land in pig blood to deter the group from moving forward, apparently alluding to the prohibition on consuming pork for practicing Muslims.
Full report at:
http://america.aljazeera.com/articles/2015/8/13/bid-to-develop-islamic-cemetery-sparks-uproar-in-texas-town.html
-----------
US continues down the wrong path with Islam
Aug 14, 2015
During the last 15 years the United States has reduced to rubble some of the oldest civilizations on earth: Iraq, Libya and Syria. These ancient civilizations have, for 1,500 years or so, been inhabited, maintained and nurtured by people predominantly of Islamic faith.
Is it any wonder, in light of this destruction and the United States' blind, persistent support of Israel's harsh treatment of Palestinians of Islamic faith, that, finally, an Islamic force has developed to stop the obliteration of so much of their world? ISIS, with its cruelties, can't prevail. The United States, with its cruelties, can't prevail. Our State Department has just called Assad, the beleaguered president of Syria, the "root of all evil." Who in this world today, other than Americans, think the U.S. has the right to call anyone "evil?"
Full report at:
http://www.chicoer.com/opinion/20150813/letter-us-continues-down-the-wrong-path-with-islam
-----------
Muslim interests taking over US classrooms
August 14, 2015
Joseph Rogan recites a number of demonstrable myths, lies and fictions in his recent editorial, "Common Core provides foundation for curriculum," July 20.
In 2011, the Qatar Foundation International partnered with the Department of State and U.S. Dept. of Education for the "Connect All Schools" project to link classrooms worldwide, with the goal of connecting all schools by 2016.
President Barack Obama announced his ambitious plan in a June 2009 speech in Cairo with the Muslim Brotherhood seated in the front row.
In February 2012, the group Citizens for National Security conducted a study of textbooks in Florida and found "significant" pro-Muslim bias.
Title VI of the Higher Education Act has become a "magic carpet" for Saudi influence over American schools. Title VI requires middle east study centers receiving federal funding to engage in cultural-exchange programs with U.S. schools. Outreach coordinators, funded by the Saudis, then create lesson plans for American K-12 teachers.
A class assignment in a Rialto, California, eighth-grade class asking students whether the Holocaust was "an actual event in history, or merely a political scheme created to influence public emotion and gain" was likely funded by the Saudis.
The National Governors Association and counsel of Chief School Officers are government-funded trade organizations based in Washington, DC. So much for "state-led."
If Common Core was ever truly voluntary, the jaws of the trap have now snapped shut for states which signed on the dotted line, with Education Secretary Arne Duncan threatening schools that withdraw from testing with huge financial sanctions.
In 2014, Great Britain's inspector of Public Schools, Sir Michael Wilshaw, released a report accusing officials in England's primary (K-12) schools of using the same kind of "fear and intimidation" to impose what the report terms "a narrow faith-based ideology" on pupils. In West London, the privately-run King Fahad Academy used biased texts to denigrate Christians and Jews as "apes and pigs." The biased texts came to light after a conscience-stricken Muslim teacher reported the indoctrination to an e-magazine. Magazine, music, raffles, and other activities deemed "un-Islamic" have been banned in England's schools.
Education publisher Pearson has its foot on the throat of New York's teachers. Pearson alone certifies the state's K-12 teachers and oversees teacher evaluations. The education publishing giant is owned by the Lybian Investment Authority, founded by Mummar Gadaafi's son, Seif al-Islam. As reported by the Washington Times, The Lybian Investment Authority owns 26 million shares in Pearson.
Full report at:
http://www.news-press.com/story/opinion/contributors/2015/08/13/muslim-interests-taking-us-classrooms/31687711/
-----------
URL: https://www.newageislam.com/islamic-world-news/new-age-islam-news-bureau/unfurl-tricolour-on-rooftops-on-independence-day,-deoband-tells-muslims/d/104275