New Age Islam News Bureau
3 Feb 2017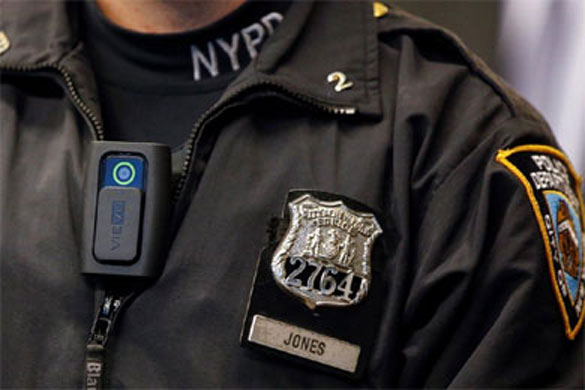 Police officer Danielle Alamrani, who joined the department in 2006 and converted to Islam a year later, said she started getting harassed, bullied, and even beat up, when she began wearing a hijab to work in 2008.(REUTERS/Representative Photo)
---
• UN Chief Calls for Lifting Donald Trump's Travel Ban on Muslims
• Proof to Prosecute Hafiz Saeed Available In Pakistan, Says India
• Tendency to Label People with Beard, Hijab as Terrorists Must Cease: Nisar
• Erdogan Rebukes Merkel Over 'Islamist Terror' Comment
North America
• UN Chief Calls for Lifting Donald Trump's Travel Ban on Muslims
• Woman Muslim Cop Sues NY Police, Says Colleagues Called Her 'Terrorist': Report
• Apple, Facebook, Google and Other Giants to Draft Joint Protest Letter against Trump's Muslim Ban
• Critics slam Donald Trump's plan to limit counter-extremism program
• Journalists entering U.S. feel pangs of Muslim ban
• Trump to focus counter-extremism program solely on Islam: sources
• Campaign being launched in US to persuade Muslims to enter politics
• Trump order blocking some from Muslim-majority nations re-entering U.S.: lawsuit
• Trump vows to end prohibition on church political activity
• Bush's daughter shares father's pro-Islam speech
• Support for Trump travel ban in line with anti-Muslim attitudes in America
--------
India
• Proof to Prosecute Hafiz Saeed Available In Pakistan, Says India
• 4 Pakistani Boats Found Abandoned Near Sir Creek Area
• Muslim group to move SC after Centre scraps NEET in Urdu
--------
Pakistan
• Tendency to Label People with Beard, Hijab as Terrorists Must Cease: Nisar
• Pakistan Envoy Denies Visa Ban by Kuwait
• Govt scuttles opposition to denounce US Muslim ban
• Looking into the matter of Trump's 'Muslim Ban': Sartaj Aziz
--------
Mideast
• Erdogan Rebukes Merkel Over 'Islamist Terror' Comment
• UAE Protests Iran's Arming Yemen Rebels with 'Drones'
• US judge rules in favour of Yemenis hit by travel ban
• UN rights experts urge Iran to halt execution of juvenile
• How Saudi frigates defend Arabian, Red Seas against Houthi attacks
• UAE summons Iran envoy over arms to Houthis
• Syria writes to UN condemns Turkey's attacks near al-Bab
• Iran, Russia and Turkey set to hold talks on Syria in Astana
--------
Europe
• Its Not Just Trump's US, Anti-Muslim Hate Threatens Europe Too
• Muslim Groups to Hold Anti-Trump Protest At US Embassy in London
• Merkel urges Turkey to ensure freedom of expression in poll
• 'Mars in THREE YEARS' Muslim nation vows to be first Islamic country to conquer Red Planet
--------
South Asia
• Bangladesh: Police Vow to Keep Blasphemous Books from Literary Festival
• Myanmar Buddhist Monk Muzzled After Murder of Muslim Lawyer
• 5 Taliban hideouts destroyed in Helmand air and ground operations
• Another top ISIS leader Qari Munib also killed in Nangarhar: MoD
• 300 US Marines to train Afghan forces at battalion-level in Helmand
• Osama bin Laden's secret sexual self-stimulation permit disclosed
--------
Arab World
• Arab Analyst: Creation of Safe Zones in Syria Prelude to Disintegration Scenario
• Baghdad Angered by Trump's Words on Iran Role in Neighbouring Iraq
• OIC underscores IINA's constructive role to serve Muslim world
• Mosul Hotel Catered To Elites: From Saddam Allies to Suicide Bombers
• Turkish warplanes kill 51 ISIS militants in Syria
• US-led airstrikes kill nearly dozen civilians in Iraq, Syria
• Damascus: Syrian Army Launches Fresh Operations against ISIL Near Key Airport
• Syrian Army Close to Breaking Deir Ezzur Military Airport Siege
• Aleppo's Al-Bab Operation: Syrian Army Captures 250 Sq/Km of Land
--------
Africa
• How Nigerian Army Prevents Dozens of Boko Haram Suicide Attacks – Official
• Libya may allow NATO, EU ships in its waters
--------
Southeast Asia
• Indonesia, Australia Agree To 'Choke Off' Terror Funding
• Play about IS tackles Muslim teen radicalisation
• Lawyer: Muslim prisoners don't get adequate religious education
• Hindraf threatens legal action over Zakir Naik's status in Malaysia
Compiled by New Age Islam News Bureau
URL: https://www.newageislam.com/islamic-world-news/new-age-islam-news-bureau/un-chief-calls-for-lifting-donald-trump's-travel-ban-on-muslims/d/109945
--------
UN chief calls for lifting Donald Trump's travel ban on Muslims
February 2, 2017
President Donald Trump's order to bar travellers from seven Muslim-majority countries is not the best way to protect America from terrorists and can spread "anxiety and anger", UN chief Antonio Guterres has said and called for lifting the ban. "In my opinion this is not the way to best protect the US or any other country in relation to the serious concerns that exist about possibilities of terrorist infiltration. I don't think this is the effective way to do so. These measures should be removed sooner rather than later," Guterres told reporters at UN, responding to questions on the travel and refugee ban imposed by the US.
The UN Secretary-General emphasised that it is important not to have measures that "spread anxiety and anger" because then "we help trigger the kind of recruitment mechanisms that these (global terrorist) organisations are now doing everywhere in the world," he said. Guterres cautioned that banning people and refugees from entering other nations will not ensure that terrorists will not infiltrate as the extremist groups could circumvent measures and look at other ways to target nations and their citizens.
The international community is dealing with "very sophisticated global terrorists originations", he said, adding that if terror groups want to attack any country they will not send people with passports from "hotspots of conflict".
"They might come with passports from the most developed, credible countries or use people that have been for decades present in the country itself," he said.
On the possibility that the Trump administration will cut US funding to the UN, Guterres said he will not comment on something that has not yet occurred.
"Sometimes we talk too much about things that have not happened and when we talk too much about things that have not happened, you trigger the happening of those things. I will not be making comments on possibilities to enhance those possibilities to possibly be a reality," he said.
Guterres stressed he will do "whatever" he can to prove the added value of the UN, to recognise the UN needs reforms and to believe that those reforms will be the best way to guarantee the support of all member states including US and its new administration.
On the indefinite ban on Syrian refugees entering the US, Guterres said resettlement of refugees is in many situations the only possible solution.
"The US has always been in the forefront of refugee settlement and Syrians at the present moment have more dramatic needs in the world. I strongly hope that the US will be able to reassess its very solid refugee protection in resettlement and I hope Syrians will not be excluded in that process," he said.
Trump's controversial executive order, signed on Friday, halted the entire US refugee programme for 120 days, indefinitely banned Syrian refugees, and suspended all nationals from seven Muslim-majority countries — Iran, Iraq, Libya, Sudan, Yemen, Syria and Somalia.
http://indianexpress.com/article/world/trump-travel-ban-un-chief-calls-for-lifting-donald-trumps-travel-ban-on-muslims-4504223/
--------
Proof to prosecute Hafiz Saeed available in Pakistan, says India
Feb 3, 2017
NEW DELHI: The "concrete evidence" needed to proceed against Lashkar chief Hafiz Saeed is available in Pakistan and it needs to display the political will to act against the 26/11 terror mastermind, India said on Thursday.
While welcoming recent actions taken by Pakistan on "humanitarian grounds" such as the release of an Indian soldier who crossed the Line of Control, India reminded Islamabad that it needed to act credibly against Saeed for his role in the Mumbai attacks. The government said the conspiracy in the Mumbai terror attack case was hatched in Pakistan and the evidence to implicate Saeed was available there.
"In fact, Hafiz Saeed has himself confessed to masterminding multiple acts of terror directed at India. So, the so-called concrete evidence that the Pakistani establishment is looking for is already available in Pakistan. All they need is to find the requisite political will," MEA spokesperson Vikas Swarup said.
The statement comes as India seeks to keep up the pressure on Pakistan after it announced Saeed's detention some days ago. The Indian establishment views the development with caution as Saeed has been "detained" before too but without suffering any longterm disadvantage to his status as a trusted ally of the Pakistan army and the ISI.
Pakistan's move is seen in some quarters as a result of US pressure, accentuated by Donald Trump becoming president but Indian sources argue that the sustained message that ties will hinge on outcomes on terror is also a factor. The surgical strike on terror launchpads in Pakistan-occupied Kashmir and heavy retaliatory fire along the LoC have enforced the Modi government's message.
Swarup's remark was in response to a statement by the Pakistani interior ministry that India needed to come up with evidence against Saeed which was concrete and sustainable in a court of law. This is a position that Pakistan has consistently adopted — disingenuously as per Indian officials, as the argument provides an excuse for inaction.
Time and again, Pakistan has pleaded that the courts have not found anything against Saeed or any other 26/11 plotters even as it has been apparent that the trial is plagued by frequent change of judges and prosecutors, some even receiving threats.
http://timesofindia.indiatimes.com/india/pakistan-needs-to-find-requisite-political-will-to-take-action-against-hafiz-saeed-india/articleshow/56938171.cms
--------
Tendency to label people with beard, hijab as terrorists must cease: Nisar
03-Feb-17
ISLAMABAD: Interior Minister Chaudhry Nisar Ali Khan on Thursday made it clear that the "tendency to label every man with a beard and every woman wearing hijab as potential terrorist should cease now".
Addressing a seminar, Carving Out a Vision for Brighter Tomorrow: Addressing Challenges and Opportunities for Enhanced Regional Cooperation, he said security in today's world is a multi-dimensional and a multi-faceted issue which cannot be ensured just by closing borders and pretending to feel safe. The seminar was jointly organised by the National Defence University and Royal Danish Defence College.
"No solution from America or the West can be imposed on our region and vice verse," he added.
He said that the situation in South Asia cannot be seen and understood through foreign security paradigms and foreign solutions cannot address security related issues of the region.
Security, he said, was no longer a local or a regional issue but it has global manifestations and connotations.
"To win the war against terrorism, there has to be an international coalition but this coalition should be based on mutual and greater understanding of regional dynamics and regional compulsions."
The Minister said that no solution from America or the West can be imposed on our region and vice verse.
To win the war on terrorism, the support of over 1 billion Muslims is essential. The West, he said, should get out of the trend of Islamophobia and blaming Islam for everything. Nisar said that the support of Islamic countries in the fight against terrorism is crucial in order to win this battle of hearts and minds.
He observed that Muslims have been the hardest hit and the biggest victim in the ongoing fight against terrorism. With regards to Pakistan's approach towards peace and enhancing regional cooperation, the Minister said, "Pakistan has been showing maximum urge and inclination for promoting peace and tranquility in the region."
http://dailytimes.com.pk/islamabad/03-Feb-17/tendency-to-label-people-with-beard-hijab-as-terrorists-must-cease-nisar
--------
Erdogan rebukes Merkel over 'Islamist terror' comment
Feb 3, 2017
ANKARA: Turkish President Recep Tayyip Erdogan on Thursday rebuked German Chancellor Angela Merkel for using the expression "Islamist terrorism", saying the phrase was not correct and saddened Muslims.
Speaking after a critical bilateral meeting with Erdogan, Merkel spoke of the need for Turkey and Germany to cooperate even further to fight against terror, including "Islamist terrorism" and Kurdistan Workers Party (PKK) militants.
"We spoke in detail about... the questions of the fight against Islamist terrorism, against every form of terrorism, also the terrorism of the PKK," she said alongside Erdogan at his palace in Ankara.
"We agree we want to cooperate, we are all affected by this. We agreed to have closer cooperation in the future," she said. Erdogan, sitting next to Merkel, was stony-faced as she spoke.
Many Muslims oppose any equating of Islam and terror, arguing those who commit crimes purportedly in the name of Islam have nothing to do with a religion that espouses peace.
"This expression 'Islamist terror' seriously saddens us Muslims," Erdogan replied, glancing sternly at the German chancellor.
"Such an expression is not correct because Islam and terror cannot be associated. The meaning of Islam is peace." He said it would be "saddening" if the term was used because of the crimes of the so-called Islamic State (IS) extremist group, which has been blamed for a string of attacks in Turkey over the last year.
"Please let's not use it. As long as it is used we need to stand against it. As a Muslim president personally I cannot accept that," he said.
Published in Dawn, February 3rd, 2017
http://www.dawn.com/news/1312390/erdogan-rebukes-merkel-over-islamist-terror-comment
--------
North America
Woman Muslim Cop Sues NY Police, Says Colleagues Called Her 'Terrorist': Report
Feb 02, 2017
A 38-year-old Hijab-wearing police officer has sued the New York Police Department (NYPD), saying that fellow officers bullied her by calling her "terrorist, Taliban" and while others tried to tear the headscarf off her head, a media report said on Thursday.
Danielle Alamrani, who joined the department in 2006, converted to Islam a year later.
According to a new lawsuit, she started getting harassed, bullied, and even beat up, when she began wearing a Hijab to work in 2008.
Once she started going to work in head garb, Alamrani's fellow officers retaliated by calling her names like "terrorist" and "Taliban" and telling her "that she should not be a police officer", she claimed in a lawsuit filed in the Manhattan federal court.
Things got so bad that in 2012, she was "physically attacked" by two officers who "attempted to rip her Hijab off of her head", the New York Post quoted the lawsuit as saying.
The officers, including the equal employment opportunity liaison for her district, screamed "Muslim b***h" while they attacked her and said, "I will punch you in the face", according to the lawsuit.
Alamrani said she has social media evidence of the harassment. She collected the evidence in 2015 after a fellow officer posted pictures on Facebook of her in her Hijab at the gun range.
That prompted her co-workers, who didn't like what they saw, to make comments such as "f**king disgrace." They also called her a "moving target," the lawsuit said.
"Many comments included threats of violence," said her lawyer Jesse Curtis Rose.
Alamrani said she is seeking damages in an amount to be determined at trial.
http://www.hindustantimes.com/world-news/muslim-woman-cop-at-nypd-alleges-harassment-by-colleagues-for-wearing-hijab/story-6NVKEqYcW5MfZlyzfER10M.html
--------
Apple, Facebook, Google and other giants to draft joint protest letter against Trump's Muslim ban
February 2, 2017
WASHINGTON: Top executives from Apple, Google, Microsoft, Netflix, Tesla, Facebook, Uber and other American companies finally coming together to address Trump's travel ban restricting Syrian refugees and travellers from seven Muslim-majority countries from entry to the US.
The big tech come together to issue a joint letter to President Trump against 'Muslim ban', that sparked widespread protests across the US.
The letter written by Kara Swisher points out that America as a nation is "made stronger by immigrants," and that the "recent executive order will affect many visa holders who work hard here in the United States and contribute to our country's success."
"Dear President Trump,
Since the country's birth, America has been the land of opportunity – welcoming newcomers and giving them the chance to build families, careers, and businesses in the United States. We are a nation made stronger by immigrants. As entrepreneurs and business leaders, our ability to grow our companies and create jobs depends on the contributions of immigrants from all backgrounds.
We share your goal of ensuring that our immigration system meets today's security needs and keeps our country safe. We are concerned, however, that your recent executive order will affect many visa holders who work hard here in the United States and contribute to our country's success. In a global economy, it is critical that we continue to attract the best and brightest from around the world. We welcome the changes your administration has made in recent days in how the Department of Homeland Security will implement the executive order, and we stand ready to help your administration identify other opportunities to ensure that our employees can travel with predictability and without undue delay.
Our nation's compassion is a part of what makes it exceptional, and we are committed to helping your administration identify approaches for thorough screening without a blanket suspension of admissions under the U.S. Refugee Admissions program. While security and vetting procedures can and should always be subject to continuous evaluation and improvement, a blanket suspension is not the right approach.
Similarly, we stand ready to identify ways of helping to achieve your stated goal of bringing clarity to the future of the 750,000 Dreamers in this country under the protections of the Deferred Action for Childhood Arrivals (DACA) program in a way "that will make people happy and proud." Removing these protections by barring renewals would effectively end the program and eliminate the ability for these Dreamers to work and live without the fear of deportation.
The business community shares your commitment to growing the American economy and expanding job creation across the country. We hire both thousands of Americans and some of the most talented people from abroad, who work together to help our companies succeed and expand our overall employment. As you contemplate changes to the nation's complex and interconnected immigration policies, whether business and employment-based visas, refugees, or DACA, we hope that you will use us as a resource to help achieve immigration policies that both support the work of American businesses and reflect American values.
Trump on Friday signed a sweeping executive order to suspend the arrival of refugees and impose tough new controls on travellers from seven Muslim-majority countries (Iran, Iraq, Libya, Somalia, Syria and Yemen), as part of new measures to "keep refugees and immigrants" out of America."
Silicon Valley's top executives and others openly opposed criticizing the move as "un-American" and called it bad for business.
"Apple would not exist without immigration, let alone thrive and innovate the way we do… It is not a policy we support," said Apple CEO Tim Cook.
According to Wall Street Journal reports, Apple is even considering a lawsuit against President Trump's immigration order.
Full report at:
http://www.siasat.com/news/apple-facebook-google-giants-draft-joint-protest-letter-trumps-muslim-ban-1123280/
--------
Critics slam Donald Trump's plan to limit counter-extremism program
February 3, 2017
A Trump administration effort to exclude violent white supremacists from a government anti-terrorism program and focus efforts solely on Islamist extremism drew a sharp backlash Thursday, with New York state's top prosecutor denouncing the move and civil liberties advocates suggesting it is illegal. The proposed revamp, reported by Reuters on Wednesday, would rename the multi-agency "Countering Violent Extremism" (CVE) task force to "Countering Islamic Extremism" or "Countering Radical Islamic Extremism," and eliminate initiatives aimed at other violent hate groups in the United States.
"Abandoning efforts to counter violent white supremacist ideology is profoundly misguided and will endanger Americans," New York Attorney General Eric Schneiderman said in a statement, adding that he urged President Donald Trump to keep the focus on "all extremist threats." Hugh Handeyside, a staff attorney for the American Civil Liberties Union, said an explicit focus on American Muslims would violate "basic constitutional principles," suggesting the changes described would be met with legal challenges.
US President Donald Trump To Issue Executive Order To Limit H1-B Visas
The Anti-Defamation League also criticized the plan, citing internal research that found 74 percent of deaths caused by domestic extremists between 2007 and 2016 were caused by "right-wing extremists such as white supremacists, sovereign citizens and militia adherents." Postings on white supremacist websites welcomed the potential changes.
Facebook Inc., which like many internet platforms is often used by extremists, has financially supported at least one CVE initiative but had no comment Thursday on the prospective changes. Sharp rhetoric about the threat posed by "radical Islam" was a central part of Trump's 2016 election campaign. The Republican frequently ridiculed then President Barack Obama and Democratic opponent Hillary Clinton for being politically correct in their approach to groups such as Islamic State.
Contributors to Stormfront, a white supremacist web site, praised the administration. "Oh my goodness. Is this for real. Amazing my government no longer targets me as the enemy," wrote one prolific poster going by the username Magog. Another regular poster, Celtchar, wrote: "Wow. It just keeps getting better and better," adding that the anti-fascist movement's "days are numbered." The U.S. Department of Homeland Security (DHS) declined to comment on the proposed changes.
Full report at:
http://indianexpress.com/article/world/critics-slam-donald-trumps-plan-to-limit-counter-extremism-program-4505187/
--------
Journalists entering U.S. feel pangs of Muslim ban
February 2, 2017
[USA], Feb. 2 (ANI): The Committee to Protect Journalists (CPJ) has raised concern that Customs and Border Protection officers should respect the rights of journalists to protect confidential information when subjecting international reporters to screening on their entry into the United States.
It comes as Ali Hamedani, a reporter for BBC World Service, told the CPJ that border agents had detained him at Chicago O'Hare Airport for over two hours and questioned him when he arrived on January 29 to interview a Persian singer.
He said the agents examined his phone ,computer and Twitter feed. Hamedani told the CPJ that when he traveled to the U.S. on the same Media I Visa in November last year, he did not have any issues at the border.
Hamedani said the experience brought back memories of being in Iran. He was arrested there in 2009 because he worked for the BBC, he said.
"Last time I was in Iran, I was arrested and the interrogator grabbed my phone and started reading my text messages," he told the CPJ.
He said has not returned to Iran since. The detention of the British-Iranian journalist came two days after President Donald Trump signed an executive order that banned entry from seven majority-Muslim countries – Iran, Iraq, Libya, Somalia, Sudan, Syria and Yemen – for 90 days. Separately, Mohammed Tawfeeq, an editor and producer at CNN, was subjected to secondary screening at Atlanta airport on January 29, according to reports.
Full report at:
http://www.siasat.com/news/journalists-entering-u-s-feel-pangs-muslim-ban-1123035/
--------
Trump to focus counter-extremism program solely on Islam: sources
Feb 3, 2017
WASHINGTON/SAN FRANCISCO: The Trump administration wants to revamp and rename a US government program designed to counter all violent ideologies so that it focuses solely on Islamist extremism, five people briefed on the matter told media.
The program, "Countering Violent Extremism," or CVE, would be changed to "Countering Islamic Extremism" or "Countering Radical Islamic Extremism," the sources said, and would no longer target groups such as white supremacists who have also carried out bombings and shootings in the United States.
Such a change would reflect Trump's election campaign rhetoric and criticism of former President Barack Obama for being weak in the fight against Islamic State and for refusing to use the phrase "radical Islam" in describing it. Islamic State has claimed responsibility for attacks on civilians in several countries.
The CVE program aims to deter groups or potential lone attackers through community partnerships and educational programs or counter-messaging campaigns in cooperation with companies such as Google (GOOGL.O) and Facebook (FB.O).
Some proponents of the program fear that rebranding it could make it more difficult for the government to work with Muslims already hesitant to trust the new administration, particularly after Trump issued an executive order last Friday temporarily blocking travel to the United States from seven predominantly Muslim countries.
Still, the CVE program, which focuses on U.S. residents and is separate from a military effort to fight extremism online, has been criticised even by some supporters as ineffective.
A source who has worked closely with the Department of Homeland Security (DHS) on the program said Trump transition team members first met with a CVE task force in December and floated the idea of changing the name and focus.
In a meeting last Thursday attended by senior staff for DHS Secretary John Kelly, government employees were asked to defend why they chose certain community organisations as recipients of CVE program grants, said the source, who requested anonymity because of the sensitive nature of the discussions.
Although CVE funding has been appropriated by Congress and the grant recipients were notified in the final days of the Obama administration, the money still may not go out the door, the source said, adding that Kelly is reviewing the matter.
The department declined to comment. The White House did not respond to a request for comment.
Some Republicans in Congress have long assailed the program as politically correct and ineffective, asserting that singling out and using the term "radical Islam" as the trigger for many violent attacks would help focus deterrence efforts.
Others counter that branding the problem as "radical Islam" would only serve to alienate more than three million Americans who practice Islam peacefully.
Many community groups, meanwhile, had already been cautious about the program, partly over concerns that it could double as a surveillance tool for law enforcement.
Hoda Hawa, director of policy for the Muslim Public Affairs Council, said she was told last week by people within DHS that there was a push to refocus the CVE effort from tackling all violent ideology to only Islamist extremism.
"That is concerning for us because they are targeting a faith group and casting it under a net of suspicion," she said.
Another source familiar with the matter was told last week by a DHS official that a name change would take place. Three other sources, speaking on condition of anonymity, said such plans had been discussed but were unable to attest whether they had been finalised.
The Obama administration sought to foster relationships with community groups to engage them in the counterterrorism effort. In 2016, Congress appropriated $10 million in grants for CVE efforts and DHS awarded the first round of grants on Jan. 13, a week before Trump was inaugurated.
Among those approved were local governments, city police departments, universities and non-profit organisations. In addition to organisations dedicated to combating Islamic State's recruitment in the United States, grants also went to Life After Hate, which rehabilitates former neo-Nazis and other domestic extremists.
Just in the past two years, authorities blamed radical and violent ideologies as the motives for a white supremacist's shooting rampage inside a historic African-American church in Charleston, South Carolina and Islamist militants for shootings and bombings in California, Florida and New York.
Full report at:
http://www.pakistantoday.com.pk/2017/02/02/trump-to-focus-counter-extremism-program-solely-on-islam-sources/
--------
Campaign being launched in US to persuade Muslims to enter politics
Feb 3, 2017
BOSTON: A nationwide campaign to get more Muslim Americans involved in local politics is being launched by a Massachusetts nonprofit. Jetpac Inc. is focused on training Muslim Americans how to leverage social media, data analysis and other critical political tools to build winning campaigns for city council, school committee and other down ballot races.
The goal is to build stronger, more sophisticated grass-roots political organisations with an eye toward the 2018 elections, according to Shaun Kennedy, Jetpac Inc.'s executive director.
"The community as a whole is about 50 years behind in terms of organising," said Kennedy, who is not Muslim. "The younger generation is trying to step up. The older generation just tried to fly under the radar. They didn't want to be part of the political conversation. Unfortunately they are now, whether they like it or not."
Roughly 3.3 million Muslims were living in the US in 2015, representing about one per cent of the population, according to estimates from Pew Research Center.
Full report at:
http://www.dawn.com/news/1312399/campaign-being-launched-in-us-to-persuade-muslims-to-enter-politics
--------
Trump order blocking some from Muslim-majority nations re-entering U.S.: lawsuit
Feb 3, 2017
The Trump administration is violating the rights of some nationals from seven Muslim-majority countries targeted in a travel ban by barring their re-entry into the United States, the ACLU said in a proposed-class action lawsuit filed on Thursday.
The lead plaintiffs in the lawsuit filed in federal court in the Northern District of California are student visa holders, including one Yemeni national who left the United States and is unable to come back, according to the court documents.
The lawsuit is a proposed class-action brought on behalf of nationals of the people who are living in the United States or who have lived in the country and are originally from the Muslim-majority nations named in President Donald Trump's executive order temporarily banning entry from those countries.
The plaintiffs and the members of the class "fear that, in the event they attempt to enter or re-enter the United States, they will be denied permission to do so," the lawsuit, brought by the American Civil Liberties Union Foundation (ACLU), said.
A representative for the Department of Justice could not be reached for comment late on Thursday.
Full report at:
http://nation.com.pk/international/03-Feb-2017/trump-order-blocking-some-from-muslim-majority-nations-re-entering-u-s-lawsuit
--------
Trump vows to end prohibition on church political activity
Feb 3, 2017
President Donald Trump on Thursday vowed to free churches and other tax-exempt institutions of a 1954 U.S. law banning political activity, drawing fire from critics who accused him of rewarding his evangelical Christian supporters and turning houses of worship into political machines.
As Trump used a prayer breakfast to take aim at a long-standing statutory barrier between politics and religion called the Johnson Amendment, civil liberties and gay rights groups expressed concern that he might consider an executive order to allow government agencies and businesses to deny services to gay people in the name of religious freedom.
Trump did not reference such an order in his remarks. But he lambasted the Johnson Amendment, which prohibits tax-exempt organizations such as churches and other places of worship, charities and educational institutions from directly or indirectly participating in any political campaign in favor or against a political candidate.
"I will get rid of and totally destroy the Johnson Amendment and allow our representatives of faith to speak freely and without fear of retribution. I will do that, remember," Trump told U.S. politicians, religious leaders and guests including Jordan's King Abdullah at the annual National Prayer Breakfast.
White House spokesman Sean Spicer told reporters Trump wanted to find ways to make sure people were not penalized for following through on their religious beliefs.
A draft executive order on "religious freedom" circulating among advocacy groups would allow government officials to deny marriage licenses to gay couples and let businesses withhold services from gay people, activists said.
The White House said it was not working on such an order.
Trump previously spoke out against the Johnson amendment during the campaign and won the support of evangelical Christian leaders including Liberty University President Jerry Falwell Jr.
A change in the law would require action in the Republican-led U.S. Congress, and Republican lawmakers introduced legislation that would reverse the policy.
After Trump's remarks, Republican House of Representatives Speaker Paul Ryan told reporters he has "always supported" eliminating the Johnson Amendment.
Critics including the group Americans United for Separation of Church and State expressed alarm.
"President Donald Trump and his allies in the religious right seek to turn America's houses of worship into miniature political action committees," said the group's executive director, Barry Lynn.
"It would also lead some houses of worship to focus on supporting candidates in exchange for financial and other aid. That would be a disaster for both churches and politics in America," Lynn said.
Peter Montgomery of the liberal advocacy group People For the American Way said Trump wants to pay back religious conservatives who helped get him elected "by letting them turn their churches into political machines with tax-exempt charitable dollars."
Scrapping the Johnson Amendment has been a goal of Christian conservatives, who contend it violates free speech and religious freedom rights. The U.S. Constitution's First Amendment guarantees freedom of religion and bars the government from establishing an official religion.
Full report at:
http://nation.com.pk/international/03-Feb-2017/trump-vows-to-end-prohibition-on-church-political-activity
--------
Bush's daughter shares father's pro-Islam speech
Feb 3, 2017
NEW YORK - The daughter of former US president George W Bush has shared her father's Islam is Peace speech in the wake of President Donald Trump's visa ban on people from seven Muslim-majority countries.
Jenna Bush, the former First Daughter, posted an excerpt from the speech her father made in 2001 following the 11 September terror attack on her Twitter feed, with the caption: "'This is not the America I know...' just a reminder this am to teach acceptance and love to our kids for all races, all religions."
"Billions of people find comfort and solace and peace. And that's made brothers and sisters out of every race. Out of every race."
The speech, made by Bush at the Islamic Centre of Washington DC on 17 September 2001 said: "When we think of Islam, we think of a faith that brings comfort to a billion people around the world."
America counts millions of Muslims among our citizens and Muslims make an incredibly valuable contribution to our country.
"Muslims are doctors, lawyers, law professors, members of the military, entrepreneurs, shopkeepers, moms and dads. And they need to be treated with respect."
Trump signed an executive order banning refugees from Syria indefinitely and suspending the US refugee programme for 120 days. In addition, the president suspended visas for people from seven predominantly Muslim countries for 90 days, affecting people from Iran, Iraq, Yemen, Somalia, Syria, Sudan and Libya. In the excerpt shared Tuesday, George W. Bush, the former president, says that the "face of terror is not the true faith of Islam."
"That's not what Islam is all about. Islam is peace," Bush said in the speech. "These terrorists don't represent peace. They represent evil and war." The former president argued that Muslims make "an incredible valuable contribution to our country" and said they must be "treated with respect." "In our anger and emotion, our fellow Americans must treat each other with respect," he said. Trump's executive order has been met with backlash from many lawmakers and has spurred protests across the country, with Americans urging the administration to welcome refugees and immigrants.
Full report at:
http://nation.com.pk/international/03-Feb-2017/bush-s-daughter-shares-father-s-pro-islam-speech
--------
Support for Trump travel ban in line with anti-Muslim attitudes in America
2 February 2017
Polling data reveals more Americans support Friday's executive order banning travel and immigration for people from seven Muslim-majority countries than oppose it. So far, two major surveys have asked American adults about this specific executive order. Both polls suggest that those who back the ban outnumber those who don't.
The most recent poll was conducted by Reuters and Ipsos on 30 and 31 January, just days after the order was issued. Of the 1,201 adults who responded, 48% said they agreed with the executive order and 41% said they disagreed (the group of respondents included independents as well as an almost even split of Democrats and Republicans).
In all polls, question wording is important but that is particularly true of politically charged topics. In the case of the Reuters/Ipsos poll, the wording was relatively neutral: "Do you agree or disagree with the Executive Order that President Trump signed blocking refugees and banning people from seven Muslim-majority countries from entering the U.S.?" The same was not true of a second survey conducted by Rasmussen, a conservative-leaning polling company.
The Rasmussen poll, conducted days before the order was issued, asked respondents a question which was factually misleading. In total, 1,000 likely voters were asked: "Do you favor or oppose a temporary ban on refugees from Syria, Iraq, Iran, Libya, Somalia, Sudan and Yemen until the federal government improves its ability to screen out potential terrorists from coming here?"
But the order does not ban all refugees – only Muslim refugees. The order states that refugees will be admitted if "the religion of the individual is a minority religion in the individual's country of nationality" – all seven countries mentioned in the order have a Muslim-majority population.
Moreover, the Rasmussen poll is misleading in its implication that the government does not currently "screen out potential terrorists". Refugees entering the US already face a rigorous vetting process by at least four separate US government agencies, with dozens of steps which can take up to two years.
Crucially, though, Saturday's policy was implemented in the context of widespread anti-Muslim feeling in America. A YouGov poll in December 2015 found that 58% of surveyed Americans had an "unfavorable" opinion of Islam. Those views might not change easily, either: 45% of all respondents also said they would not be interested in learning more about Islam.
Full report at:
https://www.theguardian.com/us-news/2017/feb/02/polls-widespread-backing-trump-travel-ban
--------
India
4 Pakistani boats found abandoned near Sir Creek area
Sarfaraz Shaikh
Feb 3, 2017
AHMEDABAD: In just two days, BSF patrols have discovered and seized four abandoned Pakistani boats in Koteshwar and nearby area of Sir Creek.
The mystery of the missing crew has set alarm bells ringing across the border security network, as the memory of the Kuber trawler, which was hijacked by Lashkar-e-Toiba terrorists in 2008 to slip in the 26/11 attackers to Mumbai, is still haunting the minds of personnel.
BSF officials said that on Wednesday, a small Pakistani single-engine fishing boat was discovered from the marshy Koteshwar area of Sir Creek, while on Thursday three more boats, drifting together, were seized about 3 km off Sir Creek within Indian territorial waters. Catches of fish and cooking utensils were found from the boats.
Border security personnel have begun to comb the 22-km long Sir Creek channels to solve the mystery. The channels corkscrew through the Indo-Pak borders.
"The Pakistanis may have seen us coming and fled. They may have traversed the knee-deep waters on foot and fled towards Pakistan while abandoning their boats," a BSF official said. "We have beefed up patrolling in the area and are conducting a combing operation to track more abandoned Pakistani boats," he said.
"Recovery of about 40 kg of crabs, utensils and other fishing equipment from the Pakistani boats suggests that they were fishing boats," said a senior BSF official.
"But the issue is that if a fishing boat can cross into Indian territorial waters in the swampy water channel ranging from Sindh province in Pakistan to Rann of Kutch in Gujarat, then terrorists can also take chances," he added.
http://timesofindia.indiatimes.com/india/4-pakistani-boats-found-abandoned-near-sir-creek-area/articleshow/56943595.cms
--------
Muslim group to move SC after Centre scraps NEET in Urdu
Feb 02, 2017
Close to 40,000 students from Urdu medium junior colleges in the state will be affected by the Centre's decision to exclude the language from the National Eligibility-cum-Entrance Test (NEET) 2017, said members of the Students Islamic Organisation (SIO) of India.
The group said that they will file a writ petition in the Supreme Court this week, asking the government to either have an Urdu version of the NEET paper, or to bring back MH-CET for health science courses in Maharashtra.
"Not only has the Central Board of Secondary Education (CBSE) decided to exclude Urdu from NEET, the Maharashtra state board is also not going to conduct a separate medical entrance test for courses other than medical and dental. This means students form Urdu medium junior colleges cannot apply for health science courses altogether," said Mohammed Ali Shaikh of SIO (south Maharashtra).
NEET was first introduced in 2013, following which Maharashtra scrapped their Common Entrance Test (CET) for health science courses. Based on a petition filed at the Supreme Court in 2014, NEET was scrapped by the SC and the state once again conducted a CET based on the NEET syllabus, while in 2015, the MH-CET was conducted on the basis of the state board syllabus in several languages, including Marathi, Hindi, Gujarati and Urdu.
In April 2016, the Supreme Court once again lifted the ban on NEET and proposed to conduct admissions to MBBS, BDS and post-graduate courses through the one common test. Maharashtra state government decided to conduct admissions to all health science courses based on NEET score for 2017, thus scrapping CET for medical admissions in the state.
"The SC had made NEET compulsory only for medical and dental courses, so at least our students had the choice of appearing for the state-conducted CET in Urdu and apply for other health science courses. By scrapping CET, our students have now been left in the lurch," added Shaikh.
Officials from CBSE said that the decision to not include Urdu in NEET 2017 came from the central government, whereas officials from the Directorate of Medical Education & Research (DMER) said that reintroducing CET will be difficult. "The easier way out will be for CBSE to set the question paper in Urdu as well, we'll have to wait and watch," said an official from DMER.
Full report at:
http://www.hindustantimes.com/mumbai-news/muslim-group-to-move-sc-after-centre-scraps-neet-in-urdu/story-g6cR5aU0rilPzJzqg6dDMO.html
--------
Pakistan
Pakistan envoy denies visa ban by Kuwait
Feb 2, 2017
KUWAIT CITY/KARACHI: Pakistan on Wednesday rejected reports of a visa ban by Kuwait on its nationals.
Pakistani ambassador in Kuwait Ghulam Dastagir has termed news on social media about the ban as baseless, adding that similar news had cropped up in 2011, Geo News reported.
On Wednesday, IANS quoted Russian news agency Sputnik International to say that Kuwait has banned nationals from Syria, Iraq, Iran, Pakistan and Afghanistan. It said the ban included on tourism, visit and trade visas as well as visas sponsored by spouses. The ban was attributed to the "difficult security conditions" in the five countries by the Russian agency.
Full report at:
http://timesofindia.indiatimes.com/world/middle-east/pakistan-envoy-denies-visa-ban-by-kuwait/articleshow/56933960.cms?
--------
Govt scuttles opposition to denounce US Muslim ban
Feb 3, 2017
The united opposition in the National Assembly was apparently denied an opportunity for a second consecutive day on Thursday to move a resolution to denounce US President Donald Trump's executive order to bar citizens of seven Muslim-majority countries from entering the United States for the next 90 days and suspends the admission of all refugees for 120 days.
Deputy Speaker Murtaza Javed Abbasi asked the opposition to follow the rules but the lawmakers kept demanding for the permission to move their resolution. Speaking on a point of order, Dr Shireen Mazari – mover of the resolution – said that as the entire western countries were condemning Trump's move, it was surprising to note that Pakistan, as a leader of the Muslim world, was keeping mum over the racist decision by the US administration.
When the deputy speaker asked her to bring in a unanimous resolution with the government, Dr Mazari said that she had already shared opposition's resolution with Minister for Parliamentary Affairs Sheikh Aftab Ahmed on Wednesday but he (the minister) was absent from the House in an apparent bid to dodge it. She said that the Ministry of Foreign Affairs needed to brief the august House over its strategy to deal with the issue.
"Today it's about other seven countries but Pakistan too can become its victim," she said and added that if Pakistan was silent, no one would support it in future. She also wondered over the support accorded to Trump's ban against seven Muslim countries by Saudi Arabia and the United Arab Emirates, saying the Arab monarchs had gone too far in proving their loyalty to the US and hence had left the Muslims divided.
Dr Nafisa Shah of the Pakistan People's Party also put her party's weight behind the PTI lawmaker and demanded that the Ministry of Foreign Affairs must take the House into confidence over the country's stance about this development on Friday (today). Speaking on a point of order, she said that even a large number of American citizens were already on roads, holding protests over the Muslim ban.
She also raised her voice for the sudden disappearance and recovery of five bloggers, saying that once they disappeared under 'mysterious' circumstances, some people levelled allegations of blasphemy against them. "If they were involved in blasphemous activity, why action was not tried under the much-hyped Cyber Crimes Bill," she said and asked Minister for Interior Affairs Chaudhry Nisar Ali Khan to respond to the question.
However, Mehmood Bashir Virk from the Pakistan Muslim League-N opposed the idea to support the bloggers, saying that the recovered bloggers must tell their story rather than pointing fingers at the state institutions. "They (bloggers) must tell who was involved in their disappearances and how they were recovered," he questioned. "It looks to be a planned affair," he said.
Full report at:
http://www.pakistantoday.com.pk/2017/02/03/govt-scuttles-opposition-to-denounce-us-muslim-ban/
--------
Looking into the matter of Trump's 'Muslim Ban': Sartaj Aziz
02 February,2017
ISLAMABAD (Dunya News) – Advisor to PM on Foreign Affairs Sartaj Aziz has said that every independent and sovereign country do have a right over its visa policy.
He let it be known in an informal media talk after the book launching ceremony in Islamabad.
Sartaj Aziz also revealed on the occasion that we are looking into the matter of Trump s Muslim ban in which citizens from seven countries have been barred from entering the United States of America.
He professed that an open policy is the best adopted strategy during the current era.
Advisor to PM revealed that he cannot comment further over the matter unless some more details about the visa ban issue come forward.
Earlier, Sartaj Aziz addressed the book launching ceremony and revealed that he felt really dejected over the death of Hakeem Saeed.
He revealed that the late Hakeem Saeed used to spend 5 crore annually on charity and donations.
Full report at:
http://dunyanews.tv/en/Pakistan/373392-Looking-into-the-matter-of-Trumps-Muslim-Ban-S
--------
Mideast
UAE protests Iran's arming Yemen rebels with 'drones'
Feb 3, 2017
ABU DHABI - The United Arab Emirates said Thursday it summoned the Iranian envoy to protest Tehran's alleged arming of Huthi rebels in Yemen, including providing drones, in their fight against the government.
The foreign ministry handed the charge d'affaires a "protesting memorandum concerning Iran's illegal arming" of Huthi rebels, according to state news agency WAM.
It said that "Iranian weapons, including unmanned drones targeted recently by the Arab coalition, represent a flagrant violation" of UN Security Council resolutions. The UAE is a key partner in the Saudi-led coalition that intervened in Yemen in March 2015 after rebels stormed the capital Sanaa and advanced on second city Aden. Emirati press reported recently that UAE warplanes destroyed a rebel drone before it was launched on Yemen's west coast. The Yemeni government and its allies have repeatedly accused Iran of arming the insurgents, a charge that Tehran has categorically denied.
The war in Yemen has cost more than 7,400 lives since the coalition began its operation, according to the UN's World Health Organisation.
http://nation.com.pk/international/03-Feb-2017/uae-protests-iran-s-arming-yemen-rebels-with-drones
--------
US judge rules in favour of Yemenis hit by travel ban
Feb 3, 2017
LOS ANGELES - In yet another challenge to President Donald Trump's travel ban, a California federal judge has issued a court order barring the US government from preventing more than two dozen Yemenis with valid visas from flying to Los Angeles.
US District Judge Andre Birotte handed down his temporary restraining order and preliminary injunction Tuesday following an emergency motion filed by immigration attorney Julie Goldberg and her associate Daniel Covarrubias-Klein on behalf of 28 plaintiffs.
"These are people escaping war, I have people who are injured, people who aren't getting proper medical care, children that have died (while awaiting their visas)," Goldberg, who is currently in Djibouti, where her clients are held up in transit, said by telephone. "These are the women and children of US citizens and I need to get that message across," she added, clearly frustrated by the plight of her clients, some of whom are living in a house she rents in the tiny African nation.
Birotte's ruling comes on the heels of similar orders issued by judges in several other US states, including New York, Virginia and Washington.
Among those left in limbo in Djibouti because of Trump's temporary travel ban is a Yemeni man whose wife and daughter are US citizens, but whose three-year-old son is an immigrant visa applicant with a passport stuck at the US embassy in Djibouti.
Another is an elderly woman who planned to join her son - a US citizen - and his family, and a six-year-old child whose mother is a US citizen.
Goldberg, who has law offices in New York and Los Angeles, said she has some 214 Yemeni clients who have been affected by the travel ban and who are now stranded in Djibouti, unable to return to their war-ravaged country.
She said another 1,000 people, most of them from Yemen and Somalia, had their visa appointments at the US embassy in Djibouti canceled and were also stranded.
"How is banning a three-year-old child preventing terrorism from happening in the US? I just need to know," the attorney said.
"We are not banning terrorists, we are preventing children from being with their parents."
Goldberg said that despite the court rulings issued by several federal judges instructing the US government not to implement Trump's executive order, and despite the White House clarifying that holders of green cards would not be affected by the ban, people were still being turned away by the airlines.
"Green card holders can come in, but the airlines won't take them because Customs and Border Patrol is telling them that if these people are not admitted, you are responsible for the carrier fees, which are $10,000 a shot," Goldberg said.
"We are trying to track down an airline that is willing to respect the system of government we have in the United States and honor the court order."
Klein said it was concerning that immigration officials were apparently wilfully ignoring rulings by federal judges and expected the legal challenges to reach the Supreme Court.
"It's unclear how this is going to play out in the interim but we expect these cases to make their way to the highest court in the land," he said.
Full report at:
http://nation.com.pk/international/03-Feb-2017/us-judge-rules-in-favour-of-yemenis-hit-by-travel-ban
--------
UN rights experts urge Iran to halt execution of juvenile
2 February 2017
A group of United Nations human rights experts are appealing to Iran to immediately halt the execution of juvenile offender is scheduled to be executed by hanging on Saturday.
Hamid Ahmadi was 17 years old when he was sentenced to death in 2009 for the fatal stabbing in 2008 of a young man during a fight between five boys.
Since then, Ahmadi's execution was scheduled to take place and halted three times at the last minute.
The court relied on confessions reportedly obtained under torture and ill-treatment at a police station, where Admadi was denied access to a lawyer and his family.
"To our knowledge, in the case of Hamid Ahmadi, the most stringent guarantees of fair trial and due process contained in international human rights instruments have been disrespected and, the allegations of torture and confessions extracted under duress were not taken into consideration nor did the lead to any investigation," the human rights experts said.
Full report at:
https://english.alarabiya.net/en/News/middle-east/2017/02/02/UN-rights-experts-urge-Iran-to-halt-execution-of-juvenile.html
--------
How Saudi frigates defend Arabian, Red Seas against Houthi attacks
2 February 2017
Iranian and Houthi militias are attempting to take the war from the ground to sea when they recently attempted to attack a Saudi navy warship.
A Saudi frigate warship came on Tuesday under attack by three suicide speedboats belonging to Houthi militias while it was on patrol west of Yemen's Hudayda port.
One of the Houthi boats collided with the rear of the Saudi warship, resulting in the explosion of the boat and a fire at the rear of the ship. The two others were able to escape but came under heavy counter fire.
Saudi naval forces are continuously protecting key economic commercial facilities in the Gulf of Aden and the Red sea.
They are tasked with protecting both military and civilian convoys who travel the routes using the seas.
READ ALSO: Tit-for-tat: Saudi Arabia and Iran compare naval power
Saudi Arabia's imports and exports heavily depend on Saudi naval forces, who also assist authorities in the rescue and evacuation operations during disasters and crises.
Currently, Saudi Arabia has three al-Riyadh-class frigates that have been modified from the French La Fayette-class frigate.
Full report at:
https://english.alarabiya.net/en/News/gulf/2017/02/02/Saudi-Arabia-frigates-in-the-Arabian-and-Red-sea.html
--------
UAE summons Iran envoy over arms to Houthis
2 February 2017
The United Arab Emirates' assistant minister of foreign affairs has summoned on Thursday the Charge d'Affaires of the Iranian Embassy in Abu Dhabi, handing him a note of protest on Iran's illegal provision of weapons to Houthi militias in Yemen.
Dr. Abdul Rahim Al Awadi, said that Iran's move is in violation of UN Security Council Resolutions prohibiting this, adding that it is considered an attack on international legitimacy, the rule of Yemen, and fuels the conflict there, WAM news agency reported.
Full report at:
https://english.alarabiya.net/en/News/gulf/2017/02/02/UAE-summons-diplomat-to-protest-Iran-s-provision-of-illegal-weapons-to-Houthis.html
--------
Syria writes to UN condemns Turkey's attacks near al-Bab
Feb 2, 2017
Syria has strongly denounced Turkey's recent attacks near the flashpoint town of al-Bab, calling on the United Nations to assume its responsibilities and put an end to the violation of the Arab country's sovereignty.
The Syrian Foreign and Expatriates Ministry made the request in two letters addressed to the UN Secretary General and the president of the Security Council on Thursday.
The letters condemned the Turkish troops' incursion into Syria over the past few days and their occupation of some Syrian villages in their push to capture al-Bab.
The Turkish attacks pose a threat to the international peace and security, the letters added.
The ministry further accused the government in Ankara of providing military, material and logistic support to terrorist organizations, facilitating the entry of foreign militants into Syria and setting up training camps for militants on Turkish soil.
Almost 250 civilians lost their lives and more than a thousand others were injured between November 13 last year and January 15 this year in Turkish attacks in Syria, according to the latest figures released by the so-called Syrian Observatory for Human Rights.
Turkish warplanes regularly carry out airstrikes in support of their ground incursion into Syria.
Back in August, Turkish special forces, tanks and jets, backed by planes from the US-led coalition, launched their first coordinated offensive in Syria in an alleged bid to battle terror groups such as Daesh and the Democratic Union Party (PYD), a US-backed Kurdish group based in Syria. Damascus said the intervention was a breach of its sovereignty.
Syrians gain more ground in Aleppo Province
Separately on Thursday, the Syrian army said it had recently managed to purge Daesh terrorists from dozens of areas in the northeastern countryside of Aleppo Province.
Syrian army soldiers man a checkpoint along a road in Aleppo, Syria, February 1, 2017. (Photo by Reuters)
In a statement carried by Syria's official SANA news agency, the General Command of the Army and Armed Forces said it had established control over 32 towns and farms in Aleppo Province with a total area of 250 square kilometers.
The gains came as part of an anti-Daesh "large-scale military operation" launched by the Syrian "army units in cooperation with the supporting forces and the allies" some 20 days ago, the statement read.
Full report at:
http://www.presstv.ir/Detail/2017/02/02/508863/Syria-Turkey-alBab
--------
Iran, Russia and Turkey set to hold talks on Syria in Astana
Feb 2, 2017
Delegates from Iran, Russia and Turkey are set to meet in the Kazakh capital next week to discuss issues related to a nationwide ceasefire holding across Syria.
Kazakhstan's Foreign Ministry said in a statement on Thursday that the trilateral meeting would be held in Astana on February 6 to discuss how the existing ceasefire is being implemented across Syria.
This comes after delegates from Iran, Russia and Turkey mediated the latest round of Syria peace talks in Astana on January 23-24.
The talks between Damascus and opposition groups wrapped up with Ankara, Moscow and Tehran agreeing to work out a trilateral accord with the goal of supporting the ceasefire in the Arab country.
The Syria-wide truce, which excludes Daesh and Jabhat Fateh al-Sham terrorist groups, has been in place since December 30, 2016.
The trio further underlined the importance of maintaining the national sovereignty of Syria and stressed that there was no military solution to the conflict in the Arab country.
Russian Foreign Minister Sergei Lavrov (3rd L) meets with representatives of Syria's opposition (R) in Moscow on January 27, 2017. (Photo by AFP)
The upcoming meeting between representatives from Iran, Russia and Turkey comes ahead of the UN-sponsored talks in the Swiss city of Geneva. The negotiations between Syria's warring sides, which were initially scheduled to begin early this month, were postponed until February 20.
Full report at:
http://www.presstv.ir/Detail/2017/02/02/508848/Iran-Russia-Turkey-Syria-Kazakhstan-UN-
--------
Europe
Its Not Just Trump's US, Anti-Muslim Hate Threatens Europe Too
Joe Mulhall
2 February 2017
While Donald Trump's executive order on immigration has dominated headlines, it is important to place his anti-Muslim policies in an international context. Far from an anomaly, this is part of a much wider process of mainstreaming anti-Muslim prejudice, which has been present on both sides of the Atlantic and beyond for a decade or more.
Hope not Hate's report, published on Wednesday, outlines this worrying trajectory of anti-Muslim prejudice in Britain and Europe. Specifically, it maps the journey of conspiratorial anti-Muslim ideas – so-called "counter-jihadism" – from a marginal and ignored, primarily internet-based political discourse, on to the streets and then into the White House and the parliamentary chambers of Europe.
The "counter-jihad" movement is a broad alliance of organisations and individuals that believes western civilisation is under attack from Islam. Some elements are more extreme than others but all generally agree that Islam is a supremacist religion, and many see little difference between violent jihadis and ordinary Muslims who live their lives quite peacefully.
In eastern Europe there has been a worrying adoption of these conspiratorial counter-jihadi ideas by supposedly mainstream politicians. In Slovakia the prime minister, Robert Fico, has called for the "restriction of the freedom of Muslims in Europe", and last year a law was passed that effectively bans Islam from gaining official status as a religion.
The Hungarian prime minister Viktor Orbán has become a hero of the anti-Muslim movement because of his Islamophobic and anti-refugee views. Of all the European leaders Orbán has gone the furthest in adopting conspiratorial counter-jihadi rhetoric about a planned invasion by Muslims.
A key milestone in the mainstreaming of anti-Muslim prejudice in Europe came in late 2015, when the Czech president, Miloš Zeman, addressed an anti-Islam demonstration that included former English Defence League (EDL) leader Stephen Yaxley-Lennon (Tommy Robinson) and a contingent of leaders from the anti-Muslim Pegida movement in Germany.
Meanwhile in western and central Europe there has been a rise in the number and size of explicitly anti-Muslim parties, as populist radical-right parties such as the Alternative für Deutschland, Geert Wilders' Freedom party and Marine Le Pen's Front National have brought anti-Muslim prejudice to the forefront of their political agendas in Germany, the Netherlands and France. Elections in these countries later this year will be an important yardstick for measuring how far into the mainstream these policies have moved.
While we have seen the collapse of street movements such as the EDL in the UK, this has by no means heralded the end of anti-Muslim prejudice. Quite the contrary. Instead we have seen a normalisation of anti-Muslim prejudice in the UK and a rise in anti-Muslim hate crime. A recent report by the European Commission against Racism and Intolerance (ECRI) criticised rising "racist violence and hate speech" by both the press and politicians in the wake of the Brexit vote.
Ukip has been a key part of this process of mainstreaming of anti-Muslim ideas, with a raft of leading Ukip figures being openly anti-Muslim and echoing "counter-jihadi" rhetoric. The ECRI criticised former Ukip leader Nigel Farage for claiming there was "public concern about immigration partly because people believe there are some Muslims who want to form a fifth column and kill us."
And so, President Trump. For those of us that monitor and research organised anti-Muslim movements, any hope that Trump would renege on his anti-Muslim campaign promises once in office always seemed unlikely. In May last year, Hope not Hate revealed that Trump had attended the launch of a counter-jihadi group called the United West in Miami, Florida in March 2011. He posed for a picture with one of America's leading anti-Muslim activists, Frank Gaffney, and a European anti-Muslim activist called Elisabeth Sabaditsch-Wolff.
Gaffney has been an important influence on Trump. The new president relied on discredited research produced by Gaffney's thinktank, the Centre for Security Policy (CSP), for some of his openly racist comments about Muslims during his presidential campaign. Likewise, Trump's comments about Muslims creating no-go zones in the US and the UK also appear to have originated with Gaffney.
Further proof of Trump's willingness to associate with and be guided by anti-Muslim activists has come with the appointment of his advisers and appointees since winning the election. As shown in a recent report by the Chicago-based Center for New Community, as well as our latest report, the Trump administration is full of people with links to the "nativist" movement who are either part of or have extensive links with America's organised anti-Muslim movement.
One example is Trump's appointment of Walid Phares as an adviser to his foreign policy team. Phares was named in a major Center for American Progress report, Fear Inc, as one of the "validators" that made up an Islamophobia network in America. Importantly Phares sits on the board of advisers of America's largest anti-Muslim organisation, Act for America. More worryingly an email sent to activists by Act bragged that it now has "a direct line to President-elect Trump through our allies such as … Walid Phares". Phares is also a former board member of the anti-Muslim propagandist organisation the Clarion Project, and a contributing editor to the anti-Muslim online publication Family Security Matters.
And then there's Trump's national security adviser, Michael T Flynn. Last year he tweeted: "Fear of Muslims is RATIONAL" and at a meeting of the Dallas branch of Act for America he said of Islam: 'It's like cancer. […] And it's a like a malignant cancer, though, in this case. It has metastasized.' Trump's nominee for director of the CIA, Mike Pompeo, also has links to the organised anti-Muslim movement, as do his senior policy adviser Kellyanne Conway, and Katharine Gorka from his Department of Homeland Security landing team.
So the protesters who marched around the UK this week are absolutely right to be angered by Trump's draconian executive order. However, it is worth remembering that anti-Muslim prejudice has also entered the mainstream much closer to home, here in Europe. We're setting up a new unit to look into fake news and the oft-repeated lies and exaggerations from populist movements, which will partly tackle such prejudice. Elsewhere, all of us need to remain vigilant and be prepared to defend the tolerant society that protects us all, including minorities such as the Muslim community.
https://www.theguardian.com/commentisfree/2017/feb/02/trump-us-anti-muslim-hate-europe
--------
Muslim Groups to Hold Anti-Trump Protest At US Embassy in London
2 February 2017
Some of the UK's most prominent Muslim organisations will stage a demonstration outside the US embassy on Saturday in protest at President Trump's order blocking travel to the US from seven majority-Muslim countries.
Thousands are expected to join the third protest against aspects of the Trump presidency to take place in London in a fortnight. One of the organisers hopes to see "unprecedented numbers" of Muslims attend.
The Muslim Council of Britain, MEND, Friends of al-Aqsa and others will be joined by Stand Up to Racism, Stop the War and the People's Assembly for a rally and march from the US embassy to Downing Street. The rally meets at Grosvenor Square at 11am.
Separately, Jewish, Christian and other faith groups have announced plans to form a human circle of solidarity outside a London mosque during Friday prayers.
The march is protesting an executive order issued by Trump that suspends entry to the US for nationals of seven Muslim-majority countries for three months to combat terrorism. The order caused chaos and protests at airports worldwide as officials scrambled to interpret how it applied to travellers already in the air.
Children were among those prevented from boarding flights, detained for hours at airports and in some cases returned to their countries. The US administration was forced to clarify that it did not apply to green card holders. Trump has also vowed to introduce "extreme vetting" to keep "radical Islamic terrorism" out of the country.
The policies and rhetoric are "normalising a level of Islamophobia that we should not accept", said Weyman Bennett of Stand Up to Racism, speaking at a press conference at the East London mosque.
His group called for campaigners from other causes, including the environment, opposing antisemitism and fighting homophobia, to join the march: "We want to stand in solidarity with the Muslim community over the question of the ban."
Sabby Dhalu, co-convenor of Stand Up to Racism, said the refugees left trapped at airports last weekend were fleeing terrorism themselves, and worldwide the vast majority of victims of terrorism were Muslims.
"I think what he [Donald Trump] is doing is damaging the whole social fabric of our society," said Dilowar Khan, executive director of the East London mosque, warning that racists would gain "moral support" from his approach.
Azad Ali, head of community engagement at MEND, warned that society could be "sleepwalking into genocide", adding: "We need to engage, and to become active citizens. This is just an initial step."
Beyond the march, he pointed to initiatives such as Visit My Mosque day, which takes place on Sunday, as an effort "to break down the myths of what's happening in a mosque: there isn't anything to be scared of".
He told the Guardian his organisation and others are developing contacts with groups in the US such as ACLU and Care to offer solidarity.
Separately, a human circle of solidarity will be formed outside a north London mosque during Friday prayers in an event backed by a coalition of faith groups.
The aim is to "stand with our Muslim brothers and sisters at this time of international turbulence", said the organisers. Members of Reform Judaism, the Christian Muslim Forum, Faiths Forum for London and other groups will gather at the Wightman Road mosque before noon prayers.
Rabbi Laura Janner-Klausner, senior rabbi to Reform Judaism, said: "This week started with President Trump's executive order, and is ending with news that antisemitism is at record levels in the UK. [On Friday] we will show our determination, as minorities and people of different religions, to stand together and protect one another."
Ajmal Masroor of the Islamic Society of Britain said his organisation had been contacted by people of many faiths and beliefs wanting to show solidarity following Trump's executive order and the deadly attack on a mosque in Quebec.
He said: "These leaders want to relay the message that we are all equal citizens of this great country and that we must stand as one when any of us feels isolated or scared. We are deeply touched by this real show of support."
https://www.theguardian.com/us-news/2017/feb/02/muslim-groups-to-hold-anti-trump-protest-at-us-embassy-in-london
--------
Merkel urges Turkey to ensure freedom of expression in poll
03-Feb-17
ANKARA: German Chancellor Angela Merkel on Thursday urged Turkish President Recep Tayyip Erdogan to ensure full freedom of expression in Turkey ahead of a crucial referendum on constitutional change.
Making her first visit to Turkey since July's failed coup, Merkel was seeking to keep a key partnership alive after a series of crises in recent months.
Her visit -- which has caused controversy at home and in Turkey -- comes as the country prepares for a referendum expected to be held in April on constitutional changes to give Erdogan greater powers.
"I emphasised from my side that in this far-reaching change the separation of powers and freedom of expression must be ensured," Merkel said after talks with Erdogan at his presidential palace in Ankara. Merkel added she had also passed on concerns over press freedom and the accreditation of German journalists in Turkey, several of whom have not received approval to work in 2017.
"We spoke in detail over freedoms for journalists," she said. Merkel said the referendum on constitutional change could be monitored by a delegation from the Organisation for Security and Cooperation in Europe (OSCE) "so that what the people want is guaranteed".
Erdogan responded that a separation of powers would remain in place under the new constitution, with other centres of power along with the presidency.
"The legislative is still there. So is the executive and the judiciary. Their dissolution... is out of the question," said the Turkish president.
Full report at:
http://dailytimes.com.pk/world/03-Feb-17/merkel-urges-turkey-to-ensure-freedom-of-expression-in-poll
--------
'Mars in THREE YEARS' Muslim nation vows to be first Islamic country to conquer Red Planet
3rd February 2017
The United Arab Emirates has joined the race against Russia, the US and China to colonise Mars.
The Middle Eastern country's space agency announced they will be launching a Mars explorer in just three years.
It comes as experts warn the US, Russia and China are prepping for an all-out space war to reach Mars and control the Milk Way.
The UAE agency, which aims to be the first Arab nation to launch a Mars mission, announced their partnership with the Japan Aerospace Exploration Agency at the Global Space Congress on Wednesday.
But religious leaders in the UAE have previously condemned the mission claiming it is "against Islam" and issued a fatwa forbidding Muslims from landing on Mars.
The nation's General Authority of Islamic Affairs and Endowment said: "Such a one-way journey poses a real risk to life, and that can never be justified in Islam.
"There is a possibility that an individual who travels to planet Mars may not be able to remain alive there, and is more vulnerable to death."
Confirming the joint programme, Yuichi Yamaura, vice president of JAXA, said: "We are delighted to launch the UAE's Mars explorer by the Japanese launch vehicle H-IIA from Tanegashima Space Centre in Japan in 2020."
The UAE's explorer will travel by a Japanese rocket to Mars before blasting into orbit around the planet.
China has declared they would launch their first Mars probe in 2020 with the aim of being a major space power by 2030.
Full report at:
http://www.dailystar.co.uk/news/latest-news/584872/Mars-mission-space-race-Russia-USA-NASA-United-Arab-Emirates-China-Martian-planet
--------
South Asia
Bangladesh: Police Vow to Keep Blasphemous Books from Literary Festival
2017-02-02
Two years after a secular blogger was slain as he left the Ekushey Book Fair, the month-long literary festival opened in Dhaka this week as organizers and police restricted displays of publications that "could hurt religious sentiment."
Before Prime Minister Sheikh Hasina opened the annual fair on Wednesday, Dhaka Metropolitan Police (DMP) Commissioner Md Asaduzzaman Mia warned writers and publishers not to display books considered to be "blasphemous."
His comments have drawn criticism from writers, publishers and lawyers who described this as a move by Bangladesh's government to restrict free speech and secular expression.
"Intelligence surveillance will be put in place so that no such books can enter the book fair," Mia had told reporters, adding assurances that the police presence would not hamper the festival.
"But hurting someone's religious sentiments, instigating sectarian strife, infringing others fundamental rights on the pretext of free thinking are not free thinking," Mia said.
Writers and the publishers said the police lacked necessary manpower and expertise to scrutinize and decide if books are blasphemous.
"Around 4,000 books are published at the book fair every year. Will the police read every book? Does the metropolitan police have the manpower to finish reading of the books in one month to detect [blasphemy]," journalist Harunur Rashid wrote in a column published by banglatribune.
'Being used as a weapon'
Lawyers questioned the legality of the police's plans.
"The government has been putting up some restrictions on freedom of speech as part of its strategy to fight the militants. But the moves infringe on people's constitutional rights," lawyer Monzil Morshed told BenarNews. "Our penal code contains a section against hurting religious sentiments. This section is being used as a weapon."
Attorney Jotimoy Barua acknowledged that the country's penal code outlaws the harming of religious sentiment but, he said, police "have no authority to keep vigil on publishing houses."
Social media users criticized the plan as well.
Writer Harunur Rashid said he and other colleagues were worrying about pressure from the authorities.
"They [writers] are being forced to go for self-censorship. So, free thinking will stumble," he told BenarNews.
Publisher Srabon Prokashoni agreed.
"This is not a duty of police to decide what a book should contain and what [it] should not. We condemn this decision," Publisher Robin Ahsan, proprietor of Srabon Prokashoni, told BenarNews.
'Good sense prevails'
Religious extremists in the predominantly Muslim country have threatened writers and publishers at previous book fairs over publications that promote secularism and skeptical viewpoints.
On Feb. 26, 2015, militants killed Bangladesh-born secular writer Avijit Roy, a U.S. citizen, as he left the fair. His wife, Rafida Bonya Ahmed, was seriously injured in the attack near the Dhaka University, the festival's venue.
The attack was similar to one in 2004, when suspected militants hacked to death Humayun Azad, whose writings against Islamic zealots apparently make him a target. He died of his injuries three months later.
In October 2015, Faisal Arefin Dipan, who published Roy's books, was hacked to death at his at his office in Dhaka. Militants attacked another publishing house that day, injuring owner Ahmedur Rashid Tutul, along with bloggers Tareq Rahim and Ranadipam Basu.
At last year's Ekushey fair, the stall belonging to Dipan's publishing house, Jagriti Publications, featured a banner honoring Dipan, which bore his portrait with the words "Good Sense Prevails on Everyone." The stall did not display any of Roy's books. Dipan's widow, Razia Rahman, said the company had stopped publishing "for security or other reasons."
Book bans
In 2015, a Bengali translation of a book "Nobi Mohammader 23 Bochhor" ("23 Years: A Study of the Prophetic Career of Mohammad"), authored by Iranian writer Ali Dashti, was banned at the fair and the publishing house Rodela Prokashoni stall was closed.
Last year, the book "Islam Bitorko" ("Debates over Islam") was confiscated and charges were filed under section 57 of the Information and Communication Technology Act against the book's editor and publisher, Shamsuzzoha Manik, and three others. Publishing house Badwip's stall was closed as well.
This year, the Bangla Academy, the literary group that organizes the annual fair, did not allocate stall space for Srabon Prokashoni after proprietor Robin Ahsan protested actions against Badwip in 2016. Bangla Academy relented following protests from other publishers.
http://www.benarnews.org/english/news/bengali/book-fair-02022017152527.html
--------
Myanmar Buddhist monk muzzled after murder of Muslim lawyer
Agence France Presse
2 February 2017
YANGON: A Myanmar Buddhist monk known for scathing anti-Islam tirades has been barred from speaking at an event after the the murder of a top Muslim lawyer, a killing that has rattled a nation bristling with religious tension.
Ko Ni, a respected legal adviser to the ruling National League for Democracy, was shot in the head on Sunday afternoon as he waited outside Yangon airport while holding his grandson.
While assassinations of political figures in Yangon are rare, Buddhist-majority Myanmar has suffered bouts of sectarian violence in recent years.
The unrest has been partially blamed on anti-Muslim rhetoric spread by a radical wing of Buddhist monks.
An official from the southern city of Pathein said Thursday that local authorities canceled an event due to be held this week by the movement's leader Wirathu, a monk once dubbed the "face of Buddhist terror" for his vitriolic anti-Muslim sermons.
"The preaching event by U Wirathu is banned because of security reasons at this moment," a regional government official told AFP on the condition of anonymity.
Director of the Ministry of Religious Affairs and Culture Aung San Win also told AFP the government was trying to restrict "writing that could incite tension over the assassination of NLD party legal adviser U Ko Ni."
The ministry warned of fake news circulating on social media aimed at "destroying the stability of the state using harsh words that could lead to religious conflicts."
Ko Ni was a rare voice for religious pluralism and his killing has sent shock waves through Myanmar's already hard-pressed Muslim community.
The 63-year-old also criticized the military's lingering grip on power over the new civilian government led by Aung San Suu Kyi, which has described his death as a political assassination.
Full report at:
http://www.arabnews.com/node/1048026/world
--------
5 Taliban hideouts destroyed in Helmand air and ground operations
Feb 03 2017
Five hideouts of the Taliban group were destroyed during the joint military operations in the restive southern Helmand province.
The provincial government media office said the hideouts of the group were destroyed in Sangin district.
At least 18 militants were also killed and 3 others were wounded during the operations, the local officials said.
According to the officials, the operations were jointly conducted by the Afghan National Defense and Security Forces with the support of the Afghan Air Force.
The officials further added that the son of the Taliban leader commander Furqani was also among those killed.
No further details have been disclosed by the officials regarding the casualties of the Afghan forces so far.
The Taliban militants group has not commented regarding the report so far.
Helmand is among the volatile provinces in southern Afghanistan where the Taliban insurgents are actively operating in its various districts and often carry out insurgency activities.
Full report at:
http://www.khaama.com/5-taliban-hideouts-destroyed-in-helmand-air-and-ground-operations-02796
--------
Another top ISIS leader Qari Munib also killed in Nangarhar: MoD
Feb 02 2017
Another top leader of the loyalists of Islamic State of Iraq and Syria (ISIS) terrorist group Qari Munib was also killed along with the senior ISIS commander Shahid Omar in Nangarhar province.
The Ministry of Defense (MoD) said Thursday that Qari Munib was among the 12 militants killed in Achin district.
MoD in a statement said the militants were killed in a series of airstrikes conducted in Achin and the two senior ISIS leaders were among those killed.
The statement further added that around 20 ISIS militants were killed overall in the past three days.
According to the defense ministry, the remaining 8 ISIS militants were killed in Deh Bala district of Nangarahr and at least 6 others were wounded in the two districts.
The loyalists of the terror group have not commented regarding the reports so far.
Shahid Omar was leading a group of at least 40 ISIS militants in Achin district and was killed on Tuesday in a US drone strike, the local officials said.
Provincial governor's spokesman, Ataullah Khogyani, said Omar was likely hailing from Khyber Pakhtunkhwa province of Pakistan.
Nangarhar is among the relatively calm provinces in eastern Afghanistan but the anti-government armed militants have recently increased their insurgency activities in some remote districts of the province.
Full report at:
http://www.khaama.com/another-top-isis-leader-qari-munib-also-killed-in-nangarhar-mod-02794
--------
300 US Marines to train Afghan forces at battalion-level in Helmand
Feb 02 2017
Around 300 US Marines are preparing for deployment to the restive southern Helmand province of Afghanistan in a bid to train the Afghan forces at the battalion-level, it has been reported.
The US Marines will also advise and assist the Afghan forces at the brigade and division level.
The training will include marksmanship, indirect fire and small-unit tactics.
Maj. Kendra N. Motz, spokeswoman for the task force, quoted by The Marine Corps Times, said the roughly 300 Marines will make up Task Force Southwest, and will train Afghans at the battalion-level while advising and assisting at the brigade and division level.
Motz further added "As they train at Camp Lejeune, North Carolina, ahead of their deployment, the Marines are familiarizing themselves with Russian-made weapons, including the AK-47, PKM, DShK and RPG-7."
Col. Matthew Reid, Task Force Southwest's deputy commander, said task force consists of experienced, senior Marines, many of whom have deployed to Afghanistan before.
Full report at:
http://www.khaama.com/300-us-marines-to-train-afghan-forces-at-battalion-level-in-helmand-02793
--------
Osama bin Laden's secret sexual self-stimulation permit disclosed
Feb 02 2017
The former Al-Qaeda terrorist network chief Osama bin Laden granted permission to the militants in a secret letter for stimulation in a bid to release sexual tensions the network's fighters, according to the last batch of documents seized by US forces in raid on his compound in Abbottabad of Pakistan.
The US government recently released the 49 documents which include a letter addressed to a senor colleague in North Africa.
The letter contains secret matter the now-deceased Al-Qaeda leader shared with the North African leader.
According to Foreign Policy magazine, citing the documents released by The Office of the Director of the National Intelligence, the letter states:
"It pertains to the problem of the brothers who are with you in their unfortunate celibacy and lack of availability of wives for them in the conditions that have been imposed on them. We pray to God to release them. I wrote to Shaykh/Doctor ((Ayman)), [al-Zawahiri], and I consulted with Shaykh ((Abu Yahya)) [al-Libbi].
Dr. Ayman has written us his opinion … As we see it, we have no objection to clarifying to the brothers that they may, in such conditions, masturbate, since this is an extreme case. The ancestors approved this for the community. They advised the young men at the time of the conquest to do so. It has also been prescribed by the legists when needed, and there is no doubt that the brothers are in a state of extreme need.
This comes as reports emerged in mid-2015 suggesting that the US forces had obtained a pornographic collection of Bin Laden.
Full report at:
http://www.khaama.com/osama-bin-ladens-secret-permit-disclosed-02792
--------
Arab World
Arab Analyst: Creation of Safe Zones in Syria Prelude to Disintegration Scenario
Feb 02, 2017
"This decision at a time when positive developments are taking place in Syria is a prelude to the disintegration of Syria," Atwan wrote in al-Rai al-Youm newspaper on Saturday.
He underlined that creation of safe zones in Syria now six years after the beginning of the Syrian crisis and as a large number of refugees are returning to the country after the Syrian army's advances in several regions of Aleppo is very strange.
Atwan said that creation of safe zones in Syria is not a new subject because the Turkish troops are trying to set up one of these regions in the city of al-Bab and Jarablous region in Aleppo countryside, but the new issue is an agreement between the US and Saudi Arabia over the creation of safe zones in Syria and Yemen.
The senior political analyst also said that Moscow has agreed to Damascus's conditions for studying US President Donald Trump's plan for the creation of safe zones as it is quite evident that Damascus will in no way agree with Trump's plan.
"Some believe that creation of safe zones in Syria is a prelude to the disintegration of that country to smaller emirates and self-ruled areas to be formed on the basis of different ethnic groups and sects," he added.
Analysts believe that the decisive battle in Aleppo and victory of the Syrian army and its allies against the terrorist groups can defuse the US plots to disintegrate Syria.
"Victory of the Syrian army in the strategic Aleppo battle means driving out the militants from the same path that they entered Syria, that is, the Turkish borders," Sham Times wrote in August.
"The Aleppo battle is 'decisive' because it not only creates dramatic changes in Syria's geographical ground, but also the results of such a victory can change the entire region," it added.
"The most important achievement of the current and future victories of the Syrian army in Aleppo is foiling plots to divide and disintegrate Syria, which is one of the most important goals pursued by the US and its allies in Syria," it said.
http://en.farsnews.com/newstext.aspx?nn=13951114000684
--------
Baghdad angered by Trump's words on Iran role in neighboring Iraq
Feb 3, 2017
Iraq has roundly rejected US President Donald Trump's recent remarks that Iran is "taking over" the neighboring Arab country.
Trump had tweeted on Wednesday that "Iran is rapidly taking over more and more of Iraq," prompting a harsh reaction by Sa'ad al-Hadithi, the spokesman for Iraqi Prime Minister Haider al-Abadi's office, Iraq's private satellite channel al-Sharqiya reported.
"Iraq is an independent country, and not influenced by any other state," Hadithi said in a statement.
When taking decisions, Iraq acts freely and independently, said the Iraqi official, adding that the country's territorial integrity was respectable.
The statement further said the Iraqi government brooks no invasive or interventionist measure against the Arab state by any other country.
"We have reciprocal relations and interests with many other world and neighboring countries. These relations, however, have not been shaped based on negligence for Iraq's territorial integrity and independence in decision making," the official added.
Iran was among the first countries that rushed to Iraq's help when the Daesh terror group in 2014 unleashed a campaign of death and destruction in the northern and western parts of the neighboring Arab state.
At Baghdad's request, Tehran has been providing military advisory assistance to the Iraqi forces, enabling them to make numerous gains against Daesh terrorists on the battleground.
The United States invaded Iraq in 2003 based on allegations that the country harbors weapons of mass destruction. The claims were later proven to be groundless, but the invasion and the ensuing chaos went on to kill and displace thousands across Iraq.
Last month, Germany's Vice Chancellor Sigmar Gabriel said in widely-reported remarks that the United States wars and its "flawed interventionist policy" had destabilized the Middle East, causing an increasing number of people to flee the region to seek asylum in Europe.
Full report at:
http://www.presstv.ir/Detail/2017/02/03/508900/Iraq-Iran-Trump-Abadi
--------
OIC underscores IINA's constructive role to serve Muslim world
Feb 3, 2017
The Organisation of Islamic Cooperation (OIC) Secretary General, Dr Yousuf Bin Ahmad Al-Othaimeen, underscored the importance of the constructive role of International Islamic News Agency (IINA) to serve the Muslim world and its issues.
He said this in a meeting with IINA Director General Issa Khaireh Robleh and his accompanying delegation at OIC headquarters Jeddah, a statement received here on Thursday said.
Al-Othaimeen highlighted the importance of the member states' support for the agency and payment of their contributions to performing the message entrusted to it, and continuing its efforts in serving the joint Islamic action. He also reiterated the OIC's support for IINA to carry out its tasks in the fullest manner.
The secretary general urged the agency to strengthen its presence in the capital of the Islamic world and confirm its ability to effective communication and making use of the media technologies, as well as the establishment of a partnership with regional agencies and unions.
Full report at:
http://www.pakistantoday.com.pk/2017/02/02/oic-underscores-iinas-constructive-role-to-serve-muslim-world/
--------
Mosul Hotel Catered To Elites: From Saddam Allies to Suicide Bombers
Feb 3, 2017
Michael Georgy - When Islamic State seized the five-star Ninewah Oberoi Hotel in east Mosul it replaced wealthy Iraqi patrons with another kind of elite - foreign fighters and suicide bombers seen as the group's most prized members.
The Iraqi army's recent capture of the ruined compound - renamed Hotel Waritheen (Inheritors) by Islamic State - deprived the militants of a strategic site that offers a comprehensive view across the vast city.
Yet the 11-story building fringed with palm trees is a reminder of the many dangers and uncertainties ahead as Iraqi forces prepare to expand their offensive against Islamic State into west Mosul, a far more complex battleground.
The compound, with its abandoned playground and ferris wheel, lies within striking distance of Islamic State snipers and mortar bomb operators, dug in just across the Tigris River, which once soothed hotel guests standing on balconies. That uncomfortable reality is not lost on Iraqi soldiers, who venture into hotel rooms on high floors to spot enemy positions in the west just across the waterway, which bisects Mosul. Curtains are peppered with bullet holes, the work of Islamic State marksmen. Iraqi security officials say the most lethal ones are foreign fighters, the kind that were put up in the hotel as a reward for their services. The original 265-room hotel, built in the 1980s, catered to the powerful during Saddam Hussein's rule, including military officers, government officials and businessmen rewarded for their loyalty to his Baath Party. One of Saddam's former palaces, located on an island on the Tigris, was demolished in recent fighting. Another one nearby suffered a similar fate.
MILITANT MENU
Islamic State grabbed the hotel after it swept into Mosul in 2014, facing virtually no resistance from Iraqi troops, and imposed a reign of terror.
A jihadi website showed militants with their wives, covered from head to toe in black, and children at the hotel, once described on the internet as "elegantly designed to offer comprehensive 5 star services".
Alcohol was banned but pain killers and syringes used by militant fighters before and after battle remain. Old photographs on internet advertisements show elegant suites with king-sized beds, conference rooms, a sprawling swimming pool, shopping arcade and bowling alley, in sharp contrast to the current destruction.
A rocket-propelled grenade and broken glass clutter the entrance to the health club, where the sauna and jacuzzi lie in ruins. One soldier, who asked not to be named, studied shredded furniture and chairs piled on top of each other on lower floors, seeking clues on how Islamic State operated in the hotel.
"Conferences were held on that floor. The Daesh leadership must have held meetings there to discuss strategy," he said, using the derogatory acronym favoured by opponents to describe Islamic State.
Islamic State had its own price list for the hotel restaurant and coffee shop displayed on simple plastic menus. Cappuccino sold for the equivalent of about $1.
Beds were missing from the hotel rooms. Iraqi soldiers said militants sold them in the market as their self-proclaimed caliphate began collapsing under the pressure of the offensive, backed by US-led coalition airstrikes.
Full report at:
http://nation.com.pk/international/03-Feb-2017/amosul-hotel-catered-to-elites-from-saddam-allies-to-suicide-bombers
--------
Turkish warplanes kill 51 ISIS militants in Syria
2 February 2017
Turkish warplanes killed 51 ISIS militants in operations over the last 24 hours, the military said in a statement on Thursday. Warplanes destroyed 85 ISIS targets in the areas of al-Bab, Tadif, Kabbasin and Bzagah, including buildings and vehicles.
Full report at:
https://english.alarabiya.net/en/News/middle-east/2017/02/02/Turkish-warplanes-kill-51-ISIS-militants-in-Syria.html
--------
US-led airstrikes kill nearly dozen civilians in Iraq, Syria
Feb 3, 2017
Nearly a dozen civilians have lost their lives when military aircraft from the US-led coalition purportedly fighting Daesh in Syria and Iraq carried out separate airstrikes in the northern parts of the two conflict-plagued Arab countries.
A statement from the coalition said on Thursday that a strike targeted a Daesh compound near Syria's militant-held northern city of Raqqah on December 7 last year, claiming the lives of seven civilians.
Raqqah, which lies on the northern bank of the Euphrates River, was overrun by the Takfiri terrorists in March 2013, and was proclaimed the center for most of the terrorists' administrative and control tasks the next year.
Additionally, two civilians were killed on December 9, when US-led jets hit an area near the strategic northern Iraqi city of Mosul, located some 400 kilometers north of the capital Baghdad.
The attacks are not the first US-led airstrikes that lead to civilian casualties.
At least eight civilians lost their lives on January 6, when coalition fighter jets pounded the village of Suwaydiyah al-Kabirah, which is situated approximately 55 kilometers west of Raqqah, according to the Britain-based Syrian Observatory for Human Rights.
Nearly 20 civilians were killed in a US-led strike targeting al-Msheirfeh region north of Raqqah on December 8. Several people also sustained injuries in the blitz.
Iraqis search through rubble after a US-led coalition airstrike targeted a Shia mourning ceremony in the town of Daquq, south of the city of Kirkuk, on October 21, 2016. (Photo by Iraqi al-Ghad news agency)
On October 21, 2016, at least 15 women lost their lives and scores of other civilians sustained injuries when US-led military aircraft targeted a Shia place of worship in Daquq town of Iraq's oil-rich northern province of Kirkuk.
Full report at:
http://www.presstv.ir/Detail/2017/02/03/508887/US-airstrikes-civilian-casualties-Iraq-Syria-Raqqah-Mosul
--------
Damascus: Syrian Army Launches Fresh Operations against ISIL Near Key Airport
Feb 02, 2017
The Syrian army units and their allied forces hit hard the ISIL's concentration centers North of al-Seen airport Northeast of Damascus which resulted in the destruction of several military vehicles and killing of all the militants moving in the vehicles.
The Syrian army also cut off ISIL's supply lines from Badieh in Eastern and Northeastern of Damascus province.
Meantime, a military source said that the ISIL sustained heavy losses in the Syrian army and air force military operations in the Eastern and Northeastern part of Damascus as their supply routes were also disconnected.
Earlier media sources close to the terrorist groups disclosed that the ISIL has been dispatching a large number of forces and a large volume of equipment to areas near al-Seen and al-Dhamir airports to capture them.
The sources said that the ISIL has used foggy weather and has sent several military convoys to the regions near the al-Seen and al-Dhamir airports in Eastern Qalamoun to win their control in large-scale surprise attacks.
"These convoys of ISIL have been dispatched from the regions of Ba'ar al-Qasaf and Tal Dakout located between the provinces of Damascus and Sweida, while another military column of the ISIL has been sent to the airports from al-Barada region to the East of the town of al-Quaryatayn in Homs province," the sources added.
Based on the reports, the ISIL's convoys include tanks, military equipment and vehicles, mortars, rockets and a large volume of semi-heavy weapons and ammunition.
On Sunday, the Syrian Army troops struck ISIL's concentration centers in the mountainous regions of Northern Damascus, capturing several heights and killing or wounding 25 militants.
Full report at:
http://en.farsnews.com/newstext.aspx?nn=13951114000425
--------
Syrian Army Close to Breaking Deir Ezzur Military Airport Siege
Feb 02, 2017
The Syrian army units backed by aerial support seized back more areas in al-Ma'amel region and in the surrounding areas of security brigade.
The Syrian army troops killed several terrorists and destroyed their military equipment.
The Syrian fighter jets continuously hit the ISIL's concentration centers and movements in the surrounding areas of the cemetery region, Sorieh Juneid and security brigade in the Southern part of Deir Ezzur, killing a large number of terrorists and destroying a large amount of military equipment, weapons and ammunition.
"The Syrian army is now in control of 50 percent of al-Ma'amel region in Southern Deir Ezzur after defeating the terrorists in fierce clashes and is now one step closer to lifting the terrorists' siege of the Deir Ezzur military airport," the Arabic-language media quoted an unnamed military source as saying on Thursday.
The source went on to say that the operations to break the siege of Deir Ezzur military airport is underway and the ISIL terrorists are withdrawing from the regions that they had captured.
In a relevant development on Wednesday, the Syrian Army troops and Air Force intensified their assaults on ISIL's defense lines and movements in the Southern outskirts of Deir Ezzur city to end the terrorists' siege on government forces in the city's military airport.
The army's artillery and missile units targeted heavily ISIL's gatherings and movements near al-Thardah mountain in the Southern countryside of Deir Ezzur, killing a number of terrorists and destroying their vehicles.
The warplanes meantime carried out a number of combat sorties over ISIL's concentration centers and movements in the region of al-Omal and near the region of al-Maqaber (cemetery), destroying several vehicles and killing a number of militants.
The air raids were aimed at weakening ISIL's defense lines along the road connecting Deir Ezzur to the city's airbase that is under terrorists' siege.
The army units also engaged in fierce clashes with ISIL near the village of Tabiyeh Jazeereh to the North of Deir Ezzur, leaving a number of terrorists dead, including Kuwaiti and Iraqi ones.
The National Defense Force (Syrian popular forces) planted a number of landmines in the village of Hajin in the countryside of Albu Kamal town near the Euphrates River, killing a number of ISIL terrorists.
Full report at:
http://en.farsnews.com/newstext.aspx?nn=13951114000251
--------
Aleppo's Al-Bab Operation: Syrian Army Captures 250 Sq/Km of Land
Feb 02, 2017
The Syrian army units have seized back over 30 towns, villages and key heights in Eastern Aleppo from ISIL's control since the start of al-Bab military operations.
The Syrian government troops also attacked all fortifications that the ISIL had built up in Eastern Aleppo and took control of tens of kilometers of tunnels and trenches that were built up along the front while defusing over 4,000 bombs laid by the ISIL terrorists.
In a relevant development on Wednesday, the Syrian Air Force struck badly ISIL's defense lines in regions to the Southeast of Kuweires Airbase, killing at least 30 terrorists and destroying their equipment, the Syrian Observatory for Human Rights (SOHR) said.
SOHR disclosed that over 30 ISIL terrorists were killed in the warplanes' air raid in a region between South of Kuweires and West of the town of Deir Hafer.
In the meantime, the army troops continued attacks on ISIL's last bases in Eastern Aleppo and could manage to advance against terrorists in regions near the towns of al-Bab and Deir Hafer, killing and wounding a number of terrorists.
Full report at:
http://en.farsnews.com/newstext.aspx?nn=13951114000290
--------
Africa
How Nigerian Army prevents dozens of Boko Haram suicide attacks – Official
February 2, 2017
The Nigerian Army on Thursday provided more details of its operations in the north-east as it battles the Boko Haram terrorists.
The Theatre Commander of the army's Operation Lafiya Dole, Lucky Irabor, said the army was concerned about the suicide attacks being carried out by Boko Haram in Borno State and was working hard to prevent them.
He said the army has carried out special operations, arrested thousands of people and interrogated them in a bid to locate the factories Boko Haram use to make their improvised explosive devices, IED.
"For every IED incident that occurred, over 20 have been saved," Mr. Irabor, a major general said.
Mr. Irabor also spoke on the various successes of the army in its efforts to defeat the Boko Haram and some casualties recorded.
http://www.premiumtimesng.com/news/headlines/222363-nigerian-army-prevents-dozens-boko-haram-suicide-attacks-official.html
--------
Libya may allow NATO, EU ships in its waters
Feb 2, 2017
Libya's UN-backed Prime Minister Fayez al-Serraj says his country may allow NATO and European Union (EU) navies to cooperate with its coastguard and operate in Libyan waters to contain people-smuggling across the sea.
"If there is something to be carried out jointly between the Libyan navy and any other party interested in extending a hand to the Libyan navy, that would be possible," Serraj said following Wednesday talks with NATO Secretary General Jens Stoltenberg in Brussels.
"Of course, we have to modernize our navy flotilla and enhance its capacities. NATO or any other friendly nation on a bilateral basis could extend a hand in this," he said.
European countries have been coping with a crisis caused by the inflow of Middle Eastern and North African refugees, who often use Libyan coasts to board vessels operated by human traffickers to get to Europe. Affected countries have for some time been speaking of the need to tackle the problem at its taproot — in Libyan waters and on Libyan coasts. But the lack of a strong central government in Libya has left Europe without a local partner for any push against smugglers in the North African country.
Serraj's open stance toward cooperation with NATO may now increase hopes for such European bids. The Libyan statesman is, however, struggling to assert his authority in the country while also attempting not to be viewed as yielding excessively to outside forces.
Both NATO and the military forces of individual European countries would need Libyan government consent to operate inside Libya's sovereign waters.
Meanwhile, a report by a Dutch think tank has accused elements within the Libyan coastguard of involvement in the smuggling of the refugees and said that returning anyone caught on boats to coastal detention centers in Libya was risky since conditions there were "horrendous."
The Netherlands-based Clingendael Institute said refugees intercepted or rescued at sea by the Libyan coastguard were sent to detention centers "where they often spend months languishing with no legal recourse, subject to the whims of their jailers."
Refugees wait to be rescued by members of Proactiva Open Arms NGO in the Mediterranean Sea, some 12 nautical miles north of Libya, October 4, 2016. (Photo by AFP)
The institute further said that some smugglers tortured asylum seekers to secure the release of more money from their families.
Full report at:
http://www.presstv.ir/Detail/2017/02/02/508776/Libya-Fayez-alSerraj-NATO-EU-forces-human-trafficking
--------
Southeast Asia
Indonesia, Australia agree to 'choke off' terror funding
Feb 2, 2017
Indonesia and Australia have reached an agreement to fight terrorist groups by blocking their financial resources amid concerns in both countries that supporters of Daesh may be planning new terror attacks there.
During a Thursday meeting in the Indonesian capital, Jakarta, senior officials from the two countries vowed to halt the flow of money used to fund terror attacks and inked an agreement in that regard.
"We know that one of the most effective ways to combat the surge of terrorism is to attack the funding and the movement of money," Australian Attorney-General George Brandis told reporters after holding talks with Indonesian Chief Security Minister Wiranto.
Wiranto, for his part, said the two officials' discussions had focused on "how we can choke off funding routes" to terrorists.
The neighboring countries have been hit by a series of terrorist attacks. Both have also foiled plans inspired by the Daesh Takfiri group, which is mainly active in Iraq and Syria.
Indonesian police escort suspected terrorists to court in Jakarta on February 9, 2016. (Photo by AFP)
Some of the Daesh militants, especially those hailing from Indonesia, are suspected of sending money home to finance terrorist activities.
Meanwhile, there have been indications that money to fund terrorist activities has been flowing between Indonesia and Australia.
In 2015, Indonesia's financial intelligence agency said it suspected that $450,000 linked to terrorism had been transferred between the two countries.
Last month, Indonesian police arrested 17 of the country's nationals upon their return from Syria on suspicion of being members of Daesh and thus involved in terrorist activities.
http://www.presstv.ir/Detail/2017/02/02/508855/Indonesia-Australia-Daesh-antiterrorist-Pact
--------
Play about IS tackles Muslim teen radicalisation
February 3, 2017
LIEGE: Two actors on a darkened stage, playing an erudite Muslim father and his beloved daughter who has left home to join the Islamic State jihadists, read the heartrending letters they have exchanged.
"Letters to Nour", a book written and adapted for the stage by French-Moroccan writer Rachid Benzine, recently premiered in the Belgian city of Liege, one of a growing body of works tackling the impact of extremism in Europe.
The play will soon move to France for a series of shows, but after that it will return to Belgium's French-speaking Wallonia region to be seen by a very different audience.
From March "Letters to Nour" will be performed at state schools for students aged 16 to 18, part of an effort by Belgian authorities to counter radicalisation.
The subject strikes close to home in a country where a small cell of young men from Muslim backgrounds plotted together to carry out both the November 2015 jihadist attacks in Paris and the March 2016 attacks in Brussels.
"The book, and then the play, were linked to a particular event: November 13, 2015, at the Bataclan," Benzine told AFP, referring to the Paris concert venue where jidahists shot dead dozens of people.
"I felt there was a double rift. First, because these were young people from my background but who were targeting French society," he said.
"And then that these were young people who killed in the name of a god that I believe in."
"Our views are always reductive. It seemed to me that fiction would allow us to tell things another way," added Benzine, a professor from the Paris suburb of Trappes, which has produced many jihadists.
'Paradise for Muslims'
On stage, Belgian actor Charlie Dupont plays the father, a professor of philosophy and Islam who lives somewhere in the Muslim world.
He sits at a wooden table reading aloud a letter from Nour — which means "light" in Arabic — his cherished daughter, a philosophy student who has decided to go to Iraq to join the jihadist husband she met on the internet.
Nour, played by Belgian Tania Gabarski, admits that she lied to him about making a family visit in order to flee her home country, and says she is now in a "paradise for Muslims."
"I am not a submissive woman, I have chosen to carry out a mission," she says to her father, whom she views as naive. He begs her to return and abandon the life she has chosen.
Benzine said he wanted to create "a moment for thought, a conversation with the arguments from both sides, so we can hear the father's point of view but also that of the girl, who doesn't have any economic problems or social problems and is bright, but who has nevertheless decided to join Daesh", the Arabic term for IS.
'We didn't see this coming'
The story unfolds over the course of 14 letters as Nour realises that her dream is turning into a nightmare. After giving birth to a baby girl she is confronted with a dilemma that will inevitably have a tragic outcome.
Full report at:
http://www.freemalaysiatoday.com/category/world/2017/02/03/play-about-is-tackles-muslim-teen-radicalisation/
--------
Lawyer: Muslim prisoners don't get adequate religious education
V Anbalagan | February 2, 2017
PETALING JAYA: Prison authorities must ensure inmates are given constructive religious and moral education as part of their rehabilitation programme, a lawyer said.
Muhammad Rafique Rashid Ali said feedback received from Muslim prisoners, however, revealed that such programmes lacked substance.
"The inmates are allowed to follow Agama classes but sadly the ones conducting it just come in to fill in the hours and make their claims," he said.
However, the lawyer did not reveal at which prison this complaint came about.
He said this in response to a call by Bar Council criminal law committee member Baljit Sidhu that the Prisons Department must engage civil society to find new ways to rehabilitate prisoners and improve their welfare.
Baljit said the Commissioner-General must hold discussions with non-governmental organisations and the Bar Council to make the local prison system on a par with other countries like Australia and the United Kingdom.
Baljit had said this in reaction to the recent case of a convict who sodomised his cellmate in Jasin, Malacca, last month.
The convict, already serving time for car theft, and with only two weeks left of his jail term, was sentenced to nine years in jail and three strokes of the rotan for sodomising the cellmate.
Section 147 of the Prisons Regulations 2000 provided a qualified prison officer to be a religious instructor or a person accredited by a state Islamic administration to conduct classes for Muslim inmates.
The same provision also states that any religious association legally registered could also conduct religious or moral lessons for non-Muslims after approval from an officer in charge.
"The laws are there but I am sceptical whether prisoners nationwide are getting quality religious education," Rafique said.
The lawyer, who is a member of the Selangor Bar Committee, said religion was an effective tool to instil compassion and discipline among prisoners.
He said prisoners had time to reflect since they were confined behind bars.
"Religion is one of the ingredients to make a prisoner a wholesome person so that they can return to society," he added.
He said personal hygiene, health of prisoners and prison conditions were also issues that must be reviewed by the government.
Full report at:
http://www.freemalaysiatoday.com/category/nation/2017/02/02/lawyer-muslims-prisoners-get-insufficient-religious-education/
--------
Hindraf threatens legal action over Zakir Naik's status in Malaysia
February 2, 2017
PETALING JAYA: A human rights group has threatened legal action against Putrajaya if it refuses to disclose whether Islamic Research Foundation president Zakir Naik has obtained permanent resident status in Malaysia.
Hindu Rights Action Force (Hindraf) chairman P Waythamoorthy is also demanding that the government disclose whether it is aware that Zakir is wanted in India for alleged terrorism-linked and money laundering activities.
In a letter yesterday to Home Minister Ahmad Zahid Hamidi, the Hindraf chief, through his lawyer, said he was expecting a reply within seven days, failing which a law suit would be filed.
"We will institute legal proceedings in the interest of national security against you in the capacity of home minister," the letter said.
Waytha is also seeking an explanation over the rationale for harbouring Zakir and allowing him to deliver lectures and sermons in Malaysia despite the Indian national's status as an alleged threat to security.
He is also seeking an explanation on any police action against Zakir following a report made in April last year.
Waytha claims he has information that Zakir had been granted permanent resident status under the sponsorship of a prominent individual with a honorific "Dato" title.
On Sunday, FMT reported that the controversial preacher would make an appearance in Perlis on Feb 10 at the request of state mufti Mohd Asri Zainul Abidin to deliver a Friday sermon at the state mosque in Arau.
Several other muftis in Malaysia have expressed admiration for Zakir, a recipient of the 2013 Tokoh Maal Hijrah in Malaysia.
Last year, Zakir made headlines after the Hindustan Times reported that he allegedly held dual Indian-Malaysian citizenship. The Malaysian home ministry, however, denied the claim.
Zakir is under investigation in India for spreading communal hatred and glorifying terrorism.
Full report at:
http://www.freemalaysiatoday.com/category/nation/2017/02/02/hindraf-threatens-legal-action-over-zakir-naiks-status-in-malaysia/
--------
URL: https://www.newageislam.com/islamic-world-news/new-age-islam-news-bureau/un-chief-calls-for-lifting-donald-trump's-travel-ban-on-muslims/d/109945
New Age Islam, Islam Online, Islamic Website, African Muslim News, Arab World News, South Asia News, Indian Muslim News, World Muslim News, Womens in Islam, Islamic Feminism, Arab Women, Womens In Arab, Islamphobia in America, Muslim Women in West, Islam Women and Feminism, Moderate Islam, Moderate Muslims, Progressive Islam, Progressive Muslims, Liberal Islam