New Age Islam News Bureau
13 January 2021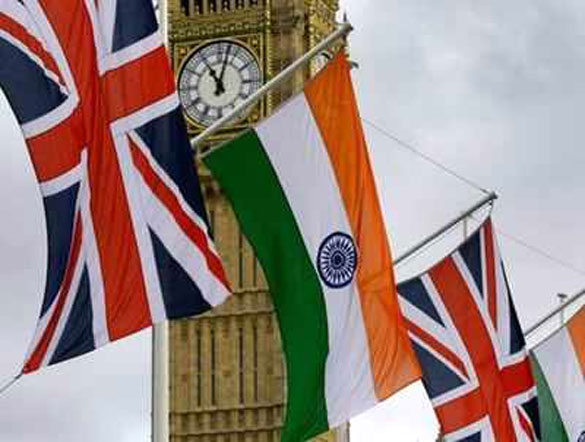 • Pak Court Sentences Three JuD Leaders, Yahya Mujahid, Zafar Iqbal and Abdur Rehman Makki for Terrorism Financing
• Bangladesh: 1st Transgender Islamic School in Bangladesh Starts Academic Year
• Indonesia's Road to Harmony Means Removing Radical Potholes
• UAE's Flag Carrier Suspends Tunisian Pilot for Refusing To Fly To Israel
• US Top Diplomat Pompeo Says Al-Qaeda Has New Home Base In Iran
• Almost Two Years after Defeat, ISIS Resurfaces in Syria's Badia
• How Israel Is Using Social Media to Woo the Middle East
India
• UK Think Tank Lists India in 'Difficult 4'; Clubs India with China, Saudi, Turkey
• Allahabad HC to Hear Plea against Acquittal of 32 Babri Mosque Demolition Accused including L K Advani and Murli Manohar Joshi
• Muslim Man, a Labourer, Beaten In Gujarat for Refusing To Answer Their Question about His Identity
• Muslim Man Who Flew To UP From Bengaluru to Meet Girl He Met Online Lands in Police Station
• In 8-point action plan against terrorism, Jaishankar slams Pak, takes a dig at China
• 'Some Muslims Do Not Trust Indian Scientists, Can Go To Pakistan': Sangeet Som
• NIA chargesheets doc for 'app to guide IS missiles'
• Jaishankar: Those behind 1993 Mumbai blasts enjoying 5-star hospitality
• SP govt stopped me from visiting UP 12 times: Owaisi
• Pakistan national held at Bhuj JIC dies after complaining of breathlessness
--------
Pakistan
• Pak Court Sentences Three JuD Leaders, Yahya Mujahid, Zafar Iqbal and Abdur Rehman Makki for Terrorism Financing
• Police Officer Escorting Polio Vaccine Team Shot Dead In Pakistan's Northwest
• Pakistan Court Jails Three For Vandalising Gurdwara Nankana Sahib
• PTI senators defend promulgation of ordinances
• Broadsheet revelations about ruling elite only 'tip of the iceberg': PM Imran
• Rs180bn corruption unearthed in AGP office: PM
• With Geographical Indication rules Pakistan can secure export markets
• Pakistan urges warring Afghan sides to reduce violence
• Sikh girl's marriage case: Three jailed for leading mob attack on gurdwara
• Pakistan, Azerbaijan, Turkey FMs to attend trilateral meeting in Islamabad tomorrow
--------
South Asia
• Bangladesh: 1st Transgender Islamic School in Bangladesh Starts Academic Year
• Taliban See Ghani as 'Obstacle' to Afghan Peace
• Afghan Shia leader visits Pakistan after massacre of Hazara miners
• 8 Taliban Killed, 300 Rocket Shells Discovered: MoD
• NDS 'Foils Assassination Plot' against US Ambassador to Kabul
• Why Afghanistan-Taliban peace talks have not reached breakthrough
--------
Southeast Asia
• Indonesia's Road to Harmony Means Removing Radical Potholes
• More tinder for extremist fires in Indonesia
• Johor Sultan Issues Religious Restrictions for Muslims during MCO 2.0
• Selangor Islamic Enforcers Probed For Violence against Nur Sajat In Arrest For 'Insulting Islam'
• Malaysian comedian 'Uncle Roger' sparks China censorship row with deleted video
• Emergency declaration unjustified as general election avoidable, groups say
• Indonesian President Joko Widodo Receives Chinese COVID-19 Vaccine Shot
--------
Africa
• UAE's Flag Carrier Suspends Tunisian Pilot for Refusing To Fly To Israel
• How Qaeda-Friendly GSIM Became the Sahel's Leading Jihadists
• Jordanian sentenced to death for 2019 tourist stabbing
• Ethiopia warns Sudan against igniting war at disputed border region
• Roadside blast kills 7 Kenyan soldiers in Somalia
• Libyan jailed for life for UK attack that killed three
• ISWAP Jihadists Kill 13 Soldiers in Northeast Nigeria
--------
North America
• US Top Diplomat Pompeo Says Al-Qaeda Has New Home Base In Iran
• The Capitol Riot Shows The Growing Danger Of Right-Wing Extremism
• UN Calls For Enhanced International Cooperation To Tackle Terrorism
• Hillary Clinton touts documentary on Khashoggi killing
• US: Turkish-American tapped for Treasury chief of staff
• US re-designates Cuba state sponsor of terrorism
• Law enforcement braces for more extremist violence in DC and around the US ahead of Inauguration Day
--------
Arab World
• Almost Two Years After Defeat, ISIS Resurfaces in Syria's Badia
• ISIS increases attacks in Raqqa as Turkish-backed forces shell Ain al-Issa
• Saudi Arabia condemns Israel's approval of new settlements in West Bank
• Lebanon files complaint with UN Security Council over Israeli violations
• Israeli strikes on Syria kill seven soldiers, 16 Iran-backed fighters: Monitor
• World Bank approves $246 mln project to support vulnerable Lebanese households
• Israeli patrol kidnaps Lebanese shepherd from border town: Lebanon state media
• Israel launches fresh airstrikes on Syria's east: SANA
• Kuwait's cabinet members resign en masse
--------
Mideast
• How Israel Is Using Social Media to Woo the Middle East
• Israelis protest outside of PM Netanyahu's home amid corruption trial
• Iran: Pompeo's claims of al-Qaeda ties preposterous, shows failure of pressure policy
• Iran's FM: 9/11 Caused by Pro-Pompeo Terrorists
• Lawyer: Assassinated Nuclear Scientists' Families Suing US to Receive $100mln in Compensation
• 840 Academics Ask IRGC Aerospace Commander to Target Any Intruding US Army B-52s
• Ex-US Envoy to Yemen: Designation of Houthi Ansarullah as Terrorist Group 'A Big Mistake'
• Erdogan hopes new Turkey-Greece talks will herald new era
• Israel's PM Netanyahu removes joint photo with Trump from his Twitter banner
• Palestinian refugees in Gaza protest UNRWA cuts
--------
Europe
• EU Slams US Blacklisting Of Yemen's Houthis, Warns Of Aid Delivery Disruption
• UK to review export controls on goods from Xinjiang
• 'Turkey is determined to press ahead on EU reforms'
• EU extends security training mission in Mali until 2023
• Turkey, Greece to hold exploratory talks in Istanbul
• Halt evictions edict on Palestinian families: UN expert
• Former Al-Qaeda spokesman living in £1m house in London: Report
Compiled by New Age Islam News Bureau
URL: https://www.newageislam.com/islamic-world-news/uk-think-tank-lists-india/d/124066
--------
UK Think Tank Lists India in 'Difficult 4'; Clubs India With China, Saudi, Turkey
Jan 13, 2021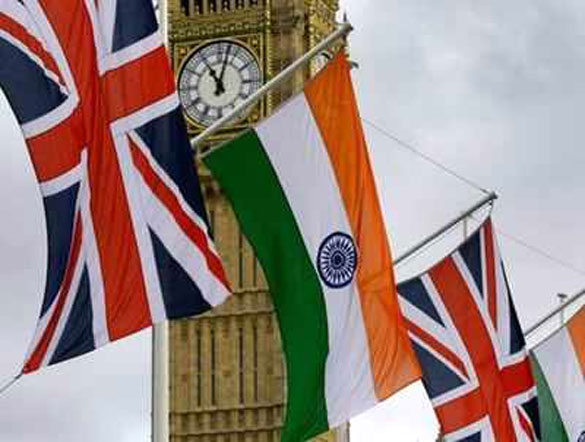 NEW DELHI: Even as UK and India appear to be resetting their relations post Brexit, a major British think tank has a word of caution for the British government. "While giving India the attention it deserves, the UK government needs to accept that gaining direct national benefit from the relationship, whether economically or diplomatically, will be difficult," says the new report by Chatham House.
The report, "Global Britain, Global Broker" questions whether the UK, despite its inherent strengths, would be able to avoid losing influence in the world. It observes that despite the evident shortcomings, "Britain has remained influential because it is one of the few countries capable of combining its diverse national assets — diplomatic, military, intelligence and humanitarian — to pursue its interests beyond its shores."
Calling for a "shift in strategic focus" the UK, the report says, should have more realistic goals about developing deeper ties with India, which it clubs with China, Saudi Arabia and Turkey as the "difficult four".
"India's importance to the UK is inescapable. … But it should be obvious by now that the idea of a deeper relationship with India always promises more than it can deliver. The legacy of British colonial rule consistently curdles the relationship. In contrast, the US has become the most important strategic partner for India, as recent US administrations have intensified their bilateral security relations, putting the UK in the shade," says the report.
The report goes on to say that India's "complex, fragmented domestic politics have made it one of the countries most resistant to open trade and foreign investment." In addition, "the overt Hindu nationalism of the ruling Bharatiya Janata Party is weakening the rights of Muslims & other minority religious groups, leading to a chorus of concern that intolerant majoritarianism is replacing the vision of a secular, democratic India bequeathed by Nehru."
The British foreign policy establishment is currently in the process of re-writing its foreign policy focus, bringing the Indo-Pacific front and centre of the new policies.
The report is critical of Boris Johnson's initiative of setting up a D10 club of democratic countries, and particularly, including India in it. "Including India in a D10 at this time could make building any meaningful consensus on policy or joint actions that much harder. India has a long and consistent record of resisting being corralled into a 'Western' camp. It led the Non-Aligned Movement during the Cold War and, in 2017, India formally joined the China-and Russia-led Shanghai Cooperation Organisation."
In a critique of India's diplomatic behaviour, the report points out that despite border clashes with China, "India did not join the group of countries that criticized China at the UN in July 2019 over human rights violations in Xinjiang. India has also been muted in its criticism of the passage of the new national security law in Hong Kong. With Indian domestic politics also having entered a more ethno-nationalist phase, as noted earlier, a D10 might end up functioning as a D9 at some point in the future, with all the damaging knock-on effects this would have on the UK's relations with India."
https://timesofindia.indiatimes.com/india/uk-think-tank-lists-india-in-difficult-4-clubs-india-with-china-saudi-turkey/articleshow/80242202.cms
--------
Pak Court Sentences Three JuD Leaders, Yahya Mujahid, Zafar Iqbal and Abdur Rehman Makki for Terrorism Financing
Jan 13, 2021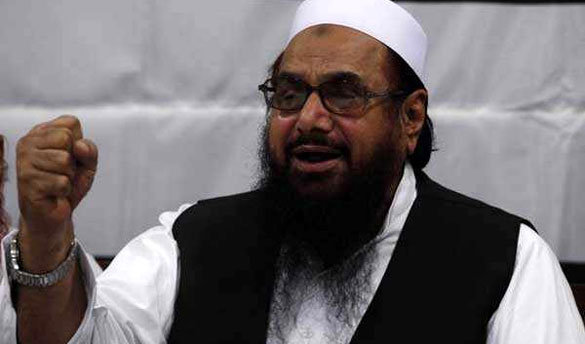 Mumbai terror attack mastermind and Jamat-ud Dawah chief Hafiz Saeed. File Photo
----
ISLAMABAD: A Lahore-based Anti-Terrorism Court (ATC) on Tuesday convicted Yahya Mujahid, spokesperson of banned outfit Jamaat-ud-Dawa, in a terror financing case and sentenced him to 15 years in jail.
The court also convicted Zafar Iqbal and Abdur Rehman Makki, two other leaders of JuD and key aides of the 2008 Mumbai terror attacks mastermind Hafiz Saeed, in the same case. Iqbal was sentenced to 15 and a half years and Makki to six-month imprisonment.
The Counter Terrorism Department of Punjab had registered a number of cases related to terror financing against leaders of militant outfits who remained active in terrorist activities in India, especially in Jammu and Kashmir. The courts, however, convicted and sentenced them on charges not linked to any specific militant attack.
Pakistan has intensified action against Punjab-based militant leaders in an attempt to meet the conditions set by the Financial Action Task Force (FATF), a global terror watchdog, which will review Pakistan's case next week. Pakistan is currently on grey list of the watchdog and trying to avoid being put on the FATF's black list.
https://timesofindia.indiatimes.com/world/pakistan/pak-court-sentences-three-jud-leaders-for-terrorism-financing/articleshow/80239606.cms
--------
Bangladesh: 1st Transgender Islamic School in Bangladesh Starts Academic Year
SM Najmus Sakib
09.01.2021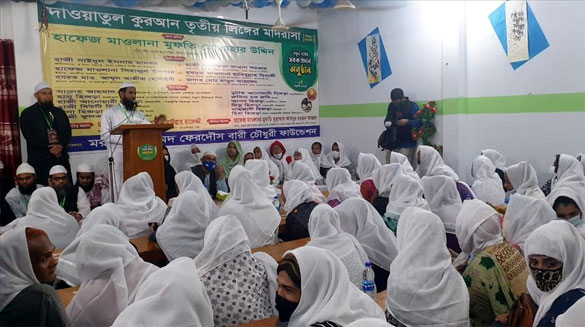 DHAKA, Bangladesh
Excitements is running high among students as the first-ever transgender Islamic school in Bangladesh has been inaugurated and handed out books to its students at the start of the new academic year.
The Dawatul Quran Third Gender Madrasa, located in the capital Dhaka, started its journey last November in the hand of a group of Muslim clerics and trainers with support from a local charity.
"The first such an initiative for transgender Muslim students has created huge hopes and opportunity for members of the discriminated minority in Bangladesh. We can now believe that we could be treated as human souls and integrate into the mainstream," described a student, while addressing the event echoing many others of her community.
The founding Principal and Director Mufti Abdur Rahman Azad presided over the inauguration ceremony of the new academic year on Friday while Mufti and other senior Islamic clerics and local government officials spoke at the event welcoming and appreciating the launching of the Madrasa.
All Islamic clerics described that there is no discrimination among human beings before God while society creates obstacles and discriminations among us. And, every human being will be judged before God on consideration of one's deeds, not on gender, Azad said.
The aim of launching the school is an eye-opening initiative to the society that transgender people are capable human beings to get integrated into the society, said teachers and officials.
The schools started providing Quranic education under the Qawmi syllabus -- curriculum for religious schools -- and students will gradually be provided other academic knowledge and skills, including Bangla, English, and science.
The new academic year inaugural drew the huge presence of dozens of its transgender students and all Madrasa students while Imams handed over the Muslim holy book of Quran to transgender students as they completed their primary learning.
According to government figures, there are some 10,000 member Hijras -- third gender -- in Bangladesh, which is disputed by Abida Sultana Mitu, the president of the Bangladesh Hijra Kalyan (Transgender Welfare) Foundation, who claims it to be at least 1.5 million people.
https://www.aa.com.tr/en/asia-pacific/bangladesh-1st-transgender-school-starts-academic-year/2103968
--------
Indonesia's road to harmony means removing radical potholes
Siktus Harson
January 12, 2021
Indonesia's most notorious hardline group, the Islamic Defenders Front (FPI), was officially disbanded at the end of last year. Its officials and members, however, are refusing to go quietly.
They started 2021 with a new group and with a slightly different name — the Islamic Unity Front, also known as FPI for short — but the same spirit, people and goals remain.
The question is whether, after all the legal pressure put on them, the new outfit will survive. That remains to be seen. The core of the matter is that the radicalism embodied in this notorious group and beyond has reached the age of maturity and can easily be transformed into new forms, even without any legalized structure.
Co-founded by now-jailed leader Muhammad Rizieq Syihab 23 years ago, the original FPI was banned due to its association with violence, long-standing disregard for democratic principles and alleged support for terrorist activities.
It was officially terminated at the end of last year through a joint decree signed by three ministers and the heads of several key institutions.
The Islamic Defenders Front is now on a list of banned mass organizations in Indonesia, the first of which under President Joko Widodo was Hizb ut Tahrir, which was outlawed in 2017.
Violence was associated with the group for a long time. It would not hesitate to intimidate or attack democracy activists, freedom of speech advocates or religious minority groups — Christians, Ahmadis, Shia and traditional religions.
They were often behind rallies against the establishment of new churches.
The government claimed that hundreds of FPI members had been convicted of various crimes while the public had branded the group as "thugs in religious outfits" rather than defenders of Islam.
A few weeks before the end came, group members were involved in a deadly police shooting in which six of them died. The case is still under investigation.
The most damning charge was terrorism. Authorities claimed that at least 35 former officials and regular members of FPI were part of a terrorism network.
Coordinating Minister for Political, Legal and Security Affairs Mahfud MD — President Joko Widodo's sharpshooter in fighting extremism — said many FPI members had sworn allegiance to the Islamic State group in early 2015.
The government's decision to bar radical groups was the result of a scrupulous study, including their impacts on society and the economy.
Indonesian businessmen have expressed concerns over the impact of radical groups on investment. This could be seen with mass protests that forced many commercial centers to shut down temporarily for fear of being the target of attacks.
Fighting extremism has been one of Widodo's priorities since becoming president in 2014. For him, a peaceful society and investment are two sides of the same coin. He was aware that previous leaderships did not pay much attention to eradicating intolerance and radicalism.
A year before Widodo was elected president, and while still governor of Jakarta, a national congress organized by Hisb ut Tahrir attracted thousands of young people.
Despite the group being banned in many countries for its goal to establish an Islamic caliphate and not recognizing Indonesia's secular ideology, the government did nothing.
Soon after Widodo was inaugurated, he launched several awareness campaigns on extremism through educational, religious and political institutions. The culmination was the dissolution of Hisb ut Tahrir in July 2017.
His re-election in 2019 naturally did not go down well with radical groups, particularly the Islamic Defenders Front, which saw the ax fall on Dec. 30, 2020, when it joined the communist party and Hizb ut Tahrir as a banned organization.
The FPI ban won public support, with many saying it came before it could transform itself into a gigantic extremist group.
It's hoped the group's demise will pave the way for the reform agenda of Religious Affairs Minister Yaqut Cholil Qoumas, who has emphasized promoting tolerance and interfaith harmony.
Qoumas, a respected member of Indonesia's largest moderate Islamic group Nahlatul Ulama and an avid supporter of Widodo, was sworn in as minister two days before Christmas.
His aims will be possible when all traces of the FPI are shut down. The government is highly aware of this and efforts to stamp out the group continue, including the freezing of all its accounts.
Indonesia's financial authorities recently deactivated 79 bank accounts belonging to the Islamic Defenders Front and its affiliates.
Radicalism has been an acute disease in Indonesia and is often exacerbated by the politicization of religion in the Muslim-majority nation.
Hence, efforts to subdue radical groups, even the smallest ones, are appreciated but must be followed by effective measures to prevent a similar group from indoctrinating millions of kind-hearted Muslims.
https://www.ucanews.com/news/indonesias-road-to-harmony-means-removing-radical-potholes/90959#
--------
UAE's flag carrier suspends Tunisian pilot for refusing to fly to Israel
13 January 2021
The United Arab Emirates' flag carrier has suspended a Tunisian pilot for refusing to fly a plane to Israel, in a controversial move that has prompted condemnation in the Arab world.
Tunisian pilot Monem Sahib al-Taba wrote on his Facebook page that Emirates Airline suspended him "due to my refusal to participate in a flight to Tel Aviv."
"God is [the] only [one] who takes care of me… I do not regret it," he wrote.
Al-Taba was suspended pending his presentation to the disciplinary committee.
Arab activists denounced the suspension, and praised al-Taba for his "heroic stance" to refuse to recognize the Israeli regime despite Abu Dhabi's normalization of ties with Tel Aviv.
"Whoever leaves something for God, God will compensate him with something better," said Palestinian activist Tamer Almisshal.
"This honorable free pilot and many others like him are the obstacle to normalization with the Israeli entity that the occupiers fear," wrote another activist, Chiheb Eddinne Mellouli.
Back in September, Israeli airlines began operating direct flights between Tel Aviv and Dubai.
Abu Dhabi signed an agreement to normalize diplomatic relations with Israel last year.
Bahrain, Sudan, and Morocco later announced normalization agreements of their own with the Tel Aviv regime.
All Palestinian factions have condemned the normalization deals, calling them a betrayal of their cause.
Tunisia has made it clear that it will not follow suit in normalizing relations with Israel, and that its position on the Palestinians' legitimate rights will not be affected by any international developments.
Palestinians seek an independent state in the occupied West Bank and Gaza Strip, with East Jerusalem al-Quds as its capital.
https://www.presstv.com/Detail/2021/01/13/642907/UAE-s-flag-carrier-suspends-Tunisian-pilot-for-refusing-to-fly-to-Israel
--------
US top diplomat Pompeo says al-Qaeda has new home base in Iran
Tuqa Khalid
12 January 2021
US Secretary of State Mike Pompeo said on Tuesday that al-Qaeda terrorist group established a home base in Iran, but did not provide concrete evidence.
"Al-Masri's presence inside Iran points to the reason that we're here today... al-Qaeda has a new home base: it is... Iran," he said in remarks delivered at the National Press Club in Washington.
He added: "Today, we are drawing attention to the nature of the Iran-al-Qaeda relationship and are taking the actions necessary to crush al-Qaeda and its links to Iran. We urge all nations to do the same – for the good of our nations, and of the free world."
The New York Times reported in November that al-Qaeda's Abu Muhammad al-Masri, accused of helping to mastermind the 1998 bombings of two US embassies in Africa, was gunned down by Israeli operatives in Iran. Iran denied the report, saying there were no al-Qaeda "terrorists" on its soil.
Pompeo said: "Tehran gives sanctuary to the terror group's senior leaders as they plan attacks against America and our allies. Indeed, since 2015, Tehran has allowed al-Qaeda figures in the country to freely communicate with other al-Qaeda members and perform many functions that were previously directed from Afghanistan and Pakistan, including authorization for attacks, propaganda, and fundraising."
"The Iran-al-Qaeda axis poses a grave threat to the security of nations and to the American homeland itself, and we are taking action," he added.
Iran's Foreign Minister Mohammad Javad Zarif said on Pompeo's accusations were "warmongering lies" and claimed that no September 11 "terrorists" came from Iran.
"(With) fictitious Iran 'declassifications' and AQ (al-Qaeda) claims, (Pompeo) is pathetically ending his disastrous career with more warmongering lies," Zarif tweeted.
Pompeo announced designating al-Qaeda leaders Muhammad Abbatay, also known as Abd al-Rahman al-Maghrebi, and Sultan Yusuf Hasan al-Arif as Specially Designated Global Terrorists. He also announced a reward of up to $7 million for any information leading to the location and identification of "Iran-based key leader of al-Qaeda terrorist group" Abbatay - also known as al-Maghrebi.
Earlier accusations by the George W. Bush adminstration of Iranian links to al-Qaeda's September 11, 2001, attacks on the United States have been discredited. But reports have surfaced over the years of al-Qaeda operatives hiding out in Iran.
Shia Iran and al-Qaeda, a Sunni Muslim group, have long been sectarian foes.
On Twitter, Pompeo said US sanctions on Iran took over two million barrels of Iranian oil a day off the market. He added: "Thanks to our sanctions, Iran's proposed military budget is down 24 percent this year. We've targeted more than 1,500 individuals and entities, depriving the regime of $70 billion that would've been used to fund terrorism, ballistic missiles, and nuclear programs."
Pompeo stressed: "The US will never allow the world's largest state sponsor of terrorism (Iran) to freely buy and sell planes, tanks, missiles, and other kinds of conventional weapons."
The administration of outgoing President Donald Trump has further increased its pressure on the Iranian regime with more sanctions targeting several industries and officials in Tehran.
Tensions between Washington and Tehran, which have been increasing since 2018 when Trump unilaterally withdrew from Iran's 2015 nuclear deal, reached historic heights last January when the US killed Soleimani, the former commander of the Quds Force, the overseas arm of Iran's Revolutionary Guards Corps (IRGC).
https://english.alarabiya.net/en/News/world/2021/01/12/US-top-diplomat-Pompeo-says-al-Qaeda-has-new-home-base-in-Iran
--------
Almost Two Years After Defeat, ISIS Resurfaces in Syria's Badia
11 January, 2021
For weeks, ISIS has managed to escalate its attacks against Syrian regime forces and their allies in the Syrian Badia, largely suggesting that the terror group has succeeded in reorganizing its ranks in the vast desert region.
This resurgence comes less than two years after ISIS suffering a crushing defeat in the town of Baghouz, which was the organization's final stronghold on the banks of the Euphrates river in the Deir Ezzor countryside in eastern Syria.
In addition to the terror group's hit-and-run attacks against pro-regime forces in the Badia, ISIS fighters have also been active in areas extending from the east of the Euphrates river to Iraqi borders.
These areas are controlled by the US-backed Syrian Democratic Forces which had driven ISIS out of Baghouz in 2019.
Tough to secure, long stretches of desert in the Syrian Badia have proven an ideal environment for ISIS to keep cover and regroup. Isolated villages and convoys traveling the desert have become popular targets for ISIS terrorists.
Since 2017, forces of the Syrian President Bashar al-Assad, significantly backed by Russia and Iran, succeeded in retaking all strategic towns in the Badia, but effectively failed to control the whole desert region, which makes up almost half of Syria's total geographic area.
Simply put, regime forces did not have enough troops to chase down ISIS militants across such a massive terrain.
The terror organization's fighters were openly operating in the south, starting from the extremely rugged desert of Sweida, through the countryside of Damascus, Homs, and Deir Ezzor, in the east, reaching Raqqa and Hama in central Syria.
Regime forces, most likely, decided that ISIS had isolated itself in the desert and no longer posed an existential threat. In their assessment, confronting the terrorist group could come at a later time.
Consequently, regime forces shifted their attention towards remaining opposition strongholds.
They went on to mount a widespread military campaign that targeted the northwestern Idlib province and saw regime forces seize vital areas that were formerly held by opposition factions.
A research paper published by Chatham House in 2019 stated that ISIS dens in the Syrian Badia are mainly concentrated in three regions made up of tough mountainous terrain that is perfect for establishing hideouts.
https://english.aawsat.com/home/article/2734351/almost-two-years-after-defeat-isis-resurfaces-syria%E2%80%99s-badia?utm_source=iterable&utm_medium=email&utm_campaign=1894022_
--------
How Israel is using social media to woo the Middle East
January 12, 2021
Working in close quarters, surrounded by maps of the Middle East, a small team based in Israel's foreign ministry are focusing their sights on the Arab world.
Their mission: using social media to convince Arabs to embrace the Jewish state.
The team is spearheading an Arabic-language campaign via platforms such as Facebook, Twitter and Instagram as part of a multi-pronged diplomatic effort to win over popular acceptance in the Middle East.
But overturning decades of hostility is no easy feat, despite Israel in recent months having secured landmark Washington-brokered deals with the governments of the United Arab Emirates, Bahrain, Sudan and Morocco.
The magnitude of the task was underscored by a recent online backlash after photographs of Egyptian actor and rapper Mohamed Ramadan partying with Israeli celebrities at a Dubai bar surfaced on social media in November, along with a video showing guests partying as the Jewish song "Hava Nagila" played.
The Israeli Arabic-language social media team re-posted the photos from its main Facebook and Twitter accounts, including one of Ramadan hanging an arm around the neck of Israeli pop star Omer Adam with the caption "art always brings us together."
Israeli officials acknowledge the challenges of the task in a region where there is widespread support for Palestinians living under Israeli occupation or as refugees across the Middle East.
Yonatan Gonen, who heads the Arabic-language social media unit, said in an interview that they posted the photos of Ramadan with the Israeli celebrities to show "normalisation" between Israelis and Arabs. He acknowledged that the furore was disappointing but said there were also positive responses and that "it takes time, people change their minds over generations".
Ofir Gendelman, a spokesman for Israel's prime minister, said increasing numbers of Arabs view Israel as an ally and many publicly show their support on social media.
"As regional peace expands further, talking to our neighbours in their own language becomes even more important," said Gendelman, adding that Israel plans to expand its outreach in Arabic.
Ramadan didn't respond to requests for comment. He said on social media at the time that he did not ask people taking photographs where they came from. "I salute the brotherly Palestinian people," he added.
Dr Ala'a Shehabi, a London-based academic researcher with dual Bahraini and British nationality, said public sentiment in Arab countries remains pro-Palestinian. Of Israel's social-media campaign, she added: "It is not a success if it hasn't changed popular opinion."
Digital diplomacy
Israel wants to gain broader Arab support for the new deals than it has with formal peace treaties it signed with Egypt and Jordan, in 1979 and 1994, respectively. Those treaties are upheld by the countries' leaders but are regarded with little enthusiasm by many Egyptians and Jordanians.
An October report by Israel's Ministry of Strategic Affairs found that during August and September more than 90 per cent of Arabic social media commentary regarding the "normalisation" deals was negative.
"Israel must prepare to commence a protracted campaign online to win hearts and minds in favour of creating stronger ties with Israel," according to a detailed summary of the report shared with Reuters by the ministry. A ministry official said that by January the level of negative commentary had fallen to 75pc.
That foreign ministry's 10-member Arabic-language team includes both Jews and Arabs.
With messages such as "Salam, Shalom" — the Arabic and Hebrew words for peace — the campaign heavily features what Gonen refers to as "soft content" such as music, food and sport. The team also posts about Israel's adversaries such as Iran, Hamas and Hezbollah.
Established in 2011, the Arabic-language unit has significantly ramped up activity since late summer when news of the first accord was made public. The team currently publishes up to 700 or so social media posts a month, about 15pc to 20pc more than before the deals, Gonen said.
During a recent visit to Dubai, team member Lorena Khateeb posted to Twitter a photo of herself outdoors with the Israeli flag draped over her back. "Never imagined that I would raise the Israeli flag in an Arab country," she said in the November 21 post in both Arabic and English. Days later, one Israel's official accounts — called @IsraelintheGulf and which she operates — tweeted a similar flag-draped photo of her.
Khateeb told Reuters that responses to her posts are mostly positive but some are negative.
Gauging success
Gonen says the aim is to create "engagement, interactions and dialogue" with Arab audiences. He said his team reaches 100 million people monthly via its social media accounts, which is double what it was a year ago.
It's main Twitter account, which uses the handle @IsraelArabic and posted the Ramadan photos, has more than 425,000 followers.
Still, the Jewish state still faces widespread opposition to its reconciliation efforts across the region, which is home to more than 400 million Arabic speakers.
Michael Robbins of the Arab Barometer, a non-partisan research network that studies attitudes across the Arab world, said a post-normalisation survey by his group in Morocco, Algeria, Tunisia, Libya, Jordan and Lebanon suggested that the efforts of Israel and its regional allies "have had little if any effect on the views of ordinary citizens".
He said they lacked data from Gulf countries, which did not permit them to ask questions that name Israel, but that attitudes in the countries they did conduct surveys had changed little from previous years.
"Overall, these results suggest that Israel's strategy to win hearts and minds is failing. Few Arab citizens regardless of age or geography have positive views toward Israel," Robbins said.
https://www.dawn.com/news/1601119/how-israel-is-using-social-media-to-woo-the-middle-east
--------
India
Allahabad HC to Hear Plea against Acquittal of 32 Babri Mosque Demolition Accused including L K Advani and Murli Manohar Joshi
13 January 2021
The Allahabad High Court will hear a plea against the acquittal of all 32 accused in the Babri mosque demolition case today. This includes BJP veterans L K Advani and Murli Manohar Joshi.
On January 8, a petition was filed by Ayodhya residents Haji Mahmood Ahmad and Syed Akhlaq Ahmad. It will be heard by the Lucknow bench of the high court.
Their counsel is All India Muslim Personal Law Board executive member Zafaryab Jilani, who has also been the convener of the Babri Masjid Action Committee.
The petition, challenging the verdict of a special CBI court last year, was on Tuesday listed for hearing before Justice Rakesh Srivastava.
While filing the petition, Jilani had said the two Ayodhya residents moved court because the CBI has not yet appealed against the September 30 judgment. The petitioners have claimed that they are witnesses in the trial.
The trial judge had refused to accept newspaper clippings and video clips as evidence because the originals were not produced in court.
He also held that the CBI could not produce any evidence that the accused had a meeting of minds with the `kar sevaks' who demolished the structure.
The petitioners have pleaded that the CBI court committed an error in not convicting the accused despite the presence of ample evidence on record. "The trial judge did not appreciate the evidence of conspiracy in the right perspective," their petition said.
The petitioners have sought that the record from the trial court be summoned, its judgment set aside and the all the 32 accused held guilty and punished accordingly.
Former deputy prime minister L K Advani, the then Uttar Pradesh chief minister Kalyan Singh, former Union ministers Murli Manohar Joshi and Uma Bharti and Ram Janmaboomi Teerth Kshetra Trust president Nritya Gopal Das were among those cleared by the lower court.
The Babri mosque was demolished on December 6, 1992 by a mob of kar sevaks who believed that the 16th century structure stood at the birthplace of Lord Ram.
In November 2019, a Supreme Court ruling on the Ram Janmabhoomi-Babri Masjid land dispute paved the way for the construction of the Ram temple at the contested site.
Meanwhile, the CBI court had continued to hear the separate case related to the destruction of the mosque.
https://www.outlookindia.com/website/story/india-news-allahabad-hc-to-hear-plea-against-acquittal-of-babri-mosque-demolition-accused/370341
--------
Muslim Man, a Labourer, Beaten In Gujarat for Refusing To Answer Their Question About His Identity
Jan 13, 2021
Ahmedabad: A labourer from Chanakyapuri was allegedly beaten by four men after they asked him about his origin and he could not give them an answer they deemed proper.
In his FIR with Sola police, Arafat Shaikh, 23, a resident of Cheharnagar and a daily wage labourer who has been staying here with his wife here for eight months, stated that the incident took place on Monday.
"When I was having tea at a shop in the Chanakyapuri vegetable market at 2.30pm on Monday, two men asked me where I had come from. I asked them why they were asking me that. They then began abusing me," states Shaikh in the FIR.
Shaikh alleged that they then got more aggressive and phoned someone. After a few minutes, two more men came on a motorcycle with sticks. The four then beat Shaikh with sticks.
https://timesofindia.indiatimes.com/city/ahmedabad/muslim-man-beaten-in-sola/articleshow/80239251.cms
--------
Muslim Man Who Flew To UP From Bengaluru to Meet Girl He Met Online Lands in Police Station
12th January 2021
LAKHIMPUR KHERI: A 21-year-old man was slapped with a case and had to spend a night at a police station after he landed with birthday gifts at the home of a minor girl whom he had befriended online, police said Tuesday.
Salman travelled 2,000 km -- taking a flight from Bengaluru to Lucknow and then a bus to Lakhimpur Kheri -- to be able to reach her home in time for her birthday, but her family refused to recognise him.
He had brought with him chocolates, a teddy bear and other such items.
The girl's family reprimanded him and called the police and he had to spend the Sunday night at the police station.
"The girl's family members refused to file a first information report (FIR) against the youth. He was produced before the sub-divisional magistrate's court Monday," Kotwali Police Station in-charge Sunil Kumar Singh told PTI Tuesday.
"The youth was released on Monday on personal bond," Singh added.
Salman hails from Uttar Pradesh's Deoria district and works as a mechanic in Bengaluru.
He told the police he developed a friendship with the girl through a virtual platform and travelled the distance to offer her birthday gifts.
"However, the girl's family, got suspicious about him and called the police," the SHO said.
Singh said a return ticket to Bengaluru for January 11 and some cash were found on him.
Singh said the girl's parents asked the police to warn the man against any recurrence of such incident.
The youth was booked under section 151 of CrPC (arrest to prevent the commission of cognizable offences) and later released on bond, Singh said.
https://www.newindianexpress.com/nation/2021/jan/12/muslim-man-who-flew-to-up-to-meet-girl-he-met-online-lands-in-police-station-2249163.html
--------
In 8-point action plan against terrorism, Jaishankar slams Pak, takes a dig at China
Jan 13, 2021
NEW DELHI: Describing terrorism as the greatest threat to mankind, foreign minister S Jaishankar on Tuesday proposed an eight-point action plan at the UNSC to ensure effective action against the menace of terrorism. Even without naming either Pakistan or China, the minister slammed the former for aiding terrorism and took a dig at the latter as he said that there can be no double standards on the issue of terrorism and that the practice of blocking requests for designation of terrorists "without any rhyme or reason" had to end.
China had earlier at least on four occasions blocked a UN ban on JeM chief Masood Azhar even though he headed an organisation already designated by a UNSC sanctions committee. The minister accused Pakistan of providing 5-star hospitality to the 1993 Mumbai blasts accused.
In an intervention at a UNSC debate on combating international terrorism, Jaishankar called upon the council to first summon up the political will to combat terrorism, saying there must be no ifs and buts in this fight. "Nor should we allow terrorism to be justified and terrorists glorified. All member states must fulfill their obligations enshrined in international counter terrorism instruments and conventions," he said.
Second, he said, it was important to not countenance double standards in this battle as there are no good or bad terrorists. He said those who propagate this distinction have an agenda and those who cover up for them are just as culpable.
Thirdly, he called for a reform of the working methods of committees dealing with sanctions and counter terrorism, saying transparency, accountability and effectiveness were the need of the day. He said blocking listing requests only eroded the collective credibility of the members.
"Four, we must firmly discourage exclusivist thinking that divides the world and harms our social fabric. Such approaches facilitate radicalisation and recruitment by breeding fear, mistrust, and hatred among different communities. The council should be on guard against new terminologies and misleading priorities that can dilute our focus," he said. He called upon countries to walk the talk against terrorism and commit to zero tolerance to the menace.
The minister also said that enlisting and delisting individuals and entities under the UN sanctions regimes must be done objectively, not for political or religious considerations, and that linkages between terrorism and transnational organised crime must be fully recognised and addressed vigorously.
"We, in India, have seen the crime syndicate responsible for the 1993 Mumbai bomb blasts not just given state protection but enjoying 5-star hospitality," he said, without naming Dawood Ibrahim, the main accused in the blasts, or Pakistan.
Jaishankar said the FATF should continue to identify and remedy weaknesses in anti-money laundering and counter-terror financing frameworks and the enhanced UN coordination with FATF could make a big difference. Lastly, he said, adequate funding to UN counter-terrorism bodies from UN regular budget required immediate attention.
Hitting out at Pakistan again, Jaishankar said that while some states lacked the legal and operational frameworks and technical expertise needed to detect, investigate, and prosecute terrorist financing cases, there were others clearly guilty of aiding and supporting terrorism, and wilfully providing financial assistance and safe havens.
"While we must enhance capacities of the former, the international community must collectively call out the latter and hold them accountable," said the minister.
Jaishankar was participating in a UNSC open debate on "International Cooperation in combating terrorism 20 years after the adoption of 1373". UNSC Resolution 1373 against terrorism was passed in the aftermath of the 9/11 attacks on the US. This was the first time that the minister made an intervention in the UNSC after India assumed membership on January 1 this year.
https://timesofindia.indiatimes.com/india/in-8-point-action-plan-against-terrorism-jaishankar-slams-pak-takes-a-dig-at-china/articleshow/80241500.cms
--------
'Some Muslims do not trust Indian scientists, can go to Pakistan': Sangeet Som
January 13, 2021
In provocative remarks apparently made over opposition to COVID-19 vaccine, BJP MLA Sangeet Som on Tuesday said "some Muslims" did not trust the country's scientists.
"Unfortunately some Muslims do not have faith in the country's scientists and police. They do not have faith in the prime minister also. They have faith in Pakistan and can go there, but doubt the scientists," Som told reporters in Chandausi without substantiating his charge.
On Aam Aadmi Party MLA Somnath Bharti who was arrested on Monday, Som said he has spent "some months" in jail and so he is speaking the language used by 'gundas'.
The BJP leader also took aim at the Delhi chief minister, saying that Arvind Kejriwal's intellect has been corrupted with regard to Somnath Bharti.
Som has made similarly provocative remarks in the past as well.
On the ongoing farmers' agitation over new farm laws, he claimed that none among those staging dharna are farmers. "Rather they are anti-farmers," he said.
Earlier addressing a program of Bhartiya Janata Yuva Morcha (BJYM) at Ashish Garden in Chandausi as the chief guest, Som attacked Samajwadi Party president Akhilesh Yadav.
"During his government, Uttar Pradesh turned into a Mughal sultanate but he would be the last ruler of the Mughal rule as he would not get another chance now," Som claimed.
https://indianexpress.com/article/india/some-muslims-do-not-trust-indian-scientists-can-go-to-pakistan-sangeet-som-7144462/
--------
NIA chargesheets doc for 'app to guide IS missiles'
by Deeptiman Tiwary
January 13, 2021
The NIA on Tuesday filed a chargesheet against an MBBS doctor from Bengaluru for his alleged association with the Islamic State and for allegedly preparing an app that could guide IS missiles.
Dr Abdur Rehman alias Dr Brave, 28, was arrested by the agency last year in connection with its probe into the affairs of Kashmiri couple Jahanzaib Sami and Hina Kausar Beg, who were arrested from Delhi's Jamia Nagar in March last year on the allegations of being IS members and instigating violence at the anti-CAA protests.
"The accused has been chargesheeted for furthering ideology and activities of proscribed terrorist organisation ISIS/ISKP (Islamic State in Khorasan Province) in connivance with co-accused Jahanzaib Sami and others for committing subversive/anti national activities in India," an NIA statement said.
The NIA has claimed that Rehman got radicalised listening to "online lectures of hardline Islamic preachers" such as Anwar al Awlaki and travelled to Syria in 2013 and "participated in various terrorist activities of ISIS". After his return to India, NIA has claimed, Rehman continued to remain associated with the ideology of IS.
"Utilizing his knowledge of Ophthalmic Lasers and Medical Science, he made efforts to develop applications for medical and military requirements of ISIS. To this end, he was in regular communication with ISIS terrorists located abroad as well as in India, including Jahanzaib Sami, on Threema, a secure messaging platform. Consequently, he had achieved significant progress towards developing a medical application for treatment of ISIS terrorists and also a Laser Guided Anti-Tank Missile application for controlling the trajectory of the missiles for enhancing their effectiveness for furthering the cause of ISIS," the NIA chargesheet has claimed.
The agency had earlier filed a chargesheet on September 2 last year against five accused, including Sami and Beigh. Both were arrested first by Delhi Police in March last year. Later NIA had taken their custody in connection with its probe into an IS terror conspiracy involving Hyderabad youth Abdullah Basith. NIA has claimed that during this probe, Rahman alias Dr Brave from Bengaluru was arrested in August last year. His examination had led to further arrests of people who allegedly supported his travel to Syria.
"Further investigation resulted in busting of a module wherein it was revealed that accused Ahamed Abdul Cader, Irfan Nasir and their associates were members of Hizb-ut-Tehrir, and they had formed a group called 'Quran Circle' which radicalised gullible Muslim youth in Bengaluru and funded their visit to conflict zone in Syria to aid and assist the ISIS terrorists," NIA had earlier said.
NIA claimed that Cader and Nasir similarly funded other youths. "Two of such youths got killed in Syria," it claimed.
https://indianexpress.com/article/india/nia-chargesheets-doc-for-app-to-guide-is-missiles-7144061/
--------
Jaishankar: Those behind 1993 Mumbai blasts enjoying 5-star hospitality
by Shubhajit Roy
January 13, 2021
In his first intervention at the United Nations Security Council (UNSC) since India assumed membership on January 1, External Affairs Minister S Jaishankar, slammed Pakistan on Tuesday saying the crime syndicate responsible for the 1993 Mumbai bomb blasts was "not just given State protection but enjoying 5-star hospitality".
He was was referring to fugitive terrorist Dawood Ibrahim, who — according to Delhi — lives in Pakistan. In August 2020, Pakistan had for the first time acknowledged the presence of Ibrahim on its soil after the government imposed sweeping sanctions on 88 banned terror groups and their leaders — which also included Ibrahim's name.
"Linkages between terrorism and transnational organised crime must be fully recognised and addressed vigorously. We, in India, have seen the crime syndicate responsible for the 1993 Mumbai bomb blasts not just given State protection but enjoying 5-star hospitality," he said, while speaking at a UNSC open debate on 'International cooperation in combating terrorism 20 years after the adoption of resolution 1373'.
Jaishankar said the international community must not allow terrorism to be justified nor, terrorists glorified.
He proposed an eight-point Action Plan for the UN to credibly address the menace of terrorism. "Some states lack legal and operational framework and technical expertise to detect, investigate and prosecute terrorist financing cases. However, there are other states that are guilty of aiding and supporting terrorism and provide financial assistance and safe havens," he said.
"We must summon the political will to combat terrorism. There must be no 'ifs and buts' in the fight… All members must fulfill the obligations enshrined in international counter-terrorism instruments," he said.
Iterating that there is no space for "double standards", he said: "Terrorists are terrorists; there are no good and bad ones. Those who propagate this distinction have an agenda and those who cover up for them are just as culpable.
"Enlisting and delisting individuals and entities under the UN sanctions regimes must be done objectively, not for political or religious considerations. Proposals in this regard merit due examination before circulation," he said.
Jaishankar said the situation was worsened globally as people were more susceptible to "radicalised narratives" due to the uncertainty, distress and economic impact of the pandemic.
The minister also said that combating terrorist financing will only be as effective as the weakest jurisdiction. The Financial Action Task Force (FATF) should continue to identify and remedy weaknesses in anti-money laundering and counter-terror financing frameworks, he added.
https://indianexpress.com/article/india/s-jaishankar-unsc-mumbai-blast-terrorism-7143865/
--------
SP govt stopped me from visiting UP 12 times: Owaisi
January 12, 2021
All India Majlis-e-Ittehadul Muslimeen (AIMIM) chief Asaduddin Owaisi on Tuesday claimed that Samajwadi Party (SP) president and former chief minister Akhilesh Yadav's government had stopped him from visiting Uttar Pradesh 12 times. The SP government was in power from 2012 to 2017.
The Hyderabad MP made the claim in Azamgarh, Yadav's Lok Sabha constituency, during his day-long visit to the state's Purvanchal region with ally and Suheldev Bhartiya Samaj Party (SBSP) chief Om Prakash Rajbhar. The stated objective of Owaisi's visit is to "gauge the mood in the state" in preparation for next year's state elections.
After landing in Varanasi, Owaisi told reporters outside the airport, "When there was the Samajwadi Party government, they stopped us 12 times from visiting. They cancelled our permission 28 times. Now, we have got a chance, and hence I am here."
From Varanasi, the two leaders headed to Jaunpur, and then went to Azamgarh. An AIMIM leader said the two visited two madrasas in Jaunpur and Azamgarh and interacted with students and teachers. "He [Owaisi] also held some closed-door meetings in both districts with party workers along with Rajbhar ji," added the leader.
Akhilesh Yadav, who was also in Purvanchal, refused to respond to Owaisi's allegation. Asked about the AIMIM chief's visit to his constituency, the former chief minister told reporters outside the Varanasi airport, "The people of Azamgarh are the family of Samajwadis. The relationship with the people of Azamgarh is not new. The party had relations with the people of Azamgarh even when I was not in politics… This is Uttar Pradesh. The people of the state want to remove BJP. The farmers, youth, traders and minorities of the state and all other sections too want to remove them. We are ready to remove the BJP government."
Asked about the three farm laws that are being protested by farmer groups on the Delhi border, and the Supreme Court's ruling on the matter earlier in the day, the SP chief said, "The government should withdraw the laws immediately. They should remember that they were the ones who said that farmers' income will be doubled."
Yadav said he did not know about the Covid vaccination protocol when asked if he would take the vaccine. "I don't know the protocol for that. The government will decide that. But the government should tell that when the poor will get the vaccine…The government should give details about the arrangements for the vaccine, its budget and other things first."
On January 2, Yadav had said he would not take the "BJP's vaccine", and promised free vaccination for everyone if his party gets elected in next year's elections.
Commenting on Owaisi and Yadav's visit to Purvanchal the same day, state labour minister Swami Prasad Maurya told reporters in Bhadohi, "This is Uttar Pradesh.
This is the area [Purvanchal] of Prime Minister Narendra Modi and Chief Minister Yogi Adityanath. No matter how much one tries, they will not benefit here…The people of the state have defeated them in the past and will do so in the future too."
https://indianexpress.com/article/india/sp-govt-stopped-me-from-visiting-up-12-times-owaisi-7143872/
--------
Pakistan national held at Bhuj JIC dies after complaining of breathlessness
January 12, 2021
ARAB ALIAS Arbas Misribhai Jat, a 60-year-old Pakistani national being held as a detainee at Bhuj's Joint Interrogation Centre (JIC) after his arrest in 2013, died at a hospital at Bhuj town in Kutch district Monday following complaints of breathlessness. Officers said Jat also suffered from a mental illness. The sexagenarian is the fourth Pakistani national lodged at JIC to have died within a nearly two-month period.
Officers at the JIC said Jat seemed to suffer from breathlessness late Sunday evening. "He was rushed to GK General Hospital at 10.30 pm Sunday with complaints of difficulty in breathing. He died around 3 am Monday while undergoing treatment at the hospital," police inspector MB Jani, who is in-charge of JIC, told The Indian Express Tuesday.
A native of Jumagam village at Badin in Pakistan's Sindh province, Jat was apprehended by the Border Security Force (BSF) for allegedly crossing over to India near Khavda on October 18, 2013, and was later on lodged at the JIC. "Since the day he was admitted here, he was found to be suffering from some mental illness and doctors were treating him since. He was in no state to complain about his problems himself. We came to know about his breathlessness only after fellow detainees alerted us," Jani said.
On November 4, 50-year-old Riyaz, a native of Kantiyar village in Muzaffargarh district of Pakistan's Punjab province, died after being admitted to GK General Hospital following difficulty in breathing. He was caught in 2016 for allegedly illegally crossing the Indo-Pakistan border near Rapar. The JIC officers had said that Riyaz also suffered from a mental illness. Riyaz's death was followed by death of Ashiq Ali Sadiq Ali on November 19, who had tested positive for Covid-19. On January 1, Saiyad Abdul Rahim (32), a native of Bugga in Pakistan had died after being taken to hospital from JIC. Officers of JIC had said Ali and Saiyad, too, had mental illnesses as well as problems in the respiratory system.
In October 2019, Himmat Gul Hussain, a middle-aged Pakistani national with an alleged mental illness, had died at Ahmedabad-based Civil Hospital due to Hepatitis B, with none to claim his body at the time. He, too, was being held at JIC in Bhuj after being arrested for crossing over to India in Kutch in 2015.
As per 2017 NCRB data, Gujarat reported the highest number of undertrial prisoners who are Pakistani nationals as compared to other states. Sixty-six of the total 101 overseas prisoners (80 undertrials and 21 convicts) in the state were Pakistani nationals, it stated.
'B' Division police station in Bhuj Tuesday said they have registered a case of accidental death in connection with Jat's death and launched an investigation.
Jatin Desai, the former secretary of India chapter of Pakistan India Peoples Forum for Peace and Democracy (PIPFPD), said similar reasons of deaths of Pakistani nationals "inspires suspicion" and demanded that teams of doctors from Pakistan should be allowed to visit and assess Pakistani nationals being held in India and vice versa.
"At least three detainees dying due to similar reasons within a short period of time can raise suspicion in minds of the other country even if reasons cited officially are genuine. This is the reason we have been demanding that both the countries should allow teams of doctors to visit prisoners in each other's country and assess them. Both India and Pakistan have agreed to such a mechanism around three years ago. A statement issued by Ministry of External Affairs of India on January 1 regarding exchange of list of prisoners also stressed on this. We hope the governments of both the countries take urgent steps and allow doctors' visits," Desai, a Mumbai-based activist working for promoting friendly ties between the two neighbouring countries, said.
Similar pattern of deaths
THE FOUR recent deaths of Pakistani nationals who were being detained at JIC in Bhuj has a similar pattern — they were held for crossing over to India through land border, were assessed to be suffering from mental illness, and died due to breathing problems after brief hospitalisation. Peace activists have long been demanding exchange of visits of doctors between India and Pakistan to assess medically prisoners of one country held by the other. With the Pak prisoners, who died recently having mental illnesses, makes a case for such an assessment and their repatriation, in they face no charges or on humanitarian grounds.
https://indianexpress.com/article/india/third-pakistan-national-to-die-since-november-pakistan-national-held-at-bhuj-jic-dies-after-complaint-of-breathlessness-7143806/
--------
Pakistan
Police officer escorting polio vaccine team shot dead in Pakistan's northwest
Jan 13, 2021
ISLAMABAD: Unidentified gunmen shot dead a police officer escorting a polio vaccination team in Karak district of Pakistan's northwestern Khyber Pakhtunkhwa province on Tuesday.
According to police, the attack took place at 10:00am local time in Latumbar area, about 12 miles west of Karak town. "The attackers came on motorcycles and opened fire on him, while the polio vaccination team was in the van," said a police officer.
Last year, Karak and its adjoining districts saw 15 of Khyber Pakhtunkhwa province's 22 cases of polio, according to official data.
The anti-polio drive in Pakistan has been fraught with grave risks, with militants claiming it to be anti-Islamic, affecting child fertility. At the same time, the anti-polio workers are suspected by people mostly in rural parts of the country to be spying for the American.
This opposition to polio vaccination grew after the CIA had organised a fake inoculation drive which helped them track down the al-Qaida founder Osama bin Laden in the cantonment area of Pakistani city of Abbottabad.
Large numbers of security personnel are now frequently deployed with vaccine teams – particularly in the restive northwest of the country.
The ongoing polio effort aims to vaccinate more than 40 million children under the age of five across Pakistan with the help of around 285,000 front-line workers.
With the latest attack, the number of people being killed for being part of polio vaccination teams and those providing them security since 2012 to rose to 102.
https://timesofindia.indiatimes.com/world/pakistan/police-officer-escorting-polio-vaccine-team-shot-dead-in-pakistans-northwest/articleshow/80239522.cms
--------
Pakistan Court Jails Three For Vandalising Gurdwara Nankana Sahib
January 12, 2021
Lahore: Pakistan's Anti-Terrorism Court (ATC) on Tuesday sentenced up to two years imprisonment to three convicts involved in vandalizing Gurdwara Nankana Sahib in the country's Punjab province.
Gurdwara Nankana Sahib, also known as Gurdwara Janam Asthan, is a site near Lahore where the first Guru of Sikhs, Guru Nanak, was born.
In January 2020, a violent mob had attacked the Gurdwara and thrown stones and threatened to destroy the minorities worship place (Gurdwara Janamasthan) to build "Ghulaman-e-Mustafa" shrine there. However, police had controlled the situation.
"On Tuesday a Lahore's ATC handed down two years jail term to prime accused Imran Chishti and imposed a fine of 10,000 Pakistani Rupees. Two other accused - Muhammad Salman and Muhammad Ahmed - were convicted for six months. However, four other accused were acquitted for want of evidence," a court official told PTI.
All the suspects were present in the court when the sentence was announced. Strict security measures were taken to handle any protest by the religious elements in the wake of their conviction.
Imran Chishti, a government employee working in the Fisheries Department, and other suspects were arrested under terrorism and blasphemy charges following the attack on the Gurdwara last year. They faced charges under sections 295A, 290, 291, 341,506, 148 and 149 of Pakistan Penal Code and 7-ATA (anti-terrorism act).
According to the FIR, Chishti had incited the mob. He wanted to settle his family issue and created a law-and-order situation in the Nankana city. Police said Chishti had deliberately misled the area's Muslim people against the Sikhs for his "family matter".
Convict Chishti is the elder brother Mohammad Hassan who married a teenage Sikh girl, Jagjit Kaur, in September, 2020 after allegedly abducting and converting her to Islam. The Muslims and Sikhs of Nankana Sahib, some 80kms from Lahore, had a face-off over the matter.
Chishti had claimed that his brother has been beaten up by police for "lawfully and consensually" marrying the daughter of the gurdwara's granthi.
Jagjit Kaur has been living in Darul Aman (government shelter house) in Lahore. Her new name is Ayesha. She reportedly has refused to convert back and return to her house.
Mohammad Hassan has been pressured by police and authorities to divorce her.
India had strongly condemned the incident of vandalism at the revered Gurdwara and called upon the Pakistan government to take immediate steps to ensure the safety and security of the Sikh community there.
Hundreds of protesters had also thronged the streets near the Pakistan High Commission in New Delhi demanding that Islamabad provide adequate security to Sikh shrines and community members there.
Shiromani Gurdwara Parbhandhak Committee, the top body which manages Sikh shrines in India, had also urged the Pakistan government to take stringent action against the culprits who attacked the gurdwara - one of the holiest sites in Sikhism.
https://www.ndtv.com/world-news/pakistan-court-jails-three-for-vandalising-gurdwara-nankana-sahib-2351554
--------
PTI senators defend promulgation of ordinances
Iftikhar A. Khan
January 13, 2021
ISLAMABAD: A ruling party's senator shamed the opposition for the hue and cry over 'rule through ordinances', saying the PPP government led by Benazir Bhutto promulgated as many as 357 ordinances in three years — from Oct 1996 to Nov 1996.
Senator Waleed Iqbal, while taking part in a discussion on the issue in the lower house, said Senator Mian Raza Rabbani, who was now raising questions over constitutional power of the president, was law minister at that time.
He said 26 ordinances had been promulgated each year on average during the 10-year rule of the Pakistan People Party and Pakistan Muslim League-Nawaz. On the other hand, the Pakistan Tehreek-i-Insaf (PTI) government had promulgated less than 20 ordinances per year.
Senator Rabbani challenged the figure of 357 ordinances which Mr Iqbal said had been promulgated by the PPP government in three years.
Opposition accuses govt of taking country towards presidential system
Minister of State for Parliamentary Affairs Ali Mohammad Khan, in his speech, objected to the use of words 'subversion and usurpation' of parliamentary rights in the opposition's motion against the president's act of promulgating ordinances.
"If you think it is subversion, you should have removed Article 89 of the Constitution," he said.
Reminding the opposition that President Dr Arif Alvi hailed from Karachi, he assured the house that the legal rights of Sindh would not be denied.
Earlier, senators from the opposition slammed the government for relying on ordinances for legislation and alleged that it wanted to take the country towards presidential system.
They specifically opposed the Pakistan Island Development Authority Ordinance and warned that any move to grab assets of smaller provinces would be forcefully opposed by the people.
"Pakistan needs to be run by the parliament but this government has tried its best to make it redundant by bypassing the parliament," parliamentary leader of the PPP in the Senate Sherry Rehman said. "This government has made a record of passing around 40 ordinances and 38 bills. They are focused on ordinances which is a clear indication of their preference for presidential system. The ordinances keep expiring, just like how the PIDA Ordinance expired recently. If it has expired, then why are they defending it?" she asked.
The senator said the government's non-serious attitude (to the parliament) was shocking. "How many times has the prime minister attended a Senate session? Hardly once. What is he scared of? Through which executive authority do they want to run the country?"
She asked the government to explain as to what was going on in the United Nations: "This is the first time that India has been made chair of three committees — UNSC Taliban Sanctions Committee, Counter Terrorism Committee and Libya Sanctions Committee. Lobbying is done for these committees all year around. What is our foreign ministry doing?"
Ms Rehman said she was in Malakand yesterday and the people there had given a referendum against the incompetent government.
She asked as to what happened to the Billion Trees Tsunami project and said the climate change department had been paralysed due to mismanagement.
Taking part in the debate, Senator Rabbani said he was forced to say that the "parliament is dead."
"This is because neither the government talks on public interest issues in the parliament nor is ready to take either house into confidence," he said. Talking about the power breakdown on Saturday night, he said the incident showed how the country's power sector was crumbling and called for a thorough inquiry into the episode to fix responsibly.
Mr Rabbani said the ruling PTI should have given a policy statement on this fiasco in the house and told the reasons for this breakdown. "But neither this happened not action was taken against senior officials. Instead, the government suspended small managerial level officials of the Guddu Power Plant. He said the minister concerned came to the house the other day but did not bother to make a statement. "Even the government has not ordered a thorough inquiry into the matter and only a departmental probe has been ordered for an eyewash."
The house will meet again on Friday at 10.30 am.
https://www.dawn.com/news/1601137/pti-senators-defend-promulgation-of-ordinances
--------
Broadsheet revelations about ruling elite only 'tip of the iceberg': PM Imran
January 13, 2021
Prime Minister Imran Khan on Wednesday said revelations by United Kingdom based firm Broadsheet had once again exposed the "massive scale of our ruling elites' corruption and money laundering", adding that these were just the "tip of the iceberg".
In a series of tweets, the premier said that the same people had earlier been exposed by the Panama Papers. "These elites cannot hide behind the 'victimisation' card on these international revelations."
Imran said these revelations had repeatedly exposed what he had been saying in his "24-year fight against corruption which is the biggest threat to the country's progress".
"These elites come to power & plunder the country. They do money laundering to stash their ill-gotten gains abroad, safe from domestic prosecution. Then they use their political clout to get NROs. That is how they kept their plundered wealth safe," he said, adding that the nation suffered as a consequence.
"Not only is the nation's wealth stolen by the elites, taxpayer money, paid for recovering this wealth, is wasted because of NROs. These revelations [are the] tip of the iceberg. We want complete transparency from Broadsheet on our elites' money laundering and on who stopped investigations," he wrote.
A day earlier, the premier formed an inter-ministerial committee after Broadsheet LLC's Kaveh Moussavi said his firm was influenced by former prime minister Nawaz Sharif and others and that it had evidence of money laundering by some other Pakistanis.
The prime minister discussed the issue during 'zero hour', after completing discussion on the agenda of the cabinet meeting, and in the presence of cabinet members only.
"The cabinet formed an inter-ministerial committee, which will reveal details of the individuals mentioned in the Broadsheet scandal," Information Minister Shibli Faraz said, adding that the premier had now decided to make the names public after thorough scrutiny of the available material.
Broadsheet saga
Broadsheet LLC, a UK company that was registered in the Isle of Man in the Pervez Musharraf era, helped the-then government and newly established National Accountability Bureau (NAB) track down foreign assets purchased by Pakistanis through alleged ill-gotten wealth.
Broadsheet claims that it was established to enter into an Asset Recovery Agreement dated June 20, 2000, and did so with the-then president of Pakistan, through the NAB chairman, for the purposes of recovering funds and other assets fraudulently taken from the state and other institutions, including through corrupt practices, and held outside of Pakistan.
Broadsheet maintains that it was created to be a company specialising in the recovery of assets and funds, and was therefore engaged to trace, locate and transfer such items back to the state.
A lawyer associated with the company earlier told Dawn that the Sharifs were the "top target" of the Broadsheet investigation. Its contract was terminated in 2003 by NAB.
Earlier this week, the controversy took another turn after the firm's owner alleged that a person who claimed to be associated with Nawaz approached him in 2012 and offered a sum of money to drop the probe against him.
Speaking to Dawn, Moussavi repeated the allegations. He said: "A gentleman named Anjum Dar purporting to be Nawaz Sharif's nephew turned up in 2012. I met him twice, once in Canterbury and then in London." He said the individual offered him $25 million.
"He showed me a picture of him hugging Nawaz Sharif at home and sitting with him. He produced a tape recording as well — it was in Urdu so I didn't know what it was saying."
In response to a question about whether he considered the offer, Moussavi said: "When we realised that he was basically offering some money for us to go away, my response was that any money being offered should come by way of lawyers in the arbitration."
When asked why he did not report the development to authorities in the United Kingdom, or to the court-appointed arbitrator, he said: "I certainly discussed it with lawyers but we decided not to take it up with the authorities." Moussavi did not elaborate on why, but when asked who the gentleman is, he said to ask the Sharif family.
On the question of why the Sharifs or their representative would offer him a bribe in 2012, many years after his asset recovery contract with the government had ended in 2003, Moussavi said: "We were in arbitration and the arbitrator would have to probe into the whole issue. They didn't want that to come up."
Commenting on the development, Nawaz's son, Hussain Nawaz, told Dawn: "This is absolutely not true. We have no relative named Anjum Dar. If an individual claiming such a thing had come to him [Moussavi], was it difficult for his investigative company to determine who he is before making such an allegation?"
He added: "Nawaz Sharif has two brothers and one sister and all their children's names are in the public domain. Is Moussavi such a poor investigator that he wasn't able to determine this simple fact even after nine years?"
https://www.dawn.com/news/1601268/broadsheet-revelations-about-ruling-elite-only-tip-of-the-iceberg-pm-imran
--------
Rs180bn corruption unearthed in AGP office: PM
Syed Irfan Raza
January 13, 2021
ISLAMABAD: The federal cabinet on Tuesday expressed no confidence in the office of Auditor General of Pakistan (AGP), with Prime Minister Imran Khan saying that corruption amounting to over Rs180 billion had been unearthed in the institution, according to Science Minister Fawad Chaudhry.
A cabinet meeting, presided over by the prime minister, decided to form an inter-ministerial committee in the light of recent revelation of the owner of UK-based assets recovery firm, Broadsheet LLC, that some people, including former prime minister Nawaz Sharif, had tried to influence the inquiry.
The cabinet also considered lifting ban on export of wheat and wheat flour to Afghanistan to eliminate smuggling and generate revenue through exports.
A participant of the meeting told Dawn on condition of anonymity that Prime Minister Khan was annoyed with the AGP's performance and was of the view that it made audit paras only for news headlines and not to improve working of relevant departments.
Some of the paras, he said, were being raised in the audit reports for over a decade and nothing was being done to address them.
Another source quoted the prime minister as saying: "Audit paras of those departments are removed which bribe audit officials while paras of those are carried forward which fail to appease the officials."
He said the prime minister informed the meeting that on receiving complaints, he had ordered a probe and found corruption of more than Rs180bn in the AGP office.
Later, Information Minister Shibli Faraz, in a press conference held after the cabinet meeting, said amendments to the relevant laws were approved to enhance powers of the AGP and ensure transparency.
He said after the amendments, the AGP's purview would be extended to autonomous bodies which had till now been getting their accounts audited from private firms.
"Some of the audit paragraphs are about procedural issues which when reported create unnecessary sensation," he said, adding that the functioning of AGP would be digitalised and automated and issuance of cheques would be done through automation, with reduced human involvement to increase transparency.
Mr Faraz said the government was vigorously working on institutional reforms as promised in its manifesto and the cabinet had decided that its details be shared with the public.
He said most institutions were following obsolete methods which compromised efficiency, transparency and accountability.
The minister said the PM's Adviser on Institutional Reforms Dr Ishrat Hussain informed the meeting that over 100 federal government institutions had either been merged or abolished to reduce burden on the exchequer.
He said the cabinet was informed that about 71,000 posts from grade 1 to 16 which had remained vacant for over a year would be abolished.
"After passage of the 18th Amendment, many ministries were devolved but the number of federal government employees increased," he added.
Broadsheet scam
In view of the fresh revelation of Broadsheet LLC's Kaveh Maussavi that his assets recovery firm was influenced by former prime minister Nawaz Sharif and others and that it had evidence of money laundering by some other Pakistanis, Prime Minister Khan formed an inter-ministerial committee to ascertain the matter.
The prime minister discussed the issue during 'zero hour', after completing discussion on the agenda of the meeting, and in the presence of cabinet members only.
"The cabinet formed an inter-ministerial committee, which will reveal details of the individuals mentioned in the Broadsheet scandal," the minister said, adding that Prime Minister Khan had now decided to make the names public after thorough scrutiny of the available material.
Mr Faraz said the cabinet was briefed about the steps being taken to control smuggling of petroleum products.
The cabinet was informed that oil smuggling had inflicted Rs180bn loss to the exchequer, caused environmental pollution and damaged engines of vehicles.
"The cabinet was informed that a crackdown had been launched with 192 pumps having been sealed so far," he said.
The minister said the prime minister expressed his annoyance over the killing of Osama Satti, a student, at the hands of the police in Islamabad.
Minister for Planning Asad Umar had raised the issue in the meeting.
A joint investigation team (JIT) formed to probe Osama Satti's death had presented its report to the interior secretary. However, the prime minister expressed the resolve to conduct a new probe if the youth's family was not satisfied with the JIT's findings.
The minister quoted the prime minister as saying: "An inquiry will be conducted to the satisfaction of Osama Satti's family."
Wheat export
The information minister said the cabinet discussed legal measures to ensure that in future no province created shortage of edible commodities by not releasing its share, as the Sindh government did which resulted in wheat crisis.
A cabinet member said the government was considering lifting ban on export of wheat and flour to Afghanistan to curb smuggling.
The meeting was told that 700,000 tonnes of wheat was being smuggled to Afghanistan yearly, therefore, export should be allowed so that the commodity could be sent there through proper channel.
PM meets Tabish Gohar
Prime Minister Khan met Tabish Gohar and directed him to continue serving as his special assistant on power.
Mr Gohar had recently sent his resignation to the prime minister from Dubai due to personal reasons.
https://www.dawn.com/news/1601217/rs180bn-corruption-unearthed-in-agp-office-pm
--------
With Geographical Indication rules Pakistan can secure export markets
Kalbe Ali
January 13, 2021
ISLAMABAD: Pakistan has finally notified the Geographical Indication (GI) Rules strengthening its case against India over safeguarding its claims of basmati rice and Himalayan pink salt.
The rules, prerequisite for any GI claims, will allow Pakistan to fight India in the European Union as the latter asserts that basmati rice is an Indian product. Meanwhile, Pakistan has already challenged India's claims over the rice.
"Now as the GI Rules have been notified, Pakistan will be able to secure its export markets with legal backing," a senior official of the Intellectual Property Organisation of Pakistan (IPO-Pakistan) told Dawn.
The formulation of GI rules have been pending in the county for almost 18 years, but the move picked pace after India submitted an application with the EU, claiming sole ownership of basmati rice.
Though the Indian claim was challenged in December 2020, there was a serious lacuna in the Pakistan argument, as the country did not have GI protection of Basmati rice inside its boundary due to its failure to notify GI rules.
"The international laws call for local protection of the product before filing for international protection of any product, but that could not be achieved because there were no rules to register basmati rice in Pakistan," the official added.
After the formulation of the rules, the Commerce Division will now establish a GI Registry under the management and control of IPO Pakistan.
Apart from the registration of domestic products, the rules also define laws about registering foreign GI. As per the rule, a GI of a foreign country shall be registered in Pakistan as long as it is registered in accordance with the local legislation in its country of origin. The registry shall not allow the registration of a foreign GI which is not or has ceased to be protected in its country of origin or which has fallen into disuse in that country.
The rules also state that the application for registration of foreign GI will be made at the registry by its legal representative in the country and during the registration procedure, the registry may require the applicant or its legal representative to submit any information related to registration in the country of origin which may affect its registration in Pakistan.
https://www.dawn.com/news/1601184/with-geographical-indication-rules-pakistan-can-secure-export-markets
--------
Pakistan urges warring Afghan sides to reduce violence
Baqir Sajjad Syed
January 13, 2021
ISLAMABAD: Pakistan on Tuesday again urged Afghan warring sides to reduce violence so that the peace process could progress.
Foreign Minister Shah Mahmood Qureshi, while talking to the visiting leader of Hezb-i-Wahdat-i-Islami, Afghanistan, Ustad Karim Khalili, asked "all sides" for reduction in violence leading to ceasefire.
"The Afghan leadership should seize this historic opportunity to establish lasting peace in Afghanistan through intra-Afghan negotiations," the foreign minister emphasised.
The call followed the start of the second round of negotiations between the Afghan government and Taliban negotiators in Doha to settle the priority arrangement of the agenda items they intend to discuss in their parleys.
Visiting Hazara leader from Afghanistan meets PM, army chief
Reduction of violence is Kabul's key priority, but the Taliban are not ready to discuss it unless some understanding on future political arrangement is reached. The Taliban fear that agreeing to reduction of violence can make them lose their main leverage in the dialogue.
However, Pakistan, which has facilitated the peace process over the past couple of years, starting with the US-Taliban talks, has regularly urged all sides to agree to reduction of violence.
Prime Minister Imran Khan too, in a separate meeting with Mr Khalili, said that he had in all his recent interactions with Afghan leaders underlined that Pakistan's message to all sides was to work together for a peaceful solution.
Mr Qureshi, in his conversation with Mr Khalili in the meeting at Foreign Office, cautioned against the role of 'spoilers' both within and outside Afghanistan.
Mr Khalili is visiting Pakistan on the invitation of Pakistan government as part of Islamabad's efforts to reach out to major Afghan figures.
Mr Khalili is the leader of Hazara community in Afgha­nistan. His trip is also significant because the Hazara community has historically had problems with Taliban and has concerns about its safety in case of a settlement of the conflict.
FM Qureshi told Mr Khalili that Pakistan supported "an inclusive, broad-based and comprehensive" political solution of the 19-year-old conflict.
Pakistan, he said, would continue to facilitate the Afghan peace process.
He reaffirmed Pakistan's commitment to strengthening bilateral relations with Afghanistan in all fields and recalled the various steps taken by Islamabad to strengthen bilateral and transit trade and introduction of revised visa policy to facilitate Afghan nationals.
Mr Khalili was, meanwhile, assured by Prime Minister Khan of continued support for human resource development through scholarships and socio-economic development projects in Afghanistan.
Mr Khalili later visited GHQ for a meeting with Chief of Army Staff Gen Qamar Javed Bajwa.
"Matters of mutual interest, peace and stability in the region, connectivity and current developments in Afghan Peace Process were discussed during the meeting," the Inter-Services Public Relations, said.
Gen Bajwa told Mr Khalili that peace in Afghanistan meant peace in Pakistan and that a stable and prosperous Afghanistan at peace with itself and its neighbours was in Pakistan's national interest.
https://www.dawn.com/news/1601221/pakistan-urges-warring-afghan-sides-to-reduce-violence
--------
Sikh girl's marriage case: Three jailed for leading mob attack on gurdwara
January 13, 2021
LAHORE: An anti-terrorism court on Tuesday convicted three persons for leading an angry mob to besiege a gurdwara in Nankana Sahib following a disputed marriage of a Sikh girl with a Muslim boy last year.
Presiding Judge Ijaz Buttar handed down two-year imprisonment to Imran Chishti along with a fine of Rs10,000 while six-month each to Muhammad Salman and Muhammad Ahmad. The judge acquitted five other suspects for want of evidence.
Jagjeet Kaur of Nankana Sahib, after embracing Islam, had married Muhammad Hassaan and there were protests by local Sikh and Muslim communities. With a local court's order, the girl was later shifted to Darul Aman.
Before the Lahore High Court, the family of the girl claimed she was under pressure and needed to be given more time to make a final decision. However, the girl maintained before the court that she did not want to go with her family.
JuD: An anti-terrorism court on Tuesday convicted three leaders of Jamatud Dawa (JuD) in another case of terror financing.
Presiding Judge Arshad Hussain Bhutta awarded 15-and-half-year imprisonment each to Zafar Iqbal and Yahya Mujahid while six-month term to Abdul Rehman Makki in FIR No 88 of 2019.
Several leaders of the JuD including its chief Hafiz Muhammad Saeed have been convicted in many FIRs registered by the Counter Terrorism Department (CTD) on charges of terror financing while trial proceedings in others are still pending.
The CTD had registered 41 cases against the leaders of the JuD in different cities. The trial courts have so far decided 29 cases.
In a recent verdict, Zakiur Rehman Lakhvi of defunct Lashkar-i-Taiba has been convicted of five-year imprisonment on three counts in a case of terror financing.
Sharif's mills plea: The Lahore High Court on Tuesday sought further arguments from the counsel for Chaudhry Sugar Mills, owned by the Sharif family, on the maintainability of its petition challenging a notice for audit inspection issued by the commissioner of the Inland Revenue.
The mills in the petition filed through its secretary questioned the intention of the department for selecting it for the audit inspection. The counsel said the impugned action was a result of political victimisation.
A deputy attorney general objected to the maintainability of the petition for being premature. He said the matter could be assailed before the court only after the holding of the audit inspection.
Justice Abid Aziz Sheikh observed that the commissioner had the power to hold an audit inspection of any company or the individual.
However, the petitioner's counsel argued that the mills had been subjected to vindictive actions at the behest of the government. He asked the court to set aside the notices issued by the commissioner Inland Revenue.
The judge adjourned the hearing for a week and directed the counsel to come up with more arguments to establish the maintainability of the petition.
https://www.dawn.com/news/1601158/sikh-girls-marriage-case-three-jailed-for-leading-mob-attack-on-gurdwara
--------
Pakistan, Azerbaijan, Turkey FMs to attend trilateral meeting in Islamabad tomorrow
Naveed Siddiqui
January 12, 2021
The foreign ministers of Pakistan, Turkey and Azerbaijan will meet for the second Pakistan-Turkey-Azerbaijan Trilateral Meeting on January 13, a press statement by the Foreign Office said on Tuesday.
The foreign ministers will discuss various issues including "new and emerging threats to regional peace and security", challenges due to the Covid-19 pandemic and climate change. The three sides will also discuss measures that should be taken to achieve development targets.
Additionally, the three countries will also explore possibilities of deepening trilateral cooperation in all areas of common interest, including peace and security, trade and investment, science and technology, education and cultural cooperation, the press release stated.
The first trilateral meeting between the three countries was held in Baku in 2017.
Turkish Foreign Minister Mevlut Cavusoglu is arriving in Islamabad on a three-day visit today.
During his visit, Cavusoglu will also hold bilateral talks with Foreign Minister Shah Mehmood Qureshi and call on Prime Minister Imran Khan and President Arif Alvi. According to the FO, it would be Cavusoglu's third visit during the last two and half years.
Azerbaijan FM Jeyhun Bayramov, who is visiting on the invitation of Foreign Minister Shah Mahmood Qureshi, will arrive on a two-day trip tomorrow. This will be the first bilateral visit from Azerbaijan at foreign minister level since 2010, an FO press release stated.
https://www.dawn.com/news/1601114/pakistan-azerbaijan-turkey-fms-to-attend-trilateral-meeting-in-islamabad-tomorrow
--------
South Asia
Taliban See Ghani as 'Obstacle' to Afghan Peace
By Ayaz Gul
January 09, 2021
ISLAMABAD - The Taliban warned Saturday that Afghan President Ashraf Ghani's resolve to remain in office until the completion of his tenure was detrimental to peace talks aimed at finding a negotiated end to four decades of war in Afghanistan.
The insurgent group's warning came on a day when its leaders held fresh discussions in Qatar with representatives of the Ghani government on developing "a joint agenda" for what are officially known as intra-Afghan negotiations.
The talks between the two Afghan warring sides have led to media speculation that Ghani might have to relinquish power to allow for an interim government to oversee the peace process.
But the Afghan president in an apparent rebuttal repeatedly vowed this week that he was legally bound to transfer power to his "elected successor."
"This [presidency] is not mine. This seat belongs to the nation of Afghanistan. This system has dignity. You all voted for me," Ghani told a public gathering in eastern Nangarhar province Wednesday.
"My basic goal is to be able to hand power, through the will of the people, to my elected successor," he told CNN in an interview broadcast Friday.
'Nothing but poverty, misery'
The Taliban in their commentary said Ghani's insistence on clinging to power could obstruct the way to a "negotiated and peaceful solution" to the long Afghan war.
"Ashraf Ghani's rule has brought nothing but poverty, misery, bloodshed, notoriety and problems to Afghanistan," the insurgent group said.
For its part, the Afghan government condemns the Taliban for intensifying insurgent activities and killing thousands of civilians and security forces across the country. The United Nations again held the insurgents responsible for causing most civilian causalities in 2020.
The intra-Afghan peace negotiations started in September. The process stemmed from a deal U.S. President Donald Trump's administration signed with the Taliban in February 2020 to encourage a political settlement to the war and bring American forces home.
The U.S.-Taliban agreement requires all U.S. and NATO-led troops to leave Afghanistan by May 2021. In return, the insurgent group has pledged to sever ties with the al-Qaida terror network and prevent other transnational terrorist groups from using Afghan soil as a sanctuary.
The Taliban have also promised to negotiate a political power-sharing deal with rival Afghan groups in order to end the conflict.
'Peace of the graveyard'
"One thing needs to be clear: Afghan society is not willing to go back, and we are not a type of society that the Taliban-type approach of the past can be imposed on us. That was the peace of the graveyard," Ghani said in his CNN interview.
The Afghan president referred to the Taliban's harsh Islamic rule in most of Afghanistan from 1996 to 2001, barring girls from seeking education and women from working outdoors, among other controversial restrictions.
The Taliban were ousted from power in late 2001 when a U.S.-led international military alliance invaded the country to punish the Islamist group for harboring al-Qaida leaders accused of plotting the deadly September 2001 attacks on the United States.
The Taliban, however, have since waged a deadly insurgency, taking control of or extending their influence on nearly half of Afghanistan territory. The insurgents justify their violent campaign by arguing the existing governance system in Kabul is illegitimate and a product of "U.S. occupation" of the country.
However, the U.S.-Taliban deal has ended attacks on international troops in Afghanistan. The number of U.S. soldiers in the country is expected to drop to around 2,500 by mid-January from more than 12,000 at the time of the signing of the pact.
During his election campaign, President-elect Joe Biden spoke in favor of a U.S. military drawdown in Afghanistan but stressed the need for maintaining a small counterterrorism force.
The Taliban have said presence of even a single foreign soldier on Afghan soil beyond the agreed- upon deadline would mean continuation of the war.
https://www.voanews.com/south-central-asia/taliban-see-ghani-obstacle-afghan-peace
--------
Afghan Shia leader visits Pakistan after massacre of Hazara miners
12 January 2021
A prominent Afghan Shia Muslim leader has held talks with Pakistan's foreign minister days after the brutal massacre of several coal miners from the Hazara community by the Daesh terrorist group in southwestern Pakistan.
Karim Khalili, a former vice president of Afghanistan under ex-President Hamid Karzai, and also a member of the ethnic Hazara community, met with Pakistani Foreign Minister Shah Mehmood Qureshi in the capital, Islamabad, on Tuesday.
The visit comes days after the Takfiri Daesh terrorist group killed nearly a dozen coal miners from the Shia Muslim group in a targeted attack near the southwestern Pakistani city of Quetta earlier this month.
The Hazara community on both sides of the border has suffered decades of persecution and attacks by violent militant groups operating across the troubled region.
Shia Muslims across the country later joined in the demonstrations against the massacre, demanding that Prime Minister Imran Khan visit the grieving community in Quetta and assure them of protection.
Authorities on Friday promised the arrest of the attackers, the payment of compensation to the bereaved families, and better security for the Hazara.
Thousands of people attended the funeral of the miners, whose bodies were laid to rest amid tight security six days after their deaths.
Ethnic Hazaras in Balochistan, Pakistan's poorest province, have long been persecuted for their faith, facing targeted attacks and large-scale bombings that have killed hundreds in the past two decades.
Quetta is home to roughly 600,000 Shia Hazara Muslims, largely confined to two fortified enclaves on either side of the city, Hazara Town and Alamdar Road.
Khalili discusses intra-Afghan dialog
Khalili, who heads the Afghan Hezb-e-Wahdat-e-Islami political party, also discussed the continuing peace process between the Afghan government and the Afghan Taliban.
"During the meeting, views were exchanged on Pakistan-Afghanistan relations and progress in the Afghan peace process," read a Pakistani statement on the meeting. "Foreign Minister [Qureshi] reiterated Pakistan's consistent support for a peaceful, stable and prosperous Afghanistan."
Pakistan had reportedly helped bring the Taliban to the table first with the United States, resulting in an agreement in February last year.
The Afghan government and the Taliban held the first round of the intra-Afghan negotiations in Doha on September 12 last year. The two sides took a break after striking a preliminary deal but resumed earlier.
Meanwhile, the intra-Afghan peace negotiations in Doha have had no progress over the past three days.
Under that preliminary deal, the Taliban agreed to negotiate a permanent ceasefire and a power-sharing formula with Kabul.
https://www.presstv.com/Detail/2021/01/12/642876/Afghan-Shia-leader-visits-Pakistan-after-massacre-of-Hazara-miners
--------
8 Taliban Killed, 300 Rocket Shells Discovered: MoD
By Mohammad Haroon Alim
13 Jan 2021
Afghan Security officials said that eight Taliban insurgents have been killed in an Afghan Air Force airstrike in Faryab province.
The 209th Shaheen Corps said in a statement, the Afghan Air Force targeted Taliban checkpoints in Almar district, near the Nahrin Bridge area in Faryab province, yesterday.
Mohammad Hanif Rezaei, a spokesman for the 209th Shaheen Corps, told the media that eight Taliban fighters had been in the air raid.
Rezaei added that a Taliban hideout, a motorcycle, and a number of group's weapons were destroyed during the airstrike.
Almar district is specifically one of the most insecure regions in Faryab province, the area is evident to repeated offensives from the Taliban affiliated members.
This Comes as Afghan National Army discovered and seized 45 IEDs in the outskirts of Logar province.
The Taliban IED manufacturing location and stronghold were identified by the Afghan security members on Tuesday night.
During the operation, Afghan Security members also found 300 Rocket shells in the targeted areas.
https://www.khaama.com/8-taliban-killed-300-rocket-shells-discovered-mod/
--------
NDS 'Foils Assassination Plot' against US Ambassador to Kabul
By Mohammad Haroon Alim
13 Jan 2021
Afghan National Directorate of Security says NDS' 02 Unit has arrested a number of Daesh operatives during a special operation conducted in eastern Nangarhar province.
The culprits were planning to target American chargé d'affaires to Kabul, Ross Wilson.
A statement issued by 02 unit of NDS indicates that conducted a special night operation in Kama district of Nangarhar on Tuesday night, as a result of which Abdul Waheed, A group's member and coordinator in targeted killings, and further Three other suspects have been detained.
NDS said, they foiled an assassination plot against the American ambassador, the special forces unit of NDS also retrieved a Berretta Pistol, an AK7, and a shotgun from the suspects, the statement said.
Detainee Wahed, was a member and mastermind of the group's targeted killing operations, he reportedly planned to target and assassinate the US ambassador to Afghanistan and some other senior high ranked officials in the country.
It is noteworthy, that two of Wahed's family members were also part of the Daesh leadership in Afghanistan, both were reportedly killed in Afghan security air raids.
This comes as, prominent political activist, Ahmad Saeedi survived an assassination attempt on Tuesday, in Kabul city.
Saeedi escaped unhurt but one of his bodyguards was wounded during the shootout, Saeedi told media.
Tariq Arian, a spokesman to the Interior Ministry said, that the incident happened around 7:30 pm in the 3rd Makroryan area of Kabul city near Saeedi's residence.
https://www.khaama.com/nds-foils-assassination-plot-against-us-ambassador-to-kabul-445543/
--------
Why Afghanistan-Taliban peace talks have not reached breakthrough
By Osama Bin Javaid
12 Jan 2021
Doha, Qatar – It has been almost a week since negotiators arrived back in Doha to resume a second round of peace talks between the Afghan government and the Taliban, with a United States team talking separately to both sides.
But top Afghan government officials and Taliban leaders have been conspicuous by their absence from this round of meetings.
On the Taliban side, chief negotiator Mullah Abdul Hakim and the head of the Taliban office in Qatar, Mullah Baradar, have not yet returned from their trip to Pakistan.
In recent weeks, US diplomats and military leaders have also visited Pakistan. In a meeting between Pakistan's military and acting Assistant Secretary of Defense for Indo-Pacific Security Affairs David Helvey, the two sides discussed an urgent need for a reduction in violence in Afghanistan.
Islamabad insists it is "playing a positive role and its leadership is committed to helping Afghans find a solution" through talks.
Meanwhile, US special envoy Zalmay Khalilzad and his entourage have returned to Doha after brief stopovers in Islamabad and Kabul.
An Afghan official told Al Jazeera "the committee members are in Qatar and others are arriving as the talks proceed".
"We are ready and prepared for the talks, there is no delay from [us] and no new proposals have been conveyed to us," Taliban spokesman Mohammad Naeem told Al Jazeera.
Those close to the talks said the sense of urgency from either side to find common ground, reduce violence and move forward seems to be missing in the current round of negotiations.
New US administration
The reason for a lack of urgency in the continuing talks is being attributed to the change in the US administration led by President-elect Joe Biden and their policy on Afghanistan.
Biden will inherit a situation where just 2,500 US soldiers will be left in Afghanistan after the outgoing Trump administration ordered an accelerated withdrawal of troops.
Jake Sullivan, the National Security Advisor-designate for Biden's administration, recently said the US will support diplomacy along the lines of the US-Taliban peace deal signed in February last year to ensure "Afghanistan never again becomes a safe haven for terrorists to attack the US".
The first round of talks, which kicked off in September, ended in December after the two sides agreed on procedural rules.
A road map for post-war Afghanistan, a nationwide ceasefire and disarmament of the Taliban and other armed groups were part of the agenda of the latest round of talks which opened on Tuesday.
During his trip to Kabul, US special envoy Khalilzad met Afghanistan's national security adviser Hamdullah Mohib, foreign minister Mohammad Hanif Atmar and other leaders, but President Ashraf Ghani did not meet him.
While scheduling issues and health concerns were cited as reasons, people close to the presidency said Khalilzad's discussions on an interim government – a longstanding Taliban demand – has not gone down well with Ghani.
Khalilzad was praised for his shuttle diplomacy during the signing of the US-Taliban deal, which paved the way for intra-Afghan dialogue. But the pace of progress has slowed, with record violence in the war-torn country.
Members of the Afghan government delegation in Doha say the US diplomatic team led by Khalilzad has conceded too much to the Taliban.
Sources in the Afghan presidency say the Ghani administration released 5,000 Taliban prisoners at the insistence of the US, but there has been no reduction in violence.
But there has been a spike in violence during the past few months – including targeted killings of officials, activists and journalists – blamed by the Afghan government and the US on the Taliban.
Sources added that a further release of thousands of more prisoners in exchange for a short-term ceasefire is an option on the table.
A source close to the president told Al Jazeera that if releasing prisoners brings an end to violence and paves the way for a permeant ceasefire, then Ghani could avail such an opportunity.
An alternative deal that sees more Taliban prisoners freed alongside an extension of the Ghani government's tenure could possibly work, according to officials close to the talks.
But, despite the outgoing Trump administration pushing for a ceasefire agreement before it leaves office on January 20, there has been a lukewarm response from the Taliban and the Afghan government.
The Taliban said that – as per its agreement with the US – the reduction of violence is incumbent on the release of prisoners, as well as the removal of their names from global financial blacklists.
End to violence?
According to the US-Taliban deal, all American soldiers are supposed to leave Afghanistan by April.
But more recently, the Pentagon has hinted that the Taliban had not met pledges to reduce violence or taken concrete steps to sever links with al-Qaeda.
The US government's plan to fully withdraw its forces from Afghanistan has even faced criticism from Republicans at home and NATO's secretary-general.
But the stakes are high if the US decides to alter its plans to leave Afghanistan, with the likely result being yet more violence.
Although almost all victims of the recent increase in violence have been Afghans, the Taliban has insisted that it is fighting a foreign occupation and those who help it.
Before the breakthrough talks, one Taliban leader told Al Jazeera, "My father was a fighter, I fought against the Soviets and then the US occupation. If the occupiers fail to see that they must leave, my children will fight them as well."
Both Taliban and government leaders have said that these talks are a "unique, historic opportunity" for Afghans to solve their differences.
Future generations will judge them on whether they succeed or fail.
For now, both sides are biding their time.
https://www.aljazeera.com/news/2021/1/12/why-have-the-afghanistan-taliban-peace-talks-stalled
--------
Southeast Asia
More tinder for extremist fires in Indonesia
By JOHN MCBETH
JANUARY 11, 2021
JAKARTA – Indonesia's Human Rights Commission (Komnas HAM) has tossed a political hot potato back in the lap of President Joko Widodo by accusing police of the unlawful killing of four members of the extremist Islamic Defenders Front (FPI) during an early morning highway altercation last December.
In a January 8 report, the commission found that two FPI bodyguards were gunned down during an exchange of fire on the Jakarta-Cikampek toll road, but that four others were detained and later shot in what the FPI has always called an "extrajudicial killing."
As nominal head of the National Police, the president must now decide how to react to the commission's demands for a full-scale investigation into the December 7 shooting and to prosecute the as-yet-unnamed undercover officers who allegedly carried it out.
Despite widespread public ambivalence towards a violent group that had long been a law unto itself, well-placed sources say a more comprehensive report, apparently covering many of the obvious holes in the initial report, will be handed to Widodo this week.
Former attorney general Marzuki Darusman, who has been involved in United Nations probes into human rights abuses in Sri Lanka, Myanmar and North Korea, believes Komnas HAM will be tasked with forming its own team of independent investigators to pursue the case.
"This has been a fast-track investigation and lacks a timeline," said Darusman, a member of the first human rights commission formed by president Suharto in 1994. "There are too many gaps. They have to bring out the context because it doesn't go back far enough."
The six victims were in two cars that sought to block a police surveillance team from overtaking a convoy containing the family of FPI leader Rizieq Shihab, who had ignored two police summons to answer complaints of breaching Covid-19 health protocols.
The 55-year-old cleric had returned only a month before from three years' exile in Saudi Arabia after fleeing Indonesia to escape what he claims were a string of politically-inspired charges, including one accusing him of sex-texting on the internet.
The tumultuous airport welcome he received from 50,000 unruly supporters shocked Widodo and has since led to a concerted crackdown on the FPI, with Shihab now facing a six-year prison term for inciting a crime by holding a series of mass gatherings in the days after his return.
On December 30, the government outlawed his organization, saying it had no legal standing since its permit expired in mid-2019 and citing links to terrorism and violent acts against civilians, which go back more than 20 years.
The Financial Transaction Reports and Analysis Centre (PPATK), established in 2002 to combat money laundering and other financial crimes, has since identified and blocked 68 bank accounts related to the FPI and affiliated groups.
Komnas HAM reacted surprisingly quickly to the early morning shooting. The following day, its searchers found shell casings, shards of car parts and broken glass strewn along the side of the highway, which police had apparently made no effort to collect.
According to the commission, two of the FPI members died in a shootout when ramming maneuvers brought the cars to a halt after a prolonged, high-speed game of cat and mouse. But it questions the official version of what happened next.
Police claim the four others were taken to a nearby rest area, where they were transferred to another vehicle. It was then, they say, that one of the detainees tried to seize an officer's weapon, triggering a scuffle that ended in the shooting of all four at close range.
Komnas HAM quoted witnesses as saying that the detainees had not been handcuffed when they were pushed into the vehicle through the rear and side doors, but the report does not explain events leading up to the shooting itself and where it actually took place.
The commission said witnesses claimed police had cleaned up blood from the scene and had directed bystanders to remove images and recordings of the incident from their phones, telling them it was variously a "drug" and "terrorism" operation.
Pathologists found 18 gunshot wounds in the bodies of the six victims. But Komnas HAM stopped short of confirming media reports that each of them had taken between two and four shots on the left side of the chest, all of the wounds bearing tell-tale powder burns.
Witnesses also recalled observing separate police teams at the Kilometer 50 rest area and at several other rest sites closer to the town of Karawang, Shihab's eventual destination, from as early as midday on the day of the shooting.
The report questioned the malfunction of toll road operator Jasa Maga's CCTV network on the 23-kilometer stretch of the expressway where the pursuit took place and also the origins of the two home-made .38 caliber revolvers that were allegedly seized from the FPI.
"Komnas HAM demands accountable, objective and transparent law enforcement in the case in accordance with human rights standards," Muhammad Choirul Anam, the commissioner in charge of the investigation, told a press conference.
It is generally accepted that any credible inquiry cannot involve the police, particularly after detectives failed to uncover the identity of the high-ranking officer suspected of ordering the 2017 acid attack on Anti-Corruption Commission (KPK) investigator Novel Baswedan.
Analysts say there is little confidence in the Attorney General's Office (AGO) either. That leaves Komnas HAM, which has the authority to mount an investigation under the 2000 Human Rights Law, but would have to draw on credible figures from outside the commission.
Back in 2018, Komnas HAM joined a chorus of concern over the rise of religious extremism, warning that it had got to the point where many children were refusing to play with friends of other faiths.
"In future, our country is facing a serious problem from systematically-manufactured extremist views that can be manipulated for various purposes, not just elections," said commissioner Sandrayati Moniaga at the time.
https://asiatimes.com/2021/01/more-tinder-for-extremist-fires-in-indonesia/?utm_source=iterable&utm_medium=email&utm_campaign=1894022_
--------
Johor Sultan issues religious restrictions for Muslims during MCO 2.0
13 Jan 2021
BY BEN TAN
JOHOR BARU, Jan 13 — Sultan Ibrahim Iskandar of Johor today spelt out the religious restrictions on Muslims in the state that is now under the revived movement control order (MCO).
Expressing his concern over the recent surge in new Covid-19 positive cases, Sultan Ibrahim who is also the head of Islam in Johor said his decree is to safeguard the welfare of Muslims during the pandemic.
He said the imposition of the MCO by the government in Johor, which starts today until January 26, is an effort to stop and break Covid-19 chain.
"I fully support efforts to make sure that the country, especially the state, is protected and free from the pandemic," he said in a statement on his official Facebook page today.
Sultan Ibrahim said in order to comply with the MCO, several considerations have been made in accordance with the principle of maqasid Syariah, which is to safeguard lives.
The restrictions included the daily five prayers, including the Friday congregational prayers at mosques and suraus, where there must not be more than 12 congregants, that will include those involved as the mosque and surau officials as well as their respective committee members.
The 62-year-old state Ruler said that among the activities that can be held at mosques and suraus statewide were the solat jenazah, where only 12 people were allowed to perform the prayers while the tazkir and tahrim must be done by the mosques or surau officials.
He added that the solat hajat to accompany the five daily prayers and Friday prayers were allowed, but activities which requires longer time such as religious classes and talks, Quranic programmes and other events will not be allowed.
"For activities at Muslim cemeteries, the burying of a decease will be limited to not more than 20 people consisting of workers and relatives," said Sultan Ibrahim, adding that visiting a grave will not be allowed during the MCO period.
On Muslim marriages in the state, Sultan Ibrahim said that solemnisation or the akad nikah ceremony were only allowed at the district kadi's office, where it is only limited to the couple and their wali coming from the same district and have the approval for the marriage prior to the MCO.
He explained that for couples that have their marriage approved prior to the MCO but they are either outside the district or state, their solemnisation ceremony must be postponed and rescheduled to another date by the office.
"For those wanting to apply for marriage approval, including registration and polygamy, it will be postponed during the entire MCO period," he said.
On a related matter, Sultan Ibrahim said other religious affairs including those involving divorce, nikah certification cards, or collecting of documents can be done at the district kadi's office.
The latest lockdown initiative under the MCO was announced two days ago by Prime Minister Tan Sri Muhyiddin Yassin.
The strictest conditions, which prohibits all non-essential movement and businesses from operating, have been placed on Kuala Lumpur, Selangor, Putrajaya, Penang, Johor, and Labuan where daily Covid-19 cases have been the highest.
Six others ― Pahang, Perak, Negri Sembilan, Kedah, Terengganu, and Kelantan ― have been placed under conditional MCO or CMCO, a slightly relaxed iteration of the order. Only two states: Perlis and Sarawak, are currently in the recovery phase of the MCO.
https://www.malaymail.com/news/malaysia/2021/01/13/johor-sultan-issues-religious-restrictions-for-muslims-during-mco-2.0/1939985
--------
Selangor Islamic enforcers probed for violence against Nur Sajat in arrest for 'insulting Islam'
13 Jan 2021
BY JERRY CHOONG AND SHAHRIN AIZAT NOORSHAHRIZAM
KUALA LUMPUR, Jan 13 — The Selangor Islamic Religious Department (Jais) said today it has summoned its enforcers involved in the recent alleged violence during arrest of cosmetics entrepreneur Nur Sajat last week.
In a statement, the department said it has been informed that Nur Sajat has since filed a police report over the incident, where she claimed she had been roughed up by the religious officers.
"The enforcers related to the matter have also been called in to give their statements on [Nur Sajat's] report," Jais said in a statement.
It also confirmed that Nur Sajat is being investigated under Section 10 of the Syariah Criminal Offences (Selangor) Enactment 1995, after several complaints were made against her in 2018 and 2020.
Section 10 refers to the Shariah offence of insulting Islam or causing Islam to be insulted either by mocking or blaspheming the faith and its associated practices and rituals either in a written, pictorial or photographic form.
It carries the penalty of fine not more than RM5,000, no more than three years' imprisonment, or both.
Nur Sajat had earlier this week uploaded a video on her social media stating that a report was lodged on February 23, 2018 during her religious event held at her guest house in Seksyen 16, Shah Alam.
She further claimed that the state religious officers had denied her her rights even when she fully cooperated during the whole process on January 6 this year in Kuala Kubu Bharu, Selangor.
"Long story short, I was treated unfairly even though I gave testimony and cooperation to the Jais.
"As a human being who has cooperated, I was instead remanded in a temporary detention center in Kuala Kubu Bharu," she said.
Sajat added that she was allegedly handcuffed and assaulted by the state religious officers during the investigation process, causing bruises all over her body.
"I deserve to be given human rights to live like other humans too.
"I am deeply saddened and disappointed with this incident as it has affected my business and mental health," she posted a caption on her Instagram post.
Nur Sajat continues to be hounded by authorities and some in the public over her gender identity.
Last year, religious affairs minister Datuk Zulkifli Mohamad said Islamic enforcers would not merely be conducting arrests but also provide religious education so that the transgender community can "return to the correct path".
Zulkifli's remark appeared to be in response to risqué photos on social media by cosmetics entrepreneur Nur Sajat, which prompted the ire of some Muslim hardliners.
https://www.malaymail.com/news/malaysia/2021/01/13/selangor-islamic-enforcers-probed-for-violence-against-nur-sajat-in-arrest/1940004
--------
Malaysian comedian 'Uncle Roger' sparks China censorship row with deleted video
January 13, 2021
HONG KONG: A UK-based comedian has sparked a censorship row after he apologised to Chinese fans and removed a video featuring a fellow YouTube star who had been critical of Beijing.
Malaysian-born stand-up comedian Nigel Ng has become a viral sensation in recent months with his character "Uncle Roger", an alter-ego based on a disapproving middle-aged man who critiques bad attempts at making Asian cuisine.
His video of a horrified Uncle Roger watching a BBC presenter butcher fried rice has racked up more than 20 million views on his YouTube channel. The video was also widely ripped and shared inside China.
But Ng now finds himself at the centre of a storm over digital content creators bowing to Chinese censorship — even on platforms that cannot be accessed inside the authoritarian mainland.
The comedian's presence in China is relatively small: His account on the Twitter-like Weibo platform has just 125,000 followers compared to the three million subscribers on YouTube, a website that is blocked by China's censors.
On Tuesday Ng posted a message on Weibo announcing he had deleted a video which featured Mike Chen, a popular American food blogger and YouTuber.
"During the cooperation between me and the YouTuber, I wasn't aware of his political thoughts and the incorrect remarks he had made on China," Ng wrote, adding the video featuring Chen had created "negative social impact".
During the video — copies of which were still available online — Ng and Chen review another food presenter's attempts to make dumplings. There is no discussion of politics.
But Chen is frequently critical of Beijing on its own social media platforms, writing posts about human rights abuses in Hong Kong and against China's Uighur Muslim minority.
He also highlights Beijing's pursuit of the Falun Gong, a religious sect that has been banned by mainland authorities.
Ng did not respond to requests for comment.
But Chen decried the decision to delete the video and said it illustrated China's growing sway over artistes beyond its borders.
"I do think that what happened here is the result of the Chinese Communist Party's censorship, even if it wasn't direct censorship," he said.
"(China) uses many tactics to silence those who disagree with them or challenge them. They will use online mobs to bully or intimidate people. They will use their soft power to get people to self-censor because they are afraid of losing business in China or offending Chinese people," he added.
Badiucao, a dissident Chinese artist based in Australia, posted a cartoon showing the character Uncle Roger in front of a Chinese flag.
"The Chinese government makes it clear to all creators outside of China that the only way to have a share in its market inside wall is obedience," Badiucao told AFP, accusing Ng of "self-censoring for renminbi from the Chinese market".
The renminbi is China's official currency.
https://www.freemalaysiatoday.com/category/world/2021/01/13/malaysian-comedian-uncle-roger-sparks-china-censorship-row-with-deleted-video/
--------
Emergency declaration unjustified as general election avoidable, groups say
12 Jan 2021 08:10 PM MYT
BY R. LOHESWAR
KUALA LUMPUR, Jan 12 — The Proclamation of Emergency to suspend legislatures and elections in Malaysia was excessive and possibly abusive, said several non-governmental organisations.
In a joint statement, Bersih 2.0, Angkatan Belia Islam Malaysia, Pertubuhan Ikram Malaysia, Kuala Lumpur-Selangor Chinese Assembly Hall and Gabungan Bertindak Malaysia said the move undermined democracy in the country.
They noted reports suggesting that Prime Minister Tan Sri Muhyiddin Yassin's government has lost majority support in Parliament.
"Since mandatory elections can be conducted safely as demonstrated by many countries, and the Yang di-Pertuan Agong has discretion not to dissolve Parliament mid-term, the suspension of elections with an emergency declaration is unjustified.
"If this is indeed to prevent elections, then the discretionary royal power to withhold consent to the prime minister's request of dissolution is effectively removed," the groups said in a statement.
Under the Emergency declaration, Parliament and state legislative assemblies will not convene until such a time as decided by the Yang di-Pertuan Agong.
This means that lawmakers, both at the state and federal levels, will not be able to make new laws or change any existing law.
The group argued that despite not having a majority support, the ruling government could also still continue to function by negotiating a confidence and supply agreements with the opposition in order to continue until the general election when it is due.
They suggested that the proclamation could be a disguised attempt to prop up the Muhyiddin administration.
"If this is the true underlying reason, the declaration of a national emergency is not only an overkill but an abuse of executive power that places the country at great peril in the midst of the worst health and economic crisis this country has ever faced."
Yang di-Pertuan Agong Al-Sultan Abdullah Ri'ayatuddin Al-Mustafa Billah Shah consented to the proclamation of Emergency in the country until August 1, or until the current wave of Covid-19 infections subside.
The Emergency was invoked under Article 150(1) of the Federal Constitution which states that the Agong can call it if he is "satisfied that a grave emergency exists whereby the security, or the economic life, or public order in the Federation or any part thereof is threatened".
https://www.malaymail.com/news/malaysia/2021/01/12/emergency-declaration-unjustified-as-general-election-avoidable-groups-say/1939804
--------
Indonesian President Joko Widodo Receives Chinese COVID-19 Vaccine Shot
13 January, 2021
Jakarta [Indonesia], January 13 (ANI): The Indonesian President Joko Widodo received his first shot of the Chinese COVID-19 vaccine, Sinovac, on Wednesday, marking the launch of the country's mass immunization programme.
"I have received the Sinovac vaccine injection. BPOM evaluation, the efficacy is 65.3 per cent, above the WHO standard of 50 per cent," tweeted Widodo.
Indonesia's Food and Drug Monitoring Agency (BPOM) chief Penny Lukito announced on Monday that the Sinovac vaccine was 65.3 per cent effective during late phase clinical trials conducted in Indonesia, reported Sputnik.
The Muslim-majority nation's top religious body also approved the vaccine as halal -- meaning permissible under Islam -- in a move that could help convince wary citizens.
"Indonesian Ulema Council (MUI) also declared the Sinovac vaccine halal," tweeted Widodo.
Previous vaccination drives have met resistance in the world's fourth-largest populous country. After the clearance from MUI, the Indonesian President "ordered that the COVID-19 vaccination be carried out immediately throughout the country".
As per Sputnik, live footage of the vaccination was broadcast on Indonesian television channels.
Earlier, BPOM granted Sinovac vaccine against COVID-19 for emergency use approval on Monday. The Indonesian government has 125 million doses of the Chinese-developed vaccine on order and 3 million doses have been delivered so far, reported Sputnik.
Since the start of the pandemic, more than 846,000 cases of COVID-19 have been registered by public health officials in Indonesia, including the 10,047 new positive tests added to the case total on Tuesday, reported Sputnik. (ANI)
http://www.businessworld.in/article/Indonesian-President-Joko-Widodo-receives-Chinese-COVID-19-vaccine-shot/13-01-2021-364981/
--------
Africa
How Qaeda-Friendly GSIM Became the Sahel's Leading Jihadists
JANUARY 11, 2021
A group of jihadists close to Al-Qaeda has emerged as the West's most formidable enemy in the Sahel, taking over from the Islamic State as the region's major threat.
The Group to Support Islam and Muslims, also known by its Arabic acronym JNIM, is a sworn enemy of the Islamic State in the Greater Sahara (ISGS).
It made headlines most recently when it killed five soldiers of the French-led Barkhane force in two attacks within a week.
The killings are the latest example of GSIM's rise to a position that experts say make it an unavoidable partner in — or the biggest obstacle to — any peace negotiations for the restive Sahel region, the arid expanse south of the Sahara that is roughly the size of Europe.
'Gained in Influence'
"It has gained in influence and territorial power these past few months," a high-ranking French officer told AFP on condition of anonymity, adding that GSIM had become both "more combative and better structured."
This is a far cry from the situation only a year ago, when France and the G5 Sahel force, which groups Mauritania, Mali, Niger, Chad, and Burkina Faso, named ISGS their number one enemy in the region.
But after successful French-led campaigns against the Islamic State offshoot, ISGS activity has been much reduced, making GSIM the new group to beat.
"Today it is the worst enemy for Barkhane, international forces, and Mali," General Marc Conruyt, the commander of Barkhane, France's 5,100-member counterterrorism force, told parliament in November.
Created in 2017 via the merger of several jihadist groups under the leadership of veteran Tuareg militant Iyad Ag Ghaly, GSIM has become one of Al-Qaeda's most active affiliates anywhere.
"Based on what he has accomplished so far, continuing to expand and to exist despite the aggressive counterterrorism operations, he is among the most respected Al-Qaeda leaders currently," Rida Lyammouri, an associate fellow at the Clingendael Institute in the Netherlands, said of Ag Ghaly.
His accomplishments have even allowed his group to overtake al-Qaeda's original local representation, Al-Qaeda in the Islamic Maghreb (AQIM), said Djallil Lounnas, a researcher at the Al Akhawayn university in Morocco.
When France claimed the killing of longstanding AQIM boss Abdelmalek Droukdel last June, "this confirmed the definitive rise of GSIM over Al-Qaeda in the region," he said.
'Extremely Powerful'
GSIM is "extremely powerful, structured, and well-organized," Lounnas added, not least because its leaders are now mainly from the Sahel region itself, which has helped in setting up loyal and well-trained cells and intelligence networks.
The Africa Center for Strategic Studies, citing experts, reported that GSIM-affiliated groups "jointly earn between $18 and $35 million annually, mostly through extortion of the transit routes under their control, communities engaged in artisanal mining, and to a lesser extent kidnapping for ransom."
GSIM's membership is estimated at 1,000 or more, much more than that of ISGS. And its leadership has shown exceptional resilience, recovering relatively easily from losing its military commander Ba Ag Moussa, who was killed by France in November.
One of GSIM's biggest coups was a swap of 200 prisoners — including many jihadists — for two Italian hostages, the Malian opposition figure Soumaila Cisse, and Frenchwoman Sophie Petronin, to the dismay of many French soldiers who had taken the jihadists prisoner only to see them walk free a few months later.
The swap was a "master stroke" by Ag Ghaly, Lounnas said.
"The message is that the group now will have the loyalty of these members, in addition to showing other members that even if they get arrested, the group will do everything possible to get them free," added Lyammouri.
'Mission Impossible'
In fights with ISGS, the GISM — whose capacity for action appears both solid and lasting — has been coming out on top in recent months, analysts and military experts told AFP.
France, which is hoping to cut its troop size in the region and rely on local and EU partners to take up the slack, has recently told AFP it was no longer opposed to including some jihadist elements in peace talks, except for their top leaders, such as Ag Ghaly.
But if France and its allies are entertaining hopes of taking down GSIM's leadership and then proceed to sow divisions in the rank-and-file, they should think again, Lyammouri warned.
"It will be almost a mission impossible to try to weaken them among the support base," he said.
https://www.thedefensepost.com/2021/01/11/gsim-leading-jihadists-sahel/?utm_source=iterable&utm_medium=email&utm_campaign=1894022_
--------
Jordanian sentenced to death for 2019 tourist stabbing
12 January 2021
A state security court in Jordan on Tuesday sentenced a Jordanian to death and jailed two others for their role in a stabbing rampage against foreign tourists in 2019, judicial sources said.
For all the latest headlines follow our Google News channel online or via the app.
Military judge Lieutenant Colonel Muwafaq al-Masaeed told the court the men, in their early 20s, were involved in planning the attack in the ancient Roman city of Jerash in November 2019 that wounded three Mexican tourists and one Swiss along with four local people, including a police officer.
The state security court found them guilty of "committing terrorist acts", sentencing the main defendant to death by hanging and handing a life prison sentence to one accomplice and a seven year jail term to another.
The convicted men had pleaded not guilty in January 2020 at an earlier session of the security court, which is a form of military tribunal. Rights activists say Jordan's military courts lack proper legal safeguards and say some confessions are extracted from detainees under duress.
Jordan had seen a surge in tourism before coronavirus hit global travel earlier last year and was considered by tour operators as one of the safest tourist destinations in the Middle East. Attacks on foreign tourists have been rare.
https://english.alarabiya.net/en/News/middle-east/2021/01/12/Jordanian-sentenced-to-death-for-2019-tourist-stabbing
--------
Ethiopia warns Sudan against igniting war at disputed border region
13 January 2021
Ethiopia has accused Sudan of a military build-up in a contested border region, warning that a military confrontation could be imminent as its "peaceful" approach to the decades-old dispute "has its limit."
Ethiopian Foreign Ministry spokesman Dina Mufti said on Tuesday that Sudanese forces continued to push further into al-Fashqa area.
"The Sudanese side seems to be pushing in so as to inflame the situation on the ground," Mufti said. "Is Ethiopia going to start a war? Well, we are saying let's work on diplomacy."
"How long will Ethiopia continue to resolve the issue using diplomacy? Well, there is nothing that has no limit. Everything has a limit," he added.
Sudan's Information Minister and government spokesman Faisal Mohamed Saleh warned that Khartoum would respond to any aggression.
"We fear that these comments contain a hostile position toward Sudan. We ask Ethiopia to stop attacking Sudanese territory and Sudanese farmers," he said.
The dispute between the two countries has been revolving around the agricultural land in al-Fashqa, which falls within Sudan's international boundaries but has long been settled by Ethiopian farmers.
The dispute has led to fierce fighting between Sudanese and Ethiopian forces in recent weeks, with each side blaming the other for instigating the violence.
Sudan's Foreign Ministry accused Ethiopian "gangs" of launching an attack in al-Fashqa on Monday. It said five women and a child had been killed, and two other women who had been harvesting crops were missing.
Khartoum said in late December last year that it had taken control of all Sudanese territory in the area.
Ethiopia, however, accuses Sudan of taking advantage of its forces being distracted by an internal conflict in the northernmost region of Tigray to occupy Ethiopian land and loot property.
Tigray has been beset by armed conflict between Ethiopian troops and local rebels since November last year.
The region, with a population of six million — some one million of them now thought to have been displaced — has been cut off from the world since the armed conflict began.
The United Nations (UN) said in a report last week that there were reports of a military build-up on both sides of the border around the area.
Dispute over dam
Separately, Ethiopia, Egypt, and Sudan are engaged in a three-way dispute over a mega-dam Ethiopia is building on the Blue Nile, known as the Grand Ethiopian Renaissance Dam (GERD).
Egypt, which gets more than 90% of its scarce fresh water from the Nile, says the dam could devastate its economy.
The three sides said on Sunday that they had reached an impasse in the dispute.
Cairo and Addis Ababa separately blamed Sudanese objections to the framework for the talks.
Ethiopia accused Egypt and Sudan of delaying the negotiations.
"Are the two speaking the same language? More or less. The two are speaking the same language when it comes to stalling it," said the Ethiopian Foreign Ministry spokesman on Tuesday.
https://www.presstv.com/Detail/2021/01/13/642901/Ethiopia-warns-Sudan-against-igniting-war-at-disputed-border-region
--------
Roadside blast kills 7 Kenyan soldiers in Somalia
Mohammed Dhaysane
12.01.2021
MOGADISHU, Somalia
At least seven Kenyan military personnel serving under African Union peacekeeping mission forces in Somalia (AMISOM) were killed when a bomb targeted military vehicles in southern Somalia on Tuesday.
The blast targeted "a convoy on the road between Dhobley and Hosingow Tuesday, 2nd attack on KDF in Lower Juba region, south of #Somalia in 24hrs," radio station Garowe Online tweeted about the attack in the vicinity of Hosingow, Middle Jubba near the Somali-Kenyan border.
Somali-based al-Qaeda affiliated militant group al-Shabaab claimed responsibility for the attack.
Officials in the region confirmed the attack to Anadolu Agency but did not disclose casualty figures.
Al-Shabaab claimed it killed 17 Kenyan soldiers in a bomb attack Sunday near the town of Dhobley, Lower Juba, located 191 kilometers (118 miles) from the port city of Kismayo, the administrative capital of Jubaland.
At least two people, including a police officer, were killed and seven were others wounded in a landmine explosion on Monday that targeted a vehicle carrying police officials in Mogadishu's Dharkinley district.
https://www.aa.com.tr/en/africa/roadside-blast-kills-7-kenyan-soldiers-in-somalia/2107510
--------
Libyan jailed for life for UK attack that killed three
JANUARY 12, 2021
LONDON (Reuters) - A man who fought for a Islamist militant group as a teenager in Libya was jailed for the rest of his life on Monday for murdering three men in a stabbing spree in a park in England last year in what the judge said was a terrorist attack.
Libyan Khairi Saadallah, 26, used an 8-inch (20 cm) knife to kill the three men and attacked others in the park in the southern English town of Reading on a balmy summer evening on June 20.
Witnesses heard him shout "God is greatest" in Arabic during the incident, and he later told police that what he had done was "Jihad" and he would go to paradise as a result, Judge Nigel Sweeney said.
"His attack was so swift, ruthless, and brutal that none of them had any chance to react, let alone to defend themselves," Sweeney said.
Saadallah pleaded guilty to murder and attempted murder in November and his defence team argued that he was suffering from a mental disorder. But the judge rejected this and said he had made crude attempts to portray himself as "mad" in police interviews.
"Having no doubt that this is a rare and exceptional case in which just punishment requires that you must be kept in prison for the rest of your life, (I) make a whole life order," Sweeney told him.
Whilst in Libya as a teenager in 2011, Saadallah fought as a member of the Islamic militia Ansar al Sharia, which is now banned, during and after the uprising against Muammar Gaddafi.
He came to Britain in 2012 and was granted asylum after lying about his past, and maintained his extremist views, Sweeney said in sentencing remarks. Saadallah, who had six previous convictions, had only been released from prison for another offence 15 days before the attack.
During the 2020 attack in Britain, Saadallah targeted a group of seven friends, stabbing three fatally - James Furlong, 36, and David Wails, 49, from Britain, and U.S. national Joseph Ritchie-Bennett, 39.
Another of the group required 28 stitches to a head wound. Two other men who were sitting with friends nearby were also stabbed, one in the back while the other suffered a cut to his cheek.
"It took him less than 10 seconds to kill three innocent men, and he then went on to attack and tried to kill another three men before running off towards the town centre," said Kath Barnes, head of Counter Terrorism Policing in the south east of England.
https://www.reuters.com/article/uk-britain-security-reading/libyan-jailed-for-life-for-uk-attack-that-killed-three-idUSKBN29G2BO?utm_source=iterable&utm_medium=email&utm_campaign=1894022_
--------
ISWAP Jihadists Kill 13 Soldiers in Northeast Nigeria
JANUARY 11, 2021
Thirteen soldiers have died in an ambush by jihadist fighters from the Islamic State West Africa Province (ISWAP) group in volatile northeastern Nigeria, two army sources told AFP on Monday.
Heavy gunfire and rocket-propelled grenades hit a military convoy in Gazagana village, 30 kilometers (18 miles) from Yobe state capital Damaturu on Saturday.
"We lost 13 soldiers in this ambush and several were injured," an officer said.
The convoy was headed for a military base at Buni Yadi, another 20 kilometers from Damaturu, said the second army source, who gave the same death toll. "It was a fierce battle and the terrorists also suffered casualties," he said, without giving a figure.
The ISWAP group carries out regular attacks in Buni Yadi region on soldiers and travelers, with the violence spilling over into Borno state.
Since 2009, the jihadist campaign in northeast Nigeria has focused on Borno where the Boko Haram group is also active.
ISWAP split from Boko Haram in 2016 and rose to become a dominant group.
The violence has spread into neighboring Niger, Chad, and Cameroon, prompting a regional military coalition to fight the militants.
At least 36,000 people have been killed in the conflict, which has displaced about two million from their homes since 2009.
https://www.thedefensepost.com/2021/01/11/iswap-kills-13-soldiers-nigeria/?utm_source=iterable&utm_medium=email&utm_campaign=1894022_
--------
North America
The Capitol riot shows the growing danger of right-wing extremism
By STEVE CHAPMAN
JAN 11, 2021
In 2009, Barack Obama's Department of Homeland Security published a report on the rising danger posed by right-wing extremists. The Great Recession, the authors warned, "could create a fertile recruiting environment for right-wing extremists and even result in confrontations between such groups and government authorities."
Maybe they were onto something.
But a lot of people didn't want to hear it. Critics accused DHS of slandering American troops by suggesting that violent groups might recruit veterans returned from Iraq and Afghanistan. The national commander of the American Legion declared: "I think it is important for all of us to remember that Americans are not the enemy. The terrorists are."
Daryl Johnson, a domestic terrorism expert who helped produce the report, recalled years later: "Work related to violent right-wing extremism was halted. Law enforcement training also stopped. My unit was disbanded."
Americans were preoccupied with the threat from radical Islamist terrorists. They had trouble believing there was a worse danger from homegrown extremists who portray themselves as patriots.
Apparently many people still have trouble believing it — notably the U.S. Capitol police. For weeks, unhinged people mesmerized by bizarre conspiracy theories had been openly organizing for mass protests aimed at keeping their hero Donald Trump in power. Just last month, Trump supporters rallied and fought with opponents in Washington. The leader of the white nationalist Proud Boys was arrested just Monday on charges related to that episode.
But law enforcement officials couldn't seem to process the peril. Rep. Maxine Waters, D-Calif., said that when she called the chief of the Capitol Police days before, "He assured me that they have everything under control, that they were on top of everything."
If only. When the mob stormed the building Wednesday, the cops were outmanned and underprepared, and many had to stand by or retreat. "Policing experts noted a lack of crowd-control tools such as mounted officers, police dogs or a heavily manned perimeter," reported The New York Times. One police officer died from his injuries.
In the past decade, the threat of violence from right-wing extremists has only grown. Trump and his allies depict leftist Antifa groups as a raging menace. But acting DHS Secretary Chad Wolf testified in September that white supremacists constitute "the most persistent and lethal threat when we talk about domestic violent extremists."
The evidence of the danger has been accumulating for years. A report from the Center for Strategic and International Studies found, "Right-wing extremists perpetrated two thirds of the attacks and plots in the United States in 2019 and over 90 % between January 1 and May 8, 2020."
In 2014, there was a tense standoff between federal agents and Nevada rancher Cliven Bundy, who grazed his cattle on Bureau of Land Management land but refused to pay fees. Bundy told armed supporters, "We're about ready to take the country over with force!" His son Ammon led a takeover of the headquarters of a national wildlife refuge in Oregon, and one of his militants was shot dead resisting arrest.
Lethal attacks were made on synagogues and a Jewish community center. The alleged killer in a mass shooting last year in El Paso was suspected of writing a manifesto expressing anger at a "Hispanic invasion."
The COVID-19 pandemic provided more fertile ground for radical right groups. In April, hundreds of protesters, some of them openly carrying military-style rifles, entered the Michigan Capitol and tried to get into the legislative chambers.
The worst was yet to come. In October, 14 men with ties to a paramilitary group were arrested for allegedly plotting to kidnap Michigan Gov. Gretchen Whitmer, a Democrat. Whitmer had been a target of Trump, and at a Lansing campaign rally after the arrests, he attacked her again, prompting his audience to chant, "Lock her up."
By now it should be clear that the threat from right-wing radicals has not only persisted but has gained considerable ground. The Capitol rioters were inspired by election disinformation spread not only by Trump but by Republican members of Congress.
The attack on the Capitol might have been a moment for the GOP rank-and-file to draw back in horror. But a YouGov poll found that 45% of Republican voters who responded supported the actions of the mob.
Right-wing extremism is no longer a fringe movement; it's a major influence on the Republican Party. Donald Trump will soon leave office. But the poison he helped inject into our politics is here to stay.
https://www.chicagotribune.com/columns/steve-chapman/ct-column-capitol-riot-right-wing-extremism-chapman-20210111-rygjyo7ohzb6ld5pm53ukuwts4-story.html?utm_source=iterable&utm_medium=email&utm_campaign=1894022_
--------
UN calls for enhanced international cooperation to tackle terrorism
January 13, 2021
NEW YORK: The terrorism threat has evolved and spread in the 20 years since the 9/11 attacks, causing "unspeakable human suffering and loss," according to Vladimir Voronkov, under-secretary-general of the UN Office of Counter-Terrorism.
Al-Qaeda has proven to be resilient despite the loss of many of its leaders, he said. It has "pioneered a dangerous transnational model of regional franchises exploiting local fragilities and conflicts."
Meanwhile new groups have emerged in the past two decades, Voronkov added, including Daesh. Though defeated in Iraq and Syria, he said, the group is using social media to recruit and radicalize followers around the globe and, as it seeks to rebuild and re-establish itself, it continues to carry out attacks.
Voronkov was speaking on Tuesday at a ministerial meeting of the UN Security Council marking the 20th anniversary this year of Resolution 1373, which was unanimously adopted on Sept. 28, 2001 in response to the 9/11 attacks. Considered a watershed in the international fight against terrorism, it includes a number of counterterrorism measures.
The council's Counter-Terrorism Committee was established at the same time to monitor implementation of the resolution and enhance the institutional capacity of member states to prevent and counter threats by criminalizing terrorist activity, bringing terrorists to justice and denying them safe havens and financial support.
Voronkov urged the ministers, many of whom have witnessed terrorist attacks in their own countries, to work to ensure Daesh is held accountable for its crimes.
He also called on them to repatriate the thousands of their citizens, mostly women and children, who remain in limbo as a result of their prior connections with the terror group.
About 70,000 women and children associated with Daesh are being held in camps in Northern Syria. Of those, about 13,000 are from countries other than Syria or Iraq. The camps suffer from severe overcrowding and high rates of child mortality, but many nations refuse to accept the return of their citizens who are held there.
Richard Mills, the US deputy ambassador to the UN, said that repatriating these foreign nationals would not only "prevent fighters from going back to battle, but also, for humanitarian reasons, the situation in those camps is untenable."
He added that the US has so far repatriated 12 teenagers and 16 adults, six of whom face criminal charges.
Tarek Ladeb, permanent representative to the UN for Tunisia, which holds the presidency of the Security Council this month, highlighted Daesh's "considerable financial capacities, their use of sophisticated methods for recruitment, financing and planning, and their ability to adapt to national and international counterterrorism mechanisms."
He added that the group's activities cause ongoing conflicts to escalate, making them more violent, complex and difficult to resolve. He also talked about more-recent trends in global terrorism, including the mobilization of so-called "sleeper cells" or "lone wolves," the growing links between terrorism and transnational organized crime, and the emergence of ethnically or racially motivated terrorism.
Michele Coninsx, the UN's assistant secretary-general and executive director of the Counter-Terrorism Committee Executive Directorate, also highlighted "the proliferation of extreme right-wing (or racially and ethnically motivated) terrorism" which, she said, is "also a cause of increasing concern."
To face these challenges, Ladeb called for a holistic approach in which civil-society groups, the private sector, women and young people all have a say, and urged states to balance their counter-terrorism measures with a commitment to the principles of international human-rights laws.
"(Terrorism) cannot and should not be associated with any religion, nationality, civilization or ethnic group," he added.
Voronkov said that terrorists adapt quickly and are "keen to exploit cyberspace and new technologies, linkages with organized crime, as well as regulatory, human and technical gaps in national capacities. Their tactics are appealing to new groups across the ideological spectrum, including racially, ethnically and politically motivated violent extremist groups.
"The COVID-19 crisis has magnified these trends, just as it has been a stress test for international cooperation and solidarity."
He called for enhanced international cooperation in counterterrorism efforts, given that "even better-equipped states are challenged to keep pace with evolving and emerging threats, both offline and online."
Voronkov also stressed the need to "look beyond terrorism as a tactic" and address the underlying factors that cause it to spread, while also continuing with efforts to make progress on "the interlinked peace and security, sustainable development, and human-rights agendas."
"It is time for the international community to walk the talk," said Subrahmanyam Jaishankar, India's minister of external affairs. He presented an eight-point action plan as he called on members to summon the political will to address terrorism in a spirit of transparency and accountability, and to reject double standards.
"Terrorists are terrorists, and those who cover up for them are just as culpable," he added.
https://www.arabnews.com/node/1791681/world
--------
Hillary Clinton touts documentary on Khashoggi killing
Beyza Binnur Donmez |
13.01.2021
Hillary Clinton sang the praises of a new documentary on the October 2019 murder of Washington Post columnist Jamal Khashoggi, urging everyone to see it.
"If you haven't seen The Dissident, I hope that you will," the former US secretary of state and presidential candidate said late Tuesday on Twitter
"This incredibly powerful documentary about the assassination of journalist Jamal Khashoggi at the hands of the Saudi government is available to watch now," she added, linking to a site where the film is available.
The Dissident, directed by Academy Award-winning filmmaker Bryan Fogel, explores "the labyrinth of deceit behind the murder" of Khashoggi inside the Saudi Consulate in Istanbul, according to the film synopsis.
The documentary, available on Apple TV, is described as telling the untold story of the crime that shook the world and, featuring "never before seen" surveillance footage and "unprecedented access to a wealth of other damning information previously unavailable to the public."
Khashoggi, 59, was killed and dismembered on Oct. 2, 2018 by a group of Saudi operatives shortly after he entered the country's consulate in Istanbul, Turkey.
Activists and human rights groups have said the murder was premeditated and carried out upon the directives of Saudi Crown Prince Mohammed bin Salman, a charge Riyadh denies.
Turkish prosecutors and leaders have pressed for a full accounting of the murder and for its perpetrators to face justice.
https://www.aa.com.tr/en/americas/hillary-clinton-touts-documentary-on-khashoggi-killing/2108298
--------
US: Turkish-American tapped for Treasury chief of staff
Beyza Binnur Donmez
12.01.2021
A Turkish-American with extensive experience in finance policy has been chosen as the Treasury Department chief of staff under incoming President Joe Biden, Bloomberg News reported.
Didem Nisanci, currently global head of public policy for Bloomberg LP, will be chief of staff for incoming Treasury Secretary Janet Yellen, a key position, Bloomberg said late Monday.
Citing people familiar with the matter, Bloomberg reported that Nisanci, 47, has been offered the position and accepted.
If confirmed by the Senate, Yellen would be the first woman to head the Treasury Department in its 231-year history, and would bring in Nisanci, whose post does not require Senate confirmation.
Nisanci worked for four years as chief of staff at the US Securities and Exchange Commission in the Obama administration, where among other duties she served as chief White House liaison.
She also served as staff director of the Senate Committee on Banking, Housing and Urban Affairs Subcommittee on Securities, Insurance and Investment, including in the wake of the 2007-2009 global financial crisis.
From 1998 to 2001, she worked as a deputy to the assistant treasury secretary.
No official statement has been made on the matter yet.
https://www.aa.com.tr/en/americas/us-turkish-american-tapped-for-treasury-chief-of-staff/2107021
--------
US re-designates Cuba state sponsor of terrorism
Övünç Kutlu
12.01.2021
In an apparent parting shot to its conservative base, the Trump administration on Monday re-designated Cuba a state sponsor of terrorism, claiming that Havana grants safe harbor to international terrorists.
Re-branding Cuba a sponsor of terrorism – a designation ended in 2015, under then-President Barack Obama – marks another step in reversing Obama's softened stance towards the tiny island state, and perhaps the Trump administration's final step before it ends on Jan. 20.
Cuba quickly denounced the controversial move.
"We condemn the US announced hypocritical and cynical designation of Cuba as a State sponsoring terrorism," said Foreign Minister Bruno Rodriguez on Twitter.
"The US political opportunism is recognized by those who are honestly concerned about the scourge of terrorism and its victims," he added.
Announcing the change, Secretary of State Mike Pompeo said: "The Trump Administration has been focused from the start on denying the Castro regime the resources it uses to oppress its people at home, and countering its malign interference in Venezuela and the rest of the Western Hemisphere."
He added: "With this action, we will once again hold Cuba's government accountable and send a clear message: the Castro regime must end its support for international terrorism and subversion of U.S. justice."
Cuban intelligence has infiltrated Venezuela's security and military forces to assist President Nicolas Maduro, Pompeo added.
The department's designation subjects Cuba to sanctions that would penalize individuals and countries engaging in certain trade with Cuba, restricts US foreign assistance, and bans defense exports and sales.
In his final days as secretary of state, Pompeo has made announcements designed to appeal to a hard-right base ahead of a possible 2024 presidential run, according to some analysts.
https://www.aa.com.tr/en/americas/us-re-designates-cuba-state-sponsor-of-terrorism/2106541
--------
Law enforcement braces for more extremist violence in DC and around the US ahead of Inauguration Day
January 11, 2021
(CNN)Calls for new protests in Washington, DC, and states across the country have law enforcement bracing for more possible violence in the coming days after rioters stormed the US Capitol last week leaving five people dead, including a Capitol Police officer.
Authorities are preparing for additional personnel to help secure the nation's capital in the coming days. A Department of Homeland Security official told CNN that the breach of the Capitol will sharpen the response and planning for inauguration.
"Now that it happened people will take it much more seriously," the official said, referring to last week's violence. "Now, the planners, they are all going to take it much more seriously."
Rep. Jason Crow, a Colorado Democrat, said in a statement Sunday that the Department of Defense is aware of "further possible threats posed by would-be terrorists in the days up to and including Inauguration Day." Crow spoke with Secretary of the Army Ryan McCarthy about the January 6 events and planning for the coming days.
Wednesday's riot has set off a shockwave of concern among federal, state and local officials for more possible bloodshed over the outcome of the 2020 election that ousted President Donald Trump from office. DC Mayor Muriel Bowser has asked for additional security measures with 10 days to go before Inauguration Day and is asking people to avoid the city.
At the Capitol Police's request, DHS helped install fencing, which was seen going up around Capitol Hill Thursday.
At the Pentagon, officials are assessing what number of National Guard forces are needed for President-elect Joe Biden's inauguration, with 10,000 troops planning to be in the city by the end of the week and a possibility that a total of 13,000 might be activated for the event.
More than 6,000 members have already been mobilized in the wake of the Capitol being stormed by pro-Trump rioters to work in 12-hour shifts on Capitol grounds and work traffic control points throughout the city.
At the state level, security officials have been working closely with federal partners as they prepare for increasing online chatter calling for protests in all 50 states, plus Washington, DC, said one state law enforcement official with direct knowledge of conversations between federal and state partners.
Plans for future armed protests, including a proposed secondary attack on the US Capitol and state capitol buildings on January 17, began proliferating on and off Twitter last week, the social media company said.
Still, extremism experts are fearful of what will happen on and around January 20 when Biden is sworn into office, given surging calls for violence as many extremists see the Capitol incursion as a success.
"Trump WILL be sworn in for a second term on January 20th!!," said a commenter on thedonald.win, a pro-Trump online forum, on Thursday, the day after the siege. "We must not let the communists win. Even if we have to burn DC to the ground."
DC seeking additional assistance
In response to Wednesday's security breach at the Capitol, authorities have arrested dozens of people connected to the unrest after pro-Trump rioters charged through barricades, assaulted police officers and shattered windows.
The president's supporters were in Washington, DC, to protest Trump's election loss in response to Trump and his surrogates urging his supporters to fight against the ceremonial counting of electoral votes that confirmed Biden's win.
"Law enforcement was ill prepared for an event the entire country knew was coming, and one that POTUS had been signaling for weeks," said Brian Harrell, former DHS assistant secretary for infrastructure protection. "The normal 'layers of security', with each inner layer being tougher to breach, was nearly non-existent. It's shocking, that in a post 9/11 world, we witnessed the 'people's house' be breached and ransacked with ease."
Layers of security, standoff distancing and tactical teams on standby will be used to minimize violence near the inaugural events, he said, adding that the biggest concerns should be an active shooter scenario, vehicle ramming and the deliberate targeting of critical infrastructure.
In light of the week's events, Bowser asked the Trump administration for an emergency declaration for DC and called on the Department of Homeland Security to extend their preparations. Intelligence suggesting further violence is likely during the Inaugural period, she wrote in a letter to Trump Sunday.
"I will tell you that given the events of this last week that this inauguration preparation has to be different than any other inauguration," Bowser said in an interview with CBS' "Face the Nation" on Sunday.
The Mayor asked DHS to extend the "National Special Security Event" period from January 11 to 24 in a letter to acting Homeland Security Secretary Chad Wolf -- an extension of the original plan from January 19 to 21.
The inauguration is designated as a National Special Security Event, which allows for greater federal security cooperation and law enforcement resources.
Additionally, Bowser asked Wolf for DHS to cooperate with the Department of Defense, Congress and the Supreme Court to establish a security perimeter with federal forces around federal property, freeing up the local Metropolitan Police Department to focus on its normal city duties.
Bowser added that DC regularly works with federal partners on intelligence sharing but will work to improve that relationship ahead of the inauguration.
The National Park Service announced Monday that it will close the Washington Monument to visitors for more than two weeks, a time period that includes the inauguration, in an effort to prevent potential violence from occurring there.
NPS said it also "may institute temporary closures of public access to roadways, parking areas and restrooms within the National Mall and Memorial Parks if conditions warrant, to protect public safety and park resources."
DHS' second-in-command, Ken Cuccinelli, said that Wednesday's violence would be a "one time event," and assured Americans that Inauguration Day would be safe.
"You're going to see immediate improvement, fully aggressive posture by the Department of Homeland Security and the Department of Justice as well, because we accept violence from no one," he said in an interview on Fox News Thursday.
On Wednesday, the Capitol Police asked for additional law enforcement help from DHS, but by the time the request was made, "it was just too close to when everything began to heat up," Cuccinelli said.
The threat of more violence
Experts warn that the calls for violence, which circulated ahead of Wednesday's siege of the Capitol, have intensified ahead of Inauguration Day. Twitter said it was tracking the latest plans for armed protests when it announced the permanent suspension of Trump's account on Friday.
White supremacists and far-right extremists feel emboldened in this moment, said Jonathan Greenblatt, the CEO of the Anti-Defamation League, which tracks and counters hate. "We fully expect that this violence could actually get worse before it gets better."
A former DHS official told CNN that from the perspective of extremists, the purpose of an attack like last week's is not necessarily to destroy the Capitol. "It's to show that a relatively small number of people can actually take over the system. It's supposed to be a rallying cry for -- 'join us, or you are now the enemy.'"
The former official pointed to images of members of the White power movement amid the crowd during the storming of the Capitol, adding that they were exploiting the election protest for their own purposes.
"We could start to see a lot of lives lost because of the moment that occurred on Wednesday, so very, very concerned about the cascading effects," the former official said. "It's a very concerning moment."
Protests happening around the country
Outside of Washington, DC, local authorities have also had to grapple with threats and increased security needs.
On Saturday afternoon, an unlawful assembly was declared in San Diego after protesters clashed and threw objects at police officers. According to tweets from the San Diego Police Department, protesters threw rocks, bottles and eggs at officers shortly after they were asked to leave the area. The tweets also said that pepper spray was being dispersed from the crowd toward the officers.
The unlawful assembly was declared about an hour and a half after the pro-Trump and counter protesters gathered near the beach, according to CNN affiliate KGTV.
On the same day as the siege in Washington, DC, the Texas State Capitol building and grounds were closed to the public "out of an abundance of caution," according to a statement from the Texas Department of Public Safety. Protesters took to the Capitol grounds after an "Operation Occupy The Capitol Texas" event was created on Facebook.
Washington State Democratic Gov. Jay Inslee announced Friday that he was mobilizing up to 750 members of the National Guard to provide security for the beginning of the state's legislative session, which starts Monday.
"The actions we saw in both Washington, D.C. and Olympia earlier this week were completely unacceptable and will not be repeated in our state again," Inslee said in a written statement.
Protesters occupied the steps of the state Capitol on Wednesday, and dozens of people broke through the outer grounds of the governor's mansion before being peacefully turned back by state troopers.
"In light of the most recent insurrection activity, the state cannot tolerate any actions that could result in harm, mayhem or interruption of function of democratic institutions," Inslee said Friday evening. In addition to Guardsmen, the governor says a "large number of Washington State Patrol troopers will be on hand."
In New Jersey, state homeland security officials are tracking planned events for both January 17 and January 20, as well as "several one-off protests that we're still determining credibility," said a New Jersey law enforcement official with direct knowledge of the state's security efforts.
"Some of the online rhetoric has called for protests at all 50 capitols plus DC," the official said. "FBI in particular has been continuing to put our threat assessments and we are at the state level as well."
"I think DC Is bracing for large scale protests and potential violence," the official said, adding that briefings state officials have received "have outlined a much larger scale prevention and response to minimize a recurrence of last Wednesday."
https://edition.cnn.com/2021/01/11/politics/law-enforcement-preparations-violence-capitol-riot/index.html?utm_source=iterable&utm_medium=email&utm_campaign=1894022_
--------
Arab World
ISIS increases attacks in Raqqa as Turkish-backed forces shell Ain al-Issa
January 12 2021
ERBIL (Kurdistan 24) – The so-called Islamic State has claimed seven terrorist attacks in Syria's Raqqa province in the past ten days, amid increased shelling of Kurdish-led security forces by Turkish-backed groups in the town of Ain al-Issa.
The attacks terrorist attacks included improvised explosive device (IEDs) bombings and hit-and-run assaults against the Internal Security forces (ISF), also known as Asayish, and the Syrian Democratic Forces (SDF) both inside Raqqa city and the province's countryside.
The Raqqa Asayish has confirmed at least two of the incidents. According to the ISF, one of the attacks occurred on January 6, in eastern rural of Raqqa, resulting in the deaths of two of their Arab members. Another one took place on January 4, later claimed by the Islamic State inside the city, resulted in the injury of several civilians.
The UK-based Syrian Observatory for Human Rights (SOHR) also reported that a civilian was injured in an IED explosion that targeted a vehicle in the al-Malahi area of Raqqa city on Sunday.
"The considerable increase in attacks in Raqqa is a significant indicator of ISIS's rising capability of conducting attacks beyond its active operating zone of Deir Ez-Zor," Mohammad Ibrahim, a Syrian researcher and analyst who focuses on northeast Syria, told Kurdistan 24.
"ISIS repeatedly proves its swift resilience and ability to hit various regions whenever it finds security gaps. The ISF and SDF are currently hugely distracted in northern rural Raqqa, in Ain Issa, where there are daily clashes between SDF and Turkey-backed Islamist armed groups," he added.
Over the past two months, there have been increased Turkish-backed shelling and fighting near the Ain al-Issa town in the Raqqa province.
Read More: Local military official in north Syria says Turkish-backed attacks continue in Ain Issa
According to Ibrahim, the increasing pressure by Russia and Syrian regime forces to push the SDF to withdraw from the Ain al-Issa area and shelling by Turkish-backed rebels is "giving ISIS cells more ability to conduct attacks deep behind the SDF lines."
Raqqa was liberated from the Islamic State in October 2017 by the SDF with support from the US-led coalition.
Despite the Syrian Democratic Forces (SDF) and the US-led coalition announcing the defeat of the extremist group's so-called caliphate on March 23, 2019, Islamic State sleeper cell attacks continue in areas that were liberated from the militants, including in Raqqa.
In 2020, most Islamic State activities took place in Deir al-Zor province, with Raqqa province coming in second place. The terror group's propaganda outfit, al-Bayan, suggested that it had claimed 389 attacks in Deir al-Zor in 2020 and another 59 in Raqqa.
Charles Flynn, a Syria-based researcher at the Rojava Information Centre(RIC), told Kurdistan 24 that the Islamic State has also increased its attacks in the southern Raqqa countryside, controlled by the Syrian government.
"We've seen increasing number of Russian airstrikes against ISIS targets west of the Euphrates, as well as several ambushes conducted by ISIS that have produced large number of casualties against the SAA (Syrian Arab Army)."
https://www.kurdistan24.net/en/story/23768-ISIS-increases-attacks-in-Raqqa-as-Turkish-backed-forces-shell-Ain-al-Issa?utm_source=iterable&utm_medium=email&utm_campaign=1894022_
--------
Saudi Arabia condemns Israel's approval of new settlements in West Bank
Reem Krimly
13 January 2021
Saudi Arabia's Foreign Ministry on Tuesday condemned Israel's decision to approve the establishment of 800 new settlement units in the West Bank, the official Saudi Press Agency (SPA) reported.
"We strongly condemn Israel's decision to approve the establishment of 800 new settlement units in the West Bank, and we reiterate our categorical rejection of this step as a new violation of international legitimacy decisions, a threat to peace, and an undermining of efforts for the two-state solution," the Kingdom's Foreign Ministry said in a Twitter post.
Israeli Prime Minister Benjamin Netanyahu ordered on Monday that plans be advanced to construct some 800 homes for Jewish settlers in the occupied West Bank, an official statement said.
It said the 800 homes would be built in the settlements of Beit El, Tal Menashe, Rehelim, Shavei Shomron, Barkan, Karnei Shomron and Givat Zeev, but gave no starting date for construction.
In October 2020, Saudi Arabia's Foreign Minister Prince Faisal bin Farhan said the Kingdom has always envisioned that normalization with Israel would happen, but the current focus should be on bringing Palestinians and Israelis back to the negotiating table.
"We have always envisioned that normalization [with Israel] would happen, but we also need to have a Palestinian state and a Palestinian-Israeli peace plan," the Saudi FM said.
https://english.alarabiya.net/en/News/gulf/2021/01/13/Saudi-Arabia-condemns-Israel-s-approval-of-new-settlements-in-West-Bank
--------
Lebanon files complaint with UN Security Council over Israeli violations
13 January 2021
Lebanese caretaker Foreign Minister Charbel Wehbe has filed a complaint with the UN Security Council (UNSC) and UN Secretary-General António Guterres against the Israeli regime's repeated violations of the Arab country's sovereignty.
The complaint, lodged through Permanent Representative of Lebanon to the United Nations Amal Mudallali on Tuesday, pointed to "the recurrent and dangerous airspace violations carried out over the past few days," describing them as "a flagrant violation of Security Council Resolution 1701."
"This requires the Security Council to condemn Israel for these violations and put an end to them immediately in order to preserve stability, security, and peace in the region," it said.
Moreover, caretaker Defense Minister Zeina Akar on Tuesday vehemently condemned the Israeli violations of Lebanese sovereignty.
"Since the beginning of last week, Lebanon's airspace has witnessed intensive Israeli enemy overflights at low very altitudes, which constitute a blatant violation of the Lebanese sovereignty, and have caused panic among Lebanese citizens, especially children," she said in a statement.
Separately, the Lebanese Armed Forces command said at least eight air violations were recorded on Tuesday by Israeli warplanes, which carried out low-altitude flights over the south and Mount Lebanon,
It added, "The airspace violations are accompanied by sea violations. An Israeli gunboat violated Lebanese territorial waters off Ras al-Naqoura in two stages and for a maximum distance of about 240 meters."
The army command said "the issue of the violations will be followed up in coordination with the United Nations Interim Force in Lebanon (UNIFIL)."
UNIFIL spokesman Andrea Tenenti also said the Israeli military's acts are in violation of the Security Council Resolution 1701 and the Lebanese sovereignty.
"We have once again called on the Israeli army command to cease the overflights. The continued violations increase fear among the local population and undermine our efforts to reduce tensions and establish a stable security environment in southern Lebanon," he noted.
"In this tense period in the region, UNIFIL's efforts are to maintain a calm and stable situation along the Blue Line. To this end, UNIFIL strongly cautions the parties against any activities that could trigger incidents and endanger the cessation of hostilities between Lebanon and Israel," Tenenti said.
Lebanon's government, the Hezbollah resistance movement and the UNIFIL have repeatedly condemned Israel's overflights, saying they are in clear violation of UN Security Council Resolution 1701 and the country's sovereignty.
The resolution, which brokered a ceasefire in the war Israel launched against Lebanon in 2006, calls on Tel Aviv to respect Beirut's sovereignty and territorial integrity.
Tensions have been running high between Israel and Hezbollah since July 20 last year, when Tel Aviv killed Hezbollah member Ali Kamel Mohsen in an airstrike in Syria.
The Israeli military has placed its forces near the Lebanese and Syrian borders on high alert after Hezbollah promised retaliation.
Israeli forces shelled the Lebanese village of Habaria in late July to stop an alleged Hezbollah offensive, but the Lebanese movement dismissed the allegation, calling it the result of tension and confusion among Israeli forces.
https://www.presstv.com/Detail/2021/01/13/642906/Lebanon-files-complaint-to-UN-Security-Council-as-Israeli-warplanes-violate-airspace
--------
Israeli strikes on Syria kill seven soldiers, 16 Iran-backed fighters: Monitor
13 January 2021
Israeli night raids targeting arms depots and military positions in eastern Syria killed at least seven Syrian soldiers and 16 allied fighters, in the deadliest raids this year, a war monitor said Wednesday.
The Israeli air force carried out more than 18 strikes against multiple targets in an area stretching from the eastern town of Deir Ezzor to the Iraqi border, the Syrian Observatory for Human Rights said.
The raids killed seven Syrian soldiers and 16 non-Syrian militia fighters whose nationalities were not immediately known, the Britain-based monitoring group said.
Paramilitaries belonging to the Lebanese Hezbollah movement and the Fatimid Brigade, which is made up of pro-Iranian Afghan fighters, operate in the region, the Observatory said.
The Syrian state news agency SANA reported the strikes but gave few details.
"At 1:10 am, the Israeli enemy carried out an aerial assault on the town of Deir Ezzor and the Albu Kamal region," SANA said, citing a military source.
"The results of the aggression are currently being verified," it added.
It was the second wave of Israeli raids in Syria in less than a week.
The last strikes on January 7 targeted positions in southern Syria and in the southern outskirts of the capital Damascus, killing three pro-Iran fighters.
Israel routinely carries out raids in Syria, mostly against targets linked to Iran in what it says is a bid to prevent its arch foe from consolidating a foothold on its northern border.
Israel hit around 50 targets in Syria in 2020, according to an annual report released in late December by the Israeli military.
Israel has carried out hundreds of air and missile strikes on Syria since civil war broke out in 2011, targeting Iranian and Lebanese Hezbollah forces as well as Syrian government troops.
Israel rarely acknowledges individual strikes but has done so when responding to what it describes as aggression inside Israeli territory.
The war in Syria has killed more than 380,000 people and displaced millions more since it erupted after the brutal repression of anti-government protests.
https://english.alarabiya.net/en/News/middle-east/2021/01/13/Syria-crisis-Israeli-strikes-kill-seven-Syrian-soldiers-16-Iran-backed-fighters-Monitor
--------
World Bank approves $246 mln project to support vulnerable Lebanese households
Rawad Taha
13 January 2021
The World Bank approved a US$246 million new project to provide emergency cash transfers and access to social services to approximately 786,000 poor and vulnerable Lebanese reeling under the pressure of Lebanon's economic and COVID-19 crises, the World Bank reported in a press release.
The World Bank added that the Emergency Crisis and COVID-19 Response Social Safety Net Project (ESSN) will also support the development of a comprehensive national social safety nets system to allow a better response to ongoing and future shocks.
Lebanon has been facing compounded and unprecedented crises. A severe economic and financial crisis led to a projected 19.2% decline in GDP in 2020, triple digit inflation and a projected increase in poverty to 45% and in extreme poverty to 22%. Approximately 1.7 million people are estimated to fall under the poverty line, of which 841,000 people will be under the food poverty line.
The situation has been further compounded by the COVID-19 pandemic, the aftermath of the Port of Beirut explosion on August 4, and the repercussions of a 10-year long Syria crisis causing a severe drain on public service delivery and resources: Lebanon hosts the largest per capita share of displaced Syrians, accounting to a quarter of its population.
The ESSN project will provide 147,000 extreme poor Lebanese households (approximately 786,000 individuals) with cash assistance for one year.
Eligible households will receive a monthly transfer of LBP 100,000 per household member, in addition to a flat amount of LBP 200,000 per household.
The World Bank added that the transfer value per household will be uploaded monthly onto a pre-paid card issued by a financial service provider and distributed to beneficiary households who can cash out the amount at automated teller machines, or use it to make electronic payments for purchases in a network of food shops.
Furthermore, 87,000 children between the ages of 13-18 year will receive a top-up cash transfer to cover the direct costs of schooling including school registration fees, parents' council fees, school textbooks costs, transport and school uniform expenses, and computer equipment and/or internet connectivity to enable remote learning. School fees will be paid directly to the respective schools.
"More importantly, to ensure sustainability, the ESSN will support the development of a comprehensive social safety net delivery system that can respond to future shocks", said Haneen Sayed, World Bank Lead Operations Officer and Task Team Leader.
"Such a system will be based on an integrated National Social Registry to be established by the Government of Lebanon that would allow the prompt and efficient identification of households to receive social assistance based on an assessment of their needs and living conditions," Sayed added.
https://english.alarabiya.net/en/News/middle-east/2021/01/13/World-Bank-approves-246-mln-project-to-support-vulnerable-Lebanese-households
--------
Israeli patrol kidnaps Lebanese shepherd from border town: Lebanon state media
Rawad Taha
12 January 2021
An Israeli patrol kidnapped a Lebanese shepherd near the border in the South Lebanon village of Kfarshouba and took him into Israeli territory, Lebanon's state-owned news agency NNA reported.
Israeli army spokesman Avichay Adraee said the Israeli army arrested a Lebanese shepherd who "intentionally infiltrated the borders" from Lebanon into Israeli territory and was transferred to the security forces for investigation.
Tensions are flaring this week between Israel and Lebanon. Lebanon will file an urgent complaint with the United Nations against Israel's daily violations of its airspace amid intensifying drone reconnaissance and mock raids around the country.
Adraee added that Hezbollah "uses sheep herders on missions" to gather information and monitor IDF forces.
"The arrested Lebanese shepherd belongs to a group identified as collaborating with Hezbollah, in the last attempt of Hezbollah terrorists to infiltrate into Israel in the area of Mount Ross several months ago in order to carry out an attack, a Lebanese shepherd provided assistance to the terrorists of the organization in that attempt," Israeli army spokesman added.
https://english.alarabiya.net/en/News/middle-east/2021/01/12/Israeli-patrol-kidnaps-Lebanese-shepherd-from-border-near-Lebanese-town-of-Kfarshouba
--------
Israel launches fresh airstrikes on Syria's east: SANA
13 January 2021
Syrian media say the Israeli regime has launched fresh airstrikes on eastern parts of the country near the Iraqi border, with reports falling short of providing the number of possible casualties.
Syria's official news agency SANA said the air assault was carried out on the city of Dayr al-Zawr and the town of al-Bukamal, along the border with Iraq, in the early hours of Wednesday.
Citing a military source, SANA said that "exactly 01:10 at dawn today, the Israeli enemy launched an air aggression against Dayr al-Zawr and Bukamal, and the results of the aggression are currently being verified."
Syria's air defenses have in the past intercepted many of the Israeli missiles shot from the occupied territories onto the Arab country.
Syria's missile defense systems thwarted on Wednesday an Israeli missile attack on southern Damascus, shooting down most of the projectiles.
Israel frequently targets military positions inside Syria, especially those of the resistance movement Hezbollah which has played a key role in helping the Syrian army in its fight against foreign-backed terrorists.
The Arab country has been gripped by foreign-backed militancy since March 2011. The Syrian government says the Israeli regime and its Western and regional allies are aiding Takfiri terrorist groups that are wreaking havoc in the country.
Israel mostly keeps quiet about the attacks on Syrian territories which many view as knee-jerk reaction to Syrian government's increasing success in confronting terrorism in country.
The Tel Aviv regime has been a main supporter of terrorist groups that have opposed the government of President Bashar al-Assad since militancy erupted in Syria nine years ago.
Syrian government forces have taken back many areas once controlled by the terrorist groups.
https://www.presstv.com/Detail/2021/01/13/642896/Syria-SANA-Israeli-regime-airstrikes-Bukamal-
--------
Kuwait's cabinet members resign en masse
12 January 2021
Kuwaiti ministers have resigned en masse after the parliament moved to question Prime Minister Sheikh Sabah al-Khalid Al Sabah over the makeup of his cabinet.
The government communications office (CGC) said on Tuesday that the government had submitted its resignation "in light of developments in the relationship between the National Assembly and the government."
"Today, his Highness Sheikh Sabah Khaled al-Hamad Al Sabah, prime minister, received at the Seif Palace His Excellency Deputy Prime Minister and Minister of Defense Sheikh Hamad Jaber Al-Ali Al Sabah… where he raised to his Highness the resignation of all of cabinet's members," the CGC announced in an Arabic tweet.
Sabah, who has been premier since late 2019, must submit the resignations to the country's ruler, Emir Sheikh Nawaf al-Ahmed Al Sabah, for approval.
Earlier this month, three Kuwaiti lawmakers put forward the motion to question the prime minister. Sabah was expected to be questioned at a parliamentary session on January 19.
Over 30 other lawmakers backed the motion to question the premier on issues such as forming a cabinet "not reflective" of poll results and allegations of government "interference" in electing the speaker and members of parliamentary committees, Reuters reported.
Sabah was first appointed as premier on November 19, 2019, after the resignation of his predecessor Jaber al-Mubarak al-Hamad Al Sabah. He was reappointed as prime minister on December 8, 2020, following general elections that saw the opposition win almost half of the parliament's seats.
Sheikh Nawaf al-Ahmed Al Sabah was sworn in as the new emir of Kuwait on September 30 after Emir Sheikh Sabah al-Ahmad Al Sabah passed away at the age of 91.
Members of the al Sabah ruling family retain full control over key government and executive posts in the Arab country. They have been in power for the past 250 years.
Under the Kuwaiti constitution, the emir has the final say in state matters and can dissolve the parliament at the recommendation of the government.
The prime minister traditionally helps navigate the often tense relationship between the government and the parliament in Kuwait.
https://www.presstv.com/Detail/2021/01/12/642874/Kuwait%E2%80%99s-cabinet-members-resign-en-masse
--------
Mideast
Israelis protest outside of PM Netanyahu's home amid corruption trial
13 January 2021
Dozens of Israeli protesters carrying lit torches, megaphones and flags gathered at dawn Wednesday outside Prime Minister Benjamin Netanyahu's official residence to highlight his corruption trial, which is set to resume next month.
Police said at least seven demonstrators were arrested for disorderly conduct. The demonstration was organized by Crime Minister, one of several groups that have sprung up in recent months calling for Netanyahu to resign over the trial and his government's handling of the coronavirus.
The protesters read the indictment outside his residence. He was supposed to appear in court Wednesday, but the hearing was postponed to Feb. 8 because of a coronavirus lockdown that heavily restricts public gatherings.
For months, protesters have held weekly demonstrations outside the prime minister's office and at major road intersections and bridges across the country.
Netanyahu was indicted last year on charges of bribery, fraud and breach of trust linked to three corruption cases. He has denied any wrongdoing and accuses the media, law enforcement and judicial officials of waging a "witch hunt" against him.
Netanyahu is once again fighting for re-election ahead of a nationwide vote in March — the fourth to be held in Israel in less than two years. Polls show his Likud party winning the most seats but being unable to form a coalition government because of rivalries with other right-wing leaders.
https://english.alarabiya.net/en/News/middle-east/2021/01/13/Israelis-protest-outside-of-PM-Netanyahu-s-home-amid-corruption-trial
--------
Iran: Pompeo's claims of al-Qaeda ties preposterous, shows failure of pressure policy
13 January 2021
Iran says US Secretary of State Mike Pompeo's latest "preposterous" accusations against the Islamic Republic are part of the Trump administration's "failed policy of Iran-bashing" and show the lame-duck diplomat's "hysterical" anger at his failure.
Alireza Miryousefi, a spokesperson for the Iranian permanent mission to the United Nations, told Newsweek that Pompeo's claims about Tehran's links to al-Qaeda terrorist group were part of last-ditch attempts by President Donald Trump's administration to further vilify the Islamic Republic before a transition of power.
"These preposterous, false accusations are nothing new, and only reinforce the fact that the Trump administration is desperately continuing their failed policy of Iran-bashing," Miryousefi said shortly after Pompeo's rant against Iran on Tuesday.
Pompeo used his last days in office to accuse Iran, without any evidence, of being the al-Qaeda terrorist group's "new home base," and said the claims were part of, what he called, publicizing "declassified US intelligence."
The Iranian Foreign Ministry denounced the accusations as "baseless," saying the claims show Washington's frustration and the failure of its so-called maximum pressure campaign against Iran.
Miryousefi said Iran was, in fact, a bulwark against such organizations, which Tehran has also fought in countries like Iraq and Syria.
It is the US and its partners who are responsible for the conditions that allowed such groups to thrive in the region, the Iranian diplomat added.
"It is a well-known fact that Iran was and is the extremist terror groups' most hated enemy and that the founder of al-Qaeda and many of its followers hail from what is the US' close ally in the Middle East," Miryousefi said. "Needless to say, US officials have repeatedly acknowledged their role in creating extremist groups in the region, including al-Qaeda."
Pompeo vents his anger with tweet spree
Shortly after his anti-Iran speech, the US secretary of state further vented his outrage by posting at least 16 anti-Iran tweets, in which he leveled more accusations against the Islamic Republic.
In these tweets, which he posted in less than 10 hours, Pompeo rehashed earlier claims about "advocating for the Iranian people", but made no mention of the devastating impact of Washington's "maximum pressure" on ordinary people.
He also alleged that the world is "awakening to the threat posed" by Iran thanks to his State Department's "clear-eyed and aggressive" diplomacy.
Pompeo also boasted about the impact of sanctions, saying the US has deprived Iran of $70 billion in assets and revenues by blacklisting "1,500 individuals and entities."
While Pompeo was posting the anti-Iran tweets, the US Treasury imposed even further sanctions on five people it tied to Iran, labeling them each as a Specially Designated Global Terrorist (SDGT).
Iran to Pompeo: Be angry and die of this anger
The Iranian foreign ministry spokesman said Pompeo's tweets are the result of his "hysterical anger" at the end of his embarrassing term in office as US Secretary of State as well as his anger caused by the failure of Washington's maximum pressure policy against Iran.
"As martyr Beheshti [former Iranian Judiciary chief] aptly put it, Mr. Pompeo! Be angry and die of this anger," Saeed Khatibzadeh said.
https://www.presstv.com/Detail/2021/01/13/642903/Iran-US-accusations-Pompeo
--------
Iran's FM: 9/11 Caused by Pro-Pompeo Terrorists
2021-January-13
"All the terrorists involved in 9/11 event were from Mike Pompeo's favorite countries in West Asia, and none from Iran," Zarif wrote on his Twitter page on Tuesday.
Zarif added that the US warmongering government is engaged in branding others as terrorists and taking famous terrorist groups out of their classifications.
From designating Cuba to fictitious Iran "declassifications" and AQ claims, Mr. "we lie, cheat, steal" is pathetically ending his disastrous career with more warmongering lies.
No one is fooled. All 9/11 terrorists came from @SecPompeo's favorite ME destinations; NONE from Iran.
— Javad Zarif (@JZarif) January 12, 2021
On Tuesday, US Secretary of State Mike Pompeo said Al Qaeda's new base of operations is inside Iran, however, he offered no underlying intelligence as evidence and his conclusions were contradicted by other American officials.
https://www.farsnews.ir/en/news/13991024000203/Iran%E2%80%99s-FM-9-Cased-by-Pr-Pmpe-Terrriss
--------
Lawyer: Assassinated Nuclear Scientists' Families Suing US to Receive $100mln in Compensation
2021-January-13
"More than 15 Iranian lawyers and attorneys are cooperating on the case that was opened and registered in a court of law in Tehran on Sunday," Somayyeh Afzali Nikoo said.
The case, as she said, is against Israel and the US government and the US presidents in the case of the assassination of the Iranian nuclear scientists, as well as other American officials, including the US treasury and the US State Department who are financing the Zionist regime.
"Committing criminal acts against the innocent people for any reason is a terrorist act and can be prosecuted," Afzali Nikoo pointed out.
"On the way to impede the improvement of our scientists, these assassinations cause terror among the nation," she said, adding, "These assassinations are planned and targeted actions that affect a wide range of people around the world."
Referring to the fact that the US government is a member of 19 counterterrorism conventions, Afzali Nikoo said the US is required not only to combat terrorism but also to prevent it.
Early in 2018, the Israeli sources had acknowledged that Mossad had tried to assassinate an Iranian nuclear scientist, but its operation failed.
According to Fars News Agency, Mossad had gained access to Iran's prominent nuclear scientist Fakhrizadeh's name via a UN list which referred to him as a senior scientist of Iran's Defense Ministry's Physics Research Center.
After the terrorist attack on Friday, Commander of the Islamic Revolution Guards Corps (IRGC) Major General Hossein Salami underlined that assassination of Fakhrizadeh may not undermine Iranians' resolve, and said revenge for the terror attack is already on the country's agenda.
General Salami extended condolences to Supreme Leader of the Islamic Revolution Ayatollah Seyed Ali Khamenei, martyr Fakhrizadeh's family, and the Iranian nation over the martyrdom of Head of the Research and Innovation Organization of Iran's Defense Ministry, Dr. Mohsen Fakhrizadeh, who was assassinated in an organized and pre-planned terrorist attack by the child-killing Israeli regime.
"The enemies of the Iranian nation, specially the masterminds, perpetrators and supporters of this crime, should also know that such crimes will not undermine the resolve of the Iranians to continue this glorious and power-generating path, and harsh revenge and punishment is on agenda for them," the IRGC chief commander stressed.
Also, Ayatollah Khamenei in a message condemned assassination of Fakhrizadeh, ordering officials to take action to punish the masterminds and perpetrators of the terror attack.
"Mr. Mohsen Fakhrizadeh, a prominent nuclear and defense scientist of the country, was martyred by criminal and cruel mercenaries. The unique scientific figure gave his dear and precious soul in the way of God for his great and lasting scientific efforts, and the high position of martyrdom is his divine reward," Ayatollah Khamenei said in his message on Saturday.
"Two important issues should be seriously put on the agenda by all relevant officials; first, probing the crime and the definite punishment of those who perpetrated and ordered it; and second, pursuing and continuing the martyr's scientific and technical efforts in all the sectors in which he was engaged," he added.
Ayatollah Khamenei also extended his condolences to martyr Fakhrizadeh's family, students and the scientific society of the country, wishing him the highest position before God.
President Rouhani had on Saturday condemned assassination of Fakhrizadeh, vowing retaliation for the criminal act.
"All think-tanks and enemies of Iran should know well that the Iranian nation and officials are too brave and too couragous to leave this criminal act unanswered," Rouhani said, addressing a meeting of the national coronavirus campaign headquarters in Tehran.
"The relevant officials will give a response to their crime in due time, and in addition, the Iranian nation is too wise and too smart to fall into the trap of the Zionists' plot," he added.
President Rouhani said that it seems some parties are after stirring chaos but "they should know that we are aware of their plots and they will not succeed in attaining their malicious goals".
"The Zionist regime and those standing against Iran should know that the path of the country's development and research will be paved rapidly" and a large number of other Iranian scientists like Fakhrizadeh will emerge to help, he added.
Iranian nuclear scientists have been the target of the western and Israeli spy agencies' assassination attempts in recent years.
In June 2012, Iran announced that its intelligence forces had identified and arrested all terrorist elements behind the assassination of the country's nuclear scientists.
"All the elements involved in the assassinations of the country's nuclear scientists have been identified and arrested," Iran's Intelligence Ministry announced in a statement.
"A number of countries, whose territories and facilities had been misused by the Mossad-backed terrorist teams, have provided the Iranian officials with relevant information," the statement added.
"Over the course of the investigations, all other elements behind the assassinations of the Iranian scientists Massoud Ali-Mohammadi, Majid Shahriari and Mostafa Ahmadi Roshan as well as Reza Qashqaei (Roshan's driver) have been apprehended," the statement read.
"Some of the perpetrators of the assassination of Dr. Fereidoun Abbasi, the current head of Iran's Atomic Energy Organization, are among those arrested," the ministry added.
According to the statement, Iran's Intelligence Ministry had detected some of Mossad's bases within the territories of one of Iran's Western neighbors, which provided training and logistical support to the terrorist networks.
In the fifth attack of its kind in two years, terrorists killed a 32-year-old Iranian scientist, Mostafa Ahmadi Roshan, and his driver on January 11, 2012.
The blast took place on the second anniversary of the martyrdom of Iranian university professor and nuclear scientist, Massoud Ali Mohammadi, who was also assassinated in a terrorist bomb attack in Tehran in January 2010.
The assassination method used in the bombing was similar to the 2010 terrorist bomb attacks against the then university professor, Fereidoun Abbassi Davani – who became the head of Iran's Atomic Energy Organization - and his colleague Majid Shahriari. While Abbasi Davani survived the attack, Shahriari was martyred.
Another Iranian scientist, Dariush Rezaeinejad, was also assassinated through the same method on 23 July 2011.
In a relevant development in January, 2015, the Islamic Revolution Guards Corps (IRGC) announced that it had thwarted an attempt by the Israeli intelligence forces to assassinate an Iranian nuclear scientist.
"In the last two years, the Zionist enemy (Israel) was trying hard to assassinate an Iranian nuclear scientist, but the timely presence of the IRGC security forces thwarted the terrorist operation," Deputy Chief Liaison Officer of Flight Guards Corps Colonel Ya'qoub Baqeri told FNA in 2015.
https://www.farsnews.ir/en/news/13991023000735/Lawyer-Assassinaed-Nclear-Scieniss'-Families-Sing-US-Receive-$00mln
--------
840 Academics Ask IRGC Aerospace Commander to Target Any Intruding US Army B-52s
2021-January-12
A sum of 840 university professors in the fields of soft power and soft war, in a letter to Brigadier General Hajizadeh, urged him to shoot down any hostile warplane and warship, especially the American B-52s, as soon as they are detected in the territorial waters and skies of Iran.
The top academics addressed the top General as the 'Conquerer of Ein Al-Assad' in their letter, implying the last year IRGC Aerospace Force's missile strikes on the US Airbase in Southwestern Iraq that came in reprisal for the US assassination of Iran's top Anti-terror Commander Lieutenant General Qassem Soleimani who commanded the IRGC Qods Force.
The academicians pointed to the United States' empty awe and power which has been magnified by the Western, Zionist and Arab media outlets, and asked General Hajizadeh to shatter this unreal and fabricated image.
On Thursday December 10, the US Central Command (CENTCOM) had said that two B-52 bombers had been flown nonstop from Louisiana to the region as on an alleged short-notice mission.
In 2019, the IRGC shot down a US Navy's Northrop Grumman MQ4-C Triton drone that had entered Iranian airspace in the Gulf of Oman to gather intelligence, using Sevvom Khordad (Khordad 3) indigenous surface-to-air missile system.
The United States had confirmed that one of its reconnaissance planes was shot down by Iranian air defenses, but denied that it intruded into Tehran's airspace at the time.
Commander of the IRGC Aerospace Force Brigadier General Amir Ali Hajizadeh said at the time that his forces could have also shot down a US P8 aircraft with 35 on board which was violating Iran's airspace, but decided to shoot down the drone to only send a message to Washington.
"We intended to send a message to American terrorists in the region," Brigadier General Hajizadeh said on June 21, 2019, adding that his forces had also traced a military P8 aircraft violating the airspace of Iran.
"Along with the American drone was an American P8 aircraft with 35 on board, and it was also violating our airspace and we could have downed it too," he said, adding, "But we did not do (shoot down) it, because our aim was to warn the terrorist forces of the US."
General Hajizadeh also stressed on June 22, 2019, that Iran was not after war but was fully ready to defend itself, adding that the fate of the downed US spy drone was waiting for any intruding flying object.
"Our response to anything trespassing Iranian territory is like this, and if such acts of aggression are repeated, our response will also be the same," General Hajizadeh said.
"We don't embrace war but we are ready to fully defend the country," he said.
"We possess a collection of US drones which is a proof that US has violated Iran's airspace and shows that they don't want to respect the international law," General Hajizadeh said.
"If such an aggression is repeated, we will add other US (military) products to complete this collection," he noted.
"The US measure was in violation of international law and we acted according to our legitimate responsibility," General Hajizadeh said, adding, "It is possible that a US general or some operators were behind this American aggression, we don't know that. But that measure (intruding into Iranian airspace) is a violation of international aviation rules by a spy drone which then received our natural response."
Meantime, IRGC Commander Major General Hossein Salami stressed that the move should alert Washington officials to stay away.
The incident sent "a clear message" to the US and other enemies that Iran will show a firm and crushing response to any aggression, he stated.
"Borders are our red lines and any enemy which violates them will not go back home and will be annihilated. The only way for enemies is to respect Iran's territorial integrity and national interests," the major general noted.
https://www.farsnews.ir/en/news/13991023000715/40-Academics-Ask-IRGC-Aerspace-Cmmander-Targe-Any-Inrding-US-Army-B
--------
Ex-US Envoy to Yemen: Designation of Houthi Ansarullah as Terrorist Group 'A Big Mistake'
2021-January-12
The US administration will designate Yemen's Houthi movement as a foreign terrorist organization in a move that diplomats, members of Congress and international aid groups fear could further inflame the situation on the ground, upend UN peace talks, and likely to severely worsen the war-torn country's humanitarian crisis.
"It's a big mistake," Feierstein told CNN on Monday.
"It mostly is a problem for the US government more than for the Houthis," the former envoy added.
"The Houthis will be more or less unaffected by this. Obviously, Iran doesn't care whether we designate the Houthis as a terrorist organization or not," he said.
"But it does make it much more complicated for the US government to play a positive role in helping to resolve the conflict," he continued.
In a statement released just before midnight Sunday, Secretary of State Mike Pompeo said that the State Department would notify Congress of its intent to designate the group as a foreign terrorist organization as well as a Specially Designated Global Terrorist entity. Pompeo added he also intends to designate three of the group's leaders --- Abdul Malik al-Houthi, Abd al-Khaliq Badr al-Din al-Houthi and Abdullah Yahya al Hakim --- as specially designated global terrorists.
The Houthis responded to the announcement by denouncing the US administration and its behavior as "terrorist". Mohammed Ali al-Houthi, a member of Yemen's Supreme Political Council, stated they "reserve the right to respond to any designation" issued by Washington.
Lawmakers in the United States have also called on President-elect Joe Biden to overturn the Trump administration's decision to label the movement a "foreign terrorist organization", slamming it as "short-sighted" and "a death sentence" for millions of people already reeling from years of war.
In recent months, the Trump administration was facing mounting calls to abandon threats to sanction Houthi to avoid an imminent danger of extreme famine in the country, where almost two-thirds of the population are in need of food aid.
Senior UN officials and NGOs had stressed the move would complicate the delivery of essential aid in large parts of the poor country
The United Nations warned in December that the number of people facing catastrophic food insecurity could triple in the first six months of 2021, and the opportunity to prevent famine in Yemen "is slipping away with every day that passes".
Saudi Arabia has been leading a war on Yemen since March 2015. The war, which the UN calls the world's worst humanitarian crisis, has claimed the lives of hundreds of thousands of people in the impoverished Arab country over the last six years.
The US and a number of European countries are major suppliers of weapons to the Riyadh-led coalition, and observers say Washington's recent move is aimed at justifying any form of aggression against Yemen and paving the way for further attacks by Saudi-led coalition on the impoverished nation.
As admitted even by former US military officials, the Houthi Ansarullah Movement has so far been the only force fighting against the Al-Qaeda in Yemen, known as the Al-Qaeda in the Arabian Peninsula (AQAP), while the Saudi and UAE armies have stood in alliance with the AQAP in parts of the country in support of the illegal government of Mansour Hadi.
https://www.farsnews.ir/en/news/13991023000704/Ex-US-Envy-Yemen-Designain-f-Hhi-Ansarllah-as-Terrris-Grp-'A-Big
--------
Erdogan hopes new Turkey-Greece talks will herald new era
12 January 2021
President Tayyip Erdogan said on Tuesday he hoped the resumption of talks between Turkey and Greece over maritime disputes would herald a new era, and he urged Athens not to escalate tensions in the region.
NATO members Ankara and Athens announced on Monday they had agreed to resume on Jan. 25 long-suspended exploratory talks over disputed offshore rights in the Mediterranean, which brought them close to conflict last year.
Turkey angered Greece and the European Union last year when it deployed a seismic survey vessel to waters also claimed by Athens. The ship has returned to shore but the NATO members still disagree over continental shelves and rights to resources.
The new round of talks are set for Istanbul later this month.
"We must stop the Mediterranean from being an area for competition and turn into waters that will serve our long-term interests," Erdogan told EU ambassadors in Ankara.
"We urge Greece to refrain from actions that will escalate tensions. I believe the exploratory talks with Greece that will start on Jan. 25 will herald a new era," he said.
Ankara and Athens held 60 rounds of talks from 2002 to 2016, but plans last year for a resumption foundered over the survey vessel and disagreements over topics to be covered.
Last year, the EU threatened potential sanctions on Ankara over the dispute but has postponed any measures to March. Turkey has in recent weeks repeatedly called for better ties with the bloc.
Erdogan also said he would host EU Council President Charles Michel and European Commission President Ursula von der Leyen in Turkey at the end of January, adding that he had offered to show von der Leyen the housing units built in northwest Syria's Idlib region for displaced people.
He said the EU had offered to build a portion of the houses during clashes last year between Russia-backed Syrian government forces and Turkey, but that the bloc had not kept its promise.
https://english.alarabiya.net/en/News/middle-east/2021/01/12/Erdogan-hopes-new-Turkey-Greece-talks-will-herald-new-era
--------
Israel's PM Netanyahu removes joint photo with Trump from his Twitter banner
12 January 2021
Israeli Prime Benjamin Netanyahu dropped US President Donald Trump from the banner photo of his Twitter account on Tuesday in an apparent break with a political ally facing possible impeachment.
A photo of Netanyahu sitting next to Trump at a White House meeting had long taken pride of place on the official @netanyahu account, testimony to the conservative Israeli leader's close ties with the Republican president and his popularity in Israel.
Early on Tuesday, another photo, showing Netanyahu being injected with the coronavirus vaccine, topped the page, along with the slogan for Israel's inoculation campaign: "Citizens of Israel, we are returning to life."
The photo was briefly replaced with a Hanukkah holiday-themed image last month, raising media speculation that Netanyahu had decided to distance himself from Trump.
But when the eight-day Jewish festival was over, Trump reappeared - although no longer alone with Netanyahu in a photo.
Instead, Netanyahu posted a banner image of himself with the president and the foreign ministers of the United Arab Emirates and Bahrain signing an agreement at the White House in September on normalizing ties with Israel.
No explanation was given on Netanyahu's site for Trump's disappearance, a day before the US House of Representatives was expected to begin considering his second impeachment on after last week's storming of the Capitol.
Trump's own account was permanently suspended by Twitter on Friday due to what the social media giant described as the risk of further incitement to violence.
In televised remarks on Thursday, Netanyahu called the events at the Capitol a "rampage" and said he was certain American democracy would prevail.
https://english.alarabiya.net/en/News/middle-east/2021/01/12/Israel-s-PM-Netanyahu-removes-joint-photo-with-Trump-from-his-Twitter-banner
--------
Palestinian refugees in Gaza protest UNRWA cuts
12 January 2021
Ashraf Shannon
Palestinian refugees in the Gaza Strip have slammed UN cuts to aid and services provided to them. The majority of Gazans are refugees who were kicked out of their towns and villages upon the establishment of Israeli regime in 1948.
Palestinian refugees demonstrated in the Gaza Strip against UNRWA, the United Nations Relief and Works Agency for Palestine refugees.
They protested the agency's cuts to vital services, aid and employment. The UN agency provides education, health and welfare services to millions of Palestinian refugees in the occupied West Bank, Jerusalem al-Quds , the Gaza Strip, Lebanon, Syria and Jordan. More than 1.3 million Palestinian refugees live in the Gaza Strip and rely on UNRWA aid to survive.
UNRWA is a United Nations agency established by the General Assembly decades ago and mandated to provide assistance to Palestine refugees. According to UNRWA there are over five million registered Palestinian refugees.
The Israeli regime has been campaigning to defund the UN agency in an attempt to end the refugees' right of return. The crisis worsened after US president Donald Trump decided to cancel funding to UNRWA in 2018.
The crisis of Palestinian refugees began in 1948 upon the creation of the Israeli regime on occupied Palestinian land.
Palestinian refugees say that UNRWA cuts will only increase their suffering after more than seven decades of displacement.
https://www.presstv.com/Detail/2021/01/12/642887/Palestinian-refugees-Gaza-UNRWA
--------
Europe
EU slams US blacklisting of Yemen's Houthis, warns of aid delivery disruption
12 January 2021
The European Union has censured a US decision to blacklist Yemen's Houthi Ansarullah movement, warning that the move could hinder aid deliveries to the war-torn country.
Josep Borrell, EU foreign policy chief, criticized on Tuesday the US decision to label the popular Yemeni movement as a foreign "terrorist" organization and said the designation "risks rendering UN-led efforts to reach a comprehensive solution to the Yemen conflict more difficult."
Borrell added that the US move would complicate the necessary diplomatic engagement with Houthi Ansarullah movement in Yemen as well as the work of the international community on political, humanitarian and developmental matters.
"The designation is likely to have disruptive effects on the delivery of humanitarian aid funded by the international community and further aggravate the economic crisis which has resulted from over five years of conflict," the EU's top diplomat underlined.
US Secretary of State Mike Pompeo on Sunday said he intends to designate the Houthi movement as a foreign "terrorist" group, and that the move will come into effect on January 19 — one day before the inauguration of President-elect Joe Biden, whose aides have hoped to mount a fresh push to end Yemen's devastating six-year war.
Washington's decision has drawn criticism from the United Nations and aid groups as well as lawmakers inside the United States. Under US law, Congress has seven days to review and reject a designation of a terrorist group.
Yemen's Ansarullah movement has also condemned the move, saying it reserves the right to respond.
Saudi Arabia and the United Arab Emirates — a key party to the Riyadh-led coalition waging the war on Yemen — have welcomed the US administration's decision to blacklist Yemen's Ansarullah movement.
Saudi Arabia has been leading a war on Yemen since March 2015, in hopes of reinstating former president Abd Rabbuh Mansur Hadi and destroying the Houthi movement.
The war, which the UN calls the world's worst humanitarian crisis, has claimed the lives of hundreds of thousands of people in the impoverished Arab country over the last six years.
The United States and a number of European countries are major suppliers of weapons to the Saudi-led coalition.
The Houthi Ansarullah movement, backed by armed forces, has been defending Yemen against the Saudi-led alliance, preventing the aggressors from fulfilling the objectives of the atrocious war.
Diplomats and aid groups worry the US designation of Ansarullah could threaten peace talks and complicate efforts to combat the world's largest humanitarian crisis caused by the Saudi-led coalition's aggression against the Yemeni nation.
In November, UN Secretary General Antonio Guterres said Yemen was in "imminent danger of the worst famine the world has seen for decades," warning against any unilateral moves as the United States threatened to blacklist the Houthis.
https://www.presstv.com/Detail/2021/01/12/642890/EU-Josep-Borrell-Yemen-Houthi-Ansarullah-blacklist
--------
UK to review export controls on goods from Xinjiang
Ahmet Gurhan Kartal
12.01.2021
LONDON
The UK on Tuesday said it would conduct an urgent review of export controls on goods from China's Xinjiang province, home to the Uighur minority community, because of human rights violations there.
Speaking at the House of Commons, Foreign Secretary Dominic Raab said the government would do everything in their capacity to make sure the UK is not receiving goods from the region.
Focusing on human rights abuse of Uighur Muslims, Raab said "internment camps, arbitrary detention, political reeducation, forced labor, torture and forced sterilization" were all occuring on an industrial scale.
Calling the treatment of Uighurs "truly horrific barbarism", he warned China that the UK will not support any form of human rights violations.
"The Government will conduct an urgent review of export controls as they apply specifically geographically to the situation in Xinjiang," Raab said.
"This is to make sure that we are doing everything that we can to prevent the export of any goods that could directly or indirectly contribute to human rights violations in the region."
He added: "This package put together will help make sure that no British organisation, Government or private sector deliberately or inadvertently are profiting from or contributing to human rights violations.
"The overwhelming majority of British businesses would not dream of it, today's new regulations will penalise any reckless business that does not take those regulations seriously."
Uighur issue
China has been widely accused of putting Uighurs into camps and there have been reports of the forced sterilization of Uighur women.
Rights groups, including Amnesty International and Human Rights Watch (HRW), accuse Beijing of oppressing 12 million Uighurs in China, most of whom are Muslims.
A 2018 HRW report focused on what it said was a Chinese government campaign of "mass arbitrary detention, torture, forced political indoctrination, and mass surveillance of Xinjiang's Muslims."
Similarly, Amnesty International has published reports on a "campaign of mass internment, intrusive surveillance, political indoctrination and forced cultural assimilation," saying that the "true scope and nature of what is taking place in Xinjiang remains obscured".
Many Uighurs – around 1 million to 1.6 million, according to the World Uyghur Congress – have left China to live abroad.
China has repeatedly denied allegations that it is operating detention camps in its northwestern Xinjiang autonomous region, claiming instead that it is "re-educating" Uighurs.
https://www.aa.com.tr/en/economy/uk-to-review-export-controls-on-goods-from-xinjiang/2107508
--------
'Turkey is determined to press ahead on EU reforms'
Dilara Hamit
12.01.2021
Turkey is determined to press ahead on EU accession reforms, the country's foreign minister told a group of diplomats from the bloc on Tuesday.
"We are determined [to apply the] reform agenda," Mevlut Cavusoglu told the EU member state ambassadors, meeting at the official Cankaya Palace in the capital Ankara.
"The EU should not hinder but give support to us," he added.
Saying that the bloc and Turkey are tied closely, he explained: "Turkey is in Europe, and Europe is part of our destiny. The same thing applies to Europe."
Turkey, an EU candidate country since 2005, plays a large role in the security of Syria and Libya plus the Caucasus, Balkans, Middle East, and Black Sea regions, and also has a key part in migration, energy, trade, supply chains, transportation, communication, security, counter-terrorism, NATO, and defense, he stressed.
"All these issues are vital for both the security and prosperity of Europe. If we act together, we can make significant changes in all areas. As Turkey, we are ready for this partnership," he said.
Unfortunately, he said, the desired cooperation between Turkey and the EU had failed to materialize over the years due to some bilateral issues that remained unsolved, and this was also a loss for Europe.
Cavusoglu said they have repeatedly urged the use of dialogue to solve these bilateral issues, and in this process, they expect progress in concrete areas in relations with the EU.
"Turkey is dependent on the EU accession process. If we find a positive response from the EU, we also show the necessary will," he said.
EU-Turkey relations have experienced political difficulties over the past few years despite their similarities, Cavusoglu said, adding that this trend had also continued last year.
Cavusoglu pointed out that the problems had emerged because some of the bloc's members who had issues with Turkey transferred these issues to the union.
"They tried to set the EU against Turkey," Cavusoglu said.
Referring to a recent EU summit in October, Cavusoglu said the threatening language used against Turkey there had been the final straw and that Ankara had responded accordingly.
He asserted that the events that followed the October summit had showed that threatening language and escalation did not benefit anyone, noting that the EU side had adopted more reasonable discourse at a later summit in December.
Cavusoglu added that though there were parts of the EU's December declaration that they did not approve of, many EU states acted sensibly because they were aware of Turkey's importance.
"We responded well to this outreach. The president [Recep Tayyip Erdogan] announced a new beginning in relations with the EU. We said that we saw our future in the EU and that we want to build this future together," he said.
Turkey's 2021 expectations of the EU
Ankara has made clear its determination to introduce reforms, Cavusoglu said, underlining that Turkey hoped that this year with the EU, they could step up cooperation, as well as renew confidence and build win-win situations.
He said Turkey had concrete expectations from the EU in 2021, including for talks on updating the Customs Union, visa liberalization for Turkish nationals, fulfilling the 2016 migration agreement, updating cooperation on migration, initiating high-level dialogue, progressing in membership talks and cooperating in security and counterterrorism.
Cavusoglu noted that he would pay a visit to Brussels on Jan. 21, followed by a later meeting with his Greek counterpart, Nikos Dendias.
He also added that work was ongoing for a roadmap to normalize and then advance relations with France.
Despite its EU candidate status, Turkey's progress towards accession has been stalled for years.
After a year of ups and downs, including a push by some EU member states to impose sanctions on Turkey over bilateral issues, Turkish leaders have said they hope for progress in ties with the bloc this year, and expect the EU to take steps towards this end.
https://www.aa.com.tr/en/europe/turkey-is-determined-to-press-ahead-on-eu-reforms/2107157
--------
EU extends security training mission in Mali until 2023
12.01.2021
The Council of the European Union said Monday it has decided to extend the EU Capacity Building Mission in Mali (EUCAP Sahel Mali) for training the country's security forces until Jan. 31, 2023.
On the decision for the extension, the European Council said it has allocated the mission a budget of more than €89 million (US$108 million) for the period from Jan. 15, 2021 to Jan. 31, 2023.
The Council has also decided "to adjust the mission's mandate […] by supporting a gradual redeployment of Mali's civilian administrative authorities to the center of Mali," according to the council's statement.
It also announced that the objectives of the Regional Advisory and Coordination Cell have been adapted to enhance "the cooperation and coordination between G5 Sahel structures and G5 Sahel countries and the regionalization of CSDP [European Union Common Security and Defense Policy] action."
The Bamako-based EUCAP Sahel Mali is an EU "civilian mission" which was launched in January 2015 within the CSDP after an official invitation by Mali's government at the time seeking the EU's support for its internal security forces in reasserting the government's authority over the whole of the country when the 'Northern Mali Crisis' had left large parts of Mali under the control of various armed factions, according to the European Council.
https://www.aa.com.tr/en/europe/eu-extends-security-training-mission-in-mali-until-2023/2106607
--------
Turkey, Greece to hold exploratory talks in Istanbul
Faruk Zorlu
11.01.2021
Exploratory talks between Turkey and Greece will restart in Istanbul two weeks from today, Turkey has announced.
"The 61st round of the Exploratory Talks will take place in Istanbul on 25 January 2021," the Turkish Foreign Ministry said in a statement Monday.
Foreign Minister Mevlut Cavusoglu said earlier Monday that Turkey was inviting Greece to attend new talks hosted on Turkish soil.
The 60th round of talks, the last of the exploratory talks initiated between the two countries in 2002, took place in Athens in March 2016.
Afterward, bilateral negotiations continued in the form of political consultations but did not return to an exploratory framework.
The issue of energy rights and maritime boundaries are certain to loom large in any Turkish-Greek talks.
Turkey, which has the longest continental coastline in the Eastern Mediterranean, has rejected the maritime boundary claims of Greece and the Greek Cypriot administration in the region, stressing that these excessive claims violate the sovereign rights of both Turkey and the Turkish Cypriots.
Ankara last year sent several drillships to explore for energy on its continental shelf, asserting its own rights in the region, as well as those of the Turkish Republic of Northern Cyprus.
Turkish leaders have repeatedly stressed that Ankara is in favor of resolving all outstanding problems in the region through international law, good neighborly relations, dialogue, and negotiation.
https://www.aa.com.tr/en/europe/turkey-greece-to-hold-exploratory-talks-in-istanbul/2106451
--------
Halt evictions edict on Palestinian families: UN expert
Peter Kenny
11.01.2021
GENEVA
A UN expert on Monday called on Israel to reverse eviction orders for Palestinian families living in occupied East Jerusalem, saying they are part of an "alarming pattern" to change the city's demography.
"These evictions are extremely alarming and appear part of a broader pattern of forcing Jerusalemite Palestinian families from their homes to clear the way for more illegal Israeli settlements," said Michael Lynk, UN special rapporteur on human rights in the Palestinian territory.
"Time is running short for these orders to be reversed."
The UN rapporteur's office noted that Israeli courts have upheld eviction orders to force 16 Palestinian families from their homes in the Sheikh Jarrah and Silwan neighborhoods over the last few months.
They include several extended families and two women raising children alone.
In most cases, the Palestinian families have lived in their homes for decades as owners or long-term tenants.
Wider plan
"The eviction orders are not random but appear to be strategically focused on an area in East Jerusalem known as the Historic Basin," Lynk said.
"They seem to be aimed at clearing the way for the establishment of more illegal Israeli settlements in the area and physically segregating and fragmenting East Jerusalem from the rest of the West Bank."
With the increase in evictions, home demolitions, and settlement expansion, historic Palestinian neighborhoods such as Sheikh Jarrah and Silwan are either gradually disappearing or are becoming surrounded and isolated by Israeli settlements, said the UN expert.
Applications by settler organizations for evictions have intensified, he said, citing reports by the UN Office for the Coordination of Humanitarian Affairs that 877 people, including 391 children, are presently at risk of forced evictions because of such lawsuits.
Evictions in East Jerusalem have already affected hundreds of Palestinian families, especially in the Old City areas, Sheikh Jarrah and Silwan said in the report.
The most recent litigation has been initiated by settler organizations seeking to enforce provisions of an Israeli law, which allows Israeli Jews to start claims in East Jerusalem for properties that may have been owned by Jewish families before 1948.
Israeli law does not allow Palestinians to make similar claims for appropriated family-owned property in Israel.
The two Israeli organizations that have brought many of the eviction lawsuits, Nahalat Shimon and Ateret Cohanim, function as land ownership companies and settler associations.
https://www.aa.com.tr/en/europe/halt-evictions-edict-on-palestinian-families-un-expert/2106358
--------
Former Al-Qaeda spokesman living in £1m house in London: Report
January 11, 2021
LONDON: A former spokesman for Al-Qaeda who worked closely with the group's late leader Osama bin Laden is now living freely in London after being released early from a US jail due to the high COVID-19 risk posed by his weight and asthma, Britain's Daily Mail newspaper reported on Monday.
Egyptian national Adel Abdel Bary, 60, was jailed in the US for 25 years over the 1998 attacks on American embassies in Kenya and Tanzania that killed 224 people.
He was released three years early and returned to the UK after it was deemed that his obesity and asthma put him at high risk from COVID-19.
Abdel Bary and his family are now living in a £1 million ($1.3 million) house paid for by the local council in Maida Vale, northwest London, the Daily Mail reported.
The newspaper added that he had been spotted walking around the local area and looked to be in good health, despite his lawyers citing his ill health as an "extraordinary and compelling" reason for "compassionate" early release.
The lawyer for the father of six has claimed that Abdel Bary wants to live a quiet life with his family now that he has finished his sentence.
But Britain's Daily Mirror newspaper reported that his activity is likely to be closely scrutinized by the state for a number of years, and security measures will have to be put in place for his safety.
Abdel Bary was granted asylum from Egypt in Britain in 1991, and soon after he arrived he established a terrorist cell that later merged with Al-Qaeda.
He was arrested in 1999 for transmitting Al-Qaeda's claims of responsibility for the 1998 embassy bombings to the media, and was later extradited to the US, where he faced trial.
He was charged with 285 offenses by an American court but pleaded guilty to just a handful, including threatening to kill by means of explosive and conspiracy to murder US citizens abroad.
The judge overseeing his case said the 25-year sentence was the result of an "enormously generous plea bargain."
Abdel Bary is the father of convicted Daesh terrorist Abdel-Majed Abdel, who was arrested in Spain after traveling to Syria, where he posed with the severed head of a government soldier. Abdel has been stripped of his British citizenship for fighting for the terrorist group.
https://www.arabnews.com/node/1790826/world
--------
URL: https://www.newageislam.com/islamic-world-news/uk-think-tank-lists-india/d/124066
New Age Islam, Islam Online, Islamic Website, African Muslim News, Arab World News, South Asia News, Indian Muslim News, World Muslim News, Women in Islam, Islamic Feminism, Arab Women, Women In Arab, Islamophobia in America, Muslim Women in West, Islam Women and Feminism