New Age Islam News Bureau
21 Jun 2020
• UAE To Boost Halal Exports to Strengthen Islamic Economy
• Etihad Credit Insurance Signs Partnership to Promote Sharia-Compliant Exports
• Ankara, EU Can Work Against Islamophobia: Turkey
• Bank Islam Hands Over RM230,000 In Zakat to Sabah Islamic Religious Council
• Access to Hala Sultan Tekke Mosque Is Not Restricted for Non-Muslims, Imam Says
• Taliban Kill Prayer Leader of a Mosque for Announcing Funeral of An Afghan Police
• US Muslims Demand Reform, Back Black-Led Groups
• All India Tanzeem Ulama-e-Islam Issues Fatwa for Boycott of Chinese Goods
• Religious Leaders Planning to Open Churches, Mosques Despite Order – Ogun State Police
------
Arab world
• UAE To Boost Halal Exports to Strengthen Islamic Economy
• Etihad Credit Insurance Signs Partnership to Promote Sharia-Compliant Exports
• Iraq's Al Nuri Mosque: Hope Arises from Its Ruins
• In Iraq, Turkey has no Muslim Brotherhood to serve its agenda
• Coalition Aircraft Destroys Islamic State Camps in Iraq
• Mosques in Makkah ready to welcome worshippers on Sunday
• QIB retains its position as 'Best Islamic Bank' in Mideast and Qatar
• Palestinian Islamic Jihad calls for cutting off all ties with Zionist entity
• Al-Azhar condemns Austrian politician's remarks on Quran
------
Mideast
• Ankara, EU Can Work Against Islamophobia: Turkey
• Turks Pushing for Hagia Sophia As Mosque
• Iran Raps Europe's 'Defeaning Silence' On US Suppression Of Peaceful Rallies
• France's test of nuclear-capable ballistic missile inconsistent with NPT obligations: Iran
• Exports from Iran special, free zones reach $17bn: Official
• 'Freedom of other' absent in US leadership's mindsets: Iran Foreign Ministry
• Iran asks Romania to allow fact-finding team to probe judge's death
• Iran's president authorizes provinces to draw up own coronavirus restrictions
------
Southeast Asia
• Bank Islam Hands Over RM230,000 In Zakat to Sabah Islamic Religious Council
• Singapore Mosques To Resume Friday Prayers On June 26 - MUIS
• No reports of Malaysians infected with COVID-19 in China - Wisma Putra
• Kg Sg Bedaun mosque in Labuan to be ready in March next year
------
Europe
• Access to Hala Sultan Tekke Mosque Is Not Restricted for Non-Muslims, Imam Says
• Europe Must 'Stop Treating Islam As A Security Threat' – Turkey
• Tories Suspend Activist Over 'Back To Pakistan' Comment About Labour MP
• Maryam Rajavi: The Mullahs' Regime Has Never Stopped the Project of Acquiring an Atomic • Bomb and Continues Its Deception
• 3 people killed in stabbing incident in Reading, England
• London Islamic centre rebuked over Suleimani tribute
-----
South Asia
• Taliban Kill Prayer Leader of a Mosque for Announcing Funeral of An Afghan Police
• Taliban release details of the meeting between Mullah Baradar and Imran Khan's top envoy
• Whereabouts of The Infected: DGHS has no clue about half of them
• Afghanistan reacts to clash between Indian and Chinese troops which left 20 dead
-------
North America
• US Muslims Demand Reform, Back Black-Led Groups
• Donald Trump Again Blames China For Coronavirus, Terms It 'Kung Flu
• Justice Department sues Virginia county, accusing it of blocking Islamic cemetery
• Don't call it a comeback: Trump's Tulsa rally was just another sad farce
------
India
• All India Tanzeem Ulama-e-Islam Issues Fatwa for Boycott of Chinese Goods
• Seven Foreigners, Blacklisted for Tablighi Jamaat Event, Approach Supreme Court
• Odia Muslim Moves SC with A Prayer - Allow Rath Yatra Without Devotees
• CBI court seeks video conferencing to record statements of Babri mosque demolition accused
------
Africa
• Religious Leaders Planning to Open Churches, Mosques Despite Order – Ogun State Police
• Nigeria: COVID-19 - Ogun Suspends Plan to Reopen Churches, Mosques
• Extremist Libyan Imam says GNA can kill captured LNA soldiers
• Muslim clerics seek reconciliation between Uhuru and CJ Maraga
• Nigerian military airstrikes kill Boko Haram militants in NE region
-------
Pakistan
• PIA To Bring Home Thousands of Pakistanis Stranded in Saudi Arabia, UAE
• PBC now has misgivings about ruling in Isa case
• Major hospitals in Lahore running short of beds for critical Covid patients
Compiled by New Age Islam News Bureau
URL; https://www.newageislam.com/islamic-world-news/uae-boost-halal-exports-strengthen/d/122176
------
UAE to boost Halal exports to strengthen Islamic economy
21 Jun 2020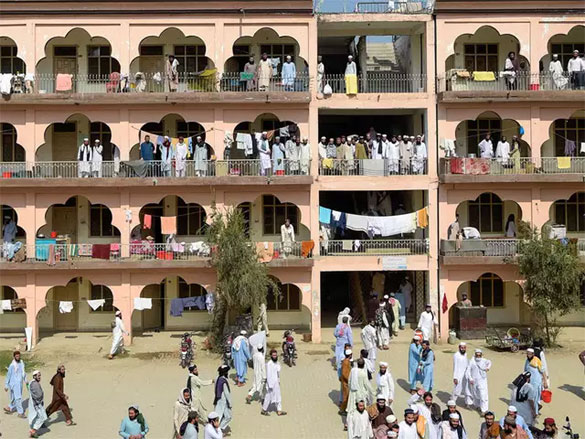 Top officials during the signing ceremony between Etihad Credit Insurance (ECI), the UAE's federal export credit company
---------
Etihad Credit Insurance (ECI), the UAE's federal export credit company, has partnered with Dubai Islamic Economy Development Centre (DIEDC) to boost UAE exports through sharia-compliant export credit solutions.
The agreement is in line with the vision and directives of His Highness Sheikh Mohammed Bin Rashid Al Maktoum, Vice President and Prime Minister of the UAE and Ruler of Dubai, who pointed out at the third Global Islamic Economy Summit, that the Islamic economy offers a real opportunity to find new ways of managing economic, commercial, and financial growth.
In a Memorandum of Understanding (MoU) signed by Abdullah Mohammed Al Awar, CEO of DIEDC, and Massimo Falcioni, CEO of ECI, the two organisations agreed to form a committee that will implement initiatives aimed at shoring up the UAE's sharia-compliant exports. The number of members, the structure of the committee and the means of financing, as well as the schedule of meetings, the working mechanism and the decision-making process will be finalised by ECI and DIEDC.
The agreement is a result of the shared objectives of ECI and DIEDC to boost awareness for the Islamic economy globally and to strengthen the UAE's position as the preferred global hub for halal exports.
As part of the agreement, the federal export credit company will support DIEDC's partners through its trade credit services that can significantly augment their sharia-compliant exports. The two organisations will also partner with Islamic banks and exporters in projects that require export financing, structured trade finance, project finance, as well as supply chain finance.
Furthermore, the partnership is mandated to enhance awareness of Islamic trade credit and political risk solutions and financing structures (based on takaful) as well as to examine how ECI can provide DIEDC's business partners with risk mitigating tools. In doing so, the two entities are seeking to drive the global competitiveness of these businesses to help them enhance their export competencies and penetrate new markets.
For its part, ECI will also participate in conferences, workshops, training courses and activities focused on exports and Islamic finance organised by DIEDC. In addition, ECI is to have access to the Centre's reports and publications.
Speaking on the synergy, Abdullah Mohammed Al Awar said: "Through this strategic partnership with ECI, DIEDC seeks to create more opportunities in the Islamic economy space for UAE companies engaged in exporting sharia-compliant products, and to attract more export-focused investments."
"This MoU opens new global markets for high-quality sharia-compliant products from the UAE that are already in great demand for complying with best-in-class standards," he added.
Al Awar pointed out that this collaboration with ECI will further contribute to advancing the UAE's leading position in the halal sector globally. The two entities are mandated to cooperate with strategic stakeholders in the UAE to launch initiatives that support halal products. In addition, they are to jointly host events that highlight the advantages of investing in the Islamic economic sectors.
Al Awar noted that the launch of the Halal Mark by Emirates Authority for Standardization and Metrology (ESMA) had increased the credibility of Dubai and the wider UAE as pioneers in the halal sector.
For his part, Massimo Falcioni expressed his confidence that the agreement will significantly bolster trade and investment opportunities for local businesses looking to export shariah-compliant products.
He said: "Through our sharia-compliant trade credit solutions, ECI stays true to its vision of supporting the growth of businesses that are aligned with the vision of the UAE leadership. We continue to implement our clear roadmap through achieving our goals in alliance with strategic partners both within and outside the country. Together with DIEDC, we aim to not only strengthen the efforts of halal exporters in the country, but also to facilitate the development of new products that will set benchmarks across sectors, and contribute significantly to positioning the UAE as the global leader in the Islamic economy."
Dubai Islamic Economy Development Centre (DIEDC) was established in December 2013 under the supervision of Sheikh Hamdan Bin Mohammed Bin Rashid Al Maktoum, Crown Prince of Dubai and Chairman of the Dubai Executive Council, to transform Dubai into the capital of Islamic economy.
In 2017, DIEDC launched its refreshed Islamic economy strategy (2017-2021) that focuses on identifying new key performance indicators (KPIs) for monitoring the growth of three core Islamic economy sectors - Islamic finance, halal products, and Islamic lifestyle encompassing culture, art, fashion and family tourism - in addition to measuring their contribution to the UAE's national economy. Knowledge, standards and digital Islamic economy serve as cornerstones that support these key sectors in achieving the leadership's Islamic economy vision.
Etihad Credit Insurance (PJSC) was established by UAE Federal Government and its founders, the governments of Abu Dhabi, Dubai, Ras Al Khaimah, Fujairah and Ajman. The company started its operations in February 2018. ECI plays a catalyst role in supporting the UAE's non-oil exports, trade, investments and strategic sectors development, in line with UAE Vision 2021 agenda.
https://www.gulftoday.ae/business/2020/06/20/uae-to-boost-halal-exports-to-strengthen-islamic-economy
------
Etihad Credit Insurance signs partnership to promote Sharia-compliant exports
Jennifer Gnana
June 20, 2020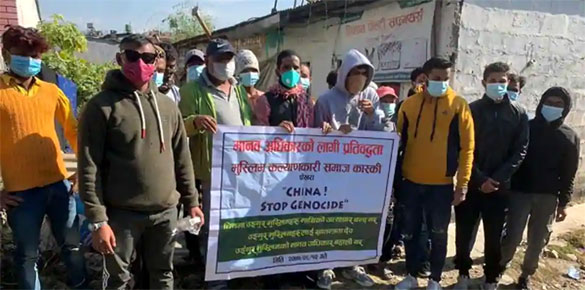 A visitor looks at financial information screens at the Dubai Financial Market. The emirate has been positioning itself as the capital of the Islamic economy. Bloomberg
----
Etihad Credit Insurance, the federal export credit agency of the UAE, is partnering with the Dubai Islamic Economy Development Centre to raise the country's exports through Sharia-compliant solutions.
The two organisations will team up with Islamic banks and exporters in deals that require structured trade and export, project and supply chain finance, ECI said on Saturday.
"Together with DIEDC, we aim to not only strengthen the efforts of halal exporters in the country, but also to facilitate the development of new products that will set benchmarks across sectors and contribute significantly to positioning the UAE as the global leader in the Islamic economy," said ECI chief executive Massimo Falcioni.
The DIEDC is a government body set up by Sheikh Hamdan bin Mohammed, Crown Prince of Dubai, in 2013 to oversee and promote the emirate as the global capital of the Islamic economy.
Worldwide spending in Islamic ethical consumption sectors is projected to increase 45 per cent from 2018 figures to reach $3.2 trillion (Dh11.75tn) by 2024, according to a survey by DinarStandard.
The UAE was the market leader in halal food, modest fashion, pharmaceuticals, cosmetics and media and recreation trends, the US company said.
The partnership between the DIEDC and ECI will increase awareness about Islamic trade credit and political risk solutions and financing structures based on takaful – Sharia-compliant insurance.
"Through this strategic partnership with [the] ECI, DIEDC seeks to create more opportunities in the Islamic economy space for UAE companies engaged in exporting Sharia-compliant products, and to attract more export-focused investments," said Abdullah Mohammed Al Awar, the centre's chief executive.
"This MoU [memorandum of understanding] opens new global markets for high-quality Sharia-compliant products from the UAE that are already in great demand for complying with best-in-class standards."
https://www.thenational.ae/business/economy/etihad-credit-insurance-signs-partnership-to-promote-sharia-compliant-exports-1.1036345
------
Ankara, EU can work against Islamophobia: Turkey
ANKARA, June 21 -- Turkey and the European Union (EU) have worked closely together in many areas and can do so against anti-Muslim racist movements, Turkey's communications director said Saturday, Anadolu Agency (AA) reported.
FahrettinAltun attended a presentation in Ankara of the European Islamophobia Report 2019 of the Foundation for Political, Economic and Social Research (SETA) via the internet where he said the purpose of the report is not to blame anyone but to urge open and honest dialogue among friends.
He said the report made it possible for people around the world to follow the development of anti-Muslim racism in Europe and it also touched concerns of Europeans about social and political trends.
Anti-Muslim racism is not just a European problem, according to Altun, who said Muslims are either killed or injured globally as part of systematic displacement and intimidation efforts.
He drew attention to the fact that Islamophobia in Europe is getting worse every day and said there is a noticeable increase in attacks on Muslims, mosques and Islamic community centres in Europe.
Turkey is ready to support EU efforts to achieve equality for Muslims and other religious communities, he said.
https://www.bernama.com/en/world/news.php?id=1853116
------
Bank Islam Hands Over RM230,000 In Zakat to Sabah Islamic Religious Council
21/06/2020
KUALA LUMPUR, June 21 (Bernama) -- Bank Islam Malaysia Bhd has handed over RM230,000 in business tithe (zakat) for the 2019 financial year to the Sabah Islamic Religious Council (MUIS)
Additionally, the bank had also donated a multipurpose van worth RM168,000 to the Sabah Yayasan DakwahIslamiah Malaysia and RM40,000 in zakat contribution to the Universiti Malaysia Sabah's student welfare fund.
In a statement today, Bank Islam's head of Shariah division, Saiful AnuarHambali said in 2019, the bank had distributed close to RM950,000 in zakat wakalah for the hardcore poor in Sabah.
The programmes include the construction of seven new houses and restoration of four houses under the Bank Islam housing assistance programme for the poor, provision of school supplies to 120 underprivileged students from six selected schools under the JomkeSekolah programme and donations to non-government organisations, surau and schools
https://www.bernama.com/en/business/news.php?id=1853136
----
Access to Hala Sultan Tekke mosque is not restricted for non-Muslims, Imam says
June 20, 2020
ACCESS to the tomb of Umm Haram at the Hala Sultan Tekke mosque complex in Larnaca is not restricted for non-Muslims, on the contrary, everyone is welcome, Imam Shakir Alemdar has said.
The Imam, who is serving at the Hala Sultan Tekke and is the mufti of Larnaca also covering Nicosia, Limassol and Paphos, refuted media reports that he has blocked access to the tomb for non-Muslims.
"We don't block access to anyone, we ask Muslims, non-Muslims, believers, non-believers to approach the tomb in the same way, with the respect it deserves," the Imam told the Cyprus Mail.
He explained that the tomb was a very sacred Muslim religious site and that it was standard practice throughout the Muslim world to follow some procedures before visiting a tomb, which are not being observed in this case, such as people performing ablution before entering the mosque and the tomb.
The Imam said that the room where the tomb is located, which is situated within the mosque, just like all tombs of this high calibre all over the world, must be treated with the same respect.
The Ottomans, he said, had built a gate at the back of the mosque where the tomb can be seen through windows. He added that visitors can use that part to see the tomb or pay their respects.
"We are not restricting access, we are asking for all visitors to respect the sacred nature of the site and the fact that it is a place of worship if they want to visit," he said. "Revered tombs are fully accessible on special occasions like Bayrams and other feasts or by special requests."
The Iman said he has been receiving many complaints and heard concerns from people praying at the mosque since many visitors enter, some with their shoes on, and walk on the carpet which people praying touch with their heads when bowing during prayer.
According to Alemdar, Hala Sultan Tekke , being one of the most important monuments in the island, the antiquities department should be responsible for its maintenance and upkeep, but the administration of the Hala Sultan Tekke as a place of worship and a sacred site, can never be a job of any antiquity department. The administration of all places of worship is and should be the responsibility of the clerics, he said.
"Hala Sultan Tekke is an important cultural heritage site for all humanity, but it is not a museum, it is and will always be a place of worship and a sacred site," Alemdar said, adding that people go there to pray, and visitors need to respect the sanctity of the place.
The tomb is known to belong to Umm Haram, Prophet Muhammad's wet nurse who was killed on that spot after falling from her mule. She was the wife of one of the most high-ranking officers of Caliph Moawia, who led two raids against Cyprus in 649 and 650 AD.
Due to the recent vandalism at a Limassol mosque and the flag incident at Tuzla mosque, the Imam has called on authorities to also provide round the clock security outside the premises.
https://cyprus-mail.com/2020/06/20/access-to-hala-sultan-tekke-mosque-is-not-restricted-for-non-muslims-imam-says/
-----
Taliban kill prayer leader of a mosque for announcing funeral of an Afghan police
21 Jun 2020
The Taliban militants killed the prayer leader of a mosque for making an announcement regarding the funeral service of an Afghan police.
Jawid Basharat, a spokesperson for Baghlan Police Headquarters, said the Taliban militants killed the prayer leader in Dand-e Ghori district of Baghlan.
He also added that the prayer leader succumbed to the injuries which he had sustained due to the brutal beating and torture by Taliban militants.
Baghlan is among the relatively volatile provinces in North of Afghanistan where Taliban militants have active presence in some of its remote districts.
https://www.khaama.com/taliban-kill-prayer-leader-of-a-mosque-for-announcing-funeral-of-an-afghan-police-08909/
-----
US Muslims demand reform, back black-led groups
June 21, 2020
In the wake of George Floyd's death in police custody, dozens of American Muslim organizations have come together to call for reform to policing practices, and to support Black-led organizations.
"The victimization of unarmed Black Muslims has a long and troubling history," said a coalition statement signed by more than 90 civil rights, advocacy, community and faith organizations. "As American Muslims, we will draw on our diversity, our strength, and our resilience to demand these reforms because Black lives matter."
Proposed changes include prohibiting racial profiling and maneuvers that restrict the flow of blood or oxygen to the brain, such as choke holds; making it legally easier for prosecutors to hold law enforcement accountable; and redirecting police funding "into community health, education, employment and housing programs."
The statement also calls for establishing "a federal standard that use of force be reserved as a last resort, only when absolutely necessary" and after exhausting all reasonable options.
"These demands are a floor for our groups and not a ceiling. Some would call for much more," Farhana Khera, executive director of Muslim Advocates, one of the statement's co-conveners, said in response to e-mailed questions. "We're also urging all American Muslims to call their members of Congress right now and to demand a stronger response from them."
Like members of other faith groups, many Muslims in America have joined in the outrage unleashed after Floyd, a Black man, died after a white Minneapolis police officer pressed a knee to his neck. Groups from multiple denominations across faiths have publicly called for action against racism and aligned with the goals of peaceful demonstrators.
"Muslim American organizations are committed to advocating at all levels to put an end to excessive use of force which has led to the murders of countless Black Americans," said Iman Awad, legislative director of Emgage Action, one of the statement's signatories. "Our message is that we will continue to fight but most importantly uplift the work being done by our Black leaders."
Muslims in America are ethnically and racially diverse and Floyd's death has also reinvigorated conversations about the treatment and representation of Black Muslims in their own faith communities.
"I'm hopeful and heartened by the number and diversity of groups that have signed on," said Kameelah Rashad, president of Muslim Wellness Foundation, also a co-convener. "That says to me that there's at least recognition that we as a whole can no longer separate Islamophobia, anti-Black racism, surveillance, and violence. People are reconciling with the notion that means our struggles are intertwined."
https://en.abna24.com/news//us-muslims-demand-reform-back-black-led-groups_1048537.html
-----
All India Tanzeem Ulama-e-Islam Issues Fatwa for Boycott of Chinese Goods
21st June 2020
BAREILLY: The All India Tanzeem Ulama-e-Islam, a religious and social organisation headed by five senior clerics, has issued a fatwa to boycott Chinese products in the country.
Expressing concern over India-China face-off, National general secretary of All India Tanzeem Ulama-e-Islam, Maulana Shahbuddin Rizvi expressed concern over the India-China face-off and said, "A fatwa has been passed for boycotting Chinese products on a query posted by a Bareilly-based resident. The clerics in the fatwa have condemned the conspiracy of China to encroach upon Indian land and the killing of our brave soldiers."
The panel of five clerics include national president of All India Tanzeem Ulama-e-Islam Mufti Ashfaq Hussain Qadri, Mufti Iqbal Ahmad Misbahi, Mufti Tauqir Ahmad Qadri, Mufti Hashim Raza Khan and QariSaghir Ahmad Rizvi.
https://www.newindianexpress.com/nation/2020/jun/21/muslim-body-issues-fatwa-for-boycott-of-chinese-goods-2159448.html
------
Religious Leaders Planning To Open Churches, Mosques Despite Order – Ogun State Police
June 20, 2020
By Wale Odunsi
The Police in Ogun State said despite government's order postponing the reopening of religious centres, it has received an intelligence that some leaders were planning to reopen mosques and churches.
It warned those who have such intention to have a rethink because it "will be viewed as a deliberate attempt to cause the widespread of the virus in the state".
Oyeyemi said the Police, as a responsible organization constitutionally mandated to maintain peace and order, will not fold its hands while individuals openly flout the law.
He disclosed that all the area Commanders, DPOs as well as the Command's tactical squads have been directed to be on surveillance patrol.
The statement added that the against coronavirus "should be seen as a collective responsibility and we should all join hands with government to defeat the virus once and for all".
https://dailypost.ng/2020/06/20/religious-leaders-planning-to-open-churches-mosques-despite-order-police/
------
Arab world
Iraq's Al Nuri Mosque: hope arises from its ruins
June 21, 2020
On the night of June 21, 2017, in a final savage act of destruction on the Iraqi city of Mosul and before getting ejected by Iraqi security forces, ISIS rigged the 800-year-old Al Nuri Mosque with explosives and reduced this historic treasure to rubble.
Now, three years after the monument was destroyed, crucial first steps have already been completed in rebuilding the mosque, including its famous Al Hadba minaret, known as the hunchback because of its 45-metre leaning aspect.
Al Nuri Mosque, built between 1172-73, has been restored twice earlier – in the 1960s and the early 20th century. This third time, work is underway. Eight million tonnes of rubble around Al Nuri Mosque have been cleared, a new structure and base has been constructed and the area is now rid of landmines planted by ISIS, Noura Al Kaabi, the UAE's Minister of Culture and Knowledge Development, told The National.
This progress, that too in such little time for an archaeological project of this magnitude, and in a country not short on political upheavals, is a remarkable milestone. The will to get the work done shows how serious the stakeholders are in combating ISIS's ideology of terror.
In April 2018, the UAE pledged $50 million (Dh183.6m) to rebuild the mosque, working in partnership with Unesco and the Iraqi government. This pledge was renewed in October 2019 when UAE earned the distinction of becoming the first country in the world to restore churches in Iraq that were destroyed by ISIS.
One can dare to hope that it bodes well for Iraq's cultural revival that Prime Minister Mustafa Al Kadhimi promised soon after taking office. This month Mr Al Kadhimi visited the site of Al Nuri Mosque and pledged during the visit to never again let the city suffer from the terrorism that left it in ruins.
It is common knowledge that the UAE is deeply committed to restoring the historic sites of Mosul. Non-state players cannot have the last word in its legacy. It was from the pulpit of Al Nuri Mosque in 2014, Abu Bakr Al Baghdadi declared ISIS's false caliphate in Iraq and Syria.
The progress in restoration signifies what can begin to be accomplished when countries, institutions and local bodies work together to rebuild a monument of such immeasurable value.
In doing so, piece by piece, collaboration such as this begins to restore to a city not just its monuments, but it attempts to honour a people's pride in their city's long and rich history.
The intent to rebuild Al Nuri Mosque was a victory of what is right and noble over destructive forces and terrorists with misplaced notions of being caliphs. The work that has been completed and the next phase underway has only confirmed a triumph of will.
During this five-year process of restoration, with the co-operation of local skilled workers and four Iraqi companies, the estimate was that the project would produce 1,000 jobs in Iraq.
Positive ripple effects such as creating livelihoods only further emphasise the value of UAE and Unesco's commitment to not let terrorists like Al Baghdadi hijack the legacy and symbols of Iraq's heritage.
https://www.thenational.ae/opinion/editorial/iraq-s-al-nuri-mosque-hope-arises-from-its-ruins-1.1036379
-----
In Iraq, Turkey has no Muslim Brotherhood to serve its agenda
Jun 21 2020
The Muslim Brotherhood movement, with its branches across the Arab region, has been in the service of Turkey's agenda for years, especially in the past two decades after Ankara moved away from its secularist approach that was the basis of the modern Turkish state.
Since the rise of President Rcep Tayyip Erdogan, the Muslim Brotherhood has become a tool for Turkey to infiltrate Arab countries and meddle with their internal affairs with the aim of realising the geostrategic and economic ambitions of the Justice and Development Party (AK) and its leader.
Iraq, of course, is not excluded from Turkey's imperial ambitions, as the southern neighbour boasts tremendous oil wealth, while dealing with fragile political and security conditions.
While Turkey continues to interfere in Arab countries such as Syria, Libya and Yemen, including by supporting Islamic militant groups, its strategy to infiltrate Iraq differs due to the absence of a strong Brotherhood branch that can be relied upon.
After the fall of the Ba'ath Party regime in 2003, the Muslim Brotherhood in Iraq, represented by the Islamic Party, the roots of which date back to the 1940s and which was actually created in the 1960s, was not able to play a key role in governing Iraq.
Its failure was due to the strong hegemony of Iran-backed Shia parties and their monopoly of state institutions, the most important of which is the premiership.
The system that emerged after the US invasion of 2003 helped limit the Muslim Brotherhood's ruling experience to complementary and secondary roles in the so-called democracy based on partisan, ethnic and sectarian quotas.
In order to maintain a share in power as well as material benefits and other privileges, the Muslim Brotherhood in Iraq entered into alliances with Shia parties, eventually serving Iran's interests in the country, including by helping Tehran expand its political, economic and security files, threatening Iraqi sovereignty.
In recent years, Tehran has maintained extensive relations with leaders of the Islamic Party in Iraq, whose visits with Iranian officials, including in Tehran, have become increasingly frequent.
In a report by the Carnegie Middle East Center, MuhanadSeloom, a researcher specialising in Arab and Islamic studies, describes the Iraqi Islamic Party as having "fallen victim to the complexity of Iraqi Sunni politics and to the pitfalls of functioning in an increasingly polarized ethnosectarian environment." He said that the Islamic Party was neither able to boost its popularity nor regain an important role in governing Iraq.
In his research paper entitled "An Unhappy Return: What the Iraqi Islamic Party Gave Up to Gain Power," Seloom says that the Islamic Party "did not endorse armed resistance against the US-led occupation and maintained good relations with its Shia and Kurdish counterparts. This facilitated the IIP's role in governing Iraq (albeit secondary to leading Shia parties)."
"Yet the party paid a price, even before its significant decline among Sunnis in the May 2018 elections, because it failed to deliver on promises of services and security. The [Islamic Party] has demonstrated resilience, but unless it can increase its popularity, it is unlikely to regain a meaningful role in governing Iraq," Seloom adds.
All religious parties, whether Sunni or Shia, have seen a decline in popularity in Iraq due to nearly two decades of mismanagement. The parties have been accused of entrenched corruption that has further impoverished and exhausted a society already on the brink. The popular protests beginning in October 2019 were largely a response to this trend. Despite the protest movement pushing out the old government and bringing in a new one with promises of reform and better living conditions, demonstrations have not fully subsided.
The aforementioned factors explain Turkey's lack of interest in the Iraqi Muslim Brotherhood and Sunni leaders in general to counter Iranian influence in the country. Instead, Turkey prefers to deal directly with political parties leading the central government in Baghdad and the autonomous Kurdistan Regional Government (KRG) run by Iraqi Kurds in northern Iraq.
In parallel, the Turks also play the minority card, exploiting ethnic and national identities rather than the religious and sectarian dimensions.
The Turkish play on nationalism to infiltrate the Iraqi political arena is increasingly evident with Ankara's focus on the plight of Iraqi Turkmen, who have two advantages compared to other components of Iraqi society: their main strongholds in areas of strategic importance, notably Kirkuk, which has huge oil reserves, and their ideological struggle with the Kurds who remain, according to Ankara, a threat because of their goal of independence.
Even still, Ankara has dealt with the KRG in northern Iraq, especially with oil cooperation, exporting from Kirkuk and the autonomous region via a pipeline that crosses Turkish territory towards the port of Ceyhan on the Mediterranean.
Over the past few years, Ankara has not concealed its efforts to try and prop up Iraqi Turkmen in Kirkuk, hoping that by catapulting them into leadership positions, they can control the oil resources there, making it easier for Turkey to reach the abundant oil territory.
The Iraqi Turkmen Front recently intensified demands for the governorship of Kurkik to go to a Turkmen figure "after Arabs and Kurds occupied it for the past 17 years," according to a recent statement issued by the President of the Turkmen Front Arshad Salhi inviting Iraqi political parties to engage in dialogue in order to change the local administration in the province.
Commenting on the statement, the Turkish government's Anadolu News Agency said that "Arab and Turkmen representatives in Kirkuk complain that most of the important administrative positions in the province are occupied by representatives from the Kurdish Patriotic Union and the Kurdistan Democratic Party."
This could be explained by Turkish concerns over the presence of a huge oil wealth such as in Kirkuk controlled by the Kurds, giving them increased power in the region.
Recent statements by Turkish officials reflect Ankara's ambition to use Turkmen as a bridge to meddle in Kurkik. DolatBahceli, leader of the Turkish National Movement Party, said that the Iraqi Turkmen minority, which has ethnic ties to Turkey, will not be left alone in Kirkuk, noting that there are thousands of national volunteers "ready and waiting to join the fight for the existence, unity and peace in the cities inhabited by Turkmen, especially Kirkuk."
The spokesman for the Turkish Presidency Ibrahim Kalin also said that "Kirkuk includes Kurds and Arabs but the basic identity of the province is that it is a Turkmen territory."
Iraqi intellectuals and opinion leaders are warning against underestimating Turkey's ambitions in Iraq. They point to increased Turkish military intervention under the pretext of counterterrorism, arguing it is likely a way to test local, regional and international reactions ahead of a future invasion and occupation of areas of the country.
Such warnings have often referenced a map circulating in Turkey and approved in school curricula in which the Iraqi provinces of Mosul, Kirkuk, Salahaddin, Dohuk, Erbil and Sulaymaniyah appear, in addition to large parts of Syria, as part of Turkish territory.
https://ahvalnews.com/turkey-iraq/iraq-turkey-has-no-muslim-brotherhood-serve-its-agenda
-----
Coalition Aircraft Destroys Islamic State Camps in Iraq
June 21, 2020
The U.S. military's Central Command says three known Islamic State hiding places have been destroyed in rural Iraq.
In a statement the command says aircraft from the anti-ISIS coalition known as Operation Inherent Resolve, in coordination with the Iraqi government, hit the camps Friday in Wadi al-Shai in a rural Kirkuk province, about 26 kilometers west of Iraq's Tuz Khurmatu.
"Blowing up ISIS hideouts," said Col. Myles B. Caggins III, a Coalition spokesman, "ultimately results in security in cities and villages." He added that each Coalition airstrike is done at the request of the Iraqi government "to help achieve a permanent defeat" of the militants.
Fighters and followers of the Islamic State, undaunted by the collapse of the terror group's self-declared caliphate in Iraq and Syria, are growing bolder and more dangerous, according to recent assessments by U.S. counterterrorism officials.
https://www.voanews.com/middle-east/coalition-aircraft-destroys-islamic-state-camps-iraq
-----
Mosques in Makkah ready to welcome worshippers on Sunday
June 20, 2020
MAKKAH: More than 1,500 mosques in the holy city of Makkah are ready to welcome worshippers on Sunday as a coronavirus curfew is lifted in Saudi Arabia.
Doors and windows will remain open during prayers and prayer spaces have been marked to ensure that worshippers maintain a distance of 2 meters from each other.
Although Saudi Arabia will lift a curfew to prevent the spread of COVID-19 on Sunday at 6 a.m., the Umrah pilgrimage and international flights remain suspended.
Hadiyah, the Hajj and Umrah charitable organization, in partnership with the Ministry of Islamic Affairs, Dawah and Guidance, earlier launched an initiative to equip mosques that have no maintenance and operation contracts, as well as preparing to apply precautionary and preventive measures to ensure social distancing between worshippers.
Hadiya's General Director Mansour Al-Amer said: "The initiative was launched at Al-Salaf Al-Saleh Mosque in Makkah and will cover 250 mosques. We will be implementing several precautionary and preventative measures to limit the spread of COVID-19 to ensure a safe return to worshipers, placing stickers that ensure a safe distance between worshipers, providing prayer rugs for workers, and providing a tool (the safety key) for those in charge of mosques to use it while opening and closing doors and windows, to operate air-conditioners and lights, and to reduce their contact with surfaces."
https://www.arabnews.com/node/1692961/saudi-arabia
-----
QIB retains its position as 'Best Islamic Bank' in Mideast and Qatar
21 Jun 2020
Qatar Islamic Bank (QIB) continues to demonstrate its commitment to service excellence and growth by retaining its leading position in the region and winning prestigious awards from The Banker Magazine – the world's longest running international banking title and the leading monthly title of the Financial Times Group.
The Banker has named QIB the Best Islamic Bank in the Middle East, for a second year in a row, and The Best Islamic Bank in Qatar, for the eighth consecutive year, based on the Bank's outstanding performance during the fiscal year 2019.
QIB's Group CEO, Bassel Gamal, said: "We are pleased to see that our Bank's commitment and dedication to all its stakeholders are recognized by such an established organization. These awards display our leading position in the region and truly motivate us to keep improving and striving for more.
The positive financial results of the last few years are a testament to our strong performance in local, regional, and global markets, despite the challenging economic and regional situation.
Achieving such awards and success would not be possible without the hard work of all our employees and our customers' loyalty. I would like to take this opportunity, on behalf of the Board of Directors and the executive management, to thank each one of them for their continuous dedication and loyalty."
Registering increasing growth rates for the seventh consecutive year, QIB delivered a record performance in 2019, continued to make strong progress on its digital transformation program and grew across all its business segments.
QIB also increased its customer satisfaction scores and has further invested in its people and improved internal processes and efficiency across the entire group.
For the year 2019, QIB achieved a net profit of QR3,055.4m, representing a growth of 10.9 percent for the same period in 2018. Financing activities have reached QR113.8bn and have grown by 11.3 percent compared to December 2018. Customer Deposits of the Bank stood at QR111.6bn registering a strong growth by 11 percent compared to December 2018.
The Bank's strategy is closely tied with Qatar's National Vision 2030 and the Government's commitment to investments in the country's infrastructure, the diversification of the economy and the development of a strong private sector.
Over the past few years, QIB's leadership has been working on a business strategy to build a long-lasting competitive advantage by introducing new products and services, boosting service performance, developing the Bank's risk management framework, and migrating to new technology platforms that allow the Bank to better serve its customers.
The successful implementation of this strategy has contributed to the Bank's leading position in Qatar and the region.
https://thepeninsulaqatar.com/article/21/06/2020/QIB-retains-its-position-as-%E2%80%98Best-Islamic-Bank%E2%80%99-in-Mideast-and-Qatar
------
Palestinian Islamic Jihad calls for cutting off all ties with Zionist entity
June 20, 2020
The Palestinian resistance movement, Islamic Jihad, called for cutting off all ties with the Zionist entity in order to expose its illegitimate existence in Palestine, stressing that 'Israel' has been committing crimes against the Palestinians for more than 70 years.
The group's official, Ahmad Al-Modallel, stressed that the Jordanian and European stances are appreciated, but not enough, in light of the ethnic cleansing crime which the enemy intends to commit against the Palestinian people.
Al-Modallel pointed out that the Zionist narrative has been refuted and that the Palestinian people has been suffering from the Zionist oppression with all its forms of killing, displacing original residents, destroying constructions, arresting locals, imposing siege, carrying out the Judaization plot and building settlements.
The Zionist entity is scheduled to start annexing parts of the occupied West Bank in July in a move viewed by the Palestinian resistance and its supporters as a major escalation and aggression.
https://en.abna24.com/news//palestinian-islamic-jihad-calls-for-cutting-off-all-ties-with-zionist-entity_1048176.html
------
Al-Azhar condemns Austrian politician's remarks on Quran
June 20, 2020
Egypt's Al-Azhar Islamic Center denounced recent insulting remarks about the Quran by a far-right Austrian politician.
In a statement, Al-Azhar's Islamophobia Watch slammed the move as brazen enmity against Islam and Muslim, saying it only leads to more divisions in society, el-yom.com website reported.
It added that such comments are aimed at justifying violence and terrorist acts against Muslims by far-right and extremist groups in Austria and Europe.
Austria's far-right Freedom Party (FPO) chief Norbert Hofer said during an election rally Tuesday that the Quran was "more dangerous than the coronavirus", drawing fire from the Social Democratic Party of Austria (SPO) and the Islamic Religious Community in Austria (IGGO).
During the election rally in Vienna with a few hundred FPO supporters, Hofer said: "I do not fear corona. Corona is not dangerous. The Quran is much more so."
Muslims in Austria made clear that they will report the chairman for hate-speech and incitement. IGGO's president UmitVural said Hofer insulted the entire Muslim population with this statement.
"He obviously has learned nothing from the past and wants to open new trenches. In a civilized society, Hofer's derailment must lead to an excuse!" Vural said.
Vienna city council member Omar Al-Raqi (SPO) told TRT Deutsch that at a time when the whole world is fighting discrimination, the statement by Hofer is unbelievable.
"In addition to 'Black Lives Matter' we should start a new campaign with the motto 'Muslim rights matter,'" he said, stating that he was considering taking legal action against the politician.
https://en.abna24.com/news//al-azhar-condemns-austrian-politician%e2%80%99s-remarks-on-quran_1048162.html
------
Mideast
Turks pushing for Hagia Sophia as mosque
VassilisNedos
Jun 19 2020
In what could become another serious bone of contention with Greece, Turkey's ruling Justice and Development Party (AKP) claimed on Thursday that most of its voters and a significant number of opposition voters agree with a government plan to reconvert Istanbul's Hagia Sophia museum into a mosque.
AKP said that a survey it conducted found that 90 percent of AKP and nationalist MHP voters, 70 percent of right-wing İYİ Party voters and 40 percent of the Kemalist main opposition Republican People's Party (CHP) voters want to turn the museum and UNESCO world heritage site into a mosque.
Built in the 6th century as a church, the building was converted into a mosque after the fall of Constantinople in 1453 to the Ottoman Turks. In 1923, Mustafa Kemal Atatürk turned it into a museum.
Meanwhile Thursday, Foreign Minister Nikos Dendias visited Cairo to convey Athens' will to resume negotiations for an agreement on the delimitation of maritime zones between the two countries. He was received by Egyptian President Abdel Fattah el-Sisi in a meeting that lasted more than an hour, before also discussing the challenges of the wider region with his counterpart SamehSukri.
Greece is, essentially, seeking to expedite talks with Egypt on demarcating an exclusive economic zone (EEZ) in order to effectively cancel the maritime border memorandum signed between Turkey and Libya on the basis of which Ankara is preparing to conduct exploratory activities a few miles east of the islands of Crete, Rhodes and Karpathos.
Athens and Cairo still have some differences in approach, as Egypt does not want a discussion based on Kastellorizo, preferring that it be preceded by a Greek-Turkish agreement regarding this island. In short, it wants a partial agreement that will exclude Kastellorizo.
In an article for Egypt's Al Ahram newspaper Thursday, Dendias decried that "an expansionist, revisionist Turkey is undermining regional security and stability, as well as peace in Libya, which President el-Sisi is trying to promote through his most recent proposal and which Greece, along with other countries in the region, has welcomed.
"Turkey is trying to manipulate the Arab world according to its own 'hegemonic' pursuits. It is causing problems with all its neighbours, violating the sovereignty of Libya, Syria and Cyprus," he said, stressing that "this is a Turkey undermining the very future of the region."
https://ahvalnews.com/hagia-sophia/turks-pushing-hagia-sophia-mosque
-----
Iran raps Europe's 'defeaning silence' on US suppression of peaceful rallies
21 June 2020
Iran has lashed out at European countries for turning a blind eye to the ongoing US crackdown on peaceful anti-racism demonstrations, saying their "deafening silence" is tantamount to hypocrisy.
In a post on his Twitter account on Saturday, Iran's Foreign Ministry spokesman Abbas Mousavi also blasted the US administration for denying its own people the right to breathe.
"While the US regime is denying the right of breath to its own people & brutally suppressing the peaceful protests, the 'deafening silence' of the so-called champions of the human rights in Europe & beyond, demonstrates, once again, their insincerity, hypocrisy & double standards," he said.
The US has witnessed mass rallies against police violence and racial discrimination following the death of a handcuffed unarmed African-American man in Minneapolis on May 25.
George Floyd died after a US police officer kneeled on his neck for more than eight minutes despite his cries that he could not breathe.
His death, captured on video, sparked street protests across the US, which are being met with an increasingly heavy-handed police response.
People in certain European countries have also taken to the streets in solidarity with the US rallies and torn down statues and monuments glorifying slavery and colonialism.
On Thursday, the Iranian Foreign Ministry said the time was ripe for the international community to hold the United States regime accountable for its human rights abuses both inside and outside of its borders.
"It's high time the world worked for the US regime's human rights accountability at home & abroad," the ministry tweeted.
https://www.presstv.com/Detail/2020/06/21/627903/Iran-Europe-silence-US-protests
-----
France's test of nuclear-capable ballistic missile inconsistent with NPT obligations: Iran
20 June 2020
Iran has voiced concern over a recent test-firing of an intercontinental nuclear-capable ballistic missile by France, saying the test is in clear violation of the Non-Proliferation Treaty (NPT) and inconsistent with the European country's commitments vis-à-vis nuclear disarmament.
"The government of the Islamic Republic of Iran expresses its concern over the move and believes that the French government should not overlook its international obligations enshrined in Article 6 of the NPT and the NPT Review Conferences," Iranian Foreign Ministry Spokesman Abbas Mousavi said on Saturday.
The Iranian spokesperson emphasized that nuclear weapons pose a threat to global peace and security, and said testing such weapons would undermine the NPT as the basis for international non-proliferation and nuclear disarmament.
The French Ministry of Armed Forces announced on June 12 the launch of an M51 submarine-launched ballistic missile (SLBM) from Le Téméraire, a Triomphant-class nuclear-powered ballistic missile submarine.
"The nuclear-powered Le Téméraire successfully fired an M51 strategic ballistic missile off Finistère," Defense Minister Florence Parly announced in a Twitter post.
The launch was carried out without a nuclear warhead off France's Western coastal region of Brittany. The missile was tracked throughout its flight phase by radars and by the missile range instrumentation ship Monge (A601), landing several hundred kilometers away in the North Atlantic.
The M51 – which replaced the M45 in 2010 – weighs 52,000 kilograms with a 12-meter length and a diameter of 2.3 meters. Its operational range is reported to be 8,000 to 10,000 kilometers with a speed of Mach 25. The three-stage engine of the ballistic missile is directly derived from the solid propellant boosters of the European Ariane 5 space rocket.
Moreover, the M51 carries six to ten independently targetable (Multiple Independently targeted Reentry Vehicle) TN 75 thermonuclear warheads which, since 2015, have been replaced with the new Tête nucléaireocéanique (TNO or oceanic nuclear warhead) warheads. The new warheads are reportedly maneuverable (Maneuverable Re-entry Vehicle) in order to avoid potential ballistic defenses.
https://www.presstv.com/Detail/2020/06/20/627880/missile-Iran-France-Mousavi-NPT-M51-Le-T%C3%A9m%C3%A9raire
-----
Exports from Iran special, free zones reach $17bn: Official
20 June 2020
An Iranian official in charge of free trade and special economic zones says the value of exports from those areas into other countries reached a total of $17 billion in the year ending March 19.
Morteza Bank said on Saturday that special economic zones (SEZ) and free trade zones (FTZ) had also sent some $5 billion worth of their goods and products to mainland Iran over the past calendar year.
Bank said that manufacturing and business schemes were thriving in special and free zones like never before, adding that the number of new jobs created in those regions exceeded 36,000 in the year ending late March.
He said the government aims to finish a total of 310 key projects in SEZs and FTZs till March 2021 to add between 40,000 to 45,000 new jobs in those areas.
Bank said a bulk of new investment injected into free and special zones normally come from private Iranian investors, adding a total of nearly $1 billion worth of new investment had been carried out in those regions over the past calendar year to set up various manufacturing and business schemes.
He said, however, that foreign direct investment into Iranian SEZs and FTZs had decreased last year to stand at $140 million with American sanctions being a main reason.
Iran's High Council of Free Trade & Industrial and Special Economic Zones has been in charge of efforts and government plans to increase manufacturing output in those regions where firms and businesses enjoy lower tariffs and duties.
Interest in Iranian SEZs and FTZs has grown substantially over the past years as the country has been shifting away from oil revenues to boost manufacturing and trade, especially in areas more favorable to the investors.
The country aims to reach a target of nearly $40 worth of exports for non-oil goods and services in the next two years.
https://www.presstv.com/Detail/2020/06/20/627875/Iran-free-special-zones-trade-exports
-----
'Freedom of other' absent in US leadership's mindsets: Iran Foreign Ministry
20 June 2020
Iran's Ministry of Foreign Affairs says the longstanding habit of "looting and coercion" in the United States has made the American leaders refrain from recognizing the right of freedom for others.
"Yrs of looting & coercion prove FREEDOM OF OTHER lacked in the US successive leadership's mindsets," the ministry said in a post on its official Twitter account on Saturday.
It added that the administration of US President Donald Trump has made "horrible reactions to peaceful protests" across the country, adding that the reactions remind the world of "the very scandalous history."
On Friday, thousands marched through US cities in Juneteenth observances marking the abolition of slavery more than a century and a half ago, an occasion freighted with special resonance this year amid America's reckoning with its legacy of racism.
Thousands marched through US cities on Friday in Juneteenth observances marking the abolition of slavery more than a century and a half ago.
Capping nearly four weeks of protests and national soul-searching aroused by the death of a Black man, George Floyd, under the knee of a white police officer, demonstrators took to the streets from Atlanta to Oakland, California, blending the Juneteenth holiday with calls for racial justice.
Juneteenth, a portmanteau of June and 19th, commemorates the US abolition of slavery under President Abraham Lincoln's 1863 Emancipation Proclamation, belatedly announced by a Union army in Galveston, Texas, on June 19, 1865, after the Civil War ended.
In a tweet also on Friday, Trump warned of a crackdown on "any protesters, anarchists, agitators, looters or lowlifes" who show up at his Tulsa, Oklahoma, rally on Saturday, suggesting any demonstrators would be dealt with harshly.
US President Donald Trump has warned of a crackdown on "any protesters, anarchists, agitators, looters or lowlifes" who show up at his Tulsa, Oklahoma, rally on Saturday.
"Any protesters, anarchists, agitators, looters or lowlifes who are going to Oklahoma please understand, you will not be treated like you have been in New York, Seattle, or Minneapolis," Trump tweeted. "It will be a much different scene!"
Trump's threat comes as he continues to attack people who have been protesting against police brutality and racism in the United States since the police killing of George Floyd, who died after a Minneapolis white police officer knelt on his neck for nearly nine minutes on May 25.
https://www.presstv.com/Detail/2020/06/20/627871/Iran-Foreign-Ministry-Juneteenth-freedom-twitter-US
-----
Iran asks Romania to allow fact-finding team to probe judge's death
20 June 2020
Iran's international police have requested to send a fact-finding mission to Romania to investigate the death of a fugitive Iranian judge in Bucharest.
Brigadier Hadi Shirzad, head of Iranian international police, announced on Saturday that they had sent a letter to the Romanian Interpol Police for permission and asked for additional information about the death.
"In order to investigate the situation of the scene of the incident and its exact cause, a team of Iranian police will be formed and if a positive response is received from Romania, they will be sent to that country," Shirzad added.
Circumstances around his death are uncertain at the moment, but preliminary reports indicated that Mansouri apparently fell out of a window in the Duke Hotel at 2:30 p.m. (1130 GMT) on Friday.
Iranian Judiciary spokesman Gholam Hossein Esmaeili announced on Saturday that the judge, accused of receiving €500,000 in kickbacks, had been arrested in Romania and his extradition had been disrupted over the coronavirus pandemic.
Mansouri, placed under judicial control, was due to appear before a Romanian court on July 10 regarding the Iranian extradition request.
Iranian Foreign Ministry Spokesman Abbas Mousavi said Saturday that Romania had been urged to "explicitly, clearly and precisely" explain the conditions under which the fugitive judge had lost his life or had been killed.
"The Islamic Republic of Iran has previously warned that he is being prosecuted and is pursuing his case through Interpol," Mousavi said, adding, "We have asked the relevant authorities in Romania to explicitly, clearly and precisely report to us the cause and manner of the incident so that we can take further action."
Mansouri was implicated in a major ongoing financial corruption case involving Akbar Tabari, the former deputy head of the judiciary for executive affairs.
https://www.presstv.com/Detail/2020/06/20/627859/Iran-International-Police-Romania-Gholamreza-Mansouri-death
-----
Iran's president authorizes provinces to draw up own coronavirus restrictions
20 June 2020
Iran's President Hassan Rouhani has authorized the country's provinces to draw up their own coronavirus restrictions for their counties amid nationwide easing of social distancing measures.
Rouhani made the remarks at a meeting of the National Headquarters for Managing and Fighting the coronavirus in Tehran on Saturday, joined by provincial governors via video links.
He hailed the Iranian people's cooperation in the fight against the outbreak and the sacrifices made by medical staff over the past more than four months that the country is grappling with the highly contagious virus.
In the fifth month of the battle, different economic, cultural and spiritual activities can go on while adhering to hygiene protocols, Rouhani said, adding, "In fact, we say yes to continuing activities, but no to unnecessary movements and gatherings."
The Iranian president also stressed that some provinces have passed the peak of the disease while some others will pass the peak in coming days.
During the meeting, he said, it was decided that a red situation would be declared based on the conditions of a certain region or county, rather than a province.
"Accordingly, in any province, whose counties encounter a problem, the provincial committee should immediately formulate required predictions and limitations and send them to the security, social and health committee so that necessary restrictions can be enforced in those areas after the president's approval," he noted.
Rouhani emphasized that affordable and sufficient face masks have to be provided pending a decision to make wearing them mandatory in high-risk areas.
Iran, which has been subject to inhumane US sanctions, is among the countries hit hard by the coronavirus that first showed up in China in late December 2019 before spreading across the globe.
According the latest figures released by the Health Ministry, 200,262 Iranians have contracted the disease and 9,392 have died while 159,192 patients have recovered so far.
https://www.presstv.com/Detail/2020/06/20/627856/Iran-Hassan-Rouhani-coronavirus-restrictions-provinces
-----
Southeast Asia
Singapore Mosques to resume Friday prayers on June 26 - MUIS
21/06/2020
By Massita Ahmad
SINGAPORE, June 21 -- Singapore mosques will resume Friday prayers and daily congregational prayers on June 26, with a maximum of 50 congregants per session at each mosque, said Majlis Ugama Islam Singapura (MUIS).
In its website, MUIS said it will continue to adopt a cautious and phased approach to ensure the mosques remain safe, and in full compliance with national guidelines.
MUIS said to enable more congregants to perform the Friday prayers, two half-hour prayer sessions will be held every Friday, with an interval of about 30 minutes between the two sessions, to ensure safe crowd management.
Apart from Friday prayers and daily congregational prayers, MUIS said private worship beyond congregational prayer sessions will continue to be available and subject to the same limit of 50 persons at any one time.
MUIS noted that it has developed an online prayer booking system to manage the demand and ensure the orderly conduct of the congregational prayers.
To enable more worshippers to perform their Friday prayers, the system will limit the number of bookings an individual can make for Friday prayers to only one reservation within a three-week window.
Singapore entered its Phase Two of reopening on June 19 with the easing of restrictions which were imposed to curb the spread of COVID-19.
https://www.bernama.com/en/general/news.php?id=1853146
-----
No reports of Malaysians infected with COVID-19 in China - Wisma Putra
20/06/2020
PUTRAJAYA, June 20 -- The Malaysian Embassy in Beijing is closely monitoring the recent outbreak of the COVID-19 in several locations in Beijing, said Deputy Foreign Minister Datuk Kamarudin Jaffar.
"To date, no Malaysians have been reported to have been infected with COVID-19 in Beijing or anywhere else in China," he said in a statement here today.
He said all Malaysians in Beijing should adhere to the relevant local health screening rules, and they are advised to avoid unnecessary travel to the affected areas.
Malaysians residing in Beijing or planning to travel to or from Beijing are also advised to continue to take all necessary precautions.
"Wisma Putra also encourages all Malaysian citizens in China to consider possible disruption in transport services when planning their travels," he said.
He said all Malaysians in China are encouraged to provide the embassy or the nearest consulate-general with contact details of person to be notified in case of an emergency via https://is.gd/MyCn2020.
https://www.bernama.com/en/general/news.php?id=1853056
-----
Kg Sg Bedaun mosque in Labuan to be ready in March next year
21/06/2020
LABUAN, June 21 -- The RM8.6 million Kampung Sg Bedaun Mosque project here will be completed in March next year, said Deputy Minister in the Prime Minister's Department Ahmad MarzukShaary.
He said the project, which started in March 2019, had been delayed by about two months because of the Movement Control Order (MCO).
"This mosque project was among development projects that were halted from March 18 to May 20. Nevertheless, it will be completed next year, and we will give priority to it," he told reporters after presenting appointment letters to Labuan 'kariah' (mosque and surau officials) at the Annur Mosque here today.
When completed, the Kampung Sg Bedaun Mosque can accommodate up to 1, 000 congregants at any one time and will be one of the largest on the island.
It will have a 15.5-metre tower and facilities like an imam room, meeting rooms, a multipurpose room and a mortuary room.
Ahmad Marzuk visited the project site and was briefed by Labuan Public Works Department senior architect MohdYussof Awang.
https://www.bernama.com/en/general/news.php?id=1853155
-----
Europe
Europe must 'stop treating Islam as a security threat' – Turkey
June 21, 2020
European governments, opinion leaders, and policymakers "must stop" treating Islam as a security threat and Muslims as potential criminals, a top Turkish government official said.
"Don't do that," Turkey's Communications Director FahrettinAltun told a web panel during the launch of the European Islamophobia Report 2019.
Stressing that there has been a notable increase in the number of attacks against Muslims, Islamic places of worship and community centres across Europe, he said, "The frequency of those attacks contributes to their normalisation."
The yearly report was launched by Turkish think-tank SETA, which provides country-specific surveys on the development of Islamophobia in 32 European countries.
The latest report has largely focused on how Islamophobia undermines the life of millions of Muslim citizens, weakens domestic security, and strengthens the rise of xenophobic and racist groups in Europe.
"Although the mainstream media opposes Islamophobia out of political correctness, it has had no problem glorifying far-left terrorism," he said, adding " the securitisation of Islam and European Muslims is a source of concern."
https://www.trtworld.com/turkey/europe-must-stop-treating-islam-as-a-security-threat-turkey-37451
-----
Tories suspend activist over 'back to Pakistan' comment about Labour MP
June 21, 2020
The party said they were investigating the comments made by Theodora Dickinson on Twitter about Labour's Naz Shah.
Responding to a GIF of the MP talking about her experience of poverty while growing up in Yorkshire, she wrote if Ms Shah "hates this country so much why doesn't she go back to Pakistan".
The group - which has previously accused the Conservatives of turning a blind eye to Islamophobia - said it showed there was still a "serious problem" within the party.
Former party chair Baroness Warsi has also suggested the Conservatives are in denial about the extent of Islamophobia within its ranks.
In the clip, the Labour politician - who was born in Bradford and now represents the city - spoke of her experience, being "palmed off" to social services when she was a child, separated from her family and taken on trips to Scarborough, adding "that is what poverty is".
On her Twitter handle, Ms Dickinson describes herself as a political communications and social media consultant. She is understood to have worked for the Vote Leave campaign during the 2016 Brexit referendum.
The Muslim Council of Britain claimed the party activist had previously shared an Islamophobic conspiracy theory in response to the 2019 terror attack on a mosque in Christchurch, New Zealand, but no action had been taken against her.
In a statement, the group said: "Will this latest blatant racism elicit action? The party must reflect and consider why it chooses to ignore widespread concerns about its institutional Islamophobia.
"If a truly independent inquiry is not enacted with its recommendations implemented, there will be a drip-feed of these stories for a long time to come."
A Conservative Party spokesman said: "Theodora Dickinson has been suspended pending the outcome of an investigation."
https://www.bbc.com/news/uk-politics-53106605
-----
Maryam Rajavi: The Mullahs' Regime Has Never Stopped the Project of Acquiring an Atomic Bomb and Continues Its Deception
19th June 2020
This morning, Friday, June 19, 2020, the IAEA Board of Governors adopted by a majority vote the resolution proposed by the United Kingdom, France, and Germany.
According to Reuters, "The U.N. nuclear watchdog's 35-nation Board of Governors called on Iran on Friday to stop denying the agency access to two suspected former sites and to cooperate fully with it, diplomats attending the meeting said." The resolution calls on "Iran to fully cooperate with the Agency and satisfy the Agency's requests without any further delay, including by providing prompt access to the locations specified by the Agency." This is the first resolution of the IAEA Board of Governors in the past eight years.
In two reports to the Board of Governors in early June, the International Atomic Energy Agency (IAEA) highlighted the repeated violations of the NPT and Additional Protocol and the violation of the Joint Comprehensive Plan of Action (JCPOA) by the regime. One of the two reports, entitled "NPT safeguards agreement with the Islamic Republic of Iran," states that "As a result of its ongoing evaluations, the Agency identified a number of questions related to possible undeclared nuclear material and nuclear-related activities at three locations in Iran that had not been declared by Iran."
The report concluded: " for over four months, Iran has denied access to the Agency, under Article 4.b.(i) and Article 5.c. of the Additional Protocol, to two locations and, for almost a year, has not engaged in substantive discussions to clarify Agency questions related to possible undeclared nuclear material and nuclear-related activities in Iran. This is adversely affecting the Agency's ability to clarify and resolve the questions and thereby to provide credible assurance of the absence of undeclared nuclear material and activities at these locations in Iran."
Welcoming the IAEA Board of Governors' resolution, Mrs. Maryam Rajavi, the President-elect of the National Council of Resistance of Iran (NCRI), said: "The policies and actions of the mullahs' regime, five years after the nuclear deal with the P5 + 1 countries, leave no doubt that this regime has never give up the project to acquire an atomic bomb and continues the deception and concealment. The regime uses all the facilities and concessions that the nuclear deal has given it to pursue terrorism, foreign warfare and domestic repression."
Ms. Rajavi added that the activating the trigger mechanism, reinstating six Security Council resolutions, completely halting enrichment, closing the nuclear sites, and anywhere, anytime inspections are imperative in preventing Iran's ruling religious fascism to acquire the atomic bomb.
https://www.ncr-iran.org/en/ncri-statements/statement-nuclear/maryam-rajavi-the-mullahs-regime-has-never-stopped-the-project-of-acquiring-an-atomic-bomb-and-continues-its-deception/
-----
3 people killed in stabbing incident in Reading, England
June 21, 2020
A stabbing incident in the English town of Reading that left three people dead on Saturday is not being investigated as a terrorist attack, the Thames Valley Police said.
"This is not currently being treated as a terrorism incident, however officers are keeping an open mind as to the motivation for the incident and are being supported by colleagues from Counter Terrorism Policing South East," Detective Chief Superintendent Ian Hunter said.
An earlier report from the PA Media news agency, citing an unnamed source, said police were treating the incident as terror related.
Six people were injured during the incident at Forbury Gardens in Reading's town center. Three people died and three others suffered serious injuries, police said.
A 25-year-old man from Reading, who was not identified by authorities, was arrested Saturday. Police said the man was detained at the scene on suspicion of murder and authorities are not searching for other suspects.
"There is no intelligence to suggest that there is any further danger to the public, however we urge people to remain vigilant and report anything suspicious by calling police," Hunter said.
Police asked members of the public not to post images or videos of the incident on social media, but instead to report these to the police. Police also said there was no indication the incident was related to a Black Lives Matter protest that took place in Reading on Saturday.
At least two people suffering from stab wounds were being treated at the nearby Royal Berkshire Hospital in Reading following the incident Saturday, according to a hospital spokeswoman.
The South Central Ambulance Service confirmed it responded to the incident to treat "a number of casualties who had sustained injuries as a result of the incident."
"The park was pretty full, a lot of people sat around drinking with friends, when one lone person walked through, suddenly shouted some unintelligible words and went around a large group of around 10, trying to stab them," 20-year-old Lawrence Wort told PA Media.
"He stabbed three of them severely in the neck and under the arms, and then turned and started running towards me, and we turned and started running," Wort said.
"My thoughts are with all of those affected by the appalling incident in Reading and my thanks to the emergency services on the scene," British Prime Minister Boris Johnson wrote on Twitter.
"Deeply concerned to hear reports of an incident in Reading," UK Home Secretary Priti Patel said. "My thoughts are with everyone involved, including police and emergency responders at the scene."
https://en.abna24.com/news//3-people-killed-in-stabbing-incident-in-reading-england_1048410.html
------
London Islamic centre rebuked over Suleimani tribute
Paul Peachey
June 20, 2020
A London Islamic centre has been rebuked by charity regulators after a speaker appeared to break terrorism laws by praising QassemSuleimani as a great martyr after he was killed by a US drone strike.
The Islamic Centre of England, run by the UK representative of the Supreme Leader of Iran, held a candlelit vigil on January 3 to mourn the death of the commander of the Quds Force in the air strike in Baghdad.
A speaker at the event was filmed praising Gen Suleimani, who had been subject to UK sanctions for terrorism and terrorist financing since 2011. The UK's terrorism laws make it an offence to encourage and glorify terrorism and it carries a penalty of up to 15 years in jail.
The founder of the Islamic Human Rights Commission, MassoudShadjareh, was videoed telling crowds: "We work hard to make sure there will be many, many more QassemSuleimanis. We aspire to be like him."
Mr Shadjareh later told British media he found much to praise in a leader "who defeated Daesh [ISIS], and is widely credited with ensuring the current stability in Iraq".
The charity, which has more than £4 million (Dh18.1m) in reserves, according to its 2018 accounts, has been given an official warning and has been told to review all statements about Gen Suleimani on its website to ensure they are lawful.
"Any charity being associated with terrorism is completely unacceptable and we are concerned by the corrosive effect this might have on public confidence in this and other charities," Tim Hopkins, a senior investigator at the Charity Commission, said.
"Charities exist to improve lives and strengthen society, so it is vital that trustees honour their responsibility to act in the best interests of their charity at all times.
"We expect the charity's trustees to comply with the required actions to address our concerns."
https://www.thenational.ae/world/europe/london-islamic-centre-rebuked-over-suleimani-tribute-1.1036440
-----
South Asia
Taliban release details of the meeting between Mullah Baradar and Imran Khan's top envoy
21 Jun 2020
The Taliban group released the details of the meeting between Mullah Abdul Ghani Baradar, the depyty political chief of the group with the top envoy of the Pakistani Prime Minister for Afghanistan.
"Mullah Baradar Akhund, the Political Deputy-Amir, IEA and Head of the Political Office met in Doha, Mohammad Sadiq Khan, Pakistan Special Representative for Afghanistan and discussed with him problems being faced by the Afghan refugees, businessmen and travellers at Turkham, Spinboldsk and Ghulam Khan, urging him to provide them needed facilities. Similarly, both sides talked about the coming intra-Afghan negotiations and peace. They emphasized that peace and security in Afghanistan was in the interest of both nations and countries," Suhail Shaheen, a spokesperson for the political office of Taliban said in a Twitter post.
A Spokesperson for the Foreign Ministry of Pakistan had earlier told reporters that Special Representative for Afghanistan, Ambassador (R) Muhammad Sadiq visited Doha, Qatar on 16-17 June 2020. During the visit, he met Taliban leaders including Mullah Abdul Ghani Baradar to discuss peace and reconciliation process in Afghanistan.
Meanwhile Pakistan's Foreign Ministry in a statement said, the Special Representative underlined that Pakistan will continue to play its role as facilitator for peace and reconciliation in Afghanistan. In this context, he referred to the highly productive visit of the Chief of Army Staff to Kabul recently, which had imparted a new impetus to Pakistan's efforts.
"The Special Representative appreciated Taliban's commitment to implement the U.S.-Taliban peace agreement. He also noted that the release of prisoners as per the U.S.-Taliban peace agreement would be a stepping stone towards immediate start of Intra-Afghan Negotiations," the statement added.
Pakistan's Foreign Ministry also added that Pakistan hopes that all concerned parties will make sincere efforts for peace and reconciliation in Afghanistan. Pakistan, on its part, remains fully committed to support the Afghan Peace Process.
https://www.khaama.com/taliban-release-details-of-the-meeting-between-mullah-baradar-and-imran-khans-top-envoy-08908/
-----
Whereabouts of The Infected: DGHS has no clue about half of them
June 21, 2020
MoududAhmmedSujan
The Directorate General of Health Services has no data on the whereabouts of almost half the people who tested positive for coronavirus.
Health experts say the government's latest attempt at enforcing lockdowns on certain areas will be of little benefit unless the authorities know the exact location of the Covid-19 patients.
On June 16, the location information of 55,909 confirmed coronavirus cases across the country was available on the website of the Institute of Epidemiology, Disease Control and Research (IEDCR). But the number of total confirmed cases was 94,481, meaning at least 38,572 cases were missing from the list.
According to the World Health Organization's Bangladesh Covid-19 Situation Report-16, the geographical distribution of only 51,271 out of 90,619 reported Covid-19 cases was available as of June 8.
Contacted on Wednesday, Prof Abul Kalam Azad, director general of the DGHS told this correspondent to ask IEDCR Director Prof Meerjady Sabrina Flora about the matter.
According to the WHO report, the age and gender of only 24 percent of the reported cases and 58.9 percent of the reported Covid-19 deaths was available to officials as of June 8.
The IEDCR provides this data to the WHO Bangladesh office weekly under the International Health Surveillance protocol, according to Dr ASM Alamgir.
"It seems a large amount of data is missing," Prof Mohammad Shahidullah, president of the National Technical Advisory Committee on Covid-19, told The Daily Star, adding, "Maybe many of the laboratories are not providing all the information."
Infectious diseases specialist Prof Ridwanur Rahman said, "If we do not know the location of the patients, how would we be able to control transmission through lockdowns?"
Lockdown, testing, tracing and isolating are the keys to controlling the outbreak. "Accurate data is the main tool for success here."
Besides, data from all laboratories are not sent to the DGHS on time. "There is a shortage of human resources at the laboratories," the official said requesting anonymity.
A team of the ICT ministry under its a2i project is trying to locate the patient from their phone numbers, according to Prof Abul Kalam Azad.
Prof Ridwanur Rahman said, "If the number of second-time tests is included in the count of daily tests, it will not represent the actual picture. No plan will work out with this faulty data."
At yesterday's daily briefing, Prof Nasima Sultana said 37 Covid-19 patients died in the 24 hours preceding 2:30pm, taking the tally to 1,425. The mortality rate was at 1.31 percent.
On the other hand, a total of 1,048 Covid-19 patients recovered in those 24 hours, taking the tally to 43,993. The recovery rate was 40.44 percent.3
https://www.thedailystar.net/frontpage/news/whereabouts-the-infected-dghs-has-no-clue-about-half-them-1917913
-----
Afghanistan reacts to clash between Indian and Chinese troops which left 20 dead
21 Jun 2020
The Ministry of Foreign Affairs of Afghanistan (MoFA) reacted to the recent deadly clash between the Indian and Chinese soldiers which left at least 20 Indian soldiers dead.
"As a country that has suffered immense human and financial loss due to conflict, and in light of our friendly relations, historic connections and strategic partnerships with both the People's Republic of China and the Republic of India, the Islamic Republic of Afghanistan is concerned about the recent border incident between the two countries who are Afghanistan's partners for peace and development," MOFA said in a statement.
The statement further added "We believe the consequences of the occurrence of such incidents are not in the interest of regional and global peace and stability."
"The Government of the Islamic Republic of Afghanistan offers its sympathies for the human and financial loss incurred during this event, and hopes that the two regional and global powers resolve their differences through dialogue and based on good neighbourly relations," the statement said.
The Indian Army announced last week that a commanding officer of an infantry battalion and 19 other Indian soldiers were killed when a clash erupted between Indian and Chinese troops in Galwan valley of Eastern Ladakh.
https://www.khaama.com/afghanistan-reacts-to-clash-between-indian-and-chinese-troops-which-left-20-dead-08910/
-----
North America
Donald Trump again blames China for coronavirus, terms it 'Kung flu
June 21, 2020
US President Donald Trump has once again blamed China for the global spread of the deadly coronavirus which has killed over 450,000 people and infected more than 8.5 million others, terming the disease as "Kung flu".
Trump has repeatedly blamed China for the coronavirus pandemic which originated in the central Chinese city of Wuhan in December last year and accused Beijing of suppressing the details of the contagion.
Trump, addressing his first election rally on Saturday in Tulsa, Oklahoma, after the outbreak of the coronavirus pandemic in the US early this year, said that the COVID-19 is a disease and has many names than any disease in history.
"I can name - Kung flu. I can name 19 different versions of names. Many calls it a virus, which it is. Many calls it a flu. What difference. I think we have 19 or 20 versions of the name," Trump said.
According to Johns Hopkins Coronavirus Resource Center, the contagion has infected over 8.5 million people and killed more than 450,000 across the world.
The COVID-19, which originated in China's Wuhan city in December last year, has also battered the world economy with the International Monetary Fund saying that the global economy is bound to suffer a "severe recession".
Trump, 74, is seeking re-election in the November presidential elections against former vice president Joe Biden, 77, who is the Democratic Party's candidate.
https://www.indiatoday.in/world/story/donald-trump-again-blames-china-for-coronavirus-terms-it-kung-flu-1691192-2020-06-21
------
Justice Department sues Virginia county, accusing it of blocking Islamic cemetery
June 20, 2020
By Phil Helsel
The Justice Department on Friday accused a northern Virginia county of enacting "overly restrictive zoning regulations" that blocked a group from establishing an Islamic cemetery on its property.
The federal government filed a civil lawsuit against Stafford County alleging that it violated the Religious Land Use and Institutionalized Persons Act, the U.S. Attorney's Office for the Eastern District of Virginia said in a statement.
The nonprofit All Muslim Association of America planned to develop an Islamic cemetery on a 29-acre parcel of land. When the nonprofit bought the property, it complied with all state and local requirements, the U.S. attorney's office said.
"But after learning of the Association's plans, the County amended its ordinance to require that cemeteries be no closer than 900 feet from private wells and certain types of streams, thus preventing the Association from using its property as a cemetery," the U.S. attorney's office said.
The Virginia Department of Health has a 100-foot distancing standard, and the federal government alleges that the excessive restriction has no legitimate health justification and "imposes a substantial burden on the Association's religious exercise."
Andrew Spence, a spokesperson for Stafford County, said in an email Friday night that the county is reviewing the recent release by the Department of Justice and "has no comment at this time."
It filed a suit against Stafford County this month and accused it of a discriminatory ordinance designed to prevent a Muslim organization from building a cemetery on land zoned for that purpose, according to court records.
An attorney listed as representing the group, also known as AMAA, did not immediately respond to an emailed request for comment late Friday.
AMAA is a nonprofit religious organization that provides low-cost burials consistent with Islamic religious beliefs, according to the suit. The suit says its current cemetery is nearing capacity and it needs additional burial space.
The Justice Department is seeking a court order allowing the group to build its cemetery in compliance with the ordinance before it was changed.
"The United States of America must and will remain a nation committed to the right of all people to practice their faith free from unjustified governmental restrictions," Assistant Attorney General Eric Dreiband of the Justice Department's civil rights division said in a statement.
https://www.nbcnews.com/news/us-news/justice-department-sues-virginia-county-accusing-it-blocking-islamic-cemetery-n1231629
------
Don't call it a comeback: Trump's Tulsa rally was just another sad farce
Richard Wolffe
21 Jun 2020
There was the time he paid off a porn star. There was the time he lied about the size of his inauguration crowd. The time he talked about the big water around Puerto Rico. The time he thought you could kill the coronavirus by injecting yourself with bleach.
It was so toe-curlingly cringeworthy, such a crushing humiliation. There are 80s pop bands who have enjoyed greater comebacks than Donald Trump.
To understand how much of his insides will always melt at the thought of that Tulsa rally, it's worth quoting Trump's fine words just before he boarded Marine One at the White House.
"The event in Oklahoma is unbelievable," he boasted. "The crowds are unbelievable. They haven't seen anything like it. And we will go there now. We'll give a, hopefully, good speech. We're going to see a lot of great people, a lot of great friends. And pretty much, that's it. OK?"
We really haven't seen anything like that. For a man who loves peddling superlatives, this was the worst measure of his oh-so-sad popularity. The lowest point in electoral incompetence. The saddest campaign fiasco.
The event in Oklahoma was literally unbelievable if you believe that the Trump campaign is competent, and that Trump himself is actually popular. That's the weird thing about our populist president: his approval ratings have never cracked 50% and are now stuck firmly in the low 40s. Perhaps that's why he's trailing Joe Biden by double-digits in recent polls.
As Trump likes to say: Pretty much, that's it. At least it is for everyone grifting at the Trump campaign. Especially Brad Parscale, the Ferrari-driving manager who went from website builder to social media genius in 2016 but who now faces an imminent return to his website-building career, after predicting a monster rally in Tulsa.
Parscale bragged about "over 1m ticket requests" earlier this week, a number he was so confident about that he built an outdoor event stage for Trump to talk to the massive overflow crowd. That was the day after Parscale tweeted about the "biggest data haul and rally signup of all time by 10x. Saturday is going to be amazing!"
Brad, it was indeed amazing. You got punked by several hundred thousand TikTok users, organized by a grandmother in Fort Dodge, Iowa.
Mary Jo Laupp was apparently so upset by the original date and place of Trump's rally – the city where one of America's worst racist massacres took place, in 1921 – that she asked people to sign up for the rally and not show up.
Laupp only joined TikTok earlier this year, but her call connected with thousands of K-Pop fans who are what Trump might call a silent majority.
Trump knows as much about Korean pop as he does about the Tulsa massacre and Juneteenth, the original date of his epic comeback rally. Of course he had to ask a black Secret Service agent to explain the meaning of Juneteenth, the holiday marking the emancipation of enslaved people.
"I did something good: I made Juneteenth very famous," he told the Wall Street Journal. "It's actually an important event, an important time. But nobody had ever heard of it."
As it happened, nobody has ever heard of Trump's comeback either. That's in Oklahoma, a state he won by 36 points in 2016. A state no Democratic presidential nominee has won since 1964.
Perhaps the Secret Service could do Trump another favor by explaining how his official excuse for the miserable crowds is even more laughable than all that bragging about MAGA fans.
"Sadly protesters interfered with supporters, even blocking access to the metal detectors, which prevented people from entering the rally," said Tim Murtaugh, a campaign spokesman who should urgently seek alternative employment.
CNN reporters estimated there were around 175 protesters in Tulsa, so few, in fact, that the sidewalks were clear. Pool reporters traveling with the presidential motorcade said they saw no protesters or supporters en route.
This is the second time in one week that Trump has blown up his own campaign. If the geniuses running his train-wreck of a re-election had any argument against Biden it was this: Biden was soft on China and too unpopular to build a crowd.
But then came John Bolton's book, revealing Trump's bootlicking approach to being tough on China. Trump told Xi Jinping he was the greatest leader in Chinese history, which is quite a long time, according to the Secret Service.
Then the campaign was readying the most awesome contrast between the Tulsa rally and Biden's socially-distanced campaigning. "Barely There Biden" was supposed to be the sequel to "Beijing Biden".
To be fair, if they weren't discouraged by the many dozens of protesters, Trump's multitude of Maga-heads might have been discouraged by the pandemic that is now surging in, um, Tulsa.
The Trump White House and campaign would love its fans to pretend the pandemic has disappeared, like a miracle, just as Trump said it would. Sadly six of their own staffers tested positive for the virus on the day of the Tulsa rally, so this is a miracle that is moving as quickly as a president shuffling down a ramp.
Trump told the crowd at great length why he couldn't possibly walk down a ramp unaided. He even re-enacted his walk down the deadly incline. He also treated them to a long excuse about why he couldn't hold a glass of water with one hand. It apparently has something to do with protecting his expensive silk tie. Man of the people, that Trump guy.
For the half-filled arena (capacity, 19,000), it was hardly worth risking infection for this mask-free, fact-free and momentum-free event.
"I wish they would spread out a bit," said CNN's doctor-in-chief Sanjay Gupta. "It looks like they have the space to do so."
Soon there will be even more space freed up at Trump's campaign headquarters. Team Trump: don't bother planning another rally. You are about to lose your job.
https://www.theguardian.com/commentisfree/2020/jun/20/donald-trump-tulsa-rally-crowd-empty-seats
------
India
Seven Foreigners, Blacklisted for Tablighi Jamaat Event, Approach Supreme Court
June 21, 2020
New Delhi: Seven foreign nationals have approached the Supreme Court, challenging the Home Ministry's decision to blacklist them for their alleged involvement in activities of the Tablighi Jamaat - the Islamic missionary group whose congregation in Delhi in March this year emerged as a major coronavirus hotspot.
They have requested the Supreme Court to intervene and remove them from the government's blacklist which forbids them from entering India for 10 years. The petition wants the top court to declare the government decision as arbitrary and cancel it.
"Unilateral blacklisting of 960 foreigners by the Home Ministry vide press release dated April 2, 2020, and the subsequent blacklisting of around 2,500 foreigners as reported on June 4, 2020, is in violation of Article 21. Therefore, it is void and unconstitutional as the petitioners have neither been provided any hearing nor notice or intimation in this regard," the petition said.
Around 2,500 foreigners who had come to India to attend the congregation organised by Tablighi Jamaat in March were blacklisted for 10 years, the Home Ministry had said earlier this month. The event in Delhi's Nizamuddin area was accused of violating curbs on large gatherings.
Investigators had earlier charged the chief of the group Maulana Saad Kandhalvi with culpable homicide for its role in a big jump in COVID-19 infections in the country. He has also been implicated in a money laundering case.
The religious congregation was held at the Nizamuddin Markaz, the headquarters of the Tablighi Jamaat in a cramped corner of New Delhi in mid-March.
Thousands, including foreigners from countries like Indonesia, Malaysia and Bangladesh, gathered at the mosque complex, and many stayed in a six-floor dormitory on the campus.
As members returned to their homes across the country, over 15,000 coronavirus cases with links to the Delhi event were reported, leaving states scrambling to track them down. Some foreigners were also arrested as they tried to leave the country.
The Tablighi Jamaat is one of the world's biggest Sunni Muslim proselytising organisations with followers in more than 80 countries, promoting a pure form of Islam.
https://www.ndtv.com/india-news/7-foreigners-blacklisted-for-islamic-sect-event-approach-supreme-court-2249655
------
Odia Muslim moves SC with a prayer - allow Rath Yatra without devotees
Jun 21, 2020
NEW DELHI: An Odia Muslim has moved the Supreme Court with a fervent prayer - allow world famous Rath yatra at Puri this year as discontinuance of the religious tradition would ritually mandate its stalling for next 12 years.
Hailing from Itamati in Nayagarh district of Odisha, Aftab Hossen sought modification of SC's June 18 order banning not only the Rath Yatra but also all religious and secular rituals associated with it. "There is anger all over Odisha. People are ready to self-abstain from Rath Yatra if it can be conducted by sevayats for the purpose of continuity in observance of the Jagannath culture and rituals associated with the religious tradition," he said.
In the long tradition of noted Muslim devotees of Jagannath, most noted being 17th-century poet Salabega, Hossen through advocates P K Mohapatra and HarprasadSahu said if for any reason there is a break in the annual Rath Yatra, "the same cannot be performed for next 12 years. So restraining Rath Yatra this year would mean stopping it for the next 12 years, which will seriously harm Jagannath culture."
Quoting the Puranas, Gita and citing traditions followed since time immemorial on Rath Yatra and Jagannath temple, which is one of the four most important pilgrimages for Hindus, Hossen said the Odisha government which acquiesced to the stalling of Rath Yatra because of the pandemic had allowed construction work of the three chariots for Balabhadra, Jagannath and Subhadra. "Rath Yatra is dearest to people of Odisha, as it relates to culture, tradition, health and prosperity of mankind and self-respect of Odias irrespective of their caste, creed and religion," he said.
If the SC passed the order stalling Rath Yatra on a PIL filed by Bhubaneswar-based NGO "Odisha Vikas Prashad', another NGO "Jagannath SanskritujanaJagaranamanch" moved the SC through advocate H N Rath giving details of 1,304 Covid-free persons available with the temple - 800 sevayats; 372 carpenters, blacksmiths and artists engaged in construction of the chariots; and 132 police with the temple - who could be asked to conduct the Rath Yatra without involving the devotees.
"A total of 1,304 persons are available. They are in isolation for more than one and a half months and all have tested negative for Covid-19. To pull each chariot, around 200 persons are required. Thus the total requirement is around 600 persons, which can be adequately met from the manpower pool of the temple and there would be no requirement of devotees to conduct the Rath yatra and related rituals.," the NGO said requesting the SC to recall its June 16 order and allow the Rath Yatra.
"The Cart Festival is very dear to 4.5 crore Odias and millions of devotees of Jagannath across the country and the world," it said. Apart from Hossen and the NGO, many other individuals and NGOs have also moved the SC seeking permission for Rath Yatra through a controlled regimen strictly monitored by police and authorities.
https://timesofindia.indiatimes.com/india/odia-muslim-moves-sc-with-a-prayer-allow-rath-yatra-without-devotees/articleshowprint/76489949.cms
------
CBI court seeks video conferencing to record statements of Babri mosque demolition accused
June 21, 2020
A Special CBI court hearing the Babri mosque demolition case on Saturday directed the National Informatics Centre (NIC) to make arrangements for video conferencing to record statements of nine accused, including former deputy prime minister LK Advani.
"The NIC should be written to ensure the video conferencing facility at the residence of the accused whose list is enclosed along with this order," special judge SK Yadav said. The office of the court, in compliance with the order, will send a communication to the NIC that comes under the Ministry of Electronics and Information Technology.
The list comprises the names of BJP veterans LK Advani, Murli Manohar Joshi, former Uttar Pradesh chief minister Kalyan Singh; Mahant Nritya Gopal Das, Acharya Dharmendra Dev, RN Srivastava, Jai Bhagwan Goel, Amar Nath Goel and Sudhir Kakkad. These accused have to depose under section 313 of the Code of Criminal Procedure (CrPC).
The court prepared a list of about 1,000 questions to be asked from almost all the accused. The trial court framed the questions on the basis of evidence produced by the prosecution agency CBI regarding the complicity of the accused.
"The special court informs an accused about the particular fact and evidence which came during the trial against him and then asks him to speak as to what does he want to tell about this," CBI counsel Lalit Singh said.
"In this way, the court asked about 1,000 questions from the 13 accused who have deposed so far and the court may follow similar proceedings with the rest of accused," Singh added.
In the list, Advani is suggested to depose before the special court on June 30; Joshi on July 1; Kalyan Singh on July 2; RN Srivastava on June 22; Mahant Nritya Gopal Das on June 23; Jai Bhagwan Das on June 24; Amar Nath Goel on June 25; Sudhir Kakkad on June on 26; and Acharya Dharmendra Dev on June 29.
The case pertains to the demolition of the Babri Masjid on December 6, 1992, after which two FIRs were lodged. One FIR was filed against the karsevaks who allegedly demolished the mosque; another FIR named Advani, Joshi, Bharti, Singh, BJP Rajya Sabha MP Vinay Katiyar, Vishwa Hindu Parishad leaders Ashok Singhal, Giriraj Kishore, Vishnu Hari Dalmiya and Sadhvi Rithambara, and others for "making provocative speeches" that instigated the karsevaks.
Framed by a special CBI court in 2017, the investigation agency has charged BJP leaders Advani, Joshi, Bharti, Kalyan Singh and others of criminal conspiracy in the demolition case. The charges are based on the charge sheet filed by the CBI on October 8, 1993.
According to The Indian Express, the charge sheet alleges that Advani "vehemently asserted repeatedly" that the karseva to be held at Ayodha on December 6, 1992, "would not mean only bhajan and kirtan, but would also involve construction of the Shri Ram temple."
https://www.thestatesman.com/india/cbi-court-seeks-video-conferencing-to-record-statements-of-babri-mosque-demolition-accused-1502902011.html
-----
Africa
Nigeria: COVID-19 - Ogun Suspends Plan to Reopen Churches, Mosques
19 JUNE 2020
The Ogun State Government has rescinded its decision to reopen places of worship for religious activities.
The state had earlier fixed June 19 for the reopening of the worship centres in the state and had set up a tripartite committee to work out the guidelines for the reopening.
According to Governor Dapo Abiodun, on Friday, the planned reopening of the religious centres in the state was suspended following the increase in the COVID-19 cases in the state.
"Consequently, we are confronted with two choices - yield to the demand of those who want the restrictions to be further relaxed or even completely removed, even if this is at variance with the dictates of incontrovertible data analysis and scientific opinion; or tow the path that preserves public health and safety, even if not so popular.
"As a responsible administration, we choose life and the wellbeing of our citizens and are therefore constrained to take the painful but necessary decision to maintain the current regime of eased lockdown in the meantime.
As of the time of filing this report, Ogun had recorded 586 out of the 18,480 cases of the pandemic reported in the country.
https://allafrica.com/stories/202006200089.html
------
Extremist Libyan Imam says GNA can kill captured LNA soldiers
20 June 2020
A Libyan extremist Imam has issued a fatwa that allows the Libyan Government of National Accord (GNA) to kill prisoners of war from the rival Libyan National Army (LNA).
In his latest video-recorded fatwa, the extremist Libyan Mufti Sadiq al-Ghariani said that LNA soldiers captured in battle should not be treated under Islamic guidelines.
He also accused them of being more devoted to LNA commander General Khalifa Haftar than they are to God, and compared them to Tartars and Mongols.
He claimed that the LNA supports a Zionist agenda and does not want to create a state that is willing to fight the Zionist entity, he said, in reference to Israel.
Tensions in the country have been rising in recent weeks between rival administrations based in Libya's capital Tripoli and the east.
https://english.alarabiya.net/en/News/north-africa/2020/06/20/Extremist-Libyan-Imam-says-GNA-can-kill-captured-LNA-soldiers-0.html
-----
Muslim clerics seek reconciliation between Uhuru and CJ Maraga
By WELDON KIPKEMOI
June 20th 2020
Clerics at the Coast have called on President Uhuru Kenyatta and Chief Justice David Maraga (pictured) to end their strained relationship for the benefit of the people and the economy of the country especially during the corona pandemic.
The Supreme Council of Kenya Muslims (Supkem), officials yesterday said the continuing spat between the President and the CJ is a threat to the country's economy and called for a truce.
Coast region Supkem coordinator Khams Mwaguzo said the two leaders need to stop their wrangles and focus on steering the country forward for the benefit of common mwananchi.
Mwaguzo faulted the two leaders, saying the duo should have sought advisory platforms rather than spreading anxiety to innocent Kenyans who are reeling in pain due to Covid-19 and the majority being unable to put food on their table.
''We have backlogs of cases in courts,now the corona pandemic has affected our economy with hundreds of youths losing their jobs. We don't expect the two leaders to come out publicly exchanging bitter words but instead they should work closely for the benefit of common mwananchi,'' Mwaguzo said during a press conference in Likoni.
Last week, Maraga came out publicly and accused the President of ignoring court orders and refusing to appoint the 41 judges recommended by the Judicial Service Commision.
In his response, Attorney General Kariuki Kihara asked Maraga to follow proper channels in reaching Uhuru rather than calling for press conferences.
https://www.standardmedia.co.ke/article/2001375787/muslim-clerics-seek-reconciliation-between-uhuru-and-cj-maraga
-------
Nigerian military airstrikes kill Boko Haram militants in NE region
2020-06-213
ABUJA, June 20 (Xinhua) -- Several Boko Haram militants were killed following a series of airstrikes by Nigerian military on the fringes of Sambisa Forest in the country's northeast region, said a military spokesman on Saturday.
John Enenche, spokesman for the Nigerian military, said in a statement that the airstrikes were conducted on Friday at Bula Korege, a location that served as the terror group's logistics distribution center and meeting point on the fringes of Sambisa Forest.
Military fighter jets spotted a large number of terrorists and a gun truck within the settlement, taking out some structures and neutralizing several terrorists. The military official declined to give an accurate figure of the Boko Haram militants killed during the operation.
The military spokesman said that the occupants of the gun truck, who had attempted to flee, were mopped up in follow-on attacks by fighter jets.
Since 2009, Boko Haram has been trying to establish an Islamic state in northeastern Nigeria, extending its attacks to countries in the Lake Chad Basin. Enditem
http://www.xinhuanet.com/english/2020-06/21/c_139154526.htm
-----
Pakistan
PIA to bring home thousands of Pakistanis stranded in Saudi Arabia, UAE
Jun 21, 2020
MOHAMMAD ASGHAR
RAWALPINDI: The Pakistan Inter­n­ational Airlines (PIA) has decided to operate over 100 flights to bring back more than 10,000 Pakistanis stranded in Saudi Arabia and 15,000 in the UAE next week.
PIA spokesman Abdullah Hafeez said on Saturday that after the permission was granted by the government the national flag carrier would fly empty planes from Pakistan only to bring back passengers.
He said that additional flights had been scheduled for the convenience of passengers because of rush and fast sale of tickets due to limited availability.
Some of the PIA offices had been closed due to lockdown restrictions in these countries in the wake of Covid-19 pandemic. However, tickets could be purchased through the airline's website or its booking offices in Pakistan and through travel agents.
Hours after the decision to resume flight operations was announced by the Aviation Division on Friday, the prime minister welcomed the expected return of Pakistanis stranded abroad.
In a tweet, the prime minister said: "Tomorrow we will partially open airspace for intl flights. This is being done specially to help our Overseas workers who have suffered most in this pandemic but have shown great courage & made us proud. We welcome you back home & our govt will facilitate you in every way."
https://dawn.com/news/3000770/pia-to-bring-home-thousands-of-pakistanis-stranded-in-saudi-arabia-uae
-----
PBC now has misgivings about ruling in Isa case
Jun 21, 2020
NASIR IQBAL
ISLAMABAD: A day after the Supreme Court announced its verdict in the presidential reference against Justice Qazi Faez Isa, the Pakistan Bar Council (PBC) — one of the petitioners — was on Saturday having second thoughts and may file a review petition against a part of the judgement.
Soon after the announcement of the judgement by a ten-judge full court, the PBC had issued a call to observe "Yaum-e-Tashak­kur" on Mon­day (June 22) to celebrate the victory of the cause of the rule of law, the constitutionalism and the independence of the judiciary.
But PBC vice chairman Abid Saqi on Saturday told Dawn that after a threadbare discussion among the members of the council, the PBC had decided to challenge paragraph 9 of the short order which the full court had announced.
Through paragraph 9, the majority judgement consisting of seven judges had ordered the Federal Board of Revenue (FBR) chairman to furnish a report to the Supreme Judicial Council (SJC) secretary, who happens to be the registrar of the Supreme Court.
The report so furnished will consist of details of the proceedings conducted by the commissioner inland revenue after seeking explanation from the wife and children of Justice Isa about the nature and source of the funds for the three properties in the United Kingdom namely No. 40, Oakdale Road, London E11 4DL; No. 90, Adelaide Road, London E10 5NW; and No. 50, Coniston Court, Kendal Street, London W2 2AN.
The secretary would then place the report before SJC chairman who would lay it before the council to consider any action, order or proceedings, if any, in relation to the petitioner judge as the council might determine, the order had stated.
The receipt of the report, the laying of it before the council and the action/proceedings, if any, or orders or directions, if any, as might be taken, would be deemed, for the purposes of Article 209 of the Constitution, to be in exercise of the suo motu jurisdiction, the judgement had explained.
The order had also stated that if within 100 days from the date of this judgement, no report was received by the SJC secretary from the FBR chairman, he would inform the chairman of the council accordingly and might be required to explain why the report had not been sent.
If no reply is received, the secretary will bring such fact to the attention of the SJC chairman who may direct that the matter be placed before the council for consideration or action as the council may determine.
The action/proceedings, if any, would be initiated by the SJC for purposes of Article 209 of the Constitution, in exercise of suo motu, the judgement had explained.
Asked whether the PBC should not wait for the detailed judgement, Mr Saqi replied that the review petition would be filed as soon as possible in view of the time line provided in the judgement otherwise it would be of no use.
Meanwhile, a senior lawyer on condition of anonymity opined that the order to refer the matter to the FBR was correct since it was meant to remove the stigma of misconduct within a certain time period otherwise it would remain dangling over the head of Justice Isa.
The statement recorded by the wife of Justice Isa before the full court explaining the source of funds for the properties suggested that the family had enough documents to prove the point that the wife had the resources to acquire properties in the foreign country, he said.
Besides the wisdom behind the directive was also to establish what the judges of the full court highlighted on a number of occasions during the hearing that the judges were not above the law and amenable to the accountability, the lawyer said.
In the minority judgement, Justice Maqbool Baqar, Justice Syed Mansoor Ali Shah and Justice Yahya Afridi had observed that one of the pivotal constitutional values was independence of judiciary and reiterated that "in our constitutional democracy, neither the petitioner judge, nor any other judge, or any individual or any institution, is above the law".
The doors of the constitutional forum i.e. the SJC were always open, either on its own motion or for anyone who had a genuine and a bona fide grievance, amenable to the jurisdiction of the council against a judge of the constitutional court, the minority judgement had stated.
At the same time, it was equally important that a judge like any other citizen of Pakistan enjoyed the inalienable constitutional right to be treated in accordance with law, it had said. These fundamental values were to be protected at all cost to uphold the majesty and supremacy of the constitution and to honour the people of Pakistan who had adopted and given to themselves this constitution, the judgement had said.
https://dawn.com/news/3000781/pbc-now-has-misgivings-about-ruling-in-isa-case
------
Major hospitals in Lahore running short of beds for critical Covid patients
Jun 21, 2020
LAHORE: The provincial capital is becoming a 'hard-to-survive' city for the Covid-19 patients after its state-run teaching hospitals are running short of beds for them amid a massive surge in the number of serious patients, while the highest number of deaths are also occurring here in Punjab every day.
Presently, the corona wards at the major teaching hospitals of Lahore have almost become full, while attendants are running from pillar to post to get their critical Covid-19 patients admitted to public hospitals.
According to official sources, the health authorities are just "befooling" the patients by making claims in the official record regarding "availability of beds in sufficient number" at the teaching institutions, including Jinnah, Services, Mayo and the Lahore General hospitals. However, they say, the situation on ground is very disturbing as the patients are being denied admission on visiting these hospitals because of non-availability of beds.
A Covid patient, Rafia (45), was taken to the Jinnah Hospital on Friday night by her family where doctors suggested them to take her to any other hospital citing non-availability of bed.
He said as they reached the Pakistan Kidney and Liver Institute (PKLI), the staff at the reception denied them entry into the health facility, saying no beds were available. Given her serious condition, her husband finally got her admitted to an expensive private hospital on Jail Road.
Another attendant, Saqib, said he took his father to the Services Hospital on Saturday morning for virus treatment but the duty doctors told him that all the beds were occupied.
Meanwhile, Punjab witnessed another bad day on Saturday as virus claimed lives of 82 people during the last 24 hours, the highest figures recorded since the pandemic hit the province.
Of them, 41 died in Lahore, 18 in Rawalpindi, five in Faisalabad, two each in Sialkot and Okara, three each in Sargodha and Bahawalpur, while others were reported in Chakwal, Chiniot, Lodhran, Muzaffargarh and Mianwali.
With these deaths, the virus toll has jumped to 1,347 in Punjab and512 in the provincial capital, according to the official figures released by the primary and secondary health care department on Saturday.
Similarly, 2,538 new confirmed cases of the virus were reported all over the province during the last 24 hours, taking the total number to 64,216 so far. Of these, Lahore reported 1,166, Rawalpindi 557, Multan 180, Faisalabad 137 and Gujranwala 106. Other cases were reported from Nankana Sahib, Kasur, Sheikhupura, Jehlum, Attock, Sialkot, Toba Tek Singh, Rahim Yar Khan, Sahiwal, Bhakar, Jhang, Okara etc.
https://dawn.com/news/3000695/major-hospitals-running-short-of-beds-for-critical-covid-patients
-----
URL: https://www.newageislam.com/islamic-world-news/uae-boost-halal-exports-strengthen/d/122176
New Age Islam, Islam Online, Islamic Website, African Muslim News, Arab World News, South Asia News, Indian Muslim News, World Muslim News, Women in Islam, Islamic Feminism, Arab Women, Women In Arab, Islamophobia in America, Muslim Women in West, Islam Women and Feminism