New Age Islam News Bureau
26 Feb 2019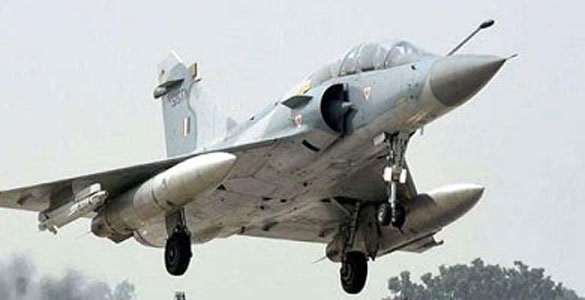 The air strike was conducted at 3.30 am (Representative Image). Photo Credit: PTI
----
• Two Weeks after the Pulwama Terror Attack, India on Tuesday Crossed Over LoC and Destroyed the JeM, LeT and Hizbul Mujahideen Training Camps
• Mobile Data from Suspected JeM Members Extracted, Being Analysed: UP Police
• India Gifted Saudi Crown Prince Mohammed Bin Salman Quran Verse Plaque
• Banned but Renamed JuD, FIF Still Functioning: ICT Promises To Take Action
• China Says Indo-Pak Confrontation to Have 'Serious Implications'
• Brazil Conference Highlights Islamic Tolerance, Coexistence
• PAS Says Govt Too Lenient With Those Who Insult Islam
• Russia Questions US Push to Form 'Arab NATO'
• US Corporate Foundations Funding Israeli Settlements in Occupied Territories: Report
India
• Two Weeks after the Pulwama Terror Attack, India on Tuesday Crossed Over LoC and Destroyed the JeM, LeT and Hizbul Mujahideen Training Camps
• Mobile Data from Suspected JeM Members Extracted, Being Analysed: UP Police
• India Gifted Saudi Crown Prince Mohammed Bin Salman Quran Verse Plaque
• India Urges Morrison to Sanction Pakistan over Attack
• At Russia-China-India meet, Sushma Swaraj to raise Pakistan terror issue
• NIA raids separatists including Mirwaiz in Kashmir in terror funding probe
• 'Salute IAF Pilots', Says Rahul Gandhi on Air Force Strike On Jaish Terror Camp
--------
Pakistan
• Banned but Renamed JuD, FIF Still Functioning: ICT Promises To Take Action
• PM Khan Summons 'Important Meeting' In Wake of India's Loc Violation
• 'Fully prepared' for befitting response to 'any India aggression': Pakistan Army
• Pakistan court dismisses ex-PM Nawaz Sharif's appeal, bail plea
• Amnesty, UN agency hail PM's move for Afghan refugees
• NAB causing fear and harassment: Fazalur Rehman
• Pakistani court seeks expenditure details of Saudi crown prince's visit
--------
South Asia
• China Says Indo-Pak Confrontation to Have 'Serious Implications'
• U.S. Envoy for Afghan Peace Met With the Political Chief of Taliban in Qatar
• Afghanistan launches new export route to India through Iran
• Kabul to gather elders under large tent to discuss peace
• Passenger Forces Bangladesh Plane to Land and Is Fatally Shot
• Storm devastates Rohingya refugee camps in Bangladesh
• Afghan Special Forces rescue 10 people from a Taliban prison in Balkh province
• Afghan political leaders, tribal elders to hold Loya Jirga on Taliban talks
--------
North America
• Brazil Conference Highlights Islamic Tolerance, Coexistence
• Maliki Reveals How Obama Knowingly Helped Daesh So US Forces Could Return To Iraq
• US envoy Khalilzad thanks Pakistan as Taliban leaders arrive in Qatar for peace talks
• Pompeo on Iranian foreign minister's resignation: We'll see if it sticks
--------
Southeast Asia
• PAS Says Govt Too Lenient With Those Who Insult Islam
• Muslim Schools under Scrutiny in Thailand
• 'Monster' rally if PH government fails to act against those who insult Islam, warns PAS
• 'I do not need support from PAS', says PM Mahathir on purported no-confidence vote
--------
Europe
• Russia Questions US Push to Form 'Arab NATO'
• US, Israel Back British Plans to Ban Hezbollah
• Iraq says it will prosecute 13 French ISIS militants captured in Syria
• Germany's SPD to extend freeze on arms sales to Riyadh
• Turkey wants to see world free of nuclear weapons: FM
• Shamima Begum is a greater threat in Syria than the UK, says expert
--------
Mideast
• US Corporate Foundations Funding Israeli Settlements in Occupied Territories: Report
• Israel Concealing 300,000 Documents about Palestinian Massacres: Report
• Islamic Jihad Says New Missiles Capable Of Reaching Deep inside Israel
• Turkey seeks 110 more arrests over Gulen ties
• Saudi landmines project clears 1,371 Houthi devices
• On Jerusalem's edge, a 'nowhere land' for Palestinians
--------
Africa
• South Africa Mosque Set Alight By Attackers: Officials
• US airstrike in Somali kills 35 al-Shabaab militants
• Nigeria election violence killed 'at least 39': Monitors
• Gunmen in Somalia kill 8 in roadside massacre
• Election-related violence kills dozens of Nigerians: Observers
• Haftar forces kill 19, burn houses in S. Libya: MP
• Somalia: Al-Shabaab Jihadists Claim Killing Lawmaker
--------
Arab World
• Britain To Ban Lebanon's Hezbollah, Class It As A Terrorist Organization
• US, Israeli, Saudi Footprints Found in Former Bases of Terrorists in Southern Syria
• ISIL Militants Leave Eastern Syria for Turkey, 3,000 Terrorists Transferred to Iraq by US
• Ankara Making Last-Ditch Efforts to Keep Tahrir Al-Sham in Idlib
• Terrorism, migration key topics of first EU-Arab summit
• Syria's Assad meets Iran's Supreme Leader in Tehran
• More people leave Syria's last ISIS holdout
• Syrian Democratic Forces hand over 14 French ISIS fighters to Iraq
Compiled by New Age Islam News Bureau
URL: https://www.newageislam.com/islamic-world-news/two-weeks-after-pulwama-terror/d/117860
--------
Two Weeks after the Pulwama Terror Attack, India on Tuesday Crossed Over LoC and Destroyed the JeM, LeT and Hizbul Mujahideen Training Camps
Feb 26, 2019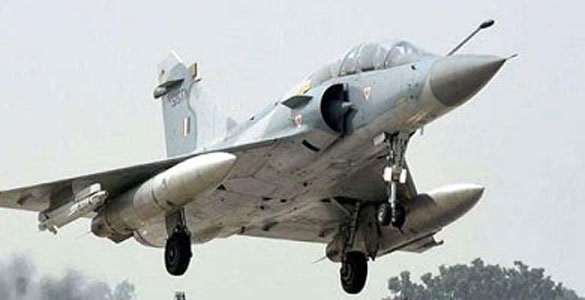 The air strike was conducted at 3.30 am (Representative Image). Photo Credit: PTI
----------
NEW DELHI: It wasn't a question of whether India will strike back or not, but of when and the timing of the attack.
Indian Air Force targeted JeM, LeT and Hizbul Mujahideen training camps around 330am on Tuesday. The public anger after the terror attack in Pulwama that killed 40 CRPF jawans on February 14 had put immense pressure on the Narendra Modi government to act. As per reports, IAF dropped 1,000 kg bombs on targets in Balakot, Muzafarrabad and Chakoti completely destroying many terror camps. The Pakistani Army has confirmed that Indian Air Force violated Line of Control in Muzafarabad sector.
After Pulwama, it was clear that a covert ground attack by Indian forces was virtually ruled out. Pakistan had made it amply clear that they were ready for any surgical strikes like the one carried out by Indian forces on seven terrorist launch pads across Line of Control (LoC) on September 29, 2016. While one awaits full details and official confirmation, the strike at Balakot which falls in Khyber Pakhtunwala province of Pakistan has huge significance.
This is perhaps the first time Indian forces have gone beyond the LoC and struck deep inside Pakistan territory in the recent past.
Just to be clear: #Balakot is not in Azad Kashmir. If Indian Air Force planes dropped payload in Balakot, they cr…
https://t.co/mpwfxuEd6e
— Mosharraf Zaidi (@mosharrafzaidi) 1551150172000
Even if this is the other Balakot which falls in Poonch sector along the LoC, it is the first time that IAF jets have crossed the LoC since the 1971 war. During the 1999 Kargil war, the IAF, while bombing terror outposts took care not to cross the LoC. Also, with the 2016 surgical strikes, the Modi government is the first to make such surgical strikes public. Previous governments too have retaliated but preferred to keep them under wraps from the larger public.
One must commend the Indian forces for not just having caught Pakistani Army off-guard but also for ensuring their coordinated attacks targeted only terror camps while avoiding civilian casualties. As both sides take stock of the situations, India had already put its defence mechanism and air bases in Jamnagar, Maliya, Ahmedabad and Vadodara in high alert and ready position.
https://timesofindia.indiatimes.com/india/surgical-strikes-2-iaf-crosses-loc-for-the-first-time-since-1971-war/articleshow/68163607.cms
--------
Mobile data from suspected JeM members extracted, being analysed: UP police
Feb 25, 2019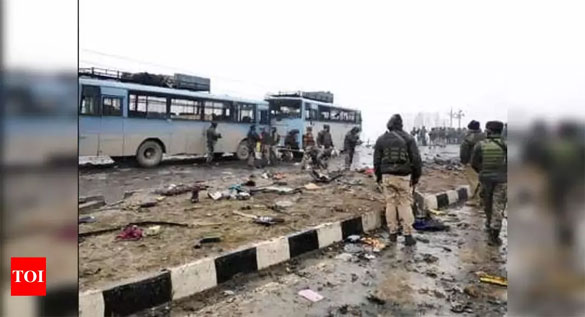 LUCKNOW: Data from the mobile phones of the two suspected Jaish terrorists arrested from Deoband town in Saharanpur district was extracted on Monday at a court here and is being analysed by investigators for leads, a senior Uttar Pradesh ATS official said.
In a statement, the Anti-Terrorist Squad official also said "some persons" linked to the two men belonging to Jaish-e-Mohammed, the group behind the deadly Pulwama attack, were questioned.
Director General of Police OP Singh previously said the two men were "using BBM, virtual numbers and an app not available on Google Play Store" to communicate.
They discussed movement of weapons and preparations for a major terror incident, he has said.
Shahnawaz Ahmad Teli, from Kulgam in J&K, and Aquib Ahmad Malik, from Pulwama, were arrested on Thursday night and .32 bore pistols and cartridges were seized from them.
Aged between 20-25 years, they were staying in Deoband and posing as students without taking admission anywhere, according to DGP Singh.
They were trying to recruit for JeM, he said.
He said it was "difficult to say" whether the two men had come to Deoband before the Pulwama attack on February 14.
On Saturday, the two suspected JeM terrorists were sent to 10-day police custody by a court.
https://timesofindia.indiatimes.com/india/mobile-data-from-suspected-jem-members-extracted-being-analysed-up-police/articleshow/68159278.cms
--------
India gifted Saudi Crown Prince Mohammed Bin Salman Quran verse plaque
Feb 26, 2019
Shishir Gupta
Last week, the Internet was abuzz with details of the gift presented to Saudi Crown Prince and defence minister Mohammed Bin Salman by Pakistan (Senate Chairman Sadiq Sanjrani ) — a gold plated Heckler and Koch machine gun.
Perhaps so much so, that details of the gift he received from India (from the President Ram Nath Kovind) went unnoticed. Kovind gifted Salman a wooden plaque with one of the most well-known verses, Ayatul Kursi, or the so-called Thrown Verse of the Holy Quran engraved on it.
Analysts say visits to high-level visiting dignitaries, including heads of governments is decided by the host country after taking into account the preferences (or likely preferences) of the high-profile guest – but also that they say something about the giver.
This is also true of gifts carried by visiting Indian dignitaries to foreign nations. For instance, Prime Minister Narendra Modi recently presented a Bodhi-tree sapling to the mayor of Gimhae in South Korea during his visit to the country last week. Gimhae and Ayodhya are sister cities. The Buddha attained enlightenment under the shade of a holy Bodhi tree in Gaya (Bihar).
The analysts add that Pakistan's gift of a gun to Salman isn't surprising. They point out that the Saudi -Pakistan bromance with Afghan mujahideen and their descendants was bonded by the gun for much of the 1980s and 1990s – till the September 11, 2001 terror attacks in the US.
Last week, in a previously planned visit, Salman visited both India and Pakistan in quick succession, although the meeting came soon after the terror attack in Pulwama, Kashmir by a terrorist owing allegiance to the Pakistan-based Jaish-e-Mohammed terror group.
The Saudi-Pakistan joint statement talked about avoiding politicization of the UN listing regime in the context of Masood Azha, the chief of the proscribed Jaish-e-Mohammed.
The India -Saudi condemned the Pulwama attack and renounced the use of terrorism as an instrument of state policy. The analysts say that the release of 850 Indian prisoners in Saudi Arabia was not on the agenda but the decision still taken in a one-to-one meeting between Modi and Salman.
The analysts also say that one of the key outcomes of the close personal friendship between the Saudi Prince and the Indian Prime Minister PM is the invitation to Foreign Minister Sushma Swaraj to address the Organisation of Islamic Countries' Council of Foreign Ministers Meeting in Abu Dhabi on March 1-2 as a special guest.
This diplomatic breakthrough has only been achieved due to Modi's personal relationships with the Crown Princes of the United Arab Emirates and Saudi Arabia, they add.
https://www.hindustantimes.com/india-news/india-gifted-saudi-crown-prince-mohammed-bin-salman-quran-verse-plaque/story-4uoqeK72Yv7fXRT02VoGhJ.html
--------
Banned but renamed JuD, FIF still functioning: ICT promises to take action
FEBRUARY 26, 2019
Islamabad Capital Territory (ICT) administration on Monday reaffirmed to take action against proscribed organizations functioning while altering their original names.
While talking to Daily Times Deputy Commissioner of the territory Hamza Shafaq said that Jamaat-ud-Dawa (JuD) and Falah-e-Insaniat Foundation (FIF) are banned at national level. "They are banned and will not be allowed to work at any cost until the ban is removed by the government", he claimed. The DC said that as per his information, no such outlets of these organizations were currently working in any part of ICT. When asked about his stance about functioning of such organization under other names, Shafaq responded that the administration will investigate that matter and if they are found working with other names, they would also be banned and punished under the prescribed legal provision.
Despite repeated attempts, Minister of State for Interior Shehryar Khan Afridi was not available for comment. Even after the ban imposed on Hafiz Saeed's Jamaat-ud-Dawa (JuD) and Falah-e-Insaniat Foundation (FIF) by the government, the same are operating throughout Pakistan using new names. These two organizations have recently been banned again, as a part of the government's other initiatives to accelerate anti-terrorism operations and re-establish the writ of the state. JuD and FIF have existed in Pakistan with other names before, most prominently Lashkar-e-Taiba (LeT). Even today, they continue to operate merely by changing names.
According to a report published in Daily Times, offices of the JuD and FIF have been rebranded and repackaged; the banners outside have changed but the faces inside are the same.
The report stated that the management of these illegally constructed 'outlets' had no qualms that they were all, indeed, working for Hafiz Saeed and only changed the name due to the government's weakness against foreign pressure. Some of the names that the proscribed organization has now started using includes 'Al Madina' and 'Aisar Foundation'. The Daily Times Investigation report maintained that some of the operators at rebranded banned FIF 'outlets' expressed their feelings that the government and security apparatus were on their side, but all the stakeholders (including FIF and Hafiz Saeed) were making a compromise for the time being. The operators also showed hope that as soon as the current pressure subsides, FIF name will reappear on banners placed on the donation sites.
https://dailytimes.com.pk/358831/banned-but-renamed-jud-fif-still-functioning-ict-promises-to-take-action/
--------
China says Indo-Pak confrontation to have 'serious implications'
February 26, 2019
Foreign Minister Shah Mahmood Qureshi telephoned China's State Councilor and Foreign Minister Wang Yi on Monday, and briefed him on the evolving regional situation after the February 14 Pulwama attack in Indian held Kashmir (IHK).
FM Qureshi thanked China for its steadfast support and highlighted Islamabad's desire for peace and stability in the region. The FM reiterated that Pakistan was ready to resolve all issues with India through dialogue and negotiation.
The Chinese FM thanked Qureshi for calling and appreciated Islamabad's efforts. He agreed that the regional situation was serious and, if not addressed expediently, could have "serious implications for peace and security of the entire region".
He also acknowledged Pakistan's invaluable contributions in the fight against terror and said that the country has paid a heavy cost for its role.
Both the foreign ministers also agreed to maintain regular contact to discuss regional developments.
https://www.pakistantoday.com.pk/2019/02/25/china-says-indo-pak-confrontation-to-have-serious-implications/
--------
Brazil conference highlights Islamic tolerance, coexistence
November 25, 2018
Participants at the 31st session of the International Conference of Latin American and Caribbean Muslims called for rejecting extremism and terrorism and upholding universal Islamic principles in order to preserve the spirit of Islamic tradition and correct misconceptions.
The conference, organized by the Islamic Dawah Center in Latin America and the Caribbean in cooperation with the Saudi Ministry of Islamic Affairs, Call and Guidance, was held in Sao Paulo, Brazil, under the theme: "Teaching Arabic in Latin American and Caribbean countries." It was attended by some 400 scholars and religious figures from 50 countries.
The Saudi deputy minister of Islamic affairs, call and guidance delivered a speech by Minister Dr. Sheikh Abdullatif bin Abdul Aziz bin Abdulrahman Al-Sheikh underscoring that the Kingdom's participation in the conference reflects its support for initiatives that serve Arab and Islamic communities and contribute to human coexistence and community building.
Al-Sheikh stressed the Kingdom's resolve to help spread correct Islamic knowledge and combat extremism and terrorism through various forums, including colleges, universities, foundations, centers and intellectual associations at home and abroad.
He also highlighted Riyadh's steadfast political and economic support for Palestine in global forums, both directly and through international organizations.
Al-Sheikh thanked Brazil's government for hosting the conference. He praised the country as a role model for tolerance, coexistence and openness to receiving immigrants, including from Arab communities, and granting them the opportunity to prosper.
Ahmed ben Ali Saifi, head of the Islamic Dawah Center in Latin America and the Caribbean, lauded Saudi efforts to serve Islam and Muslims, and support Muslim minorities worldwide.
The conference is an expression of the Kingdom's support for preserving Islamic values and identity worldwide, he said.
Ibrahim Al-Zaban, Palestinian ambassador to Brazil, underscored the conference's importance in helping the Muslim community preserve its cohesion by strengthening and maintaining the use of the Arabic language.
Brazilian government officials said the conference sheds light on Islam as a religion of tolerance, compassion and peace.
Mahmoud Al-Habbash, adviser to the Palestinian president, called for the preservation of Arab and Islamic values and identity, saying the conference's recommendations should be implemented so as to help spread awareness of the importance of the Arabic language.
Dr. Mohammed Al-Bashari, secretary-general of the World Council of Muslim Communities, highlighted Saudi efforts to support Muslim communities worldwide.
He urged countries to stand by Saudi Arabia against regional threats in order to maintain peace and security in the Middle East.
The head of the Sunni religious court in the Lebanese city of Tripoli, Judge Samir Kamal, said understanding the Arabic language "helps Muslims to comprehend religious texts, allowing them to worship God properly."
http://www.arabnews.com/node/1410561/saudi-arabia
--------
PAS says govt too lenient with those who insult Islam
February 26, 2019
KUALA LUMPUR • Opposition Parti Islam SeMalaysia (PAS) has warned that it will organise a "monster" rally if the Pakatan Harapan (PH) government fails to take action against individuals who have insulted Islam.
The Islamist party's information chief, Mr Nasrudin Hassan, claimed yesterday that the government has been too lenient towards those who have insulted Islam, and cited the case of a Facebook user who was recently released from police custody after uploading a "rude caricature" of Prophet Muhammad and his wife Siti Aisyah.
"The Malaysian government has to be firm in its actions. Take care of Islamic sensitivities and that of its adherents. If the government is lazy and slow to act, it will cause those who insult the religion to be bolder," Mr Nasrudin said.
"If there is no firm action, the people will rise and a monster rally will be held to pressure the government to take action."
Mr Nasrudin said this following a statement from Malaysian police chief Mohamad Fuzi Harun on Sunday that the Facebook user identified as Foo Sing Wai was released on Feb 22.
"The 68-year-old suspect was arrested on Feb 19. However, due to his age and health complications, the suspect was released on Feb 22 on police bail," The Star quoted Tan Sri Fuzi as saying.
"The investigation paper has been forwarded to the deputy public prosecutor for further instruction," he said.
The sensitive issue of Islam is at the heart of an ongoing battle pitting the PH government against Malay-Muslim opposition parties PAS and Umno as both sides try to gain the support of the majority Malay electorate. The opposition has been painting PH as being weak to defend Malay and Muslim rights.
Mr Nasrudin said many people were stunned by the suspect's release especially since there have been 395 police reports lodged against Foo nationwide.
Moreover, the suspect was investigated under Section 298A of the Penal Code and Section 233 of the Communications and Multimedia Act 1998.
Under Section 298A, those found guilty of fostering religious disharmony can be punished with a jail term of between two and five years.
Under Section 233, those found guilty of improper use of network facilities can be fined up to RM50,000 (S$16,590), jailed for up to a year, or both, and incur a further fine of RM1,000 for every day the offence continues to be committed after conviction. Mr Nasrudin said a woman who insulted Prophet Muhammad last year was jailed for six months and fined RM15,000. He said the suspect in the current case should not be allowed bail in the first place.
"PAS demands an explanation from the authorities to assuage the worries of Muslims," he said, adding that such "provocation cannot be forgiven".
https://www.straitstimes.com/world/pas-says-govt-too-lenient-with-those-who-insult-islam
--------
Russia questions US push to form 'Arab NATO'
Feb 25, 2019
Russia's Foreign Minister Sergei Lavrov questions a reported push underway by the United States to "forcefully" band together a NATO-like Arab military alliance.
Lavrov referred to the potential grouping as the Middle East Strategic Alliance (MESA), saying US President Donald Trump's administration "is trying to impose [the alliance] on the Persian Gulf states plus Jordan and Egypt," Russian news agency ITAR-TASS reported.
Speaking at a conference in Ho Chi Minh City in southern Vietnam on Monday, he said undertaking the effort, Washington was "overcoming very serious doubts of potential members."
Reports emerging prior to Trump's visit to Saudi Arabia in 2017 said he was about to lay out his vision for the "Arab NATO."
US Secretary of State Mike Pompeo toured the kingdom, Bahrain, Qatar, Kuwait, the United Arab Emirates, and Oman as well as Egypt and Jordan in January. "One of key tasks of the trip is bringing closer the positions of eight countries to create MESA," TASS said.
Washington and some of its Persian Gulf allies, most notably Riyadh, have, ever since the start of Trump's presidency in 2016, been citing regional powerhouse Iran as a common source of "threat."
They commonly accuse the Islamic Republic of "regional interference," an allegation which Tehran roundly rejects. Tehran has, meanwhile, been warning the littoral states against Washington's divisive efforts targeting regional equations.
The US already heavily arms Saudi Arabia and its allies in a Riyadh-led coalition, which has been bombing Yemen since 2015. The coalition, which accuses the impoverished country of receiving assistance from the Islamic Republic, began the invasion to restore its Riyadh-friendly former officials.
Still addressing the US's apparent push to form the military alliance, Lavrov said the drive seeks to "reshape geopolitical landscape in a way to obstruct the natural development of events and try to contain the formation of new growth centers," TASS added.
"I want to compare natural processes integrating countries based on their coinciding interests and artificial processes, which they try to forcefully impose on the countries to carry out a joint effort in the interests of one geopolitically oriented power," the senior diplomat noted.
"And here Israel is also pursuing its interests around this initiative," he said.
Tel Aviv and some of the maritime countries have been growing closer over the past years, with back-to-back reports surfacing of mutual visits and backstage agreements.
The Arab capitals have even been accused of moving towards "normalization" with the occupying regime.
Late last year, Israeli Prime Minister Benjamin Netanyahu said Arab countries viewed the regime as an "indispensable ally" against Iran.
https://www.presstv.com/Detail/2019/02/25/589556/Russia-United-States-Arab-NATO-Iran-Persian-Gulf
--------
US corporate foundations funding Israeli settlements in occupied territories: Report
Feb 25, 2019
A number of US corporate foundations have reportedly given tens of thousands of dollars to several non-profits to fund settlement projects in the occupied West Bank as the Israeli regime presses ahead with its land expropriation policies in the occupied territories, irrespective of international outcry.
According to a report published by the monthly magazine, In These Times, Verizon Wireless telecommunications company, Pfizer pharmaceutical corporation, the Bank of America, American Express company, and financial services firm JPMorgan Chase, in addition to Deutsche Bank AG, a German multinational investment bank, have collectively donated over $25,000 to American non-profit organizations, which raise and send money to Israeli officials in charge of expanding settlements in the occupied West Bank.
The magazine, citing tax records from 2001 to 2016, further revealed that a large network of US non-profits collects millions of dollars annually for Israeli settlements.
The report added that the famous US corporate foundations have also collectively given over $48,000 to the so-called "Friends of the Israel Defense Forces" NGO, which claims to have sent the money to Israeli military bases to be spent on various enrichment activities.
Earlier this month, Ir Amim, an Israeli NGO opposing Tel Aviv's settlement expansion activities, published a new map that illustrated an "accelerated, intensifying chain of new facts on the ground in the most historically contested and politically sensitive part of Jerusalem [al-Quds]: the Old City and adjacent ring of Palestinian neighborhoods," which help reinforcement of settlement plans.
The NGO pointed to a number of Israeli-sponsored settlement campaigns inside Palestinian neighborhoods, including "settler initiated evictions of Palestinians, takeovers of their homes, and the expansion of settler compounds," in addition to the use of the so-called "touristic settlement sites" as "key points" contributing to the campaigns.
Ir Amim said the supposed tourism and archaeology projects "assume a central role in Israeli settlement policy."
About 600,000 Israelis live in over 230 illegal settlements built since the 1967 Israeli occupation of the Palestinian territories of the West Bank and East Jerusalem al-Quds.
The UN Security Council has condemned Israel's settlement activities in the occupied territories in several resolutions.
Less than a month before US President Donald Trump took office, the United Nations Security Council in December 2016 adopted Resolution 2334, calling on Israel to "immediately and completely cease all settlement activities in the occupied Palestinian territories, including East Jerusalem" al-Quds.
Palestinians want the West Bank as part of a future independent Palestinian state with East Jerusalem al-Quds as its capital.
The last round of Israeli-Palestinian talks collapsed in 2014. Among the major sticking points in those negotiations was Israel's continued settlement expansion on Palestinian territories.
https://www.presstv.com/Detail/2019/02/25/589504/US-corporate-foundations-fund-Israeli-settlements-in-occupied-lands-Report
--------
India
India urges Morrison to sanction Pakistan over attack
By Andrew Tillett
Feb 26, 2019
India is pressing Australia to freeze foreign aid and defence co-operation with Pakistan following the deadliest terrorist attack in 30 years in the disputed Kashmir region, which killed 40 paramilitary officers this month.
Fresh skirmishing has broken out in recent days with Pakistan reportedly firing shells across the military line of control, the de facto border that separates the two countries. Indian Air Force fighter jets flew across the line on Tuesday targeting "terror camps" but the Pakistani military claimed the bombs were dropped without causing any damage or casualties.
Tensions between the two nuclear-armed nations have racheted up after a suicide bomber rammed a car carrying 300 kilograms of explosives into a bus carrying 44 Central Reserve Police Force officers that was travelling as part of 70-vehicle convoy in Pulwama district on February 14.
Pakistan-based militant Islam group Jaish-e-Mohammad claimed responsibility for the attack but Indian authorities have accused Pakistan's government of being involved, which Islamabad denies.
As part of a global campaign to isolate Pakistan over the Valentine Day's bombing, Indian High Commissioner to Australia Ajay Marotrao Gondane said Pakistan's civil and military leadership needed to suffer consequences for what New Delhi claims is state sponsorship of terrorism.
While both Scott Morrison and Bill Shorten have condemned the bombing publicly, Dr Gondane said Pakistan had "released the genie" of Islamic extremism and is urging Australia to go further.
He said Australian foreign aid should be diverted and defence co-operation should be downgraded or stopped.
"That would be a signal to Pakistan you can't do this," Dr Gondane told The Australian Financial Review.
"It should know if its behaviour is good and correct and it meets its international obligations, then it will get assistance."
Check against China's rise
Dr Gondane's call comes amid a concerted effort by Canberra to strengthen ties with India, in part to act as a check against China's rise.
Australia is the sixth-biggest bilateral donor of aid to Pakistan, and will give $49.2 million in 2018-19. Projects include helping thousands of farmers develop markets, supporting education and nutrition programs, and empowering women and girls.
The Defence Department said Australia had a "long-standing" military relationship with Pakistan, focused on building capacity and enhancing professionalism.
The major element of co-operation is education and training, with officer development, governance and aviation safety among the courses offered to Pakistani personnel.
Both countries also participate in joint maritime training drills – Australian naval personnel this month joined Pakistan's Exercise AMAN, and in 2016 conducted counter-terrorism training.
Western nations had been reluctant to take Pakistan to task over alleged links between its military and intelligence agencies to Islamic insurgents because it was an ally in the war on terror in Afghanistan until Donald Trump suspended military aid last year, saying Pakistan had provided a haven for extremists.
Dr Gondane said Pakistan was "hoodwinking allies" over its commitment to fighting terrorism. While the suicide bomber, Adil Ahmad Dar, was a Kashmiri local, Dr Gondane said the sophistication of the bombing pointed to the Pakistan leadership's involvement.
'Dangerously provocative'
"It is dangerously provocative – 300 kilograms of explosives cannot be moved around in Kashmir just like that," he said.
Pakistan Prime Minister Imran Khan has said India had targeted Pakistan without a shred of evidence and warned of retaliation if India attacked. However, he has promised to act if "actionable intelligence" is presented.
Indian Prime Minister Narendra Modi's hardline response to the attack could boost his political fortunes in May when he faces re-election.
The director of Melbourne University's Australia India Institute, Professor Craig Jeffrey, said Kashmir was becoming more volatile. Underneath the geopolitical tensions between India and Pakistan was a sense of frustration among young people both sides of the border over a lack of jobs and social mobility.
"The atmosphere has deteriorated there. It is really important that both India and Pakistan do not do anything quickly or rashly," he said.
https://www.afr.com/news/politics/india-urges-morrison-to-sanction-pakistan-over-attack-20190226-h1bpu9
--------
At Russia-China-India meet, Sushma Swaraj to raise Pakistan terror issue
Feb 25, 2019
NEW DELHI: Given India's diplomatic offensive against Pakistan over the Pulwama terror attack, crossborder terrorism is likely to dominate foreign minister Sushma Swaraj's agenda at the 16th Russia-India-China (RIC) trilateral, and also in her bilateral meetings with her Chinese and Russian counterparts Wang Yi and Sergey Lavrov respectively, in Wuzhen this week.
Swaraj is expected to bring up the Pulwama attack in her remarks at RIC and also exhort China, in her meeting with Wang, to drop its opposition to an upcoming proposal for a UNSC ban on Jaish-e-Mohammed (JeM) leader Masood Azhar. The government is also likely to seek a strong condemnation of the Pulwama attack in the joint communique and look to include names of Pakistan based terror groups like JeM and LeT (Lashkar-e-Taiba) in the document.
The RIC joint communique though has refrained from naming any Pakistan-based group in the past even though it has repeatedly condemned terrorism "in all its forms and manifestations". At the last trilateral in 2017 in Delhi, while it mentioned ISIL and al-Qaeda, it did not name either LeT or JeM. It was left to Swaraj to underscore the threat from LeT in the joint press conference.
This was a disappointment for India as the trilateral came only 3 months after the Xiamen Brics Declaration in which India, with support from Russia, had managed to specifically mention LeT and JeM with regard to the security situation in the region.
Swaraj though will be headed to RIC Tuesday high on the UNSC statement which not just condemned the Pulwama attack "in the strongest terms" but also mentioned JeM as the group which had claimed responsibility for it. To what extent she can bank on support from the Russians is not clear yet, given Moscow's close ties with Beijing. While Russia had gone along with the UNSC condemnation, it was more restrained, unlike the US and France, in garnering support for it.
India's campaign for an international ban on Azhar and condemnation of Pakistan's support to cross-border terrorism has found some traction in the past few days. Sources here said that support from France, which will bring the proposal for the ban, has also meant strong backing from the EU whose high representative for foreign affairs and security policy Federica Mogherini spoke to Pakistan foreign minister SM Qureshi Sunday about the situation following the Pulwama attack. While appreciating the early commitment of the Premier Minister of Pakistan to reach out to India, said an EU press release, she highlighted the need to continue addressing terrorism including "clear and sustained actions targeting not only all UN-listed transnational terrorist groups but also individuals claiming responsibility for such attacks".
Full report at:
https://timesofindia.indiatimes.com/india/cross-border-terrorism-masood-azhar-on-sushma-swarajs-ric-agenda/articleshow/68158804.cms
--------
NIA raids separatists including Mirwaiz in Kashmir in terror funding probe
Feb 26, 2019
The NIA on Tuesday carried out searches on separatists in the Kashmir valley, including Mirwaiz Umar Farooq, in a terror funding case, officials said.
Local police and CRPF personnel cordoned off the areas before NIA sleuths started the searches at several places in Srinagar.
Among those whose houses were searched are Nayeem Geelani, son of hardline Hurriyat leader Syed Ali Shah Geelani, JKLF leader Yaseen Malik, Shabir Shah, Ashraf Sehrai and Zaffar Bhat.
Malik has been in detention since Friday while Shabir Shah is in Delhi's Tihar jail since July 2017.
Also read: Security withdrawn over Pulwama attacks, separatist leaders say 'don't need it'
Tuesday's raids came less than a week after the government withdrew the security cover of separatist leaders in Kashmir following the Pulwama terror attack on February 14 in which 40 CRPF troopers were killed after a suicide bomber rammed an explosive-laden vehicle into a bus.
Full report at:
https://www.hindustantimes.com/india-news/nia-raids-separatists-including-mirwaiz-in-kashmir-in-terror-funding-probe/story-SDQW5FbgplLbnpTPb1KPhK.html
--------
'Salute IAF pilots', says Rahul Gandhi on Air Force strike on Jaish terror camp
Feb 26, 2019
Several political leaders, including Congress president Rahul Gandhi, on Tuesday reacted to reports of Indian Air Force fighter jets striking a Jaish-e-Mohammed terror camp across the Line of Control early in the morning.
Sources said the IAF used Mirage-2000 jets with laser-guided bombs causing an estimated casualty of 200-300, almost two weeks after a terror attack killed 40 CRPF soldiers in south's Kashmir's Pulwama ratcheting tensions between India and Pakistan.
Here is what the leaders said:
Rahul Gandhi
"I salute the pilots of the IAF," Congress president Rahul Gandhi tweeted.
"We salute the @IAF_MCC for their consistent & determined effort to keep Indians safe. Jai Hind," said the Congress from its official Twitter handle.
Union minister Rupala praises IAF
Within hours of reports of strikes by the IAF, Union minister Parshottam Rupala wrote on Twitter: "BHARAT MATA KI JAI @narendramodi AND BRAVEHEARTS OF OUR ARMY n AIRFORCE JAI HO."
BHARAT MATA KI JAI @narendramodi AND BRAVEHEARTS OF OUR ARMY n AIRFORCE JAI HO🇮🇳🇮🇳🇮🇳
— Parshottam Rupala (@PRupala) February 26, 2019
Karnataka CM HD Kumaraswamy
"My Salute to the Indian Airforce.Jai Jawan.. Jai Hind..," tweeted HD Kumaraswamy.
Former chief minister of Jammu and Kashmir Omar Abdullah
"Wow, if this is true this was not a small strike by any stretch of imagination but will wait for official word, should any be forthcoming," Abdullah said in a tweet.
"As reports of air strikes across the LoC by IAF planes gather steam looks like our defences are in the air including this airborne early warning aircraft. Appears to be patrolling the international border," the National Conference leader said.
Also read | IAF jets strike and destroy Jaish terror camp across LoC: Sources
BJP leader Subramanian Swamy
Full report at:
https://www.hindustantimes.com/india-news/rahul-gandhi-omar-abdullah-react-on-iaf-strike-on-jaish-camps/story-WSyVf9pQyBj1Ez9TVo94AO.html
--------
Pakistan
PM Khan summons 'important meeting' in wake of India's LoC violation
February 26, 2019
Prime Minister Imran Khan will hold an emergency meeting at 11am on Tuesday, according to Foreign Minister Shah Mahmood Qureshi.
Earlier this morning, Qureshi had summoned an emergency meeting at the Foreign Office in Islamabad to discuss the emerging situation in the wake of Indian Air Force's (IAF) violation of the Line of Control, Radio Pakistan reported.
The meeting was being held to discuss the security situation and was attended by former secretaries and senior ambassadors.
In a statement following the LoC violation, Qureshi warned India not to challenge Pakistan and said that better sense should prevail in Delhi, Radio Pakistan reported.
The foreign minister said the nation should not be worried over the Indian act as the defenders of the country are fully prepared to respond to any misadventure.
Meanwhile, India's Cabinet Committee on Security is meeting at Prime Minister Narendra Modi's residence in Delhi, Asian News International reported.
Early on Tuesday, the Director General Inter-Services Public Relations (ISPR) Maj Gen Asif Ghafoor confirmed that the IAF had "violated the LoC".
https://www.dawn.com/news/1466145/pm-khan-summons-important-meeting-in-wake-of-indias-loc-violation
--------
'Fully prepared' for befitting response to 'any India aggression': Pakistan Army
Feb 25, 2019
ISLAMABAD: A top Pakistan Army official said on Monday that his country's armed forces are "fully prepared" for a befitting response to "any Indian aggression or misadventure".
Army spokesman Major General Asif Ghafoor said that Army chief General Qamar Javed Bajwa met Air chief Marshal Mujahid Anwar Khan and the two chiefs deliberated on operational environment including threat and response.
"Both chiefs expressed satisfaction on readiness, coordination and synergy. Pakistan Armed Forces are fully prepared for a befitting response to any Indian aggression or misadventure," he added.
His statement came amid heightened tension between India and Pakistan after the February 14 suicide attack by Pakistanbased Jaish-e-Mohammad terror group that killed 40 CRPF soldiers in Jammu and Kashmir's Pulwama district.
Days after the attack, Prime Minister Narendra Modi said security forces were given a free hand to avenge the dastardly act.
Full report at:
https://timesofindia.indiatimes.com/world/pakistan/fully-prepared-for-befitting-response-to-any-india-aggression-pakistan-army/articleshow/68159321.cms
--------
Pakistan court dismisses ex-PM Nawaz Sharif's appeal, bail plea
Feb 25, 2019
ISLAMABAD: A Pakistani appeals court has rejected former Prime Minister Nawaz Sharif's appeal over a seven-year prison sentence for corruption and refused to grant him release on medical grounds.
The Islamabad High Court's two-judge panel announced its ruling on Monday after the appeal hearings concluded last week. Sharif's aide Shahid Abbasi says the former premier's team will take the case to the Supreme Court.
Sharif is in custody in hospital where he is being treated for heart-related issues.
He and his family members have been embroiled in several trials on corruption charges after the Supreme Court disqualified him from office in July 2017.
Full report at:
https://timesofindia.indiatimes.com/world/pakistan/pakistan-court-dismisses-ex-pm-nawaz-sharifs-appeal-bail-plea/articleshow/68151382.cms
--------
Amnesty, UN agency hail PM's move for Afghan refugees
February 26, 2019
ISLAMABAD: The Amnesty International (AI) and the United Nations High Commissioner for Refugees (UNHCR) have lauded the government's decision of allowing the registered Afghan refugees to operate bank accounts in the country.
Soon after the decision was announced by Prime Minister Imran Khan through a message on Twitter, the Amnesty International South Asia praised the government's move.
The AI said in a Twitter message: "At a time when much of the world has turned its back on refugees, Pakistan's government has taken an excellent step to help them reclaim their dignity."
After heading a meeting which discussed how money laundering could be curbed in country, PM Khan tweeted: "I have issued instructions today that Afghan refugees who are registered can open bank accounts and from now onwards they can participate in the formal economy of the country. This should have been done a long time ago."
The UN refugee agency also welcomed the prime minister's decision of allowing the registered Afghan refugees to open bank accounts.
"I commend Prime Minister Imran Khan, the government and the people of Pakistan for taking this important step in support of Afghan refugees — a forward-looking, generous gesture of solidarity of global significance," UN High Commissioner for Refugees Filippo Grandi said in a statement.
UNHCR Director for Asia and the Pacific Indrika Rawatte and UNHCR Representative in Pakistan Ruvendrini Menikdiwela said that Pakistan had generously hosted millions of Afghan refugees for decades and should be applauded for this latest decision.
"This is a bold demonstration of humanitarian leadership in a world that is not inclusive," Mr Rawatte said.
Full report at:
https://www.dawn.com/news/1466028/amnesty-un-agency-hail-pms-move-for-afghan-refugees
--------
NAB causing fear and harassment: Fazalur Rehman
FEBRUARY 26, 2019
Jamiat Ulema-e-Islam (Fazl) Moulana Fazalur Rehman has said that National accountability Bureau is bent on harassment and fear instead of recovering the looted money of corruption. He said that the harassment and fear of NAB has caused to close the ways of investment in country. He was talking with journalists after inauguration ceremony of Madrsa of Moulana Rashid Mehmood Soomro on Monday. He said that people were being diverted towards courts due to this policy of rulers. He said that country was facing economically and social crises but present rulers had no need to boost its economy and social conditions. He said that present rulers were victimizing the political parties and leaders through NAB. He said that owing to harassment and fears of NAB, no one bureaucrat was ready to sign on any file in their offices hence the business of the country and government offices work was stopped. He also visited shrine of Hazrat Qalandar Lal Shahbaz, offered Fateha and laid floral wreaths.
https://dailytimes.com.pk/358822/nab-causing-fear-and-harassment-fazalur-rehman/
--------
Pakistani court seeks expenditure details of Saudi crown prince's visit
Feb 25, 2019
A Pakistani high court has demanded the details of government expenses for the two-day visit of Saudi Crown Prince Mohammad bin Salman and his 40-member delegation to Islamabad.
The Lahore High Court was hearing a petition over the details of expenses incurred by Islamabad for the royal visit, Express News reported Monday.
Citing media reports, the petition said the government spent about 200 million rupees during the visit to cash-strapped Pakistan.
Escorted by Pakistan's fighter jets, the fleet of bin Salman – known as MbS -- and his 1,000-strong entourage touched down in Islamabad on February 18 for a two-day visit.
The petition said that the government booked 300 luxury cars while the crown prince's plane was escorted by JF-17 fighter jets as it entered Pakistani airspace.
It said that using the national exchequer to pay for a foreign dignitary's state visit ran counter to Islamic laws and traditions.
Following the hearing, the high court issued a notice to the federal government and concerned departments, demanding a reply by March 19.
The royal announced $20 billion of investment in Pakistan.
Observers have warned that Riyadh could be using the investment to sway Islamabad's decisions and stoke further regional tensions and rivalry.
They have criticized the sycophantic welcome in Islamabad as Saudi Arabia threw Pakistan an economic lifeline, warning that the aid could turn Islamabad into a client state of the kingdom.
The last time a Saudi royal paid a visit to Pakistan was in 2006, when then King Abdullah bin Abdulaziz traveled to the nuclear-armed nation.
Full report at:
https://www.presstv.com/Detail/2019/02/25/589496/Pakistan-court-Saudi-Crown-Prince-bin-Salman-visit-costs
--------
South Asia
U.S. envoy for Afghan peace met with the Political Chief of Taliban in Qatar
25 Feb 2019
The U.S. Special Representative for Afghanistan Reconciliation Ambassador Zalmay Khalilzad on Monday met with the head of the political office of Taliban Mullah Abdul Ghani Baradar in Qatar.
Ambassador Khalilzad in a Twitter post announced this afternoon "Just finished a working lunch with Mullah Beradar and his team. First time we've met. Now moving on to talks."
He has not disclosed further information regarding the meeting which has been described as an introductory meeting.
In a separate Tweet post, Ambassador Khalilzad announced earlier that "Arrived in #Doha to meet with a more authoritative Taliban delegation. This could be a significant moment. Appreciate #Qatar for hosting & #Pakistan in facilitating travel. Now the work begins in earnest."
Taliban spokesman Zabiullah Mujahid also confirmed the meeting between Ambassador Khalilzad and Mullah Baradar in Qatar and added that the fifth round of the talks will kick off on Tuesday.
https://www.khaama.com/u-s-envoy-for-afghan-peace-met-with-the-political-chief-of-taliban-in-qatar-03373/
--------
Afghanistan launches new export route to India through Iran
February 26, 2019
KABUL: Afghanistan began exports to India through an Iranian port on Sunday, official said, as the landlocked, war-torn nation turns to overseas markets to improve its economy.
Officials said 23 trucks carrying 57 tonnes of dried fruits, textiles, carpets and mineral products were dispatched from western Afghan city of Zaranj to Iran's Chabahar port. The consignment will be shipped to the Indian city of Mumbai.
At the inauguration of the new export route, President Ashraf Ghani said Afghanistan was slowly improving its exports in a bid to reduce its trade deficit.
"Chabahar port is the result of healthy cooperation between India, Iran and Afghanistan this will ensure economic growth," he said.
The Iranian port provides easy access to the sea to Afghanistan and India has helped developed this route to allow both countries to engage in trade bypassing Pakistan.
Last year the US government granted an exception to certain US sanctions that allowed development of Chabahar port as part of a new transportation corridor designed to boost Afghanistan's economy and meet their needs of non-sanctionable goods such as food and medicines.
India has sent 1.1 million tonnes of wheat and 2,000 tonnes of lentils to Afghanistan through Chabahar.
Full report at:
https://www.dawn.com/news/1466072/afghanistan-launches-new-export-route-to-india-through-iran
--------
Kabul to gather elders under large tent to discuss peace
FEBRUARY 26, 2019
Tribal elders and political leaders are set to sit down for a grand council in Afghanistan on March 17 to deliberate on ways to end the Taliban insurgency, according to the presidential peace envoy, Umer Daudzai. The grand council (loya jirga) will be attended by more than 2,000 participants for four days of debate under a large tent and will follow the highest level of negotiations between Taliban officials and the US diplomats, scheduled to kick off from Monday onwards in Qatar. A centuries-old institution, the loya jirga has long been used to build consensus among rival tribes, factions and ethnic groups. It was previously used to lay down the foundations of a post-Taliban society in 2001. Ever since a US-led campaign drove the hardline Islamist militants from power, Taliban continue to wage an unrelenting guerrilla war against government and Western forces; consistently refusing to go to a discussion table with the Kabul government, which they have long dismissed as a foreign-backed "puppet" regime.
https://dailytimes.com.pk/358830/kabul-to-gather-elders-under-large-tent-to-discuss-peace/
--------
Passenger Forces Bangladesh Plane to Land and Is Fatally Shot
By Julfikar Ali Manik, Mike Ives and Kai Schultz
Feb. 25, 2019
DHAKA, Bangladesh — Special forces troops stormed a plane on the tarmac of a Bangladesh airport on Sunday, fatally shooting a passenger who sought to speak with the country's prime minister, officials said on Monday.
Biman Bangladesh Airlines Flight 147 had been traveling to Dubai from Dhaka, the Bangladeshi capital. The domestic passenger, identified by the police as Mohammed Polash Ahmed, tried to storm the cockpit about 15 minutes after takeoff on Sunday afternoon, forcing the pilot into making an emergency landing in Chittagong, where the plane had been scheduled to make a stop.
A senior official with Biman Bangladesh Airlines, speaking on condition of anonymity, said seven crew members and 143 passengers, including Mr. Ahmed, who was in his mid-30s, were aboard the plane.
After landing at Shah Amanat International Airport on Sunday evening, all but one crew member — who was kept as a hostage but not harmed — were evacuated, the official said.
Military commandos then rushed the plane and shot Mr. Ahmed after he refused to surrender.
Mohammad Mufti Mahmud Khan, a spokesman for the Rapid Action Battalion, a Bangladeshi police force comprised of military personnel, said in an interview that investigators had taken Mr. Ahmed's fingerprint and matched it in a criminal database.
Mr. Khan would not elaborate on the case against Mr. Ahmed, who lived in a district near Dhaka, the nation's capital. But he said there was no evidence at this point that Mr. Ahmed had links to terrorist groups that have struck before in Bangladesh, a predominantly Muslim nation of about 160 million people.
"We are trying to get more information abut his old case," he said.
In July 2016, a group of young men entered the upscale Holey Artisan Bakery in Dhaka with heavy bags of weaponry, including grenades. They sorted out non-Muslim and foreign diners and killed 20 hostages and two police officers using guns and machetes.
The attack, which was claimed by the Islamic State, was the most ambitious by insurgents in the region in recent years, and evidence that Bangladesh's militant networks may have internationalized.
Passengers and officials initially told reporters that Mr. Ahmed had been carrying a pistol and had claimed to have a bomb on the aircraft. One passenger, Osman Gani, said Mr. Ahmed, who was sitting in the 17th row, had threatened to shoot people shortly after takeoff.
"He also fired several rounds, leaving the passengers panicked," Mr. Gani was quoted as saying by the Dhaka Tribune.
But later, a local police commissioner, Mahabubor Rahman, said the pistol was a fake. And on Monday, Mohibul Haque, the secretary of Bangladesh's civil aviation and tourism ministry, would not confirm that Mr. Ahmed was carrying a weapon — real or fake — of any kind.
Officials said that during the standoff, the suspect told army officials that he wanted to speak with his wife and Bangladesh's prime minister, Sheikh Hasina.
Mrs. Hasina had been in Chittagong, a large port city officially known as Chattogram, earlier on Sunday, but returned to Dhaka, about 150 miles northwest, before the hijackinging attempt took place, the Dhaka Tribune said.
M. Naim Hassan, the chairman of Bangladesh's Civil Aviation Authority, told reporters that Mr. Ahmed appeared "mentally imbalanced" based on his behavior.
Moniruzzaman, a police officer in Mr. Ahmed's home district who goes by only one name, said in an interview that he was known locally "as a cheater."
"He used to take money from people, making promises that he would send them abroad for work, or he would give them a job in the country," Mr. Moniruzzaman said.
Mr. Ahmed died before reaching a Chittagong hospital, officials said. It was unclear as of Monday how he had managed to board the flight, a Boeing 737-800, with what looked like a gun.
In December, Bangladesh's governing party handily won parliamentary elections, clinching a third consecutive term for Mrs. Hasina. But local and international rights organizations accused the party, the Awami League, of creating an intimidating atmosphere by arresting and harassing opposition candidates and preventing them from campaigning.
Biman Bangladesh Airlines, the national flag carrier, was established in 1972, according to the Australia-based CAPA Center for Aviation. It operates domestic passenger service across Asia and Europe.
Full report at:
https://www.nytimes.com/2019/02/25/world/asia/bangladesh-plane-hijacking-biman-airlines.html
--------
Storm devastates Rohingya refugee camps in Bangladesh
26.02.2019
A sudden storm destroyed part of a shaky structure in Rohingya refugee camps in southeastern Bangladesh on Monday, according to residents.
"We are in serious trouble," said Ansar Ali, Rohingya leader of the Kutupalang camp in Cox's Bazar district. "Especially females are suffering dangerously as most of the toilets have been completely blown away."
He said the storm also hit other camps including Balukhali and Palangkhali and destroyed sheds.
Ayesha Akter, a refugee living in Modhur Chara of Kutupalang camp, told Anadolu Agency residents are now forced to stand under the open sky.
"Please construct our toilets immediately," she said. "We are habituated to live under open sky without shelter but how can we live without toilet?"
Ziaul Haque of the Kutupalang camp told Anadolu Agency the season of stormy weather has just started. "If we face such a situation now, what will happen in the future when a bigger storm or cyclone hits us?"
He urged the Bangladesh government and international aid agencies to construct shelters that can withstand the upcoming monsoon season, which usually sees huge storms, tornados, and hurricanes.
"Even thin tin-sheds used as fence and roof at some tents have also been blown up," said refugee Osman Gani as he urged for immediate help.
Commissioner of the Rohingya Relief and Repatriation Commission (RRRC), Mohammed Abul Kalam Azad, however, told Anadolu Agency he was not properly informed about this calamity.
"We will look into the matter [Tuesday] early morning and recommend to the concerned authorities for urgent help," he said.
Persecuted people
The Rohingya, described by the UN as the world's most persecuted people, have faced heightened fears of attack since dozens were killed in communal violence in 2012.
According to Amnesty International, more than 750,000 Rohingya refugees, mostly women and children, have fled Myanmar and crossed into Bangladesh after Myanmar forces launched a crackdown on the minority Muslim community in August 2017.
Since Aug. 25, 2017, nearly 24,000 Rohingya Muslims have been killed by Myanmar's state forces, according to a report by the Ontario International Development Agency (OIDA).
More than 34,000 Rohingya were also thrown into fires, while over 114,000 others were beaten, said the OIDA report, titled "Forced Migration of Rohingya: The Untold Experience."
Some 18,000 Rohingya women and girls were raped by Myanmar's army and police and over 115,000 Rohingya homes were burned down and 113,000 others vandalized, it added.
The UN has also documented mass gang rapes, killings – including of infants and young children – brutal beatings and disappearances committed by Myanmar state forces.
Full report at:
https://www.aa.com.tr/en/asia-pacific/storm-devastates-rohingya-refugee-camps-in-bangladesh/1402801
--------
Afghan Special Forces rescue 10 people from a Taliban prison in Balkh province
25 Feb 2019
The Special Forces of the Afghan Military rescued ten people from a Taliban-run prison in northern Balkh province, the Afghan Military said Monday.
The 209th Shaheen Corps of the Afghan Military in the North in a statement said Monday that the operation was conducted in the vicinity of Chemtal district.
The statement further added that six militants were killed during the operation and ten people who were kept as prisoners were also released.
According to 209th Shaheen Corps, the operation was conducted in Koh Alburz area of Chamtal district.
In the meantime, the 209th Shaheen Corps said the Afghan armed forces conducted an operation in Joi Sher area of Chamtal district at around 12:30am local time which resulted into the killing of 3 Taliban militants.
At least 3 more militants were also wouinded and 3 motorcycle were destroyed during the same operations, the 209th Shaheen Corps added in its statement.
Full report at:
https://www.khaama.com/afghan-special-forces-rescue-10-people-from-a-taliban-prison-in-balkh-province-03371/
--------
Afghan political leaders, tribal elders to hold Loya Jirga on Taliban talks
Feb 25, 2019
In Afghanistan, political leaders and tribal elders will hold a large gathering known as Loya Jirga in March on negotiations with the Taliban.
Umer Daudzai, President Ashraf Ghani's special peace envoy, said on Monday that the assembly will take place under a large tent in Kabul for four days starting March 17 with more than 2,000 participants, who will be chosen by special committees.
"The main purpose of holding the Loya Jirga is to reach a national consensus for peace in the country."
Daudzai added that the event would be an opportunity to make clear that the restrictions imposed in the 1990s by the Taliban on women's rights were injurious to Afghanistan's broader society. "We will discuss in the Jirga that the gains, particularly the rights of women and freedom of speech, are not up for debate or concession."
The official, who would lead negotiations with the Taliban, said the momentum for peace was fast building, hoping that direct talks with the militant group could start within two or three months. The Taliban, he suggested, may eventually have to engage with the government in Kabul to address their demands for an exchange of prisoners and removal of international travel bans on senior leaders.
The Loya Jirga is a centuries-old institution used to build consensus among competing tribes, factions and ethnic groups in Afghanistan.
The Taliban, which now reportedly controls nearly half of Afghanistan, has so far refused to hold direct negotiations with the government.
Also on Monday, US special envoy to Afghanistan Zalmay Khalilzad met with Mullah Abdul Ghani Baradar, the top political leader of the militant group, in the Qatari capital, Doha. In a posting on Twitter, Khalilzad said the duo had held a "working lunch."
Full report at:
https://www.presstv.com/Detail/2019/02/25/589516/Afghanistan-Loya-Jirga-Taliban
--------
North America
Maliki reveals how Obama knowingly helped Daesh so US forces could return to Iraq
Feb 25, 2019
Former Iraqi Prime Minister Nouri al-Maliki has for the first time divulged explosive secrets about how the United States supported Daesh and intentionally allowed the Takfiri terror outfit to gain power in Iraq so that Washington could creep back into the Arab country.
Maliki, who served as PM between 2006 and 2014, told a local TV station on Sunday that the administration of former US President Barack Obama had played a key role in the creation of Daesh by allowing the terrorist group to overrun Iraqi territories.
According to the former premier, in 2013, the US provided Iraq with intelligence and aerial imagery pinpointing Daesh militants who had lined up behind Iraqi borders in Syria in large groups, waiting to cross into Iraq after what they thought was going to be the imminent fall of Syrian President Bashar al-Assad.
US refusal to give Iraq fighter jets
Maliki said back then Baghdad had no fighter jets capable of bombing the terrorist positions and the Iraqi combat helicopters did not have the range to orchestrate an attack.
So naturally, Baghdad turned to Washington for help and asked the Obama administration to provide the Iraqi air force with "one or two" fighter jets under the 2008 security agreement between the two sides.
Washington, however, turned down the requests and advised the Iraqi government to ask Jordan for help but that was a no-go as there was no military cooperation agreement between Baghdad and Amman at the time.
Nevertheless, the Iraqi army's 7th Division was sent to eradicate the terrorists without air support and made some progress before landing in a deadly terrorist siege that killed its commander and nearly dismantled the whole division.
The former Iraqi PM said America's support for Daesh did not end there as Washington proceeded to stop all supplies of helicopter parts and other military equipment to Iraq and halted a contract to sell Iraq F-16 attack aircraft even though Baghdad had paid for them in advance.
Maliki said he couldn't still fathom why the Obama administration made those decisions, letting the terrorists get away by refusing to attack their positions.
He agreed with US President Donald Trump's remarks during the 2016 US presidential campaign that Obama was the "founder" of Daesh by fully evacuating Iraq at the wrong time to let Daesh take over.
"We should never have gotten out the way we got out," Trump said during a rally in August 2016. "We unleashed terrible fury all over the Middle East."
"Instead of allowing some small forces behind to maybe, just maybe, keep it under control, we pulled it out," he continued.
'Iraq never asked US troops to return'
The former prime minister addressed the ongoing debate in Iraq over the legality of America's military presence in the country, saying that Washington never asked for permission to return to Iraq after its full troop withdrawal in 2011.
Over the past years, Iraqis have been able to recapture almost all of Daesh-controlled territories. With the Takfiri group on its last legs, Iraqi officials have been increasingly calling for an end to the US military presence.
Trump said earlier this month that while Washington was planning a major withdrawal from Syria in the wake of Daesh's demise, about 5,500 US troops currently stationed in Iraq needed to stay there in order to "watch" Iran,even though the country has played a key role in the Arab country's defeat of Daesh.
Maliki questioned Washington's decision to extend its military intervention in Iraq, saying apart from some authorized US military trainers and advisers, his government never asked the Pentagon to send in its forces.
According to Maliki, during his time in office, military ties between Iraq and the US were limited to weapons deals, similar to Baghdad's dealings with Russia, China and a number of other countries.
However, he said he could not confirm whether his successor, Haider al-Abadi, had taken a similar approach.
Maliki advised the current government of Prime Minister Adil Abdul-Mahdi to exercise caution in its dealings and not to get on the wrong side with Washington, arguing that the Trump administration was causing Iraq trouble.
He said the current situation in Iraq was in many ways similar to 2014, when Daesh was gaining power and the US was unwilling to help Baghdad due to its positions on the situation in Syria and a host of other issues.
Alawi warns of 'third generation' of terrorists
Ayad Alawi, the leader of the al-Wataniya faction in Iraq's parliament and a former prime minister, warned Sunday that the current political status quo in the region was paving the way for the emergence of what he called the "third generation" of terrorism.
Noting that the financiers of Daesh had charted a new role for the terrorist group, he warned that a "new Daesh" was in the making and the signs were abundant.
Earlier, a member of Iraq's Conquest (al-Fatah) Alliance warned that the US was recruiting Daesh leaders in Iraq to train them and slip them into Iraqi resistance groups.
https://www.presstv.com/Detail/2019/02/25/589476/Iraq-US-maliki-Daesh-secrets-Obama-Trump
--------
US envoy Khalilzad thanks Pakistan as Taliban leaders arrive in Qatar for peace talks
February 25, 2019
United States envoy Zalmay Khalilzad on Monday thanked Pakistan for facilitating the travel of Taliban leaders to Qatar, where the group's senior leaders will hold another round of peace talks starting today as Washington intensifies efforts to find a negotiated solution to Afghanistan's 17-year war, it's longest.
Khalilzad's tweet appreciating Pakistan's help in this "significant moment" comes as he wraps up lunch with Taliban co-founder Mullah Abdul Ghani Baradar and his team after their first meeting.
The Taliban, some of whom arrived in Doha from Pakistan the previous night, raised expectations ahead of talks with Khalilzad. Taliban spokesperson Zabiullah Mujahid told The Associated Press, "Yes, there is a possibility we will reach some results."
Past rounds have focused on US withdrawal of troops, which has been a standing Taliban demand, and guarantees that Afghanistan will not be used again as a staging area for terror attacks on the US.
Khalilzad is expected to pressure the Taliban to hold direct talks with the government in Kabul, something the insurgents have so far refused to do.
Mullah Baradar, who is leading the Taliban delegation, was released last year from a Pakistani jail where he had languished since his arrest in a joint operation between the Pakistani government and the Central Intelligence Agency in 2010.
Baradar's presence in Doha and his lead role in the talks with Khalilzad is considered significant because of his stature within the Taliban movement. Following his release, he had circulated a Pashto audio tape promising Taliban fighters he would have a greater presence within the movement.
The Taliban, who had harboured Al Qaeda and its leader Osama bin Laden, ruled Afghanistan before US forces invaded in October 2001 following the 9/11 terrorist attack. The Taliban today have re-surged, carrying out deadly near-daily attacks on Afghan army and police forces and holding sway over almost half the country. They view the US ─ backed government in Kabul as a Western puppet and have refused repeated offers to negotiate with it.
However, former Afghan President Hamid Karzai recently told AP that the Taliban would talk with Afghan government officials on condition they are part of a larger group of prominent Afghan figures meeting with the Taliban — similar to the gathering held earlier this month in Moscow. Karzai had attended the meeting in Russia, as did Afghan opposition figures, but no one from the Kabul government was there.
Since his appointment as Washington's peace envoy, Khalilzad has crisscrossed the region, meeting the Taliban on several occasions, as well as differing powerbrokers in Kabul, including Afghan President Ashraf Ghani.
He has also been to Pakistan, India, Russia and China and held meetings with Nato and European Union officials. Last week, he was in Turkey for talks with government officials as well as Zamir Kabulov, Russia's envoy to Afghanistan.
Ghani has also called a Loya Jirga, a traditional gathering of political and tribal leaders, for next month to draw up the government's negotiating position for talks with the Taliban, though he has yet to put together a negotiating team that would have wide support of Afghan political and tribal leaders.
Khalilzad previously said he envisions an agreement reached by the warring sides as a 'roadmap' to the country's future.
Full report at:
https://www.dawn.com/news/1465963/us-envoy-khalilzad-thanks-pakistan-as-taliban-leaders-arrive-in-qatar-for-peace-talks
--------
Pompeo on Iranian foreign minister's resignation: We'll see if it sticks
26 February 2019
Iranian Foreign Minister Mohammad Javad Zarif is one of the "front men for a corrupt religious mafia," top US diplomat Mike Pompeo said Monday following his surprise resignation.
"We note @JZarif's resignation. We'll see if it sticks," Pompeo wrote on Twitter.
"Either way, he and @HassanRouhani are just front men for a corrupt religious mafia," Pompeo wrote, referring to the country's president.
"We know @khamenei_ir makes all final decisions. Our policy is unchanged -- the regime must behave like a normal country and respect its people," he said of Iran's supreme leader Ayatollah Ali Khamenei.
— Secretary Pompeo (@SecPompeo) February 26, 2019
Zarif, 59, announced his resignation on Instagram, but it can only take effect once Rouhani accepts it.
He has served as Rouhani's foreign minister since August 2013 and has been under constant pressure and criticism by hardliners who opposed his policy of detente with the West.
His standing within Iran's political establishment took a hit when the US withdrew last year from a deal aimed at curbing Tehran's nuclear program, and the deal's achievements became less and less clear as Iran's economy nosedived.
Zarif was blamed by ultra-conservatives for negotiating a bad deal that had not gained anything meaningful for Iran in exchange for all the concessions it had made in its nuclear program.
Full report at:
https://english.alarabiya.net/en/News/world/2019/02/26/Pompeo-on-Iranian-foreign-minister-s-resignation-We-ll-see-if-it-sticks.html
--------
Southeast Asia
Muslim schools under scrutiny in Thailand
February 25, 2019
Thailand has ordered the profiling of Cambodian Muslim students enrolled in religious seminaries in the country, media reports said on Monday.
Authorities have scheduled a meeting of representatives of more than 600 privately-run Islamic schools -- known as ponoh in Thai and pondok in Malay.
The move comes ahead of the general elections in Thailand set for March 24, the first since the 2014 military coup.
According to daily Bangkok Post, hundreds of Cambodian Muslim students are enrolled in Islamic seminaries in Yala, Pattani, Narathiwat, and Songkhla provinces in the troubled south of the country alerting security officials.
"We are not saying Cambodians [Muslims] are coming to cause problems in our country, but if they overstay, immigration police have to arrest them and follow the laws," the report cited regional police official Surachate Hakparn as saying.
Thai authorities have accused Islamic seminaries of recruiting youth for insurgency groups active in the south.
Thailand has regularly deported Cambodian Muslims even those who come on valid visa.
Last week, Thai police deported 34 Muslims who allegedly wanted to work in the troubled region.
Thai military accuses the seminaries of operating as training camps for the Barisan Revolusi Nasional (BRN), an umbrella group of Muslim insurgents who call themselves Malay.
They either seek greater autonomy or freedom from the Buddhist-majority country which has been ruled by military regimes for most of the time since 1932.
Several attempts by the government to hold talks with the insurgent groups have reached a stalemate.
A prominent Muslim figure, Wan Muhammad Nor Matha, leader of the newly-found Prachachat Party, is running prime ministership and has promised provincial autonomy in the south.
https://www.yenisafak.com/en/world/muslim-schools-under-scrutiny-in-thailand-3475408
--------
'Monster' rally if PH government fails to act against those who insult Islam, warns PAS
FEB 25, 2019
KUALA LUMPUR - Opposition Parti Islam SeMalaysia (PAS) warned on Monday (Feb 25) that it would convene a "monster" rally if the Pakatan Harapan (PH) government fails to take action against individuals who insult Islam.
The Islamist party information chief Nasrudin Hassan said the ruling government has been too lenient against those who insulted Islam, and cited the case of a Facebook user who was recently released from police custody after uploading a "rude caricature" of Prophet Muhammad and his wife Siti Aisyah.
"The Malaysian government has to be firm in its actions. Take care of Islamic sensitivities and that of its adherents. If the government is lazy and slow to act, it will cause those who insult the religion to be bolder," he said in a statement.
"If there is no firm action (from the government), the people will rise and a Monster Rally will be held to pressure the government to take action."
Mr Nasrudin said this following a statement from Malaysia's police chief Mohamad Fuzi Harun on Sunday that the Facebook user identified as Foo Sing Wai had been released last Friday.
"The 68-year-old suspect was arrested on Feb 19. However, due to his age and health complications, the suspect was released on Feb 22 on police bail," The Star quoted Tan Sri Mohamad Fuzi as saying.
"The investigation paper has been forwarded to the Deputy Public Prosecutor (DPP) for further instruction," he added.
Mr Nasrudin on Monday questioned the ease with which the suspect was released, noting that many were stunned by the move, especially since there had been 395 police reports lodged against the person nationwide.
Moreover, the suspect was investigated under Section 298A of the Penal Code and Section 233 of the Communications and Multimedia Act 1998.
Section 298A refers to a clause which touches on religious disharmony, and those found guilty can be punished with a jail term of between two and five years.
Section 233 meanwhile, touches on improper use of network facilities, and those found guilty can be fined up to RM50,000 (S$16,585) or jailed up to a year, or both and a further fine of RM1,000 for every day the offence continues to be committed after conviction.
By contrast, Mr Nasrudin said a woman who insulted Prophet Muhammad last year was sentenced to six months' jail and a fine of RM15,000.
Based on the facts of the latest case, Mr Nasrudin said the suspect should not have been allowed bail in the first place.
Full report at:
https://www.straitstimes.com/asia/se-asia/monster-rally-if-ph-government-fails-to-act-against-those-who-insult-islam-warns-pas
--------
'I do not need support from PAS', says PM Mahathir on purported no-confidence vote
25 Feb 2019
KUALA LUMPUR: Malaysian Prime Minister Mahathir Mohamad said on Monday (Feb 25) that he did not need the support from opposition Parti Islam Se-Malaysia (PAS), amid persistent rumours of a no-confidence motion in the works within the ruling Pakatan Harapan (PH) coalition.
This comes a day after Dr Mahathir said he was puzzled by the attitude of PAS, who said it would back his premiership, only to announce later that it would avoid vying for the same seats with the United Malays National Organisation (UMNO) in future elections.
"I don't need support from PAS because PH already controls half the seats in Dewan Rakyat (Parliament)," he told reporters on Monday when asked to comment on PAS' political position.
"If PAS wants to support me, they can do so, but don't go telling me that a pledge of support has been signed but not for PH, only for me," he added.
PAS has claimed that there is a no-confidence motion against Dr Mahathir in the works within the PH coalition.
PAS' top leaders have pledged in writing to support Dr Mahathir in the event of a "betrayal" within PH.
However, the Islamist party also said it would set up a committee to avoid overlap of seats contested in future elections with UMNO.
PAS and UMNO leaders had also appeared together during the nomination day for the Semenyih by-election, where voters will go to the polls on Mar 2.
PH leaders have rubbished talk of a no-confidence motion.
Over the weekend, Parti Keadilan Rakyat's president Anwar Ibrahim urged PAS to stop the "deception".
"As a Muslim, my advice is that we can carry on with our politics but we must put a stop to lying and deception in politics," he said.
"If they (PAS) want to use the political arena to tell lies and slander, don't use the name of Islam. They are ruining the reputation of Islam and the name of the Islamic party," the Port Dickson member of parliament added.
On Monday, Dr Mahathir also said that the Malaysian Anti-Corruption Commission (MACC) needs time to investigate the allegation that PAS received RM90 million (US$22 million) from scandal-hit state fund 1Malaysia Development Berhad (1MDB).
The money is said to have been given by UMNO to secure PAS' support.
The prime minister said the MACC may not have obtained all the details in relation to the case.
"The MACC statement that there is so far no trace of RM90 million entering the official accounts of PAS from 1MDB may be because the MACC has yet to obtain the full details … it (the investigation) will take time," Dr Mahathir said.
Full report at:
https://www.channelnewsasia.com/news/asia/mahathir-pas-support-no-confidence-vote-11287528
--------
Europe
US, Israel back British plans to ban Hezbollah
February 26, 2019
Britain said Monday it will seek to ban the political wing of Hezbollah, making membership of the movement or inviting support for it a crime, in a move that earned swift praise from the United States and Israel.
The decision follows outrage last year over the display of the Hezbollah flag, which features a Kalashnikov assault rifle, at pro-Palestinian demonstrations in London.
"Hezbollah is continuing in its attempts to destabilise the fragile situation in the Middle East," British interior minister Sajid Javid said in a statement.
"We are no longer able to distinguish between their already banned military wing and the political party. Because of this, I have taken the decision to proscribe the group in its entirety," he said.
The ban is subject to a vote in the British parliament this week.
Hezbollah is a Shiite militant movement established in 1982 during the Lebanese civil war.
Its capture of two Israeli soldiers in 2006 sparked a 34-day war in which 1,200 people were killed.
Israel's foreign minister welcomed Britain's decision and called for the United Nations to follow suit.
"I would like to praise the British government on the decision to recognise the entire Hezbollah organisation as a terrorist organisation," Israel Katz wrote on Twitter.
"In my upcoming meeting with the UN secretary-general in New York next week I will stress that the UN institutions should take a similar resolution."
US Secretary of State Mike Pompeo also commended the move and said it showed that "international unity to confront Iran's regime continues to grow".
"This Iran-sponsored terrorist group has American blood on its hands & continues to plot & carry out attacks in the Mideast, Europe & around the world," he tweeted.
The Hezbollah movement, now a major political party in Lebanon, holds three cabinet posts there.
But British Foreign Secretary Jeremy Hunt said in a statement any distinction between its military and political wings "does not exist".
"This (decision) does not change our ongoing commitment to Lebanon, with whom we have a broad and strong relationship," he added.
Lebanon's Foreign Minister Gebran Bassil said senior British officials had agreed the issue should not "impact on bilateral relationships between Lebanon and Britain".
Bassil, whose Free Patriotic Movement party is allied with Hezbollah in government, added it "will not have direct negative consequences on Lebanon because we are already used to this situation with other countries".
Britain's government is also banning Ansarul Islam, a jihadist group which emerged near the border between Mali and Burkina Faso in 2016, and the Group to Support Islam and Muslims (JNIM), which has sworn allegiance to Al-Qaeda in the Islamic Maghreb.
Full report at:
https://www.thejakartapost.com/news/2019/02/26/us-israel-back-british-plans-to-ban-hezbollah-.html
--------
Iraq says it will prosecute 13 French ISIS militants captured in Syria
25 February 2019
Iraqi courts will prosecute 13 French citizens captured while fighting for ISIS extremist group in Syria, Iraq's President Barham Saleh said Monday.
The militants, who were turned over to Iraq after being seized by Syrian Kurdish forces, "will be judged according to Iraqi law," Saleh told a news conference after talks with French President Emmanuel Macron in Paris.
"Those who have engaged in crimes against Iraq and Iraqi installations and personnel, we are definitely seeking them and seeking their trial in Iraqi courts," he said.
An Iraqi government source in Baghdad had told AFP earlier Monday that 14 French militants had been brought to Iraq by the US-backed forces trying to dislodge ISIS extremists from their last bastion in Syria.
France has long maintained that any of its nationals caught in Syria or Iraq should be tried locally, a stance which critics say could leave them facing the death penalty, which is outlawed in France.
Macron reiterated this position Monday, saying that "it is up to the authorities of these countries to decide, sovereignly, if they will be tried there."
"These people are entitled to benefit from our consular protection, and our diplomatic service will be mobilised," he added.
Full report at:
https://english.alarabiya.net/en/News/middle-east/2019/02/25/Iraq-says-it-will-prosecute-13-French-ISIS-militants-captured-in-Syria.html
--------
Germany's SPD to extend freeze on arms sales to Riyadh
Feb 25, 2019
The Social Democratic Party of Germany (SPD), which is part of the ruling coalition, says it has plans to extend an embargo on arms supplies to Saudi Arabia despite pressure from major European countries not to do so.
Rolf Muetzenich, the deputy leader of SPD in Germany's parliament, said the party would fight to maintain the halt in shipments of already approved weapons deals with the regime in Riyadh that Berlin had imposed in November over the killing of Saudi dissident journalist Jamal Khashoggi.
"We will push to continue the halt in arms exports to Saudi Arabia beyond the March 9 deadline, since the reasons for the imposition of the moratorium have not changed," Muetzenich wrote in an essay published in the SPD newspaper Vorwaerts on Monday.
Muetzenich also stressed the need for a joint European policy in the field of arms exports to Saudi Arabia that would fall within the framework of a common European foreign policy.
"However, this cannot be a copy of the lax export practice of the French, British or even Italians," he said.
The SPD believes that it is necessary in the future to introduce European regulation of arms exports and to create a parliamentary body that will monitor its observance, according to the lawmaker.
The embargo on the arms sale to Saudi Arabia, which expires on March 9, was announced by Berlin following the gruesome murder of Khashoggi in a Saudi consulate in the Turkish city of Istanbul in October last year. The SPD and Chancellor Angela Merkel's conservatives agreed in November to reject licenses for future arms exports to Riyadh and set a temporary moratorium on deliveries of previously approved deals.
Merkel also called Khashoggi's murder an "atrocity" that "had to be clarified," calling on fellow European governments to follow suit and suspend arms sales to Saudi Arabia.
German news magazine Der Spiegel said in a recent report that UK Foreign Secretary Jeremy Hunt had sent a letter to his German counterpart Heiko Maas and called for lifting the ban on the export of weapons to Saudi Arabia.
The German foreign minister said last week that the resumption of arms supplies to the kingdom by Germany was tied to the resolution of the conflict in Yemen.
Saudi Arabia has been mired in the war on Yemen since 2015. The deadly campaign has put 14 million Yemenis on the brink of imminent famine.
Saudi Arabia also maintains a crippling blockade which has left all cities in Yemen unable to find food and clean water.
Full report at:
https://www.presstv.com/Detail/2019/02/25/589547/Germany-SPD-Saudi-Arabia
--------
Turkey wants to see world free of nuclear weapons: FM
25.02.2019
By Bayram Altug
GENEVA
Turkey's ultimate goal is to see a world free of nuclear weapons, the country's foreign minister said on Monday.
Mevlut Cavusoglu's remarks came at the UN's Disarmament Conference held in Geneva, Switzerland.
"Disarmament, proliferation of nuclear weapons and weapon control is of critical importance for global security and peace," Cavusoglu said, adding that Turkey faced numerous risk and threats in its region.
He noted that Turkey was simultaneously fighting several terror groups -- such as Daesh, PKK/PYD and FETO -- while the civil war in Syria has almost entered its 9th year.
The foreign minister underlined the conference was a unique platform to discuss the issue of weapons of mass destruction.
He emphasized that a world without nuclear weapons could only be achieved by implementing the Treaty on the Non-Proliferation of Nuclear Weapons (NPT) in a successive and universal manner.
He also called on the attendees to hold an international conference on the "weapons of mass destruction in the Middle East".
Concerns about Uighurs in China
Later, addressing the 40th session of the UN Human Rights Council, Cavusoglu reiterated Turkey's concerns about Chinese human rights violations against Uighurs.
"When it comes to China, the findings of the report of UN Committee on the Elimination of Racial Discrimination and several other reports regarding human rights violations against Uighurs and other Muslim communities in Xinjiang Uyghur Autonomous Region, are serious cause for concern," said Cavusoglu.
"While recognizing China's right to combat terrorism, we think that a distinction should be made between terrorists and innocent people.
"We encourage Chinese authorities and expect that universal human rights, including freedom of religion, are respected and full protection of the cultural identities of the Uighurs and other Muslims is ensured," he added.
Earlier this month, Turkish Foreign Ministry spokesman Hami Aksoy called China's assimilation policy towards Uighur Turks "a great embarrassment for humanity."
Turkey urged Chinese authorities to respect the fundamental human rights of Uighur Turks and shut down the concentration camps.
China's Xinjiang region is home to around 10 million Uighurs. The Turkic Muslim group, which makes up around 45 percent of Xinjiang's population, has long accused China's authorities of cultural, religious and economic discrimination.
China stepped up its restrictions on the region in the past two years, banning men from growing beards and women from wearing veils and introducing what many experts see as the world's most extensive electronic surveillance program, according to The Wall Street Journal.
Up to 1 million people, or about 7 percent of the Muslim population in Xinjiang, have been incarcerated in an expanding network of "political re-education" camps, according to U.S. officials and UN experts.
In a report last September, the Human Rights Watch accused the Chinese government of a "systematic campaign of human rights violations" against Uighur Muslims in northwestern Xinjiang, an autonomous region of the country.
Full report at:
https://www.aa.com.tr/en/europe/turkey-wants-to-see-world-free-of-nuclear-weapons-fm/1402503
--------
Shamima Begum is a greater threat in Syria than the UK, says expert
Claire Corkery
February 25, 2019
Foreign fighters who travelled to Iraq and Syria to join ISIS pose a security risk if they are not allowed to return home and go through a de-radicalisation programme, according to a counter-terrorism expert.
Highlighting the case of Shamima Begum, Neda Richards, a researcher at the University of Leeds's School of Law, said putting radicalised people through a rehabilitation programme in the UK would prevent them and their families from becoming a security risk.
"They are currently struggling with food and money; if we don't take them back then other terrorist groups, such as Al Nusra, will take these individuals on and they will become the future terrorists and extremists and so will their kids," she told The National.
"These individuals are our problem and we can either deal with them now or in the future."
Ms Richards, whose research focuses on preventing extremism, said a de-radicalisation programme in Denmark to reintegrate former ISIS members back into society had proved successful.
The issue of returning fighters and their families has dominated headlines after teenage ISIS bride Ms Begum was found at the Al Hol refugee camp in Syria this month.
Ms Begum, 19, who recently gave birth to her third child, pleaded to be given a "second chance", saying she could help other girls considering joining terrorist groups.
"I'd like to be an example of how someone can change," she told the Daily Mail.
"I want to help, encourage other young British people to think before they make life-changing decisions like this and not to make the same mistake as me."
In her first interview with the British media, Ms Begum said she did not regret joining ISIS. But after a public outcry and moves to strip her of her UK citizenship, she has struck a more conciliatory tone, describing her decision to leave as a mistake.
The case sparked fierce debate as to whether Ms Begum, who left east London at the age of 15 with two friends to join ISIS, should be allowed back into the UK.
Britain's Home Secretary Sajid Javid last week revoked her UK citizenship and said he would do everything to prevent her and others returning.
But Mr Javid indicated that Ms Begum's newborn son, the only one of her three children still alive, is a British citizen and could be allowed UK entry without his mother.
Last weekend it was reported that Mr Javid was drawing up a new treason law to ensure any returning extremists that make it back to the UK can be prosecuted.
The Sun newspaper reported that he had asked officials to change the definition of the Treason Act, which punishes crimes against the monarch with life imprisonment. The new definition would be changed to an act of betrayal by anyone using violence or attempting to, against the British people.
Full report at:
https://www.thenational.ae/world/europe/shamima-begum-is-a-greater-threat-in-syria-than-the-uk-says-expert-1.830250
--------
Mideast
Israel concealing 300,000 documents about Palestinian massacres: Report
Feb 25, 2019
Israel has been hiding 300,000 documents about its massacres of Palestinians, thousands of them dating back to the 1800s, a report says.
According to the +972 Magazine, Israel's "State Archives" declassified secret documents last summer, but some 300,000 documents, which antedate the 1948 establishment of the regime, remained classified.
"The very existence of the 300,000 classified files—their names, dates, and origin within the state bureaucracy—had been kept a secret, until now. One-fifth of the files, deemed too sensitive still by the regime, were excluded from the disclosure," the report by Israeli Jewish journalist Asaf Shalev said.
"There were many people who were concerned about the opening of this catalog," Israel's "State Archivist" Yaacov Lozowick was quoted by the website as saying in a statement accompanying the release.
Some of the files, which were kept secret, reportedly date back to 1821, while 125 of them date back to the 19th century and nearly 2,000 papers predate the Nakba (Catastrophe Day).
Files on the two most notorious Israeli massacres of Deir Yassin and Kafr Qasim are among the hidden documents, the website said.
The Kafr Qasim massacre took place on October 29, 1956 -- the first day of the Suez war -- when Israeli forces killed residents of the village who returned from their nearby agricultural lands.
Deir Yassin has long remained a symbol of Israeli violence against Palestinians due to the particularly gruesome nature of the 1948 slaughter, which targeted men, women, children, and the elderly in the tiny village.
The Deir Yassin massacre, which was carried out on April 9, 1948, was led by the Irgun militia group, whose head was future Israeli Prime Minister Menachem Begin, with support from fellow Zionist militiamen affiliated with Haganah and Lehi groups.
According to the report, the massacre was one of the first in what would become a long line of attacks in a number of Palestinian villages, part of a broader strategy called Plan Dalet by Zionist groups to scare Palestinians in the hope that the terror would lead to an Arab exodus.
Around 750,000 Palestinians took refuge abroad in the face of the massacres — most notorious among them the one in Deir Yassin.
https://www.presstv.com/Detail/2019/02/25/589494/Israeli-concealing-documents-massacres
--------
Islamic Jihad says new missiles capable of reaching deep inside Israel
Feb 25, 2019
Palestinian resistance movement Islamic Jihad says it has developed missiles that could strike Israeli-occupied Jerusalem al-Quds, Tel Aviv, Netanya and even farther targets inside the occupied territories.
A senior member of the military wing of the Islamic Jihad movement, al-Quds Brigades, made the comment in a documentary, which was broadcast on Iran's Arabic-language al-Alam news channel.
The official stressed that Islamic Jihad is now in possession of more precise missiles.
The documentary also filmed the military drills of al-Quds Brigades conducted to stimulate how the resistance group would storm an Israeli military base and completely purge it, using heavy weapons.
According to the documentary, the attack would be a part of the group's reaction to any aggression on the besieged strip.
Israel has launched several wars on the Palestinian coastal sliver of land, the last of which began in early July 2014. The military aggression, which ended on August 26, 2014, killed nearly 2,200 Palestinians. Over 11,100 others were also wounded in the invasion.
The Gaza Strip has been under an Israeli siege since June 2007. The blockade has caused a decline in the standards of living as well as unprecedented levels of unemployment and unrelenting poverty.
Full report at:
https://www.presstv.com/Detail/2019/02/25/589485/Islamic-Jihad-missiles-hit-Netanya
--------
Turkey seeks 110 more arrests over Gulen ties
25 February 2019
Turkish police on Monday launched operations to detain 110 more individuals, mostly soldiers, suspected of ties to the group blamed for the 2016 coup attempt, the Ankara public prosecutor's office said.
Tens of thousands of people have been held over alleged ties to US-based Muslim preacher Fethullah Gulen since the failed coup while over 140,000 public sector employees have been sacked or suspended.
Although Ankara has come under heavy criticism from its Western allies and human rights defenders over the scale of the crackdown, Turkish officials stress that the raids are necessary to remove Gulen's influence in state institutions.
The prosecutor's office said Monday that among the latest suspects sought were 43 lieutenants and 50 sergeants from the Turkish land forces.
The prosecutor's office said 67 of the suspects were active duty soldiers.
The prosecutor also issued warrants for nine civilians -- of whom it said eight had already been taken into custody on Monday -- who had worked or were working in the health ministry or hospitals.
The suspects are accused of having links to Gulen who Ankara says ordered the attempted overthrow of President Recep Tayyip Erdogan in July 2016. Gulen strongly denies Turkey's claims.
The arrests of alleged Gulen supporters show no sign of slowing down, coming after several nationwide police raids in recent months to detain thousands of people including military personnel.
Full report at:
https://english.alarabiya.net/en/News/world/2019/02/25/Turkey-seeks-110-more-arrests-over-Gulen-ties.html
--------
Saudi landmines project clears 1,371 Houthi devices
February 25, 2019
JEDDAH: The Saudi Project for Landmine Clearance (MASAM) in Yemen extracted 14 anti-personnel mines, 625 anti-vehicle mines, 67 explosive devices and 665 unexploded ordnance — totaling 1,371 mines — during three weeks of February.
A total of 44,743 mines have been extracted since the beginning of the project. An estimated 1 million mines have been planted by the Iranian-backed Houthi militias in Yemen over the past three years claiming hundreds of civilian lives.
MASAM aims to dismantle mines in Yemen to protect civilians and ensure that urgent humanitarian supplies are delivered safely. Houthis are developing anti-vehicle mines and turning them into antipersonnel explosives to intimidate and terrorize civilians.
The vast number of landmines continues to pose a threat to the lives of Yemeni people.
Aid programs
The King Salman Humanitarian Aid and Relief Center (KSRelief) and the Saudi Development and Reconstruction Program for Yemen (SDRPY) have organized an event to showcase aid provisions for Yemeni civilians, provided by the Kingdom.
It will be hosted by KSRelief chief Dr. Abdullah Al-Rabeeah, with officials from other regional states such as the UAE, as well as the UN, the World Food Programme and various charities also in attendance.
On Monday, KSRelief announced it had distributed 1,700 cartons of dates in the Yemeni port city of Mukalla, providing food for over 10,000 people.
Serving Syrian refugees
KSRelief provided services through its clinics in Jordan's Zaatari refugee camp to 4,112 Syrians during the third week of February.
According to medical records, KSRelief's general clinics received the highest number of patients (1,260), followed by children's clinics (1,254). Women's clinics received 400 patients.
Also, 189 Syrian refugees received treatment at the ear and nose clinic, 265 at the internal medicine clinic, and 218 at the dental clinic.
The surgical clinic treated 281 patients, the vaccine clinic 122, the communicable disease control project 59, and the nutrition and health care clinic 64.
KSRelief's clinics provide patients in Zaatari refugee camp with free medicine and treatment, as well as follow-ups for patients suffering from chronic diseases.
Full report at:
http://www.arabnews.com/node/1458121/saudi-arabia
--------
On Jerusalem's edge, a 'nowhere land' for Palestinians
February 26, 2019
KUFR AQAB: Palestinian residents of Kufr Aqab, just north of Jerusalem, could be forgiven for thinking they live under two governments at once, or perhaps none at all.
They pay taxes to Israel, which collects their trash and theoretically plans their roads. But electricity and water come from Palestinian companies, and when the police come to the often-lawless area, they too are Palestinian.
Both the Israeli and Palestinian authorities say they provide services to the area, but residents say in reality no one is in control.
They say the result is an often chaotic nowhere-land where high-rise buildings are constructed only a few meters apart and rubbish piles up on roadsides.
"Life here has become unbearable," said shop owner Abu Mohammed, who has lived in the area for 25 years.
Kufr Aqab is among a handful of locations that occupy a unique and bizarre status in the Israeli-Palestinian conflict.
Israel considers the area part of Jerusalem, which it fully controls. But Kufr Aqab lies on the other side of Israel's separation barrier dividing Jerusalem from the occupied West Bank.
As such, the Israeli government has only partial control over the area, operating through contractors and a community administration.
Its police officers rarely, if ever, patrol, though the army is known to enter to carry out arrests.
Around 100,000 people live in the five-square-kilometer (two-square-mile) area, hit by high rates of crime and poverty.
On a recent visit AFP saw trash piled on the side of streets next to buildings without proper sewage systems.
"The fugitives from Israel come here and the fugitives from the Palestinian Authority come here and there is no one to control them," said Abu Mohammed.
Why then, do the residents remain? The key lies in the unique status of the area.
Unlike their counterparts in the West Bank, Palestinians from Jerusalem hold ID cards that grant them access to the city and all of Israel.
West Bank ID holders, on the other hand, have to apply for permits to enter Jerusalem.
If Palestinians from Jerusalem are proved by Israeli authorities to be living beyond the wall, they can be stripped of their Jerusalem IDs — but not in locations like Kufr Aqab.
Palestinian figures estimate that around 85 percent of Kufr Aqab residents are Jerusalem ID holders.
Homes are also far more affordable there than inside Jerusalem.
Yusef Qassam, 63, can't live in Jerusalem because he has a West Bank ID, but his wife is from the city and their four children have Jerusalem IDs.
So, the family lives in an apartment in Kufr Aqab.
"If the Israelis prove that she lives in the West Bank, she will lose her Jerusalem ID. We know that Israel is emptying Jerusalem of Palestinians," he said.
This is a common Palestinian accusation about the disputed city — one that Israel denies.
Israel occupied east Jerusalem in the 1967 Six-Day War and later annexed it in a move never recognized by the international community.
It sees the entire city as its capital, while the Palestinians want the eastern sector as the capital of their future state.
Ben Avrahami, senior adviser for east Jerusalem affairs to Israel's Jerusalem mayor, said the municipality treats Kufr Aqab as "an inseparable part of Jerusalem."
"There is a lot of influence and involvement in infrastructure: paving roads, planning and construction," he said, denying that residents were paying taxes without receiving any services.
The Palestinian Authority also has representation in the area.
"We are different to the Israeli municipality because we are working here to protect the Palestinian presence in the region," said Ashraf Al-Ramuni from the Palestinian Kufr Aqab municipality.
He said it spends around $1 million annually on infrastructure projects there.
Munir Zughair, who has been campaigning to improve the situation in the area for years, says he has filed cases against the Jerusalem municipality demanding it prevent unregulated building works.
He estimates there are more than 300 buildings over 10 stories high in the area, none of which are subject to any licensing laws.
Full report at:
http://www.arabnews.com/node/1458241/middle-east
--------
Africa
South Africa mosque set alight by attackers: Officials
25.02.2019
Unknown attackers set a mosque ablaze in South Africa's coastal city of Durban in the early hours of Monday, a leading Muslim organization said in a statement.
"The Muslim community of South Africa has received with shock and anguish the news of an alleged arson attack on the Effingham masjid (Mosque) in Durban," said Moulana Rafiek Mahomed, secretary general of the Jamiatul Ulama KwaZulu-Natal, in a statement seen by Anadolu Agency.
Mahomed called on law enforcement agencies to swiftly investigate the matter and appealed to the Muslim community to be calm.
"We had someone who was sleeping at the back end of the mosque and he was awakened by the sound of shattering glass. When he tried to investigate he found the entire ladies section engulfed in flames," Imraan Subrathie, an official of the mosque, told local channel ENCA.
He said the incident happened at about 1 am local time (1100GMT) and the perpetrators could not be immediately identified. He estimates the cost of the damage to the mosque to be about 1.5 million rands (nearly $108,000).
The Durban police have confirmed a probe was launched into the suspected arson.
Subrathie refused to speculate the reason for the mosque attack.
He said video footage from surveillance cameras has been handed over to the police for investigation.
This is not the first attack on a mosque in South Africa. Last year, two Muslim worshippers were stabbed to death and three others were injured by a knife-wielding assailant who attacked them at a mosque in Malmesbury outside Cape Town.
Police later shot the assailant dead after he ignored the call to surrender and attempted to attack the police.
Another worshipper was also killed at a Shia mosque in Verulam outside Durban in May 2018.
Prosecutors have since accused eleven men accused of attacking the Shia mosque of also placing explosives in multiple shopping malls in Durban. Prosecutors allege the men were inspired by the teachings of Daesh.
State prosecutors told a family court in Verulam, last year, that they had found eight Daesh flags and newsletters at the homes of the suspects during a police raid.
https://www.aa.com.tr/en/africa/south-africa-mosque-set-alight-by-attackers-officials/1402396
--------
US airstrike in Somali kills 35 al-Shabaab militants
25.02.2019
By Umar Farooq
WASHINGTON
An airstrike killed 35 al-Shabaab militants in Somalia's Hiran province, U.S. Africa Command (AFRICOM) said Monday.
The airstrike was conducted 20 miles east of the city of Beledweyne in central Somalia on Sunday.
The bombing was a part of an effort toward targeting al-Shabaab and reducing its strength in the region, as well as supporting the Somali National Army.
"This airstrike targeted armed al-Shabaab militants as they were transitioning between locations in a rural area," AFRICOM said in a statement.
The strike comes a month after a U.S. airstrike killed at least 24 fighters in Shebeeley village of the central Hiran region. A few days later another strike in Somalia's lower Shabelle region killed 13 fighters, according to AFRICOM.
Full report at:
https://www.aa.com.tr/en/africa/us-airstrike-in-somali-kills-35-al-shabaab-militants/1402711
--------
Nigeria election violence killed 'at least 39': Monitors
25 February 2019
Civil society groups monitoring Nigeria's presidential and parliamentary election said on Monday that 39 people have been killed in violence linked to the vote.
The Situation Room, an umbrella group of more than 70 organizations, said "election-related violence... led to the death of at least 39 Nigerians" in the last two days.
The body, which previously gave a death toll of 16, had more than 8,000 observers on the ground for Saturday's vote, at which President Muhammadu Buhari is seeking a second term.
"Situation Room reiterates that no election in Nigeria should cost the life of any citizen and condemns in the strongest terms the lack of empathy, concern and sensitivity by the police class regarding these events," it said in a statement.
A total of 16 people were killed in the southern state of Rivers, which has long been a flashpoint for political violence.
Bayelsa, which neighbors Rivers to the west, saw four deaths, and Delta, the next state along, had two fatalities. Eight other states around the country saw people killed.
Clement Nwankwo, the executive director of the Policy and Legal Advocacy Centre, who is also the convener of the Situation Room, said the violence should be "thoroughly investigated".
The group highlighted reports that just over a quarter of the nearly 120,000 polling units were under-policed, and there were "shortfalls and gaps" in security elsewhere.
At least six states saw disruption in polling. In the Okoto area of the country's biggest city, Lagos, voters were chased away and ballot boxes were destroyed, Nwankwo said.
In Osun state, also in the southwest, ballot papers and boxes were destroyed at the local office of the Independent National Electoral Commission (INEC), he added.
There were also reports of some "partisan" security officials, "compromised" INEC staff and incidents involving the military, including blocking some voters.
"Situation Room notes that INEC has not managed the election efficiently and significant shortcomings have been recorded," the group said.
"The election has been a step back from the 2015 General Election and actions should be taken to identify what has gone wrong and what can be corrected."
Full report at:
https://english.alarabiya.net/en/News/world/2019/02/25/Nigeria-election-violence-killed-at-least-39-Monitors.html
--------
Gunmen in Somalia kill 8 in roadside massacre
Feb 25, 2019
Gunmen in Somalia have opened fire on a team of roadside workers, killing eight and wounding several others, witnesses say.
The workers, who included both men and women, were clearing scrubland alongside a road in the Hawa-Abdi area, some 18 kilometers (11 miles) north outside the capital Mogadishu.
"Several gunmen attacked innocent civilians, who were clearing bushes along the road," said Mohamed Adan, a local security official, saying eight people had been killed.
Witnesses confirmed the incident, adding that several others were wounded by the gunfire.
"It was a horrible attack," said Fadumo Kulow, who passed by the site of the killing soon after. "Eight people were killed, and six others were wounded."
Ahmed Moalim, another witness, said the wounded were rushed to hospital in Mogadishu.
No group has claimed responsibility for the killings, nor was it immediately clear why the workers were attacked.
Full report at:
https://www.presstv.com/Detail/2019/02/25/589509/Somalia-workers-alShabab-civilians-Mogadishu-hospital
--------
Election-related violence kills dozens of Nigerians: Observers
Feb 25, 2019
Dozens of people have been killed in a wave of violence related to presidential and parliamentary elections in Nigeria, civil society groups monitoring the vote say, as the country is awaiting the results.
The Situation Room - which represents more than 70 civil society groups – said Monday that "election-related violence...led to the death of at least 39 Nigerians" in the last two days.
The Situation Room had over 8,000 observers around the country to monitor Saturday's vote, in which President Muhammadu Buhari is seeking a second term in office.
The group said the worst incident was in Abonnema in Rivers State, around 14 kilometers west of the main oil industry city of Port Harcourt, where the army said seven people died in a shootout between an unidentified gang and Nigerian soldiers.
A lieutenant and six gunmen died in the firefight, which broke out when the attackers barricaded a major road into the town and ambushed the troops, the acting director of army public relations, Colonel Sagir Musa, said. The motive behind the attack was not clear.
The Situation Room further referred to reports that just over a quarter of the nearly 120,000 polling units were under-policed, and that there were "shortfalls and gaps" in security elsewhere. At least six states reportedly saw disruption in polling.
"Since beginning of campaigns in Oct. 2018, more than 260 politically motivated deaths," Clement Nwankwo, convener of the Situation Room told reporters.
The Nigeria Police Force said 128 people had been arrested nationwide for election-related offenses, including homicide, theft of ballot boxes and vote fraud.
It added that officers also recovered 38 weapons and a cache of explosives.
However, the head of the African Union observer mission in Nigeria on Monday described Nigeria's elections as "generally peaceful."
Meanwhile, authorities in Nigeria have been on alert and braced for the possibility of further violence after election results are announced, possibly on Monday and more likely on Tuesday.
Previous elections have been marred by violence among supporters of different political parties.
Full report at:
https://www.presstv.com/Detail/2019/02/25/589487/Nigeria-Election-Violence
--------
Haftar forces kill 19, burn houses in S. Libya: MP
25.02.2019
Forces of East Libya-based commander Khalifa Haftar have killed 19 people and burned dozens of houses in southern Libya, a Libyan lawmaker claimed Monday.
In statements to a local television, Mohammad Adam Lino said around 90 houses have been burnt to ashes by Haftar's forces.
"They burnt down 90 houses, including those of my brothers and father," said Lino, a member of the Tobruk-based parliament.
He added that the bodies of 19 people had been transferred to hospital in Merzek region in southern Libya.
Last month, Haftar's forces launched a military offensive in southern Libya on the claim of fighting al-Qaeda and Daesh militants and clear the area of Chadian rebel groups.
Libya has been beset by turmoil since 2011, when a bloody NATO-backed uprising led to the ouster and death of Qaddafi after more than four decades in power.
Full report at:
https://www.aa.com.tr/en/africa/haftar-forces-kill-19-burn-houses-in-s-libya-mp/1402450
--------
Somalia: Al-Shabaab Jihadists Claim Killing Lawmaker
24 FEBRUARY 2019
Somali jihadists Al-Shabaab have claimed killing lawmaker Osman Elmi Boqore in Mogadishu on Saturday evening.
The long-time member of the Federal Parliament was reportedly ambushed by gunmen at Karan District on the eastern flank of the Somali capital.
Initial reports indicated that some of the men involved in the assault were apprehended and their saloon car detained by security forces, though the claims could not be independently verified.
Mr Boqore becomes the first MP killed in Somalia this year.
Islamic state
Members of the Federal Parliament are often a prime target of the jihadists, who were seeking to establish an Islamic state in the Horn of Africa.
Mr Boqore previously served in the legislative House that was formed in a Nairobi suburb in the Kenyan capital, following a two years reconciliation conference for various Somali groups.
Prior to his killing, he was a member of the Parliamentary Defence Committee.
Has struggled
President Mohamed Abdullahi Farmajo, who is currently attending the Arab-European Summit at Sharm El Sheikh, Egypt, ordered an enquiry into the killing of the MP.
Somalia has struggled to establish a central authority and return to stability since the fall of dictator Siad Barre in 1991.
Full report at:
https://allafrica.com/stories/201902250614.html
--------
Arab World
Britain to ban Lebanon's Hezbollah, class it as a terrorist organization
25 February 2019
Britain said on Monday it plans to ban all wings of Hezbollah due to its destabilizing influence in the Middle East, classifying the Lebanese militant movement as a terrorist organization.
London had already proscribed Hezbollah's external security unit and its military wing in 2001 and 2008 respectively, but now wants to outlaw its political arm too.
"Hezbollah is continuing in its attempts to destabilize the fragile situation in the Middle East - and we are no longer able to distinguish between their already banned military wing and the political party," Home Secretary (interior minister) Sajid Javid said.
"Because of this, I have taken the decision to proscribe the group in its entirety," he added in a statement.
The Iran-backed Shiite group is already deemed a terrorist organization by the United States which last week expressed concern about its growing role in Lebanon's government.
Hezbollah's lawmakers said that was a "violation of sovereignty." Set up in 1982 by Iran's Revolutionary Guards, it last fought a major war with Israel, its lifelong enemy, in 2006.
The British ban, which will come into force on Friday subject to parliament's approval, means anyone who is a member of Hezbollah or invites support will be committing a criminal offense with a potential sentence of up to 10 years in jail.
Explaining its decision, the British government said the organization continued to amass weapons in contravention of UN Security Council resolutions, while its support for Syrian President Bashar al-Assad had prolonged "the conflict and the regime's brutal and violent repression of the Syrian people."
Hezbollah controls three of 30 ministries in Lebanon's government, the largest number it has ever held and has seen its regional clout expand too with fighters in various Middle East conflicts including neighboring Syria.
It does not acknowledge the existence of separate wings.
Jeremy Corbyn, leader of Britain's opposition Labour Party, once described Hezbollah as friends, a remark regularly seized upon by opponents for criticism.
"What do we see from his Labour Party? Hamas and Hezbollah friends, Israel and the United States enemies," Prime Minister Theresa May said last week.
https://english.alarabiya.net/en/News/middle-east/2019/02/25/Britain-identifies-Lebanon-s-Hezbollah-as-terrorist-group.html
--------
US, Israeli, Saudi Footprints Found in Former Bases of Terrorists in Southern Syria
Feb 25, 2019
The engineering units of the Syrian army found a cache of weapons, including US-made anti-tank missiles and a large number of West-made guns and heavy machine-guns as well as different types of ammunition, during purging operations in Southwestern Damascus and Quneitra.
They also discovered and seized several US and western communications systems, medical equipment and a large amount of Israeli, Jordanian and Saudi drugs.
In a relevant development last week, the Syrian army discovered a large amount of weapons and military equipment, including US and Israeli missiles, in mop-up operation near Damascus.
The Damascus Army's engineering units continued their cleansing operations around Damascus and retrieved large amount of weapons, ammunition and military equipment, including hundreds of Grad missiles, US-made anti-tank missiles and 128-Caliber missiles made in Israel.
Full report at:
http://en.farsnews.com/newstext.aspx?nn=13971206000951
--------
ISIL Militants Leave Eastern Syria for Turkey, 3,000 Terrorists Transferred to Iraq by US
Feb 25, 2019
The London-based Syrian Observatory of Human Rights (SOHR) reported on Monday that over 85 ISIL militants and their family members have been transferred to Turkey through regions occupied by the Syrian Democratic Forces (SDF) and Ankara-backed terrorists. It added that each person had paid $10,000 to be allowed to leave the region, noting that one of the Uzbek members of the ISIL paid $50,000 for himself and his family members to escape.
Meantime, Hassan al-Olow, a member of the Iraqi parliament from Nineveh province, wrote on his twitter page that nearly 3,000 ISIL terrorists were evacuated from Baqouz region in Southeastern Deir Ezzur on over 30 trucks and under the US supervision.
He raised the possibility that the terrorists were transferred to the desert areas in al-Anbar province in Western Iraq.
Meantime, the SOHR reported that 82 ISIL militants along with their family members, with a total number of 1,400 people, were secretly evacuated from Baqouz on several trucks, adding that hundreds of them have been transferred to Iraqi territories.
The SOHR had also reported on Saturday that the US army troops had helped tens of thousands of ISIL terrorists and their families to get out of Eastern Euphrates.
"A sum of 46,000 ISIL terrorists and their families have left Eastern Euphrates," the SOHR said, adding that the US is about to declare ending mop-up operations in Eastern Euphrates.
It reported that about 35 trucks had arrived in farms of Eastern Euphrates to move out the remaining ISIL terrorists, commanders and their families from the region.
"Over 2,100 militants, including 70 ISIL terrorists who bear different nationalities, have left Eastern Euphrates in tens of trucks," the SOHR added.
The source also pointed to the presence of about 3,000 to 3,500 commanders, terrorists and their family members in the region, and said they would be relocated soon.
"A sum of 45,900 ISIL militants from different nations have been moved out of the region," it added.
Full report at:
http://en.farsnews.com/newstext.aspx?nn=13971206000709
--------
Ankara Making Last-Ditch Efforts to Keep Tahrir Al-Sham in Idlib
Feb 25, 2019
The Arabic-language al-Watan newspaper quoted sources close to the militants as saying on Monday that Ankara has set conditions for supporting Tahrir al-Sham and its continued control over Idlib, saying that they should follow Ikhwan al-Muslimoun (Muslim Brotherhood) approach.
They added that the two sides have reached an agreement that includes a shift of approach by Tahrir al-Sham. "In return Turkey has promised the terrorist group that it will prolong the demilitarized zone agreement as long as possible, will not participate in any joint military operations against Tahrir al-Sham and will try to prevent such operations."
The paper also referred to the Syrian army's airstrikes against the terrorists in Northern and Northwestern Hama and Southeastern Idlib in response to their attacks, raising the possibility that military operations in Idlib would soon start.
The Turkish army has in recent days sent over 20 vehicles, carrying soldiers, military equipment and prefabricated houses to Northern Hama and Southern Idlib to strengthen its occupied points in Northern Syria in regions near the areas occupied by Tahrir al-Sham terrorists.
Media reports said on Sunday that Turkey was trying hard to keep Tahrir al-Sham al-Hay'at in Syria's Idlib province and block the implementation of upcoming military operations against the terrorist group by changing its name.
The Arabic-language al-Watan newspaper quoted local sources and some sources close to Ankara-backed militants in Idlib as saying that despite President Recep Tayyip Erdogan's recent statements on the possibility of Turkish Army's cooperation in Idlib military operations, Ankara is strongly looking for changing Tahrir al-Sham's face with the aim of blocking military operations against the terrorist group in Northern Syria.
It pointed to Turkey's intention to pave the way for the survival and stabilization of Tahrir al-Sham al-Hay'at in Idlib province, and said that Ankara had agreed with electricity supply for a group affiliated to Tahrir al-Sham al-Hay'at amid public unrest over the presence of terrorists in the region.
The sources also said that the Turkish government intended to change the situation in Idlib province to make it similar to the territories occupied by the the Turkey-backed Euphrates Shield and Olive Branch forces, plans to open the air space of the regions under Tahrir al-Sham's control to Turkish planes.
Full report at:
http://en.farsnews.com/newstext.aspx?nn=13971206000572
--------
Terrorism, migration key topics of first EU-Arab summit
25 February 2019
The final communique of the first Arab-European summit focused on efforts to tackle the migrant crisis as well as the challenges posed by terror financing.
At the conclusion of the summit on Monday, Egyptian President Abdel Fattah al-Sisi said the two blocs agreed to hold regular summit meetings, with the next one due in Brussels in 2022.
"I am confident that these discussions have clarified the strategies and the direction of mutual points of interest between the countries here today," Sisi said.
The summit's final communique included many agreements between the two blocs, including one on strengthening Arab-European partnership and supporting a genuine international multilateral system.
An agreement was also reached on resolving the Libyan crisis under the Skhirat agreement as well as reiterating the importance of following up on the Stockholm ceasefire agreement in Hodeidah in Yemen.
Stopping illegal immigration as well as efforts to combat financial support for terrorist groups were heavily discussed during the two-day summit.
For his part, Donald Tusk, the head of the European Council, also spoke of migration in his address at the summit.
"We must work together - countries of origin, transit, and destination in order to break the business model of smugglers and traffickers who lure people into dangerous journeys and feed modern-day slavery," Tusk said.
Full report at:
https://english.alarabiya.net/en/News/middle-east/2019/02/25/Terrorism-migration-key-topics-of-first-EU-Arab-summit.html
--------
Syria's Assad meets Iran's Supreme Leader in Tehran
25 February 2019
Syrian President Bashar al-Assad made his first public visit to his closest regional ally Iran since the start of Syria's war in 2011, meeting Supreme Leader Ayatollah Ali Khamenei in Tehran on Monday and championing their alliance, state media reported.
Syrian and Iranian state television showed Assad and Khamenei smiling and embracing. Syrian television said the two leaders agreed "to continue cooperation at all levels for the interests of the two friendly nations."
Khamenei was quoted as saying the two countries' military victories in Syria had dealt "a harsh blow" to US plans in the region.
While Assad expressed his gratitude to Iran for all that it has done for Syria during the conflict, according to the Syrian presidency's account on the Telegram messaging app.
During the day, Assad met separately with Iranian President Hassan Rouhani.
In pictures published by Iranian and Syrian news agencies, Assad appears without a delegation of his own during his meetings with Khamenei and Rouhani. The commander of Iran's Revolutionary Guards Corps, Gen. Qassem Soleimani, can be seen pictured during both meetings.
Soleimani has become known as a prominent figure in Iran's foreign military missions in Iraq and Syria.
Assad regained the upper hand in Syria's war with the help of Russian air power and Iranian and Lebanese Hezbollah forces, retaking all main cities from rebels and militants.
It was Assad's first known foreign visit other than to Russia since the war began and his first to Tehran since 2010.
Iranian-backed Shiite militias have expanded their control over mainly Sunni areas around Damascus, southern and eastern Syria that bore the brunt of the heaviest bombardment and led to mass displacement or emigration to neighboring countries.
Iran's growing influence in Syria, where it has struck economic and trade deals, has also raised the prospect of a military confrontation with its arch-enemy Israel.
Israel, regarding Iran as its biggest threat, has repeatedly attacked Iranian targets in Syria and those of allied militia, including Lebanon's Hezbollah.
Israeli Prime Minister Benjamin Netanyahu has threatened to escalate its fight against Iranian aligned forces in Syria after the withdrawal of US troops from the country.
Assad was quoted by Syrian state television as saying that any escalation by Western powers would not stop Iran and Syria from defending their own interests.
Iranian state media said Khamenei praised Assad as a hero who had strengthened the alliance between Iran, Syria and Hezbollah.
"The Islamic Republic of Iran sees helping Syria's government and nation as support for the resistance movement (against Israel) and is deeply proud of doing it," Khamenei said.
Assad was also briefed by Rouhani about efforts by Russia, Iran and Turkey - supporters of the main sides in the Syrian civil war - to end the conflict.
Syria wants Turkey, which has backed Sunni rebels and carved a sphere of influence in the northwest of the country, to remove its troops from Syrian territory and end its support for rebels.
Full report at:
https://english.alarabiya.net/en/News/middle-east/2019/02/25/Syria-s-Assad-meets-Iran-supreme-leader-in-Tehran.html
--------
More people leave Syria's last ISIS holdout
25 February 2019
Evacuations from the last pocket of territory held by ISIS extremist group in eastern Syria have continued amid a standoff between the militants and the US-backed forces besieging them.
More than 40 trucks carrying men, women and children were seen leaving the small patch of territory in the village of Baghouz, near the border with Iraq.
An estimated 300 ISIS militants are besieged in Baghouz, hemmed in by the Euphrates River and the US-backed Syrian Democratic Forces, a Kurdish-led militia spearheading the fight against ISIS following an intense push since September.
Thousands of civilians have evacuated the area in recent weeks and continue to do so at a slower pace in the past few days, delaying an announcement of the extremist group's territorial defeat in Syria.
https://english.alarabiya.net/en/News/middle-east/2019/02/25/More-people-leave-Syria-s-last-ISIS-holdout.html
--------
Syrian Democratic Forces hand over 14 French ISIS fighters to Iraq
25 February 2019
Fourteen French nationals accused of fighting for ISIS were transferred to Iraq by US-backed forces squeezing the extremists' final Syrian bastion, an Iraqi government source said Monday.
The Syrian Democratic Forces (SDF) have taken hundreds of foreign ISIS fighters into custody as they bear down on the extremists' shrinking pocket of territory in eastern Syria.
Since Thursday, they have transferred 280 Iraqi nationals accused of fighting alongside ISIS to Iraqi authorities.
An Iraqi government source told AFP on Monday that Iraq had also received 14 French nationals from the SDF.
The source could not specify when the transfer took place or whether the suspects would be tried in Iraq or extradited to France, and the French embassy in Baghdad was not immediately available for comment.
Hisham al-Hashemi, an Iraqi expert with intimate knowledge of the issue, said the transfer had taken place in coordination with the US-led coalition fighting ISIS.
"Those transferred do not include top ISIS commanders, but they have a trove of information on Daesh's structure in Europe, French jihadist networks, and recruitment cells," Hashemi told AFP using an Arabic acronym for ISIS.
He said the fighters had also battled government troops in Iraq, which could pave the way for their trial in Baghdad instead of their extradition to France.
Iraq has tried hundreds of foreign ISIS fighters, including some caught in Syria and transferred across the border.
In August, it sentenced a French man and German woman to life in prison and has also handed down death sentences to around 100 foreigners convicted of ISIS membership.
French sources have told AFP that an estimated 50 adults and 80 children could be brought back to France from Syria, but authorities have not confirmed any planned transfer.
Earlier this month, Human Rights Watch warned against any secret repatriations.
Full report at:
https://english.alarabiya.net/en/News/middle-east/2019/02/25/Syrian-Democratic-Forces-hand-over-14-French-ISIS-fighters-to-Iraq.html
--------
URL: https://www.newageislam.com/islamic-world-news/two-weeks-after-pulwama-terror/d/117860
New Age Islam, Islam Online, Islamic Website, African Muslim News, Arab World News, South Asia News, Indian Muslim News, World Muslim News, Women in Islam, Islamic Feminism, Arab Women, Women In Arab, Islamophobia in America, Muslim Women in West, Islam Women and Feminism