New Age Islam News Bureau
26 December 2020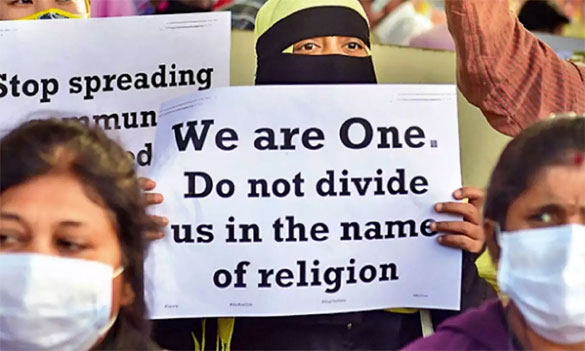 • No Space for Forced Conversions and Marriages in Islam: Special Assistant to Prime Minister on Religious Harmony
• Pope Francis in Christmas Message: Fraternity the Watchword 'At This Moment'
• Ayatollah Khamenei Congratulates World Christians, Muslims on Jesus Christ's Birth Anniversary
• Ministry of Foreign Affairs: Taliban Presence in Pakistan Challenge Peace Process
• Halal-Certified Shops Can't Display Cakes with Merry Christmas Greeting, Says Jakim
• Lebanon Celebrates Christmas with Trees Commemorating Beirut Port Explosion Victims
• 11 killed in Boko Haram Christmas Eve attack in Nigeria
• US 'Deeply Concerned' Over Pak Court Order to Release Men Charged In Daniel Pearl
India
• Two Muslim Women Tie Knot with Hindu Men in UP's Bareilly, Seek Police Security, Which They Got With the Support of Saffron Outfits
• Himachal's 'Love Jihad' Law Has Intent Clause, Which HC Had Struck Down
• Madhya Pradesh Cabinet Clears Bill against 'Love Jihad'; 10-Year Jail Term, Rs 1 Lakh Fine among Proposed Provisions
• About 35 Arrests, Dozen Firs As UP 'Love Jihad' Law Completes One Month
• Third in Mathura Court Seeking Removal of Shahi Idgah Mosque near Krishna Janmabhoomi
• Pakistan violates ceasefire along IB in Jammu and Kashmir's Kathua
• Two TRF terrorists arrested in Jammu; arms, ammunition seized
• Entire Taliban brass based in Pak, says its chief negotiator
• 2 terrorists killed in encounter in J-K's Shopian, operation underway
• Madhya Pradesh cabinet approves Dharma Swatantrya (Religious Freedom) Bill 2020
--------
Pakistan
• No Space for Forced Conversions and Marriages in Islam: Special Assistant to Prime Minister on Religious Harmony
• Pakistan Foreign Office asks Canadian Govt. To Probe Karima Baloch's Death
• Is China Slowly Turning Its Back On BRI Projects In Pakistan?
• JUI-F expels disgruntled Sherani, three others
• PML-N denies sending officials to Israel
--------
Europe
• Pope Francis in Christmas Message: Fraternity the Watchword 'At This Moment'
• Billion-Dollar Captagon Pills Seized In Italy Smuggled By Hezbollah, Not ISIS: Report
• European Union warns Turkey over journalist Can Dundar jail sentence
• German funds for 'While Helmets' may end up in terrorists' hands, Russia warns
--------
Mideast
• Ayatollah Khamenei Congratulates World Christians, Muslims on Jesus Christ's Birth Anniversary
• Turkey wants better ties with Israel as talks continue between two sides: Erdogan
• Iran executes ethnic Baluch militant for shooting death of two IRGC guards
• Netanyahu speaks with Morocco's king, invites him to Israel
• Houthis beat pregnant Yemeni mother to death in front of children in Ibb: Activists
• Palestinian ministry urges UN Security Council to act against Israeli settler violence
• Israeli fighter jets conduct fresh airstrikes against positions in besieged Gaza Strip
• Dozens of Palestinian protesters injured by Israeli forces
• Human rights groups join Facebook to fight Israeli spyware maker NSO
--------
South Asia
• Ministry of Foreign Affairs: Taliban Presence in Pakistan Challenge Peace Process
• Problems Will Remain Till Rohingya Muslim Refugees Return To Myanmar: BGB DG
• Two Afghan army officers killed by roadside bomb
• Chinese Spy Ring Busted In Afghanistan, 10 Detained
• Deadly 4 IED Attacks Hit Kabul City
• 'Target Killing Threatens Peace Process', Breeds Fear
--------
Southeast Asia
• Halal-Certified Shops Can't Display Cakes with Merry Christmas Greeting, Says Jakim
• Deputy Minister: Video of Tabung Haji Properties CEO uttering swearwords does not represent company
--------
Arab World
• Lebanon Celebrates Christmas with Trees Commemorating Beirut Port Explosion Victims
• Coronavirus: Saudi Arabia's Crown Prince Gets COVID-19 Vaccine
• Bahrain: Qatar's claim of 4 Bahraini fighters violating its airspace is baseless
• Syria urges UNSC to stop Israel's 'unacceptable' attacks
• Iraqi govt. urged to take Trump's pardons for Blackwater guards to intl. court, UNSC
--------
Africa
• 11 killed in Boko Haram Christmas Eve attack in Nigeria
• Four pregnant women among 20 migrants dead in Tunisia sinking
• Nigeria: Christmas ceremony canceled over coronavirus
--------
North America
• US 'Deeply Concerned' Over Pak Court Order to Release Men Charged In Daniel Pearl Murder Case
• The Subject Of Israeli Hegemony Over US Must Be Addressed
• Major blast hits Nashville after chilling bomb warning
Compiled by New Age Islam News Bureau
URL: https://www.newageislam.com/islamic-world-news/two-muslim-women-tie-knot/d/123890
--------
Two Muslim Women Tie Knot with Hindu Men in UP's Bareilly, Seek Police Security, Which They Got With the Support of Saffron Outfits
Dec 26, 2020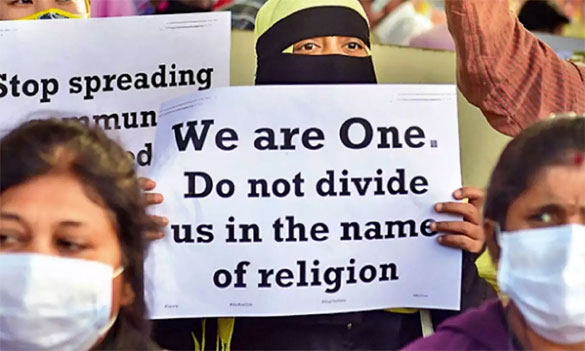 BAREILLY: Two Muslim women in UP's Bareilly district got married to Hindu men after conversion and sought police security, which they got promptly, along with the support of saffron outfits.
While in the first case in Bareilly's Hafizganj area, police acted promptly. It called the families of both sides to police station and settled the matter amicably without filing of a case from any side. However, a case of abduction and robbery was filed in Bahedi area of the district by the family of the woman against the Hindu man she had settled with.
Senior superintendent of police (SSP) of Bareilly, Rohit Singh Sajwan, told TOI, "The couples, in Hafizganj and in Bahedi areas, are adults. In both the cases, we have considered the girl's statement. In the Hafizganj case, the couple visited a police station and sought security. Families of both sides were called to the station and the matter was settled. The family members of the girl have accepted the marriage and no case was filed." Their marriage was solemnized on Thursday, in a temple in Rithora area. Members of a saffron outfit also came Forward in support of the couple.
In Bahedi area, the Muslim woman, 29, "eloped" with the man on Tuesday. She later released a video saying that she got married on September 4 in a temple after converting to Hinduism. She also alleged that her parents have threatened to kill her. "My parents will be held responsible if something happens to my husband," the woman said in the video.
A day later, on Wednesday, her family lodged a case against her husband, who was booked on charges of abduction and robbery. The woman's family has also demanded that the provisions of the new anti-conversion law be included in the FIR.
Police said that the couple is in contact with the investigating officer (IO) of the case and will be produced before a magistrate on Saturday.
SSP Sajwan said, "We are following the high court's direction which says that two consenting adults in a relationship have the right to live together without any interference from their families."
https://timesofindia.indiatimes.com/city/bareilly/2-muslim-women-tie-knot-with-hindu-men-in-ups-bareilly-seek-police-security/articleshow/79958423.cms
--------
No Space for Forced Conversions and Marriages in Islam: Special Assistant to Prime Minister on Religious Harmony
Asim Yasin
December 26, 2020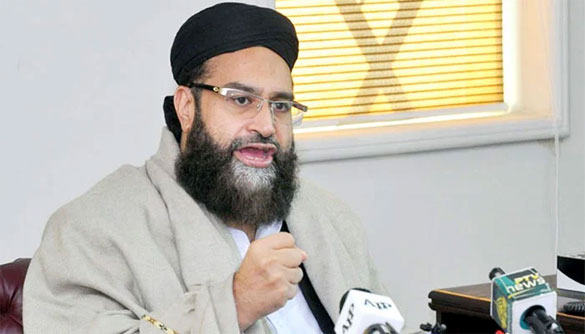 Special Assistant to Prime Minister on Religious Harmony and Middle East Affairs Hafiz Muhammad Tahir Mehmood Ashrafi
------
ISLAMABAD: Special Assistant to Prime Minister on Religious Harmony and Middle East Affairs Hafiz Muhammad Tahir Mehmood Ashrafi has said consultation is being made with leading Ulema to ensure legislation on the issues of forced conversions and marriages.
"Efforts are being made to end forced conversions and marriages. Propaganda, which was being carried out by Indian lobbies on the issue of religious freedom violation in Pakistan has been exposed as minorities living in Pakistan have more rights as compared to those living in India and other parts of the world," he said while talking to a delegation headed by Chairman National Minorities Commission Dr Cheelaram.
Hafiz Tahir Ashrafi said Prime Minister Imran Khan used to take personal interests to address issues of the minorities. He said faith in the prophets of Allah including Hazrat Esa (AS) is basic part of our faith in Islam. He said the entire nation shared the celebrations of Christian community regarding Christmas. "It is the responsibility of Muslims and government of Pakistan to take care of the rights of all the minorities living in the country," he said.
Tahir Ashrafi also announced that joint sitting of the leadership of different religions and schools of thought will be held in Islamabad during second week of January 2021. Tahir Ashrafi said that the Holy Prophet Muhammad (PBUH) categorically defined rights for women as daughter, sister, wife and mother.
"Honour and respect that Islam guarantees for women is exemplary. Daughters of minorities living in Pakistan are as respected and honoured as other daughters of the nation and it is responsibility of the Muslims and the government to ensure protection of their respective rights and honour," he said.
The special assistant said religious leadership agrees in Pakistan that rights for minorities as defined in the Constitution should be protected at respective level. "Action should be taken against elements who take law into their own hands," he said.
https://www.thenews.com.pk/print/764513-no-space-for-forced-conversions-and-marriages-in-islam-tahir-ashrafi
--------
Pope Francis in Christmas Message: Fraternity the Watchword 'At This Moment'
25 December 2020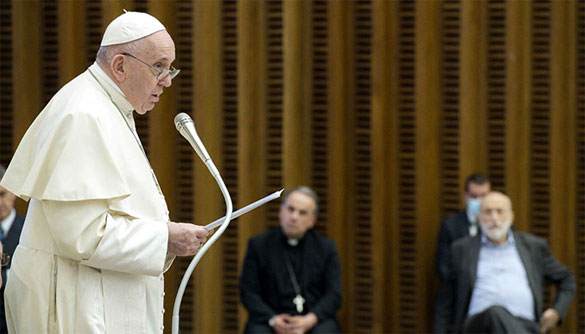 Pope Francis
-----
Pope Francis said in his Christmas message on Friday that fraternity was a watchword for these unusually troubled times exacerbated by the coronavirus pandemic.
"At this moment in history, marked by the ecological crisis and grave economic and social imbalances only worsened by the coronavirus pandemic, it is all the more important for us to acknowledge one another as brothers and sisters," he said in his "Urbi et Orbi" message.
He said this call for solidarity was especially aimed at "people who are the most fragile, the sick and all who at this period find themselves without work or in grave difficulty due to the economic consequences of the pandemic and to women who have been subjected to domestic violence during these months of confinement."
The pontiff also touched on the plight of children caught up by war, singling out victims in Syria, Yemen and Iraq in his Christmas message.
"On this day, when the word of God became a child, let us turn our gaze to the many, all too many, children worldwide, especially in Syria, Iraq and Yemen, who still pay the high price of war," he said.
"May their faces touch the consciences of all men and women of good will, so that the causes of conflicts can be addressed and courageous efforts can be made to build a future of peace," he said.
Pope Francis will make a historic visit to Iraq in March, the Vatican said on Monday, the first ever by a pontiff and which will include a trip to the city of Mosul, a former extremist stronghold.
The pope has long spoken of his desire to visit the Middle Eastern country, where two decades of conflict has taken a heavy toll on Christian communities.
The Argentinian-born pope called for peace and reconciliation in Libya and Iraq, "particularly to the Yazidis, sorely tried by these last years of war."
https://english.alarabiya.net/en/coronavirus/2020/12/25/Pope-Francis-says-in-Christmas-message-fraternity-the-watchword-at-this-moment-
--------
Ayatollah Khamenei congratulates world Christians, Muslims on Jesus Christ's birth anniversary
25 December 2020
Leader of the Islamic Revolution Ayatollah Seyyed Ali Khamenei has congratulated all Christians and Muslims across the world on the occasion of Jesus Christ's birth anniversary.
I congratulate all Christians and Muslims of the world, particularly our Christian compatriots, on the birth anniversary of Prophet #Jesus Christ, the Messiah (pbuh).
— Khamenei.ir (@khamenei_ir) December 25, 2020
"I congratulate all Christians and Muslims of the world, particularly our Christian compatriots, on the birth anniversary of Prophet #Jesus Christ, the Messiah (pbuh)," the Leader said in a tweet on Friday.
President Hassan Rouhani and Foreign Minister Mohammad Javad Zarif also on Thursday felicitated the birth anniversary of Jesus Christ and the New Year.
https://www.presstv.com/Detail/2020/12/25/641499/Khamenei-Christians-Muslims-Jesus-Christ-birth-anniversary-Christmas
--------
Ministry of Foreign Affairs: Taliban Presence in Pakistan Challenge Peace Process
By Mohammad Haroon Alim
25 Dec 2020
Ministry of Foreign Affairs said in a statement, that Taliban presence in Pakistan is a clear violation of Afghanistan's national sovereignty.
Taliban's presence in Pakistan will continue crisis and instability in the region, and will affect efforts for lasting peace in Afghanistan, MoFA stated.
The Afghan foreign ministry also called on Pakistan for not allowing insurgents to use Pakistan's soil against Afghanistan.
According to MoFA, some Taliban members during their recent trip to Pakistan visited training centers and met with the group's fighters.
Earlier, Taliban deputy leader, Mullah Abdul Ghani Baradar, following the announcement of the Intra-afghan break led a delegation to Pakistan and met addressee Taliban members in Karachi.
Reports indicate Baradar met with wounded Taliban fighters and some Afghan refugees.
He also met with Pakistani political officials during his visit.
https://www.khaama.com/mofa-taliban-presence-in-pakistan-creates-regional-instability-676788/
--------
Halal-certified shops can't display cakes with Merry Christmas greeting, says Jakim
25 Dec 2020
PETALING JAYA: There is nothing stopping shops with halal certification from decorating cakes with "Merry Christmas" greetings, says the Department of Islamic Development Malaysia (Jakim).
However, these cakes cannot be put on display at shops with the halal certification.
In a statement issued on Christmas Day, Jakim deputy director-general (Operations) Datuk Abdul Aziz Jusoh said greetings for festivals were allowed on all products if they were not put on display in shops which have the halal certification from Jakim.
"Greetings for festivals are allowed on products which have been certified halal with the logo.
"There is no provision (in the halal certification) which touches on the celebration of any festivals, including Islamic festivals in the Malaysian Halal Certification Procedure Manual (Domestic) 2020.
"The Manual and the Malaysian Halal Management System only apply to the applicants and holders of the Malaysian Halal Certificate," said Abdul Aziz.
He was commenting on a recent report in another portal which stated that a customer was shocked when he received a cake with "Happy Holidays" when he had requested that it be decorated with the wish "Merry Christmas."
The report said the store had refused to do so since it was in the process of getting a halal certificate, quoting Jakim as claiming that the halal logo issued by the Halal Management System cannot be used to promote other religions.
On Thursday (Dec 24), Minister in the Prime Minister's Department (Religious Affairs) Datuk Dr Zulkifli Mohamad Al-Bakri tweeted that as long as the cake was not for display, it was all right.
"To put it simply, if Shop B with a Jakim halal certificate bakes a cake with a religious celebration wish for display, then it is not allowed, but if Shop B had prepared the cake that was ordered by A that has a religious celebration wish, it is permitted, " he tweeted.
https://www.thestar.com.my/news/nation/2020/12/25/halal-certified-shops-can039t-display-cake-with-merry-christmas-greeting-says-jakim
--------
Lebanon celebrates Christmas with trees commemorating Beirut port explosion victims
Rawad Taha
December 26, 2020
Lebanon celebrated Christmas with a set of Christmas trees that commemorated the victims of the Beirut port blast this past August.
Beirut is still experiencing the aftermath of the August 4 explosion, one of the biggest non-nuclear explosions in history, that killed over 200 individuals, injured thousands of people, and devastated several districts in the capital center. Despite that, Lebanon's governmental and non-governmental institutions decorated for Christmas in a different approach that reflected the city's grieving for its loved ones.
A Christmas tree with names of those who died during the Beirut port explosion was installed only a few hundred meters from the explosion site inside Beirut's port.
On the other side of Beirut's port entrance, another Christmas tree was decorated by Beirut's firefighter department with uniforms of their colleagues who died while trying to extinguish the fire that eventually caused the explosion on August 4.
In the middle of Sassine Square, an area that was also damaged by the explosion, Lebanon of Tomorrow, a non-governmental organization that helped rebuild damaged houses, installed a Christmas tree decorated to look like Beirut's ancient houses that were heavily damaged in the explosion.
In the Gemmayze area, and in front of the local police station which was heavily damaged by the explosion, police officers decorated a natural tree installed on top of debris from the police station left over from the damage induced by the port explosion.
https://english.alarabiya.net/en/features/2020/12/25/Lebanon-crisis-Lebanon-celebrates-Christmas-with-trees-commemorating-Beirut-port-explosion-victims-
--------
11 killed in Boko Haram Christmas Eve attack in Nigeria
25 December 2020
Members of the Takfiri Boko Haram terrorist group have killed at least 11 people in a Christmas Eve assault on a village in the volatile northeastern Nigerian state of Borno.
Local sources said the assailants driving trucks and motorcycles shot indiscriminately and set buildings on fire as they stormed the predominantly Christian village of Pemi in Borno State on Thursday.
Abwaku Kabu, a militia leader, said the attackers, who drove from Boko Haram's Sambisa Forest enclave, looted medical supplies from a hospital before setting it ablaze.
They also burnt a church and abducted a priest, he added.
"The terrorists killed seven people, burnt 10 homes and looted food supplies that were meant to be distributed to residents to celebrate Christmas," Kabu said.
Local community leader Ayuba Alamson said on Friday, "Four more dead bodies have been found in the nearby bushes by search and rescue volunteers," adding, "This has moved the death toll to 11."
The death toll still could rise as villagers fled into the bush during the attack and some people were still unaccounted for.
Separately on Thursday, gunmen attacked another Christian community in Garkida Village, in Nigeria's northeastern Adamawa State.
Residents told AFP that the attackers looted drug stores and food supplies before torching homes.
There were no reports of casualties from that attack.
Nigeria's Department of State Services, the country's state security agency, had warned of an increased risk of planned assaults during the Christian holiday earlier this week.
In a statement on Thursday, Nigerian President Muhammadu Buhari reiterated "the promise of his administration to remain unyielding in confronting the Boko Haram insurgency as well as other forms of criminality."
"For me, providing security for all residents in the country remains an article of faith," he said, urging citizens to volunteer "intelligence/information on activities of armed bandits, insurgents, and other criminal elements within their communities in order to put an end to this blight."
Northeastern Nigeria has been wracked by years of violence involving clashes between rival communities over land, attacks by heavily-armed criminal gangs, and reprisal killings by vigilante groups.
Boko Haram and other terrorist groups have also increasingly targeted loggers, herders, and fishermen in their violent campaign.
More than 30,000 people have been killed and nearly three million displaced in a decade of Boko Haram violence in Nigeria, according to the United Nations (UN)'s Office for the Coordination of Humanitarian Affairs.
Boko Haram's violence has spilled over into the neighboring countries of Chad, Niger, and Cameroon, which have created a joint military force to fight the terrorists.
The Nigerian government has so far failed to eradicate the violence.
https://www.presstv.com/Detail/2020/12/25/641505/11-killed-in-Boko-Haram-Christmas-Eve-attack-in-Nigeria
--------
US 'Deeply Concerned' Over Pak Court Order to Release Men Charged In Daniel Pearl
Dec 25, 2020
ISLAMABAD: The US state department expressed serious concerns on Friday over the decision of a Pakistani court ordering the "immediate release" of four men charged with the 2002 abduction and murder of the American journalist Daniel Pearl.
A day earlier, the Sindh high court had declared the detention of British-born Pakistani Ahmed Omar Saeed Sheikh and three others accused of Pearl's murder "illegal". The others accused in the case are Fahad Naseem, Syed Suleman Saqib and Sheikh Muhammad Adil.
In a message on Twitter, the state department said it was "deeply concerned" at the December 24 ruling of the Sindh HC to release "multiple terrorists responsible for the murder of Daniel Pearl".
"We have been assured that the accused have not been released at this time," the message added.
The state department said it would continue to monitor developments in the case and would continue to support the Pearl family "through this extremely difficult process" while honouring the legacy of Pearl as a journalist.
Earlier on Friday, Daniel Pearl's parents — Ruth and Judea Pearl — expressed confidence that the Supreme Court of Pakistan would provide justice for their son and reinforce the paramountcy of the freedom of the press. In a statement, the parents condemned the HC decision. "We refuse to believe that the Pakistani government and the Pakistani people will let such a travesty of justice tarnish the image and legacy of Pakistan," they said. "We are heartened to hear that the federal government is filing an appeal against the latest release order," they said, adding that they believe Pearl's murderers will remain in jail.
Daniel Pearl (38) was the South Asia bureau chief for The Wall Street Journal when he was kidnapped in Karachi in January 2002. Pearl's wife Marianne Pearl, a US national who was living in Karachi, wrote a letter to the police on February 2, 2002, stating that her husband had disappeared on January 23, 2002. Later, a graphic video showing Pearl's decapitation was delivered to the US consulate in Karachi nearly a month after his abduction.
https://timesofindia.indiatimes.com/world/pakistan/us-deeply-concerned-over-pak-court-order-to-release-men-charged-in-daniel-pearl-murder-case/articleshow/79958418.cms
--------
India
Himachal's 'love jihad' law has intent clause, which HC had struck down
by Gagandeep Singh Dhillon , Apurva Vishwanath
December 26, 2020
While the BJP government in Himachal Pradesh brought into force a law last week requiring a person to give prior notice to authorities for converting to another religion and outlawing conversions solely for marriage, in 2012, the state High Court had struck down similar provisions in an older version brought by the then Congress government as unconstitutional and violative of fundamental rights.
Several provisions in the Himachal Pradesh Freedom of Religion Act, 2019, have been emulated almost word to word by Uttar Pradesh in the anti-conversion law that it passed last month, and which is being looked upon as an example by other BJP-ruled states.
Section 7 of the Himachal Act requires an individual to submit a "declaration" of intention to convert freely and without coercion from one religion to the other, to the District Magistrate. The provision also requires the priest or religious figure presiding over the conversion to give a month's notice to the DM.
On August 30, 2012, a two-judge Bench of the High Court had struck down the Himachal Pradesh Freedom of Religion Act, 2006, passed during the then Congress regime, that had contained the exact same provision, holding it "ultra vires the Constitution of India". Neither the BJP Himachal government in 2012 nor the private parties who intervened in the proceedings had challenged the decision of the High Court.
"Why should a human being be asked to disclose what is his religion?" "Why should a human being be asked to inform the authorities that he is changing his belief?" — the Bench comprising then Chief Justice of the High Court Deepak Gupta and Justice Rajiv Sharma had said.
The court had also cited the fundamental right to privacy of an individual to strike down provisions requiring prior notice to the authorities for conversion, even as it acknowledged that several rulings in the Supreme Court had upheld the validity of anti-conversion laws as the Constitution provides for "public order" as ground for restricting freedom of religion.
A violation of the above provision under the new Himachal law can result in a jail term of three months to one year for the person undergoing conversion and from six months to two years for the priest, respectively. The offence is non-bailable as well as cognizable, which means bail can be granted only on the discretion of a magistrate and not as a matter of right, and that the police can search or arrest an individual and launch an investigation on their own without a warrant from court.
Like the Uttar Pradesh Prohibition of Unlawful Religious Conversion Ordinance passed last month, the 2019 Himachal law specifically prohibits conversion for marriage, even if an individual testifies to have done so willingly, except when prior sanction has been obtained. Section 5 of the Himachal law and Section 3 of the Uttar Pradesh law which declare that "marriages for the sole purpose of conversion" will be null and void are worded exactly the same.
The 2006 Himachal law had been limited to forced religious conversions and did not touch upon conversions for marriage.
While borrowing provisions such as "marriage for the sole purpose of conversion", the UP law goes further than the Himachal Act by shifting the burden of proof regarding the conversion from the converted to his/her partner; prescribing different jail terms depending on gender; and legitimising the intrusion of the State and third parties in the choice of who an individual wishes to marry.
Under Section 12 of the 2019 Himachal law, the burden of proving whether a religious conversion had been done through misrepresentation, force, coercion, undue influence, inducement or any other fraudulent means or "by marriage", lies on the person converting or those facilitating.
The UP law also prescribes enquiry by a magistrate to give sanction for a conversion whereas the Himachal law only requires submitting a notice.
The new Himachal Pradesh anti-conversion law was promulgated in August last year, repealing the 2006 Act. Under Section 2 (J), it refers to conversion as "purification sanskar (purification ritual)", and defines a religious priest for the purposes of the law as a person performing the conversion. The Act was notified only last week.
The 2006 law had been challenged by the Evangelical Fellowship of India and ANHAD, a non-profit run by activist Shabnam Hashmi. The Sanatan Dharam Sabha, Mahant Ram Mohan Das of the Brahmin Sabha, Shimla, and BJP leader Subramanian Swamy had intervened in the proceedings, defending the law.
https://indianexpress.com/article/india/himachals-love-jihad-law-has-intent-clause-which-hc-had-struck-down/
--------
Madhya Pradesh Cabinet clears Bill against 'love jihad'; 10-year jail term, Rs 1 lakh fine among proposed provisions
December 26, 2020
Bhopal: The Madhya Pradesh cabinet on Saturday approved the Religious Freedom Bill 2020, which provides for prison term of up to 10 years and fine of Rs 1 lakh for conversion through marriage or by any other fraudulent means, state Home Minister Narottam Mishra said.
He claimed that once enforced, this will be the most stringent law in the country against religious conversion carried out by fraudulent means, allurement or threat.
After the approval by the cabinet, the bill will now be presented in the state Assembly.
"This bill will replace the Religious Freedom Act of 1968 (after the approval by the state Assembly)," he said.
Any marriage solemnized only for the purpose of converting a person will be considered null and void under the provisions of this proposed legislation, he said.
A provision is also being made that those willing to convert need to apply before the district administration two months prior, Mishra said.
https://www.firstpost.com/india/madhya-pradesh-cabinet-clears-bill-against-love-jihad-10-year-jail-term-rs-1-lakh-fine-among-proposed-provisions-9147381.html
--------
About 35 arrests, dozen FIRs as UP 'love jihad' law completes one month
Dec 26, 2020
Going full steam, the Uttar Pradesh police have made more than one arrest a day since the controversial anti-conversion ordinance came into effect a month ago, having apprehended about 35 people so far.
Nearly a dozen FIRs have been lodged since the Prohibition of Unlawful Conversion of Religion Ordinance, 2020, was notified on November 27.
Eight arrests were made from Etah, seven from Sitapur, four from Greater Noida, three each from Shahjahanpur and Azamgarh, two each from Moradabad, Muzaffarnagar, Bijnor and Kannauj and one each from Bareilly and Hardoi, officials said here.
The first case was registered in Bareilly just a day after the legislation came into force.
The police cracked the whip following a complaint of Tikaram Rathore, the father of a 20-year-girl and resident of Sharif Nagar village in Bareilly. He alleged that Uwaish Ahmad (22) had become friends with his daughter and was trying to "coax, coerce and lure" her to convert.
An FIR was lodged at Deorania police station in Bareilly district and the accused was arrested on December 3.
Acting swiftly after being tipped off about interfaith marriages, the Lucknow Police stopped a ceremony in the state capital, asking the couple to meet the legal requirements first.
In Muzaffarnagar district, one Nadeem and an accomplice were arrested on December 6 for allegedly trying to force a married Hindu woman to convert.
Nadeem, however, got reprieve when the Allahabad High Court directed the police not to take any coercive action against him.
Likewise, in Moradabad, two brothers, arrested earlier this month under the anti-conversion law, were released on an order of a CJM court.
Rashid and Salim were arrested on December 4 after they visited the registrar's office in Moradabad to record Rashid's marriage to a Hindu woman whose family had filed the complaint.
Shabab Khan aka Rahul (38), who is married, was picked up in Mau district on December 3 and 13 of his accomplices booked for allegedly abducting a 27-year-old woman on the eve of her wedding on November 30 with an intent to change her religion.
An FIR was lodged at Tambor police station in Sitapur district and 22-year-old Zubrail along with five of his family members and two locals was accused of kidnapping a 19-year-old girl and converting her. All, barring Zubrail, were arrested on December 5.
In Bijnor, 22-year-old labourer Afzal was arrested on December 13 for allegedly kidnapping a girl from her home.
A 19-year-old woman lodged an FIR with Shahabad police station in Hardoi district on December 11 alleging that she was raped on the pretext of marriage and also pressured to convert by one Mohammed Azad. She also alleged that she was being sold by Azad in Delhi. Azad was booked for rape, for flouting UP Prohibition of Unlawful Conversion of Religion Law, 2020 and for human trafficking. He was arrested on December 16.
Rashid Ali (22) and Saleem Ali (25) were arrested under the new law in Moradabad district on similar charges.
A man was sent to jail in Bijnor on December 16 for 'love jihad', a term coined by BJP leaders and right-wing activists to describe the crime against which Chief Minister Yogi Adityanath has also spoken out.
Addressing bypoll rallies in Jaunpur and Deoria, Adityanath had used the Hindu funeral chant of 'Ram Naam Satya Hai' to threaten those who do not respect daughters and sisters.
Amid a hue and cry over the law, social activist Shantanu Sharma said, "We have no problems with the new law but its enforcement should not cause harassment to people. It should be ensured that it is not misused." "Making a new law doesn't mean that forcible conversions will be checked easily. Ultimately, it will be the police which will enforce it. It's too early to predict whether it will succeed in its purpose or not, but it should be used carefully," he said.
Former UP Director General of Police Yashpal Singh said that when a girl flees, there is pressure for her recovery. "It (law) is good as per the social structure and with this there will be not exploitation. However, as per modern social outlook, people can feel stripped off their freedom." High court lawyer Sandeep Chowdhury said, "The law impinges upon the fundamental right to choice and the right to change of faith. It militates against the fundamental rights to individual autonomy, privacy, human dignity and personal liberty guaranteed under Article 21 (right to life and personal liberty) of the Constitution." He pointed out that a PIL has already been filed in the Allahabad High Court challenging the law and now it is for the court to decide.
The high court has asked the state government to respond to a petition which contended that the new law impinges upon the fundamental right to choice and the right to change of faith.
During the hearing, the high court refused to grant any interim relief and directed the state government to file a counter affidavit by January 4.
The ordinance aimed at curbing forcible or fraudulent religious conversions, including those for the sake of marriage, got the assent of UP Governor Anandiben Patel just within days of the state cabinet approving its draft. The law provides for a jail term of up to 10 years for any violations. Under the law, which deals with different categories of offences, a marriage will be declared "null and void" if the conversion of a woman is solely for that purpose.
The onus to prove that the conversion has not been done forcibly will lie on the accused and the convert.
https://www.hindustantimes.com/india-news/about-35-arrests-dozen-firs-as-up-love-jihad-law-completes-one-month/story-Z6PvZOZXnRo4VakO6Uf51L.html
--------
Third in Mathura court seeking removal of Shahi Idgah mosque near Krishna Janmabhoomi
25th December 2020
MATHURA: A third plea has been filed in a Mathura court seeking removal of the Shahi Idgah mosque near the birthplace of Lord Krishna here.
The suit filed in the court of Civil Judge (Senior Division) Neha Bhadauria on Wednesday demanded the annulment of the 1968 compromise entered through a ruling of a Mathura court, ratifying a land deal between the Shahi Masjid Idgah Management committee and Sri Krishna Janmasthan Seva Sansthan.
"The main request is shifting the Shahi Masjid Idgah built in a part of land of Virajman Thakur Keshav Dev Ji Maharaj Katra Keshav Dev," said Advocate Mahendra Pratap Singh.
The suit has been filed by five plaintiffs, including the principal deity Virajman Thakur Keshav Dev Ji Maharaj Katra Keshav Dev.
The others are Advocate Rajendra Maheshwari, Jay Bhagwan Goyal, founder of United Hindu Front, and Saurabh Gaur the president of Dharm Raksha Sangh Vrindaban.
https://www.newindianexpress.com/nation/2020/dec/25/third-in-mathura-court-seeking-removal-of-shahi-idgah-mosque-near-lord-krishna-birthplace-2241059.html
--------
Pakistan violates ceasefire along IB in Jammu and Kashmir's Kathua
Dec 26, 2020
JAMMU: Pakistani Rangers violated the ceasefire by resorting to unprovoked firing at forward posts along the International Border (IB) in Kathua district of Jammu and Kashmir, officials said on Saturday.
Firing from across the IB in the Satpal Border Outpost area of Hiranagar sector started around 9.35 pm on Friday, prompting strong retaliation by the Border Security Force (BSF), they said.
The officials said cross-border firing between the two sides continued till 2.45 am on Saturday, but there was no immediate report of any damage on the Indian side.
The latest ceasefire violation comes a day after two Army porters – Altaf Hussain and Mohammad Zaif – were injured in Pakistani firing along the Line of Control at Dalhan in Poonch district.
The porters, both residents of Noorkote village, were moving towards a forward post when they were fired upon by Pakistani troops from across the border, causing serious injuries to them, the officials said, adding both were hospitalised and their condition was stated to be stable.
https://timesofindia.indiatimes.com/india/pakistan-violates-ceasefire-along-ib-in-jammu-and-kashmirs-kathua/articleshow/79962455.cms
--------
Two TRF terrorists arrested in Jammu; arms, ammunition seized
Dec 26, 2020
JAMMU: Two terrorists affiliated with 'The Resistance Force' (TRF) have been arrested in Jammu and arms and ammunition seized, police said on Saturday.
Raees Ahmad Dar of Churath, Qazigund, and Subzar Ahmad Sheikh of Ashmuji, Kulgam, were on their way to Srinagar in a car when they were intercepted and arrested by the Special Operations Group (SOG) of the local police at the Narwal bypass on Friday evening, they said.
A police spokesperson said the SOG had set up a special checkpoint in the area after getting a reliable input regarding the movement of terrorists with automatic weapons.
"At about 5.30 pm (Friday) when the SOG team was conducting vehicle checking in the area, one Alto car tried to escape the checkpoint. Observing the suspicious movement, the SOG team immediately chased the vehicle and apprehended the two suspects along with a bag," he said.
The official said the bag, which was with Dar, contained an AK assault rifle with two magazines and 60 rounds, and a pistol along with two magazines and 15 rounds.
A case under various sections of the Indian Penal Code, Arms Act and the Unlawful Activities Prevention Act has been registered, the spokesperson said.
With the arrest, he said, the police has busted a TRF module.
TRF is believed to be a shadow group of the Lashkar-e-Taiba.
"Dar has a history of involvement in terror activities and has four cases registered against him. Initial investigation reveals that he is working for TRF. The role of his associate is also being ascertained," the official said.
He said Jammu police was investigating the case to unearth the network of associates providing support to terror activities.
https://timesofindia.indiatimes.com/india/two-trf-terrorists-arrested-in-jammu-arms-ammunition-seized/articleshow/79962396.cms
--------
Entire Taliban brass based in Pak, says its chief negotiator
Dec 26, 2020
NEW DELHI: The disclosure by Mullah Baradar, the chief Taliban negotiator in the intra-Afghan peace talks, in a video that the entire Taliban leadership is based in Pakistan and that no decision is taken without their advice has exacerbated India's concerns about the role of ISI in the peace process.
The Afghan govt described the development in a statement on Friday as one that posed a serious challenge to the goal of achieving sustainable peace as closure of training camps in Pakistan is vital for peaceful resolution of the Afghanistan situation.
A series of videos had emerged on Thursday showing visiting Taliban representatives, led by Baradar in Pakistan, disclosing the existence of all Taliban leaders in Pakistan and acknowledging their continued activities on Pakistani territory. They were also seen in the videos visiting training camps, as the Afghanistan foreign ministry confirmed on Friday.
While backing the latest peace process, involving direct talks between the Afghan government and Taliban for the first time, India has repeatedly laid stress on the need to ensure that there are no ungoverned spaces left in the country for terrorist activities. External affairs minister S Jaishankar said, while expressing support for the intra-Afghan talks in September, that India's expectation was that the soil of Afghanistan will never be used for any anti-India activity.
Baradar's comments in Karachi are significant for India as these reject the understanding that the ISI no longer enjoys the kind of influence with the Taliban that it did earlier. It confirms India's fears about Taliban terror machinery continuing to function with impunity from Pakistan and about its links with terror groups like LeT and JeM.
India remains an important stakeholder in the war-ravaged country with its developmental work worth billions of dollars.
https://timesofindia.indiatimes.com/india/entire-taliban-brass-based-in-pak-says-its-chief-negotiator/articleshow/79961148.cms
--------
2 terrorists killed in encounter in J-K's Shopian, operation underway
Edited by Deepali Sharma
Dec 26, 2020
Two unidentified terrorists have been killed in an encounter that broke out at Kanigam area of Shopian district of Jammu and Kashmir, Kashmir Zone Police has said.
Security forces launched a cordon and search operation in the area in south Kashmir following information about the presence of militants in the area, a police official said. He said as the forces were conducting searches, militants fired upon them. The forces retaliated and an encounter ensued.
The operation began on Friday night following specific inputs. Two army jawans were also injured in the operation last night, ANI quoted Dilbagh Singh, DG, J-K Police as saying. The two terrorists neutralized today belonged to Al-Badr, while the operation is still underway there is no casualty from our side, he added.
https://www.hindustantimes.com/india-news/2-militants-killed-in-shopian-encounter-operation-underway/story-1MtPGs9sNjf8K2EK9fPlYN.html
--------
Madhya Pradesh cabinet approves Dharma Swatantrya (Religious Freedom) Bill 2020
Edited by Prashasti Singh
Dec 26, 2020
Madhya Pradesh cabinet on Saturday approved the Dharma Swatantrya (Religious Freedom) Bill 2020. The controversial ordinance outlaws marriages with an aim of religious conversions.
"Under the new Bill, forcing religious conversion on someone will attract 1-5 years of imprisonment and a minimum Rs 25,000 fine," said state home minister Narottam Mishra.
Chief minister Shivraj Singh Chouhan, while batting for the bill, had called it his government's Beti Bachao Abhiyan or save the daughter mission. No one will be able to convert anyone from one religion to another through marriage or "any other fraudulent means by seducing or intimidating anyone" if the bill was passed, he had said.
"Government belongs to everyone, all religions and castes. There is no discrimination but if someone tries to do anything disgusting with our daughters, then I'll break you," the chief minister had added.
This approval comes after Uttar Pradesh's governor's assent to the UP Prohibition of Unlawful Conversion of Religion Ordinance, 2020, against forcible or fraudulent religious conversions last month.
Section 3 of the bill states anyone found guilty of abetment to religious conversion shall face imprisonment of one to five years and a fine of not less than Rs 25,000. Attempt to hide one's religion will be punishable by imprisonment of three to 10 years and a fine of at least Rs 50,000.
If a minor or a woman from Scheduled Tribe and Scheduled Caste categories is forced into conversion, the perpetrator will be imprisoned for two to 10 years and fined up to Rs 50,000. Blood relatives of victims of such religious conversion can file a complaint, the bill further states.
Provision for the imprisonment of five to 10 years and fine of at least Rs 100,000 is being made for attempting mass religious conversion (of two or more persons).
https://www.hindustantimes.com/india-news/madhya-pradesh-cabinet-approves-dharma-swatantrya-religious-freedom-bill-2020/story-V2aFPFRxQmzmA4k8qQUd1H.html
--------
Pakistan
Pakistan Foreign Office asks Canadian Govt. To Probe Karima Baloch's Death
26 Dec 2020
QUETTA: The Foreign Office has requested the Canadian government to conduct an investigation into Karima Baloch's death and sought its inquiry report, said Adviser to Balochistan Chief Minister on Information and Parliamentary Secretary Bushra Rind on Friday.
While expressing grief over the tragic death of Ms Baloch, former chairperson of BSO Azad, in Canada, Ms Rind said it was the Canadian government's responsibility to provide protection to the Pakistani citizen as she had taken political asylum there.
Addressing a joint press conference along with Balochistan Awami Party (BAP) leader Shaina Khan and other women leaders, Ms Rind disclosed that the Canadian police had arrested two suspects in connection with the case. The suspects had been shifted to an unknown place for interrogation, she added, while requesting the authorities concerned to share the inquiry report with Pakistan.
CM's adviser says BAP will take part in Senate polls
She also expressed the hope that justice would be done.
The adviser said the Balochistan government through Islamabad had contacted the Canadian government to bring her body back. "We are also in contact with the family of the deceased and the government will extend all help and cooperation to the family in returning of Karima's body," Ms Rind said.
On the occasion, Ms Rind also criticised the politics of the 11-party opposition alliance and said they were deceiving the people who had rejected them as their politics was exposed. She described the Pakistan Democratic Movement (PDM) plan of resigning from the assemblies as a "drama to deceive people".
"If they are serious about their decision, then why are they not submitting resignations to the speaker and are waiting for Senate elections?" Ms Rind questioned and added they knew that if they resigned from the assemblies they could not win the election as people had rejected their politics.
She said the leaders of the PDM through such politics only wanted to protect their ill-gotten money. She said that Balochistan Awami Party (BAP) would fully take part in the upcoming Senate election. In this regard, several decisions were taken at a recent meeting of the party, which was chaired by Chief Minister Jam Kamal Khan.
Referring to Christmas and the birth anniversary of Quaid-i-Azam Mohammad Ali Jinnah, the adviser said that both days had great importance. It was the Quaid's leadership that resulted in the creation of Pakistan in which non-Muslims were enjoying religious, political and social freedom. In this connection, she said, the role of armed forces of Pakistan could not be forgotten.
https://www.dawn.com/news/1597853/canadian-govt-asked-to-probe-karimas-death
--------
Is China Slowly Turning Its Back On BRI Projects In Pakistan?
Dec 25, 2020
NEW DELHI: China is slowly backing away from its multi-billion dollar Belt and Road Initiative (BRI) commitments in Pakistan amid concerns over Islamabad's spiraling debt, series of corruption scandals and rising security costs, according to a report on Asia Times.
According to Asia Times, only 32 out of the 122 projects under CPEC have been completed till the third quarter of this fiscal year.
With China drastically tightening its purse strings, several important CPEC projects are now either stalled or running way behind schedule.
Not only in Pakistan, has China's BRI lending to other nations declined significantly in the past few years.
Data compiled by Boston University researchers shows that overall lending by the state-backed China Development Bank and the Export-Import Bank of China has come down from a peak of $75 billion in 2016 to just $4 billion last year, the report said. Estimates for 2020 show that this amount has further shrunk to $3 billion.
Beijing's rethink
The report said that several factors, ranging from high-profile corruption scandals to Pakistan's overborrowing, might have forced China to look away from its own flagship projects in the country.
According to Boston University research, the belt-tightening is in line with China's "rethink strategy" for its $1 trillion BRI projects, which have been criticised globally due to opacity, corruption, risk of poor countries slipping into debt distress and severe social as well as environmental impacts.
The report said that Beijing is particularly riled at the fact that Chinese companies involved in the projects have entangled themselves in various corruption scandals, especially in the power sector.
"A recent inquiry conducted by the Security and Exchange Commission of Pakistan found irregularities worth over $1.8 billion in the power sector, with 16 mostly Chinese firms involved in the CPEC receiving undue subsidies and causing huge financial losses to the national exchequer," the report said.
China's trade war with the US could be another major factor behind a shift in its global lending strategy, according to Asia Times.
A debt crisis in making
Pakistan is fast moving towards a debt crisis and that could be another big reason why CPEC's future is shrouded in uncertainty. According to the report, Pakistan's debt-to-GDP ratio has touched a high of 107% and a higher debt profile is likely to trigger national security concerns.
For instance, the 1,872-kilometer-long railway line project is moving at a snail's pace due to China's reluctance to fund it at a paltry 1% return on investment. China is also reportedly unhappy with the Pakistan government's decision to trim the project's cost from $8.2 billion to $6.2 billion due to its rising debt load.
Paradoxically, China's own projects are a big contributor to the debt mess Pakistan is currently facing.
A report by the Center for Global Development had pointed out that Pakistan is among the eight countries most at risk of falling into debt distress due to China's BRI projects. It said that the majority of Pakistan's external debt is owed to China due to BRI lending.
In its recent report, the Institute of Policy Reforms (IPR), a Lahore-based think-tank, said that Pakistan has slipped into a debt trap due to the government's "failure to bring reforms and weak fiscal management."
Military grip over CPEC
Debt concerns notwithstanding, Pakistan has been pulling out all the stops to protect Chinese investments as it seeks to revive its sagging economy.
Recently, Pakistan passed a bill in Parliament to give its powerful military near-total control over the CPEC projects.
The report said that the move was aimed at allaying China's security concerns since militants in Balochistan have intensified their attacks on CPEC projects and Chinese nationals working on them.
Sources in Pakistan's planning ministry had earlier told Asia Times that China wanted the Pakistan army to be directly involved in CPEC to expedite the pace of the projects.
Growing concerns in Pakistan
The drying up of Chinese funds have severely impacted the pace of the CPEC projects, most of which were already running behind schedule.
According to the report, the slow pace of big-ticket projects figured high in a meeting last month between Pakistan foreign minister Shah Mehmood Qureshi and newly-appointed Chinese ambassador Nong Rong.
"During the meeting, Qureshi stressed the economic need for prompt completion of CPEC projects at a time the Pakistan economy staggers under the pandemic. In particular, he underlined the slow progress on the railway and at Gwadar port, where China is constructing an international airport, building an LNG facility and upgrading facilities to dock larger vessels," the report said.
Meanwhile, both China and Pakistan are now reportedly looking for prospective foreign investors to speed up the work on the Special Economic Zones (SEZ) promised under CPEC.
The report said that China was earlier reluctant to invite non-Chinese companies to invest in the SEZs but the situation has changed with the dried up financing.
"Barring the Gwadar zone, the Allama Iqbal Industrial City in Punjab, and Rashakai Economic Zone in Khyber Pakhtunkhwa province, the other seven SEZs are either still in pre-feasibility or post-feasibility stages with no tangible development on the ground," the report said.
https://timesofindia.indiatimes.com/world/pakistan/is-china-slowly-turning-its-back-on-bri-projects-in-pakistan/articleshow/79954755.cms
--------
JUI-F expels disgruntled Sherani, three others
Kalbe Ali
26 Dec 2020
ISLAMABAD: The Jamiat Ulema-i-Islam (Fazl) on Friday announced termination of the basic membership of four senior party leaders for deviating from party policies, with all JUI-F workers being warned against making any contact with them.
While announcing the decisions that the party's disciplinary committee took on Thursday, JUI-F central spokesman Mohammad Aslam Ghori said the basic membership of former chairman Council of Islamic Ideology Maulana Mohammad Khan Sherani, former senator Hafiz Hussain Ahmed, both belonging to Balochistan; and Maulana Gul Naseeb Khan hailing from Dir and Maulana Shujaul Mulk from Mardan had been terminated.
He said Maulana Sherani, Hafiz Ahmed, Maulana Gul Naseeb and Maulana Shujaul Mulk were expelled from the party for deviating from the JUI-F's policies.
The disciplinary committee of the party's Central Majlis-i-Shura, chaired by Maulana Abdul Qayyum Halijvi, unanimously decided to terminate the membership of the four leaders, he said, adding that the decision was later ratified by the JUI-F Majlis-i-Aamla, which was chaired by senior naib emir Maulana Mohammad Yousuf, while the provincial chiefs of the party also participated in the meeting.
The Majlis-i-Aamla meeting was held in Islamabad soon after the meeting of the disciplinary committee.
Maulana Halijvi is the chairman of the seven-member disciplinary committee that comprises Agha Ayub Shah, Maulana Abdul Wasay, Maulana Abdul Hakim Akbari, Maulana Abdul Rehman, Mufti Rozi Khan and Malik Faiz Mohammad.
A senior member of the party said the final decision had been made after repeated warnings to the four leaders, who had been speaking openly against party chief Maulana Fazlur Rehman and his policies.
"Hafiz Hussain Ahmed was given the last chance for a hearing even on Thursday after the decision of the disciplinary committee but he did not respond," the party official said.
Sources in the party said the disciplinary committee had gone to Quetta around a month ago and met Hafiz Ahmed to know his concerns. He was requested not to come out in media over party matters and observe party discipline. "But he did not adhere to it and did not pick the phone when the maulana wanted to go to his house to condole the death of his mother," the party official said.
"Similarly, Maulana Fazlur Rehman had also gone to the house of Maulana Sherani in Bara Kahu Islamabad to condole the demise of one of the relatives of Maulana Sherani and he even went to the house of Gul Naseeb in Dir on way to Chitral during recent country public rallies."
The official said there were continuous reports that all the persons led by Maulana Sherani were engaged in lobbying against the party leadership.
Will not surrender: Fazl In his media talk in Dera Ismail Khan on Friday, Maulana Fazl said the party was fighting against the incompetent government.
"It is agreed that the government should go," he said, adding that he was not like General Niazi to lay down arms and surrender.
Responding to a question related to the decision of disciplinary committee of the party, Maulana Fazl said it was an internal party decision taken after fulfilling the requirements.
He alleged that Maulana Sherani had the backing of power brokers to recognise Israel. "The establishment and the PTI government was supporting Maulana Sherani's statements," he added.
On the occasion, he also announced that there would be a rally titled, "Death to Israel" in Karachi in the month of January 2021.
Also, the Maulana said: "PML-Functional was the B team of the Establishment."
While addressing a press conference in Islamabad earlier on Thursday, Maulana Abdul Ghafoor Haideri had blamed the establishment over all the corruption cases against the JUI-F chief. "We know that NAB is nothing and the government is powerless," he added.
"If the harassment against Maulana Fazlur Rehman does not end we will hold a protest demonstration in front of GHQ," he said.
Later, federal ministers Senator Shibli Faraz and Ali Amin Gandapur too held a press conference at the press information department and lashed out at Maulana Fazl-led Pakistan Democratic Movement (PDM) for making an undemocratic and unconstitutional demand.
"They are asking for the dissolution of the elected government that has come to power through fair and free elections," Senator Faraz said, adding that they did not have proof of any misdoings in the 2018 elections. "If there is any, why [they did] not bring that forward?"
He said the whole PDM was only to protect the ill-gotten money of leaders of the opposition parties.
Senator Faraz said: "Instead of serving Islam in the name of conducting politics under the banner of religion, maulana was only making money from this platform like other political parties."
Federal Minister for Kashmir Affairs and Gilgit-Baltistan Ali Amin Gandapur said what he had been saying about Maulana Fazl was being endorsed by the seniors members of the JUI-F.
"Instead of responding to the accusations, Maulana Fazl has started hurling threats at the state institutions," the minister said, adding that Maulana Sherani too had claimed that Fazlur Rehman was minting money in the name of party ticket. He alleged the Maulana had acted like a political blackmailer for gains from successive governments while those objecting to his conduct were being shown the door.
He added that the Maulana was not acting like a democrat but like a fascist.
Mr Gandapur said he would soon make public the evidence of benami assets of worth billions of rupees of the JUI-F leadership.
https://www.dawn.com/news/1597849/jui-f-expels-disgruntled-sherani-three-others
--------
PML-N denies sending officials to Israel
26 Dec 2020
LAHORE: PML-N Secretary Information Marriyum Aurangzeb has rejected the reports of party Quaid Nawaz Sharif's sending a delegation to Israel during his tenure as premier.
"No such contact was established during the PML-N tenure," she said in a statement.
"No PML-N government official ever visited Israel. Such statements can only be responded to by wishing God's wrath over the liars who make up such falsehoods," she said.
She said that by spreading such disinformation was not just causing harm to the PML-N but was seriously damaging national interest and integrity.
"Nawaz Sharif and the PML-N are the guardians of Quid-i-Azam Muhammad Ali Jinnah's ideological stance over Kashmir, Israel and Palestine and will never compromise on these principles," she said and added the same people who tried their best but failed to dubb Nawaz an Indian agent, were now cooking up new stories to hide their foreign policy blunders.
"The PTI sold off Kashmir and has the audacity of demonising PML-N and Nawaz Sharif. The news of the PTI cabinet minister going to Israel is hot in local and international media and the PTI has the audacity of vilifying Nawaz Sharif? You imposed a hoard of incompetent, corrupt liars on the country and blame Nawaz for the results of your failed governance. The PTI destroyed the national economy while butchering Pakistanis worth skyrocketing inflation and has the guts to accuse PMLN," she lambasted.
https://www.dawn.com/news/1597910/pml-n-denies-sending-officials-to-israel
--------
Europe
Billion-dollar Captagon pills seized in Italy smuggled by Hezbollah, not ISIS: Report
25 December 2020
Italian authorities confirmed that nearly 15 tons of smuggled Captagon amphetamine pills seized last year appeared to have originated from the Iran-backed Lebanese Hezbollah group and not ISIS, according to the Italian Nova news agency.
A Naples prosecutor said the financial value of the confiscated drugs amounted to about one billion dollars.
Italian authorities previously believed that ISIS was behind the drug smuggling operation but investigations showed that the Syrian regime and Hezbollah were behind it.
The drugs were contained in three suspicious containers that included papers intended for industrial use and iron wheels.
As part of an investigation broadcast by the BBC, the Italian Financial Crimes Unit provided details of the shipment, saying that it arrived from Syria and was seized last summer in an operation described as the largest of its kind.
https://english.alarabiya.net/en/News/middle-east/2020/12/25/Billion-dollar-Hezbollah-Captagon-shipment-seized-in-Italy
--------
European Union warns Turkey over journalist Can Dundar jail sentence
26 December 2020
The European Union on Friday warned Turkey that a heavy jail sentence imposed on journalist Can Dundar harmed both human rights in the country and Ankara's relations with Brussels.
A Turkish court on Wednesday sentenced the exiled former editor-in-chief of the respected Cumhuriyet daily to more than 27 years in jail on espionage and terror charges.
Can Dundar fled to Germany in 2016 after a failed coup the Turkish government blames on US-based Muslim preacher Fethullah Gulen.
"The European Union has repeatedly conveyed its serious concerns about continued negative developments as regards the rule of law, fundamental rights and the judiciary in Turkey," a statement issued by the EU's external affairs arm said.
"The decision of a Turkish Court to sentence journalist Can Dundar for what is his fundamental right to freedom of expression and (businessman) Osman Kavala's continuous pre-trial detention go, regrettably, in the opposite direction," it said.
"As a candidate (member) country and long-standing member of the Council of Europe, Turkey urgently needs to make concrete and sustained progress in the respect of fundamental rights, which are a cornerstone of EU-Turkey relations," it added.
Relations between the EU and Turkey have been badly strained over a host of issues in recent years and Brussels was notably critical of President Recep Tayyip Erdogan's harsh post-coup crackdown.
There are regular exchanges, especially over human rights, which Ankara says reflect EU double-standards and amount to interference in its internal affairs.
Turkey's EU membership application meanwhile has stalled amid the resulting acrimony.
https://english.alarabiya.net/en/News/middle-east/2020/12/26/European-Union-warns-Turkey-over-journalist-Can-Dundar-jail-sentence-
--------
German funds for 'While Helmets' may end up in terrorists' hands, Russia warns
25 December 2020
Russia has lashed out at the government of Germany for providing material support for the so-called aid group White Helmets, which is notorious for giving support to anti-Syria militant and terrorist groups.
Russian Foreign Ministry spokeswoman Maria Zakharova warned Thursday that the material support, provided by the Federal Foreign Office of Germany to the pseudo-humanitarian "White Helmets" organization, could be used for funding terrorists.
Her comments came after the German Foreign Office announced that it had allocated 5 million euro in aid for the notorious organization.
"It remains unclear, for the German public as well, what part of those funds went to the support of cooperation between the pseudo-humanitarian crews with terrorists in the northeastern Syria," the Russian spokeswoman said.
Zakharova said it is easy to get lost in the accounting of Germany's sponsorship of the White Helmet.
It becomes more and more difficult to draw a line between supporting humanitarian tasks and providing support for the terrorists, blatantly glorified by Berlin, the diplomat said.
She also said the German Foreign Office seeks to present the White Helmets to the Syrians as a symbol of hope.
"The German Foreign Ministry has, apparently, completely tossed away all hesitation and more and more acts as the primary promoter and sponsor of the White Helmets," she noted.
In July, Zakharova had said White Helmets members continued to collude with foreign-sponsored Takfiri terrorists in Syria, and were involved in acts of looting and robbery under the guise of humanitarian activities.
"Western sponsors have not yet abandoned their support for the White Helmets and its affiliated outfits. We have repeatedly pointed to the fact that the humanitarian label of the group actually lies in plunder, extortion, robbery, intentional misinformation, false-flag chemical attacks, air and artillery strikes, and simply direct collusion with terrorism," she said at the time.
Earlier this year, Director of the Russian Foreign Intelligence Service Sergey Naryshkin said Western intelligence services were sponsoring White Helmets and offering complete support to them to propagate fake news in a bid to incriminate Syrian government forces as a pretext for possible acts of aggression on army troops.
"The White Helmets is an organization financed by intelligence services overseas… It is fulfilling their objective within the framework of a propaganda campaign against the Syrian people, and the Syrian Arab Republic at large," the high-ranking Russian official said.
The White Helmets group is known for its coordination with terror outfits in Syria to carry out staged chemical attacks aimed at falsely incriminating the Syrian government forces and inventing pretexts for possible acts of aggression on army troops by a United States-led military coalition present in Syria since roughly 2014.
https://www.presstv.com/Detail/2020/12/25/641491/Russia-germany-support-white-helmets-syria
--------
Mideast
Turkey wants better ties with Israel as talks continue between two sides: Erdogan
25 December 2020
President Recap Tayyip Erdogan said on Friday that Turkey would like to have better ties with Israel, adding that talks at intelligence level continued between the two sides.
The two countries have had a bitter falling out in recent years, despite strong commercial ties, expelling ambassadors in 2018. Ankara has repeatedly condemned Israel's occupation in the West Bank and its treatment of Palestinians.
"We are having issues with people at the top level," Erdogan told reporters in Istanbul after Friday prayers. "If there were no issues at the top level, our ties could have been very different," he said, adding that Israel's policies on Palestine were "unacceptable."
https://english.alarabiya.net/en/News/middle-east/2020/12/25/Turkey-wants-better-ties-with-Israel-as-talks-continue-between-two-sides-Erdogan
--------
Iran executes ethnic Baluch militant for shooting death of two IRGC guards
26 December 2020
Iran executed an ethnic Baluch militant on Saturday for the shooting death of two Islamic Revolutionary Guards Corps (IRGC) guards five years ago, the judiciary's official news website Mizan reported.
It said Abdulhamid Mir Baluchzehi, known as Owais, one of the perpetrators of the 2015 operation, "was hanged this morning after legal procedures" in Zahedan in the southeastern Sistan-Baluchestan province.
It said Mir Baluchzehi was a principle members of the Sunni extremist group Jaish al-Adl, or the Army of Justice, and was charged with "armed action against the country and membership in anti-regime groups."
The impoverished Sistan-Baluchestan province, which borders Afghanistan and Pakistan, has long been the scene of frequent clashes between security forces and Sunni militants and drug smugglers. The population of the province is predominantly Sunni Muslim, while most Iranians are Shia.
Jaish al-Adl, which says it seeks greater rights and better living conditions for ethnic minority Baluchis, has claimed responsibility for several attacks in recent years on Iranian security forces in the province.
https://english.alarabiya.net/en/News/middle-east/2020/12/26/Iran-executes-ethnic-Baluch-militant-for-shooting-death-of-two-IRGC-guards
--------
Netanyahu speaks with Morocco's king, invites him to Israel
26 December 2020
Israeli Prime Minister Benjamin Netanyahu spoke on Friday with Morocco's King Mohammed VI and invited him to visit Israel, Netanyahu's office said.
The two leaders spoke about moving forward with a US-brokered agreement announced earlier this month to normalize bilateral ties, according to the Israeli statement.
Netanyahu also thanked King Mohammed for hosting an official Israeli delegation this week.
King Mohammed underscored the close ties between the Moroccan Jewish community and the monarchy, the Royal Court said in a statement.
While welcoming the resumption of relations with Israel, the King said Morocco's position regarding Palestine remains unchanged.
Rabat advocates the two-state solution and the unique character of Jerusalem as a city of three religions.
https://english.alarabiya.net/en/News/middle-east/2020/12/26/Netanyahu-speaks-with-Morocco-s-king-invites-him-to-Israel
--------
Houthis beat pregnant Yemeni mother to death in front of children in Ibb: Activists
Ismaeel Naar
December 26, 2020
Houthi militants have reportedly beat a pregnant mother to death in Ibb in front of her four children while attempting a house raid to arrest her husband, according to activists.
Local Yemeni media said the attack took place on Thursday when Houthi militants arriving in an armored vehicle stormed the house of the woman identified Ahlam al-Ashari in the al-Odain district in the Ibb province of Yemen.
The 29-year-old mother was severely beaten in various parts of her body and sustained several deep wounds to her head and face, which led to her death immediately after she was transferred to al-Odain Hospital in order to treat her, according to local Yemeni media outlets.
The Taiz Center for Human Rights has called for urgent investigations into the murder of the young mother and holds the Houthis accountable for her death.
"The center stresses the need to uncover the circumstances of the case, prosecute the perpetrators and stop the repeated tampering and the successive attacks on human rights. This crime is a violation of all international norms and laws and human rights, and reflects the terrible collapse of rights and freedoms in the areas under the control of the militia coup and the increasing number of crimes committed by the Houthi security forces," read a statement released by the center.
The victim's father, Ali Abdulkarim al-Ashari confirmed in a complaint published by activists on social media that armed men from the al-Odain Security Department stormed his daughter's house and attacked her and her children, which led to her death.
The victim's husband appeared in a video in distress and seeking help.
"Where are those claiming to support the oppressed. They killed the mother of my children. My children have become orphans. Where is the 'master' who claims to support justice," the husband said, referring to the Houthi leader Abdulmalik al-Houthi.
Last year, a rights group said that the Houthi militia in Yemen are holding dozens of women without bringing them to trial or charging them with a crime, often torturing the detainees and blackmailing their families.
An Associated Press investigation last December showed that thousands of Yemenis have been imprisoned by the Houthi militia during the five years of Yemen's war. Many of them suffered extreme torture - being smashed in their faces with batons, hung from chains by their wrists or genitals for weeks at a time, and scorched with acid.
https://english.alarabiya.net/en/News/gulf/2020/12/25/Houthis-beat-pregnant-Yemeni-mother-to-death-in-front-of-children-in-Ibb-Activists
--------
Palestinian ministry urges UN Security Council to act against Israeli settler violence
26 December 2020
The Palestinian Ministry of Foreign Affairs and Expatriates has called upon the UN Security Council to assume its responsibilities and stop Israeli settler violence, as extremist Israeli settlers continue their acts of vandalism and violence, known as price tag attacks, against Palestinians and their properties.
The ministry, in a statement released on Friday, announced that acts of violence committed by Israeli settlers recorded a sharp increase last week, and they are not just aimed at terrorizing defenseless Palestinians in the occupied West Bank, but also seek to advance the Tel Aviv regime's expansionism at the expense of Palestinian land expropriation.
The statement noted that Israeli attacks on Palestinian public and private properties have mostly taken place south, east and west of the northern West Bank city of Nablus.
The Israeli settlers and organizations supporting them are pressing ahead with a greater settlement bloc in the mentioned area, and such bids prevent any possibility for the creation of a viable and geographically contiguous Palestinian state, the ministry pointed out.
The statement noted that settler attacks fall within the framework of Israel's objective to effectively annex all sections of Area C, which represents 60 percent of the West Bank and is under the regime's full control.
The Palestinian Foreign Ministry then held the Tel Aviv regime and the outgoing administration of US President Donald Trump responsible for the spike in the Israeli settler violence, which it said would prevent any chance for the so-called two-state solution to the Israeli-Palestinian conflict.
Late on Thursday, a group of Israeli settlers attacked Palestinian vehicles near the village of al-Lubban al-Sharqiya, located 20 kilometers (12 miles) south of Nablus. They also tried to attack Palestinian homes in the area.
Israeli settlers had uprooted dozens of olive trees from a Palestinian grove east of Yatta city, located approximately 8 kilometers south of al-Khalil (Hebron), earlier in the day.
Local official Rateb al-Jabour said settlers from the illegal Israeli settlement of Ma'on stole some 35 olive trees.
More than 600,000 Israelis live in over 230 illegal settlements built since the 1967 Israeli occupation of the Palestinian territories of the West Bank and East Jerusalem al-Quds.
The UN Security Council has condemned Israel's settlement activities in the occupied territories in several resolutions.
https://www.presstv.com/Detail/2020/12/26/641528/Palestine-urges-UN-Security-Council-to-act-against-Israeli-settler-violence
--------
Israeli fighter jets conduct fresh airstrikes against positions in besieged Gaza Strip
26 December 2020
Israeli warplanes have conducted fresh airstrikes against the besieged Gaza Strip, targeting several localities in the impoverished Palestinian enclave.
The Israeli military said in a statement that its fighter jets had struck at least three targets belonging to the Hamas resistance movement, including a military post, a factory that purportedly manufactures rockets, and an underground facility, on Friday night.
The Hamas-affiliated Shehab news agency said the Israeli strikes hit the central part of the blockaded enclave.
There were no immediate reports of casualties from Gazan authorities.
The Israeli military claimed that the airstrikes were "carried out in response to rockets fired from the Gaza Strip" into the occupied territories a few hours earlier.
It added that the two rockets were purportedly intercepted and caused no casualties but triggered sirens in the southern city of Ashkelon and nearby communities, and sent settlers into shelters.
The Israeli regime every so often launches strikes against positions in Gaza Strip, accusing the resistance groups in the territory of launching rockets.
Gaza has been under an Israeli siege since June 2007.
Since 2008, Israel has waged three wars against Gaza, where two million Palestinians live under a 12-year Israeli blockade from air, sea, and land. Thousands of Gazans have been killed in each of these deadly wars.
The crippling blockade has caused a decline in the standard of living as well as unprecedented levels of unemployment and unrelenting poverty in the Gaza Strip.
https://www.presstv.com/Detail/2020/12/26/641525/Palestine-airstrikes-Israel-Gaza-Strip-Hamas
--------
Dozens of Palestinian protesters injured by Israeli forces
25 December 2020
Dozens of Palestinians have been injured as Israeli forces continue to crack down on anti-settlement protests in the occupied West Bank.
Israeli forces fired tear gas at people taking part in a rally in the village of Beit Dajan, east of Nablus City, on Friday, leaving dozens of people suffering breathing difficulties.
Also on Friday, clashes erupted between Israeli forces and locals who had taken part in a rally in Deir Jarir, east of Ramallah City, to protest against a settler unit that had been built in the village a few days earlier.
An unspecified number of protesters were hit by rubber bullets and dozens of others suffered breathing difficulties due to inhaling tear gas fired by the Israeli troops.
Palestinian media reports said Israeli forces prevented Palestinian ambulances from approaching the scene of the clashes in Deir Jarir and from rescuing the wounded.
Israeli forces also suppressed a protest near the town of Salfit.
They used sound bombs and tear gas against protesters and prevented them from reaching land that is threatened with seizure by Israel in the area of al-Ras, near Salfit.
More than 600,000 Israelis live in over 230 settlements built since the 1967 Israeli occupation of the Palestinian territories of the West Bank and East Jerusalem al-Quds.
Since US President Donald Trump took office in December 2016, Israel has stepped up its settlement expansion activities in defiance of United Nations Security Council Resolution 2334, which pronounces settlements in the West Bank and East Jerusalem al-Quds "a flagrant violation under international law."
All Israeli settlements are illegal under international law as they are built on occupied land.
https://www.presstv.com/Detail/2020/12/25/641504/Dozens-of-Palestinian-protesters-injured-by-Israeli-forces
--------
Human rights groups join Facebook to fight Israeli spyware maker NSO
25 December 2020
A coalition of human rights and press freedom groups has filed a brief supporting Facebook Inc.'s lawsuit against the Israeli surveillance technology company NSO Group, stating that the firm prioritizes profits over human rights.
On Wednesday, eight organizations, including internet rights group Access Now, Amnesty International, Reporters Without Borders, the Committee to Protect Journalists and the Internet Freedom Foundation, submitted an amicus brief to the United States Court of Appeals for the Ninth Circuit in San Francisco, noting that NSO's Pegasus hacking tool is "an insidious spyware product, and many of NSO's customers are repressive regimes that use Pegasus for insidious ends."
"Granting NSO immunity would not just undermine fundamental international legal protections for privacy, free expression, and association, it would seriously undermine civil society," the amicus brief said.
Facebook last year launched a lawsuit against NSO Group, accusing the company of reverse-engineering and subverting its popular WhatsApp instant messaging service to send spyware to the devices of approximately 1,400 people, including attorneys, journalists, human rights activists and political dissidents worldwide in order to steal information from the users.
NSO Group is now trying to overturn a federal court decision that allowed the case to proceed.
Natalia Krapiva, legal counsel for Access Now, said NSO's hacking of WhatsApp "has enormous human costs."
"The attack invaded the victims' privacy, damaged their reputation, and continues to endanger their work and livelihoods," she said in a statement.
Krapiva added, "NSO actively facilitated targeting of these individuals, and the notion that they should now escape accountability in US courts because they were 'following orders' of dictators defeats any notion of justice."
On Monday, a group of technology giants including Microsoft Corp., Dell, Google and Cisco Systems Inc. filed a similar brief that warned that NSO's hacking tools posed a danger to the safety of users across the internet.
The companies argued that granting NSO Group immunity would "further encourage the burgeoning cyber surveillance industry to develop, sell and use tools to exploit vulnerabilities in violation of US law."
The companies said they were concerned that NSO Group's spyware tools could ultimately be obtained by "malicious actors other than the initial customer," whom they said could use the technology to "cripple infrastructure, commit large-scale financial crime, or cause other catastrophic damage."
Separately, the Electronic Frontier Foundation, a digital rights group, lodged another amicus brief, saying NSO had become "notorious for facilitating human rights abuses."
NSO Group is well-known for selling hacking software to government clients.
According to the Israeli company's marketing materials, once Pegasus has been covertly placed on a mobile phone, it can gather information about the device's location, access its camera, microphone and internal hard drive, and record emails, phone calls and text messages.
The software had also been used to hack into the WhatsApp account of prominent dissident Saudi journalist Jamal Khashoggi, who was brutally murdered and dismembered at the Saudi consulate in Istanbul in October 2018.
https://www.presstv.com/Detail/2020/12/25/641486/Human-rights-groups-join-Facebook-to-fight-Israeli-spyware-maker-NSO
--------
South Asia
Problems will remain till Rohingya Muslim refugees return to Myanmar: BGB DG
25th December 2020
Guwahati, Dec 25 : The problem of Rohingya Muslim refugees is a big one and unless they return to Myanmar, the problem will remain for India and other countries, Border Guard Bangladesh (BGB) Director General Maj Gen Shafeenul Islam said here on Friday after the five-day meeting with his Border Security Force (BSF) counterpart Rakesh Asthana.
Islam said that Rohingya Muslims are not only found in India, they are found across the world including countries like Thailand, Indonesia and Malaysia.
"The Rohingya Muslim refugee problem would be solved when they would go back to their country, Myanmar, at the earliest otherwise the problem would remain for India and other countries," the BGB DG said.
He said: "We are regularly nabbing the Rohingyas at the border, escaping from the Cox's Bazar camps. There are Rohingya settlements as well. They also have UNHCR cards. They always try to get inside… To meet their relatives in the Bangladesh camps."
Asthana said that Rohingya Muslims are being occasionally caught in different parts of the country by the state security forces.
"Both BSF and BGB are committed to stop their infiltration and exfiltration and we are taking action not only against the Rohingyas, but also against all illegal trespassers," the BSF head said.
A senior BSF officer said that in the all important five-day Border Coordination Conference (BCC), BSF chief Asthana led the 12-member delegation while the 11-member BGB team was headed by Islam. The DG level meeting or the BCC between the BSF and BGB was held first time outside the national capital.
Rohingyas from refugee camps in southeastern Bangladesh often enter into the northeastern states of India illegally in search of jobs or get trapped in human trafficking.
According to the security officials, at least 35 Rohingya Muslims from Myanmar, including women and children, have been detained in the past one month for illegally entering into northeast India.
Over 7,38,000 Rohingyas from Rakhine in western Myanmar have taken shelter in the camps in Cox's Bazar since the beginning of the ethinic troubles on August 25, 2017, following a wave of violence and persecution, which has been described by the United Nations as attempted ethnic cleansing.
Four northeastern states – Arunachal Pradesh (520 km), Manipur (398 km), Nagaland (215 km) and Mizoram (510 km) – share 1,643 km unfenced borders with Myanmar while Tripura (856 km), Meghalaya (443 km), Mizoram (318 km) and Assam (263 km) share 1,880 km borders with Bangladesh.
https://www.siasat.com/problems-will-remain-till-rohingya-muslim-refugees-return-to-myanmar-bgb-dg-2053406/
--------
Two Afghan army officers killed by roadside bomb
26 Dec 2020
KABUL: At least two Afghan army officers including a battalion commander were killed on Friday when their vehicle was hit by a roadside bomb in the northern Balkh province, the military said.
Hanif Rezaie, a spokesman for the army in the country's north, said Capt Mohammad Qasim Paikar and another officer were killed and two other soldiers were wounded in the explosion, which took place between Balkh and Char Bolak districts.
The attack was the latest amid relentless violence in Afghanistan even as Taliban and Afghan government negotiators hold talks in Qatar, trying to hammer out a peace deal that could put an end to decades of war.
No one immediately claimed responsibility for Friday's bombing. Rezaie blamed the Taliban, who are active in both districts and regularly launch attacks against Afghan security forces.
Elsewhere, the Taliban announced the release of 30 imprisoned Afghan security personnel on Thursday in the southern Kandahar province's Panjwai district.
This is the first batch of prisoners released by the Taliban since the start of direct peace talks with the Afghan government in September.
Zabihullah Mujahid, a spokesman for the group, did not provide further details about the freed prisoners, but it appeared the decision was based on an order from the Taliban's leadership.
Earlier this year, the government freed more than 5,000 Taliban prisoners in exchange for the Taliban releasing around 1,000 Afghan security forces.
The prisoner swap was part of the terms of a separate US-Taliban deal signed in February.
Violence in Afghanistan has spiked even amid the Taliban and Afghan government peace negotiations in Qatar, which after some recent procedural progress have been suspended until early January. There's speculation the resumption could be further delayed.
At the same time, the Taliban have continued their insurgency against government forces while keeping their promise not to attack US and Nato troops. The Taliban have also waged bitter battles against the militant Islamic State group, particularly in eastern Afghanistan.
The IS affiliate in Afghanistan has claimed responsibility for multiple attacks in the capital of Kabul in recent months, including on educational institutions that killed 50 people, most of them students.
https://www.dawn.com/news/1597867/two-afghan-army-officers-killed-by-roadside-bomb
--------
Chinese Spy Ring Busted In Afghanistan, 10 Detained
By Mohammad Haroon Alim
26 Dec 2020
Afghan National Directorate of Security has busted 10 Chinese citizens over espionage, these detainees are linked to a Chinese spy agency, Hindustan Times reported.
These Chinese spy agency members were caught for operating a terror cell in the capital of Kabul city, this crackdown turned a huge embarrassment for Beijing, as the Chinese government demanded to put the matter at rest, diplomats and security officials told the Hindustan Times.
The crackdown had started on December 10th and 10 Chinese citizens were captured by the NDS, these individuals were linked to running a terror cell, espionage, and served China's spy agency.
Chinese spy activities in Afghanistan were the first-ever recorded, it is the first time Afghanistan has detained Chinese spy operators.
Two of these captured Chinese nationals were in direct contact with the Haqqani Network, a senior diplomat told Hindustan times.
Li Yangyang and Sha Hung, two Chinese spy operatives were in contact with Haqqani Network to gather information about Al-Qaeda, Taliban, and Uyghurs in Kunar and Badakhshan provinces, Eursian Times said in a report.
Li was arrested in his home in the western part of Kabul in Kart-e-Chahar, he was operating for the Chinese intelligence since July-August.
Eurasia indicated that Sha Hung was also running a restaurant in the Shirpur area of Kabul city.
Hindustan Times said President Ashraf Ghani was briefed in regards to the detentions, and the First Vice President, Amrullah Saleh, was given the authority to oversee the investigation.
Chinese ambassador to Kabul, Wang Yu was asked to be briefed on the detentions, Afghan government demanded a formal apology that admits to the violation of international norms.
The detainees will be pardoned upon the formal apologies otherwise, Saleh has told the Chinese envoy that the government will go "ahead with criminal proceedings". Hindustan Times reported.
Afghan NDS seized arms, ammunition, and Ketamine powder a recreational drug during the first round of raids on December 10.
Sha Hung was also arrested on the same day, a security official told Hindustan Times, that NDS "recovered explosive material and other incriminating items" from her place, and other eight Chinese nationals were detained subsequently.
The Chinese spies were planning to create a fake East Turkestan Islamic Movement ETIM module in Afghanistan to entrap ETIM operatives in the country and Pakistan's ISI worked closely with them to target Uighur leaders in Afghanistan.
ETIM is a separatist group claimed to be active in the Xinjiang province of China, Hindustan times indicated their leader "Hasan Masum" was shot dead by the Pakistani soldiers in 2003.
https://www.khaama.com/chinese-spy-ring-busted-in-afghanistan-10-detained-667755/
--------
Deadly 4 IED Attacks Hit Kabul City
By Mohammad Haroon Alim
26 Dec 2020
At least four Explosions have occurred in Kabul city on Saturday morning, in less than three hours the city was rattled by IED explosions, such explosion in some weeks have become a daily routine of public's fear.
According to Police, two security force members were killed and six other people were wounded in the blast.
The initial explosion happened at around 7:02 a.m on Saturday morning, near the Chaman-e-Hozoori area in PD8 of Kabul city.
This incident has left no casualties behind; the blast was due to a magnetic IED.
The second explosion happened in the west of Kabul at around 7:05 am, a magnetic IED targeted a senior official from the VIP protection unit, police told media, two security force members were reported injured.
The third and fourth explosions happened in Deh Sabz and Dehbori Areas of Kabul city, in the east area a police vehicle was targeted by a roadside bomb in which three policemen were injured.
And the blast in the west area of Kabul, Deh Bori, at around 9:05 am a police vehicle was targeted in which Two security personnel were killed and a civilian was reported wounded.
In a recent report, Ministry of Public health announces that four individuals were killed and four others are wounded.
Back to back target killings and IED blasts created fear among the public, as peace efforts are ongoing for a prosperous future of the country.
https://www.khaama.com/deadly-4-ied-attacks-hit-kabul-city-334422/
--------
'Target Killing Threatens Peace Process', Breeds Fear
By Mohammad Haroon Alim
25 Dec 2020
US Special Envoy for National Reconciliation, Zalmay Khalilzad, condemned assassinations of public figures in a thread of tweets.
He said this level of violence will increase fear and will make people flee the country.
"Living with so much violence is no way to live. It breeds a climate of fear. Fear will drive more Afghans to leave their homeland. Who will then be left to advocate for rights and freedoms? This is not the way a society will thrive and prosper" Khalilzad said.
Khalilzad tweeted, "Yousef Rasheed's assassination is reprehensible. We condemn it. We also condemn the recent murder of several doctors working in Puli Charkhi and women's rights activist Freshta Kohistani".
"People like Yousef and Freshta are essential for any society. They are its conscience and keep its heart beating. They should not be fearful, intimidated, or worse, killed," he stated.
"These targeted killings and assassinations must stop. They threaten the peace process", Khalilzad added, that these string of assassinations could negatively affect the peace process in Afghanistan.
US Special Envoy for National Reconciliation also added, that "the Afghan people demand peace. A ceasefire and political settlement remain urgent. I urge the negotiating parties to redouble their efforts. We stand ready to help".
This comes as Freshta Kohistani, Afghan women's rights activist and her brother were killed in a target killing incident on Thursday.
Freshta and her brother were gunned down in Dahno Village of Hes-e-Awal in Kohistan district of Parwan province.
The assassination happened a day after CEO of the Free and Fair Election Forum of Afghanistan, Yousuf Rasheed was killed in Kabul on Wednesday.
https://www.khaama.com/target-killing-threatens-peace-process-creates-fear-556677/
--------
Southeast Asia
Deputy minister: Video of Tabung Haji Properties CEO uttering swearwords does not represent company
26 Dec 2020
KOTA BHARU, Dec 26 — A viraled video involving the chief executive officer (CEO) of Tabung Haji (TH) Properties Sdn Bhd who used discourteous words, does not reflect the true image of the company as an Islamic institution.
Deputy Minister in the Prime Minister's Department (Religious Affairs) Ahmad Marzuk Shaary said, on the contrary, it was just a personal offence committed by the top staff in the company.
"It was a closed door meeting and we do not know how it could have leaked ... Perhaps there is something that needs to be investigated thoroughly and comprehensively from the administrative aspect.
"Therefore, we are conducting an internal investigation to identify the real cause, why there are parties in the meeting or premises or the organisation who are hardpressed to leak this matter," he said.
He said this to reporters after officiating the Pengkalan Chepa Level Circumcision Programme, at the Dewan Pusat Asuhan Tunas Islam (PASTI), in Pengkalan Chepas, near here, today.
Recently, a three-minute video was viraled on social media featuring the CEO of TH Properties uttering rude words in a meeting believed to involve the agency's administrative staff.
Explaining further, Ahmad Marzuk said however, TH Properties and the individuals involved had issued a statement of apology and explained the issue on the dissemination of the video. — Bernama
https://www.malaymail.com/news/malaysia/2020/12/26/deputy-minister-video-of-tabung-haji-properties-ceo-uttering-swearwords-doe/1935086
--------
Arab World
Coronavirus: Saudi Arabia's Crown Prince gets COVID-19 vaccine
Ismaeel Naar
25 December 2020
Saudi Arabia's Crown Prince Mohammed bin Salman has received the COVID-19 vaccine, according to a video released by the Saudi Press Agency.
On his part, Saudi Arabia's Minister of Health, Dr. Tawfiq al-Rabiah, said he extended his thanks and gratitude to the Crown Prince for his keenness and continuous follow-up to provide vaccines to citizens and residents.
"Within the framework of Vision 2030, which is a policy of 'prevention is better than cure,' which was represented by intensifying preventive measures, emphasizing that human health is first, and providing safe and internationally approved vaccine in record time and providing it to citizens and residents, making the Kingdom one of the best countries in the world in facing the coronavirus pandemic," al-Rabiah said.
Saudi Arabia detected 178 new coronavirus cases over the past 24 hours, raising the total to 361,903, the Ministry of Health announced on Friday.
The total recoveries increased to 352,815 after 207 individuals who had previously tested positive recovered.
Meanwhile, the death toll reached 6,168 with nine new fatalities reported due to COVID-19 complications.
https://english.alarabiya.net/en/coronavirus/2020/12/25/Coronavirus-Saudi-Arabia-s-Crown-Prince-gets-COVID-19-vaccine
--------
Bahrain: Qatar's claim of 4 Bahraini fighters violating its airspace is baseless
Tuqa Khalid
25 December 2020
Qatar's claim that four fighters from the Royal Bahraini Air Force have violated their airspace on Wednesday, is "irresponsible and baseless," Bahrain's Ministry of Foreign Affairs said on Thursday.
"On Wednesday, December 9, 2020, a military drill involving two F-16 aircraft from the Royal Bahraini Air Force and two from the US side took place in the designated military exercise area in the airspace of the sisterly Kingdom of Saudi Arabia as part of a joint military exercise between the two friendly countries," the ministry said.
"The four planes headed together towards the skies of the Kingdom of Bahrain, crossing the airspace of the Kingdom of Saudi Arabia eastward to land at Isa Air Base... this is the usual exit route from the military drill area towards the airspace of the Kingdom of Bahrain and that on their way back, the aircraft have not used the Qatari airspace," it added.
Qatar's Ministry of Foreign Affairs said on Thursday it informed the United Nations Security Council (UNSC) about "violations by four Bahraini fighter jets that penetrated Qatari airspace on Wednesday, Dec. 9, 2020."
The UAE, along with Saudi Arabia, Bahrain and Egypt, had severed diplomatic, trade and transport ties with Qatar in June 2017, accusing it of supporting terrorism – a charge Doha denies.
Earlier this month, Saudi Arabia's Foreign Minister Prince Faisal bin Farhan said a resolution of the Gulf diplomatic crisis was in sight, with all governments involved "on board" and a final agreement expected soon.
Last month, two Bahraini boats breached Qatari territorial waters, Doha's interior ministry said in a statement.
Bahrain insisted however that the two vessels, part of its coastguard fleet, had been wrongfully intercepted, adding that "the incident occurred in the territorial waters of the Kingdom of Bahrain".
On Sunday, Manama accused Doha of confiscating 47 Bahraini fishing boats, but in a cabinet meeting on Monday "the importance of direct bilateral negotiations with Qatar to reach a lasting agreement" on fishing activities, according to the BNA.
Referring to the wider Gulf spat, Qatar's Foreign Minister Sheikh Mohammed bin Abdulrahman Al-Thani said during an official visit to Moscow on Wednesday "no party from this crisis will emerge victorious".
"We will all emerge victorious only if a solution is found and trust is rebuilt," he said during a press conference alongside his Russian counterpart.
https://english.alarabiya.net/en/News/gulf/2020/12/25/Bahrain-Qatar-s-claim-of-4-Bahraini-fighters-violating-its-airspace-is-baseless
--------
Syria urges UNSC to stop Israel's 'unacceptable' attacks
25 December 2020
Syria's Foreign Ministry has condemned as "unacceptable" Israel's continued attacks on the Arab country, calling on the United Nations Security Council to stop the recurrence of such aggression.
In a letter addressed to the United Nations (UN) secretary-general and the president of the UN Security Council, the Syrian ministry said that Israel had fired a barrage of missiles through Lebanese airspace toward the Masyaf area in the western countryside of Hama Province in Syria in the early hours of Friday.
The ministry described the attack as "a flagrant violation of the Security Council resolution 350 of 1974," and said it was aimed at hindering the Syrian army's campaign against foreign-backed terrorists.
According to Syria's official news agency, SANA, the ministry stressed that Israel's "dangerous aggressive approach" toward Damascus could not continue without the US's "unlimited" support as well as the immunity from accountability provided to the Tel Aviv regime by Washington and some countries in the Security Council.
"Such attacks endanger the security and stability of the region, and its persistence is unacceptable and will have consequences," the letter read.
The ministry concluded the letter by calling on the member states of the UNSC "to break the silence" and shoulder their responsibilities, including taking "firm and immediate measures to stop the recurrence of these Israeli terrorist attacks" and to hold Israel accountable for its crimes against the Syrian people, which constitute "flagrant violations of the Charter of the United Nations, the international law, and the Security Council Resolutions 242, 338, 350, and 497."
Syria has experienced foreign-backed militancy since March 2011. The Syrian government says the Israeli regime and its Western and regional allies are aiding the Takfiri terrorist groups that are wreaking havoc in the country.
Israel frequently targets positions inside Syria, especially those of Lebanon's Hezbollah resistance movement, which has played a key role in helping the Syrian army in its fight against terrorism.
Israel has been a main supporter of the terrorist groups that have opposed the government of Syrian President Bashar al-Assad since militancy erupted in Syria nine years ago.
https://www.presstv.com/Detail/2020/12/25/641513/Syria-urges-UNSC-to-stop-Israel%E2%80%99s--unacceptable--attacks
--------
Iraqi govt. urged to take Trump's pardons for Blackwater guards to intl. court, UNSC
26 December 2020
A member of the security and defense committee in the Iraqi parliament has sharply criticized US President Donald Trump's decision to pardon four former Blackwater contractors jailed over the killing of 14 Iraqi civilians, calling on the Baghdad government to take the case to an international court as well as the UN Security.
Adnan al-Asadi told the Arabic service of Russia's Sputnik news agency on Friday that Blackwater, now renamed Academi, consisted of a group of mercenaries who were brought by US military forces to Iraq to participate in battles and carry out massacres.
"What happened in Baghdad's Nisour Square in [September] 2007 was a wholesale carnage, and they killed Iraqi civilians in cold blood," he noted.
"I am surprised at the decision since the United States claims to be a democratic country, where authorities are independent. Actually, the chief executive in democratic states does not interfere in the judicial proceedings. Therefore, the intervention of US President Donald Trump to grant the pardons violates the right of the public prosecutor, the right to personal injury claims as well as the rights of victims' families. I do not see any justification for the US president to pardon them, and set them free," Asadi highlighted.
The Iraqi legislator then called on the Baghdad government to refer the file to an international court, and even take the case to the UN Security Council, hoping that Russia and other major powers in the council would support such a step.
"We ask Russia and other major countries [to join Iraq's bid]. We call upon Russian president [Vladimir Putin] to direct the Russian representative to the Security Council [Vasily Nebenzya] to support Iraq in this matter," Asadi said.
In 2014, four former US government contractors who worked for Blackwater were convicted in federal court in Washington in connection with the Iraq killings in 2007.
Nicholas Slatten was sentenced to life in prison without parole after being convicted of murder, while Paul Slough, Evan Liberty and Dustin Heard were convicted of manslaughter and weapons charges.
Prosecutors said the Blackwater convoy launched an unprovoked attack using sniper fire, machine guns and grenade launchers.
Lawyers and human rights defenders described Trump's pardons as miscarriage of justice.
"This pardon is an insult to justice and an insult to the victims who waited so many years to see some measure of justice," Sarah Holewinski, Washington director at Human Rights Watch, commented.
Blackwater was founded by Erik Prince, a staunch Trump ally and the brother of Secretary of Education Betsy DeVos.
The notorious company was one of several private military firms hired to assist the US army in Iraq following its 2003 invasion and occupation of the Arab country.
https://www.presstv.com/Detail/2020/12/26/641535/Iraqi-govt--urged-to-take-Trump-s-pardons-for-Blackwater-guards-to-intl--court,-UNSC
--------
Africa
Four pregnant women among 20 migrants dead in Tunisia sinking
25 December 2020
Four pregnant women were among 20 migrants whose bodies were found off Tunisia's coast after their smuggling boat sank, Tunisian authorities said Friday, as search efforts continued for 13 others believed missing.
Nineteen of the 20 migrants who died in Thursday's sinking were women, according to Mourad Torki, the court spokesman for the Sfax region in central Tunisia.
Coast guard officials and local fishermen retrieved the bodies and brought them to shore, and transferred them in white body bags to a nearby hospital where autopsies were carried out.
Four migrants were rescued, Torki said: One remained under medical supervision Friday and another fled the hospital.
The boat, overloaded and in poor condition, was carrying 37 people — three Tunisians and others from sub-Saharan Africa, Torki said. Coast guard boats and navy divers were searching for the 13 missing, but found no new bodies or survivors Friday, amid strong winds and high waves in the area.
Tunisian authorities say they have intercepted several migrant smuggling boats recently, but that the number of attempts has been growing, notably between the Sfax region and the Italian island of Lampedusa.
Migrant smuggling boats frequently leave from the coast of Tunisia and neighboring Libya carrying people from across Africa, including a growing number of Tunisians fleeing prolonged economic difficulties in their country.
https://english.alarabiya.net/en/News/north-africa/2020/12/25/Four-pregnant-women-among-20-migrants-dead-in-Tunisia-sinking
--------
Nigeria: Christmas ceremony canceled over coronavirus
24.12.2020
Nigeria's president has cancelled the annual official Christmas ceremony for this year as the country fights off the second wave of the COVID-19 pandemic, the presidency announced on Thursday.
"In line with the prevailing protocol put in place by the Presidential Task Force on COVID-19, restricting large gatherings, President Muhammadu Buhari will not be hosting the usual Christmas homage by religious and community leaders in the Federal Capital Territory," spokesman Garba Shehu tweeted on Thursday.
Buhari also urged the public to comply with COVID-19 preventive measures during the holiday season.
"The President urges all citizens to, in line with the prescribed protocol, observe social distancing, use face masks, wash hands frequently and avoid overcrowding of public spaces, markets, shopping centres, offices and places of worship," Shehu wrote.
The Nigerian president also discouraged non-essential travels during the holiday season, sending his wishes for a "happy Christmas and a Prosperous New Year ahead," according to Shehu.
Since the virus was first reported in March, Nigerian health authorities have confirmed 1,236 COVID-19-related deaths, 80,922 infections, and 69,274 recoveries in 36 states and the Federal Capital Territory, according to figures from the Nigeria Centre for Disease Control (NCDC).
As the country has been witnessing a second wave of the pandemic, a spike in the number of infections has been seen in Nigeria, Africa's most populous nation, leaving five killed and 1,133 infected on Wednesday alone, according to the center's most recent update.
The coronavirus was first reported in Wuhan, China last December before spreading to all seven continents. More than 78.8 million people have been infected while over 1.73 million have died, according to the US' Johns Hopkins University.
https://www.aa.com.tr/en/africa/nigeria-christmas-ceremony-canceled-over-coronavirus/2087948
--------
North America
The subject of Israeli hegemony over US must be addressed
25 December 2020
By Walt Peretto
It's pardon season for President Trump. The likely outgoing president has issued 15 pardons that include two members of the Russian investigation and four convicted murderers who worked for the private security firm Blackwater.
These four were convicted of murdering 14 Iraqi civilians in 2007. Private security corporations such as Blackwater (since renamed Academi) have played a major role in war zones since the invasions of Afghanistan and Iraq after the false flag events of 9/11/2001. They are also suspected of participation in other domestic false flag events that include the Boston Marathon event in 2013.
These pardons by Trump will facilitate the use of private security firms in the near future both domestically and abroad. Further lockdowns in the US and crushing strains on small business may create unrest which could overwhelm municipal law enforcement and the federal government may choose to hire private security to deal with such occurrences. Overseas, tensions may increase in Syria as the new Democratic president may resurrect the goal of toppling President Assad which would likely be carried out by hiring private mercenaries which the West has done in the past.
I think these pardons by Trump send a signal to private security firms that their actions will not be hampered by long prison sentences for employees who engage in murder. Similar to municipal policing in which cops that murder are virtually never convicted. If the US does rededicate itself to regime change in Damascus, it's hired security forces and clandestine paid terrorists don't want restraints like convictions of murder in the courts.
Trump's pardon of two people involved with the Russiagate fiasco makes sense since Russian collusion was never proven and the whole story was really a distraction for 4 years designed to take people's eyes off of leaked emails involving Hillary Clinton, the Podesta brothers, Barack Obama and others that were quite damning if they were thoroughly investigated.
For four years the left-leaning media in the United States filled the news with accusations of Russian collusion in US elections and other illegal and immoral interactions between Russian officials and the Trump administration.
This also kept the eye off the elephant in the room called Israel which has seized control of the presidency, the Congress, the Judiciary, the economy through the FED, and the mainstream media.
China has provided another useful distraction from Israeli influence in America. If one honestly examines recent US presidential administrations -- don't strain to find any Chinese or Russian nationals in positions of power in the US federal government. Dual US/Israeli citizens are abundant and ubiquitous in the Trump administration and it will be similar in the Biden administration if he makes it to the White House. The subject of Israeli hegemony over the United States is a subject no one seems to want to address.
Judging from the proposed COVID Stimulus Package which allocates billions of dollars to other countries, this proves that the globalist intention is to bleed the United States dry until it submits wholly to the international cabal of psychopaths that includes Klaus Schwab and his World Economic Forum who are attempting to reset the world into a one-world system led by global organized psychopathy.
Walt Peretto is a writer and researcher in Washington, DC. He recorded this article for Press TV website. He recorded this article for Press TV website.
https://www.presstv.com/Detail/2020/12/25/641522/The-subject-of-Israeli-hegemony-over-US-must-be-addressed
--------
Major blast hits Nashville after chilling bomb warning
Dec 26, 2020
WASHINGTON: A huge blast tore through a section of downtown Nashville early Friday, after police responding to reports of gunfire discovered a parked motorhome reportedly blaring a warning it carried a bomb.
The blast shattered windows and ripped apart trees but appeared calculated to spare lives, injuring just three people as it detonated at 6:30am (1230 GMT) in a section of the southern US city that was largely deserted due the early hour and the Christmas Day holiday.
The blast left as many as 20 buildings, including storefronts, badly damaged and the road surface charred -- scattering glass, tree branches and bricks in an area filled with businesses, restaurants and bars.
In a dramatic sequence of events that shattered the Christmas morning calm, police responded to calls that gunshots had been fired and noticed the vehicle as they arrived on the scene.
A recorded message playing from the motorhome warned that a bomb would detonate within 15 minutes -- enough time for a bomb squad to clear the area before the explosion, police chief John Drake and spokesman Don Aaron told reporters.
Witnesses told the Tennessean newspaper the warning, spoken in a woman's voice, counted down to the blast.
"Evacuate now. There is a bomb. A bomb is in this vehicle and will explode," one recalled the chilling recording saying.
Pictures shared on social media from the immediate aftermath showed thick plumes of black smoke rising from the burning RV and storefronts that had been torn apart.
The blast happened near an AT&T facility, and the telecommunications company told journalists: "Service for some customers in Nashville and the surrounding areas may be affected by damage to our facilities from the explosion this morning."
The Tennessean reported that officers were conducting door-to-door checks.
A dog walker had been heading towards the vehicle just before the blast, the paper said, but police sent him back in the other direction, potentially saving him from serious injury or death.
The blast knocked an officer to the ground, the paper said, and gave another officer hearing loss.
President Donald Trump was briefed on the incident, which is being investigated by the FBI and the US Bureau of Alcohol, Tobacco, Firearms and Explosives.
Agents offered no possible motive immediately and made no link to any domestic terrorism plot.
Neither was it immediately clear if anyone was in the RV when it exploded.
"This appears to have been an intentional act. Law enforcement is closing downtown streets as investigation continues," the Metro Nashville Police Department tweeted.
Firefighters said at least three people were taken to the hospital with minor injuries, according to local media.
The blast was large enough to be felt several kilometers away.
The damage was "limited but it is dramatic," Nashville mayor John Cooper said, adding that the city was "lucky" the blast had occurred on Christmas when few people were downtown.
"It's unfortunate but any other morning I think it would have been a much worse story."
Police said several people had been moved to a local station for questioning, although no arrests or details of suspects were announced.
US Senator Marsha Blackburn of Tennessee led messages of concern from multiple public figures, saying she was "praying for all those involved" and thanking the "brave first responders for keeping us safe."
https://timesofindia.indiatimes.com/world/us/major-blast-hits-nashville-after-chilling-bomb-warning/articleshow/79962159.cms
--------
URL: https://www.newageislam.com/islamic-world-news/two-muslim-women-tie-knot/d/123890
New Age Islam, Islam Online, Islamic Website, African Muslim News, Arab World News, South Asia News, Indian Muslim News, World Muslim News, Women in Islam, Islamic Feminism, Arab Women, Women In Arab, Islamophobia in America, Muslim Women in West, Islam Women and Feminism