New Age Islam News Bureau
22 March 2014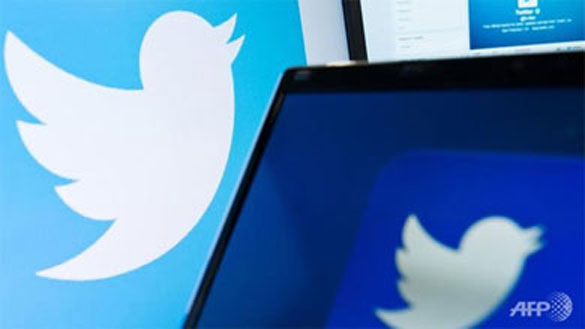 Mideast
• Turkey Blocks Twitter After PM's Threat to 'Wipe Out' Service
• Kurdish rebel leader vows peace with Turkey
• Three Palestinians killed in clash with Israeli army
• Al-Assad's regime shells refugees on Lebanese border
• Palestinians protest Jerusalem marathon
---------------
Africa
• Boko Haram Weapons Indicate Islamists Well-Financed
• Al-Shabaab lose new city to Somali forces
• Bulgarian sentenced to year in jail for spreading radical Islam
• Analysts: Nigeria's Boko Haram Funding Vast, Varied
• Al Shabaab's aim was Mombasa State House
---------------
Pakistan
• Conspiracy to Make Pakistan a Secular Country: Jamaat-e-Islami
• Five militants killed in Turbat: official
• Pakistan to mediate conflicts among Muslim countries: FO
• Crowd sets fire to Pakistan Hindu centre after claims Islam holy book desecrated
• PPP eases pressure on govt over $1.5bn Saudi grant
• Govt, Taliban committees meet today
• Sheikh Rashid stopped from boarding flight for Toronto
• Soft image needs to be shown thru culture: Mamnoon
• US proposal to donate MRAPs to Pakistan exposes Kabul rift
---------------
Arab World
• Egyptian Varsity Students Expelled Over Al Qaida Banner
• War, the latest visitor to Syria's fabled Palmyra
• Sharjah Islamic Culture Capital
• Geometry key to Islamic art: Dana Awartani
• Death toll climbs in Lebanon's Tripoli clashes
• Egypt to hold mass trial of Mursi supporters
• Once an Arab model, Baghdad now world's worst city
• Bahrain Shias protest against government
• Iraqis drop unlawful death claims against UK
---------------
Southeast Asia
• Indonesian police arrest three Islamic extremists over brothel bomb fears
• Malaysian Islamic Propagation Organisation warns of bloodbath to protect Islam
• Search of Malaysia pilot's home finds no sign of terrorism, suicide
• Indonesia clears nationals on missing airliner of terrorism link
---------------
South Asia
• Bangladesh Ministers Criticise NHRC Bangladesh Chief's 'Pro-BNP-Jamaat
• Arresting Performance: Shelling Sri Lanka's zone in Geneva
• Muslims Rebuild Homes as Communal Tensions Ease in Central Myanmar Town
• Accepting Islami Bank donations 'contradictory' to PM's statements
• 180 Jamaat leaders resign en mass in Pabna
---------------
India
• FDI likely to boost India's Islamic finance market
• Muslim leaders condemn attempt of Mumbai Police at muzzling press freedom
---------------
North America
• UN council not right forum for drone talks: US
• ABC Family Scraps 'Alice in Arabia' Following Muslim Outcry
---------------
Europe
• Birmingham schools 'Islam plot' letter 'is defamatory'
• UN monitor accuses Israel of ethnic cleansing, apartheid
• Teachers reveal how they've been bullied and smeared for resisting Islamic extremists
Compiled by New Age Islam News Bureau
URL: https://www.newageislam.com/islamic-world-news/new-age-islam-news-bureau/turkey-blocks-twitter-after-pm's-threat-to-'wipe-out'-service/d/66227
---------------
Mideast
Turkey Blocks Twitter After PM's Threat to 'Wipe Out' Service
March 22, 2014
ANKARA: Twitter went dark in Turkey late Thursday; just hours after Prime Minister Recep Tayyip Erdogan threatened to "wipe out" the social network which, along with others, was highlighting corruption allegations against his inner circle.
The state-run Anatolia news agency said authorities "technically blocked access to Twitter" because the service had ignored various Turkish court orders to remove some links deemed illegal. Twitter responded by saying on its official @policy feed that Turks could get around the block by tweeting through mobile telephone text services.
In early reaction, the EU commissioner for digital agenda, Neelie Kroes, tweeted that the block in Turkey "is groundless, pointless, and cowardly".
She added that the "Turkish people and international community will see this as censorship. It is." The restriction of access to Twitter came after Erdogan told a rally drumming up support for March 30 local elections that he would eradicate Twitter access in the country.
"We will wipe out Twitter. I don't care what the international community says," he said.
Erdogan's office said in a statement that Twitter had remained "indifferent" to Turkish court rulings demanding "some links" be removed, and that the premier therefore had turned his attention to the matter.
The website for the country's telecommunications authority (TIB) turned up four separate court rulings referencing "twitter.com". One of them said: "The protection measure has been taken for this website (twitter.com) according to the decision... of the Istanbul chief public prosecutor's office and has been implemented by the TIB."
Anatolia ran a report saying a Twitter block was the only solution to "address the unjust treatment of our citizens".
Erdogan, Turkey's charismatic and increasingly autocratic leader since 2003, has come under mounting pressure since audio recordings spread across social media that appeared to put him at the heart of a major corruption scandal. Recordings include an apparent discussion between Erdogan and his son about hiding money, as well as others in which he appears to be interfering in business deals, court cases and media coverage. Some of the most damaging information has come from a Twitter account under the name Haramzadeler ("Sons of Thieves"), which appears to have access to a huge trove of secret documents and police wiretaps linked to the investigation.
Erdogan has dismissed most of the recordings as "vile" fakes concocted by his rivals, and threatened to ban YouTube and Facebook after crucial local elections on March 30.
"This has nothing to do with freedoms. Freedom does not mean the right to intrude on someone's privacy, or to pass the state's secrets to the international arena," Erdogan said on Thursday.
The prime minister is openly suspicious of the Internet, and last year called Twitter a "menace" for helping organise mass anti-government protests. A vast corruption probe launched in December saw dozens of people rounded up, including close business and political allies of the prime minister.
The Turkish strongman has accused associates of a former staunch ally — US-exiled cleric Fethullah Gulen — of being behind the graft probe that claimed the scalps of four ministers. Gulen has denied any involvement. Turkey recently tightened government control of the Internet and the judiciary, generating criticism from rights groups. The country, which has more than 10 million Twitter users, has seen access to thousands of sites blocked in recent years.
http://www.dailytimes.com.pk/foreign/22-Mar-2014/turkey-blocks-twitter-after-pm-s-threat-to-wipe-out-service
---------------
Kurdish rebel leader vows peace with Turkey
21 March 2014
ANKARA, Turkey: Imprisoned Kurkish rebel leader Abdullah Ocalan has vowed to press ahead with efforts for a peaceful resolution of an insurgency that has killed tens of thousands of people since 1984.
In a letter read Friday to thousands celebrating a spring festival in the mainly-Kurdish city of Diyarbakir, Ocalan said: "We were not afraid of (fighting); we won't be afraid of making peace."
Ocalan said the government — which is facing crucial elections this month — is "dragging its feet" but is also committed to peace.
Ocalan announced a historic cease-fire to end hostilities at last year's spring festival of Newroz, which is mainly marked by Kurds in Turkey.
His group, however, later halted the withdrawal of fighters from Turkey's territory, saying the country had not kept promises
http://www.arabnews.com/news/543671
---------------
Three Palestinians killed in clash with Israeli army
22 March 2014
Three Palestinians died in the West Bank in a raid by Israeli soldiers followed by a clash with angry protestors, Palestinian security officials said on Saturday.
Israeli soldiers entered Jenin refugee camp to arrest Hamza Abu Alheja, 20, a member of the military wing of Hamas the Ezzedine al-Qassam Brigades.
When he refused to come out, the soldiers stormed the building and killed him. Fire was exchanged and "other gunmen gathered around the house" to help Alheja, including Mohammad Abu Zena, also killed in the clashes.
The move caused hundreds of angry residents and gunmen to attack the soldiers in "a violent riot," the Israeli army said in a statement.
The military said its forces had been attempting to arrest Alheja, who was wanted for "shooting and bombing attacks as well as planning future attacks."
Alheja "barricaded himself with other operatives in his house," a statement read, before opening fire and wounding two Israeli security personnel who "responded with fire, killing the terrorist."
A civilian named as Yazan Jabarin was also included in the causalities during the fighting, the Palestinians said.
14 Palestinians were also wounded, and two are in critical condition.
The Israeli army said a total of four Palestinians were killed during the incident.
http://english.alarabiya.net/en/News/middle-east/2014/03/22/Three-Palestinians-killed-in-clash-with-Israeli-army.html
---------------
Al-Assad's regime shells refugees on Lebanese border
21 March 2014
Some 40 Syrian refugees were wounded by the Al-Assad regime as they fled Homs and headed towards Lebanon yesterday.
The shelling came a day after Syrian troops recaptured the town of Al-Hosn close to the border, sparking a new exodus of refugees who are adding to the thousands who have already sought shelter mainly in Wadi Khalid, Akkar District in northern Lebanon.
According to a medical source in the Lebanese Red Cross, over 40 people were injured and have been transferred from inside the Syrian territory into the Wadi Khaled district.
Since the early morning hours, the Lebanese-Syrian border witnessed tensions after a large number of Al-Hosn residents tried to cross into Lebanon to escape the fierce battles between the regime forces and opposition.
Border security sources said over 30 were wounded in the clashes and were transported across the border for treatment in hospitals in Wadi Khaled in Akkar in north Lebanon.
The sources also added that the towns in Wadi Khaled, Al-Qabiah and Bani Sakhr were under Syrian shelling which severely damaged homes, driving the people to escape to safe places, but many were unable to flee their homes due to the intense shelling.
The shelling operations were carried out after the Syrian regime tried to tighten the siege on Al-Hosn after it took control of the town of Al-Zara in Homs.
https://www.middleeastmonitor.com/news/middle-east/10446-al-assads-regime-shells-refugees-on-lebanese-border
---------------
Palestinians protest Jerusalem marathon
22 March 2014
JERUSALEM: Some 100 Palestinians tried to disrupt the annual Jerusalem marathon on Friday, police said, as activists called for a boycott of the race through the Holy City.
"Around 100 demonstrators holding Palestinian flags tried, at two separate parts of the course, to disrupt the race," police spokeswoman Luba Samri told AFP.
Police arrested four of them and dispersed the rest "with ease," she said, adding that the race had "continued as normal."
Some 20,000 people participated in Friday's marathon, in which Kenyan runner Ronald Kimbly raced to victory.
Pro-Palestinian activists oppose the Israeli-organized marathon, particularly its route through Arab east Jerusalem, which was occupied by Israel during the 1967 Six-Day War and later annexed, in a move never recognized by the international community.
"The marathon is used to cover up Israel's image around the world while acting as a smokescreen to its illegal annexation of and gradual ethnic cleansing of Palestinians from the occupied city," said a statement from a leading Palestinian movement to boycott Israel over its alleged human rights violations.
Police had restricted access to the flashpoint Al-Aqsa mosque compound on the day of the marathon, which bisects a small part of the Old City near where the compound is located.
Israel considers Jerusalem its "indivisible" capital, and the Al-Aqsa compound is known to Jews as the Temple Mount, their holiest religious site.
The Palestinians insist east Jerusalem be the capital of their future state.
http://www.arabnews.com/news/544011
---------------
Africa
Boko Haram Weapons Indicate Islamists Well-Financed
March 21, 2014.
In the impoverished Hausa land of northeastern Nigeria, a conflict is raging between the forces of the state and an Islamist group, Boko Haram. Founded by a charismatic cleric in 2002, Boko Haram began its militant operations in 2009, and has since killed thousands of people in numerous attacks against a wide array of military and civilian targets. The Nigerian military recently captured from Boko Haram a cache of formidable modern weapons, including anti-aircraft guns, a clear indication of how well-financed the Islamic insurgency is.
The cache of weapons was discovered in a burnt-out church—the result of a previous Boko Haram attack—in Nigeria's northern Borno State. While northeastern Nigeria is considered one of the world's poorest regions, the weapons indicate that Boko Haram at least is very well funded indeed. The cache included a number of different kinds of machine guns, as well as anti-aircraft guns. A captured Boko Haram member led the police to the cache, and explained that it was for the purposes of staging an assault on communities across the border in Cameroon.
How the Islamist group is getting sufficient financing to purchase such weapons is an interesting story in and of itself. Boko Haram appears to be using a number of different sources to obtain funds. Some of its funding is believed to be international, possibly including support from Al-Qaeda in the Islamic Maghreb (AQIM), but this does not appear to be Boko Haram's main source. The group appears to have links to pirate organizations, particularly on Africa's western coast. Boko Haram also engages in drug trafficking and brigandage, notably bank robbery and stealing from Nigeria's military. Also working in Boko Haram's favor is unrest elsewhere in Africa and the Middle East, a situation that has made acquiring weapons increasingly easy and cost-effective.
As is so often the case with militant Islamist groups seeking to create a rigorously purist Islamic state, Boko Haram was born in a milieu of weak state power and grinding poverty. Like so many other African nations, Nigeria is the creation of European colonialism, and many of its inequalities and the institutions that enable them bear the indelible marks of the colonial legacy. While it has made progress in recent years, Nigeria has long been synonymous with endemic corruption. The country is a deeply unequal one, both in terms of class and by region: while a succession of Nigerian governments have enriched elites, especially with the oil wealth from the south of the country, the northern regions in particular have languished in extreme poverty.
Boko HaramNorthern Nigeria has a large Muslim population, many of whom have long resisted Western-style education. The fact that the region's rulers do not prioritize education ensures that Western-style education has little chance to be effective in any case. As a result, when in 2002 a charismatic Islamist cleric named Mohammed Yusuf founded a combined mosque and school, he quickly drew a groundswell of enrollments from Nigeria's Muslims. And so it was that Boko Haram was founded. The name comes from boko, a word meaning "fake" in the local Hausa language, referring in this context to Western-style education. Haram is an Arabic word, meaning forbidden.
In 2009, Boko Haram launched its militant project to create an Islamic state, with a series of armed attacks on governmental facilities and police stations in the city of Maiduguri. The result was a spectacular bloodbath, one in which Boko Haram came off much the worst: the Islamist group lost hundreds of fighters, and leader Mohammed Yusuf was captured and executed.
Nigeria's official line, delivered by its security forces, was that Boko Haram was finished. They could not have been more wrong. Boko Haram was back the very next year, pulling off a successful prison raid and emancipating hundreds of their supporters. Since then, Boko Haram's activities have mounted, as has its body count. The indications are that Boko Haram's main expenditure is weapons, and as seen it has ample sources of lucrative funding to obtain them.
Boko HaramThe group uses gunmen on motorbikes to carry out assassinations, with targets including police officers, politicians, and critics of the organization. Those killed by Boko Haram for criticizing it include Muslim clerics who reject its interpretation of Islam, and in one incident, a Christian preacher. Boko Haram has also carried out many bombings, notably against Christian churches and against military and police facilities. Leader Abubakar Shekau justified the targeting of Christians by claiming that it was out of revenge for attacks against Muslims.
Conflict between Boko Haram and the Nigerian state remains an ongoing problem, and there are indications that it may be getting even worse. The Islamist group kills hundreds of people every year, and last year Boko Haram militants on bicycles attacked the police and the military, including both the army and the air force. They lost two men. Meanwhile, how to handle the problem has provoked vicious political squabbles in Nigeria's capital of Abuja. The ruling Peoples Democratic Party (PDP) has accused the All Progressives Congress (APC) of providing support to Boko Haram, while the APC has accused the PDP of trying to scapegoat them for the PDP's own woes.
Boko Haram's activities have sent 40,000 refugees northward into the southern parts of Niger. Now Boko Haram appears to be trying to extend its activities across the border into this region as well. Thus far it has met with scant success in Niger, but the signs are ominous enough to provoke local fears. Boko Haram has already extended operations into an adjacent region of northern Cameroon.
What the success of Boko Haram demonstrates more than anything is the role of structural factors and economic, political, and cultural tensions in creating and sustaining terrorist organizations. Not unlike other high-profile Islamist insurgencies, Boko Haram arose in a context of political insecurity, styling itself as an alternative to a political and social order that a substantial cross-section of the population had every reason to dislike. This discovery of a sophisticated cache of weapons intended by Boko Haram for use across the border in Cameroon indicates that the Islamists are well financed, and if anything getting bolder. Nigeria's Major General Kenneth Minimah has vowed that the army will crush Boko Haram, but as things stand now, he certainly has his work cut out for him.
http://guardianlv.com/2014/03/boko-haram-weapons-indicate-islamists-well-financed/
---------------
Al-Shabaab lose new city to Somali forces
22 March 2014
Somali government forces and African peacekeeping troops seized control of Qoryoley, a city in the southeastern Lower Shebelle region, from Al-Shabaab militants, residents said on Saturday.
"Government forces and African peacekeepers were deployed inside the city and launched manhunt for Al-Shabaab militants," Omar Abdi, a city resident, told Anadolu Agency.
"Residents started going out to explore what will happen next," he added over the phone.
Al-Shabaab had controlled Qoryoley for seven years, but residents said earlier that the rebels of the Qaeda-linked group had made themselves scarce everywhere in the area.
According to residents, Al-Shabaab rebels had retreated to another city, 13 kilometers away from Qoryoley.
Qoryoley is the fifth city to be recaptured by government forces and African peacekeepers in the Lower Shebelle region in southeastern Somalia in recent days.
The Somali government has unleashed a major offensive to flush out Al-Shabaab rebel from the country.
Full report at:
http://www.worldbulletin.net/news/131708/al-shabaab-lose-new-city-to-somali-forces
---------------
Bulgarian sentenced to year in jail for spreading radical Islam
BY ANGEL KRASIMIROV
Mar 19, 2014
A Bulgarian man was sentenced to a year in jail on Wednesday for spreading radical Islam, in a case seen as a test for the delicate relations between the country's minority Muslims and Orthodox Christian majority.
The trial has provoked protest rallies both by Muslims and by nationalists claiming to represent the majority. Supporters of the nationalist VMRO party gathered outside the court on Wednesday in support of the prosecution.
"Ahmed Mussa was found guilty of belonging to an illegal organization, preaching an anti-democratic ideology, and inciting hatred on religious grounds," the court in the southern town of Pazardzhik said in a statement.
Mussa, who was also fined 5,000 levs ($3,600), will serve four years in prison because he received a suspended sentence for spreading radical Islam in 2003.
Prosecutors have convicted 12 Bulgarian men, most of them Muslim prayer leaders, and one woman with preaching radical Islam between 2008 and 2010. Two others in the group have been handed suspended sentences and the rest fined.
Full report at:
http://www.reuters.com/article/2014/03/19/us-bulgaria-trial-islam-idUSBREA2I1A520140319
---------------
Analysts: Nigeria's Boko Haram Funding Vast, Varied
March 20, 2014
ABUJA — In one of the poorest regions of the world, Nigerian insurgents fight with advanced weaponry and disappear into the shadows after massive attacks. Security analysts say funding for these operations is most likely vast and varied, and the only way to permanently stop the fighting is to cut it off.
ate last year, militants bombed a police station, an army base and attacked the Nigerian air force. They left behind the bodies of two suspected Boko Haram fighters, tangled in the bicycles that residents say they were riding during the attack.
But their low-tech vehicles were deceiving, analysts say, as the Boko Haram militancy continues to evolve. Now the group appears to be awash with high-end weaponry.
"They're starting to get their hands on high-grade equipment like artillery and things like that," said Yan St-Pierre, CEO of the Counter-Terrorism Modern Security Consulting Group. "You don't attack the air force base and military bases without having more support either. So it's a combination of two factors."
Boko Haram is an Islamist militia that preaches a harsh form of Sharia law. It has been blamed for thousands of deaths in the past four-and-a-half years, in attacks on schools, churches, mosques and the government. Its more recent targets include villages and a heavily fortified northern prison.
But how, in this impoverished region, do local militants make enough money for heavy weaponry? St-Pierre says foreign militant groups, like al-Qaida in the Islamic Maghreb, may be partially funding Boko Haram, but their income likely comes from a much wider variety of sources.
Full report at:
http://www.voanews.com/content/analysts-nigerias-boko-haram-funding-vast-varied/1875921.html
---------------
Al Shabaab's aim was Mombasa State House
March 22, 2014
Al Shabaab militants had attempted to detonate 173kg of TNT explosives in a foiled terror plot, a senior police officer has said.
The explosives were mounted in a vehicle parked at the police headquarters near State House, Mombasa.
The Star has establish the two main detonators—Nokia 1208 mobile phones—failed to trigger the improvised explosive devices after they run out of charge.
The two phones were discovered when American FBI agencies with aid of satellite devices located the vehicle.
It had been trailed from Gedo, an al Shabbab base in Somalia.
A senior police officer told the Star that Kenya security agencies were only acting on instructions from the US FBI agencies and we not aware of the magnitude of explosives in the vehicle.
The impact of six piped bombs could have ripped off sections of statehouse, CID department and Anti terror police officers.
"It could be a major achievement to Alshabab terror group and setback to the counter terrorism in the country." said Atpu officers.
The cell phones remains most popular since they are convenient in sending signal via radio airwaves that energizes a relay connected to a blasting cap, which in turn detonates explosive material.
The second detonator was SAFE ARM that was in build in dashboard of the vehicle.
Safe Arm used to ensure explosives are safely transported. The other role it's used main detonator and its usually used during a suicide mission.
"It's possible they had attempted to detonate the explosives but it became impossible since there was no link between,"said a bomb disposing officer who sought anonymity
''The seized explosives were remote-control IED terrorists' first choice of bomb," said the officer.
Full report at:
http://www.the-star.co.ke/news/article-159864/al-shabaabs-aim-was-mombasa-state-house
---------------
Pakistan
Conspiracy to Make Pakistan a Secular Country: Jamaat-e-Islami
2014-03-21
LAHORE: Secretary General, Jamaat-i-Islami (JI), Liaquat Baloch on Friday said that the Protection of Pakistan Ordinance and the security policy were a conspiracy to turn Pakistan into a secular country.
Addressing a convention of the Jamiat-i-Talaba Arabia in Lahore, he said that the secular lobby in the country was out to shake the foundations of the mosques and the madrasas to fulfill a western agenda.
He said it was unfortunate that the secular elements were working so openly under the Pakistan Muslim League-Nawaz government.
However, he said that the Pakistani Muslims would defend the Islamic ideology, the mosques and the madrasas at every cost.
The JI Secretary General said that the madrasas, the mosques and the pulpit were the strongest fortresses of the Pakistan ideology and the movement for the enforcement of the Islamic system, and the government should allow them to perform their religious duties independently.
Full report at:
http://www.dawn.com/news/1094668/conspiracy-to-make-pakistan-a-secular-country-ji
---------------
Five militants killed in Turbat: official
SYED ALI SHAH
2014-03-22
QUETTA: At least five militants were killed and eight arrested during a search operation by security forces in Balochistan's Kech district on Saturday morning, a security official claimed.
The official, who requested anonymity since he was not authorised to speak to the media, told Dawn.com that security forces launched a search operation in the Pidrak area of Turbat in Kech. He said there was an exchange of fire between militants and security forces.
"The forces quickly responded and killed five militants during the exchange of fire," he added.
Full report at:
http://www.dawn.com/news/1094846/five-militants-killed-in-turbat-official
---------------
Pakistan to mediate conflicts among Muslim countries: FO
Mariana Baabar
Friday, March 21, 2014
ISLAMABAD: Pakistan has not changed its foreign policy and will play intermediary's role in case of a conflict between the Muslim countries.
During the weekly media briefing at the Foreign Office, Pakistan's policy was raised about the intra-GCC issues, and the differences emerging between Iran, Saudi Arabia, Syria and Iran based on sectarianism.
The spokesperson clarified that Pakistan does not interfere in bilateral disputes or differences."Our effort, as part of the OIC and Muslim Ummah, is to help reduce issues and tensions if we can in any way. We do not interfere and we do not take sides", she said.
The spokesperson pointed out that there was no change in Pakistan's foreign policy towards its neighbours and with the Muslim countries."We also clarified our arms export policy. I don't know what else the Foreign Office should do to make the people understand that this is how it is and how it has been. We have had very close ties with Iran and with the Gulf. There have been questions about intra-GCC issues. We have said that we don't take sides; this is their internal matter. Similarly, if there are issues between two Muslim countries or more, again we try to play a constructive role." Pakistan has always been a force for unifying the Muslim world and not a divisive force", she added.
Pakistan, she stressed, does not interfere in the bilateral relations of other countries but if any issue is raised, effort is always to bring countries together."We always emphasise that all problems need to be resolved through dialogue and peaceful means", she said.
Regarding Bahrain's position on Muslim Brotherhood, the spokesperson said it was their own position."I won't like to comment on that or on Saudi Arabia's position. We have our own independent relationship with Egypt and with other countries. We deal with countries", she pointed out.
Full report at:
http://www.thenews.com.pk/Todays-News-13-29240-Pakistan-to-mediate-conflicts-among-Muslim-countries-FO
---------------
Crowd sets fire to Pakistan Hindu center after claims Islam holy book desecrated
Posted: March 16, 2014
KARACHI, Pakistan — An angry crowd set fire to a Hindu community center in southern Pakistan after allegations circulated that a Hindu had desecrated Islam's holy book, police said Sunday.
The incident took place overnight in the city of Larkana in Sindh province after some people said they saw burned pages of the Quran in a garbage bin near the home of a Hindu man, said Anwar Laghari, the area police officer.
Violence triggered by allegations of Quran desecration and other allegedly blasphemous acts is common in conservative Pakistan. A controversial Pakistani law imposes the death penalty, but sometimes crowds take the law into their own hands and attacked the accused, often members of a religious minority in the majority Sunni Muslim state.
Laghari said that a crowd of about 200 angry people gathered and attacked the community center, which was next to a Hindu temple. He said the building was partly gutted, while the alleged desecrater and his family members were taken into protective custody.
The officer said initial investigation revealed that the Hindu rented the house from a Muslim family and cleaned it before he moved in. He may have burned the holy book inadvertently, the policeman said.
Full report at:
http://lubbockonline.com/filed-online/2014-03-16/crowd-sets-fire-pakistan-hindu-center-after-claims-islam-holy-book#.Uy7HMqhdUqM
---------------
PPP eases pressure on govt over $1.5bn Saudi grant
SYED IRFAN RAZA
2014-03-22
ISLAMABAD: The PPP came to the rescue of the government on Friday amid strong criticism and allegations of a compromise on the foreign policy after obtaining a $1.5 billion aid, apparently to send troops to a Middle Eastern country.
Commenting on the issue, the Leader of Opposition in the National Assembly, PPP's Khurshid Shah, said: "We should trust the statement of Prime Minister Nawaz Sharif about not sending troops to any country." The prime minister had said on Thursday that Pakistan would not send its troops to any country and it had not received any request in this regard.
The Prime Minister's Adviser on National Security and Foreign Affairs Sartaj Aziz recently told parliament that a $1.5bn 'grant' had been received from Saudi Arabia and it would be used for the welfare of the people and the country.
Full report at:
http://www.dawn.com/news/1094831/ppp-eases-pressure-on-govt-over-15bn-saudi-grant
---------------
Govt, Taliban committees meet today
IFTIKHAR A. KHAN
2014-03-22
ISLAMABAD: Interior Minister Chaudhry Nisar Ali Khan has convened a meeting of the committees representing the government and Taliban on Saturday (today).
The meeting, according to official sources, is expected to finalise the date and venue for the next phase of peace talks.
Prior to this development, the minister told a press conference at the National Database and Registration Authority (Nadra) headquarters on Friday that direct talks between the government committee and Taliban Shura would begin in a few days.
A sensitive phase of the peace process was about to start and it would bring to an end all misgivings and misconceptions, he said.
He indicated that a month-long ceasefire announced by the Tehreek-i-Taliban Pakistan (TTP) would continue beyond the March 31 deadline but did not elaborate.
The minister warned of action against elements conspiring to sabotage the peace process.
He said he was hopeful about a positive development in the peace process but said it was better for the government to move quietly and avoid media glare.
Chaudhry Nisar said the National Crisis Management Cell of the interior ministry was being abolished and alleged that secret funds of the cell had been misused by the previous government. The minister said he had held an informal meeting with the Nadra management board and took a number of decisions, including a ban on recruitment in the authority for one year. Action will be taken against those who made recruitment in Nadra in the past despite a ban.
Full report at:
http://www.dawn.com/news/1094814/govt-taliban-committees-meet-today
---------------
Sheikh Rashid stopped from boarding flight for Toronto
2014-03-22
RAWALPINDI: Sheikh Rashid Ahmed, MNA and president of Awami Muslim League, on Friday had to face an embarrassing situation at Benazir Bhutto International airport when he was barred from boarding a PIA flight PK-781 leaving for Toronto, airport sources said.
The sources said as Sheikh Rashid Ahmed was checking in for Toronto flight; he was informed by the airline authorities that he can't be allowed to travel as his name had been placed on 'No-Fly' list by the transportation security administration of the US Department of Homeland Security.
Sheikh Rashid Ahmed was scheduled to address a convention of his party on March 23 in Calgary (Canada).
But he was not allowed to travel after the PIA authorities were informed that his name had already been placed in no-fly list of passengers.
The Awami Muslim League president had found himself in a similar situation when he was denied visa to travel to India in November 2007 when he was federal minister for railway.
After Mr Rashid was denied the boarding card, he protested and termed it an unjust as he was going to attend a conference which was to be held on March 23.
When contacted, Mr Rashid expressed his astonishment and said he had valid visa for Canada and was going to attend a conference there.
"As I reached the airport, I was told that the airline authorities had received a message which said the said passenger is not "acceptable" and "off-load" him," he said and added: "I think the government was behind the whole drama."
The spokesman for Pakistan International Airlines dismissed the allegations of Sheikh Rashid Ahmed's.
Full report at:
http://www.dawn.com/news/1094725/sheikh-rashid-stopped-from-boarding-flight-for-toronto
---------------
Soft image needs to be shown thru culture: Mamnoon
March 22, 2014
Soft image needs to be shown thru culture: Mamnoon
ISLAMABAD - President Mamnoon Hussain Friday said Pakistan has a rich culture and heritage that needs to be presented to the world to show its true soft face.
The President made these remarks during his visit to the Lok Virsa Museum to inaugurate the exhibition on Cultural Heritage marking the Pakistan Day celebrations.
He also visited the stalls of block printing, Pattu weaving, Papier Machie, Truck Art, Taar Kashi, Faroshi weaving, walnut wood carving, Swati Shawl, Balochi Embroidry and Ajrak and appreciated the skills of the craftsmen.
Full report at:
http://www.nation.com.pk/islamabad/22-Mar-2014/soft-image-needs-to-be-shown-thru-culture-mamnoon
---------------
US proposal to donate MRAPs to Pakistan exposes Kabul rift
March 22, 2014
MONITORING DESK
US proposal to donate MRAPs to Pakistan exposes Kabul rift
ISLAMABAD - The United States is considering donating some of its 1200 Mine-Resistant Ambush-Protected Vehicles known as MRAPs in Afghanistan to neighbouring Pakistan after considering the high cost of transporting the vehicles out of the country when the NATO-led combat mission in Afghanistan formally comes to an end in December.
However, the proposal has drawn strong opposition from authorities in Kabul, who state that all of the equipment should remain in their country, reported Voice of America (VOA) on Friday. The excess equipment, worth billions of dollars, includes the heavily armored MRAPs that American military commanders believe will have limited strategic value after serving in the Afghan mission for over a decade.
The American commander of international forces in Afghanistan, General Josef Dunford, disclosed details of the proposed plans last week while testifying before US Senate Armed Services Committee.
Full report at:
http://www.nation.com.pk/islamabad/22-Mar-2014/us-proposal-to-donate-mraps-to-pakistan-exposes-kabul-rift
---------------
Arab World
Egyptian Varsity Students Expelled Over Al Qaida Banner
March 22, 2014
Cairo: A key Egyptian university has expelled 23 students suspected of links with the outlawed Muslim Brotherhood after they held a trademark black banner of Al Qaida terror network in a recent protest.
"Cairo University has decided to irrevocably expel the 23 students involved in carrying out subversive and violence and raising the Al Qaida flag on the campus in the
March 19 demonstrations called by the Brotherhood," the institution said in a statement.
"Efforts are being made to identify other students, who were implicated in the acts of subversion during those demonstrations."
Thousands of students, mainly backing the Brotherhood, Wednesday protested inside and outside Cairo University, Egypt's biggest public academic institution. Security forces positioned outside the university used tear gas to prevent the students from marching to a nearby security headquarters.
Full report at:
http://gulfnews.com/news/region/egypt/varsity-students-expelled-over-al-qaida-banner-1.1307159
---------------
War, the latest visitor to Syria's fabled Palmyra
March 21, 2014
PALMYRA, Syria – Syria's fabled desert Greco-Roman oasis of Palmyra saw its last tourist in September 2011, six months after the uprising began. Its most recent visitors are violence and looting.
Ancient Palmyra now bears the scars of modern warfare but also greed in the form of pillaged tombs.
The UNESCO-listed "pearl of the desert" world heritage site in Homs province, just over 200 kilometres (130 miles) northeast of Damascus, was one of the most important cultural centres of the ancient world.
It retains its majesty today, despite the tall-columned Temple of Baal suffering damage from shrapnel during artillery exchanges between rebels and forces loyal to President Bashar Al-Assad.
The Hellenistic building's eastern wall, its most imposing, now bears whitened slashes where the stone has been gouged by shell blasts. Mortar fire has damaged one entrance and its lintel resting on eight columns with fluted shafts.
The perimeter wall has been damaged in several places. The Corinthian capitals of three pillars of the colonnade to the south of the temple have crashed to the ground.
"Armed groups arrived in February 2013 and set up in the huge palm groves to the south until the army chased them out last September," the antiquities department's Mohammed al-Assad, 44, told AFP.
The official said the antiquities building next to the temple was ransacked, but worse than that was the pillaging of ancient burial sites.
West of Palmyra lies the kilometer-long Valley of the Tombs where rich merchants built their lavish funerary monuments thousands of years ago.
Palmyra Museum director Khalil Al-Hariri shows AFP three limestone stelae and parts of a sculpted sarcophagus depicting people including children carved in high relief.
"They were sliced away with a chainsaw," he said. "We recovered them two days ago in the basement of a house."
He does not know how many burial sites have been plundered.
"There are around 500 tombs, and only about 200 have been excavated so far by archaeologists," Hariri said.
"It's in the ones that haven't yet been excavated that the looters did their dirty work."
He is grateful that at least some of the tomb robbers' booty has been recovered. In addition to parts of stone coffins, recovered items include busts of people long dead, showing them in Greco-Roman costume, and typical Palmyrene wall decorations.
It is clear that some residents have taken advantage of the turmoil in the country to turn a profit, knowing the value of such antiquities.
And Hariri admits that.
Full report at:
http://www.saudigazette.com.sa/index.cfm?method=home.regcon&contentid=20140322199472
---------------
Sharjah Islamic Culture Capital
March 21, 2014
Al Majaz Island Amphitheatre one of Sharjah Islamic Culture Capital Projects; Inset, Left: Sheikh Sultan Bin Ahmed Al Qassimi, Chairman of the Executive Committee for the Sharjah Islamic Culture Capital 2014 (SICC 2014) celebrations; Inset, right: Sheikha Bodour Bint Sultan Al Qasimi, Chairperson of the Sharjah Investment and Development Authority (Shurooq) and Head of the Projects Committee for the SICC 2014 celebrations.
Sharjah has revealed that the cost of the 21 projects it is working on in celebration of its selection as the Islamic Culture Capital for 2014 nears AED1.5 billion, distributed over new universities, monuments, Islamic parks, traditional markets, museums and libraries, as well as scientific and architectural edifices.
Sheikh Sultan Bin Ahmed Al Qassimi, Chairman of the Executive Committee for the Sharjah Islamic Culture Capital 2014 (SICC 2014) celebrations, emphasised that these projects translate Sharjah's vision, which is derived from the aspiration of Sheikh Dr. Sultan Bin Muhammad Al Qasimi, UAE Supreme Council Member and Ruler of Sharjah, to promote Islamic cultural thought and spread its goodness around the world.
The Chairman of the Executive Committee for the SICC 2014 celebrations confirmed the significance of the projects, which mirror the identity of the emirate and aim to highlight the greatness of Islamic culture and disseminate its objectives across the world.
Sheikh Sultan Bin Ahmed Al Qassimi said: "The projects complement the cultural manifestations and human heritage that chronicle Sharjah's story of knowledge and science, promoting its status and key role in the international cultural system."
He added that many of the SICC 2014 projects, including the Al Majaz Island Amphitheatre project, which started only three months ago, would be completed within days.
Al Majaz Island Amphitheatre, which covers an area of 7,238 square metres and accommodates up to 4,500 spectators, is set to host on March 26, 2014, the premiere of "Clusters of Light", an epical theatrical performance that will launch the SICC 2014 celebrations.
Full report at:
http://www.saudigazette.com.sa/index.cfm?method=home.regcon&contentid=20140322199466
---------------
Geometry key to Islamic art: Dana Awartani
March 21, 2014
Dana Awartani, of Palestinian-Saudi heritage, is a Jeddah-based artist who sets an example for her contemporaries with a dynamic approach to Islamic art and the status quo. The artist's work is a celebration of design, belief and construed sublimity. Her themes revolve around spirituality, sacred geometry, numerology, and the perennial philosophy that traditional arts subscribe to.
"I create art that explores themes of spirituality and the 'sacred' through the use of historical artistic disciplines. My aim is to educate and raise awareness not only about traditional techniques of art making, which is nearly nonexistent, but also about the beauty of Islam, a side a lot of people don't know of." She believes her art makes a difference at a time when "horrible stereotypes" are attached to religion. "I hope through my art I can break down these misconceptions and try to start a positive dialogue. When I talk about the spirituality behind religion it allows people from other cultures and religions to relate to it and find similarities with their own beliefs and practices. I guess I am trying to give people a sense of unity rather than build even more barriers."
What Dana really loves about Islamic art, regardless of the diverse practices used in the art form, is that they still share a common law and the idea of symmetry, harmony and structure is always at its core.
Full report at:
http://www.saudigazette.com.sa/index.cfm?method=home.regcon&contentid=20140322199451
---------------
Death toll climbs in Lebanon's Tripoli clashes
22 March 2014
Eleven people died in the northern Lebanese city of Tripoli on Friday in fighting between supporters and opponents of Syrian President Bashar al-Assad which also sparked clashes with the Lebanese army, security and medical sources said.
It was one of the deadliest days in the Mediterranean port city, which has seen frequent outbreaks of violence since the start of the conflict in neighboring Syria three years ago. Twenty-seven people have been killed in the last week, the sources said.
Tripoli, like much of Lebanon, is divided along sectarian lines and is only 50 km from the Syrian border. Its majority Sunni Muslims, who back the Syrian rebels, often clash with the minority from Assad's Alawite sect.
Seven people were shot dead on Friday, including gunmen and civilians, one of them an elderly man. Most were shot by snipers but some gunmen were killed in clashes with the army, the sources said.
Four people who were wounded in earlier clashes died, including two gunmen who were hit in overnight clashes between fighters from the Sunni district of Bab al-Tabbaneh and the Alawite neighborhood of Jebel Mohsen, the sources said.
Lebanon's population is deeply divided over the Syrian war. Shi'ite militant and political movement Hezbollah and its allies support Assad while many of the country's Sunnis back the revolt.
Full report at:
http://english.alarabiya.net/en/News/middle-east/2014/03/22/Death-toll-climbs-in-Lebanon-clashes.html
---------------
Egypt to hold mass trial of Mursi supporters
22 March 2014
More than 1,200 supporters of ousted President Mohammad Mursi are set to go on trial Saturday facing charges of committing violence during a police crackdown on two protests sites in Cairo last August.
Among the defendants in the trial, dubbed as the largest in Egypt's history, will be the general guide of Mursi's now-banned Muslim Brotherhood, Mohammed Badie, sources told Agence France-Presse.
The trial to be held in Minya, south of the capital, will investigate alleged attacks by Mursi supporters against individuals and public property in southern Egypt back in August.
Erupted violence
The violence erupted after authorities broke up two pro-Mursi protest camps in Cairo's al-Nahda Square and Rabaa al-Adawiya Square.
Full report at:
http://english.alarabiya.net/en/News/middle-east/2014/03/22/Egypt-to-hold-mass-trial-of-Mursi-supporters.html
---------------
Once an Arab model, Baghdad now world's worst city
March 22, 2014 11
Once an Arab model, Baghdad now world's worst city
Salam FARAJ
As recently as the 1970s, Baghdad was lauded as a model city in the Arab world. But now, after decades of seemingly endless conflict, it is the world's worst city.
That is, at least, according to the latest survey by the Mercer consulting group, which when assessing quality of life across 239 cities, measuring factors including political stability, crime and pollution, placed Baghdad last.
The Iraqi capital was lumped with Bangui in the conflict-hit Central African Republic and the Haitian capital Port-au-Prince, the latest confirmation of the 1,250-year-old city's fall from grace as a global intellectual, economic and political centre.
Residents of Baghdad contend with near-daily attacks, a lack of electricity and clean water, poor sewerage and drainage systems, rampant corruption, regular gridlock, high unemployment and a myriad other problems.
"We live in a military barracks," complained Hamid al-Daraji, a paper salesman, referring to the ubiquitous checkpoints, concrete blast walls and security forces peppered throughout the city.
"The rich and the poor share the same suffering," the 48-year-old continued. "The rich might be subjected at any moment to an explosion, a kidnapping, or a killing, just like the poor. "Our lives are ones where we face death at any moment."
It was not always so for the Iraqi capital. Construction of the city on the Tigris River first began in 762 AD during the rule of Abbasid caliph Abu Jaafar al-Mansur, and it has played a pivotal role in Arab and Islamic society ever since.
In the 20th century, Baghdad was held up as a gleaming example of a modern Arab city with some of the region's best universities and museums, a highly-educated elite, a vibrant cultural scene and top-notch healthcare.
Full report at:
http://www.nation.com.pk/international/22-Mar-2014/once-an-arab-model-baghdad-now-world-s-worst-city
---------------
Bahrain Shias protest against government
22 Mar 2014
Thousands of Bahrainis, mainly from the Shia majority, demonstrated near Manama on Friday against what they described as sectarian discrimination in the Sunni-ruled kingdom.
"No to discrimination," chanted protesters brandishing Bahrain's red-and-white flag as they marched along Budaiya main road, which links Shia villages with the capital, witnesses said.
Some protesters later clashed with riot police, who replied with tear gas.
Ali Salman, the chief cleric of the main Shia formation Al-Wefaq, was among leaders of the opposition who participated, according to images the group posted online.
They carried posters of prominent opponents jailed over their roles in the short-lived uprising of February 2011, including the Sunni head of the secular Waed party, Ibrahim Sharif, who is serving a five-year sentence.
Full report at:
http://www.aljazeera.com/news/middleeast/2014/03/bahrain-shias-protest-against-government-201432234146582423.html
---------------
Iraqis drop unlawful death claims against UK
21 Mar 2014
Claims that British soldiers unlawfully killed civilians in southern Iraq in 2004 have been withdrawn after lawyers for several Iraqi families said there was "insufficient material" to prove them.
The announcement came on Thursday after all military evidence had been presented at the Al-Sweady inquiry, a public investigation into claims that up to 20 Iraqis were tortured and killed at a base in Maysan province following a battle.
The evidence was presented over the course of a year by 281 witnesses and cost more than $36.3m.
"Following the conclusion of the military evidence and current state of disclosure by the Ministry of Defence it is our view there is insufficient material to establish that Iraqi civilians were unlawfully killed," the lawyers said.
A ministry statement said: "We have long said that there was no credible evidence for these allegations and are pleased that they have been withdrawn."
Rumours
British army officials had also dismissed the claims as "baseless rumours".
"I did not believe any of our soldiers had mutilated a body and I did not see at the time, and have not seen since, any evidence to support this proposition," Colonel Adam Griffiths told the inquiry.
Full report at:
http://www.aljazeera.com/news/middleeast/2014/03/iraqis-drop-unlawful-death-claims-against-uk-2014320224239375577.html
---------------
Southeast Asia
Indonesian police arrest three Islamic extremists over brothel bomb fears
MARCH 22, 2014
INDONESIAN police arrested three suspected lslamic extremists after intercepting a bomb shipment that authorities said was intended to attack brothels.
Among those arrested last week was Ambo Intang, who was sought for his alleged involvement in the 2012 killings of two policemen in the Central Sulawesi district of Poso, said national police spokesman Maj. Gen. Ronny F. Sompie.
'FIGHT UNTIL DOOMSDAY' DECLARES ABU WARDAH SANTOSO
An anti-terrorism police squad has earlier nabbed two other suspects. One of them was identified as Bambang Aribowo, who was arrested upon arrival at Jakarta's airport.
Sompie said police intercepted a shipment containing two homemade bombs that was sent from the East Java town of Trenggalek to Makassar. The bombs were to be used to attack brothels in the province, Sompie said.
Police said the group was led by Indonesia's most wanted terrorist suspect, Abu Wardah Santoso. He is sought in connection with several attacks on Java island and Poso in Central Sulawesi province, where a Muslim-Christian conflict killed at least 1,000 people from 1998 to 2002. He also faces charges of running a terrorist training camp. It's unclear whether Santoso was among those arrested.
Full report at:
http://www.news.com.au/world/indonesian-police-arrest-three-islamic-extremists-over-brothel-bomb-fears/story-fndir2ev-1226862122815
---------------
Malaysian Islamic Propagation Organisation warns of bloodbath to protect Islam
22 Mar 2014
The Malaysian Islamic Propagation Organisation (Pekida) said today that it was willing to suffer a bloodbath for Islam and the country, including defending the word "Allah", Sinar Harian reported today.
The president of the government-backed Muslim body, Datuk Jamaluddin Yusof, said its members all over the country were always using their energy to protect and fight in the name of "Allah" in defending the religion, race and the country, the Malay daily reported.
He was referring to the Catholics' fight to use the word "Allah" in its weekly publication, Herald. Last year, the Court of Appeal reversed a previous High Court ruling which allowed the use of the word.
This is after the Home Ministry in 2007 revoked the Herald's printing permit for using the word "Allah". The case is now with the Federal Court.
Christians who worship in Bahasa Malaysia and Arabic use the term "Allah", which is Arabic for "God". Sikhs also use the term in their religious rituals.
Jamaluddin said Pekida's fight was in line with the organisation's objective when it was set up, which was to defend Islam, besides ensuring that Muslims did not split over differences in ideologies.
Full report at:
http://news.malaysia.msn.com/tmi/muslim-body-warns-of-bloodbath-to-protect-islam
---------------
Search of Malaysia pilot's home finds no sign of terrorism, suicide
By Richard A. Serrano
March 18, 2014, 3:36 p.m.
WASHINGTON -- A review of the emails and a search of a home flight simulator have found nothing so far to suggest the pilots on the missing plane purposely compromised the flight by diverting it away from Beijing, according to two U.S. law enforcement officials.
"Nothing stuck out," said one of the sources, who was briefed on the search conducted by Malaysian officials.
He said authorities sought to find out whether the pilot, Zaharie Ahmad Shah, might have been training on the simulator, specifically how to turn off the transponders and other in-flight devices before the March 8 flight. And they examined whether he had practiced flight patterns taking him away from Beijing, the aircraft's intended destination after leaving Kuala Lumpur, Malaysia's capital.
But, the source said, investigators "didn't find that."
He added that authorities have discovered nothing particularly disturbing in the pilots' personal lives. The copilot, in fact, was preparing for his wedding, the source said.
The U.S. sources also said they have learned that conversations between the cockpit and the air traffic control tower in Malaysia were friendly, routine and professional, with no hint of impending trouble.
The developments Tuesday appeared to weaken theories of a suicide, leaving U.S. law enforcement officials to focus on hijack scenarios or other sabotage, including whether someone preprogrammed some of the aircraft's computer systems to execute the diversion.
"It's still possible that someone entered the cockpit and took the flight a different direction," said one U.S. source, speaking confidentially because the probe is ongoing. "Or it was tinkered with beforehand."
A third theory remains that one of the pilots "took it upon himself" to divert the plane for unknown reasons.
Full report at:
http://www.latimes.com/world/worldnow/la-fg-wn-malaysia-pilot-search-20140318,0,5072831.story#axzz2wmnSZTNU
---------------
Indonesia clears nationals on missing airliner of terrorism link
20 Mar 2014
JAKARTA: Indonesia has cleared its seven nationals who were on board a missing Malaysian airliner of any link to terrorism.
President Susilo Bambang Yudhoyono said: "I wish to state that none of our nationals had any link to terrorism".
Malaysian authorities had sought the assistance of the countries whose nationals were on board the Malaysia Airlines (MAS) Flight MH370 to rule out terrorism in the disappearance of the Boeing 777-200ER aircraft.
Flight MH370 went missing with 227 passengers and 12 crew on board about an hour after leaving the KL International Airport at 12.41 am on March 8. It was scheduled to arrive in Beijing at 6.30 am on the same day.
Full report at:
http://www.channelnewsasia.com/news/asiapacific/indonesia-clears/1042640.html
---------------
South Asia
Bangladesh Ministers Criticise NHRC Bangladesh Chief's 'Pro-BNP-Jamaat
2014-03-22
Commerce Minister Tofail Ahmed and Health Minister Mohammed Nasim yesterday hinted at National Human Rights Commission (NHRC) Chairman Mizan ur Rahman for being a pro-BNP-Jamaat intellectual.
They made the comments in the presence of Mizan ur, at a conference organised by Jatiya Puja Udjapon Parishad at Dhaka University's TSC.
Earlier at the same program, Mizanur had criticised the government's failure in preventing communal violence surrounding the 10th parliamentary election.
The NHRC chief said in many of the violence-hit areas, cases had mostly been filed without naming anyone as accused, adding that these cases against the unnamed had been lodged only for "business purposes."
He also expressed disappointment as the accused were yet to be brought to justice.
Later, Health Minister Nasim referred to the NHRC chief's speech and said: "The real attackers are known faces, but the speaker [Mizanur] did not mention anything against those who were involved with such heinous attacks."
He added that some intellectuals never point blame at the real culprits, as they were patronised by the evil forces.
Further referring to Mizanur's speech, Nasim said such speech was attractive to the public, but not fruitful. The minister also vowed to work with the premier to make Bangladesh a non-communal country.
Full report at:
http://www.dhakatribune.com/politics/2014/mar/22/tofail-nasim-criticise-nhrc-chief%E2%80%99s-pro-bnp-jamaat-role
---------------
Arresting Performance: Shelling Sri Lanka's zone in Geneva
03/17/2014
"He who tries to defend everything, defends nothing"- Sun Tzu ('The Art of War')
With the arrests of an outspoken middle aged Tamil woman activist with no history of violence, her detention in Boossa under the Prevention of Terrorism Act, the handover of her 13 year old daughter to the child protection authorities, the detention without acknowledgement of two human rights activists, Ruki Fernando and Fr Praveen reportedly also under the PTA, the Sri Lankan authorities just torpedoed Sri Lanka's chances at the ongoing crucial 25th sessions of the UNHRC.
The latest revision made in the US-UK draft resolution requests the Office of the High Commissioner to undertake a 'comprehensive investigation' into abuses by both sides. This means that there is no time limitation. This also means that anyone who served in the Sri Lankan armed forces in each and every one of the Eelam wars going back to the first troop deployments and incidents of the late 1970s and early 1980s would come into the net of a comprehensive investigation.
If the resolution goes through with Op 8 (b) in place —the request for 'a comprehensive investigation' conducted by the OHCHR— then, the entire war and the entire armed forces are wide open. Thus this clause has to be removed either through negotiation or defeat in a vote. The stakes are sky high. Any concession that can get this clause removed must be made. Any failure to make the necessary compromises is irresponsible. Anything that risks diminishing the votes in favour of Sri Lanka is profoundly counterproductive. Anything that is certain to do so is irrational to the point of lunacy.
This latest round of arrests in Kilinochchi-Vavuniya is not just outrageous, but also decidedly irrational. Apart from the ethics, the optics are all wrong. Detention under the harsh PTA of Tamil and Christian activists simply makes the case that the regime is targeting minorities. This impression is reinforced by the invective against the Sri Lanka Muslim Congress. When it takes place under the Geneva UNHRC searchlight, the impression is one of arrogant regime impunity masquerading as the defence of sovereignty; an impunity that invites a retaliatory response by Sri Lanka's powerful and unfair critics while embarrassing and alienating potential friends. Thus the behaviour of elements of the regime actually makes Sri Lanka less defensible internationally. It jeopardises national sovereignty while rendering the security forces less secure.
Full report at:
http://groundviews.org/2014/03/17/arresting-performance-shelling-sri-lankas-zone-in-geneva/
---------------
Muslims Rebuild Homes as Communal Tensions Ease in Central Myanmar Town
Mar 22, 2014
Meiktila, Myanmar. Thousands of residents displaced by inter-communal violence a year ago in this central town in Myanmar are being allowed to rebuild their homes.
"We want to finish them as soon as possible," Phoe Ti, a 35-year-old Muslim bricklayer whose home was burnt to the ground in the violence, told IRIN. New brick homes are under construction nearby in the Chan Aye quarter of Meiktila where Buddhists and Muslims once lived peacefully side by side.
According to the Meiktila local authorities, the initiative is part of a government-approved plan allowing more than 400 families with ownership documents to return and rebuild their homes with help from private donors and local NGOs.
Launched in January, the project is expected to be completed in April 2014, just before the rainy season.
"There is still a lot of work and construction to be completed, but we are pleased to see that the process is moving in the right direction," Pierre Péron, a spokesman for the UN Office for the Coordination of Humanitarian Affairs (OCHA), said from Yangon.
More than 40 people were killed and over 12,000 displaced, after a heated argument in a Meiktila gold shop on 20 March 2013 between its Muslim owner and Buddhist customers quickly degenerated into violence, with crowds setting fire to businesses, religious buildings and homes. This was the worst sectarian violence in Myanmar since the 2012 unrest in western Rakhine State, where more than 120,000 Muslim Rohingyas remain displaced.
More than 800 homes were destroyed and another 35 buildings damaged in Meiktila (Mandalay Region) from 20 to 22 March, Human Rights Watch reported.
Over 4,000 still displaced
One year on, more than 4,000 people remain displaced, mostly Muslims, who are living in five overcrowded camps for internally displaced persons (IDPs) in the Meiktila and Yin Daw, say district authorities.
Under the government plan, those with land deeds will be resettled in homes being built in Chan Aye. Those without will be resettled in 20 three-storey blocks to be built by the government and private donors in or near the town (either in Chan Aye or Thiri Mingalar).
However, some disapprove of the scheme.
"It's not fair," said Phoe Thar, a 43-year-old Buddhist resident, now living in an IDP camp. "There are many people who lost their title deeds and related documents to fire."
Some IDPs complain they need more assistance from the government to get back on their feet and find employment, while others decry camp conditions.
"In the camps, we often face lack of food," said Soe Thandar Aung, a 13-year-old Muslim girl, who works with her mother to carry bricks in Chan Aye for the equivalent of $2.5 a day.
While government and international organizations are providing assistance to the IDPs, an OCHA mission to Meiktila in October 2013 found assistance had been scaled back due to budget limitations.
Full report at:
http://www.thejakartaglobe.com/international/muslims-rebuild-homes-communal-tensions-ease-central-myanmar-town/
---------------
Accepting Islami Bank donations 'contradictory' to PM's statements
March 22, 2014
An anti-war criminal forum yesterday claimed that the government's acceptance of a Tk3 crore donation from Islami Bank Bangladesh Ltd, a pro Jamaat-e-Islami banking institution, during fundraiser for a new Guinness world record on March 26 is 'contradictory' with the prime minister's statements against Jamaat and its allied institutions.
In a statement released yesterday, Forum for Secular Bangladesh and Trial of War Criminals of 1971 condemned the government's move to collect donations from the Islami Bank.
The donation was accepted during a fundraiser of the government for "Sonar Bangla in Million Voices," an attempt to set a new world record on the most number of people sing the national anthem together on the country's Independence Day.
Appreciating governments initiative for organising 'Sonar Bangla in Million Voices' programme, the statement also added: "We understands that the government needs financial support from both the public and private organisations for hosting the programme, but the move to collect money from the commercial organisation by the anti-liberation force Jamaat-e-Islami has surprised and shocked us."
Full report at:
http://www.dhakatribune.com/politics/2014/mar/22/accepting-islami-bank-donations-%E2%80%98contradictory%E2%80%99-pm%E2%80%99s-statements
---------------
180 Jamaat leaders resign en mass in Pabna
March 22, 2014
'The decision to resign en mass was made at an emergency meeting of the party's local leaders, including the chairman candidate'
More than 180 leaders of Jamaat-e-Islami's Bera upazila unit in Pabna resigned en mass yesterday, protesting the withdrawal of the Jamaat-backed candidate from the upazila poll and directives to support the BNP-backed candidate.
"The decision to resign en mass was made at an emergency meeting of the party's local leaders, including the chairman candidate," said Ataur Rahman, secretary of Jamaat's Bera upazila unit.
He also said Bera upazila Jamaat Ameer Abdul Baten was chosen as Jamaat's candidate to contest the upazila poll to be held on March 31 as there was a possibility of win in the party's stronghold.
Full report at:
http://www.dhakatribune.com/politics/2014/mar/22/180-jamaat-leaders-resign-en-mass-pabna
---------------
India
FDI likely to boost India's Islamic finance market
18 March 2014
Foreign direct investment is likely to boost India's Islamic capital market in the coming years as participatory finance is gaining popularity in the country.
A Delhi-based Indian business group said it was seeking Islamic finance to establish a buffalo meat plant in Bihar at a total cost 265 million Indian rupees ($4.33 million).
"We hope the success of our project will encourage more entrepreneurs to carry out participatory ventures making use of interest-free funds available in India and the Middle East," said Shahid Ahmad, director of ABZ Agro Foods.
Speaking to Arab News, Ahmad highlighted the growing prospects for Islamic finance in India.
"Such ventures will help mobilize funds of those who do not want to deal with interest and will contribute to boosting the country's real economy," he said.
Asked why he opted for Islamic finance despite loan offers from several commercial banks, he said: "It was primarily because of my religious faith that prevents me from dealing with interest-based finance."
He emphasized that investors in the buffalo project would gain good profit, not less than 27 percent, much higher than interest received from bank deposits. "Shareholders in our project are considered our partners."
Ahmad said the project would benefit a lot of people in Bihar, especially the poor.
"It will also boost related industries such as transportation, packaging and animal farming," he added.
Full report at:
http://www.arabnews.com/news/541941
---------------
Muslim leaders condemn attempt of Mumbai Police at muzzling press freedom; demand probe in threats to Advocate Pracha
21 March 2014
New Delhi: Leaders of major Indian Muslim organisations held a press conference here at the central office the All-India Muslim Majlis-e Mushawarat, the umbrella body of Indian Muslim organisations and condemned the repeated threats to life received during the last few days by Mr Mahmood Paracha, Senior Advocate, who is fighting around 70 terror cases across the country.
The threats, purportedly made by members of the mafia gang led by Ravi Pujari, using mobile phone calls and SMSs, have threatened to kill the senior advocate who has repeatedly exposed how police and ATS officers fabricate cases and implicate innocent Muslim youth while allowing the real terrorists to go scot free and continue their criminal activities.
The threats started when Adv. Paracha said in a press statement recently that police officers who fabricated cases against youth, who have now been acquitted after years of incarceration, should be tried and sent to jails. These threats became public when, on 5 March, beyondheadlines.in and twocircles.net published a story along with 17 mobile numbers used to send the threats.
Till date, Police or Union and state home ministries have failed to take notice of this grave development let alone provide security to the brave advocate who has taken on forces which have destroyed lives of thousands of innocent Muslim youth in the name of fighting terror. Hundreds ot these youth have now been honorably acquitted by courts after spending long years behind bars but no action has been taken against any police or IB officer who fabricated cases and destroyed their lives.
"We hold these threats very seriously because criminals at the behest of rogue security agencies have already killed three advocates defending terror-implicated youths, viz. Adv. Shahid Azmi, Adv. Akbar Patel and Adv. Naushad Qasimji, and have assaulted over a dozen advocates defending such cases across India," they said.
Full report at:
http://twocircles.net/2014mar21/muslim_leaders_condemn_attempt_mumbai_police_muzzling_press_freedom_demand_probe_threats#.Uy7UsKhdUqM
---------------
North America
UN council not right forum for drone talks: US
2014-03-22
WASHINGTON: The UN Human Rights Council is not the right forum for discussing drone strikes inside Pakistan, says US State Department.
Pakistan has moved a draft resolution in the world body, seeking greater scrutiny of US drone strikes in Fata and urging the council to determine if the attacks violated human rights.
The resolution also urges member states to ensure transparency in recording the strikes and to "conduct prompt, independent and impartial investigations whenever there are indications of any violations to human rights caused by their use."
The United States, however, has decided to sit out the talks.
At a State Department news briefing, spokesperson Jen Psaki said it was incorrect to suggest that the US was unwilling to deal with important counter-terrorism issues at the HRC and with its mandate holders.
"We have met with the UN Human Rights Council Special Rapporteur on counter-terrorism at senior levels when he travelled to Washington, and since joining the council we have regularly participated in negotiations on resolutions dealing with the need to protect human rights while countering terrorism," she said.
Full report at:
http://www.dawn.com/news/1094760/un-council-not-right-forum-for-drone-talks-us
---------------
ABC Family Scraps 'Alice in Arabia' Following Muslim Outcry
3/21/2014
The recently ordered pilot came under fire from Muslim civil liberties and advocacy organization Council on American-Islamic Relations and after Buzzfeed reported Friday it had obtained a script for the show, which is "about an American teenage girl kidnapped by her extended royal Saudi Arabian family and forced to live with them."
PHOTOS: 2014's New Broadcast and Cable TV Shows
CAIR said earlier this week that it had asked ABC Family to meet with leaders in the Muslim community to discuss "concerns about potential stereotyping in the pilot," and on Friday evening the network said it had nixed the pilot.
"The current conversation surrounding our pilot was not what we had envisioned and is certainly not conducive to the creative process, so we've decided not to move forward with this project," an ABC Family spokesperson said in a statement to The Hollywood Reporter.
Following ABC family's decision, CAIR expressed happiness in a statement issued early Saturday. "We welcome ABC Family channel's decision to respond to community concerns by canceling plans for a program that had the potential to promote ethnic and religious stereotyping," said CAIR executive director Hussam Ayloush. "We thank all those who voiced their concerns on this issue," citing the American-Arab Anti-Discrimination Committee and the Muslim Public Affairs Council as playing integral roles.
Full report at:
http://www.hollywoodreporter.com/live-feed/abc-family-scraps-alice-arabia-690400
---------------
Europe
Birmingham schools 'Islam plot' letter 'is defamatory'
19 March 2014
An anonymous letter sent to a council outlining an alleged plan to oust head teachers is "defamatory", the leader of Birmingham City Council has said.
The letter claimed the plan aimed to make schools adhere to more Islamic principles.
It claimed the scheme, known as "Operation Trojan Horse", had already influenced leadership change at four schools.
Sir Albert Bore said the letter was "hugely difficult to investigate".
The letter claims there is a plot at four schools to oust head teachers and make schools adhere to more Islamic principles.
'No serious flaws'
Adderley Primary, Saltley School, Park View School and Regents Park Community Primary School, were named in the alleged plot.
Full report at:
http://www.bbc.com/news/uk-england-birmingham-26653923
---------------
UN monitor accuses Israel of ethnic cleansing, apartheid
22 March 2014
GENEVA: A UN rights expert who probes Israel's conduct toward Palestinians on Friday accused the Jewish state of a campaign of ethnic cleansing and apartheid policies.
"The realities on the ground are worsening from the point of view of both international law and from the point of view of the Palestinian people," Richard Falk, an 82-year-old American who is an emeritus law professor at Princeton University, told reporters.
Falk is due to step down this month as the UN Human Rights Council's monitor for the Palestinian territories taken over by Israel in 1967 — the West Bank, Gaza Strip and East Jerusalem.
Since he was appointed in 2008, he said, Israel has built more settlements in Palestinian territories, imposed "collective punishment" on Gaza, demolished homes and repeatedly deployed "excessive force."
He also accused Israel of a "systematic and continued effort to change the ethnic composition of East Jerusalem" by voiding Palestinians' residence permits, confiscating property and allowing unlawful Israeli settlements there.
Full report at:
http://www.arabnews.com/news/544016
---------------
Teachers reveal how they've been bullied and smeared for resisting Islamic extremists
By SUE REID and LUCY OSBORNE
19 March 2014
Erica Connor's eyes widen as she reads the four-page letter purportedly outlining a plot by Muslim fundamentalists to take over state education.
It brings back terrible memories for the former headmistress who won £400,000 in compensation after religious zealots forced her out of the primary school she loved in the English Home Counties.
'It's a letter that makes me realise nothing has changed in our schools,' she tells us with a sad smile. 'Muslim extremists used an identical strategy to get rid of me and nearly ruined my life.'
At the height of the vicious campaign to oust petite, impeccably dressed Erica as head of New Monument school in Woking, Surrey, she faced vile abuse from school governors and was smeared as a racist hater of Islam in a parents' petition.
She was even advised by police to carry a personal alarm in case she was physically attacked. One evening, she only narrowly escaped a skirmish with youths who surrounded her threateningly in the playground at the school, which is a few yards from the first mosque to be built in Britain, in 1889, called Shah Jahan or 'King of the World'.
Erica has added her own concerns about the Islamisation of state schools in Britain to those of dozens of teachers, classroom assistants and school staff to whom we have talked following widespread reports of the letter in the media.
The document — entitled Operation Trojan Horse — originates in Birmingham and was leaked anonymously to a Sunday newspaper.
It purports to outline a strategy of identifying schools in Muslim neighbourhoods, ridding them of non-Muslim heads and parachuting in strictly Islamic teachers and removing those who are not, as well as frightening Muslim parents into believing Western education is dangerous for their children.
Full report at:
http://www.dailymail.co.uk/news/article-2583905/Forced-fanatics-Head-teachers-reveal-theyve-bullied-smeared-driven-jobs-resisting-Islamic-extremists.html
---------------
URL: https://www.newageislam.com/islamic-world-news/new-age-islam-news-bureau/turkey-blocks-twitter-after-pm's-threat-to-'wipe-out'-service/d/66227