New Age Islam News Bureau
26 May 2012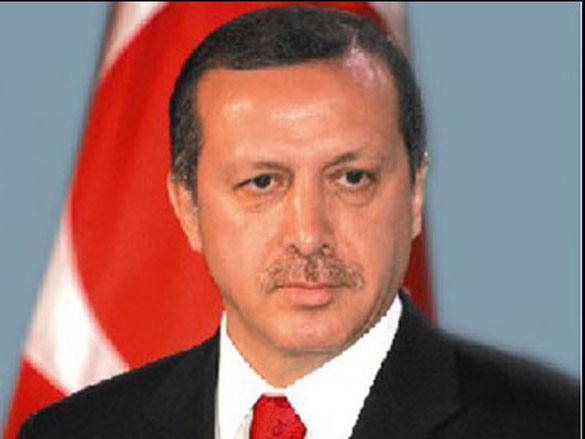 Africa
• Tunisia Islamists storm university over veil ban
• Blair met Qaddafi before Lockerbie bomber freed
• Bosnian Serbs jailed for Srebrenica warehouse killings
• Somali militants vow revenge
• Fresh fighting near Libyan town of Bani Walid
India
• Miscreants try to set Kashmir Catholic church on fire
• ATS was under tremendous pressure to crack 13/7 bombings case: Rakesh Maria
• Siachen card? Pak puts off visa agreement
• Central Bureau of Investigation: Frustrated Zahida got Shehla Masood murdered
• Indian Mujahideen leaders from Pakistan plotted 13/7 strike: ATS
• Minority report: Sibal wants Muslim kids in pvt schools under EWS
• Lack of progress in 26/11 probe in Pakistan derails visa accord
• Militants loot weapons from Valley police post
• Habib to restyle CRPF katora cut
• Don't worry about Kashmiris, save yourselves: Omar tells BJP
Pakistan
• 'Carpet bombing' of Pakistan must stop: Bilawal
• Only state can wage jihad, say Pakistani scholars
• Four suspected militants killed in US drone strike in Pakistan
• Zardari media adviser's Parl membership suspended
• Gilani not appealing against contempt conviction
• Grenade attack near Karachi Central Jail; one killed
• Traffic accident kills at least 20 in Rahim Yar Khan
• No appeal to be filed against PM conviction, says Aitzaz
• Zardari orders immediate arrests over rally firing incident in Karachi
• Taliban kill another abducted worker of BRSP near Zhob
• Dr Afridi's conviction against human rights, says Asma
• Women's role imperative for stability of Pakistan, says USAID official
• Osama bin Laden wives gave little away: Pakistani interrogator
• Pakistan SC orders govt to compensate heirs of Lal Masjid victims
Southeast Asia
• Indonesian Embassy organises event for Sweet Homes children
• Indonesian overstayers gather before consulate demanding repatriation
South Asia
• Death toll from Afghan flood hits 50
• Afghan parliament approves US-Afghan security pact
Mideast Asia
• Turkish pianist who 'insulted' Islam on Twitter faces jail time
• Yemen: Al-Qa'ida suicide bomber kills 18 Shi'a Houthis in northern Yemen
• Yemen's Army Says Recaptured Rebel Positions
• Iran Has Enough Uranium for Five Bombs: Expert
• Israel Is Anxiously Watching Egyptian Vote
• Abortion is murder: Turkey's PM
• Iran says IAEA report 'proof' its atomic work peaceful
• Israeli ditches Everest quest to rescue Turkish climber
• Palestinians to push heritage agenda at UNESCO
Arab World
• Syria: 90 including 25 kids killed in deadly shelling
• Saudi envoy kidnapped in Yemen begs king for help
• Mauritania's 'overlooked' Arab spring
• Riots over church attack in Egypt kill 19
• Iraq's Maliki says US military trainers might stay
• Footage of torture shocks Syrian teacher's colleagues in Riyadh
• Islamist versus Hosni Mubarak's Prime Minister in Egypt
• Egypt results point to deeply divisive runoff race
• Iraq: Iran has "inalienable right" to obtain nuclear power
• In Egypt's Likely Runoff, Islam Vies With the Past
North America
• Fear sells: Islamophobia in America
• US state adopts measure blocking Islamic law
• Muslim communities are weak in formal education and training-Dawah Academy
• Hempstead man gets 20 years for trying to support al-Qaida, wage jihad
• New Jersey Muslims angry over NYPD surveillance findings
• 15,000 American Muslims To Protest 'Islamophobia' and Support Sharia
• US lawmakers call Pakistan 'terrorist state', 'schizophrenic ally'
• Photo of 9/11 mastermind manipulated: Pentagon
Europe
• Focus on Breivik's ideology not his state of mind, say Norway's Muslim leaders
• United Nations chief cites unacceptable violence in Syria
• Push Comes to Shove, and Punch, in Ukraine Parliament
• UN agency finds higher enrichment at Iranian site
Complied by New Age Islam News Bureau
Photo: Turkey's PM Recep Tayyip Erdogan
URL: https://www.newageislam.com/islamic-world-news/new-age-islam-news-bureau/tunisia-islamists-storm-university-over-veil-ban/d/7452
----------
Africa
Tunisia Islamists storm university over veil ban
2012-05-26
Tunisia votes on Oct. 23 in the first election since a revolution that inspired the "Arab Spring" uprisings. The vote has pitted Islamists against secular Tunisians who say their liberal values are under threat.
"The General Secretary of the university was attacked this morning with extreme violence by a group of religious extremists," said Moncef Abdul Jalil, a faculty head at the university of Sousse, about 150 km (93 miles) south of the Tunisian capital.
About 200 people protested outside the faculty, and then stormed the building carrying banners demanding students' right to wear a veil, Abdul Jalil was quoted as saying by Tunisia's official TAP news agency.
"This serious incident caused a state of terror and panic in the ranks of college students and professors," he said.
Witnesses told Reuters that, after the incident, a large security force contingent surrounded the faculty building to prevent any further attacks.
A former French colony, Tunisia has a long history of secularism and liberal attitudes.
That has been challenged since autocratic president Zine Al-Abidine Ben Ali was swept from power in January, and conservative Muslims were free to express their views and adopt the outward trappings of their beliefs.
Under Ben Ali rule, thousands of people who were suspected of membership of an Islamist political group or who followed strict interpretations of Islam were arrested.
The full-face veil — known as the niqab — is rarely seen on Tunisia's streets but it has been one of the subjects of debate between Islamists and secularists.
The Education Ministry decided to ban students from wearing the niqab at the start of the academic year.
The Islamist Ennahda party is expected to win the biggest share of the vote on Oct. 23, when Tunisians are to choose an assembly which will draft a new constitution.
Ennahda leader Rachid Ghannouchi told Reuters in an interview his party would uphold women's rights and not try to impose strict Muslim values on society.
http://arabnews.com/node/393895
----------
Blair met Qaddafi before Lockerbie bomber freed
2012-05-26
The Sunday Telegraph said it had found letters and e-mails which showed Blair, who left office in 2007, had visited Qaddafi in June 2008 and April 2009, once using the then Libyan leader's jets and bringing along an American billionaire.
The paper said Blair, prime minister for 10 years until 2007, had made no mention of the trips on his websites.
Blair's visits came ahead of the release from Scottish prison of Abdel Basset Al-Megrahi, a Libyan who was convicted of the 1988 bombing of a US-bound airliner over Lockerbie, Scotland, killing 270 people.
At the time of Blair's visits, Tripoli was threatening to cut business links with Britain if Megrahi, a former Libyan agent, was not released, the Telegraph added.
Blair's spokesman said the trips were not a secret, and there had been nothing untoward about them.
"The subjects of the conversations during Mr. Blair's occasional visits was primarily Africa, as Libya was for a time head of the African Union; but also the Middle East and how Libya should reform and open up," his spokesman said.
"Of course the Libyans, as they always did, raised Megrahi. Mr. Blair explained, as he always did, in office and out of it, that it was not a decision for the UK government but for the Scottish Executive."
Megrahi was freed by Scottish authorities, which operate a criminal justice system independent of London, on compassionate grounds in August 2009 after doctors said he had terminal cancer and had just three months to live.
The move angered the US government and relatives of the 189 Americans killed in the bombing. Megrahi is still alive more than two years later. Blair's successor, Gordon Brown, has always said London was not involved in the Scottish decision.
"These new meetings between Mr. Blair and Qaddafi are disturbing, and details of what was discussed should now be made public," Pam Dix, whose brother was one of those killed, told the Telegraph. "I am astonished Tony Blair continued to have meetings like this out of office."
Some US politicians have accused Britain of allowing trade interests to take precedence over justice in the release of Megrahi. The Scottish authorities have repeatedly denied this.
The correspondence found by Telegraph said Blair had been accompanied on one trip by Tim Collins, a US billionaire financier and friend of the former prime minister.
Blair's spokesman confirmed this but said no business deals had ever been discussed.
"Tony Blair has never had any role, either formal or informal, paid or unpaid, with the Libyan Investment Authority or the Government of Libya and he has no commercial relationship with any Libyan company or entity," he said.
While in office, Blair oversaw a renewal of British ties with Libya, arguing that Qaddafi's foreign policy had changed after decades of sponsoring terrorism and opposing the West.
Since the uprising against Qaddafi began this year, British newspapers have frequently reprinted old photographs of the two men shaking hands and embracing during a visit to Libya by Blair as prime minister.
Blair has repeatedly defended his role in rehabilitating Qaddafi, who promised after the Sept. 11, 2001 Al-Qaeda attacks on the United States to abandon banned weapons programs and help the West track down militants.
"I always say to people it is absolutely simple. The external policy of Libya had changed," Blair told Reuters in an interview this month. "The trouble was, in the end they weren't prepared to reform internally."
Blair says he spoke to Qaddafi this year early in the Libyan uprising, and urged him to step down.
http://arabnews.com/node/391461
---------
Bosnian Serbs jailed for Srebrenica warehouse killings
May 26 2012
SARAJEVO: Two former Bosnian Serb police chiefs were jailed for 35 and 30 years on Friday for the killing of 1,000 Muslim men at a warehouse near the town of Srebrenica in July 1995, part of the worst massacre in Europe since World War Two.
Bosnia's war crimes court found Dusko Jevic, 55, and Mendeljev Djuric, 52, guilty of aiding and abetting genocide but not guilty of genocide, judge Mira Smajlovic told the court. The two were convicted of taking part in the forced removal of Muslims from Srebrenica and killing 1,000 Muslim detainees at a warehouse in nearby Kravica between July 10 and July 19 1995. Jevic was jailed for 35 years and Djuric for 30 years.
When Srebrenica, declared a 'safe haven' by the United Nations, was captured by the Bosnian Serbs towards the end of the 1992-95 Bosnian war, a total of 8,000 Muslim men and boys were separated from their women and children, taken away and killed in Europe's worst massacre for 50 years.
The Bosnian Serb wartime commander, Ratko Mladic, is standing trial in The Hague accused of genocide for the killings.
http://www.dailytimes.com.pk/default.asp?page=2012\05\26\story_26-5-2012_pg4_3
----------
Somali militants vow revenge
May 26 2012
MOGADISHU: Al-Qaeda-linked Somali militants vowed Saturday to intensify the war against government and African Union troops, despite the fall of their key stronghold of Afgoye, the latest in a string of military losses.
"God willing we will continue the war and we will win the battle without doubt," said Sheik Abdiaziz Abu Musab, spokesman for the hardline Shebab, a day after AU and Somali troops entered Afgoye, a former strategic rebel base.
The bulk of Shebab fighters left ahead of an advancing column of hundreds of AU and government troops, who launched a long-awaited assault on the town, which controls key roads some 30 kilometres (18 miles) northwest of the capital Mogadishu.
The loss of Afgoye is another major blow for the insurgents who have been on the backfoot for several months, although Shebab fighters said it was a tactical retreat.
http://www.thenews.com.pk/article-51059-Somali-militants-vow-revenge
----------
Fresh fighting near Libyan town of Bani Walid
2012-05-26
Libya's new rulers, meanwhile, pressed forward with efforts to assert authority over the country. The National Transitional Council planned a press conference later Sunday to announce a new Cabinet lineup. That would show progress in forming a new government ahead of the UN General Assembly this week.
The two sides have clashed for days after former rebels made a push toward Bani Walid and Qaddafi's hometown of Sirte to try to break weeks of stalemate and crush the dug-in fighters loyal to the fugitive leader.
While Sirte would be a major symbolic prize, Bani Walid has proven particularly difficult for revolutionary forces.
The loyalists hold the strategic high ground along the ridges overlooking a desert valley called Wadi Zeitoun that divides the town between northern and southern sections. The terrain has made the city a historical hold-out: In the early 20th century, Italian forces occupying Libya struggled to take Bani Walid.
On Sunday, Qaddafi forces blasted fighters at the northern entrance with mortar fire while the revolutionary forces returned fire with machine guns and rocket-propelled grenades. Fighters also fired into the desert north of the gate where Qaddafi loyalists were believed to be trying to surround them ahead of an ambush.
Five mortar shells landed about 20 yards (meters) from a building where anti-Qaddafi fighters were resting, prompting them to run to a feed factory they have occupied. Black smoke filled the sky.
Full report at:
http://arabnews.com/node/391433
----------
India
Miscreants try to set Kashmir Catholic church on fire
May 26, 2012
SRINAGAR: Two scooter-borne youth tried to set a century-old Catholic church on fire at Residency road here on Thursday evening. The main door of the church was partially burnt.
The incident has been captured by a Closed-Circuit Television (CCTV) installed in the church. The CCTV footage shows two scooter-borne youth carrying petrol in a bottle. After entering in to the premises of the church at about 8.15 PM on May 24, 2012, the duo sprinkled petrol on the main door of the church and set it on fire. The two youth, whose faces were uncovered, afterwards walked out of the church premises through the main gate, the footage shows.
The fire however extinguished on its own due to cold weather and rain. Father Mathew Thomas, priest of the church, discovered the incident on Friday and reported it to the Jammu & Kashmir police immediately.
The century old church, also known as holy family catholic church, is attended by over 60-70 people every Sunday.
Full report at:
http://timesofindia.indiatimes.com/india/Miscreants-try-to-set-Kashmir-Catholic-church-on-fire/articleshow/13526834.cms
----------
ATS was under tremendous pressure to crack 13/7 bombings case: Rakesh Maria
May 26, 2012
MUMBAI: The state Anti-Terrorism Squad (ATS) chief Rakesh Maria admitted on Friday that his department was under "tremendous pressure" to crack the 13/7 bombings. The media pressure, combined with speculation that the probe may be handed over to the National Investigation Agency, had left the ATS embattled.
"We were under tremendous pressure to solve the 13/7 blast case. The media criticized us for not solving the case at an early stage. Still, we continued our investigation and by a month after the blasts had found out about the involvement of the Indian Mujahideen. This happened after the arrest of Haroon Rashid Naik in a fake currency case," said Maria.
Full report at:
http://timesofindia.indiatimes.com/india/ATS-was-under-tremendous-pressure-to-crack-13/7-bombings-case-Rakesh-Maria/articleshow/13506211.cms
----------
Siachen card? Pak puts off visa agreement
May 26, 2012
NEW DELHI: In a surprise move, Pakistan on Friday backed away from signing a new visa agreement with India, one that was widely expected to ease travel between the two countries and serve as a big confidence-building measure.
The joint statement, issued after the conclusion of home/interior secretary-level talks in Islamabad, said both sides agreed to sign the visa agreement "at an early date" as "some internal approvals" were still needed, while Pakistan's interior minister Rehman Malik stressed the need to sign such a "very big agreement" at the political level.
However, Pakistan's reluctance to ink the deal for simplification of visa procedures intrigued New Delhi, sparking suspicion whether the delay was meant to coax India into making concessions on Siachen. Its decision to postpone the visa agreement comes weeks after Pakistan put off scheduled bilateral talks on Sir Creek.
The visa talks will now be held in the third week of June, after the Siachen talks of June 11-12. While Pakistan has made it clear that Siachen is on top of its agenda, India is unlikely to relent. The Pakistani army has been pressing for a mutual withdrawal of troops from the Saltoro Ridge which India has refused.
Pak didn't have army nod for visa deal?
Full report at:
http://timesofindia.indiatimes.com/india/Siachen-card-Pak-puts-off-visa-agreement/articleshow/13501752.cms
----------
Central Bureau of Investigation: Frustrated Zahida got Shehla Masood murdered
May 26, 2012
INDORE: The Central Bureau of Investigation (CBI) filed its chargesheet in the Shehla Masood murder case on Friday before the Special CBI Magistrate Court judge Shubhra Singh here. Nine months after the activist was murdered in Bhopal, CBI has chargesheeted five accused including Zahida Pervez while giving a "clean chit" to Bharatiya Janata Party (BJP) MLA from Bhopal Dhruv Narayan Singh.
Stating that the investigating agency found no role of Dhruv Narayan Singh in the murder, CBI counsel Hemant Shukla said, "Dhruv's name figures in the chargesheet as the prime accused Zahida Pervez was close to him." He was into relationship with Zahida and Shehla. Singh and Zahida had heated arguments over Shehla many a time, said Shukla.
The chargesheet names Bhopal-based interior designer Zahida Pervez as the conspirator who conspired with co-accused Saba Farooqi and Saqib Ali, Danger to kill Shehla. Danger arranged the shooters Tabish Khan and Irfan both from Uttar Pradesh and logistics for the crime, says the chargesheet.
All have been booked under 302, and 120 (B). This Apart, Saba and Saquib have been charged with section 201 for causing disappearance of evidence of offence and giving false information.
Full report at:
http://timesofindia.indiatimes.com/india/Central-Bureau-of-Investigation-Frustrated-Zahida-got-Shehla-Masood-murdered/articleshow/13500406.cms
----------
Indian Mujahideen leaders from Pakistan plotted 13/7 strike: ATS
May 26, 2012
MUMBAI: The serial bombings that hit Mumbai on July 13 last year were planned and coordinated by Indian Mujahideen leaders from Pakistan, according to the chargesheet filed by the Anti-Terrorism Squad (ATS) before a special Maharashtra Control of Organized Crime Act court on Friday.
The nearly 4,800-pages-long document names at least 10 accused and says that the objectives behind the bombings at Opera House, Zaveri Bazar and Dadar were to "create instability in the state" and to "weaken the country's economy". Twenty-seven people died in the blasts and another 127 were injured. The police have so far arrested five people in the case and are on the lookout for six others. The fifth arrest-of 52-year-old Kafeel Ansari-was made last Saturday; he will be chargesheeted later.
"Ansari, who originally hails from Bihar, had provided logistical support and actively participated in the criminal conspiracy," said Rakesh Maria, additional DGP, ATS.
The chargesheet says that "the entire criminal conspiracy was hatched by Riyaz Bhatkal and Yasin Bhatkal", who are "the chief cogs of the notorious" Indian Mujahideen. The banned terrorist goup, it adds, was created by Pakistani spy agency ISI "to spread terror in this country". Riyaz and his brother Iqbal Bhatkal "operate from Pakistan with the help of their associates based in India by imparting instructions to them" via electronic means through Yasin.
Full report at:
http://timesofindia.indiatimes.com/india/IM-leaders-from-Pakistan-plotted-13/7-strike-ATS/articleshow/13498218.cms
----------
Minority report: Sibal wants Muslim kids in pvt schools under EWS
By Ritika Chopra
May 26 2012
Sibal wants Muslim kids in pvt schools under EWS
HRD MINISTER Kapil Sibal seems to have donned the role of a rescuer.
A day after he intervened and, apparently, convinced the Delhi Police to go the extra mile to ensure the safety of youngsters from the North- Eastern states, he urged Delhi education minister Arvinder Singh Lovely to improve the representation of Muslim children in private schools of Delhi.
Following the meeting on Thursday, the Delhi government, according to sources, has agreed to change its definition of disadvantaged group to include minorities.
This would allow minorities, including Muslims, to seek admission to private schools under the economically weaker section or EWS quota according to the Right to Education ( RTE) Act.
" We are definitely considering the inclusion of minorities in our definition of disadvantaged group. In fact, this has been on our mind for a while and the chief minister ( Sheila Dikshit) recently chaired a meeting on improving the access to education for minorities in the Capital," Lovely said.
" We are currently checking the legal position on this. If all goes as planned then this change will be part of our rules under the RTE Act which should be released in the two to three weeks. The biggest beneficiaries from the inclusion of minorities should be the Muslim community as they have a sizeable population in the city," he added.
Full report at: Mail Today
----------
Lack of progress in 26/11 probe in Pakistan derails visa accord
By Aman Sharma in New Delhi and Badar Alam
May 26 2012
AN EGO- TIFF between home minister P. Chidambaram and Pakistan's interior minister Rehman Malik seems to have derailed the much- anticipated signing of a liberalised visa agreement between the two countries.
The deal was supposed to have been signed on Friday, at the end of the two- day home secretary- level talks in Islamabad.
Sources in the home ministry said Malik had a fortnight ago invited Chidambaram to Pakistan along with home secretary R. K. Singh for the signing of the visa agreement.
But Chidambaram politely refused the offer at a meeting with Pakistan's high commissioner Shahid Malik last week, saying the talks were home- secretary level and should be kept that way.
Malik, who has been awaiting an invitation from Chidambaram for a return visit to India since the latter visited Pakistan in 2010, said the visa agreement could not be signed as it needed a level of political participation.
Chidambaram has been avoiding a bilateral meeting with Malik as he failed to keep the 26/ 11 investigation promises made when the two ministers had met in Islamabad.
Foreign secretary Ranjan Mathai said Pakistan had once again invited Chidambaram, who told them he would visit the country at a " convenient time". The Prime Minister's Office ( PMO) is said to be unhappy with the current development because the visa agreement was part of a series of path- breaking settlements — including Siachen and Sir Creek — that India was planning to ink with Pakistan before PM Manmohan Singh's planned visit to Pakistan sometime later this year.
Sources in Pakistan blamed India's consistent demand for progress in the 26/ 11 probe and the arrest of JuD chief Hafiz Saeed as the reason for the visa agreement getting derailed.
As home secretary Singh stepped up the pressure, the Pakistani side raised the issue of New Delhi allegedly financing unrest in Balochistan, forcing the two sides to put the visa issue on the backburner.
" The focus of the Indian side was on the Mumbai attack. It didn't want to sign the visa agreement before the Pakistani side could assure it that the 26/ 11 trial will make quick progress, leading to the conviction of the accused," a senior interior ministry official said.
According to a source, the Pakistani side is learnt to have told the Indian delegation that " we are in the process of presenting to the court the evidence gathered by our judicial commission during its recent visit to India. But we can't force the court to speed up the proceedings or bypass the due process of law". The Indian delegation also raised the issue of Saeed moving around freely in Pakistan, addressing public rallies.
" But the Pakistani officials told the Indians that arresting Saeed without evidence would create political trouble for the Pakistani government. His supporters, right- wing parties and even mainstream opposition parties would all be out on the streets if the government mishandles the issue," a source said.
As India cranked up the pressure, sources revealed that Pakistan also urged India to speed up the trial in the Samjhauta Express blast case.
" The combined effect was that the two sides decided to put the signing of the visa agreement on hold," a source said.
A joint statement was issued by the countries at the end of the talks. It said: " Both sides welcomed the finalisation of the visa agreement and agreed to sign it at an early date.
The Pakistani side informed that some internal approvals were under process and the agreement would be signed once they are in place."
' The Pakistani side informed that some internal approvals were under process and the visa agreement would be signed once they are in place'
AN IDEA FULL OF PROMISE
Under the proposed new tourist visa regime, tourists from India and Pakistan will be able to travel in groups comprising a minimum of 10 and maximum of 50 members.
Tourist visas will be valid up to 30 days and nonextendable The group travel will be organised by approved tour agents. These operators will be cleared by the government on each side The list of tourists, their details and tour itinerary must be submitted to the respective government 45 days before the intended date of travel The visa regime also entails transit visas for 36 hours with two entries for each others' citizens in each others' country Currently, visas are issued to common citizens for religious visits, meeting relatives, conferences; for special events like cricket matches and for medical reasons
Mail Today
----------
'Romeo' MLA clean in Shehla murder
By Anup Dutta
May 26 2012
THE CBI on Friday gave a clean chit to BJP MLA Dhruv Narayan Singh in the murder of Bhopalbased RTI activist Shehla Masood, but his name featured on the 18- page chargesheet for being the love interest of two or more women that triggered the killing.
The CBI chargesheet names 36- yearold interior designer Zahida Parvez, married and mother of two, as the main accused along with four others — her friend Saba Farooqui ( 32), criminal Shaquib Ali alias Danger and two hitmen from Kanpur, Ifran and Tabish.
The agency's counsel, Hemant Shukla, gave a clean chit to MLA Singh. " He has no role in the murder of Shehla," he said.
However, Singh and Zahida were the main characters in the love triangle that ended in the murder of 38- year- old activist in her car outside her home in Bhopal's posh Kohe- e- Fiza locality on August 16 last year.
" Singh in addition to being in a relation with Zahida was also known to Shehla.
Dhruv and Zahida mostly enjoyed each other's company in Zahida's office. Zahida had many times objected to Dhruv maintaining allegedly a simultaneous relationship with her and Shehla," the chargesheet submitted before special CBI judge Shubhra Singh in Indore says.
Full report at: Mail Today
----------
Militants loot weapons from Valley police post
26 MAY 2012
Suspected militants looted a police picket and decamped with four rifles and hand grenades after overpowering two policemen detailed to guard minority Sikh community in Arigam village of Tral pocket in south Kashmir's Pulwama district.
Earlier this month, a similar incident occurred in neighbouring Shopian district indicating the militants were on prowl following snapping of arms supplies due to extra vigil along the Line of Control.
Police sources said that five to six suspected militants, one of them in combat dress, barged into a residential house in Arigam village, 42 kms from here, at around 11 pm on Thursday night. The house belonging to a Muslim has been partially rented out to police to set up a security picket for minority Sikh community, which constitutes half of the population of the village. The picket was set up in the aftermath of March 2001 massacre of 35 Sikhs in Chattisinghpora village by unknown gunmen.
Full report at:
http://www.dailypioneer.com/nation/68246-militants-loot-weapons-from-valley-police-post.html
----------
Habib to restyle CRPF katora cut
26 MAY 2012
Close on the heels of getting its cooks trained under chefs of star-rated hotels, the CRPF is all set to get train its personnel trained in hair styling from celebrity hairstylist Jawed Habib.
There are about 700 barbers with the CRPF and initially, some of them will be trained as master barbers who in turn will impart training to their fellow barbers. The trained barbers will help the force move away from the present "katora cut" and create a new style.
Habib will be conducting a 6-day workshop in basic hairstyling and grooming skills for the barbers of the paramilitary. The aim of the training is to enhance and upgrade
Full report at:
http://www.dailypioneer.com/nation/68249-habib-to-restyle-crpf-katora-cut.html
----------
Don't worry about Kashmiris, save yourselves: Omar tells BJP
May 25, 2012
Jammu and Kashmir chief minister Omar Abdullah on Friday said the BJP should try to save their party instead of worrying about Kashmiris.
"Oh great, now the BJP is going to spend a fortnight in July trying to save us Kashmiris. Time better spent saving themselves. We're fine", Omar wrote
on micro-blogging site Twitter.
BJP has said it will launch a fortnight long "Save Kashmir" campaign in the wake of report of interlocutors on the Kashmir which has recommended making Article 370 a permanent feature of the Constitution.
http://www.hindustantimes.com/India-news/Srinagar/Don-t-worry-about-Kashmiris-save-yourselves-Omar-tells-BJP/Article1-861267.aspx
-----------
Pakistan
'Carpet bombing' of Pakistan must stop: Bilawal
May 26 2012
Arguing strongly against what he called the "carpet bombing" of Pakistan, PPP Chairman Bilawal Bhutto Zardari has said U.S. drone attacks were turning out to be counter-productive due to the civilian toll they take.
The leader-in-waiting of Pakistan's ruling party called for an end to the U.S. drone attacks, which he said were a violation of his country's sovereignty and international law.
"The continuous carpet bombing of Pakistan by drones is not only counterproductive on the war on terror, it's also an egregious violation of our sovereignty and must end," Mr. Bilawal Bhutto told the MSNBC news in an interview.
Full report at:
http://www.thehindu.com/news/international/article3458603.ece
----------
Seminar: Only state can wage jihad, say scholars
May 25, 2012
The future of jihadi organisations is closely related to the removal of causes for which aggrieved people are taking up arms. This was the consensus at a seminar organised by the Islamabad Policy Research Institute (IPRI) here on Thursday, said a press release issued by the institute.
Lt-Gen. (retd) Hamid Gul, one of the speakers, mentioned Kashmir as the source of jihadist militancy in this part of the world which would continue to fuel violence until India accepted the demands of the people of Kashmir.
Gen. Gul said that a historic event had taken place two days ago at Chicago where NATO and the United States had conceded their defeat at the hands of the Afghan people who were fighting against their country's occupation. He said that the world has undergone a great change as in the unequal war between the downtrodden people and the "mightiest imperial power": the weaker side was winning because its cause was just. He lamented that at a historic time like this, India has chosen to toe the American line and place itself on the wrong side of history.
Prominent Indian journalist Ajit Sahi of "Tahelka" fame agreed with the general and said that Pakistan's example was before everybody. The country has gained nothing after over half a century of toeing the American line. Speaking on equivalence of jihadi organisations in non-Muslim societies, he said he had found that most cases of terrorism against Muslims in his country were fabricated. He said that states and their institutions needed villains to keep people's attention diverted from real issues, such as poverty.
Full report at:
http://tribune.com.pk/story/383836/seminar-only-state-can-wage-jihad-say-scholars/
----------
Four suspected militants killed in US drone strike in Pakistan
IMay 26, 2012
ISLAMABAD: At least four people were killed and two injured in a US drone strike launched early on Saturday in Pakistan's northwest tribal area, Xinhua reported.
According to a Pakistani media report, the strike occurred around 4.30 am and the target was a house suspected of being a militant's hideout in Miranshah town of North Waziristan.
Two missiles were fired at the house which was completely destroyed, it said.
This was the third US drone strike in North Waziristan within last four days and the 15th of its kind (counted on daily basis) in Pakistan since the beginning of this year.
http://timesofindia.indiatimes.com/world/pakistan/Four-suspected-militants-killed-in-US-drone-strike-in-Pakistan/articleshow/13513659.cms
----------
Zardari media adviser's Parl membership suspended
25 MAY 2012
Pakistan's Supreme Court on Friday suspended senior PPP leader and President Asif Ali Zardari's media adviser Farahnaz Ispahani's membership of Parliament on the ground that she possesses dual Pakistani and American citizenship.
A three-judge bench headed by Chief Justice Iftikhar Chaudhry issued the order suspending Ispahani's membership of the National Assembly or Lower House of Parliament while hearing a petition challenging the dual nationality of several lawmakers, including Interior Minister Rehman Malik.
Ispahani is the media adviser to Zardari and wife of Pakistan's former envoy to the US, Husain Haqqani. Her husband was forced to quit his position last year after he was linked to a mysterious memorandum that had sought US help to prevent a feared military coup in Pakistan after the killing of Osama bin Laden.
During the hearing, the Chief Justice questioned how a "foreigner" could sit in Pakistan's parliament and decide the destiny of the people.
http://www.dailypioneer.com/world/68163-zardari-media-advisers-parl-membership-suspended.html
----------
Gilani not appealing against contempt conviction
May 26, 2012
The Pakistan government on Saturday decided not to appeal Prime Minister Yousuf Raza Gilani's conviction of contempt by the Supreme Court for refusing to reopen graft cases against President Asif Ali Zardari.
"No appeal is being filed against conviction of Prime Minister Gilani in the
contempt of court case," Aitzaz Ahsan, the premier's lawyer, was quoted as saying by the media.
The decision came two days after the speaker of the lower house of parliament ruled out Gilani's disqualification as a lawmaker following his conviction.
Gilani and his key legal and political advisers discussed the issue of challenging the Supreme Court's verdict on Friday and decided not to file an appeal, official sources said.
Full report at:
http://www.hindustantimes.com/world-news/Pakistan/Gilani-not-appealing-against-contempt-conviction/Article1-861522.aspx
----------
Grenade attack near Karachi Central Jail; one killed
May 26 2012
KARACHI: A hand grenade attack in Karachi on Saturday killed one person and injured 10 others, DawnNews reported.
The attack took place near a hotel opposite the Karachi Central Jail.
The attackers managed to escape the site of the incident. Later on, police and Rangers personnel cordoned off the area.
Rescue teams and residents shifted the injured to hospitals for treatment.
http://dawn.com/2012/05/26/grenade-attack-near-karachi-central-jail-11-injured/
----------
Traffic accident kills at least 20 in Rahim Yar Khan
May 26 2012
KARACHI: At least 20 people died and 25 were injured on Friday when a passenger bus destined for Karachi overturned in Rahim Yar Khan, DawnNews reported.
According to state television, the injured were taken to Sheikh Zayed Medical College and other local hospitals around the area.
Some of the injured were reported to be in critical condition.
The bus was travelling to Karachi from Bahawalpur with 40 passengers on the Karachi-Lahore-Peshawar highway.
http://dawn.com/2012/05/26/traffic-accident-kills-at-least-20-in-rahim-yar-khan/
----------
No appeal to be filed against PM conviction, says Aitzaz
May 26 2012
LAHORE: No appeal would be filed against the Supreme Court's decision convicting Prime Minister Yousuf Raza Gilani for contempt of court, DawnNews quoted Barrister Aitzaz Ahsan as saying on Saturday.
Rejecting the apex court's verdict against Gilani, the premier's counsel in the case said that the decision of not filing the appeal was made after thorough consultation among the leadership of the Pakistan People's Party (PPP).
"The decision not to file the appeal (against conviction) has been taken after consultations by the party leadership," Ahsan told reporters in Lahore.
Moreover, speaking to media representatives in Lahore, the barrister said that after reviewing aspects of the case Speaker National Assembly Dr Fehmida Mirza had decided not to forward the disqualification reference against the prime minister to the Election Commission of Pakistan (ECP).
Ahsan said that he had prepared the appeal and was ready to file it in the Supreme Court when Gilani called him late Friday and told him not to do so after the speaker's ruling a day before.
"The prime minister has served his sentence, but he has not been disqualified," Ahsan said.
Full report at:
http://dawn.com/2012/05/26/no-appeal-to-filed-against-pm-conviction-says-aitzaz/
----------
Zardari orders immediate arrests over rally firing incident in Karachi
May 26 2012
KARACHI: President Asif Ali Zardari on Friday ordered quick and stern action against those involved in killing participants of a political rally on Tuesday in Karachi, DawnNews reported.
During a high level meeting on security with Sindh Chief Minister Syed Qaim Ali Shah and Federal Interior Minister Rehman Malik at Bilawal House, the president also emphasised on action against the criminals regardless of their political and ethnic affiliations.
At least eleven people were killed and more than 30 people wounded after unidentified armed assailants opened fire at an Awami Tehreek's "Mohabbat-i-Sindh" (Love for Sindh) rally in the provincial capital.
Full report at:
http://dawn.com/2012/05/26/zardari-orders-immediate-arrests-in-karachis-rally-killings-incident/
----------
Taliban kill another abducted worker of BRSP near Zhob
By Mohammad Zafar
May 26 2012
QUETTA: The Taliban killed a kidnapped employee of the Balochistan Rural Support Programme (BRSP) after they were not paid ransom, a senior official said.
Six BRSP employees were kidnapped by a group of armed men from Barshore area of Pishin, about 70 kilometres from Quetta, on December 13, 2011.
The abducted people – Bashir Ahmed, Abdul Ghafoor, Mujeebur Rehman, Nematullah, Dawood Shah and Maqbool Ahmed – were later shifted to Wazirstan.
The kidnappers had killed Maqbool Ahmed, a resident of Kuchlak, on March 20 when they were not given the ransom. They had also warned that, if not given ransom, other five BRSP officials would also be killed.
Sources said the kidnappers killed another BRSP employee, Abdul Ghafoor, on Friday and threw his body near Zhob border. Abdul Ghafoor was a resident of Pishin.
"The kidnappers phoned and told family members of Abdul Ghafoor that they have killed him and thrown his body in Waziristan near Zhob," a senior BRSP official said, adding that the kidnappers had been demanding Rs 250 million in ransom for the release of kidnapped employees. Officials in Zhob said they had not yet received the body of Abdul Ghafoor.
Relatives of the kidnapped BRSP employees have also set up a camp and started a campaign to collect donations to pay ransom. However, they say the amount was too huge to be arranged without the support of government.
http://www.dailytimes.com.pk/default.asp?page=2012\05\26\story_26-5-2012_pg7_2
----------
Dr Afridi's conviction against human rights, says Asma
May 26 2012
LAHORE: Former Supreme Court Bar Association president Asma Jahangir on Friday termed the punishment awarded to Dr Shakeel Afridi a violation of human rights as the physician was not given the right to defend himself. In a statement, she said that Dr Afridi should be given an opportunity of open trial, adding that he should be allowed to hire a counsel. She also said the punishment will cause an irreparable loss to Pakistan. Asma said former president Gen (r) Pervez Musharraf had admitted in his book that Pakistani citizens had been handed over to the US but the dictator remained unpunished, adding that when a common man did the same, he was sentenced to 33 years in jail.
http://www.dailytimes.com.pk/default.asp?page=2012\05\26\story_26-5-2012_pg7_17
----------
Women's role imperative for stability of Pakistan, says USAID official
By Moazam Baig
May 26 2012
LAHORE: Carla Koppell, special assistant to the USAID administrator and director of gender equity programme, was on a one-day visit to the provincial metropolis. Daily Times captured the opportunity and talked to her about various issues ranging from USAID funding in Pakistan to its special focus on women's empowerment.
Carla Koppell had directed the Institute for Inclusive Security and the Washington, DC office of Hunt Alternatives Fund from 2006 to April 2011. In that role, she worked extensively with women and civil society leaders from conflict areas worldwide, including the Middle East, Iraq, Sudan, and Uganda. From 2002 to 2006, she also served in a variety of other roles for Inclusive Security.
In Lahore, Koppell met with a range of people working on gender and women's empowerment to find out the gaps in gender initiatives and how best to address those issues and improve USAID programmes for the benefit of the people of Pakistan. She said inclusion of women across society was imperative for the growth and stability of Pakistan. She said USAID integrated a concern for gender equality into all of its programmes to help build a better life for Pakistani women. "Our objectives include increasing women's participation in the labour force, expanding girls' access to quality basic education, improving maternal and child health, and promoting women's rights in political, economic and social realms," she said. She added, "The US government is committed to helping Pakistan in removing any constraints on women's potential. Women's participation in the economic and social sphere will have transformational impact on Pakistan's economy and society. To achieve this, USAID supports legal rights for women, helps them gain access to public services and jobs, builds their capacity, and encourages their inclusion in public life. USAID's programmes in Pakistan aim to ensure a better future for Pakistani women, their families and communities."
Full report at:
http://www.dailytimes.com.pk/default.asp?page=2012\05\26\story_26-5-2012_pg7_25
----------
Dual nationality: SC suspends NA membership of Haqqani's spouse
By Hasnaat Malik
May 26 2012
ISLAMABAD: The Supreme Court on Friday suspended PPP leader Farahnaz Ispahani's membership of the National Assembly and ordered her not to participate in meetings of the assembly's standing committees or any committee nor participate in policy-making, including this year's budget, until a final decision in the case.
A three-judge bench, headed by Chief Justice Iftikhar Muhammad Chaudhry, issued the direction on a plea of Syed Mehmood Naqvi, challenging members of parliament holding dual nationality.
The court noted that before filing her nomination papers at the Election Commission of Pakistan to contest election and taking oath under Article 65 of the constitution, Ispahani, the wife of former ambassador to the US Husain Haqqani, had not disclosed her citizenship details, thus already renouncing and abjuring all allegiance and fidelity to the country where she was born.
Chaudhry Akhtar Ali, advocate on record, who submitted Farahnaz's statement before the bench contended that the court had no jurisdiction to examine the question.
Full report at:
http://www.dailytimes.com.pk/default.asp?page=2012\05\26\story_26-5-2012_pg1_3
----------
Osama bin Laden wives gave little away: Pakistani interrogator
May 26 2012
* Intelligence official says bin Laden's three wives were fiercely loyal to him
* Yemeni-born al Sadeh was headstrong, showed fury when asked questions
ISLAMABAD: Osama bin Laden's three wives were fiercely loyal to him and gave little away when they were interrogated after the al Qaeda chief was killed in a US raid over a year ago, a Pakistani intelligence agent who questioned them said.
The three women were arrested by Pakistani security forces after the US Navy SEAL raid on bin Laden's safe house in Abbottabad.
Slowly puffing on a cigarette in a rundown Islamabad villa as he described months of questioning the women, the agent said he struggled to glean any worthwhile information. Yemeni-born Amal al Sadeh, the youngest of the three, was headstrong and showed fury when asked questions, while the others, Saudi citizens, expressed displeasure by mostly keeping silent behind their veils, the agent said.
Full report at:
http://www.dailytimes.com.pk/default.asp?page=2012\05\26\story_26-5-2012_pg1_6
----------
Pakistan SC suspends Farahnaz as MNA over US nationality
Terence J Sigamony
May 26, 2012
ISLAMABAD - The Supreme Court Friday suspended Farahnaz Ispahani's membership of the national assembly for having foreign nationality and barred her from participating in the house committees' meetings and policymaking processes.The decision came as a three-member bench headed by Chief Justice Iftikhar Muhammad Chaudhry resumed hearing of a petition against the dual nationality of parliamentarians. The court, however, gave four days to interior minister cum senator Rehman Malik and MNAs Zahid Iqbal and Iftikhar Nazir for submission of proof of their UK citizenship renunciation.The petitioner, Mehmood Akhtar Naqvi, claimed that parliamentarians Zahid Iqbal, Iftikhar Nazir and Rehman Malik were holding British nationality while Farahnaz— wife of former ambassador to US Husain Haqqani – was holding US nationality. He sought a court declaration against the parliamentarians and members of provincial assemblies possessing having dual nationality.The counsel for the petitioner submitted documents showing Farahnaz Ispahani's American nationality including a certificate of oath for getting US nationality. Justice Jawaad Khawaja pointed out that oath required from those seeking US citizenship to submit that even "if a gun is required to defend US than it would be picked up". And Farhanaz had therefore taken the oath to do everything for the defence of the United States, he added.In his remarks, Chief Justice Iftikhar Chaudhry said foreigners cannot be allowed to decide the nation's fate while sitting in assemblies. The chief justice said the court cannot compromise in this case as an MNA could become prime minister or minister someday. The court said that parliamentary members are the people's representatives, and Farahnaz has confessed to be a US national.
Full report at:
http://www.nation.com.pk/pakistan-news-newspaper-daily-english-online/national/26-May-2012/sc-suspends-farahnaz-as-mna-over-us-nationality
----------
Pakistan SC orders govt to compensate heirs of Lal Masjid victims
By Hasnaat Malik
May 26 2012
ISLAMABAD: Hearing the suo motu case regarding the 2007 operation of Lal Masjid, the Supreme Court (SC) on Friday directed the federal government to give compensation to the heirs of all 103 persons who were killed during the offensive.
A three-judge bench of the SC, headed by Chief Justice Iftikhar Muhammad Chaudhry, also ordered the capital police to register an FIR for the recovery of persons who 'disappeared' after the operation.
The court also sought a report from the judicial commission about the Lal Masjid operation as well. It also declared that those who were killed in the operation were innocent, as the police could not produce any criminal record against them.
The bench also observed that Islamabad police had not initiated an inquiry to determine the status of those who were killed in the operation, as this was required for the compensation.
Full report at:
http://www.dailytimes.com.pk/default.asp?page=2012\05\26\story_26-5-2012_pg7_1
----------
Southeast Asia
Indonesian Embassy organises event for Sweet Homes children
May 26 2012
ISLAMABAD: A colorful event of fun and laughter was held at the Indonesian Embassy for the children of Sweet Homes. About 140 children participated in the 'Children Festival and Cultural Exhibition', which the embassy organised in collaboration with Pakistan Baitul Maal (PBM) and the Indonesian Women Association (IWA).
The objective of the event was to express solidarity, love and care to the less fortunate children as well as to pay tribute to the individuals and organisations such as PBM for the commendable services of reshaping life of the shelterless children. Moreover, a donation of Rs 240,000 was also made to the PBM by the embassy.
Federal Minister for Information and Broadcasting Qamar Zaman Kaira was the chief guest on the occasion while the event was also attended by PBM Managing Director Zamurrad Khan, wife of defence minister Bobby Ahmed Mukhtar, Parliamentary Secretary for Human Rights Robina Sadat Qaimkhani, wife of Saudi ambassador to Pakistan Aljouhrah Al Arifi, an Austrian delegation and women from the diplomatic community. Upon arrival, Indonesian Ambassador Ishak Latuconsina and his spouse Butar Latuconsina received the children. The children were led to the stage with the song "Idhar khushi-udhar khushi" in the background. The children were quick to follow the tune and joined the volunteers from IWA in singing the song.
http://www.dailytimes.com.pk/default.asp?page=2012\05\26\story_26-5-2012_pg7_18
----------
Indonesian overstayers gather before consulate demanding repatriation
2012-05-26
Security vehicles and officers were called to maintain order.
Several women, including some elderly ones, were seen sitting on the curb near the building and by the mosque opposite the consulate.
Jeddah police spokesman Brig. Misfer Al-Juaid confirmed the demonstration had taken place.
"The people gathering in the area are overstayers, but we haven't received any security concerns on the nature of their presence," he said.
Al-Juaid added they included Indonesians who had overstayed on Umrah visas as well as those who carried expired work visa permits.
Less than a year ago, a similar situation occurred in front of the Indonesian Consulate in Jeddah.
Full report at:
http://www.arabnews.com/node/391389
----------
South Asia
Death toll from Afghan flood hits 50
May 26 2012
KABUL: The death toll from flash floods in a northern Afghan province has hit 50 -- most of them women and children -- an official said on Saturday, a week after the disaster struck.
The floods that inundated Sari Pul province were triggered by torrential rain and have left thousands of people homeless, provincial governor Abdul Jabar Haqbeen told.
"The floods have killed 50 people so far, mostly women and children," he said.
"Around 59,000 people have been displaced, and dozens are still missing," he said, adding that around 260 villages had been affected.
escue teams have launched an operation to find the missing people, he said.
Afghanistan's harshest winter in 15 years saw unusually heavy snowfalls and experts predicted that rivers swollen by melting snow were likely to flood in the mountainous north in spring.
According to IMMAP, a data-analysis and mapping company, 15 percent of Afghanistan's population is at high risk of being affected.
In March, the UN humanitarian office for Afghanistan said at least 145 people were missing and "presumed dead" after an avalanche hit a remote village in northeastern Badakhshan province. (AFP)
http://www.thenews.com.pk/article-51076-Death-toll-from-Afghan-flood-hits-50
----------
Afghan parliament approves US-Afghan security pact
May 26, 2012
KABUL: Afghanistan's parliament approved on Saturday a strategic pact between Kabul and Washington, clearing the way for a US presence in the country for at least a decade after most foreign combat troops leave in 2014.
"This was done for the interest of Afghanistan," said Daoud Kalakani, an MP from Kabul. Around 180 MPs were present and only four voted against, Kalakani said.
The deal, signed by US President Barack Obama and Afghanistan's Hamid Karzai in Kabul on May 2, sets out a long-term US role in Afghanistan, including aid and advisers.
Most of the contentious parts of the pact, which could have seen the obstructive parliament reject the deal, had earlier been removed and dealt with separately, including giving Afghans control of controversial night raids on homes and prisons used to detain insurgents.
http://timesofindia.indiatimes.com/world/south-asia/Afghan-parliament-approves-US-Afghan-security-pact/articleshow/13516599.cms
----------
Afghan parliament approves US strategic pact
May 26 2012
KABUL: Afghanistan's parliament on Saturday voted by an overwhelming majority to ratify a strategic partnership agreement with the United States signed earlier this month, lawmakers said.
"We voted with a majority in favour of the strategic pact," MP Shukria Essakhil told AFP.
"Only five MPs voted against it," she said, adding that around 190 lawmakers out of 249 were present for the open vote.
Earlier this month, President Barack Obama paid a surprise visit to Kabul to sign a deal with his Afghan counterpart Hamid Karzai that will cement post-war ties with Kabul after 2014, when Nato-led combat forces leave Afghanistan.
The pact foresees the possibility of American forces staying behind to train Afghan soldiers and pursue the remnants of al Qaeda but does not commit Washington to specific troop or funding levels.
The pact alarmed Afghanistan's neighbours including Iran, lawmaker Bakhtash Seyawash said.
Full report at:
http://dawn.com/2012/05/26/afghan-parliament-approves-us-afghan-security-pact/
---------
Mideast Asia
Turkish pianist who insulted Islam on Twitter faces jail time
26-05-2012
A prosecutor has proposed charging an internationally renowned Turkish pianist and composer with insulting Islamic religious values in comments he made on Twitter.
The state-run Anatolia news agency reported on Friday that an Ýstanbul court will decide whether to accept the proposed indictment against Fazýl Say, who has played piano with the New York Philharmonic, Berliner Symphoniker, Israel Philharmonic, Orchestre National de France and Tokyo Symphony.
The prosecutor accuses 42-year-old Say of inciting hatred and public enmity and insulting "religious values." Say, who has served as a culture ambassador for the European Union, allegedly mocked Islamic beliefs on Twitter.
Last month, Say sent controversial tweets questioning whether heaven in Islamic belief is like a brothel or pub because the Quran says there are rivers of drinks and houris, or very beautiful women, in heaven for those who commit good deeds while they are on earth.
http://www.muslimnews.co.uk/news/news.php?article=22449
----------
Yemen: Al-Qa'ida suicide bomber kills 18 Shi'a Houthis in northern Yemen
26-05-2012
SANA'A, (Xinhua): A suicide car bombing killed at least 18 members of a Shi'ite rebel group in Yemen's northern province of al-Jouf on Friday, government officials said.
The al-Qaida group has claimed responsibility for the deadly attack.
"A total of 18 members of the al-Houthis Shi'ite rebel group were killed on Friday when a bomber rammed his explosive-laden car into a crowd gathering at a school in al-Hazm district," an official of the Interior Ministry told Xinhua, requesting anonymity.
Several others were wounded, he added.
A group of children were passing by the area when the bomb- laden vehicle went off at the gate of a secondary school in al- Hazm district, where the Shi'ite rebels and their leaders were holding a weekly meeting on Friday after they turned the school into a military base, according to several witnesses.
Meanwhile, a spokesman of the al-Qaida in the Arabian Peninsula (AQAP) told Xinhua that the AQAP is behind the deadly attack. He said the attack "came in the framework of a series of future raids that targets groups linking to Iran."
The suicide attack in al-Jouf took place a few hours after a similar bombing attack targeted the rebel group in the northern province of Saada, a key stronghold of the al-Houthis.
Full report at:
http://www.muslimnews.co.uk/news/news.php?article=22455
----------
Yemen's Army Says Recaptured Rebel Positions
May 26 2012
ADEN (Reuters) - Yemen's army has recaptured rebel positions inside the southern city of Zinjibar, killing at least 62 Islamist fighters linked to al Qaeda, including Somalis, a military official said.
The official said two government soldiers were killed and four were wounded in the fighting. He said many of the dead Islamist fighters were Somalis, but gave no precise figure.
http://www.nytimes.com/reuters/2012/05/26/world/middleeast/26reuters-yemen-violence.html?ref=africa&gwh=8F2E76F1DFD277D84B5B70BE92FDA080
----------
Iran Has Enough Uranium for Five Bombs: Expert
May 26 2012
VIENNA (Reuters) - Iran has significantly stepped up its output of low-enriched uranium and total production in the last five years would be enough for at least five nuclear weapons if refined much further, a U.S. security institute said.
The Institute for Science and International Security (ISIS), a think-tank which closely tracks Iran's nuclear program, made the analysis on the basis of data in the latest quarterly U.N. watchdog report which was issued on Friday.
Progress in Iran's nuclear activities is closely watched by the West and Israel as it could determine how long it could take Tehran to build atomic bombs, if it decided to do so. Iran denies any plan to and says its aims are entirely peaceful.
During talks in Baghdad this week, six world powers failed to convince Iran to scale back its uranium enrichment program. They will meet again in Moscow next month to try to defuse a decade-old standoff that has raised fears of a new war in the Middle East that could disrupt oil supplies.
Full report at:
http://www.nytimes.com/reuters/2012/05/26/world/middleeast/26reuters-nuclear-iran-uranium.html?ref=global-home&gwh=46F9DCB29DA2247AE9CA54D8CDB9BB5D
----------
Israel Is Anxiously Watching Egyptian Vote
By DAVID D. KIRKPATRICK and ISABEL KERSHNER
May 26 2012
CAIRO — Both candidates for Egypt's presidency have pledged to respect the country's peace treaty with Israel, but they differ greatly in their approach, especially regarding the Palestinians.
In addition to preserving the peace with Israel, Ahmed Shafik, a former Egyptian Air Force general, is expected to continue Egypt's patronage of the mainstream Palestinian faction Fatah. Fatah, which leads the Palestinian Authority, cooperates with Israel.
Mr. Shafik's military background and his role as the last prime minister to have served under the ousted president, Hosni Mubarak, suggest that he would approach Hamas, the Islamist faction that controls Gaza, with suspicion and hostility. Mr. Mubarak was one of Israel's staunchest allies.
Mohamed Morsi, the candidate of the Muslim Brotherhood and former leader of its parliamentary bloc, has a long history of hostile statements about Israel's treatment of the Palestinians. He has called Israel's citizens "vampires" and "Draculas."
Full report at:
http://www.nytimes.com/2012/05/26/world/middleeast/israel-anxiously-watches-egyptian-election.html?ref=world&gwh=576DFB2E2EC22A06963A6B5616A52B4B
----------
Abortion is murder: Turkey's PM
May 26, 2012
ANKARA - Turkey's PM Recep Tayyip Erdogan said Friday he considered abortion as "murder." "I am a prime minister who is against Caesarean births. I consider abortion as murder," Erdogan was quoted as saying by the Anatolia news agency. "Nobody should have the right to allow this. You either kill a baby in mother's womb or you kill it after birth. There's no difference." In Turkey, abortion is legal during the first 10 weeks of pregrancy. The woman's consent is required but if the woman is married, the husband's consent is also required.
Erdogan, whose governing Justice and Development Party takes its roots from Islam, has repeatedly called on women to have at least three children.
In 2004, Erdogan's government backed a law criminalising adultery but later abandoned it after intense pressure from the European Union.
http://www.nation.com.pk/pakistan-news-newspaper-daily-english-online/international/26-May-2012/abortion-is-murder-turkeys-pm
----------
Iran says IAEA report 'proof' its atomic work peaceful
May 26 2012
Tehran : Iran has said a new report by the UN atomic energy agency on its nuclear activities is "proof" the programme is peaceful, as analysts played down the agency's discovery of higher-grade uranium traces.
Ali Asghar Soltanieh, Iran's envoy to the International Atomic Energy Agency (IAEA), was speaking late yesterday after the report, circulated earlier in the day, revealed that uranium traces of a higher grade than any found before had been detected.
The report, he said, "is more proof of the peaceful nature of Iran's nuclear activities and of our country's success in the field of nuclear technology, in particular enrichment, and its full cooperation with the agency."
The report said the traces found at the Fordo site, inside a mountain near Qom, were of uranium enriched to purities of 27 per cent.
Soltanieh gave no direct reaction to the discovery itself.
Full report at:
http://www.indianexpress.com/news/iran-says-iaea-report-proof-its-atomic-work-peaceful/954232/
----------
Israeli ditches Everest quest to rescue Turkish climber
May 26, 2012
ISTANBUL: An Israeli who rescued a distressed climber on Mount Everest instead of pushing onward to the summit said on Friday that the man he helped, an American of Turkish origin, is like a brother to him.
Nadav Ben-Yehuda , who was climbing with a Sherpa guide, came across Aydin Irmak near the summit last weekend. 'Aydin, wake up! Wake up!"Ben-Yehuda recalled saying when he found his friend in the darkness. The American, he said , had been returning from the summit but collapsed in the extreme conditions, without an oxygen supply, a flashlight and a rucksack.
Ben-Yehuda , who developed a friendship with Irmak before the climb said, "I didn't realize he was up there the whole time. Everybody thought he had descended ." The Israeli carried Irmak for hours to a camp at lower elevation. Both suffered frostbite and some of their fingers were at risk of amputation.
http://timesofindia.indiatimes.com/world/middle-east/Israeli-ditches-Everest-quest-to-rescue-Turkish-climber/articleshow/13506169.cms
----------
Palestinians to push heritage agenda at UNESCO
2012-05-26
Hamdan Taha, a Palestinian Authority minister who deals with antiquities and culture, said UNESCO membership was the Palestinians' natural right. He described as "regrettable" the objections of some governments including the United States.
UNESCO's board decided last week to let member states vote on a Palestinian application for full membership, seen as part of a Palestinian drive opposed by Israel and the United States for recognition as a state in the UN system.
"UNESCO membership carries a message of justice and rights. Why must the Palestinians be left outside the international system?" Taha said. "I see it as crowning long efforts over the past 20 years."
He said that after gaining full UNESCO membership, the Palestinians will revive their bid to secure World Heritage status for Bethlehem and its Church of the Nativity, revered as the birthplace of Jesus. The nomination was rejected this year because the Palestinians were not a full UNESCO member.
"This is a simple example of how Palestine has not been able to preserve its cultural heritage through the tools granted to every state in the world," Taha said.
"We will call on the World Heritage Committee to activate this application," said Taha. "We expect that after Bethlehem, other sites will follow."
These are likely to include Hebron, an ancient city home to a shrine holy to Jews and Muslims, which is one of the most volatile spots in the West Bank.
The vote on Palestinian membership is expected at UNESCO's General Conference, which runs from October 25 to November 10. The Palestinians have had observer status at UNESCO since 1974.
Full report at:
http://arabnews.com/node/394087
----------
Arab World
Syria: 90 including 25 kids killed in deadly shelling
May 26, 2012
The British-based Syrian Observatory for Human Rights said that Friday's shelling in the city of Houla, in central Homs province, had led to what seemed to be one of the bloodiest episodes so far of the 15-month long uprising.
Unconfirmed amateur videos posted by activists on YouTube showed around 20 bodies, mostly young children, lying in a room. One man holds up the limp body of a boy aged around seven, a gaping hole punched in the lower portion of his face. "This child, what did he do to deserve this?", he shouts.
Other footage shows the corpses of men and women lying under patterned blankets, including what is said to be one entire family. "We're being slaughtered like sheep here," says one voice. "Where are the UN observers?" adds another.
The latest flare-up of violence came as Kofi Annan, the United Nations-Arab League envoy to Syria who brokered a repeatedly violated ceasefire last month, finalised plans to return to Damascus.
The fresh claims of regime atrocities led the opposition Syrian National Council to call on the UN Security Council to take urgent action. At the same time, the Observatory accused the Arab and international communities of being "complicit" in the killing, saying that shelling that had begun on Friday had continued into the night. The Observatory said the international community was standing "silent in the face of the massacres committed by the Syrian regime."
Human rights monitors said the regime also deployed tanks to Aleppo, Syria's second largest city, for the first time since the uprising against President Bashar al-Assad began last March. Aleppo, Syria's economic hub, has previously been largely a bastion of support for the regime.
There was no immediate independent confirmation of the opposition accounts, which the Syrian government often claims are exaggerated. Damascus has restricted access for foreign journalists during the anti-regime protests.
In a briefing to the UN Security Council, Ban Ki-Moon, the UN Secretary General, conceded there had been little progress in efforts to organise a ceasefire and that fighting was likely to continue as rebels held "significant" portions of several cities.
Mr Annan brokered a peace deal last month but it has had little impact and more than 1,500 people have been killed since it was announced, according to the Observatory.
Describing the killing in Houla, Rami Abdel Rahman, the head of the monitoring group, said: "It was a real massacre that took place and the UN observers are just staying silent."
He added said helicopter gunships also went into action against rebels, strafing mountain villages in the Latakia area of northwestern Syria, near the Turkish border, wounding at least 20 people.
At least four policemen were killed in clashes with rebels in nearby Kansebba, he said.
Hours after massive anti-regime rallies across Aleppo, tanks deployed in the city, rumbling through the Kalasse and Bustan al-Kasr neighbourhoods after thousands attended a funeral, the monitoring group said.
Earlier it reported that a young man was killed in Aleppo when troops fired with live rounds and tear gas on protesters in the city.
Mr Abdel Rahman told AFP in Beirut that the protests in Aleppo were "the most important" in the city since the uprising started in March 2011.
http://www.telegraph.co.uk/news/worldnews/middleeast/syria/9291561/25-children-among-90-dead-in-Syrian-government-massacre.html
----------
Saudi envoy kidnapped in Yemen begs king for help
May 26 2012
DUBAI: A Saudi Arabian diplomat kidnapped by al Qaeda militants in Yemen urged the Saudi king to meet his captors' demand for the release of women prisoners, in a video message posted on the Internet on Saturday.
"I plead the custodian of the two mosques (Saudi King Abdullah) to bring me back to my family, to my children and wife," said Abdallah al-Khalidi, the Saudi deputy consul in the Yemeni port city of Aden, who was abducted in March.
"I plead King Abdullah ... to save me and release me from al Qaeda in return for the release of the imprisoned sisters," the diplomat said in the video posted on an Internet forum used by al Qaeda members.
Khalidi, who wore traditional white robes and a redhead-dress, did not specify who the women were or whether they were linked to al Qaeda, but said they were held by Saudi security services. There was nothing in the video to indicate when it was recorded and its authenticity could not be verified.
Last month a militant who claimed responsibility for the kidnapping threatened to kill Khalidi unless a ransom was paid and al Qaeda prisoners were freed from Saudi jails.
The United States and its Gulf Arab allies have watched with mounting alarm as al Qaeda, emboldened by political instability in Yemen, has waged war on the country's government.
Al Qaeda-linked bombers killed more than 90 soldiers rehearsing for National Day celebrations on Monday and at least12 people at a school and protest march on Friday.
http://www.thenews.com.pk/article-51077-Abducted-Saudi-envoy-begs-king-for-help-
----------
Mauritania's 'overlooked' Arab spring
Sharif Nashashibi
26 May 2012
Mauritania. Many people have never heard of it, and most would probably be unable to pinpoint it on a map, even though its land mass is larger than France and Germany combined. Many Arabs are unaware that it is a member of the Arab League.
Even BlackBerry does not recognise it. Its messenger service auto-corrects "Mauritania" to "Martian" and, given public ignorance of the country, Mauritania might as well be on Mars. However, this could and should change.
Interviewed for a TV programme recently, I was asked whether Mauritania will be the next country to experience the Arab spring. In fact, it has been part of the spring since January 2011, when Yacoub Ould Dahoud fatally set himself alight in front of the presidential palace.
Protests have taken place across Mauritania ever since, spurred by the same factors as in other Arab states: economic, political and social disenfranchisement. But unlike those in Tunisia, Egypt, Libya, Bahrain, Yemen, Syria and elsewhere in the region, Mauritania's have been barely a blip on the news radar.
This has led al-Jazeera to describe it as the overlooked uprising. Very low internet usage in the country – reportedly less than 2% of households – has made it difficult for Mauritanians to get their views, eyewitness accounts and images out to the rest of the world as has happened among other restive Arab populations.
The international community has historically taken little interest in Mauritania since its independence from France in 1960, because until recently it was seen as a poor expanse of desert with little strategic value (it has one of the lowest GDPs in Africa, making it among the poorest countries in the world).
However, its importance is likely to increase, and with it the world's attention. Mauritania's extensive iron ore deposits, which account for almost half of its exports, have increased in value due to rising metal prices, leading to more mines being opened, and hundreds of millions of dollars earned last year.
Furthermore, oil was discovered in 2001, although Mauritanians have yet to benefit because the country lacks the necessary infrastructure to fully exploit its reserves. However, with production on the rise, several oil exploration deals inked in the last year, and a population of just over 3 million, the potential windfall is huge.
As China makes economic and developmental inroads into Africa it may only be a matter of time before Mauritania's largely untapped resources come into focus. This could irk the US into also seeking greater involvement, as Africa is fast becoming an economic battleground for the current and upcoming superpowers.
The rise of al-Qaida in the Maghreb is also attracting attention. While there is no evidence that it has infiltrated Mauritania's uprising, regional instability means there is always potential for the extremist group to make its presence felt.
Potentially the most destabilising regional development is the secessionist movement in neighbouring northern Mali, driven by battle-hardened, largely secular Tuareg forces who fought for Libya's late dictator Muammar Gaddafi, as well as Islamist fighters.
There are rising tensions between these groups, with the Islamists opposing the Tuareg declaration of independence, as well as differences over how to govern the territory, particularly with regard to Islamic law.
Add to that the international community's refusal to recognise Tuareg independence, Mali's government threatening "total and relentless war" to recapture lost ground, tensions among residents in the north, and the Economic Community of West African States raising the prospect of military intervention, and you have a potential powder keg that could explode across a long and porous border. Thousands have already fled to Mauritania.
There is also the possibility, or perhaps even the probability, that the protests in Mauritania will intensify, mainly because the government seems not to have learned from the mistakes of other Arab regimes that are under threat. It has used a combination of repression and pledges of reform that have left Mauritanians unconvinced and more frustrated.
Demonstrations have thus far been peaceful and centred around reforms. However, as in other Arab states, if protesters feel they are being indefinitely ignored or oppressed, not only might calls for reform become demands for regime change, but violence may become a means to advance those demands – a particularly dangerous development given Mauritania's ethnic fault lines.
When the world does start paying attention, let us hope it is because Mauritanians are no less deserving of their rights, rather than the self-interests of world powers, or the morbid media mantra: "If it bleeds, it leads."
http://www.guardian.co.uk/commentisfree/2012/may/26/mauritania-overlooked-arab-spring?newsfeed=true
----------
Riots over church attack in Egypt kill 19
2012-05-26
The ongoing clashes lasted late into the night, bringing out a deployment of more than 1,000 security forces and armored vehicles to defend the state television building along the Nile, where the trouble began. The clashes spread to nearby Tahrir Square and the area around it, drawing in thousands of people. They battled each other with rocks and firebombs, some tearing up pavement for ammunition and others collecting stones in boxes.
At one point, a group of youths with at least one riot policeman among them dragged a protester by his legs for a long distance. Witnesses said some of the protesters may have snatched weapons from the soldiers and turned them on the military. The protesters also pelted the soldiers with rocks and bottles.
Christians blame Egypt's ruling military council for being too lenient on those behind a spate of anti-Christian attacks since the ouster of Mubarak. The Coptic Christian minority makes up about 10 percent of the country of more than 80 million people. As Egypt undergoes a chaotic power transition and security vacuum in the wake of this year's uprising, Christians are particularly worried about the increasing show of force by the ultraconservative Islamists.
Full report at:
http://arabnews.com/node/394018
----------
Iraq's Maliki says US military trainers might stay
2012-05-26
Maliki last week won backing from Iraq's leaders for US troops to stay on for training, but without the legal immunity demanded by Washington as part of an accord for an American military role in Iraq more than eight years after the invasion.
Maliki told Reuters US troops could be attached to the existing US embassy training mission, or join a broader NATO training group, rather than seek a bilateral deal requiring US immunity that would fail to pass Iraq's parliament.
"Since the need for training exists and all the political blocs acknowledge that, we have a number of choices. Now there is a dialogue between us and the Americans," Maliki said in an interview at his presidential residence in Baghdad.
"We are heading toward securing trainers and experts for the American weapons we purchased, but without immunity and without going to parliament."
Washington had said no training deal could go ahead without US troops receiving similar legal protections they have under the current agreement, which essentially keeps troops under US jurisdiction for certain crimes committed on duty or on base.
It was unclear whether alternatives proposed by Maliki would be acceptable to Washington as US officials have said any training in the field that puts US troops at risk of attack would require the type of protections approved in parliament.
"You could say withdrawal and immunity might be seen negatively, but we and the Americans understand this positively, we understand our two countries cooperate closely," Maliki said.
Full report at:
http://arabnews.com/node/394080
----------
Footage of torture shocks Syrian teacher's colleagues in Riyadh
2012-05-26
Luai Abdul Hakim Al-Amir, a 40-year-old Arabic language teacher, traveled to Syria to spend summer holidays at home with his family, but he was arrested by the Syrian security agents on Aug. 7 in a village 20 km away from Homs. The teachers and students saw footage of him being tortured by the Syrian security forces on YouTube.
Al-Amir's father said his son was killed six days after his arrest. "His only crime was that he came from Saudi Arabia and that he was bearded," the father said.
School principal Adnan Al-Naasan said Al-Amir, who left behind six children, had worked in the school for more than 18 years and was loved and respected by both the teachers and students.
"I advised him not to travel to Syria in these difficult days, but he said he had to go because he was missing his family," the principal said.
Al-Naasan said when he telephoned Al-Amir's wife to inquire about him, she asked him to watch the video on YouTube. "I was really shocked and saddened to see his dead body there," he added.
http://www.arabnews.com/node/391388
----------
Islamist versus Hosni Mubarak's Prime Minister in Egypt
May 26, 2012
CAIRO: The Muslim Brotherhood said on Friday its candidate in Egypt's first free presidential vote would fight a run-off next month with ex-air force chief Ahmed Shafiq, the last PM of deposed leader Hosni Mubarak. This week's first-round vote has polarized Egyptians between those determined to avoid handing the presidency back to a man from Mubarak's era and those fearing an Islamist monopoly of ruling institutions. The run-off will be held on June 16 and 17.
The election marks a key step in a messy, often bloody transition to democracy, overseen by a military council that has pledged to hand power to a new president.
Opponents of Shafiq have vowed to take to the streets if he is elected. But to supporters , Shafiq's military background offers reassurance that he can restore security, a major demand of the population 15 months after Mubarak's ouster.
A victory for the Brotherhood's Mohamed Mursi could worsen tensions between resurgent Islamists and the army, which sees itself as the guardian of the state. Christians and secular liberals anxious about their own freedoms and the fate of the country's vital tourist industry will fret about a promised Brotherhood push for Islamic law.
If Mursi becomes president , Islamists will control most ruling institutions in Egypt, consolidating electoral gains made by fellow-Islamists in other Arab countries in the past year.
http://timesofindia.indiatimes.com/world/middle-east/Islamist-versus-Hosni-Mubaraks-Prime-Minister-in-Egypt/articleshow/13506079.cms
----------
Egypt results point to deeply divisive runoff race
May 26 2012
The Muslim Brotherhood's candidate and a veteran of ousted leader Hosni Mubarak's autocratic regime will face each other in a runoff election for Egypt's president, according to first-round results on Friday. The divisive showdown dismayed many Egyptians who fear either one means an end to any democratic gains produced by last year's uprising.
More than a year after protesters demanding democracy toppled Mr. Mubarak, the face-off between the Brotherhood's Mohammed Morsi and former air force chief and Prime Minister Ahmed Shafiq looked like a throwback to the days of his regime a rivalry between a military-rooted strongman promising a firm hand to ensure stability and Islamists vowing to implement religious law.
"The worst possible scenario," said Ahmed Khairy, spokesman for the Free Egyptians Party, one of the secular, liberal parties that emerged last year.
The head-to-head match between Mr. Morsi and Mr. Shafiq will likely be a heated one. Each has die-hard supporters but is also loathed by significant sectors of the population.
Full report at:
http://www.thehindu.com/news/international/article3458469.ece
----------
Iraq: Iran has "inalienable right" to obtain nuclear power
25-05-2012
BAGHDAD, (Xinhua): Iran's chief negotiator Saeed Jalili said Thursday that his country has "inalienable right" to obtain nuclear energy and uranium enrichment.
"We emphasized that having peaceful nuclear energy, especially uranium enrichment, is our people's inalienable right," Iran's Supreme National Security Council (SNSC) Secretary Saeed Jalili said at a joint press conference with European Union's foreign policy chief Catherin Ashton after intensified negotiations in Baghdad with the major world six powers.
Jalili also stressed that all signatories to the nuclear Non- Proliferation Treaty (NPT) have the right to enrichment.
"Uranium enrichment is among the inalienable rights of all NPT member states and Iran insists on using this right," Jalili said.
During the past two days, representatives of Iran and the UN Security Council's five permanent members (the United States, Britain, France, Russia and China) plus Germany, known as P5+1, as well as the EU, held their tough negotiations aiming at defusing the long-running escalating crisis over Tehran's nuclear program.
The UN has by now imposed several rounds of sanctions against Tehran for its refusal to halt uranium enrichment, a technology that can be used to produce nuclear fuel or materials for bombs.
The EU, the United States and some other countries have imposed oil embargo as part of their sanctions to pressure Tehran into resuming talks on the country's nuclear program. They have also imposed tough banking sanctions aimed at limiting Iran's ability to sell oil, which accounts for 80 percent of its foreign revenues.
http://www.muslimnews.co.uk/news/news.php?article=22443
----------
In Egypt's Likely Runoff, Islam Vies With the Past
By DAVID D. KIRKPATRICK and KAREEM FAHIM
May 26 2012
CAIRO — The runoff to become Egypt's first freely elected president is shaping up as a contest between two of the most powerful and polarizing forces in Egyptian society: political Islam or the leadership of the past.
After a wild and fluid two-month campaign by more than a dozen candidates, Mohamed Morsi of the Muslim Brotherhood and Ahmed Shafik, a former air force general who served as President Hosni Mubarak's final prime minister, emerged with the most votes on Friday, according to independent tallies and the official state news media.
Mr. Morsi won about a quarter of the vote and Mr. Shafik slightly less, effectively reprising the power struggle decades old between a military-backed, secular strongman and Islamists from the Muslim Brotherhood. At least for the moment, the results appeared to dim the hope that last year's popular uprising would open a middle path, transcending divisions that kept Egypt paralyzed between fear of religious radicalism and fear of the secular police state.
The outcome provoked frantic warnings on Friday of either a counterrevolution should Mr. Shafik win, or an Islamist takeover, should Mr. Morsi emerge as the next president. The candidates who tried to offer a more unifying vision — and were critical of both the Mubarak era and the Brotherhood — failed to overcome the deep divisions in Egyptian society.
Full report at:
http://www.nytimes.com/2012/05/26/world/middleeast/egypt-presidential-election-runoff.html?ref=world&gwh=B2A5C4FC746D4CD41DB65FA8CA1DD206
----------
Egypt results point to deeply divisive runoff race
May 26, 2012
CAIRO: The Muslim Brotherhood's candidate and a veteran of ousted leader Hosni Mubarak's autocratic regime will face each other in a runoff election for Egypt's president, according to first-round results. The divisive showdown dismayed many Egyptians who fear either one means an end to any democratic gains produced by last year's uprising.
More than a year after protesters demanding democracy toppled Mubarak, the face-off between the Brotherhood's Mohammed Morsi and former air force chief and prime minister Ahmed Shafiq looked like a throwback to the days of his regime - a rivalry between a military-rooted strongman promising a firm hand to ensure stability and Islamists vowing to implement religious law.
"The worst possible scenario," said Ahmed Khairy, spokesman for the Free Egyptians Party, one of the secular, liberal parties that emerged last year. Speaking to the Al-Ahram daily, he described Morsi as an "Islamic fascist" and Shafiq as a "military fascist."
He said he did know which candidate to endorse in the June 16-17 runoff. Many Egyptians face the same dilemma, with no figure representing a middle path of reforming a corrupt police state without lurching onto the divisive path of strict implementation of Islamic law.
Full report at:
http://timesofindia.indiatimes.com/world/middle-east/Egypt-results-point-to-deeply-divisive-runoff-race/articleshow/13525783.cms
----------
North America
Fear sells: Islamophobia in America
2012-05-26
This is the view of a new report, entitled: Fear, Inc. — The Roots of the Islamophobia Network in America, published by the Washington-based Center for American Progress.
CAP investigates how a small, well-funded group has effectively misinformed millions of Americans about Islam. The report documents how a handful of individuals have worked to fuel American fears on Islam, and tracks who has provided the funding, and how the anti-Islam message has proliferated.
One cannot read the report without being alarmed. It cites, for example, the manifesto of Anders Brevik, the Norwegian responsible for the killing of 76 people, which cites more than 200 references to the anti-Muslim rhetoric by American bloggers and misinformation experts.
This prompted news agencies to question the source of this distorted world view. But the effectiveness of their anti-Islamic rhetoric has had an effect here: Twenty-three states have some kind of legislation or law to ban the nonexistent threat of Shariah law being used in their courtrooms. A 2010 Washington Post-ABC news poll showed nearly half of Americans held an unfavorable view of Islam and a 2010 Time magazine poll found 28 percent of voters do not think Muslims should sit on the US Supreme Court, while almost one-third of the country thinks that followers of Islam should be barred from running for president.
According to former CIA officer and terrorism consultant Marc Sageman, just as religious extremism "is the infrastructure from which Al-Qaeda emerged," the writings of these anti-Muslim misinformation experts are "the infrastructure from which Breivik emerged."
Full report at:
http://arabnews.com/node/391479
----------
US state adopts measure blocking Islamic law
May 26, 2012
KANSAS CITY: Republican Kansas Governor Sam Brownback signed a bill which aims at keeping state courts and agencies from using Sharia or other non-US laws when making decisions, his office said on Friday, drawing criticism from a national Muslim group.
The law has been dubbed the "Sharia bill" because critics say it targets the legal code proscribed by Islam. Sharia, or Islamic law, covers all aspects of Muslim life, including religious obligations, financial dealings and social contracts. Opponents of the ban say they could nullify wills or legal contracts between Muslims reached by following the Sharia.
Supporters said the law will reassure foreigners in Kansas that state laws and the US Constitution would protect them. Opponents said it singled out Muslims for ridicule and was unnecessary because American laws prevail on US soil.
Sherriene Jones-Sontag, a spokeswoman for the governor, said in an e-mail that the bill "makes it clear that Kansas courts will rely exclusively on the laws of our state and our nation when deciding cases and will not consider the laws of foreign jurisdictions."
Full report at:
http://tribune.com.pk/story/384473/kansas-becomes-latest-us-state-to-stop-courts-from-using-sharia/
----------
Muslim communities are weak in formal education and training-Dawah Academy
May 26, 2012
Mr. Ibrahim Afazie, Director of Dawah Academy, a non-governmental organization, has said most Muslim communities are weak in both formal education and training.
He said the growing phenomenon was at variance with the real dictates of the Islamic religion.
Mr. Afazie was speaking at a day's regional forum in Tamale themed "Educating the Girl-child for Nation Development: A Muslim Religious Precepts".
The forum, which brought together stakeholders in education including civil societies, representatives of religious bodies and the Ghana Education Service, was aimed at sharing ideas and strategising on how to address the challenging trend.
He said "It is time we take bold actions to nurture our children in a more formidable manner than we have been doing and also work hard to improve the right of Muslim girls in our communities".
Chief Ahassan Amadu, Director of Northern Regional Population Office, said Ghana's quest to become a middle income country by 2015 could only be attained when illiteracy was reduced.
Full report at:
http://www.ghanaweb.com/GhanaHomePage/regional/artikel.php?ID=240032
----------
Hempstead man gets 20 years for trying to support al-Qaida, wage jihad
May 24, 2012
HOUSTON – A 30-year-old Hempstead man was sentenced to 20 years in federal prison Thursday for attempting to provide material support to al-Qaida.
Barry Walter Bujol Jr., a former Prairie View A&M student, was given the maximum sentence of 180 months for providing material support to a terrorist organization and 60 months for aggravated identity theft.
The sentences will be served consecutively for a total of 240 months.
"We do not take matters of potential national security lightly," said U.S. Attorney Kenneth Magidson. "This case and its successful resolution represents our commitment to making our communities a safer place to live."
Bujol requested a bench trial before Judge David Hittner which lasted nearly four days, during which he acted as his own attorney.
Evidence revealed Bujol had asked Anwar Al-Aulaqi, a now-deceased Yemeni-American AQAP associate, for advice on raising money for the "mujahideen" without attracting police attention and on his duty as a Muslim to make "violent jihad." Al-Aulaqi replied by sending Bujol a document entitled "42 Ways of Supporting Jihad," which asserted that "'jihad' is the greatest deed in Islam...[and] obligatory on every Muslim." Court records indicated the "jihad" Al-Aulaqi advocated involved violence and killing.
Full report at:
http://www.khou.com/news/local/Hempstead-man-gets-20-years-for-trying-to-support-al-Qaida-wage-jihad-153656025.html
----------
New Jersey Muslims angry over NYPD surveillance findings
May 25, 2012
By SAMANTHA HENRY
TRENTON, N.J. (AP) - Muslim leaders in New Jersey say they are angry but uncertain what their next step will be after the state's attorney general found that New York City police did not violate any laws in its surveillance of Muslim businesses, mosques and student groups in New Jersey.
Several mosque leaders who attended a meeting Thursday with Attorney General Jeffrey S. Chiesa said they were shocked he found no violation of state criminal or civil laws by the NYPD in operations that many Muslims considered unjustified surveillance based solely on religion.
"This is a big violation of our civil rights, and we need to go to our communities and explain it?" Imam Mohammad Qatanani, the spiritual leader of the Islamic Center of Passaic County said Thursday as he left the meeting. Qatanani said he would not tell his congregants to stop collaborating with law enforcement, but added, "We need from them to show us the same seriousness and honesty in building bridges with the Muslim community."
Full report at:
http://www.kgwn.tv/story/18621656/nj-muslims-angry-over-nypd-surveillance-findings
----------
15,000 American Muslims To Protest 'Islamophobia' and Support Sharia
May 24, 2012
Billy Hallowel
American Muslims who are disheartened by increasingly fervent attacks on sharia law are planning to assemble en masse this weekend to protest against what they fear are attempts to discriminate against their way of life. This weekend, 15,000 believers are expected to descent upon Hartford, Connecticut, for the 37th annual Islamic Circle of North America (ICNA) convention.
The Muslim American Society-sponsored conference, entitled, "Defending Religious Freedom: Understanding Shariah," will take place from May 26-28. According to Religion News Service, the event is the second largest annual event for Muslims in the U.S., behind the Islamic Society of North America's annual gathering (the latter event attracts 30,000+ people).
The focus of the event will be on sharia, Islamic law that is intended to govern the lives of believers. The Blaze has covered the opposition that exists to Muslim law here in America numerous times before. As RNS highlights, Kansas, Arizona, Oklahoma, Missouri, South Dakota and Tennessee are among the locations where legislation has been approved to ban judges from considering foreign laws. This, of course, would include sharia law (in Kansas, legislation has not yet been signed by GOP Gov. Sam Brownback).
While politicians see this as a way of protecting the U.S. constitution, others — particularly Muslims who embrace sharia — believe that these laws are discriminatory. Take, for instance, Naeem Baig, the ICNA's vice president of public affairs, who has some harsh words for those opposed to Islamic law.
"It's a deep-down hatred of Muslims that motivates. They don't want to see Muslims in America," Baig said. "Muslims need to be educated about sharia. There's a need for the community to better understand what sharia means to us, and how to apply sharia in a society where most people are not of the same faith."
There are more reasons than ever to attend the ICNA-MAS 37th Annual Convention being held May 26 – 28, 2012 (Memorial day weekend) at the Hartford Convention Center in Hartford, Connecticut. This year's theme is "Defending Religious Freedom – Understanding Shariah" which is an extension of our 1 year long campaign. It is an educational initiative that hopes to "help the public understand Shariah and counter the rise of Islamophobia in America. The campaign aims to further shift focus from the misnomer "Shariah law" and draw attention to what really is at stake here—your religious freedom.
"The ICNA-MAS convention puts you in front of world renowned scholars with solutions designed specifically to address the issues American Muslims are facing today," the convention's web site continues. "Challenge your Islamic knowledge and expertise with a wide array of thought provoking topics and break-out sessions ranging from novice to expert."
While the ICNA is doubling down on sharia, Muslims like Canadian activist Tarek Fatah have come out strongly against Islamic law.
"It has no place in Islam. It has to be totally rejected, because it is the law that gives dictators — it has been dictated by caliphs and sultans to justify their rule over oppressed people," Fatah recently told The Blaze. "If Muhammed came around he wouldn't know what this meant. If he came around, he'd say who the [heck] wrote this up?"
http://www.theblaze.com/stories/15000-muslims-to-assemble-in-ct-in-support-of-sharia-against-islamophobia-this-weekend/
----------
US lawmakers call Pakistan 'terrorist state', 'schizophrenic ally'
May 25, 2012
WASHINGTON: A key US Senate panel has voted to impose pointed and punitive cut in aid dollars to Pakistan for its continued support to state-engineered extremism, although the country described bluntly by one lawmaker as a "terrorist state" will still get at least $ 1 billion in American taxpayer money for 2013.
Angered by a Pakistani court's sentencing of a doctor who helped the US nail Osama bin Laden to 33 years in prison (for high treason), the Senate Appropriations Committee on Thursday voted for a symbolic but token $ 33 million cut in aid -- a million for each year of the sentence.
The cut came on top of the panel voting to withhold nearly a billion dollars in proposed assistance subject to Pakistan re-opening Nato supply routes, although it still left more than $ 1 billion on the table for a country that has publicly castigated the US for killing a universally reviled terrorist. Further reductions have been threatened if Pakistan does not change course.
The Senate action reflected growing American anger over issues ranging from the Nato supply route stand-off to the sentencing of Dr Shakil Afridi, all of which, some US lawmakers suggest, show that Pakistan is in league with terrorists rather than with the United States.
"We need Pakistan, Pakistan needs us, but we don't need Pakistan double-dealing and not seeing the justice in bringing Osama bin Laden to an end," Lindsey Graham, a Senate Republican who pushed for the additional cut in aid said, while calling Pakistan a "schizophrenic ally."
Lawmakers on the House side have been less kind. Following the sentencing by Pakistan's pro-jihadi courts of Dr Afridi, who helped the US locate bin Laden, California Congressman Dana Rohrabacher said "This is decisive proof Pakistan sees itself as being at war with us."
"There is no shared interest against Islamic terrorism," Rohrabacher maintained in a statement, contesting the bromide periodically advanced by the administration that Islamabad is an ally in the war on terror. "Pakistan was and remains a terrorist state."
These and other remarks by US lawmakers suggest that many of them, including Rohrabacher, who supported Pakistan for more than two decades despite its track record of rampant nuclear proliferation and sponsorship of terrorism, have turned against the country, although even now the administration and its supporters advance the idea that Pakistan is better treated as an ally rather than as an adversary.
"It's Alice in Wonderland at best," said Sen. Patrick Leahy, a Democrat who heads the appropriations sub-committee which voted to size down and make conditional some of the aid to Pakistan. "If this is cooperation, I'd hate like hell to see opposition." The United States, Leahy added, is "not going to invest in a country that won't help us in a reasonable way to deal with threats to our forces in Afghanistan."
Meanwhile, Washington and Islamabad clashed over the sentencing of sentencing of Dr Afridi, even as the matter became a political issue in the US election season with some Republicans accusing the administration of throwing him under the bus by publicly revealing his identity and his cooperation even before he could be rescued from Pakistan.
On Thursday, secretary of state Hillary Clinton waded into the issue, demanding that Dr Afridi be released, because "his help was instrumental in taking down one of the world's most notorious murderers that was clearly in Pakistan's interest as well as ours and the rest of the world." The Pakistani foreign office fired back, saying the US needed to respect Pakistan's legal processes and judgments. Congressman Rohrabacher meanwhile is pushing for legislation to award a Congressional Gold Medal and a US citizenship for Dr Afridi.
"Secretary Clinton will have to do more than voice protests over the Afridi case. Both the Departments of State and Defense need to take punitive actions against Pakistan. Carrots are not enough when dealing with an adversary. Sticks are needed to prove we are serious," Rohrabacher said.
The lawmaker also contested arguments from advocates of aid to Pakistan that the US should draw a distinction between the civilian government and the military-intelligence cabal who are supporting terrorist groups, saying President Zardari's behavior at the NATO summit in Chicago indicates that he is either in league with the military or under their domination.
"Any money that goes to Islamabad will continue to end up in the pockets of people actively and deadly hostile to America," he said. "The Taliban is only the tip of the spear, the real enemy is Pakistan."
http://timesofindia.indiatimes.com/world/us/US-lawmakers-call-Pakistan-terrorist-state-schizophrenic-ally/articleshow/13492994.cms
----------
Photo of 9/11 mastermind manipulated: Pentagon
May 26 2012
WASHINGTON: A photograph of Khalid Sheikh Mohammed, the self-confessed architect of the 9/11 attacks, that has recently circulated on the Internet has been digitally manipulated, Pentagon officials said on Friday.
The picture, which shows Mohammed with a long bushy gray beard holding an open book and smiling, had raised concerns about both its authenticity and how it came to be smuggled out of the US military base in Guantanamo Bay, Cuba.
US authorities ban the taking and distribution of any non-authorised photos from Guantanamo, where Mohammed and his four co-accused are awaiting trial on charges of killing 2,976 people in the 2001 attacks on the United States.
The photo of the Pakistani suspect was published on an Internet site, Al-Ebdaa, and showed a different visage to the one of Mohammed last seen during his last court appearance on May 5 when his beard appeared to have been dyed red with henna.
"The recent photos of Khalid Sheikh Mohammad, et al, that have surfaced on the Internet represent a very poor effort at digital manipulation," Pentagon spokesman Lieutenant-Colonel Todd Breasseale said in an email to AFP.
He said they had been manipulated from authorised pictures by the International Committee of the Red Cross (ICRC).
The pictures were "clearly using the official work of the ICRC – approved for release by the US government – in order to deceive and rally those inclined toward radicalism."
The ICRC is the only organisation which is allowed to regularly visit the Guantanamo inmates.
Some of its pictures were approved for publication in 2009.
http://dawn.com/2012/05/26/photo-of-911-mastermind-manipulated-pentagon/
---------
Europe
Focus on Breivik's ideology not his state of mind, say Norway's Muslim leaders
By Elham Asaad Buaras
25 May 2012
Norway's Muslim leaders have voiced their concern that the anti-Islam ideology of the far-right terrorist on trial for killing 77 people is being eclipsed by questions about his state of mind.
Anders Behring Breivik, a self-described anti-Muslim militant, shocked Norway on July 22 with a bombing and shooting rampage targeting the Government headquarters and the Labour Party's annual youth camp.
Since he has pleased guilty the key issue for the Oslo District Court trial, which began on April 16, is to determine whether Breivik is sane enough to be held criminally responsible.
"I'm not a psychiatrist, but what is important is what he has done. That should be the focus, not how crazy he is," said Mehtab Afsar, head of Islamsk Rad Norge (IRN) aka the Norway's Islamic Council, an umbrella organisation of Muslim groups in the country.
Full report at:
http://www.muslimnews.co.uk/paper/index.php?article=5844
----------
United Nations chief cites unacceptable violence in Syria
May 26, 2012
UNITED NATIONS: Secretary-General Ban Ki-moon blamed the Syrian government Friday for much of the ``unacceptable levels of violence and abuses'' occurring every day in violation of a U.N.-backed peace plan.
In a report to the U.N. Security Council obtained by the Associated Press, Ban cited the government's continuing use of heavy weapons, reports of shelling and ``a stepped-up security crackdown by the authorities that has led to massive violations of human rights by government forces and pro-government militias.''
Ban lamented that there has been only ``small progress'' on implementing the six-point plan brokered by international envoy Kofi Annan, who is scheduled to brief the Security Council on Wednesday. Ban called on the government to keep its pledge to immediately stop the violence, pull heavy weapons and troops out of populated areas, allow humanitarian workers to help needy civilians and end human rights abuses.
Full report at:
http://timesofindia.indiatimes.com/world/us/United-Nations-chief-cites-unacceptable-violence-in-Syria/articleshow/13503223.cms
----------
Push Comes to Shove, and Punch, in Ukraine Parliament
By ANDREW ROTH and J. DAVID GOODMAN
May 26 2012
MOSCOW — What began as a legislative debate over Ukraine's official language policy escalated into a fist-swinging, clothes-ripping brawl between screaming, sweaty lawmakers that reverberated around the Internet on Friday, embellishing the country's standing in the pantheon of parliamentary punchfests that are captured on camera.
In what the BBC called the "Rumble in the Rada," parliamentarians tumbled over their desks in the parliamentary chamber in Kiev, the capital, on Thursday night, trading blows, tearing shirts and choking one another as reporters and spectators in the balconies whistled and cheered. One deputy, thrown headfirst into a chair, turned and stumbled back into the melee. Another was flipped over a banister, feet flailing.
The 450-deputy Verkhovna Rada, as Parliament is called in Ukraine, was debating a measure that would elevate the status of Russian to a second language, equal to Ukrainian, in about half the regions of the country, including Kiev. The proposal's passionate advocates and foes reflect the deep political divisions in Ukraine, a former Soviet republic where some regions harbor deep-seated resentment of Russians.
Full report at:
http://www.nytimes.com/2012/05/26/world/europe/ukraine-parliament-debate-over-language-escalates-into-a-brawl.html?ref=europe&gwh=2B942AEC2D003A4DA6DCE71339D42446
----------
UN agency finds higher enrichment at Iranian site
May 25, 2012
VIENNA: The UN nuclear has found traces of uranium enriched at an Iranian site to a level that is slightly closer to the threshold needed to arm nuclear missiles.
The International Atomic Energy Agency says in a report that its experts have found particles enriched up to 27 percent. That is higher than the 20 percent declared by Iran and closer to the weapons-grade material used in the fissile core of such missiles.
The restricted report says Iran explains the find as a technical glitch. The agency says it is assessing that explanation and has asked for more details, while analysts and diplomats say Iran's version sounds plausible.
Low enrichment is used to fuel reactors. The higher the enrichment level, the easier it is to reach the 90-percent threshold needed to make nuclear arms.
Iran denies it is interested in having such weapons.
http://timesofindia.indiatimes.com/world/middle-east/UN-agency-finds-higher-enrichment-at-Iranian-site/articleshow/13494093.cms
----------
URL: https://www.newageislam.com/islamic-world-news/new-age-islam-news-bureau/tunisia-islamists-storm-university-over-veil-ban/d/7452