New Age Islam News Bureau
20 Apr 2019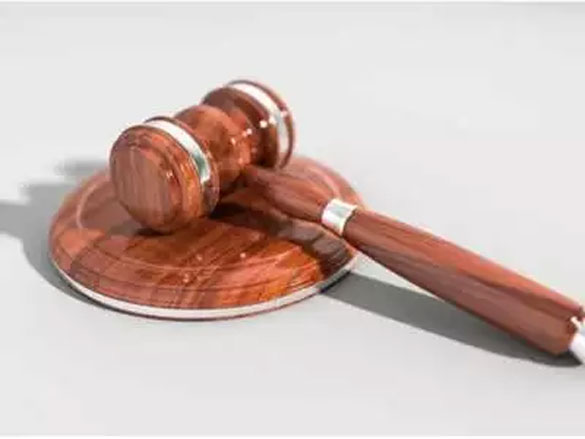 Image used for representation (File Photo)
---------
• Tribunal Serves Notice to Jamaat-e-Islami Jammu Kashmir, Asks Why JeI Can't Be Declared Unlawful Association
• Prabowo's Muslim Supporters Suggest New Name for Him
• Islamic Jihad Urges Arab Front against US 'Deal of Century' On Palestine
• Christian Pilgrims March through Jerusalem For Good Friday
• Sudan Protest Leaders to Unveil Civilian Ruling Body
• In Algeria, the Brotherhood Sets Its Sights on The Country's Black Gold
• Trump and Haftar Discussed 'Counterterrorism Efforts' In Libya
India
• Tribunal Serves Notice to Jamaat-e-Islami Jammu Kashmir, Asks Why JeI Can't Be Declared Unlawful Association
• 'Ask Kin to Leave Libya': Sushma Tweets, Says Situation Worsening Fast
• NIA Searches in Hyderabad In Connection With Abu Dhabi Module
• Terrorist killed in encounter with security forces in Jammu & Kashmir's Baramulla
--------
Southeast Asia
• Prabowo's Muslim Supporters Suggest New Name for Him
• Jakarta Police Deploy 5,500 Personnel to Safeguard Easter Celebrations
• Prabowo holds mass prayers in celebration of claimed victory
--------
Mideast
• Islamic Jihad Urges Arab Front against US 'Deal of Century' On Palestine
• Christian Pilgrims March through Jerusalem For Good Friday
• Israeli tank, aircraft hit Gaza after cross-border shots
• Arab Coalition destroys Houthi drone capabilities in Yemen's Sanaa
• Turkey blasts French president for meeting Syria's Kurdish militants
• Israeli forces demolish home of Palestinian man in occupied West Bank
• Yemeni forces shoot down Saudi-led reconnaissance drone in Sa'ada
• Israeli tanks, aircraft target Hamas positions in Gaza Strip
• Turkey detains, investigates UAE operatives over Khashoggi murder
• 13 Daesh terror suspects arrested in Turkey
--------
Africa
• Sudan Protest Leaders to Unveil Civilian Ruling Body
• In Algeria, the Brotherhood Sets Its Sights on The Country's Black Gold
• Libyans accuse France of backing Tripoli assault
• Al-Nusra fighters were sent from Turkey to join Tripoli battles: LNA
• UN begins evacuating refugees from Libya to Niger
• Thousands of protesters back in Algeria's streets, demanding radical reform
• Fresh communal violence kills 22 in NE Nigeria
--------
North America
• Trump and Haftar Discussed 'Counterterrorism Efforts' In Libya
• US 'disappointed' by collapse of inter-Afghan peace meeting
• Intel minister: Iran identified 290 CIA spies, made arrests
--------
Pakistan
• Religious Scholars Support Resolutions of 'Paigham-e-Islam Conference'
• Pakistan lodges protest over Iran's inaction against terrorists behind Ormara incident
• Two terrorists involved in WSJ journalist Danial Pearl's killing held in Pakistan
• War not an option for resolving issues: Qureshi
• Sikhs celebrate Kartarpur project at Baisakhi
• SHC asks chief secretary to enforce domestic violence law 'without loss of further time'
• CTD arrests two terror suspects in Mansehra
• Pakistan PM hints at further cabinet changes after "batting order" shuffle
• Pakistan's Imran Khan defends cabinet shakeup as political uncertainty looms
--------
Europe
• Macron meets Syrian Kurds, vows French support in fight against Daesh
• France comments on 'security team' detained in Tunisia
--------
Arab World
• Daesh Attacks Kill 27 Syria Pro-Regime Fighters In 48 Hours: Monitor
• Kosovo Returns Families of Extremists From Syria
• US Pressuring Iraqi Gov't to Avoid Arming Hashd Al-Sha'abi
• Corpses of Tens of US, ISIL Victims Found in Raqqa
• Washington: Mideast plan will not include land transfer from Egypt's Sinai
• Syrian president calls for progress in stalled talks on Idlib buffer zone
--------
South Asia
• Khalilzad Says 'Disappointed Qatar's Intra-Afghan Initiative Has Been Delayed'
• Local Taliban group leader arrested by intelligence operatives in Baghlan province
• Top Taliban leaders killed in U.S. airstrikes in East of Afghanistan
• Couple shot dead by Taliban militants in Sar-e-Pul province
• Kabul cancels Taliban meeting in Doha
Compiled by New Age Islam News Bureau
URL: https://www.newageislam.com/islamic-world-news/tribunal-serves-notice-jamaat-e/d/118378
--------
Tribunal Serves Notice to Jamaat-e-Islami Jammu Kashmir, Asks Why JeI Can't Be Declared Unlawful Association
Apr 19, 2019
SRINAGAR: The Unlawful Activities (Prevention) Tribunal, constituted by the Centre, has issued a show cause notice to Jamaat-e-Islami Jammu Kashmir (JeI), which was banned by the government in February, asking it why the organisation cannot be declared as an unlawful association.
"A notice is hereby given under sub-section (2) of Section 4 of the Act (Unlawful Activities Prevention Act) and you are hereby called upon to show cause, within 30 days from the date of service of this notice, as to why your Association, declared as unlawful, be not adjudicated to be so and why an order confirming such declaration be not made under Section 4(3) of the Act," said the notice issued by Registrar, Unlawful Activities (Prevention) Tribunal, Lorren Bamniyal, to the JeI.
The notice was issued on April 5.
The Tribunal asked the Jamaat to file objections or reply affidavits, if any, before the next date of hearing of the Tribunal at the office of the Registrar.
"In case the objections/reply and the documents are in regional language, true English translation thereof be also attached. You may appear through a duly authorised person before the Tribunal on 20 May, 2019 at 3 PM in Court Room number 26 for further proceedings," the notice said.
The Centre had constituted the tribunal headed by a Delhi high court judge to decide whether there is sufficient cause for declaring the JeI as an unlawful association.
The Ministry of Home Affairs on March 23 had issued a notification which states that Justice Mukta Gupta would head the tribunal set-up under the Unlawful Activities (Prevention) Act (UAPA).
The government in its February 28 notification had banned the JeI, saying it was of the opinion that the Jamaat is "in close touch with terrorist outfits" and is supporting extremism and terrorism in Jammu and Kashmir and elsewhere.
It said the outfit claims "secession of a part of the Indian territory from the Union" and supporting terrorist and separatist groups fighting for this purpose.
The action came following the February 14 terrorist attack in Pulwama that killed 40 CRPF personnel.
https://timesofindia.indiatimes.com/india/tribunal-serves-notice-to-jamaat-e-islami-asks-why-jei-cant-be-declared-unlawful-association/articleshow/68955995.cms
--------
Prabowo's Muslim Supporters Suggest New Name for Him
APRIL 19, 2019
Jakarta. Presidential candidate Prabowo Subianto told journalists during a celebration in South Jakarta on Friday, which coincided with the fourth announcement of his self-proclaimed victory in the April 17 election, that his supporters have suggested a new name for him.
"They gave me the name 'Haji Ahmad Prabowo Subianto,'" the retired Army general said, adding that he was still deciding whether to accept it.
"I am still thinking about it, but if it comes from Habib, it may be the most appropriate for me; but I want further consultation first," he said.
The presidential candidate is backed by some Muslim parties, including the Prosperous Justice Party (PKS), which has many hardline Islamists in its leadership.
Habib is an honorary title given to Islamic scholars from the Sayyid community, or descendants of the Prophet Muhammad. Popular Islamic scholars supporting Prabowo include firebrand cleric "Habib" Rizieq Shihab, who is currently in self-imposed exile in Saudi Arabia after police charged him for allegedly violating the 2008 Pornography Law by having a sexually explicit dalliance on WhatsApp.
Prabowo asked for comments from his supporters, who crowded the area around his family home in Jalan Kertanegara in South Jakarta.
"I will ask for signatures from the people of Indonesia, whether [the name] fits me or not," he said, amid huge cheers from his supporters.
"It fits!" some yelled.
He did not reveal who had proposed the new Islamic name for him.
https://jakartaglobe.id/context/prabowos-muslim-supporters-suggest-new-name-for-him
--------
Islamic Jihad urges Arab front against US 'deal of century' on Palestine
Apr 19, 2019
Palestinian resistance movement Islamic Jihad has demanded the formation of a unified Arab front to counter US President Donald Trump's controversial proposal for peace between Israel and the Palestinians, dubbed "the deal of the century."
"We reject the idea of establishing a Palestinian state in the Gaza Strip or outside the enclave, whatever the cost may be. We also reject the relocation of the Palestinian people and an alternative homeland," the movement said in a statement released on Thursday.
"Recognition of Israel is a threat to identity and the existence of the Arab and Muslim world. Normalization is an instrument to pass the deal of the century, plunder national wealth, create internal hostilities among people from various walks of life, and deepen sectarian divisions.
"We reject any proposal that would affect the unity of the Arab lands, and demand preservation of the unity and integrity of Arab countries to confront the serious repercussions of the deal of the century, which is aimed at tearing up and dividing the (Middle East) region and re-drawing its maps according to the American colonial vision," the statement pointed out.
Meanwhile, Nabil Shaath, international relations advisor to the Palestinian president, said on Thursday that Palestinians will launch a campaign to confront the "deal of the century."
The campaign will target "the crime and conspiracy that aim at liquidating the Palestinian cause under the so-called deal of century," Shaath told the official Voice of Palestine radio station.
He added, "We've seen this plan advancing through the US recognition of al-Quds (Jerusalem) as Israel's capital, disregarding the Palestinian refugees' issue, and recognizing Israeli settlements and Israel's sovereignty over the Golan Heights."
"All steps taken by Trump proved that the deal is nothing but a conspiracy to terminate the Palestinian cause," Shaath noted.
Trump's so-called "peace plan" has been dismissed by Palestinian authorities before its unveiling at the end of the holy fasting month of Ramadan and the formation of the new Israeli cabinet, most likely in June.
"We will all have to look for reasonable compromises that will make peace achievable," the US president's senior adviser and son-in-law, Jared Kushner, said on Wednesday.
Speaking in the occupied West Bank city of Ramallah on Tuesday, Palestinian Prime Minister Mohammad Shtayyeh lashed out at Trump's initiative, asserting that it is "born dead."
Shtayyeh noted that negotiations with the US are useless in the wake of the country's relocation of its embassy from Tel Aviv to Jerusalem al-Quds, which Palestinians consider the capital city of their future state.
https://www.presstv.com/Detail/2019/04/19/593817/Islamic-Jihad-urges-Arab-front-against-US-deal-of-century-on-Palestine
--------
Christian pilgrims march through Jerusalem for Good Friday
April 19, 2019
JERUSALEM: Thousands of Christian pilgrims and clergy members marched through the ancient stone alleys of Jerusalem's Old City, retracing Jesus' path to crucifixion in observation of Good Friday.
The faithful carried wooden crosses high on their shoulders and sang hymns to mark one of Christianity's most solemn and sacred days.
The confluence of Good Friday and the Jewish holiday of Passover this year led to flocks of tourists and a festive atmosphere in the holy city.
Worshippers from all over the world marched slowly along the Via Dolorosa, the cobblestone path that cuts through the Old City, where tradition says Jesus bore the cross to his crucifixion. The pilgrims stopped at several points on the way, re-enacting symbolic moments from Jesus' story.
The procession culminates at the Church of the Holy Sepulchre, where Catholic and Orthodox Christians believe Jesus was buried before his resurrection on what is celebrated as Easter Sunday.
Meanwhile Friday, Jewish residents were rushing to complete their preparations for the ritual Seder dinner as the first night of Passover approached. In Jerusalem's Mahane Yehuda outdoor market, a tumult of shoppers swarmed the stalls, filling their bags with ingredients for the holiday feast. Many observant Jews cleaned their homes of "chametz," or leavened wheat, traditionally forbidden during the eight days of Passover to commemorate the Jews' flight from slavery in Egypt, which, the story goes, didn't allow time for dough to rise into bread. In religious neighborhoods, controlled fires of burning chametz lit up sidewalks.
In the Old City, Israeli police said they detained 10 Jewish suspects with "intentions to cause public disturbances" by smuggling goats into Jerusalem's most sensitive holy site for a ritual sacrifice. Police said they seized the goats and are questioning the suspects.
The site, revered by Muslims as the Noble Sanctuary and by Jews as the Temple Mount, is considered the holiest site in Judaism and third-holiest in Islam. Although Israel seized the holy plateau along with the rest of east Jerusalem in 1967, Muslim custodianship of the compound and a ban on Jewish prayer has long prevailed.
Such incidents occur every year ahead of Passover as zealots attempt to re-enact ancient animal sacrifices in the spot where the biblical Jewish Temple once stood.
http://www.arabnews.com/node/1484876/middle-east
--------
Sudan protest leaders to unveil civilian ruling body
19 April 2019
Sudan's protest movement said it will unveil a civilian ruling body on Sunday, piling pressure on the military council which seized power after toppling president Omar al-Bashir last week.
The Sudanese Professionals Association called on its supporters, foreign diplomats and journalists to be present at 7:00 pm (1700 GMT) on Sunday outside army headquarters where thousands have kept up protests since Bashir's ouster demanding civilian rule. "This press conference at 7:00 pm on Sunday will announce the names of a civilian council," the SPA said in the Friday statement.
Earlier on Friday, thousands of protesters massed outside the army complex in Khartoum, piling pressure on the country's new military rulers to swiftly transfer power to a civilian administration, witnesses said.
The army on April 11 ousted Sudan's longtime leader Omar al-Bashir after a months-long protest movement. A military council which took power has so far resisted calls from protesters to quickly bring in a civilian administration.
On Thursday, exactly four months since protests started, roads leading to the sit-in area were packed with crowds flocking to the army headquarters.
Sudan's protest movement mobilized demonstrators through social media to keep up the pressure for replacing the military council, now led by General Abdel Fattah al-Burhan.
"Power to civilians, power to civilians," protesters chanted through Thursday night. "I won't leave until Burhan transfers power to a civilian government," said Wali Aldeen, who has camped outside the complex since the day Bashir was ousted.
Protesters have called for large crowds to gather after the weekly Muslim prayers, as on previous Fridays.
Protests first broke out on December 19 in response to the tripling of bread prices, swiftly turning into nationwide rallies against Bashir's three-decade rule.
After his ouster, protesters demonstrated against General Awad Ibn Ouf who took over as the first head of the military council, insisting he was a close aide of Bashir and a top regime figure.
Ibn Ouf stepped down in less than 24 hours and was replaced by Burhan, who so far has appeased protesters by lifting a night-time curfew and vowing to "uproot" the Bashir regime.
https://english.alarabiya.net/en/News/middle-east/2019/04/19/Protesters-mass-outside-Sudan-army-complex.html
--------
In Algeria, the Brotherhood sets its sights on the country's black gold
April 19, 2019
DUBAI: Algeria is a land rich in natural resources, and where there is wealth, corruption and greed often follows.
Amid the political uncertainty following the removal of Abdelaziz Bouteflika after 20 years as president, and the continuing protests demanding a change to the political system, analysts believe there is fertile ground for a group that specializes in both — the Muslim Brotherhood.
"Part of the Muslim Brotherhood's plan is to control vital targets, and they have long eyed energy resources in this region, and attempted to take control," said Hajjaj Bou Khaddour, a Kuwaiti energy expert.
"Bouteflika is down, but the demonstrations persist. The plan is to cause a complete overhaul of the system and that means they want to change everything, not only in politics, but also in terms of vital departments in the government and its related entities, especially in the oil and gas sector."
Should that happen, it would destabilize the most profitable sector in the country.
Algeria produces more than a million barrels of oil a day, making it the ninth-largest OPEC producer and the 17th worldwide. It is also a major gas producer, and exports over 50 percent of its crude (90 percent of it to Western Europe) and 60 percent of its gas. Hydrocarbons account for 60 percent of national revenue, 30 percent of gross domestic product (GDP) and 95 percent of export earnings.
What a prize — and all of it under threat. The International Energy Agency gave assurances last month that Algeria's oil production was not affected by the political tension, but Bou Khaddour believes that could all quickly change. "The current situation in Algeria is vague and unclear. I do believe there may be further escalation," he said.
Meanwhile, it appears to be business as usual at the state-run oil and gas company Sonatrach, which last week signed two multimillion-dollar onshore contracts with a rig contractor. There are, however, signs that not all is well. Two major deals involving Sonatrach have recently fallen through, one of them a majority shareholding in Greece's biggest refiner. The Greek government blamed "recent developments in the international environment" and reasons related to shortlisted parties, one of which was Sonatrach.
The company is rarely far from controversy. It has been mired in a series of corruption scandals and prosecutions since 2010, and several of its former executives are serving prison sentences.
And it is here, expert sources have told Arab News, that the threat from the Muslim Brotherhood may emanate. The group wants to use the current political upheaval to install its own affiliates as new leading figures in the oil and gas sector. Several names have been discussed in private.
They include individuals involved in previous Sonatrach corruption cases, who managed to escape judicial penalty and have been living comfortable lives abroad until they are ready to make a comeback.
One former Sonatrach executive in the crude-oil trading department, who was dismissed in 2018 in a post-corruption clearout, is thought to have ties with Lord Energy, a Swiss company closely linked to the Muslim Brotherhood — and even, through its founder's family, with Al-Qaeda.
Algeria's current political leadership understands the gravity of the situation very well, especially when it comes to supporting the stability of the lucrative oil and gas sector to ensure a smoothly run business locally and internationally.
The interim President Abdelkader Bensalah, insisted last week that the government would "ensure the proper functioning of the administration and public services."
The new government also wants to reassure Algerians that public money is a better way to start than by fighting corruption, following the money trail; and naturally the oil and gas sector would be on the hit list.
The military Chief of Staff Ahmed Gaid Salah has promised that the "judiciary will reopen all corruption cases," targeting the "entire gang involved in the embezzlement and squandering of public funds." These past cases, he said, will include Sonatrach.
The accusations being reinvestigated date back to 2010 and reached as high as the energy minister at the time, Chakib Khelil. He was dismissed shortly after the scandal erupted, as were several others, until the case was dropped by the Algerian judiciary in 2016.
Officials were accused of taking bribes from international energy companies, including SNC Lavalin of Canada and ENI of Italy, in return for access to Algeria's oil and gas sector. A former vice president of Sonatrach, Chawki Rahal, whose son worked for ENI, was among those named in the case.
Sources say other former officials from Sonatrach may well be summoned by the judiciary and interrogated, including former Chief Executive Amine Mazouzi. He was axed in 2017 and replaced by Abdulmomen Ould Kaddour, who then led a clean-up campaign within the company.
Omar Maaliou, the former vice president of Sonatrach in charge of commercialization and trading, could also be summoned for questioning in the case should all files be opened, according to the sources.
Maaliou was let go by Sonatrach in 2018, a year after Mazouzi was fired, and now lives in Canada.
Should all the old files be opened by the judiciary, Algerian sources say this may constitute the largest corruption case in the history of Algeria in terms of the size of losses that Sonatrach had caused the country, estimated at hundreds of millions of dollars.
Leila Hatoum is a Lebanese journalist who has covered geopolitics and macroeconomics across the Middle East and North African regions for the past 18 years.
http://www.arabnews.com/node/1485086/middle-east
--------
Trump and Haftar discussed 'counterterrorism efforts' in Libya
April 19, 2019
LONDON: Donald Trump and the Libyan military commander Khalifa Haftar discussed "counterterrorism efforts" in the country during a phone call this week.
The two men also talked about the need to achieve "peace and stability in Libya" when they spoke on Monday.
Trump's contact with Haftar, who heads the Libyan National Army (LNA) loyal to the eastern government, is a significant diplomatic boost for the commander after his forces launched an offensive earlier this month against the rival administration based in the capital Tripoli.
In the call, Trump "recognized Field Marshal Haftar's significant role in fighting terrorism and securing Libya's oil resources, and the two discussed a shared vision for Libya's transition to a stable, democratic political system," the White House said on Friday.
Trump's national security adviser John Bolton also spoke recently to Haftar.
It was unclear why the White House waited several days to announce the phone call.
The LNA launched its offensive against the capital after securing areas of the country's south earlier this year. Haftar says his forces, which have advanced into Tripoli's outskirts, are fighting to clear the country of "terrorist" elements.
His fighters are making "great sacrifices," LNA spokesman Ahmed Al-Mesmari said Friday. He added that the LNA is also engaged in a battle against countries that support "terrorism" in Libya. Al-Mesmari did not specify which countries.
He did however claim that extremist militants had travelled from Turkey to Libya to take part in the battle for Tripoli. An array of militias control the capital and parts of the countries east, and many hold a deeply conservative or extremist ideology.
On Thursday, militants attacked one of Haftar's bases in the far south of the country. The LNA killed 14 of the fighters who launched the assault on the Tamanhint air base near Sabha, Al-Mesmari said during a press conference.
The offensive comes eight years after Arab Spring protests led to the downfall of dictator Muammar Qaddafi and a split in the country between rival governments in the east and west.
The conflict has also split the international community with the UN supporting the Tripoli government but regional powers, Russia and some European countries supporting Haftar. Countries like Egypt see Haftar as a bulwark against extremist groups.
On Thursday, both the US and Russia said they could not support a UN Security Council resolution calling for a ceasefire in Libya.
The British-drafted resolution blames Haftar for the latest flare-up in violence.
The United States did not give a reason for its decision not to support the draft resolution, which would also call on countries with influence over the warring parties to ensure compliance and for unconditional humanitarian aid access in Libya.
http://www.arabnews.com/node/1484931/middle-east
--------
India
'Ask kin to leave Libya': Sushma tweets, says situation worsening fast
Apr 19, 2019
External Affairs minister Sushma Swaraj on Friday took to Twitter to reach out to relatives of those Indians who are living in Libya.
In a tweet she said that though there had been massive evacuations from Libya, more than 500 Indians were still stranded in Tripoli.
"Even after massive evacuation from Libya and the travel ban, there are over 500 Indian nationals in Tripoli. The situation in Tripoli is deteriorating fast. Presently, flights are operational. Pls ask your relatives and friends to leave Tripoli immediately. We will not be able to evacuate them later," she tweeted.
Libya has been witnessing intensifying fighting in Tripoli ever since the self-styled Libyan National Army, led by Field Marshal Khalifa Haftar, launched an assault on the country's capital on April 4. The move has been seen as one that could potentially drag the country into a civil war.
An arrest warrant has been issued against Haftar and six of his aides, even as the Libyan prime minister Fayez Al-Sarraj called on the International Criminal Court to investigate "crimes and violations by the forces of warlord Khalifa Haftar and bring them to justice".
Chowkidar Sushma Swaraj
?
@SushmaSwaraj
Even after massive evacuation from Libya and the travel ban, there are over 500 Indian nationals in Tripoli. The situation in Tripoli is deteriorating fast. Presently, flights are operational. /1 PL RT
6,589
6:37 PM - Apr 19, 2019
Twitter Ads info and privacy
3,409 people are talking about this
Chowkidar Sushma Swaraj
?
@SushmaSwaraj
Pls ask your relatives and friends to leave Tripoli immediately. We will not be able to evacuate them later. /2 Pls RT
14.7K
6:38 PM - Apr 19, 2019
Twitter Ads info and privacy
9,119 people are talking about this
More than 205 people are reported to have died with more than 900 others being injured.
Libya has been in witnessing unrest since 2011 when an uprising led to the overthrowing and killing of longtime dictator Moammar Gadhafi.
On April 7, Swaraj had tweeted that the entire Indian contingent of peacekeeping forces comprising 15 CRPF personnel from Tripoli had been evacuated after the situation there "suddenly worsened".
"The situation in Libya has suddenly worsened. There is fighting in Tripoli. Indian Embassy in Tunisia @IndiainTunisia has evacuated the entire contingent of 15 CRPF personnel yesterday itself. I appreciate the excellent work by the Indian Embassy in Tunisia. #Libya," Swaraj tweeted early on Sunday.
https://www.hindustantimes.com/india-news/ask-kin-to-leave-libya-sushma-tweets-says-situation-worsening-fast/story-t2CJX9oYGy6BIed40jUmTP.html
--------
NIA searches in Hyderabad in connection with Abu Dhabi module
Apr 20, 2019
HYDERABAD: With more than two months after a supplementary chargesheet was filed by National Investigation Agency (NIA) against two Hyderabad based alleged Islamic State (IS) terror suspects in Abu Dhabi module, fresh searches are being conducted in various parts of Hyderabad by NIA sleuths in connection with the same module since Saturday morning.
Sources said that during the course of the investigation, the probe agency came across names of new persons residing in Hyderabad, who were suspected to had been in touch with two accused- Abdul Basit and Qadeer, from Hyderabad in Abu Dhabi module. In connection with fresh leads, raids are being conducted since Saturday morning reportedly at Mailardevpally, Bandlaguda, and Falaknuma.
Full report at:
https://timesofindia.indiatimes.com/india/nia-searches-in-hyderabad-in-connection-with-abu-dhabi-module/articleshow/68961906.cms
--------
Terrorist killed in encounter with security forces in Jammu & Kashmir's Baramulla
Apr 20, 2019
SRINAGAR: A terrorist was killed in an encounter with security forces in Baramulla district of Jammu and Kashmir, an Army official said Saturday.
The encounter took place at Watergam town in north Kashmir's Baramulla district. Some weapons and war-like stores were recovered from the site of the operation, the official said.
The operation was over but the terrorist was yet to be identified, he said, adding that further details were awaited.
https://timesofindia.indiatimes.com/india/terrorist-killed-in-encounter-with-security-forces-in-jammu-kashmirs-baramulla/articleshow/68963019.cms
--------
Southeast Asia
Jakarta Police deploy 5,500 personnel to safeguard Easter celebrations
April 19, 2019
The Jakarta Police have deployed 5,500 personnel to safeguard the observance of Easter this weekend.
"Around 5,500 personnel will be deployed to ensure safety. The Jakarta Police have planned the technicalities to safeguard churches holding the celebrations," police spokesperson Sr. Comr. Argo Yuwono said on Friday as reported by kompas.com.
He said that his office had communicated with the relevant church managements.
"We have contacted them in relation to their schedules," Argo added.
The police would also make traffic arrangements near the churches and conduct patrols around the areas.
Personnel from GP Ansor, the youth wing of the largest Muslim group Nahdlatul Ulama, will also help secure several churches in Jakarta. (fac)
https://www.thejakartapost.com/news/2019/04/19/jakarta-police-deploy-5500-personnel-to-safeguard-easter-celebrations.html
--------
Prabowo holds mass prayers in celebration of claimed victory
April 19, 2019
Presidential contender Prabowo Subianto is preparing to hold mass prayers in front of his house after Friday prayers in South Jakarta on Friday.
A stage was erected in front of his house, where a number of Muslim clerics are seated and chanting "Allahu Akbar (God is the greatest)" and "Prabowo is our President".
Hundreds of his supporters are present at the location.
Prabowo and his supporters performed Friday prayers at Al-Azhar Mosque in South Jakarta, which is located within walking distance from his house.
After Friday prayers, Prabowo and his supporters performed a prostration of gratitude in celebration of his claimed victory and for a peaceful election.
His campaign team told the supporters who were present at the mosque to safeguard the vote counting process from tampering and disruption.
His running mate, Sandiaga Uno, and officials from his coalition parties were not seen at his house.
Full report at:
https://www.thejakartapost.com/news/2019/04/19/prabowo-holds-mass-prayers-in-celebration-of-claimed-victory.html
--------
Mideast
Israeli tank, aircraft hit Gaza after cross-border shots
19 April 2019
Israel on Friday struck Hamas targets in the Gaza Strip with tank and aircraft fire after shots were fired at troops on the Israeli side of the border, the army said.
"No injuries to soldiers were reported," it said in a statement.
Palestinian security sources in Hamas-ruled Gaza told AFP that the Israeli fire hit Hamas military observation posts at three locations along the frontier.
They said there were no reports of Palestinian casualties.
Palestinians in Gaza have for more than a year gathered at least weekly along the border for often-violent protests, calling on Israel to end its blockade of the enclave.
The Israeli statement did not say if there were mass protests taking place at the time of Friday's incident.
At least 264 Palestinians in Gaza have been killed by Israeli forces since the protests began.
The majority were killed during clashes, with others hit by tank fire or air strikes.
Two Israeli soldiers have been killed over the same period.
https://english.alarabiya.net/en/News/middle-east/2019/04/19/Israeli-tank-aircraft-hit-Gaza-after-cross-border-shots.html
--------
Arab Coalition destroys Houthi drone capabilities in Yemen's Sanaa
20 April 2019
The Arab Coalition backing the legitimate government in Yemen announced early Saturday that it launched an operation destroying a network of drone capabilities of the Houthi militia in a camp at the presidential palace area in Sanaa.
On April 10, the Arab Coalition spokesperson Colonel Turki al-Maliki confirmed that the coalition forces targeted a Houthi drones manufacturing plant and a store containing launch pads, destroying them completely.
There were no immediate reports of any casualties or damage.
According to al-Malki, the strikes are an extension of military operations that targeted and destroyed an integrated network of logistical capabilities and facilities for Houthi drones, as well as locations where foreign experts are present.
Al-Malki reiterated the coalition's commitment to prevent the Houthi militia from using these advanced capabilities, and to take all the necessary measures to protect civilians as well as vital areas from the threat of drones.
Full report at:
https://english.alarabiya.net/en/News/gulf/2019/04/20/Arab-Coalition-destroys-Houthi-drone-capabilities-in-Yemen-s-Sanaa.html
--------
Turkey blasts French president for meeting Syria's Kurdish militants
Apr 20, 2019
Turkey has censured French President Emmanuel Macron for hosting a delegation of Syrian Kurdish militants, accusing Paris of attempting to give legitimacy to a "terrorist" group.
Macron hosted representatives of the so-called Syrian Democratic Forces (SDF), a US-backed anti-Damascus alliance of mainly Kurdish militants, in Paris on Friday.
This is while Ankara regards the SDF as a terrorist organization and an extension of the outlawed Kurdistan Workers' Party (PKK) that has been waging a bloody war against Turkey for decades.
In a statement released on Friday, Turkish Foreign Ministry spokesman Hami Aksoy said the French president was "seeking to confer artificial legitimacy on a faction of terrorist groups."
"We condemn the reception by French President Emmanuel Macron of a delegation of so-called Syrian Democratic Forces (SDF)," he added.
He said Macron's meeting with SDF representatives did not sit well with the French-Turkish alliance, warning, "Turkey will not hesitate to take measures deemed necessary to protect its national security."
During the meeting, Macron assured the SDF of "active support" and financial aid to "respond to the humanitarian needs and the socio-economic stabilization of civilian populations in Syria."
Last December US President Donald Trump ordered the withdrawal of all 2,000 American forces from Syria, but France pledged to keep its forces in the country's north.
Trump's abrupt move raised worries among US-backed Kurdish militants operating in northern Syria and left them feeling abandoned by Washington. France stepped in to assure the militants of its continued support.
Some 1,200 French troops reportedly remain deployed in Syria's norther, seeking to prop up the SDF.
"For now of course we remain in Syria," France's European Affairs Minister Nathalie Loiseau said on CNews television.
An Elysee Palace official said then advisers to Macron had assured SDF of France's support in a meeting with the group's figures, including co-chairs Ilham Ahmed and Riad Darrar, in Paris a few days after Trump's announcement.
Full report at:
https://www.presstv.com/Detail/2019/04/20/593862/Turkey-France-Syria-SDF
--------
Israeli forces demolish home of Palestinian man in occupied West Bank
Apr 20, 2019
Israeli forces have demolished two family apartments of Arafat Irfaiya, a Palestinian man accused of killing an Israeli female settler in occupied Jerusalem al-Quds two months ago.
The Palestinian Ma'an news agency reported that dozens of Israeli soldiers along with military vehicles had escorted bulldozers and other demolition equipment which demolished the family home of Irfaiya, a 29-year-old Palestinian resident of the West Bank town of al-Khalil (Hebron) on Friday.
The Palestinian man was charged by the Jerusalem District prosecutor's office in March with the alleged killing of 19-year-old Ori Ansbacher, an Israeli woman settler, near the city back in February.
Irfaiya was detained by Israeli forces during a raid on his home several days after the purported killing.
The report further said that clashes erupted between local young men and Israeli troops after the demolition, during which Israeli forces fired tear gas canisters and stun grenades towards protesters. No injuries were reported.
An Israeli court had previously rejected the family's appeal against the demolition of the apartments.
Circumstances surrounding the murder of the Israeli woman are not clear. Ansbacher, from the settlement of Tekoa in the West Bank, was found dead in the woods at the Ein Yael nature center in south Jerusalem al-Quds on February 7.
Since 1967, the Israeli regime has been enforcing the draconian policy of demolishing the houses of Palestinians it deems to be behind fatal attacks against Israeli settlers. The practice, however, was temporarily halted from 2005 to 2014, with the exception of 2009, when scores of homes were sealed and razed in East Jerusalem al-Quds.
About 600,000 Israelis live in over 230 illegal settlements built since the 1967 Israeli occupation of the Palestinian territories of the West Bank and East Jerusalem al-Quds.
Full report at:
https://www.presstv.com/Detail/2019/04/20/593850/Palestine-Israel-Arafat-Irfaiya-Hebron-demolition
--------
Yemeni forces shoot down Saudi-led reconnaissance drone in Sa'ada
Apr 19, 2019
Yemeni army forces, supported by allied fighters from the Popular Committees, have intercepted and targeted an unmanned aerial vehicle belonging to the Saudi-led military coalition while flying in the skies over Yemen's northwestern province of Sa'ada.
The media bureau of Yemen's Houthi Ansarullah movement announced in a statement that Yemeni air defense forces and their allies shot down the Chinese-built medium-altitude and long-endurance Wing Loong drone with a surface-to-air missile on Friday afternoon.
The statement added that the drone was struck as it was on a surveillance mission over Bani Muadh area in the Sahar district of the province. It was armed with air-to-surface weapons.
Earlier in the day, Yemeni soldiers and fighters from the Popular Committees had targeted a position of Saudi-sponsored militiamen loyal to Yemen's former President Abd Rabbuh Mansur Hadi at Hakoulah base of the southwestern province of Dhale with the domestically designed and manufactured Badr-F ballistic missile. Several Saudi mercenaries were killed and injured in the process.
Speaking at a press conference in the Yemeni capital city of Sana'a on Tuesday, Spokesman for Yemeni Armed Forces Brigadier General Yahya Saree said the newly unveiled Badr-F ballistic missile is intended to rain shrapnel over a vast area upon explosion in mid air to ensure maximum lethality against designated target.
He noted that missile would have a range of 160 kilometers, which marks a nearly 30-kilometer increase compared to the high-precision Badr P-1 ballistic missile.
Saree went on to say that Badr-F missile would explode 20 meters above the center of the designated target and would scatter some 14,000 pieces of shrapnel in a circular area with a radius of 350 meters.
Saudi Arabia and a number of its regional allies launched the devastating campaign against Yemen in March 2015, with the goal of bringing the government of Hadi back to power and crushing Ansarullah movement.
According to a December 2018 report by the Armed Conflict Location and Event Data Project (ACLED), a nonprofit conflict-research organization, the Saudi-led war has claimed the lives of over 60,000 Yemenis since January 2016.
Full report at:
https://www.presstv.com/Detail/2019/04/19/593847/Yemen-Saudi-drone-Saada
--------
Israeli tanks, aircraft target Hamas positions in Gaza Strip
Apr 19, 2019
Israel has launched artillery and aerial attacks on positions belonging to the Palestinian resistance movement of Hamas in the besieged Gaza Strip.
According to Palestinian security sources speaking to AFP, the Israeli attacks struck the military observation posts of the resistance group at three locations along the fence separating Gaza from the occupied territories on Friday.
The sources said no casualties had been reported.
Israel's military claimed that the attacks had been conducted after shots were fired from the besieged enclave at Israeli troops on the other side of the fence. "No injuries to soldiers were reported," the Israeli army said in a statement.
Meanwhile, Palestinians in the Gaza Strip continued to protest along the fence in Gaza on Friday.
Ashraf al-Qedra, the spokesman for the Gazan Health Ministry, said that Israeli forces injured 42 Palestinians, including five paramedics and four journalists, in eastern Gaza during the latest protests.
The Gaza Strip has been under an Israeli siege since June 2007. Palestinians in Gaza have held weekly rallies to demand the right to return for those driven out of their homeland and an end to the Israeli siege on the enclave.
More than 270 Palestinians have been killed by Israeli forces ever since anti-occupation protest rallies began in the Gaza Strip on March 30, 2018. Over 16,000 Palestinians have also sustained injuries.
The blockade has caused a decline in living standards as well as unprecedented unemployment and poverty.
Full report at:
https://www.presstv.com/Detail/2019/04/19/593827/Israel-attack-Hamas-positions-Gaza
--------
Turkey detains, investigates UAE operatives over Khashoggi murder
Apr 19, 2019
Turkey has arrested two alleged intelligence operatives who confessed to spying on Arab nationals on behalf of the United Arab Emirates, a senior Turkish official says.
Turkey is investigating whether the arrival of one of the detainees could be linked to the murder of prominent dissident Saudi journalist Jamal Khashoggi last year, the official, who requested anonymity, added on Friday.
One of the two men arrived in Turkey in October 2018, days after Khashoggi was killed inside Saudi Arabia's consulate in the Turkish city of Istanbul, the official said, adding that the other arrived to help his colleague with the workload.
Khashoggi, a prominent critic of Saudi Crown Prince Mohammed bin Salman and a US resident, disappeared on October 2, 2018 after visiting the Saudi consulate in Istanbul to obtain documentation for his forthcoming marriage.
Saudi Arabia initially claimed that the US-based Washington Post columnist had left the consulate alive, but weeks later admitted that he was killed inside the diplomatic mission and blamed his death on a group of Saudi operatives.
The official said, "We are investigating whether the primary individual's arrival in Turkey was related to the Jamal Khashoggi murder," and added that the suspected man has been monitored for the past six months.
"It is possible that there was an attempt to collect information about Arabs, including political dissidents, living in Turkey."
The suspects were arrested in Istanbul on Monday as part of a counter-intelligence investigation.
The official told Reuters that Turkish officials seized an encrypted computer located in a hidden compartment at the spy ring's base.
The detainees' statements suggested that their intelligence operation targeted political exiles and students, the official added.
Turkey has said Khashoggi was killed by a team of 15 Saudis who strangled him, and Ankara has repeatedly asked Riyadh to identify the local who allegedly helped them dispose of the body, which has not been found.
Speaking in an interview with the A-Haber television channel in February, Turkish President Recep Tayyip Erdogan said his country is working to carry the case of the murder of the journalist to an international court.
The United Nations special rapporteur on extrajudicial executions, Agnes Callamard, said in March that Saudi Arabia's so-called investigation into the murder of Khashoggi falls short of international standards.
Callamard, who is leading an international inquiry into the murder, called on the kingdom to reveal the defendants' names and charges and the fate of 10 others initially arrested, denouncing what she called the lack of transparency of the kingdom's investigation and legal proceedings.
Full report at:
https://www.presstv.com/Detail/2019/04/19/593823/Khashoggi-Turkey-UAE-spies-Istanbul-Saudi-Arabia
--------
13 Daesh terror suspects arrested in Turkey
19.04.2019
Counter-terrorism operations across Turkey saw the arrest of 13 people for their suspected links to the Daesh, police sources said on Friday.
The security forces conducted anti-terror operations across five cities to arrest the suspects, who were reportedly operating on behalf of Daesh, said the sources, who asked not to be named due to restrictions on speaking to the media.
In an operation based in the Aegean Izmir province, police arrested 12 Daesh suspects in Isparta and Bolu provinces.
The suspects were reportedly operating for the terror group in Syria and Iraq.
Separately, one suspect -- who was sought by police over the Daesh link -- was arrested in the Aegean Bursa province.
Meanwhile, a Daesh terror suspect surrendered to Turkish security forces at the Oncupinar border gate in the southeastern Kilis province.
More than 300 people have lost their lives in Daesh-claimed attacks in Turkey, where the terror organization has targeted civilians in suicide bombs, rocket and gun attacks.
Full report at:
https://www.aa.com.tr/en/turkey/13-daesh-terror-suspects-arrested-in-turkey/1457823
--------
Africa
Libyans accuse France of backing Tripoli assault
20 April 2019
Hundreds of "yellow vest" protesters on Friday demonstrated in Tripoli against an offensive by military commander Khalifa Haftar on the Libyan capital and accused France of backing him.
Wearing the trademark yellow vests of French anti-government demonstrators, they were among thousands of Libyans who flooded a central Tripoli square to rally in support of the internationally-recognized Government of National Accord (GNA).
"We are surprised by France's conduct in the face of the Tripoli attack," read a sign held up by the demonstrators.
"Other countries must stop interfering in Libyan affairs," Haifa Ferjani, a 23-year-old protester said.
"France says it is a friend but secretly backs those attacking our city and our homes," added the young woman.
The French embassy in Libya on Friday tweeted - in Arabic - that Paris was "opposed to the attack" on Tripoli and urged all parties to abide by a ceasefire and engage in peace negotiations.
Friday's rally came days after a smaller protest brought out dozens of "yellow jacket" demonstrators who on Tuesday also demanded the GNA sever ties with countries that "back aggression" on Tripoli.
It also comes a day after UN envoy Ghassan Salame warned of "a widening conflagration" in other parts of the North African country.
More than 200 people have been killed since the violence erupted, and more than 900 wounded, the World Health Organization said on Thursday.
More than 25,000 have been displaced, according to the International Organization for Migration.
https://english.alarabiya.net/en/News/north-africa/2019/04/20/Libyans-accuse-France-of-backing-Tripoli-assault.html
--------
Al-Nusra fighters were sent from Turkey to join Tripoli battles: LNA
19 April 2019
The spokesperson for the Libyan National Army (LNA), Brigadier Ahmed al-Mesmari, said that members of al-Nusrah front, a group affiliated with al-Qaeda, were sent from Turkey to Libya to join the battles in Tripoli, in a press conference on Friday.
"The LNA is fighting countries that support the terrorists," al-Mesmari said, "and the Government of National Accord is threatening diplomats and ambassadors for a coup against the LNA," he added.
Al-Mesmari also said that 14 "armed terrorists" have been killed following their attack on Tamanhant base.
He added that the attackers failed to reach the heart of the base, which is not used for military purposes.
Full report at:
https://english.alarabiya.net/en/News/north-africa/2019/04/19/Libyan-army-killed-14-armed-terrorists-who-attacked-Tamanhant-base-Army-spokesperson.html
--------
UN begins evacuating refugees from Libya to Niger
19 April 2019
The UN said on Friday it had evacuated 163 refugees from war-ravaged Libya to neighboring Niger, but more than 3,000 others were still trapped in detention centers affected by clashes.
The move marked the first evacuation of refugees and migrants out of Libya since fighting escalated in Tripoli two weeks ago, the UN refugee agency said.
"Given the situation in Libya, humanitarian evacuations are a lifeline for detained refugees whose lives are in jeopardy in Libya," UN refugee chief Filippo Grandi said in a statement.
The operation came as fierce fighting continued between forces loyal to eastern Libyan commander Khalifa Haftar and those backing the internationally recognized Government of National Accord (GNA).
The renewed fighting has killed over 200 people and left more than 900 wounded, the World Health Organization said Thursday.
More than 25,000 have been displaced, according to the International Organization for Migration.
Dozens of women and children were among those evacuated on the UNHCR flight that landed in Niger early Friday morning.
They had all been held in detention centers near the frontlines of the conflict.
UNHCR said it had previously relocated many of them from the Abu Selim and Ain Zara centers to its Gathering and Departure Facility (GDF) in the center of the capital.
In all, it said, it had relocated 539 refugees from several detention centers near the immediate fighting zone.
But it said more than 3,000 refugees and migrants remain trapped in detention in areas where the fighting was raging.
The agency said it remained "extremely concerned" for the safety of those who remain "trapped inside detention centers and exposed to violence."
Grandi meanwhile hailed Niger for welcoming the refugees and urged other countries to follow suit.
"Niger's solidarity in receiving these refugees is world-leading and exemplary, but Niger cannot do this alone," he said.
"There must be shared responsibility and we need other countries to come forward to lend a hand and help bring vulnerable refugees out of Libya to safety."
UNHCR issued an urgent appeal to the international community to find solutions for all the trapped and detained refugees in Libya.
Among other things, it said there was a need for evacuations and humanitarian corridors to allow refugees in its GDF in Tripoli to find safety abroad.
Full report at:
https://english.alarabiya.net/en/News/north-africa/2019/04/19/UN-begins-evacuating-refugees-from-Libya-to-Niger.html
--------
Thousands of protesters back in Algeria's streets, demanding radical reform
19 April 2019
Thousands of demonstrators returned to Algeria's streets on Friday to press demands for a radical democratic change well beyond former president Abdelaziz Bouteflika's resignation after six weeks of mass protests, witnesses said.
Parliament named an interim president and a July 4 election date was set in a transition the powerful military endorsed.
But Bouteflika's April 2 exit failed to placate many Algerians who want to topple the entire, largely elderly elite that have dominated the country since independence from France in 1962.
Thousands of protesters gathered anew in city centers around Algeria demanding root-and-branch reforms - including political pluralism and crackdowns on corruption and cronyism, witnesses said, and more were expected after Friday prayers.
On Tuesday, army chief said Lieutenant-General Ahmed Gaed Salah said the military was considering all options to resolve the national political crisis and warned "time is running out."
It was a hint that the military was losing patience with the popular upheaval shaking Algeria, a major oil and natural-gas exporter and a key security partner for the West against militants in north and west Africa.
Salah did not specify what measures the army could take but added: "We have no ambition but to protect our nation."
The army has so far patiently monitored the mostly peaceful protests that at times swelled to hundreds of thousands of people.
It remains the most powerful institution in Algeria, having swayed politics from the shadows for decades.
On Tuesday, the head of Algeria's constitutional council stepped down after weeks facing the ire of protesters, state television reported.
Full report at:
https://english.alarabiya.net/en/News/north-africa/2019/04/19/Thousands-of-protesters-back-in-Algeria-s-streets-demanding-radical-reform.html
--------
Fresh communal violence kills 22 in NE Nigeria
Rafiu Oriyomi Ajakaye
19.04.2019
No fewer than 22 people were killed in a fresh communal attack in northeastern Nigeria, a local official said on Friday.
The attack occurred in the Wukari local government area of the Taraba state, Adi Daniel, the chairman of Wukari, said.
The attackers -- suspected to be the Tiv ethnic militia -- targeted the suburbs in the Jukun area in the wee hours of Friday, setting ablaze many houses.
"People of Wukari woke up to the dastardly attack and arsons on their homes early today. 22 people have died while 10 sustained injuries," Daniel told Anadolu Agency.
The attack is seen as a continuation of the internecine clashes between the ethnic Tiv and Jukun communities.
The hostilities, which date back to many decades, resumed three weeks ago with dozens already dead and thousands displaced.
Both ethnic groups have been blamed for the violence which many link to struggle for a political control and land ownership rights.
Police spokesman David Misal said he was "aware of the development" but was quiet about the casualties.
Full report at:
https://www.aa.com.tr/en/africa/fresh-communal-violence-kills-22-in-ne-nigeria/1457834
--------
North America
US 'disappointed' by collapse of inter-Afghan peace meeting
APRIL 20, 2019
The US envoy for peace in Afghanistan expressed disappointment on Friday after the collapse of a planned meeting between the Taliban and a group of Afghan politicians in Qatar that exposed some of the deep divisions hampering efforts to end the war.
A 250-strong delegation of Afghan politicians and civil society figures had been due to meet Taliban officials in Doha at the weekend. But the event was abruptly canceled on Thursday amid arguments over the size and status of the group, which included some government officials attending in a personal capacity. "I'm disappointed Qatar's intra-Afghan initiative has been delayed," Zalmay Khalilzad, the US special representative for Afghan reconciliation, said on Twitter. "I urge all sides to seize the moment and put things back on track by agreeing to a participant list that speaks for all Afghans," he added.
The collapse of the meeting before it had even started, described as a 'fiasco' by one senior Western official, laid bare the tensions that have hampered moves toward opening formal peace negotiations.
Khalilzad, a veteran Afghan-born diplomat, has held a series of meetings with Taliban representatives but the insurgents have so far refused to talk to the Western-backed government in Kabul, which they dismiss as a 'puppet' regime.
The Doha meeting was intended to prepare the ground for possible future talks by building familiarity among Taliban officials and representatives of the Afghan state created after the US-led campaign that toppled the Taliban government in 2001. A similar encounter was held in Moscow in February.
President Ashraf Ghani's office blamed Qatari authorities for the cancellation, saying they had authorised a list of participants that differed from the one proposed by Kabul, 'which meant disrespect for the national will of the Afghans'. "This act is not acceptable for the people of Afghanistan," it said in a statement on Friday. Sultan Barakat, director of the Center for Conflict and Humanitarian Studies in Qatar, which had been facilitating the meeting, said there was no disagreement about the agenda. "Rather, there is insufficient agreement around participation and representation to enable the conference to be a success," he tweeted.
Preparations had already been undermined by disagreements on the government side about who should attend, as well as by suspicions among rival politicians ahead of presidential elections scheduled for September.
The Taliban derided the agreed list of 250 participants as a 'wedding party'. Some senior opposition figures who had been included refused to attend. The Taliban also objected to Ghani's comments to a meeting of delegates that they would be representing the Afghan nation and the Afghan government, a statement that went against the Taliban's refusal to deal with the Kabul administration.
https://dailytimes.com.pk/378823/us-disappointed-by-collapse-of-inter-afghan-peace-meeting/
--------
Intel minister: Iran identified 290 CIA spies, made arrests
Apr 19, 2019
Iran has identified 290 CIA agents across different countries, forcing the US to form a special committee to reassess its cloak-and-dagger operations, Intelligence Minister Mahmoud Alavi says.
"CIA operatives in those countries were identified and arrested and the contacts of the US intelligence agency with its sources were disrupted in such a way that a committee to assess the failure was set up in America," Alavi said during Friday prayers in Tehran.
He touched on what numerous US spy experts have said about the major intelligence defeat, making reference to a specific November 2018 Yahoo News article that had interviewed numerous American spy experts over the "incredibly damaging" incident.
The article claimed that Iranian intelligence had gained access to a secret CIA communications system, allowing Iranians to not only discover and detain US assets in the country, but also probably share key findings with Chinese and Russian authorities.
"When these types of compromises happen, it's so dark and bad," said a former official speaking to Yahoo.
"When this was going on, it was all that mattered," said another former intelligence community official describing the gravity of the American intelligence setback.
CIA officials were consequently worried about the network "totally unwinding worldwide", according to the article.
"Iran was aggressively going out to hunt systems down," said one former official. "They weren't just protecting themselves anymore."
Referring to the article, Iran's intelligence minister specifically highlighted a quote from American national security analyst Irvin McCullough, who described the major American intelligence setback as "one of the most catastrophic intelligence failures" since the September 11 attacks in 2001.
Alavi said that further details of the operations would be publicized soon, adding that a similar successful counter-espionage operation had been carried out against Britain's MI6 intelligence service.
The Iranian minister added that the breakthrough comes as his ministry has shifted from focusing on defensive operations to conducting offensive counter-intelligence operations, some of which had even "expanded deep" into Israel.
"There was an outcry in Israel; some members of their cabinet were cooperating with the Intelligence Ministry of the Islamic Republic of Iran", said Alavi.
Alavi went on to highlight some of the ministry's other successful intelligence operations, saying that they had "traumatized" foreign services.
"In one of these cases, the Intelligence Ministry's counter-espionage [force] successfully identified a company that was slipping defective parts into a sensitive center, neutralized it and discovered the defective parts," he said.
The sabotage operation could have led to a "humanitarian catastrophe" if it wasn't dealt with, Alavi said.
The Iranian intelligence chief added that as much as 114 Takfiri terrorist teams, 116 Mujahedin-e-Khalq Organization (MEK) teams, 44 teams seeking to overthrow the Iranian government and 380 drug smuggling teams had also been busted in the past year alone.
He added that the operations of 188 other groups were neutralized, including a recent case where four people were arrested southwest of the country along with 15,000 AK-47 rounds.
Full report at:
https://www.presstv.com/Detail/2019/04/19/593813/Iranian-counter-intelligence-breakthrough
--------
Pakistan
Religious scholars support resolutions of 'Paigham-e-Islam Conference'
April 20, 2019
ISLAMABAD: On the call of Chairman Pakistan Ulema Council Hafiz Muhammad Tahir Mehmood Ashrafi, clerics, ulema and religious scholars from all over Pakistan in Friday congregations announced to support and endorse resolutions and decisions being made at "4th International Paigham-e-Islam Conference" held in Islamabad on 14th April.
The clerics and ulema while addressing Friday sermons here today also demanded of the government to ensure implementation on National Action Plan. The ulema also urged on the government to initiate consultation process with religious leadership of the country to make Pakistan as state on the pattern of Madina.
The ulema and clerics also thanked Kingdom of Saudi Arabia and other Islamic countries for supporting resolutions approved at "4th International Paigham-e-Islam Conference". They also underlined that effective unity of ulema and Mashaykh is need of the time to defeat menace of terrorism and extremism from Islamic world.
Hafiz Muhammad Tahir Mehmood Ashrafi Chairman Pakistan Ulema Council led Friday prayers in Lahore, while vice-chairman Pakistan Ulema Council Maulana Abdul Karim Nadeem led Friday prayers in Rahim Yar Khan. Among notable office bearers of PUC also led Friday prayers in their respective areas including Allama Abdul Haq Mujahid in Multan, Maulana Abdul Hameed Watto in Qila Dedar Singh, Qazi Matiullah Saeedi in Gujarat, Maulana Asadullah Farooq in Lahore, Maulana Asad Zikriya in Karachi, Maulana Idrees Qasmi, Maulana Haq Nawaz Khalid in Faisalabad, Maulana Shafi Qasmi in Sahiwal, Maulana Asghar Khosa in Dera Ghazi Khan, Maulana Tahir Aqeel, Maulana Nauman Hashir in Rawalpindi, Maulana Abubakar Sabri in Islamabad, Maulana Abdul Malick Asif in Multan, Qari Abdul Hakeem Athar in Lahore, Maulana Faheemul Hassan Farooqi in Sheikhupura, Mian Rashid Munir in Sialkot, Maulana Amjad Mehmood Muawia in Sialkot, Maulana Tahirul Hassan in Faisalabad, Maulana Saadullah Ludhianvi in Toba Tek Singh, Maulana Anisur Rehman in Gojra, Maulana Aziz Akbar in Rajanpur.
The ulema in their addresses said that terrorism and extremism has been causing enormous challenges for Muslim Ummah.
They said participation of Imam e Kaba and religious scholars from all over Muslim world in "4th International Paigham-e-Islam Conference" is demonstration of acknowledgment of sacrifices of Pakistan against terrorism and extremism.
https://www.thenews.com.pk/print/460545-religious-scholars-support-resolutions-of-paigham-e-islam-conference
--------
Pakistan lodges protest over Iran's inaction against terrorists behind Ormara incident
April 20, 2019
ORMARA: Pakistan has lodged protest with Iran for its inaction not taking action against the group behind the killing of 14 passengers who were forcibly offloaded them from their bus on the Makran Coastal Highway in Ormara, Balochistan.
According to Geo News, the Foreign Office sent a letter of protest to the Iranian Embassy in Islamabad.
"15-20 terrorists who camouflaged themselves in Frontier Corps (FC) uniform barricaded the road and stopped 3-4 buses traveling from Ormara to Gwadar on the coastal highway at Buzi Top in the dawn of April 18 and on the identification of the passengers, shot dead 14 personnel belonging to the armed forces of Pakistan. BRAS which is the alliance of three Baloch terrorist organisations have claimed responsibility for this terrorist act," the letter stated.
"After the incident, the terrorists who arrived from border region returned to that area," it added.
The letter pointed out that Pakistan "has repeatedly shared intelligence about "The information about the hubs of these Baloch terrorist organisations in Iran, having training camps and logistics bases across the border, was shared with Iranian intelligence in the recent past, and on a number of occasions earlier," the letter read. "Unfortunately, no action has been taken by Iran in this regard, to date."
It further said, "Killing of 14 innocent Pakistanis by terrorists groups based in Iran is a very serious incident that Pakistan protests strongly. Pakistan awaits Iran's response to its request for action against these groups based in Iran, whose locations have been identified by Pakistan a number of times."
The development comes a day before Prime Minister Imran Khan embarks on a two-day visit to Iran.
Full report at:
https://www.thenews.com.pk/latest/460588-pakistan-lodges-protest-over-irans-inaction-against-terrorists-behind-ormara-incident
--------
Two terrorists involved in WSJ journalist Danial Pearl's killing held in Pakistan
Apr 19, 2019
PESHAWAR: Two Pakistan Taliban militants have been arrested for their involvement in the kidnapping and killing of American journalist Danial Pearl in 2002 and several terror-related activities in the country, officials said on Friday.
The Counter-Terrorism Department of Khyber Pakhtunkhwa's Manshera district said they are the most dreaded terrorists of the Tehrik-e-Taliban Pakistan (TTP).
Azeem Jan and Muhammad Anwar were arrested during an intelligencebased operation, officials said.
They were involved in the kidnapping and killing of American journalist Pearl in 2002.
Pearl, who was the South Asia Bureau Chief of The Wall Street Journal, was kidnapped and later beheaded by terrorists in Pakistan.
Azeem, an active member of the TTP Karachi, TTP Swat and Shagla districts, was a trained terrorist and a suicide bombing trainer who supplied trained suicide bombers to the TTP, they said, adding that he was also the chief of financial affairs of TTP Miranshah.
He was also involved in the terrorist attack on the French embassy staff in Karachi and provided suicide bombers for an attack on former president Gen Pervez Musharaf.
Full report at:
https://timesofindia.indiatimes.com/world/pakistan/two-terrorists-involved-in-wsj-journalist-danial-pearls-killing-held-in-pakistan/articleshow/68957629.cms
--------
War not an option for resolving issues: Qureshi
April 20, 2019
MULTAN: Foreign Minister Shah Mehmood Qureshi said on Friday that Pakistan and India could not afford war because both were nuclear powers and had the capacity to destroy each other.
Speaking at a ceremony here, he said war was not an option for resolving issues and both countries would have to decide how they could end their disputes and live in peace.
He said he could not blame India for the April 12 blast in Quetta without evidence. However, he criticised India for using force against the people of held Kashmir, saying that India could not suppress the voice of Kashmiris by deploying a large number of troops in the valley.
Mr Qureshi said the country was facing economic challenges. But, he added, the Pakistan Tehreek-i-Insaf (PTI) government was not responsible for the financial crunch the country was facing today.
He said his party was ready to hold an open discussion on economic issues of the country. It is not the PTI government which is first time approaching the International Monetary Fund (IMF) for a bailout package to stabilise the country's economy. Many previous governments, including those of the Pakistan Muslim League-Nawaz (PML-N), Pakistan Peoples Party (PPP) and military rulers Pervez Musharraf and Ziaul Haq, sought financial assistance from the IMF, he added.
He said the PTI government did not want to depress the nation by disclosing the actual financial condition of the country.
The foreign minister held the previous PML-N government responsible for the current financial ills of the country, saying that the previous government had burdened the country with heavy debts. A large chunk of the budget was spent on retiring the country's debts, he added. He said the media should extend its support to the government for the creation of south Punjab province.
He said a number of forces at the international level wanted to destabilise Pakistan. They desired to see the country on the Financial Action Task Force's (FATF) grey list and for the purpose they were hatching conspiracies against it, he said, adding that Pakistan would face a grave financial crisis if its name was included in the blacklist.
He said some forces were trying to create a law and order situation in Balochistan, adding that the nation needed to identify the elements trying to disturb the security situation in Pakistan.
He said it was a matter of concern that the militant Islamic State group was gaining ground in Afghanistan, adding that the situation in Afghanistan could affect the 2020 US presidential election.
Mr Qureshi said the print media all over the world was facing a crisis because of the rise of digital media. The media, he said, should not depend only on government advertisement for its survival. Major sources of revenues for many international media organisations came from the private sector, he added.
He said it was a matter of concern that journalists were losing their jobs. But, he added, the government had no control over it.
He said Pakistan had witnessed growth in the media for the past 15 years and during the period many private TV channels had been established in the country and thousands of jobs created.
He said the media played an important in creating awareness among the public about real issues of the country.
Visit to Japan
Mr Qureshi will pay a four-day visit to Japan from Sunday, adds APP.
During the visit, he is scheduled to hold wide-ranging talks with his Japanese counterpart and other dignitaries.
Apart from interacting with the Pakistani community and leading media houses in Japan, the foreign minister will also interact with Japanese intellectuals, academicians and business persons at the Japan Institute of International Affairs.
Full report at:
https://www.dawn.com/news/1477257/war-not-an-option-for-resolving-issues-qureshi
--------
Sikhs celebrate Kartarpur project at Baisakhi
Abid Mahmood
April 20, 2019
NAROWAL: Tears rolled down the cheeks of the Sikh pilgrims as they expressed their feelings on seeing work on Kartarpur Corridor Project.
A congregation of Sikhs from all over the world including India performed the rituals at the resting place of Baba Guru Nanak at Kartarpur, Shakargarh. The pilgrims celebrated Baisakhi festival in traditional style and paid homage to the founding leader.
"Pakistan is a peace-loving country where all religions have complete freedom. The Sikh community will defend every inch of this sacred land in difficult times," said a visitor who spoke to media after performing rituals.
Sardar Guruchin and Sardar Rishi Singh said, "We are feeling elated over Pakistan's decision to construct Kartarpur corridor and work is going on to complete the project."
The Indian Sikh pilgrims also thanked the Pakistan government for undertaking the project. "It is appreciable that Pakistan looks after our sacred places. We are thankful for this gesture," said a pilgrim.
More than 3,000 pilgrims participated in the festival for which the gurdwara had been decorated with natural and artificial flowers. The organisers garlanded the visitors and presented them nosegays, also affording them an opportunity to enjoy cultural and fun-filled activities. Many of them visited various parts of the sacred place and took selfies.
Full report at:
https://www.dawn.com/news/1477201/sikhs-celebrate-kartarpur-project-at-baisakhi
--------
SHC asks chief secretary to enforce domestic violence law 'without loss of further time'
Ishaq Tanoli
April 20, 2019
KARACHI: The Sindh High Court on Friday deplored that the number of domestic violence victims was growing since the provincial authorities remained unable to properly enforce the domestic violence law enacted around six years ago.
A two-judge SHC bench comprising Justices Aftab Ahmed Gorar and Amjad Ali Sahito directed the chief secretary and social welfare secretary to implement the Domestic Violence (Prevention and Protection) Act, 2013 in letter and spirit without loss of further time and sought quarterly progress reports.
The bench issued theses directives after dismissing an appeal of one Asad Khan who challenged his life term handed down by a trial court in 2012 for killing his wife.
The bench observed that it was a third judgement within a month wherein husband committed the murder of his wife on petty matters. It added that despite complaints of torture and maltreatment against their husbands and in-laws, the parents of victims forced them to stay with their husbands and eventually they were killed.
"The victims of domestic violence are entitled for help and support as no law allows continuity of a forced tie, but typical cultural thoughts compel the parents to send back their daughters to the houses of their husbands," it added.
The bench in its order further stated that as per a Human Rights Watch study, between 20 and 30 per cent of women in Pakistan suffered a form of abuse while around 5,000 women were killed every year due to domestic violence and thousands of others suffered physical, psychological and sexual abuse from intimate partners.
Referring to another survey report, the SHC bench said that Pakistan was ranked the third most dangerous country for women after Afghanistan and Democratic Republic of Congo.
It further observed that the problem in all the cases was that after marriage, the family members were not helping/supporting their daughters with a fear that if their married daughters started living with them then nobody can contract marriage with their other unmarried daughters.
"But, the authorities concerned are silent spectators as no one is ready to provide protection to women in real sense. The domestic violence law was passed with an aim to help such victims, but despite lapse of a considerable period the government has failed to enforce it in letter and spirit," it added.
It observed that the alarming figures indicated that the government had failed in giving any weight to such enactment and it was one of the reasons that typical cultural thoughts still existed and the parents of married daughters felt themselves helpless in the absence of legal assistance, which was otherwise available under the Domestic Violence (Prevention and Protection) Act.
The appellant moved the SHC against the conviction order of a sessions court, which had sentenced him to life in prison after holding him guilty of stabbing his wife, Aneela, to death at his house in Landhi in March 2009.
The father of the victim deposed before the trial court that his daughter's husband and in-laws used to torture her and she complained to her parents time and again.
Dismissing the appeal, the bench upheld the conviction order of the trial court and observed that the prosecution successfully established its case against the appellant and his lawyer also failed to point out any illegality or serious infirmity in the judgement of the trial court.
Earlier, Assistant Prosecutor General Sagheer Ahmed Abbasi argued that the judgement of the sessions court was in accordance with law and maintained that the appellant used to maltreat his wife and an application in this regard was also moved to the town police officer Landhi by the complainant.
Full report at:
https://www.dawn.com/news/1477217/shc-asks-chief-secretary-to-enforce-domestic-violence-law-without-loss-of-further-time
--------
CTD arrests two terror suspects in Mansehra
April 20, 2019
MANSEHRA/ABBOTTABAD: The Counter Terrorism Department (CTD) arrested two suspected terrorists with alleged links to the banned Tehreek-e-Taliban Pakistan (TTP) here on Friday.
The CTD sources said that on intelligence tips-off, operations were conducted in different areas of Mansehra and Abbottabad.
During operations, suspected TTP commander Azeem Jan and another suspect Muhammad Anwar were apprehended.
The nabbed suspects were shifted to an undisclosed location for further investigation, said CTD sources, adding important revelations and more arrests were expected.
https://www.pakistantoday.com.pk/2019/04/19/ctd-arrests-two-terrorists-in-mansehra/
--------
Pakistan PM hints at further cabinet changes after "batting order" shuffle
19 April 2019
Pakistani Prime Minister Imran Khan said on Friday that he would not hesitate to make more changes to his cabinet if required a day after a major reshuffle that saw the appointment of a new finance minister and nine other ministerial switches.
The cabinet shakeup, which comes eight months after Khan took office, included the replacement of Finance Minister Asad
Umar, who has been a close ally to Khan for many years, with Abdul Hafeez Shaikh in a renamed role to steer the country out
of worsening economic turmoil.
Pakistan is on the brink of signing up for its 13th International Monetary Fund (IMF) bailout since the late 1980s in a bid to stave off a balance of payments crisis and ease ballooning current account and fiscal deficits.
"I want to tell all my ministers that whoever is not useful for my country, I will change them and bring that minister who is useful for my country," Khan said during a speech in the northern region of Orakzai.
Shaikh, who served as finance minister from 2010-2013 under the opposition Pakistan People's Party when it was in power, has been appointed as "Adviser on Finance" but will be heading the finance ministry once again.
In Pakistan' it is common for financial experts to be given the title of "adviser", rather than federal minister, to head the finance ministry when they are not a sitting member of parliament.
Negotiations with the IMF
Umar has been leading negotiations with the IMF but faced criticism over a worsening economic outlook on his watch, with inflation at a five-year high and the rupee currency down about 35 percent since December 2017.
The central bank last month cut growth estimates, forecasting the economy to expand 3.5 to 4 percent in the 12 months to the end of June, well short of a government target of 6.2 percent. The IMF paints a gloomier picture, predicting growth of 2.9 percent in 2019 and 2.8 percent next year.
In a speech laden with cricket metaphors, Khan, who led Pakistan's cricket team to World Cup triumph in 1992, said such changes were part of good leadership.
"The captain has one objective and that is to get the team to win. The prime minister also has one objective and I have only one objective, to help my people win, to help them rise," he said.
Full report at:
https://english.alarabiya.net/en/News/world/2019/04/19/Pakistan-PM-hints-at-further-cabinet-changes-after-batting-order-shuffle-.html
--------
Pakistan's Imran Khan defends cabinet shakeup as political uncertainty looms
April 19, 2019
ISLAMABAD: Pakistani Prime Minister Imran Khan defended his decision to make sweeping changes to his Cabinet on Friday, as analysts warned of a prolonged period of political uncertainty.
The reshuffle, announced late on Thursday night, comes just eight months into his party's five-year term, and saw key appointments of political veterans widely criticized for their roles in previous administrations.
Khan said he had the right as leader of the country to remove anyone from office if they did not perform.
"I want to tell all ministers: Whoever isn't beneficial for my country, I will bring (in) someone who is," the former cricket star said at a rally in Orakzai in northwestern Pakistan. "If a player isn't performing, we either change the batting order or we change him.
"The prime minister has one mission: To make his team win, and my mission is to lead my nation to victory. For that, I have changed the batting order of my team, and I will do again in the future."
Abdul Hafeez Shaikh, the main beneficiary of the reshuffle, has been made finance minister. He previously held the role from 2010-2013 under the opposition Pakistan Peoples Party when it was in power, and was minister for privatization under former military ruler General Pervez Musharraf.
Khan also elevated Information Minister Fawad Chaudhry, another former Musharraf supporter. Chaudhry will now serve as minister for science and technology, while Firdous Ashiq Awan has replaced him at the Ministry of Information.
The reshuffle had been expected for weeks amid reports Khan had become disenchanted with Finance Minister Asad Umar over delays in securing a bailout package from the International Monetary Fund.
Inflation, at its highest for five years, has shocked many Pakistanis who voted for Khan. Pakistan's central bank lowered growth forecasts last month, and the rupee has lost 35 percent of its value since December 2017.
But analysts warned the shakeup was ill-timed, and would not immediately improve the government's performance or restore the public's trust.
"This reshuffle may help settle some internal wrangling and power struggles in the ranks of the government, but in the long run it won't have any positive impact on its performance," journalist Zebunnisa Burki told Arab News. "The political chaos created by the reshuffle won't raise much confidence."
Columnist and political consultant Mosharraf Zaidi stated a reshuffle just eight months into the government's term revealed a "dangerous lack of patience" on the part of the prime minister.
"The Cabinet assignments that have been moved around show a contempt for performance. If the problem was poor performance, then why were Cabinet members just reshuffled and not simply removed? This is (now) a government essentially of the Musharraf era."
Umair Javed, a writer and sociology professor at the Lahore University of Management Sciences, said the changes had increased "political uncertainty."
"This sudden and drastic change is not well received," he said. "It seems like this was not a well thought out strategy … it shows the government itself is unsure about its long-term planning and strategy to deal with chronic issues like the economy."
It was unfair to assess the performance of any ministry after a mere eight months, Javed added, especially when the government had promised major structural reforms to steer the country out of crisis.
Full report at:
http://www.arabnews.com/node/1485016/world
--------
Europe
Macron meets Syrian Kurds, vows French support in fight against Daesh
April 19, 2019
PARIS: President Emmanuel Macron on Friday hosted representatives of the Kurdish-led force that defeated Daesh extremists in Syria, assuring them of France's support in the fight against remaining extremists.
The US-backed Syrian Democratic Forces (SDF) had in late March flushed out Daesh from their last bastion in Syria but still warn the terrorists remain a threat in places.
The SDF is an umbrella force of Kurds and Arabs dominated by Kurds from the People's Protection Units (YPG) militia. It is regarded with huge distrust by neighbouring Turkey which sees the YPG as a terror group.
Macron assured the SDF representatives, who were not named, of the "active support of France in the fight against Daesh which continues to be a menace for collective security," the presidency said in a statement.
Particularly important was the support in the "handling of terrorist fighters held as prisoners along with their families."
European capitals are all keeping a careful eye on the Daesh prisoners held by the SDF after the defeat of the extremists, given many are dual nationals.
Macron also vowed that financial support would be allocated to "respond to the humanitarian needs and the socio-economic stabilisation of civilian populations in Syria."
The SDF were the key ally of the West in defeating Daesh and waged the bulk of the fighting on the ground.
But they fear being abandoned by their patrons now Daesh is beaten, after US President Donald Trump announced the withdrawal of American forces from Syria.
French Foreign Minister Jean-Yves Le Drian had in April announced one million euros ($1.1 million) in humanitarian aid for camps housing displaced people, notably Al-Hol which holds thousands of women and children who lived in Daesh-held areas.
France's past contacts with the SDF's Syrian Kurds have angered Turkey, which regards the YPG as the Syrian branch of the Kurdistan Workers Party (PKK).
The PKK has waged a 35-year insurrection against the Turkish state.
Macron also made clear of the importance to Paris of "the security of Turkey and a de-escalation along the Syrian-Turkish border," the presidency said.
http://www.arabnews.com/node/1484906/world
--------
France comments on 'security team' detained in Tunisia
Yosra Ouanes
19.04.2019
France on Thursday evening issued remarks on a group of armed French nationals who were briefly detained by the Tunisian authorities earlier this week after entering the country from Libya.
Paris insists that the 13-member group were members of a diplomatic "security team" tasked with guarding the French embassy in Libya.
According to reports in the local media, however, the group consisted of military advisers who were providing support to renegade Libyan commander Khalifa Haftar.
Early this month, Haftar launched a campaign -- which remains ongoing -- with the stated aim of capturing Libyan capital Tripoli.
In a statement posted on Facebook, French Ambassador to Tunisia Olivier Poivre d'Arvor said the group's equipment, which was seized by the Tunisian authorities, would be sent to France.
According to d'Arvor, certain "military equipment" found in the group's possession "was relevant to their task of protecting French Ambassador to Libya Beatrice du Hellen and securing her place of work [i.e., the embassy]".
Full report at:
https://www.aa.com.tr/en/africa/france-comments-on-security-team-detained-in-tunisia/1457684
--------
Arab World
Daesh attacks kill 27 Syria pro-regime fighters in 48 hours: monitor
April 20, 2019
BEIRUT: Attacks by Daesh group fighters deep in the Syrian Desert killed 27 Damascus troops and allied fighters over the past 48 hours, a monitoring group said on Saturday.
The Britain-based Syrian Observatory for Human Rights said the dead included four senior Syrian army officer.
The Amaq propaganda arm of Daesh, which lost the last vestige of its "caliphate" to Kurdish-led forces in eastern Syria last month but retains desert and mountain hideouts in both Syria and Iraq, said its fighters carried out the operation.
http://www.arabnews.com/node/1485181/middle-east
--------
US Pressuring Iraqi Gov't to Avoid Arming Hashd Al-Sha'abi
Apr 19, 2019
"Washington in putting pressure on the Iraqi government to prevent that government from equipping and arming Hashd al-Sha'abi forces with advanced weapons," Iraqi lawmaker and member of Al-Fath Coalition Mohammad Karim was quoted by the Arabic-language al-Ma'aloumeh news website as saying on Thursday.
He pointed to the intensified pressures to weaken Hashd al-Sha'abi, and said that Washington is trying to prevent the Iraqi popular mobilization forces from receiving their salaries and benefits.
In a relevant development last week, media reports said that the US military men stationed in occupied bases in al-Anbar province were using the ISIL terrorists in disguise of ordinary people to target the Iraqi forces in desert areas of the region.
Head of Badr Organization's Office in al-Anbar Qusai al-Anbari was quoted by al-Ma'aloumeh as saying that the US forces deployed in Ein al-Assad and al-Habaniyeh bases in al-Anbar deserts in Western Iraq are using a new method to attack the Iraqi security forces.
He added that they disguise the ISIL terrorists as shepherds and tribesmen to launch against the Iraqi security forces, Hashd al-Sha'abi and civilians in al-Anbar desert.
Al-Anbari said that the US forces have even prepared livestock for the ISIL terrorists to disguise them as shepherds.
The head of Badr organization's office in al-Anbar province had also last month warned of the American forces' suspicious moves in the Western deserts of the province, saying that the US was aiding the terrorists stationed in the region.
Al-Ma'aloumeh quoted al-Anbari as saying at the time that the Americans were assisting a terrorist group called Ghosts of Desert in desert areas of al-Anbar, adding that they had been airdropping foodstuff packages for the ISIL from helicopters hovering over the region in the past few days.
Full report at:
http://en.farsnews.com/newstext.aspx?nn=13980130000509
--------
Corpses of Tens of US, ISIL Victims Found in Raqqa
Apr 19, 2019
Media activists in Raqqa reported that the civil teams in the city found the corpses of 13 people from a mass-grave in al-Fakhikheh region in Southern Raqqa.
They also said that 11 other dead bodies, including a child, were discovered from the debris of the buildings in al-Badou, al-Adkhar, al-Haramieh and near al-Talaeh military base in the city of Raqqa who had been killed in the US airstrikes.
In a relevant development in late March, the bodies of over 300 victims of the ISIL and the US air raids, including those of slain women and children, were discovered in mass-graves and from under the rubles of destroyed buildings in Raqqa.
The Kurdish-language Hawar News quoted Head of Raqqa's Rescue Team Yasser al-Khamis as saying last Thursday that the corpses of 304 people had been unearthed from a mass-grave in Fakhikheh region in Southern Raqqa since early January.
He added that most of the bodies belonged to the civilians, including women and children, noting that some of the victims had been executed.
Meantime, media activists reported that bodies of several civilians, most of them women and children, were pulled out of the debris in al-Adkhar and al-Ta'aminat districts of Raqqa in the past few days.
Full report at:
http://en.farsnews.com/newstext.aspx?nn=13980130000398
--------
Washington: Mideast plan will not include land transfer from Egypt's Sinai
20 April 2019
US President Donald Trump's Middle East peace plan will not involve giving land from Egypt's Sinai peninsula to the Palestinians, an American envoy said on Friday.
Jason Greenblatt, Trump's Middle East envoy, apparently sought to deny reports on social media that the long-awaited plan to end the Israeli-Palestinian conflict would involve extending Gaza into the northern Sinai along Egypt's Mediterranean coast.
"Hearing reports our plan includes the concept that we will give a portion of Sinai (which is Egypt's) to Gaza. False!", Greenblatt, one of the architects of the proposal, tweeted on Friday.
Jason D. Greenblatt
?
@jdgreenblatt45
Hearing reports our plan includes the concept that we will give a portion of Sinai (which is Egypt's) to Gaza. False! Please don't believe everything you read. Surprising & sad to see how people who don't know what's in the plan make up & spread fake stories.
446
9:23 PM - Apr 19, 2019
Twitter Ads info and privacy
455 people are talking about this
The American plan is expected to be unveiled once Israel's newly re-elected Prime Minister Benjamin Netanyahu forms a government coalition and after the Muslim holy month of Ramadan, which ends in June.
Trump's senior advisor Jared Kushner said on Wednesday the plan would require compromise by all parties, a source familiar with his remarks said.
It is unclear whether the plan will propose outright the creation of a Palestinian state, the Palestinians' core demand.
The Palestinians have long sought to set up a state in the West Bank and Gaza Strip, territory Israel captured in the 1967 Middle East War, with East Jerusalem as its capital.
Full report at:
https://english.alarabiya.net/en/News/middle-east/2019/04/20/Washington-Mideast-plan-will-not-include-land-transfer-from-Egypt-s-Sinai.html
--------
Syrian president calls for progress in stalled talks on Idlib buffer zone
Apr 20, 2019
Syrian President Bashar al-Assad has called for progress in stalled talks on a so-called buffer zone around militant-held Idlib province in the country's northwest.
Assad made the remarks in a meeting with the Russian president's special envoy Alexander Lavrentiev in Damascus.
The Syrian president also stressed his government's determination to eliminate terrorist groups which are holed up in Idlib and attack civilians in neighboring areas.
He also called for the removal of any "obstacles" blocking the full implementation of the deal, the presidency wrote on Facebook.
Turkey and Russia brokered a deal in September 2018 to create a demilitarized zone in Idlib that would be evacuated of all heavy weapons and militants.
Assad's meeting with the Russian diplomat came ahead of fresh Syria talks aimed at ending the conflict in the war-torn country. The new round of Syria negotiations are scheduled to be held on April 25 and 26 in Kazakhstan's capital, Astana.
The Syrian president's call for progress in talks and elimination of terrorist groups holed up in Idlib comes as the situation in the militant-held province is being described as "dangerous".
"The situation in the Syrian province [of Idlib] is very dangerous, and the Nusra Front terrorist group – which is not part of a de-escalation zone – is controlling a majority of the province's regions," Iranian Foreign Minister Mohammad Javad Zarif warned last month.
Russia has also warned that al-Qaeda-inspired terrorists and the Western-backed White Helmets "aid" group are gearing up for a false flag chemical attack in Idlib, the last major militant stronghold in the Arab state.
Maria Zakharova, the Russian Foreign Ministry spokeswoman, said Thursday that terrorists with the Jabhat Fatah al-Sham, better known as al-Nusra Front, "along with the White Helmets, are preparing for further provocations aimed at accusing the legitimate government in Syria of using poisonous substances."
Full report at:
https://www.presstv.com/Detail/2019/04/20/593852/Assad-syria-idlib-lavrentiev-russia
--------
South Asia
Khalilzad says 'disappointed Qatar's intra-Afghan initiative has been delayed'
19 Apr 2019
The U.S. Special Representative for Afghanistan Reconciliation Ambassador Khalilzad has expressed disappointment regarding a delay in holding the intra-Afghan talks in Qatar.
"I'm disappointed Qatar's intra-Afghan initiative has been delayed. We're in touch with all parties and encouraged that everyone remains committed to dialogue and the #AfghanPeaceProcess," Ambassador Khalilzad said in a Twitter post.
He also added that "Dialogue is and always will be key to a political roadmap and lasting peace. There is no alternative. I urge all sides to seize the moment and put things back on track by agreeing to a participant list that speaks for all Afghans. I stand ready to help if our help is needed."
This comes as the Afghan government has announced that the intra-Afghan dialogue has been cancelled by the government of Qatar after failing to respond to the demands of the Afghan people to include all 250 delegates in the final list of the participants for the talks.
https://www.khaama.com/khalilzad-says-disappointed-qatars-intra-afghan-initiative-has-been-delayed-03754/
--------
Local Taliban group leader arrested by intelligence operatives in Baghlan province
20 Apr 2019
A local group leader of Taliban was arrested during an operation of the Afghan intelligence operatives in northern Faryab province of Afghanistan.
The Ministry of Interior said the National Directorate of Security (NDS) operatives conducted an operation with the Special Forces of the Afghan National Police in Tajik-Ha area of Baghlan-e-Markazi district on Thursday.
According to a statement released by MoI, a local Taliban group leader identified as Mohammad Zahir was arrested during the same operation.
The ministry has not disclosed further information regarding the detained group leader.
Full report at:
https://www.khaama.com/local-taliban-group-leader-arrested-by-intelligence-operatives-in-baghlan-province-03758/
--------
Top Taliban leaders killed in U.S. airstrikes in East of Afghanistan
20 Apr 2019
Several senior Taliban leaders including the shadow deputy governor of the group for Nangarhar province were killed in U.S. airstrikes in Shirzad district of the province.
The provincial government media office in a statement said the airstrikes were carried out late on Friday night in Markikhel area of Shirzad district.
The statement further added that the deputy shadow governor of Taliban for Nangarhar Sheikh Zar Mohammad alias Rahmani was killed along with several other senior Taliban leaders in the airstrikes.
The other key Taliban leaders killed in the airstrikes have been identified as Noorullah, the deputy shadow district chief of Taliban for Shirzad district, Syeda Jan and Zabiullah.
The shadow judge of Taliban for Shirzad district Mawlavi Mohammad Alam, his brother, and 17 other militants were also killed in the airstrikes, the statement added.
Full report at:
https://www.khaama.com/top-taliban-leaders-killed-in-u-s-airstrikes-in-east-of-afghanistan-03757/
--------
Couple shot dead by Taliban militants in Sar-e-Pul province
20 Apr 2019
A couple has been shot dead by Taliban militants in northern Sar-e-Pul province of Afghanistan, the Afghan military in the North said Friday.
The 209th Shaheen Corps in a statement said the couple was shot dead at around noon time in Awzan Saqal Village in Gosfandi district the province.
The statement further added that circumstances surrounding the killing of the couple have not been ascertained so far.
The anti-government armed militants including Taliban have not commented regarding the incident so far.
Sar-e-Pul is among the relatively volatile provinces in Northeastern parts of the country. Taliban militants are active in some of its districts and often carry out terrorist related activities.
Full report at:
https://www.khaama.com/couple-shot-dead-by-taliban-militants-in-sar-e-pul-province-03756/
--------
Kabul cancels Taliban meeting in Doha
April 19, 2019
KABUL: A major meeting between the Afghan Taliban and the government of Afghanistan was cancelled on Friday, after disagreements with the host nation, Qatar.
Afghan President Ashraf Ghani had announced the names of a 250-strong delegation to travel to Doha on Tuesday, to hold discussions with the militant group over ending the country's 17-year conflict.
The trip was delayed on Thursday, however, before Ghani's office declared it was off in a statement on Friday morning, following suggestions the Qatari government had rejected a number of members of the delegation at the last minute. An alternative list of delegates suggested by Doha "was not acceptable to the Afghan government," leading it to pull out of the talks.
"The Qatari government sent a new list which was not balanced in terms of involvement of the people of Afghanistan … it was a disrespect to the national will of the Afghan people," the statement said.
"Politicians meeting with President Ghani agreed that the act by the Qatari government is not acceptable, and the Doha conference was cancelled."
The meeting would have been the first of its kind since the Taliban was ousted from power by a US-led coalition in 2001, and came amid pressure from Washington to find a diplomatic solution to hostilities. US President Donald Trump's administration has ramped up tension in recent months by beginning the process of withdrawing troops from the country.
Talks in Qatar were initially proposed following repeated pushes by Zalmay Khalilzad, the US special representative for Afghan reconciliation, for an intra-Afghan meeting including Ghani's government.
A number of closed-door talks between the Taliban and Khalilzad had previously been held in Doha, but representatives of Ghani's government, at the request of the militants, were not invited.
"I'm disappointed Qatar's intra-Afghan initiative has been delayed," Khalilzad said on Twitter. "I urge all sides to seize the moment and put things back on track by agreeing to a participant list that speaks for all Afghans."
The Taliban responded to the news in a statement, saying that it remained committed to peace talks in Doha, blaming Kabul for the failure of the meeting.
Full report at:
http://www.arabnews.com/node/1484816/world
--------
URL: https://www.newageislam.com/islamic-world-news/tribunal-serves-notice-jamaat-e/d/118378
New Age Islam, Islam Online, Islamic Website, African Muslim News, Arab World News, South Asia News, Indian Muslim News, World Muslim News, Women in Islam, Islamic Feminism, Arab Women, Women In Arab, Islamophobia in America, Muslim Women in West, Islam Women and Feminism