New Age Islam News Bureau
04 March 2022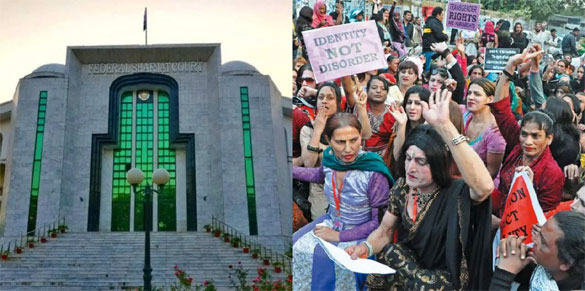 Photo: ParhLo.com
-----
• 45 Killed, Over 65 Injured In Mosque Blast during Friday Congregation Inside A Shiite Muslim Mosque in Northwest Pakistan
• Genocide of Muslims Has Already Started In India: Experts, Civil Society Leaders and Officials from International Organisations at a Global Summit
• 'I Don't Care' What Biden Thinks Of Me: Saudi Crown Prince Mohammed bin Salman
• UN Vote: Muslim Countries Divided Over Russia's Invasion of Ukraine
• Kazan Claims To Have First Printed Quran in Muslim World
Pakistan
• Govt blocks all avenues leading towards misuse of blasphemy law: Ashrafi
• Ahmadiyya Sect Remains Most Vulnerable In Pakistan, Find No Peace Even In Death: Report
• Fully confident no-confidence motion against Imran Khan govt. will win: Opposition
• PDM, PPP make some headway on snap polls
• Pakistan likely to remain on FATF grey list until June
• Pledge reaffirmed to implement Indus Waters Treaty in its true spirit
• PM urges transformation of youth along moral lines
--------
India
• Uttarakhand: Muslim Man Denied Permission to Offer Gangajal on Shivaratri
• India Ranked 'Partly Free' For the Second Consecutive Year in Freedom House, a US-Based NGO, Report
• Karnataka: Muslims face communal violence, assault by cops in Gulbarga
• Pakistan court asks India to appoint lawyer for Kulbhushan Jadhav by April 13
--------
Arab World
• King Has the Authority to Issue the Final Fatwa (Religious Edict), Asserts Crown Prince Mohammed Bin Salman
• Russia-Ukraine War: Saudi Crown Prince Plays the Oil Card In Quest for US Recognition
• UAE to better Arab League ties with UN Security Council as it assumes presidency
• Saudi Arabia and Iran should 'coexist', Israel is a 'potential ally': Crown Prince
• Syrian opposition leader slams West's 'double standards' on crises in Ukraine, Syria
• Giant picture of Putin in Baghdad sparks controversy among Iraqis
• Syrian govt. forces, locals block US military convoys in Hasakah, force them to turn back
--------
Europe
• NATO chief slams Russia 'recklessness' in Ukraine nuclear plant shelling
• Crown Prince Says Saudi Arabia Ready to Mediate Between Russia, Ukraine during Calls with Putin, Zelensky
--------
Mideast
• Taiwanese Muslim Diplomat Says Israel Forced Him to Recite Quran to 'Prove' His Faith during Al-Aqsa Visit
• Dozens of extremist Jewish settlers defile Aqsa Mosque
• Iran: UN Resolution against Russia Not Prepared by Engagement of All Member States
• 3 Members of Anti-Iran Separatist Terrorist Group Sentenced to Prison by Danish Court
• Iran Declares Readiness to Help Relief Operations in Ukraine
• UN nuclear watchdog chief to travel to Iran on Saturday: Spokesman
--------
South Asia
• Taliban Intelligence Trying To Control Afghan Media, Says Watchdog
• Doha Hosts Discussion on Afghanistan's Humanitarian Situation
• Mullah Baradar assures investors of security in Afghanistan
--------
Africa
• Israel to Turn Jordan Valley Nature Reserve into Settlement, Says Official
• Muslim World League Hosts Tanzania Forum for the Service of Revelations
• Libya crisis worsens with rival government preparing to take oath
• UN voices concern over Libya parliament vote on new Prime Minister
• Burkina Faso's junta leader names economist as prime minister
--------
North America
• To Spare Afghanistan, World Must Engage with Taliban, Head of UNAMA Tells Security Council
• US congressman apologises for affair with ex-wife of Islamic State leader
• Biden extends national emergency against Iran amid 'final stages' of Vienna talks
• US forces transfer Daesh terrorists from Syria's Hasakah to Iraq
--------
Southeast Asia
• Eyes on Lithium, China Talks to Taliban While World's Focus Is On Ukraine Crisis
• Indonesia Islamic International University to Augment Nation's Status as Islamic Civilization Epicentre: KSP
• Islamic Affairs Minister: Discussions Will Be Held With Health Ministry on SOP Relaxation For Tarawih Prayers
Compiled by New Age Islam News Bureau
URL: https://www.newageislam.com/islamic-world-news/transgender-law-pakistan-shariat/d/126505
--------
Transgender Law Does Not Violate the Injunctions of Islam or Encourage Gay Rights in Pakistan, Federal Shariat Court Told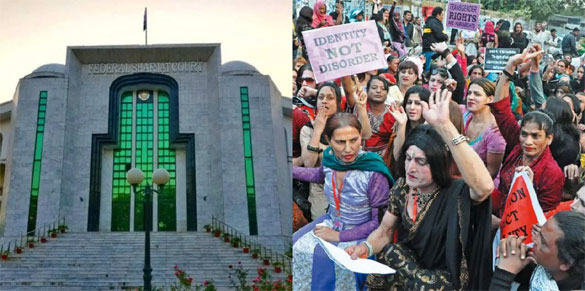 Photo: ParhLo.com
-----
Nasir Iqbal
March 4, 2022
ISLAMABAD: The Transgender Persons (Protection of Right) Act 2018 does not violate the injunctions of Islam or encourage gay rights in Pakistan, a transgender representative pleaded before the Federal Shariat Court on Thursday.
In a reply moved through her counsel Asad Jamal, lecturer and transgender representative Aisha Mughal contended that the claims of the petitioners were frivolous and malicious. [This is] an obvious attempt to abuse the constitutional jurisdiction of the court and an attempt to make the law controversial, Ms Mughal maintained in her reply.
Headed by Chief Justice Muhammad Noor Meskanzai, the FSC had taken up a Shariat petition moved by Hammad Hussain and Muhammad Irfan Khan challenging the act for being against Islam. The FSC assumed its jurisdiction in exercise of power under Article 203-D of the Constitution.
Keeping in view the importance of the law, the FSC had at the last hearing on Oct 27, 2021 passed an order that any person, whosoever intends to become a party in the case, may implead in the matter.
Trans representative calls petition 'frivolous' and based on 'personal fears'
The court had also allowed TV anchor Orya Maqbool Jan, Bubbly Malik and Ms Mughal to become parties in these petitions by arraying them as petitioners in the Shariat petition.
On Thursday, the FSC rejected a reply furnished on behalf of the Ministry of Human Rights and directed the DG Human Rights to appear before the court on Friday to state the ministry's stance in clear terms. The court observed that in case the court was not satisfied, it may even summon the minister or secretary concerned.
In his petition, Mr Hussain had pleaded before the FSC that the act was providing legal recognition to gay and lesbian rights in the name of transgender rights. The petition maintained that the legislature intentionally or unintentionally committed blunders, since the definition of transgender person was not limited to real transgenders but also included lesbians and gays.
The petitioner had pleaded before the FSC to declare sections 2(n) and 3(1) of the law as repugnant to the injunctions of Islam.
In response to the petition, Ms Mughal denied that the law under challenge — especially Sections 2(n) and 3(1) of the 2018 act — was somehow designed to provide legal cover to the registration of same sex marriages.
Referring to Mr Hussain's petition, Ms Mughal's reply contended that the petitioner had challenged a duly passed law by parliament merely on the basis of his personal fears and apprehensions rather than on the basis of recognised directly relevant injunctions of Islam.
Source: Dawn
Please click the following URL to read the text of the original story:
https://www.dawn.com/news/1678169/transgender-law-not-against-islamic-code-federal-shariat-court-told
--------
45 Killed, Over 65 Injured In Mosque Blast during Friday Congregation Inside A Shiite Muslim Mosque in Northwest Pakistan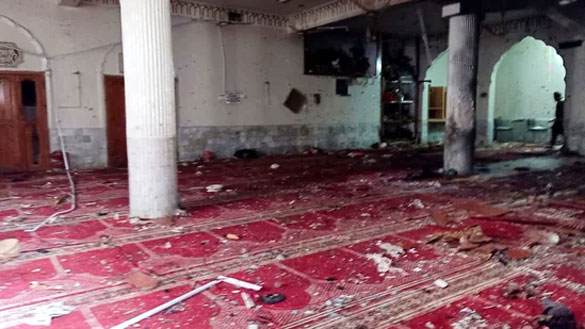 A general view of the prayer hall after a bomb blast inside a mosque during Friday prayers in Peshawar, Pakistan, (REUTERS)
-----
Mar 4, 2022
PESHAWAR: A powerful bomb exploded inside a Shiite Muslim mosque in Pakistan's northwestern city of Peshawar on Friday, killing at least 45 worshippers and wounding some 65 others, many of them critically, police said.
Peshawar Police Chief Muhammed Ejaz Khan said the violence started when two armed attackers opened fire on police outside the mosque in Peshawar's old city. One attacker and one policeman were killed in the gunfight, and another police official was wounded. The remaining attacker then ran inside the mosque and detonated a bomb.
Local police official Waheed Khan said the explosion occurred as worshippers had gathered in the Kucha Risaldar mosque for Friday prayers. The death toll will likely rise as many of the wounded are in critical condition, he added.
Ambulances rushed through congested narrow streets carrying the wounded to Lady Reading Hospital, where doctors worked feverishly. At least 150 worshippers were inside the mosque at the time of the explosion, witnesses said.
No one immediately claimed responsibility for the blast, but both the Islamic State group and a violent Pakistani Taliban organization have carried out similar attacks in the region, located near the border with neighboring Afghanistan.
Shayan Haider, a witness, had been preparing to enter the mosque when a powerful explosion threw him to the street.
``I opened my eyes and there was dust and bodies everywhere,'' he said.
At the Lady Reading Hospital Emergency department, there was chaos as doctors struggled to move the many wounded into operating theaters. Hundreds of relatives gathered outside the emergency department, many of them wailing and beating their chests, pleading for information about their loved ones.
Prime Minister Imran Khan condemned the bombing.
Retired army officer Sher Ali who had been inside the mosque at the time of the explosion was injured by flying shrapnel. He made a impassioned plea to the Pakistani government for better protection of the country's minority Shiite Muslims.
``What is our sin? What have we done? Aren't we citizens of this country?'' he said from within the emergency department, his white clothes splattered with blood.
In majority Sunni Muslim Pakistan, minority Shiite Muslims have come under repeated attacks.
In recent months Pakistan has experienced a broad increase of violence. Dozens of military personnel have been killed in scores of attacks on army outposts along the border with Afghanistan. Much has been claimed by the Pakistani Taliban, which analysts say have been emboldened by the Afghan Taliban's return to power last August.
Pakistan has urged Afghanistan's new rulers to handover Pakistani Taliban insurgents who have been staging their attacks from Afghanistan. Afghanistan's Taliban say their territory will not be used to stage attacks against anyone, but until now they have not handed over any Pakistani insurgents.
Source: Times Of India
Please click the following URL to read the text of the original story:
https://timesofindia.indiatimes.com/world/pakistan/45-killed-over-65-injured-in-mosque-blast-during-friday-congregation-in-northwest-pakistan/articleshow/89990575.cms
--------
Genocide of Muslims Has Already Started In India: Experts, Civil Society Leaders and Officials from International Organisations at a Global Summit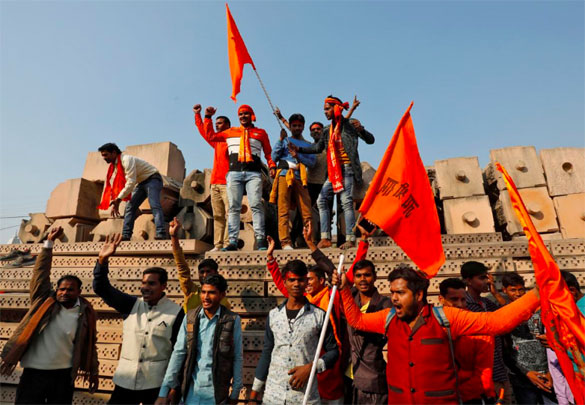 VHP workers at the dharma sabha at Ayodhya in November, 2018. Photo: Reuters
-----
The Wire Staff
02/MAR/2022
New Delhi: At a three-day global summit held virtually, experts working on hate speech and genocide concluded that since genocide is a process and not a one-time event, it can be stated that the genocide against Muslims in India has begun.
Experts, civil society leaders and officials from international organisations came together for the 'India on the Brink: Preventing Genocide' summit between February 26 and 28.
"We have had direct calls [for genocide] in India recently," said Greg Gordon, a former attorney with the International Criminal Tribunal for Rwanda, at the . "Conditional calls – 'If they do this, we will do that' – are also incitements."
Maung Zarni, a researcher at the Genocide Documentation Center in Cambodia, said, "I believe that India is not only on the Brink but is already in the process of an unfolding genocide. …The killers portray vulnerable populations as a security threat to their religion. When this dehumanisation begins, the country is already deep in the genocidal process even though the killings may not have started."
Human rights attorney Meetali Jain brought up the extent of hate speech and misinformation in India "of a genocidal character, very much akin" to what has been seen in Myanmar and Ethiopia. "We advocate for a nuanced understanding of hate speech that takes into account the kind of speech that may not technically qualify as hate speech but still gives people the feeling of wanting to do harm offline," Jain said. "We need much more experts on staff in social media companies who understand the nuances."
Also read: Teenage Bajrang Dal Worker in Karnataka Calls for Genocide of 'Those Who Want Hijab'
Adama Dieng, special advisor to the prosecutor at the International Criminal Court, said, according to a press release issued by the summit's organisers, that though India had a long and cherished history of peaceful coexistence, intolerance and discrimination on the grounds of religion and belief had increased.
Two Indian journalists speaking at the event – Alishan Jafri and Kaushik Raj – talked about how anti-Muslim violence had only been rising ever since Narendra Modi government came to power. What's more, members of the ruling party and ministers at the state and Central level have issued and supported such calls for genocide, without facing action.
Christopher Tuckwood, the executive director of the Sentinel Project, a Canadian nonprofit, expanded on what the two said by adding that preventing genocide in India would be difficult, as the state was both the perpetrator and an active protector of other perpetrators.
Jason Stanley, a professor of philosophy at Yale University and the author of How Fascism Works, compared what is happening in India now to Nazi Germany. "The early thinkers of the RSS made explicit suggestions that India should follow the Nazi's model," he said. "The CAA looks frighteningly like the Nuremberg laws. There is a movement to strip from Muslims the right to have rights. The map is extremely clear."
Open calls for genocide in India have become less and less rare of late. Most recently, a teenage Bajrang Dal member in Karnataka said all those who propagate the hijab will be "cut with Shivaji's sword". Before that, at the Haridwar 'Dharma Sansad', multiple Hindu right leaders had called on supporters to kill Muslims.
Source: The Wire
Please click the following URL to read the text of the original story:
https://thewire.in/communalism/process-of-genocide-already-underway-in-india-experts-at-global-summit
--------
'I Don't Care' What Biden Thinks of Me: Saudi Crown Prince Mohammed bin Salman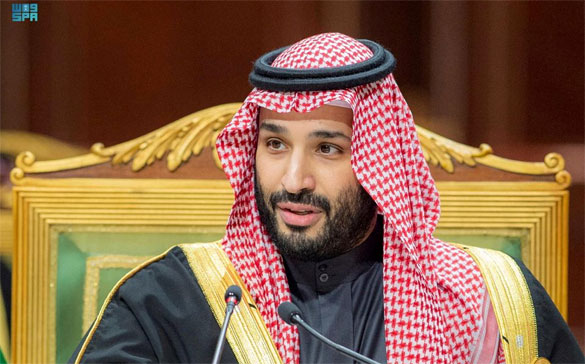 Saudi Crown Prince Mohammed Bin Salman
-----
03 March, 2022
Saudi Arabia's Crown Prince Mohammed bin Salman said in an interview published Thursday that he does "not care" what US President Joe Biden thinks of him, but stressed that it was Riyadh's aim to maintain strong ties with Washington.
"We have a long, historic relationship with the US. For us in Saudi Arabia, our aim is to keep it and to strengthen it," the Crown Prince told American magazine, The Atlantic.
Ties soured between the two countries after Biden targeted Saudi Arabia in his first foreign policy moves. The US president ended support for "offensive" operations in Yemen, removed the Iran-backed Houthis from the terror blacklist, froze arms sales to Riyadh and the UAE, and vowed to "recalibrate" ties with Saudi Arabia.
Biden has since said he was reconsidering designating the Houthis following their near-daily attacks on Saudi Arabia and recent drone attacks on Abu Dhabi. The group also continues to refuse to negotiate a political solution to the yearslong war in Yemen, which involves the Arab coalition led by Saudi Arabia.
Mohammed bin Salman noted political, economic, security, defense, and trade interests between the two countries. "And we have a huge opportunity to boost all of these things."
But he said there was a "big possibility" of these ties being "downgraded."
"If you ask Saudi Arabia, we want to boost it in all areas," he added.
The crown prince was asked about damaged relations between Saudi Arabia and the US following the murder of journalist Jamal Khashoggi and its impact on the US president's opinion of him.
"Simply, I don't care. It's up to him to think about the interests of America," he said in the interview.
Asked what interests the US had in Saudi Arabia, the crown prince said he was not an American, so it is not his position to speak of American interests.
Mohammed bin Salman pointed to Saudi's economic growth and Vision 2030.
"Where is the potential in the world today? It's in Saudi Arabia. And if you want to miss it. I believe other people in the East are going to be super happy to see," he said.
Fast-growing country
The crown prince said Saudi Arabia was one of the fastest-growing countries in the world, with two of the 10 biggest global funds and one of the largest global cash reserves.
"The total Saudi investment in America is $800 billion. In China, to date, we've invested less than $100 billion," he said.
"The American companies have a huge concentration in Saudi Arabia. We have more than 300,000 Americans in Saudi Arabia, some of them Saudi-American, living in Saudi Arabia, and it's growing every day. So, the interest is obvious. Whether you want to win in Saudi Arabia or lose it in Saudi Arabia, is up to you."
US influence in Saudi domestic affairs
The crown prince was asked about US influence in internal Saudi affairs and how the US judges its allies by pursuing policies similar to American interests or ideologies.
"Actually, if you try to pressure us on something that we believe in already, you just make it harder for us to implement it," he said.
"For example, in Saudi Arabia, is social development going backward or forward? Just see what's happened five years, see what's happening today, and see what's going to happen next year," he said, suggesting a chat with any locals or a visit to Saudi Arabia.
Nevertheless, he said socially, the two countries would never be in complete tandem.
"We will not reach 100 percent because we have some beliefs that we respect in Saudi Arabia. It's not me. It's the Saudi people, and it is my duty to respect and to fight for the Saudi beliefs and for my belief as a Saudi citizen among them."
Source: Al Arabiya
Please click the following URL to read the text of the original story:
https://english.alarabiya.net/News/gulf/2022/03/03/-I-don-t-care-what-Biden-thinks-of-me-Saudi-Crown-Prince
--------
UN Vote: Muslim Countries Divided Over Russia's Invasion of Ukraine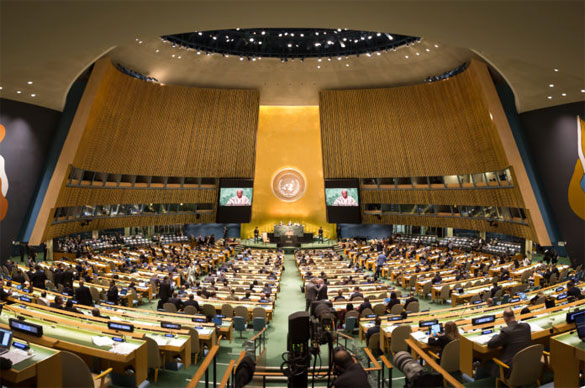 United Nations General Assembly. Editorial credit: Drop of Light / Shutterstock.com
------
04 March, 2022
Muslim countries seem to be split over Russia's invasion of Ukraine, according to a vote yesterday at the United Nations General Assembly.
In a resolution demanding that Russia immediately end its military operations in Ukraine, 29 Muslim nations voted for, one Muslim country voted against, and 19 abstained or did not vote at all.
The Muslim countries that voted in favour were: Afghanistan, Albania, Bahrain, Bosnia-Herzegovina, Brunei, Chad, Comoros, Cote D'Ivoire, Djibouti, Egypt, Gambia, Indonesia, Jordan, Kuwait, Lebanon, Libya, Malaysia, Maldives, Mauritania, Niger, Nigeria, Oman, Qatar, Saudi Arabia, Somalia, Tunisia, Turkey, United Arabs Emirates and Yemen.
Syria, which has invited Russian troops into the nation to fight rebels, voted against.
And 18 Muslim countries abstained or did not vote – Algeria, Bangladesh, Iran, Iraq, Kazakhstan, Kyrgyzstan, Mali, Pakistan, Senegal, Sudan, Tajikistan, Azerbaijan, Burkina Faso, Guinea-Bissau, Morocco, Togo, Turkmenistan and Uzbekistan.
In the end the resolution easily carried with a total of 141 countries voting in favour, thus reaffirming Ukrainian sovereignty, independence and territorial integrity.
Assembly President Abdulla Shahid struggled to read the results of the vote as ambassadors began applauding, and then stood up, as he started speaking.
Speaking afterwards to reporters, Mr. Shahid said the resolution reflected the international community's grave concerns about the situation in Ukraine.
"I join member states in expressing concern about reports of attacks on civilian facilities such as residences, schools and hospitals, and of civilian casualties, including women, older persons, persons with disabilities, and children," he said.
UN Secretary-General António Guterres, who also addressed reporters, stated he was duty bound to stand by the resolution and be guided by its call.
"The message of the General Assembly is loud and clear: End hostilities in Ukraine now. Silence the guns now. Open the door to dialogue and diplomacy now."
The UN chief stressed the need to act quickly as the situation in Ukraine threatens to get much worse, adding "the ticking clock is a time bomb."
"Looking ahead, I will continue to do everything in my power to contribute to an immediate cessation of hostilities and urgent negotiations for peace," Mr. Guterres told journalists. "People in Ukraine desperately need peace. And people around the world demand it."
Source: 5pillarsuk
Please click the following URL to read the text of the original story:
https://5pillarsuk.com/2022/03/03/un-vote-muslim-countries-divided-over-ukraine-invasion/
--------
Kazan Claims To Have First Printed Quran In Muslim World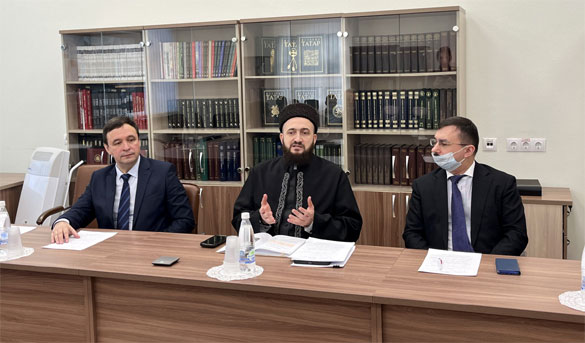 The Institute of History named after Shihabutdin Marjani of the Academy of Sciences of the Republic of Tatarstan held a panel discussion "Kazan editions of the Koran: history and research" on the first day of March.
------
March 3, 2022
The Institute of History named after Shihabutdin Marjani of the Academy of Sciences of the Republic of Tatarstan held a panel discussion "Kazan editions of the Koran: history and research" on the first day of March.
The event was participated by historians, Islamic scholars and journalists. Mufti of Tatarstan Kamil-hazrat Samigullin, his deputy for education, Russian Islamic Institute and Kazan Islamic University rector Rafik Mukhametshin, Honored Architect of the Republic of Tatarstan, independent researcher Sergey Sanachin, as well as Kazan and Dagestan scientists.
As is known, at the last plenary meeting of the Russia-Islamic World Strategic Vision Group in Jeddah, the President of Tatarstan and the head of the Group, Rustam Minnikhanov, made a proposal to designate 1803 as a memorable date for the publication of the first printed Koran and proclaim Kazan "The city of the first printed Koran in the Muslim world."
Yesterday's panel discussion was the first step to the implementation of that initiative. During the discussion, questions were raised regarding the history of the publication of the Koran in Russia and abroad, the first Kazan editions of the Koran, the activities of the Asian (Gymnasium) printing house, the Kazan printed editions of the Koran in the Muslim world, the memorialization of the activities of the Asian printing house in publishing the Koran and, in general, book publishing among the Tatars in Arabic.
In his speech, Mufti of Tatarstan Kamil-hazrat Samigullin cited as an example the work "Printing Mushafs in the City of Kazan", in which the author Ganim Kadduri Hamd emphasizes that the Kazan edition of the Koran of 1803 is the first edition that was printed in the Muslim world and met the standard "Ar -Rasm al-Usmani. Mufti, in support of these words, conducted a comparative analysis of the Kazan and St. Petersburg editions of the Koran.
"Kazan old printed Korans are very popular in Dagestan, they have become "folk Korans". As archaeological expeditions show, they are available not only to wealthy people, but to ordinary Dagestanis as well," noted Milena Osmanova, Candidate of Historical Sciences, senior researcher at the Institute of History of the Dagestan Federal Research Center of the Russian Academy of Sciences.
Source: ABNA24
Please click the following URL to read the text of the original story:
https://en.abna24.com/news//kazan-claims-to-have-first-printed-quran-in-muslim-world_1235329.html
--------
Pakistan
Govt blocks all avenues leading towards misuse of blasphemy law: Ashrafi
MARCH 3, 2022
ISLAMABAD:Special Representative for Interfaith Harmony and Middle East and Pakistan Ulema Council Chairman Hafiz Tahir Mehmood Ashrafi Thursday said the incumbent government had blocked all the avenues leading towards misuse of blasphemy law in Pakistan. Addressing an event organized by All Pakistani Minorities' Alliance to pay tributes to former minorities' rights minister Shahbaz Bhatti on his 11th death anniversary here at a local hotel, he urged the Christian community to boost the confidence of their people realizing that they were equal citizens of the state.
The Constitution of Pakistan had provided the same rights to minorities as enjoyed by the majority population of the country, he added. He, brushing aside the negative propaganda regarding the citizenship of minorities, categorically said there was no second class citizen in Pakistan. This was a wrong perception that if someone hailing from a minority community would be treated as half a Pakistani, he added.
He further said neither there was 'forced conversion' nor 'forced marriage' in Islam. The people who were allegedly involved in such filthy practices, it was their personal acts and it could not be associated with the religion of Islam. He said if someone felt that the blasphemy law was being misused, he should immediately report to the government apparatus in a bid to handle it accordingly.
He informed that during the period of 14 months, he had resolved 137 cases of unacceptable behavior and Muttahida Ulema Board Punjab had given relief to the people in 113 cases out of total 117. He urged the chief justice of Pakistan to direct lower and superior courts to expedite the judicial process particularly in blasphemy cases and penalize all those who were the real culprits and release the innocent ones.
He lamented that recently an accused of blasphemy was released by the court in Lahore after the passage of 14 years, now who would return him the golden period of his life, he spent as jailbird, he questioned. He also appreciated the judiciary to announce a historic decision in the Noor Mukadam case in a short span of time.
Seeking Christian community's support to overcome the issues of unacceptable behavior, he assured that he would not let anyone to misuse blasphemy law anymore in the country. He said the legacy of Shahbaz Bhatti being carried out by his brother Dr Paul Bhatti was about love, peace, interfaith harmony and strong and established Pakistan and this was the noble cause of every Pakistani. Ashrafi said this was our joint responsibility to take the country to new heights of development and prosperity.
Source: Daily Times Pakistan
Please click the following URL to read the full text of the original story:
https://dailytimes.com.pk/895084/govt-blocks-all-avenues-leading-towards-misuse-of-blasphemy-law-ashrafi/
--------
Ahmadiyya sect remains most vulnerable in Pakistan, find no peace even in death: Report
3 March, 2022
Islamabad [Pakistan], March 3 (ANI): The Ahmadiyya Muslims in Pakistan are not only treated like pariahs in their life but also desecrated, dug up and humiliated after their death.
The recent incident of Punjab Police destroying about 50 tombstones in an Ahmadiyya cemetery has once again brought to light the deep-rooted disdain for minority communities in the state of Pakistan, reported Islam Khabar.
The reason for destroying and damaging the cemetery was the use of Quranic verses on some of them. Some local Sunnis had complained to the police about the same, which according to Pakistani law, was a criminal offence.
Although leading human rights groups in Pakistan have condemned the act, the state has chosen to remain silent and complicit, reported Islam Khabar.
Numbering close to four million, Ahmadiyya has been deprived in Pakistan, over a year, about 150 graves of Ahmadiyya have been desecrated in Pakistan. Most of these desecrations are caused by local administrations who argue that Ahmadiyyas were at fault for using Islamic symbols.
The graves were desecrated in the Hafizabad district of Punjab on February 4 and 5, 2022. This is not the first time Ahmadiyya graves have been desecrated.
Earlier, (June 6, 2021) when a grave for a deceased Ahmadiyya woman was being dug up in Sheikhupura district, Punjab, a mob of local Sunni Muslims tried to prevent the burial, reported Islam Khabar.
Pakistani Constitution forbids the Ahmadiyya community from using Islamic signs and symbols. While there is hardly any official record of such desecrations, details maintained by the Ahmadiyya community show 39 Ahmadiyya corpses getting exhumed and 69 burials denied from 1984 to 2018.
Source: The Print
Please click the following URL to read the full text of the original story:
https://theprint.in/world/ahmadiyya-sect-remains-most-vulnerable-in-pakistan-find-no-peace-even-in-death-report/856341/
--------
Fully confident no-confidence motion against Imran Khan govt. will win: Opposition
March 03, 2022
Pakistan Democratic Movement (PDM) Chief Maulana Fazlur Rehman on Wednesday claimed that at least 180 members of the National Assembly (MNAs) are ready to support the no-confidence motion against the Imran Khan government, reported news agency ANI. Speaking to journalists in Islamabad on Wednesday, Fazlur Rehman said he was 100 per cent certain a no-confidence motion against the government would win.
Earlier, an alliance of Pakistani opposition parties on Saturday vowed to step up protests against Prime Minister Imran Khan's government.
The Pakistan Democratic Movement was formed in September last year and includes Bilawal Bhutto Zardari's Pakistan People's Party (PPP) and Nawaz Sharif's Pakistan Muslim League Nawaz (PML-N). The alliance was a result of resentment among opposition parties that the elections of 2018—which brought Imran to power—were rigged.
At a rally in Karachi on Saturday, PDM chief Maulana Fazlur Rehman said the Imran Khan government was a threat to Pakistan's sovereignty and warned the country was staring at "imminent economic collapse and international isolation", Dawn reported. Rehman is head of the Jamiat Ulema-e-Islam (Fazl), an Islamist outfit.
At the rally, the PDM reiterated that "immediate and fair general elections" were the only solution to the woes plaguing the country. Rehman lashed out at the government for its perceived failure to curb inflation.
Source: The Week
Please click the following URL to read the full text of the original story:
https://www.theweek.in/news/world/2022/03/03/fully-confident-no-confidence-motion-against-pak-govt-will-win-opposition.html
--------
PDM, PPP make some headway on snap polls
Zulqernain Tahir | Amir Wasim
March 4, 2022
LAHORE/ISLAMABAD: The nine-party opposition alliance, the Pakistan Democratic Movement (PDM), and Pakistan Peoples Party appear to have made some headway on reaching a consensus over snap polls in case they manage to oust Prime Minister Imran Khan through a no-confidence move.
Meanwhile, after his meeting with PPP co-chairman Asif Ali Zardari, PDM president Maulana Fazlur Rehman claimed that the draft of the no-trust move had been prepared and the final date for tabling it would be announced in the next couple of days.
Some senior PML-N leaders Dawn spoke to on Thursday confirmed the opposition parties had almost reached a consensus on fresh polls in the wake of a success of the no-trust move. PPP chairman Bilawal Bhutto-Zardari also hinted at agreeing to the snap polls following certain electoral reforms, they said.
Snap polls have been a major sticking point between the PML-N and PPP in the opposition's efforts to table a no-confidence motion against PM Khan.
After meeting Zardari, Fazl says no-confidence motion draft prepared, date for tabling to be announced in couple of days
"Mr Zardari now seems willing on snap polls. Other issues like (who will be) the prime minister during the interim three to six months before the fresh elections and dissolution of provincial assemblies are still being discussed," a PML-N leader said, adding that although Mr Zardari had asked PML-N supreme leader Nawaz Sharif to make his brother Shehbaz the interim premier, after the PPP conceded to the PML-N's major demand the slot might go to Peoples Party.
Senate Opposition Leader Yousuf Raza Gilani from the PPP told Dawn: "The top party leadership is in talks with other opposition parties to finalise the issue [of snap polls]. They will meet again very soon."
A PDM insider said the Nawaz camp was very much clear about its stance and not ready to budge. "The Shehbaz group however seems flexible, pressing only to send the PTI government home," he said.
After meeting Mr Zardari, the Maulana said PML-N president Shehbaz Sharif had also joined them over the phone, adding there was a possibility that some allies of the ruling PTI might support their move in parliament.
Bilawal wants PML-Q to be appeased further
On the other hand, PPP chairman Bilawal Bhutto-Zardari was of the view that the opposition should make a much more lucrative offer to the PML-Q to gain its support.
Talking to a news channel on Thursday, Mr Bhutto-Zardari said the PML-Q would not side with the opposition for free. "Khan sahib has given the PML-Q speakership (in Punjab). We should come up with an offer for a more important office," he said.
A PPP leader told Dawn that his party leadership had asked Nawaz Sharif to present a better package to the Chaudhrys but since the elder Sharif was pressing the PPP for snap polls, the chief minister's seat for just three months was insignificant for the government's ally.
Federal Water Resources Minister Moonis Elahi of PML-Q also met the prime minister at the PM House on Thursday.
Source: Dawn
Please click the following URL to read the full text of the original story:
https://www.dawn.com/news/1678174/pdm-ppp-make-some-headway-on-snap-polls
--------
Pakistan likely to remain on FATF grey list until June
Khaleeq Kiani
March 4, 2022
ISLAMABAD: Pakistan is likely to remain on the so-called grey list of the Financial Action Task Force (FATF) for another four months — i.e. until June — for a couple of unmet targets under the additional criteria.
The concluding session of the plenary meeting of the FATF, a Paris-based global money laundering and terrorist financing watchdog, is due on Friday (today) and includes Pakistan's review on the agenda.
Pakistan is now targeting the full completion of the 2021 action plan on anti-money laundering and combating terror financing (AML/CFT) by the end of January 2023.
Pakistan has been on the grey list for deficiencies in its counter-terror financing and anti-money laundering regimes since June 2018.
In October 2021, the FATF acknowledged Pakistan's progress on a 27-point action plan on completion of 26 items but retained the country on its "increased monitoring list" to exhibit terror financing investigations against and prosecutions of top cadres of UN-designated terror groups.
At the time, FATF President Dr Marcus Pleyer said Pakistan had to complete two concurrent action plans with a total of 34 items. "It has now addressed or largely addressed 30 of the items," he said.
The most recent action plan of 2021 on money laundering from FATF's regional affiliate — the Asia Pacific Group (APG) — largely focused on money laundering and had found serious deficiencies. In this new action plan, four out of the seven items now stood addressed or largely addressed.
In October, FATF encouraged Pakistan to continue to make progress in addressing the one remaining CFT-related item as soon as possible by continuing to demonstrate that terror financing investigations and prosecutions target senior leaders and commanders of UN-designated terrorist groups.
In response to additional deficiencies later identified in Pakistan's 2019 APG Mutual Evaluation Report in June 2021, Pakistan provided further high-level commitment to address these strategic deficiencies pursuant to a new action plan that primarily focuses on combating money laundering.
The FATF had asked Pakistan to "continue to work to address its other strategically important AML/CFT deficiencies, namely by: (1) providing evidence that it actively seeks to enhance the impact of sanctions beyond its jurisdiction by nominating additional individuals and entities for designation at the UN; and (2) demonstrating an increase in ML [money laundering] investigations and prosecutions and that proceeds of crime continue to be restrained and confiscated in line with Pakistan's risk profile, including working with foreign counterparts to trace, freeze, and confiscate assets".
The completion of APG's action plan for the effectiveness of AML/CFT is also a structural benchmark of the International Monetary Fund (IMF) for end-March.
Recently, the IMF asked Pakistan to complete the last remaining item in the 2018 AML/CFT action plan on the effectiveness of terror financing investigations and prosecutions of senior leaders of UN-designated terrorist groups, and promptly address the deficiencies identified in Pakistan's Asia Pacific Group on Money Laundering Mutual Evaluation Report under the 2021 AML/CFT action plan.
The government has given a commitment to the IMF to review the implementation of AML/CFT controls by financial institutions by the end of June with respect to the tax amnesty programme for the construction sector and promised to "meet the timelines for the implementation of APG's 2021 action plan, including on the mutual legal assistance framework, AML/CFT supervision, transparency of beneficial ownership information, and compliance with targeted financial sanctions for proliferation financing".
The government has also committed that with respect to the construction sector's tax amnesty scheme, the State Bank of Pakistan, by the end of June, will conduct a thematic inspection of banks' compliance with AML/CFT obligations (such as customer due diligence, recordkeeping, and suspicious transaction reporting) on funds received under the programme through the designated bank accounts (including a random sampling of beneficiaries).
Source: Dawn
Please click the following URL to read the full text of the original story:
https://www.dawn.com/news/1678171/pakistan-likely-to-remain-on-fatf-grey-list-until-june
--------
Pledge reaffirmed to implement Indus Waters Treaty in its true spirit
Khaleeq Kiani
March 4, 2022
ISLAMABAD: Pakistan and India on Thursday reiterated their commitment to implement the Indus Waters Treaty in its true spirit and expressed the hope that the next meeting of the Permanent Indus Commission of the two nations would be held at an early date in India.
On the conclusion of the 117th meeting of the Commission, the Ministry of Foreign Affairs (MOFA) said the whole gamut of water-related issues between Pakistan and India were discussed.
"Pakistan reiterated its observations on the Kiru Hydroelectric project (HEP) located upstream river Chenab and India's new run-of-the-river small HEPs on Western rivers," said a statement issued by MOFA.
It said the response to Pakistan's objections to Indian projects, including Pakal Dul and Lower Kalnai, was also sought and the Indian side was also urged to communicate advance flood-flow information as per the provisions of the Treaty and the practice in vogue since 1989 until 2018.
Under the relevant provisions of the Indus Waters Treaty (IWT), 1960, the meeting takes place alternatively in Pakistan and India annually. The Indian delegation comprising 10 members was headed by Indian Commis­sioner for Indus Waters Pradeep Kumar Saxena, while Pakistan's delegation was led by the country's Commissioner for Indus Waters, Syed Mohammad Mehar Ali Shah.
Informed sources said that Islamabad conveyed to the visiting side on the issue of 1,000MW Pakal Dal Hydropower project on the Chenab River that the Pakistan Commissioner Indus Water (PCIW) had decided to invoke Article 9 of the treaty that provides for resolution of differences and disputes through various international forums of arbitration.
The Indian side was of the view that it was too early to invoke Article 9 of the treaty, saying that discussions on the project at the commissioner level had not reached a stage where it could be taken to the international forum. It said it had attempted to address Islamabad's concerns and was ready to do more to satisfy Pakistan.
Pakistan has serious objections over spillway and freeboard of the project. The hosts demanded that a visit to the site should be arranged in the early part of May and hold another annual meeting on the issue so that its discussions could be made part of the annual report and minutes of the PCIW.
On the matter of Lower Kalnai, the Indian side reported that 2014 floods had damaged the project and development works could not be resumed since then nor there was any likelihood of any immediate resumption of works and hence should been seen in that context.
The Pakistani side required the visitors to provide advance information about the resumption of works as required under the treaty and arrange a site visit for Pakistani experts. The Indian delegation agreed to this demand.
Source: Dawn
Please click the following URL to read the full text of the original story:
https://www.dawn.com/news/1678182/pledge-reaffirmed-to-implement-indus-waters-treaty-in-its-true-spirit
--------
PM urges transformation of youth along moral lines
March 04, 2022
ISLAMABAD:
Prime Minister Imran Khan on Thursday called for character-building of the younger generation, stressing that transformation towards morality and ethics would help the nation emerge as a strong entity in the world.
Addressing a ceremony in connection with the Rehmatul Lil Alameen Authority, which became fully functional on Thursday, the prime minister said following in the footsteps of Prophet Muhammad (Peace be upon Him) was the best way to ensure human rights and socio-welfare norms.
Emphasising the importance of character-building of the younger generation, the prime minister told the ceremony that a morally strong society never allowed the powerful and elite to plunder the public money through corruption.
"The last sermon of the Prophet (PBUH) was the Charter of Human Rights that focused on the rights and responsibility towards each other," he said. He hoped that the Rehmatul Lil Alameen Authority would promote research on Seeratun Nabi to prevent misconceptions about Islam from spreading.
The Rehmatul Lil Alameen Authority was set up last year under Prime Minister Imran Khan's vision in line with Islam's first socio-welfare State of Medina. Another objective of the authority was to provide global awareness on Islamophobia and to take practical steps in this regard.
"One of the main reasons for establishing the Rehmatul Lil Alameen Authority was to guide the young generation towards the glowing teachings of Prophet Muhammad (Peace be upon Him) for real success in this world and hereafter," the prime minister told the ceremony.
"The Rehmatul Lil Alameen Authority has been made functional and the scholars will play their roles in educating the society about the teachings of Prophet Muhammad (PBUH). He expressed confidence that the scholars of the Council of Islamic Ideology (CII) and the Islamic International University would immensely contribute to the authority with their positive intellectual input.
The prime minister emphasised that corruption led to the downfall of a nation but regretted that the society had accepted the corrupt practices and failed to distinguish between right and wrong.
Source: Tribune Pakistan
Please click the following URL to read the full text of the original story:
https://tribune.com.pk/story/2346321/pm-urges-transformation-of-youth-along-moral-lines
--------
India
Uttarakhand: Muslim Man Denied Permission To Offer Gangajal On Shivaratri
Mar 3, 2022
HARIDWAR: A 40-year-old Muslim man from Haridwar, who works as a driver, was denied permission to offer Gangajal at a local Shiva temple on the occasion of Mahashivaratri on Tuesday. Sarafraz Ansari said he sought to "promote religious harmony" but authorities said they didn't find Ansari's application "credible" and were forced to stop him to "maintain law and order".
Ansari said he wasn't allowed to explain himself before being turned down. "Police simply called me in and without asking anything detained me. They called two other people from my village and it was only after the three of us submitted written assurance that we wouldn't offer Gangajal at the temple that we were allowed to leave," he said. Ansari said he is a member of Samajik Sena, a local social organisation run by a seer of the Juna akhada.
Source: Times Of India
Please click the following URL to read the full text of the original story:
https://timesofindia.indiatimes.com/city/dehradun/muslim-man-refused-nod-to-offer-gangajal-on-shivaratri/articleshow/89954499.cms
--------
India Ranked 'Partly Free' For the Second Consecutive Year in Freedom House, a US-Based NGO, Report
Mar 3, 2022
NEW DELHI: For the second consecutive year, India has been termed 'partly free' in terms of democracy and free society, according to the annual report of Freedom House, a US-based NGO that 'assesses political rights and civil liberties'.
India scored 66 out of 100 this year. It had scored 67 in 2021; and 71 in 2020, which is classified as 'free'.
While India is a multiparty democracy, the government led by Prime Minister Narendra Modi and his Bharatiya Janata Party (BJP) has presided over discriminatory policies and a rise in persecution affecting the Muslim population, said the report titled "Freedom in the World 2022 – The Global Expansion of Authoritarian Rule".
The constitution guarantees civil liberties including freedom of expression and freedom of religion, but harassment of journalists, nongovernmental organizations (NGOs), and other government critics has increased significantly under PM Modi. Muslims, scheduled castes (Dalits), and scheduled tribes (Adivasis) remain economically and socially marginalized, it further noted.
* In February, the government introduced new rules that made it easier for authorities to compel social media platforms to remove unlawful content. Among other removals during the year, Twitter was ordered to take down posts that criticised the government's handling of the Covid-19 pandemic.
* Several states governed by the BJP passed or proposed "love jihad" laws meant to curb the alleged practice of Muslim men marrying Hindu women in order to convert them to Islam. The legislation effectively created obstacles to interreligious marriage and came in the context of escalating threats and violence against the Muslim community, said the report.
* A media investigation found in July that Pegasus spyware had been detected on smartphones belonging to dozens of leading opposition politicians, activists, businesspeople, and journalists.
Source: Times Of India
Please click the following URL to read the full text of the original story:
https://timesofindia.indiatimes.com/india/india-ranked-partly-free-again-in-freedom-house-report/articleshow/89976971.cms
--------
Karnataka: Muslims face communal violence, assault by cops in Gulbarga
4th March 2022
Hyderabad: Sameer, and a group of other Muslim men stood outside the Hazrat Ladle Mashaikh Ansari Shareef dargah in Aland Taluk of Gulbarga district in Karnataka on March 1. The aim of the collective, as Sameer points out, was to prevent castist BJP/RSS leaders from invading and dehumanising the Dargah on the day of Shivaratri.
However, what followed was a violent assault on the group carried out by baton-holding policemen, who reportedly attacked and humiliated the group.
In an attempt to chronicle the events, Siasat.com spoke to the members of a family who are still recovering from the assault which took place over the preceding two days in Karnataka's Gulbarga district.
"Main abhi ghar nai jaa sakta, madam. Police utha legi mujhe," (I cannot go home now madam. Police will take me away.) 24-year-old Sameer told Siasat.com. He spent last night hiding in his farm. For sustenance, he has been living-off whatever food kind acquaintances have been offering.
How it all began
The tussle between the Dargah protectors and BJP leaders is in tune with the latter's larger game plan: To claim that there is a Hindu deity in Muslim places of worship. In this particular case, it is being claimed that that there exists a shivalinga in the Dargah premises.
The violence began on February 1, after the head of the Karuneshwar Mutt, Siddalinga Swami, issued an 'Aland chalo' call, in an attempt to 'purify' the shivalinga.
"Ye log, Bidar ke MP, BJP leader Bhagwanth Khuba ke sunte hain, (These rabble-rousers obey Bidar MP Bhagwanth Khuba)", said Sameer. He further stated that local MLAs are in cahoots with Khuba with the sole aim of usurping power of the Dargah.
History of the dargah:
The dargah that is currently facing a dispute, is a protected monument under the state's department of Archaeology Museums and Heritage.
The government-approved document suggests that the shrine and the Black Mosque which was built by Ali Farhad (the brother of Afzal Khan, a general of the Adil Shahi dynasty) stands a few meters from the shrine. Both the constructions are state-protected monuments.
The historic town of Aland in Kalaburagi is well known for the 14th-century dargah of the great Sufi-saint Hazrat Shaikh Alauddin Ansari, better known as Ladle Mashaikh, and also that of Bande Nawaz Gesudaraz.
Aftermath of the tussle:
A curfew under Section 144 of the Criminal Procedure Code (CrPC) was imposed in Aland following the scuffle. However police forces entered the Muslim majority areas of Aland in the early hours of March 2 and allegedly indulged in vandalism. Further, they also reportedly arrested numerous individuals including women.
Sameer's sister, 26-year-old Ameena* is still in custody. Before the Fajr (Morning namaz prayer), a group of policemen forcefully entered Sameer's residence and took his sister away.
Speaking to this reporter, Sameer's mausi (maternal aunt), who is also the arrested woman's mother-in-law, said that they beat her bahu with footwear.
"Aise maare jaisi ki woh bachhi koi gunegarh ho," (They beat her like she was a criminal of some kind.) adds Farzana* lamenting over the plight of her daughter-in-law. If Farzana and Sameer's accounts are to go by, there was no female police present during the said arrest.
Ameena was beaten on all parts of her body. As Farzana remarks, the police made sure no part of her body was spared. When Ameena tried to don her niqab before she was taken away, the police, full of contempt, taunted her. "Burqa pehnege tu? (Oh you will wear a burqa is it?)", they reportedly asked sneeringly.
Ameena's three-year-old daughter was a witness to the entire incident and burst into tears. Ameena's sister-in-law Fatima*, further added to the account stating that Ameena's dupatta was stripped off her body and the police used it to tie Ameena's hands behind her back.
"Hum toh Dargah ke bahar gaye bhi nahi the madam. Hum ladies log ghar pe the bacchon ke saath," (We did not even protest at the Dargah on March 1st. All us women, were at home, with the children) said a rather distraught Fatima.
Police claims stone-pelting:
When contacted, the PSI of Aland taluk, Mahantesh G Patil remarked, "All Muslims were involved in stone-pelting in which cops were injured and hence they had to be arrested." He further said that there were over 500 women and 2000 men involved in the pelting of stones.
"March 1st se pehle ye nahi hua tha," (Such things never happened before March 1st. ) says Sameer. He claims that even when two people died as a result of the violence, their funeral rites were hindered by the right-wing.
Source: Siasat Daily
Please click the following URL to read the full text of the original story:
https://www.siasat.com/karnataka-muslims-face-communal-violence-assault-by-cops-in-gulbarga-2284677/
--------
Pakistan court asks India to appoint lawyer for Kulbhushan Jadhav by April 13
Mar 3, 2022
ISLAMABAD: A high court here on Thursday asked India to appoint a lawyer for death-row prisoner Kulbhushan Jadhav by April 13 to argue his case for a review of his conviction and sentencing by a Pakistani military court.
Jadhav, a 51-year-old retired Indian Navy officer, was sentenced to death by a Pakistani military court on charges of espionage and terrorism in April 2017. India approached the International Court of Justice (ICJ) against Pakistan for denial of consular access to Jadhav and challenging the death sentence.
After hearing both sides, the Hague-based ICJ issued a verdict in July 2019, asking Pakistan to give India consular access to Jadhav and also ensure review of his conviction.
The Islamabad High Court formed a three-member larger bench comprising Chief Justice Athar Minallah, Justice Amir Farooq and Justice Miangul Hassan Aurangzeb in August 2020 which has repeatedly asked India to nominate a lawyer from Pakistan for Jadhav but New Delhi so far refused by insisting that it should be given a chance to appoint an Indian lawyer.
After hearing arguments by Attorney General of Pakistan (AGP) Khalid Javed Khan, the court on Thursday asked India to appoint a lawyer for Jadhav by April 13.
Khan told the court that India was consciously delaying the case so that it could get a chance to knock at the doors of the ICJ with the complaint that Pakistan was in violation of its judgement to provide an opportunity of review to Jadhav.
In November 2021, Pakistan's Parliament enacted a law to give Jadhav the right to file a review appeal against his conviction by the military court.
The International Court of Justice (Review and Re-consideration) Act of 2021 of Pakistan allowed Jadhav to challenge his conviction in the high court through a review process which was a requirement of the ICJ verdict.
India has said the the law "simply codifies" the "shortcomings" of a previous ordinance and that Islamabad has "failed" to create an atmosphere to ensure a fair trial in the case.
When the Pakistan government promulgated the ordinance to let Jadhav file a review, he refused. Later, the Pakistan government through its defence secretary filed a case in the IHC in 2020 to appoint a defence counsel for Jadhav.
Source: Times Of India
Please click the following URL to read the full text of the original story:
https://timesofindia.indiatimes.com/india/pakistan-court-asks-india-to-appoint-lawyer-for-kulbhushan-jadhav-by-april-13/articleshow/89975954.cms
--------
Arab World
King Has the Authority to Issue the Final Fatwa (Religious Edict), Asserts Crown Prince Mohammed Bin Salman
March 03, 2022
RIYADH – Crown Prince Mohammed Bin Salman said that the King has the authority to issue the final fatwa (religious edict).
Speaking to the US magazine "The Atlantic," he noted that in Islamic law, the head of the Islamic establishment is wali al-amr, the ruler. So the final ruling is not for the mufti as the mufti and the Fatwa Board are like advisers to the King, to give him what they advise. But in Islamic teachings, the ruler, has the final fatwa, has the bay'a (allegiance). The final word is for the King of Saudi Arabia.
They know that they can argue – you have to argue, you have to explain yourself, you have to use evidence, based on Islamic jurisprudence, based in the Prophet's time, based in the Caliph's' time, you have to look into the Holy Qur'an you have to argue Hadith (Tradition of the Prophet), until you make your point. And then you have to make sure the people are ready for it and believe in it. And then the King makes that decision. But just if you use the power as a King and make the decision, without going through the whole process, this could create a shock in the street and shock to the people.
Replying to a question about the role of muftis, the Crown Prince explained that mufti's job is to answer the people who ask day-to-day questions, questions of daily interest. So for example, if someone ate in Ramadan and he wants to know what he should do, did he sin or not, and then he wants to call someone to give him an answer to that, that should be regulated. So no one can just say, "I know how to do it" and can answer his question. it has to be regulated. You have to have certificates from the government. So the ifta' board and all the people working in that area, that's their goal: to answer the people's questions about their needs.
Foreigners are free to practice their faith
The Crown Prince noted that in Islam, some things are forbidden for Muslims and God specified a punishment for it, and some other things God didn't specify a punishment—that means the judgment is between people and God. But if you are foreign, Islamic teachings cannot be applied to you. So if you are a foreign person who's living or traveling in Saudi Arabia, you have all the right to do whatever you want, based on your beliefs, regardless of what they are as long as they are in line with the country's laws. That's what happened in the Prophet's time and the period of the four Rightly Guided caliphs. They didn't apply social rules to non-Muslims, regardless of whether they are citizens, or just traveling in their country.
No penalty without a law
Referring to the flexibility in application of stringent penalties, including capital punishment, the Crown Prince stated that Saudi Arabia got rid of the death penalty except for one category, and this one is written in the Qur'an. We cannot do anything about it, even if we wished to do something, because it is clear teaching in the Qur'an . If someone killed someone, another person, the family of that person has the right, after going to the court, to apply capital punishment, unless they forgive him. Or if someone threatens the life of many people, that means he has to be punished by the death penalty. That's a teaching in the Qur'an. Regardless if I like it or not, I don't have the power to change it.
We are doing that. So if you have time, we can take you to all governorates, and if you go to the headquarters, there is a department just working on that issue. And if there is a death penalty, it's not carried out right away. It would be carried out after six months or even one year, to give time to the family of the victim to cool down, to stop and think. And a high percentage of executions are canceled based on these kinds of settlements. So we are doing our best in that area. But we are going to do more about that. The flogging penalty—that's being cancelled totally in Saudi Arabia.
Source: Saudi Gazette
Please click the following URL to read the full text of the original story:
https://saudigazette.com.sa/article/617729/SAUDI-ARABIA/Final-fatwa-is-from-the-King-asserts-Crown-Prince
--------
Russia-Ukraine war: Saudi crown prince plays the oil card in quest for US recognition
Mar 4, 2022
DUBAI: Saudi Arabia's crown prince says he simply doesn't care whether Joe Biden misunderstands him.
The prince is instead looking to his oil power to deliver his goals, according to sources familiar with Riyadh's thinking: recognition from the American president that he's the real ruler of the kingdom and a stronger hand in the costly Yemen war.
That's one reason why Crown Prince Mohammed bin Salman is resisting US pressure to pump more crude to lower the price of oil that has surged since Russia attacked Ukraine, besides keeping Riyadh's oil pact with Moscow alive, the sources said.
"The Saudis have demands too, before they meet any of the US requests. The Yemen file and the recognition of the crown prince as the de facto ruler are on top of these," one of the sources familiar with Saudi government thinking told Reuters.
Traditionally strong ties between Riyadh and Washington were shaken when Biden released a US intelligence report implicating Prince Mohammed in the 2018 murder of journalist Jamal Khashoggi and ended US support for offensive operations in Riyadh's costly war against Iran-aligned Houthis in Yemen.
So far, Biden has refused to speak to Prince Mohammed directly, saying 86-year-old King Salman is his counterpart - even though the young prince effectively runs the kingdom and had a close relationship with Biden's predecessor Donald Trump.
In an interview with The Atlantic published on Thursday, Prince Mohammed said his aim was to strengthen Riyadh's long, historical relationship with Washington, but he was not concerned about whether Biden misunderstood him.
"Simply, I do not care," the crown prince was quoted as saying. "It's up to him to think about the interests of America."
The Saudi authorities did not respond to Reuters requests for comment. Prince Mohammed, who is known as MbS, denies any involvement in Khashoggi's death.
Riyadh has repeatedly stressed the strength of its strategic partnership with the United States and that its oil policy is based on a commitment to market stability and supply security driven by market fundamentals.
Only card to play
The Organization of the Petroleum Exporting Countries (OPEC) and its allies led by Russia have been unwinding historic output cuts they instated in 2020 to boost prices after the coronavirus pandemic caused an unprecedented fall in global demand.
But since Russian troops moved into Ukraine last week and the West hit Moscow with stringent sanctions, oil prices have surged to the highest since 2012 on concerns about disruptions to supply, with little global spare capacity to pump more crude.
Washington would like the producer alliance, known as OPEC+, to increase output faster than it has been doing since August but only a few countries have spare capacity, including de facto OPEC leader Saudi Arabia and the United Arab Emirates (UAE).
The US State Department's special envoy for energy affairs, Amos Hochstein, flew to Riyadh last month for talks about managing the potential impact on oil markets if Russia were to invade Ukraine - which it did a week later.
"MBS's only card is oil policy to press the Americans to give him what he wants, which is recognition and weapons for Yemen," said a second source familiar with Saudi thinking.
On Wednesday, the OPEC+ alliance stuck to its long-standing plans for gradual increases in output of 400,000 barrels per day each month, rather than boosting supply faster.
"Saudi Arabia ... has sought not to be seen acting against Russian interests. In doing so, the kingdom could kill two birds with one stone: keep the door open to Moscow and give President Joe Biden some payback for his refusal to engage with Crown Prince Mohammed bin Salman," wrote James Dorsey, a senior fellow at National University of Singapore's Middle East Institute.
In a sign of his eagerness to be part of the conversation with Washington, Prince Mohammed cancelled a trip to China for the Winter Olympics to ensure he was at his father's side when Biden called King Salman bin Abdulaziz on February 9, three sources told Reuters.
In the call, which covered energy, Iran and Yemen, the king spoke about maintaining market stability and emphasised the need to maintain the OPEC+ pact, state media said.
"The situation is still as is - counterpart to counterpart - but given how the US is in a difficult situation now, they might compromise," said one Riyadh-based diplomat, adding that Prince Mohammed wanted official US recognition and Washington's support in Riyadh's seven-year Yemen campaign.
Asked for comment, a US State Department spokesperson said: "While energy and security issues are important policy considerations for both countries, we will not discuss the details of our private diplomatic engagements."
"As we have noted publicly, we have held discussions with Saudi Arabia on a collaborative approach to managing potential market pressures stemming from Russia's invasion of Ukraine."
Trying to stay neutral
The sources and analysts said Saudi Arabia and other Gulf states could not afford to remain neutral between their Western allies and Russia for long, and would ultimately choose the region's security guarantor America - especially given the risk of secondary sanctions over Ukraine.
But for now, Riyadh and other Gulf oil producers may get away with a neutral stance that allows OPEC+ to continue to function, a senior oil industry source said.
The last time the producers pact unravelled, Riyadh and Moscow became embroiled in a price war and all-out battle for market share that caused oil prices to plummet, ultimately hurting OPEC and US oil producers alike.
Other OPEC producers also say the surge in prices is being driven by geopolitical tension, rather than market fundamentals, and the potential return of Iran to the market if a deal is reached to revive its nuclear agreement needs to be taken into account when determining oil output levels.
"The feedback that we got from the Saudis is that they see the OPEC+ agreement with Russia as a long-term commitment and they are not ready yet to endanger that cooperation ... while making it clear that they stand with the West when it comes to security cooperation," said a Western diplomat in Riyadh.
"They are trying to stay neutral as far as possible, but now that (Russian President Vladimir) Putin has gone for a full invasion, they may no longer have that luxury."
With us or against us
Gulf states also have business and geopolitical interests with Russia, whose president stood by the crown prince when Western leaders shunned him in the uproar over Khashoggi's killing at the kingdom's consulate in Istanbul.
But it was the West that sent troops to liberate Kuwait in the 1990-1991 Gulf War and defended Riyadh when late Iraqi President Saddam Hussein invaded Kuwait.
And Riyadh and other Gulf states still rely on the American security umbrella even as they move to diversify defence partners due to a perception that US commitment is waning.
"The United States is committed to advancing Saudi defenses," the US State Department spokesperson said. "We also have a robust dialogue on helping Saudi Arabia improve its ability to defend its territory against security threats from Yemen and elsewhere in the region."
Dorsey said the problem for Gulf leaders was that Ukraine could potentially open a Pandora's Box in which major powers either side of the divide invoke former US President George W. Bush's post 9/11 maxim: "You're either with us or against us."
Source: Times Of India
Please click the following URL to read the full text of the original story:
https://timesofindia.indiatimes.com/world/middle-east/russia-ukraine-war-saudi-crown-prince-plays-the-oil-card-in-quest-for-us-recognition/articleshow/89982664.cms
--------
UAE to better Arab League ties with UN Security Council as it assumes presidency
03 March ,2022
The UAE will prioritize the United Nation's Security Council's cooperation with the Arab League as it assumes the presidency of the council for March, according to a statement issued by the Permanent Mission of the UAE to UN.
A briefing to strengthen cooperation between the Security Council and the League of Arab States will be held by the UAE on March 23, WAM reported on Thursday.
It will reportedly be chaired by Khalifa Shaheen Almarar, UAE Minister of State while the presence of UN Secretary-General António Guterres is expected.
"In addition to addressing recent developments on security issues across the globe, the UAE will prioritize the Women, Peace, and Security (WPS) agenda, climate security, and cooperation between the Council and the League of Arab States during the month," said the statement.
The tenure will be overseen by Lana Nusseibeh, Permanent Representative of the UAE to the UN, who said that the responsibility falls on UAE "at a time of immense global turbulence."
The UAE follows Russia's month-long presidency in February 2022 which was chaired by Vassily Nebenzia.
Over the weeks following Russia's invasion of Ukraine, Nebenzia has maintained consistently that Russia's "special military operation" in Ukraine has not targeted civilian infrastructure and there is no evidence of civilian deaths caused by their military.
This claim has been refuted multiple times by evidenced facts and figures published by government agencies and other monitors.
Source: Al Arabiya
Please click the following URL to read the full text of the original story:
https://english.alarabiya.net/News/gulf/2022/03/03/UAE-to-better-Arab-League-ties-with-UN-Security-Council-as-it-assumes-presidency
--------
Saudi Arabia and Iran should 'coexist', Israel is a 'potential ally': Crown Prince
03 March ,2022
Saudi Arabia's Crown Prince Mohammed bin Salman said the Kingdom and Iran are neighbors that cannot get rid of each other, adding that the solution is coexistence.
"[Iran and Saudi Arabia] are neighbors. Neighbors forever. We cannot get rid of them, and they can't get rid of us. So it's better for both of us to work it out and to look for ways in which we can coexist," the Crown Prince said, speaking to The Atlantic in a wide-ranging interview published on Thursday.
Highlighting the four-rounds of negotiation between the two countries, the Crown Prince said the statements they heard from Iranian leaders were welcomed in Saudi Arabia.
He added that the Kingdom will "continue through the details of the negotiation" and voiced hope that a position which is good for both countries and which paves way to a brighter future for both is reached.
Saudi Arabia cut ties with Iran in 2016, but talks between the two countries were launched last year hosted by Iraq, as global powers sought to salvage a nuclear pact with Tehran.
Asked about Iran's nuclear program and whether he is in favor of reaching a nuclear deal with it, the Crown Prince said that any country's possession of a nuclear bomb is "dangerous."
"I believe any country around the world that has a nuclear bomb, that's dangerous, regardless if it's Iran or any other country. So, we don't want to see that. And also, we don't want to see a weak nuclear deal, because that's going to end up with the same conclusion."
The Vienna talks began in April 2021 to bring Iran back into compliance with the 2015 nuclear deal, known as the Joint Comprehensive Plan of Action (JCPOA), and facilitate a US return to the agreement. Washington withdrew from the deal in 2018 under then-President Donald Trump, reimposing sweeping sanctions on Tehran.
Israel a 'potential ally'
Commenting on the Palestinian-Israeli conflict and on whether the Kingdom would follow suit and establish an open and diplomatic relationship with Israel, the Crown Prince said Saudi Arabia views Israel as a "potential ally," noting however that several matters need to be resolved first.
"For us, we hope that the conflict between the Israelis and Palestinians is solved. We don't look at Israel as an enemy, we look to them as a potential ally, with many interests that we can pursue together. But we have to solve some issues before we get to that."
The UAE became the first Gulf state to normalize relations with Israel under a US-brokered normalization agreement, dubbed the "Abraham Accords," in 2020. Gulf neighbor Bahrain then followed.
Saudi media and laws
The Crown Prince also noted that he welcomes the Saudi media's criticism of the government's work because it's useful.
"I believe the Saudi media should criticize the government's work, the government's plans… because that's healthy."
Source: Al Arabiya
Please click the following URL to read the full text of the original story:
https://english.alarabiya.net/News/gulf/2022/03/03/Saudi-Crown-Prince-says-Iran-Saudi-Arabia-are-neighbors-solution-is-coexistence
--------
Syrian opposition leader slams West's 'double standards' on crises in Ukraine, Syria
Muhammad Sheikh Yusuf
03.03.2022
A leading Syrian opposition figure has accused the West of "double standards" in dealing with the crises in Syria and Ukraine.
Anas al-Abdah, who heads the Syrian Negotiation Commission, made the remarks during an interview with Anadolu Agency as Russia's war on Ukraine enters its second week.
"In Syria, there is a massacre of an entire people in front of the eyes of the world and with international complicity, while in Ukraine, the whole Western world is trying to protect it and its people," al-Abdah said.
Russia's war on Ukraine, which began on Feb. 24, has been met with international outrage, with the EU, US, and UK, among others, implementing tough financial sanctions on Moscow.
Over 2,000 civilians have been killed in Ukraine since the start of the war, according to Ukrainian authorities.
Western double standards
Explaining the Western double standards, al-Abdah said he supports the safety of Ukrainians against Russian aggression but accused the West of favoring some countries over others.
"We support the protection of Ukrainians from the weapons of Russian President Vladimir Putin, but we are against this crude and public duplicity of Western countries," he said, adding that "the killing of a person should not be tolerated, regardless of the victim's nationality or belief."
The politician noted the strong support extended by the US and its European allies to the Ukrainians but said their strategy towards the Syrian crisis has "slackened" and has "flaws."
The West "gave Russia direct and indirect support to carry out new adventures that may not stop at the borders of Ukraine," al-Abdah said.
He added: "Failure to anticipate the danger before it becomes a reality on the ground, is the biggest failure that any country's leadership can fall into."
Al-Abdah said he believes that "the acceleration of Western countries to take strong positions against Russia in its invasion of Ukraine is because they felt this invasion poses a direct threat to their interests and national security."
However, he said, "in Syria, their positions were weaker against President Bashar al-Assad (of Syria) and Russia, not because they do not threaten their national security, but because Western countries did not sense the reality of that threat."
Al-Abdah warned the West that "they are losing the Middle East to Russia and Iran" that together "have made the region a hotbed of cross-border terrorism, and turned Syria into a drug lab that kills all peoples."
Ukraine and Syria crises
Al-Abdah noted that similarities exist between what happened and is happening in Syria and what is happening in Ukraine.
"Russia's invasion of Ukraine aims to weaken the West and its political and economic control in a region with an important geopolitical and geostrategic dimension," he said.
But he pointed out that while the leadership of Ukraine "supported the struggle of its people against the ambitions of Russia," in Syria, the regime has been "serving the interests of Russia and Iran" by inviting them to intervene in the Arab country and has used "all possible weapons to kill the Syrian people who only demanded their freedom and dignity."
Al-Abdah accused Russia of killing Syrians for years and supporting the Assad regime with weapons to kill Syrians while the world remained "deaf to the cries of the Syrians and their distress."
Western media
Al-Abdah also accused the Western media of "double standards" in the way they covered refugees.
He said some Western media worked on "demonizing the Syrian opposition as promoting terrorist organizations" which also contributed to the mistreatment of Syrian refugees.
"Western countries are fully aware of the misinformation and attempt to stigmatize the Syrian opposition and the Syrian people with terrorism and they remain silent about it," he said.
He added: "This situation harmed us and our struggle against the fascist regime in Damascus and its supporters, our struggle for our freedom and the future of our country."
Source: Anadolu Agency
Please click the following URL to read the full text of the original story:
https://www.aa.com.tr/en/middle-east/syrian-opposition-leader-slams-west-s-double-standards-on-crises-in-ukraine-syria/2522975
--------
Giant picture of Putin in Baghdad sparks controversy among Iraqis
Ali Jawad
03.03.2022
BAGHDAD
A giant picture of Russian President Vladimir Putin in the Iraqi capital Baghdad has sparked controversy among Iraqis.
Witnesses told Anadolu Agency that the picture was erected on Wednesday evening by unknown individuals in the Karrada district in central Baghdad as an expression of support to Russia in its war on Ukraine.
"We Support Russia," was written at the edge of the picture with the individuals describing themselves as "Friends of the President," said the witnesses.
They added that Iraqi security forces removed the photo on Thursday.
Putin's picture sparked negative reactions on social media in Iraq with many decrying the war for causing casualties and unrest.
Baghdad has balanced relations with both Washington and Moscow.
Russia's war on Ukraine, which began on Feb. 24, has been met with international outrage, with the European Union, US and UK, among others, implementing tough financial sanctions on Moscow.
Source: Anadolu Agency
Please click the following URL to read the full text of the original story:
https://www.aa.com.tr/en/middle-east/giant-picture-of-putin-in-baghdad-sparks-controversy-among-iraqis/2522281
--------
Syrian govt. forces, locals block US military convoys in Hasakah, force them to turn back
03 March 2022
Two US military convoys have separately been forced to retreat from areas in Syria's northeastern province of Hasakah after local residents in coordination with government forces prevented them from attempting to pass through their communities.
Syria's official news agency SANA reported that a US convoy, escorted by US-backed Kurdish militants affiliated with the so-called Syrian Democratic Forces (SDF), was forced on Thursday afternoon to turn around and head back in the direction it came from after locals of the village of al-Salihiyah blocked the road, and prevented its movement.
Separately, a US military convoy of four armored vehicles was forced to retreat after Syrian government forces and angry residents of al-Da'doushiya village blocked its way.
On February 13, scores of people blocked a US military convoy of six military vehicles and forced it to turn around and head back in the directions it came from after locals, supported by government forces, intercepted it in the village of Tell Dahab. The villagers threw stones at the convoy.
SANA reported at the time that the convoy was accompanied by a car belonging to SDF militants.
A US military convoy was forced to retreat from an area near the village of Salhiyeh Harb, close to Qamishli city, on January 15 after Syrian government forces and groups of local residents, upset with their presence in the region, blocked its way, and prevented the passage of US armored vehicles.
The US military has stationed forces and equipment in eastern and northeastern Syria, with the Pentagon claiming that the deployment is aimed at preventing the oilfields in the area from falling into the hands of Daesh terrorists.
Damascus, however, says the unlawful deployment is meant to plunder the country's resources.
Source: Press TV
Please click the following URL to read the full text of the original story:
https://www.presstv.ir/Detail/2022/03/03/677926/Syrian-govt--forces,-locals-block-US-military-convoys-in-Hasakah,-force-them-to-turn-back
--------
Europe
NATO chief slams Russia 'recklessness' in Ukraine nuclear plant shelling
March 04, 2022
KYIV/BRUSSELS: NATO chief Jens Stoltenberg on Friday decried Russia's "recklessness" over the shelling of a nuclear power plant in Ukraine and demanded Moscow stop the war against its neighbor.
"Overnight we have also seen reports about the attack against the nuclear power plant. This just demonstrates the recklessness of this war and the importance of ending it and the importance of Russia withdrawing all its troops and engaging good faith in diplomatic efforts," Stoltenberg said ahead of a meeting with Western foreign ministers.
Russian forces seized control of Europe's largest nuclear power plant earlier Friday after a battle with Ukrainian troops that caused a fire and fears of a catastrophic accident.
The Ukrainian nuclear regulator said that the fire had been extinguished and no radiation leak had been detected, with site staff still able to work at the Zaporizhzhia site.
"The Zaporizhzhia NPP site has been seized by the military forces of the Russian Federation," the State Nuclear Regulatory Inspectorate of Ukraine said, in a statement.
"The fire was extinguished by the Ukrainian State Emergency Service units. Information on the dead and injured is absent."
Earlier, fighting had erupted between Russian invasion forces pushing toward the city of Zaporizhzhia and Ukrainian defenders, causing a blaze at the plant and global alarm.
The power station is located in southern Ukraine on the Dnipro river and produces a fifth of Ukraine'e electricity.
Any fire in a nuclear plant revives memories of the 1986 Chernobyl disaster, also in Ukraine, which left hundreds dead and spread radioactive contamination west across Europe.
Of the six reactors at Zaporizhzhia, the agency said, one is in operation and producing power, one has been turned off and four are being cooled to prevent overheating.
The regulator did not say, however, what each reactor's status had been before the fire.
An on site inspection is being carried out by Ukrainian staff.
Ukraine's President Volodymyr Zelensky accused Moscow of resorting to "nuclear terror" by risking a repeat of the Chernobyl disaster and begged world leaders to back Kyiv.
"No country other than Russia has ever fired on nuclear power units," he said in a video message released by his office.
Source: Arab News
Please click the following URL to read the full text of the original story:
https://www.arabnews.com/node/2035821/world
--------
Crown prince says Saudi Arabia ready to mediate between Russia, Ukraine during calls with Putin, Zelensky
March 03, 2022
RIYADH: Saudi Arabia's Crown Prince Mohammed bin Salman said on Thursday that the Kingdom was ready to exert all efforts to mediate between parties in the Ukrainian conflict.
Speaking during a phone call with Russian President Vladimir Putin, Prince Mohammed "clarified the Kingdom's stated position" and said it supports efforts that leads to a political solution to end the crisis and achieves security and stability, Saudi Press Agency reported.
"With regard to the impact of the Ukraine crisis on energy markets, he reiterated the Kingdom's keenness to maintain the oil market's balance and stability," the statement said.
Prince Mohammed also stressed the role of the OPEC+ agreement in this and the importance of maintaining it.
The two sides also discussed relations between their two countries and ways of enhancing them in various fields.
The crown prince also spoke to President Volodymyr Zelenskyy of Ukraine and during their phone call affirmed the Kingdom's support for everything that contributes to de-escalating the crisis and its readiness to mediate, and Saudi Arabia's support for all international efforts aimed at resolving the crisis politically.
Source: Arab News
Please click the following URL to read the full text of the original story:
https://www.arabnews.com/node/2035591/saudi-arabia
--------
Mideast
Taiwanese Muslim diplomat says Israel forced him to recite Quran to 'prove' his faith during Al-Aqsa visit
03 March, 2022
A Muslim Taiwanese diplomat has said he was forced to recite an excerpt of the Quran by Israeli forces in order to prove his faith, reported Arabi 21.
Ismail Mae, the head of Taiwan's diplomatic mission in Jordan, told local station Radio Al-Balad that the incident occurred when he was visiting Al-Aqsa Mosque in occupied East Jerusalem.
Mae said Israeli soldiers stopped him at the entrance gates of the mosque, considered Islam's third holiest site, because they didn't believe he was Muslim.
The soldiers requested that he recite Surat Al-Fatiha, the opening chapter of the Quran, in a way to "prove his faith".
He said that the soldiers were surprised but not satisfied at his recitation, and went on to interrogate him further.
The soldiers then asked him other questions about the Quran which Mae said he answered accordingly.
He was then permitted to enter the mosque.
The diplomat, who is fluent in Arabic, went on to recite another chapter from the Quran during the radio broadcast and said that he has memorised the Muslim holy book in its entirety.
Source: The New Arab
Please click the following URL to read the full text of the original story:
https://english.alaraby.co.uk/news/taiwan-diplomat-says-israelis-made-him-prove-hes-muslim
--------
Dozens of extremist Jewish settlers defile Aqsa Mosque
March 3, 2022
Hordes of Jewish settlers escorted by police forces desecrated the Aqsa Mosque in Occupied al-Quds (Jerusalem) on Wednesday morning.
According to the Islamic Awqaf Administration in al-Quds, at least 134 settlers entered the Mosque in different groups through its Maghariba Gate and toured its courtyards.
85 students of Talmudic institutes were among the settlers who defiled the Mosque in the morning tours.
During their tours at the Islamic holy site, the settlers received lectures from rabbis about the alleged temple mount and a number of them provocatively performed Talmudic prayers.
Meanwhile, the Israeli occupation police imposed movement restrictions on Muslim worshipers at the Aqsa Mosque's entrances and gates.
Source: ABNA24
Please click the following URL to read the full text of the original story:
https://en.abna24.com/news//dozens-of-extremist-jewish-settlers-defile-aqsa-mosque_1235316.html
--------
Iran: UN Resolution against Russia Not Prepared by Engagement of All Member States
2022-March-3
"We believe that the current text of the resolution before the General Assembly lacks impartiality and realistic mechanisms for resolving the crisis through peaceful means. Furthermore, not all member states of the United Nations were given the opportunity to engage in negotiations on the text of the resolution," Takht Ravanchi said on Wednesday.
He said Iran is pursuing the ongoing conflict between Russia and Ukraine with grave concern, and reiterated Tehran's principled stance on the need for a peaceful settlement of disputes in accordance with international law and for all parties to fully respect the well-established provisions of the UN Charter and international humanitarian law.
"We emphasize that sovereignty and territorial integrity of all states must be fully respected and safety and security of all civilians must be guaranteed," the Iranian diplomat said.
He stressed the importance of addressing the root causes of such crises in order to find long-term and sustainable solutions to them, saying, "We note that the current complexities in the fragile region of Eastern Europe have been exacerbated by the provocative actions and decisions of the US and NATO. The security concerns of Russia must be respected."
Takht Ravanchi expressed Iran's opposition to wars and destruction inflicted on civilian lives and infrastructures, no matter where they occur.
"The Islamic Republic of Iran calls for urgent cessation of hostilities and de-escalation of tensions in the current conflict. In this regard, Iran underlines the essentiality of dialogue to address issues of concerns to all sides leading to long-lasting results," Takht Ravanchi added.
He urged the UN to avoid double standards, particularly on issues related to the maintenance of international peace and security, saying, "It is unfortunate to note that the UN, in particular the Security Council, has at times neglected this principle which has undermined its credibility. A case in point is the Security Council's handling of the conflict in Yemen."
Takht Ravanchi added that the Iranian government would continue to call for a "comprehensive, peaceful, and sustained" resolution to the current conflict "including an immediate ceasefire and start of the dialogue as well as provision of humanitarian assistance to the people in need."
Source: Fars News Agency
Please click the following URL to read the full text of the original story:
https://www.farsnews.ir/en/news/14001212000369/Iran-UN-Reslin-agains-Rssia-N-Prepared-by-Engagemen-f-All-Member-Saes
--------
3 Members of Anti-Iran Separatist Terrorist Group Sentenced to Prison by Danish Court
2022-March-3
A court in the city of Roskilde, west of Copenhagen, sentenced three leaders of a group behind terrorist attacks in Iran to up to eight years imprisonment after they were convicted of spying for Saudi Arabia.
The court announced in a statement on Wednesday that Habib Yabor Kabi, of the so-called Arab Struggle Movement for the Liberation of Ahvaz terrorist group (SMLA), was sentenced to eight years in prison and his brother Tamim Farouk Beck to seven years.
Kabi's son-in-law Jacob Mohamed, a Danish citizen, was also sentenced to serve six years in jail, it added.
The men, aged 40 to 51, have been held in custody in Denmark since February 2020.
The court last month found the trio "guilty of creating an intelligence unit for a Saudi intelligence service over a period of several years," based among other places at an address in the Copenhagen suburb of Ringsted.
They were further convicted of "promoting terrorism" for supporting the armed activities of the SMLA.
Meanwhile, the Danish Broadcasting Corporation (DR), which had access to materials from the closed-door trial, said the SMLA leaders had compiled a list of 100 individuals and companies to monitor and pass on to Saudi services.
Two of the men will be deported after completing their sentence, according to the court.
SMLA ringleader Farajollah Chaab, also known as Habib Asyud, was arrested in November 2020 on the back of a set of "specialized and combined measures" by Iranian intelligence forces.
He has appeared in several court sessions, with the prosecution presenting evidence showing the Saudi and Israeli sponsorship for his separatist outfit.
Chaab is accused of corruption on earth through forming, managing and heading the SMLA, as well as planning and carrying out terrorist operations, and destroying public property.
The SMLA has been pushing to separate the Southwestern province of Khuzestan — home to the country's Arab population — from the rest of Iran through engaging in an armed conflict against the Iranian government.
Source: Fars News Agency
Please click the following URL to read the full text of the original story:
https://www.farsnews.ir/en/news/14001212000280/3-Members-f-Ani-Iran-Separais-Terrris-Grp-Senenced-Prisn-by-Danish-Cr
--------
Iran Declares Readiness to Help Relief Operations in Ukraine
2022-March-3
Amir Abdollahian made the remarks in a phone conversation with President of the International Committee of the Red Cross (ICRC) Peter Maurer on Wednesday.
He discussed aid delivery in border areas of Ukraine and the humanitarian situation in Yemen and Afghanistan as well as ways to boost bilateral relations.
The Iranian foreign minister stressed the importance of resolving the Ukraine crisis politically, and said, "War is not a solution."
Maurer, for his part, briefed the Iranian foreign minister on his talks with the Russian and Ukrainian officials about the dispatch of humanitarian aid, the exchange of dead soldiers and the provision of access to prisoners of war.
The ICRC president said Ukraine is grappling with a tough and critical situation.
Amir Abdollahian and Maurer agreed that medical and relief teams of the IRCS and the ICRC would be deployed in border areas to help the displaced.
Right after the conflict broke out, Iran began making efforts to support its citizens in Ukraine and set up a special committee in the Ministry of Foreign Affairs to improve the humanitarian situation, he said.
The top Iranian diplomat called for strengthening cooperation between the ICRC and the Iranian Red Crescent Society (IRCS) in this regard.
Source: Fars News Agency
Please click the following URL to read the full text of the original story:
https://www.farsnews.ir/en/news/14001212000257/Iran-Declares-Readiness-Help-Relief-Operains-in-Ukraine
--------
UN nuclear watchdog chief to travel to Iran on Saturday: Spokesman
03 March ,2022
The head of the Vienna-based International Atomic Energy Agency, the UN nuclear watchdog, will travel to Iran on Saturday "for meetings with senior Iranian officials," the IAEA said Thursday.
Director General Rafael Grossi will then hold a press conference on his return to Vienna, an agency spokesman said.
The announcement comes a day after Grossi vowed that the IAEA would "never abandon" its attempts to get Iran to clarify the previous presence of nuclear material at several undeclared sites there.
Iran has said the closure of the probe is necessary in order to clinch a deal to revive the 2015 deal with world powers on its nuclear program.
The talks on the deal taking place in Vienna are widely seen as being at a crunch point, with the next few days key to their success or failure.
Diplomats from Britain, China, France, Germany, Iran and Russia restarted the talks in late November to revive the 2015 accord, also known as the JCPOA or Joint Comprehensive Plan of Action.
Source: Al Arabiya
Please click the following URL to read the full text of the original story:
https://english.alarabiya.net/News/middle-east/2022/03/03/UN-nuclear-watchdog-chief-to-travel-to-Iran-on-Saturday-Spokesman
--------
South Asia
Taliban intelligence trying to control Afghan media, says watchdog
4 March, 2022
Kabul [Afghanistan], March 4 (ANI): Taliban intelligence is trying to control the Afghan media by torturing and beating Afghan journalists, the Committee to Protect Journalists (CPJ) has said in its latest report.
The New York-based media watchdog said these intelligence agents are pressuring the media for not publishing critical reports about the Taliban.
On January 19, the Taliban's General Directorate of Intelligence (GDI) publicly called on Afghan media to refrain from publishing and broadcasting what it termed "false news and baseless rumors."
The warning amounted to the first public acknowledgement of something that Afghan journalists already knew: a tough new cop was on the beat.
The emergence of the GDI – an intelligence agency formerly known as the National Directorate of Security (NDS) – comes against the backdrop of a reported internal power struggle between the Taliban's southern and Haqqani network factions for control of the six-month-old regime. For Afghan reporters, it has brought an increasingly hard edge to the Taliban's treatment of the media, suggesting it could be entering a chilling new phase in its clamp down on the strikingly robust media scene that emerged in the two decades after the 2001 U.S.-led invasion of Afghanistan.
When the Taliban took Kabul last August, media policy initially was managed by civilian institutions: the Ministry of Information and Culture and later, the Ministry of Promotion of Virtue and Prevention of Vice.
These ministries were hardly bastions of liberalism. Even as Taliban leaders indicated tolerance for the continued operation of independent media, they issued vague guidelines that seemed to compromise these positions, such as their two-pillar media strategy, projecting a "press-friendly image" internationally while actually ratcheting up pressure on reporters and their outlets.
The first set of restrictions on Afghan media came on August 17, 2021, just two days after the Taliban's takeover of the capital, Kabul. Taliban spokesperson Zabihullah Mujahid broadly announced a framework for Afghan media operations, which he termed "suggestions." He stressed that "no broadcast should contradict Islamic values, reporting should be impartial and there should be no broadcast against national interests," according to media reports.
On September 19, 2021, the Taliban-controlled Government Media and Information Center (GMIC) announced 11 new publishing rules, including directives that journalists should coordinate with the GMIC when preparing content.
The Ministry of Promotion of Virtue and Prevention of Vice issued more restrictive directives on November 21, banning women from appearing in Afghan television dramas and ruling that female journalists and presenters must wear hijab – headscarves covering their heads and necks – on screen.
However, the GDI's January move into the spotlight did not come out of the blue. It followed media reports on the agency's night raids and arrests of women protesters in Kabul and cases documented by CPJ of GDI's involvement in extralegal detention and harsh interrogation of journalists and media owners.
The GDI's predecessor, the National Directorate of Security (NDS), was accountable to the now-defunct Afghan parliament and government leaders for its primary mission of counterterrorism and foreign intelligence operations. The Taliban's GDI has shifted its main focus to domestic affairs, including actively suppressing media and civil society activists and the detention, torture and even killing of former Afghan government military and civilian officials, according to three former government intelligence operatives who spoke to CPJ on condition of anonymity due to fear of retaliation.
The Taliban have now imposed an unwritten, unannounced security regime on journalists operating across Afghanistan, according to several journalists and media executives, who spoke with CPJ on condition of anonymity because they feared reprisal from the group.
These sources said that all Afghan and foreign reporters are required to have an accreditation letter from the office of the Taliban's spokesperson, who, according to the journalists, takes his orders from the GDI.
A number of other Afghan journalists who have been arrested, threatened or beaten by members of the GDI or other Taliban agencies refused to talk to CPJ, even off the record, fearing the GDI digital surveillance and telephone-tapping capabilities.
Source: The Print
Please click the following URL to read the full text of the original story:
https://theprint.in/world/taliban-intelligence-trying-to-control-afghan-media-says-watchdog/857583/
--------
Doha hosts discussion on Afghanistan's humanitarian situation
4th March 2022
Doha: Amid the ongoing humanitarian crisis in Afghanistan, Doha hosted a round-table discussion on the current and future of the war-ravaged country.
The talks were organised in co-operation between the International Federation of Red Cross and Red Crescent Societies (IFRC), Qatar Red Crescent Society and its Afghan counterpart, with the participation of special advisors and ambassadors of several countries, Gulf Times reported.
The sessions are intended to support the humanitarian situation in Afghanistan that threatens the lives of millions of families.
Rina Amiri, the US special envoy for Afghan women, girls, and human rights said that she discussed issues concerning women's rights and human rights in Afghanistan.
"Spent several days in Doha discussing women's & human rights in Afghanistan & the importance of the Muslim world leading on these issues. Qatari women leaders are a great example of Muslim women in public & political roles to advance their country," Amiri tweeted.
"Will continue to engage the Muslim world to show rich diversity in Islam & women & girls' place in political, economic & social spaces. Afghanistan needs to utilize the talent of its women & girls to move towards stability & a future Afghans deserve," she said in another tweet.
Six months after the fall of Afghanistan to the Taliban, it is time for concerned countries to deepen their engagement with the country's new authorities and take action to prevent an irreversible economic collapse, the top UN official in Kabul told the Security Council on Wednesday.
"Six months of indecision … are eroding vital social and economic coping systems and pushing the population into greater uncertainty," said Deborah Lyons, who is the Secretary-General's Special Representative and Head of the UN mission in Afghanistan, known as UNAMA.
Source: Siasat Daily
Please click the following URL to read the full text of the original story:
https://www.siasat.com/doha-hosts-discussion-on-afghanistans-humanitarian-situation-2285257/
--------
Mullah Baradar assures investors of security in Afghanistan
03 Mar 2022
First Deputy PM of the Islamic Emirate of Afghanistan Mullah Abdul Ghani Baradar asked Afghan investors in exile to return to the country and invest in Afghanistan.
Speaking at Private Sector National Conference in Kabul on Thursday, March 3, 2022, the Baradar said the situation is conducive for investment in Afghanistan and that full security will be provided to investors across Afghanistan.
Mullah Baradar who is also leading the IEA's Economic Commission expressed hope that Afghanistan's economic situation is getting better as the world is gradually easing the limitations on the country.
"Peace has returned to Afghanistan, security has been established, girls and boys go to schools and universities, so there is no reason for Afghans and Afghan investors to stay in other countries. I ask them to return to the country because dignity is only in Afghanistan." Said Baradar.
Source: Khaama Press
Please click the following URL to read the full text of the original story:
https://www.khaama.com/mullah-baradar-assures-investors-of-security-in-afghanistan-5678756/
--------
Africa
Israel to turn Jordan Valley nature reserve into settlement, says official
03 March 2022
Israeli authorities have started turning a farmland and a nature reserve area into a new settlement in the occupied Jordan Valley, the latest in the regime's land theft policies despite international outcry.
Mutaz Bisharat, a local Palestinian official who monitors Israel's settlement expansion, said settlers on Thursday began to set up tents and sheds in the Bayyoud area, 400 meters east of Ein al-Hilweh community in the northern Jordan Valley.
The placement of such structures on this tract of land, which was declared as a nature reserve few years ago, is a prelude to building a new settlement in the area, he added.
Separately, Israeli authorities dismantled and razed an agricultural structure in Jordan Valley's Kardala village northeast of Tubas, the Palestinian media reported.
Mohammad Qabaha, a local resident, confirmed that Israeli forces forced their way into the village and seized a 600-square-meter structure, which served as a vegetable packaging facility.
Israeli authorities usually demolish Palestinian homes in the occupied West Bank, claiming that the structures have been built without permits, which are nearly impossible to obtain. They also sometimes order Palestinian owners to demolish their own homes or pay the demolition costs to the municipality if they do not.
In the fertile Jordan Valley, which makes up some 30 percent of the occupied West Bank, Palestinian residents outnumber Israeli settlers to a great extent. However, the Tel Aviv regime considers the region crucial to its security and has pledged to annex it.
Since 1967, when Israel occupied the West Bank, it has sent thousands of settlers to the Jordan Valley. Some of the settlements in which they live were built almost entirely on private Palestinian land.
Back in March 2019, the Palestinian Central Bureau of Statistics (PCBS) said in a report that Israel had occupied more than 85 percent or 27,000 square kilometers of historical territories of Palestine in an expropriation process.
According to the report, Palestinians now live on and own only 15 percent of their ancestral land.
The Palestinians living in the Jordan Valley regularly face evacuations due to Israeli military exercises in the region. Much of the Jordan Valley is fully controlled by the Israeli military.
More than 600,000 Israelis live in over 230 illegal settlements built since the 1967 Israeli occupation of the Palestinian territories of the West Bank and East al-Quds.
Emboldened by an all-out unconditional support by the United States, Israel has stepped up its settlement construction activities in recent years.
Source: Press TV
Please click the following URL to read the full text of the original story:
https://www.presstv.ir/Detail/2022/03/03/677922/Palestine-West-Bank-Jordan-Valley-Israel-PCBS-
--------
Muslim World League Hosts Tanzania Forum for the Service of Revelations
3 March, 2022
The Muslim World League (MWL) concluded on Tuesday the Tanzania Regional Forum for the Service of the Two Revelations, which discussed several axes including the role of the Makkah Al-Mukarramah Document in highlighting the tolerance of Islam and spreading societal awareness in urgent contemporary issues.
The three-day forum also discussed the role of women in serving the local community, scientific revelations in the Qur'an and Sunnah, and the integration of Quranic centers and institutions.
The forum entitled, "The Qur'an and the Sunnah, An Approach to Life and Development", was held in the presence of President of Zanzibar Dr. Hussein Ali Mwinyi, and Dr. Muhammad Al-Issa, Secretary-General of the Muslim World League, in partnership with senior scholars in the African continent.
In his speech, Mwinyi said that the gathering of scholars was gaining great importance in light of global changes and the challenges facing societies. In this regard, he emphasized the key role assumed by religious leaders and institutions in addressing threats to Islamic nations.
He also stressed the governments' urgent need for the contributions of such institutions and other development partners to achieve stability and counter-violence, discrimination, corruption, mistreatment of women and children, and all that threatens the peace, security and development of societies.
Source: Aawsat
Please click the following URL to read the full text of the original story:
https://english.aawsat.com/home/article/3508826/muslim-world-league-hosts-tanzania-forum-service-revelations
--------
Libya crisis worsens with rival government preparing to take oath
03 March ,2022
Libya's political crisis looked set to worsen on Thursday with a risk of a return to fighting or territorial division as a new government preparing to take office accused the incumbent administration of abducting two proposed cabinet members.
Parliament has been preparing to swear in Fathi Bashagha's government later on Thursday in Tobruk, in eastern Libya. The incumbent prime minister Abdulhamid al-Dbeibah in the capital Tripoli, in the west has vowed not to cede power.
For the latest headlines, follow our Google News channel online or via the app.
Two sources close to Bashagha said an armed group affiliated with Dbeibah in the coastal city of Misrata had seized Bashagha's proposed foreign minister and culture minister as they tried to make the journey by land from Tripoli to Tobruk.
A spokesperson for Dbeibah's government did not immediately respond to a request for comment about the accusation.
The sources asked not to be named because they were not authorized to speak to the media. Bashagha's office said it "confirmed the kidnapping of the foreign affairs and culture ministers."
The parliament moved to seize control of government and the political process after a scheduled election collapsed in December.
Armed groups affiliated with opposing factions have been mobilizing in the capital over recent weeks and many Libyans fear the political crisis will plunge the country into violence, division and chaos after a year and a half of comparative calm.
Source: Al Arabiya
Please click the following URL to read the full text of the original story:
https://english.alarabiya.net/News/north-africa/2022/03/03/Armed-force-with-ties-to-Libya-s-Tripoli-govt-seizes-ministers-from-rival-govt
--------
UN voices concern over Libya parliament vote on new Prime Minister
03 March ,2022
The United Nations voiced concern on Thursday over reports that a vote in Libya's parliament to install a new government, a move that may trigger new fighting or a return to territorial division, "fell short of the expected standards."
An emailed statement from the UN secretary general's spokesperson said there were reports that the vote did not meet standards of transparency and procedure, and that there were acts of intimidation before the session.
The UN is instead focused on renewing its push for elections, the spokesperson said, adding that UN Libya adviser Stephanie Williams will soon hold talks between the parliament and an opposing political body, the High Council of State.
The position of international powers will be key in the coming tussle for power between the incumbent administration of interim prime minister Abdulhamid al-Dbeibah, and the government newly installed under Fathi Bashagha.
Source: Al Arabiya
Please click the following URL to read the full text of the original story:
https://english.alarabiya.net/News/north-africa/2022/03/03/UN-voices-concern-over-Libya-parliament-vote-on-new-Prime-Minister
--------
Burkina Faso's junta leader names economist as prime minister
James Tasamba
04.03.2022
KIGALI, Rwanda
Burkina Faso's junta leader Lt Col. Paul-Henri Sandaogo Damiba named Albert Ouedraogo as his prime minister Thursday.
The move came a day after Damiba was inaugurated as the West African country's transitional president under a recently adopted charter.
Ouedraogo, 53, is an economist and specialist in business development and management with rich experience in public administration management, development projects and private companies.
He has conducted several studies on the development of the private sector, the economic and financial feasibility of business creation and organization and the elaboration of strategic plans as well as organizational audits, according to his biography.
Since 2007, he has been the director of IPSO Conseils, a research firm specializing in economic studies, organizational audits and human resources audits.
Before heading the research firm, Ouedraogo held the position of director of the consulting department of Deloitte Burkina from January 2003 to March 2007.
The new prime minister also taught in the country's public and private universities from October 1996 to December 2002.
The transitional government is to rule for 36 months from the date of the inauguration of the president, according to the transition charter signed by Damiba on Tuesday.
Damiba led a group of soldiers who ousted former President Roch Kabore in January.
Kabore was detained and later resigned on Jan. 24 following the coup.
In a statement earlier Thursday, the Economic Community of West African States (ECOWAS) expressed "deep concern" over Kabore's continued detention and reiterated its call for his immediate release.
A ministerial delegation of the bloc will travel to Ouagadougou, the capital of Burkina Faso, in the coming days to meet with the junta leaders.
Nana Akufo-Addo, Ghana's president and chairman of the Authority of Heads of State and Government of ECOWAS, and Niger's President Mohamed Bazoum had been scheduled to travel to Burkina Faso on Thursday but cancelled following the adoption of the transition charter by the junta, according to the statement.
ECOWAS and the African Union suspended Burkina Faso from their governing bodies following the coup.
Under the charter, the president of the transition "is not eligible for the presidential, legislative and municipal elections which will be organized at the end of the transition."
The same provision applies to the 25 members of the transitional government.
Source: Anadolu Agency
Please click the following URL to read the full text of the original story:
https://www.aa.com.tr/en/africa/burkina-faso-s-junta-leader-names-economist-as-prime-minister/2523297
--------
North America
To Spare Afghanistan, World Must Engage with Taliban, Head of UNAMA Tells Security Council
2 March 2022
"Six months of indecision … are eroding vital social and economic coping systems and pushing the population into greater uncertainty," said Deborah Lyons, who is the Secretary-General's Special Representative and Head of the UN mission in Afghanistan, known as UNAMA.
Thanking donors for generous humanitarian contributions since August 2021, when international forces left Afghanistan after a two-decades-long engagement, she said the worst possible outcome was averted thanks to their support.
"As the winter season comes to an end, we have perhaps averted our worst fears of famine and widespread starvation," she said.
Economy in freefall
Those short-term mitigation measures notwithstanding, however, the Special Representative told Council members that humanitarian relief is not the same as giving hope to the Afghan people or preparing a strong foundation for Afghan self-reliance.
"It is imperative that we not find ourselves six months from now in the situation we faced six months ago - with millions of Afghans facing another winter of starvation and the only tool at our disposal being expensive and unsustainable humanitarian handouts," she said.
Today, the most critical challenge facing the country is a looming economic tipping point that will see more businesses close, more people unemployed and more falling into poverty.
She also cited a cessation of all development assistance and restrictions on international payments, as well as lack of access to hard currency reserves, lack of liquidity and constraints on the Central Bank.
While UNAMA has taken all conceivable measures to inject liquidity into the economy, she stressed that more international action is needed.
Taliban 'feels misunderstood'
Ms. Lyons recalled that, when UNAMA's mandate was rolled over for six months in September 2021, it was still too early for the international community to react to the Taliban's seizure of power.
Today, it has become clear that truly assisting the Afghan people will be all but impossible without working with the de facto Taliban authorities.
Acknowledging the enduring distrust between the Taliban and much of the international community, she said the group feels misunderstood and complains that international reports "do not reflect reality as they see it".
Above all, the Taliban want greater acknowledgement for the security that now prevails in Afghanistan, and often point out that since the fall of the previous Government the country has seen a 78 per cent decline in civilian casualties.
They also cite reduced corruption and the re-opening of schools to girls and boys.
"This clash of perspectives forms the basis of a serious distrust that must be addressed," said the Special Representative.
High stakes for UN presence
For its part, she said, UNAMA, continues to report on what it sees on the ground, including concerning restrictions on fundamental rights, extrajudicial killings, enforced disappearances and arbitrary detention.
Describing the country's situation as complicated - with both positive and negative trends occurring simultaneously - she said the Mission can do more by working with the Taliban on the main issues facing Afghan society.
Meanwhile, UNAMA's main purpose must remain to ultimately see Afghanistan re-join the international community as a member in good standing.
Against that backdrop, Secretary-General António Guterres has proposed a one-year UNAMA mandate renewal, after which the results of a sustained political engagement will be evaluated.
Source: News UN
Please click the following URL to read the full text of the original story:
https://news.un.org/en/story/2022/03/1113172
--------
US congressman apologises for affair with ex-wife of Islamic State leader
3 March 2022
A Texas Republican congressman has apologised and dropped his bid for re-election after it emerged he had an affair with a British woman who was once married to an Islamic State leader.
Van Taylor, who was planning on running for a third term in the US House of Representatives, wrote in an email to his supporters that "about a year ago, I made a horrible mistake that has caused deep hurt and pain among those I love most in this world.
"I had an affair, it was wrong, and it was the greatest failure of my life."
A right-wing website revealed the infidelity on Sunday, just before a primary on Tuesday.
The British woman in question, Tania Joya, told the Dallas Morning News that she had met Taylor through her work with former jihadists.
In 2020, The Guardian spoke to Joya, who explained that she had been married to John Georgelas, from Plano, Texas, in the early 2000s, who converted to Islam and took her and their children to Syria.
Joya wrote that it was only after she left Syria that she "found out that he had died, most likely during the US bombing in 2017".
"John played an essential part in establishing the caliphate and was a leading propagandist for [the] Islamic State, helping to groom other westerners," she explained.
The Atlantic has called Joya "the first lady of ISIS".
But the nine-month affair between Taylor and Joya was published on a right-wing website, National File, and reshared by Breitbart after a third candidate, Suzanne Harp, found out about the affair and sent a journalist to interview Joya.
Source: Middle East Eye
Please click the following URL to read the full text of the original story:
https://www.middleeasteye.net/news/us-republican-congressman-affair-ex-wife-islamic-state-leader-apology
--------
Biden extends national emergency against Iran amid 'final stages' of Vienna talks
04 March 2022
US President Joe Biden has extended a national emergency against Iran for another year, in yet another act of bad faith amid the ongoing Vienna talks which diplomats say are progressing toward a possible deal.
In a statement on Thursday, Biden said the national emergency declared by former president Bill Clinton on March 15, 1995, must continue in effect beyond March 15, 2022.
The actions and policies of the Government of Iran continue to pose an unusual and extraordinary threat to the national security, foreign policy, and economy of the United States, the statement read.
"Therefore, in accordance with section 202(d) of the National Emergencies Act (50 U.S.C. 1622(d)), I am continuing for 1 year the national emergency with respect to Iran declared in Executive Order 12957," it added.
Earlier, the European Union's deputy foreign policy chief, Enrique Mora, who coordinates the Vienna talks, tweeted that "we are at the final stages of the #ViennaTalks on #JCPOA."
In recent days, diplomats participating in the eighth round of negotiations in the Austrian capital have said that "a deal is within reach" provided that the remaining, narrowed-down issues are resolved.
The Vienna talks began last April between Iran and the other parties to the Iran deal on the assumption that the US, under the Biden administration, is willing to repeal the so-called maximum pressure policy against Tehran.
Former US president Donald Trump instigated the maximum pressure campaign after he pulled the US out of the Iran deal, officially called the Joint Comprehensive Plan of Action (JCPOA), in 2018 and unleashed what he called the "toughest ever" sanctions against the Islamic Republic.
One key issue on which Iran and the US are now in full agreement is that the maximum pressure campaign of sanctions has failed.
However, since the beginning of the talks, the US has taken several measures that run counter to its claim of favoring diplomacy, including the imposition of several fresh rounds of anti-Iran sanctions.
Source: Press TV
Please click the following URL to read the full text of the original story:
https://www.presstv.ir/Detail/2022/03/04/677950/Biden-extends-national-emergency-Iran-final-stages-Vienna-talks
--------
US forces transfer Daesh terrorists from Syria's Hasakah to Iraq
03 March 2022
The US military has secretly transferred a large number of Daesh members from the al- Khan al-Jabal Camp in Syria's northeastern Hasakah province, which is run by allied Kurdish militants, to a facility in neighboring Iraq, a report says.
Syria's official news agency, SANA, citing local sources, reported on Thursday that American forces relocated hundreds of Daesh terrorists and their families on board heavy-duty inmate transports, and the vehicles were escorted by militants from the so-called Syrian Democratic Forces (SDF).
The US forces used a convoy of more than 200 vehicles to transport them to Iraq through the illegitimate al-Waleed crossing, it added.
The US military frequently trains anti-Damascus militants at the al-Tanf base near Syria's borders with Iraq and Jordan.
A number of captured Daesh terrorists have already confessed to close cooperation with US military forces stationed at al-Tanf in the central Syrian province of Homs on carrying out various acts of terror and sabotage.
Washington has unilaterally declared a 55-kilometer "de-confliction zone" around the facility, and frequently threatened to target Syrian forces within the area.
The US military has stationed forces and equipment in eastern and northeastern Syria, claiming that it is aimed at preventing the oilfields in the area from falling into the hands of Daesh terrorists.
Damascus says the unlawful deployment is meant to plunder the country's resources.
Former US president Donald Trump admitted on several occasions that American forces were in Syria for its oil.
Failing to oust the Syrian government of President Bashar al-Assad through its proxies and direct involvement in the conflict, the US government has in recent years stepped up an economic war on the Arab country.
A US-led military coalition has also been active inside Syria under the pretext of fighting Daesh since September 2014 without any authorization from the Damascus government or a UN mandate.
US military strikes in the Arab country have on many occasions resulted in civilian casualties and failed to fulfill their declared aim of countering terrorism.
The new development comes as security conditions have been deteriorating in the SDF-controlled areas in Syria's northern and northeastern provinces of Raqqah, Hasakah and Dayr al-Zawr.
Source: Press TV
Please click the following URL to read the full text of the original story:
https://www.presstv.ir/Detail/2022/03/03/677915/US-SDF-Hasakah-al-Waleed-Daesh-Bashar-al-Assad-
--------
Southeast Asia
Eyes on lithium, China talks to Taliban while world's focus is on Ukraine crisis
Mar 03 2022
By Mrityunjoy Kumar Jha
New Delhi, Mar 3: While the world is focused on dealing with the crisis in Ukraine, China is trying its best to gain control over the vast minerals of Afghanistan. Beijing has had its eye on the country's vast mineral resources ever since the Taliban took over last year and Chinese companies are discussing mining rights and research access with the Kabul regime.
"Chinese mining companies have been scouting opportunities to access Afghanistan's lithium & copper deposits. Chinese mining industry representatives met with Taliban officials to discuss mining rights and research access to such minerals," says Special Inspector General for Afghanistan Reconstruction (SIGAR) in its latest report.
According to the report, Afghanistan's s lithium deposits could be among the largest in the world, rivaling those of Bolivia.
Although Afghanistan has vast mineral resources, most projects in extractive activities require a 5 to 10 years lead time, and will require significant improvements in security and a more investor-friendly regulatory environment. Uncertainties regarding security, poor infrastructure, and mining policies were acting as a bottleneck for the mining industry. The multiple obstacles to formal development have left a large percentage of mining activity in Afghanistan to informal or illegal small-scale operations that smuggle their products out of the country.
Afghanistan has lithium deposits which are estimated to be worth around $1 trillion which could rival Bolivia's 21MT.
However, while China is trying to get the ball rolling, Afghan officials at the Ministry of Mines and Petroleum said no plans are on the table to extract lithium, adding the plan regarding the mine is to protect it.
But officials said that China will start extraction from the copper mine in the spring of the coming year.
"In response to every country which contacted us so far, we said our policy is that we are trying to protect mines, including lithium mines for now, but regarding the copper mines, the Islamic Emirate is committed," Burhan Afghan, a spokesman of the Ministry of Mines and Petroleum told TOLO News.
While 50 per cent of all known lithium reserves are in the Lithium triangle of ABC - Argentina, Bolivia and Chile, estimates are that it is Afghanistan that is sitting on huge deposits of untapped Lithium that could rival the South American deposits.
Where lithium is concerned, it is also central to China dominating the world's lithium-ion battery production. China accounts for more than 60 per cent of global lithium-ion battery production. As the largest global importer of raw lithium, China is constantly looking to augment its supply chain.
From electric vehicles or EVs to cell phones and computers, China needs to ensure its supply chain and one way of doing it is to aggressively acquire ownership of mines abroad especially in Afghanistan. Though China has not yet officially recognised the Taliban regime in Afghanistan, it has been in talks with the Taliban leaders since before the takeover. China's interest naturally lies in the huge deposits of minerals that are believed to be present in the mountainous country.
Source: Daiji World
Please click the following URL to read the full text of the original story:
https://daijiworld.com/news/newsDisplay?newsID=932980
--------
Indonesia Islamic International University to Augment Nation's Status as Islamic Civilization Epicentre: KSP
04 Mar 2022
Jakarta (ANTARA) - President Joko Widodo's (Jokowi) decision to develop Indonesia Islamic International University (UIII) as a moderate Islam research centre would augment the nation's position as the epicentre of Islamic civilization, the Presidential Staff Office (KSP) said.
Besides being the largest Muslim-majority country, Indonesia has also remained free from the historical burden of religious conflict seen in other parts of the world, KSP's main expert, Rumadi Ahmad, said in a press statement issued here on Tuesday.
"This strategic position has enabled Indonesia to communicate with representatives of all major religions," he noted.
Indonesia also has a strong social, intellectual, and political basis to serve as an example and reference for a tolerant and moderate Islam, the KSP expert highlighted.
Lauding the development of UIII as a national strategic project, he said it demonstrates the firm commitment of President Widodo and Vice President Ma'ruf Amin to elevating Indonesia's status as the epicenter of global civilization.
"UIII must contribute to make Indonesia the leader in the global civilization. We can say that this national strategic project is Jokowi-Amin's testament to Islamic civilization development," Ahmad remarked.
Earlier, Vice President Amin had expressed the hope that UIII management and academic activities will meet international standards.
He also asked UIII leadership to strive to make the university the center of Islamic civilization to demonstrate Indonesia's success in maintaining a moderate stance on Islam to the global community.
Source: Antara News
Please click the following URL to read the full text of the original story:
https://en.antaranews.com/news/218105/uiii-to-augment-nations-status-as-islamic-civilization-epicenter-ksp
--------
Islamic affairs minister: Discussions will be held with Health Ministry on SOP relaxation for Tarawih prayers
04 Mar 2022
PUTRAJAYA, March 4 ― Discussions will be held with the Ministry of Health (MoH) to implement a more relaxed standard operating procedure (SOP) for Tarawih prayers, said Minister in the Prime Minister's Department (Religious Affairs) Datuk Idris Ahmad.
He said the SOP would be prepared based on the current Covid-19 situation in the country.
"We need to discuss with the MoH first. Insyallah, it (the SOP) will be announced soon," he told a press conference after the flagging-off of the Musa'adah Keluarga Malaysia aid mission for flood victims in the East Coast, here today.
Yesterday, Idris gave the assurance that Tarawih prayers would be allowed to be performed in mosques and suraus nationwide during Ramadan based on a more relaxed SOP which would be announced later.
On the Musa'adah Keluarga Malaysia aid mission, Idris said about 40 volunteers would distribute cash donations and basic necessities, involving a special allocation of RM3.77 million to more than 20,000 flood victims in Kelantan and Terengganu.
Source: Malay Mail
Please click the following URL to read the full text of the original story:
https://www.malaymail.com/news/malaysia/2022/03/04/islamic-affairs-minister-discussions-will-be-held-with-health-ministry-on-s/2045355
--------
URL: https://www.newageislam.com/islamic-world-news/transgender-law-pakistan-shariat/d/126505
New Age Islam, Islam Online, Islamic Website, African Muslim News, Arab World News, South Asia News, Indian Muslim News, World Muslim News, Women in Islam, Islamic Feminism, Arab Women, Women In Arab, Islamophobia in America, Muslim Women in West, Islam Women and Feminism