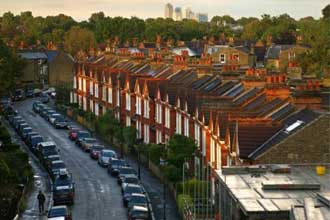 Photo: Police interviewed the boy at his home in Lancashire for writing that he lived in a "terrorist" house instead of a "terraced" house during an English class. PHOTO: AFP
-----------
Europe
To Check Radical Islamism, Tajikistan Cops Shave 13,000 Men's Beards
UK Boy Quizzed Over 'Terrorist House' Spelling Mistake
Pope formally invited to visit Rome's main mosque
Family of cousin of Paris attacker file murder complaint over her death
-----------
Mideast
European Parliament Calls On Turkey to Return to Peace Process
Intelligence Report Reveals ISIL Plan to Poison Water Sources
5 Egyptian Policemen Killed In Isis Attack in Sinai
Israeli minister calls for independent Kurdish state
Russia deploys troops in Syrian Kurdish town near Turkish border
IRGC Commander: Popular Forces Mobilized in Region Unbeatable Even by US Army
Japan to Lift Iran Sanctions Friday
Turkish PM says Russia trying to undermine Syria negotiations
-----------
India
Islamic State Comes To India: Planned To Strike Delhi-NCR Malls, Ardh Kumbh
A New Set of Bhatkal Brothers Poses a Challenge to Country's Security
Pathankot attack: NIA raids six locations in Punjab
BSF kills suspect crossing Indo-Pak border near Pathankot
-----------
North America
Around 130 Pak Nuclear Warheads Aimed At Deterring India: US Govt Report
US Navy SEAL 'Kept Unauthorised Image of Al-Qaida Leader's Corpse'
US Senate Democrats block Syria refugee bill
-----------
Pakistan
World Leaders Shocked Over Varsity Attack, Resolve To Fight Terrorism
Pakistan Claims Attack on University Handled From Afghanistan
University Assault Was an Attack on Pakistan: PM
Pakistan varsity attack: Professor dies fighting with Taliban militants
UN chief condemns terrorist attack at Pak University
Bacha Khan University attack: Police comb Charsadda, arrest several suspects
Mock counter-terrorism drill leaves PU students fleeing in fear
IED defused near bus stand in Peshawar
US offers help in anti-terror fight
-----------
Arab World
Army Kills Entire Members of Terrorist Group North of Dara'a
ISIL Suffers Heavy Casualties in Syrian Armed Forces' Attacks across Deir Ezzur
ISIL, Nusra Centers Sustain Major Losses in Syrian Air Attacks across Homs Province
Russian Military, Security Forces to Hold Drills against Terrorism
UN envoy says Syria peace talks may be delayed, pressure needed
ISIL Raqqa-Aleppo Supply Route Cut in Syrian Air Attacks
ISIL, Al-Nusra Evacuating Southern Damascus
Air Attacks Destroy ISIL Oil Refinery East of Syria
Syrian Army Fends off ISIL Attack on Deir Ezzur Airbase
Senior Militant Commander Killed by Unknown Attackers in Aleppo
Syrian Army Wins Back More Territories in Deir Ezzur Province
Syrian Army: 1,662 Terrorist Positions Targeted, Destroyed in 3 Weeks
Russian Jets Conduct 16 Sorties in Syria over Past 24 Hours
-----------
South Asia
Daesh Recruiting Fighters in Ghazni Province of Afghanistan
7 Killed, 25 Wounded in Blast near Russian Embassy in Kabul
US Forces in Afghanistan Can Now Target Loyalists of ISIS Terror Group
Another group of Daesh recruiters busted in Nangarhar
Suicide attack on media staff in Kabul widely condemned
Security agencies investigating deadly attack on journalists
-----------
Southeast Asia
Ex-student gets 2 years' jail for trying to support ISIS
Compiled by New Age Islam News Bureau
URL: http://newageislam.com/islamic-world-news/new-age-islam-news-bureau/to-check-radical-islamism,-tajikistan-cops-shave-13,000-men-s-beards/d/106070
-----------
Europe
To Check Radical Islamism, Tajikistan Cops Shave 13,000 Men's Beards
TNN | Jan 21, 2016
NEW DELHI: Tajikistan police is reported to have shaved nearly 13,000 men's beards and closed more than 160 shops selling traditional Muslim clothing to check "foreign" influences.
A report by Al Jazeera on Thursday said police in the central Asian Muslim-majority country also convinced more than 1,700 women to stop wearing headscarves in measures seen as the secular leadership's efforts to prevent influences from neighbouring Afghanistan.
Last week, Tajikistan's parliament banned Arab-sounding names, and marriages between first cousins, otherwise allowed in Islam.
Last year, Tajikistan's Supreme Court banned the Islamic Renaissance Party of Tajikistan - its only registered Islamic political party - following months of violence which the government blamed on radical Islam.
President Imomali Rakhmon, who has been ruling since 1994, is likely to ratify the new laws which seek to promote secularism and discourage foreign influences. Rahmon's current term ends in 2020.
Rakhmon, 63, who was a state farm boss in the Soviet era, has gradually consolidated his power during 23 years of rule over the predominantly Muslim nation of eight million that went through a 1992-97 civil war in which tens of thousands died.
Tajikistan's parliament is also considering a proposal to allow Rakhmon to run for an unlimited number of terms, cementing his grip on power as others have done in the Central Asian region.
The main opposition force, the Islamic Renaissance Party of Tajikistan, failed to win any seats in parliament in the election last March and has since been outlawed by Rakhmon's government, with its leaders accused of plotting a coup.
http://timesofindia.indiatimes.com/world/rest-of-world/To-check-radical-Islamism-Tajikistan-cops-shave-13000-mens-beards/articleshow/50667357.cms
-----------
UK boy quizzed over 'terrorist house' spelling mistake
AFP | Jan 20, 2016
LONDON: The family of a 10-year-old Muslim boy demanded an apology on Wednesday after he was quizzed by British police for writing that he lived in a "terrorist" house instead of a "terraced" house during an English class.
Police interviewed the boy at his home in Lancashire, northwest England, on December 7 and examined the family computer following his mistake, according to the BBC.
Since July, British teachers have been legally obliged to report any suspicious behaviour by pupils.
"You can imagine it happening to a 30-year-old man, but not to a young child," the boy's cousin told the BBC. "If the teacher had any concerns it should have been about his spelling.
"He's now scared of writing, using his imagination," she added.
A terraced property is a British term for a townhouse that shares its side walls with others.
Miqdaad Versi, assistant secretary-general of the Muslim Council of Britain, Britain's largest umbrella group for Islamic associations, blamed the government's "Prevent" programme, aimed at countering radicalisation.
"There are huge concerns that individuals going about their daily life are being seen through the lens of security and are being seen as potential terrorists rather than students," he said.
"This is a natural consequence of the extension of the 'Prevent Duty' to schools."
Lancashire Police said the issue was dealt with "by a joint visit by a police constable from the division and social services," and that no one from the Prevent counter-extremism scheme had been involved.
http://timesofindia.indiatimes.com/world/uk/UK-boy-quizzed-over-terrorist-house-spelling-mistake/articleshow/50654986.cms
-----------
Pope formally invited to visit Rome's main mosque
AP | Jan 20, 2016
Pope Francis. (AP photo)Pope Francis. (AP photo)
VATICAN CITY: Representatives of Italy's Muslim community have invited Pope Francis to visit the main mosque in Rome, just days after Francis paid his respects at the capital's main synagogue in a sign of interfaith friendship.
The Vatican said the invitation was delivered by a delegation of Muslims who met with Francis privately on Wednesday morning inside the Vatican.
No date has been set. The head of the Union of the Italian Islamic Community, Izzedin Elizir, told the television station of the Italian bishops' conference that the visit could come as early as Jan. 27. The Vatican had no comment other than to confirm the invitation had been received.
Francis has visited several houses of Muslim worship during his foreign trips, including in Istanbul, Jerusalem, and more recently in the Central African Republic.
http://timesofindia.indiatimes.com/world/europe/Pope-formally-invited-to-visit-Romes-main-mosque/articleshow/50655386.cms
-----------
Family of cousin of Paris attacker file murder complaint over her death
Jan 21, 2016
Paris (AFP) - The family of Hasna Aitboulahcen, a cousin of alleged Paris attacks ringleader Abdelhamid Abaaoud who helped him on the run and died with him in a police raid, have filed a murder complaint, their lawyer said.
The young woman was killed on November 18, five days after the attacks, in a raid on an apartment in Saint-Denis, north of Paris, where they found Abaaoud and fellow Belgian-Moroccan Chakib Akrouh, who blew himself up.
Aitboulahcen, 26, had found and negotiated rental of the safe house for the two jihadists.
Her mother, sister and brother filed a complaint against persons unknown for terrorism and murder on January 13 with Paris anti-terrorist judge Christophe Teissier, according to a copy of the complaint seen by AFP.
"I consider that Hasna Aitboulahcen is a victim," the family's lawyer Fabien Ndoumou said Wednesday.
"She was under pressure from her cousin who threatened her family and the families of her friends," he said.
Investigators initially mistakenly believed there had been a woman suicide bomber at the Saint-Denis apartment but Aitboulahcen's body was found almost intact in the rubble a day-and-a-half after the police assault, according to a source close to the case.
The lawyer also called for a burial permit for Aitboulahcen, whose body, according to him, is still at the forensic institute in Paris.
"This goes against Muslim rites," he said.
Aitboulahcen played a central role after the Paris attacks that killed 130 people, finding and paying for the hideout in Saint-Denis and leading her cousin to it.
http://news.yahoo.com/family-cousin-paris-attacker-file-murder-complaint-over-065522537.html
-----------
Mideast
European Parliament calls on Turkey to return to peace process
January 21, 2016
Members of the European Parliament called on Turkey to return to a peace process amid the escalation of fighting between security forces and the Kurdistan Workers' Party (PKK) in urban areas across the country's Southeast.
During a debate in the European Parliament on the situation in the southeastern region -- where state authorities have imposed round-the-clock curfews in many Kurdish towns several times -- the Socialists & Democrats in the European Parliament (S&D) group has urged Turkish authorities to restart the stalled peace process.
While the MEPs stressed that Turkey has a right to defend itself against terrorist attacks, they argued that curfews serve as a form of collective punishment.
"Turkey's right to fight against terrorism is not questioned," Kati Piri, S&D MEP and the parliament's rapporteur on Turkey, said on Wednesday.
"And the so-called 'retaliation actions' from the PKK last week -- killing police officers and their family members -- can in no way be justified. The general feeling, however, is that the curfew and operations by Turkish forces are about collective punishment rather than being aimed at restoring public order."
She also said she is concerned about the prosecution of more than 1,000 academics who signed a petition calling for peace last week.
"How can reasonable people calling for the violence to stop be labeled traitors and promoters of terrorism?" she asked.
In echoing Piti's remarks, S&D vice president for foreign affairs, neighborhood policy and enlargement Knut Fleckenstein also called for a return to the peace process.
"We strongly urge the government to return to the path of dialogue and not to sacrifice the country's long-term stability. Equally, we call on Kurdish political and community leaders to act with restraint and responsibility," he said.
"And finally, we urge the [European] Commission to state clearly that we disagree with the Turkish authorities' current policy in the Southeast of the country and that there needs to be a change," he added.
A group of MEPs from S&D will travel to southeastern Turkey in February to observe the situation there.
http://www.todayszaman.com/latest-news_european-parliament-calls-on-turkey-to-return-to-peace-process_410200.html
-----------
Intelligence report reveals ISIL plan to poison water sources
January 21, 2016
A recent intelligence report on the Islamic State in Iraq and the Levant (ISIL) has revealed its plan to attack Turkey by poisoning the country's water sources and thereby causing the spread of disease throughout the country.
According to the intelligence report, signed by İstanbul Vice Governor Nurullah Naci Kalkancı on Jan. 15, ISIL used mustard gas, anthrax and chlorine, which it took by force from the Syrian regime, in several attacks in Iraq and Syria. The intelligence report, labeled "confidential," was sent to all security units in İstanbul.
The report states that the biggest biological threat Turkey faces is called "tularemia," a deadly venom obtained from rodents. Among the symptoms of tularemia-related diseases are high fever, headache, a feeling of weakness, nausea, vomiting and diarrhea, according to the report. The report emphasizes that Turkish health experts do not have much information on tularemia cases, unlike other European countries.
The report states that it is very hard to diagnose the disease because its symptoms resemble those of many other diseases, and in the event of an ISIL attack on Turkey with this poison, many lives in Turkey might be lost because of late diagnosis. The report also states that ISIL plans to poison potable water supplies, water in reservoirs and other water sources.
Tularemia was first used in Manchuria by the Japanese. It was later used during World War II on German and Soviet soldiers. The United States planned to use it at the end of the 1960s as part of its biological weapons program, but decided against it.
According to the report, ISIL also wants to spread the plague throughout Turkey, emphasizing that the İstanbul Police Department's Intelligence Unit has intensified its efforts to prevent such an attack.
A US news report notes that ISIL used mustard gas in the Aug. 11 attack in Makhmour. Similar reports had surfaced in recent years, including in connection with an attack by ISIL militants in neighboring Syria. An ISIL attack in which it reportedly used sarin gas in Syria left 60 people dead.
Hytham Qassap, who is among the suspects accused of seeking to acquire chemical materials that could be used to produce sarin gas for radical groups in Syria, was released during the first hearing of their trial in a court in Adana in October 2013. The suspects, one Syrian and five Turks, were detained in May in an Adana police operation on suspicion of seeking to obtain materials used in the production of chemical weapons. Initial reports said two kilograms of highly toxic sarin gas were also seized in the operation, a claim authorities later denied. The chemical materials seized can be used to manufacture sarin gas, news reports say.
http://www.todayszaman.com/national_intelligence-report-reveals-isil-plan-to-poison-water-sources_410173.html
-----------
5 Egyptian policemen killed in Isis attack in Sinai
21 January 2016 7:35 PM
Gunmen have killed five Egyptian policemen at a checkpoint in the Sinai Peninsula, the interior ministry said today, in the latest attack claimed by the Islamic State group (Isis).
The incident happened yesterday night in North Sinai province where security forces are battling a jihadist insurgency.
"Unidentified gunmen opened fire on security forces at El-Etlawi square in the centre of El-Arish," the ministry said in a statement, referring to the provincial capital.
A gun battle ensued in which the five policemen were killed and three conscripts were wounded, it said.
Security forces were searching for the attackers, the ministry said.
The region is a bastion of the Isis-affiliated group Sinai Province, which claimed the attack in a statement posted on jihadist websites.
"Three soldiers of the Islamic State carried out a precise attack on a checkpoint of the infidel police at El-Etlawi square in El-Arish using light and medium weapons," the Sinai Province group said.
Isis fighters regularly target policemen and soldiers in the area.
Yesterday's attack comes just days before the January 25 anniversary of the 2011 uprising that toppled longtime autocrat Hosni Mubarak.
The insurgency in North Sinai swelled after the army ousted Mubarak's Islamist successor Mohamed Morsi in July 2013.
Jihadists say their attacks are in retaliation for a brutal government crackdown targeting Morsi's supporters that has left hundreds dead and thousands imprisoned. – AFP, January 21, 2016.
http://www.themalaysianinsider.com/world/article/5-egyptian-policemen-killed-in-isis-attack-in-sinai#sthash.1s2IuvqR.dpuf
-----------
Israeli minister calls for independent Kurdish state
January 20, 2016
Israeli Justice Minister Ayelet Shaked has called for an independent Kurdistan, a move which she says will weaken Israel's rivals in the region.
"We must openly call for the establishment of a Kurdish state that separates Iran from Turkey, one which will be friendly towards Israel," Shaked told a conference in Tel Aviv on Tuesday, according to a Times of Israel report.
Her call reflects a growing desire in Israel to foster robust relations with the Kurdish community in Iraq and even promote the process of founding an independent state by the Kurdish people.
Earlier this month, Kurdistan Regional Government (KRG) President Massoud Barzani spoke to diplomats from more than 30 countries in Arbil, Iraq, about Kurdish plans to hold a referendum, as part of an effort to seek international backing for a decades-old Kurdish bid for a state of their own. Barzani instructed his party officials in December of last year to speed up preparations to hold a referendum on whether to secede from Iraq.
A planned referendum was canceled in 2014 when the Islamic State in Iraq and the Levant (ISIL) captured Mosul, the second largest city in Iraq, thereby posing a mortal threat to the Kurdish region. The Kurds have since then fought back against the extremist group.
Backed by the US-led international coalition's air strikes, Kurdish peshmerga forces were able to push back ISIL, which came as close as 25 kilometers from the Kurdish capital of Arbil.
http://www.todayszaman.com/diplomacy_israeli-minister-calls-for-independent-kurdish-state_410092.html
-----------
Russia deploys troops in Syrian Kurdish town near Turkish border
January 21, 2016
Russia has deployed nearly 100 troops and military advisers in the northern Syrian town of Qamishli, which is located near the border with Turkey, injecting a new source of potential friction with Ankara, which has grown wary of outside powers' increasing cooperation with Kurdish militia the People's Protection Units (YPG), and outside powers.
Based on information from local activists, the Britain-based Syrian Observatory for Human Rights claimed that Russia sent a team of military technicians and experts, along with troops, to examine the airfield and other facilities in the town for possible further deployment of Russian forces.
The move is likely to cause tension with Turkey. It also comes during a continuing row between Turkey and Russia after the Turkish air force shot down a Russian jet it claimed violated its airspace late last November.
The plane's downing sparked a crisis, prompting Russia to deploy its cutting-edge air defense systems, S-400s, to an air base near Latakia, very close to the Turkish border. Russia warned that it will respond to any threat to its aircraft, and Russian President Vladimir Putin ordered the country's commanders to act swiftly if Turkish jets violate Syrian airspace.
http://www.todayszaman.com/latest-news_russia-deploys-troops-in-syrian-kurdish-town-near-turkish-border_410190.html
-----------
IRGC Commander: Popular Forces Mobilized in Region Unbeatable Even by US Army
January 21, 2016
TEHRAN (FNA)- Commander of the Islamic Revolution Guards Corps (IRGC) Major General Mohammad Ali Jafari underlined that even the US military is not able to defeat the big regional volunteer armies which have been formed in the region to fight against the terrorists.
"A massive numberless popular force similar to Basij (the volunteer forces) has been formed in Iraq, Syria and Libya against internal and foreign plots which is necessary for the survival of resistance," Jafari said, addressing a ceremony in Tehran on Wednesday.
"An over-200,000-strong organized popular force has been formed in these countries and it is the same force that no army even of the US and Israel can confront it," he added.
Jafari underscored that achievements of the popular and resistance forces will continue until the freedom of Palestine and the holy Quds from Israel's hands.
In relevant remarks last week, General Jafari said appearance of terrorist groups has caused increasing awareness and mobilization among the youth in the regional states.
"In addition to all its dire outcomes, the developments in the region, including emergence of the ISIL and Takfiris, and the incidents which have been happening in recent years have also caused nearly 200,000 young armed forces get mobilized and prepared in Syria, Iraq, Afghanistan, Pakistan and Yemen," Jafari said, addressing a ceremony in Tehran.
The popular forces' offensives on the gathering centers of militant groups in different parts of the region, specially Iraq and Syria, have claimed the lives of hundreds of terrorists and wounded many others in recent months. Supported by the two countries' armies, they have also succeeded in liberating vast areas from terrorists' hands.
Last month, Top Military Aide to the Iranian Supreme Leader Major General Yahya Rahim Safavi expressed the pleasure that terrorists' control over residential areas has decreased, thanks to the Syrian army and popular forces' recent major victories.
"Certain regions in Syria are controlled by the government and some other regions are witnessing clashes," Rahim Safavi said, addressing a gathering in the Central city of Qom.
"Most areas controlled by the terrorists include plains and deserts and less residential regions," he added.
http://en.farsnews.com/newstext.aspx?nn=13941030000680
-----------
Japan to Lift Iran Sanctions Friday
January 21, 2016
TEHRAN (FNA)- The Japanese government is expected to lift economic sanctions against Iran on Friday, national media reported Wednesday.
The Japanese cabinet will sign off on the move after Iran was verified over the weekend to be in compliance with the landmark nuclear deal reached last summer, according to the Nikkei Asian Review.
Tokyo is seeking to restore exploration of the Azadegan oilfield near the Iraqi border with an estimated 5.2 billion barrels of recoverable oil.
Japan's oil and gas exploration and production company INPEX withdrew from the project in 2010, six years after receiving three-quarters of concessions to develop the field and four years after that share dropped to one-tenth.
The public oil firm pulled out from Iran after receiving a warning from the United States it might be sanctioned for violating an embargo on Iran, thus complicating its transactions with other companies and financial institutions in the United States.
Japan's exports to Iran were valued at $170 million in 2013, an estimated one-tenth of the profits reported before anti-Iran sanctions were imposed.
The China National Petroleum Corporation (CNPC) effectively replaced INPEX with a $1.76-billion contract signed in 2009. The newspaper reports, however, that the contract has not been honored as the Azadegan exploration is behind schedule.
Restoring its standing in Iran is seen as a way to increase Japan's energy security and escape its dependence on Saudi Arabia and the United Arab Emirates, which supply over half of Japan's hydrocarbons.
In addition to allowing Japanese companies to invest in Iran's oil and gas industry, Japanese banks will be able to open branches and enter into currency exchange contracts.
http://en.farsnews.com/newstext.aspx?nn=13941030001361
-----------
Turkish PM says Russia trying to undermine Syria negotiations
January 21, 2016
Russia and others are trying to undermine negotiations on a solution for the conflict in Syria by including groups such as the Syrian Kurdish YPG militia, Turkish Prime Minister Ahmet Davutoğlu said on Thursday.
In comments at the World Economic Forum in Davos, he said Russia was complicating the fight against Islamic State of Iraq and the Levant (ISIL) by bombing the moderate Syrian opposition and that international coordination was needed against the ISIL militants.
Stating that "terrorist groups" must not be represented at talks on a solution for the conflict in Syria, Davutoğlu said Turkey does not distinguish between ISIL and Kurdistan Workers Party (PKK) militants in its anti-terror fight.
http://www.todayszaman.com/anasayfa_turkish-pm-says-russia-trying-to-undermine-syria-negotiations_410217.html
-----------
India
Islamic State Comes To India: Planned To Strike Delhi-NCR Malls, Ardh Kumbh
Raj Shekhar | TNN | Jan 21, 2016
NEW DELHI: Delhi Police on Wednesday announced the arrest of four members of Islamic State (ISIS) aged 19-23, who were in touch with handlers in Syria and Iraq and were planning a terrorist attack ahead of Republic Day at targets such as the Ardh Kumbh in Haridwar and prominent shopping malls of Delhi-NCR like Select Citywalk, Saket; DLF Promenade, Vasant Kunj and the Great India Place in Noida.
The arrests confirmed the presence of ISIS in India for the first time, transforming what was till now a concern into an actual security threat. The ISIS cell members, according to the police, said they were close to preparing IEDs and procuring weapons on the instruction of handlers who they were in touch with over VOIP, WhatsApp and Facebook.
The official word came a day after TOI reported the arrest of three operatives of the terror outfit, which recently staged an attack in Jakarta. The special cell of the Delhi Police announced the arrest of a fourth operative, who was picked up at 1am on Wednesday, and said there was evidence connecting them with ISIS operatives in West Asia.
Among the four arrested, Akhlaq ur Rehman is a third-year engineering student at a polytechnic college in Roorkee area and was picked up by cops just as he was to enter his college to write an exam. Mohammed Osama and Ajiz are doing BA from a local college while Mehraj is pursuing a bachelors in Ayurvedic medicine.
Suspects had scouted terror targets
Apart from targeting the Ardh Kumbh in Haridwar on February 8, the ISIS recruits were keen on bombing popular malls that attract thousands of visitors every day. They had even conducted a survey of their intended targets.
The quartet came in touch with ISIS recruiters through Facebook and were subsequently communicating through WhatsApp and Hike, sources said. They were then asked to read up ISIS literature on the internet and the outfit's mouthpieces like Dabiq.
One Yusuf (perhaps a code name) and terror outfit Ansar-ut Tawhid's 'Amir' Shafi Armar, were the persons allegedly handling them and priming them for attacks. The operatives are in 15-day police custody and are being interrogated jointly by the IB and special cell. They will be taken to Chhattisgarh, MP and areas in UP where they were supposed to meet some associates and collect articles needed for IED preparation.
In the initial interrogation, they have confessed to have been focusing more on the Ardh Kumbh as a blast there would have led to a stampede, causing maximum casualties. They say they were in the end stage of procuring weapons and preparing IEDs and were planning to strike before R-Day, if possible, police sources said.
A special team led by ACP Alok Kumar and DCP Pramod Kushwah is working with agencies in cracking the entire conspiracy.
http://timesofindia.indiatimes.com/india/Islamic-State-comes-to-India-Planned-to-strike-Delhi-NCR-malls-Kumbh/articleshow/50661789.cms
-----------
A new set of Bhatkal brothers poses a challenge to country's security
Raj Shekhar | TNN | Jan 21, 2016
NEW DELHI: When the ISIS chose the Ansar-ut Tawhid fi Bilad al-Hind (AuT) as its associate for operations in south Asia, it knew it was making the right choice. The AuT was initially led by two brothers who had left India to fight against it, but who then fell apart. Later, a section of the outfit rose again to become a part of the global jihad with focus on India.
One of the brothers, Shafi Armar, took upon himself to wage a war against India. After the IM members based in Pakistan split in 2013, Indian agencies were certain the threat from the Armar brothers from Bhatkal in Karnataka was over as they had already wiped out modules in India led by Yasin Bhatkal and his deputies. As the ISI kept Iqbal and Riyaz Bhatkal under their control, there were a few ambitious men from Azamgarh in north India who were smart enough to dodge them.
This was the group comprising Abdul Khader Sultan Armar, his brother Shafi Armar and others. They fled to Afghanistan and Pakistan and became part of the al-Qaida for a while. However, the ambitious men soon ditched Qaida as they believed that only the ISIS would be able to survive in the long run. The AuT, formed in November 2013, soon began flirting with the ISIS. They were quick to associate with the ISIS ideology, unlike the PoK-based outfits. Not just that, AuT members were willing to fight for them as well. The AuT's media wing, al-Isabah productions — supervised by Shafi Armar — posted videos of ISIS chief al-Baghdadi's Friday sermons and was soon "adopted" by the caliphate.
Agencies are wary of the AuT danger as they knew Shahnawaj was capable of reviving his SIMI contacts and carry out terror strikes. Soon, Al-Baghdadi declared Sultan Armar the Amir of AuT. Shafi was more into doing things through the internet — recruitment or communications. AuT first gained prominence when it publicly acknowledged the terrorists killed in Batla House and called them martyrs.
In a series of tweets, it vowed to avenge their deaths.
This was the first time any terrorist group had owned up to the slain terrorists, clearing the air over the encounter. This development, exclusively reported by TOIin September 2014, had the intelligence agencies and special cell mount exhaustive surveillance on their members and track their movements. However, AuT came in the global spotlight when two members — Sultan Armar and Bada Sajid, the man who had escaped Batla House, were killed last year.
ISIS declared them martyrs who fought the US forces. Sultan's brother Shafi took over. However, he turned out to be deadlier and turned back the focus on India. Shafi, who is heading Indian recruitment, is now the biggest threat for the country, agencies accept.
http://timesofindia.indiatimes.com/india/A-new-set-of-Bhatkal-brothers-poses-a-challenge-to-countrys-security/articleshow/50661919.cms
-----------
Pathankot attack: NIA raids six locations in Punjab
IANS | Jan 21, 2016
NEW DELHI: The National Investigation Agency sleuths on Thursday raided six places in Punjab's Gurdaspur and Amritsar towns as part of the ongoing probe into the January 2 terror attack at the air force base in Pathankot.
The places where the raids were carried out belong to suspected Punjab Police officer Salwinder Singh and his two companions who were allegedly kidnapped by terrorists hours before they mounted the attack at the air base.
"Two days after the lie detector test of Salwinder Singh, we carried out raids at six locations, four in Gurdaspur and two in Amritsar," an NIA official, requesting anonymity, told IANS.
"The locations include the residential places of Singh, his friend Rajesh Verma and his cook Madangopal."
Singh's lie detector test was conducted by the National Investigation Agency (NIA) on Tuesday. Singh, at present, is posted as assistant commandant of 75th Punjab Armed Police after being shunted out as the superintendent of police (headquarters) at Gurdaspur.
Six Pakistani terrorists -- believed to be from the outlawed Jaish-e-Mohammed terror outfit -- sneaked into Punjab from across the border and took the Punjab Police officer hostage before taking away his vehicle.
They attacked Singh's friend and cook, but left the police officer himself unharmed and untouched, rasing suspicions about his role in the whole apisode.
The six terrorists later attacked the Indian Air Force base in Pathankot, killing seven security personnel.
http://timesofindia.indiatimes.com/india/Pathankot-attack-NIA-raids-six-locations-in-Punjab/articleshow/50668052.cms
-----------
BSF kills suspect crossing Indo-Pak border near Pathankot
Yudhvir Rana | TNN | Jan 21, 2016
AMRITSAR: The Border Security Force (BSF) on Thursday morning foiled a cross-border intrusion bid after it shot dead one of the three intruders who were trying to enter India from the area of Tash Lassian in the Pathankot sector.
BSF Inspector General, Frontier, Anil Paliwal told TOI that three intruders from Pakistan attempted to cross international border at around 6.40am but were spotted by the force's patrolling party following which the intruders opened fire.
"Our jawans also retaliated and shot dead one of the intruder while two managed to flee back to Pakistan," he said adding that the body of an intruder was later found lying between international border and border fence.
Palwal said the intruders wanted to take advantage of thick layer of fog and enter India but were intercepted by alert BSF personnel.
This intrusion bid happened nearly three weeks after six heavily armed militants had entered India and stormed the Pathankot's Air Force base.
Sources said the intruders were 'launched' into India from Jalalabad village of Pakistan which is close to international border facing Tash Lassian and Bhariyal villages in India.
http://timesofindia.indiatimes.com/india/BSF-kills-suspect-crossing-Indo-Pak-border-near-Pathankot/articleshow/50664562.cms
-----------
North America
Around 130 Pak nuclear warheads aimed at deterring India: US govt report
PTI | Jan 21, 2016
WASHINGTON: Pakistan's nuclear warheads which are estimated to be between 110-130 are aimed at deterring India from taking military action against it, a latest Congressional report has said.
The report also expressed concern that Islamabad's "full spectrum deterrence" doctrine has increased risk of nuclear conflict between the two South Asian neighbours.
"Pakistan's nuclear arsenal probably consists of approximately 110-130 nuclear warheads, although it could have more. Islamabad is producing fissile material, adding to related production facilities, deploying additional nuclear weapons, and new types of delivery vehicles," Congressional Research Service (CRS) said in its latest report.
Full report at: http://timesofindia.indiatimes.com/india/Around-130-Pak-nuclear-warheads-aimed-at-deterring-India-US-govt-report/articleshow/50664202.cms
-----------
US Navy SEAL 'Kept Unauthorised Image of Al-Qaida Leader's Corpse'
Andrew Buncombe | The Independent | Jan 21, 2016
A former US Special Forces soldier who shot Osama bin Laden and later wrote a best-selling book, reportedly kept an unauthorised photograph of the al-Qaeda leader's corpse.
A report in the US said Matthew Bissonnette had recently handed over a computer hard drive containing the image of bin Laden as part of a deal with US investigators to avoid prosecution.
The Intercept said Bissonnette, a former Navy SEAL and author of No Easy Day, a firsthand account of the 2011 operation to kill the al-Qaeda leader, had been under investigation for allegedly revealing classified information.
Bin Laden was killed in May 2011, along with his bodyguards, after US troops stormed a compound in the Pakistani city of Abbottabad where he had been secretly living.
In a process that the US government said was carried out for security reasons, his body was reportedly then buried at sea off a US aircraft carrier, the USS Carl Vinson.
Images of the burial at sea, along with other pictures of the corpse were taken, but the Obama administration has resisted all efforts by the Associated Press and other groups to obtain them.
Full report at: http://timesofindia.indiatimes.com/world/us/Osama-bin-Laden-US-Navy-SEAL-kept-unauthorised-image-of-al-Qaida-leaders-corpse/articleshow/50666021.cms
-----------
US Senate Democrats block Syria refugee bill
Reuters | Jan 21, 2016
WASHINGTON: US Senate Democrats on Wednesday narrowly blocked legislation that would slow the entry of refugees from Syria and Iraq to the United States in a contentious vote cloaked in presidential election-year politics.
The vote was 55-43, with "yes" votes falling short of the 60 needed to advance the Republican-backed measure in the 100-member Senate. No Republicans voted against the bill, and only two Democrats backed it.
Among other things, the bill would halt the admission of refugees and require high-level US officials to verify that each refugee from Iraq and Syria posed no security risk before being allowed into the United States.
Full report at: http://timesofindia.indiatimes.com/world/us/US-Senate-Democrats-block-Syria-refugee-bill/articleshow/50662341.cms
-----------
Pakistan
World leaders shocked over varsity attack, resolve to fight terrorism
January 21st, 2016
ISLAMABAD: Condem­na­tions and condolences poured in from world leaders on Wednesday in the aftermath of the terrorist attack on Bacha Khan University, expressing shock that yet another educational institution was attacked in Pakistan.
Turkish President Recep Tayyip Erdogan called Prime Minister Nawaz Sharif, who is in Switzerland on a six-day trip, to express grief over the attack, which left at least 20 dead.
Mr Erdogan and Mr Sharif, during the conversation, agreed to enhance cooperation between the two countries to defeat terrorism.
Indian leaders took to Twitter to denounce the attack.
Prime Minister Narendra Modi said in his tweet: "Strongly condemn the terror attack at Bacha Khan University in Pakistan. Condolences to families of the deceased. Prayers with the injured."
Prime Minister Sharif appreciated Mr Modi's gesture and a statement issued by the Foreign Office said: "This incident is yet another reminder that terrorism is our common enemy and a cooperative approach is essential to eliminate it from the region."
Indian President Parnab Mukherjee made a number of tweets on the attack. "The strongly condemnable attack once again shows that no difference can be made between good and bad terrorists. All forms of terrorism and all manner of support to them need to be completely eradicated," he said.
European Union's (EU) High Representative and Vice-President Federica Mogherini said the university strike was "another attack against the innocent, the youth and the very future of Pakistan".
She said that, "an attack on a place of study is not only cowardly, but it is also an attack on all of us who believe in the power and importance of education."
Ms Mogherini spoke of renewed EU support for Pakistan and other countries in the region in their fight against terrorism.
"The fight is not theirs alone; we as the international community must all continue to face it and overcome it together," she said.
http://www.dawn.com/news/1234413/world-leaders-shocked-over-varsity-attack-resolve-to-fight-terrorism
-----------
Pakistan claims attack on university handled from Afghanistan
By KHAAMA PRESS - Thu Jan 21 2016
Pakistan claims the attack on a university in Khyber Pakhtunkhwa province that left 21 people killed and at least 30 others wounded was handled from Afghanistan.
"The attackers were in touch with a number from Afghanistan," Lt Gen Asim Saleem Bajwa, the director general of the Inter-Services Public Relations (ISPR), told a news briefing in Peshawar, according to Pakistan's The Express Tribune news.
"The terrorists were continuously conversing on their mobile phones, two of which we have recovered and collected data from."
ISPR spokesperson has further said that the SIMs used in the phones were of Afghan origin, adding that a mobile phone recovered from one of the attackers was receiving calls even after he had been killed.
Full report at: http://www.khaama.com/pakistan-claims-attack-on-university-was-handled-from-afghanistan-4502
-----------
University assault was an attack on Pakistan: PM
January 21st, 2016
ISLAMABAD: Prime Minister Nawaz Sharif and army chief Gen Raheel Sharif vowed on Wednesday to continue efforts to wipe out terrorism and extremism and said that the nation's determination to counter the menace had not been affected by the strike in Charsadda.
"The prime minister and the chief of army staff agreed that the war against terrorism and extremism will continue with full might," said a statement issued by the premier's office after Mr Sharif talked to the army chief from Zurich on phone to discuss the Bacha Khan University attack.
Mr Sharif and Gen Raheel resolved that the fight against militancy, which enjoyed support of the nation, would be taken to its logical end of elimination of terrorism.
The prime minister directed security agencies to go after the patrons, financiers, handlers and planners of the attack.
Mr Sharif, in a conversation with Awami National Party chief Asfandyar Wali, said the university assault was an attack on Pakistan and "will see a ruthless response by the state".
The prime minister said the terrorists and their financiers "will see our national resolve to eliminate terror".
He said the nation was united (against terror) and announced one-day mourning on Thursday when the national flag would fly at half mast.
http://www.dawn.com/news/1234400/attack-on-pakistan-pm
-----------
Pakistan varsity attack: Professor dies fighting with Taliban militants
AFP | Jan 20, 2016
CHARSADDA: A chemistry teacher who tried to protect his students by opening fire on Taliban militants during a deadly attack at a Pakistani university has been hailed as a "martyr" and a "gentleman".
Lecturer Syed Hamid Husain, an assistant professor of chemistry at the Bacha Khan university in Charsadda, ordered his students to stay inside as Taliban gunmen stormed the school near the city of Peshawar on Wednesday, leaving at least 21 people dead.
Students told of how he opened fire on gunmen as they rampaged across campus, giving the young people time to flee before he was cut down in a hail of bullets.
"We saw three terrorists shouting, 'Allah is great!' and rushing towards the stairs of our department," one man told reporters.
Full report at: http://timesofindia.indiatimes.com/world/pakistan/Pakistan-varsity-attack-Professor-dies-fighting-with-Taliban-militants/articleshow/50655299.cms
-----------
UN chief condemns terrorist attack at Pak university
PTI | Jan 21, 2016
UNITED NATIONS: Condemning the terrorist attack on a university in Pakistan's restive northwest, UN Secretary-General Ban Ki-moon has called for the perpetrators to be swiftly brought to justice.
Ban said the right to education for all must be firmly protected and reaffirmed that attacks against students, teachers or schools can never be justified.
Schools and educational facilities must be respected as safe and secure spaces, he said.
The UN chief is appalled by such acts of violence and calls for the perpetrators to be swiftly brought to justice, his spokesman said in a statement.
The Secretary-General recalled, just over a year ago, Pakistan experienced one of the deadliest school attacks in its history near the city of Peshawar, where more than 150 people died, mostly children.
Calling for proportionate and necessary measures to be taken to ensure that schools in areas of insecurity and conflict are adequately protected, Ban extended his heartfelt condolences to the families of the victims and to the government and people of Pakistan.
Heavily-armed Taliban militants stormed the Bacha Khan University, named after the iconic Khan Abdul Ghaffar Khan, in Khyber-Pakhtunkhwa province on Wednesday, firing indiscriminately on students and teachers.
At least 20 people - 18 students, a professor and a staffer - were killed and many more were wounded in the attack.
http://timesofindia.indiatimes.com/world/pakistan/UN-chief-condemns-terrorist-attack-at-Pak-university/articleshow/50663980.cms
-----------
Bacha Khan University attack: Police comb Charsadda, arrest several suspects
Jan 20, 2016
PESHAWAR: A First Information Report (FIR) was registered on Thursday against the four unidentified militants who attacked Charsadda's Bacha Khan University, killing 20 people and injuring at least a dozen others.
An injured university employee, Muhammad Fayyaz, expired this morning in the Neurosurgery Intensive Care Unit at Peshawar's Lady Reading Hospital ─ where two others wounded in the attack remain in critical condition. The death toll now stands at 21.
The FIR lodged was lodged on behalf of the Counter-Terrorism Department (CTD) by Station House Officer Irfanullah of the Serdheri police station in CTD Mardan under sections 7 and 15AA of the Anti-Terrorism Act.
Full report at: http://www.dawn.com/news/1234424/bacha-khan-university-attack-police-comb-charsadda-arrest-several-suspects
-----------
Mock counter-terrorism drill leaves PU students fleeing in fear
January 21st, 2016
LAHORE: Fear and panic spread among Punjab University students as law enforcement agencies conducted a mock drill at the institution just a day after a barbaric attack on Charsadda's Bacha Khan University during which 21 people were killed.
Footage of the mock drill shows terrified Punjab University students ─ who were unaware of the exercise ─ screaming and fleeing as they catch sight of law enforcement personnel, faces covered, guns at the ready, barrelling through corridors.
The video of the mock operation shows a group of armed men streaking across university grounds, charging down a hallway and conducting classroom breaches as part of the exercise to clear the premises and evacuate students.
PU students can be heard screaming when they spot the 'attackers' and seen fleeing the scene.
Full report at: http://www.dawn.com/news/1234437/mock-counter-terrorism-drill-leaves-pu-students-fleeing-in-fear
-----------
IED defused near bus stand in Peshawar
January 21st, 2016
PESHAWAR: An improvised explosive device, weighing three to four kilograms, was defused near the Haji Camp Bus Stand in Peshawar by Bomb Disposal Squad (BDS) personnel on Thursday.
BDS personnel told DawnNews that the three to four kilograms of explosive material was used in the making of the bomb which was also fitted with a remote controlled detonator. The bomb was planted along the roadside near the bus stand.
Full report at: http://www.dawn.com/news/1234423/ied-defused-near-bus-stand-in-peshawar
-----------
US offers help in anti-terror fight
January 21st, 2016
WASHINGTON: The United States on Wednesday offered to work with the government and people of Pakistan in their struggle to defeat terrorists who attack educational institutions and kill children.
Strongly condemning Wednesday's terrorist attack on the Bacha Khan University in Charsadda, a US State Department spokesman also backed the efforts to build a stable and prosperous Pakistan.
"It is particularly appalling that these terrorists continue to attack educational institutions, targeting Pakistan's future generations," said Mark Toner, the department's deputy spokesman.
Full report at: http://www.dawn.com/news/1234411/us-offers-help-in-anti-terror-fight
-----------
Arab World
Army Kills Entire Members of Terrorist Group North of Dara'a
Jan 21, 2016
TEHRAN (FNA)- The entire members of a group of terrorists were killed after the Syrian Army surrounded them and hunted all them down, army announced Wednesday.
"The terrorists were surrounded by the Syrian army in Sheikh Meskeen region," the army said, adding, "The army opened fire at the militants after they refused to lay down guns."
"None of the terrorists remained alive after the Syrian soldiers' attack," the army went on to say.
In relevant development in the Southern province on Tuesday, the Syrian army attacked a column of the militant groups' vehicles driving on a road from the East towards one of the Southern neighborhoods of Dara'a city.
"The Syrian army troops opened fire at an approximately long convoy of the militant groups' vehicles driving on the road connecting al-Naymah in the Southeast part of Dara'a and Dara'a al-Balad in the Southern side of Dara'a city, destroying at least four of the vehicles, loaded with weapons and ammunition," the sources said.
"Two of the vehicles, mounted with mortar-launching pads, were also destroyed in the attack," the sources said.
http://en.farsnews.com/newstext.aspx?nn=13941030000920
-----------
ISIL Suffers Heavy Casualties in Syrian Armed Forces' Attacks across Deir Ezzur
Jan 21, 2016
TEHRAN (FNA)- The Syrian Army and Air Force's offensives on ISIL strongholds in different parts of the Eastern province of Deir Ezzur inflicted major losses on the militants, army sources announced on Wednesday.
"Scores of the ISIL militants were killed or wounded in the Syrian army troops' offensives near al-Baqaliyeh in the Northwestern countryside of Deir Ezzur city and also in the village of al-Jafreh," the sources said.
"The Syrian fighter jets, for their part, carried out several combat flights over the ISIL concentration centers near the village of Ayyash and the town of Hosseiniyeh, which claimed the lives of many terrorists," they further added.
Full report at: http://en.farsnews.com/newstext.aspx?nn=13941030001223
-----------
ISIL, Nusra Centers Sustain Major Losses in Syrian Air Attacks across Homs Province
Jan 21, 2016
TEHRAN (FNA)- Concentration centers of the ISIL and al-Nusra Front across the Central province of Homs were heavily bombed by the Syrian fighter jets, the army announced Wednesday, adding the airstrike caused large-scale damage on militants' grid.
"The Syrian fighter jets tracked and targeted the ISIL positions near the town of Maheen and in surroundings of the ancient Assyrian town of Quaryatayn in the Southeastern part of Homs province, which ended in the destruction of many weapons and vehicles," the army said.
Full report at: http://en.farsnews.com/newstext.aspx?nn=13941030000375
-----------
Russian Military, Security Forces to Hold Drills Against Terrorism
Jan 21, 2016
TEHRAN (FNA)- The head of the Russian Airborne Forces said that Russian airborne troops, special forces and Interior Ministry troops will hold a series of exercises this year to drill joint action against terrorism and drug smuggling.
Russian airborne troops, special forces and Interior Ministry troops will hold a series of exercises this year to drill joint action against terrorism and drug smuggling, the head of the Russian Airborne Forces said Wednesday, Sputnik reported.
"We plan a series of exercises together with Russian Internal Troops in the Southern and Caucasus federal territories, together with frontline aviation and other armed forces, as well as anti-drug agency's special forces and the Federal Security Service," Col. Gen. Vladimir Shamanov said.
The drills will focus on cooperation across security and armed forces and operations to combat drug trafficking and thwart terrorist attacks.
http://en.farsnews.com/newstext.aspx?nn=13941030001369
-----------
UN envoy says Syria peace talks may be delayed, pressure needed
Reuters | Jan 21, 2016
ZURICH/GENEVA: Internationally brokered talks between Syria's government and opposition groups due to start on Jan. 25 may be delayed, but major powers must keep up the pressure to bring participants to the table, the United Nations envoy said on Wednesday.
A Syrian opposition council backed by Saudi Arabia said on Wednesday it will not attend the negotiations in Geneva with the government if a third group takes part, a reference to a Russian bid to widen the opposition team.
UN Special Envoy Staffan de Mistura spoke in an interview with broadcaster CNN, hours after US Secretary of State John Kerry and Russian Foreign Minister Sergei Lavrov held talks in Zurich despite no sign of agreement on who should represent the opposition.
"We have no intentions to postpone the talks from January to February. This is both the position of Russia and the United States, and we are confident that in the next days, in January, such talks must start," Lavrov said.
Full report at: http://timesofindia.indiatimes.com/world/middle-east/UN-envoy-says-Syria-peace-talks-may-be-delayed-pressure-needed/articleshow/50662016.cms
-----------
ISIL Raqqa-Aleppo Supply Route Cut in Syrian Air Attacks
Jan 21, 2016
TEHRAN (FNA)- Military sources in the Northern battlefields said on Wednesday that the Syrian warplanes heavily bombed one of the main supply lines of the ISIL used for transferring weapons, medical equipment and foodstuff to Aleppo from Raqqa.
"The Syrian warplanes tracked and targeted the ISIL procurement route near the villages of al-Jaberiyeh, Afash, and Abu Danneh in the Eastern territories of the province of Aleppo near border with Raqqa," the sources said.
"Meantime, the ISIL strongholds near the villages of Arran, Abu Tatal, al-Madioune and Tal Maksour in al-Bab region , Northeast of Aleppo province were massively targeted in severe sorties of the Syrian fighter jets, which ended in the killing and wounding of many terrorists and destruction of their military vehicles," they added.
Full report at: http://en.farsnews.com/newstext.aspx?nn=13941030000641
-----------
ISIL, Al-Nusra Evacuating Southern Damascus
Jan 21 2016
TEHRAN (FNA)- The al-Nusra Front and ISIL militants started leaving Southern Damascus under a deal with the Syrian government that was signed and was due to go into effect last month but came to a halt after Jeish al-Islam top commander Zahran Alouch was killed in a Syrian air raid.
The al-Nusra Front and ISIL terrorists are now evacuating the neighborhood of al-Hajar al-Aswad,Yarmouk refugee camp and al-Qadam regions on Wednesday.
Full report at: http://en.farsnews.com/newstext.aspx?nn=13941030000763
-----------
Air Attacks Destroy ISIL Oil Refinery East of Syria
Jan 21 2016
TEHRAN (FNA)- The Syrian fighter jets, in a series of combat sorties, inflicted major losses on the ISIL terrorists' oil facilities in Raqqa province, the army announced minutes ago.
"Several fuel reservoirs and the facilities of crude oil extracting and refining in the ISIL-held Raqqa came under the massive strikes of the Syrian warplanes," the army said.
The army further added that the air attacks were very heavy and will the ISIL with fuel shortage in the coming days.
Full report at: http://en.farsnews.com/newstext.aspx?nn=13941030000581
-----------
Syrian Army Fends off ISIL Attack on Deir Ezzur Airbase
Jan 21 2016
TEHRAN (FNA)- The Syrian Army announced minutes ago that its troops have repelled ISIL's large-scale offensive on government forces' defense lines near the strategic airbase of Deir Ezzur, East of Syria.
"The ISIL launched a powerful assault on the Deir Ezzur Military Airport after struggling to advance at the 137th Artillery Brigade's headquarters outside the city's walls," the army said.
Full report at: http://en.farsnews.com/newstext.aspx?nn=13941030000969
-----------
Senior Militant Commander Killed by Unknown Attackers in Aleppo
Jan 21 2016
TEHRAN (FNA)- Sources in the Northern city of Aleppo confirmed that one of the most notorious commanders of Ahrar al-Sham terrorist group was killed by unknown assailants in the Northern part of Aleppo province near the border with Turkey on Wednesday.
"The attackers targeted Ahrar al-Sham commander on the road connecting A'zaz and Bab al-Salama border crossing," the sources said.
"The militant commander was killed on the spot," they added.
"There has not been yet any reliable report on the identity of the attackers," the sources said.
Full report at: http://en.farsnews.com/newstext.aspx?nn=13941030001170
-----------
Syrian Army Wins Back More Territories in Deir Ezzur Province
Jan 21 2016
TEHRAN (FNA)- The Syrian Army announced minutes ago that its forces have pushed the ISIL terrorists back from more territories in Deir Ezzur province, and captured a strategic bridge and some heights.
"The Syrian army drove the ISIL back from al-Raqqa bridge and the strategic heights of Brouk following hours of fierce battle, which ended in the killing or wounding many terrorist," the army said.
"The ISIL left behind at least 19 dead members and fled the battlefront," the army added.
"Over six heavy machinegun-mounted vehicles of the ISIL were also destroyed in the army offensive," the army went on to say.
Full report at: http://en.farsnews.com/newstext.aspx?nn=13941030001085
-----------
Syrian Army: 1,662 Terrorist Positions Targeted, Destroyed in 3 Weeks
Jan 21 2016
TEHRAN (FNA)- Spokesman of the Syrian Army announced that 1,662 terrorist targets have been destroyed during airstrikes against the positions and hideouts of militants in different parts of the country since December 27.
The spokesman said on Wednesday that the terrorist positions which were destroyed were in the countryside of Damascus, Homs, Hama, Idlib, Aleppo and Deir Ezzor.
The spokesman stated that the Syrian Air Force carried out 481 sorties and destroyed 1,662 terrorist targets, including a command center with all terrorists inside it, since December 27.
Full report at: http://en.farsnews.com/newstext.aspx?nn=13941101000375
-----------
Russian Jets Conduct 16 Sorties in Syria Over Past 24 Hours
Jan 21 2016
TEHRAN (FNA)- Russian aviation has conducted 16 sorties in Syria over past 24 hours hitting 57 terrorist targets in two provinces, the Russian Defense Ministry said Wednesday.
"Over the past 24 hours the jets of the Russian Air and Space Forces have carried out 16 combat missions hitting 57 terrorist targets," Russian Defense Ministry spokesman Maj. Gen. Igor Konashenkov told reporters.
"Due to poor weather conditions and in an attempt to avoid casualties among civilians, Russian aircraft only performed combat missions in the provinces of Lattakia and Deir Ezzur," Konashekov added.
Full report at: http://en.farsnews.com/newstext.aspx?nn=13941030001379
-----------
Syrian Army Continues to Crush Militant Groups across Dara'a Neighborhoods
Jan 21 2016
TEHRAN (FNA)- At least two neighborhoods of the Southern city of Dara'a were the scenes of fierce clashes between the Syrian Army and the militants, informed city sources said Wednesday, adding the terrorist groups suffered a heavy death toll in the government forces' attacks.
"The army troops engaged in a heavy clash with the militant groups in the Southeastern part of al-Abbasiyeh in Dara'a al-Mahatta, which lasted for four-five hours and ended in the killed or wounding of several militants and destruction of their vehicles," the sources said.
Full report at: http://en.farsnews.com/newstext.aspx?nn=13941030000689
-----------
South Asia
Daesh Recruiting Fighters in Ghazni Province of Afghanistan
By KHAAMA PRESS - Thu Jan 21 2016
The terrorist group of the Islamic State (IS) which is locally known by its Arabic name "Daesh" has been recruiting fighters in central Ghazni province of Afghanistan.
According to a report published by the Voice of America (VOA) on Thursday, the group has been busy in its campaign in Ghazni's restive areas including Zana Khan, Giro, Andar and Gilan districts.
Full report at: http://www.khaama.com/daesh-recruiting-fighters-in-ghazni-4503
-----------
7 killed, 25 wounded in blast near Russian embassy in Kabul
By KHAAMA PRESS - Wed Jan 20 2016
Kabul suicide attackA relatively heavy explosion rocked Kabul city earlier this evening leaving at least seven civilians dead and twenty five others wounded.
Kabul police chief Gen. Abdul Rahman Rahimi confirmed that the suicide bomber targeted a vehicle of the Kaboora Production – a media group, leaving seven people dead and around 25 others wounded.
Deputy interior minister Gen. Ayub Salangi confirmed that six civilians were killed and twenty four others were wounded in the attack.
Full report at: http://www.khaama.com/explosion-rocks-kabul-city-0024
-----------
US forces in Afghanistan can now target loyalists of ISIS terror group
By KHAAMA PRESS - Thu Jan 21 2016
The U.S. defense officials have said the Obama administration has granted the U.S. forces new authority to target the loyalists of the Islamic State of Iraq and Syria (ISIS) terrorist group in Afghanistan.
The strikes on ISIS loyalists would be carried out based on the new rules of engagement approved by the Obama administration last week, permitting the U.S. commanders in Afghanistan launch airstrikes against militants affiliated with the Islamic State, in the same way that the military targets fighters linked to al-Qaida.
Full report at: http://www.khaama.com/us-forces-in-afghanistan-can-now-target-loyalists-of-isis-terror-group-0026
-----------
Another group of Daesh recruiters busted in Nangarhar
By KHAAMA PRESS - Thu Jan 21 2016
Police have busted another group of Daesh recruiters in eastern Nangarhar province.
Spokesperson for the police headquarters of Nangarhar said in a statement on Wednesday that the four recruiters were arrested during a special raid in Buland Ghar area of Behsood District.
They are identified as Abdul Jalil alias Omar, Saif-ul-Islam, Zahidullah AKA Taiba, all residents of Behsood District, and Nasir who is a resident of Kama District.
According to Colonel Hazrat Hussain Mashriqiwal's statement, the group was also involved in other terrorist activities besides recruiting fighters for Daesh.
Full report at: http://www.khaama.com/another-group-of-daesh-recruiters-busted-in-nangarhar-4501
-----------
Suicide attack on media staff in Kabul widely condemned
By KHAAMA PRESS - Thu Jan 21 2016
The suicide attack on a bus carrying media staff in Kabul has been widely condemned.
President Mohammad Ashraf Ghani says this was the act of coward terrorists
"Strongly condemn the barbaric attack on our brave media staff. My condolences are with their families. This's the act of coward terrorists," states a post on the official twitter account of the President.
Chief Executive Officer (CEO) Abdullah Abdullah while condemning the attack has said that attack on innocent civilians have no justification in any law, faith, belief, religion and humanity.
Full report at: http://www.khaama.com/suicide-attack-on-media-staff-in-kabul-widely-condemned-4495
-----------
Security agencies investigating deadly attack on journalists
By KHAAMA PRESS - Thu Jan 21 2016
Kabul attackMinistries of defense and interior strongly condemn the deadly attack on journalists in capital Kabul.
Mohammad Masoum Stanikzai, the acting Defense Minister visited victims of Wednesday's attack in the hospital and said that investigation is underway into the incident.
Sediq Sediqi, spokesperson for the Ministry of Interior also told a press conference today that all security agencies, particularly the police, have been conducting investigation into the attack and that the findings would be shared with the nation.
Full report at: http://www.khaama.com/security-agencies-investigating-deadly-attack-on-journalists-4504
-----------
Southeast Asia
Ex-student gets 2 years' jail for trying to support Isis
21 January 2016
A former student at a local public university in Perlis was today sentenced to two years' jail by the High Court, after pleading guilty to trying to support the Islamic State (Isis) group.
Judge Datuk Azman Abdullah passed the sentence on Wan Mohammad Arif Wan Rokman, 24, and ordered the sentence to start from the date of his arrest, December 28, 2014.
Wan Mohammad Arif was charged with trying to give support to the Isis group by taking a Turkish Airlines flight from the Kuala Lumpur International Airport (KLIA) to Istanbul, Turkey to become a member of the group in Syria.
The marine engineering student was accused of committing the offence at gate C15, KLIA International Departure Hall, at about 10.15pm on December 28, 2014.
He was charged under Section 130J(1)(a) of the Penal Code, which carries a life sentence or not exceeding 30 years, or a fine, and forfeiture of assets used or intended to be used in committing the offence.
Full report at: http://www.themalaysianinsider.com/malaysia/article/ex-student-gets-2-years-jail-for-trying-to-support-isis#sthash.l6lyBkXy.dpuf
URL: http://newageislam.com/islamic-world-news/new-age-islam-news-bureau/to-check-radical-islamism,-tajikistan-cops-shave-13,000-men-s-beards/d/106070
New Age Islam, Islam Online, Islamic Website, African Muslim News, Arab World News, South Asia News, Indian Muslim News, World Muslim News, Womens in Islam, Islamic Feminism, Arab Women, Womens In Arab, Islamphobia in America, Muslim Women in West, Islam Women and Feminism, Moderate Islam, Moderate Muslims, Progressive Islam, Progressive Muslims, Liberal Islam, Liberal Muslims, Islamic World News