New Age Islam News Bureau
1 Aug 2020
• Behind Row Over Pakistan 'Gurdwara Conversion', A Video and A Dispute That Began In 1880s
• Turks Hold First Eid Prayers at Hagia Sophia Mosque
• Eid-ul-Adha: Devotees Offer Prayers at Mosques, Many Stay at Home Over Fears of Coronavirus
• UK Parliament Report Concerns Persecution of Ahmadi Muslims In Pakistan
• Sheikh Hasina Urges All to Be Imbued with Essence of Eid-ul-Azha
• Twitter Defends Allowing Iran's Khamenei To Call for Genocide While Censoring Trump
• Turkey 'Dreaming of Empire in Libya,' Says Egyptian Strategist
--------
Pakistan
• Thousands of Radical Islamists Rallied in Pakistan In Support of The Killer of a U.S. Citizen on Trial for Blasphemy
• Behind Row Over Pakistan 'Gurdwara Conversion', A Video and A Dispute That Began In 1880s
• Pakistan says troops responded to Afghan fire at Chaman border 'only in self-defence'
• Tahaffuz-i-Buniyad-i-Islam Bill: Jamaat asks Chaudhrys to continue consultation
--------
Mideast
• Turks Hold First Eid Prayers at Hagia Sophia Mosque
• Supreme Leader: American Nation, Not Others Main Enemy of US
• Palestinians Celebrate Eid Al-Adha Amid Economic Woes
• US designates, sanctions key ISIS financial supporter in Turkey: Treasury Department
• Turkey bans writing of university dissertations in Kurdish
--------
India
• Eid-ul-Adha: Devotees Offer Prayers at Mosques, Many Stay at Home Over Fears of Coronavirus
• PM Modi Extends Greetings to Sheikh Hasina on Eid-ul-Azha
• Telangana Congress Protests Across the State Against the Demolition of Two Mosques and A Temple In The Secretariat
• Supreme Court bats for opening temples, churches, mosques during Unlock phases
• Indian Army Jawan killed in ceasefire violation by Pakistan in J&K's Poonch
• Jammu and Kashmir terror hits drop, more terrorists dead
--------
Europe
• UK Parliament Report Concerns Persecution of Ahmadi Muslims In Pakistan
• British MP Under Pressure to Apologize After Blaming Muslims, Minorities For COVID-19 Spike
• UK government wins appeal bid in ISIS bride Shamima Begum case
• Irish Muslims perform Eid prayers on symbolic Croke Park pitch
--------
South Asia
• Sheikh Hasina Urges All to Be Imbued with Essence of Eid-ul-Azha
• Taliban killed 580 civilians, wounded 893 others in first half of 2020: UNAMA
• Taliban's deputy shadow governor among 7 killed in Wardak province
• Afghan Army says Pakistan shelling killed 9 people, orders to ready return fire
• Explosion in Kabul city leaves at least 3 dead, wounded
--------
North America
• Twitter Defends Allowing Iran's Khamenei To Call for Genocide While Censoring Trump
• US bases in Persian Gulf should be dismantled: Scholar
• Deaths of '300 Russians' in Syria sent warning to Moscow, Pompeo says
--------
Africa
• Turkey 'Dreaming of Empire in Libya,' Says Egyptian Strategist
• Families seek justice for Sudan's slain anti-Bashir coup plotters
• 9 Civilians Die in Two Attacks in Northern Mozambique
--------
Arab World
• Saudi Arabia's King Salman Wishes Muslims a Blessed Eid al-Adha
• Qatar-Linked Media Outlets in Rare Clash: Muslim Brotherhood Vs. Arabist Secularists
• Al Qaeda gaining strength as terror fight focuses on ISIS
• For Hard-Hit Lebanese, Eid al-Adha Traditions Are Now Just Too Costly
• Executed Turkish general exposed misuse of Qatari funds for Syria extremists: Report
• This year's Hajj measures aim to protect the guests of God: Saudi Arabian King Salman
• Iraqi premier calls early elections in June 2021, one year earlier than scheduled
• Report: Car bomb in north Syria kills, wounds several people
• Iraq: Since October, 560 Protesters, Police Died in Rallies
--------
Southeast Asia
• Malaysians Start to Reject Traditionally Virulent Anti-Semitism, Scholar Says
• Muslims in Malaysia celebrate Aidiladha in new normal amid Covid-19
• Muhyiddin: Aidiladha reminder of patience, solace in navigating life's hardships
• Indonesian Muslims celebrate Idul Adha amid coronavirus pandemic
• Japan lacking burial grounds for expanding Muslim population
• 12 dead as Philippine troops battle militants in south
Compiled by New Age Islam News Bureau
URL: https://www.newageislam.com/islamic-world-news/thousands-radical-islamists-rallied-pakistan/d/122519
--------
Thousands of Radical Islamists Rallied In Pakistan In Support Of The Killer Of A U.S. Citizen On Trial For Blasphemy
July 31, 2020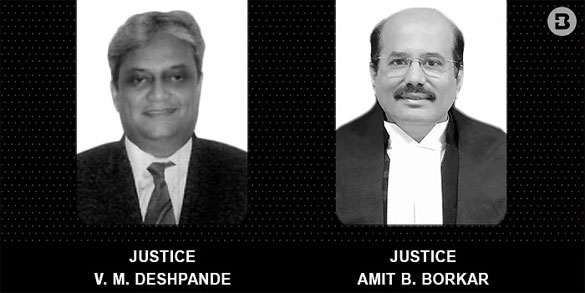 The gunman, Faisal Khan, was taken into custody
------
ISLAMABAD — Thousands of radical Islamists rallied on Friday in north western Pakistan in support of a man who earlier this week walked into a courtroom in the city of Peshawar and gunned down a U.S. citizen on trial for blasphemy.
The American, Tahir Naseem, died of his wounds before he could be taken to hospital while the gunman, Faisal Khan, was taken into custody.
The U.S. State Department said Naseem was standing trial after being "lured to Pakistan" from his home in Illinois and entrapped by the country's controversial blasphemy law, which international rights groups have sought to have repealed. The U.S. statement did not elaborate on the circumstances in which Naseem came to be in the South Asian country.
The blasphemy law calls for the death penalty for anyone found guilty of insulting Islam. But in Pakistan, the mere allegation of blasphemy can cause mobs to riot and vigilantes to kill those accused.
"We are shocked, saddened, and outraged that American citizen Tahir Naseem was killed yesterday inside a Pakistani courtroom," read the State Department statement, released on Thursday.
Pakistani officials said Naseem was charged with blasphemy after he declared himself Islam's prophet. Police in Peshawar, who originally identified him as Tahir Shameem Ahmed but later corrected themselves, said he was arrested two years ago.
The assailant was also initially identified incorrectly, as Khalid Khan. It was later learned his real name is Faisal Khan. It wasn't clear how he managed to enter the courtroom on Wednesday and get past security with a weapon.
"We urge Pakistan to immediately reform its often-abused blasphemy laws and its court system, which allow such abuses to occur, and to ensure that the suspect is prosecuted to the full extent of the law," said the statement issued by Cale Brown, the State Department's principal deputy spokesperson.
However, in deeply conservative Pakistan, any attempt to even amend the blasphemy law to make it more difficult to bring charges or abuse it has brought mobs out on the street.
At the rally in Peshawar, the demonstrators carried signs praising Khan for the killing, calling for his immediate release from jail and saying he killed Naseem because the government was too slow in prosecuting blasphemy cases.
"We are not in favor of taking the law into our own hands, but Faisal did what the government should have done two years ago," said Mufti Shahabuddin Popalzai, who led the rally through the narrow streets of the old city.
Although Pakistani authorities have yet to carry out a death sentence for blasphemy, there are scores of accused on death row. Most are Muslims and many belong to the Ahmadyya sect of Islam, reviled by mainstream Muslims as heretics.
Besides the State Department, the U.S. Commission on International Freedom condemned Naseem's killing.
"Pakistan's blasphemy laws are indefensible to begin with, but it is outrageous beyond belief that the Pakistani government was incapable of keeping an individual from being murdered within a court of law for his faith, and a U.S. citizen, nonetheless," Commissioner Johnnie Moore said in a statement.
"Pakistan must protect religious minorities, including individuals accused of blasphemy, in order to prevent such unimaginable tragedies," Moore said in the statement.
The Commission declared Pakistan a "country of particular concern" in its 2020 report released last month because of its treatment of minorities.
Religious minorities in Pakistan are increasingly under attack even as Prime Minister Imran Khan preaches a "tolerant" Pakistan. Observers warn of even tougher times ahead as Khan vacillates between trying to forge a pluralistic nation and his conservative Islamic beliefs.
A Punjab governor was killed by his own guard in 2011 after he defended a Christian woman, Asia Bibi, who was accused of blasphemy. She was acquitted after spending eight years on death row in a case that drew international media attention. Faced with death threats from Islamic extremists upon her release, she flew to Canada to join her daughters last year.
https://www.startribune.com/us-says-man-gunned-down-in-pakistani-court-was-american/571966512/
--------
Behind Row Over Pakistan 'Gurdwara Conversion', A Video and A Dispute That Began In 1880s
by Divya Goyal
July 30, 2020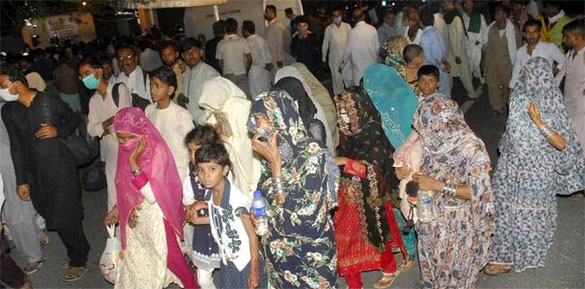 Gurdwara 'Shahidi Asthan'
----
India, earlier this week, lodged a strong protest with Pakistan High Commission over attempts being made to convert Gurdwara Shaheed Ganj Bhai Taru Singh Shaheedi Asthan in Naulakha Bazar of Lahore into a mosque. Political parties in Punjab and the SGPC too raised objection. The reactions came after a video was shared on social media in which a man from Lahore could be heard claiming that the gurdwara site belonged to a mosque and it was 'grabbed' by the Sikh community. The Indian Express explains origin of the gurdwara and the controversy that has now erupted, having its roots in the pre-Partition dispute.
Who was Bhai Taru Singh?
According to the Encyclopedia of Sikhism published by the Punjabi University, Patiala, Bhai Taru Singh was a pious Sandhu Jatt from village Puhla (now in Amritsar), who tilled his land and spent his earning in helping Sikhs fighting against the Mughals. It is believed then Lahore governor Zakariya Khan got Taru Singh arrested and asked him to opt between Islam or death. When Taru Singh refused to convert, he was brutally tortured and scalped.
It is believed that he died on July 1, 1745 at the age of 25. At the spot where he is believed to have been tortured, currently stands the Gurdwara Shaheed Ganj Bhai Taru Singh (Shaheedi Asthan). It is believed that Zakariya fell ill and died after apologizing to Taru Singh, who died a few days after being scalped.
What is the history behind the complex where the gurdwara stands?
The Shaheed Ganj complex in Naulakha Bazar where the gurdwara stands is associated with four 'historical' shrines. These include the Gurdwara Shaheed Ganj Bhai Taru Singh (Shaheedi Asthan), Shaheed Ganj mosque (now non-existent), Darbar Hazrat Shah Kaku Chisti (dargah) and Gurdwara Shahid Ganj Singh Singhnian, which stands at some distance from the complex.
It is believed that the mosque, which was allegedly closed after the British took over and Sikh community won a court case, was built during the reign of Mughal emperor Shah Jahan by one of his cooks and completed in early 1720s. "Subsequently, a public square and the area around the mosque was allegedly used by the Mughals to persecute and punish the Sikhs and people from other communities who would refuse to convert. They were publicly executed. Taru Singh was also persecuted here," says Shahid Shabbir, a historian working on the Sikh history in Pakistan.
The gurdwara came up in the 1760s after the Bhangi Misl Sikh army conquered Lahore and it is said that the prayers at the mosque were stopped after Sikhs took over. Later the gurdwara, it is believed, also received a large jagir (land to maintain its expenses) during Maharaja Ranjit Singh's reign. It is, however, unclear when exactly the dargah came up.
A separate Gurdwara Singh Singhnian also stands at some distance, commemorating martyrdom of Sikh men and women who were martyred during Mughal rule in the 18th century.
So where exactly was the mosque?
Even the historians are unsure of where exactly the mosque stood and their assertions contradict each other.
Pakistan-based historian Shahid Shabbir claims that mosque structure was next to the the Gurdwara Bhai Taru Singh Shaheedi Asthan. "There is clear evidence in the form of photographs of a mosque being demolished in 1935 at the spot behind Shaheedi Asthan. The domes of both structures are visible in them. Currently, the five arches of the mosque are in ruins," he claims.
However, Dalvir Singh Pannu, author of 'The Sikh Heritage: Beyond Borders' believes that the mosque was next to Gurdwara Singh Singhnian and had no relation to Shaheedi Asthan. "The matter is sub-judice still and controversial but according to my research, the mosque was next to Gurdwara Singh Singhnian and was taken over by Sikhs after they won the case. It was not even a mosque and there is no proof if any prayers were held there. The mosque apparently never had any link to Bhai Taru Singh Shaheedi Asthan," he claims.
But Shabbir contradicts him. "At that time, all these structures were a part of one big complex and Gurdwara Singh Singhnian did not even have a building. It was renovated much later. Later after the British came, the roads were built and the entire area was reorganized. The mosque was adjacent to Bhai Taru Singh Shaheedi Asthan only and was demolished by the Sikhs after winning the case," he says.
Imran William, another historian contradicts both of them. "There is no documentary proof anywhere that a mosque existed at all. The five-arched structure next to Bhai Taru Singh Shaheedi Asthan was claimed to be a mosque but it was never proved. There is even a question mark on the historical value of the Darbar Hazrat Kaku Chisti. It came up later in a structure which was originally a part of gurdwara."
"There is no documentary proof anywhere that a mosque existed at all. The five-arched structure next to Gurdwara Shaeedi Asthan was claimed to be a mosque but it was never proved."
All three historians, however, agreed on one point. "The man in the video claiming that he will take back the mosque land himself doesn't know where the mosque was and which land he is talking about."
A senior Sikh official from Pakistan told The Indian Express, "There is no architectural evidence of any mosque now. The Darbar structure is historical but it wasn't originally a Darbar. It was part of gurdwara and has been converted into a Darbar in past some years only. There used to be a thara (slab) at the spot of Gurdwara Singh Singhania Singhnian where the Mughals executed Sikh women and children. If at all, the mosque was near it. The gurdwara building came up later but no one can pinpoint where exactly the mosque was."
What was the dispute between Sikh and Muslim community members over the mosque?
Historians say that the dispute between Muslims and Sikhs started in 1880s during the British rule.
Sikh community started protesting and objecting over the existence of a mosque near the spot where Bhai Taru Singh was martyred and soon the matter reached the court. "The court ruled in the favor of Sikh community. The mosque was demolished on July 7, 1935 in the presence of British officials. It also led to communal tension in Lahore. The photographs of British officials and Sikh protesters standing at the site when walls and dome of the mosque were brought down were published in leading dailies," says Shahid Shabbir.
What is the latest controversy over the gurdwara?
Recently, a video surfaced on social media in which a local from Lahore, identified as Sohail Butt Attari, sitting at the complex, could be heard passing remarks while conversing with his friend, who was allegedly shooting the video.
Butt can be purportedly heard passing remarks, referring to one Sikh person and claiming land belongs to the mosque, saying: 'Pakistan saada mulk, saade masjid utey apna kabza saabit karde. Ikk saboot deyo saanu, assi dassde haan saboot hunda ki hai. Pakistan baneya. 20 lakh Musalman ne jaanan dittiyan. Saada mulk Pakistan musalman da. 600 saal da record iss jagah da saada bole. Ehna ney ohdo vi badmaashi kitti tey hun 2020 vich vi badmaashi laare hai. (Pakistan is our country, they are trying to prove that the land of mosque belongs to them. Give one single evidence. We will tell them what the evidence is. Pakistan came into existence after 20 lakh Muslims gave their lives. Pakistan is the country of Muslims. 600-year old land records say this land was ours. These people created mischief then also and in 2020 they are doing same).
As the video went viral, there were allegations that Pakistan was planning to convert the gurdwara into a mosque.
What does the Sikh community claim?
Dalvir Singh Pannu further says, "The dispute started in 1880s when the mahants started grabbing properties of Gurdwara Shaheedi Asthan and Gurdwara Shahid Ganj Singh Singhnian. Later as the dispute progressed, a word came up in the documents which said a 'mosque' also existed at the spot but it was actually found to be 'Shaheed Ganj Dharamsala' and it was only structured like a mosque. A case was filed in the High Court but the Muslim community had no evidence to prove that structure was a mosque.
The court also ruled in the favor in Sikh community and its judgement said that even if the place was used for Muslim community prayers since 1722, it wasn't used as a mosque after 1762 when Sikhs took control over it. So even if we don't get into whether it was a mosque or not, it was under the Sikh control since 1762 and the court ruled in favor of Sikh community. Legally, the case was won by Sikhs."
What is the claim of the Evacuee Trust Property Board (ETPB) in Pakistan? What action has been taken by it?
The ETPB has claimed that it was an 'individual act' by a person to derail Muslim-Sikh harmony in Pakistan and the body has shot off a letter to DIG Lahore demanding an action against him. It has also claimed that the man wanted to grab a plot situated in Landa Bazar, Lahore.
"Sohail Butt Attari, a local resident of Lahore…so called focal person of Darbar Hazrat Shah Kaku Chisti, has tried to defame Pakistan by uploading a fake propaganda video against Sikh community of Pakistan. After the success of Kartarpur Corridor project and appreciation of Pakistan at international level, multiple conspiracies are being hatched to malign Pakistan at international level. Sohail Butt and his associates are conspiring to provoke people against historical gurdwara and occupy the attached vacant plot situated in Landa Bazar, Lahore," reads a letter written by Sanaullah Khan, secretary, ETPB, to DIG Lahore. Imran Gondal, deputy secretary shrines, ETBP, told The Indian Express that "it was an individual act by a person who has been arrested by Lahore police last night. ETBP makes it very clear that there will be no tampering or any change at the site of Gurdwara Shaheedi Asthan. It will remain the way it has been for years."
What is PSGPC saying on the matter?
Satwant Singh, president, Pakistan Sikh Gurdwara Prabandhak Committee (PSGPC), said, "The man has been arrested and he has no supporters. He only wanted to derail Sikh-Muslim harmony in Pakistan. The annual prayers at the historical gurdwara will continue and ETPB has assured Sikh community that the site will not be tampered with in any case."
https://indianexpress.com/article/explained/attempt-to-convert-gurdwara-into-mosque-in-lahore-how-a-pakistan-mans-video-reignited-row-that-began-in-1880s-sparked-mea-protest-6529890/
--------
Eid-ul-Adha: Devotees Offer Prayers at Mosques, Many Stay at Home Over Fears of Coronavirus
August 1, 2020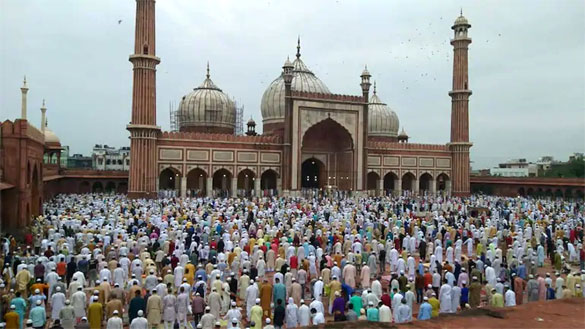 Devotees wearing masks were seen offering prayers at Jama Masjid in Delhi on Eid ul-Adha. (Photo: India Today Photo)
------
Eid ul-Adha was celebrated across the country on Saturday as Muslim devotees offered prayers at mosques and homes while keeping social distancing in mind amid the raging coronavirus pandemic.
As lockdown rules have been eased in many parts of the country, many devotees were seen offering namaz in mosques as well.
Devotees wearing masks were seen offering prayers at Jama Masjid in Delhi on Eid ul-Adha. Many people were also seen offering prayers at Delhi's Fatehpuri mosque.
In Punjab's Amritsar, devotees offered prayers at Khairuddin mosque amid light showers.
Meanwhile, security was heightened in East Delhi's Seelampur area, where protests broke out against the Citizenship Amendment Act (CAA) with massive rioting in December last year.
Minority Affairs Minister Mukhtar Abbas Naqvi also offered "Namaz" at his residence on the occasion of Eid ul-Adha and said he was offering prayers at home due to coronavirus.
"Keeping in view social distancing due to corona pandemic, today, I offered Namaz at my residence on the occasion of Eid-al-Adha and prayed for prosperity, harmony, unity, safety and wellbeing of the country," Mukhtar Abbas Naqvi said.
BJP leader Shahnawaz Hussain also offered prayers at his residence on the occasion of Eid ul-Adha due to Covid-19.
Prime Minister Narendra Modi greeted people on the occasion of Eid al-Adha and wished for the "spirit of brotherhood and compassion be furthered".
"Eid Mubarak! Greetings on Eid al-Adha. May this day inspire us to create a just, harmonious and inclusive society. May the spirit of brotherhood and compassion be furthered," PM Narendra Modi tweeted.
President Ram Nath Kovind also sent out greetings to the people on the occasion of Eid al-Adha that is being celebrated across the world and in India.
"Eid Mubarak! Idu'l Zuha symbolises the spirit of sacrifice and amity which inspires us to work for the well-being of one and all. On this occasion, let us share our happiness with the needy and follow social distancing norms and guidelines to contain Covid-19 spread," President Kovind said on Twitter.
Congress leader Rahul Gandhi also wished everyone on the occasion of Eid ul-Adha.
https://www.indiatoday.in/india/story/eid-ul-adha-covid-coronavirus-india-prayers-namaz-jama-masjid-delhi-punjab-mukhtar-abbas-naqvi-1706664-2020-08-01
--------
UK Parliament report concerns persecution of Ahmadi Muslims in Pakistan
Aug 01, 2020
Ahmadi Muslims, who played a pivotal role in the creation of Pakistan, are facing severe persecution by the Pakistani government. This culminated in the events of 1974, when Prime Minister Zulfikar Ali Bhutto turned the anti-Ahmadi movement into fully-fledged state-sponsored persecution. He enacted a 1974 Constitutional Amendment specifically targeting Ahmadi Muslims, declaring them 'not Muslims for purposes of law and constitution'. It was a watershed moment in Pakistan's history.
A detailed report by the All Party Parliamentary Group titled - 'Suffocation of the Faithful: The Persecution of Ahmadi Muslims in Pakistan and The Rise of International Extremism', speaks of targeted attacks on the non-Muslim community with particular emphasis on Pakistan.
Life has become intolerable for Ahmadi Muslims living in Pakistan, and many have left Pakistan and sought refuge in other countries. In Pakistan today, anti-Ahmadi Muslim sentiment is as strong and violent as ever. Ahmadi Muslims have been denied the right to vote in Pakistan, and their core religious texts and websites are banned.
Under General Zia-ul-Haq's promise to 'ensure that the cancer of Qadianism (a derogatory term for the Community) is exterminated', thousands of Ahmadi Muslims were charged under these laws, and Pakistan developed a sickening culture of anti-Ahmadi harassment, violence and murder.
Most infamously, on May 28, 2010, two Ahmadi Muslim mosques in Lahore were attacked. 86 Ahmadi Muslims and a Christian were massacred. Mobs of hundreds have attacked mosques, the grave of Pakistan's first Nobel Laureate has been desecrated, and the word 'Muslim' scrubbed from his tombstone.
"Despite the persecution we face in Pakistan and the myriad of restrictions placed upon us, Ahmadi Muslims continue to serve their nation with a spirit of love, selflessness and devotion, as loyalty to one's nation is an inherent part of Islamic faith," the report quoted Hazrat Mirza Masroor Ahmad, the leader of the global Ahmadiyya community.
The APPG report also requested the UK government to put pressure on Pakistan for removal of its anti-Ahmadi laws.
In Pakistan, Ahmadi mosques have also been targeted on grounds that Ahmadis cannot 'pose' as Muslims, therefore they cannot pray as Muslims and their places of worship cannot be called mosques or resemble mosques. As a result many Ahmadi mosques have been sealed, attacked and even destroyed.
"If I call Azan, I would be punished with three years' imprisonment. If I call myself a Muslim, I would be punished with three years of imprisonment. That law is still intact in Pakistan. People have been charged for fasting in the month of Ramadan, because by fasting in the month of Ramadan you are posing as a Muslim, and hence serving a sentence of three years". Mujeeb-ur-Rehman to the APPG Inquiry.
The APPG Inquiry heard that Ahmadi Muslims are denied the right to rest in peace after death. Ahmadi families are routinely barred by local extremist clerics from burying their loved ones at the local cemetery. As a result, many families are forced to travel long distances to put their loved ones to rest.
The persecution of the Ahmadiyya Muslim Community is the most severe in Pakistan. However, it is worrying to observe that phenomenon has spread to different countries across the world.
The APPG Inquiry found extremist agendas and activity are filtering into the United Kingdom. It heard how extremist clerics coming from Pakistan have been able to freely enter the UK, to carry out fundraising activities and deliver inflammatory sermons at events such as Khatme Nabuwwat conferences and promoting anti–Ahmadi sentiments.
Ahmadi Muslims have experienced discrimination in the UK. Many parents have told their children not to make friends with Ahmadi Muslim children at school.
"The Inquiry heard how Birmingham City Council's Standing Advisory Council on Religious Education (SACRE) had refused membership for Ahmadis unless they removed the word Muslim from their title. Similar sentiments were echoed in other groups, such as the Waltham Forest interfaith forum in which Ahmadi Muslims were not permitted to be registered as part of a group representing local Muslims," the report added.
On March 24, 2016, Ahmadi Muslim shopkeeper – Asad Shah, was savagely attacked and stabbed in broad daylight on the streets of Glasgow. He died from his injuries at Queen Elizabeth University Hospital.
"The Ahmadiyya mosque in Sialkot of Pakistan was torn apart by hand and it was incited by a preacher who had come to the UK in 2014 and given a lecture here at the Khatme Nabuwwat Conference. I've raised with the government that you need to ban this guy from ever entering this country because he's on video inciting the mosque to be torn down piece by piece but I have not had a response," said Fiyaz Mughal, to the APPG Inquiry.
In Bangladesh, a suicide bomber detonated explosives during the Friday Prayer at a mosque in a remote northern village in 2015 and wounding three members of the Ahmadiyya Muslim Community. In May 2017, an Ahmadi Imam was brutally attacked at his local mosque. Similarly, in 2019, extremists vandalized and torched houses owned by Ahmadi Muslims to protest against the Jalsa Salana, the community's annual convention. Around 50 people were injured in co-ordinated attacks by hardline Islamist groups.
https://zeenews.india.com/world/uk-parliament-report-concerns-persecution-of-ahmadi-muslims-in-pakistan-2299873.html
--------
Sheikh Hasina Urges All to Be Imbued with Essence of Eid-ul-Azha
July 31st, 2020
'Allah tests patience of human being in crisis. During this time, we will have to cooperate with each other having endless patience with tolerant and sympathetic mindsets'
Prime Minister Sheikh Hasina has called upon the countrymen to be imbued with the Eid-ul-Azha's spirit of sacrifice to participate in welfare-oriented activities to establish a discrimination-free, happy, prosperous and peaceful Bangladesh.
In a message issued on Friday on the eve of the holy Eid-ul-Azha, she said the unique instance set by Hazrat Ibrahim (AS) by sacrificing his dearest thing for the satisfaction of Allah will be imitated and followed forever.
Through the festival, the capable Muslims establish the bonding of sympathy and equality among the mankind by distributing meat of their sacrificial animals among relatives and neighbours, she added.
"Eid-ul-Azha teaches us peace, sympathy, sacrifice and brotherhood. Let us establish a happy, prosperous and peaceful Bangladesh, free from discrimination, by participating in the welfare-oriented activities and realizing the essence of Eid-ul-Azha," the premier said.
She said this time the Eid-ul-Azha is being celebrated in a crisis period as coronavirus has made the entire world stagnant.
The prime minister said her government is taking required measures to tackle the situation and extend cooperation to the people.
2020/07/dt-electronics0-ib-1595919961143.gif
"Allah tests patience of human being in crisis. During this time, we will have to cooperate with each other having endless patience with tolerant and sympathetic mindsets," she said.
The premier extended her heartfelt thanks to health workers, physicians, nurses, police, administration, law enforcement agencies, armed forces, bankers and cleaners and others who are providing continuous services to people during this crisis period.
Besides, she urged all to sacrifice their animals in designated places following health guidelines properly.
The prime minister also called upon all to celebrate the festival staying at respective homes to check the spread of the deadly virus and offer special prayers to the almighty for freeing the mankind from the pandemic.
She greeted the countrymen and the Muslims in the world on the occasion and hoped that like every year, the Eid will bring happiness and joy to all.
Sheikh Hasina prayed to Allah for continued peace, progress and prosperity of the country and Muslim Ummah on the holy day.
https://www.dhakatribune.com/bangladesh/2020/07/31/pm-urges-all-to-be-imbued-with-essence-of-eid-ul-azha
--------
Twitter defends allowing Iran's Khamenei to call for genocide while censoring Trump
30 July 2020
Twitter is under fire after defending its decision to allow Iran's Supreme Leader Ali Khamenei to call for genocide on the platform, while censoring tweets from US President Donald Trump.
During an Israeli parliament hearing on Wednesday, international human rights lawyer Arsen Ostrovsky asked a Twitter representative why the company has recently started flagging tweets by Trump, but not Iran's Khamenei "who has literally called for the genocide of Israel and the Jewish people" on the social media platform.
"Foreign policy saber-rattling on political economic issues are generally not in violation of our Twitter rules," answered Ylwa Pettersson, Twitter's head policy for the Nordic countries and Israel, via video conference.
"Calling for genocide on Twitter is okay - but commenting on political situations in certain countries is not okay?" replied Israeli parliament member Michal Cotler-Wunsh. In May, Twitter hid a tweet by Trump, where the American president wrote that looters at protests in Minneapolis would be shot.
Pettersson then said that Trump's tweet "was violating our policies regarding the glorification of violence…and the risk that it could possibly inspire harm."
"If a world leader violates our rules, but it is a clear interest in keeping it on the service, we may place it behind a notice that provides more context about the violation and allows people to click through if they wish to see that kind of content," she added.
Meanwhile Khamenei's tweets comparing Israel to "a cancerous tumor" and advocating for fighting Israel, whose "virus of Zionism will be uprooted" have not been censored by Twitter.
Khamenei has also tweeted a graphic "9 key questions about elimination of Israel," which he asserts that "armed resistance is the cure of this ruinous regime."
In May, Khamenei tweeted about Israel: "One cannot communicate with a savage enemy except by force."
So far, Twitter has not censored any of the abovementioned posts by Khamenei.
The remarks by the Twitter representative have caused a stir on the platform, with users calling the differing policies towards Trump's and Khamenei's content a "double standard."
Republican Senator Ted Cruz weighed in, saying that while Twitter censors "free speech of many conservatives – including the President – the Ayatollah Khamenei's account remains active and is posting #antiSemitic tweets promoting genocide."
https://english.alarabiya.net/en/News/world/2020/07/30/Twitter-defends-allowing-Iran-s-Khamenei-to-call-for-genocide-while-censoring-Trump.html
--------
Turkey 'dreaming of empire in Libya,' says Egyptian strategist
August 01, 2020
CAIRO: Egypt will not be dragged into a Libyan war designed to break the Egyptian army, a leading Cairo-based military strategist told Arab News.
Maj. Gen. Nagy Shohood, a strategic expert and adviser at the Nasser Military Academy, accused Turkey of intervening in Libya to further its dreams of a restored Ottoman empire.
Ankara is seeking to establish its presence in Libya by creating naval and air bases, and is not working alone but also with the US and Russia, he added.
"Turkey has established a base in Somalia, then Qatar, and then moved to Libya. Erdogan is still dreaming of the Ottoman empire."
Shohood said that the region "is to be divided in one way or another," as Europe and the US approved plans announced by former US Secretary of State Condoleezza Rice in 2005.
"Turkey is a means of implementing this plan in both Syria and Iraq. Turkey is operating in the region where sabotage is taking place and Syria has been divided by ideology and tribalism through Turkey, which has not come to fight in Libya but to coordinate and agree with other parties," he said.
Shohood said that Turkey is unlikely to take military action in Libya since it is difficult to fight hundreds of miles away from its own territory.
"They are achieving what they want with tenants who are working with Turkish expertise and capabilities. A semi-permanent Turkish presence in Libyan air and naval bases is required."
Shohood said: "The Libyan people will destroy these rules that are being established, but it is up to them if they accept being slaves to the Ottoman empire once again."
He said that Egypt will not be dragged into making a decision that is not in the interest of its people and the Egyptian armed forces.
"Egypt will not be dragged into a war in the south or west, except after studying the situation fully and making sure it is in the interests of Egyptian citizens," he said.
Shohood said that "caution and anticipation" are needed in dealing with the situation in Libya.
The Egyptian military must strike first and not wait to react in order to avoid a clash in the region, he added.
"Some people are hoping for a military clash between Egypt and Turkey," Shohood said.
Turkey's expansionary aims have taken an ominous turn, moving beyond cultural and economic projects and into the military arena, with an Ottoman troop presence resurfacing in the Arab world after almost a 100 years.
The recently opened Al-Rayyan military base in Qatar — the first military presence in the Gulf region since the end of the Ottoman presence — is a springboard for these ambitions.
On the other side of the Arabian Peninsula, Turkey opened a military base on the Somali coast, overlooking the strategic Gulf of Aden, in July 2016, at a cost of about $50 million.
The Gulf of Aden is the main gateway to the global oil trade. Construction of the base coincided with an escalation in hostilities between Turkey and Egypt. The Gulf of Aden and the Bab Al-Mandab Strait are the strategic entrance to Egypt's Suez Canal, so Turkey's presence could put pressure on Egypt in future.
In addition, the Turkish presence in the Horn of Africa represents the beginning of a possible wider expansion on the continent, which possesses promising markets and an abundance of investments.
Turkey's military activity has reached the north of the Arab world, with the Bashiqa camp in the Kurdistan region of northern Iraq.
Construction of the first Turkish military base in Syria — on top of the Sheikh Barakat mountain near Aleppo — was completed last November.
Turkey's entry into the Libyan dispute, with a military intervention and armed militias from Syria, confirms Ankara's desire to restore the Ottoman empire.
The intervention started with the Turkish parliament's decision on Jan. 2 authorizing a Turkish army deployment in Libyan territory.
Ankara began to interfere using intelligence elements until it applied full force alongside the Government of National Accord, headed by Fayez Al-Sarraj, in the face of the Libyan National Army led by Field Marshal Khalifa Haftar.
The Turkish intervention has upset the balance, as the Al-Wefaq government, with Turkish support, managed to drive the national army out of the city to Sirte.
https://www.arabnews.com/node/1712906/middle-east
--------
Pakistan
Pakistan says troops responded to Afghan fire at Chaman border 'only in self-defence'
Naveed Siddiqui
31 Jul 2020
The Foreign Office said on Friday that Afghan forces had opened "unprovoked" fire on civilians gathered on Pakistan's side of the Friendship Gate border crossing in Chaman a day earlier and the incident resulted in casualties after Pakistani troops responded to the fire "only in self-defence".
On Thursday, at least three people, including a woman, were killed and over 20 injured on the Pakistan side in a clash between an unruly mob and security forces at the Friendship Gate, while a heavy exchange of fire also took place between Pakistani and Afghan security forces.
Subsequent cross-border artillery fire by Pakistan killed at least 15 civilians in Afghanistan, Afghan officials said, prompting Kabul to put its ground and air forces on alert.
"If the Pakistani military continues its rocket attacks on Afghan territory, they will face retaliation by the Afghan army," Afghanistan's defence ministry said in a statement, according to Reuters.
In a statement on Friday, FO Spokesperson Aisha Farooqui said Afghan forces had "deliberately targeted" people gathered to cross the border on the occasion of Eidul Azha, which is being celebrated in Afghanistan on Friday (today), due to "incomprehensible reasons".
She said Pakistani troops deployed on the border posts were also simultaneously engaged by Afghan posts, prompting Pakistani forces to retaliate to protect the local population.
"It is reiterated that [the] Pakistan Force did not open fire first and responded in self-defence only," the FO spokesperson said.
According to Farooqi, the Pakistan side immediately activated military and diplomatic channels to de-escalate the situation and it was after "hectic efforts" that the firing from the Afghan side stopped.
"This unfortunate incident resulted in numerous casualties and deliberate/serious damage to state infrastructure on the Pakistan side," she added, noting that "there were, reportedly, unfortunate losses on the Afghan side as well."
"All this could have been avoided if fire had not been initiated from the Afghan side," the statement said.
While noting that the borders with Afghanistan were opened for pedestrian movement and trade upon the request of Afghan authorities, the FO spokesperson said Pakistan stood ready to "further enhance fraternal relations with Afghanistan in the interest of peace and stability in the region".
"We hope our constructive efforts will be reciprocated," she added.
According to the governor of the southeastern Afghan province of Kandahar, Hayatullah Hayat, the shells from the Pakistan side fell in residential areas of Spin Boldak and women and children were among the deceased and wounded.
Speaking at a press conference in the evening, Information Minister Shibli Faraz said the Afghan and Pakistan government had agreed to open their border crossings for a day to allow the supply of essential commodities earlier this month. The borders were again closed ahead of Eid, due to which some people remained unable to cross.
He said Thursday's tension was caused after some "self-serving elements" provoked the crowd on the Afghan side and some people tried to cross the border forcefully while Afghan troops also opened fire during this time.
He said Pakistan showed "reaction" after Afghan forces targeted border posts on this side of the international border.
According to the minister, Pakistan has been regulating the movement of people from across the border to avoid infiltration of unwelcome persons and smugglers.
An official of the Chaman administration, Zakaullah Durrani, told Reuters that the situation on the border remained tense.
Meanwhile, Balochistan Chief Minister Jam Kamal Khan Alyani took to Twitter to share images of the government properties allegedly set ablaze by the protesters during the violence on Thursday.
https://www.dawn.com/news/1572170/pakistan-says-troops-responded-to-afghan-fire-at-chaman-border-only-in-self-defence
--------
Tahaffuz-i-Buniyad-i-Islam Bill: Jamaat asks Chaudhrys to continue consultation
31 Jul 2020
LAHORE: The Jamaat-i-Islami has asked the Chaudhry brothers to continue the process of consultation on the Punjab Tahaffuz-i-Bunyad-i-Islam (protecting the foundation of Islam) Bill 2020.
A delegation of Jamaat-i-Islami headed by its secretary general Liaquat Baloch called on Pakistan Muslim League-Quaid (PML-Q) President Chaudhry Shujaat Husain and Punjab Assembly Speaker Pervaiz Elahi at their residence here on Thursday.
Liaquat Baloch said Pervaiz Elahi hailed from a family that had a religious background and the process of consultation on this bill should be continued.
Mr Elahi said the process for consultation with ulema of all schools of thought would continue and this bill would promote love and unity.
The Speaker has been listening to the concerns of clerics from different schools of thought regarding the passage of the Punjab Tahaffuz-i-Bunyad-i-Islam Bill.
Earlier,Shia Ulema Council's Allama Arif Wahidi called on Mr Elahi and expressed concern on the Bill.
PML-N: PML-N Punjab information secretary Azma Bukhari has said the month of August will be the month of independence for the Pakistani nation from an incompetent person.
"Nawaz Sharif tried to make Pakistan a true Pakistan of Quaid and Iqbal. Kalbhushan confessed to carrying out terrorist attacks in Pakistan in front of the whole world, but today the so-called patriotic PM Imran Khan is looking for a way out for Kulbhushan," she said in a statement issued here on Thursday.
"Fake dramas in the name of accountability are being practiced in Naya Pakistan. It has caused irreparable damage to the country. Those who chanted the slogan of Ehsaas have sealed the NRO," she said, adding more than a dozen NROs had been given in New Pakistan. "Jehangir Tareen, Aleema Khan, Zulfi Bukhari, Khusro Bakhtiar are the biggest benefactors of NRO," she alleged.
https://www.dawn.com/news/1572073/tahaffuz-i-bunyad-i-islam-bill-jamaat-asks-chaudhrys-to-continue-consultation
--------
Mideast
Supreme Leader: American Nation, Not Others Main Enemy of US
Jul 31, 2020
Ayatollah Khamenei made the remarks in a live televised speech on Friday on the occasion of Eid al-Adha or the Feast of Sacrifice, and noted that the United States should not look for enemies outside the country as its biggest enemy is inside the country, namely the American nation.
He reiterated that the Americans said last year and the year before that there would be a 'hot summer' in Iran, while they themselves are now suffering from 'Hot Summer".
He also emphasized that the current protests in the US are 'fire beneath ashes' that will eventually destroy the ruling system.
Ayatollah Khamenei went on to say that US circles admit failure to achieve their objectives through maximum pressure on Iran.
"The US has always sought to undermine Iranian morale since the advent of the Islamic Revolution," he stated.
The Supreme Leader said although the US tries to suggest that the sanctions are against the Islamic Republic Establishment, the truth is that they target the nation.
He descrbied sanctions as a major crime against the Iranian and other nations.
Ayatollah Khamenei noted that the sanctions pursue many objectives, but the main objectives can be categorized in the short-term, mid-term, long-term and side-objectives.
He said that the enemies, as a short-term objective, have targeted the patience of the nation by overestimating difficulties to make the public stand against the establishment.
"The sanctions are also aimed at impeding Iran's scientific progress and also cause the government to fail in economic field," Ayatollah Khamenei continued.
He further noted that the sanctions intend to push the Iranian government to a state of bankruptcy, as the long-term objective.
"The enemies also seek the side-objective of undermining Iran's ties with resistance groups across the region which they have surely failed to achieve," Ayatollah Khamenei said.
He stressed that with this wave of sanctions, the enemies have simultaneously engaged in efforts to distort facts, and added, "Once this distortion and falsifying fails, the sanctions too will fail because this is a battle of wills."
Pointing to the current situation in the US, the Supreme Leader said, "The United States suffering from social gap, dire economic, managmentl problems makes confusing remarks on others to cover its own domestic problems."
The United States has been suffering mismanagement in dealing with the coronavirus outbreak and its economic aftermaths. Also, the US cities have been the scene of unrests ever since cops killed an unarmed Black man, George Floyd.
On Thursday it was announced that the administration of President Donald Trump is sending additional federal agents and funding to Cleveland, Milwaukee and Detroit, expanding a program that has targeted Democratic-run cities facing increases in violent crime.
The Department of Justice (DOJ) announced the deployment of dozens of federal officers to the three cities to assist local law enforcement as part of Operation Legend, according to The Hill.
The administration has already sent agents to Kansas City, Mo., and Chicago as part of the program as Democratic leaders express reluctance about the government's intentions amid clashes involving the Department of Homeland Security (DHS) in Portland, Ore.
"For decades, the Department of Justice has achieved significant success when utilizing our anti-violent crime task forces and federal law enforcement agents to enforce federal law and assist American cities that are experiencing upticks in violent crime," Attorney General William Barr said in a statement.
"The Department of Justice's assets will supplement local law enforcement efforts, as we work together to take the shooters and chronic violent criminals off of our streets," he added.
The DOJ is sending more than 25 federal investigators from the FBI, Drug Enforcement Administration and the Bureau of Alcohol, Tobacco, Firearms and Explosives (ATF) to Cleveland to assist state and local law enforcement focused on gang activity, gun violence and drug trafficking. The city's police department will also receive $10 million to fund the hiring of additional officers.
Roughly 40 agents from the same agencies are being dispatched to Detroit to assist the city's police department, including 11 new permanent ATF agents who will focus on violent crime. The city will also receive $2.4 million to hire new officers.
The DOJ will send another 25 agents to Milwaukee, which is set to host the Democratic National Convention next month, to combat violent crime. The federal government is providing $10.2 million to fund the hiring of officers in the Milwaukee, Wauwatosa and Cudahy police departments.
The department cited increases in violent crime in each of the cities, noting homicides and shootings are up in all three places compared to 2019.
Trump last week announced similar deployments of federal agents to Chicago and Albuquerque as part of Operation Legend, which is named for a young victim of gun violence in Kansas City. The administration has repeatedly invoked the program to argue Trump is imposing law and order.
But the operation has solely targeted Democratic-run cities thus far, and Trump has repeatedly blamed local leaders for the rise in violent crime. He has simultaneously warned that the problems would worsen if presumptive Democratic presidential nominee Joe Biden were elected, even as the unrest is taking place under Trump's watch.
Some Democratic leaders have been reluctant to accept help from the Trump administration, citing concerns over the federal government's involvement in Portland. DHS dispatched Border Patrol and other agents to the city to guard a federal courthouse, but demonstrators have reported that unidentified agents have detained protesters and clashes have devolved into violence at times.
Trump on Wednesday morning vowed that the federal presence would remain in Portland "until they've secured their city".
The Associated Press reported that the administration is in talks with state and local leaders about drawing down the federal presence to deescalate the situation.
https://en.farsnews.ir/newstext.aspx?nn=13990510000267
--------
Palestinians celebrate Eid al-Adha amid economic woes
31 July 2020
Palestinians have celebrated Eid al-Adha, the festival of sacrifice.
The day is marked by gathering at mosques in the morning to take part in mass prayers. People customarily sacrifice a goat, sheep, cow, or the likes. Palestinians get together with family and friends to share meals and sweets.
However, Eid al-Adha is different for Palestinians this year due to the economic woes.
Despite the fact that the purchase of livestock normally goes up during Eid al-Adha, Palestinians cannot afford it. The livestock market is declining, even more than the past years. This has been caused by a high unemployment rate.
Palestinians say a sluggish economy and extreme poverty are expected to take the joy out of the Eid al-Adha holiday this year.
The finances of Palestinians is getting worse every year. The Israeli blockade, which has been in place for 14 years now, and the closure of borders of the impoverished enclave are adding to the misery.
Palestinians are welcoming Eid al-Adha this year while under immense pressure and suffering a multitude of concerns.
https://www.presstv.com/Detail/2020/07/31/630832/Palestinians-Eid-al-Adha
--------
US designates, sanctions key ISIS financial supporter in Turkey: Treasury Department
31 July 2020
The United States has recently sanctioned a key financial supporter for ISIS inside Turkey, according to a statement from the US Treasury Department.
Washington has accused Turkey of "undermining" the fight against ISIS last year and sanctioned two ministries and three senior Turkish government officials for a military campaign against US-allied forces in Syria.
For all the latest headlines follow our Google News channel online or via the app.
"The Turkish Government's actions are endangering innocent civilians, and destabilizing the region, including undermining the campaign to defeat ISIS," the US Treasury Department said at the time.
This week, the Treasury Department announced the designation of two ISIS financial facilitators in Syria and Turkey.
"This action coincides with the thirteenth meeting of the Counter ISIS Finance Group (CIFG), which includes over 60 countries and international organizations, and plays a fundamental role in coordinating efforts to deny ISIS access to the international financial system and eliminate its sources of revenue," a statement from the US agency said.
Treasury Secretary Steven Mnuchin said that the Trump administration was fully committed to disrupting ISIS's financial activities and networks. "Together, with our CIFG partners, we must remain vigilant to ensure that the global remnants of this terrorist group do not regain a foothold," Mnuchin said.
Read more: ISIS group used Turkish offensive in Syria to regroup: US report
According to the Treasury Department, one of the ISIS supporters, Adnan Amin Muhammad al-Rawi, was an ISIS facilitator in Turkey.
The statement also said that the latest US designation was part of a series of actions since 2016, when "ISIS finance emir Fawaz Muhammad Jubayr al-Rawi," was designated. "Since then, Treasury has continued targeting other al-Rawi network members and their associated entities for providing critical financial and logistical support to ISIS," according to the statement.
Jubayr al-Rawi, in 2016, owned and operated a currency exchange business, which he used to exchange currency between exchange houses in Syria and Turkey.
https://english.alarabiya.net/en/News/middle-east/2020/07/31/US-locates-sanctions-key-ISIS-financial-supporter-in-Turkey-Treasury-Department.html
--------
Turkey bans writing of university dissertations in Kurdish
July 31, 2020
ISTANBUL: Turkey's Council of Higher Education has banned students studying Kurdish language and literature at Turkish universities from writing their dissertations in Kurdish.
All dissertations at Kurdish language departments will now have to be written in Turkish.
The move is a step back from the government's previous efforts to provide Kurdish citizens, who make up about a fifth of Turkey's population, with an opportunity to receive an education in their mother tongue. State schools have been offering Kurdish as an elective language for the past seven years in a country where Turkish is the only constitutionally recognized language.
Since 2013, Kurdish studies were introduced at universities during the fragile and short-lived "Kurdish peace process" that aimed to increase Kurdish cultural and linguistic rights but which ended suddenly in 2015.
Kurdish language departments previously received thousands of applications from university students who wanted to have their education in Kurdish but numbers have now dropped dramatically.
The decision will influence four universities in Turkey that are allowed to open Kurdish language and literature departments: Dicle University in the southeastern province of Diyarbakir, Mardin Artuklu University, Bingol University and Mus University.
"The collapse of the peace process has resulted in such efforts to target Kurdish language whose use has turned into a political leverage and a means of criminalization in Turkey," Roj Girasun, the head of Diyarbakir-based Rawest Research Center, told Arab News. "However, education in the mother tongue was one of the core campaign topics of President Recep Tayyip Erdogan in 2013 and in 2014 when he was reaching out to Kurdish citizens in the southeastern provinces," he said.
Girasun wrote his undergraduate thesis in the Kurdish language and on the topic of Judaism in the Kurdish oral culture at Mardin Artuklu University. However, he is now obliged to write his master's thesis in Turkish, which is not his mother tongue.
"As political tensions escalate domestically and regionally among Turks and Kurds, the crackdown on the universities is mounting. The government doesn't appoint teachers to the Kurdish language departments of the universities, which naturally discourages citizens from applying to those universities due to the lack of qualified academic staff. What we are witnessing is the criminalization of the Kurdish language," Girasun said.
Esat Sanli, a doctoral candidate at Dicle University, is another student who will be affected by the decision.
"The decision will directly target students willing to write history and culture-focused dissertations. On the other hand, it will also have international repercussions. Any dissertation that is written in Kurdish will be taken as a lack of capacity of the student in linguistic skills," Sanli told Arab News.
According to Sanli, the decision will also be a disincentive for Kurdish students to continue their academic career in the Kurdish language.
"There was a significant interest in choosing these Kurdish departments simply for the opportunity to write academic dissertations in their mother tongue. But now these universities risk losing their appeal in the eyes of the students," he said.
A recent study showed that only 18 percent of the 600 young Kurds surveyed — aged between 18 and 30 — could speak, read and write in Kurdish. The categorization of Kurdish language as an "unknown language" by the judicial system is another marginalization of the language, sometimes even criticized by government officials.
Max Hoffman, a Turkey analyst from the Washington-based Center for American Progress, said that the Kurdish language was another front in Turkey's culture war.
"Erdogan and the ruling Justice and Development Party (AKP) lost most of their Kurdish support with the resumption of the PKK conflict and the accompanying harsh government repression. Since July 2015, they have only intensified the crackdown, including removing duly elected mayors from the HDP," he told Arab News.
According to Hoffman, just as Erdogan drove the Hagia Sophia controversy in the hope that secular Turkey and the West would react — allowing him to pose as the defender of the faithful — he is trying to use Kurdish language and culture as another wedge to force the opposition to either defend Kurdish cultural rights, driving away nationalist voters, or abandon Kurdish cultural rights, driving away Kurdish voters.
"This move should be seen as a sign of political concern about his right-wing, as well as an attempt by the AKP to cause tension in the informal opposition electoral alliance," he said.
https://www.arabnews.com/node/1712831/middle-east
--------
India
PM Modi extends greetings to Sheikh Hasina on Eid-ul-Azha
Jul 31, 2020
DHAKA/ BANGLADESH: Prime Minister Narendra Modi on Friday extended greetings to his Bangladesh counterpart, Sheikh Hasina, on the occasion of Eid-ul-Azha.
In a letter to Sheikh Hasina, he also lauded steps taken by Bangladesh to fight Covid-19 and said India will remain available to support the country's efforts in any way through capacity-building in the health sector.
"On the occasion of Eid-ul-Zuha, I would like to extend my warmest greetings to the people and government of Bangladesh," he said.
The Prime Minister said the festival, which is also celebrated in several parts of India, "reminds us of our deep historical and cultural links".
"We hope that this festival will further enhance the spirit of peace and tolerance in our respective societies and promote fraternal ties between our two countries," he said.
"As both our countries continue to deal with the Covid-19 situation, we appreciate the steps being taken in Bangladesh under your able leadership. I am confident that Bangladesh will tide over these challenging times. We remain available to support your efforts in any way, including through capacity-building in the health sector," he added.
https://timesofindia.indiatimes.com/world/south-asia/pm-modi-extends-greetings-to-sheikh-hasina-on-eid-ul-azha/articleshow/77290490.cms
--------
Telangana Congress Protests Across the State Against the Demolition Of Two Mosques And A Temple In The Secretariat
Aug 1, 2020
Hyderabad: Telangana Congress on Friday held protests across the state against the demolition of two mosques and a temple in the secretariat. TPCC minorities department chairman Shaik Abdullah Sohail along with party members staged a demonstration at Masjid-e-Qutb Shahi here after Friday prayers.
"CM K Chandrasekhar Rao has committed a heinous crime by ordering the demolition of places of worship in the secretariat just to satisfy his superstitious beliefs. He has shown utter disrespect to the feelings of not only Muslims and Hindus, but everyone who believes in the religion. He is acting as a ruthless ruler and not as a democratically elected leader," Sohail told reporters at the masjid.
He said there was no question of accepting the CM's offer of having a mosque constructed at a different place in the new secretariat.
He demanded that the CM tender an apology to people for demolishing the places of worship. He said that KCR's apology for the demolitionwas fake and misleading.
https://timesofindia.indiatimes.com/city/hyderabad/cong-protests-demolition-of-mosques-and-temple/articleshow/77294307.cms
--------
Supreme Court bats for opening temples, churches, mosques during Unlock phases
Jul 31, 2020
Witnessing temple rituals through live streaming cannot be a substitute for a physical visit to places of worship, the Supreme Court said on Friday, advocating opening of temples, churches and mosques for the public during the Unlock period on special occasions.
A three-judge bench headed by Justice Arun Mishra said that a limited number of devotees can be permitted in temples during the Unlock period provided adequate safety measures and social distancing guidelines are adhered to.
"E-darshan is no darshan. Can't you permit darshan by adhering to social distancing? During a total lockdown things are different. But during Unlock period, when other things are functioning, why can't states manage temples. Temples, churches, mosques should be opened at least on special occasions," Justice Mishra remarked.
The bench was hearing a plea by Member of Parliament, Nishikant Dubey seeking a direction to the state of Jharkhand and the central government to open Baba Baidhyanath Jyotirlinga Temple at Deoghar and Baba Basukinath Temple at Basukinath to the public and to further allow the 'Shravani Mela' devotees to offer prayers during Hindi months of 'Shravan and Bhado'.
The Jharkhand government had opposed the plea citing the Covid-19 threat and the fact that it would be streaming the temple rituals online.
The apex court eventually did not pass any direction instead asking the Jharkhand government to explore the possibility of allowing at least a few devotees to visit the temple every day.
"While we are not issuing any direction, we request the state government to find out the possibility and work out a mechanism for allowing darshan (of the temple deity) to the public. This shall apply to churches and mosques as well. Let efforts be made by the state government in this direction," the court said.
The Baidyanath temple assumes special significance during the festival of Shravani Mela which falls during July- August when devotees throng the temple carrying water from the river Ganga to offer it to the deity at Baidyanath temple.
Dubey, who represents the Godda constituency of Jharkhand in the Lok Sabha, had initially approached the Jharkhand high court seeking permission to open the two temples for devotees citing similar intervention by the Supreme Court in the Puri Jagannath Rath Yatra in June.
The high court, however, dismissed his plea on July 3 stating that allowing public to congregate for the festival could seriously impact the Covid-19 situation in the state.
"No such direction for Shravani Mela will be appropriate to be passed taking into consideration the spread of threat of Covid-19 virus which according to us, if allowed, may cause great danger of widespread of infection of the virus," the high court said.
Dubey then approached the Supreme Court on July 8.
During the hearing on Friday, senior counsel Salman Khurshid and additional advocate general Tapesh Kumar Singh, appearing for Jharkhand, told the court that the state has arranged for online darshan of the temple and argued against opening the temple to for the people.
"The state is going through the Covid-19 crisis. Serum testing is happening now and depending on the results, lockdown might be imposed," Khurshid said.
Tapesh Kumar Singh said that the lanes leading up to the temple are very narrow and it might not be possible to ensure social distancing between people if the temple is thrown open to devotees.
The bench, however, said that the state should have made an effort to allow at least a few hundred devotees on a daily basis.
"Is it the same for churches, mosques. It is Eid, are mosques open? Why can't it be permitted adhering to social distancing," Justice Mishra asked Khurshid.
"No, it will become difficult with overcrowding," Khurshid replied.
The petitioner's counsel, Samir Malik pointed out that though the Baidyanath temple is not open to public around 30,000 pandas (pilgrimage priests) are allowed inside the temple.
The state government said that only a limited number of pandas are allowed inside the sanctum sanctorum of the temple though there is no restriction on them in the temple premises.
"We are alarmed by this," the court noted while ordering the state to make arrangements to avoid entry of large number of pandas so as to avert a spurt in Covid-19 cases.
https://www.hindustantimes.com/india-news/supreme-court-bats-for-opening-temples-churches-mosques-during-unlock-phases/story-ylTWf89oA9WJbXhCDAGY4I.html
--------
Indian Army jawan killed in ceasefire violation by Pakistan in J&K's Poonch
Aug 1, 2020
POONCH: An Indian Army soldier was killed in a ceasefire violation by the Pakistan Army in the Balakot sector of Jammu and Kashmir's Poonch district on Saturday, police said.
More details of the incident are awaited.
On Wednesday, an Army porter was killed in an unprovoked ceasefire violation initiated by Pakistan along the Line of Control (LoC) in Baramulla by firing mortars and other weapons, according to Chinar Corps, Indian Army.
https://timesofindia.indiatimes.com/india/indian-army-jawan-killed-in-ceasefire-violation-by-pakistan-in-jks-poonch/articleshow/77297123.cms
--------
Jammu and Kashmir terror hits drop, more terrorists dead
Aug 1, 2020
NEW DELHI: Terror-related violence in J&K till July this year was two-third of the levels witnessed during the corresponding period of 2019, and the number of terrorists killed in the first seven months of 2020 is already nearing the figure for entire 2019.
As per data accessed by TOI, 120 violent incidents were recorded in J&K till July 15 this year, down from 189 in the corresponding period of 2019. Of these, 69 related to cross-firing and encounters initiated by the security forces while 21were grenade attacks, 22 random firing by terrorists and one IED blast. In 2019, till July 15, there were 81cross firing/encounters, 51 grenade attacks, 60 IED blasts and 43 random firings by terrorists.
Security forces' fatalities fell to 35 till July 15, 2020 from 75 in the same period last year. There has been little change in civilian killings (22 this year) though injuries to civilians fell by 75%. Law and order incidents too have fallen by 74% from 389 till July 2019 to 102 till July this year.
"The only thing that has risen are ceasefire violations: from 267 till July 2019 to 487 in the corresponding period of 2020. However, infiltration attempts have fallen by almost 50% over this period," DGP Dilbag Singh told TOI.
As many as 141 terrorists were neutralised till July this year (the number till July 30 has gone up to 150), as compared to 131 till July 31 last year. In entire 2019, 157 terrorists — 125 local and 32 foreign—were killed as there were negligible encounters in the months following nullification of Article 370 in J&K on August 5.
Of the 141 terrorists neutralised this year, 109 were killed between April and July, with the number peaking at 49 in June. In 2019, 25 terrorists were killed in June.
Importantly, 88% or 124 of the 141 terrorists killed this year were local Kashmiris, while 17 were foreign terrorists. Also, 108 terrorists were killed in south Kashmir alone — 37 in Shopian, 36 in Pulwama, 21 in Kulgam and 14 in Anantnag.
Local terror recruitment cases fell by 36% to 80 till July 2020 from 124 till July 2019. Many of these recruits have already been neutralised.
https://timesofindia.indiatimes.com/india/jammu-and-kashmir-terror-hits-drop-more-terrorists-dead/articleshow/77295361.cms
--------
Europe
British MP under pressure to apologize after blaming Muslims, minorities for COVID-19 spike
July 31, 2020
LONDON: A British MP is facing demands for an apology after he blamed a spike in coronavirus cases in the UK on black, Asian and minority ethnic (BAME) communities.
Craig Whittaker, the Conservative member of parliament for Calder Valley in West Yorkshire, in the north of England, suggested the "vast majority" of people from these groups, and in particular Muslims, are "not taking (coronavirus) seriously enough." He did not provide any evidence to back up his claims.
His comments drew heavy criticism, with the opposition Labour Party calling on him to apologize for the "disgraceful" and overtly racist comments, Sky News reported.
Whittaker, whose constituency is one of those affected by a targeted lockdown announced by the UK government on Thursday night, was speaking during an interview on radio station LBC.
"What I have seen in my constituency is that we have … sections of the community that are just not taking the pandemic seriously," he told host Ian Payne.
When pressed to clarify whether he was referring specifically to the Muslim community, he responded: "Of course. If you look at the areas where we've seen rises and cases, the vast majority — not by any stretch of the imagination all areas — it is the BAME communities that are not taking this seriously enough.
"I've been challenging our local leaders for … three weeks, asking what we are doing to target these areas to let people know that this is still a very serious problem. Until people take it seriously, we're not going to get rid of this pandemic."
He added: "It's not just the Asian community, of course. We have areas of high multiple occupancy, when you have multiple families living in one household. That just doesn't specifically have to be in the Asian community but that is the largest proportion. Look at all the areas. You've got Bradford, Calderdale, Kirklees: Bradford and Kirklees have two of the largest populations in West Yorkshire."
Payne then asked Whittaker: "So we're talking immigrant communities, are we?" to which Whittaker replied: "We are. Immigrant and Asian population."
UK prime minister Boris Johnson was under pressure yesterday to take action over the comments.
Marsha de Cordova, the Labour Party's shadow women and equalities secretary, said: "Disgraceful and overt racism from this Tory MP blaming Black, Asian and minority ethnic people, the very people whose lives and livelihoods have been the worst hit by COVID-19. Boris Johnson must condemn this comment and take action."
However, when Johnson was asked whether he agreed with Whittaker's assertion, he said: "I think it's up to all of us in government to make sure that the message is being heard loud and clear by everybody across the country, and to make sure that everybody is complying with the guidance."
Critics refuted Whittaker's claims, pointing out that the areas of the UK with the highest rates of infection are predominantly white.
The Muslim Council of Britain described the MP's comments as a "shameless scapegoating of minorities."
It added: "It is utterly unacceptable and Mr Whittaker should apologize. Mosques and Muslim institutions have gone above and beyond to ensure social-distancing rules are observed, and initiated unprecedented education campaigns to ensure they are upheld by families.
"It's one thing to discuss health inequalities and challenges with intergenerational households and occupational hazards — and these factors being prevalent in certain groups.
"It's quite another to make baseless allegations claiming certain groups aren't taking the pandemic seriously, especially when these claims are contradicted by a local director of public health."
Asked later whether he believed he was right to make his comments, Whittaker told the Press Association: "We have come from a situation where the infection rate was very low and we have seen spikes in those areas, but not exclusively to those areas.
"What else could I say? The reality is, this pandemic has not gone away, we have seen spikes in these areas, something is happening."
https://www.arabnews.com/node/1712846/world
--------
UK government wins appeal bid in ISIS bride Shamima Begum case
Jul 31, 2020
LONDON: The UK government on Friday won permission to appeal against a court ruling allowing London-born ISIS bride Shamima Begum to return to Britain to challenge stripping of her British citizenship.
Bangladeshi-origin Begum, now 20, was one of three schoolgirls who fled London to join ISIS in Syria in 2015.
The UK Court of Appeal ruled that the case must go ahead to the Supreme Court before she is allowed back into the country because the case raised a point of law of public importance that only the highest court can resolve.
Sir James Eadie, representing the Home Office, told the court there was a "big issue at stake" in the case, to decide what should happen when someone cannot have a fair appeal over being stripped of their citizenship as a "result of going abroad and aligning with terrorist groups".
He said it was "an issue of real pressing public importance" which was "perhaps the central democratic issue of our times".
Lady Justice King, the head of the panel of three judges at the UK Court of Appeal, which includes Indian-origin Lord Justice Rabinder Singh, allowed the permission to appeal and also said that they are separately referring 'The Sun' newspaper to the Attorney General because of a potential contempt of court in publishing a story about the previous High Court judgment in the case earlier this month, allowing Begum re-entry for her legal fight in the UK, before it was announced in court.
The judges also granted Begum's lawyers permission to challenge a decision that the absence of a fair and effective appeal over the citizenship decision did not necessarily mean it should be restored, subject to the Supreme Court accepting that part of the case.
Earlier in July, Begum won the right to return to the UK and carry on her legal fight against the government's revocation of her British citizenship on security grounds.
Begum was one of the three schoolgirls who fled London to join ISIS in Syria in 2015. The Court of Appeal judges ruled that she must be allowed to re-enter and fight her case.
"Fairness and justice must, on the facts of this case, outweigh the national security concerns, so that the leave to enter appeals should be allowed," they earlier said.
The judges also said that the national security concerns about her "could be addressed and managed if she returns to the United Kingdom".
The UK Home Office had earlier said the decision was "very disappointing" and that it would apply for permission to appeal.
Begum, who was 15 years old when she secretly fled her home in east London in 2015 to join the terrorist group in Syria, is living in a camp run by Kurdish forces in northern Syria. The UK Court of Appeal said she had been denied a fair hearing because she could not make her case from the camp.
A special British immigration tribunal ruled in February that she was a Bangladeshi citizen by descent which meant that she had not been rendered homeless by former UK Home Secretary Sajid Javid's decision to revoke her British citizenship in 2019.
Begum had been tracked down in northern Syria in February last year by 'The Times' newspaper, when she was nine months pregnant with her third child, who later died. Javid stripped her of citizenship soon after on the grounds that she could claim Bangladeshi nationality through her parents.
His successor as the Home Secretary, Priti Patel, also backed that decision and ruled out the prospect of her return to the UK.
"We cannot have people who would do us harm allowed to enter our country – and that includes this woman," said Patel, in reference to Begum, who had pleaded with the authorities to allow her to return to her family in the UK.
Under UK law, a person can legally have their citizenship revoked but they cannot be made stateless. The UK government maintains that Begum has access to Bangladeshi dual citizenship through her parents, even though the Bangladesh government has since denied any such rights.
Begum left the UK in February 2015 and lived under ISIS rule for more than three years. She became known as a so-called ISIS bride because she was married to Yago Riedijk, a Dutch ISIS fighter, soon after arriving in Syria.
https://timesofindia.indiatimes.com/world/uk/uk-government-wins-appeal-bid-in-isis-bride-shamima-begum-case/articleshow/77291173.cms
--------
Irish Muslims perform Eid prayers on symbolic Croke Park pitch
July 31, 2020
DUBLIN: Irish Muslims performed prayers to mark the festival of Eid Al-Adha on Friday in Dublin's Croke Park Gaelic sports stadium, a site of historic importance for Irish nationalists who always had a deep connection with the once dominant Catholic Church.
Around 200 Muslims laid out prayer mats on the pitch usually used for the national sports of Gaelic football and hurling and where in 1920 British troops opened fire on a crowd, killing 14 people during Ireland's War of Independence.
Irish President Michael D. Higgins described it as an important moment in Ireland's narrative. Leaders of Catholic, Protestant and Jewish faiths attended and spoke at the event, which was broadcast live on television for the first time.
With Muslims unable to hold large gatherings in mosques due to Covid-19 social distancing rules, Shaykh Umar Al-Qadri, chair of Irish Muslim Peace & Integration Council, approached the management of Croke Park, who he said did not hesitate to offer the venue.
He got the idea after an Ikea store in Germany allowed Muslims to use one of its car parks for Ramadan prayers.
"Today this Eid prayer is sending a very strong message out to the whole world, that Ireland is indeed a country of céad míle fáilte," he told the gathering, using the Irish language greeting translated as '100,000 welcomes'.
"No matter how different you are, once you come and you live here and become part of the society, this island of Ireland has this great, unique ability to adopt you."
A series of sexual abuse scandals shattered the credibility of the Catholic Church which dominated Irish society for decades after its independence from Britain. Ireland has since experienced sweeping social change, including the introduction of abortion and gay marriage in recent years.
The Catholic Archbishop of Dublin, Diarmuid Martin, told celebrants that there was something special about recognizing publicly the Muslim community's place "as an integral part of the family of the Irish" in Croke Park.
https://www.arabnews.com/node/1712766/world
--------
South Asia
Taliban killed 580 civilians, wounded 893 others in first half of 2020: UNAMA
28 Jul 2020
The United Nations Assistance Mission in Afghanistan (UNAMA) released its latest report regarding civilian casualties during the first half of 2020, attributing the majority of civilian casualties to anti-government armed militants.
UNAMA said in its report "Anti-Government Elements (AGE's) continued to be responsible for the majority of civilian casualties, with UNAMA documenting a disturbing increase in civilian casualties attributed to the Taliban from pressure-plate improvised explosive devices, as well as from abductions that led to ill-treatment and summary executions."
The report further added that a total of 58 per cent of civilian casualties were caused by AGE's, with the Taliban responsible for 1,473 (580 killed and 893 injured) representing 43 per cent of the total number of civilian casualties in the 1 January-30 June 2020 period.
Meanwhile, UNAMA said civilian casualties attributed to Afghan national security forces increased by nine per cent, mainly due to airstrikes and the use of indirect fire during ground engagements. "Civilian casualties from airstrikes by the Afghan Air Force during the first six months of 2020 have tripled as compared to the same time period in 2019. Afghan national security forces were responsible for 23 per cent of the total number of civilian casualties in the first half of the year, 789 people (281 killed and 508 injured). Pro-Government Forces remained responsible for most child deaths."
UNAMA did not document any civilian casualties attributed to international military forces from active hostilities during the second quarter of 2020.
According to UNAMA the first half of 2020 witnessed fluctuating levels of violence impacting civilians in Afghanistan, which resulted in 3,458 civilian casualties (1,282 killed and 2,176 injured).
https://www.khaama.com/taliban-killed-580-civilians-wounded-893-others-in-first-half-of-2020-unama-08991/
--------
Taliban's deputy shadow governor among 7 killed in Wardak province
28 Jul 2020
The Afghan forces killed the deputy shadow governor of Taliban for central Maidan Wardak province of Afghanistan, the Ministry of Defense (MoD) said.
According to a statement released by MoD, the Taliban militants were planning to launch an attack on security posts in Nerkh district of Maidan Wradak province.
However, the Ministry of Defense said the Afghan forces launched pre-emptive operations to prevent the attack and killed at least 7 militants during the operation.
The statement further added that preliminary indicate the deputy shadow governor of Taliban was among 7 Taliban militants killed during the operation.
The Afghan forces also destroyed a Dshk heavy machine gun of the group during the operation, the Ministry of Defense added.
The Taliban group has not commented in this regard so far.
https://www.khaama.com/talibans-deputy-shadow-governor-among-7-killed-in-wardak-province-08990/
--------
Afghan Army says Pakistan shelling killed 9 people, orders to ready return fire
Jul 31, 2020
KABUL: The Afghan Army has been ordered to prepare for retaliatory fire against the Pakistani military after cross border shelling killed nine Afghan civilians and left 50 others wounded, media reported.
According to Afghan broadcaster Tolo News, citing a Defense Ministry statement, an overnight artillery attack targeted residential areas in the Spin Boldak district of the Kandahar province on the Afghan border with Pakistan.
The Afghan Army's Chief of Staff, Yasin Zia, ordered the Air Force and several special forces units to prepare for what it said were similar actions, Tolo reported.
Meanwhile, dozens of Afghans wounded in the attack are being treated at a Kandahar hospital.
Doctors said some of the wounded are children, and some of the wounded are in critical condition.
Eyewitnesses of the incident said that seven members of one family were killed in the attack and a child from the family was wounded and is being treated at Kandahar hospital.
https://timesofindia.indiatimes.com/world/south-asia/afghan-army-says-pakistan-shelling-killed-9-people-orders-to-ready-return-fire/articleshow/77280824.cms
--------
Explosion in Kabul city leaves at least 3 dead, wounded
28 Jul 2020
An explosion in Kabul city left one person dead and two others wounded, the officials in Kabul Police Headquarters said.
Ferdaw Faramuz, a spokesperson for Kabul Police Headquarters, confirmed the incident and said an explosion ripped through a police vehicle at around 7:15 am local time.
According to Faramurz, the explosives were planted in a police vehicle which went off in the outskirts of 4th district of Kabul city.
He also added that the explosion left a security officer dead and two others wounded while the police vehicle was totally damaged.
No individual or group including Taliban has so far claimed responsibility for the incident.
https://www.khaama.com/explosion-in-kabul-city-leaves-at-least-3-dead-wounded-08992/
--------
North America
US bases in Persian Gulf should be dismantled: Scholar
31 July 2020
US military bases in the Persian Gulf region are meant to intimidate and threaten countries it considers to be enemies; they should be dismantled and the American military personnel sent home, according to Dennis Etler, an American political analyst who has a decades-long interest in international affairs.
In an interview with Press TV on Friday, Etler, a former professor of Anthropology at Cabrillo College in Aptos, California, Etler said, "Iran's Islamic Revolution Guards Corps (IRGC) fired ballistic missiles during normal military drills off the strategic Hormuz Strait. According to Press TV, the Corps staged the strikes against the life-size replica of a Nimitz-class US aircraft carrier, which the American navy usually sails into the Persian Gulf through the Strait of Hormuz. The drills featured missiles, vessels, drones, and radars, and were designed to practice both offensive and defensive missions."
"Sources say that US military personnel stationed at the al-Dhafra base in the UAE and al-Udeid air base in Qatar were placed on alert during Iran's exercises and stayed within bunkers during their duration. The maneuvers highlight the fact that the US has military bases in the immediate vicinity of Iran based in the United Arab Emirates (UAE), Kuwait and Qatar. US bases in the Persian Gulf region are a direct threat to Iran. They are there not to protect US allies but to confront and contain Iran and give their surrogates cover and freedom of action in the Persian Gulf region to pursue their own interests," he added.
"In fact, the bases have been used by the US to launch direct military attacks against Iran. The drone that struck a convoy in Iraq that killed Iranian General Soleimani was launched from Al Udeid Air Base in Qatar. This was an act of war by the US against Iran and Qatar, by allowing use of its territory for US aggression, is directly implicated. US bases in the Persian Gulf region are meant to intimidate and threaten country's it considers to be enemies. There is no legitimate reason for their presence. They should be dismantled and their military personnel sent home," he concluded.
The Navy of Iran's Islamic Revolution Guards Corps has said the IRGC's ongoing drills simulate actual warzone engagement with real enemy forces and are meant to send across a message of warning to those potentially seeking to undermine the country's security.
The IRGC said its forces will spare no sacrifice in defending the achievements of the Islamic Revolution as well as the Iranian nation and the Islamic establishment.
In a statement released at the end of large-scale IRGC drills in Iran's southern waters, codenamed Payambar-e A'zam (The Great Prophet) 14, on Thursday, the public relations department of the IRGC said the elite force will take resolute action to defend the country's interests and will spare no sacrifice to this end.
The statement hailed that the exercise had achieved its predetermined goals, adding that the exercises "ended successfully with implementation of all [determined] sequences and combined operational drills across the land, sea, air, and space."
The IRGC also enumerated some of the "elaborate operational drills" carried out during the event, such as unprecedented firing of ballistic missiles from underground launch facilities, destruction of enemy radar facilities, and successful firing of coast-to-sea and sea-to-sea missiles that led to destruction of enemy warships.
The maneuvers, which enlisted the IRGC's Aerospace Division and Navy, spanned the general area of the Hormozgan Province, west of the strategic Hormuz Strait, and the Persian Gulf.
They saw the IRGC staging "all-out and multilayer" strikes against the life-size replica of a Nimitz-class US aircraft carrier. The IRGC's servicemen began the episode by destroying the mock carrier's accompaniment with coast-to-sea fire. State television aired footage showing the damage caused to the model vessel following the operational juncture, and the IRGC commandos' rappelling onto it.
The drills have been monitored by Iran's first military satellite Nour (Light)-1 that was launched by the Corps into orbit in April. Simultaneously, the satellite relayed a high-resolution vivid image of al-Udeid Air base in Qatar that is reportedly the largest US base in West Asia.
https://www.presstv.com/Detail/2020/07/31/630817/US-bases-in-Persian-Gulf-should-be-dismantled
--------
Deaths of '300 Russians' in Syria sent warning to Moscow, Pompeo says
31 July 2020
US Secretary of State Mike Pompeo says the deaths of "300 Russians" in Syria sent a warning to Moscow, as he defended the administration as tough on President Vladimir Putin.
Pompeo came under fire at a Senate hearing over President Donald Trump's statement that he had not raised with Putin accusations that Moscow paid the Taliban bounties to kill US troops in Afghanistan.
"I don't think there's any doubt in the mind of every Russian leader, including Vladimir Putin, about the expectations of the United States of America not to kill Americans," Pompeo told the Senate Foreign Relations Committee.
"I can promise you that the 300 Russians who were in Syria and who took action that threatened America who are no longer on this planet understand that, too," he said.
Pompeo did not specify an incident but there have been multiple reports that US airstrikes killed Russians in February 2018 near the Syrian town of Khasham.
Russia sent troops to Syria in 2015 on the official request of President Bashar al-Assad and had largely avoided direct clashes with the United States, which sent troops and launched airstrikes without any UN mandate or Syria's permission.
Trump, in an interview this week with Axios, said that US intelligence did not think the account of Russian bounties in Afghanistan was real and that he never raised the issue with Putin.
Last year, Trump insisted that the US military presence in Syria is "only for the oil", contradicting his own officials who had insisted that the remaining forces were there to fight Daesh.
Following Trump's earlier insistence that his administration was solely interested in "keeping" Syrian oil, the US military deployed mechanized military units to oil fields in the east of the country.
Meanwhile, Russia has said a series of drone attacks on its military bases in Syria would have required assistance from a country possessing satellite navigation technology, apparently the United States.
Russia's forces at the Hemeimeem air base and a naval facility in Tartus have repeatedly come under drone strikes. Russia's defense ministry has said data for the attacks could only have been obtained "from one of the countries that possesses knowhow in satellite navigation".
Russian forces in the past have noted a "strange coincidence" of US military intelligence planes flying over the Mediterranean near the two Russian bases at the moment of the attack.
Syrian, Russian and Iranian sources have also repeatedly reported on US troops coordinating their assaults with Takfiri terrorists and American airlifting of senior Daesh militants during crucial battles.
Syria has recovered major territory from terrorists in Syria, but its troops and their allies in the conflict are frequently attacked by the US, Israel and foreign-backed militants in a bid to stop further army advances.
Last month, US warplanes flew dangerously close to an Iranian passenger plane and harassed it over an illegal American military base in Syria's al-Tanf.
https://www.presstv.com/Detail/2020/07/31/630805/Deaths-of-300-Russians-in-Syria-sent-warning-to-Moscow-Pompeo-says
--------
Africa
Families seek justice for Sudan's slain anti-Bashir coup plotters
August 01, 2020
KHARTOUM/CAIRO: After decades of searching for their loved ones' remains, the families of slain Sudanese officers who attempted a coup against strongman Omar Bashir are demanding the killers be held accountable.
Since the 1990 attempt, they have endured intimidation, arrests and beatings — but Bashir's ouster in April 2019 spurred hopes that they could finally receive justice.
Last week, investigators looking into crimes during the strongman's 30-year rule found the bodies of the 28 officers dumped in a mass grave in the city of Omdurman.
The coup attempt came just months after Bashir overthrew the democratically elected government of Sadiq Al-Mahdi in 1989.
The attempt to oust him was thwarted and the officers were immediately executed.
"We have been searching for their graves for 30 years. It was a heinous crime. There was no trial, no investigation and they were executed only 24 hours after their arrest," said Awatef Mirghani, the sister of one of the officers, Esmat.
"They were all dumped in a single grave, still wearing their uniforms. It was a violation of human dignity," she said, choking back tears.
In her Khartoum house, Fathiya Kembal keeps at a framed photo of her husband, Bashir Abudeik, in uniform and flashing a broad smile.
The photo, taken as he attended training in the US, bears a black band on one side as a sign of mourning.
It was April 22, 1990 when the couple and their children gathered at a friend's house for iftar, an evening meal to break the fast during Ramadan.
Abudeik later drove his family to her father's house, where "he said he would be busy for two days."
The following morning, she woke up to the news of a coup attempt.
She rushed to a nearby military base to check on her husband. At the gate, she met some of her husband's colleagues, who avoided her gaze.
"They knew he would be killed," the 61-year-old lawyer said.
The news of her husband's execution, along with other coup plotters, was announced on the official Radio Omdurman the next day.
"It was a massacre. (Abudeik's killing) was an extrajudicial execution," she said.
The families of the slain officers quickly united to call for justice and find the bodies of their loved ones.
"Our movement was formed in the spur of the moment and has never stopped since with women — wives, sisters, mothers — at its core," said Kembal.
As they sought answers, they faced a heavy-handed crackdown.
Their protests outside government buildings were violently broken up by security forces.
Many were arrested or banned from civil service jobs. Some were forced into exile.
But their movement found a ray of hope as nationwide protests erupted against Bashir in December 2018, mainly triggered by economic hardship. The families joined the demonstrations, including the protest camp outside army headquarters in Khartoum.
They issued a booklet saying the officers had sought "to restore the democratic rule Bashir had overthrown, win the release of political detainees and bring those who undermined the constitutional order to trial."
The officers' bodies have yet to be exhumed, but the families hope their memories will be honored.
https://www.arabnews.com/node/1712896/middle-east
--------
9 Civilians Die in Two Attacks in Northern Mozambique
By Andre Baptista, Sirwan Kajjo
July 30, 2020
CABO DELGADO, MOZAMBIQUE/WASHINGTON - At least nine civilians were killed in new attacks carried out by Islamist insurgents in the restive province of Cabo Delgado in northern Mozambique, local sources said.
The attacks on the districts of Mocimboa da Praia and Macomia of Cabo Delgado on Wednesday forced the local population to flee their homes, seeking safety in nearby woods, residents told VOA.
A group of armed men "hooded with Islamic handkerchiefs" invaded the village of Tandacua in Macomia, searching for food, according to a local resident.
The insurgents "arrived around 6 in the evening [local time], so many residents fled the village," the resident, who declined to give his name, told VOA.
"When we returned the next day, we found eight dead people who were beheaded," the resident said, adding that "the security situation is getting more complicated."
On Tuesday, Islamist militants entered the district of Mocimboa da Praia, killing one civilian at a flour mill before seizing food and livestock.
The insurgents "entered Mocimboa da Praia twice this week," said Zunaid, a Mocimboa da Praia resident who gave only his first name.
"After they killed a man on Tuesday and left, they went in again [on Wednesday] to steal more food," he told VOA.
"All residents are in the woods out of fear," Zunaid said, noting that "there are more military personnel than the local population, but al-Shabab [militants] still come in and attack us."
IS links
Since 2017, militant attacks on civilians and government security forces in Cabo Delgado have killed more than 1,000 people and displaced over 210,000 others, according to the United Nations.
Locally known as al-Shabab, Ahlu Sunna wa Jama is the main militant group responsible for these attacks in northern Mozambique. It is considered to be the Mozambique affiliate of the Islamic State (IS) terror group.
However, Eric Morier-Genoud, a Mozambique expert at Queen's University Belfast, says there is little "evidence that the Islamic State is behind this group, which radicalized its positions in the face of many existing inequalities" in the Muslim-majority province.
"The group has approached the Islamic State, but it has little influence yet," he told VOA, adding that the extent of the connection between the local militant group and IS "basically has been an exchange of information up to now."
In April 2019, IS declared its so-called Central African Province, known as ISCAP. Attacks attributed to its Central African Province affiliate have been limited to Mozambique and the Democratic Republic of the Congo.
Increased attacks
In recent months, militants have stepped up their attacks in Cabo Delgado, leading experts to predict that the conflict will likely continue for a long time.
Murade Murargy, former executive secretary of the Community of Portuguese Language Countries (CPLP), says he doesn't "believe a solution to the conflict in Cabo Delgado will be reached in the short term, but in the medium or long term."
The Mozambican diplomat told reporters this week that the insurgency in the northern Mozambican province "is beyond the religious question, but it has an economic aspect as well."
Cabo Delgado is a gas-rich region where major international oil and gas companies, including ExxonMobil and Total, have several investment projects.
Transnational insurgency
Observers say that some of the militants fighting in northern Mozambique are allegedly Tanzanian nationals. Tanzania, which borders Cabo Delgado to the north, recently deployed troops to the border area to prevent a spillover of the unfolding violence in the Mozambican province.
Mozambican officials, however, believe they need to tighten their borders to stop the flow of foreign fighters into the country.
"Those who attack us, burn our houses and destroy the infrastructure are based outside the country," said Bernardino Rafael, commander-in-chief of the Mozambican Police, without naming any countries.
They "enter through our borders, which we have to close so that the terrorists do not enter and those who enter do not leave," Rafael said during a recent speech in the capital, Maputo.
Murargy also asserted that militants have been penetrating Cabo Delgado by sea and across the border with Tanzania.
South Africa is reportedly preparing to deploy troops to Mozambique to help combat the insurgency in Cabo Delgado, the online newspaper Carta de Mocambique reported Thursday. South African and Mozambican officials, however, have not made official comments on the matter.
In May, Mozambican President Filipe Nyusi called on regional governments to support his country in driving out the jihadists.
VOA's Alvaro Andrade from Washington and Ramos Miguel from Maputo contributed to this report.
https://www.voanews.com/extremism-watch/9-civilians-die-two-attacks-northern-mozambique?utm_source=iterable&utm_medium=email&utm_campaign=1404716_
--------
Arab World
Saudi Arabia's King Salman wishes Muslims a blessed Eid al-Adha
31 July 2020
Saudi Arabia's King Salman wished Muslims around the world a blessed Eid al-Adha holiday on his official Twitter page.
"I congratulate everyone on the blesse Eid al-Adha. May Allah [grant us another Eid where we will be in] good, blessings, health, and wellness," King Salman said.
For all the latest headlines follow our Google News channel online or via the app.
"We also ask [God] to accept the pilgrimage of those who completed Hajj, and [to accept] Muslims' prayers, and to remove the coronavirus pandemic in our countries," he added.
Muslims around the world are celebrating Eid al-Adha on Friday. The holiday marks the end of the annual Hajj pilgrimage and the commemorates the willingness of Prophet Ibrahim to sacrifice his son Ismael as an act of obedience to God.
Saudi Arabia's King Salman bin Abdulaziz al-Saud was discharged from hospital after receiving treatment, the Saudi Press Agency reported on Thursday.
https://english.alarabiya.net/en/News/gulf/2020/07/31/Saudi-Arabia-s-King-Salman-wishes-Muslims-a-blessed-Eid-al-Adha.html
--------
Qatar-linked media outlets in rare clash: Muslim Brotherhood vs. Arabist secularists
30 July 2020
Over the past three days, social media saw a rare dispute between Qatari-linked media organizations, including Al Jazeera, Al Araby TV, and Mekameleen, with media figures from the organizations criticizing each other.
The dispute started with Qatar-linked AlAraby Television's negative coverage of Turkey's transformation of the Hagia Sofia museum into a mosque, including a post by AlAraby blogger Bilal Fadl that had two pictures; one of them shows Turkish President Recep Tayyip Erdogan hugging a Turkish singer with the caption "all year long," and the other one shows Erdogan praying in Hagia Sofia with the caption "before the exam."
AlAraby's coverage, especially the picture, drew criticism from many, but the most striking one came from a presenter in the Mekameleen TV, a Qatari-linked Muslim Brotherhood Egyptian television station that broadcasts from Turkey.
For all the latest headlines follow our Google News channel online or via the app.
The presenter, Mohammed Nasser, went live on Facebook and made unprecedented comments about Azmi Bishara, who is considered a policymaker in almost all Qatari-linked media organizations, but most closely linked to AlAraby.
"Azmi Bishara is a nationalist spy. Azmi Bishara hates all things related to Islam. Azmi Bishara was raised by Zionists when he was a member of the Knesset," Nasser said.
"I just want to ask Qatar's Emir Tamim: What do you see in Azmi Bishara? You give him money, a research center, and a journal that doesn't even sell," Nasser added. "Azmi Bishara hates all our channels, al-Sharq, Mekameleen, and al-Watan, because all three of them combined are running with a budget less than that of AlAraby's food buffet and toilet."
Nasser, along with his colleagues in Mekameleen, is based in Turkey, a possible reason for lashing out at Bishara after the negative coverage of the Turkish president, whose country hosts the three Muslim Brotherhood-linked Egyptian media organizations.
Another critique of AlAraby's coverage was one of Qatari-owned Al-Jazeera's prominent journalists, Ahmed Mansour, who tweeted saying: "A movement of heretics and atheists has succeeded, with direct support from their peers, in sneaking into effective positions in some TV stations, newspapers, and websites."
Mansour did not namely point at AlAraby but continued to say: "They are promoting heresy as freedom, atheism as a point of view, offending religion as criticism, and swear words on the [prophet's] companions as a way of reading history. We have to crush those heretics with our shoes."
Replying to Mansour's tweet was AlAraby's presenter Wael Tamimi, who wrote: "'Crushing' is not a word to be used by a media figure. A journalist's tools are his pen, word, and idea – not 'shoes' that 'crush'. These outrageous views only originate from an ideology of eliminationism and extremism, which leads to seeing the other as an enemy that should be silenced. Journalism is innocent of this nonsense."
Bishara also separately tweeted a comment on the matter, acknowledging the other Qatar-linked media organizations as "allies" and describing the situation as "sad."
"If opponents were busy turning any disagreement with their objective allies – in the fight against tyranny – into an enmity without rules, if jealousy was more important than politics, if enmity took over morals, and if their alternative for tyranny was 'us' and not a democracy, then tyranny is lucky to have them. This is sad," Bishara tweeted.
https://english.alarabiya.net/en/features/2020/07/30/Qatar-linked-media-outlets-in-rare-clash-Muslim-Brotherhood-vs-Arabist-secularists.html
--------
Al Qaeda gaining strength as terror fight focuses on ISIS
Nicky Harley
July 30, 2020
Tackling extremist online terrorist messages must remain a priority for security services as ISIS continues to pose a threat, according to an EU crime report.
The EU Internet Referral Unit (IRU) report for 2019 said that Al Qaeda had gained followers because counter-terrorism efforts were focused on ISIS.
"Propaganda disseminated online by both ISIS and Al Qaeda – although less readily accessible thanks to disruptive action carried out jointly by EU member states and the EU IRU – continues to inspire and incite lone attacks by individuals who have no physical connections to either group," the report said.
"Combating the terrorist groups' media reach, limiting their ability to carry out attacks, and attributing online terrorist offences through heightened international co-operation should therefore remain a priority."
The report, which was published by the European crime agency Europol, said ISIS launched a media campaign and sent 15 videos from June to September last year. They showed fighters renewing their allegiance to former leader Abu Bakr Al Baghdadi.
A second media campaign was co-ordinated in the aftermath of the declaration of Amir Mohammed Al Mawla as the group's new leader and included endorsements from ISIS provinces.
Al Mawla replaced Al Baghdadi after his death in a raid by US Special Forces in October.
The US Department of State placed Al Mawla on its Specially Designated Global Terrorist list with a $10 million (Dh36.7m) bounty.
ISIS also released short mobile phone videos of women and children in Syria's Al Hol camp, a displacement and refugee centre for families from ISIS-controlled areas, pledging allegiance to the group.
A campaign by Europol last November resulted in the removal of thousands of ISIS messages and accounts on social media network Telegram.
"The takedown action co-ordinated by EU member states and Europol resulted in an extensive eradication of pro-ISIS accounts, channels and groups from Telegram," it said.
"Official as well as supportive ISIS media outlets and groups are still struggling to rebuild their networks online, with efforts continuing across several platforms."
The report revealed said Al Baghdadi's death had little effect on the group's ability to draw followers and said its "emphasis on being a state" could undermine its credibility.
"Its propaganda has attempted to show that it remains a threat, albeit a de-territorialised one but one that could regroup in the future," the report said.
"Furthermore, Al Baghdadi's death did not deal a significant blow to the group. More than Al Baghdadi, it is the idea of the caliphate that will continue to attract potential sympathisers. However, ISIS's emphasis on being a state along with its continued inability to realise territorial governance could undermine its credibility in the long run."
The report urged nations to be aware of the Al Qaeda threat and said the terrorist group had become more resilient.
"While counter-terrorism attention was focused on ISIS, Al Qaeda was patiently strengthening its network of affiliates, from West Africa to South-East Asia," it said.
"Al Qaeda's ability to ingratiate itself locally has made the organisation more resilient. Furthermore, Ayman Al Zawahiri's leadership, which many have termed uncharismatic, lends Al Qaeda the benefit of continuity."
However, it said, competition between the groups could undermine them.
"The future of Al Qaeda and ISIS will be largely defined by the competition between the two. One key question is whether this competition will evolve towards more confrontation or whether some alliances will be forged – at least in some regions, such as have been reported in West Africa," it said.
"One of the reasons for this competition, which has been played out on social media, is due to the similarity in ideology and ultimate objectives."
Europol's concentrated action last November resulted in "a significant portion of key actors within the ISIS network on Telegram" being "pushed away from the platform".
Telegram said 5,055 terrorist accounts and bots were removed from its platform during the operation.
https://www.thenational.ae/world/al-qaeda-gaining-strength-as-terror-fight-focuses-on-isis-1.1056441?utm_source=iterable&utm_medium=email&utm_campaign=1404716_
--------
For hard-hit Lebanese, Eid al-Adha traditions are now just too costly
31 July 2020
On the streets of Tripoli, Lebanon's second biggest city and one of its poorest, there are no signs of festivities for Eid al-Adha this year, no decorations or twinkling lights. There's no electricity anyway.
Only a large billboard welcomes visitors at one of the city's entrances. "We're broke," it says.
The Muslim holiday usually spells large family gatherings replete with mutton cuts, sweets and gifts.
For all the latest headlines follow our Google News channel online or via the app.
But with Lebanon's economy imploding, leaving many hungry, and fuel shortages causing daily blackouts, there is little to celebrate. Soaring prices mean few can afford Eid traditions.
Meat prices are just too high
Many butchers' shops in Tripoli, once buzzing with customers, were closed this week.
Meat prices are just too high for most people, forcing them to forgo the Eid custom of slaughtering sheep or lambs to share among family and donate to the needy as alms.
"What Eid? Look around you, does this look like a market at Eid to you? Where are the people?" said Um Tarek, a mother of five, at the central souk.
Her husband owns a sweet shop but now barely manages to put food on the table. They will be lucky if they can buy a watermelon for Eid. "We've only had it once this season," she said.
"It used to be that you had to elbow your way in through this market over Eid," said Ghazi Arnaout, whose family's shoe shop has been around for six decades. He plans to shut it down after the festival.
Hatem Abulashra, a livestock merchant, had few customers for this year's holiday. The price of a lamb has gone up more than eightfold since last year.
"My farm is full of sheep but there is no one buying. What good is that?" he said. "Even my own family is not eating meat."
For Iman al-Ali, whose blind husband had to sell his vegetable cart, it was already tough to get by before the crisis wiped out the daily manual labor they relied on.
They had to move with their eight children into the tiny storage room of a building, and nowadays all she can do is hope they don't starve.
"They keep asking me for new clothes," she said. "But we just can't."
https://english.alarabiya.net/en/features/2020/07/31/For-hard-hit-Lebanese-Eid-al-Adha-traditions-are-now-just-too-costly.html
--------
Executed Turkish general exposed misuse of Qatari funds for Syria extremists: Report
31 July 2020
The Turkish army executed a senior general within its ranks after he had discovered the embezzlement of illicit Qatari funding for extremists in Syria by public officials, according to a 2019 court testimony unveiled in a report by the Nordic Monitor.
Semih Terzi, a general within the Turkish army, was executed on the night of the 2016 Turkish coup attempt against Turkish President Recep Tayyip Erdogan.
For all the latest headlines follow our Google News channel online or via the app.
The new allegations unveiled in court testimonies from a hearing March 20, 2019at Ankara 17th High Criminal Court were made by Col. Fırat Alakuş, an army officer working within Turkey's Special Forces Command's intelligence section.
According to the Nordic Monitor, Terzi is said to have been executed after discovering that Lt. Gen. Zekai Aksakallı, in charge of the Special Forces Command at the time, was working covertly with Turkey's National Intelligence Organization (MIT) "in running illegal and clandestine operations in Syria for personal gain while dragging Turkey deeper into the Syrian civil war."
"[Terzi] knew how much of the funding delivered [to Turkey] by Qatar for the purpose of purchasing weapons and ammunition for the opposition was actually used for that and how much of it was actually used by public officials, how much was embezzled," Col. Alakuş was quoted as saying by the Nordic Monitor via his court testimony.
The Nordic Monitor said in its report published on Friday that Alakuş testified that Aksakallı had run a gang outside of the chain of command within the Turkish intelligence that was involved in illicit activities.
The report further alleged that Terzi was aware of public officials involved in oil-smuggling operations with ISIS from Syria.
"[Terzi] was aware of who in the government was involved in an oil-smuggling operation from Syria, how the profits were shared, and what activities they were involved in," Alakuş said in his testimony.
https://english.alarabiya.net/en/features/2020/07/31/Executed-Turkish-general-exposed-misuse-of-Qatari-funds.html
--------
This year's Hajj measures aim to protect the guests of God: Saudi Arabian King Salman
31 July 2020
Saudi Arabia's King Salman bin Abdulaziz said on Friday that the world is going through exceptionally hard times, adding that the number of pilgrims was limited this year due to the coronavirus pandemic.
"The Hajj measures this year aim to protect the guests of God from the virus," said the Kingdom's Minister of Media Majid al-Qasabi on behalf of the King.
The King also said that this year's Hajj required the state's apparatus to double the efforts, thanking everyone who was involved in coordinating the holy ritual.
King Salman also wished Muslims around the world a blessed Eid al-Adha holiday on his official Twitter page.
"I congratulate everyone on the blesse Eid al-Adha. May Allah [grant us another Eid where we will be in] good, blessings, health, and wellness," King Salman said.
For all the latest headlines follow our Google News channel online or via the app.
"We also ask [God] to accept the pilgrimage of those who completed Hajj, and [to accept] Muslims' prayers, and to remove the coronavirus pandemic in our countries," he added.
Muslims around the world are celebrating Eid al-Adha on Friday. The holiday marks the end of the annual Hajj pilgrimage and the commemorates the willingness of Prophet Ibrahim to sacrifice his son Ismael as an act of obedience to God.
Saudi Arabia's King Salman bin Abdulaziz al-Saud was discharged from hospital after receiving treatment, the Saudi Press Agency reported on Thursday.
https://english.alarabiya.net/en/News/gulf/2020/07/31/This-year-s-Hajj-measures-aim-to-protect-the-guests-of-God-Saudi-Arabian-King-Salman.html
--------
Iraqi premier calls early elections in June 2021, one year earlier than scheduled
01 August 2020
Iraqi Prime Minister Mustafa al-Kadhimi says he will hold early parliamentary elections next June, a year earlier than scheduled, doubling down on a promise he made when he came to power to meet a key demand of anti-government protesters.
"June 6, 2021, has been fixed as the date for the next legislative elections," the premier said during a televised speech on Friday, stressing that everything would be done in a bid to "protect and ensure the success of these polls."
In a statement shortly released following the speech, the United Nations mission in Iraq hailed Kadhimi's announcement, saying the move would promote "greater stability and democracy."
Mass protests swept over the capital Baghdad and the south of the country in October 2019, with young crowds demanding jobs, services, and urgent action against alleged rampant corruption.
Former Iraqi prime minister Adel Abdul Mahdi stepped down under the pressure of the rallies, which were sometimes marred by deadly violence.
The incumbent premier was nominated in April, months after the resignation of Abdul Mahdi, and took office following a political consensus in May, promising to deliver on key protesters' demands.
Furthermore, Kadhimi has promised dialogue with protesters and has requested comprehensive lists of all those who have been killed and wounded throughout the months-long protests in a bid to put those accountable on trial and bring about compensation.
The next legislative elections had originally been due for May 2022. After the date was drawn a year closer by the prime minister, it is now the parliament's turn to officially vote on the new date.
Early parliamentary elections have been a key demand of anti-government protesters, but it is not yet clear under what electoral law the early elections will be held.
Late last year, a new electoral law was passed, aiming at giving political independents a better chance of securing seats in parliament and weakening the hold of the ruling elites, but political differences prevail over the implementation of the legislation.
If the new law is implemented, it would change each of Iraq's 18 provinces into a number of electoral districts, with one lawmaker elected per 100,000 people, meaning that it would practically bar parties from running on unified lists, which in the past has helped them win all the seats in a certain province.
https://www.presstv.com/Detail/2020/07/31/630839/Iraq-Mustafa-Kadhimi-elections-protests-corruption
--------
Report: Car bomb in north Syria kills, wounds several people
July 30, 2020
BEIRUT (AP) — A car bomb exploded at checkpoint manned by Turkey-backed Syrian opposition fighters on Thursday in northeastern Syria, killing and wounding several people, Turkish state media and an opposition war monitoring group reported.
According to Turkey's Anadolu Agency, the bombing in the village of Tal Halaf killed five people and wounded 12.
The Britain-based Syrian Observatory for Human Rights, which tracks the civil war in Syria through a network of activists on the ground, said six people were killed and 15 were wounded in the blast. It said the casualties included Turkey-backed Syrian opposition fighters.
Different casualty figures are common in the immediate aftermath of such attacks.
No one has claimed responsibility for the attack but Turkey has blamed such deadly explosions in the area in recent months on Kurdish fighters linked to the Kurdistan Workers' Party, or PKK, which has waged a decades-long insurgency inside Turkey.
Ankara views Syrian Kurdish fighters associated with PKK — and the group itself as terrorists — even though the same fighters had partnered with the U.S. in the war against the Islamic State group.
After a series of military incursions, Turkey now controls most of Syria's territory that borders its southern frontier. Last October, Turkish troops crossed into Syria's northeast, capturing the Ras al-Ayn area and driving Syrian Kurdish fighters away from the border after the U.S. withdrew most of its forces from the region.
https://apnews.com/6ce44477674b515d87a2917a4661ce61?utm_source=iterable&utm_medium=email&utm_campaign=1404716_
--------
Iraq: Since October, 560 Protesters, Police Died in Rallies
July 30, 2020
BAGHDAD — Iraq's government said Thursday that since last October when anti-government protests erupted in the country, a total of 560 protesters and members of the security forces have been killed in the violence.
The figure was reported by Hisham Daoud, an advisor to Iraq's prime minister, at a press conference in Baghdad. He said a fact-finding committee would investigate the killings further.
Also Thursday, Interior Minister Othman al-Ghanimi announced the result of an investigation into the deaths of two protesters at the hands of Iraqi security forces on Sunday.
He said that based on eye-witnesses and forensic reports, the protesters — who were taking part in a rally against government's electricity cuts amid Iraq's scorching summer heat — were killed by pellet guns fired by three policemen. The policemen were arrested.
Mass anti-government protests erupted last October in Baghdad and Iraq's south. Tens of thousands of Iraqi youth took to the streets to decry rampant corruption, poor services and unemployment. Hundreds died as security forces used live ammunition and tear gas to disperse crowds.
The protests dwindled following restrictive measures to contain the spread of the coronavirus pandemic.
Daoud said the families of the dead would receive 10 million Iraqi dinars in compensation, along with a plot of land. The government has compiled an official list of the dead, in line with a pledge made by the country's new Prime Minister Mustafa al-Kadhimi to bring justice to protesters.
It is unclear how the government — which is cash-strapped in the wake of an economic crisis spurred by low oil prices — can afford the payouts. Civil activists insist the promise of compensation should not override the need to hold the killers accountable. Activists blame Iran-backed militias for killing and abducting protesters.
"No one will announce the name of killers," said 25-year-old activist Ali Haidar, expressing widespread pessimism on the part of the protesters that the perpetrators of the killings would be uncovered.
Meanwhile, Iraq's military said two Katyusha rockets landed on the periphery of Baghdad's airport late on Thursday without causing any damages or casualties. It was the latest in a spate of rocket and mortar attacks mostly targeting U.S. installations in the country. The statement said the rockets were launched from two separate positions in the Radwaniah area.
https://www.nytimes.com/aponline/2020/07/30/world/middleeast/ap-ml-iraq-protests-.html?utm_source=iterable&utm_medium=email&utm_campaign=1404716_
--------
Southeast Asia
Malaysians start to reject traditionally virulent anti-Semitism, scholar says
31 July 2020
Malaysia is often seen as one of the world's most anti-Semitic countries.
Up until recently, it had a prime minister who described himself as a proud anti-Semite. A survey by the Anti-Defamation League has found it harbors one of the highest rates of anti-Jewish sentiment in the region, if not the globe.
But a researcher who analyzed the Malaysian people's sentiments towards the Jewish people and the State of Israel and has just written a book about the issue sees encouraging signs of change.
"We should not mistake loud noises for big noises. Anti-Semitism is part of a 'backlash' against the breakdown of social control — it is ugly and it is loud, but it is a backlash against wider social changes that are a force for good," said Mary Ainslie, of the University of Nottingham in Ningbo, China, in an interview last week.
"Perhaps these views are becoming stronger amongst those who hold them, but I do not believe they are increasing among the general population. Instead, the opposite is true."
The Southeast Asian country, whose official religion is Islam though roughly 40 percent of the population belongs to other faiths, certainly hosts the most virulent forms of Jew-hatred outside the Middle East. According to the ADL, 61 percent of its inhabitants harbor anti-Semitic sentiments, which is significantly higher than neighboring Singapore (16%) and Thailand (13%) and even Muslim-majority Indonesia (48%).
Mahathir Mohamad, who served as the country's prime minister until March — he still sits in parliament and is planning to return to power soon — notoriously said he was glad to be called anti-Semitic.
"How can I be otherwise, when the Jews who so often talk of the horrors they suffered during the Holocaust show the same Nazi cruelty and hardheartedness towards not just their enemies but even towards their allies should any try to stop the senseless killing of their Palestinian enemies," he declared in 2012.
Last year he defended his record of anti-Semitic statements — including claims that Jews are "hook-nosed," have an "intrinsic" understanding of money and "rule the world by proxy" — by invoking the principle of free speech. "Why is it that I can't say something against the Jews, when a lot of people say nasty things about me, about Malaysia?" he asked a group of students at Columbia University.
The official hostility to Jews is also reflected in bitter enmity toward the Jewish state: Kuala Lumpur has never had diplomatic relations with Israel and last year lost the right to host an international swimming tournament after barring Israelis from participation. Despite much bad press, defiant authorities justified the decision as "compassion for the Palestinian plight."
Why is a country nearly 5,000 miles away so obsessed with the Jewish people and their nation-state?
"Jews and Israel have come to represent the pinnacle of a discourse embedded in modernism, secularism, personal freedom and internationalism, everything that is opposed to a political system which depends upon authoritarian religious nationalism in order to stay in power," said Ainslie, who specializes in Southeast Asian media and culture.
For her new book, entitled "Anti-Semitism in Contemporary Malaysia: Malay Nationalism, Philosemitism and Pro-Israel Expressions," she interviewed 30 Malaysians who oppose the bigoted views dominant in their country. What she found was both disheartening and promising.
One participant, for instance, recalled meeting a Palestinian student who was shocked by the "misinformation about Israel and the voracity of anti-Semitic discourses in Malaysia, which, for him, were far beyond that in the West Bank."
On the other hand, she detected significant liberal social movements and media outlets refusing to peddle anti-Semitic and anti-Israel propaganda.
"These people are part of a new and growing demographic of educated, generally young, globally aware, middle-class citizens who believe in a secular society and want democratic representation," she said.
"Many of these people are from ethnic minorities and so feel excluded by religious nationalism that constructs Malaysia as Islamic and for Malays only. They reject anti-Israel and anti-Semitic views as part of rejecting the religious nationalism which excludes them," she added.
Many members of this group are young Malay Muslims unhappy about their government's restriction of their personal freedoms, the researcher went on. "They find authoritarian control over their religion to be deeply insulting and resent being told what to think or do by corrupt and hypocritical politicians."
Reaching out
The Israeli government largely agrees with Ainslie's findings.
"From our contacts with Malaysian citizens it is clear to us that many of them support Israel and actually reject and are embarrassed by the anti-Semitism coming from their government," said Michael Ronen, the head of the Foreign Ministry's Southeast Asia bureau.
Jerusalem is actively reaching out to Malaysians, he added.
"Some of them have visited and witnessed the political reality here with their own eyes. They have seen that what they are being told about us in their native country simply isn't true."
The ADL welcomed signs of waning Jew-hatred in Malaysia, but warned that it was premature to celebrate a sea change.
"While it's encouraging that there's a growing cohort of middle class citizens in Malaysia who reject anti-Semitism and anti-Israel propaganda, Malaysia is still one of the most anti-Israel countries in the world in terms of its policies," Sharon Nazarian, the ADL's senior vice president for international affairs, told The Times of Israel on Tuesday.
People with Israeli stamps in their passports reportedly aren't allowed into the country and Mahathir Mohamad continues to use Jews as scapegoats for economic and political woes, she added. "Any change is encouraging, but we await additional data and change in government messaging and policies."
A 'significant electoral force'?
To Ainslie, the young generation of educated Malaysians rejecting their country's traditional Jew-hatred represent a "significant electoral force."
"For them, Israel and Jews represent the opposite to the religious nationalism they wish to reject, and this manifests through significant theological interest in Judaism and strong curiosity about Israel as a nation," she said.
One participant in her study, which was financially supported by the Vidal Sassoon Center for the Study of Antisemitism at the Hebrew University, made efforts to visit a synagogue on a trip abroad. Others learned about the Holocaust and reached out to Israelis over the internet.
"They were also able to separate any sympathy they felt for the Palestinian position from that of anti-Israel or anti-Semitic views, believing this to be a complicated political issue that had no bearing on their own religious beliefs," she said.
"Many also expressed interest in the way in which Israel negotiated the relationship between race, religion and nationality, recognizing that Israel and Malaysia both had a lot in common as fairly young nations with a complicated history and makeup."
Here is a full transcript of our interview, slightly edited for clarity.
The Times of Israel: Malaysia is perceived by some as the world's most anti-Semitic country. Do you agree?
Mary Ainslie: Ultimately, it is very difficult to measure such views, although the Anti-Defamation League tries very hard to be as accurate as possible. We can say for sure that anti-Semitism is a major discourse in Malaysian society and one that has been normalized to a significant extent.
It is also a key part of political discourse, and anti-Semitic language is regularly used by political leaders as part of their domestic performance when referring to global issues. Anti-Semitic literature is available in mainstream Kuala Lumpur bookstores, and such beliefs are a key part of Malaysian Palestinian rights groups.
The participants I interview in my book also related some very shocking first-hand reports of anti-Semitism which were difficult to hear at times. One student even recounted how a Palestinian student they had met actually expressed shock at the misinformation about Israel and the voracity of anti-Semitic discourses in Malaysia, which, for him, were far beyond that in the West Bank.
Malaysia is not an Arab country, it's far away from the Middle East, most Malaysians have never met a Jew, since there are none left in the country — what do you think is behind the virulent Jew-hatred there?
To begin, this is not at all a discourse that is in any way connected to the reality of the Israel/Palestine situation, despite how often this is cited as a motivation. It is instead deeply embedded within the very complicated and polarized nature of Malaysian culture and society.
We have to understand that the country is deeply divided — religiously, ethnically, culturally, geographically, economically, and so on — and is changing fast. It is becoming increasingly polarized. Malay Islamic political authorities who have long depended upon dividing the country racially and religiously are losing power, so their rhetoric is becoming stronger.
We see a backlash against ethnic minorities, other religions, including other versions of Islam, the West, LGBT people, secularism and Judaism, all of which morph into a monolithic 'other' against which, authorities argue, a nationalist form of Malay Islam must be defended.
Jews and Israel have come to represent the pinnacle of a discourse embedded in modernism, secularism, personal freedom and internationalism, everything that is opposed to a political system which depends upon authoritarian religious nationalism in order to stay in power.
You write that "Anti-Israel attitudes and anti-Semitism are part of state-promoted social control in Malaysia," arguing that the Jews serve as a scapegoat. How do you explain that this millennia-old blaming of the Jews for all evil is still so effective in contemporary Malaysia?
Anti-Semitism is only a small part of this reactionary discourse, but as Malaysia is so far from Israel and there are no Jews present to counter negative stereotypes, anti-Semitism can grow unchecked in a way that other forms of racism do not. This 'other' can then become increasingly demonic and twisted, fed by false reports of Israeli brutality, statements taken out of context, and a simplistic flawed version of the Israel/Palestine situation.
One disturbing element of my research was uncovering how this new form of anti-Semitism is then attaching itself to older more traditional European-originating discourses in order to embolden itself. Such a phenomenon is dangerous and worrying as it cannot simply be countered by improvements in the Israel/Palestine situation.
What can and should be done to fight this?
I believe that the best way is simply to assist alternative voices within Malaysian society and enable these to be heard. Such change will, in part, come from within, and most probably from the growing number of middle-class Malays.
These people dislike the government and its paternalistic control over their personal expression. They have their own relationship to their religion, do not want ethnic minorities, non-Muslims and LGBT people to be victimized, and are educating themselves to find out about global political issues and historical events.
Using the internet and social media, many of these young people are also reaching out and learning about Israel and Palestine, about the Holocaust, about theological Islam, about sexuality, about democracy. They are questioning their parents, teachers, religious figures and politicians.
For those of us outside Malaysia, the message must be that we are not the enemy, we respect them and their country, we support their struggle for personal expression and are ready to respond when they reach out.
Former (and possibly future) Malaysian prime minister Mahathir Mohamad has never hidden his disdain for Jews. He even said once that he was "glad to be labeled anti-Semitic." What's his issue with the Jews? Is his anti-Semitism merely a particular nasty version of what the Malayisian mainstream thinks, or is there more to it?
There is a lot more to it! First, we must remember that Mahathir is a brilliant politician, he is very sharp and savvy even into his advanced old age. His political position has also shifted backwards and forwards a lot over the decades, allowing him to stay in power for a long time.
It is also a little simplistic to label him an anti-Semite. While he expresses anti-Semitic views he also stereotypes other people and races to a significant extent (Chinese, Indians, Western people, even Malays themselves), and so scholars speculate that he is probably more accurately labeled a social Darwinist.
Going back to his first tenure in the 1980s, one of Mahathir's most important agendas was to assist the Malay community. While they are the majority ethnic group, Malays were still extremely poor and had a significant lack of opportunities, much of which can be attributed to Western colonialism in the region.
He introduced Malay-friendly policies designed to help this community and placed a strong emphasis upon Islam as a form of identity through which to create social cohesion and stability. To do this he often expressed sympathy with Muslims internationally who were perceived to be victimized by non-Muslims — such as a flawed and simplistic reading of the Israel/Palestine situation — and he paralleled this with the dispossession of Malay people in their own nation by large and wealthier urban-based ethnic minorities such the Chinese minority.
His policies worked to an extent; life and opportunities have improved for the Malay community, but not as quickly as was hoped. Likewise, it also led to the Malaysian political system being strongly racialized and Malay Islam being turned into a form of religious nationalism.
As anti-Semitism and anti-Israel discourse became a strong part of international Muslim identity, this also became a key part of Mahathir's religious nationalist rhetoric, and, in Malaysia, sits well alongside a similar anti-Chinese discourse.
Mahathir has built a very successful political career and transformed a nation and a people — in many ways, for the better. He is not about to let this go and will always defend it when challenged.
Last year, Malaysia refused to allow Israelis to participate in the World Para Swimming Championships. Even after the country lost the rights to host the tournament, the sports minister unapologetically said Kuala Lumpur won't compromise "on the ground of humanity and compassion for the Palestinian plight." How has this episode been received by the Malaysian public?
My participants, my friends and colleagues are very critical and embarrassed about this position. They understand that such rhetoric is not based upon "humanity" or "compassion," is deeply unfair and is actually damaging Malaysia.
But the consequences of airing such views can be severe and, indeed, become more severe as the government loses more popular support due to people questioning such rhetoric. For this reason, individuals, political organizations and media outlets must be very careful of criticizing any anti-Israel position. Critique is there, but it is surreptitious.
The second half of your book is dedicated to philo-Semitism and Malaysians who have positive views about Israel. You write that to some Malaysians Judaism and the Jewish state "represent an alternative, almost mythical model of social freedom." Tell me more about these people: how many are they, how does their sympathy for Jews and Israel express itself, and is there any chance that they will become a critical mass that could help Malaysia become less anti-Semitic?
It would have been dangerous to quantitatively measure this group in a society that has been known to persecute citizens with Israeli sympathies, so I relied upon qualitative testimony and online evidence of their size.
The growth in liberal social movements, demonstrations and the reluctance by many media outlets to engage in anti-Semitic and anti-Israel discourses suggests that these people are significant.
These people are part of a new and growing demographic of educated, generally young, globally aware, middle-class citizens who believe in a secular society and want democratic representation.
Many of these people are from ethnic minorities and so feel excluded by religious nationalism that constructs Malaysia as Islamic and for Malays only. They reject anti-Israel and anti-Semitic views as part of rejecting the religious nationalism which excludes them.
A substantial portion of this group are also young Malay Muslims who are angry at government control over their own personal freedom. They find authoritarian control over their religion to be deeply insulting and resent being told what to think or do by corrupt and hypocritical politicians.
This new generation of educated and globally mobile Malaysians are a significant electoral force, and are the reason the ruling authorities are losing their political majority. For them, Israel and Jews represent the opposite to the religious nationalism they wish to reject, and this manifests through significant theological interest in Judaism and strong curiosity about Israel as a nation.
One participant had spent a long time looking for a synagogue when they visited overseas, others took time to educate themselves about the Holocaust, and many had reached out to Israeli people online.
They were also able to separate any sympathy they felt for the Palestinian position from that of anti-Israel or anti-Semitic views, believing this to be a complicated political issue that had no bearing on their own religious beliefs, while also stating that they would never become involved in Palestinian campaigns in Malaysia (which they considered to be divisive, racist and damaging to Malaysia).
Many also expressed interest in the way in which Israel negotiated the relationship between race, religion and nationality, recognizing that Israel and Malaysia both had a lot in common as fairly young nations with a complicated history and makeup.
Finally, all participants recognized the hypocrisy involved in such discourse, expressing disgust for politicians who championed the Palestinian cause while simultaneously encouraging racism against vulnerable refugees such as the Rohingya.
What would it take to reduce anti-Semitism in Malaysia?
It is already reducing — we should not mistake loud noises for big noises. Anti-Semitism is part of a "backlash" against the breakdown of social control, it is ugly and it is loud, but it is a backlash against wider social changes that are a force for good. Perhaps these views are becoming stronger amongst those who hold them, but I do not believe they are increasing among the general population. Instead, the opposite is true.
According to Israel's Population and Immigration Authority, almost 14,000 Malaysians visited Israel in 2018 — 4,000 more than the previous year. Do you think the number of Malaysians interested in Israel will continue to climb?
Yes, I do. This is part of a general increased trend in global travel from countries with growing economies and middle classes. Tourists from Southeast Asia are now a significant presence around the world. More Malaysians are taking advantage of the ability to visit Israel, either through the Christian pilgrimages or simply because Israel welcomes them as tourists.
They see no reason why they shouldn't visit a country that is such an important part of global history and religion and seek to educate themselves about a country and a people that they have heard so much about but had so little direct contact with.
One of the Malaysians you interviewed said his country doesn't really boycott the Jewish state. "Malaysia does have ties with Israel. It's just that it's not really open. Because I do see products from Israel coming here," he said. How would you describe the state of Israel-Malaysia trade and economic cooperation?
My participant was right, there is a great deal of trade and cooperation between these two countries, but this is surreptitious and not direct. Such trade will grow as Malaysia becomes more integrated into the global economy and the new middle class ceases to respond to anti-Semitism as a discourse.
The rest of Asia is relying upon and investing in Israel tech more and more, and Malaysia cannot afford to be left behind. As countries such as China, Thailand and South Korea increase their ties with Israel and realize the benefits of doing so, Malaysian politicians will have to change their discourse in order to remain globally relevant.
What do you predict for the future of diplomatic ties between the two countries? Could you imagine Kuala Lumpur engaging in clandestine relations with Jerusalem, similar to what the Gulf states have been doing for decades? What would have to occur for such links to be established?
Ultimately, there will eventually be normalized diplomatic and economic relations between these two countries, but it will probably take some time. While increasing stabilization of the Israel/Palestine situation has led to better relations elsewhere, Malaysia's political discourse has been built upon anti-Semitism and anti-Israel discourses to a much more significant extent.
Change is likely to come due to the benefits seen in the increased relations with Israel in other Asian countries as well as the internal challenging of religious nationalist discourses (in which anti-Semitic and anti-Israel beliefs are embedded) in Malaysia itself. Global development suggests that such change is coming, but, as history tells us, we should be mindful that the opposite can also happen.
https://www.timesofisrael.com/malaysians-start-to-reject-traditionally-virulent-anti-semitism-scholar-says/
--------
Muslims in Malaysia celebrate Aidiladha in new normal amid Covid-19
31 Jul 2020
KUALA LUMPUR, July 31 — The year 2020 saw Muslims in the country celebrating Aidiladha in the new normal following the Covid-19 pandemic.
Besides the celebration was also hampered by cloudy and rainy weather almost all over the country.
Even in this situation, Muslims are grateful to still be able to perform the Aidiladha prayers and the ritual sacrifice without neglecting the standard operating procedures (SOP) set by the government to curb the spread of the pandemic.
For example, in Kangar, Perlis, and Ipoh, Perak, the Aidiladha prayers was held in two sessions to comply with the SOPs besides giving space to more Muslims in the state to perform the prayers together.
In fact, the Raja of Perlis Tuanku Syed Sirajuddin Putra Jamalullail wore a face mask and graced the Aidiladha prayers at the Tuanku Syed Putra Jamalullail Mosque together with the Raja Muda of Perlis Tuanku Syed Faizuddin Putra Jamalullail.
Also present was Perlis Mentri Besar Datuk Seri Azlan Man.
A similar situation was seen in Johor Baru, when 200 people gathered as early as 7.30am at the Sultan Abu Bakar Mosque complying with physical distancing and wearing face masks to contain the spread of Covid-19.
Among those seen joining in the prayers were Johor Mentri Besar Datuk Hasni Mohammad; State Islamic religious affairs committee chairman Tosrin Jarvanthi and State Public Works, Transportation and Infrastructure Committee chairman, Solihan Badri
Advice to the people to comply with SOPs was also emphasised in this year's Aidiladha sermon, as was personally conveyed by Kedah Mentri Besar Muhammad Sanusi Md Nor at the surau of his official residence in Seri Mentaloon, Alor Setar, Kedah.
In his sermon, Muhammad Sanusi reminded the public to be responsible in ensuring self-control and to obey all the directives that have been set despite the flexibility given during the recovery movement control order (RMCO) period.
A survey conducted by Bernama in Kuala Lumpur also saw the ritual sacrifice being carried out in full compliance with the SOPs at the Tengku Abdul Aziz Jamek Mosque, Kampung Sungai Penchala with the sacrificial session being divided into several sessions with each session involving no more than 200 people.
The ritual of sacrifice in Kelantan also practised the same SOPs with 10 cows slaughtered at a special Qurban event at the Muhammadi Mosque, Kota Bahru, which was managed by 40 staff, besides 10 policemen and the Malaysian Volunteer Corps Department (Rela) also helped in the smooth running of the ceremony.
SOP compliance was also adhered to by all the mosques and suraus in Sarawak for both the prayers and ritual slaughter.
The cloudy weather followed by the heavy rain last night, did not prevent the ritual sacrifice from being held in Melaka. Only a few areas were allowed to carry out the slaughter process among them the slaughterhouse of the Veterinary Department.
Even so, the average Muslim was seen celebrating Aidiladha in a low-key and moderate fashion but in a lively atmosphere while embracing the new normal as seen in Terengganu.
Most mosques in the country was full of people comprising locals and those who took the opportunity to return and holiday in the villages after not being able to do so during Aidilfitri.
The Sultan of Terengganu, Sultan Mizan Zainal Abidin also graced the Aidiladha prayers at the Al Muktafi Billah Shah Mosque, here accompanied by Mentri Besar Datuk Seri Dr Samsuri Mokhtar.
To be sure, it's a new experience for Muslims to celebrate Aidiladha this time in the new normal and in compliance with SOPs that are being practiced during the current RMCO period. — Bernama
https://www.malaymail.com/news/malaysia/2020/07/31/muslims-in-malaysia-celebrate-aidiladha-in-new-normal-amid-covid-19/1889955
--------
Muhyiddin: Aidiladha reminder of patience, solace in navigating life's hardships
30 Jul 2020
KUALA LUMPUR, July 30 — Hari Raya Aidiladha this time around serves as a reminder of the meaning of patience and solace while navigating life's hardships, Tan Sri Muhyiddin Yassin said.
The Prime Minister said the people had sacrificed a lot and given their all since the movement control order (MCO) was implemented on March 18, which has since gone on to the recovery movement control order (MCO) being enforced currently.
"Alhamdulillah, all these have resulted in the Covid-19 pandemic being contained. However, I must remind everyone that we have yet to fully overcome the outbreak. Malaysia and many other nations have not been declared free of Covid-19 yet.
"In fact, of late, we have seen an increase in cases in the country. As such, we cannot afford to be complacent. Instead, we must continue the efforts to break the Covid-19 infection chain by adhering to the standard operating procedures (SOPs) set by the government," Muhyiddin said in his Hari Raya Aidiladha address tonight.
Muhyiddin said in conjunction with the Aidiladha celebration beginning tomorrow until the 13th day in the month of Zulhijjah, Muslims are reminded to perform the sacrificial rituals with much appreciation besides complying with the SOPs.
Taking into account that many would be performing the Aidiladha sacrifical ritual, Muhyiddin reminded the people of the SOPs to be followed.
"Limit the number of people at the ritual venue to not more than 20 for one cattle, and no feasts allowed there as well. Once the slaughter is done and the meat is distributed, go home immediately.
"At home, ensure relatives who visit do not exceed 20 persons at any one time. Avoid the handshake greeting. If any family member is under home quarantine, tell your relatives, neighbours and friends not to visit, because it is dangerous," he said.
The prime minister also reminded those under home quarantine not to leave the house.
"Don't go out here and there. I received reports of some who had broken their home quarantine order. This is a major violation, and stern action will be taken.
"One more thing, Hari Raya Aidiladha tomorrow falls on a Friday. I am sure, mosques in small towns and villages will be quite crowded not only during the Aidiladha prayers, but also during Friday prayers. This is because many have returned to their hometowns," he said.
He also requested the cooperation of the imam, muezzin (person who recites call to prayer), 'tok siak' (caretaker) as well all members of the mosque committee in ensuring safe distancing measures are observed, while controlling movements at the gates of the mosque.
Muhyiddin said his purpose of explaining the SOP in detail was to serve as a reminder to Muslims who will celebrate the festival over the next few days.
"I would like to remind you that if we are not alert and careful, the chances of the Covid-19 infection spreading during this festive season are very high. We want to prevent this from happening. So, it is better for us to be mindful and vigilant.
"Dear brothers and sisters, I pray that our Korban worship (animal sacrifice) this year will be accepted by Allah SWT. This worship is a sign of our obedience, piety and servitude to Allah," he said.
Meanwhile, he prayed for those who lost the opportunity to perform Haj — the fifth pillar of Islam — this year due to the Covid-19 epidemic, to be able to perform the pilgrimage next year.
He also expressed confidence that Muslims would accept this situation with full of contentment and patience, describing it as a noble sacrifice in the eyes of Allah.
"Celebrate Aidiladha in moderation as required by the Shari'ah and appreciate the true meaning of sacrifice during Aidiladha this time. Without despair, let us together pray to Allah SWT that the Covid-19 epidemic ends soon.
"Indeed, the help and mercy of Allah is readily available to His pious servants. So let us increase our piety (to Allah) and pray to Him. Hopefully, our prayers are answered and we emerge victorious," he said.
Muhyiddin ended his speech by wishing Hari Raya Aidiladha to all Muslims in Malaysia. — Bernama
https://www.malaymail.com/news/malaysia/2020/07/30/muhyiddin-aidiladha-reminder-of-patience-solace-in-navigating-lifes-hardshi/1889711
--------
Indonesian Muslims celebrate Idul Adha amid coronavirus pandemic
Alya Nurbaiti
July 31, 2020
Millions of Muslims in Indonesia observed this year's Idul Adha (Day of Sacrifice) under the shadow of the COVID-19 pandemic and health protocols that limited the scale of festivities, but those taking part in the celebration say they can still find solace in the holiday, both with and without their family.
Private sector employee Nadia Khairani, who works in the capital city, decided to travel to Bandung, West Java, to gather with her family to celebrate the Muslim holiday, which fell on a Friday this year.
It was the first time she had returned to her hometown since the coronavirus was first detected in the country in March, as the government and the Jakarta administration had lifted the travel ban that was previously in place during the Idul Fitri holiday in May.
She left with her husband on Thursday night in a private car and got stuck in a three-hour gridlock on the Jakarta-Cikampek elevated toll road, as many vehicles flocked to the toll road during what authorities said was the peak of the holiday's exodus.
Despite the heavy traffic, the 27-year-old said she enjoyed the small gathering she had with her family. "I did not attend Idul Adha prayer in the morning. I ate lontong [rice cake] at my mom's house and went to my in-law's house to eat lamb satay; it's just as usual."
Similar to Nadia, 25-year-old Dyah Rahmatika also decided to travel home to Yogyakarta from South Tangerang since she did not want to celebrate the Idul Adha holiday alone.
"I couldn't make it home during Idul Fitri because of the mudik [exodus] ban. Now that flights have resumed and I can't stand the lonely feeling anymore, I decided to go home," the private sector employee said on Friday.
Dyah, too, did not attend the Idul Adha mass prayer as her neighborhood was among the COVID-19 "red zones", or areas with high risk of transmission, and she was still in self-isolation after traveling as a precautionary measure.
The Religious Affairs Ministry, the Indonesian Ulema Council (MUI) and major Muslim groups have advised people living in areas at high risk of COVID-19 transmission to perform Idul Adha prayers at home, while those in safer areas were asked to comply with strict health protocols if they wanted to join mass prayers in mosques.
In Jakarta, the city administration banned mosques located in 33 community units (RWs) categorized as red zones from performing Idul Adha mass prayers.
At least 108,376 people have tested positive for COVID-19 in Indonesia, with 5,131 dead, as of Friday.
Some mosques outside the red zones, such as the Al Azhar Mosque in South Jakarta and Sunda Kelapa Great Mosque in Central Jakarta, hosted mass prayers while implementing strict health protocols -- requiring worshipers to wear masks, have their body temperature checked and maintain physical distance -- as they cut the number of attendants to half of their capacity.
In Yogyakarta too, the Kauman Great Mosque, for instance, held an Idul Adha mass prayer for local residents at 60 percent of its capacity, reducing it from 1,500 to 950 people, so that worshipers could keep a distance of 1.5 meters between each other, kompas.com reported.
The MUI also recommended that residents who wished to perform qurban (animal sacrifice) for Idul Adha go to an abattoir in order to prevent crowds during the ritual, and that they have a professional carry out the qurban.
Some mosques, including Sunda Kelapa Mosque, decided not to hold the sacrifice ritual in order to avoid a gathering of people in the area.
However, some mosques reportedly did not strictly adhere to the physical distancing protocol. Civil servant Herning Meiana, who lives in Kebayoran Baru district in South Jakarta, said she canceled her plan to attend the nearby Idul Adha mass prayer since the mosque in her neighborhood did not enforce the policy.
"This year's Idul Adha is different because I am not celebrating it with my family due to the pandemic. Normally I return to my hometown in Surakarta, Central Java, but amid this COVID-19 situation, I prefer not to," the 24-year-old woman said.
However, Herning said she was not as sad as when celebrating the Idul Fitri holiday.
"I think this time, I have accepted the situation. Besides, I'm happy because the Idul Adha holiday gives me time to relax. Since I have been working from home, oftentimes I still have jobs to do on the weekend," she told the Post.
President Joko "Jokowi" Widodo also attended an Idul Adha prayer with only his family and a few aides while abiding by the health protocols in front of his official residence in the Bayurini Pavilion of Bogor Palace in West Java.
"Idul Adha 2020 comes as we are enduring a global pandemic," Jokowi tweeted on Friday, "We make sacrifices by reducing travel and physical encounters while at the same time, we are required to take care of each other and get closer to our families."
"Hopefully, this pandemic shall pass soon."
https://www.thejakartapost.com/news/2020/07/31/indonesian-muslimscelebrate-idul-adha-amid-coronaviruspandemic.html
--------
Japan lacking burial grounds for expanding Muslim population
August 1, 2020
Despite a rise in the number of foreign residents in Japan who practice Islam, cemeteries offering burials in accordance with the Quran remain sparse, with Muslims struggling to gain understanding of the need for new sites from locals in a country where cremation is the norm.
While Japan is home to an estimated 200,000 Muslims, a figure likely to grow as the country accepts more foreign workers, there are currently only seven locations for Islamic interment.
"It would take money, time, and effort to get buried in my native country, and it isn't realistic," said a 57-year-old man from Pakistan who resides in Sapporo.
The man, who came to Japan 32 years ago, is married to a Japanese woman with whom he has two children and has no plans of leaving the country.
As there is a belief in the resurrection of the dead, Islam dictates that believers be buried because the soul needs to return to the physical body, according to the Japan Muslim Association.
According to the Ministry of Health, Labor and Welfare, the central government has not set regulations for burials and leaves municipalities to establish their own rules on issues such as the distance of sites from residential areas and rivers. As of fiscal 2018, over 99 percent of bodies in Japan were cremated.
According to the Japan Islamic Trust, Japan has no burial sites for Muslims at all in the northeastern Tohoku region or west of the Chugoku region.
"The body often must be moved to distant cemeteries, which can damage the corpse or result in high transportation fees," said the trust's director general, Qureshi Haroon.
One of the seven sites is a regular cemetery in Hokkaido in the coastal town of Yoichi. But Yoichi Reien offers only very limited space for burials -- just four to five free spaces -- leaving Towfik Alam, chairman of the Hokkaido Islamic Society, "incredibly worried."
Although the society had planned to create a cemetery in Otaru that would follow Hokkaido's protocols such as being at least 110 meters away from a residential area, the project was abandoned last summer after it failed to gain support from residents.
"Residents were worried about the hygiene of burials, among other aspects," a city spokesperson said.
Meanwhile, there are plans to build a cemetery for Muslims in Oita Prefecture, but it too has been facing pushback from locals who are worried about water pollution.
Hirofumi Tanada, an honorary professor at Waseda University with extensive knowledge of Japan's Muslim community, says accommodating the needs of practitioners of not just Islam but a range of religious traditions has become more important since Japan amended its immigration law last April to accept more foreign workers.
"The problem regarding burials is just one example," he said.
https://www.thejakartapost.com/news/2020/08/01/japan-lacking-burial-grounds-for-expanding-muslim-population.html
--------
12 dead as Philippine troops battle militants in south
July 30, 2020
MANILA, Philippines (AP) — Philippine troops clashed with Muslim guerrillas allied with the Islamic State group in the country's south, leaving two soldiers and about 10 militants dead, military officials said Thursday.
An army infantry force raided a remote camp belonging to the Dawlah Islamiyah on Wednesday near Datu Salibo town in Maguindanao province, sparking an exchange of fire.
Gunmen in nearby areas reinforced the militants under army fire in the marshland, prolonging the battle and preventing government forces from capturing more members of the militant group led by rebel commander Hassan Indal, regional army spokesman Lt. Col. Dingdong Atilano said.
Two soldiers were killed and 13 others were slightly wounded in the clash, which left at least 10 militants dead, Atilano said, citing reports from troops and villagers.
Most of the militants broke off many years ago from the largest Muslim separatist group, the Moro Islamic Liberation Front. The rebel front's leaders are now helping oversee a new Muslim autonomous region after signing a peace deal with the government in 2014.
Smaller armed groups, including the Dawlah Islamiyah and the Abu Sayyaf, which has been proclaimed a terrorist organization by the United States and the Philippines, have continued fighting the government in the south, homeland of the Muslim minority in the largely Roman Catholic nation.
Separately, Philippine troops have been fighting one of the world's longest communist insurgencies, which President Rodrigo Duterte wants to bring to an end during his last two years in office after peace negotiations repeatedly stalled.
https://apnews.com/37fcd06a3b993312f7415cf5fb6757bd?utm_source=iterable&utm_medium=email&utm_campaign=1404716_
--------
URL: https://www.newageislam.com/islamic-world-news/thousands-radical-islamists-rallied-pakistan/d/122519
New Age Islam, Islam Online, Islamic Website, African Muslim News, Arab World News, South Asia News, Indian Muslim News, World Muslim News, Women in Islam, Islamic Feminism, Arab Women, Women In Arab, Islamophobia in America, Muslim Women in West, Islam Women and Feminism