New Age Islam News Bureau
25 Oct 2012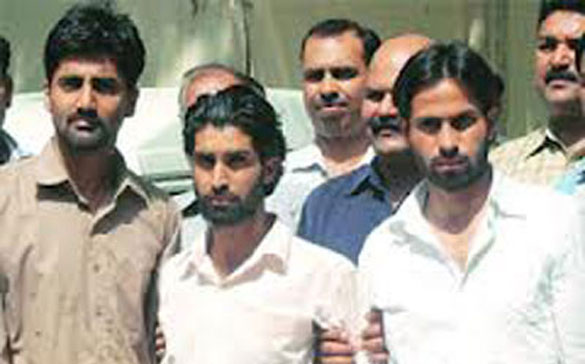 South Asia
• Taliban Storm Afghan Bazaar, Kill Five, Lose 25
• 20 dead, UN 'alarmed' after new Myanmar unrest
• Blame game: Mullah Fazlullah's presence in Afghanistan denied
• UNHCR offers winterised return packages to returning Afghan refugees
• Muslims flee Myanmar unrest as death toll rises
• Shrinking military-led aid sparks concern among Afghans
• Afghanistan warning from MPs on international development committee
• Two UK servicemen die in Afghanistan
• IPU to send human rights fact-finding mission to Maldives
• Maldives to celebrate Eid-Al Adha on Friday
India
• How Police Case About 'Plot to Attack Delhi' Fell In Court
• Israel to train Punjab cops in anti-terror operations
• CRPF men find J&K safer than Maoist killing fields
• 50 made-in-India railway engines to chug into Pak
• Eye on tourist rush, Kashmir University launches course
• Curfew imposed in J&K's Zanskar town after communal clashes
• Before joining Lashkar-e-Toiba, 26/11 terrorists' leader worked at Karachi hospital
• Now, efforts on to bring in another terror suspect, Kerala man Ayoob
North America
• US Congressional Gold Medal proposed for Malala
• American Muslims overwhelmingly support Obama: Poll
• Largest US-Israel military drill under way
• US says not supplying Stinger missiles to Syrian rebels
• US judge jails 'Millennium bomber' for 37 years
• Poll: 25 Percent of Muslim Voters Undecided in Presidential Election
• US moves to curb Pakistan bashing
Southeast Asia
• Bali's 'largest' ancient Hindu temple discovered
Arab World
• Hajj sermon: Islam negates aggression says Grand Mufti Saudi Arabia
• Morsi vows 'to stand by Palestinians without declaring any wars'
• Iraqi Shiites brace for violence amid Syria fears
• Mina valley in Saudi Arabia reverberates with talbiyah
• Islamist monopoly led to lacklustre draft constitution: 6 April leader
• Terrorism Suspect Threatens to Boycott His Trial
• Jordan pardons 18 activists in anti-king protest
Pakistan
• Pak Jamaat-i-Islami Ameer: 'Mandela, Arafat were once 'terrorists' too'
• Hoodbhoy: I'm losing job for 'ideological reasons'
• Civil-military initiative: Army chief invites lawmakers to visit Waziristan
• Malala shooting: Primary suspect was pursuing science degree in Swat
• Writers, artists must help end human rights violations: HRCP
• In Pakistan, Obama and Romney seen as equally bad options
• 1990 election rigging: Kaira demands PML-N apologise to nation
• Musharraf to contest Pakistan general elections from Chitral
• Pakistani death squads spur desperate voyage to Australia
Europe
• France gives Burkina Faso planes to tackle Mali Islamist threat
• Russia kills suspects in Muslim clerics attacks
• Syrian rebels have U.S. missiles: Moscow
Mideast Asia
• Jerusalem's secular Israeli minority showing life
• Iran's Khamenei Says U.S. and Israel Seek to Divide Muslims
• Truce 'brings calm' after Gaza-Israel fighting
• Israel expels 15 Gaza boat activists, 2 more left
• Iran Reports Arresting 50 on Money Trading Violations
Africa
• 3,200 troops needed to fight rebels, Islamist militants in Mali
• Pro-govt forces take control of old Qaddafi bastion
• Israel behind blast: Sudan
• 'Benghazi attack suspect' dies in Cairo shootout
• Sudan's Bank of Khartoum to restart Islamic bond sales
• High Prices Dampen Muslim Feast Day for Algerians
Compiled by New Age Islam News Bureau
Photo: How police case about 'plot to attack Delhi' fell in court
URL: https://newageislam.com/islamic-world-news/taliban-storm-afghan-bazaar,-kill/d/9097
-------------
South Asia
Taliban Storm Afghan Bazaar, Kill Five, Lose 25
Oct 25 2012
Kabul: A senior Taliban commander and 24 of his fighters were killed in a battle with Afghan security forces in a northern village which also left five police dead, officials said today.
The commander of the attack was the Taliban shadow governor for the northern province of Faryab where the gunfight took place yesterday, according to the officials.
"The brutal enemies of Afghanistan attacked a village bazaar. They killed five local police," Abdul Satar Barez, the Faryab deputy governor, told AFP.
"When we received reports about the incident we sent reinforcements. Twenty-five Taliban including Mullah Yaar Mohammad, their shadow governor for Faryab, were killed," Barez said.
The Taliban are traditionally active in southern and eastern parts of Afghanistan. But in recent years the Islamic militants have infiltrated previously peaceful parts such as the Northern provinces.
Barez said the death of the Taliban shadow governor had dealt the insurgents in his region a major blow.
Despite being toppled from government by a US-led invasion in 2001, the Taliban have shadow provincial administrations headed by governors, which tax the population and run their own form of justice, often including executions.
NATO has some 100,000 troops helping the Western-backed government of President Hamid Karzai fight the insurgents, but they are due to leave by the end of 2014.
http://www.indianexpress.com/news/taliban-storm-afghan-bazaar-kill-five-lose-25/1021918/
-------------
20 dead, UN 'alarmed' after new Myanmar unrest
25 October 2012
A new wave of sectarian unrest in western Myanmar has killed at least 20 people, officials said Thursday, forcing thousands to flee their homes and prompting the UN to express grave concern.
Hundreds of homes have been burnt in the fresh unrest in Rakhine state, which was convulsed by Buddhist-Muslim clashes in June that tore apart communities and left tens of thousands of mainly Muslim Rohingya languishing in camps.
More than 100 people have now been killed in the state since June, according to the authorities who have imposed emergency rule in the face of continued explosive tension in the region.
Full report at:
http://www.khaleejtimes.com/kt-article-display-
--------------
Blame game: Mullah Fazlullah's presence in Afghanistan denied
By Tahir Khan
October 25, 2012
ISLAMABAD: Afghan authorities said on Wednesday that Islamabad has not shared with them any intelligence regarding the presence of fugitive Pakistani Taliban, including the notorious Mullah Fazlullah, in eastern Afghanistan.
Islamabad insists Mullah Fazlullah, the commander of Tehreek-e-Taliban Pakistan (Swat chapter), has regrouped his fighters in the Afghan province of Kunar and has been mounting sporadic attacks on Pakistani border posts and villages.
Full report at:
http://tribune.com.pk/story/456616/blame-game-mullah-fazlullahs-presence-in-afghanistan-denied/
-------------
UNHCR offers winterised return packages to returning Afghan refugees
October 24, 2012
PESHAWAR: The United Nations Refugee Agency (UNHCR) has announced an enhanced return package for every registered Afghan refugee family who is returning voluntarily to Afghanistan for the remaining duration of 2012.
The package includes various types of non-food items, such as blankets, quilts, plastic sheets and a number of other items. These are being distributed to returning families at the Chamkani, Timergara and Baleli Voluntary Repatriation Centers (VRCs) in Khyber Pakhtunkhwa and Balochistan.
Full report at:
http://tribune.com.pk/story/456329/unhcr-offers-winterised-return-packages-to-returning-afghan-refugees/
-------------
Muslims flee Myanmar unrest as death toll rises
Oct 25 2012
Yangon : A new wave of sectarian violence in western Myanmar has left five people dead and dozens injured in recent days, triggering another exodus of Muslims to emergency camps, officials said today.
Hundreds of homes have been burned in the fresh outburst of unrest in Rakhine state, where Buddhist-Muslim clashes have killed at least 95 people since June and displaced tens of thousands, according to the authorities.
Full report at:
http://www.indianexpress.com/news/muslims-flee-myanmar-unrest-as-death-toll-rises/1021851/
-------------
Shrinking military-led aid sparks concern among Afghans
October 25, 2012
GARDEZ - Military-led teams set up to deliver aid projects in Afghanistan are winding down their operations, sparking concern among some local officials that the government is not ready to take over their development role.
Provincial Reconstruction Teams (PRTs) were a key part of US-led forces' strategy 'to win hearts and minds' in both Iraq and Afghanistan, building schools, hospitals and roads.
But now the teams, led by different countries in the coalition, are scaling back in Afghanistan as NATO-led forces hand over security responsibility to local commanders before most foreign combat troops pull out by the end of 2014.
Full report at:
http://www.nation.com.pk/pakistan-news-newspaper-daily-english-online/national/25-Oct-2012/shrinking-military-led-aid-sparks-concern-among-afghans
-------------
Afghanistan warning from MPs on international development committee
25 October 2012
The UK might have to recognise that creating a viable state in Afghanistan is not achievable, an influential group of MPs has said.
The Commons international development committee said the UK should reconsider its ambition of building Afghan government institutions in favour of more traditional aid targets.
These especially included improving the lives of Afghan women, the MPs said.
The government said it had pledged to do more to help women in Afghanistan.
'Better future'
Full report at:
http://www.bbc.co.uk/news/uk-politics-20074051
-------------
Two UK servicemen die in Afghanistan
25 October 2012
LONDON: Britain's Ministry of Defense says two servicemen have been killed in southern Afghanistan.
The defense ministry said Wednesday that a Royal Marine from 40 Commando Royal Marines and a soldier from 3 Medical Regiment died from injuries sustained while on patrol in the Nahr-e Saraj district of Helmand Province.
It did not provide further details on the circumstances or name the servicemen, but said their next of kin have been informed.
The deaths bring the number of British personnel killed in Afghanistan since 2001 to 435.
http://dawn.com/2012/10/25/two-uk-servicemen-die-in-afghanistan/
-------------
IPU to send human rights fact-finding mission to Maldives
By Ahmed Naish | October 25th, 2012
The Inter-Parliamentary Union (IPU) has decided to send a human rights mission to the Maldives "to gather first-hand information" on cases involving human rights abuses and political intimidation of MPs.
The decision was adopted by the IPU during its 127th Assembly in Quebec City, Canada, upon the recommendation of its Committee on the Human Rights of Parliamentarians.
In a press release on Wednesday following the decision to send the fact-finding mission, the IPU expressed concern with the "on-going climate of violence and confrontation in the Maldives, expressing shock at the recent killing of MP Afrasheem Ali."
Full report at:
http://minivannews.com/politics/ipu-to-send-human-rights-fact-finding-mission-to-maldives-46040
-------------
Maldives celebrates Eid-Al Adha
By Ahmed Nazeer | October 25th, 2012
Government offices, schools and most private offices are to be closed on Thursday to celebrate greater Eid: Eid al Adha, with the Maldives joining other Muslims all over the world to honour the Prophet Ibrahim's willingness to sacrifice his son to show his obedience to God.
Male' City Council has announced that 15 mosques in Male' including Hulhumale' and Villingili will conduct the Eid prayer on Friday morning. The Eid prayer is a special prayer which requires reciting the Takbeer, and delivering of two sermons – one before the prayer and one after.
Full report at:
http://minivannews.com/society/maldives-celebrates-eid-al-adha-46013
---------
India
How Police Case About 'Plot to Attack Delhi' Fell In Court
Muzamil Jaleel
Oct 25 2012
New Delhi: On April 26, 2007, the Delhi Police Special Cell claimed to have arrested three Lashkar-e-Toiba operatives — one a Pakistani and two of Jammu and Kashmir — from Dilli Haat along with RDX, electronic detonators and grenades, and that this had foiled a fidayeen attack planned during celebrations of the 150th anniversary of the first war of Independence. After five years of trial, additional session's judge (north), Tis Hazari Courts, Savita Rao this month threw out the terror charges against all three men.
The Pakistani national was, however, found guilty of being in India without a visa and convicted under the Foreigners Act. The Special Cell says it has started proceedings for his deportation, while planning an appeal in the High Court against the acquittals.
Judge Rao observed the prosecution had "miserably failed to establish any link of the accused with any banned terrorist outfit" and "not been able to prove even the recovery of incriminating substances beyond reasonable doubt". Excerpts from the judgment:
Police case
Sub-inspector Kailash Singh Bisht sent a rukka to the Special Cell for registration of an FIR, saying, "During the first week of April 2007, secret information was received that commanders of LeT had directed Ammar (codename) of Pakistan, operational chief commander in Jammu & Kashmir, to carry out a fidayeen attack in the capital on the occasion of 150th celebration of the first war of India's Independence..."
On April 26, 2007, information was received that (Shafaquat) Iqbal, along with an associate, was coming from Jammu & Kashmir to deliver a consignment to a Pakistani fidayeen near the entry gate of Dilli Haat. A raiding team was formed… At about 6:45 pm, two persons were seen coming on foot. One was identified by the (police) informer as Iqbal... They sat down on the boundary wall in front of the ticket counter. After about 10 minutes, another person came... Iqbal opened his bag and took out a parcel. On the signal of Inspector Mohan Chand Sharma, they were overpowered…
Iqbal disclosed his name as Shafaquat Iqbal of Doda. Shabbir Ahmed of Doda was apprehended... The third (was identified) as Mohd Hassan of district Mandi, Punjab, Pakistan…
Mani Ram and Hari Singh, guards in Dilli Haat, came forward to join the police for proceedings (as public witnesses). RDX, detonators, a timer, hand grenades and currency notes were recovered... All the accused disclosed they were members of LeT and acting as per the directions of Ammar to carry out a fidayeen attack in Delhi before the 150th celebration of the first war of independence.
Versions of accused
Shafaquat Iqbal and Shabbir Ahmed (said) they had been picked up on April 21, 2007, from Jammu and were kept in illegal detention for five days and later implicated falsely in this case. Mohd Hassan (said)... he had come (from Pakistan) to Kathmandu on April 15 and was going to a hotel when he was stopped by five Indian intelligence officials and was pushed into a car... He was kept for a day in illegal custody in Kathmandu and brought to New Delhi... He was kept till April 26 in a flat and thereafter the drama of his arrest was stage-managed.
Court verdict
THE WITNESSES: None of the public witnesses could identify these persons in the court. According to them (the faces of) the accused persons were muffled at the time... (This was) only deposed by the public witnesses before the court, whereas there was no mention in the statements of any other witnesses... How much reliance can be put on the testimony of the public witnesses is apparent...
OTHER POLICE: It was admitted by the other prosecution witnesses, particularly the IO and Inspector Bisht, that there was a police post outside Dilli Haat. He also admitted that during the raid, officials of Sarojini Nagar police station were not called. Inspector Pawan Kumar of the raiding party did not know if there was any picket... The reply to an RTI application has been placed on record on behalf of the defence (enclosing) details of staff deployed at Dilli Haat from the morning of April 26 to the evening of April 27, 2007... No incident was reported/ recorded at PS Sarojini Nagar (from) Dilli Haat during the said period, except for three PCR calls which were all attended to. Those calls pertain to minor scuffles and a minor accident. Surprisingly, the raiding team of more than 20-25 members... remained there for eight hours, yet the police personnel stationed outside Dilli Haat did not notice any unusual event...
TEAM'S APPROACH: According to Inspector Bisht, the raiding party was briefed...was conscious that there could be casualties and discussed (this) to minimise the loss of life in case of any untoward incident, yet none of the team members were wearing bulletproof jackets. Neither the local police, nor any other agency like the bomb disposal squad of Crime Branch, was informed. They did not have any bomb disposal kit... despite the fact that, allegedly, RDX along with live detonators and explosive materials were to be recovered from the accused persons. Why such a casual approach was adopted by the raiding party is not clear, since this court restrains itself from taking the view that it was probably because the raiding party was aware of the plan to be executed at the place of the incident.
The subsequent conduct of police officials while dealing with the case property cannot be ignored... there is an unexplained delay of 81 days in sending the case property for expert opinion.
STATEMENT ONLY: It was in fact based upon the disclosure statement of the accused that they have been charge sheeted for having links with the LeT... Inspector Bisht visited J&K on July 16, 2007, despite the disclosure statement having been recorded on April 27. ACP Sanjeev Yadav also admitted that during the police custody remand of 10 days, the accused were not taken to Jammu & Kashmir to locate or nab their associates… He further admitted that in the disclosure statement, it is nowhere mentioned if the 150th celebration ceremony was to be attacked, and no description of Abu Ammar is mentioned…
The disclosure statement has not led to subsequent recovery of any material fact, articles or instruments of crime, hence is not admissible in evidence; merely a copy of an FIR is placed on record (stating that) Abu Ammar, on whose instructions the accused persons were allegedly acting, was killed. There is nothing on record to establish any link of any of the accused with Ammar or LeT except for the mere assertion of prosecution witnesses. It was also admitted by Inspector Bisht that they had not recovered any document/contact number to establish the link... The prosecution seems to have miserably failed to establish any link of the accused persons with any banned terrorist outfit.
APPEAL & DEPORTATION
"We are appealing in the High Court against the acquittal of the three accused. The process of deportation of the Pakistani national, Hassan, is under way"
Sanjeev Yadav
DC (Special Cell)
Asked why the police have started the deportation process when they plan to appeal against the acquittal of the Pakistani national too, a police officer said, "The court can put a stay on the deportation process until the case is decided."
ENS
http://www.indianexpress.com/news/how-police-case-about--plot-to-attack-delhi--fell-in-court/1021630/
-------------
Israel to train Punjab cops in anti-terror operations
Harpreet Bajwa
Oct 25 2012
Chandigarh : For the first time in the country, the Israeli government will facilitate the training of an Indian police force on security and anti-terror operations. Highly placed sources said that the defence attaché and the deputy defence attaché, posted with the Israeli Embassy in Delhi, met Punjab Director General of Police S S Saini recently and discussed in detail, the proposal to provide training to the Punjab police personnel on these two counts. It has been decided, in the meeting, that a three-pronged strategy will be carried out in this regard.
The Punjab Police will first send a 12-member team, that will consist of personnel from constable to the inspector level and no officers, to Israel for the training. The team, to be selected by the security wing of the state police, will stay in Israel for three months. The next part of the strategy is for a highly trained expert from Israel to visit the state and impart training to police personnel, who carry out ant-terror operations, including the newly formed Special Security Group (SSG), which had got 40 of its men trained by Israeli experts some time back. Sources said the visiting expert will also study the functioning of the security personnel attached with VVIPs including the Punjab Chief Minister Parkash Singh Badal and Deputy Chief Minister Sukhbir Singh Badal besides other dignitaries. The objective is to ensure 'fool-proof' security for the VVIPS, sources added.
The third part of the exercise will have the Israelis help the state police, particularly the SSG, set up an advanced state-of-art training academy on 36 acres of land at Charbar near Banur. The land belongs to the SSG and the Centre has given Punjab, Rs 50 crore, for the academy.
Sources also said that some time back, two senior police officers: Additional Director General of Police (Security) Dinkar Gupta and Inspector General of Police (Security) Sanjeev Kalra visited Israel on an official tour and selected about half a dozen private security agencies, to impart training to security forces on various aspects from terror operations, security, armed combat to physical and mental alertness.
http://www.indianexpress.com/news/israel-to-train-punjab-cops-in-antiterror-operations/1021678/
-------------
CRPF men find J&K safer than Maoist killing fields
Rakhi Chakrabarty
Oct 25, 2012
NEW DELHI: In the Maoist heartland of Chhattisgarh's Bijapur district, a posse of CRPF jawans carrying night vision-enabled X 95 assault rifles patrols the road that snakes through thick forests. It's barely a few months ago that were posted in Chhattisgarh after a two-year stint in Kashmir. Yet, the CRPF men — belonging to different states from Kerala to Assam — already missed Kashmir sorely.
Though counter-intuitive, J&K, perceived as a graveyard for Indian security forces, has emerged as a coveted posting for CRPF men battling the Maoists. It is a telling statement on the challenge posed by the far-Left insurgents in contrast to the relative success of security operations in J&K.
Currently, there are 65 CRPF battalions in J&K and the force is trying to further reduce its footprint. In the Maoist zone spread across nine states, 70 CRPF battalions are posted and there is demand for more. Senior CRPF officers have to contend with scores of applications from officers and jawans citing reasons why they should not be posted in a Maoist-hit area.
"We could at least sleep in peace at night in Kashmir when we were not on duty. In Maoist areas, we are on tenterhooks day and night," said a CRPF commandant.
CRPF is the nodal agency conducting joint anti-Maoist operations in nine states. Danger lurks in every corner of Maoist-hit areas. "Maoists are an invisible enemy who can strike anywhere and at any time. It's easier fighting terrorists in Kashmir," said an officer who served in Kashmir.
The Maoists fight a mobile guerrilla war. They have attacked police stations, camps and jails day and night. Dozens of security forces were ambushed and killed by Maoists.
The biggest danger though is from landmines or improvised explosive devices planted by Maoists along roads and even outside schools. For instance, Maoists planted landmines and blew up a school where the CRPF had camped in a village in Jharkhand's Khunti district about two years ago. Security forces in anti-landmine vehicles, too, are killed in landmine explosion. Maoists blew up an anti-landmine vehicle on October 18 in Bihar's Gaya district killing six CRPF men.
There are many instances of killing of security force personnel not on duty or while carrying ration in civvies for remote camps in Maoist-affected areas in Jharkhand, Chhattisgarh or Odisha.
http://timesofindia.indiatimes.com/india/CRPF-men-find-JK-safer-than-Maoist-killing-fields/articleshow/16946175.cms
-------------
50 made-in-India railway engines to chug into Pak
Srinand Jha, Hindustan Times
October 24, 2012
After months of dilly-dallying, India has finally agreed to sell and lease out its locomotives to Pakistan, thus helping the neighbouring country restart its defunct train services.
In the first-of-its-kind deal, the Indian Railways will deliver 50 refurbished American Locomotive
Company (ALCO) technology locos at an estimated cost of Rs. 350 crore.
Another set of 50 new locos of a higher horsepower (3000-3500) will also be leased out. Lease charges of Indian locomotives work out to Rs. 900 per hour or Rs. 21,600 per day.
Full report at:
http://www.hindustantimes.com/India-news/NewDelhi/50-made-in-India-railway-engines-to-chug-into-Pak/Article1-949598.aspx
-------------
Eye on tourist rush, Kashmir University launches course
Bashaarat Masood
Oct 25 2012
Srinagar : Buoyed by record tourist footfall, Kashmir University has launched a Masters programme in Travel and Hospitality to churn out trained professionals for the tourism industry, which has the potential to become one of the largest employers in Jammu & Kashmir.
"In spite of having tremendous potential, Kashmir has failed to get its share in tourism. One of the major reasons for this is the lack of trained and professional manpower," said Prof Shabir Ahmad, Dean, Faculty of Commerce and Management. "The aim of the programme is to bridge this gap, to produce trained professional for the tourism industry."
Full report at:
http://www.indianexpress.com/news/eye-on-tourist-rush-kashmir-university-launches-course/1021615/
-------------
Curfew imposed in J&K's Zanskar town after communal clashes
Oct 25, 2012
SRINAGAR: Curfew was imposed in Zanskar town of Jammu & Kashmir's Kargil district on Wednesday after three people were injured in Buddhist-Muslim clashes over an attack on a group of converts to Islam.
Reports said clashes triggered after 26 people, who had converted to Islam from Buddhism on September 24 and migrated to a Muslim-dominated area, returned to their native place in Zanskar.
Full report at:
http://timesofindia.indiatimes.com/india/Curfew-imposed-in-JKs-Zanskar-town-after-communal-clashes/articleshow/16946831.cms
-------------
Before joining Lashkar-e-Toiba, 26/11 terrorists' leader worked at Karachi hospital
S Ahmed Ali
Oct 25, 2012
MUMBAI: According to Lashkar-e-Toiba operative Zabihuddin Ansari alias Abu Jundal's statement, which is a part of the chargesheet, the leader of the 26/11 Mumbai attack terrorists, Abu Ismail, had worked as a compounder at a civil hospital in Karachi in Pakistan before joining the terror outfit camp in 2010.
Jundal said that he learnt this while he befriended ten terrorists, whom he taught Hindi and Marathi before the Mumbai carnage.
Full report at:
http://timesofindia.indiatimes.com/india/Before-joining-Lashkar-e-Toiba-26/11-terrorists-leader-worked-at-Karachi-hospital/articleshow/16946907.cms
-------------
Now, efforts on to bring in another terror suspect, Kerala man Ayoob
Rahul Tripathi
Oct 25 2012
New Delhi : With the successful deportation of suspected Indian Mujahideen co-founder Fasih Mehmood from Saudi Arabia, Intelligence officials have now zeroed in on another terror suspect who is believed to be staying in that country.
Sources said details of Mohammed Sabir alias Ayoob, aged about 27 and originally from Ernakulam in Kerala, have been shared with Saudi authorities and a breakthrough is expected soon.
Full report at:
http://www.indianexpress.com/news/now-efforts-on-to-bring-in-kerala-man/1021605/
-------------
North America

Congressional Gold Medal proposed for Malala
25 October 2012
WASHINGTON: A senior American lawmaker on Wednesday distributed a letter in the US Congress, urging her colleagues to award the Congressional Gold Medal to Malala Yousufzai.
Separately, thousands of people have signed an online petition to nominate Malala for the Nobel Peace Prize.
Angelina Jolie, a famous American actress who is also a goodwill ambassador for the United Nations, was the first to propose this idea, saying that the 14-year-old girl deserved a Nobel Prize for standing up to the forces that others did not have the courage to confront.
Malala, who was shot in the head by a Taliban gunman for speaking up for her rights, is undergoing treatment at a British hospital in Birmingham.
Full report at:
http://dawn.com/2012/10/25/congressional-gold-medal-proposed-for-malala/
-------------
American Muslims overwhelmingly support Obama: Poll
Oct 25 2012
Washington : American Muslims overwhelmingly support President Barack Obama in his re-election bid, according to a new poll.
Sixty-eight per cent of the respondents said they will vote to re-elect Obama, while only seven per cent said they will vote for his Republican rival Mitt Romney, the poll released by Council on American-Islamic Relations.
The poll, conducted by an independent research firm on behalf of the Washington-based CAIR, also indicates that 91 per cent of registered Muslim voters will go to the polls on November 6.
Full report at:
http://www.indianexpress.com/news/american-muslims-overwhelmingly-support-obama-poll/1021821/
-------------
Largest US-Israel military drill under way
Oct 25, 2012
TEL AVIV: The US and Israel simulated rocket attacks during their largest-ever joint military drill on Wednesday, just as as real ones fired from Gaza exploded in southern Israel.
US military officials insisted the joint exercise, called Austere Challenge 2012, was planned long before the latest flare-up between Israel and Hamas-ruled Gaza and a long-running debate over how to deal with Iran, unrelated to specific threats facing Israel.
It comes at a time when Israel and the US have openly debated the merits of a strike on Iran's nuclear facilities, and as US support for Israel has emerged as a central issue in the upcoming American presidential elections.
Full report at:
http://timesofindia.indiatimes.com/world/middle-east/Largest-US-Israel-military-drill-under-way/articleshow/16954448.cms
---------
US says not supplying Stinger missiles to Syrian rebels
25 October 2012
WASHINGTON: The United States said on Wednesday it has not supplied Stinger missiles to Syrian rebel forces and appeared to question Russian assertions that the US-made surface-to-air missiles had made their way into the opposition's hands.
Stinger missiles could be used against Syrian President Bashar al-Assad's warplanes and helicopters, which have bombed residential areas where rebels are hiding. More than 32,000 people have been killed in the conflict.
Full report at:
http://dawn.com/2012/10/25/us-says-not-supplying-stinger-missiles-to-syrian-rebels/
-------------
US judge jails 'Millennium bomber' for 37 years
25 October 2012
LOS ANGELES: A US judge jailed the so-called "Millennium bomber" for 37 years Wednesday for plotting to bomb Los Angeles airport on New Year's Eve 1999, but rejected calls for a life sentence.
Algerian al Qaeda member Ahmed Ressam, who was arrested as he entered the United States driving a car packed with explosives, was previously jailed for 22 years, but the sentence was quashed, twice, the last time in 2010.
Full report at:
http://dawn.com/2012/10/25/us-judge-jails-millennium-bomber-for-37-years/
-------------
Poll: 25 Percent of Muslim Voters Undecided in Presidential Election
10/24/12
More than 90 percent of Muslim voters say they will go to polls on Nov. 6
(WASHINGTON, D.C., 10/24/12) -- A national Muslim civil rights and advocacy organization today released the results of a survey indicating that 25 percent of American Muslim registered voters are still undecided about who to vote for in this November's presidential election.
The new poll, conducted by an independent research firm on behalf of the Washington-based Council on American-Islamic Relations (CAIR), also indicates that 91 percent of registered Muslim voters will go to the polls on November 6. [NOTE: The random survey of 500 registered Muslim voters, conducted in the first two weeks of October, has a margin of error of five percent.
Full report at:
-------------
US moves to curb Pakistan bashing
25 October 2012
WASHINGTON: The US Agency for International Development has moved quickly to reject a report, which started a new round of Pakistan bashing in the American media, with some outlets calling Pakistanis ungrateful.
The media report claimed that the US assistance to Pakistan for flood relief exceeded that country's own spending. They based their claim on a recent report by the Congressional Research Service, misinterpreting the figures cited in this research piece for Congress.
Full report at:
http://dawn.com/2012/10/25/us-moves-to-curb-pakistan-bashing/
-------------
Southeast Asia
Bali's 'largest' ancient Hindu temple discovered
October 25, 2012
Construction workers in Bali have discovered what is thought to be the biggest ancient Hindu temple ever found on the Indonesian island, archaeologists said.
The workers were digging a drain in the island's capital Denpasar at a Hindu study centre when they came across the remains of the stone temple.
They reported the discovery to the Bali archaeology office, which then unearthed substantial foundations of a structure that the excavation team believes dates from around the 13th to 15th centuries.
Full report at:
http://www.hindustantimes.com/world-news/RestOfAsia/Bali-s-largest-ancient-Hindu-temple-discovered/Article1-949715.aspx
-----------
Arab World
Hajj sermon: Islam negates aggression says Grand Mufti Saudi Arabia
October 25, 2012
MOUNT ARAFAT: Calling people to follow Islam in its true sense, Grand Mufti Abdul Aziz ibn Abdullah al ash Sheikh said Islam as a religion shuns aggression.
Addressing a huge gathering at Nimra Mosque, Sheikh said that poverty and ignorance are two major problems faced by the followers of Islam.
He advised that Muslims should unite to address the issues faced by the ummah.
Calling people to follow the teachings of Quran and Prophet Muhammad (PBUH), Sheikh said Muslims should ask Allah alone for help.
Full report at:
http://tribune.com.pk/story/456775/hajj-sermon-islam-negates-aggression-says-grand-mufti/
-------------
Morsi vows 'to stand by Palestinians without declaring any wars'
In a speech marking the Islamic Al-Adha Eid, President Morsi says he fully supports Palestinians' struggle against Israeli occupation; calls on Assad to stop bloodshed
Hatem Maher
25 Oct 2012
President Mohamed Morsi on Wednesday said Egypt would do its best to support Palestinians in their struggle against Israeli occupation "without declaring war against anyone."
Morsi spoke on national television to mark Muslim's four-day Al-Adha feast, which starts on Friday.
Full report at:
http://english.ahram.org.eg/NewsContent/1/64/56481/Egypt/Politics-/Morsi-vows-to-stand-by-Palestinians-without-declar.aspx
-------------
Iraqi Shiites brace for violence amid Syria fears
25 Oct 2012
By ADAM SCHRECK and QASSIM ABDUL-ZAHRA | Associated Press – 6 hrs ago
BAGHDAD (AP) — Iraqi Shiites increasingly fear the Muslim sect and its holy sites could be targeted in neighboring Syria as the civil war there takes on increasingly sectarian overtones, and Iranian-backed militants are girding for violence in both countries, according to Shiite leaders and government officials.
The Iraqi concerns center on the role ultraconservative Sunnis might play in Syria should President Bashar Assad be forced from power, and on what they see as growing threats to the revered Sayyida Zainab mosque complex outside Damascus.
Full report at:
http://news.yahoo.com/iraqi-shiites-brace-violence-amid-syria-fears-
--------
Mina valley in Saudi Arabia reverberates with talbiyah
25 October 2012
MINA: The valley of Mina yesterday reverberated with the chants of "Labaik Allahuma Labaik … Here I am at Thy service O God," as more than three million pilgrims from around the world converged on the tent city on their first stop to the plains of Arafat.
Once in the city and in their fire-proof tents, the pilgrims busied themselves in reciting the awe-inspiring talbiyah or the verses from the Holy Qur'an or trying to locate their near and dear ones. Many were seen trying to catch some sleep after an energy-sapping journey from Jeddah and Makkah.
The flow of pilgrims from Makkah to Mina and Jeddah to Mina was smooth and without any major hiccups. Foreign diplomats heaped fulsome praise on the Saudi authorities for excellent arrangements.
Full report at:
http://www.arabnews.com/mina-valley-reverberates-talbiyah
-------------
Islamist monopoly led to lacklustre draft constitution: 6 April leader
Ahmed Maher criticises the recently published draft constitution for being vague, clearing the way for 'authoritarianism'
24 Oct 2012
Co-founder of the 6 April Youth Movement and member of the Constituent Assembly Ahmed Maher announced Wednesday that representatives of non-Islamist forces inside the assembly could stage a mass walkout if the assembly does not revise the current draft constitution taking into consideration the feedback it received from these groups.
In a news conference Wednesday, the youth group leader said that unequal representation and the domination of the Islamist current in the assembly led to a generic draft constitution due to the lack of elaborate and specific discussion.
Full report at:
http://english.ahram.org.eg/NewsContent/1/64/56451/Egypt/Politics-/Islamist-monopoly-led-to-lacklustre-draft-constitu.aspx
-------------
Terrorism Suspect Threatens to Boycott His Trial
By CHARLIE SAVAGE
October 25, 2012
FORT MEADE, Md. — A Saudi man accused of helping to plot Al Qaeda's attack on the destroyer Cole in 2000 told a military commission judge at Guantánamo Bay, Cuba, on Wednesday that he would boycott his case if military guards forced him to wear chains as a condition of coming to court.
Full report at:
http://www.nytimes.com/2012/10/25/us/politics/guantanamo-detainee-al-nashiri-protests-
--------
Jordan pardons 18 activists in anti-king protest
By DALE GAVLAK
25 Oct 2012
AMMAN, Jordan (AP) — After a pardon from the king, Jordan has released 18 activists arrested during a protest last month when they allegedly chanted against the country's monarch.
A Jordanian prosecutor said Thursday that two other men detained with the group remain in custody because they are not part of the youth activist movement. The prosecutor spoke on condition of anonymity because he is not authorized to talk to the media.
There have been several incidents recently with activists and media commentators charged with defaming King Abdullah II.
Full report at:
http://news.yahoo.com/jordan-pardons-18-activists-anti-king-protest-
--------
Pakistan
Pak Jamaat-i-Islami Ameer: 'Mandela, Arafat were once 'terrorists' too'
October 25, 2012
LAHORE: The Jamaat-i-Islami Ameer on Wednesday stressed the importance of dialogue with the Taliban, saying that Nelson Mandela and Yasser Arafat were once been labelled terrorists but were later acknowledged as democratic leaders.
Syed Munawwar Hasan was addressing the Lahore Bar Association (LBA) at Aiwan-i-Adl.
He demanded that the military operation in South Waziristan be stopped and dialogue started. "Dialogue is the only way to steer the country out of [war]," said Hasan, "every problem can be settled at a table."
Full report at:
http://tribune.com.pk/story/456395/lba-address-mandela-arafat-were-once-terrorists-too/
-------------
Hoodbhoy: I'm losing job for 'ideological reasons'
By Aroosa Shaukat
October 25, 2012
LAHORE: Conflicting accounts surround Dr Pervez Hoodbhoy's upcoming departure from the Lahore University of Management Sciences (Lums). The professor alleges ideological differences are the reason his contract is not being renewed, something which the university denies.
Dr Hoodbhoy's current contract expires in December.
A debate was sparked online after an email, reportedly sent by him to various offices at Lums, was made public. In the email, Dr Hoodbhoy has listed the reasons given to him by the administration for not renewing his contract. The professor has in response detailed his teaching and research activities.
Full report at:
http://tribune.com.pk/story/456391/lums-vs-hoodbhoy-im-losing-job-for-ideological-reasons-says-professor/
-------------
Civil-military initiative: Army chief invites lawmakers to visit Waziristan
October 25, 2012
ISLAMABAD: Amidst a heightened sense of urgency surrounding Waziristan in recent days, a parliamentary panel will travel to the region – the first visit by an official political delegation to the restive, militancy-hit tribal area.
The Senate Standing Committee on Defence will make the trip next month to visit thousands of troops stationed in an area described as the 'frontline against extremism,' and comes on the invitation of army chief Gen Ashfaq Parvez Kayani.
Full report at:
http://tribune.com.pk/story/456622/civil-military-initiative-army-chief-invites-lawmakers-to-visit-waziristan/
-------------
Malala shooting: Primary suspect was pursuing science degree in Swat
October 25, 2012
Nine suspects have been arrested in connection with the shooting of 14-year-old child activist Malala Yousufzai, CNN quoted police officials as saying on Wednesday. The officials added that the main suspects, however, remained at large.
Malala, who spoke against the Taliban, was shot in the head on October 9, 2012.
The police identified Atta Ullah Khan, a 23-year-old man from the Swat district, as the primary suspect.
Full report at:
http://tribune.com.pk/story/456770/malala-shooting-primary-suspect-was-pursuing-science-degree-in-swat/
-------------
Writers, artists must help end human rights violations: HRCP
By Mohammad Zafar
October 25, 2012
QUETTA: Human Rights Commission of Pakistan (HRCP) Secretary General IA Rehman has said that the writers and artists will have to play their role in efforts to end the human rights violations and to promote the philosophy of non-violence in the country.
Addressing a seminar organised by the HRCP on Wednesday, Rehman said HRCP will host meetings on developing opinions on policies for safeguarding human rights, adding that the commission will engage writers and journalists in policy discussions on human rights situation in the country.
He said that the planned conventions will see writers and media persons of divergent views engaged in dialogue on the parameters of human rights, as difference of opinion helps grow positive thinking.
http://tribune.com.pk/story/456630/writers-artists-must-help-end-human-rights-violations-hrcp/
-------------
In Pakistan, Obama and Romney seen as equally bad options
By Sarah Munir
October 25, 2012
With the US elections just round the corner, public opinion in Pakistan regarding the better presidential choice for the White House is also shaping up. Most Pakistanis realize that the outcome of the US elections will have a direct and indirect impact on the state of affairs in their homeland.
The two countries share a close but complicated relationship, which has gone through several ups-and-downs, especially during the last year due to issues like drone attacks, the Salala incident and the outrage over the blasphemous film. Anti-American sentiments have been on a rise amongst the general population and a vast majority of Pakistanis are extremely critical not only of American policy, but also of President Obama.
Full report at:
http://tribune.com.pk/story/456758/in-pakistan-obama-and-romney-seen-as-equally-bad-options/
-------------
1990 election rigging: Kaira demands PML-N apologise to nation
October 25, 2012
ISLAMABAD: Federal Minister for Information and Broadcasting Qamar Zaman Kaira said on Wednesday that Pakistan Muslim League Nawaz (PML-N) should tender an apology to the nation for sabotaging the people's mandate in the 1990 elections.
Talking to a television channel, he said that PML-N's deliberate manoeuvring in the past elections damaged the concept of free and fair elections and added that PML-N leadership should ask to be pardoned by the nation for their wrongdoing.
He said that Nawaz Sharif was elected as prime minister in the 1990 elections after poll rigging. Kaira said that provincial governments also emerged in the 1990 elections with the help and support of the establishment.
Full report at:
http://tribune.com.pk/story/456628/1990-election-rigging-kaira-demands-pml-n-apologise-to-nation/
----------
Musharraf to contest Pakistan general elections from Chitral
Oct 24, 2012
ISLAMABAD: Former Pakistani President Pervez Musharraf, who is a "proclaimed offender" in the Benazir Bhutto assassination case, today announced that he will contest the upcoming general elections from Chitral, a constituency in the Khyber Pakhtunkhwa province.
Musharraf, 69, made the announcement while addressing the elders of Chitral via a video-link from Dubai, the Express Tribune reported.
The former President who ruled Pakistan between 1999 and 2008 had formed a party called the All Pakistan Muslim League (APML) and had vowed to end his self-exile to contest the elections in the country.
Full report at:
http://timesofindia.indiatimes.com/world/pakistan/Musharraf-to-contest-Pakistan-general-elections-from-Chitral/articleshow/16943479.cms
-------------
Pakistani death squads spur desperate voyage to Australia
Oct 25 2012
Quetta: It was 3 a.m. when Abid Warasi and his friend clambered into an Indonesian fishing boat, joining 300 other migrants packed into the hold. Only a few days away by sea, Australia seemed tantalizingly close.
Six hours into the voyage, the craft overturned. The two teenagers clung to the upturned hull. One by one, survivors lost purchase and drifted away, their dreams swallowed by the warm waters of the Java Sea.
Full report at:
http://www.indianexpress.com/news/pakistani-death-squads-spur-desperate-voyage-to-australia/1021824/
-------------
Europe
France gives Burkina Faso planes to tackle Mali Islamist threat
25 October 2012
OUAGADOUGOU (Reuters) - France has provided Burkina Faso with three light aircraft to help it monitor its northern border with Islamist-occupied northern Mali, the head of the West African nation's army said on Wednesday.
Islamist fighters, some with links to al Qaeda, seized the northern two-thirds of Mali earlier this year, raising fears that militant groups could spread their influence beyond the country's porous desert borders.
Full report at:
http://news.yahoo.com/france-gives-burkina-faso-planes-tackle-mali-islamist-
-------------
Russia kills suspects in Muslim clerics attacks
25 October 2012
MOSCOW: Russian security forces killed three gunmen suspected of involvement in attacks on senior Muslim leaders in the Tatarstan region, where outbursts of violence have raised fears of a rise of militant Islam, security officials said on Wednesday.
In July, Tatarstan's top Islamic official, mufti Ildis Faizov, was wounded in a car-bomb attack and his deputy was shot dead the same day. President Vladimir Putin travelled to Tatarstan in August to call for an end to religious violence.
Full report at:
http://www.dailytimes.com.pk/default.asp?page=2012\10\25\story_25-10-2012_pg4_4
-------------
Syrian rebels have U.S. missiles: Moscow
VLADIMIR RADYUHIN
25 October 2012
Syrian rebels have shoulder-launched missiles, including U.S.-made Stingers, said Russia's top military commander.
Russian Chief of Staff General Nikolai Makarov said he had "reliable" information that anti-government forces in Syria are in possession of portable surface-to-air missiles, including Stingers.
U.S. media reported nearly three months ago that the Free Syrian Army (FSA) had obtained nearly two dozen shoulder-fired surface-to-air missiles, which were delivered to the rebels via Turkey.
Full report at:
http://www.thehindu.com/news/international/syrian-rebels-have-us-missiles-moscow/article4028228.ece
-------------
Mideast Asia
Jerusalem's secular Israeli minority showing life
25 October 2012
JERUSALEM: Hundreds of people packed a Jerusalem community center recently for what many in Jerusalem consider a subversive act: They attended a lecture on Saturday, the Jewish Sabbath.
The seemingly harmless event, in which the popular Arab-Israeli journalist Sayed Kashua talked about pluralism and tolerance, broke a long-standing ban on holding activities in public buildings on the Jewish day of rest.
That turned Kiryat Yovel, a tranquil neighborhood in west Jerusalem, into the latest battleground in Jerusalem's protracted culture war between Jewish conservatism and pluralism.
Full report at:
http://www.arabnews.com/jerusalem%E2%80%99s-secular-israeli-minority-showing-life
-------------
Iran's Khamenei Says U.S. and Israel Seek to Divide Muslims
October 25, 2012
DUBAI (Reuters) - Iran's most powerful authority, Ayatollah Ali Khamenei, on Thursday accused the United States and Israel of fomenting divisions among Muslims to undermine "Islamic uprisings" across the Middle East.
"By exploiting inattention ... corrupt American, NATO and Zionist agents are trying to divert the deluge-like movement of Muslim youth and bring them into confrontation with one another in the name of Islam," he said in an annual message to Iranians who have gone to Saudi Arabia for the haj pilgrimage.
"They are trying to turn the jihad against colonialism and Zionism into blind terrorism in the streets ... so that Muslims shed each other's blood."
Full report at:
http://www.nytimes.com/reuters/2012/10/25/world/middleeast/25reuters-iran-usa-
-------------
Truce 'brings calm' after Gaza-Israel fighting
Oct 25, 2012
Fighting between Israel and Palestinian militants in Gaza appears to have calmed after an unofficial truce was reached following days of violence.
Israel said a mortar shell landed in the south of the country on Thursday after no reports of exchanges fighting.
Five Israelis have been wounded since Tuesday amid some of the heaviest barrage of rocket and mortar fire from Gaza in months.
Six Palestinian militants were killed in Israeli air strikes on Gaza.
Schools were closed on both sides of the border for fear of more attacks, though some reopened in parts of southern Israel on Thursday.
Full report at:
http://www.bbc.co.uk/news/world-middle-east-20077408
----------
Israel expels 15 Gaza boat activists, 2 more left
Israel expels fifteen international pro-Palestine activists who tried reaching Gaza on Finnish-flagged Estelle but were intercepted 38 miles off the coast; two remain
24 Oct 2012
Israel on Wednesday expelled 15 international activists who had tried and failed to reach Gaza by boat at the weekend in a bid to breach the maritime blockade on the territories, a spokeswoman for Israel's immigration service said.
"Fifteen foreign activists were expelled. Only two Norwegians are still in detention and awaiting expulsion," Sabine Hadad told AFP.
Full report at:
http://english.ahram.org.eg/NewsContent/2/8/56464/World/Region/Israel-expels--Gaza-boat-activists,--more-left-.aspx
-------------
Iran Reports Arresting 50 on Money Trading Violations
By RICK GLADSTONE
October 25, 2012
Fifty people in Iran have been arrested on money trading violations since a crackdown on foreign-exchange dealings linked to the plunging value of Iran's currency provoked a riot and antigovernment demonstration in Tehran three weeks ago, the country's intelligence minister said Wednesday.
The arrests reported by the minister, Heydar Moslehi, doubled the number initially reported in the aftermath of the Oct. 3 disturbances, and suggested that the Iranian authorities had widened their investigation into the foreign-exchange dealings, which revealed deep worries in Iran about the instability of the currency, the rial.
Full report at:
http://www.nytimes.com/2012/10/25/world/middleeast/iran-makes-arrests-in-violations-of-
----------
Africa
3,200 troops needed to fight rebels, Islamist militants in Mali
By Kirubel Tadesse
25 October 2012
ADDIS ABABA, Ethiopia - The African Union on Wednesday pledged to mobilize an African military force to battle al-Qaida-affiliated groups controlling northern Mali.
African foreign ministers meeting at the African Union headquarters in Ethiopia agreed to write a final operational plan for the African-led force by the end of the month, as well as calling for arms and equipment to be provided for Mali's army from members and international partners.
Kadre Desire Ouedraogo, the president of the Economic Community of West African States, told The Associated Press after Wednesday's closed-door meeting that roughly 3,200 troops would be needed.
Full report at:
http://news.yahoo.com/3-200-african-troops-needed-fight-rebels-islamist-
-------------
Pro-govt forces take control of old Qaddafi bastion
25 October 2012
BANI WALID, Libya: Forces loyal to Libya's government took control of the former Qaddafi stronghold of Bani Walid yesterday, commanders said, but pockets of resistance on the outskirts were reported.
Thousands have fled bloodshed this month between rival militias in the isolated hilltop town that was one of the last to surrender to rebels who overthrew Muammar Qaddafi last year.
The violence in Bani Walid has highlighted continued disorder in the oil-producing North African Arab country.
Full report at:
http://www.arabnews.com/pro-govt-forces-take-control-old-qaddafi-bastion
-------------
Israel behind blast: Sudan
25 October 2012
Israeli airstrikes caused an explosion and large fire at a military factory south of Khartoum, killing two people, Sudan claimed on Wednesday.
Minister of Information Ahmed Belal Osman said four aircraft hit the Yarmouk Complex, setting off the explosion that rocked the capital. They used sophisticated technology."
Mr. Belal referred to a 2009 attack on an arms convoy in the Red Sea province in eastern Sudan, which his government also blamed on Israel.
Full report at:
http://www.thehindu.com/news/international/israel-behind-blast-sudan/article4028439.ece
-------------
'Benghazi attack suspect' dies in Cairo shootout
25 October 2012
A man suspected of involvement in an attack on the US consulate in the Libyan city of Benghazi last month has been killed in the Egyptian capital, Cairo, officials say.
The man was killed after an exchange of fire with security services in the Cairo suburb of Madinet Nasr.
Authorities named the man only as Hazem.
Four US diplomatic officials were killed in the Benghazi attack, among them the US ambassador to Libya.
Full report at:
http://www.thedailystar.net/newDesign/latest_news.php?nid=41944
-------------
Sudan's Bank of Khartoum to restart Islamic bond sales
Bank will resume sukuk sales, frozen since 2011 when economic crisis raised the risk of default
24 Oct 2012
Bank of Khartoum, Sudan's oldest bank, plans to start selling Islamic corporate bonds, or sukuks, again as the economic outlook for African country improves in the wake of an oil deal with South Sudan, its general manager said.
Fadi Salim Faqih told Reuters the Islamic bank, which is around a fifth-owned by Dubai Islamic Bank, expects to post a record profit this year boosted by strong lending and a substantial windfall from the devaluation of the Sudanese pound.
Full report at:
http://english.ahram.org.eg/NewsContent/3/12/56460/Business/Economy/Sudans-Bank-of-Khartoum-to-restart-Islamic-bond-sa.aspx
-------------
High Prices Dampen Muslim Feast Day for Algerians
October 25, 2012
HADJOUT, Algeria (Reuters) - This year's Muslim Eid al-Adha feast will not be the same for Mohamed Acham and his family. Soaring prices in Algeria mean he will not be able to sacrifice a sheep as tradition demands.
Like Muslims worldwide, Algerians slaughter large numbers of sheep for the joyful religious holiday to be celebrated there on Friday, but this year many are hesitating.
"For the first time in years, I cannot afford a sheep for this Eid. Prices have tripled," said Acham, leaning on a wall at a cattle market in the town of Hadjout, west of Algiers.
Fruit and vegetable prices have also climbed, making life harder for Algerian families who in the last few weeks have also had to foot the bill for school expenses, extra food costs for the holy month of Ramadan and the Eid al-Fitr feast afterwards.
Full report at:
http://www.nytimes.com/reuters/2012/10/25/world/africa/25reuters-algeria-
-------------
URL: https://newageislam.com/islamic-world-news/taliban-storm-afghan-bazaar,-kill/d/9097