New Age Islam News Bureau
30 August 2022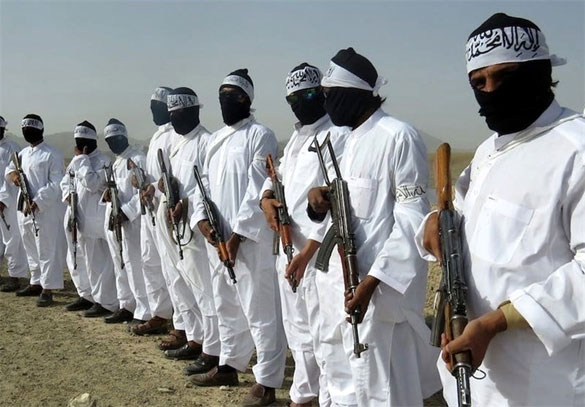 Photo: The Khaama Press
----
• Child Rights Commission Moves Supreme Court against HC Order Upholding Marriage of 16-Year-Old Girl under Muslim Law
• Hundreds of Burkinabè Imams Condemn Religious Intolerance
• US to Recruit Former Afghan Military Pilots and Forces to Fight Russia against Ukraine
• Iraq's Shia Cleric al-Sadr Stages Hunger Strike 'Until Violence Stops'
South Asia
• Taliban rulers wary of Pakistan meddling at US behest
• At UN Security Council, Iran urges Taliban to heed calls for formation of inclusive government
• Ex-NDS Director Says Pakistan Forces Operate Against TTP in Afghan Territory
• Taliban's Door-to-Door Searches in Northern Afghanistan Extends to Faryab, Takhar, and Jawzjan
--------
India
• Supreme Court Issues Notice to Husband on Muslim Woman's Plea Challenging Talaq-e-Hasan
• Assam Razes Second Madrassa with 'Qaida' Links in Barpeta
• Surat: Hindu Man 'Force-fed Beef', Dies by Suicide; Muslim Wife, Brother-in-Law Booked
• Dharma Sansad Case: SC Directs Hate Speech Accused Tyagi To Surrender By Sept 2
• Their Hindutva Is About Giving Protection to Rapists: Sena
• Won't Permit 'Forum Shopping': SC to Karnataka Hijab Petitioners
• Bihar: Amit Shah, Nadda to Visit Muslim-Dominated Region
• MP: Tensions High After Mosque Vandalised in Dewas District
• UP: Hindu Boy Killed Allegedly over Affair with Muslim Girl; Two Were Caught in an Objectionable Position
• Ganesh Chaturthi Celebrations At Idgah Maidan In Bengaluru: SC To Hear Appeal On Tuesday
• Case Registered Against Mattannur Mosque Committee Members; Irregularities Alleged Of Mosque
--------
Africa
• Libyan Defence Ministry issues arrest warrant for parliament-appointed prime minister
• Clashes in northern Ethiopia despite peace pleas
• 22,500 children died from air pollution in Nigerian state of Lagos in 2021
--------
North America
• US calls for dialogue in Iraq, denies reports it evacuated Baghdad embassy
• Russia facing 'failures' with Iranian-made drones, says US official
• US sanctions pave way for closer Iran-Russia cooperation: Atlantic Council
--------
Arab World
• Death toll rises to 15 amid clashes after Iraqi Shia cleric Muqtada al-Sadr resigned
• Russia ships S-300 air defence missiles out of Syria: Satellite images
• Two Killed As Iraq's Al-Sadr Quits Politics, Clashes Erupt And Curfew Imposed
• Shells fired at Baghdad's Green Zone: Security source
• Turkish forces 'neutralize' 7 PKK terrorists in northern Iraq
• US occupation cost Syria $107.1bn in oil, gas sector losses: Damascus
--------
Pakistan
• Journalist in Pakistan Arrested For Allegedly Attributing 'Disrespectful' Statements about Islam to Imran Khan
• Imran among 32 candidates running for four National Assembly seats from KP
• IMF board approves release of over $1.1 billion bailout funds: Pakistan finance minister
• Pakistan: 13 killed, several missing after boat carrying flood victims capsizes
• UAE begins operating air bridge to provide relief to Pakistan's flood victims
• Govt approves 100 marks for compulsory Quran subject
• Pakistan needs $10bn for flood repairs, rebuilding: Ahsan Iqbal
• Ban on Imran's live speeches suspended for a week
• Xi, Saudi royals, Modi and UK queen saddened by floods
• Pakistan can consider importing vegetables, other edible items from India: Finance minister
--------
Southeast Asia
• Zahid: As a Muslim, I Will Reject Donations If I Know They Come from Illegal Sources
• China supports travel ban exemptions for Taliban leaders
• Toppling BN is against PAS' Malay-Muslim spirit, says Khairuddin
• Police to summon Hadi over remarks against non-Muslims
• Pardon for Najib would make a mockery of judiciary, says MP
--------
Mideast
• N-Deal Pointless Without End to IAEA Probe, Says Iran
• President Downplays Israeli War Rhetoric against Iran
• Iran starts enriching uranium with advanced IR-6 machines underground at Natanz
• Ten Yemeni soldiers killed in 'dangerous escalation:' Government
• Iranian ambassador condemned for 'insult' to grand mufti of Lebanon
• Houthi attack on besieged Yemeni city of Taiz kills 10 soldiers
--------
Europe
• Muslim Nations Are Russia's 'Traditional Partners' In Work to Build 'Democratic World': Putin
• Armenian-origin district governor takes office in southwestern Türkiye
• Sweden's NATO talks with Türkiye strained by party members posing with PKK/YPG flags: Foreign Minister
Compiled by New Age Islam News Bureau
URL: https://newageislam.com/islamic-world-news/taliban-suicide-bombers-forces-pride/d/127838
--------
Taliban Calls Suicide Bombers Part Of The Taliban Security Forces and a 'Source of Pride' In a Press Conference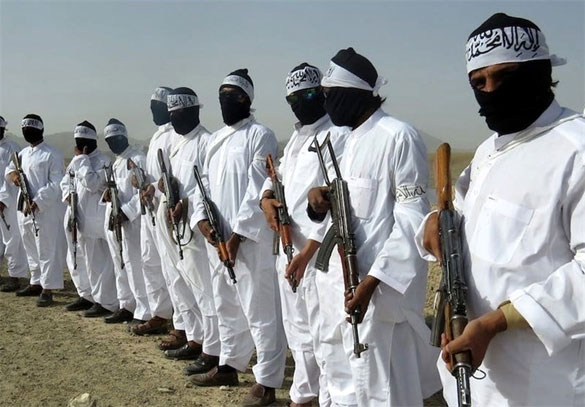 Photo: The Khaama Press
----
By Saqalain Eqbal
29 Aug 2022
The "martyrdom brigades," aka suicide bomber units, are a part of the Taliban security forces and the group's "pride," said Mawlawi Noor Jalal Jalali, the Taliban's deputy interior minister, in a press conference.
At the press conference for the Ministry of Interior's annual report held on Sunday, August 28, the Taliban official stated that "the martyrdom brigades (suicide bomber battalions) are an integral part of our Jihad and our source of pride, their small or large number is confidential, which we do not see it necessary to explain."
The Afghan military and security forces' organization has never before included suicide bomber forces.
These suicide bombers were used by the Taliban in the attacks against foreign forces that resulted in numerous civilian casualties.
Last year, a ceremony honouring the suicide bombers who killed thousands of civilians, American and allied forces in Afghanistan was held in Kabul by the Taliban's acting interior minister, Sirajuddin Haqqani.
Haqqani reportedly welcomed and embraced the families of the suicide bombers, hailing them as "heroes of Islam and country," giving each family $125 and pledging them a plot of land.
Sirajuddin Haqqani, who has a $10 million US bounty on his head, has previously stated that his organization, the Haqqani Network, has carried out more suicide operations than any other group.
Haqqani revealed at a recent conference in Kandahar that 1050 members of the Haqqani network had conducted suicide attacks in the previous 15 years.
Source: Khaama Press
Please click the following URL to read the text of the original story:
https://www.khaama.com/taliban-calls-suicide-bomber-brigade-pride-of-group-364752/
--------
Child Rights Commission Moves Supreme Court against HC Order Upholding Marriage of 16-Year-Old Girl under Muslim Law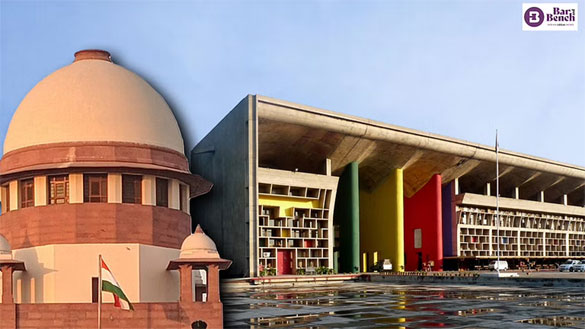 Supreme Court and Punjab and Haryana high court. Photo: Bar and Bench
------
Srishti Ojha
New Delhi
August 30, 2022
The National Commission for the Protection of Child Rights (NCPCR) has moved the Supreme Court challenging the Punjab and Haryana High Court's order, which said a Muslim girl over 16-years-old is competent to enter into a contract of marriage with a person of her choice under the Muslim Personal Law
The commission, through advocate Swarupama Chaturvedi, challenged the June order on grounds of violation of Prohibition of Child Marriage Act and the Prevention of Children from Sexual Offences Act. It argued that these acts are secular and apply to all religions.
The impugned order was passed by a single-judge bench of Justice Jasjit Singh Bedi on a plea by a Pathankot-based Muslim couple that had approached the court seeking protection after allegedly being threatened by their families for marrying without their permission.
The High Court granted protection to the Muslim couple noting that the law is clear that the marriage of a Muslim girl is governed by the Muslim Personal Law.
The court observed that both the petitioners were of marriageable age as envisaged by Muslim Personal Law.
While observing that it cannot shut its eyes to the fact that the apprehension of the petitioners needs to be addressed, the court had directed SSP Pathankot to provide proper security to the couple and take necessary action as per law.
"Merely because the petitioners have got married against the wishes of their family members, they cannot possibly be deprived of their fundamental rights as envisaged in the Constitution of India," the single-judge bench of the Punjab and Haryana High Court had said.
The court observed that the issue in hand was not with regard to the validity of the marriage but to address the apprehension raised by the petitioners of danger to their life and provide them with protection.
The case pertains to a couple-- a 16-year-old-girl and a 21-year-old man, who got married as per Muslim rites and ceremonies.
It was their case that in Muslim law, puberty and majority are one and the same and it is presumed that a person attains majority at the age of 15 years.
The court had contended that a Muslim boy or Muslim girl, who has attained puberty, is at liberty to marry any one he or she likes and the guardian has no right to interfere.
Source: India Today
Please click the following URL to read the text of the original story:
https://www.indiatoday.in/india/story/ncpcr-moves-sc-against-hc-order-upholding-marriage-of-16-year-old-girl-under-muslim-law-1994214-2022-08-30
--------
Hundreds of Burkinabè Imams Condemn Religious Intolerance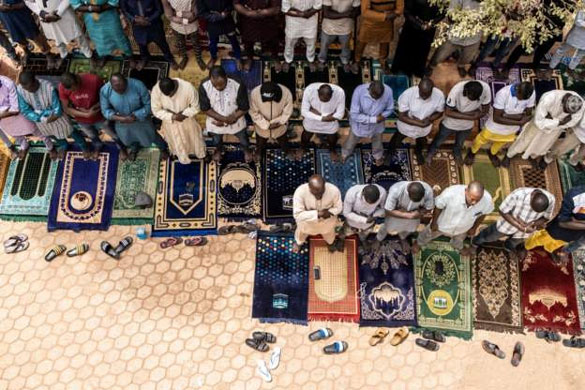 There are religious and ethnic tensions in Burkina Faso with the Fulani ethnic group
Image: AFP
----
29 August 2022
More than 700 imams in Burkina Faso have condemned religious and ethnic intolerance in the country following a spate of violent social media posts urging "native" Burkinabè people to attack members of the Fulani community.
At a meeting of clerics in the capital, Ouagadougou, the head of the Federation of Islamic Associations of Burkina, Moussa Kouanda, warned that messages inciting religious and ethnic intolerance could spiral into civil war.
Jihadist attacks in the West African country have led to accusations against the 1.5 million-strong Fulani community.
The government has condemned the social media messages, saying the posts were direct calls for mass murder.
Source: The Star
Please click the following URL to read the text of the original story:
https://www.the-star.co.ke/news/africa/2022-08-29-hundreds-of-burkinab-imams-condemn-religious-intolerance/
--------
US to Recruit Former Afghan Military Pilots and Forces to Fight Russia against Ukraine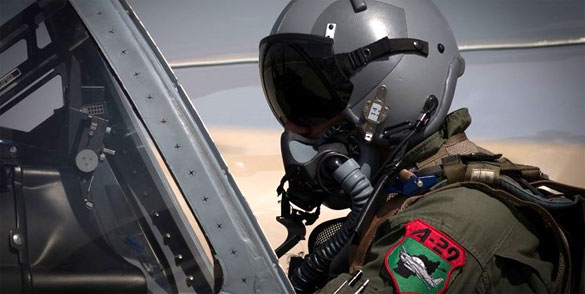 Photo: The Khaama Press
----
By Saqalain Eqbal
29 Aug 2022
The US Pentagon reportedly recruits former Afghan military pilots and special unit members, trains them, and then dispatches them to Ukraine through Poland, according to Russian media citing a military-diplomatic source.
The US Department of Defense, aka the Pentagon, began hiring former Afghan pilots a year ago and training them in California so they could enter Ukraine through Poland, according to a Russian military-diplomatic source who spoke to the TASS Russian news agency.
The recruited Afghan military forces will undergo extensive training, after which they will be deployed to "combat zones" in Ukraine to fight Russia, the Russian news agency reported.
Earlier, it was said that the Afghan army's military aircraft were deployed in the conflict in Ukraine. Additionally, an American senator said that some former Afghan special forces were in control of the Iranian Revolutionary Guard Corps.
Earlier, Zamir Kabulov, the Russian president's special representative for Afghanistan, stated that Russia does not want Ukraine to have access to the military helicopters and aircraft used by the Afghan government that were evacuated to Uzbekistan and Tajikistan last year.
Last year in mid-August, amid the Taliban's takeover of Afghanistan as Foreign troops withdrew, Afghan pilots with US training flew dozens of military jets and helicopters to Tajikistan and Uzbekistan.
Contrary to general expectations, Ukraine has managed to withstand the Russian invasion six months after Russia's armed invasion with the support of the West.
Despite not actively intervening in the war in Ukraine, NATO and its member states have, nonetheless, provided the country-at-war billions of dollars worth of military support.
Source: Khaama Press
Please click the following URL to read the text of the original story:
https://www.khaama.com/us-to-recruit-former-afghan-military-pilots-and-forces-to-fight-russia-against-ukraine-36475/
--------
Iraq's Shia Cleric Al-Sadr Stages Hunger Strike 'Until Violence Stops'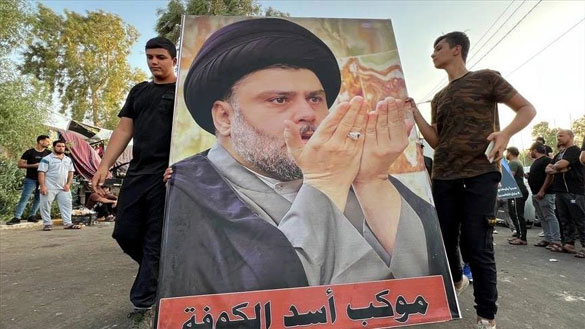 Photo: aa.com
---
Mahmoud Barakat
29.08.2022
Amid deadly unrest in Iraq, influential Shia cleric and Sadrist movement head Muqtada al-Sadr announced on Monday that he was staging a hunger strike until the violence came to an end, according to the official INA news agency.
Al-Sadr "has announced a hunger strike, until the violence and the use of weapons stop," INA said, citing a tweet by the head of the resigned Sadrist bloc, Hassan al-Athari.
"The corrupt community does not give anyone, no matter what, a justification for the use of violence from all sides," al-Athari said.
Earlier on Monday, at least ten protesters were killed and 150 injured after supporters of al-Sadr stormed the Republican Palace, the seat of the Iraqi government in Baghdad, according to local media.
The situation deteriorated in Baghdad earlier in the day after al-Sadr said he was quitting politics for good.
The Republican Palace is in the heavily fortified Green Zone, which houses government agencies and several foreign diplomatic missions.
Armed clashes erupted between al-Sadr loyalists and supporters of the rival Coordination Framework, an Iran-linked umbrella of Shia powers, according to eyewitnesses.
Iraqi authorities declared a nationwide curfew in an attempt to quell the unrest.
Political parties in the country have been unable to form a new government since the last elections on Oct. 10, 2021.
Source: Anadolu Agency
Please click the following URL to read the text of the original story:
https://www.aa.com.tr/en/middle-east/iraqs-shia-cleric-al-sadr-stages-hunger-strike-until-violence-stops/2672158
--------
South Asia
Taliban rulers wary of Pakistan meddling at US behest
29 August, 2022
Kabul [Afghanistan], August 29 (ANI): After the recent replacement of the Pakistan Ambassador to Afghanistan, media reports emerged saying that this outcome emerged from Pakistan's persistent interference in governance issues in Afghanistan that has started irking the Taliban.
Though Pakistan termed the sudden change as routine, there are enough indications of the growing impatience between the two neighbours.
Writing for the Afghan Diaspora Network, Hamid Pakteen said the anger broke out into the open when a Deputy Minister of Culture and Information reportedly resigned over the continuous meddling in his departmental affairs by the Pakistan Ambassador.
The patience seemed to have worn out recently when Pakistan Ambassador Mansoor Ahmad Khan began dictating to the media how and what to report.
As murmurs broke out among the Taliban leaders, Pakistan had to shunt out the Ambassador quickly and replace him with a new Ambassador Ubaidur Rehman Nizamani.
Although Pakistan is claiming the sudden change as routine, there are enough indications of the growing impatience between the two allies about Pakistan's increasing interference in Afghan government matters.
The resignation letter which became public for a brief time listed three reasons for his resignation.
The minister accused the Ambassador of interfering in Afghan affairs despite several discussions and instructions to sort out the grievance. The Cultural Attache at the Pakistan embassy has been managing Afghan media affairs and censoring news without the approval of the minister in charge of media.
The minister also took objections to the celebration of the 103rd Afghanistan Independence Day at a time when the country was grappling with its image projection, said Pakteen.
The letter went viral on social media but was called out as `fake and frivolous` by the Afghan government.
Intriguingly, a day after the letter went viral, Pakistan Ambassador Mansoor Ahmad Khan declared that his tenure in Afghanistan's mission was over.
To camouflage the hasty removal, the Ambassador immediately began a series of farewell meetings with political leaders like Hamid Karzai, Dr Abdullah Abdullah and Amir Khan Muttaqi.
These events overshadow other subtler conflicts between the two allies. The Afghan officials, for instance, suspect Pakistan's hand behind the bomb blast in a Sunni mosque in Kabul.
The officials believe that such actions were carried out by Pakistan at the behest of the US, reported Pakteen.
The officials also suspect an increase in Pakistan's meddlesome activities given the dramatic changes that have taken place within the Pakistan Army.
The abrupt removal of former ISI DG, Lt General Faiz Hamid from Peshawar to Bahawalpur pointed to the hardening of positions within the army against the Taliban government.
Source: The Print
Please click the following URL to read the full text of the original story:
https://theprint.in/world/taliban-rulers-wary-of-pakistan-meddling-at-us-behest/1106313/
--------
At UN Security Council, Iran urges Taliban to heed calls for formation of inclusive government
30 August 2022
A senior Iranian envoy has warned of the "serious threat" of terrorists in Afghanistan, its neighbors, and the entire region, saying the Taliban must heed the international community's repeated calls for the formation of an inclusive government that accurately reflects the country's multi-ethnic society.
"An inclusive government is the only way to ensure and protect the rights of all Afghan people, including women and girls, as well as linguistic, racial, and religious minorities," Iran's Deputy Permanent Representative to the United Nations Zahra Ershadi said in an address to a Security Council meeting concerning Afghanistan on Monday.
She said that just one year after the "irresponsible withdrawal" of foreign forces and the Taliban's takeover, Afghanistan is now dealing with a number of interconnected and overlapping crises.
"Despite repeated international calls, the Taliban has failed to make significant efforts to ensure that the government is truly, ethnically, and politically inclusive," she noted, calling the formation of an inclusive government a "prerequisite and critical" component for international recognition.
The Iranian envoy also warned about the "dire" humanitarian situation in Afghanistan, where around 25 million people are living in poverty, with "many who go hungry."
Ershadi then raised the alarm about the resurgence of Daesh, al-Qaeda, and their affiliated groups in Afghanistan, particularly in light of the recent spate of terrorist attacks across the country that have killed and injured more than 250 people this month.
"The emergence of terrorist groups could pose a serious threat to Afghanistan, its neighbors, the region, and beyond," she said. "This trend highlights the international community's ongoing demand that the Taliban must commit to fighting terrorism and ensure that Afghanistan no longer serves as a safe haven for terrorist organizations such as Daesh and al-Qaeda."
"This catastrophic situation entails responsibility and obligations for those foreign forces that illegally invaded and occupied Afghanistan under the guise of fighting terrorism and left nothing but devastation in their wake," she said.
She further said that the security, stability, and prosperity of Afghanistan are intertwined with those of its neighbors, urging the United Nations, particularly the Security Council to use its capacities to improve the country's deteriorating humanitarian situation and ensure its long-term peace and development.
Ershadi said, "It also serves as a reminder that military intervention in other countries under the pretext of combating terrorism while claiming to bring democracy, peace, and prosperity not only degrades those common values but also harms those states and their people."
She called on the international community to continue to support Afghanistan, particularly in terms of the provision of humanitarian and development assistance that has been critical in keeping the Afghan people alive, maintaining basic services, and bolstering the economy.
The Iranian envoy reiterated Tehran's support for efforts by the United Nations Assistance Mission in Afghanistan to promote peace and stability in the war-ravaged country in accordance with its mandate, saying the UN can play a vital role, both in addressing Afghanistan's humanitarian crisis and facilitating the intra-Afghan political process.
She also said Iran would continue its efforts to assist the Afghan people and work with Afghanistan's neighbors and other partners to "ensure durable peace and sustainable development in Afghanistan."
"We believe that an Afghanistan that is democratic, prosperous, stable, and free of war, terrorism, and drugs benefits its people and is in the best interests of all of its neighbors, the region, and the world. We must all work tirelessly and collectively to help achieve this goal, while fully respecting Afghanistan's territorial integrity, unity, and political independence," the Iranian envoy noted.
Elsewhere in her remarks, Ershadi called once more for the release of frozen assets belonging to the Afghan people which is "critical in assisting the Afghan economy and saving lives and should not be politicized or conditional."
The Taliban, who had previously ruled Afghanistan from 1996 to 2001, took power again on August 15 last year as the US was in the middle of a chaotic troop withdrawal. The group announced the formation of a caretaker government weeks later.
Following the Taliban's takeover, the US and its allies rushed to cut off Afghanistan's access to international aid and froze nearly $10 billion in assets belonging to the country's central bank. The International Monetary Fund and World Bank followed suit.
Source: Press TV
Please click the following URL to read the full text of the original story:
https://www.presstv.ir/Detail/2022/08/30/688279/Taliban-must-heed-calls-inclusive-government-formation
--------
Ex-NDS Director Says Pakistan Forces Operate Against TTP in Afghan Territory
By Saqalain Eqbal
29 Aug 2022
Former Afghan National Directorate of Security (NDS) director Rahmatullah Nabil claims that the Pakistani military has started an operation against Tehreek-e-Taliban Pakistan (TTP), aka Pakistani Taliban, in the territory of Afghanistan.
The former Afghan official wrote on his Twitter handle on Monday, 29th of August, that Pakistan has launched operations to suppress the TTP in Afghanistan for days, without the consultation of the Taliban officials.
"Pakistan's military operation against TTP has actually started since few days ago in Afghanistan's territory," Nabil tweeted. "Either Mullah M Yaqoub has not been consulted or he is trying to pretend that they are independent."
Mullah Yaqoob Mujahid, the Taliban's acting Minister of Defense, did not mention the Pakistani army's presence in Afghanistan during a press conference held in Kabul on Sunday. Nevertheless, he urged Pakistan to cease allowing US drones access to its airspace.
Pakistan, on the other hand, has dismissed assertions made by the Taliban's acting defense minister that the US has performed drone operations in Afghanistan through Pakistani airspace.
The Pakistani statement in addition to denying the allegations called on the Taliban authorities to fulfill its obligations under the international instruments to not allow its territory to be used by terrorism while labeling the Taliban minister's remarks as "conjectural allegations."
Nabil's remarks come as a CIA drone strike killed the al-Qaeda leader in the Afghan capital, Kabul, almost a month ago, while the Taliban alleges the drones accessed Afghanistan through Pakistan's airspace.
Source: Khaama Press
Please click the following URL to read the full text of the original story:
https://www.khaama.com/ex-nds-director-says-pakistan-forces-operate-against-ttp-in-afghan-territory-26374/
--------
Taliban's Door-to-Door Searches in Northern Afghanistan Extends to Faryab, Takhar, and Jawzjan
By Saqalain Eqbal
29 Aug 2022
Local sources in Taloqan, Sheberghan, and Maimana, the provincial capitals of the northern Afghan provinces of Takhar, Jawzjan, and Faryab respectively, said that Taliban forces have started conducting extensive house-to-house searches.
The sources say that since early on Monday, the 29th of August, about a thousand Taliban forces have dispersed across Maimana city, the central district of Faryab province, and have begun searching homes.
Residents of Sheberghan, the provincial capital of Jawzjan province in northern Afghanistan also stated that the Taliban's checkpoints in the city have reportedly grown, with Taliban members conducting thorough searches of people's houses.
Local media quoted a resident in Sheberghan city stating that hundreds of Taliban members have been divided into streets searching houses "one by one."
According to the Taliban chief of police in Jawzjan province the searches are conducted by the Taliban forces to ensure the security of the people.
The Taliban forces have reportedly begun checking people's homes beginning in Taloqan City's police district 4, according to sources in the province's capital of Takhar, with their focus on the former military members.
Source: Khaama Press
Please click the following URL to read the full text of the original story:
https://www.khaama.com/talibans-door-to-door-searches-in-northern-afghanistan-extends-to-faryab-takhar-and-jawzjan-274745/
--------
India
Supreme Court issues notice to husband on Muslim woman's plea challenging Talaq-e-Hasan
By Vaishali Sharma
August 29, 2022
On Monday, the Supreme Court issued notices to spouses in two distinct petitions brought by two different Muslim women challenging Talaq-e-Hasan.
The matter has been scheduled for October 11 by a bench of Justices Sanjay Kishan Kaul and Abhay S Oka. The court noticed in one of the petitions that the petitioner is willing to seeking a settlement, thus the spouse was impleaded as a party in the matter.
According to one of the petitioners, the way Talaq is administered is akin to a landlord delivering an eviction notice. She further informed the court that these notices are being sent to her on behalf of her spouse by a third party.
The court stated that it wishes to resolve the matter first.
Two different Muslim women have filed separate petitions asking the court to declare the practise of "Talaq-E-Hasan and all other kinds of unilateral extra-judicial talaq" unlawful.
The petition filed by Muslim women sought appropriate direction to the Centre to frame guidelines for "Gender Neutral Religion Neutral Uniform Grounds of Divorce & Uniform Procedure of Divorce for all citizens".
One plea sought to issue direction to declare the practice of "Talaq-E-Hasan and all other forms of unilateral extra-judicial talaq" as void and unconstitutional for being arbitrary, irrational and violative of Articles 14, 15, 21, 25.
The petitioner, a Mumbai resident, stated that she is a victim of unilateral Extra-Judicial Talaq-E-Hasan and that she is filing this public interest litigation for the development of socially-economically downtrodden and marginalised women of the society, who are mostly humiliated by their husbands through illegal, arbitrary, and unjust forms of Talaq, which are widely practised by Muslim men to harass and torture their wives for one or more reasons.
The petition further requested that Section 2 of the Muslim Personal Law (Shariat) Application Act, 1937 be declared void and illegal for violating Articles 14, 15, 21, and 25, insofar as it endorses the practise of "Talaq-E-Hasan and other kinds of unilateral extra-judicial talaq."
The petition also sought to declare the Dissolution of Muslim Marriages Act, 1939, illegal and unconstitutional for violating Articles 14, 15, 21, and 25 by failing to safeguard Muslim women from "Talaq-E-Hasan and other kinds of unilateral extra-judicial talaq."
The fresh petition also sought to direct and declare Nikah halala (tahleel marriage) void and unconstitutional for being violative of Articles 14, 15, 21, 25 of the Constitution of India; e) direct the Centre to frame guidelines for Gender Neutral Religion Neutral Uniform Grounds of Divorce & Uniform Procedure of Divorce for all.
Source: News X
Please click the following URL to read the full text of the original story:
https://www.newsx.com/national/supreme-court-2.html
--------
Assam razes second madrassa with 'Qaida' links in Barpeta
Aug 30, 2022
GUWAHATI: The Assam government on Monday bulldozed a madrassa, which was set up by a Bangladeshi national and member an al-Qaida affiliate illegally on government land in 2019, in Barpeta district.Since its inception, the madrassa was being allegedly used as a hub of "jihadi" activities in the state.
"This is the second madrassa we have demolished in Assam following due process of law. These institutions were being used as a hub for terrorism," chief minister Himanta Biswa Sarma said. Police also arrested the madrassa's principal, Mahmunur Rashid.
The CM added, "What we are seeing is that jihadi elements have infiltrated and taken cover under the guise of imams. We are taking help of the Muslim community to clean this system and they are helping us. I don't want to generalize. We have been evicting madrassas wherever we have received complaints of fundamentalists. We have already closed down more than 700 state-funded madrassas."
Assam Police additional DGP (special branch) Hiren Nath said, "Two members of ABT had stayed in this madrassa which was demolished today." The demolished madrassa, Shaikhul Hind Mahmudul Hasan Jamiul Huda Islamic Academy located at Joshihatipara, was established by Bangladeshi national Saiful Islam alias Md Suman, who is the leader of a module of Ansarullah Bangla Team (ABT). The ABT has affiliation to the proscribed aI-Qaida in the Indian Sub-Continent (AQIS).
Accused was motivating youth, men to join 'jihadi' outfits: NIA
The chief minister said Saiful, along with at least five other members of ABT, had entered India from Bangladesh in 2018. Though Saiful was arrested on March 4, the rest are still at large.
Saiful, who is a resident of Atadi village under Araihazar police station of Narayanganj district in Bangladesh, travelled to Uttar Pradesh and then to West Bengal before moving to Assam in 2019 and engaged as an Arabic teacher at Dhakaliapara Masjid near the madrassa demolished on Monday.
According to the NIA, Saiful was motivating impressionable youth and men to join "jihadi" outfits and work in modules or "ansars" (sleeper cells) for creating a base for al-Qaida and its manifestations in various forms and styles in India.
Source: Times Of India
Please click the following URL to read the full text of the original story:
https://timesofindia.indiatimes.com/city/guwahati/assam-razes-second-madrassa-with-qaida-links-in-barpeta/articleshow/93864992.cms
--------
Surat: Hindu Man 'Force-fed Beef', Dies by Suicide; Muslim Wife, Brother-in-Law Booked
AUGUST 29, 2022
Surat police booked a Muslim woman and her brother for abetting the suicide of her Hindu husband in June after an investigation revealed that the deceased youth was threatened to be killed and forced to eat beef by the duo, officials said.
The deceased, Rohit Singh, in his suicide note posted on Facebook, said that his wife Sonam Ali and her brother Mukhtar Ali threatened to kill him if he did not consume beef, forcing him to take the extreme step. Singh was found hanging from a ceiling fan with a Dupatta on June 27. A case of accidental death was initially registered.
The 27-year-old had been living with Sonam as his family were against their relationship. According to News18 Gujarat, Sonam was already married and Singh was asked by his family to live separately with her if he planned to marry her.
Source: News18
Please click the following URL to read the full text of the original story:
https://www.news18.com/news/india/forcefully-fed-beef-tortured-wife-brother-in-law-booked-for-driving-hindu-man-to-suicide-in-surat-5848603.html
--------
Dharma Sansad case: SC directs hate speech accused Tyagi to surrender by Sept 2
Aug 30, 2022
New Delhi: The Supreme Court on Monday directed Jitendra Narayan Tyagi, an accused in the Haridwar Dharma Sansad case related to alleged inflammatory speeches made against Muslims, to surrender by September 2. Tyagi, formerly known as Wasim Rizvi, is currently out on medical bail.
A bench of Justices Ajay Rastogi and B V Nagarathna refused to extend the bail granted earlier on medical grounds, and said it will consider the regular bail plea filed by Tyagi on September 9. "There is no reason to give him relief. So many cases are pending against him. Ask him to surrender," the bench told Tyagi's lawyer.
The apex court on May 17 granted three months of interim bail to Tyagi on medical grounds and directed him to give an undertaking that he would not indulge in hate speech and not give any statement on electronic or digital or social media.
Tyagi had approached the top court after the Uttarakhand high court dismissed his bail plea in March this year.
The case against him and others had been lodged on the complaint of Nadeem Ali, a resident of Jwalapur Haridwar at Haridwar Kotwali on January 2 this year.
He had alleged in his complaint that Dharma Sansad or religious Parliament was organised in Haridwar by Hindu sages from December 17 to 19 last year and in the garb of this event, the participants were instigated to wage a war against Muslims.
Source: Times Of India
Please click the following URL to read the full text of the original story:
https://timesofindia.indiatimes.com/india/dharma-sansad-case-sc-directs-hate-speech-accused-tyagi-to-surrender-by-sept-2/articleshow/93864161.cms
--------
Their Hindutva is about giving protection to rapists: Sena
Aug 29, 2022
Mumbai: The Shiv Sena on Sunday questioned the silence of PM Narendra Modi and Union home minister Amit Shah on the release of 11 convicts in the Bilkis Bano case, and also asked if felicitation of rapists was 'Hindu culture'. The Shiv Sena, in the column Rok Thok in Saamna, the Sena mouthpiece, said that the release of the 11 convicts during the celebrations of the 75th Independence Day was not Hindutva, but a result of the bells of justice getting stolen.
The Sena said the Hindutva that the BJP trumpets so much about, gives importance to women empowerment and respect for women, but their (BJPs) Hindutva was about giving protection to rapists.
Source: Times Of India
Please click the following URL to read the full text of the original story:
https://timesofindia.indiatimes.com/city/mumbai/their-hindutva-is-about-giving-protection-to-rapists-shiv-sena/articleshow/93843994.cms
--------
Won't Permit 'Forum Shopping': SC To Karnataka Hijab Petitioners
Aug 30, 2022
NEW DELHI: The Supreme Court on Monday deplored the "forum shopping tactics" adopted by a bunch of petitioners to seek adjournment of hearing on the Karnataka government's hijab ban for Muslim women in educational institutions and reminded them that the cases were listed on their request.
The petitioners, including students, had challenged a Karnataka high court judgment upholding the state's decision to enforce the ban on Muslim girl students wearing hijab and had mentioned several times earlier for early listing for urgent hearing on the issue, which they said was fundamental to their religious practices.
A bench headed by Justice Hemant Gupta, who will retire on October 16, got irked when advocate Mohd Nizamuddin Pasha said a letter has been circulated seeking six-week adjournment on hearing ostensibly to take the hearing beyond Justice Gupta's retirement.
From Monday till October 16, Justice Gupta has a little over six weeks in SC, and if one takes a week-long Dussehra holiday, an adjournment of six weeks would take the case off the bench headed by him.
"This kind of forum shopping we will not permit," Justices Gupta and Sudhanshu Dhulia told Pasha sternly. "You repeatedly sought early hearing of the appeals (against Karnataka HC judgment). And when the petitions are listed for hearing, you are seeking adjournment," the bench said.
Solicitor general Tushar Mehta said the petitioners' counsel had mentioned six times before the CJI for early listing of the petitions and regrettably are seeking adjournment now. He said it is a pure question of law and the Karnataka government would prefer to argue it rather than filing response affidavits to the appeals. SC issued notice to Karnataka government on the petitions.
Responding to Mehta, Pasha said that they had sought early hearing as the hijab ban was causing impediment to Muslim girl students from appearing in examinations but since the matters are now listed for final hearing, the counsel would like to be fully prepared with the case documents.
SG in a lighter vein said, "Does that mean when you sought urgent hearing, you were seeking so without being prepared with the case files?" The SC posted hearing on Monday rejecting fervent pleas of petitioners for at least two-week adjournment.
The divisive controversy, which broke out in the southern BJP-ruled state and rippled mildly to neighbouring states ahead of assembly elections in five states, left its imprint on the pattern of appeals filed in the SC. If Niba Naaz, who was not even a petitioner before the HC, was the first to win the race in filing the appeal against the HC judgment, Hindu Sena had moved a caveat in the SC to stall any attempt by any appellant to take an ex-parte stay on the HC judgement.
Source: Times Of India
Please click the following URL to read the full text of the original story:
https://timesofindia.indiatimes.com/india/wont-permit-forum-shopping-sc-to-karnataka-hijab-petitioners/articleshow/93864093.cms
--------
Bihar: Amit Shah, Nadda to visit Muslim-dominated region
30th August 2022
By Ramashankar
PATNA: Ramping up its campaign against its divorced ally, Janata Dal (United), and its new partner Rashtriya Janata Dal (RJD), the Bhartiya Janata Party (BJP) has decided that Union Home Minister Amit Shah and party president JP Nadda will tour Muslim-dominated Seemanchal region of Bihar next month.
Union Minister of State for Home Nityanand Rai told the media in Kishanganj on Monday that Shah will be on a two-day visit to Seemanchal region from September 23. On the first day, he will hold a public meeting in Purnea district followed by a meeting with officials and workers of the Bhartiya Janata Party in Kishanganj on September 24.
The BJP's selection of the Seemanchal region as the starting point for its all-out attack on the formidable RJD-JD(U)-Congress-Left combination only shows that the party's intention to play its nationalist card to the hilt during the 2024 Lok Sabha election. In the 2019 Lok Sabha polls, the Congress had won its lone seat from Kishanganj.
It is expected that Nadda-Shah duo will attack Nitish and his government by creating hype on the suspected terror module operating in the Muslim-dominated region. In the 2020 assembly election, Hyderabad MP Asduddin Owaisi's All India Majlis-E-Ittehadul Muslimeen won five seats in Seemanchal. However, four of them later joined RJD.
Currently, out of 24 assembly seats in the region, the Congress holds eight, the Rashtriya Janata Dal
Source: New Indian Express
Please click the following URL to read the full text of the original story:
https://www.newindianexpress.com/nation/2022/aug/30/bihar-shah-nadda-to-visit-muslim-dominated-region-2492934.html
--------
MP: Tensions High After Mosque Vandalised in Dewas District
Sumedha Pal
August 30, 2022
New Delhi: A village in Dewas district of Madhya Pradesh remained tense over the weekend after the local mosque was damaged during a protest against an interfaith relationship.
According to reports, Saifi*, a 20-year-old Muslim man, eloped with 19-year-old Ritika*, who is from a Dalit community. This triggered tensions in Uday Nagar village and the surrounding region. A complaint was filed by the woman's family against Saifi to the Uday Nagar police station following which an investigation was initiated.
On August 27, during a rally in the village, locals allegedly chanted communal slurs and vandalised the local Jama Masjid. In a video accessed by The Wire, the group can be heard chanting that Muslims "will be cut" and giving calls to damage mosques.
Kaifi* a shopkeeper witnessed the tension. He explained what transpired to The Wire. "On August 27, which was a Saturday, a Hindutva mob surrounded the police station. They also took out a rally and chanted communal slurs. After that, our Jama Masjid was vandalised. The windows, pipes and fans of the mosque were damaged and even the Quran was thrown on the ground. My shop was also attacked." he said.
A car, two motorcycles and speakers of the mosque were also damaged, the shopkeeper said.
A first information report (FIR) was registered for the vandalisation of the mosque by the Uday Nagar police station after the Muslim residents filed a complaint. The FIR was registered under sections 147 (rioting), 452 (trespassing) and 427 (mischief causing damage) of the Indian Penal Code (IPC).
The FIR, which was seen by The Wire, mentions Shera Yadav and Shubham as the accused alongside a mob of 20-25 unknown persons.
Sheikh*, a resident of Uday Nagar, told The Wire, "In the mob were locals and representatives of a mix of organisations like the Bajrang Dal and RSS. Shera Yadav and Shubham are still moving around freely. No arrests have been made, which is contributing to the continuation of fear in the region. People are leaving temporarily because we are scared."
Media reports said that the police have assured that arrests will be made in the case. The sub-divisional magistrate S. Solanki intervened and took stock of the situation, after which a flag march was conducted in the region.
Source: The Wire
Please click the following URL to read the full text of the original story:
https://thewire.in/rights/madhya-pradesh-hindutva-workers-mosque-dewas-vandalised
--------
UP: Hindu Boy Killed Allegedly over Affair with Muslim Girl; Two Were Caught in an Objectionable Position
August 29, 2022
Basti (UP): Suspecting an honour killing incident here on Sunday, local police are exhuming the dead body of a teenage girl days after the recovery of her alleged boyfriend's half naked dead body from a Sugarcane field.
Primary investigation suggests the two were caught by teenage girl's brothers in an objectionable position post which they were killed.
The incident came to light after cops at Rudhauli police station in Basti district received a call from a farmer named Paras Nath Chaudhary informing about a dead body thrown in his farm. The deceased was identified as Ankit from the same village.
Several injury marks were found on the deceased's body. When Ankit's body was found, he was wearing a green shirt with all buttons open and his pant had slipped down to his feet, cops told ANI.
Police contacted his family and realised that he used to drive a tractor at one Irshad's house in the village. He went incommunicado after leaving home at night. He did not return while his phone also switched off.
Assistant Superintendant of Police Deependra Choudhary told ANI that the brother of deceased informed that victim had gone to Irshad and Irfan's house. He also hinted towards a relationship between their sister and Ankit.
As they reached Irshad's house, the girl was told to have died under mysterious circumstances after which she was buried by the family members."It turned out that the sister of Irshad and Irfan had died in mysterious circumstances during the night and was buried," ASP told ANI.
Meanwhile, Ankit's family seemed to have join the dots on their own as they filed a complaint accusing the male members of the girl's family of allegedly killing them both. They buried girl's body and disposed of the boy's dead body in a nearby sugarcane field, Ankit's father said in his complaint.
ASP Choudhary said the process of exhuming the girl's body from the grave has begun and they are preparing to conduct a post-mortem on both bodies to investigate the honor killing angle.
Source: Firstpost
Please click the following URL to read the full text of the original story:
https://www.firstpost.com/india/up-hindu-boy-killed-allegedly-over-affair-with-muslim-girl-latter-killed-and-buried-too-11136111.html
--------
Ganesh Chaturthi Celebrations At Idgah Maidan In Bengaluru: SC To Hear Appeal On Tuesday
Aug 29, 2022
The Supreme Court will on Tuesday hear a petition by the Karnataka Waqf Board against the proposed Ganesh Chaturthi celebrations at the Idgah Maidan in Bengaluru's Chamarajpet after Chief Justice of India Uday Umesh Lalit on Monday acceded to an urgent request by senior counsel Kapil Sibal on behalf of the waqf board.
Sibal argued that "unnecessary religious tension was being created in the area", and complained that a division bench of the Karnataka high court negated a single-judge order within a day, allowing religious and cultural activities at the controversial playground.
At this, the CJI directed that the appeal against the high court order will be listed on August 30, subject to the petitioner clearing all the defects in the plea.
In an interim order on August 25, a single-judge bench ordered that the ground should be used only to celebrate Muslim festivals and as a playground at other times. It also directed for status quo on the land.
However, after the state government appealed to the division bench, the court on August 26 said that the government can allow religious and cultural activities on the two-acre land.
The Idgah Maidan is at the centre of a controversy over its ownership with both the waqf board and the city administrative body – the Bruhat Bengaluru Mahanagara Palike (BBMP) – claiming ownership, until it was declared to be the property of the revenue department earlier this month.
Hindu organisations have since been pushing for their festivals to be celebrated at the ground, recently seeking permission to hold the Ganesh Chaturthi festival there.
On Saturday, chief minister Basavaraj Bommai told news agency PTI that the state government will decide on implementing the court order after holding a meeting with the advocate general and the revenue minister.
"The division bench of the high court has given an order regarding Chamrajpet survey number 40 (Idgah Maidan) asking the government to take an appropriate decision, and has analysed how our country is multi-religious. Regarding implementing the court order in letter and spirit, tomorrow the advocate general, revenue minister and I will hold discussions," Bommai told PTI.
Source: Hindustan Times
Please click the following URL to read the full text of the original story:
https://www.hindustantimes.com/india-news/ganesh-chaturthi-celebrations-at-idgah-maidan-sc-to-hear-appeal-on-tuesday-101661761699721.html
--------
Case Registered Against Mattannur Mosque Committee Members; Irregularities Alleged Of Mosque
AUGUST 29, 2022
Irregularities alleged in renovation of mosque
The Mattannur police have registered a case against three persons, including the secretary of the Indian Union Muslim League (IUML), in connection with the alleged irregularities in the renovation of the Mattannur Muslim Jamaat Mosque.
The police registered the case against IUML State secretary Abdur Rahman Kallai, party worker U. Maharoof, and Congress activist M.C. Kunhahammed based on a complaint by Neduvottumkunnu mosque committee member M.P Shamir.
The complainant alleged that from 2011 to August 27, 2022, the accused had spent ₹9.78 crore for the renovation of the mosque without obtaining permission from the Waqf Board and allegedly used the money for their own personal purposes by producing fake bills. According to the complainant, they cheated the mosque administration by forging fake documents.
Demanding strong action, CPI(M) Kannur district secretary M.V. Jayarajan said the scam had taken place when Panakkad Syed Rasheed Ali Shihab Thangal was the chairman of the Waqf Board. Despite the audit report pointing to anomalies in the project, the previous United Democratic Front government did not take any action, he said.
He added that though the audit report had estimated the project cost at ₹3 crore, it was shown as ₹9 crore. The report had raised suspicion that the cost had been overstated.
Mr. Jayarajan alleged that the committee had collected ₹3.5 crore from believers promising to return 25% interest per annum. However, the amount was not paid. He further said the committee had also taken money from 31 people claiming spaces would be given to them in the proposed shopping complex near the mosque. Again, it failed to keep its word, he alleged.
Moreover, Waqf property cannot be divided, but the committee attempted to do it. Further, the teak tree on the mosque premises was cut and sold. There are no documents on the donated gold, Mr. Jayarajan alleged, and called upon the community to come forward against against the illegalities.
Source: The Hindu
Please click the following URL to read the full text of the original story:
https://www.thehindu.com/news/national/kerala/case-registered-against-mattannur-mosque-committee-members/article65826374.ece
--------
Africa
Libyan Defence Ministry issues arrest warrant for parliament-appointed prime minister
Ali Semerci, Ebu Bekir Askin
29.08.2022
TRIPOLI, Libya
The Military Prosecutor's Office of Libya's Defense Ministry issued an arrest warrant Sunday for Tobruk parliament-appointed Prime Minister Fathi Bashagha following clashes in the capital Tripoli.
The prosecutor's office made a written request to the police, intelligence services and all security services in the country for the arrest.
It also demanded the arrest of Bashagha's major ally, Maj. Gen. Osama al-Juwaili, the former head of the Tripoli-based military intelligence service; Bashagha's Minister of Health and his government spokesman Othman Abdel-Jalil; and Mohamed Sowan, the chairman of Libya's Democratic Party.
Bashagha blamed Libyan Prime Minister Abdul Hamid Dbeibeh and government officials for the clashes in Tripoli.
Meanwhile, Dbeibeh on Sunday made an address to the nation via the official Facebook account of the Libyan government regarding the recent developments in the capital.
"We will bring those responsible for the attacks in Tripoli to justice," he said.
At least 32 people were killed and 159 others injured in clashes between rival militias in several districts of Tripoli.
The situation calmed in the capital on Sunday, one day after the heavy clashes between forces backing Dbeibeh and forces loyal to his rival Bashagha, who was appointed by the Tobruk-based parliament as prime minister.
The violence, the worst since reaching a cease-fire in 2020, came amid military buildups by forces affiliated with Dbeibeh and Bashagha, as both figures claim power and authority in the capital.
Source: Anadolu Agency
Please click the following URL to read the full text of the original story:
https://www.aa.com.tr/en/middle-east/libyan-defense-ministry-issues-arrest-warrant-for-parliament-appointed-prime-minister/2671387
--------
Clashes in northern Ethiopia despite peace pleas
29 August, 2022
Fighting was reported in a volatile area of northern Ethiopia on Monday, local sources said, despite urgent international appeals for a halt to the renewed hostilities between government forces and Tigrayan rebels.
The warring sides have accused each other of launching attacks last Wednesday that torpedoed a five-month truce and dealt a blow to hopes for a peaceful resolution to the brutal conflict in Africa's second most populous nation.
On Monday, clashes were reported in the area around the town of Kobo, which lies in the Amhara region just south of Tigray and fell into the hands of rebel fighters at the weekend, prompting many residents to take flight.
"There is heavy fighting nearby. I was hearing the sounds of heavy weaponry starting from morning to around three pm," one Kobo resident told AFP on condition of anonymity after fleeing to Woldiya about 50 kilometres (30 miles) further south.
The resident said many people were flocking from nearby areas to the town, while ambulances were ferrying the wounded to medical facilities inside Woldiya or further afield.
"There is currently an air of uncertainty in Woldiya although it's slightly calmer than yesterday," the resident said, adding that the town was currently under a dusk-to-dawn curfew.
The government of Prime Minister Abiy Ahmed had announced Saturday that federal forces had pulled back from Kobo in order to avoid "mass casualties".
In turn, the Tigray People's Liberation Front (TPLF), which has been fighting government forces and their allies for almost 22 months, said it had captured a number of towns and cities in a counter-offensive.
The various claims could not be independently verified as access to northern Ethiopia is severely restricted.
A diplomatic source said there were clashes in an area about halfway between Kobo and Woldiya on Monday, while a humanitarian source reported "heavy fighting" around the Zobel mountains southeast of Kobo.
On Friday, as conflict on the ground escalated, an air strike on Tigray's capital Mekele killed at least four people including two children, an official at the city's biggest hospital told AFP.
Tigrai TV, a local network, put the death toll at seven, including three children.
Source: Al Arabiya
Please click the following URL to read the full text of the original story:
https://english.alarabiya.net/News/world/2022/08/29/Clashes-in-northern-Ethiopia-despite-peace-pleas-
--------
22,500 children died from air pollution in Nigerian state of Lagos in 2021
Adam Abu-bashal
29.08.2022
ABUJA, Nigeria
Some 22,500 children died from air pollution in Nigeria's most populous southwestern state of Lagos in 2021, according to environmental authorities.
The figures were revealed by Dolapo Fasawe, head of the Lagos State Environmental Protection Agency (LASEPA), on the sidelines of the opening ceremony for the "EKO Clean Air" project on Saturday in Lagos.
Fasawe underscored the authorities' efforts to provide clean air and a sustainable environment.
"The government is teaching the people the practice of waste to wealth by buying the plastic waste, E-waste and used oils from them, thus petting money to their pocket," he said.
Lagos, with a population of roughly 15 million people, is known as the financial hub of Nigeria, but its unhealthy air causes premature deaths and diseases.
Source: Anadolu Agency
Please click the following URL to read the full text of the original story:
https://www.aa.com.tr/en/africa/22-500-children-died-from-air-pollution-in-nigerian-state-of-lagos-in-2021/2671963
--------
North America
US calls for dialogue in Iraq, denies reports it evacuated Baghdad embassy
29 August, 2022
The White House denied reports that it had evacuated the US Embassy in Baghdad on Monday and called for calm as violence threatened to further destabilize an already tense situation in Iraq.
Riots and protests rocked the Iraqi capital after Shia cleric Muqtada al-Sadr said he was stepping away from politics, leading to clashes between his supporters and those of Iran-backed groups.
Videos quickly spread across social media showing diplomats being driven away from the Green Zone.
But Washington denied it had whisked away any of its staff or diplomats.
"Reports of an Embassy evacuation are false. Ensuring the safety of US government personnel, US citizens, and the security of our facilities remains our highest priority," a White House official said in a statement.
Asked about the violence, the official called the events "disturbing" and warned that Monday's developments could lead to further violence. "Iraq's security, stability, and sovereignty should not be put at risk."
The official repeated previous comments by US officials and the international community.
Source: Al Arabiya
Please click the following URL to read the full text of the original story:
https://english.alarabiya.net/News/middle-east/2022/08/29/US-calls-for-dialogue-in-Iraq-denies-reports-it-evacuated-Baghdad-embassy
--------
Russia facing 'failures' with Iranian-made drones, says US official
August 30, 2022
WASHINGTON: Russia has faced "numerous failures" with Iranian-made drones acquired from Tehran this month for use in its war with Ukraine, according to a senior US administration official.
The official, who spoke on condition of anonymity, said the United States assesses Russia has received the delivery of MoHajjer-6 and Shahed-series unmanned aerial vehicles (UAVs) over several days this month. The official said it is likely part of a Russian plan to acquire hundreds of such vehicles.
"We assess that Russia intends to use these Iranian UAVs, which can conduct air-to-surface attacks, electronic warfare, and targeting, on the battlefield in Ukraine," the official said.
In July, US National Security Adviser Jake Sullivan told reporters the United States has information that shows Iran is preparing to provide Russia with up to several hundred drones.
The Biden administration last month released satellite imagery indicating that Russian officials visited Kashan Airfield on June 8 and July 5 to view the Iranian drones.
Iran's foreign minister, Hossein-Amir Abdollahian, said last month that Tehran had "various types of collaboration with Russia, including in the defense sector."
Source: Arab News
Please click the following URL to read the full text of the original story:
https://www.arabnews.com/node/2152841/world
--------
US sanctions pave way for closer Iran-Russia cooperation: Atlantic Council
29 August 2022
The wave of US sanctions against Russia amid the Ukraine war has opened new opportunities for Moscow to build an economic alliance with Tehran, another prime target of US hegemonic belligerence, a US-based think tank says.
Emphasizing that the recent punitive multilateral sanctions have put Moscow in a situation that Tehran "has ample experience circumventing their damaging effects", the Atlantic Council in an article on Thursday said the heightened tensions between the West and Russia have provided Iran with a chance "to maximize its interests and advance its political, economic, and military ambitions."
"A now heavily-sanctioned Russia may seem a weakened strategic partner for Iran," it noted, hastening to add that "the imposition of western sanctions and the demonization of Russia may bring Moscow and Tehran closer as mutual enemies of the United States and NATO-led international framework."
According to the article, the US withdrawal from the Joint Comprehensive Plan of Action (JCPOA) in May 2018 convinced Iranian authorities that the effective lifting of the brutal US-led sanctions would be impossible, prompting them to place "the neutralization of sanctions at the forefront of their agenda" instead.
"This entails expanding relations with other sanctioned countries to guarantee resilient foreign trade," the article stressed.
Stating that the Ukraine conflict "is fracturing and reformulating the geopolitical and geo-economic dynamics of the world," the article stressed that Iran views these development "as in its favor."
"Contrary to the West's advice that Iran should quickly agree to return to compliance with the JCPOA and seek to replace Russia as a major energy supplier to Europe, Iran is aiming for a role beyond the global energy market to position itself as a critical inter-regional hub," it read.
Iran, according to the article, "seeks influence beyond the Middle East to expand its strategic depth, establishing new economic relationships with states like Russia and broader ties with Asian countries, such as China and Pakistan."
The Washington-based think tank went on to reiterate that the imposition of severe sanctions against Russia also marks "the entry of a great power into the club of the internationally excluded," which could unravel "major opportunities for Iran's economy, as demonstrated by Moscow and Tehran's agreement to replace SWIFT with domestic financial messaging systems."
Tehran and Moscow, it further underlined, "can now build on their trade to try to compensate for sanctions," citing the Iranian Oil Minister Javad Owji as saying that the trade volume between the two countries has already increased significantly in 2022.
The goal is to reach as much as $40 billion, while 2021 figures were at $4 billion, Owji was cited as saying, noting that Iran and Russia recently signed a Memorandum of Understanding (MoU) to establish two trade centers—in Tehran and St. Petersburg—to further facilitate trade.
The article also pointed to recent reports on the expansion of military cooperation between the two countries, insisting that they indicate that bilateral relations are reaching a new level.
It went on to cite US national security adviser Jake Sullivan as claiming that Iran is set to deliver hundreds of drones to Russia.
While Iranian officials have refused the claim, the expiration of a UN arms embargo against Iran means that Tehran and Moscow have no restrictions on this cooperation, the article observed.
Source: Press TV
Please click the following URL to read the full text of the original story:
https://www.presstv.ir/Detail/2022/08/29/688241/Iran,-Russia-forming-economic-bond-as-top-targets-of-US-led-bans
--------
Arab World
Death toll rises to 15 amid clashes after Iraqi Shia cleric Muqtada al-Sadr resigned
29 August, 2022
Iraqi Shia cleric Muqtada al-Sadr announced Monday that he would resign from Iraqi politics, prompting hundreds of his angry followers to storm the government palace and sparking clashes with security forces and between rival militias. At least 15 protesters were killed.
Protesters loyal to al-Sadr pulled down the cement barriers outside the government palace with ropes and breached the palace gates. Many rushed into the lavish salons and marbled halls of the palace, a key meeting place for Iraqi heads of state and foreign dignitaries.
Iraq's military announced a nationwide curfew, and the caretaker premier suspended Cabinet sessions in response to the violence. Medical officials said dozens of protesters were wounded by gunfire and tear gas and physical altercations with riot police.
As night fell, a militia loyal to al-Sadr clashed with the Popular Mobilization Forces security inside the heavily fortified Green Zone, the seat of Iraq's government, wounding at least one woman, according to two security officials. Several mortar rounds were heard, the officials said.
The crackle of machine gun fire persisted and echoed throughout central Baghdad.
The PMF is an umbrella group composed of state-sanctioned paramilitary groups, the most powerful of which are aligned with al-Sadr's rivals in the Iran-backed political camp.
Security officials said mortars and rocket-propelled grenades were used in the clashes, a culmination of intractable political impasse between the rival camps.
Iraq's government has been deadlocked since al-Sadr's party won the largest share of seats in October parliamentary elections but not enough to secure a majority government. His refusal to negotiate with his Iran-backed Shia rivals and subsequent exit from the talks has catapulted the country into political uncertainty and volatility amid intensifying intra-Shia wrangling.
Iraq's majority Muslim population is split into two sects, Shias and Sunnis. Under Saddam Hussein, the Shias were oppressed until the US-led invasion reversed the political order. Now the Shias are fighting among themselves, with the dispute centering around power and state resources but also influence over the Shia street.
To further his political interests, al-Sadr has wrapped his rhetoric with a nationalist and reform agenda that resonates powerfully among his broad grassroots base of supporters who hail from Iraq's poorest sectors of society and have historically been shut out from the political system.
Many were first followers of his father, a revered figure in Shia Islam. They are calling for the dissolution of parliament and early elections without the participation of Iran-backed Shia groups, which they see as responsible for the status quo.
During Monday's clashes, Saraya Salam, a militia aligned with al-Sadr gathered in the capital's Tahrir Square to "protect" protesters, one of its commanders said.
An Associated Press photographer heard gunshots being fired in the capital and saw several protesters bleeding and being carried away. It was not immediately clear who fired the gunshots.
A senior medical official confirmed at least 10 protesters were killed by gunfire. The number was also confirmed by the Sadrist media office, which provided a list of 10 names.
Iraq's caretaker premier said he would open an investigation into the shootings and said the use of live ammunition against protesters was forbidden.
Protests also broke out in the Shia-majority southern provinces, with al-Sadr's supporters burning tires and blocking roads in the oil-rich province of Basra and hundreds demonstrating outside the governorate building in Missan.
Iran considers intra-Shia disharmony as a threat against its influence in Iraq and has repeatedly attempted to broker dialogue with al-Sadr.
In July, Al-Sadr's supporters broke into the parliament to deter his rivals in the Coordination Framework, an alliance of mostly Iran-aligned Shia parties, from forming a government. Hundreds have been staging a sit-in outside the building for over four weeks. His bloc has also resigned from parliament. The Framework is led by al-Sadr's chief nemesis, former Prime Minister Nouri al-Maliki.
This is not the first time al-Sadr, who has called for early elections and the dissolution of parliament, has announced his retirement from politics — and many dismissed Monday's move as another bluff to gain greater leverage against his rivals amid a worsening stalemate. The cleric has used the tactic on previous occasions when political developments did not go his way.
But many are concerned that it's a risky gambit and are worried how it will impact Iraq's fragile political climate. By stepping out of the political process, al-Sadr is giving his followers, most disenfranchised from the political system, the green light to act as they see fit.
Al-Sadr also commands a militia and maintains a great degree of influence within Iraq's state institutions through the appointments of key civil servant positions. His Iran-backed rivals also have militia groups.
Iraq's military swiftly announced a nationwide curfew beginning at 7 p.m. It called on the cleric's supporters to withdraw immediately from the heavily fortified government zone and to practice self-restraint "to prevent clashes or the spilling of Iraqi blood," according to a statement.
"The security forces affirm their responsibility to protect government institutions, international missions, public and private properties," the statement said.
Iraq's caretaker Prime Minister Mustafa al-Kadhimi also demanded that al-Sadr call on his followers to withdraw from government institutions.
The UN mission in Iraq said Monday's protests were an "extremely dangerous escalation," and called on demonstrators to vacate all government buildings to allow the caretaker government to continue running the state.
It urged all to remain peaceful and "refrain from acts that could lead to an unstoppable chain of events."
"The very survival of the state is at stake," the statement said.
Al-Sadr announced his withdrawal from politics in a tweet, and ordered the closure of his party offices. Religious and cultural institutions will remain open, it said.
The true motivations behind al-Sadr's announcement appeared to be a reaction to the retirement of Shia spiritual leader Ayatollah Kadhim al-Haeri, who counts many of al-Sadr's supporters as followers.
In a surprise announcement Sunday, al-Haeri said he would be stepping down as a religious authority for health reasons and called on his followers to throw their allegiance behind Iran's Ayatollah Ali Khamenei, rather than the Shia spiritual center in Iraq's holy city of Najaf.
The move was a blow to al-Sadr, who despite harboring ambitions to be a religious authority lacks the scholarly credentials to be an ayatollah. Al-Haeri, who resides in the Iranian holy city of Qom, once provided him with the legitimacy he lacked by designating al-Sadr as his representative in Iraq. He cut ties shortly after with the cleric, but continued to enjoy the support of his followers.
Source: Al Arabiya
Please click the following URL to read the full text of the original story:
https://english.alarabiya.net/News/middle-east/2022/08/29/Eight-protesters-dead-in-clashes-in-Baghdad-s-Green-Zone-New-toll
--------
Russia ships S-300 air defence missiles out of Syria: Satellite images
29 August, 2022
Russia has shipped a battery of S-300 anti-aircraft missiles from Syria to a Russian port near Crimea, according to an Israeli satellite imaging company, in an apparent attempt to bolster its air defenses in the war with Ukraine.
ImageSat International (ISI) captured pictures showing the presence of the S-300 anti-aircraft battery at Masyaf, Syria in April, and the empty site left behind on Aug. 25 after the hardware was shipped to the port of Tartus.
Separate images showed the battery components on a dock at Tartus between Aug. 12 and 17. By Aug. 20 they had gone, and ISI concluded they had been transferred to a Russian vessel, the Sparta II, which left Tartus for the Russian port of Novorossiysk.
Data from Refinitiv Eikon show the Sparta II is currently in Novorossiysk, having arrived via Turkey's Dardanelles Strait.
The Russian defense ministry declined to comment.
Russia has maintained a military presence in Syria since 2015, when it intervened in the civil war there on the side of Syrian President Bashar al-Assad.
If confirmed, the transfer would indicate a significant Russian move to bolster air defences near the theatre of war in Ukraine, where its forces have sustained damaging attacks in recent weeks.
In one such incident, eight Russian combat planes were destroyed this month in a series of explosions at an airbase in Crimea. Ukraine has declined to say whether and how it carried out the attacks.
ISI images showed the radar component of the S-300 battery had been moved separately from the same Masyaf base to the Khmeimim air base on the Syrian coast, north of Tartus.
Source: Al Arabiya
Please click the following URL to read the full text of the original story:
https://english.alarabiya.net/News/world/2022/08/29/Russia-ships-S-300-air-defense-missiles-out-of-Syria-Satellite-images
--------
Two killed as Iraq's al-Sadr quits politics, clashes erupt and curfew imposed
29 August, 2022
Two people were killed in Baghdad on Monday after a decision by Iraqi Shia cleric Muqtada al-Sadr to quit politics over a political deadlock prompted clashes between his supporters and backers of Iran-backed rivals.
Young men loyal to al-Sadr who took to the streets in protest at the cleric's move skirmished with supporters of Tehran-backed groups. They hurled rocks at each other outside Baghdad's Green Zone, which is home to ministries and embassies.
Gunfire echoed across central Baghdad, reporters said. At least some of the shots appeared to come from guns being fired into the air, although the source of all the gunfire was not immediately clear in a nation awash with arms.
In addition to two people killed, 19 people were injured, police and medical workers said.
The clashes took place hours after al-Sadr announced he was withdrawing from politics, which prompted his supporters, who had been staging a weeks-long sit-in at parliament in the Green Zone, to demonstrate and storm the main cabinet headquarters.
Iraq's army declared a curfew from 3:30 p.m. (1230 GMT) and urged the protesters to leave the Green Zone.
During the stalemate over forming a new government, al-Sadr has galvanised his legions of backers, throwing into disarray Iraq's effort to recover from decades of conflict and sanctions and its bid to tackle sectarian strife and rampant corruption.
Al-Sadr, who has drawn broad support by opposing both US and Iranian influence on Iraqi politics, was the biggest winner from an October election but withdrew all his lawmakers from parliament in June after he failed to form a government that excluded his rivals, mostly Tehran-backed Shia parties.
Al-Sadr has insisted on early elections and the dissolution of parliament. He says no politician who has been in power since the US invasion in 2003 can hold office.
"I hereby announce my final withdrawal," Sadr said in a statement posted on Twitter, criticising fellow Shia political leaders for failing to heed his calls for reform.
He did not elaborate on the closure of his offices, but said that cultural and religious institutions would remain open.
Impasse
Al-Sadr has withdrawn from politics and the government in the past and has also disbanded militias loyal to him. But he retains widespread influence over state institutions and controls a paramilitary group with thousands of members.
He has often returned to political activity after similar announcements, although the current deadlock in Iraq appears harder to resolve than previous periods of dysfunction.
The current impasse between al-Sadr and Shia rivals has given Iraq its longest run without a government.
Supporters of the cleric then stormed Baghdad's central government zone. Since then, they have occupied parliament, halting the process to choose a new president and prime minister.
Al-Sadr's ally Mustafa al-Kadhimi, who remains caretaker prime minister, suspended cabinet meetings until further notice after Sadrist protesters stormed the government headquarters on Monday.
Source: Al Arabiya
Please click the following URL to read the full text of the original story:
https://english.alarabiya.net/News/middle-east/2022/08/29/Two-killed-as-Iraq-s-powerful-Sadr-quits-politics-clashes-erupt-and-curfew-imposed
--------
Shells fired at Baghdad's Green Zone: Security source
29 August, 2022
At least seven shells fell Monday in Baghdad's fortified Green Zone, a security source said, as chaos erupted after Iraqi Shia cleric Muqtada al-Sadr said he was quitting politics.
The source, who spoke on condition of anonymity, could not provide a full assessment of the situation. It was not immediately clear who was behind the shelling, which was followed by the sound of automatic weapons being fired through the Green Zone.
Source: Al Arabiya
Please click the following URL to read the full text of the original story:
https://english.alarabiya.net/News/middle-east/2022/08/29/Shells-fired-at-Baghdad-s-Green-Zone-Security-source
--------
Turkish forces 'neutralize' 7 PKK terrorists in northern Iraq
Merve Aydogan
29.08.2022
Turkish security forces "neutralized" seven PKK terrorists in northern Iraq, near the Turkish border, authorities said on Monday.
The terrorists were targeted in Türkiye's Claw-Lock and Claw-Tiger anti-terrorism operation zones, the National Defense Ministry said on Twitter.
Turkish authorities use the term "neutralize" to imply the terrorists in question surrendered or were killed or captured.
Türkiye launched Operation Claw-Lock in April to target PKK terrorist hideouts in Iraq's northern Metina, Zap, and Avasin-Basyan regions, near the Turkish border.
It was initiated after Operations Claw-Tiger and Claw-Eagle to root out terrorists hiding in northern Iraq and plotting cross-border attacks in Türkiye.
Source: Anadolu Agency
Please click the following URL to read the full text of the original story:
https://www.aa.com.tr/en/middle-east/turkish-forces-neutralize-7-pkk-terrorists-in-northern-iraq/2671862
--------
US occupation cost Syria $107.1bn in oil, gas sector losses: Damascus
29 August 2022
Damascus says the years-long occupation of Syria by the United States has cost the war-ravaged Arab country $107.1 billion in oil and gas sector losses.
In two identical letters sent to the secretary-general of the United Nations and the president of the UN Security Council, Syria's Foreign Ministry confirmed on Monday that direct and indirect losses caused by the US occupation of the Arab country are estimated at 107.1 billion dollars till the end of the first half of the current year.
"According to the figures of the Ministry of Oil and Mineral Resources and its accurate statistics, the direct losses suffered by this key vital sector amounted to 24.2 billion dollars as a result of the thefts of oil, gas and mineral resources that have been committed by the terrorist groups and the separatist SDF militia that is spreading in northeastern Syria under the auspices, protection and support of the American forces present in Syria illegally," said Syria's foreign ministry, Syria's official news agency (SANA) reported.
The US and its allies invaded Syria in 2014 under the pretext of fighting the Daesh Takfiri terrorist group without any authorization from Damascus or a UN mandate. Damascus has repeatedly condemned the unauthorized presence of the US troops in the Arab country.
The US-led military interference, however, was surprisingly slow in confronting the terrorists, despite the sheer size of the coalition that had enlisted scores of Washington's allied countries.
Furthermore, Washington backs the Kurdish People's Protection Units (YPG) militant group, which is the backbone of the Syrian Democratic Forces (SDF) militant, a coalition of militant factions which also receives support from the US and has occupied large parts of northeastern Syria.
The ministry said "the estimated value of these losses resulting from extraction, smuggling and illegal trade in Syrian oil, gas and mineral resources amounted to $18.2 billion until the end of the first half of this year, and the SDF militia continues to steal and smuggle Syrian oil, gas and mineral resources and illegal trade. The project is under the cover and protection of the American forces present in Syria illegally."
The US military has stationed forces and equipment in eastern and northeastern Syria, with the Pentagon claiming that the deployment is aimed at preventing the oilfields in the area from falling into the hands of Daesh terrorists. However, numerous confirmed reports indicate that the US forces and their allied SDF militants smuggle large quantities of Syria's crude oil almost on a daily basis.
"These losses are also caused by the sabotage and theft of extracting and transporting Syrian oil, gas and mineral resources facilities by terrorist groups, the estimated value of losses resulting from these crimes amounted to 3.2 billion dollars. In addition to the illegal bombing and aggression perpetrated by the so-called "international coalition" on Syrian oil and gas facilities, the estimated value of the losses resulting from these acts of aggression amounted to 2.8 billion dollars. " the statement added.
"As for the estimated value of the indirect losses until the middle of this year, it amounted to $82.9 billion, which represents the values of lost production of Syria's crude oil, natural gas, gas for house use, various oil derivatives and mineral wealth, due to the decline in production down from the expected and planned rates within the framework of normal working conditions as a result of the crimes of sabotage, destruction, theft and illicit trafficking committed by terrorist groups and separatist militias that spread in the areas of oil and gas fields and mineral resources under the protection, sponsorship and cover of the US forces illegally present in Syria," said the foreign ministry.
Source: Press TV
Please click the following URL to read the full text of the original story:
https://www.presstv.ir/Detail/2022/08/29/688266/Syria-US-occupation-SDF-oil-gas
--------
Pakistan
Journalist in Pakistan Arrested For Allegedly Attributing 'Disrespectful' Statements about Islam to Imran Khan
AUGUST 30, 2022
Police arrested a Pakistani journalist last week for allegedly attributing 'disrespectful' statements about Islam to ex-prime minister Imran Khan, local news media outlets reported. The Rawalpindi police registered a case against journalist Waqar Satti, according to news agency Dawn.
The case against Satti was launched based on a complaint lodged by a cable operator. The cable operator, Chaudhry Nasir, said that he came across a tweet where a man who identified as Waqar Satti tweeted about why he hates former prime minister Khan and listed reasons for him going against the former prime minister.
Chaudhry Nasir in the FIR also said that Satti allegedly disrespected Islam. "Imran Khan has not mentioned any such words mentioned in Waqar Satti's tweet - in any of his speeches," Nasir wrote in his FIR while adding that Satti's tweet hurt the beliefs of thousands of other Muslims.
The filing of the case shows that Pakistan is growing increasingly unsafe for journalists. The International Federation of Journalists (IFJ) ranks Pakistan as the fifth most dangerous place for practising journalism.
A senior journalist was also shot dead last week by unidentified miscreants, in a separate incident. The incident occurred in Punjab's Toba Tek Singh province. The journalist, Muhammad Younis, was on his way to his farmland which is located in Manganwala on his motorbike when two men hiding in a nearby filed appeared and opened fire at Younis, killing him on the spot. The assailants then fled the scene.
Following the killing, the Punjab Inspector General of Police (IGP) Faisal Shahkar has sought a report from Faisalabad Regional Police Officer (RPO). The District Police Officer (DPO) from Jhang, Rashid Hidayat, set up a team of expert officers to ensure immediate arrest of the killers.
Source: News18
Please click the following URL to read the full text of the original story:
https://www.news18.com/news/world/journalist-in-pakistan-arrested-after-cable-operator-claims-he-misquoted-former-pm-imran-khan-5849395.html
--------
Imran among 32 candidates running for four National Assembly seats from KP
August 30, 2022
PESHAWAR: Thirty-two candidates will run in the Sept 25 by-elections for four National Assembly general seats from Khyber Pakhtunkhwa with former prime minister and Pakistan Tehreek-i-Insaf chief Imran Khan contesting polls in all those Charsadda, Mardan, Peshawar and Kurram constituencies.
The final lists of contestants were issued on Monday by the relevant returning officers, who also allotted election symbols to them.
According to them, the NA-22 Mardan and NA-24 Charsadda seats have four candidates each, NA-31 Peshawar eight and NA-45 Kurram 16.
Those seats along with one reserved for women had fallen vacant last month after the National Assembly speaker accepted the resignations of the respective members from the PTI.
The NA-22 candidates include former prime minister Imran Khan, Mohammad Qasim of the Jamiat Ulema-i-Islam-Fazl, Abdul Waseh of the Jamaat-i-Islami and independent Mohammad Sarwar, while Mr Imran, Aimal Wali Khan of the Awami National Party, Mujeebur Rehman of the Jamaat-i-Islami and independent Sparlay Mohmand are running for the NA-24.
Polling in Charsadda, Mardan, Peshawar and Kurram to be held on Sept 25
Among the NA-31 candidates are Mr Imran, Haji Ghulam Ahmad Bilour of the ANP, Mohammad Aslam of the Jamaat-i-Islami, Saeedullah Khan of the Rah-i-Haq Party, Abdul Qadir of the Tehreek-i-Jawanan Pakistan, former MNA Shaukat Ali, who had vacated that seat and is a covering candidate of Mr Imran, his namesake, who filed nomination papers as an independent contestant, and another independent, Emran Khan.
Haji Ghulam Bilour, who had won the National Assembly seat from the area five times, had lost the 2018 general elections to PTI's Shaukat Ali. He had also lost to Mr Imran in the 2013 general polls but won the seat in by-election, which was held after the PTI chief vacated it.
The candidates for NA-45 Kurram election are Mr Imran, Jamil Khan of the JUI-F, Sher Mohammad Khan of the Jamaat-i-Islami, former MNA Fakhar Zaman, who is the covering candidate of Mr Imran, and independent candidates Mohammad Zahir Shah, Sarfaraz Khan, Abdul Khaliq, Shah Nawaz Khan, Khalilur Rehman, Abdul Qadir, Mohammad Shoaib, Sadiq Khan, Jahanzeb, Niaz Badshah, Eid Gul Mengal and Saifullah Khan.
The by-election returning officers are Mardan's district election commissioner Ziaur Rahim for NA-22, deputy director of the Provincial Election Commission Mohammad Imran for NA-24, deputy director Abdul Qadir for NA-31 and district election commissioner of Mansehra Mohammad Ishaq Khan Marwat for NA-45.
Meanwhile, Khyber Pakhtunkhwa Provincial Election Commissioner Mohammad Farid Afridi, who is the returning officer for a vacant seat reserved for women from the province, released list of three candidates, including former MNA Shandana Gulzar Khan, who had vacated the seat by resigning, Roheela Hamid and Mahvesh Ali Khan.
The seat was vacated by the PTI, so it will be filled by one from the priority list provided by the party.
Ms Shandana, who is atop the priority list, is likely to be declared MNA-elect on that seat.
The ECP has already banned the posting and transfer of government officers as well as announcement of development schemes in those districts and constituencies, respectively.
Source: Dawn
Please click the following URL to read the full text of the original story:
https://www.dawn.com/news/1707454/imran-among-32-candidates-running-for-four-national-assembly-seats-from-kp
--------
IMF board approves release of over $1.1 billion bailout funds: Pakistan finance minister
Aug 29, 2022
ISLAMABAD: The International Monetary Fund (IMF) board on Monday approved the seventh and eighth reviews of Pakistan's bailout programme, the country's finance minister Miftah Ismail said, which will release $1.17 billion in funds to the cash-strapped country.
"The IMF Board has approved the revival of our EFF program. We should now be getting the 7th & 8th tranche of $1.17 billion," Ismail said on Twitter.
Source: Times Of India
Please click the following URL to read the full text of the original story:
https://timesofindia.indiatimes.com/world/pakistan/imf-board-approves-release-of-over-1-1-billion-bailout-funds-pakistan-finance-minister/articleshow/93862146.cms
--------
Pakistan: 13 killed, several missing after boat carrying flood victims capsizes
Aug 30, 2022
SINDH: At least 13 people were killed and many remained missing after a boat carrying around 25 flood victims capsized in the swollen Indus River in Pakistan's Sindh province on Monday, local media reported.
The incident took place in Bilawalpur village in Sindh's Sehwan city when a boat taking flood victims from submerged villages to a safer location capsized.
The deputy commissioner said that the death toll rose to 13; while eight people have been rescued. Rescue sources said that nearly 25 flood victims were being taken to the relief camps when the incident took place, Geo News reported.
This comes as the Pakistan government and the military are underataking relief operations in flood-affected areas.
The humanitarian situation in Pakistan has deteriorated over the past two weeks as heavy rains continue to cause flooding, and landslides resulting in displacement and damage across the country, according to the UN Office for the Coordination of Humanitarian Affairs (OCHA).
The country is facing the worst rain-induced flooding in its history. Sixty-six districts have been officially declared to be 'calamity hit' by the Government of Pakistan - 31 in Balochistan, 23 in Sindh, nine in Khyber Pakhtunkhwa (KP), and three in Punjab. The situation remains dynamic, and many more districts have been affected; the number of calamity-declared districts is expected to rise as rains continue to fall.
The National Disaster Management Authority (NDMA) reported some 33 million people in Pakistan have been affected. Over 218,000 houses have been destroyed and a further 452,000 damaged since June 14, according to the NDMA.
Livelihoods are also being heavily impacted - more than 793,900 livestock - a critical source of sustenance and livelihoods for many families - have died, of which some 63 per cent are in Balochistan and 25 per cent in Punjab.
Around 2 million acres of crops and orchards have also been impacted, including at least 304,000 acres in Balochistan, 178,000 acres in Punjab, and some 1.54 million acres in Sindh.
Source: Times Of India
Please click the following URL to read the full text of the original story:
https://timesofindia.indiatimes.com/world/pakistan/pakistan-13-killed-several-missing-after-boat-carrying-flood-victims-capsizes/articleshow/93869094.cms
--------
UAE begins operating air bridge to provide relief to Pakistan's flood victims
August 29, 2022
DUBAI: The UAE's Ministry of Defense has started operating an air bridge to transport humanitarian aid to Pakistan, Emirates News Agency reported on Monday.
The relief aid includes shelter materials and food and medicine parcels for those affected by unprecedented torrential rains and floods in the Asian country.
Tens of millions of people across swathes of Pakistan are battling the worst monsoon floods in a decade.
The move comes after the UAE's President Sheikh Mohamed bin Zayed Al-Nahyan issued a directive to provide various forms of support to the people of Pakistan on Sunday.
The UAE's ambassador to Pakistan Hamad Obaid Ibrahim Salem Al-Zaabi said the first Emirati plane loaded with aid flew out to Pakistan on Monday morning, and that it would be followed by a number of other planes carrying aid over the coming days.
Al-Zaabi said the support highlights the strength of relations between the two countries, adding that the UAE has contributed to alleviating the severity of many humanitarian crises experienced by Pakistan in the past.
The ambassador added that the UAE's humanitarian support extends to all affected communities around the world based on its global humanitarian role and principles.
Pakistan's Climate Change Minister Sherry Rehman said on Monday that a third of the country was under water, creating a "crisis of unimaginable proportions."
Source: Arab News
Please click the following URL to read the full text of the original story:
https://www.arabnews.com/node/2152556/middle-east
--------
Govt approves 100 marks for compulsory Quran subject
AUGUST 29, 2022
A 100-mark exam for the required Quranic education in schools and colleges has been approved by the Punjab Curriculum and Textbook Board.
A total of 100 points will be awarded for the paper on the subject of the Quran's required instruction, with 50 points going toward the first paper and 50 points toward the second.
According to further details, the Punjab government has announced that Quranic teaching would be compulsory in matriculation and intermediate.
The government took this decision after a hiatus as negotiations were going on in this regard. Some were in the favour of it while some were against it.
Punjab Curriculum and Textbook Board approved this decision and stated that there will be compulsory Quran teaching papers in Matriculation and Intermediate and the next annual exams in 2023 will include a paper on the compulsory study of the Quran.
Likewise, Non-Muslim students will be taught the subject of ethics from 1st to 12th standard.
Earlier, the Upper House of Parliament passed the 'Compulsory Teaching of Arabic Language Bill, 2020' aimed at making the teaching of Arabic compulsory for the students of all educational institutions in Islamabad Capital Territory (ICT) amid reservations of the Pakistan People's Party (PPP).
PML-N leader Javed Abbassi presented the bill, which was supported by the government and the opposition, but the PPP senators presented some of their observations. Soon after the tabling of the bill, Mian Raza Rabbani said it was not a matter of religion and Islam. Through such tactics, he said efforts were being made to impose Arabic culture on us while Pakistan has its own culture of Indus Valley.
Source: Daily Times Pakistan
Please click the following URL to read the full text of the original story:
https://dailytimes.com.pk/989316/govt-approves-100-marks-for-compulsory-quran-subject/
--------
Pakistan needs $10bn for flood repairs, rebuilding: Ahsan Iqbal
August 30, 2022
Pakistan needs more than $10 billion to repair and rebuild infrastructure damaged by monsoon rains that have caused devastating flooding, Planning Minister Ahsan Iqbal said on Tuesday.
"Massive damage has been caused to infrastructure — especially in the areas of telecommunications, roads, agriculture and livelihoods," he told AFP.
Iqbal's statements are a reiteration of an assessment he shared with Reuters a day earlier, where he said he believed that the cost of the damage caused by floods would be "huge".
"So far, [a] very early, preliminary estimate is that it is big, it is higher than $10 billion," Iqbal said, adding that there was damage to almost nearly one million houses".
"People have actually lost their complete livelihoods," he continued, rating the recent floods worst than those that hit Pakistan in 2010.
The minister said it might take five years to rebuild and rehabilitate the nation, while in the near term it will be confronted with acute food shortages.
Separately, Finance Minister Miftah Ismail has also estimated that the economic impact of floods would be at least $10bn, which roughly translates to three per cent of the country's gross domestic product.
The estimates have come as Pakistan reels from the impact of torrential rains and unprecedented floods, which have claimed over 1,000 lives, affected more than 33 million — almost 15pc of the country's 220m population — people and submerged most of the country.
Moreover, the country faces an imminent food security crisis, with crops damaged on a large scale and livestock swept away.
Destruction in Sindh
According to a Dawn report, of all the provinces, Sindh, in particular, has suffered damages of over $1.6bn (Rs355bn) as all major crops have been destroyed.
While a survey and mapping at the national level for assessing the flood damage is yet to be carried out, Adviser to the Sindh Chief Minister on Agriculture Manzoor Wassan told Dawn that heavy rains had destroyed cotton, rice, and date crops, causing a loss of Rs109.347bn in the province.
"Besides, chilli and other crops have also been destroyed by rain," he added.
Wasan said almost the entire cotton crop standing on over 1.4 million acres, rice standing on 602,120 acres and dates on 101,379 acres had been destroyed.
"Almost 50pc of the sugarcane crop on 729,582 acres has also been damaged," he said, adding that almost 50pc of sesame, tomato, chilli, Kharif vegetables and onion crops had also been destroyed.
To a question, he said that there would be a great deal of difficulty in sowing wheat, which was due in the next two months. "The flood water is not expected to be completely drained out of the farmers' fields in two months," he explained.
Wasan further said in order to compensate farmers struggling in the face of the devastation caused for floods and rains, revenue charges (abiana) would be waived for Kharif season 2022, the possibility of giving date growers case compensation at 50pc of their crop value and a compensation package for the rest of the crops might be announced on a 50pc input cost basis.
To a question, he said that agricultural loans provided to the growers during Kharif 2022 in rain-affected areas might be rescheduled and the interest on the loans might be waived.
To mitigate food shortfalls, Miftah Ismail has said the country could consider importing vegetables from India.
'World has an obligation to help Pakistan'
Meanwhile, the federal government has decided to form a National Flood Response and Coordination Centre to provide a proper institutional response to the calamity, which will comprise federal ministers, representatives of the armed forces, chief ministers and experts.
Pakistan has appealed for international help and some countries have already sent in supplies and rescue teams.
For its part, the United Nations will launch a $161 million 'flash appeal' today to provide critical food and cash assistance to Pakistan in the wake of unprecedented floods.
Foreign Minister Bilawal Bhutto-Zardari told Reuters on Sunday he hoped financial institutions such as the International Monetary Fund would provide financial aid, taking the economic cost of the floods into account.
However, Iqbal told Reuters that any formal requests for financial help would need to wait until the scale of the damage was known, something Pakistan was now evaluating with partners, including the World Bank and the Asian Development Bank.
Iqbal also said the world owed Pakistan, which was a victim of climate change caused by the "irresponsible development of the developed world." The world had an obligation to help Pakistan cope with the effects of man-made climate change, he said.
"Our carbon footprint is lowest in the world," he said. "The international community has a responsibility to help us, upgrade our infrastructure, to make our infrastructure more climate resilient, so that we don't have such losses every three, four, five years," he said.
"Those areas which used to receive rainfall aren't receiving rainfall and those areas which used to receive very mild rains are receiving very heavy rainfall," he added.
Iqbal said 45pc of cotton crops had been washed away with early wheat sowing in southern Pakistan also affected, as large swaths of land remained inundated with flood water, and severe damage to rice fields as well as vegetable and fruit crops.
Source: Dawn
Please click the following URL to read the full text of the original story:
https://www.dawn.com/news/1707548/pakistan-needs-10bn-for-flood-repairs-rebuilding-ahsan-iqbal
--------
Ban on Imran's live speeches suspended for a week
Malik Asad
August 30, 2022
ISLAMABAD: The Islam­abad High Court (IHC) on Monday lifted a ban on the live coverage of Pakistan Tehreek-i-Insaf (PTI) Chair­man Imran Khan's spee­ches, observing that the Pak­is­tan Electronic Media Regula­tory Authority (Pemra) invo­ked wrong sections of the law while prohibiting the broadcast.
On Aug 20, while addressing a public gathering in Islamabad to express solidarity with party leader Shahbaz Gill, who is imprisoned in a sedition case, Mr Khan had lashed out at the Islamabad police over alleged torture on Mr Gill and warned the judge, who sent the leader on physical remand, of dire consequences. Soon after the rally, Pemra banned live broadcast of the PTI chief's speeches on television, and a case was also registered against him.
On Monday, Mr Khan petitioned the IHC against the ban through his counsel Barrister Syed Ali Zafar. Arguing before the court, the counsel pointed out that Pemra invoked sections 26 and 27 to impose a ban on live coverage of the PTI chairman's speeches. He said these sections could not be invoked in this case, as they empowered the regulator to ensure broadcast of suitable content.
Even otherwise, since Section 26 entailed penal consequences, the regulator was under an obligation to serve a prior notice to Mr Khan before banning broadcast of his live speeches.
IHC CJ asks PTI counsel how threatening language against judge could be justified; Imran holds live telethon
Mr Zafar informed the court that the former premier intended to participate in a live telethon to raise funds for flood-affected people.
Justice Minallah inquired from the counsel the reason that led to a ban on Mr Khan's speech. He replied that on Aug 20, the PTI chairman had warned the Islamabad inspector general of police, deputy inspector general and Additional District and Sessions Judge Zeba Chaudhry of consequences for sending Mr Gill on a two-day physical remand.
The IHC chief justice expressed displeasure over the remarks against the judge and called it unacceptable. "How can you justify such threatening language against a judge of the lower court, which is an important tier of the judicial system?" Justice Minallah asked the counsel.
Barrister Zafar argued that it was a reaction from Mr Khan on the alleged torture on Mr Gill.
Justice Minallah observed that the worst form of torture was enforced disappearances, and reminded the counsel that the IHC had sent a number of cases of missing persons to the previous PTI government, but to no avail. He remarked that in case the party was keen to probe the allegations of torture, it could have been done in a proper manner.
The counsel replied that since the IHC had already initiated contempt proceedings against Imran Khan, he would submit his response on the date fixed for hearing.
Arguing against Pemra's directive, Zafar said it was issued without observing the principles of procedural fairness. He drew the court's attention to Pemra's prohibition order and termed it ultra vires articles 19 and 19-A of the Constitution as well as Pemra Ordinance 2002.
Justice Minallah observed: "Without commenting on the said objectionable portion [of the speech], it prima facie appears that the authority has issued the impugned order in excess of jurisdiction vested in it and without having regard to the constitutional rights guaranteed under Articles 19 and 19-A of the Constitution."
He further observed that "a plain reading of Section 27 [of Pemra Ordinance] also prima facie shows that it does not empower the authority to issue a blanket prohibition order. Moreover, the prohibition order appears to be in violation of the principle of proportionality".
The court noted that TV channels were required to observe the prescribed procedure regarding the time-delay mechanism. Failure on the part of the licensees to violate the prescribed procedure, prima facie, could have been made a ground for issuance of the impugned prohibition order.
Subsequently, the court suspended Pemra's directive and issued notices to the regulator and the attorney general. Further hearing in this matter was adjourned till Sept 5.
Imran's telethon
Meanwhile, PTI chief Imran Khan held a telethon that provided direct access to national and international callers to pledge funds for the support of flood victims. Senator Faisal Javed was the moderator of the telethon.
Mr Khan said he had participated in flood relief activities when the country was ravaged in 2010, and according to his estimates the current floods were worse than that. He said bank accounts had been opened in Khyber Pakhtunkhwa and Punjab to collect funds that would be spent transparently under a committee.
Source: Dawn
Please click the following URL to read the full text of the original story:
https://www.dawn.com/news/1707506/ban-on-imrans-live-speeches-suspended-for-a-week
--------
Xi, Saudi royals, Modi and UK queen saddened by floods
August 30, 2022
ISLAMABAD: Chinese President Xi Jinping, Saudi King Salman bin Abdulaziz, Indian Prime Minister Nar­en­dra Modi, and Britain's Queen Elizabeth on Monday expressed solidarity with Pakistan over the loss of lives in devastating floods.
President Xi and Prime Minister Li Keqiang in their messages to President Arif Alvi and PM Shehbaz Sharif hoped that the government and people of Pakistan will overcome the challenge and rebuild the devastated areas at the earliest.
Chinese ambassador Nong Rong, at an event in Islamabad, said the Chinese government was fast-tracking the delivery of 25,000 tents and other supplies to Pakistan.
The Red Cross Society of China is providing $300,000, in emergency cash assistance, to the Pakistan Red Crescent Society whereas the All China Enterprises Association in Pakistan donated Rs15 million to the premier's relief fund, the envoy added.
Earlier, Saudi King Salman bin Abdulaziz Al Saud and Crown Prince Mohammed bin Salman expressed sympathies with President Alvi over the loss of lives and injuries to hundreds of people in the floods.
In their separate mess­ages, the king and the pri­nce expressed "profound sorrow and sincere sympathy" to the president, families of the deceased, and the people of Pakistan.
India's Modi tweeted: "Saddened to see the devastation caused by the floods in Pakistan. We extend our heartfelt condolences to the families of the victims, the injured and all those affected by this natural calamity and hope for an early restoration of normalcy."
Source: Dawn
Please click the following URL to read the full text of the original story:
https://www.dawn.com/news/1707510/xi-saudi-royals-modi-and-uk-queen-saddened-by-floods
--------
Pakistan can consider importing vegetables, other edible items from India: Finance minister
Aug 29, 2022
ISLAMABAD: Pakistan's finance minister Miftah Ismail on Monday said the government can consider importing vegetables and other edible items from India following the destruction of standing crops due to massive floods, three years after Islamabad downgraded trade ties with New Delhi over the Kashmir issue.
Pakistan is witnessing a massive surge in the prices of various vegetables and fruits due to devastating floods as the supply of vegetables from Balochistan, Sindh and south Punjab has badly been affected because of the disaster.
Addressing a press conference here, finance minister Ismail said that the government could "consider importing vegetables and other edible items from India" to facilitate people after recent floods destroyed crops across the country, state-owned Radio Pakistan reported.
He made the comment in response to a question.
Pakistan downgraded its trade relations with India in August 2019 after India's decision to revoke Article 370 that granted a special status to Jammu and Kashmir.
Citing a source, Dawn newspaper reported that former security adviser Moeed Yousuf was working on some proposals regarding trade with India.
On record, former commerce adviser Razak Dawood also spoke on several occasions for the resumption of trade with India, the paper said.
In March 2021, the Economic Coordination Committee (ECC) had announced it would allow the private sector to import white sugar from India and cotton via the Wagah border. However, the decision was reversed within days following severe criticism from the main opposition parties — Pakistan Muslim League-Nawaz and Pakistan People's Party — who are now in a coalition government.
With a change in the federal government this year, the Ministry of Commerce in May ruled out the possibility of a resumption of stalled bilateral trade, the paper said.
The response came from the commerce ministry over the widespread speculation on social media that the government led by Prime Minister Shehbaz Sharif was considering a proposal to resume trade with India.
"There is no change in Pakistan's policy on trade with India," an official announcement from the commerce ministry had said.
However, foreign minister Bilawal Bhutto Zardari in June had advocated the case for trade and engagement with other countries, especially India.
According to Lahore Market Committee Secretary Shehzad Cheema, one hundred containers of tomato and around 30 of onion are being received at Torkham border (with Afghanistan) daily, out of which two containers of tomato and one of onion is being brought to Lahore city on a daily basis and the number of containers is absolutely too short to meet the demand in the provincial capital of Punjab.
Cheema said the government would eventually import onion and tomato from India.
He said import of vegetables from Iran via Taftan border (Balochistan) was not viable as the Iranian government had increased taxes on its imports and exports.
He said the prices of date palm and banana would also go up in the coming days as most of the orchards in Sindh had been destroyed by the floods. Apple supply from Balochistan or other areas had also been stopped due to flooding.
Jawaad Rizvi, a wholesale dealer of Lahore market, told PTI that on Sunday, per kilogram of tomato and onion were available in Lahore's markets at around Rs500 and Rs400 respectively.
He said that in the coming days the prices of commodities will increase further as the supply of vegetables from Balochistan, Sindh and south Punjab has badly been affected because of floods.
Source: Times Of India
Please click the following URL to read the full text of the original story:
https://timesofindia.indiatimes.com/world/pakistan/pakistan-can-consider-importing-vegetables-other-edible-items-from-india-finance-minister/articleshow/93859524.cms
--------
Southeast Asia
Zahid: As a Muslim, I will reject donations if I know they come from illegal sources
By Ida Lim
29 Aug 2022
KUALA LUMPUR, Aug 29 — Umno president Datuk Seri Ahmad Zahid Hamidi today told the High Court he would certainly reject any donation if he knew it came from illegal sources, citing his Muslim faith when saying so.
Ahmad Zahid said this while testifying in his own corruption trial here, where he is alleged to have received RM21.25 million in bribes.
Ahmad Zahid, who is a former deputy prime minister, was asked today to elaborate on RM10 million in purported donations via 10 cheques which were banked into an account where money was allegedly held in trust for his charity Yayasan Akalbudi.
Asked about the alleged donation of RM10 million in 2016 by Singapore-based businessman Paul Wong Sang Woo via the 10 cheques, Ahmad Zahid insisted that he believed the money did not come from illegal sources.
"Because that donation came from a donor from Sarawak, and Paul Wong is a partner to that donor and he is not in Malaysia, and used that Wong to channel those cheques, therefore I certainly have the view that that money is not money which came from aktiviti haram atau sumber haram [illegal activities or illegal sources] which was given by that Wong.
"I, as a Muslim, if I know sumbernya haram [the source is illegal], then I would certainly reject such a donation, that is my pegangan [view]," he said in replying a question by his lawyer Hamidi Mohd Noh.
Wong is a friend of Sarawak's KTS Group's late founder Datuk Seri Lau Hui Kang, and is also a director of Chia Bee Enterprise Sdn Bhd.
Chia Bee is the company which had issued the RM10 million via 10 cheques at RM1 million each.
Ahmad Zahid had previously on July 5 said he was confident that the RM10 million came from business and that he would certainly not have accepted the funds if he knew it came from gambling or gangsterism. He had also stressed that he would not carry out charity with funds which are from forbidden sources.
In this trial, Ahmad Zahid ― who is also a former home minister― is facing 47 charges, namely 12 counts of criminal breach of trust in relation to RM31 million charitable foundation Yayasan Akalbudi's funds, 27 counts of money-laundering, and eight counts of bribery charges over RM21.25 million of alleged bribes.
Under 25 counts of the alleged offences of money-laundering, Ahmad Zahid is accused of having engaged directly in transactions involving proceeds of unlawful activities or funds originating from illegal activities, by allegedly instructing for such unlawful funds to be deposited as fixed deposits through the law firm Lewis & Co's client account.
Three of these charges involve the RM10 million cheques.
Ahmad Zahid and his lawyers have repeatedly asserted that Lewis & Co is a trustee holding funds in a client account for Yayasan Akalbudi.
Yayasan Akalbudi is a charitable foundation established with the aim of eradicating poverty and helping the poor, with its trustee and sole signatory for cheques being Ahmad Zahid.
Source: Malay Mail
Please click the following URL to read the full text of the original story:
https://www.malaymail.com/news/malaysia/2022/08/29/zahid-as-a-muslim-i-will-reject-donations-if-i-know-they-come-from-illegal-sources/25371
--------
China supports travel ban exemptions for Taliban leaders
29 August, 2022
Beijing [China], August 29 (ANI): China has said it hopes that the UN Security Council will extend the travel ban exemption for the Taliban leaders of Afghanistan, media reports said.
The United States, the United Kingdom, and France – the three permanent members of the UNSC – want to impose travel restrictions on Taliban officials whereas Russia and China, the other two permanent members of the council, are in favour of waiving travel bans of up to 13 Taliban officials.
While speaking to media personnel at the Security Council Media Stakeout, the Chinese Ambassador at the UNSC, Zhang Jun, said that the humanitarian situation is critical in Afghanistan. "For China, definitely, we hope that engagement is very much necessary since Afghanistan is at a critical stage," Zhang Jun, China's ambassador to the UN, told reporters Thursday, said Tolo News.
"We cannot say that we want the Afghanistan government to do something but meanwhile we don't give them any chance to have access to the international community. We cut off their linkage with other countries, so that is not reasonable, I said," the Chinese envoy added.
Meanwhile, in its defence, the Taliban said that imposing pressure and restrictions on Afghanistan is not a solution.
"The time to impose restrictions is passed–it had no result. Over the past 20 years, the restrictions extended even to bombardments. It was negotiations and engagement that changed the situation and saved Afghanistan and released the Americans from major fighting. The door for negotiations from our side is still open and they should not use a heavy hand," Taliban spokesman Zabiullah Mujahid said.
According to analysts, disputes between the West and East caused the disagreement over the travel ban exemption of the Islamic Emirate's leaders.
"The lack of extension of the travel ban exemption for the leaders of the Islamic Emirate is due to strong disagreements between the West, led by the US, and the East, led by Russia and China. This shows that Afghanistan has become a centre of a rivalry between West and East once again after 20 years," said Noorullah Raghi, an international relations analyst.
"If the Taliban don't reconsider their policy as soon as possible and don't lift restrictions on women's rights, rights of citizens, political inclusion, society and cultural matters, Afghanistan will be driven to isolation with each day passing," said Wali Frozan, an international relations analyst.
Source: The Print
Please click the following URL to read the full text of the original story:
https://theprint.in/world/china-supports-travel-ban-exemptions-for-taliban-leaders/1106635/
--------
Toppling BN is against PAS' Malay-Muslim spirit, says Khairuddin
Nora Mahpar
August 30, 2022
PETALING JAYA: Bersatu's intention to work with other parties to ensure Umno and Barisan Nasional's defeat in the next general election (GE15) is not in line with PAS' spirit of Malay-Muslim cooperation, says a former leader in the Islamic party.
Kuala Nerus MP Khairuddin Aman Razali pointed out that the PAS Syura Council previously decided that the party's direction was to ensure Pakatan Harapan was defeated at the polls.
If this goal has shifted towards defeating BN by cooperating with PH, he told FMT, this was an about-turn from the council's decision.
"It's up to PAS if it has a new direction, but that's not in the spirit of the Malay-Muslim cooperation that the majority of the Muslims in this country want," he said.
Khairuddin, who is a former secretary of the Syura Council, also reminded PAS leaders that the spirit of its pact with Umno under Muafakat Nasional (MN) was to topple PH, which he said failed to govern well in its 22 months in power.
He said that if PAS chooses to make Umno its enemy, the two largest Malay-Muslim parties in the country will continue to clash for the next few decades.
During Perikatan Nasional's convention on Saturday, PN chairman Muhyiddin Yassin said it was open to teaming up with other parties in GE15 as it would be difficult to defeat BN, which he dubbed "the main enemy".
While PKR deputy president Rafizi Ramli maintained that PH will not cooperate with PN in GE15, Muhyiddin dismissed this as the former Pandan MP's personal opinion.
Source: Free Malaysia Today
Please click the following URL to read the full text of the original story:
https://www.freemalaysiatoday.com/category/nation/2022/08/30/toppling-bn-is-against-pas-malay-muslim-spirit-says-khairuddin/
--------
Police to summon Hadi over remarks against non-Muslims
August 28, 2022
PETALING JAYA: Bukit Aman will summon PAS president Abdul Hadi Awang for claiming that non-Muslims and non-Bumiputeras were at the root of corruption in the country.
In a statement, federal police headquarters said 28 reports had been received against Hadi, who is Marang MP. Investigations are being conducted by D5, the classified criminal investigation unit.
In a speech on Aug 20, Hadi had said corruption stemmed from those who reaped profit through illegal means. He said the majority of those involved in ruining the country's politics and economy were non-Muslims and non-Bumiputeras.
He said it had reached a point that "these people" ended up controlling the country's economy and using their money to taint politics, the administration and judiciary.
The police investigation is under a Penal Code provision on statements conducive to public mischief and incitement, and for abuse of network services under the communications act.
Bukit Aman urged the public to be aware and sensitive about issues that could disrupt religious and racial harmony.
Source: Free Malaysia Today
Please click the following URL to read the full text of the original story:
https://www.freemalaysiatoday.com/category/nation/2022/08/28/police-to-summon-hadi-over-remarks-against-non-muslims/
--------
Pardon for Najib would make a mockery of judiciary, says MP
August 28, 2022
PETALING JAYA: Getting jailed former prime minister Najib Razak a royal pardon would make a mockery of the judiciary, says Charles Santiago.
The Klang MP said as the country turns 65 in a few days, it was important that the rule of law was maintained.
"The one thing we can do for our country today, as we approach Merdeka Day is to ensure that no one is above the law and no one can hold this country to ransom," he said in a statement.
He added that Umno president Ahmad Zahid Hamidi's call for Umno to start a petition drive for Najib's royal pardon and to "weaponise" the latter's Facebook posts was simply a matter of "playing to the gallery".
"Najib's case is not complicated. Zahid is simply playing to the people's gallery, especially those who don't quite understand why the Federal Court disallowed admission of new evidence or adjournment.
"Also, is Zahid doing this only to free Najib? Nope. It's to save his own skin as well," Santiago said.
In an address to Umno members at a special briefing yesterday, Zahid said the party would be organising a petition drive to push for Najib's royal pardon.
He added that all branch and division members would be instructed to participate to show their support for their former president who began his 12-year jail term last week.
He also said Najib's Facebook posts would be compiled and published.
"The thought and spirit behind the words can be used as a weapon that Umno can deploy against our political enemies," Zahid added.
To this, Santiago said Najib had manipulated social media to fool the people and Zahid was now doing the same.
"We, the people, need to wake up and fight back. Politicians call us ordinary people as opposed to Najib, who belongs to the privileged lot.
Source: Free Malaysia Today
Please click the following URL to read the full text of the original story:
https://www.freemalaysiatoday.com/category/nation/2022/08/28/pardon-for-najib-would-make-a-mockery-of-judiciary-says-mp/
--------
Mideast
N-deal pointless without end to IAEA probe, says Iran
August 30, 2022
TEHRAN: The Iranian president said on Monday that reviving a 2015 atomic deal with world powers would be pointless unless the UN nuclear watchdog put an end to its probe of undeclared sites in the country.
Ebrahim Raisi's comments came as Tehran reviews the US response to its suggestions on a "final" text put forward by the EU to salvage the landmark deal.
The United States had been adamant that Tehran cooperate with the International Atomic Energy Agency (IAEA) to clear up suspicions about earlier work at three undeclared sites.
"In the negotiations, safeguard issues are one of the fundamental ones. All of the safeguard issues must be resolved," Raisi told reporters at a news conference in the capital Tehran.
"Without resolving the safeguard issues, talking about the agreement is meaningless," he added. The IAEA has referred to the traces of nuclear materials as a "safeguards" issue.
Iran has repeatedly urged the agency to end the issue before any revived deal is implemented, but US State Department spokesman Vedant Patel on Thursday said "we do not believe there should be any conditionality" between the deal and undeclared sites.
In June, the IAEA's board of governors adopted a resolution censuring Iran for failing to adequately explain the previous discovery of traces of enriched uranium at three sites not declared by Tehran as having hosted nuclear activities.
Last week, amid rising hopes of a revived deal, IAEA chief Rafael Grossi, in an interview with CNN, rejected the idea of the agency closing its probe without receiving answers.
"This idea that politically we are going to stop doing our job is unacceptable for us," he said. "So far Iran has not given us the technically credible explanations we need." The agreement between Iran and six world powers — Britain, China, France, Germany, Russia and the United States — gave the Islamic republic sanctions relief in exchange for curbs on its nuclear programme.
Since taking office in 2021, President Joe Biden has sought to return the US to the deal unilaterally abandoned by his predecessor Donald Trump in 2018.
The Vienna talks, which began in April last year, aim to return the US to the nuclear pact, including through the lifting of sanctions on Iran, and to return Tehran to full compliance with its commitments.
The indirect negotiations between Tehran and Washington have so far been carried out through the mediation of the European Union. Asked if he will meet with Biden during the UN General Assembly next month, Raisi reiterated his position by saying "No".
"There's no benefit in a meeting between me and him... There is no plan for such a meeting and there will not be any," he added.
Israel, Iran's arch-enemy, has been pushing its ally, the United States, as well as other Western countries to stop the nuclear negotiations with Tehran.
Source: Dawn
Please click the following URL to read the full text of the original story:
https://www.dawn.com/news/1707484/n-deal-pointless-without-end-to-iaea-probe-says-iran
--------
President Downplays Israeli War Rhetoric Against Iran
2022-August-29
President Rayeesi held a press conference attended by domestic journalists and correspondents from foreign media outlets in Tehran on Monday.
The president emphasized that Israeli officials would not find any opportunity to take an action against Iran, stressing, "They should see whether anything of them would be left once they decide to attack Iran and before they could take action."
"Their threats will not go anywhere. The assassination of nuclear scientists was aimed at stopping this trend. A lot of sabotage acts were carried out in order to stop us, but we didn't stop. They cannot stop us to assert this definite right," Iranian president noted.
"Israel never wanted Iran to have access to nuclear knowhow," Iranian president stressed, but nobody can deprive the Iranian nation of "its inalienable right to access peaceful nuclear technology".
"We have stated time and again that nuclear weapons have no place in our nuclear doctrine. The Leader of the Islamic Revolution (Ayatollah Seyed Ali Khamenei) has frequently announced that the acquisition of such armament is religiously forbidden. We also declared in our foreign policy that these munitions have no place in our foreign policy," he added.
Analysts in Tehran believe that Israel and the United States are strategic partners and Tel Aviv's positions on the Vienna talks play a complementary role to Washington's policy.
"Whenever the US is in trouble in negotiations with Iran and has failed to fulfill its purpose, the Zionist regime steps onto the scene to play a complementary role," senior analyst Seyed Mostafa Khoshchesm told FNA.
"Then, the Israeli regime plays the role of a bad cop and conducts terror operations, cyber and sabotage attacks against Iran to serve the US interests," he said.
He further explained that Israeli JCPOA pro-con debates and media reports are just a ploy to give credit to Tel Aviv's bad-cop role and military threats against Tehran to incite Iran to rush to a deal and, meantime, justify why its military threats have never come true.
"Sometimes, they claim there is a rift between the political institution and the military, sometimes between the military and the security apparatus and even in come cases between two security bodies for this purpose, but it's all just a sham," Khoshcheshm added.
He expalined such debates and different views exist in all countries over a wide range of issues, but they are always kept behind the scene, specially when you are taking a position on an enemy in a bid to display integrity and unity in dealing with foreign threats, the Israeli police state is no exception.
"Moreoever, the Zionist regime is in a fragile state, so it does not show itself in the public opinion at odds with the United States policies. The main goal of Israel is to help Washington get more concessions from Tehran," Khoshcheshm reiterated.
Iranian military officials have underlined the country's high military capabilities and deterrence power in the face of any aggression, underscoring that anti-Tehran rhetoric by the Zionist regime is simply psychological warfare and is insignificant.
Iran describes Israel as the root cause of the region's instability, but also says Israel's US-supported barbarity will not change the inevitable fate of the Tel Aviv regime. Tehran stresses the Tel Aviv regime is on a fast-track towards decline because of the resistance of the Palestinian people.
In mid-August, Spokesman of the Islamic Revolution Guards Corps (IRGC) Brigadier General Ramezan Sharif said that the Israeli regime is in the worst security situation and under intense pressure, adding that Tel Aviv is unable to take any measures against Tehran and only resorts to saber-rattling.
"The Zionist regime is experiencing the worst security condition and is under intense pressure," Brig. Gen. Sharif noted.
He stated that the Zionists have repeatedly claimed that security prevails across the 27,000 square kilometers of occupied Palestinian territories that they control.
Earlier, IRGC Commander Major General Hossein Salami said that there is no safe place for the Zionists in the occupied lands of Palestine, noting that the people in the West Bank are arming themselves similar to Gaza to confront the Zionist regime.
"The Zionists have no safe haven in occupied Palestine and all parts of the land are within the reach of Palestinians resistance movements' firepower," the top commander stated.
Back in July, Iranian Armed Forces Spokesman Brigadier General Abolfazl Shekarchi warned the US and the Israeli regime against any adventurist move in the region, and stressed that they will be forced to pay a heavy price in case of their slightest mistake.
His remarks came in reaction to US President Joe Biden's claim about "resorting to force" against Iran, if necessary, during his recent tour of the West Asia.
The military spokesperson described such a move by the failed president of the United States and the helpless prime minister of the Israeli regime as psychological war and a delusion.
He also advised the Americans and "the Zionists to watch the situation of the region and the world, and review the past once to analyze the future correctly".
Tehran has increased its deterrence and defense power by developing different state-of-the-art missiles.
Source: Fars News Agency
Please click the following URL to read the full text of the original story:
https://www.farsnews.ir/en/news/14010607000608/Presiden-Dwnplays-Israeli-War-Rheric-Agains-Iran
--------
Iran starts enriching uranium with advanced IR-6 machines underground at Natanz
29 August, 2022
Iran is pressing ahead with its rollout of an upgrade to its advanced uranium enrichment program, a report by the UN nuclear watchdog seen by Reuters on Monday showed, even as the West awaits Iran's response on salvaging its 2015 nuclear deal.
The first of three cascades, or clusters, of advanced IR-6 centrifuges recently installed at the underground Fuel Enrichment Plant (FEP) at Natanz is now enriching, the report said, the latest underground site at which the advanced machines have come onstream.
Diplomats say the IR-6 is its most advanced model, far more efficient than the first-generation IR-1 - the only one the deal lets it enrich with.
For more than a year Iran has been using IR-6 centrifuges to enrich uranium to up to 60 percent purity, close to weapons-grade, at an above-ground plant at Natanz.
Recently it has expanded its enrichment with IR-6 machines at other sites. Last month a second IR-6 cascade at Fordow, a site buried inside a mountain, started enriching to up to 20 percent.
In the confidential report to UN member states, the watchdog, the International Atomic Energy Agency, wrote: "On 28 August 2022, the Agency verified at FEP that Iran was feeding UF6 enriched up to 2 percent U-235 into the IR-6 cascade ... for the production of UF6 enriched up to 5 percent U-235."
Uranium hexafluoride (UF6) is the gas centrifuges enrich.
Of the two other IR-6 cascades installed at the Natanz FEP, one was undergoing passivation with depleted UF6, a process that is carried out before enrichment proper begins, and the other had yet to be fed with any nuclear material, the agency said.
Iran and the US appear to be inching towards an agreement to revive the 2015 deal, which placed restrictions on Iran's nuclear activities in exchange for lifting sanctions against Tehran. That deal unravelled after a US withdrawal in 2018 prompted Iran to breach those restrictions one by one.
After more than a year of indirect talks, Iran has said it will soon respond to the latest US comments on a compromise text submitted by the European Union, which is coordinating the talks.
A deal would involve undoing much of the enrichment work Iran has been doing, and capping its enrichment at 3.67 percent purity.
Its installation of advanced machines at underground sites like Natanz and Fordow, however, could be a signal to any power that might want to attack it if there is no agreement, since it is unclear that airstrikes on those sites would be effective.
Source: Al Arabiya
Please click the following URL to read the full text of the original story:
https://english.alarabiya.net/News/middle-east/2022/08/29/Iran-starts-enriching-uranium-with-advanced-IR-6-machines-underground-at-Natanz
--------
Ten Yemeni soldiers killed in 'dangerous escalation:' Government
29 August, 2022
Ten Yemeni soldiers were killed in an overnight rebel attack near the blockaded city of Taiz, Yemen's government said on Monday, calling it a "dangerous escalation" after a months-long ceasefire.
The assault, which also left several soldiers wounded, was aimed at cutting off a key route to the southwestern city of about two million, the government said.
The Iran-backed Houthi militia has blocked main roads into Taiz since 2015, the same year that an Arab coalition intervened in the conflict.
Yemen's warring parties have been observing a ceasefire since April, bringing a drastic reduction in hostilities although small-scale fighting has continued.
The Taiz attack was a "blatant challenge to all initiatives and efforts seeking to end the war and achieve peace", Yemen's internationally recognized government said in a statement.
It was "an attempt to undermine efforts to expand and extend the humanitarian truce", it added.
Military sources said the Houthis, who hold much of Yemen including the capital Sanaa, were trying to cut off the road linking Taiz with government-controlled Lahj.
The Houthis infiltrated army sites and clashed with government soldiers in a battle fought on multiple fronts, they said. No detail was available on rebel casualties.
Also on Monday, 16 human rights groups made a joint appeal for the Houthis to open roads into Taiz to ease growing humanitarian problems in Yemen's third-biggest city.
"Dangerous and poorly maintained mountain roads... are the only connection between Taiz city's besieged population and the rest of the world," said Michael Page, deputy Middle East and North Africa director at Human Rights Watch.
"Opening the main roads would help immensely to alleviate the suffering of a population that has been in near-total isolation for seven years."
Source: Al Arabiya
Please click the following URL to read the full text of the original story:
https://english.alarabiya.net/News/gulf/2022/08/29/10-Yemeni-soldiers-killed-in-dangerous-escalation-Government
--------
Iranian ambassador condemned for 'insult' to grand mufti of Lebanon
August 29, 2022
BEIRUT: The Kingdom rejects attempts to use Islam as a shield for political purposes fueling hatred, extremism, and terrorism, Saudi Arabia's ambassador to Lebanon Walid Bukhari said on Monday.
His remarks followed his meeting with Lebanon's Grand Mufti Sheikh Abdel Latif Derian.
Derian was one of the most prominent figures of national unity in Lebanon and the Kingdom was keen on respecting all Islamic and Christian figures and positions as they were entrusted with the unity, Arabism, and coexistence of Lebanon, he added.
He also said the Kingdom supported promoting unity and rapprochement between the Lebanese.
His visit to Dar Al-Fatwa coincided with criticism of a statement from Iran's ambassador to Lebanon, Mojtaba Amani, during his visit to Derian last week.
Amani described him as "the mufti of Sunnis" instead of his official title "the grand mufti of Lebanon."
According to a Dar Al-Fatwa source, it is the first time a diplomat has made such a mistake.
The faux pas came amid a time of high political tension in Lebanon between Hezbollah and its allies and those calling for Lebanon's sovereignty and the exit of Iran.
Political figures condemned the ambassador's mistake, saying he had reduced Derian's role "and his speech is meant to cause strife."
According to Lebanese laws, the grand mufti is the direct president of all Muslim scholars and the supreme reference for Islamic endowments.
He performs all the powers granted to him under the laws and Islamic regulations.
He also meets all local muftis across Lebanon to look into the religious and social conditions of Muslims in their regions and provide scholars with the necessary instructions.
Dr. Mohammed Al-Sammak, secretary-general of the Islamic-Christian Dialogue Committee, told Arab News that the grand mufti was considered the first official religious reference in Lebanon.
According to Al-Sammak, the Iranian ambassador corrected his mistake but was late in doing so and in handling the chaos caused, adding that he did it after many political and religious figures had condemned his statement.
The Iranian diplomat clarified two days after his visit to Dar Al-Fatwa that Iran "is keen on maintaining Islamic unity and respecting all religious references."
He added: "We have a good fraternal relation with Sheikh Abdel Latif Derian that reflects authentic Islamic and national values. This relation cannot be strained by those who misinterpreted what was said without taking into consideration the meaning and the essence."
After meeting Bukhari, Derian praised the efforts of Saudi Arabia in strengthening and deepening the culture of moderation, supporting the affairs of the Islamic and Arab worlds, and upholding justice and fairness in the world.
He also praised the role of the Kingdom — led by King Salman and Crown Prince Mohammed bin Salman — in supporting Islamic and Arab affairs, as well as the special attention given to Lebanon and its keenness on ensuring the safety, security, and stability of Lebanon and the Lebanese.
Lebanon's Supreme Shariah Council, which held a meeting last Saturday that was presided over by Derian, allocated a part of its statement to call on King Salman, the Saudi crown prince, and the Gulf Cooperation Council to stand by Lebanon and not give up on it during its crisis.
The council said Lebanon was of Arab nationality and affiliation and would always be with its Arab brothers.
Imad Al-Hout MP, from the Islamic Group, was among those who called on the Iranian ambassador to apologize for his "intentional or unintentional mistake."
Mohammed Sleiman MP said: "The Iranian diplomacy fell in the trap of its own actions adopted to divide the Lebanese people."
He said Dar Al-Fatwa and its mufti could not be subjected to division nor represent only a segment of the Lebanese and Muslims.
He added: "Your apology cannot amend your statements as long as your actions show that you seek to divide people based on their religions and confessions to create discord between the people of the same country."
Caretaker Interior Minister Bassam Mawlawi stressed the importance of security amid the difficult circumstances that Lebanon was enduring.
He warned of prison overcrowding and lack of discipline, revealing that rigorous inspection operations had been carried out in the buildings of the Central Roumieh Prison since Sunday.
Cellphones and knives manufactured inside the prison had been found, and he called on inmates to be patient and for the judiciary to accelerate the prosecution process.
He said about 79 percent of prisoners had yet to be sentenced and that 43 percent of prisoners were foreign.
Source: Arab News
Please click the following URL to read the full text of the original story:
https://www.arabnews.com/node/2152786/middle-east
--------
Houthi attack on besieged Yemeni city of Taiz kills 10 soldiers
August 29, 2022
AL-MUKALLA: The internationally recognized government of Yemen accused the Houthis on Monday of attempting to tighten their siege on the southern city of Taiz by launching a deadly attack on the only road connecting it with other cities, as it reiterated its calls for the UN Yemen envoy and the international community to exert serious pressure on the militia to stop the attacks.
The government said that 10 of its soldiers had died and seven others had been wounded during the past 24 hours while pushing back a new ground and artillery attack from the Houthis against army personnel at the western entrance to the city.
"This (the attack) is a flagrant challenge to all initiatives and endeavors aimed at ending the war and achieving peace, undermines efforts to extend and expand the humanitarian truce, and seeks to impose the siege on the city of Taiz, which has already been besieged for seven years," the government said.
On Sunday night, the Houthis shelled troops manning Al-Dhabab Road before advancing on the ground to seize control of it and ultimately tighten their siege of Taiz.
Heavy fighting broke out between troops and Houthis after their attack, but by Monday morning troops had successfully repelled the offensive, military officials said. They described the attack as the fiercest and deadliest since the beginning of the UN-brokered truce on April 2.
The Houthi attack came as a UN-sponsored de-escalation military committee from the government and militia arrived in Amman to discuss violations of the truce and opening roads in Taiz.
"With this dangerous escalation, the government calls on the UN envoy to assume his responsibilities and condemn these criminal, escalatory acts of the Houthi group in Taiz," the government said.
Under the UN truce, which has been renewed twice, the warring parties agreed to stop hostilities, allow commercial flights from Houthi-held Sanaa, allow more fuel ships to enter Hodeidah port, and engage in discussions in Amman to open roads in Taiz and other provinces.
Opening roads in Taiz is the only element of the truce that has not been implemented as the Houthis have refused proposals on lifting their siege. They suggested opening one small and unpaved road in the city.
Abdul Kareem Shaiban, head of the government's delegation at the Taiz siege talks in Amman, told Arab News on Monday that the UN Yemen envoy Hans Grundberg had been alerted about the Houthi attack and military deaths. He said the city had been bracing itself for the attack for a long time as the Houthis were amassing fighting outside the city during the truce.
"The militia neither believes in truces, stability and international charters, nor religious or tribal norms," Shaiban said.
Rights groups on Monday called on the Houthis to end their siege by opening roads in and around the city and allowing residents to freely leave and enter to help alleviate the worsening humanitarian crisis.
"Houthi restrictions have forced civilians to use dangerous and poorly maintained mountain roads that are the only connection between Taiz city's besieged population and the rest of the world," said Michael Page, deputy Middle East and North Africa director at Human Rights Watch.
Source: Arab News
Please click the following URL to read the full text of the original story:
https://www.arabnews.com/node/2152791/middle-east
--------
Europe
Muslim nations are Russia's 'traditional partners' in work to build 'democratic world': Putin
Elena Teslova
29.08.2022
MOSCOW
Russian President Vladimir Putin said on Monday that Muslim countries were Moscow's "traditional partners in efforts to build a more democratic and just world."
In a message to the participants of the 2022 Kazan Global Youth Summit, an event by the Organization of Islamic Cooperation (OIC), Putin said the choice of the Russian Republic of Tatarstan's capital, Kazan, as an OIC youth capital confirmed the high level of the cooperation between Moscow and international body.
"The states of the Islamic world are our traditional partners in addressing many pressing issues on the regional and global agenda, in efforts to build a more just, democratic world order," he said, underlining the importance of young people getting involved in "such a constructive multifaceted interaction."
In the message published on the Kremlin's website, Putin bid welcome to the country representatives taking part in the summit, saying that they would have a good opportunity to hold comprehensive talks and discuss draft projects for joint work.
"There is no doubt that the meeting of young people in Kazan will serve to strengthen mutual understanding and trust between the peoples of our countries," he added.
Source: Anadolu Agency
Please click the following URL to read the full text of the original story:
https://www.aa.com.tr/en/europe/muslim-nations-are-russias-traditional-partners-in-work-to-build-democratic-world-putin/2672033
--------
Armenian-origin district governor takes office in southwestern Türkiye
Sebahatdin Zeyrek
29.08.2022
DENIZLI, Türkiye
An Armenian-origin man on Monday took office as governor of a district in Türkiye's southwestern Denizli province.
Berk Acar, 27, will serve as the government's top representative in the Babadag district.
Acar first visited Governor Ali Fuat Atik in his office.
Türkiye appointed Acar as governor of a district, a first as an Armenian-origin man, on Aug. 17.
Acar worked as a lawyer after graduating from Istanbul Bilgi University in 2020.
Source: Anadolu Agency
Please click the following URL to read the full text of the original story:
https://www.aa.com.tr/en/europe/armenian-origin-district-governor-takes-office-in-southwestern-turkiye/2671888
--------
Sweden's NATO talks with Türkiye strained by party members posing with PKK/YPG flags: Foreign Minister
Atila Altuntas
29.08.2022
STOCKHOLM
Sweden's negotiations with Türkiye on its bid to join NATO were made more difficult when members of a local political party took a photo with flags of the PKK/YPG terrorist organization, Foreign Minister Ann Linde said Sunday.
Linde told the Swedish Aftonbladet daily that Turkish media constantly brings up this incident and similar events.
She said that although this was freedom of expression under Swedish law, it was a "very inappropriate" situation for the government.
On July 7, Left Party deputies Daniel Riazat, Momodou Malcolm Jallow and Lorena Delgado Varas posed for a photo in the city of Visby with flags of the YPG/PKK and shared it on social media.
Swedish Prime Minister Magdalena Andersson condemned the three deputies over the incident.
Justice and Interior Minister Morgan Johansson had declared that the PKK has the blood of many innocent people on its hands.
Türkiye, a NATO member for more than 70 years, made it clear that it will oppose Sweden and Finland's NATO membership bids if its security concerns have not been met.
Source: Anadolu Agency
Please click the following URL to read the full text of the original story:
https://www.aa.com.tr/en/europe/sweden-s-nato-talks-with-turkiye-strained-by-party-members-posing-with-pkk-ypg-flags-foreign-minister/2671379
--------
URL: https://newageislam.com/islamic-world-news/taliban-suicide-bombers-forces-pride/d/127838
New Age Islam, Islam Online, Islamic Website, African Muslim News, Arab World News, South Asia News, Indian Muslim News, World Muslim News, Women in Islam, Islamic Feminism, Arab Women, Women In Arab, Islamophobia in America, Muslim Women in West, Islam Women and Feminism