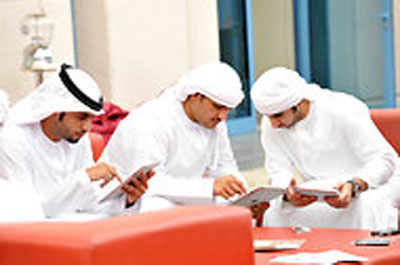 Arab World
Syria's rebel fighters were sold exploding rifles – by a mystery Briton
Old Man with Crippled Mom Moves Haj Pilgrims
300 cases of sexual harassment in Egypt in first half of Eid: Watchdog
U.A.E. Moves toward Paperless Classrooms
Syria Warplanes Bomb Damascus Suburb on Last Truce Day
Syrian Rebel Fighters Are Becoming Radicalised
Saudi's moral police to be reigned in
Qaeda front group claims Iraq Eid attacks
Syria State TV Says 10 Killed by Car Bomb in Damascus
Multicoloured umbrellas provide the ultimate shade to pilgrims
Egypt's Copts vote for successor to Pope Shenouda III
Alexandria Salafists open fire on liberals, striking workers in Eid sermons
South Asia
Muslim survivors of Myanmar's sectarian violence relive ordeals
Death toll from unrest in western Myanmar rises to 84
Man saves money for 60 years to perform Haj but his Wish to die in Mecca unfulfilled
When Afghans Look to Border with Pakistan, They Don't See a Fixed Line
Africa
Tanzania: VP Warns Clerics over Hate-Speech
Muslim extremists akin to al-Qaida spread fear in Libya's east
Ten dead as Nigeria church bombing sparks revenge attacks
Tunisian Salafists attack alcohol sellers in capital
17th Killed: Somali Journalist Dies of Wounds
Witnesses recount 'organized' attack on US Consulate in Libya
Ethiopian delegation votes for Egypt's new Coptic Orthodox pope
India
'Islam needs to engage more with spirit of science'
Salman Khurshid: India's illustrious new Muslim foreign minister
Shah Rukh Khan Film "My Name Is Khan" Confusing Muslims, Promotes Pluralism
US guns, Pak bullets seized from Red rebels in Jharkhand
Muslim body debunks Delhi Police claims; offers legal, financial help to five suspects
Advani revives Ayodhya temple row, draws cheers
Won't share Kasab security bill: Centre
Eid-ul-Zuha passes off peacefully in curfew-bound Faizabad
Pakistan
Helicopters pound militant hideouts in Khyber; 10 killed
Drone attacks render Pakistan's anti-terror efforts ineffective: Malik
Militants open fire on security officials; one killed, three injured
Pakistan to ease visa regime for Indian lawyers
Pakistan has the ability to protect Malala when she returns: Malik
Europe
Al-Qaeda 'Burqua Brigade' to hit Western targets
Euro millions site hit by religious hackers, homepage replaced with a passage from the Quran
Most French say Islam 'too influential' in society - poll
Imams' Trial Tests Bulgaria's Religious Tolerance
Muslims treat Paris to pastry protest on Eid
Greece considered more risky to invest than Syria
UN peace envoy, Russia seek way out of Syria crisis
North America
Clinton arrives in Algeria for Mali, Qaeda talks
Southeast Asia
Indonesian terror stems from anti-Islam film
Mideast Asia
Nine killed as Turkish forces, Kurdish rebels clash
Iran Has Drone Pictures of Israeli Bases
Officials say three killed in Yemen airstrike
Four rockets hit Israel after raid kills Hamas fighter
Violence ends Israel-Gaza truce
20 Islamic countries will attend Islamic poets' seminar in Iran
Thousands of Turks defy ban to mark Republic Day
Compiled by New Age Islam News Bureau
Photo: U.A.E. Moves toward Paperless Classrooms
URL: http://www.newageislam.com/islamic-world-news/new-age-islam-news-bureau/syria-s-rebel-fighters-were-sold-exploding-rifles-–-by-a-mystery-briton/d/9122
------------
Arab World
Syria's rebel fighters were sold exploding rifles – by a mystery Briton
KIM SENGUPTA
26 OCTOBER 2012
Opponents of Bashar al-Assad suspect they have been duped by a double agent posing as an arms dealer
To the Syrian rebels, the offer was enticing: Kalashnikov AK-47 rifles and ammunition at below-market price, with supplies plentiful. The dealers were convincing: two of them had European passports, one a British passport, and they claimed to have been involved in supplying arms during the Bosnia war.
Three meetings took place in Istanbul between representatives of the rebels and the dealers, including the Briton, calling himself Emile, to organise shipments. An initial payment of around $40,000 was made.
The delivery was on time, as had been a previous shipment. But it soon became apparent that something was wrong.
Rifles exploded during a firefight. There was a second such "accident", and a third, leading to injuries. An examination of the remaining consignments revealed that propellants inside some of the cartridges had been replaced with ground explosives with three or four times design-pressure, with the aim of bursting them in the breach.
With Syria's civil war getting increasingly vicious and dirty, the opposition has come across "abandoned" government arms that were proved to have been doctored.
But the presence of the arms traffickers, including the Briton, has led to claims that the Syrian regime is using foreign agents to undermine the opposition.
Abdurrahman Abu-Nasr, a rebel representative who attended one of the meetings with the dealers in Istanbul three weeks ago, recalled "Emile" as a man in his late 40s who was of Arab – part-Syrian – origin. "He spoke fluent English, he told us that he had lived in England. Another man had a Belgian passport, but I think his family were from somewhere like Morocco. They were giving good prices, only around $ 2.50 per round [The average price had gone up to $5 at times].
"The man with the British passport told us he had supplied the Mujahedin in Bosnia, he knew a lot about defence equipment. My friend and I asked whether they were acting on behalf of their governments. They did not admit they were, but did not deny it totally either. It was clever, it left us wondering."
There is no evidence to suggest that the man calling himself "Emile" has any connection with the British intelligence agencies.
The UK government is supplying "non-lethal" aid to the Syrian opposition, including satellite communications equipment, and thus, say security sources, it would not have been possible for regime agents to have infiltrated such a chain.
Speaking about arms supplies, the Foreign Secretary, William Hague, said recently: "I don't rule out any option in the future because we don't know how the situation will develop." He denied that supplies are being "outsourced" through Qatar or Saudi Arabia.
The rebels who met "Emile" and his colleagues are investigating the role of a conduit who had acted as a referee.
Sabotaging ammunition is not new to counter-insurgency warfare. The British engineered the supply of doctored bullets in the Second Matabele War in the 1890s and the Waziristan campaign in the 1930s. The Americans used the tactic in Vietnam, and both they and the Russians have carried out such operations in Afghanistan.
http://www.independent.co.uk/news/world/middle-east/exclusive-how-syrias-rebel-fighters-were-sold-exploding-rifles--by-a-mystery-briton-named-emile-8228766.html
------------
Old Man with Crippled Mom Moves Haj Pilgrims
October 28, 2012
Scores of Moslem pilgrim performing the annual Haj in Saudi Arabia this week were moved and some cried when they saw an old man carrying his crippled ageing mother on his neck to help her perform the pilgrimage.
The man, with a shaven head and wearing a traditional white Haj robe, was seen struggling to push his way through hundreds of thousands of pilgrims in Makkah as his old mother sat on his neck with her hands stretching in prayers.
"Many pilgrims were moved at that scene, which demonstrated the man's dedication and love of his mother…one pilgrim who was close to them burst into crying," the Saudi Arabic language daily Kabar said.
http://www.emirates247.com/offbeat/this-is-life/old-man-with-crippled-mom-moves-haj-pilgrims-2012-10-28-1.480578
------------
300 cases of sexual harassment in Egypt in first half of Eid: Watchdog
Movement formed to prevent lewd attacks on women over the holiday weekend reports several hundred violations
28 Oct 2012
An Egyptian movement started to thwart sexual harassment during Eid Al-Adha has recorded 300 attempted attacks during the first two days of the holiday.
The initiative, dubbed 'Catch the Harasser', began on the first day of Eid, with volunteers working across central Cairo in a bid to prevent lewd attacks on women.
Sexual harassment of women is a growing problem on Egyptian streets. It usually reaches a climax during Eid when large crowds make it easier for culprits to escape unpunished.
A 2008 survey by the Egyptian Centre for Women Rights found that 83 per cent of local women and 98 per cent of foreign women had been subjected to harassment at least once.
http://english.ahram.org.eg/NewsContent/1/64/56634/Egypt/Politics-/-cases-of-sexual-harassment-in-first-half-of-Eid-W.aspx
------------
U.A.E. Moves Toward Paperless Classrooms
By SARA HAMDAN
29 Oct 2012
DUBAI — Ahmed bin Futais is not carrying a heavy backpack with massive textbooks around Zayed University 's Dubai campus this year. Instead, he has an iPad.
"I used to use it just for games, but now we use it for everything from presentations to study groups," said Mr. Bin Futais, 19, a second-year student majoring in multimedia design. "Even when it comes to sketching for art class, I use the AutoCAD application instead of pencil and paper."
Last year, the United Arab Emirates decided to turn a product that was already popular with students into an academic tool.
So when school began in September, 14,000 tablets were handed out to all first-year students in the country's three major higher-education institutions: United Arab Emirates University , Zayed University and the Higher Colleges of Technology.
Full report at:
http://www.nytimes.com/2012/10/29/world/middleeast/29iht-educlede29.html?ref=world
------------
Syria Warplanes Bomb Damascus Suburb on Last Truce Day
29 Oct 2012
AMMAN (Reuters) - Syrian warplanes bombarded a rebel stronghold in a Damascus suburb on Monday, the final day of a truce broken by air attacks and fighting between the two sides across the country, opposition activists said.
Jets targeted Harat al-Shwam, a residential area a few kilometers east of the capital which President Bashar al-Assad's forces had tried to storm last week, activists said.
"Tanks are deployed around Harat al-Shwam but they haven't been able to go in. They tried a week ago and failed," said one activist who lives near the area and did not want to be named.
Sham News Network, an activist group, said jets also raided farmland adjacent to the northern Damascus neighborhood of Barzeh and the city of Deir al-Zor in eastern Syria.
The ceasefire, proposed by international peace envoy Lakhdar Brahimi, was supposed to come into effect on Friday and last for the four days of the Muslim al-Adha holiday.
(Reporting by Khaled Yacoub Oweis; Editing by Louise Ireland)
http://www.nytimes.com/reuters/2012/10/29/world/middleeast/29reuters-syria-crisis-raids.html?hp
------------
Syrian Rebel Fighters Are Becoming Radicalised
29 Oct 2012
Sky has seen new evidence that the Syrian uprising is becoming more and more radicalised and being fought by Islamic fundamentalists and extremists.
The Syrian rebels have all but given up on military intervention by the West but after 18 months of grinding battle and a feeling they have been abandoned by the international community, they are making their own bombs and weapons and becoming much more self-sufficient.
There are some weapons and arms being smuggled across the borders from sympathetic Muslim neighbours.
Full report at:
http://uk.news.yahoo.com/syria-rebel-fighters-becoming-radicalised-041123582.html
------------
Saudi's moral police to be reigned in
Move follows public criticism of the aggressive tactics of some members of the force
Zawya Dow Jones
October 29, 2012
Riyadh: The cleric who heads the Saudi morality police said he is taking steps to rein in the force, the latest move by authorities aimed at improving the position of women in Saudi society amid a public outcry in social media.
Shaikh Abdul Latif Al Shaikh, appointed by King Abdullah in January to head the religious police, told The Wall Street Journal that he plans to distribute guidelines to all members of his force making clear that they don't have the power to arrest or interrogate Saudi citizens, or to attend trials. The move follows public criticism of the aggressive tactics of some members of the force, including an incident in July when a man was killed and his family was injured when their car crashed off a bridge while being pursued by religious police. The incident sparked an outcry on social media sites.
Full report at:
http://gulfnews.com/news/gulf/saudi-arabia/saudi-s-moral-police-to-be-reigned-in-1.1095219
------------
Qaeda front group claims Iraq Eid attacks
29 Oct 2012
Al-Qaeda's front group in Iraq claimed responsibility on Monday for a series of shootings and bombings over the Eid al-Adha holiday that killed dozens nationwide.
The Islamic State of Iraq said in a statement that the attacks over the four-day Muslim holiday from Friday during which 44 people died were in response to the purported arrest of Sunni Arab women by Iraqi security forces in an effort to locate their wanted male relatives.
http://english.ahram.org.eg/NewsContent/2/8/56696/World/Region/Qaeda-front-group-claims-Iraq-Eid-attacks.aspx
------------
Syria State TV Says 10 Killed by Car Bomb in Damascus
29 Oct 2012
BEIRUT (Reuters) - Syrian state television said 10 people, including women and children, were killed by a car bomb in the southeastern district of Jaramana in the capital of Damascus on Monday.
"A terrorist car bomb exploded on the Rooda road, next to the bakery entrance," state TV said. Damascus residents say Jaramana is controlled by forces loyal to President Bashar al-Assad, who is fighting an armed revolt against forty years of family rule.
http://www.nytimes.com/reuters/2012/10/29/world/middleeast/29reuters-syria-crisis-bomb.html?ref=middleeast
------------
Multicolored umbrellas provide the ultimate shade to pilgrims
29 October 2012
They came in all shapes, sizes and colors. The multicolored umbrellas were a source of relief and protection for the hundreds of thousands of pilgrims, especially the elderly, for whom the blistering sun was too much to bear.
"I don't know where this umbrella came from," said Mustafa Abdul Wadi, a Nigerian pilgrim. "Somebody handed it over to me at my camp. I was rather reluctant to take it, not really knowing its utility."
Full report at:
http://www.arabnews.com/multicolored-umbrellas-provide-ultimate-shade-pilgrims
------------
Egypt's Copts vote for successor to Pope Shenouda III
29 Oct 2012
A council of Coptic Christians in Egypt is set to vote for a successor to Pope Shenouda III, who died in March.
Two bishops and three monks are short-listed to become the 118th head of the region's largest Christian minority.
The council will pick three, writing their names on separate pieces of paper that will be placed in a box on the altar of St Mark's Cathedral in Cairo.
A blindfolded child will be asked to draw out one of the names on 4 November, thereby picking the new Pope.
Full report at:
http://www.bbc.co.uk/news/world-middle-east-20119626
------------
Alexandria Salafists open fire on liberals, striking workers in Eid sermons
Religious holiday sees the coastal city's Islamist figures step up their calls for Sharia law and demand President Morsi show 'strength' towards both the labour movement and his liberal opponents
28 Oct 2012
Egypt should get tough and stop "pampering" its people, a leading Salafist sheikh has told worshippers at Eid Al-Adha prayers, in just one part of a seeming broadside against leftists and liberals launched by preachers across Alexandria during the Islamic holiday.
Speaking at Friday prayers at Al Qa'ed Ibrahim Mosque, Sheikh Ahmed Mahalawy called for Egypt's striking labourers and doctors to be fired and replaced by the legions of the country's unemployed.
Full report at:
http://english.ahram.org.eg/NewsContent/1/64/56569/Egypt/Politics-/Alexandria-Salafists-open-fire-on-liberals,-striki.aspx
------------
South Asia
Muslim survivors of Myanmar's sectarian violence relive ordeals
29 October 2012
SITTWE, Myanmar: Muslim survivors of six days of sectarian violence in western Myanmar spoke yesterday of fleeing bullets and burning homes to escape on fishing boats after an attack by once-peaceable Rakhine neighbors.
The United Nations said 26,500 people had now been displaced after unrest between Muslim Rohingyas and Buddhist Rakhines claimed at least 62 lives in Rakhine State and tested the reformist mettle of the quasi-civilian government that replaced Myanmar's oppressive ruling junta last year.
"We were told to stay in our homes but then they were set on fire," said Ashra Banu, 33, a mother of four who fled the coastal town of Kyaukpyu after its Muslim quarter was razed on Oct. 24.
"When we ran out people were being shot at by Rakhines and police," she said. "We couldn't put out the fires. We just tried to run." New York-based Human Rights Watch earlier released before-and-after satellite images showing the near total devastation of the Kyaukpyu's Muslim quarter.
Located about 120 km (75 miles) south of the Rakhine State capital Sittwe, Kyaukpyu is crucial to China's most strategic investment in Myanmar: twin pipelines that will carry oil and natural gas from the Bay of Bengal to China's energy-hungry western provinces.
No new clashes were reported yesterday, but a journalist at Te Chaung camp near Sittwe witnessed a constant trickle of new arrivals, mainly from Kyaukpyu, where more than 811 buildings and houseboats were destroyed according to Human Rights Watch's analysis of satellite imagery.
"The Rakhines came to attack us with knives. They set fire to our homes, even though we have nothing there for them. I left in only the clothes I am wearing," wept a 63-year-old woman who said her name was Zomillah, as she sat on a crowded space in Te Chaung camp. "I can't go back." The government estimates at least 3,000 homes have been destroyed across in Rakhine State since Oct. 21. Rights groups say the number of people killed is likely far higher than the official death toll.
Abdul Awal, 30, said police stood by as Rakhines burned their homes. "The Rakhines beat us, and the police shot at us. We ran to the sea and they followed us, beating us and shooting at us," he said. "I have to start a new life now." A Buddhist Rakhine in Kyaukpyu tells a different story. Contacted by telephone by Reuters, he said Rakhines and Muslims had fought each other with knives, swords, sticks and slingshots. Overwhelmed, the Muslims then "set fire to their own houses as a last resort and ran away," he said. The resident estimates 80 to 100 Muslim boats left Kyaukpyu that day.
Barefoot Muslim men and women alighted from engine-less fishing boats and climbed the muddy embankment to Te Chaung camp carrying children and what meager possessions they had salvaged from the inferno.
"I saw many people killed," said Noru Hussein, 54, another ex-resident of Kyaukpyu. "We didn't fight back. How could we? We live in a place surrounded by Rakhine villages. We just fled to the beach and escaped by boat." Te Chaung camp was created after a previous explosion of sectarian violence in June killed more than 80 people and displaced at least 75,000 in the same region. Already squalid and overcrowded, the camp was ill equipped to cope with more inhabitants.
Forty-seven boats carrying 1,945 Rohingya men, women and children have landed at villages near Sittwe in the past few days, said a local official, who requested anonymity.
Myanmar's Buddhist-majority government regards the estimated 800,000 Rohingyas in the country as illegal immigrants from Bangladesh and denies them citizenship. Bangladesh has refused to grant Rohingyas refugee status since 1992. The United Nations calls them "virtually friendless."
People at Te Chaung said many more boats full of Rohingya had left Kyaukpyu but had yet to reach land.
The camp lies on a remote coast at the end of a pot-holed road from Sittwe. Its tents and two-story huts are linked by muddy lanes and guarded by about a dozen unarmed officials.
The only obvious aid consists of sacks of rice from the World Food Program. The empty sacks double as sleeping mats. Many people bed down beneath trees.
Reuters saw no medical workers. Some of the camp's inhabitants suffer from malaria. The children are naked and often malnourished.
Mohammed Jikeh, 34, a former fish seller, has lived here since the June violence, which he said claimed the lives of 11 relatives.
"We have no hope," he said. "We want this violence to stop. We want to live in peace. But like this none of us can survive." The United Nations said the violence hit eight townships or districts, destroying 4,600 homes, and the number of people displaced could rise. It said the displaced needed "urgent humanitarian assistance."
"I am gravely concerned by the fear and mistrust that I saw in the eyes of the displaced people," Ashok Nigam, the UN resident and humanitarian coordinator said in a statement on his return from a tour of Rakhine State's trouble spots.
"The violence, fear and mistrust is contrary to the democratic transition and economic and social development that Myanmar is committed to," he said in a statement.
http://www.arabnews.com/muslim-survivors-myanmar%E2%80%99s-sectarian-violence-relive-ordeals
--------
Death toll from unrest in western Myanmar rises to 84
29 Oct 2012
The death toll from last week's sectarian violence between Buddhist and Rohingya Muslim communities in western Myanmar has reached 84 with 129 injured, state media reported Monday.
The New Light of Myanmar newspaper said 2,950 houses, 14 religious buildings and eight rice mills were burned down.
An earlier official estimate set the death toll at 67 while residents and a Muslim party leader in the state capital, Sittwe, about 500 kilometres north-west of Yangon, had placed it at more than 100.
Last week's unrest was reportedly sparked by protests against a lack of access to food and international aid in the state's northern townships, which have been under curfews since June.
Tens of thousands have been displaced since sectarian violence broke out that month after a Buddhist woman was allegedly raped and murdered by three members of the Rohingya Muslim community.
Monday's newspaper report said authorities have taken "legal action" against 1,058 people since the start of the clashes.
Ashok Nigam, humanitarian coordinator for the United Nations, said at least 22,500 people had been displaced and over 4,600 houses burnt in last week's violence, which was concentrated in the three northern townships of the Rakhine, after visiting the area at the weekend.
There are already an estimated 75,000 people living in refugee camps as a result of June's clashes, which left up to 90 dead.
But the latest violence has prompted the government to allow the UN greater access to the affected townships to distribute tents, food and other emergency aid, according to UN sources.
President Thein Sein on October 21 said it was necessary to allow international aid to the townships, where the population is mostly Muslim, despite objections from Buddhist groups.
Turkey was to donate aid to the refugee camps in Rakhine State, most of which are in Sittwe, where the population is half Buddhist and half Muslim, the New Light of Myanmar reported.
Border Affairs Minister Lieutenant General Thein Htay over the weekend met with Turkish Ambassador to Myanmar Murat Yavuz Ates to discuss the distribution of the aid, the report said.
The camps have been receiving limited aid from the UN and French aid organization Medicins Sans Frontieres since June.
Myanmar is predominantly Buddhist. The Rohingya, most of whom have lived in Rakhine for generations, are mainly descendents of labourers brought in from neighbouring Bangladesh during the British colonial era.
An estimated 800,000 Rohingya live in the state's three northern townships. They are not considered one of the country's official minorities, nor eligible for citizenship under the 1982 Citizens Law.
http://www.thehindu.com/news/international/death-toll-from-unrest-in-western-myanmar-rises-to-84/article4043234.ece
------------
Man saves money for 60 years to perform Haj but his Wish to die in Mecca unfulfilled
Oct 29, 2012
An 80-year-old Bangladeshi farmer has spent nearly 60 years of his life saving money to perform pilgrimage in Saudi Arabia and his dream was fulfilled this year. But his wish to die in Makkah was evidently not achieved.
Abu Al Kalam said he had not thought of marriage so he can save enough to travel to Saudi Arabia to join millions of other Moslems in performing pilgrimage this week.
"I started saving when I was 20 years old…I saved enough to go to Haj two years ago but I was not lucky enough in the visa," he told Aljazeera online news network.
"This year I was granted visa and I travelled to Makkah….I have worked very hard at the farm to save money for Haj…before I came here, I sold all my possession to devote myself for the pilgrimage…I have begged God the Almighty to take my soul here in Makkah since the very first moment I stepped into the holy land."
http://www.emirates247.com/offbeat/this-is-life/old-man-with-crippled-mom-moves-haj-pilgrims-2012-10-28-1.480578
------------
When Afghans Look to Border With Pakistan, They Don't See a Fixed Line
By MATTHEW ROSENBERG
29 Oct 2012
KABUL, Afghanistan — It is perhaps a measure of the growing anxiety in Afghanistan that an American envoy's seemingly innocuous comments about a border first laid down in the 19th century could provoke a week of defiant missives from Afghan officials and fearful murmurings about conspiracies being hatched in Washington and Islamabad.
Ahmed Barakzai, a Kabul jeweler, summed it up well: With America's departure looming, Afghans "know they are entering a dangerous time," he said between bites of fish at a crowded restaurant. The men around him all nodded.
Full report at:
http://www.nytimes.com/2012/10/29/world/asia/in-afghanistan-comment-on-border-brings-tension.html?hp&_r=0
------------
Africa
Tanzania: VP Warns Clerics over Hate-Speech
BY AMINA JUMA
27 OCTOBER 2012
Moshi — THE Vice-President Dr Mohamed Gharib Bilal has called on religious leaders to continue preaching peace, love and unity and warned those inclined to preach hatred to stop it henceforth, saying any breach of peace would cost the nation dearly.
Addressing Eid-El-Hajj Baraza at Jihad Mosque in Vuchama, Mwanga district in Kilimanjaro region yesterday, the Vice-President said the recent violence that erupted in Zanzibar and Dar es Salaam was a result of unnecessary hate-speeches made by some Muslim clerics.
"For many decades, Tanzania has not witnessed religious-motivated conflicts. This will not be allowed to happen again. Worshippers need to know that conflicts resulting from trivial issues like fighting for ownership of a mosque are uncalled for. Chaos taints the good image of the worshippers," Dr Bilal said.
Full report at:
http://allafrica.com/stories/201210270298.html
------------
Muslim extremists akin to al-Qaida spread fear in Libya's east
By Abigail Hauslohner
Washington Post
10/26/2012
DARNA, Libya -- Operating from the shadows, Islamist extremists are terrorizing the eastern Libyan city of Darna, six weeks after the deadly attack on the U.S. mission in Benghazi threw a spotlight on Libya's growing religious extremism.
A campaign of bombings and death threats aimed at government targets is being blamed on armed extremists, including the city's most powerful militia, the Abu Slim Martyrs Brigade, whose ideology residents say is akin to al-Qaida's.
Full report at:
http://www.twincities.com/national/ci_21865936/muslim-extremists-akin-al-qaida-spread-fear-libyas
------------
Ten dead as Nigeria church bombing sparks revenge attacks
29 Oct 2012
KADUNA: A suicide attacker drove a car bomb into a Nigerian church on Sunday, sparking fierce reprisals that saw a Christian mob burn a man alive in a day of violence that killed at least 10 people and wounded 145.
The church attack left at least seven people dead in addition to the bomber, while at least three people were killed in reprisal violence, a rescue official said on condition of anonymity because he was not authorised to provide figures.
According to Musa Ilallah, regional coordinator for the National Emergency Management Agency, the number of wounded was 145.
Full report at:
responsibilities," he said. "We must find a lasting solution to this carnage and arbitrariness."
http://dawn.com/2012/10/29/ten-dead-as-nigeria-church-bombing-sparks-revenge-attacks/
------------
Tunisian Salafists attack alcohol sellers in capital
A group of Tunisia Salafist Muslims attack alcohol vendors in one of the most secular Arab states
29 Oct 2012
Clashes broke out between alcohol sellers and hardline Salafist Muslims in the Tunisian capital, a security official said on Sunday, wounding a police commander in the latest illustration of religious tensions in the home of the Arab Spring.
Tunisia, whose authoritarian president, Zine El Abidine Ben Ali, was overthrown by a popular uprising last year, now has an elected Islamist-led government.
The struggle over the role of religion in government and society has since emerged as the most divisive issue in the North African country, which for decades was considered one of the most secular countries in the Arab world.
Full report at:
http://english.ahram.org.eg/NewsContent/2/8/56687/World/Region/Tunisian-Salafists-attack-alcohol-sellers-in-capit.aspx
------------
17th Killed: Somali Journalist Dies of Wounds
29 Oct 2012
MOGADISHU, Somalia (AP) — A radio station editor in Somalia says a journalist who was attacked by gunmen last week has died of his wounds, bringing the number of journalists killed in targeted attacks in Somalia this year to 17.
Gunmen shot Mohamed Mohamud Turyare, a reporter at Shabelle radio, last week as the 25-year-old walked home. Editor Mohamed Bashir Hashi confirmed Monday that Turyare died of his wounds Sunday.
Full report at:
http://www.nytimes.com/aponline/2012/10/29/world/africa/ap-af-somalia-journalist-killed.html?ref=africa
------------
Witnesses recount 'organized' attack on US Consulate in Libya
29 October 2012
TRIPOLI, Libya: It began around nightfall on Sept. 11 with around 150 bearded gunmen, some wearing the Afghan-style tunics favored by militants, sealing off the streets leading to the US Consulate in Benghazi. They set up roadblocks with pickup trucks mounted with heavy machine guns, according to witnesses.
The trucks bore the logo of Ansar Al-Shariah, a powerful local group of militants who worked with the municipal government to manage security in Benghazi.
There was no sign of a spontaneous protest against an American-made anti-Islam movie. But a lawyer passing by the scene said he saw the militants gathering around 20 youths from nearby to chant against the film. Within an hour or so, the assault began, guns blazing as the militants blasted into the compound.
Full report at:
http://www.arabnews.com/witnesses-recount-%E2%80%98organized%E2%80%99-attack-us-consulate-libya
------------
Ethiopian delegation votes for Egypt's new Coptic Orthodox pope
Delegation of five Ethiopian priests cast ballots on Monday in Coptic Orthodox Church's ongoing papal elections
29 Oct 2012
A delegation of five priests from the Ethiopian Orthodox Church cast their votes for a new Coptic Orthodox Pope on Monday noon.
The Ethiopian Orthodox Church is allowed to dispatch five representatives to vote in the Coptic papal election, in line with 1957 Coptic Church bylaws stating that the Ethiopian Church – which formally separated from Egypt's Coptic Church in 1959 – should have a say in the selection of the Coptic patriarch.
Full report at:
http://english.ahram.org.eg/NewsContent/1/64/56698/Egypt/Politics-/Ethiopian-delegation-votes-for-Egypts-new-Coptic-O.aspx
------------
India
'Islam needs to engage more with spirit of science'
28 October 2012
By Madhusree Chatterjee, IANS
New Delhi: The space for rational science in Islam is shrinking in contemporary times as the faith becomes more inflexible, renowned historian S. Irfan Habib says, advocating a more pro-active approach to science in Islam.
"In developing economies like India, where most Muslims are part of the economy of the marginalised, thinking against science is encouraged, resulting in superstition," Habib said.
"Islam, which has become inflexible and rigid in contemporary times, needs to engage more with the spirit of science. Earlier, it could accommodate all knowledge systems," Habib told IANS in an interview at the launch of his new book, "Jihad, Itjihad: Religious Orthodoxy and Modern Science in Contemporary Islam".
Full report at: Source: Indo-Asian News Service
------------
Salman Khurshid: India's illustrious new Muslim foreign minister
October 28, 2012
New foreign minister Salman Khurshid is the latest member of India's most illustrious Muslim family to be entrusted with one of the highest offices in the world's largest Hindu-populated country.
The 59-year-old Khurshid, who is 21 years younger than his predecessor SM Krishna, was the most eye-catching appointment in a cabinet revamp designed to reinvigorate a government which has shown distinct signs of fatigue.
His appointment comes at a time when he is battling accusations that funds intended for an NGO run by his family have been misappropriated.
Full report at:
http://www.hindustantimes.com/India-news/NewDelhi/Salman-Khurshid-India-s-illustrious-new-Muslim-foreign-minister/Article1-951358.aspx
------------
Shah Rukh Khan Film "My Name Is Khan" Confusing Muslims, Promotes Pluralism
By Ida Lim October 28, 2012
KUALA LUMPUR, Oct 28 — An influential Muslim youth group said today that Bollywood superstar Shah Rukh Khan's "My Name Is Khan" movie confuses Muslims as it promotes liberal Islam and religious pluralism, and warned Malaysian broadcasters not to air the hit film.
The Muslim youth group's statement comes after the Malay right-wing group Perkasa's call last week for Muslims nationwide to boycott award-winning singer Jaclyn Victor for singing the Malay-language Christian song "Harapan Bangsa", which she has said is meant for Christians.
"Angkatan Belia Islam Malaysia (ABIM) strongly protests the screening of 'My Name Is Khan' on TV3 on the second Hari Raya Aidil Adha.
Full report at:
http://www.themalaysianinsider.com/malaysia/article/shah-rukh-khan-film-consufing-muslims-promotes-pluralism
------------
US guns, Pak bullets seized from Red rebels in Jharkhand
Alok K N Mishra
Oct 29, 2012
RANCHI: Seizures of US-made weapons and over 80 bullets manufactured at Pakistan Ordinance Factory (POF) from left wing extremists in the last few months have created a flutter in Jharkhand. The state police had on Friday seized 230 bullets including 80 POF ammunitions and a US-made carbine from People's Liberation Front of India (PLFI), a splinter of CPI (Maoist), operatives in Simdega district.
In August police had seized US made weapon from Maoists during a search operation in Hazaribagh district.
Full report at:
http://timesofindia.indiatimes.com/india/US-guns-Pak-bullets-seized-from-Red-rebels-in-Jharkhand/articleshow/16998731.cms
------------
Muslim body debunks Delhi Police claims; offers legal, financial help to five suspects
Mon Oct 29 2012
Urging Chief Minister Prithviraj Chavan to ensure that the Maharashtra Anti-Terrorism Squad (ATS) continues with its own investigation in the J M Road blasts instead of accepting the Delhi Police's theory which it alleged was flawed, the Kul Jamaati Tanzeem, a city-based umbrella organisation of Muslim groups, has offered legal and financial help to the five suspects arrested by the Delhi Police in connection with the low intensity blasts on August 1. The organisation believes that the five were "framed" by the Delhi Police.
Full report at:
http://www.indianexpress.com/news/muslim-body-debunks-delhi-police-claims--offers-legal-financial-help-to-five-suspects/1023355/
------------
Advani revives Ayodhya temple row, draws cheers
Amb, Una, October 29, 2012
Senior BJP leader LK Advani revived the Ram temple issue at a poll meeting here, drawing cheers from the crowd gathered to hear him speak. Advani, who spearheaded the party's campaign for construction of the disputed temple at Ayodhya, announced that the BJP would help construct an
elaborate and a beautiful temple at Ayodhya, the birth place of lord Rama after the Supreme Court gives its final verdict.
Full report at:
http://www.hindustantimes.com/India-news/HimachalPradesh/Advani-revives-Ayodhya-temple-row-draws-cheers/Article1-951484.aspx
------------
Won't share Kasab security bill: Centre
October 29, 2012
The union home ministry has refused to buy Maharashtra's demand that the Centre share the bill for 26/11 Mumbai attacks convict Ajmal Kasab's security, emphasising that two companies of the Indo-Tibetan Security Force (ITBP) were deployed at the state's request. Two companies of ITBP have
been deployed to protect Kasab since March 2009 at Mumbai Arthur Road jail at the request of the state. The move followed intelligence reports that terrorists could try to kill Kasab, who had become a living proof of Pakistani elements' involvement in the attack.
Full report at:
http://www.hindustantimes.com/India-news/NewDelhi/Won-t-share-Kasab-security-bill-Centre/Article1-951489.aspx
------------
Eid-ul-Zuha passes off peacefully in curfew-bound Faizabad
Oct 29, 2012
FAIZABAD: Curfew continued in Kotwali and Cantonment police circles of Faizabad for the fourth day on Sunday. On Saturday, despite special prohibitory orders, Muslims in the curfew-bound localities of the district were allowed to offer Eid-ul-Zuha prayers at local mosques nearest to their house. The day passed of peacefully.
District authorities are holding marathon meetings with the members of both the communities to ensure no further violence in the district. District magistrate Deepak Agrawal and SSP Ramit Sharma constituted peace committees at the locality levels headed by senior residents of the two communities and entrusted them with the task of ensuring peace in their areas.
Full report at:
http://timesofindia.indiatimes.com/india/Eid-ul-Zuha-passes-off-peacefully-in-curfew-bound-Faizabad/articleshow/16999020.cms
------------
Pakistan
Helicopters pound militant hideouts in Khyber; 10 killed
Zahir Shah Sherazi
29 Oct 2012
KHYBER AGENCY: At least ten suspected militants were killed and six others injured Monday when Pakistani gunship helicopters pounded suspected militant hideouts in Bara Tehsil of Pakistan's restive Khyber tribal region, officials said.
The assault followed an earlier clash in the Akakhel area of Bara Tehsil which had left one soldier dead and three injured, the officials added.
According to the officials, armed militants ambushed a security convoy leading to a deadly clash between the militants and security forces. The clash resulted in the death of a soldier while thee others were wounded.
Full report at:
http://dawn.com/2012/10/29/helicopters-pound-militant-hideouts-in-khyber-10-killed/
------------
Drone attacks render Pakistan's anti-terror efforts ineffective: Malik
29 Oct 2012
ISLAMABAD: Interior Minister Rehman Malik demanded a halt to US drone attacks in Pakistan, adding that, the attacks were rendering Pakistan's efforts to countering terrorism ineffective, DawnNews reported on Monday.
In an interview to a US-based television channel, Malik said that despite having all the resources, the United States was not making sufficient gains in Afghanistan.
Moreover, the minister said a military operation was not a solution to the problem of militancy in any region in the country.
Full report at:
http://dawn.com/2012/10/29/drone-attacks-render-pakistans-anti-terror-efforts-ineffective-rehman-malik/
------------
Militants open fire on security officials; one killed, three injured
29 Oct 2012
PESHAWAR: A security official was killed and three others were wounded when militants opened fire on them in the Khyber tribal region, DawnNews reported.
The security officials came under fire during a search operation in Khyber's Bara Tehsil's Akakhel area.
The casualty figures from the reported incident could not be independently verified.
Khyber is among Pakistan's seven tribal districts near the Afghan border which are rife with homegrown insurgents and are alleged to be strongholds of Taliban and Al Qaeda operatives.
http://dawn.com/2012/10/29/militants-open-fire-on-security-officials-one-killed-three-injured/
------------
Pakistan to ease visa regime for Indian lawyers
29 Oct 2012
The Pakistan government has assured India that advocates visiting the country will be given one-year multiple entry visas and the legal fraternity will be exempt from police verification.
According to Supreme Court Bar Association president P.H. Parekh, who recently led a delegation to Islamabad, said the Interior/Home Minister had agreed to his request in this regard.
The delegation of 80 lawyers was in Pakistan for six days to attend an international conference on "Peace through Law." It was inaugurated by Chief Justice of Pakistan Iftikhar Muhammad. Judges of the Supreme Court of Pakistan, the Chief Justices and judges of different High Courts in Pakistan and about 8,000 members of the Supreme Court Bar Association of Pakistan participated.
Full report at:
http://www.thehindu.com/news/national/pakistan-to-ease-visa-regime-for-indian-lawyers/article4041312.ece
------------
Pakistan has the ability to protect Malala when she returns: Malik
October 29, 2012
Interior Minister Rehman Malik has said that Malala Yousafzai's family will be under guard when they return to Pakistan after her treatment and the government will pay for it.
In an interview with CNN in London, Malik said that the teenage activist had been offered security thrice before her shooting, but her father had refused.
He said that she would be given security when she returns to Pakistan. Malik said that this will require a cordon of female officers to surround Malala and one of male officers to surround the female contingent.
"I assure to the world community that when she goes back, we do have the ability to protect her."
Full report at:
http://tribune.com.pk/story/457754/pakistan-has-the-ability-to-protect-malala-when-she-returns-malik/
------------
Europe
Al-Qaeda 'Burkha Brigade' to hit Western targets
Oct 29 2012
London : Al-Qaeda has formed an all-female 'Burkha Brigade' whose cadres are being trained to infiltrate and hit military bases and official buildings in the Western nations as they are less likely to attract suspicion than men.
A film posted by fanatics online shows the all-female unit of al-Qaeda using a fearsome array of weapons, including machine-guns, grenade rocket launchers and sniper rifles during their training session at an unknown place.
Full report at:
http://www.indianexpress.com/news/qaeda--burkha-brigade--to-hit-western-targets/1023299/
------------
Euro millions site hit by religious hackers, homepage replaced with a passage from the Quran
29 Oct 2012
The French site of the Euro millions lottery has been hacked, with the homepage replaced by a passage from the Quran condemning gambling.
The hackers, calling themselves "Moroccanghosts", posted the message in Arabic and French.
The Quranic verses call games of chance and alcohol "works of the devil" intended to turn people away from God.
The Francaise des Jeux (FDJ) Company, which runs Euro millions in France, said its other games were not affected.
Full report at:
http://www.bbc.co.uk/news/world-europe-20118960
------------
Most French say Islam 'too influential' in society - poll
Oct 28, 2012
Some 60 percent of the French people believe that Islam has been 'too important' in terms of its influence and visibility in the country, Le Figaro says quoting a survey conducted by Ifop pollster.
The survey also found that 43 percent of respondents considered the presence of the Muslim community as a threat to their national identity, compared with just 17 percent who said it enriched society.
Forty percent of those questioned were indifferent to the presence of Islam, Le Figaro said.
http://english.ruvr.ru/2012_10_28/Most-French-say-Islam-too-influential-in-society-poll/
------------
Imams' Trial Tests Bulgaria's Religious Tolerance
October 26, 2012
Thirteen religious leaders accused of preaching radical Islam face up to five years in prison in a criminal trial that's testing the limits of religious freedom in this European country.
Prosecutors say the Saudi-financed activities of the imams have been spreading religious extremism and that they have used a local soccer team to indoctrinate boys.
But local officials say the accused ringleader, Said Mutlu, 49, who ran an imam school in the village of Sarnitsa, has done nothing wrong and the case is slandering the Muslim community.
"Terrorists, terrorists — that's what people know about Sarnitsa," Mayor Mustafa Alikantov said. "It's not true that he was espousing anti-democratic views."
Full report at:
http://www.washingtontimes.com/news/2012/oct/26/imams-trial-tests-bulgarias-religious-tolerance/?page=1
------------
Muslims treat Paris to pastry protest on Eid
26/10/2012
Muslim rights activists distributed chocolate croissants at a Paris mosque at the start of the Muslim feast of Eid al-Adha, after a French MP's controversial comment that thugs snatched children's pastries during Ramadan.
In an amusing response to a conservative French politician's incendiary comment that thugs snatched children's pastries during the holy month of Ramadan, a French Muslim rights group distributed chocolate croissants outside the Paris Grande Mosque on Friday, the start of the Muslim feast of Eid al-Adha.
Full report at:
http://www.france24.com/en/20121026-muslims-treat-paris-to-pastry-protest-on-eid-al-adha-france-cope-islam-pain-au-chocolat
------------
Greece considered more risky to invest than Syria
October 29, 2012
The world's markets may believe that the worst of the financial crisis in Europe is over after three turbulent years, but those people who control the purse strings of the world's businesses are not breathing any easier. An annual survey of finance directors from global business
consultancy BDO finds that the crisis over too much government debt in Europe remains one of their key concerns — so much so that Greece is considered a riskier place to invest and set up business in than war-torn Syria.
Full report at:
http://www.hindustantimes.com/world-news/Europe/Greece-considered-more-risky-to-invest-than-Syria/Article1-951554.aspx
------------
UN peace envoy, Russia seek way out of Syria crisis
UN-Arab League envoy Lakhdar Brahimi arrives to Russia to hold talks with FM Sergei Lavrov on new ways of solving the Syrian crisis
29 Oct 2012
Russia on Monday was to host the UN-Arab League envoy Lakhdar Brahimi to seek new ways of tackling the crisis in Syria after a truce failed to take hold.
Russia had thrown its support behind Brahimi's call for Bashar al-Assad's army and the rebels to lay down arms during the Eid al-Adha holiday.
However shelling and car bombings resumed hours after the ceasefire had been due to take effect on Friday, with each side blaming the other for breaking it.
Full report at:
http://english.ahram.org.eg/NewsContent/2/8/56689/World/Region/UN-peace-envoy,-Russia-seek-way-out-of-Syria-crisi.aspx
---------
North America
Clinton arrives in Algeria for Mali, Qaeda talks
29 Oct 2012
ALGIERS: US Secretary of State Hillary Clinton arrived in Algeria on Monday, with the political crisis in neighbouring Mali a central focus of her scheduled talks with President Abdelaziz Bouteflika.
Clinton's plane touched down shortly before 0530 GMT at Algiers international airport at the start of her second visit to the Algerian capital following a trip last year.
Also on the agenda, according to the US State Department, is the general issue of al Qaeda in the Islamic Maghreb (AQIM).
Full report at:
http://dawn.com/2012/10/29/clinton-arrives-in-algeria-for-mali-qaeda-talks/
---------
Southeast Asia
Indonesian terror stems from anti-Islam film
29 Oct 2012
JAKARTA: Indonesian police said Monday anger at a US-made anti-Islam film was among the motives behind failed terror attacks against foreign targets.
Last week, the anti-terror squad arrested 11 people suspected of planning attacks on domestic and foreign targets, including the US Embassy and a site near the Australian Embassy.
National police spokesman Brig. Gen. Boy Rafli Amar said based on seized documents and other information, anger at the American-made movie denigrating Islam's Prophet Muhammad was one of the reasons behind the planned attacks.
Full report at:
http://dawn.com/2012/10/29/indonesian-terror-stems-from-anti-islam-film/
-----------
Mideast Asia
Nine killed as Turkish forces, Kurdish rebels clash
29 Oct 2012
Violence between security forces and Kurdish rebels in southeastern Turkey killed one police officer and eight rebels, the state-run Anatolia news agency reported Monday.
The outlawed Kurdistan Workers' Party (PKK) launched five simultaneous attacks against security positions late Sunday, killing one police officer, the agency quoted the Sirnak governor's office as saying.
Sirnak province borders Syria and Iraq.
Also on Sunday, Turkish troops backed by jets launched an assault against Kurdish rebels in the Beytussebap district of the same province, killing eight rebels.
About 45,000 people have been killed since the PKK took up arms for autonomy in Kurdish-majority southeastern Turkey in 1984.
http://english.ahram.org.eg/NewsContent/2/8/56692/World/Region/Nine-killed-as-Turkish-forces,-Kurdish-rebels-clas.aspx
------------
Iran Has Drone Pictures of Israeli Bases
29 Oct 2012
TEHRAN, Iran (AP) — Iran has images of sensitive Israeli military bases taken by a drone that was launched by Lebanon's Hezbollah movement and downed by Israel earlier this month, a senior Iranian lawmaker claimed Monday in the latest boast from Tehran about purported advances in the capabilities of its unmanned aircraft.
The announcement gave no details about the photos — other than calling the Israeli bases "forbidden sites" — but it suggested Iranian drones have the ability to transmit data while in flight. It also appeared aimed at warning Israel about the options for retaliation for any possible strikes on Iranian nuclear sites.
Full report at:
http://www.nytimes.com/aponline/2012/10/29/world/middleeast/ap-ml-iran-israel.html?ref=middleeast
------------
Officials say three killed in Yemen airstrike
29 Oct 2012
SANAA: Yemeni officials and local tribesmen say an airstrike has targeted al Qaeda militants in a house in northern Yemen, killing three people, two of them said to be Saudis.
It was the first reported airstrike in Saada province, which borders Saudi Arabia. The officials and tribesmen said the Sunday airstrike was carried out by a US drone.
The US considers al Qaeda in the Arabian Peninsula(AQAP) , based in Yemen, to be the world's most active and has often used drones to target its members. Saudis are leading al Qaeda members.
The officials said those killed were in the courtyard of a house owned by a wanted al Qaeda militant from another Yemeni province. The governor of Saada, Fares Manaa, told a Defense Ministry website that two of the dead are believed to be Saudis.
http://dawn.com/2012/10/29/officials-say-three-killed-in-airstrike-in-north-yemen/
------------
Four rockets hit Israel after raid kills Hamas fighter
29 October 2012
GAZA CITY: Four rockets fired from Gaza crashed into southern Israel yesterday without harming anyone, Israeli police said, hours after an airstrike killed a Hamas fighter.
Police spokesman Micky Rosenfeld told AFP two rockets fell in open areas within the Eshkol district which flanks the southern sector of the Gaza border, while another two landed in and around Beersheva, a city of 194,000 people.
In Gaza, fighters from the Popular Resistance Committees claimed responsibility for the two rockets fired at Beersheva.
The exchanges prompted Beersheva mayor Ruvik Danilovitch to cancel school classes until further notice.
Full report at:
http://www.arabnews.com/four-rockets-hit-israel-after-raid-kills-hamas-fighter
------------
Violence ends Israel-Gaza truce
29 Oct 2012
Militants in Gaza have fired 11 rockets into Israel, officials say, amid a flare-up in fighting which shattered a brief ceasefire between the two sides.
No injuries were reported from the barrage, in the south of the country.
It came hours after Israeli aircraft hit targets in Gaza, after militants fired rockets following the killing by Israel of a Gazan who Israel said fired mortars at its troops.
Full report at:
http://www.bbc.co.uk/news/world-middle-east-20120505
------------
20 Islamic countries will attend Islamic poets seminar in Iran
29 Oct 2012
Poets from 20 Islamic countries of the world are invited to the first seminar of the officials of the scientific committee of the 3rd International Islamic Resistance Poetry Congress.
(Ahlul Bayt News Agency) - Nasrollah Saleh Nejad, executive secretary of the congress which is slated to be held in the city of Kermanshah, said that the Minister of Culture and Islamic Guidance, Mohammad Husseini, and Supreme Leader's international advisor Ali Akbar Velayati are invited to the opening ceremony of the congress who have not responded to their invitations yet; however, Commander Mohammad Reza Naghdi, head of the Basij Mostazafan Organization, and Ali Esmaeili, Cultural Deputy of the Ministry of Culture and Islamic Guidance, are the registered guests of the ceremony.
Full report at:
http://abna.ir/data.asp?lang=3&Id=360129
------------
Thousands of Turks defy ban to mark Republic Day
Thousands of secular Turks march into the streets of the capital Ankara to celebrate the Republic Day, challenging a ban imposed by the Islamist government
29 Oct 2012
Thousands of pro-secular Turks marched Monday in Ankara to mark Republic Day, defying a ban by the moderate Islamist government.
Carrying national flags, demonstrators shouted slogans, "Fully independent Turkey," and "We are soldiers of Mustafa Kemal Ataturk," referring to the republic's founding father.
Full report at:
http://english.ahram.org.eg/NewsContent/2/8/56701/World/Region/Thousands-of-Turks-defy-ban-to-mark-Republic-Day.aspx
-----------
URL: http://www.newageislam.com/islamic-world-news/new-age-islam-news-bureau/syria-s-rebel-fighters-were-sold-exploding-rifles-–-by-a-mystery-briton/d/9122