New Age Islam News Bureau
28 May 2012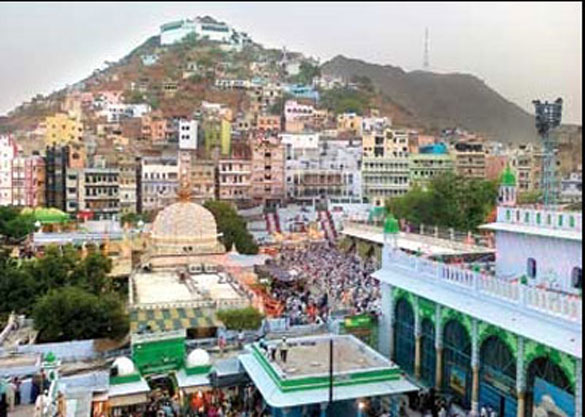 Arab World
• Syria Child Massacre Shocks World
• Amnesty urges Saudi to free Shia prisoners
• Hezbollah "deplores" Houla massacre in Syria
• Hosni Mubarak aide gets seven years in prison
• Syria denies Houla killings, UN condemns attack
• Syria will establish Investigative Committee on Houla Massacre
• Muslim Brotherhood Winner Mohamed Morsy Should Have the Support of the U.S.
• Kofi Annan in last ditch effort to save Syria peace plan
• Millions in global aid for Iraq sits unspent
• Massacre of Syrian kids could be the last straw
• 19 Pakistanis hurt in Iraq bombing
• Egypt to announce poll result today
• Sectarian tensions rise in Bahrain deadlock
India
• J & K Muslims renovate Hindu temple
• Jama'at-ud-Da'wah Press Conference: Kin of Pakistani prisoners in India air grievance
• A member of Ajmer Sharif Dargah Committee Seeks Dissolution of the Body
• At India-Pakistan border, a visa-free 400 metres
• Indian father wins harassment case against Pakistani son
• India, Pak boost ties on legal aid, prisoners' swap
• Terrorists have been contained: Indian Home Minister
• India to explore all options to normalise ties with Pakistan: Krishna
• Azam gets 'threat call' for war against land mafia
• Link between underworld, IM revealed in ATS charge sheet
Pakistan
• Prosecute Ahmadi massacre suspects: HRW
• Qur'an Rehabilitates Pakistan Prisoners
• Gunmen kill three Shias in Pakistani Tribal region
• 5 suspected militants killed in US drone attack in North Waziristan
• No restriction on dual citizenship in Constitution: Gilani
• Bilawal wants Interpol to issue red warrant against Musharraf
• Bodies of two avalanche victims recovered
• Imran shouldn't tell lies if can't speak the truth: PML-N spokesman
• Strained relations delay ISI chief's US visit
South Asia
• Bangladesh charges Islamist chief with war crimes
• U.S. Efforts Fail to Curtail Trade in Afghan Opium
• Family of eight killed in Afghan air strike
• Afghans 'concerned' over air force as NATO pulls out
Mideast Asia
• Iranian satirical sites put E U Foreign Minister in body veil
• Yemen: Army Retakes Most of Al-Qaida Stronghold
• Six killed as Yemeni troops advance
• Ahmadinejad critic re-elected
• Palestinian Electoral Officials in Gaza
North America
• US on 'right track' in Afghanistan: US Defence secretary
• Obama to seek Russia's help to ease out Syria's Assad: Report
• New evidence in Iran's assassination plots: report
• Abu Qatada to press for bail release
• CIA remembers those lost in covert war on terror
• West Point Is Divided on a War Doctrine's Fate
• Frustrations Grow as U.S. and Pakistan Fail to Mend Ties
Africa
• Nigeria Islamic group Boko Haram spreads fear far and wide
• Tunisia Salafists clash with police in Jendouba
• Blast rocks Kenyan capital, at least 15 hurt
Europe
• United Nations Security Council hears 108 dead in Syria massacre
• Russia should use influence over Syria: Britain
• Tory minister of Pak origin lands in UK expenses row
Complied by New Age Islam News Bureau
Photo: The Ajmer Dargah earns around Rs 225 cr annually through offerings and from its 302 properties scattered around Ajmer city
URL: https://www.newageislam.com/islamic-world-news/new-age-islam-news-bureau/syria-child-massacre-shocks-world/d/7464
----------
Arab World
Syria Child Massacre Shocks World
27 May 2012
DAMASCUS – The cold-blooded slaughter of 90 civilians, including scores of children, in the Syrian town of Houla by Bashar Al-Assad's security forces has invited a storm of condemnations worldwide.
"This appalling and brutal crime, involving indiscriminate and disproportionate use of force, is a flagrant violation of international law," a UN spokesman quoted UN Secretary-General Ban Ki-moon and UN-Arab League envoy Kofi Annan as saying, Sky News reported on Sunday, May 27.
The massacre was first revealed on Saturday when grisly scenes were posted online showing scores of children slaughtered in Houla, a township in Homs province.
Amateur videos posted on YouTube showed horrifying images of dead children, with at least one child's head partly blown away.
The Syrian Observatory for Human Rights said Syrian regime forces have "massacred" more than 90 people, including 25 children, in Houla.
But the Syrian government blamed the deaths on "armed terrorist gangs".
Head of UN mission in Syria Major General Robert Mood called the Houla killings a "brutal tragedy".
"Whichever way you look at this, whoever started and whoever responded and whoever contributed, to this deplorable act of violence should be held responsible," Gen Mood told Sky News.
"This indiscriminate and disproportionate use of force is unacceptable and I would also say unforgivable."
US Secretary of State Hillary Clinton called the killings an "appalling" massacre, saying President Bashar al-Assad's "rule by murder and fear must come to an end".
UK Foreign Secretary William Hague also called for an emergency meeting of the UN Security Council this week.
"Our urgent priority is to establish a full account of this appalling crime and to move swiftly to ensure that those responsible are identified and held to account," Hague said, the BBC reported.
Arab League chief Nabil al-Arabi called the assault a "horrific crime" and urged the Security Council to "stop the escalation of killing and violence by armed gangs and government military forces," according to Reuters.
Angry Syrians
The massacre has brought hundreds of angry Syrians to take to the streets to protest the Houla killings.
"We sacrifice our soul and life for you, O people of Houla," chanted the protestors according to an amateur video posted on YouTube for a protest in Kfarnabel, in the northwestern province of Idlib.
Protesters were also angry with failure of the international community to respond to the ongoing killings of civilians in Syria.
"Annan is singlehandedly responsible for the Houla massacre," read a sign carried by a protestor, blaming the special UN-Arab League envoy for continued violence.
The latest flare-up of violence came as Annan, who brokered a repeatedly violated ceasefire last month, finalized plans to return to Damascus.
Syrians say that UN observers failed to intervene to stop the civilian killings.
"We told them at night, we called seven of them," Abu Emad, speaking from Houla, told BBC that their appeals to the monitors failed to produce action.
"We told them the massacre is being committed right now at Houla by the mercenaries of this regime and they just refused to come and stop the massacre."
More than 12,600 people have been killed in Syria since a revolt against Assad's rule broke out in March 2011, including nearly 1,500 since a UN-backed truce took effect on April 12, according to the Observatory.
http://www.onislam.net/english/news/middle-east/457271-syria-children-massacre-shocks-world.html
-----------
Amnesty urges Saudi to free Shia prisoners
May 28, 2012
DUBAI: Amnesty International on Monday urged Saudi Arabia to free Shia prisoners arrested for taking part in "peaceful" protests and those detained without charge in the kingdom's Eastern province.
In a report called "Dissident Voices Stifled in the Eastern Province," where most of the country's minority Shia's live, the rights group said hundreds of individuals, mainly men, but also children, had been arrested since March 2011.
Though "many of those arrested have been released some continue to be detained, mostly without charge or trial and apparently solely for exercising their right to freedom of expression," according to the report.
Saudi's minority Shia's first took to the streets in protest in February 2011 after an outbreak of violence between Shiite pilgrims and religious police in the holy city of Medina.
The protests escalated after the kingdom led a force of Gulf troops into neighbouring Bahrain to help crush a month-long Shia-led uprising against the country's Sunni monarchy.
The report singled out the cases of nine men and a 16-year-old who remained in custody. Seven of the 10 detainees were arrested more than six months ago and had yet to be "informed of any charges filed against them," it said.
According to Amnesty, "none of these detainees has been allowed to appoint a lawyer (except for one)… and none of them have been allowed to challenge the legality of their continued detention."
The London-based rights group also accused Riyadh of "torture or other ill-treatment" of prisoners and said public- and private-sector employees "who choose to exercise their rights to freedom of expression… risk losing their jobs."
Saudi authorities have "blocked several websites operating from the Eastern province," according to the report, apparently for "posting news about demonstrations and other activities opposed to government policies."
Amnesty said it was concerned about the "use of force" by security forces in their clampdown on Shia protests, adding that since November 21, "seven men have died and a number of others injured after being shot while protesting".
Saudi authorities have said the deaths were the result of clashes between police and armed individuals.
The report said the measures taken by Saudi authorities amount to a "pattern of widespread human rights violations" against residents of the province.
Oil-rich Eastern province is home to some two millions Saudi Shia's who for decades have complained of marginalisation by the Sunni monarchy.
On May 16, Amnesty submitted a "memorandum" to the Saudi government citing the alleged violations and concerns raised in the report but said it has so far "not received a response."
http://dawn.com/2012/05/28/amnesty-urges-saudi-to-free-shia-prisoners/
-----------
Hezbollah "deplores" Houla massacre in Syria
May 27, 2012
(Reuters) - The Shi'ite guerrilla group Hezbollah, President Bashar al-Assad's main Lebanese ally, said on Sunday it deplored the Houla massacre in neighboring Syria.
Without assigning a blame for the killings of at least 109 civilians in Houla in central Syria, a statement by Hezbollah said it "strongly condemns the massacre and deplores those who carried it out".
The Shi'ite guerrilla group, which the Syrian opposition accuses of backing Assad's military crackdown on the-14 month uprising, along with its patron Iran, is seeking the release of a group of Lebanese Shi'ites kidnapped last week by an armed Sunni Muslim group in the northern Syrian province of Aleppo.
The group crossed from Turkey on the way back from a pilgrimage to Iran.
http://www.reuters.com/article/2012/05/27/us-syria-massacre-idUSBRE84Q0AE20120527
-----------
Hosni Mubarak aide gets seven years in prison
May 28, 2012
CAIRO: A criminal court in Egypt has convicted former chief of presidential staff Zakaria Azmi of corruption and abuse of office and sentenced him to seven years in prison.
The court fined Azami and his wife Bahia to return to Egyptian treasury 36 million Egyptian pounds (around $6 million).
Former president Hosni Mubarak has been under arrest at the International Medical Center near Cairo. Mubarak, his two sons, former interior minister Habib al-Adli and six of his aides are accused of corruption and killings of hundreds of protesters during the uprising that ousted Mubarak from power.
The verdict and sentencing for Mubarak, who has pleaded not guilty, are due June 2. A guilty verdict could see him face the death sentence.
Mubarak was overthrown in February 2011, after an 18 day uprising. Over 800 people were killed during the protests, many of them shot dead by security forces.
http://timesofindia.indiatimes.com/world/middle-east/Hosni-Mubarak-aide-gets-seven-years-in-prison/articleshow/13582385.cms
-----------
Syria denies Houla killings, UN condemns attack
May 28, 2012
BEIRUT: Syria has strongly denied allegations that its forces killed scores of people - including women and children - in one of the deadliest days of the country's uprising, but the UN Security Council after an emergency session condemned government forces for shelling residential areas.
The killing of more than 100 people in the west-central area of Houla on Friday brought widespread international criticism of the regime of President Bashar Assad, although differences emerged from world powers over whether his forces were exclusively to blame.
The Security Council issued a press statement on Sunday that "condemned in the strongest possible terms" the killings in Houla. It blamed Syrian forces for artillery and tank shelling of residential areas. It also condemned the killings of civilians "by shooting at close range and by severe physical abuse," but avoided saying who was responsible for these attacks.
The council's statement said the "outrageous use of force" against civilians violated international law and Syrian government commitments under previous U.N. resolutions to stop all violence, including the use of heavy weapons in populated areas. It said "those responsible for acts of violence must be held accountable," and asked the U.N. observer mission in Syria and Secretary-General Ban Ki-moon to investigate the attacks and report back to the council.
Full report at:
http://timesofindia.indiatimes.com/world/middle-east/Syria-denies-Houla-killings-UN-condemns-attack/articleshow/13592039.cms
-----------
Makdessi: Syria will establish Investigative Committee on Houla Massacre
May 28, 2012
DAMASCUS- Spokesman for the Syrian Foreign Affairs and Expatriates Ministry, Jihad Makdissi on Sunday said that Syria condemn the horrible crime that took place in al-Houla.
"Syria will establish investigative committee on Houla massacre, to issue results within 3 days." Jihad Makdissi added, in a press conference on Sunday.
Makdissi has categorically denied responsibility of the Syrian forces for the massacre that took place in al-Houla area in Homs Province.
Makdissi also condemned in strongest terms this terrorist massacre against the Syrian civilians as he condemned accusing the Syrian forces of doing that.
"The Syrian state is responsible for protecting civilians according to the constitution and Syria preserves its right to defend its citizens," he said.
Makdissi stressed that no tanks or artillery entered al-Houla town and the law-enforcement members never left their positions, rather they were in a state of self-defense.
"A military judicial committee was formed to conduct investigation and the results will be announced in three days," Makdissi added.
Full report at:
International envoy Kofi Annan is expected to arrive in Damascus on Monday.
http://www.dp-news.com/en/detail.aspx?articleid=121706
-----------
Losing candidates in Egypt's presidential election call for recount, alleging fraud
By Ernesto Londoño and Ingy Hassieb, Published: May 26
May 28, 2012
CAIRO — The two Egyptian presidential candidates who will compete in a runoff after a landmark election this past week sought Saturday to portray themselves as champions of last year's popular revolt, while losing candidates called for a recount and suggested that fraud may have altered the outcome.
Leftist candidate Hamdeen Sabbahi, who finished third, said he would file a lawsuit asking that the June 16-17 runoff be suspended because of what he called irregularities and a pending legal case against former prime minister Ahmed Shafiq, one of the contenders who remains in the race. Sabbahi said during a news conference Saturday that "all indications confirm" that Sabbahi should have made the runoff.
Sabbahi and former Arab League chief Amr Moussa, another losing candidate, called for a probe into allegations that 900,000 policemen and soldiers unlawfully received voter registration cards, a violation they contend could have given Shafiq his edge. Members of Egypt's security forces are barred from voting.
Full report at:
http://www.washingtonpost.com/world/middle_east/egyptian-presidential-candidate-ahmed-shafiq-pledges-not-to-be-new-mubarak/2012/05/26/gJQAQsV6rU_story.html
-----------
Muslim Brotherhood Winner Mohamed Morsy Should Have the Support of the U.S.
Stephen Kalin
May 28, 2012
Mohamed Morsy's presumed first place finish in the preliminary round of Egypt's presidential election paves the way for the most substantial democratic victory for the Muslim Brotherhood, and the entire Islamist movement, since its founding in 1928. As the successor to ousted president Hosni Mubarak comes into slightly more focus, many are wondering how a Morsy victory would affect U.S.-Egypt relations.
Historically, Islamists in the Middle East have not always been peaceful actors. But when they have participated in the democratic process, they have either achieved modest results (as in Jordan, Morocco and Mubarak's Egypt) or scored significant victories that elicited institutionalized rejection and repression.
In Sudan, during the 1980s and then Algeria in 1991, democratically elected Islamist governments were swiftly deposed by military coups. More recently, Hamas' parliamentary success in 2006 was undermined by Fatah, Israel and the U.S., leading to division and civil war in Palestine.
Full report at:
http://www.policymic.com/articles/8911/muslim-brotherhood-winner-mohamed-morsy-should-have-the-support-of-the-u-s
-----------
Kofi Annan in last ditch effort to save Syria peace plan
Richard Spencer
28 May 2012
Kofi Annan, the United Nations and Arab League envoy to Syria, was flying into Damascus on Monday in a desperate attempt to try to rescue his peace plan in the wake of the massacre of more than 100 people, mostly women and children, in the town of Houla at the weekend.
Mr Annan will meet the foreign minister, Walid Muallem, in the afternoon and President Bashar al-Assad on Tuesday to pass on the UN's outrage at the latest killings, said by opposition activists to be the work of army tanks and Shabiha or "Ghost" militias from the Alawite religious minority to which the Assad family belongs.
As he prepared to fly, activists reported scores more people had been killed by intense shell-fire in the city of Hama, north of Houla, in a fresh bombardment on Sunday night.
The Hama Revolution Leadership Council said 41 people had been killed after the Syrian army responded with shelling to attacks on its checkpoints by the Free Syrian Army. Some local activists told The Daily Telegraph the figure would rise.
Full report at:
http://www.telegraph.co.uk/news/worldnews/middleeast/syria/9294473/Kofi-Annan-in-last-ditch-effort-to-save-Syria-peace-plan.html
-----------
Millions in global aid for Iraq sits unspent
May 28 2012
Baqouba : Outside the crumbling elementary school, goats feed on trash strewn across the front yard. Inside, the ceiling is rotting, toilets don't work and students scrunch hip-to-hip behind narrow desks.
Millions of dollars in international aid to build and repair Iraq's dilapidated schools have for years gone unspent. Now, Iraq's government risks losing the funding as the World Bank weighs whether some of it would be better used elsewhere.
The dilemma is one that echoes across the international aid community whether to continue financing a government with vast oil resources and a $100 billion annual budget or divert the assistance to needier nations. It also reflects growing frustration over the bureaucratic hurdles and contracting problems that have kept the money from being used.
The spending delays have left buildings like the scruffy al-Min elementary school in the former insurgent stronghold of Baqouba, 60 kilometers (35 miles) northeast of Baghdad, in limbo. It's one of thousands of schools across Iraq that desperately need money for repair.
"The building looks like a prison, not a school,'' said headmaster Abdul-Karim Mohammed Sabti. "This is not an appropriate atmosphere for learning.''
Full report at:
http://www.indianexpress.com/story-print/954769/
-----------
Massacre of Syrian kids could be the last straw
May 28, 2012
But Assad denies hand and blames rebels
ON A bedroom floor, the bodies of Syrian children lie like discarded dolls. The eyes of some are still open and, hauntingly, their expressions are frozen in fright.
No older than eight, a blood- soaked girl wearing a headscarf and pink diamante belt, is face to face with a younger boy. Around them, a dozen others, some with their arms outstretched, lie shoulder to shoulder. All were massacred on Friday, claim activists, when thugs loyal to President Bashar al- Assad swept through towns and villages in the country's central province of Homs.
But, as it faced growing world outrage over the killings, the Syrian government on Sunday denied any hand and instead blamed the killings on " hundreds of heavily- armed gunmen" who also attacked soldiers in the area.
Men are said to have been killed on the streets, while women and children were shot and stabbed in their homes. The images, almost impossible to bear, came from film taken by an amateur and posted online. In the background the voice of an adult can be heard crying: " Oh God, oh God, oh God." Activists say more than 100 people were killed in the attacks, of which around 50 were said to be children — many of them aged under 10. " They killed entire families, from parents on down to children, but they focused on the children,' one activist claimed.
Full report at: Mail Today
-----------
19 Pakistanis hurt in Iraq bombing
May 28, 2012
FALLUJAH: A roadside bomb in Iraq's Anbar province wounded 19 Pakistani Shia pilgrims on Sunday, police and a doctor said, in the second attack against pilgrims in the Sunni province in days.
"A bus carrying Pakistani pilgrims was targeted by a roadside bomb on the highway to Baghdad from Fallujah," Anbar police spokesman Lieutenant Colonel Hassan Taher Kitab told AFP.
The attack wounded the driver of the bus and 18 passengers, including three children who were in critical condition, he said.
Assem al Hadithi, a doctor at Fallujah Hospital, confirmed the toll, and said that the pilgrims were going to visit the al Askari shrine in Samarra, north of Baghdad.
http://tribune.com.pk/story/385154/sectarian-violence-19-pakistanis-hurt-in-iraq-bombing/
-----------
Egypt to announce poll result today
May 28, 2012
CAIRO: Egypt's election committee will announce on Monday first round results of the presidential poll, an official said, after unofficial counts showed it would go to a run-off between the Muslim Brotherhood's candidate and the last prime minister of Hosni Mubarak.
Four candidates have complained about the voting, including Hamdeen Sabahy, the leftist candidate shown in third place.
If no candidate wins more than 50 percent of the vote, a run-off is held between the op two.
"Today we announce the results of the first round of the presidential election," Hatem Bagato, the secretary-general of the electoral committee, told.
Asked if there would be a run-off, he said: "That would be part of the result announcement we will make today."
The Brotherhood's Mohamed Mursi is expected to compete with Ahmed Shafiq, Mubarak's last prime minister who led the air force before joining the cabinet.
http://www.thenews.com.pk/article-51393-Egypt-to-announce-poll-result-today
-----------
Sectarian tensions rise in Bahrain deadlock
May 28, 2012
MANAMA:The wave of protests by the Shia majority in Bahrain against the ruling Sunni dynasty has intensified sectarian tensions in the small Gulf kingdom that is fast approaching complete political paralysis.
"At the moment there is no more trust between the communities," said prominent Sunni cleric Abdullatif Mahmud, accusing the main Shia opposition formation Al-Wefaq of being behind the mutual suspicions.
"Wefaq works for the interest of its community and not for that of the country," said Mahmud, head of the National Unity Assembly (NUA) formed at the height of Shia-led anti-regime protests last year, at a pro-government rally.
"The street is divided, but — thanks to God — we have not reached a sectarian confrontation," he said, adding: "There is no place for dialogue between the NUA and Wefaq which does not recognise us as a political force."
Shia demonstrators are back on the street in Bahrain almost daily, calling for the fall of the regime of King Hamad bin Issa al-Khalifa, whose family has ruled the Gulf archipelago since 1783.
Full report at:
http://dawn.com/2012/05/28/sectarian-tensions-rise-in-bahrain-deadlock/
-----------
India
J & K Muslims renovate Hindu temple
NOOR-UL-QAMRAIN
SRINAGAR 27th May, 2012, Locals have engaged skilled workers for the renovation. In the first phase the temple walls are being repaired.
Kashmiri Muslims living in the vicinity of Vaital Bhairav temple at Rainawari, a congested locality in Srinagar, have saved the temple land from being sold. They have also offered Kashmiri Pandits their help to restore this 400-year-old temple.
According to local resident Ghulam Qadir Mir, the mahant of the temple was about to sell the land to a businessman. "We raised an alarm and Kashmiri Pandits appealed to Omar Abdullah to save the land. They also started a campaign on Facebook, which resulted in the renovation of the temple" he said.
Local Muslims have engaged skilled workers and labourers for the renovation. Gul Muhammad Bhat, another local resident said that in the first phase the temple walls were being repaired. The Muslims and the Pandits have even formed a joint forum, Rainawari Action Forum, to save ancient temples in the area.
Local Muslims express the hope that the temple will lead to reconciliation between the two estranged communities. "Whatever happened in 1990 was tragic, resulting in the migration of Kashmiri Pandits. We will love to see them back in their own localities and not in government accommodations," said Ali Muhammad Ganai of Rainawari.
In fact, Ali Muhammad Ganai and some of his neighbours have with them the keys of several houses belonging to Pandits who now live in Jammu. They said that these Pandit families come here in the summer and stay for a few weeks before going back to Jammu.
"Kashmiri Pandits have a lot of faith attached to this temple. It is a vital thread of our belief and religious place," said Sunil Pandit who lives in Srinagar and is happy to see the temple being renovated after 22 years.
http://www.sunday-guardian.com/investigation/valley-muslims-renovate-bhairav-temple
-----------
Jama'at-ud-Da'wah Press Conference: Kin of Pakistani prisoners in India air grievance
ANITA JOSHUA
May 28, 2012
They want Pakistan government to raise issue with India
Families of three Pakistani nationals imprisoned in India on Sunday said they were picked up and charged without evidence and asked the Pakistan government to raise the issue with the Indian authorities. They were addressing a press conference set up here by the Jama'at-ud-Da'wah.
According to the families the arrests were made between 1998 and 2001. Mohammad Irshad was arrested in connection with the Red Fort attack. Irshad's brother, Mohammad Khursheed, said his sibling had gone to Delhi for an IT conference, where he met and married a local. However, he did not get his visa renewed. He was picked up in the wake of the blast and sentenced to death. He is presently in Tihar Jail in Delhi.
Mohammad Zulfiqar and Shahnawaz were apparently visiting relatives in India when they were arrested. While Zulfiqar is in Tihar Jail, Shahnawaz is in a prison in Gujarat.
The families expressed dismay over the fact that no Pakistani human rights organisation had raised the issue.
As to why they were raising the issue at this juncture, the families argued that the governments of both countries were now releasing prisoners and they wanted to bring the plight of their relatives languishing in Indian prisons into the public domain.
http://www.thehindu.com/news/international/article3463117.ece
-----------
A member of Ajmer Sharif Dargah Committee Seeks Dissolution of the Body
MOHAMMED ANAS
27th May, 2012
A member of Ajmer Sharif Dargah Committee has written to the government seeking dissolution of the body.
The two committees that manage the Ajmer Sharif Dargah, the holiest shrine for Muslims in South Asia, have been accused of misusing dargah property and mismanaging the shrine. These two committees are the government-appointed Dargah Committee and the Anjuman, an independent body of khuddam (inheritors). A Dargah Committee member, M.M. Tirmizi, a Gujarat High Court lawyer, has written to the Ministry of Minority Affairs demanding the dissolution of the committee to prevent the mismanagement and the "loot".
Minister of Minority Affairs Salman Khurshid admitted to this newspaper that his ministry has received Tirmizi's letter and other complaints about "irregularities and mismanagement" at the shrine. He, however, added, "I am very concerned about the affairs of the shrine. But you must understand that it's a religious place and that's why we are very cautious to take action on these complaints. In the past, some action taken by the ministry was construed as direct intervention into the affairs of the shrine which is revered by people."
The shrine, which is an endowment under the Dargah Khwaja Saheb Act, 1955, earns around Rs 225 cr annually through offerings made by donors and from its 302 properties, such as, guest houses, hotels, shops and a secondary school scattered around Ajmer city. Of this, Rs 200 cr is managed by the Anjuman.
According to activist Muzaffar Bharti, "Many of the dargah properties have been rented out. No case has been filed against illegal occupants of dargah properties. Worse, Rs 5.4 lakh dues on present and former committee members have not been recovered."
To aggravate matters, the Dargah Committee is without a nazim (head) for more than a year. A deputy secretary of the ministry, Mohammed Afzal, is acting as the nazim. But Bharti alleges that Afzal has visited the shrine only once and has delegated his work to a senior clerk in the Committee, M. Siddique, who is now running the dargah as if it is his personal property.
Bharti has sent The Sunday Guardian some documents detailing the misuse. One document shows that a dargah property located at a prime spot was rented out to relatives of the senior clerk for Rs 1,000 a month without any down payment. The dargah had published an advertisement to rent out the same for a minimum of Rs 3,000 a month and with Rs 21 lakh as down payment. Despite objections and a legal notice served, the tenants continue to occupy it as the committee did not pursue the case.
When contacted, A.H. Khan Chaudhary, a Congress MP from West Bengal and the president of the present Dargah Committee (not the nazim), refused to comment on the dues that his colleagues in the committee have.
A copy of M.M. Tirmizi's letter to the ministry.
As per the 1955 Act and convention, the greater part of the earnings of the dargah has to be spent on pilgrim welfare and social service. But the shrine is unable to provide basic amenities like shelter, food and water to pilgrims who have descended in thousands on the occasion of the ongoing 800th Urs of Khwaja Moinuddin Chishti.
Members of the Anjuman say that they are fulfilling their duties and utilising dargah funds properly. "We are running quite a few guest houses for pilgrims and langar (free kitchens) are organised daily by the income of nazrana (offerings)," said Syed Furqan Chishty.
On the lack of amenities to pilgrims and the absence of any social service, he said, "During the time of Urs, around 25,000 pilgrims visit the dargah daily and most of them stay here for a week. It's an uphill task to manage shelter and other amenities for all of them. We provide what we can manage.
However, Chishty was not ready to disclose how they spend the money: "It must be in crores. Apart from the expenditure on pilgrim welfare, we spend it on our families. We are a huge family, with 1500 males only. So, you can imagine how we manage."
Such is the mismanagement that the dargah caretakers are unable to suggest any welfare work to utilise the Rs 5 cr offered by Pakistan President Asif Ali Zardari.
Meanwhile, the Ministry of Minority Affairs has released the letter by M.M. Tirmizi, in response to an RTI query. Interestingly, Surajit Mitra, secretary with the Ministry of Minority Affairs, to whom the letter was addressed said that he did not receive the letter, although Khurshid admitted to receiving it.
Khurshid said that he hoped that with the selection of a new committee and an efficient nazim, things would take a turn for the better.
On the utilisation of the Rs 5 cr offered by Zardari, Khurshid said that his ministry would soon find a way to invest it. "I am going to Ajmer with Mrs Sonia Gandhi's chador and will discuss the matter with Rajasthan Chief Minister Ashok Gehlot and the dargah officials. I hope we will find some project where the Pakistan President's money will be spent."
http://www.sunday-guardian.com/investigation/committee-anjuman-misusing-dargah
-----------
At India-Pakistan border, a visa-free 400 metres
SUJAY MEHDUDIA
May 28, 2012
Easing of rules will give boost to bilateral trade at Wagah
In a significant move that could show the way for putting in place a liberal visa regime between them, India and Pakistan have agreed to do away with requirement of a visa to cross the border on both sides within a radius of 400 metres at the Attari-Wagah point in Punjab for Customs and other related border officials.
It was agreed that officials monitoring and administrating trade would be issued "special permits'' to work within the 400-metre radius. At present, such permits are issued to drivers and workers to drive in and out of the border carrying goods and unloading them.
Now this special facility will be extended to certain officials, including Customs, on both sides to enable proper scrutiny, inspection and early clearance of goods coming through trucks.
However, this limited access is unlikely to be available to the BSF or Pakistan Rangers.
With a new trade regime likely to be in place in the next few months amid indications of major activity taking place on the land routes, India and Pakistan have gone ahead and decided to do away with the requirement for Customs and other related officials to have a visa to cross over into each other's territory at the Wagah border.
"The Customs Border Liaison Committee (CBLC) of India and Pakistan decided during a recent meeting that officers working on the border would no longer require to have visa to work in a radius of 400 metres of each other territory,'' say Commerce Ministry officials.
Earlier, any person wishing to even take one step into each other's territory was requirement to get a visa for the same.
Full report at:
http://www.thehindu.com/news/national/article3463108.ece
-----------
Indian father wins harassment case against Pakistani son
May 28, 2012
New Delhi: He returned from Pakistan after two decades and forcibly took over his father's apartment. A Delhi court has now ordered him to vacate.
Additional District Judge Inderjeet Singh on May 24 said Raju had failed to establish his right on the property and was "duty bound to vacate and hand over the possession of the property to his father".
In his petition, 85-year-old Babu Ram had said that his son, Raju, who is a Pakistani national, came to India in 2009 and forcibly occupied his flat in South Delhi's Dakshin Puri.
The petition said Raju (who uses only his first name) moved to Pakistan in 1989 after marrying Rehana Bibi, a Pakistani Christian he had met during her trip to India. After 20 years, Raju returned to Delhi with his wife and three children.
Full report at:
http://www.ndtv.com/article/cities/indian-father-wins-harassment-case-against-pakistani-son-216831
-----------
India, Pak boost ties on legal aid, prisoners' swap
May 28, 2012
NEW DELHI: The failure to sign a new visa agreement may have been the low point of the home secretary-level talks between India and Pakistan but the meeting, which concluded on Friday, was a step forward in terms of initiating discussion on Mutual Legal Assistance Treaty (MLAT) and putting the process of releasing each other's prisoners/fishermen on fast track.
Despite initial resistance, Pakistan has agreed to examine the draft of the MLAT and revert with comments as early as possible.
Though it may take time before the two countries sign such an agreement, India believes Pakistan agreeing to discuss the matter assumes significance in view of recognizing the need to have such a legal instrument on criminal matters including terrorism. The MLAT is devised in such a way that it can help both countries in combating transnational organized crimes, trans-border terrorism and other serious offences such as drug trafficking, money laundering, counterfeit currency and smuggling of arms.
Full report at:
http://timesofindia.indiatimes.com/india/India-Pak-boost-ties-on-legal-aid-prisoners-swap/articleshow/13580299.cms
-----------
Terrorists have been contained: P Chidambaram
May 27, 2012
CUDDALORE ( TAMIL NADU): Home minister P Chidambaram has said sufficient weapons have been supplied to security forces to contain terrorists and there has been a decline in their activities in recent years.
Security forces are in possession of modern weapons and terrorist activities have been controlled to a large extent, Chidambaram said.
He was speaking after laying the foundation for a Dr Ambedkar Mani Mandapam (memorial for Ambedkar) here last night.
On the indefinite strike by contract workers of state-run Neyveli Lignite Corporation continuing for over a month, Chidambaram told reporters he would hold talks with coal minister Sriprakash Jaiswal and labour minister Mallikarjun Kharge tomorrow to find a solution.
The contract workers on strike are demanding regularisation of their services in a phased manner and implementation of 'equal pay for equal work' formula, among other things.
http://timesofindia.indiatimes.com/india/Terrorists-have-been-contained-P-Chidambaram/articleshow/13571177.cms
-----------
Solution to Kashmir issue lies within Constitution: Mufti
May 27, 2012
HIRANAGAR (J&K): Opposition People's Democratic Party today said any solution to the vexed issue of Kashmir should be found within the framework of the Indian Constitution and called for stronger Centre-state relations.
"Today the people will demand self-rule and tomorrow they will ask for 'aazadi', this way we cannot find a solution to our problem. The real solution of Kashmir issue lies within the Constitution of India," PDP patron Mufti Mohammad Sayeed said.
"We should insist on a strong relationship with the Centre. Only then development will come about," Sayeed said, addressing a public rally in the border area of Hiranagar in Kathua district.
The PDP leader, however, said that his party would not stay silent till a solution is reached and added that it would keep on working for the "rightful demands of the citizens of Jammu and Kashmir".
Slamming the ruling National Conference, Sayeed claimed that development in Jammu and Kashmir had come to a halt under the Omar Abdullah-led government.
"The state's condition has gone from bad to worse. There is no redressal of grievances, unemployment is on the rise and so is corruption," he said.
Another PDP leader, Muzaffar Hussain Baig, who was also present on the occasion, claimed that the condition of the state had deteriorated since the present government took over the administrative reins.
"The youth of the state has been rendered jobless, the corruption is increasing, there is shortage of drinking water. People are not even getting basic amenities," Baig said.
http://timesofindia.indiatimes.com/india/Solution-to-Kashmir-issue-lies-within-Constitution-Mufti/articleshow/13567882.cms
-----------
India to explore all options to normalise ties with Pakistan: Krishna
May 28, 2012
India on Monday said it would explore all options to normalise relations with Pakistan and its intentions are "very transparent" in this direction.
"With Pakistan, speculation will never stop and I wouldn't like to enlist myself in the club of speculators. All I can convey to you is that India's intentions are very honest, India's intentions are very transparent," External Affairs Minister S. M. Krishna told reporters in Nay Pyi Taw.
"Dr. Manmohan Singh wants good relationship, the people of India want good relationship with Pakistan and we certainly will make every effort from our side to see that normalisation of relationship as good neighbours could be possible and we will explore all options to do that", he said.
His remarks came a few days after India and Pakistan failed to sign a liberalised visa agreement, agreed on between Dr. Singh and President Asif Ali Zardari in April.
India expressed disappointment over it saying it had gone fully prepared to the Home Secretary-level meeting in Islamabad where the visa deal was to be signed last week.
http://www.thehindu.com/news/national/article3464635.ece
-----------
Azam gets 'threat call' for war against land mafia
May 27 2012
Lucknow : Cabinet Minister Azam Khan has claimed to have received a threat call two days ago. Khan said the unknown caller threatened him as has waged a war against land mafia in the Waqf Board.
"It is true that I received a call from an unknown person who threatened to kill me. I receive such threats quite often and do not take it seriously," Khan told The Sunday Express on Saturday.
Khan admitted that land mafia in Waqf Board are quite dominant. "Today Shia Waqf Board Chairman Syed Waseem Rizvi has been asked to tender his resignation. Now the land mafia have threatened me as I have launched a crusade against them."
Citing another instance of threat to his life, the minister said the IB office in Lucknow has received a threatening letter to kill me in a suicide attack.
Khan, however, refused to demand more security from the government. At present, he is being given Z category security.
Meanwhile, Chairman, Shia Waqf Board, Syed Waseem Rizvi submitted his resignation to cabinet minister Shivpal Yadav.
In his letter, he has blamed Shia cleric Maulana Kalbe Jawwad for launching a vindictive campaign against him and inciting the Shia community after he found Jawwad guilty of selling grave land in Imambara Ghufran Maab in Lucknow. "I have resigned because they were disturbing the peace of Lucknow and tarnishing the image of the SP," said Rizvi.
On the other hand, Kalbe Jawwad, who had given a call for protest march to CM's residence on May 27, said he was in Ambedkarnagar and will take a decision once he reaches Lucknow. It is expected that he will call off the agitation but hold a meeting to assert his victory.
http://www.indianexpress.com/story-print/954436/
----------
Link between underworld, IM revealed in ATS chargesheet
May 27 2012
Mumbai : With the Maharashtra ATS naming Dubai-based Muzaffar Kola, an associate of jailed 1993 serial blasts accused Mustaffa Dossa, as a wanted accused in the 13/7 triple blasts case, the link between underworld and home grown terror outfit Indian Mujahideen has surfaced.
Kola, who runs Muzaffar Kola Enterprises based in Dubai, was instrumental in facilitating availability of Rs 10 lakh to IM's elusive chief operative Yasin Bhatkal, ATS sources said, adding that the money was used to fund the blasts.
"Kola has been associated with Dossa and his absconding brother Mohammed Dossa. On Kola's instructions, hawala operator Kanwar Pathrija (arrested in the 13/7 blasts case) allegedly handed over Rs 10 lakh to one Shivanand, who later turned out to be Yasin Bhatkal," the source said.
"With this link, we now cannot rule out underworld help in this terror attack," the source added.
Full report at:
http://www.indianexpress.com/story-print/954464/
----------
Pakistan
Prosecute Ahmadi massacre suspects: HRW
May 28, 2012
NEW YORK: Pakistan's federal and provincial governments should bring to justice those responsible for the May 2010 attacks on Ahmadiyya places of worship that killed 94 people, Human Rights Watch said today.
On May 28, 2010, militants attacked two Ahmadiyya places of worship in the city of Lahore with guns, grenades, and suicide bombs, killing 94 people and wounding well over 100. The Punjabi Taliban, a local affiliate of Tehrik-e-Taliban Pakistan (the Pakistani Taliban or TTP), claimed responsibility. Two men were captured during the attack, but the government has failed to make progress on their trial, seeking repeated adjournments from the court as has the defence.
"It's obscene that two years after the worst massacre in Lahore since the partition of India, the government has still not brought the suspects apprehended at the scene to trial," said Brad Adams, Asia director at Human Rights Watch. "By pandering to extremists who foment violence against the Ahmadis, the government emboldens militants who target the beleaguered community, and reinforces fear and insecurity for all religious minorities."
The May 2010 attacks killed 27 people in Lahore's Model Town area and 67 people in the suburb of Garhi Shahu. Worshipers overpowered two attackers, Asmatullah, alias Muaaz and Abdullah Muhammad, and turned them over to police. Each was charged under the Anti-Terrorism Act and remains in custody, but there has been no progress in the case and proceedings have been repeatedly adjourned.
Since the May 2010 attacks, there has been an intensification of the hate campaign against Ahmadis, Human Rights Watch said. In June 2011, a pamphlet named some 50 prominent Ahmadis in the city of Faisalabad in Punjab province and declared them "liable to be killed" under Islamic law, along with all members of the community. No action has been taken by the government against those who disseminated the pamphlet. In September 2011, one of those named in the pamphlet, Naseem Butt, was shot dead. At least another five Ahmadis were killed during 2011, apparently because of their religious beliefs. In December, unknown assailants vandalized 29 graves in an Ahmadiyya graveyard in the Punjab town of Lodhran.
During 2012, extremist groups in Lahore have used discriminatory provisions of Pakistani law that target Ahmadis and prevent them from "posing as Muslims" to force the demolition of sections of an Ahmadiyya place of worship on the grounds that its dome made it look like a mosque. In the garrison city of Rawalpindi, the authorities barred Ahmadis from using their place of worship at the insistence of local extremist groups. In both instances, Punjab provincial administration and police officials supported the extremists' demands instead of protecting the Ahmadis.
"The Punjab provincial government should be providing extra security to Ahmadiyya places of worship instead of siding with those terrorizing worshipers and attacking their places of worship," Adams said. "Pakistan's anti-Ahmadi laws need to be repealed, not enforced."
Human Rights Watch urged the government of Punjab province, controlled by former Prime Minister Nawaz Sharif's Pakistan Muslim League (Nawaz) party, to investigate and prosecute those responsible for intimidation, threats, and violence against the Ahmadiyya community.
Militant groups that have publicly been involved in such efforts include the Sunni Tehrik, Tehrik-e-Tahafaz-e-Naomoos-e-Risalat, Khatm-e-Nabuwat, Difa-e-Pakistan Council, and others acting under the Pakistani Taliban's umbrella. Leaders of these groups have frequently threatened to kill Ahmadis and attack the places of worship where killings have taken place as well as other Ahmadi places of worship.
Ahmadi community leaders told Human Rights Watch that they had repeatedly brought threats against them to the notice of the Punjab chief minister, Shahbaz Sharif, the provincial government, and the police controlled by the provincial authorities, and that they had asked for enhanced security for vulnerable Ahmadiyya places of worship. However, the provincial government failed to act on the evidence or to ensure meaningful security.
Human Rights Watch called on Pakistan's government to introduce legislation in parliament without delay to repeal laws that discriminate against Ahmadis and other religious minorities, including sections 295 (blasphemy) and 298 (Ahmadi specific law that prevents them from "posing" as Muslims) of the Pakistan Penal Code.
Human Rights Watch also urged concerned governments and inter-governmental bodies to press the Pakistani government to:
Repeal sections 295 and 298 of the Pakistan Penal Code;
Prosecute those responsible for planning and executing attacks and committing other offenses against the Ahmadiyya and other religious minorities; and
Take steps to encourage religious tolerance within Pakistani society.
"The government's continued use of discriminatory criminal laws against Ahmadis and other religious minorities is indefensible," Adams said. "As long as such laws remain on the books, the Pakistani state will be seen as a persecutor of minorities and an enabler of abuses."
Background on Persecution of the Ahmadiyya Community in Pakistan
The persecution of the Ahmadiyya community is wholly legalized, even encouraged, by the Pakistani government. Pakistan's penal code explicitly discriminates against religious minorities and targets Ahmadis in particular by prohibiting them from "indirectly or directly posing as a Muslim." Ahmadis are prohibited from declaring or propagating their faith publicly, building mosques or even referring to them as such, or making the call for Muslim prayer.
Pakistan's "blasphemy law," as section 295-C of the Penal Code is known, makes the death penalty effectively mandatory for blasphemy. Under this law, the Ahmadiyya belief in the prophet hood of Mirza Ghulam Ahmad is considered blasphemous insofar as it "defiles the name of Prophet Muhammad." In 2009, at least 50 Ahmadis were charged under various provisions of the blasphemy law across Pakistan. Many of them remain imprisoned.
Since the military government of Gen. Zia-ul-Haq unleashed a wave of persecution in the 1980s, violence against the Ahmadiyya community has never really ceased. Ahmadis are killed and injured, and their homes and businesses burned down, in anti-Ahmadi attacks. The authorities arrest, jail, and charge Ahmadis for blasphemy and other offenses because of their religious beliefs. In several instances, the police have been complicit in harassment and in framing false charges against Ahmadis, or have stood by in the face of anti-Ahmadi violence.
However, the government seldom brings charges against perpetrators of anti-Ahmadi violence and discrimination. Research by Human Rights Watch indicates that the police have failed to apprehend anyone implicated in such activity in the last several years.
Since 2000, well over 400 Ahmadis have been formally charged in criminal cases, including blasphemy. Several have been convicted and face life in prison or death sentences pending appeal. The offenses for which they faced charges included wearing an Islamic slogan on a shirt, planning to build an Ahmadi mosque in Lahore, and distributing Ahmadi literature in a public square. As a result, thousands of Ahmadis have fled Pakistan to seek asylum in countries including Canada and the United States.
The Pakistani government actively encourages legal and procedural discrimination against Ahmadis. For example, all Pakistani Muslim citizens applying for passports are obliged to sign a statement explicitly stating that they consider the founder of the Ahmadi community an "imposter" and consider Ahmadis to be non-Muslims. Under Pakistan's blasphemy law, virtually any public act of worship or devotion by an Ahmadi can be treated as a criminal offense.
Since 1953, when the first post-independence anti-Ahmadiyya riots broke out, the relatively small Ahmadi community in Pakistan has lived under threat. Between 1953 and 1973, this persecution was sporadic but, in 1974, a new wave of anti-Ahmadi disturbances spread across Pakistan. In response, Pakistan's parliament introduced amendments to the constitution that defined the term "Muslim" in the Pakistani context and listed groups that were deemed to be non-Muslim under Pakistani law.
In 1984, Pakistan's penal code was amended yet again. As a result of these amendments, five ordinances that explicitly targeted religious minorities acquired legal status: a law against blasphemy; a law punishing the defiling of the Quran; a prohibition against insulting the wives, family, or companions of the Prophet of Islam; and two laws specifically restricting the activities of Ahmadis. On April 26, 1984, Gen. Muhammad Zia-ul-Haq issued these last two laws as part of Martial Law Ordinance XX, which amended Pakistan's Penal Code, sections 298-B and 298-C.
Ordinance XX undercut the activities of religious minorities generally, but struck at Ahmadis in particular by prohibiting them from "indirectly or directly posing as a Muslim." Ahmadis thus could no longer profess their faith, either orally or in writing. Pakistani police destroyed Ahmadi translations of and commentaries on the Quran and banned Ahmadi publications, the use of any Islamic terminology on Ahmadi wedding invitations, offering Ahmadi funeral prayers, and displaying the Kalima (the statement that "there is no god but Allah, Mohammed is Allah's prophet," the principal creed of Muslims) on Ahmadi gravestones. In addition, Ordinance XX prohibited Ahmadis from declaring their faith publicly, propagating their faith, building mosques, or making the call for Muslim prayer. In short, virtually any public act of worship or devotion by an Ahmadi could be treated as a criminal offense.
With the passage of the Criminal Law Act of 1986, the parliament added section 295-C to the Pakistan Penal Code. The "blasphemy law," as it came to be known, made the death penalty mandatory for blasphemy. Gen. Zia-ul-Haq and his military government institutionalized the persecution of Ahmadis as well as other minorities in Pakistan with section 295-C. The Ahmadi belief in the prophet hood of Mirza Ghulam Ahmad was considered blasphemous insofar as it "defiled the name of Prophet Muhammad." Therefore, theoretically, Ahmadis could be sentenced to death for simply professing their faith. Though the numbers vary from year to year, Ahmadis have been charged every year under the blasphemy laws since their introduction.
In 2008, at least 15 Ahmadis were charged under various provisions of the blasphemy law. In addition to blasphemy charges, Ahmadis have sporadically come under physical attack. For example, in June 2006, a mob burned down Ahmadi shops and homes in Jhando Sahi village near the town of Daska in Punjab province, forcing more than 100 Ahmadis to flee. The police, though present at the scene, failed to intervene or arrest any of the culprits. However, the authorities charged seven Ahmadis under the Blasphemy Law.
In 2009, at least 37 Ahmadis were charged under the general provisions of the blasphemy law and over 50 were charged under Ahmadi-specific provisions of the law. For example, in January 2009, five Ahmadis, including four children, were charged with blasphemy in Layyah district of Punjab province. The children were released after being jailed for six months. In July 2009, Sunni Tehreek militants staged protests until the local police in Faisalabad district of Punjab province agreed to register blasphemy cases against 32 Ahmadis for writing Quranic verses on the outer walls of their houses. Throughout 2009, Ahmadi graveyards were threatened with desecration, and Ahmadi mosques received threats.
In 2010, at least 70 Ahmadis were charged under various provisions of sections 295 and 298 on account of their faith.
On May 30, 2010, two days after militants attacked two Ahmadiyya places of worship in Lahore, killing 94 people, a Taliban statement "congratulated" Pakistanis for the attacks. It called people from the Ahmadiyya and Shia communities "the enemies of Islam and common people" and urged Pakistanis to take the "initiative" and kill every such person "in range."
On the night of May 31, 2010 unidentified gunmen attacked the Intensive Care Unit of Lahore's Jinnah Hospital, where victims and one of the alleged attackers in the May 28 attack were under treatment, sparking a shootout in which at least another 12 people, mostly police officers and hospital staff, were killed. The assailants escaped.
The anti-Ahmadiyya campaign intensified in 2010, exemplified by the government allowing groups to place banners seeking the death of "Qadianis" (a derogatory term for Ahmadis) on the main thoroughfares of Lahore.
Punjab provincial authorities have pointedly ignored pleas for enhanced security for Ahmadiyya places of worship given their vulnerability to attack and instead sought to appease the groups posing the threat. For example, on May 30, 2010, Zaeem Qadri, adviser to the Punjab chief minister, Shahbaz Sharif, said in an interview on a private news channel that the provincial government had not removed the threatening banners from the city's thoroughfares to prevent "adverse reaction against the government" by the groups responsible.
http://dawn.com/2012/05/27/prosecute-ahmadi-massacre-suspects-hrw/
-----------
Qur'an Rehabilitates Pakistan Prisoners
By Aamir Latif
27 May 2012
KARACHI – Muslim charities have launched a series of projects in several Pakistani jails ranging from conventional education to religious learning to turn thousands of prisoners into useful citizens.
"We want to change this impression that jails are the nurseries of criminals," Mohammad Yunus, the head of Al-Khidmat Foundation's ongoing projects in Pakistani jails, told OnIslam.net.
"We want to convert these would –be criminals into useful citizens for the society through different means."
Al-Khidmat Foundation, Pakistan's largest NGO, has launched a computer and technical skill program as well as conventional education and water salination projects in 20 prisons in four Pakistani provinces.
In northeastern Punjab, the foundation has set up 10 water salination plants in ten jails.
It is also running a literacy project for underage children languishing in juvenile jails, besides computer literacy programs.
"We (Islamic charities) by and large have neglected this important segment of society in past. They (prisoners) equally deserve our attention", Yunus said.
"That's why the Al-Khidmat Foundation has set up a separate cell to concentrate only on jails."
A 20-member batch from the foundation has recently been awarded certificates at Karachi central prison by provincial minister for jails Ayaz Soomro, who hailed the activities of Muslim charities in jails.
The minister announced a three-month relaxation in term of each prisoner who completed computer certificate program.
Jails in Pakistan are a different world altogether.
Almost all prisons are overcrowded, where common prisoners have to live in dirty and dingy cells not bigger than 12/12 size.
Food and water quality is terribly low.
Prisoners often fall prey to water, and food-borne diseases.
There is no segregation between hardcore criminals and ordinary prisoners, particularly youths, who can easily be lured by these trained and habitual criminals.
These top-notch criminals, who remain in constant touch with their gang members while behind bars and operating their business via mobiles, also train these young prisoners, who later become part of their respective gangs.
Different kinds of torture for the sake of bribe by officials are a routine affair in Pakistani jails.
According to official statistics, the sixteen jails located in Sindh province have the capacity of 8,305 inmates but are packed with over 20,000 prisoners.
The same applies to the remaining 70 jails across the country, bearing the burden of around 75,000 inmates against their actual capacity of 30,000.
Qur'an Learning
Jamiat Taleem-ul-Quran, another Islamic charity, is running a program for Qur'an learning in 80 jails across Pakistan.
"Our goal is to put the prisoners on right track so that after completing their term, they could be of some use for the society rather than an addition to the already existed mess," Nisar Ahmed Naqshbandi, a spokesman for Jamiat Taleem-ul-Quran, told OnIslam.net.
Some 8,000 prisoners are enrolled in the Qur'an learning program.
The organization's program is divided into three parts.
"We do not start teaching them (prisoners) Qur'an directly," Nisar said.
"First, we teach them basic teachings of Islam, like Wadu and namaz, then we teach them civics, and then Nazra Qur'an."
Inmates reciting or memorizing the Noble Qur'an are exempted from rigorous imprisonment that is why a number of prisoners get admission to Qur'an classes to avail this incentive.
"A number of prisoners who get admission to Qur'an centers do not know even about basics of Islam," he said.
"They just get into there just to avail relaxation from rigorous punishments."
He said that further incentives on completion of the Qur'an and Hifz lure many prisoners to deeply involve in the learning program.
"There are various prisoners who have learnt Qur'an in jails, and now they are teaching their inmates," Nisar said.
Besides the Qur'an learning program, the organization is also imparting technical education to the prisoners to enable them to make a living after completion of their terms.
"When a prisoner enters the jail, he is cut off his family and the society. He has nothing to do here except mixing with criminals," he said.
"Therefore, we impart them technical education like plumbing, weaving, hair-cutting, etc so that on the one hand, they have some kind of engagement and on the other hand, they would be capable of earning their livelihood after completion of their respective terms."
http://www.onislam.net/english/news/asia-pacific/457277-quran-rehabilitates-pakistan-prisoners.html
-----------
Gunmen kill three Shias in Pakistani Tribal region
May 28, 2012
PESHAWAR: Gunmen armed with grenades killed at least three Shias and wounded six others on Monday after ambushing a bus in a Pakistani tribal region plagued by sectarian violence, officials said.
The incident took place in Charkhel village of Parachinar.
"Gunmen attacked a passenger bus carrying Shias with hand grenades and firearms, killing three Shias and wounding six others," a local administration official told AFP on condition of anonymity.
The bus came under attack while en route to Peshawar, the main city in the northwest, he said, adding that nobody has so far claimed responsibility.
A security official in the area confirmed the attack and casualties.
Parachinar is the main town in Kurram district, part of the semi-autonomous tribal belt where US drone strikes target Taliban and al Qaeda-linked militants in what Washington considers the world's largest international terror hub.
http://dawn.com/2012/05/28/three-killed-as-gunmen-attack-passenger-coaches-in-lower-kurram/
----------
5 suspected militants killed in US drone attack in North Waziristan
May 28, 2012
PESHAWAR: Pakistani intelligence officials say an American missile attack has killed five suspected Islamist militants close to the Afghan border.
The attack late on Sunday in North Waziristan was the fourth in less than a week, signaling that Washington has no intention of heeding demands by Islamabad to stop the strikes.
The officials said five missiles hit a vehicle and a house in Makeene Kili village close to the town of Miran Shah.
They spoke on condition of anonymity because they were not allowed to give their names to the media.
Relations between Pakistan and the United States are fractured over Islamabad's refusal to reopen US and NATO supply lines to neighbouring Afghanistan that have been blocked since November.
http://timesofindia.indiatimes.com/world/pakistan/5-suspected-militants-killed-in-US-drone-attack-in-North-Waziristan/articleshow/13590354.cms
-----------
No restriction on dual citizenship in Constitution: Gilani
May 28, 2012
ISLAMABAD: Prime Minister Syed Yousuf Raza Gilani on Sunday said there was no restriction on dual citizenship in the Constitution and he was in favour of expatriate Pakistanis getting the right to vote and becoming members of the Parliament.
Speaking to a private television programme, he said more than 300 councilors, mayors and members of House of Commons and House of Lords in Britain were Pakistanis.
"There should be a debate on the issue of dual citizenship and the Parliament should decide the issue and legislate as the world has changed," he said and added that expatriate Pakistanis should not be deprived of the right to become members of the Parliament and voters in Pakistan.
He said nowhere in the Constitution was it written that Pakistanis cannot hold dual citizenship and cannot become legislators and bureaucrats.
He said the law and Constitution were not made for individuals and one had to look at the situation in the country and the world.
Full report at:
http://dawn.com/2012/05/27/no-restriction-on-dual-citizenship-in-constitution-gilani/
-----------
Bilawal wants Interpol to issue red warrant against Musharraf
May 27, 2012
The British government has made it clear to the Pakistani authorities that it would not hand over former President Pervez Musharraf to them.
LONDON: Pakistan's slain Prime Minister Benazir Bhutto's son has said that his country has asked Interpol to issue a " red warrant" against former military ruler Parvez Musharraf in his mother's assassination case.
Pakistan has asked Interpol to issue a "red warrant" for Musharraf's arrest, 23-year-old Bilawal Bhutto Zardari told the Sunday Times.
Musharraf, who has always denied any involvement, has been living in London since he resigned after elections in 2008 which brought Bhutto's Pakistan Peoples' Party to power.
"The UK should do the right thing," Bilawal said, hoping that the British government would hand Musharraf over to Pakistan to face the trial in Bhutto's assassination case.
Bhutto was killed in a gun and grenade attack in December 2007 during an election rally in Rawalpindi.
Full report at:
http://timesofindia.indiatimes.com/world/pakistan/Bilawal-wants-Interpol-to-issue-red-warrant-against-Musharraf/articleshow/13567733.cms
-----------
Bodies of two avalanche victims recovered
ANITA JOSHUA
May 28, 2012
Ending what appeared to many as a hopeless search for bodies in the treacherous heights of Gayari near the Siachen glacier, Pakistan Army on Sunday recovered bodies of two of the 140 soldiers trapped under heaps of snow, slush, sand and hard rock since an avalanche wiped out a battalion headquarter on April 7.
The first body was found in the morning from where the checkpost of the residential area of the 6 Northern Light Infantry used to be located. The recovery of the Skardu-based soldier's body lit hopes of finding more bodies, as most of the soldiers were asleep at the time of the avalanche which came crushing down in the wee hours of the morning.
And, the rescue team — which till date had gone about its task for 50 days without any luck — was not disappointed as another body was recovered during the course of the day. The identity of the body had not been established till late in the night.
Chief of Army Staff Ashfaq Parvez Kayani had made it clear early on that the search would not be abandoned; however futile it might seem. On his second visit to Gayari on April 18, he told reporters: "If we need to dig out this mountain, we will do so to get the bodies; no matter how long it takes."
http://www.thehindu.com/news/international/article3462197.ece
-----------
Imran shouldn't tell lies if can't speak the truth: PML-N spokesman
May 28, 2012
In a reaction to Pakistan Tehreek-i-Insaf (PTI) Chairman Imran Khan's criticism over Pakistan Muslim league- Nawaz (PML-N) Chief Nawaz Sharif in his Rawalpindi's public gathering last night, spokesperson of PML-N Parvez Rasheed said that if Khan cannot speak the truth he should refrain from making false allegations, DawnNews reported.
Responding over the claims of Khan that PML-N chief had evaded tax, Rasheed claimed that Sharif had paid millions of rupees in taxes each year.
The PML-N spokesman claimed that Sharif even donated two and half million rupees to Khan's Shaukat Khanum memorial hospital when he was in exile.
Information minister Sindh Sharjeel Memon
Meanwhile, Information minister Sindh of Pakistan People's Party (PPP) Sharjeel Memon said that Khan should do justice with his children before worrying about the country.
Memon said that the supporters of legal frame order (LFO) during Musharraf's government should not pretend as the guardian of democracy.
He said that Khan had good relations with the former military dictator and now he was talking about democracy.
The responses of the political leaders came after Khan held a rally on Sunday in Liaquat Bagh, Rawalpindi and criticised the PPP and the PML-N.
http://dawn.com/2012/05/28/imran-shouldnt-tell-lies-if-cant-speak-the-truth-pml-n-spokesman/
-----------
Strained relations delay ISI chief's US visit
May 28, 2012
New ISI chief Lt Gen Zahir-ul-Islam's planned visit to Washington this week has been put off due to unspecified reasons against the backdrop of strains in the US-Pakistan relations.
Lt Gen Islam, who became the ISI head in March, was expected to travel to the US at the invitation of CIA chief David Petraeus. No new schedule has been announced for the visit, 'The News' daily reported on Monday quoting its sources.
The report said "contacts between the defence establishments of the two countries are still at the lowest ebb."
However, the two countries have initiated negotiations on intricate issues and the US has designated Deputy Secretary of State Thomas Nides as its point man for the talks while Finance Minister Abdul Hafeez Shaikh will represent Pakistan, the report said.
Mr. Shaikh and Mr. Nides have discussed the steps to be followed for the negotiations, which will also focus on the issue of reopening supply routes for NATO forces in Afghanistan, the report said.
Pakistan had closed the supply lines after a cross-border NATO attack last year killed 24 Pakistani soldiers.
Following US Ambassador Cameron Munter's decision to step down this month, Mr. Nides will play a key role in the negotiations with Pakistan.
Mr. Shaikh is "comfortable about the fresh contacts between the two capitals and hopeful of moving forward soon," the report said.
Full report at:
http://www.thehindu.com/news/international/article3465552.ece
----------
South Asia
Bangladesh charges Islamist chief with war crimes
May 28, 2012
The leader of Bangladesh's largest Islamist party has been charged with war crimes by a special tribunal.
Motiur Rahman Nizami, head of Jamaat-e-Islami, is accused of genocide and other crimes allegedly carried out during the country's 1971 independence struggle against Pakistan.
Earlier this month the tribunal charged Ghulam Azam, the former leader of Jamaat-e-Islami, with war crimes.
The party says the charges are politically motivated.
The International Crimes Tribunal was set up by the Awami League-led government to try those Bangladeshis accused of collaborating with Pakistani forces who attempted to stop East Pakistan (as Bangladesh was then) from becoming an independent country.
The prosecution levelled 16 charges against Mr Nizami including genocide, rape, murder, arson and looting. His trial is set to begin on 1 July.
All of the people currently indicted by the tribunal deny the charges and opposition leaders accuse the government of carrying out a political vendetta.
Bangladesh government figures estimate more than three million people were killed during the independence war, although some researchers put the figure at between 300,000 and 500,000.
Human rights groups have urged the government to ensure the trials are carried out in accordance with international standards.
http://www.bbc.co.uk/news/world-asia-18232605
-----------
U.S. Efforts Fail to Curtail Trade in Afghan Opium
By ALISSA J. RUBIN and MATTHEW ROSENBERG
May 28 2012
KABUL, Afghanistan — For years, American officials have struggled to curb Afghanistan's opium industry, rewriting strategy every few seasons and pouring in more than $6 billion over the past decade to combat the poppies that help finance the insurgency and fuel corruption.
It is a measure of the problem's complexity that officials can find little comfort even in the news this month that blight and bad weather are slashing this year's poppy harvest in the south. They know from past seasons that blight years lead to skyrocketing opium prices and even greater planting efforts to come.
"Now I am desperate, what can I do?" said Mohammed Amin, a poppy farmer in Tirin Kot in Oruzgan Province, who harvested only one kilogram of opium poppy this year compared with 15 last year. "I don't have any cash now to start another business, and if I grow any other crops, I cannot make a profit."
The seemingly unbreakable allure of poppy profits — for producers and traffickers, government officials and Taliban commanders alike — has kept fighting opium at the heart of efforts to improve security. It drove Richard C. Holbrooke, later the special envoy to Afghanistan, to write in 2008: "Breaking the narco-state in Afghanistan is essential, or all else will fail."
Full report at:
http://www.nytimes.com/2012/05/27/world/asia/drug-traffic-remains-as-us-nears-afghanistan-exit.html?ref=asia&gwh=5987D524B7CFAD74EF833826214C18D7
-----------
Family of eight killed in Afghan air strike
May 28, 2012
By Ben Farmer
NATO has started an investigation after a family of eight — including six children — were killed in an air strike in Afghanistan, according to local officials.
President Hamid Karzai ordered his own inquiry into the incident, after the governor of the eastern Paktia province complained the air strike had been conducted without consulting Afghan forces.
A coalition spokesperson confirmed American troops in the area had been in a fire fight at the time and had called in an air strike from a jet.
Civilian deaths from Nato operations are a source of deep strain in relations between Hamid Karzai and his foreign allies and have turned many Afghans against the coalition.
Rohullah Samoon, spokesperson for the governor of Paktia, said the air strike hit a house in a village called Suri Kheyl, Gerda Seri district, at around 8pm on Saturday evening.
A man called Mohammad Shafi, his wife and their six children were all killed in the blast. "He was not in the Taliban, he had no links to the Taliban, he was just a local man," Samoon said.
A spokesperson for the coalition said troops had been attacked by a "large group of insurgents". He said: "They did request and receive close air support from a fixed-wing aircraft. Coalition officials are working to determine if those troops in contact and that close air support mission are related to the claims coming from Paktia."
http://www.dnaindia.com/world/report_family-of-eight-killed-in-afghan-air-strike_1694745
-----------
Afghans 'concerned' over airforce as NATO pulls out
May 28, 2012
KABUL: Afghanistan's defence ministry has expressed concern over the slow pace of developing its airforce ahead of a scheduled withdrawal of NATO troops and equipment, the government said on Sunday.
More than a dozen transport aircraft provided to the Afghan airforce by the United States have been grounded because of age, a lack of spares and safety problems, President Hamid Karzai's office said in a statement. The issue was raised at a security meeting which was told that the defence ministry was "concerned over the slow pace of reviving the country's air force" and wanted the US to "intensify its efforts for that end".
As part of its exit strategy from the Afghan war, the US is helping Kabul build its airforce before most air support from NATO forces is withdrawn along with 130,000 troops by the end of 2014. Fifteen C-27 transport aircraft supposed to provide support to the Afghan army and deliver humanitarian aid had been grounded for two years, defence ministry spokesman Zahir Azimi said.
Full report at:
http://www.dailytimes.com.pk/default.asp?page=2012\05\28\story_28-5-2012_pg14_3
----------
Mideast Asia
Iranian satirical sites put E U Foreign Minister in body veil
Dudi Cohen
05.28.12,
Iran's media outlets continue to debate wardrobe of EU foreign minister, with one satirical site going so far as to depict her showing up to Moscow talks on Iran's nuclear program entirely covered in traditional Iranian chador
It started with her open collar, continued with her scarf and continued with her knee-length jacket. The Iranian opposition suspects that in the upcoming round of nuclear talks in Moscow, European Union Foreign Minister Catherine Ashton won't have any choice but to wear a chador, a traditional Iranian robe that covers a woman from head to foot.
Recently, Iranian Internet sites have begun running a doctored photo of Ashton wearing the chador while standing next to Saeed Jalili, Iran's chief nuclear negotiator. The photo, which was released on a number of humor sites ahead of the Moscow talks, garnered attention and was published on other sites, including some affiliated with the opposition.
"This time, in the Baghdad talks, Ashton did not wear an open-collared shirt or a short-sleeved shirt, but a knee-length jacket," the satirical site Autobus – which was responsible for Photoshopping the EU foreign policy chief into a chador – noted.
Full report at:
http://www.ynetnews.com/articles/0,7340,L-4234851,00.html
-----------
Yemen: Army Retakes Most of Al-Qaida Stronghold
May 28 2012
SANAA, Yemen (AP) — Yemeni military officials say government troops have retaken most of a southern provincial capital from al-Qaida fighters, and are advancing on another militant bastion.
The officials said Monday that the army holds 90 percent of Zinjibar, the capital of Abyan province, which fell to al-Qaida last year. They say 48 hours of fierce fighting left 22 militants and nine soldiers dead.
They say the army is advancing toward Jaar, another town in militant hands for over a year, in a three-pronged attack supported by heavy artillery shelling and air raids.
The officials spoke on condition of anonymity in line with military regulations.
Al-Qaida-affiliated militants took advantage of Yemen's unrest in 2011 to seize control of much of the south.
http://www.nytimes.com/aponline/2012/05/28/world/middleeast/ap-ml-yemen.html?ref=global-home&gwh=6CF5784411AC11099EA00105FCF29C35
-----------
Six killed as Yemeni troops advance
May 28, 2012
ADEN:At least six people have been killed in overnight battles in Yemen's war-torn southern Abyan province as troops inched closer to the Al-Qaeda stronghold of Jaar, military and local officials said on Monday.
"Five Al-Qaeda militants...and one civilian was killed," a military official told on condition of anonymity.
He said the dead Qaeda operatives included a "mid-level commander" of the network known as Abdul Rahman al-Musallami.
A local official in Jaar confirmed the toll and said the bodies of the five militants were taken to the city for burial.
Yemeni troops advanced to "about three kilometres of Jaar," and have "surrounded the city from the north, the east and the west," said the military official.
He said the overnight assault on Al-Qaeda positions in and around Jaar involved both ground troops and Yemeni air force. "We are tightening the noose around Al-Qaeda," he added.
The army also made strides in their advances on Zinjibar, the capital of Abyan that fell to the militants in May 2011, he said, but gave no further details.
Yemeni forces launched an all-out offensive on May 12 this year to capture Al-Qaeda controlled areas in Abyan.
Since the offensive began, at least 338 people have been killed, according to a tally compiled by AFP, including 247 Al-Qaeda fighters, 55 military personnel, 18 local militiamen and 18 civilians. (AFP)
http://www.thenews.com.pk/article-51385-Six-killed-as-Yemeni-troops-advance
-----------
Ahmadinejad critic re-elected
May 28, 2012
TEHRAN: One of the fiercest critics of Iranian President Mahmoud Ahmadinejad was voted back in by lawmakers on Monday as speaker of Iran's new parliament formed from elections held in March and May.
Ali Larijani, a loquacious 55-year-old regime insider whose brothers also hold key posts, fought off a challenge from Gholam Ali Hadad Adel, a 67-year-old former speaker who advocated a more moderate approach to Ahmadinejad's government.
Both Larijani and Hadad Adel are seen as close to Iran's supreme leader, Ali Khamenei, who has in recent years curbed Ahmadinejad's authority.
Larijani faithfully echoed Khamenei's stances while heading up the last parliament over the past four years, and was a rival to Ahmadinejad for the presidency in 2005.
He was also Iran's top nuclear negotiator up to October 2007, when he resigned over differences with Ahmadinejad. That nuclear issue is currently the top foreign policy challenge facing the Islamic republic.
Hadad Adel, an advisor to the supreme leader, has a son married to Khamenei's daughter.
Lawmakers returned Larijani with 173 votes, against 100 for Hadad Adel. The new 290-seat assembly remains a staunchly conservative body ranged against Ahmadinejad.
Larijani's family is a pillar of the Islamic establishment. His younger brother, Ayatollah Sadegh Larijani, is the head of Islamic republic's judiciary. His elder brother, Mohammad Javad, is an advisor to Khamenei. (AFP)
http://www.thenews.com.pk/article-51368-Ahmadinejad-critic-re-elected-to-lead-new-Iran-parliament
-----------
Palestinian Electoral Officials in Gaza
May 28 2012
GAZA CITY, Gaza Strip (AP) — Palestinian election officials from the West Bank have arrived in the Gaza Strip to prepare the way for long-overdue elections, a key step toward repairing a five-year rift between the two territories.
Delegation official Jamil al-Khaldi says his team entered the territory Monday to update voter records. He says they will need at least six weeks in Gaza to carry out the mission. The hope is to hold new elections within six months.
Gaza and the West Bank have been divided between two governments since Hamas militants seized Gaza five years ago from President Mahmoud Abbas' forces. Abbas now governs in the West Bank.
The rivals agreed this month to form a technocrat unity government until elections are held. Similar agreements have failed in the past.
http://www.nytimes.com/aponline/2012/05/28/world/middleeast/ap-ml-palestinians-reconciliation.html?ref=global-home&gwh=0AA3A7757B3BF54533EE75BD1717DAD1
----------
North America
US on 'right track' in Afghanistan: Defense secretary Leon Panetta
May 28, 2012
WASHINGTON: Defense secretary Leon Panetta today defended the Obama administration's plans to wind down the more than decade-long war in Afghanistan, saying the US is on "the right track."
"We still have a fight on our hands," Panetta said today on ABC television's "This Week."
"The American people need to know that. The world needs to know that ... but we're on the right track," he added.
Last week, Nato allies affirmed a plan to end combat operations inside Afghanistan by the end of 2014. Republicans, including likely presidential nominee Mitt Romney, have criticized President Barack Obama's insistence on setting a firm timetable for the war because they say it shows a lack of commitment to the region and encourages Taliban fighters to wait out a US departure.
Full report at:
http://timesofindia.indiatimes.com/world/us/US-on-right-track-in-Afghanistan-Defense-secretary-Leon-Panetta/articleshow/13586557.cms
-----------
Obama to seek Russia's help to ease out Syria's Assad: Report
May 28, 2012
WASHINGTON: In a new push to stop growing bloodshed in Syria, US President Barack Obama plans to seek Russia's help to ease out President Bashar al-Assad under "the Yemenskii Variant," a proposal modeled on the transition in Yemen.
When Obama brought it up with Russian Prime Minister Dmitri Medvedev at the G-8 summit at Camp David last weekend, Medvedev appeared receptive, US officials said, signaling that Russia would prefer that option to other transitions in the Arab upheaval.
"Medvedev raised the example of Mubarak in a cage," the Washington Post quoted a senior official as saying, referring to longtime Egyptian ruler's confinement at his trial.
The unnamed official said Obama had then "countered with Yemen, and the indication was, yes, this was something we could talk about," the paper said.
Obama, US officials said, will press the proposal with Russian President Vladimir Putin next month at their first meeting since Putin returned to his old post on May 7.
Thomas Donilon, Obama's national security adviser, raised the plan with Putin in Moscow three weeks ago, the paper said.
Full report at:
http://timesofindia.indiatimes.com/world/us/Obama-to-seek-Russias-help-to-ease-out-Syrias-Assad-Report/articleshow/13580713.cms
-----------
New evidence in Iran's assassination plots: report
May 28, 2012
WASHINGTON: Investigators working in four countries have amassed new evidence linking attempts to assassinate officials and businessmen to either Iran-backed Hezbollah or Iran-based operatives, The Washington Post reported Monday.
Citing unnamed US and Middle Eastern security officials, the newspaper said the evidence included phone records, forensic tests, coordinated travel arrangements and even cellphone SIM cards purchased in Iran and used by several of the would-be assailants. Last year, Azerbaijan uncovered a plot to kill US Embassy employees or members of their families.
But the plot was apparently just one of many. Iranian-backed operatives have been linked to attempts to kill foreign diplomats in at least seven countries over a span of 13 months, the paper said.
The targets have included two Saudi officials, a half-dozen Israelis and, in the Azerbaijan case, several Americans, according to the report.
Strikingly the attempts halted abruptly in early spring, at a time when Iran began to shift its tone after weeks of bellicose anti-Western rhetoric and threats to shut down vital shipping lanes, The Post said.
Full report at:
http://dawn.com/2012/05/28/new-evidence-in-irans-assassination-plots-report/
-----------
Abu Qatada to press for bail release
May 28, 2012
Lawyers for radical Jordanian cleric Abu Qatada will return to court later to argue he should be released from prison on bail.
The 51-year-old is being held in a high-security prison while he fights deportation to Jordan where he faces a retrial for plotting bomb attacks.
His application is due to be heard by a senior immigration judge.
His bid to make a final appeal to the European Court of Human Rights failed on 9 May.
The Home Office says Abu Qatada continues to pose a real risk to national security and it will continue to resist any bail application.
Home Secretary Theresa May restarted deportation proceedings in April when she received assurances from Jordan that evidence obtained by torture would not be used against him.
That effectively overturned January's ruling by the European Court of Human Rights that he should not face trial for terrorism on such evidence.
He was sent back to prison on 17 April on the orders of a judge at the Special Immigrations Appeals Commission (Siac).
Full report at:
http://www.bbc.co.uk/news/uk-18230673
-----------
CIA remembers those lost in covert war on terror
May 27 2012
Washington : The CIA is remembering those lost in the hidden, often dangerous world of espionage, adding a new star to the intelligence agency's memorial wall and more than a dozen names to its hallowed Book of Honor.
The new star carved into the wall is for Jeffrey Patneau, a young officer killed in a car crash in Yemen in September 2008.
"Jeff proved that he had boundless talent, courage and innovativeness to offer to our country in its fight against terrorism," said CIA Director David Petraeus at a private ceremony at CIA headquarters this past week.
Petraeus' tribute was the first public identification of Patneau. The stars on the memorial wall at headquarters in Langley, Virginia, bear no names.
Yemen, the ancestral homeland of al-Qaeda leader Osama bin Laden, was the site of the 2000 bombing of the USS Cole, which killed 17 American sailors. Patneau was part of the fight against militants in the country in a tense year in which the US Embassy in Sanaa was attacked.
Full report at:
http://www.indianexpress.com/story-print/954468/
-----------
West Point Is Divided on a War Doctrine's Fate
By ELISABETH BUMILLER
May 28 2012
WEST POINT, N.Y. — For two centuries, the United States Military Academy has produced generals for America's wars, among them Ulysses S. Grant, Robert E. Lee, George S. Patton and David H. Petraeus. It is where President George W. Bush delivered what became known as his pre-emption speech, which sought to justify the invasion of Iraq, and where President Obama told the nation he was sending an additional 30,000 American troops to Afghanistan.
Now at another critical moment in American military history, the faculty here on the commanding bend in the Hudson River is deep in its own existential debate. Narrowly, the argument is whether the counterinsurgency strategy used in Iraq and Afghanistan — the troop-heavy, time-intensive, expensive doctrine of trying to win over the locals by building roads, schools and government — is dead.
Broadly, the question is what the United States gained after a decade in two wars.
"Not much," Col. Gian P. Gentile, the director of West Point's military history program and the commander of a combat battalion in Baghdad in 2006, said flatly in an interview last week. "Certainly not worth the effort. In my view."
Full report at:
http://www.nytimes.com/2012/05/28/world/at-west-point-asking-if-a-war-doctrine-was-worth-it.html?ref=global-home&gwh=0A29FE7CE2334AB9985CF98A6E812B60
-----------
Frustrations Grow as U.S. and Pakistan Fail to Mend Ties
By STEVEN LEE MYERS and ERIC SCHMITT
May 28 2012
WASHINGTON — When Secretary of State Hillary Rodham Clinton met Pakistan's president at the NATO summit meeting in Chicago last week, the two spent most of the meeting talking politics, and Mrs. Clinton was nothing if not blunt.
President Asif Ali Zardari complained about the difficulties of unifying Pakistan's fractious political parties to support a more aggressive campaign against extremists and noted it was an election year in both countries.
"We don't have the resources or control over these groups," he said, referring to militants based in Pakistan's borderlands. He added, "We're backed into a corner because you haven't apologized" for a NATO attack in November that killed 24 Pakistani soldiers at an outpost on the border with Afghanistan.
Reflecting the Obama administration's mounting frustration, Mrs. Clinton told him that the only way countries have defeated insurgencies like the ones threatening Pakistan and its neighbor was by forging national unity and exercising political will.
"It's going to take leadership," she told a subdued Mr. Zardari, according to officials from both countries familiar with the hourlong meeting at McCormick Place last Sunday. "It's going to take leadership from you and others."
Full report at:
http://www.nytimes.com/2012/05/28/world/asia/frustrations-as-us-and-pakistan-fail-to-mend-ties.html?ref=global-home&gwh=035C676E049903E1AE3143CC5D61868C
---------
Africa
Mali Rebel Groups Merge, Plan to Create Islamic State
May 27th, 2012
Tuareg rebels and a militant Islamic sect in Mali say they have joined forces to create an independent, Islamic state in the north.
The new alliance is made up of Tuaregs with the National Movement for the Liberation of Azawad, and members of the al-Qaida-linked extremist group Ansar Dine.
The groups say they signed the agreement late Saturday in the northern town of Gao.
The deal calls for the two sides to join forces in order to create an independent state of Azawad, which is to operate under strict Islamic law, or Sharia.
Mali's transitional government has rejected rebels' claims the north will become an independent state.
The Tuareg rebels and Islamist militants fought side-by-side in a fast-moving offensive to seize the north, following a March 22 military coup in Bamako.
Initially, the Tuareg rebels and Islamist group had separate goals. The Tuaregs sought to create an independent secular state of Azawad, while Ansar Dine wanted to impose Sharia across the entire country.
Sect members have started introducing hardline Islamic law in Gao and Timbuktu.
Residents in the region, who are accustomed to a moderate form of Islam, have resisted the new measures.
Tuareg fighters who worked as mercenaries for Libyan dictator Moammar Gadhafi returned to the country heavily armed. They launched an offensive in northern Mali in January, restarting the latest rebellion in a decades-old struggle for autonomy.
http://blogs.voanews.com/breaking-news/2012/05/27/mali-rebel-groups-merge-plan-to-create-islamic-state/
-----------
Nigeria Islamic group Boko Haram spreads fear far and wide
Boko Haram has struck targets in Nigeria, and now U.S. lawmakers are worried too. But many people in its hometown say it's not the real enemy.
By Robyn Dixon
May 27, 2012
MAIDUGURI, Nigeria — In brutally poor neighborhoods and mansions alike, this city choked by military checkpoints seethes with rumors, paranoia and conspiracy theories. Even academics like to assert a favorite: The homegrown Islamic extremist movement that is terrorizing northern Nigeria is a CIA creation.
Others are convinced that the extremist group known as Boko Haram is a plot by the southern-led Nigerian government to create an eternal crisis in the north.
How else to explain Boko Haram's transformation from a group of bearded radicals stashing homemade weapons to an organization that has half the country on military alert and U.S. lawmakers warning of threats to American interests?
But outsiders have a more chilling explanation: The group has capitalized on ties to a neighboring Al Qaeda offshoot and access to large amounts of explosives, ammunition and weapons, some of which may be flowing out of Libya since the fall of Moammar Kadafi's regime.
That has not only made the group a danger to the Nigerian government, which appears uncertain how to deal with an increasingly bloody insurgency here in the mostly Muslim north, but has also raised the specter of a broader holy war.
A U.S. House subcommittee on counter-terrorism and intelligence concluded in November that Boko Haram could pose a growing threat to U.S. interests and called on the State Department to consider designating it a terrorist organization. A January report to the United Nations Security Council said members of the group received training from Al Qaeda in the Islamic Maghreb last year in Mali.
Since the beginning of 2011, Boko Haram has killed more than 1,000 people in a Taliban-style campaign to topple the government and impose sharia, Islamic law, across Africa's most populous country. The escalating series of suicide car bombings and coordinated assaults has rattled the capital, Abuja, central Nigeria and even the predominantly Christian south.
In August, it attacked the Abuja headquarters of the U.N., described by a Boko Haram spokesman as a "forum of all global evil," killing 25 people.The U.S. Embassyin Nigeria warned last month that Boko Haram might carry out attacks on major Abuja hotels, echoing a similar warning late last year. It has prohibited staff members from visiting northern Nigeria.
The group, whose name means "Western education is a sin," also recently warned all Christians to leave northern Nigeria, prompting many to pack up and head south, an ominous development in a country already riven by horrific religious and ethnic violence.
The group's leader, Abubakar Shekau, flanked by four masked and armed men, warned in an Al Qaeda-style video last month that the group would "devour" Nigerian President Goodluck Jonathan and his government, rebuffing Jonathan's earlier claim that the insurgency would be crushed by midyear.
"We are proud soldiers of Allah. We will never give up as we fight the infidels. We will emerge as winners," Shekau said. "We will finish you and end your government."
Boko Haram radically changed its tactics and ideology after mid-2010 when a leader of Al Qaeda in the Islamic Maghreb said in an interview that his group would give the militants weapons and training, analyst J. Peter Pham contended in a paper last month for the Africa Center for Strategic Studies at the National Defense University in Washington.
Boko Haram was once obsessed only with its fight against the Nigerian government, but its rhetoric is increasingly focused on international enemies.
The first outward sign of its transformation came in June. The group, known for drive-by assassinations and attacks on police and army outposts, launched Nigeria's first suicide bombing, against the police headquarters in Abuja, followed two months later by the suicide bombing of the U.N. headquarters there.
Complicating the problem is corruption in Nigeria's security forces, which has seen Boko Haram suspects "escape" from police custody more than once. Jonathan said in January that the extremists had infiltrated the government and security agencies.
"Some of them are in the executive arm of government, some are in the parliamentary arm of government, while some of them are even in the judiciary. Some are also in the armed forces, the police and other security agencies," he said.
He said in a recent interview that that there was "no doubt" that Boko Haram had links with Islamic extremist groups in Africa.
In Maiduguri, Boko Haram's birthplace and main base, the group is so powerful and its support so extensive that no part of society is untouched.
"These people, Boko Haram, are people from this town," said Mohammad Kaigama of the city's motorcycle taxi association. "They are there in any part of society. Whatever group that you know, they are in it. I don't know if some of them are my members."
In the city, a handsome student sat on a mat in the small courtyard of his home, a thin cat wandering nearby. He spoke perfect English and had a dazzling smile to match his big ambition to go to college.
http://www.latimes.com/news/nationworld/world/la-fg-nigeria-boko-haram-20120527,0,572578.story
-----------
Tunisia Salafists clash with police in Jendouba
May 28 2012
Hundreds of Salafists have clashed with security forces and attacked a police station in a Tunisian town.
The clashes, in Jendouba, were sparked when the ultra-conservative Muslims began protesting against the arrest of four fellow Muslims.
The number of those who took part, some armed with clubs and Molotov cocktails, swelled to 500 during the day.
After setting fire to the security headquarters, the group attacked bars and stores selling alcohol.
The group were angered by the arrest of fellow Muslims in connection with previous attacks on alcohol sellers.
"This morning, four men were arrested in connection with attacks on alcohol vendors in recent days," Interior Ministry official Lutfi al-Haydari told Reuters.
Full report at:
http://www.bbc.co.uk/news/world-africa-18222810
----------
Blast rocks Kenyan capital, at least 15 hurt
By Humphrey Malalo
May 28, 2012
(Reuters) - A blast struck a shopping complex in Nairobi's business district during Monday's lunch hour, wounding more than a dozen people, but it was not immediately clear what had caused the explosion.
Dense black smoke billowed from the badly damaged building and sirens blared as emergency service crews rushed to Moi Avenue, a major road running through the city centre.
Police Commissioner Mathew Iteere said it was too early to determine the cause of the blast. He said blackened wires inside the trading centre indicated a possible electrical fault but did not rule out a bomb.
More than ten people have been killed in a string of attacks in Nairobi and the port city of Mombasa since Kenya sent troops into Somalia in October to fight al Qaeda-linked militants.
Nairobi has blamed the al Shabaab militants, who merged with al Qaeda earlier this year, for the surge in violence and kidnappings that has threatened tourism in east Africa's biggest economy and wider regional destabilisation.
Full report at:
http://www.reuters.com/article/2012/05/28/us-kenya-blast-idUSBRE84R09Q20120528
----------
Europe
United Nations Security Council hears 108 dead in Syria massacre
May 28, 2012
UNITED NATIONS: The UN Security Council held an emergency meeting Sunday on the situation in Syria, hearing that the toll from a massacre in the town of Houla had risen to 108 dead and 300 injured.
The new toll, revealed via video-link by the head of the UN monitoring team in Syria, Major General Robert Mood, came as Russia put off moves for a statement blaming President Bashar al-Assad's regime for the killings.
The Houla killings on Friday and Saturday sparked international outrage and condemnation, but Russia's deputy ambassador to the UN on Sunday cast doubt on the guilt of Syria's government over the massacre.
"We need to establish whether it was the Syrian authorities," Igor Pankin told reporters at the United Nations, closing ranks with a key Middle Eastern ally as Damascus continued to deny its forces were responsible.
"There are substantial grounds to believe that the majority of those who were killed were either slashed, cut by knives, or executed at point blank distance."
Mood, a Norwegian, briefed the Security Council as UN and Arab League peace envoy Kofi Annan was expected to fly to Damascus on Monday to try to rescue his six-point peace plan amid a crumbling ineffective truce.
The regime was "not at all" to blame for the massacre in Houla in central Homs province, Syrian foreign ministry spokesman Jihad al-Makdissi insisted.
Britain and France had proposed a statement condemning the massacre, but diplomats said Russia would not agree to the condemnation until a briefing by Mood.
Mood said the deaths were from "shrapnel" and gunfire at "point-blank" range, diplomats at the closed-door meeting at the United Nations in New York said.
UN observers had initially counted 92 dead in Houla, 32 of them children.
The incident was one of the bloodiest episodes since Assad's regime launched a brutal crackdown on opponents in March last year that has left thousands dead.
"The investigation indicates that first there was the artillery barrage and then militia fighters moved into Houla," a UN source told AFP.
Blaming "terrorists" for the killings on Friday and Saturday, Makdissi said Damascus had opened an investigation, with results expected within three days.
"Not one Syrian tank went in," he said.
Makdissi said Annan was expected in Damascus on Monday, although there was no confirmation from the former UN chief's spokesman.
Exiled opposition head Burhan Ghalioun on Sunday called for a "battle of liberation" against the regime until the United Nations takes action under Chapter VII allowing military intervention.
"I call on the Syrian people to lead a battle of liberation and dignity, relying on its own forces," he told a news conference in Istanbul.
And the rebel Free Syrian Army (FSA) warned that unless the international community took concrete action it would no longer be bound by Annan's UN-backed peace plan and his April 12 ceasefire which has been violated daily.
Mood warned Saturday of "civil war" after his observers visited Houla.
He also called on the Syrian government to "cease the use of heavy weapons, and on all parties to cease violence in all its forms."
While the monitors could not immediately attribute responsibility for the killings, there was evidence of the use of heavy artillery and tank shells, Mood said on Saturday.
"Those using violence for their own agendas will create more instability, more unpredictability and may lead the country to civil war," he warned.
Amid mounting calls for world action to halt the bloodshed, UN Secretary General Ban Ki-moon joined the chorus of international condemnation of the carnage.
"This appalling and brutal crime, involving indiscriminate and disproportionate use of force, is a flagrant violation of international law," a UN spokesman quoted Ban and Annan as saying.
Condemnation also poured in from the United States, Britain, France and Germany, with French Foreign Minister Laurent Fabius saying he was making "immediate arrangements" for a meeting of the Friends of Syria group that backs the opposition.
Arab League foreign ministers are also to hold an emergency meeting, the bloc's current president Kuwait said.
Despite the outcry, violence raged on, according to the London-based Syrian Observatory for Human Rights, which reported at least 28 people killed across the country on Sunday, among them women and children.
Protests against the Houla killings were held nationwide, including in the capital Damascus where one demonstrator was shot dead by security forces, the Observatory said.
Angry residents voiced outrage over the killings as a UN team visited Houla on Saturday.
"Some of the children were less than eight months old. What did they do? Did they also carry rocket-propelled grenades?" one man shouted at a visibly embarrassed UN military observer.
http://timesofindia.indiatimes.com/world/us/United-Nations-Security-Council-hears-108-dead-in-Syria-massacre/articleshow/13578111.cms
-----------
Russia should use influence over Syria: Britain
May 28, 2012
LONDON: Britain will lean on Russia to get Syria to implement the Annan peace plan and will consider other measures to stop the violence if the proposals fail, foreign secretary William Hague said today.
Hague, who is travelling to Moscow for talks with his Russian counterpart Sergei Lavrov, said his priority was getting UN-Arab League envoy Kofi Annan's six-point peace plan implemented.
He said despite Britain's differences with Russia over Syria, Moscow did have influence with Damascus and supported the Annan plan.
"The Russians have a great deal of leverage over the Syrian regime," he told broadcasters.
"We've had many differences of view over Russia at the Security Council but Russia does support the Annan plan and so I hope Russia will redouble its efforts to get the Assad regime to implement that plan.
"It's not in the interests of Russia, just as it's not in the interests of anybody in the world, for Syria to descend into an even bloodier situation and into full-scale civil war -- and that is now the danger."
Full report at:
http://timesofindia.indiatimes.com/world/uk/Russia-should-use-influence-over-Syria-Britain/articleshow/13586537.cms
-----------
Tory minister of Pak origin lands in UK expenses row
May 28, 2012
LONDON: Sayeeda Warsi, the Pakis8tan-origin co-chairperson of the Conservative party and minister without portfolio in PM David Cameron's cabinet, is facing calls for a probe after being caught in an expenses row. Baroness Warsi, 41, admitted claiming reimbursement for overnight accommodation when she actually stayed free at a friend's place in London. She has also admitted failing to declare rental income from a flat she owns in Wembley between January 2011 and May 2012 in the House of Lords register of interests.
Admitting the failures, Warsi took full responsibility for the "oversight", but prompted calls from opposition Labour for the House of Lords standards commissioner to investigate her declarations.
Warsi insists that she made an "appropriate payment" for the nights she stayed at a property occupied by Conservative official Naweed Khan, but reports say the owner of the flat denies that he received any income from either Warsi or Khan.
Warsi claimed 165.50 pounds per night for staying in the house.
Labour MP John Mann said: "If you are paying no rent where you are staying, you can't possibly be claiming subsistence for staying there."
"It all seems very murky. We need a full investigation into the matter."
http://timesofindia.indiatimes.com/world/uk/Tory-minister-of-Pak-origin-lands-in-UK-expenses-row/articleshow/13580671.cms
-----------
URL: https://www.newageislam.com/islamic-world-news/new-age-islam-news-bureau/syria-child-massacre-shocks-world/d/7464