New Age Islam News Bureau
01 July 2022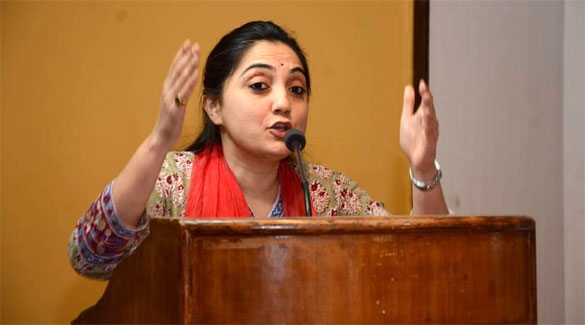 Nupur Sharma | PTI
----
• Early Warning Project Ranked the Risk of Mass Killings in India the Second Highest In the World: US Ambassador for Religious Freedom, Rashad Hussain
• US Officials Led By Anti-Semitism Envoy Briefed On Saudi Efforts to Promote Tolerance
• Taliban Hold Islamic Scholars' Huddle to Show Strength, Legitimacy
• Return To Quran and Sunnah to Resolve Misunderstandings, Malaysian PM Advises Muslims
India
• Udaipur Tailor's Murder Un-Islamic, Inhuman: AIUDF Chief
• India First, Hindustan Hamara: Muslim Delegations Plan Temple Visits To Promote Peace
• Noida Man, Asif Khan, 23, Arrested For Supporting Udaipur Killing Through His Social Media Posts
• Congress only Karnataka party on Muslims' side, says Siddaramaiah
• Manesar units of Bajrang Dal, VHP call for Mahapanchayat on Sunday to discuss action against Muslim vendors
• Include SC Christians and Muslims in SC List: Ex Minister R Dhanushkodi
--------
North America
• US re-engagement with Taliban may lead to release of $9bn
• Odds of reviving Iran nuclear deal worse after Doha talks: US official
• Biden: I won't directly ask Saudis to increase oil production during visit
--------
Arab World
• Egypt Celebrates Anniversary of Muslim Brotherhood Overthrow, Awaits Launch of National Dialogue
• Saudi Crown Prince announces national priorities for research and development sector
• Saudi Arabia announces developmental projects worth $400 mln in Yemen
--------
South Asia
• 'Stop interfering in Afghanistan', says Taliban leader in rare appearance
• Two gunmen killed as Afghan clerics meet to rubber-stamp Taliban rule
• Taliban's reclusive supreme leader attends major gathering of Afghan clerics
--------
Southeast Asia
• Stop insulting Islam to avoid untoward incidents, says minister
• Muslim World League Holds First Conference of Asian Ulama In Kuala Lumpur
• Halim's faction files for injunction on MTUC's 'unconstitutional' meeting
• Cabinet has yet to discuss GE15, says Annuar
--------
Europe
• UK Chief Rabbi, Senior Muslim Religious Leader Meet, Outline Peace Vision
• Turkey Set To Deport 'Islamic State Beatle' Aine Davis to UK
• Sweden '100% behind' NATO accession agreement with Türkiye: Premier
• Türkiye will have a say in NATO's future as it has in its past, present: Erdogan
• US 'should sell' F-16 fighter jets to Türkiye: Biden
• UK military experts cannot enter Bosnia legally, says Bosnian Serb leader
• Turkish president meets with Spanish premier in Madrid
• New Zealand designates 2 US far-right groups as terrorist organizations
--------
Pakistan
• State Bank of Pakistan Moves Apex Court against Shariat Court's Interest Ban
• Unity key to all issues being faced by Muslim Ummah: Ashrafi
• Pak-Qatar ties being transformed into enduring partnership: COAS
• Pakistan's Army Chief attends security exhibition in Paris, keeps a low profile: Report
• Our timely decisions saved country from PTI's destruction: Fazlur Rehman
• Human rights ministry alone can't address missing persons issue, Riaz Pirzada clarifies
• Pakistan dumping ground for global hazardous waste, Senate body told
• PTI gets NOC to hold public gathering at Islamabad's Parade Ground subject to GHQ's nod
--------
Mideast
• Iran Asks Taliban to Clarify Aspects of Deadly Incident at Borders
• Iran Slams US for Instrumental Use of Human Rights
• Turkey's Erdogan says ready to back reinstating death penalty: Media
--------
Africa
• Suspect Duped Villages into Demolishing 14 Mosques In Northern Nigeria, Assuring To Build Newer, Larger Structures
• 2023 Presidency: No Muslim-Muslim, Christian-Christian Tickets – Interfaith Coalition Warns
• Spain accuses Algeria of cutting almost all trade ties
• Islamic Clerics in Ogun Decry Insecurity, ASUU Strike, 'Unchecked Corruption' In Nigeria
• Jordan's Prince Faisal sworn in as deputy to King Abdullah
• Tunisia publishes draft constitution ahead of July referendum
• Ten migrants found dead in Niger near Libya border
• UN envoy to look for alternatives for stalled talks among Libyan rivals
Compiled by New Age Islam News Bureau
URL: https://newageislam.com/islamic-world-news/supreme-court-nupur-apologise/d/127378
--------
Supreme Court Slams Nupur Sharma, Says Her 'Loose Tongue' Set Entire Country on Fire, She Should Be Apologising To the Whole Country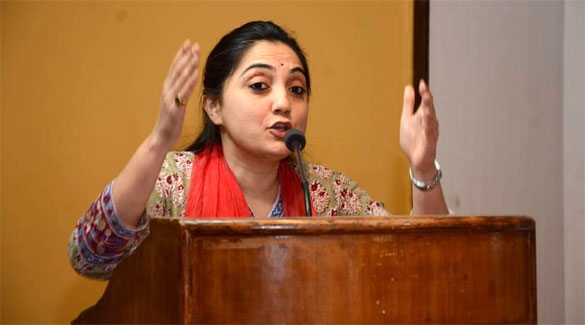 Nupur Sharma | PTI
----
Jul 1, 2022
NEW DELHI: The Supreme Court on Friday came down heavily on former BJP leader Nupur Sharma, who sparked a controversy with her remarks against the Prophet, and said her loose tongue has set the entire country on fire. Her outburst is responsible for unfortunate incidents, the SC bench observed.
The SC bench made these observations when Nupur Sharma filed a transfer application in the Supreme Court. In her application, Sharma had urged to transfer all the cases against her in different states to Delhi as her "life is in danger due to constant threats". Nupur Sharma said that she is constantly receiving threats to kill her from different states.
Referring to her apology and withdrawal of comments on Prophet, the Supreme Court bench said it was too late in the day to withdraw.
The court castigated Sharma for her obstinacy and arrogance and said because she is spokesperson of a party, power has gone to her head.
The top court further said that these kind of people are not religious as all religious people respect every religion.
Senior advocate Maninder Singh tried to establish her bonafide by saying apology was tendered immediately. But, the Supreme Court said these kind of people have an agenda and have a nefarious aim to gain cheap publicity.
"On her complaint, a person is arrested but despite multiple FIRs, she has not yet been touched by Delhi police," the SC bench said.
Terming her as a complete 'loose tongue', the Supreme Court said, "she makes all irresponsible statements and claims to be a lawyer of 10 years standing. She should be apologising to the whole country."
When Sharma pleaded for investigation of FIR lodged by Delhi police and that she has already joined the investigation, the bench said, "What has happened in the investigation so far? There must have been red carpet for you there?"
When the SC bench asked Sharma to move concerned trial courts and seek bail in each FIR, Maninder Singh said the top court has laid down the principle in Arnab Goswami case to stop vexatious multiple FIRs for the same alleged offence.
After around 30 minutes of strenuous arguments, the SC bench of Justices Surya Kant and J B Pardiwala said when the court is not convinced about the bona fides, it would not entertain the petition. This forced Sharma's counsel to withdraw the petition.
The apex court's refusal to entertain her plea has increased Nupur Sharma's troubles as she has to join investigation in every state where FIR has been lodged against her for her "Prophet comment".
Source: Times Of India
Please click the following URL to read the text of the original story:
https://timesofindia.indiatimes.com/india/prophet-remark-sc-slams-nupur-sharma-says-her-loose-tongue-set-entire-country-on-fire/articleshow/92589771.cms
--------
Early Warning Project Ranked the Risk of Mass Killings in India the Second Highest In the World: US Ambassador for Religious Freedom, Rashad Hussain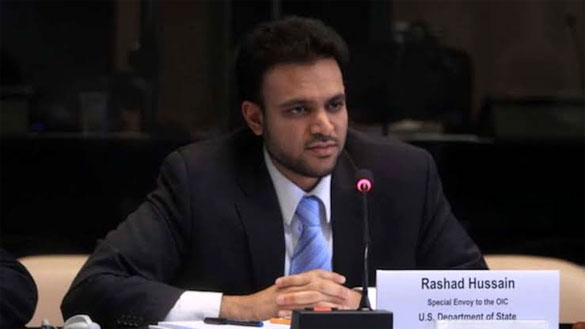 US Ambassador for Religious Freedom, Rashad Hussain
----
Jul 01, 2022
By Prashant Jha
The US ambassador at large for international religious freedom Rashad Hussain on Thursday warned that an early warning project ranked the risk of mass killings in India as the second highest in the world. He also listed out a set of "ingredients" threatening the rights of religious minorities in India, and said that the US is speaking directly to India about its concerns.
Speaking at a panel on religious freedom in India, the US official said the Early Warning Project at the Holocaust Museum designated India as number two among countries at risk of mass killings. He referred to the Citizenship (Amendment) Act and cited "open calls for genocide".
"We have had attacks on churches, demolitions of homes; we have had the ban on hijab; we have got rhetoric that is openly being used that is dehumanising towards people so much to the extent that one minister referred to Muslims as termites," he said.
Hussain said that for any society to live up to its potential, the rights of all people had to be secured, referring to Muslims, Christians, Sikhs, Dalits and tribals. "The world's largest democracy is a country where, just like with our country, we push, we want to make sure that we live up to our values so that we can reach our potential. That can only happen if we have the full participation, equal participation of all people."
Hussain - whose office prepared a recent report on religious freedom released by Secretary of State Antony Blinken, where the latter flagged concerns about "increasing attacks on people and places of worship in India" — referred to his Indian roots and defended America's right to speak up about religious freedom elsewhere.
India had rejected the state department's report on religious freedom, at the time, calling comments by officials "ill-informed".
It was unfortunate that "vote bank politics" was being "practiced in international relations", India had said, urging the US to not base assessments on "motivated inputs and biased views".
India said that, as a "naturally pluralistic society", it valued religious freedom and human rights.
"In our discussions with the US, we have regularly highlighted issues of concern there, including racially and ethnically motivated attacks, hate crimes and gun violence," it said.
Hussain on Thursday said it was important to take note of the challenges and work together to address them, adding that the US was directly raising these in conversations with India.
"It is important that we work together, fight for the rights of all people. If there is anyone who is attacked - there was an attack yesterday, it was despicable — we have to condemn that too," he said, apparently referring to the Udaipur killing, where two Muslim men executed a Hindu tailor over his support for former BJP worker Nupur Sharma, openly brandished weapons, and then threatened Prime Minister Narendra Modi.
Hassan also addressed a question that he said he had been asked many times: what gave him or the US the right to assess the state of religious freedom elsewhere in the world?
"First of all, we are a country founded on religious freedom. Many of our founders were fleeing religious persecution. Our first amendment protects the freedom of religion."
He added that the US was also unique in being a country of immigrants.
"We are country compromised of people from every corner of the world. They demand from their elected officials and government that we not only stand for those values in the US but we stand up for those values all over the world…We are a country made up of representatives of the rest of the world."
Hussain also referred to his personal roots, and said that, in many ways, India is his country too.
"My father came from India to the US in 1969. This country gave him everything but he loves India and follows what happens everyday. My parents and we have conversation about that, as do so many of you who reach out to us and are looking at what's going on in India and love the country and want to see it live up to its values."
While the state department official is seen as a key figure pushing the Biden administration to focus on issues of minority rights in India, he is one voice among a set of many voices in the Joe Biden administration. Other constituencies, including the National Security Council, Pentagon, Central Intelligence Agency, and Secretary Blinken's office and the South and Central Asia Bureau in the state department, are understood to have far more influence in shaping India policy.
Source: Hindustan Times
Please click the following URL to read the text of the original story:
https://www.hindustantimes.com/world-news/india-at-high-risk-of-mass-killings-warns-us-ambassador-for-religious-freedom-101656612865474.html
--------
US Officials Led By Anti-Semitism Envoy Briefed On Saudi Efforts to Promote Tolerance
Photo: Arab News
----
July 01, 2022
RIYADH: A visiting US delegation led by Ambassador Deborah Lipstadt, Washington's special envoy for monitoring and combating anti-Semitism, was briefed this week on the work of Saudi Arabia's King Abdulaziz Centre for National Dialogue.
After being welcomed to the centre by its secretary-general, Abdullah Al-Fawzan, and other senior representatives, the delegates were given a brief presentation about its activities designed to promote and encourage greater tolerance among peoples.
They were also briefed on the results of the first study of its kind in the region on tolerance, carried out by the centre to the highest scientific standards, which found that Saudi society is tolerant of other cultures and civilizations.
In greeting the visitors on Tuesday, Al-Fawzan stressed the importance of encouraging communication and dialogue between peoples, to help build bridges of understanding among cultures, as part of the efforts being made by the Kingdom, through its Saudi Vision 2030 development plan, to support tolerance and promote peaceful coexistence based on the principles of moderate Islam.
He said that Saudi society accepts and coexists with people from other societies and cultures, as evidenced by the large number of expatriates who live and work in the Kingdom. This shows that the values of tolerance, peaceful coexistence and unity are not new concepts in the country, he added.
Since its inception, the centre has placed great importance in promoting the values of citizenship among all sections of society, making it a mainstay of its work, Al-Fawzan said.
The members of the US delegation were also given a tour of the centre's Interactive Dialogue Exhibition so that they could learn more about the Kingdom's efforts to support communications between cultures and civilizations. They also heard about local projects developed by the center to help strengthen the nation's social fabric, and its regional and global initiatives designed to help build and enhance cultural diversity and human commonalities.
Source: Arab News
Please click the following URL to read the text of the original story:
https://www.arabnews.com/node/2114391/saudi-arabia
--------
Taliban Hold Islamic Scholars' Huddle to Show Strength, Legitimacy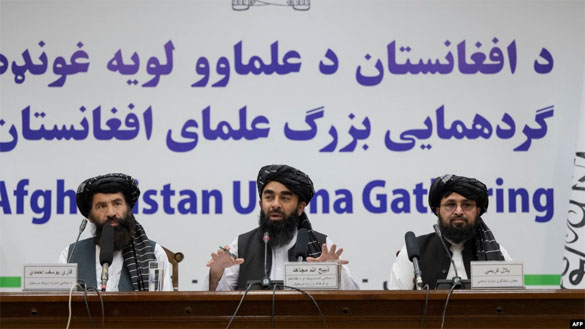 Taliban spokesman Zabihullah Mujahid, center, speaks during a press conference in Kabul on June 30, 2022.
----
June 30, 2022
Ayaz Gul
ISLAMABAD —
Afghanistan's Islamist Taliban arranged Thursday a men-only conference of about 3,500 mostly clerics and tribal elders from across the country in an apparent bid to demonstrate their hold on power and domestic legitimacy.
The three-day, closed-door conference began in Kabul amid tight security in the wake of a recent spike in Islamic State-claimed terrorist attacks in the Afghan capital and elsewhere in the war-torn South Asian nation.
The insurgent-turned-ruling group seized power last August, when the United States and NATO partners withdrew their final troops from Afghanistan after almost two decades of military intervention, but the world has not yet recognized the interim Taliban government.
Acting Taliban Defense Minister Mullah Mohammad Yaqoob, while addressing Thursday's inaugural session, urged participants to share their advice and suggestions to help strengthen the government so it can deal with foreign policy issues.
"You can see that even after completing almost one year, no country — be it Muslim, non-Muslim, neighboring or regional — has formally recognized this regime," Yaqoob said.
"My fundamental demand from you all is to courageously formulate a fatwa (decree) for us that helps us end our shakiness in terms of resolving our external problems and bridge any differences that, God forbid, may arise in future between us and the (Afghan) nation," the defense minister said without elaborating.
The Taliban's harsh treatment of women and girls and a lack of political inclusivity in governance have kept the global community from granting diplomatic recognition to the new Afghan rulers.
The Islamist group has suspended secondary education for most teenage female students, ordered women to wear face coverings in public and barred them from traveling beyond 70 kilometers without a close male relative.
The U.S. and the world at large have been urging the hardline group to reverse some of its curbs on women and ensure inclusive governance if it wants them to consider the Taliban's demand for diplomatic recognition.
Taliban chief spokesman Zabihullah Mujahid, later in the day, briefed reporters about the opening proceedings, saying women were not invited to the meeting because it was organized on the request of independent participating scholars and the government had nothing to do with attendees nor the agenda of the event.
Mujahid said Hibatullah Akhundzada, the reclusive Taliban chief, "may" also attend the ongoing Kabul gathering, but he shared no further details.
Taliban leaders have rejected calls for removing the restrictions on women, insisting they are in accordance with Afghan culture and Islamic Shariah law.
Acting Taliban Deputy Prime Minister Abdul Salam Hanafi argued on Wednesday that women's participation in the huddle was taking place as their male family members would attend.
Critics questioned the effectiveness and legitimacy of the grand scholars' meeting in the absence of women, almost 50% of the country's estimated 40 million population.
"Durable peace and reconciliation also requires inclusive administration represented by all political, religious and ethnic groups," said Richard Bennett, the U.N. special rapporteur on the situation of human rights in Afghanistan.
"It is vital that national ethnic religious and linguistic minorities, including minority women in Afghanistan, are included in all decision-making processes," Bennett remarked at an online seminar Tuesday.
Rina Amiri, the U.S. special envoy for Afghan women, girls and human rights, while addressing the seminar, suggested rights-related issues would require engagement with the new rulers in Kabul.
"We try to identify very specific measures that the international community can consider and can try to move forward and also how we can press the Taliban to do more because they are right now the reality in the country," Amiri said.
Torek Farhadi, a former Afghan official and political commentator, is skeptical about the outcome of the meeting.
"An allegiance from 3,000 selected guests by (the) Taliban in a meeting will not help fix any of the problems (facing the country), nor confer any internal or external legitimacy to (the) Taliban," Farhadi told VOA.
"The book of God in Islam is gifted to women and men equally. Depriving women to have a voice in society is going against the precepts of Islam."
The Taliban takeover and their subsequent installation of an all-male interim government prompted Washington and other Western countries to immediately halt financial assistance to largely aid-dependent Afghanistan, seize its foreign assets worth more than $9 billion, mostly held by the U.S., and isolate the Afghan banking system.
The action and long-running terrorism-related sanctions on senior Taliban leaders have thrown cash-strapped Afghanistan into a severe economic upheaval, worsening an already bad humanitarian crisis blamed on years of war and persistent drought.
Source: VOA News
Please click the following URL to read the text of the original story:
https://www.voanews.com/a/taliban-hold-islamic-scholars-huddle-to-show-strength-legitimacy-/6640197.html
--------
Return To Quran and Sunnah To Resolve Misunderstandings, Malaysian PM Advises Muslims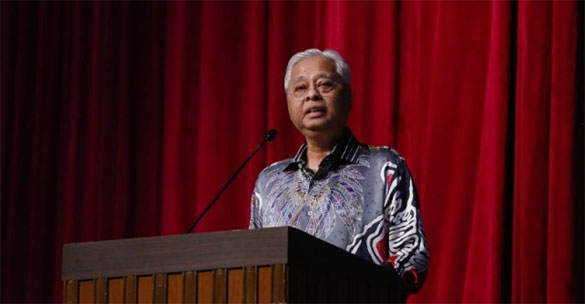 Prime Minister Datuk Seri Ismail Sabri Yaakob/ Picture by Yusof Mat Isa
----
30 Jun 2022
PETALING JAYA, June 30 — Muslims within Keluarga Malaysia (the Malaysian Family) were reminded today to return to the Quran and the Sunnah as guides when dealing with misunderstandings, Prime Minister Datuk Seri Ismail Sabri Yaakob said.
He said differences of opinion must be handled in a respectful and ethical manner, adding that the seeds of disunity can be dealt with if Muslims were to return to the most basic of teachings by holding steadfast to the Quran and Sunnah.
"The miracle of the Quran, as a whole, highlights the spirit of unity, and among the philosophical choices where unity is concerned is Keluarga Malaysia which is in line with teachings of the Quran and the Prophet's Sunnah," he said.
The prime minister said this in his speech when officiating at the South-east Asian Ulama Conference 2022 here today. Also in attendance were Minister in the Prime Minister's Department (Religious Affairs) Datuk Idris Ahmad and Muslim World League secretary-general Syeikh Muhammad Abdul Karim Al-Issa.
Delegations and religious figures from 17 nations participated in the conference, which is being held for the first time.
Meanwhile, the prime minister also touched on the issue of the derogatory remarks about the Prophet Muhammad SAW in India, which he described as a provocative act that threatened the harmony of its (India) multi-religious society.
Ismail Sabri said the incident not only triggered protests from Muslims in India, but also from the global community, including Malaysia.
The prime minister said throwing insults against Prophet Muhammad SAW was an extremely sensitive matter and Muslims were duty-bound to react, but according to demands in the religion's framework.
"This is to prevent us from getting trapped in the games played by certain quarters who want to provoke animosity among followers of various religions," he said.
Ismail Sabri also condemned the tyranny of Israel's Zionist regime, which continues to oppress and brutally kill Palestinians without making any effort to stop the killings and bring those responsible to justice.
The prime minister said during his recent visit to the United States, he raised the issue of Israel's atrocities against the Palestinians and called for a stop to these acts of brutality through a United Nations (UN) resolution. — Bernama
Source: Malay Mail
Please click the following URL to read the text of the original story:
https://www.malaymail.com/news/malaysia/2022/06/30/return-to-quran-and-sunnah-to-resolve-misunderstandings-pm-advises-muslims/15077
--------
India
Udaipur Tailor's Murder Un-Islamic, Inhuman: AIUDF chief
30 JUN 2022
Condemning the brutal killing of a tailor in Rajasthan's Udaipur, AIUDF president Badruddin Ajmal on Thursday termed it as ''un-Islamic and inhuman''.
Islam and a true Muslim do not instigate or support violence or crimes, the chief of All India United Democratic Front (AIUDF), a political party based in Assam, said on the killing of tailor Kanhaiya Lal over a social media post.
"I strongly condemn the killing as it is un-Islamic, inhuman, brutal and not acceptable in a civilised society," Ajmal said in a statement.
Two men, identified as Riaz Akhtari and Ghouse Mohammad, allegedly hacked Kanhaiya Lal to death with a cleaver at his shop in Udaipur on June 28 and posted videos online saying they are avenging an insult to Islam. They were arrested.
Ajmal said that none have the right to take the law into their hands.
"We demand a thorough investigation into the entire incident and that the perpetrators of the crime be given the highest punishment under the law of the land, irrespective of their religion or community," the Dhubri MP said.
He also urged the government to monitor the activities of those who are trying to spread hate among communities against the backdrop of the Udaipur incident.
"The people who are trying to blame Islam and Muslims should also be clear that the killers do not represent Islam.... I urge all to maintain peace and harmony in the country," Ajmal added.
Source: Outlook India
Please click the following URL to read the full text of the original story:
https://www.outlookindia.com/national/udaipur-tailor-s-murder-un-islamic-inhuman-aiudf-chief-news-205850
--------
India First, Hindustan Hamara: Muslim Delegations Plan Temple Visits To Promote Peace
Jun 30, 2022
MUMBAI: Worried at the increasing disharmony and mistrust in the Indian society, speakers at a meeting on Tuesday at Islam Gymkhana near Marine Lines suggested, among other remedies, taking Muslim delegations to famous Hindu shrines, like Siddhivinayak Temple and the shrine of Sai Baba in Shirdi.
Initiating the discussion on the topic "India First, Hindustan Hamara", city-based socio-cultural organisation Sahyog Cultural Society's founder-president Sami Bubere said that dialogues alone could end the misunderstanding between followers of Hindu and Muslim communities. "It's with the aim of healing the wounds that we have begun this exercise. We will be holding a series of such meetings across the country where intelligentsia of both the communities will discuss how to promote peace and harmony," said Bubere.
Islam Gymkhana's president Yusuf Abrahni received approval from the audience when he suggested taking Muslim delegations to some of the famous Hindu shrines and meeting leading priests there. "We want to discuss many things with the priests who are our brothers. We will ask if there is hate, what could be the reasons for it. We will explain the precarious situation Muslims in the country are in today," said Abrahni. He also slammed certain Muslim politicians who make inflammatory speeches and create discord among communities.
Source: Times Of India
Please click the following URL to read the full text of the original story:
https://timesofindia.indiatimes.com/city/mumbai/muslim-delegations-plan-temple-visits-to-promote-peace/articleshow/92559111.cms
--------
Noida Man, Asif Khan, 23, Arrested For Supporting Udaipur Killing Through His Social Media Posts
Jun 30, 2022
By Snehil Sinha
A Noida resident was arrested on Thursday from Sector 168 for supporting the Udaipur killing incident through his social media posts after a written complaint was made by another resident, police said.
The accused has been identified as Asif Khan, 23, who lives in Chaprauli village near Sector 168 and works as a welder in his father's shop.
In Udaipur, a tailor, Kanhaiya Lal, was brutally beheaded on Tuesday allegedly for supporting Bharatiya Janata Party (BJP) leader Nupur Sharma, who was suspended after her comment on Prophet Mohammed, in a social media post. He was beheaded by two Muslim men inside his shop in broad daylight, which was recorded and the video was released on social media along with another video wherein the assailants threatened Prime Minister Narendra Modi too.
"A news portal uploaded the viral video of the Udaipur incident on a social media platform and was taking comments from a political leader on the incident. Asif liked the video and commented saying they did a good job. Seeing this, his friends using the same platform took a screenshot and complained. He also apologised later and said he did it by mistake. However, usually, a comment made by mistake can be deleted easily," said Sudhir Kumar, station house officer (SHO), expressway police station.
He added that the accused has been produced before the court and sent to judicial custody. He has been booked under sections 505 (2) (offence at a place of worship or religious gathering) and 295 (injuring or defiling place of worship with the intent to insult any religion).
Police officials have asked residents to maintain peace and not indulge in inflammatory posts on social media that can disturb law and order in the district. Officials said that the message is also being given through various religious leaders.
Source: Hindustan Times
Please click the following URL to read the full text of the original story:
https://www.hindustantimes.com/cities/noida-news/noida-man-arrested-for-supporting-udaipur-killing-101656593300286.html
--------
Congress only Karnataka party on Muslims' side, says Siddaramaiah
NEELAM PANDEY
1 July, 2022
New Delhi: The Congress is the only party in Karnataka fighting for the constitutional rights of Muslims, and it will continue to do so, former state chief minister Siddaramaiah has said.
"The Congress party is the only one committed to secularism. Muslims' existence is important and they are citizens of this country," Siddaramaiah, who was in Delhi to strategise with party leaders for next year's Karnataka assembly polls, told ThePrint in an interview.
Siddaramaiah also emphasised that the party's plank in the election would be centred around "Kannada pride", highlighting alleged "Hindi imposition" by the Bharatiya Janata Party (BJP) government, and promising reservations in employment for Kannadigas. The party will also talk about inclusivity and safeguarding interests of Muslims.
Citing the example of the ban on wearing the hijab in educational institutions in the state, the Leader of the Opposition in Karnataka pointed out that his party had fought against it "within and outside the Assembly".
The Congress leader further asserted that the party would not discriminate against anyone on the basis of religion.
While the Congress has often been accused of indulging in "soft Hindutva", especially over former party president Rahul Gandhi's visits to temples, Siddaramaiah asserted that there was nothing like "soft or hard Hindutva", and said the party was committed to working for the welfare of all communities, irrespective of religion or caste.
"There is no soft or hard Hindutva. Hindutva is Hindutva. Is there any diluted secularism in the Constitution? Going to a temple is my belief and I go there. I am a Hindu. Just because you worship gods doesn't mean you indulge in soft Hindutva. We follow the provisions of the Constitution and not soft or hard Hindutva. I go to temples but I don't follow the Rashtriya Swayamsevak Sangh's (RSS) ideology," he said.
The Congress is gearing up for the Karnataka Assembly polls scheduled for next year, in which it hopes to wrest the state from the ruling Bharatiya Janata Party (BJP).
While internal surveys of the party, according to sources, have indicated that the Congress is well placed for the election, reports of infighting have been making news.
Siddaramaiah, however, dismissed these reports. "The Congress is the only alternative to the BJP. The Congress is united and will fight these elections collectively," he said.
The former Karnataka CM also emphasised that the Congress will not enter into an alliance with the Janata Dal (Secular) and will fight the assembly elections independently. The two parties had a coalition government in the state for 14 months after the 2018 assembly election, but this collapsed after the loss of a no-confidence vote in 2019, paving the way for the formation of a BJP government.
'Kannada pride'
Alleging that the BJP was trying to bring in Hindi in place of Kannada, Siddaramaiah said: "We will not allow that to happen. Hindi is not a national language. At the same time, Kannadigas are not getting jobs and, in some sectors including banking, only Hindi-speaking people are getting jobs. This needs to be stopped."
"For us, Kannada pride is important, and if we come to power, Class III and Class IV jobs will be reserved only for Kannadigas," he added.
Karnataka has witnessed protests and strikes by pro-Kannada organisations demanding priority for Kannadigas in employment in the private sector, especially in IT and biotechnology.
As part of its poll agenda, the Congress is also planning to push for implementation of the 1986 Sarojini Mahishi report, which recommended reservations in jobs for Kannadigas in both private and government sectors.
"The report has not been implemented completely and once our party comes to power, we will ensure proper implementation of the report and ensure jobs to Kannadigas on a priority basis," Siddaramaiah said.
'No soft or hard Hindutva'
According to party sources, the Congress has rethought its strategy regarding Muslims after getting local inputs that the ruling BJP's "polarisation and communal pitch" was no longer working in Karnataka the way it has worked in other states.
"The Congress in Karnataka is clear that it will take everyone along, from any caste or community. The Congress is the only party in the state fighting for the Muslims. For their constitutional rights and for safeguarding their rights," Siddaramaiah said.
Rectifying the mistakes of the previous assembly election was a key topic of discussion at the meetings that Siddaramaiah had with Rahul Gandhi and other senior leaders in the past few days
"We discussed how to bring the party back to power in Karnataka, our strategies, the political situation, the reasons we lost the 2018 election, and how we can make amends," the former CM said, adding that "the current political situation is in favour of the Congress".
Siddaramaiah, when asked to specify the mistakes the Congress had made last time, said, "We failed to market ourselves the last time, which led to our defeat. This time, we are going ahead with alternative plans, and there will be major promises in our manifesto".
Source: The Print
Please click the following URL to read the full text of the original story:
https://theprint.in/politics/congress-only-karnataka-party-on-muslims-side-says-siddaramaiah/1019155/
--------
Manesar units of Bajrang Dal, VHP call for mahapanchayat on Sunday to discuss action against Muslim vendors
by Pavneet Singh Chadha | Gurgaon
July 1, 2022
Members of Bajrang Dal Manesar and Vishva Hindu Parishad (VHP) Manesar have called a mahapanchayat on Sunday to discuss taking action against Muslim vendors, who they allege are running shops with names of Hindu deities as part of a larger conspiracy. The members said the panchayat will have participation of over 1,000 people.
Mohit Yadav, district convener, Bajrang Dal, Manesar, said, "We will shut all juice shops which are being run by Muslims under the name of Hindu deities and evict them from the area. We have no objection to their employment, but they should do it in their own name and not hide their real identities. This is a conspiracy… Many Rohingyas have also infiltrated among them. We will shut illegally run meat shops too. Either the administration should take action or we will."
He added that they will seek permission from the district administration and police for the mahapanchayat.
Devender Singh, general secretary, VHP, Manesar, said, "These Muslim vendors are not running carts for employment… this is part of jihad… land jihad and trade jihad… So, they will all be evicted. In the panchayat, we will also discuss ways to counter growing radical Jihadi dogmatism."
Gurgaon deputy commissioner, Nishant Kumar Yadav, could not be reached for a comment.
Source: Indian Express
Please click the following URL to read the full text of the original story:
https://indianexpress.com/article/cities/delhi/manesar-bajrang-dal-vhp-mahapanchayat-to-discuss-action-against-muslim-vendors-8002160/
--------
Include SC christians and muslims in SC list: Ex minister R Dhanushkodi
01st July 2022
Seeking the inclusion of Scheduled Caste (SC) christians and muslims into the Scheduled Caste category, former Union minister R Dhanushkodi Athithan urged Chief Minister MK Stalin to pass a resolution requesting centre to act on the demand so as to uplift the communities from poverty. In a letter, Athithan cited examples of Andhra Pradesh, Bihar, Uttar Pradesh and Puducherry state governments passing such resolutions before. "The state governments of Bihar, Uttar Pradesh, Puducherry and Andhra Pradesh had passed resolutions seeking SC status for the Scheduled Caste Christians and Muslims during July 7, 2000, December 4, 2006, June 16, 2017 and February 6, 2019 respectively as per an RTI reply," he said.
The Constitution (Scheduled Castes) Order, 1950 says no person who professes a religion different from the Hindu religion shall be deemed to be a member of Scheduled Castes (Dalits). Dalit Sikhs and Buddhists had reclaimed SC status through amendments in 1956 and 1990 respectively. "Even as scheduled caste members converted to Buddhism and Sikhism enjoy all the constitutional guarantees of the Scheduled Castes, it is not the same for Christianity and Islam. Dalit Christians and Muslims are denied the SC status, rights, reservations, safety and education. They are treated officially as Other Backward Class caste, which is unjust and needs to be addressed," the senior Congress leader said.
Further, Athithan pointed out that Justice Ranganath Mishra Commission Report in 2007 had recommended amendment to the Constitution (Scheduled Castes) Order, 1950, to delink SC status with religion, and make it religion neutral. "After conversion, Dalits feel ecstatic that they are not under any dominant caste. Still, they are seen with bias by caste hindus. Similar is the case with SC Christians and Muslims who are discriminated against by the dominant caste despite conversion. They live in slums and colonies and reel under poverty as their new religion does not give any monetary support. The dalits continue to remain in the same socio-economic status even after conversion", he said.
Source: New Indian Express
Please click the following URL to read the full text of the original story:
https://www.newindianexpress.com/states/tamil-nadu/2022/jul/01/include-sc-christians-and-muslims-in-sc-list-ex-ministerr-dhanushkodi-2471573.html
--------
North America
US re-engagement with Taliban may lead to release of $9bn
Anwar Iqbal
July 1, 2022
WASHINGTON: As the United States and the Taliban reengaged in Doha on Thursday, US officials defended the talks, saying that isolating Kabul's de facto rulers would not promote US interests in Afghanistan.
"We believe that we can accomplish more in Afghanistan by engaging, rather than isolating the Taliban," a US State Department official told Dawn on Thursday when asked why Washington decided to re-engage the Taliban.
This would be "the first in-person engagement with a high-level Taliban representative since the Taliban's March 23 decision to ban girls from attending secondary schools," the official added.
Foreign Minister Amir Khan Muttaqi is representing the Taliban in the talks while Special Representa­tive for Afghanistan Thomas West leads the American delegation.
Mr West has replaced former Special Representative Zalmay Khalilzad who negotiated the deal that led to the withdrawal of all US forces in Afghanistan and a rapid Taliban takeover in Kabul in August last year.
The State Department told Dawn that the US Treasury Deputy General Counsel Addar Levi and USAID Deputy Assistant Secretary Maria Longi also accompanied Mr. West to Doha, indicating that the talks would focus on financial issues as well.
The US media reported this week that Washington may release about $9 billion of frozen Afghan funds withheld after the Taliban takeover.
The release of funds, if it happens, would help the war-ravaged nation in dealing with the "crises of poverty and hunger" they have faced for years, one of the reports observed.
Source: Dawn
Please click the following URL to read the full text of the original story:
https://www.dawn.com/news/1697540/us-re-engagement-with-taliban-may-lead-to-release-of-9bn
--------
Odds of reviving Iran nuclear deal worse after Doha talks: US official
30 June, 2022
The chances of reviving the 2015 Iran nuclear deal are worse after indirect US-Iranian talks in Doha that ended without progress, a senior US official told Reuters on Thursday.
"The prospects for a deal after Doha are worse than they were before Doha and they will be getting worse by the day," said the official on condition of anonymity. "You could describe Doha at best as treading water, at worst as moving backwards. But at this point treading water is for all practical purposes moving backwards."
The official would not go into the details of the Doha talks, in which European Union officials shuttled between the two sides trying to revive the 2015 Joint Comprehensive Plan of Action (JCPOA) agreement under which Iran had limited its nuclear program in return for relief from economic sanctions.
"Their vague demands, reopening of settled issues, and requests clearly unrelated to the JCPOA all suggests to us... that the real discussion that has to take place is (not) between Iran and the US to resolve remaining differences," he said.
Source: Al Arabiya
Please click the following URL to read the full text of the original story:
https://english.alarabiya.net/News/middle-east/2022/06/30/Odds-of-reviving-Iran-nuclear-deal-worse-after-Doha-talks-US-official
--------
Biden: I won't directly ask Saudis to increase oil production during visit
30 June 2022
US President Joe Biden has said he will not directly request the leaders of Saudi Arabia to increase oil production to curb soaring crude prices when he visits the kingdom next month.
Speaking at a press conference in Madrid, Spain, Biden on Thursday insisted that his trip to the Middle East is not focused on one-on-one engagement with Saudi Crown Prince Mohammed bin Salman (MBS).
"That's not the purpose of the trip," Biden said when asked about direct engagement with Saudi leadership.
Biden said that Americans will have to deal with high gas prices for "as long as it takes" to defeat Russian President Vladimir Putin in Ukraine.
Biden will visit the Middle East in mid-July as the US and other countries are facing soaring fuel prices that are driving up inflation.
Biden has sought to play down any direct talks with the Saudi Crown Prince, who was accused by American intelligence of ordering the assassination of journalist Jamal Khashoggi.
Biden said he would not particularly ask Saudi leaders to increase oil production, instead, he said he would continue to make the case that all Persian Gulf states should raise oil output.
"I've indicated to them that I thought they should be increasing oil production generically, not to the Saudis, particularly," Biden told reporters.
Biden claimed the agenda of the Middle East trip includes much more than energy policy and reiterated that the meetings will include leaders from many Persian Gulf nations.
"It's in Saudi Arabia, but it's not about Saudi Arabia," he said.
US officials said that Biden will meet separately with King Salman and his team on the trip, which will include the crown prince and other Saudi officials.
The price for a gallon has doubled since Biden took office in January last year, but that same gallon costs $4.86 on Thursday, down slightly from the $4.94 that they were paying a week ago, according to data from the non-profit American Automobile Association (AAA). The association said the average gallon of gas cost only $2.39 during the first week of Biden's presidency.
The gasoline prices are a problem for Biden and his fellow Democrats ahead of the November midterm congressional elections.
Since the beginning of Russia's military operation in Ukraine and the ensuing spikes in oil prices, the US president has made great efforts to control fuel prices as well as isolate Russia.
Many analysts believe that Biden's current move to travel to Saudi Arabia is in line with the effort.
The Project on Middle East Democracy has said that the visit "is a slap in the face to activists, dissidents, women human rights defenders, journalists, & everyday citizens - in Saudi and abroad - who have been imprisoned, disappeared, and murdered."
US relations with Saudi Arabia have been strained since the assassination of Khashoggi.
Biden, after winning the presidential election and even in the election campaign, had repeatedly said that bin Salman was the main perpetrator of this crime. But to date, no practical action has been taken by the White House in this regard.
Democratic members of the US House of Representatives had introduced two bills to penalize MBS for his personal role in the violent murder of Khashoggi.
Congresswoman Ilhan Omar said back then that the legislation would freeze the Saudi crown prince's assets and impose a visa ban on him.
Biden also scaled back support for the Saudi-led war in Yemen amid disgust over civilian casualties.
Source: Press TV
Please click the following URL to read the full text of the original story:
https://www.presstv.ir/Detail/2022/06/30/684833/Biden--I-won-t-directly-ask-Saudis-to-increase-oil-production-during-visit
--------
Arab World
Egypt Celebrates Anniversary of Muslim Brotherhood Overthrow, Awaits Launch of National Dialogue
30 June, 2022
Egypt's official authorities celebrated on Monday the 9th anniversary of the June 30 Revolution, which overthrew the rule of the Muslim Brotherhood organization.
In an official greeting message addressed to President Abdel Fattah El-Sisi, Prime Minister Mostafa Madbouly said: "The June 30 revolution represents a significant day in the life of the Egyptian people, who rose up against the forces of evil and darkness that hijacked the country."
The prime minister noted that the revolution "will remain a milestone in Egyptian history, as millions of Egyptians took to the streets, demonstrating against plans to abolish the identity of the country and prejudice its security and capabilities."
He added that the government would maintain the process of work and construction, under the leadership of Sisi, to achieve development goals and enhance Egypt's position at the regional and global levels.
For his part, General Mohamed Zaki, Commander-in-Chief of the Armed Forces, Minister of Defense and Military Production, stressed that the Egyptian army under the leadership of Sisi (then-Defense minister) "confirmed its complete support to the will of the Egyptian people and defense of the sanctity of the homeland and the integrity of its lands."
Meanwhile, the Board of Trustees of the National Dialogue Administration, which includes 19 members, continued preparations for its upcoming sessions, ahead of the country's national dialogue.
The Board has been appointed after a 20-day consultation among politicians, trade union officials, political parties' members and representatives participating in this dialogue.
In recent remarks, El-Sisi said that the national dialogue was aimed at listening to people's opinions for "the sake of the nation."
Source: Aawsat
Please click the following URL to read the full text of the original story:
https://english.aawsat.com/home/article/3732821/egypt-celebrates-anniversary-muslim-brotherhood-overthrow-awaits-launch
--------
Saudi Crown Prince announces national priorities for research and development sector
30 June, 2022
Saudi Arabia's Crown Prince Mohammed bin Salman announced national aspirations and priorities for the research, development and innovation sector that aims to enhance the Kingdom's competitiveness locally and on a global scale, the official Saudi Press Agency reported on Thursday.
The two-decade long aspirations include development in health, environmental sustainability, leadership in energy and industry, and investment in future economies, in line with Vision 2030.
To achieve these goals, the research, development, and innovation sector has been restructured with the formation of a higher committee led by the Crown Prince that will enable legislation and regulatory standards in addition to project and budget allocation, and performance monitoring.
The Kingdom also aims to become a global leader in innovation, with annual spending targets in this sector of 2.5 percent of the country's GDP by 2040, thereby adding nearly USD 16 billion (SAR 60 billion) to the GDP by the same target year.
SPA reported job creation in science, technology, and innovation is expected in the thousands.
Health
Within these goals, human health has been given top national priority by providing top of the line digital health care and supplying the world with the latest pharmaceutical technologies based on biotechnological advances.
The Kingdom also aims to achieve a longer and healthier life for its residents by finding "radical solutions for chronic and non-communicable diseases," according to the SPA report.
Water, food security
The next challenge that Saudi Arabia seeks to eliminate is water shortage and improve food security.
The aspirations outline the Kingdom's path towards becoming a global model in preserving the environment and developing water technologies through means like sustainable desalination and food production through means of green spaces.
This is in addition to using existing technologies like carbon capture and low-cost electricity production, SPA reported.
Energy leader
Parallelly, Saudi Arabia seeks to use its vast natural resources and current advantage as a leading global energy supplier to retain its presence as a leader while innovating production of alternative energy including green hydrogen, solar, and wind.
Measures will also be taken to ensure the sustainability of the oil demand, SPA reported, in addition to developing the rapidly growing mining sector sustainably.
Investments and 'future economies'
Another area the Kingdom is focusing on includes securing the life of future generations through investments and an out-of-the-box approach to exploring the depths of the ocean and the vast outer edges of space.
Termed 'future economies,' this area will prioritize the promotion of digital technologies in the priority sectors and aim to develop futuristic cities that are smart and free of carbon emissions, SPA reported.
Developments like NEOM and the Red Sea Project are part of the extended investment into distinctive geographic locations for the future Saudi generations.
Source: Al Arabiya
Please click the following URL to read the full text of the original story:
https://english.alarabiya.net/News/gulf/2022/06/30/Saudi-Crown-Prince-announces-national-priorities-for-research-and-development-sector
--------
Saudi Arabia announces developmental projects worth $400 mln in Yemen
30 June, 2022
Saudi Arabia announced a package of developmental projects worth $400 million to be implemented by the Saudi Development and Reconstruction Program for Yemen, Al Arabiya reported on Thursday.
The announcement was made during a meeting between Saudi Arabia's Deputy Minister of Defense Prince Khalid Bin Salman and Yemen's Presidential Leadership Council President Rashad al-Alimi in the Kingdom.
The developmental projects, which will be executed in various fields including energy, transportation, education, water and healthcare, aim to help Yemen on the political, economic and social level.
The Kingdom also offered $200 million to provide oil derivatives to operate power plants and help meet the needs of the Yemeni people.
During the meeting, Prince Khalid and Alimi also discussed recent developments in Yemen and the Presidential Leadership Council's efforts to unify all Yemeni components to reach a comprehensive political solution in the war-torn country.
Yemen's seven-year conflict has killed more than 150,000 people and displaced millions of civilians, according to the UN.
Source: Al Arabiya
Please click the following URL to read the full text of the original story:
https://english.alarabiya.net/News/gulf/2022/06/30/Saudi-Arabia-announces-developmental-projects-worth-400-mln-in-Yemen
--------
South Asia
'Stop interfering in Afghanistan', says Taliban leader in rare appearance
July 01, 2022
KABUL: Taliban's reclusive supreme leader Hibatullah Akhundzada called Friday for the world to stop telling them how to run Afghanistan, insisting sharia law was the only model for a successful Islamic state.
Akhundzada, who has not been filmed or photographed in public since the Taliban returned to power in August, was addressing a major gathering of religious scholars in the Afghan capital called to rubber-stamp the hard-line Islamist group's rule.
Over 3,000 clerics have gathered in Kabul since Thursday for the three-day men-only meeting, and Akhundzada's appearance had been rumored for days — although media are barred from covering the event.
"Why is the world interfering in our affairs?" he asked in an hour-long speech broadcast by state radio.
"They say 'why don't you do this, why don't you do that?' Why does the world interfere in our work?"
Akhundzada rarely leaves Kandahar, the Taliban's birthplace and spiritual heartland, and apart from one undated photograph and several audio recordings of speeches, has almost no digital footprint.
But analysts say the former Sharia court judge has an iron grip on the movement and he bears the title "Commander of the Faithful."
His arrival at the meeting hall was greeted with cheers and chants, including "Long live the Islamic Emirate of Afghanistan," the Taliban's name for the country.
Akhundzada's appearance comes a week after a powerful earthquake struck the east of the country, killing over 1,000 people and leaving tens of thousands homeless.
No women are attending the clerics' meeting, but a Taliban source told AFP this week that thorny issues such as girls' education — which has divided opinion in the movement — would be discussed.
Akhundzada did not mention the subject in his speech, which was confined largely to telling the faithful to strictly observe Islamic principles in life and governance.
Since the Taliban's return, secondary school girls have been barred from education and women dismissed from government jobs, forbidden from traveling alone, and ordered to dress in clothing that covers everything but their faces.
They have also outlawed playing non-religious music, banned the portrayal of human figures in advertising, ordered TV channels to stop showing movies and soap operas featuring uncovered women, and told men they should dress in traditional garb and grow their beards.
Akhundzada said the Taliban had won victory for Afghanistan, but it was up to the "ulema" — the religious scholars — to advise the new rulers on how to properly implement sharia law.
"The sharia system comes under two parts — scholars and rulers," he said.
"If scholars do not advise authorities to do good, or the rulers close the doors against the scholars, then we will have not an Islamic system."
Believed to be in his 70s, Akhundzada spoke in strong measured tones, occasionally coughing or clearing his throat.
He warned that non-Muslim nations would always be opposed to a pure Islamic state, so the faithful had to endure hardships to get what they wanted.
"You have to compete, you have to endure hardships... the present world will not easily accept you implementing the Islamic system," he said.
Women's rights activists have slammed their lack of participation.
"Women should be part of the decisions about their fate," Razia Barakzai told AFP Thursday.
"Life has been taken away from Afghan women."
Source: Arab News
Please click the following URL to read the full text of the original story:
https://www.arabnews.com/node/2114656/world
--------
Two gunmen killed as Afghan clerics meet to rubber-stamp Taliban rule
JULY 01, 2022
It comes a week after a powerful earthquake struck the east of the country, killing over 1,000 people and leaving tens of thousands homeless
Two gunmen were shot dead in the Afghan capital Thursday near the site of a gathering by thousands of religious scholars called to endorse the Taliban's hardline Islamist rule.
Taliban officials said the two started firing from a rooftop near where the meeting was taking place, but were "quickly eliminated by Mujahideen with the help of Allah the Almighty".
Officials have provided scant details of the three-day men-only "jirga" — a traditional gathering of clerics and influential people that settles differences by consensus — and the media is also barred from attending.
Some speeches were broadcast on state radio — with clerics calling for absolute loyalty to the Taliban's rule.
"Obedience is the most important principle of the system," Habibullah Haqqani, the head of the gathering, said in his opening remarks.
"We must obey all our leaders in all affairs, sincerely and truly."
It comes a week after a powerful earthquake struck the east of the country, killing over 1,000 people and leaving tens of thousands homeless.
Even before the quake, the Taliban were struggling to administer a country that had long been in the grip of economic malaise, utterly dependent on foreign aid that dried up with the overthrow of the Western-backed government in August 2021.
Source: The Hindu
Please click the following URL to read the full text of the original story:
https://www.thehindu.com/news/international/two-gunmen-killed-as-afghan-clerics-meet-to-rubber-stamp-taliban-rule/article65586744.ece?homepage=true
--------
Taliban's reclusive supreme leader attends major gathering of Afghan clerics
01 July, 2022
The Taliban's reclusive supreme leader Hibatullah Akhundzada is attending a major gathering of clerics in the Afghan capital, a government spokesman said Friday.
Akhundzada, who has not been filmed or photographed in public since the Taliban returned to power in August, had "entered the assembly hall", Bilal Karimi tweeted.
Over 3,000 clerics and elders have gathered in Kabul since Thursday for a three-day meeting to rubber-stamp the Taliban's rule, and Akhundzada's appearance had been rumoured for days -- although media are barred from covering the event.
A Taliban source told AFP this week that criticism of the regime would be allowed at the meeting, and thorny issues such as girls' education -- which has divided opinion in the movement -- would be discussed.
Source: Al Arabiya
Please click the following URL to read the full text of the original story:
https://english.alarabiya.net/News/world/2022/07/01/Taliban-s-reclusive-supreme-leader-attends-major-gather
--------
Southeast Asia
Stop insulting Islam to avoid untoward incidents, says minister
June 30, 2022
KUALA LUMPUR: Religious affairs minister Idris Ahmad has reminded certain quarters to stop insulting Islam as it can become very sensitive.
He expressed concern that such provocations could lead to untoward incidents.
"I would like to send a reminder that matters on Islam can be sensitive. I would like to remind those who insult Islam, especially those who reside in this country, to stop the insults. We live peacefully with each other, you can pray your way, and we, ours.
"Because there is this worry… Malay Muslims cannot be separated from their religion. If their religion, their prophet is insulted, they will react. This, we do not want. And that is why, we must show respect, and do not resort to insults.
"We do not insult your religion, and you do not insult ours," he said when appearing as a guest on Bernama TV's Ruang Bicara programme tonight.
Idris was asked about the actions of a group of foreigners who had gathered in Batu Caves to express their support for the Hindu Samachar movement as well as the actions of a politician from the Bharatiya Janata Party (BJP), Nupur Sharma, who had made insulting statements about Prophet Muhammad early this month.
On the abuse of social media, Idris urged content producers to pay more attention to ethical and moral values in their videos before uploading them.
"For Muslims, what we do will be judged when we die. As for non-Muslims, all religions do not allow us to do things that go against moral and ethical values, and this should serve as a guide in our lives.
"And let's not use social media to carry out character assassination just to earn money through the number of views," he said.
Idris said he had instructed agencies such as the Islamic development department (Jakim) to produce more short videos with the concept of "dakwah" and those containing moral messages beneficial to the community.
Source: Free Malaysia Today
Please click the following URL to read the full text of the original story:
https://www.freemalaysiatoday.com/category/nation/2022/06/30/stop-insulting-islam-to-avoid-untoward-incidents-says-minister/
--------
Muslim World League holds first conference of Asian ulama in Kuala Lumpur
MOHAMMED RASOOLDEEN
June 30, 2022
KUALA LUMPUR: Participants from 17 countries gathered in Kuala Lumpur on Thursday for the first conference of Asian religious scholars organized in Malaysia by the Muslim World League to unite efforts addressing extremist ideologies.
The MWL is an international non-governmental Islamic organization founded in Saudi Arabia in 1962, that focuses on promoting and clarifying the worldwide understanding of Islam. It is headquartered in Makkah and maintains offices around the world.
More than 1,000 participants arrived from Saudi Arabia and countries including Pakistan, India, Bangladesh, Indonesia, Malaysia, Thailand, and the Philippines.
The conference was opened by Malaysian Prime Minister Ismail Sabri Yaakob, Malaysian Religious Affairs Minister Idris Ahmad and MWL Secretary-General Sheikh Dr. Mohammad bin Abdulkarim Al-Issa.
"We feel proud and lucky that the MWL has chosen Malaysia to host the conference, which of course is a recognition to our country, which highlights Islam as a harmonious, safe and prosperous religion in a multi-racial and multi-religious society," Yaakob said, adding that the meeting was taking place at a time when Muslims are still facing various challenges, including disputes among themselves, provocation, and Islamophobia.
The meeting will pave the way for the establishment in Kuala Lumpur a permanent council under the umbrella of the MWL.
Al-Issa said that the council's first session was planned next year. The conference aims at developing educational tools and initiatives to foster collaboration and solidarity, especially among young and emerging leaders, to combat extremist ideology and what the MWL said in a statement were "artificial differences that sometimes exist" in politically diverse societies.
"With the efforts of the scholars, multi-pronged activities are being carried out to counter extremism in all parts of the world," Al-Issa told Arab News on the sidelines of the conference. "We are hopeful that such efforts will bear fruits in due course and help wipe out extremism totally."
He said that the MWL had chosen multiethnic Malaysia as it is "well known for its harmonious life.
"It is an ideal region for the propagation of harmony and peaceful coexistence among Muslims and non-Muslims," he added.
Source: Arab News
Please click the following URL to read the full text of the original story:
https://www.arabnews.com/node/2114166/world
--------
Halim's faction files for injunction on MTUC's 'unconstitutional' meeting
K. Parkaran
June 30, 2022
PETALING JAYA: Days before its triennial delegates conference (TDC), the Malaysian Trades Union Congress (MTUC) faction led by Halim Mansor has filed for an injunction to stop the current leadership from holding the meeting on Sunday.
According to MTUC sources, Halim's lawyers filed the affidavit on Tuesday together with an emergency certificate and they were expecting the court to make a decision tomorrow. Prime Minister Ismail Sabri Yaakob is scheduled to open the TDC.
The group, which also sent a letter to the Registrar of Societies (RoS) on the same day, is claiming that the MTUC leadership had violated the congress' constitution by not adhering to the requirements needed before calling for the TDC.
In the letter to the RoS, the contents of which were also included in the affidavit, Halim, who claimed to be the rightful president, said the TDC should have been called only between October and December of the third year of any three-year term, as stipulated in the constitution.
"Unless the RoS had allowed the TDC to be brought forward, it cannot be called earlier than scheduled according to the constitution. In this case, they failed to do that. The dates for the conference must also be agreed upon by the general council, but this was also not done," he said, according to the letter sighted by FMT.
Halim, who was tied for the president's post with his challenger in 2019 but claimed it was his after Mohd Jafar Majid withdrew three months ago, said the MTUC secretary-general had also failed to ensure the audited annual statement of accounts, general council reports and the TDC agenda were sent to members 14 days before the conference.
He said there were also discrepancies in the acceptance and rejection of nominations for the 2022-2025 leadership elections which were not in accordance with the congress' constitution.
Halim, who was the president for the 2016-2019 term, is also the secretary-general of the National Union of Petroleum and Chemical Industry Workers Peninsular Malaysia. He is being backed by several other MTUC affiliates in this action.
When contacted, Halim confirmed that his lawyers had filed the injunction and hoped the court would look at the constitutional violations that his group had pointed out.
He said he had also written a letter to MTUC secretary-general Kamarul Baharin Mansor complaining about the "unconstitutional" handling of nominations for the elections, among others.
FMT has reached out to Kamarul for comment.
In May, "incumbent" Halim sought a court declaration that he was the rightful president after Jafar, who polled the same number of votes as him in the last election, withdrew from the race.
Source: Free Malaysia Today
Please click the following URL to read the full text of the original story:
https://www.freemalaysiatoday.com/category/nation/2022/06/30/halims-faction-files-for-injunction-on-mtucs-unconstitutional-meeting/
--------
Cabinet has yet to discuss GE15, says Annuar
Danial Azhar
July 1, 2022
KUALA LUMPUR: The Cabinet has yet to discuss the next general election (GE15) or its potential dates, says communications and multimedia minister Annuar Musa.
He also denied reports that most ministers and deputy ministers, with the exception of himself and federal territories minister Shahidan Kassim, were in favour of holding GE15 by October.
"As the communications and multimedia minister, I can say those reports are fake news.
"The prime minister and the ministers meet every week and there have never been any discussions on GE15," he told reporters after an event here.
Asked to comment on the alleged statutory declarations (SDs) signed by Umno MPs backing opposition leader Anwar Ibrahim as prime minister in 2020, Annuar said he was never asked to sign anything.
"I never signed any SDs supporting Anwar. Zahid never asked me to sign an SD," he said, referring to party president Ahmad Zahid Hamidi.
Source: Free Malaysia Today
Please click the following URL to read the full text of the original story:
https://www.freemalaysiatoday.com/category/nation/2022/07/01/cabinet-has-yet-to-discuss-ge15-says-annuar/
--------
Europe
UK Chief rabbi, senior Muslim religious leader meet, outline peace vision
By ZVIKA KLEIN
JUNE 30, 2022
A historic conversation took place on Thursday between two leading global religious figures, who discussed Islamic-Jewish relations and their shared visions for the future. The two that met were Islamic Scholar Shaykh Abdallah bin Bayyah and Chief Rabbi Ephraim Mirvis. They spoke in front of leading UK Jewish and Islamic leaders at an event titled "Loving, Kindness, Humanity and Flourishing as Faith Communities in the UK."
The event was chaired by Patricia Hillas, Chaplain to the House of Commons and hosted by Lord Walney at the House of Lords. The event was the first partnered event between the Abu Dhabi Forum for Peace and the Office of the Chief Rabbi of the UK.
Bayyah is currently visiting the UK to attend the International Ministerial Conference on Freedom of Religion or Belief taking place next week. He is utilizing his time with religious leaders and government officials from all over the world to amplify the message of the Abu Dhabi Forum for Peace.
Founded by Bayyah in 2014, the Abu Dhabi Forum for Peace is a groundbreaking initiative that addresses the issues within global Islam in a way that is both firmly grounded in tradition and conscious of the contemporary context. The forum is inspired by the work of the Shaykh to promote dialogue and coexistence between the Abrahamic faiths on the basis of scripture and classical Islamic teaching.
One of the world's leading experts of the principles of Islamic Law, the Shaykh is widely recognized as a leading authority in the discourse of tolerance. He has dedicated much of his career to illustrating the theological legitimacy of values such as equal citizenship, the rights of minorities, and harmony between national and religious identity between Islam and other faiths.
Key messages from the event
The important place of religion and religious leaders in international affairs and peacebuilding
The unique Islamic and Jewish values that protect the rights of minorities and contribute to mutual flourishing
The need to recognize shared values and what peace among religions looks like in the present day
The key role of religious leaders in peace-making
Attempts to inspire ethical perspectives based on religious values through documents such as the Marrakesh Declaration.
At the event on Thursday, Sheikh bin Bayyah said that "the path to peace requires us to protect the rights of all faiths in our societies - in the UAE, UK and elsewhere - but it also requires a robust theology for living together as articulated in my writings, especially the Charter for a New Alliance of Virtue."
Source: J Post
Please click the following URL to read the full text of the original story:
https://www.jpost.com/international/article-710861
--------
Turkey Set To Deport 'Islamic State Beatle' Aine Davis to UK
By Ragip Soylu, Simon Hooper
30 June 2022
An alleged member of an Islamic State (IS) execution cell dubbed "the Beatles" is scheduled to be deported from Turkey to the UK within days, Middle East Eye can exclusively reveal.
Aine Davis, who is originally from London, was convicted of membership of IS in 2017 and sentenced to seven-and-a-half years in prison after being arrested by Turkish security forces in Istanbul in November 2015.
He is currently being held at Ankara's Sincan prison but is due to be released, having served his sentence. Davis is scheduled to be deported to the UK on 9 July, MEE has learnt.
However, procedures such as a mandatory comprehensive health check and his appearance in front of a probation board may delay his release by a few months.
Two other men arrested at the same time and convicted alongside Davis have already been released, MEE understands.
Davis has been identified in the British media as a member of the so-called "Beatles" cell responsible for guarding and executing western hostages in the period when the militant group controlled large areas of territory in Syria and Iraq. He was dubbed "Jihadi Paul" by the media.
The leader of the group, Mohammed Emwazi, dubbed "Jihadi John", was killed by a US drone strike in Raqqa in November 2015.
Two other members of the group are currently in prison in the US after being captured by US-backed Kurdish forces and handed into US custody.
Alexanda Kotey was sentenced to life in prison in April after pleading guilty to criminal charges relating to the abduction, torture and beheading of hostages in Syria. El Shafee Elsheikh was found guilty of the same charges but is yet to be sentenced.
Middle East Eye contacted Davis's court-appointed solicitor in Istanbul but she declined to comment.
Interpol red notice
Davis was arrested by counter-terrorism police in a raid on a villa in Silivri, a western suburb of Istanbul, on 12 November 2015.
Turkish prosecutors accused him of being a "known high-ranking operative of Daesh [IS]", and said he had been tracked as he crossed the border from IS-controlled Syria and made his way across Turkey.
At the time of his arrest he was the subject of an Interpol red notice filed by UK police after his wife, Amal el-Wahabi, was convicted of a terrorism offence in 2014 for trying to send her husband 20,000 euros in cash.
According to the Interpol red notice, which has been seen by MEE, the money was assessed to be "destined to support the Jihadist cause in Syria".
The red notice, dated 6 March 2015, said items seized from Davis's house in London included "violent jihadist rhetoric and imagery relating to Osama bin Laden", and "US military literature on guerrilla warfare".
Photographs from el-Wahabi's phone showed "Davis pictured in Syria with guns, an Islamic flag, a dead martyr and other individuals who are also armed," the notice said.
At his trial, Davis denied being a member of IS and denied being a member of "the Beatles". He said he believed he had been linked to Emwazi because the men had attended the same London mosque.
He said he had travelled to Syria earlier in the country's civil war to participate in aid work but had mostly been living in Turkey.
He dismissed images showing him posing with armed militants and weapons as "stupid photos" that he had posed for as a joke.
He told the court: "I had those photos as a sort of joke. Everyone was having photos taken with armed individuals like that in order to show off. I do not know who those people in the photos were or which group they were in."
'Dumping ground'
It is unknown whether Davis, who is reported to have roots in The Gambia, still retains his British citizenship.
The UK government has used citizenship-stripping powers widely against British nationals deemed to hold dual citizenship who travelled to Syria during the country's civil war.
At least 176 people had their British citizenship removed between 2016 and the end of 2020, according to government figures.
However, Turkish officials say they won't host IS suspects on Turkish soil and would deport said individuals to their homes countries.
Source: Middle East Eye
Please click the following URL to read the full text of the original story:
https://www.middleeasteye.net/news/islamic-state-beatle-turkey-set-deport-uk
--------
Sweden '100% behind' NATO accession agreement with Türkiye: Premier
Atilla Altuntas
01.07.2022
STOCKHOLM
Sweden fully supports the NATO accession agreement reached with Türkiye, the country's prime minister said on Thursday.
"We are 100% behind the agreement," Magdalena Andersson told Swedish daily SVD.
Sweden and Finland formally applied to join the alliance last month, a decision spurred by Russia's war on Ukraine.
But Türkiye, a longstanding member of the alliance, voiced objections to the membership bids, criticizing the countries for tolerating, and even supporting terrorist groups.
After talks between Türkiye's President Recep Tayyip Erdogan and leaders of the two Nordic countries and NATO in Madrid, a trilateral memorandum was signed on Tuesday to open the path for the alliance to officially invite Finland and Sweden to join its ranks.
The two countries have pledged to address Türkiye's terrorism concerns and lift an arms embargo on Ankara.
It also states that Finland and Sweden will work closely with Türkiye on issues related to exchange of information, extradition and, in general, the fight against terrorism.
On the issue of extradition, Andersson said Türkiye has made extradition requests in the past "and we have dealt with them."
Sometimes people have been deported, but most of the time they have not, she said.
At a press conference in Madrid earlier on Thursday, Erdogan hailed the memorandum as a "diplomatic victory" for Türkiye.
Source: Anadolu Agency
Please click the following URL to read the full text of the original story:
https://www.aa.com.tr/en/europe/sweden-100-behind-nato-accession-agreement-with-turkiye-premier/2627470
--------
Türkiye will have a say in NATO's future as it has in its past, present: Erdogan
Gozde Bayar
30.06.2022
Türkiye will have a say in NATO's future as it has in its past and present, President Recep Tayyip Erdogan said on Thursday.
"As we pursue our independent foreign policy, we will continue to make the required contributions to NATO in the spirit of the Alliance," he said in a series of tweets about the Madrid summit that concluded earlier in the day.
Erdogan said the summit gave him the "opportunity to meet with many heads of state and government."
The Turkish president held meetings with leaders of the US, Germany, France, England, Spain, Netherlands, Austria and EU on the sidelines of the summit.
Discussions during the meetings mainly focused on developments in Ukraine, he said.
Erdogan hailed the Madrid huddle as "one of NATO's most significant summits throughout its history."
Source: Anadolu Agency
Please click the following URL to read the full text of the original story:
https://www.aa.com.tr/en/europe/turkiye-will-have-a-say-in-natos-future-as-it-has-in-its-past-present-erdogan/2627403
--------
US 'should sell' F-16 fighter jets to Türkiye: Biden
Beyza Binnur Dönmez
30.06.2022
MADRID
Washington "should sell" F-16 fighter jets to Türkiye, US President Joe Biden said on Thursday, adding that he is confident that the needed congressional approval will be obtained.

"We should sell the F-16 to Turkey. I said that in December and my position hasn't changed since then. It's not in our interests not to sell them. We need congressional approval to get there and I think we'll get there," Biden said in a press conference.
He said that the US intends to announce an additional $800 million defense aid to Ukraine, including new advanced Western air defense system, in the "next few days."
Source: Anadolu Agency
Please click the following URL to read the full text of the original story:
https://www.aa.com.tr/en/europe/us-should-sell-f-16-fighter-jets-to-turkiye-biden/2627280
--------
UK military experts cannot enter Bosnia legally, says Bosnian Serb leader
Talha Ozturk
30.06.2022
BELGRADE, Serbia
The UK military experts will not enter Bosnia-Herzegovina legally, a Serb member of Bosnia's tripartite presidency said on Thursday.
Milorad Dodik's remarks came after British Prime Minister Boris Johnson announced that UK military specialists will be sent to Bosnia-Herzegovina to reinforce the NATO mission and promote stability and security in the country.
"Apart from the illegal high representative, Bosnia-Herzegovina will also receive illegal so-called military experts, all under the pretext of alleged secessionism and the so-called malignant Russian influence," said Dodik.
A UK counter-disinformation expert will help Bosnia-Herzegovinian armed forces block Russian and other efforts to sow mistrust and undermine democracy in the country and region, while a strategic defense adviser will help them develop a modern, representative armed force, said a British government statement.
In addition, the UK will provide £750,000 ($908,000) to establish a cybersecurity center of excellence within the University of Sarajevo, according to the statement.
Dodik also said the establishment of the center for the "so-called cybersecurity is just another name for the establishment of a British intelligence point".
"They would like to cure their centuries-old frustration with the Russians in Bosnia and Herzegovina, where almost everyone had played a role, trained, and filled their biographies. Nothing new from the British," said Dodik.
Political dispute
Bosnia-Herzegovina is currently embroiled in a political conflict between Bosniaks and Serbs living in the country.
The dispute erupted after Valentin Inzko, then-high representative, amended the criminal code in July 2021 to ban the denial of genocide and the glorification of war criminals.
Bosnian Serb lawmakers in response said they would boycott the country's institutions.
A Serb member of Bosnia's joint Presidency, Milorad Dodik, denounced the amendments saying: "We will not live in a country where someone can impose a law by simply publishing it on his website."
One of the major current issues in the country is a bill aimed at transferring the powers of the nationally authorized Bosnia-Herzegovina Medicines and Medical Equipment Agency to a new institution to be established within Republika Srpska, one of Bosnia and Herzegovina's two entities.
Source: Anadolu Agency
Please click the following URL to read the full text of the original story:
https://www.aa.com.tr/en/europe/uk-military-experts-cannot-enter-bosnia-legally-says-bosnian-serb-leader/2627131
--------
Turkish president meets with Spanish premier in Madrid
Zafer Fatih Beyaz
30.06.2022
MADRID
Türkiye's President Recep Tayyip Erdogan on Thursday met with Spanish Prime Minister Pedro Sanchez on the sidelines of the NATO summit in Madrid.
The closed-door meeting is the fifth bilateral contact of the Turkish leader at the high-level summit in the Spanish capital.
Source: Anadolu Agency
Please click the following URL to read the full text of the original story:
https://www.aa.com.tr/en/europe/turkish-president-meets-with-spanish-premier-in-madrid/2626647
--------
New Zealand designates 2 US far-right groups as terrorist organizations
July 01, 2022
WELLINGTON: New Zealand's government has declared that American far-right groups the Proud Boys and The Base are terrorist organizations.
The two groups join 18 others including the Daesh group that have been given an official terrorist designation, making it illegal in New Zealand to fund, recruit or participate in the groups, and obligating authorities to take action against them.
The US groups are not known to be active in New Zealand, although the South Pacific nation has become more attuned to threats from the far right after a white supremacist shot and killed 51 Muslim worshippers at two Christchurch mosques in 2019.
The New Zealand massacre inspired other white supremacists around the world, including a white gunman who killed 10 Black people at a supermarket in Buffalo, New York, in May.
In the US, the State Department only lists foreign groups as terrorist entities. But the Proud Boys were last year named a terrorist group in Canada, while The Base has previously been declared a terrorist group in Britain, Canada and Australia.
In a 29-page explanation of the Proud Boys designation published Thursday, New Zealand authorities said the group's involvement in the violent attack on the US Capitol building on Jan. 6, 2021 amounted to an act of terrorism.
The statement said that while several militia groups were involved, it was the Proud Boys who incited crowds, coordinated attacks on law enforcement officers and led other rioters to where they could break into the building.
The statement said there are unlinked but ideologically affiliated chapters of the Proud Boys operating in Canada and Australia.
New Zealand authorities argued that before the Capitol attack, the Proud Boys had a history of using street rallies and social media to intimidate opponents and recruit young men through demonstrations of violence. It said the group had put up various smoke screens to hide its extremism.
Earlier this month, the former leader of the Proud Boys, Henry "Enrique" Tarrio, and four others linked to the group were charged in the US with seditious conspiracy for what federal prosecutors say was a coordinated attack on the Capitol.
The indictment alleges that the Proud Boys conspired to forcibly oppose the lawful transfer of presidential power. The five are scheduled to stand trial in August in Washington, D.C.'s federal court.
Asked by media Thursday in New Zealand if the Proud Boys weren't better known for protest actions rather than extreme violence, New Zealand Police Minister Chris Hipkins said: "Well, violent protests attempting to overthrow the government, clearly there is evidence of that."
In making its case against The Base, New Zealand authorities said a key goal of the group was to "train a cadre of extremists capable of accelerationist violence."
Source: Arab News
Please click the following URL to read the full text of the original story:
https://www.arabnews.com/node/2114486/world
--------
Pakistan
State Bank of Pakistan Moves Apex Court against Shariat Court's Interest Ban
June 25, 2022
ISLAMABAD:
The State Bank of Pakistan (SBP) moved on Saturday the Supreme Court against the Federal Shariat Court's (FSC) decision to shift to an interest-free economy.
Salman Akram Raja filed the petition on behalf of the SBP, while four other private banks also appealed against the FSC's decision with the Ministry of Finance, Ministry of Law, Banking Council chairman and others listed as parties.
The central bank's appeal stated that the FSC did not heed the orders of the Supreme Court remand order and declared the rules related to savings certificates as un-Islamic, and thus, ordered to amend the rules.
The banks requested that the appeal against the decision of the Shariat court be allowed, and the extent of the points raised in the decision be amended.
Earlier, the FSC declared that the prohibition of Riba (interest) was absolute in all its forms and manifestations according to the injunctions of Islam and in accordance with the Holy Quran and Sunnah. Therefore, it should be eliminated from the country in five years.
The decision came after the matter pended for 20 years.
"We are of the view that five years period is reasonably enough time for the implementation of our decision completely i.e convert economy of Pakistan into, equitable, asset-based, risk sharing and interest-fee economy," read a 298-page judgment authored by Justice Dr Syed Muhammad Anwer and endorsed by two other judges.
Source: Tribune Pakistan
Please click the following URL to read the full text of the original story:
https://tribune.com.pk/story/2363276/sbp-moves-apex-court-against-shariat-courts-interest-ban
--------
Unity key to all issues being faced by Muslim Ummah: Ashrafi
JULY 1, 2022
Prime Minister's Special Representative for Interfaith Harmony and Middle East Hafiz Tahir Mehmood Ashrafi on Thursday said unity was the key to all issues being faced by Muslim Ummah across the world.
Addressing the South Asia Ulema-Mashaykh Conference here in Kuala Lumpur, Malaysia organized by Muslim World League and Malaysian Ministry of Religious Affairs, the prime minister's special aide said the problems of the Islamic world could not be resolved without unity and stability of the Muslim Ummah.
He said the issues of Islamophobia, blasphemy, terrorism and extremism had to be thwarted by unity.
He proposed that Muslim Ummah must get united to resolve the burning issues of Kashmir and Palestine.
He further said interfaith dialogue was also need of the hour for the promotion of religious harmony on the globe.
It was the responsibility of the Ulema and Mashaykh to project the soft image of Islam in the world through its actual teachings and let the world know that it was a religion of peace and brotherhood and it had nothing to do with terrorism and extremism.
The conference was attended by 60 delegates from different countries and hundreds of Malaysian religious scholars, Muftis and Ulemas-Mashaykh also attended the conference.
Ashrafi highlighted that the message of Islam was peace and security, which needed to be made public. He said in prevailing circumstances, evil forces were surfacing against Islam and Muslims and it was the responsibility of religious scholars to contain these anarchists and guide the people particularly youth against all these miscreants.
He said all those elements spreading terrorism and extremism in the name of Islam had damaged Islam to a great extent.
He said we had to keep this thing in our minds that Kashmir and Palestine were those wounds of the Muslim Ummah from which blood was constantly oozing.
The Kashmir and Palestine issues would be resolved only when the Muslim Ummah would get united, he added.
He said the religious scholars of Pakistan were ready to cooperate in every possible way for the resolution of issues of the Muslim Ummah. The Organization of Islamic Cooperation and Rabita-e-Alam-e-Islami (Muslim World League) were the most disciplined organizations of the Muslims. Rabita-e-Alam-e-Islami had the honor of uniting Ulema, Mashaykh and the religious scholars on the issues of the Muslim Ummah, he maintained.
Ashrafi said, "We are grateful to the leadership of Saudi Arabia, Khadim-e-Harmain Al-Sharifain Shah Salman bin Abdul Aziz, Crown Prince Muhammad bin Salman and Mufti-e-Azam Saudi Arabia for extending cooperation with Muslim World League."
He also thanked the Malaysian prime minister and Ministry of Religious Affairs for organizing this great conference saying that on behalf of government of Pakistan and Pakistan Ulema Council, he extended his all support to every positive step taken by this august forum.
"We own a very clear and explicit stance that Harmain Al-Sharifain is the center of unity and stability of the Muslim Ummah and whatever voice is raised from Makkah and Madina will be a source of strength and stability for the Muslims," he said.
Source: Daily Times Pakistan
Please click the following URL to read the full text of the original story:
https://dailytimes.com.pk/960571/unity-key-to-all-issues-being-faced-by-muslim-ummah-ashrafi/
--------
Pak-Qatar ties being transformed into enduring partnership: COAS
June 30, 2022
Chief of Army Staff (COAS) General Qamar Javed Bajwa on Thursday met Emir of the State of Qatar Sheikh Tamim Bin Hamad Al Thani and Deputy Prime Minister and Minister of State for Defence Affairs, State of Qatar, Doctor Khalid Bin Mohammed Al Attiyah during his official tour to Qatar.
Both Qatar's Emir Sheikh Tamim Bin Hamad Al Thani and deputy PM Dr Khalid Bin Mohammed Al Attiyah during welcomed Gen Bajwa. The two sides discussed matters of mutual interest, defence and security cooperation and regional environment.
Qatari officials appreciated Pakistan's continuous efforts for peace and stability in the region.
On the occasion, Army Chief Gen Qamar Javed Bajwa said that Pakistan and Qatar enjoying strong ties, which are based on the "deep spirit of brotherhood," and are being transformed into an enduring partnership.
A statement issued by the Inter-Services Public Relations (ISPR) said that General Bajwa met Qatar's Emir Sheikh Tamim Bin Hamad Al Thani and Deputy Prime Minister and Minister of State for Defence Affairs Dr Khalid Bin Mohammed Al Attiyah during his official tour today.
It said that matters of mutual interest, defence and security cooperation, and regional environment were discussed during the meeting.
"Both countries share a great history of cordial relations and a deep spirit of brotherhood, which are being transformed into an enduring partnership," said Gen Bajwa.
Source: Pakistan Today
Please click the following URL to read the full text of the original story:
https://www.pakistantoday.com.pk/2022/06/30/pak-qatar-ties-being-transformed-into-enduring-partnership-coas/
--------
Pakistan's Army Chief attends security exhibition in Paris, keeps a low profile: Report
Jul 1, 2022
Islamabad: Pakistan's Army Chief General Qamar Javed Bajwa attended a security exhibition in France's Paris this month while deliberately keeping a low profile in order to avoid any possible backlash from the public due to the diplomatic rift between the two countries.
Neither the Pakistani media nor the military media wing made any mention of this particular trip. According to news agency ANI, it was reported by South Asian Press that Bajwa kept a very low profile and even refused to attend official dinners organised by the French organisers of the exhibition.
Since Pakistan has no envoy in the French capital due to poor ties between Islamabad and Paris, Pakistan's mission was apparently not even involved in the visit.
"General Bajwa probably kept a low profile in France so as not to upset the Islamist extremist groups back home, which consider France a blasphemous country," reported South Asain Press while quoting a reporter working in Paris for the Pakistani media.
There are several anti-French Islamist extremist groups that General Bajwa does not wish to upset, including the Tehreek-e-Labbaik Pakistan (TLP).
In recent years, the TLP, which has close ties with the Pakistani military, has gained popularity in Pakistan after the civilian leadership of Pakistan failed to ban the party on terror charges.
The group emerged as an Islamist pressure group, opposing Mumtaz Qadri's hanging in 2016 for murdering Salman Taseer, the former governor of Punjab who publicly criticised Pakistan's blasphemy laws. Blasphemy in Pakistan is a legal offence.
The TLP and affiliated groups organised nationwide protests following Qadri's execution, resorting to property destruction and street intimidation, an approach it has continued to employ.
The group held Islamabad hostage for weeks in November 2017 following amendments to the Electoral Reforms Bill, which failed to include an anti-Ahmadi clause that requires members of the constitutionally excommunicated community to declare themselves as non-Muslims when participating in elections.
In September 2018, just one month after the Pakistan Tehreek-e-Insaf government came into power, the TLP launched protests against an anti-Islam cartoon competition organised by Dutch lawmaker Geert Wilders in The Netherlands.
The TLP protested the Supreme Court's release of Christian woman Asia Bibi in October 2018, who was sentenced to death in 2010 on questionable evidence after she was accused of blasphemy.
In September 2020, during the trial of those who aided in the 2015 jihadist attack on Charlie Hebdo, the TLP's pushback came when the publication decided to republish caricatures of Prophet Muhammad.
During the same year, French President Emmanuel Macron defended free speech on religion after a schoolteacher, Samuel Paty, was killed by a radical Islamist for displaying the French satirical publication's cartoons in class. This also angered the group.
Source: Times Now News
Please click the following URL to read the full text of the original story:
https://www.timesnownews.com/world/pakistans-army-chief-attends-security-exhibition-in-paris-keeps-a-low-profile-report-article-92581880
--------
Our timely decisions saved country from PTI's destruction: Fazlur Rehman
30 June, 2022
RAWALAKOT (Dunya News) - Jamiat Ulema-e-Islam (F) Chief Maulana Fazlur Rehman on Thursday while rebuking the PTI government said that timely decisions taken by the opposition coalition saved the country from Pakistan Tehreek-e-Insaf (PTI) destruction.
Addressing the Kashmir Wahdat Press conference, Fazl said Pakistan was established in the name of Islam but now it is being made secular, adding that Imran Khan also harmed relations with China.
"Our timely decisions saved the country from PTI's destruction," he added.
Source: Dunya News
Please click the following URL to read the full text of the original story:
https://dunyanews.tv/en/Pakistan/658157--Our-timely-decisions-saved-the-country-from-PTIs-destruction:-Fazlur-R
--------
Human rights ministry alone can't address missing persons issue, Riaz Pirzada clarifies
Nadir Guramani
July 1, 2022
ISLAMABAD: Federal Human Rights Minister Riaz Pirzada on Thursday contradicted the statement he issued on Sunday that some missing persons were engaged by detained Indian spy Kulbhushan Jadhav or by some neighbouring countries.
Clarifying his remarks, made during a recent interview with DawnNews, Mr Pirzada said he meant to say that the missing persons' issue could not be addressed by his ministry alone, as it was not the investigating authority.
A statement issued by the ministry further said that the bill regarding missing persons was under consideration by the standing committees concerned. However, it is worth mentioning that the ministry secretary has already expressed ignorance about the bill being under discussion by any panel.
During a recent meeting, the secretary had maintained that his ministry was unaware about the whereabouts of any such bill. Rather, he said, the interior and parliamentary affairs ministries had been asked to trace it.
DawnNews' interview with Mr Pirzada's, which was broadcast on television and is still available on YouTube and other platforms, contains the disputed remarks, wherein the minister categorically states that some missing persons had been engaged by Jadhav or neighbouring countries.
The Human Rights Ministry, Pirzada maintained, had forwarded a bill and suggestions to parliament to address the issue of missing persons, and it now rested with the Interior Ministry despite being debated by parliamentary committees. The minister had hoped the committees would soon complete their deliberations and no foreign agenda would be followed in this regard.
Separately, former human rights minister Dr Shireen Mazari told DawnNews that she had taken up the missing persons bill with the army chief and the officials concerned of the ISI.
"It took me three years to convince them that such practice (picking up people) should end," she added.
She alleged that some 'invisible' forces tried to incorporate certain amendments to the bill and later, the draft legislation could not be materialised.
Source: Dawn
Please click the following URL to read the full text of the original story:
https://www.dawn.com/news/1697622/human-rights-ministry-alone-cant-address-missing-persons-issue-riaz-pirzada-clarifies
--------
Pakistan dumping ground for global hazardous waste, Senate body told
Jamal Shahid
July 1, 2022
ISLAMABAD: Pakistan is importing massive amounts of hazardous waste from several countries, including the United Kingdom, Iran, the United Arab Emirates and Saudi Arabia, a parliamentary committee was informed on Thursday.
The United Kingdom alone dumped nearly 40,000 tonnes of waste in Pakistan last year, which lacked the capacity to separate regular and hazardous waste, resulting in serious environmental and health concerns.
Besides, 25,000 tonnes came from Iran and nearly 20,000 tonnes from the UAE, Senior Joint Secretary Ministry of Climate Change Syed Mujtaba Hussain briefed the committee members.
The Senate Standing Committee on Climate Change met for a briefing on the National Hazardous Waste Management Policy 2022 besides other agenda items, including Pakistan's commitment with the international community to reduce carbon emissions.
85,000 tonnes come from UK, UAE and Iran last year
The federal cabinet on Tuesday approved the policy with consensus, and it would be passed on to provinces and implemented at federal level for international compliance.
The committee was informed that most of the waste, including electronic waste, was used by the recycling industry that is spread across the country in Karachi, Lahore, Sialkot, Gujranwala and Khyber Pakhtunkhwa.
The recycling industry extracted metals such as gold, copper, and aluminium from the imported waste.
Other countries that dumped their waste into Pakistan included the United States, Belgium, Germany, Spain, Canada, Italy and others.
"The policy aims to prevent deadly waste from entering Pakistan and being created within the country," Mr Hussain informed the members. "In 2019, 624 containers full of all kinds of waste were dumped along the Pakistani coastline. The private party that imported the waste could not be traced."
The committee was informed that all aspects of solid waste imported into Pakistan were reviewed before issuing a no-objection certificate (NOC). However, the Ministry of Climate Change was reliant on provincial environment protection agencies before issuing NOCs.
As members expressed their dismay and were surprised that deadly waste was being allowed to come into Pakistan, they also learnt that 40 NOCs were issued to private parties last year to import waste into the country.
Minister for Climate Change Sherry Rehman suggested suspending NOCs until waste dumping and recycling infrastructure in the country was put in place.
She said a committee at the national level would implement the policy, which would require an eco-friendly management system for deadly waste. The provinces had been consulted in this regard, she said.
Senator Humayun Mohmand suggested that the ministry should take action against those involved in allowing deadly waste to enter the country.
Senator Farooq Naik complained, "We are unable to handle our own waste, let alone take care of waste being dumped into Pakistan by the rest of the world."
Pakistan itself generates 30 million tonnes of municipal solid waste each year, 10 to 14 per cent of which is hazardous waste, including e-waste, hospital waste and pesticides.
Source: Dawn
Please click the following URL to read the full text of the original story:
https://www.dawn.com/news/1697619/pakistan-dumping-ground-for-global-hazardous-waste-senate-body-told
--------
PTI gets NOC to hold public gathering at Islamabad's Parade Ground subject to GHQ's nod
Munawer Azeem
July 1, 2022
ISLAMABAD: The capital administration on Thursday issued a no-objection certificate to the PTI to organise a public gathering at Parade Ground subject to permission from the General Headquarters (GHQ) for using the venue.
According to the NOC issued from the office of the deputy commissioner Islamabad, the NOC is subject to permission/NOC by the staff duties directorate at the GHQ, Rawalpindi.
The NOC was issued in response to an application submitted by the party on June 27 seeking permission to hold a public gathering at Parade Ground.
A report from the SSP operations Islamabad was sought wherein the threat with respect to the security of the former prime minster and PTI Chairman Imran Khan and political gatherings in Islamabad was mentioned, it added.
The directions of Supreme Court of Pakistan in a constitutional petition were also perused wherein the SC had directed that a mechanism may be worked out with political parties regarding holding of rallies, it said, adding Islamabad High Court had also observed that political parties were expected to strictly comply with the regulations and restrictions prescribed to maintain public order. The imposition of reasonable restrictions in the context of regulating, exercising the right guaranteed under Article 16 of the Constitution is within the exclusive domain of the executive authorities.
In this regard, a letter was written to the president PTI Central Secretariat, Ali Nawaz Awan, on June 29 for giving an undertaking upon the required terms and conditions, the NOC said. He submitted the undertaking to follow the terms and conditions.
In view of these, the DC allowed the PTI to hold the gathering for one day only (July 2) at Parade Ground.
The gathering shall not disturb or disrupt the fundamental rights of citizens of Islamabad and adjoining areas.
The gathering shall not block Islamabad Expressway at any cost owing to any reason whatsoever since this is the main artery of the city and provides access to the airport and north-bound as well as west-bound motorways. The gathering shall end at 12 night (between July 2 and 3).
It will be organisers' duty to ensure the dispersal after the close of the event. No object of lethal or non-lethal force, including batons of any size, would be wielded by any participant of the gathering nor shall any participant indulge in violence or clashes. In case of any such incidence of clashes/violence the organisers shall be held responsible.
This permission is for public gathering and not for a sit-in. The organisers are bound to ensure that the participants do not spend the night or subsequent nights there and are dispersed peacefully.
Meanwhile, the Islamabad High Court (IHC) on Thursday summoned Deputy Commissioner (DC) Islamabad in a petition filed by Pakistan Tehreek-i-Insaf (PTI) against capital administration for allegedly using delaying tactics to grant them permission to hold a rally on July 2 at Parade Ground.
IHC Justice Aamer Farooq took up the petition filed by PTI's Islamabad President Ali Nawaz Awan.
Source: Dawn
Please click the following URL to read the full text of the original story:
https://www.dawn.com/news/1697580/pti-gets-noc-to-hold-public-gathering-at-islamabads-parade-ground-subject-to-ghqs-nod
--------
Mideast

Iran Asks Taliban to Clarify Aspects of Deadly Incident at Borders
2022-June-30
"Officials in Afghanistan's acting (Taliban) government are expected to take serious action to clarify the aspects of the issue, punish the perpetrators, and take necessary measures to prevent similar incidents," Iranian Foreign Ministry Spokesman Nasser Kan'ani said in a statement on Wednesday.
According to Kan'ani, the dimensions of the tragic incident are being investigated by Iranian authorities and the results of the investigation will be announced as soon as they are finalized.
He also offered his condolences to the family of the slain border guard and all other Iranian border guards.
The Iranian border guard, identified as Mohammad Sayyad, was shot dead in the Southeastern province of Sistan and Balouchestan on Tuesday night, when a gang of armed thugs entered the area from across the border.
The attackers fled the area immediately after the encounter, which occurred in the Milak area of the Hirmand county of Sistan and Balouchestan.
A report in Afghan media earlier on Wednesday claimed that the incident took place when members of the Taliban entered the Iranian territory, after two Afghan boys were allegedly held by Iranian border guards, resulting in clashes between the two sides.
Source: Fars News Agency
Please click the following URL to read the full text of the original story:
https://www.farsnews.ir/en/news/14010409000341/Iran-Asks-Taliban-Clarify-Aspecs-f-Deadly-Inciden-a-Brders
--------
Iran Slams US for Instrumental Use of Human Rights
2022-July-1
The US is a major human rights violator, both domestically and internationally, Deputy Chief of Iran's Judiciary and head of the country's Human Rights Headquarters Kazzem Qaribabadi told reporters on the sidelines of a conference on revealing the true nature of the American human rights.
For the US, human rights is merely a tool for exerting political pressure on independent states to advance their foreign policy objectives, he underlined.
Qaribabadi called on the international community to hold the US accountable for its crimes.
He also said that a number of Iranians have been imprisoned in the US under false pretexts of circumventing unlawful sanctions.
It is our duty to pursue the situation of these hostages, Qaribabadi said, noting that certain steps have been taken so far, but more measures should be adopted in this regard.
Earlier this week, Qaribabadi had also blasted the blatant violations of human rights in the US.
"Never held accountable, the US police do not hesitate to press ahead with violence, excessive use of force and a heavy-handed crackdown against any voices of dissent," Qaribabadi wrote on his twitter page.
"Nobody dares to question the so-called flag-bearer of human rights for the egregious violations of human rights!," he added.
Source: Fars News Agency
Please click the following URL to read the full text of the original story:
https://www.farsnews.ir/en/news/14010409000432/Iran-Slams-US-fr-Insrmenal-Use-f-Hman-Righs
--------
Turkey's Erdogan says ready to back reinstating death penalty: Media
01 July, 2022
Turkish President Tayyip Erdogan said he would approve possibly reinstating the death penalty if parliament were to send a bill on the matter to him, broadcaster NTV cited him as saying on Friday.
Erdogan's justice minister said at the weekend Turkey would consider turning back the 2004 abolishment of capital punishment after the president earlier raised the issue in connection with the cause of wildfires.
His nationalist ally Devlet Bahceli has backed the idea and said the penalty should extend to terrorism, rape, and the murder of women.
"If necessary, this should be brought back on the agenda and made into a debate. We should see what comes of this debate," Erdogan was cited as saying.
Source: Al Arabiya
Please click the following URL to read the full text of the original story:
https://english.alarabiya.net/News/middle-east/2022/07/01/Turkey-s-Erdogan-says-ready-to-back-reinstating-death-penalty-Media
--------
Africa
Suspect Duped Villages Into Demolishing 14 Mosques In Northern Nigeria, Assuring To Build Newer, Larger Structures
Ibrahim Garba Shuaibu
30.06.2022
KANO, Nigeria
The Nigerian state government in Jigawa confirmed Thursday that a citizen duped villages into demolishing mosques after assuring them his "foreign non-profit organization NGO" would build newer, larger structures.
Abba Haruna, 21, allegedly sold items he received from the mosques in the rural state in northern Nigeria.
He allegedly vanished after collecting roofs, windows, and doors that had been removed from the "small" mosques.
An official with the state government, Abbas Rufai Wangara, said 14 mosques were affected.
A traditional ruler in one of the villages, Alhaji Usaini Wanzam Ilyasu, said Haruna paid laborers to demolish the community mosque.
Ilyasu said that the suspect requested that local building block makers begin supplying materials to the purported construction site.
But after Haruna left, he never returned.
Haruna was arrested after mosque leaders in another village he visited became suspicious and alerted authorities.
Source: Anadolu Agency
Please click the following URL to read the full text of the original story:
https://www.aa.com.tr/en/africa/suspect-accused-of-duping-villages-into-demolishing-14-mosques-in-northern-nigeria/2627316
--------
2023 presidency: No Muslim-Muslim, Christian-Christian tickets – Interfaith Coalition warns
June 30, 2022
By John Owen Nwachukwu
Daniel Kadzai, former National President, Youth Wing of CAN (YOWICAN) and Co-Chairman, Interfaith Coalition Conference, has noted that one of the major challenges facing the country is that of lack of equity and fairness.
According to him, Nigeria is fast drifting and well-meaning citizens can no longer fold their hands and allow the country to derail, adding that Nigerians must save this nation from collapse
Kadzai said this while addressing the press conference tagged 'Handshake of Faith in Search for Peace' held in Abuja on Thursday.
The press conference was centred on the choice of running mates by some presidential candidates.
The coalition wonders why some candidates are contemplating running a Muslim-Muslim or Christian-Christian ticket.
Particularly, the coalition said it would be in best interest of the All Progressives Congress, APC, and its candidate, Bola Ahmed Tinubu, to pick a Christian from the North as his running mate.
"We need to manage our diversity and chart the way forward for peace. Politics is not about acrimony or fighting, politics is about choice of credible people who can represent this nation," Kadzai said.
"We should look towards getting a leader that can manage our diversity. We are looking forward to an inclusive nation. We are in a political dispensation and the transition process has started and we need to bring our people together.
"We are tired of the killings and kidnappings going on in the country. We can't continue this, the government should review the security architecture. We need leaders that will take responsibility.
"We have credible people in all the tribes and religion, this issue of Muslim/Muslim ticket or Christian /Christian ticket by some political parties should be reviewed, you cannot come and fly such an agenda, political parties shouldn't create problems for us in this country.
"If for any reason we want to have a peaceful political process, why did the APC not pick a northern Christian as the Vice presidential candidate and why did the Labour party not pick a northern Muslim to balance the whole process.
"Our problem is this country is managing our cultural and religious diversities in order to have a balanced political process.
Also speaking at the Press Conference, former federal lawmaker and former Chairman Senate committees on Security & Intelligence, Foreign Affairs, said that leadership should be anchored on the basis of equity, justice and fairness.
The former Borno South lawmaker noted that what is on ground today is that parties have conducted their primaries and selected their flag bearers.
He said a Northern Christian should be picked as running mate for the APC presidential candidate, adding, "Let me say without any fear that I have no relationship with Lalong but I am saying[he should be picked] because of fairness, equity and Justice.
"Bola Tinubu, the APC presidential flag bearer is my friend, he won the ticket. Rotomi Amaechi came up the second runner up during the APC primaries, if Governor Lalong supported Ameachi, in fact they shouldn't have left the Eagle square before announcing Lalong as Tinubu's running mate.
Source: Daily Post Nigeria
Please click the following URL to read the full text of the original story:
https://dailypost.ng/2022/06/30/2023-presidency-no-muslim-muslim-christian-christian-tickets-interfaith-coalition-warns/
--------
Spain accuses Algeria of cutting almost all trade ties
30 June, 2022
Spain on Thursday accused Algeria of blocking almost all bilateral trade operations, with the exception of its gas exports following a major diplomatic spat linked to disputed Western Sahara.
Earlier this month, Algeria suspended a cooperation pact with Spain, prompting a terse rebuke from Brussels which warned there would be consequences for any "discriminatory treatment" of an EU member state.
At the time, Spain expressed concern after a key Algerian banking association urged its members to restrict business ties, but Algeria's diplomatic mission to the European Union pooh-poohed the idea as a Spanish fabrication.
"The alleged measure by the (Algerian) government to stop ongoing transactions with a European partner... only exists in the minds of those who claim it and of those who hastened to stigmatize it," it said at the time.
But on Thursday, Spain's top diplomat confirmed there had been a de facto halt to trade ties.
"Despite Algerian statements saying these were malicious fantasies dreamt up by Spain, there is indeed a blocking of operations," Foreign Minister Jose Manuel Albares told RNE public radio.
His remarks came a day after Secretary of State for Trade Xiana Mendez told a Spanish parliamentary commission that Algeria had halted almost all foreign trade.
"In practice, we have seen an almost total paralysis of all trade operations with Algeria, both imports and exports, with the exception of energy products," she said.
"What we are seeing is a de facto freezing of trade flows in both directions. We see this as a breach of the association agreement signed between Algeria and the EU."
Despite the tetchy exchanges earlier this month, Algeria had confirmed it would continue to honor its gas-supply contract with Spain. In the first quarter of 2022, it supplied about 25 percent of Spain's gas imports.
Albares said Spain would defend its interests "with absolute determination."
"Every time we see that operations are being blocked, we inform the (European) Commission, which is seeking explanations from Algeria," he said.
Source: Al Arabiya
Please click the following URL to read the full text of the original story:
https://english.alarabiya.net/News/world/2022/06/30/Spain-accuses-Algeria-of-cutting-almost-all-trade-ties
--------
Islamic Clerics In Ogun Decry Insecurity, ASUU Strike, 'Unchecked Corruption' In Nigeria
By Ifedayo Ogunyemi
Jul 1, 2022
THE Ogun State League of Imams and Alfas has decried the rising insecurity in the country, the prolonged strike by members of the Academic Staff Union of Universities (ASUU) and other issues bedevilling the country.
In a statement bordering on the state of the nation released on Wednesday, the league noted that corruption was killing Nigeria in a way that it could "send the country to an early grave."
In the the statement signed by president-general and secretary-general, Shaykh Dhikrullahi Afe-Babalola and Shaykh Imam Tajudeen Adewunmi, respectively, the league noted that the entire Muslims of Ogun State were concerned about the unpleasant state of the country.
The clerics expressed worry that insecurity had pervaded the length and breadth of the country such that no part of the country is secure anymore.
They added that "the unfortunate killings, kidnapping, banditry and other acts of terrorism perpetrated are indisputably carried out by humans who live and interact within the vulnerable communities."
The group urged the government to demonstrate genuine capacity and readiness to secure the lives and property of the citizens.
It appealed to the government to check the influx of foreigners into communities while tasking community leaders to report people of questionable characters to security operatives.
"The fate of public higher institutions in the country is gradually becoming like those of public primary and secondary schools which were 'killed' as a result of mismanagement and bad policies of our government. Nigeria as a country would remain a failed state if there are no deliberate commitments by government at all levels to the education and capacity building of its populace," the statement said.
It also urged the Federal Government to honour all contractual agreements without further delay and lead the way towards revitalising the university education in the country and returning it to its rightful status.
The group said: "The government should create enabling environment where ordinary citizens could make legitimate earnings. Nigerian youths are not naturally lazy, but the Nigerian system has disorientated them.
"The league calls on the government take the fight against corruption further beyond mere cliché, propaganda or tool for political settlement (as he case might be) to an active one that bears element of deterrent where convicted corrupt public officers are given maximum punishment without any option of fine or political pardon. No doubt, the unchecked corruption is killing the country and could soon send it to its grave.
"As the nation goes into another general election in 2023, parties' primaries have been held and candidates have been returned for different political offices to be contested in the next seven to eight months. The charade of money politics during primary elections was antithetic to the norms in a sane democratic environment and an indication of an impending calamity for the nation after the election.
"The League hereby appeals to our politicians to play down money politics and allow the Nigerian citizenry to freely elect credible individuals into positions of authority. The choice of our preferred candidate should go beyond pedestal sentiments such as religion, ethnicity and others which had been the divisive tools in the hands of the politician."
"We equally call on religious leaders to abstain from partisan politics and refrain from statements and proclamations that could cast doubts or aspersions on their religiosity.
"We should join hands together to play complementary roles that would shape our country to a place of harmony to all adherents rather than competitive roles that would further plunge it into the depth of chaos and disharmony and thus, increase the sufferings of all adherents.
Source: Tribune Online Nigeria
Please click the following URL to read the full text of the original story:
https://tribuneonlineng.com/islamic-clerics-in-ogun-decry-insecurity-asuu-strike-unchecked-corruption-in-nigeria/
--------
Jordan's Prince Faisal sworn in as deputy to King Abdullah
01 July, 2022
Jordan's Prince Faisal bin Hussein was sworn in as deputy to his brother King Abdullah, state television reported on Friday.
Source: Al Arabiya
Please click the following URL to read the full text of the original story:
https://english.alarabiya.net/News/middle-east/2022/07/01/Jordan-s-Prince-Faisal-sworn-in-as-deputy-to-King-Abdullah
--------
Tunisia publishes draft constitution ahead of July referendum
01 July, 2022
Tunisia on Thursday published the draft of a new constitution giving vastly more powers to the president, a text set to go to referendum on July 25.
The new draft was published on Thursday evening in the official journal, less than a month before the referendum.
As widely expected, it provides for a presidential system in a split from the mixed presidential-parliamentary system under the country's 2014 constitution.
Under the new document, "the president of the republic carries out executive functions with help from the government," whose chief would be appointed by the president and would not face a confidence vote in parliament.
The president would be the head of the armed forces and be charged with naming judges, who would be banned from striking.
The document would also water down the role of parliament, creating a new parliamentary chamber for "regions and districts," chiming with President Kais Saied's long-held vision for a decentralization of power.
The first article of the document removes references to both Islam and the civilian nature of Tunisia, simply saying that it is a "free, independent and sovereign state," adding lower down that it "belongs to the Islamic Ummah" (worldwide community).
The head of the committee that wrote the draft, pro-Saied legal expert Sadeq Belaid, had sparked a heated debate in recent weeks by suggesting in an interview with AFP that the reference to Islam be removed in order to tackle religious extremism.
Saied last July sacked the government and froze parliament, later moving to rule by decree and extending his powers over the judiciary and the electoral board.
Some Tunisians welcomed his moves against the sclerotic system that emerged from the country's revolt which had toppled dictator Zien El Abidine Ben Ali in 2011.
But others have warned that he is targeting political rivals and dragging the country back toward autocracy.
The International Commission of Jurists' regional director Said Benarbia warned that the new draft constitution "defeats the very idea of separation of powers and checks and balances."
Source: Al Arabiya
Please click the following URL to read the full text of the original story:
https://english.alarabiya.net/News/north-africa/2022/07/01/Tunisia-publishes-draft-constitution-ahead-of-July-referendum
--------
Ten migrants found dead in Niger near Libya border
30 June, 2022
Ten migrants have been found dead in the desert in northern Niger near the Libyan border, the Nigerien defense ministry said Thursday.
A military patrol this week found "10 lifeless bodies of clandestine migrants... summarily buried in graves" some 30 kilometers (18 miles) from the city of Dirkou, it said, without giving a precise date.
An investigation into the cause of their death is underway, it added.
A lawmaker from the Agadez region where the incident happened told AFP that it was "very possible" that they had been abandoned by their smuggler.
Dirkou is a crossroads for the smuggling of migrants, weapons and drugs northwards into Libya and then on to Europe.
It is also home to gold mining sites that attract Nigeriens and others from neighboring countries.
This week's discovery was just the latest in the Sahara running across parts of Libya and its southern neighbors Niger and Chad.
On Wednesday, rescuers said they had found 20 people who had died of thirst in Libya near its border with Chad.
Many West African migrants try to reach Libya in the hope of making it across the Mediterranean to a better life in Europe.
They typically flock to the Nigerien city of Agadez, where smugglers offer to take them onwards to the Libyan border.
The authorities in Agadez say it is common for vehicles transporting migrants to break down in the desert, or even for smugglers to lose their way or abandon passengers for fear of being caught. Some migrants die of dehydration, they say.
The government in Niamey adopted a law in 2015 to make migrant smuggling a crime, with sentences of up to 30 years in prison.
Source: Al Arabiya
Please click the following URL to read the full text of the original story:
https://english.alarabiya.net/News/world/2022/06/30/Ten-migrants-found-dead-in-Niger-near-Libya-border-
--------
UN envoy to look for alternatives for stalled talks among Libyan rivals
Moataz Wanees
30.06.2022
TRIPOLI, Libya
UN special adviser on Libya, Stephanie Williams, said Thursday she will recommend alternative ways to move stalled talks in light of continued differences between rivals.
In a statement following a meeting in Geneva between the presidents of the House of Representatives, Aguila Saleh and High Council of State, Khaled al-Mishri, Williams said despite progress and a consensus achieved in talks, "disagreement persists on the eligibility requirements for the candidates in the first presidential elections."
The envoy urged both "to overcome the pending disagreement as soon as possible," and stressed maintaining "calm and stability" in Libya.
"The United Nations' good offices will remain available to provide all support necessary to reach a sound agreement that meets the aspirations of the Libyan people," she said.
Libya has been plagued by turmoil and divisions since the 2011 ouster of strongman Muammar Gaddafi.
UN-sponsored talks was held in Egypt last week to reach a consensus on the constitutional framework to hold long-awaited elections.
Source: Anadolu Agency
Please click the following URL to read the full text of the original story:
https://www.aa.com.tr/en/middle-east/un-envoy-to-look-for-alternatives-for-stalled-talks-among-libyan-rivals/2627359
--------
URL: https://newageislam.com/islamic-world-news/supreme-court-nupur-apologise/d/127378
New Age Islam Islam Online, Islamic Website, African Muslim News, Arab World News, South Asia News, Indian Muslim News, World Muslim News, Women in Islam, Islamic Feminism, Arab Women, Women In Arab, Islamophobia in America, Muslim Women in West, Islam Women and Feminism