• No sanctions easing at front end of Iran talks, says U.S.
• Saudi move reflects fears U.S. falling for Iranian charm
• Gen Kayani is making a push to assume charge of Kashmir and Afghanistan affairs
• Hizb ul Mujahideen posters threatening Panches and Sarpanches plastered in Kashmir
• U.N. calls for Sudan, South Sudan to resume Abyei talks
• Rebel leaders form shadow govt. in eastern Libya
------------
North America
Stop Discriminatory Surveillance of Muslims in US: Rights Group
Oct 25 2013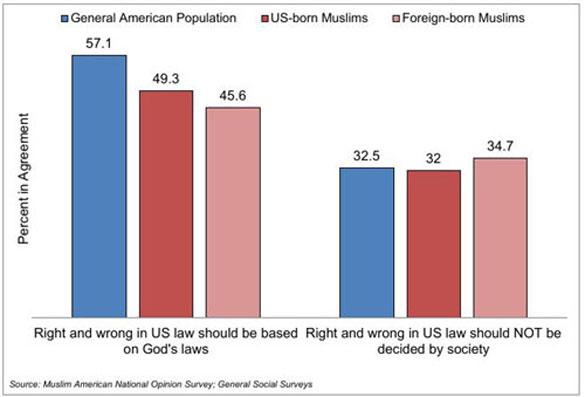 Rights groups in the US sought 'prompt investigation' into NYPD's 'discriminatory surveillance' of American Muslim communities. (Reuters)
----------
New York: Several Sikh, Hindu and South Asian rights groups have asked the US Justice Department to probe the "discriminatory" surveillance of Muslims by the New York Police Department, saying such religious profiling unfairly "stigmatises" the community members and "breeds distrust".
These rights groups, among the nearly 120 advocacy groups, in a 12-page letter to the Civil Rights Division of the Justice Department, have sought the department's 'prompt investigation' into the NYPD's 'discriminatory surveillance' of American Muslim communities.
The groups said the NYPD's own documents show that for over a decade the department engaged in "unlawful religious profiling and suspicion less surveillance of Muslims in New York City (and beyond).
"In the letter to Acting Assistant Attorney General in the Justice Department's Civil Rights Division Jocelyn Samuels and Chief of the Special Litigation Section Jonathan Smith, the groups said the surveillance is based on the "false and unconstitutional" premise, reflected in the NYPD's published 'radicalisation' theory, that Muslim religious belief, practices, and community engagement are grounds for law enforcement scrutiny.
"That is a premise rooted in ignorance and bias: it is wrong and unfairly stigmatises Muslims, who are a law-abiding, diverse, and integral part of our nation and New York City," the letter said.
The letter was accompanied with various NYPD documents and investigative reports that highlighted how the department used informants to record sermons and spy on Mosques and imams without specific evidence of criminal wrongdoing and how the
NYPD's unlawful policies and practices caused 'harm' to Muslims.
The letter said that the NYPD's surveillance programme has had far-reaching and "deeply negative" effects on Muslims' constitutional rights by chilling speech and religious practice and harming religious goals and missions.
"It has frayed the social fabric of Muslim communities by breeding anxiety, distrust, and fear. The NYPD's biased policing practices hurt not only Muslims, but all communities who rightfully expect that law enforcement will serve and protect America's diverse population equally, without discrimination," it added.
The groups noted that investigation can be conducted into the activities of law enforcements agencies if their conduct deprives people of their rights and privileges.
"A Department of Justice investigation is warranted here. The Civil Rights Division (should) promptly investigate the NYPD's unconstitutional programme of religious profiling and suspicion less surveillance of Muslims," it added.
"The NYPD's unconstitutional mapping and surveillance of American Muslims is religious, racial, and ethnic discrimination at its worst," Hilary O Shelton, director
of the NAACP's Washington Bureau, said in a statement.
"Just as the Civil Rights Division has investigated and sanctioned police departments for biased profiling based on race and ethnicity, it should investigate the NYPD for profiling based on religion," he said.
Among the groups are American Civil Liberties Union, Asian Americans Advancing Justice, Council on American Islamic Relations, Hindu American Foundation, Sikh American Legal Defense and Education Fund, South Asian Americans Leading Together, Sikh Coalition, American Muslim Advisory Council, Muslim Bar Association of New York, Raksha Inc, Adhikaar, ASHA for Women and DRUM - Desis Rising Up & Moving.
http://www.indianexpress.com/news/stop-discriminatory-surveillance-of-muslims-in-us-rights-group/1187078/
-----------
Ex-CIA agent: US spied on UNSC members before 9/11
Oct 25, 2013
Former CIA agent Susan Lindauer says the United States began spying on foreign officials and even the UN Security Council members before the 9/11 attacks.
"We are spying on these people. We are spying on ambassadors. We are spying on senior diplomats and we've been doing it for years," she told Press TV on Thursday.
The Guardian reported on Thursday that the US National Security Agency monitored the telephone conversations of 35 world leaders.
Officials from the White House, the US Department of Defense, and the State Department gave the world leaders' numbers to the NSA.
"What is very interesting to me as a former CIA asset is I know very well that at the United Nations… we frequently targeted Security Council members. This was very normal behavior for the past 10 years. I'd say even before the 9/11 we were doing this," Lindauer said.
The anti-war activist argued that the United States is no longer the dominant source of power and the world is no longer tolerant of US abuses.
Lindauer said Washington's strategy in pursuing foreign civilians does not have a rational basis.
"We are hunting down citizens of foreign countries whose activities might very well be legal within their own country, but which violates our own US policies and then we are sabotaging them or even arresting them and extraditing them to the United States for prosecution and this goes well beyond terrorism cases," she explained.
"It is something that ordinary citizens should be afraid of," she said.
http://www.presstv.ir/detail/2013/10/25/331137/excia-agent-spying-began-before-911/
-----------
Muslim group appoints Jew as Philadelphia director
October 24, 2013
The Council on American-Islamic Relations hired a Jewish filmmaker and interfaith activist as executive director of the group's Philadelphia office.
Jacob Bender is the highest-ranking non-Muslim in the Washington-based organization and the first to lead one of its chapters, Religion News Service reported Oct. 17.
"Many Muslims face daily suspicion, not unlike other immigrant groups throughout history," said Bender. "When one group of Americans is attacked, it lessens the quality of democracy for all of us.
"As part of a community that has historically faced persecution in Europe and the United States as well, I hope that I would bring a certain amount of sensitivity," he said.
Iftekhar Hussein, chairman of CAIR-Philadelphia's board of directors, told the Jewish Daily Forward that Bender brought a minority's sensibility to the job.
"The needs of the Muslim community are really the needs of any minority community in the United States," he said. "Jacob, being Jewish, understands that from his own background."
At CAIR, Bender said his work would focus on fighting civil rights violations, discrimination and hate speech, and promoting relations between Muslims and non-Muslims.
But several Jewish Americans greeted the news with caution, citing positions adopted by CAIR that they found unacceptable. In a 2006 report, the ADL accused CAIR of associating with people who have supported terrorism and of having extremist views on Israel.
"Those attacks on CAIR are totally unfounded," said Bender. "Many people equate extremism with any criticism of Israel."
http://www.jweekly.com/article/full/69960/muslim-group-appoints-jew-as-philadelphia-director/
-----------
No sanctions easing at front end of Iran talks, says U.S.
25 October 2013
The United States is not looking to ease sanctions on Iran "at the front end" of negotiations over the Iranian nuclear program, a senior White House official said on Thursday.
The Islamic republic would have to take "concrete steps" to address its program before Washington could provide sanctions relief, Ben Rhodes, a deputy national security adviser to President Barack Obama, said at the Reuters Washington Summit.
The United States suspects Iran may be using its civilian nuclear program as a cover to develop atomic weapons. Iran denies that, saying its program is solely for peaceful purposes.
Major powers last week held their first formal negotiations with Iran on its nuclear program since the election in June of Iranian President Hassan Rowhani, a relative moderate, opened the door to a possible diplomatic resolution.
Obama has said he will not allow Iran to acquire a nuclear weapon and that all options are on the table for dealing with Iran, code for the possible use of military force.
But he has made clear his preference is a negotiated solution - one that is widely expected to gradually remove economic sanctions that have crippled Iran's economy if Tehran takes steps to demonstrate the peaceful intent of its program.
Sanctions imposed in 2011 by Washington and the European Union have slashed Iran's oil exports by more than 1 million barrels a day, depriving Tehran of billions of dollars of sales a month and driving up inflation and unemployment.
In an hour-long interview, Rhodes said one way to offer Iran sanctions relief would be to give it access to frozen funds. But he said that was simply one possibility among many and that he did not wish to suggest a preferred course had been identified.
The New York Times on Oct. 17 first reported that as a way to ease Iran's economic pain without dismantling sanctions.
Iran's oil exports have been cut in half over the past year as the United States has imposed increasingly tough sanctions because of concerns about its nuclear program, which Washington sees as a direct threat to Israel and to its Gulf Arab allies.
Concrete steps
"We are not contemplating anything that removes those sanctions at the front end of any negotiation or agreement, because it's going to be important to test Iranian intentions," Rhodes said.
"Before we could pursue sanctions relief, we'd have to see concrete steps by the Iranians to get at the state of their nuclear program," he added at the summit, held at the Reuters office in Washington.
Rhodes made clear the Obama administration wanted some flexibility from the U.S. Congress to explore such a deal, saying the White House would like lawmakers to consider the progress of negotiations as they contemplate any new sanctions.
The White House hosted a meeting on Thursday of U.S. Senate aides seeking to persuade lawmakers to hold off on a package of tough new sanctions against Iran, a senior Senate aide said.
While Congress has sought harsher sanctions on Iran, the White House wants time to give negotiations a chance. The talks, which include Britain, China, France, Germany, Russia and the United States, are due to resume Nov. 7-8 in Geneva.
"We continue to want to have that flexibility to pursue this diplomatic track. There's an opening that we want to test," Rhodes said.
"That doesn't mean that Congress won't consider new sanctions. It means that as they do, they should take into account the progress we're making on diplomacy, and that we need to have some flexibility to pursue an agreement," he added.
'Cautionary tale'
Rhodes held up North Korea, which has tested nuclear devices at least twice, as a cautionary tale for other nations.
"Some people make an argument that North Korea shows that you should just get a nuclear weapon because then you have some type of security guarantee," he said. "I would actually make an opposite argument. ... Would you want to be North Korea today (with a) completely stagnant economy, completely isolated?"
"As we said with Iran, if we were able to resolve this issue they could rejoin the community of nations and could bring significantly more economic opportunity to their citizens," he said. "That would be a preferable position to be in than an isolated, impoverished, pariah state as North Korea is."
"It remains to be seen how the Iranian negotiations play out, but I actually think North Korea is a cautionary tale for nations that may want to pursue a nuclear weapon," he said.
http://english.alarabiya.net/en/News/middle-east/2013/10/25/No-sanctions-easing-at-front-end-of-Iran-talks-.html
-----------
Arab World
Syrian media: Troops kill 40 rebels near Damascus
October 25, 2013
Syrian government troops on Friday ambushed rebels near the capital, Damascus, killing at least 40 opposition fighters, state media reported. The ambush was part of the military's offensive against rebel strongholds around President Bashar Assad's seat of power.
Also Friday, Kurdish gunmen battled jihadi rebels in a northeastern Syrian town along the border with Iraq, leaving a number of casualties on both sides, activists said. Such battles have become increasingly common in Syria's bloodletting, adding another complex layer to the civil war, now in its third year.
The ambush near Damascus came hours after Assad's forces captured the town of Hatitat al-Turkomen south of the city, securing a key highway that links the capital with the Damascus International Airport.
State-run SANA news agency said 40 rebels were killed in the ambush, which took place near the Otaiba area, and that a large arms cache was seized, including anti-tank rockets. The area is part of a region known as Eastern Ghouta, which was the scene of a horrific chemical weapons attack in August, when several hundred people, including many women and children, were killed.
An unidentified Syrian army officer in the area told state-run Al-Ikhbariya TV station that there were foreign fighters among the dead and that the ambush followed an intelligence tip.
The TV broadcast footage showing more than a dozen bodies of men lying on the ground in an open area near a small river, along with scattered automatic rifles and hand grenades. A scroll on the TV read: "Eastern Ghouta is a graveyard of terrorists."
"It was a highly accurate operation," the officer told Al-Ikhbariya. "We will be moving from one victory to another."
Another soldier, who was also not identified, said the rebels belonged to the Islam Brigade and an al-Qaida-linked faction, Jabhat al-Nusra or Nusra Front.
The Britain-based Syrian Observatory for Human Rights, an activist group that tracks Syria's crisis, said at least 20 fighters were killed in the ambush but gave no further details.
In other violence, the Observatory reported that a car bomb blew up outside a mosque in the village of Wadi Barada, and that 40 people were either killed or wounded in the blast. State-run news agency SANA said the car blew up as people were rigging it with explosives.
On the Kurdish-jihadi battles, the Observatory said Kurdish gunmen made advances in the predominantly Kurdish province of Hassaekh. The Kurdish militiamen entered the town of Yaaroubiyeh on Friday, clashing with several jihadi groups, including al-Qaida-linked Islamic State in Iraq and the Levant and Nusra Front.
Rebel-held Yaroubiyeh lies along one of the main border crossing points into Iraq and its capture would give the Kurdish militiamen a direct supply line from Iraq's northern Kurdish region.
The area has seen heavy fighting before and clashes between Kurdish fighters and jihadis in northern Syria have killed hundreds of people in the past months. Also, in March, gunmen killed 51 Syrian soldiers after they crossed from Yaaroubiyeh. The Syrians had crossed into Iraq to seek refuge following clashes with rebels on the Syrian side of the border.
The Observatory said Friday's clashes left casualties on both sides but gave no specifics. Another activist group, the Local Coordination Committees, said at least two were killed.
Meanwhile, Syrian helicopter gunships attacked several areas of the rebel-held northern town of Safira, southeast of the heavily contested city of Aleppo, the country's largest. A military complex near the town is believed to include an underground facility for chemical weapons production and storage.
France-based Doctors Without Borders said 130,000 people have fled Safira this month and that the town has been under intense bombardment since Oct. 8. A statement from the group said 76 people had died in the town itself.
"These extremely violent attacks have pushed the populations that had already fled the war to a new exodus," Marie-Noelle Rodrigue from the group was quoted as saying.
She warned that those who fled are arriving in areas already saturated with displaced people.
In another development Friday, Norway turned down a U.S. request to receive the bulk of Syria's chemical weapons for destruction, saying it doesn't have the capabilities to complete the task by the deadlines set by an international chemical watchdog.
The Norwegian foreign minister, Boerge Brende, said his country could not find a port that could receive the required amount of chemical agents and didn't have the capacity to treat some of the waste products resulting from the destruction of the munitions.
The United Nations has set a mid-2014 deadline for the destruction of Syria's arsenal - a deadline Brende said was too tight for Norway.
It was unclear whether Norway's decision could delay compliance with the deadline for the destruction of weapons.
The Syrian conflict, which began as a largely peaceful uprising against Assad in March 2011, has triggered a humanitarian crisis on a massive scale, killing more than 100,000 people, driving nearly 7 million more from their homes and devastating the nation's cities and towns.
The country is now carved up into rebel- and regime-controlled regions and fighting rages on unabated in many areas. It's those areas through which chemical weapons inspectors would have to navigate as they struggle against the tight deadlines to complete dismantling Syria's chemical stockpiles.
http://www.ndtv.com/article/world/syrian-media-troops-kill-40-rebels-near-damascus-437380
---------
Saudi move reflects fears U.S. falling for Iranian charm
24 October 2013
Saudi Arabia's warning that it will downgrade its relationship with the United States is based on a fear that President Barack Obama lacks both the mettle and the guile to confront mutual adversaries, and is instead handing them a strategic advantage.
Riyadh is locked in what it sees as a pivotal battle over the fate of the Middle East with its arch-rival Iran, a country it believes is meddling in the affairs of allies and seeking to build a nuclear bomb, charges Tehran denies.
The kingdom's intelligence chief, Prince Bandar bin Sultan, has told European diplomats that Riyadh is contemplating a "major shift" away from the United States over Washington's policies on a host of issues including Syria.
That message reflected the views not just of Prince Bandar, a noted hawk on Middle East issues and outspoken former ambassador to Washington, but of King Abdullah and the rest of the Saudi leadership, diplomatic sources in the Gulf said.
While Saudi Arabia's frustration with the United States was real, and was leading it to explore alternatives to its 70-year dependence on their strategic alliance, nobody seriously thinks Saudi cooperation with Washington will cease, the sources said.
Saudi anger boiled over last week when it renounced a seat on the United Nations Security Council, in protest at what it called international failures to resolve Syria's civil war and grant Palestinians a state.
Behind its concerns was a fear that its closest major ally had failed to respond robustly on Syria and would give away too much in any negotiations it undertakes with Iran, Riyadh's main Middle East foe.
"The Saudis are putting the pressure on so that the Americans stop being so weak," said a Saudi analyst close to official thinking.
"The message is: You need us. And we are not going to play ball with you until you wake up," he added.
Shi'ite Muslim Iran and Sunni Saudi Arabia are at odds on most big struggles in the region, including in Lebanon, Iraq, Bahrain and Yemen. In Syria, Tehran backs President Bashar al-Assad, while Riyadh supports rebels seeking to oust him.
Saudi princes looked on in dismay last month as Obama courted Iran's more moderate new President Hassan Rowhani, reinvigorating negotiations to resolve international suspicions about Tehran's nuclear program.
Despite Rowhani's statements that he wants better relations with the outside world, King Abdullah and other top Saudis remain intensely suspicious about Iran's intentions and whether its new president could even deliver any change.
Iranian Domination
For Riyadh, the prospect of a U.S. deal with Tehran raises several unappetizing scenarios, including continued Iranian domination over big Arab neighbors such as Syria and Iraq, and an Israel-Iran war with Gulf Arab states caught in the middle.
"It's the Americans' ability to manage the situation that's the problem. It's a bit like back to Jimmy Carter's time. Bill Clinton wasn't like that. He was more able, more active, more of a leader," said the analyst close to official Saudi thinking.
During Carter's presidency, Washington was powerless to stop the collapse of the pro-Western shah in the face of an Islamic revolution that brought to power the Shi'ite clerics Riyadh so distrusts.
The diplomatic source said the Saudis feared the Obama administration was too ready to trust Rowhani on his pledges to improve ties and be more transparent about Iran's nuclear work.
"They fear the Americans will be fooled," he said, and that Washington would allow Iran to become a "threshold nuclear power", allowing it to retain technological capacity that could later be turned to military use.
One particularly worrying possibility for Gulf Arab states is the idea of Israel striking Iranian atomic sites unilaterally if the United States does do a deal with Tehran.
"This puts Saudi Arabia and the Gulf in a very bad position ... they cannot be pro-Israeli politically but they also cannot accept Iran having a nuclear weapon," said the analyst.
Syria
Western allies of the kingdom, including Washington, have urged it to reconsider its renunciation of a two-year seat on the Security Council, arguing it will be better able to influence events from inside the body.
"It is difficult to see what they will ultimately get out of it. It's a statement of principle. But it may weaken their ability to gather coalitions and to enlist the help of allies in achieving goals," said Robert Jordan, U.S. ambassador to Riyadh from 2001-03.
One area where Prince Bandar's threat to shift away from the United States could be felt most quickly is in Saudi aid to Syrian rebels.
"What I think puzzles Riyadh is the American position on Syria. The Americans do not see Syria even close to the way the Saudis see it. It's not a priority for them," said Khaled al-Dakhil, a Saudi politics professor and columnist for the al-Hayat pan-Arab daily.
For Riyadh, the outcome of the struggle in Syria will determine whether it, or Iran, ends up with greater influence in the Arab world. The kingdom backs groups it believes are moderate with arms, training, money and logistical support, and has unsuccessfully pressed Washington to join this effort.
Obama is worried that the flow of arms to even moderate groups will end up aiding the militant factions now leading the fight against Assad and has instead urged caution on Riyadh.
Saudi willingness to heed that caution may now change, although it will still avoid backing militant groups.
Saudi Arabia has already fought an insurgency waged by Islamist militants who had returned from jihad in Afghanistan and Iraq and is committed to fighting al Qaeda.
"The opposition has appropriate equipment, but what they are lacking is training. The Saudis have the means of helping with that," alongside allies such as France and the United Arab Emirates, a diplomatic source in the Gulf said.
The analyst said Riyadh was increasingly willing to push its own interests in Syria, much as it did in Egypt this summer, when it backed the army in ousting a moderately Islamist government in defiance of Washington.
"We are going to do our own thing. We are not going to coordinate with the States. We are not going to listen ... when they say 'you can't give weapons to Syria'," he said.
http://english.alarabiya.net/en/perspective/analysis/2013/10/24/Saudi-move-reflects-fears-U-S-falling-for-Iranian-charm-.html
-----------
20 injured in Morsi supporters, opponents clashes
Oct 25, 2013
At least 20 students have been injured in Egypt during clashes between opponents and supporters of ousted President Mohamed Morsi.
The clashes took place on Thursday in Zagazig University in the northern province of al-Sharqia.
The pro-Muslim Brotherhood protesters demanded Morsi's reinstatement and called for the release of Brotherhood activists arrested by police.
They also chanted slogans against army chief General Abdel Fattah al-Sisi, who toppled Morsi and suspended the constitution in July.
Such protests have gained momentum in Egypt after students in the al-Azhar University in Cairo staged pro-Morsi rallies for several days starting last week.
Similar demonstrations were held in the Alexandria University on Wednesday.
The protests were held against the backdrop of deployment of large numbers of security forces across the country.
Egypt has been experiencing unrelenting violence since July 3, when the army ousted Morsi's government, suspended the constitution, and dissolved the parliament. It also appointed the head of the Supreme Constitutional Court, Adly Mahmoud Mansour, as the new interim president.
Full report at:
http://www.presstv.ir/detail/2013/10/25/331147/20-students-injured-in-egypt-clashes/
-----------
Syrian troops close in on suburbs hit by chemical attack
October 25, 2013
DAMASCUS: Syrian troops captured a key town southeast of Damascus on Thursday, a military source said, as they sought to close in on suburbs struck by chemical weapons in August.
The Syrian opposition meanwhile said it would meet on November 9 to decide whether to attend a Geneva peace conference that the United Nations is trying to convene in parallel with chemical disarmament efforts.
Syria is set to hand over a detailed plan for destroying its chemical arsenal Thursday, part of a UN-backed disarmament bid that averted US military strikes after the August 21 sarin gas attack, which killed hundreds of people.
A military source told AFP troops had recaptured Hteitit al-Turkman, describing it as an "important centre for the terrorists," the regime's term for the rebels who rose up against it in 2011. The operation was part of a larger effort to close in on Eastern Ghouta, a ring of suburbs besieged by government troops for months, which were targeted in the August chemical attack. Damascus has denied US allegations it carried out the attack.
Syrian authorities were meanwhile working to restore power after rebels attacked a gas pipeline Wednesday, causing blackouts across the country and setting off a huge fire near the airport, where a key power plant is located.
Electricity Minister Emad Khamis said Thursday that the fire had been extinguished and that power was being "gradually" restored to some provinces, according to the official SANA news agency.
Elsewhere in Syria, Kurdish fighters battled with jihadists for several hours as they advanced on a border crossing with Iraq held by the Islamic State of Iraq and the Levant, an al Qaeda affiliate that operates in both countries.
And in the central city of Homs a car bomb killed at least one person and wounded 43, state television reported.
Some 115,000 people have been killed and millions driven from their homes since a brutal crackdown on Arab Spring-inspired protests in the spring of 2011 set off a full-scale civil war.
The Organisation for the Prohibition of Chemical Weapons said Syria was expected to hand over its disarmament plan by Thursday, the latest step in a US-Russian accord which calls for all Syria's chemical weapons and production facilities to be destroyed by mid-2014.
A joint UN-OPCW team, in Syria since the start of the month, has inspected 18 of 23 declared sites, destroying production equipment in almost all of them.
Sweden said Thursday it would aid the disarmament effort by providing an air force unit and a Lockheed C-130 military transport plane, to be based in Cyprus.
Full report at:
http://www.dailytimes.com.pk/default.asp?page=2013\10\25\story_25-10-2013_pg4_14
-----------
Egyptian Islamists call for protests over Morsi trial
October 25, 2013
CAIRO - Supporters of deposed Islamist President Mohamed Morsi have called on Egyptians to hold mass protests on November 4, the day he goes on trial for inciting murder, raising the prospect of more bloodshed as the country's political crisis drags on.
The trial could further inflame tensions between Morsi's Muslim Brotherhood and the army-backed government and deepen the instability that has decimated tourism and investment in the most populous Arab state.
Army chief Abdel Fattah al-Sisi overthrew Morsi in July after mass protests against his rule and announced a political roadmap he said would lead to free and fair elections. Backers of Morsi, Egypt's first freely elected president, say his removal was a coup, reversing the gains of the popular uprising which toppled autocrat Hosni Mubarak in 2011.
"The Alliance notes that the coup organizers would like to break the people's and the revolution's will by trying Dr. Mohamed Morsi, the President of the Republic, and his associates, this coming November 4th," a pro-Morsi grouping that includes the Brotherhood said in a statement.
"The Alliance also calls on all free people in Egypt and abroad to stand by the revolutionary will opposing the military coup, and that all activities should be - as they always have been - within peaceful bounds that define our methods and strategy."
A judge has said Morsi and other Brotherhood members have been charged with "inciting the killing and torture of protesters in front of the Etihadeya (presidential) palace".
The charges relate to the deaths of about a dozen people in clashes outside the presidential palace last December after Morsi enraged protesters with a decree expanding his powers.
Morsi has been held in a secret location since his overthrow on July 3. Since then, Egypt has been rocked by almost daily attacks by militants in the Sinai Peninsula and clashes between supporters and opponents of the Brotherhood.
Hundreds of Brotherhood members have been killed and top leaders have been jailed in one of the toughest security crackdowns in the movement's history.
Morsi's followers accuse the government of becoming increasingly authoritarian and taking the country back to the days of Mubarak, who ruled with an iron fist for three decades.
Security sources said Morsi was expected to be tried at a Cairo police institute near Tora, Egypt's most notorious prison, which held Mubarak until he was moved to house arrest in August.
Islamists have staged numerous demonstrations calling for the reinstatement of Morsi, prompting the government to consider imposing severe restrictions on protests, a move that has drawn fire from human rights groups.
Protests have spread to university campuses, including Al-Azhar, the ancient seat of Sunni Muslim learning, which has historically toed the government line.
Full report at:
http://www.nation.com.pk/pakistan-news-newspaper-daily-english-online/international/25-Oct-2013/egyptian-islamists-call-for-protests-over-morsi-trial
-----------
Mideast
Iran Extends Reach into Nigeria, Working With Militants to Undermine West
By Catherine Herridge
October 24, 2013
Iran's influence is increasingly extending into western Africa, where its operatives in Nigeria are gathering intelligence on U.S. and European targets, according to a new analysis exclusively previewed by Fox News.
The troubling development was highlighted in the CTC Sentinel, a journal published by the Combating Terrorism Center at West Point, and set for release Thursday. Oil-rich Nigeria is host to many Western-based companies, and has been the scene of ongoing violence between Muslims and Christians. But word that Iran is working with Muslim militants to undermine the interests of the U.S. and its allies comes even as the Obama administration has sought a thawing in relations with Tehran.
"In recent years, Iran's Quds Force and Lebanese [Hezbollah] have coordinated intelligence gathering on U.S. and Israeli targets in Nigeria," Jacob Zenn wrote in an article titled, "The Islamic Movement and Iranian Intelligence Activities in Nigeria."
Zenn, whose research is noteworthy because little study has been done on Tehran's strategy to spread "Khomeinism" in West Africa, states there is now "no region outside of the Middle East where Iran's ideology has a greater impact than in northern Nigeria."
The six-page analysis investigates how Iran is expanding its base of followers in West Africa, citing several high-profile cases since October 2010, when their activities were publicly exposed. At that time, Zenn writes that Nigerian customs officials in Lagos intercepted "13 containers of weapons from a ship operated by the same French-Lebanese businessman's company that in March 2012 sent a ship, via Syria, to Egypt's lawless Sinai region to get weapons to Gaza-based Hamas militants.
Full report at:
http://www.foxnews.com/world/2013/10/24/iran-extends-reach-into-nigeria-working-with-militants-to-undermine-west/
-----------
Turkey's Kurdish Peace Effort At Crossroads
By: Orhan Kemal
October 24, 2013
It all began on March 21, 2013, when a message from Kurdistan Workers' Party (PKK) leader Abdullah Ocalan, imprisoned for life on Imrali Island, was read to a massive crowd of Kurds who had come to celebrate the Newroz holiday in Diyarbakir's main square. Ocalan declared the end of the armed struggle era and called on PKK militants to leave Turkey.
As expected, the PKK complied and the withdrawal process began soon after. But it didn't take long before both the Turkish government and the PKK began expressing a lack of confidence toward the other side, accusing each other of undermining the process.
In July, Murat Karayilan, acting PKK leader, made a statement accusing the government of opportunism. He said that although Ocalan had initiated the process, he was still being kept in isolation. The government had asked the PKK to give up its arms, but it was still keeping unarmed Kurdish politicians in prisons.
Prime Minister Recep Tayyip Erdogan, in an August statement, said the PKK was acting very slowly in the withdrawal process and that only 20% of its armed forces had withdrawn from Turkey.
Expressions of mutual suspicions did not let up, and the first serious blockage appeared Sept. 9, when the PKK announced it had halted the withdrawal because the government had not taken the expected democratization steps. Withdrawal had ceased, but the cease-fire would be sustained, the PKK said.
There was much curiosity about the reaction to the "democratization package" that the government belatedly revealed on Sept. 30, as reported by Al-Monitor. PKK leader Karayilan said on Oct. 7 that the package fell short of what the Kurds had expected: "The Kurdish issue cannot be solved unilaterally with hastily hatched up packages. They are empty. The state has to change laws and introduce a constitutional solution."
The government quarters, however, were of opposite opinion. Erdogan's adviser, Yalcin Akdogan, wrote in an Oct. 18 article that the government had taken very serious steps toward a solution of the Kurdish issue. Akdogan wrote: "It formed the Wise Men Commission, set up a parliamentary commission and, at the end, announced the democratization package."
Cemil Bayik's Oct. 22 remarks to Reuters, however, contradicted Akdogan's claims of "serious developments." According to Bayik, one of the founders of the PKK, "We are at the end of the process. Either the government accepts comprehensive and meaningful negotiations with the Kurdish movement or there will be a civil war in Turkey."
Bayik listed the steps the government has to take to unclog the blocked peace process. He called for improving Ocalan's prison conditions; government assurance of constitutional amendments and the creation of a third party to monitor the developments needed to reactivate the process.
The government implied that they don't take occasional tough statements by PKK leaders very seriously, and anyway, the last word is always with Ocalan. In Akdogan's article, he emphasized the determinant role of Ocalan. "What all of them say is something else and what Ocalan says is something else."
But according to a report in the daily Taraf, Ocalan has also signaled that the process could entirely fail. From his words it is clear that government officials have not been in touch with him for a while. Ocalan stressed the importance of such meetings for the continuation of the process, and said, "If the state team doesn't come, the process will end. From my point of view the process should continue with a new shape and structure. I am neither very optimistic Full report at:
http://www.al-monitor.com/pulse/originals/2013/10/turkey-kurd-peace-crisis-violence.html
-----------
Iran gives Christians 80 lashes for communion wine
By Benjamin Weinthal
ctober 24, 2013
Four Iranian Christians were reportedly sentenced to 80 lashes for drinking wine for communion, a shocking punishment meted out even as a new United Nations report blasted the Islamic republic for its systematic persecution of non-Muslims.
The four men were sentenced Oct. 6 after being arrested in a house church last December and charged with consuming alcohol in violation of the theocracy's strict laws, according to Christian Solidarity Worldwide. They were among several Christians punished for their faith in a nation where converting from Islam to Christianity can bring the death penalty. According to a new October UN report by Ahmed Shaheed, UN special rapporteur on human rights in Iran, such persecution is common, despite new President Hasan Rouhani's pledge to be a moderate.
"At least 20 Christians were in custody in July 2013," Shaheed wrote. "In addition, violations of the rights of Christians, particularly those belonging to evangelical Protestant groups, many of whom are converts, who proselytize to and serve Iranian Christians of Muslim background, continue to be reported."
Iran's regime has made stopping the spread of Christianity a cornerstone of its crackdown on religious freedom. There are estimated to be as many as 370,000 Christians in Iran, according to the most recent U.S. State Department report. The clerical rulers see Christianity as a threat to Iran's majority ultra-orthodox Shiite Islamic religion.
"Despite the recent Iranian charm offensive, Dr. Shaheed's report reminds us of the true nature of the Iranian regime where the abuse of human rights continue," Sen. Mark Kirk (R-Ill.), chairman and founder of the Iran Dissident Awareness Program, told FoxNews.com. "Political prisoners like blogger Mohammad Reza Pourshajari are being denied adequate medical care, journalists and their families continue to be targets of the regime, Pastor Saeed Abedini and Amir Hekmati are still languishing in prison and the Baha'i community faces increasing persecution. This is the true nature of the regime we're dealing with during negotiations in Geneva."
Alireza Miryousefi,a spokesman for Iran's mission to the UN, did not respond to requests for comment, but Iran's government blasted Dr. Shaheed's report as not objective. According to Iran's state-controlled news outlet Press TV, an Iranian official from the UN mission said Shaheed "has not paid sufficient notice to Iran's legal system and Islamic culture and considers whatever he sees in the West as an international standard for the entire world."
Shaheed is widely considered to be one of the world's leading authorities on human rights. He served as the minister of foreign Affairs of the Republic of Maldives.
"It should be no surprise that Iran's human rights record as documented by the UN is nothing short of atrocious," Rep. Eliot Engel, D-N.Y., ranking member of the House Foreign Affairs Committee, told FoxNews.com. "If the regime thinks that its international charm offensive will help whitewash its appalling human rights record as documented by the UN report, they are sorely mistaken."
Full report at:
http://www.foxnews.com/world/2013/10/24/iran-gives-christians-80-lashes-for-communion-wine-as-un-blasts-human-rights/
-----------
Turkey raps international failure to tackle Syria aid crisis
24 October 2013
Turkey's foreign minister on Thursday deplored what he called an international failure to tackle the humanitarian crisis in war-ridden Syria, saying food and medicine are running out and snipers are shooting pregnant women.
Ahmet Davutoglu said Turkey, which has received more than 600,000 Syrian refugees, would keep its border with Syria open to people fleeing the violence but said the world needed to share the humanitarian burden.
"I have to express our deep disappointment and frustration because of the absence of a proper reaction by the international community regarding the humanitarian situation on the ground," he told reporters in Kuwait during a bilateral visit.
Turkey, which shares a 900-km (560-mile) border with Syria, is a strong critic of Syrian President Bashar al-Assad and a major supporter of rebels fighting to oust him.
The more than two-and-a-half-year conflict has killed over 100,000 people and displaced millions.
"Those who can come to Turkey, they are the lucky ones, those who are back in Syria, they do not have anything to eat, they do not have hospitals, medicines, anything," Davutoglu said.
In an allusion to divided global powers who dominate the U.N. Security Council, he criticized those responsible for a failure to see through a council resolution to come to grips with the Syrian crisis.
"Snipers are shooting pregnant ladies," he said, citing recent media reports. Civilians without access to food are being forced to eat cat and dog meat to survive, Davutoglu said at a news conference with his Kuwaiti counterpart.
Kuwait, which plans to host an international humanitarian aid conference for Syria in January, said countries bordering Syria were struggling to cope with the stream of displaced people and warned of violence spilling over Syrian borders.
Full report at:
http://english.alarabiya.net/en/News/middle-east/2013/10/24/Turkey-raps-international-failure-to-tackle-Syria-aid-crisis.html
-----------
Pakistan
Obama fell prey to Indian propaganda: Hafiz Saeed
October 24, 2013
LAHORE: Amir Jamat ud Dawa (JuD), Hafiz Saeed Thursday said that it is a thing of regret that US President Obama without making his investigation into the Indian propaganda went ahead and 'issued a statement against us'.
Talking to Geo News here, Hafiz Saeed said that the Supreme Court of Pakistan in its judgment had already declared that no charge was proved against JuD.
"India too had failed to hand over any evidence to Pakistan on Mumbai attacks in the past five years," he continued.
Full report at:
http://www.thenews.com.pk/article-123721-US-President-fell-prey-to-Indian-propaganda:-Hafiz-Saeed
-----------
Correction of Fatwa issued by Maulana Taqi Usmani
October 25, 2013
ISLAMABAD: The intro and subsequent paras of The News story titled "'Fatwa' raises questions about US aid to Pakistan" published on October 24, 2013 were explaining the implications of recent "Fatwa" issued by Maulana Taqi Usmani. These were not the 'exact words' of the said "Fatwa" issued in response to General (R) Shahid Aziz questions.
The following are the questions which Lt Gen (R) Shahid Aziz posed to Muhammad Taqi Usmani and his answers:
Q. Whether under Islamic Sharia, can the government of Pakistan help non-Muslims to strengthen their occupation of a neighbouring Muslim country?
A. Absolutely not.
Q. Whether weak financial position of Pakistan can justify this compromised policy of Pakistan under Islamic Sharia?
A. No.
Q. What is the order under Islamic Sharia for Pakistan in these circumstances?
A. It must refrain from this act.
Q. If order under Islamic Sharia calls for stopping giving help to the American government in killing of innocent Muslim brothers and sisters in Afghanistan, and if Pakistan government refuses to do so, then what options are open for the Pakistani Muslims under the Sharia?
A. It is the duty of Muslims that they utilize every available means to pressure their government and stopping it from taking such steps but avoiding civil war or subversion or sabotage.
http://www.thenews.com.pk/Todays-News-2-210046-Correction-of-Fatwa-story
----------
Gen Kayani is making a push to assume charge of Kashmir and Afghanistan affairs
October 25, 2013
Recent intelligence reports about the future role of soon to retire Pakistan army chief General Ashfaq Parvez Kayani have not been music to the ears of South Block mandarins. According to the intelligence reports, Kayani is making a push to assume the charge of Kashmir and Afghanistan affairs as part of a re- jig of Pakistan's national security establishment.
Official sources told Mail Today that they are getting signs of an internal battle brewing between the political leadership led by Pakistan premier Nawaz Sharif and the military establishment backed Kayani, who wants to control the Kashmir button and, significantly, assume the charge of Afghanistan operations after his term ends on November 29.
The role being proposed for Kayani will be that of National Security Advisor. The Pakistan army is keen to convey to Sharif that while the political leadership will continue to run the country's policy, Kayani will bring in an element of continuity by advising the prime minister on the two key issues which are vital for the national interest of Pakistan.
Time will reveal whether Sharif, who has tried to assert himself over the military leadership, will buckle down under pressure.
But if the Pakistan premier does, the move will have a significant bearing on the security of India.
This means Kayani, a known hardliner against India, will continue to put the heat on the international border and the Line of Control ( LoC) and the terror tap may also remain open even in the summer of 2014. Chances of resumption of peace dialogue will recede with the military running the affairs on Kashmir.
Similarly, Afghanistan where Pakistan has sought to destablise the Hamid Karzai regime and hit out at the Indian interests, will continue to be on the boil. With the US troops set to exit from Afghanistan, the country may again become a safe refuge for foreign mercenaries and terrorist trained for attacks in Kashmir and other parts of India.
Kayani's desire to assume the role of Afghan affairs in-charge will also help him exercise control over Pakistan's dealings with the US. Washington is likely to cut a deal to minimise its losses in Afghanistan and will also need Islamabad's support in protecting its own interests in the warravaged country after the troop withdrawal.
Full report at:
http://indiatoday.intoday.in/story/kayani-seeks-nsa-role-india-kashmir-pakistan-border-issue/1/320093.html
-----------
Close aide of Hafiz Saeed killed in accident
Oct 25, 2013,
LAHORE: Hafiz Saifullah Mansoor, one of the close aides of Jamaat-ud-Dawa chief Hafiz Saeed and a founding member of the group, has been killed in a road accident here.
Mansoor was coming to Lahore from Islamabad on his car when it skidded off the road and overturned near Faizpur, a JuD statement said on Thursday.
He died on the spot, while his gunman and driver suffered serious injuries. They were shifted to a hospital in Lahore.
Mansoor, the chairman of Tehreek-e-Azadi Jammu and Kashmir, was considered to be very close to Saeed, the mastermind of the Mumbai terror attack.
JuD chief Saeed will lead Mansoor's funeral prayers. Saeed and other JuD leaders have expressed grief and sorrow over his death.
Full report at:
http://timesofindia.indiatimes.com/world/pakistan/Close-aide-of-Hafiz-Saeed-killed-in-accident/articleshow/24693058.cms
-----------
Gilani, officials deny US drone collusion
2013-10-24
ISLAMABAD: Former prime minister Yousuf Raza Gilani and other officials Thursday denied a report that they had approved US drone strikes on the country's soil.
The Washington Post on Wednesday quoted leaked secret documents as saying Pakistan had been regularly briefed on strikes up until late 2011 and in some cases had helped choose targets.
The purported evidence of Islamabad's involvement came as Prime Minister Nawaz Sharif met US President Barack Obama at the White House and urged him to end the attacks, which are widely unpopular with the Pakistani public.
A Pakistani foreign ministry spokesman said the anti-drone stance of the Sharif government, elected in May, was clear and any past agreements no longer applied.
Pakistani security officials claimed the story was a US attempt to undermine Sharif's position and reduce criticism of the drone campaign, days after an Amnesty International report warned some of the strikes could constitute war crimes.
The Washington Post's revelations concerned strikes in a four-year period from late 2007, when military ruler Pervez Musharraf was in power, to late 2011 when a civilian government had taken over.
Gilani, prime minister from 2008 until June last year, vehemently denied giving any approval for drone strikes.
"We have never allowed Americans to carry out drone attacks in the tribal areas," Gilani told AFP.
"From the very beginning we are against drone strikes and we have conveyed it to the Americans at all fora."
Islamabad routinely condemns the strikes targeting suspected Taliban and Al Qaeda militants in its northwestern tribal areas but evidence of collusion or tacit approval has been leaked in recent years.
A diplomatic cable dated August 2008 from then US ambassador Anne Patterson and released by Wikileaks indicated that Gilani had agreed to the strikes in private.
"I don't care if they do it as long as they get the right people. We'll protest in the National Assembly and then ignore it," the leaked cable quoted him as telling US officials.
In April this year, Musharraf told CNN that he had authorised drone strikes in Pakistan while he was in power.
Musharraf's spokesman Raza Bokhari told AFP on Wednesday: "There were less than 10 strikes, all of which targeted militants, and (a) few of them were a joint operation between United States and Pakistan in locations that were not accessible to ground forces of Pakistan."
The Post said top-secret documents and Pakistani diplomatic memos showed the Central Intelligence Agency, which runs the drone program, had drafted documents to share information on at least 65 attacks with Pakistan.
In one case in 2010, a document describes hitting a location "at the request of your government" and another refers to a joint targeting effort between the CIA and the Inter-Services Intelligence agency.
A senior Pakistani security official flatly denied any official deal to help with the drone campaign.
"There has never been official arrangement at the strategic or government level," he told AFP on condition of anonymity.
Full report at:
http://www.dawn.com/news/1051554/gilani-officials-deny-us-drone-collusion
-----------
Canadian high commissioner pays tribute to Shahbaz Bhatti
October 25, 2013
* Greg Giokas inaugurates solar irrigation plant in Khushpur
ISLAMABAD: Canadian High Commissioner to Pakistan Greg Giokas inaugurated a solar irrigation plant in the village of Khushpur in Punjab, supported through the Canada Fund for Local Initiatives.
During the visit, Giokas paid tribute to the late minister Shahbaz Bhatti who grew up in Khushpur.
He praised Bhatti's commitment to promoting human rights and interfaith harmony, which came at a cost to his life in 2010.
With his brother, Paul Bhatti, the high commissioner laid a wreath at the grave of Shahbaz Bhatti in a show of deep respect for his life's work.
Giokas condemned violence against any individual on the basis of their faith, while also recognising the challenges that members of the Christian community face in Pakistan. He urged the community to find solutions collectively to improve livelihood opportunities, by educating the next generation and working together to create a strong vibrant community.
He praised the community for their perseverance and commitment to a peaceful, stable and prosperous Pakistan.
Full report at:
http://www.dailytimes.com.pk/default.asp?page=2013\10\25\story_25-10-2013_pg7_11
-----------
Nawaz wins US backing to start Taliban talks
October 25, 2013
WASHINGTON - In what amounted to be a general endorsement of Prime Minister Nawaz Sharif's policies, the United States on Thursday backed his government's move to open a dialogue with the Tehreek-e-Taliban Pakistan aimed at restoring peace and tranquillity, saying there was a strong domestic consensus behind trying a negotiated approach.
"He (Prime Minister Sharif) indicated his intentions (to hold talks with the TTP) and we indicated our support," the official said in a background briefing for the Pakistani media about the outcome of Nawaz's four-day visit to Washington during which he had talks with President Barack Obama and other administration officials.
The official, who was asked about the US response to Pakistan's initiative, said there was no problem with the aims laid out in the negotiated approach.
Just before flying back to Pakistan, the premier told the media that the US was informed that Islamabad had made a conscious decision on holding talks with the TTP as part of efforts to contain militancy and that Washington should support the decision.
The US official said, "It is his decision. We are not trying to steer him in one direction or another. We certainly have no objections that there is a strong domestic consensus in at least trying a negotiated approach."
"As we understand the conditions are that the TTP has to accept the Constitution and the rule of law, and of course we accept those objectives. We support those objectives," the official added.
Senior State Department and other administration officials said in their talks with the media that the prime minister's election and assumption of power offered a 'renewed' opportunity for the two countries to discuss the continued key bilateral relationship and that the visit was marked by 'warmth, breadth and honesty in fulsome discussions'.
The senior US officials said President Barack Obama appreciated Prime Minister Sharif's resolve to address challenges facing Pakistan including eliminating terrorism and militancy on the Afghan border as well as his commitment to seek peace with neighbours India and Afghanistan.
A State Department official said the Pakistani side agreed that violence along the Line of Control in disputed Kashmir region is a major obstacle to progress in relationship with India.
The official said that while discussing his talks with Indian counterpart, Nawaz Sharif spoke about addressing the issue of Kashmir, LoC violations, through a mechanism involving directors general of military operations but also asked the United States to encourage continued progress of Pak-India dialogue.
In response, the United States pledged to use its influence towards that end. "We very much support improvements in this (Pakistan-India) relationship and we'll continue to use our influence with both governments to encourage them to move in that direction."
Responding to a question on the contentious issue of drone strikes, the US carries out on Pakistani soil, the senior American official said Prime Minister Sharif "raised the drone issue in (both) public and private" discussions. However, the official did not elaborate the US response on the issue.
The senior officials reaffirmed strong and continued support for Pakistani efforts to curb militancy and terrorism for peace and stability in the region. "Pakistan will continue to receive substantial economic and security assistance as it continues to pursue these objectives."
The senior Obama administration official said it was clear during the discussions that the United States shares Pakistan's interest in becoming a stable and democratic country.
Pakistan also raised the issue of Afghan soil being used against it, the official said. "I think the Pakistani concern is mostly the use of Afghan territory by both India and Afghanistan for that matter," the official said. It is a sort of reverse sanctuary, the official remarked.
"We made clear that we are against the use of proxies, that we oppose cross-border militancy that this (opposition) is something in the interest of all countries in the region. And we are communicating that message to all of the countries."
"They indicated that they were concerned about neighbours – the focus was on the use of Afghan territory," the US official noted, in reference to Pakistani concerns with regard to troubles in Balochistan and Khyber Pakhtunkhwah provinces.
The US officials also confirmed that the prime minister raised the issue of jailed Pakistani scientist Dr Aafia Siddiqui, without elaborating.
Full report at:
http://www.nation.com.pk/pakistan-news-newspaper-daily-english-online/national/25-Oct-2013/nawaz-wins-us-backing-to-start-taliban-talks
-----------
Pakistan ranks 124th in higher education
October 25, 2013
KARACHI - Pakistan is ranked 124 out of 144 countries in higher education and training as mentioned in World Global Competitiveness Report, 2012, shared senior educationists.
This was established at the launch of first private sector varsity "Habib University" having special focus on liberal arts and science during a grand ceremony. The university has announced admissions of its first batch in the fall of 2014.
President Habib University Wasif Rizvi, Acting Dean and Founding Faculty School of Arts, Humanities and Social Sciences Dr Nauman Naqvi, Dean School of Sciences and Engineering Dr Shoaib Zaidi, Associate Dean Student Affairs Dr H David Shaw, Dean Research and Continuing Education Dr Tim Spracklen, Design Consultant Susan Whitmer, Assistant Professor Dr Nosheen Ali, Assistant Director International Office Samar Hasan and Senior Planning Assistant Minerva John were among the speakers.
Talking on "A global institution in the making", President Habib University Wasif Rizvi said that a mere 0.22 percent of GDP is allotted to higher education in the country. "Pakistan's best university is ranked at 1,677th in the world.
http://www.nation.com.pk/pakistan-news-newspaper-daily-english-online/karachi/25-Oct-2013/pakistan-ranks-124th-in-higher-education
-----------
South Asia
Bangladesh Targets Only Nobel Prize Winner, Claims He is 'Un-Islamic'
24 October, 2013
After being accused of "sucking blood" from the poor, Bangladesh's only Nobel Prize winner Muhammad Yunus faces a new state-backed hate campaign seeking to paint him as un-Islamic and a spreader of homosexuality.
Following years of attempts to discredit his legacy as a pioneer of micro-finance - since copied the world over as a development tool - the hounding has turned more personal and dangerous.
The perceived crime of the 73-year-old was to sign a joint statement along with three other Nobel laureates in April 2012 criticising the prosecution of gay people in Uganda.
Little remarked at the time, it has since been seized on by the Islamic Foundation, a government religious body, and amplified through tens of thousands of imams on its payrolls.
Protests have been held, leaflets calling him "an accomplice of Jews and Christians" have been distributed, and a "grand rally" has been called for October 31 in the capital Dhaka to denounce him.
"How can a state-run organisation run a campaign of criminal intimidation? It'll instigate violence against professor Yunus," Sara Hossain, a top lawyer and rights activist, warned in an interview with AFP.
The harassment has echoes of another movement against feminist writer and religious critic Taslima Nasreen who was forced to flee the country after being denounced like Yunus.
"It's unfortunate that he's facing the kind of campaign that I faced in 1994," Nasreen told AFP. "I was forced to leave the country because of the campaign by the fundamentalists, which the then government actively supported."
Yunus has been at odds with Prime Minister Sheikh Hasina since 2007 when he made a brief foray into the country's violent and polarised politics which is dominated by Hasina's family and her arch-rival Khaleda Zia.
Yunus's recent statement calling for free and fair elections in January 2014 is also thought to have angered her following changes to the electoral process and a crackdown on the opposition.
In 2011, he was forced out of the board of his beloved Grameen Bank by the central bank in a move widely believed to be orchestrated by the prime minister who accused him famously of "sucking blood from the poor".
Grameen Bank was set up by Yunus in 1983 to make collateral-free micro loans to rural and mostly women entrepreneurs. Its record in reducing poverty earned global fame and a Nobel Peace Prize for its founder in 2006.
Abul Kalam Azad, a spokesman for Hasina, rejected suggestions that the latest campaign against Yunus was directed by her. "She is not the DG (director general) of the Islamic Foundation," he told AFP.
The Islamic Foundation is part of the Ministry of Religious Affairs with a mandate to promote Islam.
Director General Shamim Mohammad Afzal told AFP that it was his "moral responsibility" as a Muslim and head of the organisation to take a stand against the man nicknamed the "banker to the poor".
"His statement has gone against the Koran and Hadith," Afzal told AFP, referring to the traditions of the Prophet Mohammad.
In speeches to clerics all over the country, Afzal has told them of their religious duty to protest Yunus's stand on homosexuality. One imam told AFP that he had been pressured to join rallies against his wishes.
The imam, who works in a southern district and asked not to be named, said clerics were asked to hold banners and distribute leaflets printed by the local Islamic Foundation office.
"Yunus has become an apostate for supporting homosexuality. He must publicly apologise, or we'll force him to leave the country like Taslima Nasreen," Maolana Moniruzzaman Rabbani, an organiser of anti-Yunus campaign, told AFP.
Rabbani is the secretary of a committee that helps run the state-funded national mosque in Dhaka and a deputy chief of an Islamic political party allied with the government.
Yunus, a former economics professor, declined several requests to be interviewed for this story.
He has found support in the politically polarised country in opposition parties who have rallied behind him after a government commission called for the state to take full control of Grameen Bank or dismantle it into 19 parts.
Full report at:
http://www.timeslive.co.za/world/2013/10/24/bangladesh-targets-only-nobel-prize-winner-claims-he-is-un-islamic
-----------
Taliban kill four police in Afghanistan
2013-10-24
KABUL: An Afghan official says a nighttime Taliban attack on a security outpost has killed four policemen in the country's west.
Police chief Sharafuddin Sharaf said on Thursday that the attack the previous night took place in the Bla Murghab district of Badghis province.
Sharaf says the Taliban tried to storm the security outpost, triggering a three-hour-long gunbattle and killing four members of the local police force.
Three policemen were also wounded in the attack.
Full report at:
http://www.dawn.com/news/1051534/taliban-kill-four-police-in-afghanistan
-----------
Bangladesh War Crime Tribunal: a forum for Pakistan bashing?
By Ishaq Khan Khakwani
October 25, 2013
Many supporters of War Crime Tribunal in Bangladesh (BD) are giving their side of the version in the public – now even the editors of newspapers are taking sides. I have replied to one such editorial (of The Daily Star as given below).
My view sent to Star, as expected, has not found any space by paper yet. The vicious campaign in BD against Pakistani troop's atrocities and their "collaborators" is in full swing.
I foresee great amount of tongue lashing against all these elements, by the political leaders in the upcoming election campaign, which starts from October 25. Our foreign mission in BD and Foreign Ministry in Islamabad is on the back foot whenever hype is created on each verdict of the tribunal.
For the past 42 years, governments in office in BD start Pakistan bashing which has become a ritual on every February 21 (Language Day), March 17 (Sheikh Mujib's birthday), March 25 (as Pakistan troops crack down), March 26 (BD's Independence Day), August 15 (Sh Mujib's assassination, as National Mourning Day) and December 16 (fall of Dhaka/surrender of Pak Army is celebrated as Victory Day), to mention a few.
There are millions of Pakistan supporters in BD, especially in the BNP and others independent-minded citizens, someone has to make a point for these people to see the other side of the coin.
I am at a great disadvantage for putting pen to paper, being a Pakistani and a family friend of MP Salauddin Quader Chowdhury (SQC). I respect the point of view of Awami League and their supporters in the media being Bangladesh's honoured citizens, but at the same time pray they give their consideration to what I have to place before them.
At the outset I must admit that a great wrong had been done by many Pakistan rulers to its own people in all the five provinces plus the other regions (FATA, Gilgit-Baltistan and Kashmir) from the very inception of the creation of Pakistan, some regions suffered more than the other.
The rulers being the politicians and civil and military bureaucracy, who changed hands from time to time. Bangladesh and Balochistan saw military action and loss of life and abuse of human rights with varying degrees at the hands of military ruler and a civilian democratic dispensation, respectively.
In both instances army was used to suppress its' own people. It was a very shameful and condemnable act in our history, defying all norms of decent human behaviour – least of all by the followers of the tenets of Islam.
The question is whether these were the acts of individuals or did it carry the mandates of the people to inflict harm, misery and sufferings on the weak by the mighty state power? The fair answer would be that it did not carry the sanction of the people. In case of Bangladesh the majority of all the regions then in West Pakistan cannot be bracketed as one half against the other half, East Pakistan. In case of Balochistan all the majority in the truncated Pakistan's seven regions cannot be blamed for letting loose the armed forces on the Baloch people.
My second question would be; after the independence of Bangladesh, how has its' own governments (civil and military) ruled its population.
Have they been fair, have they imparted justice and brought equality in distribution of state wealth and services and above all have they ruled or served the needy millions? The same question is equally applicable to truncated Pakistan who has seen 11 governments since 1971.
Rulers have acted exactly in the same manner irrespective of whichever regions they belonged to. The population under the various rulers has also behaved and agitated as they did when they were misruled by their own ilk or rulers from far away lands.
My last question to citizens of BD, would they be contend to hang 10 individuals as war criminals and would that bring solace to the bereaved millions (according to their assessment). Would it not be in accordance to the high moral grounds which they and many in the Awami League hierarchy are craving to establish that before the tribunal awards the death penalty the "criminals " at least be given a fair trial?
SQC faced 23 charges including genocide, arson, rape and murder with the support of the Pakistan Army. The state produced 41 witnesses for the prosecution but when it came to the defence they were restricted to only five. Even one witness to defy each grievous charge would have permitted 23 witnesses!
When four most credible witnesses were to be brought from Pakistan to provide alibi for SQC being in Karachi and Lahore showing his presence in the Punjab University for periods shown in the charge sheet (April to September 2, 1971) the tribunal refused to issue summons for the Pakistanis.
In the absence of the summons, no visas could be issued by the BD High Commission in Islamabad. It would have been a great chance for the prosecution to cross-examine the witnesses from Pakistan and shred their "concocted" statements/affidavits to pieces.
The tribunal's image would have been greatly enhanced in the eyes of its own people. The prosecution here too, mislead the judges as it did through out the trial. One defence witness was a sitting judge of the Dhaka High Court, Justice Shamim Hasnain, who was a classmate of SQC in the Punjab University during the period when the crimes are purported to have been committed.
Full report at:
http://www.dailytimes.com.pk/default.asp?page=2013\10\25\story_25-10-2013_pg7_16
-----------
Afghan bomb squads in short supply as Nato prepares to leave
October 25, 2013
The Afghan soldiers studying the art of controlled detonations of explosive devices would have to wait until another day for a practical demonstration due to an unspecified security threat.
Nato trainers were ordered to observe a 72-hour lockdown and suspend classes at what was, until this month, the only school in Afghanistan dedicated to countering the most deadly weapon in the Taliban's locker - the improvised explosive device (IED).
With most of the Western alliance's personnel due to withdraw by the end of next year, the temporary closure foreshadows a much more permanent loss of know-how for Afghan security forces who will be left to fight the Taliban alone.
Though the school, located on a barren plain about 20 minutes drive from Mazar-i-Sharif, the provincial capital of northern Balkh province, is being handed over to full Afghan control, only a few Afghans have made the grade to become trainers. Fewer still inspire confidence among the grizzled ranks who come for training, or their western supervisors.
"No one wants to be honest about it, because they don't want to lose their job," said a western special forces veteran now serving as a trainer.
Having defused thousands of pounds of explosives and served in Iraq, he rated only a handful of Afghan colleagues as competent enough for the job.
As they withdraw from Afghanistan, the United States and its allies would like to portray their mission as a success to justify the trillion or more dollars spent on war since 2001.
Instructor Chris Snaith says he has resisted pressure to increase the pass rate, to ensure that only men with the skills to survive are awarded qualifications.
"At least I can look at myself in the mirror every morning," Snaith, the chief contractor said, while another trainer conducted a de-mining exercise in a dusty plot nearby. Watched by trainees, a man appeared to teeter, with the weight of his heavy bomb suit, as he swept over the soil with a mine detector.
Elsewhere in the grounds, trainees crouched at a safe distance, tugging carefully on pull lines attached to what looked like a large anti-tank mine. The aim was to haul it across a mound that would flip it over in order to detonate any booby-trap.
Improvised explosive devices (IEDs) are the single biggest killer in the Afghan conflict, according to a UN report that recorded a 53 percent increase in victims - mostly children -last year. IEDs caused over a third of civilian casualties in the first six months of 2013, during which over 1,300 were killed and 2,500 wounded - 23 percent more than the same period last year. Police suffer even higher casualty rates, with nearly 1,800 killed in the six months through September, equalling the number that were killed in the preceding 12 months.
This month, a bomb squad training centre was opened in Kabul for Afghan police, allowing the facility in Balkh to be dedicated to the army.
To safeguard morale, authorities have not disclosed this year's toll for the Afghan army, though it was described by Nato commander General Joseph Dunford as "unsustainable", while US General Mark Milley likened it to the Vietnam war.
'WHO'S WATCHING THEIR BACK?'
Since the training facility first opened five years ago, about 600 trainees have attained a basic qualification for disposing of explosive ordnance, while a further 420 achieved the more advanced qualification for neutralising IEDs.
Two Western contractors told Reuters they feared a lot of the expertise was lost, as most trainees were not assigned to specialist roles clearing IEDs.
Instead, they either returned to different units or simply deserted - a common problem in the 350,000 strong national security force, which includes both the army and police.
Those undergoing training spoke with trepidation over what awaited them once they returned to their units, while also expressing a sense of duty to protect lives.
Full report at:
http://www.nation.com.pk/pakistan-news-newspaper-daily-english-online/international/25-Oct-2013/afghan-bomb-squads-in-short-supply-as-nato-prepares-to-leave
-----------
Taliban Condemned For Killing Innocents in Holy Places
By Nesar Ahmad
2013-10-24
KABUL – Afghans are rebuking the Taliban for once again showing that they have no regard for the Islamic religion they say they espouse.
The October 15 assassination of Logar Governor Arsala Jamal n a Pul-i-Alam mosque on Eid ul Adha is the latest evidence that the militants don't follow even the most basic tenets of Islam. Besides the fact that the attack was on a high holy day, Afghan investigators have said the bomb might have been planted inside a copy of the Koran.
"Jamal and his family are more religious than those who killed him," Arsala's brother, Engineer Ihsanullah, told Central Asia Online, adding that Arsala fought for several years to rescue Afghanistan and Islam from precisely the kind of attack he fell victim to.
Assassination condemned
Condemnation for the militants, not just for attacking a civilian, but for doing so in a mosque and on Eid ul Adha, is fairly widespread.
Attacks on Eid prayers and mosques show that the country's enemies have no respect for Islam, mosques or Muslims' religious rites, President Hamid Karzai said.
The same enemies of Islam and Afghanistan killed Kunduz Governor Engineer Mohammad Omar three years ago in a mosque bombing in Taloqan, Takhar Province, and slaughtering the innocent in these holy places shows the militants' enmity toward Islam, Karzai said.
Afghanistan should stand against the militants, Wolesi Jirga First Deputy Speaker Mirwais Yasini said, urging the government to review its stance regarding the Taliban and to avoid freeing imprisoned enemies of the country.
"People should not keep silent when the Taliban commit crimes," especially when the attacks violate the principles of Islam, Yasini said.
That the attack happened on a high holy day elicited disappointment and shock.
"I am deeply shocked by this killing of a civilian, in a mosque, on one of the holiest days in the Muslim calendar," Nicholas Haysom, UN Secretary-General Ban Ki-moon's deputy special representative for the UN Assistance Mission in Afghanistan (UNAMA) and acting UNAMA head, said. "Afghans deserve peace and should be able to celebrate the Eid holidays in an environment marked by friendship and brotherhood, free from violence and bloodshed."
Attacks in holy places like mosques violate all principles of Islam, Afghan High Peace Council member Shahzada Shahid said.
Full report at:
http://centralasiaonline.com/en_GB/articles/caii/features/pakistan/main/2013/10/24/feature-01
-----------
India
Hizb ul Mujahideen posters threatening Panches and Sarpanches plastered in Kashmir
October 25, 2013
In what seems to be the return of the rein of terror for the panchs and sarpanchs in Kashmir, mysterious posters appeared in the Pulwama area of south Kashmir. The poster claimed to have been from the Hizbul Mujahideen outfit. Written in Urdu language, the posters demanded that the political workers to stop their activities in the region.
"We request people to make the movement of Kashmir successful. There are some people who are acting as the agents for Govt of India. These people are weakening the movement for their gains. We warn them", read the poster.
The poster had a direct threat to the panchs and sarpanchs of the area. Claiming that they were acting against the cause of the Kashmir movement, the message read, "We warn the panchs and sarpanchs to immediately stop their work."
Though the posters have been taken off by the police now but this clearly has only gone ahead to add to the fear psychosis among locals. Bashir Ahmad, a local resident says, "We saw these pasted around."
Full report at:
http://indiatoday.intoday.in/story/kashmir-hizbul-mujahidin-hizbul-mujahidin-posters-news-today/1/320186.html
-----------
Pak seeks Indian EVMs for poll use
Oct 25, 2013,
NEW DELHI: Impressed by their performance, Pakistan has asked the Election Commission of India to provide it electronic voting machines for use in future elections.
According to sources, the EC is yet to take a call on the issue and has instead written to the external affairs ministry for its views.
The sources said Pakistan is keen to use EVMs to strengthen the electoral system there.
The EC has already provided details of EVMs and their use to the Pakistani high commission, but is awaiting the Indian government's view on the issue before taking a call on the request.
Full report at:
http://timesofindia.indiatimes.com/india/Pak-seeks-Indian-EVMs-for-poll-use/articleshow/24681250.cms
-----------
Disappointed with Nawaz over LoC situation: Indian PM
October 25, 2013
Disappointed with Nawaz over LoC situation: Singh
ON BOARD PM'S SPECIAL AIRCRAFT - Indian Prime Minister Manmohan Singh on Thursday said he was 'disappointed' with his Pakistani counterpart Nawaz Sharif for the continuous ceasefire violations along the Indo-Pak border despite his promises to hold peace.
Singh's remarks against Sharif, his sharpest so far, came in the backdrop of ceasefire violations at the Line of Control as well as the international border.
Returning from a two-nation visit to Russia and China, Singh said he hoped Sharif would recognise 'at this late hour' that was a development that was not good for either of the two countries, reported Hindustan Times.
"Let me say that I am disappointed, because in the New York meeting there was a general agreement on both the sides that peace and tranquillity should be maintained on the border," the Indian prime minister said. "This has not happened. It has come to me as a big disappointment." He recalled that they had decided at the same meeting that if the 2003 ceasefire had held ground for 10 years, it could be made to hold ground later on too. "The fact that this is not happening, is something which is really a matter of disappointment," he added.
The PM going public with his disappointment is in contrast with a recent assessment of senior officials in the security establishment that the ceasefire violations would have to be taken up at the meeting of the director general of military operations (DGMO) as decided at New York.
It was also pointed that a detailed analysis of the firing incidents would be required to arrive at a firm conclusion.
Full report at:
http://www.nation.com.pk/pakistan-news-newspaper-daily-english-online/national/25-Oct-2013/disappointed-with-nawaz-over-loc-situation-singh
-----------
Indo-Bangla ties deep rooted: President of India
October 25, 2013
Indian President Pranab Mukherjee yesterday said relations between India and Bangladesh were "deep rooted" as he met here a 100-member youth delegation from the neighbouring country.
He also conveyed India's message to its neighbour through the young ambassadors that– "we are with you".
Welcoming the delegation, the President said India and Bangladesh have a common history, heritage and culture. The bondage between the two countries is deep-rooted.
He said he was delighted to meet them as he has deep personal attachment with Bangladesh, a Rashtrapati Bhawan statement said.
Full report at:
http://www.thedailystar.net/beta2/news/indo-bangla-ties-deep-rooted-pranab/
-----------
Europe
Abducted Russian demands swap for detained Saudi
25 October 2013
MOSCOW: A video message purporting to show a Russian man abducted in Syria set a deadline of five days for the release of a detained Saudi national in exchange for the Russian's freedom.
The footage posted on YouTube showed a bearded man who identified himself as Sergei Gorbunov and who read a statement saying he would be killed unless he could be swapped for Khaled Suleiman, a Saudi he said had been detained in the city of Hama.
"If I am not exchanged in five days, I will be butchered," he said in a trembling voice on a grainy video that was also aired on state-run Russian television on Thursday.
An Arabic caption under the video, whose authenticity could not immediately be verified, said the man was captured by the Mujahideen of Ibn Taymiyyah Brigade.
It said he is asking Russia and Syria to agree a hostage swap between him and Khaled Mohammed Suleiman, who it says was captured in Hama by "the Alawite regime."
"I appeal to presidents of Syria, Russia, the Red Cross ... I have not even started a family at home," the man said. I'm scared and I want to return to Russia, let someone help me." The man said he was seized at an airport whose name was inaudible. He said the kidnappers, whom he identified only as "Muslims," had given him food and treated him well.
Full report at:
http://www.arabnews.com/news/468742
-----------
French forces in 'large-scale' operation against Mali militants
24 October 2013
French, U.N. and Malian forces were engaged in a major operation aimed at preventing a resurgence of Islamist rebels in Mali, the French military said Thursday.
"We have engaged, with the Malian army and (U.N. mission) MINUSMA, in a large-scale operation" in the north of the country, French general staff spokesman Colonel Gilles Jaron said.
"It is the first time we have seen forces of significant size working together," Jaron said. He said "several hundred" French soldiers were involved, but would not provide exact numbers or details on the other forces taking part.
The goal of the mission -- dubbed "Hydra" -- was "to put pressure on any terrorist movements to avoid their resurgence," he said.
"This is one those operations that are conducted regularly... to participate in the stabilization of the country."
It was not clear exactly when the operation had started, but its announcement came after two Chadian U.N. peacekeepers and a civilian were killed in northern Mali on Wednesday.
Al-Qaeda-linked militants said they were behind the attack on a United Nations checkpoint in the town of Tessalit.
Full report at:
http://english.alarabiya.net/en/News/africa/2013/10/24/French-forces-in-large-scale-operation-against-Mali-militants.html
-----------
Russian Muslims Under Attack
24 October 2013
VOLGOGRAD – A mosque in the southern Russian province of Volgograd came under arson attack after an anonymous man threw a Molotov cocktail through its window early on Thursday, in a new episode of anti-Muslim attacks in the European country.
"At around 2:00 am on Thursday, an unknown man threw a bottle filled with an as yet unidentified substance at a window on the ground floor of a mosque located in Volgograd's Voroshilovsky District," the Interior Ministry's regional branch said in a press release cited by Interfax news agency on October 24.
"But the window was not broken. No fire broke out."
Islam Shines In Russian Culture: Putin
The police added that a criminal investigation may soon be opened on the counts of intentional destruction or damage of property through arson in an attempt to identify the man who tried to set fire to the mosque.
The attacks took place a few days after an alleged female Islamist militant from Russia's North Caucasus republic of Daghestan blew herself up inside a bus in Volgograd on October 21.
Six men and a woman were killed and score were injured in the attack.
The attack on Volgograd's mosque is not the first to target Muslims this week.
Two days ago, another Molotov cocktail attack targeted an Islamic center used as a mosque.
Starting a fire that was extinguished by firefighters, the suspect was caught on cameras and televisions in Russia had shown the video.
Full report at:
http://www.onislam.net/english/news/europe/465123-russian-muslims-under-attack.html
-----------
British troopers murder injured Afghan in cold blood
Oct 24, 2013
A British military patrol has killed in cold blood an injured prisoner of war in Afghanistan after he had been found lying helpless in a field, according to proceedings at a court martial.
The military tribunal in Bulford, Wiltshire was shown footage of the "battlefield execution" of the Taliban fighter in Helmand Province two years ago, which was recorded by the helmet camera of one of the murderers.
Footage showed a sergeant in charge of the group, who leaned to fire a bullet into the blood-covered chest of the young Afghan.
"There you are, shuffle off this mortal coil… it's nothing you wouldn't have done to us", he was heard telling the victim. Then he turns to other marines, adding: "Obviously this don't (sic) go anywhere fellas, I've just broken the Geneva Convention."
Frightened of being cut, the British murderers pretend that they are giving the victim, who was left twitching and gasping for breath, first aid.
"They then called in their base, saying the man had died from the injuries he had already suffered in a helicopter strike", the court was told.
British troops had already been involved in the killing of civilians in Iraq, for which they have been prosecuted, but this is the first case, in which UK troopers are being prosecuted for murdering Afghans, British media reports said.
The murderers, who are not named upon a court order, pleaded not guilty.
Full report at:
http://www.presstv.ir/detail/331123.html
-----------
Violence Against Muslims Threatening Myanmar Reforms: UN Envoy
By Michelle Nichols
October 25, 2013
United Nations. Violence against a Muslim minority in Myanmar is feeding a wider anti-Muslim feeling that poses a serious threat to the country's dramatic economic and political reforms as it emerges from half a century of military rule, a UN envoy said on Thursday.
The government says at least 192 people were killed in June and October 2012 clashes between ethnic Rakhine Buddhists and Rohingya Muslims, most of whom Myanmar deem illegal immigrants from Bangladesh, despite roots going back generations.
The clashes led to unrest elsewhere in the country, where other groups of Muslims have been targeted, including Kamans, who are of different ethnicity from Rohingyas. An estimated 5 percent of Myanmar's population of about 60 million is Muslim.
"The president [Thein Sein] has made some commendable public speeches in which he has emphasized the need for trust, respect and compassion between people of different faiths and ethnic groups in Myanmar," said Tomas Ojea Quintana, UN special rapporteur on the situation in human rights in Myanmar.
"However, more needs to be done by the government to tackle the spread of discriminatory views and to protect vulnerable minority communities," he told the UN General Assembly's Third Committee, which deals with human rights issues.
Thein Sein heads a quasi-civilian government installed in 2011 after Myanmar's military stepped aside. Under his reforms, opposition leader and Nobel peace prize laureate Aung San Suu Kyi, who spent 15 years under house arrest, has been allowed back into politics and has made a number of visits abroad.
"In our view the recent dramatic democratic changes in Myanmar were a clear demonstration of the changes of mindset in the government," a representative of the Myanmar UN mission told the Third Committee. Myanmar is also known as Burma.
"At the critical time of democratic transition no country is immune from challenges. Myanmar went through unfortunate communal violence in Rakhine state sparked by a brutal crime. We very much regret loss of life and property caused to both communities," he said.
The violence in northern Rakhine State, one of Myanmar's poorest regions that is home to 1 million mostly stateless Rohingya Muslims, has continued this year. Dozens more have been killed and 140,000, mostly Rohingya, have been left homeless.
Full report at:
http://www.thejakartaglobe.com/international/violence-against-muslims-threatening-myanmar-reforms-un-envoy/
-----------
HRW raps 'unlawful' use of tear gas in Bahrain
25, 2013
Human Rights Watch says Bahraini regime forces have used tear gas 'disproportionately' and 'unlawfully' in their clampdown on anti-regime protests in the Persian Gulf kingdom.
The rights group said security forces in Bahrain have "repeatedly used tear gas disproportionately and sometimes unlawfully in suppressing anti-government demonstrations" since the beginning of the popular uprising in the country over two years ago.
According to the New York-based rights group, the excessive use of tear gas by police in Bahrain "has been implicated in more than a dozen deaths and serious injuries."
The HRW report was released after the Bahrain Watch organization leaked documents exposing a tender issued by Bahrain's Interior Ministry in June to purchase 1.6 million tear gas shells, 90,000 tear gas grenades and 145,000 sound and flash grenades. Bahrain has a population of 1.2 million.
South Korea and a joint South African-German company are the main suppliers of tear gas to the Persian Gulf kingdom, according to the Bahrain Watch.
Full report at:
http://www.presstv.ir/detail/2013/10/25/331182/hrw-raps-unlawful-bahrain-crackdown/
-----------
U.N. calls for Sudan, South Sudan to resume Abyei talks
25 October 2013
The United Nations Security Council on Thursday urged Sudan and South Sudan to swiftly resume negotiations on the disputed oil-producing region of Abyei after talks earlier this week ended without an agreement.
Council members reiterated "their grave concern about the highly volatile situation in Abyei area" according to a statement read by the President of the Council, Azerbaijan's Agshin Mehdiyev.
The council members "urgently called on all concerned to refrain from any unilateral action that could heighten tension or impede a solution."
The 15 countries welcomed the October 22 summit between South Sudan's President Salva Kiir and his former civil war foe, Sudan' President Omar al-Bashir.
Mehdiyev said the U.N. Security Council hoped that the planned visit of an African Union delegation to Abyei on Saturday and Sunday would represent an "opportunity to ease tension" in the region.
Full report at:
http://english.alarabiya.net/en/News/africa/2013/10/25/U-N-calls-for-Sudan-South-Sudan-to-resume-Abyei-talks-.html
-----------
Southeast Asia
Korean Muslims Want Mosques, Halal Food
24 October 2013
CAIRO – Pointing to challenges facing Muslims in South Korea, a new study has revealed that more mosques, Halal restaurants and better understanding of Islam were needed to encourage more Muslims students to study in the Asian country.
"Islam is part of their everyday life and many felt there was little in the way of halal food and too few mosques," Park Hyeon-uk, a member of El Naafidha College's student group for Middle East studies, told UAE's The National on Wednesday, October 23.
"Also, meat that is not slaughtered in accordance with Islamic law cannot be consumed.
"It means many have difficulty eating out. Many Muslims we spoke to were not eating meat at all. They were suffering from a very unhealthy diet."
Seeking better educational standards, thousands of Arab students travel abroad for study, regardless of obstacles they might face.
A recent study, which was revealed at the Seoul's forum, showed lack of mosques and Halal food as main obstacles facing Muslim students in Korea.
Misconceptions about Islam were also affecting the Muslim minority in the Asian country.
Another obstacle that Arab students face in Asia's fourth-largest economy country is 'language'.
They have been facing difficulty in understanding the Korean language, especially in classes, the study stated.
"It would be nice if they graded foreign students different than Korean students," said one Arab in a video broadcast to delegates.
The study has suggested establishing more mosques and Halal food restaurants, along with educating public on Islam in order to draw Arab students to study in S. Korea.
According to the Korea Muslim Federation (KMF), established in 1967, there are about 120,000 to 130,000 Muslims living in South Korea, both natives and foreigners.
Cultural understanding
Picking multicultural Seoul for their studies, many Muslim students referred to lack of cultural understating as a main challenge.
"I think the people here need to learn more about the Middle East culture and vice versa," said Farah Subedar, a presenter on K-Pop music station.
Hijab was also a main target of "uncomfortable" comments and questions, an Emirati woman, who has been repeatedly asked about her Hijab, said.
Citing the challenges that Muslims students face in Seoul, Koreans are urged to seek more education and understanding of the Islamic culture, to defy culture differences.
"I think creating a sense of solidarity between Arab students and Korean students is essential for the next generation," said Lee Yoo-jung, of El Naafidha College.
Full report at:
http://www.onislam.net/english/news/asia-pacific/465117-korean-muslims-want-mosques-halal-food-.html
-----------
Australia Strikes Deal With Malaysia on Asylum-Seekers
October 25, 2013
Sydney. Australia said Friday it has struck a deal with Malaysia to disrupt the transit of asylum-seekers through the Southeast Asian nation to Indonesia, where they board boats heading for Australian waters.
The arrival of thousands of asylum seekers has for years proved a major political headache in Canberra and Immigration Minister Scott Morrison estimated that more than half of those who reach Australia come through Malaysia.
He travelled to Kuala Lumpur this week for meetings with Home Affairs Minister Ahmad Zahid Hamidi and said a series of agreements on "operational cooperation" were thrashed out.
"I was pleased to reboot our cooperation with Malaysia," he told a regular weekly briefing on border protection operations, adding that Malaysia was a "critical geographic link in the people smugglers' chain to Australia".
"Disrupting arrivals at KIA (Kuala Lumpur International Airport) or across the Thai-Malay border or preventing the passage to Sumatra across the Malacca Strait, is as critical, and I would suggest even more critical, than anything we do once that boat leaves Indonesia," he said.
He did not go into detail of the agreements but flagged better information and intelligence sharing and said joint operations on people-smuggling would start immediately.
Kuala Lumpur also agreed to broaden tighter visa arrangements that currently apply to Iranians entering Malaysia to include Iraqis and Syrians, with all three nationalities representing a large number of asylum-seeker arrivals in Australia.
"We will continue our dialogue on further reforms and exclusions to visas on other arrival arrangements," Morrison said, adding that the relationship with Kuala Lumpur was in "tip-top shape".
Canberra clinched a deal with Malaysia in 2011 to transfer 800 boatpeople to the Southeast Asian country to deter refugees from making the risky journey by removing the incentive of being resettled in Australia.
Full report at:
http://www.thejakartaglobe.com/international/australia-strikes-deal-with-malaysia-on-asylum-seekers/
-----------
Anti people-smuggling ties with Malaysia rebooted: Scott Morrison
October 25, 2013
AUSTRALIA has struck a series of deals with Malaysia to limit the transit of asylum-seekers across its territory to Indonesia.
Immigration Minister Scott Morrison, the first Abbott government minister to visit Malaysia, has returned from meetings with Home Affairs Minister Ahmad Zahid with agreements on "operational co-operation" under his belt.
"I was pleased to reboot our co-operation with Malaysia," he told reporters at the weekly Operation Sovereign Borders briefing.
About 60 per cent of asylum-seekers transit through Malaysia to Indonesia, where they board people-smuggling boats.
"Disrupting arrivals at KIA (Kuala Lumpur International Airport) or across the Thai-Malay border or preventing the passage to Sumatra across the Malacca Strait, is as critical, and I would suggest even more critical, than anything we do once that boat leaves Indonesia," Mr Morrison he said.
Two important initiatives, dormant for the past year, had been restarted and upgraded, he said.
Australia will now push forward a proposed memorandum of understanding on transnational crime.
A joint working group is expected to lead to joint operations on people-smuggling as well as on drugs, guns and people trafficking.
"In addition, Dr Zahid undertook to take up our request to extend the constrained visa arrangements now in place for Iranians coming into Malaysia ... to Iraqis and Syrians," Mr Morrison said.
Mr Morrison also rejected suggestions of a capacity crisis on Manus Island, as more asylum-seeker boats arrive in Australian waters.
The minister told the weekly briefing the Coalition was working to rapidly boost the capacity of the offshore processing centres on Nauru and Papua New Guinea's Manus Island, as he confirmed the arrival of another two asylum-seeker vessel carrying a total of 170 people.
He denied there were capacity constraints at the offshore processing centres, despite the fact that significantly more asylum-seekers continue to be housed at Christmas Island than both the Manus Island and Nauru centres combined.
"I note that progress is being made on the expansion of the processing and accommodation capacity on Manus Island as well as on Nauru. Contrary to some media reports this week Manus Island is not at capacity," Mr Morrison said.
He revealed another 400 accommodation places would soon be available on the PNG island.
Operation Sovereign Borders commander Lieutenant-General Angus Campbell said two boats had arrived over the last week, one carrying 126 asylum-seekers intercepted on Sunday morning, and another carrying 40 asylum-seekers picked up by authorities on Monday.
Commander Campbell said four crew members had also been transferred to Australian authorities.
Full report at:
http://www.theaustralian.com.au/national-affairs/policy/immigration-detention-camps-expand-as-asylum-arrivals-persist/story-fn9hm1gu-1226746760865
-----------
Africa
Rebel leaders form shadow govt. in eastern Libya
Oct 25, 2013
The leaders of a rebel movement have unilaterally declared the formation of a shadow government in oil-rich eastern Libya, dealing another blow to the central government in the capital Tripoli.
Thursday's development came months after the Barqa movement, which is supported by some rebel militias and local tribal chiefs, declared Cyrenaica -- or Barqa in Arabic, the eastern half of Libya -- to be an autonomous state.
Abd-Rabbo al-Barassi, the head of the self-declared Barqa government, said the aim is to weaken the authority of the central government, claiming Tripoli has discriminated against the eastern half.
"The aim of the regional government is to share resources in a better fashion, and to end the centralized system adopted by the authorities in Tripoli," Barassi said during a news conference in the northeastern town of Ajdabiya on Thursday.
He rejected accusations that his movement is seeking to capture the region's oil resources.
"We only want Barqa's share according to the 1951 constitution," Barassi said, referring to the constitution brought into force by King Idris on October 7, 1951 under which the country was divided into three governorates of Cyrenaica, Tripolitania and Fezzan. Cyrenaica encompassed the eastern half.
He added that the government has 24 ministerial posts, but does not include the defense or foreign affairs portfolios.
Barassi stated that the Barqa government would have the provinces of Benghazi, Tobruk, Ajdabiya and Jebel Akhdar under its management.
Since the overthrow of long-time dictator Muammar Gaddafi in 2011, the Libyan government has been struggling to tackle the presence of armed militants, who fought against forces loyal to Gaddafi.
Libyans rose up against Gaddafi's four-decade rule in February 2011 and deposed him in August 2011. He was slain on October 20 of the same year.
Benghazi was the birthplace of the 2011 uprising. It is largely governed by militias in the absence of unified Libyan security and military forces.
The former rebels refuse to lay down their arms, despite efforts by the central government to impose law and order.
Meanwhile, a blockade by armed groups on key Libyan oilfields and terminals in the east has paralyzed the country's oil industry, choking output to a tenth of normal levels.
Guards working with the oil industry have been on strike since July and imposed a blockade on oilfields and terminals. Many armed militants and defected soldiers have also joined the guards in their campaign against the government.
The Libyan government is importing fuel to keep power stations running and queues are growing at petrol stations across the country.
Full report at:
http://www.presstv.ir/detail/2013/10/25/331139/rebels-form-shadow-govt-in-east-libya/
-----------
Libya court indicts Gaddafi aides on 2011 uprising charges
October 25, 2013
TRIPOLI - A Libyan court indicted around 30 senior Moamer Gaddafi aides, including the dictator's son Seif al-Islam, on Thursday for a raft of alleged offences during the 2011 revolt, prosecutors said.
"The court ordered they stand trial on the main charges against them dealing with the repression of the 2011 revolt," prosecutors' office spokesman Seddik al-Sour said after the hearing.
"The trial date will be set by the Tripoli criminal court," Sour told a press conference. The charges pressed against the accused include murder, kidnapping, complicity in incitement to rape, plunder, sabotage, embezzlement of public funds and acts harmful to national unity.
Only a dozen of the accused appeared in court, said a lawyer who was present at the hearing, held under tight security at a Tripoli court and prison building.
Full report at:
http://www.nation.com.pk/pakistan-news-newspaper-daily-english-online/international/25-Oct-2013/libya-court-indicts-gaddafi-aides-on-2011-uprising-charges
-----------
Unemployed Moroccans block convoy of Islamist PM
25 October 2013
Crowds of unemployed Moroccan graduates blocked the convoy of Islamist Prime Minister Abdelilah Benkirane in the capital Rabat on Wednesday demanding his resignation for failing to give them promised jobs.
The incident prompted security forces to intervene and clear the way for Benkirane, who is facing growing public anger after a series of unpopular measures, including a recent rise of fuel prices.
The graduates want Benkirane to implement an agreement they had reached with the previous government to employ them directly without having to go through the application process.
The Islamist prime minister, however, insists government jobs must be earned through an examination process.
Full report at:
http://english.alarabiya.net/en/News/middle-east/2013/10/25/Video-convoy-of-Morocco-s-Islamist-PM-blocked-by-unemployed-graduates.html
-----------
One killed as unrest rises in Tunisia
25 October 2013
One person was shot and wounded in a clash with police on Friday, sources told Al Arabiya.
Tensions are rising in Tunisia where the Ennahda party and the opposition have been trying to start talks to put an end to a deadlock since the assassination of two opposition leaders earlier this year.
Demonstrations broke out over the killing of seven policemen by Islamist militants on Thursday as hundreds of people attempted to storm a building used by Tunisia's ruling Ennahda party.
The violence on Friday saw bloodstains visible on the pavement at the scene, while police with sniffer dogs inspected a vehicle parked near the college to check for explosives.
"A terrorist was hit in the head, another arrested and one is on the run," the policeman involved in the clash in Ennasr City district said, asking not to be named.
Clashes erupted at a government building in Kef, northern Tunisia on Thursday, with protesters attacking two local party offices of Ennahda in Kef and Beja, ransacking one and burning furniture in the street.
The walls of the buildings were burned, equipment inside it destroyed, with witnesses saying that protesters had ransacked the office in the morning.
The remains of charred documents and tires were strewn on the road outside the building, the second floor of which is occupied by the ruling Ennahda movement.
Demonstrators took to the streets in four other cities to demand the Ennahda government resign, residents said.
"Ennahda killed my son, I will not accept consolation only after the departure of Ennahda...They are destroying our country and kill our children and want to turn Tunisia into a new Sudan," said the mother of Socrate Charni, one of the seven slain policemen.
The opposition demands that the country's Ennahda-led government commit to resign from power within three weeks of the start of talks, in order to make way for an interim cabinet.
Prime Minister Ali Larayedh says Ennahda is ready to resign, but insists on the completion of the country's new constitution, the establishment of an electoral commission and a clear election date before handing over power.
Talks are scheduled over the next three weeks to decide on a caretaker government and set a date for elections. But opposition leaders want Ennahda to be clearer about its intention to resign.
Full report at:
http://english.alarabiya.net/en/News/middle-east/2013/10/25/Unrest-rises-in-Tunisia-after-Islamists-kill-police-officers.html
-----------