New Age Islam News Bureau
02 October 2020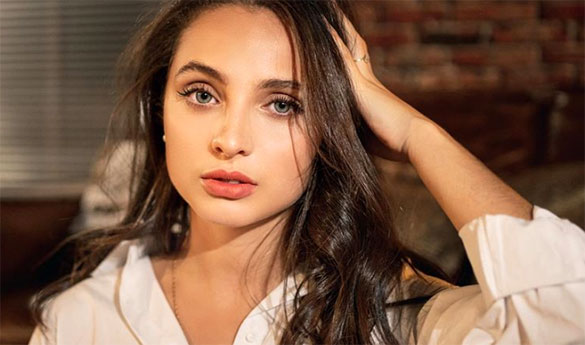 Singer Mennel Ibtissem shot to fame following her remarkable debut 2 years ago on France's version of "The Voice." (Photo: Instagram)
----
• BJP Government in Karnataka Has Mooted a New Trust to Promote Modern and Scientific Education among Educationally Backward Muslims
• Babri Demolition Verdict: Accused Not Named In Depositions, Top Officials Say Could Not Hear Speeches, Cite Noise and Dust
• Is This What State Of Madina Looks Like? Nawaz Lashes Out At PTI Government
• Avoid Religious Views When Punishing Muslim Sex Offenders, Appellate Court Advises Judges
• Azhar's Grand Imam Decries Western Officials' Use of 'Islamic Terrorism'
• Yemeni Court Issues Death Penalty for Trump, Saudi King, Crown Prince over 2018 Deadly Assault on Kids Bus
• US Sanctions on Hezbollah, Allies Will Not Stop despite Lebanon-Israel Deal: Schenker
• Pakistan, Afghanistan Both Want Violence Reduced: Abdullah
Europe
• Star of 'The Voice' Muslim Singer Mennel, Kicks off First Tour Wanting to be Judged on Her Arab-Influenced Music, Not Appearance
• Turkey rebuffs Russia, France, US over Karabakh truce moves
• France's Macron demands Turkey explain 'jihadists' in Azerbaijan
• Armenia says it recalls ambassador from Israel over arms sales to Azerbaijan
• Erdogan says Nagorno-Karabakh ceasefire depends on full Armenian withdrawal
• France accuses Turkey of sending Syrian mercenaries to Nagorno-Karabakh
• Armenia-Azerbaijan clashes rage as Macron denounces 'jihadist' deployment
• UK advocacy group takes Tories to task on Islamophobia
• Manchester inquiry 'last chance' to identify plotters behind terror attack that killed 22
• Swedish police to quiz Black Widow relative as bid to capture ISIS fugitive intensifies
--------
India
• BJP Government in Karnataka Has Mooted a New Trust to Promote Modern and Scientific Education among Educationally Backward Muslims
• Babri Demolition Verdict: Accused Not Named In Depositions, Top Officials Say Could Not Hear Speeches, Cite Noise and Dust
• Twenty Indonesian and Kyrgyz Members of Tablighi Jamaat to Face Charges for Staying In Mosque during Lockdown
• Indian Army Slams Pakistan Social Media Bid against Force's 'Secular Ethos'
• India rejects Pak's criticism of court verdict in Babri case
• 3 soldiers killed, 5 injured in Pak firing along LoC
• Onus on Pakistan to create normal ties: India
• Gandhi Jayanti: Lot to learn from his life and thoughts, says PM Modi
--------
Pakistan
• Is This What State Of Madina Looks Like? Nawaz Lashes Out At PTI Government
• Sharif Attacking Army at India's Behest: PM
• Pakistan Government to Push For Nawaz Sharif's Deportation From UK
• PML-N expels five 'rebel' Punjab MPAs
• India helping Nawaz in 'attempts to weaken army', says PM Imran
• IHC CJ highlights pressures judges work under
• Govt has restored pension to former ISI head, LHC told
• SC rejects police report on Hazara killings
• Accountability court orders seizure of Nawaz's assets in Toshakhana case
--------
Southeast Asia
• Avoid Religious Views When Punishing Muslim Sex Offenders, Appellate Court Advises Judges
• Uighur Couple, Official's Article Confirm China's Ban on Islamic Marriage Vow
• Malaysia's Long-Thwarted Anwar Makes another Bid for Premier
• Report: Sabah win could force Muhyiddin's hand on snap election
• Mat Sabu's son appeals against jail sentence over drug abuse
• Malaysia risks investment trouble as political instability drags on
• US bans palm oil imports from Malaysian production giant over labor abuse claims
• Abu Sayyaf gunmen kill Indonesian hostage in southern Philippines shootout
--------
Arab world
• Azhar's Grand Imam Decries Western Officials' Use of 'Islamic Terrorism'
• Head of Israel's Mossad Visits Bahrain, Meets Intelligence And Security Officials
• Kataeb Hezbollah: CIA's Footsteps Seen in Rocket Attack on Residential Area in Baghdad
• Beirut blasts: Lebanon calls on Interpol to arrest 2 Russians over ammonium nitrate
• US says 'can't tolerate' attacks by Iranian-backed militias in Iraq
• Lebanon's Berri says framework agreed for Israel border talks
--------
Mideast
• Yemeni Court Issues Death Penalty for Trump, Saudi King, Crown Prince over 2018 Deadly Assault on Kids Bus
• Daesh Ordered Militants To Carry Out Terror Attack Each Month In Turkey, Suspect Confesses
• Deputy Judiciary Chief Blasts West for Trampling Rights of Iranian Patients
• First VP: Ground Prepared for Strategic Cooperation between Iran, China
• EU leaders back Belarus sanctions, warn Turkey
• UAE, US and Israel will develop joint strategy in energy sector
• Armenians feel uneasy in Turkey, says Turkish MP
--------
North America
• US Sanctions on Hezbollah, Allies Will Not Stop despite Lebanon-Israel Deal: Schenker
• U.S. Repatriates Last of Islamic State Suspects Believed Captured in Syria
• His confession about being an ISIS executioner enraged Canadians. Now police say he made it up
• UAE, US and Israel agree to develop joint strategy in energy sector
• All 27 American ISIS supporters held by Kurds back in US custody
• President Trump and first lady test positive for COVID-19
--------
South Asia
• Pakistan, Afghanistan Both Want Violence Reduced: Abdullah
• Afghan Gov't 'Strongly Welcomes' European Parliament Call for Immediate Ceasefire
• Pakistan 'promised to bring Taliban around to cease-fire'
• Oblate prelate to lead Dhaka Archdiocese in Bangladesh
• U.S. Elections Not Affect 'Much' its Agreement with Taliban, Peace Process: Abdullah
• U.S. Offers 100 Ventilators to Help Afghanistan Fight against Coronavirus
--------
Africa
• ISIS Militants Wreak Havoc in Mozambique, Killing More Than 1,000 in Insurgency
• US defense chief's rare Algeria visit points to Sahel region threats
• Joint Force arrests alleged ISIS members, fuel smugglers and migrants
Compiled by New Age Islam News Bureau
URL: https://www.newageislam.com/islamic-world-news/star-the-voice-muslim-singer/d/123019
--------
Star of 'The Voice' Muslim Singer Mennel, Kicks off First Tour Wanting to be Judged on Her Arab-Influenced Music, Not Appearance
October 01, 2020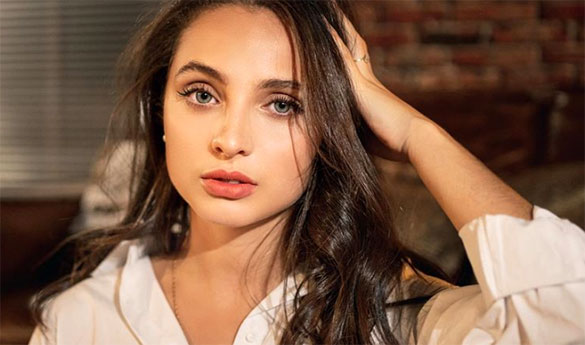 Singer Mennel Ibtissem shot to fame following her remarkable debut 2 years ago on France's version of "The Voice." (Photo: Instagram)
----
DUBAI: French Muslim singer Mennel, who shot to fame following her remarkable debut 2 years ago on France's version of "The Voice," claims she should "not have to justify herself" over whether or not to wear a turban.
Speaking to Arab News en français on Wednesday, the songstress, who last year went on to audition for "America's Got Talent," said her motivation for donning the headwear was "a matter of intimacy."
The star, who begins her first tour in November, pointed out that figures in the music world were all too often "judged by our appearances," adding that she would rather be recognized as a person and an artist, than as a symbol.
"I'm here to share music, to share my art … and I find it so unfortunate that I am not considered for what I can do."
A music-lover with eclectic taste, Mennel (whose surname is Ibtissem) said she was influenced by French, English, and Arabic music in her artistic production. "Arab music gave me this bright yet quite nostalgic side," she added.
She confined herself to a small island, "far from it all," to work on her latest album "Heal," due to be released this month, and she revealed that the title for her "therapeutic" work was chosen to express the mourning of love and its will to overcome it.
Mennel kickstarts her inaugural tour on Nov. 20 in the city of Besançon, in eastern France before heading to Lille, Brussels, and Poitiers. Details are available on her website at mennelofficial.com
https://www.arabnews.com/node/1742946/lifestyle
--------
BJP Government in Karnataka Has Mooted a New Trust to Promote Modern and Scientific Education among Educationally Backward Muslims
Oct 2, 2020
BENGALURU: The BJP government in Karnataka has mooted a new trust to promote modern and scientific education among educationally backward Muslims.
Though a proposal to set up Maulana Azad Scientific Education Centre at a cost of Rs 25 crore was placed before the cabinet for approval on Thursday, it was deferred as minority welfare minister Srimanth Patil was absent.
Patil is currently under home isolation after he came in contact with a person infected with Covid-19.
The proposal gains significance as it has been put forth by the ruling BJP, which has its reservations about madarassa education being imparted to Muslim children.
Under the trust, the state government plans to impart modern and scientific knowledge to educationally backward Muslims in its endeavour to bring them into mainstream education.
Minority welfare department secretary AB Ibrahim told TOI the trust will be more of a research and advisory body which will study the needs and drawbacks of the community in the field of education and chalk out programmes to address them.
'Overall improvement'
"It will function on the lines of the Ambedkar Research Institute for overall improvement of the community. It will seek to build scientific temperament to make them more responsible and not be misled," he added.
However, Ibrahim said the trust has nothing to do with madrassa education. "The government of India has taken up a special programme to modernise madrassas and it will proceed accordingly."
https://timesofindia.indiatimes.com/city/bengaluru/karnataka-govt-to-set-up-trust-to-impart-scientific-education-among-muslims/articleshow/78439535.cms
--------
Babri Demolition Verdict: Accused Not Named In Depositions, Top Officials Say Could Not Hear Speeches, Cite Noise and Dust
By Kaunain Sheriff M
October 2, 2020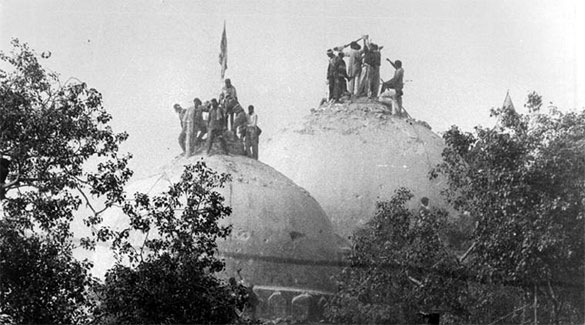 Two officials said BJP leaders gave provocative speeches. (File)
-----
* Heard slogans of "Babri Masjid tod do", but cannot prove who raised the slogans.
* Could not hear the speeches given by the political leaders (who sat 800 metres away).
* There was noise and dust, could not hear anything.
These are some of the depositions made by police officers, local intelligence officials and the CRPF listed as key witnesses by the CBI to prove a conspiracy angle in the Babri Masjid demolition case. Few named any of the high-profile accused, while two officials testified about provocative speeches given by BJP leaders, including Uma Bharti. On Wednesday, all 32 were acquitted by a Special CBI Court.
The CRPF was in-charge of security arrangements at the mosque.
CBI special judge S K Yadav rejected the testimony of the officials naming BJP leaders, saying there were contradictions in their statements. "PW (prosecution witness) 57 (Farooque Ahmed, Police officer) also for the first in the court testified that Acharya Dharmendra Dev, Sadhvi Ritambhara, and Uma Bharti gave the provocative speech. PW 58 (Jagveer Singh, CRPF Constable) & PW 57 have not identified the accused and those who were identified, it is for the first time in the court they made mention of the accused," the court said.
However, the two were exceptions. Top officials to Provincial Armed Constabulary (PAC) personnel, who gave details on kar sevaks getting "aggressive", didn't identify or name any of the accused charged by the CBI.
CRPF
* PW 62 (Jeevan Singh), IG-rank officer, on duty at the spot: He did not name any of the accused as being involved in the demolition.
* PW-259 (Satish Chandra Chaubey), IG, CRPF: Accepted that it was "anti-social element and terrorists, who were disguised as kar sevaks, because of whom the disputed structure was demolished".
The order went on to say, "… some Muslim youth, indulged in vandalism of some graves on December 1-2, with the intention to communally charge up the atmosphere… The evidence also shows that on December 5, an intelligence report was taken up, during the high-level meeting taken up by the Inspector General A K Sharan, that those who associated with the Pakistani intelligence could also attack."
* PW-151 (Rajendra Kumar Swami), CRPF Deputy Commandant: Said volunteers were present to complete the task of kar seva.
* PW 127 (Kanwar Jorawar Singh), on duty at the sanctum sanctorum: Testified that he did not have any information about what happened outside.
* PW 121 (Mohammed Latif), CPRF officer: Testified about the kar seva being performed; not about any accused.
PAC
* PW-269 (Jagmohan Yadav), former PAC commandant: Said that as the crowd swelled up, it became uncontrollable. The court said his testimony couldn't prove involvement of the accused.
* PW-234 (Veer Singh), PAC officer, on duty at the Ram Chabutra: Said that due to noise and dust, he could not see or hear anything.
* PW-113 (Kumar Rana), PAC officer: In connection with the kar sevaks, said they were behind stone-pelting. Didn't name any of the accused.
* PW 162 (Devdutt Singh) and PW-167 (Rajendra Prasad Shukla: Testified that the crowd became uncontrollable, and that they put in all efforts to bring the situation under control.
* PW 185 (Kewal Vas Tiwari): Testified that kar sevaks were not deterred by tear gas or by an order to open firing by a circle officer. Said they had obstructed officials from performing their duties.
Police and Local Intelligence
* PW-176 (Nagendra Prasad Pandey), on LIU (local intelligence unit) duty: Testified that kar sevaks got aggressive, and raised slogans like 'Ek dhakka aur do, Babri masjid todh do'. However, the court said, he could not authenticate which specific slogan was raised by which accused.
* PW-68 (Akhilesh Mehrotra), Additional SP: Said that many political leaders were part of the jan sabha being held 800 metres away, but added that he could not hear what they said in their speeches as he was busy with law and order duty.
* PW-9 (Ram Bahadur) Police: Said that several of the accused gave speeches and gestured towards the disputed structure. However, during cross-examination, he accepted that on December 5, 1992, at a meeting, the IG Zone had informed that Pakistan's intelligence agency ISI could launch an attack disguised as kar sevaks. He also said that on March 26, 1993, one of the accused, L K Advani, lookedvery worried.
https://indianexpress.com/article/india/babri-demolition-case-verdict-accused-not-named-in-depositions-top-officials-say-could-not-hear-speeches-cite-noise-and-dust-6664169/
--------
Is This What State Of Madina Looks Like? Nawaz Lashes Out At PTI Government
02 Oct 2020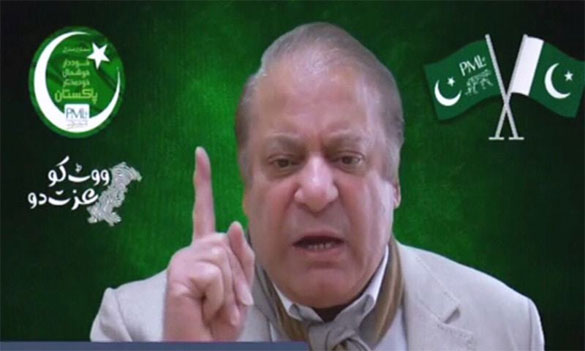 PML-N supremo Nawaz Sharif on Thursday hit out at the PTI government
-----
PML-N supremo Nawaz Sharif on Thursday hit out at the PTI government for failing to control inflation and poverty, saying once again that his party's struggle was not against Prime Minister Imran Khan but "those who stole the election" and allegedly brought him into power.
Addressing a meeting of the PML-N's Central Working Committee (CWC) via video link, the former prime minister said he was "pained" to see the existing state of affairs in the country, adding that the poor were today unable to afford food and send their children to school.
"Is this what the 'state of Madina' looks like?" he questioned, adding that the PTI government had failed to fulfil its "tall promises".
"You have destroyed Pakistan in every field," he said while addressing the government, and asked where the 10 million jobs were that it had promised to the people.
"Where are the people who brought you into power? They should answer to the nation as well."
He reiterated that the opposition's fight was not against Prime Minister Imran. "We don't give any importance to him. He is a selected prime minister which you have imposed upon this country."
In a mocking reference to Imran, he said: "Those who brought this gift to us should answer ... why did they steal the election and mandate of the Pakistani people?"
Nawaz said he could no longer remain silent considering the state of affairs.
"And no one should try to shut me up. Because I won't," he added, amid applause and cheers from party workers.
In a tweet, Nawaz's daughter Maryam said he was "fighting the case of [the] people of Pakistan".
"It is clear that he will take it to the end. He won't spare anyone who is part of the nexus nor will he mince his words."
Nawaz told party workers that he will "not let [them] down" and will remain "steadfast" on his ideology, saying he was not worried about the consequences.
He alleged that the PTI government was "brought into power" through rigging on election day and by breaking away the votes of smaller parties and independent lawmakers. He said Imran Khan became the prime minister by a majority of "only four votes".
"Who were the people of the tractor [election symbol]?" he asked, before answering himself: "These were the people who brought the [PTI] into power."
Referring to the remarks given by an Islamabad High Court judge on Wednesday that Nawaz had went abroad after "defeating the system", Nawaz asked whether he could expect justice in his case after such comments.
"And what justice did we get before? Why was that colonel visiting the court of [accountability judge] Mohammad Bashir again and again?" he questioned, without naming the person.
He also asked why the verdict against him in the Al-Azizia reference had remained intact even though the judge that issued it, Arshad Malik, had been dismissed.
Nawaz said his brother PML-N president Shehbaz Sharif was arrested "without being heard", while Prime Minister Imran had refused to accept the resignation of retired Lt Gen Asim Saleem Bajwa who he alleged had "amassed assets worth billions in the United States".
He further alleged that an "unknown" person was enabled to become the Senate chairman after "sabotaging" the elections for the upper house, saying this happened after the PML-N government in Balochistan was "brought down" when Asim Bajwa was the Corps Commander there.
"Should we let all of this pass? All we goats and sheep who will go wherever you want us to?" he asked.
'Salute soldiers who obey the Constitution'
Nawaz paid tribute to the soldiers who lay their lives in the defence of the country but he said "I do not salute the solider who climbs the Prime Minister Office's gates to arrest the sitting prime minister."
He further said he has "no respect" for the people who amass foreign assets and steal the people's mandate.
He then read out the oath taken by armed forces after being recruited, saying he honours the personnel who comply with the oath and obey the Constitution.
He said the Pakistani people were prosperous until 2018 and the PML-N during its tenure had started development projects in all sectors.
"There was adequate electricity again, terrorism ended, the economy was skyrocketing, poverty was ending, the gas too became available, people were getting employment [and] Pakistan was on its way to join the G20," the former premier said.
He said the PTI government had spent more funds on the Peshawar Bus Rapid Transit (BRT) project than the combined cost of the Lahore, Islamabad and Multan Metro bus projects started by the PML-N.
"Our growth rate was 5.8 per cent and today it is nearing -1.4pc," he said, adding that the PML-N government had kept the dollar exchange rate and prices of everyday commodities under control.
Referring to the motorway and Nankana Sahib rape incidents, he said criminals were "roaming freely" today unlike during the PML-N tenure.
'No negotiations'
Later in the evening, Maryam Nawaz, who was flanked by veteran politician Javed Hashmi, at a press conference alleged that Prime Minister Imran is a "weak" prime minister who has "come to power through conspiracy".
"He uses institutions when he can't do anything; so if you keep using institutions like this there will be a time when they will say 'leave us out, fight your own battles'."
She ruled out the option of dialogue with the government, saying she was not ready to even accept the current set-up as a government.
"We should have challenged this government [and] exposed it on day one but better late than never.
"It has been happening for 72 years that no one talks to puppets, but those who are behind them, but this time Nawaz Sharif has decided that there will not be any negotiations. We will fight on principles."
'Nawaz wants institutions to fight'
Responding to Nawaz's latest speech, federal Minister for Science and Technology Fawad Chaudhry said the PML-N supremo's "only motive" at the moment was to create rifts between different national institutions.
"First he wanted to create differences within the government, army and the judiciary. After failing there, he wants the institutions to fight amongst themselves," he alleged.
The minister said Nawaz's family businesses were thriving during his tenure but his government left the economy tanked.
Addressing a news conference soon after Nawaz's speech, Information Minister Shibli Faraz said the PML-N leader was "making speeches against the country from where he earned billions of dollars, bought foreign assets and settled family businesses".
He said the PTI government only wanted Nawaz to answer two questions: "How did you amass these assets and how did you take the money abroad?"
He said Prime Minister Imran was also asked the same questions and he was declared 'Sadiq' (truthful) and 'Ameen' (righteous) because he provided the requisite money trail.
"This nation gave you three chances and instead of building institutions you broke them, you tanked the economy [and] ruined this country while giving a structure to this nation that respect is only given to the rich."
He said the PML-N government had "artificially priced" the dollar at Rs100 which "ruined" the economy because imports became cheap and exports became expensive.
"You compromised on a society where there is wealth creation, job opportunities and dollars are needed for imports ... and as a result, we are always in need of dollars," he added while addressing Nawaz.
"You didn't spend on development, education, poor people [and] today you say that the economy has crashed. You are responsible for this."
Faraz said the institutions Nawaz was speaking against were "good" when he was in power but now that he was out of power, they had become "bad".
"There is no difference between your speech and Altaf Hussain's, except that the slogan which he raised is missing. His modus operandi was the same."
The minister said Nawaz should not have been allowed to leave. "If you were allowed to leave then everyone in prison should have the same facility," he added.
He said the former prime minister accusing the army of manipulating the elections but asked why his party had been part of the assemblies and voting on bills for the past two years.
"Is this your divine right that you will always win in every election? That is not a democracy; that is a monarchy.
"Your attitude was never democratic; everyone knows your background [and] how you came into politics," he told Nawaz. "You are a beneficiary of this system; you are speaking against it today because it's not in your favour."
He said if the PML-N had issues with the elections it was free to file petitions in courts.
https://www.dawn.com/news/1582663/is-this-what-state-of-madina-looks-like-nawaz-lashes-out-at-pti-government
--------
Avoid religious views when punishing Muslim sex offenders, appellate court advises judges
V Anbalagan
October 1, 2020
PUTRAJAYA: The Court of Appeal today advised trial judges in the lower courts to refrain from raising religious factors in sentencing Muslims for sexual crimes.
Judge Yaacob Md Sam said all accused persons must be treated equally in the eyes of the law in accordance with Article 8 of the Federal Constitution.
"Statements touching on religion should be avoided. Would the court take such an approach if the accused is a non-Muslim?" asked Yaacob.
He said there was also no different set of moral values irrespective of whether the offenders were Muslims or otherwise.
Yaacob, who sat with judges P Ravinthran and Ahmad Nasfy Yasin, made this remark in dismissing an appeal to increase the jail term of a jobless man who had an incestuous relationship with his daughter-in-law.
Earlier, lawyer Varpal S Sagoo, who appeared for the 68-year-old accused, submitted that the Sessions Court judge in Kuala Kangsar, in her judgment, had said incest was a despicable crime and was prohibited in Islam.
She had also said having sexual intercourse before marriage was a major sin and Islam forbade such a relationship with persons one could not marry.
"She was swayed by emotion in making the judgment," said Varpal, who read excerpts of the written grounds.
The man had pleaded guilty to outraging the modesty of the woman, then 34, by fondling her breasts at a house in Kuala Kangsar between November and December 2018.
The court had sentenced him to five years' jail.
The man had also pleaded guilty to committing incest with the woman during the same period and the court sentenced him to 20 years' jail and ordered him to be whipped 12 times.
The jail term was to run consecutively, meaning he will serve 25 years.
The man was also ordered to be placed under police supervision for two years after his release from jail.
Following an appeal, the High Court in Taiping maintained the jail term for outraging modesty but reduced the jail term to 10 years and set aside the whipping as he was more than 50 years old.
This means he will serve a total of 15 years' jail from the day of arrest in 2018.
Yaacob said the High Court was correct in the measure of punishment as the offence for incest carried a minimum 10 years' jail and maximum 30 years and whipping.
"We also quash the order that the accused be placed under police supervision as it will not serve any purpose as the accused will be in advanced age then," he said.
Deputy public prosecutor Muhammad Azmi Mashud prosecuted.
Later, the same bench also dismissed an appeal by 66-year-old stall holder Mukhtar Ismail and ordered him to begin his 11-year jail term for sexually assaulting a child by fondling her private parts.
He was on RM20,000 bail in one surety pending his final appeal today.
He committed the offence behind a coffee shop at a Felda settlement in Gua Musang on Aug 10, 2017.
Mukhtar was charged under Section 14(a) of the Sexual Offences Against Children Act, which carries a jail term of up to 20 years.
Yaacob said the bench was convinced that the evidence given by the child was credible and the allegation that the accused was victimised was baseless.
Deputy public prosecutor Nazran Mohd Sham prosecuted while Mohd Ridzuan Muhamad represented the accused.
https://www.freemalaysiatoday.com/category/nation/2020/10/01/avoid-religious-views-when-punishing-muslim-sex-offenders-appellate-court-advises-judges/
--------
Azhar's grand imam decries Western officials' use of 'Islamic terrorism'
El-Sayed Gamal El-Din
1 Oct 2020
Egypt's Grand Imam of El-Azhar Ahmed El-Tayyeb denounced some Western officials' insistence to use the term "Islamic terrorism," demanding the incrimination of its use.
El-Tayyeb's office released a statement saying the term is offensive to Islam and its believers and reflects a shameful ignorance of the religion's graceful Sharia and its laws and principles that incriminate violence against human rights, freedoms, and mutual respect.
"Sheikh Al-Azhar reasserts that attaching the crime of terrorism to Islam or any other divine religion is a defective confusion between the truth of religions that came down for the happiness of mankind and using them for low purposes at the hands of a minority," the statement added.
El-Tayyeb urged Western officials to refrain from using "misleading terms" that will only increase hatred and radicalisation and defame the principles of peaceful religions that call against violence and promote coexistence.
"Those who insist on using this hateful term are not aware they are reducing opportunities for fruitful dialogue between the East and West and increasing hate speech among societies," the statement added.
Al-Azhar is Egypt and the Muslim world's Sunni institution.
http://english.ahram.org.eg/NewsContent/1/64/386373/-.aspx
--------
Yemeni Court Issues Death Penalty for Trump, Saudi King, Crown Prince over 2018 Deadly Assault on Kids Bus
Oct 01, 2020
In early August 2018, a bus carrying children in the Dahyan Market in Sa'ada province was hit by an airstrike fired by the Washington-armed and -trained coalition, which is also supported militarily by the UK and several other Western nations.
The assault killed 51 people, including 40 children between 10 and 13 years of age, and wounded 79 others.
The ruling issued in the session that was presided over by the Chief Justice, Judge Riad Al-Razami, convicted ten of the occused --- including Trump, former Defense Secretary James Mattis, King Salman, MbS, Prince Turki bin Bandar bin Abdulaziz Al Saud, and Fugitive Yemeni President Abdrabbu Mansour Hadi --- with a death penalty, according to the Arabic language Saba Net news agency.
The verdict also stipulated obligating the convicts to pay a fine of ten billion dollars to the relatives of the victims.
After the tragic incident, images circulated online, showing pieces of a US-made bomb on the scene. Photos shared by journalist Nasser Arrabyee show pieces of a Raytheon Mark 82 general-purpose free-fall bomb apparently recovered from the scene.
Later, munitions experts told CNN the bomb used by the Saudi-led coalition in the devastating raid on the school bus in Yemen was sold as part of a US State Department-sanctioned arms deal with Saudi Arabia. The bomb was very similar to the one that wreaked devastation in an attack on a funeral hall in Yemen in October 2016 in which 155 people were killed and hundreds more wounded.
The killing of children was condemned by numerous international organizations, with UN Secretary General António Guterres and the UN Security Council urging a credible and transparent investigation of the bloody incident.
The Saudi-led coalition, however, described the attack as "legitimate", with its spokesman Turki al-Malki even claiming that the strikes "conformed to international and humanitarian laws".
The Saudi-led coalition has been striking Yemen since March 2015 to restore power to Hadi, a close ally of the kingdom. Despite Riyadh's claims that it is bombing the positions of the Houthi Ansarullah fighters, Saudi bombers are flattening residential areas and civilian infrastructures. The Monarch is the largest end-user of American weapons in the world.
In addition to sale of huge ammount of American military equipment to Riyadh, Washington has provided targeting support for coalition strikes and even mid-air refueling for coalition planes.
Also as a sign of support, Trump in April 2018 vetoed a bipartisan resolution that would have forced an end to American military involvement in Saudi Arabia's war in Yemen, rejecting an appeal by lawmakers to his own deeply rooted instincts to withdraw the United States from bloody foreign conflicts.
The Armed Conflict Location and Event Data Project (ACLED), a nonprofit conflict-research organization, has estimated that the war in Yemen has claimed more than 100,000 lives over the past five years.
In a report, carried by the Arabic-language al-Masirah television network, Yemen's Human Rights Center said some 7,200 Yemeni children were either killed or wounded in the imposed war. The center has added that some 5,500,000 Yemeni children are also at the risk of catching diseases due to malnutrition and shortage of health services.
The United Nations (UN) refers to the situation in Yemen as the world's worst humanitarian crisis, with more than half of hospitals and clinics destroyed or closed. At least 80 percent of the 28-million-strong population is also reliant on aid to survive in what the UN has called the world's worst humanitarian crisis.
https://en.farsnews.ir/newstext.aspx?nn=13990710000237
--------
US sanctions on Hezbollah, allies will not stop despite Lebanon-Israel deal: Schenker
Joseph Haboush
01 October 2020
The United States will not stop issuing sanctions against Lebanese officials allied with Hezbollah despite Beirut announcing an agreement to begin discussing its maritime border with Israel, a senior US official said Thursday.
After Israel announced last week that an agreement to begin talks on the border dispute had been reached, Lebanon followed suit on Thursday.
Washington has expended significant diplomatic efforts to get the two sides to come to the table over their borders for years.
And despite US Assistant Secretary of State for Near East Affairs David Schenker praising the Lebanese government for reaching the agreement, he said that doesn't mean the US would not put the brakes on its maximum pressure campaign against Iran and its proxies.
The Iran-backed Hezbollah has been at the forefront of the sanctions with the US recently expanding sanctions against allies of the powerful Shia militant group.
As for the details of the talks, Schenker said UN Special Coordinator for Lebanon Jan Kubis would represent the UN while Lebanese army officials and experts would represent Lebanon. It is unclear who the Israeli officials will be at the talks, which will be held at a UN office in south Lebanon.
Talks are expected to begin Oct. 14.
https://english.alarabiya.net/en/News/middle-east/2020/10/01/US-sanctions-on-Hezbollah-allies-will-not-stop-despite-Lebanon-Israel-deal-Schenker
--------
Pakistan, Afghanistan both want violence reduced: Abdullah
Baqir Sajjad Syed
02 Oct 2020
ISLAMABAD: Afghan pea­ce­maker Abdullah Abdullah has said that Pakistan is "on the same page" as Afghanistan in relation to the need for reduction in violence and flexibility in Doha intra-Afghan negotiations by Taliban.
In an interview on Wednes­day, hours before returning to Kabul after completing his three-day visit to Pakistan, the chairman of High Council for National Reconciliation in Afgh­anistan, said: "We had good discussions, extensive discussions with authorities, civilian and military, and in most of the case for example on the need for reduction in violence, the need for getting to ceasefire, on the need for showing flexibility … we are on the same page."
But, he wants these demands to be strongly emphasised in "messages communicated to Taliban", who are currently participating in intra-Afghan dialogue in Doha.
Mr Abdullah's visit, his first to Pakistan in his new role, was meant to seek Pakistan's cooperation for what he had said in his speech at the Institute of Strategic Studies, Islamabad "to see the process through to the next stage".
Says ground prepared for turning page in bilateral ties
For that to happen an equal emphasis was placed by both sides on exploring the possibilities for improving Pak–Afghan bilateral ties that had been marred by mistrust and acrimony for a long time.
Both sides, by the end of the visit, suggested that ground had been prepared for turning the page in bilateral relations.
"Enjoyed meeting Dr Abdullah Abdullah, Chairman HCNR of Afghanistan. We had a very interesting conversation: theme being the past is an invaluable teacher to learn from but not to live in. We must look forward towards the future. I wish him all the success in his mission," Prime Minister Imran Khan tweeted almost as the Afghan official was on his way to the airport to take his return flight.
Mr Abdullah retweeted Mr Khan's tweet and in a separate tweet thanked Pakistani leaders for "their warm welcome, hospitality and a new path".
In his interview, he said his top priority for negotiations is achieving greater "security for citizens". Those negotiating on behalf of the Afghan government, he said, know that "this is the priority for the people".
An uptick in violence has been noticeable since the start of the dialogue in Doha on Sept 12. Both sides blame each other for ramping up violence.
Increased violence can potentially cause a setback to the nascent dialogue.
Kabul has been demanding a ceasefire from the outset of the Doha talks, but the Taliban do not agree with it and are linking any lowering of violence to progress in the peace process towards a settlement.
President Ashraf Ghani in his speech to the UNGA last week said: "The Afghan people have a clear and urgent priority: a ceasefire. An urgent end to the violence will more than anything else give us a chance to progress."
Pakistan has over the past few weeks repeatedly called on all Afghan sides to lower violence, but Foreign Minister Shah Mahmood Qureshi, during Mr Abdullah's visit, was more emphatic about the issue, saying it was a "pre-requisite for peace".
Mr Abdullah, in his interview, while emphasising the need for immediate reduction in violence, said: "That is the only way forward in order to maintain the momentum behind the process and in support of the process".
The peace official appeared hopeful about the dialogue delivering peace, but was clearly dissatisfied at the pace at which it was proceeding.
"I consider it as a real chance for peace," he said, adding, "but if you were to ask me if I'm happy with the current pace of progress, absolutely not. Is that sufficient? Absolutely not. We need to move forward".
The talks in Doha have been continuing for three weeks now, but the two sides are yet to settle on the principles governing their dialogue. They will subsequently commence discussions on the agenda for their negotiations.
Asked if he had any timeframe in mind for reaching a negotiated settlement, he said: "The sooner the better, but it will depend on the will and intentions of the two sides."
"The need not to waste time and miss further opportunities could not be more urgent than its today," he added.
Mr Abdullah has, however, noticed some flexibility in Tali­ban negotiators in Doha, even though on issues other than red­uction in violence. He said there were 21 issues on the table in the talks on the principles of the negotiations and he was not "completely disappointed" about the progress on them.
One of the sticking points on which the two sides have made some progress is the adoption of Hanafi Sunni Islamic law principles. "To a large extent there is an understanding, whi­ch addresses Taliban demand and concerns of Shia Muslims and other religious minorities," Mr Abdullah disclosed.
There are, however, other areas where the gulf is too wide to be bridged soon. This includes women's rights and freedom of expression. "These are not reversible. People have made sacrifices for them," he said.
He said the way forward on these issues is not imposing our views on each other, but finding ways for peacefully coexisting in society while contesting ideas through non-violent means.
Mr Abdullah said government negotiators, meanwhile, have been "clearly instructed to be flexible and patient, and to use patience throughout".
In reply to a question about withdrawal of US forces from Afghanistan, the Afghan official agreed with Pakistan and some other countries that had been cautioning against a precipitous pullout.
"There are other conditions attached with US withdrawal from Afghanistan, which are related to Al Qaeda.… There is a commitment made by Taliban in their agreement with US. The implementation of that condition is also important," he emphasised.
https://www.dawn.com/news/1582784/pakistan-afghanistan-both-want-violence-reduced-abdullah
--------
Europe
Turkey rebuffs Russia, France, US over Karabakh truce moves
02 Oct 2020
BAKU: The presidents of France, Russia and the United States called on Thursday for an immediate ceasefire between Azerbaijan and ethnic Armenian forces around Nagorno-Karabakh, but Turkey said the three big powers should have no role in peace moves.
France, Russia and the US are co-chair of the Organisation for Security and Cooperation in Europe's (OSCE) Minsk Group, set up in 1992 to mediate in the decades-old conflict over the mountainous enclave in the South Caucasus.
They appealed for peace as the death toll rose in the heaviest clashes since the 1990s around Nagorno-Karabakh — part of Azerbaijan, but run by its mostly ethnic Armenian inhabitants.
"We call for an immediate cessation of hostilities between the relevant military forces," the joint French, Russian and US statement said.
They urged the ex-Soviet republics of Armenia and Azerbaijan to "commit without delay to resuming substantive negotiations, in good faith and without preconditions" under what is called the Minsk process.
But in a speech to the Turkish parliament just before the three countries' statement, President Tayyip Erdogan said he opposed their involvement.
"Given that the USA, Russia and France have neglected this problem for nearly 30 years, it is unacceptable that they are involved in a search for a ceasefire," Erdogan stressed.
He said a lasting ceasefire could be achieved only if "Armenian occupiers" withdrew from Nagorno-Karabakh.
His comments are likely to fuel tension with his Nato allies as fears mount that the conflict could draw in regional powers Russia, which has a military base in majority Christian Armenia, and Turkey, a close ally of mainly Muslim Azerbaijan.
Russian Foreign Minister Sergei Lavrov and his Turkish counterpart had spoken by phone and expressed their willingness to cooperate closely to stabilise the situation, Lavrov's ministry said.
Dozens of people have been reported killed and hundreds wounded since Sunday in fighting that has renewed concern about stability in the South Caucasus, a corridor for pipelines carrying oil and gas to the world markets.
Nagorno-Karabakh broke away from Azerbaijan in a 1991-94 war that killed 30,000 people, but is not recognised internationally as an independent republic.
Azerbaijan's civilian death toll has risen to 19, with 55 wounded, its prosecutor general's office said. Azerbaijan has not reported on casualties among its military forces.
Nagorno-Karabakh has said 103 of its servicemen have been killed and more than 200 wounded but has given no figures on civilian casualties.
Armenia said two French nationals working for France's Le Monde newspaper had been wounded during Azeri shelling of the town of Martuni in Nagorno-Karabakh, clarifying earlier confusion over the location of the incident. An Armenian government source said they were in a serious condition.
French President Emmanuel Macron and Russian President Vladimir Putin agreed on the need for a ceasefire in a telephone call late on Wednesday. Their joint statement with US President Donald Trump was issued hours later on Thursday.
Macron's office said he and Putin had shared "concern regarding the sending of Syrian mercenaries by Turkey to Nagorno-Karabakh".
A Kremlin statement did not mention this. But the Russian news agency TASS quoted the Kremlin as saying the alleged deployment of fighters from Syria and Libya to Nagorno-Karabakh was extremely dangerous.
Turkey has said it will "do what is necessary" to support Azerbaijan, but has denied sending mercenaries.
Macron, whose country is home to about 600,000 people of Armenian origin, has accused Turkey of "warlike" rhetoric.
A German government source said EU leaders would discuss the conflict at an ongoing summit meeting.
https://www.dawn.com/news/1582803/turkey-rebuffs-russia-france-us-over-karabakh-truce-moves
--------
France's Macron demands Turkey explain 'jihadists' in Azerbaijan
02 October 2020
French President Emmanuel Macron on Friday demanded that Turkey explain what he said was the arrival of jihadist fighters in Azerbaijan – and urged NATO to face up to its ally's actions.
"A red line has been crossed, which is unacceptable," Macron said. "I urge all NATO partners to face up to the behavior of a NATO member.
"France's response is to ask Turkey for an explanation on this point," he said.
Macron was speaking after a summit in Brussels at which EU leaders agreed to threaten Turkey with sanctions over its gas drilling in Cypriot waters.
But the French leader was also infuriated by events in disputed Nagorny Karabakh, where there has been heavy fighting between Armenian and Azerbaijani forces.
He alleged that intelligence reports had established that 300 Syrian fighters drawn from "jihadist groups" from the Syrian city of Aleppo had passed through the Turkish city of Gaziantep en route for Azerbaijan.
"These fighters are known, tracked and identified," he alleged, adding that he would call Turkey's President Recep Tayyip Erdogan "in the coming days."
Armenia has accused Turkey of sending mercenaries to back its ally Azerbaijan and on Monday the Britain-based Syrian Observatory for Human Rights said Ankara had dispatched at least 300 proxies from northern Syria.
Macron this week condemned what he called Turkey's "reckless and dangerous" statements backing Azerbaijan.
Nagorny Karabakh, a majority ethnic Armenian breakaway region inside Azerbaijan, declared independence after the fall of the Iron Curtain, sparking a war in the early 1990s that claimed 30,000 lives.
It is not recognized as independent by any country, including Armenia, and talks to resolve the conflict have largely stalled since a 1994 ceasefire agreement.
https://english.alarabiya.net/en/News/world/2020/10/02/France-s-Macron-demands-Turkey-explain-jihadists-in-Azerbaijan
--------
Armenia says it recalls ambassador from Israel over arms sales to Azerbaijan
01 October 2020
Armenian foreign ministry said on Thursday it has recalled its ambassador from Israel for consultations over alleged arms sales by Israel to Azerbaijan.
Azerbaijan has acknowledged using Israeli-made weapons in its fighting with ethnic Armenian forces around Nagorno-Karabakh, where heavy clashes this week have drawn international calls for an immediate ceasefire.
For all the latest headlines follow our Google News channel online or via the app.
Protesting against the Israeli weapons exports, Armenian foreign ministry spokeswoman Anna Naghdalyan said "Israel's workstyle is unacceptable. The ministry has to call back its ambassador in Israel."
Israel's foreign ministry did not immediately respond to a request for comment.
Asked for details on weapons sales to Azerbaijan, an Israeli defense ministry spokeswoman declined comment.
According to the Stockholm International Peace Research Institute (SIPRI), a leading conflict and armaments think-tank, Israel provided Azerbaijan with some $825 million in weapons between 2006 and 2019.
Those exports included drones, loitering munitions, anti-tank missiles, and a surface-to-air missile system, information from SIPRI's Arms Transfers Database showed.
Separately, in a video interview with Israel's Walla news website on Wednesday, Azeri presidential aide Hikmat Hajayev said Azerbaijan was using "some" Israeli-made drones in fighting around Nagorno-Karabakh, without specifying how many.
"(We) have one of the strongest (drone) fleets in the region. And among them we have Israeli ones, we have other drones as well, but Israeli drones especially, including reconnaissance and attack drones, and kamikaze 'Harop' drones, (which) have proved itself very effective," Hajayev said.
https://english.alarabiya.net/en/News/world/2020/10/01/Armenia-says-it-recalls-ambassador-from-Israel-over-arms-sales-to-Azerbaijan
--------
Erdogan says Nagorno-Karabakh ceasefire depends on full Armenian withdrawal
01 October 2020
Turkish President Recep Tayyip Erdogan said on Thursday Armenia must withdraw from Nagorno-Karabakh if there is to be lasting peace in the region where Azerbaijan and ethnic Armenian forces have clashed for five days.
Erdogan added that it was unacceptable that the United States, Russia and France were involved in a search for a ceasefire in a disputed Caucasus region given they neglected problems there for some 30 years.
Meanwhile, Russia's Security Council sees any deployment of fighters from Syria and Libya to the Armenia-Azerbaijan conflict region as an extremely dangerous development, the Kremlin said on Thursday, the TASS news agency reported.
Two Syrian rebel sources have told Reuters that Turkey is sending Syrian rebel fighters to support Azerbaijan. Turkey and Azerbaijan have denied that.
Call for ceasefire
France, Russia and the United States on Thursday called for an immediate ceasefire between Azerbaijan and ethnic Armenian forces around Nagorno-Karabakh and urged the rival sides to return to negotiations without delay.
The move came as the death toll rose in the heaviest clashes since the 1990s around the region - part of Azerbaijan but run by its mostly ethnic Armenian inhabitants.
"We call for an immediate cessation of hostilities between the relevant military forces," the French, Russia and US presidents said in a joint statement in their capacity as co-chairs of the OSCE Minsk Group.
"We also call on the leaders of Armenia and Azerbaijan to commit without delay to resuming substantive negotiations, in good faith and without preconditions, under the auspices of the OSCE Minsk Group Co-Chairs."
Russia has also offered to host the foreign ministers of Armenia and Azerbaijan for talks on ending the fighting, which flared up on Sunday in a revival of a decades-old conflict over the mountainous enclave.
https://english.alarabiya.net/en/News/world/2020/10/01/Erdogan-says-Nagorno-Karabakh-ceasefire-depends-on-full-Armenian-withdrawal
--------
France accuses Turkey of sending Syrian mercenaries to Nagorno-Karabakh
01 October 2020
France accused Turkey on Thursday of sending Syrian mercenaries to fight in the Nagorno-Karabakh conflict and said it was working with Russia to reach a ceasefire between Azerbaijan and ethnic Armenian forces.
For all the latest headlines, follow our Google News channel online or via the app.
Turkey has denied sending mercenaries to take part in the conflict.
France, Russia and the United States are co-chairs of the Organization for Security and Co-operation's (OSCE) Minsk Group, set up in 1992 to mediate a peaceful resolution over the Nagorno-Karabakh enclave in the South Caucasus.
The group has yet to meet or send a joint statement since new clashes began on Sunday over the mountainous enclave which is inside Azerbaijan but is administered by ethnic Armenians and broke away in a 1991-94 war.
"President (Emmanuel) Macron and (Vladimir) Putin agreed on the need for a joint effort to reach a ceasefire in the framework of Minsk," Macron's office said in a statement after the two leaders spoke by telephone.
"They also shared their concern regarding the sending of Syrian mercenaries by Turkey to Nagorno-Karabakh."
The French presidency provided no evidence to support the accusation about the mercenaries and the Kremlin statement made no mention of the accusation.
Macron, who has been in a war of words with Turkish President Recap Tayyep Erdogan for months, said on Wednesday Ankara was acting in a "warlike" manner.
Russia's foreign ministry said on Wednesday Syrian and Libyan fighters from illegal armed groups were being sent to the Nagorno-Karabakh regions.
Russia has a military base in Armenia and considers it to be a strategic partner. France's population includes about 600,000 people of Armenian origin.
Armenia's ambassador to Moscow said on Monday that Turkey had sent around 4,000 fighters from northern Syria to Azerbaijan and that they were fighting there, an assertion denied by an aide to Azerbaijan's president, Ilham Aliyev, and Turkey's government.
https://english.alarabiya.net/en/News/world/2020/10/01/France-accuses-Turkey-of-sending-Syrian-mercenaries-to-Nagorno-Karabakh
--------
Armenia-Azerbaijan clashes rage as Macron denounces 'jihadist' deployment
October 02, 2020
SREPANAKERT, Azerbaijan: Armenian and Azerbaijani forces have intensified their shelling as French President Emmanuel Macron said militants had been deployed to Nagorny Karabakh in a "serious" new development.
The West and Moscow renewed calls to halt several days of fighting over the disputed Nagorny Karabakh region that has left more than 130 dead and threatened to draw in regional powers Turkey and Russia.
In a joint appeal on Thursday, Russian President Vladimir Putin, US President Donald Trump and Macron urged the two sides to return to negotiations aimed at resolving their longstanding territorial dispute.
Armenian Prime Minister Nikol Pashinyan and Azerbaijani leader Ilham Aliyev have both rejected the idea of holding talks, with the Armenian leader stating: "Nagorno-Karabakh cannot disarm, because it would lead to genocide."
"The people who live there face an existential threat," Pashinyan told French newspaper Le Figaro.
But Russia suggested it was making progress in diplomatic efforts with Turkey, a firm supporter of Azerbaijan in the conflict.
It said Foreign Minister Sergei Lavrov and Turkish counterpart Mevlut Cavusoglu had confirmed they were ready for "close coordination" to stabilize the situation.
In Martuni, a small town in Karabakh around 25 kilometers (15 miles) from the front line, residents took refuge in cellars as heavy shelling by Azerbaijan killed four civilians and wounded 11.
Artak Aloyan, a 54-year-old construction worker sheltering in his basement with an elderly neighbor, vowed to stay despite the worst clashes the contested region has seen for years.
"I built this house with my own hands. I will not go anywhere, that's that," he told AFP after a rocket attack. "I will die here in the last battle."
The rival Caucasus nations have been locked in a bitter stalemate over Karabakh since the collapse of the Soviet Union when the ethnic Armenian region broke away from Azerbaijan.
In the fiercest clashes in years, 136 people have been confirmed dead in fighting that has raged for five days.
The Armenian defense ministry said fighting had intensified and its troops had repelled Azerbaijani attacks, downing helicopters and destroying drones and armored vehicles.
It said Azerbaijani forces had fired on two villages inside Armenia, close to Karabakh, killing one civilian.
Armenian Deputy Prime Minister Tigran Avinyan said that 1,280 Azerbaijani troops had been killed and 2,700 wounded since Sunday, with both sides making claims of inflicting heavy casualties.
Azerbaijan's defense ministry said its forces had carried out "crushing artillery strikes" on Armenian troops. It denied claims that one of its helicopters was shot down and had crashed in Iran.
The two sides have accused each other of shelling civilian areas and ignored repeated calls from international leaders to halt the fighting.
Putin, Macron and Trump called for an "immediate cessation of hostilities" and urged the warring sides to commit to talks.
Yerevan is in a military alliance of ex-Soviet countries led by Moscow and has accused Turkey of dispatching mercenaries from northern Syria to bolster Azerbaijan's forces in the Karabakh conflict.
It also claimed earlier this week that a Turkish F-16 fighter jet flying in support of Baku's forces had downed an Armenian SU-25 warplane, but Ankara and Baku denied the claim.
Pashinyan reiterated claims that mercenaries had joined the conflict, saying Azerbaijan and Turkey were fighting "with the help and involvement of foreign terrorist fighters."
"This terrorism equally threatens the United States, Iran, Russia, and France," he added.
His calls were echoed by Macron, who earlier said intelligence reports had established that 300 Syrian fighters drawn from "jihadist groups" from the Syrian city of Aleppo had passed through Turkey en route for Azerbaijan.
The French president said that a "red line has been crossed, which is unacceptable" and demanded an explanation from Ankara.
Azerbaijan's ally, Turkish President Tayyip Erdogan, has signalled his country's full backing for Baku's military and on Thursday called for Armenian troops to leave Karabakh.
Armenia has recorded the deaths of 104 soldiers and 13 civilians. Azerbaijan has not reported any military casualties but said 19 civilians were killed after Armenian shelling.
Karabakh's declaration of independence from Azerbaijan sparked a war in the early 1990s that claimed 30,000 lives, but it is still not recognized as independent by any country, including Armenia.
Armenia and Karabakh declared martial law and military mobilization Sunday, while Azerbaijan imposed military rule and a curfew in large cities.
Talks to resolve the conflict have largely stalled since a 1994 cease-fire agreement.
https://www.arabnews.com/node/1743121/world
--------
UK advocacy group takes Tories to task on Islamophobia
October 01, 2020
LONDON: UK advocacy group Hope not Hate says it has identified dozens of members of the country's ruling Conservative (Tory) Party who have used social media to make anti-Muslim statements.
It also cited "alarming" private polling, compiled for a report into allegations of Islamophobia in the party, that shows a large proportion of party members harbor disparaging views about Islam, including that the religion is "incompatible" with British culture.
"In recent years, Hope not Hate has tracked, highlighted and campaigned against the poison of hatred impacting individual political parties," the report said.
"None have been immune. For several years, there have been well-documented incidents of Conservative Party MPs, councillors and locally elected representatives engaging in vile racism, particularly towards Muslims," it added.
"Muslim members have reported a lack of action when they complained. Many have resigned from the party in protest."
The report forms a broad submission by the group to an inquiry into discrimination in the party led by Prof. Swaran Singh of the University of Warwick, after an appeal for evidence.
Allegations of Islamophobia have been raised recently by senior Tory politicians, including former Chancellor Sajid Javid and former party Chair Baroness Warsi.
The inquiry itself has been criticized by the Muslim Council of Britain (MCB) for running the risk of ignoring "the systemic problems of Islamophobia in the party," after Prime Minister Boris Johnson reneged on a pledge to focus on anti-Muslim prejudice, and instead opened the inquiry up to all instances of prejudice since 2015.
Hope not Hate said it had reported more than 20 Tory councillors to the inquiry for incidents of Islamophobia.
Meanwhile, in its poll of 1,200 Tory members carried out by YouGov, just 43 percent of respondents said they hold favorable views of Islam, with 47 percent saying they consider it "generally a threat" to British society.
Almost a quarter claimed it breeds "intolerance." Just 27 percent believe Islam to be compatible with life in the UK.
In comparison, 75 percent of respondents said they have positive views of Sikhs in the UK, and 73 percent look favorably on Britain's Hindu community.
Hope not Hate said it had identified 40 cases of Tory activists or politicians using social media to post offensive anti-Muslim content.
In one incident, a member posted offensive content about the 2019 Christchurch mosque massacre in New Zealand.
Hope not Hate said the member, who was made to complete an "online diversity course," was subsequently allowed back into the party, and continued to post Islamophobic content online.
Another case saw a councillor suspended in 2018 for sharing an article that called Muslims living in France "parasites," only to be re-admitted months later.
The group said quiet re-admittance was standard practice for members disciplined for instances of Islamophobia.
In one example, a female councillor was re-admitted after comparing an Asian man to a dog, saying: "He's brown, he stinks, he can't speak a word of English."
The group highlighted that this contradicted the following statement made by Johnson in 2019: "What we do in the Tory party is, when anybody is guilty of any kind of prejudice or discrimination against another group, then they're out first bounce."
Hope not Hate's Chief Executive Nick Lowles told The Times newspaper: "It's been clear for a number of years that the Conservative Party has a deep problem with anti-Muslim prejudice. The evidence is clear; the only question is what the Conservatives decide to do with it."
The report suggests a number of measures to deal with Islamophobia. They include setting up a new independent complaints and disciplinary process, a transparent suspension system, and compulsory training for MPs and others on Islamophobia.
An MCB spokesperson told Arab News: "For years, we've been alarmed at how entrenched deeply Islamophobic views are in the Conservative Party. This polling, coupled with the MCB's dossier of over 300 members engaging in Islamophobia, is further evidence of how institutional, systemic and embedded in the culture of the Conservative Party this is."
The spokesperson added: "If the Conservative Party was serious about eradicating the concerning levels of vitriolic hate from amongst its membership, it would immediately suspend all those highlighted in this report and hold a truly independent inquiry specifically into Islamophobia, instead of this review into its complaints procedure which will serve as nothing more than a rubberstamping exercise, further kicking the can into the long grass.
"Instead, all we've seen is a total dereliction of duty by successive prime ministers and party chairs to address Islamophobia within its ranks. The total absence of political leadership only serves to condone Islamophobic views and embolden racist sentiments."
A Tory spokesman said: "We take any complaint very seriously. There is currently an independent investigation into our complaints processes. We will consider any recommendations to further strengthen our procedures."
The UK's Equality and Human Rights Commission, which recently launched an inquiry into allegations of systematic anti-Semitism in the UK's main opposition Labour Party, said in May that before it decides whether to conduct its own formal inquiry into allegations of Tory Islamophobia, it will await the outcome of Singh's investigation. Pre-emptive action would not be "proportionate," the commission said.
https://www.arabnews.com/node/1742841/world
--------
Manchester inquiry 'last chance' to identify plotters behind terror attack that killed 22
Paul Peachey
Sep 30, 2020
A public inquiry into a 2017 terrorist attack in Britain is the last opportunity to track down the people who helped two brothers carry out a deadly suicide attack at a crowded concert venue, a police lawyer said.
Salman Abedi triggered a shrapnel-filled rucksack bomb in the foyer at an Ariana Grande concert in Manchester, killing 22 people including children.
His younger brother Hashem was jailed for life in August. At the time of the attack, Hashem was in Libya, where their parents were born, but helped Salman to prepare the bomb.
Hashem is believed to have been one of the last people to speak to his sibling before the May 22 explosion.
A police lawyer told the inquiry on Tuesday that the Abedis must have had technical and financial help with planning the attack. The dead man's family have declined to help the inquiry, which started last month in Manchester.
"What of the other potential murderers?" said Patrick Gibbs, a lawyer representing the British Transport Police, which is responsible for the security of the UK's transport network. "We don't yet know their names but … it will have been obvious, I suggest to all of us, that those brothers did not act alone.
"They must have received technical help and financial help and training and support from other people.
"Other people must have known, or at least suspected, what they were up to and those other people are at large."
Mr Gibbs said the "mountain" of money spent on the inquiry would have been well spent if "one or more of those accessories to mass murder" could be run to ground.
"Put another way, your inquiry, I suggest, is probably our last opportunity to track down those without whose help and inspiration these murders could not have been committed," he said.
The inquiry is expected to continue for months into 2021 and has already heard of the brothers' links with convicted terrorists in the UK.
Salman Abedi, 22, carried out the attack with a home-made bomb at the end of the concert by US pop star Ariana Grande as parents gathered to collect young fans. Hundreds were also hurt as shrapnel blasted across the foyer, leaving many with life-changing injuries.
The Abedi brothers, who were born in Britain, were collected weeks before the attack by their parents and taken to Libya.
Police believe the family was told about the extent of their sons' radicalisation. Salman managed to return alone to the UK within days and put into place the final preparations for the attack.
https://www.thenational.ae/world/europe/manchester-inquiry-last-chance-to-identify-plotters-behind-terror-attack-that-killed-22-1.1086005?utm_source=iterable&utm_medium=email&utm_campaign=1574527_
--------
Swedish police to quiz Black Widow relative as bid to capture ISIS fugitive intensifies
Nicky Harley
Sep 30, 2020
Swedish police have been drafted in to question the daughter-in-law of a woman known as the Black Widow as European authorities ramp up efforts to track down and detain her and her ISIS accomplices.
The 25-year-old woman, who has not been named, was captured last year by the Kurdish-led SDF after the battle for the last ISIS stronghold in Baghuz, north-eastern Syria.
A Swedish national, the mother-of-three was married to Ilyas Mejjati, son of Karim Mejjati, one of the main plotters behind the 2004 Madrid terror attacks in which 191 people were killed in co-ordinated attacks on rush-hour trains, and a 2003 attack in Casablanca, Morocco.
His mother, Fatiha Mejjati, gained her Black Widow nickname in the wake of Karim's death as she emerged as a member of Abu Bakr Al Baghdadi's inner circle, and as an Al Qaeda and then ISIS operative.
She is known to have been close to the ISIS leadership around Baghdadi since 2014 and ran the group's infamous Al Khansaa brigade, an all-female detachment that polices the group's strictures against wearing make-up or showing bare skin, and inflicts harsh punishments.
Her daughter-in-law is currently being held in a prison camp on the Turkish-Syrian border.
Authorities discovered she had been in contact with Mejjati by phone while in custody and have placed her in isolation.
Her mother-in-law is currently on the run after escaping from the Al Hol camp in north-eastern Syria a few months ago.
It is believed she is sheltering in Idlib with more than a dozen other women who were also part of the Al Hol breakout.
Swedish officers are to help interrogate the daughter-in-law in a bid to locate Mejjati, a source told Swedish paper Expressen.
However, they have not yet gained access to her as she is in quarantine.
"The SDF and the US military want information about the Swede's mother-in-law," the source told the paper.
"If there is anyone who knows where the Black Widow is, it is her Swedish daughter-in-law. The Black Widow is very interesting for several intelligence agencies."
Coalition forces have made efforts to locate Mejjati a priority. Officials believe she holds information about terror cells, contact networks and recruitment routes in Europe.
Her son had married the Swedish woman in Stockholm from where she travelled to Turkey in 2015.
The woman had been in contact with him prior to her departure and it is believed he helped her cross the border into Syria.
Mejjati is believed to have become radicalised following the Gulf War in 1990 and married in 1991.
The family moved to Afghanistan in 2001, where it is believed the couple established contacts in Al Qaeda training camps, and later travelled to Saudi Arabia after the US invasion.
Mejjati once told The National her time in Afghanistan under Taliban rule was "the most wonderful period" of her life.
Saudi authorities suspect Karim, a medical school drop-out, was responsible for the 2003 bombing of three foreign residential compounds in Riyadh.
In April 2005, Saudi police discovered Karim Mejjati's hideout and he was killed alongside his son Adma during a firefight in the town of Ar-Rass.
Fatiha Mejjati was then arrested but was later released and sent to Morocco.
https://www.thenational.ae/world/swedish-police-to-quiz-black-widow-relative-as-bid-to-capture-isis-fugitive-intensifies-1.1086255?utm_source=iterable&utm_medium=email&utm_campaign=1574527_
--------
India
Twenty Indonesian and Kyrgyz Members of Tablighi Jamaat to Face Charges for Staying In Mosque during Lockdown
By Sadaf Modak
October 2, 2020
The discharge applications of 20 foreign nationals, members of the Tablighi Jamaat, were rejected by a magistrate's court on Thursday that observed that while there was no legal evidence against them that they spread Covid-19, they will continue to face charges for staying in a mosque during the lockdown in March.
The foreign nationals – 10 each from Indonesia and Kyrgyzstan – were booked by the D N Nagar police the same month on charges of violating lockdown and visa norms as well as for spreading Covid-19.
"Admittedly, there is no legal evidence against the present accused for spreading the virus. In such panic circumstances, what the entire nation followed was also expected from accused persons which are missing from their part. The accused persons were found together in a mosque though it was ordered to be closed," the judge said.
Lawyer Amin Solkar, representing the 20 foreigners, said that they were not assembling in the mosque but were residing there after the lockdown was imposed in March, stopping them from returning to their countries.
Referring to an order of the Aurangabad bench of the Bombay High Court in a similar case of foreign nationals staying in mosques in Ahmednagar, Solkar said the court had observed that arrangements for food and stay were made in many religious places, including gurdwaras, after the lockdown was imposed.
Solkar submitted that the 20 foreign nationals, who had come to Mumbai in February, had restricted themselves to the mosques, where outsiders were not allowed and hence, it cannot be treated as a public place – an observation made by the HC while quashing similar charges against foreign nationals residing in Ahmednagar.
The magistrate, however, said that there were "some noticeable differences" in the cases before the HC and the current case and hence, they "are not factually and squarely applicable to this case to some extent".
Solkar submitted to the court that the police chargesheet against the 20 people did not have any evidence to show that they had attended the congregation at Nizamuddin Markaz in Delhi, where many foreigners had assembled as part of the Tablighi Jamaat in March. Many of the attendees later tested positive for Covid-19.
He added that they had also not violated visa guidelines and there were no witnesses to state that they broke the rules of the lockdown.
The police had, last month, dropped two charges of attempt to murder and culpable homicide against the 20 foreign nationals.
"As such there is no quantitative oral evidence, but there is qualitative documentary evidence in the form of arrest form, police complaint and presence of accused persons in a mosque violating the guidelines," the court said observing that Covid-19 has spread in India through Indian and non-Indian international travelers.
After the Aurangabad bench order, discharge applications were allowed in similar cases in Thane, Navi Mumbai and Bandra. Solkar said he will file an appeal before the sessions court.
https://indianexpress.com/article/india/tablighi-jamaat-20-foreign-nationals-to-face-charges-for-staying-in-mosque-during-lockdown-6664000/
--------
Indian Army Slams Pakistan Social Media Bid against Force's 'Secular Ethos'
Oct 2, 2020
NEW DELHI: The Indian Army on Thursday slammed Pakistan for unleashing a "state-sponsored and malicious" social media campaign against the secular ethos of the 13-lakh force.
Officers said fake videos and other "misinformation" about Sikhs in the Indian Army, especially Lt-General Taranjit Singh, who is posted as the deputy chief of integrated defence staff (operations) in the defence ministry, are being systematically spread from across the border.
"Pakistan, in a desperate attempt, is trying to create a divide within the Indian Army. We categorically reject such malicious attempts to defame our institution," said Army spokesperson Colonel Aman Anand.
"The Indian Army is a secular organisation. All officers and soldiers serve the nation with pride irrespective of their religion, caste, creed or gender," he added.
https://timesofindia.indiatimes.com/india/army-slams-pak-social-media-bid-against-forces-secular-ethos/articleshow/78439397.cms
--------
India rejects Pak's criticism of court verdict in Babri case
Oct 2, 2020
NEW DELHI: After Islamabad condemned the acquittal of all the 32 accused in the Babri Masjid demolition case, the government on Thursday slammed Pakistan saying it may not be easy for a country like Pakistan to understand the "democratic ethos" of India.
While talking about its 'Neighbourhood First' policy, and recent high-level exchanges with countries like Sri Lanka, Bangladesh and Myanmar, the government also said it had conveyed to Islamabad that it desired normal neighbourly relations with Pakistan in an atmosphere "free from terror, hostility and violence" and that the onus is on Pakistan for creating such an environment.
India is a mature democracy where the government and citizens abide by the verdicts of the court and show respect for the rule of law, said the MEA in its response to Pakistan's condemnation of the Babri verdict.
"It may be difficult for a system with a coercive apparatus where people and the courts can be silenced at the will of the establishment, to understand such democratic ethos," said MEA spokesperson Anurag Srivastava. Pakistan foreign office had condemned the acquittal of the accused and also urged India to ensure safety, security and protection of the minorities, particularly Muslims and their places of worship.
https://timesofindia.indiatimes.com/india/india-rejects-paks-criticism-of-court-verdict-in-babri-case/articleshow/78439352.cms
--------
3 soldiers killed, 5 injured in Pak firing along LoC
Oct 1, 2020
SRINAGAR/JAMMU: Three soldiers were killed and five others injured in unprovoked firing by Pakistan army along the Line of Control in J&K in the last 24 hours, an Army spokesman said on Thursday. While two soldiers were killed in Naugam Sector of Kupwara in north Kashmir on Thursday morning, the third was martyred in Krishna Ghati (KG) Sector of Poonch district in Jammu region the previous night.
"Pakistan initiated unprovoked ceasefire violation along LoC in Naugam Sector this (Thursday) morning by firing mortars and other weapons. Two soldiers — Havildar Kuldeep Singh of 15 SIKHLI and Rifleman Shubham Sharma of 8 JAKRIF — were killed and four others injured. The injured soldiers are being evacuated," army spokesman Col Rajesh Kalia said in Srinagar. He added that "befitting response is being given to the enemy".
In the Wednesday night ceasefire violation in KG Sector, Lance Naik Karnail Singh was killed and Rifleman Virender Singh was injured. In fact, both suffered injuries and were shifted to 150 GH Rajouri by helicopter. Karnail Singh died before he was admitted and his body was brought back to battalion headquarters of 10 JAKRIF. Virender Singh, who sustained injuries in his right eye, is undergoing treatment.
Defence PRO (Jammu) Lt Col Devender Anand said, "Lance Naik Karnail Singh was a brave, highly motivated and a sincere soldier. The nation will always remain indebted to him for his supreme sacrifice and devotion to duty."
Karnail Singh, who belonged to Loha Kheda village in Sangrur district of Punjab, was due to come home on leave this week. He is survived by his wife, infant son, elderly parents and four siblings.
With winters at hand, Pakistan is desperate to push terrorists saturated at launch pads into Indian side before heavy snowfall begins, Lt Col Anand said.
https://timesofindia.indiatimes.com/india/3-soldiers-killed-5-injured-in-pak-firing-along-loc/articleshow/78435008.cms
--------
Onus on Pakistan to create normal ties: India
Oct 1, 2020
NEW DELHI: India on Thursday said it desires to have normal neighbourly relations with Pakistan in an atmosphere free of terror, hostility and violence and the onus is on Islamabad to create such an environment.
External Affairs Ministry Spokesperson Anurag Srivastava said India's efforts to step up engagement with the countries of the region are reflection of its 'Neighbourhood First policy'.
"This is certainly a reflection of our Neighbourhood First policy, wherein the government is committed to developing friendly and mutually beneficial relations with our neighbours," he said at a media briefing.
He said India's engagement with these countries is based on a consultative, non-reciprocal and outcome oriented approach.
Srivastava was replying to a question on India's renewed efforts in the last few months to further expand ties with Bangladesh, Myanmar, the Maldives and several other countries of the region.
"We have a large development cooperation footprint in these countries and we are engaged in several projects for greater connectivity, improved infrastructure and broader people-to-people contacts," he said.
On Pakistan, he said the onus is on Islamabad to create an environment for normal ties.
"As regards Pakistan, the government has conveyed that it desires normal neighbourly relations with Pakistan in an atmosphere free from terror, hostility and violence. The onus is on Pakistan for creating such an environment," he said.
The ties between India and Pakistan came under severe strain after India's war planes pounded a Jaish-e-Mohammed terrorist training camp in Balakot in Pakistan in February last year in response to the Pulwama terror attack.
The relations further deteriorated after India on August 5 last year announced withdrawing special powers of Jammu and Kashmir and bifurcation of the state into two union territories.
https://timesofindia.indiatimes.com/india/onus-on-pakistan-to-create-normal-ties-india/articleshow/78434064.cms
--------
Gandhi Jayanti: Lot to learn from his life and thoughts, says PM Modi
October 2, 2020
Prime Minister Narendra Modi on Friday paid tribute to Father of the Nation Mahatma Gandhi on his 151st birth anniversary and said that there is a lot to learn from his life and thoughts.
In a tweet, PM Modi said, "We bow to beloved Bapu on Gandhi Jayanti. There is much to learn from his life and noble thoughts." "May Bapu's ideals keep guiding us in creating a prosperous and compassionate India," he added.
He also posted a short clip of his remarks on Mahatama Gandhi. In the video, PM Modi said, "Mahatma Gandhi's life is an inspiration to everyone. Gandhi ji's principles show us a way to defend humanity."
"I believe Gandhi ji's principles will lead us towards creating a better nation," he added.
PM Modi also went to the Rajghat in New Delhi to pay his tribute.
The prime minister also paid his tributes to Lal Bahadur Shastri on his birth anniversary and said he epitomised simplicity and lived for the welfare of our nation.
"Lal Bahadur Shastri Ji was humble and firm. He epitomised simplicity and lived for the welfare of our nation. We remember him on his Jayanti with a deep sense of gratitude for everything he has done for India," he tweeted.
He also went to Vijay Ghat, the memorial of Shastri, to pay his tributes.
Meanwhile, President Ram Nath Kovind, Vice President Venkaiah Naidu, Rahul Gandhi, and Sonia Gandhi also paid their tributes to the Father of the Nation.
https://indianexpress.com/article/india/pm-modi-pays-tribute-to-mahatma-gandhi-on-his-151-birth-anniversary-gandhi-jayanti-6664470/
--------
Pakistan
Sharif attacking army at India's behest: PM
October 01, 2020
Prime Minister Imran Khan said on Thursday Pakistan Muslim League-Nawaz (PML-N) supreme leader Nawaz Sharif was playing a "dangerous game" by targeting Pakistan's institutions, particularly the army, at the behest of India.
In an interview with a private TV channel, the prime minister accused the former prime minister of creating a huge mischief by attacking the army. He also alleged that Sharif could resort to any extent to save his ill-gotten money and escape the accountability process.
"Nawaz Sharif is playing a dangerous game against Pakistan and I am 100% sure that India is supporting him," Imran said. "Why Nawaz Sharif always had a dispute with army chiefs, because he was involved in the corrupt practices and wanted to control them."
He said Sharif during his tenures had controlled the civil institutions, he sent his workers to attack the Supreme Court when the then chief justice, Sajjad Ali Shah, could not be controlled. "Only the army was not under his control. That is why he couldn't get along [with them]," he added.
Convicted former prime minister Nawaz, who was allowed to fly to London for treatment late last year, broke his long silence last month, saying that the opposition was up not against "selected prime minister" but against those who had brought him into power in the 2018 elections.
Imran said that Sharif was playing the same dangerous game, which once the MQM founder Altaf Hussain tried to play. "He (Sharif) is becoming the next Altaf Hussain. He is a coward, I am sure he has support [from India]," Imran added.
He said India's interest was to weaken "our army", adding: "India's think-tanks say that they want to break Pakistan". Some "foolish liberals" he continued, were agreeing with the narrative of Sharif, who was creating a "huge fitna [mischief]" by attacking the army.
Responding to a question, Imran said that for the first time in the history, his government had excellent relations with the military. "I don't have any issues with the army. It is our asset... during every crisis it [army] extended all-out support to my government," he said.
Prime Minister Imran emphasised that the Pakistan army was the only well-managed and well-organised institution of the country and had played a major role in controlling Covid-19 pandemic and locust attacks.
Imran said the army stood by his all policies, including his decision to open Kartarpur corridor, Afghan policy and other matters. Sharif, he added was targeting country's institutions to bring them under pressure.
He also pointed out that many Muslim countries were in chaos today because they did not have a strong military. "Look at Libya, Syria, Iraq, Afghanistan, Yemen; the entire Muslim world is burning. Why are we safe? If it weren't for our army, our country would've been in three pieces," he added.
Imran said the army could not be blamed for the mistakes made by some dictators. "If a dictator made mistakes will we always call the army bad? If Justice Munir gave a wrong decision will we call the judiciary bad? If politicians looted wealth and stashed it abroad, are all politicians bad?"
He said Pakistan's history provided the lesson that the military's job was not to run the government. "If a democratically-elected government is performing poorly, it does not mean martial law should be imposed; it means the government should be improved."
At an all-party conference (APC) on September 20, the opposition parties upped the ante against the government as they demanded immediate resignation of Prime Minister Imran Khan and announced a countrywide protest campaign.
Imran said he was not threatened by the opposition's announcement of launching a street movement against him. "No one could know about street movements better than me," Imran added, while responding to a question.
"All big thieves have joined hands to save their illicit money," he said. "I will not grant them NRO," he added, while referring to the political amnesty granted by former military ruler Pervez Musharraf in 2007 through the National Reconciliation Ordinance.
Imran reiterated that he would never succumb to the pressure and step down from his post. "They [opposition] only want the prime minister's resignation because they think they can strike a deal with a new man but they would never get one.
Prime Minister Imran said he was the "first person in the country's history" who won elections from five constituencies and who was "not grown in any military nursery like Nawaz Sharif or Zulfikar Ali Bhutto".
He also said that unlike the Sharif family, he submitted the money trail of his properties in the Supreme Court and got a clean chit. "I did not raise a hue and cry or accused institutions of targeting me," the prime minister added.
Speaking about Sharif's departure for London for treatment late last year, Imran accused the former prime minister of "lying shamelessly", saying: "All kinds of lies were told that he is about to die, [his] platelets are low, etc." which led the government to allow him to leave.
Referring to the claim reportedly made by Sharif that former Inter-Services Intelligence (ISI) director general Zaheerul Islam had called him to ask him to resign, Imran said: "You were the prime minister, [how] does he have the courage to say that to you?"
When asked about a meeting held between prominent opposition leaders and Army Chief Gen Qamar Javed Bajwa, Prime Minister Imran said Gen Bajwa had called the meeting regarding Gilgit-Baltistan (G-B) after asking him.
"There was a purpose behind [the meeting]," the prime minister said. "India is active in G-B; it is also part of the CPEC [China-Pakistan Economic Corridor] route and ... the region is in limbo. The people there want rights and India is exploiting that," he said.
"It was important that the [army] explained to them what security issues are coming up. Whenever there is a security matter, I prefer the army to explain because they have institutional memory," the prime minister added.
Imran said that India wanted to create disturbance in the country by creating a Shia-Sunni conflict. "We knew for three months, they were aiming for the assassination of Shia and Sunni scholars. Thank God, our agencies caught that [and] a terrorist group was busted in Punjab," he revealed.
https://tribune.com.pk/story/2266526/sharif-attacking-army-at-indias-behest-pm
--------
Pakistan Government To Push For Nawaz Sharif's Deportation From UK
September 30, 2020
Islamabad: Pakistan Prime Minister Imran Khan has asked relevant authorities to take steps to bring back PML-N chief Nawaz Sharif from London and to ensure that he faces the corruption cases pending against him in the courts, according to a media report on Wednesday.
The decision was taken at a Cabinet meeting on Tuesday, the Dawn News reported, quoting a Cabinet member whose identity was not revealed.
Mr Khan asked the authorities to pursue the matter vigorously, the paper said.
According to the Cabinet member, the government had earlier sent a request to the British government for the Pakistan Muslim League-Nawaz (PML-N) leader's repatriation. However, it would again send a fresh application now.
Besides a normal application, a formal request for his extradition would also be made. "Although we have no extradition treaty with the United Kingdom, wanted people can be repatriated under special arrangements as we had also handed over some people to the UK," the member said.
On Wednesday, the Islamabad High Court (IHC) said that it needs to be determined if 70-year-old Sharif was evading court proceedings on purpose.
Nawaz Sharif's exit from Pakistan is a "mockery of the system", said a two-member IHC bench, comprising Justice Mohsin Akhtar Kayani and Justice Aamer Farooq.
The federal government told the court that the non-bailable arrest warrants issued for Nawaz Sharif earlier this month were not received at his residence in London.
Additional Attorney General (AAG) Tariq Khokhar said that the arrest warrants were sent to Nawaz Sharif's residence through Royal Mail Special Delivery but a person named Waqar Ahmed refused to receive the delivery.
"He (Sharif) must be sitting there laughing at Pakistan's system. It's a shame," said Justice Kayani.
The hearing of the case was adjourned till October 7.
On September 15, the Islamabad High Court issued non-bailable arrest warrants for Nawaz Sharif who failed to surrender before it despite clear warning by the bench. The court said the onus was on the federal government to bring back Sharif from London to stand a trial in Pakistan.
The PML-N had said it honoured the court decision, but the party chief would return once his health permitted him.
Nawaz Sharif, his daughter Maryam and son-in-law Muhammad Safdar were convicted in the Avenfield properties case on July 6, 2018.
Nawaz Sharif was also sentenced to seven years in the Al-Azizia Steel Mills case in December 2018. But he was bailed out in both cases and also allowed to go to London for medical treatment in November last year.
In May, a picture of Nawaz Sharif having tea at a London cafe along with his family went viral on social media, sparking a debate on the seriousness of his health condition.
The government came under further criticism when last month Nawaz Sharif's photos surfaced online, showing him strolling in a street, prompting calls from within the ruling Pakistan Tehreek-i-Insaf (PTI) to bring him back.
https://www.ndtv.com/world-news/pakistan-government-to-push-for-nawaz-sharifs-deportation-from-uk-2303523
--------
PML-N expels five 'rebel' Punjab MPAs
Amir Wasim
02 Oct 2020
ISLAMABAD: In a significant move, the Pakistan Muslim League-Nawaz (PML-N) on Thursday expelled its five MPAs who had met Punjab Chief Minister Usman Buzdar without the permission of its leadership and issued show-cause notices to four party senators for skipping last month's crucial joint sitting of the parliament in which the opposition faced a narrow defeat on the FATF-related bills.
According to PML-N's information secretary Marriyum Aurangzeb, notifications regarding the expulsion of the MPAs (members of provincial assembly) were issued by president of the party's Punjab chapter Rana Sanaullah after getting a go-ahead from secretary general Ahsan Iqbal.
Those who have been expelled from the party are Nishat Ahmed Daha and Faisal Niazi from Khanewal, Mian Jalil Ahmed Sharaqpuri from Sheikhupura, Muhammad Ghiasuddin from Narowal and Ashraf Ansari from Gujranwala.
An MPA from Muzaffargarh, Azhar Abbas, was also among those MPAs who had met Mr Buzdar, but the party did not take any action against him as, according to Ms Aurangzeb, he had "apologised and answered" the notice and never met the chief minister again.
Four senators given show-cause notices for skipping joint sitting of parliament
When contacted, Nishat Daha, who is considered to be the leader of the group, said the PML-N had already suspended his basic membership and now he had come to know that he had been expelled from the party with his four other colleagues.
Mr Daha said that he had no plans to file an appeal against the leadership's decision as "it will be of no use".
In response to a question, he said that he would not resign from the assembly. Instead, he challenged the PML-N to ask its members to submit their resignations in line with the announcement that was made at the Sept 20 multiparty conference (MPC) of the opposition parties.
When asked if he would continue to sit on the opposition benches in the Punjab Assembly, he first replied that it would be decided by Speaker Chaudhry Pervaiz Elahi and then said that he had not yet decided about the matter.
Mr Daha, with five other PML-N MPAs, had met Chief Minister Buzdar earlier this year for 'seeking funds for their constituencies' amid reports that Prime Minister Imran Khan was considering replacing Mr Buzdar with some other party leader due to his poor performance. The reports, however, were later strongly rebutted by the prime minister himself, saying that Mr Buzdar was going nowhere.
Peoples Party MPA Ghazanfar Ali Khan Langah had also met the chief minister.
This 'rebel' group within PML-N later reportedly began efforts to enhance its numbers to form a 'forward bloc' reportedly on the wish of the chief minister to consolidate his position.
After his meeting with Mr Buzdar, Mr Daha had criticised PML-N supremo Nawaz Sharif for staying abroad and stated that Mr Buzdar had listened to their (rebel group's) problems and did the needful.
A Pakistan Tehreek-i-Insaf leader had stated that efforts to carve out a 'strong forward bloc' in the PML-N was Buzdar's 'own initiative' aimed to consolidate his position in the face of his weak standing in his own party.
Show-cause notices
The PML-N through opposition leader in the Senate has also issued show-cause notices to four of its senators who were not present in the joint sitting of the parliament on Sept 16 at the time of crucial vote on the bills related to the Financial Action Task Force (FATF).
The notices have been issued to Kalsoom Parveen from Balochistan, Shamim Afridi from (the former) Federally Administered Tribal Areas, Dilawar Khan from Khyber Pakhtunkhwa and Rahila Magsi, who belongs to Sindh but had been elected on a seat for women from Islamabad.
Talking to Dawn, Ms Aurangzeb said the party had not issued show-cause notice to any of its MNAs who were absent from the joint sitting as they had been found to have genuine reasons for not being able to attend the sitting.
The opposition had faced a 200-190 vote defeat in the joint sitting of parliament and there were reports that some of the opposition members had intentionally skipped the proceedings to facilitate the passage of the FATF-related bills after "a behind-the-scenes understanding" with the government.
Both the PPP and PML-N had taken notice of the reports and announced that they would take action against their members if they failed to give proper explanation for being absent from the sitting.
https://www.dawn.com/news/1582783/pml-n-expels-five-rebel-punjab-mpas
--------
India helping Nawaz in 'attempts to weaken army', says PM Imran
02 Oct 2020
Prime Minister Imran Khan has said PML-N supremo Nawaz Sharif is playing a "dangerous game" by levelling allegations of political interference against the army and claimed that the former premier has India's support.
In an interview with journalist Nadeem Malik on Samaa TV on Thursday, he also said the relations between his government and the military are the "best in history" because all institutions are working in their spheres.
"This is a dangerous game Nawaz is playing; Altaf Hussain played the same game," he said, adding that he was "100 per cent" sure that India was helping the PML-N leader.
"Look at Libya, Syria, Iraq, Afghanistan, Yemen; the entire Muslim world is ablaze [so] why are we safe? If it weren't for our army, our country would've been in three pieces. India's think-tanks say that they want to break Pakistan."
He said Nawaz was creating a "huge fitna (mischief)" by attacking the army.
"He (Nawaz) is becoming the next Altaf Hussain. He is a coward, I am sure he has support [from India]," he said.
"I am so angry that he went abroad by lying shamelessly. All kinds of lies were told that he is about to die, [his] platelets are low, etc." which led the government to allow him to leave, the premier added.
Answering a question about Nawaz's return to Pakistan, the prime minister said his government was asking the British government to "send him back" and that there was a "plan in place".
"We allowed him to leave on humanitarian grounds ... and now that he is there he has started politics. We know he is meeting different people and is conspiring against the nation," he added.
Prime Minister Imran said he was the "first person in the country's history" who won elections from five constituencies and who was "not grown in any military nursery like Nawaz or Zulfikar Ali Bhutto".
He reiterated that he did not have any issues with the army and came to power after mobilising the public and struggling on his own.
"Justice [Asif Saeed] Khosa during the Panama Papers case had said that all institutions in Pakistan were rotten and paralysed," he said. "Only one institution is intact which is the army and we take their assistance to fight Covid, locusts, etc. If I hadn't sent the NDMA to clean nullahs [in Karachi], more water would have entered [buildings]."
'Army has evolved'
Prime Minister Imran said the army could not be cursed due to the mistakes made by some dictators.
"If a dictator made mistakes will we always call the army bad? If Justice Munir gave a wrong decision will we call the judiciary bad? If politicians looted wealth and stashed it abroad are all politicians bad?" the premier asked.
He said Pakistan's history provided the lesson that the "military's job is not to run the government. If a democratically elected government is performing poorly, it does not mean martial law should be imposed; it means the government should be improved.
"If a judge gives a wrong decision it means the judiciary has to evolve. The army has evolved as well. Contemporary civil-military relations are the best in history because they are all working in their spheres."
He said the army had stood by his decisions including those regarding relations with India, opening of the Kartarpur Corridor and the coronavirus pandemic.
The premier said PML-N supremo Nawaz Sharif was "never a democratic man" and entered politics through the army's support.
"Now he has become a super democrat," he added, saying Nawaz had problems with various former army chiefs and Gen Qamar Javed Bajwa, whom he himself appointed.
The prime minister said Nawaz has problems with the army because "they come to steal and our world-class agencies detect their theft".
He said Nawaz during his tenure had controlled the civil institutions and even the judiciary and had his workers attack the Supreme Court "when justice Sajjad Ali Shah could not be controlled".
"Only the army was not under his control. That is why he couldn't get along [with them]."
Referring to the claim reportedly made by Nawaz that ex-ISI chief Zaheerul Islam had called him to ask him to resign, Imran said: "You were the prime minister, [how] does he have the courage to say that to you?
"If someone tells that to me, I will demand his resignation. I am the democratically elected prime minister; who can dare to tell me to step down?"
Prime Minister Imran said in a democratic system, a person's moral authority is what counts.
"[Nawaz] has no moral authority. When he had a two-thirds majority, he tried to become Ameerul Momineen ... Why don't I want to become the same?"
He said in security matters the army has the biggest say in any country in the world.
"India has become a security issue," he added. "We know India sponsors terrorism in Pakistan but since we were aiming to bring peace because we wanted to lift our economy, the army stood by me."
'Gen Bajwa asked me about meeting opposition'
Answering a question regarding a meeting held between prominent opposition leaders and the army chief, Prime Minister Imran said Gen Bajwa had called the meeting regarding Gilgit-Baltistan after asking him.
"There was a purpose behind [the meeting]," he said. "India is active in GB; it is also part of the CPEC route and ... the region is in limbo. The people there want rights and India is exploiting that.
"It was important that the [army] explained to them what security issues are coming up. Whenever there is a security matter, I prefer the army to explain because they have institutional memory."
The premier said India wanted to create disturbance in the country by creating a Shia-Sunni conflict.
"We knew for three months, they were aiming for the assassination of Shia and Sunni scholars. Thank God our agencies caught that [and] a terrorist group was busted in Punjab," he revealed.
'Will put them all in jail'
Responding to a question, the prime minister said he was not threatened by the opposition's recent announcement to launch a street movement against him. He added that no one could know about street movements better than him.
"To make the public come out, you need to pick something that interests the masses. They (opposition) can never lure masses out," he said, adding that Nawaz was targeting institutions by sitting abroad so he could get an NRO-like deal.
"I am under no pressure. If someone today asks me to give them an NRO to save my premiership, I will step down."
He said the opposition has the right to peaceful protest. "They can do that as much as they want but if they step outside the law, I will put them all in jails."
Asked about his comment regarding 'umpire's finger' during the PTI sit-in against the PML-N government, the premier said he "never meant the army" when he used the term.
"In my eyes, the only umpire is Allah. I went to jail in [Pervez] Musharraf's time, why would I want the army to take over [during PML-N's term]?" he said.
Regarding his visit to the General Headquarters in 2014, Imran said the PML-N government had "asked [then-army chief Gen] Raheel Sharif to talk to us. They asked us to end the sit-in; we said no, everyone knows that."
He said it "would be great" if the opposition decides to resign from the assemblies.
"If we give in to them, our coming generations will never forgive us," he maintained.
'Allegation against Asim Bajwa will be pursued if questions raised'
Prime Minister Imran was asked to comment on a recent controversy generated by a news report regarding the offshore business assets of his aide Lt Gen Asim Saleem Bajwa's family.
In response, he said Bajwa had "produced a detailed document with all the answers" to the serious allegation hurled against him.
"It's a public document; if someone raises any questions over it I will investigate it," the premier added.
"After he (Bajwa) submitted his response, we sat with the law minister and studied his response. If someone has objections to that response I will pursue the matter."
'Fake reporting damaged govt'
Answering a question regarding press freedom in the country, the premier said no other government in the past had faced the kind of criticism in the media that the PTI government had in its two years of power.
"The conditions were obviously difficult, so they were reported. But then there was fake reporting; it damaged us," he added.
He said while some media houses had done "a good job", some others "played a role in protecting culprits".
Prime Minister Imran said his government had nothing to do with the abduction of journalist Matiullah Jan from Islamabad.
"No one in my government can be involved in it. How was he harming me? How would we benefit from that?"
New rape law
Prime Minister Imran said his government would introduce a new law regarding punishments for rape, suggesting it would involve death sentences as well as chemical castration.
"This (castration) is done in many countries for repeat offenders," he added, noting that child rape cases are often not reported because parents fear ostracisation.
https://www.dawn.com/news/1582671/india-helping-nawaz-in-attempts-to-weaken-army-says-pm-imran
--------
IHC CJ highlights pressures judges work under
02 Oct 2020
ISLAMABAD: Islamabad High Court (IHC) Chief Jus­tice Athar Minallah has hig­h­lighted pressures an independent judge faces while hearing a high-profile case.
Addressing a webinar org­anised by the Interna­tional Institute for Justice Exce­llence, The Hague, he said: "After deciding a case relating to a political personality, I was informed that a gentleman from outside the country had uploaded a video on social media platforms alleging that I was a beneficiary of a property gifted by the appellant. The details of the apartment were narrated with such confidence that those who did not know me would have been justified in believing the story. It had gone viral."
Giving another example, Chief Justice Minallah said: "In September last year I was attending a conference in Cape Town, South Africa. Some judges of the Supreme Court and high courts were also attending. Outside the hotel where we were staying, a Cobra sports car was on exhibition. I and a Supreme Court judge had our photograph taken in the car. The photo went viral with the caption that I was in London and that the other person (the apex court judge) was an office-holder of a political party. The potency of social media platforms as a tool for spreading fake news and malicious propaganda became evident when after a few hours I received a call from my wife who had started doubting whether I was actually in Cape Town… There are several other instances of attempts to make a judge controversial."
Speaking about the impact of social media on decision making by a judge, he said, "In this age of technology a judge cannot avoid direct or indirect access to social media and receiving information about happenings on social media platforms. It undoubtedly offers many advantages but simultaneously it has given rise to enormous challenges."
The chief justice said quality and effectiveness of administration of justice was inconceivable without independent judiciary and independent judges. Likewise, independent judges lose their relevance when the judiciary as an institution lacks independence.
In a nutshell, he said, the ability of an individual judge to decide matters brought before him or her impartially, on the basis of facts and in accordance with the law, without any restrictions, improper influences, inducements, pressures, threats or interference, direct or indirect from any quarter or for any reason, were characteristics of being independent.
Justice Minallah said the relevance of social media and its challenges in the context of independence of the judiciary and independent judges were rooted in the assurance that a judge would be protected against improper influences, pressures or threats while discharging judicial functions.
He said that the political forces also made attempts to influence judicial proceedings and judges.
"How should a judge react? What would be the most apt response institutionally? Abuse of social media platforms has an intense effect on stakeholders of administration of justice and people. Their confidence in the judicial system and judicial officers is pivotal," he said.
Justice Minallah also referred to his order on a petition seeking contempt proceedings against journalist Matiullah Jan for uploading a contemptuous tweet. Justice Minallah said he "dismissed the petition in limine [at the start]. If contempt proceedings were to be initiated on the basis of a message uploaded on a social media platform, it would have opened floodgates of petitions." He said the dignity and integrity of an independent judge was not so frail and vulnerable so as to be harmed by a tweet on social media platform.
He told the participants that a judge must learn not to fear or to be influenced by the content on social media platforms. Fake, malicious, false and misguided content and material on these forums should be ignored and the challenges should be met on the basis of commitment and faith in the oath of office, he concluded.
https://www.dawn.com/news/1582771/ihc-cj-highlights-pressures-judges-work-under
--------
Govt has restored pension to former ISI head, LHC told
Malik Asad
02 Oct 2020
ISLAMABAD: The government has restored the pension of the former director general of the Inter Services Intelligence (ISI) retired Lt Gen Asad Durrani, he told the Rawalpindi bench of the Lahore High Court (LHC) on Thursday.
However, Mr Durrani also asked the court to seek an explanation from the government as to why his pension was suspended.
Justice Shahid Jamil resumed hearing on the petition filed by Mr Durrani against the suspension of his pension.
Mr Durrani is facing the wrath of military authorities after co-authoring a book, The Spy Chronicles, with Amarjit Singh Dulat, the former head of the Indian intelligence agency known as the Research and Analysis Wing.
Last February, a military spokesperson had announced that Mr Durrani had been found guilty of violating the military's code of conduct and a court of inquiry was ordered against him for writing the book. A military court subsequently stripped him of his pension and other post-retirement benefits.
Mr Durrani then challenged that order before the LHC.
On Thursday, the court asked Deputy Attorney General Raja Abid why Mr Durrani's pension was halted. Mr Abid said that Mr Durrani's pension was restored in March, and sought time from the court to submit a response.
https://www.dawn.com/news/1582745/govt-has-restored-pension-to-former-isi-head-lhc-told
--------
SC rejects police report on Hazara killings
Saleem Shahid
02 Oct 2020
QUETTA: The Supreme Court on Thursday termed unsatisfactory a police report on targeted killings of the Hazara community people as well as missing persons and ordered them to submit a comprehensive report in this regard in two weeks.
A three-judge SC bench comprising Chief Justice Gulzar Ahmed, Justice Faisal Arab and Justice Ejaz-ul-Hasan also took notice of plying of non-customs paid vehicles on roads, firing into the air and other illegal acts being committed on a daily basis in Balochistan and ordered initiation of legal action in this regard.
The Supreme Court issued the directives while hearing a suo motu case about targeted killings of the Hazara people and a petition seeking recovery of missing persons at its Quetta registry.
The court expressed dissatisfaction over the inquiry report on targeted killings and missing persons and rejected it.
Top court also expresses dissatisfaction over probe findings on missing persons
The report was submitted to the bench by Crime Branch SSP (investigation) Mohammad Akbar Raisani.
"You are a PSP officer but you do not know how to investigate. You want that the applicant should come to you instead of you going for investigation and collecting evidence," Chief Justice Ahmed regretted, adding that the investigation officer did not ask the applicant for evidence.
The court assailed the police and authorities concerned for their failure to recover the missing persons and asked Quetta SSP (operations) Ghulam Asghar about the status of the missing persons. It rejected the police inquiry report and said all the officers should have been removed from their positions.
Relatives and family members of the missing persons appeared before court, besides Additional Chief Secretary of Home and Tribal Affairs Hafiz Abdul Basit, MPA Abdul Qadir Nayal and senior police officials.
Chief Justice Ahmed ordered the Balochistan police to recover and produce the missing persons before the court.
The court expressed annoyance over the appearance of the Crime Branch SSP in civil dress.
"Irony is that people are going missing continuously and their relatives roaming around [and requesting] police to register their complaints," the chief justice regretted. He said police officials did not know how to investigate, adding that cases had been reported in 2017 and 2018, but the performance of police in recovery of the missing persons was zero.
The chief justice also assailed the Quetta SSP (operations) and observed that it was the prime responsibility of police to register the cases of missing persons, but they failed to perform their duties satisfactorily.
When the SSP operations told the court that a letter had been sent to the excise department and FBR, the chief justice said the responsibility of police was to investigate the case at the crime scene, and not to send letters and correspondences.
"Police do not know the responsibilities and duties of their department; you people succeed in elevating yourselves to higher ranks and securing top positions," he regretted.
The SC bench said the person who prepared the inquiry report must be removed from service and sent back home.
"Is this a report? Person who prepared [this] must be fired from service," the chief justice remarked.
The court also expressed concern over plying of smuggled vehicles on roads, aerial firing and other illegal acts committed daily in Balochistan and ordered the authorities concerned to take action in this regard.
The SC bench will take up the case at Islamabad after four weeks. The Balochistan inspector general has been directed to attend the hearing through a video link.
https://www.dawn.com/news/1582770/sc-rejects-police-report-on-hazara-killings
--------
Accountability court orders seizure of Nawaz's assets in Toshakhana case
Tahir Naseer
01 Oct 2020
An Islamabad accountability court on Thursday ordered authorities to seize former prime minister Nawaz Sharif's assets during a hearing of the Toshakhana reference filed by the National Accountability Bureau (NAB).
During today's hearing, the accountability watchdog submitted a detailed record of Nawaz's "moveable and immoveable properties" as had been earlier directed by the court.
Accountability judge Asghar Ali then ordered authorities to freeze the national and international bank accounts opened under the PML-N supremo's name in a private Lahore bank.
Additionally, the court ordered that 1,650 canals of agricultural land in Lahore and 102 canals in Sheikhupura, owned by Nawaz, should also be seized, as well as his house in Murree.
Two tractors and the cars Nawaz allegedly obtained from the Toshakhana after paying 15 per cent of the price are also included among assets the court has ordered be seized.
The court had issued non-bailable arrest warrants for Nawaz in the case in June this year and in July directed the Foreign Office to execute the arrest warrants through the Pakistan High Commission in London.
Nawaz, through his counsel, had filed an appeal against the arrest warrants in the Islamabad High Court but withdrew it later. Earlier this month, the accountability court declared him a proclaimed offender.
The former prime minister has been in London for medical treatment since November last year. He left abroad after the court granted him bail in the Chaudhry Sugar Mills case and the Al Azizia reference (in which he was convicted for seven years).
Toshakhana reference
According to the reference, Nawaz, as well as former president and PPP co-chairperson Asif Ali Zardari, had obtained cars from Toshakhana by paying only 15 per cent of the price of the luxury vehicles.
It alleges that former premier Yousaf Raza Gillani facilitated the allotment of the vehicles to Zardari and Nawaz 'dishonestly' and 'illegally' relaxing the procedure for the acceptance and disposal of gifts vide a cabinet division memorandum of 2007.
According to a rule of Toshakhana, gifts/presents and other such materials received by persons to whom these rules apply shall be reported to the Cabinet Division, indicating the nature and estimated value of the gifts. There should not be any undue delay in reporting the receipt of such gifts and those receiving should deposit them with the government.
https://www.dawn.com/news/1582659/accountability-court-orders-seizure-of-nawazs-assets-in-toshakhana-case
--------
Southeast Asia
Uighur Couple, Official's Article Confirm China's Ban on Islamic Marriage Vow
By Asim Kashgarian
October 01, 2020
WASHINGTON - While more findings are surfacing about the destruction of mosques and shrines in the Xinjiang Muslim region of China, some Uighurs tell VOA that Chinese authorities have banned the Islamic marriage vow known as nikah in wedding ceremonies, a claim corroborated by an article previously written by a Chinese official.
A Uighur couple in their late 20s, who spoke to VOA on the condition of anonymity for fear of retribution, had to omit nikah during their wedding ceremony after lawfully registering and obtaining a marriage certificate issued by the local government in China's northwest region of Xinjiang last fall.
Nikah is a formal Islamic marriage vow. It is considered integral to a religiously valid Islamic marriage and outlines the rights and responsibilities of the groom and the bride. Verses from the Quran are read, and a religious scholar must be involved. The majority of Uighurs follow the Sunni denomination of Islam, and Islamic religious elements such as nikah play a significant role in their traditional marriage.
"Even though we are granted religious freedom on paper [in the Chinese constitution], we were already fully aware that attempting to have the ritual would put us on the list [for detention]," the couple told VOA.
"Having that [nikah vow] in weddings nowadays here [in Xinjiang] equals to being a religious extremist, which would land anyone involved in the ritual in reeducation or even a long prison sentence," they said.
Official affirmation
In an article posted in 2018 on the Chinese social media platform WeChat, Behtiyar Ablimit, a committee member of the ruling Chinese Communist Party (CCP) in Poskam county in southern Xinjiang, attested to the government's proscription of nikah, while contradicting Chinese official statements, which often emphasize that the religious rights of Uighurs are "fully respected" in Xinjiang.
The article details the return of "four activities" to the secular world.
The "four activities" referred to are wedding, funeral, naming and circumcision ceremonies.
"With the return of the 'four activities' to the secular world, not only [Chinese Communist] Party members and public officials but also a lot of masses spontaneously reject the interference of religion on the 'four activities,' and they do not invite religious figures to their weddings, funerals, naming and circumcision ceremonies," the article said.
According to Tim Grose, a professor of China studies at Rose-Hulman Institute of Technology in Terre Haute, Indiana, the CCP has been restricting the religious elements of Uighur traditional ceremonies since the 2010s.
"By monitoring and eliminating the religious elements of these rituals, the CCP can take another step in their efforts to secularize and therefore Sinicize the Uighurs," Grose said, adding that the "four activities" provided Uighurs an opportunity to express their distinct ethno-religious identity.
Nury Turkel, a commissioner on the U.S. Commission on International Religious Freedom (USCIRF), told VOA his organization was deeply concerned about the Chinese government's ban on traditional Uighur marriage ceremonies.
"As USCIRF noted in its 2020 annual report, these restrictions are part of the government's campaign to forcibly assimilate Uighur Muslims into Han Chinese culture," Turkel said, adding that USCIRF monitors such violations of religious freedom and informs the U.S. president, Congress and the rest of the U.S. government through its reporting.
Destruction of religious sites
The Australian Strategic Policy Institute (ASPI) last week released a report about the destruction of mosques and Islamic sites in Xinjiang Uighur Autonomous Region (XUAR).
The report, which used satellite imagery, estimated that approximately 16,000 mosques in Xinjiang (65% of the total) have been destroyed or damaged as a result of Chinese government policies.
"An estimated 8,500 have been demolished outright, and for the most part, the land on which those razed mosques once sat remains vacant. A further 30% of important Islamic sacred sites (shrines, cemeteries and pilgrimage routes, including many protected under Chinese law) have been demolished across Xinjiang, mostly since 2017, and an additional 28% have been damaged or altered in some way," the report said.
Chinese Foreign Ministry spokesperson Wang Wenbin called the ASPI's report "nothing but slanderous rumors" against China, adding that "such a shoddy report has no credibility at all."
Rian Thum, a historian of Islam in China at the University of Nottingham, told VOA that the CCP sees threats to its control through racist and Islamophobic lenses.
"Expressions of distinctive culture are treated as a threat, even more so when that culture is connected to Islam," Thum said.
Defending policies in Xinjiang
When faced with international backlash over the persecution of Uighurs and other Muslim minorities in Xinjiang in recent years, including the detention of nearly 1.8 million in internment camps, Chinese authorities reject the accusations, saying it is running a "transformation-through-education centers" campaign in Xinjiang where it faces "threat" from extremism and terrorism.
Last week, Chinese President Xi Jinping said his government's policy in Xinjiang has achieved great results, while hailing the CCP's "unprecedented achievements" since 2014.
"Practice has proved that the party's strategy of governing Xinjiang in the new era is completely correct and must be adhered to for a long time," Xi said during a high-level CCP meeting on Xinjiang policy in Beijing, according to Xinhua, a Chinese state-run news agency.
Joanne Smith Finley, an expert on Uighur studies at Newcastle University, said the Chinese state has associated all forms of Uighurs' Islamic practice, however peaceful and ordinary, with religious extremism.
"The Chinese state under Xi Jinping has become increasingly Han-majoritarian and Han assimilationist since 2012. It has reconstructed the Uighur body, mind, language, religion and culture as an existential and biological threat to the Chinese nation," she told VOA.
https://www.voanews.com/east-asia-pacific/voa-news-china/uighur-couple-officials-article-confirm-chinas-ban-islamic
--------
Malaysia's Long-Thwarted Anwar Makes Another Bid for Premier
October 1, 2020
Malaysian opposition leader Anwar Ibrahim's bold claim last week that he has forged a solid majority in parliament to back his latest bid for prime minister has jolted the country's jittery new government.
It remains to be seen whether the seasoned statesman will seize the top job after a rollercoaster career, or if he is playing another weak hand doomed to fail.
"The question really that people ask now is: Will he be another of the Malaysian leaders that never made it to PM or will he be able to achieve it?" said Bridget Welsh, an honorary research associate with the University of Nottingham's Asia Research Institute in Malaysia.
"Anwar Ibrahim has had many political lives; he cannot be ruled out as a political figure," she said. "But I think that the last weeks have not necessarily helped his political fortunes."
Anwar, president of the opposition Parti Keadilan Rakyat, claimed to have mustered the support of a "strong, formidable majority" of lawmakers to wrest control from Prime Minister Muhyiddin Yassin and form a new government at a press conference in the capital, Kuala Lumpur, on Sept. 23.
To pull it off he must convince Malaysia's king, Sultan Abdullah Sultan Ahmad Shah, who has the right by law to replace prime ministers if he believes an incumbent has lost control of the 222-seat parliament to a contender. The two were to meet on Sept. 22, but the royal palace called it off, claiming the king was ill. The palace later said the king was recovering from food poisoning and a sporting injury and would not be granting any audience until at least this coming Friday.
At the prime minister's urging, the king could also, once back to work, dissolve parliament, triggering a general election.
It would hardly be Anwar's first.
A rough ride
Now 73, Anwar cut his political teeth as a student radical in the 1970s before joining the country's dominant party, the United Malays National Organization, in 1982. There he rose quickly through the ranks, holding several cabinet posts before landing next to then-Prime Minister Mahathir Mohamad as his deputy and widely regarded heir-apparent.
But the pair fell out over how to cope with the financial crisis that slammed Asia in 1997. Anwar was sacked the next year and launched Reformasi, a popular protest movement aimed at driving corruption and cronyism out of Malaysian politics.
He soon found himself under arrest, convicted of sodomy and sentenced to nine years in jail. Anwar maintained his innocence, and the Supreme Court overturned the conviction in 2004, setting him free.
Back to leading the political charge against UMNO, Anwar was again sued for sodomy in 2008 and cleared in 2012, only the have a court overturn the acquittal in 2014 and send him back to jail.
From behind bars, Anwar's fortunes turned once more when he and Mahathir, who had retired in 2003, agreed to set their differences aside for a successful challenge of UMNO's increasingly corruption-mired government in the 2018 general election.
Back in the prime minister's seat, Mahathir made good on his promise to win Anwar a pardon but dithered on another pledge to hand him the job after two years. In February 2020, before the two years were up, Mahathir's interior minister, Muhyiddin, helped orchestrate a power grab that saw him appointed prime minister by the king, bringing UMNO back to power and once again blocking Anwar's path to the top.
But analysts say Anwar has proven himself a political survivor time and again.
Ahmad Martadha Mohamed, a government professor at Utara Malaysia University, credits the Islamic credentials Anwar earned as a student activist in the Muslim-majority country and the work he later put in mentoring political protégés and traveling state to state to make sure his allies held key party posts.
Like others, though, Ahmad gives much of the credit to Anwar's natural charisma and rhetorical gifts.
"His skills in terms of public speaking, nobody can argue [with] that. He has that commanding presence when he speaks in front of the general public, so he tends to attract a lot of people," he said. "That's why … after 1998, you know, when this Reformasi movement took place, he was able to galvanize support from the regular people."
Analysts aren't yet convinced, though, that all of it will be enough for Anwar to pull off his latest gambit.
Power games
For one, Anwar is drawing on a losing playbook. He has claimed to have won over a majority of lawmakers to back his bid for prime minister on three other occasions over the years, failing to succeed each time.
Anwar has yet to name any of the lawmakers or parties that would ditch Muhyiddin to back him this time, and some have come out to quash any speculation that it might be them, noted James Chin, director of the University of Tasmania's Asia Institute. UMNO President Ahmad Zahid Hamidi told local media that some of his party members have expressed support for Anwar but made no mention of who or how many.
Elections in Sabah state this past Saturday may have hurt Anwar's chances, too. Parties in or aligned with Muhyiddin's ruling national coalition won most of the 73 seats in the local legislature up for grabs. Chin said that bolsters Muhyiddin's hold on the prime minister's office and will make any lawmakers who may have been thinking of leaving him for Anwar less likely to take the leap.
Welsh, of Nottingham University, said the Sabah poll will have only bought Muhyiddin a little more time at best, with pressure for a general national election mounting on his "back door" government, not least from UMNO.
Though back in the majority, UMNO has shown signs of chafing for having to share power with Muhyiddin's smaller party, Bersatu. Welsh said UMNO reckons it could win back the dominant position it held for decades up to its surprise defeat in 2018 if a snap election were called and may have floated the specter of members switching sides just to bring one on by making Muhyiddin look weak.
"They [UMNO] want to return back to a hegemonic position of political power where they're completely in control, and they think the elections can get them there. And what better way to do that than weaken and destabilize the Muhyiddin government?" she said. "And how do you do that? You use Anwar to do that."
If Anwar truly does have the numbers in parliament to best Muhyiddin, as he claims, he'll need to convince the king before that happens. There are no guarantees the king will even grant him an audience.
But should all the pieces fall into place and land Anwar the job he has been after for decades over a long and winding career, Ahmad said it would be nothing short of a "miracle."
"It would be the greatest comeback in Malaysian history," said Chin, "like Rocky."
https://www.newdelhitimes.com/malaysias-long-thwarted-anwar-makes-another-bid-for-premier/
--------
Report: Sabah win could force Muhyiddin's hand on snap election
02 Oct 2020
BY JUSTIN ONG
KUALA LUMPUR, Oct 2 — The Sabah state election might be a pyrrhic victory for Tan Sri Muhyiddin Yassin as it has resulted in an increasingly antagonised Umno, according to political watchers.
They said that while the convincing win was a fillip for Muhyiddin personally, it has taken a toll on the already testy-relations between his Bersatu party and nominal ally Umno.
Umno was forced to concede its claim on the post of the Sabah chief minister, yielding the position to Sabah Bersatu chief Datuk Hajiji Noor despite — as the party pointed out — having won the most state seats among the individual parties that contested.
Yesterday, Umno deputy president Datuk Mohamad Hasan openly questioned the value of his party's cooperation with Bersatu and Perikatan Nasional, noting that it has now cost the party control of Sabah that it had once held for nearly three decades.
The agitation among sections of Umno also came amid the backdrop of Opposition Leader Datuk Seri Anwar Ibrahim's claim of having secured a "formidable" majority with which to take over the government, including from Umno lawmakers.
"Muhyiddin emerges from the Sabah elections stronger, but until Anwar's claim to have a majority has been disproven, there remains considerable political uncertainty.
"Subject to Covid-19 developments, the prime minister will be increasingly tempted to call early elections to capitalise on the momentum," Eurasia Group's Asia director, Peter Mumford, told the Straits Times.
Ahead of the state election, Muhyiddin suggested that a victory in Sabah could prompt him to hold a general election shortly after.
However, this paled in comparison to the repeated and vociferous calls from Umno for an early general election despite the party's place in the federal government.
Yesterday, Mohamad also removed his party's mask of conviviality towards Bersatu and PN when he openly called these "political rivals".
It is unclear how advanced seat negotiations among Umno, PAS, and Bersatu were at the moment, but these would be unavoidably difficult as all three parties appeal primarily to the Malay electorate in the peninsula.
Umno leaders such as Johor deputy chief Datuk Nur Jazlan Mohamed previously said the party would not concede any traditional seats to Bersatu, suggesting that the clashes between allies that took place in Sabah would be repeated with a greater intensity in an early general election.
One Umno source who spoke to ST suggested that there was also appetite in the party for obstacles to be put in the path of PN administrations, both state and federal.
Previously, Umno president Datuk Seri Ahmad Zahid Hamidi said the support of his party and Barisan Nasional lawmakers for the PN government was solely based on confidence and supply, but the Umno source told ST even this could not be taken for granted.
"It would be a popular decision with the grassroots to play hardball.
"We can even block the Budget," the person said.
By convention, failure to pass the federal Budget is considered a successful vote of no-confidence against the government.
An early general election amid a climate of rising Covid-19 cases could be deeply unpopular, as there has been growing anger among Malaysians who blamed politicians for triggering an unnecessary Sabah election even as cases spread across the state.
The cases have now spread to other parts of the country and forced Malaysia to contemplate the possible reintroduction of the strict measures that were needed to contain the previous wave.
It would also come at a high financial cost to the country, with the Election Commission estimating that it could take RM1.2 billion to hold a general election alongside Covid-19 or double what it cost for the 14th edition in 2018.
Yesterday, Malaysia reported 260 new Covid-19 cases or the second-highest single day figure since the pandemic arrived in Malaysia and significantly more than what fresh cases had been when Muhyiddin imposed the movement control order (MCO) in March.
On March 18 when the MCO came into effect, 117 Covid-19 cases were reported.
https://www.malaymail.com/news/malaysia/2020/10/02/Report-Sabah-win-could-force-Muhyiddins-hand-on-snap-election/1908729
--------
Malaysia risks investment trouble as political instability drags on
October 2, 2020
KUALA LUMPUR (Reuters) - With its leadership tossed into uncertainty again, Malaysia risks delays and loss of new investments, analysts and business groups say, as anxiety bubbles among foreign investors worried about policy disruption and reforms stalling.
A week after opposition leader Anwar Ibrahim laid claim to the premiership citing enough parliamentary support to form a new government, the political situation is fluid and the power to decide what happens next rests with a king who is currently hospitalised.
Fitch Solutions said the upheaval since March was risky for Malaysia's long-term growth at a time when its neighbours compete for investments from firms diversifying manufacturing away from China.
"Malaysia could find it difficult to pitch its attractiveness to investors given the existence of lower-cost centres such as Vietnam and Indonesia on the one hand, and more stable politics in countries such as Singapore," its Senior Asia Country Risk Analyst Darren Tay told Reuters.
The power struggles that have ensued since the end of decades of unbroken rule by one party in 2018 could sap confidence among multinationals beset by coronavirus-related problems, analysts and business groups said.
"Political instability ranks high on corporations' considerations because it would have a ripple effect on policies," said the American Malaysian Chamber of Commerce CEO Siobhan Das.
Muhyiddin Yassin unexpectedly emerged as prime minister in March after forging an alliance with opposition parties to gain a parliamentary majority.
He was accused of stealing power by shifting alliances instead of earning an electoral mandate and has rejected Anwar's claim of legislative backing.
Japanese firms long present in Malaysia are watching closely, and decision makers back home are worried it could complicate future plans, said Daiji Kojima, president of the Japanese Chamber of Trade and Industry.
Bank Islam economist Adam Mohamed Rahim said equities investors were anxious about the possibility of a new election, while Jeffrey Halley, senior market analyst at OANDA, said a change in government could pose problems for new investments.
"Malaysia may struggle to attract foreign inflows when the country's governance is in such a state of constant flux," he said.
A smooth power transition, however, could see Malaysia's appeal restored in about six months, Halley said.
https://www.business-standard.com/article/international/malaysia-risks-investment-trouble-as-political-instability-drags-on-120100200179_1.html
--------
US bans palm oil imports from Malaysian production giant over labor abuse claims
October 01, 2020
KUALA LUMPUR: The US has banned palm oil imports from Malaysian production giant FGV Holdings after a probe revealed forced labor practices at its facilities.
Human rights groups said the abuse of agricultural workers had been rife across the whole sector for years.
The American ban came into effect after a year-long investigation by the US Customs and Border Protection (CBP) into FGV, which revealed indicators of forced and child labor, as well as physical and sexual violence, said Brenda Smith, executive assistant commissioner of the CBP's Office of Trade.
FGV is a Malaysian government-linked company and one of the world's largest palm oil producers.
In a statement, the company said it was "disappointed" with the decision by the US which had come at a time when it had been taking "concrete steps over the past several years in demonstrating its commitment to respect human rights and to uphold labor standards."
The company said the issues raised by the US agency had "been the subject of public discourse since 2015 and FGV has taken several steps to correct the situation."
It added: "FGV became a participating company of the Fair Labor Association (FLA) and is currently implementing a long-term and comprehensive action plan under its affiliation to the FLA that comprises a number of initiatives to further strengthen various aspects of our labor practices such as our recruitment process, human rights training programs, working and living conditions, as well as grievance mechanisms."
The allegations of abuse related especially to migrant laborers who make up the company's main plantation workforce. According to FGV data from August, it had 11,286 Indonesian and 4,683 Indian workers.
Malaysia's Minister of Human Resources M. Saravanan said on Thursday that he was unclear about the details of the ban and had only found out about plans to impose it several days ago from the US ambassador to Malaysia, Kamala Shirin Lakhdhir. However, he had not expected the ban to be implemented "so soon."
"As mentioned by the ambassador, these issues are mainly in Sabah and Sarawak (two states on Borneo island), especially in the plantation sector. Action will be taken," said Saravanan, adding that the ban was "not a good sign" for the country which was heavily reliant on exports.
He said that the Ministry of Human Resources would work closely with the Ministry of Home Affairs which had much of the jurisdiction over foreign labor.
The timing of the ban is particularly unfortunate for Malaysia's economy, which has been affected by the coronavirus disease (COVID-19) outbreak. Palm oil exports from Malaysia — which constitute over a third of the world's exports of the commodity — are one of the country's key revenue sources.
"FGV would need to step up efforts to increase exports to other countries while addressing the US government's concerns on the forced labor issues," Prof. Yeah Kim Leng, economic studies director at Malaysia's Sunway University, told Arab News.
He said that other palm oil companies would also need to take heed of the causes leading to the ban and address those concerns if they wished to avoid the US' big stick.
Malaysian rights activists pointed out that they had been highlighting the issue of forced labor in palm oil supply chains for years.
In a statement, Glorene Das, director of Malaysian migrant rights group Tenaganita, said: "We demand all palm oil producers, including FGV Holdings, to take proactive steps to ensure human and labor rights of workers in plantations are respected and upheld at all time.
"Malaysia, as one of the main producers of palm oil in the world, must be an example of fair labor practices rather than be known and cited for exploitative practices."
https://www.arabnews.com/node/1742936/world
--------
Abu Sayyaf gunmen kill Indonesian hostage in southern Philippines shootout
October 01, 2020
MANILA: An Indonesian fisherman held hostage by the Abu Sayyaf Group (ASG) for eight months has been killed by his captors in the southern Philippines, the country's military announced on Wednesday.
Joint Task Force (JTF) Sulu commander Brig. Gen. William Gonzales said the victim was one of five Indonesians kidnapped by gunmen from the terror group in waters off Sabah, Malaysia in January and taken to Sulu where they were held captive.
The man's body was found during a clearing operation following a gunfight between the Army 45th Infantry Battalion (45IB) and ASG in Patikul, Sulu on Tuesday.
"Our troops were in pursuit of the fleeing ASG members following an encounter when they recovered the cadaver of the slain kidnap victim," said Lt. Col. Ruben Guinolbay, Army 45IB's commanding officer. One ASG member was also killed during the clash.
The soldiers were scouring the ASG fighters' withdrawal route, about 300 meters from the encounter site in Barangay Maligaya, Patikul town when they found the fisherman's body.
Gonzales said, that based on facial recognition, an intelligence officer had identified the recovered body as one of the Indonesian hostages. The military has not yet revealed the name of the victim, as it was awaiting confirmation, however Indonesian authorities identified the dead fisherman as La Baa.
Western Mindanao Command (Westmincom) chief, Lt. Gen. Corleto Vinluan, Jr., said it appeared that during the firefight the Indonesian had tried to escape but was shot and killed by his captors.
"While running away, he was fired upon by his abductors. His body was found 300 meters from the encounter site," Vinluan added.
He also announced the rescue of Rex Triplitt, a 64-year-old Filipino-American businessman kidnapped by suspected ASG gunmen in front of his wife in Zamboanga del Norte on Sept. 16.
Triplitt was rescued around 10:30 a.m. on Wednesday, following an encounter with his abductors at Sitio Banalan, Barangay Pisa Itom, Sirawai, Zamboanga del Norte.
The military said soldiers had responded to a report of the presence of five fully armed men and one unarmed individual, believed to be Triplitt, in the area. When the troops engaged the armed men in a firefight, Triplitt reportedly found an opportunity to hide and find help. He was eventually safely recovered by government forces.
https://www.arabnews.com/node/1742926/world
--------
Arab world
Head of Israel's Mossad visits Bahrain, meets intelligence and security officials
Tuqa Khalid
01 October 2020
The head of Israel's foreign intelligence service Mossad, Joseph (Yossi) Cohen, visited Bahrain on Wednesday and met with the Gulf country's top security officials, Bahrain's state news agency reported on Thursday.
Cohen met with Bahrain's Head of the National Intelligence Serive, Adel bin Khalifa al-Fadil, and the Head of the Strategic Security Service, Sheikh Ahmed bin Abdulaziz al-Khalifa.
For all the latest headlines follow our Google News channel online or via the app.
"The two sides discussed issues of common interest and stressed the importance of the Bahrain-Israel peace deal, and how it will contribute to promoting stability and peace in the region and creating prospects of cooperation between the two countries," BNA reported.
The September 15 US-brokered deal was signed in Washington at the same time as an Israel-UAE normalization agreement.
Israeli Prime Minister Benjamin Netanyahu travelled to the US capital for a ceremony to sign the deals along with the foreign affairs chiefs of the two Arab monarchies of the Gulf.
Bahrain and the United Arab Emirates became the third and fourth Arab countries to normalise ties with Israel, following Jordan's 1994 peace treaty with the Jewish state and Egypt's peace deal in 1979.
https://english.alarabiya.net/en/News/gulf/2020/10/01/Head-of-Israel-s-Mossad-visits-Bahrain-meets-intelligence-and-security-officials
--------
Kataeb Hezbollah: CIA's Footsteps Seen in Rocket Attack on Residential Area in Baghdad
Oct 01, 2020
"The CIA's footsteps is seen in the criminal operations in al-Radwaniyah and scientific evidence and proofs confirm it," Kataeb Hezbollah said.
It called for the formation of a joint committee by Hashd al-Shaabi and the Iraqi interior ministry to investigate about the attack.
Five civilians, including two women and three children, were killed in a rocket attack near Baghdad airport on Monday, the Iraqi Defense Ministry said.
The ministry's Joint Operations Command said in a statement that two Katyusha rockets landed on a house in the Radwaniyah area.
Two other children were injured in the attack, the ministry said, adding that the rockets were launched from Jihad neighborhood in Baghdad.
https://en.farsnews.ir/newstext.aspx?nn=13990710000450
--------
Beirut blasts: Lebanon calls on Interpol to arrest 2 Russians over ammonium nitrate
01 October 2020
The lead investigator into the August blast at Beirut's port that killed and wounded many people issued two arrest warrants Thursday for the captain and owner of a ship that carried thousands of tons of ammonium nitrate to Beirut seven years ago, the state-run National News Agency said.
For all the latest headlines, follow our Google News channel online or via the app.
Nearly 3,000 tons of ammonium nitrates stored at Beirut's port exploded on Aug. 4, killing 193, wounding about 6,500 and causing damage worth billions of dollars.
The news agency said judge Fadi Sawwan referred the case to the state prosecution that asked Interpol to detain the two Russian citizens.
NNA did not give the names of the two men but Boris Prokoshev was the captain who sailed the MV Rhosus from Turkey to Beirut in 2013. Igor Grechushkin, a Russian businessman residing in the Mediterranean island of Cyprus, bought the cargo ship in 2012 from Cypriot businessman Charalambos Manoli. Grechushkin has been questioned by police on request of Interpol's Lebanon office in August.
More than two dozen people, most of them port and customs officials, have been detained since the blast which is considered to be one of the biggest non-nuclear explosions ever recorded.
The Rhosus set out from the Georgian Black Sea port of Batumi carrying 2,755.5 tons of ammonium nitrate destined for an explosives company in Mozambique. It made an unscheduled detour, stopping in Beirut on Nov. 19, 2013.
In October 2014, the ammonium nitrate was moved into the port's Warehouse 12, which holds impounded materials. The ammonium nitrate remained at the warehouse until it exploded while the Rhosus never left the port and sank there in February 2018, according to Lebanese official documents.
https://english.alarabiya.net/en/News/middle-east/2020/10/01/Beirut-blasts-Lebanon-calls-on-Interpol-to-arrest-2-Russians-over-ammonium-nitrate
--------
US says 'can't tolerate' attacks by Iranian-backed militias in Iraq
01 October 2020
Washington warned Thursday that it would not tolerate attacks on US interests in Iraq by Iran-backed militias, as Baghdad worries about a possible US withdrawal.
"We can't tolerate the threats to our people, our men and women serving abroad," David Schenker, assistant secretary of state, for near Eastern affairs, told reporters.
Schenker did not confirm or deny a reported US threat to withdraw its troop and close its embassy in Baghdad unless the attacks against them stop.
For all the latest headlines follow our Google News channel online or via the app.
"We are working, and we look forward to continuing to work with our Iraqi partners to keep our personnel and our facility safe," he said.
Several political and diplomatic sources have told AFP that US Secretary of State Mike Pompeo issued an ultimatum last week that all US personnel would leave Iraq unless the government puts a stop to a rash of attacks against them.
On Monday a wayward rocket targeting American troops killed seven civilians near Baghdad -- one of around 40 attacks targeting US interests since early August.
Iraq said Monday it was "not happy" with the reported pullout threat.
A US withdrawal could lead to further pullouts by members of the US-led coalition fighting holdout jihadists, which would be "dangerous, because the Islamic State group threatens not only Iraq but the whole region," Iraqi Foreign Minister Fuad Hussein said.
Iraq has long been caught in a tug-of-war between its allies Iran and the US, rendered rockier by Washington's "maximum pressure" policy against Tehran since 2018.
On Wednesday evening several rockets fell in Iraq's autonomous Kurdish region in the environs of a base used by the Democratic Party of Iranian Kurdistan, a commander for that group said.
Kurdish Iraqi authorities pinned the blame on the Hashed al-Shaabi, an Iraqi state-sponsored paramilitary network dominated by pro-Iran forces.
"The single biggest problem in Iraq is the Iranian-backed militias that are undermining stability there, and attacking the United States," Schenker said.
"The arms are not under the control of the central government. Groups continue to launch rockets at our embassy, attack Americans," he said.
https://english.alarabiya.net/en/News/middle-east/2020/10/01/US-says-can-t-tolerate-attacks-by-Iranian-backed-militias-in-Iraq
--------
Lebanon's Berri says framework agreed for Israel border talks
01 October 2020
Lebanon and Israel have agreed to a framework for US-mediated talks aimed at ending a long-running dispute over a border that has been the frontline of several conflicts.
For all the latest headlines, follow our Google News channel online or via the app.
Lebanon and Israel, still in a formal state of war, have contested their land and maritime borders for decades, including an area on the edge of three Lebanese energy blocks. Washington been mediating in efforts to bring the two sides to the table.
Lebanese Parliament Speaker Nabih Berri said the framework for talks had been agreed after US sanctions were imposed on his right-hand man for corruption and financially enabling Hezbollah, the heavily armed group, Iran-backed. Washington deems the Shia Muslim group a terrorist organization.
Israel's energy minister confirmed that two sides would hold US-mediated talks.
"This is a framework agreement, and not a final one," Berri told a news conference, saying discussions would be held under the auspices of the United Nations in a base near the UN-monitored boundary with Israel, known as the Blue Line.
He said the United States would push for an agreement as soon as possible but told reporters the agreement on a framework was reached prior to Washington's move to impose sanctions on his aide, Ali Hassan Khalil.
Lebanon's change of tack has come when the country is facing a crippling crisis as its economy has been crushed under a mountain of debt. The crisis was compounded by a massive port explosion that ruined a swathe of Beirut on August 4.
https://english.alarabiya.net/en/News/middle-east/2020/10/01/Lebanon-s-Berri-says-framework-agreed-on-for-negotiating-with-Israel-on-borders-
--------
Mideast
Daesh ordered militants to carry out terror attack each month in Turkey, suspect confesses
SEP 30, 2020
Asuspect who faces 15 years behind bars in Turkey for being a member of Daesh confessed Wednesday that the terrorist group's masterminds ordered their militants to carry out an attack each month in Turkey.
The suspect, identified by his initials I.K., confessed that the terrorist masterminds used to send so-called "official" letters stamped with the Daesh symbols, which informed them of their duties, and carrying out a terror attack each month was one of them.
I.K. said in the testimony that these orders were sent to Mahmut Özden, who was recently arrested for being responsible for Daesh's Turkey operations.
"Özden was sent these letters in April and May of 2019, from directors of the organization living abroad. In line with the orders, an attack against the police and on touristic hotels was planned," he said.
The suspect added that the targeted hotel was in southern Adana province and that the terrorist group planned to take tourists hostage.
I.K. also said that the Daesh terrorist group was not able to continue with the plans after its members were arrested by Turkish security forces.
"Even though Daesh members were supposed to never cut their beards due to internal policies, they were allowed to do so for stealth," he said.
According to the Anadolu Agency (AA) report, the suspect was willing to help Turkish authorities capture other Daesh terrorists to take advantage of the effective remorse law.
The suspect also confessed that he was in communication and engaged with Daesh terrorists and was active within the terrorist group.
I.K. said that one of his friends from high school brainwashed him into becoming a member of Daesh, and he contacted Daesh terrorists in Syria over Telegram, a Russian-made messaging app abused by terrorist groups due to its privacy-oriented features.
The suspect said he started attending Daesh meetings in the summer of 2019, and the terrorists informed him that Özden was in charge of their Turkey operations as the group's so-called "Turkey emir."
"I learned that high-ranking members got in touch with only Özden and nobody else. I also learned that Daesh members in Turkey got permits directly from Özden to be able to get in touch with members in Syria. Özden used to provide the Telegram link to the group members, and they used to talk through their system of encryption," he said.
I.K. also said that the meetings took place in Özden's home.
The suspect said that Özden and three other Daesh members personally gave lectures to the new members.
"The organization used to send written orders stamped with Daesh emblem to Özden. These orders were genuine and they included directives to what to do and what to abide by. The lessons were organized as a two-cadre system, one for new members and one for veterans," he said.
I.K. also said that the group told them recruiting new members for Daesh would be "more beneficial than any other act we can do on the face of the earth."
"Özden told us that he got a directive from Syria and the organization needs money. The organization used to collect money and that sum would be sent to members in Syria via Özden. I heard that some of this money was given to the families of Daesh members killed in battle," he said.
I.K. further stated that the armed attacks, stabbings, threats and battery perpetrated by the group's members were done with weapons belonging to the group.
"The acts perpetrated in Adana were carried out with the group's weapons. Daesh had AK-47s, Thomsons, pistols, automatic rifles, as discussed by group members. Those weapons were under the control of Özden, and only his son Hamza knew where they were hidden. Besides, his son Hamza was responsible for recruiting militants for the group. He used to make itineraries to Syria for joining the group, and would send the new members to R.B., who pledged allegiance to Daesh in Syria," he concluded.
I.K. added that he regrets his activities with the terrorist group.
The trial of I.K. and the other suspect E.M. will start in upcoming days.
https://www.dailysabah.com/politics/war-on-terror/daesh-ordered-militants-to-carry-out-terror-attack-each-month-in-turkey-suspect-confesses?utm_source=iterable&utm_medium=email&utm_campaign=1574527_
--------
Deputy Judiciary Chief Blasts West for Trampling Rights of Iranian Patients
Oct 01, 2020
Baqeri made the remarks during a visit to a medical center for treatment of children suffering from epidermolysis bullosa or EB on Thursday.
He said the European governments "do not even adhere to the rules and regulations of war, because in wartime medical mechanisms are immune from violation".
The Iranian official said the Europeans who claim to be advocates of human rights prevent the delivery of medical supplies to the Iranian patients while supporting terrorist groups and acts of terror.
"These governments that do not allow oppressed children to have access to medicine provide facilities and a haven to executioners, butchers and terrorists, while arrogantly claiming to be defenders of human rights," he said.
In relevant remarks in August, Iranian President Hassan Rouhani described the US sanctions against his country as a crime against humanity, warning that ordinary people and the patients are suffering from the US pressures.
"The pressure imposed by enemies on our country is put on all people even children and the patients," President Rouhani said, addressing a cabinet meeting in Tehran.
"This US measure is a crime against humanity. We should resist and so far we have shown good resistance," he added.
Also in the same month, Iranian Health Minister Saeed Namaki said Washington's unilateral sanctions against his country which is preventing medicines from being sold to Iran was a crime against humanity.
"Measures taken by the US administration in banning (access to) medicines needed by Iranian patients and pressures mounted by Washington on Iran's health sector amount to crime against humanity," the Iranian minister said, in a joint press conference with his Lebanese counterpart, Jamil Jabak, in Tehran.
Namaki said that imposing sanctions on health and medical sector of any country is illogical and inhumane, emphasizing, however, that "at the present time, we produce 97% of medicines needed by (Iranian) patients inside the country and we are facing problems for the supply of only three percent of medications."
"Despite the US pressures, medicines needed by all patients have been supplied. We are also planning, in cooperation with Iranian knowledge-based companies and young scientists, to meet all our medical needs within the country in coming years and become needless of imports," the Iranian minister added.
Namaki stated that there are enough raw materials for producing medicines inside the country and Iran does not rely on other countries in this regard.
https://en.farsnews.ir/newstext.aspx?nn=13990710000632
--------
First VP: Ground Prepared for Strategic Cooperation between Iran, China
Oct 01, 2020
In a message on Wednesday, Jahangiri extended his congratulations to the Chinese officials and people on the occasion of the 71st anniversary of the establishment of Modern China which is celebrated on October 1.
Jahangiri sent two separate messages to Chinese Prime Minister Li Keqiang and Vice President Wang Qishan.
He pointed to the history of ties between the two countries and cultural commonalities, noting that the common stance and view of Tehran and Beijing on some international developments and the both countries' determination to fight unilateralism have created a firm ground for strategic and comprehensive cooperation between Iran and China.
Jahangiri added that the signing of the 25-year comprehensive agreement will open a new chapter of ties between the countries.
He also said that cooperation between Iran and China in the fight against COVID-19 has had great results and has drawn a bright horizon in fighting the outbreak.
He wished the Chinese officials health and success and the people of China prosperity and felicity.
The 25-year Iran-China comprehensive cooperation plan is not finalized yet. However, it was exposed to extensive discussion inside and outside Iran. The cabinet of Hassan Rouhani approved the draft of the plan on June 21 and tasked Foreign Minister Mohammad Javad Zarif with negotiating with China over the plan in order to finalize it. Three days later, the foreign minister held talks by phone with his Chinese counterpart Wang Yi.
During the talks, Iran's chief diplomat expressed hope that 25-year cooperation would be signed soon.
"Foreign Minister Zarif then highlighted the strategic comprehensive relations between the two countries, expressing hope that the document on comprehensive cooperation would be soon signed by the two sides," Iranian Foreign Ministry said in a statement.
https://en.farsnews.ir/newstext.aspx?nn=13990710000375
--------
EU leaders back Belarus sanctions, warn Turkey
October 02, 2020
BRUSSELS: EU leaders agreed to impose sanctions against members of the Belarus regime on Friday and fired a warning at Turkey over its gas drilling activities in the eastern Mediterranean.
In a summit statement hammered out over more than six hours of haggling, the 27 leaders warned Ankara it could face "immediate" sanctions if it persists with gas exploration in Cypriot waters.
The statement was enough for Nicosia to lift its veto on separate, long-delayed sanctions over the crisis in Belarus, which officials say will now come into effect on Friday.
But EU leaders voted against imposing restrictions on President Lukashenko himself, instead issuing travel bans and freezing the assets of some 40 Belarusian officials.
The first night of the two-day European Union summit was dominated by the bloc's fraught ties with Ankara, which is embroiled in a dangerous maritime stand-off with Greece and Cyprus.
Adopting a carrot and stick approach, the leaders' statement offers Ankara the prospect of closer ties and better trade if it commits to "pursuing dialogue in good faith and abstaining from unilateral actions."
But it warns that the EU is prepared to use sanctions — possibly including broad-based economic measures — if Turkey persists with what Brussels sees as the illegal infringement of Cypriot waters.
"In case of such renewed actions by Ankara the EU will use all its instruments and options available. We have a toolbox that we can apply immediately," European Commission President Ursula von der Leyen told reporters after the summit.
But previous EU warnings, and sanctions on individuals involved in the drilling, have done little to deter Ankara and the final statement falls some way short of the immediate action Nicosia had pushed for.
Before the summit, Turkish President Recep Tayyip Erdogan struck a defiant note, telling his parliament that the EU had made itself a "hostage" of the "spoiled Greeks and the Greek Cypriot administration."
He vowed to maintain his "determined approach."
The EU leaders have agreed to "closely monitor developments" in the eastern Mediterranean and revert to the matter at another summit in December.
Despite the growing tensions with Erdogan's government, the EU is wary of alienating an important neighbor and NATO member which played a crucial role in ending the continent's 2015-16 migrant crisis.
Germany's Chancellor Angela Merkel, who has led a diplomatic outreach, was keen to stress that the potential remains for improved relations.
"We also want to take this positive agenda forward, because we are aware of the importance of strategic relations with Turkey, despite all the differences," she said.
Turkey-Greece tensions have eased slightly, with the two sides agreeing to resume long-stalled talks and on Thursday they set up a military hotline at NATO to avoid any accidental clashes in the area.
The EU leaders welcomed these steps and called for the efforts to be "sustained and broadened."
Further complicating the Turkey talks are allegations of meddling by Ankara in the conflict in Nagorny Karabakh, where nearly 130 people have been killed in a flare-up between Armenia and Azerbaijan.
French President Emmanuel Macron demanded Turkey explain what he said was the arrival of Syrian jihadist fighters in Azerbaijan.
"A red line has been crossed, which is unacceptable," he said.
"I urge all NATO partners to face up to the behavior of a NATO member."
The agreement on Turkey persuaded Cyprus to lift the veto which it had imposed on sanctions over the Belarus political crisis to try to get more EU measures against Ankara over its drilling activity.
The EU will now impose asset freezes and travel bans on around 40 members of President Alexander Lukashenko's regime whom it blames for rigging the August 9 election and cracking down on protests afterwards.
But, unlike Britain and Canada, which have already sanctioned Belarus officials, the EU will not be imposing measures on Lukashenko himself.
https://www.arabnews.com/node/1743136/world
--------
UAE, US and Israel will develop joint strategy in energy sector
October 01, 2020
CAIRO: The United Arab Emirates, the United States and Israel issued a joint statement on Thursday about developing a joint strategy in the energy sector, Emirates News Agency (WAM) reported.
The statement, issued by energy ministers, also stressed that the countries will seek solutions for energy challenges the Palestinian people face by developing energy resources, technologies, and related infrastructure.
https://www.arabnews.com/node/1742896/middle-east
--------
Armenians feel uneasy in Turkey, says Turkish MP
October 02, 2020
ANKARA: The recent clashes between Azerbaijan and Armenia in the mountainous Nagorno-Karabakh region seem to be evolving into a conflict in which all regional actors are participating — particularly Turkey and Russia — whether through attempts to control information, drone usage, or the employment of foreign mercenaries.
Garo Paylan, one of the few Armenian members of Turkey's parliament and a member of the opposition Peoples' Democratic Party (HDP), has been an outspoken critic of Turkey's recent policies on the Nagorno-Karabakh issue.
"Turkey is currently the only country that supports war, although it is a member of the OSCE Minsk Group, which is tasked with negotiating a settlement to the Karabakh conflict," Paylan told Arab News. "But Ankara has lost all neutrality in this process."
Azerbaijan and Armenia have been holding joint military exercises for some time with Turkey and Russia respectively, which has likely resulted in improving their military capabilities in the difficult terrain and the soon-to-arrive harsh winter conditions. The Azeri army is using Turkish-made drones.
According to Paylan, Armenia, Azerbaijan and Turkey will all be losers if the conflict in Karabakh is allowed to continue, while Russia will be the only winner. He believes that Moscow is taking advantage of Turkey to make Azerbaijan and Armenia much more dependent on Russia in the energy-rich region.
Turkey's energy cooperation with Azerbaijan is on the rise, in contrast with its diminishing imports from Russia and Iran, its erstwhile major sources. Turkey reportedly plans to establish a permanent military base in Azerbaijan.
However, to what extent Turkey will be willing to risk undermining its relationship with Russia, or whether Ankara will attempt to use this crisis to gain leverage over Moscow, is still unclear, as both countries support opposing sides in the Libyan and Syrian conflicts.
In the meantime, the current escalation of regional tensions has had direct repercussions over citizens of Armenian descent living in Turkey.
Convoys of cars flying the flag of Azerbaijan and sounding their horns regularly participate in demonstrations in Istanbul, particularly in areas where the majority of residents are Armenian. The street demonstrations began on Monday in the district where the headquarters of the Armenian Patriarchate is located.
Paylan has repeatedly called on authorities to guard against the alarming rise in incidents of hate speech against Armenians on both social and mainstream media, and warned of the potential for hate crimes sparked by the government's bellicose support for Azerbaijan. Ibrahim Karagul, editor-in-chief of a major pro-government newspaper in Turkey, recently called on Turkey to "accidentally" drop a bomb on the Armenian capital, Yerevan.
Before the First World War, there were an estimated 2.4 million Armenians living in Turkey. There are currently around 60,000, mostly residents of Istanbul.
Omer Celik, the spokesperson of the ruling Justice and Development Party, said the government would not allow the demonstrators to threaten Armenian citizens, but the fact that president Recep Tayyip Erdogan remained silent has sparked criticism.
According to Paylan, the Karabakh conflict has triggered a rise in nationalism and racism, and now poses a real danger to Armenians in Turkey.
"Any hate speech towards the Armenian people makes our own citizens an imminent target. The government is using this conflict for domestic consumption. Armenian-origin citizens have become scapegoats, and the object of rising racism and hate speech," he said.
Hrant Dink, a well-known Turkish-Armenian journalist and intellectual, was killed in 2007 in an armed attack by a young Turkish ultranationalist in Istanbul, whose trial is still ongoing. That case has become a symbol of hate crimes against minorities in Turkey, and continues to be dogged by allegations of state involvement 13 years later, as full details have yet to be revealed.
Before his murder, Dink famously said, "I feel like a dove, fearful and free at the same time. But I know that the people in this country would never dare touch a dove."
Paylan believes the Armenian community shares those same feelings at the moment.
"The current climate reminds me of previous anti-Armenian pogroms. We have experienced this worrying trend for the past four generations," Paylan said.
https://www.arabnews.com/node/1743071/middle-east
--------
North America
U.S. Repatriates Last of Islamic State Suspects Believed Captured in Syria
By Katie Benner
Sept. 30, 2020
WASHINGTON — The United States has repatriated and charged the last Americans believed to be detained in Syria and accused of supporting the Islamic State, the Justice Department said on Wednesday. The move could give the Trump administration a stronger hand in its efforts to persuade other nations to repatriate and, when appropriate, prosecute citizens who traveled to the Middle East to support the group.
The Justice Department said that the four repatriated Americans were among about 2,000 men from dozens of countries who were imprisoned in northern Syria and caught for years in legal and political limbo. The four were captured and detained last spring by the Kurdish-led Syrian Democratic Forces.
"This is a significant moment in what has been a yearslong effort to bring back the individuals who left the U.S. to fight with ISIS," John C. Demers, the head of the Justice Department's National Security Division, said in an interview. "Each country should take responsibility for the people who left their countries."
Two of the suspects, Emraan Ali and Jihad Ali, a father and son, made their initial appearance in federal court in Miami on Wednesday. Emraan Ali traveled to Syria in March 2015 with his family, including his son, and received military and religious training from the Islamic State, the government said in court documents. Mr. Ali and his son were accused of providing, trying to provide and conspiring to provide material support to the group. They were captured in 2019 during one of the Islamic State's final battles to maintain its territory in Syria, the Justice Department said.
Two other suspects, Abdelhamid Al-Madioum and Lirim Sylejmani, were charged two weeks ago in federal courts in Minnesota and Washington, D.C., with supporting the militant group, efforts that began in 2015, according to court documents.
Though both the Obama and the Trump administrations decided to repatriate and try American detainees, other countries have been reluctant to bring back terrorism suspects because of political and legal hurdles.
But members of the Syrian Democratic Forces are unlikely to be able to detain the rest of the prisoners long-term, particularly as the civil war in Syria continues under President Bashar al-Assad. The Treasury Department on Wednesday also imposed sanctions on nearly 20 people and entities, including the governor of the Central Bank of Syria, in an attempt to restrict funding to Mr. Assad and his government.
Should those international prisoners be released with no plan to charge them or reintegrate them into society, they could pose a terrorist threat.
"We are demonstrating to our international partners that it is not a long-term solution to leave their people imprisoned in Syria," said John Brown, the F.B.I.'s executive assistant director for national security.
Mr. Brown said that the United States had offered other nations, especially in Western Europe, evidence and intelligence to help them bring charges against the prisoners as well as assistance in drafting legislation to overcome legal hurdles to repatriate their citizens.
The charges against the four American suspects are also the latest example of the Justice Department using the civilian court system to prosecute terrorism cases as the military commissions system at the wartime prison in Guantánamo Bay, Cuba, has foundered.
The debate over the use of civilian courts that persisted during the Obama administration has receded as prosecutors repeatedly secured convictions on terrorism charges and judges imposed lengthy sentences on them.
"We've done hundreds of terrorism cases in U.S. civilian court since 9/11, and very successfully so," Mr. Demers said. He said that prosecutors also protected classified information in bringing their cases, putting to rest fears among some in the intelligence community that trials would expose sensitive information and diminish the government's ability to fight terrorism.
"The system has worked," Mr. Demers said. "It is something we will continue to use in this administration."
In all, the United States has repatriated 27 Americans from Syria and Iraq, 10 of whom were criminally charged. The other 17 are the family members of Islamic State suspects or minors who were not charged with crimes.
Mr. Demers said that other Islamic State suspects who have been charged who were not in detention facilities and may also be brought back to the United States to face trial.
Mr. Brown said that the Islamic State was still active and no longer had to entice recruits to travel for indoctrination and military training. Long before its self-declared caliphate in Syria and Iraq collapsed, the group had begun using social media to recruit members and inspire others to act on their own to conduct terrorist attacks.
https://www.nytimes.com/2020/09/30/us/politics/islamic-state-suspect-repatriated.html?utm_source=iterable&utm_medium=email&utm_campaign=1574527_
--------
His confession about being an ISIS executioner enraged Canadians. Now police say he made it up
By Paula Newton
September 30, 2020
(CNN)The details were gory and vivid, the emotion was raw, but Canadian police say 25-year-old Shehroze Chaudhry lied about being a foreign fighter for ISIS and in so doing, perpetrated a terrorist "hoax."
Last week, the Royal Canadian Mounted Police charged Chaudhry, a Toronto-area man, with "Hoax-Terrorist activity" in relation to interviews that were published by "multiple media outlets," according to a police news release.
The RCMP did not provide further details about their allegations, noting only in the news release that Chaudhry "claimed he travelled to Syria in 2016 to join the terrorist group ISIS and committed acts of terrorism."
Chaudhry declined to comment to CNN.
"Hoaxes can generate fear within our communities and create the illusion there is a potential threat to Canadians, while we have determined otherwise. As a result, the RCMP takes these allegations very seriously, particularly when individuals, by their actions, cause the police to enter into investigations in which human and financial resources are invested and diverted from other ongoing priorities," said Superintendent Christopher deGale, of the RCMP's Ontario Division of the Integrated National Security Enforcement Team.
RCMP did not outline what investigators knew about Chaudhry's trips to Syria or if they could confirm that he had ever traveled there. Police also did not disclose whether they believe Chaudhry fabricated the entire story about being an ISIS member or whether it was specific details that Chaudhry disclosed in media interviews that constituted the "hoax."
Leaving Canada to participate in the activities of a terrorist group is an indictable offence with a maximum sentence of 10 years.
In a series of media interviews, most notably with the award-winning New York Times 2018 podcast "Caliphate," Chaudhry -- portrayed under the name Abu Huzayfah in interviews -- talked in graphic terms about ISIS killings and violence and pledged allegiance to the ISIS cause of creating an Islamic caliphate.
After the debut of "Caliphate," Chaudhry also spoke to the Canadian Broadcasting Corporation, but gave different details about his level of involvement with ISIS, according to CBC.
In a statement to CNN, the RCMP says it "can confirm that Shehroze Chaudhry is the same person as Abu Huzayfah from the New York Times podcast Caliphate.
"The information aired in the Caliphate Podcast series was investigated, as were other avenues of information available to us, with the result of our investigation being the basis for the charge laid against Mr. Chaudhry," says Sgt. Lucie Lapointe.
Bombshell charges
You could still hear the shock in Amarnath Amarasingam's voice as he discussed the bombshell charges against Chaudhry, a man he says he has spoken to almost every week for nearly 4 years for research and community reintegration efforts.
"From everything we've talked about I'm a little blown away by the charge so I'm waiting to see what the RCMP says about the case and see if it survives in court somehow," said Amarasingam, an assistant professor in the School of Religion at Queen's University in Kingston, Ontario in an interview with CNN.
In his work as a researcher and lecturer in extremist ideology, Amarasingam says he has spoken to dozens of ISIS fighters and while he says he cannot rule out that Chaudhry lied, he is stunned at the allegations that he faked the whole story.
"He was incredibly detailed, incredibly plausible, and then the emotional aspect of it added to it. When someone is telling you a story, when you're describing a murder that you committed or that you saw, if you haven't experienced anything like that it's really hard," said Amarasingam, adding that he spoke to Chaudhry in the last few days but did not discuss the charges against him.
In a statement to CNN on Wednesday, VP for Communications Danielle Rhoades Ha said the New York Times was reviewing the way it presented Huzayfah in the series.
"While the uncertainty about Abu Huzayfah's story was explored directly in episodes of Caliphate that featured him, his arrest and the allegations surrounding it have raised new and important questions about him and his motivations. We're undertaking a fresh examination of his history and the way we presented him in our series. We will have more to say when we complete that effort."
In an earlier statement, the Times said uncertainty about Abu Huzayfah's story was "central to every episode of Caliphate that featured him."
"Huzayfah's account was checked against several other sources and documents -- including his family, his teachers in Pakistan, flight records, university transcripts, passports, multiple American intelligence officials, an interview with another former ISIS member, geolocation of images and more. The concerns being raised now are concerns that our team examined in the podcast," Rhoades Ha said.
In defending its airing of "Caliphate," the New York Times sad the series was "responsible journalism that helped listeners understand the power and pull of extremism."
Chaudhry publicly denied being a murderer in subsequent interviews. In a May 2018 CBC interview, he said that when he spoke to the New York Times he was "being childish." He added in the CBC interview: "I was describing what I saw and basically, I was close enough to think it was me."
New York Times correspondent Rukmini Callimachi interviewed Chaudhry for "Caliphate." She told the CBC in 2018 that she suspected Chaudhry changed his story when he realized he was under investigation in Canada. Callimachi added that as the publication date approached he threatened to say he "made it all up" if they refused to pull the story.
When CNN reached out to Callimachi for comment, she referred us to the New York Times statement.
In that statement, the news organization also pointed out that when it discovered that Chaudhry had "misled them about some details," it then aired Chapter 6 of the series which the New York Times says documented the process to uncover his inconsistencies.
Concerns in Canada
But Chaudhry's claims sparked concern in Canada and opposition leaders demanded action from the Trudeau government.
In a parliamentary session shortly after "Caliphate" debuted, Canada's public safety minister Ralph Goodale responded, "I am charged with the responsibility of keeping Canadians safe," adding, "Discussing operational matters on the floor of the House of Commons is exactly the opposite of keeping Canadians safe."
Conservative politician Candice Bergen shot back: "Canadians deserve more answers from this government. Why aren't they doing something about this despicable animal?" Bergen said.
The RCMP has said little on what role Chaudhry's media interviews played in its "extensive" investigation, asserting only that they raised "public safety concerns amongst Canadians."
Chaudhry is scheduled to appear in court in mid-November and the charge, if proven, carries a maximum prison sentence of 5 years.
Amarasingam says Chaudhry has been trying to move on with his life and that he was enrolled in university full time and also has a job. He says when the New York Times podcast was released, Chaudhry did seem uncomfortable that his interview was central to many episodes of the podcast.
"For the podcast he burst into tears when talking about the killing, and so it would require a certain level of mental distress, mental health issues to arouse the kind of emotions in yourself when talking about an entirely made up story," said Amarasingam.
https://edition.cnn.com/2020/09/30/americas/canada-isis-hoax-chaudhry-intl/index.html?utm_source=iterable&utm_medium=email&utm_campaign=1574527_
--------
UAE, US and Israel agree to develop joint strategy in energy sector
Tuqa Khalid
01 October 2020
The United Arab Emirates, the United States and Israel agreed to develop a joint strategy in the energy sector, according to a joint statement reported on Thursday by the UAE's state news agency WAM.
The statement was issued on behalf of Suhail bin Mohammed al-Mazrouei, UAE Minister of Energy and Infrastructure, US Secretary of Energy Dan Brouillette and Israeli Minister of Energy Yuval Steinitz.
For all the latest headlines follow our Google News channel online or via the app.
"The United Arab Emirates, the United States of America, and Israel, acknowledging the benefits of focusing on pragmatic steps that have tangible outcomes, agree to encourage greater coordination in the energy sector, including renewable energy, energy efficiency, oil, natural gas resources and related technologies, and water desalination technologies," the statement read.
"Together, our dynamic economies will look to leverage world-leading research and development capacities to meet the needs of current and future generations. We will also seek to find solutions to the energy challenges faced by the Palestinian people through the development of energy resources, technologies, and related infrastructure," the statement added.
"To maximize the global benefits of cooperation, the UAE, the US, and Israel are committed to exploring collective activities in multilateral settings in coordination with financial institutions and the private sector to enhance international investment in research and development and the rapid adoption of new energy technologies," WAM reported citing the joint statement.
The UAE normalized ties with Israel after a US-brokered deal which was announced at the White House on August 13 and signed in Washington on September 15.
The UAE-Israel deal was struck following what officials said were 18 months of talks. The UAE agreed to normalize relations with Israel, while Israel agreed to continue with plans to suspend its annexation of the West Bank.
The UAE also abolished on August 29 a previous law that mandated an economic boycott of Israel.
https://english.alarabiya.net/en/business/energy/2020/10/02/UAE-US-and-Israel-agree-to-develop-joint-strategy-in-energy-sector
--------
All 27 American ISIS supporters held by Kurds back in US custody
01 October 2020
The US said on Thursday all known Americans allegedly supporting ISIS militants and being held by US-backed forces in Syria have been returned, some to face criminal charges, and urged Europe to account for their citizens backing the militant group.
In a statement, the US Department of Justice said two alleged United States ISIS supporters made court appearances in Florida on Wednesday for charges of providing the group material support. That brings the total number of US citizens back in custody from Syria and Iraq to 27, and among those, 10 face charges, it said.
Two other Americans facing similar charges faced US court action in Minnesota and Washington on Sept. 16, the department added.
"The US has brought back every American supporter of ISIS known to be held by the Syrian Democratic Forces against whom we have charges," Assistant Attorney General for National Security John Demers said, calling the effort a "moral responsibility."
The Kurdish-led SDF in northeast Syria is backed by the US.
The department also urged other countries, especially those in Western Europe, to act and said it would help them take "responsibility for their citizens who left to take up arms in support of ISIS's reign of hate and intolerance."
Europeans make up about one-fifth of the 10,000 ISIS fighters held by Kurdish militias in Syria, but many European nations have hesitated to repatriate citizens linked to the group for fear of a public backlash.
US officials have said that ISIS is evolving from a militant group with aims to hold territory in the Middle East to a global network that hopes to inspire extremist ideology and attacks elsewhere.
The Trump administration, meanwhile, has moved to draw down US troops sent to help defeat ISIS fighters in Iraq and is weighing a possible reduction of its diplomatic presence in the country.
https://english.alarabiya.net/en/News/world/2020/10/01/All-27-American-ISIS-supporters-held-by-Kurds-back-in-US-custody
--------
President Trump and first lady test positive for COVID-19
October 02, 2020
WASHINGTON: President Donald Trump and first lady Melania Trump have tested positive for the coronavirus, the president tweeted early Friday.
Trump's positive test comes just hours after the White House announced that senior aide Hope Hicks came down with the virus after traveling with the president several times this week. Trump is 74 years old, putting him at higher risk of serious complications from a virus that has now killed more than 200,000 people nationwide.
"Tonight, @FLOTUS and I tested positive for COVID-19. We will begin our quarantine and recovery process immediately. We will get through this TOGETHER!" Trump tweeted.
Trump announced late Thursday that he and first lady Melania Trump were beginning a "quarantine process" after Hicks came down with the virus, though it wasn't clear what that entailed. It can take days for an infection to be detectable by a test.
The British government wished the president a speedy recovery after testing positive to COVID-19 but the United States has a clear succession protocol should it be needed, a British minister said on Friday.
"All of us want to send our best wishes to President Trump, the first lady and the Trump family and wish them a speedy recovery," Housing Secretary Robert Jenrick told Sky.
The diagnosis marks a major blow for a president who has been trying desperately to convince the American public that the worst of the pandemic is behind them even as cases continue to rise with less than four months before Election Day. And it stands as the most serious known public health scare encountered by any sitting American president in recent history.
Symptoms of COVID-19 can include fever, cough and breathing trouble. Most people develop only mild symptoms. But some people, usually those with other medical complications, develop more severe symptoms, including pneumonia, which can be fatal.
In an interview with Fox News host Sean Hannity Thursday, Trump said he was awaiting results of a COVID-19 test. "Whether we quarantine or whether we have it, I don't know," he said, adding that first lady Melania Trump was also awaiting results.
Hicks traveled with the president multiple times this week, including aboard Marine One, the presidential helicopter, and on Air Force One to a rally in Minnesota Wednesday, and aboard Air Force One to Tuesday night's first presidential debate in Cleveland.
Trump had consistently played down concerns about being personally vulnerable to contracting COVID-19, even after White House staff and allies were exposed and sickened.
"I felt no vulnerability whatsoever," he said told reporters back in May.
He has instead encouraged governors to reopen their states and tried to focus the nation's attention on efforts to revive the economy — not a growing death toll — as he seeks another four-year term.
Some studies suggest COVID-19 patients who are obese may be at higher risk of being seriously sicked by the virus, although it's unclear whether that's because they are more likely to have other health conditions such as heart disease or diabetes. In his 2019 physical, Trump met the technical threshold for obesity.
The news was sure to rattle an already shaken nation still grappling with how to safely reopen while avoiding further spikes. The White House has access to near-unlimited resources, including a constant supply of quick-result tests, and still failed to keep the president safe, raising questions about how the rest of the country will be able to protect its workers, students and the public as businesses and schools reopen.
Trump, the vice president and other senior staff have been tested for COVID-19 daily since two people who work at the White House complex tested positive in early May, prompting the White House to step up precautions. Everyone who comes into contact with the president also receives a quick-result test.
Yet since the early days of the pandemic, experts have questioned the health and safety protocols at the White House and asked why more wasn't being done to protect the commander in chief. Trump continued to shake hands with visitors long after public health officials were warning against it and he initially resisted being tested. He has been reluctant to practice his own administration's social distancing guidelines for fear of looking weak, including refusing under almost all circumstances to wear a mask in public.
Trump is not the only major world leader known to have contracted the virus. British Prime Minister Boris Johnson spent a week in the hospital, including three nights in intensive care, where he was given oxygen and watched around the clock by medical workers. German Chancellor Angela Merkel self-isolated after a doctor who gave her a vaccination tested positive for the virus, and Canadian Prime Minister Justin Trudeau worked from home after his wife fell ill.
The White House got its first COVID-19 scare in early March when at least three people who later tested positive came in close proximity to the president at his private Florida club. That included members of the Brazilian president's delegation, including the Brazilian chargé d'affaires, who sat at Trump's dinner table.
In mid-March, as the virus continued to spread across the country, the White House began taking the temperature of everyone entering the White House complex, and in April, it began administering rapid COVID-19 tests to all those in close proximity to the president, with staffers being tested about once a week. The frequent tests gave some staff the false impression the complex was safe from the virus, and few, as a result, followed recommended safety protocols, including wearing masks.
But then the bubble broke.
On May 7, the White House announced that a member of the military serving as one of the president's personal valets tested positive for the virus, followed a day later by a positive diagnosis for Vice President Mike Pence's press secretary.
Even then, Trump said he was "not worried" about the virus spreading in the White House. But officials again stepped up safety protocols for the complex, directing everyone entering the West Wing to wear a mask.
"I think it's very well contained, actually," Trump told reporters on May 11.
But by June, concerns at the White House had dissipated once again, with few staffers bothering with masks even as more and more people tested positive for the virus, including campaign staffers preparing for a Tulsa rally and Secret Service agents.
On July 3rd, Kimberly Guilfoyle, who is dating Trump's oldest son, Donald Trump Jr., tested positive in South Dakota before an Independence Day fireworks show at Mount Rushmore. Guilfoyle, a former Fox News personality who works for Trump's campaign, had not flown on Air Force One and had not been in direct contact with the president, though she had had contact with numerous top GOP officials.
In July, Trump National Security Adviser Robert O'Brien tested positive.
While there is no evidence that Trump is seriously ill, the positive test also raises questions about what would happen if he were to become incapacitated due to illness. The Constitution's 25th Amendment spells out the procedures under which a president can declare themselves "unable to discharge the powers and duties" of the presidency. If he were to make that call, Trump would transmit a written note to the Senate president pro tempore, Republican Sen. Charles Grassley of Iowa, and House Speaker Nancy Pelosi, D-Calif. Pence would serve as acting president until Trump transmitted "a written declaration to the contrary."
The vice president and a majority of either the Cabinet or another body established by law, can also declare the president unable to discharge the powers and duties of his office, in which case Pence would "immediately assume the powers and duties of the office as Acting President" until Trump could provide a written declaration to the contrary.
https://www.arabnews.com/node/1743116/world
--------
South Asia
Afghan Gov't 'Strongly Welcomes' European Parliament Call for Immediate Ceasefire
By Mohammad Arif Sheva
01 Oct 2020
KABUL, Afghanistan – Afghan government "strongly welcomes the European Parliaments call for immediate and permanent ceasefire" in Afghanistan, said Presidential Spokesman Thursday.
"The Islamic Republic of Afghanistan strongly welcomes the European Parliament call for immediate and permanent ceasefire and condemnation of violence," said spokesman for the Afghan President Sediq Sediqqi in a tweet.
The Afghan government remarks came a day after the Chair of the Committee on Foreign Affairs David McAllister and Chair of the Delegation for Relations with Afghanistan Petras Auštrevičius issued a joint statement Wednesday, calling for "all sides to put in place an immediate ceasefire."
"We welcome the launch of the direct peace negotiations between the Government of Afghanistan and the Taliban," said the statement. "A comprehensive peace process is a precondition to end four decades of death and destruction and to bringing stability, security and peace to Afghanistan."
Addressing the ongoing peace talks in Doha between the Afghan government and the Taliban delegation since September 12, the European Parliament said, "Intra-Afghan negotiations are key to the peace process."
"The European Parliament will insist on the need to be inclusive in these Afghan-owned and Afghan-led negotiations," the statement read. "All political factions and civil society, including Afghan women, youth and minorities, should be involved in the talks and throughout the whole process."
Meanwhile, the Parliament condemned the escalation of violence throughout Afghanistan more recently, calling for "all stakeholders" to "put in place an immediate and permanent ceasefire."
"The European Parliament stands ready to facilitate and support the peace process with the aim of preserving the values of democracy, human rights and the rule of law, building upon the political, economic and social achievements of the people of Afghanistan," statement concluded.
https://www.khaama.com/afghan-govt-strongly-welcomes-european-parliament-call-for-immediate-ceasefire-98765/
--------
Pakistan 'promised to bring Taliban around to cease-fire'
MEHREEN ZAHRA-MALIK
October 01, 2020
ISLAMABAD: The head of Afghanistan's High Council for National Reconciliation, Abdullah Abdullah, told Arab News that Pakistan has "promised" to help convince the Afghan Taliban to agree to a cease-fire. Abdullah spoke to Arab News on Wednesday before leaving Pakistan after a three-day visit to Islamabad.
The cease-fire has been a major sticking point in the ongoing negotiations between the Kabul government and the Taliban as they aim to end decades of war. Taliban offensives have continued even since Afghan and Taliban negotiators began meeting in Doha on Sept. 12, hoping to agree to a cease-fire and power-sharing deal.
Pakistan is considered a key force in pushing the Taliban to negotiate, and both Kabul and Washington are now urging the South Asian nation to use its influence over the insurgent group to agree to more concessions.
Relations between Pakistan and Afghanistan have long been marred by hostility, with both sides trading accusations that the other is a safe haven for cross-border militant activities.
Abdullah told Arab News that the civil and military leaders he met in Pakistan had agreed that the key to peace in Afghanistan was the Taliban agreeing to a "reduction in violence, leading to a cease-fire."
"In our own discussions with all authorities, I found nobody having any doubt about that need," he said, referring to his meetings with the Pakistani prime minister, army chief, foreign minister and other leaders. "They promised that they will also try their own way ... to use their positive influence in that regard."
At the talks in Doha, both sides agreed on the majority of suggestions about how the dialogue should be conducted, including committing to continue negotiations even if fighting escalates.
But they remain deadlocked over the process for negotiations, in part due to the Taliban's insistence that the basis of the dialogue be the Doha Agreement, signed in February between the Taliban and the United States after talks that the insurgents refused to allow the Kabul government to be a part of.
That deal promises a phased withdrawal of American troops in exchange for guarantees that the Taliban will reduce its attacks and no longer permit Afghanistan to serve as a haven for militant groups.
"Why make (the Doha Agreement) such an issue that we remain stuck in it?" Abdullah asked. "Our team has been advised and instructed to be flexible. If the Taliban do not get more serious and do not show flexibility, that will automatically affect the attitude of our team as well, and then we might reach another impasse." Abdullah added that it is a "major concern" that the international community could lose focus on the peace process if the stalemate with the Taliban is not resolved quickly.
The two sides also disagree over which school of Islamic thought should be used to resolve disputes in post-war Afghanistan. While both mainly believe they should adhere to the Hanafi school — one of the four major Sunni schools of jurisprudence that is the foundation of the current Afghan constitution — they have been unable to agree on a formula that does not alienate minority sects, particularly Shias.
"Do we use the diverse nature of our nation — different ethnicities, different languages, regions, socio-economic circumstances — as a tool to fight forever over ruling, or a means to find a way to add to the beauty of the country and to make it an energy for the country to flourish, and look towards the future rather than getting stuck in the past?" Abdullah asked.
He said the government team was open to the idea of engaging a mediator or a facilitator to break the current impasse, if the Taliban agreed.
"If (a facilitator) is needed at some stage, we should move quickly without wasting time," he said, adding that both sides could decide together who that facilitator should be.
Earlier this year, the peace process was threatened by another impasse — between Abdullah and Afghan President Ashraf Ghani. Abdullah disputed the results of an election last September and announced the formation of a parallel government, undermining Ghani's administration at a time when the US was trying to advance the peace process with the Taliban.
In May, Abdullah and Ghani finally signed a power-sharing deal to end their political stalemate.
When asked if he and Ghani were now on the same page on the ongoing negotiations with the Taliban, Abdullah said: "Find me two sisters or two brothers who are one hundred percent on the same page on all issues. But when it comes to peace, yes. The goal is peace, dignified durable peace, acceptable for the people of Afghanistan, without losing the gains of the past, which are the rights of the people, the values that we believe in, the liberties, freedom of speech, women's rights, the right to vote and all of that. On those principles we think the same way."
When asked if he wished to be president in a future post-war government in Afghanistan, Abdullah said: "My focus is not on my own role, to be honest … The ultimate goal for me will be achieving peace for a nation which deserves it, which has suffered more than its share for the past 42 years. That's my ultimate goal."
https://www.arabnews.com/node/1742931/world
--------
Oblate prelate to lead Dhaka Archdiocese in Bangladesh
Rock Ronald Rozario
October 02, 2020
Pope Francis has appointed Bishop Bejoy Nicephorus D'Cruze of Sylhet as the new metropolitan archbishop of Dhaka.
The Oblates of Mary Immaculate prelate replaces Holy Cross Cardinal Patrick D'Rozario in Bangladesh's capital.
The news of the appointment was simultaneously released by the Vatican and Dhaka Archdiocese on Sept. 30, according to a press release from Archbishop George Kocherry, apostolic nuncio to Bangladesh.
Cardinal D'Rozario, archbishop of Dhaka since 2011, resigned from the post on the eve of his 77th birthday. Although he reached the mandatory retirement age of 75 in 2018, Pope Francis extended his term by two years. He became the first cardinal of Bangladesh in 2016.
Archbishop D'Cruze, 64, is the first prelate of Dhaka from the Oblate religious order that has been serving in Bangladesh since 1973. He is the 11th bishop and sixth archbishop of Dhaka. This metropolitan see has been predominantly served by prelates from Holy Cross, the largest religious order in the country.
Born on Feb. 9, 1956, in Puran Tuital village under Holy Spirit Catholic Church of Dhaka district, Archbishop D'Cruze was ordained an Oblate priest in 1987. Following short stints in parishes in the Sylhet region, he was sent to Rome, where he studied theology for a licentiate degree from the Pontifical Gregorian University from 1990-92.
From 1993-96 and 1999-2000, he was the director of the Oblate Juniorate in Dhaka. He obtained a doctorate degree in theology from the Gregorian University in 1996-99. He has taught theology at Holy Spirit National Major Seminary in Dhaka for many years.
He served as the delegation superior of Oblates in Bangladesh from 2001-05.
On Feb. 19, 2005, he was appointed bishop of Khulna Diocese and served there until 2011. He became the first bishop of Sylhet Diocese when it was separated from Dhaka Archdiocese in 2011. In Sylhet, he built up the diocese in terms of infrastructure, spirituality and pastoralism.
"I did not even have a house of my own. I was renting a room in a house belonging to Muslims where I was not allowed to celebrate the Eucharist. Nor was I permitted to hold any religious meetings. I was allowed only to say my own private prayers. But in fact I did celebrate the Eucharist secretly, sometimes in the company of my priests," the new archbishop said in an interview about his first experiences as the bishop of Sylhet.
He is also respected for his pastoral activism thanks to frequent visits to predominantly indigenous Catholics in parishes and mission centers of Sylhet Diocese with about 19,000 faithful.
Archbishop D'Cruze served as the treasurer of the Catholic Bishops' Conference of Bangladesh (CBCB) for years and on Aug. 15, 2020, he became its secretary-general. He is chairman of the Episcopal Commission for Christian Unity and Interreligious Dialogue and well known for his advocacy for interdenominational and interfaith dialogue and harmony.
Dhaka, canonically erected as a diocese 1886 and elevated to an archdiocese in 1950, is one of the largest and oldest Christian strongholds among two archdioceses and six dioceses in Bangladesh. The archbishop of Dhaka is the ex-officio president of the CBCB and viewed by other faiths as the head of Christians in the Muslim-majority country.
Dhaka Archdiocese covers eight civil districts of central Bangladesh and has about 80,500 Catholics in about 25 parishes and about a dozen mission centers in three regions — Dhaka metropolitan, Bhawal and Atharogram (Eighteen Villages).
Many Catholics expressed their joy and expectations over the appointment of Archbishop D'Cruze.
"Many congratulations, new Archbishop Bejoy D'Cruze, my rector at the Oblate Juniorate, a man with strong morale, dedication and knowledge. Your leadership today is more important than ever to discipline the Catholic Church of Bangladesh," said Porimol Palma, a Catholic and senior journalist with leading English-language newspaper The Daily Star.
https://www.ucanews.com/news/oblate-prelate-to-lead-dhaka-archdiocese-in-bangladesh/89721
--------
U.S. Elections Not Affect 'Much' its Agreement with Taliban, Peace Process: Abdullah
By Mohammad Arif Sheva
02 Oct 2020
KABUL, Afghanistan – Chairman of High Council for National Reconciliation Abdullah Abdullah in an interview with Reuters Wednesday said the upcoming United States Presidential Election "will not change" much of the policy, impacting on the Afghan peace process or the US-Taliban agreement on troops withdrawal.
"Nobody can say with certainty what would be the impact of the outcome of the elections in the United States but based on my experiences and interactions, the policy will not change that much," Abdullah told Reuters.
He believes no party in the US would want the country's efforts go in "vain" that were put together for peace with the Taliban and the agreement to reduce its still soldiers in Afghanistan.
"Neither Democrats nor Republicans would want to see all the gains or all the sacrifices they have made in Afghanistan in vain…(or) be hurt once again from Afghanistan or because of Afghanistan," said Abdullah.
The remarks came a day after Abdullah wrapped a three-day official visit to Islamabad, where he met with Foreign Minister Shah Mahmoud Qureshi, Prime Minister Imran Khan and President Arif Alvi, discussing Afghan peace process and Pakistan's role in the process.
https://www.khaama.com/u-s-elections-not-impact-much-its-agreement-with-taliban-peace-process-abdullah-8765/
--------
U.S. Offers 100 Ventilators to Help Afghanistan Fight against Coronavirus
By Mohammad Arif Sheva
02 Oct 2020
KABUL, Afghanistan – United States announced to deliver at least 100 ventilators to the Afghan Ministry of Public Health (MoPH), according to sources, in a bid to help better facilitate coronavirus patients in the country.
Speaking at a ceremony in Kabul Thursday, the US embassy's Chargé d'Affaires Ross Wilson said the aim is part of President Donald Trump's assistance to help combat coronavirus in the world.
"President Trump pledged to provide assistance in the forms of ventilators to countries across the world including in Afghanistan that need them to fight COVID-19," said Wilson, as TOLOnews quoted. "Our donation of one hundred state-of-the-art ventilators provides much needed equipment to those on the frontlines, the health care heroes of Afghanistan helping the people of this country."
Meanwhile, Acting Minister of Public Health Mohammad Jawad Osmani said the ventilators will be distributed to provinces most affected by the virus, adding USAID will assist the Ministry of Public Health with the installation of these medical equipment.
"Training and installation of these devices [Ventilators] in various health centers in Afghanistan, and the maintenance and care of these devices for at least six months after they are installed in health centers, will be carried out by USAID," he said.
The cost of the ventilators is estimated $1.5 million.
Welcoming US assistance to the country, the Afghan government said, "I am confident that the honorable minister of public health will distribute these to the 34 provinces of the country in a just manner, the people of Afghanistan have strong concerns about the second wave of COVID-19, this assistance is quite important for the Afghan people," said Shakir Kargar, Chief of Staff of the Office of the President.
Currently, Afghanistan has 1,020 ventilators available at health facilities throughout the country, according to Public Health statistics.
https://www.khaama.com/u-s-offers-100-ventilators-to-help-afghanistan-fight-against-coronavirus-6789/
--------
Africa
ISIS militants wreak havoc in Mozambique, killing more than 1,000 in insurgency
01 October 2020
Islamic State-affiliated terrorists have reportedly formed a base hub of operations in Northern Mozambique, killing more than 1,500 people, and displacing more than 250,000, according to the European Union.
The militants intend to spread out from Mozambique's Cabo Delgado province throughout Southern Africa unless stopped, according to analyst Jasmine Opperman of the Armed Conflict Location and Event Data Project.
"It is Islamic State, seeking a footprint in Southern Africa," she told Fox News. "Islamic State needs a platform in the region to operate, and Cabo Delgado presents that opportunity, and hence I am saying there is a regional threat."
Opperman believes South Africa, Zimbabwe, Angola, and Namibia are all at risk from ISIS, which started the insurgency three years ago.
More than 1,000 homes have been torched by the militants, and entire villages are empty after residents fled.
A top research analyst told Fox News villagers are given a choice: join ISIS or else. Some villagers have been tortured, raped, and murdered. Young girls have been kidnapped.
"To put it bluntly, it's spiraling out of control," claims Opperman.
The militants have fashioned several names for themselves – including Al Shabaab. But there's no evidence of any direct link with the Somalia-centred group with the same name.
Mozambique's luxury island resorts just offshore, where rooms can reportedly cost up to $30,000 a night, have been attacked. One such resort, where Daniel Craig, who plays 007 in the James Bond movies, and superstar soccer player Cristiano Ronaldo have stayed, burned to the ground this month.
Fearing an imminent terror attack, the management of another nearby resort, hastily arranged an emergency evacuation by air for its guests.
Analysts say the militants are targeting the wealth that is to come from massive natural gas fields currently being explored primarily just offshore. French energy company Total alone is reportedly investing $60 billion in its Mozambique LNG project.
But multiple factors, including alleged corruption within the Mozambican government, have visibly not led to signs of wealth being passed down to the general local community, other than the energy companies employing local staff.
Mozambique ranks 181 out of 187 countries in the most recent UNDP Human Development Index. Meanwhile, the Borgen Project, a Seattle-based non-profit fighting global poverty, claims more than 80% of Mozambicans continue to live on less than $2 a day. Life expectancy in Mozambique is only 55 years, compared to 79 years in the US.
This is why the insurgents claim they attacked, in a huge firefight, and took control of the local port town of Moçimboa da Praia – the supply center for the nearby natural gas projects. Weeks later, with all communications cut, it's still not clear whether the town is still under rebel control.
"We occupy [the towns] to show that the government of the day is unfair. It humiliates the poor and gives the profit to the bosses," a boldly unmasked militant claimed on an official Islamic State video.
The Islamic State is feeding off the unhappiness of the people, experts say.
"There is ample indication that the insurgency in Cabo Delgado is driven by factors other than extremism, including high levels of poverty and unemployment; and a populace that feels neglected by its government," Dr. Marko Svicevic, a research fellow at the South African Research Chair in International Law at the University of Johannesburg.
Svicevic went on to tell Fox News that ISIS has warned South Africa, the only country in the region with a strong military, not to try to help stop the conflict.
"On 7 June 2020, the official newsletter of ISIS - Al Naba - warned South Africa not to become involved in the fighting in Mozambique, or face reprisals within South Africa's territory," he said.
South Africa has so far been spared of Islamist suicide bomber attacks, but Svicevic believes this could change.
"The threat itself may even inspire retaliation through a lone terror attack undertaken in solidarity with the insurgency or with ISIS," he said.
The recent brutal shooting of an unarmed woman – after Mozambican soldiers claimed she was an ISIS militant – sparked widespread horror, with human rights groups demanding an investigation. The woman was reportedly shot more than 30 times.
The case earlier this month also highlighted that fearful locals appear to be turning on each other.
"The army has been involved in great human rights abuses, to the extent that locals even refer to them as terrorists," Opperman said. "The people of Cabo Delgado are losing trust in the government's capability. Civilians are caught up in a violent trajectory, between the insurgents and the defense force members at play."
She said in a recent rape case involving a Mozambique soldier, the accused was "simply transferred."
"No pun intended, they're getting away with murder," Opperman added.
The Mozambican army is massively ill-equipped to deal with the insurgency.
According to analysts, the government, still smarting from Portuguese colonialism that ended just 25 years ago, is reluctant to allow foreign boots on their soil.
Certainly, the presence of foreign government military operations doesn't appear welcome. But this week, Mozambican Foreign Minister Veronica Macamo reached out to the European Union for "support in the area of specialist training for the fight against terrorism and insurgency."
The U.S. State Department appears to be keeping its support diplomatic, for now.
"We work closely with the government of Mozambique to strengthen Mozambican capacity to prevent and counter terrorism in a manner that prioritizes civilian security, respect for human rights, and the rule of law," a spokesperson told Fox News.
Then there's the issue of protecting foreign investment, which is vital to the Mozambican economy. Unlike most of the other natural gas developments that are offshore, and arguably, therefore, more protected, Total is developing a plant on land in Afungi.
With the militants sweeping across northern Mozambique, the French company has entered into a Memorandum of Understanding with the Mozambican government to set up a task force, to "ensure the security of Mozambique LNG operations and workforce."
Now at least two groups of shadowy mercenaries have started operating in Mozambique. The Dyck Advisory Group didn't respond to Fox News' questions as to who funds them, but their fighters have been regularly seen engaging with militants from low-flying attack helicopters.
This means the people of Cabo Delgado are worried about three different – and dangerous – elements: the government army, the 'Islamic State" militants, and now the mercenaries' helicopters.
https://www.foxnews.com/world/isis-militants-wreak-havoc-in-mozambique-killing-more-than-1000-in-insurgency?utm_source=iterable&utm_medium=email&utm_campaign=1574527_
--------
US defense chief's rare Algeria visit points to Sahel region threats
October 01, 2020
ALGIERS: US Secretary of Defense Mark Esper made a rare visit to Algeria on Thursday for talks with the president about war-torn Libya and the troubled Sahel region to the south of the Sahara.
Both countries are alarmed by the threat posed by Islamist militant groups in North Africa and the Sahel, and Algeria is weighing a more active military role against them outside its own borders.
Esper and President Abdelmadjid Tebboune held "talks on Libya and the Sahel and both parties agreed to maintain cooperation and coordination," a statement from Algeria's presidency said.
In a statement, the Pentagon said Esper voiced support for expanding military relations with Algeria during the meeting.
"The two leaders discussed security throughout North Africa and the Sahel and ways to advance our strategic military and diplomatic partnership," the Pentagon said.
Esper's visit is the first by a US Defense Secretary to Algeria since Donald Rumsfeld's in 2006 and he is also the most senior American official yet to meet Tebboune.
Tebboune took office in December after mass protests last year led the army to push his predecessor Abdelaziz Bouteflika to step down after 20 years in power.
The new president has proposed changes to the constitution aimed at mollifying the opposition protest movement, but the reforms would also give the army new powers to intervene in neighboring states.
"Mark Esper wants to discuss the Algerian army's possible role in the region once the new constitution is passed as it allows peace-keeping operations overseas," a Western diplomat in Algeria familiar with the matter told Reuters.
An Algerian source said the talks were expected to focus on Libya, where nine years of chaos after the overthrow of Muammar Qaddafi have created space for militants, and Mali, where French troops are trying to help quell an Islamist insurgency.
"Algeria has an influence in Mali. It showed it can help. The Americans understood that French military intervention did not curb terrorism," a senior Algerian security source, who asked not to be named, told Reuters.
"As for Libya, it is well known that Algeria maintains good ties with all the players including tribes and personalities," the senior source told Reuters.
https://www.arabnews.com/node/1742996/middle-east
--------
Joint Force arrests alleged ISIS members, fuel smugglers and migrants
September 30, 2020
The Joint Force of the Military of Defence has arrested five individuals suspected of belonging to the ISIS group.
The force clarified that the detainees include two Tunisians, an African, and two Libyans.
Sources said that four of the cell members were arrested in a security operation south of the city of Aljmail, near the Tunisian border, while the fifth was caught in an ambush on the highway.
In a separate operation, the joint force has managed to seize 6 trucks used to smuggle fuel to Tunisia, after clashes with the armed group in charge of the fuel smuggling operations.
One gunman was injured during the operation and the others were arrested and referred to the Public Prosecution, according to the Joint Force.
It also confirmed the detention of 350 African immigrants who were arrested while attempting to migrate to Europe through Ajilat and Aljmail cities west of Libya, indicating that this comes within the framework of the force's efforts to combat human trafficking, fuel, and drugs smuggling, as well as terrorist organizations in the western region.
https://www.libyaobserver.ly/news/joint-force-arrests-alleged-isis-members-fuel-smugglers-and-migrants?utm_source=iterable&utm_medium=email&utm_campaign=1574527_
--------
URL: https://www.newageislam.com/islamic-world-news/star-the-voice-muslim-singer/d/123019
New Age Islam, Islam Online, Islamic Website, African Muslim News, Arab World News, South Asia News, Indian Muslim News, World Muslim News, Women in Islam, Islamic Feminism, Arab Women, Women In Arab, Islamophobia in America, Muslim Women in West, Islam Women and Feminism