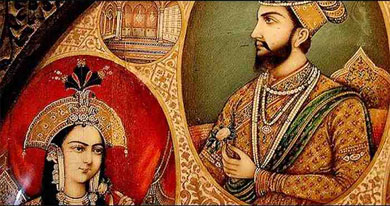 Maharashtra textbooks to omit mention of Mughals and Muslim rulers
------
• Soon, Maharashtra Textbooks to Omit Mention Of Mughals and Muslim Rulers, To Have Larger Chapter on Chhatrapati Shivaji
• Don't Hide Behind Shariah Court, Azalina Tells Muslim Converts
• 7 Arrested In Raid on Karachi Seminary Suspected Of Facilitating TTP
• Gay Pride Row between London Mosque and Ex-Muslims Escalates
• British-Bangladeshi Men in Gang Found Guilty Of Child Sex in UK
India
• Soon, Maharashtra Textbooks to Omit Mention Of Mughals and Muslim Rulers, To Have Larger Chapter on Chhatrapati Shivaji
• Fear, Unease Growing Among Muslims in India, Says Outgoing Vice President Hamid Ansari
• ISI-backed terror module busted in Madhya Pradesh, 3 held from Gwalior
• Check terror activities along LoC, India tells Pak
--------
Southeast Asia
• Don't Hide Behind Shariah Court, Azalina Tells Muslim Converts
• School's Policy of Separate Cups for Muslims and Non-Muslims Draws Ire
• After Masjid India, police swoop on Cyberjaya to nab terror suspects
• Jakim announces special committee on empowering Shariah courts
• Muslims converts do not suffer; the law will not permit this
• Mahathir is right, Malays vote along communal lines
• China offers rocket launchers, radar system to Malaysia: reports
--------
Pakistan
• 7 Arrested In Raid on Karachi Seminary Suspected Of Facilitating TTP
• Muslim Clerics Condemn Terrorist Organisations Active in Pakistan
• Shehbaz Sharif to be appointed as president of Pakistan Muslim League-Nawaz
• 'Four soldiers martyred in clash with terrorists'
• Army Chief reiterates support for Saudi Arabia
--------
Europe
• Gay Pride Row between London Mosque and Ex-Muslims Escalates
• Bosnia's Muslims, Jews, Christians Chide Politicians
• Paris attack: Six French soldiers injured after being 'deliberately' hit by BMW in suspected terror attack
--------
South Asia
• British-Bangladeshi Men in Gang Found Guilty Of Child Sex in UK
• Bangladesh Film Star, Ananta Jalil, Turns Islamic Preacher
• Ghani reminds of imposed war as Invictus spirit flame in Afghanistan
• Afghan Air Force conducted 16 independent airstrikes in past 24 hours: MoD
• Suicide attack leaves one dead in Kabul city
--------
Arab World
• Saudi Forces Reduce Dozens of Buildings in the Shia Town of Awamiya to Ruins
• Dozens Dead in Central Syria As IS Battles Regime Push
• Four policemen killed in attack in Egypt's North Sinai
• Coalition denies raiding Popular Mobilization Forces sites' and ISIS claims responsibility
• ISIS still a threat as Mosul residents return to city in ruins
• US-led airstrikes kill 29 civilians in Syria's Raqqah: Monitor
• New Saudi military graduates display their anti-terror fighting skills
• Saudi village of Al-Musawara now almost free of terrorists and criminals
--------
Mideast
• Rouhani Names Female VPs after Criticism on All-Male Ministers
• Houthi Militias Execute Yemenis Allied To Saleh
• Yemeni Army Warns to March on Saudi Cities
• Palestinians of Jerusalem being pushed by Israel to leave their homes: HRW
• Israeli soldier convicted of fatal shooting enters prison
• UN: Up to 50 migrants 'deliberately drowned' off Yemen
• Over 50 migrants 'deliberately' drowned off Yemen: IOM
• Over 10,000 Yemenis die due to Saudi aerial blockade: Rights group
• Iran Foreign Ministry, SNSC chief condemn attack on Afghan village
--------
Africa
• Two Muslim African Nations Establish Ties, Send Ambassadors to Jerusalem in First
• Thousand refugees saved in Niger desert: UN
• One killed, four injured in grenade attack in Burundi
--------
North America
• The Silence of Trump: How US President Gives Tacit Support to Terror Against Muslims
• Bloomington mosque welcomes hundreds in show of solidarity after bomb attack
• How Trump's Travel Ban Broke With the Principles of Conservatism
• US Muslims targeted like never before
Compiled by New Age Islam News Bureau
URL: https://www.newageislam.com/islamic-world-news/soon-maharashtra-textbooks-omit-mention/d/112162
--------
Soon, Maharashtra Textbooks to Omit Mention Of Mughals and Muslim Rulers, To Have Larger Chapter on Chhatrapati Shivaji
Aug 09, 2017
Mumbai: History textbooks for class 7 and 9 students in Maharashtra will no longer have chapters on Mughals and Muslim rulers before them, a move that provoked an opposition attack on the BJP-led government for promoting the "RSS agenda".
The Devendra Fadnavis government came in the line of the opposition's fire after the state education board revised the textbooks which would now focus mainly on the Maratha Empire founded by Chhatrapati Shivaji.
Chapters from the previous edition on the Mughals, and Muslim rulers in India before them such as Razia Sultana and Muhammad bin Tuqhlaq; have been expunged from the new books for students of government schools.
At least five chapters on the rise and fall of major dynasties in India have been condensed into one chapter - India before the times of Shivaji Maharaj.
"The BJP wants to change our history by espousing regional sentiments. However, history won't change just because it is not being taught in the new textbooks," NCP spokesperson Nawab Malik said. "There is always Google," he added. "The Sangh Parivar wants to forward their agenda by communalizing everything," Malik said.
Sadanand More, chairman of the History subject committee of the Maharashtra State Bureau of Textbook Production and Curriculum Research, however, defended the decision, saying it was relevant for students studying in Maharashtra.
"Why should we not change? We have looked at history from a Maharashtra-centric point of view. Even if it is the Delhi Sultanate or the Mughal rule and the medieval history of India, we have kept Maharashtra at the centre. It is a natural course as we are from Maharashtra. What's wrong in that? In fact, the central board books have little about our state," More said.
The new textbooks have been written keeping in mind the Maratha Empire, Chhatrapati Shivaji Maharaj and expansion of Maratha power in India, More said. Chapters in the new textbooks include 'India before the time of Shivaji Maharaj, 'Maharashtra before the times of Shivaji Maharaj', 'Conflict with Mughals', 'The expansion of Maratha power', 'Maratha-The protectors of the nation' and 'Progression of the Empire,' he said.
"Once we adopt this standpoint and perspective, some details of Mughal Empire will have naturally been eliminated," More said. "On the other hand, NCERT textbooks speak mostly of the history of Mughals and only one-and-a-half page is devoted to Maratha history, with only a few lines on Shivaji Maharaj," he said.
More alleged that some people are trying to give the matter a "colour" and asserted it is purely an "academic issue."
http://www.timesnownews.com/india/article/maharashtra-textbooks-to-omit-mention-of-mughals-and-muslim-rulers-to-have-larger-chapter-on/71092
--------
Don't hide behind Shariah Court, Azalina tells Muslim converts
August 10, 2017
PETALING JAYA: In winding up the debate on the Law Reform (Marriage and Divorce) (Amendment) Bill 2017 (LRA) last night, Minister in the Prime Minister's Department Azalina Othman Said called for Muslim converts not to "hide behind Shariah Court judges", theSun reported.
She said this was because some people convert to Islam and then think they can abandon their non-Muslim family.
"Yes, he's Muslim, but should he leave his (non-Muslim) family hanging just like that? I am not married, but even I am angry with this issue.
"You get married, then you convert and then and you run away from your responsibilities… don't want to pay alimony after converting. Islam is a responsible religion," Azalina said, according to the daily.
The LRA was passed through a voice vote at 12.50am (today) after heated exchanges between Barisan Nasional and Pakatan Harapan MPs.
Azalina said the amended law urges those who convert to Islam to face the civil courts if they want to dissolve their marriage.
"They should be jantan (man) to face it. Enter the civil court, and if you're a man, then divorce according to the procedures," she said.
Under the amended act, a Muslim convert whose civil marriage is not dissolved will have the same right as his or her non-Muslim spouse to file for divorce in a civil court.
Azalina also argued that the amendments do not deny or undermine the jurisdiction of Shariah courts as argued by several PAS MPs.
"I understand what you're saying about the existence of the Islamic Family Law (Federal Territory) Act 1984.
"Everyone knows that, but this is to give them the space to file a petition. So (the convert) has a choice to solve the problem," Azalina was quoted as saying by theSun.
http://www.freemalaysiatoday.com/category/nation/2017/08/10/dont-hide-behind-shariah-court-azalina-tells-muslim-converts/
--------
7 arrested in raid on Karachi seminary suspected of facilitating TTP
Imtiaz Ali
August 09, 2017
Sindh Police's Counter-Terrorism Department (CTD) on Wednesday conducted a search operation in a Karachi seminary allegedly linked with the outlawed Tehreek-i-Taliban Pakistan (TTP) and detained seven persons for interrogation, CTD Senior Superintendent Police Omar Shahid Hamid said Tuesday.
Speaking to the press, the CTD official said that a team, along with district administration and district police, had conducted a search operation in the Al-Kareem Islamic Academy located in Karachi's SITE area.
Shahid claimed that the seminary had been established by Mufti Shakir, a "dangerous terrorist and TTP commander".
"Mufti Shakir is responsible for a number of police murders in District Central and West in 2013-14, and is suspected of involvement in the murder of Police Superintendent Chaudhry Aslam," added the officer.
Mufti Shakir was revealed to be the mastermind behind a group that was "neutralised" by the CTD on August 7 after three suspected militants were killed in an encounter in the Machhar Colony area of the city.
"The killed militants had been planning large-scale attacks in Karachi," Hamid claimed.
"He [Mufti Shakir] is also suspected to be behind at least one group that is involved in police killings in Karachi," he said.
Four policemen were gunned down in an attack in the SITE area in June, while July also saw at least two deadly attacks on police in the metropolis.
https://www.dawn.com/news/1350571/7-arrested-in-raid-on-karachi-seminary-suspected-of-facilitating-ttp
--------
Gay Pride Row between London Mosque and Ex-Muslims Escalates
9 August 2017
The East London Mosque (ELM) has accused an organisation representing ex-Muslims of "feeding anti-Muslim hysteria", as a row into the display of allegedly Islamophobic placards at this year's Pride march in London escalates.
The Whitechapel-based mosque - one of Britain's largest - has sent a formal complaint to Pride in London after pictures emerged of members of the Council of Ex-Muslims of Britain (CEMB) parading with placards that said "East London Mosque incites murder of LGBT", "F*** Islam(ophobic) Muslims" and "Islamophobia is an oxymoron".
"Let there be no mistake: Islamophobia is real, hateful and often violent, as we tragically saw in the recent Finsbury Park terrorist attack," ELM's executive director Dilowar Khan said in a letter yesterday to Pride co-chairs Alison Camps and Michael Salter-Church.
"It is CEMB who deliberately conflates Islamophobia with criticism of Islam, as a way to excuse hatred directed at Muslims."
It said that the placards were designed to "alienate all Muslims from Pride in London, including LGBT Muslims".
"There can be no doubt that such a barrage of abusive placards has an adverse impact on Muslims, feeding anti-Muslim hysteria especially in the current climate of increasing attacks against Muslims," the letter added.
Pride opened an investigation into the placards last month after a complaint from the mosque. It said in a letter to CEMB that while "groups are able to use our platform to protest" this did not "give people in our parade the freedom to ostracise, discriminate against or humiliate anyone else taking part".
"If any individual or any group does this, they undermine the very principles on which we exist," added the letter from Pride's co-chairs to CEMB's Pride organiser, Daniel Fitzgerald, which the council published.
Pride's community advisory board, which assesses each parade entry after every year, will now decide whether CEMB has breached its code of conduct. A breach could see CEMB banned from marching next year.
Pride's code of conduct asks parade groups to not make derogatory remarks about aspects of a person's identity, including their religion.
"The placards may be seen to reject the existence of Islamophobia, to make defamatory statements about a specific group of people, and overall could have been seen to proactively question the ability to be LGBT+ and Muslim," the letter to CEMB went on to say.
CEMB's response was scathing.
"We don't need your permission to march for LGBT rights or the rights of apostates," CEMB spokesperson Maryam Namazie wrote in a letter to the London Pride organisers, in which she referred to ELM as a "centre of homophobia".
Pride was only taking the complaints "seriously because of a cultural relativism and tone policing that is only applicable to critics of Islam and never [to] critics of Christianity".
Namazie said that the claims had been "given credence because of the erroneous conflation of criticism of religion and the religious-right with bigotry against Muslims".
"It seems Pride has bought into the Islamist narrative that betrays the persecuted and defends the persecutors. This is a politics that rewards bullies and blames victims," Namazie added.
The row has provoked a strong reaction on social media with New Atheist Richard Dawkins, activist Peter Tatchell and the Muslim Council of Britain all weighing in.
The CEMB says its accusation centres around the mosque hosting a speaker 10 years ago whose presentation contained slides titled "Spot the Fag" as well as in 2016 hosting US Muslim scholar Yasir Qadhi, who had once said, in a talk not delivered at the mosque, that the punishment for homosexuality in Islam is death.
CEMB maintains that its placard accusing the ELM of incitement to murder was "entirely appropriate" in keeping with the theme of this year's CEMB's Pride march which was solidarity with LGBT who are being brutalised in concentration camps in Chechnya.
For its part, ELM said it has "condemned without reservation" the instance of homophobia at its venue and blames an external third-party hirer - the Hittin Institute, a think-tank - of the mosque for hosting the speaker. It said that it has taken action to prevent it from happening again.
ELM also said that it has worked with a range of LGBT groups to tackle "racism, discrimination and hatred of all forms", something recognised by London Pride which in response to ELM's original complaint privately thanked the mosque for "the support you have provided our community".
"We stand side-by-side with you in this endeavour," the Pride letter, seen by MEE, added. "We also feel that we can play a part in tackling hatred and bigotry in all its forms, especially Islamophobia."
ELM spokesperson Salman Farsi said the placards carried "Islamophobic messages" and urged Pride to exclude CEMB from next year's Pride event.
"As Londoners, we live in a pluralistic society with many diverse cultures and communities, and we should work towards valuing it – not embarking on campaigns of abusing one another under the guise of freedom of speech," he said.
"The mosque will continue to collaborate with its partners to challenge bigotry of all kinds and not just Islamophobia."
The CEMB was unwilling to provide further comment.
http://www.middleeasteye.net/news/gay-pride-row-between-london-mosque-and-ex-muslims-escalates-1474090593
--------
British-Bangladeshi men in gang found guilty of child sex in UK
August 10, 2017
They have been found guilty of nearly 100 offences, ranging from rape, human trafficking, conspiracy to incite prostitution and drug supply
Several Bangladesh-origin men are among 18 people convicted of child sex offences by a UK court.
The men, mostly British-born of Bangladeshi, Pakistani, Indian, Iraqi, Iranian and Turkish descent, have been found guilty of involvement in a sex grooming network in Newcastle in north-east England.
Seventeen men and a woman, were found guilty on Wednesday of nearly 100 offences, including rape and human trafficking of vulnerable women and girls.
Those convicted include Eisa Mousavi, Mohammed Ali, Nashir Uddin, Monjur Choudhury, Taherul Alam, Habibur Rahim, Badrul Hussain, Carolann Gallon, Saiful Islam, Abdul Hamid Minoyee, Prabhat Nelli, Abdul Sabe, Jahanger Zaman, Nadeem Aslam, Mohammed Azram, Yassar Hussain, Redwan Siddquee and Mohibur Rahman.
It is unclear how many of these convicts are of Bangladeshi-origin.
The juries found the men guilty of a catalogue of nearly 100 offences – ranging from rape, human trafficking, conspiracy to incite prostitution and drug supply – between 2011 and 2014.
They plied vulnerable girls, some as young as 14, with drinks and drugs before assaulting them, the Newcastle Crown Court was told in a series of four trials over the last few years which concluded this week.
"This investigation all began after one initial police enquiry in December 2013, an enquiry which led to the significant uncovering of sexual abuse which was being hidden away in our community," said Chief Constable Steve Ashman of Northumbria Police, which led inquiries to investigate claims of sexual abuse against girls and young women, mostly by Asian men.
"By the end of January 2014, Operation Sanctuary was set up and we had already made nearly 30 arrests.
"To date we have arrested 461 people, spoken to 703 potential complainants and have found 278 victims. In total, we now have 93 convictions delivering more than 300 years of imprisonment in addition to today's convictions," he said.
According to police investigation presented in court, the victims revealed that they had been raped, exploited or sexually abused while intoxicated by either drinks or drugs, often both.
On various occasions, the victims were so inebriated that they were abused while they were unconscious.
The girls met the men through other friends and social media. The men would contact them at all hours of the day and night to lure them with offers of alcohol and drugs – particularly mephedrone ("Mkat") – and would pay for taxis to collect them.
"The sexual exploitation of vulnerable people, is in my opinion, the challenge of our generation. It is a huge task that we are faced with. Operation Sanctuary has been the most complex investigation in this force's history and has not stopped," Chief Constable Ashman said.
"There is a wider debate to be had as to how this is to be tackled moving forward," he added.
During the various trials in the case, the court was told that Northumbria Police also recruited a sex offender, who can only be named as XY, to assist the force with its investigation into child sexual exploitation in Newcastle.
During legal submissions, XY gave evidence to the court and made a series of allegations against the police, including claims of racism and that he was asked to plant drugs.
Judge Penny Moreland rejected his evidence in its entirety, describing it as "inherently unreliable" and "clearly dishonest".
A spokesperson for Parents Against Child Sexual Exploitation (PACE), said: "Sadly we know that child sexual exploitation has been widespread throughout the country and it can affect any child or family. It is good that the perpetrators have finally been brought to justice.
"There has been immense trauma inflicted on those young people and their families. There will be lessons to be learned."
http://www.dhakatribune.com/world/europe/2017/08/10/british-bangladeshi-men-gang-guilty-child-sex-uk/
--------
India
Fear, unease growing among Muslims in India, says outgoing vice president Hamid Ansari
Aug 10, 2017
A feeling of unease and insecurity is creeping in among Muslims in India, vice president Hamid Ansari said, joining a growing number of leaders who have expressed concerns over attacks on minorities.
Ansari, who completed two terms as vice president on Thursday, said that there is a breakdown of Indian values and of the abilities among authorities at different levels in different places to be able to enforce what should be normal law enforcing work.
"Overall, the very fact that Indianness of any citizen being questioned is a disturbing thought," he said in his parting interview to Rajya Sabha TV, released on Thursday.
On Wednesday, Congress president Sonia Gandhi raised similar concerns during a speech in Parliament where she urged people to not let "dark forces" diminish India's core values.
Neither Ansari nor Gandhi named any party or individual in particular, but their statements can be seen to allude to the leadership of the Bharatiya Janata Party, which the Congress party and other opposition outfits often accuse of pandering to right-wing Hindu ideologies.
Ansari was a member of the Congress before being nominated Vice President in 2007.
In his interview, Ansari said that he shared his apprehensions to the Prime Minister and other cabinet ministers, but refused to divulge details of their interaction on the plank that "what passes between the vice president and the Prime Minister in the nature of things must remain in the domain of privileged conversation."
Ansari was asked a question on his lecture at the National Law School in Bengaluru earlier this month where he said rejuvenating secularism's basic principles was becoming a challenge.
"Yes, it is a correct assessment. From all I hear from different quarters, the country. I heard the same thing in Bengaluru, I have heard from other parts of the country, I hear more about in north India. There is a feeling of unease, a sense of insecurity is creeping in," he told journalist Karan Thapar during the interview after being asked to reflect on his statement in Bengaluru.
The outgoing vice president also ruled out the possibility of Indian Muslims being influenced by militant outfits.
Ansari, the only two-term vice president after S Radhakrishnan, also voice advice for Muslim community.
"Do not create for one self or one's fellow beings an imaginary situation which is centuries back, when things were very different. I mean the whole idea was that what are the challenges today... The challenges today are challenges of development, what are the requirements for development; you keep up with the times, educate yourself, and compete..."
He said the issue of Triple Talaq is a social aberration and the reform has to come from within the community. "The religious requirement is crystal clear, emphatic, there are no two views about it but patriarchy, social customs has all crept into it to create a situation which is highly undesirable."
Former union minister Venkaiah Naidu has been elected as his successor and Ansari thinks that the nature of the job (chairman of Rajya Sabha) will dictate the response and there is no reason why the Opposition will not get a fair deal under Naidu's chairmanship.
http://www.hindustantimes.com/india-news/india-s-age-old-values-breaking-are-down-outgoing-vice-president-hamid-ansari/story-hgJ26CJyQBrilj5ZPpHFRK.html
--------
ISI-backed terror module busted in Madhya Pradesh, 3 held from Gwalior
P Naveen
Aug 10, 2017
BHOPAL: Madhya Pradesh anti-terrorist squad (ATS) in a joint operation with Punjab Police on Thursday arrested three men and busted a terror module that sources say had direct links with Pakistan's ISI-backed banned terror outfit International Sikh Youth Federation (ISYF). The arrests were made from Madhya Pradesh's Gwalior and Dabra area.
Those arrested have been identified as Balvinder Gill, Balkar Singh and Sathyendra Rawat. The trio were picked up from their hideouts in Dabra, Chinor and Dulpura area of Gwalior. Two of them were also associated with Khalistan Liberation Force (KLF), said officials.
Punjab police and MPATS team were camping in Gwalior for the last two days following specific intelligence inputs about their location.
Inputs about these three terror suspects came from three others identified as Gurdial Singh, Jagroop Singh and Satwinder Singh — who were arrested by the Punjab police in June.
During interrogation they revealed how they were trained to carry out terror attacks and target 'anti-Sikh forces' by Lahore-based ISYF chief Lakhbir Rode, and KLF terror operative Harmeet Singh alias PHD. They had visited Lahore in 2016 and were trained to use AK-47 and other weapons, said an official.
Full report at:
http://timesofindia.indiatimes.com/city/bhopal/isi-backed-terror-module-busted-in-madhya-pradesh-3-held-from-gwalior/articleshow/59998643.cms
--------
Check terror activities along LoC, India tells Pak
Sachin Parashar
Aug 10, 2017
NEW DELHI: Even as Pakistan accuses India of carrying out ceasefire violations, the government has conveyed to Islamabad that there has been a spurt in terrorist activities along the LoC and in infiltration attempts.
A ceasefire violation by Pakistan had on Tuesday led to the killing of an Indian soldier in the Poonch district of Jammu & Kashmir. Pakistan, however, summoned India's deputy high commissioner J P Singh and condemned "unprovoked ceasefire violations'' by Indian forces which, it said, had targeted Pakistani civilians.
The senior Indian diplomat though is learnt to have told the Pakistan foreign office that Pakistani forces had first violated ceasefire after which Indian troops responded with appropriate action.
The Indian side also conveyed to Pakistan that it had noticed an increase in infiltration bids and that Pakistani forces were providing cover fire to terrorists in Pakistan-occupied-Kashmir (PoK) seeking to cross the LoC.
India has diplomatically also conveyed to Pakistan that Indian forces are noticing an increase in terrorist movement and activities along the LoC.
Pakistan accused India of deliberate targeting of civilians describing the alleged Indian action as "deplorable and contrary to human dignity'' and international human rights.
Both India and Pakistan have accused each other of targeting civilians. Official sources said that Pakistan has targeted Indian villagers across several sectors along the LoC this year.
According to Indian officials, ceasefire violations by Pakistan have gone up considerably in 2017.
While 228 such violations by Pakistan were reported in 2016, there had been 285 violations by Pakistan until July 31 this year.
With the new Pakistan foreign minister Khawaja Muhammad Asif seeking to keep the Kashmir issue in the spotlight, it is unlikely that ceasefire violations will go down significantly in the next few months.
According to diplomatic sources, hopes of a breakthrough in bilateral ties have fast dissipated after the ouster of Nawaz Sharif.
"Pakistan has to face elections next year and no government will now want to be seen as bending over backwards for dialogue with India,'' said a Pakistan source based in Islamabad.
Pakistan diplomats continue to maintain that by not responding to Sharif's offer to start the Comprehensive Bilateral Dialogue (CBD), India let go of a great opportunity to bring about a turnaround in relations which were rocked by the attack on an Indian Army camp last year at Uri.
Full report at:
http://timesofindia.indiatimes.com/india/check-terror-activities-along-loc-india-tells-pak/articleshow/59994592.cms
--------
Southeast Asia
School's policy of separate cups for Muslims and non-Muslims draws ire
Nurul Ain Huda
August 10, 2017
HULU LANGAT: A policy of segregating drinking cups in a primary school in Selangor has threatened to spark yet another controversy involving the treatment of non-Muslim students at government schools.
FMT's visit to Sekolah Kebangsaan Taman Puteri in Hulu Langat showed that cups placed next to a drinking water dispenser at the school's canteen were labelled "Muslim" and "non-Muslim".
School authorities refused to comment when asked for a response, but a canteen worker said on condition of anonymity that the practice was started last year under the school's principal, who has since been transferred after a four-year tenure.
Attempts to get comments from the Education Ministry, including Deputy Education Minister P Kamalanathan, also failed.
Parent Madhavi however expressed shock over the policy, while school bus operator Chitra Devi said the practice should be stopped as children of all communities should "eat and play together".
"Money changes hands from non-Muslims to Muslims and vice-versa. So this shouldn't be practised," she added.
SK Taman Puteri has 219 Malay and 145 non-Malay pupils.
Earlier, an opposition politician took to Facebook, slamming the policy.
"A new level of bigotry. Shame on you," said Seberang Perai Municipal Council member, Satees Muniandy.
"This is what will happen in single stream schools. Non-Muslims would be taught that they are different and not fit to share a cup with Muslim students," he said.
Three years ago, a primary school in Setapak proposed separating Muslim and non-Muslim students to address a shortage of teachers, causing uneasiness among parents. The school had argued that it was to manage the teaching of Islamic Studies and Arabic for Muslims, and the subjects of Moral, Mandarin and Tamil for non-Muslims.
In 2013, Sekolah Kebangsaan Seri Pristana in Sungai Buloh came under fire after non-Muslim students were told to have their meals in a room adjoining a toilet during the month of Ramadan because their Muslim friends were fasting.
http://www.freemalaysiatoday.com/category/nation/2017/08/10/schools-policy-of-separate-cups-for-muslims-and-non-muslims-draws-ire/
--------
After Masjid India, police swoop on Cyberjaya to nab terror suspects
August 10, 2017
CYBERJAYA: The police today shifted their focus to the NeoCyber area, here, in an effort to hunt down foreigners suspected to have terrorist connections after a similar operation was conducted in Masjid India, Kuala Lumpur two days ago.
Bukit Aman Special Branch Counter Terrorism Division assistant director Ayob Khan Mydin Pitchay said the operation which started at 9.30pm was carried out ahead of the Kuala Lumpur 2017 SEA Games to ensure the sporting event ran smoothly.
"We have chosen this area because there are many Arabs such as Syrians, Iraqis and Africans who are likely to have links with foreign terrorist fighters," he told reporters during the operation.
He added that those with suspicious identities would be taken to the Sepang district police headquarters and checks would be made with Interpol data and the immigration department to ensure they were not listed as terrorists.
He said 200 officers and staff from the Bomb Disposal Unit (UPB), the immigration department and the national registration department were involved in the operation.
Full report at:
http://www.freemalaysiatoday.com/category/nation/2017/08/10/after-masjid-india-police-swoop-on-cyberjaya-to-nab-terror-suspects/
--------
Jakim announces special committee on empowering Shariah courts
August 10, 2017
KUALA LUMPUR, Aug 10 — A special committee will look into strengthening Malaysia's Shariah courts and study suggestions for amendments to a law governing its powers, a federal Islamic body said.
Tan Sri Othman Mustapha, director-general of Department of Islamic Development Malaysia (Jakim), said this special committee was in line with the Cabinet's recent decision.
"Following the Cabinet's order on August 4, 2017, Jakim has taken on the responsibility of setting up a Special Committee at the National Level that is named as Committee to Strengthen Shariah Courts (JKMMS).
"Jakim, which has been given the mandate to be the secretariat of this Committee to Strengthen Shariah Courts, is responsible for implementing the proposals contained in that order for the purpose of strengthening the Shariah legal system as a whole in line with Islam's position in the Federal Constitution," he said in a statement today.
Othman said the committee will be chaired by Tan Sri Yusof Noor due to his wide experience in various fields, while members will consist of local eminent personalities that are experts in their fields.
The JKMMS members have been identified and will be officially appointed soon, with some of them expected to head six clusters under the committee, he said.
The six clusters are harmonisation between civil laws and Shariah laws; proposal to amend the Shariah Courts (Criminal Jurisdiction) Act 1965; the management and structuring of Shariah courts; training of Shariah judges and officers; Shariah legal education; and Shariah lawyers' welfare matters, he said.
The JKMMS will have two implementing committees, namely the steering committee and main committee, he said.
The Shariah Courts (Criminal Jurisdiction) Act ,or Act 355, is a law that PAS president Datuk Seri Abdul Hadi Awang has been attempting to change. In his statement, Othman did not specifically point to Hadi's proposals.
Hadi's parliamentary motion moots for a private member's Bill — better known as RUU355 — to amend this law and increase the Shariah courts' sentencing limits to 30 years' jail, RM100,000 fine and 100 lashes from the current maximum of three years' jail, RM5,000 fine and six lashes.
Hadi's private member's Bill was tabled in Parliament on April 6, but the Speaker deferred debates on it.
Full report at:
http://www.themalaymailonline.com/malaysia/article/jakim-announces-special-committee-on-empowering-shariah-courts#PBOP3agIsm2ZGzs0.97
--------
Muslims converts do not suffer; the law will not permit this
Aug 10, 2017
PAS secretary-general Takiyuddin Hassan uttered the most odious defence of his religion here in Malaysia when he claimed "for the last 10 to 20 years, the 'muallaf' (Muslim converts) also suffered. It is the same thing" (as M Indira Gandhi). Really? Of course, he does not explain how their suffering is the same.
Let us take these examples, which are demonstrative of the worst excesses of the state and the state-sanctioned religion which has caused distress in countless non-Muslim lives.
Have Muslim converts had their children unilaterally converted to a religion which the child cannot renounce when he or she comes of age? Has the Muslim convert been denied justice in the civil courts? Has the Muslim convert had their child kidnapped and then had the state claim that they would not interfere because the ruling of the civil court conflicted with the syariah court?
Has the Muslim convert watched in horrified anger and grief over the years as the child is indoctrinated to a state religion which the child could never leave and if the child attempted to do so would be sent to a rehabilitation camp where more alleged abuse awaits the now adult child?
This is how S Deepa suffered, and also M Indira Gandhi. Has a Muslim convert ever suffered the same way? Let us unpack the statements made by Takiyuddin a little bit more. He said, "The amendment appears as if the Muslim convert will be forced to settle his marriage dissolution in the civil courts. It's a contradiction (with syariah jurisdiction)."
What does this really mean? The civil courts ostensibly apply to all Malaysians equally. This idea of conflict with the syariah courts is merely code for the reality that the syariah courts favour the Muslim. So, it is not justice that the Muslim is seeking but preferential treatment conferred by religion.
When in the S Deepa case, her allegedly criminal husband says that he embraced Islam so he could get special privileges, what this says is that he believed that he would get special treatment because he was a Muslim. This is exactly the underlying theme of the PAS secretary-general's objection to the proposed amendments.
What is sickening about Takiyuddin's comment is that it implies that Muslims and non-Muslims are operating on a level-playing field. That if there were injustices, then the Muslim and the non-Muslim suffers the same. This is clearly not the case.
Indira Gandhi's child, as was S Deepa's, was unilaterally converted, now their grief is hijacked by this Islamic party, the Umno state and by Muslims who support this weltanschauung. These Islamists do this as a means of dismissing the grief, loss, and powerlessness of these two women to camouflage the injustice of how their religion, their "ketuanan" and their
Full report at:
https://www.malaysiakini.com/columns/391442
--------
Mahathir is right, Malays vote along communal lines
Nawar Firdaws
August 10, 2017
PETALING JAYA: Dr Mahathir Mohamad last month said that his party, PPBM, has to remain a single-race outfit as the Malays are still communal in their voting pattern.
Later the same day, DAP parliamentarian Lim Kit Siang painted a gloomy pre-elections picture, pointing at efforts by some quarters to make it a Malay versus Chinese battlefield.
This comes as no surprise with certain Umno politicians repeatedly warning that if their party is defeated in the upcoming general election, the Malays will ultimately be the biggest losers.
FMT's survey around the predominantly Malay constituencies in Selangor found that many shared this opinion, saying that whenever possible, they would vote for a Malay candidate.
"This is our people, we have to vote for our race. Even though they work with those of other races, like Barisan Nasional (BN), we know that is for the good of the Malays," said Sungai Besar voter Noraini Mahmud.
"Malay of course, I will support the Malay candidate," said Abu Hasan, when asked who he would vote for when faced with two candidates, one Malay and the other non-Malay.
Political parties are aware of this mindset, which is why race has been a common factor in decisions on which candidate to field during elections.
In the last twin by-elections in Kuala Kangsar (Perak) and Sungai Besar (Selangor), for example, the majority of voters in the two constituencies were Malay. Because of this, the candidates fielded by both BN and Pakatan Harapan (PH) were also Malays.
Race versus good service record
With this "communal" mindset, as Mahathir pointed out, what would the Malays do if they were faced with two candidates: a Malay implicated in various scandals, and a non-Malay whose background is squeaky clean?
According to Ramlah Zainal from Felda Bukit Cerakah, Shah Alam, in this scenario, she would vote for the candidate whom she believed would fight for her bread and butter concerns.
She was the only one, among 22 others FMT spoke to, who provided such an answer.
The rest, like Mohamad Abdul Rahim from Bukit Rotan, said Islam is an important matter, so Malay voters should vote for a Muslim candidate.
Only if a Malay candidate is not available will they consider giving their support to non-Malays, as long as they can "bring progress to the country".
Religious factor
A quick Google search on the topic of Islamic responsibility when it comes to voting will yield numerous results. Notable ones come from religious leaders such Ustaz Azhar Idrus and Perlis mufti Mohd Asri Zainul Abidin.
Azhar, in 2012, said Muslims are allowed to vote for those of other races only if the candidate can benefit the cause of Islam and the Muslims themselves. Otherwise, it is "wajib", or a must, for them to vote for a Muslim candidate.
Asri, whom the Malays view as a more moderate preacher, said the same: that Muslims must vote for those of the same religion for top posts, such as that of prime minister.
But when it comes to voting for those who are not the ultimate policymaker, then they should choose the one they believe would bring more good to the people, Asri said.
The voters FMT spoke to expressed the same belief.
Sekinchan voter Ismail Sutan said Malaysia is an Islamic country and Malays, the majority group.
"We have to support the Malays," he said.
"If there is no Malay candidate, then we have to vote for a candidate that can help the Malays, like MCA. Because MCA is in BN, which is dominated by the Malays."
His stand was the same as that of many others, such as Nordin Ariffin and Kamarul Arifin.
"We want Muslim leaders surely, because once upon a time, Prophet Muhammad and his four friends ruled nearly a quarter of the world. This shows that Muslim leaders are more progressive.
"But the other option is to choose a candidate who serves for a coalition that is led by Muslims," Kamarul said.
Penang mufti Wan Salim Wan Mohd Noor however, disagreed. He said in a multiracial country such as Malaysia, voters have to make sure that the leader they choose is one who can ensure justice for the people.
This is, after all, one of the main principles of Islam, he added.
"We have to look at the candidate's character and actions. Maybe they are not Muslim, but if they are more honest and responsible in carrying out their duties, then we should pick them.
"If the Muslim candidate has these characteristics, then that is even better. But if they are only Muslim in name, and are dishonest and corrupt, we can't vote for them as they don't even embrace the teachings of Islam," he said to FMT.
BN no longer has the edge
While Malay communal sentiments helped Umno win more seats in the last general election, this may change in the next general election.
This is because Pakatan Harapan now has Mahathir, who some say wears his "ultra Malay" label like a badge of honour.
Malays who worry that Malaysia will no longer be a Muslim country if BN is removed take some comfort in knowing that as long as the 92-year-old is around, PPBM will always be a dominant party.
"PPBM is seen to be like Umno, so the Malays feel comfortable with its presence in PH. And Mahathir is the only one who can get them to switch their support to the opposition," political analyst Ahmad Atory Hussain told FMT.
Full report at:
http://www.freemalaysiatoday.com/category/nation/2017/08/10/mahathir-is-right-malays-vote-along-communal-lines/
--------
China offers rocket launchers, radar system to Malaysia: reports
Aug 10, 2017
KUALA LUMPUR (Reuters) - China will offer Malaysia advanced rocket launchers and a radar system to be based on the southern tip of the Southeast Asian country, media reports have said, in a move that could raise security concerns for neighboring Singapore.
The offer was to be made by a delegation of Chinese officials who visited Malaysia on Wednesday for the launch of a $13 billion rail project being built by China, news portal The Malaysian Insight reported, quoting an unidentified source.
Up to 12 units of the AR3 multiple-launch artillery rocket system (MLRS) will be offered to Malaysia in a purchase program with a loan period of 50 years, the source told the news website.
The size of the loan or the cost of the ordnance was not disclosed. The type of radar system was also not disclosed.
Singapore's Straits Times also reported the offer, quoting a senior Malaysian government source on Thursday as saying that it was "lightly touched on" during talks between Malaysian Prime Minister Najib Razak and Chinese State Councillor Wang Yong at the ground-breaking ceremony for the rail project.
The Straits Times said a firm decision on the proposal would only be made during a planned visit of Chinese President Xi Jinping to Malaysia later this year.
Reuters could not verify the reports independently.
"This is the first time I'm hearing it," Malaysia's Treasury Secretary, General Mohammad Irwan Serigar Abdullah, said when asked by Reuters about the Chinese proposal.
China's foreign and defense ministries did not respond immediately respond to requests for comment.
Singapore's foreign affairs and defense ministries were also not immediately available for comment.
China has been upset with Singapore in recent months because of what China has viewed as undue interference by the city-state over the South China Sea dispute and Singapore's close defense ties with the United States and self-ruled Taiwan, which China claims as a renegade province.
Full report at:
http://nation.com.pk/international/10-Aug-2017/china-offers-rocket-launchers-radar-system-to-malaysia-reports
--------
Pakistan
Muslim clerics condemn terrorist organisations active in Pakistan
August 10, 2017
A resolution has been passed by Muslim clerics against the terrorist organisations active in Pakistan and Lashkar-e-Taiba (LeT) co-founder Hafiz Saeed, with the demand that Central and State governments should not interfere in Muslim religious affairs, at Madrassa Darul Uloom Ali Hasan Ahle Sunnat in Mumbai.
In special sessions of the Jashn-e-azmat-e-Ouran, thousands of Muslims clerics hailing from different states put their views from the Fatwa on suicide bombers and sent the resolution to the United Nations Security Council (UNSC).
The resolution appeals to the Counter-terrorism Committee of United Nations Security Council to pressurise Pakistan and all other terrorist outfits of the world, and to put a ban and take strict action against all of them, while also asking the Central and State Governments to not "interfere" in religious affairs and the Shariyat.
The resolution introduced by Dr. Abdur Rehman Anjaria (Head, Islamic Defence Cyber Cell) and seconded by Gazi-e-Islam Moulana Hashim Ashrafi Kanpuri and Mufti Mohammad Manzar Hasan Khan reads, "We request the world to understand that Islam is a complete religion, but we may not be complete human beings and if we commit a blunder, then please don't relate our conduct to Islam and abuse it."
The resolution also said that the Muslim clerics 'condemn' the terrorist organisations, which consider themselves as Islamic organisations, which are putting their appropriate efforts to defame Islam.
http://www.business-standard.com/article/news-ani/muslim-clerics-condemn-terrorist-organisations-active-in-pakistan-117081000412_1.html
--------
Shehbaz Sharif to be appointed as president of Pakistan Muslim League-Nawaz
Aug 10, 2017
Islamabad: Shehbaz Sharif is set to be appointed as president of the PML-N after Pakistan's Election Commission asked the ruling party to replace his brother Nawaz Sharif, who was disqualified as prime minister by the Supreme Court, a senior leader has said.
Raja Zafarul Haq, senior Pakistan Muslim League-Nawaz (PML-N) leader, told the media that Shehbaz Sharif, 65, would be the new president of PML-N.
The formal decision would be taken later this week in Lahore in meeting of the PML-N. Though Nawaz still holds sole authority to appoint anyone to any post but he consults party before major decisions.
The 68-year-old ousted prime minister was president of the ruling party until he was disqualified by the Supreme Court on 28 July over the Panama Papers scandal. According to the local laws he lost his seat in the national assembly and cannot hold any post in the party.
Opposition parties had lodged petitions against the then premier over the scandal demanding trial of the first family for the assets and properties they owned, alleging that the premier and his children resorted to money laundering and graft.
The top court took up the case in October and formal hearings of the petitions began in November.
After around four months, a verdict was reserved by the top court in February and was delivered on 20 April that ordered for formation of a six-member Joint Investigation Team (JIT) to probe the first family.
After 60 days, the probe committee filed its report in the court and within two weeks, a verdict was delivered that ordered the elections authority to disqualify Nawaz Sharif.
Full report at:
http://www.firstpost.com/world/shehbaz-sharif-to-be-appointed-as-president-of-pakistan-muslim-league-nawaz-3911243.html
--------
'Four soldiers martyred in clash with terrorists'
10-Aug-17
Islamabad: Four personnel of the Pakistan Army, including a major, lost their lives in an intelligence-based operation against a terrorist hideout in Sherotkai area of Timergara in Upper Dir on Wednesday.
A press statement issued by the Inter-Services Public Relations (ISPR) identified the deceased soldiers as Major Ali Salman, Havaldar Ghulam Nazir, Havaldar Akhtar and Sepoy Abdul Karim.
The statement said that when the security personnel raided the hideout, the suspected militants opened fire on them. One of the two suicide bombers present inside the hideout then blew himself up, it added. The other suicide bomber was killed in exchange of fire.
A suspected terrorist was apprehended during the operation, the ISPR statement said.
In his statement following the news of the incident, Prime Minister Shahid Khaqan Abbasi expressed his grief over the martyrdom of the Army personnel. "Each drop of blood of our heroes is a testament to the fact that we are united as a nation to cleanse our beloved motherland from terrorist elements," Abbasi said. He vowed to continue efforts till all terrorist outfits were eliminated from the country.
Abbasi said that cowardly attacks on the country's law enforcement agencies could not affect their resolve to proceed with operations against terrorist outfits. "The war against terrorism is a war for the survival of Pakistan as an independent country," he said.
Khyber-Pukhtunkhwa Chief Minister Pervaiz Khattak and Governor Iqbal Zafer Jhagra also expressed condolences over the incident and prayed for the departed souls of the martyred soldiers.
Later in the day, funeral prayers for Major Ali Salman and Hawaldar Akhtar Ali were offered in Upper Dir. Corps Commander Lt General Nazir Ahmad Butt and Frontier Corps Inspector Shaheen Mazhar Mehmood attended the funeral.
Wednesday incident took place in the wake of Operation Khyber-4, launched in the Rajgal Valley area of Khyber Agency under Operation Raddul Fasaad (RuF).
The ISPR claims that since the launch of Operation RuF, the Army has launched 46 major operations and over 9,000 intelligence-based operations in the country.
Full report at:
http://dailytimes.com.pk/pakistan/10-Aug-17/four-soldiers-martyred-in-clash-with-terrorists
--------
Army Chief reiterates support for Saudi Arabia
August 09, 2017
Chief of Army Staff (COAS) Gen Qamar Javed Bajwa Wednesday reiterated that Pakistan is committed to the defence of Haramain Sharifain and safeguarding the territorial integrity of the Kingdom of Saudi Arabia (KSA), Inter-Services Public Relations (ISPR) said in a statement.
In a meeting with the KSA's Deputy Defence Minister Mohammad Bin Abdullah Al-Aysh, Gen Bajwa assured the deputy minister that Pakistan attaches great importance to its strategic relationship with Saudi Arabia.
"Pakistan holds its defence ties with KSA in the highest esteem," ISPR quoted Gen Bajwa as saying.
The Saudi Arabia's deputy defence minister expressed KSA's deep appreciation for Pakistan's efforts, successes, and sacrifices in its war against terrorism and violent extremism.
He also reaffirmed KSA's full support to Pakistan's position on all matters.
Full report at:
http://nation.com.pk/national/09-Aug-2017/army-chief-reiterates-support-for-saudi-arabia
--------
Europe
Bosnia's Muslims, Jews, Christians chide politicians
AUGUST 9, 2017
SARAJEVO (Reuters) - Bosnia's religious leaders say politicians are standing in the way of peaceful coexistence between Muslim, Jewish and Christian communities trying to forgive and forget after the atrocities of a devastating 1990s war.
Hundreds of churches, mosques and synagogues bear witness to more than five centuries of Bosnia's multi-faith past, and the capital Sarajevo is known locally as a "small Jerusalem" with its main ethnic groups - Orthodox Serbs, Catholic Croats and Muslim Bosniaks - all worshipping within meters of each other.
But Mufti Husein Kavazovic, head of the Islamic community in Bosnia, says people of faith cannot achieve peace alone.
"It is up to political elites to do more. For a start, it would be good that they stop their ideological manipulation of religion for their own political goals. It is up to us, of course, not to allow them to do that," he said.
Even though nationalists from all three ethnic groups still insist on exclusivity for their own groups, religious leaders are keen to heal rifts after the 1992-1995 war in which about 100,000 civilians were killed and millions displaced.
Friar Zeljko Brkic at Kraljeva Sutjeska - among the oldest Franciscan monasteries in Bosnia and dating from 1385 - said: "Bosnia can only survive as a multi-ethnic state, no matter how much politicians try to convince us that this is not possible."
His Orthodox, Jewish and Muslim peers agree.
"It is very important that we have here different cultures and religions, and that based on that we can easily build and verify our own identities," said Nektarije, a deacon at the Orthodox monastery Zitomislici in what is now the Catholic Croat-dominated southern part of the country.
Jakob Finci, the president of the Jewish community in Bosnia, gives Sarajevo as an example of close cooperation, citing Muslims there helping Jews to hide during War World Two and Jews providing food for people of all faiths in the three-year siege by Bosnian Serb forces.
"Sarajevo is the best proof that living together is possible and that it represents the only way of life for us," he said.
This week, about 120 leaders from 27 countries arrived in Sarajevo to take part in a meeting of the youth-led Muslim Jewish Conference, founded by Ilja Sichrovski in Vienna in 2010.
"We feel at home here," Sichrovski said.
https://www.reuters.com/article/us-bosnia-religion-idUSKBN1AP1UM
--------
Paris attack: Six French soldiers injured after being 'deliberately' hit by BMW in suspected terror attack
Aug 10, 2017
Six French soldiers have been injured after a car slammed into them before speeding off in a suspected terror attack in Paris.
The BMW was parked in an alley before it accelerated into the soldiers as they left their barracks to go on patrol, Patrick Balkany, the mayor of Levallois-Perret, said.
"The vehicle did not stop. It hurtled at them... it accelerated rapidly," he told broadcaster BFM TV.
"Without any doubt, it was a deliberate act," Mr Balkany told broadcaster BFM TV. He went on to denounce the "intolerable attack" on the military.
A man has been shot and arrested by elite police officers on a motorway in northern France in the search for the driver.
Three of the soldiers suffered slight injuries while three were more seriously injured, but their lives are not in danger, according to the Defence Ministry.
Authorities are checking video surveillance of the area, near the city hall of Levallois, north west of Paris, to identify the vehicle and hunt down the driver.
Florence Parly, the country's armed forces minister, said the driver was on the run and being sought, and an investigation was under way to determine "the motives and circumstances" for what she called a "cowardly act".
One official said the attacker struck in the Place de Verdun just as a group of soldiers emerged from the building to board vehicles for a new shift.
A security perimeter has been installed around the scene, and the defence minister and interior minister were expected to visit wounded soldiers later in the day.
No one has been specifically named in the investigation yet, but it is aimed at pursuing perpetrators on charges of attempted murder of security forces in connection with a terrorist enterprise, the prosecutor's office said.
The move means authorities believe the attack was deliberate and planned with a terrorist motive.
France's interior minister said the driver intentionally targeted soldiers in a calculated car attack.
Gerard Collomb told reporters the attack marks the sixth time soldiers with the Sentinelle operation have been targeted.
He said it showed the importance of a new terrorism law permanently enshrining some aspects of the state of emergency in place in France since 2015.
France remains in a state of emergency following a string of terror attacks in which Islamist militants or Islamist-inspired attackers have killed more than 230 people over the past two years.
Operation Sentinel has seen soldiers regularly patrol the streets since the Charlie Hebdo massacre.
Full report at:
http://www.independent.co.uk/news/world/europe/paris-attack-french-soldiers-hit-by-vehicle-several-injured-levallois-perret-latest-update-a7883631.html
--------
South Asia
Bangladesh Film Star, Ananta Jalil, Turns Islamic Preacher
Aug 10, 2017
DHAKA - A Bangladeshi film star who became an Islamic preacher said Wednesday he wants to use his fame to draw young people in the Muslim-majority nation to the faith. Ananta Jalil is the latest actor to take up the practice after 22-year-old Naznin Akter Happy, whose decision to become a preacher was the subject of a best-selling book. Thousands of fans turned out late last month to watch 39-year-old Jalil preach in the capital Dhaka. Photos of him wearing an Islamic turban and long robe went viral on social media.
http://nation.com.pk/international/10-Aug-2017/bangladesh-film-star-turns-islamic-preacher
--------
Ghani reminds of imposed war as Invictus spirit flame in Afghanistan
Aug 10 2017
A ceremony was organized to lit the flame of Invictus games flame in Afghanistan in the presence of top Afghan and foreign officials, including President Mohammad Ashraf Ghani, the Canadian Ambassador, and the commander of the NATO-led Resolute Support Mission in Afghanistan.
In his speech during the ceremony, President Ghani said global peace and stability has links to peace in Afghanistan, emphasizing that Afghanistan is in the frontline to protect the global peace and stability.
President Ghani further added that all participating nations in Invictus games feel a similar pain, hailing the Afghan forces as the nation's real champions and noting their sacrifices in fighting the international terrorist groups.
He said Afghanistan is not the reason behind the war and violence but war has been imposed on the Afghan nation.
The Afghan President also thanked Canada, the Canadian nation, and security forces for their contribution and sacrifices, emphasizing that their role and sacrifices indicates that we are all one.
President Ghani said the injured soldiers are supported through the Invictus games and said they have only been wounded but have not lost their moral.
In his turn, the commander of the NATO-led Resolute Support Mission in Afghanistan General John Nicholson thanked President Ghani, the Canadian Ambassador, other foreign Ambassadors, Generals, and the soldiers of the contributing nations in the NATO mission to maintain security in Afghanistan.
Full report at:
http://www.khaama.com/ghani-reminds-of-imposed-war-as-invictus-spirit-flame-in-afghanistan-03323
--------
Afghan Air Force conducted 16 independent airstrikes in past 24 hours: MoD
Aug 09 2017
The Ministry of Defense of Afghanistan (MoD) said the Afghan Air Force conducted sixteen independent airstrikes against the insurgents in the past 24 hours.
MoD spokesman Gen. Dawlat Waziri said the Afghan Air Force pilots have also flown in numerous other missions including the supply of logistics to the ground forces during the period.
Speaking during a press conference in Kabul, Gen. Waziri said the Afghan security forces have conducted counter-terrorism operations in 13 provinces of the country.
He said 19 of the operations were conducted jointly by the Afghan National Defense and Security Forces personnel while 24 of the operations were conducted by the commando forces of the Afghan army.
According to Gen. Waziri, at least 40 insurgents were killed during the operations and nearly 20 others were wounded.
The anti-government armed militant groups including the Taliban insurgents have not commented regarding the reports so far.
The Afghan National Defense and Security Forces have stepped up counter-terrorism operations amid rampant insurgency led mainly by the Taliban insurgents during the recent months.
Full report at:
http://www.khaama.com/afghan-air-force-conducted-16-independent-airstrikes-in-past-24-hours-mod-03321
--------
Suicide attack leaves one dead in Kabul city
Aug 09 2017
At least one person was killed after an explosion rocked Kabul city earlier this afternoon with the security sources saying only the suicide bomber was killed in the attack.
The incident took place in the vicinity of the 8th police district of the city close to Bala-e-Sar area.
A security source confirming the incident said a suicide bomber inside a taxi vehicle detonated his explosives close to a security check post as the security forces were conducting regular security check ups.
The source further added that only the suicide bomber was killed in the attack and another one was injured.
No individual or group has so far claimed responsibility behind the incident.
This comes as Kabul city witnessed at two large attacks last week with one of the attacks carried out by the ISIS loyalists targeting the embassy of Iraq that resulted into the killing of two civil workers of the embassy while some others were wounded.
Full report at:
https://www.khaama.com/explosion-heard-in-kabul-city-03317
--------
Arab World
Saudi forces reduce dozens of buildings in the Shia town of Awamiya to ruins
Aug 10, 2017
A security campaign against Shi'ite Muslim gunmen in eastern Saudi Arabia has reduced dozens of buildings in the town of Awamiya to ruins and forced thousands of residents to flee.
Security forces have been trying for three months to flush out gunmen responsible for years of attacks on police in the small town of 30,000 that has been the centre of protests by minority Shi'ites against the Sunni government.
Journalists on a government tour of the town on Wednesday were the first outside witnesses of the damage caused by the fighting in the otherwise tightly controlled kingdom, a key Western ally and the world's top oil exporter.
Reporters escorted by special forces in armoured vehicles saw streets in Awamiya's old quarter transformed into a war zone a world away from the sparkling cityscapes elsewhere in the energy-rich Gulf.
There was no fighting during the tour, although residents reported an explosion and gunfire shortly afterwards.
Rusted-out cars lay half-flattened next to wrecked homes pocked with hundreds of bullet holes.
Crudely photocopied portraits of "martyrs" - one apparently 16 years old - were tacked on to lamp posts and buildings.
"The land which is mixed with the blood of martyrs gets sufficiently watered by God's light to defeat the mighty," said graffiti along one rubble-strewn street.
FINAL PUSH
Fighting picked up this month when elite forces joined an operation that began in May to tear down the old quarter, known as al-Musawara, to prevent gunmen using its narrow streets to evade capture.
Casualty figures have not been published, but an interior ministry representative said eight members of a police rapid reaction team and four special forces troops had been killed since the latest campaign began.
Residents said nine civilians had been killed in the violence in the past week and more than 20,000 had fled or been evacuated to safer towns and villages nearby.
Activists said five fighters and 23 civilians were killed in the fighting. Among them was a three-year-old boy, who died on Wednesday after having been shot in his family's car by an armoured vehicle in Awamiya in June.
The ministry representative said the old quarter had been empty except for "terrorists" for the past six months, but the security forces had to wait until families left adjacent areas before they could begin their final push.
http://www.hindustantimes.com/world-news/saudi-security-forces-reduce-dozens-of-buildings-in-the-shia-town-of-awamiya-to-ruins/story-C07WMTBDYPVi9yPXfnKb6M.html
--------
Dozens dead in central Syria as IS battles regime push
Aug 10, 2017
BEIRUT - Dozens of regime forces and militants have been killed in central Syria as the Islamic State group strives to hold off a regime advance there, a monitor said Wednesday.
With Russian backing, Syria's army has been waging a months-long offensive to recapture the vast desert region that stretches from the country's centre to the Iraqi and Jordanian borders.
It has captured swathes of territory from IS in the central province of Homs, but the militants have ramped up their counter-offensives there.
The Syrian Observatory for Human Rights monitor said IS had dispatched at least five suicide car bombs and had laid mines throughout several frontline towns in Homs.
At least 39 government forces were killed and another 25 wounded since Tuesday, the Britain-based Observatory said. "The regime has spread itself across a long frontline, and now Daesh (IS) is intensifying its counter-attacks," said Observatory head Rami Abdel Rahman.
According to Abdel Rahman, 30 IS fighters were also killed over the past 24 hours in clashes with regime fighters and in Russian air strikes.
Syrian state news agency SANA confirmed Wednesday that air strikes had targeted IS positions, including an ammunitions depot, in Homs province.
The Syrian "Badiya" is a large stretch of desert that extends over some 90,000 square kilometres (35,000 square miles) of territory.
Since 2015, much of the Badiya has been held by the militant group, but Syria's army has been chipping away at it since May.
On Saturday, the Observatory said regime forces had ousted IS from Al-Sukhna, the last militant-held town in Homs province. There has been no official confirmation of Al-Sukhna's capture from Syria's government.
More than 330,000 people have been killed in Syria since the conflict erupted in March 2011 with anti-government protests.
Full report at:
http://nation.com.pk/international/10-Aug-2017/dozens-dead-in-central-syria-as-is-battles-regime-push
--------
Four policemen killed in attack in Egypt's North Sinai
9 August 2017
Four Egyptian policeman were killed on Wednesday when gunmen fired at a patrol car in the northern Sinai city of al-Arish, state newspaper Al-Ahram reported.
Authorities in Arish, the capital of North Sinai province, were on the hunt for the attackers, the paper said.
Attacks on security forces have been frequent in Egypt since the army, led by general-turned-President Abdel Fattah al-Sisi, ousted Muslim Brotherhood President Mohamed Mursi in 2013 after mass protests against his rule.
The violence has been concentrated in the Sinai Peninsula, where Egypt is fighting an insurgency, but has also expanded to hit Egypt's Coptic Christians, the country's largest minority.
Full report at:
https://english.alarabiya.net/en/News/middle-east/2017/08/09/Four-policemen-killed-in-attack-in-Egypt-s-North-Sinai-.html
--------
Coalition denies raiding Popular Mobilization Forces sites' and ISIS claims responsibility
9 August 2017
The International coalition against ISIS denied reports that claimed they have launched raids on positions of the Popular Mobilization Forces on the Iraqi-Syrian border.
The reports conflicted about the source of the bomb attack on a Popular Mobilization Forces' convoy on the Iraqi-Syrian border, killing 36 members of the militias.
For its part, ISIS claimed responsibility for the strike, refuting what was reported that US aircrafts, or artillery, was behind the bombing near Akashat. The organization published a video and pictures of the operation in which they arrested a number of elements.
Dozens of fighters of the Popular Forces were killed on Monday evening, as a result of the bomb attack near the Iraqi-Syrian border.
The Iraqi military sources said earlier that the bombing of the "international coalition" came through "fighter aircraft", targeting groups of the Popular Mobilization Forces which approached the Iraqi-Syrian border, who left their positions in the Iraqi territory near the town of Akashat (about 50 km east of the Syrian Iraqi borders).
It is noteworthy to mention that several factions of the militia are deployed near the Iraqi-Syrian border in an attempt to control and oversee the area.
The Anadolu news agency quoted a source in the Popular Mobilization Forces in Iraq as saying that "36 fighters in the militia were killed and 80 were wounded by US artillery shelling targeting their convoy on the Iraqi-Syrian border."
In an interview with Anadolu, the source, who asked not to be named, said that "US artillery forces in Syria shelled, on Monday, a convoy of one of the factions of the popular mobilization forces."
He added that "the shelling took place inside the Syrian territory in the opposite direction of the Akashat area in the province of Ar-Rutbah in Anbar located in the extreme west of Iraq."
On the other hand, a security source in the Anbar province told Anadolu that "the popular mobilization forces were bombed after crossing the border line from Iraq to Syria."
The brigades of "Sayed al Chouhad'a" stated that the attack resulted in many deaths and victims in the ranks of their fighters, saying that "this attack will not go unpunished."
Full report at:
https://english.alarabiya.net/en/News/middle-east/2017/08/09/Coalition-denies-raiding-Popular-Mobilization-Forces-sites-and-ISIS-claims-responsibility.html
--------
ISIS still a threat as Mosul residents return to city in ruins
9 August 2017
Abu Ghazi stood smoking a cigarette outside what used to be his home in Mosul's Old City, where only the sound of the footsteps of a few soldiers on patrol and twisted pieces of metal and fabric flapping in the wind disturb the eerie silence.
"They should just bulldoze the whole thing and start over," he said, gazing at the rows of collapsed buildings with their contents strewn across the upturned streets.
"There's no saving it now, not like this."
Hundreds of yards away on Wednesday Federal Police shot an ISIS fighter as he emerged firing his gun from an underground tunnel on Makkawi Street.
Similar stories have been reported by aid workers and residents of West Mosul in the past few days.
"West Mosul is still a military zone as the search operations are ongoing for suspects, mines and explosive devices," a military spokesman said.
"The area is still not safe for the population to return."
However, in nearby Dawrat al Hammameel, with machines whirring in his workshop, Raad Abdelaziz said he has encouraged neighbours to return despite the still very real danger weeks after the government declared victory over the extremists.
Just this week, his nephew, Ali, saw a militant emerge from under a house and try to injure some civilians before he was caught and handed over to the Federal Police.
But Abdelaziz, whose factory was up and running just two weeks after he returned to Mosul with his family, persists: We want people in the neighborhood to come back to their jobs."
He is already filling orders for water and gas tanks from residents intent on rebuilding. "Life is already coming back gradually," he said.
Flocking over the pontoon
Like Abu Ghazi and Raad Abdelaziz, dozens of those displaced by the fighting have returned to West Mosul, which saw some of the fiercest fighting in nine-month battle to rout the militants from their stronghold in Iraq's second-largest city.
At the northern pontoon, one of two remaining access points between East and West Mosul, hundreds walked towards the western half of the city, carrying suitcases, household goods and livestock. Others drove across the makeshift bridge in overflowing coaches.
Ziad al Chaichi came back to reopen his tea shop in West Mosul a week ago, having fled his nearby home in March.
"Everything's still a mess - we have nothing. No water, no electricity - we need the essentials," he said in his shop where dainty porcelain teapots hung from the walls. He was thankful that some people were buying his tea, including Abdelfattah, a neighbor who sat with a group of men outside.
"We want life to return here," said Abdelfattah, 60, who came back to a partially collapsed home with his family about three weeks ago. "Not for us - the older generation - but for the children... Until then, we're just sitting here patiently, drinking tea."
Pungent reminder
Even in death, the militants haunt Mosul's residents.
A handful of their bodies are lying around the Old City, a pungent reminder of the last ten months.
"We wish they would just take them away," said Najm Abdelrazaq. But unlike with civilian bodies, the police and the military refuse to allow it, he said.
"Why should we dignify them and remove the bodies?" one soldier said, when asked why the bodies were being left to rot in the 47 degree Celsius (116 Fahrenheit) heat. "Let them rot in the streets of Mosul after what they did here."
Returnees are concerned about the smell and the risk of disease, but they'd rather have the bodies of their neighbors recovered first.
Full report at:
https://english.alarabiya.net/en/features/2017/08/09/ISIS-still-a-threat-as-Mosul-residents-return-to-city-in-ruins.html
--------
US-led airstrikes kill 29 civilians in Syria's Raqqah: Monitor
Aug 9, 2017
At least 29 civilians, including women and children, have lost their lives in fresh air raids conducted by the US-led coalition in Syria's northern city of Raqqah over the past 24 hours, a monitoring group says.
The so-called Syrian Observatory for Human Rights (SOHR) said on Tuesday that the victims included a family of 14 who had been displaced from the central city of Palmyra.
There were 14 children and nine women among the victims, said the report.
The SOHR further warned that the death toll could rise as a number of people had been critically wounded in the aerial assaults.
The US and its allies launched a campaign of airstrikes against what are said to be Daesh positions inside Iraq in August 2014 after the Takfiri terrorist group overran parts of the Arab country.
The coalition expanded its campaign to Syria in September 2014 without any authorization from the Damascus government or a UN mandate.
The strikes, however, have on many occasions resulted in civilian casualties and failed to fulfill their declared aim of countering terrorism.
The coalition admitted in July that its air raids had killed at least 600 civilians in both Iraq and Syria over the past three years, but monitoring group Airwars said the actual number is at least 4,354.
Last week, Damascus wrote to the UN, calling for the dissolution of the "illegitimate" US-led coalition over its "continued and systematic massacre" of civilians.
In two letters addressed to UN Secretary General Antonio Guterres and the world body's Security Council, the Syrian Foreign Ministry complained that the coalition was flagrantly violating the international humanitarian law by targeting residential neighborhoods and using internationally banned white phosphorus munitions in its strikes.
Full report at:
http://www.presstv.ir/Detail/2017/08/09/531165/Syria-Raqqah-US
--------
New Saudi military graduates display their anti-terror fighting skills
MOHAMMED AL-SULAMI
10 August 2017
JEDDAH: New military graduates demonstrated their rapid-intervention skills in a ceremony on Wednesday at the Forces Training Center in Jeddah.
The 560 graduates took part in a live-simulation exercise to storm a building and rescue hostages, and neutralize terrorists using security aircraft.
The display was observed by Lt. Gen. Khaled Al-Harbi, commander of the Special Emergency Forces, and other military leaders.
Maj. Gen. Saad Al-Jabari, commander of security forces' installations, said the new graduates had received "basic and specialized military training, which qualifies them to actively participate with their colleagues in the field and administrative work."
They have also been trained to combat terrorism and use all types of weapons, especially under the current security conditions that require preparedness to face any potential dangers, he said.
Full report at:
http://www.arabnews.com/node/1142396/saudi-arabia
--------
Saudi village of Al-Musawara now almost free of terrorists and criminals
10 August 2017
AL-AWAMIYAH, Eastern Province: Saudi Special Security Forces (SSSF) have almost completely rid Al-Musawara of terrorists and criminal elements that have laid siege to the Shiite-majority village for months.
In intense battles over the last four days, a number of wanted terrorists surrendered, were arrested or were killed in the small village, restoring residents' hope that life can return back to normal in a place where Shiite and Sunni Muslims lived side by side for centuries.
In May, Qatif governorate began bulldozing Al-Musawara, a 400-year-old part of Al-Awamiyah that had been taken over by armed militants who terrorized residents for the past six years.
Demolition of the farming community of 6,000 residents began in order to develop the area into a shopping and recreational complex that can serve the needs of the communities there.
But when bulldozers moved in to level the dilapidated village, they were met with heavy fire, including rocket-propelled grenades.
"This village has existed for years, and there was never really a problem here," said one SSSF member who cannot be identified for his safety and because he is not authorized to speak to the media.
"Six years ago this was a normal yet aging village. When the development project began and residents moved out, wanted persons took shelter there and began targeting police patrols. Several officers were killed."
Falah Al-Khalidi, acting governor of Qatif, told Arab News that residents who wanted to leave the besieged village were relocated to furnished apartments at the government's expense, and were later given fair compensation for their property.
"There are 488 buildings in Al-Musawara," Al-Khalidi said. "Compensation has been paid in the amount of SR900 million ($240 million), far more than the properties are worth."
As residents accepted the compensation and left Al-Musawara, many buildings were abandoned and the village became a ghost town, with drug dealers, arms merchants, terrorists and other criminals moving in.
"Wanted terrorists and other criminals from outside Qatif province began coming to Al-Musawara and staying because they knew police couldn't get them there," Al-Khalidi said.
An Interior Ministry source said construction workers, civilians and security patrols were targeted and killed, including a 2-year-old Saudi and a Pakistani man.
The gunmen had tried to stop redevelopment work and fired at security personnel and passers-by.
In addition to the death of the Saudi child and Pakistani national, 10 others, including six Saudis, were seriously injured in a single incident.
As Arab News was escorted in an armored personnel carrier on Tuesday, it saw destroyed buildings riddled with bullet holes, burned-out businesses, and wrecked and abandoned cars.
It looked like a war zone due to the fierce fight against security forces that had mobilized to protect residents.
Even with 95 percent of Al-Musawara under control, according to the Interior Ministry, there were shots fired near the armored cars carrying Arab News and ministry officials. This resulted in a quick escape.
"There are still eight or nine people we're looking for, and we'll find them," the ministry source said.
"We expect that in a couple of days, the area will be completely under the control of security services so demolition can be completed and the development begun."
Arab News saw Pakistani construction workers and bulldozer operators wearing bulletproof jackets and helmets for their protection.
Full report at:
http://www.arabnews.com/node/1142406/saudi-arabia
--------
Mideast
Rouhani names female VPs after criticism on all-male ministers
Aug 10, 2017
TEHRAN - Iranian President Hassan Rouhani appointed two female vice presidents on Wednesday but continued to take flak from reformists for nominating no women ministers.
The appointments came a day after the moderate president announced his all-male list of ministers to parliament, seen as a betrayal by reformists who backed his re-election campaign in May.
"It is incredible and shocking that the president has ignored the demands of women in nominating his government," Parvaneh Salahshouri, head of a parliamentary women's group, told lawmakers. A letter calling for female ministers to be appointed was signed by 157 of the 290 MPs. There was small comfort in the appointment of two women as vice presidents, who do not require parliamentary approval.
Massoumeh Ebtekar, known internationally for her role as spokesperson during the 1980 US embassy hostage crisis, was named as vice president in charge of women's affairs, having previously run the environment brief in Rouhani's office.
Laya Joneydi was appointed as the vice president for legal affairs, while another woman, Shahindokht Mowlaverdi, was named as a special adviser for citizens' rights.
Rouhani, a moderate cleric who had three female vice presidents during his previous term, has several more deputy positions to fill and it was unclear if any would go to women.
In an interview with AFP, the head of the newly formed Reformist Women's Party, Zahra Shojaei, said she was unsurprised by the lack of female ministers given the continued opposition of many lawmakers and powerful religious figures behind the scenes.
A large independent faction of MPs "are still not in favour of female ministers," said Shojaei. But she said female vice presidents actually have more power than ministers and have already broken the taboo on putting women in positions of authority.
"We have gone past the symbolic stage. Female ministers are important but it's not our only demand. Even if Rouhani had appointed several women ministers, it would not have solved women's issues," she said.
She highlighted a number of legal issues - including the need to gain permission from a male relative to leave the country, lower levels of legal compensation and "blood money" for women, and discriminatory inheritance laws - as areas that needed action.
"Rouhani has worked on policies of empowerment for women over the past four years, and we want that to continue, as well as amending laws in parliament," she said.
The continued fraught issue of gender in Iranian politics was highlighted over the weekend, when EU foreign policy chief Federica Mogherini led an all-female team for talks with an all-male Iranian contingent led by Foreign Minister Mohammad Javad Zarif.
The image from that meeting was "heavy with significance," Mohammad Reza Aref, head of the reformist faction in parliament, wrote on social media.
Rouhani sailed to victory in May over hardliner Ebrahim Raisi with the backing of reformists after vowing to improve civil liberties and rebuild ties with the West. Some reformists have argued this week that Rouhani is failing to repay their confidence in him. "We expected at least one woman among Rouhani's nominations," said Aref.
http://nation.com.pk/international/10-Aug-2017/rouhani-names-female-vps-after-criticism-on-all-male-ministers
--------
Houthi militias execute Yemenis allied to Saleh
9 August 2017
A military commander in the Yemeni army has revealed ongoing executions within the Houthi militias of and ousted Ali Saleh coup in Bayhan and Usaylan, the last stronghold in the province of Shabwa in eastern Yemen.
Members of the pro Ali Abdullah Saleh militias are being executed by their Houthi allies, according to a top Yemeni commander.
Brigadier Ahmed Al Aqili, battalion commander of the Yemeni national army in Shabwa province said that sharp differences broke out between the Houthi commanders and pro Saleh military personnel in the Bayhan front.
The disagreements led to a purge within the ranks of what was called the Republican Guard.
Aqili confirmed that the Houthi militias had eliminated four Saleh loyalists in the district of Bayhan during the past two months. He said that the disagreements centered on pro Saleh officers refusing to comply to orders given by Houthi commanders.
The province is witnessing a large scale attack by the national army, who is supported by the Saudi-led Arab coalition..
Coup militias suffer heavy losses
Aqili said that the Houthi militia suffered heavy losses in Bayhan during the recent operations including a number of top commanders.
Yemeni forces have intensified their operations to liberate Usaylan and Bayhan with support from the coalition forces, which are the last Houthi militia strongholds in the eastern province of Shabwa.
Full report at:
https://english.alarabiya.net/en/News/gulf/2017/08/09/Houthi-militias-execute-Yemenis-allied-to-Saleh.html
--------
Yemeni Army Warns to March on Saudi Cities
Aug 09, 2017
Speaking to the Persian service of Iran's Mehr News Agency on Wednesday, Deputy Spokesman of the Yemeni Army General Aziz Rashid blasted the US for supporting the Saudi war on his country and warned, "If they don't cease their aggression, we will go for conquering Saudi cities."
The army general said his country has a bank of information of sensitive and vital Saudi targets, specially the oil and economic centers and facilities of the rich Arab nation, and said the army has improved its Borkan missiles to bring all designated targets in Saudi Arabia within reach.
"We have a bank of strategic targets in Saudi Arabia and will move to strike them unless they give up their hostile move against us; otherwise, they will sustain heavy economic damage," he said.
"The Borkan missiles could strike close range targets first, but now they can hit any spot in Saudi Arabia as far as 1,000km after we made some changes on them," Gen. Rashid said.
Saudi Arabia has been striking Yemen since March 2015 to restore power to fugitive president Mansour Hadi, a close ally of Riyadh. The Saudi-led aggression has so far killed at least 14,300 Yemenis, including hundreds of women and children.
Despite Riyadh's claims that it is bombing the positions of the Ansarullah fighters, Saudi bombers are flattening residential areas and civilian infrastructures.
According to several reports, the Saudi-led air campaign against Yemen has drove the impoverished country towards humanitarian disaster, however the Riyadh regime has failed to reach its goals despite suffering great expense.
Full report at:
http://en.farsnews.com/newstext.aspx?nn=13960518001295
--------
Palestinians of Jerusalem being pushed by Israel to leave their homes: HRW
Aug 10, 2017
Human Rights Watch has said that Israel is pushing Palestinian residents of Jerusalem to leave their homes through a policy of systematic transfer in sheer violation of international law.In a report the New York based human right group, while quoting figures provided by Israel's Interior Ministry said Israel has revoked the status of at least 14,595 Palestinians between 1967 and 2016.
http://nation.com.pk/international/09-Aug-2017/palestinians-of-jerusalem-being-pushed-by-israel-to-leave-their-homes-hrw
--------
Israeli soldier convicted of fatal shooting enters prison
9 August 2017
A soldier convicted of fatally shooting an incapacitated Palestinian attacker has begun serving his prison term.
Elor Azaria arrived at the military prison inside the Tzrifin base in central Israel on Wednesday to serve out his 18-month sentence. Azaria was accompanied by dozens of supporters who have rallied behind him since the 2016 shooting in the West Bank.
Azaria, a combat medic, was recorded on cellphone video as he shot a badly wounded Palestinian who had previously stabbed a soldier. He was convicted of manslaughter.
The case has divided a country where military service is mandatory.
Israel's military pushed for his prosecution, saying he violated the military's vaunted code of ethics. But Israel's nationalist right sided with Azaria and called him a hero.
https://english.alarabiya.net/en/News/middle-east/2017/08/09/Israeli-soldier-convicted-of-fatal-shooting-enters-prison.html
--------
UN: Up to 50 migrants 'deliberately drowned' off Yemen
9 August 2017
Up to 50 migrants from Somalia and Ethiopia were "deliberately drowned" when a smuggler forced them into the sea off Yemen's coast, the UN migration agency said Wednesday, calling the incident "shocking and inhumane."
International Organization for Migration staffers found the shallow graves of 29 of the migrants on a beach in Shabwa during a routine patrol, the agency's statement said. The dead were buried by those who survived.
At least 22 migrants remained missing, the IOM said. The passengers' average age was around 16, the agency said.
The narrow waters between the Horn of Africa and Yemen have been a popular migration route despite Yemen's ongoing conflict. Migrants try to make their way to Gulf countries.
The smuggler forced more than 120 migrants into the sea Wednesday morning as they approached Yemen's coast, the IOM statement said.
"The survivors told our colleagues on the beach that the smuggler pushed them to the sea when he saw some 'authority types' near the coast," said Laurent de Boeck, the IOM's chief of mission in Yemen.
"They also said that the smuggler has already returned to Somalia to continue his business and pick up more migrants to bring to Yemen on the same route."
IOM staffers provided aid for 27 surviving migrants who remained on the beach, while other migrants left.
De Boeck called the suffering of migrants on the route enormous, especially during the current windy season on the Indian Ocean.
"Too many young people pay smugglers with the false hope of a better future," he said.
The IOM says about 55,000 migrants have left Horn of Africa nations for Yemen since January, with most from Somalia and Ethiopia.
Full report at:
https://english.alarabiya.net/en/News/gulf/2017/08/09/-UN-Up-to-50-migrants-deliberately-drowned-off-Yemen.html
--------
Over 50 migrants 'deliberately' drowned off Yemen: IOM
Aug 10, 2017
The International Organization for Migration (IOM) says more than 50 migrants, mostly teenagers, have been "deliberately" drowned by a human smuggler in rough seas off Yemen's coast.
In a statement released on Wednesday, the IOM said the incident took place after the smuggler forced more than 120 migrants from Somalia and Ethiopia into the sea for fear of being arrested when they saw some "authority types" near the coast in the southern Yemeni province of Shabwa.
The IOM said it found the shallow graves of 29 migrants on the beach after they were buried by survivors, and that at least 22 other migrants remained missing.
"The smugglers deliberately pushed the migrants into the waters since they feared that they would be arrested by the authorities once they reach the shore," an IOM emergency officer said.
There were "many women and children among those who died and those who are still missing," he noted, adding that the passengers' average age was around 16.
The survivors told the migration agency that the smuggler had already "returned to Somalia to continue his business and pick up more migrants to bring to Yemen on the same route."
Laurent de Boeck, the IOM's chief of mission in Yemen, described the ordeal as "shocking and inhumane," and said the agency staffers had provided urgent care to the surviving migrants remaining on the beach.
Around 55,000 migrants have left the Horn of Africa nations for Yemen since January, with most from Somalia and Ethiopia aiming to find work in the Persian Gulf countries, according to the IOM.
Despite the years-long conflict gripping Yemen, African migrants continue to arrive in war-torn Yemen, where there is no central authority to prevent them from traveling onward.
Since March 2015, Saudi Arabia has been heavily bombarding Yemen as part of a brutal campaign against its impoverished southern neighbor in an attempt to reinstall the former government and crush the popular Houthi Ansarullah movement.
The Houthi movement has been running state affairs and defending the country against the Saudi war.
Full report at:
http://www.presstv.ir/Detail/2017/08/10/531280/migrants-drowned-off-Yemen
--------
Over 10,000 Yemenis die due to Saudi aerial blockade: Rights group
Aug 10, 2017
The Saudi-led restrictions on Yemen's airspace and the closure of its main airport in Sana'a have led to the deaths of over 10,000 people in the impoverished Arab nation over the past year, a rights group says.
On Wednesday, the Norwegian Refugee Council (NRC) along with 14 other aid organizations called on warring parties in Yemen to reopen Sana'a International Airport, warning that the year-long closure hinders the flow of humanitarian aid and prevents thousands of patients from flying abroad for life-saving treatment.
"Denial of access to travel has condemned thousands of Yemenis with survivable illnesses to death," the NRC's Director in Yemen Mutasim Hamdan said in a statement.
"Without access to safe, commercial travel, Yemenis are left with no way to access critical medical care," further said the statement. "The result is devastating. Thousands of women, men and children who could have been saved lost their lives."
The Saudi-led coalition has imposed a no-fly zone over Yemen amid its deadly bombing campaign against the country, which began in March 2015.
Riyadh's warplanes heavily bombarded the Sana'a airport in April that year, causing severe damage to the facility's only runway and passenger terminal.
On August 9, 2016, the Saudis shut down the airport in an attempt to tighten the noose on their opponent, the Houthi Ansarullah movement, which is based in the capital. The move has left many Yemenis with no safe means of transport in or outside of the country.
Referring to UN figures, the NRC estimated that before the conflict, 7,000 Yemenis went abroad for medical treatment from Sana'a every year.
Over the past two years, the number of people in need of life-saving healthcare has increased to nearly 20,000 due to the ongoing conflict, the group noted.
Riyadh and its allies have been blocking aid delivery to Yemen. In July, the UN said the coalition prevented deliveries of jet fuel to UN planes carrying desperately needed humanitarian aid to Sana'a.
"Yemen's public services are crumbling under the pressures of war," said the NRC's Hamdan.
"Hundreds of thousands more people are sick, injured or in need of services, but there are drastically reduced resources to meet them," he said.
"It is critical that all channels of domestic and international air movement are reopened so Yemenis can get help, and help can get to Yemenis," the activist added.
The Saudi-led war is aimed at reinstating the former president, Abd Rabbuh Mansur Hadi, a staunch ally of Riyadh, and undermining the country's Houthi Ansarullah movement.
The Houthi movement has been running state affairs since 2014, when Hadi resigned and fled to Riyadh before returning to Aden later. The movement has also been defending the country against the Saudi-led offensive on the country.
The protracted war, which has also been accompanied by a naval blockade, has already killed over 12,000 Yemenis.
The relentless bombardment of the impoverished country by Saudi Arabia's warplanes has brought Yemen's healthcare system on the verge of total collapse, destroying hospitals and health facilities, among other civilian targets.
Full report at:
http://www.presstv.ir/Detail/2017/08/10/531274/Yemen-airport-Saudi
--------
Iran Foreign Ministry, SNSC chief condemn attack on Afghan village
Aug 9, 2017
The Iranian Foreign Ministry and the country's Supreme National Security Council (SNSC) have condemned an attack that left dozens dead in a remote Shia village in northern Afghanistan.
Dozens of civilians, including women and children, were massacred during an attack on Mirza Olang village in the northern Sar-e Pol Province overnight Sunday. A number of Afghan security forces were also among the dead.
Taliban claimed responsibility for the attack,but its spokesman, Qari Yusouf Ahmadi, denied killing civilians in the village, cooperating with Daesh, or using foreign assailants.
Iranian Foreign Ministry Spokesman Bahram Qassemi on Wednesday condemned the attack as "brutal and inhumane" and offered his condolences to the Afghan government and nation as well as the victims' families.
Qassemi referred to the long-standing grudge and hostility of the ill-wishing enemies of Afghanistan, and urged the Afghan government and people to remain vigilant and maintain unity in the face of such tragedies and divisive measures by terrorist groups. Also on Wednesday, SNSC Secretary Ali Shamkhani, in a message to his Afghan counterpart, condemned the attack and called for a collective battle against terrorism.
Shamkhani said that "only serious resolve and determination, cooperation among neighboring countries and a genuine fight against terrorism" would put an end to such "poignant measures by extremist groups and those affiliated with Takfiri ideologies."
The Islamic Republic of Iran will employ what it has in power to help restore security and stability to those countries plagued by terrorism, the Iranian official said, pledging his country's determination to boost cooperation with regional countries, including the Afghan government, to that end.
Taliban and the Daesh Takfiri terrorist group have regularly clashed since the latter gained a foothold in eastern Afghanistan in 2015.
Full report at:
http://www.presstv.ir/Detail/2017/08/09/531223/Iran-Afghanistan-Bahram-Qassemi-Ali-Shamkhani-Shia-Taliban-attack-Taliban-Daesh
--------
Africa
Two Muslim African Nations Establish Ties, Send Ambassadors to Jerusalem in First
August 9, 2017
Two Muslim majority African nations, Senegal and Guinea, established diplomatic representation in Israel for the first time Tuesday as Talla Fall, Senegal's ambassador to Egypt and Amara Camara, Guinea's ambassador to France, took up positions as non-resident ambassadors and presented their credentials to President Reuven (Ruby) Rivlin.
Ties between Israel and Guinea were cut in 1967 and renewed last year, while Israel downgraded its ties with Senegal after Dakar co-sponsored United Nations Resolution 2334 condemning Israeli settlements in December 2016. Ties between the countries were restored and Israel returned its ambassador to Dakar in June after Prime Minister Benjamin Netanyahu met with Senegalese President Macky Sall on the sidelines of the Economic Community of Western African States (ECOWAS) summit in Liberia. Neither country had previously appointed an ambassador to Israel.
"Relations between us were cut off for a very long time, too long a time," Camara said, adding that the West African nation was open for business with Israel. "Guinea wants to cooperate with Israel and in particular to become the gateway for Israel to reach the rest of Africa. "
Rivlin told Camara that "Israel sees the future in Africa" and that "ties with Africa are of the utmost importance."
The Senegalese non-resident ambassador Talla Fall, who will work out of Cairo, described himself as a true friend of Israel and said relations between the two countries were very good.
Netanyahu has invested heavily in relations with Africa, making three trips to the continent in the past year after 29 years in which a sitting Israeli prime minister had not visited the continent. Netanyahu hopes that in the long-term, the strengthening of ties with African nations will break the automatic Arab majority at the United Nations.
On Monday Netanyahu hosted the president of Togo, Faure Gnassingbé, in Jerusalem. The Togolese president wrote in the guest book at the prime minister's residence: "I am dreaming of Israel's return to Africa and Africa's return to Israel." Togo is a true friend of Israel!
https://www.breakingisraelnews.com/92936/two-muslim-african-nations-establish-ties-send-ambassadors-jerusalem-first/#MJHtWqYzy6gH20KG.97
--------
Thousand refugees saved in Niger desert: UN
Aug 9, 2017
Rescue teams have saved a thousand African refugees abandoned by people smugglers in the Niger part of the Sahara desert in recent months, the UN's International Office of Migration (IOM) said Wednesday.
"A total of 1,000 migrants have been rescued since April of this year in northern Niger by the (IOM's) search and rescue operations," the agency said.
"More dangerous routes are being used by smugglers," it said, after carrying out a six-day assessment of the Tenere desert and in Niger's border region with Libya, where refugees wait to cross the Mediterranean to get to Europe.
The IOM is running search and rescue operations under the so-called MIRAA project, funded by The Netherlands.
The tally of saved lives stood at 600 at the end of June.
Scores of people, though, have been less lucky.
In May and June alone, the bodies of 52 refugees including babies were found in the desert, while another 50 or so who went missing in late June are probably dead, according to the IOM.
In July, 23 refugees, including a seven-year-old girl, were found alive in the depths of the desert some 300 kilometers (180 miles) from the city of Agadez, a key hub on the edge of the Sahara.
The group, which included Gambians and Senegalese, said they had been abandoned by their driver.
Full report at:
http://www.presstv.ir/Detail/2017/08/09/531222/UN-Niger-Migrants-IOM
--------
One killed, four injured in grenade attack in Burundi
09 August 2017
One person was killed and four others injured in a grenade attack in the capital of Burundi, police said on Wednesday.
"Last night, at around 8.30 p.m. (1830GMT), a grenade was thrown in a street [...] near the town hall of Bujumbura," Monfort Ndoreraho, police commissioner in Bujumbura said. "One person was killed and four others injured."
This is the third grenade attack in the Bujumbura city center in a month, Ndoreraho said.
On July 17, a similar attack in Burundi's capital injured three security forces. On July 12, four other policemen were injured in another grenade attack in the Bwiza area.
Cases of grenade attacks have increased in recent weeks in Burundi, according to a report recently drawn up by the Burundian police.
The report said 31 cases of murder and seven grenade attacks were recorded in July across Burundi.
Unrest in Burundi crisis started in April 2015 when Nkurunziza announced his candidacy for a controversial third term. The constitution allows two.
Full report at:
http://www.worldbulletin.net/africa/192740/thousand-migrants-saved-after-being-left-in-niger-desert
--------
North America
The Silence of Trump: How US President Gives Tacit Support to Terror Against Muslims
Aug 10, 2017
Regardless of the issue, you just can't shut Donald Trump up. Lord knows, his three campaign managers and current and former White House chief of staff have nearly died trying.
They have begged, pleaded, and cajoled the slumlord-in-chief to forgo his Twitter account. It was even rumoured that the Republican campaign convinced the then-presidential candidate to surrender his mobile phone in the closing days of the election.
But his rambling, incoherent, insulting, flagrantly dishonest and vicious tweets continue unabated. No matter the political and personal damage to Trump, and no matter the irreparable damage his tweets impart on the country he was elected to lead: he will not be silenced.
Well, almost. There is one issue, one ever-growing national tragedy, which the 45th president of the United States will neither provide comment on, nor condemn.
Trump's silence on rising hate crimes against Muslim Americans is deafening.
Early on Saturday morning, anti-Muslim terrorists, presumably white nationalists, bombed a mosque in Minnesota. Twenty Muslim American worshippers were inside. This act meets any definition of terrorism, for it not only intended to instrumentalise its intended victims, but also communicate a message, writ large, to Muslim Americans: you're not wanted here.
This was an act of terrorism carried out on American soil. Minnesota's Governor Mark Dayton called it exactly that. After a meeting with local leaders, he told media that "if the roles were reversed, it would be called a terrorist attack. And that's what it is, an act of terrorism."
The silence of Trump
But what of the president of the United States, a man put in charge of reassuring the public in times of great angst and anxiety? Not a word. Not a single tweet. Not so much as a peep.
Trump's refusal to offer even one word of condemnation for the Minnesota mosque bombing amounts to tacit endorsement for terrorism against Muslim American citizens.
It's not like the president is too busy doing the job of being president. I mean, not only has he now played 47 rounds of golf in his first 200 days in office, but also, as John Harwood observes, Trump has fired off a dozen or more tweets since the terrorist attack in Minnesota, each containing one or more of the following words to describe others: "fake," "phony," "totally inept," "lied," "defrauded," "con artist," "child," and "baby."
This is not the first and only time Trump has neither offered support for Muslim victims, nor condemnation for their attackers.
When an avowed Trump supporter walked into a mosque in Quebec City in late January with an AK47 and murdered six Muslims in cold blood, Trump was silent.
When a white nationalist terrorist drove his van into Muslims leaving and entering Finsbury Park mosque in London in June, Trump was silent.
When Christian extremists were arrested for plotting to carry out a large-scale terrorist attack against Somali Americans at an apartment complex in Kansas on election day, Trump was silent.
Trump's air war has now killed more than 2,000 civilians in Iraq and Syria. Trump is silent.
Put more succinctly, when Muslims are killed Trump doesn't utter a word - but when a Muslim kills white people, Trump has more to say than a self-important narcissist at an office Christmas party. It becomes "radical Islam" this and "Islamic terrorism" that to anyone who will listen.
In Trump's America, there are worthy and unworthy victims - and there are worthy and unworthy attackers.
In May, Trump did condemn the fatal stabbings of two Good Samaritans on a Portland commuter train, who were killed while trying to stop a man from harassing women who appeared to be Muslim. But, as Nasser Beydoun, the chairman of the Arab American Civil Rights League, told MEE: "It means nothing. This is his constituency. He thrives off hate. His whole presidency is based on hate, so one tweet isn't going to make a difference."
Christian Christensen, a professor of journalism studies at Stockholm University, observes that "Muslims injured by a white man are not 'worthy' of attention because they do not serve Trump's larger project of the demonisation of Muslims, refugees and immigrants: an indistinguishable human mass in the eyes of the US president. Nor do they serve the interests of portraying white Christian Europe (and, by association, white Christian America) as the bastion of all that is decent and good."
In doing so, Trump telegraphs that it's okay to terrorise Muslims, sending the message that if the White House will not condemn violence against Muslim Americans, then the law enforcement apparatus of the state will also turn a blind eye.
The empowerment of extremists
We have now reached a dangerous tipping point in America. While anti-Muslim violence has climbed steadily during the past decade, it spiked since Trump announced his candidacy for president in 2015. In fact, hate crimes that target Muslims surged 584 percent from 2014 to 2016, according to the Council on American-Islamic Relations.
Both the Trump candidacy and presidency have mobilised and empowered those who wish to carry out acts of violence against Muslim Americans. These right-wing extremist elements take their cues from the president, who has demonised Muslims, Islam and immigrants. These elements, long consigned to the fringes of American social and political life, have now taken centre stage, and are unafraid to stand in the limelight. Only this week, CNN reported that an average of nine mosques per month have been attacked in the US so far this year.
Heavily armed right-wing militias are now openly and actively supporting pro-Trump candidates and officials across the country. In turn, Republican party officeholders and office seekers are embracing militias such as the Oath Keepers and Three Percenters.
Amy Cooter, a sociologist at Vanderbilt University, told The Trace: "With right-wing extremists who venerate the president looking for new enemies, some state and local politicians who are remaking partisanship in Trump's image may see militias as a way to tighten their grip on power.
"The brash political style and 'America First' agenda ushered into the Republican party by Trump appeals to people in the militia movement, drawing them toward the political mainstream."
These militias have played an organising role amid this anti-Muslim animus. They have convened armed protests against mosques, and routinely spread fake anti-Muslim conspiracy theories across their social media platforms. Now they are openly and actively involved in mainstream politics.
As president of the United States, Trump is responsible for the safety and welfare of all American citizens. Not just the ones he likes, and not just those who resemble his political base.
To remain silent in the face of ever increasing anti-Muslim violence is to put the safety and welfare of Muslim Americans at further risk.
https://www.commondreams.org/views/2017/08/09/silence-trump-how-us-president-gives-tacit-support-terror-against-muslims
--------
Bloomington mosque welcomes hundreds in show of solidarity after bomb attack
Aug 9, 2017
Doualy Xaykaothao
Hundreds of people turned out Tuesday night to show their support for Dar Al-Farooq Islamic Center, the Bloomington mosque that was bombed over the weekend.
The evening began with a reading from the Quran. Then, from a small stage, politicians, community leaders and imams took turns condemning Saturday's bombing, including Sheik Abdisalam Adam from Dar Al-Hijrah mosque in Minneapolis.
"People of Minnesota, people of the Twin Cities, people of Bloomington," began Adam, "one narrative that has been growing, that we need to confront and counteract, is the narrative that's trying to present Islam and Muslims as strangers to America, or not fitting the American narrative, and that's wrong."
While he spoke, children listened. Parents nodded. Some held bright posters with messages of love. Many in the audience recorded every speech on their phones.
Amy Watkins lives near the Islamic center. She ran over to the mosque Saturday morning to find out if her neighbors had been hurt by the explosion.
"I just can't imagine anyone behaving in that kind of way," said Watkins. "It's just so foreign to me. This is not what we do."
Since the bombing that targeted the imam's office, people have been coming by Dar Al-Farooq, leaving notes and meeting with members. Minneapolis attorney Amran Farah said she's overjoyed by the outpouring of support for her damaged mosque.
"To be in our backyard, and for us to be able to share a little bit of the mosque, and a little bit of our religion, regardless of what happens, this is just beautiful," said Farah.
She's been thanking visitors for touring the property, and answering questions from strangers.
"Some people want us to know that we're not wanted, but those people, the few that they are, they're overshadowed by the number of people here today."
It's a sentiment shared by Bloomington City manager Jamie Verbrugge.
"I think that Minnesota is unique in an openness to other communities. You see it in the concentration of diasporas from so many other places here in the metropolitan region, and we need to make sure that we send that message through our communities all the time, and everyday," said Verbrugge.
• Rep. Ellison: Lack of response from Trump is "an outrage"
In the three days since the bombing, Abdulahi Farah, the program manager for Dar Al-Farooq, said he's already been changed.
"Today, when I was coming here, and just reflecting on what was happening, I usually, I'm just usually busy, but today, I took a different route, and stopped to say hello to three of my neighbors, said 'hello,' and 'how are you doing?' "
Full report at:
https://www.mprnews.org/story/2017/08/09/bloomington-mosque-welcomes-hundreds-show-solidarity-after-bombing
--------
How Trump's Travel Ban Broke With the Principles of Conservatism
Aug 10, 2017
In December 2015, Donald Trump called for a ban on all Muslims from entering the United States. I found the act to be so morally repugnant and un-American that I issued a statement on Twitter: "Just when you think @realDonaldTrump can stoop no lower, he does. These views do not reflect serious thought." Then my family and I attended afternoon prayers at the Islamic Center of the North East Valley, in Scottsdale, to let the congregation know that most Americans were not given to such intolerance. "I'll bet you never thought you would see a Mormon speaking in a mosque," I began my talk. "I think this is a surprise for me, too. We all know how we are different, but let me tell you a few ways that we are similar …"
The next day, I received a note from George W. Bush, who as president led the country through the grave and mournful pe­riod after September 11, 2001. He also had visited a mosque to offer important reassurance and to make the crucial and obvi­ous distinction between Muslims and radical jihadis:
Dear Jeff,
I saw your speech to the mosque in your state. I was deeply moved by your remarks. Moved by your leadership, your thoughtful tone, your reminder of the importance of religious freedom and your warm humor. Thank you for your voice of reason in these unreasonable times ...
During the campaign, I assumed that this shocking episode—among so many more—would be a political blunder from which Donald Trump would not recover. I readily concede that I got the politics wrong. I will even concede that I underestimated the populist appeal of Trump's proposed Muslim ban. But I will not concede the underlying principle of religious freedom. If principle is only defended when there's nothing at stake, then it is probably not much of a principle after all.
Moreover, in the case of global jihad, we are provoking civi­lizational struggle between Islam and the West, or as the historian Niall Ferguson has put it, between "the West and the rest." Ban­ning Muslims from America, or even appearing to do so, apart from being unconstitutional, would give the jihadis precisely the struggle they want, with the vast and varied Islamic world caught in between, some small percentage of them vulnerable to a radicalization that we could plausibly bear some responsi­bility for. In fact, when word of the president's first executive order spread on the internet shortly after ink met paper at the Pentagon on January 27, dark jihadi cul-de-sacs online filled with praise for President Trump's "blessed ban." And so the legitimate targets of the president's policy found perverse plea­sure in the order.
I find it difficult to believe that this could possibly have been the president's intention. In fact, as for Trump's ex­ecutive actions themselves, I believe he is in earnest when he says that he wants to do everything in his power to defend America, her allies, and her interests—however much he may distort the dangers and manipulate the understandable fears of Americans.
Moreover, in the matter of both executive orders singling out the list of majority-Muslim countries, I believe that the president was probably on solid constitutional ground in issu­ing the orders. Under the Constitution, the president is granted broad authority to enforce borders and protect citizens inside those borders. But there is a world of difference between believ­ing that you can do something and that you should do some­thing. I believe that the president's decision to bar entry from certain majority-Muslim countries is profoundly misguided—both because it runs counter to American values and because it makes no strategic sense. In fact, it could end up producing the opposite strategic effect than is intended—making us less, not more, secure.
That's where the wisdom of deliberation comes in. It is that deliberation that is one of the principal features of American conservatism as a coherent governing philosophy. If conserva­tives do not believe in the calm, sober use and restraint of gov­ernment power, then we believe in nothing. Especially when it is exercised in haste, arbitrarily, and without deliberation or care. There is the trust your gut, shoot from the hip approach to po­litical decision making, and then there is the fly off the handle approach. As evidenced by the 2016 presidential campaign, fly­ing off the handle is a big, big hit right now—at least in terms of its entertainment value and ratings.
As a governing philoso­phy, the instability of flying off the handle is a disaster for the United States and is profoundly unconservative. The same goes for our state-of-the-art presidential bellicosity—which seems to be quite popular in "conservative" circles these days. That is the antithesis of conservatism, too. And it is also very often the antithesis of truth.
The White House's list of forbidden countries was mysteri­ously selective, barring people from these shores without re­gard to whether their countries of origin actually have a history of exporting terrorism to America—in fact, the list left out the countries that have produced the most terrorism we've seen per­petrated here. So if countering terrorism is the goal, the policy doesn't make sense on its face. But when the president's execu­tive order came under legal challenge and public scrutiny, the White House responded by saying that the seven countries cov­ered by the president's order had in fact been designated as "countries of concern" by President Obama and intimated that in designating those countries in his orders, President Trump was somehow merely continuing the counterterrorism work of his predecessor. Well, I knew better.
After the ISIS attack on Paris in November 2015, in which 130 people were killed and hundreds more were wounded, there was intense pressure brought to bear here in the United States to stop the flow of refugees, from Syria in particular and from Iraq as well. Now, we have not taken in many Syrian refugees to date—most of our smaller allies have taken in many more—and some of us on Capitol Hill thought that it was a mistake and unfair to blame refugees and exaggerate the risk they pose, as they are already subjected to a rigorous vetting process that can take years to complete.
Of greater immediate concern were Frenchmen and Belgians, for instance, who travel to Syria or Iraq to fight with ISIS, return to their home country, and then—because of our visa-waiver agreement with most of Europe and a few other countries—are free to board a flight to come to the United States, with no visa and no questions asked.
I love the visa-waiver arrangement. Most of us do, as it is reciprocal and allows for easy, visa-free travel to and from 38 countries for American citizens. But there were very real vulnerabilities when it came to possible European jihadis seeking to travel to the United States under the radar, exploiting this practice of practical convenience to potentially do harm. (This, thankfully, had not to that point been a problem.) So in the spring of 2016, not long after the Paris attacks, Democratic Senator Dianne Feinstein and I introduced an amendment prohibiting anyone from the visa-waiver countries who had recently traveled to Iraq or Syria from taking advantage of the visa-waiver program. In other words, they would first need to be interviewed, in order to discover the circumstances of their travel. Simple—or so I thought.
Suddenly, what started as a focused effort to close that one loophole morphed into a broader waiver exclusion policy. In the House of Representatives, the House Judiciary Committee took up the issue, and countries began to be rather arbitrarily added to the list. Now, instead of just the spots of current conflict, countries from which we could document a risk, other countries were added—Libya, Somalia, Sudan, Yemen. Sudan, which is a source and sponsor of terrorism, doesn't enjoy the visa-waiver program under any circumstances anyway, so adding it to the list made no sense. There seemed to be some other agenda at work. For good measure, the House negotiators added Iran, of course, and this addition has proven to have a very negative and unjustified effect on many Iranian American friends in Arizona and around the country who have had their travel curbed for no apparent reason.
It is difficult to find successful tech firms in Silicon Valley that don't have Iranian Americans in positions of leadership. Groups like Persian Tech Entrepreneurs and others are a testament to their growing talent and influence. But it's not just Silicon Valley—by any metric, Iranians in America, many of them having fled Khomeini's revolution, have become successful, and have become American. Those of Iranian descent born in Europe or the United States have often had dual citizenship automatically conferred on them by Tehran, often without their knowledge. When you impose a travel ban involving Iran, you're going to affect a lot of people traveling to do business and to visit family.
As for the visa-waiver issue, it's worth keeping in mind that when we stop allowing Europeans in automatically, European visa-waiver countries might reciprocate, which burdens Americans a lot more than it does the Europeans, because all of a sudden there are 38 countries that Americans have to get a visa to travel to. The common-sense fix that Senator Feinstein and I had hoped to achieve was, in the face of the broader House list, becoming a mess. But the Obama administration was so fearful that the Congress was on the path to doing away with the refugee program altogether that it swallowed the expanded list. Senators Durbin, Heller, Feinstein, and I pressed the White House not to concede to the expanded list—that doing so would create all sorts of unintended and unnecessary problems—and we also lobbied House Judiciary Committee chairman Bob Goodlatte and Speaker of the House Paul Ryan to limit our visa-waiver amendment to just Syria and Iraq, but by then the cake was baked.
And that's how we got that list.
Under questions and pressure, in the atmosphere of a new administration, all of a sudden the list of forbidden countries became "Obama's list," with all sorts of rigor being ascribed to its formulation, as if it had been carried down the mountain on stone tablets rather than being haphazardly assembled as it was bounced around House committees.
I was puzzled when the new president's senior advisor Stephen Miller—who was also credited with a principal role in the development of the travel ban—appeared on national television and announced that "our opponents, the media, and the whole world will soon see as we begin to take further actions, that the powers of the president to protect our country are very substantial and will not be questioned." Will not be questioned? Really?
Full report at:
https://www.theatlantic.com/politics/archive/2017/08/trump-travel-ban/536334/
--------
US Muslims targeted like never before
August 9, 2017
On Saturday an "improvised explosive device" was detonated in a Minneapolis-area mosque in what Minnesota Governor Mark Dayton denounced as a "dastardly, cowardly" hate crime.
It's just the latest case in an ever-quickening escalation of anti-Islamic incidents at mosques, according to data compiled by the Council on American-Islamic Relations (CAIR). According to CAIR's figures, in the first half of 2017 there were 85 such incidents. That's more than the total number of incidents in any year between 2009 and 2015. And while 2016's number's aren't fully compiled yet, the six-month tally for 2017 is already greater than the number of incidents in the first nine months of last year.
The incidents tracked by CAIR this year include 24 cases of property damage and vandalism like the one at the Minnesota mosque. They also include 30 cases of intimidation against mosques or the people who worship in them, and four separate instances of alleged anti-Muslim bias in cases where a proposal to build a mosque was rejected by local authorities.
More broadly, CAIR has found that instances of anti-Muslim bias, whether connected to a mosque or not, are up sharply since President Donald Trump announced his candidacy in June of 2015. In 2014, for instance, CAIR documented 1,341 cases of anti-Muslim bias and 38 anti-Muslim hate crimes. By 2016, those numbers had ballooned to 2,213 and 260, respectively.
CAIR's figures comport with available FBI hate crime data, which showed a surge in anti-Muslim crimes in 2015 (2016 data is not yet available).
"When Donald Trump became President of the United States on Jan. 20, 2017, he brought an unprecedented record of conditioning audiences to fear Muslims," CAIR wrote in a report earlier this year.
Trump had a long record of making inflammatory statements about Muslims and Islam. Early in his campaign he floated the ideas of closing mosques and creating a national database of Muslims. He called for "a total and complete shutdown of Muslims entering the United States,"said that "Islam" harbors "a tremendous hatred" for the United States, and accused Muslims of wanting "Sharia law."
CAIR's research suggests that that rhetoric has consequences. Shortly after Trump's election last November, for instance, mosques around the country received letters threatening genocide, with several claiming that Trump will do to Muslims what "Hitler did to the Jews." Muslim students at NYU found the door to a prayer room vandalized with the word "Trump."
Trump, who has been quick to respond to attacks by Islamic extremists on Twitter, has so far been circumspect about the mosque attack in Minnesota. The White House told New York Times reporter Glenn Thrush that "the President has been and is continuing to be updated and we are monitoring situation for now."
Muslims aren't the only group facing heightened discrimination in the Trump era. Jews remain the religious group most likely targeted for hate crimes. After years of decline, anti-Jewish crimes increased by nearly 10 percent between 2014 and 2015, according to the FBI.
The months following the election brought a spate of anti-Semitic incidents and attacks around the country, some referencing Trump directly. In February, Trump responded to a reporter's question about these incidents by boasting about the size of his electoral college victory and pointing out that his daughter Ivanka's family is Jewish.
Full report at:
http://www.berkshireeagle.com/stories/us-muslims-targeted-like-never-before,516310
--------
URL: https://www.newageislam.com/islamic-world-news/soon-maharashtra-textbooks-omit-mention/d/112162
New Age Islam, Islam Online, Islamic Website, African Muslim News, Arab World News, South Asia News, Indian Muslim News, World Muslim News, Women in Islam, Islamic Feminism, Arab Women, Women In Arab, Islamophobia in America, Muslim Women in West, Islam Women and Feminism