New Age Islam News Bureau
31 Jan 2013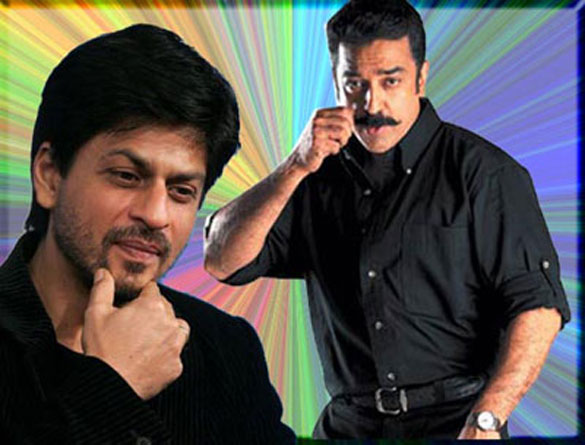 India
• SC for Negotiated Settlement to the 150-Year-Old Dispute between Shia and Sunni
• Shah Rukh Khan and Kamal Haasan Are Victims of Cultural Terrorism
• Mumbai varsity course text has material from Pakistani defence site
• Naroda Patiya massacre case: Maya Kodnani plea to change Judge Jyotsana Yagnik rejected
• Samjhauta, Malegaon blast suspect, Dileep t arrested
• India-Pakistan trade potential is $19.8 bn: ICRIER
• Indian soldiers did not behead Pakistani troops, Antony says
• Now, Maharashtra cops ban Asaduddin Owaisi from entering Aurangabad
• Upset over 'Vishwaroopam' ban, Kamal Haasan threatens to quit India
• 'Vishwaroopam' may face ban in UP if it 'hurts sentiments of Muslims'
• No 'bad Muslims' in 'Vishwaroopam', can't paint terrorists white: Kamal Haasan
• No bail, court tells Akbaruddin Owaisi
• J&K: DoT order may end police-militant SIM war
• Israel ambassador calls upon Narendra Modi
Africa
• Islamic Jihadists Implemented Racist Sharia Law in Mali Targeting Blacks
• Timbuktu Revels in New Freedom but Fears Linger
• French enter last Islamist stronghold in Mali
Mideast Asia
• Iran resorts to hangings in public under interpretation of Islamic Sharia law to cut crime
• Hamas Plans More 'Enemy Language' Hebrew in Gaza Schools
• Dead Children and Arrested Babies: Palestinian Life under Israeli Colonialism
• Israeli jets bomb military target in Syria
• Kurdish rebels to withdraw from Turkey in March: report
• Iran Is Said to Be Set to Accelerate Uranium Enrichment
• Hostage talks follow halt to Yemen army assault
• Turkey Debates SCO as an Alternative to the EU
• Two Israeli parties endorse Netanyahu for new term
Pakistan
• Tragedies tied to Taliban commander Maulana Fazlullah link girls a world apart
• Bizarre face of Pak fashion
• Kargil War: Musharraf hits back at 'imbalanced' former chief of army staff
• India has cleared Pak panel visit probing Mumbai terror attacks: Rehman Malik
• Bizarre face of Pak fashion
• Pakistan's Top Court Orders Polls to Go Ahead as Planned
• Nine suspected militants killed in Orakzai airstrikes
• Two anti-polio workers killed in Upper Kurram explosion
• Jamia Banuri cleric amongst 10 killed in Karachi
• BLA commander among six killed in Kalat
• Blast in Peshawar injures nine
• No turning back from democracy now, says PM
• President has sought legal opinion on NAB chief's letter, says Naek
• Tell us the truth on Kargil, demands Pakistani daily
• Pakistan approves transfer of Gwadar port to China
• Kargil conflict: 500 Pakistani soldiers were killed, PML-N demands inquiry
Arab World
• Saudi Arabia beheads two murderers
• Calls for Revenge as Aleppo Buries Massacre Dead
• Leading Egyptian Scholar Gathers Rivals, Urges Dialogue
• Egypt Politicians Renounce Violence at Crisis Talks
• 2 killed in violence near Tahrir Square
• Hezbollah condemns Israeli strike in Syria
• Kingdom leads Syria aid push as carnage continues
• Syria aid pledges exceed $1.5 billion target, UN chief says
South Asia
• Afghan father hands over 'bomber son' to police
• LeT seeks foothold in Myanmar
• Afghan army fuel sales may have broken Iran sanctions
• Bomb in Afghan market kills two children
• 2 Jamaat-Shibir men killed in Bogra during Hartal
• 3 teenage addicts buried under their own tunnel hideout in Bangladesh
• High Court brings forward Nasheed's appeal case
• Maldives Court sentences man to lifetime imprisonment for possession of drugs
• The endgame: 'Taliban can be part of Afghanistan's future'
Southeast Asia
• Bank in Indonesia Preparing to Be First Listed Islamic Lender
• Allow Vishwaroopam screening: Malaysia's ethnic Indian party
Europe
• Shocking Sex-Slavery Cult Unveiled In Mexico Run in Jesus Christ's Name
• Israel must pull all settlers from Palestinian land: United Nations
• We want to stand with you, David Cameron tells Libya
• UNESCO plans mission to assess 'wanton destruction' in Mali
• Ban Ki-moon decries 'horrors' in Syria, urges end to war
• Israel strike on Syria 'unacceptable': Russia
• UN Security Council to discuss peacekeepers for Mali
North America
• US assistance to Pakistan should not be unconditional: Hagel
• Indo-Pak region most dangerous place: Former US diplomat
• Obama's Defence Secy nominee adopts hard line on Iran
• Israeli Airstrike in Syria Targets Arms Convoy, U.S. Says
Compiled by New Age Islam News Bureau
Photo: Shah Rukh Khan and Kamal Haasan Are Victims of Cultural Terrorism
URL: https://www.newageislam.com/islamic-world-news/new-age-islam-news-bureau/shocking-sex-slavery-cult-unveiled-in-mexico-run-in-jesus-christ-s-name/d/10215
---------------
Shocking Sex-Slavery Cult Unveiled In Mexico Run in Jesus Christ's Name
Jan 30 2013
Mexico City: Mexican officials broke up a bizarre cult that allegedly ran a sex-slavery ring among its followers on the US border, Mexican immigration authorities said.
The "Defensores de Cristo" or "Defenders of Christ" allegedly recruited women to have sex with a Spanish man who claimed he was the reincarnation of Christ, according to an official of a victims' advocacy group, who spoke on condition of anonymity because she was not authorized to speak publicly about the case.
Followers were subjected to forced labour or sexual services, including prostitution, according to the National Immigration Institute that said it filed a complaint more than a year ago about the cult.
Federal police, agents of Mexico's National Immigration Institute and prosecutors raided a house earlier this week near Nuevo Laredo, across the border from Laredo, Texas, and found cult members, including children, living in filthy conditions, according to the institute official.
The institute in a statement said 14 foreigners were detained in the raid and have been turned over to prosecutors, pending possible charges.
Those detained include six Spaniards, and two people each from Brazil, Bolivia and Venezuela. One person from Argentina and one from Ecuador were also detained. Spain's Foreign Affairs Ministry confirmed its citizens were among those arrested.
The institute said 10 Mexicans were also found at the house, mainly women, and are presumably among the victims of the cult.
The Attorney General's Office said the investigation was still under way as to what charges, if any, might apply in the case. Given the binds of sect loyalty that had been built over an estimated three years, prosecutors were still trying to work out which of the detainees may be considered victims, and which were abusers.
The institute statement said the sect's leaders made members pay "tithes," with money or forced labour.
The institute said in a statement that the Defenders of Christ was headed by Venezuelan citizen Jose Arenas Losanger Segovia.
But according to the cult's website, the leader was Spaniard Ignacio Gonzalez de Arriba. He set up shop in Mexico about three years ago, after a stint in Brazil and other parts of South America, said Myrna Garcia, an activist with the Support Network for Cult Victims who has worked with victims of the Defenders of Christ cult.
http://www.indianexpress.com/news/shocking-sexslavery-cult-unveiled-in-mexico-run-in-jesus-christs-nam.../1066881/
--------------
India
SC for Negotiated Settlement to the 150-Year-Old Dispute between Shia and Sunni
Jan 30 2013
New Delhi: The Supreme Court today favoured a negotiated settlement between Shia and Sunni communities to the 150-year-old dispute on ownership of Doshipura graveyard in Varanasi while directing the Uttar Pradesh Government to hold an inquiry to ascertain the "usage" of the property.
A bench headed by Chief Justice Altamas Kabir noted that since late 1970s, several judicial orders have been passed and even the apex court had given directions in 1983 but the dispute between the two Muslim sects has not been settled.
"We know it is a sensitive issue but nothing would be more suitable if the settlement is reached through negotiation and out of court," it observed.
"We feel that dispute has to be settled for all time. Accordingly, we direct the state government to conduct inquiry for the purpose of usage of property by both the community," the court said.
The bench was hearing an application filed by Shia community seeking permission for constructing boundary wall around the disputed site.
"As well as we want that the inquiry be conducted whether the graveyard of two members of the Sunni community (in the disputed site) is completely walled or not and whether the graveyard has been separated or not," it said.
During the inquiry, the court said the authority concerned will ascertain whether the members of Sunni community have been performing religious rituals at the graveyard or not.
The bench said for the purpose of conducting the inquiry, the assistance of the Wakf Board should be taken and one member from each community must be accompanied.
The bench, also comprising justices A R Dave and Vikramajit Sen, said the report of the inquiry and photographs of the site have to be submitted to the court on February 28.
In the meantime, the court said the manner of usage of the plot as of today will be maintained.
The UP government in its latest affidavit had said "asthe disputes in question is around 150 years old and involves sensitive issues between the Shia and Sunni sects of the Muslim community, the state administration has always pressed for a resolution of the same through discussions and negotiations."
The bench also asked why not all judicial orders be implemented.
The bench was told that the apex court's 1983 order has been kept in abeyance.
Before passing the order, the bench said it would like to keep the matter pending and ask the revenue authority to ascertain the exact position at the disputed site.
http://www.indianexpress.com/news/graveyard-sc-for-negotiated-settlement-between-shia-and-sunni/1066886/
---------------
Shah Rukh Khan and Kamal Haasan Are Victims of Cultural Terrorism
Jan 31, 2013
Shah Rukh Khan one day and Kamal Haasan the next. Is it mere coincidence or a sign of an increasingly knee-jerk, reactionary India that two of its most loved film icons are forced to go public to painstakingly reassert their secular identity and insist, in case the message is lost, that they are proud Indians?
Given the trajectory of events and the escalating intolerance on a range of issues -- Ashis Nandy and Salman Rushdie are more cases in point -- this is the time to worry. And the question above, merely rhetorical.
Shah Rukh and Kamal Haasan are not mere actors but extremely successful, talented artists with millions of rupees and many jobs riding on them and their films. If one rules over the powerful Hindi film industry, the other is a veteran of south Indian cinema.
Yet, they are under attack, victims of what some term cultural terrorism and even state terrorism. Shah Rukh cornered for his views on what it is to be a Muslim in India and Kamal Haasan for making a film that allegedly has scenes that some Muslim groups find objectionable and that the Tamil Nadu government seeks to ban.
On Tuesday evening, an upset Shah Rukh - in the thick of controversy for an article that sparked a ridiculous war of words between New Delhi and Islamabad after Pakistan's Interior Minister Rehman Malik said the Indian government should offer him security - said the "unwarranted twist" was "nonsense".
Nowhere in the article, a first person account for a magazine, does he state or imply directly or indirectly that he feels unsafe, troubled or disturbed in India, the star said, reading out from a statement.
"It does not even vaguely say that I am ungrateful for the love that I have received in a career spanning 20 years. On the contrary the article only says that in spite of bigoted thoughts of some of the people that surround us, I am untouched by scepticism because of the love I have received by my countrymen and women," said the actor, who has been in the eye of so many storms.
And Wednesday, ironically Mahatma Gandhi's death anniversary and the day to recall the spirit of tolerance, came Kamal Haasan's emotional outburst that if the verdict on his Rs.95 crore film "Vishwaroopam" was not favourable; he would have to consider moving overseas to a "secular state abroad".
"M.F. Husain had to do it, now Haasan will do it," said the angry filmmaker, saying that he lost all his property, even his house.
The reference to the late artist, who died in London in 2011 after he was literally chased away from his homeland by rightwing Hindus who took offence at his paintings on goddesses and his depiction of Bharat 'mata', was so apt.
It was the same righteous wrath that links the Muslim groups who objected to "Vishwaroopam", the same calculated move for maximum publicity that saw Jamaat-ud-Dawa chief Hafiz Saeed invite Shah Rukh to Pakistan. A rainbow coalition of fringe, fundamentalist views - all intolerant, regardless of which religion they originate from.
But here is also the difference between Shah Rukh and Kamal Haasan. While the 58-year-old Chennai-based veteran could afford to take the offensive and say he would move away from India, the 47-year-old Khan from Bollywood could just not do so.
Can you imagine what would happen had Shah Rukh spoken of getting out of India instead of stressing: "We, in India, are extremely safe and happy? We have an amazing democratic, free and secular way of life."
Lyricist Javed Akhtar said rightly about Kamal Haasan's outburst: "Don't listen to the words, listen to the sentiments."
Wonder if anybody would 'listen' to Shah Rukh's sentiments had he said the same thing?
As Indian celebrities, even those in filmdom, come under scrutiny and the discourse gets more polarised, there are other victims. Social analyst Nandy had to be questioned by police in Jaipur for his comment during the Jaipur Literature Festival on corruption and caste. And Rushdie was in the country too, promoting "Midnight's Children" but was kept safely away from the Kolkata literary fest.
The right of thinkers to argue must be protected at all costs, an online petition said, defending Nandy.
By Wednesday evening, as the dust settled somewhat over the SRK brouhaha, Kamal Haasan had agreed to make cuts in his film but the Madras High Court had re imposed the stay.
As filmmakers know only too well, if you don't upset the fringe element of one religion or another, you hurt caste groups and other sub-sections, even barbers. It's a tricky tightrope walk. Remember how "Billu Barber" was finally released only as "Billu".
The attack on creative freedom as well as the debate on its limits is not new but it's getting worse.
And where does India go from here? To another SRK storm maybe, to more uncertainty for "Vishwaroopam", more tension for Ashis Nandy. And other casualties of a society where knee-jerk reactions are taking over from considered debates and calibrated decisions.
http://timesofindia.indiatimes.com/entertainment/bollywood/news-interviews/Shah-Rukh-Khan-and-Kamal-Haasan-are-victims-of-cultural-terrorism/articleshow/18268178.cms
---------------
Mumbai varsity course text has material from Pakistani defence site
Jan 31, 2013
THANE: Thousands of undergraduate students, studying under the University of Mumbai, have taken lessons on human rights violations, the caste divide in India, and the alleged communal bias of the Indian Army and police from a Foundation Course-II (FC-II) book that has material sourced from Pakistan's defence website.
TOI reported on January 18 that Professor Michael Vaz authored the book, which has the controversial and communally sensitive content and is meant for first and second-year students. Vaz now claims that he was unaware that the selective content in the book came from the Pakistani site. "I was unaware that some of the content in the book was sourced from the Pakistan defence website. I do not want to talk on this issue, but will assure you that the new book will delete all such controversial references," Vaz told TOI. Critics had termed content in the book's chapter " Human Rights Violations and Redressal" as controversial.
The book, published by Mannan Prakashan, stirred a string of protests from political parties, with senior BJP functionary Sanjay Kelkar and general secretary from Navi Mumbai, Santosh Pachlag, holding a demonstration and burning copies of the book at Vashi, Navi Mumbai on January 18.
Pachlag said that less than a week after the TOI report, Vaz sent him a letter of regret stating that the controversial content in the book was not his own comments, but were sourced from newspaper reports and articles on the net. "In his letter, Professor Vaz shared the URL from where he had copied the content. One of the links was that of Pakistan's defence, wherein a commentator had painted a picture of India as an anarchic state torn by communal bias and caste-hatred," said Pachlag. "It's all vague commentary taken out of context by the writer and used to demonize India. However, it is very unfortunate that our students should be taught all that and that too in their textbook."
Pachlag added, "The topics in the FC course are meant to sensitize the student community towards human rights violations and bring before it a true picture of the goings-on. Instead, the book is a propaganda tool for spreading lies about our nation and Professor Vaz has copied the content from a Pakistani website without bothering to verify the facts. Neither has the learned academician or the publisher thought it important to present a view and counter-view on the issue and now they want to wash their hands of the controversy."
Pachlag said the book's publisher, Nitin Shah, has given an unconditional apology, but it is too little too late as students have prepared for their exams from the book which is bound to colour their minds.
The BJP functionary added that they will take up the case with the police and press for sedition charges against the author and publisher. "It is not only anti-national but also a fraud as there is a clear copyright violation here by the author."
Vaz, on his part, said his new book would be vetted carefully and any blame ascribed to political parties or the mentioning of names would be strictly avoided.
http://timesofindia.indiatimes.com/india/Mumbai-varsity-course-text-has-material-from-Pakistani-defence-site/articleshow/18263978.cms
---------------
Naroda Patiya massacre case: Maya Kodnani plea to change Judge Jyotsana Yagnik rejected
Jan 30 2013
Ahmedabad: Ex-minister had moved HC after the judge refused to recues herself from the case.
The Gujarat High Court Tuesday rejected a group of petitions by three accused in the 2002 Naroda Gam massacre case, including former BJP minister Maya Kodnani, to transfer the trial of the case from the court of present trial judge, Jyotsana Yagnik.
Full report at:
http://www.indianexpress.com/news/naroda-patiya-massacre-case-maya-kodnani-plea-to-change-naroda-gam-ju.../1066693/
---------------
Samjhauta, Malegaon blast suspect, Dileep t arrested
Jan 31 2013
Indore: The NIA Wednesday arrested a man suspected to be involved in 2007 Samjhauta Express blast and 2006 Malegaon bombing. Dileep Jagpat, 42, was arrested from Kishanganj in Indore, sources said. PTI Two children killed in blast, anger in Rajouri
JAMMU: Two schoolchildren — Shezan Kousar and her brother Khursheed Hussain — were killed in a blast at Burhoon village in J&K's Rajouri district on Wednesday.
Rajouri SSP Mubassar Latiffi said the children apparently found an old explosive threw it on a nearby rock to break it, he said. The death of the children sparked protests in Rajouri. ENS
http://www.indianexpress.com/news/samjhauta-malegaon-blast-suspect-arrested/1067015/
---------
India-Pakistan trade potential is $19.8 bn: ICRIER
2013/01/31
A study carried out by Nisha Taneja of ICRIER on ``Enhancing India-Pakistan Trade'', states that for stronger trade links, it is important that there are foreign investment flows between the two countries.
Stating that the huge bilateral trade potential between India and Pakistan -- estimated to be $19.8 billion -- needs to be exploited, Indian Council for Research on International Economic Relations (ICRIER) has pitched for an investment treaty between the two neighbours.
Full report at:
http://www.thehindu.com/business/Economy/indiapakistan-trade-potential-is-198-bn-icrier/article4365501.ece
------------
Indian soldiers did not behead Pakistani troops, Antony says
Jan 31, 2013
NEW DELHI: A report that Indian soldiers had tortured and decapitated Pakistani troops along the Line of Control (LoC) was baseless, defence minister AK Antony said on Thursday.
A day after the Indian Army described as "erroneous and speculative" the report, the defence minister too lent it the weight of his voice. The allegations, Antony told reporters on the sidelines of a function here, were "totally baseless".
Full report at:
http://timesofindia.indiatimes.com/india/Indian-soldiers-did-not-behead-Pakistani-troops-Antony-says/articleshow/18269432.cms
---------------
Now, Maharashtra cops ban Asaduddin Owaisi from entering Aurangabad
Jan 31, 2013
HYDERABAD: After spending three days in jail and forced to make couple of court appearances in Andhra Pradesh, MIM president Asaduddin Owaisi has ran into more trouble, this time in Maharashtra, after the police banned his entry to Auranagabad, where he was address some public meetings.
The Majlis-e-Ittehadul Muslimeen party chief's entry to the city has been barred till March 2 as he may pose a threat to peace, Sanjay Kumar, police commissioner of Aurangabad, said on Wednesday.
Full report at:
http://timesofindia.indiatimes.com/india/Now-Maharashtra-cops-ban-Asaduddin-Owaisi-from-entering-Aurangabad/articleshow/18264026.cms
---------------
Upset over 'Vishwaroopam' ban, Kamal Haasan threatens to quit India
Jan 31, 2013
CHENNAI: Frustrated by the threats and tangles Vishwaroopam has got embroiled in, Kamal Haasan on Wednesday said he was staring at financial ruin and more legal trouble and even contemplating exile. But later in the day he shook off his sombre air and talk of exile to play a bold hero, ready to make changes to his movie and move on.
Full report at:
http://timesofindia.indiatimes.com/india/Upset-over-Vishwaroopam-ban-Kamal-Haasan-threatens-to-quit-India/articleshow/18264405.cms
---------------
'Vishwaroopam' may face ban in UP if it 'hurts sentiments of Muslims'
January 31, 2013
After the ban in Tamil Nadu, Kamal Haasan's 'Vishwaroopam' may be prevented from screening in Uttar Pradesh if it is found that the film "hurts the sentiments" of Muslims and indulges in "character assassination", the ruling Samajwadi Party (SP) said on Thursday.
"Officials concerned would see the film thoroughly; if it is found to be good and entertaining (then it is) fine, or else, it would not be allowed to run in UP," Samajwadi Party general secretary Ram Asrey Kushwaha told reporters in Lucknow.
Full report at:
http://www.thehindu.com/arts/cinema/vishwaroopam-may-face-ban-in-up-if-it-hurts-sentiments-of-muslims/article4365043.ece
---------------
No 'bad Muslims' in 'Vishwaroopam', can't paint terrorists white: Kamal Haasan
Jan 31, 2013
MUMBAI: Actor-filmmaker Kamal Haasan on Thursday said there are no "bad Muslims" in his movie "Vishwaroopam" but added there was no way he could portray terrorists as "white" characters.
"I have not shown bad Muslims in my film. The good Muslims in my film are Indian Muslims and the bad ones are terrorists," he told the media here.
"How can you expect me to paint terrorists white?" Kamal Haasan asked, a day before the release of the Hindi version of "Vishwaroop".
Full report at:
http://timesofindia.indiatimes.com/india/No-bad-Muslims-in-Vishwaroopam-cant-paint-terrorists-white-Kamal-Haasan/articleshow/18274576.cms
-----------
No bail, court tells Akbaruddin Owaisi
Jan 31, 2013
HYDERABAD: MIM MLA Akbaruddin Owaisi's cup of woes continued to remain full with the Sangareddy court on Wednesday dismissing his bail petition in a 2005 case, while the Nizamabad court sent him to two-day police custody in connection with an alleged hate speech he delivered there in December last year.
Full report at:
http://timesofindia.indiatimes.com/india/No-bail-court-tells-Akbaruddin-Owaisi/articleshow/18264004.cms
---------------
J&K: DoT order may end police-militant SIM war
Peerzada Ashiq, Hindustan Times
January 31, 2013
The department of telecommunications' fresh directive that will put every person applying for a second mobile connection in Jammu and Kashmir under police scrutiny from February 1 could end a deadly cat and mouse game between the police and militants.
Ever since mobile services were allowed in Kashmir in 2003, eight years after the rest of the country, it became a major tool for militants as well as the counter-insurgency grid of security forces.
Full report at:
http://www.hindustantimes.com/India-news/srinagar/J-amp-K-DoT-order-may-end-police-militant-SIM-war/Article1-1004287.aspx
---------------
Israel ambassador calls upon Narendra Modi
January 30, 2013
Israel's ambassador to India, Alon Ushpiz, on Wednesday called upon Gujarat chief minister Narendra Modi and discussed measures to strengthen ties between the state and his country.
Ushpiz said Israel would participate in Vibrant Gujarat Agro Tech Fair 2014 and discussed about enhancing Research and Development (R&D) in various fields with the chief minister.
Stating that trade between India and Israel has touched $5 billion, Ushpiz said Israel is recycling 75-80% of sewage water for agricultural purposes and is also minimising the amount of water leakage.
Full report at:
http://www.hindustantimes.com/India-news/gujarat/Israel-ambassador-calls-upon-Narendra-Modi/Article1-1004188.aspx
---------------
Africa
Islamic Jihadists Implemented Racist Sharia Law in Mali Targeting Blacks
By Daniel Greenfield
January 30, 2013
The French liberation of Gao has given us look into life under Islam. The system that the Jihadis had implemented in Mali looks a good deal like the same Islamic colonialism that scarred Africa and produced the slave trade.
There was a tier with black Malians on the bottom and lighter skinned Arab and Pakistani Jihadists on top.
Full report at:
http://frontpagemag.com/2013/dgreenfield/islamic-jihadists-implemented-racist-sharia-law-in-mali-targeting-blacks/
---------------
Timbuktu Revels in New Freedom but Fears Linger
January 31, 2013
TIMBUKTU, Mali (AP) — A leaflet listing the regulations for women under Islamist rule now lies in dirt here at the tribunal in Timbuktu. Rule No. 1: The veil should cover the entire body. Rule No. 4: The veil cannot be colored. And Rule No. 8: The woman should not perfume herself after putting on the all-enveloping fabric.
Several days after French special forces parachuted in and liberated this storied city, there is a growing sense of freedom. Though in the houses immediately facing the Islamic tribunal, many of the 8- and 9-year-old girls are still wearing the head covering.
Full report at:
http://www.nytimes.com/aponline/2013/01/31/world/africa/ap-af-mali-
---------------
French enter last Islamist stronghold in Mali
Jan 31, 2013
BAMAKO: France called for peace talks between Mali's government and "legitimate representatives" from the north, after French troops took up positions at Kidal, the last city held by Islamist forces.
"This political process now has to advance concretely," French foreign ministry spokesman Philippe Lalliot said Wednesday.
He called for talks with the legitimate representatives of the northern peoples and "non-terrorist armed groups" that recognise the integrity of Mali.
"Only a north-south dialogue will prepare the ground for the Malian state to return to the north of the country," he said.
Full report at:
http://timesofindia.indiatimes.com/world/rest-of-world/French-enter-last-Islamist-stronghold-in-Mali/articleshow/18268052.cms
--------
Mideast Asia
Iran resorts to hangings in public under interpretation of Islamic sharia law to cut crime
January 21, 2013
Iran hanged two men in public on Sunday, after a video posted on YouTube last month showed them assaulting a man in a Tehran street with a machete, the ISNA news agency reported.
The sentence, issued by the Revolutionary Court and confirmed by Iran's Supreme Court, was carried out in Tehran at 6:30 am (0300 GMT) and before "a crowd of nearly three hundred people", ISNA said.It said the two, identified as Alireza Mafiha and Mohammad Ali Sorouri, both aged under 24, were convicted of Moharebeh (waging war against God) and corruption on earth.
Full report at:
http://www.hairyheadlines.com/iran-resorts-to-hangings-under-interpretation-of-islamic-sharia-law-in-public-to-cut-crime/
---------------
Hamas Plans More 'Enemy Language' Hebrew in Gaza Schools
January 31, 2013
Gaza. Islamist Hamas authorities plan to expand Hebrew-language classes in the Gaza Strip's high schools to help Palestinians know their enemy in times of conflict with Israel.
Far from a sign that peace will soon break out, Hamas's promotion of Hebrew learning in the Israeli-blockaded Mediterranean enclave aims to make linguistic skill a useful new front in the struggle against the Jewish state.
Full report at:
http://www.thejakartaglobe.com/international/hamas-plans-more-enemy-language-hebrew-in-gaza-schools/568768
---------------
Dead Children And Arrested Babies: Palestinian Life Under Israeli Colonialism
By Juan Cole
27 January, 2013
The Palestinian West Bank has been illegally de facto annexed by Israel. This territory was not awarded to Israel even in the UN General Assembly partition plan of 1947, and indeed Israel's possession of it is not recognized even by the US, much less the rest of the world. It was conquered by main force in 1967 and has been settled by hundreds of thousands of Israeli colonists, who have encroached on Palestinian orchards and farms, and have diverted Palestinian water. The Palestinians there have been kept stateless and without the rights of citizenship. They are sentenced in Israeli military courts. Israel controls their land, water and air space, and simply takes what land of theirs it wants, at will. Palestinians have been divided by Israeli Apartheid highways, checkpoints and the Apartheid Wall, so that often getting to hospital in an emergency is impossible and a one-hour journey now takes 8 hours. Full report at:
http://www.countercurrents.org/cole270113.htm
---------------
Israeli jets bomb military target in Syria
Jan 31 2013
Beirut : Israel launched a rare airstrike inside Syria, US officials said Wednesday, targeting a convoy believed to contain anti-aircraft weapons bound for Hezbollah militants in Lebanon. The attack adds a potentially flammable new element to tensions already heightened by Syria's civil war.
It was the latest salvo in Israel's long-running effort to disrupt the Shiite militia's quest to build an arsenal capable of defending against Israel's air force and spreading destruction inside the Jewish state.
Full report at:
http://www.indianexpress.com/news/israeli-jets-bomb-military-target-in-syria/1067222/
---------------
Kurdish rebels to withdraw from Turkey in March: report
January 31, 2013
ISTANBUL: Kurdish militants will withdraw from Turkish territory by the Kurdish new year on March 21 under a peace process to end a conflict in which 40,000 people have been killed, a newspaper close to the government said on Thursday.
The withdrawal of the militants to northern Iraq, where most of the Kurdistan Workers Party's (PKK's) several thousand fighters are based, is planned to begin at the start of March as the weather in southeast Turkey starts to become milder, the Sabah daily reported.
Full report at:
http://dawn.com/2013/01/31/kurdish-rebels-to-withdraw-from-turkey-in-march-report/
---------------
Iran Is Said to Be Set to Accelerate Uranium Enrichment
By ALAN COWELL
January 31, 2013
LONDON — Iran has told the United Nations nuclear supervisory body that it plans to install more sophisticated equipment at its principal nuclear enrichment plant, a diplomat said on Thursday, enabling it to greatly accelerate its processing of uranium in a move likely to alarm the United States, Israel and the West.
The diplomat, based in Vienna which is the headquarters of the International Atomic Energy Agency, cited a letter from Iranian officials to the I.A.E.A. saying it wants to upgrade its main enrichment plant at Natanz. The upgrade could speed up enrichment by as much as two or three times, the diplomat said, requesting anonymity in light of the confidential nature of the Iranian note.
Full report at:
http://www.nytimes.com/2013/02/01/world/middleeast/iran-is-said-to-be-set-to-
---------------
Hostage talks follow halt to Yemen army assault
January 31, 2013
SANAA: Yemeni forces have suspended an offensive aimed at freeing three Western hostages that has cost more than 65 lives to allow for tribal mediators to try securing their release, local sources said on Thursday.
Eighteen soldiers and 48 Al Qaeda-linked militants have died in the military operation that began early Monday in the Al Qaeda stronghold of Manaseh, in Bayda province of central Yemen, according to tribal sources and military officials.
Full report at:
http://dawn.com/2013/01/31/hostage-talks-follow-halt-to-yemen-army-assault/
---------------
Turkey Debates SCO as an Alternative to the EU
January 30, 2013
By: Emrullah Uslu
Turkey–European Union relations were frozen while Cyprus held the rotating EU presidency during the second half of 2012. In those six months, no progress was made in Turkey's European integration, and very few official visits took place between Turkish and EU delegations. Signifying the tense relationship, in November, ruling Justice and Development Party (AKP) deputy, Professor Burhan Kuzu, the head of the parliamentary Constitution Commission, harshly criticized the EU progress report on Turkey. He dramatically threw it into a trashcan on national television to show his government's disappointment with the EU and with Cyprus's presidency (CNNTurk, November 11, 2012).
Full report at:
http://www.jamestown.org/single/?no_cache=1&tx_ttnews%5Btt_news%5D=40389&tx_ttnews%5BbackPid%5D=7&cHash=51b1214253cc77d9386950fc729758d8
---------------
Two Israeli parties endorse Netanyahu for new term
January 31, 2013
Israel's two largest political parties endorsed Benjamin Netanyahu for Prime Minister post on Wednesday, all but guaranteeing him a third term at the beginning of the post-election process of forming a new government.
Mr. Netanyahu's Likud Party and the new Yesh Atid Party made their recommendations to President Shimon Peres, who consults with all 12 parties that won parliamentary seats in last week's election before deciding whom to choose as prime minister-designate. Mr. Peres is expected to make his decision by Friday.
Full report at:
http://www.thehindu.com/news/international/two-israeli-parties-endorse-netanyahu-for-new-term/article4363420.ece
---------------
Pakistan
Tragedies tied to Taliban commander Maulana Fazlullah link girls a world apart
By Dana Priest and Haq Nawaz Khan
January 28, 2013
December Stets was just 18 when several stoic soldiers arrived at her family's door in North Carolina three years ago with a message that demolished her world: Her father, Army Staff Sgt. Mark Stets Jr., 39, had been killed by a car bomb outside a girls school in northwest Pakistan.
"I wanted to cry, but I was in shock," said December Stets, who recalled holding her sobbing mother in her arms.
Full report at:
http://www.washingtonpost.com/world/national-security/tragedies-tied-to-taliban-
---------------
Kargil War: Musharraf hits back at 'imbalanced' former chief of army staff
Jan 31 2013
Lahore: Describing former Pakistan chief of army staff Lt. Gen. (retired) Shahid Aziz as an imbalanced personality who has indulged in uncalled for character assassination, former president and army chief General (retired) Pervez Musharraf, justifying the 1999 Kargil War, said there was absolutely no need to inform everyone about the operation.
Full report at:
http://www.indianexpress.com/news/kargil-war-controversy-musharraf-hits-back-at-imbalanced-shahid-a.../1067305/
---------------
India has cleared Pak panel visit probing Mumbai terror attacks: Rehman Malik
Jan 31 2013
Islamabad: India has cleared the second visit of a Pakistani judicial commission to cross-examine four officials in connection with the probe into the 2008 Mumbai terror attacks, Interior Minister Rehman Malik said today.
India has given a green signal for the visit of the commission, which would travel to Mumbai without any delay, Malik told a news conference here this evening.
Though he did not give a date, sources said the commission is expected to travel to Mumbai by mid-February.
Full report at:
http://www.indianexpress.com/news/india-has-cleared-pak-panel-visit-probing-mumbai-terror-attacks-rehma.../1067236/
--------
Bizarre face of Pak fashion
Mail Today Bureau
January 31, 2013
FROM masked political inclinations to militant aspirations, outfits sported at the Karachi Fashion Week made bizarre statements.
Leading names in Pakistan fashion industry such as Munib Nawaz and Amina Yasmeen presented their collection on the last day of the event. Two of the outfits designed by Munib Nawaz stood out of the rest of the designer wear due to their unique motifs. While a masked male model walked on the ramp sporting faces of leading Pakistani politicians such as Asif Ali Zardari, Imran Khan, Nawaz Sharif, Altaf Hussain and Tahir- ul- Qadri, another model made a bold entry in a Kurta with images of a life- size Kalashnikov and other guns.
Mail Today
---------------
Pakistan's Top Court Orders Polls to Go Ahead as Planned
January 31, 2013
ISLAMABAD (Reuters) - Pakistan's powerful Supreme Court on Thursday ordered imminent general elections to go ahead as planned in a bid to quash fears a fledgling democratic process is about to be derailed.
The order came amid speculation that the military is working with the judiciary to force out a civilian leader and delay the elections that will mark the first time a civilian government in Pakistan has completed a full term since independence in 1947.
Full report at:
http://www.nytimes.com/reuters/2013/01/31/world/asia/31reuters-pakistan-
---------------
Nine suspected militants killed in Orakzai airstrikes
January 31, 2013
PESHAWAR: Nine suspected militants were killed and three hideouts demolished in airstrikes conducted by Pakistani security forces in the upper Orakzai tribal region, DawnNews reported on Thursday.
According to assistant political agent Rafiq Mohmand, the airstrikes took place in the Arghanjo area of the upper Orakzai tribal area.
Full report at:
http://dawn.com/2013/01/31/nine-militants-killed-in-orakzai-airstrikes/
---------------
Two anti-polio workers killed in Upper Kurram explosion
January 31, 2013
PARACHINAR: An explosion in Upper Kurram tribal region killed two anti-polio workers on Thursday, DawnNews reported.
Government administrator Yousuf Rahim says the men were going to a village to vaccinate children when the bomb hit their motorcycle in Upper Kurram tribal region on Thursday.
Although it's unclear whether the workers were the actual target, it was the second attack this week against polio workers.
Full report at:
http://dawn.com/2013/01/31/two-anti-polio-workers-killed-in-upper-kurram-explosion/
---------------
Jamia Banuri cleric amongst 10 killed in Karachi
2013/01/31
KARACHI: Mufti Abdul Majeed Deenpuri, a top cleric of the Jamia Banuri Uloom Islamia was shot dead Thursday, with at least nine other people killed in Karachi in the last 24 hours, officials said.
Deenpuri, 60, was a top mufti at the seminary. He was being driven in a car with a fellow cleric when a gunman opened fire near the eastern neighbourhood Nursery.
"We have got blurred close-circuit camera footage that shows there was a single gunman who was waiting for them," a senior police official told AFP on the condition of anonymity.
Full report at:
http://dawn.com/2013/01/31/five-die-in-karachi-violence/
-------------
BLA commander among six killed in Kalat
January 31, 2013
QUETTA: At least six people, including a 'commander' of the proscribed Balochistan Liberation Army (BLA), were killed Thursday in an operation by security forces in Kalat district of insurgency-hit Balochistan province, security officials told DawnNews.
A spokesman for the Frontier Corps (FC) said that an operation was carried out in the Mangochar area of Kalat district Thursday morning.
Full report at:
http://dawn.com/2013/01/31/bla-commander-among-six-killed-in-kalat/
---------------
Blast in Peshawar injures nine
January 31, 2013
PESHAWAR: A blast targeting a police van on Jinnah Park road near Peshawar's Jinnah Park injured at least nine persons on Thursday.
Security and emergency teams rushed to the site.
The injured were shifted to Lady Reading Hospital where their condition was reported to be out of danger.
Full report at:
http://dawn.com/2013/01/31/blast-in-peshawar-inujres-10/
---------------
No turning back from democracy now, says PM
January 31, 2013
GUJJAR KHAN. Prime Minister Raja Pervaiz Ashraf declared on Thursday that "no one can blackmail, threaten or coerce us to abandon democracy," any longer.
Speaking at his constituency, Gujjar Khan, at the inauguration of Virtual University, Premier Ashraf said that the entire nation, along with all political forces, were willing to "give their lives for democracy".
"We will render all sacrifices and protect democracy at all costs," the prime minister said, adding that the military leadership, judiciary and the media would also stand with political forces to thwart any attempt to sabotage democracy.
Full report at:
http://dawn.com/2013/01/31/no-turning-back-from-democracy-now-says-pm/
---------------
President has sought legal opinion on NAB chief's letter, says Naek
January 31, 2013
ISLAMABAD: Federal Law Minister Farooq H Naek on Thursday said President Asif Ali Zardari has sent National Accountability Bureau (NAB) chairman's letter to the law ministry and has sought a legal opinion on it, DawnNews reported.
Speaking to media representatives outside the Parliament House, the minister said that if NAB chairman Admiral (retd) Fasih Bokhari has directly submitted his resignation in the letter, then President Zardari would be taking action on it.
Full report at:
http://dawn.com/2013/01/31/president-has-sought-legal-opinion-on-nab-chiefs-letter-says-naek/
---------------
Tell us the truth on Kargil, demands Pakistani daily
Jan 31, 2013
ISLAMABAD: The country deserves to know the truth on the Kargil "fiasco" that led to the deaths of hundreds of Pakistani soldiers and damaged ties with India, said a leading Pakistani daily.
An editorial in the Dawn Wednesday said "...we have understood how Kargil came to be what it really was: a poorly planned and badly executed operation that put hundreds of our soldiers at risk, and not the mujahideen-led jihad initially sold to the nation".
New revelations paint an even bleaker picture of this gamble that Gen Musharraf took as army chief.
Full report at:
http://timesofindia.indiatimes.com/world/pakistan/Tell-us-the-truth-on-Kargil-demands-Pakistani-daily/articleshow/18268286.cms
---------------
Pakistan approves transfer of Gwadar port to China
Jan 30, 2013
ISLAMABAD: The Pakistan government on Wednesday approved the transfer of the management of the strategic Gwadar deep sea port from Singapore to China, a move that could raise concerns in India.
A meeting of the cabinet chaired by Prime Minister Raja Pervez Ashraf gave its permission for transferring the concession agreement for Gwadar from the Port of Singapore Authority to China Overseas Port Holdings Limited, information minister Qamar Zaman Kaira said.
The Chinese developer had played a key role in the construction of the facility in the Arabian Sea.
Full report at:
http://timesofindia.indiatimes.com/world/pakistan/Pakistan-approves-transfer-of-Gwadar-port-to-China/articleshow/18262051.cms
---------------
Kargil conflict: 500 Pakistani soldiers were killed, PML-N demands inquiry
Jan 31 2013
Islamabad : Pakistan's main opposition PML-N party today demanded a judicial inquiry into the 1999 Kargil conflict with India.
The demand came in the wake of a retired general's revelation that the operation to send regular troops across the Line of Control was masterminded by former army chief Pervez Musharraf.
"Following the latest revelations by a close aide of Musharraf, there is no option but to seek the formation of a judicial commission to conduct an inquiry into the Kargil episode," senior PML-N leader Chaudhry Nisar Ali Khan told reporters outside parliament.
Full report at:
http://www.indianexpress.com/news/kargil-conflict-500-pakistani-soldiers-were-killed-pmln-demands-inquiry/1067403/
------------
Arab World
Saudi Arabia beheads two murderers
The executions bring to nine the number of people beheaded in Saudi Arabia so far this year
January 31, 2013
Riyadh: Saudi Arabia beheaded two of its nationals on Wednesday after they were sentenced to death for separate murders, the interior ministry announced.
Marwan Al Balawi was convicted of stabbing to death another Saudi, Saif Al Wabsi, during a dispute in Madinah in the northwest, said a statement published by the official SPA news agency.
Full report at:
http://gulfnews.com/news/gulf/saudi-arabia/saudi-arabia-beheads-two-murderers-1.1140121
---------------
Calls for Revenge as Aleppo Buries Massacre Dead
Antonio Pampliega | January 30, 2013
Aleppo, Syria. Umm Mohammed walks slowly among the 32 shrouded corpses lying on the floor of a school in Syria's Aleppo city, some of scores shot at point-blank range who were being buried on Wednesday.
She stops and kneels down to draw aside the sheet covering a face too damaged to recognize. One of the fighters pulls the sheet further away to reveal a tattoo on the dead man's right arm.
Full report at:
http://www.thejakartaglobe.com/international/calls-for-revenge-as-aleppo-buries-massacre-dead/568653
---------------
Leading Egyptian Scholar Gathers Rivals, Urges Dialogue
January 31, 2013
CAIRO (Reuters) - A leading Egyptian Islamic scholar brought together rival politicians on Thursday in a bid to ease a crisis that has triggered street violence killing more than 50 people, saying dialogue was the only way to resolve differences.
The meeting at Al-Azhar university and mosque, a respected seat of Sunni Islamic learning, brought together members of the Muslim Brotherhood - the Islamist group that propelled President Mohamed Mursi to power - with the president's most vocal opponents.
Full report at:
http://www.nytimes.com/reuters/2013/01/31/world/middleeast/31reuters-egypt-protests-alazhar.html?ref=middleeast&_r=0
---------------
Egypt Politicians Renounce Violence at Crisis Talks
January 31, 2013
CAIRO (Reuters) - Egypt's feuding politicians finally met on Thursday, summoned by the country's most influential Islamic scholar who made them call an end to violence after a week of the deadliest protests since President Mohamed Mursi took office.
The meeting, called by the head of the thousand-year-old al-Azhar university and mosque, was attended both by top officials of Mursi's Muslim Brotherhood and secularist foes who had previously rebuffed the Islamist president's calls for talks.
Full report at:
http://www.nytimes.com/reuters/2013/01/31/world/middleeast/31reuters-egypt-crisis.html?ref=middleeast
---------------
2 killed in violence near Tahrir Square
January 31, 2013
Two men were shot dead on Wednesday near Cairo's Tahrir Square, state media reported, as Egyptian opposition leader Mohamed ElBaradei called for talks between President Mohamed Morsy, ruling Islamists and the opposition to end days of deadly unrest.
The semi-official newspaper al-Ahram reported online that one man was shot by unknown assailants on Qasr al-Nil Bridge, which leads to Tahrir, during clashes between police and anti-government protesters.
Full report at:
http://www.thehindu.com/news/international/2-killed-in-violence-near-tahrir-square/article4361171.ece
---------------
Hezbollah condemns Israeli strike in Syria
January 31, 2013
Lebanon's militant group Hezbollah condemned on Thursday an Israeli attack which it said targeted a Syrian research centre, saying it was an attempt to thwart Arab military capabilities and pledging to stand by its ally President Bashar al-Assad.
"Hezbollah expresses its full solidarity with Syria's leadership, army and people," it said in a statement.
Full report at:
http://www.thedailystar.net/newDesign/latest_news.php?nid=44465
---------------
Kingdom leads Syria aid push as carnage continues
31 January 2013
Gulf states answered UN calls to boost humanitarian aid for Syria with $ 900 million in pledges yesterday even as more refugees poured into Jordan and its leader warned resources were strained to the limit.
The Gulf promises at a donors' conference hosted by Kuwait — added to earlier relief fund increases by the US and European Union — pushed close to the UN's appeal for at least $ 1.5 billion in immediate aid.
Full report at:
http://www.arabnews.com/kingdom-leads-syria-aid-push-carnage-continues
---------------
Syria aid pledges exceed $1.5 billion target, UN chief says
Jan 30, 2013
KUWAIT CITY: International donors at a Kuwait conference on Wednesday pledged more than the targeted $1.5 billion in aid for stricken Syrians, UN chief Ban Ki-moon said.
"I am pleased to announce that pledges have exceeded the target... more than $1.5 billion have been pledged including the $184 million pledged by non-governmental organisations," Ban told a news conference.
Full report at:
http://timesofindia.indiatimes.com/world/middle-east/Syria-aid-pledges-exceed-1-5-billion-target-UN-chief-says/articleshow/18260083.cms
---------------
South Asia
Afghan father hands over 'bomber son' to police
2013/01/31
An Afghan father in the northern city of Kunduz has handed over his teenaged son to police after becoming worried he might have been groomed to become a suicide bomber.
The father told the BBC he had been worried about his son for some time.
He said he panicked on hearing of a suicide attack in the city on Saturday.
At least 10 police were killed in the attack on a crowded market, including the city's head of counter-terrorism and another high ranking officer.
Full report at:
http://www.bbc.co.uk/news/world-asia-21257894
-----------
LeT seeks foothold in Myanmar
Shishir Gupta, Hindustan Times
January 30, 2013
The Indian government is sharing information with its eastern neighbours — Myanmar and Bangladesh — about the increasing role of Pakistan-based terrorists groups in events like the 2012 sectarian violence between Rohingya Muslims and Buddhists in the coastal Rakhine state of Myanmar.
Among the most prominent groups is the Lashkar-e-Taiba.
Senior Indian government sources say that intelligence inputs available to them indicated that Rohingya Muslim extremist activity was being funded mainly from groups in Saudi Arabia.
The militant cadres were being trained by Pakistan-based terror groups and the weapons being sourced from Thailand.
Full report at:
http://www.hindustantimes.com/India-news/newdelhi/LeT-seeks-foothold-in-Myanmar/Article1-1004198.aspx
---------------
Afghan army fuel sales may have broken Iran sanctions
January 31, 2013
WASHINGTON: US funds may have served to buy fuel for Afghan security forces from Iran in direct contravention of America's economic sanctions on Tehran, a US watchdog warned Wednesday.
And the office of the Special Inspector General for Afghanistan Reconstruction urged the Pentagon to boost oversight of how US money is being spent, particularly amid moves to direct funds straight to Kabul.
Full report at:
http://dawn.com/2013/01/31/afghan-army-fuel-sales-may-have-broken-iran-sanctions/
---------------
Bomb in Afghan market kills two children
January 31, 2013
KABUL: The Afghan government said a bomb exploded in an open-air market in eastern Afghanistan, killing two small children.
The governor's office for Khost province says in a statement that the bomb was hidden under a stall in the main bazaar in Sabari district. It went off Wednesday while a group of police officers were passing by.
The statement says no police officers were affected, though another four civilians were wounded in the blast.
http://dawn.com/2013/01/31/bomb-in-afghan-market-kills-two-children/
---------------
2 Jamaat-Shibir men killed in Bogra during hartal
January 31, 2013
A Jamaat activist and a Shibir leader were hacked to death allegedly by ruling party men during Thursday's hartal in Bogra.
Jamaat-e-Islami and its student wing Islami Chhatra Shibir put the blame on Bangladesh Chhatra League, a student body backed by Awami League, an accusation denied by the ruling party leaders.
http://www.thedailystar.net/newDesign/latest_news.php?nid=44464
---------------
3 teenage addicts buried under their own tunnel hideout in Bangladesh
January 31, 2013
Three teenage boys were buried under a tunnel that they had dug in Mahiganj Balatali area of Rangpur city Thursday morning, to safely take drugs.
They are: Limon, 17, Shakil, 16, and Bappi, 15, reports our Rangpur correspondent.
Shamim, a local resident said gamblers and drug addicts often used the earthen tunnel to hide themselves from views while gambling and taking drugs.
Witnesses said Shakil's mother started looking for his son around 11:00am, as he did not return home for a long time since morning.
Full report at:
http://www.thedailystar.net/newDesign/latest_news.php?nid=44461
---------------
High Court brings forward Nasheed's appeal case
By Mohamed Naahee | January 31st, 2013
The High Court has brought forward former President Mohamed Nasheed's appeal case, now scheduled for Sunday.
Nasheed is being tried in the Hulhumale' Magistrate Court for the controversial detention of Chief Judge of Criminal Court Judge Abdulla Mohamed in January 2012.
The former President's legal team lodged the appeal challenging the Hulhumale' Magistrate Court's ruling on three procedural issues raised during the court's first hearing held October 9.
Full report at:
http://minivannews.com/politics/high-court-brings-forward-nasheed%E2%80%99s-appeal-case-52128
---------------
Maldives Court sentences man to lifetime imprisonment for possession of drugs
By Minivan News | January 31st, 2013
A man has been sentenced by the Criminal Court to lifetime imprisonment for possession with intent to sell large quantities of drugs, local media reported.
The court rulings states that Hussain Sabah of Mushthareege R. Maduvvari and Mohamed Aswad of Chaman Nadella in Gaafu Dhaalu Atoll were stopped by police whilst riding a motorbike on June 22, 2011.
Full report at:
http://minivannews.com/category/news-in-brief
---------------
The endgame: 'Taliban can be part of Afghanistan's future'
January 31, 2013
ISLAMABAD: The United States is ready to open the door for talks between the Afghan government and the Taliban, said US Ambassador to Islamabad Richard Olson in a policy speech delivered at the Institute of Strategic Studies Islamabad on Wednesday.
The Afghan Taliban could be part of Afghanistan's future if they met conditions to ensure long-term peace and stability in the war-torn country, he went on to say.
Full report at:
http://tribune.com.pk/story/500889/the-endgame-taliban-can-be-part-of-afghanistans-future/
------------------
Southeast Asia
Bank in Indonesia Preparing to Be First Listed Islamic Lender
ID/Grace Dwitiya Amianti | January 31, 2013
Bank Syariah Mandiri, the Islamic unit of Bank Mandiri, is set to sell shares in an initial public offering next year, with aims to raise more than Rp 1 trillion ($103 million).
BSM's capital debut next year would make it the first Islamic lender to list on the Indonesia Stock Exchange (IDX).
Full report at:
http://www.thejakartaglobe.com/business/bank-syariah-mandiri-preparing-to-be-first-listed-islamic-lender/568609
---------------
Allow Vishwaroopam screening: Malaysia's ethnic Indian party
Jan 31 2013
Kuala Lumpur : Malaysia's largest ethnic Indian political party MIC has asked the government to allow the screening of Kamal Haasan's controversy-hit film Vishwaaroopam, stressing that the spy thriller was not against any religion.
Haasan's film was removed from local cinemas a day after its release following a directive from the home ministry, much to the disappointment for ethnic Indian fans of the superstar here.
Full report at:
http://www.indianexpress.com/news/allow-vishwaroopam-screening-malaysias-ethnic-indian-party/1067350/
---------------
Europe
Israel must pull all settlers from Palestinian land: United Nations
Jan 31, 2013
GENEVA: Israel must immediately stop all settlement activity and start to withdraw its settlers from the Palestinian territories, a United Nations report said on Thursday.
"Israel must ... cease all settlement activities without preconditions (and) must immediately initiate a process of withdrawal of all settlers" from the occupied territories, a UN fact-finding mission concluded.
Full report at:
http://timesofindia.indiatimes.com/world/middle-east/Israel-must-pull-all-settlers-from-Palestinian-land-United-Nations/articleshow/18271931.cms
---------------
We want to stand with you, David Cameron tells Libya
2013/01/31
David Cameron has told Libyans that "the British people want to stand with you" as he visited country on the second stage of his African trip.
The prime minister was greeted by the public in Martyrs' Square in the capital Tripoli, having spoken to recruits at a police training college.
He is also meeting Prime Minister Ali Zidan and President Mohamed Magarief.
Downing Street had requested a news blackout ahead of his arrival from Algeria for security reasons.
Full report at:
http://www.bbc.co.uk/news/uk-politics-21277683
------------
Unesco plans mission to assess 'wanton destruction' in Mali
Jan 31, 2013
PARIS: The UN cultural organization Unesco on Wednesday said it would send a mission to the historic city of Timbuktu in war-torn Mali as soon as possible to assess the damage done to ancient cultural sites.
"Unesco will send a mission, as soon as security permits, to undertake a complete evaluation of the damage and determine the most urgent needs, in order to finalise a plan of action ... that will guide reconstruction and rehabilitation," the body's director general Irina Bokova said in a statement.
Full report at:
http://timesofindia.indiatimes.com/world/rest-of-world/Unesco-plans-mission-to-assess-wanton-destruction-in-Mali/articleshow/18264404.cms
---------------
Ban Ki-moon decries 'horrors' in Syria, urges end to war
January 30, 2013
Denouncing "unrelenting horrors" in Syria's war, UN secretary-general Ban Ki-moon appealed on Wednesday for an end to the violence and urged more aid to address a situation he said was catastrophic and worsening by the day.
"How many more people will be killed if the current situation continues?," Ban said, speaking at a conference of donors in Kuwait called to drum up more pledges of financing for UN humanitarian efforts.
Full report at:
http://www.hindustantimes.com/world-news/restofasia/Ban-Ki-moon-decries-horrors-in-Syria-urges-end-to-war/Article1-1004102.aspx
---------------
Israel strike on Syria 'unacceptable': Russia
January 31, 2013
Russia warned on Thursday that any air strike against its ally Syria would be "unacceptable", as Israel maintained a strict silence on claims that it had bombed Syrian targets.
Russia's foreign ministry said it was "deeply concerned" after Damascus claimed a military research centre had come under Israeli fighter jet attack at dawn on Wednesday.
"If this information is confirmed, then we are dealing with unprovoked strikes against targets located on the territory of a sovereign state, which brazenly infringes on the UN Charter and is unacceptable, no matter the motive used for its justification," said a ministry statement issued in Moscow.
Full report at:
http://www.thejakartaglobe.com/afp/israel-strike-on-syria-unacceptable-russia/568769
---------------
UN Security Council to discuss peacekeepers for Mali
Jan 31 2013
The UN Security Council will soon begin discussing a possible United Nations peacekeeping force for Mali, an idea the world body had been uncomfortable with before France's recent military intervention, envoys said on Wednesday.
Last month, the 15-nation council approved an African-led force for Mali that likely would have been funded with voluntary contributions from UN member states and trained by the European Union. That force would not have begun operations until late this year against Islamist militants who took control of a vast region of northern Mali last year.
Full report at:
http://www.indianexpress.com/news/un-security-council-to-discuss-peacekeepers-for-mali/1067221/
---------------
North America
US assistance to Pakistan should not be unconditional: Hagel
January 31, 2013
America's assistance to Pakistan should not be unconditional, US defence secretary nominee Chuck Hagel has told lawmakers ahead of his confirmation hearing.
US-Pak military relationship should be underlined by a realistic, pragmatic approach to enhancing those areas of cooperation that are dictated by their common interests and to ensuring accountability for actions that detract from these interest, Hagel stressed.
Full report at:
http://www.hindustantimes.com/world-news/americas/US-assistance-to-Pakistan-should-not-be-unconditional-Hagel/Article1-1004339.aspx
---------------
Indo-Pak region most dangerous place: Former US diplomat
Jan 31 2013
Washington: The India-Pak region is the most dangerous place in the world, a former top US diplomat who served as the Secretary of State under the Regan administration has said.
"The most dangerous place in the world right now, I think, is India-Pakistan," George Schultz, who served as the Secretary of State from 1982 to 1989 in the Regan Administration, said on Tuesday during his appearance before the Council on Foreign Relations, a Washington-based think tank.
Full report at:
http://www.indianexpress.com/news/indopak-most-dangerous-place-former-us-diplomat/1067228/
---------------
Obama's Defence Secy nominee adopts hard line on Iran
Jan 31 2013
Washington : Observing that Iranian nuclear programme poses a significant threat to the US and its allies, US Defence Secretary nominee Chuck Hagel has said the "window is closing" on Tehran of diplomacy if it continues to flout world demands to end pursuit of atomic weapons.
In a series of answers submitted to the Senate Armed Services Committee ahead of his confirmation hearing tomorrow, 66-year-old Hagel supported the policy of President Barack Obama that no option should be out of the table when it comes to addressing the threat posed by Iran.
Full report at:
http://www.indianexpress.com/news/obamas-defence-secy-nominee-adopts-hard-line-on-iran/1067278/
---------------
Israeli Airstrike in Syria Targets Arms Convoy, U.S. Says
By ISABEL KERSHNER and MICHAEL GORDON
January 31, 2013
JERUSALEM — Israeli warplanes carried out a strike deep inside Syrian territory on Wednesday, American officials reported, saying they believed the target was a convoy carrying sophisticated antiaircraft weaponry on the outskirts of Damascus that was intended for the Hezbollah Shiite militia in Lebanon.
Full report at:
http://www.nytimes.com/2013/02/01/world/middleeast/syria-
---------------
URL: https://www.newageislam.com/islamic-world-news/new-age-islam-news-bureau/shocking-sex-slavery-cult-unveiled-in-mexico-run-in-jesus-christ-s-name/d/10215