New Age Islam News Bureau
23 May 2012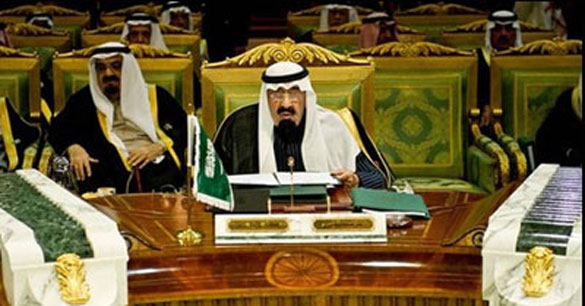 Arab World
• Shiite Husseiniyas promote 'instability': Imam of Al-Azhar
• Saudi king voices fear of targeting Lebanon's Sunnis
• Hezbollah appeals for calm after kidnapping of 11 Lebanese Shiites in Syria
• Iraq seeks drones to protect oil facilities
• Muslim Brotherhood, army seen powerful after Egypt vote
• Egyptians vote to rid nation of autocratic rule
• First presidential elections in Egypt after revolution today
• On Eve of Egyptian Vote, Crime Wave Is the Main Topic
• Saudis Pledge $3.25 Billion in Aid to Yemen
India
• Union home secretary leaves for Islamabad for talks with Pak counterpart
• Suspected militant killed as Army foils infiltration bid
• CBI chief to raise issue of 50 most wanted in talks with Pak counterpart
• Government of India: 42 terror camps in Pak and PoK
• India to go ahead with meet, with Iran as key player
• New Fatwa against surrogacy
Pakistan
• Accused of assisting CIA sentenced to 33 years in treason case
• Fighter jets bomb militant hideouts in Orakzai; 12 killed
• Gilgit-Baltistan lawmakers for review of code of conduct for Pak clerics
• Pak was humiliated at NATO summit: Qureshi
• 'Zardari's US visit brought disgrace to Pak'
• Human rights activist Akbar Behan shot dead
• Awami Tehreek announces general strike in Sindh
• Drone strike kills four militants in North Waziristan
• Malik orders forming joint investigation team to probe Karachi violence
• Pak speeding up work on its 4th N-reactor at Khushab
• Gender-dimensions, masculinity driving force for suicide bombers
• Turkey role model for Islamic states: Gilani
• Restoration of Milli Yakjehti Council for promotion of religious harmony in country
South Asia
• Afghans thwart suicide attacks in Kabul: officials
• NATO summit's forgotten people: 12-year-old War victim
• Maldives: PPM strikes back against DRP's criticism of government
• Maldives: Family of Ahusan Basheer approve potential death sentence for two minors accused of murder
• US ambassador to Afghanistan to step down early because of health
• Two foreigners, three Afghans abducted in northeast Afghanistan
• Nato, Taliban take war to Twitter
Mideast Asia
• Hamas-Run Schools Set Out to Teach 'the Language of the Enemy'
• Atomic weapons are against Islam, Ahmadinejad insists
• Iran summons Azeri envoy for 'insults' to Islam
• Palestinian hunger strike comes to an end but the status quo is not sustainable
• Yemen suicide bomb massacre 'beginning of Jihad,' says Al Qaeda
• Yemen on brink of food crisis, say aid groups
• Iran, world powers seek breakthrough in Baghdad
North America
• Grace Community Church Which Stood Up For Gay Marriage, Faces Closure
• Afghan supply routes through Pakistan to be reopened soon: White House
• US Senate panel slashes aid to Pak by more than half
• US Muslim soldier goes on trial for base attack plot
• White House said to give inside access for bin Laden film
Africa
• Ethiopian Government, Muslims Clash about Ideology
• Algeria Islamists brandish all their weapons to catch up with Arab Spring
• Nigeria authorities arrest 45 Chinese nationals
• Tunisia to extradite former Libyan PM Baghdadi Mahmoudi
• Misused for plastic surgery, Libya's war-wound programme is cut
• UN Human Rights Chief Says Zimbabwe Must Prevent Political Violence
Asia
• Uyghur Human Rights Leader Pays Solidarity Visit To Fukushima Disaster Survivors
Europe
• UN Chief Says Iran Deal Near on Inspecting Key Atomic Site
• German intelligence chief warns of Islamist attacks
Complied by New Age Islam News Bureau
Photo: Saudi King Abdullah at the opening ceremony of the Gulf Cooperation Council Summit in Riyadh
URL: https://newageislam.com/islamic-world-news/shiite-husseiniyas-promote-'instability'-imam/d/7414
-----------
Arab World
Shiite Husseiniyas promote 'instability': Imam of Al-Azhar
2012-05-22
Imam of prestigious Sunni Al-Azhar institute denounces Shiite houses of worship, telling Iran's envoy in Cairo that Husseiniyas promote 'instability'.
CAIRO - Egypt's top Islamic cleric on Monday denounced Shiite houses of worship in an outburst against the Muslim sect, telling Iran's envoy in Cairo that the Husseiniyas promoted "instability."
Ahmed al-Tayyeb, the imam of the prestigious Sunni Al-Azhar institute, met with the envoy a day after scholars from Al-Azhar and Islamist groups issued a statement condemning what they said were attempts to spread Shiism in Egypt.
Shiites are estimated as a tiny fraction of Egypt's population of 82-million, most of them Sunni Muslim. Shiism is dominant in Iraq and Iran, a regional rival to Egypt and the conservative Gulf monarchies.
Tayyeb told the envoy that Al-Azhar "rejected any husseiniya in Egypt because of their negative effects in destabilising the country and fracturing unity and weakening the national fabric," Al-Azhar said in a statement.
Sunnis have traditionally opposed Shiism, which teaches that many of the Prophet Mohammed's companions revered by Sunnis were corrupt and usurped power from his rightful successor and cousin, Ali.
"We are not against Shiism. They can do whatever they want in their countries, but if we are to draw closer to them, we don't want to hear insults against the companions," Mahmoud Azab, Tayyeb's dialogue adviser, said.
Over the past decades, Al-Azhar has tried to promote a measure of reconciliation between the two streams of Islam, recognising Shiite jurisprudence as legitimate.
But the sect remains taboo in Egypt, partly because of its association with Iran, which has low-level diplomatic representation in Cairo after Egypt broke off ties following Iran's 1979 Islamic revolution.
In a recent debate ahead of a May 23-24 presidential election, one front-runner, Abdel Moneim Abul Fotouh, said Shiism must not be allowed to enter Egypt, while another candidate has been forced to battle rumours that he secretly embraced Shiism.
Azab said that Tayyeb's statements were prompted by reports of a husseiniya built in a Cairo suburb which has an Iraqi expatriate community.
"It is reported -- almost confirmed -- that there was a husseiniya in the October 6 (suburb) and the people were unhappy about it," he said.
http://www.middle-east-online.com/english/?id=52392
-----------
Saudi king voices fear of targeting Lebanon's Sunnis
23 May 2012
RIYADH: Saudi King Abdullah voiced fear over targeting the Sunni community in Lebanon and urged action to avert a sectarian strife resulting from a spillover of the conflict in neighbouring Syria.
The kingdom "follows with deep concerns the developments in Tripoli (in north Lebanon), especially the targeting of one of the main sects of Lebanon," he said in reference to co-religionist Sunnis, in a phone call with Lebanese President Michel Sleiman, SPA state news agency reported late Tuesday.
He called on Sleiman to act "due to the gravity of the crisis and its potential to escalate into a sectarian conflict in Lebanon, dragging it back into the spectre of civil war." Abdullah urged Sleiman to act within the framework of his efforts to "dissociate Lebanon from external conflicts, especially the crisis in neighbouring Syria," SPA said.
It said the leader of the Sunni heavyweight also urged Lebanese parties to "give priority to the interest of Lebanon over all other factional interests, and that of external parties that do not want good for Lebanon or the Arab region in general." Tension has heightened in Lebanon over the past 10 days amid clashes between factions supporting the Syrian regime of President Bashar al-Assad and others backing the Syrian rebellion.
A Sunni cleric known for supporting Syrian rebels and refugees was shot dead Sunday along with a companion by the Lebanese army in northern Lebanon in a vague incident that is being investigated by authorities.
The killing triggered a wave of Sunni protests in several parts of the multi-confessional nation.
http://dawn.com/2012/05/23/saudi-king-voices-fear-of-targeting-lebanons-sunnis/
-----------
Hezbollah appeals for calm after kidnapping of 11 Lebanese Shiites in Syria
May 23, 2012
BEIRUT: The leader of Lebanon's Shiite militant group Hezbollah appealed for calm Tuesday after people blocked roads and burned tires in Beirut to protest the kidnapping of 11 Lebanese Shiites in neighboring Syria.
The abductions in Syria's northern Aleppo province threatened to ignite dangerous sectarian tensions and fueled fears that Lebanon is getting drawn into the chaos next door.
The Lebanese were on their way home from a religious pilgrimage in Iran when Syrian rebels intercepted their vehicles, Syria's state-run SANA news agency said. The rebels abducted the 11 men and a Syrian driver. The women were released.
Lebanese security officials confirmed the kidnapping.
As the news of the kidnappings spread, residents of the southern suburbs of Beirut, a Shiite area, took to the streets and burned tires and blocked roads in protest. The leader of Hezbollah, a strong ally of the Syrian regime, appealed for calm and warned his followers against revenge attacks targeting Syrians.
"This is strictly prohibited," Sheik Hassan Nasrallah said in a televised speech.
He said the Lebanese government must press for the pilgrims' release.
"We will work day and night until these beloved people are with us," Nasrallah said.
Hezbollah has stood by Syrian President Bashar Assad as he struggles to put down a 15-month-old uprising.
Full report at:
http://timesofindia.indiatimes.com/world/middle-east/Hezbollah-appeals-for-calm-after-kidnapping-of-11-Lebanese-Shiites-in-Syria/articleshow/13401127.cms
-----------
Iraq seeks drones to protect oil facilities
05/22/2012
BAGHDAD — Iraq is seeking to acquire surveillance drones to help protect its oil pipelines and platforms, which are key to the country's economy, Iraqi and US officials said.
An Iraqi oil ministry spokesman said authorities were in contact with Chinese and US firms to provide the drones, which he said may or may not be armed, but a US official said Baghdad had already agreed to buy American aircraft.
"There is collaboration with the interior ministry to update monitoring systems in contact with Chinese and American companies that specialise in this area, to provide the energy police with modern drones," ministry spokesman Assem Jihad said.
Full report at: Copyright © 2012 AFP. All rights reserved.
-----------
Muslim Brotherhood, army seen powerful after Egypt vote
By Samia Nakhoul
23/05/2012
CAIRO (Reuters) -- As election rallies go it was spectacular.
No organization in Egypt is better at mobilizing the masses than the Muslim Brotherhood -- or at stirring up the frenzy that suggests to all observant Muslims it is almost a duty to vote for its candidate in the country's first free presidential election this week.
The vote on Wednesday and Thursday will give Egyptians their first real opportunity to decide who and what should replace the dictatorship of Hosni Mubarak, overthrown in February last year.
For Egypt's 50 million voters, the choice is a tough one: do they want a republic governed by Islamic Sharia law, a liberal state, or even a guided democracy with the military as guarantor, wielding power behind the throne?
Egyptians have relished their newly won rights, tuning in to an unprecedented television debate, packing into campaign rallies and discussing politics on every street corner. It will be the first time in history that ordinary Egyptians, ruled by pharaohs, kings and military officers, will pick their leader.
Full report at:
http://www.maannews.net/eng/ViewDetails.aspx?ID=488400
-----------
Egyptians vote to rid nation of autocratic rule
May 23 2012
Cairo : Determined to end decades of authoritarian rule, millions of Egyptians waited patiently in long lines outside polling stations across the nation on Wednesday to freely choose their first president since last year's ouster of longtime ruler and close US ally Hosni Mubarak.
"I can die in a matter of months, so I came for my children, so they can live,'' a tearful Medhat Ibrahim, 58, who suffers from cancer, said as he waited to vote in a poor district south of Cairo. "We want to live better, like human beings.''
Thirteen candidates, who include Islamists, liberals and Mubarak regime figures, are contesting the election. No outright winner is expected to emerge from the two-day vote starting Wednesday. So, a runoff between the two top finishers will be held June 16-17. The winner will be announced on June 21.
"It's a miracle,'' said Selwa Abdel-Malik, a 60-year-old Christian from the Mediterranean port city of Alexandria as she was about to vote. "And it's a beautiful feeling too.''
Full report at:
http://www.indianexpress.com/news/egyptians-vote-to-rid-nation-of-autocratic-rule/952833/
-----------
First presidential elections in Egypt after revolution today
May 23, 2012
CAIRO: Over 52 million Egyptians will vote to choose their president in the first-ever competitive elections to be held on Wednesday.
The voters will to choose from 12 candidates, Islamists and secularists, in the two-day elections.
If no candidate gets an absolute majority, the top two vote-getters would compete in a runoff on June 16 and 17. The winner of the runoff would become Egypt's first post-Mubarak president and will take office before July 1.
Prime Minister Kamal al-Ganzouri has declared a day off for the government employees during the election so that work in the government institutions is not affected.
The Cabinet met today to discuss the monitoring of the presidential election.
Meanwhile, Justice Minister Adel Abdel Hamid has also formed an operations room for the purpose.
"People can call 19303 about any problem," he said. Ganzouri asked citizens to participate in the election as "their duty" and urged them to accept the decision of the majority.
Full report at:
http://timesofindia.indiatimes.com/world/middle-east/First-presidential-elections-in-Egypt-after-revolution-today/articleshow/13404498.cms
-----------
On Eve of Egyptian Vote, Crime Wave Is the Main Topic
By DAVID D. KIRKPATRICK
22 May 2012
CAIRO — Parts of the ring road encircling this capital are dangerous no man's lands, unsafe to drive on, by day or night. Kidnappings and bank robberies are common around the city. And women report sexual assaults by taxi drivers, even in broad daylight.
Across Egypt, carjackers have grown so bold that they steal their victims' cellphones and tell them to call to negotiate the return of the cars. And in Sharqiya, a rural province in the Nile Delta, villagers have taken the law into their own hands, mutilating and burning the bodies of accused thugs and hanging them from lampposts.
On the eve of the vote to choose Egypt's first president since the ouster of Hosni Mubarak, this pervasive lawlessness is the biggest change in daily life since the revolution and the most salient issue in the presidential race. Random, violent crime was almost unheard-of when the police state was strong.
Now all the presidential candidates vow to make the restoration of security their top priority — pledging to get the police back to work, restore their morale and teach them about human rights. But the tone of their approach to the problem could not be more different.
Full report at:
http://www.nytimes.com/2012/05/23/world/middleeast/on-eve-of-historic-egyptian-vote-crime-wave-is-the-main-topic.html?ref=world&gwh=A688F38ED222708763F8AEE3A21D6B55
-----------
Saudis Pledge $3.25 Billion in Aid to Yemen
22 May 2012
RIYADH (Reuters) - Saudi Arabia, concerned that chaos in Yemen is creating an al Qaeda base on its doorstep, pledged $3.25 billion in aid to its neighbour at a donor group meeting two days after more than 90 Yemeni soldiers were killed in a suicide attack.
Riyadh, which already provides oil and military aid to its impoverished neighbour, convened Western and Arab Gulf nations to see how they can help Yemen push ahead with reforms and tackle its poverty and lawlessness.
"I assert one more time our support to Yemen to back all the phases of the political initiative to help achieve security, stability and prosperity in facing the threats of extremism and terrorism," Saudi Foreign Minister Saud al-Faisal told envoys from Western and Arab Gulf nations gathered on Wednesday.
Full report at:
http://www.nytimes.com/reuters/2012/05/23/world/middleeast/23reuters-yemen-aid-meeting.html?_r=1&ref=global-home
------------
India
Union home secretary leaves for Islamabad for talks with Pak counterpart
May 23, 2012
NEW DELHI: Union home secretary R K Singh leading a high level delegation left for Islamabad in a special BSF aircraft on Wednesday for the home secretary\interior secretary level talks between the two countries which will be held on Thursday - Friday when both the sides are expected to sign a "revised visa agreement".
"This revised agreement inter-alia introduces the concept of Group Tourist Visa, Visa on arrival & a Separate category of Business Visas", said Indian home ministry spokesperson Ira Joshi.
Intelligence Bureau (IB) chief Nehchal Sandhu and director general of the National Investigation Agency (NIA) S C Sinha are part of the delegation. CBI director A P Singh, who was also supposed to be part of the delegation, however, sent other senior officials from the agency.
Joshi said: "The broad agenda of the talks would focus on terrorism, fugitives from Indian law, narcotics and humanitarian issues such as of Indian fishermen & civilians in Pakistan Jails". The last round of home secretary-level talks was held here in March 2011.
Full report at:
http://timesofindia.indiatimes.com/india/Union-home-secretary-leaves-for-Islamabad-for-talks-with-Pak-counterpart/articleshow/13407319.cms
-----------
Suspected militant killed as Army foils infiltration bid
May 23, 2012
JAMMU: A suspected militant was gunned down by security forces along the Line of Control (LOC) in Poonch district of Jammu and Kashmir in the early hours of Tuesday.
The infiltration bid took place in Gambhir, 160 kms from Jammu. Army personnel said troops deployed in the area detected suspicious movement through surveillance devices. They noticed three to four alleged terrorists moving towards the fence along LOC.
Full report at:
http://timesofindia.indiatimes.com/india/Suspected-militant-killed-as-Army-foils-infiltration-bid/articleshow/13402824.cms
-----------
CBI chief to raise issue of 50 most wanted in talks with Pak counterpart
May 23, 2012
NEW DELHI: The issue of over 50 'most wanted persons' including Dawood Ibrahim and nine pending judicial requests will be on the agenda of the CBI director when he meets Pakistan's FIA chief during bilateral talks starting on May 24.
CBI chief A P Singh is likely to raise the issue of pending Red Corner Notices and most wanted accused who are allegedly living in the neighbouring country during his talks with the Federal Investigation Agency chief.
The agency will also seek quick processing of about nine Letters Rogatory issued in connection with various cases which include some cyber crime cases, CBI sources said here.
Full report at:
http://timesofindia.indiatimes.com/india/CBI-chief-to-raise-issue-of-50-most-wanted-in-talks-with-Pak-counterpart/articleshow/13402750.cms
-----------
Government of India: 42 terror camps in Pak and PoK
May 23, 2012
NEW DELHI: The government on Tuesday said there were 42 terror training camps in Pakistan and Pakistan-occupied-Kashmir (PoK) and majority of these were active, with officials pointing out that the neighbouring country's refusal to rein in terrorist outfits within its territory was a signal for India to fine-tune its preparedness.
Sharing the status of terrorist training camps, minister of state for home affairs Jitendra Singh told Lok Sabha that there was no specific input to indicate that terrorist camps were still functional in other neighbouring countries (like Bangladesh and Myanmar).
"As per the available intelligence inputs, there are approximately 42 training camps in Pakistan and PoK and majority of these camps are reported to be active. Government continuously monitors all developments having a bearing on India's national security and takes all necessary steps to safeguard it," Singh said in his written response to a Parliament question.
A couple of hours after Singh's remarks, BSF chief U K Bansal said at the investiture ceremony of the force, "The recalcitrance of the Pakistani establishment to rein in Taliban and Lashkar-e-Taiba leaders such as Mullah Omar and Hafiz Saeed should be read as a straw in the wind in checking the nature of activity which we anticipate on the borders. The BSF is cognizant of these future challenges and is preparing itself in terms of doctrine, infrastructure, weaponry and training."
The BSF director general said as smuggling of fake Indian currency notes, drugs and weapons continue from across the Indo-Pakistan border, "the next few years seem to have the potential of upgradation of these hostile activities particularly in the context of the phased disengagement of US and NATO forces from Afghanistan".
On Bangladesh, the BSF chief said the situation on the eastern borders with Bangladesh is known to follow the contours of internal politics in that country.
"While we a have mutually beneficial border management strategy with our counterpart Border Guard Bangladesh (BGB), the BSF is absolutely aware of its responsibilities to prevent border smuggling and human trafficking," a news agency quoted Bansal as saying.
http://timesofindia.indiatimes.com/india/42-terror-camps-in-Pak-and-PoK-says-govt/articleshow/13402712.cms
-----------
India to go ahead with meet, with Iran as key player
SANDEEP DIKSHIT
23 May 2012
New Delhi: Undeterred by United States Secretary of State Hillary Clinton's counsel to pare down interaction with Iran, South Block is going ahead with a meeting here next week in which Tehran will have a major role to play.
The three-day expert level meeting on the North-South Corridor — which began as an Iran-India-Russia initiative but now has over 15 countries interested in the project — is aiming to be different from the usual conferences that dot the diplomatic calendar.
India expects it to submit recommendations after representatives from about a dozen countries have not only interacted among themselves but also the actual users such as shippers, transporters and exporters. These recommendations will then be submitted to the Coordination Council meeting scheduled in Azerbaijan.
Full report at:
http://www.thehindu.com/news/national/article3446951.ece
-----------
New Fatwa against surrogacy
Sanjay Pandey, Lucknow
May 21, 2012
Nipped in the bud
A new fatwa (religious decree), issued by a prominent Uttar Pradesh based Islamic institution has asked the Muslims to avoid surrogacy (an arrangement in which a woman carries and delivers a child for another couple or person) and test tube babies as they were not allowed in Islam.
The fatwa issued by the Darul Ifta (fatwa section) of the Bareilly Markaz (centre), based at UP's Bareilly town, says that it was "un-islamic" to have children through surrogacy or by any artificial means. "Islam does not allow a person to have child through unnatural means," Mufti Kafil Ahmed, a prominent cleric with the fatwa section, said. The fatwa has been issued in response to a query. "Can a childless couple, who does not want to adopt a child, avail the services of a surrogate mother or go for a test tube baby," the questioner sought to know from the Markaz.
Mufti Kafil said under no circumstances can surrogacy and test tube babies be allowed in Islam as they go against its tenets.
Full report at:
http://www.deccanherald.com/content/251256/fatwa-against-surrogacy.html
-----------
Pakistan
Accused of assisting CIA sentenced to 33 years in treason case
23rd May 2012
PESHAWAR: A Pakistani physician accused of assisting the Central Intelligence Agency (CIA) in obtaining DNA samples of Osama Bin Laden through a fake vaccination campaign was, on Wednesday, convicted for involvement in anti-state activities by a tribal court, a senior government official said.
"Dr Shakil Afridi was produced before a four-member tribal court Wednesday morning and was sentenced to 33 years in prison and also given a 3,20,000-rupee fine," Political Agent, Khyber tribal region, Mutahir Zeb Khan told Dawn.
Soon after his conviction, Afridi was sent to the Central Prison in Peshawar.
The court was headed by a deputy administrator responsible for Bara region.
Afridi was charged under the British-time Frontier Crimes Regulation (FCR) that unlike the Pakistan Criminal Code (CPRC), does not carry death penalty for high treason.
A judicial commission investigating the circumstances leading to the death of Al Qaeda chief, Osama bin Laden in a US navy seal raid in the northern city of Abbottabad in May, 2011, had recommended in October last that Afridi be charged with high treason.
Had Afridi been charged under Pakistani penal law, he was almost certain to have been awarded the death penalty, a lawyer said. The court also ordered confiscation of Afridi's assets and seizure of his bank accounts.
Afridi was picked up by Pakistan's Inter Services Intelligence (ISI) from near Peshawar, two weeks after Osama's death. The official said that Afridi had accepted helping the CIA by running a fake vaccination campaign in Abbottabad a month before the raid on OBL's compound.
AFP adds: In January, US Defence Secretary Leon Panetta confirmed Afridi had worked for US intelligence by collecting DNA to verify bin Laden's presence and expressed concern about Pakistan's treatment of him.
"He was not in any way treasonous towards Pakistan," Panetta told CBS television's "60 Minutes".
"For them to take this kind of action against somebody who was helping to go after terrorism, I just think is a real mistake on their part."
http://dawn.com/2012/05/23/shakil-afridi-imprisoned-for-helping-cia-find-b
-----------
Fighter jets bomb militant hideouts in Orakzai; 12 killed
May 23 2012
PESHAWAR: Twelve militants were reportedly killed when fighter jets bombed insurgent hideouts in parts of northwest Pakistan's Orakzai tribal region, DawnNews reported on Wednesday.
An unspecified number of militants was also reported wounded in the assault that destroyed four hideouts in the tribal region, security sources told DawnNews.
The hideouts were situated in Orakzai's Mamozai, Sama bazaar and Manzar Taap areas.
The casualty figures from the reported action could not be independently verified.
Security sources say over 92 per cent of Orakzai has been cleared of militants in the ongoing military operation in the region.
The sources say 507 militants have been killed in the operation during which 36 security forces' personnel have also lost their lives.
http://dawn.com/2012/05/23/fighter-jets-bomb-militant-hideouts-in-orakzai-12-killed/
-----------
Gilgit-Baltistan lawmakers for review of code of conduct for Pak clerics
22 May 2012
Gilgit, May 22 (ANI): Lawmakers in Gilgit-Baltistan (G-B) have demanded a review of the new code of conduct for clerics by the Islamic Ideology Council (IIC).
The suggestion was made during the G-B Legislative Assembly session after Law Minister Wazir Shakeel tabled the code in the house.
The document binds prayer leaders of central mosques of different sects from using harsh language and maligning each other's beliefs, reports The Express Tribune.
"The matter is sensitive and it should be referred to the IIC before approval," said Maulana Sarwar Shah of Jamiat Ulema-e-Islam-Fazal (JUI-F).
His stance was supported by lawmakers Didar Ali, Rehmat Khaliq, Mirza Hussain and Sheikh Sirbaz, who opined that the code was prepared in haste and should be reviewed by IIC.
They also criticised the government for sealing the central mosques, saying that the focus should instead have been on arresting the perpetrators of sectarian violence.
Speaker Wazir Baig handed over the document to a committee for review, instructing its members to resubmit it within three days. (ANI)
http://www.newstrackindia.com/newsdetails/2012/05/22/150-Gilgit-Baltistan-lawmakers-for-review-of-code-of-conduct-for-Pak-clerics-.html
-----------
Pak was humiliated at NATO summit: Qureshi
May 23 2012
Lahore : Former Foreign Minister Shah Mahmood Qureshi has said Pakistan was humiliated at the NATO Summit in Chicago because of President Asif Ali Zardari's "zero credibility".
"Pakistan had not been taken seriously by the world owing to the zero credibility of the incompetent rulers. World leaders gave a cold shoulder to President Zardari at the summit. It is the humiliation of my country as the elected President was snubbed at the summit," Qureshi, who recently quit Zardari's Pakistan People's Party, said.
"It was sheer incompetence on the part of the PPP government as it failed to effectively fight Pakistan's case vis-a-vis the NATO supply routes though it had a strong basis to build its argument on," he added.
Zardari was extended a last-minute invitation to the NATO Summit that concluded on Monday though US President Barack Obama did not hold a one-to-one meeting with him due to Pakistan's refusal to reopen NATO supply routes to Afghanistan.
Pakistan closed the supply lines about six months ago after a cross-border NATO air strike that killed 24 of its soldiers.
Full report at:
http://www.indianexpress.com/news/pak-was-humiliated-at-nato-summit-qureshi/952923/
-----------
'Zardari's US visit brought disgrace to Pak'
May 23, 2012
Islamabad: Pakistan Tehreek-e-Insaf (PTI) chairman Imran Khan has said President Asif Ali Zardari's visit to Chicago to attend the two-day NATO summit has brought nothing but disgrace to the nation.
Khan said that despite the death of 40,000 Pakistanis and the loss of Rs 70 billion in a "strangers' war", Pakistan's sacrifices are not being given due consideration.
Addressing a press conference, he also questioned that why the resentment being faced by 48 countries was not being kept in mind while discussing the reopening of NATO supply routes in the Parliament.
"This whole war is being done for the sake of dollars," The Express Tribune quoted Khan, as saying.
"[Former ambassador to US] Husain Haqqani wrote a book against the Pakistani Army and received USD 100,000 from the American think-tank," Khan added.
He said that the PTI would announce its agenda regarding the NATO supply routes during a rally in Rawalpindi on May 27.
http://zeenews.india.com/news/south-asia/zardaris-us-visit-brought-disgrace-to-pak_777141.html
-----------
Human rights activist Akbar Behan shot dead
23 May 2012
NAWABSHAH: Human rights activist and social worker Akbar Behan was shot dead on Tuesday. According to police, Akbar Behan was seriously wounded as a result of indiscriminate firing and expired at the People's Medical College Hospital during treatment. Police claimed that one suspect, Murtaza Rind, allegedly involved in the firing was taken into custody. They suspected a cash deal as being the reason behind the murder.
http://www.dailytimes.com.pk/default.asp?page=2012\05\23\story_23-5-2012_pg7_7
-----------
Awami Tehreek announces general strike in Sindh
23 May 2012
KARACHI: Awami Tehreek (AT) on Tuesday called for a general strike today (Wednesday) throughout Sindh in protest against firing on its rally against the campaign of Muhajir province, killing of over 11 people during the rally and Lyari operation. Over a dozen participants of the rally were killed and several others injured in firing in old city area, including Pan Mandi, Napier Road, Lea Market and Dhobi Ghat. The workers and supporters of AT, Sindh National Movement (SNM), Sindh National Party (SNP) and Karachi City Alliance (KCA) started gathering at Cheel Chowk, Lea Market and Tower for participation in the rally after which the incident occurred. Addressing a press conference, AT chief Ayaz Latif Paleejo held the Sindh government and its major coalition party responsible for the attack and killings. He said once again the May 12, 2007, episode had been repeated in the city. "Masked armed men appeared from the streets of Lea Market and its adjoining areas, and opened straight fire on the participants of the rally, injuring several women, children and young men and some of them were killed," Paleejo claimed. He said, "Media men have witnessed that the participants of the rally were empty handed and even no one had a stone or wooden stick." "Our rally was completely peaceful, and it was our democratic, legal and constitutional right." Replying to a query, Paleejo said the red zone area, streets and roads were closed for stopping their peaceful rally, but the same were opened for the rally taken out for Muhajir province some days back.
http://www.dailytimes.com.pk/default.asp?page=2012\05\23\story_23-5-2012_pg1_2
-----------
Drone strike kills four militants in North Waziristan
23 May 2012
MIRAMSHAH: At least four insurgents were killed in a US drone strike on a militant compound in a lawless tribal area in northwestern Pakistan on Wednesday, security officials said.
"The drone fired two missiles on a house in the Tabai area near Miramshah," the main town in North Waziristan, a security official said, adding four militants were killed.
A local administration official and another intelligence official confirmed the early morning strike and casualties.
Waziristan is the most notorious militant stronghold in Pakistan's semi-autonomous northwestern tribal belt. Washington considers it the main hub for Taliban and al Qaeda to plot attacks on the West and in Afghanistan.
The strike was the third since Pakistan's parliament in March approved new guidelines on relations with the United States, including a call for an end to drone strikes on Pakistani territory.
Full report at:
http://dawn.com/2012/05/23/drone-strike-kills-four-militants-in-nw/
-----------
Malik orders forming joint investigation team to probe Karachi violence
23 May 2012
ISLAMABAD: Interior Minister Rehman Malik has authorised the formation of an investigation team to probe the incident involving a gun-attack on a political rally brought out by Sindhi nationalist party, Awami Tehrik, in Karachi, DawnNews reported on Wednesday.
The federal minister ordered a thorough and impartial probe by a joint investigation team into Tuesday's violence which resulted in at least 11 deaths.
The joint investigation team is to be led by Additional IG Police Karachi whereas members of the team would include officials from the Inter-Services Intelligence (ISI), the Intelligence Bureau (IB), the Federal Investigation Agency (FIA) and Special Branch.
According to television reports, the team is to analyse several factors, such as why AT's Ayaz Latif Palijo took out a rally without obtaining a permit to do so and also on whose orders were scores of cars, motorcycles and shops ransacked and then set ablaze.
The team would also determine the identities of those who were killed in the violence.
Moreover, under the auspices of the joint investigation team, Police and Rangers would conduct a thorough probe into the incident.
http://dawn.com/2012/05/23/malik-authorises-formation-of-joint-investigation-team-to-probe-karachi-violence/
-----------
Pak speeding up work on its 4th N-reactor at Khushab
May 23 2012
Washington : Pakistan is half way through the construction of its fourth nuclear reactor at Khushab, which will give it capability to speed up plutonium manufacturing, latest US satellite imagery has revealed.
On completion, the reactor would enable Islamabad to build large number of smaller nuclear warheads, Washington-based eminent think-tank Institute for Science and International Security (ISIS) said.
Pakistan's nuclear weapons programme is considered to be among the fastest growing in the world by Stockholm-based International Peace Research Institute, with the estimates of Islamabad possessing 90-110 nuclear warheads.
Releasing the latest satellite imageries, ISIS said construction of the fourth Khushab reactor and supporting buildings is progressing with the reactor building about
halfway to completion.
Based on the available imagery ISIS estimates that the construction of the fourth reactor is proceeding about 30 per cent faster than construction on reactor three and that major external work could be complete within fifteen months.
The reactor, located 200 kilometers south of Islamabad, is the latest addition to the Khushab nuclear site and is dedicated to the production of plutonium for nuclear weapons.
Full report at:
http://www.indianexpress.com/story-print/952845/
-----------
Gender-dimensions, masculinity driving force for suicide bombers
May 23, 2012
Islamabad—Speakers at a book-launching ceremony were of the view on Monday that extremism was nothing to do with religion of Islam and rather gender-dimensions and masculinity were deriving force for the suicide bombers. PPP MNA and Chairperson of National Commission for Human Development Dr Nafisa Shah said that the religious dimension of terrorism was shifting to gender dimensions implying that religious affiliation doesn't necessarily lead to extremism.
"It's men's honour and desire to prove himself that leads him to violent activities," she said while speaking at the book launching ceremony of a book titled "Gender Based Explosions: the Nexus between Muslim Masculinities, Jihadist Islamism and Terrorism" organized by Sustainable Development Policy institute (SDPI) here. Ejaz Haider, Senior Advisor SDPI moderated the discussion.
Nafisa Shah said that the book gave a fresh insight into counterterrorism debate while focusing on male ego-centric behavior in conflicts.
The author of the book, Dr Maleeha Aslam, the fellow at Cambridge Commonwealth Society and Member Wolfson College, Cambridge, United Kingdom, in her speech, said that the counterterrorism efforts needed to move away from militarism based approach to people-centered, gendered sensitive and sustainable interventions.
Dr. Maleeha was of the view that masculinity dimension has been under-researched with relation to global security and terrorism.
Full report at:
http://pakobserver.net/detailnews.asp?id=156495
-----------
Turkey role model for Islamic states: Gilani
May 22nd 2012
Islamabad, May 22 — Turkey has been a role model for the Islamic states because of its efforts towards strengthening democracy, Prime Minister Yousuf Raza Gilani said.
He said Turkey has emerged as a modern society while retaining its distinct features and heritage. Gilani made the remarks after visiting Turkish Prime Minister Recep Tayyip Erdogan addressed a joint session of parliament Monday, Geo TV reported.
"We are determined to steer our partnership to even greater heights. Our bilateral trade stood at $1 billion last year. Our endeavour is to enhance it to $2 billion by end of this year," Gilani said.
"We will also follow footsteps of Turkey to strengthen democracy. The goodwill between both countries provides a unique platform to further solidify strong ties," he added.
The Turkish prime minister arrived here Sunday on a three-day official visit.
http://india.nydailynews.com/business/bd64c5abbc00a586df26845036aa3ced/turkey-role-model-for-islamic-states-gilani
-----------
Restoration of Milli Yakjehti Council for promotion of religious harmony in country
May 21, 2012
ISLAMABAD, (SANA): The Announcement of restoration of Milli Yakjehti Council has been made in order to promote religion harmony in the country. Former Amir Jamaat-e-Islami Qazi Hussain Ahmad would be the chairman of the committee about to reestablishment of the council. The committee will call representative meeting of all sects and would announce the names of responsible members of the council.
All people have been agreed to start the movement in order to implement the recommendations of Islamic Ideology Council on behalf of council.
In order to promote the harmony between different sects, the practical and research committee will be established. A committee will also be established in order to prepare one speech at the Juma sermons. An autonomous apex board will be established in order to assess the complaints of morality violation. Code of ethics consisting on 17 points has been announced.
Full report at:
http://www.sananews.net/english/respiration-of-milli-yakjehti-council-announced-for-promotion-of-religious-harmony-in-country/
------------
South Asia
Afghans thwart suicide attacks in Kabul: officials
23rd May 2012
KABUL: Afghan intelligence agents on Wednesday arrested five suicide bombers with hundreds of kilos of explosives near Kabul international airport.
"We have arrested five suicide attackers with 560 kilogrammes of explosives in a mini van just near the gate of Kabul international airport," National Directorate of Security (NDS) spokesman Lutfullah Mashal told AFP.
It was not immediately clear if the would-be bombers intended to attack the airport.
Earlier Wednesday, the US embassy announced that all travel for embassy staff was restricted in the area around the NDS headquarters and the nearby foreign ministry in the centre of the city for 48 hours.
On April 15, three squads of Taliban suicide attackers staged an 18-hour assault on the capital, targeting government offices, embassies and foreign military bases.
The Taliban are waging an insurgency against the government of President Hamid Karzai, which is backed by 130,000 Natotroops who will withdraw by the end of 2014 and hand responsibility for security over to Afghan forces.
http://dawn.com/2012/05/23/afghans-thwart-suicide-attacks-in-kabul-officials/
------------
NATO summit's forgotten people: 12-year-old War victim
23 May 2012
KABUL: Far from the bright lights of Chicago where world leaders met to shape NATO's exit from Afghanistan, one of the war's victims, 12-year-old Aleema, sums up her life in three words: "It's the worst."
Aleema, who has lived in a mud hovel in a refugee camp on the outskirts of Kabul for four years since her family fled fighting in southern Afghanistan, is one of the forgotten people of the NATO summit, which ended on Monday.
There the focus was on the soldiers who fight the war: getting 130,000 Nato combat troops out by a fixed deadline of 2014 and finding funds to pay Afghan forces to continue the decade-long battle against Taliban insurgents.
But civilians have borne the brunt of the war. More died in 2011 alone than the total number of Nato troops killed in 10 years.
Last year's 3,021 civilian deaths marked the fifth straight year that the toll has risen, UN figures show, while 3,007 Nato soldiers have died since the 2001 US-led invasion, according to icasualties.org.
Full report at:
http://dawn.com/2012/05/23/nato-summits-forgotten-people-afghan-civilians/
-----------
Maldives: PPM strikes back against DRP's criticism of government
By Musliha Hassan
May 22nd, 2012
Vice President of the Progressive Party of Maldives (PPM) Umar Naseer has alleged to local media that Dhivehi Rayyithunge Party (DRP)'s recent criticism of the government was due to their intention to leave the ruling coalition.
Speaking to newspaper Haveeru, Naseer accused DRP leader Ahmed Thasmeen Ali of trying to "get things done in his favor" through the present government.
"The DRP is seeking to get a sovereign guarantee to pay off Thasmeen's debts. As soon as they know it can't happen, they will break away from the coalition", Naseer claimed.
DRP Deputy Leader Ibrahim 'Mavota' Shareef denied Naseer's allegations and said Thasmeen had no debts under his name.
He further accused Naseer of continuously attempting to defame Thasmeen.
"Umar accused Thasmeen and Abdulla Shahid of being involved in the [awarding of the airport] to GMR . If that is so, why aren't they investigating the matter now that they are in the government? There is never any truth to what [Umar Naseer] says," Shareef said.
Full report at:
http://minivannews.com/politics/ppm-strikes-back-against-drps-criticism-of-government-37815
-----------
Maldives: Family of Ahusan Basheer approve potential death sentence for two minors accused of murder
By Ahmed Nazeer
May 21st, 2012
The family of 21 year-old Ahusan Basheer, who was stabbed to death on March 17, were yesterday summoned to the Juvenile Court to clarify whether they had any objections to the two minors charged with the murder being given the death sentence if found guilty.
The four family members summoned raised no objections.
A Juvenile Court official today told Minivan News that six hearings had so been held in the murder trial, in which two minors – a boy and a girl – have been accused of the murder.
Full report at:
http://minivannews.com/society/family-of-ahusan-basheer-approve-potential-death-sentence-for-two-minors-accused-of-murder-37716
-----------
US ambassador to Afghanistan to step down early because of health
May 22, 2012
KABUL: The US ambassador to Afghanistan, Ryan Crocker, is to leave his post early for health reasons, US officials said on Tuesday, a day after Nato leaders charted a path out of the Afghan war at a summit in Chicago.
The veteran diplomat, who was appointed to Kabul 10 months ago for a two-year term, previously served as the US envoy to Iraq, Pakistan and Syria.
"Amb Crocker has confirmed with regret that he will be leaving Kabul this summer," the embassy said on its Twitter feed.
In Washington, State Department spokeswoman Victoria Nuland said Crocker told his Afghan hosts and Nato-led forces that "he intends to depart his post for health reasons in mid-summer, following the Kabul and Tokyo Conferences," in June and July respectively.
Full report at:
http://timesofindia.indiatimes.com/world/us/US-ambassador-to-Afghanistan-to-step-down-early-because-of-health/articleshow/13398484.cms
-----------
Two foreigners, three Afghans abducted in northeast Afghanistan
23 May 2012
KABUL: Two foreign doctors and three of their Afghan colleagues were kidnapped in a remote area in northeast Afghanistan, officials said.
Abdul Maroof Rasikh, the spokesman for the governor of Badakhshan province, said on Wednesday that it's unclear who kidnapped the five.
He said the kidnapping occurred Tuesday as the group was traveling on horseback between Yaftal and Ragh districts about 90 kilometres from the provincial capital of Faizabad.
He said the five were employed by a non-profit humanitarian organisation, which reported the kidnapping.
Neither the name of the organisation or the identities of the five who were abducted have been released.
A police official and the deputy governor also confirmed the kidnapping.
http://dawn.com/2012/05/23/two-foreigners-three-afghans-abducted-in-northeast-afghanistan/
------------
Nato, Taliban take war to Twitter
Sajjad Haider
May 23, 2012
After more than a decade of fierce fighting in Afghanistan, the Nato-led Isaf force has taken its war with the Taliban to an entirely different battleground.
On Tuesday, the International Security Assistance Force's press office got into another war of words with Abdulqahar Balkhi (@abalkhi) — a person known to tweet Taliban's messages. Unlike the bloody war on the ground, the argument contested claims of casualties and death tolls.
Balkhi claimed Tuesday that four Nato soldiers had been killed by an explosive device earlier in the day. He tweeted: "IED at 8 am today obliterates ISAF tank in Gerishk district (Helmand). All 4 invaders onboard killed."
To which @Isafmedia, the Isaf's press office, responded: "ISAF reporting refutes your fatality claim here, and others you make today."
Full report at:
http://dawn.com/2012/05/23/nato-taliban-take-war-to-twitter/
------------
Mideast Asia
Hamas-Run Schools Set Out to Teach 'the Language of the Enemy'
By JODI RUDOREN
22 May 2012
GAZA — There are few electives in the Hamas-run high schools here. Students can study health and the environment, or they can learn French. And, starting this fall at some schools, they will be able to sign up for a new course called Know Your Enemy.
It is a Hebrew class, beginning with the Aleph Bet — there is a six-word Arabic acrostic of the 22 Hebrew letters to help students remember. It has been nearly two decades since the language was taught in Gaza's schools, and last month, after much debate, Hamas officials chose to add it to the optional curriculum rather than Turkish or German.
"Through the Hebrew language we can understand the structure of the Israeli society, the way they think," explained Mahmoud Matar, director general of the Hamas-run Ministry of Education here.
"The Arabic language is a basic thing for the Israelis, and they use it to achieve what they want," Dr. Matar added. "We look at Israel as an enemy. We teach our students the language of the enemy."
For all its problems of poverty and restricted movement, the Gaza Strip is a place that prides itself on education: illiteracy among its youth was less than 1 percent in 2010, according to the World Bank, and there are five universities within its 139 square miles. There are many mountainous challenges for its forlorn schools, with their dilapidated buildings where classes of 50 or more meet in triple shifts; the United Nations World Relief Agency is building eight new schools, but officials here say the population, 1.6 million and expected to double in a generation, needs hundreds more.
The schools teach English, though with mixed success. Wandering through the alleyways of the beach refugee camp, children and teenage boys call out, "How are you?" to a foreigner but have no reply when faced with a "Good, how are you?"
Now, seven years after Israel's withdrawal from the strip and five years after Hamas wrested control of it from the Palestinian Authority, students will begin grappling with Hebrew.
The Education Ministry has not yet settled on curriculum materials, though it is far more likely to rely on photocopied worksheets than to buy textbooks from its estranged neighbor. There will eventually be four levels, starting in ninth grade. The program will be offered to both girls and boys, who attend classes separately here. It will begin in 10 to 20 schools in September, depending on interest and the availability of teachers, Dr. Matar said, and expand to all of Gaza's 180 high schools if successful.
Menna Malahi, 14, will be one of those first students. Her parents, like many here, speak some Hebrew: her father, like thousands of his generation, did construction work in Israel years ago; her mother studied the language in school when Israel occupied Gaza. They taught Menna to count from 1 to 10, "echad l'eser," when she was young.
"French language is not useful for us, because we study English, and when you study English you will not need the French," she said in an interview in Arabic. "With the Hebrew, it is a different language for people who live close to us. The Israelis used to come to Gaza and might come again in the future."
Hebba Ayoub, who is 13, said her eighth-grade teacher encouraged the class to choose Hebrew, and most did. But not her. "I have a friend who speaks French, and I admire the language when I listen to her," she said.
The Palestinian Authority does not teach Hebrew in its schools, and has no plans to do so. In Israel, Arabic has long been a staple of the curriculum: it is a compulsory subject in middle school, with about 350,000 students enrolled, officials said, and recently was introduced as an option in fifth and sixth grades, attracting 15,000. Among high schoolers, 10,000 are studying Arabic, according to the Education Ministry.
Here in Gaza, many adults speak some conversational Hebrew, learned decades ago on the job or more recently while serving time in Israeli prisons, but cannot read or write the language, officials said. While some see the classes as training for future spies, others have more practical, even mundane goals: to fill out paperwork for medical procedures done in Israel, to understand the news — and the cartoons — broadcast via satellite.
Both Arabic and Hebrew are Semitic languages that share as much as 40 percent of their grammar and word roots, experts say. The numbers and parts of the body sound similar — head is "ras" in Arabic, "rosh" in Hebrew — as do the words for right and left, and every day: kol yom. Both are written and read from right to left.
While Hebrew has not been taught in Gaza's public schools since 1994, there have been a smattering of classes available for adults, though enrollment has dwindled from several thousand a year to a few hundred, according to Jamal al-Haddad, who heads the program. Government employees pay 50 shekels — about $12 — for three months of classes three times a week for two hours. (Others pay twice that.)
At one such class last week, a half-dozen students were reviewing for their final exam. They went over the names of languages themselves: ivrit (Hebrew), anglit (English), tzarfatit (French). The teacher asked where they were yesterday ("ba'avodah sheli," at my work; "babayit," at home). One woman in a hijab went to the chalkboard to write words in their masculine and feminine forms: "ish" and "isha" (man and woman); "tov" and "tovah" (good); "katav" and "katvah" (past tense for "write").
Three of the students were teachers, hoping to perhaps take on the new Hebrew classes. Three were young women who were not currently working. One was an accountant who needed to translate documents for businesses dealing increasingly with Israel.
"Hebrew for Arabs is not difficult," said Subhi Bahloul, who supervises language programs at Gaza's Education Ministry. "The Hebrew is very, very simple grammar. The grammar of Arabic is very, very difficult. The English and the Hebrew, I master it; the Arabic, no."
Mr. Bahloul said he had a master's degree in Hebrew from Tel Aviv University and hoped to soon earn a Ph.D. in the language. "Inshallah," he said, using the Arabic for "God willing," which he sprinkles freely into his Arabic and English as well as his Hebrew.
Fares Akram contributed reporting from Gaza City, and Myra Noveck from Jerusalem.
http://www.nytimes.com/2012/05/23/world/middleeast/hamas-run-schools-in-
-----------
Atomic weapons are against Islam, Ahmadinejad insists
May 23 2012
Tehran : Islam forbids atomic weapons and other arms of mass destruction, Iranian President Mahmoud Ahmadinejad insisted today ahead of his country's nuclear talks with world powers in Baghdad.
"Based on Islamic teachings and the clear fatwa (edict) of the supreme leader, the production and use of weapons of mass destruction is haram (forbidden) and have no place in the Islamic Republic of Iran's defence doctrine," he said.
Ahmadinejad's message was read out at a conference in the western city of Borujerd to commemorate Iranian victims of chemical weapons during a 1980-1988 war against Iraq, the official news agency IRNA reported.
World powers were to hold crunch talks in the Iraqi capital today with Iran to try to persuade Tehran to suspend nuclear work.
Ahmadinejad's mention of a fatwa against nuclear weapons by Iran's supreme leader, Ayatollah Ali Khamenei, referred to an edict which officials say he laid down in either 2004 or 2005.
Though no published fatwa exists, Iranian scholars point out that declarations by prominent ayatollahs can later take on the weight of a fatwa.
Khamenei has spoken out against nuclear weapons on several occasions, most recently on February 22 when he said that possessing an atomic bomb "constitutes a major sin."
"The Iranian nation has never been seeking an atomic weapon and never will be," while developing nuclear energy was in Iran's interest, he said.
The United States has seized on Khamenei's stance as a possible basis to resolve the dangerous standoff with Iran.
US Secretary of State Hillary Clinton said last month that Iranian officials "point to a fatwa that the supreme leader has issued against the pursuit of nuclear weapons."
World powers expect Tehran to back up that position by demonstrating "clearly in the actions they propose that they have truly abandoned any nuclear weapons ambition," she said.
http://www.indianexpress.com/story-print/952931/
-----------
Iran summons Azeri envoy for 'insults' to Islam
May 22 2012
Tehran : Iran summoned the envoy of neighbouring Azerbaijan today and recalled its own ambassador from Baku for consultations to protest what it describes as the Azeri government's "insults to the sanctities" of Islam.
Over the past weeks, Iranian clerics have denounced Azerbaijan for hosting the upcoming Eurovision song festival and for allegedly permitting gay rallies, which are banned in Iran.
Baku, however, has never staged a gay pride parade. The official IRNA news agency said a protest note was delivered to Azerbaijan's Ambassador Javanshir Akhundov.
The two neighbours have strained relations.
Oil-rich Azerbaijan has nurtured close relations with the US and played an active role in Western-led programs. That foreign policy has put it at odds with Iran, which hosts a sizable ethnic Azeri community.
In recent months, Iran expressed concern over alleged Israeli intelligence activity in the Caucasian state.
In return, Azerbaijan said it arrested dozens hired by Iran to carry out terrorist attacks against the US and Israeli embassies as well as Western-linked groups and companies.
Both sides have denied the charges.
Iran summoned the Azeri envoy after Israel in February signed a USD 1.6 billion deal to sell drones, anti-aircraft and missile defense systems to Azerbaijan. The deal would bring Israeli technology to Iran's borders.
Israel has hinted at an attack on Iran's nuclear facilities, charging Iran is trying to make nuclear weapons.
Iran denies this and says its nuclear program is for peaceful purposes.
http://www.indianexpress.com/news/iran-summons-azeri-envoy-for-insults-to-islam/952561/
-----------
Palestinian hunger strike comes to an end but the status quo is not sustainable
By Richard Sudan
23 May 2012
Hundreds of Palestinian prisoners, being held without being charge and without trial by the Israeli government, ended their hunger strike last Monday which was in protest at Israel's policy of 'administrative detention'.
Administrative detention is the practice carried out by the state, which means individuals that it incarcerates can be held for an indefinite amount of time, without the chance of seeing a trial, and without having access to many of the basic human rights afforded under international law.
A deal was struck on the same day, which according to sources means that Israel will grant some concessions to Palestinian prisoners, currently held under administrative detention, a deal which saw one of the biggest collective hunger strikes in recent memory come to a close.
One of the biggest hunger strikes in recent times that received virtually no airplay in the mainstream.
Full report at:
http://blogs.independent.co.uk/2012/05/23/palestinian-hunger-strike-comes-to-an-end-but-the-status-quo-is-not-sustainable/
-----------
Yemen suicide bomb massacre 'beginning of Jihad,' says Al Qaeda
May 21 2012
Ahmed Al-Haj
SANAA—A suicide bomber blew himself up at a military parade rehearsal Monday in Yemen's capital, killing 96 soldiers in one of the deadliest attacks in the city in years, officials said. Al Qaeda's Yemen branch claimed responsibility for the attack.
The group said in an emailed statement that it had targeted the defence minister, Maj. Gen. Mohammed Nasser Ahmed, who arrived at the heavily secured city square to greet the assembled troops just minutes before the blast ripped through the area.
The bombing left a scene of carnage, with scores of bleeding soldiers lying on the ground as ambulances rushed to the scene. Several severed heads were on the pavement amid large pools of blood and human remains.
READ MORE: Arab Awakening coverage
"This is a real massacre," said Ahmed Sobhi, one of the soldiers who witnessed the explosion. "There are piles of torn body parts, limbs and heads. This is unbelievable. I am still shaking. The place turned into hell. I thought this only happens in movies."
The drill was a rehearsal for a parade for the celebration of Yemen's National Day on Tuesday.
Full report at:
http://www.thestar.com/news/world/article/1181736--suicide-bomber-strikes-military-parade-rehearsal-in-yemen?bn=1
-----------
Yemen on brink of food crisis, say aid groups
22 May 2012
Instability in Yemen has left the country facing a hunger catastrophe, with nearly half of people without enough food, aid groups have warned.
In a joint warning, a group of seven charities said 10 million Yemenis - 44% of the population - are undernourished, with 5 million requiring emergency aid.
Yemen has been shaken by pro-democracy protests, communal unrest in the north, and an Islamist conflict in the south.
The warning comes a day before an international conference on Yemen.
The so-called Friends of Yemen gathering in the Saudi capital Riyadh on Wednesday is widely expected to concentrate on shoring up security and the fragile political transition the in the country.
In their warning, the aid agencies - CARE, International Medical Corps, Islamic Relief, Merlin, Mercy Corps, Oxfam and Save the Children - say this focus is preventing action to alleviate poverty and hunger.
They say malnutrition rates have doubled in Yemen since 2009, partly as a result of a surge in food and fuel prices.
And the problem has been exacerbated by political instability and conflict, with nearly half a million people displaced from their homes by fighting.
Local markets across much of Yemen have food available, but many Yemenis cannot afford to buy enough food to feed their families, the aid groups warned.
Unable to cope
Full report at:
http://www.bbc.co.uk/news/world-middle-east-18169322
-----------
Iran, world powers seek breakthrough in Baghdad
23 May 2012
BAGHDAD: Iran and six world powers meet for talks in Baghdad on Wednesday hoping to silence what US President Barack Obama called the "drums of war" and pave the way to a deal that will end decades of enmity.
The one overriding issue is Iran's nuclear programme, which the Islamic republic insists is peaceful but which much of the international community suspects masks an attempt to join the elite club of nations with the bomb.
The fear is that a nuclear-armed Iran would destabilise the already volatile Middle East and sound the death knell for 60 years of international efforts to prevent the spread of atomic weapons, sparking a regional arms race.
Israel, Washington's closest ally in the region, feels its very existence would be under threat and has refused to rule out a pre-emptive strike on Iran's nuclear facilities.
Full report at:
http://dawn.com/2012/05/23/iran-world-powers-seek-breakthrough-in-baghdad/
------------
North America
Grace Community Church Which Stood Up For Gay Marriage, Faces Closure
05/18/2012
By Lauren Markoe
The small stack of envelopes that arrives at Grace Community United Church of Christ in St. Paul, Minn., each day are filled with good will and small bills -- ones, fives and tens mostly.
The donations lift the spirit, said Rev. Oliver White, but they likely won't be enough to save the church.
"Technically, we should be packing," White said.
On June 1, the church will likely default on a high-interest loan and lose its building, unless it can come up with $175,000 to buy the loan out.
As of Wednesday (May 16), Grace Community was about $170,000 short, but its plight has gained considerable attention within and without the UCC, thanks to one of several reasons the predominantly African-American church may lose its home.
In 2005, White, took a stand at the UCC's General Synod in opposition to many of his congregants and backed support for same-sex marriage. His side won the day at the conference, with about 80 percent of the vote, but White came home to a congregation divided over his belief that gay couples deserve the UCC's blessing. Immediately, he began to watch its numbers dwindle.
The congregation, founded in 1990 in a relatively poor African-American neighborhood, grew smaller and poorer, and two years later took out a high-interest $150,000 loan, which now has an even higher interest rate of 23 percent.
When the church was growing financially desperate earlier this spring, a predominantly gay UCC mega church in Dallas delivered a $15,000 check to help with the interest payments.
The donation, hand-delivered, gave the remaining members of the congregation hope.
But an incident earlier this spring in which a gunman drove by the church firing shots and screaming "die faggots," shook the congregation. There were no physical injuries, and it inspired them to fight harder to survive.
In hindsight, White said, signing the loan was a terrible mistake, and buying it out is the key to the church's survival. White is asking 200,000 people to donate $1 each, working his church networks and with rally.com, an online fundraising tool that has gleaned more than $700 for Grace Community.
If the goal isn't met, according to the church's statement on rally.org the pastor's "decision to take a stand in favor of gay marriage rights will have cost him and his small congregation their spiritual home."
But Grace Community had serious fiscal needs even before White took his stand. And even White acknowledges that the church could have done a better job of managing its money.
Race also plays a role in the church's plight.
To many other churches within the generally progressive UCC, the question of same-sex marriage was easily settled in the affirmative.
But African-American churches have generally been more resistant, making White's stance particularly brave in the eyes of many gay rights proponents -- such as those at the Cathedral of Hope in Dallas -- who realized the stakes for Grace Church were particularly high.
Race also plays into the relationship between White's church and the denomination, and its efforts to keep Grace Community afloat. The UCC's Minnesota Conference counts 135 churches, including one predominantly Native American church and one African-American church -- Grace Community.
"It's of great interest to us to have ministry in both those communities," said Conference Minister Karen Smith Sellers, citing years of financial assistance to Grace Community from the conference and individual UCC churches, an estimated total of more than $100,000.
In 2007, the conference, with agreement from Grace Community, decided to diminish its financial support, Sellers said. "We released ourselves from a relationship that began to look unhealthy," she said.
White attributes only good intentions to the state conference, which, he said, rightfully pointed out that Grace Community's finances could have been better kept and more transparent. But despite the conference's willingness to help, their concerns seemed patronizing to some parishioners, he said.
"I don't think they meant it to be racist but it came off that way," said White, who met with Sellers on Thursday to discuss the church's future.
"It could be God has other plans for this congregation," Sellers said before the meeting.
In the meantime, the donations continue to dribble in, from people of all races, gay and straight alike. White continues to pray for that "miracle check" that will solve his problem.
http://www.huffingtonpost.com/2012/05/18/grace-community-united-church-closure_n_1526311.html
-----------
Afghan supply routes through Pakistan to be reopened soon: White House
May 23, 2012
WASHINGTON: Pakistan will soon reopen the ground lines of communication to Afghanistan, which were shut down by last November following the death of its 24 soldiers in a NATO cross border fire, the The White House has said.
"We continue to work with Pakistan on this issue. We did not anticipate that the supply line issue was going to be resolved prior to the summit. And our teams continue to meet and we are making diligent progress," White House Press Secretary Jay Carney told reporters.
He said the US expects this issue to be resolved. "We have said that, the government of Pakistan has said that and we expect it to happen," Carney said when asked if non-opening of the supply routes during the just concluded NATO Summit in Chicago was a failure of President Barack Obama.
Full report at:
http://timesofindia.indiatimes.com/world/us/Afghan-supply-routes-through-Pakistan-to-be-reopened-soon-White-House/articleshow/13404477.cms
-----------
US Senate panel slashes aid to Pak by more than half
May 23 2012
Washington : Sounding a fresh warning to Pakistan, a key Senate panel has voted to slash American assistance to Islamabad by more than half, approving only USD 1 billion in aid for fiscal 2013 and warned of further cuts unless it reopens NATO supply routes to Afghanistan.
The Senate Appropriations Subcommittee on Foreign Operations, which passes the budget for the State Department, yesterday approved only USD 1 billion in assistance to Pakistan, slashing nearly USD 900 million from the aid that the country had been due to receive this year and next.
The Senate action reflected growing American anger over a month-long standoff and comes just after a NATO Summit in Chicago where Washington had hoped to reach a deal with Islamabad on supply routes.
"The panel voted to cut aid to Pakistan by 58 per cent in fiscal 2013 as lawmakers questioned Islamabad's commitment to fight against terrorism," said Republican Senator Patrick Leahy, the chairman of the Sub-Committee.
"We are not adding to the money in the pipeline, but we are going to basically take all of the money out of the pipeline if we can not get these routes open because we are not going to invest in a country that won't help us in a reasonable way to deal with threats to our forces in Afghanistan," the Senator told reporters after the vote.
In a statement, the sub-committee said the bill includes a total of USD 1 billion for Pakistan, USD 184 million was for Department of State operations, USD 800.3 million for foreign assistance, including USD 50 million for the Pakistan Counterinsurgency Capability Fund.
Full report at:
http://www.indianexpress.com/news/us-senate-panel-slashes-aid-to-pak-by-more-than-half/952856/
-----------
US Muslim soldier goes on trial for base attack plot
23 May 2012
WACO: A US soldier accused of plotting an attack on a military base after fleeing his post as a Muslim conscientious objector went on trial Tuesday wearing a surgical mask and manacled to the floor.
Courtroom security agents behind him wore protective goggles, an apparent reaction to an incident in which the soldier, Naser Jason Abdo, who claims to be HIV positive, bit his lip and spat blood at law enforcement officers.
Prosecutors called the first of 43 witnesses to the stand in a bid to show that Abdo, who fled his post in Kentucky, was gathering bomb-making materials and weapons to attack soldiers and their families at the Fort Hood base in Texas, the cite of a deadly shooting rampage in 2009.
One witness said Abdo told him that the assault was intended to show support for Army Major Nidal Malik Hasan, a Muslim psychiatrist accused of gunning down dozens of people in the 2009 shooting.
FBI agent Charles Owens said that Abdo told him in an interrogation session that "he wanted to do it for the sake of the men and women of Afghanistan, that they had been wronged."
Abdo was arrested July 27 at a discount hotel in the nearby Texas town of Killeen. Police and federal agents have previously testified that they found a handgun and enough gunpowder to make at least one bomb.
They also discovered directions from an al Qaeda magazine on how to build an explosive device.
http://dawn.com/2012/05/23/us-muslim-soldier-goes-on-trial-for-base-attack-plot/
-----------
White House said to give inside access for bin Laden film
23 May 2012
WASHINGTON: The Obama administration arranged for two Hollywood filmmakers to get special access to government officials involved in the commando operation that killed Osama bin Laden, according to a conservative legal group that posted internal government documents on its website Tuesday.
Judicial Watch posted what it said were 153 pages of Pentagon documents and 113 pages of CIA documents about the film project. The group said it had obtained the documents through a lawsuit it filed under the Freedom of Information Act, which can be used to force government agencies to release some undisclosed information.
Among the disclosures were that the filmmakers had access to top White House officials, were given the identity of a Seal team member involved in the raid and taken to the top-secret "vault" where the raid was planned.
The group said the documents lay out contacts between White House, CIA and Pentagon officials and Kathryn Bigelow and Mark Boal, the director and screenwriter of "The Hurt Locker," a 2008 film about the Iraq war that won the Academy Award for Best Picture.
Full report at:
http://dawn.com/2012/05/23/white-house-said-to-give-inside-access-for-bin-laden-film/
-----------
Africa
Ethiopian Government, Muslims Clash about Ideology
Peter Heinlein
May 21, 2012
ADDIS ABABA - Unofficial committees within Ethiopia's 30-million strong Muslim community are organizing demonstrations to protest what they say is government interference in Islamic affairs. Tensions are rising as the government tries to preempt what it sees as the rise of a hardline strain of Islam.
Worshippers arriving for Friday prayers at Addis Ababa's Awalia mosque found a notice posted at the entrance, which read: "They managed to get in through the back door before. Let's make sure it doesn't happen again."
The notice was signed by a mosque committee opposed to what it says has been a quiet government takeover of Ethiopia's Islamic Affairs Supreme Council. The committee is demanding elections for new council members, to be held in the city's mosques. They rejected a suggestion that the vote be held in neighborhood government halls called kebeles.
Standing at the entrance to the mosque, Ibrahim Hassan who teaches computer science at the Awalia Mission School, says holding the election in kebele halls would open the door to mischief.
Full report at:
http://www.voanews.com/content/ethiopian-government-muslims-clash-about-ideology/837582.html
-----------
Algeria islamists brandish all their weapons to catch up with Arab Spring
2012-05-21
Fifteen Algerian parties that claim they were robbed by regime in May 10 legislative polls announce they will boycott new national assembly.
ALGIERS - Fifteen Algerian parties that claim they were robbed by the regime in May 10 legislative polls announced Monday they would boycott the new national assembly.
The 15 parties, which account only for a combined 29 seats out of parliament's 462, also said they would set up a parallel "constituent assembly" on Saturday when the new assembly is inaugurated.
The National Liberation Party, which has ruled Algeria since independence, strengthened its presence in parliament by taking 221 seats while another party loyal to the regime took 70.
President Abdelaziz Bouteflika had responded to Arab Spring protests in neighbouring countries last year by launching a reform package and allowing new parties to contest the polls, but none of them was able to make an impact.
The parties "reject the results of the rigged May election as well as the government it will yield," a joint statement said.
Among those parties are the Justice and Development Front of Islamist leader Abdallah Djaballah, who had boasted wide support during the campaign but could muster only seven seats.
Many Algerians, opposition parties and analysts argue that the results announced by the interior ministry and confirmed by the constitutional council have little correlation with reality.
Bouteflika had invited 500 foreign observers for the election, including 150 from the European Union, who gave a qualified endorsement of the official results.
Djaballah on Monday accused the observers of condoning state-sponsored fraud by delivering broad assessments on the polling process despite being granted limited access.
"The testimony of the foreign observers is perjury because it was simply impossible for them to monitor the vote in all polling stations," he said.
The observers monitored only a few of the more than 40,000 polling stations set up for the vote.
Djaballah also suggested EU observers were under pressure not to compromise relations with Algeria, which provides a fifth of the bloc's gas.
http://www.middle-east-online.com/english/?id=52382
-----------
Nigeria authorities arrest 45 Chinese nationals
May 23, 2012
KANO, Nigeria: Nigeria immigration officials say they've arrested 45 Chinese nationals working in a popular northern market and plan to deport them.
Kano state immigration controller Emmanuel Brasca Udo Ifeadi said on Tuesday that the Chinese workers were arrested at a textile market in the city. Ifeadi described the workers as "economic scavengers" who were undercutting Nigerian sellers in the market.
Nigeria's own textile factories collapsed in the 1980s over cheap imports, many coming from China. Many Chinese now live in Nigeria, working in a variety of fields as the country partners with government on large-scale projects like rehabilitating the nation's railroad system and roadways.
http://timesofindia.indiatimes.com/world/rest-of-world/Nigeria-authorities-arrest-45-Chinese-nationals/articleshow/13408149.cms
-----------
Tunisia to extradite former Libyan PM Baghdadi Mahmoudi
May 23, 2012
TUNIS: Tunisian government has agreed to extradite former Libyan prime minister Baghdadi Mahmoudi, Xinhua reported.
According to Tunisian Justice Minister Noureddine Bhiri, the country's authorities have received guarantees from Libyan government that the former Libyan prime minister will receive a fair trial in his native country.
Mahmoudi, who is awaiting his extradition in the Mornaguia prison near Tunis, could be extradited "within days, weeks or maybe longer" pending procedural issues, a Tunisian radio quoted Bhiri as saying Tuesday.
The ex-Libyan prime minister, charged in November 2011 with crossing the border illegally, was later acquitted of the charge. During the same month, a Tunisian court agreed to extradite him. Since then, the former Libyan official remained in jail pending the government decision to extradite him.
http://timesofindia.indiatimes.com/world/middle-east/Tunisia-to-extradite-former-Libyan-PM-Baghdadi-Mahmoudi/articleshow/13404493.cms
-----------
Misused for plastic surgery, Libya's war-wound programme is cut
2012-05-21
By Suha Philip Ma'ayeh
Libya still owes Jordanian hospitals, doctors, hotels millions of dollars for treatment, services provided to about 54,000 Libyans who came to Jordan since August.
Libya's government has told its citizens getting medical treatment in Jordan that today is the last day they can expect it to pay any bills associated with its chaotic war-wounded programme unless they have proper approval.
Furthermore, Libyans who have completed their treatment must leave Jordan immediately or start paying their hotel bills or apartment rentals themselves.
Libya, which settled half of its citizens' medical-related bills in Jordan this month, still owes Jordanian hospitals, doctors and hotels millions of dollars for treatment and services provided to about 54,000 Libyans who came to Jordan since August when Libyans started flying in for treatment at government expense.
In September, Libya made the programme official. It announced it was setting aside US$400 million (Dh1.4bn) to pay to send fighters wounded in the civil war and critically ill patients overseas for medical care because its medical system was in shambles.
Full report at:
http://www.middle-east-online.com/english/?id=52383
-----------
UN Human Rights Chief Says Zimbabwe Must Prevent Political Violence
May 22nd, 2012
The U.N. human rights chief says Zimbabwe must work to prevent a replay of the violence that undermined the country's 2008 elections.
Navi Pillay met with Prime Minister Morgan Tsvangirai in Harare Tuesday, as she continued a five-day visit to Zimbabwe to assess the country's human rights situation.
Pillay said the prime minister convinced her of his commitment to protect human rights and hold successful elections.
She said they also discussed efforts to establish a Zimbabwean human rights commission ahead of the polls.
"This commission is very, very important, and is needed to play a role during elections."
Rights groups say that during the 2008 elections, supporters of President Robert Mugabe killed, tortured and beat hundreds of political opponents.
Justice Minister Patrick Chinamasa said Monday that the accusations were lies and called for a probe into the allegations.
After the elections, Mr. Mugabe and longtime opposition leader Morgan Tsvangirai formed a unity government that remains fragile.
Zimbabwe is due to hold elections within the next year, though Mr. Tsvangirai's party insists a new constitution be drafted and approved before any polls are held.
Mr. Tsvangirai said Tuesday he hopes the forthcoming elections will be free, fair, and legitimate.
Pillay is expected to meet with President Mugabe during her visit.
http://blogs.voanews.com/breaking-news/2012/05/22/un-human-rights-chief-says-zimbabwe-must-prevent-political-violence/
--------------
Asia
Uyghur Human Rights Leader Rebiya Kadeer Pays Solidarity Visit To Fukushima Disaster Survivors
22 May 2012
World Uyghur Congress www.uyghurcongress.org
World Uyghur Congress President Rebiya Kadeer wrapped up her trip to Japan by visiting tsunami survivors in Fukushima on Saturday. Ms. Kadeer led a small delegation of Uyghurs to meet residents of temporary housing for those displaced by last year's earthquake and tsunami. Ms. Kadeer expressed her sympathies on the deaths of Japanese people who died during last year's earthquake and tsunami. On March 11 of last year, an earthquake measuring 9.0 on the Richter scale hit the Tokyo area, followed by a tsunami, killing nearly 19,000 residents.
Ms. Kadeer praised the will of the Japanese people during this tragedy and said she was deeply moved and impressed by the strength and resilience of the Japanese people after the earthquake. With this in mind, she stated that she stands in unison with the good wishes of people from around the world who hope that the people of Japan will soon be able to return to normal life, and that she would pray for their recovery and happiness. Japanese elders were deeply touched by her visit, moving some to shed tears. They thanked Rebiya Kadeer for coming to visit them and for praying for their recovery. More than 50 Japanese elders attended the event.
To express their sympathy and solidarity, Uyghur musicians played traditional Uyghur music and Uyghur dancers danced, inspiring the local residents to join in. Uyghur polo (rice pilaf) and salads were served. After the event, Uyghur delegates and their Japanese hosts visited the flattened lands and devestation caused by last year's tsunami and prayed for the souls of the dead during this unprecedented disaster.
On Sunday, Ms. Kadeer spoke with Chinese-language media about her trip to Japan, stating: "I want to make it very clear that in visiting the Yasukuni Shrine, I had absolutely no intention of showing any disrespect to the Chinese people, for whom the Shrine is a very controversial symbol. I toured the grounds of the Shrine on the way to a visit of the graves of several Uyghurs who died in Japan."
She also repeated her thanks to the government of Japan for its help in granting visas to delegates attending the World Uyghur Congress's general assembly this week, a clear statement of respect for freedom of speech in response to Chinese government demands that it prevent the meeting from taking place.
*******************************************
About the WUC
The World Uyghur Congress (WUC) is an international umbrella organization that represents the collective interest of the Uyghur people both in East Turkestan and abroad and promotes Uyghur human rights and a peaceful and non-violent solution based on rule of law for the conflict in East Turkestan.
------------
Europe
UN Chief Says Iran Deal Near on Inspecting Key Atomic Site
22 May 2012
By Alan Cowell, Jodi Rudoren and Thomas Erdbrink,
Paris - On the eve of international talks in Baghdad over Iran's disputed nuclear program, the leader of the United Nations nuclear monitoring arm announced what appeared to be a significant concession from Tehran, saying that, despite unspecified differences, he expected a deal "quite soon" on arrangements for an investigation into potential military applications of the program.
The comments by Yukiya Amano, the director general of the International Atomic Energy Agency, came after his first visit to Iran since his appointment in 2009. Iran's invitation to Mr. Amano, announced unexpectedly on Friday, and the apparent shift by Tehran he announced on Tuesday, offered significant signals of Iranian flexibility.
The flurry of diplomacy reinforced the shift of focus to talks from the possibility of military action by Israel, but mixed messages from Iran — including sharp statements from political figures and a planned Wednesday satellite launch using a large missile — kept uncertainty high.
The I.A.E.A. and world powers are involved in separate talks with Iran: the nuclear agency is seeking access to Iran's Parchin military site, which the nuclear agency suspects has been used for secret tests for potential triggering mechanisms for nuclear weapons, while the Baghdad talks are to focus on limiting Iran's enrichment of uranium. For its part, Tehran is seeking reciprocal concessions like an easing of broad economic sanctions — including an embargo on oil deals starting July 1 and broad banking restrictions — at the Baghdad talks. In Iran's Parliament on Tuesday, the speaker, Ali Larijani, urged the global powers "to change their behavior and stop the shell game they have played on Iran," according to state-controlled Press TV. He also said it would be "improper" for the powers to adopt a cooperative stance during the Baghdad talks while imposing ever tighter sanctions.
Mr. Amano's report of progress, however, elicited a skeptical response from Israel and the United States. Israel considers Iran a threat to its existence and has threatened to bomb Iran's nuclear installations.
Full report at:
http://truth-out.org/news/item/9310-un-chief-says-iran-deal-near-on-inspecting-key-atomic-site
-----------
German intelligence chief warns of Islamist attacks
May 22, 2012
BERLIN (Reuters) - Germany could be a target of an Islamist attack similar to those carried out by a gunman in France two months ago, the head of the country's intelligence service said on Tuesday.
German intelligence chief Heinz Fromm's comments, quoted in an interview with the top-selling Bild daily, follow a series of clashes in several German cities and towns between police and ultra-conservative Salafist Muslims.
"The danger for Germany has unfortunately not decreased. And it is not by any means abstract. An attack like in France in March... is also conceivable here," Fromm told Bild, adding that Merah had had contact with Salafists before his shooting spree.
Gunman Mohamed Merah, a Frenchman of Algerian origin, killed seven people - three soldiers, three Jewish children and a rabbi - before being shot dead by elite French police commandos in Toulouse on March 22. He had said al Qaeda inspired him to kill.
Fromm cited a video made by a Berlin-based Salafist, a former rapper known as Denis C., which calls for 'holy war' and praises Merah and the late Osama bin Laden, founder of al Qaeda.
"We must take (this video) seriously. It could well be that this video is taken as an inducement for attacks," he said.
"With their intensive propaganda over the Internet, in the streets, in mosques and also at so-called Islam seminars, Salafist preachers are reaching especially young people who are more sensitive to this ideology," said Fromm.
"Almost all Islamist terrorists from Germany have been radicalized in this way," said Fromm, who heads Germany's Office for the Protection of the Constitution.
Earlier this month, the German government said it was weighing a legal ban on the Salafists after recent clashes.
In the most serious violence, Salafists turned on police protecting far-right anti-Islam protesters during a regional election rally in the western city of Bonn, injuring 29 officers, two of them seriously.
The far-right protesters had infuriated the Salafists by waving banners showing cartoons of the Prophet Mohammad.
The Salafists reject Germany's secular, democratic constitution and want to set up a theocratic state based on Islamic Sharia law, Fromm said.
Salafists number around 4,000 in Germany and have their roots in Saudi Arabia. They represent only a tiny proportion of Germany's total Muslim population of about four million, the vast majority of whom Fromm said respected German laws.
http://www.chicagotribune.com/news/sns-rt-us-germany-salafistsbre84l0op-20120522,0,6862954.story
----------
URL: https://newageislam.com/islamic-world-news/shiite-husseiniyas-promote-'instability'-imam/d/7414