New Age Islam News Bureau
13 Feb 2017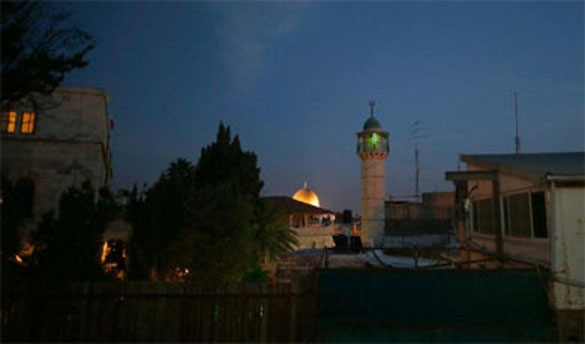 A new bill has become commonly known as the "muezzin law" after the lay Muslim officials charged with calling the faithful to prayer, often through powerful speakers mounted on minarets (AFP Photo/AHMAD GHARABLI)
----
• Sexual Orientation Can Be Changed, Malaysia's Islamic Authority Says In New Video
• Israel Endorses Bill to Mute Mosques: Justice Ministry
• 'Islamophobia' Fuelling Terrorism: UN Chief
• Islamist Challenge Mounts in Indonesia and Bangladesh
• 'End Violence, Embrace Peace If You Truly Believe In Islam" Cleric Challenges Boko Haram
Southeast Asia
• Sexual Orientation Can Be Changed, Malaysia's Islamic Authority Says In New Video
• No Restrictions on Organ, Blood Donation between Muslims And Non-Muslims, FT Mufti Says
• 'I Have Embraced Islam, But I'm Still Chinese': Race and Religion Are Two Different Things
• PAS Blasts Mufti for Questioning Pro-Hudud Camp
• Muslims, Non-Muslims in Malaysia Should Strengthen Harmonious Relationship
• Anti-Ahok crowd directs anger toward media, journalists
--------
Mideast
• Israel Endorses Bill to Mute Mosques: Justice Ministry
• Erdogan Says Turkish Army Close To Taking IS-Held Town
• Netanyahu hails US veto of Palestinian as Libya envoy
• For Arab MPs, Israeli parliament 'harder than ever'
• Heartbroken UN chief seeks Yemen talks 'resurrection'
• Erdogan says Turkish operation in Syria will continue to Raqqa
• Israeli man stabs, injures two Palestinian street cleaners
--------
Europe
• 'Islamophobia' Fuelling Terrorism: UN Chief
• Islamic Center Unifying the Community
• Russia Gathers Stakeholders, Sans US or NATO, for Afghanistan Conference
--------
South Asia
• Islamist Challenge Mounts in Indonesia and Bangladesh
• TTP Provides Core Fighting Group For IS: US General
• US airstrikes killed 18 Afghan civilians: UN
• Taliban bomber kills 7 outside Afghan bank
• Myanmar to probe police over allegations of crimes against Rohingya
• Trump Considers Adding to List of Terrorist Groups
• Afghan forces with US air support launch another offensive against ISIS
• Karzai reacts at alleged civilian deaths in Helmand airstrike, Lashkargah bombing
• Top Taliban leader Mawlavi Naqibullah, foreign militants killed in Badakshan
• Deadly car bombing plot foiled in Kunduz city
--------
Africa
• 'End Violence, Embrace Peace If You Truly Believe In Islam" Cleric Challenges Boko Haram
• Libya Unity Govt Slams Creation of Rival 'National Guard'
• Kenya: Muslim Cleric Shot Dead at Embu Prison
• Armed Gambian soldier arrested in mosque as president prayed
• Somaliland approves UAE military base on its territory
--------
India
• Shia Clerics from Iran and Sunni Clerics Appeal For Unity among Muslim Sections in India
• Jammu: Hoardings Ask Rohingya, Bangladeshi Muslims to Leave
• India Will Host Palestinian President before PM Narendra Modi Heads for Israel
• Two jawans martyred, four Hizbul terrorists killed in J&K's Kulgam
• Militants in Kashmir's Kulgam encounter identified as Hizbul and LeT operatives
--------
Arab World
• Lebanese Islamist Group under Fire for Commemorating Iranian Revolution
• IS Executes 5 Egyptians It Accuses Of Spying For Army
• At least five protesters killed in Saturday's demos in Baghdad: interior ministry
• Hezbollah urges Lebanon plan for Syria refugee return
• Damascus: Terrorists Fail to Lift Syrian Army's Siege to Flee towards Quneitra
• Syrian Army Intensifies Anti-ISIL Attacks to Liberate Ancient Palmyra
• Syrian, Russian Warplanes Preempt ISIL's Attack South of Deir Ezzur
• Syria: Infighting Intensifies amongst Rival Terrorist Groups in Idlib
• Syria opposition forms new delegation, scraps Saudi-backed groups
• Syrian Soldiers Deploy 1.5km from ISIL-Held Town of Al-Bab
--------
Pakistan
• No Mention of Hafiz Saeed in NAP, Says Shujaat
• Military Favours 'Mainstreaming' Of Fata, Says Bajwa
• MQM-P vows to move SC over 'pre-census rigging'
• Pakistan tapped world capital market four times: Dar
• Aziz sounds alarm over 'nuclearisation' of Indian Ocean
• Two Swat children killed in hand grenade mishap
• Fazl claims to have cut off supply line of terrorists
• Faisal Mosque not a 'gift' by Saudi Arabia
• JI chief flays govt for 'failed' foreign policy
--------
North America
• US Freezes Charitable Donations of Man Having 'Islam' As Surname
• Pakistan Lawmakers Threaten To Boycott US after Visa Denial
• The Real Faces of Muslim Youth in New York
• A manual for combating Trumpism in Canada: Siddiqui
• Deep River shows solidarity with Muslim community
• CIA director gives "anti-terror" medal to Saudi royal!
Compiled by New Age Islam News Bureau
URL: https://www.newageislam.com/islamic-world-news/new-age-islam-news-bureau/sexual-orientation-can-be-changed,-malaysia-s-islamic-authority-says-in-new-video/d/110062
--------
Sexual Orientation Can Be Changed, Malaysia's Islamic Authority Says In New Video
FEBRUARY 13, 2017
KUALA LUMPUR — Malaysia's Islamic authority has suggested that sexual orientation can be changed with extensive training, in a recent video explaining how Muslims can approach the lesbian, gay, bisexual and transgender (LGBT) community.
The three-minute video, which is in Malay, has since received mixed reception from some Malaysians, with several praising it as a softer strategy that does not promote hate against the maligned minority; while others felt it still failed to acknowledge the community.
"Fact is, there are those among Muslims that have non-heterosexual orientation but remains steadfast on the path of Islam.
"For them, this is a test of Allah, and they choose to face the test appropriate with what Islam demands," said the video, which was shared by social activist Syed Azmi Alhabshi in a public post on his Facebook profile on Sunday (Feb 12).
Dr Mohd Izwan Yusof, an assistant senior director of the family, social and community department at the Islamic Development Department Malaysia (Jakim), corroborated in a separate post that his group was responsible for the video.
In the video, Jakim had likened sexual orientation with horse-riding, claiming that when someone realises that he has "different" orientation from others and wishes to change that orientation, he should receive extensive training and guidance.
Jakim said to change one's sexual orientation, one must intend to do so for God's sake instead of being forced and repent one's homosexuality, in addition to leaving activities that would lead to same-sex relations.
It also urged a repentant homosexual to fulfill his sexual desires through marriage, or subdue such desires by among others resorting to fasting.
The video also advised Muslims to be patient, and to help their LGBT friends change and return to the straight path.
Conversion therapy which consists of psychological treatment or spiritual counseling to change a person's sexual orientation from homosexual or bisexual to heterosexual, is widely seen by medical and scientific community as potentially harmful and a form of pseudo-science.
The practice is opposed and has been legally challenged, or even banned, in countries such as Australia, Brazil, Chile, China, Ecuador, Israel, Lebanon, Malta, South Africa, Switzerland, the United Kingdom and the United States.
In 2014, several medical and gender experts questioned the "success" of Jakim's spiritual rehabilitation camp for transgenders, insisting they need medical care to transition them into their affirmed gender identities rather than rehabilitation to return them to what some may consider "normal".
At the time of writing, the video has been watched more than 10,000 times, and received positive responses from Facebook users.
"Congratulations Jakim for producing a video with no elements of hatred towards the LGBT. I hope Jakim's missionary department can remind each state to not act rough towards the LGBT," posted Azira Aziz.
"The video's soft approach on advising, respect for privacy and emphasis on free will is definitely commendable. This is far better than saying they're sinners, they're going to hell," remarked Luq Harith.
The video however received criticisms for suggesting that homosexuality can be changed, such as by user Sheelabanu Sri Jaya who said: "This video is going to make people believe that there is a way to 'change' homosexuals into heterosexuals. No way you can do that."
"I was not impressed by the video. And it's very dangerous for them to encourage heterosexual marriage as a way to 'fix' the LGBT person, for the person, the spouse and the children they may bear," commented Huda Mutalib.
"Calling for reparative therapy is not exactly good intentions, let alone genuine respect that LGBT people should live their lives the way they want it to be," added Zulaikha Mohammad. MALAY MAIL ONLINE
http://www.todayonline.com/world/asia/sexual-orientation-can-be-changed-jakim-says-new-lgbt-video
--------
Israel endorses bill to mute mosques: Justice ministry
Feb 13, 2017
JERUSALEM - Israeli ministers on Sunday endorsed a contentious draft bill which Muslims say is meant to silence the traditional call to prayer, information released by the justice ministry showed.
A list of draft legislation put to the vote in the powerful ministerial committee on legislation marked the "bill for prevention of noise from public address systems in houses of prayer" as having "passed".
It gave no further details. Approval by the committee, chaired by Justice Minister Ayelet Shaked of the far-right Jewish Home party, means that the draft will now go before parliament as a government bill.
While its heading makes no mention of any specific religion, the bill has become commonly known as the "muezzin law" after the lay Muslim officials charged with calling the faithful to prayer, often through powerful speakers mounted on minarets. An earlier draft was rejected because it might have silenced the siren sounded in Jewish areas at sunset on Friday to mark the start of the sabbath.
The revised version bans amplified sound nightly, from 11:00 pm (2100 GMT) to 7:00 am, limiting its scope to the first of the five daily Muslim calls to prayer just before dawn. "This law does not deal with noise nor with quality of life, just with racist incitement against a national minority," Israeli Arab MP Ayman Odeh, head of the Joint Arab List, said in a statement. "The voice of the muezzin was heard here long before the racists of the (Prime Minister Benjamin) Netanyahu government and will after them," he said.
Israeli President Reuven Rivlin has spoken against the bill, which has sparked outrage around the Arab and wider Muslim world, saying that he believes existing noise pollution regulations provide a solution. If passed into law the bill would apply to mosques in annexed Arab east Jerusalem as well as Israel, but not to the highly sensitive Al-Aqsa mosque compound, Islam's third holiest site, according to an Israeli official.
The bill's sponsor, Motti Yogev, also of the Jewish Home, says the legislation is necessary to avoid daily disturbance to the lives of hundreds of thousands of non-Muslim Israelis.
http://nation.com.pk/international/13-Feb-2017/israel-endorses-bill-to-mute-mosques-justice-ministry
--------
'Islamophobia' fuelling terrorism: UN chief
February 13, 2017
RIYADH - "Islamophobia" in parts of the world is fuelling terrorism, the head of the United Nations said on a visit to Saudi Arabia Sunday, as anti-immigrant sentiment rises in some countries.
UN Secretary-General Antonio Guterres made the comment to reporters after talks with Saudi King Salman, Crown Prince and Interior Minister Mohammed bin Nayef, and Deputy Crown Prince Mohammed bin Salman.
"One of the things that fuel terrorism is the expression in some parts of the world of Islamophobic feelings and Islamophobic policies and Islamophobic hate speeches," Guterres said at a joint news conference with Saudi Foreign Minister Adel al-Jubeir.
"This is the best support that Daesh can have to make its own propaganda," Guterres said, using an Arabic acronym for the Islamic State group of Sunni extremists in Syria and Iraq.
The jihadist group has also claimed deadly attacks in Saudi Arabia and in Europe.
Anti-immigration politicians including France's Marine Le Pen have seen their popularity rise after an influx to Europe of migrants, many of them Muslims fleeing wars in Syria and elsewhere.
US President Donald Trump issued an order in late January that denied entry to all refugees for 120 days. It also blocked travellers from Iran, Iraq, Libya, Somalia, Sudan, Syria and Yemen for 90 days. Refugees from Syria were blocked indefinitely.
But the order has faced obstacles and on Thursday an appellate court decided unanimously to maintain a block on Trump's order.
Syria's conflict has created 4.8 million refugees and killed more than 310,000 people since it began with anti-government protests in March 2011.
Guterres said "we will never be successful in fighting terrorism in Syria if an inclusive political solution is not found for the Syrian people."
A new round of UN-sponsored peace talks is scheduled for February 20 in Geneva.
Guterres arrived in Saudi Arabia from Turkey and is to be in Dubai on Monday for the World Government Summit during his regional tour.
http://nation.com.pk/national/13-Feb-2017/islamophobia-fuelling-terrorism-un-chief
--------
Islamist challenge mounts in Indonesia and Bangladesh
February 13, 2017
The ethnically Chinese and Christian governor of Indonesia's capital Jakarta, Basuki Purnama, is facing a tight election contest on Feb. 15 in which race and religious issues have been thrust forward by firebrand Islamists. Accused of committing blasphemy, Purnama -- known as "Ahok" -- is up against an intense wave of Islamist resurgence that dramatically manifested itself in mass protests in Jakarta last November, ostensibly to defend the Quran.
An estimated 200,000 people participated in those events, demanding prosecution of Ahok -- a close political ally of Indonesian President President Joko Widodo -- and urging the implementation of Sharia rule across the nation.
Citing Quranic verses supposedly prohibiting Muslims from being ruled by non-Muslims, Islamist protesters succeeded in pushing the Indonesian authorities into a corner and stretching the boundaries of fair treatment of minorities. By displaying their street power through the country's largest public demonstration since the ousting of authoritarian ruler Suharto in the late 1990s, the Islamists have risen in reckoning as a major force that will determine the future of Indonesia.
A similarly deadly poison is percolating through another populous Muslim country: Bangladesh. Islamist fundamentalist groups are growing more vocal and influential in this South Asian nation, which, like Indonesia, is a secular republic and is under duress from arch conservatives.
Disturbing developments in both countries are endangering the notion that there can be progressive Islamic societies that limit literalist and hardline interpretations of religion to preserve interdependence, tolerance and coexistence. This should be a matter of global concern and attention.
At the vanguard of the fundamentalist wave in Indonesia is the Front Pembela Islam (Islamic Defenders Front). It originally emerged as a proxy creation of the Indonesian military's "deep state" for use as a pawn against mainstream secular democratic political parties in the late 1990s. An adherent of the conservative Wahhabi and Salafi schools of Islam, the FPI has enjoyed tacit support from anti-democratic elements of the old Indonesian elites. It has thrived despite involvement in numerous hate crimes against Christians, moderate Muslims and followers of the Ahmadiyya Muslim sect, whom it labels "polytheists" or "apostates."
Governor of Jakarta Basuki Tjahaja Purnama, known as "Ahok," and running mate Djarot Saiful Hidayat meet supporters after a televised Feb. 10 candidate debate in Jakarta. (Photo by Simon Roughneen)
While FPI is not an outright jihadist group that indulges in large-scale terrorist violence, it creates fertile ground in which Islamic State, Al Qaeda and other terrorist groups find willing adherents. The line between a self-described advocacy and "pressure group" like FPI and hardcore jihadists is a thin one that many young Indonesian men can be lured to cross. Fundamentalist Islamists and jihadists share the view that Islam's "rightful place" in Indonesian public institutions and state structures must be enforced.
Virulent ideology
The ecosystem for this virulent ideology is being bankrolled by Saudi-funded charities and educational institutions. For example, the LIPIA College in Jakarta, financed by Riyadh, produces thousands of graduates annually to fill the ranks of Islamist movements that preach contempt for Shias, Christians and secular Muslims, strict gender segregation and belief in Sharia as superior to modern legal systems.
In some regions of Indonesia, fanatical Islamists have infiltrated the government machinery and succeeded in issuing school textbooks with Salafi teachings. For instance, one textbook in West Java that was officially approved by the Ministry of Education and Culture called for "Islamic fighters to rise up" and brazenly stated that "those who worship other than Allah are infidels and must be killed."
Governments must find a strategy to outflank groups advocating intolerance
An almost identical trend is developing in Bangladesh, where the relentless lobbying and muscle-flexing of an ascendant consortium of teachers in Islamic schools, or madrassas, and students known as Hefazat-e-Islam (Protectors of Islam) has reached such heights that the secular regime of Prime Minister Sheikh Hasina has had to bow to their campaigns for redacting and tampering with school curriculums.
Imagine Bengali language, history and music being taught by erasing the writings, thoughts and compositions of artists such as the novelist Sarat Chandra Chattopadhyay, the devotional songster Gyandas, the poet and dramatist Michael Madhusudan Dutt and the poet and novelist Sunil Gangopadhyay, on the grounds that these figures were not Muslims. Suppose one had to learn Bengali poetry by deleting the essential readings of the great Sufi-style poet Lalon Fakir and the Hindu epic Ramayana.
The secular Bangladeshi government has done just that in a bid to placate Hefazat, whose ideological platform is to halt the infiltration of all "alien cultures," including so-called "shamelessness" among women, to create a monolithic Islamic culture. Regular non-madrassa secular school education is sliding towards exclusionary, "madrassa-lite" teaching that seeks to cleanse the mind of non-Wahhabi concepts. It is a process of sowing saplings which will grow into jihadist monsters and unleash enduring hostility toward neighboring Hindu-majority India.
According to the prominent Bangladeshi journalist Anis Ahmed, Hasina is appeasing Hefazat to pry the group away from her main political rivals, which include the violent Bangladesh Jamaat-e-Islami, so as "to reduce the impact of any future protests" on her government. Weakened by a controversial re-election in 2014, her Machiavellian game is to marginalize Jamaat through a series of war crimes trials while pleasing Hefazat.
Like Widodo in Indonesia, who seems politically incapable of firmly tackling the FPI, the Bangladeshi leader has concluded that she cannot afford to antagonize Hefazat in a majority Muslim society where passions could be inflamed if she cracks down on those who position themselves as religious revivalists while carefully avoiding direct complicity in jihadist terrorism. Hefazat is dragging Bangladesh deeper into the zone of intolerance -- and is getting away with it because of the state's own machinations and calculations.
State connivance
Repugnant movements like the FPI in Indonesia and Hefazat in Bangladesh cannot be simply wished away. They are an intrinsic part of the body politic as a result of accumulated acts of state connivance, inducements from foreign donors, and popular frustration over governance failures.
But it is essential for those who stand for decency and human dignity in these two bellwether countries to counter-mobilize and check the power of the rabid Islamists. Small counter-protests by liberals, including pluralistic Islamic institutions, have been staged since the enormous rallies organized by the FPI and Hefazat. These kind of moderate movements must be encouraged by domestic and international stakeholders, who would be big losers in any radical Islamist upsurge.
Determined opposition to the Islamists of Indonesia and Bangladesh could perhaps encourage a degree of moderation, along the lines of the Muslim Brotherhood in Egypt. Notwithstanding broad-brushing by Egypt's military rulers, who are persecuting the Brotherhood as a "terrorist organization," the group represents a relatively benign variety of Islamism that has over time renounced violence, adjusted to parliamentary democracy and sobered its attitudes toward religious minorities.
Today, the Brotherhood is the sole organized social movement in Egypt, struggling for a style of democracy against entrenched secular military tyranny. Authoritarian Arab regimes in Egypt and the Gulf monarchies are lobbying the administration of U.S. President Donald Trump to designate the Brotherhood as a "foreign terrorist organization" because it poses the most potent challenge to their dictatorial rule. But banning the Brotherhood would be counterproductive as a way of combating terrorism in the Middle East, because it is a shock absorber that reduces the firepower of Islamists wedded to terrorist methods.
The worst-case scenario for Indonesia and Bangladesh is to turn into another Pakistan, where Islamisation has become entrenched as a result of unchecked collusion between Saudi-backed Wahhabis and the military. The result is a fully-fledged terrorist war spearheaded by the radical group Tehreek-e-Taliban and allied Sunni Muslim jihadists. The "jihad culture" of Pakistan is resilient and unstoppable because it is protected by a soft layer of non-violent Islamist movements such as Jamaat-e-Islami Pakistan and Jamiat Ulema-e-Islam, which provide social services and brainwash many into sympathizing with the hard layer of brutal terrorists.
Islamists are here to stay in Muslim countries. They cannot be wiped out. The choice is between extremist and undemocratic groups like those that have destabilized Pakistan, and comparatively responsible movements such as the Brotherhood in Egypt. Indonesia and Bangladesh must coordinate closely with their international partners and execute a clear strategy to ensure the latter variant wins the battle for the soul of Islam.
Sreeram Chaulia is a professor and dean at the Jindal School of International Affairs in Sonipat, India. His latest book is "Modi Doctrine: The Foreign Policy of India's Prime Minister"
http://asia.nikkei.com/Viewpoints/Sreeram-Chaulia/Islamist-challenge-mounts-in-Indonesia-and-Bangladesh
--------
'End violence, embrace peace if you truly believe in Islam" Cleric challenges Boko Haram
Feb 12 2017
An Islamic scholar, Malam Abdullahi Abubakar, on Sunday, advised Boko Haram members to end the violence and embrace peace if they truly believe in Islam.
He gave the advice at a workshop on Deradicalisation, Counter-Terrorism and Migration in Maiduguri.
Abubakar, also a lecturer at Bayero University Kano (BUK), said killing of innocent souls and destruction of property was contrary to Islamic teachings.
He condemned the Boko Haram ideology of trying to establish a wholly Islamic State, adding that "the Boko Haram group should re-consider its thought and revisit its methodology by following the right teachings of Islam.
"Islam is based on four foundamentals; they are justice, mercy, wellbeing and wisdom and anything contrary to these is against Islamic Shariah.
"Boko Haram members claim that Muslims who do not join their group are non Muslims, which is contrary to the concept of justice in Islam because in Islam, there is no compulsion to any religion."
Abubakar then urged individuals having interest in the group to have a rethink as Boko Haram was evil.
He said "they slaughter people and rape women all in the name of religion, this is certainly not part of Islam.
"Muslims must seek knowledge to be able to perform the religion in accordance with the teachings of the Holy Prophet."
The scholar explained that the workshop was packaged by the Centre for Democratic Development (CDD) to sensitise participants on the true teachings of Islam.
Mr Ikponmwosa Omoigiade, the CDD Project Coordinator, said the event was aimed at strengthening the capacity of communities and religious leaders in counter narratives to extremist views and perspectives toward the prevention and countering of radical views capable of breeding terrorism.
The News Agency of Nigeria (NAN) reports that 80 participants comprising clerics, youths and women took part in the workshop, supported by the UN Development Programme (UNDP) and the Japanese Government.
http://www.dailytrust.com.ng/news/general/-end-violence-embrace-peace-if-you-truly-believe-in-islam-cleric-challenges-boko-haram/184932.html
--------
Southeast Asia
No restrictions on organ, blood donation between Muslims and non-Muslims, FT Mufti says
February 13, 2017
KUALA LUMPUR, Feb 13 — There are no restrictions for organ donation and transplantation between a Muslim and a non-Muslim, said Federal Territories mufti Datuk Dr Zulkifli Mohamad al-Bakri.
He said this was because human organs were not Islamic or non-Islamic in nature but tools to support human life.
"When an organ of a non-Muslim is transplanted into the body of a Muslim, the organ will become a part of the Muslim person's body.
"Then, the organ is used for its purpose as ordered by Allah," he said in his Facebook page today.
Zulkifli said Islam decreed that the body of non-Muslim, which includes its organs and blood, always glorified and praised Allah and obeyed His commands.
On blood donation from a non-Muslim who may have eaten non-halal food such as pork, Zulkifli said it was allowed in Islam because it was only the blood being transfused not the essence of the pork.
He also shared the findings of the National Fatwa Council meeting on April 13 and 14, 1982 on blood donation and transfusion between a non-Muslim and a Muslim.
Zulkifli said it had been ruled that blood donation was 'harus' (permissible) and there was no need to separate the blood of a non-Muslim and a Muslim. — Bernama
http://www.themalaymailonline.com/malaysia/article/no-restrictions-on-organ-blood-donation-between-muslims-and-non-muslims-ft
--------
'I Have Embraced Islam, But I'm Still Chinese': Race and Religion Are Two Different Things
Sean Augustin
February 12, 2017
KUALA LUMPUR: Nurul Nadhirah Liew had to fend off a lot of negative perceptions about Islam when she converted 20 years ago.
Brought up in a Taoist household with very little interaction with the Malay-Muslim community, it was only natural that her family knew very little about Islam.
When Nurul converted, her mother feared she had "lost" a daughter and that Nurul would abandon her Chinese roots.
Full report at:
http://www.freemalaysiatoday.com/category/nation/2017/02/12/i-have-embraced-islam-but-im-still-chinese/
--------
PAS blasts mufti for questioning pro-hudud camp
February 13, 2017
PETALING JAYA: PAS said Perlis mufti Dr Asri Zainul Abidin was "confusing Muslims" when he questioned those in favour of shariah and hudud laws in Malaysia.
"Don't stand with the liberals who try to stop efforts to uphold God's religion," said the PAS Ulama wing's information chief Mohd Khairuddin Aman Razali.
He said Asri should not use his position as the state mufti to bring "deviant views".
Yesterday, Asri said he was concerned with the argument that implementing hudud would show the "beauty of Islam".
Asri also cited some Muslim countries that have failed in the implementation of shariah laws.
"I'm worried that one who steals a car will have their hands cut off, but one who steals billions of ringgit will escape," he told the forum organised by a group aligned to Gua Musang MP, Tengku Razaleigh Hamzah.
Asri warned of those in the pro-hudud camp who had a political agenda.
Khairuddin in his response argued that the issues raised by Asri were a procedural matter and involved laws of evidences before any punishment can be meted out.
"Asri's statement shows that he is confused and he is now trying to confuse Muslims," said the first-term Kuala Nerus MP.
Full report at:
http://www.freemalaysiatoday.com/category/nation/2017/02/13/pas-blasts-mufti-for-questioning-pro-hudud-camp/
--------
Muslims, Non-Muslims In Malaysia Should Strengthen Harmonious Relationship
12 February 2017
KANGAR: The Raja Muda of Perlis, Tuanku Syed Faizuddin Putra Jamalullail has called on Muslims and non-Muslims in Malaysia to further strengthen their harmonious relationship towards building a sustainable nation.
In that context, he advised all communities to continue to learn about and appreciate each other's culture and customs.
"Islam is a religion of mercy for all humanity. The dignity and glory of man lies in his obedience to Allah.
The Chinese community may feel Islam is not close with them," said Tuanku Syed Faizuddin.
He said, however, that Islam did not forbid any cultures or customs as long as it did not go against the principles of Islam such as those with elements of idolatry, superstition and those which destroyed morals.
He was addressing the Chinese Mulsim community at a state-level Chinese New Year celebration organised by the Perlis Islamic Religious and Malay Customs council here, last night.
Full report at:
http://www.malaysiandigest.com/news/657836-muslims-non-muslims-in-malaysia-should-strengthen-harmonious-relationship.html
--------
Anti-Ahok crowd directs anger toward media, journalists
February 13, 2017
After initially proceeding peacefully, the massive street protest on Saturday organized by Muslim groups demanding the imprisonment of incumbent Jakarta Governor Basuki "Ahok" Tjahaja Purnama ended in violence directed against members of the media.
The protesters, many of whom were from cities outside of Jakarta, started to gather on Friday night at the grounds of Istiqlal Mosque in Central Jakarta.
These protesters formed the core part of the rally and braved the rainfall and inundation in some areas around the mosque to stage the protest.
The size of the crowd swelled after candidates running in the Jakarta gubernatorial election, including Anies Baswedan and his running mate Sandiaga Uno, nominated by the Gerindra Party and the Prosperous Justice Party (PKS), and Agus Harimurti Yudhoyono, nominated by the Democratic Party, joined the protesters for the Fajr early morning prayer.
The candidates left the mosque at around 8 a.m. to spend their last day on the campaign trail.
Following the departure of the candidates, the protesters began to move away from Istiqlal and occupy the streets around the mosque. Leaders of Muslim organizations, including the leader of the Islam Defenders Front (FPI), Rizieq Shihab, started to deliver their speeches.
Despite warnings from the Jakarta Police and the General Elections Commission that members of the public should refrain from participating in rallies that carried election-related messages, many speakers urged the protesters in the rally and Muslims in general to deliver a defeat to incumbent Jakarta Governor Basuki Tjahaja "Ahok" Purnama.
Some of the leaders from the FPI, the Muslim People's Forum and the National Movement to Safeguard the Indonesian Ulema Council's Fatwa (GNPF-MUI), called on the protesters not to vote for Ahok on election day because Ahok was not a Muslim.
One of the speakers also called on the rally's participants to wage a "war" on social media, while another cleric demanded that protesters swear by the name of God that they would not vote for Ahok.
Despite the harsh rhetoric, some of the participants in the rally showed civility, especially when a Christian couple, intending to take their wedding vows at Jakarta Cathedral, which is located directly across from Istiqlal Mosque, had some difficulty making their way into the cathedral.
Many in the crowd voluntarily stepped aside and gave way for the couple's entourage. According to a number of media outlets, some of the protesters even gave their umbrellas to the couple when the rain started.
The protesters directed their anger toward the media, which they argued had given positive coverage to Ahok.
Full report at:
http://www.thejakartapost.com/news/2017/02/13/anti-ahok-crowd-directs-anger-toward-media-journalists.html
--------
Mideast
Erdogan says Turkish army close to taking IS-held town
Feb 13, 2017
BEIRUT - Turkish troops backed by Syrian rebel fighters have entered the centre of the Islamic State group bastion of Al-Bab and will soon capture it, President Recep Tayyip Erdogan said Sunday.
The town in Syria's Aleppo province is the last stronghold of the jihadist group in the region, and has also been the target of an assault by Syrian government forces. The Syrian opposition meanwhile announced the formation of a delegation to attend a new round of UN-sponsored peace talks in Geneva on February 20.
IS has come under pressure from simultaneous offensives in both Syria and Iraq, where the group seized large swathes of territory in 2014 and proclaimed an Islamic "caliphate". Erdogan, speaking in Istanbul, said Al-Bab "is now besieged from all fronts".
"Our forces entered the centre," he added, saying it was "only a matter of time" before the alliance of Turkish forces and rebels took control of the town.
"Daesh forces have begun leaving Al-Bab completely," he said, using an Arabic acronym for IS.
Turkish forces and allied rebels entered Al-Bab for the first time on Saturday, from the west, according to the Syrian Observatory for Human Rights.
The Britain-based monitor reported heavy clashes inside western Al-Bab on Sunday, as well as on the northern edge of the town, where Turkish forces and rebels were advancing but had not yet entered the town.
One Turkish soldier was killed and two soldiers wounded in clashes with IS jihadists, the Turkish Dogan news agency reported. That raised to 67 the number of Turkish soldiers killed since Ankara began its Operation Euphrates Shield in August, targeting both IS and the Kurdish YPG militia. Al-Bab has been a key target for both Operation Euphrates Shield, but also Syrian government forces, and Ankara now finds itself effectively jointly besieging the town with President Bashar al-Assad's forces despite opposing his government.
Syria's army has advanced towards Al-Bab from the south, and on Monday severed the last road leading into the town, completing its encirclement.
Erdogan added that Al-Bab was "not our final target," hinting that Ankara may participate in the fight to recapture IS's de facto Syrian capital Raqa.
More than 310,000 people have been killed in Syria since the conflict began in March 2011 with anti-government protests, and successive rounds of peace talks have failed to produce a political solution.
Invitations to new talks on February 20 in Geneva have been delayed while the opposition forms its delegation. On Sunday, the leading components of the political opposition announced a 21-member delegation, with a new delegation head and chief negotiator. The delegation includes 10 rebel representatives, and will be headed by Nasr al-Hariri, a member of the National Coalition, a leading opposition body.
The chief negotiator was named as lawyer Mohamed Sabra, who replaces Mohamed Alloush of the Army of Islam rebel group.
Neither Alloush nor other Army of Islam figures were listed as delegates, though it was unclear if the faction was boycotting the talks or being represented by other officials. No reason was given for the new delegation head and chief negotiator. The umbrella High Negotiations Committee (HNC) which has represented the opposition at previous rounds of talks described the delegation as inclusive. It said it included for the first time representatives from two additional opposition groupings, known informally as the Moscow group and the Cairo group.
But representatives from both groups denied they were part of the delegation.
In the past, the HNC has opposed the inclusion of the rival opposition groupings in its delegation, accusing members of the coalitions of being too flexible with regard to the Syrian government.
Full report at:
http://nation.com.pk/international/13-Feb-2017/erdogan-says-turkish-army-close-to-taking-is-held-town
--------
Netanyahu hails US veto of Palestinian as Libya envoy
Feb 13, 2017
JERUSALEM - Prime Minister Benjamin Netanyahu on Sunday hailed the US veto of a Palestinian to be named UN envoy to Libya, saying the world body failed to give equal consideration to Israelis.
"I was informed of the possibility of the appointment of Salaam Fayyad to a UN position," he said at Israel's weekly cabinet meeting.
"I said that the time has come for reciprocity in the UN's relations with Israel and free gifts cannot be constantly given to the Palestinian side," Netanyahu said, welcoming the US veto.
"The time has come for positions and appointments to be made to the Israeli side as well," he said, quoted in a statement issued by the prime minister's office.
According to Israeli media reports, the Jewish state could accept the appointment of Fayyad, a former Palestinian premier, if Tzipi Livni, a former foreign minister of Israel, were offered the post of a UN deputy secretary of state.
UN chief Antonio Guterres on Saturday defended his choice of Fayyad to be the UN peace envoy to Libya, a day after the United States blocked the appointment.
The choice "was solely based on Mr Fayyad's recognised personal qualities and his competence for that position", said UN spokesman Stephane Dujarric.
"United Nations staff serve strictly in their personal capacity. They do not represent any government or country."
Guterres had informed the Security Council on Wednesday of his intention to appoint Fayyad.
Full report at:
http://nation.com.pk/international/13-Feb-2017/netanyahu-hails-us-veto-of-palestinian-as-libya-envoy
--------
For Arab MPs, Israeli parliament 'harder than ever'
Majeda el-Batsh
Feb 13, 2017
It has never been easy being a lawmaker who identifies as Palestinian in the Israeli parliament, but today it is harder than ever, Arab Israeli MPs say.
In recent months they have seen their colleagues discuss banning the early morning Muslim call to prayer and vote to legalise the seizure of hundreds of acres of Palestinian land in the West Bank by Jewish settlers.
They have faced criticism and threats from fellow members of Israel's parliament, the Knesset, some of whom refuse to even speak to them.
Ahmed Tibi, a veteran lawmaker in his fifth term, said the situation in parliament is at its worst since he was first elected in 1999, with tensions whipped up by a "right-wing extremist" government. "The Knesset is an extremist place. It's not an easy place to work."
The government led by Prime Minister Benjamin Netanyahu that came to power following elections in 2015 is widely considered the most right-wing in the country's history.
It strongly supports Jewish settlements in the occupied West Bank and east Jerusalem, and some members favour annexing parts of the West Bank. The 2015 election also saw Arab Israeli parties form a common political front for the first time since the creation of Israel in 1948.
They founded the Joint Arab List, a coalition that ranges from Islamists to communists and even a Jewish parliamentarian.
With 13 MPs out of 120, it is now the third-largest parliamentary block, but is beset by internal divisions. Five more Arab Israeli parliamentarians belong to other parties.
Making up around 18 percent of Israel's population, Arab Israelis are descended from Palestinians who remained on their land after Israel was established.
They have full voting and legal rights but say the state systematically discriminates against them.
Tibi said the atmosphere in parliament is increasingly hostile, with some members even refusing to talk to others. He said tensions spiked during three wars with Palestinians in Gaza since 2008.
"When there's a war on, the Knesset is on fire - it's full of racism and blatant aggression," Tibi said. His Jewish colleagues "did not want to hear the Arab point of view, or even to hear Arabic," he told AFP. In December, the chairman of Netanyahu's Likud party, David Bitan, said he would prefer if Arab Israelis did not vote, accusing them of "representing Palestinian interests" rather than those of the state of which they are citizens. Tibi said he has been the target of calls for violence. Right-wing defence minister Avigdor Lieberman once said he should be put before a firing squad, he said.
"Every day he tells us that we are terrorists and enemies of the state."
Sometimes Arab MPs score points. Aida Touma, for example, broke a glass ceiling in 2015 when she became the first Arab to chair a standing committee in the Knesset.
"It means big challenges, as I belong to a parliamentary minority and a national minority within the state," she said.
But their colleague Basel Ghattas is now facing prosecution. Ghattas was accused of illegally bringing mobile phones to prisoners in an Israeli jail. He partly lost his parliamentary immunity and was indicted after Zeev Elkin, a minister from Netanyahu's Likud party, gathered 72 parliamentary signatures demanding Ghattas be thrown out. Israeli law says such a vote can be held if at least 70 members support it, but Ghattas is the first such case in Israel's history.
Full report at:
http://nation.com.pk/international/13-Feb-2017/for-arab-mps-israeli-parliament-harder-than-ever
--------
Heartbroken UN chief seeks Yemen talks 'resurrection'
Feb 13, 2017
RIYADH - A heartbroken United Nations chief on Sunday called for the "resurrection" of peace talks between Yemen's warring sides to end the suffering of civilians. Thousands of people have died in Yemen and millions are struggling to feed themselves almost two years after a Saudi-led coalition intervened to support Yemen's government and halt an advance by rebels.
Seven ceasefires brokered between government and rebel forces by the United Nations have failed, while UN-backed peace talks have repeatedly broken down. "You know, I am a Catholic. And Catholics believe in resurrection," UN Secretary-General Antonio Guterres told reporters during a visit to the Saudi capital. "So if negotiations are dead they can always resurrect. And I do believe that they need to for a very simple reason, the suffering of the Yemeni people."
The world body has called repeatedly for a ceasefire to allow the delivery of relief supplies. UN aid chief Stephen O'Brien warned last month that Yemen could face famine this year if no immediate action is taken. Guterres, who visited Yemen in his former post as UN High Commissioner for Refugees, praised the generosity of Yemenis despite their poverty.
He said that to see them "suffering so much is something that really breaks my heart". He spoke at a joint press conference with Saudi Foreign Minister Adel al-Jubeir after talks with King Salman, Crown Prince and Interior Minister Mohammed bin Nayef, and Deputy Crown Prince Mohammed bin Salman, the defence minister.
UN peace envoy Ismail Ould Cheikh Ahmed also attended the press briefing as he continues to push a peace plan that would restore a ceasefire and lead to a political transition in the country. A Saudi-led coalition of several Arab states began air strikes over Yemen in March 2015 to support the internationally recognised government of President Abedrabbo Mansour Hadi against the Iran-backed Huthi rebels.
Full report at:
http://nation.com.pk/international/13-Feb-2017/heartbroken-un-chief-seeks-yemen-talks-resurrection
--------
Erdogan says Turkish operation in Syria will continue to Raqqa
12 February 2017
President Tayyip Erdogan said on Sunday that the final goal of a Turkish military incursion into Syria was not just to retake the city of al-Bab from ISIS, but to cleanse a border region including Raqqa of the militants.
"The ultimate goal is to cleanse a 5,000-square-km area," Erdogan told a news conference before his departure on an official visit to Bahrain, Saudi Arabia and Qatar.
Turkey has long advocated a "safe zone" for civilians in northern Syria cleared of ISIS militants and the Kurdish YPG militia, but says such an area would need to be policed by a no-fly zone.
Full report at:
https://english.alarabiya.net/en/News/middle-east/2017/02/12/Erdogan-says-Turkish-operation-in-Syria-will-continue-to-Raqqa.html
--------
Israeli man stabs, injures two Palestinian street cleaners
Feb 12, 2017
At least two Palestinians have sustained injuries when a young Israeli man carried out a stabbing attack in southern Israeli-occupied territories amid violent attacks by Israeli military forces against Palestinian protesters.
Israeli police spokeswoman, Luba al-Samri, said in a written Arabic statement that the assailant, thought to be in his twenties, was detained after committing the attack in the city of Beersheba, located 115 kilometers southeast of Tel Aviv, early on Sunday.
The two injured men were transported to a hospital in the area.
Samri identified the unnamed attacker as a local resident of Beersheba, adding that initial investigations point to a "criminal" motive behind the incident.
30 Israeli settlers break into al-Aqsa Mosque
Meanwhile, more than two dozen Israeli settlers have once again stormed the al-Aqsa Mosque compound in the Old City of Jerusalem al-Quds.
Local sources, speaking on condition of anonymity, said 30 settlers, escorted by several groups of Israeli troops and led by a number of guides and rabbis, entered the site through the Bab al-Maghariba on Sunday morning.
This photo provided by the Arabic-language Safa news agency shows Israeli settlers at the al-Aqsa Mosque compound in Jerusalem al-Quds on February 12, 2017.
The settlers reportedly staged lengthy stopovers in various parts of the al-Aqsa Mosque courtyard during the incursion.
Full report at:
http://www.presstv.ir/Detail/2017/02/12/510220/Israel-man-stabbing-attack-Palestinian-street-cleaners-Beersheba-alAqsa-Mosque-compound--alQuds
--------
Europe
Islamic center unifying the community
Andrea Braswell
Feb 11, 2017
OMAHA, Neb (KMTV) - People came together at the Islamic Center of Omaha to support the Islamic community and learn about the culture.
"It's nice to remember that we are just people, no matter where we come from, what we believe in, or what we do."
Elizabeth James says she's here to gain a better understanding.
"I just think it's really important to learn about different cultures especially at a time when things have become so divided."
Division is something Vice Chairperson Ajmal Syed says he wants to change.
"There are a lot of things going on."
"We call it turbulence that's happening in the community because of some of the executive orders."
"We try to educate community members to be patient, to understand the context to why these things are going on.
Syed says he wants to clarify any misconceptions someone may have about Muslims.
"There is no place for terrorism in Islam; there is no place for hurting humanity in any religion, including Islam."
So people say they gathered here for the learning experience, but to also connect with people from different backgrounds.
"Just because they have a different religion doesn't mean they aren't people too."
http://www.kmtv.com/news/local-news/islamic-center-unifying-the-community
--------
Russia Gathers Stakeholders, Sans US or NATO, for Afghanistan Conference
February 13, 2017
ISLAMABAD —
Russia is hosting a conference in Moscow this week that will bring together Afghanistan, Pakistan, China, India and Iran to discuss a possible solution of the conflict in Afghanistan.
This meeting is part of Russia's effort at playing a more pro-active role in Afghanistan for the first time since its invasion of the country in 1979. Its efforts, however, have encountered controversies at the very outset.
The last conference Moscow hosted on Afghanistan in December included only China and Pakistan, prompting a strong protest from the Afghan government.
The one this week is more inclusive of the regional stakeholders, but excludes the United States or NATO, leading to speculation that Russia is more interested in undermining the Unites States than in solving the regional problems.
At a recent Senate Armed Services Committee hearing, chairman Senator John McCain said Russia is propping up the Taliban to undermine the U.S.
"Given how troubling the situation is in Afghanistan, any efforts by any outside stakeholder to look for regional solutions to the war there should be welcomed," said Michael Kugelman, deputy Asia director at the Washington based Wilson Center. The question he asked, however, was what is Russia trying to do.
"Is it genuinely trying to rally the key players to come up with an actionable plan to wind down the war? Or is it just trying to scale up its role in Afghanistan to undercut U.S. influence?"
Other regional analysts, however, are looking at the development with more optimism.
"This framework does include all the regional players that have a major stake in Afghanistan," according to Amina Khan of the Institute for Strategic Studies Islamabad, a Pakistani government run think tank.
"Terrorism is a global phenomena but I think regional countries need to play a more pro-active role," she added.
At the last trilateral, Russia's primary focus was on the presence of the Islamist militant group Islamic State in Eastern Afghanistan. Moscow does not want its influence to spread to the Muslim population in the Caucasus bordering Russia.
However, Gen. John Nicholson, the man leading the U.S. and NATO forces in Afghanistan, told the U.S. Senate Armed Services Committee recently that Russia is trying to "publicly legitimize the Taliban" with a "false narrative" that the Taliban is fighting Islamic State, not the Afghan government.
Full report at:
http://www.voanews.com/a/russia-gathers-stakeholders-for-afghanistan-conference-without-us/3720888.html
--------
South Asia
TTP provides core fighting group for IS: US general
ANWAR IQBAL
Feb 13, 2017
WASHINGTON: The Tehreek-i-Taliban Pakis­tan provides the core fighting group for the militant Islamic State (IS) group as TTP militants in Orakzai tribal agency en masse joined the relatively new terrorist group, says a top US general.
Gen John Nicholson Jr., the commander of US and international forces in Afghanistan, also agreed with a lawmaker that Pakistan's strong relationship with China and its growing ties with Russia were a cause of concern for the United States.
The general, who commands over 13,000 international troops, 8,400 of them American, appeared before the US Senate Armed Services Committee this week to brief American lawmakers on the current situation in Afghanistan.
Also read: Pakistan urged to approach Russia, Iran over IS threat in Afghanistan
He told the panel that the IS, which in Afghanistan was called the Islam State Khorasan Province, comprised fighters mainly from existing militant groups in Afghanistan and Pakistan.
Primarily, their membership had come from the TTP, which was a Pakistan-based opponent of the Pakistan regime, he said.
The general said TTP militants in Orakzai tribal agency had, en masse, joined the IS-K and formed the initial group of fighters who then moved into Afghanistan's Nangarhar province, spreading out to about 11 districts initially.
"So, the majority of the fighters in the IS right now came from the TTP, the Pakistani Taliban, and joined the banner of the IS," he added.
Gen Nicholson agreed with Senator Angus King, a Maine Democrat, that the Pakistan-Afghan region was a fertile ground for terrorism.
"The conditions in this region also lend themselves to the growth of these organisations. These 20 groups sit on top of a population, between Afghanistan and Pakistan, of over 200 million people, 70 per cent of them are under the age of 30. You know, employment is low, there's radical form of Islam," he said.
Take a look: US suggests working with Pakistan to beat terrorists
"It's like a Petri dish... into which you drop the 20 strands of DNA of these terrorist groups. And then what we see happening is convergence and growth in connections develop these."
Gen Nicholson noted that of the 98 US-designated terrorist groups across the globe, 20 operated in the Afghanistan-Pakistan region, along with three violent extremist organisations.
"This is the highest concentration of terrorist groups anywhere in the world, which underscores the importance of our counter-terrorism platform in the Central Asia-South Asia region which protects our homeland," he said.
Gen Nicholson told the committee that the war in Afghanistan had come to a "stalemate" but could be won by providing better training and equipment to Afghan national forces. To do so, he asked for "a few thousands" more troops and UH-60 Blackhawk helicopters for Afghan air force, which he said was a vital component to breaking the stalemate between Afghan and Taliban forces.
The US government is already considering a proposal to replace Afghanistan's current fleet of Russian Mi-17s with modified UH-60 Blackhawks, designed to handle the region's formidable mountainous terrain.
Throughout the hours-long hearing, Gen Nicholson, as well as some senators, insisted that the war in Afghanistan could not be won without Pakistan's support, but the general emphasised the need to work with Pakistan to eliminate alleged militant safe havens in the Federally Administered Tribal Areas, instead of antagonising it by cutting off US economic and military assistance.
Senator John McCain, who chairs the committee, set the tone of the discussion in his opening statement that "succeeding in Afghanistan will also require a candid evaluation of America's relationship with Pakistan".
Gen Nicholson said he was also concerned about the influence in Afghanistan of certain external actors, particularly Pakistan, Russia and Iran, who "continue to legitimise and support the Taliban". These external actors were also undermining the Afghan government's efforts to create a stable Afghanistan, he added. Yet, he warned against a knee-jerk reaction in this situation, particularly against Pakistan. "Our complex relationship with Pakistan is best assessed through a holistic review," he said.
The general noted that the Pakistani leadership had articulated its support for the US objective of a stable and peaceful Afghanistan, "but thus far we have not seen this translate into any change in terms of behaviour".
This lack of support was also visible in the freedom of action given to Taliban or the Haqqani Network to operate from sanctuaries in Pakistan, he said.
Published in Dawn February 13th, 2017
http://www.dawn.com/news/1314507/ttp-provides-core-fighting-group-for-is-us-general
--------
US airstrikes killed 18 Afghan civilians: UN
February 13, 2017
KABUL - At least 18 civilians were killed last week in airstrikes by international forces in Afghanistan's Helmand province, an initial United Nations inquiry has concluded.
American military officials say their aircraft have conducted around 30 air strikes in Helmand in the past week. A spokesman said they were looking into the inquiry.
"We are investigating the allegations and working diligently to determine whether civilians were killed or injured as a result of US airstrikes," said Brigadier General Charles Cleveland.
The NATO-led military mission has deployed hundreds of troops to Helmand in a bid to help Afghan security forces in their war against Taliban insurgents.
American aircraft and special forces have also provided combat support, with at least one US soldier wounded in recent fighting.
On Thursday and Friday airstrikes in Helmand's Sangin district killed as many as 18 civilians, mostly women and children, according to a UN statement released on Sunday. The UN said the strikes had been conducted by "international military forces," but only US aircraft have been involved in recent coalition strikes, according to military officials.
Family members of victims at the regional hospital in Helmand's capital, Lashkar Gah, demanded explanations.
"How could women and children be Taliban?" Majnoon, a resident of Sangin, who said 11 people were killed in his brother's house in a strike on Thursday, told Reuters. Mullah Qasem, a local leader in Sangin, said the government wanted justice for the families of the victims.
Full report at:
http://nation.com.pk/national/13-Feb-2017/us-airstrikes-killed-18-afghan-civilians-un
--------
Taliban bomber kills 7 outside Afghan bank
Feb 13, 2017
LASHKARGAH - A Taliban suicide bomber killed seven people and wounded 20 others outside a bank in the capital city of Afghanistan's Helmand province on Saturday, the governor's office said.
The bomber detonated an explosives-packed car next to an Afghan army vehicle as soldiers arrived at a bank in Lashkargah to collect their pay, the Helmand governor's spokesman, Omar Zwak, said. Among the dead were four civilians and three soldiers, he said.
The Taliban bomber rammed his explosives-laden car into Afghan soldiers who had queued outside the bank. Nearly two dozen others, including women and children, were wounded in the explosion, many of them critically.
The Taliban, who control vast swathes of the opium-ravaged province and have repeatedly threatened to seize Lashkargah, claimed responsibility for the bombing, calling it revenge for recent US air strikes in the volatile district of Sangin.
"A suicide car bomber killed several people, including five soldiers, and 21 others were wounded," Helmand police chief Agha Noor Kentoz told AFP.
Omar Zhwak, the provincial governor's spokesman, confirmed the casualties from the bombing, which upturned military vehicles and left the area strewn with charred debris.
The Italian-run Emergency hospital in Lashkargah said it had received at least 12 people, including a woman and a child.
The Taliban ruled out civilian casualties in a statement on their website, claiming that 21 Afghan army soldiers had been killed. The insurgents are known to exaggerate battlefield claims.
The attack comes after the US military this week stepped up air strikes in Sangin as fierce fighting with the Taliban raised fears that the key district could fall to the insurgents.
NATO on Friday said it was looking into local media reports of nearly a dozen civilian casualties from the strikes. "While supporting and defending Afghan troops, the US conducted air strikes in Sangin district," the coalition said in a statement.
"We're aware of the allegations of civilian casualties, and take every allegation very seriously. We'll work with our Afghan partners to review all related material."
For years Helmand was the centrepiece of the Western military intervention in Afghanistan only for it to slip deeper into a quagmire of instability.
The Taliban effectively control or contest 10 of the 14 districts in Helmand, the deadliest province for British and US troops over the past decade and blighted by a huge opium harvest that helps fund the insurgency.
Full report at:
http://nation.com.pk/international/12-Feb-2017/taliban-bomber-kills-7-outside-afghan-bank
--------
Myanmar to probe police over allegations of crimes against Rohingya
13 Feb 2017
YANGON: Myanmar is to investigate whether police have committed abuses against Rohingya Muslims, the government has said, after officials promised that allegations of atrocities against members of the Muslim minority would be looked into.
The U.N. human rights office said in a report this month Myanmar's security forces had committed mass killings and gang rapes of Rohingya Muslims and burned their villages since October in a campaign that "very likely" amounted to crimes against humanity and possibly ethnic cleansing.
Myanmar has denied almost all allegations of human rights abuses in northern Rakhine State, where many Rohingya live, and says a lawful counterinsurgency campaign has been under way since nine policemen were killed in attacks on security posts near the Bangladesh border on Oct. 9.
The military said last week it was setting up a team to investigate alleged atrocities by the security forces and the interior ministry followed that up on the weekend with a promise to investigate police.
The Home Ministry said in a statement a "departmental inquiry" would be conducted "to find out whether the police forces have committed illegal actions including violations of human rights during their area clearance operations".
The ministry, which is controlled by the military, said action would be taken against personnel "who failed to follow instructions".
"The U.N. report provides many detailed accounts of what allegedly happened, and that's why an investigation committee was set up to respond to the report with evidence," Police Colonel Myo Thu Soe told Reuters on Monday.
"The U.N. report includes very serious human rights abuses allegations against police in Myanmar including rape. But as we know, it did not happen," he said.
DISCRIMINATION
Separately, five policemen have been sentenced to two months detention after a video appeared online showing them abusing Muslims during an operation aimed at rooting out suspected militants in Rakhine State, Myo Thu Soe said.
In addition, three senior police officers involved in the case have been demoted, he added.
Full report at:
http://www.channelnewsasia.com/news/asiapacific/myanmar-to-probe-police-over-allegations-of-crimes-against-rohin/3514982.html
--------
Trump Considers Adding to List of Terrorist Groups
February 12, 2017
The United States last added a group to its list of Foreign Terrorist Organizations on June 30, 2016.
On that day, the Obama administration put al-Qaida in the Indian Subcontinental on the list. It said the group carried out attacks in Pakistan and murdered writers and activists in Bangladesh.
President Donald Trump is considering adding two more groups: the Muslim Brotherhood and Iran's Revolutionary Guard Corps.
Ted Cruz: It is time to call this enemy
Senator Ted Cruz of Texas lost out to Trump for the Republican Party presidential nomination. He and other Republicans in Congress last month proposed bills that ask Trump to consider adding the Brotherhood and Iran's Revolutionary Guard to the terrorist list.
"It is time to call this enemy by its name and speak with clarity and moral authority," Cruz said.
The Iranian Revolutionary Guard Corps is Iran's main security group. It also controls large parts of Iran's economy and is a major influence on its politics.
Opponents of naming the Iranian Guard a terrorist organization worry the move could do more harm than good. They say it likely would increase support for Iranian hardliners, reducing the influence of moderate leaders.
The Muslim Brotherhood wants countries to be governed by Islamic Law. The Muslim Brotherhood's Mohamed Morsi was elected president of Egypt in 2012. But he was removed by the military, led by Abdel Fattah el-Sisi, one year later.
After taking over as the country's president, el-Sisi has banned the Muslim Brotherhood. And he has been calling on the U.S. to add the group to its terrorist list.
There is also opposition to putting the Muslim Brotherhood on the terrorist list.
The Council on American-Islamic Relations works to protect civil liberties of American Muslims. Ibrahim Cooper speaks for the group, which also opposes President Trump's executive order blocking travel to the U.S. from seven majority Muslim nations. A court has put the order on hold.
Cooper told VOA that those pushing for the terrorist declaration are trying to connect American Muslims to the Muslim Brotherhood. Such a declaration, he said, would be used "in a political campaign to attack" American Muslims.
But important advisers to President Trump support the terrorist declaration for the Brotherhood. Among them is his chief strategist Stephen Bannon, the former head of Breitbart News. He has called the Brotherhood the "foundation of modern terrorism."
Sean Spicer is the press secretary for President Trump. He would not say if Trump is ready to declare the Brotherhood and Iran's Revolutionary Guard terrorist organizations. But he said the president's main goal is to "attack" and "destroy" Islamic terrorism.
The Egyptian government recently ordered 1,500 people to appear in court on charges of helping fund the Muslim Brotherhood.
Human Rights Watch said the action amounts to "indiscriminate use" of Egypt's anti-terrorism laws.
Full report at:
http://learningenglish.voanews.com/a/trump-considers-adding-to-list-of-terrorist-groups/3718341.html
--------
Afghan forces with US air support launch another offensive against ISIS
Feb 12 2017
The Afghan National Defense and Security Forces (ANDSF) launched another major offensive against the loyalists of the Islamic State of Iraq and Syria (ISIS) terrorist group in eastern Nangarhar province of Afghanistan.
The local government and Security officials informed regarding the launch of the offensive during a press conference today.
Provincial governor's spokesman Ataullah Khogyani said the offensive "Shaheen-28" was launched after the approval of President Ghani was attained d following the decisions of the provincial military council.
Khogyani further added that the Afghan forces will also receive air support from the US forces based in Afghanistan.
He said the operations will further cover the areas in Haska Mina and Kot districts where previously operations were conducted but security check posts will be established in areas cleared during the Shaheen-25 this time.
Full report at:
http://www.khaama.com/afghan-forces-with-us-air-support-launch-another-offensive-against-isis-02866
--------
Karzai reacts at alleged civilian deaths in Helmand airstrike, Lashkargah bombing
Feb 12 2017
The former Afghan President Hamid Karzai reacted at the alleged civilian deaths in Helmand airstrike conducted by the US forces.
Karzai in a Twitter post said "I condemn in strongest terms foreign airstrikes that killed people in Sangin and terrorist attack that killed people in Lashkargah."
The former President further added that he shares the deep pain of suffering families.
The NATO-led Resolute Support Mission (RSM) confirmed the US airstrike against the militants in southern Helmand province of Afghanistan.
"While supporting and defending Afghan troops, the U.S. conducted airstrikes in Sangin District, Helmand over the last 24 hours," the alliance said in a statement.
Brig. Gen. Charles Cleveland quoted in the statement, said "We're aware of the allegations of civilian casualties, and take every allegation very seriously."
He said "We'll work with our Afghan partners to review all related material."
However, the provincial officials, said Saturday that the militants were targeted in Sangin airstrikes as they were planning a large attack on the district following their major defeat nearly two weeks ago.
Full report at:
http://www.khaama.com/karzai-reacts-at-alleged-civilian-deaths-in-helmand-airstrike-lashkargah-bombing-02865
--------
Top Taliban leader Mawlavi Naqibullah, foreign militants killed in Badakshan
Feb 12 2017
A top leader of the Taliban group was along with severa local and foreign insurgents in northeastern Badakshan province of Afghanistan.
According to the local security officials in Badakhshan, the militants were killed during the counter-terrorism operations in Jurm district.
The commander of the 20th Pamir Brigade, General Ghulam Hazrat Karimi, said Mawlavi Naqibullah was among eleven insurgents killed during the operations.
Gen. Karimi further added that four foreign insurgents were among those killed.
He said at least fourteen militants also sustained injuries during the operations conducted Farghamero and Aab Raghak villages in the past 24 hours.
According to Gen. Karimi, the Afghan security forces and local residents of the two villages did not suffer any casualties during the operations.
The anti-government armed militant groups including the Taliban insurgents have not commented regarding the report so far.
Full report at:
http://www.khaama.com/top-taliban-leader-mawlavi-naqibullah-foreign-militants-killed-in-badakshan-02864
--------
Deadly car bombing plot foiled in Kunduz city
Feb 12 2017
The Afghan security forces have foiled a deadly car bombing plot in northern Kunduz province of Afghanistan.
The Ministry of Interior (MoI) said the Taliban insurgents were looking to detonate a Vehicle-borne Improvised Explosive Device (VBIED) in the 3rd police district of the city.
According to MoI, the attack plot was foiled by the Afghan police forces and the car bomb was defused, extracting 220 kg of explosives from the vehicle.
MoI further added that the Taliban insurgents were looking to carry out the attack to cover the deadly casualties the group's fighters suffered during the recent operations.
The anti-government armed militant groups including the Taliban insurgents have not commented regarding the report so far.
Kunduz is among the relatively volatile provinces in northern Afghanistan where the Taliban insurgents are actively operating in a number of its districts.
The group launched numerous attack on Kudnuz city and managed to partially take control of the strategic Kunduz city last year.
Full report at:
http://www.khaama.com/deadly-car-bombing-plot-foiled-in-kunduz-city-02863
--------
Africa
Libya unity govt slams creation of rival 'national guard'
12 February 2017
Libya's UN-backed unity government on Sunday slammed the creation by armed groups of a national guard rival to its own presidential guard in the capital Tripoli.
The Government of National Accord said it considered the creation of the "Libyan National Guard" to be "an attempt to form a parallel body to the Presidential Guard" it has formed.
"These groups and those supporting it are considered to be outlaws," the GNA said in a statement.
"And they will be treated as such by the security and judiciary bodies."
The GNA warned that the formation of a rival guard was an attempt "to lead the capital into bloody armed conflict".
On Thursday, armed groups mostly from the western city of Misrata, announced the creation of the "Libyan National Guard" to continue the fight against ISIL, as well as to secure state institutions and diplomatic missions.
But they did not say whether or not it would support the GNA, which has struggled to assert its authority across Libya since taking office in the capital last year.
Local sources have said militias in the "Libyan National Guard" include backers of Khalifa Ghweil, leader of a self-proclaimed "Government of National Salvation" which has refused to recognise the GNA.
Misrata's militias, which control much of western Libya, led the battle to retake the former ISIL bastion but say the GNA stopped backing them after Sirte fell in December.
On Friday, the United States said it had noted with "serious concern reports that numerous tactical vehicles from an organisation claiming to be the 'Libyan National Guard' have entered Tripoli".
Libya has been wracked by chaos since the 2011 toppling of dictator Moamer Kadhafi, with rival militias and administrations vying for control of the oil-rich country.
A rival authority based in the country's far east has also refused to recognise the GNA since it started working in Tripoli in March last year.
http://www.worldbulletin.net/africa/184675/libya-unity-govt-slams-creation-of-rival-national-guard
--------
Kenya: Muslim Cleric Shot Dead at Embu Prison
12 FEBRUARY 2017
Embu — A muslim cleric has been shot dead at the Embu GK Prison.
The cleric was attacked while heading for morning prayers within the prison where a warder was also wounded.
Police say the assailant who shot them has been arrested after giving himself up at the Itabua Police Station, shortly after the incident that occurred at dawn.
Full report at:
http://allafrica.com/stories/201702120086.html
--------
Armed Gambian soldier arrested in mosque as president prayed
13 February 2017
A Gambian soldier and former member of ex-President Yahya Jammeh's guard has been arrested for bringing a loaded gun into a mosque where President Adama Barrow was praying, the west African force in the country said Sunday.
The incident happened during Friday prayers at the King Fahd mosque in Banjul, the military force sent by the Economic Community of West African States (ECOWAS) said in a statement.
During a routine search by Senegalese police at the mosque "a 9mm calibre 'Helwan' automatic pistol was discovered" with a loaded magazine, the statement said.
The arrested man has since been handed over to the Gambian authorities, who will probe the incident.
Barrow defeated longstanding hardline ruler Jammeh at the polls in December.
He then took refuge in neighbouring Senegal on January 15, fearing for his safety after Jammeh reversed his acceptance of the election result and sought for weeks to cling to power.
Full report at:
http://www.worldbulletin.net/africa/184698/armed-gambian-soldier-arrested-in-mosque-as-president-prayed
--------
Somaliland approves UAE military base on its territory
13 February 2017
The parliament of Somalia's breakaway northern region of Somaliland approved an agreement between Somaliland and the United Arab Emirates (UAE) allowing the Emirati government to establish a military base in the port town of Berbera on Sunday.
In Sunday's vote, 144 Somaliland lawmakers voted in favor of the military base and two voted against. Two others abstained. Nine lawmakers opposed to the base shouted words against Somaliland President Ahmed Mohamed Silanyo and were taken out of the chamber by Somaliland soldiers.
The vote will allow the Somaliland administration to complete negotiations with the UAE to build its first military base in Africa. The agreement was signed by Somaliland and the UAE in 2015 and it is a 30 years deal.
Speaking at the parliament on Sunday, Somaliland President Ahmed Silanyo said that the military base would benefit the people of Somaliland and create jobs.
Full report at:
http://www.worldbulletin.net/africa/184680/south-sudanese-general-resigns-cites-ethnic-cleansing
--------
India
Shia Clerics from Iran and Sunni Clerics Appeal For Unity among Muslim Sections in India
Feb 13, 2017
CHARMINAR: Shia and Sunni clerics on Sunday urged unity among all Muslim sects at a conference held at Salarjung Museum.
The conference, which was held on the topic of Itehaad Ummat Seerat Fatima Zahra Ki Roshni, was attended by dignitaries from Iran, including Ayatollah Sheik Mohsin Araki, the general secretary of World Forum For Proximity of Islam School of Thoughts. At the meet, Shia religious scholar and the president of Taqreeb Bayn Al-Mazahib, Araki said that ties between Shia and Sunnis in India must be strengthened.
"Both sects should come forward to work together.The work cannot be done individually so we should be united. God has selected some people for this work and they do their work assigned by him,'' said the Shia scholar. Sunni cleric Maulana Mufti Abrar Ali Miraj hailed the Shia religious leader for bringing and promoting unity among Shia and Sunni people. The religious clerics hailed the Islamic Republic of Iran for efforts in enhancing unity among Shias and Sunnis, to ensure unity among all the Muslim sects.
The conference was organized by the Majlis-e-Ulemae-Hind and All India Sunni Ulemma and Sufia Board.
In the conference, other eminent scholars from India and Iran also stressed on the importance of unity of the Muslim ummah.
http://timesofindia.indiatimes.com/city/hyderabad/shia-clerics-from-iran-appeal-for-unity-among-muslim-sections/articleshow/57119047.cms
--------
Jammu: Hoardings ask Rohingya, Bangladeshi Muslims to leave
by Arun Sharma
February 13, 2017
HOARDINGS HAVE come up in and around Jammu city, asking Rohingya and Bangladeshi Muslims to leave the area, while urging local residents to unite so as to "save history, culture and identity of Dogras". Carrying photographs of Jammu and Kashmir National Panthers Party leaders, including its chairman Harsh Dev Singh and state president Balwant Singh Mankotia, these hoardings ask Jammu to "Wake Up". "It is the question of the very survival of Dogras who have already lost their identity due to the settlement of people from other parts of the state on the outskirts of Jammu city,'' Harsh Dev said.
Former Supreme Court Judge Reacts To AIADMK Crisis, Says Tamil Nadu Governor Should Act Soon
Last week, a division bench of the state High Court, comprising Chief Justice N Paul Vasanthakumar and Justice Dhiraj Singh Thakur, had issued "post admission notices'' asking the Chief Secretary, Commissioner-Secretary Home, DGP and the IG for Jammu zone to file their response within two weeks to a PIL that sought identification and deportation of Rohingyas and Bangladeshis from the state. The notices were accepted by Deputy Advocate General Raman Sharma.
The PIL was filed by advocate Hunar Gupta, a member of the state BJP's legal cell. Arguing the case for Gupta, senior advocate Sunil Sethi, who also happens to be chief spokesperson for the BJP in the state, said there had been an abrupt increase in the number of illegal immigrants from Bangladesh and Myanmar. Though according to the government, 13,400 Myanmar and Bangladeshi nationals have been living in various parts of the state, their actual number is much higher, he had pointed out.
"They are suspected to be involved in various anti-national activities like drug trafficking, hawala transactions etc., at the behest of enemies of the nation,'' Sethi submitted, adding that their presence will lead to "increase in pro-separatist as well as anti-India activities in the state". BJP Nowshera MLA Ravinder Raina said: "There are no records regarding them, and their settlement in a sensitive border state is a great threat to national security as these people can be easily used by anti-national elements…"
Full report at:
http://indianexpress.com/article/india/jammu-hoardings-ask-rohingya-bangladeshi-muslims-to-leave-4521493/
--------
India will host Palestinian president before PM Narendra Modi heads for Israel
Feb 13, 2017
NEW DELHI:India will host Palestinian President Mahmoud Abbas in a diplomatic balancing act before Prime Minister Narendra Modi heads for Israel towards the middle of this year for the first visit by an Indian head of government to Tel Aviv since establishment of bilateral diplomatic relations in 1992. Furthering strategic ties with West Asia has been a priority for the BJP-led NDA government. It has walked the extra mile to engage the Arab countries as well as Iran, even as it has consolidated relations with Israel, with an aim to create an antiterror narrative and secure its energy and human resources in the region. While Abbas has visited India in the past this will be his maiden trip to India since the Modi government assumed office in May 2014. During the tenure of this government President Pranab Mukherjee visited Palestine along with Israel in 2015 in keeping with India's longstanding principle of a twostate solution to end the protracted crisis in the region.
Abbas will be making a standalone trip to India, without including Pakistan, which he visited separately recently. Strategic affairs analysts said that most leaders from West Asia, Gulf and Egypt are increasingly undertaking standalone trips to India. The de-hyphenation comes in the backdrop of India's growing economic profile and rising threats from terror groups that also have a presence in the Af-Pak region.
The visit will be held in the backdrop of the first Indo-Palestinian Joint Commission meeting last year and India's participation in a conference on Israel and Palestine organised by France in Paris. India is expected to extend further assistance to Palestinian capacity-building during Abbas' visit besides exploring business ties, people familiar with the developments said.
Full report at:
http://timesofindia.indiatimes.com/india/india-will-host-palestinian-president-before-pm-narendra-modi-heads-for-israel/articleshow/57119195.cms
--------
Two jawans martyred, four Hizbul terrorists killed in J&K's Kulgam
Feb 12, 2017
NEW DELHI: Two army jawans were martyred and four Hizbul Mujahideen terrorists were killed in a gunbattle between security forces and terrorists in Kulgam in south Kashmir on Sunday.
Acting on a tip-off by police about the presence of a large number of terrorists, army cordoned off Frisal village in Kulgam , 60 km from Srinagar. An encounter is currently underway. As per intelligence inputs, the terrorists were hiding inside a house in the area.
In a joint operation, the army, police and para-military forces performed a thorough search of all the houses in the area. While searching the suspected house, the personnel from One Rashtriya Rifles located a false ceiling where the terrorists were hiding.
On being spotted, the ultras opened fire on them, leading to a gunfight which lasted several hours. Four terrorists of the banned Hizbul Mujahideen outfit were killed in the ensuing exchange of fire, while three others managed to escape into the nearby jungles. Hunt is on to nab them, sources said.
Five soldiers were also injured and two of them succumbed to their injuries before they could be evacuated for treatment. Three jawans were airlifted to Army's 92 base hospital in Srinagar and their condition was stated to be stable.
Director General of Police S P Vaid said that security forces had achieved a major success by gunning down four militants.
Full report at:
http://timesofindia.indiatimes.com/india/two-jawans-martyred-in-jks-kulgam-encounter-underway/articleshow/57106291.cms
--------
Militants in Kashmir's Kulgam encounter identified as Hizbul and LeT operatives
Feb 13, 2017
The four militants killed in a gunfight with security forces on Kulgam in south Kashmir on Sunday were locals, police said.
While two belonged to Kashmiri separatist group Hizbul Mujahideen, the others were associated with the Pakistan-based Lashkar-e-Taiba, they said.
Eight people, including two civilians and an equal number of soldiers, were killed in the gun battle and protests that followed. One of the civilians was a protester while the other was caught in the crossfire.
Kashmiri separatists have called a strike on Monday to protest crackdown by the security forces while the opposition National Conference has demanded a probe into the firing.
Security forces had cordoned off a house in Kulgam's Frisal village on Saturday night after they were informed of militants' presence. The gunfight started after militants opened fire early on Sunday, police said, adding three of them managed to escape.
The two slain soldiers – Raghubeer Singh of Uttarakhand and Bhandoriya Gopal Singh of Gujarat – belonged to 1st Rashtriya Rifles.
Locals said thousands of people, chanting pro-freedom slogans, participated in the funeral of the militants and the two civilians. Militants in Redwani Qaimoh even offered gun salute to the four associates, local news portals quoted eyewitnesses as saying.
At least 21 protesters were injured when police used bullets, pellets and tear gas shells to disperse demonstrators.
Full report at:
http://www.hindustantimes.com/india-news/militants-in-kashmir-s-kulgam-encounter-identified-as-hizbul-and-let-operatives/story-sWB02yN9YZcGtqmFwnngIP.html
--------
Arab World
Lebanese Islamist group under fire for commemorating Iranian revolution
12 February 2017
Lebanese party Al-Jamaa al-Islamiya has come under fire after participating in Thursday's ceremony commemorating the Iranian revolution at the Iranian embassy in Beirut.
The group was criticized because it has attended the event although it had voiced its support for the Syrian revolution.
In a statement issued Friday, the party said its participation was just based on "protocol" and does not have any political dimensions.
"Our participation does not at all reflect any change in al-Jamaa's stances towards Iranian policy and its intervention in Lebanon or any change to their position that completely rejects Hezbollah's participation in the Syrian war," it said.
"The visit to the embassy comes within the context of social and diplomatic relations and courtesies and it comes in response to the Iranian envoy's visit to al-Jamaa's centers and after he congratulated us for electing the new command," it added.
However, the statement was met by further criticism particularly on social media.
One social media user slammed the visit and said: "There must not be any social relations and courtesies between the oppressed and the oppressor."
Many others criticized the group's participation considering the "rivers of blood" being shed in Syria due to the participation of Iranian militias in the Syrian war.
According to al-Jamaa's statement, the group attended this same event last year and the year before.
Ihab Nafaa, the group's political official in North Lebanon, apologized on Saturday "to all the people who have suffered from Iranian occupation and its oppression."
https://english.alarabiya.net/en/News/middle-east/2017/02/12/Lebanese-Islamist-group-under-fire-for-commemorating-Iranian-revolution-.html
--------
IS executes 5 Egyptians it accuses of spying for army
Feb 13, 2017
CAIRO - The Islamic State group in Egypt claims to have executed five men it accuses of spying for the army, which is battling the jihadists in the Sinai Peninsula.
In a series of photos published Friday on the secure messaging app Telegram, five men presented as "spies" are seen lying face down on the ground before a militant shoots them in the back of their heads with an assault rifle.
Jihadists have killed hundreds of soldiers and policemen since the military overthrow of Islamist president Mohamed Morsi in 2013 unleashed a bloody crackdown on his supporters.
The crackdown decimated the Islamist movement and killed hundreds of his followers, and set off a jihadist insurgency that has killed hundreds of security personnel.
Most of the attacks have taken place in the Sinai Peninsula, which borders Israel and the Gaza Strip, but attacks have also been carried out in other areas including Cairo.
The Egyptian army announced on Friday that it had killed "500 terrorists" since it launched a wide-ranging security operation in the Sinai in September 2015.
Full report at:
http://nation.com.pk/international/12-Feb-2017/is-executes-5-egyptians-it-accuses-of-spying-for-army
--------
At least five protesters killed in Saturday's demos in Baghdad: interior ministry
Feb 13, 2017
At least five protesters loyal to Shi'ite cleric Moqtada al-Sadr were killed, and 174 others wounded, in clashes that happened Saturday with Iraqi security forces in downtown Baghdad, according to an updated toll by the interior ministry on Sunday.
http://nation.com.pk/international/12-Feb-2017/at-least-five-protesters-killed-in-saturday-s-demos-in-baghdad-interior-ministry
--------
Hezbollah urges Lebanon plan for Syria refugee return
Feb 13, 2017
BEIRUT:- The head of Lebanon's powerful Hezbollah movement on Sunday urged the government to coordinate with Damascus to help refugees to return now that "large areas" of Syria are "safe". In a televised address, Hassan Nasrallah said Syrian refugees should not be coerced into going home, but added that a string of "victories" by President Bashar al-Assad's forces meant it would be safe for many to return. "Military victories in Syria, the most recent of them the victory in Aleppo... have turned large areas into safe and quiet spaces," Nasrallah said.–AFP
He urged "cooperation to return the majority of these refugees to their towns and villages and homes, so they will no longer be refugees sitting in tents or in the streets".
Lebanon hosts around a million registered Syrian refugees and has struggled with the consequences of the war in neighbouring Syria since it began in March 2011. Hezbollah is a key ally of Assad's government, and its fighters battle alongside his troops against opposition forces, including during the December recapture of second city Aleppo.
Nasrallah said the process of returning Syrian refugees should be "one of persuasion, not of coercion".
"It is the duty of all Lebanese to deal with this issue in a humanitarian fashion, setting aside political considerations or fears," he added. He also urged the government in Beirut to engage with its Syrian counterpart on the issue, despite the deep antipathy between Lebanese Prime Minister Saad Hariri and Damascus.
Hariri accused Damascus of involvement in the 2005 assassination of his father, former premier Rafiq al-Hariri, and backed the uprising against Assad.
"Frankly, the Lebanese government must end its obstinacy... and talk to the Syrian government: is this issue not pressing?" Nasrallah asked.
He called on the government to work with Damascus "and develop a single plan, because this cannot be addressed by Lebanon alone, and begging will not solve our problem".
Lebanon has struggled to deal with the massive influx of refugees, who have added to the pressure on its already stretched infrastructure and economy.
Beirut has regularly called for more international assistance, and President Michel Aoun earlier this month urged the international community to facilitate the safe return of refugees.
Full report at:
http://nation.com.pk/international/13-Feb-2017/hezbollah-urges-lebanon-plan-for-syria-refugee-return
--------
Damascus: Terrorists Fail to Lift Syrian Army's Siege to Flee towards Quneitra
Feb 12, 2017
Tens of terrorists trapped in the circle of the army soldiers in Southwestern Damascus used the Marwan height and a region near the town of Beit Jin and stormed the army positions in the village of al-Maqrouseh to push back the army men and lift their siege to open a way and move towards Quneitra province.
The army troops inflicted heavy losses on the militants while artillery units shelled terrorists' supply lines on the road from Beit Jin to Moqr al-Mir, repelling militants' attack.
Terrorist groups lost 30 members in the failed attack and pulled back the remaining pockets of their forces from the battlefield to evade more casualties.
On Wednesday, the terrorist groups once again targeted the al-Wafedeen Refugee camp in Eastern Ghouta with a barrage of missile and rockets, preventing exit of civilians and militants via a safe corridor set up by the Syrian Army.
Terrorist groups' missile units shelled the humanitarian corridor in al-Wafedeen refugee camp for the fifth day in a row, preventing evacuation of civilians and those militants that intend to join peace with the Syrian government.
No civilian managed to leave Eastern Ghouta via the corridor in al-Wafedeen, field sources said.
Full report at:
http://en.farsnews.com/newstext.aspx?nn=13951124000588
--------
Syrian Army Intensifies Anti-ISIL Attacks to Liberate Ancient Palmyra
Feb 12, 2017
The army soldiers engaged in fierce clashes with ISIL terrorists and managed to tack control over three positions in al-Bayarat al-Qarbi region in West of Palmyra, killing and wounding a number of terrorists.
The army men also drove ISIL out of a hill West of Abarat Jahar and meantime advanced against terrorists in the surrounding areas of the town of Jahar.
The fighter jets targeted ISIL's positions in al-Shareh al-Ariz region in Eastern Homs, killing a number of terrorists and destroying an oil tanker and two military vehicles.
The warplanes also carried out several combat flights over ISIL's positions and movements along the defense lines in Badiyeh (desert) al-Qarbi of Tadmur and in the villages of al-Shandakhiyeh, Jebaj Hamd and Tal al-Awamid, destroying terrorists' entire positions and inflicting heavy casualties on them.
Full report at:
http://en.farsnews.com/newstext.aspx?nn=13951124000823
--------
Syrian, Russian Warplanes Preempt ISIL's Attack South of Deir Ezzur
Feb 12, 2017
The warplanes pounded ISIL's positions in al-Makbat region Southwest of Panorama and foiled ISIL's attack on government forces' defense lines, killing most of the terrorists and destroying two military and two bomb-laden suicide vehicles.
In the meantime, Syrian Army troops targeted two groups of ISIL terrorists that had planned to use al-Huweiqa passage and nearby regions of the faculty of agriculture in al-Hosseiniyeh, killing and wounding most of militants.
The army units also hit hard ISIL's concentration centers in the regions of al-Shouleh and al-Mayadeen in Deir Ezzur, killing a large number of terrorists and destroying their bomb-laden vehicles.
Also, the rmy troops and aircraft targeted a main ISIL camp near Deir Ezzur city, leaving tens of terrorists dead or wounded and their hardware destroyed on Saturday.
Full report at:
http://en.farsnews.com/newstext.aspx?nn=13951124000676
--------
Syria: Infighting Intensifies amongst Rival Terrorist Groups in Idlib
Feb 12, 2017
The sources said that Tahrir al-Sham Hay'at has declared war against Liwa al-Aqsa, a branch of Jund al-Aqsa in Hama province.
They added that one of Abu Abdul Malek al-Shami, a commander of Tahrir al-Sham Hay'at, has underlined his forces' firm will to annihilate Liwa al-Aqsa.
The sources said that combatants of Tahrir al-Sham Hay'at have driven Liwa al-Aqsa forces out of the town of al-Tamanna in Southern Idlib.
The Hay'at's decision to open war on Jund al-Aqsa came after the Liwa al-Aqsa took control of the town of Kafr Sajneh in Southern Idlib.
Later, Jund al-Aqsa terrorists continued their advances in the region and seized control over the town of Khan Sheikhoun and al-Tamanna.
Also, a group of terrorists affiliated to the newly-formed Tahrir al-Sham Hay'at (the Levant Liberation Board) entered a government hospital in the town of Ma'arat al-Nu'aman in Idlib province on Wednesday, using force, and took several guards of the medical center that were members of Ahrar al-Sham hostages.
Media sources affiliated to terrorist groups said that fighters of Tahrir al-Sham Hay'at arrested Ahrar's guards of the hospital on charges of assassinating the board's forces.
Later, al-Nusra Front (recently renamed to Fatah al-Sham Front) and Faylaq al-Sham agreed to exclude the hospital in Ma'arat al-Nu'aman from their differences and set up their military centers far away from the medical center, allowing Nusra forces to guard the hospital.
Full report at:
http://en.farsnews.com/newstext.aspx?nn=13951124000417
--------
Syria opposition forms new delegation, scraps Saudi-backed groups
Feb 12, 2017
Syria's armed opposition groups have announced their new delegation for an upcoming round of peace talks brokered by the United Nations and set to be held in the Swiss city of Geneva, scrapping Saudi-backed terrorist groups.
The so-called High Negotiations Committee (HNC), a coalition of foreign-backed Syrian opposition groups, made the announcement in a statement on Sunday, saying that the final composition of the delegation included 10 representatives of militant groups and 11 opposition politicians, mostly affiliated with the armed groups within the coalition.
The Saudi-backed Ahrar al-Sham militant group and Jaysh al-Islam do not have any representatives in the delegation, which could be perceived as a sign that the armed opposition groups are trying to distance themselves from Riyadh's warmongering policies in Syria.
The statement, which was issued amid a conference held by the umbrella HNC group in the Saudi capital, Riyadh, further said that the delegation would be headed by Nasr al-Hariri, a senior member of the so-called National Coalition for Syrian Revolution and Opposition Forces, in the fresh round of the peace negotiations, scheduled to be held on February 20.
Mohamed Sabra was also selected as the chief negotiator of the delegation. He replaced Mohamad Alloush, a member of the Saudi-backed Jaysh al-Islam terrorist group. Alloush served as the chief negotiator for the so-called opposition groups during three previous rounds of peace talks in Geneva, the last of which was held on April 13-27 last year and ended with no result.
Syrian children look at a train traveling through devastated eastern districts in the northwestern city of Aleppo for the first time in more than four years, January 25, 2017. (Photo by AFP)
The Geneva talks were originally planned to take place on February 8, but UN Special Envoy for Syria Staffan de Mistura said he had rescheduled them to take further advantage of the fruits of Astana discussions.
Full report at:
http://www.presstv.ir/Detail/2017/02/12/510230/Syria-armed-opposition-delegation-Geneva
--------
Syrian Soldiers Deploy 1.5km from ISIL-Held Town of Al-Bab
Feb 12, 2017
The army men engaged in intense battle with ISIL and managed to take control over the farms in Northern, Northwestern and Northeastern directions of the town of Tadif, reaching territories 1.5km from the terrorist-held town of al-Bab.
The army men also drove ISIL out of more positions and reached the region of Mefraq (crossroad) al-Tadif South of the town of Tadif.
In the meantime, the army's artillery and missile units pounded ISIL's positions in Tadif.
The Russian Defense Ministry said on Saturday that the Syrian army supported by Russian aviation destroyed a ISIL stronghold near the city of al-Bab.
The Syrian army killed over 650 terrorists and terrorists' hardware in their operation to free the town of Tadif near al-Bab, Sputnik reported.
"During the fighting near the Tadif populated area, the (Syrian) government forces killed more than 650 terrorists, destroyed two tanks, four armored personnel carriers, 18 off-road vehicles equipped with heavy weapons, seven mortars and six 'jihad-mobiles'," the Defense Ministry said.
According to the Russian ministry, Tadif which is located in Aleppo province's North-East was "one of the most fortified strongholds of terrorists near al-Bab."
Full report at:
http://en.farsnews.com/newstext.aspx?nn=13951124001101
--------
Pakistan
No mention of Hafiz Saeed in NAP, says Shujaat
February 13, 2017
LAHORE: Pakistan Muslim League-Quaid (PML-Q) President and former Prime Minister Ch Shujaat Hussain, commenting on the statement of Adviser on Foreign Affairs Sartaj Aziz, said that he declared the detention of Hafiz Saeed as part of National Action Plan (NAP).
"When National Action Plan was formulated, he along with Mushahid Hussain Sayed, had represented their party in which there was no mention anywhere of Hafiz Saeed," he said. Talking to media men on Sunday after meeting with Kashmiri Hurriyat leader Mishal Yasin Malik at his residence in Lahore, he said, "Kashmiris' struggle will surely bear fruit and be successful." He said, "Sartaj Aziz says that relations with Afghanistan are complicated whereas we have been saying for years together that without talking to Afghanistan there can be no peace in the region but present government of Pakistan has taken no step in this regard."
"There was tension during the previous governments also but process of mutual visits and exchange of delegations continued but now this work has come to a standstill," he added. Ch Shujat Hussain further said that, "Iran, India and Afghanistan are three big countries of which the government accepts relations are bad but we are not saying relations with third country are so better." He said, "relations with Afghanistan and Iran should be improved."
About his meeting with Mishal Malik, wife of Kashmiri Hurriyet leader Yasin Malik, Ch Shujat Hussain said, "The world community should take notice of oppression and atrocities of occupying Indian army in held Kashmir." "People of Pakistan are with Kashmiris, without giving right of self-determination to people of occupied Kashmir, the agenda of partition of Indian sub-continent is incomplete," he said.
Mishal Yasin Malik expressed heartfelt gratitude to Ch Shujat Hussain and said, "Pakistan Muslim League has always extended full support for the struggle of Kashmiris and raised voice against atrocities in occupied Kashmir."
https://www.thenews.com.pk/print/185929-No-mention-of-Hafiz-Saeed-in-NAP-says-Shujaat
--------
Military favours 'mainstreaming' of Fata, says Bajwa
ZULFIQAR ALI
Feb 13, 2017
PESHAWAR: Chief of the Army Staff Gen Qamar Javed Bajwa has said that the military will support the government's efforts to "mainstream" the Federally Adminis­tered Tribal Areas (Fata).
He said this while talking to field commanders and soldiers during a visit to South Waziristan on Sunday, according to a press release issued by the Inter Services Public Relations. He visited predominantly Mehsud tribe areas, where repatriation of displaced families is under way.
The army chief was briefed about security and stability in South Waziristan, including border management and rehabilitation of temporarily dislocated persons.
Gen Bajwa said the army would support efforts for mainstreaming of Fata by the government as per aspiration of the tribes.
He expressed satisfaction on operational gains, development works and measures for improving border security. He directed the officials concerned to continue focusing on stability operations and socioeconomic development.
Full report at:
http://www.dawn.com/news/1314494/military-favours-mainstreaming-of-fata-says-bajwa
--------
MQM-P vows to move SC over 'pre-census rigging'
Feb 13, 2017
HYDERABAD: Muttahida Qau­mi Movement-Pakistan (MQM-P) leader Dr Farooq Sattar has said that his party will be moving the apex court on the issues of powers for local governments, non-implementation of the 20 per cent job quota for cities and "pre-census rigging".
He was talking to reporters at Kohinoor Chowk and a reception camp at Hali Road during his visit to the city on Sunday.
"Rigging has taken place even before the holding of census. New census blocks have descended from skies in the rural areas of Sindh. The motive seems to be to raise the rural and reduce the urban population so that the rule of waderas can be protected," he claimed.
Dr Sattar observed that such an attempt was being made once again but the urban population of Sindh would not accept such a census and would protest over it.
He said that the MQM-P believed in a working relationship with every political force and did not have enmity with anyone.
Referring to his handshake with Pak Sarzameen Party leader Syed Mustafa Kamal at a programme in Karachi on Saturday, Dr Sattar said one should not raise question over handshake because responding in such way he demonstrated ethics and high values. He rejected comments and satiric remarks by some MQM-London people and his critics over the handshake as "unfair".
Dr Sattar said that MQM-P's Feb 17 public gathering in the Pucca Qila ground would be historic. "We will remind those who have forgotten old days of their past," he said.
Graffiti against leader
Graffiti against MQM-P leader Dr Farooq Sattar emerged in different parts of Hyderabad and Latifabad on Sunday, ahead of the Feb 17 public meeting of the party in the Pucca Qila ground.
Full report at:
http://www.dawn.com/news/1314401/mqm-p-vows-to-move-sc-over-pre-census-rigging
--------
Pakistan tapped world capital market four times: Dar
Feb 13, 2017
LAHORE - Finance Minister Senator Ishaq Dar said on Sunday that Pakistan had successfully tapped international capital market four times since 2014 and each time received overwhelming response.
He was addressing the closing ceremony of "Colours of Indus 2017 Programme" here at the Governor's House. Punjab Governor Muhammad Rafique Rajwana and Ali Jamil from Young Presidents' Organisation (YPO) also addressed the ceremony, while YPO delegates were also present on the occasion.
The minister termed the event an excellent way of showcasing rich cultural diversity and abundant opportunities, a growing and developing Pakistan offered to young entrepreneurs. Business leaders and entrepreneurs should take advantage of attractive business opportunities and investment climate in Pakistan, he added.
Dar mentioned that when the Pakistan Muslim League-N government came to power in 2013, the country was facing challenges of unstable macro-economic situation, GDP growth at only 3 percent, foreign reserves of below $8 billion, spiraling circular debt, crippling energy shortages and fiscal deficit of 8.8 percent.
However, the government under the leadership of Prime Minister, Nawaz Sharif set priorities right by focusing on 4 Es including Energy, Economy, Elimination of extremism, and Education, he added.
He said that the country was now back on the road to macro-economic stability to achieve higher, sustainable and inclusive growth. He said that for the first time, Pakistan successfully completed all 12 reform steps of EFF (Extended Fund Facility) Programme of the IMF, asserting that growth momentum continued to remain above 4 percent for the third year in a row, and the GDP growth was registered 4.71 percent in FY 2016, highest in eight years.
Target for the GDP growth in FY 2017 is around 5.5 percent and 7 percent during FY 2018-19, he added. He said international organisations had also recognised Pakistan's economic turnaround, citing that the IMF had raised its GDP growth forecast for Pakistan for FY 2017 from 4.7 to 5 percent, and projected GDP growth of 5.5 percent, Asian Development Bank (ADB) raised its GDP forecast for 2017 from 4.8 to 5.2 percent, and the World Bank projected 5.2 percent GDP growth in FY 2017 and 5.4 percent in FY 2018. He said the Economist also recently ranked Pakistan as the 5th fastest growing global economy as well as the fastest growing Muslim economy. The minister asserted that inflation was brought down to less than 3 percent in FY 2016, the lowest in decades, and fiscal deficit reduced from 8.2 to 4.6 percent in FY 2016, while on the revenue side, tax collection increased by 60 percent over last three years and forex reserves were sufficient for over five months of import cover.
Underprivileged segments of society had been main beneficiaries of recent economic progress, he said and cited that the BISP allocation had been nearly tripled from Rs43 billion in FY 2013 to Rs115 billion in FY 2017, and Pakistan had made significant progress in poverty reduction.
Federal PSDP (Public Sector Development Programme) had increased from Rs348 billion in FY 2013 to Rs800 billion in FY 2017, he added. Dar said that recent PwC Report projected Pakistan's economy to be the 20th largest by 2030 and the 16th largest economy by 2050, above Italy and Canada.
Full report at:
http://nation.com.pk/business/13-Feb-2017/pakistan-tapped-world-capital-market-four-times-dar
--------
Aziz sounds alarm over 'nuclearisation' of Indian Ocean
SHAZIA HASAN
Feb 13, 2017
KARACHI: Foreign Affairs Adviser Sartaj Aziz said on Saturday that Pakistan would go all out to counter growing threats to peace in the Indian Ocean, chiefly from its 'nuclearisation' started by India.
Speaking at a conference, he listed the challenges to peace in the ocean as its militarisation, proliferation of weapons of mass destruction, increased missile capabilities and power projection by foreign militaries, in addition to piracy, illegal fishing, human, drugs and arms smuggling, maritime pollution and climate change.
"This trend is likely to intensify in the coming years," he warned at the 'International maritime conference on strategic outlook in Indian Ocean region, 2030 and beyond — evolving challenges and strategies'.
Says un-demarcated Sir Creek borders cast a shadow on maritime security
"We are aware of our national interests and every effort will be made to strengthen our capacity to ensure that we remain ready to meet the emerging maritime security challenges. For us, to remain oblivious of the developments taking place in the Indian Ocean region is not an option."
Pakistan last month successfully test-fired a nuclear-capable submarine-launched cruise missile, Babur-III. The move towards a sea-based deterrent, military strategists say, was necessitated by India's 'unrestrained behaviour'. India had last year tested the nuclear-capable K-4 submarine-launched ballistic missile from its nuclear-powered submarine INS Arihant.
Mr Aziz said nuclearisation of the Indian Ocean had further destabilised the region.
He said it was in Pakistan's ves­ted interest that the region remai­ned peaceful because 95 per cent of its trade took place through sea and it had a coastline over 1,000km long, an Exclusive Economic Zone of around 300,000 square kilometres, the Karachi port and the newly built deep sea port of Gwadar.
"The un-demarcated borders in the Sir Creek have the potential to cast a shadow on maritime security," he said.
"We have to maintain significant naval presence to keep our sea lanes open and defend our interests whether on land or on the sea."
He said the Indian navy's substantial expansion was a cause for concern for Pakistan. "Pakistan has a strategic stake in the peaceful navigation and security of the Indian Ocean region."
He said: "We realise the economic potential of the region. As the third-largest ocean providing coastline to more than 30 countries, the Indian Ocean provides connectivity not only to important regions in Asia, particularly South Asia and the Middle East, and Africa, it also connects Australia with Europe. Regular dialogue between stakeholders on security and safety has never been so important."
He recalled that an estimated 55pc of oil reserves of the world and 40pc of gas were located in the region. "Today some 40pc of the global trade passes through the Indian Ocean. With the rise of Asia as the global powerhouse, the region indeed offers the unique platform for today's globalised world as an attractive trade route. At present ports in the Indian Ocean handle about 30pc global trade and half the world's container traffic. But the establishment of a new system of routes and ports will further increase the economic importance of this ocean," he said.
Earlier, in his keynote address at the three-day seventh international maritime conference at the Bahria University, AJK President Sardar Masood Khan said the Jammu and Kashmir dispute would cast its shadow in the strategic and commercial balance in the region. "If the dispute is not settled peacefully according to the aspirations of the Kashmiri people, it would remain a trigger for volatility in the region along with being a potent driver of conflict. The bilateral talks despite the sincere and persistent efforts of Pakistan have proved to be unproductive because of India's intransigence," he said.
He said the Indian Ocean region was not all about war. "It is a catalyst for peace and prosperity, cooperation, collaboration, connectivity and stability and security."
Full report at:
http://www.dawn.com/news/1314296/aziz-sounds-alarm-over-nuclearisation-of-indian-ocean
--------
Two Swat children killed in hand grenade mishap
ALI AKBAR
Feb 13, 2017
Two children were killed and another critically wounded in an accidental grenade explosion near Khyber Pakhtunkhwa's Swat Valley on Sunday, officials said.
The children of a shepherd family were playing in a mountainous village in Buner district when they found the hand grenade and accidentally set it off, local government official Zariful Maani told AFP.
The two brothers, aged nine and 10, died, while their seven-year-old female cousin is in critical condition, Maani said.
Another local government official, Aizaz Ahmad, confirmed the details.
School-going children remain caught up in the years-long conflict between security forces and militants in the region following a Taliban insurgency in the area since 2007.
In the beginning of 2007, Taliban militants led by Maulana Fazlullah, now central chief of the Tehreek-i-Taliban Pakistan (TTP) took control of the Swat district and waged a campaign of attacking schools, killing policemen, and beheading opponents.
Full report at:
http://www.dawn.com/news/1314340/two-swat-children-killed-in-hand-grenade-mishap
--------
Fazl claims to have cut off supply line of terrorists
13-Feb-17
PESHAWAR: Chief of his own faction of Jamiat Ulema-e-Islam, Fazlur Rehman on Sunday said his party has disconnected the supply line of the terrorists.
He added the rulers and bureaucracy are not interested in legislation. Addressing a lawyers' convention, the cleric said Pakistan is not a secular but an Islamic country and according to its constitution all laws should be made in accordance with Quran and Sunnah. He said that developmental work in Federally Administered Tribal Areas (FATA) was equal to zero, adding that fundament facilities should be provided to the tribal people. He said that the system of the country would be democratic and not parliamentary. He said that merger of FATA with Khyber Pakhtunkhwa was an opinion and separate province and identity for the tribal people was another opinion. He said that the government had formed a committee for FATA reforms.
http://dailytimes.com.pk/khyber-pakhtunkhwa/13-Feb-17/fazl-claims-to-have-cut-off-supply-line-of-terrorists
--------
Faisal Mosque not a 'gift' by Saudi Arabia
13-Feb-17
ISLAMABAD: Sometimes, frequent repetition of a false narration with high confidence becomes a reference of important historical facts, events and developments.
The same is happening in the case of Faisal Mosque, where masses are forced to believe that the said iconic mosque of the federal capital was fully funded by the Kingdom of Saudi Arabia, as people write and speak this false narration repeatedly without any reference or research.
An American founding father and the second president of the United States (1797-1801) John Adams said: "Facts are stubborn things; and whatever may be our wishes, our inclinations, or the dictates of our passion, they cannot alter the state of facts and evidence."
However, it may be somebody's wish to spread the falsehood that Faisal Mosque was fully funded by the Saudi government, but the official documents of the project clearly negate this false myth as only partial funding was made by the Saudi government on the directions of its King, late Shah Faisal bin Abdul Aziz Al Saud. In response the mosque was named after
his name.
Replaying to a written question asked by Daily Times, the Public Relations Directorate of the Capital Development Authority (CDA) also endorsed the aforementioned historical fact and informed that the project was completed in $45 million in which only $28 million was contributed by the government of Saudi Arabia while $17 million was provided by the Pakistani government in addition to the allocation of 33 acres of land for the mosque.
The project to build a mosque was conceived in 1966, when King Faisal bin Abdul Aziz visited Islamabad. An international competition for the selection of the mosque design was held in 1969 and the design of a Turkish architect Mr. Vedat Dalokay was selected by a jury appointed by the International Union of Architects.
A foundation stone was laid by King Khalid bin Abdul Aziz in 1976, but the project was started in 1978 and completed in 1988 in a period of 10 years.
The structural engineers of Faisal Mosque were R.L Lac Qurix from Paris and S. Erdolan from Turkey. The Project Manager was Muhammad Rafique Ahmed while the project was executed by contractor M/S National Construction Limited.
Full report at:
http://dailytimes.com.pk/islamabad/13-Feb-17/faisal-mosque-not-a-gift-by-saudi-arabia
--------
JI chief flays govt for 'failed' foreign policy
13-Feb-17
LAHORE: Jamaat-e-Islami (JI) chief Sirajul Haq chief has said that the country is being pushed towards isolation because of 'failed' foreign policy of the government.
"Despite blind following of the United States (US) dictation for the last several years, Washington today stands with New Delhi on Kashmir issue," he said while addressing the participants of the JI central workshop at Mansoora on Sunday.
He said that all rulers, including former dictator Pervez Musharraf, had been protecting US interest against national interest.
"If the rulers give up corruption and announce to deposit the plundered wealth in the public exchequer, most of the country's problems will be solved," he said, adding that mills and factories of the rulers were minting profit whereas national institutions such as the Pakistan International Airlines and Pakistan Steel Miss were facing huge losses. "This was only because the intentions of the rulers were not good as they simply prefer their personal interest to the national interest."
Pakistan, he said, had abundant resources both of men and material, but these resources were not being properly used and thousands of educated youth were running from pillar to post to find jobs.
Full report at:
http://dailytimes.com.pk/punjab/13-Feb-17/ji-chief-flays-govt-for-failed-foreign-policy
--------
North America
US freezes charitable donations of man having 'Islam' as surname
13 February,2017
BEDFORD (Daily Dunya) – U.S. Department of the Treasury has frozen the charitable donations of a British Muslim citizen Mamoon-ul-Islam for having 'Islam' in his surname.
Mamoon who works for a charitable organization in Bedford raised £400 for a UK food bank and Eventbrite, a US website which facilitates fundraising.
All the donations came from Britain and were in sterling.
However; his name "M Islam" featured on a list created by the US Office for Foreign Assets and Control.
He is an accountant by profession and says that he has been subject to discrimination blackmailing.
"This is beyond discrimination. I honestly don't know how to explain in words. Just because of my name I am treated differently," he told The Independent.
"This was blackmail. They kept the money and they kept asking me to provide additional information even though they had my details.
"This was the eighth event with this organisation and I have never had a problem. This is just another government restricting my economic freedom," Islam said.
http://dunyanews.tv/en/World/374891-US-freezes-charitable-donations-of-man-having-Isl
--------
Pakistan lawmakers threaten to boycott US after visa denial
Feb 13, 2017
WASHINGTON: Pakistani lawmakers have threatened to boycott their American counterparts and the US itself after a Pakistani legislator was denied a visa+ to attend a UN-sponsored International Parliamentary Union (IPU) being held in New York.
Amid continually deteriorating ties between the two countries, mainly on account of Pakistan's use of terrorism, the US Embassy in Islamabad reportedly nixed a visa for Maulana Abdul Ghafoor Haideri, who belongs to the fundamentalist Jamiat Ulema-i-Islam-Fazl (JUI-F), well-known for its toxic anti-American rants. Haideri was scheduled to travel to the US with Pakistan Muslim League-Nawaz Senator, retired Lt-Gen Salahuddin Tirmizi on Sunday, but although Tirmizi was given a visa, Haideri's application was put on hold.
The rejection enraged the Senate Chairman Raza Rabbani, who according to the Pakistani media, has declared that "No delegation, member of Congress or diplomat of the US will be welcomed by the Senate of Pakistan, Senate Standing Committees and the senators in their official capacity till this issue is resolved." Rabbani also called off the UN visit and ordered that no Senate delegation would visit the US until its diplomatic mission explained the delay in issuance of a visa to Haideri.
Pakistan has come under increasing scrutiny for the terrorism it exports to the sub-continent and beyond, including to the United States. It escaped being placed in the list of seven Muslim-majority countries+ whose nationals were banned from traveling to the US, even as administration officials and analysts acknowledged that Pakistanis and Saudis, more than any of the seven proscribed countries, undertook acts of terrorism on US soil, including in New York and San Bernardino.
A recent US think-tank report has also recommended that the Trump administration consider denial of visas to Pakistani politicians and military officials+ known to be involved in terrorism, unless the country gives up its patronage of terrorism.
Full report at:
http://timesofindia.indiatimes.com/world/us/pakistan-lawmakers-threaten-to-boycott-us-after-visa-denial/articleshow/57114457.cms
--------
The Real Faces of Muslim Youth In New York
February 13, 2017
In a world where politicised images of American Muslims are continually being depicted as a plagued foreign diaspora, photographer Mark Bennington took the initiative to present Muslims in a more positive light.
In a new photo series entitled 'America 2.0', Bennington sets out to tell the stories of young Muslim adults in New York City. According to Bennington, these young Muslims are imperative to the next generation whose stories needed to be heard.
Rights advocates slam Trump plans on Muslim immigrants, refugees
"As a photographer, and as someone whose signature style is emotive portraiture, I decided to not only immerse myself in understanding "the other side" of Muslim life in America but moreover capture the joy and harmony of it," Bennington said of his inspiration behind the series.
"There is no doubt that the election season played an important role in kick-starting this project. Now more than ever, we, as the American public, are faced with images and propaganda of "the other" – be it Muslims, Mexican immigrants, the African-American community, the LGBTQ community, the list goes on," he said.
The basis for the project was to capture Muslim youth just being 'themselves'. Without maintaining all the focus on their Muslim identity or faith, Bennington thought it vital to substantiate each photograph with a story or narrative of who each subject was. "My focus was less on their Muslim identity or faith and more on their experiences of being young adults in NYC," he explained.
Full report at:
Here we look at 17 stories of young Muslims and their experiences in New York City.
https://tribune.com.pk/story/1297641/real-faces-muslim-youth-new-york/
--------
A manual for combating Trumpism in Canada: Siddiqui
By HAROON SIDDIQUI
Feb. 12, 2017
Canadians have been beseeching Justin Trudeau to open up Canada's borders to those affected by Donald Trump's ban on refugees as well as immigrants and visitors from seven Muslim nations. Canadians also want the prime minister to stand up to the president, whom he meets in Washington on Monday.
We should be agitating just as vigorously against the dangerous levels of anti-Muslim bigotry right here at home. And rather than have Trudeau pick a fight with Trump over domestic American issues already being contested in the courts there, we want the prime minister to stay focused on safeguarding our economic lifeline to the U.S. and also ensure that Canadian citizens are not targeted for bigoted harassment when travelling to the U.S.
The Jan. 29 massacre in a Quebec City mosque did not happen in a vacuum. The alleged killer, Alexandre Bissonnette, is a fan of Trump and also of Marine Le Pen, leader of France's extreme right, who brought her anti-Muslim message to Quebec last year.
Canadians jolted by the tragedy have been demonstrating exemplary solidarity with Muslims. Trudeau and Quebec Premier Philippe Couillard have struck the right chords. But far too many politicians, especially Quebec nationalists and federal Conservatives, are shedding crocodile tears, given their own record in recent years of stigmatizing Muslims and stoking public fear of Muslims.
Jason Kenney, Kellie Leitch and Chris Alexander may have been the spear-carriers for Stephen Harper's cultural war on Muslims. But Rona Ambrose, interim Conservative leader, and many on her front bench in the House of Commons are equally guilty of having introduced Trumpism in Canada long before Trump mainstreamed it in the U.S.
In the days after the Quebec City murders, Jean-François Lisée, leader of the Parti Québécois, offered a half-hearted mea culpa for the excesses of its Charter of Quebec Values. But by last week, he was back playing identity politics in the National Assembly.
To pull Canada back from such toxic polarization, here's a to-do list.
Canadians should not let the Leitches and Lisées off the hook.
Leitch, of "Barbaric Cultural Practices" fame, remains an unapologetic admirer of Trump. So is Kevin O'Leary, another leadership candidate.
Her proposal to vet potential immigrants for anti-Canadian values is a dead ringer for Trump's "extreme vetting," to ban those with "hostile attitudes toward" the U.S.
As immigration minister, Alexander kept the door mostly shut on Syrian refugees, while holding it open for Christians from that region, implementing religious discrimination well ahead of Trump.
Like Trump, the Harperites conflated Muslim terrorists with all Muslims. They falsely accused mosques of fomenting jihad and undermined legitimate mainstream Muslim organizations by boycotting them or libelling them with unsubstantiated charges of Islamic militancy.
In some instances, the Harperites and the Quebec nationalists were worse than Trump — for example, bullying Muslim women by associating their dress with misogyny, barbarism and terrorism, and concocting absurdly discriminatory policies against them.
Trudeau must protect our trade with the U.S., but not at the expense of Canadian Muslims.
One Montreal woman was turned back from the Vermont border, while a Toronto woman was grilled at a border crossing in Buffalo. Neither had faced such harassment before, or had anything to do with the Muslim-majority countries listed in Trump's executive order. But both were wearing hijabs.
Their treatment puts a lie to Trump administration claim that it is not targeting Muslims. Trudeau has a duty to ensure that all Canadians are treated fairly.
Expand the remit of the intelligence and security services, as well as anti-radicalization groups, to include the monitoring and ferreting out of right-wing extremists.
There are about 100 white supremacist, anti-immigrant and virulently anti-Muslim groups active across Canada, especially in Quebec. They need to be on the radar.
Protect mosques and Muslims.
Dozens of mosques have been vandalized, and Muslims physically assaulted or harassed in public spaces, and discriminated against at work. Women have been disproportionately targeted — perverse testimony to the falsehood of Islamophobes' ostensible concern about the status of Muslim women.
Federal, provincial and municipal governments should audit the many police investigations into such incidents, to see what was done or mostly not done. Police services have a duty to seriously investigate allegations of incitement of hatred, prohibited under the Criminal Code.
Ottawa should restore the hate speech provision of the Canadian Human Rights Act.
Harper axed Section 13 in deference to those demanding unfettered freedom to malign Muslims and Islam. The media joined them, citing free speech, without ever answering whether they favour free speech for anti-Semites and homophobes, for example.
The need to balance free speech with protecting vulnerable groups has long been a cherished Canadian value. The Supreme Court of Canada has repeatedly upheld hate speech prohibitions of both the Criminal Code and the Human Rights Act. But Harper ignored the rulings, just as Trump does not want the American courts to stay in the way of his diktats.
Mayor John Tory needs to stop obfuscating his close links with Nick Kouvalis, who recently quit the Leitch campaign for using Trump-like tactics of name-calling and telling the big lie to unsettle the opposition.
Tory is a decent man but he's known to compromise principles in trying to appease all sides.
Kouvalis was his chief strategist in the 2014 election. Tory must publicly rule out any role for him in the 2018 mayoral election.
Tory's other friend, Andy Pringle, whom he installed as head of the Police Services Board, raised funds for Leitch's leadership bid. He stopped only after media raised questions. The harm is already done. How can he possibly be assumed to be impartial about issues involving the policing of minorities after his financial and political support for someone peddling racist policies? He should resign. Tory should ask him to.
Premier Couillard must abandon his bill before the Quebec National Assembly banning niqab-wearing Muslim women from giving or receiving government services, even health care. He had introduced it to pacify anti-Muslim nationalists, who are not easily pacified. Lisée and François Legault, leader of the third-party Coalition Avenir Québec, announced Tuesday they will target both the niqab and the hijab.
It matters not whether Couillard — or you or I — dislike the niqab. At stake is a secular principle — the state has no business telling women how to dress or to how practise their faith, so long as that practice does not cause harm to others.
Full report at:
https://www.thestar.com/news/insight/2017/02/12/a-manual-for-combating-trumpism-in-canada-siddiqui.html
--------
Deep River shows solidarity with Muslim community
February 13, 2017
By Sean Chase
DEEP RIVER – On a bitterly cold winter afternoon, the residents of this town banded together unifying as one voice to denounce the tragic massacre of six Muslim-Canadians at a Quebec City mosque.
Regardless of religion, ethnicity or politics, more than 300 people ventured out in the middle of a blustery snow storm to remember the victims who were gunned down on Jan. 29 inside the Grande Mosquée de Québec in the suburb of Sainte-Foy and show solidarity with the Muslim community not only across Canada but here in Renfrew County.
Planned as a symbolism of unanimity only a week-and-a-half ago, the Deep River Peace Walk mustered an impressive body of folk from across the community to declare that violence of this nature will never be tolerated nor will it deter Canadians from fostering an inclusive and cohesive society.
Carrying signs that read "united we stand, divided we fall" "love for all," marchers proceeded from the town hall to Mcelligott Drive where they gathered in front of the Ottawa Valley Islamic Centre. In the rally's most poignant moment, schoolchildren unveiled a Canadian flag while proudly holding up photos of the six victims: Azzeddine Soufiane, Khaled Belkacemi, Abdelkrim Hassane, Mamadou Tanou Barry, Ibrahima Barry and Aboubaker Thabti.
In her brief address to the crowd, event organizer Alison Hopley McIvor said this walk was a response to the "sickening terror attacks" on the Islamic Centre in Quebec City as well as their collective disguest at the "hateful rhetoric targetng Muslims in the U.S., a reference to the executive order signed by President Donald Trump that halts all refugee admissions and temporarily barring people from seven Muslim-majority countries.
"We wanted to give our community a chance to send a different message – a message of peace and love – and your presence here is a testament to the powerful bond we share with our Muslim brothers and sisters here in Deep River and the surrounding community," said McIvor.
Members of the Islamic community wholeheartedly welcomed this expression of common cause. Mahmoud Karam said is was his hope that they can learn from each other and lean on each other as Canadians who share the same values and dreams.
"Let us reaffirm our commitment to live together in peace and abandon all those who try to divide us through hatred and violence," he said. "This really touches our hearts as a muslim community."
Lamia Marie remarked that she truly feels respected, accepted and safe noting that the tragedy has brought out the best in Canadians.
"It is deeply upsetting that this happened in our beautiful multicultural country," said Marie. "This event shook me and the entire country."
She said she agreed with Prime Minister Justin Trudeau's description of the mass shooting as a terrorist attack adding the six victims had two things in common – their choice as Islam as a religion and Canada as a home.
"We gather to celebrate the love and peace of our community and honour those who chose Canada to be their home," Marie said.
Full report at:
http://www.thedailyobserver.ca/2017/02/12/deep-river-shows-solidarity-with-muslim-community
--------
CIA director gives "anti-terror" medal to Saudi royal!
13 February 2017
The heir to Saudi Arabia's throne has been awarded a medal by the new director of the US Central Intelligence Agency, who honoured his counter-terrorism work.
Mike Pompeo, on his first overseas tour since being confirmed as spy agency chief in late January, made the presentation to Crown Prince Mohammed bin Nayef at a weekend ceremony, the official Saudi Press Agency (SPA) said.
Widely respected in the West for his efforts to combat violent extremism, he oversaw a crackdown on Al-Qaeda which killed security officers and foreigners in the kingdom between 2003 and 2007.
In 2009 Prince Mohammed survived with only light injuries an assassination attempt by Al-Qaeda.
Pompeo awarded him the George Tenet Medal in recognition of his "excellent intelligence performance, in the domain of counter-terrorism and his unbound contribution to realise world security and peace."
George Tenet was the CIA's longest-serving director, from 1996 to 2004.
Pompeo and Prince Mohammed also held talks on security issues, SPA said.
The prince told SPA that "no attempt will succeed in driving a wedge between the Kingdom of Saudi Arabia and the US".
It was the latest Saudi reaffirmation of ties between the absolute Islamic monarchy and Washington since President Donald Trump took office on January 20.
Riyadh's Foreign Affairs Minister Adel al-Jubeir told reporters on Sunday that there was nothing surprising or unusual about Pompeo's visit as the two sides address issues of mutual concern.
"The US and Saudi Arabia... have extensive ties. We have extensive challenges that we're working on in counter-terrorism, in security, maritime security, and the whole gamut of issues," he said.
Full report at:
http://www.worldbulletin.net/america-canada/184697/cia-director-gives-anti-terror-medal-to-saudi-royal
--------
URL: https://www.newageislam.com/islamic-world-news/new-age-islam-news-bureau/sexual-orientation-can-be-changed,-malaysia-s-islamic-authority-says-in-new-video/d/110062
New Age Islam, Islam Online, Islamic Website, African Muslim News, Arab World News, South Asia News, Indian Muslim News, World Muslim News, Womens in Islam, Islamic Feminism, Arab Women, Womens In Arab, Islamphobia in America, Muslim Women in West, Islam Women and Feminism, Moderate Islam, Moderate Muslims, Progressive Islam, Progressive Muslims, Liberal Islam