New Age Islam News Bureau
4 Jul 2018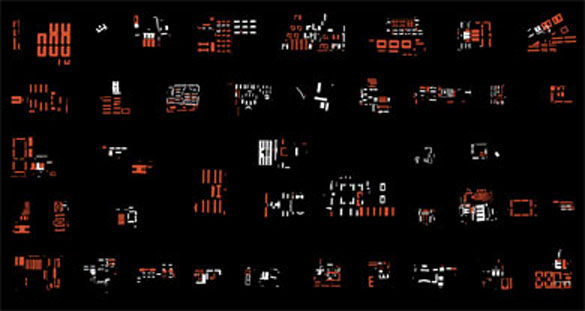 The Chinese government has expressed rising alarm over Muslim influence in the country's western regions
GETTY IMAGES
----
• Separating Religion from State Is a Conspiracy: Tehreek Labbaik Pakistan Chief
• Communist Party Expels Chinese Muslim Who Went On Haj
• Brotherhood First! In Allahabad, Muslims Demolish Parts of Several Masjids for Kumbh Mela
• Descendants of Ottoman Scholar Keep His Legacy Alive In South Africa, Turkey
• Syrian Government Calls On Displaced Citizens to Return to Liberated Areas
Pakistan
• Separating Religion from State Is a Conspiracy: Tehreek Labbaik Pakistan Chief
• Pakistan SC Allows Govt to Decide Citizenship of Indian Spouse
• Terrorists Could Target Political Leadership during Campaign, Says NACTA Director
• 13 Women among 260 Candidates to Contest Pakistan's Upcoming Elections on MML Tickets
• Pakistan, US to work towards peace in Afghanistan
• Nacta warns about terrorist attacks on politicians
• Dir Women to Vote for First Time Since 70s
• Military leadership reiterates determination to root out terrorism: ISPR
• Six high-profile political figures face terror threats
--------
Southeast Asia
• Communist Party Expels Chinese Muslim Who Went On Haj
• Johor Islamic Law Provides Adequate Safeguards against Child Marriages, Says Leader
• Former Malaysian premier Najib Razak arrested amid graft probe
• Sabah to launch study on child marriages to assess problem
• Terengganu mulls sending Shariah offenders to rehabilitation centres
--------
India
• Brotherhood First! In Allahabad, Muslims Demolish Parts of Several Masjids for Kumbh Mela
• UP Government Moots New Dress Code for Madrasa Students, Triggers Mixed Reaction
• Hindu Youth Attacked For Wearing Muslim Skull Cap
• Withdraw Minority Status for Muslims, Stem Their Population Growth: Pravin Togadia
• No Muslim Quota in AMU, Seats Reserved For Internal Students, Says University
• Campus Front Of India Now a Key Player in Kerala Colleges
• BJP Is Not Anti-Muslim since Modi Sports Beard, Says Mohsin Raza Jr. Minister Haj and Waqf
• Tamil Nadu Government Announces Haj Subsidy, Over 3,000 to Undertake Pilgrimage
• Hafiz Saeed Tags Pak Politicians Puppets of India, US
• Pakistan Hub of Terrorism, Spreads False Narrative about Kashmir: India at UN
--------
Africa
• Descendants of Ottoman Scholar Keep His Legacy Alive In South Africa, Turkey
• Former Teenage Boko Haram Member Makes Shocking Revelation
• War-torn south Sudan debates bill on extending president's term
• Tunisian teachers refuse to correct exam papers over recognition of Israel
• Another boat capsizes off Libya, 63 refugees go missing
• Niger Boko Haram attack death toll revised down: ministry
--------
Arab World
• Syrian Government Calls On Displaced Citizens to Return to Liberated Areas
• Saudi Regime Forces Raid Executed Activist's Home In Shia-Populated Qatif
• Iraqi military aircraft kill over dozen Daesh terrorists in Salahuddin
• Islamic State says Abu Bakr al-Baghdadi's son killed in Syria's Homs
• Syrian-Russian Warplanes Pound Terrorists in Hama, Idlib Provinces
• Ankara-Backed Militants Clash again over Share of Stolen Assets in Northern Syria
• Defiant Jordan keeps border closed to Syrian refugees
--------
South Asia
• Sikh Body Seeks UN Intervention for Security of Sikh and Hindus of Afghanistan
• US airstrikes leave 7 militants dead, 4 wounded in Helmand province
• Rohingya crisis needs political solutions: Red Cross leader
• UN Chief Visits Rohingya Camps in Bangladesh
--------
Mideast
• Israel's Freeze of Prisoner Family Money Piracy: PLO Official
• US Plan to End Iranian Oil Exports 'A Fantasy': Hassan Rouhani
• HRW Urges International Community to Hold Israel Responsible For Killings in Gaza
• Saudi warplanes strike wedding convoy in northwestern Yemen, kill 11
• Egypt says it killed 3 militants, destroyed Gaza tunnels
• UAE freezes bank accounts of 9 Iranians on terror watch list
• Yemen's Hodeidah residents accuse UN of ignoring Houthi violations
--------
North America
• New York Judge Voids Conviction of Pakistani Man for Aiding Al-Qaeda
• Islamic Relief and Other Islamist Groups to Receive $23M
• Trump Immigration Policies Lead To Decline in Visas to Muslim, African Countries, Rise For Europeans
• Canada should support the return of democracy in Egypt
--------
Europe
• UN Chief Calls for More Pressure on Myanmar for Rohingya Returns
• Leader of French Anti-Muslim Group Suspected Of Plots Released
• UN urges Jordan to open borders to fleeing Syrians
• More details emerge on foiled terrorist plot against Iranian opposition in Europe
• French promoting Egypt's repression through arms sales: Rights groups
• Italy to give Libya 12 boats as migrant deaths at sea mount
Compiled by New Age Islam News Bureau
URL: https://www.newageislam.com/islamic-world-news/separating-religion-state-conspiracy-tehreek/d/115730
--------
Separating Religion from State Is a Conspiracy: Tehreek Labbaik Pakistan Chief
Jul 4, 2018
KARACHI: Tehreek Labbaik Pakistan (TLP) chief Khadim Hussain Rizvi said on Tuesday that separating religion from state is a conspiracy.
Addressing a meet-the-press programme at Karachi Press Club (KPC), Rizvi said that his party has nothing to do with any deal and would not carry out seat adjustment with any political party. He added that some politicians reached out to him seeking a compromise but he refused to do so.
The TLP chief said that the PML-N had a problem with former president Pervez Musharraf because he dismissed its government on charges of corruption.
He went on to say that he had staged a sit-in at Faizabad for the protection of Khatm-e-Nabuwat and got success after getting a resignation from the minister who made changes in the Khatm-e-Nabuwat clause. He also said that when he had staged a sit-in, they had faced many teargas shells but did not compromise on principles.
Later, KPC president and its governing body members presented flowers and ajrak to Rizvi.
https://www.pakistantoday.com.pk/2018/07/03/separating-religion-from-state-is-a-conspiracy-tlp-chief/
--------
Communist Party expels Chinese Muslim who went on haj
July 3 2018
China's ruling Communist Party has sought to make an example of a rank-and-file member who joined a pilgrimage to Mecca by expelling him.
Ma Tingke, from the Muslim region of Ningxia in the country's northwest, went on haj in May 2015. Officials said this week he had been kicked out of the party after refusing to recant his faith despite undergoing months of "thought education".
A spokesman for the Discipline Inspection Commission in Ningxia said: "The act violated the party discipline and political rules, and it caused ill impact."
The harsh punishment against a lowly party member is part of a wider crackdown on religious influences in China, and follows a shift in attitude towards the Muslim religion since Xi Jinping became party chief in…
https://www.thetimes.co.uk/article/communist-party-expels-chinese-muslim-who-went-on-haj-mdfl3f66t
--------
Brotherhood first! In Allahabad, Muslims demolish parts of several Masjids for Kumbh Mela
July 3, 2018
In a show of brotherhood, a number of Muslims in Uttar Pradesh's Allahabad have demolished parts of mosques in the old city area ahead of Kumbh Mela. The Muslim community members have demolished the parts of mosques built on government land, which is required to be used for road widening. Muslim community members said they are supporting government efforts at widening roads for the Kumbh mela. "We have done this by our own will. These sections were built on the government land and have been demolished. Government is widening roads ahead of Kumbh mela and we support it," news agency ANI quoted local Muslims as saying.
The Kumbh Mela is scheduled to be held in the city early next year. The first 'shahi snan' of Kumbh mela 2019 will be reserved for the akharas and would be held on the occasion of Makar Sankranti, January 15. The the second will take place on Mauni Amavasya, February 4. The third 'snan' is scheduled to take place on February 10 (Basant Panchami.)
Earlier, the Allahabad Development Authority (ADA) had meetings with locals and were successful in convincing them. Following which, care-takers of the religious place themselves demolished the extended portions, ABP News reports.
The district authority is widening several roads in view of wake of event that will see participation lakhs of people from across the country and beyond.
The Uttar Pradesh government is planning to celebrate Kumbh 2019 at a grand level. In December, Uttar Pradesh Governor Ram Naik had unveiled a new multi-coloured logo for the Kumbh Mela. The logo comprised temples, seers, a kalash (pitcher) and a 'Swastika'. Naik had also unveiled the Kumbh's tagline "Chalo Kumbh Chalo-Chalo, Kumbh Chalo", Uttar Pradesh Tourism's slogan "UP Nahin Dekha to India Nahin Dekha" and a one-stop travel solution portal. The Kumbh Mela,s believed to be the largest religious gathering on earth, is held every 12 years.
https://www.financialexpress.com/india-news/brotherhood-first-in-allahabad-muslims-demolish-parts-of-several-masjids-for-kumbh-mela/1229631/
--------
Descendants of Ottoman Scholar Keep His Legacy Alive In South Africa, Turkey
Jul 4, 2018
Ebubekir Efendi was sent at the request of the British Empire to the Cape of Good Hope in 1862 in order to teach Islamic thought and culture to the Muslim community in the region and help resolve disputes among them.
Following their visit to Turkey's Erzurum province last year, the Islamic scholar's great-grandchildren came to Istanbul this year.
Currently living in Cape Town, his great-grandchildren relayed the excitement they felt in the homeland of their grandfather, although almost two centuries have passed since Ebubekir Efendi's departure for South Africa.
Having visited Ebubekir Efendi's hometown Erzurum with her husband last year, his great-grandchild Washila Muhammad paid a visit to Istanbul this year, along with her children and grandchildren, to learn more about Turkey and Turkish people.
Saying that she spent her childhood listening to stories about Ebubekir Efendi and Erzurum, Muhammad said: "My great-grandfather Ebubekir Efendi went from Erzurum to Cape Town to teach Islam, around 160 years ago, and never turned back. He assisted many people in Cape Town and left a great legacy behind him. Even today, it is possible to find traces of Ebubekir Efendi in Cape Town and the rest of South Africa. His legacy continues to shed light on our present and future."
Muhammad expressed that they learned about Ebubekir Efendi's life in Turkey thanks to the work of researcher and writer Halim Gençoğlu on Ottoman traces in Africa at Cape Town University in 2009.
She said they decided to visit Erzurum to pursue the legacy of their ancestor after reading Gençoğlu's work:
"We did not know very much about our ancestor's life before he came to South Africa until Halim Gençoğlu researched our great-grandfather at Cape Town University. During his research, Gençoğlu discovered the madrasah where Ebubekir Efendi taught. That madrasah has been hosting lessons and lectures since then. Also, the mosque where he worked as an imam is still active.
"The recognition of our great-grandfather to such an extent surprised us a great deal when we came to Erzurum. The people of Cape Town know him very well. And we were so pleased when we saw that the Turkish people also recognize him. Many Turks who travel to Cape Town do not leave the city before visiting the tomb of Ebubekir Efendi. So, this year, we have come to Istanbul as a family."
Speaking on the work Ebubekir Efendi did after moving to Cape Town, Muhammad said:
"He established many schools and trained thousands of students. He trained and assisted society and enabled the introduction of true Islam. Therefore, Ebubekir Efendi has a significant role in South African history. Studying with great passion, Gençoğlu surfaced many things that we had not known about our great-grandfather. We are grateful to him for his excellent work."
"Gençoğlu continues to conduct valuable research in South Africa and endeavors to open a museum for Ebubekir Efendi. We are expecting support from the Turkish people and government to launch this museum so that the accurate information we have about our great-grandfather and Ottoman history can be passed on to South Africa, Turkish people and future generations."
Muhammad said that it was a very exciting experience to return to Turkey after 160 years and added that she sometimes thinks about moving to Turkey:
"My ancestors also dreamed about returning to Turkey, but they could not. The Turkish government should give South African Turks an opportunity to return to their homeland. If we decide to move to Turkey, I definitely would not want to live in Erzurum. We loved the city very much, and the administrators invited us to settle in the city. But it is far too cold for me."
Family pride
Washila Muhammad's 43-year-old son Muzaffer Muhammad said that he decided to attend this year's family trip after the family's trip to Erzurum last year, adding that his family told him a great deal about Turkey and Turkish people: "I know the story of my ancestor Ebubekir Efendi. We learned about why he came to South Africa and what he did there. As a family, we are proud of my great-grandfather and his services. As much as we love Turkish people, Erzurum has a special meaning for us since our great-grandfather was from this city."
Muhammad's 37-year-old daughter Dervish stated that she is very fond of Turkey and Turkish culture and wants to settle in Istanbul. "I like Turkish women. They enjoy freedom in their clothing and lifestyle. No one is judging each other according to their clothes," Dervish said.
Who is Ebubekir Efendi?
Sent to the Cape of Good Hope during the period of Sultan Abdülaziz to teach Islamic thought and culture and resolve religious and social conflicts among Muslim communities, Ottoman scholar Ebubekir Efendi moved to Cape Town in 1863 and worked in South Africa for around 17 years. With only 15 days of arriving in Cape Town, he established a school in the city and enrolled more than 300 students in the school within 20 days. He taught the Quran along with Arabic and Turkish and also read religious books in his classes.
During his time in South Africa, Ebubekir Efendi learned Dutch and English in order to address people more effectively. In the course of seven months, he translated many notable religious books into local languages that he had rapidly learned. Fighting to spread Islam in its true sense for years, Ebubekir Efendi passed away on August 29, 1880 in Cape Town and left a rich cultural legacy behind, along with many mosques and schools.
https://www.dailysabah.com/feature/2018/07/04/descendants-of-ottoman-scholar-keep-his-legacy-alive-in-south-africa-turkey
--------
Syrian government calls on displaced citizens to return to liberated areas
Jul 3, 2018
The Syrian government has called on its citizens who have fled the conflicts in the country to return to their homes as the majority of areas have been liberated from terrorist groups.
An official source at the Syrian foreign ministry told SANA on Tuesday that the government will provide security and safety for its citizens in the recaptured areas.
The official also called on the international community and humanitarian organizations to facilitate the voluntary return of Syrian refugees to their country.
According to the UN human rights office and refugee agency UNHCR, 270,000 people have fled the recent fighting in the southwestern province of Dara'a.
Two weeks ago, Syria began the operation to recapture Dara'a, which together with the provinces of Quneitra and Suwaida, forms the Arab country's southern tip. During the push, the government first tried to clinch surrender deals with the terrorists before staging anti-terror operations.
According to UNHCR spokesman Andre Mahecic, an estimated 40,000 Syrians have gathered near the border with Jordan, which already hosts 650,000 registered Syrian refugees.
Earlier on Tuesday, the UNHCR urged Jordan to open its border to the displaced Syrians.
"We call on the Jordanian government to keep its border open and for other countries in the region to step up and receive the fleeing civilians," UN human rights spokeswoman Liz Throssell told a news briefing.
The crisis in Syria, which flared in March 2011, has so far claimed the lives of hundreds of thousands of people and displaced nearly half of the Arab country's population within or out of its borders.
The UNHCR has registered over 5.6 million Syrian refugees overseas, including 3.5 million in Turkey and others mainly in Lebanon, Jordan and Germany.
https://www.presstv.com/Detail/2018/07/03/566927/Syria-refugee-unhcr
--------
Pakistan
Pakistan SC Allows Govt to Decide Citizenship of Indian Spouse
July 04, 2018
ISLAMABAD: The Supreme Court on Tuesday asked the interior ministry to hand down a speaking order about the acceptance or rejection of Pakistani citizenship to an Indian Muslim, who had married a Pakistani woman some 14 years ago, and their three children.
Taking up an appeal instituted by the interior ministry against the grant of citizenship on the Lahore High Court's order, a three-judge SC bench, headed by Chief Justice Mian Saqib Nisar, directed the ministry to hand down a speaking order about the acceptance or rejection of Pakistani citizenship while keeping in view the fundamental rights as enshrined in the Constitution.
The apex court waived the requirement of depositing Rs5 million to get the nationality under the Pakistani Citizenship Act, 1951.
The SC issued the order when Attorney General Khalid Jawed Khan said his opinion that no clog could be put for the grant of citizenship was at variance with the stand taken by the federal government.
Senior counsel Salman Aslam Butt, who assisted the court as amicus curiae, said that in his view denial of citizenship and the requirement of depositing Rs5m in the national kitty were against the fundamental rights.
On May 15, 2016, the LHC had ordered the federal government to grant citizenship to Hassan Asghar Zaidi — husband of Pakistani woman Rukhsana — with a declaration that denying citizenship to Hassan Zaidi under Section 10(2) of the Citizenship Act, 1951 was discriminatory and violation of Article 25 of the Constitution.
Section 10(2) of the Citizenship Act allows a woman of different national to get Pakistani citizenship if she is married to a Pakistani husband. But the same law is absent about the husband of different nationality if married to a Pakistani woman.
The Supreme Court, however, observed that it would separately examine the Pakistani Citizenship Act, 1951 under which a foreigner is required to deposit Rs5m in the national kitty. Wondering if this requirement is a reasonable policy, the chief justice observed how the government could impose such a condition in this peculiar circumstance.
Mr Zaidi entered into wedlock with Ms Rukhsana on Feb 16, 2004 and subsequently applied for the citizenship of Pakistan on the basis of their marriage. The interior ministry asked Mr Zaidi to deposit Rs5m under Section 20 of the Pakistani Citizenship Act, 1951. But instead of depositing the foreign exchange as required by the law, he instituted a writ petition before the high court, seeking an order for the grant of citizenship. During this period, Mr Zaidai fathered two girls, though when he came to Pakistan he also had a minor son. His son has now grown up.
In its appeal, the interior ministry argued that the LHC judgement was not sustainable in the eyes of the law. It further argued that the LHC had no jurisdiction to pass such an order for the grant of nationality.
Under the Pakistani law, it is mandatory to deposit foreign exchange equivalent to Rs5m to process the case for citizenship.
All the legal remedies have not been availed in this case before invoking the jurisdiction of the high court, the appeal argued, adding that granting nationality to a foreign woman married to a Pakistani national could not be treated on a par with a foreigner married to a Pakistani woman.
The appeal argued that the husband of foreign origin after marrying the Pakistani woman and obtaining Pakistani nationality would be free to divorce and move freely in Pakistan.
It further said the high court had not taken into consideration the Pakistan-India relations. The impugned judgement could cause inflow of Indian male citizens into Pakistan, resulting in 'threat to the national security', it said.
The LHC order, the appeal argued, had not correctly appreciated material on record and the impugned judgement was the result of misreading and non-reading of the material on record that resulted in gross miscarriage of justice.
https://www.dawn.com/news/1417820/sc-allows-govt-to-decide-citizenship-of-indian-spouse
--------
Terrorists could target political leadership during campaign, says NACTA director
Jul 4, 2018
ISLAMABAD: The National Counter Terrorism Authority (NACTA) director told the Senate Standing Committee on Interior that terrorists could target several top leaders of various political parties during the election campaigns.
National Counter Terrorism Authority (NACTA) Director Obaid Farooq said, "We have received as many as 12 threat alerts which are about the leadership of political parties, including the Pakistan Peoples Party (PPP) and Pakistan Muslim League-Nawaz (PML-N), and six personalities that can be targeted during the elections."
The NACTA director also said, "In the past, a threat alert was sent that the Peshawar Army Public School (APS) could be attacked and after four months it happened."
Full report at:
https://www.pakistantoday.com.pk/2018/07/04/terrorists-could-target-political-leadership-during-campaign-says-nacta-director/
--------
13 women among 260 candidates to contest Pakistan's upcoming elections on MML tickets
Omer Farooq Khan
Jul 3, 2018
ISLAMABAD: The Milli Muslim League (MML), the political front of the banned Jamaat-ud-Dawa (JuD), has fielded 13 women candidates among the 260 in the list it has finalised to contest the upcoming general elections in Pakistan from national and provincial assembly seats on July 25. The candidates have been fielded under the umbrella of the Allah-o-Akbar Tehreek.
The MML's final list has 79 candidates for the National Assembly and 181 for four provincial assemblies. It includes the names of Hafiz Talha Saeed, son of Hafiz Muhammad Saeed, the mastermind of the 2008 Mumbai carnage, to contest from Sargodha National Assembly seat in Pakistan's central Punjab, and his brother-in-law, Khalid Waleed, to contest from Sheikhupura provincial assembly seat, also in Pakistan Punjab.
While the Election Commission of Pakistan had denied registration to the MML, it has fielded its candidates through Allah-o-Akbar Tehreek, the least known party but registered with the commission.
The Pakistan daily Dawn reported on Tuesday that the MML has 10 female candidates for general seats along with three for reserved seats, apparently to dilute its far-right image.
Nadeem Awan, the party's spokesperson, said that apart from a 5 per cent quota for female candidates made mandatory by the Election Act, the MML has given tickets to women out of conviction, not compulsion. "The party could have granted tickets to housewives and satisfied the ECP condition," Awan said, adding: "But we have given tickets to candidates considering their political background and fighting spirit. They include lawyers, doctors and professionals from other fields who have been office-bearers in other parties and have recently joined the MML."
The party has fielded 36 National Assembly candidates from Punjab, 29 from Sindh, 28 from Khyber Pakhtunkhwa, 14 from Balochistan and eight from tribal regions bordering Afghanistan. It has put up five candidates in Karachi and four in Lahore.
According to Awan, the party's women's wing would be at the forefront of the election campaign because they have access to homes. "Soon, a series of women conventions will be held at the district, town and union council levels to ensure female mobilisation at grassroots levels," he noted.
Full report at:
https://timesofindia.indiatimes.com/world/pakistan/13-women-among-260-candidates-to-contest-pakistans-upcoming-elections-on-mml-tickets/articleshow/64846169.cms
--------
Pakistan, US to work towards peace in Afghanistan
Baqir Sajjad Syed
July 04, 2018
ISLAMABAD: Pakistan and the United States on Tuesday agreed to remain engaged for peace in Afghanistan.
This was agreed during a meeting between US Deputy Assistant Secretary at the State Department's Bureau of South and Central Asian Affairs Ambassador Alice Wells and Army Chief Gen Qamar Bajwa at the General Headquarters.
"Both reaffirmed the commitment towards the common goal of peace and stability in the region and discussed measures towards that end. Both also agreed on continued engagement at multiple levels," the Inter-Services Public Relations said in a statement.
Amb Wells was on a three-day visit to Pakistan to again seek Pakistani authorities' help for the Afghan peace process. She met Finance Minister Shamshad Akhtar, Foreign Secretary Tehmina Janjua, Chief of the Army Staff Gen Qamar Bajwa and Chief of the General Staff Lt Gen Bilal Akbar.
She also met business leaders and ambassadors from other embassies in Islamabad.
During her visit to Kabul, which preceded the Islamabad trip, Amb Wells said Taliban's refusal to join the political process was "unacceptable". She had further accused the "Taliban ….who are not residing in Afghanistan" of being obstacle to the peace talks. She was apparently referring to Pakistan-based Taliban against whom the US has long asked for action.
During her meetings, she reminded her interlocutors of Pakistan's commitment to take action against all terrorist groups that might be found on its territory. "Ambassador Wells discussed Pakistan's stated commitment to eliminating all terrorist groups present within its borders," the US embassy said in an apparent reference to the Taliban elements claimed to be present in Pakistan.
The embassy said that Amb Wells' discussion was consistent with the Trump administration's South Asia and Afghanistan strategy. The strategy announced last year signalled that Washington might take coercive steps to push Pakistan to crack down against the Taliban and Haqqani network.
The US strategy for the region had aggravated an already tense bilateral relationship with Pakistan. The two sides have since then been unable to put their ties on an even keel despite an extensive engagement. However, lately both sides took steps that led to hopes of improvement in the relationship. The Pakistan Army last month reaffirmed its commitment to seeing the US exit Afghanistan after winning the protracted war. The US, meanwhile, eliminated Afghanistan-based terrorist Mullah Fazlullah, whose capture or elimination was long demanded by Pakistan.
Full report at:
https://www.dawn.com/news/1417812/pakistan-us-to-work-towards-peace-in-afghanistan
--------
Nacta warns about terrorist attacks on politicians
Ikram Junaidi
July 04, 2018
ISLAMABAD: A counterterrorism official warned on Tuesday that terrorists could target top leaders of political parties during their election campaigns.
"We have received as many as 12 threat alerts which are about leadership of political parties, including the Pakistan Peoples Party (PPP) and Pakistan Muslim League-Nawaz (PML-N), and six personalities can be targeted during election," Director of the National Counter Terrorism Authority (Nacta) Obaid Farooq said while briefing a sub-committee of the Senate Standing Committee on Interior.
The committee, headed by PML-N Senator Javed Abbasi, has been constituted to look into security arrangements for the July 25 general elections and officials of law enforcement agencies provided to different personalities.
Mr Farooq said that Nacta got information from the Inter-Services Intelligence and Intelligence Bureau and then alerts were sent to different quarters through fax.
"In the past a threat alert was sent that the Army Public School, Peshawar, could be attacked and after four months it happened. Similarly, some other alerts were issued, but precautionary measures could not be taken," he said.
The chairman of the committee said that such alerts should be taken seriously.
Briefing the committee, Senior Superintendent of Police Security, Karachi, Hassan Sardar Niazi said that Sindh had benefited the most from the order of Chief Justice of Pakistan (CJP) Mian Saqib Nisar about withdrawal of security from influential personalities.
He said as of today 1,000 security personnel and 50 vehicles had been returned to the police department which could now be used efficiently.
The CJP had directed all provincial police chiefs in April to withdraw the security protocol provided to influential individuals not entitled to official security. However, later the CJP said that security could be provided to those who were really under threat.
The committee in its next meeting will take detailed briefings from police departments of the four provinces.
Later talking to newsmen, Nacta director Obaid Farooq said there were threats to leaders of all political parties, including religio-political parties.
Mohammad Asghar adds from Rawalpindi: The Punjab home department has directed the authorities concerned to provide security to the candidates of the PPP and the Awami National Party in the province during their election campaigns.
The cabinet sub-committee on law and order had decided at a meeting held earlier this month to intimate the leadership of these political parties about the threats from the Tehreek-i-Taliban Pakistan (TTP).
The meeting, presided over by the additional chief secretary of Punjab, was informed that days before he was killed in a drone attack in Afghanistan, TTP commander Mullah Fazalullah had issued directives to increase terrorist activities in Pakistan — to target the PPP and ANP during the general elections, in addition to carrying out terrorist attacks in various parts of Pakistan.
Full report at:
https://www.dawn.com/news/1417825/nacta-warns-about-terrorist-attacks-on-politicians
--------
Dir women to vote for first time since 70s
July 04, 2018
UPPER DIR: The election commission has set up 66 separate polling stations for about 179,280 registered women voters in Upper Dir district, who are going to use their right to franchise on July 25 first time since the general elections in the 70s.
The district has a total of 447,414 registered voters.
Since the 70s the women had been deprived of using their constitutional right on the pretext of cultural taboos.
However, after the election commission made it mandatory that elections in a constituency would be declared null and void if 10 per cent women do not cast vote, the political parties are making efforts to ensure women participation in the elections.
Keeping in view cultural taboos and values, the district election commission has set up 66 separate polling stations for women out of total 377 for NA-5 constituency.
According to the district election commission, in PK-10, Upper Dir-I, total number of registered voters is 150,518, where 123 polling stations will be set up with 278 polling booths -- 166 for men and 112 for women.
In PK-11, Upper Dir-II, for 148,913 voters, including 61,552 women, 125 polling stations have been set up with 266 polling booths -- 164 for men and 102 for women.
In PK-12, Upper Dir-III, a total of 147,983 registered voters, including 58,572 females, will cast their votes in 129 polling stations with 300 polling booths -- 183 for men and 117 for women.
In the 2013 general elections, there were total 368,035 registered voters in the district, which increased to 447,414 in 2018.
Full report at:
https://www.dawn.com/news/1417727/dir-women-to-vote-for-first-time-since-70s
--------
Military leadership reiterates determination to root out terrorism: ISPR
Jul 4, 2018
Pakistan's military leadership on Tuesday reiterated its commitment to rooting out terrorism with the help of other stakeholders and people of Pakistan.
According to a statement issued by Inter-Services Public Relations (ISPR), this commitment was reiterated at a meeting of the Joint Chiefs of Staff Committee, chaired by General Zubair Mahmood Hayat, at the Joint Staff Headquarters.
The meeting was attended by chiefs of the three services, senior officials from Ministry of Defence, Ministry of Defence Production and the three services.
"The military leadership reaffirmed that the Pakistan armed forces remain fully cognizant of the evolving security dynamics of the region and will take all measures to safeguard their national security in all domains," said the military's media wing in a statement.
"The participants also reviewed the internal security situation and reiterated the commitment of armed forces to root out terrorism and extremism with the help of other national stakeholders and people of Pakistan."
The committee also expressed its determination for the provision of full security to China-Pakistan Economic Corridor (CPEC), the ISPR stated further.
It said the forum remained appreciative of operational preparedness and force development of the armed forces and acknowledged the sacrifices in the war against terrorism, resulting in considerable reduction in violence across the country.
Full report at:
https://www.pakistantoday.com.pk/2018/07/04/military-leadership-reiterates-determination-to-root-out-terrorism-ispr/
--------
Six high-profile political figures face terror threats
Jul 4, 2018
As many as six high-profile political figures are facing terror threats ahead of the 2018 polls, officials of the National Counter Terrorism Authority (NACTA) have told the Senate Standing Committee on Interior.
At least 12 terror alerts were passed on to the NACTA by country's premier spy agencies Inter-Service Intelligence (ISI) and Intelligence Bureau (IB).
The counter-terrorism body has forwarded information pertaining to terror alerts to Interior ministry, all provincial interim setups and all IGs. According to reports, such alerts are issued after proper groundwork and on basis of undeniable evidence.
As per details acquired, Joint Intelligence Directorate will take feedback on these alerts.
Full report at:
https://www.pakistantoday.com.pk/2018/07/03/six-high-profile-political-figures-face-terror-threats/
--------
Southeast Asia
Johor Islamic law provides adequate safeguards against child marriages, says leader
03 July 2018
JOHOR BARU, July 3 — There is no need to amend Johor's Islamic law against child marriages as there are already safeguards in place, said the state Islamic Affairs and Education Committee chairman Aminolhuda Hassan.
He said there are stringent criteria and processes to go through before a Muslim couple can marry in the state.
"For Johor, it isn't easy for Muslims to get married as the process involves not only getting the consent of both families, but there is also the approval needed from the village headman (ketua kampung) or the kadi, and also the interview for the pre-marriage course.
"The Islamic Family Law (State of Johor) Enactment 2003 is thorough on Muslim marriages and specifically lists the minimum age of 16 for a female to be eligible for marriage," he said when contacted by Malay Mail today.
Aminolhuda, who is also Parit Yaani assemblyman, said other states in Malaysia also follow such a ruling when it comes to Muslim marriages.
He was commenting on whether the state government will amend the enactment governing Muslim marriages in light of the marriage of a 41-year-old Malaysian man to an 11-year-old Thai girl.
Aminolhuda stressed that there was no need to make any amendment to the said enactment as the system is quite clear that child marriages are not encouraged.
"Even though the marriage was in Thailand, I don't think the marriage will be consented by our Syariah Courts as the girl was under the minimum legal age of 16 for marriage," he said.
Another state executive committee chairman Sheikh Umar Bagharib Ali agreed that Malaysian Syariah laws concerning child marriages were adequate for Johor and also Malaysia as a whole.
"Islam itself permits the marriage if a girl reaches puberty. But as Muslims, we must look into the Syariah laws as a whole and must take into consideration her emotional and mental readiness to be married," he said to Malay Mail.
Sheikh Umar, who is Johor Information, Entrepreneurship Development, Cooperatives and Creative Economy Committee chairman, said his view on child marriages is that such unions are wrong as there are many factors to consider first.
"Islam itself considers many factors before marriage can take place and is not only one aspect such as for the bride-to-be to have reached puberty (akilbaligh).
"We have to look at the bigger picture of how society will view the marriage, the consequences and mental anguish, if any, on the child bride," he said.
The 33-year-old Paloh assemblyman, who has a background in Islamic education and is also a graduate in principles of Usuluddin, said child marriage definitely is a controversial issue in the modern age.
"We have to consider the many aspects involved, such as the right intentions, which must be applicable according to the prescribed manner, if not it can open the floodgates to exploitation and injustice towards innocent children," he said.
Last week, Malaysians were shocked when they learnt that a child marriage had taken place on June 18 across the border in Thailand.
The husband, who already has two wives, is a Malaysian residing in Kelantan.
His story went viral on social media last Friday after it was shared by his second wife, who lodged a police report at the Gua Musang police station in Kelantan on Saturday.
https://www.malaymail.com/s/1648412/johor-islamic-law-provides-adequate-safeguards-against-child-marriages-says
--------
Former Malaysian premier Najib Razak arrested amid graft probe
Jul 3, 2018
KUALA LUMPUR: Former Malaysian Prime Minister Najib Razak was arrested on Tuesday, three sources familiar with the matter told Reuters, amid an investigation into how billions of dollars went missing from a state fund he founded almost a decade ago.
Authorities picked up Najib from his home after serving him with a remand order, two sources close to the family said. One of the sources said Najib was expected to be charged in court on Wednesday.
Malaysia's anti-graft agency also said Najib had been arrested, according to state news agency Bernama.
A Najib spokesman did not immediately have a comment. Najib has consistently denied wrongdoing in dealings with state fund 1Malaysia Development Berhad (1MDB).
Since his shock election loss to Mahathir Mohamad in May, Najib has been barred from leaving the country, quizzed by the anti-graft agency and had his personal and family houses searched as part of the 1MDB probe.
Mahathir said in an interview with Reuters last month that embezzlement and bribery with government money were among the charges that Malaysia was looking to bring against Najib, adding they had "an almost perfect case" against him.
Founded by Najib in 2009, 1MDB is being investigated in at least six countries for alleged money laundering and graft.
Full report at:
https://timesofindia.indiatimes.com/india/former-malaysian-premier-najib-razak-arrested-amid-graft-probe/articleshow/64839698.cms
--------
Sabah to launch study on child marriages to assess problem
Durie Rainer Fong
July 3, 2018
KOTA KINABALU: Sabah will launch a thorough study on child marriages which are prevalent in the state's rural areas, said state Assistant Minister of Law and Native Affairs Jannie Lasimbang.
She said the ministry was aware of the issue but needed data before it could deal with the problem.
"I will study the issue of child marriages and definitely look at how we can ensure that this does not continue to happen. It's a concern definitely for me and the ministry. I have to bring up to the minister and see how we can push for this," she said after the state assembly sitting today.
Jannie said the problem did not exist only among the Muslim community but also involved other native groups.
She said it was part of local custom to matchmake young girls at an early age.
"It doesn't happen very much now but it was one of the practices before. Children who are 18 years old and below must be protected," she added.
She was commenting on the uproar over child marriages following reports of a rubber tapper in Kelantan who took an 11-year-old girl as his third wife.
Meanwhile, Jannie's younger sister Jenifer, who is state Education and Innovation Assistant Minister, agreed that an in-depth study of the problem should be carried out because it involved customary laws and matters like poverty and teenage pregnancy.
She said in Pensiangan in Sabah's interior, for example, girls could be betrothed in arranged marriages when they were young.
"There has been no proper research on this yet. Previously, when I was doing work as a consultant for Unicef, my colleagues thought it was the custom that made these numbers high.
"But then when we went down to the ground and actually interviewed the young mothers, it's not actually custom but economic hardship – they can't go to school, so what can they do?
"Actually the parents couldn't afford to send the girls to school, so they married them off so they would have their own families to fend for them. So they are forced to take care of themselves," Jenifer said, adding this practice was still quite common.
Based on her first-hand experience, she had seen 12-year-olds who were already married.
But all these were raw data, she said, driving home the need for thorough research.
"We need better research to get the numbers which I don't think is the ultimate priority. The importance is to look for the root cause of this problem as well as the ways and means to ensure this will stop.
"We need to get our girls to school and not as mothers at the age of 14 or 15. And we need proper education. When you're 18 and below, you're still a child – that has to be ingrained into every part of society," Jenifer said.
She said that legislation alone would not solve the problem.
"It will not solve the problem here – it is the community's work to ensure the girls are in school and don't get pregnant.
"We'll let the ministry concerned discuss this with data and evidence on the ground where the direction should be," she said.
Uda Sulai, who is also an Assistant Minister of Law and Native Affairs, acknowledged there had been a lot of backlash on the issue lately but pointed out that a study was needed before the next course of action could be taken.
"We know there are a lot of NGOs against child marriages… but in Islam, these matters are the prerogative of the Shariah Court.
Full report at:
http://www.freemalaysiatoday.com/category/nation/2018/07/03/sabah-to-launch-study-on-child-marriages-to-assess-problem/
--------
Terengganu mulls sending Shariah offenders to rehabilitation centres
03 July 2018
KUALA TERENGGANU, July 3 — The Terengganu government is contemplating to send Shariah criminal offenders in the state to rehabilitation centres, instead of prison.
State Shariah Implementation. Education and Higher Education Committee chairman Satiful Bahri Mamat said it was an alternative being considered by the state government to bring the offenders to the true teachings of Islam without them having to go to prison.
He said sending Shariah offenders to rehabilitation centres would be more suitable as the punishment would be lighter, such as doing social service for s stipulated period and studying Islam for them to better understand the religion
"Imposing civil punishment for Shariah offences is not suitable. For example, in prison, the inmates have to wear short pants even Islam does not encourage prison sentence. So, we are considering setting up rehabilitation centres for Shariah criminal offenders, he told reporters after the State Assembly sitting here today.
Earlier during the State Assembly sitting, Saiful, in response to an oral question from Ridzuan Hashim (PAS - Buluh Gading), said the state government was looking into various measures to improve and empower the state's Shariah court institution.
The Paka State Assemblyman said among the measures taken was upgrading the prosecution division at the State Religious Affairs Department into a department.
"Apart from that, we will also increase the number of (voluntary) Shariah enforcement personnel as currently, we only have about 100 people in the state," he added.
Full report at:
https://www.malaymail.com/s/1648389/terengganu-mulls-sending-syariah-offenders-to-rehabilitation-centres
--------
India
UP Government Moots New Dress Code for Madrasa Students, Triggers Mixed Reaction
Jul 3, 2018
LUCKNOW: After introducing modern education in madrasas, the Yogi Adityanath government has mooted a new dress code for their students to end their "demarcation" from other school pupils, evoking mixed reactions from community leaders.
The state government is yet to disclose the new dress code for madrassa students, but said it might also fund it.
"The aim of the UP government is to bring madrasas at par with other educational institutions in every sense. Till now, students in madrasas have been wearing 'kurta-payjamas' but now this dress code will make it more formal ... We might also try to meet the expenses," said state minister for Muslim Waqf and Haj Mohsin Raza here on Tuesday.
Stressing that it is only the BJP-led governments which have doing justice with the minorities, the minister said the other political parties have been considering them as only a vote-bank.
Raza said the current dressing style of madrassa students reflects a clear demarcation between them and the students of other schools which will come to an end now.
The government's move, however, evoked a mixed reaction from the community leaders with one section welcoming it cautiously but the other questioning the need to tinker with the madrasa students' traditional attire.
"We will welcome it, if it is good, but only after seeing what the changes are and with what intentions they are being brought," said UP unit president of the Jamait Ulema-e-Hind, Ashhad Rashidi, who runs a number of madrasas in Moradabad, Rampur and Bijnore.
The spokesperson for All India Shia Personal Law Board, Yasoob Abbas, however, questioned the need for bringing a change in the traditional attire worn in madrasas.
"Who has objected to the traditional attire ... it is acceptable by all ... we are not in favour of the government forcing a new dress for students," Abbas said.
The state government has already gone ahead with its plans to introduce NCERT books in the madrassas of Uttar Pradesh in a bid to bring their students at par with their counterparts in other schools and to modernise education in madrasas affiliated to the State Madrasa Board.
"Till now, students in madrasas wear white Kurta-pyjama, which reflects a particular faith. We will very soon propose a new dress code for them," the minister said.
He, however, refused to elaborate as to what the new dress code would be.
On the possible colours of the madrasa students' dress, Raza, however, said, "If you have seen the flag of our party, first comes the green colour followed by saffron. I have said earlier also that saffron is the colour of Allah, Ishwar and God, and has not been created by any human.
"It is the colour which wakes us up in the morning and gives light. A dress code similar to those of school going children will be considered. The dress code will be such which will help in understanding social harmony," Raza added
"Our intentions are absolutely clear as we work with transparency and believe in sabka saath, sabka vikas", he said adding that Prime Minister wanted to integrate the Muslim society with the country's mainstream with a Quran in one hand and a laptop in the other.
"Madrasa students are already availing religious education, we are not going to hamper it, we are only going to impart them social education to integrate them with the country's mainstream and help them go to the IIMs or the IITs and clear competitive examinations," he said.
https://timesofindia.indiatimes.com/india/up-government-moots-new-dress-code-for-madrassa-students-triggers-mixed-reaction/articleshow/64846459.cms
--------
Hindu Youth Attacked For Wearing Muslim Skull Cap
Jul 4, 2018
AHMEDABAD: Digambar Sonar, a 21-year-old youth from the Narol area of the city, was allegedly beaten by four men who objected to him posting a display picture on his WhatsApp account wearing a Muslim skull cap. Police said the four men threatened him "for wearing a skull cap despite being a Hindu".
Sonar was assaulted by the four men — Sachin, Vijay, Kachori and an unknown man — so severely late on Monday night that he had to be admitted to LG Hospital in the city.
Sonar states in the FIR, "I had clicked myself wearing a skull cap on the festival of Eid on June 16 and posted it as my display picture on WhatsApp. Sachin, who is a friend and a member of a common WhatsApp group, saw my display picture and started abusing me for wearing a skull cap."
"Sachin and another friend Vijay met me at Satyamnagar vegetable market in Amraiwadi and started threatening me about the skull cap. He said that we are Hindus and must never wear the skull cap. They then forcibly took my two-wheeler and made accompany them to a secluded spot and started beating me," Sonar stated in the FIR.
Sonar alleged that the duo then called two of their friends and the four of them beat him severely. Sonar called his cousin Akshay for help but he was also beaten by the four men.
Sonar and Akshay later called a cousin of theirs, Chetan Sonar, who rushed them to LG Hospital.
Full report at:
https://timesofindia.indiatimes.com/city/ahmedabad/youth-attacked-for-wearing-muslim-skull-cap/articleshow/64847555.cms
--------
Withdraw minority status for Muslims, stem their population growth: Pravin Togadia
Jul 03, 2018
Former VHP leader Praveen Togadia on Tuesday demanded that the minority status for Muslims should be withdrawn and they be made to adhere to the two-child policy to curb their population growth.
"The status of minority (for Muslims) should be withdrawn. A two-child policy should be there to control their population," Togadia, who recently formed a new outfit Antarrashtriya Hindu Parishad said at a press conference here.
"The money collected from taxpayers should not be spent on them only, it should instead be utilised for the welfare of all poor and needy people," he added.
The controversial leader said that his outfit will create a vote bank of 20 crore Hindus in the country to influence politics in a democratic manner.
He further said that he will focus on the Hindutva agenda and work towards ensuring quality education, employment opportunities, protection of labourers, and minimum support price for crops among others.
Togadia lashed out at the Narendra Modi government for failing to tackle vital issues like inflation, farmer suicides, unemployment and women safety.
"More than 32000 cases of rape or attempt to rape took place in the country last year which clearly presents a picture that women and girls are not secured in the country," he said.
On the issue of farmer welfare, he demanded that the recommendations of the Swaminathan report be implemented and protection should also be given to labourers.
"Farmers are committing suicide, youth are jobless and soldiers are also facing stone-pelting and trouble at borders and this needs attention," Togadia said .
Full report at:
https://www.hindustantimes.com/india-news/withdraw-minority-status-for-muslims-stem-their-population-growth-pravin-togadia/story-CVlA31BmKvtMCzPVp0RspI.html
--------
Campus Front Of India Now a Key Player In Kerala Colleges
JULY 03, 2018
It calls itself a 'neo-social student's movement', and claims to stand for the oppressed sections, minorities and Dalits.
The Campus Front of India, in the eye of a storm for its alleged involvement in the murder of Abhimanyu, a 20-year-old activist of the Students Federation of India (SFI) on the Maharaja's College campus in Kochi, has emerged as a key player in student politics in Kerala.
Launched in the national capital around a decade ago, the Campus Front calls itself a "neo-social student's movement, which aims to empower the campuses by developing a new generation of activists". It claims to strive for the "oppressed sections of society" and takes the lead in resisting the "ideology and designs of imperialism and fascism".
According to P.T. Muhamed Sadik, journalist-author and social commentator based in Kozhikode, the origin of the outfit could be traced to the Students Islamic Movement of India (SIMI), which was formed by a group of supporters of the Jamaat-e-Islami-e-Hind in the late 1970s. "Jamaat did not have its own student outfit, and it did not want to directly involve itself in student activism. SIMI was launched by some of its sympathisers and supporters," he said. "They espoused a militant ideology. The theme for one of their Kerala State conferences was 'India's salvation through Islam'," he said.
Some of those who came out of SIMI in Kerala did not wish to work for the Jamaat, which they believed had turned out to be mild in their political approach. That led to the founding of the National Development Front (NDF) in 1993, also inspired by the rise of pan-Islamic movements across the country in the wake of the Babri Masjid demolition. Prominent among its founder-leaders was P. Koya, who was a senior SIMI leader. The Popular Front of India (PFI) was launched in 2006 as a successor to the NDF, which merged itself with organisations which claimed to espouse the cause of the oppressed sections, such as the Karnataka Forum for Dignity and Manitha Neethi Pasarai.
They claim to stand for the backward sections of society, such as minorities and Dalits, and were in the forefront of the nationwide protests after the suicide of Rohit Vemula. Political observers point out that by doing so they are attempting to make inroads into the student community by highlighting a clutch of socio-political problems ignored by mainstream student bodies.
Full report at:
https://www.thehindu.com/news/national/kerala/campus-front-of-india-now-a-key-player-in-kerala-colleges/article24324082.ece
--------
BJP Is Not Anti-Muslim since Modi Sports Beard, Says Mohsin Raza Jr. Minister Haj and Waqf
Jul 4, 2018
LUCKNOW: Mohsin Raza, the only Muslim minister in the BJP government, on Tuesday said that the BJP was not an anti-Muslim party since Prime Minister Narendra Modi sports a beard which is generally considered an Islamic symbol.
Raza, who is a junior minister for Haj and Waqf, was speaking to reporters on the sidelines of the inauguration of the haj training and vaccination camp at the Ali Miyan Memorial Haj House in Lucknow on Tuesday.
"An environment has been created by people where BJP is considered an anti-Muslim party. It is not true. Had BJP been an anti-Muslim party, PM Modi would have not had a beard. A beard is generally considered to be a pious Islamic and Muslim symbol," Raza said.
He quoting a dialogue from a Bollywood film: "Islam mein dhaadi hai, dhaadi mein Islam nahi" (There is provision for a beard in Islam, but a beard does not mean Islam."
Raza also said it is high time that the word 'minorities' be put out of use as they total around 20 crore in population.
Full report at:
https://timesofindia.indiatimes.com/city/lucknow/bjp-is-not-anti-muslim-since-modi-sports-beard-says-mohsin-raza/articleshow/64849276.cms
--------
Tamil Nadu Government Announces Haj Subsidy, Over 3,000 To Undertake Pilgrimage
July 4, 2018
The state made the announcement months after it had opposed the Centre's decision to do away with the monetary aid to the pilgrims.
The Tamil Nadu government today announced an annual subsidy of Rs 6 Crore for Haj pilgrimage from this year, months after it had opposed the Centre's decision to do away with the monetary aid to the pilgrims.
Chief Minister K Palaniswami made the announcement in the state assembly.
Noting that the Central government had scrapped the Haj subsidy, he said the state government has been extending grant for the Hindus and the Christians for their overseas pilgrimage.
Now Muslims too would be given a similar support, he added.
"Amma's (late Chief Minister Jayalalithaa's) government which follows her footsteps will from this year provide Rs 6 crore subsidy every year for followers of Islam to undertake the sacred Haj yatra," he said.
The Chief Minister said this year a total of 3,728 people would undertake Haj pilgrimage under the new subsidy scheme, modalities of which are yet to be announced.
Fulfilling her 2011 assembly poll promise, Jayalalithaa had in 2012 announced subsidy to the Hindus undertaking pilgrimage to Mansarovar in China and Muktinath in Nepal from Tamil Nadu.
In 2011, ahead of Christmas, she had announced state subsidy for the Christians visiting Jerusalem for pilgrimage.
Reacting to the BJP-led NDA government's decision in January this year to stop Haj subsidy, Palaniswami had then said the state government would request the Centre to reconsider the move.
The Centre had said the funds saved will be used for providing education to minorities.
The move was an effort by the government to "empower minorities" without appeasement, it had said.
The decision was in line with a 2012 Supreme Court order, asking the government to do away with the subsidy, a long-standing demand of the BJP.
Full report at:
https://www.khaleejtimes.com/international/india/indian-state-announces-haj-subsidy-over-3000-to-undertake-pilgrimage
--------
Hafiz Saeed tags Pak politicians puppets of India, US
Jul 03, 2018
Okara [Pakistan], July 3 (ANI): Mumbai terror attacks mastermind and chief of Jamaat-ud-Dawa (JuD) Hafiz Mohammed Saeed lashed out at Pakistani politicians by calling them puppets of India and the United States.
"If we decide to vote for the slaves of the United States and the friends of (Prime Minister of India) Narendra Modi, then we are digging our own graves," Saeed said while addressing a political gathering in Okara city of Pakistan's Punjab province along with Saifullah Khalid of Milli Muslim League.
"I am giving you this message loud and clear, your Pakistan is being made a battlefield by destabilising it through barbarism and disturbing the peace of our nation. We need to fight against all these odds and save Pakistan," he added.
Hafiz Saeed's son Hafiz Talha Saeed and his son-in-law Khalid Waleed are among 265 candidates fielded by the Jamaat-ud-Dawa for national and provincial assembly seats across Pakistan on the July 25 general elections, with the banned group's political wing vowing to make the country a 'citadel of Islam'.
The group decided to contest on the platform of a little known "dormant" political entity, Allaha-u-Akbar Tehreek (AAT), registered with the Election Commission of Pakistan.
Attacking the incumbent government for muzzling his and his party's voice through various means he said the current dispensation was working at the collective commands of Washington and New Delhi.
While spewing venom against India and the US, Saeed said, "India, sitting in Afghanistan supported by the United States is planning to divide Pakistan. My brothers of Okara, maybe you don't have much knowledge about the ground reality, you only know what has reached you through media, but let me tell you I have met many in Balochistan, I have walked through the streets of Balochistan, and I have understood that India is trying to divide Balochistan from Pakistan."
He said the corrupt and unscrupulous leaders of Islamabad were extensively involved in money making through various means and were not even remotely concerned about the welfare of the state.
He also termed China-Pakistan Economic Corridor (CPEC), the flagship project of Chinese Belt and Road Initiative (BRI) as a counter-productive deal poised to hurt the sovereignty of Pakistan. "This is the Pakistan of the CPEC (China Pakistan Economic Corridor), and through this project, nearly 200 countries are connected to us and through this, we want to make a 'New Pakistan'. We want to see Pakistan become a global leader through our friendship with China and Russia." Saeed said.
Various countries, including India, have expressed in discontentment over dreaded terrorist's entity being mainstreamed in Pakistan.
However, the deep state of army which seems to backing-up Hafiz Saeed has been successful in bringing him to the fore.
Full report at:
https://www.aninews.in/news/world/asia/hafiz-saeed-tags-pak-politicians-puppets-of-india-us201807032022020001/
--------
Pakistan hub of terrorism, spreads false narrative about Kashmir: India at UN
Jul 3, 2018
UNITED NATIONS: Pakistan is a "hub of terrorism" in South Asia and beyond and its "cynical" attempts to spread a false narrative about Kashmir have always been unsuccessful, India has said at the UN.
India's remarks came after Pakistan again brought up the Kashmir issue in its Right of Reply.
The representative of Pakistan said that the High Commissioner for Human Rights has identified many violations in Kashmir and added that repeating groundless accusations do not make them fact.
A farce can only go so far, the Pakistani representative said, according to the information about the session available online.
India exercised its right of reply following a General Assembly debate on Monday on the responsibility to protect after Pakistan said that Kashmir was never a part of India.
First secretary in India's Permanent Mission to the UN Sandeep Kumar Bayyapu said in India's Right of Reply that "repeated and cynical attempts by Pakistan, a hub of terrorism in our region and beyond, to spread a false narrative about the Indian state of Jammu and Kashmir have not succeeded earlier and will not do so now".
He asserted that India did not wish to engage on this further.
During a June 25 General Assembly debate on the Responsibility to Protect, Pakistan's Ambassador to the UN Maleeha Lodhi had made a reference to the issue of Jammu and Kashmir.
India had then strongly rejected Pakistan's reference to Kashmir in the 193-member UN body saying in its Right of Reply that cynical attempts by Pakistan to raise the Kashmir issue in the UN have failed in the past and do not find any resonance in the UN body.
With Pakistan again referring to Kashmir in its Right of Reply yesterday, Bayyapu responded that during the session on responsibility to protect last week, India had placed on record its rejection of yet another attempt by the delegation of Pakistan to misuse the UN forum and raise the issue of Kashmir.
Full report at:
https://timesofindia.indiatimes.com/world/pakistan/pakistan-hub-of-terrorism-spreads-false-narrative-about-kashmir-india-at-un/articleshow/64840950.cms
--------
Africa
Former teenage Boko Haram member makes shocking revelation
July 3, 2018
By Fikayo Olowolagba
A 15 year-old former Boko Haram bomb maker has made a confession about how he made over 500 underwears Improvised Explosive Devices(IEDs) used by insurgents for suicide missions on soft targets in the last five years.
Ali Goni was only ten years old and in primary six when he was kidnapped in Bama.
The military authorities described the teenager as the most deadly Boko Haram member, who had mastered various techniques that can cause maximum destruction of lives.
Army intelligence sources told NAN that the suspect is the most innovative bomb maker to emerge in recent years. The military did not allow NAN to photograph him because of his age.
Goni, who is undergoing rehabilitation at a military detention camp in Maiduguri, told NAN recently that he assembled IEDs with fragmented materials and configure them for suicide missions.
He said he introduced the use of padlock to IEDs strapped on bombers that can hardly be demobilised or detected by bomb detectors.
"I was kidnapped along with my mother in Bama's Kawuri Street by Baba Kaka, a dreaded Boko Haram commander. They took us to Sambisa and kept us in a camp called, "Kwalfata".
"We underwent various trainings in the camp. During the course of our induction training, I was selected to be trained on bomb making technique, bomb detection as well as identifying and demobilising explosives.
"I refused initially, but they said they would kill my mother just like the way they killed my father when they stormed Bama. So I eventually agreed. During the training, many of my colleagues died while trying to make bombs. At the end I emerged the best among all.
"My job was to make many bombs that would be used for suicide missions. I was working under the supervision of Baba Musa, a 70 year-old. Musa also thought me the new technique of making underwear IED with padlock.
"At some point, I was the only bomb maker when all those I was trained with were killed by the military during several attacks. So they took me from camp to camps to make IEDs for suicide missions.
"I was in Kangarwa, Pulka, Banki and other camps. I managed to escape when the military bombed our camp in Baga. I ran to Cameroon where I surrendered to the Cameroonian forces. I was later handed over to the Nigerian military."
Goni hoped to be a soldier in the future to help the military in identifying IEDs.
http://dailypost.ng/2018/07/03/former-teenage-boko-haram-member-makes-shocking-revelation/
--------
War-torn south Sudan debates bill on extending president's term
3 July 2018
South Sudan has started debating a bill extending the tenure of the interim government headed by President Salva Kiir by three years at a time when it is trying to negotiate peace with rebels.
Gabriel Roricjur, the leader of the opposition in parliament, told AFP that part of the bill was adopted on Monday.
It will now be examined by a legislative committee and then return to parliament for a second reading in 30 days.
Roricjur said the extension was necessary to ward off a power vacuum as the government's mandate runs out in August.
"We think this is a legal procedure and the government should have a new mandate until the time the agreement is signed," Roricjur said.
South Sudan's conflict erupted in 2013, around two years after it won independence from Sudan when Kiir accused his then-deputy Riek Machar of plotting a coup. It has been ruled by an interim government since.
Some interpreted this as a sign that Kiir and his government was not interested in making peace despite the signing of a "permanent" ceasefire in Khartoum which has already been breached.
A lawmaker told AFP that the extension showed that the "government is not ready to sign a peace agreement".
James Okuk, a political science professor at the University of Juba, said it was a bid to pressure rebels.
"They are using this to send a signal to the opposition: 'if you don't speed up the compromise for the peace agreement, we are going ahead'", he said.
The conflict has claimed tens of thousands of lives, displaced four million people and left the economy of the world's newest country in tatters.
Full report at:
https://english.alarabiya.net/en/News/middle-east/2018/07/03/War-torn-south-Sudan-debates-bill-on-extending-president-s-term.html
--------
Tunisian teachers refuse to correct exam papers over recognition of Israel
Jul 3, 2018
A group of teachers in Tunisia have expressed their strong dissent against a recent history and geography exam which referred to the Israeli regime as a "state" and not an occupying entity, refusing to correct the papers.
Dozens of secondary school teachers attended a protest gathering in the central city of Ghasrin on Monday to voice their objection against the appearance of "state of Israel" in the recent exam paper, the UK-based newspaper al-Quds al-Arabi reported.
The teachers said that they would never correct the papers as long as such a blatant lie about the occupying regime was printed on them.
"The name of Israel must connote occupying, notorious, nefarious and the Zionist entity in the minds of the Tunisian students," said an unnamed spokesman for the teachers, adding that "the cause of Palestinian people is very important for us."
He also said that Tunisia had not recognized Israel as a "state" since 1947, when the occupying regime emerged in the Middle East.
More than half a million Israelis live in over 230 settlements built since the 1967 Israeli occupation of the Palestinian territories of the West Bank and East Jerusalem al-Quds. The presence and continued expansion of Israeli settlements in occupied Palestinian lands have created a major obstacle for efforts to establish peace in the Middle East.
Full report at:
https://www.presstv.com/Detail/2018/07/03/566905/Tunisia-teachers-Israel-exam-paper
--------
Another boat capsizes off Libya, 63 refugees go missing
Jul 3, 2018
Another boat carrying refugees has capsized while making the risky journey across the Mediterranean Sea from Libya to Europe, leaving 63 asylum seekers missing.
The boat sunk off the coast of Libya, according to a spokesman for the North African country's navy on Tuesday, who cited eyewitness accounts.
Navy spokesman General Ayoub Kacem said that 41 asylum seekers who had been wearing life jackets were rescued.
According to the survivors, there were 104 people on board the inflatable dinghy, which sank off Garaboulli, east of Tripoli.
A Libyan coastguard boat returned to Tripoli Monday with another 235 migrants — including 54 infants and 29 women — rescued in two other operations in the same area.
Spain to the rescue, once again
Meanwhile, a humanitarian boat carrying 59 asylum seekers was on Tuesday heading to Spain after Italy and Malta — both much closer to the place of rescue — refused to let it dock in their ports.
The boat, Open Arms, run by the Spanish Proactiva Open Arms charity, was offered a safe port by Barcelona's mayor.
Spain had earlier allowed in another group of refugees also turned away by Italy and Malta.
Media reports say around 204 people have died in the past few days after trusting smugglers, who use unsafe vessels to get them to Europe.
On Friday alone, 103 people lost their lives when one such vessel sank.
Libya is a main departure point for asylum seekers trying to cross the Mediterranean. Many of those who succeed to cross the sea have landed in Italy and Malta over the past four years.
Human traffickers have been taking advantage of the security gap in Libya that has existed since the toppling of long-time dictator Muammar Gaddafi, who was killed in October 2011.
Full report at:
https://www.presstv.com/Detail/2018/07/03/566870/Libya-refugee-boat
--------
Niger Boko Haram attack death toll revised down: ministry
03 July 2018
Six soldiers were killed over the weekend in an attack blamed on the jihadist group Boko Haram on a military position in southeast Niger, the defence ministry said Tuesday revising down an earlier death toll.
The Niger army previously said Sunday that ten soldiers were killed in the assault near the border with Nigeria.
"In the night from Saturday to Sunday, the military post of Bla Brin was attacked by the terrorist group Boko Haram, we deplore the deaths of six soldiers and three wounded," said a defence ministry statement read out on state radio on Tuesday, without giving a reason for the revised death toll.
In late April, Niamey announced a military operation against Boko Haram in the region of Lake Chad, which links Niger, Chad, Nigeria and Cameroon.
The group, which is seeking an Islamic state based on Sharia law, has caused the deaths of at least 20,000 people since it took up arms in 2009 in Nigeria.
Full report at:
https://guardian.ng/news/niger-boko-haram-attack-death-toll-revised-down-ministry/
--------
Arab World
Saudi regime forces raid executed activist's home in Shia-populated Qatif
Jul 3, 2018
Saudi regime forces have stormed the family home of an executed Shia activist in the kingdom's Shia-populated and oil-rich Eastern Province as the Riyadh regime presses ahead with its brutal clampdown against pro-democracy campaigners and political dissidents.
Local sources, requesting anonymity, told London-based and Arabic-language Nabaa television news network that Saudi soldiers blocked a number of roads in Tarout Island early on Monday, before raiding Zaher al-Basri's home and violently ransacking it for nearly two hours.
Basri was executed nearly a year ago at the hands of the Saudi regime after being convicted on "terrorism" charges.
Meanwhile, Saudi forces have arrested Shia cleric Zuhair Hussain bu Saleh on charges of organizing congregational prayers at his home in al-Thuqbah neighborhood of al-Khobar city.
Bu Saleh's arrest comes as Saudi authorities do not allow Shia Muslims in Khobar, to set up a mosque and converge at the place of worship.
Back in 2015, a criminal court in Saudi Arabia sentenced the Shia clergyman to six months in prison and 50 lashes. Bu Saleh did not appear in the court hearing, and described the ruling as "devoid of any legality."
Saudi Arabia has lately stepped up politically-motivated arrests, prosecution, and conviction of peaceful dissident writers and human rights campaigners.
Saudi officials have also intensified security measures in the Shia-populated and oil-rich Eastern Province.
Eastern Province has been the scene of peaceful demonstrations since February 2011. Protesters have been demanding reforms, freedom of expression, the release of political prisoners, and an end to economic and religious discrimination against the oil-rich region.
The protests have been met with a heavy-handed crackdown by the regime. Security forces have increased security measures across the province.
Over the past years, Riyadh has also redefined its anti-terrorism laws to also target activism.
In January 2016, Saudi authorities executed Shia cleric Sheikh Nimr Baqir al-Nimr, who was an outspoken critic of the policies of the Riyadh regime. Nimr had been arrested in Qatif in 2012.
https://www.presstv.com/Detail/2018/07/03/566917/Saudi-regime-forces-raid-executed-activists-home-in-Shiapopulated-Qatif
--------
Iraqi military aircraft kill over dozen Daesh terrorists in Salahuddin
Jul 3, 2018
Iraqi military aircraft have launched an aerial attack against the remnants of the Daesh Takfiri terrorist group in the country's north-central province of Salahuddin, killing more than a dozen extremists in the process.
The Iraqi Defense Ministry, in a statement released late on Monday, announced that the precise airstrike targeted a militant hideout near Tal Farhan area in the central part of Tuz Khurmatu city, located 55 miles south of Kirkuk, leaving 16 Daesh terrorists dead.
The statement added that the militants were hiding inside the building when the air raid was staged.
"The terrorists had sneaked into Tuz Khurmatu from nearby mountains in a bid to carry out terrorist attacks against security forces," the statement concluded.
Separately, unnamed intelligence sources told Arabic-language al-Sumaria television network that Iraqi security forces had carried out a counter-terrorism offensive in the northern oil-rich province of Kirkuk, killing 14 Daesh remnants.
The sources added that the slain militants were wanted for involvement in a series of murders, kidnappings and bombings across Kirkuk.
Maps and plans for terrorist operations in the province were also recovered from the Takfiris.
Meanwhile, Abdul Sattar al-Biraqdar, spokesman for Iraq's Supreme Judicial Council, said in a statement that the Nineveh Criminal Court had handed down life terms to three men over Daesh membership and involvement in acts of terror across the war-ravaged Arab country.
On Monday, an Iraqi court sentenced an arms dealer of Daesh terrorist to life imprisonment.
Members of the Iraqi Counter-Terrorism Service (CTS) had arrested the unnamed high-profile militant during an operation in southern Baghdad. He had medium weapons in his possession, when he was captured.
Iraq's Prime Minister Haider al-Abadi declared the end of military operations against Daesh in the Arab country on December 9, 2017.
On July 10 that year, Abadi had formally declared victory over Daesh extremists in Mosul, which served as the terrorists' main urban stronghold in the conflict-ridden Arab country.
In the run-up to Mosul's liberation, Iraqi army soldiers and volunteer Hashd al-Sha'abi fighters had made sweeping gains against Daesh.
The Iraqi forces took control of eastern Mosul in January 2017 after 100 days of fighting, and launched the battle in the west on February 19 last year.
Full report at:
https://www.presstv.com/Detail/2018/07/03/566906/Iraqi-military-aircraft-kill-over-dozen-Daesh-terrorists-in-Salahuddin
--------
Islamic State says Abu Bakr al-Baghdadi's son killed in Syria's Homs
July 4, 2018
A son of Islamic State leader Abu Bakr al-Baghdadi has been killed in the city of Homs in Syria, the group's news channel reported on Tuesday.
"Hudayfah al-Badri … the son of the Caliph … was killed in an operation against the Nusayriyyah and the Russians at the thermal power station in Homs," the statement said. The word Nusayriyyah refers to Syria's Alawite community.
The statement showed an image of a young boy carrying an assault rifle and gave no further details.
Baghdadi's whereabouts remain unknown, but the wording of Tuesday's statement seemed to imply he is still alive.
The secretive Islamic State leader has frequently been reported killed or wounded since he declared a caliphate to rule over all Muslims from a mosque in Mosul in 2014, after leading his fighters on a sweep through northern Iraq.
Full report at:
https://indianexpress.com/article/world/islamic-state-says-abu-bakr-al-baghdadi-son-killed-in-syrias-homs-5244989/
--------
Syrian-Russian Warplanes Pound Terrorists in Hama, Idlib Provinces
Jul 03, 2018
The Arabic-language website of Sputnik reported that the warplanes staged a heavy bombing on terrorists' movements amid a heavy offensive of Tahrir al-Sham Hay'at (the Levant Liberation Board or the Al-Nusra Front) and the terrorists of Horas al-Din against the government forces' positions in Souran township in Northern Hama.
It said that the warplanes further struck terrorists' positions in the villages and towns of Skeik, al-Tamana, Ma'arkaba and Lahaya in Northern Hama and Southern Idlib, weakening the combat and supplying capacities of the terrorists in al-Latamina region. The report went on to say that the army later dispatched more troops to the battlefield and gained back lost lands from terrorists in Souran region.
At least 35 terrorists were killed or wounded in the failed attack of the terrorists and in the bombardments.
Several terrorist groups, including Jeish al-Izzah, Horas al-Din and Tahrir al-Sham are operating in Northern Hama regardless of the presence of Turkish troops' monitoring points.
Earlier today, the army men engaged in fierce clashes with the non-Syrian terrorists of Horas al-Din and Tahrir al-Sham that had attacked Tal Bazam region North of the town of Souran in Northern Hama and repelled their offensive.
Also, the army's artillery and missile units pounded terrorists' movements in Souran and near the town of Morek in Northern Hama and in Khan Sheikhoun in Southern Idlib, inflicting major losses on the terrorists.
The terrorists used suicide attackers in their offensive against the army in Northern Hama, but the army killed a large number of terrorists and forced the remaining of them to retreat.
Full report at:
http://en.farsnews.com/newstext.aspx?nn=13970412001028
--------
Ankara-Backed Militants Clash again over Share of Stolen Assets in Northern Syria
Jul 03, 2018
Two militant groups, affiliated to the Turkish army, exchanged heavy fire in Saleh al-Ali School in al-Asharfiyeh neighborhood in the town of Afrin over their share of the civilians' assets and properties they had previously plundered.
In the meantime, the Turkish army and allied militant placed their forces on alert after a hand-made bomb went of near Afarin Hospital in Afrin.
Local sources said that militant groups arrested a number of civilians in several villages, including Amara in Mobata region and Qara Kouleh in Afrin and called on their families to pay a hefty amount of money as their ransom.
Hawar news reported on Sunday that two bombs went off in the town of Afrin in Central Garage near Ashiyeh Petrol Station leaving a number of casualties among the Ankara-backed militants.
In the meantime, the Turkey-backed gunmen engaged in fierce clashes in the Central part of the town of Afrin and also in Jandaris region.
Local sources reported that the Turkish army placed its troops on alert in Afrin and closed off all roads to the town after the blasts.
Full report at:
http://en.farsnews.com/newstext.aspx?nn=13970412000957
--------
Defiant Jordan keeps border closed to Syrian refugees
July 03, 2018
AMMAN: Jordan defied growing pressure on Tuesday to open its borders to nearly 100,000 civilians fleeing the Assad regime's offensive in Daraa.
Authorities fear the presence of militant infiltrators among the displaced, they told Arab News. "The security situation is still difficult and we can't take the risk," government spokesperson Jumana Ghuneimat said.
Military equipment belonging to Daesh had been seen on the Syrian side of the border, she said. "We continue to insist on our previous conditions that no armed militias should be anywhere near our border with Syria."
The Syrian regime backed by Russian airpower launched an offensive on June 19 to recapture the southern Daraa region along the Jordan border.
The UN said 270,000 Syrians had been displaced by the onslaught, and Jordan estimates that 95,000 have sought shelter along the border.
"We call on the Jordanian government to keep its border open and for other countries in the region to step up and receive the fleeing civilians," UN human rights spokeswoman Liz Throssell said.
Jordan insists it is doing its humanitarian duty. The northern military region commander, Gen. Khaled Al-Massaid, said 86 trucks had crossed the frontier in the past three days to deliver food and water to the displaced.
Jordan's army has also been distributing humanitarian aid and providing medical treatment at three points along the border, he said.
The Jordanian military has set up a 20-bed field hospital on the Jordanian side to take injured people, Ghuneimat said. "During the past few days Jordan has admitted 16 medical cases to local hospitals in the Ramtha area and four cases were transferred to major hospitals in Amman."
Oraib Rantawi, head of Al-Quds Center for Political Studies, told Arab News: "No country in the world can teach Jordan about ethics and the need to respect immigrants." Western European countries were playing with the lives of migrants and in the US the government was separating families from their children, Rantawi said. "With such a low moral attitude the position of Jordan … is a model to be emulated."
Full report at:
http://www.arabnews.com/node/1332726/middle-east
--------
South Asia
Sikh body seeks UN intervention for security of Sikh and Hindus of Afghanistan
Yudhvir Rana
Jul 3, 2018
AMRITSAR: Seeking UN intervention for the security of Sikhs and Hindus living in Afghanistan, Harnam Singh, the president of prominent Sikh seminary Damdami Taksal, resented the non-granting of Indian citizenship to any Sikh or Hindu Afghan national who have been residing in India for over two decades.
"UN should take cognizance of killing of almost entire Sikh and Hindu leadership in the suicide bombing in Jalalabad and should immediately intervene to ensure their security " said Harnam Singh while talking to TOI on Tuesday.
Issuing an appeal to Sikh bodies across the globe to come forward for the rehabilitation of members of Afghan minority communities willing to migrate from the war-ravaged country, Singh said "These are the trying times for the Sikh and Hindu's of Afghanistan, I appeal to the Indian government and Sikh bodies spread across the globe to extend a helping hand to their fellow brethren in distress" he said.
But at the same time, he said that it was worrisome that Indian government had not given citizenship to any of the Afghan Sikh or Hindu individuals who had settled in India nearly two decades ago.
In Delhi, prominent Sikh leaders including the president of Shiromani Gurdwara Parbandhak Committee (SGPC) Gobind Singh Longowal, president of Delhi Sikh Gurdwara Management Committee (DSGMC) Manjit Singh GK, Akali member parliament Sukhdev Singh Dhindsa and Prem Singh Chandumajra etc staged a demonstration in front of Afghanistan Embassy and handed over a memorandum to embassy officials.
Later, talking to TOI, GK said that Afghan ambassador to India Shaida Mohammad Abdali assured them of conveying the sentiments of the Sikh populace to the Afghan government.
" Abdali assured us to nominate the name of Sikh leader for the parliamentarian seat of minority quota, give safety to Sikhs and HIndu's of Afghanistan" he said adding that the also assured that he would ask the Afghan government to give adequate compensation to the suicide bomb victims.
Referring to Sikh delegations meeting with external affairs minister Sushma Swaraj on Monday evening, president of DSGMC said that they had taken up the issue of security of gurdwara's and temples in Afghanistan.
Meanwhile jathedar of Akal Takht Giani Gurbachan Singh informed that SGPC had begun akhand path in memory of victims of Jalalabad suicide bombing , the blog of which would be performed on July 5.
https://timesofindia.indiatimes.com/world/south-asia/sikh-body-seek-un-intervention-for-security-of-sikh-and-hindus-of-afghanistan/articleshow/64844567.cms
--------
US airstrikes leave 7 militants dead, 4 wounded in Helmand province
Jul 03 2018
At least seven Taliban militants were killed and four others were wounded during the airstrikes conducted by the US forces in southern Helmand province.
The governor's office in Helmand in a statement said the airstrikes were conducted in Nawa and Garamser districts.
The statement further added that a vehicle, four rockets, and five hand grenades were also destroyed during the airstrikes.
At least three compounds and three hideouts of the militants were eliminated in the airstrikes, the provincial government said, adding that the compounds targeted in the airstrikes were famous as Mubarak, Sahir Agha, and Farid Janan.
In the meantime, the provincial government said the Afghan forces have discovered and destroyed at least 51 improvised explosive devices during the operations in various parts of Helmand.
The anti-government armed militant groups including Taliban militants have not commented regarding the report so far.
Full report at:
https://www.khaama.com/us-airstrikes-leave-7-militants-dead-4-wounded-in-helmand-province-05496/
--------
Rohingya crisis needs political solutions: Red Cross leader
Jul 3, 2018
DHAKA: The international Red Cross leader said Tuesday humanitarian help alone would not solve the Rohingya refugee crisis and inclusive political solutions are needed for the 700,000 people who fled Myanmar violence to Bangladesh.
The UN has said the Myanmar military crackdown on Rohingya Muslims last August in retaliation for an insurgent attack was "ethnic cleansing." Myanmar and Bangladesh have signed an agreement for repatriating refugees, but its implementation is uncertain due to safety, verification and other concerns.
President of the International Committee of the Red Cross Peter Maurer visited Rakhine state in Myanmar where the refugees once lived as well as the camps where they live now in Bangladesh's Cox's Bazar district. He said people in both places were suffering.
"I met those who stayed and those who left, and it is clear that people are suffering on both sides," he said. "People lack secure housing, electricity, latrines, medicine and health care. There are few options for people to earn an income to allow them to move beyond aid and emergency conditions."
Maurer also said the conditions for repatriation to happen were tough. "The conditions are simply not there for large numbers of people to return home," he said.
The Rohingya have faced state discrimination for generations in Buddhist-majority Myanmar. Maurer said their return would require "steps towards ensuring freedom of movement, access to basic services, freedom to undertake economic activity and access to markets in Rakhine, and most importantly trust in security arrangements for returnees," he said.
He said while he was in Myanmar, he met Muslims, Buddhists and Hindus and they described "how the social fabric and local economy have been destroyed, making people entirely reliant on humanitarian aid."
"In one village I visited, less than a quarter of the population remains, only 2,000 of the original 9,000 villagers,' he said.
In the camps in Bangladesh, over a million people live in misery, held hostage to a profoundly unsettling contradiction, he said.
"Those sheltering in the camps of Cox's Bazar live in shocking conditions that violate human dignity," he said, noting the conditions in the camps will worsen with the monsoon rains arriving.
UN Secretary General Antonio Guterres, World Bank Group President Jim Yong Kim and UN High Commissioner for Refugees Filippo Grandi all visited the refugee camps this week and promised to work with Bangladesh toward resolving the crisis.
"A better future for the people here will need inclusive political solutions, environmentally sustainable economic investment and a strong commitment to international humanitarian law and human rights," he said in a statement in Dhaka as he concluded his visit.
Full report at:
https://timesofindia.indiatimes.com/world/south-asia/rohingya-crisis-needs-political-solutions-red-cross-leader/articleshow/64839034.cms
--------
UN chief visits Rohingya camps in Bangladesh
July 3, 2018
Rohingya refugees in Bangladeshi camps have expressed optimism they will receive justice for atrocities committed against them in Myanmar and for a safe and dignified repatriation to their homeland following a visit by the United Nations chief and World Bank head.
U.N. secretary-general Antonio Guterres, accompanied by U.N. refugee agency (UNHCR) chief Filippo Grandi and Word Bank president Jin Yong-kim visited several refugee camps in Cox's Bazar on July 2 where they met and talked to members of the persecuted Muslim minority.
"In Cox's Bazar, I have heard unimaginable accounts of killings and rape from Rohingya refugees who recently fled Myanmar. They want justice and a safe return home," Guterres tweeted following the visit.
"It is systematic violation of human rights. Rohingya people are the most discriminated people in the world. They need recognition … the most basic rights of citizens from the government of Myanmar," Guterres also said at a press conference in Cox's Bazar straight after the visit.
Before they arrived, dozens of refugees holding placards that read "We want safe return to Myanmar" and "We want citizenship" demonstrated outside the camps.
Law enforcers dispersed them before the high-profile visitors arrived.
However, the refugees said they were glad and hopeful as a result of the U.N. chief's visit.
"This gives us hope that one day justice will be meted out over the atrocities we have endured in Myanmar, and that one day we can go back home safely and with dignity," Muhammad Rezwan, 26, from Kutupalong camp in Cox's Bazar, told ucanews.com.
Rezwan fled to Bangladesh from the Maungdaw area of Rakhine State in Myanmar in mid-October 2017 with his parents and four siblings. They live in two makeshift bamboo houses in the camp and rely on rations from aid groups for survival.
"I believe the U.N. and the international community will put pressure on Myanmar so that we have basic rights including citizenship before we go back home," he added.
Abul Hasan, 45, a Rohingya community leader from Lombasia refugee camp, expressed skepticism over the Rohingya repatriation agreement between Bangladesh and Myanmar, and called for strong international intervention to resolve the Rohingya crisis.
"Myanmar and Bangladesh signed the agreement without consulting us refugees, and we don't know what is in it or whether it guarantees our safe return and a life of dignity in our homeland," Hasan, a father of five, told ucanews.com.
"The U.N. visit gives us hope that the international community is making us a priority, and I want to see their intervention bring an end to persecution, impunity as well as assurances of basic rights and citizenship," he said.
Muhammad Abul Kalam, commissioner of the state-run Refugee Relief and Repatriation Committee, said the visit was a "positive gesture."
Full report at:
https://www.ucanews.com/news/un-chief-visits-rohingya-camps-in-bangladesh/82726
--------
Mideast
Israel's freeze of prisoner family money piracy: PLO official
Jul 4, 2018
A high ranking Palestinian official says Israel's move to freeze money transfers to the Palestinian Authority is nothing less than piracy.
On Tuesday, secretary general of the Palestine Liberation Organization, Saeb Erekat condemned the move, stressing that it endangered the existence of the Palestinian Authority.
"This is a very dangerous decision that amounts to the cancellation of the Palestinian Authority and is piracy and theft," he said.
"Israel is stealing the land and money of the Palestinian people and that is a result of the decisions of President (Donald) Trump, who supports Israel," he added.
The bill, which was passed by 87 to 15 on Monday, will authorize the Tel Aviv regime to deduct those payments from the taxes Israel collects on behalf of the Palestinian Authority (PA) under bilateral agreements.
Avi Dichter, chairman of Israel's foreign affairs and military committee and the former head of the Shin Bet intelligence agency, said the PA spends seven percent of its budget, estimated at 1.1 billion shekels ($300 million) to aid Palestinian prisoners and pay stipends to the families of those killed or wounded by the Israeli military.
The stipends benefit roughly 35,000 families of Palestinians killed and wounded in conflict with Israel.
Israeli Minister of Military Affairs Avigdor Lieberman hailed the new law, claiming that, "Every shekel (president) Mahmud Abbas will pay for terrorists and assassins will be automatically withdrawn from the Palestinian Authority's budget."
"An effective war on terrorism also passes through the pocket -- of the terrorists, of their families and of Palestinian President Mahmoud Abbas," he added.
Tel Aviv regime planning 1,000 new settlements
Meanwhile, Palestinian media reports that Israel's Planning and Building Committee has put forward plans for six new settlements.
The plans include the construction of 1,000 housing units which will be added to Pisgat Zeev settlement located to the east of Jerusalem al-Quds.
Israel occupied the West Bank and East al-Quds during the Six Day War in 1967. It later annexed East al-Quds in a move not recognized by the international community.
Now, about 600,000 Israelis live in over 230 settlements built illegally since the occupation.
The presence and continued expansion of Israeli settlements in occupied Palestinian lands have created a major obstacle for the efforts to establish peace in the Middle East.
The Palestinian Authority wants the West Bank as part of a future independent Palestinians state, with East Jerusalem al-Quds as its capital
https://www.presstv.com/Detail/2018/07/04/566942/palestine-israel-erekat-piracy
--------
US plan to end Iranian oil exports 'a fantasy': Hassan Rouhani
Jul 3, 2018
GENEVA: A plan by the United States to cut Iran's oil production to zero is a "fantasy," Iranian President Hassan Rouhani said on Tueday during his European tour to rally support for the 2015 nuclear deal.
Washington has said it wants to pressure Iran to change its behaviour by taking away all revenue Tehran generates from crude sales, part of the confrontational approach adopted by President Donald Trump, who pulled out of the historic nuclear pact in May. "These are exaggerated statements that can never be implemented," Rouhani told reporters in Bern, after holding talks with Swiss authorities on a range of issues, including the nuclear deal.
"Such a scenario would mean the US was imposing its imperialist policy in flagrant violation of international law," he said.
"This is really a baseless fantasy," he added, condemning an "unjust" scenario where all oil producers are allowed to export crude except Iran.
Washington has said it is confident the world has enough spare oil capacity to replace Iranian crude, and Trump has said that he has persuaded Saudi Arabia to balance the market by boosting its own production.
The international community still overwhelmingly backs the nuclear deal which opened new opportunities to deepen economic relations with Iran.
But many believe nations will have to sever ties once Washington reimposes sanctions, to avoid losing access to US markets and financing.
Rouhani and Swiss President Alain Berset both underscored the importance of the nuclear deal, known as the Joint Comprehensive Plan of Action, substantial parts of which were negotiated in Switzerland.
Full report at:
https://timesofindia.indiatimes.com/world/middle-east/us-plan-to-end-iranian-oil-exports-a-fantasy-hassan-rouhani/articleshow/64844285.cms
--------
HRW urges international community to hold Israel responsible for killings in Gaza
Jul 3, 2018
Human Rights Watch (HRW) has called on the international community to hold accountable the Israeli regime for the cold-blooded killing of unarmed Palestinian demonstrators in the besieged Gaza Strip, as more than 130 inhabitants of the impoverished sliver have been killed recently by the live fire of Israeli soldiers.
The New York-based rights organization said in a report on Tuesday that as many as 124 Palestinians had lost their lives in a series of peaceful demonstrations in the vicinity of the border separating the blockaded Gaza Strip and the Palestinian territories occupied by the Israeli entity since late March.
The report added that more than 4,000 others had also been wounded by live ammunition.
The Palestinian medical sources, however, say that at least 135 Gazans have so far been killed by the Israeli live fire, including 14 children, either at the protesting scenes or later in hospital due to injuries. They also raise the number of the wounded to over 15,000 Palestinians, who either sustained injuries due to live fire or inhalation of tear gas, of them 300 are currently in a critical condition.
According to the HRW report, senior Israeli officials approved orders to shoot at protesters who posed no imminent threat to life, acts that might amount to war crime.
It added that the Commission of Inquiry, established by the rights group, should identify those officials who sanctioned open fire regulations that violate international norms.
The Gaza clashes reached their peak on May 14, the eve of the 70th anniversary of the Nakba Day (the Day of Catastrophe), when the Israeli regime forcibly drove more than 760,000 Palestinians, now estimated to number nearly five million with their descendants, out of their homes.
In a single day, more than 60 Palestinians were shot dead and over 2,700 wounded by Israeli snipers who had been positioned along the fence separating the occupied territories from Gaza. Protesters had gathered near the fence in protest against the inauguration of the US embassy in Jerusalem al-Quds.
The death toll has drawn international criticism, but the US, which has angered Muslims with its embassy move, has supported Israel.
Gaza has been under the Israeli siege since June 2007, which has caused a decline in living standards as well as unprecedented unemployment and poverty.
Israel has also launched several wars on the Palestinian sliver, the last of which began in early July 2014 and ended in late August the same year. The Israeli military aggression killed nearly 2,200 Palestinians and injured over 11,100 others.
Israel builds new settlements
Elsewhere in the report, HRW said that Israeli authorities had approved the building of 1,000 new housing units in six new settlements in the occupied West Bank. The project is reportedly the largest settlement construction in occupied Jerusalem al-Quds in recent years.
It added that back in May, the Israeli Supreme Court approved the cabinet's plan to completely demolish Khan al-Ahmar Ab al-Hilu, a Palestinian village of 180 inhabitants east of Jerusalem al-Quds. The village also included a school, which educates 160 children from five surrounding villages.
HRW said the transfer of civilians into occupied territory and forcible transfer of people in the occupied territory "are war crimes."
More than half a million Israelis live in over 230 settlements built since the 1967 Israeli occupation of the Palestinian territories of the West Bank and East Jerusalem al-Quds. The presence and continued expansion of Israeli settlements in occupied Palestinian lands have created a major obstacle for efforts to establish peace in the Middle East.
Full report at:
https://www.presstv.com/Detail/2018/07/03/566923/HRW-Israel-Gaza-killings-
--------
Saudi warplanes strike wedding convoy in northwestern Yemen, kill 11
Jul 3, 2018
Nearly a dozen people have lost their lives and several others sustained injuries when Saudi fighter jets carried out airstrikes against a wedding convoy in Yemen's northwestern mountainous province of Sa'ada as the Riyadh regime presses ahead with its atrocious bombardment campaign against its crisis-stricken southern neighbor.
Local sources, speaking on condition of anonymity, told Yemen's Arabic-language al-Masirah television network that the vehicles were traveling along a road in the Ghaferah area of al-Dhaher district when they were attacked.
The sources added that 11 people were killed and as many others, mostly women and children, injured. The death toll is expected to rise as some of the injured are said to be in critical condition.
Separately, a woman was killed when Saudi military aircraft struck a residential building in the Haydan district of the same Yemeni province. The aerial raids reportedly caused extensive damage at the area.
Elsewhere in the Hayran district of the northern Yemen's province of Hajjah, three farmhands lost their lives and two others were injured when an unmanned aerial vehicle struck a farm.
Moreover, Yemeni army troopers, backed by allied fighters from Popular Committees, fired a domestically-designed and -manufactured short-range ballistic missile at a position of Saudi-sponsored militiamen loyal to Yemen's former president Abd Rabbuh Mansur Hadi in Yemen's western coastal province of Hudaydah, killing and injuring scores of the Saudi mercenaries.
Three other people were also killed in a Saudi airstrike against the western port city of Hudaydah, located 150 kilometers southwest of the capital Sana'a.
Furthermore, Yemeni forces have fired a short-range domestically-manufactured Badr-1 ballistic missile at King Faisal military base in Khamis Mushait city of Saudi Arabia's southwestern region of Jizan. There were no immediate reports about possible casualties and the extent of damage caused.
The Yemeni Ministry of Human Rights announced in a statement on March 25 that the Saudi-led war had left 600,000 civilians dead and injured since March 2015.
The United Nations says a record 22.2 million Yemenis are in need of food aid, including 8.4 million threatened by severe hunger.
A high-ranking UN aid official recently warned against the "catastrophic" living conditions in Yemen, stating that there was a growing risk of famine and cholera there.
Full report at:
https://www.presstv.com/Detail/2018/07/03/566895/Saudi-warplanes-strike-wedding-convoy-in-northwestern-Yemen-kill-11
--------
Egypt says it killed 3 militants, destroyed Gaza tunnels
3 July 2018
The Egyptian army said Tuesday its forces killed three militants in Sinai and destroyed tunnels at Rafah on the Gaza border as part of a vast campaign against terrorists in the area.
More than 200 suspected terrorists and at least 35 soldiers have been killed since Egypt launched operation "Sinai 2018" to rid the peninsula of extremist militants in February, according to the military.
Operations carried out in recent days resulted in "the elimination of three takfiris", the army said, referring to Sunni Muslim extremists.
They also led to the "destruction of a number of tunnels in the city of Rafah in northern Sinai", it said in a statement.
"A conscript was wounded in clashes with terrorists" and "two civilians died as a result an explosion from a device targeting forces conducting raids", it added.
The Rafah border crossing is the only entrance to the Gaza Strip not controlled by Israel, and Egypt's sole frontier with the Palestinian enclave has remained largely closed since 2013.
Egyptian authorities believe these tunnels are used by terrorists to enter North Sinai.
Militants launched an insurgency in Sinai after the military overthrew Egypt's elected Islamist president Mohamed Morsi in 2013 amid mass protests against his rule.
Human Rights Watch says Egypt has stepped up its demolitions of homes, businesses and farms in the Sinai since launching the campaign against Islamists on February 9.
Full report at:
https://english.alarabiya.net/en/News/middle-east/2018/07/03/Egypt-says-it-killed-3-militants-destroyed-Gaza-tunnels-.html
--------
UAE freezes bank accounts of 9 Iranians on terror watch list
3 July 2018
Abu Dhabi's Securities and Commodities Authority issued a statement calling on all companies to look for and freeze any bank accounts, assets, securities and stocks related to nine Iranians who are accused of being involved in terrorist activity.
The statement also said that funds of persons associated with these nine individuals should also be frozen.
The Securities and Commodities Authority underlined the need for financial companies to only implement the freeze on persons who meet the mentioned criteria, otherwise, the statement advised those related companies to refer back to them on a case-by-case basis.
https://english.alarabiya.net/en/News/gulf/2018/07/03/UAE-freezes-bank-accounts-of-9-Iranians-on-terror-watch-list.html
--------
Yemen's Hodeidah residents accuse UN of ignoring Houthi violations
3 July 2018
Residents of Hodeidah called on UN Special Envoy for Yemen Martin Griffiths, who is currently visiting Sanaa, to visit Hodeidah and see first-hand the violations committed by the Houthi militia in the strategic port city.
They also called on the UN and Griffiths to intervene to end their suffering and accused the UN of ignoring what people in Hodeidah are going through as they're being killed, detained and forcibly disappeared at the hands of the Houthis.
Meanwhile the International Committee of the Red Cross said it resumed its work in Yemen and resumed providing humanitarian aid in the fields of healthcare and surgery, adding that its teams provided relief and shelter to more than 7,000 people who fled Hodeidah and Al-Houk and Al Marawi'ah districts in the past two weeks.
The ICRC said in the beginning of June that it pulled 71 of its staff from Yemen amid rising security threats.
As for developments on the ground, the legitimate forces resumed on Monday their operations on the west coast fronts against the Houthis.
Full report at:
https://english.alarabiya.net/en/News/gulf/2018/07/03/Yemen-s-Hodeidah-residents-accuse-UN-of-ignoring-Houthi-violations.html
--------
North America
New York judge voids conviction of Pakistani man for aiding al-Qaeda
3 July 2018
A Manhattan federal judge on Tuesday voided the November 2005 conviction of a Pakistani man for conspiring to help an al-Qaeda operative enter the United States, saying new evidence cast doubt on the defendant's guilt.
Uzair Paracha, 38, has been serving a 30-year prison term for allegedly helping Majid Khan obtain travel documents, after Khan plotted with al-Qaeda leaders to bomb underground storage tanks at Maryland gas stations.
But US District Judge Sidney Stein said newly discovered statements made by Khan, al-Qaeda operative Ammar al-Baluchi and Khalid Sheikh Mohammed, the accused mastermind of the Sept. 11, 2001 attacks, called into question whether Paracha knew he was helping al Qaeda.
Stein, who oversaw Paracha's trial and imposed his sentence, called it a "manifest injustice" to let the conviction stand and granted Paracha's request, made in November 2008, for a new trial.
The new evidence "would yield a fundamentally different trial and likely create a reasonable doubt favoring Paracha's theory of the case over the government's," Stein wrote. Paracha had said he knew Khan but was ignorant of his al Qaeda ties, and that he made incriminating statements before trial out of fear and a misguided hope that cooperating would help.
James Margolin, a spokesman for US Attorney Geoffrey Berman, declined to discuss the decision or a possible retrial. Paracha is housed at the federal prison in Terre Haute, Indiana.
"We're gratified by the decision," his lawyer Joshua Dratel said in an interview. "It shows that having access to witnesses can make all the difference at trial."
Impersonating Khan
Prosecutors said Paracha had impersonated Khan in phone calls with US immigration authorities and by using his credit card, to make it appear that Khan was in the United States.
They also said Paracha and his father discussed with Khan and al-Baluchi receiving $200,000 in al Qaeda funds to support their businesses in exchange for aiding Khan's reentry efforts.
In Tuesday's decision, Stein pointed to statements made by Khan, al-Baluchi and Mohammed to government agents at Guantanamo Bay, Cuba, where they were detained.
These included Khan's "new, repeated, and unambiguous assertions of defendant's innocence," and Mohammed's failure to mention Paracha or his father even as he "freely" implicated other al Qaeda members in dozens of crimes and plots.
Stein ruled after Paracha, in a handwritten letter dated Feb. 7, called his then 110-month wait for a ruling a "clear abuse" of the "orderly, efficient administration of justice."
https://english.alarabiya.net/en/News/world/2018/07/03/New-York-judge-voids-conviction-of-Pakistani-man-for-aiding-al-Qaeda.html
--------
Islamic Relief and other Islamist groups to receive $23M
July 3, 2018
On the afternoon of June 27 while most of Canada was at work or watching the World Cup matches, a major funding announcement was made with little fanfare and in front of no more than a couple of dozen, mostly Muslim audience of Pakistani Canadians.
Mississauga-Erindale MP Iqra Khalid who has been the mouthpiece of the divisive Motion M103 on 'Islamophobia' stood in her constituency office to announce that the Trudeau government was investing an additional $23 Million into its multiculturalism program.
With no mainstream media in attendance to ask any questions, Khalid boasted that her "hard work has resulted into tangible action." She listed the following two groups as being among the recipients of the new funding:
The National Council of Canadian Muslims (NCCM), a former branch of the U.S. based Council on American Islamic Relations (CAIR) that was named in 2008 as an unindicted co-conspirator connected to the "largest terror-funding trial in U.S. history. NCCM has denied links to CAIR.
Islamic Relief, a worldwide charity accused of links to Islamist extremism by Middle East Forum, Israel and the United Arab Emirates among others.
There is no solid record that the Canadian arms of these two organizations have contributed to current problematic behaviour. Nonetheless, for over a year many Muslim Canadians, including yours truly, my Sun colleague Farzana Hassan as well as other Muslim critics of Islamism had warned that the M103 initiative was much more than the victimhood culture of guilt being forced onto ordinary Canadians.
On Wednesday, we saw our fears come true. While Islamists will receive millions to conduct their Sharia agenda in Canada, Muslim critics of jihad, polygamy, FGM and Sharia have been left on their own to fight global Islamofascism.
In a message to MP Khalid, I asked her to clarify if any part of the $23M will be used to counter the daily denigration of Christians and Jews that takes place in mosques across Canada, from dawn to dusk.
I reminded her that "most Friday sermons at mosque congregations end with a call to Allah to grant Muslims victory over non-Muslims, referred to as 'Qawm al Kafiroon'."
"Will the $23M be used to de-radicalize mosque clerics and educate them to end hateful sermons from the pulpits," I asked.
Despite reaching out to her office twice, I did not get a response, nor any press release or statement issued by any ministry of the Trudeau cabinet.
In making the announcement, the Pakistan-born Liberal MP told her scant audience, her M103 initiative was about "systemic racism and religious discrimination" and that "my goal was to study it and understand why does it happen and to find solutions."
Most Canadians would have told her, 'physician, heal thyself,' but of course, ordinary Canadians are too scared to be labelled as 'racist' by privileged Islamists riding the waves of victimhood.
In recommending Islamic Relief as one of the recipients of the $23 million fund, Khalid covered up the fact that even Bangladesh, a Muslim-majority country has banned Islamic Relief from providing either relief or aid to some 500,000 Rohingya refugees who have taken refuge in the country.
Khalid also shrugged off allegations that Islamic Relief has long been accused of funding terror. The United Arab Emirates has designated Islamic Relief as a terror-financing organization while in Russian authorities have accused Islamic Relief of supporting terrorism in Chechnya.
Full report at:
http://torontosun.com/news/national/fatah-islamic-relief-and-other-islamist-groups-to-receive-23m
--------
Trump Immigration Policies Lead To Decline In Visas To Muslim, African Countries, Rise For Europeans
By Alexandra Hutzler
Jul 3, 2018
New State Department data shows the number of legal immigration visas continues to drop under President Donald Trump.
Just halfway through Trump's first term, the United States is likely to see a 12 percent decrease in the amount of immigrants getting permanent visas, according to a Washington Post analysis.
But the data also shows that not all countries are treated the same, as visas are being granted to European countries at a higher rate than non-European nations. The most affected areas include the Muslim-majority countries that Trump has listed on his travel ban, which was just recently upheld by the Supreme Court in a 5-4 ruling.
The number of visas granted to immigrants from Yemen, Syria, Iran, Libya and Somalia—all countries listed in Trump's travel ban—is expected to drop by 81 percent by the end of the president's second fiscal year this October. Legal immigration from all Muslim-majority countries is expected to drop by about 30 percent from 2016 to 2018, according to State Department data.
South American and African countries are facing a similar decrease in granted visas, even as El Salvador sees more.
On the other hand, the amount of legal immigrants coming to the U.S. from European countries has grown slightly under President Trump, though the number of Europeans receiving visas is still far less than that from Latin America, Asia and Africa.
It's not clear what is behind the drop in immigrant visas and if the data reflects an overall declining interest in being a part of the United States. The State Department does not release or publish any information regarding the applications themselves. Despite these decreases, Trump will still be providing more immigrant visas than President Barack Obama did during the early years of his presidency
Trump has long pressed Congress to pass immigration legislation that puts national security and American workers first. Earlier this year he also called on lawmakers to disband the country's diversity lottery program, which makes 50,000 visas available each year for individuals from countries with low rates of immigration to the U.S.
Full report at:
http://www.newsweek.com/immigrant-visas-european-increase-non-european-decrease-travel-ban-donald-1006001
--------
Canada should support the return of democracy in Egypt
By MOHAMED S. KAMEL
July 3, 2018
In the immediate aftermath of the military coup of July 3, 2013, the Egyptian regime and its allies expended a significant amount of time and money in trying to convince the world that the Earth is flat: That the military-led overthrow of President Mohamed Morsi and his democratically elected government was not a coup, but a popular uprising.
The regime and its allies also tried to market the idea that one can actually restore democracy by snuffing it out. Then-American Secretary of State John Kerry tried to make that exact argument: "The [Egyptian] Army was restoring democracy." Now, five years later, the absurdity of that argument is especially evident.
The diplomatic cover that various governments gave the Egyptian military has allowed it to consolidate its hold on power and methodically but quickly eliminate any meaningful opposition. The repression began with the arrests of President Morsi and his team, followed by the senior leadership of the Muslim Brotherhood.
Then came the mass murders: 50 people brutally killed in front of the Republican Guard headquarters and then the single worst mass murder in modern history – a thousand Egyptians killed by the military at Rab'a Square. We now know that those murders were not only illegal but also painstakingly planned,
Five years later, neither the killing nor the repression have abated. The regime has routinized the use of murder and torture to ensure compliance. Political opponents from across the political spectrum, including other military leaders, are imprisoned indefinitely, often in solitary confinement and without trial. Activists are "disappeared": kidnapped from their homes or the street by security forces without charge, so much so that there is now an app to report you're being disappeared. Torture in prisons is rampant, and extra-judicial killings by security forces are frequent.
Human Rights Watch and Amnesty International have documented the escalation of the most severe human rights crackdown in Egypt's modern history and the Egyptian Canadian Coalition of Democracy has relentlessly advocated and campaigned in Ottawa for support of democracy in Egypt.
In the face of this unprecedented assault on democracy and human rights, one would hope that the nations that view themselves as defenders of human rights and democracy would voice their opposition to the Egyptian regime's actions.
That has not been the case. Although there were half-hearted attempts by some countries like the United States, Germany and the European parliament, the approach by many Western governments was simply to normalize relations with the Egyptian regime and move on. President Barack Obama withheld military assistance from the Egyptian regime in 2013 and reviewed the way Egypt buys its weapons, the so-called cash flow financing. The U.S. Congress has held numerous hearings on the human rights situation in Egypt and most recently a Senate resolution was severely critical of the state of Egypt's human rights and democratization, leading to US$300 million in aid being withheld.
But Canada's position has been shameful. While the Harper government was openly supportive of the brutal repression, Justin Trudeau's Liberals have been silent. If the 1990s was an era of democratization, our current decade is one of widespread assault on that democracy. Hope has receded in the countries of the Arab Spring, and a return to authoritarianism is becoming possible in several Eastern European countries.
More ominously, right-wing populism is gaining ground in places like the United States, the United Kingdom and, indeed, here at home. For this very reason, it is tempting to convince ourselves that we ought to focus on ensuring that liberal democracy thrives at home, and not become distracted with what happens in faraway lands. However, democracy cannot and will not survive on islands. Martin Luther King once noted that injustice anywhere is a threat to justice everywhere, and similarly, threats to democracy anywhere threaten democracy everywhere.
Rather than enabling this Egyptian regime through silence, Canada should be urging Egypt to release the thousands of arbitrarily detained political prisoners and stop its crackdown on civil society. Just last week the NDP foreign affairs critic, Hélène Laverdière, sent a letter to Foreign Affairs Minister Chrystia Freeland, calling on the Canadian government break its deafening silence on the situation in Egypt.
Full report at:
https://www.thestar.com/opinion/contributors/2018/07/03/canada-should-support-the-return-of-democracy-in-egypt.html
--------
Europe
UN Chief Calls for More Pressure on Myanmar for Rohingya Returns
July 03, 2018
Kutupalong Refugee Camp, Bangladesh. United Nations Secretary General António Guterres on Monday (02/07) called for more international pressure on Myanmar to create conditions safe for the return of hundreds of thousands of Rohingya Muslims who have fled the country since a military crackdown last August.
The United Nations and Myanmar struck an agreement in May that the UN hopes will eventually allow thousands of Rohingya to return safely and by choice.
"This memorandum of understanding is the first step on the way of progressive recognition of the rights of the people," Guterres said, speaking inside a bamboo shelter at a refugee camp on Bangladesh's southeastern coast.
"This is the kind of concession that was possible to obtain at the present moment from Myanmar ... Let's test the sincerity of this concession and then let's move on in relation to the full rights of the people."
No one was available from the Myanmar government to comment on Guterres's statement on Monday.
The visit by Guterres came 10 months after attacks by Muslim militants in Myanmar triggered a military offensive that has forced more than 700,000 Rohingya – a mostly Muslim ethnic minority – to escape to neighboring Bangladesh. The United Nations has described the crackdown as ethnic cleansing, an allegation Myanmar denies.
The MOU, details of which were reported by Reuters last week, does not offer explicit guarantees of citizenship or freedom of movement, which have been among the key demands of many Rohingya, a long-persecuted group that Myanmar does not consider citizens.
Along a rain-soaked, muddy road outside the shelter where Guterres spoke to the press along with World Bank president Jim Yong Kim, a group of refugees stood holding cloth banners listing their demands: "Include Rohingya in agreements about Rohingya" and "Dignified repatriation must include full citizenship right as Rohingya ethnic group."
Some Rohingya leaders have said they wouldn't accept the deal in its current form.
Guterres said the agreement was part of UN efforts to try to force the Myanmar government "to pave the way for potential future returns."
"So it is like that it must be considered. Not as a final agreement on returns," he said. "We know that Myanmar will probably not accept everything at the same time."
He and Kim also stressed that while safe and voluntary returns of the Rohingya to Myanmar was the first priority, the immediate need was to support Bangladesh in dealing with the humanitarian disaster.
Their visit follows the World Bank's announcement last week that it would provide $480 million to Bangladesh to help support the refugees, living in congested bamboo-and-plastic shelters built on sandy hills and at risk of deadly monsoon floods and landslides this month.
Kim said on Monday the World Bank would look for ways to bring more development resources to Bangladesh – among the world's poorest nations – "because of the contribution they've made to the world in hosting the Rohingya."
Rohingya who have arrived in Bangladesh in recent months have reported mass killings, arson and rapes by Myanmar security forces. Guterres and Kim met some of those victims at the camps, whose conditions they said were some of the worst they had ever seen.
"It is probably one of the most tragic stories in relation to the systematic violation of human rights," Guterres said. "We need to push and will be pushing in the right direction."
http://jakartaglobe.id/international/un-chief-calls-pressure-myanmar-rohingya-returns/
--------
Leader of French anti-Muslim group suspected of plots released
July 4, 2018
PARIS: The suspected head of a radical far right group feared to have been planning attacks against Muslims has been released on bail, French judicial sources said Tuesday.
The retired police officer, named as Guy S., had been arrested along with nine other people by anti-terror police in June in an operation that spanned France, including the Mediterranean island of Corsica.
He was released on Friday along with another member, bringing the total on bail to six, a judicial source told AFP. Four remain in custody while the case continues.
The gang, suspected of belonging to the Action des Forces Operationnelles (Operational Forces Action), have been accused of criminal conspiracy.
The suspects had an "ill-defined plan to commit a violent act targeting people of the Muslim faith," one source close to the probe said.
According to preliminary investigations, they were allegedly planing an attack on Muslims leaving prison or 'radical' mosques.
The suspects were being monitored by France's DGSI intelligence agency, which intercepted messages showing they were seeking to buy arms, and searches turned up some weapons, the sources said.
France has been hit by a string of militant attacks since early 2015, often by people who have become radicalised or claim to have acted in the name of the Islamic State group.
More than 240 people have been killed in the attacks, including 130 who lost their lives in a wave of bombings and shootings mainly in Paris nightspots in November 2015.
Full report at:
https://tribune.com.pk/story/1749337/3-leader-french-anti-muslim-group-suspected-plots-released/
--------
UN urges Jordan to open borders to fleeing Syrians
Jul 3, 2018
GENEVA: The United Nations human rights office and refugee agency UNHCR urged Jordan on Tuesday to open its border to Syrians trying to escape an escalating conflict in the southwest region of Deraa.
An estimated 270,000 people have fled air and ground attacks over the past two weeks, the United Nations said on Monday
"We call on the Jordanian government to keep its border open and for other countries in the region to step up and receive the fleeing civilians," UN human rights spokeswoman Liz Throssell told a news briefing.
UNHCR spokesman Andre Mahecic said an estimated 40,000 Syrians were massed near the border with Jordan, which already hosts 650,000 registered Syrian refugees.
https://timesofindia.indiatimes.com/world/middle-east/un-urges-jordan-to-open-borders-to-fleeing-syrians/articleshow/64841293.cms
--------
More details emerge on foiled terrorist plot against Iranian opposition in Europe
3 July 2018
A terrorist couple who were behind the foiled terrorist attack targeting the Grand Gathering of the Iranian Resistance in Paris on June 30 were arrested in Belgium, the National Council of Resistance of Iran (NCRI) said, citing a joint statement by the Belgian federal prosecutor and the federal intelligence and security agency.
The NCRI added that the couple were affiliated with the Iranian regime. They said that according to Belgian security and federal intelligence, the couple, Amir Sadouni (38) and Nasim Nomeni (34), were arrested in a Mercedes-Benz in the Belgian city of Antwerp.
Citing the joint Belgian statement, the council said that the couple, who pretended to be supporters of the People's Mujahedin organization of Iran, were found carrying 500 grams of materials used to make high explosive triacetone triperoxide (TATP), and a detonator mechanism in a woman's makeup bag.
They added that another individual involved in the crime was simultaneously arrested in France.
"An Iranian diplomat from the Iranian regime's embassy in Vienna, who was the liaison with the arrested terrorists, was also arrested in Germany," the council's statement said.
The diplomat arrested in Germany was identified by authorities as Assadollah Assadi, 47, who has been the head of the Iranian regime's intelligence station at the regime's embassy in Vienna since 2014.
According to the statement, Assadi "had given the final order to the terrorists to attack the June 30th gathering."
In response to the attack, the council called on European countries to close down "embassies and agencies of the Mullahs regime, the centers of terrorism and espionage, and the expulsion of diplomats."
Full report at:
https://english.alarabiya.net/en/News/world/2018/07/03/More-details-emerge-on-foiled-terrorist-plot-against-Iranian-opposition-in-Europe-.html
--------
French promoting Egypt's repression through arms sales: Rights groups
Jul 2, 2018
Human rights groups have blasted France for what they call playing a part in Egypt's "bloody repression" of dissidents by providing the government of President Abdel Fatah el-Sisi with state-of-the-art weapons and surveillance systems.
A report compiled by four Egyptian and French rights groups and released Monday revealed that Paris' sales of military equipment to Cairo had jumped from 39.6 million to 1.3 billion euros ($1.5 billion) between 2010 and 2016.
Egypt has been using French military and surveillance equipment to stifle all critical voices against the Sisi government, said the groups, including the Cairo Institute for Human Rights Studies, the French-based International Federation for Human Rights, the Human Rights League and Armaments Observatory.
"By supplying Egyptian security services and law enforcement agencies with powerful digital tools, they have helped establish an Orwellian surveillance and control architecture that is being used to eradicate all forms of dissent and citizen action," the groups said.
The study also said at least eight French firms have "profited from this repression" that has been underway since 2013, when Sisi, the army chief back then, led a military coup to overthrow Egypt's first democratically-elected president, Mohamed Morsi.
"Our organizations seek from French companies and authorities an immediate end to these deadly exports," which take place despite an EU declaration in 2013 that member states had frozen export licenses to Egypt for equipment that could contribute to the crackdown on opposition in the North African state.
The rights institutions also called for a French parliamentary probe into such military sales amid criticism of what activists describe as a lack of transparency on how Paris monitors the use of exported military equipment.
After toppling Morsi, Sisi became Egypt's president in 2014 and won a new term in this year's election, which was marred by a widespread opposition boycott and a campaign of arrests and threats against Sisi's rival candidates and other opposition figures. His administration has fiercely cracked down on opposition and supporters of Morsi's banned Muslim Brotherhood movement in a campaign that has led to over 1,400 deaths and 22,000 arrests, according to rights groups.
Egypt is one of France's top weapons customers. Cairo has signed deals worth roughly $10 billion in military equipment and weapons with Paris since 2014.
Egyptian armed forces are equipped with an array of French military hardware, including Mirage and Alphajet fighter planes, Gazelle helicopters, Mistral warships, armored vehicles, missiles and surveillance technologies.
Human rights groups have slammed Paris' arms sales to Egypt as a sign of political support for a repressive administration. They say France under President Emmanuel Macron has been turning a blind eye to increasing violations of freedoms by Sisi's government.
Macron was pressed in October 2017 to raise human rights concerns, including reports of political repression in Egypt, during a meeting with Sisi in Paris.
Ahead of Sisi's trip to France, Human Rights Watch had urged the Paris government in a report to ensure that human rights are central to its relations with Cairo, emphasizing, "Continuing to support Egypt's repressive government would betray the country's brave activists, who face grave risks trying to make their country better."
Full report at:
https://www.presstv.com/Detail/2018/07/02/566782/France-Egypt-Weapons-Sisi
--------
Italy to give Libya 12 boats as migrant deaths at sea mount
July 04, 2018
ROME: Italy is supplying Libya with 12 naval boats, as migrant deaths at sea mount in the waters near the North African nation.
Italian Premier Giuseppe Conte said Tuesday the vessels include 10 patrol boats, aimed at "strengthening the patrol activity of the Libyan coastguard."
The Italians will also help train the Libyan coastguard.
Recently, several smuggler boats filled with migrants have capsized shortly after setting out from Libyan shores, where human traffickers are based. While some migrants were rescued by the Libyan coast guard, hundreds of others, including children, were missing at sea and feared dead.
Private aid groups that operate rescue vessels off Libya say the Libyan coastguard is ill-equipped to save lives.
Full report at:
http://www.arabnews.com/node/1332936/world
--------
URL: https://www.newageislam.com/islamic-world-news/separating-religion-state-conspiracy-tehreek/d/115730
New Age Islam, Islam Online, Islamic Website, African Muslim News, Arab World News, South Asia News, Indian Muslim News, World Muslim News, Women in Islam, Islamic Feminism, Arab Women, Women In Arab, Islamophobia in America, Muslim Women in West, Islam Women and Feminism