New Age Islam News Bureau
1 Jul 2014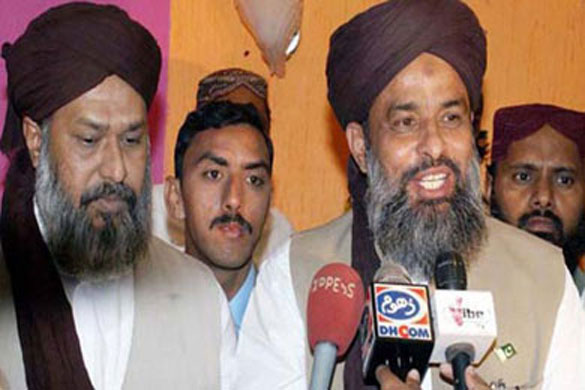 Photo: 300 Ulema and Mashaikh Appeal To Taliban to Surrender
------------
Arab World
• Saudi Scholar Says Online Games With Opposite Sex Prohibited
• Iraq: ISIL Militants Fleeing Salahuddin in Women Dress
• In Jordan, ISIL inspires new generation of Islamist militants
• Lebanese rebel group pledges loyalty to ISIL
• Sunnis and Shiites Break Fast Together In Iraq
• ISIL demanded '$50,000 ransom for each truck to release abducted Turkish drivers'
• In Mosul, early support for militants gives way to unease
• Egypt protected Islam from extremism on 30 June: El-Sisi
• Iraqi Kurds to vote on independence in months: Leader
• Brotherhood must face reality: Salafist Nour Party leader
• Non-Muslim expats in Saudi Arabia rejoice Ramadan
Pakistan
• 300 Ulema and Mashaikh Appeal To Taliban to Surrender
• God protects me; not worried about US bounty: Hafiz Saeed
• Zarb-e-Azb: Number of registered IDPs reaches 468,000
• No terrorist sanctuary will be spared: PM
• Taliban prefer American products
• Over 400 militants killed in military operation in Pakistan
• Militant ambush in NWA kills two security personnel
• Half a million displaced tribal people face Ramazan in camps
• PPP decides not to be part of any anti-democracy move
South Asia
• 27 Taliban killed, 21 others injured in Afghan operations
• Karzai calls on Taliban not to become an instrument of foreigners
• International pressure for recognising Rohingyas easing
Mideast
• ISIS fighter says group will 'break all borders to reach Jerusalem'
• Temple Mount: Jews Harassed, Ordered to 'Respect Ramadan'
• Ankara ignores ISIL's declaration of 'Islamic caliphate'
• Iran general says ready to help Iraq against militants
• Turkey slams Netanyahu's call for independent Kurdistan
North America
• Declaring caliphate in Iraq, Syria has 'no meaning': US
• Obama Condemns Killing of Israeli Teens as 'Senseless Act of Terror'
• How Boko Haram is beating U.S. efforts to choke its financing
• Obama snubs MI5, sends CIA to investigate threat of radical Islam in UK
• US man jailed for planning Al Qaeda training in Pakistan
• Abu Ghraib torture suit revived by U.S. court
• US sends another 300 military personnel to Iraq
Africa
• Clashes between Uganda army, CAR gunmen kill at least 17
• Nigeria Muslim leader: Boko Haram does not represent Islam
• Nigeria: Cleric Urges Muslims to Pray for Peace
• Military Arrests Key Actor in Chibok Girls' Abduction
• Children Enlist in African Religious Battles
Europe
• Tajiks urge govt to remove ban on children attending mosques
• Outrage as firm lures Saudis with Canadian citizenship
• Iraq jihadists 'selling oil to Assad', says France
• Greek court rejects appeal to block Athens mosque construction
• European rights court to rule on French Burqa ban
• Tatar mosque vandalized in Poland
• Russia warns U.S. against more support for Syria's opposition
• Hundreds of Muslims visit convert after message goes viral
India
• India announces new liberal visa policy for Afghan nationals
• India to evacuate 600 nationals from Iraq this week
• 12 years on, Gujarat riots probe panel gets 22nd extension
Southeast Asia
• Understand the 'Jihad' Concept, Of Kelantan Advises Muslims
• Malaysia to try soldier, won't waive diplomatic immunity in NZ sexual assault
Australia
• It's time for Muslim leaders to embrace secular state
• Australia parties stand by Bendigo mosque plans
Compiled by New Age Islam News Bureau
URL: https://www.newageislam.com/islamic-world-news/new-age-islam-news-bureau/saudi-scholar-says-online-games-with-opposite-sex-prohibited/d/97837
------------
Arab World
Saudi Scholar Says Online Games With Opposite Sex Prohibited
July 01, 2014
RIYADH — A prominent scholar has said playing billiards online with members of the opposite sex is prohibited by Islamic teachings.
Waleed Al-Wadaan, a member of the Saudi Jurisprudential Society, stressed that such behavior may lead to unethical relationships between the players and that mixing of sexes in sports is also prohibited, Al-Hayat daily reported.
In an article in the society's magazine, Al-Wadaan said recreation has become a contemporary problem but Islam has set certain controls on entertainment.
He pointed out that drag racing and joy riding is also prohibited as they may lead to loss of lives and damage to properties.
"Drivers are only allowed to practice this sport if they have received the necessary training and have become very skilled in them and if they believe that they will not endanger their lives or the lives and properties of others," he said.
He added that dangerous sports, such as mountain climbing, are also prohibited as climbers may face unexpected conditions that put their lives in danger.
"Sports and games that involve weapons or car racing are prohibited due the possible danger they represent. Amusement park rides are allowed if all safety procedures are in place, but excessive wastage of time playing or watching football is not allowed," he said.
http://www.saudigazette.com.sa/index.cfm?method=home.regcon&contentid=20140701210075
------------
Iraq: ISIL Militants Fleeing Salahuddin in Women Dress
Jul 1, 2014
Militants of the Islamic State of Iraq and the Levant (ISIL) are wearing women's dress and hid in civilians' cars to escape from Salahuddin province in disguise after sustaining a heavy defeat in the war with Iraq's army and volunteer forces.
"Many of the ISIL militants are fleeing Salahuddin province in family cars and in women dresses," Head of Salahuddin Governorate Council Ahmad Al-Karim told FNA on Monday.
He said that the ISIL militants are escaping to Al-Jazeera Hamrin Mountains, and added, "The ISIL is a terrorist group supported by some regional countries and it is just trying to create a chaotic atmosphere in the region."
Meantime, a security source in Salahuddin province announced that the Iraqi army has struck heavy blows on the ISIL.
On Monday, Iraq's security forces and army killed large numbers of ISIL militants in violent clashes at Spiker military base in North of Tikrit, capital province of Salahuddin province.
"Fierce clashes erupted between the armed forces and the terrorists in Spiker base in the North of Salahuddin," informed security source told Iraq's Alforat news agency.
"The fighting resulted in killing the terrorists," he added.
http://english.farsnews.com/newstext.aspx?nn=13930409001325
------------
In Jordan, ISIL inspires new generation of Islamist militants
Jul 1, 2014
AMMAN // Sporting a trimmed beard, baseball cap and jeans, 20-year-old Ibrahim, who lives in an upscale Amman neighbourhood, does not look like an Islamist militant.
Yet, he is a sympathizer. Every morning he uses his smartphone to browse Al Furqan, an online extremist forum, for news from the heads of the Islamic State in Iraq and the Levant.
"I have to see what Al Baghdadi and Al Adnani release," said Ibrahim, referring to Abu Bakr Al Baghdadi, the group's leader and Abu Mohammed Al Adnani, the spokesperson.
"I look forward to joining them. I want to be a commander, but I want to finish my studies first," the university accounting student said, adding that the group prefers educated recruits.
ISIL's recent seizure of swathes of territory in Iraq has raised concerns in neighbouring Jordan that the group's victories could encourage the rise of a new generation of Islamist militants in the kingdom.
"We all supported JN and most of the guys used to attack ISIL, calling them murderers," Ibrahim said, referring to Jabhat Al Nusra, Al Qaeda's Syrian wing. "But now that ISIL took Mosul, we support them. They created a state we have been yearning for and one without borders. But everybody is concerned about the unknown."
Ibrahim admitted to being afraid of the chaos of regional war, but said he rejects the post-World War I division of the Middle East and wants to see the establishment of an Arab Islamic state.
After initially bolstering its northern border with Syria when the civil war there began three years ago, Jordanian authorities have now increased security along the 180-kilometre frontier with Iraq as well, in an effort to prevent infiltrators from destabilising the country.
"We have taken precautionary measures to control the border and protect Jordan from any danger," said Jordanian interior minister Hussein Majali.
However, Jordan still has cause for alarm.
Salafi leaders in the country are traditional supporters of Al Qaeda's central command, led by Ayman Al Zawahiri, who disavowed ISIL for being too extreme for the organisation's taste.
But experts in Islamist movements warn that ISIL's victories have caused it to eclipse Al Qaeda and Al Nusra. There are also concerns that ISIL's successes will push other militants to become more extreme.
"ISIL is appealing to the youth because it more radical and because of the victories it achieved, unlike Jabhat Al Nusra which did not expand," said Hasan Abu Hanieh, an expert on Islamic groups in Amman. "This has also been reinforced by the fact that ISIL is fighting along sectarian lines. It has struck a sensitive chord."
"We are seeing a new generation of fighters with no history in jihad who are joining ISIL," said Murad Batal Shishani, a London-based analyst who specialises in Islamic groups and terrorism issues.
In Jordan's southern city of Ma'an, small groups of demonstrators, mostly teenagers, have publicly hailed ISIL's expansion.
In recent weeks, tensions have spiked in the city, Jordan's second-poorest, with authorities cracking down violently on protests and launching a series of night raids.
"Between April and June, two men were killed during police raids and one during a random shooting," said Majed Sharari, the mayor of Ma'an, adding that eight others were injured.
Feeling abandoned by the government and with little to do, some of Ma'an's youth are now finding solace in the slogans and propaganda of radical Islamist groups such as ISIL.
"It is kind of a punishment to the government because they feel they are marginalised and neglected," said Hasan Abu Hanieh, an expert on Islamic groups in Amman.
Earlier this month, a video uploaded to You Tube showed three ISIL fighters calling on Jordanians to join their ranks and fight the "infidel regime".
"Let Ma'an be the gateway of change if God's willing. Ma'an is part of the Levant," one said.
In April, a group calling itself The Legions of the Martyrs of Ma'an, threatened the Jordanian regime in an audio recording. The recording featured an image of ISIL's black flag and Jordan's King Abdullah was called a "taghout", the Arabic word for tyrant that Islamist militants use when they describe Arab regimes.
"ISIL and Jabhat Al Nusra are two sides of the same coin," said a former security official who has dealt with Islamist groups. "The youth are impulsive and they are high-spirited. When they see ISIL claiming victories and JN regressing, they will throw their support behind ISIL. They are emboldened. Worse is the political and security vacuum on Jordan's borders, which provides extremists with an opportunity to fill that void."
The expansion of ISIL comes amid regional uncertainty that is casting its shadow on Jordan. The country is already grappling with a Syrian refugee influx, a yawning budget deficit, soaring public debt and a deteriorating economy, made worse by the interruptions in gas supplies from Egypt.
"ISIL has the money, tools and weapons and they can support any activity in the Arab world," said Marwan Shehadeh, an independent Amman-based analyst specialised in Islamist groups.
"While ISIL has ambitions to expand, Jordan is not a priority for them now, but the videos they released were meant to send a message to the Jordanian regime: If you support Al Maliki, we will stage attacks," Mr Shehadeh said, referring to Iraqi prime minister Nouri Al Maliki.
Jordan has been anxious about Al Nusra's rise in southern Syria. Rebel commanders with connections to Al Nusra say the group has at least 33 Jordanian emirs, mostly of Palestinian origin, among the group's senior ranks there. Many fought as part of Al Qaeda in Iraq, and in Afghanistan.
But the concern is increasingly about ISIL, which, unlike Al Nusra, has ambitions to expand.
Analysts speculate that Jordanian security services will exploit two radical Salafi clerics to turn the groups against each other.
Abu Mohammad Al Maqdisi, a mentor of Al Zarqawi who was released from prison this month after serving a five-year sentence, and Abu Qatada, who was acquitted of terrorism charges this week in one case but faces another trial in September, both support Al Nusra and have openly criticised ISIL.
"We are witnessing the Al Qaeda Spring," said Mohammad Abu Rumman, an expert in Islamist movements at the Centre for Strategic Studies at the University of Jordan.
"Authorities will work on deepening the rifts between ISIL and Jabhat Al Nusra supporters in an attempt to weaken them. This way they will be busy with each other, easing the burden on the security apparatus."
foreign.desk@thenational.ae
http://www.thenational.ae/world/jordan/in-jordan-isil-inspires-new-generation-of-islamist-militants#page2#ixzz36FDyRYkw
------------
Lebanese rebel group pledges loyalty to ISIL
World Bulletin / News Desk
Jul 1, 2014
A shadowy Lebanese rebel group on Monday pledged its loyalty to the Islamic State of Iraq and Levant (ISIL), a militant organization that has recently managed to capture territory in both Syria and Iraq.
"We proudly pledge our loyalty to ISIL chief Abu Bakr al-Baghdadi as Caliph [leader of the Muslim nation]," Ahrar Sunna Baalabek declared via Twitter.
"We declare our full support for the actions carried out by ISIL," the movement asserted, calling on Muslims to select caliphs capable of imposing Islamic law.
Ahrar Sunna Baalabek was little known in Lebanon until recently, when it claimed responsibility for a series of bomb attacks that rocked the Lebanese capital, which was in retaliation for Hezbollah's support of the Assad regime in Syria.
The Iran-backed Lebanese movement Hezbollah has been heavily involved in the fight in Syria against that country's anti-regime opposition, giving the battle a sectarian flavor.
On Sunday, the ISIL declared the establishment of a 'caliphate' while pledging loyalty to al-Baghdadi as Muslim caliph.
The movement, comprised of rebels from across the world, has recently managed to capture territory in both Iraq and Syria.
It has destroyed border demarcations between the two countries in preparation for establishing a 'caliphate' and undoing the 1916 Sykes-Picot Agreement, which divided the region between British and French spheres of influence.
Ahar Sunna Baalabek's recent pledge of loyalty to the ISIL, meanwhile, will bring the latter group's influence into the heart of Lebanon and Hezbollah's traditional territory.
http://www.worldbulletin.net/headlines/139786/lebanese-rebel-group-pledges-loyalty-to-isil
------------
Sunnis and Shiites break fast together in Iraq
World Bulletin / News Desk
Jul 1, 2014
Iraqi refugees ending their first daylong fast of the holy Muslim month of Ramadan waving pots and pans were pushed back by the police in an encapment for the displaced.
In this dusty, hot encampment some 60 miles (100 kilometers) from the northern city of Irbil, the capital of Iraq's self-ruled Kurdish region, dozens of shouting men scrambled on Sunday to reach pots of rice, meat and chicken stew.
The chaotic scene underscored the fearful insecurity of displaced Iraqis as they begin Ramadan in a nation gripped by unrest and bitterly divided along sectarian lines.
Ramadan has been robbed of its rhythm of communal solidarity for Bashir Khalil, a 39-year-old Shiite, and his wife Nidal, a Sunni.
The couple fled Iraq's second-largest city of Mosul after it was captured by Islamic State of Iraq and the Levant (ISIL) fighters earlier this month. But in their impoverished quarter of the city, neighbors shared their food. Here, when the food ended, there would be no more until another charity came by.
Full report at:
http://www.worldbulletin.net/headlines/139769/sunnis-and-shiites-break-fast-together-in-iraq
------------
ISIL demanded '$50,000 ransom for each truck to release abducted Turkish drivers'
Jul 1, 2014
Militants of the Islamic State of Iraq and the Levant (ISIL) have demanded $50,000 in ransom payments for each of the seized 28 trucks, in order to release the 31 abducted Turkish truck drivers who are still being held, according to one of the hostages.
Mehmet Kızıl, an official from the company operating the trucks, said he had been able to talk on the phone with one of the kidnapped drivers, who said it was the new governor appointed by the jihadist group who demanded the ransom. "They want $50,000 for each truck. This is the last thing the soldiers told us," the driver reportedly told Kızıl.
Along with the truck drivers, 49 staff members of Turkey's Mosul consulate were also kidnapped by the militants on June 11, after ISIL seized the Iraqi city.
Officials initially denied any suggestion of ransoms being demanded, but Kızıl also claimed that the ISIL militants had asked for $10 million from the company as soon as they seized the truck drivers.
Full report at:
http://www.hurriyetdailynews.com/isil-demanded-50000-ransom-for-each-truck-to-release-abducted-turkish-drivers.aspx?pageID=238&nID=68492&NewsCatID=352
------------
In Mosul, early support for militants gives way to unease
Jul 1, 2014
BAGHDAD — When Sunni extremists swept into the northern Iraqi city of Mosul, many residents welcomed them, claiming that the masked gunmen had liberated them from oppression by Baghdad. But three weeks on, discontent is surfacing.
On Monday, a day after the militants announced the creation of a formal Islamic state in a grandiose bid to erase the region's borders, there were few reports of celebration in Mosul.
Gasoline lines that snake for miles and a scarcity of electricity, water and cooking fuel are chipping away at support for the city's new, al-Qaeda-inspired masters, residents say.
"People are suffering," said Abu Othman, a 68-year-old resident who used a pseudonym for fear of reprisals for speaking out. "These people are fighters. They are not capable of running a state."
Full report at:
http://www.washingtonpost.com/world/middle_east/in-mosul-early-support-for-militants-gives-way-to-unease/2014/06/30/2df0ff48-0077-11e4-8572-4b1b969b6322_story.html
------------
Egypt protected Islam from extremism on 30 June: El-Sisi
Jul 1, 2014
In a speech marking the first anniversary of the 30 June mass protests that put an end to the Muslim Brotherhood's rule, president Abdel-Fattah El-Sisi says that Egypt on that day protected the Arab region and Islam from a destructive plot.
"History will [tell] that Egypt protected Arabism and preserved Islam against what was being plotted against Arab nations, the unity of its people and attempts to defame Islam by linking it to violence and terrorism," El-Sisi said on Monday, vowing to continue protecting Islam from extremists.
Full report at:
http://english.ahram.org.eg/NewsContent/1/64/105151/Egypt/Politics-/Egypt-protected-Islam-from-extremism-on--June-ElSi.aspx
-----------
Iraqi Kurds to vote on independence in months: Leader
Jul 1, 2014
Iraq's Kurds will hold an independence referendum within months, their leader Massud Barzani said on Tuesday, as the region reels under a brutal offensive by Sunni jihadists who have declared an Islamic caliphate.
Barzani said the time was right for a vote as Iraq was already effectively partioned following the lightning gains by the self-proclaimed Islamic State (IS), formerly known as the Islamic State of Iraq and the Levant (ISIL).
"We will hold a referendum in Kurdistan and we will respect and be bound by the decision of our people and hope that others will do likewise," he told the BBC.
Full report at:
http://english.ahram.org.eg/NewsContent/2/8/105201/World/Region/Iraqi-Kurds-to-vote-on-independence-in-months-Lead.aspx
-----------
Brotherhood must face reality: Salafist Nour Party leader
Jul 1, 2014
The Salafist Nour Party has condemned protests planned by the Muslim Brotherhood for 3 July, the one year anniversary of the ouster of president Mohamed Morsi, state news agency MENA reported.
In a statement released on Monday, the National Alliance to Support Legitimacy (NASL), a pro-Morsi coalition that includes the Brotherhood, called for nationwide protests to break what they described as a military coup that removed Morsi – who hailed from the group – from power.
Nour Party head Younis Makhioun said the protests would only bring more losses, violence and killing.
Full report at:
http://english.ahram.org.eg/NewsContent/1/64/105183/Egypt/Politics-/Brotherhood-must-face-reality-Nour-Party-leader.aspx
-----------
Non-Muslim expats in Saudi Arabia rejoice Ramadan
World Bulletin / News Desk
Jul 1, 2014
Non-Muslim expats have been granted a chance to learn valuable moral lessons in life through fasting by observing the holy month of Ramadan in Muslim countries.
"This was my first time to fast and to be honest it's very hard, but I tried to remain normal," Chariz Serrot, who observed the fast with her employer in Saudi Arabia , told Arab News on Monday, June 30.
"It is hard but I have always wanted to embark on this spiritual journey and to consider it as a way of spiritual discipline although I am not a Muslim."
One of the non-Muslim expats, Serrot, has decided to go to Saudi Arabia to do his observations.
Full report at:
http://www.worldbulletin.net/todays-news/139812/non-muslim-expats-in-saudi-arabia-rejoice-ramadan
-----------
Pakistan
300 Ulema and Mashaikh Appeal To Taliban to Surrender
Jul 1, 2014
ISLAMABAD: Over 300 religious scholars belonging to the Sunni Tehreek Ulema Board on Monday jointly appealed to militants to surrender and stop subversive activities in the holy month of Ramazan.
In a joint declaration, Ulema and Mashaikh said that Ramazan-ul-Mubarak is the month of peace and blessings and noted that launching armed struggle against innocent and unarmed people is a great sin as per Islamic Sharia. They said that due to the behaviour of the Taliban thousands of people of North Waziristan have been compelled to leave their homes. They urged supporters of Taliban to persuade them to announce their disassociation from armed struggle, as Islam teaches peace and respect of humanity.
Full report at:
http://www.dailytimes.com.pk/national/01-Jul-2014/300-ulema-appeal-to-taliban-to-surrender
------------
God protects me; not worried about US bounty: Hafiz Saeed
July 01, 2014
London- Hafiz Saeed, the founder of a self-declared Pakistani charity who India and the US accuse of masterminding the 2008 terror attacks on Mumbai, has dismissed new American sanctions on his organization.
Saeed, in an interview with the BBC, said the US is targeting Jamaat-ud Dawa (JuD) to win India's help in Afghanistan. The US alleges the JuD is a front for the terrorist group Lashkar-e-Taiba and has offered a $10 million reward for the arrest of Saeed, who is accused of being a leader of both the groups.
Saeed told the BBC's South Asia correspondent Andrew North that America's ban on JuD was "dictated" by India. "America always takes decisions based on Indian dictation. Now it's imposing this new ban because it needs India's help in Afghanistan. I had nothing to do with the Mumbai attacks and Pakistan's courts said all India's evidence against me was just propaganda?" Saeed told the BBC in Lahore.
Full report at:
http://www.nation.com.pk/national/30-Jun-2014/god-protects-me-not-worried-about-us-bounty-hafiz-saeed
------------
Zarb-e-Azb: Number of registered IDPs reaches 468,000
July 01, 2014
Islamabad- The United Nations has confirmed that the number of registered IDPs has reached four hundred sixty eight thousand.
According to the UN Office for Coordination of Humanitarian Affairs, the number of registered IDPs has reached 468,000 and the verification process is continuing.
It says over 95,000 people went from North Waziristan Agency to Khost province of Afghanistan. Unverified reports indicate that another approximately 10,000 people are in Paktia province.
The UN organization says the main priority needs remain food, health, protection activities as well as water, sanitation and hygiene. Urgent funding resources are needed to scale up the humanitarian response.
http://www.nation.com.pk/national/01-Jul-2014/zarb-e-azb-number-of-registered-idps-reaches-468-000
------------
No terrorist sanctuary will be spared: PM
Jul 1, 2014
ISLAMABAD: Taking complete political ownership of the Zarb-i-Azb operation on Tuesday, Prime Minister Nawaz Sharif said the decision had been taken after exhaustive deliberations.
"Full fledged offensive has now started and all foreign fighters and local terrorists will be wiped out without exception and no sanctuary will be spared by the Pakistan Armed Forces," the PM said in an official statement.
"The state will enforce its writ in the tribal areas," the PM said in a warning to terrorists.
"We have planned the development of tribal areas after completion of the operation," Nawaz said.
Earlier last month, the Pakistan Army launched its long-awaited major operation 'Zarb-i-Azb' in the tribal region a week after an attack on the airport in Karachi, deploying troops, tanks and jets to the area in the crackdown on foreign and local militants.
Full report at:
http://www.dawn.com/news/1116307/no-terrorist-sanctuary-will-be-spared-pm
------------
Taliban prefer American products
July 01, 2014
Bannu- A store owner from Miranshah confirmed today that Taliban like American soap and ladies perfume more than Pakistani products.
Rasheed-ur-Rehman who has migrated to Bannu with his family amid military action against TTP added that Taliban always paid high prices for US commodities.
Talking to a private news channel here, he said the daily sale at his shop was worth Rs 1.25 lakh and that the North Waziristan operation badly affected his business.
The vendor revealed that the Taliban who claim to be anti-America admire branded western products including Secret Love, Blue Lady, Rasasi perfumes among others. He added that Taliban did not like products manufactured in Pakistan.
http://www.nation.com.pk/national/01-Jul-2014/taliban-prefer-american-products
-----------
Over 400 militants killed in military operation in Pakistan
Jul 1, 2014
At least 412 militants and 17 soldiers have been killed so far in the military operation against terrorists hiding in the country's north-western tribal regions bordering Afghanistan, the Pakistan army said Monday.
According to the statistics released by the Inter Services Public Relations (ISPR), a mouthpiece of the Pakistan army, as many as 376 terrorists have been killed in the restive tribal region of North Waziristan, an area believed to be the last safe haven of militants in Pakistan, Xinhua reported.
Security forces have also killed 36 militants in the tribal region of Khyber Agency, an area adjacent to the north-western province of Khyber Pakhtunkhwa.
The Pakistan Army launched a comprehensive operation named "Zarb-e-Azb" against foreign and local militants, hiding in sanctuaries in the North Waziristan tribal region a week after the terrorist attack on the country's busiest airport in the southern port city of Karachi.
Full report at:
http://www.business-standard.com/article/news-ians/over-400-militants-killed-in-military-operation-in-pakistan-114063001157_1.html
------------
Militant ambush in NWA kills two security personnel
Jul 1, 2014
PESHAWAR: Two security personnel were killed and another injured in a militant attack on a security forces' vehicle in Mirali tehsil of North Waziristan Agency, as the ground offensive launched by the military a day earlier continues.
Military sources confirmed that two soldiers have died and another injured in the ambush carried out in the area between Kajori and Ippi villages in North Waziristan tribal region.
The security forces' convoy was fired upon from an elevated position.
Secuirty personnel cordoned off attack site as a search for the attackers went underway.
376 suspected militants have been killed while 19 others surrendered to authorities since the operation commenced two weeks earlier, according to the Inter Services Public Relations (ISPR)'s latest tally.
Full report at:
http://www.dawn.com/news/1116308/militant-ambush-in-nwa-kills-two-security-personnel
------------
Half a million displaced tribal people face Ramazan in camps
Jul 1, 2014
BANNU: For half a million Pakistanis displaced by a military offensive, the prospect of fasting during the Muslim holy month of Ramazan amid severe food shortages has sharpened anger towards the government.
The military began long-anticipated strikes on the North Waziristan tribal district in mid-June, hoping for a swift victory over a resurgent Taliban enemy in the aftermath of a bloody attack on the country's busiest airport in Karachi. Far from the comforts of home in their cool mountainous district, many displaced people are facing up to life in tent villages a few kilometres east of the region's border. Temperatures approach 50C and riots frequently break out over the lack of food supplies.
At a food distribution point in the town of Bannu, Niaz Wali Khan, a 55-year-old pharmacy owner, told AFP he had been queueing for four days but was turned away without rations each time. "We are depressed over the role of the military who are responsible for our suffering," said Khan. "They have launched this operation just before the holy month, but these militants were living here for years. Why now?" But Khan vowed to adhere to the month of fasting required of observant Muslims, which began on Sunday in parts of Pakistan and Monday in others – despite the hurdles.
Full report at:
http://www.dailytimes.com.pk/national/01-Jul-2014/half-a-million-displaced-tribal-people-face-ramazan-in-camps
------------
PPP decides not to be part of any anti-democracy move
July 01, 2014
ISLAMABAD - The senior leadership of Pakistan People's Party on Monday deliberated host of issues including overall political situation in the country, IDPs' miseries and alleged violation of article 248(1) of the constitution.
"The PPP leadership discussed wide range of issues including alleged violation of article 248(1) of the constitution, which may be raised in and outside the parliament soon," a senior PPP leader shared with The Nation.
Former prime minister Syed Yousuf Raza Gilani and Leader of Opposition in NA Syed Khursheed Shah also chalked out a plan to facilitate internally displaced persons of North Waziristan residing in camps, especially in the month of Ramazan. They also discussed in length political scenario including PTI Chairman Imran Khan's ultimatum of long march, PAT chief Tahirul Qadri's demand of CM Punjab Shahbaz Sharif's resignation in connection with Model Town tragedy and repercussions for passing Pakistan Protection Ordinance (PPO).
Full report at:
http://www.nation.com.pk/editors-picks/01-Jul-2014/ppp-decides-not-to-be-part-of-any-anti-democracy-move
------------
South Asia
27 Taliban killed, 21 others injured in Afghan operations
Jul 01 2014
At least 27 Taliban militants were killed follwing military operations by Afghan national security forces.
The Ministry of Interior (MoI) following a statement said Tuesday that the operations were jointly conducted by Afghan police, Afghan army and Afghan imtelligence operatives.
The statement further added that the operations were conducted during the past 24 hours in Kunar, Kunduz, Badakhshan, Balkh, Zabul and Helmand provinces.
MoI said at least 21 Taliban militants were also injured and 6 others were detained during the operations.
Afghan security forces also confiscated various types of weapons, ammunition and explosives during the operations, MoI said.
The Taliban militants grouo has not commented regarding the report so far.
http://www.khaama.com/27-taliban-killed-21-others-injured-in-afghan-operations-6390
------------
Karzai calls on Taliban not to become an instrument of foreigners
Jul 01 2014
Afghan President Hamid Karzai has once again called on Taliban militants renounce violence and bloodshed in the country.
Karzai called on Taliban militants not become an instrument for outsiders who are looking to destruct and weaken Afghanistan.
He said the recent clashes in Helmand is part of a wide foreign conspiracy to destruct the country.
Karzai said the ordinary civilians suffered most casualties and losses during the Helmand clahes and urged Taliban group not incur casualties to their countrymate and civilians.
He also added that the Afghan national security forces have always protected the lives of the Afghan civilians by conduting military operations.
Full report at:
http://www.khaama.com/karzai-calls-on-taliban-not-to-become-an-instrument-of-foreigners-1790
------------
International pressure for recognising Rohingyas easing
Jul 1, 2014
The external pressure on Bangladesh for recognising illegal Myanmar nationals as refugees has come down as Dhaka was able to convince the international community that the Rohingya influx was caused by internal conflicts in the neighbouring country, Foreign Ministry officials say.
While briefing on the Bangladesh-Myanmar relations, the officials yesterday told the Parliamentary Standing Committee on Foreign Ministry that the illegal Rohingyas had been eating away at the opportunity cost in Cox's Bazar and its adjacent areas, risking the possibility of social unrests there.
Foreign Minister Abul Hassan Mahmood Ali told the 10-member watchdog, headed by former foreign minister Dipu Moni, that Bangladesh must take confidence-building measures to improve the bilateral relations with Myanmar.
Full report at:
http://www.dhakatribune.com/foreign-affairs/2014/jul/01/international-pressure-recognising-rohingyas-easing#sthash.TlQsDVZA.dpuf
---------
Mideast
ISIS fighter says group will 'break all borders to reach Jerusalem'
Jul 1, 2014
Social media clip shows man, who claims to be standing on the Iraq border with Syria, reaffirm the declaration of an Islamic "caliphate."
A video purportedly shot by Islamist militants at a captured Iraqi border post on the Syrian border shows captured Iraqi soldiers and vehicles, while an English-speaking fighter reaffirms the declaration of an Islamic "caliphate."
The fighter, Abu Safiyya from Chile, claims to be standing on the Iraq border with Syria.
In the clip, titled The End of Sykes-Picot, Safiyya says that the ISIS will eventually break all of the Middle East borders to make way to Jerusalem.
"This is not the first border we will break," he says of the border he is standing on. "God will break all barriers..Iraq, Jordan, Lebanon...all of the them until we reach Jerusalem. This is the first of many barriers we will break."
Full report at:
http://www.jpost.com/Middle-East/Watch-ISIS-fighter-says-they-will-break-all-borders-to-reach-Jerusalem-361019
------------
Temple Mount: Jews Harassed, Ordered to 'Respect Ramadan'
Jul 1, 2014
As the Muslim holy month of Ramadan begins, further restrictions have been imposed on Jews wishing to ascend the Temple Mount, Judaism's holiest site.
On Sunday morning, police announced that the Mount would only be open for a few hours in the morning for Jews and tourists to visit, with the rest of the day exclusively for Muslim worshippers.
"That would be a step up," said Temple Institute International Director Rabbi Chaim Richman dryly, noting that last year the Mount was closed completely to Jews during Ramadan for all but a few hours the entire month.
'Impossible to describe'
Despite being the holiest site in Judaism, Jews who wish to visit the Temple Mount even on regular days may only do so during certain hours, and the size of Jewish groups are restricted in number. Jews, along with other non-Muslims, are also forbidden to pray or carry our any forms of religious worship on the Temple Mount - despite numerous court orders ruling that they should be permitted to do so.
Full report at:
http://www.israelnationalnews.com/News/News.aspx/182344#.U7MEwpRdU4U
------------
Ankara ignores ISIL's declaration of 'Islamic caliphate'
Jul 1, 2014
The Islamic State of Iraq and the Levant (ISIL) is a terrorist organization and Ankara does not pay attention to how "a terrorist organization describes itself," a Turkish Foreign Ministry official has said, following the group's announcement that it has established an "Islamic caliphate."
The ISIL jihadists, whose sweeping Sunni militant offensive has captured swathes of Iraq and Syria, declared on June 29 that it had established an "Islamic caliphate" in the territory it controls, as Iraqi forces battle to retake Saddam Hussein's hometown Tikrit.
ISIL announced that it had reestablished a "caliphate," an Islamic form of government last seen under the Ottoman Empire, and also said it had changed its name to the Islamic State.
Turkish Foreign Minister Ahmet Davutoğlu had a phone conversation with Iraqi Parliament Speaker Nuceyfi on June 30, a day before the Iraqi Parliament gathers for the establishment of a new government.
http://www.hurriyetdailynews.com/ankara-ignores-isils-declaration-of-islamic-caliphate.aspx?pageID=238&nID=68495&NewsCatID=510
------------
Iran general says ready to help Iraq against militants
Jul 1, 2014
DUBAI: Iran is ready to help Iraq fight an armed revolt using the same methods it deployed against opposition forces in Syria, an Iranian general said, suggesting Tehran is offering to take a larger role in battling Sunni militias threatening Baghdad.
Iranian leaders to date have said they would help defend Shi'ite Muslim shrines in neighbouring Iraq if necessary, but have also said Iraqis are capable of doing that job themselves. Iran's Supreme Leader Ayatollah Ali Khamanei on June 22 also said he rejected intervention in Iraq by Washington or any other outside power against Sunni militants from the Islamic State of Iraq and the Levant (ISIL) militia. ISIL has seized a broad swathe of territory in northern and western Iraq in recent weeks in their quest to topple the government of Prime Minister Nuri al-Maliki, a Shi'ite backed by Iran, and to set up an Islamic caliphate.
Full report at:
http://www.dailytimes.com.pk/region/30-Jun-2014/iran-general-says-ready-to-help-iraq-against-militants
------------
Turkey slams Netanyahu's call for independent Kurdistan
World Bulletin / News Desk
Jul 1, 2014
Turkey will never support a disintegrated Iraq, Turkey's Deputy PM said in a press conference Monday in relation to Israeli PM Netanyahu's statement regarding the establishment of a Kurdish State.
Turkey's Deputy PM Bulent Arinc said that the division of the Middle East as proposed in Netanyahu's statement made on Sunday at Tel Aviv University's INSS think tank by endorsing the independence of Iraqi Kurds, will best serve the interests of Israel and shows Netanyahu's desire to bolster Israel's economic and security ties with the Kurds.
Israel had tried to cement its relations with Iran, Turkey and the Kurdish region in northern Iraq in the 1950's at a time when Kurds were looking for international support to establish their own state in northeastern Syria, northern Iraq, northwestern Iran and southeastern Turkey.
Full report at:
http://www.worldbulletin.net/headlines/139780/turkey-slams-netanyahus-call-for-independent-kurdistan
----------
North America
Declaring caliphate in Iraq, Syria has 'no meaning': US
(AFP) / 1 July 2014
The White House said the militants spearheading the offensive in Iraq had waged "a campaign of terror of gross acts of violence".
The United States said on Monday the declaration by militants of an "Islamic caliphate" on territory they have seized in Iraq and Syria has "no meaning."
"We have seen these types of words or comparable claims from Isil before," State Department spokeswoman Jen Psaki told reporters, referring to the Islamic State of Iraq and the Levant militant group.
"This declaration has no meaning for the people in Iraq and Syria," she said, adding that it just "exposed the true nature of this organization and its desire to control people by fear."
The militants, who have seized a large swath of territory in northern and western Iraq and also control areas in neighbouring Syria, have now renamed their group the Islamic State.
"This is a critical moment for the international community, for countries in the region, for all of the Iraqi people to unite against the threats that they face," Psaki said, while stressing she did not want to "overemphasise" the declaration's impact.
Full report at:
http://www.khaleejtimes.com/kt-article-display-1.asp?xfile=data/middleeast/2014/July/middleeast_July6.xml&section=middleeast
------------
Obama Condemns Killing of Israeli Teens as 'Senseless Act of Terror'
Jul 1, 2014
United States President Barack Obama condemned the murder of three Israeli teens whose bodies were discovered earlier Monday as a "senseless act of terror against innocent youth."
The boys — Eyal Yifrach, Gilad Shaar and Naftali Frankel — were abducted on their way home from school on June 12th, and their bodies were located on Monday following extensive searches.
"On behalf of the American people I extend my deepest and heartfelt condolences to the families of Eyal Yifrach, Gilad Shaar, and Naftali Frankel – who held Israeli and American citizenship," Obama said in a statement. "As a father, I cannot imagine the indescribable pain that the parents of these teenage boys are experiencing."
Full report at:
http://www.algemeiner.com/2014/06/30/obama-condemns-killing-of-israeli-teens-as-senseless-act-of-terror/
------------
How Boko Haram is beating U.S. efforts to choke its financing
Reuters | Washington | July 1, 2014
When Washington imposed sanctions in June 2012 on Boko Haram leader Abubakar Shekau, he dismissed it as an empty gesture.
Two years later, Shekau's skepticism appears well founded: his Islamic militant group is now the biggest security threat to Africa's top oil producer, is richer than ever, more violent and its abductions of women and children continue with impunity.
As the United States, Nigeria and others struggle to track and choke off its funding, Reuters interviews with more than a dozen current and former U.S. officials who closely follow Boko Haram provide the most complete picture to date of how the group finances its activities.
Central to the militant group's approach includes using hard-to-track human couriers to move cash, relying on local funding sources and engaging in only limited financial relationships with other extremists groups. It also has reaped millions from high-profile kidnappings.
Full report at:
http://indianexpress.com/article/world/middle-east-africa/how-boko-haram-is-beating-u-s-efforts-to-choke-its-financing/99/
------------
Obama snubs MI5, sends CIA to investigate threat of radical Islam in UK
Jul 1, 2014
As radical Islam spreads through the United Kingdom, US President Barack Obama has sent a special CIA unit to interrogate senior British security experts. The move is seen as a snub of Britain's MI5 and MI6 intelligence agencies.
Up to 450 radical Islamic men from Great Britain have flocked to the battlefields in Syria and Iraq, joining the Islamic State of Iraq and Syria (ISIS), Lahoor Talabani, director of counter terrorism for the Kurdistan Regional Government (KRG), told Sky News in mid-June. A British Labour MP, Kahlid Mahmood, told the Sun that up to 1,500 UK militants are fighting in Syria. Talabani's comments echoed those of British Prime Minister David Cameron, who said that 65 people have been arrested in the past 18 months for jihadist activities related to Syria. UK authorities have launched a campaign to encourage Muslim women to inform on relatives they suspect of planning to travel to the war-torn countries where ISIS holds large swaths of land.
Full report at:
http://rt.com/usa/169508-cia-radical-islam-spread-britain/
------------
US man jailed for planning Al Qaeda training in Pakistan
Jul 1, 2014
LOS ANGELES: A US man was jailed for 13 years Monday for planning to travel to Pakistan to give weapons training to Al Qaeda fighters, after spending time fighting in Syria, prosecutors said.
Sinh Vinh Ngo Nguyen, 25, pleaded guilty late last year to attempting to provide material support to a designated foreign terrorist organisation.
US District Judge John Walter called the crime "a very serious offense that requires a correspondingly long sentence."
Nguyen, based outside Los Angeles and also known as Hasan Abu Omar Ghannoum, admitted that in late 2012 he travelled to Syria, where he joined forces fighting President Bashar al-Assad.
Full report at:
http://www.dawn.com/news/1116295/us-man-jailed-for-planning-al-qaeda-training-in-pakistan
------------
Abu Ghraib torture suit revived by U.S. court
1 July 2014
A decade after the Abu Ghraib scandal, a U.S. federal appeals court has reinstated a lawsuit against a defense contractor accusing its employees of torturing detainees at the Iraqi prison.
CACI International, based just outside the U.S. capital in Arlington, Virginia, was accused of abusing and torturing Iraqi prisoners at the jail while it was managed by the American military.
The plaintiffs in this case are four Iraqi detainees, and the U.S.-based Center for Constitutional Rights filed the suit on their behalf.
The prison west of Baghdad became a potent negative symbol of the U.S. occupation to many Iraqis after evidence emerged of detainee abuse by American soldiers at the facility.
Most of the abuse took place at the end of 2003, when CACI employees were working in the prison, according to the civil suit filed in 2008.
Full report at:
http://english.alarabiya.net/en/News/middle-east/2014/07/01/Abu-Ghraib-torture-suit-revived-by-U-S-court.html
--------------
US sends another 300 military personnel to Iraq
Press Trust of India | Washington | July 1, 2014
The United States has deployed an additional 300 military personnel to violence-hit Iraq to augment the security of American embassy in Baghdad, its support facilities and the Baghdad International Airport.
"In light of the security situation in Baghdad, I have ordered up to approximately 200 additional US Armed Forces personnel to Iraq to reinforce security at the US Embassy, its support facilities, and Baghdad International Airport," President Barack Obama informed the Congressional leaders.
He said the force consists of additional security forces, rotary-wing aircraft, and intelligence, surveillance, and reconnaissance support is being deployed for the purpose of protecting US citizens and property.
This force will remain in Iraq until the security situation becomes such that it is no longer needed, he said.
Full report at:
http://indianexpress.com/article/world/americas/us-sends-another-300-military-personnel-to-iraq/99/
------------
Africa
Clashes between Uganda army, CAR gunmen kill at least 17
World Bulletin/News Desk
Jul 1, 2014
Ugandan troops in Central African Republic (CAR) have killed at least 15 fighters from the mainly Muslim Seleka force, local sources said on Monday.
Ugandan troops, backed by U.S. Special Forces, have been in CAR hunting down Ugandan Lords Resistance Army rebels, who have made the lawless nation one of their rear bases during a decade of preying on populations across the central African region.
However, the Ugandan troops clashed with fighters from the former Seleka rebel group in the remote east on Sunday and Monday, highlighting how the zone is awash with different armed groups. It was not immediately clear if U.S. troops were supporting Ugandan soldiers involved in the fighting.
"The Ugandans fired on our men by mistake after confusing them with the LRA," Eric Massi, a senior Seleka official in Bangui, told Reuters.
Full report at:
http://www.worldbulletin.net/todays-news/139803/clashes-between-uganda-army-car-gunmen-kill-at-least-17
------------
Nigeria Muslim leader: Boko Haram does not represent Islam
World Bulletin / News Desk
Jul 1, 2014
On Monday, a debate on a motion of national importance moved by Bishop Joseph Bagobiri and Seinde Arogbofa took place with Prof. Ishaq Oloyede during the National Conference in Abuja, Nigeria.
Prof. Ishaq Oloyede, the Secretary General of the Nigeria Supreme Council for Islamic Affairs, said the Boko Haram rebels waging war against the nation were anti-Islam during the talk.
Representing Christian leaders and the South-West, Bagobiri and Arogbofa, moved the motion to felicitate with Muslims on commencement of the holy month of Ramadan, on behalf of the Christians.
Full report at:
http://www.worldbulletin.net/todays-news/139804/nigeria-muslim-leader-boko-haram-does-not-represent-islam
------------
Nigeria: Cleric Urges Muslims to Pray for Peace
Jul 1, 2014
Lagos — Islamic faithful have been urged to pray for peace nationwide and for end to insurgency in the country especially in the North, as Muslims commenced their Ramadan fast at the weekend.
Chairman of the Itire Districts Coordinating Council (IDCC) of the Christ Apostolic Church (CAC) in Lagos, Pastor Joseph Babayemi, who gave advise muslims to see the 30-day fasting period as a time for sober reflection and a time to pray for peace to return to the nation.
"It is significant that all people, be they Moslems, Christians, Judaists, Animists or Atheists, will usually sight one and the same moon. God, in His infinite wisdom, has ensured that people of different faiths do not see different moons. This means that the things that bring us together and that we share in common are more than those things that divide us."
Full report at:
http://allafrica.com/stories/201407010098.html
------------
Military Arrests Key Actor in Chibok Girls' Abduction
Jul 1, 2014
Nigerian security forces have busted a terrorists' intelligence cell headed by a businessman who purportedly participated actively in the abduction of 279 schoolgirls from Government Secondary School, Chibok in Borno State on April 14.
The Director of Defence Information (DDI), Major-General Chris Olukolade, disclosed this in a statement Monday, saying the suspect had also coordinated many deadly attacks in the northern part of the country.
Olukolade said the man, Babuji Ya'ari, who is also a member of the Youth Vigilante Group popularly known as Civilian JTF, which he uses as cover while remaining an active terrorist, also spearheaded the murder of the Emir of Gwoza.
According to him, the suspect's main role in the group was to spy and gather information for the terrorist group, Boko Haram.
Full report at:
http://www.thisdaylive.com/articles/military-arrests-key-actor-in-chibok-girls-abduction/182332/
-----------
Children Enlist in African Religious Battles
Jul 1, 2014
BANGUI, Central African Republic—An elderly Muslim met his end under a hail of rocks hurled from a Christian mob during a flare-up of religious hatred here in February. The first stone flew from a 13-year-old Boy Scout.
Children are being drawn into violence in new ways in several parts of Africa—including this country, Nigeria, and Somalia—as religious strife changes the face of conflict. The young have long occupied the front lines of civil wars on the continent, but most of those have ended.
Now, nations here confront a changing, more asymmetrical kind of conflict, featuring Islamic terrorists who use children as martyrs, or Christian lynch mobs who kill Muslims with help from neighborhood teenagers. That puts governments and aid workers up against boys like Anicet N'gueretoum, who aren't quite child soldiers, but also not innocent kids anymore.
Full report at:
http://online.wsj.com/articles/children-enlist-in-african-religious-battles-1404168505
------------
Europe
Tajiks urge govt to remove ban on children attending mosques
World Bulletin / News Desk
Jul 1, 2014
On June 30th that the Islamic Renaissance Party of Tajikistan appealed to the authorities of the country to allow minors to attend mosques during the month of Ramadan, Interfax reported.
"If visiting mosques may harm school performance, we suggest the schoolchildren to attend them outside regular school hours," the statement said.
Tajikistan adopted a new version of the law on religious associations in 2009 which prohibits anyone under the age of 18 to attend a mosque, in exception to funerals. In 2011 the law was changed slightly to - on responsibility of parents.
Human rights activists said that they violate the rights of religious persons, criticizing both laws. However, the authorities explained the necessity for prohibitions with the desire to protect children from the radical religious movements.
The party members believe, the ban on mosque attendance in spare time tramples the rights of the children.
http://www.worldbulletin.net/todays-news/139806/tajiks-urge-govt-to-remove-ban-on-children-attending-mosques
------------
Outrage as firm lures Saudis with Canadian citizenship
Jul 1, 2014
DAMMAM — A Canadian immigration company has, in violation of Saudi citizenship laws, posted an advertisement on the newspapers encouraging Saudi citizens to apply for Greek and Canadian citizenship, Makkah daily reported.
Saudi law does not allow for its citizens to hold dual citizenship.
The advertisement targets Saudi investors and invites them to apply for Canadian and Greek citizenship through an investment program.
The program requires applicants to have at least $400,000 in their bank account.
A spokeswoman for the company said it works with three immigration offices in Jeddah, Riyadh, and Dammam, which act as intermediaries.
She said a Saudi citizen who wants to apply for the investment program should pay $30,000 in attorney fees and have at least $400,000 in their bank account.
Canadian immigration authorities provide successful applicants with investment visas that allow them to travel to Canada and apply for permanent residency, the spokeswoman said.
They then have three options when they arrive in Canada.
Full report at:
http://www.saudigazette.com.sa/index.cfm?method=home.regcon&contentid=20140701210141
------------
Iraq jihadists 'selling oil to Assad', says France
Jul 1, 2014
French Foreign Minister Laurent Fabius said Monday that jihadists spearheading a militant offensive in Iraq have sold oil from captured areas to the regime of Syrian President Bashar al-Assad.
Fabius said the sale was evidence of the "confusing" nature of the escalating conflict in the Middle East in which Assad and the jihadists are in theory on opposing sides.
The rebels, previously known as the Islamic State of Iraq and the Levant (ISIL), declared a "caliphate", or Islamist state, straddling Iraq and Syria at the weekend.
"We have proofs that when ISIL has taken over oil it has sold oil to the (Assad) regime," Fabius told a news conference in New Delhi, without elaborating.
Other revenues and weapons have been seized during the advance by the Islamist fighters, particularly in the town of Mosul.
Full report at:
http://english.alarabiya.net/en/News/middle-east/2014/06/30/Iraq-jihadists-selling-oil-to-Assad-says-France-.html
-----------
Greek court rejects appeal to block Athens mosque construction
World Bulletin / News Desk
Jul 1, 2014
The general assembly of the state council in Greece has rejected an appeal to prevent the construction of a mosque in the capital Athens.
Construction of Athens's only mosque is due to start soon after plans were approved eight months ago. The mosque is expected to be complete six months after construction starts.
A private consortium was awarded a $1.292 million contract to build the mosque on land belonging to the Hellenic Navy in Votanikos, near central Athens, last year.
As plans to begin the construction later this year remain on schedule, the plans act as a focus point for far-right Golden Dawn politicians campaigning against Muslims and immigration.
Athens was once home to many mosques during the Ottoman times, but many of these mosques were closed or used for other purposes after Greece became an independent state, especially after the population exchange between the Christians of Turkey and Muslims of Greece left many mosques empty.
Full report at:
http://www.worldbulletin.net/todays-news/139816/greek-court-rejects-appeal-to-block-athens-mosque-construction
-----------
European rights court to rule on French burqa ban
July 01, 2014
STRASBOURG, France : Europe's top rights court rules Tuesday whether France's controversial burqa ban is "degrading" and a breach of religious freedom in a case brought by a woman described as a "perfect French citizen".
The 24-year-old university graduate has requested anonymity because of concern over the reaction to her lawsuit in France, where the law banning full-face veils in public spaces was approved in 2010 under former president Nicolas Sarkozy and has been fully backed by the current Socialist government.
The woman, identified only by her initials S.A.S., and her British legal team are seeking to persuade the European Court of Human Rights to categorise the French law as essentially discriminatory.
Full report at:
http://www.nation.com.pk/international/01-Jul-2014/european-rights-court-to-rule-on-french-burqa-ban
------------
Tatar mosque vandalized in Poland
World Bulletin / News Desk
Jul 1, 2014
A few months after banning ritual slaughter in the central European country, a Tatar mosque in Poland has been defaced on Sunday, June 29, with pig graffiti in a sign of provoking Muslims' sentiments.
"On the eastern side you see a pig - an insulting symbol for our community and our religion - and other insults," Bronislaw Talkowski, the president of the Tatar community in the village, told a local radio station, Agence France Presse (AFP) reported on Sunday, June 29.
The wooden mosque is located in one of the oldest Muslim cemeteries in Tatar area, located in the eastern village of Kruszyniany.
According to the community leader Talkowski, vandals have sprayed images of pigs and other insults on the walls of the mosque.
"It is hard to say who is behind it but it is certainly an organized group," Talkowski added.
The provincial governor of regional capital Bialystok, Maciej Zywno, described it as an 'idiot act', adding that police investigations are underway.
Full report at:
http://www.worldbulletin.net/todays-news/139815/tatar-mosque-vandalized-in-poland
------------
Russia warns U.S. against more support for Syria's opposition
World Bulletin/News Desk
Jul 1, 2014
Russia warned the United States against stepping up support for Syria's opposition, saying it would only bolster a caliphate declared by the Islamic State in Iraq and the Levant (ISIL) in part of Iraq and Syria.
Baghdad called for international help as it is struggling to contain an offensive by the ISIL, an al Qaeda splinter group, which overran Iraq's Mosul earlier in June. It also captured territory in the north and east of Syria.
"The jihadists have challenged not only their competing extremist groups, hiding under the slogans of Islam, but also the countries of the Islamic world," Russia's Foreign Ministry said in a statement.
Full report at:
http://www.worldbulletin.net/todays-news/139796/russia-warns-us-against-more-support-for-syrias-opposition
------------
Hundreds of Muslims visit convert after message goes viral
World Bulletin / News Desk
Jul 1, 2014
British Muslim convert Peter Chatfield, is being held in Queens Hospital, Sahara Ward B5, due to spine cancer that has left him paralysed from the chest down. Doctors have given him an estimate of six months left to live.
Chatfield called upon Muslim brothers to surround him through his rough period of time, as he doesnt have many Muslim friends.
The response he received was amazing. Not long after the message spread via social media, hundreds of Muslims from all backgrounds went to visit Peter in the hospital.
"I am truly blessed," Peter was quoted saying by Ilmfeed. "I don't turn anyone away. In the last few days I have had over 400 visitors. It's madness, and I'm so thrilled and feel so blessed to be so loved. That is the most important thing here – love."
Full report at:
http://www.worldbulletin.net/muslim-world/139764/hundreds-of-muslims-visit-convert-after-message-goes-viral
----------
India
India announces new liberal visa policy for Afghan nationals
Jul 01 2014
India on Monday announced a new liberal visa policy for the citizens of Afghanistan that include allowing stay up to two years in India.
Senior Afghan citizens and children will also be exempted from police reporting under the new visa policy.
India's home ministry, following a statement, said Monday that the new policy will be in effect for two years.
The statement further added that the policy will be effective from 1st July which will allow the Afghan nationals to stay in India on stay visa/resident permit up to two years at a time.
Exemption from police reporting will be granted for Afghans below 12 years or above 65 years, the statement said.
The statement also added that there would be liberal provisions concerning exemption from police reporting for categories such as Afghan students, medical patients, short-term visitors, businessmen, scholars and eminent people.
Full report at:
http://www.khaama.com/india-announces-new-liberal-visa-policy-for-afghan-nationals-3256
------------
India to evacuate 600 nationals from Iraq this week
Jul 1, 2014
NEW DELHI: Nearly 600 Indians will be evacuated from Iraq this week, the external affairs ministry said Monday.
"Departure of more than 600 Indian nationals will be facilitated during course of this week," ministry spokesperson Syed Akbaruddin said.
Asked if they would contact the insurgent group ISIS (the Islamic State of Iraq and Greater Syria, also known as the Islamic State of Iraq and the Levant (ISIL)) which has overrun some parts of Iraq for rescuing the Indians in the conflict zone, Akbaruddin said: "We are ready to knock all doors. We are knocking on front doors, back doors and trap doors".
The spokesperson said 60 Indians have left from Najaf, another 31 will leave Tuesday and another 30 will leave Iraq the day after. From Karbala, nearly 230 Indians will be taken out in the next two to three days.
The Indian government will pay the air fare for those who cannot buy their own tickets, said Akbaruddin.
http://timesofindia.indiatimes.com/india/India-to-evacuate-600-nationals-from-Iraq-this-week/articleshow/37528714.cms
------------
12 years on, Gujarat riots probe panel gets 22nd extension
Jul 1, 2014
The Gujarat government on Monday granted yet another extension to the Justice Nanavati commission which is probing the 2002 post-Godhra riots.
"Today, the state government granted a two-month extension to the commission, valid up to August 31," said secretary to the panel C G Patel.
This is the 22nd extension granted to the commission. In December 2013 it had got a six-month extension, which was to expire on Monday.
The commission comprises Justices G T Nanavati and Akshay Mehta (both retired).
In 2008 it submitted a part of its finding, which held that burning of S-6 coach of Sabarmati Express near Godhra railway station on February 27, 2002, which led to the riots, was "a planned conspiracy".
Full report at:
http://indianexpress.com/article/india/india-others/12-years-on-gujarat-riots-probe-panel-gets-22nd-extension/
----------
Southeast Asia
Understand the 'Jihad' Concept, Of Kelantan Advises Muslims
Jul 1, 2014
KUALA LUMPUR: An Islamic scholar says Muslims should understand the concept of 'jihad' so as not to be easily influenced and deceived in their eagerness to struggle for Islam to obtain 'pahala' (God's reward).
Datuk Mohamad Shukri Mohamad, who is the mufti of Kelantan, said many understood the meaning of jihad from the orientalist viewpoint that associated it with 'holy war', meaning opposing non-Muslim adversaries.
"That is why it is not suitable to use jihad in the context of the issue in Syria because it is between Muslims, and it is unfair for us to declare the opponents as non-Muslims.
"If the war prolongs, it will bring greater harm to the people there, particularly the women, children and the elderly," he said when contacted by Bernama yesterday.
The dean of the International Institute of Islamic Thought and Civilisation (Istac), International Islamic University, Malaysia, Prof Emeritus Datuk Dr Mahmood Zuhdi Abdul Majid, said misunderstanding of the jihad concept could lead to Muslims getting involved in extremist activities.
Full report at:
http://www.theborneopost.com/2014/07/01/understand-the-jihad-concept-mufti-advises-muslims/#ixzz36FCV0hGC
------------
Malaysia to try soldier, won't waive diplomatic immunity in NZ sexual assault
Jul 1, 2014
Malaysia will not be waiving diplomatic immunity for the Malaysian diplomat who is a suspect in a New Zealand sex assault case unless "absolutely necessary", Foreign Affairs Minister Datuk Seri Anifah Aman said today.
Instead, investigations against Muhammad Rizalman Ismail Rizalman will be done in Malaysia, and the Ministry of Defence (Mindef) has already set up a Board of Inquiry to probe into the matter, he said.
"If it is absolutely necessary, that we think it is best to (waive his immunity) we will do it, without hesitation," Anifah told a press conference in Wisma Putra, Putrajaya.
"But we have utmost confidence in the board of inquiry by Mindef... and they will communicate with the New Zealand authorities."
Anifah also said the waiver would be deemed necessary when New Zealand requested for the 38-year-old's return, out of belief that the investigations in Malaysia were not done properly.
He added that it was the New Zealand authorities who had allowed Rizalman to be brought back to Malaysia in May.
Full report at:
http://www.themalaysianinsider.com/malaysia/article/malaysia-to-try-soldier-wont-waive-diplomatic-immunity-in-nz-sexual-assault#sthash.t4VNxJr5.dpuf
-----------
Australia
It's time for Muslim leaders to embrace secular state
THE AUSTRALIAN
JULY 01, 2014
PROCLAMATION of a restored caliphate and positive responses from radical Muslims worldwide sits ill with apparent division in the Australian Muslim community on whether their youths should take up arms with the Islamic State of Iraq and al-Sham and offer their lives for an Islamic state in the Middle East ("Muslims divided on call to Iraq", 30/6).
The predictable response to this from the Left will be that Islam is a religion of peace and this radical minority, with its call to arms, is an aberration to address through multicultural understanding. This is almost certainly wrong.
The vanguard of history is never found in moderate or peaceful majorities. The Bolsheviks, who brought us Stalinism, were a minority at the outset. So were the Khmer Rouge and communists in China on founding of the Communist Party in 1921.
The position with Islam is more potent. Of an approximate 1.5 billion Muslims across the globe, it is thought that somewhere between 150-350 million adhere to radical Islam.
If the declaration of a caliphate by ISIS has the desired effect and brings coherence to these numbers, terrible effects will be felt in every corner of the world. This is a fast-developing and dangerous circumstance to which a principled response is required.
Full report at:
http://www.theaustralian.com.au/opinion/letters/its-time-for-muslim-leaders-to-embrace-secular-state/story-fn558imw-1226972769819
------------
Australia parties stand by Bendigo mosque plans
World Bulletin / News Desk
Jul 1, 2014
In the Austalian state of Victoria, two major political parties have thrown their support behind the construction of a controversial mosque that has divided a regional community.
Despite vocal protests and a social media campaigns from opponents, the Bendigo City Council last month approved plans for a $3 million mosque.
The development going to be done by the Council, which would include two prayer rooms, a shop and a community sports hall, recieved over 350 objections.
Deputy opposition leader James Merlino praised the Bendigo community for standing up against a small minority.
Full report at:
http://www.worldbulletin.net/todays-news/139808/australia-parties-stand-by-bendigo-mosque-plans
------------
URL: https://www.newageislam.com/islamic-world-news/new-age-islam-news-bureau/saudi-scholar-says-online-games-with-opposite-sex-prohibited/d/97837