New Age Islam News Bureau
8 Nov 2015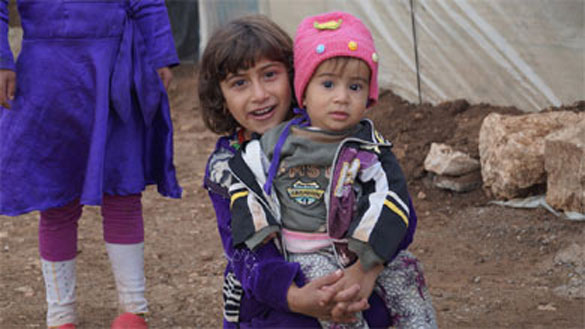 Many civilians are still wary to return to Sinjar, saying they do not trust Peshmerga forces after their withdrawal last year [Wladimir van Wilgenburg/Al Jazeera]
-----------
Arab World
• Saudi Kingdom Releases 50 Names Parents Are Forbidden From Calling Their Children
• Syrian Army, Hezbollah Win Back Two Key Towns in Aleppo
• At Least 50 Killed Over Two Days of Fighting In Taiz, Dhalea And Lahij Governorates
• Iraq Expels US-Led Coalition Planes with Arms Cargoes
• Yazidis Long for Home As Sinjar Operation Stalls
• ISIL frees 37 Assyrian Christians in Syria
• Ahrar Al-Sham Ringleader Killed in Hama
• Syrian Army Advancing against Militant Groups in Eastern Damascus Countryside
• US Intensifies Proxy War in Syria to Counter Russia's Direct Approach
• Moscow Strikes Back at Nuland Over Statement on Syria Air Campaign
• Militants' Large Munition Depot Targeted by Syrian Army in Damascus Countryside
• Yemeni Forces Win Back Key Sites in Ma'rib
• Syrian Troops Hit Militants Hard in Damascus
---------
South Asia
• 33 Militants Killed In Drone Strike, Military Operations in Nangarhar
• Pentagon Spokesman Misspoke To Refer To Taliban as "Partner"
• Four killed, 43 wounded in traffic accident on Kabul-Balkh highway
• US statement on Taliban insignificant: Afghan official
• Norwegian Refugee Council vehicle targeted in Jalalabad explosion
------
India
• Kin of Slain Muslim Cow Activist Will Continue Fight against Beef Mafia
---------
Pakistan
• 10-Kg Bomb Defused Outside Imambargah in Muzzaffargarh
• Army Chief to Share Ideas with US On Afghanistan
• Navy ready to protect Gwadar port, says chief
• Four Pakistanis among seven militants arrested in Bangladesh
---------
North America
• Pentagon Expert Says Russians Would 'Annihilate' US Army on Battlefield
• Russia Is Putting World Peace At Risk, Says Pentagon Chief Ash Carter
------
Europe
• UAE Told UK: Crack Down On Muslim Brotherhood Or Lose Arms Deals
------
Africa
• S. Sudanese peace advocate opposes revenge in conflict resolution
• South Sudanese president appoints Yauyau an army general
Compiled by New Age Islam News Bureau
URL: https://www.newageislam.com/islamic-world-news/new-age-islam-news-bureau/saudi-kingdom-releases-50-names-parents-are-forbidden-from-calling-their-children/d/105206
---------
Arab World
Saudi Kingdom Releases 50 Names Parents Are Forbidden From Calling Their Children
Heather Saul | The Independent
Nov 8, 2015
Parents in the Kingdom will no longer be able to call their children by names prohibited by the ministry.Parents in the Kingdom will no longer be able to call their children by names prohibited by the ministry.
Saudi Arabia's interior ministry has banned 50 names they argue contradict the culture or religion of the Kingdom, according to reports by local media.
Parents in the Kingdom will reportedly no longer be able to call their children by names such as Linda, Alice, Elaine or Binyamin (Arabic for Benjamin) after the civil affairs department at the ministry issued a list of the prohibited names.
Binyamin is believed in Islam to be the son of Prophet Jacob, but is also the name of the current Israeli prime minister Benjamin Netanyahu.
Some names on the list are allegedly banned by the interior ministry because they are considered "blasphemous," non-Arabic or non-Islamic, or contradictory to the kingdom's culture or religion, Gulf News has reported.
The ban was also allegedly justified by the ministry because some of the names were deemed foreign or "inappropriate".
Other sets of forbidden names include those with royal connotations, such as Sumuw (highness), Malek (king) and Malika (queen).
Some on the list do not fit into any of these categories however, leaving the reason for banning them open to speculation.
The full list of forbidden names as reported in Gulf News is listed below:
Malaak (angel) Abdul Aati Abdul Naser Abdul Musleh Binyamin (Arabic for Benjamin) Naris Yara Sitav Loland Tilaj Barrah Abdul Nabi Abdul Rasool Sumuw (highness) Al Mamlaka (the kingdom) Malika (queen) Mamlaka (kingdom) Tabarak (blessed) Nardeen Sandy Rama (Hindu god) Maline Elaine Inar Maliktina Maya Linda Randa Basmala (utterance of the name of God) Jibreel (angel Gabriel) Abdul Mu'een Abrar Iman Bayan Baseel Wireelam Nabi (prophet) Nabiyya (female prophet) Amir (prince) Taline Aram Nareej Rital Alice Lareen Kibrial Lauren
http://timesofindia.indiatimes.com/world/middle-east/Is-your-name-now-banned-in-Saudi-Arabia/articleshow/49710544.cms
---------
Syrian Army, Hezbollah Win Back Two Key Towns in Aleppo
TEHRAN, Nov 08, 2015 (FNA)- Two strategic towns of Tal Mamu and al-Azizieh fell into the hands of the Syrian Army and Hezbollah fighters on Sunday, after fierce clashes with the militant groups there.
Scores of the terrorists were killed or wounded as a result of the joint operation of the Syrian soldiers and Hezbollah forces in Tal Mamu and al-Azizieh this morning.
On Saturday, the Syrian Army, popular forces and Hezbollah fighters pushed back the militant groups from Kafr Haddad in Aleppo province and retook full control over the village and its surroundings.
The sources said that the Syrian Army's 4th Mechanized Division, Hezbollah, the National Defense Forces (NDF) of Aleppo city, Kataebat Al-Ba'ath (Al-Ba'ath Battalion) and several Iraqi paramilitaries imposed full control over the important village of Kafr Haddad after a series of intense firefights with the militants of Harakat Ahrar al-Sham, Harakat Nouriddeen Al-Zinki, al-Nusra Front, and Liwaa Suqour al-Sham.
With the capture of Kafr Haddad, the Syrian Armed Forces and Lebanese Resistance are within 25km of the important stronghold of Saraqib in the Idlib province and 30km East of the predominately Shiite towns of Fou'aa and Kafraya.
Army sources announced on Friday that the Syrian Army troops, backed up by the Russian airstrikes, have taken control of approximately 250 square kilometers of land in Aleppo.
"The Syrian army's operation continues in the Southern and Eastern parts of province of Aleppo," Brigadier General Ali Mayhoub said.
"In cooperation with civil defense groups we control more than 250 square kilometers, and returned stability to dozens of villages and towns in the region."
"The army in collaboration with the civil defense forces managed to open the way to Aleppo…to ensure the safe passage of this important route," Mayhoub added.
The general also said that terrorists sustained a large number of casualties and loss of equipment.
http://english.farsnews.com/newstext.aspx?nn=13940817000825
----
At Least 50 Killed Over Two Days of Fighting In Taiz, Dhalea And Lahij Governorates
08 Nov 2015
More than 50 people have been killed in Yemen in the past two days in fighting between the Arab coalition and Houthi fighters backed by troops loyal to former President Ali Abdullah Saleh, medical sources and residents say.
In Taiz, medical sources told Reuters news agency that 29 people, including eight civilians, were killed in clashes in Yemen's third largest city, where relief workers have said fighting has blocked food supplies and left thousands of people in extreme hunger.
About 30 people were killed in fighting in Damt district, in Dhalea governorate in the south, residents said.
At least 5,600 people have been killed in seven months of war in Yemen, and the UN says the humanitarian situation, exacerbated by the Arab coalition's blockade of Yemeni ports, grows worse every day.
The conflict pits the Iran-allied Shia Houthi fighters and army units loyal to Saleh against armed groups who support exiled President Abd-Rabbu Mansour Hadi alongside an Arab-led coalition.
More than 570 children reportedly killed in Yemen's war since March
The coalition is fighting to restore Hadi to power following the Houthis' seizure of control of much of Yemen in late 2014 and early 2015, and reverse what it sees as an expansion of influence by Iran, the regional rival of Saudi Arabia.
Several residents said the Houthis and the forces loyal to Saleh had taken control of Damt, and of al-Qabbayta district in Lahij governorate.
Other residents said without elaborating that anti-Houthi fighters had made a tactical withdrawal from those locations, and were receiving air support from the coalition.
Peace efforts have made only limited progress.
All major fighting groups have publicly agreed to implement UN Security Council Resolution 2216, which calls on Houthi and Saleh forces to withdraw from the country's main cities and surrender arms captured from Yemeni government forces.
But while Hadi and the coalition have previously demanded that this happen before talks begin, the Houthis and Saleh want talks to address the mechanism for implementing Resolution 2216.
http://www.aljazeera.com/news/2015/11/civilian-toll-rises-yemen-conflict-151108083237575.html
-------
Iraq Expels US-Led Coalition Planes with Arms Cargoes
TEHRAN, Nov 08, 2015 (FNA)- The Iraqi defense ministry announced in a statement that two Canadian and Swedish planes which were carrying arms to the Kurdistan region illegally were discharged and returned to their bases in Kuwait and Turkey.
According to the statement, "upon the order of the commander-in-chief of the Iraqi armed forces and after several days of confiscation, the two planes were allowed to leave Baghdad international airport with all their cargos to their bases in Kuwait and Turkey".
Early this month, the Iraqi government had announced that it had seized two planes of the US-led anti-ISIL coalition member states that were carrying weapons to the Kurdistan Region without prior coordination or information of Baghdad.
"The inspection committee in Baghdad International Airport has found a huge number of rifles equipped with silencers, as well as light and mid-sized weapons," Head of the Iraqi Parliament's Security and Defense Commission Hakem al-Zameli said.
He noted that two Swedish and Canadian airplanes were going to fly to Iraq's Kurdistan region, but they were seized after arms cargos were discovered.
Zameli called on the Iraqi foreign ministry to question the international coalition in this regard and warn the coalition members to avoid such moves in the future.
"The US ambassador to Baghdad has tried to send the weapons to the Iraqi Kurdistan region, and the government should investigate this and arrest the perpetrators," he added.
The US and some other coalition members have been supplying arms to different actors in Iraq.
During the last year, Iraqi officials have on different occasions blasted the US and its allies for supplying the ISIL in Syria with arms and ammunition under the pretext of fighting the Takfiri terrorist group.
Last week, Iraqi volunteer forces discovered and seized US-made military hardware and ammunition in captured terrorists' positions.
In early October, the Iraqi forces discovered US-made military hardware and ammunition, including missiles, in terrorists' command center in Salahuddin province, informed sources said.
The Iraqi army and volunteer forces discovered US-made military hardware and ammunition, including anti-armor missiles, in terrorists' positions and trenches captured during the operations in the Fallujah region in Al-Anbar province.
The Iraqi forces found a huge volume of advanced TOW-II missiles from the Takfiri terrorists in al-Karama city of Fallujah.
The missiles were brand new and the ISIL had transferred them to Fallujah to use them against the Iraqi army's armored units.
Also in October, the Iraqi forces discovered US-made military hardware and ammunition from terrorists in the town of Beiji.
"The military hardware and weapons had been airdropped by the US-led warplanes and choppers for the ISIL in the nearby areas of Beiji," military sources told FNA.
In February, an Iraqi provincial official lashed out at the western countries and their regional allies for supporting Takfiri terrorists in Iraq, revealing that the US airplanes still continue to airdrop weapons and foodstuff for the ISIL terrorists.
"The US planes have dropped weapons for the ISIL terrorists in the areas under ISIL control and even in those areas that have been recently liberated from the ISIL control to encourage the terrorists to return to those places," Coordinator of Iraqi popular forces Jafar al-Jaberi told FNA.
He noted that eyewitnesses in Al-Havijeh of Kirkuk province had witnessed the US airplanes dropping several suspicious parcels for ISIL terrorists in the province.
"Two coalition planes were also seen above the town of Al-Khas in Diyala and they carried the Takfiri terrorists to the region that has recently been liberated from the ISIL control," Al-Jaberi said.
Also in February, a senior lawmaker disclosed that Iraq's army has shot down two British planes as they were carrying weapons for the ISIL terrorists in Al-Anbar province.
"The Iraqi Parliament's National Security and Defense Committee has access to the photos of both planes that are British and have crashed while they were carrying weapons for the ISIL," al-Zameli said.
He said the Iraqi parliament has asked London for explanations in this regard.
The senior Iraqi legislator further unveiled that the government in Baghdad is receiving daily reports from people and security forces in al-Anbar province on numerous flights by the US-led coalition planes that airdrop weapons and supplies for ISIL in terrorist-held areas.
The Iraqi lawmaker further noted the cause of such western aids to the terrorist group, and explained that the US prefers a chaotic situation in Anbar Province which is near the cities of Karbala and Baghdad as it does not want the ISIL crisis to come to an end.
Also in February, a senior Iraqi provincial official lashed out at the western countries and their regional allies for supporting Takfiri terrorists in Iraq, revealing that US and Israeli-made weapons have been discovered from the areas purged of ISIL terrorists.
"We have discovered weapons made in the US, European countries and Israel from the areas liberated from ISIL's control in Al-Baqdadi region," the Al-Ahad news website quoted Head of Al-Anbar Provincial Council Khalaf Tarmouz as saying.
He noted that the weapons made by the European countries and Israel were discovered from the terrorists in the Eastern parts of the city of Ramadi.
Meantime, Head of Iraqi Parliament's National Security and Defense Committee Hakem al-Zameli also disclosed that the anti-ISIL coalition's planes have dropped weapons and foodstuff for the ISIL in Salahuddin, Al-Anbar and Diyala provinces.
In January, al-Zameli underlined that the coalition is the main cause of ISIL's survival in Iraq.
"There are proofs and evidence for the US-led coalition's military aid to ISIL terrorists through air(dropped cargoes)," he told FNA at the time.
He noted that the members of his committee have already proved that the US planes have dropped advanced weaponry, including anti-aircraft weapons, for the ISIL, and that it has set up an investigation committee to probe into the matter.
"The US drops weapons for the ISIL on the excuse of not knowing about the whereabouts of the ISIL positions and it is trying to distort the reality with its allegations.
He noted that the committee had collected the data and the evidence provided by eyewitnesses, including Iraqi army officers and the popular forces, and said, "These documents are given to the investigation committee ... and the necessary measures will be taken to protect the Iraqi airspace."
Also in January, another senior Iraqi legislator reiterated that the US-led coalition is the main cause of ISIL's survival in Iraq.
"The international coalition is only an excuse for protecting the ISIL and helping the terrorist group with equipment and weapons," Jome Divan, who is member of the al-Sadr bloc in the Iraqi parliament, said.
He said the coalition's support for the ISIL is now evident to everyone, and continued, "The coalition has not targeted ISIL's main positions in Iraq."
In Late December, Iraqi Parliamentary Security and Defense Commission MP disclosed that a US plane supplied the ISIL terrorist organization with arms and ammunition in Salahuddin province.
MP Majid al-Gharawi stated that the available information pointed out that US planes are supplying ISIL organization, not only in Salahuddin province, but also other provinces, Iraq TradeLink reported.
He added that the US and the international coalition are "not serious in fighting against the ISIL organization, because they have the technological power to determine the presence of ISIL gunmen and destroy them in one month".
Gharawi added that "the US is trying to expand the time of the war against the ISIL to get guarantees from the Iraqi government to have its bases in Mosul and Anbar provinces."
Salahuddin security commission also disclosed that "unknown planes threw arms and ammunition to the ISIL gunmen Southeast of Tikrit city".
http://english.farsnews.com/newstext.aspx?nn=13940817000851
------
Yazidis Long For Home As Sinjar Operation Stalls
Wladimir van Wilgenburg | 08 Nov 2015
Sinjar, Iraq - As political bickering stalls operations to retake Sinjar from the Islamic State of Iraq and the Levant (ISIL) group, displaced Yazidis fear it could still be a long time before they are able to return home.
"Life is very difficult, and we [need] support to liberate our town," Xatem Omer, a 37-year-old mother of five, told Al Jazeera from a camp for internally displaced Iraqis outside of Sinjar. "We thought before the winter the coalition and Kurdish forces would liberate our city, but they did nothing. No one cares about us."
Kurdish forces initially hoped to retake Sinjar before the winter, to ensure members of the Yazidi religious minority - whose community suffered massive displacement, killings, and enslavement at the hands of ISIL - could return home during the harshest season.
The Kurds now control around 20 percent of Sinjar, but civilians cannot yet return as operations have stalled due to political tensions between Kurdish parties over control of the region.
After the Kurdistan Workers' Party (PKK) rescued thousands of Yazidis last year on Mount Sinjar by creating a corridor through the Syrian border, a group of Yazidi fighters created a militia allied with the PKK in northwestern Iraq.
Meanwhile, the Kurdish Peshmerga forces affiliated with the Kurdistan Democratic Party (KDP), who withdrew from Sinjar in August, have been blamed for not protecting the Yazidis. They are now competing for control of the Sinjar region with the PKK, which is planning to establish a permanent presence in Sinjar. These political differences between the Kurdish parties have led to an indefinite postponement in operations to retake the area from ISIL.
Full report at: http://www.aljazeera.com/news/2015/11/yazidis-long-home-sinjar-operation-stalls-151108103059023.html
----
ISIL frees 37 Assyrian Christians in Syria
08 Nov 2015
Most of the 215 civilians abducted in February 2015 were elderly women [Assyrian Network for Human Rights]
The Islamic State of Iraq and the Levant (ISIL) group has released 37 Assyrian Christians from the towns of Tal Shiram and Tal Jazira, according to a monitoring group.
The Assyrian Human Rights Network, which has been monitoring the negotiations since the 215 civilians were abducted by ISIL in February, said on Saturday that 37 Assyrians have been released and are in good health and shape.
The abductions were reported after ISIL fighters seized two Assyrian villages from Kurdish forces along the Khabur River in the province of Hasakah in February 2015.
"Most of the Assyrians released are of old age. They have arrived to Tal Tamer on a bus and were welcomed by the priest of the Saints Church in Tal Tamer in Hasakah province," the Assyrian Human Rights Network said in its report.
Full report at: http://www.aljazeera.com/news/2015/11/isil-frees-37-assyrians-christians-syria-151108050447217.html
------
Ahrar Al-Sham Ringleader Killed in Hama
TEHRAN, Nov 08, 2015 (FNA)- The Syrian army killed nearly 20 terrorists, including an emir of "Ahrar al-Sham Islamic Movement" terrorist group, in military operations in Hama province.
At least 8 terrorists were killed in army operations in Skaik hill, field sources said Saturday.
Abdelmajid al-Derbas, a senior commander of "Ahrar al-Sham Islamic Movement", and Faraj al-Deeb were identified among the dead terrorists.
The army also conducted special operations against terrorists' positions East of al-Lataminah and in the towns of Atshan, Maarkabbeh, and Morek, killing at least 9 terrorists and destroying a tank, a rocket launching pad, three machinegun-equipped vehicles and a pickup truck.
Also on Saturday, the terrorist groups confirmed the death of a large group of their members in military operations in Hama province.
The terrorist groups also said on their social media pages that their top commanders Ahmad Yassouf, Mohammad Howaish and Ali Abu al-Farouq were all killed in the clashes with the Syrian army.
Some of their pages also contained contents about their retreat from vast areas in Hama.
Earlier reports said the Syrian airstrikes hit positions of al-Nusra Front-linked terrorist groups in the villages of al-Qasabiyeh and Skaik on Saturday, and inflicted heavy losses on the Takfiri militants.
http://english.farsnews.com/newstext.aspx?nn=13940817000564
------
Syrian Army Advancing against Militant Groups in Eastern Damascus Countryside
Nov 8, 2015
TEHRAN (FNA)- The Syrian Army said on Sunday that its forces have significantly advanced against the militant groups near Eastern Ghouta after inflicting heavy losses upon the terrorists.
The militants' positions in Nola and Marj al-Sultan were targeted by the government forces, the army said.
The sources further added that the militants sustained heavy casualties in the farms of Deir Salman village in the Southern part of Eastern Ghouta.
Last week, scores of militants were killed or wounded in a joint offensive operation of the Syrian Army and popular forces on their positions in Eastern Ghouta.
The militants' strongholds in Housh Admal village and its farms in al-Mashabiyeh came under massive attacks of the Syrian army troops and popular forces, which left dozens of the terrorists dead or wounded.
http://english.farsnews.com/newstext.aspx?nn=13940817000351
---------
US Intensifies Proxy War in Syria to Counter Russia's Direct Approach
Nov 8, 2015
TEHRAN (FNA)- University of Edinburgh Lecturer in Contemporary Islam Thomas Pierret said that the United States is still operating within a proxy-war pattern in Syria whereas Russia has moved toward direct confrontation, which will inevitably elicit a response from the United States.
Russia has deviated from the proxy war paradigm in Syria by launching direct attacks on anti-government forces as the United States escalates military support to its most preferred rebel factions, experts told Sputnik on Friday.
On Wednesday, the Pentagon announced that the United States would continue airdropping munitions to anti-ISIL moderate forces in Syria, encouraged by the way the US-trained rebels used the equipment in recent operations.
However, US Assistant Secretary for Near Eastern Affairs Anne Patterson acknowledged during congressional testimony on Wednesday that the Nusra Front, an al-Qaeda affiliate in northern Syria, has recruited fighters the United States previously designated as moderate opposition.
Full report at: http://english.farsnews.com/newstext.aspx?nn=13940816001621
---------
Moscow Strikes Back at Nuland Over Statement on Syria Air Campaign
Nov 8, 2015
TEHRAN (FNA)- US officials often mention the location of terrorist positions but they never say where these positions are actually located, the Russian Defense Ministry said.
The statements of various US officials give the impression that the location of terrorists' positions is the United States' most guarded state secret, the Russian Defense Ministry spokesman said, Sputnik reported.
While giving a speech during a Congress session, US Assistant Secretary of State Victoria Nuland claimed that supposedly a large part of the Russian strikes in Syria were aimed not against terrorists, but 'literally targeted in areas where the Assad regime has lost territory.'
"Once again, I emphasize that the Russian air group in Syria is conducting strikes not on regions, but on terrorist infrastructure," Maj. Gen. Igor Konashenkov stressed.
He reminded that the Russian Defense Ministry had officially handed over comprehensive information with detailed maps to the military attachés of the anti-ISIL coalition led by the US concerning the positions and areas controlled by the terrorists in Syria.
"The information provided by us was not refuted by the State Department or the Pentagon. So, further comments here are quite unnecessary," concluded Konashenkov.
http://english.farsnews.com/newstext.aspx?nn=13940816001631
---------
Militants' Large Munition Depot Targeted by Syrian Army in Damascus Countryside
Nov 8, 2015
TEHRAN (FNA)- The Syrian Army Sunday targeted and destroyed a large ammunition depot of Jeish al-Islam militants near Douma town in Damascus countryside.
A large munition depot and a bomb-making workshop in al-Ebb farms and the Western part of al-Ansar mosque in Douma in the Eastern Ghouta were destroyed in the Syrian army attacks.
In addition, scores of the terrorists were killed or wounded as a result of depot explosions.
On Friday, the Syrian army and popular forces advanced against Jeish al-Islam militants in the Northern parts of Damascus province to seize back full control over Homs-Damascus highway after winning Douma battle.
The sources said that the Syrian army's 105th Brigade and their allies continued their advance in Damascus countryside by launching an assault on Jeish al-Islam's defensive positions at the Northern entrance of Douma; this attack forced the militant forces to reinforce their second line of defense at this stronghold.
http://english.farsnews.com/newstext.aspx?nn=13940817000228
---------
Yemeni Forces Win Back Key Sites in Ma'rib
Nov 8, 2015
TEHRAN (FNA)- Yemen's army and Ansarullah fighters regained control over several strategic sites in an area in the Yemeni Province of Ma'rib.
The Yemeni forces retook control of a number of sites in Kofel area in Ma'rib, informed sources said.
Meanwhile, the Yemeni forces thwarted attacks by the Saudi-led coalition forces and militants loyal to the fugitive former Yemeni President, Abd Rabbuh Mansour Hadi, in the same province.
The Arabic-language al-Mayadeen television said on Saturday that the Yemeni army and popular committees repelled several attacks by the Saudi-led coalition forces and pro-Hadi militants on Sirwah district in Ma'rib.
Saudi Arabia has been striking Yemen for 228 days now to restore power to fugitive president Mansour Hadi, a close ally of Riyadh. The Saudi-led aggression has so far killed at least 6,920 Yemenis, including hundreds of women and children.
Hadi stepped down in January and refused to reconsider the decision despite calls by Ansarullah revolutionaries of the Houthi movement.
Despite Riyadh's claims that it is bombing the positions of the Ansarullah fighters, Saudi warplanes are flattening residential areas and civilian infrastructures.
http://english.farsnews.com/newstext.aspx?nn=13940817000265
---------
Syrian Troops Hit Militants Hard in Damascus
Nov 8, 2015
TEHRAN (FNA)- The Syrian army killed and injured scores of the Takfiri militants in Damascus province as government troops continue their mop-up operations against the foreign-backed militants across the country.
On Saturday, the army destroyed three pickup trucks and a bulldozer used by terrorists on the road between Jisrin village and al-Nashabiye town in Damascus province, and killed the terrorists Mahmoud al-Rejjal, Hasan al-Kanj, Mohammad al-Idelbi, Walid al-Afandi and Nouri Jamal.
The Syrian army also destroyed positions of al-Nusra Front terrorists in Manshiyet Khan al-Sheih in Damascus countryside, and killed and wounded scores of militants and destroyed their vehicles and weapons.
Also on Saturday, some 60 wanted militants turned themselves in to the Syrian authorities to be pardoned as the army continues to tighten noose around the foreign-backed Takfiri militant in several areas across the country.
The wanted persons are from the provinces of Damascus, Quneitra and Homs.
On Oct 28, 49 wanted persons from Damascus, Damascus Countryside, Quneitra, and Hama also surrendered to the competent authorities.
On Nov 1, at least 184 terrorists have laid down arms and surrendered to the Syrian authorities in Damascus, Aleppo and Deir Ezzur provinces, local sources said.
Some 184 wanted persons from Damascus, Aleppo and Deir Ezzur turned themselves in to the authorities to be pardoned, provincial officials said.
The army troops, backed by Russian warplanes, have made major advances in their fight against the Takfiri terrorists across the Muslim country in recent days.
Following the Syrian-Russian joint operations, thousands of Takfiri terrorists have also fled Syria to Jordan, Turkey and Europe.
http://english.farsnews.com/newstext.aspx?nn=13940817000335
---------
South Asia
33 militants killed in drone strike, military operations in Nangarhar
Sun Nov 08 2015
33 militants have been killed in drone strike and military operations in eastern Nangarhar province.
A statement released by spokesman of Nangarhar police states that 25 insurgents were killed in a military operation in Achin District while three others were killed in a drone strike in Gulai area of Ghanikhil District yesterday.
Colonel Hazrat Hussain Mashriqiwal further writes in the statement that five militants were killed in a raid conducted by a special unit of Nangarhar Airfield in Lachpoor area of Bati Kot District.
"Seven suspects were also detained," the press release adds.
Three Kalashnikovs, eight pistols, 16 hand grenades, two transmission sets, ammunition and a military suit was confiscated during yesterday's raids.
Nangarhar which was one of the comparatively safe provinces of Afghanistan is now witnessing deteriorating insecurity situation.
http://www.khaama.com/33-militants-killed-in-drone-strike-military-operations-in-nangarhar
---------
Pentagon spokesman misspoke to refer to Taliban as "partner"
Sun Nov 08 2015
This picture taken 26 December 2011 shows the Pentagon building in Washington, DC. The Pentagon, which is the headquarters of the United States Department of Defense (DOD), is the world's largest office building by floor area, with about 6,500,000 sq ft (600,000 m2), of which 3,700,000 sq ft (340,000 m2) are used as offices. Approximately 23,000 military and civilian employees and about 3,000 non-defense support personnel work in the Pentagon. AFP PHOTO (Photo credit should read STAFF/AFP/Getty Images)
The United States embassy in Kabul says that the Department of Defense official misspoke in referring to the Taliban as a "partner" in a Wednesday evening news briefing.
"They most certainly are not. Our position has not changed. The United States continues to support an Afghan-led political process by which all Afghan opposition groups, including the Taliban, enter a political dialogue so that Afghans can talk to other Afghans about the future of their country and to eventually resolve the conflict in Afghanistan," states a statement released by the embassy on Sunday.
"The Taliban have a choice. They can accept the Government of Afghanistan's invitation to engage in a peace process and ultimately become part of the legitimate political system of a sovereign, united Afghanistan, supported by the international community. Or, they can choose to continue fighting fellow Afghans and destabilizing their own country. "
The statement further states that the United States and the international community support any outcome of this political process in which the Taliban and other armed Afghan opposition groups pledge to end violence, break associations with international terrorism, and accept the Afghanistan constitution and its protections for women and minorities.
http://www.khaama.com/pentagon-spokesman-misspoke-to-refer-to-taliban-as-partner-4093
---------
Four killed, 43 wounded in traffic accident on Kabul-Balkh highway
By Zabihullah Moosakhail
Sun Nov 08 2015
woundedFour people have lost lives and 43 others sustained injuries in a traffic accident on Kabul-Balkh highway.
The crash happened between a "404" model passenger bus and a truck in Dilkhagi area of Samangan province last night.
The passenger bus was traveling from Mazar-e-Sharif, capital of Balkh province, to Kabul and the truck was coming from the opposite side.
Abdul Qadir Panjsheri, traffic police officer of Samangan province said the accident took place because of the careless driving.
"There are children among the victims," he added.
Those wounded have been transferred to hospitals in Ayback and Mazar-e-Sharif. The death toll is likely to increase as some of those wounded are in critical condition.
Unprofessional driving and bad road conditions usually turn into traffic accidents in Afghanistan leaving hundreds of people killed and wounded every year.
http://www.khaama.com/four-killed-43-wounded-in-traffic-accident-on-kabul-balkh-highway-4092
---------
US statement on Taliban insignificant: Afghan official
Zulfiqar Ali — Nov 8, 2015
PESHAWAR: Afghan Deputy Chief Executive Muhammad Khan has said that a statement of the US government terming the Taliban 'important partners' did not carry significance.
"We should not believe in such statements. Just a few days ago the US government had announced extension of stay of its forces in Afghanistan," he told Dawn when asked about the recent statement of United States defence department.
The Pentagon spokesman had stated that the US viewed Taliban as important partners in a peaceful Afghan-led reconciliation process.
Engineer Muhammad Khan, along with a 45-member official delegation of the Afghan government, was in Peshawar on Saturday to offer condolences on the death of veteran politician Afzal Khan Lala.
Awami National Party President Asfandyar Wali Khan received the delegation at the residence of party's senior leader Ghulam Ahmad Bilour. Members of late Khan Lala's family and leaders of the ANP were present on the occasion.
Talks between Afghan government and Taliban in near future ruled out
Rich tribute was paid to late Khan Lala who had died on last Sunday and he was termed a great well-wisher of the Afghan nation.
Full report at: http://www.dawn.com/news/1218282/us-statement-on-taliban-insignificant-afghan-official
---------
Norwegian Refugee Council vehicle targeted in Jalalabad explosion
By KHAAMA PRESS - Sun Nov 08 2015
A vehicle of the Norwegian Refugee Council (NRC) was the target of a bomb blast in capital of eastern Nangarhar province on Sunday morning.
According to reports, the bomb was placed in a hand cart and exploded when IRC vehicle was passing through the area in first sector of Jalalabad city around 10:00 am.
Colonel Hazrat Hussain Mashriqiwal, spokesperson for Nangarhar police confirmed the blast. "Luckily it did not have casualties," he said.
NRC also confirmed explosion on one of its vehicles in Jalalabad city this morning.
A statement released by the organization states that two employees were in the vehicle by the time of the blast and both of them have survived.
No group has claimed responsibility for today's explosion on the welfare organization that provides legal assistance, education, shelter, WASH and emergency assistance to Afghan refugees returning to country.
NRC which begun its welfare services in Afghanistan in 2002 also provides assistance to conflict and disaster-induced Internally Displaced Persons (IDPs).
http://www.khaama.com/nrc-vehicle-targeted-in-jalalabad-explosion-4093http://www.khaama.com/nrc-vehicle-targeted-in-jalalabad-explosion-4093
---------
India
Kin of slain Muslim cow activist will continue fight against beef mafia
Sandeep Rai,TNN
Nov 7, 2015
MEERUT: Family members of murdered Muslim gaurakshak, Dilshad Bharti, fear for their lives even 16 months after he was allegedly shot in the head by the beef mafia. But that has not stopped them from continuing his fight. The family has been instrumental in sealing more than 200 illegal slaughterhouses in Saddiq Nagar area alone.
As a result, there have been repeated assaults on the family, the latest one being armed robbery on Tuesday allegedly by a member of the beef mafia. "My grandson stood for truth and his death will not go waste. Our family will not take rest so long as a single cow is slaughtered in the city," said Bharti's 82-year-old grandmother, Begum, talking to TOI.
Dilshad was shot in the head on June 27, 2014, just outside his house. He struggled for life for seven months in a number of hospitals in Noida and Meerut and died on January 22, 2015. Soon afterwards, his mother Najma went into depression died a few months later.
His brother Asif Bharti (the family has stopped using Qureshi, its original surname) said that Dilshad had a revolutionary zeal. "He would say that he was a true Muslim. If he could not tolerate disrespect of the Quran, how could a Hindu tolerate the butchering of an animal he considers his mother?"
Full report at: http://timesofindia.indiatimes.com/india/Kin-of-slain-Muslim-cow-activist-will-continue-fight-against-beef-mafia/articleshow/49705420.cms
---------
Pakistan
10-kg bomb defused outside imambargah in Muzzaffargarh
Sidique Kaifi
Nov 8, 2015
MUZAFFARGARH: A bomb weighing about 10 kilograms was found outside an imambargah on Sunday morning and defused by the Bomb Disposal Squad in Alipur Tehsil of Punjab's Muzaffargarh district.
A majlis for women was taking place at the Markazi Imambargah Hussainia since Saturday evening, which ended pre-maturely after the discovery of the explosives conclealed in a milk drum placed outside the place of worship. The Majlis was scheduled to end around noon today.
The bomb disposal squad and additional contingents of police arrived at the site. The explosives were defused by the BDS personnel on the spot.
Full report at: http://www.dawn.com/news/1218305/10-kg-bomb-defused-outside-imambargah-in-muzzaffargarh
---------
Army chief to share ideas with US on Afghanistan
Baqir Sajjad Syed — Nov 8, 2015
ISLAMABAD: Army chief Gen Raheel Sharif is expected to mainly focus on Afghanistan during his coming visit to the United States.
During his stay in the US, from Nov 15 to 20, the COAS will meet senior officials at the Pentagon and the State Department, according to officials making preparation for the visit.
This will be the army chief's second visit to Washington in a year. And it comes close on the heels of a visit to Washington by Prime Minister Nawaz Sharif last month when he discussed almost everything with President Barack Obama.
But given the extent of the military's influence in the country's foreign affairs and security matters, people here believe that more substantive discussions would take place during the army chief's US trip.
One must also not lose sight of the fact that Gen Sharif himself requested for this visit. To put it in the words of a Washington-based source, it is not 'a counterpart visit'.
The request had been made before the prime minister toured Washington.
But that does not mean that the yearning for a meeting is one-sided. American officials too are keen to meet a general who has successfully fought militancy at home and has looked willing to improve relations with Afghanistan.
Full report at: http://www.dawn.com/news/1218291/coas-to-share-ideas-with-us-on-afghanistan
---------
Navy ready to protect Gwadar port, says chief
The Newspaper's Staff Reporter — November 8th, 2015
KARACHI: Chief of the Naval Staff Admiral Mohammad Zakaullah has expressed resolve to ensure protection of Gwadar Port "against all asymmetric threats under the prevalent precarious internal and external security environment." He said this on Saturday while visiting the Gwadar Port, said a Pakistan Navy statement.
He visited naval units and forward bases along the Makran coast, including Jinnah Naval Base in Ormara and other units in Pasni, Gwadar and Jiwani, to witness operational readiness of these units during the ongoing major maritime exercise SEASPARK 15.
The naval chief was given detailed briefing on the ongoing operational activities at coastal stations, said the statement. He said Gwadar was cardinal to China-Pakistan Economic Corridor and sea routes connecting Gwadar with international markets were extension of the CPEC.
Full report at: http://www.dawn.com/news/1218286/navy-ready-to-protect-gwadar-port-says-chief
---------
Four Pakistanis among seven militants arrested in Bangladesh
AFP —November 8th, 2015
DHAKA: Bangladesh police have arrested seven suspected militants including four Pakistani nationals, they said on Saturday, accusing them of planning to commit acts of violence in the country.
The seven, who were arrested on Friday and later taken to court for interrogation, are suspected of belonging to the banned Islamist group Jamayetul Mujahideen Bangladesh (JMB), according to police.
"In preliminary interrogation, they've admitted that they're activating the operation of the banned JMB. They gathered to commit acts of violence," a police statement said, adding the authorities believed the group was conspiring against the government.
Full report at: http://www.dawn.com/news/1218211/four-pakistanis-among-seven-militants-arrested-in-bangladesh
---------
North America
Pentagon Expert Says Russians Would 'Annihilate' US Army on Battlefield
Nov 8, 2015
TEHRAN (FNA)- Despite the size of its military budget, the US Army isn't as strong as one might think it is and it would certainly lose to the Russian Army in a direct confrontation on a battlefield, retired US Army Colonel Douglas Macgregor said, according to Politico Magazine.
The deployment of the US Army 2nd Cavalry Regiment from Germany to Hungary that was intended to scare Russia was a joke and it wouldn't help in a real-life fighting scenario, said Macgregor, who also holds a Ph.D. in international relations from the US Military Academy at West Point.
"This Stryker parade [the line of US military vehicles that drove from Germany to Hungary] won't fool anyone in Moscow," Macgregor said, adding that perhaps the Russians may not know how to do certain things well, but when it comes to fighting wars they're second to none.
Full report at: http://english.farsnews.com/newstext.aspx?nn=13940816001637
---------
Russia is putting world peace at risk, says Pentagon chief Ash Carter
Sunday 8 November 2015
The US defense secretary, Ash Carter, has accused Russia of endangering world order and said the Pentagon was searching for creative ways to deter Kremlin aggression and protect its allies.
Speaking in California after eight days of travel in Asia, Carter also expressed concern about China's expanding influence and growing military might. But he reserved his strongest words for Russia.
Analysis Sinai plane crash may show price of Putin's military adventurism in Syria
Carter told an audience at the Ronald Reagan Presidential Library in Simi Valley that Russia was undertaking "challenging activities" at sea, in the air, in space and in cyberspace.
Full report at: http://www.theguardian.com/us-news/2015/nov/08/russia-is-putting-world-peace-at-risk-says-pentagon-chief-ash-carter
---------
Europe
UAE told UK: crack down on Muslim Brotherhood or lose arms deals
Friday 6 November 2015
The United Arab Emirates threatened to block billion-pound arms deals with the UK, stop inward investment and cut intelligence cooperation if David Cameron did not act against the Muslim Brotherhood, the Guardian has learned.
Internal UAE government documents seen by the Guardian show that the crown prince of Abu Dhabi was briefed to complain to the prime minister about the Muslim Brotherhood in June 2012, when one of its leading members, Mohamed Morsi, became Egyptian president.
In the briefing notes it was suggested that the crown prince demand Cameron rein in BBC coverage.
In return, Cameron was to be offered lucrative arms and oil deals for British business which would have generated billions of pounds for the jet divisions of BAE Systems and allowed BP to bid to drill for hydrocarbons in the Gulf.
Full report at: http://www.theguardian.com/world/2015/nov/06/uae-told-uk-crack-down-on-muslim-brotherhood-or-lose-arms-deals
---------
Africa
S. Sudanese peace advocate opposes revenge in conflict resolution
November 6, 2015
A South Sudanese peace advocate has opposed any form of conflict resolution, which promotes retaliatory actions as a way of resolving disputes.
South Sudan's President Salva Kiir (seated) signs a peace agreement in Juba, August 26, 2015. (Photo Reuters/Jok Solomu)
Gatwech Ring said he would rather be a coward than have no country due to fighting.
"It is better for all of us to be coward and have a country, than to be brave without country", Riing wrote his Friday message to all South Sudanese. "No more eye for an eye, no hate speeches or messages. Before you responsd to anybody, ask yourself will my action add to the suffering of my people or to the betterment of South Sudan, if for the betterment response if not don't response".
Full report at: http://www.sudantribune.com/spip.php?article56979
---------
South Sudanese president appoints Yauyau an army general
November 7, 2015 (JUBA) - South Sudanese president Salva Kiir has issued an executive order integrating all officers and former militia fighters under the overall command of the chief administrator of the Geater Pibor Administrative Area (GPAA), David Yauyau.
"President Kiir, according to the order broadcast by the state owned South Sudan television (SSTV) on Thursday promoted Yauyau from a Major general to a rank of lieutenant general in the Sudan People's Liberation Army (SPLA).
Three other officers, excluding him, were made lieutenant generals, about 10 officers were appointed major generals and several others brigadier generals, full colonels and lieutenant colonels, all of whom were observed and integrated into the army.
While little political prominence and educational background in South Sudan was known about Yauyau, he made his way into politics after he came into political scene as a prominent figure in his ethnic Murle, contested but lost an election in 2010.
Full report at: http://www.sudantribune.com/spip.php?article56974
URL: https://www.newageislam.com/islamic-world-news/new-age-islam-news-bureau/saudi-kingdom-releases-50-names-parents-are-forbidden-from-calling-their-children/d/105206
New Age Islam, Middle East, ISIL, ISIS, Syria, Iraq, Islamic World News, African Muslim News, Arab World News, South Asia, News, Indian Muslim News, World Muslim News, Islamic Website, Online Islam