New Age Islam News Bureau
12 Jun 2017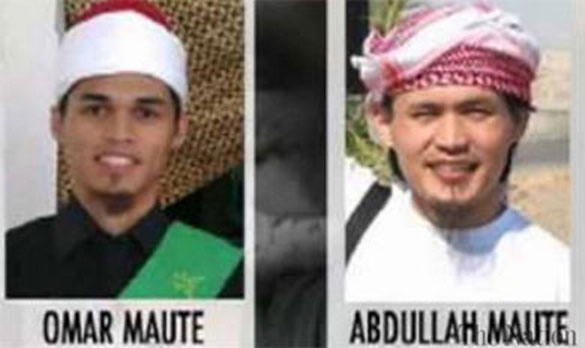 On his Facebook profile page Omarkhayam Romato Maute describes himself as a "Walking Time-Bomb".
-----
• Saudi Arabia Is Pouring Money to Push Indonesia toward Wahhabism
• A Life of Constant Fear for the Ahmadiyyas in Bangladesh
• Qatari Nationals Barred From Entering Holy Mosque in Mecca: Reports
• Saif Al-Islam Qaddafi Freed, His Lawyer Says In Audio Recording
• Navy Official: Iran to Give Destructive Response to Supporters of Terrorists
Southeast Asia
• Saudi Arabia Is Pouring Money to Push Indonesia toward Wahhabism
• The Maute Brothers: Southeast Asia's Islamist "Time Bomb"
• Indonesia 'Militant Moderates' Take On Religious Intolerance
• Blasts rock besieged city as Philippines marks Independence Day
• DPM warns Malaysian Muslims against joining militant movements
• Najib: Muslims should always uphold sanctity of the Quran
• Back to school: Indonesia's elderly Muslims brush up on their faith
--------
South Asia
• A Life of Constant Fear for the Ahmadiyyas in Bangladesh
• Sri Lanka Makes First Arrest over Hate Crimes against Muslims
• Haqqani network leader releases new audio message after deadly Kabul attacks
• RAB arrests garment factory owner for funding New JMB
• Dhaka treads carefully on Gulf crisis
• Top Taliban leader arrested by the Afghan forces in Baghlan
--------
Arab World
• Qatari Nationals Barred From Entering Holy Mosque in Mecca: Reports
• S. Arabia to Build Military Bases in Iraq's Kurdistan in Return for Supporting Independence
• SDF starts battle to capture Raqqa from IS
• Syrian Soldiers Ward off ISIL's Offensive in Deir Ezzur
• Syrian Army Foils US Plan to Access Deir Ezzur
• More Senior Terrorist Commanders Killed by Syrian Army's Heavy Fire in Dara'a
• Tens of Terrorists Killed, Injured in Clashes between Rival Groups in Northern Syria
• First bout of rebel fighting in Syria's al-Bab after town seized from ISIS
• Saudi Arabia denies rumours of Qataris denied entry into Mecca
--------
Africa
• Saif Al-Islam Qaddafi Freed, His Lawyer Says In Audio Recording
• US Conducts Strike on Al-Shabaab, Somalia Says Training Base Destroyed
• Ten migrants die, 100 missing off Libya
• Jordan troops killed 5 suspected infiltrators
• Congo-Kinshasa: Hundreds Escape After Gunmen Attack DRC Kangwayi Prison
--------
Mideast
• Navy Official: Iran to Give Destructive Response to Supporters of Terrorists
• Former Palestinian Minister Detained By Israeli Forces
• Turkish Military Intervention in Idlib Possible following Intensified Tension between Qatar, Saudi Arabia
• Tens of Saudi Mercenaries Killed, Wounded in Clashes with Yemeni Forces
• Israeli PM calls for dismantling of UN Palestinian refugee agency
• Israel plans most settlement homes since 1992
--------
North America
• Rallies against Islamic Law Draw Counter-Protests across US
• 'Making America Great' billboards aim to teach about Islam
• Mixed messages since US-Saudi-Islamic summit prove costly
--------
Europe
• Islamophobia Is Intolerable, Says London Police Chief
• London attackers faked suicide vests
• Islamization of Europe: Erdogan's New Muslim Political Network
• France: Islamic Antisemitism, French Silence
--------
India
• Pakistan Again Violates Ceasefire in Jammu and Kashmir, India Hits Back
• Terrorists Open Fire on Policeman In Kashmir's Shopian
• Pakistan violates ceasefire in J&K's Krishna Ghati; Indian Army retaliating
--------
Pakistan
• Union of Christian Sanitary Workers Hosts Iftar for Muslims in Response to Umerkot Incident
• In a first, PM Nawaz Sharif to appear before JIT on June 15
• Hindu devotees throng Sadhu Bela to attend Bankhandi festival
• JI to play role in resolving issues of Muslim Ummah: Siraj
• Gunmen shoot dead three policemen in southwest Pakistan
Compiled by New Age Islam News Bureau
URL: https://www.newageislam.com/islamic-world-news/saudi-arabia-pouring-money-push/d/111512
--------
Saudi Arabia Is Pouring Money to Push Indonesia Toward Wahhabism
June 12, 2017
Using the pretext of an offhand remark the governor made about the Quran, masses of enraged Muslims took to the streets to denounce him. In short order he lost the election, was arrested, charged with blasphemy, and sentenced to two years in prison.
This episode is especially alarming because Indonesia, the world's largest Muslim country, has long been one of its most tolerant. Indonesian Islam, like most belief systems on that vast archipelago, is syncretic, gentle, and open-minded. The stunning fall of Jakarta's governor reflects the opposite: intolerance, sectarian hatred, and contempt for democracy. Fundamentalism is surging in Indonesia. This did not happen naturally.
Saudi Arabia has been working for decades to pull Indonesia away from moderate Islam and toward the austere Wahhabi form that is state religion in Saudi Arabia. The Saudis' campaign has been patient, multi-faceted, and lavishly financed. It mirrors others they have waged in Muslim countries across Asia and Africa.
Successive American presidents have assured us that Saudi Arabia is our friend and wishes us well. Yet we know that Osama bin Laden and most of his 9/11 hijackers were Saudis, and that, as Secretary of State Hillary Clinton wrote in a diplomatic cable eight years ago, "Donors in Saudi Arabia constitute the most significant source of funding to Sunni terrorist groups worldwide."
Recent events in Indonesia shine a light on a Saudi project that is even more pernicious than financing terrorists. Saudi Arabia has used its wealth, much of which comes from the United States, to turn entire nations into hotbeds of radical Islam. By refusing to protest or even officially acknowledge this far-reaching project, we finance our own assassins — and global terror.
The center of Saudi Arabia's campaign to convert Indonesians to Wahhabi Islam is a tuition-free university in Jakarta known by the acronym LIPIA. All instruction is in Arabic, given mainly by preachers from Saudi Arabia and nearby countries. Genders are kept apart; strict dress codes are enforced; and music, television, and "loud laughter" are forbidden. Students learn an ultra-conservative form of Islam that favors hand amputation for thieves, stoning for adulterers, and death for gays and blasphemers.
Many of the students come from the more than 100 boarding schools Saudi Arabia supports in Indonesia, or have attended one of the 150 mosques that Saudis have built there. The most promising are given scholarships to study in Saudi Arabia, from which they return fully prepared to wreak social, political, and religious havoc in their homeland. Some promote terror groups like Hamas Indonesia and the Islamic Defenders Front, which did not exist before the Saudis arrived.
Eager to press his advantage, King Salman of Saudi Arabia made a nine-day trip to Indonesia in March, accompanied by an entourage of 1,500. The Saudis agreed to allow more than 200,000 Indonesians to make the hajj pilgrimage to Mecca each year — more than come from any other country — and sought permission to open new branches of their LIPIA university. Some Indonesians are pushing back against the Saudi assault on their traditional values, but it is difficult to deny permission for new religious schools when the state is not able to provide decent secular alternatives. In Indonesia, as in other countries where the Saudis are actively promoting Wahhabism — including Pakistan, Afghanistan, and Bosnia — the weakness and corruption of central governments create pools of rootless unemployed who are easily seduced by the promises of free food and a place in God's army.
The surging fundamentalism that is transforming Indonesia teaches several lessons. First is one that we should already have learned, about the nature of the Saudi government. It is an absolute monarchy supported by one of the world's most reactionary religious sects. It gives clerics large sums to promote their anti-Western, anti-Christian, anti-Semitic brand of religious militancy abroad. In exchange, the clerics refrain from criticizing the Saudi monarchy or its thousands of high-living princes. Saudis with close ties to the ruling family give crucial support to groups like Al Qaeda, the Taliban, and ISIS. This fact should be at the front of our minds whenever we consider our policy toward the Middle East — including when we decide whether to side with the Saudis in their new dispute with neighboring Qatar.
Saudi Arabia's success in reshaping Indonesia shows the importance of the global battle over ideas. Many in Washington consider spending for cultural and other "soft power" projects to be wasteful. The Saudis feel differently. They pour money and resources into promoting their world view. We should do the same.
The third lesson that today's Indonesia teaches is about the vulnerability of democracy. In 1998 Indonesia's repressive military dictatorship gave way to a new system, based on free elections, that promised civil and political rights for all. Radical preachers who would previously have been imprisoned for whipping up religious hatred found themselves free spread their poison. Democracy enables them to forge giant mobs that demand death for apostates. Their political parties campaign in democratic elections for the right to come to power and crush democracy. This is a sobering reality for those who believe that one political system is best for all countries under all circumstances.
The Saudi campaign to radicalize global Islam also shows that earth-shaking events often happen slowly and quietly. The press, focused intently on reporting today's news, often misses deeper and more important stories. Historians of journalism sometimes point to the northward "great migration" of African-Americans after World War II as an epochal story that few journalists noticed because it was a slow process rather than one-day news event.
The same is true of Saudi Arabia's long campaign to pull the world's 1.8 billion Muslims back to the 7th century. We barely notice it, but every day, from Mumbai to Manchester, we feel its effects.
http://en.abna24.com/news/middle-east/saudi-arabia-is-pouring-money-to-push-indonesia-toward-wahhabism_835933.html
--------
A life of constant fear for the Ahmadiyyas in Bangladesh
June 12, 2017
Tarek Mahmud
This is not education. This is an intentional act to spread lies and misinformation to affect people's perception of us. These are propaganda to stir up hostile feelings and direct aggression towards us
"There are people who do not consider Muhammad (Pbuh) the last prophet. The Quadiani community is among them. They believe more prophets will appear after Muhammad (Pbuh). Their belief is in firm contradiction of the Qu'ran and Sunnah."
The passage is an excerpt from a creative questionnaire which was part of an Islamic Studies exam at Brahmanbaria's Niaz Muhammad High School in 2016.
On May 8, 2017, three madrasa students attempted to murder Mustafizur Rahman, imam of an Ahmadiyya mosque. He was set upon by the three with sharp weapons after the evening prayers. Mustafizur survived with grievous injuries. Local villagers helped law enforcement agencies capture the attackers quickly. After they were arrested, the attackers claimed they wanted to kill Mustafizur because he was spreading "the wrong kind" of Islam.
The attack on Ahmadiyyas has its root in how institutions mould the minds of young people, affecting their perception. But how much of this education affects the formation of such homicidal indoctrination remains to be assessed.
Hate-ducation
Durjoy, a sixth grader student, said his Religious Studies teacher insults him during class every day, calling him a Kafir (non-believers in Islam). Joy, a student of Brahmanbaria Polytechnic Institute admitted to having been subject to similar insults.
A qawmi organisation acts as the hub of anti-Ahmadiyya sentiments in Kandipara. Al Jamia Tul Islamia Tajul Ulum Tahfiz Khatme Nabiyeen is located near the Ahmadiyya quarters in Kandipara. Their sermons often put the Ahmadiyyas ill at ease because of the hostile content. The Ahmadi residents are wary of things escalating and taking a lethal turn any day.
In Kishoreganj, imams coming from out of town stir up hostilities against Ahmadiyyas.
Syed Anwar Ali, leader of Terogati Ahmadiyya Muslim Jamaat in Kishoreganj, said many imams give false fatwas (decrees based on interpretation of Islamic law) to incite mistrust an hatred. He said friends have turned enemies over religion, because of the fatwas.
Also Read- How Ahmadiyya faith found space in Bangladesh
Sheikh Sunny from Brahmanbaria Government College said: "Our house is often attacked by bearded men clad in traditional Islamic garb. Our house has lost power connections numerous times because of them.."
Sunny alleged: "There are many who respond aggressively when we perform well in our studies or at our workplace."
While members of the Ahmadiyya community are attacked countrywide, exams and lectures at schools or madrasas depict the Ahmadiyyas as an anti-Islamic group.
Brahmanbaria's Ahmadiyya Muslim Jamaat Ameer Manjur Hossain said: "This is not education. This is an intentional act to spread lies and misinformation to affect people's perception of us. These are propaganda to stir up hostile feelings and direct aggression towards us."
No prayers of salvation
Ahmadi people live in a constant state of fear in Bangladesh. Having a history of repression has made them skeptical of any change in their fate.
The Ahmadiyya mosque in Kandipara, Brahmanbaria has been illegally occupied by locals since 1987. The occupants claim giving false Fotoa (regulation) of Islam against delivering Azan by loudspeaker.
The 150 Ahmadi families living in Kandipara are cloistered in a small fenced area. They are forced to prayers at a small mosque attached to their congested living space.
"When we start praying, they hurl bricks at our mosques from the mosque they now occupy," said Md Abdul Awal, a retired high school headmaster.
Awal had moved from Shalgaon, Brahmanbaria as a child when his house was torched by vandals.
Kandipara resident Salauddin Ahmad told the Dhaka Tribune: "We had two more mosques in Khatua and Bhadugar. Both have been captured and occupied."
"They called us 'Kafir' and said our mosques cannot be called such. But they perform their prayers five times a day."
Nowadays, they have to pray while a number of them stand guard to prevent any attacks or acts of violence.
No home, no security, no rights as human
In Mymensingh, several thousand Ahmadis had been living in relative peace after the BNP and caretaker government regimes ended.
But the recent attack on Imam Mustafizur Rahman has reminded them that they are considered as targets, not humans.
The Ahmadis face daily obstruction in burying their dead, buying and selling goods at the local market, and any social activity.
Ayub Ali, a farmer living in the remote village of Sohagi – where the imam was attacked – told the Dhaka Tribune: "We lead quite a peaceful life. But the attack on our imam has been hell on our peace of mind."
The Ahmadis of Kishoreganj, Brahmanbaria and Mymensingh said local MPs acted neutrally during the Awami League government.
"We receive help from the government and the law enforcement agencies. But they only respond after we have been attacked. We are bound to be scared, we have no sense of social security," said Ahmadiyya Muslim Jamaat Bangladesh's Nayeb-E-Ameer Ahmad Tabshir Choudhury.
http://www.dhakatribune.com/bangladesh/2017/06/12/life-constant-fear-ahmadiyyas-bangladesh/
--------
Qatari Nationals Barred From Entering Holy Mosque in Mecca: Reports
Jun 12, 2017
According to Aljazeera, Saudi authorities have prevented Qatari nationals from entering the Grand Mosque in Mecca, marking a sharp escalation in the Gulf diplomatic crisis, Doha-based Al Sharq newspaper has reported.
Qatar's National Human Rights Commission (NHRC) received complaints from Qatari citizens that pilgrims from Qatar were barred from entering the Masjid al-Haram in Mecca, the paper said on Saturday.
Ali bin Smaikh al-Marri, the NHRC head, called the incident a flagrant violation of the right to practice religious rites as permitted by human rights conventions, the paper said.
The NHRC denounced the incident, considering the step a violation of the right to perform religious rituals guaranteed by human rights conventions, Al Sharq added.
It should be noted that Saudi authorities do not normally question people entering the Grand Mosque on their ethnicity or sectarian affiliation.
The UAE said offenders would be punished with a jail term of up to 15 years, and a $136,000 fine. Bahrain declared it punishable by imprisonment of up to five years.
Since the diplomatic row erupted, slogans against and in support of Qatar have been among the top topics discussed on Twitter in Arabic, which is a hugely popular medium of expression in the Arab world, particularly in Saudi Arabia.
The dispute between Qatar and the Arab countries escalated after a cyberattack on Qatar's state-run news agency.
Saudi Arabia, Bahrain, the UAE and Egypt severed diplomatic ties and transport links with Qatar on Monday, accusing it of supporting "extremism".
Qatar has vehemently denied the charges.
In its statement, the Qatari government said it has been leading the region in attacking what it called the roots of "terrorism", including giving young people hope through jobs, educating hundreds of thousands of Syrian refugees and funding community programmes to challenge agendas of armed groups.
"Our position on countering terrorism is stronger than many of the signatories of the joint statement - a fact that has been conveniently ignored by the authors," the government said.
http://nation.com.pk/international/11-Jun-2017/qatari-nationals-barred-from-entering-the-holy-mosque-in-mecca-reports
--------
Saif al-Islam Qaddafi freed, his lawyer says in audio recording
11 June 2017
Khalid Al-Zaidi, the lawyer of late Libyan leader Muammar Qaddafi's son Seif al-Islam, confirmed reports that the latter was released from prison.
Zaidi said Seif al-Islam was released in implementation of the general amnesty law issued by the elected Libyan parliament.
In a phone call with Afrigatenews, Zaidi said Seif al-Islam is now a free man and is currently present in Zintan "to perform his role to save the country."
Abu Bakr al-Siddiq Battalion in Zintan had said in a statement that Seif al-Islam was released but this was only confirmed by his lawyer later.
Al-Arabiya.net reported on Saturday that according to sources close to Seif al-Islam, he left Zintan towards the eastern region in Libya.
This is not the first time it's reported that he's released without publishing a photo of him or a statement by him. This has always raised suspicions, especially that one of his lawyers said in April 2016 that he was released but it later turned out he wasn't.
Several Libyan sources still deny that Seif al-Islam was released until now.
https://english.alarabiya.net/en/News/middle-east/2017/06/11/Saif-al-Islam-Qaddafi-freed-his-lawyer-says-in-audio-recording.html
--------
Navy Official: Iran to Give Destructive Response to Supporters of Terrorists
Jun 12, 2017
"The world arrogance and the reactionaries in the region should know that the Iranian soldiers are always vigilant and if anyone wants to disturb the country's tranquility and create problems and pains for people, he/she will receive a hard response by the Armed Forces, a destructive and very hard response," Head of the Iranian Navy's Ideological-Political Department Mozaffarinejad said on Sunday.
He underlined that the enemies cannot create horror in the hearts of the Iranian people by such terrorist attacks.
Three unknown male assailants fired several rounds at the guards protecting the parliament building in Tehran on Wednesday morning. The assailants opened their way into the parliament's administrative building while shooting at the guards.
A similar attack took place at the holy shrine of the late founder of the Islamic Republic, Imam Khomeini, parallel with the parliament attack.
17 people, including the parliament's guards, were killed and 52 others were wounded in the twin attacks.
Iran's Islamic Revolution Guards Corps (IRGC) in a statement issued on Wednesday afternoon vowed to take revenge for the twin terrorist attacks in Tehran.
"The public opinion in the world, specially the Iranian nation sees this terrorist action that happened a week after the joint meeting of the US president with the heads of one of the reactionary regional states that has constantly been supporting Takfiri terrorists as to be very meaningful, and believes that ISIL's acknowledging the responsibility indicates their complicity in this wild move," the IRGC statement said.
The powerful military force further warned that it would not miss a single moment to avenge the incident, saying, "The IRGC has proved that it would not leave unanswered the shedding of innocent blood and it ensures the Iranian nation that it will not hesitate even for a moment to protect the country's national security and the lives of the dear people, as it killed all these terrorists with the help of the Law Enforcement Force today."
http://en.farsnews.com/newstext.aspx?nn=13960321001095
--------
Southeast Asia
The Maute Brothers: Southeast Asia's Islamist "Time Bomb"
Jun 12, 2017
On his Facebook profile page Omarkhayam Romato Maute describes himself as a "Walking Time-Bomb".
When a band of militants led by Omarkhayam and one of his brothers over-ran a town in the southern Philippines on May 23, festooning its alleyways with the black banners of Islamic State, the Facebook description seemed appropriate.
Governments across Southeast Asia had been bracing for the time when Islamic State, on a back foot in Iraq and Syria, would look to establish a 'caliphate' in Southeast Asia and become a terrifying threat to the region.
"The Middle East seems a long way away but it is not. This is a problem which is amidst us," Singapore Prime Minister Lee Hsien Loong told Australian radio on Saturday as the battle to re-take Marawi neared the end of the third week, with a death toll of nearly 200. "It is a clear and present danger."
Omarkhayam and Abdullah Maute grew up with several other brothers and sisters in Marawi, a Muslim-majority town in a country where over 90 percent of the population is Christian.
Marawi is, historically, the center of Islam on Mindanao, a sprawling island where violent resistance to authority has been a tradition since the era of Spanish colonialism, spurred in recent decades by poverty and the neglect of successive governments.
As teenagers in the 1990s, the brothers seemed like ordinary young men, said a neighbor of the Maute family: they studied English and the Quran, and played basketball in the streets.
"We still wonder why they fell to the Islamic State," said the neighbor, who was once an Islamist militant himself and surrendered to the government. "They are good people, religious. When someone gets to memorize the Quran, it's unlikely for them to do wrong. But this is what happened to the brothers."
In the early 2000s, Omarkhayam and Abdullah studied in Egypt and Jordan, respectively, where they became fluent in Arabic.
Omarkhayam went to Al-Azhar University in Cairo, where he met the daughter of a conservative Indonesian Islamic cleric. After they married, the couple returned to Indonesia. There, Omarkhayam taught at his father-in-law's school, and in 2011 he settled back in Mindanao.
It may have been then, and not when he was in the Middle East, that Omarkhayam was radicalized.
In Cairo "none of his fellow students saw him as having any radical tendencies at all, and photographs show a young man enchanted by his baby daughters and playing with the growing family by the Red Sea," Jakarta-based anti-terrorism expert Sidney Jones wrote in a 2016 report.
Little is known about Abdullah's life after he went to Jordan, and it is not clear when he returned to Lanao del Sur, the Mindanao province that includes Marawi.
Intelligence sources said there are seven brothers and one half-brother in the family, all but one of whom joined the battle for Marawi.
SMART, ARTICULATE
The Mautes were a monied family in a close-knit tribal society where respect, honor and the Quran are paramount.
Military spokesman Lieutenant Colonel Jo-Ar Herrera said the 'Maranao' clan, to which the Mautes belong, has a matriarchal tradition, and so their mother played a central role.
He said Farhana Maute, who according to the neighbor had furniture and used-car businesses, helped finance the group, and she drove recruitment and radicalization of local youths.
On Friday, she was stopped outside Marawi in a vehicle loaded with firearms and explosives and taken into custody. It was a major blow for the militants, according to Herrera, as she had been the "heart of the Maute organization".
A day previously, the brothers' father, an engineer, was arrested in Davao City, 250 km (155 miles) away.
When the Marawi siege began, several hundred militants were involved, including men from nations as far away as Morocco and Yemen. But most of the marauders, who took civilians as human shields and torched the town cathedral, were from four local groups allied to Islamic State, and in the lead were the Maute, military officials said.
According to Jones, the Maute group has "the smartest, best-educated and most sophisticated members" of all the pro-Islamic State outfits in the Philippines.
Samira Gutoc-Tomawis, a local civic leader who knows some of the Maute's extended family, said the brothers rely heavily on social media to recruit young followers and spread their "rigid and authoritarian" ideology.
"The Mautes are very active online. On YouTube, they upload their ideas" she said. "They are articulate, they are educated, they are idealistic."
The Maute family's neighbor, who requested anonymity for his own safety, said the group's fighters are fearless too.
He was trapped for five days in his three-storey house last month watching the battle between the militants and the Philippines armed forces unfold, with sniper fire pinging around him and OV-10 aircraft bombing from above.
"During the bombing runs of the OV-10, they just carried on eating biscuits, not running for cover," he said.
On May 28, a group of seven fighters - he recognized Omarkhayam among them - came to his house and asked why he had not left. When he told them that he feared being caught in the crossfire, they guided him and several others to a bridge leading out of town and gave them a white cloth to wave.
"I WANT TO KILL THEM NOW"
The Maute group first surfaced in 2013 with a bombing of a nightclub in nearby Cagayan de Oro. Its stature has grown since then, most notably with the bombing last year of a street market in President Rodrigo Duterte's hometown, Davao City.
Maute members who were captured said the Davao attack was ordered by Isnilon Hapilon of Abu Sayyaf, a group that has fought since the 1990s for an independent Islamic province but is as well known as a vicious gang of criminals and kidnappers.
Hapilon, who was last year declared by Islamic State as its 'emir' of Southeast Asia, was seen in a video that emerged last week showing the militants - including two Maute brothers - plotting to seal Marawi off as a separate enclave.
Herrera said the Mautes enjoy strong support in Marawi.
"This is their place, this is where their family is, this is where their culture is, this is where the heritage is. There is a huge sympathetic perspective towards the ... Maute," he said.
But Khana-Anuar Marabur Jr., a Marawi town councillor, said the Mautes had made enemies in the area with their radicalism.
He said he went to the brothers on the day the attack on Marawi was launched and they told him to the leave the town.
"They told me to leave because the caliphate ... had ordered it," Marabur told Reuters. "They treated me like an enemy.
I want to kill them now."
http://nation.com.pk/international/12-Jun-2017/the-maute-brothers-southeast-asia-s-islamist-time-bomb
--------
Indonesia 'militant moderates' take on religious intolerance
June 12 2017
Clad in camouflage and armed only with their convictions, the paramilitary wing of Indonesia's biggest Muslim organisation is on a campaign — to crush intolerance and defend the nation's inclusive brand of Islam.
The "militant moderates" from the Nahdlatul Ulama, which boasts 45mn members, are on the march as worries grow over the rise of ultra-conservative forces in the world's most populous Muslim country.
Hundreds of them swooped recently on a hotel hosting a meeting of a radical outfit, Hizb Ut-Tahrir, which wants to transform Indonesia into a "caliphate" run by Shariah.
They surrounded the building and forced an end to the meeting, before members were escorted away by police.
About 90% of Indonesia's 255mn people are Muslim but the nation is home to substantial religious minorities and several faiths are officially recognised.
It is these traditions that the Nahdlatul Ulama (NU), which has existed for almost a century, is seeking to defend.
It has been taking a more muscular approach by increasingly sending out its paramilitary wing Banser to take on the hardliners.
"My forefathers the clerics, as well as Christians and others, established this republic together," Banser's national commander, Alfa Isnaeni, told AFP.
"We all need to defend this legacy."
The NU says it has felt compelled to step in and expand its activities in part due to the weakness of the government, which has long faced criticism for failing to crack down on ultra-conservatives.
There has been a growing number of attacks on minorities in Indonesia, from Shias and Ahmadis to Christians, and concerns about intolerance surged after Jakarta's Christian governor was jailed for two years last month for blasphemy, in a case seen as politically motivated.
Indonesia is not governed by Islamic law, with the exception of western Aceh province, and efforts by hardliners to transform the archipelago into a Shariah-ruled state have gained no traction.
There is little chance of this changing — a recent survey showed only one in 10 Indonesians support a caliphate — but the surge in intolerance has nevertheless caused jitters.
Members of Banser, which has a force about 2mn strong, do not carry arms but rely on sheer force of numbers to get their message across.
They confiscate banners and flags at rallies by hardline groups and hand them over to the police, justifying their actions by saying they are preventing conservative forces from trampling the country's inclusive ideology.
Their battle cry is "NKRI" — the Indonesian acronym for the term "the United State of the Indonesian Republic", highlighting their desire to keep the country together and strong.
"Anyone disagreeing with 'NKRI', or calling for a caliphate, will have to face us," Isnaeni said.
In recent weeks, they have also helped protect several members of the public targeted by hardline Muslim groups after posting anti-radical messages on social media.
The group holds rallies across Indonesia and has signed up thousands of new recruits to strengthen their efforts.
The organisation is not just fighting radicalism in the street but also on a theological level.
NU youth wing Ansor wants to open dialogue with Islamic organisations and governments to build a global consensus among Muslims on adapting the interpretation of "fiqh" so that they suit the modern world.
It wants recognition among Muslims that followers of Islam and others are equal, and a focus on the importance of the modern nation state and a constitution as guiding principles for a country, as opposed to Shariah law.
Full report at:
http://www.gulf-times.com/story/552943/Indonesia-militant-moderates-take-on-religious-int
--------
Blasts Rock Besieged City as Philippines Marks Independence Day
Jun 12, 2017
Marawi, Philippines. Bomb blasts rocked the city of Marawi in the southern Philippines on Monday (12/06) as the national flag was raised to mark independence day, almost three weeks after hundreds of Islamist militants overran the town and hunkered down with civilians as human shields.
Rescue workers, soldiers and firemen sang the national anthem and listened to speeches as three OV-10 attack aircraft darted through the cloudy sky, taking it in turns to drop bombs on areas where fighters are still holed up.
"To our Muslim brothers there, we want to tell them to stop their meaningless fight because we are all Muslims," Mamintal Adiong Jr., the vice provincial governor told the gathering.
Flag ceremonies are normally performed twice a week, but this was the first in the mainly Muslim town since May 23, the first day of the siege, when the militants killed and abducted Christians, and torched a cathedral.
Almost the entire population of about 200,000 fled from the lakeside town on the Philippines' southernmost island of Mindanao, but beyond the checkpoints fencing it off, there are still some 500-1,000 civilians trapped or being held hostage.
As of Saturday, the number of security forces killed in the battle for Marawi stood at 58. The death toll for civilians was 20 and more than 100 had been killed overall.
The seizure of Marawi by fighters allied to Islamic State, including some from the Middle East, has alarmed Southeast Asian nations which fear the ultra-radical group — on a backfoot in Iraq and Syria — is trying to set up a stronghold on Mindanao that could threaten their region.
Philippines President Rodrigo Duterte said on Sunday he had not expected the battle for Marawi to be as serious as it has turned out, adding it had now emerged "that Baghdadi himself, the leader of the ISIS, has specifically ordered terroristic activities here in the Philippines."
Duterte did not say how he knew that IS leader Abu Bakr al-Baghdadi, whose movement is commonly referred to as ISIS, had given instructions for the attack on Marawi.
Plan to Take Other Cities Foiled
Foreign Affairs Minister Allan Peter Cayetano said in an independence day speech in Manila that the militants had planned to take over at least two or three cities in Mindanao.
Their plot was foiled because troops made a preemptive raid on Marawi to capture Isnilon Hapilon, leader of the Abu Sayyaf group and Islamic State's "emir" of Southeast Asia.
"We want to coordinate very well with Indonesia and Malaysia so they won't also suffer in the hands of extremists," he said.
"But the president knew at the start of his term that, as the allies become more successful in Syria and Iraq, they [IS] will be looking for a land base, and Indonesia, Malaysia and the Philippines will be a potential target to them."
Washington said at the weekend it was providing support to the Armed Forces of the Philippines to clear the militants from pockets of Marawi. Manila said this was technical assistance and there were no United States "boots on the ground."
A US official, speaking on condition of anonymity, said support included aerial surveillance and targeting, electronic eavesdropping, communications assistance and training. A US P-3 Orion surveillance plane was seen over the town on Friday.
The cooperation between the longtime allies in the battle is significant because Duterte, who came to power a year ago, has taken a hostile stance towards Washington and has vowed to eject US military trainers and advisers from his country.
The Pentagon has no permanent presence in the Philippines but for years has kept 50 to 100 special forces troops in the south of the country on rotational exercises.
Full report at:
http://jakartaglobe.id/international/blasts-rock-besieged-city-philippines-marks-independence-day/
--------
DPM warns Malaysian Muslims against joining militant movements
June 12, 2017
ARAU, June 12 — Deputy Prime Minister Datuk Seri Dr Ahmad Zahid Hamidi has reminded Muslims against tarnishing the purity of the religion and good image of the country by joining militant movements.
He said the government would not hesitate to take stringent action against those in the country who were active in militant movements such as Daesh.
"Although the Internal Security Act is no more, we have numerous other acts which are capable of preventing such things from happening.
"Those who were influenced, actually don't have a religious foundation and as such, they join the militant movements," he said when delivering a brief religious caution after performing Tarawih and Isyak prayers at the state mosque here tonight.
Also present were Menteri Besar Datuk Seri Azlan Man, Minister in the Prime Minister's Department Datuk Seri Dr Shahidan Kassim and almost 1,000 worshippers.
Full report at:
http://www.themalaymailonline.com/malaysia/article/dpm-warms-malaysian-muslims-against-joining-militant-movements
--------
Najib: Muslims should always uphold sanctity of the Quran
June 11, 2017
KUALA LUMPUR, June 11 — Muslims were today called to always strive to uphold the sanctity of the Quran and its teachings by rejecting all forms of abuse and attempts to link Islam with terrorism and extremism.
Prime Minister Datuk Seri Najib Razak said it was unfortunate that the holiness of this year's Ramadan month being tarnished by incidence of killings and terrorism involving Muslims and made in the name of Islam.
"This is certainly against the teachings of the Quran which is based on the principles of mercy, humanity and justice.
"If these things are allowed, certainly the image of this noble Quran will be affected and covered with negative perception," he said in his post on his blog at najibrazak.com in conjunction with the 1438H Nuzul al-Quran which falls tomorrow.
Through various policies and principles, including the Malaysian Syariah Index and the concept of "wasatiyyah" (moderation), as well as various incentives covering the main fields of human lives, Najib said he hoped that Islam would not be synonymous only with the negative things.
"Our country does not only emphasise material development, instead human capital development is also a priority and the actual yardstick behind the economic and social progress.
"All these are a manifestation of our understanding of the teachings of the Quran which promotes a balance between the world and the hereafter," he said.
Najib said Malaysia as a Muslim country which is committed and progressive always strive to carry out the teachings of the Quran so that they could be appreciated and understood by Muslims in the country.
Full report at:
http://www.themalaymailonline.com/malaysia/article/najib-muslims-should-always-uphold-sanctity-of-the-quran
--------
Back to school: Indonesia's elderly Muslims brush up on their faith
June 11, 2017
MAGELANG, June 11 — Youngsters usually throng the corridors of the Payaman Islamic boarding school in central Java, but the special classes it holds each year aim to help elderly Indonesians deepen their understanding of Islam.
It's not your typical summer school. Since the programme kicked off in 1980, hundreds of people ranging in age from 60 to 80 on average have attended the school in the city of Magelang during the Muslim holy month of Ramadan.
"The situation here is one of my motivations," said Nina Yanti, 69 and a recent convert to Islam, who wanted to learn more about the religion. "If we learn alongside others of the same age it's much easier for us."
The students pay 30,000 rupiah (RM9.60) for classes that include studying and reciting the Muslim holy book, the Quran, and exploring spiritual development and guidance.
The fees are sufficient to cover electricity and water costs, while they can cook for themselves and stay nearby for up to a month.
One of the teachers at the school said it was not necessary to push students to attend.
"They sincerely come to gain knowledge, as well as practice their knowledge," said Muhammad Tibyan, who is also the imam of the Payaman mosque.
The programme teaches Indonesia's traditionally moderate form of the religion and in this year's classes of 350 each, women far outnumber men, who are just 40 in all.
Full report at:
http://www.themalaymailonline.com/world/article/back-to-school-indonesias-elderly-muslims-brush-up-on-their-faith
--------
South Asia
Sri Lanka makes first arrest over hate crimes against Muslims
Jun 11, 2017
Sri Lankan police have arrested a key figure from an extremist Buddhist organisation blamed for a series of hate crimes against Muslims that has drawn international censure.
The 32-year-old man from the radical Bodu Bala Sena (BBS), or Buddhist Force, is the first suspect to be arrested in connection with arson attacks against Muslims that have stoked religious tensions.
Police spokesman Priyantha Jayakody said investigations were continuing into 16 "major incidents" of arson since April that hit Muslim homes, businesses, mosques and a cemetery.
"We are taking a tough stand against such crimes," he told reporters.
The man in custody was directly linked to at least four arson attacks in a Colombo suburb, police said. The unidentified individual had been remanded in custody pending further investigations.
Police were criticised for failing to bring the radical Buddhist group to heel by capturing its fugitive ringleader Galagodaatte Gnanasara, as the minority Muslim community endured attacks with stones and petrol bombs.
Jayakody said the detained suspect is a close associate of Gnanasara, an extremist monk who has gone underground since late May when police ordered he turn himself in for questioning. Four specialist teams were hunting the BBS mastermind, he added.
In a video message released Sunday, a BBS spokesman denied the group was behind the anti-Muslim attacks but accused the government of allowing Islamic extremism to flourish in the Buddhist-majority nation.
"Within a decade or two, Buddhism will be under serious threat in Sri Lanka," spokesman Dilanthe Withanage said.
"If we want to resort to extremists, violence or terrorism, we have the power and the strength to do it. But we will never resort to such things."
Withanage did not discus the whereabouts of Gnanasara, who went into hiding after alleging there was a threat to his life.
The BBS was accused of instigating religious riots in mid-2014 that left four people dead, but it escaped prosecution under the then-strongman president Mahinda Rajapakse.
Rajapakse's brother Gotabhaya, a former defence secretary, was said to be close to the group.
The latest failure to arrest Gnanasara and stop a renewed outbreak of religious violence has seen the European Union and foreign envoys urge Sri Lanka to take action.
The European Union delegation chief in Colombo, Tung-Lai Margue, has said it was crucial there was "no impunity for hate crimes" and that the perpetrators are swiftly brought to justice.
http://www.hindustantimes.com/world-news/sri-lanka-makes-first-arrest-over-hate-crimes-against-muslims/story-39mspl8ZTRt5bo6Ul1D0qN.html
--------
Haqqani network leader releases new audio message after deadly Kabul attacks
Jun 12 2017
The Haqqani terrorist network has released a new audio message of the network's leader Sirajuddin Haqqani, nearly two weeks after a series of deadly attacks hit Kabul city.
The new audio message was distributed to media by the Taliban group spokesman Zabiullah Mujahid.
Sirajuddin Haqqani who is the also the deputy supreme leader of the Taliban group, rejects that the network was involved in the recent deadly attacks.
He claims that the attack close to Zanbaq square near the embassy of Germany was not plotted and carried out by the Haqqani network of the Taliban group.
Haqqani also claims that the network and the Taliban insurgents never carry out attacks in public areas.
He also vowed that the Taliban insurgents will continue to their fight until all foreign forces fully withdrawn from the country.
The first incident in the city took place on 31st of May, after a vehicle packed with explosives was detonated leaving more than 150 people dead and over 400 others wounded.
A coordinated suicide attack also rocked Kabul city two days after the incident as scores of people had gathered in the funeral ceremony of Salim Izadyar, the son of the deputy house speaker of the Afghan Senate House, who was killed during the rallies organized to protest against the attacks and failure of the government and security institutions to ensure security for the people.
Full report at:
http://www.khaama.com/haqqani-network-leader-releases-new-audio-message-after-deadly-kabul-attacks-02918
--------
RAB arrests garment factory owner for funding New JMB
June 11, 2017
'This man is an important person in the militant organisation having close ties to the central Ameer of New JMB, Abu Muharib,' said RAB's Legal and Media Wing director
Rapid Action Battalion (RAB) on Saturday night arrested a garments factory owner, said to be a financier, recruiter and a safe house provider of the banned militant outfit the New JMB, from Rupganj upazila of Narayanganj district.
Imran Ahmed, 37, was the Dawat-e-Ameer (recruiter) of the banned militant outfit's Dhaka Metropolitan (West) Unit. He is the managing director of Jim Tex amd associated with the Sarwar-Tamim Group of New JMB, said RAB Legal and Media Wing Director Mufti Mahmud Khan.
RAB's Mufti said Imran financed the weapons and explosives procurement of the JMB military unit, paid the passport fees for New JMB members, and also financially supported the families of members who were in prison.
"He gave Junoon Sikdar money and a passport that helped him to escape the country," Mufti said.
Junoon, originally from Comilla and a computer science student in a private university in Dhaka, was arrested by police in 2009 under the Anti-Terrorism Act.
He was again arrested in 2013 for his alleged links with Ansarullah Bangla Team, the offshoot of the al-Qaeda in the Indian Subcontinent. A known recruiter of the jihadi group, he was later released on bail and left for Malaysia.
"Imran also provided a safe house in Mohakhali for an escapee called Sajid of the infamous militant den of Atia Mahal in Sylhet. Sajid has many aliases, including Kamran, Lal Bhai, Habibur Rahman, Mamun and Rashid. This man is an important person in the militant organisation having close ties to the central Ameer of New JMB, Abu Muharib," added RAB's Legal and Media Wing director.
RAB also arrested Imran's driver and associate Md Shamim Mia, 29, from the same place on Saturday night.
Shamim aided Imran by ferrying various packages and money to members of the New JMB, said RAB.
"After the primary interrogation, Imran has admitted to being part of the militant outfit. We have also discovered that he was the recruitment coordinator in 10 districts, including Bogra, Comilla, Cox's Bazar and Rajshahi," RAB's Mufti said.
Mufti added that it takes almost 10 years to become an ameer in the banned militant organisation.
Also Read- Two suspected members of Sarwar-Tamim's New JMB faction held
On April 12, a secret meeting of the Sarwar-Tamim Group of JMB was held at Shaykh Enamul's house in Sonatola of Bogra district. A 10-member Dawati Sura Board was formed during that meeting.
There Shaykh Arif was selected as Dawati-ameer by the board. Imran was selected as Sura member and unit Dawat-e-ameer, RAB said.
Sajid has been in hiding and inactive on all social media platforms since May 26, according to RAB.
Full report at:
http://www.dhakatribune.com/bangladesh/nation/2017/06/11/rab-arrests-garments-owner-funding-new-jmb/
--------
Dhaka treads carefully on Gulf crisis
June 12, 2017
As diplomatic crisis hits the Gulf, creating fears that it might affect Bangladesh's labour market in the region, Foreign Minister AH Mahmood Ali yesterday said they were "aware" of the Qatar-Saudi Arabia situation.
"We are aware of it," he said, responding to a question during a press conference on Prime Minister Sheikh Hasina's June 15-16 visit to Sweden, and refrained from discussing details of the situation.
On June 5, Saudi Arabia, Bahrain, Egypt, the United Arab Emirates, Yemen, Libya, the Maldives and Mauritius severed diplomatic relations with Qatar. The states accused Qatar of supporting terrorist groups, particularly the Muslim Brotherhood movement, as well as of interfering in other countries' domestic affairs.
Yemen cut diplomatic relations citing Doha's links with Houthis.
The countries closed their air space, sea and border transports with Qatar, which relies heavily on imports from its neighbours. The crisis already affected Qatar's stock exchange and currency, and there have been panic buying amid fears of food shortages.
This is the biggest diplomatic crisis to hit the region in years, and Bangladeshi experts and businesses fear the situation would leave a bad impact on Bangladeshi migrants in the region.
Meanwhile, the Qatari foreign ministry rejected the accusations of Doha's interference in other countries' domestic affairs and expressed regret over the decision of the Gulf States to cut off diplomatic ties with it.
Gas-rich Qatar is home to nearly 4 lakh Bangladeshis. It has been recruiting workers from Bangladesh without any interruption in the last several years for its construction projects for the World Cup.
Bangladesh, which follows the "friendship with all, malice towards none" foreign policy, is facing a serious dilemma over the conflicting situation and is expecting early solution to the diplomatic rift as both Saudi Arabia and Qatar are important to Bangladesh.
Bangladesh maintains strong relations with both Saudi Arabia and Qatar, as both countries are major destinations for Bangladeshi workers.
Full report at:
http://www.thedailystar.net/city/dhaka-treads-carefully-gulf-crisis-1418905
--------
Top Taliban leader arrested by the Afghan forces in Baghlan
Jun 12 2017
A top leader of the Taliban group has been arrested during an ambush of the Afghan security forces in northern Baghlan province.
The Ministry of Interior (MoI) in a statement said the group's shadow district chief for Khost Farang was arrested during the ambush of the Afghan national police forces earlier this morning.
"Today early morning, three armed Taliban including a Taliban shadow district governor for Khost Fareeng district of Baghlan province arrested following a military operation," a statement by MoI said.
The statement further added "The operation was carried out by Afghan National Police in Khost Fareeng district of Baghlan province."
Two AK-47 rifles and some amount of ammunition seized as well, the Ministry of interior added.
The anti-government armed militant groups have not commented regarding the report so far.
Baghlan is among the relatively volatile provinces in northern Afghanistan where the Taliban insurgents and militants belonging to other insurgent groups are actively operating in a number of its remote districts.
Full report at:
http://www.khaama.com/top-taliban-leader-arrested-by-the-afghan-forces-in-baghlan-02919
--------
Arab World
S. Arabia to Build Military Bases in Iraq's Kurdistan in Return for Supporting Independence
Jun 11, 2017
"Based on this agreement, Saudi Arabia, the UAE and Jordan received promises to estalish military bases in Dahouk and Erbil with the aim of confronting Iran and Turkey's influence in exchange for supporting a referendum for independence and then formation of a Kurdish state," the source said in an interview with al-Alam al-Jadid newspaper on Sunday.
Noting that Riyadh and Erbil already have an agreement to exchange intel, the source said, "At present, hundreds of Saudi, UAE and Jordanian military men are already present in Erbil and Dahouk under the title of military advisors."
In relevant remarks on Saturday, a prominent Iraqi analyst and a senior advisor to former Iraqi President Jalal Talibani warned that certain Persian Gulf Arab states have hatched plots against Iraq and provoked Massoud Barzani to hold a referendum for independence.
"Massoud Barzani insists on holding a referendum to grow independent from Iraq and certain (Persian) Gulf littoral states have provoked him," Wafiq al-Samerayee said.
He warned the Arab people in Iraq not to unite with Barzani at all, warning that such a move would be an unforgivable mistake.
Al-Samerayee also warned that the neighboring countries will also show a serious reaction to the Iraqi Kurdistan region's decision for independence.
Iraq's Kurdish region on Wednesday announced it would hold a referendum on independence, in a move the central government in Baghdad is likely to oppose strongly.
"I am pleased to announce that the date for the independence referendum has been set for Monday, Sept. 25, 2017," Barzani said on Twitter.
Barzani's assistant Hemin Hawrami tweeted that voting would take place in the disputed region of Kirkuk and three other areas also claimed by the central government; Makhmour in the north, Sinjar in the northwest and Khanaqin in the east.
http://en.farsnews.com/newstext.aspx?nn=13960321001376
--------
SDF starts battle to capture Raqqa from IS
Jun 12, 2017
HUKOUMIYA - The US-backed Syrian Democratic Forces (SDF) said on Tuesday it had begun a battle to capture Raqqa, Islamic State's de facto capital in Syria, launching attacks from the east, west and north of the city.
In a phone interview with Reuters from Syria, SDF spokesman Talal Silo said the operation started on Monday and the fighting would be "fierce because Daesh (Islamic State) will die to defend their so-called capital".
Islamic State captured the city from rebel groups in 2014 and has used it as an operations base to plan attacks in the West. The assault on Raqqa will pile more pressure on Islamic State's self-declared "caliphate" with the group facing defeat in the Iraqi city of Mosul and being forced into retreat across much of Syria.
"The coalition has a big role in the success of the operations. In addition to warplanes, there are coalition forces working side by side with the Syrian Democratic Forces," Silo said.
The Syrian Observatory for Human Rights, a Britain-based organization that reports on the war, earlier said the SDF attacked the eastern edge of Raqqa and a military base on the northern outskirts of the city on Tuesday.
The Kurdish YPG, part of the SDF, told Reuters on Saturday the assault on Raqqa was expected to start in a few days.
"It started today at dawn," Observatory Director Rami Abdulrahman said. "They have reached the city but they have not entered any of its buildings."
The attack on the al-Mashlab district and on the Division 17 base around 1 km to the north of the city center followed heavy overnight air strikes, the Observatory said.
The SDF has been working to encircle Raqqa since November in an offensive backed by the US-led coalition that is also fighting Islamic State in Iraq, where the jihadist group is on the brink of defeat in the city of Mosul.
The US-led coalition has said 3,000 to 4,000 Islamic State fighters are thought to be holed up in Raqqa city, where they have erected defenses against the anticipated assault. The city is about 90 km (56 miles) from the border with Turkey.
Full report at:
http://nation.com.pk/international/12-Jun-2017/sdf-starts-battle-to-capture-raqqa-from-is
--------
Syrian Soldiers Ward off ISIL's Offensive in Deir Ezzur
Jun 11, 2017
The army soldiers clashed with ISIL that attacked pro-government forces' positons at Panorama base and managed to repel their offensive.
ISIL lost a number of fighters and retreated the remaining pockets of its forces from the battlefield to evade more casualties.
In the meantime, the Syrian Air Force launched a number of air raids against ISIL's positions in Panorama, Iman petrol station, al-Thardah mountain, al-Thardah crossroad, Tal (hill) Aloush, al-Orfi neighborhood and the village of al-Janineh, killing and wounding a large number of terrorists and destroying their military vehicles.
In relevant developments in the province on Saturday, the Syrian and Russian fighter jets targeted a long convoy of ISIL's vehicles that had left Raqqa province for Deir Ezzur province in Eastern Syria, and destroyed tens of the vehicles.
Full report at:
A number of ISIL terrorists were also killed or wounded in the air raid.
http://en.farsnews.com/newstext.aspx?nn=13960321001334
--------
Syrian Army Foils US Plan to Access Deir Ezzur
Jun 11, 2017
The sources said that the US bases in al-Tanf border-crossing, al-Zaviriyeh and al-Zakaf have are no more useful for the launch of military operations after the Syrian Army troops arrived at the country's border with Iraq.
The sources further said that the Syrian army will soon start a large-scale operation in Deir Ezzur, and underlined that deployment of the Syrian forces at the border with Iraq made a strong long barrier in front of the US-backed militants, stopping their advance towards Deir Ezzur.
In the meantime, the Syrian army units are near the town of al-Sukhnah in Eastern Homs and are advancing in the region towards the Western part of Deir Ezzur province.
The sources pointed out that the Syrian Army soldiers deployed in Eastern Syria are deployed only 20km away from the US forces concentration points, while the US-led coalition is threatening the Syrian units with military attacks if the latter comes any closer than 55km to the US-led forces' positions.
The Russian General Staff announced on Saturday that the Syrian government troops established control over a part of the country's border with Jordan.
The Syrian army controlled 105 kilometers of the Syria-Jordan border and already installed nine checkpoints, the commander of the Russian grouping in Syria, Col. Gen. Sergei Surovikin said, Sputnik reported.
"As part of the advance of the Syrian army on Daesh's positions, the control over 105 kilometers of the Syrian-Jordanian border has been restored," he added.
"The efforts of the government forces on establishing full control over the Syrian-Jordanian border and the border with Iraq continue," he said, adding that a reconciliation process between tribes controlling the area was underway.
The Syrian army troops defeated large groups of ISIL terrorists in the past month, and the terrorists suffered substantial losses, Surovikin said
"Over the last month, the government troops have been successful in the Northeast of the Aleppo province, near Palmyra, Eastern Qalamoun and in the South of Syria, they actively operate, moving along the Syrian-Jordanian border and the border with Iraq. As a result, large groups of ISIL were defeated, while the enemy suffered significant losses in manpower and equipment," Surovikin added.
Full report at:
http://en.farsnews.com/newstext.aspx?nn=13960321001083
--------
More Senior Terrorist Commanders Killed by Syrian Army's Heavy Fire in Dara'a
Jun 11, 2017
The missile units shelled heavily terrorists' positions in Dara'a al-Balad district and Tariq al-Sad (way to dam) neighborhood in Dara'a city and Qaraz region in its outskirts.
In the meantime, the fighter jets bombed badly terrorists' concentration centers in Qaraz.
A military source said that Mohammad al-Solta and Farhan Hamadi, two notorious terrorist commanders and a number of militants were killed in the Syrian missile and air attacks.
Military sources reported on Friday that the army troops started a large-scale operation against terrorists in the Southern city of Dara'a after dispatching a large volume of military equipment and forces to the city in the last days.
The sources reported that the army's missile and artillery units and Air Force started targeting terrorists' defense lines in Dara'a al-Balad district in Dara'a.
The army was mobilizing forces to initiate a full-scale military operation against militant groups in Dara'a in bid to secure the government-controlled parts of the provincial capital.
Full report at:
http://en.farsnews.com/newstext.aspx?nn=13960321000861
--------
Tens of Terrorists Killed, Injured in Clashes between Rival Groups in Northern Syria
Jun 11, 2017
Tens of terrorists were killed or wounded in fierce clashes between the fighters of al-Bab Military Council affiliated to the Free Syrian Army's al-Hamzeh division with the rival terrorists of FSA's 1st Regiment in the town of al-Bab.
Field sources in Northwestern Syria reported earlier today that the Turkish Army will likely attack Idlib under the pretext of ending insecurity in the region after intensified infighting between rival terrorists and assassination of their commanders that have roots in the recent tensions between Doha and Riyadh.
The Arabic-language al-Watan daily published in Syria quoted sources close to the Free Syrian Army (FSA) as saying that the FSA has announced unofficially that if the interests of the FSA and other groups, including Ahrar al-Sham, are threatened in Idlib the Turkish army troops will invade the city.
The paper added that the Turkish army, in a preemptive move, has dispatched hundreds of its affiliated militants from Jarabulus and al-Ra'ei in Northern Aleppo to the borders of the villages and towns of Harem, Darkoush and Salqin in order to use them in a possible military invasion.
The daily went on to say that attacks of Tahrir al-Sham Hay'at (the Levant Liberation Board) in Ma'arat al-Nu'aman caused Turkey to form another military coalition over its interests in Idlib in order not to let al-Qaeda-affiliated formations to overcome the groups that are backed by Turkey and Qatar.
Sources told al-Watan that Ankara intends to turn Idlib or at least its border regions with Turkey into safe zones similar to Jarabulus but the plan needs hefty amounts of money that can not be paid by Qatar after fresh developments among the Persian Gulf Arab state.
Full report at:
http://en.farsnews.com/newstext.aspx?nn=13960321001527
--------
First bout of rebel fighting in Syria's al-Bab after town seized from ISIS
12 June 2017
Turkish-backed rebels fought each other on Sunday in the Syrian town of al-Bab in the first bout of rebel fighting since they seized the town this year from ISIS militants, rebels and witnesses said.
It was not clear what triggered the armed clashes between rival rebel groups who hold sway in the city since it was seized last February from ISIS militants.
Turkey sent warplanes, tanks and artillery into Syria last year in support of the Arab Sunni rebels, an operation dubbed "Euphrates Shield" which was aimed at driving both ISIS and Kurdish militia forces away from its border.
Checkpoints were spread by the Turkish-controlled military council that runs the city where thousands of people have been returning in recent months with the gradual resumption of basic services, a resident who was contacted in the city said.
The heavy clashes left several dead and scores injured, another rebel source said.
Rebel infighting has been a major weakness of the revolt against President Bashar al-Assad's rule since its earliest days, with rebel factions divided by both ideology and local power struggles.
Full report at:
https://english.alarabiya.net/en/News/middle-east/2017/06/12/First-bout-of-rebel-fighting-in-Syria-s-al-Bab-after-town-seized-from-ISIS.html
--------
Saudi Arabia denies rumours of Qataris denied entry into Mecca
12 June 2017
The General Presidency for the affairs of the two Holy Mosques said that the directives Saudi authorities emphasize the provision of all services toward pilgrims from all countries of the world, including those from the State of Qatar, adding that what is being circulated in social media are baseless accusations.
Several media outlets reported on Sunday that Qataris were denied access into Mecca and the two holy mosques, which Saudi Arabia has denied.
"The pilgrims who are our Qatari brothers are in the hearts of their Saudi brethren from the moment they enter the kingdom and until they depart. Since last Sunday, the kingdom received 1,633 Qatari pilgrims who have performed their Umrah," the General Presidency of the Two Holy Mosques said in a statement published on their website.
Al Arabiya's Hani al-Sufayan reported that Saudi Arabia permitted 206 people coming from Qatar to cross the Salwa border last Friday so that they could perform Umrah pilgrimage in Mecca.
Full report at:
https://english.alarabiya.net/en/News/gulf/2017/06/12/Saudi-Arabia-denies-rumors-of-Qataris-denied-entry-into-Mecca.html
--------
Africa
US conducts strike on al-Shabaab, Somalia says training base destroyed
11 June 2017
The Pentagon said it had carried out an air strike on al-Shabaab in Somalia on Sunday, and Somalia said its special forces had joined in the attack to destroy one of the extremist insurgent group's main training and command posts.
The office of President Mohamed Abdullahi said the base was located on Sakow, in the Middle Juba region in southern Somalia.
"Earlier today, I authorized our special forces with the support of our international partners to conduct a strike against an al Shabaab training camp near Sakow," his statement said.
"This was a successful strike that destroyed a key Shabaab command and supply hub. This will ultimately disrupt the enemy's ability to conduct new attacks within Somalia."
The statement did not specify the extent of damage or say if there had been casualties. There was no immediate comment from Shabaab.
Since being pushed out of the capital Mogadishu in 2011, al Shabaab has lost control of most of Somalia's cities and towns. But it still retains a strong presence in swathes of the south and center and still carries out major gun and bomb attacks.
The group aims to topple Somalia's government, drive out African Union peacekeeping troops and impose its own harsh interpretation of Islamic law.
On Thursday, Shabaab killed 59 people in an attack on a military base in the semi-autonomous Puntland region in northern Somalia.
https://english.alarabiya.net/en/News/world/2017/06/11/US-conducts-strike-on-al-Shabaab-Somalia-says-training-base-destroyed.html
--------
Ten migrants die, 100 missing off Libya
Jun 12, 2017
Garabulli - At least ten migrants have died after their Europe-bound boats sank off Libya's coast and some 100 people are missing, coastguard officials and aid groups said Saturday.
Eight bodies were found on an inflatable craft that can carry up to 120 passengers, said Colonel Fathi al-Rayani, head of the coastguard in Garabulli, 60 kilometres (40 miles) east of Tripoli.
He estimated that "at least 100" migrants were missing.
The boat was spotted deflated off Garabulli, and the coastguard found the bodies inside, said an AFP reporter who accompanied them.
The Italian coastguard meanwhile said it had coordinated the rescue of 1,650 migrants off the Libyan coast, with aid groups involved in the operations saying two dead bodies were found on a dinghy.
Conflict-ravaged Libya has long been a stepping stone for migrants seeking a better life in Europe.
The UN refugee agency has said around 61,250 migrants have reached Italy since the start of the year after crossing the Mediterranean, while nearly 1,800 more are dead or missing.
The Italian coastguard has said that more than 900 migrants were rescued off Libya on Thursday and Friday.
Libyan navy spokesman General Ayoub Qassem meanwhile told AFP that coastguards patrolling off Zawiya, west of Tripoli, on Friday intercepted five inflatables and two wooden boats with more than 570 migrants on board.
He said the boats were being escorted by five Libyans on a jet ski and two outboards, and that three of the men were apprehended.
"The migrants are Africans, Bangladeshis, Egyptians, Moroccans... and were delivered to the detention centre in Zawiya," Qassem said.
Intercepted or rescued migrants are often held in detention centres before being repatriated.
Full report at:
http://nation.com.pk/international/12-Jun-2017/ten-migrants-die-100-missing-off-libya
--------
Jordan troops killed 5 suspected infiltrators
Jun 12, 2017
AMMAN:- Jordan says its border guards have killed five suspected infiltrators approaching the kingdom's border from Syria in a pickup truck and two motorcycles. The military said in a statement Sunday that the incident took place near the spot where Jordan, Syria and Iraq meet. Jordan has been on alert for possible infiltrations by Islamic State group extremists who seized territories in Syria and Iraq in 2014. In recent months, Jordan expressed concern that US-backed offensives against IS will push some of the militants closer to the kingdom's border.–Agencies
Full report at:
http://nation.com.pk/international/12-Jun-2017/jordan-troops-killed-5-suspected-infiltrators
--------
Congo-Kinshasa: Hundreds Escape After Gunmen Attack DRC Kangwayi Prison
11 JUNE 2017
Gunmen have attacked a prison in the east of the Democratic Republic of Congo (DRC) freeing hundreds of inmates and rebels. It is the third major prison break in the country in the past month.
More than 900 inmates escaped from a prison in the eastern North Kivu province on Sunday after armed assailants stormed the building, the governor of the province said.
Eleven people, including eight security officers, were killed in an exchange of gunfire at the Kangwayi prison in Beni, North Kivu Governor Julien Paluku told reporters.
"Of the 966 inmates who were in the prison, there are still 30 detainees left, which means that more than 930 prisoners have escaped," he added.
Beni and the neighboring town of Butembo have been put under curfew. "Only police officers and soldiers should be out from this time," the governor said.
Allied Democratic Forces
Scores of armed groups operate in mineral-rich eastern Congo, with at least 70 in North and South Kivu province alone, according to the US-based Congo Research Group.
Located near the border with Uganda, Beni and surrounding areas have witnessed a spike of violence in the past several years by the Allied Democratic Forces (ADF).
Many of the inmates freed from Kangwayi were captured ADF fighters on trial for violence that has killed more than 700 civilians since 2013. More than 60,000 people have been displaced due to fighting and looting.
According to the UN, the ADF has engaged in numerous violations of human rights law including recruitment of child soldiers, abduction, murder, maiming and rape.
Coltan and human rights in Congo
The Muslim rebel group first emerged in western Uganda in the 1990s before becoming active in North Kivu province. ADF founder and leader, Jamil Mukulu, was arrested in Tanzania in 2015 and subsequently extradited to Uganda to face trial.
Some intelligence sources have suggested the ADF has links to Somalia's al-Shabaab.
Third jailbreak in a month
Sunday's jailbreak is the third to hit the DRC in the past month.
On May 19, dozens of prisoners escaped from a prison in Kasangulu, about 40 kilometers (25 miles) west of the capital Kinshasa.
Two days earlier, armed militia members belonging to the Bundu dia Kongo (BDK) religious-political sect freed the group's spiritual leader and dozens of prisoners from an overcrowded Kinshasa prison. BDK seeks to restore a pre-colonial kingdom in the western part of the country, as well as parts of Angola and Gabon.
Political crisis fuels more violence
The prison breaks and rising violence come as the Congo faces a mounting political crisis after President Joseph Kabila postponed elections in November, sparking widespread protests.
Full report at:
http://allafrica.com/stories/201706120001.html
--------
Mideast
Former Palestinian minister detained by Israeli forces
Jun 12, 2017
Israeli forces have once again detained a former Palestinian minister in the occupied West Bank, less than two months after he was released from prison.
They detained Wasfi Kabha, the former Palestinian minister for prisoners' affairs, during a raid on his home in the West Bank city of Jenin early Monday, and transferred him to an unknown location, the Palestinian SAFA news agency reported.
The leading Hamas member had arrived home after months in prison only 50 days ago.
Kabha was appointed as minister of prisoners' affairs after Hamas won the Palestinian legislative election back in March 2006.
Israeli forces, however, detained him along with several other Hamas ministers in June that year. He was released a few days later, but was arrested several times during the last few years and held without being charged with a crime.
Kabha previously said that he had been abused by interrogators in Israeli jails.
Over 6,500 Palestinians are currently being held in Israeli prisons, according to official Palestinian figures. The inmates complain that they are subjected to assault and torture at the hands of Israeli prison forces.
In mid-April, more than 1,600 Palestinian prisoners launched a hunger strike in protest against lack of medical care, solitary confinement and the so-called administrative detention, which is a form of imprisonment without charge or trial.
The strike lasted for 40 days and was finally brought to an end following a deal under which Israel agreed to grant second monthly family visits, end night-time cell searches, and improve the conditions of children, women and sick inmates.
http://217.218.67.231/Detail/2017/06/12/525019/Palestinian-Hamas-Israel-detention-prison
--------
Turkish Military Intervention in Idlib Possible following Intensified Tension between Qatar, Saudi Arabia
Jun 11, 2017
The Arabic-language al-Watan daily published in Syria quoted sources close to the Free Syrian Army (FSA) as saying that the FSA has announced unofficially that if the interests of the FSA and other groups, including Ahrar al-Sham, are threatened in Idlib the Turkish army troops will invade the city.
The paper added that the Turkish army, in a preemptive move, has dispatched hundreds of its affiliated militants from Jarabulus and al-Ra'ei in Northern Aleppo to the borders of the villages and towns of Harem, Darkoush and Salqin in order to use them in a possible military invasion.
The daily went on to say that attacks of Tahrir al-Sham Hay'at (the Levant Liberation Board) in Ma'arat al-Nu'aman caused Turkey to form another military coalition over its interests in Idlib in order not to let al-Qaeda-affiliated formations to overcome the groups that are backed by Turkey and Qatar.
Sources told al-Watan that Ankara intends to turn Idlib or at least its border regions with Turkey into safe zones similar to Jarabulus but the plan needs hefty amounts of money that can not be paid by Qatar after fresh developments among the Persian Gulf Arab state.
The paper added that the Doha-backed terrorists in Idlib live in the fear that they might be enlisted as terrorist organizations by Saudi Arabia and its allied states.
On Wednesday, Syria's military aircraft dropped thousands of leaflets over terrorist-held regions in Southwestern Idlib, urging the militants to lay down arms and surrender themselves before an imminent large-scale attack by the government troops.
News websites affiliated to terrorist groups reported that the army aircraft dropped thousands of leaflets over the town of Jisr al-Shughour, urging terrorists to hand over their weapons to the army men and surrender.
Full report at:
http://en.farsnews.com/newstext.aspx?nn=13960321001011
--------
Tens of Saudi Mercenaries Killed, Wounded in Clashes with Yemeni Forces
Jun 11, 2017
The source reported that the army soldiers and the fighters of the National Committees engaged in fierce clashes with the Saudi mercenaries in the 9th region and managed to repel their attack, killing and wounding 174 of them.
Earlier reports said that Yemeni army soldiers, backed by allied Popular Committees, launched fresh attacks against positions held by Saudi mercenaries in several provinces across the conflict-ridden country.
The Yemeni forces had hit militants' positions in Fatim Mountain and nearby areas in Sana'a Province and caused heavy damages, Al Masirah reported.
Mercenaries also came under mortar and rocket attacks in the Sirwah district of Ma'rib Province and Khabb and Sha'af neighborhood of Jawf Province.
The Yemeni forces further thwarted an attempt by the militants to advance on the Mukha district of Ta'izz Province, killing and injuring a number of them.
Meanwhile, Saudi jets bombed Sirwah as well as Hotel Sofitel in Ta'izz. Saudi mortar and rocket fire also struck Razih District in Sa'ada Province.
Saudi Arabia has been leading a brutal military campaign against Yemen for more than two years to eliminate the Ansarullah movement and reinstall a Riyadh-friendly former president, Abd Rabbuh Mansur Hadi.
The military campaign, however, has failed to achieve its goals and left over 14,000 Yemenis dead.
Full report at:
http://en.farsnews.com/newstext.aspx?nn=13960321001502
--------
Israeli PM calls for dismantling of UN Palestinian refugee agency
Jun 12, 2017
JERUSALEM - Israeli Prime Minister Benjamin Netanyahu called on Sunday for the dismantling of the UN agency that aids millions of Palestinian refugees, accusing it of anti-Israeli incitement and saying he had conveyed his message to the US ambassador to the United Nations.
Adnan Abu Hasna, a Gaza-based spokesman for the United Nations Relief and Works Agency (UNRWA), said Netanyahu was pursuing a "fantasy". The United States, Israel's main ally, was the biggest donor to UNRWA last year, pledging $368 million (288.78 million pounds).
In public remarks to his cabinet at its weekly meeting, Netanyahu said UNRWA perpetuated, rather than solved, the Palestinian refugee problem and that anti-Israeli incitement was rife in its institutions, which includes schools.
"It is time UNRWA be dismantled and merged with the United Nations High Commissioner for Refugees," Netanyahu said. Referring to a meeting he held in Jerusalem on Wednesday with Nikki Haley, the US ambassador to the UN, Netanyahu said: "I told her it was time the United Nations re-examine UNRWA's existence." UNRWA was established by the UN General Assembly in 1949 after hundreds of thousands of Palestinians fled or were expelled from their homes in the 1948 war that followed Israel's creation. It says it currently aids five million registered Palestinian refugees in the Middle East. Chris Gunness, UNRWA's chief spokesman, said in an email to Reuters that only the General Assembly, by a majority vote, could change the agency's mandate.
"In December 2016, UNRWA's mandate was extended for three years by the General Assembly by a large majority," he added.
Netanyahu made his comments two days after UNRWA said it had discovered part of a tunnel running under two of its schools in a refugee camp in the Gaza Strip.
UNRWA said it had protested to Hamas, the Islamist group that rules the enclave and which had used a network of cross-border tunnels to launch attacks inside Israel in a 2014 war. UNRWA condemned the tunnel as a violation of neutrality. Hamas denied it was responsible for building it.
Full report at:
http://nation.com.pk/international/12-Jun-2017/israeli-pm-calls-for-dismantling-of-un-palestinian-refugee-agency
--------
Israel plans most settlement homes since 1992
11 June 2017
Israel has so far this year advanced its highest number of settlement projects since 1992, the defense minister said Sunday, despite warnings such plans will further cloud chances of a two-state solution.
Defence Minister Avigdor Lieberman made the comments as Israel's government faced mounting pressure from leaders of the settlement movement, who wield heavy influence in Prime Minister Benjamin Netanyahu's right-wing coalition.
Netanyahu has found himself seeking to balance the competing demands of the settlers and US President Donald Trump, who has asked him to hold back on such projects for now as he seeks a way to restart peace talks with the Palestinians.
Lieberman told journalists and ministers at the start of a cabinet meeting that, so far this year, plans had been advanced for 8,345 homes in the occupied West Bank, including 3,066 slated for "immediate construction."
Settlement projects pass through a list of planning stages before final approval.
"The numbers for the first half of 2017 are the highest since 1992," Lieberman said.
The figures were similar to those published by settlement watchdog Peace Now last week.
Counting plans and tenders, Peace Now said 7,721 units had been advanced this year, almost triple the number for all of 2016, which amounted to 2,699.
Peace Now could not immediately say whether it agreed that this year's figures were the highest since 1992.
Last week alone, Israel advanced plans for more than 3,000 settlement homes.
While the majority of those are for pre-existing homes, some will be built in the first new official settlement in some 25 years, Peace Now said.
Last month, Trump visited Israel and the Palestinian territories, meeting both Netanyahu and Palestinian president Mahmud Abbas as he seeks what he calls the "ultimate deal."
But he has given no details about how he plans to restart talks, and there is deep skepticism over whether such an effort would have any chance of success.
Settlements are seen as illegal under international law and major stumbling blocks to peace as they are built on land the Palestinians see as part of their future state.
Some 600,000 Israeli settlers now live in the West Bank and east Jerusalem, alongside around 2.9 million Palestinians.
Full report at:
https://english.alarabiya.net/en/News/middle-east/2017/06/11/Israel-plans-most-settlement-homes-since-1992.html
--------
North America
Rallies against Islamic law draw counter-protests across US
Jun 12, 2017
Seattle
Demonstrators around the country rallied to protest Islamic law, saying it is incompatible with Western democracy. But many of the rallies drew even more raucous counter-protests by people who called such fears unfounded. The demonstrations were held in more than two dozen U.S. cities, including Seattle, New York and Chicago. Hundreds of counter-protesters marched through downtown Seattle behind a large sign saying "Seattle stands with our Muslim neighbors." They marched to City Hall, where dozens of anti-Shariah protesters rallied. Police used tear gas to disperse rowdy demonstrators and arrested three people.
In front of the Trump building in downtown Chicago, about 30 people demonstrated against Islamic law and in favor of President Donald Trump, shouting slogans and holding signs that read "Ban Sharia" and "Sharia abuses women." About twice as many counter-protesters marshaled across the street. A similar scene played out in a park near a New York courthouse, where counter-protesters sounded air-horns and banged pots and pans in an effort to silence an anti-Shariah rally. In St. Paul, Minnesota, state troopers arrested about a half-dozen people when scuffles broke out at the close of competing demonstrations at the state Capitol.
"The theme of today is drowning out racism," said New York counter-protester Tony Murphy, standing next to demonstrators with colorful earplugs. "The more racists get a platform, the more people get attacked."
The rallies, held in more than two dozen U.S. cities, were organized by ACT for America, which claims Islamic law is incompatible with Western democracy.
The organization said it opposes discrimination and supports the rights of those subject to Shariah. However, the Southern Poverty Law Center, which tracks hate groups, calls it the largest American anti-Muslim group.
"I don't believe Islam can peacefully co-exist with the Constitution," said Seattle anti-Shariah demonstrator Aaron Bassford, 29. "We need unity in this country under no ideology and no banner except the Constitution of the United States of America."
In Seattle, activists set up an "Ask an American Muslim" booth to give rally participants on either side a chance to speak with a Muslim.
"American Muslims support the American values and freedoms we all cherish," said Arsalan Bukhari, executive director of the state chapter of the Council on American-Islamic Relations. The marches come amid a rise in reports of anti-Muslim incidents in the U.S., including arson attacks and vandalism at mosques, harassment of women wearing Muslim head coverings and bullying of Muslim schoolchildren.—AP
http://pakobserver.net/rallies-islamic-law-draw-counter-protests-across-us/
--------
'Making America Great' billboards aim to teach about Islam
June 11, 2017
TAMPA, Fla. (WFLA) – Muslim leaders in Tampa are using President Trump's campaign slogan to spread a message of love during the holy month of Ramadan.
Muslim groups in Florida have helped paid for a set of billboards along I-275, I-75 and I-4 in Tampa that read "Making America Great" with love, compassion, and mercy in a style similar to Trump's campaign posters.
One of the billboards is located at I-275, 80 feet south of Norfolk Street. Another is located on I-275, .2 miles south of Fowler Avenue. The third billboard is located on I-4, 1.3 miles west of I-75. The fourth is located at I-4, 20 feet west of 44th Street.
Below the message is the number for the Why Islam hotline (877-WhyIslam) and link to the website, WhyIslam.org, a resource for volunteer opportunities and information about the Muslim faith. It also offers a free copy of the Quran.
"Serving our neighbors through love, compassion and mercy are core principles of Islam during Ramadan and throughout the year," said ICNA Florida volunteer Ahmed Youssef. "Everyone in our nation is making America great when we all work together to serve neighbors and solve our problems."
Full report at:
http://wspa.com/2017/06/11/making-america-great-billboards-aim-to-teach-about-islam/
--------
Mixed messages since US-Saudi-Islamic summit prove costly
Jun 12, 2017
Al-Monitor wrote last week, prior to the twin attacks by Islamic State (IS) terrorists in Tehran on June 7, that the first "four terrorist incidents since the Riyadh summit provide further evidence of the hollowness of the charge that Iran is at the core of the threat from those terrorist groups that most threaten the United States, its allies and so many innocents."
The attacks in Tehran should, finally and urgently, force a rethinking of the reasoning that linked Iran, IS and al-Qaeda, not only because no such link exists, and not only because Iran is helping Syria and Iraq battle these groups, but because the costs for the United States and its allies and interests have been high, and are likely to get higher. In the warped minds of IS operatives, who are on a murder spree since US President Donald Trump's visit to Riyadh, summit and post-summit messaging may have been interpreted as a kind of signal for a new phase in the sectarian war. Hitting Iran, in this score, can buy you a pass.
It has not escaped our notice that targets of IS and al-Qaeda terrorists since May 21 have been the United Kingdom (a "Western" country), a predominantly Shiite district in Baghdad, a predominantly Shiite city (Tehran) and Egyptian Coptic Christians.
IS and al-Qaeda have of course killed and maimed across religions and sects, and will continue to do so, which is why we make the case for a shared struggle based on a common threat and humanity, not one that tilts to one side in the reactionary sectarian identity politics that permeate the region's conflicts, and in which the United States should have no part.
US President Donald Trump's statement of condolence, which included the line "states that sponsor terrorism risk falling victim to the evil they promote," only served to deepen the regional fault lines. More appropriate would have been phrasing that emphasized the shared interest in the common struggle against terrorism. The United Kingdom, Iraq and Egypt, all recent victims of terrorism, are of course not "states that sponsor terrorism."
Ali Hashem writes that for Iran, the terrorist attacks "are a clear breach of the rules of the game that has put the whole region at the brink of a very dark abyss. The Iranian security source explained that such attacks are read well by Tehran as part of the proxy war some states are waging with the aim to respond to their failures in Iraq, Syria and Yemen during the past five years, 'Name calling isn't important; the fact is that Iran knows well that such attacks are desperate attempts to pressure Iran and the people of Iran. But for us, it is the other way round; this proves the righteousness of our choices from the beginning. If Iran hadn't fought off these monsters [in the region], they would have come here a long time ago."
Even if the United States and its allies have differences with Iran, their common enemy of IS, which the United States has vowed to defeat, might be a good place to begin to bridge the divide.
The crackdown and investigation into the first IS attacks inside Iran continue. Fazel Hawramy writes, "It is difficult to gauge the number of Iranians who have joined IS. But given that four of the attackers in Tehran came from a single Sunni Kurdish town, it appears that the number could be high. Kurdish media is full of stories of groups of Iranian Kurds joining IS and al-Qaeda-linked Jabhat Fatah al-Sham, previously known as Jabhat al-Nusra. Indeed, IS-affiliated Kurdish channels on the popular smartphone messaging app Telegram have published dozens of videos of Iranian Kurds after their arrival in Mosul and Raqqa."
US-Turkey ties slip further over Qatar dispute
Amberin Zaman writes that Turkish President Recep Tayyip "Erdogan had invested high hopes in Trump, but his meeting with the American president last month yielded little. Overriding Turkish howls of protest, the United States is arming the Syrian Kurds and is unlikely to extradite Fethullah Gulen, the Turkish preacher whose disciples in the armed forces are accused of taking part in the failed July coup in large numbers. Nor will it hand over Reza Zarrab, the Iranian-Turkish gold trader with close ties to key members of Erdogan's AKP [Justice and Development Party] who is accused of busting US trade sanctions on Iran. On June 6, the US House of Representative unanimously approved a resolution calling for members of Erdogan's security detail who were involved in the violent suppression of pro-Kurdish protesters outside the Turkish ambassador's residence last month to be brought to justice. … Erdogan and his inner circle apparently believe that there is a broader US-orchestrated conspiracy to squeeze him together with Qatar and Iran. The conspiratorial mindset was palpable in Erdogan's comments at an iftar gathering of foreign ambassadors in Ankara: 'There is a game being staged behind the Qatar crisis, but we have failed to decipher it thus far.'"
Zaman adds that all of this complements a warming trend in ties between Moscow and Ankara. "Tellingly," Zaman writes, "Erdogan also mentioned Andrei Karlov, the Russian ambassador to Ankara who was assassinated by a rogue Turkish police officer in December. 'He was a regular at our table. We remember a good man and a real friend of our country.' … Turkey has made a big show of drawing closer to Russia in recent months, partly in reaction to continued US support for the Syrian Kurdish group known as the People's Protection Units, which is closely tied to a militia that is waging a bloody campaign for Kurdish self-rule in Turkey."
Semih Idiz explains, "The alliance against Qatar is also an alliance against the Muslim Brotherhood, seen by Riyadh and Cairo as a terrorist organization. Erdogan, his ruling Justice and Development Party (AKP) and its Islamist support base, however, consider the Brotherhood to be a kindred organization, and it remains a contentious issue not just with Egypt and Saudi Arabia, but also with the UAE [United Arab Emirates]. Ties between Ankara and the UAE, which has accused Turkey in the past of supporting radical Islamic groups, also remain tense, even though the sides are trying to overcome their differences. Diplomatic sources indicate that Ankara has also been lobbying Washington with a degree of success to prevent it from declaring the Muslim Brotherhood a terrorist organization."
Will Iran-Hamas ties benefit from Qatar dispute?
Adnan Abu Amer writes that pressure on Qatar to crack down on Hamas could force Doha "to give in and make things easier on itself by asking Hamas to reduce its total presence there without ending it altogether, although that might still restrict Hamas officials' movements between countries. However, the newly elected Hamas leadership, represented at home and abroad by Yahya Sinwar and Ismail Haniyeh, resides in Gaza, which might dampen the consequences of Qatar's request."
It could also provide another opening for Iran. As we reported last week, Hamas has already been feeling the pinch as a result of the Riyadh summit, as it was lumped with IS, al-Qaeda and Hezbollah. A nascent tilt toward Iran might be the outcome of further pressure.
Full report at:
http://www.al-monitor.com/pulse/originals/2017/06/mixed-messages-saudi-islamic-summit-iran-turkey-hamas-qatar.html
--------
Europe
Islamophobia is intolerable, says London police chief
Jun 12, 2017
The recent terror attacks in London have affected Muslims in the same manner as all other citizens of the city and terrorists do not discriminate between Muslims and non-Muslims in their attacks.
Targeting of Londoners on the basis of their faith was unacceptable.
These views were expressed by Metropolitan Police Commissioner Cressida Dick, in an interview with a local media outlet, on Sunday.
The police commissioner also said that hate crimes against Muslims have risen in frequency after the London Bridge and Borough Market attacks.
"An attack in London is an attack on all of us. I understand Muslim communities are feeling shattered and there are concerns within the community that it may find itself as a target of hate crimes," said the senior police official.
"What I will say to the Muslim communities is that we must all stand up in the face of terrorists. The London Metropolitan Police are here to work with Muslims, to protect them and to work with them to stop crimes. If you are a target, we will work hard to protect you. If you are suspicious of anybody and have anything and find yourself a victim of a crime contact us and we will support you."
Figures have shown a fivefold increase in the number of Islamophobic attacks since the attack at London Bridge and a 40 per cent increase in racists' incidents.
The police chief has said that hate crimes have a tradition of spiking after terror attacks and added that the majority of hate crimes have been limited to verbal abuse.
"Although there has been an increase, to put it in perspective it's a small handful each day in our boroughs, maybe three or four per day in each borough currently – and each borough is a size of a very large city," said Commissioner Cressida Dick.
She elaborated further and said the aim of the terrorists is to create a split in society and pitch communities against each other.
"The terrorists seek to divide us and we must not let them do that. London is a fantastic, diverse, integrated city and that that's the way it needs to continue."
When asked if hijab-wearing, bearded Muslims or those from South Asia and Arab countries could be more vulnerable to attacks, the London police chief said, "Sadly, there are people who will look at how some people appear and abuse them, we have had that in the past and we have had that on this occasion".
She added that hate crimes are not limited to just people of the Muslim faith, but also against those that may be perceived as belonging to the Muslim faith.
"There is a wide variety of crimes which appear to be motivated by hatred, religion or race."
The commissioner further said that the nature of terror threats have changed completely and the police need to adapt to new tactics to deal with the emerging challenges.
"Two decades ago in London, we still faced the threat of terrorism and we have had the same level of threat for decades, but it was a different sort of threat and a different phenomenon. We are very used to this in the UK. We have fantastic policemen, fantastic intelligence agencies and great capability to keep people safe. In the coming weeks and months, we will be doing everything to keep London safe."
She also said that the chances of an average Londoner becoming a victim of a hate crime are "very low" but "we will take them seriously and we will always seek to arrest people and bring them to justice if we possibly can".
The Metropolitan Police commissioner denied that there was an intelligence failure leading up to last Saturday's London Bridge attack.
"Every bit of information is taken seriously."
https://www.pakistantoday.com.pk/2017/06/11/islamophobia-is-intolerable-says-london-police-chief/
--------
London attackers faked suicide vests
Jun 12, 2017
London - Fake suicide vests worn by the assailants in the London Bridge attack were made with disposable water bottles attached to leather belts, police revealed Sunday. "I have not seen this tactic in the UK before where terrorists create maximum fear by strapping fake explosives to themselves," said police commander Dean Haydon, who is leading the investigation.
His force released photographs of the blood-smeared bottles covered in silver and black tape, through which the brown belts had been laced."Anyone who saw them on the night would have thought they were genuine. It is hard to speculate what the motive was for wearing the belts," Haydon said in a statement.
"It could be that they had plans to take the attack in to a siege situation or it might be that they saw it as protection from being shot themselves." Khuram Butt, Rachid Redouane and Youssef Zaghba killed eight people last Saturday night after driving into pedestrians and then embarking on a stabbing spree on the popular nightlife spot. They were shot dead by police.
It was the third terror attack in Britain in as many months, and was claimed by the Islamic State group.
Haydon praised the bravery of police officers and members of the public who tackled the men, saying the vests would have been clearly visible.
"If you are fighting back or aiming a shot at someone wearing the device you would clearly be very aware that you could be caught in an explosion," Haydon said.
Police arrested 20 people after the attack and seven remained in custody on Sunday.
It was earlier revealed that the assailants had prepared a stash of Molotov cocktails and initially tried to hire a truck rather than a van to mow down pedestrians.
Full report at:
http://nation.com.pk/international/12-Jun-2017/london-attackers-faked-suicide-vests
--------
Islamization of Europe: Erdogan's New Muslim Political Network
by Yves Mamou
June 11, 2017
In the legislative elections that will take place June 11 and 18 in France, political parties are finalizing preparations: choosing their candidates, and printing posters and stickers. Business as usual? Not really.
One newcomer arose in the political spectrum: a Muslim party, the Parti Egalité Justice ("Equality and Justice Party"; PEJ). What is notable is that PEJ is an element of a network of political parties built by Trukey's President Recep Tayyip Erdogan and his Justice and Development Party (AKP), to influence each country of Europe, and to influence Europe through its Muslim population.
PEJ: A Pro-Erdogan Party in France
The PEJ was created in 2015 in Strasbourg, the de facto capital of eastern France, on the border with Germany. PEJ has already approved 68 candidates -- not enough to cover the whole territory but enough to compete efficiently in districts where Turkish and Muslim populations are strongly represented. French citizens of Turkish origin are estimated to represent 600,000 people in France, out of a Muslim population estimated at 5-15 million, but official statistics do not exist.
Another Muslim party, "Français et Musulmans" ("French and Muslim"), is also quietly preparing to erupt on the political scene of the French legislative elections. "Français et Musulmans" originates from L'Union des Organisations Islamiques de France (UOIF) which has been rebaptized "Muslims of France". "Français et Musulmans" is the French branch of Muslim Brotherhood.
The PEJ, is the first party in France established by Turks. PEJ already participated in elections of the Provincial General Assembly in March 2015, but was eliminated in the first round. According to the magazine Marianne: "PEJ is closely connected to Council for justice, equality and peace (Cojep), an international NGO which represents, everywhere it is based, an anchor for AKP", the party of Turkey's president, Recep Tayip Erdogan. According to L'Express "many managers of PEJ are also in charge in Cojep".
What is their program? The classic one for an Islamist party: abolishing the founding secularist law of 1905, which established the separation of church and state; veils mandatory for schoolgirls in public schools; halal food for all schools; support for Palestinians; and community solidarity (as opposed to individual rights) as a priority. All that is wrapped in the not-so-innocent flag of the necessity to "fight against Islamophobia", a concept invented to shut down the push-back of all people who might criticize Islam before they can even start.
According to the magazine Marianne, Mine Gunbay, responsible for women's rights in the city council of Strasbourg, fearlessly and tirelessly denounced the metamorphosis of Strasbourg into "political laboratory of the AKP". Strasbourg is the city where Erdogan was authorized by former president Hollande to hold an electoral rally in October 2015. Legally.
Another noteworthy Turkish move in France is the probable nomination of Ahmet Ogras, the representative of Turkish Islam in France, as next president of the Conseil français du culte musulman ("French Council of Muslim worship", CFCM). Ahmet Ogras is known for his good relationship with Erodgan's AKP party. CFCM is the legal structure built by French politicians to have a single Muslim talking-partner. Until now, all presidents of CFCM were of Algerian or Moroccan origin.
Austria
In Austria, in 2016, "Turkish citizens" founded the New Movement for the Future (NBZ) party. The goal of the party is to give Turks a voice in politics across Austria. The NBZ Chairman, Adnan Dinçer, explained that the rise of extremist right-wing parties have caused them to work faster. "Political actors are making decisions about the minorities working here, but we are not involved in this decision-making mechanism," he said. The NBZ makes it clear that they support controversial Turkish President Recep Tayyip Erdogan and condemn the "Gülen movement", which the Turkish government claims carried out a coup attempt in July 2016.
Netherlands
Denk, a party founded by Tunahan Kuzu and Selçuk Öztürk in March 2017, became the first-ever ethic minority party in the Dutch parliament. The party, apparently a mouthpiece for Turkish president Erdogan, won three seats in the recent election, which was focused on immigration.
Party leader Tunahan Kuzu said: "This is the beginning of a new chapter in our history. The new Netherlands has given a vote in the House."
Bulgaria
The Muslim population of Bulgaria is made up of Turks (Sunni), some Shi'ites, Bulgarians and Roma, who together represent 7-8% of the total population. In Bulgaria, there are three Muslim political parties, in which most of the members are Turkish and Muslim.
One of these parties is The Movement for Rights and Freedoms (HÖH), founded in 1990 by Ahmet Doğan. In 2014, HÖH was represented by 38 people in the 240-member parliament and had four MEPs in the European Parliament (EP).
HÖH, which made a coalition with the Bulgarian Socialist Party (BSP), thus has a say in the country's administration, even though leadership changed after a 2013 assassination attempt against Doğan.
Because Erdogan was not satisfied with HÖH, he has worked to create other pro-Turkish parties in Bulgaria.
Germany
Many Germans of Turkish descent have chosen to invest in German established political parties and influence them from within. Some, however, are trying to influence policy from without.
The Allianz Deutscher Demokraten ("Alliance of German Democrats", ADD) is a small party founded by Remzi Aru, evidently as a reaction to the German Parliament's recognition of the Armenian Genocide.
ADD is friendly toward Erdogan and has been trying to establish an electoral base within immigrant and Muslim communities. Its leaders nevertheless had difficulty collecting the 1,000 signatures necessary to participate in the May 2017 North Rhine-Westphalia state election.
Another Muslim-German party is the Bündnis für Innovation und Gerechtigkeit ("Alliance for Innovation and Justice", BIG), which has existed since 2010, but without much success.
German law prohibits foreign funding of political parties, and a party of Turks would have to fulfill a certain range of obligations to get its certification as an official political party.
The Islamist Trap
An Islamist party in a democracy is, according the Algerian writer, Kamel Daoud, "a trap". Especially in France. In an op-ed published in Le Point in 2015, he writes:
"An Islamic party in France? What a fascinating political object: one cannot refuse it, but one cannot accept it. Nothing better summarizes the situation as a French trap... If France says Yes, she submits in the long term. An Islamic party is an Islamist party by a natural slope.... By definition. Its purpose is to conquer the world, not just to have a mandate. Its mechanics were already established.... Islamists took power in the name of democracy, then suspended democracy by using their power. At best. At worse, Islamists opted for the approach of the crab that keeps its claws behind his back: no political ambitions, but a millenary ambition in the mind: convert the clothes, the body, the social links, the arts, nursing homes, schools, songs and culture, then, they just wait for the fruit to fall in the turban... An Islamist party is an open trap: you cannot let it in. If you refuse it, your country switches to a dictatorship, but if you accept it, you are at risk of submission....
"As soon as it bursts onto the political scene, the same consequences appear as in Algeria, Egypt, Pakistan, the Sahel or Tunisia: it divides the country between Eradicators (those who want to eradicate the Islamists) and Reconcilers (those who advocate dialogue with Islamist monologue) and the Fatalists (those who are waiting for something good to happen)."
Full report at:
https://www.gatestoneinstitute.org/10509/france-islamic-party
--------
France: Islamic Antisemitism, French Silence
by Guy Millière
June 11, 2017
Paris, April 4, 2017, 4:00 am. A Malian Muslim named Kobili Traore breaks into the apartment of one of his neighbors, Sarah Halimi. He knows she is a Jew. In the past, He has repeatedly uttered anti-Semitic insults at her. Halimi and her family had filed complaints and asked the police to intervene. Each time, the police respond that Traore has not committed a criminal act, and that they did not want to be accused of anti-Muslim prejudice.
That day, Traore decides to go from words to deeds. He beats Halimi violently. He tortures her. She screams. Neighbors call the police. This time the police do something -- but not enough.
When they arrive at Halimi's door, they hear Traore shouting Allahu Akbar, and shaytan ("demon"). In a jarring breach of duty, they decide to run away. They walk out of the building and call for reinforcements.
The reinforcements arrive more than an hour later, at 5:30 am. It is too late. Halimi had been thrown out the window by Traore a few minutes earlier. She is dead. Her body lies on the sidewalk three floors below. It is clearly an anti-Semitic murder committed by a Muslim who invoked the name of Allah.
Traore is arrested and says that the Quran commanded him to kill, but he is not thrown in jail. Instead, he is sent to a psychiatric hospital. He is still there. Almost no one in the French media talks about what happened; they still have not. The few journalists who broke the wall of silence described the killing as a "random crime" committed by a "madman". None of them says that the murderer is a Muslim who invoked the name of Allah and that his victim was a Jew.
Three days later, a rally is organized by Jewish leaders at the scene of the crime. Only Jews come. They are greeted by insults similar to those made against Halimi before her slaying. Bottles and metal objects are thrown at them from nearby buildings.
Members of Halimi's family ask the authorities for an explanation, and demand to see the psychiatric report established at the time of Traore's internment. They receive no reply. Joel Mergui, President of the Consistory, the institution charge of the Jewish religion in France, presses charges. Halimi's sister places the case in the hands of a famous lawyer, Gilles-William Goldnadel, president of France-Israel. In an op-ed published in Le Figaro, Goldnadel emphasizes that "the killer has the classic profile of the usual Islamic criminal". He adds that Traore "had no psychiatric history". He notes that the murder occurred shortly before the French presidential election, and any mention of an antisemitic Islamic murder at that time would probably not have served the interests of Emmanuel Macron, the candidate supported by the Muslim Brotherhood in France. Goldnadel points out that a "political choice" was made by the French authorities.
Now that Emmanuel Macron is president, the political choice seems to remains the same.
The murder of Sarah Halimi is not the first anti-Semitic murder Islamic committed in France in recent years. Twelve years ago, Ilan Halimi was abducted, tortured for three weeks, then savagely murdered by a gang led by an Ivorian Muslim, Youssouf Fofana. In March 2012, Mohamed Merah, a French jihadist who trained in Afghanistan, shot dead Rabbi Jonathan Sandler, his two sons, Aryeh, 6, and Gabriel, 3, and Miriam Monsonego, 8, in a Jewish school courtyard in Toulouse. In January 2015, in a kosher supermarket east of Paris, Amedy Coulibaly, a man who had pledged allegiance to the Islamic state, murdered four men: Philippe Braham, Yohan Cohen, Yoav Hattab, and François-Michel Saada.
Each time, the anti-Semitic and Islamic character of the murders was almost completely erased by the French media.
Ilan Halimi's murderers have been described as "teenagers adrift", looking for easy money. Mohamed Merah was originally depicted as a young man frustrated at not being able to join the French army. Amedy Coulibaly was presented as a petty criminal who slipped abruptly towards "radicalization".
The French authorities declare that they mercilessly fight anti-Semitism, but the only anti-Semitism they seem to fight or even denounce is the one emanating from the far-right. During the French presidential election campaign, the Front National and Marine Le Pen were obsessively presented as an absolute danger for French Jews and used as straw-men. Marine Le Pen is not beyond reproach, but she was the only candidate who dared to connect the dots and say that anti-Semitism is rising sharply among French Muslims and leads to murder. Evidence shows that far-right anti-Semitism in France is dying. The files of the National Bureau for Vigilance Against Antisemitism (BNVCA) document that all of the anti-Semitic attacks committed in France for more than two decades came from Muslims and Islamists. The French authorities know this, but choose to hide it and look in another direction.
None of the French organizations supposedly combatting anti-Semitism talks about Muslim anti-Semitism: therefore, none of them combats it. Talking about Muslim anti-Semitism on French territory can lead one to criminal court. This is what happened recently to intellectuals such as Georges Bensoussan and Pascal Bruckner, among others. The Collective against Islamophobia in France (CCIF) tracks all "Islamically incorrect" statements, asks for penalties and is often successful at getting them. Even organizations that pretend to fight anti-Semitism sometimes join the CCIF in fighting someone who points out Muslim anti-Semitism.
Islamic anti-Semitism is such a taboo in France that a documentary on the subject, produced by the Franco-German TV channel ARTE, was cancelled when the station's directors were informed of its contents. ARTE's executives were expecting a denunciation of "fascists". When they saw that the maker of the documentary, Joachim Schroeder and Sophie Hafner, spoke about the omnipresent hatred for Jews in the "suburbs of Islam," they said that the product delivered was not the one they had ordered, and threw it in the garbage. As the film is the property of ARTE, it will never be shown.
A week before the French presidential election, Emmanuel Macron went to the Holocaust Memorial in Paris and used the visit to outmaneuver his opponent, Marine Le Pen, and to denounce the "anti-Semitism that killed Jews in Europe" seven decades ago. He did not denounce the anti-Semitism that kills Jews in France today. He did not do it before being elected. He still has not. He probably will never do it. He knows there is nothing to be gained. He needs the support of the Muslim electorate. He does not want to lose it. The Jewish vote in France has no weight; it does not count.
A survey carried out for the Institut Montaigne a few months ago showed that anti-Semitism is widespread among French Muslims. Apparently, 27% of them (50% of those under 25 years old) support the ideas of the Islamic State (ISIS): those aspects of the survey have barely been mentioned anywhere. Columnist Ivan Rioufol spoke about them recently in a televised debate. A complaint was immediately filed against him.
A petition signed by 16 writers, journalists and academics, made public on June 2, asked that more exposure be given the murder of Sarah Halimi. The French Ministry of Justice said that the psychiatrists concluded that the murderer was not responsible for his actions at the time of the events and that maybe he did not even intend to kill. He will spend two or three years in a psychiatric institution, then will be released.
The district of Paris where Sarah Halimi lived is a no-go zone, like nearly 600 other districts in France. Most Jews who still live in France have left the no-go zones and avoid entering them, as do most other French. Sarah Halimi did not leave. She suffered terrible consequences. She was, those who knew her agree, a sweet woman, but she was a Jew at a time when it is unsafe to be a Jew in France.
Full report at:
https://www.gatestoneinstitute.org/10513/france-islamic-antisemitism
--------
India
Pakistan again violates ceasefire in Jammu and Kashmir, India hits back
Jun 12, 2017
NEW DELHI: Pakistani army resorted unprovoked mortar shelling and automatic weapons fire at various places along the Line of Control in Rajouri and Poonch districts of Jammu and Kashmir on Monday morning.
"Pakistan army initiated indiscriminate firing of small arms, heavy automatics and mortars from 6.20am along the Line of Control in Krishna Ghati (in Poonch district) sector of Poonch district and in next 20 minutes, they opened another front in Nowshera (in Rajouri district) sector, " Defence ministry spokesperson Lt Colonel Manish Mehta said.
"They were indiscriminately firing 82 mm and 120 mm mortar shells, automatics and small arms," said Mehta, adding that "Indian jawans were retaliating strongly and effectively".
The exchange of fire between two sides was presently on, he added.
This is second ceasefire violation by Pakistan in the area within 24 hours.
http://timesofindia.indiatimes.com/india/pakistan-again-violates-ceasefire-in-poonch-india-hits-back/articleshow/59102331.cms
--------
Terrorists open fire on policeman in Kashmir's Shopian
Jun 11, 2017
SRINAGAR: Terrorists fired upon a policeman outside his camp in south Kashmir's Shopian district on Sunday, leaving him injured.
The shooting happened in Imam Sahib area of the district near the camp of the special operations group (SOG) of Jammu and Kashmir Police, a police official said.
Special Police Officer (SPO) Khursheed Ahmad, who was injured in the attack, was rushed to the sub-district hospital.
Full report at:
http://timesofindia.indiatimes.com/city/srinagar/militants-open-fire-on-policeman-in-kashmirs-shopian/articleshow/59094845.cms
--------
Pakistan violates ceasefire in J&K's Krishna Ghati; Indian Army retaliating
June 12, 2017
The Indian Army early Monday morning retaliated to an indiscriminate firing of small arms, automatics and mortars initiated by the Pakistan Army, news agency ANI reported. The firing from across the LoC reportedly began at around 06:20 am in Jammu and Kashmir's Krishna Ghati sector. More details are awaited.
Defence spokesperson, Lieutenant Colonel Manish Mehta was quoted, "Since 1st June, this is 9th ceasefire violation done by Pak army & in last 72 hours this is the 6th ceasefire violation", as saying by the ANI.
He said, "Our troops are hitting them hard, where it will hit them the hardest. Pakistan is using heavy mortars, RCL guns, RPGs and heavy automatics. Giving befitting reply in equal measure to them."
Full report at:
http://indianexpress.com/article/india/pakistan-violates-ceasefire-violation-in-kashmirs-krishna-ghati-army-retaliating-4699628/
--------
Pakistan
Union of Christian sanitary workers hosts iftar for Muslims in response to Umerkot incident
June 11, 2017
LAHORE – History was made when one of Lahore's churches not only opened its doors for Muslims to break their fast at the church but also organised a prayer session and Iftari for Muslims and the church leaders fasted alongside Muslims to promote interfaith harmony.
In the wake of Umerkot incident where a Christian sanitary worker was left to die for being 'impure', Pakistan for All's (PFA) Sanitary Workers Union of Pakistan Christian community, hosted an Iftar dinner in a response to the Umerkot incident.
Earlier this month, a sanitary worker who fell unconscious while cleaning a drain lost his life after doctors at Civil Hospital Umerkot refused to treat him until his body was washed.
All four workers were rushed to Civil Hospital Umerkot, where doctors told the patient's attendants to wash his body before they would begin treatment.
Speaking to Daily Pakistan, Pastor Hidayat Assi said that it was a matter of pride for him that the church had organised an interfaith Iftar dinner and invited Muslims to break their fast in the expression of harmony even after the Umerkot incident. He said: "The true message and essence of Ramazan is this."
"In the name of our brother Irfan Massih, we call on all faiths in our motherland to come together as one humanity," said pastor Assi.
"We are one humanity created by God in this beloved motherland. Our religions teach us to love. Let us then come together. Ramzan stands for peace and love."
"This is the Pakistan that the Sanitary Workers Union believes in. This is the Pakistan of Quaid-e-Azam Muhammad Ali Jinnah. We still hold in our hearts the promise of our founder that Pakistan is for All."
The pastor said the Quran recognises the principle of inclusiveness and unity when it says: " "Ya aiyuhal Nas" (O Humankind) directly 306 times and indirectly more than two thousand times in its over 6,000 verses."
Before sunset, the pastor spoke about the importance and reason for holding such Iftar. He said what took place in Umerkot couldn't shatter the firm faith and conviction of the community that tolerance and pluralism are the ideal that they have to attain. Prayers were also made for the soul of Irfan Masih, a worker who died in Umerkot.
"We, the gutter cleaners, will teach the people the real meaning and message of Ramzan that seeks to clean all evil from your character and makes you a better person," said one of the sanitary workers, adding had the doctor been really aware of the Ramazan fasting, he would have followed the Quranic verse which likens the death of an individual to the death of whole humanity.
The doctors union was also present and participated in the event to give out a loud message.
"The Iftar dinner aimed to bring Christian and Muslim communities together to celebrate Ramazan and share our common values," said a doctor. She said fasting with these people had been a great experience for her and it just made her realise the sacrifice that goes into fasting around 16 hours a day."
Representatives of Pakistan For All, who organised the Iftar said that instead of extravagant Ramazan game shows, or inviting clerics for conventional futile sermons, the interfaith Iftar sought to materialise the real message of Ramazan and invited the Doctors Union for the purpose.
Stressing the need for such Iftar dinners, the bishop said it was for the first time that interfaith Iftar has taken place. "This is what Jinnah's Pakistan would be like, where no one is inferior or superior on the basis of religion, caste or creed," the pastor added.
He said his community takes pride in teaching the real message of the holy month because "what happened with the sanitary worker in Umerkot didn't reflect the true message of Islam and Jinnah's Pakistan."
https://en.dailypakistan.com.pk/pakistan/union-of-christian-sanitary-workers-hosts-iftar-for-muslims-in-response-to-umerkot-incident/
--------
In a first, PM Nawaz Sharif to appear before JIT on June 15
Malik Asad
Jun 12, 2017
Nawaz Sharif is set to become the first sitting prime minister to appear before any investigating agency, when he appears before the joint investigation team (JIT), constituted to probe money-laundering allegations against his family, on Thursday.
The unprecedented development will make him the first incumbent to appear before such a panel, let alone one probing allegations of financial irregularities or fraud against nearly his entire family, going back three generations.
The summons was issued by the JIT on June 8, 2017 and asked the PM "to appear and associate with the JIT on Thursday, June 15, 2017 at 1100 hours, at the office of the JIT, Federal Judicial Academy, Service Road South, Sector H-8/4, Islamabad".
The JIT's summons also reminded the PM to "kindly bring along relevant record/documents/material" related to the Panama Papers case. This will entail nearly all the documents and evidence submitted before the Supreme Court by the PM's counsel, Makhdoom Ali Khan.
Sources said that Finance Minister Ishaq Dar may also be questioned by the team before the PM's appearance.
In its judgement of April 20 in the Panama Papers case, the Supreme Court had constituted a JIT and empowered it to summon the prime minister, his sons and any other person necessary, to investigate allegations of money-laundering, through which the four apartments in London's Park Lane area were purchased.
The sources said that the JIT had summoned Dar last week, but could not record his statement.
Insiders said the six-member investigation team, headed by Federal Investigation Agency (FIA) additional director general Wajid Zia, has issued another summons to Dar.
Talking to some TV channels on Sunday, Minister of State for Information and Broadcasting Heritage Marriyum Aurangzeb said that the PM had received the JIT summons and in pursuance of the Supreme Court's order of April 20, he would ensure his presence accordingly.
The JIT has so far called about a dozen witnesses, including a number of people who Dar named in his "forced" confession, recorded by the National Accountability Bureau (NAB) in 2000. Though Dar has disowned the statement, saying it was recorded under duress, the JIT has taken it seriously and summoned some of the people Dar allegedly used for money-laundering. These individuals included National Bank of Pakistan president Saeed Ahmed and Kashif Mehmood Qazi, a British citizen.
While Qazi refused to appear before the team for fear of his life, Ahmed recently recorded a statement before the JIT. The NBP president, however, complained about the JIT's 'indifferent' behavior and said that he was kept waiting for hours while he was fasting, and that the JIT treated him as an offender.
Besides Ahmed, Tariq Shafi, a cousin of PM Sharif; and Javed Kayani, a friend of the Sharif family, have also complained that the JIT tried to force them to testify against the PM and his sons Hussain and Hassan Nawaz.
Hussain Nawaz had also filed the petition before the Supreme Court, challenging the presence of two JIT members — Bilal Rasool of the Securities and Exchange Commission of Pakistan (SECP) and Amer Aziz of the State Bank of Pakistan (SBP) — objecting to their presence. The apex court, however, dismissed his petition as being "premature".
But the bench will take up on Monday (today) another petition, filed by the PM's elder son, seeking the constitution of a commission to investigate the leak of his photograph.
The sources say the JIT has prepared an inquiry report on the Hussain Nawaz photo leak, which will be submitted before the court's three-member bench on Monday.
The bench will also take up an application, filed by the JIT, where investigators have highlighted certain issues and problems they are facing in concluding the probe within the stipulated two-month timeframe.
Before this, only prime ministers Yousuf Raza Gillani and Raja Pervaiz Ashraf have ever been summoned by a judicial forum, i.e. the Supreme Court. Ashraf was a respondent in the rental power case before NAB, but never personally appeared before investigators while in office.
PPP terms it a positive development
Punjab PPP President Qamar Zaman Kaira, in a press statement, said that the summoning of the PM before the JIT is a positive sign.
"The prime minister has a central role in the Panama case," Kaira noted from Lahore.
"The JIT is going to ask important questions from the PM."
Expressing concern regarding the hearing, the PPP Punjab president said, "I hope that this time nothing similar to what the PML-N did with the Supreme Court (SC) in the past will happen again."
"We expect that the PML-N will not resort to any extreme tactics during the JIT hearing. The last time Nawaz Sharif presented himself to the Supreme Court it [the court] was attacked," Kaira noted.
Explore: JIT informs SC of 'hurdles in work'
"No one should think of making provocations. If you are truthful then present yourself in earnest to the JIT."
Expressing his dismay at the recent spike in outbursts against the investigators, Kaira added that people should refrain from subjecting the team to abuses.
"Some individuals from the PML-N are humiliating institutions; they should refrain from using such language," the PPP stalwart added.
'Critical that PM Sharif resign'
Pakistan Tehreek-i-Insaf chief Imran Khan has asked Nawaz Sharif to resign after the JIT issued a summon the PM.
In a series of tweets posted on Sunday night, Khan congratulated the country over the investigating team's decision to call the prime minister to appear before them.
"Congratulations to the nation as for the first time a serving PM [has been] brought under Rule of Law and summoned before JIT," Khan tweeted.
In a subsequent tweet, the PTI chairman demanded that Sharif resigns until the investigation proceedings are completed.
"Critical that PM Sharif resign while the investigation is ongoing because the organisation represented in the JIT are subordinate to the PM. Major contradiction."
his is not the first time since the Supreme Court's split decision on the Panama case that Khan has asked the prime minister to resign.
Full report at:
https://www.dawn.com/news/1338890/in-a-first-pm-nawaz-sharif-to-appear-before-jit-on-june-15
--------
Hindu devotees throng Sadhu Bela to attend Bankhandi festival
Jun 12, 2017
SUKKUR: Hindu devotees from across the province and the country have landed on Sadhu Bela island in large numbers to attend the three-day fair that marked the 154th death anniversary of Baba Bankhandi Maharaj at the saint's tomb on the historic island in Indus river, about four kilometers from here.
The administration has made strict security arrangements in and around the island to provide safety to the pilgrims and the families during the fair.
Sukkur mayor Arsalan Islam Shaikh and deputy mayor Tariq Chohan were guests on the second day of the fair. They were presented traditional gifts of shawls on their arrival at the Sadhu Bela on Saturday.
The mayor on the occasion asked Sukkur deputy commissioner to complete Rs5 million beautification work of the entrance gate to Sadhu Bela.
The Sadhu Bela administrative committee convener Raj Kumar Wadhwani thanked the Sindh chief minister for allocating Rs1.54 billion for Sadhu Bela in the annual budget.
He said the Leader of Opposition in the National Assembly Syed Khurshid Ahmed Shah and provincial minister Syed Nasir Hussain Shah were expected to attend the fair on the concluding day on Sunday.
Washdew, brother of Shaddani Darbar caretaker and others, took part in religious rituals while other devotees threw rose petals in the river as a mark of respect for the Baba.
Singers Baghat Ranjhan, Bhagat Sudham Chand and others sung religious hymns for the Baba and earned great applause from the audience.
Full report at:
https://www.dawn.com/news/1338896/hindu-devotees-throng-sadhu-bela-to-attend-bankhandi-festival
--------
JI to play role in resolving issues of Muslim Ummah: Siraj
June 11, 2017
KARACHI - Jamaat-e-Islami (JI) Pakistan chief Senator Siraj-ul-Haq has announced that the JI has decided to play its role in defusing tensions in Gulf region, saying that resolving issues among Muslim countries is a religious obligation.
He also demanded the government to play an active role in this regard and warned that otherwise Pakistan would also suffer if tensions in the Middle East further worsened.
Siraj was addressing an Iftar party here in Gulshan Iqbal. Hundreds of people participated in the event. He further said that the party would dispatch delegations to all the stakeholders in the issue, in order to resolve the issue.
He was of the view that if Pakistan and Turkey did not douse the fire of differences among Muslims countries, the entire region might fall victim to unrest.
He said imperial forces of the world were hatching conspiracies against the Muslims to cement their hold on the oil- producing Muslim countries.
Citing examples from the history of Muslims, he said that the month of Ramazan is the month of struggle.
Relating the past with the present day situation, he stressed the need for unity among the Muslims. He said it was unfortunate that Muslims killed each other in the name of sectarianism.
Full report at:
http://nation.com.pk/karachi/11-Jun-2017/ji-to-play-role-in-resolving-issues-of-muslim-ummah-siraj
--------
Gunmen shoot dead three policemen in southwest Pakistan
11 June 2017
Unidentified gunmen riding a motorcycle killed three policemen at a checkpoint in southwest Pakistan on Sunday before fleeing the scene, authorities said, in the latest attack to target officials in restive Balochistan.
The incident occurred on the main Saryab Road of Quetta, the capital of Balochistan province which is wracked by separatist and militant violence, senior police official Abdul Razzaq Cheema told AFP.
Doctor Farid Sumalani, head of the Sandeman Provincial Hospital, confirmed the incident.
Quetta is the capital of Pakistan's mineral-rich Balochistan province which borders Iran and Afghanistan.
Pakistan has been battling extremists and nationalist insurgencies in the province since 2004, with hundreds of soldiers and militants killed in the fighting.
The shooting came days after the ISIS group said it had killed two Chinese citizens who were kidnapped last month by armed gunmen in Quetta.
The extremist group made the claim in a brief Arabic message carried by its Amaq news agency on Thursday, though there was no immediate confirmation from Chinese or Pakistani officials.
Beijing is ramping up investment in its South Asian neighbor as part of a plan unveiled in 2015 that will link its far-western Xinjiang region to Gwadar port in Balochistan with a series of infrastructure, power and transport upgrades.
Full report at:
https://english.alarabiya.net/en/News/world/2017/06/11/Gunmen-shoot-dead-three-policemen-in-southwest-Pakistan.html
--------
URL: https://www.newageislam.com/islamic-world-news/saudi-arabia-pouring-money-push/d/111512
New Age Islam, Islam Online, Islamic Website, African Muslim News, Arab World News, South Asia News, Indian Muslim News, World Muslim News, Women in Islam, Islamic Feminism, Arab Women, Women In Arab, Islamophobia in America, Muslim Women in West, Islam Women and Feminism