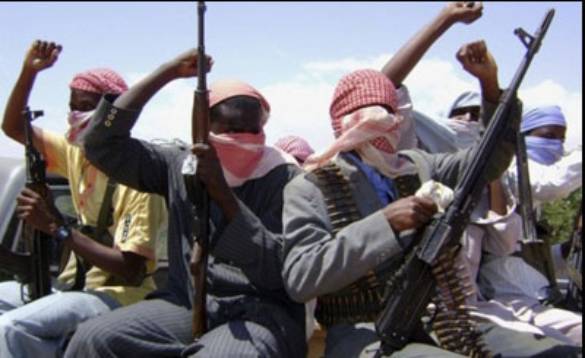 Europe
• Satanic Verses was not written for the mullahs: Salman Rushdie
• I was slighted by Muslims on numerous occasions: Breivik
• We live in age of migration: Salman Rushdie
India
• Dalit's house set on fire for eloping with a Muslim girl
• 36 % of Maharashtra's prisoners are Muslims
• 'Probe J& K unmarked graves'
• 5 kg heroin recovered from cement bags imported from Pakistan
• Threat from SIMI to Judges who delivered Ayodhya verdict
• Two days after riots, Kosi Kalan is simmering with tension, rumours
• Kosi Kalan riot: Shahi Imam slams SP for late action
• Six Indians held in Oman for compatriot's death get bail
• Omar slams Amarnath protesters
• Pakistan media reports suggests release of Sarabjit during PM's visit
• 13/7 accused surfed web to know terror case updates
• Minority commission backs Islamic banking
Pakistan
• Four more Shias lose life in Quetta
• Reports about killing of Kohistan women baseless: Iftikhar
• People of Balochistan are patriots: Gilani
• Pak wants visa pact inked with eye on polls
• Pakistani calligrapher wins award in Makkah
• Pakistan Supreme Court suspends Interior Minister's membership of Senate
• At least four more gunned down in Karachi
• 16 dead in Pakistan drone attack
• US drone strike kills 15 militants in Pakistan
• Fearing death, Pak doctor who helped CIA refuses to eat prison meals
• Imran demands audit of armed forces budget allocation
• Can bridge the gap between Pak and US: Bilawal
• Pak demands $2,000 transit fee for each Nato tanker
• Karachi: Oxford University Press launches event 'Dosti Kitabon Sey'
South Asia
• Buddhist Vigilantes Kill 9 Muslims in Myanmar Bus Attack
• Bangladesh's opposition leader charged over 1971 war
• Zawahiri: Osama spent his fortune on jihad
• Intrigue in Karzai Family as an Afghan Era Closes
• China steps up role in Afghanistan as Western pullout nears
• British soldier killed in Afghanistan
Mideast Asia
• 10 al-Qaida fighters, soldier killed in south Yemen clashes
• Gaza Strip: Israeli airstrikes injure 7 Palestinians, including an infant
• African migrants targeted in Israeli arson attack
• Putin to meet Iran's Ahmadinejad China: Kremlin
Arab World
• Kuwaiti gets 10 years for Twitter blasphemy
• Masjid al-Haram to host 10 million worshippers after largest expansion
• Riyadh: Shoura Council insists citizens and residents equal before law
• German Embassy eases visa process for Saudis
• Car Bomb in Baghdad Kills at Least 18
• 80 Syrian soldiers killed over weekend in clashes with rebels: activists
• 10,000 protesters in Egypt's Tahrir Square want nothing less than ex- dictator's death
• Mubarak issued prison uniform, has mug shot taken
• Hosni Mubarak refuses food, medicine in prison
Africa
• New Islamist group emerges in Nigeria, claims 'different' understanding of Jihad
• Nigeria plane crash: All 153 on board killed
• Tunisia's Islamist party chief urges national dialogue
• Fears of heavy ground casualties in Nigeria plane crash
• Somali soldiers train for urban combat in rural Uganda
North America
• CAIR Demands U.S. Department of Justice Take Action against Ruling on Mosque Construction
• Prophet Mohammad cartoons: Denmark convicts four over newspaper attack plot
• All-American: 45 American Men on Being Muslim
• Islamic School Charms Non-Muslim Teacher
Complied by New Age Islam News Bureau
Photo: New Islamist group emerges in Nigeria
URL: https://www.newageislam.com/islamic-world-news/new-age-islam-news-bureau/satanic-verses-was-not-written-for-the-mullahs--salman-rushdie/d/7529
------------
Europe
Satanic Verses was not written for the mullahs: Salman Rushdie
Jun 04 2012
London: Over two decades after 'Satanic Verses' sparked a never-ending controversy and provoked a 'fatwa' for his head, author Salman Rushdie has only one thing to say to his detractors: 'I did not write it for the mullahs'.
The India-born controversial writer who has lived for years under the shadow of his 1988 book, now liberally jokes about the whole issue.
Speaking at the Hay Festival of Literature and the Art here, the 64-year-old author said books are intended for people who like them.
Joking about the 'fatwa' issue during an interaction, he said he did not write it "for the mullahs. I didn't think they were my target audience".
"The only thing worse than a bad review from the Ayatollah Khomeini would be a good review from the Ayatollah Khomeini," he remarked.
The author, who is best known for his memorable Booker-winning marvel 'Midnight's Children', said the reason why books endure is not that people dislike them or that there is a controversy around them.
"The reason why books endure is because there are enough people who like them. It's the only reason why books last. It's the people who love books that make them last, not the people who attack them".
'Satanic Verses' sparked widespread outrage among Muslims and even led to Ayatollah Ruhollah Khomeini, the Supreme Leader of Iran, issuing a fatwa calling for Rushdie's death in 1989.
However, controversy over the book has never died down. In January this year, Rushdie's presence at India's most prestigious literature festival at Jaipur was objected upon by a section of people, preventing him from making it to the event.
Later in the well-attended interaction, he said: "I don't read my books, I write them. Once I've finished the many years it usually takes me to write them, I can't bear to read them, because I've spent too long with them already. I'm not advertising them very well, am I?"
http://www.indianexpress.com/story-print/957695/
------------
I was slighted by Muslims on numerous occasions: Breivik
Jun 4, 2012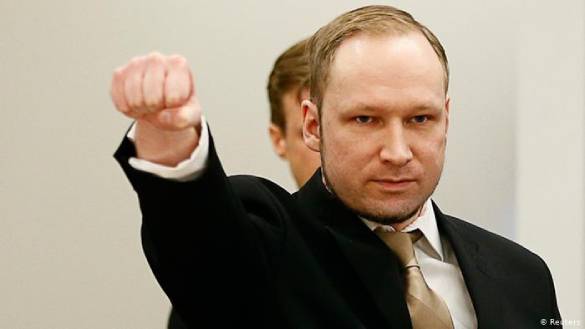 OSLO, Norway: Confessed mass killer Anders Behring Breivik has told a Norwegian court that he was slighted by Muslims on numerous occasions during his childhood, seeming to suggest that these incidents played a role in his radicalization.

Breivik says that when he was seven years old his friend's Turkish father wrecked his bicycle and at the age of 15 he was slapped by a Pakistani subway driver for riding on the outside of a subway car.

The court was hearing witnesses for the defense Monday when Breivik, who is accused of killing 77 people in a bomb and shooting rampage last summer in Norway, gave his testimony. The defendant's mental state is a key question in the case, and psychiatrists have given differing conclusions whether Breivik is sane.

http://timesofindia.indiatimes.com/world/europe/I-was-slighted-by-Muslims-on-numerous-occasions-Anders-Behring-Breivik/articleshow/13820389.cms

--------

We live in age of migration: Salman Rushdie

Jun 04 2012

London: Controversial writer Salman Rushdie, who was born in Mumbai and moved to Britain as a child and now lives in the United States, says his experiences led him to explore the issue of migration in his award-winning books.

Speaking at the Hay Festival of Literature and the Arts, Rushdie said: "We live in the age of migration. There are more people now living in countries in which they were not born than in the rest of human history combined."

The Hay Festival runs from 31 May to 10 June. In a conversation with Peter Florence, founder of the festival, Rushdie said: "Look at any big city in the world and you see a pluralised, hybridised, diverse culture. The end of the monoculture is the phenomenon of our generation."

He added: "I myself am a migrant, a first generation migrant to this country. A thing that happens to migrants is that they lose many of the traditional things which root identity, which root the self."

Expounding on the migrant self, The Telegraph quoted Rushdie as saying: "The roots of self are the place that you know, the community that you come from, the language that you speak and the cultural assumptions within which you grow up."

He added: "Those are the four great roots of the self and very often what happens to migrants is that they lose all four they're in a different place, speaking an alien language, amongst people who don't know them and the cultural assumptions are very different. You can see that's something traumatic. The question both indigenous and communities of migrants have to ask themselves is the question of adaptation what do you absorb from the world in which you live, what do you retain from the world from which you came and how do you make that transaction?"

Full report at:

http://www.indianexpress.com/story-print/957688/

--------

India

Dalit's house set on fire for eloping with a Muslim girl

Jun 04 2012

Muzaffarnagar : Some unidentified assailants allegedly set the house of a Dalit man on fire for eloping with a Muslim girl in Kithora village in the district, police said today.

The Dalit man Prateek had eloped with the girl on May 24, they said, adding, the girl was rescued and sent to Nari Niketan, while he was sent to jail for abducting her.

The assailants set Prateek's house on fire, but his family members were not hurt in the incident, they said.

The Dalit family alleged that the accused have threatened them to leave the village or face the consequences, they said.

http://www.indianexpress.com/news/dalits-house-set-on-fire-for-eloping-with-a-muslim-girl/957702/

Kosi Kalan riot: Shahi Imam slams SP for late action

Jun 04 2012

Agra : Syed Ahmed Bukhari, the Shahi Imam of Delhi's Jama Masjid, today accused the ruling SP in Uttar Pradesh of taking late action in the Kosi Kalan communal riots and said he will give a second thought on supporting the party in the forthcoming municipal elections and 2014 general polls.

Hitting out at SP, for whom he had sought support in the state assembly elections, Bukhari said, "It took so much time (for the government) to take action and bring things under control...The Muslims voted for the Samajwadi Party in the state assembly elections and now Muslims are at the losing end...their morale is breaking."

"I will have to think about our (Muslim community) relationship with SP, especially in the context of forthcoming municipal elections and 2014 Lok Sabha polls," he told reporters at the circuit house yesterday after being refused entry to the riot-hit town.

Bukhari said he wanted to meet members of the affected Muslim community there.

Alleging that the riots were "pre-planned", he said the government was not taking any strong action in the case.

"Neither the Chief Minister (Akhilesh Yadav) nor (SP chief) Mulayam Singh (Yadav) visited the site. The top leaders of the party ought to have visited the riot-hit place," he said.

Bukhari also demanded adequate compensation for the riot victims.

Four persons were killed and 16 others injured in the communal clash that broke out in Kosi Kalan, about 45 km from Mathura, on Friday reportedly after a pedestrian used water meant for some religious purpose.

http://www.indianexpress.com/news/kosi-kalan-riot-shahi-imam-slams-sp-for-late-action/957689/

------------

36 % of Maharashtra's prisoners are Muslims

Mohammed Wajihuddin

Jun 3, 2012

MLC Pasha Patel often jokes that if the number of Muslim prison inmates in Maharashtra keep increasing at the current pace, every jail will soon have an Eidgah. Patel's black humour may be a bit exaggerated, but it cannot be denied that the number of Muslims in jail is highly disproportionate to their population. And this disturbing fact has been reconfirmed by a recent report of two scholars, Dr Vijay Raghvan and Roshni Nair of the Centre for Criminology and Justice at the Tata Institute of Social Sciences (TISS).

Commissioned by the State Minorities Commission as a follow-up to the Sachar Committee report which lamented that "in Maharashtra Muslims account for 10.6% (2001 survey) of the general population, yet they comprise 32.4 % of the prison population" (the current prison population is 36%), the report is being hotly debated among government officials. Last week, at a meeting called by minorities affairs minister Naseem Khan, officials discussed a number of measures to not just prevent Muslim youth from committing crimes but also to provide legal aid to the imprisoned and rehabilitate them post-release. Among the plans in the pipeline are free legal aid to inmates, vocational training, sensitising the police and counselling and career guidance for Muslim youth in general.

Based on interviews with 339 Muslim inmates in 15 prisons, the TISS report unfortunately does not address the oft-raised question of alleged discrimination against Muslim offenders at the time of registering the case. "Our team's questions were first approved by the jail authorities," says Raghvan. A source reveals that at first some officials at Mantralaya were not in favour of allowing a headcount of, and interviews with, Muslim inmates. However, when the Minorities Commission and TISS team persisted, the officials relented on condition that they would vet the questionnaire. "They deleted the questions related to alleged torture and discrimination by the police," says the source.

Raghavan and senior criminal lawyer Majeed Memon point out that if offenders were aware of the Prohibition of Offenders Act, 1958, which can be invoked to avoid imprisonment if the offence is minor, many of them would not have been jailed. Memon cites the rash driving case of actor John Abraham who was let off under this Act. "An accused can give a bond of 12 or 24 months to the court, which then appoints a probation officer who monitors his behavior," explains Memon. "Only if he is found guilty of repeating an offence is he punished with imprisonment."

The report would appear to bear out the fact that some of the offences could well be minor. Raghvan says that 75.5% of the respondents were arrested for the first time and 24.5% were repeat arrestees. "This shows that majority of the respondents were not career criminals," says the report. Adds Raghavan, "We found that over 30% of the prisoners were not allowed to talk to their relatives at the time of arrest. This violates the rights of an accused."

The pertinent question remains: Why do so many Muslims join crime? The report discusses several reasons such as lack of resources and income opportunities, peer pressure and conflict with the police. An important one is the area of residence—many respondents who were involved in repeat offences came from neighbourhoods where, they said, they were witness to the flourishing of illegal activities since childhood. A considerable number were arrested for alleged forgery of documents, making fake currency notes, cheating and fraud. Since many Muslim ghettoes are blacklisted by the banks, even better educated people forge documents to get loans. "Some of them paid agents to make fake documents in order to get the loan," explains the report.

Although Dr Raghvan declines to discuss in detail the alleged police discrimination against Muslims, a few confessions do pertain to it. Sajid, a prison inmate with a criminal record, told the researchers: "I am trying to make a new beginning. Every time I start some work, the police arrest me on some charge or the other. They also demand money from me. Those who can pay are set free. The police are very powerful and can do anything."

Human rights activist Shabnam Hashmi cites the recent example of Kalyan resident Bilal Shaikh whom the police slapped with the non-bailable, cognisable Section 333 after he had a spat with traffic constables for jumping a signal. Assaulted brutally for "arguing" with the cops, Shaikh suffered a fracture to his right arm, was arrested and cooled his heels in prison for eight days while the four cops got bail on the same day since their offence, according to the FIR, was non-cognisable. "This shows the clear bias of the police against Muslim offenders," alleges Hashmi. The TISS report says that most Muslims echo these sentiments: "They view the police as an unjust system using unfair methods in the performance of their duties."

http://timesofindia.indiatimes.com/india/36-of-Maharashtras-prisoners-are-Muslims/articleshow/13750117.cms

------------

'Probe J& K unmarked graves'

Jun 4, 2012

THE J& K State Human Rights Commission ( SHRC) has received a petition asking it to reinvestigate 2,683 FIRs regarding unmarked graves.

The Association of Parents of Disappeared Peoples ( APDP), the human rights group that filed the petition, said in a statement: " We have received 2,683 FIRs from the Baramulla, Kupwara and Bandipora districts of North Kashmir. We are ( trying) to secure information about similar FIRs from the other 17 districts of the state." The APDP claims over 8,000 people have been subjected to " enforced disappearance" — when a person is secretly imprisoned or killed by the state or an organisation without admitting to the act, thereby denying the victim the protection of law — in J& K. The association wants the SHRC to ascertain how many dead bodies were registered in the FIRs and the identification of the places of burial of these unidentified people.

The APDP has also sought information about the procedure which was followed in the burial. " We have asked for information on whether the identification profile was maintained for these unidentified persons registered in the FIRs," it said.

On September 16, 2011, the SHRC's division bench had recommended the creation of " an independent duly representative structured body" to probe the issue of unmarked graves and missing persons.

The same day, the SHRC ordered the deputy commissioners of Poonch and Rajouri to produce factual reports about the presence of unmarked graves in their districts.

The reports haven't been produced so far.

Mail Today

------------

5 kg heroin recovered from cement bags imported from Pakistan

Jun 2, 2012

AMRITSAR: The worst dreams of customs officials came true following recovery of 5 kilogram of heroin valued at around Rs 25 crore in the international market from a cement bag sent in sealed goods train from Pakistan on Saturday.

This is the first recovery of narcotics from Amritsar rail cargo which happened within a week's time after recovery of 10 kilogram heroin and Rs 16 lakh Fake Indian Currency Notes from goods train that arrived Attari, India from Pakistan on May 25th.

While talking to TOI Deputy Commissioner, Rail Cargo, Customs, Vijay Bahadur Singh informed that the seal of a bogey of goods train which was loaded with cement was broken in presence of Customs staff in Amritsar, Rail Cargo.

During offloading of the Lucky brand cement bags, the custom staff was surprised to find a bag of Pioneer brand cement upon whose search five packets of one kilogram each heroin wrapped in silver foil were recovered. The Pakistani smuggler had tried to conceal heroin in 488 bags of cement. Neither the exporter nor the importer of the cement had yet filed papers for customs clearance said he.

"We have asked the railway authorities to provide us with the details of traders so we could pursue with investigations" said he. Meanwhile police had not made any headway in the smuggling incident of May 25th.

http://timesofindia.indiatimes.com/india/5-kg-heroin-recovered-from-cement-bags-imported-from-Pakistan/articleshow/13743430.cms

------------

Threat from SIMI to Judges who delivered Ayodhya verdict

Jun 3, 2012

LUCKNOW: The Lucknow bench of the Allahabad high court has ordered an inquiry into lapses in security of three judges who delivered the verdict on the title suite of the Babri Masjid, Ayodhya, in September 2010. The court has also directed the Central government and governments of Uttar Pradesh (UP) and Uttrakhand to take immediate steps to provide adequate security to the judges.

The court issued order after UP anti-terror-squad (ATS) informed court that activists associated with the Student Islamic Movement of India (SIMI) may attack the three Judges. In the statement submitted before the court by Rajiv Sabarwal, deputy inspector general (DIG), ATS, submitted that during the course of investigation, even in the months of March and April, 2012, it was found that the judges who decided Ram Janam Bhoomi case are still under continuous threat and the SIMI activists are in process to constitute a fresh module to assault the Judges. The statement given by Sabarwal also revealed that imminent threat to the life of the judges.

Full report at:

http://timesofindia.indiatimes.com/india/Threat-from-SIMI-to-Judges-who-delivered-Ayodhya-verdict/articleshow/13784442.cms

------------

Six Indians held in Oman for compatriot's death get bail

Jun 04 2012

Dubai : Six Indians, who were arrested in connection with a compatriot's death in Oman, have been granted bail after over a month in detention.

The accused were arrested after an Indian man was found in a pool of blood in his room at Salalah area of Iman on April 14, a media report said.

He was rushed to a hospital in Salalah where he later died. A knife was recovered besides the victim's body.

The victim was working as a bread-maker in a restaurant and was working in Oman for 30 years.

The Royal Oman Police had detained eight persons, including four colleagues and the victim's son-in-law, identified as Mustafa, for questioning within hours after the murder.

Bail was granted to the six accused after they handed over their passports and other papers as guarantee.

"As the court will remain closed for the Khareef festival, the bail was granted now," a social worker who was providing help to the accused told the newspaper.

http://www.indianexpress.com/story-print/957644/

------------

Omar slams Amarnath protesters

Jun 04 2012

Srinagar : Jammu and Kashmir Chief Minister Omar Abdullah today said those demanding early start of Amarnath Yatra should accept the state government's offer of flying over the yatra route for first hand experience of the extent of snow.

"I wish the organisers of what is happening in Jammu would take up our offer and fly over the (Amaranth) route in the state chopper to see extent of snow," he wrote on micro-blogging site Twitter.

The chief minister said the protesters, however, would not accept the offer as they can't face the truth.

"But of course they won't because the truth is inconvenient, as is acceptance of the fact that yatra dates were set by Sri Sri Ravishanker ji," he tweeted.

Responding to a tweet about state government stopping the pilgrims from embarking on the religious journey, Omar said weather is favourable so as to start the pilgrimage right now.

"Actually, right now God is stopping you because there is so much snow on the route that it is not possible to move on the route," he wrote.

A large number of Amarnath pilgrims, who tried to proceed towards the cave shrine from Jammu ahead of the scheduled date, were held yesterday.

Shri Amarnath Shrine Board (SASB), which manages the annual pilgrimage, has fixed June 25 for the start of the yatra, which will conclude on August 2.

Several right-wing groups were demanding that the government extend the duration of the yatra to two months starting from June 4, coinciding with the occasion of 'Jayeshth Purnima'.

They accused the government and SASB of deliberately trying to curtail the period of the pilgrimage at the "behest of separatist forces".

http://www.indianexpress.com/story-print/957692/

------------

Two days after riots, Kosi Kalan is simmering with tension, rumours

MOHAMMAD ALI

Jun 4, 2012

Mohammad Sarfaraz stood in front of his burned-down store on Sunday, almost reduced to tears as he spoke of the communal violence that tore apart his town on Friday, claiming four lives and destroying hundreds, including his own. "I had invested my life in this shop, which was turned into ashes," the scrap dealer said. "I do not have a single penny to start my life again."

The store in front of Mr. Sarfaraz's business, also burned down, belonged to a Hindu —testimony to the close ties which bound together the life of Hindus and Muslims in Kosi Kalan.

But two days after communal canards sparked Friday's murderous riots, fresh rumours about imminent attacks and hidden massacres are continuing to sweep through this small Mathura-district town, raising fears of further violence.

Local residents' accounts of the violence point to deep divisions between the town's religious communities.

Baldev Chowk resident Kuldeep Singh, a member of the Gujjar community, accused the administration of playing a partisan role in the violence. "Had it not been for our brothers from the nearby villages whom we called to save us, we would have been dead by now."

Mr. Singh said a large number of people were mobilised from the nearby Jat-dominated villages after rumours were spread that seven girls belonging to one community had been raped by members of another community and that two of them had been killed. No factual basis exists for the rumours, authorities say, and none has so far been put forward by any independent group.

Full report at:

http://www.thehindu.com/news/national/article3487412.ece

------------

Pakistan media reports suggests release of Sarabjit during PM's visit

Yudhvir Rana

Jun 2, 2012

Amritsar: Will Pakistan release Sarabjit Singh during Prime Minister (PM) Manmohan Singh's proposed visit to the neighbouring country? Though there are no official reports on the release of Indian condemned prisoner Sarabjit Singh by Pakistan but Pak media is inundated with the speculations of Sarabjit's release as a goodwill gesture during Manmohan Singh's visit to Pak.

Sarabjit Singh's counsel, Awaish Sheikh told TOI on Saturday that the atmosphere was building for the release of Sarabjit Singh who had spent more than 22 years in Pak jail. Quoting media reports of prominent newspapers of Pakistan he said that Pakistan government had in principal taken decision to release Sarabjit Singh during Indian Prime Minister Manmohan Singh's visit and the same had been conveyed to the Indian government.

Full report at:

http://timesofindia.indiatimes.com/india/Pakistan-media-reports-suggests-release-of-Sarabjit-during-PMs-visit/articleshow/13747484.cms

------------

13/7 accused surfed web to know terror case updates

Jun 4, 2012

MUMBAI: Forensic investigations into the 13/7 Mumbai blast cases revealed that the accused relied on the internet to find out developments in the case.

The police found several computer files which show that the accused were keeping daily tabs on the investigations. Pictures of the nine accused in the 2006 Malegaon serial blast cases were also found in their computer. Investigations show that the Opera House bomb was planted at 1.30pm while the Zaveri Bazar bomb was planted at 6pm.

The anti-terrorism squad, probing the triple blasts, had seized a computer and several DVDs from Habib Mansion in Byculla (E). This room was taken on rent by arrested accused, Naqi Ahmed and Nadeem Akhtar, and was reportedly used by Indian Mujahideen leader Yasin Bhatkal alias Imran and two suspected Pakistani bombers.

The police had found a Tata Photon, a USB connection to use internet, attached with the seized computer. The forensic analyzer, in the report, stated that they also found contents in Muslim language. But observers say there is no specific language in India which could be called a Muslim language.

The hard disc analysis showed that the suspected accused had been surfing net to read stories about bombs blasts across the country. One such report surfed from an internet portal was about the Bangalore's Chinnaswamy stadium blast just before the IPL matches two years ago. The pages viewed by the user contained information about the police investigation which indicated that the 13/7 blasts bombers were identified, the group behind the triple blasts was identified and that TNT was used in the blasts. Moreover, pictures related to blasts in Mumbai and Pune's German Bakery were found in the hard disc.

http://timesofindia.indiatimes.com/india/13/7-accused-surfed-web-to-know-terror-case-updates/articleshow/13789609.cms

------------

Minority commission backs Islamic banking

Dinesh Unnikrishnan

Jun 3 2012

Commission seeks amendment to the banking regulations to open the doors for interest-free banking

Mumbai: The long-standing debate on whether India should allow Islamic banking has taken a twist with the National Commission for Minorities, or NCM, stepping into the picture and strongly supporting the model in Asia's third-largest economy.

Following a proposal from NCM to permit interest-free banking—a variant of Islamic banking—the finance ministry has asked the Reserve Bank of India (RBI) to take a fresh look at the matter.

Until now, the central bank has maintained Islamic banking is not feasible in India as existing regulations do not permit interest-free transactions.

The minority commission, a constitutional body headed by the former chief information commissioner of India, Wajahat Habibullah, has sought an amendment to the banking regulations to open the doors for interest-free banking in the country.

This is the first time the commission has got itself directly involved in the matter. The commission recently met top finance ministry officials including Sunil Soni, additional secretary, financial services, and Alok Nigam, joint secretary, on the matter.

Full report at:

http://www.livemint.com/2012/06/03215712/Minority-commission-backs-Isla.html

--------

Pakistan

Four more Shias lose life in Quetta

Jun 4, 2012

* Passer-by and policeman also killed as gunmen open fire at shop, police team

* Two injured attackers escape on rickshaw

QUETTA: At least six people, including four Shias and a policeman, were killed and another policeman injured when a group of armed men attacked a welding shop on Essa Khan Road on Sunday, police said.

They said unidentified armed men, riding a motorcycle, opened fire on the shop, killing five people, including a passer-by.

"Four of the victims belong to the Shia community and it could be the case of sectarian targeted killing," police said.

"They [attackers] entered a welding shop when workers were having their lunch and killed five people," senior police officer Jahangir Shah told AFP, adding that the dead included four members of the Shia Hazara community and a passer-by.

The deceased were identified as Haji Abdul Nabi, his son Muhammad Hassan, Muhammad Tariq, Abdul Manan and Naqeebullah, the passer-by.

The attackers were escaping after killing the five people when a police patrolling team spotted the gunmen and opened fire at them. Two policemen were injured in the ensuing shootout. Sources said that two attackers were also injured but they escaped in a rickshaw.

The deceased and injured were moved to Sandeman Hospital but one of the policemen succumbed to injuries before making it to the hospital.

A heavy contingent of police and Frontier Corps (FC) reached the crime scene and cordoned off the area.

No group had claimed responsibility for the attack until filing of this report. A case had been registered against unidentified people and an investigation was underway.

Sunday's attack came as Prime Minister Yousaf Raza Gilani flew to Quetta to discuss the law and order situation in Balochistan, officials said.

Another member of the Hazara community was gunned down and another shot and injured near a bus stop on Sariab Road on Saturday

http://www.dailytimes.com.pk/default.asp?page=2012\06\04\story_4-6-2012_pg1_1

------------

Reports about killing of Kohistan women baseless: Iftikhar

Jun 4, 2012

PESHAWAR: Khyber Pakhtunkhwa Information Minister Mian Iftikhar Hussain on Sunday termed a news telecast by private news channels regarding killing of four women of Kohistan totally wrong and baseless.

The Information Minister said that he had talked to the DCO Kohistan, the DIG Hazara and Home Secretary who had termed the reports about the incident baseless.

However, he said that the DCO Kohistan had been directed to reinvestigate the reports and send an investigation team to the area to further probe the matter.

He urged the media to confirm news from the authorities concerned before releasing or telecasting them.

http://dawn.com/2012/06/03/reports-about-killing-of-kohistan-women-baseless-iftikhar/

------------

People of Balochistan are patriots: Gilani

Jun 4, 2012

QUETTA: Prime Minister Syed Yousuf Raza Gilani on Sunday said the people of Balochistan are patriotic, talented and need opportunities to tap their potential, adding that the PPP government is working on projects to create opportunities for them.

The prime minister said that he has given instructions to chief secretary Balochistan to designate 35,000 graduates of Balochistan to be given jobs by the government.

He said this while talking to a delegation of Pakistan People's Party Balochistan led by its Provincial President Mir Sadiq Umrani who called on the prime minister at Governor House in Quetta.

"35,000 jobs have been created for the youth of Balochistan besides relaxing job criteria for them," Gilani said.

He maintained that 1,500 more jobs would be given this year in the federal levies force in Balochistan, adding that the federal government would further recruit 10,000 youth in different departments and out of them 5000 would be sent abroad after requisition of required skills in their respective fields.

The prime minister said, "Balochistan is close to my heart and I want welfare and well being of the people of Balochistan."

He said that under the 18th amendment, provisional autonomy has been given to the provinces to empower them.

He said that under the 7th National Finance Commission Award (NFC), the share of Balochistan has gone upto Rs 120 billion as compared to Rs 40 billion in past.

The prime minister further said that the federal government has allocated Rs six billion in scholarships for the youth of Balochistan and created opportunities for them to get an education in the prime institutes of Pakistan.

He said Rs five billion would be given to deserving and poor families of Balochistan. Gilani also said completion of Kachhi canal would bring revolutionary change in the economy of Balochistan.

http://dawn.com/2012/06/04/people-of-balochistan-are-patriots-gilani/

------------

Pak wants visa pact inked with eye on polls

By Dipanjan Roy Chaudhury

Jun 4, 2012

AFTER failing to sign the liberalised visa agreement at last month's home secretary level talks, Pakistan wants to ink the pact during external affairs minister S. M. Krishna's visit to Islamabad in mid- July.

Pakistan reportedly wants a political authority as signatory to the agreement — enabling wider people to people contacts — rather than bureaucrats signing it. It has been learnt that the ruling Pakistan People's Party ( PPP) is keen to showcase the new visa regime as their achievement ahead of general polls in the country in early 2013.

Full report at: Mail Today

------------

Pakistani calligrapher wins award in Makkah

3 June 2012

A Pakistani calligrapher won first prize in the First International Arabic Calligraphy Competition organized in Makkah.

Mohammed Asghar Ali was awarded the prize in the final round of the competition by the Makkah Municipality on Saturday. Minister of Culture and Information Abdul Aziz Khoja was the chief guest of the ceremony which was also attended by several prominent figures, including Makkah Mayor Osama Al-Bar, Ahmad Munshi, director general of safety and general services at the municipality, Pakistan's Consul General Abdul Salik Khan and Deputy Consul General Imran Ahmad Siddiqui.

Renowned calligraphers from within the Kingdom and 36 Arab and Muslim countries participated in various rounds of the competition.

Khoja presented the award, consisting of a goldenrod and cash prize amounting to SR30,000, to Asghar Ali. The second and third prize winners — Yousuf Muhammad from Saudi Arabia, and Omar bin Ali from Tunisia — were awarded with a silver rod plus SR25,000 and a bronze rod plus SR20,000 respectively.

The competition was organized by the general department for safety and general services at the municipality.

Full report at:

http://www.arabnews.com/art-culture/pakistani-calligrapher-wins-award-makkah

------------

Pakistan Supreme Court suspends Interior Minister Rehman Malik's memebership of Senate

Jun 4, 2012

ISLAMABAD: Pakistan Supreme Court has suspended Interior Minister Rehman Malik's membership of Senate or Upper House of Parliament on grounds of dual nationality.

Malik claimed that he had forfeited his British citizenship but failed to provide sufficient documents to the Supreme Court. He has been given time till June 13th to produce the necessary paperwork before the court.

Pakistan's parliamentarians are not allowed maintain dual nationality.

Earlier, Pakistan's Supreme Court had given interior minister Rehman Malik a day to submit documents to back his claim that he had renounced his British nationality.

A three-Judge bench Chief Justice Iftikhar Chaudhry had issued the order while hearing a petition challenging the dual nationality of some members of the two Houses of Parliament.

The apex court earlier suspended the membership of parliament of Farahnaz Ispahani, the media advisor to President Asif Ali Zardari, for holding US citizenship.

During the hearing, the Supreme Court rejected documents submitted by Malik and said he had only a day to prove he had renounced his British citizenship.

http://timesofindia.indiatimes.com/world/pakistan/Pakistan-Supreme-Court-suspends-Interior-Minister-Rehman-Maliks-memebership-of-Senate/articleshow/13816246.cms

------------

At least four more gunned down in Karachi

Jun 4, 2012

KARACHI: Despite its claims, the government appears unable to control the menace of target killings in Karachi as four more people were gunned down in the metropolis on Monday, DawnNews reported.

Unidentified armed assailants opened fire on two men in the city's Mithadar area, leaving one dead and the other severely injured. Both men were reported to be workers for a political party.

In another incident, an unidentified man seemingly in his early forties was shot dead by unknown gunmen near Jheel Park in Bahadurabad area. His body was shifted to Jinnah Postgraduate Medical Center (JPMC) for medico legal formalities.

Meanwhile, two men were killed after unidentified armed men riding on motorcycles opened fire outside their home in Azim Plaza area, near Shoe Market. Another man, known to be a worker for a political party, was also wounded in the attack. The bodies were shifted to Abbasi Shaheed Hospital.

http://dawn.com/2012/06/04/at-least-four-more-gunned-down-in-karachi/

------------

16 dead in Pakistan drone attack

Jun 4, 2012

ISLAMABAD: Sixteen people died in a US drone attack on early Monday in Pakistan.

The attack took place around 5.00am. A militant hideout and a vehicle carrying militants in Mir Ali area of North Waziristan were targeted.

The latest attack was the third of its kind in the last three days, Xinhua quoted the Urdu channel Dawn TV as saying.

http://timesofindia.indiatimes.com/world/pakistan/16-dead-in-Pakistan-drone-attack/articleshow/13809725.cms

------------

US drone strike kills 15 militants in Pakistan

Jun 4, 2012

MIRANSHAH: A US drone strike targeting a militant compound in Pakistan's northwestern tribal area killed 15 insurgents in a pre-dawn attack on Monday, security officials said.

Two missiles were fired on the compound in Mir Ali, 25 kilometres (15 miles) east of Miranshah, the capital of North Waziristan, near the Afghan border, in an area considered a hive of Taliban and al-Qaida activity.

The attack was the eighth drone strike in Pakistan since a NATO conference on Afghanistan in Chicago last month.

"Fifteen militants were killed in a dawn strike on a compound. The bodies of those killed were unable to be identified," a security official in Miranshah said.

He said there were reports that some foreigners had been killed but these were unable to be confirmed.

A security official in Peshawar confirmed the attack and said 15 militants were killed.

"We have received reports that 15 militants have been killed in a drone strike but at this moment we don't know about their nationalities," the official said.

"We are also unclear about the number of the militants who were present in the compound at the time of attack."

The latest attack came amid an uptick in drone strikes. An attack on Sunday killed at least five insurgents, including a commander, near Wana -- the main town in South Waziristan, security officials said.

Full report at:

http://timesofindia.indiatimes.com/world/pakistan/US-drone-strike-kills-15-militants-in-Pakistan-Officials/articleshow/13802122.cms

------------

Fearing death, Pak doctor who helped CIA refuses to eat prison meals

Jun 3, 2012

ISLAMABAD: Shakeel Afridi, the Pakistani doctor who helped the CIA track down Osama bin Laden in Abbottabad, has refused to eat meals provided by the jail authorities in Peshawar fearing he may be poisoned.

Sources told Geo News, Afridi has refused to eat prison food, and that on his demand, prison authorities have provided him with essential items and cooking utensils so that he could prepare his own food.

Afridi was charged with treason for helping the US track down and kill bin Laden. He has been jailed for 30 years.

He was found guilty of carrying out a fake vaccination campaign in Abbottabad in order to get DNA samples of bin Laden. Afridi was also fined Rs 320,000(around $3,400). If he failed to pay, he could face another three years in jail.

US commandos killed bin Laden in a raid on his hideout at Abbottabad near Rawalpindi on May 2 last year.

The doctor was arrested 20 days later while trying to escape to Afghanistan.

Khyber Pakhtunkhwa chief minister Amir Hyder Khan has urged the federal government to shift Afridi from Peshawar to any other place in the country citing threat to the doctor's life from terrorists imprisoned in the central jail of Peshawar, Online news agency reported.

http://timesofindia.indiatimes.com/world/pakistan/Fearing-death-Pak-doctor-who-helped-CIA-refuses-to-eat-prison-meals/articleshow/13770762.cms

------------

Imran demands audit of armed forces budget allocation

Jun 04 2012

Islamabad : Opposition politician Imran Khan called for the audit of the budgetary allocations for Pakistan's armed forces to ensure the effective use of the country's resources.

The former cricketer, who heads the Pakistan Tehrik-e- Insaf party, further said the discretionary funds of the President, Prime Minister and Chief Ministers too should be audited.

Addressing a news conference on the budget for fiscal 2012-13, he criticised the government for allocating large amounts to the armed forces. The funds allocated for the military should be audited, he said.

The budget for 2012-13 amounted to a "fraud" with people grappling with a steep rise in prices and inflation, he said.

Pakistan has increased the allocation for defence in its budget for fiscal 2012-13 to Rs 545 billion (about USD 5.82 billion), marking an increase of 10 per cent over the outlay of Rs 495 billion for the current fiscal.

Khan called for measures to ensure greater accountability in the use of government funds.

"It is important to make the National Accountability Bureau a sovereign institution to end corruption, which has reached an all-time high," he said.

Corruption in state-run enterprises amounted to billions of rupees and this problem had affected the Pakistan Steel Mills, Pakistan International Airlines and Pakistan Railways, he alleged.

http://www.indianexpress.com/story-print/957627/

------------

Can bridge the gap between Pak and US: Bilawal

Jun 4, 2012

NEW YORK: Pakistan People's Party Chairman Bilawal Bhutto Zardari says he can bridge the gap between Pakistan and the United States and help defuse the current Islamabad-Washington tensions.

In an interview with Newsweek, Bilawal echoed Pakistan's position on the various irritants that have strained relations between the US and Pakistan recent months.

He defended the handling of the case of Dr Shakil Afridi, who helped CIA track down Osama bin Laden, pointing out that cooperating with foreign-intelligence services, even of a friendly government, is illegal in every country, and noting, We restored an independent judiciary in Pakistan after a long struggle, and the first democratically elected government of Pakistan will observe the rule of law.

Talking about his mother, Shaheed Benazir Bhutto's assassination, he said, I grew up overnight on that day, December 27, 2007.

Correspondent Eleanor Clift, who interviewed the PPP chairman during his recent visit to the United States, wrote in her dispatch, "In a country where 60 per cent of the population is under age 30, the 23-year-old Bilawal sees himself as the modern face of a young Pakistan.

He is working to modernise the party through social media and building his political career. He was in Washington recently, where many who knew his mother are excited to see him take up the mantle, even as they worry about his safety. It's a big responsibility, he readily concedes, but it's not a family business, its a way of life, its an ideology, its a vision for Pakistan.

Full report at:

http://dawn.com/2012/06/04/bilawal-believes-he-can-help-defuse-us-pakistan-tensions/

------------

Pak demands $2,000 transit fee for each Nato tanker

Jun 4, 2012

Lahore: Pakistan has reportedly demanded $1,800 to $2,000 as the fee for every Nato container truck and tanker during negotiations with the US for reopening supply routes for foreign troops in Afghanistan.

Earlier, the US had refused to accept Pakistan's demand of $5000 a truck. Since then, negotiations have been underway and Pakistan has now proposed a fee of between $1,800 and $2,000.

"Once the deal is finalised, it will end the standoff between the US and Pakistan over the Nato supply routes, which started in November over the killing of 24 Pakistani soldiers in a Nato air strike on Salala check post," a Pakistani government official told PTI.

He said Pakistan could no longer bear the US pressure for reopening the Nato routes as the country's financial interests were attached to the issue.

On the other hand, the Defa-e-Pakistan Council, a grouping of over 40 hardline and extremist groups cobbled together by Jamaat-ud-Dawah chief Hafiz Mohammad Saeed, has warned that it would organise a "long march" if the federal government reopens the supply routes that were closed after the Nato air strike.

"We have also learnt that the Pakistani government has almost agreed to reopen the Nato routes by charging $2,000 from the US for each truck," said Jamaat-e-Islami chief Munawar Hassan, who is part of the DPC.

He said Pakistan was facing "extreme pressure" from the US in this regard.

"We think the government cannot sustain the American pressure and it will surely reopen the Nato supply routes in the near future," he said.

http://www.firstpost.com/world/pak-demands-2000-transit-fee-for-each-nato-tanker-331424.html

------------

KARACHI: Oxford University Press launches event 'Dosti Kitabon Sey'

By Ahtesham Azhar

Jun 4, 2012

KARACHI: Oxford University Press (OUP) recently launched an event 'Dosti Kitabon Sey', a programme for promoting reading habit and creating friendship of books with children, at Pak Tower.

The event was especially structured to introduce children to joys of books and reading through fun-filled sessions of story-telling, book reading, story-building games, singing songs with stories, puppet shows and many more of this kind. The aim of the event was to make kids summer vacation useful.

The event activities will be conducted by the television personality Khaled Anam owing to this programme will run during the summer holidays of children. It will start from June 8 and will conclude on July 14 at OUP book shops of Pak-Towers and Khalid bin Waleed Road.

A large number of celebrities from the world of television and fashion, along with their children, were present at lunching event. It was an exclusive programme for children, where kids came on stage and presented songs, poems and rhyme. Kids sang their selected item very beautifully, some of them also provided chance to laugh for audience but their innocent approach make audience to express love on them.

Full report at:

http://www.dailytimes.com.pk/default.asp?page=2012\06\04\story_4-6-2012_pg7_16

--------

South Asia

Buddhist Vigilantes Kill 9 Muslims in Myanmar Bus Attack

Jun 4, 2012

By REUTERSYANGON (Reuters) - Buddhist vigilantes in western Myanmar attacked a bus and killed nine Muslims, police said on Monday, the deadliest communal violence in the region since a reformist government took power a year ago.

The bus was besieged near Taunggoke town in the western state of Rakhine on Sunday evening by a group who blamed some of its passengers for the murder of a Buddhist woman a week ago, said residents and politicians. One of those killed was travelling in a separate car.

Rakhine is home to Myanmar's largest concentration of Muslims, but their presence is often resented by the Buddhist majority. The resentment is particularly sharp for Rohingya Muslims, whose roots date back to the nineteenth century when they were brought to the country as laborers by colonial power Britain.

Ko Kyaw Lay, a Muslim human rights activist in the region who belongs to an opposition party, said none of those killed were Rohingyas.

Police could not immediately confirm details of the violence.

"An investigation is underway but I can't give you any further details," said a police official who requested anonymity.

In a separate incident on Sunday in Sittwe, the Rakhine capital, 10 people were shot and wounded when riot police tried to break up a protest, witnesses said. They said the rally by about 200 people was unrelated to the attack on the bus.

Protesters threw stones at police and a 13-year-old novice monk was among those wounded, witnesses said.

Myanmar is one of Southeast Asia's most ethnically diverse countries, where sectarian and ethnic tension persists despite a new political climate and broad reforms by a civilian-led government that says it has made peace and national unity a priority since it replaced a military junta 15 months ago.

In the case of the bus attack, Taunggoke resident Kyaw Min said the Buddhists "were angered by the authorities' handling" of an attack on a woman who people in the area said was raped by several men and then killed.

Just before Sunday's attack, leaflets bearing a photo of the woman and describing the rape were distributed in the area.

"ATTACK ON PILGRIMS"

Several residents, who declined to be identified, said the Muslims on the bus were not from the area and were on a visit to Rakhine state. They suggested those killed may not have been the perpetrators of the reported rape and murder.

In a joint statement, eight overseas-based Rohingya rights groups condemned the attack on "Muslim pilgrims", which they said came after months of anti-Rohingya propaganda stirred up by "extremists and xenophobes".

A spokesman for the coalition, Tun Khin, said that although those killed were not ethnic Rohingyas, the groups were concerned about the plight of Muslims in Myanmar. They called on the government to treat Muslims fairly and tackle "Rakhine terrorism".

Residents were also on edge after the Sittwe demonstration. Shopkeeper Thein Kyaw said the protest erupted outside a police station after hired thugs attacked and detained business operators who refused to pay over-inflated taxes.

Demonstrations were extremely rare under Myanmar's former military rulers but are becoming more frequent as the public voices discontent over issues such as land ownership and chronic power shortages, which led to peaceful marches by hundreds of people in several towns and cities last month.

Legalization of public protests is among reforms implemented by President Thein Sein, a former junta general.

But the speedy moves to liberalize are a test of the security forces' tolerance of dissent in the former Burma. The changing political landscape has also seen Internet and media censorship significantly reduced.

Hla Saw, secretary general of the Rakhine Nationalities Development Party, blamed the state government for "mismanagement" of the tax issue and said his party was due to meet state officials to try to resolve the conflict.

(Additional reporting by Andrew R. C. Marshall in Bangkok; Writing by Martin Petty; Editing by Raju Gopalakrishnan and Robert Birsel)

http://www.nytimes.com/reuters/2012/06/04/world/asia/04reuters-myanmar-violence.html?ref=world&gwh=E6D26BC3818B41E35D0F270708D7C9F8

------------

Bangladesh's opposition leader charged over 1971 war

Jun 4, 2012

DHAKA: A Bangladeshi court on Monday charged a fifth member of the country's largest Islamic party with alleged atrocities including genocide during the nation's 1971 independence war against Pakistan.

Mohammad Kamaruzzaman, 60, the third highest ranked leader of the opposition Jamaat-i-Islami party, was indicted on several charges and could face the death penalty if convicted, a state prosecutor said.

"He was a principal organiser of the pro-Pakistan force called Al Badr in the (northern) Mymensingh region," Saiful Islam told AFP.

"It carried out murder and genocide in Mymensingh. Later it was spread to all over the country," he said, adding the judge set July 2 for the start of the trial.

Bangladesh's International Crimes Tribunal (ICT), created in 2010, has been widely criticised as being a political tool for the ruling Awami League government to target its opponents.

It is not endorsed by the United Nations and the Human Rights Watch group has said its procedures fall short of international judicial standards.

The latest indictment brought the number of opposition figures to have been charged with alleged wartime atrocities to six, including five from Jamaat and one from the main opposition Bangladesh Nationalist Party (BNP).

Both Jamaat and BNP have dismissed the court as a "show trial".

Kamaruzzaman pleaded not guilty, saying he was only a college student in 1971.

Bangladesh was called East Pakistan from partition of the subcontinent in 1947 until its bloody fight for independence in 1971.

http://dawn.com/2012/06/04/bangladeshs-opposition-leader-charged-over-1971-war/

------------

Zawahiri: Osama spent his fortune on jihad

June 03, 2012

The late founder of al Qaeda, Osama bin Laden, spent his fortune on financing "holy war" including the September 11 US attacks in 2001, said current al Qaeda chief Ayman al-Zawahiri in an Internet video. "The rich sheikh Osama... has spent all his money on jihad," said Zawahiri, Bin

Laden's number two who took charge of the jihadist group after the world's most wanted man was killed in a US raid on a Pakistan hideout in May last year.

Zawahiri's message, posted on Islamist websites, was introduced as the second part of his memoirs on the life of Bin Laden.

"He spent generously on jihad, especially on financing the September 11 attacks in 2001" on the United States and the "attacks against the US embassies in Nairobi and Dar es Salaam" in 1998, Zawahiri said.

However, Bin Laden's personal life was "austere" and he was "very stingy in spending on anything other than jihad," Zawahiri said, stressing that the Saudi-born leader was fiercely against charity work "at the expense of jihad."

http://www.hindustantimes.com/world-news/RestOfAsia/Zawahiri-Osama-spent-his-fortune-on-jihad/Article1-865369.aspx

------------

Intrigue in Karzai Family as an Afghan Era Closes

By JAMES RISEN

Jun 4, 2012

WASHINGTON — With the end in sight for Hamid Karzai's days in office as Afghanistan's president, members of his family are trying to protect their status, weighing how to hold on to power while secretly fighting among themselves for control of the fortune they have amassed in the last decade.

One brother, Qayum Karzai, is mulling a run for the presidency when his brother steps down in 2014. Other brothers have been battling over the crown jewel in the family empire — the largest private residential development in Afghanistan. The conflict over the project, known as Aino Mena, has provoked accusations of theft and extortion, even reports of an assassination plot.

"It's family," Qayum Karzai said. "They get upset, and over time they get over it. I hope they get over it."

Full report at:

http://www.nytimes.com/2012/06/04/world/asia/karzai-family-moves-to-protect-its-privilege.html?ref=world&gwh=6F35960E857D20BAEBCE0DCFE6D573D8

------------

China steps up role in Afghanistan as Western pullout nears

Jun 04 2012

Kabul : China and Afghanistan will announce a plan in the coming days to deepen their ties, Afghan officials say, the strongest signal yet that Beijing wants a role beyond economic partnership as Western forces prepare to leave the country.

Chinese President Hu Jintao and his Afghan counterpart Hamid Karzai will hold talks on the sidelines of the Shanghai Cooperation Organisation summit in Beijing this week, where they will lay out a plan governing future ties, including security cooperation. Afghanistan has signed a series of strategic partnership agreements including with the US, India and Britain in recent months.

Details of an agreement will be fleshed out later, Janan Mosazai, a spokesman for the Afghan foreign ministry, said. China has signalled it will not contribute to a multilateral fund to sustain the Afghan national security forces — estimated to cost $4.1 billion per year after 2014 — but it could directly train Afghan soldiers.

http://www.indianexpress.com/story-print/957511/

------------

British soldier killed in Afghanistan

Jun 4, 2012

LONDON: A British soldier has been killed by small arms fire while on patrol in Afghanistan, the defence ministry said on Sunday.

The soldier, from 3rd Battalion, The Yorkshire Regiment, was working in the south of Nahr-e Saraj district in Helmand Province when he came under attack.

His next of kin have been informed.

Spokesman for British Forces Helmand, Lieutenant Colonel John Kerner, said the soldier's death "will be felt by everyone across Task Force Helmand and our thoughts are with his family and friends at this difficult time."

The soldier is the 417th British serviceperson to die since the military mission in Afghanistan started in 2001.

Britain has some 9,500 troops in Afghanistan, mainly based in Helmand where they are battling a Taliban insurgency. Britain intends to pull out all its combat troops by 2015.

http://dawn.com/2012/06/04/british-soldier-killed-in-afghanistan/

---------

Mideast Asia

10 al-Qaida fighters, soldier killed in south Yemen clashes

Jun 3, 2012

ADEN: Clashes between the army and al-Qaida militants for the control of Yemen's southern province of Abyan have killed 10 jihadists and a soldier over the weekend, local and military sources said today.

Four militants were killed in fighting early today when the jihadists using machineguns clashed with the army in the southern district of Zinjibar, the capital of Abyan, a military official said.

The official from the 25th Mechanised Brigade fighting in the city had told AFP earlier that two other jihadists were killed late yesterday in Zinjibar's southern district, while an al-Qaida sniper had shot dead a soldier there.

He said that "the army is controlling most of Zinjibar's outskirts", referring to the northern, eastern, and southern areas. "But we have not yet taken over central Zinjibar," he said.

He said the army is still trying to control Zinjibar's remaining northwestern entrances to cut it off from Jaar, to its north, and Shaqra, 35 kilometres to its east. Both are under the control of militants since June 2011.

Today, another military official on the ground said that troops and militiamen fighting alongside the army from the town of Loder have advanced towards Shaqra to "tighten the noose around al-Qaida militants from all sides."

Yemeni forces launched an all-out offensive on May 12 aimed at reclaiming Zinjibar and other localities in Abyan lost to al-Qaida during the past year.

Since the assault began, at least 387 people have been killed, according to an AFP tally compiled from official statements. They comprised 285 al-Qaida fighters, 66 military personnel, 18 local militiamen and 18 civilians.

http://timesofindia.indiatimes.com/world/middle-east/10-al-Qaida-fighters-soldier-killed-in-south-Yemen-clashes/articleshow/13784591.cms

------------

Gaza Strip: Israeli airstrikes injure 7 Palestinians, including an infant

Jun 03, 2012

Israeli warplanes carried out a series of airstrikes on three different areas in the Gaza Strip overnight Saturday, injuring seven Palestinians.

According to security sources in Gaza, Israeli warplanes targeted a group of Palestinians in al-Nuseirat, a refugee camp south of Gaza city, but the missile hit a nearby house, injuring seven family members, including three children and an infant.

In the early hours of the morning, the Palestinian also reported of a strike in the northern Gaza Strip town of Beit Lahiya. A Palestinian medical source said one person was injured.

Witnesses said Israeli airstrikes targeted a poultry farm, agricultural land and empty lots across the Gaza Strip.

Full report at:

http://english.alarabiya.net/articles/2012/06/03/218279.html

------------

African migrants targeted in Israeli arson attack

4 June 2012

JERUSALEM: Israeli arsonists set fire on Monday to an apartment housing Eritrean migrants, spray-painting "get out of the neighborhood" over the entrance in the latest flare-up of violence against African border-jumpers.

"Two people were lightly injured from smoke inhalation and were taken to hospital for treatment," police spokesman Micky Rosenfeld said, calling the blaze in a Jewish neighborhood of Jerusalem deliberate.

"A special investigation team was set up and police are searching for suspects," he added.

Fleeing poverty, fighting and authoritarian rule, some 60,000 Africans have crossed illegally into Israel through the relatively porous desert border with Egypt in recent years.

Israel says most come seeking work rather than refuge, but this has been challenged by UN humanitarian agencies and civil rights groups, making deportation legally problematic.

The influx has jarred the Jewish state, with its already ethnically fraught citizen population of 7.8 million. Some Israelis warn of a gathering demographic and economic crisis while others say a country born after the Holocaust has a special responsibility to offer foreigners sanctuary.

Full report at:

http://www.arabnews.com/african-migrants-targeted-israeli-arson-attack

------------

Putin to meet Iran's Ahmadinejad China: Kremlin

un 04 2012

Moscow : Russian President Vladimir Putin will meet his Iranian counterpart Mahmoud Ahmadinejad on the sidelines of a summit in Beijing next week as tensions rise over Tehran's nuclear drive, a Kremlin official said.

"Meeting Ahmadinejad will let Putin personally feel the tension around the Iranian issue and how it is perceived in Tehran," Kremlin foreign policy aide Yury Ushakov told reporters last week in comments that were embargoed for release until yesterday.

Putin and Ahmadinejad agreed to meet over the phone and the initiative came "from both sides," Ushakov said.

The meeting will come as Russia prepares to host the latest round of talks on June 18 and 19 between world powers and Iranian negotiators in a bid to find a diplomatic solution to the standoff over Iran's nuclear programme.

The Moscow talks will follow a meeting last month in Baghdad where the six world powers - the United States, Britain, France, China, Russia and Germany - confronted Tehran over its intention to enrich uranium despite fears it was building a nuclear bomb.

The talks achieved little in two days of intense discussions besides setting up the next meeting in Moscow.

Full report at:

http://www.indianexpress.com/story-print/957624/

----------

Arab World

Kuwaiti gets 10 years for Twitter blasphemy

June 04, 2012

Kuwait: A Kuwaiti man was sentenced to 10 years in prison on Monday after being convicted of endangering state security by insulting the Prophet Mohammad and the Sunni Muslim rulers of Saudi Arabia and Bahrain on social media.

Shi'ite Muslim Hamad al-Naqi pleaded innocent at the start of the trial last month, saying he did not post the messages and that his Twitter account had been hacked.

The written verdict, delivered by Judge Hisham Abdullah, found Naqi guilty of all charges, a court secretary told Reuters. The sentence was the maximum that 26-year-old Naqi could have received, his lawyer Khaled al-Shatti said.

The judge found him guilty of insulting the Prophet, the Prophet's wife and companions, mocking Islam, provoking sectarian tensions, insulting the rulers of Saudi Arabia and Bahrain and misusing his mobile phone to spread the comments.

"The prison sentence is long but we have the chance to appeal," Shatti said. Under Kuwaiti law, the defence can file an appeal within 20 days of the verdict.

The civil plaintiff arguing the case against Naqi, as well as some Kuwaiti politicians, had called for Naqi to be put to death in a high-profile and divisive case that has stoked sectarian tensions in the Gulf state.

Naqi did not appear in court on Monday. He was in the central prison where he has been held since his arrest in March, the court secretary said. He appeared in previous sessions in a wooden and metal cage, guarded by armed guards in black balaclavas.

Shatti had argued that even if his client had written the remarks, he would be guilty of a "crime of opinion", not of threatening national security. He told the court last week that Naqi was being used as a political tool.

The civil plaintiff, Dowaem al-Mowazry, has argued that Naqi must be made an example of, which was why the death penalty was appropriate.

Kuwait's parliament, where opposition Islamists have grown in influence, endorsed a legal amendment last month that would make insulting God and the Prophet Mohammad by Muslims punishable by death instead of the current maximum penalty of 10 years in jail.

Any change in the law has to be approved by Kuwait's ruler, Sheikh Sabah al-Ahmad al-Sabah, who can also pardon people convicted of crimes. The government has so far rejected the push to bring in the death penalty, according to Kuwaiti media.

http://www.ndtv.com/article/world/kuwaiti-gets-10-years-for-twitter-blasphemy-222370

------------

Masjid al-Haram to host 10 million worshippers after largest expansion

Jun 4, 2012

There have been many projects to expand the capacity of the Grand Mosque, but the latest one will be the largest.

(Ahlul Bayt News Agency) - The Masjid al-Haram (Grand Mosque) in Mecca, where millions of Muslims from around the world convene every year for the annual hajj pilgrimage, will be able to host around 10 million worshippers when the ongoing expansion project, the largest in the mosque's history, is completed.

There have been many projects to expand the capacity of the Grand Mosque, but the latest one will be the largest. It will increase the size of the mosque to 500,000 square meters, double its current size.

The mosque was first expanded by the Saudis in 1954, increasing its capacity to 300,000 people. The second expansion project took place during the reign of King Fahd bin Abdul Aziz, which increased the capacity to 630,000 people. The latest project is sponsored by King Abdullah Bin Abdul Aziz.

Currently, 52,000 Muslims can circumambulate the Kaaba in one hour. This figure is estimated to increase to 130,000 once the expansion project is complete.

The current project is being carried out in two stages. The first, which began in 2009, involved the demolition of 2,350 hotels, offices and other buildings around the mosque, with another 1,900 buildings set to be demolished soon.

The Saudi government is reportedly paying as high as 500,000 Saudi riyals (around $133,000) per square meter to the owners of the buildings close to the mosque in return for the expropriation. This brings the total figure to around $100 billion.

During the second stage, which is currently being carried out, the prayer area will be expanded.

Hotels will be built in the Jabal Omar region near the mosque to provide accommodation for 200,000 pilgrims. There are also ongoing efforts to ease transportation in Mecca, all of which have turned the city into a giant construction site.

To minimize the risk of overcrowding and to lessen congestion on the roads, the Saudi authorities began operating a Chinese-built train in 2010 that stops at hajj sites. Once fully functional, the railway is expected to reduce congestion caused by buses and cars during the hajj. It will also carry pilgrims performing their umrah, or lesser pilgrimage, throughout the year. Once completed, the Saudis estimate that 53,000 buses will disappear from the city's crowded roads, promising a safer and more comfortable pilgrimage.

Currently, about 3 million pilgrims travel to Mecca every year for the annual hajj. It is estimated that the city will be able to host 10 million pilgrims once the ongoing projects are completed.

http://abna.ir/data.asp?lang=3&Id=319758

------------

RIYADH: Shoura Council insists citizens and residents equal before law

3 June 2012

The Shoura Council maintained yesterday that the rights of citizens and residents are equal before the law.

The council members expressed their opinion unanimously when discussing a report presented by its Islamic affairs committee on the rules of the Office of the Ombudsman with regard to cases involving the rights of the people.

The house strongly felt that a clause in the rules, indicating the right to litigation is guaranteed equally to citizens and residents in the Kingdom, should be retained to ensure equality.

The council also approved an amendment to the 13th article of the Board of Grievances system.

The 41st ordinary session of the Shoura Council was chaired by its President Dr. Abdullah Al-Asheikh.

Secretary General of the Shoura Council Dr. Muhammed Al-Amro said the council discussed the annual report of the Communications and Information Technology Commission (CITC) on the establishment of the Universal Service Fund (USF) and the necessary funds needed for its smooth functioning. The house suggested the Ministry of Finance should give necessary funds to the USF.

In recognition of the importance of technology to the Kingdom's competitiveness, the CITC is currently implementing the USF to provide voice and Internet coverage to the whole of the country. The fund's aim is to provide 100 percent household coverage by 2015. Unlike similar funds in other countries, which collect a tariff from telecom operators to subsidize expansion, the Saudi Arabian fund will receive substantial government funding. By ensuring universal access to these technologies, the Kingdom will ensure businesses in all regions benefit from the increased productivity they provide. The fund is expected to improve the nation's technological readiness, with cascading effects on competitiveness.

Then the house also approved a draft agreement between the Kingdom and Djibouti to develop cooperation in trade development, investment, encourage joint investments between businessmen in both countries, and facilitate cooperation in the areas of youth, sports, scientific and technical research.

Listening to various opinions expressed in the house, Al-Amro said discussions on the annual report of the Department of Zakat and Income for the fiscal year 1431/1432 AH was postponed to a later date.

http://www.arabnews.com/shoura-council-insists-citizens-and-residents-equal-law

---------

German Embassy eases visa process for Saudis

3 June 2012

The German Embassy in Riyadh said it has issued 20,000 visas during the first five months of the year, constituting a nearly 100 percent increase in visas issued compared to the same period last year as a result of the implementation of procedures by the embassy to ease the visa process for Saudi citizens.

"It is our aim to further broaden people-to-people contacts between our two countries, and I think we are on the right track," Germany's Ambassador to Saudi Arabia, Dieter W. Hatter said.

Beginning in July, the German Consulate in Jeddah will be responsible for processing visa applications in the Western region with the embassy further considering opening another Visa Application Center in Alkhobar to serve the Eastern Province.

"We have streamlined and expedited our procedures substantially and are granting much more longterm multiple entry visas to Saudi citizens to travel to Germany and are determined to continually improve our services to Saudi citizens," Hatter explained.

Besides the tourism industry, trade relations between the two countries have drastically improved with bilateral trade amounting to SR 37.5 billion ($ 10 billion) in 2011 and additional increases during the first-quarter of 2012.

Since January, approximately 12 private sector delegations from Germany have visited the Kingdom. In addition, Saudi Arabia participated for the first time with a pavilion at the largest international fair in Europe, the Hanover Fair.

Lufthansa, the German national carrier has 24 flights a week from Riyadh, Jeddah, and Dammam increasing its transport capacity to the Kingdom considerably in addition to flights also being facilitated by Saudi Arabian Airlines.

http://www.arabnews.com/german-embassy-eases-visa-process-saudis

------------

Car Bomb in Baghdad Kills at Least 18

Jun 4, 2012

BAGHDAD (Reuters) - A powerful car bomb exploded outside a Shi'ite Muslim administration office in central Baghdad on Monday, killing at least 18 people and wounding around 60 more, just days after six coordinated blasts rocked the Iraqi capital.

The attack on a Shi'ite-linked office comes at a sensitive time, with the country's fractious Shi'ite, Sunni and Kurdish political blocs wrangling over a crisis that threatens to unravel their delicate power-sharing agreement.

Monday's bomb targeted the Shi'ite Endowment - a government-run body that manages Shi'ite religious and cultural sites - leaving dead and wounded scattered along a main street nearby and damaging its headquarters, police said.

"It was a powerful explosion, dust and smoke covered the area. At first I couldn't see anything, but then I heard screaming women and children," said policeman Ahmed Hassan, who was at a nearby police station when the blast went off.

"We rushed with other police to help ... the wounded were scattered all around, and there were body parts on the main street," he said.

Full report at:

http://www.nytimes.com/reuters/2012/06/04/world/middleeast/04reuters-iraq-violence.html?ref=global-home

------------

80 Syrian soldiers killed over weekend in clashes with rebels: activists

Jun 4, 2012

(Reuters) - Syrian rebels killed at least 80 government soldiers over the weekend in intensified attacks on army checkpoints and clashes with forces loyal to President Bashar al-Assad, a pro-opposition rights group said on Monday.

The British-based Syrian Observatory for Human Rights said rebels had told it that units from the capital Damascus to the opposition stronghold province of Idlib had destroyed tanks and killed more than 100 soldiers. It was able to confirm the names of 80 through local doctors.

http://www.reuters.com/article/2012/06/04/us-syria-crisis-violence-idUSBRE8530BW20120604

------------

10,000 protesters in Egypt's Tahrir Square want nothing less than ex- dictator's death

Jun 4, 2012

Mubarak' 10,000 protesters in Egypt's Tahrir Square want nothing less than ex- dictator's death

FORMER President Hosni Mubarak has received a life sentence for failing to stop the killing of protesters during Egypt's uprising.

But he and his sons have been cleared of corruption charges, setting off protests for greater accountability for 30 years of abuses under the old regime.

By nightfall on Saturday, a large crowd of up to 10,000 people was back in Cairo's Tahrir Square, the birthplace of the uprising, to vent anger over the acquittals. Similar protests went on in the Mediterranean port city of Alexandria and Suez on the Red Sea.

" Justice was not served," said Ramadan Ahmed, whose son was killed on January 28, the bloodiest day of last year's uprising.

" This is a sham," he said outside the courthouse.

Protesters chanted: " A farce, a farce, this trial is a farce" and " The people want execution of the murderer." The case against Mubarak, his sons, and top aides was very limited in scope, focussing only on the uprising's first few days and two narrow corruption cases. It was never going to provide a full accountability of wrongdoing under Mubarak's three decades of authoritarian rule enforced by a brutal police force and a coterie of businessmen linked to the regime who amassed wealth while nearly half of Egypt's estimated 85 million people lived in poverty.

Full report at: Mail Today

------------

Mubarak issued prison uniform, has mug shot taken

Jun 04 2012

Cairo : Egypt's ex-dictator Hosni Mubarak was issued regulation blue prison uniform today a day after being sentenced to life and taken to a jail that once housed his opponents, official media reported.

The state news agency MENA reported that guards in the Cairo Tora prison took his official jail photograph and supplied him with his prisoner number.

Prison authorities turned down his request to continue receiving treatment from doctors at a military hospital where he was detained while on trial for involvement in the killings of protesters during last year's uprising.

The 84-year-old, who reportedly has a heart condition, is being kept in the prison's medical wing.

Security officials and state television had reported yesterday that Mubarak suffered a "health crisis" on arrival by helicopter at the prison after sentencing, and that he was revived with oxygen.

The former strongman broke down in tears and initially refused to leave the helicopter at the facility that once housed opponents of his regime, many of whom were freed after the uprising that toppled him in February 2011.

http://www.indianexpress.com/story-print/957618/

------------

Hosni Mubarak refuses food, medicine in prison

Jun 4, 2012

CAIRO: Former Egyptian president Hosni Mubarak has declined food and medicine since being taken to a prison after a court sentenced him to life behind bars for his role in the death of protestors last year.

In Cairo's Tora prison, Mubarak's mood has been bad "to the point of not even responding to those who greet him", said the el-Fagr newspaper.

Ever since the trial began in August, the 84-year-old Mubarak was detained in the International Medical Center, a facility run by the military near Cairo.

Mubarak and his former security chief Habib al-Adly were both convicted for the killings of around 900 protestors. They received life sentences.

Once the helicopter transporting Mubarak arrived at Tora prison, the ousted leader refused to leave the aircraft.

Security officials said he "suffered from a surprise health crisis" before they finally convinced him to go into the prison.

Mubarak was president for almost 30 years. He stepped down in February 2011 amid mass nationwide protests.

http://timesofindia.indiatimes.com/world/middle-east/Hosni-Mubarak-refuses-food-medicine-in-prison/articleshow/13819778.cms

----------

Africa

New Islamist group emerges in Nigeria, claims 'different' understanding of Jihad

03 June 2012

By AL ARABIYA

A new Islamic group in Nigeria has pledged to defend the interests of Muslims in Africa, claiming a different understanding of Jihad and vowing to avenge the killing of Muslims, the All Africa news website reported on Sunday.

The group, named Jama'atu Ansarul Musilimina fi Biladin Sudan, (Supporters of Islam in the Land of Sudan) has said in a recent video posted on the internet that does not target non-Muslims except "in self-defence or if they attack Muslims like the cases we have in Jos." It was referring to violence in the restive central Nigerian city.

Headed by a man that goes by the pseudonym Abu Usamatul Ansar, the new group stated that their understanding of Jihad in Islam is different from that of any other group, the website reported.

In the video, which was originally made in Arabic and translated into English, Ansar said that his group considers anybody that accepts the Muslim belief of the oneness of God and acceptance of Muhammad as God's prophet "must not be killed unless he/she has committed an act that is punishable by death as stated in the holy Quran," according to the report.

"Islam forbids killing of innocent people including non-Muslims. This is our belief and we stand for it," Ansar said.

Ansar said the group will not target or kill any security personnel in the name of Jihad but they will protect the interest of Muslims and Islam in Africa. In the context of holy war, Jihad refers to the use of violence against individuals or governments deemed to be enemies of Islam. The term is increasingly attributed to extremist Islamic groups.

Ansar's group expects the Nigerian government to allow them to freely practice their religion and to always serve justice to the people, the report stated.

Ansar said attacks on Muslims in Jos in the aftermath of the Nigerian presidential election violence in April last year were unacceptable to the group.

In March, at least 10 people were killed after a Catholic church was targeted by suicide car bombers in Jos. No group claimed responsibility for the bombing, although Islamist militant group Boko Haram said it was behind a similar attack on a church last month.

Ansar said the "rampant massacre of Muslims in Nigeria will no longer be tolerated and that they will never attack any religion or government institution that didn't attack them and their religion," the report stated.

Boko Haram, which says it is fighting to reinstate an ancient Islamic caliphate in northern Nigeria that would impose stricter Sharia (Islamic) law, has been blamed for hundreds of killings in bomb or gun attacks over the past two years.

Such attacks on Christians seem aimed at igniting sectarian strife in a country of 160 million split about evenly between Muslims and Christians, according to BBC figures.

In response to such sectarian strife, Ansar emphasized that the Prophet Muhammad had lived with non-Muslims and even Jews but on the condition that they would not do anything to harm them.

But Ansar also said that his new group will attack any group or religion that attacks Islam and Muslims, All Africa reported.

(Written by Eman El-Shenawi)

http://english.alarabiya.net/articles/2012/06/03/218371.html

------------

Nigeria plane crash: All 153 on board killed

Jun 4, 2012

LAGOS, Nigeria: A commercial airliner crashed into a densely populated neighborhood in Nigeria's largest city on Sunday, killing all 153 people on board and others on the ground in the worst air disaster in nearly two decades for the troubled nation.

The cause of the Dana air crash remained unknown on Sunday night, as firefighters and police struggled to put out the flames around the wreckage of the Boeing MD83 aircraft. Authorities could not control the crowd of thousands gathered around to see the crash site, with some crawling over the plane's broken wings and standing on a still-smoldering landing gear.

Harold Demuren, the director-general of Nigeria's Civil Aviation Authority, said all on board the flight were killed in the crash. Lagos state government said in a statement that 153 people were on the flight travelling from Nigeria's central capital of Abuja to Lagos in the nation's southwest.

The flight's pilots radioed to the Lagos control tower just before the crash, saying the plane had engine trouble, a military official said. The official spoke on condition of anonymity as he was not authorized to speak to journalists.

Rescue officials feared many others were killed or injured on the ground, but no casualty figures were immediately available. Firefighters and local residents were seen carrying the corpse of a man from one building, its walls still crumbling and flames shooting from its roof more than an hour after the crash.

Full report at:

http://timesofindia.indiatimes.com/world/rest-of-world/Nigeria-plane-crash-All-153-on-board-killed/articleshow/13807136.cms

------------

Tunisia's Islamist party chief urges national dialogue

03 June 2012

TUNIS — The head of Tunisia's ruling moderate Islamist party Ennahda lamented Sunday the widening divisions and lack of national dialogue in the post-revolutionary country's social fabric.

Rached Ghannouchi told an audience celebrating the 31st anniversary of the birth of Tunisia's Islamist movement that the nation needed better dialogue as it sheds years of autocratic rule to become a democracy.

Salafist Islamists last month rampaged through Tunisian towns, torching police stations and attacking bars.

"The objectives of the revolution can only be accomplished through a national consensus," he said. "At this difficult time, we need consensus and reconciliation dictated by the national interest and not by narrow partisanship."

The moderate Ennahda party was legalised in March 2011 following the overthrow of longtime president Zine El Abidine Ben Ali in a popular revolution.

Ennahda has refused to adopt fundamental sharia law but some have voiced fears the Islamist movements within the country, emboldened by the Ennahda victory, may try to restrict free expression and secular values.

Recent violence has sparked criticism against Islamist officials elected after the revolution that they have done too little to stop the Salafists.

"Those who want to divide society, sow discord and who treat people badly are not part of the revolution," Ghannouchi said.

Copyright © 2012 AFP. All rights reserved.

------------

Somali soldiers train for urban combat in rural Uganda

04 June 2012

Mogadishu. Somali soldiers patrol a quiet village as locals sit on the terrace of a cafe, chatting and reading newspapers, when suddenly rebels armed with assault rifles appear and ambush them.

The soldiers evacuate their wounded and take up positions while they wait for reinforcements.

The scene is far from the sandy streets of Somalia's war-torn seaside capital Mogadishu. The Somalis are at the Bihanga military camp, which lies in a region of lush green rolling hills in south-west Uganda.

The fighters are neither battle-hardened soldiers nor Islamist insurgents, but rather new recruits wrapping up their training in a mock urban environment.

About 600 Somalis, including 15 women, from the security forces have spent the past six months being coached by instructors from Uganda and the European Union. Since April 2010 the mission has trained some 1,700 recruits.

The idea of the training came after the overthrow of Somalia's Islamic Courts Union in 2006 by the US-backed invasion of Ethiopian troops. It was followed by the establishment of a weak Western-backed transitional government, protected by an African Union force, AMISOM.

http://www.focus-fen.net/index.php?id=n279629

------------

Fears of heavy ground casualties in Nigeria plane crash

Jun 04 2012

Lagos : Fears mounted in Nigeria today that a large number of people may have been killed on the ground besides all 153 passengers and crew on board an airliner which crashed and burst into flames after hitting buildings near the airport.

Cranes were clearing the still-flaming debris to allow rescue workers better access to the densely populated crash area.

Nigerian Civil Aviation officers who are leading rescue efforts said that they fear that a large number of people may have been killed on the ground as the ill-fated aircraft of Dana Air, owned and managed by an Indian company, crashed in a heavily populated area.

"62 bodies have been recovered so far," rescue officials said as smoke continued to rise from the crash site as fire-tenders and water trucks were attempting to douse the smoldering wreckage.

The Dana Air Boeing MD-83 was flying to Lagos from the capital Abuja when it crashed near the airport, damaging buildings and setting off an inferno.

Officials confirmed that there were no survivors found from the plane though search operation continued.

The plane crashed in an area containing what the residents said was a church, a printing shop and a two storey residential building.

Crowds of residents surrounded the crash site, delaying emergency services from searching for survivors.

Full report at:

http://www.indianexpress.com/story-print/957683/

------------

North America

CAIR Demands U.S. Department of Justice Take Action against Ruling on Mosque Construction

03 JUNE 2012

The Council on American-Islamic Relations (CAIR) on Wednesday demanded that Attorney General Eric Holder and the U.S. Department of Justice protect the religious liberties of Muslims after a Tennessee judge's ruling prevented a mosque to be completed as a result of public outcry in Murfreesboro.

The judge ruled that proper public notice was not given for the May 2010 meeting that approved the site plan for the Islamic Center of Murfreesboro, near Murfreesboro, Tenn. He seemed to base his ruling on the fact that anti-Muslim bigots were able to manufacture a controversy over the construction of the mosque, the site of which has been the target of hate vandalism, said CAIR officials after the ruling.

"American Muslim constitutional rights should not be diminished merely because anti-Muslim bigots are able to manufacture a controversy about what would otherwise be normal religious activities," said CAIR Staff Attorney Gadeir Abbas.

"If the Rutherford County Planning Commission does not immediately issue new permits for the mosque, we urge the Department of Justice to intervene in this case to support the religious rights of Tennessee Muslims," he stated in a media release on Wednesday.

"Looking at [Attorney General] Holder's past actions, I wouldn't be surprised to see him send a contingent of DOJ lawyers to pressure the judge and local politicians to acquiesce to the wishes of CAIR in spite of its history as a Muslim front group for terrorist groups," according to well-known counterterrorist and security expert Joseph Nellis, a former law enforcement commander.

Several groups, including the far-left, George Soros-supported group the Center for American Progress, called the judge's decision and the public outcry that preceded it "bigoted."

"Using a common talking point of the left, Abbas claimed the ruling would be similar to a judge in the 1950's blocking construction of an African-American church in a White neighborhood because of the "controversy" created by racists. Of course, that's nonsense," said political strategist Mike Baker.

"To many observers, it appears strange that President Barack Obama and his Justice Department would entertain any demands made by CAIR since, in 2007, the Department of Justice declared CAIR a co- conspirator in the famous Holy Land Foundation criminal case," Baker noted.

USA Today published a news story yesterday that stated, "Kevin Vodak, litigation director of the Chicago chapter of the Council on American-Islamic Relations, says a 2000 federal law meant to prevent zoning laws from discriminating against religious institutions is a potent tool. He cited the law -- the Religious Land Use and Institutionalized Persons Act -- in a pending federal lawsuit against DuPage County, Ill., for 'unlawful conduct and discriminatory practices' when it denied a permit for the Irshad Learning Center in 2010."

The Investigative Project on Terrorism's Steven Emerson has noted in several studies the questionable associations and actions by many of CAIR's leaders that cast serious doubt on its claims of moderation and restraint. Some have committed criminal acts themselves; others have ties to organizations with connections to Islamic extremism.

Those convicted of direct criminal activity include Ghassan Elashi, a founding board member of CAIR-Texas; Randall (Ismail) Royer, once a communications specialist for the national group, and Bassam Khafagi, the organization's one-time director of community relations, according to Emerson.

Jim Kouri, CPP, formerly Fifth Vice-President, is currently a Board Member of the National Association of Chiefs of Police, an editor for ConservativeBase.com, and he's a columnist for Examiner.com. In addition, he's a blogger for the Cheyenne, Wyoming Fox News Radio affiliate KGAB (www.kgab.com) and editor of Conservative Base Magazine (www.conservativebase.com). Kouri also serves as political advisor for Emmy and Golden Globe winning actor Michael Moriarty.

http://www.rightsidenews.com/2012060316351/us/islam-in-america/islamic-group-demands-holder-take-action-against-judges-ruling.html

------------

Prophet Mohammad cartoons: Denmark convicts four over newspaper attack plot

Jun 4, 2012

COPENHAGEN: A Danish court on Monday found four men guilty of plotting to kill a large number of people at a newspaper in revenge for its publication in 2005 of cartoons of the Prophet Mohammad.

The men, three Swedish citizens and a Tunisian, had pleaded not guilty to the charges though one of them had pleaded guilty to illegal possession of weapons.

The men, who were arrested in a joint Danish-Swedish police operation at the end of 2010, were found guilty on the main charge of terrorism but were acquitted on two charges of weapons possession for technical reasons, court officials said.

Judge Katrine Eriksen told the court that the target of the planned attack was the offices of the newspaper Jyllands-Posten, which first published the dozen cartoons seven years ago and that the goal was to kill as many people as possible there.

"The accused...are guilty of terrorism, Eriksen said. "(They) agreed and prepared acts to kill people."

Convicted were Mounir Ben Mohamed Dhahri, a Tunisian citizen, Munir Awad a Swedish citizen born in Lebanon, Omar Abdalla Aboelazm, a Swedish citizen born in Sweden to a Swedish mother and Egyptian father, and Sahbi Ben Mohamed Zalouti, a Swedish citizen of Tunisian origin.

http://timesofindia.indiatimes.com/world/europe/Prophet-Mohammad-cartoons-Denmark-convicts-four-over-newspaper-attack-plot/articleshow/13813172.cms

------------

All-American: 45 American Men on Being Muslim

06/02/201

Editor's Note: This introduction, written by Wajahat Ali, and the photographs come from the recently published book: All-American: 45 American Men on Being Muslim (I SPEAK FOR MYSELF)

American and Muslim.

To some, this might seem like the greatest oxymoron since military intelligence, or affordable housing, or…American Muslim.

According to the essays compiled in this book, however, there at least forty-five men whose narratives prove that individuals can live and identify fully as both Muslim and American—without conflict.

And apparently they're not that rare.

In traditional times in Muslim lands, the storyteller was more valuable than the swordsman. The storyteller was responsible for sharing the tribe's history and narrating tales that reminded them of their shared values, identity and legacy.

In the seventh century, a merchant from Saudi Arabia was given a revelation in the Qur'an, Islam's Holy Book: "Oh those who believe, we have made you of different nations and tribes, so that you may know one another."

Full report at:

http://www.huffingtonpost.com/2012/06/02/all-american-45-american-_n_1540409.html

------------

Islamic School Charms Non-Muslim Teacher

03 June 2012

CAIRO – Accepting a job as English teacher in Al-Noor Academy, Rick Booth's dreams came true with a highly disciplined ambitious class of American Muslim students.

"The moral rewards are just spectacular," Booth, a former newsman for more than 30 years at the Westerly Sun newspaper in Rhode Island, told Boston Globe on Sunday, June 3.

"I tried to resist, but I fell in love with the place. I found a home here."

Al-Noor Academy is a private middle and high school established in September 2000 to serve the Muslim community in Greater Boston and northern Rhode Island.

Its curriculum includes all subjects taught in public schools in Massachusetts plus the religion of Islam and the Arabic language.

Joining the schools staff in May 2011, many things in the school were unfamiliar to Booth.

For example, the school students pray five times a day and the rituals are part and parcel of the school day.

Full report at:

http://www.onislam.net/english/news/americas/457425-islamic-school-charms-non-muslim-teacher.html

------------

URL: https://www.newageislam.com/islamic-world-news/new-age-islam-news-bureau/satanic-verses-was-not-written-for-the-mullahs--salman-rushdie/d/7529