New Age Islam News Bureau
16 Jan 2019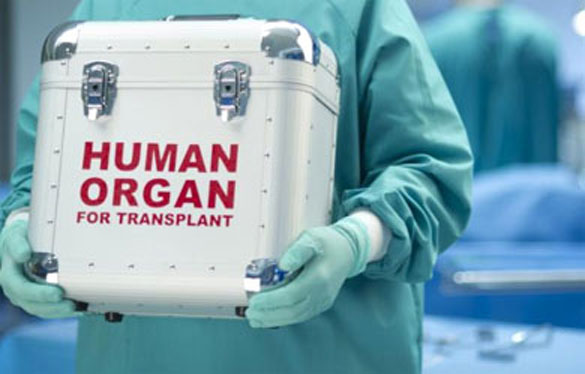 Surgeon with his fresh delivery, Image Credit: Getty Images
-----
• Salafi Group Blames Jamaat, Popular Front of India for Growth of Extremism
• A Professor Explains Why Sikhs Need To Stand With Muslims against Hate Crimes
• UAE Ministry Issues New Criteria on Organ Donation of Brain Dead Patients
• Pro-Brexit Activist Said All Muslims Should Be Removed From UK
• Malaysia's Anti-Terrorism Chief Warns Religious Schools to watch out for Extremism
• Palestinians Take Over As Chair of UN Developing Countries
• NATO Condemns Kabul Bombing, Asks Taliban to Stop Violence against Own People
India
• Salafi Group Blames Jamaat, Popular Front of India for Growth of Extremism
• A Professor Explains Why Sikhs Need To Stand With Muslims against Hate Crimes
• These Muslim Sculptors Have Been Preparing Hindu Idols for 40 Years
• Modasa Muslims Grounded as A Religious Outfit Says Flying Kites 'Un-Islamic'
• Hindus be Hindus, Muslims be Muslims, why convert entire world: Home Minister
• Indian killed in bomb attack in Kabul: External Affairs Ministry
• Army will not hesitate to take strong action to deal with terror activities: Army Chief
• Mehbooba Mufti calls J&K terrorists 'sons of the soil'
• Kartarpur Corridor Access: On Pakistan Idea, Punjab Says Allow Aadhaar, Waive Passport Need
--------
Arab World
• UAE Ministry Issues New Criteria on Organ Donation of Brain Dead Patients
• Former UN Rights Chief Mary Robinson Pulls Out Of Dubai Festival Over Jailed Activist
• Saudi Arabia Will Continue To Be 'Spiritual, Religious Leader Of All Muslims'
• Commander: Hashd al-Sha'abi Preventing US Troops' Spying along Iraq-Syria Border
• UN: Winter weather killed 15 displaced children in Syria
• Channel your emotions through self-expression, says young Saudi poet
--------
Europe
• Pro-Brexit Activist Said All Muslims Should Be Removed From UK
• Outrage Grows Among Muslims, Jews Over Belgium's Halal, Kosher Ban
• German spy agency to investigate anti-Islam, anti-immigration leading opposition party
• UK TV Watchdog Investigating Comments Made on Muslim TV Channel - Reports
• At least 14 arrested in anti-terror operation in Catalonia
• French FM visits Iraq's Najaf, meets Shia leaders
--------
Southeast Asia
• Malaysia's Anti-Terrorism Chief Warns Religious Schools to watch out for Extremism
• Facing persecution at home, Ahmadiyya Muslims find refuge in Manila
• Turkey's MUSIAD to open office in Indonesian capital
• Segregation causes problems in Myanmar: Indonesian envoy
• Maldives: new president must ward off threats from Islamic extremism, foreign powers and autocratic rivals
• Malaysia says it won't host any more events involving Israel
--------
Mideast
• Palestinians Take Over As Chair of UN Developing Countries
• Palestinians strike against social security law
• Erdogan: Turkey to set up Syria 'security zone' suggested by Trump
• Report: Documents link infamous terrorist 'Abu Banat' with Turkish intelligence
• Turkey orders arrest of nearly 200 people over suspected Gulen ties, Hurriyet says
• Ties between Iran, Iraq's Kurdistan will outlast Trump: FM Zarif
• Houthis dismiss Pompeo's accusations of Hudaydah truce breach
• Houthi militants involved in Al-Anad drone attack captured: Yemen Ministry of Interior
--------
South Asia
• NATO Condemns Kabul Bombing, Asks Taliban to Stop Violence against Own People
• Rakhine Unrest: BGB alert over fresh Rohingya intrusion
• Afghanistan and India sign MoUs for 26 projects worth $10 million
• Taliban threaten to end talks with US on ending Afghan war
--------
Pakistan
• Pakistan arrests Taliban leader ahead of US envoy visit
• Islamabad, Kabul agree on prisoner exchange
• Ex-Taliban minister arrested in Peshawar
• Pakistan forces kill 2 ISIS terrorists involved in kidnappings of American, son of ex-premier Gilani
• Pakistan to seek gas payment deal with Qatar: Report
• Pakistan frees another senior Taliban leader
• Imran, Munter discuss Afghan peace, bilateral relations
--------
Africa
• Gunmen kill 15 in Kenya hotel attack claimed by Somalia's al-Shabaab group
• Nigeria: 10 killed as Boko Haram storms military base
• Jordan jails top Salafist leader for nine years over protest
• Jordan to host UN-sponsored Yemen peace talks
• Explosion, gunshots rock Kenyan capital
• Pro-Haftar forces launch military operation in S. Libya
--------
North America
• American Caught In Syria Says Curious About Islamic State: Report
• Press TV anchor Marzieh Hashemi jailed in US on unspecified charges
• Turkey to take all legal actions against FETO leader
• 32-km wide safe zone to be formed in northern Syria
• Lift sanctions before negotiations, Iran tells US
• US Sends More Military Convoys to Eastern Syria to Reinforce Military Bases despite Trump's Pullout Call
Compiled by New Age Islam News Bureau
URL: https://www.newageislam.com/islamic-world-news/salafi-group-blames-jamaat-popular/d/117476
--------
Salafi Group Blames Jamaat, Popular Front of India for Growth of Extremism
Jan 16, 2019
KOZHIKODE: The seeds of Islamic State (IS) in the state were sowed by Jamaat-e-Islami and Popular Front of India (PFI), alleged the extreme Salafi group led by preacher Zakkariya Swalahi. The Salafi group organized a full-day programme at Kannur City Salafi Masjid on January 6 to explain how the Jamaát and PFI paved the way for extremism in the state. Incidentally, the Salafi group is facing the allegation that it was responsible for the spread of extremist ideology among Muslims in the state.
Abdul Rashid Abdulla, the leader of the IS who is believed to be in Afghanistan, has sent an audio clip recently in which he alleged that the extreme Salafi group was the launching pad for the youth who had migrated to Syria and Afghanistan.
The entire programme concentrated on the role played by Syed Abul A'la Maududi, the founder of Jamaát-e-Islami in radicalizing Muslims in the Indian subcontinent and on Syed Qutb, the leader of Muslim Brotherhood (Ikhwan al-Muslimin) who 'propagated Maududism in Arab countries.'
Speakers at the programme asserted that Salafis could never be extremists as they always advocate 'wasatiyyah' or the middle path which has no place for any extreme positions. It was the Salafi ulemas and the Saudi government that took strong position against terrorism, whenever the menace cropped up in the world, they said.
Apart from Swalahi, Salafi preachers Shamsudeen Fareed Palath, Abdurauf Nadvi, Niaf bin Khalid and Abdul Muhsin Aydeed spoke at the programme, which was held in the wake of renewed charges against the group.
Shamsudeen Palath said that those who had gone to the IS and other terrorist outfits were influenced by the ideology of Maududi and Qutb. He said the books of these two leaders were translated into Malayalam and distributed by the Jamaát-eIslami. Shamsudeen alleged that it was the Jamaát that promoted organizations like the Islamic Seva Sangh (ISS) formed by Abdul Nazar Madani. "All Muslim organizations had asked for the dispersal of the ISS. But state amir of Jamaát-e-Islami along with two others met the founder of the ISS and requested him not to disperse the organization," he said.
Aydeed said the NDF (now the PFI) has taught in its classes that Muslims in India, who were tortured in various parts of the country, should take swords to resist the attacks. Niaf bin Khalid said that the NDF's mouthpiece 'Thejas' had hailed Osama bin Laden as a 'martyr' when he was killed in 2011.
https://timesofindia.indiatimes.com/city/kozhikode/salafi-group-blames-jamaat-pfi-for-growth-of-extremism/articleshow/67547958.cms
--------
A professor explains why Sikhs need to stand with Muslims against hate crimes
By Barfi Culture Team
9th January 2019
Dr. Simran Jeet Singh is an educator, activist and scholar who speaks on diversity, inclusion, religion and hate violence.
On Twitter he offered some thoughts on the anti-Muslim hate that Sikhs endure, and why Sikhs need to stand with Muslims on the issue.
Simran Jeet Singh
✔
@SikhProf
A short thread on the anti-Muslim hate that Sikhs endure -- and why we continue to stand as allies with our Muslim sisters and brothers.
808
20:40 - 9 Jan 2019
Twitter Ads information and privacy
352 people are talking about this
Simran Jeet Singh
✔
@SikhProf
Replying to @SikhProf
Sikhs aren't Muslim, yet we remain frequent targets of anti-Muslim violence. This is, in large part, due to our visible identity, including our beards, turbans, and brown skin.
135
20:41 - 9 Jan 2019
Twitter Ads information and privacy
15 people are talking about this
Simran Jeet Singh
✔
@SikhProf
Replying to @SikhProf
Many people ask why we don't just tell people that Sikhs aren't Muslim. "Why don't you let Muslims deal with their own problems?"
The problem with this response is that it just deflects the hate onto another community. That's not right.
272
20:43 - 9 Jan 2019
Twitter Ads information and privacy
54 people are talking about this
Simran Jeet Singh
✔
@SikhProf
Replying to @SikhProf
Authentic solidarity calls on us to see other's oppression as our own. It's just not an option to throw another community under the bus -- even if it might make our lives easier.
177
20:45 - 9 Jan 2019
Twitter Ads information and privacy
30 people are talking about this
Simran Jeet Singh
✔
@SikhProf
Replying to @SikhProf
Authentic solidarity is both ethical and strategic. It's ethical because standing with those who are oppressed no matter the consequences is the right thing to do. It's strategic because confronting hate intersectionally (rather than deflecting it) is the only way forward.
134
20:45 - 9 Jan 2019
Twitter Ads information and privacy
30 people are talking about this
Simran Jeet Singh
✔
@SikhProf
Replying to @SikhProf
Anti-Muslim racism is not just a problem in the "western world." It's a global phenomenon with immense and violent implications. We see it in China with the genocidal killing of the Uyghur Muslims. We see it in Myanmar with the ethnic cleansing of the Rohingya Muslims.
139
20:46 - 9 Jan 2019
Twitter Ads information and privacy
25 people are talking about this
Simran Jeet Singh
✔
@SikhProf
Replying to @SikhProf
Islamophobia is especially bad in modern South Asia, where right-wing nationalists push anti-Muslim propaganda to construct false historical narratives.
This propaganda is putting innocent Muslim lives at risk by distorting what we know about the histories of these communities.
110
20:47 - 9 Jan 2019
Twitter Ads information and privacy
21 people are talking about this
Simran Jeet Singh
✔
@SikhProf
Replying to @SikhProf
I get hate messages from right-wing fundamentalists daily that push this propaganda. They call me a traitor and a fake Sikh. They say true Sikhs would hate Islam because that's what Sikhi teaches. As a historian of religion in South Asia, here's how I know that's not true.
110
20:50 - 9 Jan 2019
Twitter Ads information and privacy
21 people are talking about this
Simran Jeet Singh
✔
@SikhProf
Replying to @SikhProf
For one, the founder of the Sikh faith, Guru Nanak Sahib, maintained good relationships with Muslims. In fact, Guru Nanak's closest friend was a devout Muslim named Bhai Mardana, and they traveled together for years throughout South and Central Asia.
122
20:50 - 9 Jan 2019
Twitter Ads information and privacy
35 people are talking about this
Simran Jeet Singh
✔
@SikhProf
Replying to @SikhProf
Guru Arjan Sahib, the fifth Sikh guru, was friends with Sain Mian Mir, a prominent Qadiri Sufi from Lahore. They were so close that Guru Arjan invited him to lay the foundation stone for Darbar Sahib of Amritsar, the most historically significant gurdwara in the Sikh tradition.
98
20:52 - 9 Jan 2019
Twitter Ads information and privacy
18 people are talking about this
Simran Jeet Singh
✔
@SikhProf
Replying to @SikhProf
The sixth in the line of Nanak, Guru Hargobind Sahib, established a mosque for Muslims in his town who had no other place to pray. The mosque, which was aptly named "Guru Ki Maseet (The Guru's Mosque) is still standing in Punjab.
95
20:52 - 9 Jan 2019
Twitter Ads information and privacy
19 people are talking about this
Simran Jeet Singh
✔
@SikhProf
Replying to @SikhProf
The Sikh Gurus incorporated the writings of another prominent South Asian Sufi -- Baba Farid -- into their compiled scriptures, the Guru Granth Sahib. This means that, to this day, centuries later, Sikhs continue to sing, recite, and honor Baba Farid's work on a regular basis.
78
20:52 - 9 Jan 2019
Twitter Ads information and privacy
See Simran Jeet Singh's other Tweets
Simran Jeet Singh
✔
@SikhProf
Replying to @SikhProf
It's clear the the Sikh Gurus did not hate Muslims -- nor did they see befriending Muslims and respecting Islam as antithetical to their teachings. Their lives show us that. History shows us that.
87
20:53 - 9 Jan 2019
Twitter Ads information and privacy
15 people are talking about this
Simran Jeet Singh
✔
@SikhProf
Replying to @SikhProf
Yes, it's true that the Sikh worldview is different than that of Islam. That's precisely why the Gurus decided to create a new religion. And this is important to note -- Sikhi is a distinct religion.
82
20:53 - 9 Jan 2019
Twitter Ads information and privacy
See Simran Jeet Singh's other Tweets
Simran Jeet Singh
✔
@SikhProf
Replying to @SikhProf
Most people in the world don't even know about Sikhs, despite the fact that Sikhi is the world's fifth largest major religion. This general ignorance is a huge problem, especially when coupled with Islamophobic racism.
84
20:41 - 9 Jan 2019
Twitter Ads information and privacy
See Simran Jeet Singh's other Tweets
Simranjeet Singh is based at New York University's Center for Religion & Media and at the Sikh Coalition, a national civil rights organization.
http://barficulture.tv/crime/429
--------
UAE Ministry Issues New Criteria on Organ Donation of Brain Dead Patients
January 12, 2019
Dubai: The Ministry of Health and Prevention has issued a notification to all intensive care units (ICUs) of UAE hospitals regarding organ donation from brain dead patients. This has been done to reiterate the provisions of the existing UAE brain death Protocol.
The ministry issued a five-step Standardised Critical Care Notification and UAE Organ Brain Death Diagnosis Protocol that will facilitate identification of brain death for purposes of meeting criteria for organ donation.
Dr Ali Abdul Kareem Al Obaidly, Chair of the UAE National Transplant Committee, told Gulf News that the ministry's communication to all hospitals will pave the way for efficient brain death organ transplant following the previous decree no 550 of 2017.
The Decree No 550 of 2017, issued by Abdul Rahman Al Owais, Minister of Health and Prevention, specifically covers three main provisions, mainly death resulting from cardiac-respiratory arrest, death resulting from complete loss of brain functions and paediatric brain death.
This complements the articles included in the Federal Health Law No 5 of 2016 which includes provisions for cadaver organ transplantation excluding stem cells, blood cells and bone marrow transplants.
Before this law, doctors did not have authority to declare a brain-dead patient dead and did not have authority to switch off life support systems.
Defining brain death as an irreversible cessation of all functions of all parts of the brain, Dr Amin Hussain Al Amiri, Assistant Undersecretary for the Ministry's Public Health Policy and Licensing sector, had previously old Gulf News: "The decree will facilitate organ transplant as one deceased person who is registered as an organ donor can donate six to seven organs, including cornea, liver and kidneys and can save two lives. The heart can be transplanted in one recipient while the ligaments, tendons and other tissues can be donated as well for needy patients."
The new five step standardised critical notification will not only prepare hospitals better for organ donation but also facilitate the National Organ Transplant Committee in establishing a registry and pre-register potential donors for organ transplant. This will ensure optimal use of all donor organs and a sustainable national organ transplant programme.
Potential organ donor
The UAE Brain Death Protocol establishes a patient is brain dead if the individual meets the following criteria for being a potential organ donor:
• A person of any age
• Has experienced a severe neurological insult (post-resuscitation, cerebral anoxia, CVA, cerebral haemorrhage, encephalopathy, traumatic brain injury, Glasgow score less than 5)
• Requires mechanical ventilation
Such a person is declared brain dead and a potential organ donor as per the UAE Federal Law no: 5 of 2016.
https://gulfnews.com/uae/ministry-issues-new-criteria-on-organ-donation-of-brain-dead-patients-1.61388547?utm_source=newsletter&utm_medium=email&utm_campaign=am
--------
Pro-Brexit Activist Said All Muslims Should Be Removed From UK
9 Jan 2019
The most prominent of the protesters who have harassed MPs and journalists outside the Houses of Parliament in recent weeks argued last year that all Muslims should be removed from the UK, saying he wanted to "ban Islam from the west", it has emerged.
In another indication of the far-right views held by several of the self-styled yellow vest activists stationed outside parliament, ostensibly to call for Brexit, a video exists of James Goddard arguing that Islam should be removed from the UK.
Goddard, who has regularly filmed himself and other activists harassing and abusing people including the Conservative MP Anna Soubry, has built up his profile by live-streaming confrontations to Facebook and seeking donations to finance his actions.
However, following calls from the Speaker, John Bercow, as well as from more than 100 MPs for a stronger response from the police after a group including Goddard barracked Soubry as she walked to parliament, his Facebook and Paypal pages were removed.
Goddard's page on the mass-funding website Patreon, on which he styled himself a "political activist" and sought donations, has also been suspended.
The video, uploaded in September, shows Goddard engaged in a long debate about Islam with Jaffer Ladak, the imam of a mosque in Stanmore, north London.
During the conversation, Goddard said that the estimated 2,000 mosques around the UK "shouldn't be there" and he would "get rid of them".
Asked what this meant in practice, Goddard said: "I wouldn't blow them up. If I ever got into power I'd give you all £5,000 to £10,000 and ask you to leave. I don't believe that Islam should be in the west, no. This is a Christian country."
If Muslims refused to leave voluntarily, "then we'd have to think of a legal way that we could do it", he said.
Goddard said he wanted to "ban Islam from the west", calling the faith "a threat to every man, woman and child in this country". He added: "I just don't think that Islam is compatible with the west. I just don't think that people who believe in child marriage and terrorism should be in the United Kingdom, or Europe for that matter. That book poses a threat, and as long as that book exists there will never be peace in the west."
Goddard has previously posted anti-Islam statements on Gab, a social media site popular with the far right, and has supported Tommy Robinson, whose real name is Stephen Yaxley-Lennon, the founder of the English Defence League street movement.
Other yellow vest activists outside the Houses of Parliament, who model their tactics on the French gilets jaunes movement, have said they do not share such views, and insist Goddard is not a leader of the group.
However, the group Hope Not Hate has said that the emergence of the movement raises fears that amid the Brexit process, "the threat from the far right is growing and the risk of disorder and violence is on the rise".
In recent weeks, members of the group outside parliament have also blocked Westminster Bridge, shouted sometimes sexist and racist abuse at TV crews, stormed into the offices of a radio station and the Labour party, and held small demonstrations in a number of cities.
https://www.theguardian.com/politics/2019/jan/09/top-pro-brexit-yellow-vest-activist-said-all-muslims-should-be-removed-from-uk
--------
Malaysia's Anti-Terrorism Chief Warns Religious Schools to Watch out for Extremism
16 Jan 2019
POLICE have warned religious school leaders to ensure extremist ideologies do not spread among their pupils and Muslim youths, particularly through social media amid rising number of incidents worldwide.
Malaysia's anti-terrorism chief Ayob Khan Mydin Pitchay Ayob gave the warning yesterday while briefing hundreds of leaders from Penang's religious schools, saying only a few terror suspects came from religious schools but the teachers had the responsibility to ensure that pupils have a sound Islamic foundation.
https://www.themalaysianinsight.com/s/126204
--------
Palestinians take over as chair of UN developing countries
January 15, 2019
UNITED NATIONS: Palestinian President Mahmoud Abbas took over as head of the key group of developing countries at the United Nations Tuesday with a promise to confront "assaults" on multilateralism and a pledge to seek a peaceful two-state solution of the Israeli-Palestinian conflict.
Abbas accepted the chairmanship of the Group of 77, a coalition of 134 mainly developing nations and China, on behalf of Palestine, which is a non-member observer state of the United Nations. He was handed the gavel by Egypt's Foreign Minister Sameh Shoukry, the outgoing chairman, with a handshake and kisses on both cheeks.
Before the ceremony, Abbas reiterated to reporters in Arabic that the Palestinians will seek full UN membership but gave no timetable.
The 193-member General Assembly had to approve a resolution enabling the Palestinians to chair the G77 because Palestine is a non-member state. It did so in October over objections from Israel and its closest ally, the United States.
During the annual gathering of world leaders at the General Assembly in September, ministers of the G77 formalized their decision to give Palestinians the chair, in a boost to Abbas' push for statehood and full UN membership.
In his acceptance speech, Abbas said the G77 will strive to ensure the rights and development of all people living under foreign and colonial occupation.
"Palestine cannot be an exception," he said. "We also suffer under the yoke of foreign occupation."
Abbas said "Israel's continued colonization and occupation of the state of Palestine undermines our development ... and obstructs cohesive future development for all peoples of the region."
When the G77 was established in 1964, Abbas said its founding principles were connected with the principles and goals of the United Nations "and constitute the strongest pillar for upholding the multilateral system and its institutions as well as the rule of international law and mutual cooperation."
He warned "of the assaults under way against this system" and said the Palestinians will strive during their chairmanship of the G77 "to confront such challenges through the preservation of the multilateral international order."
http://www.arabnews.com/node/1436156/middle-east
--------
NATO condemns Kabul bombing, asks Taliban to stop violence against own people
15 Jan 2019
The Deputy Senior Civilian Representative of NATO in Afghanistan Patrick Andrews condemned the explosion in Kabul city which left at least 4 dead and more than 100 wounded.
In a statement posted after the attack near the Green Village, Ambassador Patrick said "I condemn the despicable attack on innocent people yesterday in Kabul, near hte Green Village. My sympathies go to the families of those killed and I wish the many injured a swift recovery."
He said "The Taliban must stop continuing to use violence against their own people and come to the negotiating table. NATO Allies and partners continue to support the Afghan security forces, as they fight terrorism and create the conditions for peace."
Security officials are saying the militants detonated a vehicle-borne improvised explosive device near the Green Village Compound on Monday night.
The Ministry of Public Health officials are saying that the attack killed 4 people while around 113 others have sustained injuries, including many women and children.
https://www.khaama.com/nato-condemns-kabul-bombing-asks-taliban-to-stop-violence-against-own-people-03120/
--------
India
These Muslim sculptors have been preparing Hindu idols for 40 years
Jan 15, 2019
New Delhi: 'Hunar Haat' is an exhibition organised by the Union Minority Affairs Ministry at State Emporia Complex in Baba Kharak Singh Marg, Connaught Place. The exhibition which was thrown open on January 12 will remain open till January 20.
Among the other exquisite Handicraft and Handloom made by master artisans and various delicacies from across the country, is a stall of artisans which showcases idols of Hindu Gods and Goddesses. The stall is the reflection of the cosmopolitan culture of India, where Muslims are busy preparing idols of deities.
In charge of the hall in Hunar Haat, Mohammed Natiq told that his father had started the work of sculpting idols. More than 40 years have passed since then.
He is showcasing statutes of birds and animals besides the idols of Lord Krishna, Lord Ram, Saraswati, Shiv-Parvathi and others. More than 18 workers work for them. All are Muslims. Mohammed Natiq said they never felt that they are working for Hindus.
https://www.siasat.com/news/these-muslim-sculptors-have-been-preparing-hindu-idols-40-years-1456580/
--------
Modasa Muslims Grounded as A Religious Outfit Says Flying Kites 'Un-Islamic'
Jan 16, 2019
AHMEDABAD: Instead of the usual revelry on Uttarayan, a curfew of sorts seemed to have been imposed on terraces in the Muslim areas of Modasa town, 120 km north of Ahmedabad, on Monday— people were made to abstain from flying kites.
Muslims have a strong presence in Modasa town, accounting for nearly 50% of its population. On the kite flying day, terraces and rooftops were deserted in areas such as Kasba, Vahorvad, and Ghanichivad. A religious outfit had been campaigning for a year urging members of the Muslim community to stay away from any kind of revelry.
Dawat-e-Islami has been persuading people not to enjoy the 'un-Islamic' fun of flying kites. The organization's head in Modasa, Altahai Bandi, said that his organization took into confidence leaders of the community to resolve that people should not fly kites on Uttarayan. "We have been opposing kite-flying for two reasons. This activity is dangerous as people get hurt, especially kids, while flying kites," Bandi said. "I heard that nearly 80 accidents were recorded in our town on Uttarayan. What's wrong in stopping this practice? The other reason is that kite-flying is not important in the religion and people should be kept away from all those activities which lead them away from religion."
Bandi further said, "We achieved 90% success in our campaign because hardly 10% people had purchased kites and manja this year." He went on to say: "We had to go to streets and in some cases approach youths on rooftops to stop them flying kites."
Full report at:
https://timesofindia.indiatimes.com/city/ahmedabad/modasa-muslims-grounded-as-group-says-flying-kites-un-islamic/articleshow/67548166.cms
--------
Hindus be Hindus, Muslims be Muslims, why convert entire world: Home Minister
January 15, 2019
Union Home Minister Rajnath Singh today raised concern over mass conversions in the country. Speaking at a function organised by a Christian body during he made it clear that mass conversions need to be checked.
Singh said he supports the freedom to follow any religion but was of the opinion that a debate is needed as mass conversion is a matter of concern for any country.
"f someone accepts a religion on their own there shouldn't be objections but mass conversion is a matter of concern for any country. If you're Hindu be Hindu, Muslim be Muslim, Christian be Christian. Why do you want to convert the whole world?" he said.
He said as far as the government is concerned there will not be discrimination with anybody.
"I have never discriminated on the basis of caste, creed and religion in my life. Whether or not we get votes. Whether or not we form the government, whether we win or lose. But we will never discriminate among people. This is what our prime minister feels," he said at the function organised by Rashtriya Isai Mahasangh.
Singh said one cannot be in power and rule without love. "One can only rule with love. There is no other way," he added.
"I would also say one thing on the Christian community. We do not want to level allegations against anybody. You may have also heard. If somebody wants to accept a religion, he should do that. There should not be any objection to it. But if mass conversion starts happening, a large number of people start changing their religion, then it could be a matter of concern for any country," Singh said.
He said in almost all countries, including Britain and America, minorities demand anti-conversion law. "Here (in India) I see majority demand that there should be an anti-conversion law. Then it is a matter of concern. It should not happen," Singh said.
Citing a slogan in Sanskrit, the home minister said, "we do not have an allergy with anybody".
"You want to enlighten people. This is your purpose, right? 'Hum number badhane ke chakkar me kyon pade hain' (why are we for increasing the numbers?) Do we have to rule on somebody?" he asked.
The programme was titled "Festival of Peace".
Singh said there are attempts to create a sense of fear among people.
"BJP aa gayi. Ab gadbad hoga, ye hoga wo hoga (BJP has come. Now this or that will happen). We do not want to run the country by instilling a sense of fear. We want to run this country with a sense of confidence (among people). Nobody should have a sense of alienation. This will be our efforts," he said, adding that "all are welcome in the country".
Citing examples, Singh said there had been attempts to defame the NDA government.
"Recently, stones were pelted at the churches. Some priests came and met me to demand security. I assured them all that those behind it will be punished. I also assured security to them. But it (stone pelting) started a month before the assembly elections and stopped a month after that. What would you say on that? Whose conspiracy is that," he asked.
Full report at:
https://www.indiatoday.in/india/story/rajnath-singh-mass-conversion-hindu-muslim-religion-bjp-1431721-2019-01-15
--------
Indian killed in bomb attack in Kabul: External Affairs Ministry
by Zain Khan
Jan 15, 2019
The Ministry of External Affairs (MEA) has stated that an Indian national was among the four killed in the terror attack in Afghanistan's capital Kabul on Monday.
100 people have been injured in a powerful truck bomb explosion that rocked the Green Village compound, a place mostly habited by non-governmental organisations (NGOs) and foreigners.
Tolo News quoted the Afghan Ministry of Public Health (MoPH) as confirming that at least 100 people were wounded in the blast and have been shifted to hospitals for medical treatment.
The Ministry of External Affairs (MEA) in a statement said: "India strongly condemns the horrific terror attack in Kabul yesterday in which an Indian national and many others lost their lives."
Full report at:
https://www.siasat.com/news/indian-killed-bomb-attack-kabul-external-affairs-ministry-1456609/
--------
Army will not hesitate to take strong action to deal with terror activities: Army Chief
Jan 15, 2019
Indian Army chief General Bipin Rawat said that the Indian Army will not hesitate to take strong action to deal with terror activities along the border with Pakistan.
In an obvious reference to Pakistan, he said that the country along India's western border is providing support to terror groups and the Indian Army is dealing with them effectively.
While addressing Army personnel on the occasion of Army Day he stated that "We are ensuring moral dominance along the border in Jammu and Kashmir."
While referring to the border with China, he said: "We will keep reviewing the situation along the eastern border, Our soldiers will not allow any compromise in guarding the border in the eastern sector."
Full report at:
https://www.siasat.com/news/army-will-not-hesitate-take-strong-action-deal-terror-activities-army-chief-1456573/
--------
Mehbooba Mufti calls J&K terrorists 'sons of the soil'
Jan 16, 2019
SRINAGAR: Terming local terrorists as "sons of soil", PDP chief Mehbooba Mufti on Tuesday said efforts should be made to save them, adding that the Centre should initiate dialogue with the terrorist leadership in Jammu and Kashmir to end the "gun culture".
"Right now, talks should be held with Pakistan and separatists. Similarly, the militant leadership should also be talked to as it is they who have the guns and only they can end the gun culture," she told reporters in Anantnag after a party function.
"I believe at some stage, talks will have to be held with Hurriyat Conference and militants as well," she said. The former chief minister, however, said it was "too early (for talks with militants)".
Mehbooba said local terrorists should be prevented from walking on the path of violence. "Right from the time I came into politics in 1996, I have been saying that local militants are sons of the soil and our maximum efforts should be to save them because they are assets.
"If an encounter breaks out, the two people (militants and security forces) come face to face and no one can do anything about it then," Mehbooba said.
The PDP president had on Monday questioned the timing of filing of charge sheet in the 2016 JNU sedition case, in which seven Kashmiris have been named, saying the students were being used to score political points ahead of Lok Sabha elections.
"No surprises here. We are months away from the 2019 general election and like always, using Kashmiris to score extra political points with the Indian electorate has become somewhat of a pre-requisite," she had said in a series of tweets.
Full report at:
https://timesofindia.indiatimes.com/india/mehbooba-mufti-calls-jk-terrorists-sons-of-the-soil/articleshow/67549233.cms
--------
Kartarpur corridor access: On Pakistan idea, Punjab says allow Aadhaar, waive passport need
January 16, 2019
A fortnight after Pakistan sent a 14-point proposal to India as agreement for visa-free pilgrimage to Kartarpur Sahib, the Punjab government has raised objections to several conditions, including entry on passport for the pilgrims.
The state government put its point across to the Centre during a meeting between Punjab Chief Secretary Karan Avtar Singh and Union Home Secretary Rajiv Gauba in New Delhi on Tuesday.
The state government has contended that the Centre should agree on a passport waiver for pilgrims. Most villagers, the state has pointed out, do not possess a passport, and keeping passports mandatory for those undertaking the pilgrimage across the border would come as a damper for many.
Punjab has contended that pilgrims should be allowed access on the basis of Aadhaar card, which is a valid legal document and nearly 99 per cent of the state's population possesses it.
The state government has also objected to the cap on the daily number of pilgrims. As per Pakistan's agreement, the country would allow 500 pilgrims every day. The state government contends that all pilgrims who want to visit the historic gurdwara should be allowed.
The state also has an objection to the six-hour window during which pilgrims will be allowed, as per Pakistan's proposal. Punjab wants this window to be extended to allow pilgrims maximum time.
The state has also sought a clarification on multiple entry of pilgrims, as many of them would want to organise an Akhand Path in the gurdwara. For this, the state has reasoned, the pilgrims would need to undertake multiple visits.
After receiving the proposal from Pakistan, sources said, the Centre forwarded it to the state government and sought its comments. The objections were decided after inputs from the state intelligence, it is learnt.
Chief Minister Amarinder Singh also wrote to Union Home Minister Rajnath Singh and raised these points.
In a statement, the government said Amarinder has sought waiver of passport condition for pilgrims to cross the border to let them have "khulle darshan deedar" of Kartarpur Sahib Gurdwara on the 550th birth anniversary celebrations of Guru Nanak Dev.
He also asked the Centre to quickly finalise the alignment of road access and the consequent infrastructure to be built around the corridor so that the process of land acquisition may start without delay and the pilgrimage starts at the earliest.
Full report at:
https://indianexpress.com/article/india/kartarpur-corridor-access-on-pak-idea-punjab-says-allow-aadhaar-waive-passport-need-5540347/
--------
Arab World
Former UN rights chief Mary Robinson pulls out of Dubai festival over jailed activist
Jan 15, 2019
The former United Nations human rights commissioner, Mary Robinson, has boycotted the Arab world's biggest literary festival in Dubai, responding to an open letter by a group of prominent figures calling for the unconditional release of an Emirati activist.
Robinson, who became the first woman to be elected president of Ireland 28 years ago, said she would not be attending the festival in response to the open letter received by The Guardian, her Dublin-based foundation said in a statement Monday.
The letter, organized by the International Campaign for Freedom in the UAE (ICFUAE), calls on Emirati authorities to "immediately and unconditionally release prisoner of conscience Ahmed Mansoor."
It has been signed by activists, academics, British politicians, comedians, as well as linguist Noam Chomsky.
Robinson's move was welcomed by a campaigns manager for the ICFUAE, Joe Odella, who also urged "other attendees to follow suit."
"The festival claims to celebrate freedom of expression, yet so many in the UAE have been detained for exercising this very right," Odell was quoted by the London-based online news website Middle East Eye.
"As long as he [Mansoor] remains in prison, it is farcical for UK authors to travel to Dubai and celebrate the power of the written word," Odell added.
Mansoor was arrested in March 2017 and sentenced in May to ten years in prison by Abu Dhabi's Federal Appeals Court for "defaming the UAE through social media channels."
Robinson was set to attend the Emirates Airline Festival of Literature on March 2, according to the Mary Robinson Foundation. The event, which is planned to be held for nine days from March 1, is being sponsored by Dubai's ruler and the UAE's Prime Minister Sheikh Mohammed bin Rashid al-Maktoum.
Robinson's decision to boycott the event follows a controversy that was sparked late last year after she was seen in a picture with a princess who disappeared after she was forcefully brought back to her home country following a failed escape.
Latifa bint Mohammed al-Maktoum, the daughter of the Emirati prime minister, caught media attention in December 2018, after she was allegedly seized by UAE commandos from a yacht off the Indian coast in March 2018 and brought back to the country against her will.
Latifa, 33, had not been heard from until she was first seen in the picture with Robison — who had been invited by Latifa's family to meet her. The princess' friends and human rights groups had been concerned about her safety
Robinson came under criticism for acting as a "pawn" of the UAE by posing for the picture. She defended her trip to Dubai at the time, saying the princess was "in the loving care of her family." Human rights campaigners however, said Robinson had failed to answer critical questions lingering over Latifa's nine-month disappearance.
https://www.presstv.com/Detail/2019/01/15/585848/Dubai-festival-Mary-Robinson-Ahmed-Mansoor
--------
Saudi Arabia will continue to be 'spiritual, religious leader of all Muslims'
January 15, 2019
JEDDAH: The secretary-general of the Muslim World League (MWL) inaugurated a number of MWL-run health centers during his visit to the Comoros Islands.
Dr. Mohammed bin Abdulkarim Al-Issa was taken on a tour of the centers' various sections, and was briefed on the services provided.
He visited and inspected the new MWL-run Saad bin Moad Institute, and met African scholars who will be teaching there. The scholars commended the MWL's Islamic and humanitarian role and efforts.
They also reiterated that Saudi Arabia will continue to be the spiritual and religious leader of all Muslims.
Al-Issa visited the construction site of Saad Thabit Yaqoub Mosque in the village of Bahani, and visited numerous development and humanitarian projects.
He handed over the keys of new homes, built by the MWL, to widows and orphans, and supervised the distribution of food baskets to the needy.
Recently, Comoros President Azali Assoumani hosted a delegation from the MWL headed by Al-Issa.
Assoumani lauded the efforts of the MWL in Africa, while Al-Issa said the league would be ready to liaise with Comorian scientists and intellectuals to tackle all forms of extremist thought, while adding that the MWL was keen on raising awareness about Islam, especially among youth.
Full report at:
http://www.arabnews.com/node/1436196/saudi-arabia
--------
Commander: Hashd al-Sha'abi Preventing US Troops' Spying along Iraq-Syria Border
Jan 15, 2019
"The US troops are trying to obtain precise and sensitive intelligence from Iraq's along borders with Syria," the Arabic-language Al-Maloumeh news website quoted Qassim Muslih, the commander of Hashd al-Shaabi forces in al-Anbar province, as saying on Tuesday.
He reiterated that Hashd al-Sha'abi operations command has stopped US spying operations by preventing the US troops from getting close to Hashd al-Sha'abi units and forcing them to return to Ba'er al-Morasemeh base.
Mosleh pointed to the US forces' reconnaissance operations along Iraq-Syria borders and questions from border police and Iraqi army about the battle zones off the border regions, the amount of ammunition, type of weapons and the number of troops of each region, and explained that secret intelligence related to the forces stationed along the border regions helps them to easily target any region.
He pointed to the provocative measures by the US troops to obtain secret information from border security guards, and warned that the move is a blatant violation of Iraq's national sovereignty.
In relevant remarks earlier in January, Muslih underlined the necessity for Washington to evacuate its military men from Iraq.
"Some reports have been released about establishment of new US bases in al-Anbar and Saladin provinces which is a violation of Iraq's national sovereignty," Muslih said.
He underscored the necessity for the US forces to leave Iraq, and said, "We are capable of supporting and protecting our land and borders and there is no need for the deployment of foreign forces."
Demands for the withdrawal of US forces from Iraq have increased after US President Donald Trump in a surprise visit late December landed at an airbase West of the Iraqi capital, Baghdad, where he thanked the soldiers for their service.
Full report at:
http://en.farsnews.com/newstext.aspx?nn=13971025000796
--------
UN: Winter weather killed 15 displaced children in Syria
15 January 2019
Freezing temperatures and the lack of medical care have killed at least 15 displaced Syrian children in recent weeks, the United Nations reported on Tuesday.
The UN Children's Fund (UNICEF) said eight of them had died as a result of the cold in the Rukban camp in southeastern Syria and seven others during the displacement from the extremist bastion of Hajin, further north.
"Freezing temperatures and harsh living conditions in Rukban... are increasingly putting children's lives at risk," UNICEF regional director Geert Cappelaere said.
"In just one month, at least eight children -- most of them under four months and the youngest only one hour old -- have died," he said.
Cappelaere explained that the cold in the isolated desert camp on the Jordanian border, where 80 percent of the 45,000 residents are women and children, was increasing infant mortality.
The cold snap that has hit the region is also having dire consequences on the people fleeing the fighting in the so-called Hajin pocket in eastern Syria.
The area near the Iraqi border has seen intense fighting between ISIS extremists defending the last remnants of their "caliphate" and Kurdish-led forces backed by US air strikes.
According to the UN, more than 10,000 people have fled the area since December.
"Families seeking safety face difficulties leaving the conflict zone and wait in the cold for days without shelter or basic supplies," Cappelaere said.
"The dangerous and difficult journey has reportedly killed seven children -- most of them under one-year-old" in Hajin, he said.
Full report at:
https://english.alarabiya.net/en/News/middle-east/2019/01/15/UN-Winter-weather-killed-15-displaced-children-in-Syria-.html
--------
Channel your emotions through self-expression, says young Saudi poet
January 15, 2019
RIYADH: In the newly burgeoning art scene of Saudi Arabia, Nora Alfard has found a home. Debuting her first book of poetry at a launch party in Riyadh on Sunday night, Alfard has established herself as a brilliant poet and a talent to watch.
Alfard, 24, has been writing poetry since she was 16 years old, as a member of the Riyadh Writing Club. While she credits the club with the beginning of her poetic process, she eventually left to write at her own leisure, unconstrained by the club's policy of assigning topics to the pieces shared.
Alfard has been a fixture in Riyadh's budding spoken word scene since the very beginning. She has organized poetry readings and open mic nights at artsy cafe Nabt Fenjan and encouraged several young Saudis to try their own hand at poetry.
"She is amazing," said fellow artist Hala Mosaab. "I am so proud of her for everything she has achieved. She is an inspiration."
Alfard writes as a way of releasing emotions after significant life events. "I began writing as a way of expressing my emotions," she said.
"A lot of my poems come from a place of pain. But after writing them, I feel like I am no longer defined by that pain."
Her book, "For You The Reader," has been in the works for the past three years. From concept to publication, the road was long and there were moments in which she felt as though she might not be able to see the project through to the end. But ultimately, she was able to persevere, which she credits to the support of her family and her friends.
"When Nora decides she wants to do something, she just rolls up her sleeves and jumps right into it," said musician and friend Nawaf Al-Harbi. "She is one of the most dedicated and ambitious people I know. If anyone could do it, it would be Nora."
The book's strength comes from its ability to invoke raw human emotion in a way that resonates with readers. Alfard's poetry is surprisingly powerful for such a minimalist style. She is able to express so much in so few words.
The book's title is reflective of the fact that everyone can relate to the poems inside. "I wanted to show people that it is OK to be vulnerable, that we all have these feelings and that there is no shame in them. That is why the book is called 'For You The Reader.' This book was written for everyone."
The event took place at On Studio in Riyadh, where almost 50 fellow artists and poets gathered to hear her read from the book. She performed some of her most popular pieces, including "Hourglass," "Comfortable" and "Laughter."
The book is self-published, having been made via lulu.com's online creator software, and is available for purchase from the Lulu website. Alfard made the decision to self-publish after seeing some friends successfully do the same and encourages anyone considering writing a book of poetry to do the same.
"Just go for it," she said. "Do not let anyone's opinions of what you should or should not do stop you. It is not as hard as you might think it is, and you will never know if you will be successful or not unless you try."
Full report at:
http://www.arabnews.com/node/1435651/saudi-arabia
--------
Europe
Outrage grows among Muslims, Jews over Belgium's halal, kosher ban
Jan 16, 2019
Being the latest European country to ban traditional Jewish and Muslim animal slaughtering practices, Belgium's ban on halal and kosher meat has drawn further condemnation by the country's Jewish and Muslim communities, seeing the ban as an infringement of religious freedom.
Belgium "disappointed everybody when they approved the ban," Mehmet Üstüm, head of the Belgian Muslim Executive Body (EMB), told Anadolu Agency (AA) yesterday. "The ban will have certain effects. For example, we [Muslims] will have difficulty during sacrificial rituals [of livestock]." "We're hopeful that this legislation will be rejected and Muslims will [be able to] slaughter their livestock according to their rituals," Üstün added.
Shimon Lasker, a Brussels rabbi, said that the ban is being seen as a restriction on religious freedom, adding: "Jewish people believe it's becoming harder for them to live in Europe."
The parliament in the Flemish region had unanimously voted in June 2017 to ban kosher and halal meat by outlawing the slaughter of animals without stunning, which was set to come into effect Jan. 1 2019, following a similar ruling in the Wallonia region in May 2017 that will go into effect in Aug. 2019. While the proposed law would only apply to the country's Walloon and Flemish regions, other Belgian regions are planning similar moves.
According to Islamic halal and Jewish kosher rituals, the animals are required to be butchered by slitting their throats without stunning them before killing. The non-Christian communities see the ruling as a threat against religions as well as a risk for their lives.
Conference of European Rabbis Chairman Pinchas Goldschmidt referred to the day the decision was made as "a sad day for the Jews of Europe, a sad day for religious freedom in Europe," in a tweet.
The decision of the parliament will be initially implemented for small cattle, and although it will not be implemented for bovines due to the lack of technical infrastructure, it will be mandatory to numb the cattle immediately after slaughter. Cows and other cattle will also be shocked before being slaughtered after the Flemish region overcomes technical issues regarding the matter.
Together Muslims and Jews make up some 6 percent of Belgium's population. Muslim and Jewish communities in Belgium last year appealed the decision, banning the kosher slaughter of animals.
Starting in 2017, the debate on the ban of animal slaughter according to Islamic and Jewish methods has increased, while the prohibitions imposed on the country's Muslim and Jewish communities continue to receive reactions. The issue of banning halal and kosher slaughter was also raised in Austria, Poland, Holland and Switzerland in 2018. Similar laws have been passed in Switzerland and Denmark but lifted in Poland and Greece.
https://www.dailysabah.com/europe/2019/01/16/outrage-grows-among-muslims-jews-over-belgiums-halal-kosher-ban
--------
German spy agency to investigate anti-Islam, anti-immigration leading opposition party
Jan 16, 2019
Germany's domestic spy agency will probe the anti-immigrant Alternative for Germany (AfD) to determine the prevalence of right-wing extremism within the party.
The agency has classified the AfD, the country's main opposition party, as a "case to investigate," according to the agency's 450-page report reviewed by Berlin newspaper Der Tagespiegel. The report notes that it won't include surveillance.
The investigation confirmed the fears of some AfD officials who warned that the party may be under the radar of the domestic intelligence agency over its anti-Islam and anti-immigration views.
André Poggenburg, a politician who left the party and founded a new far-right party, recently criticized the AfD for becoming increasingly left-wing amid fears of being under surveillance by Germany's domestic intelligence agency.
Germany's constitution, adopted after World War II, allows the government to curb extremist ideologies by closely monitoring or even banning far-left or far-right parties, according to Reuters.
The German newspaper claims the intelligence agency will look into public statements made by the members of the party and scrutinize the ties to the far-right Identitarian Movement that has been accused of being a front for white nationalism in Europe and is being monitored by the government.
German Foreign Minister Heiko Maas alluded to the report in a tweet, but suggested the far-right party's ideas should be challenged rather than shut down by the government.
"Whoever discriminates against people on the basis of their origins is being racist and nationalist. Parts of the AfD are a case for the domestic intelligence office," he wrote. "But observing them won't solve the problems. Above all we need to deal with the AfD objectively and politically."
A number of German states announced last year that they are probing local chapters of the party, including its youth wing over ties to extremism. In the state of Thuringia, an investigation was prompted after an AfD leader said Germany's main memorial to Holocaust victims as a "monument of shame," according to Reuters.
Full report at:
https://www.foxnews.com/world/german-spy-agency-to-investigate-anti-islam-anti-immigration-leading-opposition-party
--------
UK TV Watchdog Investigating Comments Made on Muslim TV Channel - Reports
15.01.2019
Peace TV was found by Zakir Naik - who was barred from entering the UK in 2010 after he reportedly praised Osama bin Laden.
The Sunday Times has reported that UK media regulator, Ofcom, is investigating comments made on Peace TV by Haitham al-Haddad, a Saudi-born Islamic scholar.
In an episode of the show Marriage and Divorce, broadcast in November, he reportedly said fathers should "push" their daughters into getting married and said he was alarmed that some Muslim women wanted to complete their education before their weddings.
Dr. Haddad also reportedly said women who remained unmarried into their 30s would "not receive good proposals."
He claimed some older women wished their parents had forced them to get married earlier.
The Sunday Times reports that Dr. Haddad has in the past been criticised for calling homosexuality an evil crime and appearing to condone female genital mutilation.
Forced marriage is illegal in England and Wales and disobeying a forced marriage protection order can lead to a sentence of up to five years in jail.
Dubai-Based Channel Can Be Received in UK
Mr. Naik, the Indian founder of Peace TV, was barred from the UK in 2010 after he said "all Muslims should be terrorists".
His Dubai-based Urdu language satellite channel is still available in Britain despite several breaches of the Ofcom code.
Peace TV says it promotes a peaceful Muslim viewpoint and had editorial controls in place to prevent the broadcast of extremist content.
The channel was founded in 2006 and claims to have had a global audience of 200 million at one point, though its reach has been hampered by bans in a number of countries.
Full report at:
https://sputniknews.com/europe/201901151071492561-peace-tv-ofcom-complaint/
--------
At least 14 arrested in anti-terror operation in Catalonia
Jan 15, 2019
The Catalan Police Force have launched an anti-terror operation against an alleged Takfiri group in the center of Barcelona, as part of a broad sweep in the autonomous Spanish community.
The operation was conducted in the early hours of Tuesday morning.
Footage shows armed police officers detaining a man and taking him away in a police car.
Officers can later be seen removing items from the building while several journalists looked on.
According to reports, some of those arrested had links to common crimes.
Full report at:
https://www.presstv.com/Detail/2019/01/15/585872/Spain-antiterror-operation-Catalonia
--------
French FM visits Iraq's Najaf, meets Shia leaders
15.01.2019
French Foreign Minister Jean-Yves Le Drian on Tuesday visited the Iraqi city of Najaf following an earlier visit to Erbil, the administrative capital of northern Iraq's Kurdish region.
Le Drian is the first French FM to officially visit Najaf, a revered pilgrimage site for Shia Muslims and home to a number of well-known Shia scholars.
These include Ali al-Sistani, a prominent Shia cleric who enjoys considerable influence in terms of Iraqi domestic politics.
"France is delighted by the spirit of moderation shown by the Shia clerics of Najaf," Le Drian said at a joint press conference with Mohamed Said al-Hakim, another of the city's prominent Shia clerics.
The French foreign minister also commended an earlier fatwa (religious ruling) issued by al-Sistani that served to legitimize the fight against the Daesh terrorist group, which overran much of Iraq in mid-2014.
Le Drian arrived in Iraq earlier Monday. He has already met with several Iraqi political figures, including Prime Minister Adil Abdul-Mahdi and Nechirvan Barzani, prime minister of the Kurdistan Regional Government.
Full report at:
https://www.aa.com.tr/en/europe/french-fm-visits-iraq-s-najaf-meets-shia-leaders/1365678
--------
Southeast Asia
Facing persecution at home, Ahmadiyya Muslims find refuge in Manila
Fatima Qureshi
January 15, 2019
MANILA, Philippines– For decades, followers of the Ahmadiyya faith, a minority sect of Islam, have fallen victim to laws that target them as non-believers in Pakistan. Some of them have sought asylum in the Philippines.
Hassan Ali is a recognized refugee in Metro Manila. He fled his home country of Pakistan in 2014 in fear of persecution for simply being an Ahmadiyya Muslim.
"My pain was psychological," Ali said. "Discrimination was everywhere and the situations increasingly became so difficult for me to freely practice my religion."
The Ahmadiyya is a young sect of Islam, formed in 1889 around Mizra Ghulam Ahmed who is claimed to be the messiah or the 'second advent of Jesus'.
In Muslim-majority countries like the Islamic Republic of Pakistan, the practice of Ahmadiyya beliefs is looked down as blasphemous because they believe that according to the tenets of Islam the Prophet Muhammad was the last messenger of God.
In 1974, Pakistan constitutionally classified Ahmadis as non-Muslims when the term 'Muslim' was broadly defined. Ten years later, they were criminalized by the writ of the Pakistani state. Amended into the National Penal Code of Pakistan is the complete denial of self-identification for Ahmadi Muslims that deprives them of the right to vote.
Cases of exclusion and persecution have also reportedly occurred in Indonesia, Malaysia and Bangladesh.
"The language of the law is so vague and broad [in Pakistan], it has opened the gates for unnecessary litigation of the community," Talha Ali, president and missionary-in-charge of the Ahmadiyya community in the Philippines said.
In the Philippines
The Ahmadiyya community in the Philippines has existed since the early 2000s but grew in numbers only recently. It has over 8 branches in the country.
"Our national program has worked on 3 fronts: education, interfaith dialogue and humanitarian work," Talha Ali said, adding that each of these components are part and parcel of their religious teachings.
"The Ahmadiyya community established a permanent presence in the Philippines in the '90s, paving the way for the third and final wave of converts," Talha Ali said.
Still unsafe
Ahmadi Muslims openly practice their faith in Metro Manila, hosting educational classes and organizing blood drives as part of their national programs.
But extremist attacks in forms of mob violence still followed them to the Philippines. Two years ago, a plain-clothed band of men disrupted an interfaith peace symposium in a fastfood chain, and assaulted Ahmadi attendees.
"These people launched tirades of false accusations on me and other refugee members on social media for being non-Muslims," Ali said.
Although Ahmadi Muslims are met with periodical threats from other local Muslim groups, security concerns for the refugees and Ahmadi converts soared as a result of the incident.
Their struggle
According to refugee accounts, the Philippines was not their final destination but immigration apprehensions at the airport had them detained.
Hizqeel Ahmad, a 21-year-old from Pakistan, arrived in the Philippines with a 17-member group with young children in 2015. His refugee status was determined by the Department of Justice (DoJ) a year later.
The Philippines has ratified the 1951 Refugee Convention and the 1967 Protocol, binding the state to protect refugee and asylum seeker rights.
The United Nations High Commissioner for Refugees (UNHCR) is the facilitating body that forwards asylum applications to the DoJ's subsidiary - the Refugee and Stateless Persons Protections Unit (RSPPU).
A major obstacle to stability for refugees in Manila is finding a job that pays well. The Philippines' work policy for refugees is nearly synonymous with mandates for foreign national visa holders.
"I've been in a financial crisis for 4 years now," Waseem Akhtar, another Ahmadi refugee said, lamenting the little money he makes out of a small business.
Months later, Akhtar's status was approved in 2016. He then sponsored a flight for his wife and children to Manila.
Waseem said there is "no family reunion policy for refugees in the Philippines". His family underwent the process from scratch.
Cultural integration
"We need a roadmap for integrating refugees into the society as citizens so that eventually, they'll do more to contribute as a positive member of the Filipino society," Talha Ali said.
In 2017, the Department of Labor and Employment (DoLE) scrapped the alien employment permit (AEP) originally authorized as a prerequisite for securing a job.
While foreign nationals can apply under The Revised Naturalization Act, Hassan Ali cites concerns about the process taking no less than 10 years and requires reeducation of the new society.
"Paying taxes, learning the language and proving your loyalty to the Philippines is not easy when you're born and raised in another nation," Hassan Ali said.
Through programs organized by the national Ahmadiyya community, the refugees continue to familiarize themselves with the local culture in hopes of becoming a Filipino citizen one day
"All we're asking for is a smoother integration at least and in order for that to happen, stable income needs to be on the top of the government agenda." – Rappler.com
https://www.rappler.com/move-ph/221034-ahmadiyya-muslims-find-refuge-manila
--------
Turkey's MUSIAD to open office in Indonesian capital
15.01.2019
Turkey's Independent Industrialists' and Businessmen's Association (MUSIAD) will open an office in the Indonesian capital Jakarta, the group announced on Tuesday.
Ibrahim Uyar, the head of MUSIAD's foreign organization and development commission, told Anadolu Agency that the move aims to boost commercial ties between Turkey and Indonesia, the world's most populous Muslim country.
Including the Jakarta office, MUSIAD will have had representation in 92 countries worldwide, Uyar said.
"With the branch in Indonesia, Indonesian businesspeople will have access to not only MUSIAD members in Turkey but also all around the globe, which will provide them with a comprehensible network in many fields," he added.
"It will also have an important impact on the exports of products jointly produced by two countries."
Full report at:
https://www.aa.com.tr/en/economy/turkey-s-musiad-to-open-office-in-indonesian-capital/1365591
--------
Segregation causes problems in Myanmar: Indonesian envoy
January 16 2019
Ethnic and religious segregation in Myanmar is one of the reasons why its government has blocked most international humanitarian assistance, an Indonesian envoy told students in a discussion on Tuesday.
Indonesian envoy to Myanmar Iza Fadri said the Myanmar government was very selective in approving direct humanitarian assistance for the ethnic Rohingya following a military crackdown in 2017 that drove hundreds of thousands of Rohingya Muslims from Rakhine state into neighboring Bangladesh.
Full report at:
https://www.thejakartapost.com/news/2019/01/16/segregation-causes-problems-myanmar-indonesian-envoy.html-0
--------
Maldives: new president must ward off threats from Islamic extremism, foreign powers and autocratic rivals
January 15, 2019
Many were worried that the 2018 presidential election in the Maldives would turn violent. Fortunately, there were no major incidents. But there were also concerns over election rigging, voiced by key opposition leader and former president, Mohamed Nasheed. In the end, sitting president, Abdulla Yameen, was defeated by the opposition candidate, Ibrahim Mohamed Solih. Some hope Solih can now usher in a new era of fair democratic processes. But it won't be an easy task.
To understand the importance of the election we need to understand the problems that have plagued the fledgling Maldivian democracy for a decade, beginning with the 2008 vote. The presidential election that year was the first that could truly be labelled democratic, and saw Nasheed win, ending the 30-year rule of former president, Maumoon Abdul Gayoom.
But Nasheed had only just started to strengthen democratic institutions in the country when he was deposed by what some commentators have called a coup. Protests organised by Nasheed's opponents saw the participation of the police and military, forcing Nasheed to resign. His resignation then paved the way for Yameen, whose presidency appeared once again to threaten democracy.
First, Yameen began to crack down on political opponents – and Nasheed became a political refugee (he now lives in Sri Lanka) after being sentenced to 13 years in prison over alleged terrorist offences. Former president, Gayoom, who happened to be Yameen's half-brother, was jailed on terrorist charges, too. Several less prominent politicians were also imprisoned and jailed.
Yameen declared a national state of emergency, and in 2018 jailed judges from the supreme court because they intended to release imprisoned politicians.
Journalists were also targeted by the regime for their critical opinions. Two cases particularly stand out. The first was the 2014 abduction of independent journalist Ahmed Rilwan. Rilwan was critical of both Yameen's government and Islamic radicalisation in the country. Yameen stopped the investigation into Rilwan's disappearance and declared him dead early in 2019, but he has also been accused of being directly involved in Rilwan's disappearance and his possible death.
The second case is that of political blogger Yameen Rasheed, who eerily foresaw his own destiny in a tweet from 2013:
Rasheed, who was also known as a critic of the political establishment, was stabbed to death in his apartment in 2017.
These two cases became important in the 2018 election and presidential candidates used Rilwan's and Rasheed's names in their campaigns against the sitting president.
Islamic extremism
The Maldives' democratic institutions have also been threatened over the past decade by the rise of Islamic extremism. At the 2018 Eid celebrations, for example, a replica of New York's World Trade Centre was publicly burnt. There was reportedly even a model plane on a zip line.
Indeed, when Yameen took power in 2013, he used Islamic rhetoric to do so. In one widely distributed pamphlet of the time, Yameen claimed that he had uncovered, "President Nasheed's devious plot to destroy the Islamic faith of Maldivians". Yameen used the same rhetoric during the 2018 election, framing the election as a choice between "Islam and infidelity".
Yameen's flirtation with extreme religious sentiments backfired when it became clear that the Maldives has one of the highest per capita percentages of citizens fighting for Islamic State. Arguably, Yameen paved the way for this development by appealing to conservative Islamism to get power. Yameen's opponents have also pointed out that he is influenced by Saudi Arabia, a country that has invested heavily in the Maldives.
China's orbit
China also considers the Maldives a strategic area of interest – and Yameen has been accused of sacrificing the Maldives' economic interests to the emerging regional superpower.
Following Yameen's defeat, some commentators have asked whether the Maldives will now take a step back from China and develop a closer relationship with India instead. Either way, China seems to be believe that Solih is a president they can work with, and Chinese officials congratulated him on his victory. Regardless of who is president, China will likely try to further bolster its influence in the region.
India, though, is keen to develop closer ties with the Maldives. And if both India and China try to influence domestic politics in the country, backing different candidates and movements, there is a potential threat to the country's democratic institutions.
So what happens now? Many of the problems outlined above relate to the previous government. But whether Solih can fix them remains to be seen. It's still early days, but he has already promised to look into the murder and disappearance of journalists:
Full report at:
https://theconversation.com/maldives-new-president-must-ward-off-threats-from-islamic-extremism-foreign-powers-and-autocratic-rivals-109846
--------
Malaysia says it won't host any more events involving Israel
JANUARY 15, 2019
PUTRAJAYA, Malaysia — Malaysia's foreign minister says the government will not budge over a ban on Israeli athletes in a para swimming competition and has decided that the country will not host any events in the future involving Israel.
Malaysia, a strong supporter of the Palestinian plight, is among the predominantly Muslim countries that do not have diplomatic relations with Israel. The government has said Israeli swimmers cannot join the competition in July that serves as a qualifying event for the 2020 Tokyo Paralympics.
Full report at:
http://www.startribune.com/malaysia-says-it-won-t-host-any-more-events-involving-israel/504414632/
--------
Mideast
Palestinians strike against social security law
January 15, 2019
RAMALLAH: Thousands of Palestinians in the occupied West Bank joined a strike on Tuesday against their government's proposed new social security law, fearing the fund will be mismanaged.
Much of Ramallah, Hebron and other Palestinian cities remained closed.
A few thousand people protested outside the Social Security Corporation in Ramallah, where Abbas' government is based.
Under the proposed system both private employers and their employees would pay monthly into a government-managed fund, with employees receiving a pension when they retire.
The government says it will provide new security for employees, arguing similar systems exist in countries across the globe.
Protesters say they do not trust the Palestinian government to manage the fund and point out there are no guarantees.
They also say Israel's occupation of the West Bank means that the long-term existence of the Palestinian Authority government is far from secure.
Israeli soldiers have carried out repeated raids inside Ramallah in recent weeks, including near Abbas' headquarters, following two deadly shootings.
Amer Farah, who works at Bank of Palestine in Ramallah, said that in functioning states the social security laws were important to protect citizens' futures.
"But we are still under occupation, and there is no contact between parts of the country," he told AFP, alluding to the decade-long split between the West Bank and Gaza, where Abbas' rivals Hamas are in control.
"The country is not stable, neither economically nor politically. How will they implement the law?"
http://www.arabnews.com/node/1436171/middle-east
--------
Erdogan: Turkey to set up Syria 'security zone' suggested by Trump
15 January 2019
Turkish President Recep Tayyip Erdogan said Tuesday that Ankara would set up a "security zone" in northern Syria suggested by US President Donald Trump.
Erdogan said he held a "quite positive" telephone conversation with Trump late on Monday where he reaffirmed that "a 20-mile (30 kilometre) security zone along the Syrian border... will be set up by us."
Turkey has welcomed the planned withdrawal of some 2,000 US troops from Syria but the future of US-backed Kurdish militia forces regarded as terrorists by Ankara has poisoned Ankara-Washington ties.
Trump on Sunday tweeted that the United States would "devastate Turkey economically if they hit Kurds", a threat that drew angry retorts from the government in Ankara.
Erdogan on Tuesday said Trump's tweet "saddened me and my friends", but added that the two leaders reached an agreement during Monday's phone conversation.
"We have reached an agreement of understanding that is of historic importance," he said.
Erdogan said Turkey would solve issues with a "spirit of alliance" with Trump as long as his country's sensitivities were taken into account.
US support for the Kurdish People's Protection Units (YPG) during the Syria conflict has been a major source of friction between the NATO allies. The US regards the YPG as an effective ground force in the fight against ISIS.
Ankara has however threatened to launch a cross-border operation to eradicate Syrian Kurdish fighters it sees as an offshoot of the outlawed Kurdistan Workers' Party (PKK).
Full report at:
https://english.alarabiya.net/en/News/middle-east/2019/01/15/Erdogan-Turkey-to-set-up-Syria-security-zone-suggested-by-Trump-.html
--------
Report: Documents link infamous terrorist 'Abu Banat' with Turkish intelligence
15 January 2019
A Russian extremist militant who killed two priests and beheaded many people in Syria has long worked with Turkey's intelligence agency MIT, according to a Swedish site.
MIT helped him get away with lesser charges when he was caught in an al-Qaeda sweep by Turkish police, according to Nordic Monitor.
His name is Maghomed Maghomedzakirovich Abdurkhmanov (aka Abu Banat), a Russian national who travelled to Syria through Turkey in 2012 to join extremists and had led the Jamaat Abu Banat terrorist group, later part of ISIS.
He testified in an Istanbul court how he worked with Turkish intelligence in Syria, receiving funds, arms and vehicles. He is believed to have murdered two Orthodox clerics in Syria on April 22, 2013.
The Russian hardliner entered Syria in 2012 through Turkey and started a militant faction. He later joined a terrorist organization, said the report, adding that videos of "Abu Banat" carrying out horrific killings surfaced thereafter.
According to the report, the black-clad militant holding a knife spoke of his cooperation with Turkish intelligence in Syria during the trial. "Abu Banat" also confirmed that he received significant support such as supply of arms and vehicles.
On October 29, 2015, the United States included the Russian hardliner in the list of classified terrorists. The same month, "Abu Banat" was added to the list of those facing UN Security Council sanctions.
Despite suspected involvement in the murder of two Christian chaplains, Turkish courts did not charge the hardliner of murder. His conviction was only seven and a half years. The ruling against "Abu Banat" is subject to appeal and may be reduced further at a later stage.
On June 20, 2013, Turkish police arrested "Abu Banat", and another Syrian in the town of Konya, in the central part of the country, during a routine inspection. They were both released soon.
However, when a video purportedly showing "Abu Banat" committing murder surfaced on social media, Turkish police arrested the two in Istanbul.
During interrogation, "Abu Banat" admitted he was the person in the video and indeed slaughtered two people. He said he received a radio communication device from someone working with Turkish intelligence known as Abu Jaafar. (Full story from the source)
Full report at:
https://english.alarabiya.net/en/News/world/2019/01/15/Report-Documents-link-infamous-terrorist-Abu-Banat-with-Turkish-intelligence.html
--------
Turkey orders arrest of nearly 200 people over suspected Gulen ties, Hurriyet says
15 January 2019
Turkey ordered the arrest of 192 people over suspected links to the network of the US-based Muslim cleric accused of orchestrating an attempted coup in 2016, the Hurriyet newspaper reported on Tuesday.
Police operations targeting the followers of Fethullah Gulen have been carried out regularly since the failed coup and have recently gained momentum. Authorities in Istanbul and Adana ordered the arrest of more than 100 military suspects last week.
The Ankara chief prosecutor's office said it ordered the arrest of 50 military suspects - 3 lieutenants and 47 sergeants - as well as 55 people accused of using the ByLock messaging app, the newspaper reported.
Turkey outlawed ByLock in the aftermath of the failed putsch, saying followers of Gulen used it to communicate on the night of July 15, 2016, when a group of rogue soldiers attempted to overthrow the government, killing some 250 people.
Gulen, a former ally of President Tayyip Erdogan who has lived in self-imposed exile in the United States since 1999, has denied the charges and condemned the coup.
The prosecutor's office in the central province of Konya ordered the detention of 50 people, including military personnel and their contacts in the Gulen network, the newspaper said.
The prosecutor's offices of two other provinces, Mugla and Kocaeli, ordered the detention of 15 and 22 military personnel respectively.
More than 77,000 people have been jailed pending trial, while 150,000 civil servants, military personnel and others have been sacked or suspended from their jobs as part of the post-coup purges.
Full report at:
https://english.alarabiya.net/en/News/world/2019/01/15/Turkey-orders-arrest-of-nearly-200-people-over-suspected-Gulen-ties-Hurriyet-says.html
--------
Ties between Iran, Iraq's Kurdistan will outlast Trump: FM Zarif
Jan 15, 2019
Iranian Foreign Minister Mohammad Javad Zarif says the Islamic Republic's ties with Iraq's semi-autonomous Kurdistan region are rooted in history and will outlast the administration of US President Donald Trump.
Zarif made the remarks in an interview with Iraq's Kurdish-language Rudaw television network in the capital of Kurdistan, Erbil, on Tuesday when asked about Trump's recent comments that he was unhappy about the Kurds' sale of oil to Iran.
The top Iranian diplomat emphasized that Trump has no place in Iran's relationship with the Kurdistan Regional Government (KRG).
"It has nothing to do with Mr. Trump. Together with the Kurds, we have relations dating back centuries. These governments come and go," Zarif said.
During a cabinet meeting at the White House in front of reporters on January 2, Trump said he was not happy that the Kurds were selling oil to Iran and claimed that he wanted to protect them either way.
"I didn't like the fact that they're selling the small (amount of) oil that they have to Iran, and we asked them not to sell it to Iran... We're not thrilled about that. OK? I'm not happy about it at all," the US president said.
In November, the Trump administration announced the re-imposition of the "toughest" sanctions ever against Iran's banking and energy sectors with the aim of cutting off the country's oil sales and crucial exports.
A first round of American sanctions took effect in August, targeting Iran's access to the US dollar, metals trading, coal, industrial software, and auto sector.
The Kurdistan Regional Government has said it would abide by decisions made by Baghdad regarding US sanctions on Iran.
Last month, the United States granted Iraq a 90-day extension to an exemption from sanctions re-imposed on neighboring Iran to keep importing electricity and natural gas and meet its energy needs.
The temporary relief from the sanctions provides additional time for Iraq to determine ways to pay Iran for the imports of natural gas and energy supplies in denominations other than dollar without violating US sanctions.
Addressing a gathering of business people from both Iran and the Kurdistan region in Erbil on Tuesday, Zarif praised the brotherly and historical relations between the two sides and called for further promotion of cooperation.
The Iranian foreign minister said the unilateral US sanctions would fail to affect and hamper Iran's relations with Iraq's Kurdistan region.
Heading a high-ranking political and economic delegation, Zarif arrived in the Iraqi capital, Baghdad, on a four-day visit on Sunday.
The Iranian foreign minister held talks with Prime Minister Adil Abdul-Mahdi, President Barham Salih, Speaker of the Council of Representatives of Iraq Mohamed al-Halbousi, Head of the National Wisdom Movement of Iraq Ammar Hakim, Iraqi lawmaker Hadi al-Amiri, and the heads as well as members of Iraqi religious, political, cultural, ethical, and social bodies.
Zarif also met with KRG Prime Minister Nechirvan Barzani and business leaders and discussed ways to boost trade ties.
Addressing a gathering of representatives from hundreds of Iranian and Iraqi companies in the Iraqi capital city of Baghdad on Monday, Zarif said if regional countries want a strong region, they must substitute dialog for war as well as cooperation for arms race.
Full report at:
https://www.presstv.com/Detail/2019/01/15/585910/Zarif-Rudaw-Kurdistan-Regional-Government-oil
--------
Houthis dismiss Pompeo's accusations of Hudaydah truce breach
Jan 15, 2019
A senior Yemeni official has hit back at US Secretary of State Mike Pomepo over his recent allegations that Houthi fighters are violating the UN-brokered ceasefire in the Hudaydah port city, criticizing Washington for keeping up its support for the Saudi-led war on the impoverished nation.
In a post on his Twitter account on Monday night, Mohammed Ali al-Houthi, the head of Yemen's Supreme Revolutionary Committee, said that the Houthis' redeployment from Hudaydah refuted Pompeo's allegations.
"Pompeo's accusations are refuted by the steps of redeployment at the port of Hudaydah and the submission of positive proposals," he tweeted.
Speaking in Riyadh on Monday, the top US diplomat claimed that the Houthis had "chosen" not to comply with the Hudaydah truce.
"The work that was done in Sweden on Yemen was good, but both sides need to honor those commitments," Pompeo said after talks with Salman bin Abdulaziz Al Saud and Crown Prince Mohammed bin Salman. "To date, the Houthis have chosen not to do that."
The Houthi official said that the US administration "has refused to stop supporting the war despite the congressional decision," referring to the US Senate's historic vote last month to end American military assistance for the Saudi aggression against Yemen.
Representatives from the Houthi Ansarullah movement and militants loyal to Yemen's Saudi-backed former regime reached the Hudaydah ceasefire during peace talks in Sweden last month.
They agreed to the withdrawal of their forces and deployment of UN monitors to the port city, a lifeline for millions of Yemenis.
Hudaydah has seen some of the heaviest fighting in the ongoing Saudi-led offensive since March 2015.
Saudi Arabia and its regional allies, including the UAE, launched the devastating military campaign against Yemen to bring the Riyadh-backed former government back to power.
Full report at:
https://www.presstv.com/Detail/2019/01/15/585858/Yemen-Houthi-Hudaydah-Mike-Pompeo
--------
Houthi militants involved in Al-Anad drone attack captured: Yemen Ministry of Interior
January 15, 2019
DUBAI: Yemen's interior ministry on Tuesday said they had captured members of a Houthi cell involved in last Thursday's attack on Al-Anad air base.
The drone attack on a Yemeni government military parade, the latest and deadliest since a cease-fire agreement for Hodeidah was signed in Sweden last month, killed six people and injured scores of others.
A seventh person died days later.
A ministry statement added the cell worked for the Houthi militia in Aden, Lahij and other liberated areas, Al-Arabiya news website reported.
Ahmed Al-Misri, the Deputy Prime Minister and Minister of Interior, said the militants were arrested in the past few days in the Lahij province, north of Aden, where Al-Anad airbase was located.
Al-Misri added that those arrested admitted during interrogation they carried out the assassinations and bombings in Aden, which targeted security and military officials.
Full report at:
http://www.arabnews.com/node/1435946/middle-east
--------
South Asia
Rakhine Unrest: BGB alert over fresh Rohingya intrusion
January 14, 2019
The Border Guard Bangladesh remains on alert since Saturday for a possible renewed Rohingya intrusion amid frequent clashes between Myanmar security forces and Buddhist rebels in Rakhine state.
The BGB has deployed additional force to patrol the country's 54km border with Myanmar fearing intrusion through the Naf river and other border areas, said Asaduzzaman Chowdhury, director of BGB battalion 2 in Teknaf.
"Fishing and other movement in the Naf river have been restricted and BGB remains cautious…. to prevent intrusion and also yaba smuggling," he said.
Abdul Motaleb, chairman of Leda Rohingya Camp Development Committee in Teknaf, said a fresh exodus might take place if the ongoing conflicts in Myanmar affect Rohingyas.
In fact, a family of seven entered Bangladesh from Chindifrang of Bujidong on Thursday and took shelter at Kutupalong camp in Cox's Bazar.
The family is kept at the Kutupalong transit camp and will be taken to a temporary shelter camp, said Rezaul Karim, in-charge of the camp.
Meanwhile, 93 Rohingyas who came from India are also at the transit camp and will be taken to that temporary camp, he added.
On January 9, Aljazeera reported that frequent clashes between Myanmar security forces and Buddhist rebels in Rakhine state have alarmed thousands of Rohingya refugees living in no-man's-land on the country's border with Bangladesh, as concerns grow over the intensified fighting.
More than 730,000 members of the mostly Muslim minority have fled Myanmar to escape a brutal military-led crackdown that started in 2017 and have taken shelter in sprawling refugee camps in Bangladesh while many have been living in limbo on the border, unwilling to enter the settlements or return home.
They are now caught on the sidelines of clashes between Myanmar troops and the Arakan Army, an armed group seeking more autonomy for western Rakhine state's Buddhist-majority population.
"Heavy fighting is going on between the government troops and Arakan Army inside Myanmar," Rohingya leader Dil Mohammad told The Daily Star.
"The situation is very tense," he said.
On Wednesday, the United Nations said in a statement it was "deeply concerned" about the situation in the area.
https://www.thedailystar.net/backpage/news/rakhine-unrest-bgb-alert-over-fresh-rohingya-intrusion-1687294
--------
Afghanistan and India sign MoUs for 26 projects worth $10 million
15 Jan 2019
The Afghan and Indian officials on Monday singed Memorandums of Understanding (MoUs) for 26 projects having a total value of 10 million US Dollars.
The agreements were signed by the Indian Ambassador to Kabul Vinay Kumar and various officials during a ceremony which was also attended by Chief Executive Officer Abdullah Abdullah.
The Office of the Chief Executive in a statement said the MoUs were signed in the fields of higher education, education, health, rural development, road construction, water and energy, environment, work opportunities, empowering women, and agriculture.
The statement further added that the projects will be implemented by 9 ministries and 2 non-governmental organizations.
Chief Executive Officer Abdullah said the projects will be implemented based on the priorities and needs of the people in remote areas of the country.
He said the small economic projects have high social impact on the lives of the people in remote areas and will also help in maintaining peace and stability.
Full report at:
https://www.khaama.com/afghanistan-and-india-sign-mous-for-26-projects-worth-10-million-03119/
--------
Taliban threatens to suspend talks with the U.S. regarding peace process
16 Jan 2019
The Taliban militants group in Afghanistan has warned to suspend talks with the United States regarding the peace process if Washington refuses the inclusion of troops withdrawal in the agenda of the talks.
The group issued a statement late on Tuesday claiming that "the Unites States agreed during Doha meeting in the month of November 2018 about discussing the withdrawal of foreign forces from Afghanistan and preventing Afghanistan from being used against other countries in the upcoming meeting."
The statement further adds that the United States is backing away from that agenda and is unilaterally adding new subjects.
"Hence the Islamic Emirate warns the United States that if the current state of affairs continues and America sustains her insincerity, then the Islamic Emirate will be forced to stall all talks and negotiations until America ends her unlawful pressures and maneuvering and steps forward towards true peace," the statement added.
This comes as efforts are underway to revive peace talks with the group in a bid to end the 17-year long war in Afghanistan.
Full report at:
https://www.khaama.com/taliban-threatens-to-suspend-talks-with-the-u-s-regarding-peace-process-03124/
--------
Pakistan
Pakistan arrests Taliban leader ahead of US envoy visit
Jan 15, 2019
ISLAMABAD: Pakistan has arrested a senior leader of Afghan Taliban from the northwestern city of Peshawar, apparently in an attempt to pressurize the militants to show some flexibility in their stance during peace talks with the US.
The detained leader, Hafiz Mohibullah was minister for religious affairs during the Taliban rule in Afghanistan before 2001.
Taliban sources revealed that Mohibullah had been living in Peshawar for several years.
The arrest came ahead of the visit of Zalmay Khalilzad, US special representative for reconciliation in Afghanistan, to Pakistan on Tuesday. Since Washington started negotiations with the Afghan militants, Khalilzad has held a series of meetings with the Taliban's political office in Qatar and the United Arab Emirates (UAE).
Two high-ranking anonymous Taliban figures were quoted by media on Tuesday as saying that the former minister had been arrested to put pressure on the group into meeting Khalilzad in Pakistan and also to get them ready for talks with representatives of the Afghan President.
Knowing Islamabad's proximity with the militants, the US wants Pakistan to play a role in influencing the Taliban to agree for a settlement to end the 17-year conflict in the war-torn country. During the last negotiations between Khalilzad-led US team and Taliban in Abu Dhabi in December, Pakistani, Saudi and UAE representatives were also present. A team of Afghan government officials had also reached the Gulf state but the Taliban had refused to meet them. According to sources, both Pakistan and Saudi officials tried to persuade Taliban leaders to hold a meeting with Afghan President Ashraf Ghani's delegation, but they were not even ready to shake hands with them or pray alongside.
One of the group's leaders reportedly said that a meeting was recently held between militant leaders and Pakistani officials on the upcoming peace talks but it could conclude on a positive note. Following the meeting, Pakistani authorities raided a number of houses and arrested Mohibullah.
Taliban sources said that both Pakistan and Saudi Arabia have been trying to convince the militants to change their stance towards the Afghan government. In the past, Taliban officials had said that they will only begin talks with the Afghan government once a final date for the withdrawal of American troops from the country is announced.
The militant group, however, further toughened its stance after the US President Donald Trump announced withdrawal of half of his country's troops from Afghanistan. Given the frustration of US president over the lack of progress in the Afghan conflict, Taliban considers it as their psychological victory. They believe that the group is currently in a much stronger position to negotiate with Washington than ever before.
https://timesofindia.indiatimes.com/world/pakistan/pakistan-arrests-taliban-leader-ahead-of-us-envoy-visit/articleshow/67545843.cms
--------
Islamabad, Kabul agree on prisoner exchange
Zulfiqar Ali
January 16, 2019
PESHAWAR: Afghan Ambassador Shukrullah Atif Mashal on Tuesday claimed that Kabul and Islamabad had agreed to work out a mechanism for swapping prisoners, who had either completed their prison terms or were granted bail but couldn't be freed due to certain reasons.
Addressing refugees here, the ambassador said the prisoners' issue had come under discussion during a recent visit of foreign minister Shah Mahmood Qureshi to Kabul.
He said both sides had agreed on the exchange of prisoners.
Mr Mashal said the Afghan embassy's team would visit various prisons in Pakistan for identification of prisoners.
"Many prisoners arrested in pity nature offences in the two countries should be released," he said.
The ambassador said a 10-member team of Afghan government would visit prisons in Pakistan to find out prisoners, who had either completed their jail terms or were granted bails but couldn't be released.
He said he would also inspect prisons.
Mr Mashal said the Afghan government would facilitate Pakistani officials to inspect jails in Afghanistan to identify Pakistani prisoners, who couldn't be freed due to some reasons.
The envoy, who assumed the charge in Islamabad around three weeks ago, didn't explain whether the deal will be applicable to prisoners detained on charges of subversive activities and other heinous crimes in the two countries.
Both countries have yet to sign extradition or prisoner exchange treaties.
Earlier, during a brief chat with media, the Afghan ambassador failed to come up with a reply when asked about media reports that Afghan Taliban leader Hafez Mohibullah has been detained in Peshawar.
He said efforts were under way for peace in Afghanistan.
"We are here to work for peace in Afghanistan," he said declining to comment on the detention of the Taliban leader.
The ambassador was very apprehensive about ill-treatment of Afghan nationals at the hands of Pakistani security personnel at Torkham border-crossing point and said the issue had been discussed with Pakistani Army Chief General Qamar Javed Bajwa.
He said he would visit Torkham to review situation and would discuss the matter with Khyber Pakhtunkhwa Governor Shah Farman and Corps Commander Shaheen Mazhar Mahmood today (Wednesday).
Mr Mashal said Afghan citizens coming to Pakistan were lined up at the entry gate for hours.
"We don't need verbal promises. They (Pakistanis) should fulfil the promise of friendship, which they have been making," he insisted.
The envoy said Pakistani authorities had promised to facilitate the entry of Afghan travelers at Torkham. He said he had proposed to make separate arrangements for women, elders and ambulance service at Torkham border to prevent mess and keep them from long wait.
Mr Mashal complained that every Afghan visa applicant was paying $200 outside Pakistani diplomatic mission in Kabul. He said the issue needed to be resolved.
The ambassador said officials of Pakistani missions in Kabul and Jalalabad were not involved in the illegal practice.
He said he had asked General Bajwa to increase the number of visas for Afghans and allow other consulates in Afghanistan to facilitate visa seekers.
Pakistani mission in Kabul issues 300 to 350 visas to Afghan nationals on a daily basis.
Mr Mashal expressed concern about the reports of the officials receiving bribes from Afghan truckers transporting goods under the Afghan Transit Trade.
He said 'malpractices' of the police and personnel of other law-enforcement agencies had a negative impact on the bilateral trade and therefore, Pakistani government should take measures for stopping illegal practices at checkposts.
The ambassador said he met Khyber Pakhtunkhwa Chief Minister Mahmood Khan and took up that issue with him as well.
He said Afghanistan wanted to increase the volume of trade with Pakistan. He asked Afghan and Pakistani traders to begin joint business ventures.
Mr Mashal said durable peace in Afghanistan was not only in the interest of Afghan nation but it would promote peace in the entire region.
He urged Pakistan and other neighbouring countries to play role for peace in his country.
Full report at:
https://www.dawn.com/news/1457819/islamabad-kabul-agree-on-prisoner-exchange
--------
Ex-Taliban minister arrested in Peshawar
Jan 16, 2019
Former Taliban minister Hafez Mohibullah was arrested by Pakistani forces in Peshawar on Monday night, BBC reported on Tuesday.
According to reports, the former religious affairs minister of the Taliban regime has been arrested by Pakistan to push the militant group into talks with the Afghan government in Kabul.
Mohibullah was arrested hours before the arrival US Special Representative for Afghanistan Reconciliation Zalmay Khalilzad, who is visiting the country on a five-day special visit to hold talks with the civil and military leadership in Pakistan. The talks will be in reference to the Afghan peace process and the US Army's withdrawal from Afghanistan.
According to BBC, Taliban sources have revealed that the ex-Taliban minister has been living in the Khyber Pakhtunkhwa (KP) capital for several years. There is also a general perception in the Taliban circles that Mohibullah has been arrested to pressurise the militant group into meeting with representatives of the Afghan government, the source further told BBC.
"They arrested him [Mohibullah] to send a message," a senior Taliban figure told BBC.
Another from the group's Quetta Shura, or leadership council, added, "There was a meeting with Pakistani officials on the upcoming peace talks which ended in arguments. Right afterwards, the authorities raided a number of houses and arrested Mohibullah. After that [Taliban leader] Sheikh Hibatullah sent a message warning everyone to be alert."
Days after demanding a change of venue for peace talks, the Afghan Taliban pulled out of the dialogue with the United States in Qatar, citing "agenda disagreement", especially over the involvement of Afghan officials as well as a possible ceasefire and prisoner exchange, according to media reports.
The Taliban have refused to budge on their stance concerning the involvement of Afghan government led by President Ashraf Ghani in the peace process.
Full report at:
https://www.pakistantoday.com.pk/2019/01/15/ex-taliban-minister-arrested-in-peshawar/
--------
Pakistan forces kill 2 ISIS terrorists involved in kidnappings of American, son of ex-premier Gilani
Jan 15, 2019
LAHORE: Pakistani security agencies on Tuesday killed two terrorists of the Islamic State (ISIS) terror group in Punjab province, who were allegedly involved in the kidnappings of an American national, a senior army officer, and the son of former prime minister Yousuf Raza Gilani.
The terrorists were also involved in the killing of senior intelligence officials.
According to a statement issued by the counter terrorism department (CTD) of the Punjab Police, the terrorists were to hit the offices of an intelligence agency on Tuesday but they were eliminated before they could act.
"On Monday the CTD received credible source information that some terrorists were hiding in Faisalabad, some 150 kms from Lahore, in a rented house. A person from the neighbourhood observed suspicious activity and secretly informed the police," a CTD spokesman said.
He said an intelligence-based operation was jointly conducted by the CTD, Punjab and an intelligence agency at midnight.
"The terrorists were warned to surrender but they started indiscriminate firing at the personnel of the raiding team. A shootout ensued. When the firing stopped, two terrorists were found dead. They were identified as Adeel Hafeez and Usman Haroon.
They belong to a very dangerous network of Daesh (IS)," he said.
The spokesperon further said both terrorists had planned to attack security personnel in Faisalabad, evidence from the crime scene showed.
"This terrorist network has been found involved in several high profile terrorist activities including killing of officials of the intelligence agency in Multan namely Umar Mubeen and Yasir Ali, kidnapping of son-in-law of General Tariq Majeed, an American national Warren Weinstein in 2011, Ali Haider Gilani, son of former PM Yousaf Raza Gilani and Brigadier Tahir," the CTD said.
Weinstein, who was adbucted from Lahore, was accidentally killed in a US drone strike in 2015 on the Afghan border.
The slain terrorists had also killed two police officers in Faisalabad in an attempt to kidnap a senior law enforcement officer.
Two suicide jackets, one pistol, two hand grenades and live rounds of pistol have been recovered from the crime scene.
Full report at:
https://timesofindia.indiatimes.com/world/pakistan/pakistan-forces-kill-2-isis-terrorists-involved-in-kidnappings-of-american-son-of-ex-premier-gilani/articleshow/67541839.cms
--------
Pakistan to seek gas payment deal with Qatar: Report
Jan 15, 2019
ISLAMABAD: Pakistan will seek a credit facility for liquefied natural gas payments from Qatar as part of efforts to ease its severe balance of payments crisis, the Tribune newspaper said on Tuesday, quoting Petroleum Minister Ghulam Sarwar Khan.
The paper quoted the minister as saying Prime Minister Imran Khan would seek a price cut on Pakistan's existing LNG deal with Qatar as well as a one-year credit facility, enabling it to defer payments for vital gas supplies.
Pakistan faces a severe strain on its balance of payments, with a current account deficit of around 5.9 percent of gross domestic product and foreign exchange reserves sufficient only to cover around two months' of import payments.
The government has been talking to the International Monetary Fund about a possible bailout and has stepped up efforts to raise funds from friendly Arab nations as well as China.
At the same time, Pakistan is facing a serious energy crisis with repeated blackouts and gas supply outages that led to the sacking of the heads of two of the country's main gas distribution utilities last week.
If agreed, an LNG credit facility with Qatar would follow similar agreements enabling deferred payments on oil supplies from Saudi Arabia and the United Arab Emirates, which have both agreed $3 billion facilities with Pakistan.
On Sunday, Saudi Energy Minister Khalid al-Falih announced plans for a $10 billion oil refinery in the port city of Gwadar, to be signed next month during a visit to Pakistan by Prince Mohammad bin Salman.
Full report at:
https://timesofindia.indiatimes.com/world/pakistan/pakistan-to-seek-gas-payment-deal-with-qatar-report/articleshow/67539807.cms
--------
Pakistan frees another senior Taliban leader
Tahir Khan
JANUARY 16, 2019
Pakistan on Tuesday released a senior Afghan Taliban leader who was taken into custody from Peshawar a few days ago, Taliban sources said.
Hafiz Mohibullah is the member of a Taliban political commission and has taken part in several rounds of peace talks. Taliban officials said they do not know as to why he was arrested at a time when Taliban and the US were engaged in talks to find out a political solution to the Afghan conflict.
Meanwhile, Afghan Taliban warned on Tuesday that they would be forced to stall all talks and negotiations if US refused to discuss withdrawal of foreign forces from Afghanistan. A Taliban statement said the US is 'backing away' from the agenda and is unilaterally adding new subjects besides using pressure tactics.
The warning came days after Zalmay Khalilzad, US special representative for Afghanistan reconciliation, cancelled his meeting with Taliban in Qatar. Khalilzad is now seeking cooperation from Pakistan and other stakeholders to exert pressure on Taliban to join the intra-Afghan dialogue and it will be the main item on agenda of his talks with Pakistani officials, which will start on Wednesday in Islamabad.
"As the US agreed during Doha meeting in the month of November 2018 about discussing the withdrawal of foreign forces from Afghanistan and preventing Afghanistan from being used against other countries in the upcoming meeting, she now is backing away from that agenda and is unilaterally adding new subjects," the Taliban statement said. "Hence the Islamic Emirate warns US if the current state of affairs continues and US sustains her insincerity, then the Islamic Emirate will be forced to stall all talks and negotiations," it added.
Full report at:
https://dailytimes.com.pk/344615/pakistan-frees-another-senior-taliban-leader/
--------
Imran, Munter discuss Afghan peace, bilateral relations
JANUARY 16, 2019
United States former ambassador to Pakistan Cameron Munter Tuesday called on Prime Minister Imran Khan at the Prime Minister's Office. Welcoming the ambassador, the prime minister reiterated the importance of a strong Pakistan-US relationship based on mutuality of interest and trust. The prime minister noted his government's priorities to bring about a meaningful transformation in the lives of Pakistani citizens through socioeconomic development and equitable distribution of resources. Imran said regional security environment was necessary to realise the economic agenda of his government. He emphasised that Pakistan fully supports a political settlement in Afghanistan which was the only viable option to end this conflict. "Solution to the Afghan imbroglio can only be found through political initiatives," he opined. The former ambassador said that he continues to advocate for a strong relationship between Pakistan and the US, adding that Pakistan is an important country of the region and critical to US national security objectives.
https://dailytimes.com.pk/344600/imran-munter-discuss-afghan-peace-bilateral-relations/
--------
Africa
Gunmen kill 15 in Kenya hotel attack claimed by Somalia's al-Shabaab group
15 January 2019
Gunmen blasted their way into a hotel and office complex in the Kenyan capital on Tuesday, killing at least 15 people and sending workers diving under desks to escape an attack claimed by Somali Islamist group al-Shabaab.
Nearly 11 hours after the assault began at Nairobi's upscale 14 Riverside Drive complex, bursts of gunfire and an explosion were heard in the area, suggesting the situation was not yet under control despite government assurances.
Scores of people were still hiding inside the complex, a security source said, and a first responder in touch with many of them said some needed first aid for gunshot wounds. By 1 a.m. (2200 GMT), 15 bodies had arrived at Chiromo mortuary and more were expected, an attendant told Reuters.
Identification papers indicated that 11 were Kenyan, one was American and one was British, he said. The other two did not have documents on them.
Interior Minister Fred Matiang'i said at 11 p.m. (2000 GMT), seven hours after the attack began at the upscale 14 Riverside Drive complex, that all buildings had been secured and scores of people evacuated from the scene.
He did not comment on the whereabouts of the attackers and said security forces were still "mopping up" in the area.
Nairobi is a major expatriate hub, and the compound targeted contained offices of various international companies, in an echo of a deadly 2013 assault on a Nairobi shopping center in the same neighborhood.
"The main door of the hotel was blown open and there was a human arm in the street severed from the shoulder," said Serge Medic, the Swiss owner of a security company who ran to the scene to help when he heard of the attack from his taxi driver.
Medic, who was armed, entered the building with a policeman and two soldiers, he said, but they came under fire and retreated. An unexploded grenade lay in the lobby, he said.
"One man said he saw two armed men with scarves on their head and bandoliers of bullets," Medic told Reuters, as gunfire echoed in the background.
Kenya has often been targeted by al-Shabaab, who killed 67 people at the Westgate shopping centre in 2013 and nearly 150 students at Garissa university in 2015. Al-Shabaab says its attacks are revenge for Kenyan troops stationed inside Somalia, which has been riven by civil war since 1991.
More than six hours after Tuesday's attack began, many office workers were still holed up inside the complex as officers escorted small groups to safety, some with their hands in their air. Foreign security advisors at the site scrambled to make sure their clients were safe.
Gunfire and explosions
Kenyan police chief Joseph Boinnet said the attack began around 3 pm with an explosion targeting cars outside a bank followed by a detonation from a suicide bomber in the hotel lobby. As he spoke, a Reuters reporter on the scene reported heavy gunfire, then an explosion shortly afterwards.
CCTV footage showed three attackers dressed in black running across the parking lot at 3:30 p.m. shortly followed by a fourth. At least two of the men were wearing green scarves in the close-up footage. One appeared to be wearing a green belt with grenades in it.
A Spanish national was among the injured, a Spanish diplomat told Reuters.
A woman shot in the leg was carried out of the complex, and three men emerged covered in blood. Some office workers climbed out of windows. Many told Reuters that they had to leave colleagues behind, still huddled under their desks.
"There's a grenade in the bathroom," one officer yelled as police rushed out from one building.
International companies
Al-Shabaab, which wants to overthrow the weak, UN-backed Somali government and impose strict Islamic law, quickly said it was responsible. "We are behind the attack in Nairobi. The operation is going on," Abdiasis Abu Musab, the group's military operations spokesman, told Reuters by telephone in Somalia.
According to its website, 14 Riverside is home to local offices of international companies including Colgate Palmolive, Reckitt Benckiser, Pernod Ricard, Dow Chemical and SAP, as well as the dusitD2 hotel, part of Thai group Dusit Thani.
Kenya is a base for hundreds of diplomats, aid workers, businessmen and others operating around east Africa.
Kenyan troops, concentrated in south Somalia, originally went into Somalia to try to create a buffer zone along the border. They are now part of an African Union peacekeeping force.
The attack took place as a Kenyan court prepares to sentence four men accused of aiding the Westgate mall attack.
https://english.alarabiya.net/en/News/world/2019/01/15/Gunfire-blast-at-upscale-complex-in-Kenya-s-capital.html
--------
Nigeria: 10 killed as Boko Haram storms military base
15.01.2019
At least 10 people were killed and several others injured when Boko Haram militants attacked a military base in Nigeria's northeastern state of Borno on Monday, local media reported on Tuesday.
According to a report by Daily Trust, the militant group also set fire to civilian houses.
The attack was followed by a clash between the militant group and the military.
Nigeria has been battling Boko Haram insurgency since 2009 when the group turned violent following the death of its former leader Mohamed Yusuf in police custody.
More than 20,000 people have been killed, mostly civilians, while 2-3 million have been displaced from their homes across the Lake Chad region.
Full report at:
https://www.aa.com.tr/en/africa/nigeria-10-killed-as-boko-haram-storms-military-base-/1365652
--------
Jordan jails top Salafist leader for nine years over protest
15 January 2019
Jordan's state security court on Tuesday sentenced a top Salafist leader to nine years in prison for "sedition" during 2011 protests.
Abed Shehadeh, known as Abu Mohammad Tahawi, was found guilty of "actions inciting opposition to the government" at the demonstrations in the northern Zarqa region.
Clashes broke out on April 15, 2011 on the margins of a rally organized by Tahawi, in which protesters called for the release of detained Salafists, who follow an ultra-conservative branch of Sunni Islam.
The violence left 91 people injured, the majority of them security personnel, according to official figures.
They coincided with anti-government protests in cities across Jordan.
Some 150 Salafists were put on trial in August 2011 on charges including leading riots, "terrorist acts" and "illegal acts of destruction".
The majority are being tried in absentia.
Full report at:
https://english.alarabiya.net/en/News/middle-east/2019/01/15/Jordan-jails-top-Salafist-leader-for-nine-years-over-protest.html
--------
Jordan to host UN-sponsored Yemen peace talks
15 January 2019
Jordan agreed on Tuesday to a UN request to host a meeting between the Yemeni government and the Houthi militias to discuss a prisoner swap deal that would allow thousands of families to be reunited, a foreign ministry statement said.
The kingdom's foreign ministry said on Tuesday that Jordan accepted a request by the special UN envoy for Yemen to host the talks but did not say when they would be held.
Yemen's four-year war pits the Iran-aligned Houthi militias against an internationally recognized government. In peace talks in Sweden last month, the sides agreed to a series of confidence-building measures, including an exchange of thousands of prisoners.
Implementation has been slow, marred by violence and violations by the Houthis.
Full report at:
https://english.alarabiya.net/en/News/gulf/2019/01/15/Jordan-to-host-UN-sponsored-Yemen-peace-talks.html
--------
Explosion, gunshots rock Kenyan capital
Jan 15, 2019
An explosion and gunfire have been reported in the Kenyan capital, leaving at least seven people dead, with al-Qaeda-linked al-Shabab militants claiming responsibility for the attack.
At least one explosion and gunshots rang out at the Dusit upscale hotel and office complex on 14 Riverside Drive in Nairobi on Tuesday afternoon, sending workers fleeing for their lives as others cowered under their desks.
"A group of unknown armed assailants attacked the Dusit Complex in what we suspect could be a terror attack," Kenya police chief Joseph Boinnet said.
One person died in hospital and eight were injured, according to hospital officials.
Later on, six dead bodies were removed from buildings near the hotel, according to witnesses.
Police warned the attack may still be ongoing, with the gunmen still inside the complex.
"I just started hearing gunshots, and then started seeing people running away raising their hands up and some were entering the bank to hide for their lives," a woman working in a bank in the complex said, adding she had heard two explosions.
"We heard a loud bang from something that was thrown inside. Then I saw shattered glass," Geoffrey Otieno, who works at a beauty salon in the complex, said, adding, "We hid until we were rescued."
Firefighters extinguished three cars ablaze by the entrance as armed security forces headed in and other armed officers evacuated shocked workers.
Somali Takfiri militant group al-Shabab claimed responsibility for the ongoing attack.
"We are behind the attack in Nairobi. The operation is going on," said Abdiasis Abu Musab, the group's military operations spokesman.
The police were already treating the incident as a potential terror attack.
"We have to go for the highest incident that could take place. The highest incident we have is a terror (attack)," police spokesman Charles Owino told Citizen Television.
Kenya has frequently been targeted by al-Shabab terror attacks, and also suffers from violent robberies.
Kenya sent troops across the border to Somalia in 2011 to fight al-Shabab. The group has vowed to fight back.
Al-Shabab, which has been an al-Qaeda affiliate since 2012, has been designated as a terrorist organization by many countries.
Full report at:
https://www.presstv.com/Detail/2019/01/15/585886/kenya-explosion-gunshots-
--------
Pro-Haftar forces launch military operation in S. Libya
15.01.2019
By Walid Abdullah
TRIPOLI
Forces loyal to Libyan military commander Khalifa Haftar on Tuesday announced the launch of a military operation in the country's south, according to a spokesman.
At a news conference held in the eastern city of Benghazi, Haftar spokesman Ahmed al-Mismari said the operation was aimed at "preserving Libya's territorial integrity".
The operation, he added, was also intended to "ensure the public's continued ability to maintain and control Libya's oil and gas sector".
It is further intended to rein in rampant undocumented immigration -- which, the spokesman said, "poses a threat to national security" -- and eliminate remnants of the Al-Qaeda and Daesh terrorist groups.
Al-Mismari urged members of the public to avoid parts of Libya known for sheltering "terrorists", citing the city of Sabha (located some 750 kilometers south of Tripoli) in particular.
Pro-Haftar forces have already reportedly arrived at the Sabha Airbase, known locally as the Tamanhant Airbase, in advance of planned operations along Libya's borders with Sudan, Chad and Niger.
Libya has remained dogged by turmoil since 2011, when a bloody NATO-backed uprising led to the ouster and death of President Muammar Gaddafi after more than four decades in power.
Full report at:
https://www.aa.com.tr/en/africa/pro-haftar-forces-launch-military-operation-in-s-libya/1365259
--------
North America
American caught in Syria says curious about Islamic State: Report
16 Jan 2019
WASHINGTON: An American teacher captured by Kurdish-led forces in Syria acknowledged in an interview aired Tuesday (Jan 15) that he was drawn to the Islamic State movement but said he did not fight.
NBC News broadcast an interview with Warren Christopher Clark, one of five foreigners, including another American, whom the Syrian Democratic Forces last week said they had seized as they battled remnants of the Islamic State group in eastern Syria.
Clark, a 34-year-old Texan who converted to Islam and took the alias Abu Mohammed al-Ameriki, said of the extremists: "I wanted to learn more about their ideology."
"I wanted to go see exactly what the group was about, and what they were doing," he said.
Clark said he entered Syria in 2015 and had previously watched videos of beheadings by the Islamic State group, also known as ISIS.
"I'm from the United States, from Texas. They like to execute people, too. So I really don't see any difference. They might do it off camera, but it's the same," he said.
But Clark insisted that he never fought for the group, which he said detained him numerous times for not taking up arms.
Instead Clark, who had worked as a substitute teacher in Sugar Land, near Houston, said he offered his services as an English instructor in Islamic State-controlled territory.
US officials have yet to reveal what they will do with Clark and another US citizen purportedly arrested by Kurdish-led forces, Zaid Abed al-Hamid.
President Donald Trump has in the past vowed tough punishment against extremists detained overseas.
https://www.channelnewsasia.com/news/world/american-caught-in-syria-says-curious-about-islamic-state-report-11127940
--------
Press TV anchor Marzieh Hashemi jailed in US on unspecified charges
Jan 16, 2019
Marzieh Hashemi, a journalist and anchor working for Iran's English-language Press TV television news network, has been imprisoned in the United States for unspecified reasons.
American born Hashemi, most famous for anchoring news and presenting shows for Press TV, was detained upon arrival at St. Louis Lambert International Airport in St. Louis, Missouri, on Sunday, her family and friends said.
Press TV has learnt that she was transferred by the FBI to a detention facility in Washington, D.C. Neither her nor her family members have been given any reason for the apprehension.
Hashemi, born Melanie Franklin, had just reached the US to visit her ill brother other family members.
Her relatives had been unable to contact her, and she was allowed to call her daughter only two days after her arrest.
Harsh treatment
Hashemi, a Muslim convert, told her daughter that she has been forced into manacles at the detention facility.
She has been prevented from observing the Islamic dress code, Hashemi said. The journalist had her hijab forcibly removed, and pictures were taken of her without the headgear upon arrival at the facility, she added.
Hashemi has only been allowed to wear a T-shirt, and is using another one to cover her head, while her forearms are still bare against the Islamic dress code, which she would invariably commit to.
Furthermore, she was allowed only pork as meal, and even denied bread after refusing to consume the meat, which the Islamic law forbids.
Full report at:
https://www.presstv.com/Detail/2019/01/16/585921/Press-TV-news-anchor-Hashemi-arrested-in-US-for-no-specific-reason
--------
Turkey to take all legal actions against FETO leader
16.01.2019
Turkey will take all legal actions for the extradition of Fetullah Terrorist Organization (FETO) leader Fetullah Gulen by the U.S., the country's justice minister said Tuesday.
"We believe that this extradition will happen. It should happen. If you are a state of law, you should do it. We have not gotten a result yet regarding this issue, but we will take all legal actions," Abdulhamit Gul told news channel Haberturk.
Gul said Turkey has requested Gulen's extradition from the U.S. seven times.
FETO and its U.S.-based leader Gulen orchestrated the defeated coup of July 15, 2016 in Turkey, which left 251 people martyred and nearly 2,200 injured.
Full report at:
https://www.aa.com.tr/en/americas/turkey-to-take-all-legal-actions-against-feto-leader/1365843
--------
32-km wide safe zone to be formed in northern Syria
15.01.2019
U.S. President Donald Trump came up with a proposal of creating a safe zone in northern Syria, an idea that Ankara had been repeatedly voicing since the beginning of the civil war in the country.
In a Twitter post on Monday, Trump proposed the establishment of a 20-mile (32-kilometer) wide safe zone in Syria's eastern Euphrates region. Later in the day, Turkish President Recep Tayyip Erdogan held a phone talk with his U.S. counterpart and evaluated the details of the safe zone.
Speaking at the group meeting of Turkey's ruling Justice and Development (AK) Party, Erdogan said that he had been emphasizing the importance of creating a safe zone since Barack Obama's administration in the U.S.
According to Anadolu Agency's map measurement, the safe zone will cover a 460-kilometer (286-mile) Turkey-Syria border line.
The safe zone will include the settlements in northern Raqqa and Hasakah; it will pass through Sarrin from west to east, northern Ayn Issa, northern Suluk, Ras al-Ayn and Tal Tamer along with Darbasiyah, Amude, Qamishli, Tal Hamis, Qahtaniyah, Yarubiyah and al-Malikiyah.
All areas, including towns and villages of Shuyukh Tahtani, Ayn al-Arab (Kobani) Tal Abyad, Darbasiyah, Amude, Qahtaniyyah, Jawadiyah and al-Malikiyah districts will be included in the safe zone.
The line starts in western Syria, near the Sajur River in eastern Manbij. Manbij town center will remain out of the safe zone.
On the other hand, the Bashar al-Assad regime has a presence in the Qamishli district of Hasakah province, which is physically included in the safe zone.
Need for a safe zone
The safe zone issue was first brought to the global agenda when Erdogan visited the U.S. in May 2013.
Erdogan proposed a three-stage plan that included a no-fly zone, a safe zone for civilians and launching a joint land operation along with the coalition forces.
Turkish officials have repeatedly spoken of establishing a safe zone in the war-torn country.
The establishment of safe zone was previously proposed by Ankara with an aim to protect civilian population that could take shelter there. Turkey is working to make the proposed safe zone as an area where all internally displaced Syrians can be gathered or the civilians taking refuge in Turkey can return and settle.
It is regarded as almost certain that the Syrian people will continue to migrate abroad, particularly to Europe, for being deprived of social services and shelter even if the civil war ends.
The European countries are the most concerned party in this context.
In a surprising move, U.S. President Donald Trump last month announced the withdrawal of American forces from Syria.
Trump made the decision during a phone call with Turkish President Recep Tayyip Erdogan, in which the two leaders agreed on the need for more effective coordination over the civil war-torn country.
Turkey has repeatedly objected to U.S. support for the terrorist PKK/PYD as a "reliable ally" in Syria, which has included supplying arms and equipment.
Full report at:
https://www.aa.com.tr/en/americas/32-km-wide-safe-zone-to-be-formed-in-northern-syria/1365790
--------
Lift sanctions before negotiations, Iran tells US
15.01.2019
Iran would enter negotiations with the U.S. if the latter first lifted economic sanctions on Tehran, Iranian state media quoted President Hassan Rouhani as saying Tuesday.
"Sanctions cannot be used as a tool for forcing Iran to the negotiating table," he said, adding that Washington should "respect the Iranian people and lift sanctions before holding talks".
According to Iran's semi-official Mehr news agency, Rouhani made the remarks while addressing Shia and Sunni Muslim scholars in Iran's Golestan Province.
"The country is certainly facing unusual circumstances, but we don't fear sanctions," he was quoted as saying. "Nor will we retreat from our objectives."
Rouhani also accused the U.S., Israel and certain Arab Gulf States of waging an "economic war" on Iran.
"Iran will never be isolated," he went on to assert. "Now, globally, only a few countries support [Washington's] policies regarding the [2015] nuclear deal and the sanctions."
Last year, U.S. President Donald Trump withdrew his country from a landmark 2015 nuclear deal between Iran and the P5+1 group of nations (the five permanent UN Security Council members plus Germany).
Full report at:
https://www.aa.com.tr/en/americas/lift-sanctions-before-negotiations-iran-tells-us/1365332
--------
US Sends More Military Convoys to Eastern Syria to Reinforce Military Bases Despite Trump's Pullout Call
Jan 15, 2019
The London-based Syrian Observatory for Human Rights (SOHR) quoted informed sources as saying that a US military convoy comprising 100 military vehicles has entered Syria via the Iraqi Kurdistan Region.
It noted that the US military convoy also contained military and logistic equipment and has been sent to the US-led coalition bases in Eastern Euphrates region.
The source reiterated that the fortification of the US military bases in Eastern Syria is still continuing after Trump's decision to pull out forces from Syria.
In a relevant development earlier this month, the SOHR said the US had dispatched hundreds of military trucks comprising weapons and military equipment to Deir Ezzur province in Eastern Syria since President Donald Trump declared his decision to withdraw troops from the country.
The SOHR said that a military convoy comprising a sum of 150 trucks carrying cars and logistic military equipment has been dispatched to the regions under the control of the Syrian Democratic Forces (SDF) specially on Eastern Euphrates from the Iraqi Kurdistan Region.
The SOHR noted that it was the third US military convoy sent to Syria after Trump's decision on exit of the American troops from Syria, and said that a total number of 500 trucks containing weapons and military equipment have been dispatched to Eastern Syria so far.
Meantime, the SOHR reported that withdrawal of the US heavy military vehicles from Eastern Euphrates towards Iraq has not yet been monitored officially.
The SOHR reported that the Turkish media reports sating that the US has withdrawn its forces from a base at the Syrian-Iraqi-Turkish border were related to the US forces' traffic between Syria and Iraq.
The SOHR had also reported on Sunday that a long convoy of almost 200 US army trucks, carrying weapons, munitions and logistical equipment, left the US bases in Iraq on Saturday and arrived in coalition bases in Raqqa, Manbij and Ein Issa in Northeastern Syria.
In the meantime, the Kurdish militia reported that the trucks arrived in the town of Amouda and left then for the US-run bases in Northeastern Syria, adding that the arms and ammunition cargo is to be delivered to the SDF.
Full report at:
http://en.farsnews.com/newstext.aspx?nn=13971025000698
--------
URL: https://www.newageislam.com/islamic-world-news/salafi-group-blames-jamaat-popular/d/117476
New Age Islam, Islam Online, Islamic Website, African Muslim News, Arab World News, South Asia News, Indian Muslim News, World Muslim News, Women in Islam, Islamic Feminism, Arab Women, Women In Arab, Islamophobia in America, Muslim Women in West, Islam Women and Feminism