New Age Islam News Bureau
25 January 2023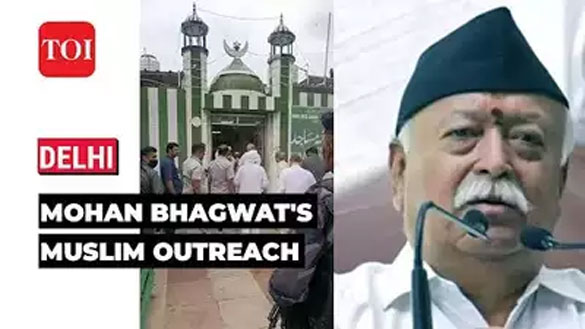 Follow-Up To The Outreach With Muslim Community
-----
• Journalist Reveals How Swedish Police Enabled Far-Right Paludan To Burn Quran
• Trapped In Afghanistan, Female Judges Plead For International Support As Taliban Kills One
• Muslim-American Group Urges Swedish Government To Condemn Quran Burning
• 'Psychological Torture' On Rise In Tunisia: Rights Group World Organization Against Torture
India
• In A Bid To Draw Minorities Closer UP BJP's Republic Day Drive To Woo Muslims With Nationalism
• Madhya Pradesh: Hindutva Mob Assaults Muslim Men At Woman's Party Alleging 'Love Jihad'
• Pakistan's Bilawal invited for SCO foreign ministers' meeting
--------
Europe
• British Muslim Author Lauren Booth 'Grateful' For Her Life In Istanbul
• Oregon man accused of vandalising mosque, synagogues faces federal charges
• Boy who killed Afghan refugee in UK sentenced for carrying knife hours before attack
• Swedish-Assyrians explain how they stopped Quran burning in their town
--------
South Asia
• Hundreds Protest In Afghan City Against Quran Burning In Sweden
• Organization of Islamic Cooperation Distributes Aid in Kabul
• Crisis-hit Sri Lanka seeks support, investment from OIC countries
--------
North America
• US Treasury sanctions individuals, entities linked to Hezbollah
• 'Türkiye taking decisive steps to improve ties with Latin America, Caribbean'
• In new book, Pompeo staunchly defends S Arabia despite Khashoggi murder
• Former US secretary of state Pompeo claims India informed him Pakistan was preparing for nuclear attack
• US sanctions Lebanon money exchanger for alleged ties to Hezbollah
--------
Africa
• The Financial And Investment Forum On ''Sharia-Compliant Bonds' Role In Libya's Economic Development'' Held In Misrata
• King Abdullah meets Israeli PM in surprise Jordan visit
• Jordan stresses importance of respecting status quo in Al-Aqsa Mosque during Netanyahu meeting
• Mortar attack targeting Somalia's presidential palace wounds at least 5
--------
Pakistan
• Not Just Hindus, Ahmadiyya Muslims Too Not Safe in Pakistan: Graves Desecrated in Faisalabad
• Thailand's chief monk proposes Gandhara University in Pakistan to promote peace, spiritualism
• PM ready to sacrifice 'political capital' at IMF altar
• Security agencies to keep vigil on extremists, illegal foreigners in twin cities
• India invites Pakistan's foreign minister for Shanghai Cooperation Organisation meeting: reports
--------
Southeast Asia
• Central Jakarta Lautze Mosque: Harmonious Co-Existence Of Islam, Chinese Cultures
• Indonesia summons Sweden envoy over Quran burning
• JB school taken to task over allegedly Muslim students-only SPM workshop
• Hannah pens touching tribute to late PAS leader
--------
Arab World
• Awqaf Ministry and Islamic Affairs Launches Course For Imams, Muezzins
• Al Azhar Grand Imam to Italy's FM: World should resort to dialogue to get out of crises
• How one Aleppo neighbourhood continues to defy siege of Syria's Assad
• Shoura Council approves IMF regional office in Saudi Arabia
• Suspected 'UFO' image spotted over Iraqi city of Mosul released by US officials
• Takfiri militants planning acts of sabotage, terror attacks in Syria's Idlib: Russian military
--------
Mideast
• Spokesman: EU, UK Fresh Sanctions Demonstrate West's Confusion in Dealing with Iran
• Iranian FM: Emotional Behaviours to Cost for Europe
• Israel's Netanyahu holds talks with King Abdullah in Jordan
• Israeli high-tech workers protest against government's judicial reform plan
• Palestinian refugee agency UNRWA appeals for $1.6 bln in funding
Compiled by New Age Islam News Bureau
URL: https://newageislam.com/islamic-world-news/rss-muslim-intellectuals-community/d/128966
--------
RSS Leaders Indresh Kumar, Ram Lal And Krishna Gopal Meet Muslim Intellectuals, Najeeb Jung And SY Qureshi etc. As A Follow-Up To The Outreach With Muslim Community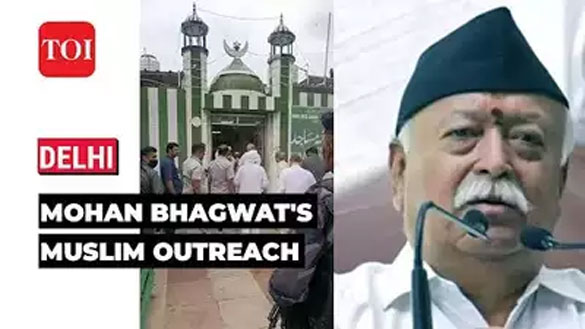 Follow-Up To The Outreach With Muslim Community
-----
Jan 24, 2023
NEW DELHI: In a significant development, senior RSS leaders met at former Delhi Lieutenant Governor Najeeb Jung's residence as a follow-up to the outreach with members of the Muslim community. Several issues including hate speeches, mob lynchings, bulldozer politics and temples in Mathura and Kashi were discussed in the closed-door meeting.
The RSS chief Mohan Bhagwat had first met with five prominent Muslims on August 22 last year.
On January 14, RSS leaders Indresh Kumar, Ram Lal and Krishna Gopal – authorised by Bhagwat to continue the dialogue – met with Jung, former election commissioner SY Quraishi, journalist Shahid Siddiqui and hotelier Saeed Sherwani. Lt Gen (retd) Zameeruddin Shah, who was a part of the Bhagwat meeting, was not present.
The meeting was also significant because it included Muslim scholars from Jamaat-e-Islami Hind, Jamiat-Ulama-i-Hind and the Darul Uloom Deoband. The religious heads also met with Jung and the other prominent Muslims, a day earlier on January 13, at Siddiqui's home, to make a list of talking points.
Confirming the meeting, Siddiqui told TOI, "We had another cordial meeting to discuss the continuing polarisation and marginalisation of the Muslim community. We hope to meet again in different cities." Laeek Ahmed, National assistant secretary, Jamaat-e-Islami Hind (JEIH) also confirmed the meeting, saying, "Our representative was present. The issue of hate speeches was taken up and the RSS leaders agreed that it gives India a bad name, internationally.
Jung and company took up the issue of Bhagwat's recent interview with Panchajanya and Organiser. The RSS chief's comments on Hindus being "at war for over 1000 years," and the need for Muslims to give up the "rhetoric of supremacy," led to a political storm. In the January 14 meeting, however, the RSS leaders sought to underplay the remarks, saying, the interview – originally in Hindi – had not been properly contextualised and translated. The leader, apparently read out portions in Hindi.
The most startling discussion in the closed-door meeting was the suggestion from the RSS, that the Muslim community consider handing over the mosques in Kashi and Mathura as a "good will gesture."
Confirming this, Malik Mohtasim Khan, National Secretary, JEIH, who was a part of the January meeting at Jung's residence, said, "They brought up Mathura and Kashi in the context Babri Masjid and we reminded them about the court cases. We also asked them, will you stop at three (Babri, Kashi and Mathura) and they said they cannot guarantee anything."
The meeting that lasted nearly three hours ended with the prospect of taking the outreach forward, through meetings in other cities.
Source: Times Of India
Please click the following URL to read the text of the original story:
https://timesofindia.indiatimes.com/india/rss-leaders-meet-muslim-intellectuals-for-the-second-time/articleshow/97283428.cms
--------
Journalist Reveals How Swedish Police Enabled Far-Right Paludan To Burn Quran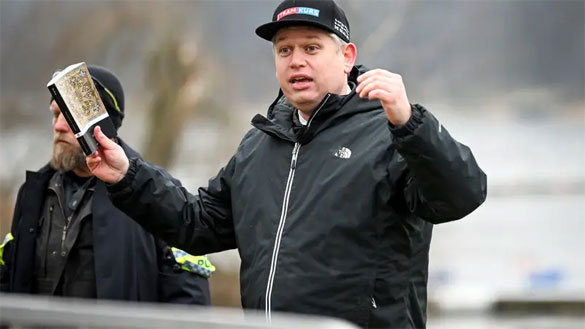 Leader of the far-right Danish political party Stram Kurs Rasmus Paludan during a manifestation outside the Turkish embassy in Stockholm, Sweden, January 21, 2023. (Reuters)
----
Mehmet Solmaz
24.01.2023
STOCKHOLM
Rasmus Paludan, leader of the Danish far-right party Stram Kurs (Hard Line), had not only burnt a copy of Islam's holy book Quran under police protection, but also reportedly made the Swedish security forces to release a member of his team to start his provocative act.
Photojournalist Orhan Karan said a companion of Paludan, whom he had seen in the previous demonstrations, suddenly approached him in an aggressive manner and started verbal abuses before threatening to attack him.
"Then he turned his abuse into a physical attack. Police at the scene had detained him as they have witnessed the incident. Police informed me, saying they have removed him from the area," Karan said, adding that Paludan arrived at the scene shortly after, but refused to get out of his vehicle unless his colleague was released by the police.
Under normal conditions, detainees are taken to a police vehicle, followed by a questioning at a police station.
"The police had bowed down to Paludan's demand and brought the person back to the scene of demonstration; meaning, allowing a person, who got involved in a criminal offense and an act of violence," said Karan, who added that the detained person was tasked with live streaming the act of Paludan.
Karan said he will file a legal complaint against the officers who are accused of enabling Paludan to stage his act. He says police had apologized to him after releasing the detainee and said the far-right leader, who was given legal protection for his demonstration, was otherwise not going to come out of his vehicle.
Stunned by the police reaction, Karan said any other detained individual would be taken to a police station under normal circumstances.
The incident caused uproar in the Muslim world. In response to Sweden allowing Paludan to burn a copy of the Quran, which Türkiye condemned as a "provocative act" of "hate crime," Ankara has canceled Swedish Defense Minister Pal Jonson's upcoming visit to Türkiye.
Due to fears of a possible Russian invasion in the future, Swedes are bidding to be part of the NATO's transatlantic military alliance. However, their candidacy is currently on hold by Türkiye, which demands the Nordic country to start acting against the activities of the terrorist groups, including the PKK and Fetullah Terrorist Organization.
Source: Anadolu Agency
Please click the following URL to read the text of the original story:
https://www.aa.com.tr/en/europe/journalist-reveals-how-swedish-police-enabled-far-right-paludan-to-burn-quran/2795750
--------
Trapped In Afghanistan, Female Judges Plead For International Support As Taliban Kills One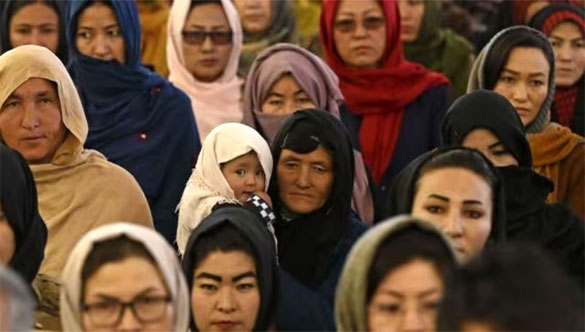 Afghan Female judges remaining trapped in Afghanistan plead for international support. Representational Image/AFP.
-----
Umang Sharma
January 25, 2023
Kabul: Afghan female judges, who remained trapped in Afghanistan, pleaded for support from the international community. Five months ago, one of the woman magistrate was killed by the Taliban who removed them from jobs after coming to power on 15 August, 2021.
While many female judges have resettled in other countries, about 70 of them still remain in Afghanistan.
Qazi Marzia Babakarkhail, a former Afghan judge now living in exile in Manchester, said: "Five months ago, we lost one of our female judges in Kabul. Taliban killed her and left her body outside her brother's house. This is the day I tell the world. Because of security and safety problem, we kept quite all these days."
She further alleged that a lot of women are being killed by the Taliban which are not being reported.
Babakarkhail, who is also a survivor of two assassination attempts by Taliban, said: "We ask the UK government and the international community to help the remaining judges who are hiding as the revenge has increased and the situation has become worse for female judges in Afghanistan."
The former Afghan judge went on to say, "There are lot of sympathy for Afghanistan. There are lot of option for Afghanistan, but we just a practical action. If they want to help women in Afghanistan, there are lot of ways to help."
"We are very alone. We need help and we need hand to escape our sisters (female judges) we left behind in Afghanistan," Babakarkhail said.
According to reports, there were 270 female judges in Afghanistan but all lost their jobs after the Taliban came to power in 2021.
The Taliban began as an armed group that emerged in the 1990s out of Afghanistan's Civil War. However, by 1996, they had come to rule most of the country. They lost power in 2001, but came back to rule the country in 2021.
According to Babakarkhail, soon after taking over Afghanistan, the Taliban killed two female judges in Kabul.
Source: Firstpost
Please click the following URL to read the text of the original story:
https://www.firstpost.com/world/trapped-in-afghanistan-female-judges-plead-for-international-support-as-taliban-kills-one-12044932.html
--------
Muslim-American Group Urges Swedish Government To Condemn Quran Burning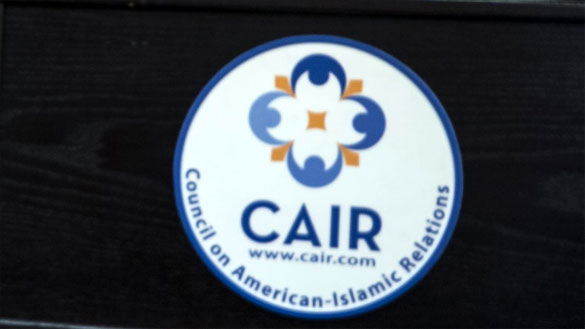 Photo: aa.com
----
Betül Yürük
25.01.2023
NEW YORK
The Council on American-Islamic Relations (CAIR) called on the Swedish government Tuesday to condemn the recent burning of the Muslim holy book, the Quran, outside the Turkish Embassy in Stockholm.
''While CAIR does not hold the government of Sweden responsible for this act of hate, Prime Minister (Ulf) Kristersson's statement does not clearly convey that the government of Sweden unequivocally rejects Islamophobia as a form of hate and bigotry,'' the Muslim civil rights and advocacy organization said in a letter sent to the Swedish Ambassador to the US, Karin Olofsdotter.
''Unfortunately, this Quran burning incident is not an isolated act of Islamophobia in Sweden. CAIR and the American Muslim community, as well as those concerned about religious freedom globally, remain deeply concerned about the increasing number of media, academic, and government reports detailing the continuing rise of Islamophobia and related anti-Muslim bias incidents and hate crimes in Sweden.''
On Saturday, Kristersson tweeted that "freedom of expression is a fundamental part of democracy. But what is legal is not necessarily appropriate. Burning books that are holy to many is a deeply disrespectful act. I want to express my sympathy for all Muslims who are offended by what has happened in Stockholm today."
Rasmus Paludan, leader of the far-right Stram Kurs (Hard Line) party, burned a copy of the Quran outside the Turkish Embassy in Stockholm on Saturday under police protection and with permission from the Swedish government, resulting in a wave of condemnations from across the Arab and Islamic world.
Source: Anadolu Agency
Please click the following URL to read the text of the original story:
https://www.aa.com.tr/en/americas/muslim-american-group-urges-swedish-government-to-condemn-quran-burning/2796448
--------
'Psychological Torture' On Rise In Tunisia: Rights Group World Organization Against Torture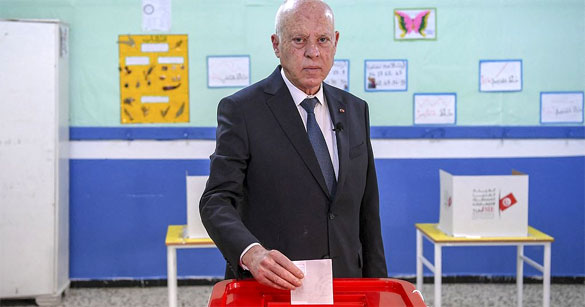 President Kais Saied casting his ballot near Tunis on December 17, 2022
Copyright © africanews-/AFP
------
24 January ,2023
Tunisia has witnessed an upsurge in the ill-treatment of President Kais Saied's opponents since he seized power in 2021, in what amounts to "psychological torture," a rights group said Tuesday.
Saied froze parliament and seized far-reaching executive powers on July 25, 2021 in what critics have called a "coup" and an attack on the only democracy to have emerged from the Arab Spring uprisings more than a decade ago.
Following the 2011 fall of dictator Zine El Abidine Ben Ali, incidents of torture instigated by the political leadership in Tunis had reduced, said Helene Legeay of the World Organization Against Torture.
But since Saied's power grab, such ill-treatment had been "extended to political opponents" of the Tunisian leader, she said.
"What concerns us enormously is the rise in recent years of what could be described as psychological torture, or at the very least ill-treatment perpetrated against people under police surveillance.
"It manifests itself in the form of arbitrary restrictions of freedoms, renewed restrictions, through house arrest, travel bans... police visits," said Legeay.
"And this forms a torturous environment that is increasingly present in Tunisia."
"It's coming back more and more; we're seeing institutionalized torture and ill-treatment in protests," she said, citing the violent suppression of demonstrations in 2020 and 2021.
Legeay said the security forces largely enjoyed "impunity," offering "tacit consent" for the targeting of "protesters, political opponents... and members of the LGBTQ community."
Tunisia was "progressing a little bit," with the judiciary hearing more trials in cases of violence involving security forces and some convictions recorded, she said.
However, Tunisia has yet to suspend or put in jail anyone accused of committing such offences, she added.
Source: Al Arabiya
Please click the following URL to read the text of the original story:
https://english.alarabiya.net/News/north-africa/2023/01/24/-Psychological-torture-on-rise-in-Tunisia-Rights-group
--------
India
In A Bid To Draw Minorities Closer UP BJP's Republic Day Drive To Woo Muslims With Nationalism
Jan 24, 2023
LUCKNOW: In a bid to draw minorities closer to its agenda of nationalism, the BJP will launch a special campaign on Republic Day wherein Muslim cadres of the party would fan out across the state and felicitate the families of martyrs.
Sources said UP BJP has deputed its Muslim Morcha to steer the campaign in every district of the state. According to the plan, the party's Muslim wing will form teams of at least 20 members who would meet the families of war veterans and soldiers killed in the line of duty.
"The idea is to infuse feeling of nationalism among all sections of the society, including Muslims and other minorities," said UP BJP Muslim Morcha chief Kunwar Basit Ali. He said the campaign, which would be carried out on January 26, will also cover some of the families of freedom fighters. "We would listen to their stories and discuss them with the youth," Ali said. He said the campaign will be a counter to the opposition's attempt to divide the society on the lines of caste and religion.
Experts interpret the development as BJP's fresh attempt to woo the Muslim community which has traditionally been maintaining a distance from it. A senior BJP leader said the party has been reaching out to all communities, irrespective of their social or political leanings.
The drive comes amid BJP plans to step up the activity in 30,000 Muslim dominated polling booths in the run up to the 2024 Lok Sabha polls. Sources said BJP has identified around a dozen Lok Sabha seats in UP where minority votebank plays a crucial role in the electoral fortunes of parties.
Sources said the BJP wants to blunt minorities' aversion towards it by reaching out to them through various measures and campaigns. This would form a key strategy of the BJP to take on Samajwadi Party which has strong backing of Muslim voters.
Source: Times Of India
Please click the following URL to read the full text of the original story:
https://timesofindia.indiatimes.com/city/lucknow/bjps-r-day-drive-to-woo-muslims-with-nationalism/articleshow/97267377.cms
--------
Madhya Pradesh: Hindutva Mob Assaults Muslim Men At Woman's Party Alleging 'Love Jihad'
Jan 25, 2023
A Hindutva mob on Saturday allegedly intruded into a 24-year-old Hindu woman's flat and assaulted her male Muslim friends on the allegations of "love jihad" in Madhya Pradesh's Indore, reported The Quint.
"Love jihad" is a debunked Hindutva idea that Muslim men lure Hindu women into romantic relationships in order to convert them to Islam.
The woman was hosting her birthday party on Saturday and had invited her five Muslim friends to attend it. However, the mob, reportedly linked to the Bajrang Dal Hindutva group, entered her home and beat up the Muslim men, according to The Quint.
The mob then took the Muslim men and the woman to city's MIG Colony police station and forced her to file a complaint, reported Siasat. The woman, however, refused to file a complaint against anyone.
"I can't comment on if there is a religious angle as investigations are still on," Sub Inspector Seema Sharma said, according to Siasat.
However, the police on Saturday sent the five Muslim men to jail under Section 151 (any assembly of five or more persons likely to cause a disturbance of the public peace) of the Indian Penal Code.
Ajay Verma, the officer in charge of MIG police station, told Scroll.in that the altercation between both the sides had moved from the woman's flat onto the street. "When the group came to the police station, they gheraoed our station," he added. "In order to maintain peace at that point, a case was registered against the five men."
Verma said the men are likely to be released on a bond by Tuesday.
Source: Scroll
Please click the following URL to read the full text of the original story:
https://scroll.in/latest/1042463/madhya-pradesh-hindutva-mob-assaults-muslim-men-at-womans-party-alleges-love-jihad
--------
Pakistan's Bilawal invited for SCO foreign ministers' meeting
Jan 25, 2023
NEW DELHI: India has invited all member-states, including Pakistan, for the SCO foreign ministers' meeting which it will host in Goa on May 4-5 this year. India currently holds the presidency of the Eurasian group, which is seen as playing a critical role for peace and stability in Afghanistan, and will also host the SCO summit in June for which too the government is expected to soon send out invites to the leaders of all member-states.
Chinese foreign minister Qin Gang and his Russian counterpart Sergey Lavrov are also likely to participate in the meeting. It may turn out to be their second visit to India this year as they are also expected for the G20 foreign ministers' meeting which the government will host on March 1-2.
Pakistan, which will go to polls later this year, is yet to take a call though on whether or not its foreign minister Bilawal Bhutto Zardari will travel to India for the SCO meeting. If he does come, it will be the first ministerial visit by either side since then foreign minister Sushma Swaraj travelled to Islamabad in December, 2015, for the Heart of Asia conference.
Swaraj was then also accompanied by foreign minister S Jaishankar who was then foreign secretary. The 2 countries used that opportunity to revive the dialogue process under the new name of comprehensive bilateral dialogue, leading to PM Narendra Modi's visit to his then counterpart Nawaz Sharif's home in Lahore a few weeks later.
The comprehensive bilateral dialogue failed to take off though because of the Pathankot airbase attack that took place barely a week after Modi's Lahore visit. Official sources said that invite to Bilawal has no bearing on India's position that Pakistan is yet to create the right conditions for resumption of bilateral dialogue between the 2 countries. India continues to maintain that dialogue is possible only in an environment free of terrorism and hostilities. While Jaishankar and Bilawal had participated in the SCO foreign ministers meeting last year in Tashkent, there was no bilateral meeting between them.
Source: Times Of India
Please click the following URL to read the full text of the original story:
https://timesofindia.indiatimes.com/india/chinas-qin-russias-lavrov-set-to-attend-sco-meet-in-india-pakistans-bilawal-yet-to-take-a-call/articleshow/97296437.cms
--------
Europe
British Muslim author Lauren Booth 'grateful' for her life in Istanbul
Ahmet Esad Sani
24.01.2023
Once you have embraced Islam, you become part of the Islamic tradition, said Lauren Booth, one of Britain's most high-profile Muslim converts.
"So my history is not the queens and kings of England. It's the Ottoman Sultans, the Prophet (peace be upon him), it's that lineage and that life," Booth said, who is an author and journalist.
In an exclusive interview with Anadolu, Booth, who embraced Islam after her visit to Palestine 11 years ago, talked about her life in Istanbul, her journey to Islam and a recently published Turkish edition of her book, In Search of a Holy Land.
Having traveled all around the Muslim world, Booth decided to settle in Istanbul three years ago. "I am grateful to Allah for being drawn to Turkey."
Interestingly, many Muslim converts from Britain, Canada and other countries are also "being drawn to Turkey," she says.
"It's like there's a great gathering going here."
YouTube channel
She is also making videos about Türkiye for her Youtube channel.
"The more that I found myself going to these big great mosques the more I realized that as a Western person, my idea of the Ottoman Empire of who the Turks were was so jaded by Orientalism, I had to start again.
"So I decided to start making videos for a YouTube channel about the history of the Ottomans."
So far, Booth has made videos on the Suleymaniye Mosque, Kuzguncuk neighborhood and Uskudar "the hidden gem, the Holy Land of Istanbul."
Touching on her life in Istanbul, she said: "What I love about the many things in Istanbul is it's all about families. So you can go out at 9 o'clock in the evening, Friday, Saturday or Sunday, and there are families with children, going out to eat, always celebrations going on."
Calling renovations in the Uskudar district, where Booth resides with her husband, "for the people," she said: "That's really different to the UK right now."
She said she loves Turkish breakfast. "It's always such a treat."
Booth, who is the sister-in-law of former British Prime Minister Tony Blair, said she has a great relationship with her sister, Cheire Blair.
She recalled her sister's visit to Türkiye with a smile, saying: "There was a time she came over to meet President (Recep Tayyip) Erdogan about eight years ago. He gave her a scarf for me. I think she was annoyed."
Turkish edition of 'In Search of a Holy Land'
The first foreign language edition of her book has been released in Turkish.
She said: "It's a really dynamic travel adventure about a spirit seeking truth. This is my story from cradle to celebrity to going to Palestine to activism."
Source: Anadolu Agency
Please click the following URL to read the full text of the original story:
https://www.aa.com.tr/en/culture/british-muslim-author-lauren-booth-grateful-for-her-life-in-istanbul/2796153
--------
Oregon man accused of vandalising mosque, synagogues faces federal charges
24 January, 2023
Brooke Anderson
A man in Oregon who set fire to a mosque and vandalised two synagogues last year is now facing federal charges.
Michael Bivins, a 35-year-old former freelance journalist from Portland, is accused of setting fire to a Muslim community centre, breaking a window at a synagogue, and spray-painting graffiti on another synagogue. He is also accused of intimidating a Black business owner in Portland by breaking the business's window.
He remains in custody at a jail in Portland and he is scheduled to enter a plea deal in February, according to local news reports.
"Attacks on houses of worship cannot be tolerated and must be prosecuted to the full extent of the law. We welcome the federal charges in these disturbing cases and urge law enforcement authorities nationwide to crack down on crimes targeting houses of worship," said Ismail Allison, national communications coordinator for the Council on American-Islamic Relations, in a public statement.
Source: The New Arab
Please click the following URL to read the full text of the original story:
https://www.newarab.com/news/man-accused-vandalising-mosque-synagogues-faces-charges
--------
Boy who killed Afghan refugee in UK sentenced for carrying knife hours before attack
January 24, 2023
LONDON: A 17-year-old-boy stabbed an Afghan refugee to death in London just hours after being sentenced for carrying a knife in a shopping mall, the Daily Mail reported.
The boy, who cannot be named for legal reasons, killed Hazrat Wali, 18, following an argument in a London park in October 2021.
Wali was sitting with a female friend as the boy approached with five other people. An argument ensued over hijab norms, a witness said, with Wali accusing the 17-year-old of racism.
The boy produced a knife and stabbed Wali — who had arrived in Britain two years earlier — in the chest.
He died at the scene shortly after, despite a passerby calling emergency services and attempting to administer first aid.
The killer was found guilty of manslaughter at the Old Bailey by a jury majority of 10 to two, but was cleared of murder. He is due to be sentenced in March after being remanded into youth detention.
The court heard that the 17-year-old had been handed a youth rehabilitation order on the day of the killing, after being caught carrying a knife in a shopping mall months earlier in August 2021.
Through evidence given in court, the boy admitted to being "hot-headed" and prone to "releasing anger."
Source: Arab News
Please click the following URL to read the full text of the original story:
https://www.arabnews.com/node/2238281/world
--------
Swedish-Assyrians explain how they stopped Quran burning in their town
Mehmet Solmaz
25.01.2023
STOCKHOLM
Rasmus Paludan, leader of the Danish far-right party Stram Kurs (Hard Line), has managed to cause uproar by burning the Muslim sacred book in different parts of Sweden, but in one small town, Sodertalje, he failed after the intervention of a Swedish-Assyrian.
Speaking to Anadolu, Swedish-Assyrian TV journalist Dikran Ego explained how his friend Ozcan Kaldoyo had stopped Paludan from staging his provocative act in the town with an Assyrian community of about 40,000.
Recalling one of Paludan's previous demonstrations, where he burned copies of the Quran, including one on Saturday outside the Turkish Embassy in Stockholm, Ego said Sodertalje was the only place where the far-right extremist failed to carry on with his plan. The town has a population of 73,000, with Assyrians being the majority.
"Of course, they didn't threaten him. They indulged in a conversation with him. Ozcan had told him: 'You brag about tolerance and pluralism, and respect to people, you claim to have no prejudice against religions, but how are you going to prove this to us? If you're really sincere in your words, don't burn this Quran today and we'll see your sincerity.' He was kind of cornered, and said 'Alright, I'm not burning it here,' and then left the scene."
The incident, which took place over the summer, was streamed live on social media. In the video, Ozcan can be seen talking to him for a long time before Paludan left the scene.
The town of Sodertalje is known for being home to the largest Assyrian community in Europe. When asked, members of the community told Anadolu that they always expressed their solidarity with Muslims in the country when they became the target of extremists.
Ego said he understands and believes the government was genuine in its condemnations of Paludan's actions. He said the bar for freedom of expression laws were so high in the country, also impacting Christians.
In an incident that took place 15 years ago, Ego noted, Jesus Christ was portrayed as a homosexual in an art exhibition that took place in a church. While many were upset and staged a protest to condemn it, there was nothing much they could do.
"A freedom of expression that allows Jesus Christ to be portrayed as a homosexual person cannot do anything on the Quran being burned as the laws are designed in this way," said Ego.
Critics of the Swedish government say that such provocative hate crimes could easily be prevented by the authorities had they wanted to.
Just over a year ago, Paludan embarked on a Quran burning "tour" in Sweden during the Muslim holy month of Ramadan, triggering major riots in the country where many took to the streets to protest the Swedish authorities' decision to allow the plans by his far-right group.
Source: Anadolu Agency
Please click the following URL to read the full text of the original story:
https://www.aa.com.tr/en/europe/swedish-assyrians-explain-how-they-stopped-quran-burning-in-their-town/2796613
--------
South Asia
Hundreds Protest In Afghan City Against Quran Burning In Sweden
January 24, 2023
Hundreds of Afghan men staged a protest in the eastern city of Khost on January 24 to express anger at the burning of the Quran in the Swedish capital over the weekend. Swedish-Danish far-right politician Rasmus Paludan on January 21 set fire to a copy of the Muslim holy book in front of Turkey's embassy in Stockholm. Protests have been held since then in some Muslim countries, and on January 24 crowds of Afghan men condemned the incident in Khost, a city bordering Pakistan. "Death to the Swedish government, death to such politicians," protesters chanted on the city's main square, an AFP correspondent reported.
Source: RFERL
Please click the following URL to read the full text of the original story:
https://www.rferl.org/a/afghanistan-khost-protest-Quran-burning-sweden/32237661.html
--------
Organization of Islamic Cooperation Distributes Aid in Kabul
By Nizamuddin Rezahi
January 24, 2023
The Organization of Islamic Cooperation (OIC) in collaboration with the Afghan Red Crescent Society and King Salman Charity Foundation distributed aid to 500 needy families in Kabul on Tuesday.
Muhammad Saeed Al-Ayash, Head of the OIC office in Kabul said that the humanitarian aid would reach at least 280,000 people in 25 provinces of Afghanistan within a year.
Irfanullah Sharafzoi, the spokesperson of the Afghan Red Crescent Society said that of far aid has been distributed to some 500 vulnerable families in Kabul the capital city. According to the OIC representative, the aid package
Irfanullah Sharafzoi, the spokesperson of the Afghan Red Crescent Society said that of far aid has been distributed to some 500 vulnerable families in Kabul the capital city. According to the OIC representative, each aid package is 62 Kilograms and includes flour, rice, beans, sugar, cooking oil and dates.
"We wholeheartedly thank the OIC and affiliate international aid organizations for assisting the Afghan people during these difficult times. Our lives greatly depend on the delivery of such essential humanitarian aids," said a Kabul resident.
Since the overthrow of the previous government by the Taliban in August 2021, Afghanistan is going through major challenges including a dire economic situation, extreme poverty, hunger, unemployment, energy, and humanitarian crisis.
The war-torn country needs immediate humanitarian aid during these difficult economic times. Thousands of families are on the verge of losing their lives due to the extreme weather conditions throughout the country.
Following, the recent bans restricting Afghan women and girls to attend educational institutions and workplaces, aid delivery had been slowed down, which adversely affected the living conditions of needy families across the country.
Source: Khaama Press
Please click the following URL to read the full text of the original story:
https://www.khaama.com/organization-of-islamic-cooperation-distributes-aid-in-kabul/
--------
Crisis-hit Sri Lanka seeks support, investment from OIC countries
MOHAMMED RASOOLDEEN
January 24, 2023
COLOMBO: Sri Lanka's foreign minister met on Tuesday with the secretary-general of the Organization of Islamic Cooperation, as the island nation seeks support and investment to steer out of its worst economic crisis in history.
Foreign Minister Ali Sabry is on a state visit to Saudi Arabia to meet top officials and leaders of international organizations based in the Kingdom, including his Saudi counterpart Prince Faisal bin Farhan and senior officials from the Islamic Development Bank.
In his meeting with OIC secretary-general Hissein Brahim Taha in Jeddah, Sabry appealed for humanitarian and economic support from member countries of the bloc.
"In the time right now, when Sri Lanka is in need of support to get over the economic crisis that we have, OIC (is) a strong bloc and really we need their support," the minister told Arab News in a phone interview.
Founded in 1969, the OIC has 57 member states with a collective population of more than 2 billion people.
Though a predominantly Buddhist country, Sri Lanka's relations with the OIC and the Islamic world have been "longstanding," Sabry said.
"We are very close friends and Sri Lanka has stood by the cause of Islamic countries," Sabry said.
"We decided that the OIC will continue to support Sri Lanka in the international arena and that the secretary will appeal to the member countries for further enhancement of strong relationship and investment."
Sri Lanka has been gripped by a deep financial crisis since early 2022, with challenges ranging from low reserves of foreign currency to runaway inflation as it faces its worst financial crisis since independence from Britain in 1948.
Source: Arab News
Please click the following URL to read the full text of the original story:
https://www.arabnews.com/node/2238076/world
--------
North America
US Treasury sanctions individuals, entities linked to Hezbollah
Ovunc Kutlu
24.01.2023
The US Treasury Department announced Tuesday it imposed sanctions on several individuals and associated entities allegedly for facilitating financial activities for Hezbollah.
At the center of the sanctions is a Lebanese money exchanger, Hassan Moukalled, a money service business he owns called CTEX Exchange, and two of his sons.
"Hassan Moukalled, a Lebanon-based economist, has worked in close coordination with senior Hizballah financial officials to help Hizballah establish a presence in Lebanon's financial system. He serves as a financial advisor to Hizballah and carries out business deals on behalf of the group throughout the region," the department said in a statement.
Sanctions also include two additional companies that are owned or controlled by Moukalled -- Lebanese Company for Information and Studies (LCIS) that he is the editor-in-chief for and Lebanese Company for Publishing, Media, and Research and Studies (LCPMR) that he is the director of.
Source: Anadolu Agency
Please click the following URL to read the full text of the original story:
https://www.aa.com.tr/en/americas/us-treasury-sanctions-individuals-entities-linked-to-hezbollah/2796237
--------
'Türkiye taking decisive steps to improve ties with Latin America, Caribbean'
Sinan Dogan
24.01.2023
Türkiye is taking decisive steps to improve relations with Latin American and Caribbean countries, according to Turkish Trade Minister Mehmet Mus.
Part of these efforts are the steps being taken to boost ties with Venezuela, Mus said at an event in Venezuela's capital Caracas on Monday.
There have been several bilateral visits by Turkish and Venezuelan officials, and cooperation has been enhanced in fields ranging from tourism to agriculture and health, he added.
Mus said trade volume between Türkiye and Venezuela reached $1.1 billion last year, marking a significant rise from $152 million in 2019.
Türkiye aims to raise it to $3 billion in the short-term and $5 billion in the medium-term, he added.
In 2021, Türkiye ranked second in the world for Venezuelan exports, he said.
"We achieved this despite the difficulties caused by unilateral sanctions, the (COVID-19) pandemic, and other global problems," said Mus.
He reaffirmed Ankara's stance against the "unfair" sanctions imposed on Venezuela.
"We reject this, and we believe these sanctions have a very negative impact on the friendly and brotherly people of Venezuela," the minister said.
"This also harms third countries, as well as free trade. As we have done so far, we will continue to stand with Venezuela."
Source: Anadolu Agency
Please click the following URL to read the full text of the original story:
https://www.aa.com.tr/en/americas/turkiye-taking-decisive-steps-to-improve-ties-with-latin-america-caribbean/2795973
--------
In new book, Pompeo staunchly defends S Arabia despite Khashoggi murder
25 January 2023
Publishing a new book, former US secretary of state Mike Pompeo stages a staunch defense of Saudi Arabia, despite the murder of former Saudi-American journalist Jamal Khashoggi, which has been widely blamed on Saudi Crown Prince Mohammed bin Salman.
"Never Give an Inch" came out on Tuesday, witnessing Pompeo defending the 2018 murder as "all too routine," and saying it had come to him as no surprise.
Khashoggi, a former Washington Post journalist, who used to be critical of bin Salman, was lured into the kingdom's Consulate in Istanbul, where he was strangled and dismembered in October of that year.
Pompeo praised the quality of the Saudi-American ties after the grisly slaughter, noting how he was sent to the kingdom by former US president Donald Trump in a sign of a burgeoning relationship between Washington and Riyadh, days after the murder, and how this served to enrage the media.
"What really made the media madder than a vegan in a slaughterhouse was our relationship with Saudi Arabia," Pompeo wrote.
On Trump dispatching him, Pompeo wrote, "In some ways, I think the president was envious that I was the one who gave the middle finger to The Washington Post, The New York Times, and other bed-wetters who didn't have a grip on reality."
The remarks came, although, the CIA, which Pompeo used to run in the past, has found the Saudi crown prince culpable of ordering Khashoggi's murder.
Rather than referencing the accusations that face bin Salman, however, the former American top diplomat praised the royal as "one of the most important leaders of his time, a truly historic figure on the world stage."
Pompeo's comments were soon to draw heavy backlash, including from Khashoggi's fiancee, Hatice Cengiz, who said she was "horrified and upset."
"He has spoken with no respect and no humanity about a person murdered so brutally," she wrote on Twitter.
The Washington Post publisher and CEO Fred Ryan said it was "shocking and disappointing" to see Pompeo "so outrageously misrepresent" Khashoggi.
Source: Press TV
Please click the following URL to read the full text of the original story:
https://www.presstv.ir/Detail/2023/01/25/696932/United-States-Saudi-Arabia-Pompeo-Mohammed-bin-Salman-Khashoggi
--------
Former US secretary of state Pompeo claims India informed him Pakistan was preparing for nuclear attack
Jan 25, 2023
WASHINGTON: Former US secretary of state Mike Pompeo has claimed that he was awakened to speak to his then Indian counterpart Sushma Swaraj who told him that Pakistan was preparing for a nuclear attack in the wake of the Balakot surgical strike in February 2019 and India is preparing its own escalatory response.
In his latest book 'Never Give an Inch: Fighting for the America I Love' that hit the stores on Tuesday, Pompeo says that the incident took place when he was in Hanoi for the US-North Korea Summit on February 27-28 and his team worked overnight with both New Delhi and Islamabad to avert this crisis. "I do not think the world properly knows just how close the India-Pakistan rivalry came to spilling over into a nuclear conflagration in February 2019. The truth is, I don't know precisely the answer either; I just know it was too close," Pompeo writes.
India's fighter jets pounded a Jaish-e-Mohammed terrorist training camp in Pakistan's Balakot in February 2019 in response to the Pulwama terror attack that killed 40 CRPF jawans. "I'll never forget the night I was in Hanoi, Vietnam, when — as if negotiating with the North Koreans on nuclear weapons wasn't enough — India and Pakistan started threatening each other in connection with a decades-long dispute over the northern border region of Kashmir," Pompeo says."After am Islamist terrorist attack in Kashmir— probably enabled in part by Pakistan's lax counterterror policies — killed forty Indians, India responded with an air strike against terrorists inside Pakistan. The Pakistanis shot down a plane in a subsequent dogfight and kept the Indian pilot prisoner," he said.
"In Hanoi, I was awakened to speak with my Indian counterpart. He believed the Pakistanis had begun to prepare their nuclear weapons for a strike. India, he informed me, was contemplating its own escalation. I asked him to do nothing and give us a minute to sort things out (sic)," Pompeo writes in his book, which wrongly refers to Swaraj as "he".
"I began to work with Ambassador (then National Security Adviser John) Bolton, who was with me in the tiny secure communications facility in our hotel. I reached the actual leader of Pakistan, (Army chief) General (Qamar Javed) Bajwa, with whom I had engaged many times. I told him what the Indians had told me. He said it wasn't true," Pompeo says.
"As one might expect, he believed the Indians were preparing their nuclear weapons for deployment. It took us a few hours — and remarkably good work by our teams on the ground in New Delhi and Islamabad — to convince each side that the other was not preparing for nuclear war," the 59-year-old top former American diplomat wrote in his book.
There was no immediate comment from the MEA on Pompeo's claims. "No other nation could have done what we did that night to avoid a horrible outcome. As with all diplomacy, the people working the problem set matter a great deal, at least in the short run. I was fortunate to have great team members in place in India, none more so than Ken Juster, an incredibly capable ambassador. Ken loves India and its people," he said.
"And, most of all, he loves the American people and worked his tail off for us every day. My most senior diplomat, David Hale, had also been the US ambassador to Pakistan and knew that our relationship with India was a priority," Pompeo said.
"General McMaster and Admiral Philip Davidson, the head of what came to be renamed the US Indo-Pacific Command, understood India's importance, too," he said.
Source: Times Of India
Please click the following URL to read the full text of the original story:
https://timesofindia.indiatimes.com/india/former-us-secretary-of-state-pompeo-claims-india-informed-him-pakistan-was-preparing-for-nuclear-attack/articleshow/97292537.cms
--------
US sanctions Lebanon money exchanger for alleged ties to Hezbollah
January 24, 2023
BEIRUT: The US Treasury said on Tuesday it was placing sanctions on Lebanese money exchanger Hassan Moukalled and his business for alleged financial ties to blacklisted group Hezbollah.
Its announcement said Moukalled was a financial adviser to Iranian-backed Hezbollah, which is also designated by the United States, and carried out financial transactions on its behalf that earned him hundreds of thousands of dollars.
"Today, the Treasury Department is taking action against a corrupt money exchanger, whose financial engineering actively supports and enables Hezbollah and its interests at the expense of the Lebanese people and economy," Treasury Under Secretary for Terrorism Brian E. Nelson said.
A Treasury statement said Moukalled's business CTEX was licensed by Lebanon's central bank. Neither Moukalled, Hezbollah's media office nor the central bank immediately responded to Reuters' requests for comment.
It also sanctioned Moukalled's two sons, saying they were involved in the same financial dealings.
Moukalled regularly appears on Lebanese television channels as a financial expert and has more than 50,000 followers on Twitter, making him one of the rare public-facing figures sanctioned by Washington for financial links to Hezbollah.
Founded in 1982 by Iran's Revolutionary Guards and classified by the United States and other Western countries as a "terrorist organization," Hezbollah is a heavily-armed and politically powerful faction.
Source: Arab News
Please click the following URL to read the full text of the original story:
https://www.arabnews.com/node/2238181/middle-east
--------
Africa
The Financial and Investment Forum on ''Sharia-compliant bonds' role in Libya's economic development'' held in Misrata
by Sami Zaptia
January 24, 2023
The Second Finance and Investment Forum was held in the conference hall of the Libyan Iron and Steel Company (LISCO) in Misrata on Saturday under the title "Investment Sukuk (bonds) and their Role in Achieving Economic Development".
The event was organized by the Libyan Academy for Graduate Studies, Misrata Branch, and sponsored by Misrata Free Zone.
Sukuk is the Arabic name for financial certificates, also commonly referred to as "sharia compliant" bonds. Sukuk are defined by the AAOIFI as "securities of equal denomination representing individual ownership interests in a portfolio of eligible existing or future assets.
Source: Libya Herald
Please click the following URL to read the full text of the original story:
https://www.libyaherald.com/2023/01/the-financial-and-investment-forum-on-sharia-compliant-bonds-role-in-libyas-economic-development-held-in-misrata/
--------
King Abdullah meets Israeli PM in surprise Jordan visit
January 25, 2023
AMMAN: Israeli prime minister Benjamin Netanyahu made a surprise trip to Jordan on Tuesday for talks with King Abdullah, who the royal court said underlined the need for Israel to respect the status quo of the Al-Aqsa mosque in Jerusalem.
Far-right Israeli national security minister Itamar Ben-Gvir toured the Al-Aqsa mosque compound, which Jews revere as the Temple Mount, under heavy security this month. The visit angered Palestinians and caused an outcry among Arab states.
The compound is Islam's third-holiest site after Mecca and Medina, and Judaism's most sacred site.
Abdullah told Netanyahu, who took office last month and whose visit to Jordan marks his first foreign trip since he came back to power, that Israel should respect the "historic and legal status quo in the Holy Aqsa mosque and not violate it," the royal court said.
The monarch, who has had years of tense ties with Netanyahu during his past tenure as premier, was quoted as telling the Israeli leader that an end to violence was crucial to allow long-stalled peace talks to resume between the Palestinians and Israel.
Netanyahu's office said the two leaders discussed regional issues, especially strategic, security and economic cooperation between Israel and Jordan.
Jerusalem is a particularly sensitive issue for Jordan's Hashemite royal family as it is the custodian of Muslim and Christian holy sites in the eastern part of the city.
Netanyahu's return to power has deepened Jordan's concerns that ultra-right policies, which include accelerated Jewish settlement building in Palestinian territories in the West Bank, will spark a new cycle of violence.
The kingdom fears provocative moves by ultra-right Jewish groups that perform prayers in the compound of Al-Aqsa which Muslims consider part of the mosque. There are concerns that the prayer area could inflame religious passions.
Jewish religious nationalists have increasingly toured the site and demanded rights for Jews to pray in the mosque compound in moves Jordan says undermine an arrangement in which Jews and non-Muslims are permitted to visit but not to pray. That arrangement has prevailed for years.
Jordan is a staunch ally of Washington and is home to many people of Palestinian descent. It is hopeful that the administration of US president Joe Biden will pressure Israel to preserve the status quo in the Al-Aqsa mosque, whose upkeep is paid for by Jordan.
Officials told Reuters that King Abdullah is expected to visit Washington at the end of January. He will hold talks with senior US officials and possibly meet Biden and address the issue of Jerusalem and ways to push the stalled Middle East peace process.
Source: Free Malaysia Today
Please click the following URL to read the full text of the original story:
https://www.freemalaysiatoday.com/category/world/2023/01/25/king-abdullah-meets-israeli-pm-in-surprise-jordan-visit/
--------
Jordan stresses importance of respecting status quo in Al-Aqsa Mosque during Netanyahu meeting
January 24, 2023
AMMAN: Jordan's King Abdullah II stressed the importance of respecting the historical and legal status quo in the Al-Aqsa Mosque compound during a meeting with Israel's prime minister on Tuesday.
The king stressed the need to maintain calm and cease all acts of violence "in order to pave the way for a political horizon for the peace process," the royal court said in a statement.
He also called for an end to any measures that could undermine peace prospects.
While hosting Benjamin Netanyahu in Amman, King Abdullah reaffirmed Jordan's steadfast support of the two-state solution, which guarantees the establishment of an independent Palestinian state on 1967 lines with East Jerusalem as its capital.
Source: Arab News
Please click the following URL to read the full text of the original story:
https://www.arabnews.com/node/2238111/middle-east
--------
Mortar attack targeting Somalia's presidential palace wounds at least 5
Mohammed Dhaysane
24.01.2023
MOGADISHU, Somalia
At least five people including two high school students and a woman were wounded when a mortar targeting Somalia's presidential palace rocked the Somali capital Mogadishu on Tuesday, an official said.
Osman Mohamed, a security official in Mogadishu, told Anadolu over the phone that several mortar shells that they believed were aimed at the presidential palace hit the Warta Nabada and Hamarwayne districts of the capital, wounding at least five civilians, including two students about 14-16 years old.
"I can't tell you if some shells landed inside the presidential palace but three landed near the national theatre, which is very close to the presidential compound," he said.
"A school in the Harmarwayne district was also hit, and mortar explosions were heard in parts of the capital," he added.
Residents who spoke to Anadolu said they have seen wounded people who were transported by ambulance and paramedics to local hospitals for treatment.
Al-Shabaab terrorists claimed the attack, saying it had targeted the president's residence with three shells landing inside the state house. It said it had also targeted the Information Ministry building and the parliament meeting hall.
The attack comes days after al-Shabaab terrorists attacked the Mogadishu City Hall, claiming the lives of at least five civilians.
In related news, at least 39 al-Shabaab terrorists were killed and dozens wounded in an operation against the al-Qaeda-affiliated group in the country's Mudug province on Monday.
Somali infantry commander Gen. Mohamed Tahlil told reporters that the operation was carried out with support from Somalia's international security partners, without specifying a particular country.
"Today's operation that took place in villages within the town of Haradhere has devastated the enemy. We counted at least 39 terrorists' bodies," Tahlil said.
He said over 50 others were wounded during the operation, including a foreign fighter.
Haradhere is a strategic coastal town located 491 kilometers (305 miles) northeast of the capital Mogadishu. The town was liberated by the army from the al-Shabaab terrorists.
Source: Anadolu Agency
Please click the following URL to read the full text of the original story:
https://www.aa.com.tr/en/africa/mortar-attack-targeting-somalias-presidential-palace-wounds-at-least-5/2796305
--------
Pakistan
Not Just Hindus, Ahmadiyya Muslims Too Not Safe in Pakistan: Graves Desecrated in Faisalabad
By: Manoj Gupta
JANUARY 24, 2023
Unknown miscreants desecrated graves of Ahmaddiya Muslims at 89 GB Ratan in Pakistan's Faisalabad on January 22, said local sources. Minorities, especially Ahmadis or Ahmadiya Muslims, are vulnerable in Pakistan and are often targeted by religious extremists.
According to sources, they trespassed the Ahmadiyya graveyard by cutting the barbed wires. Later, they tried to torch the coffins and some other items.
A similar attack was carried out on November 20 in the same graveyard, where unknown miscreants removed gravestones from three Ahmadiyya graves.
The Human Rights of Commission of Pakistan had then said: "The recent desecration of an Ahmadi worship place in Gujranwala is not only a grave violation of the community's fundamental rights, but also contravenes the very spirit of the 2014 Tasadduq Jillani judgement."
The incident was reported to police who didn't register a first information report (FIR), said sources.
Pakistan's Parliament in 1974 declared the Ahmadi community as non-Muslims. A decade later, they were banned from calling themselves Muslims. They are banned from preaching and from travelling to Saudi Arabia for pilgrimage.
In May 2022, a 35-year-old Pakistani man belonging to the minority Ahmadi community was stabbed to death by a religious fanatic over his faith in the country's Punjab province, the police said.
Source: News18
Please click the following URL to read the full text of the original story:
https://www.news18.com/news/world/not-just-hindus-ahmadiyya-muslims-too-not-safe-in-pakistan-graves-desecrated-in-faisalabad-exclusive-6906619.html
--------
Thailand's chief monk proposes Gandhara University in Pakistan to promote peace, spiritualism
January 25, 2023
Pakistan's soft image particularly, the country's rich Buddhist heritage is the subject of Thailand's senior and respected monk, Most Venerable (MV) Arayawangso's Dhamma lectures these days.
MV Arayawangso who spent 2022's Rains Retreat in Pakistan's city Taxila in his sermons, public and private discourse can be seen drawing his followers' attention towards the Buddhist sites in Peshawar, Taxila, Swat and Khyber Pass that once used to be the centre of Gandhara Civilization.
He urges them to undertake a journey to these places to see with their own eyes the footprints of the monks who travelled to these places in search of wisdom and knowledge in ancient times.
Giving an exclusive interview to Pakistan Observer in his Forest Monastery, MV Arayawangso said since Pakistan was a country with the 3rd largest treasure of Buddhist sites, a university could be set up on the ruins of the Buddhist sites by the Department of Archaeology so that education of the area could be promoted.
Pakistan's Gandhara Civilization he insisted was not only about history, it was about wisdom too.
He expressed his willingness to inaugurate the Gandhara University which according to him would be a unique centre of excellence spreading knowledge, peace and spiritualism.
Arayawangso was of the view that both Thailand and Pakistan shared a similar background and people of the two countries were kind and loving by nature. During my trips to Pakistan (MV has earlier visited Pakistan in 2019 also) I met people who were warm, hospitable, good-natured and friendly in contrast to the general perception about Pakistan in Thailand, he said.
Like Thailand, Pakistan is a home to multi-ethnic communities and groups and the country should perhaps adopt a similar policy allowing followers of all faiths to visit the country freely without any fear or problems.
In our Dhamma sessions, there is no ban on Muslims or Christians or followers of any faith from attending as the teachings of Lord Buddha are about seeking peace, harmony, help and wisdom, he further said.
In Thailand society also, Muslims and Buddhists are living in complete harmony and there is no segregation between them, MV said adding the Muslims are the second biggest component of the population of Thailand, a little above 5 per cent and they are free to go to their mosques and practice their rituals according to the teachings of Islam.
Islam he said preached peace and harmony of society and if a person spreads hatred or terrorism in the name of Islam it is an individual's act and has nothing to do with Islam.
Source: Pak Observer
Please click the following URL to read the full text of the original story:
https://pakobserver.net/thailands-chief-monk-proposes-gandhara-university-in-pakistan-to-promote-peace-spiritualism/
--------
PM ready to sacrifice 'political capital' at IMF altar
Syed Irfan Raza
January 25, 2023
ISLAMABAD: Prime Minister Shehbaz Sharif on Tuesday indicated that the government was finally ready to swallow the bitter pill of the International Monetary Fund's (IMF) "stringent" conditions to revive the loan programme.
The ruling Pakistan Democratic Movement (PDM) alliance was ready to sacrifice its political career for the sake of the country, he said, addressing the launch of 'PM Youth Loan Scheme for Busi­ness and Agriculture'. Mr Sharif said the government has clearly conveyed its intentions to complete the ninth review to the IMF.
"We are ready and want to sit down regarding your [IMF's] conditions so that [the review] can be concluded and Pakistan moves forward," he said.
"I spoke to the IMF managing director two weeks ago and we have proactively approached them… so that the programme moves forward, in addition to other multilateral and bilateral programmes," he added.
He said Pakistan has been given a clear message "from left and right" that it would not be abandoned, but it should "stitch" the IMF programme.
This was an apparent reference to reports that friendly nations and other global lending institutions are looking at the fate of the programme to provide financial aid to Pakistan.
As the economic crisis worsens, Islamabad has been making hectic efforts to convince the IMF to complete the review — pending since Sept 2022 — which will be followed by the release of funds.
However, the strings attached to the move have been a sticking point between the global lender and Pakistan.
The conditions include the withdrawal of subsidies of electricity subsidies, rationalising of gas tariffs in line with prices in the international market, market-determined exchange rate and removal of the ban on the opening of LCs.
As it enters the election year, the ruling coalition is wary of implementing the demands as it would lead to a further surge in inflation, already clocking 24.5pc for December.
Talking about the collective responsibility to solve problems plaguing Pakistan, the PM said as Pakistanis and Muslims, the rulers should respond to the difficult situation.
"The people at the helm of affairs – the politicians and the rich – have to set an example, as is unfair to burden the poor with price hikes while the elites and governments splurge loans," he added.
"What legacy will we leave behind if these issues are not being addressed? It is clear that Pakistan is facing huge challenges and if we have taken responsibility, we will make all-out efforts to steer the country out of the difficulties."
Energy conservation
The prime minister urged the nation to conserve resources like water, gas and electricity and help the government to reduce its import bill which had increased significantly in the past few years.
Pakistan was spending $27bn on the import of oil for energy generation and it could be reduced by half if we take practical steps, the PM noted.
In an apparent reference to the PTI's government in Punjab and Khyber Pakhtunkhwa – which now stand dissolved – the prime minister said two provincial governments impeded the implementation of the Centre's energy conservation plan.
One government approached the high court for a stay order while another government "in the north" delayed the implementation, the PM said.
He said the PML-N and other allied parties were committed to overcoming the current challenges.
He also beseeched political parties to shun politics at the time of crisis. "To save Pakistan, they would have to sacrifice politics."
Loan scheme
The PM said the loan scheme was aimed at promoting entrepreneurship among youth by providing them loans on softer terms with less markup.
He added that 15 commercial, Islamic and SME banks will facilitate the government in providing the capital.
All Pakistanis, aged between 21 and 45 years, with entrepreneurial potential are eligible to apply for the loan under the scheme.
The prime minister, while expressing optimism in the abilities of the youth, said they were full of potential and talent. "They would steer Pakistan out of the current issues."
Under the scheme, he said loans would be extended to young people in different categories, to provide them with an opportunity to excel in different fields.
Source: Dawn
Please click the following URL to read the full text of the original story:
https://www.dawn.com/news/1733489/pm-ready-to-sacrifice-political-capital-at-imf-altar
--------
Security agencies to keep vigil on extremists, illegal foreigners in twin cities
Munawer Azeem
January 25, 2023
ISLAMABAD: Officials of various intelligence and security agencies and police of the twin cities on Tuesday decided to mount strict surveillance of extremist elements and foreigners staying illegally.
A police officer told Dawn that the first meeting of the security coordination committee had decided to keep educational institutions, including seminaries, under strict surveillance to identify elements having extremist trends.
The meeting also decided to develop coordination among intelligence agencies aimed at taking action against extremists and identifying militants staying in the twin cities, the officer said, adding that intelligence-based operation will also be conducted frequently to eliminate such elements.
Foreigners staying in the twin cities illegally will be registered, the officer said.
Surveillance and vigilance in and around public places, especially bus terminals will be started in an effective manner, the officer added.
Housing societies will also be approached and asked to arrange own security, the officer said, adding that no-objection certificate (NOC) to a new housing society would be given if they have a proper security plan.
Source: Dawn
Please click the following URL to read the full text of the original story:
https://www.dawn.com/news/1733421/security-agencies-to-keep-vigil-on-extremists-illegal-foreigners-in-twin-cities
--------
India invites Pakistan's foreign minister for Shanghai Cooperation Organisation meeting: reports
January 25, 2023
India has invited Pakistan's foreign minister to a meeting of the Shanghai Co-operation Organisation (SCO) that it is hosting in May, Indian media reported on Wednesday, signalling a possible thaw in relations between the nuclear-armed rivals.
The invitation came days after Prime Minister Shehbaz Sharif called for talks with India over all outstanding issues, including India-occupied Jammu and Kashmir (IIOJK), before clarifying that talks cannot take place until the "illegal actions of August 5, 2019" are reversed.
Just a month ago, there were street protests in India over Foreign Minister Bilawal Bhutto Zardari's remarks calling Indian Prime Minister Narendra Modi the "butcher of Gujarat" on the sidelines of the United Nations Security Council meeting. India called Bilawal's comments "uncivilised".
Foreign ministry spokespersons for the two countries did not immediately respond to requests from Reuters for comment on the media reports that Bilawal had been invited to the SCO foreign ministers meeting being hosted in Goa.
According to the Indian Express newspaper, the invitation from Indian External Affairs Minister S Jaishankar has been delivered by the Indian High Commission in Islamabad. It added that the "dates being looked at, as of now, are May 4 and 5".
If Pakistan accepts, Bilawal would be its first foreign minister to visit India after a gap of nearly 12 years. The last foreign minister to visit India was Hina Rabbani Khar in July 2011, Indian Express said.
The SCO comprises Pakistan, China, India, Russia and Kyrgyzstan, as well as Central Asian countries with whom Pakistan has recently been strengthening foreign ties — namely Kazakhstan, Tajikistan and Uzbekistan.
The newspaper also reported an Indian "top official" saying: "In keeping with its 'Neighbourhood First Policy', India desires normal neighbourly relations with Pakistan. India's consistent position is that issues, if any, between India and Pakistan should be resolved bilaterally and peacefully, in an atmosphere free of terror and violence.
Pakistan and India have fought three wars since independence from British rule in 1947. The divided Himalayan region of IIOJK was the root cause of two of those wars.
Tensions flared again in late 2019 when India unilaterally revoked the autonomous status of occupied Kashmir. Shehbaz said New Delhi's actions resulted in "flagrant" human rights violations.
Source: Dawn
Please click the following URL to read the full text of the original story:
https://www.dawn.com/news/1733534/india-invites-pakistans-foreign-minister-for-shanghai-cooperation-organisation-meeting-reports
--------
Southeast Asia
Central Jakarta Lautze Mosque: Harmonious Co-Existence Of Islam, Chinese Cultures
Mosques in Indonesia generally follow the orthodoxy of Islamic architecture, replete with onion-shaped domes with star-and-crescent pinnacle and towers, but a mosque in Sawah Besar, Central Jakarta, does not follow this pattern.
Lautze Mosque, established in 1991 and officiated by then-Minister of Science and Technology BJ Habibie in 1994, can be considered unusual for Indonesian mosques in terms of the architecture.
The mosque adheres to the Chinese architecture style, complete with Chinese ornaments and lanterns, and a distinctive red and yellow facade welcomes worshippers to the mosque.
On entering the Lautze Mosque, worshippers will find an Arabic calligraphy, measuring 15x20 metres drawn in Chinese calligraphy style, adorning the foyer of the mosque, with its letters written in black ink over a bare white medium.
"Most of (the calligraphies at this mosque) are made by a Chinese Muslim in Shenzhen (China), (which I bought) when I went there," according to Ali Karim Oei, chairperson of the Haji Karim Oei Foundation, which is the institution managing the mosque.
The mosque is also adorned with bright colours typical of Chinese architecture, with each one having its own meaning.
The red colour for the praying area signifies luck, happiness, and abundance, while yellow at the mosque sides symbolizes loyalty and purity, and green for the mosque's pillars indicates peace and is also the typical colour of Islam.
The mosque has four stories, with the ground floor used for the men's praying area. Meanwhile, the second floor is the women's praying area, which would be opened to male worshippers, who will flock to the mosque for every Friday Prayer.
The mosque's third floor accommodates a simple kitchen to serve the mosque's management or for visitors attending the Quran learning session organized at the mosque. The fourth floor is used as the mosque management office, archives room, and religious consultation centre.
Apart from its unusual architecture, the mosque also has unusual operational hours. While mosques are generally expected to open for all five mandatory prayers from early morning to late night, Lautze mosque is open only for two prayers in the afternoon.
With regard to this peculiarity, Ali said that the mosque decided to follow the office hours of most of its worshippers, as no member of the limited mosque management lives at the mosque.
"Moreover, because of its proximity to business centres and offices, most of the congregations are at home (outside office hours)," Ali, who is also known by the Chinese name Oei Tek Lie, stated.
How the mosque got its name
Ali Karim Oei said that the road where the mosque is located is its namesake. The complete address of the mosque is Lautze Road No. 88-89, Pasar Baru, Central Jakarta.
He also explained that it was decided to give it a Chinese rather than an Islamic name in order to invite the Chinese community keen to learn about Islam or just visit the mosque and prevent them from feeling alienated.
"We want to proselytize (our faith) among the Chinese community, as they are our target. If (the mosque) uses Islamic names, how they would be attracted? Finally, we decided to use the Lautze Road name for our mosque," Ali remarked.
Ali said that Lautze is the name of an ancient Chinese philosopher -- Laozi -- who taught Taoism in ancient times. Laozi taught that "God is one, but it cannot be seen; it has no form, but it exists," he added.
Considering the particular stance consistent with the Islamic tenet of Tawhid (Oneness of God), the mosque management agreed to use the Lautze name to reflect the Haji Karim Oei Foundation's vision and mission for the Chinese and Islamic communities.
The foundation's chairperson also said that the mosque's Chinese architecture style, making it similar to a Chinese worship place, aims to make newly-converted Muslims from the Chinese community feel welcomed, as they could learn the religion that embraced their culture.
Ali also recounted that during the mosque's early years, he determined to establish the mosque without a dedicated foundation institution for the mosque.
He was reluctant to do so over concerns that others would perceive the mosque and the foundation as family-owned, which is contrary to his resolve to make the mosque open and accessible to all sections of society.
Through encouragement from national Muslim organizations, such as Nahdlatul Ulama, Muhammadiyah, and Al-Washliyah, Ali agreed to establish a foundation to manage the mosque, though his only condition was that representatives of those Muslim organizations participate in the foundation.
How the mosque views Chinese New Year
Chinese New Year is the day to celebrate the beginning of the new year in the lunisolar Chinese traditional calendar. It has been the most essential cultural celebration for the Chinese community worldwide, including in Indonesia.
Despite Lautze Mosque being founded by members of the Chinese community, the mosque does not organize a particular event to celebrate the day.
"We are keen to prevent the perception that Chinese Muslims have three main holidays," Naga Kunadi, also known by his Chinese Name Qiu Xuelong, a member of the mosque management, stated.
Kunadi's "three main holidays" statement referred to the notion that it is enough for Muslims to celebrate only two Islamic holidays of Eid al-Fitr and Eid al-Adha.
Despite not celebrating the Chinese New Year, the mosque management decided to organize a Quran recitation session to commemorate the day, which this year fell on Sunday (January 22).
The mosque also serves special menus for worshippers coming for the Sunday congregation, he stated.
"We have lontong cap gomeh, noodles, and others. It is different than other days," Kunadi, who converted to Islam in 2002, stated.
The Quran reading session is also a medium for Chinese Muslims to reunite and interact with family members or colleagues, whom they seldom meet, due to personal business matters and living at different places.
The Chinese Muslims at Lautze Mosque are not celebrating the Chinese New Year in ways that the general Chinese community celebrates it, but they acknowledge the day will hold a significant place in their hearts.
Accepting Islam does not mean that they must relinquish everything that belongs to their culture and customs that they have lived for so long.
They continue to live in peace and harmony with other members of their family and the Chinese community at large despite now following a different faith.
Source: Antara News
Please click the following URL to read the full text of the original story:
https://en.antaranews.com/news/270483/lautze-mosque-harmonious-co-existence-of-islam-chinese-cultures
--------
Indonesia summons Sweden envoy over Quran burning
JAN 24, 2023
JAKARTA - Indonesia summoned Sweden's envoy on Tuesday over the burning of the Quran by a far-right activist in Stockholm at the weekend, officials in the world's most populous Muslim-majority nation said.
Swedish-Danish politician Rasmus Paludan last Saturday torched a copy of the Islamic holy book in front of Turkey's embassy in the Swedish capital, stoking the anger of Ankara, which said it would not support the Scandinavian country's bid for Nato membership.
Sweden's Ambassador to Indonesia, Ms Marina Berg, was summoned as Jakarta lodged an official complaint against the anti-Islamic act, Indonesian Foreign Ministry spokesman Teuku Faizasyah told AFP.
"Yes, (we will meet her) within this week," Ms Faizasyah said, without disclosing a date.
The Swedish Embassy confirmed Ms Berg would hold a meeting with an official from Indonesia's Foreign Ministry, without specifying the day it would take place.
Swedish leaders have roundly condemned Mr Paludan's actions, but defended their country's broad definition of free speech.
Mr Paludan's burning of the Quran sparked rallies outside Swedish missions in several countries, including Turkey and Iraq, where protesters torched the Swedish flag on Monday and a policeman and seven protesters were injured.
Ankara last Saturday called off a visit by Swedish Defence Minister Pal Jonson that had been scheduled for Friday, after summoning the Swedish Ambassador and saying the meeting "has lost its significance and meaning".
Source: Straits Times
Please click the following URL to read the full text of the original story:
https://www.straitstimes.com/asia/se-asia/indonesia-summons-sweden-envoy-over-quran-burning
--------
JB school taken to task over allegedly Muslim students-only SPM workshop
January 24, 2023
KUALA LUMPUR: Education Minister Fadhlina Sidek has left it to the Johor Education Department whether to take action against a school for allegedly conducting an overnight examination workshop for only Muslim Sijil Pelajaran Malaysia (SPM) students.
She told news portal FMT that the matter was the purview of the state Education Department
A Twitter user, who goes by the handle Anne Louis, had posted a thread claiming that a school in Johor Baru held an overnight SPM examination workshop for only Muslim students, but the school initially said it was only for Islamic studies.
She said it turned out, other subjects were covered as well, and that non-Muslim students were not invited to attend the programme.
When contacted, the Johor Education Department said it had investigated the matter and would release a statement soon.
It is learnt that the school in question is SMK Infant Jesus Convent, and it has been contacted for comment.
Anne Louis had said that parents were told about the allegedly Muslim-only workshop by their children, who found out from their Muslim classmates that it had taken place a few days before the Chinese New Year break.
The parents had then queried the school's principal on their parent-teacher association (PTA) WhatsApp group.
Screenshots shared on the thread, indicated that the principal responded by saying that the decision was taken to ensure that Malay students could keep up with the school's achievements as trial examination results showed that 40 of them would fail their SPM.
The principal claimed there was "no issue of double standards and leaving anyone behind" and that the school wanted all students to do well.
She also asked the parents to accept the workshop with an open mind and not to make it into a racial issue.
When contacted by the NST, Anne Louis, who declined to state how she obtained the screenshots, said the school had "held an overnight 2-day 1-night SPM workshop only for Muslim students at a hotel, flying it under the radar by saying it's just for those taking the Agama-subject".
"When it included Chemistry and Additional Mathematics, etc. It was paid for by a donor, with non-Muslim students left out and not informed of the workshop."
She said parents feared coming forward as they were afraid there would be consequences on their children who would be sitting for their exam in around a month.
Source: NST
Please click the following URL to read the full text of the original story:
https://www.nst.com.my/news/nation/2023/01/873096/jb-school-taken-task-over-allegedly-muslim-students-only-spm-workshop
--------
Hannah pens touching tribute to late PAS leader
January 24, 2023
PETALING JAYA: Youth and sports minister Hannah Yeoh paid tribute to the late Dr Abd Rani Osman, highlighting the many times the former PAS assemblyman prioritised friendship ahead of political differences.
Calling Rani, who died yesterday, her "good friend", she said the former Selangor PAS commissioner had showed her how to live with people of other faiths.
"Glad I am in town today so I could be at his burial. Cried my eyes out. He will be missed so dearly."
She added: "In the mosque, the prayers mixed with sobbing ended with 'ini hamba Allah yang baik'. I can testify that this is indeed true."
The DAP MP for Segambut recalled in a Facebook post that Rani had always comforted her whenever she was attacked for her faith.
Yeoh said Rani, whom she labelled a "good, good man", had even attended a simple ceremony in church when her daughter was born.
Rani had also led a delegation of Muslim politicians to a dialogue with church members when the Damansara Utama Methodist Church was raided by the Selangor religious authorities in 2011 following allegations of attempts to convert Muslims.
And even after Rani remained in PAS after Pakatan Rakyat split up in 2015, Yeoh said they had kept in touch.
"When my campaign billboards were vandalised recently, Rani messaged me to check on me."
"Politically, we were opponents but Rani was first and foremost a dear friend. And I will remember him that way. You lived the high calling of public service so well."
Source: Free Malaysia Today
Please click the following URL to read the full text of the original story:
https://www.freemalaysiatoday.com/category/nation/2023/01/24/hannah-pens-touching-tribute-to-late-pas-leader/
--------
Arab World
Awqaf Ministry and Islamic Affairs Launches Course For Imams, Muezzins
25 Jan 2023
Doha: The Ministry of Awqaf and Islamic Affairs has announced the launch of first qualification course for new Qatari imams, muezzins and preachers in the fiqh of purification and prayer, which is organised by the ministry for 15 days.
Eleven Qatari muezzins have already participated in this qualification course in order to perform the call to prayer in the country's mosques, and they have been nominated in cooperation with the Ministry's Mosques Department. The course is presented by Muhammad Abdul Latif Al Mahmoud, where he explains the chapters on the fiqh of purification and prayer. The course comes as part of the Ministry's plan to prepare the Qatari muezzin and provide them with the Sharia necessary to perform this task, and graduate a new batch of qualified Qatari muezzins.
Source: The Peninsula Qatar
Please click the following URL to read the full text of the original story:
https://thepeninsulaqatar.com/article/25/01/2023/awqaf-ministry-launches-course-for-imams-muezzins
--------
Al Azhar Grand Imam to Italy's FM: World should resort to dialogue to get out of crises
January 24, 2023
Dialogue is the lifebuoy for humanity to get out contemporary crises, said Grand Imam of Al Azhar Ahmed al-Tayyeb on Monday during a meeting with visiting Italian Deputy Prime Minister and Foreign Minister Antonio Tajani.
Tayyeb said any dialogue vision not based on religious and moral values cannot benefit humanity.
He told the Italian foreign minister that peoples lost when they depended on material gains and ignored religions, a matter that caused wars and crises.
The Grand Imam said today's world is in dire need of scientific progress and religion at the same time.
The Grand Imam discussed with the Italian top diplomat means to promote religious and cultural dialogue between the east and west.
During the meeting, Tayyeb welcomed the Italian foreign minister and his accompanying delegation at Al Azhar headquarters.
The Grand Imam also discussed with Tajani the progress achieved so far in the dialogue among religions and their followers around the world, pointing out to the Document of Human Fraternity in Abu Dhabi signed with Pope Francis of the Vatican.
For his part, the Italian foreign minister expressed happiness at meeting the Grand Imam and appreciated his initiative to hold a conference among men of religions to discuss how to confront insults to symbols of religions and their sanctities.
The Italian top diplomat affirmed that dialogue is the best way for peace and security and stressed the importance of graduating Imams able to understand the nature of the Italian society and supply it with moderate thinking.
Source: Egypt Independent
Please click the following URL to read the full text of the original story:
https://www.egyptindependent.com/al-azhar-grand-imam-to-italys-fm-world-should-resort-to-dialogue-to-get-out-of-crises/
--------
How one Aleppo neighbourhood continues to defy siege of Syria's Assad
LUCAS CHAPMAN
ALI ALI
January 24, 2023
ALEPPO, Syria: At 2:30 a.m. on January 22, Sheikh Maksoud, a Kurdish-majority neighborhood in Syria's Aleppo, was struck by tragedy. A five-story residential building collapsed, burying dozens of residents under a mountain of rubble.
After round-the-clock rescue efforts, 16 bodies were recovered and two survivors were brought to the neighborhood's hospital for treatment. According to state media, the structure's foundations had been weakened by water leakage.
For residents of Sheikh Maksoud, this is just the latest in a litany of disasters as the neighborhood struggles to survive under a crushing siege imposed by opposition and regime groups alike.
Over the past decade, Aleppo has been transformed from a once-thriving trade, travel and cultural hub into a battleground, leaving much of the city in ruins.
Slowly, as the frontline moved elsewhere, Syria's second-biggest city began to rebuild. However, Sheikh Maksoud, an autonomous enclave on the northwestern edge of the city, continues to fight for its life.
With half of the 2-square-kilometer neighborhood left destroyed after years of fighting between opposition groups and the neighborhood's self-defense militias, the people of Sheikh Maksoud have done their best to continue living life as normal.
Over the past year, one force has been particularly brutal in depriving the neighborhood's residents of everything from medicine to fuel and even food — the regime's Iran-backed Fourth Division.
With winter biting, residents are struggling to cope.
"We've been burning trash because there is no fuel. It gave me a chest infection. I've been to the hospital twice this week," said one resident of Sheikh Maksoud when Arab News visited the neighborhood in December.
Merai Sibli, a member of the General Council of Sheikh Maksoud and Ashrafiyah, said fuel had not reached the neighborhood for more than 50 days, with residents often receiving an hour or less of electricity per day as their private generators run empty.
"We can't get fuel. Children and the elderly can't cope with the cold," said Sibli. "They don't even allow medicine to pass here. What is allowed to pass is very expensive. Six months ago, they cut off our flour, and all bakeries were closed for nearly 20 days."
According to Sibli, the Fourth Division demands up to SYP2.5 million (more than $380) for every fuel truck which enters the neighborhood — a heavy price, considering the average monthly salary in Syria is just SYP150,000 (approximately $23).
"Soon our workshops and tailors will shut down because they are without electricity, and in the end, all of our youth will be out of work and forced to sit at home in the dark."
The Fourth Division has roots going back to the 1980s, when Hafez Assad's brother Rifaat fled the country and his paramilitary group, Defense Companies, dissolved into several militia groups.
The Fourth Division would eventually form out of these groups, and was later used to crush uprisings in Daraa, Baniyas, Idlib and Homs from the outset of the Syrian crisis. A Human Rights Watch Report from 2011 documents the Fourth Division's participation in several abuses, including arbitrary detentions and the killing of protesters.
The de facto commander of the division is Maher Assad, the younger brother of Syria's President Bashar Assad. According to an investigation by the Lebanese Al-Modon newspaper, the Fourth Division has been enjoying Iranian support — material, financial and advisory — since the start of Iran's intervention in the Syrian civil war.
Early on in the conflict, the Syrian military was overwhelmed by defections and internal conflict, an effect from which the Fourth Division was not spared. As with many other units in the Syrian army, the Fourth Division was forced to rely on Iranian militias to bolster its strength.
The Fourth Division's siege is not limited to Sheikh Maksoud. It extends to the city's northern countryside, in the Shahba region, between Afrin and Aleppo. Shahba includes the town of Tel Rifaat (with a population of approximately 18,500, of which 15,700 are internally displaced persons, or IDPs) and five camps, which are all home to thousands of IDPs from the Afrin region.
At some regime checkpoints in Shahba, photos of Iran's Supreme Leader Ayatollah Ali Khamenei are displayed next to photos of Bashar and Hafez Assad.
"No one is joining the Syrian military anymore. Their soldiers are all Iranian mercenaries. When those mercenaries come here, their aim is to take everything and share it with the state," Muhammad Hanan, the co-chair of the Tel Rifaat district, told Arab News.
Hanan explained that the Iranian militia presence in the Shahba region serves mainly to protect the Shiite majority towns of Nubl and Zahraa, between Tel Rifaat and Aleppo.
From 2013 to 2016, the region was controlled by opposition groups, which were ousted by the Kurdish-led People's Protection Units, or YPG. At that time, Syrian state military presence was mainly limited to small towns and villages in the area.
However, after the Turkish invasion of Afrin in 2018, government forces — and consequently, Iranian mercenaries — began to grow in number on the pretext of protecting the region from Turkish-backed opposition groups.
"In the end, they are not defending anything. Until now, the Syrian state takes every opportunity to weaken us and take over all of Shahba," Hanan said.
Hanan and other local officials told Arab News that regime checkpoints block vital aid from the UN and other NGOs from reaching the region.
"The regime's Fourth Division has closed the roads. If you want to bring something from outside, like fuel or propane, you have to give them a cut," Dr. Azad Resho, administrator of Avrin Hospital in Shahba, told Arab News.
"It's the same with the medicine. It has to come from the regime side. When international health organizations give aid to Syria, because the Syrian regime has status, all aid has to come through the regime.
"There are also international forces here, like Russia and Iran. It is all a political game. Even if the regime were to give aid, it must be in the interests of these forces. Because of this, we have become the victims of politics."
Hassan, an administrator in the Shahba branch of the Kurdish Red Crescent, told Arab News: "The situation is terrible. There is no medicine at all. We just deal with emergency cases. We have no dermatologists, no nephrologists, and we have no equipment such as MRI machines.
"For patients with these needs, we have to send them to Aleppo. That has its own problems; the regime often prevents these people from entering (the city)."
Under the suffocating embargo of Sheikh Maksoud and the Shahba region, however, there is one commodity that the Fourth Division appears happy to allow into these areas — drugs.
Last year, a New York Times investigation discovered that the Fourth Division was responsible for the production and distribution of Captagon pills and crystal meth across Syria, with the division moving the drugs to border crossings and port cities.
"Just recently, we confiscated and burned 124 kg of hashish. These 124 kg were brought in by the Syrian regime — by the Fourth Division, Hezbollah and other Iran-backed groups. They attempted to bring it in containers of oil," Qehreman, an official in the Internal Security Forces of Sheikh Maksoud, told Arab News.
"They want to bring some things in, especially narcotic pills, with their members, and spread them among the people."
Sibli said that despite the siege, "our people are very resilient."
"Does the regime want us to lose and return us to the year 2007? They insist we must all be under one flag, one language and one leader.
Source: Arab News
Please click the following URL to read the full text of the original story:
https://www.arabnews.com/node/2238371/middle-east
--------
Shoura Council approves IMF regional office in Saudi Arabia
January 25, 2023
RIYADH: The Saudi Shoura Council on Tuesday held its 18th ordinary session in Riyadh under the chairmanship of deputy speaker, Mishaal bin Fahm Al-Salami.
During the meeting, the council discussed several draft memorandums of understanding and agreements.
Members approved a draft MoU between the Saudi government and the International Monetary Fund on the establishment of an IMF regional office in the Kingdom and support for the fund in capacity development.
A similar preliminary accord between the Saudi General Authority for Competition and its Egyptian counterpart organization on increased cooperation and combating monopolistic practices was also agreed.
In addition, a draft of an MoU on combating corruption, drawn up between the Saudi Oversight and Anti-Corruption Authority and the National Anti-Corruption Commission of Thailand, was passed by the council.
Source: Arab News
Please click the following URL to read the full text of the original story:
https://www.arabnews.com/node/2238396/saudi-arabia
--------
Suspected 'UFO' image spotted over Iraqi city of Mosul released by US officials
January 24, 2023
LONDON: The US military is investigating an "unidentified flying orb" after a large, round metallic object was spotted by a spy plane over an active conflict zone, it was reported on Tuesday.
The image, originally taken in April 2016 over the city of Mosul, was part of a classified briefing for US officials and was shared by Jeremy Corbell and George Knapp on their podcast "Weaponized," a Daily Mail report said.
Produced from a video by the Pentagon's Unidentified Aerial Phenomena Task Force, the image of the orb is the first to be publicly revealed from the US government's ongoing unidentified flying objects investigation showing an unidentified craft over a conflict zone.
"Here's the very basics: It's called the 'Mosul orb;' it's an image taken in northern Iraq," Corbell said in his podcast.
"This is in the UFO category within our intelligence community. This is an example of one of the UFOs that our military and intelligence community are looking at.
"It's one of many images. This one is a still from a video. It's a brief video, maybe four seconds, where this orb or metallic ball runs alongside a spy plane, and it's shown moving beside the plane without dropping altitude at all.
"This is within part of the conversation of our intelligence community. This is what they're looking at," he added.
One intelligence source speaking to the Mail said the video was analyzed by experts for more than six years at the Joint Base Langley-Eustis in Virginia for the US Central Command but remains unexplained.
Source: Arab News
Please click the following URL to read the full text of the original story:
https://www.arabnews.com/node/2238211/middle-east
--------
Takfiri militants planning acts of sabotage, terror attacks in Syria's Idlib: Russian military
25 January 2023
Russia has warned that foreign-backed terrorists are preparing to stage a series of acts of sabotage and terror attacks in Syria's northwestern province of Idlib to implicate Syrian and Russian military forces, and fabricate pretexts for military action in the war-ravaged Arab country.
Major General Oleg Yegorov, the deputy head of Russian Defense Ministry's Center for Reconciliation of the Opposing Sides in Syria, said on Tuesday that the center had received information that the foreign-sponsored Takfiri terrorists were seeking to escalate tensions in the Idlib de-escalation zone and disrupt joint patrols being carried out by Russian and Turkish military forces through attacks on the positions of Syrian government forces and Russian troops.
Yegorov noted that militants were amassing armored vehicles, drones and multiple-launch rocket systems near al-Ziyarah, Kafrinjah and Karkur villages, preparing to launch their strike and provoke Syrian and Russian soldiers to return fire.
"Subsequently, the militants plan to publish videos on social networks that would show alleged damage to civilian infrastructure. They would then accuse the Russian and Syrian military forces of indiscriminate strikes on territories controlled by them," the senior Russian general said.
The White Helmets group, which claims to be a humanitarian NGO, is known for its coordination with terror outfits in Syria to carry out staged chemical attacks in order to falsely incriminate Syrian government forces and fabricate pretexts for military strikes by a US-led military coalition present in Syria since 2014.
On April 14, 2018, the United States, Britain, and France carried out a string of airstrikes against Syria over a suspected chemical weapons attack on the city of Douma, located about 10 kilometers northeast of the capital Damascus.
That alleged attack was reported by the White Helmets group, which published videos showing them purportedly treating survivors.
Washington and its allies blamed Damascus for the Douma attack, an allegation strongly rejected by the Syrian government.
The Western media and governments have repeatedly accused the Syrian government of using chemical weapons against its own citizens in the war against terrorists.
This is while Syria surrendered its stockpile of chemical weapons in 2014 to a joint mission led by the United States and the Organization for the Prohibition of Chemical Weapons (OPCW), which oversaw the destruction of the weaponry. It has also consistently denied using chemical weapons.
Russia has been providing Syrian forces with crucial military assistance in the ongoing battles across the conflict-plagued Arab country.
Source: Press TV
Please click the following URL to read the full text of the original story:
https://www.presstv.ir/Detail/2023/01/25/696937/Takfiri-militants-planning-acts-of-sabotage,-terror-attacks-in-Syria%E2%80%99s-Idlib--Russian-military
--------
Mideast
Spokesman: EU, UK Fresh Sanctions Demonstrate West's Confusion in Dealing with Iran
2023-January-24
The West on Monday stepped up pressure on Iran over alleged human rights violations as the United States, the European Union and the United Kingdom imposed fresh sanctions on Tehran.
Kana'ani said on Tuesday that the move by the EU and the UK regime indicates "their intellectual disability in understanding realities in Iran" as well as "their confusion in dealing with the authority of the Islamic Republic".
He also described the recent sanctions by Europe and the UK against certain Iranian lawmakers, as well as judicial, military, law enforcement and cultural officials, as "a sign of their desperation, frustration, and annoyance", which has its roots in their abject failure in creating insecurity in Iran despite several attempts and heavy prices.
"They know very well that sanctions will not affect the Iranian nation's determination to stand against foreign intervention and plots," the spokesperson added.
The diplomat concluded that Iran reserves its right to embark on reciprocal acts in the face of such failed policies, and it would announce a list of new sanctions on "violators of human rights" and "promoters of terrorism" in the EU and the UK.
The European Union on Monday imposed a fourth package of sanctions on Iran following a meeting of the bloc's foreign ministers in Brussels, targeting 18 individuals, including Iran's Sport Minister, and 19 entities. The latest sanctions bring to 173 and 31 the number of Iranian individuals and entities blacklisted by the EU, respectively.
The US and the UK have also imposed sanctions on more Iranian individuals and entities on Monday.
The Iranian Foreign Ministry has in recent added dozens of EU, Americans and British officials and institutions to Tehran's blacklist of sanctions over their support for terrorism and instigation of deadly unrest in the country.
Protests erupted in several cities across Iran over the death of Mahsa Amini who fainted at a police station in mid-September and days later was pronounced dead at a hospital. The demonstrations soon turned violent.
Iranian officials blame Western countries for orchestrating the riots to destabilize the country.
The unrest has claimed the lives of dozens of people and security forces, while also allowing acts of terror and sabotage across the country. Iran's Interior Ministry has confirmed the enemy waged a hybrid war against the country to weaken national solidarity and hinder the country's progress, stressing that some 200 people lost their lives in the riots sparked by separatist and terrorist groups.
Source: Fars News Agency
Please click the following URL to read the full text of the original story:
https://www.farsnews.ir/en/news/14011104000261/Spkesman-EU-UK-Fresh-Sancins-Demnsrae-Wes's-Cnfsin-in-Dealing-wih
--------
Iranian FM: Emotional Behaviours to Cost for Europe
2023-January-24
Amir Abdollahian made the remarks in an address to the 26th foreign ministerial meeting of the Economic Cooperation Organization (ECO) in the Uzbek capital of Tashkent on Tuesday.
The top diplomat said the right path for Europe would be focusing on diplomacy and constructive interaction with Iran.
The minister has warned the European countries that "emotional behavior" by Europeans will have a negative impact and will prove costly for them.
Amir Aabdollahian was commenting on the European Parliament's draft resolution that called for the blacklisting of the IRGC.
On Wednesday, the European Parliament's members backed an amendment added to an annual foreign policy report, calling for "the EU and its member states to include the IRGC in the EU's terror list". The step was passed by a vote of 598 in favor and nine against, with 31 abstentions.
The amendment will urge Brussels to blacklist the IRGC military force, the volunteer Basij force, and the IRGC's Quds Force.
The move has been strongly condemned by Iranian officials, commanders and the Armed Forces.
Tehran has repeatedly announced that the IRGC is an official state body which has had and will continue to have an important and key role in ensuring the security of Iran and the region.
Iranian officials have warned the EU that its plan to blacklist the IRGC as a "terrorist organization" may have unbearable consequences, urging Europe to avoid repeating the past mistakes.
They cautioned the European governments against falling into the trap of a plot hatched by the US and Israel, calling on the EU to maintain its independence from the US.
Tehran stresses the European states enjoy safety because of the elite forces' efforts in the fight against terror groups in the region.
Source: Fars News Agency
Please click the following URL to read the full text of the original story:
https://www.farsnews.ir/en/news/14011104000443/Iranian-FM-Eminal-Behavirs-Cs-fr-Erpe
--------
Israel's Netanyahu holds talks with King Abdullah in Jordan
24 January ,2023
Jordan's King Abdullah II on Tuesday hosted Israeli Prime Minister Benjamin Netanyahu in Amman in a rare meeting after years of strained relations between the two leaders.
The royal palace said they discussed the situation in Jerusalem's al-Aqsa Mosque compound and "the importance of respecting the historical and legal status quo."
Netanyahu, who previously served as prime minister from 2009 to 2021, returned to power last month at the head of a coalition that includes extreme-right and ultra-Orthodox Jewish parties.
On January 3, Israeli National Security Minister Itamar Ben-Gvir visited the sensitive Jordanian-administered Jerusalem holy site, sparking a wave of international condemnation.
Netanyahu's office said the Israeli leader discussed "regional issues" and bilateral ties with the Jordanian king.
The two leaders last met in Jordan in 2018.
Tuesday's visit to Amman was Netanyahu's first official trip abroad since taking office.
The prime minister was joined by Strategic Affairs Minister Ron Dermer and Ronen Bar, head of the Shin Bet domestic security agency, as well as national security adviser Tzachi Hanegbi and Netanyahu's military secretary Avi Gil, an Israeli official said.
Jordan in 1994 became the second Arab country to recognize and sign a peace treaty with neighboring Israel, after Egypt.
King Abdullah has repeatedly described ties with Israel as a "cold peace" and in late 2019 said that Israeli-Jordanian relations are at "an all-time low."
Israel's former Defense Minister Benny Gantz met Abdullah in Amman in January 2022, less than a month after a visit by former premier Naftali Bennett in a bid to repair the relationship.
According to the palace statement, the king stressed in his meeting with Netanyahu "the need to maintain calm and cease all acts of violence, in order to pave the way for a political horizon for the peace process."
He called for "an end to any measures that could undermine peace prospects" and "reaffirmed Jordan's steadfast position in support of the two-state solution" to Israel's conflict with the Palestinians, it added.
The foreign ministry in Amman summoned Israel's ambassador twice this month, once to protest hard-right minister Ben-Gvir's visit to the al-Aqsa compound, and a second time after Israeli police officers prevented the Jordanian ambassador from entering the site.
Source: Al Arabiya
Please click the following URL to read the full text of the original story:
https://english.alarabiya.net/News/middle-east/2023/01/24/Israel-s-Netanyahu-holds-talks-with-King-Abdullah-in-Jordan
--------
Israeli high-tech workers protest against government's judicial reform plan
24 January ,2023
Hundreds of Israeli high-tech workers protested against the government's judicial reform plan Tuesday, claiming the controversial measures will hurt the flourishing sector by undermining the rule of law.
Prime Minister Benjamin Netanyahu's government insists the reforms are essential to correct an imbalance that has given judges too much power over elected officials.
But critics, including tens of thousands of protesters who turned out in Tel Aviv and other cities on Saturday, say the plan threatens Israeli democracy, raising specific alarm over measures that would allow parliament to overrule Supreme Court decisions through a majority vote.
Israel's crucial tech sector, which expanded substantially during Netanyahu's previous tenure in office from 2009 to 2021, accounted for 54 percent of Israeli exports in 2021, or $67 billion, according to the most recent figures from the Israeli Innovation Authority.
Roughly 500 high-tech workers briefly left work Tuesday to protest the reforms, arguing the industry would suffer if foreign firms lost confidence in Israel's legal system and democratic principles.
"Without democracy, Israeli high tech cannot continue to grow and prosper," Inbal Orbaz, a protest leader, posted on Facebook, adding that the majority of investment comes from abroad.
"No democracy, no high tech," read a placard carried by demonstrators, with rallies against the plan expected to continue as the legislation moves forward.
If passed, the reforms would also give lawmakers authority to appoint Supreme Court judges, a role currently held by a panel of legal experts and overseen by the justice minister.
The proposed revamp has faced rare public criticism from Supreme Court president Esther Hayut, who branded it an "unbridled attack" earlier this month.
Netanyahu and his allies, who last month formed the most right-wing government in Israeli history, have long accused top judges of advancing a left-wing agenda through key court rulings, including some related to the Palestinian conflict.
Source: Al Arabiya
Please click the following URL to read the full text of the original story:
https://english.alarabiya.net/News/middle-east/2023/01/24/Israeli-high-tech-workers-protest-against-government-s-judicial-reform-plan
--------
Palestinian refugee agency UNRWA appeals for $1.6 bln in funding
24 January ,2023
The UN agency that delivers basic services to millions of Palestinian refugees appealed on Tuesday for $1.6 billion in funding after its head warned it was struggling to fulfil its mandate due to spiraling costs and shrinking resources.
Established in 1949 following the first Arab-Israeli war, UNRWA provides public services including schools, primary healthcare and humanitarian aid in Gaza, the West Bank, Jordan, Syria and Lebanon.
"Compounding challenges over the last year including underfunding, competing global crises, inflation, disruption in the supply chain, geopolitical dynamics and skyrocketing levels of poverty and unemployment among Palestine refugees have put immense strain on UNRWA," the agency said in a statement.
Source: Al Arabiya
Please click the following URL to read the full text of the original story:
https://english.alarabiya.net/News/middle-east/2023/01/24/Palestinian-refugee-agency-UNRWA-appeals-for-1-6-bln-in-funding
--------
Turkey summons Dutch envoy over protest in which Quran was torn apart
24 January ,2023
Turkey on Tuesday summoned the Dutch ambassador to express its deep displeasure with an anti-Islam protest in The Hague targeting the Quran.
The Turkish foreign ministry said it condemned "in the strongest possible terms the vile attack of an anti-Islamic person" in the Dutch city on Sunday.
The Dutch public broadcaster NOS said Edwin Wagensveld, who heads the Dutch chapter of the German anti-Islam group Pegida, tore pages out of the Muslim holy book during a one-man protest.
Images on social media also showed him walking on the torn pages of the holy book.
The summons came days after a similar protest outside the Turkish embassy in Stockholm threatened to sink Sweden's ambitions to join the NATO defense bloc.
Turkish President Recep Tayyip Erdogan said Monday that Sweden could no longer expect support for its NATO membership bid following its decision to allow an anti-Islam protester to burn the Quran.
Erdogan's warning prompted Finland, which applied to join NATO together with its Nordic neighbor, to say for the first time Tuesday that it might consider joining the US-led bloc without Sweden.
The anti-Islam protests have stirred anger in Turkey, an officially secular but mostly Muslim country facing a crucial election in May.
Source: Al Arabiya
Please click the following URL to read the full text of the original story:
https://english.alarabiya.net/News/middle-east/2023/01/24/Turkey-summons-Dutch-envoy-over-protest-in-which-Quran-was-torn-apart
--------
URL: https://newageislam.com/islamic-world-news/rss-muslim-intellectuals-community/d/128966
New Age Islam, Islam Online, Islamic Website, African Muslim News, Arab World News, South Asia News, Indian Muslim News, World Muslim News, Women in Islam, Islamic Feminism, Arab Women, Women In Arab, Islamophobia in America, Muslim Women in West, Islam Women and Feminism