New Age Islam News Bureau
1 Aug 2017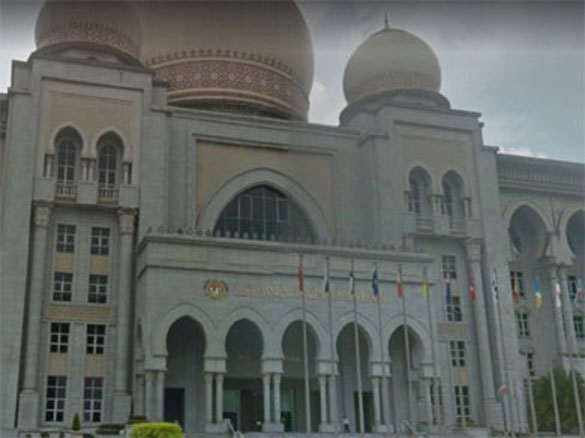 The Court of Appeal on July 25 released the written judgment of their landmark decision that the NRD director-general is not bound by fatwa or religious edicts when deciding on whether a Muslim child born out of wedlock could take on his father's name. ― Google screenshot
----
• Root out 'Zina' To Prevent Stigma for 'Out-Of-Wedlock' Kids, Says FT Mufti
• Has Israel Seized 'Crucial' Documents From Al-Aqsa Mosque?
• Afghan Children Smuggled To Pakistan Seminaries
• Decisive Majority of US Muslims Oppose Violence against Civilians, New Survey Shows
• Majority of Muslims in India Descendants of Hindus, Says BJP MP
Southeast Asia
• Root out 'Zina' To Prevent Stigma for 'Out-Of-Wedlock' Kids, Says FT Mufti
• Analyst Sees Malaysia as Likely Case Study of Islamic World's Woes
• China targets Muslim Uighurs studying abroad
• Philippine Militants Behead Seven Loggers
• Education Ministry: No textbook change to fact on Dr M as father of modern Malaysia
• Blasphemy, the Fate of Ahmadiyya in Lombok, Indonesia
--------
Mideast
• Has Israel Seized 'Crucial' Documents From Al-Aqsa Mosque?
• Iranian Ex-President Ahmadinejad Facing Sentencing over Misuse of Funds
• Turkey detains more than 1,000 in latest anti-terror raids
• Israel arrests 33 Palestinians over participation in al-Aqsa Mosque rallies
• Yemeni troops kill Saudi officer, three others
--------
Pakistan
• Afghan Children Smuggled To Pakistan Seminaries
• Hafiz Saeed's House Arrest Extended For Two More Months
• JI to continue movement for corruption-free Pakistan
• SC moved against Imran's statement about judge
• Two 'IS militants' shot dead in encounter in Karachi
• Two held as FC foils 'major' terror bid
--------
North America
• Decisive Majority of US Muslims Oppose Violence against Civilians, New Survey Shows
• Clooney Foundation to Open Schools for Syrian Refugees
• Muslim Democrat Running for US Senate Seeks Civil Dialogue
• Turkey, US accuse each other of terror sponsorship in Syria
• The U.S. Government's Fight against Violent Extremism Loses Its Leader
--------
India
• Majority of Muslims in India Descendants of Hindus, Says BJP MP
• Zee News Anchor Rubika Shuts Down Mufti Qasmi with 'I Will Proudly Say Vande Mataram'
• Abdul Kalam Wasn't a Muslim: Islamic Leader Courts Controversy
• Sending Taslima Nasreen from Aurangabad airport a matter of worry: Amnesty International
• Another Kerala youth killed in Afghanistan fighting for ISIS?
• J&K violence dents economy, over 5% dip in credit growth in 9 Valley districts
• Kashmir: Two militants killed in encounter with security forces in Pulwama
--------
Arab World
• Iraqi General Sees Easy Victory over Daesh in Tal Afar
• Saudi Forces Set Ablaze Shia Homes in Restive Awamiyah
• Several Terrorists Killed, Wounded in ISIL's Suicide Attack in Northern Syria
• Syrian Army Lays Siege on ISIL in Several Regions South-East of Raqqa Province
• Syrian Warplanes Bomb ISIL's Positions Heavily in Eastern Hama
• ISIL Executes More Civilians in Deir Ezzur Following Rapid Advances of Syrian Army in Region
• Will of Syrian people, army defeated terrorists: President Assad
• Nusra Front militants set to depart Lebanon-Syria border zone
--------
South Asia
• Attack on Iraq Embassy Ends as Afghan Forces Eliminates Remaining Attackers
• Taliban commander and 5 militants mysteriously killed in Nangarhar
• Military-to-military collaboration pillar of ties with Pakistan: China
• ISIS claims responsibility for attack on Iraqi embassy in Kabul
• ISIS release photo of suicide bombers who attacked Iraq embassy in Kabul
--------
Africa
• Daesh Terrorist Outfit Capitalizing On Chaos in Libya, Say Analysts
• Somalia: Key al-Shabaab commander killed
• US drones kill 10 people in Yemen, Somalia: security sources
• Egypt condemns terror attacks in Saudi Arabia, Somalia
--------
Europe
• Germany: Muslim Biker Gang Vows to "Protect" Fellow Muslims
• Muslims Form Fundamentalist Biker Gang In Germany
Compiled by New Age Islam News Bureau
URL: https://www.newageislam.com/islamic-world-news/root-zina-prevent-stigma-out/d/112048
--------
Root out 'zina' to prevent stigma for 'out-of-wedlock' kids, says FT mufti
August 1, 2017
KUALA LUMPUR, Aug 1 ― Sparing illegitimate Muslim children from name-shame is a short-sighted measure when rooting out "zina" is the long-term answer to ending the stigma for children conceived outside marriage, Datuk Zulkifli Mohamad suggested today.
In a statement, the Federal Territories mufti said the humiliation faced by illegitimate children is merely minor, and does not justify the move to allow them to bear the names of their biological fathers.
"If the one humiliated is the child, then the harm in hiding it is bigger," Zulkifli said, referring to a child's birth out of wedlock.
"This is because it is linked to the issue of inheritance distribution and the permission to marry for women. Actually, the real problem is the out of control spread of 'zina' culture."
The mufti also said the move to allow illegitimate children bearing the name would just be a short-term reaction to the problem of "zina" or illicit sex.
"The issue of naming children is just a symptom for the zina problem that is rooted as the cause in society. How weak the sexual education based on Islam is, and how easy the access to pornography and free mingling between men and women are.
"If we take a short-team move like this, it will only sweep the real problem below the carpet, which will still spill over," he said.
Zulkifli insisted that to solve the stigma, couples who commit "zina" must get married as soon as possible and take the Shariah punishment of 100 lashes before an illegitimate child can be allowed to be inheritors.
"With this, the 'zina' that becomes the cause of the problem can be curbed, or minimised, subsequently erasing the problem for a child of 'zina', and the issue of humiliation that is mentioned," he suggested.
The Court of Appeal on July 25 released the written judgment of their landmark decision that the NRD director-general is not obliged to apply and is not bound by fatwa or religious edicts when deciding on whether a Muslim child born out of wedlock could take on his father's name.
It previously ruled that such a Muslim child has the right to bear his father's name.
The naming of Muslim children conceived out of wedlock using "Abdullah" in place of their father's name in official documents from birth certificates to identity cards risks exposing them to the stigma of being illegitimate.
http://www.themalaymailonline.com/malaysia/article/root-out-zina-to-prevent-stigma-for-out-of-wedlock-kids-says-ft-mufti#dMO7tdEjHY0KtgLr.97
--------
Has Israel seized 'crucial' documents from Al-Aqsa Mosque?
31 July 2017
The head of the Jerusalem International Center, Hassan Khater, warned in a press statement of a "real disaster for Jerusalem" after stealing important documents from al-Aqsa mosque by the occupation during the period the Palestinians were prevented from entering it.
The stolen documents are related to the real estate registry of Al-Awqaf Department, which represents 90 percent of the Old City, comprising property, land and Islamic endowment.
The Jerusalem International Center is of the view that the occupation paves the way to manipulate the documents that they took in order to damage Al-Awqaf.
The acquisition of documents will reveal the details and secrets of Al-Awqaf and the signatures on them. It will enable Tel Aviv to obtain signatures, know who are the authorized persons, and how to transfer or ways to deal with the ownership of Al-Waqf. In effect, know all its details and contents, as per the Palestinian agency "Ma'an".
https://english.alarabiya.net/en/features/2017/07/31/Has-Israel-seized-crucial-documents-from-Al-Aqsa-Mosque-.html
--------
Afghan children smuggled to Pakistan seminaries
July 31, 2017
It was a routine check. Two vans, both without license plates, were stopped earlier this month by police in Afghanistan's eastern Ghazni province, where Taliban hold sway in large swaths of the countryside.
Inside, police found 27 boys between the ages of 4 and 15, all being taken illegally to Pakistan's southwestern Baluchistan province to study in seminaries called madrassas, according to a police report acquired by The Associated Press.
The authorities told the AP that the children were being taken to Pakistani madrassas to educate a new generation in the ways of the Taliban, with the intention of returning them to Afghanistan to enforce the same rigid interpretation of Islam practiced by the radical religious movement until its ouster by U.S.-led coalition forces in 2001.
The police called it child trafficking and threw the drivers and the only other adults, two men who organized the convoy, into jail.
But the parents said they wanted their children to study in Pakistan and had willingly sent them to Quetta, the capital of Pakistan's sparsely populated Baluchistan province on the border with Afghanistan.
Quetta is significant to Afghanistan's Taliban, many of whom graduated from madrassas there. It is also considered the headquarters of the Taliban leadership council, which is widely referred to as the "Quetta shura."
An Afghan counterterrorism official, who spoke on condition of anonymity because revealing his identity could endanger him, said Afghan intelligence has identified 26 madrassas in Pakistan where it suspects future generations of Taliban are being trained and in some cases instructed in carrying out suicide bombings.
Several of the 26 madrassas he identified were in Quetta.
Sheikh Abdul Hakim madrassa was among the Quetta schools the Afghan official identified as a Taliban recruitment center. The AP went to the madrassa and was told the director, after whom the madrassa is named, was on a missionary sabbatical to preach Islam, but a teacher, Azizullah Mainkhail, said some students at the madrassa were from Afghanistan.
The majority, however, he said are Pakistanis from villages throughout Baluchistan. He denied affiliation with the Taliban or Pakistan's powerful intelligence agency known by the acronym ISI and accused by Afghanistan of supporting the Taliban.
The madrassa is massive, surrounded by high walls that shelter several buildings of mud and cement. Mainkhail said 350 students live and study there.
A separate attempt in Ghazni province to move children across the border, also for religious education, was foiled by police about two weeks ago, the Afghan official said. The 13 children, from neighboring Paktika province, were also destined for religious studies, this time in seminaries in Pakistan's sprawling Arabian Sea port city of Karachi.
Traffickers "wanted to take our innocent children to the terrorist centers on the other side of the border under the pretense of Islamic studies," Ghazni Police Chief Mohammad Mustafa Mayar said.
War, poverty, insecurity and a lack of understanding by families of the dangers awaiting their children all combine to drive the child trafficking trade in Afghanistan, said Mohammed Musa Mahmoodi of the Afghan Independent Human Rights Commission.
Each year there are at least three or four cases of children being smuggled from province to province or across the international borders, sometimes to be used as cheap labor, other times to be recruited by the Taliban under the guise of religious education and other times for sexual abuse, says Mahmoodi.
Still, he said the problem is much greater than the few busloads of children intercepted would indicate, but corruption and a lack of training in the ways of child traffickers makes it a lucrative and fairly safe trade in Afghanistan.
Several years ago a child trafficking ring that had taken children to Saudi Arabia to be used as cheap labor was busted, he recalled.
"Parents often agree to send their children but they don't know what is awaiting the child. Sometimes they are told they will be educated or will get a good job and be looked after," said Mahmoodi. "But when they get there they are beaten, forced to work as cheap labor, taken by Taliban as new recruits."
Mohammed Naseer spent several weeks arranging for his son, a nephew and several other children from his district of Ander in Ghazni province to go to Quetta to study the Quran. His son Mohammed Yaseen is just 9 years old but he said he was excited to be going to Quetta. His dream: "I want to be a mullah (cleric)."
Naseer, who wore a black turban and a long black unkempt beard, said his son had studied three years in a village school but he still could neither read nor write, not even at a rudimentary level, in his native Pashto language. He said the village school even offers English lessons but the teacher doesn't speak English.
But even more worrying for Naseer is the lack of a quality Islamic seminary to school his son in Islam's holy book. Several children from nearby villages were home on vacation from a madrassa in Pakistan and Naseer said he heard them recite the Quran and "their words were so sweet." He decided then to send his son to Pakistan. Naseer said he wanted a madrassa with a dormitory that would house and feed his child. They don't exist in his area, he said.
He loaded his son along with 26 other children into the two vans, gave his son a change of clothes and gave some money to the men taking his child to Pakistan "but only for transportation."
But senior police official Fazlur Rahman Bustani in Kabul said the movement of children is a business and a dangerous one, regardless of whether parents willingly send their children.
"Those involved in the transport of children are part of a dangerous network and it is a criminal act," said Bustani. "It doesn't matter if the parents approve."
https://www.newdelhitimes.com/afghan-children-smuggled-to-pakistan-seminaries/
--------
Decisive Majority of US Muslims Oppose Violence Against Civilians, New Survey Shows
JULY 31, 2017
by Ben Cohen
A new survey of political and social attitudes among the US Muslims shows that over three-quarters of the community rejects violence against civilians in the name of religious or political beliefs.
The survey, released on July 26 by the Pew Research organization, revealed that 76 percent of respondents agreed with the contention that "targeting and killing civilians can never be justified to further a political, social or religious cause." Eight percent believed such actions were justified "rarely," while a further 12 percent believed terrorist killing is "sometimes" or "often" justified.
While the question as phrased by Pew implies that Islamism is among the several "political, social or religious" causes that can underpin terrorist violence, the survey did not seek responses regarding violence committed in the name of Islam specifically, or against particular countries, most obviously Israel.
At the same time, the survey uncovered deeper misgivings concerning Islamic extremism among Muslims than among the public at large. Sixty-six percent of respondents said they were "very concerned" about "extremism in the name of Islam" around the world, compared to 49 percent of non-Muslim Americans.
However, in terms of how American Muslims perceive the level of extremism in their community, most do not believe there is a serious problem to begin with. "Nearly three-quarters of US Muslims (73%) say there is little or no support for extremism among American Muslims, while about one-in-six say there is either a 'fair amount' (11%) or a 'great deal' (6%) of support for extremism within the US Muslim community," the report said.
The survey also displays a growing sense among American Muslims that they are facing heightened discrimination as well as unjustified scrutiny from law enforcement.
"About a third of Muslims, for example, say they have been treated with suspicion over the past 12 months because of their religion," the report stated. "Nearly one-in-five say they have been called offensive names or singled out by airport security, while one-in-ten say they have been singled out by other law enforcement officials. And 6% say they have even been physically threatened or attacked."
Unsurprisingly, American Muslims do not hold President Trump in high esteem, with 74 percent perceiving him as "unfriendly" towards their community.
However, the report adds, "this is not the first time the community has looked askance at a Republican in the White House. Indeed, Muslim Americans are no more disapproving of Trump today than they were of George W. Bush's performance in office during his second term a decade ago."
In terms of religious observance, the survey found that about four of every ten Muslims prays five times a day, in accordance with Islamic custom. "But many others say religion is less important to them," the report continued, "and that they are not so consistent in performing salah, the ritual prayers that constitute one of the Five Pillars of Islam and traditionally are performed five times each day."
Overall, the survey painted a far rosier picture of Muslim life in America than in Europe, and certainly in the Middle East.
"Despite the concerns and perceived challenges they face, 89% of Muslims say they are both proud to be American and proud to be Muslim," the report said. "Fully eight-in-ten say they are satisfied with the way things are going in their lives. And a large majority of US Muslims continue to profess faith in the American dream, with 70% saying that most people who want to get ahead can make it in America if they are willing to work hard."
Approximately 3.3 million Muslims – about 1 percent of the population – live in the United States. One of the most culturally and linguistically diverse of this country's immigrant populations, US Muslim communities are drawn from Arab countries, Iran, Turkey, Africa, the Balkans and South Asia, among other locations.
https://www.algemeiner.com/2017/07/31/decisive-majority-of-us-muslims-oppose-violence-against-civilians-new-survey-shows/
--------
Majority of Muslims in India Descendants of Hindus, Says BJP MP
Jul 31, 2017
Majority of Muslims in India are descendants of Hindus, a BJP member claimed in the Lok Sabha on Monday, asking both the communities to respect each other's sentiment.
Participating in a debate on lynchings, Hukumdev Narayan Yadav slammed the opposition for targeting the central government over incidents of lynchings, saying Prime Minister Narendra Modi has repeatedly come out strongly against such acts.
He raised the issue of killing of RSS workers in Kerala, which is ruled by the Left Front.
Yadav asserted that the responsibility of containing mob violence is that of the state governments.
He said "certain demons" have put on "holy garb" to defame the government, likening it to an episode in the Ramayana.
"Some people are indulging in terror (atankvadi) activities to defame the government," the BJP member said and slammed the Congress for questioning the intention of the Modi government.
Yadav, the MP from Madhubani in Bihar, said a fight between two ideologies has been going on for several decades and asserted those who follow the path of "economic development and nationalism" will come out victorious.
During his speech, he extensively quoted Deen Dayal Upadhyaya and said the BJP ideologue had stated that "Muslims in India are descendants of Hindus."
He said every Muslim must respect Hindu sentiment and at the same time, Hindus must respect the Muslims.
The MP was also severely critical of the policies of Congress and said "I will prefer to die than bowing before the Congress...Some politicians sit with the Congress and have biryani and then indulge in artificial fight outside."
Yadav said he will prefer to die than abandoning the ideology he is fighting for.
Talking about nationalism, Yadav said freedom fighters Maulana Abul Kalam Azad and Khan Abdul Gaffar Khan had sung the poem 'Vande Mataram' but there is an environment now in which singing it is considered a crime.
He also cited a recent case in which a political leader had sought support from the Naxals. "There cannot be bigger lynching than this," the BJP member said.
Yadav also alleged that Deen Dayal Upadhyaya and Ram Manohar Lohia were killed in late 1960s as both were planning to join hands.
The BJP MP drew the attention of the House towards the 1984 anti-Sikh riots and raised the issue of killing of RSS workers in Kerala.
http://www.hindustantimes.com/india-news/lynching-debate-many-muslims-in-india-descendants-of-hindus-says-bjp-mp/story-edU1te9gVo4VPvt7SJFiLO.html
--------
Southeast Asia
Analyst sees Malaysia as likely case study of Islamic world's woes
August 1, 2017
PETALING JAYA: A senior fellow at the Centre for Global Policy (CGP) has warned that Malaysia could end up becoming the perfect case study into the Islamic world's problems.
Writing for Al Arabiya English, an online service of the Al Arabiya News Channel, Azeem Ibrahim said he had always argued that the greatest threat to the Muslim world was not the West, but the corruption and incompetence in administration in the Muslim countries themselves.
"To this argument there were a number of crucial pieces of evidence," he said. "First of all, there is a clear inverse correlation between corruption and economic development not just in the Middle East, but globally. Secondly, Muslim countries are among the most corrupt countries in the world, and this maps well to the problems we know well from the region.
"In this sense, the abundance of natural resources has served to mask much of the problem, as per capita wealth in the region comes out as much higher than it would have been for a given level of corruption, and that distorts the perception of societal problems in these countries."
He noted that Malaysia and Turkey were once notable examples of countries in the Islamic world which did not conform to the region's reputation for corruption.
"In both the cases, the countries have inherited and sustained over the span of the 20th century an ethos of modernism and civic-mindedness which emulated that in the successful countries in the West. And they reaped the benefits of social and political stability and economic development, both having been the most economically developed Islamic countries in international rankings."
However, he said, current developments pointed to the likelihood that this would change for both countries.
"I fear we are about to be witnesses to a very cruel experiment, which I believe will prove my argument. It is yet too early to make a definitive judgement on the direction Turkey is heading in after the failed coup, even if the omens do not look good.
"In the case of Malaysia, we are already seeing the breakdown in institutional functioning and credibility, which will likely see the country join the Middle Eastern countries in the infamous club of corrupt and barely functioning states."
He said that neither "Western intervention" nor "historical colonial crimes" could be used as an excuse by either state, adding that both countries had come into the post World War 2 world as "confident, independent nations".
"Both carved a way in the world for themselves through hard work and diligence, efforts which have yielded a good life for the majority of their citizens.
"Turkey currently finds itself in a complex political, economic and security crisis from which we cannot draw too many general conclusions. But Malaysia is suffering entirely from self-inflicted wounds. It is a secure and naturally wealthy country with a track record of success in development. But it has let its guard down, and has let corruption infest the highest levels of government.
"Malaysian civil society must now take firm and immediate action to put the country back on track. If not, I fear that the country will tragically end up as the perfect case study into how the problems of the Islamic world stem primarily from domestic corruption."
http://www.freemalaysiatoday.com/category/nation/2017/08/01/analyst-sees-malaysia-as-likely-case-study-of-islamic-worlds-woes/
--------
China targets Muslim Uighurs studying abroad
August 1, 2017
China has launched a campaign to repatriate and interrogate Uighurs studying overseas, the latest draconian measure against the Muslim minority.
More than 100 have been detained in Egypt after failing to obey Chinese demands to return, according to activists and fellow Uighur students. While the campaign has mainly targeted Uighurs studying in Muslim-majority countries, China has also pressed at least one student in the US to return.
The repatriations appear to have been motivated by fears that Uighur students were being radicalised abroad, observers said.
Uighurs, who have cultural and linguistic ties to Turkey, have long faced curbs on their religious practices, employment, language and dress. Once dominant in the western province of Xinjiang, they are now a minority after years of Beijing-encouraged migration by Han Chinese.
Students and activists say Chinese officials have since May been sending notices to overseas Uighur students demanding their immediate return — often after detaining their parents in China. Several students who obeyed were held upon arrival in China, according to friends contacted by the Financial Times.
Rights groups say China has violated international law by orchestrating the forcible repatriation of Uighurs. More than 100 were deported from Thailand in 2015, while Malaysia has sent at least 28 back to China since 2013.
China was attempting to "suppress any type of Islam they don't directly control", said William Nee, a researcher at Amnesty International in Hong Kong. "Whether it's Islam entering or Protestant Christianity or liberal democracy, all of these things are seen as threats ideologically that come from abroad."
About 150 students at Cairo's Al-Azhar University who ignored China's summons were taken to prisons in the Egyptian capital from early July, according to activists and students who managed to leave the country.
"I heard from the officer in charge that it was related to very big matters and politics between Egypt and China," said one Uighur student who reported being among dozens detained in Alexandria airport. "The officers told us you would be deported to China, and when you get there you will go to prison."
He was allowed to depart for Turkey after four days. At least 22 of the detained have been deported to China, according to two people in contact with Uighur students. Others have fled the country.
China and Egypt have acknowledged that Chinese nationals had been detained in Egypt but characterised the detentions as a response to violations of immigration law.
"We would like to reiterate that Chinese citizens in Egypt must abide by the laws and regulations of Egypt and avoid participating in activities that do not match their residence status," said the Chinese foreign ministry.
Egypt and China have strengthened diplomatic ties in recent years. The Suez Canal, which connects the Mediterranean Sea and Indian Ocean, is a key link in China's $900bn Belt and Road infrastructure initiative, and China remains Egypt's top source of imported goods.
While the main focus of China's repatriation efforts have been students in Muslim-majority countries such as Egypt and Turkey, they have also reached western shores.
One Uighur studying in the US was pressed to return after his parents were detained, according to several people who know him. He, too, was detained on arrival but has since been released.
Activists from the Uighur community are also under pressure overseas — last week police in Rome detained Dolkun Isa, head of Munich-based exile group the World Uyghur Congress, as he prepared to give a speech on the restrictions faced by his ethnic group.
The WUC called for an investigation into whether the detention had been at China's behest, voicing fears over "the infiltration of Chinese influence in the west".
An Italian official confirmed Mr Isa had been briefly held for a "police check" but declined to specify the reason.
Full report at:
https://www.ft.com/content/0ecec4fa-7276-11e7-aca6-c6bd07df1a3c
--------
Philippine Militants Behead Seven Loggers
August 1, 2017
MANILA - Militants in the Philippines have beheaded seven local loggers they kidnapped last week in their stronghold in the strife-torn south, police said Monday.
The bodies of the loggers were found on Sunday in a mountainous village on the island of Basilan, local police chief John Cundo told AFP, blaming the killings on a faction of the Abu Sayyaf kidnap-for-ransom group based there.
The group of senior Abu Sayyaf leader Furuji Indama abducted and killed the loggers apparently over a local business row rather than for its typical ransom activities, Cundo said. "This was an act of revenge by Indama who may have blamed the destruction of his rubber plantation on these loggers. The kidnappers did not demand ransom but immediately beheaded the loggers," Cundo said.
The Abu Sayyaf is a loose network of militants formed in the 1990s with seed money from Osama bin Laden's Al-Qaeda network.
One faction based on Basilan has pledged allegiance to the Islamic State group, with members among militants who have been occupying parts of Marawi, the largely Catholic nation's most important Islamic city, since May.
The militants have withstood a US-backed military offensive in Marawi that has claimed 650 lives and displaced nearly 400,000 people.
President Rodrigo Duterte has imposed martial law across the southern third of the Philippines, including Basilan, to quell the militant threat.
The Abu Sayyaf, blamed for the worst terror attacks in the nation's history, is known to behead its hostages unless ransom payments are made.
The militants beheaded two Canadian hostages last year and a German captive in February after ransom demands were not met.
Full report at:
http://nation.com.pk/international/01-Aug-2017/philippine-militants-behead-seven-loggers
--------
Education Ministry: No textbook change to fact on Dr M as father of modern Malaysia
BY YISWAREE PALANSAMY
August 1, 2017
KUALA LUMPUR, Aug 1 — School textbooks will still retain mention of Tun Dr Mahathir Mohamad as the "Father of Malaysia's Modernisation", the Education Ministry said today.
The ministry said it would not change the fact as it is still relevant information.
"The writing of the Education Ministry's (MoE) textbooks is based on curriculum documents and factual truths which happened at that specified time.
"The fact is still relevant and is maintained in MoE's textbooks," its minister Datuk Seri Mahdzir Khalid said in a written statement.
He was responding to DAP's Segambut MP Lim Lip Eng who asked the ministry if former prime minister-turned-government critic Dr Mahathir would still be credited for modernising Malaysia in textbooks, as well as facts on his 22-year service.
http://www.themalaymailonline.com/malaysia/article/education-ministry-no-textbook-change-to-fact-on-dr-m-as-father-of-modern-m#SYQaF4DvIaYzlA23.97
--------
Blasphemy, the Fate of Ahmadiyya in Lombok, Indonesia
August 1, 2017
Though Indonesia has claimed a principle of Bhinneka Tunggal Ika ("different but one"), in reality, the country has faced fragmentation over the differences in its society, with its people blaspheming and killing each other. Ironically, the inter-religious conflict which has occurred is no longer between practitioners of different religions, but between practitioners of the same religions.
The indigenous people of Lombok are the Sasak. They are the majority ethnic group that represents 89% of the island's total population; the remainder consists of immigrant ethnic groups such as the Balinese, Sumbawa, Javanese, Arabs, and Chinese (Erni Budiwati, 2000). The Sasak are spread throughout Lombok, while the immigrant populations tend to settle in specific areas. Most of the Balinese people, for example, live in West Lombok and Central Lombok. The Sumbawa mostly live in East Lombok. The Arabs, meanwhile, tend to live in Ampenan, leading to the area being known as the Arab Kampung of Ampenan. Similarly, there is a Javanese settlement known as Kampung Jawa. The Chinese people, who generally work as traders, live in urban centers such as Cakranegara, Ampenan, and Praya.
The Sasak of Lombok are a religious people whose daily lives are steeped in a religious spirit. This, in turn, affects the way the community views its surrounding reality. Particularly important for the Sasak are Islamic teachings, which are used to run their daily religious lives in accordance with Islamic religious doctrines. The strength of the Islamic religious tradition can be seen by the number mosques on the island: 3,151. It is therefore not surprising that Lombok has become known as Pulau Seribu Masjid ("the island of a thousand mosques"). The seriousness of the Sasak people's worship is likewise indicated by the annual increase in hajj pilgrims (Noor et al., 2004).
Islamic religious traditions in Sasak, since their introduction, have emphasized the strengthening of religious practices and rituals. Though this may appear at a glance to attach great importance to religious expression in the form of archetypal rituals, it has been transformed into particular patterns of worship with an emphasis on zhahir an-nas in the interpretation of Islamic teachings.
Islam has been and become a major force in Lombok society, as most of its population is Muslim. Almost all of the Sasak, the majority ethnic group, are Muslims, to the point that one ethnographer has even said that "to be Sasak means to be Muslim". Though this statement is not entirely true (as it ignores the popularity of Sasak Boda), 1 similar sentiments are held by much of Lombok's population. Sasak identity is closely associated with a Muslim identity (Erni Budiwati, 2000). NonIslamic religions (Hinduism, Buddhism, and Christianity), meanwhile, are often associated with immigrant populations such as the Balinese and Chinese.
The Islamic practices in Lombok are not monolithic. Parts of the population belong to groups that claim to be modernist (such as Muhammadiyah and Persis), while others are part of traditionalist Islamic groups such as Nahdlatul Wathan (NW)2 and Nahdlatul Ulama (NU).3 Both types of practices can be found in West Lombok and East Lombok.
Furthermore, several denominations can be found in Lombok. Practitioners can be classified, for instance, as members of the Wahabi congregation (Wahabiyah Jamaah) or as followers of the Qadiriyah and Naqsabandiyah tarekat (school of spiritual thinking). The former denomination of Islam is found most predominantly in East Lombok and has numerous followers. Most of the Wahabi congregation is from the lower and middle classes, which commonly includes indigenous farmers as well as some migrants from Java. The Wahabis also offer religious education and religious boarding schools (pesantren), with a focus on regional development, in Aikmel and Sulaga, East Lombok. Persons following the tarekat of Qadiriyah and Naqsabandiyah, meanwhile, are often referred to as followers of orthodox or traditional Islam. Historically, the teaching of the Qadiriyah and Naqsabandiyah tarekat in Lombok began in the 19th century, following the return of several master teachers from the al-Haram Mosque in Mecca.
One of the most recent denominations to enter Lombok is Ahmadiyya, which presently only has a few hundred members. After the expulsion of Ahmadis from the villages of Bayan, Selong, Praya and Pancor, they can only be found in Ketapang Village and (dispersed) in the provincial capital of Mataram. This latter location is relatively more heterogeneous; Mataram is home to many Balinese Hindus as well Minahasa, Batak, Chinese, etc. Christians. West Lombok, where Mataram is located, has a tourism industry centered around Senggigi Beach; as such, it is relatively more open than the homogeneous Sasak Ahmadi village of Ketapang.
In Indonesia, violence against the Ahmadi has escalated since the presidency of Susilo Bambang Yudhoyono. The Majelis Ulama Indonesia (Indonesian Council of Islamic Scholars, henceforth MUI) fatwa of 1980 was ignored by the Suharto regime, and thus it was ineffective. Abdurrahman Wahid, during his presidency, greeted the Ahmadi high Islamic priest Mirza Tahir Ahmad, the grandson of Mirza Ghulam Ahmad, in Jakarta. Similarly, when Megawati ruled over Indonesia, there was no policy forbidding Ahmadiyya. This all changed in 2005, when the MUI issued a fatwa on Ahmadiyya and the government accommodated it through three ministerial decrees in 2008 Ahmadiyya.
Though violence against Ahmadis has escalated, it is not new in Indonesia. The Ahmadis, both adults and children (including orphans), have experienced various forms of mistreatment. The state and general populace, meanwhile, seem to simply act as bystanders. They do not take action to crack down on perpetrators or treat perpetrators as enemies of the state (as they do with terrorists).
Violence against the Ahmadis in Lombok can be seen as early as 1999 in Bayan, West Lombok, when one person was hacked to death, while another was grievously wounded. In 2001 there was a similar incident in Pancor, East Lombok. expulsion from their homes. Oddly, in response the local government of East Lombok gave the Ahmadis two options: they could leave Ahmadiyya and remain in Pancor, or they could remain in Ahmadiyya but leave the village. It is ironic that such persecution and eviction occurred in a nation which, people say, promotes and upholds diversity and human rights.
Violence against the Ahmadi has continued. To respond to this violence, in August 2005, during a period of frequent anti-Ahmadi demonstrations and fevered discourse, the writer delivered a lecture at the Tabligh Akbar ('great meeting') at the Jami' Mosque of the Regency on behalf of a committee which called itself the Aliansi Masyarakat Anti-Ahmadiyah (Anti-Ahmadiyya Alliance). From the proposal for this lecture, it was clear that the committee speakers and the masses to condemn the region's Ahmadis. The writer, however, refused to do so. Instead the writer offered theological and sociological explanations, reciting verses of the Qur'an which explained freedom of religion and that coercion (or even violence) to promote conversion was not allowed in Islam. The writer then provided examples from two prominent Lombok figures' interactions with the Ahmadi, specifically al-Magfurlahu TGH. M. Zainuddin Abdul Madjid (the Founder of NW) and TGH. M. Faisal (the NU leader in Lombok). Neither of these figures had, to the writer's knowledge, issued a fatwa condemning the Ahmadi as misguided, let alone invited and mobilized people to attack them. This could be seen from the Ahmadiyya Mosque on Sudirman Street, Pancor, not far from the secretariat office of PBNW. Similarly, in Praya, where many members of TGH. Faisal's congregation lived, Ahmadis still had freedom of worship.
Many Ahmadis have, as a result of violence against them, lost their homes, livelihoods, and the peace that they had enjoyed. Their children can no longer attend school, and their wives are no longer free to go to public places such as markets. The Ahmadis have become frightened and ashamed.
If probed further, the violence against the Ahmadis is a realization of State defeat. The State can be considered inexistent as it is unable to enforce the laws which citizens are breaking, instead choosing to simply "apologize". Furthermore, the State appears to have relented completely to the pressures of particular groups. It is unable to take a firm stance against the groups that commit such acts of violence.
Rather, it has seemed to support them. The violence against the Ahmadis of West Nusa Tenggara pushed the local government to issue such legislation as: 1) Decree of the Regent of West Lombok No.35 of 2001 on the Prohibition and Cessation of Ahmadi Doctrine/Ideology in West Lombok Regency, a decree which is based on Recommendation of the MUI of West Lombok Regent Number 12/MUI-LB/7/2001 (dated 5 July 2001), which contains a request that the Government of West Lombok "explicitly prohibit the activities of this group and also firmly crack down on any violations of the prohibition"; (2) Decree of the Regent of East Lombok No. 045.2/134/KUM/2002 of 13 September 2002, which prohibits the dissemination of Ahmadiyya teachings and ideology, both oral and written, in East Lombok; 3) Letter of the West Nusa Tenggara Governor No. KW.19.1/4/HU.00/1353/2006, dated 28 March 2006 and addressed to the Minister of Home Affairs, Minister of Religious Affairs, and the Attorney General; this letter requested the prohibition of Ahmadiyya in West Nusa Tenggara.
Today, the Ahmadis take shelter in the Transito Dormitory in Mataram. In an interview, one Ahmadi said:
We have been forced to stay in this dormitory. We do not dare return to the village. We are afraid that the burning will begin again. We are surprised that our brothers hate us so much, even though we worship as stipulated in Islamic teachings. They assume that we are sesato (animals). Why, even after Independence, can we not enjoy this freedom, when during the revolution we fought together without any concern for our denomination or beliefs. Hopefully, this is a trial, one through which we must remain steadfast in our worship, and the government is willing to resolve this problem, because we regret that our children dare not go too far from this place.
The continued existence of problems between the Ahmadis and the surrounding society in their social interactions can be seen from society's treatment of them. As recognized by Hidir, the Ahmadis feel as though they are treated differently, as do their children, who study at an elementary school near the Transito Dormitory. Though social interactions have improved recently, the discrimination is nonetheless clearly felt. For example, the children receive their school reports collectively in the form of a single sheet captioned "the learning results of Ahmadi children".
Full report at:
https://www.rabwah.net/blasphemy-fate-ahmadiyya-lombok-indonesia/
--------
Mideast
Iranian ex-president Ahmadinejad facing sentencing over misuse of funds
31 July 2017
Iran's former president, Mahmoud Ahmadinejad, faces sentences on seven verdicts of misusing billions of dollars in government funds while in office, the public prosecutor at Iran's Supreme Audit Court said in a newspaper interview published on Sunday.
In one case, dating back to Ahmadinejad's second term in office between 2009 and 2013, the misused funds amounted to more than two billion dollars, the prosecutor, Fayaz Shojaie, said in his interview with the newspaper Etemaad.
The verdicts have been announced to the parliament, Shojaie said. The Supreme Audit Court operates under the supervision of the Iranian parliament.
It is not clear whether Ahmadinejad was formally tried by the court and is facing sentencing, or whether the Iranian parliament must now follow up on the court's verdicts.
Ahmadinejad gained support among poor and working class Iranians by promising to share the country's oil wealth with them. Subsidy reforms implemented in his second term were aimed at delivering subsidies to the most needy while cutting their overall cost to the government.
Shojaie said that he did not believe the funds Ahmadinejad allegedly misused could be recovered.
"In the effort of fixing the damages the decision has been issued and finalized. But the damages and harm from his decisions are so big that we don't have a way to carry it out," Shojaie said. "So what can we do? He in no way has the assets that would cover this amount."
He did not say what would happen if the money could not be recovered from Ahmadinejad. Ahmadinejad could not immediately be reached for comment.
Despite his popularity among some segments of the Iranian population, Ahmadinejad angered hardliners by clashing publicly with Supreme Leader Ayatollah Ali Khamenei on a handful of issues during his second term.
Ahmadinejad submitted his name to run as a candidate in the Iranian presidential election in May, but he was disqualified by the Guardian Council, a governmental body that vets candidates.
Half of the members of the Council are appointed by Khamenei who, without naming Ahmadinejad, hinted that he had advised him not to run.
https://english.alarabiya.net/en/News/middle-east/2017/07/31/Iranian-ex-president-Ahmadinejad-facing-sentencing-over-misuse-of-funds.html
--------
Turkey detains more than 1,000 in latest anti-terror raids
31 July 2017
Turkish authorities detained 1,098 people over the last week for suspected links to militantgroups or last year's failed coup attempt, the interior ministry said on Monday.
In a statement, the ministry said 831 of those were detained for suspected ties to the U.S.-based Muslim cleric Fethullah Gulen, whom Ankara blames for orchestrating an attempted coup in July. Gulen denies any involvement.
It said another 213 of those were suspected of links to the outlawed Kurdistan Workers Party (PKK), which has carried out a three-decade insurgency against the government and is considered a terrorist organization by the United States, Turkey and Europe.
Forty-six people were detained over alleged links to ISIS, while 8 more were held for suspected ties to "leftist terrorist groups", the ministry said.
Following the July 15 coup, Turkey has arrested some 50,000 people and sacked or suspended more than 150,000 in the military, civil service and private sector as part of a sweeping crackdown that has worried rights groups and some Western nations.
Full report at:
https://english.alarabiya.net/en/News/world/2017/07/31/Turkey-says-detains-more-than-1-000-in-latest-anti-terror-raids.html
--------
Israel arrests 33 Palestinians over participation in al-Aqsa Mosque rallies
Jul 31, 2017
Israeli military forces have arrested nearly three dozen Palestinians during a series of overnight operations in occupied East Jerusalem al-Quds as the Tel Aviv regime continues to crack down on locals in the wake of large-scale protests over restrictive measures at al-Aqsa Mosque compound.
Muhammad Mahmoud, a lawyer for the Palestinian prisoners' rights group Addameer, said Israeli forces detained 18 Palestinians during pre-dawn raids in Arab majority At-Tur neighborhood of East Jerusalem al-Quds.
Mahmoud added that Israeli forces also detained five Palestinians in the Old City of Jerusalem al-Quds.
He went on say that detentions were reported in al-Issawiya and Wadi al-Joz neighborhoods of Jerusalem al-Quds as well.
Israeli police spokeswoman Luba al-Samri later said 33 Palestinians, including seven minors between the ages of 13 and 17, were detained overnight in the neighborhoods of Wadi Joz, Ras al-Amud, Issawiya, Beit Hanina, the Old City, and Shufaat refugee camp. She made no mention of At-Tur neighborhood.
Samri said the detainees were "key suspects" involved in mass demonstrations over the past few weeks in protest at Israel's measures at the al-Aqsa Mosque compound.
The measures, which included installation of metal detectors, turnstiles, and additional surveillance cameras, had been imposed following a deadly attack in the sacred site.
On July 14, three Palestinians opened fire on Israeli forces at the al-Aqsa Mosque compound, killing two of them before being shot dead.
The occupied Palestinian territories have witnessed new tensions ever since Israeli forces introduced restrictions on the entry of Palestinian worshipers into the al-Aqsa Mosque compound in East Jerusalem al-Quds in August 2015.
More than 300 Palestinians have lost their lives at the hands of Israeli forces in the ongoing tensions since the beginning of October 2015.
The Tel Aviv regime has tried to change the demographic makeup of Jerusalem al-Quds over the past decades by constructing settlements, destroying historical sites and expelling the local Palestinian population. Palestinians say the Israeli measures are aimed at paving the way for the Judaization of the city.
Full report at:
http://www.presstv.ir/Detail/2017/07/31/530285/Israel-detain-Palestinians-East-Jerusalem-alQuds-protest-Israel-measures-alAqsa-Mosque-compound
--------
Yemeni troops kill Saudi officer, three others
Jul 31, 201
Yemen's Army and its allied Popular Committees have killed as many as four Saudi troops in counterattacks against the kingdom's ongoing deadly invasion of its impoverished southern neighbor.
Yemen's al-Masirah television network said on Monday Yemeni snipers had gunned down a trooper in Saudi Arabia's southeastern Asir region.
Also, the official Saudi Press Agency (SPA) said the allied Yemeni forces had killed two Saudi troops and one officer during a confrontation in the kingdom's border area.
It did not offer further details, but claimed that the Armed Forces had quelled a large-scale attack by the Yemeni troops and vigilantes.
The SPA also revealed, for the first time, that the counteroffensives had so far killed 46 Saudi forces since March 2015, when the kingdom invaded Yemen to restore its former Riyadh-allied regime.
The invasion has so far cost the lives of more than 12,000 people.
The conflict has also triggered sweeping turmoil across the country, creating a breeding ground for Takfiri terror groups such as al-Qaeda.
On Monday, the Foundation for Defense of Democracies, a think tank based in Washington DC, said the al-Qaeda in the Arabian Peninsula (AQAP) "is thriving in an environment of state collapse, growing sectarianism, shifting alliances, security vacuums, and a burgeoning war economy."
The report found that the terrorists had gained control over Yemen's vital financial centers.
It said the AQAP was known to have pilfered at least $60 million from Yemen's Central Bank, and at one point earned about $2 million per day through taxes in Mukalla, a port in southern Yemen, which the organization controlled until last year.
Full report at:
http://presstv.ir/Detail/2017/07/31/530242/Yemen-Saudi-Arabia-Asir-alQaeda
--------
Pakistan
Hafiz Saeed's house arrest extended for two more months
Shiraz Hasnat
August 01, 2017
The Punjab Government on Monday issued a notification to extend the house arrest of Jamaatud Dawa (JuD) chief Hafiz Mohammad Saeed for two more months.
The JuD chief had been placed under house arrest on January 31 for 90 days. Subsequently, his house arrest was extended for another three months. The extended house arrest was going to expire on July 27, but has now been extended for two more months.
The notification, a copy of which is available with DawnNews, reads that the Counter Terrorism Department has reported that "keeping in view the expected release of the said activist and other leaders of the said organisation, workers of the organisation have planned to spread chaos in the country."
The notification, signed by Punjab Additional Chief Secretary (Home) retired Major Azam Suleman, further reads that "on release, he (Saeed) is likely to glorify his activities for the said organisation and continuation of his activities are likely to create unrest in public."
Other members of the JuD — including Abdullah Ubaid, Abdul Rehman Abid, Zafar Iqbal and Qazi Kashif Niazi of Multan, who handles JuD's publications — were also taken into 'protective custody' in January.
The JuD and the Falah-i-Insaaniat Founda­tion (FIF), a charity organisation affiliated with the JuD, had been included in the Second Schedule and were placed on the government's watch list for six months under Section (1) 11EEE of the Anti-Terrorism Act 1997 in January. The names of several JuD leaders had also been placed on the Exit Control List.
https://www.dawn.com/news/1348783/hafiz-saeeds-house-arrest-extended-for-two-more-months
--------
JI to continue movement for corruption-free Pakistan
August 01, 2017
LAHORE - Jamaat-e-Islami leaders held a meeting at Mansora yesterday to develop the future strategy.
It was learnt that JI had decided to continue its corruption free Pakistan movement and in this regard protest rallies would be organised in different cities.
JI chief Senator Sirajul Haq demanded that the articles 62 and 63 of the Constitution should also be applied to the bureaucrats to weed out corruption.
In a statement, he said that all over the world, a thief or a thug could not become the President or the Prime Minister of any country.
He said that Pervez Musharraf should go to jail immediately on return from Dubai.
Sirajul Haq said that many faces had gone pale on the disqualification of Nawaz Sharif
He said that the colonial powers had prepared several pawns and if one earned a bad name, the other could be put forth. However, he said the colonial powers won't be able to save their pawns as the country was heading towards a ruthless accountability.
He said that the country so far was being ruled by 40 thieves but this gang of thieves was in the grip of Ali Baba. He said that Ali Baba would have to be vigilant till the accountability process was completed.
Sirajul Haq said that Allah Almighty had given many opportunities to Nawaz Sharif but he had betrayed the country and had been loyal to India. While India had been sending bombs to this country, Nawaz Sharif had been sending mangoes and Saris to India, he stated.
The JI chief said that the JI was not against the mandate of the PML-N and it was only against the corrupt mafias who were controlling the country's politics.
He reiterated that the JI would strongly resist any attempt to drop Articles 62 and 63.
Full report at:
http://nation.com.pk/national/01-Aug-2017/ji-to-continue-movement-for-corruption-free-pakistan
--------
SC moved against Imran's statement about judge
August 01, 2017
ISLAMABAD: Senator Mohammad Ali Saif of the Muttahida Qaumi Movement on Monday filed a contempt of court petition in the Supreme Court against Pakistan Tehreek-i-Insaf (PTI) chairman Imran Khan for accusing a sitting SC judge of approaching him at the height of his confrontation with the government during the Islamabad lockdown last year.
The petition alleged that Mr Khan had in his interview aired by a private television channel on July 27 said that during the course of their agitation against Nawaz Sharif and his government in the wake of the Panama Papers leaks, he had been asked by the SC judge to approach him against the government. It said the PTI chief had repeated the same allegation while addressing a public gathering in Islamabad on July 30.
Mr Khan's statements in the interview as well as at the public gathering on Sunday were an attempt to malign, scandalise and tarnish the image, integrity and reputation of the judiciary in general and the judges in particular, the petition argued.
It said the grave act of Mr Khan had endangered the integrity of the Supreme Court and, therefore, he should be proceeded against under Article 204 of the Constitution dealing with contempt of court.
Meanwhile, in a Twitter message on Sunday, Mr Khan clarified that he was referring to the comments of Justice Asif Saeed Khosa who, during the proceedings in the open court, had stated that the SC was a supreme forum to resolve conflicts. "A deliberate attempt is being made to distort what I said in the interview," he tweeted.
Full report at:
https://www.dawn.com/news/1348846/sc-moved-against-imrans-statement-about-judge
--------
Two 'IS militants' shot dead in encounter in Karachi
August 01, 2017
KARACHI: A month after the killing of a dozen militant Islamic State group fighters in the Mastung area of Balochistan, two suspects belonging to the banned terrorist outfit were shot dead in an exchange of fire with law enforcers on the outskirts of Karachi on Monday afternoon.
The militants, who had a hideout in Shah Latif Town, were allegedly involved in the targeted killing of more than a dozen people, including a deputy superintendent of police, according to officials.
The encounter took place at around 2pm when the Shah Latif Town police acting on information conducted a targeted raid on a house in Sector 21-B of Shah Latif Town, said SHO Amanullah Marwat.
While the police had surrounded their hideout, the militants opened fire on the officials. In an ensuing exchange of gunfire, both the militants were killed.
One of the deceased was identified as Abu Huzaifa, while the name of the other militant could not be ascertained immediately, said SHO Marwat.
"Abu Huzaifa was involved in the killing of around 15 men, including DSP Traffic Faiz Shigri," said the officer.
DSP Shigri was shot dead while his driver was wounded in a targeted attack in Gulistan-i-Jauhar in November 2016.
Just before the killing of DSP Shigri, the same attackers had also opened fire on the vehicle of Gulberg DSP Traffic Zafar Hussain near Samama Shopping Centre in Gulistan-i-Jauhar. However, he remained unhurt.
"Abu Huzaifa was previously associated with the banned Al Qaeda in the Indian Subcontinent (AQIS), but later on he joined IS," said Malir SSP Rao Anwar.
'IS network expanding'
The officer believed that the IS network was 'expanding'. He said they were also involved in the killing of Shia community members on sectarian grounds.
Besides, the militant was also involved in the targeted killing of a doctor belonging to the Ahmadi community in the Sachal area, the officer added.
The SSP said some members of the outfit were killed by security forces in Balochistan's Mastung area.
The security forces had killed 12 "hardcore terrorists" belonging to the IS in the Splinji area of Mastung district last month. Among those killed were the top and mid-ranking leadership of IS in Pakistan. Eight security personnel, including two officers, were wounded in the intelligence-based operation.
The area was being used as an operational base of IS and Lashkar-i-Jhangvi Al Alami in Balochistan, according to officials.
Full report at:
https://www.dawn.com/news/1348896/two-is-militants-shot-dead-in-encounter-in-karachi
--------
Two held as FC foils 'major' terror bid
August 01, 2017
QUETTA - At least two people were held as Frontier Corps (FC) Monday thwarted a major terrorist attack in Balochistan, the Inter-Services Public Relations (ISPR) said. "The FC Balochistan foiled a major terrorist activity in Balochistan by recovering 2000 kg explosives from a vehicle through a special intelligence based operation (IBO) in Spin Tezha, Killa Abdullah and two suspects have also been apprehended," said the Inter-Services Public Relations in a press release. While the security forces also nabbed 11 suspects in search operation in Quetta last day.
http://nation.com.pk/national/01-Aug-2017/two-held-as-fc-foils-major-terror-bid
--------
North America
Clooney Foundation to open schools for Syrian refugees
31 July 2017
NEW YORK: George Clooney's foundation is planning to open seven public schools for Syrian refugee children.
The Clooney Foundation for Justice announced a new partnership Monday with Google, HP and UNICEF to provide education for more than 3,000 refugee children in Lebanon.
George and Amal Clooney said in a statement Monday that the foundation's commitment of more than $2 million toward education for Syrian refugees aims to prevent thousands of young people from becoming "a lost generation."
"They have been victims of geography and circumstance, but that doesn't mean there isn't hope," the couple wrote in a statement provided to The Associated Press. "Our goal with this initiative is to help provide Syrian refugee children with an education and put them on a path to be the future leaders their generation desperately needs."
A UNICEF spokesman described the couple's support as "investing the future of the entire region."
George and Amal Clooney established the Clooney Foundation for Justice last year to support equity in courtrooms, classrooms and communities around the world.
http://www.arabnews.com/node/1137526/middle-east
--------
Muslim Democrat Running for US Senate Seeks Civil Dialogue
July 31, 2017
PHOENIX (AP) — Deedra Abboud is pushing back against expectations that she will be labeled the "Muslim candidate" as she tries to unseat incumbent Sen. Jeff Flake in 2018.
Comments regarding her candidacy are always linked to her faith, she said, adding that "my religion is not something that I can hide nor would I choose to."
Abboud was greeted with applause and cheers Monday as she confronted hateful online comments regarding her Islamic faith and spoke about being American and Muslim during a news conference at the headquarters of Arizona Democrats.
The attorney and activist mentioned her previous calls for more civility in political dialogue and said the online Islamophobic attacks she has faced have become commonplace in the United States.
Flake, a Republican, has tweeted support for Abboud as she dealt with some of the online attacks earlier this month.
He wrote, "Hang in there @deedra2018. Sorry you have to put up with this. Lots of wonderful people across AZ. You'll find them."
Abboud tweeted her thanks to Flake for his leadership.
Johnny Martin, a 24-year-old American Muslim wearing a gray T-shirt supporting Abboud's candidacy, said he has thought about running for office but described his fears of being targeted with hate over his faith.
"Seeing how she's handled it has been the part that's made me feel like maybe I will run for office," he said.
Abboud has shown that bullying is a real issue and she has opened up an online conversion on the topic, he said.
Abboud reminded the audience that attacks on candidates' religion aren't new, and she recalled President John F. Kennedy's struggle with the issue when he ran for office as a Catholic.
"Being Muslim in America is about being free," she said — from wearing a headscarf and choosing who to marry to "the freedom to fight ISIS who are not Muslims as well as others who commit terror in the name of Islam."
Abboud is the only announced candidate in the Democratic field for the 2018 primary and is believed to be the first Muslim candidate for statewide office in Arizona's history.
Amena Madbrouk, a 32-year-old American Muslim, said she looks up to Abboud as she fights online hatred.
"What's even more powerful is that it's there and that she still proceeds forward with what she believes she needs to do for herself and for Arizona," Madbrouk said.
Full report at:
https://www.usnews.com/news/best-states/arizona/articles/2017-07-31/democrat-running-for-us-senate-calls-for-more-civil-dialogue
--------
Turkey, US accuse each other of terror sponsorship in Syria
Aug 1, 2017
Turkey and the United States have been accusing each other of supporting various terrorist groups in Syria.
Brett H. McGurk, the US special envoy to the international coalition against the Daesh terrorist group, has suggested that Turkey facilitates al-Qaeda terrorists in Syria's Idlib Province.
He said in a speech delivered at a Washington-based think tank on July 29 that Idlib has turned into a "safe zone for al-Qaeda terrorists on the Turkish border," asking "why and how" a deputy to al-Qaeda's leader had allegedly managed to travel to the Syrian province.
He said it might not be the best approach for some partners of the US "to send tens of thousands of weapons and turn their faces to the other side as foreign fighters enter this area," according to reports.
The US, McGurk reportedly said, intended to work with Turkey to have the border closed to recruited militants.
Ankara has strongly denounced McGurk's "provocative" remarks, accusing Washington of terror sponsorship in Syria by supporting the Kurdish People's Protection Units (YPG), which Ankara views as the Syrian branch of the Kurdistan Workers' Party (PKK), a militant group that has been fighting the central Turkish government since 1984.
"Our reaction to the statements of Brett McGurk, in which he associated Turkey with the presence of terrorist organizations in Idlib, was brought to Mr. McGurk's attention at a high-level démarche, and his statements, which could be characterized as provocative, were protested," Turkish media on Monday quoted Foreign Ministry spokesperson Huseyin Muftuoglu as saying.
Muftuoglu also said that the US had to end its support for the Kurdish Democratic Party, aka PYD.
A Turkish Foreign Ministry official, who asked not to be named, also told Hurriyet Daily News that Foreign Ministry Deputy Undersecretary Sedat Onal had urged the US envoy to "correct" his statements.
The official added that Onal warned that such remarks could harm mutual cooperation between Turkey and the US, which is seeking cooperation with Ankara for the post-Daesh period in Syria.
Full report at:
http://www.presstv.ir/Detail/2017/08/01/530324/Turkey-US-Syria-terror-sponsorship-McGurk-Muftuoglu
--------
The U.S. Government's Fight Against Violent Extremism Loses Its Leader
ER BEINART
JUL 31, 2017
George Selim, the federal counterterrorism official who works most closely with the organized American Muslim community, tendered his resignation on Friday. His ouster is a victory for Trump officials like Steve Bannon and Sebastian Gorka, who see mainstream Muslim organizations as Islamist fronts, and for those American Muslims who oppose any counterterrorism cooperation with Washington. "There were clearly political appointees in this administration who didn't see the value of community partnerships with American Muslims," Selim told me. It is the clearest sign yet that government cooperation with Muslim communities, which has proved crucial to preventing terrorist attacks, is breaking down.
The news was first reported on Sunday afternoon by The Conservative Review, a journal edited by the talk-show host Mark Levin, citing a senior administration official. It called Selim "a prominent Obama administration holdover known for engaging fringe Islamic radicals."
But Selim, who confirmed to me on Sunday night that this will be his last week on the job, is not a Democrat with Islamist sympathies. He's a conservative Republican who many Muslim activists viewed with suspicion. For the past two years, he's been the founding director of the Office of Community Partnerships in the Department of Homeland Security, and the leader of the federal Countering Violent Extremism Task Force.
Selim's biography evokes a bygone era. He's an Arab American—his family is of Egyptian and Lebanese descent—and a conservative Republican. Early in his career, he worked at the Arab American Institute, which advocates for Arab American civil rights, and in 2004 served as an alternate delegate to the Republican National Convention. Soon after that, he joined the Bush administration.
Back then, these biographical nuggets didn't seem so contradictory. In his second debate with Al Gore, Bush had denounced the fact that "Arab Americans are racially profiled in what is called secret evidence." After September 11, Bush insisted that "Women who cover their heads in this country must feel comfortable going outside their homes." In 2008, it was Bush's Secretary of Homeland Security Michael Chertoff—not Barack Obama—who first instructed the federal government to avoid terms like "Islamist" and "Islamic" in describing Al Qaeda. Selim served under Chertoff as a senior policy adviser in the Department's Office for Civil Rights and Civil Liberties.
In its relationships with Arab and Muslim communities in the United States, the Obama administration didn't so much change Bush administration policy as institutionalize it. Selim worked for four years under Obama as the National Security Council's Director for Community Partnerships, before returning to the Department of Homeland Security to lead the federal CVE effort.
The theory behind CVE was that the government should build relationships with local Muslim communities and empower them to prevent radicalization. At times, that meant giving community leaders the chance to work with at-risk youth before calling in law enforcement. It meant avoiding the dragnet surveillance that made Muslims feel like victims of religious profiling. And it meant addressing white supremacism rather than viewing Islamist extremism as the sole domestic terrorist threat.
From the beginning, CVE encountered two very different forms of opposition. The first was from conservatives who saw it as politically correct way to avoid calling Islamic terrorism by its name. In June 2016, Senator Ted Cruz declared that by adopting such "meaningless policies as the 'countering violent extremism' initiative," the Obama administration was "willfully blinding itself to the real threat." After Trump's election, Sebastian Gorka declared that, "I predict with absolute certitude, the jettisoning of concepts such as CVE."
Ironically, however, CVE also met opposition from Muslim organizations, which insisted that despite its ecumenical veneer, it still treated domestic terrorism as a primarily Muslim phenomenon, even though the data suggested otherwise. Thus, some activists argued, the program stigmatized Muslims as potential terrorists rather than treating them like any other group of Americans.
The Conservative Review article that reported Selim's resignation claimed that he had "admitted to hosting hundreds of meetings with officials from the Council on American-Islamic Relations (CAIR)," a claim Selim disputed to me. But what's truly ironic about the charge is that CAIR strongly opposed CVE. Dawud Walid, executive director of the group's Michigan chapter, told me that "the outreach Mr. Selim was involved in was just soft intelligence gathering and CVE in and of itself was still a program that overwhelmingly focused on American Muslim community even though it claimed not to be."
Walid and Gorka are now getting their wish. In May, Reuters reported that Trump's proposed budget would eliminate funding for the CVE task force by fiscal year 2018.
Still, Selim considered staying on. He told me he believes former Homeland Security Secretary John Kelly grasped the importance of outreach to Muslim communities. Selim even arranged for Kelly to attend an Iftar dinner in Northern Virginia earlier this year, in which the secretary spoke enthusiastically about the importance of partnering with American Muslims. In a statement issued Monday, Acting DHS Secretary Elaine Duke said that, Kelly "and I often relied on George's thoughtful and reasoned approach to challenging issues" and that his "experienced and steady hand was important as he played a key role in advising me and senior DHS leaders." Kelly's departure from DHS—on Monday he'll become Trump's White House chief of staff—may have contributed to Selim's resignation.
Selim's departure is another example of the federal government's institutional breakdown in the Trump era. He coordinated the efforts of the Department of Homeland Security, the FBI, the National Counterterrorism Center, and Justice Department. "[The law] enforcement [community], [the] intelligence community, [the] tech sector, academia, philanthropic, and state and local communities … all knew that if they needed a point of contact, consultation, and resources," on domestic counterterrorism, "George was the guy to go to," said former Obama administration counterterrorism official Nate Snyder. Now, with Selim's departure, and the likely dismantling of the task force he ran, all those entities will find it harder to work together.
As part of that coordination, Selim's task force upheld standards for counterterrorism training. During Obama's first term, Spencer Ackerman, then of Wired, documented the widespread use of blatantly anti-Muslim materials in counterterrorism training at the FBI, the military and the Justice Department. Selim's task force helped create and enforce new standards, which required that training materials on Islam be peer reviewed.
The Breitbart crowd denounced these efforts. In his 2016 book, Defeating Jihad, Gorka demanded that "the politically motivated censorship of government analysis, training, and education must end." Now it may. "We may see the return of snake-oil salesmen and trainers with facade credentials, people who have pushed the ludicrous and dangerous notion that all Muslims are terrorists," worries Snyder.
Finally, Selim's departure likely heralds a wider gulf between Muslim communities and the federal government. Zaki Barzinji, who served as the White House liaison to Muslim Americans in Obama's final year, notes that "even Muslim groups that were critical of CVE felt they could talk to him, express their criticisms. They're going to be completely cut off now." Abed Ayoub of the American-Arab Anti-Discrimination Committee agreed. "We didn't buy" CVE, he said, but "at least there was the communication with the community. We didn't agree on most things but hearing our voice was important." Now, he argues, American Muslim activists won't even bother to talk to the federal government. When the Trump administration does something they dislike, they'll move immediately to protests and lawsuits. Salam Al-Marayati, president of the Muslim Public Affairs Committee, argued that with Selim's departure, "the idea of community partnership has become obsolete."
Once upon a time, Americans took pride in claiming that America's culture of integration and religious tolerance made the United States less susceptible to jihadist radicalization than countries in Europe. Selim's departure is another sign that this self-congratulatory story is out of date. The Trump administration, Al-Marayati told me a few months ago, is "building a European model," a model of "psychological ghettoization." Which is exactly what ISIS and al-Qaeda want.
Full report at:
https://www.theatlantic.com/politics/archive/2017/07/a-breaking-point-for-muslim-representation/535428/
--------
India
Zee News Anchor Rubika Shuts Down Mufti Qasmi with 'I Will Proudly Say Vande Mataram'
August 01, 2017
New Delhi, August 1: Zee News anchor Rubika Liyaquat on Sunday shut down a member of the All India Muslim Personal Law Board, who blew harsh comments on her during a TV chat show. During a debate, AIMIM spokesperson Syed Aasim Waqar used foul remarks against a female panelist on the show, following which Rubika interrupted and said this was not a Madrasa. On hearing this, Mufti Aijaz Ahmed Qasmi of the AIMPLB said she should be ashamed as she was a Muslim.
To this, Rubika Liyaquat shut him down saying she was proud to be a Muslim and added that she would proudly say Vande Mataram. This happened during Zee News debate show 'Taal Thok'.
The debate comes on the lines of the recent 'Jai Shri Ram' controversy in Bihar. Bihar Minority Welfare Minister Khurshid alias Feroz Ahmad came at the centre of controversy after he chanted 'Jai Shri Ram'. Ahmad had to face the ire of Patna Imarat Shariah after he chanted Jai Shri Ram in the Bihar Assembly on July 28.
"Any person who says that he worships both Rasul and Ram, bows his head to every faith, then shouts 'Jai Sri Ram' and indulges himself in such activities, the person is then automatically expelled from Islam," Patna Imarat Shariah, Mufti Sohail Ahmad Qasmi said.
Following the backlash, Ahmad had to apologise for chanting Jai Shri Ram.
http://www.india.com/news/india/zee-news-anchor-rubika-liyaquat-shuts-down-mufti-aijaz-qasmi-with-i-will-proudly-say-vande-mataram-watch-video-2367774/
--------
Abdul Kalam Wasn't A Muslim: Islamic Leader Courts Controversy
Pramod Madhav
July 31, 2017
Even before the controversy over placing the Bible and Quran near late president APJ Abdul Kalam's statue could subside, a pro-Muslim group leader has come up with a shocking statement claiming that Abdul Kalam was not even a Muslim.
Jainulabudeen, leader of Tamil Nadu Thowheed Jamath alleged that Kalam was not a Muslim as he prayed to idols and respected naked sadhus. "Before he became a president, nobody knew him. He was just another scientist in the crowd. BJP and the Sangh noticed him and lack of his objection to praying to idols or getting blessings from Sankarachariyar. This is why they made him the president," he alleged.
He went ahead and claimed that Abdul Kalam just had a Muslim name and that Thowheed Jamath will not protest for not placing a Quran in his memorial. Jaimulabudeen's comment is seen as a continuation to the controversy of the government placing a Bhagavad Gita next to his statue inside the memorial. The move was not taken lightly by the politicians of Tamil Nadu who objected to it.
Kalam's grand nephew tried to shut down the controversy by placing a Bible and Quran next to it which caused more issues as Hindu Makkal Katchi, a pro-Hindu group, protested in front of the memorial and made the cops remove the holy books. Surprisingly, central intelligence officers visited the memorial and had even questioned Kalam's family members for placing the holy books.
Jainulabudeen, reciprocating to these developments, stated that they would have been offended had a Quran be placed next to the statue of a man who didn't approve of idol worship. "We don't even mind if you adorn the statue with holy thread or apply holy ash to his face," he said.
Full report at:
http://indiatoday.intoday.in/story/apj-abdul-kalam-muslim-statue-memorial-tamil-nadu-late-president-quran-tamil-nadu-thowheed-jamath-jainulabudeen/1/1015045.html
--------
Sending Taslima Nasreen from Aurangabad airport a matter of worry: Amnesty International
August 1, 2017
Reacting to reports that Bangladeshi author Taslima Nasreen had been sent back from the Aurangabad airport following protests against her, Asmita Basu, Programmes Director at Amnesty International India, said, "Stopping Taslima Nasreen from visiting Aurangabad simply because a political party didn't want her there marks a worrying capitulation by Maharashtra authorities to the threat of violence."
The controversial author, currently living in India, was on Sunday sent back from the Chikal thana airport as soon as she landed in the city following protests by a group of people led by the All India Majlis-e-Ittehadul Muslimeen (AIMIM) legislator from Aurangabad central constituency, Imtiyaz Jaleel. Alleging that her works had "hurt" religious sentiments of Muslims globally, Jaleel had said, "We will not allow her to step on the soil of our city".
The author was sent back to Mumbai by the next available flight so as to steer clear of a "law and order problem", Deputy Commissioner of Police (zone-II) Rahul Shrirame was quoted by PTI as saying.
Reacting to this, Amnesty International said that the police must ensure that fundamental rights of an individual are not threatened by politics groups. "The state police must protect the right to freedom of movement, not allow hardline groups to decide where individuals can go based on their likes and dislikes," a statement by the organisation said.
"State governments should not allow basic rights to be held ransom so easily. Any restrictions on freedom of movement should be necessary and proportionate to meet legitimate objectives," the statement added.
Full report at:
http://indianexpress.com/article/india/sending-taslima-nasreen-from-aurangabad-airport-a-worrying-amnesty-international-4775990/
--------
Another Kerala youth killed in Afghanistan fighting for ISIS?
August 1, 2017
The parents of Mohammad Marwan receieved a mysterious Telegram message informing them of his death. Marwan was one of the 22 Kerala youth who joined the ISIS.
The family of Mohammad Marwan, one of the 22 Kerala youngsters who are believed to have joined the Islamic State, has been killed in Afghanistan, according to a message received by his parents.
The message, sent by another of the 22 Kerala boys - Mohammed Ashfaq - was sent via Telegram, a WhatsApp-like mobile messaging app. The message does not mention the place and nature of Marwan's death. If true, Marwan's death would take the number of Kerala youth killed in Afghanistan to four.
The message, seen by India Today, was recieved by Marwan's father on Monday at 5.26 pm. The message reads as, "Yes Marwan has become a martyr of Islam, in sha allah".
Full report at:
http://indiatoday.intoday.in/story/isis-kerala-youth-killed-afghanistan/1/1015734.html
--------
J&K violence dents economy, over 5% dip in credit growth in 9 Valley districts
by Sandeep Singh
July 31, 2017
THE UNREST in J&K over the last year severely dented economic activity and credit growth across nine districts in the Valley, which were affected the most by the turmoil, according to data available with Reserve Bank of India. RBI data show that credit growth across these districts, including Srinagar, fell below 5 per cent for the quarter ended March 2017. While the year-on-year credit growth in Srinagar stood at 8.37 per cent in the quarter ended March 2016, it fell to 0.34 per cent in the quarter ended March 2017, which was lowest among the 22 districts in the state. In Shopian, it fell from 10.25 per cent to 1.15 per cent in the same period and in Anantnag, from a high of
20.6 per cent to 7.35 per cent (see box, page 2).
The story is similar across Samba, Baramulla, Bandipore, Kulgam, Ganderbal, Badgam and Pulwama. An economic expert in Srinagar said that the unrest since the middle of 2016 appears to have had a bigger impact as it followed the 2014 floods, which made a severe dent on the state's economy. "Almost everything has come to a standstill over the last one year. Historically, tourism-oriented sectors, such as hotels, transportation, handicraft and horticulture, have been the major sectors driving credit growth. But with decline in tourism over the last one year, all these sectors have suffered," said the expert.
Bankers say that biggest decline in economic activity on account of the unrest has been in districts such as Srinagar, Shopian, Anantnag, Pulwama and Kulgam. RBI data shows that while other districts got impacted, their growth rates were relatively better and stood between 6 per cent and 20 per cent. For the state as a whole, the credit growth declined from 14.1 per cent in the quarter ended March 2016 to 5.05 per cent in March 2017. A senior banker with a leading bank in J&K said that while credit off-take has fallen on account of weak sentiment and lack of confidence among customers and banks, the region has also witnessed a rise in bank NPAs over the last three years as the revenue flow for many borrowers dried up.
"The period between 2010 and 2014 was peaceful and witnessed a lot of investment activity, especially in the hotel and transportation industry, as tourism grew. However, with a sharp decline in business activity over the last three years (since the 2014 floods), a lot of loans given by banks to the hotel and travel industry turned into NPAs. If on one hand, businessmen saw a sharp decline in business and revenue, the other impact has been the rise in unemployment," the banker said. The banker said that unless there is 5-6 months of peace, consumer sentiment and banks' "comfort to lend" won't improve.
"During periods of unrest and turmoil, there is a shift in priorities and we are witnessing deferment in consumption-related decisions, too. If someone was planning to buy a car, he has postponed it and is instead hoarding foodgrain for 8-10 months. I think a revival in credit off-take will only be visible if peace is restored for a period of 5-6 months," he said, adding that banks are practicing significant caution now while lending.
Full report at:
http://indianexpress.com/article/india/jk-violence-dents-economy-over-5-dip-in-credit-growth-in-9-valley-districts-4774831/
--------
Kashmir: Two militants killed in encounter with security forces in Pulwama
August 1, 2017
Top Lashkar-e-Toiba's (LeT) commander Abu Dojana is suspected to be among the two militants killed in an encounter with security forces in Jammu and Kashmir's Pulwama district early Tuesday morning. Officials are yet to confirm his identity. Dojana has escaped five times earlier.
ANI quoted J&K DGP SP Vaid as saying: "We are yet to recover the dead bodies, will tell you their identities after that."
Two-three LeT militants are believed to be trapped and gunshots were heard during the search operation by security forces in Hakripora village of the district, ANI reported.
The police also said, "Acting on specific intelligence input about the presence of militants in Hakripora village of Pulwama, security forces launched a cordon and search operation in the area."
He also said, "Over 100 'miscreants' started pelting stones at security forces involved in the anti-militancy operation in Hakripora area of Pulwama. The security forces used tear smoke shells, pellets and fired few live rounds to disperse the stone- pelting protestors."
The militants opened fire during the operation, prompting retaliation from the forces which triggered a gunbattle, he said. The encounter is underway.
Full report at:
http://indianexpress.com/article/india/kashmir-encounter-underway-between-security-forces-militants-in-pulwama-4776640/
--------
Arab World
Iraqi general sees easy victory over Daesh in Tal Afar
31 July 2017
MOSUL: A senior Iraqi general predicted a relatively easy victory for his forces in the upcoming battle for the Daesh stronghold of Tal Afar as up 2,000 fighters and their families there are "worn out and demoralized."
Less than one month after declaring victory in the city of Mosul, Iraqi forces are poised to attack Tal Afar, which is around 40 km to the west of Mosul, in what will be the next major battle against the militants.
"I don't expect it will be a fierce battle even though the enemy is surrounded," Maj. Gen. Najm Al-Jabouri told Reuters in an interview.
Jabouri, a key battlefield commander, said the fight would be simple compared to the nine months of gruelling urban combat in Mosul, which took a heavy toll on Iraqi forces.
"The enemy is very worn out," said Jabouri, who was mayor of Tal Afar when it was overrun by insurgents more than a decade ago. "I know from the intelligence reports that their morale is low," the general added.
The city, with about 200,000 residents before falling to Daesh, experienced cycles of sectarian violence between rival groups after the US-led invasion of Iraq in 2003 and produced some of Daesh's most senior commanders.
It has also become the focus of a wider regional struggle for influence. Turkey, which claims affinity with Tal Afar's predominantly ethnic Turkmen population, opposes the involvement of Shiite paramilitary groups fighting with Iraqi forces.
Jabouri estimated there were between 1,500 and 2,000 militants left in Tal Afar. The figure may include some family members who support them.
"It's a large number, but the terrain is favorable (to Iraqi forces)," Jabouri said. Only one part of the city, Sarai, is comparable to Mosul's Old City, where Iraqi troops were forced to advance on foot through narrow streets. The rest of Tal Afar can be navigated in tanks and armored vehicles.
http://www.arabnews.com/node/1137501/middle-east
--------
Saudi forces set ablaze Shia homes in restive Awamiyah
Aug 1, 2017
Saudi forces have set fire to the homes belonging to Shia residents in the besieged town of Awamiyah that has been the scene of a heavy-handed regime crackdown on the minority community.
Local reports said that the Saudi forces had thrown the Awamiyah Shia citizens out of their homes and then torched their properties.
Awamiyah, situated in the Eastern Province, has long been a flashpoint between the Saudi kingdom and the inhabitants complaining of discrimination.
It has witnessed renewed deadly clashes between the Saudi military and residents since May, when Riyadh's forces began razing the town's old quarter, known as al-Mosara.
Saudi authorities claim that Mosara's narrow streets have become a hideout for militants suspected of being behind attacks on security forces in Eastern Province.
The UN, however, said Saudi Arabia was erasing cultural heritage and violating human rights through Mosara's demolition.
Karima Bennounce, the UN special rapporteur in the field of cultural rights, said Saudi authorities ignored repeated pleas by the world body to halt the destruction operation.
"These destructions erase the traces of this historic and lived cultural heritage and are clear violations of Saudi Arabia's obligations under international human rights law," Bennoure said, accusing the Saudi forces of "irreparably burning down" historic buildings and forcing residents to flee their homes.
Leilani Farha, the UN special rapporteur on the right to adequate housing, also warned that the Saudi move "constitutes a forced eviction under international human rights law."
Additionally, Ali al-Dubisi, the head of the Berlin-based European Saudi Organization for Human Rights, said the Saudi forces were following a scorched-land policy in Awamiyah, launching rocket attacks and shelling residential buildings and civilians who are resisting Saudi pressures to evacuate.
Since February 2011, Saudi Arabia has stepped up security measures in Shia-dominated Eastern Province, which has been rocked by anti-regime demonstrations, with protesters demanding free speech, the release of political prisoners, and an end to economic and religious discrimination.
Full report at:
http://www.presstv.ir/Detail/2017/08/01/530337/Saudi-Arabia-Awamiyah
--------
Several Terrorists Killed, Wounded in ISIL's Suicide Attack in Northern Syria
Jul 31, 2017
The Arabic-language al-Hadath news reported that a member of ISIL detonated his explosive belt at the venue of a meeting of the commanders of Tahrai al-Sham and Ahrar al-Sham in the village of al-Najar.
Al-Hadath reported that ISIL was responsible for the suicide attack, adding that three militants were killed and several more were wounded in that attack.
Local media outlets reported on Sunday that nearly 80 gunmen that had laid down weapons and applied for government amnesty in the town of Manbij were pardoned by Damascus authorities.
The Syrian authorities pardoned 78 gunmen of the Northern Syrian city of Manbij after the latter vowed not to participate in any activities affecting the country's security, the country's state news agency reported.
The deal was reached on Saturday in accordance with amnesty decree issued in 2016, the agency added.
http://en.farsnews.com/newstext.aspx?nn=13960509000938
--------
Syrian Army Lays Siege on ISIL in Several Regions South-East of Raqqa Province
Jul 31, 2017
The army continued to clash with ISIL in Southeastern Raqqa near the provincial border with Deir Ezzur and imposed control over Khirbet Abu Matar region Southeast of the village of Salam Alaykom.
A military source confirmed that the army has deployed on the Southern bank of the Euphrates River, and laid siege on ISIL in the regions of Zour Shemr, al-Sabkheh, Shrideh, al-Jebeli, Arhabi, Rajm Haroun and Tal al-Maroud.
The ISIL front in Southeastern Raqqa province has completely collapsed after the recent defeats from the army.
Reports said earlier today that the army units engaged in tough battle with ISIL and pushed them away from the villages of al-Jabili, Qanem al-Ala and al-Rabiyeh on the Southern bank of the Euphrates River.
Full report at:
http://en.farsnews.com/newstext.aspx?nn=13960509001551
--------
Syrian Warplanes Bomb ISIL's Positions Heavily in Eastern Hama
Jul 31, 2017
The fighter jets pounded ISIL's concentration centers and movements in the village of Salba, Jarouh, Qalib al-Thor, Jani al-Abawi, Wadi al-Azib, Deklileh al–Shamali and Deklileh al-Janoubi.
Several command centers, a number of military vehicles and a large volume of equipment were destroyed and a number of terrorists were killed in the attacks.
Relevant reports said on Sunday that the army aircraft bombed heavily ISIL's concentration centers in Akhash and Wadi al-Za'eja regions in Eastern Hama.
A military source said that two military vehicles and a tanker of ISIL were destroyed and 18 terrorists, including the terrorist group's Mufti (religious leader) nom de guerre al-Harbi, were killed and tens of others were wounded in the air raids.
http://en.farsnews.com/newstext.aspx?nn=13960509001332
--------
ISIL Executes More Civilians in Deir Ezzur Following Rapid Advances of Syrian Army in Region
Jul 31, 2017
The sources said that ISIL has started a new wave of executions on charges of spying following advances of the army men in East Homs and South-East Raqqa in their push towards Deir Ezzur.
They said that ISIL executed 11 civilians in the villages of Ma'adan Atiq, Jazirah Sweidan and Hatleh in Deir Ezzur province on charges of spying.
Also, ISIL executed a civilian and burned to death another one in the town of Muhassan and the village of Qaribeh in Southeastern Deir Ezzur.
The sources went on to say that ISIL's Police Chief in the town of Albu Kamal Rakan al-Harash has fled the town.
Relevant reports said on Sunday that a number of ISIL terrorists, including non-Syrians, were killed during a popular uprising in Eastern Deir Ezzur amid the Syrian Army's intensified offensives on ISIL's positions and movements.
Three foreign members of ISIL, including one of the commanders of the group's arms and ammunition supplying branch nom de guerre Abu Qasan Albanian, were killed and their bodies were found along a road near the village of Buleil.
Also, two ISIL terrorists were killed by a woman in the village of Salehiyeh in Northern Deir Ezzur.
Full report at:
http://en.farsnews.com/newstext.aspx?nn=13960509000736
--------
Will of Syrian people, army defeated terrorists: President Assad
Jul 31, 2017
President Bashar al-Assad has praised the Syrian people and army, saying their will has defeated terrorism in the country.
"The will of the Syrian people and their determination as well as the heroism of the Syrian Arab Army" are the most important reasons that have helped the country defeat foreign-backed militants, Assad said on Monday.
Assad also appreciated the Syrian people, saying they did not allow terrorist groups and their backers to halt their daily activities.
He made the remarks in a meeting with a delegation from Tunisia's General Labor Union (UGTT), headed by its Assistant Secretary General Bu Ali Mubaraki, in the capital Damascus, Syria's official news agency, SANA, reported.
During the meeting, Assad stressed that the delegation's visit carried many messages to the world as it "reflects the pulse of the Arab public opinion and its orientations."
In turn, members of the Tunisian delegation confirmed that they came to Damascus to convey a message of support for the Syrian people.
The Syrian people have showed matchless support for their leadership and army, which are defending the dignity of the Arab nation, the delegation said.
The Tunisian delegation stressed that the West does not want Syria to play any role except according to what they dictate.
The delegation said the West has targeted Syria because of its fair stance towards regional developments.
The delegation also described Syria as a state which remains at the forefront of the campaign against terrorism. "If what is planned against Syria succeeded, the chaos would have prevailed throughout the Arab region. Therefore, defending it is defending all the Arabs."
The Nobel Peace Prize-winning UGTT is known to many Tunisians for the role it played in the North African country's historic revolution of 2011.
Syria has been gripped by a deadly conflict since March 2011. The government has repeatedly blamed certain foreign countries for the spread of the devastating militancy in the country.
Over the past few months, Syrian forces have made sweeping gains against Takfiri elements, which have in turn increased their acts of violence across the country.
Tunisia, too, has experienced violence since the 2011 uprising that ousted the country's dictator Zine El Abidine Ben Ali, who was in power for over two decades. The country has also been affected by the growing instability in neighboring Libya, which has been in chaos since former dictator Muammar Gaddafi was toppled and later killed in 2011.
During the past six years, Tunisia has witnessed multiple terrorist attacks.
Tunisia is among the countries with the highest per capita number of extremist militants operating in other countries. Thousands of Tunisians have reportedly left their country since 2011 to fight alongside extremist groups in Iraq and Syria.
Full report at:
http://www.presstv.ir/Detail/2017/07/31/530291/alAssad-Tunisia-Syria-Daesh-UGTT
--------
Nusra Front militants set to depart Lebanon-Syria border zone
Jul 31, 2017
A convoy of buses has been deployed to Lebanon's northeastern border town of Arsal to transport members of the foreign-sponsored and Takfiri Jabhat Fateh al-Sham – previously known as the Nusra Front – militant group as well as refugees from Lebanon's border region to Syria in exchange for imprisoned Hezbollah resistance fighters.
"Buses that will transport Nusra Front militants and their families have started arriving in Juroud Arsal," the Hezbollah media bureau said in a statement on Monday.
The convoys came from Syrian territory and headed towards Lebanese army positions, it added.
The Hezbollah statement further noted that about 9,000 Fateh al-Sham extremists and their relatives would leave for Syria's militant-held northwestern province of Idlib under a ceasefire between the Lebanese resistance movement and the foreign-backed militants.
The first stage of the ceasefire, brokered by the national police and security force of Lebanon – Internal Security Forces Directorate, took effect on Sunday as both sides exchanged the bodies of fighters killed in clashes between them.
The next phase is expected to target a nearby enclave controlled by Daesh terrorists.
A Lebanese security source, speaking on condition of anonymity, said Fatah al-Sham will release eight Hezbollah members under the deal.
Three of the resistance fighters were kidnapped in recent days while another five have been held in Syria for quite a while.
The Lebanese Red Cross has taken part in logistical operations.
The Office of the United Nations High Commissioner for Refugees (UNHCR), which has been engaged in the ceasefire, is reportedly trying to reach refugees in Arsal, located 124 kilometers northeast of the Lebanese capital Beirut, to determine whether returns are voluntary.
"UNHCR believes that conditions for refugees to return in safety and dignity are not yet in place in Syria," the UN refugee agency's spokeswoman Lisa Abou Khaled said.
Hezbollah launched a major push on July 21 to clear both sides of Lebanon's border with Syria of "armed terrorists."
In August 2014, the Jabhat Fateh al-Sham and Daesh terrorist groups overran Arsal, killing a number of Lebanese forces. They took 30 soldiers hostage, most of whom have been released.
Since then, Hezbollah and the Lebanese military have been defending Lebanon on the country's northeastern frontier against foreign-backed terrorist groups from neighboring Syria.
Hezbollah fighters have fended off several Daesh attacks inside Lebanon. They have also been providing assistance to Syrian army forces to counter the ongoing foreign-sponsored militancy.
The movement has accused Israel of supporting Takfiri terrorists operating in the Middle East.
Full report at:
http://www.presstv.ir/Detail/2017/07/31/530270/Militants-leave-Lebanon-Juroud-Arsal-Syria-Idlib-Takfiri-Fateh-alSham-militants-Hezbollah-resistance-movement
--------
South Asia
Attack on Iraq embassy ends as Afghan forces eliminates remaining attackers
Jul 31 2017
The attack on the Iraqi embassy in Kabul ended after the Afghan security forces eliminated the remaining attackers during the clashes which triggered after a car bombing.
The Ministry of Interior (MoI) says the three attackers who started resistance with the security forces after the explosion were shot dead after almost four hours of gun battle.
MoI further added that only one policeman sustained injuries in the attack and the embassy staff were evacuated safely by the security personnel.
Earlier reports had emerged that a security guard of the embassy was killed and some others were wounded in the attack.
The Emergency Hospital in the meantime says at least two people wounded in the attack were shifted to the hospital for the treatment.
The Islamic State of Iraq and Syria (ISIS) terrorist group also known as Daesh has claimed the responsibility behind the attack on the embassy of Iraq in Kabul city.
The group has issued a statement both in Dari and Arabic language claiming that the attack was carried out by two suicide bombers.
This was the second attack carried out by the anti-government armed militant groups in the past one week which followed the deadly car bombing that left at least 24 dead and 42 others wounded last week.
https://www.khaama.com/attack-on-iraq-embassy-ends-as-afghan-forces-eliminates-remaining-attackers-03250
--------
Taliban commander and 5 militants mysteriously killed in Nangarhar
Jul 31 2017
A Taliban commander and his militants were mysteriously killed in eastern Nangarhar province of Afghanistan, the local officials said Monday.
The incident took place late on Sunday night in the vicinity of Khogyani district of Nangarhar.
The provincial government says the militants and his commander were killed by unknown gunmen late on Sunday night in Kagi Haderi area of the district.
The Taliban leader killed in the attack has been identified as Fazal Ahmad who was killed with his five fighters, the provincial government.
In the meantime, the district administrative government said Fazal was involved in several destructive activities in this district and their dead bodies are still lying in the area.
The Taliban insurgents group has not commented regarding the report so far.
But reports indicate that the Taliban commander and his militants were killed during an infighting on Sunday night and a total of two Taliban commanders were killed in the infighting.
This is not the first time reports emerge regarding the infighting among the Taliban insurgents but numerous incidents have taken place in the past.
Full report at:
https://www.khaama.com/taliban-commander-and-5-militants-mysteriously-killed-in-nangarhar-03252
--------
Military-to-military collaboration pillar of ties with Pakistan: China
01-Aug-17
by Farooq Awan
ISLAMABAD: Chinese Ambassador in Islamabad Sun Weidong on Monday said that Pak-China military-to-military collaboration was the pillar of the bilateral relationship.
"China and Pakistan are all-weather strategic cooperative partners. No matter what was happening in the world and the region, our relationship has withstood the test of time. Military-to-military cooperation between Pakistan and China is pillar of this bilateral relationship," said Chinese envoy while addressing a reception held to mark the 90th anniversary of the foundation of the People's Liberation Army (PLA), here at a local hotel.
"Pakistan and China are closely working to execute CPEC project. We are building win-win cooperation and a community of the shared destiny," he told the gathering.
Chief of Army Staff (COAS) General Qamar Javed Bajwa, in his speech as the chief guest, said that Pakistan and China had been actively cooperating with each other in all fields including the war against terror and will continue to support each other come rain or shine. "From diplomatic cooperation to security collaboration, we have stood by each other through thick and thin and shall continue to stand shoulder to shoulder, come rain or shine," he said.
Gen Bajwa praised China for providing unconditional support to Pakistan's efforts for reconciliation in Afghanistan, especially at the platform of Quadrilateral Coordination Group (QCG). "Today, this close collaboration spans over a wider canvas than ever before and ranges across strategic initiatives like China-Pakistan Economic Corridor, defence collaboration in numerous joint projects and united diplomatic front internationally," he said.
Talking about opportunities and challenges the region is faced with, the army chief stressed that both the countries shared the responsibility of ensuring peace and stability in the region. "Today, both China and Pakistan are faced with similar challenges and opportunities. Both countries have assumed shared responsibility towards stability in the region and prosperity of our people. This unity of purpose has led to the consolidation and has strengthened our resolve as determined nations, to brave all challenges and storms together," Gen Bajwa said.
"Pakistan is indebted to China for its unflinching support to our perspective at all international forums, may it be expansion of Nuclear Suppliers Group, Kashmir issue or Pakistan's full membership of the Shanghai Cooperation Organization," the COAS said.
The army chief hoped that collaboration between the two armies will continue to expand to bring peace to the region in general and China and Pakistan in particular.
Full report at:
http://dailytimes.com.pk/pakistan/01-Aug-17/military-to-military-collaboration-pillar-of-ties-with-pakistan-china
--------
ISIS claims responsibility for attack on Iraqi embassy in Kabul
August 01, 2017
KABUL: Militant group Islamic State on Monday claimed responsibility for an attack on the Iraqi embassy in Kabul that began with a suicide bomber blowing himself up at the main gate, allowing gunmen to enter the building and battle security forces.
The assault comes a week after 35 people were killed in a Taliban attack on government workers in the Afghan capital and underlines the country's precarious security as the United States weighs an overhaul of its policy in the region.
"Our forces are inside and a clearance operation is underway," said Afghan interior ministry spokesman Najib Danish, adding that embassy personnel were safe, although embassy guards and nearby civilians might have suffered casualties.
Danish put the number of gunmen in the building at three.
Islamic State's Amaq agency said two attackers had blown up the gate, killing seven guards, and two fighters had broken into the compound.
Islamic State has carried out a series of high-profile attacks in Kabul, mainly targeting members of the mainly Shi'ite Hazara community, and fuelling concerns of a possible spillover into Afghanistan from fighting in Syria and Iraq.
The local branch of the movement, often called Daesh, is often known as Islamic State in Khorasan (ISIS-K), after an old name for the region that now includes Afghanistan.
U.S. commanders say it has been severely hit by a campaign of drone strikes and joint Afghan and U.S. Special Forces operations, with hundreds of fighters and commanders killed.
However Afghan security officials say the movement operates in as many as nine provinces, from Nangarhar and Kunar in the east to Badakhshan, Jawzjan and Faryab in the north and Baghdis and Ghor in the west.
Full report at:
http://nation.com.pk/international/31-Jul-2017/suicide-bomber-attacks-near-iraqi-embassy-in-kabul-officials
--------
ISIS release photo of suicide bombers who attacked Iraq embassy in Kabul
Aug 01 2017
The Islamic State of Iraq and Syria (ISIS) terrorist group's offshoot in Afghanistan, ISIS-Khurasan, released the picture of the two suicide bombers who attacked the embassy of Iraq in Kabul on Monday.
The photo purportedly shows two young men who carried out the suicide attack on the Iraqi embassy.
The Ministry of Interior (MoI) spokesman Najib Danish told reporters that the attack was launched by two suicide bombers at around 11 am local time.
He said at least two local workers of the embassy were killed and two others belonging to the national police and police special forces were wounded in the attack.
Danish further added that the security forces arrived in the area immediately after the attack was launched and evacuated the Iraqi ambassador, his deputy, and diplomats of the embassy.
According to Danish the attack was ended after the Afghan security forces eliminated all the remaining attackers during the gun battle.
Yesterday's attack on embassy of Iraq was the second attack carried out by the anti-government armed militant groups in the past one week which followed the deadly car bombing that left at least 24 dead and 42 others wounded last week.
Full report at:
https://www.khaama.com/isis-release-photo-of-suicide-bombers-who-attacked-iraq-embassy-in-kabul-03253
--------
Africa
Daesh terrorist outfit capitalizing on chaos in Libya, say analysts
Jul 31, 2017
The Daesh Takfiri terrorist outfit is increasingly capitalizing on the chaos in Libya after the terror group lost territory across Iraq and Syria, analysts and experts say.
Prominent terrorism analyst Robert Young Pelton said on Monday that Daesh is believed to be regrouping and recruiting in the rural regions south of the main east-to-west coastal highway and in the far-west town of Sabratha. The region is poised just 60 miles from the Tunisian border.
"The majority of their fighting force comes from Tunisia, so Sabratha is also a growing center," US-based Fox News quoted Pelton as saying. He added, "ISIS (Daesh) in Libya can regenerate quickly."
The terrorist group, Pelton indicated, is well positioned to survive territorial losses as its propaganda promotion ensures ongoing recruitment.
Daesh is "a transnational franchise that comes with funding, trainers and PR packages," Pelton said, noting, "They seek out groups who will re-brand themselves and project the image of an international organization by standardizing logos, messaging and even design criteria for tweets and videos."
The resurgence of Daesh across the troubled region began after the terror group was run out of its Libyan bastion of Sirte late last year.
According to the International Committee of the Red Cross, the coastal city remains little more than rubble months after Daesh was run out of Sirte.
Commenting on the birth of the terror outfit in the North African country, Col. Ahmed Almesmari, spokesperson for General Khalifah Haftar's self-proclaimed Libyan National Army (LNA), said that Daesh first appeared in Libya at the end of 2013. He said the terrorist group was borne out of "Muslim Brotherhood-affiliated militias" and al- Qaeda dissidents in Libya's eastern port city of Derna near the Egyptian border.
According to Almesmari, Daesh has seemingly moved its operatives from the eastern Egyptian border and now appears to be clustering closer to the western Tunisian side.
The terror faction has recently established camps around 25 miles east of the town of Bani Waleed as well as south of Sirte.
Meanwhile, Mohamed Ghasri, spokesperson and senior commander of the Mistrata-based al-Bunyam al-Marsous militia, also stated that they, too, have observed movements by the extremist group south of Sirte, where they are "trying to regroup and break through our forces' lines in the south."
The militia is known for waging bloody battles with Daesh terrorists in Sirte.
Furthermore, Joseph Fallon, UK Defense Forum research associate, said that Daesh "has retreated south of Sirte to regroup" and that its global threat cannot be underestimated.
He expressed fear that Daesh could harm the Western interests by sabotaging Libya's oil facilities.
"Here, it can jeopardize Western interests through guerrilla warfare sabotaging Libya's oil facilities and ports and through calculated use of terror to unleash a mass migration of people to destabilize neighboring countries and Europe," Fallon said.
A prominent portion of Libya's oil fields and reserves along with major refineries are located south of Sirte and Daesh's presence there seems ever more troubling.
The terrorist group has already used oil fields as a means to fund its barbaric reign in Iraq and Syria.
The analysts maintain that more extremists are now expected to flow into Libya as the terrorist group is facing pressure in Iraq and Syria.
Exactly how big Daesh ranks in Libya are at present, remains largely contested.
In March, Marine Corps. Gen. Thomas Waldhauser, head of the US military's Africa Command, told Pentagon reporters that their fighter numbers had fallen below 200 from an estimated five to six thousand a year earlier.
But a spokesperson for the Africa Command said this week that their strength has been assessed to be around 500.
In sharp contrast, LNA's Almesmari said Daesh numbers are far larger – around "five to seven thousand people of different nationalities."
Daesh took control of Sirte, on the Mediterranean coast, in early 2015 and took advantage of the political chaos in Libya to increase its presence in the country.
Libyan forces launched a military operation in May last year to retake the city. They managed to enter the city in June and since then, they have liberated a number of districts.
The oil-rich North African state has been wracked by violence since NATO military intervention followed the 2011 uprising that led to the toppling and killing of longtime dictator, Muammar Gaddafi.
http://www.presstv.ir/Detail/2017/07/31/530280/Daesh-Libya-Iraq-Syria-US-NATO
--------
Somalia: Key al-Shabaab commander killed
01 August 2017
A key al-Shabaab leader was killed in an operation in Somalia's Lower Shabelle region on Saturday, Somalia's information minister said in a statement on Monday.
Government troops with international partners killed Ali Mohamed Hussein (Ali Jabal), commander of the Banadir region -- including the capital Mogadishu -- in a security operation.
"Ali Jabal was part of an al-Shabaab network responsible for planning and executing several bombings and assassinations that resulted in the deplorable death of numerous innocent civilians in Mogadishu," a statement from Somalia's information minister said.
"The successful operation signals the Federal Government's continued commitment to protect Somali citizens and reduce al-Shabaab's ability to conduct senseless acts of violence against the people of Somalia, its East African neighbors, and the international community," he added.
A statement from the U.S. Africa Command said Monday it carried out a drone strike near Tortoroow in southern Somalia that killed an al-Shabab member, but gave no further details.
http://www.worldbulletin.net/africa/192439/somalia-key-al-shabaab-commander-killed
--------
US drones kill 10 people in Yemen, Somalia: security sources
Jul 31, 2017
Two separate attacks by unmanned aerial vehicles have left at least 10 people dead in Yemen and Somalia as US drones continue to claim more cilivian lives in Islamic countries.
According to security sources, five people alleged to be suspected members of the al-Qaeda were killed when a US unmanned aerial vehicle carried out a strike in Yemen's central province of Ma'rib.
A security official, who was speaking on condition of anonymity, said on Monday that the drone had targeted five Yemenis and "foreigners" in Juba during an attack on a gathering of people "known to belong to al-Qaeda."
The official declined to elaborate on the nationalities of those killed in the strike.
The Yemen-based al-Qaeda in the Arabian Peninsula (AQAP) is perceived as the most active branch of the terrorist group and has been regarded by the Pentagon as the most dangerous offshoot of the global terror network.
Yemen has come under regular US drone strikes, with Washington claiming to be targeting al-Qaeda elements while local sources say civilians have been the main victims.
The drone strikes in Yemen continue alongside the Saudi military aggression against the impoverished conflict-ridden country.
Saudi Arabia has been incessantly pounding Yemen since March 2015 in an unsuccessful attempt to reinstate the regime of Yemen's former president, Abd Rabbuh Mansur Hadi, who is a staunch ally of Saudi Arabia, and to undermine the Houthi Ansarullah movement.
The Riyadh regime has, however, failed to reach its goals despite going to great expense. The brutal Saudi aggression has so far claimed the lives of more than 12,000 Yemenis.
The Saudi offensive has also taken a heavy toll on Yemen's infrastructure and led to a humanitarian crisis.
The number of suspected cholera cases in Yemen has exceeded 419,800 while almost 2,000 people have died since the outbreak of the epidemic in April, according to the latest figures provided by the World Health Organization (WHO).
Drone strike kills Shabab militant in Somalia
In a separate development on Monday, the US military claimed in statement that a member of the al-Qaeda-linked al-Shabab militant group had been killed in a drone strike in southern Somalia.
The US Africa Command said the airstrike was carried out two days earlier near Tortoroow, an al-Shabab stronghold in Lower Shabelle region in Somalia's volatile south.
The airstrike was carried out "as a direct response to al-Shabab actions, including recent attacks on Somali forces," the statement said, adding that no civilians were killed.
The Takfiri militant group killed 39 members of the African Union Mission in Somalia (AMISOM) in clashes that erupted early on Sunday in Bulamareer district in Lower Shabelle, about 140 kilometers southwest of the capital Mogadishu.
Somalia has been the scene of deadly clashes between government forces and al-Shabab militants since 2006.
The Takfiri militant group was forced out of the capital by African Union troops in 2011 but still controls parts of the countryside and carries out attacks against government, military and civilian targets seemingly at will in Mogadishu and regional towns.
Full report at:
http://www.presstv.ir/Detail/2017/07/31/530306/US-drone-strike-alQaeda-militant-Marib
--------
Egypt condemns terror attacks in Saudi Arabia, Somalia
31 July 2017
Egypt on Monday strongly condemned two recent terrorist attacks in Saudi Arabia and Somalia.
On Sunday, a Saudi security official was killed -- and six others injured -- when militants attacked their patrol vehicle in the oil-rich kingdom's eastern Qatif province.
In another attack the same day in Somali capital Mogadishu, at least seven people were killed -- and another 20 injured -- in a car-bomb attack.
Responsibility for the latter attack, which occurred in Mogadishu's Waberi district, was swiftly claimed by the Al-Shabaab group.
In an official statement released Monday, Egypt's Foreign Ministry condemned both incidents, saying terrorists had "struck at Saudi Arabia's security and stability" and stressing Cairo's "solidarity with the Somali people and government" in the face of terrorism.
http://www.worldbulletin.net/africa/192433/opposition-says-senegal-poll-marred-by-irregularities
--------
Europe
Germany: Muslim Biker Gang Vows to "Protect" Fellow Muslims
By Soeren Kern
July 31, 2017
German Muslims have established a self-styled biker gang — modelled on the Hells Angels — aimed at protecting fellow Muslims from the "ever-growing hatred of Islam," according to Die Welt.
The emergence of the group, which aspires to open chapters in cities and towns across Germany, has alarmed German authorities, who have warned against the growing threat of vigilantism in the country.
Muslim vigilantes enforcing Islamic justice have become increasingly common in Germany. The government's inability or unwillingness to stop them has led to the rise of anti-Muslim counter-vigilantes. Germany's BfV intelligence agency, in its latest annual report, warned that an escalating action-reaction cycle could result in open warfare on German streets.
The gang, which calls itself "Germanys Muslims" (the possessive apostrophe is not used in German), is based in Mönchengladbach and now has offshoots in Münster and Stuttgart. It was founded by Marcel Kunst, a German convert to Islam who also uses the name Mahmud Salam.
The gang's uniform consists of a black leather jacket with a logo depicting a one-fingered salute, the "Finger of Tawheed," which represents belief in the oneness of Allah. The logo also includes the number 1438, which represents the current year in the Muslim calendar, as well as the number 713, which stands for GM (Germanys Muslims), the seventh and thirteenth letters of the alphabet.
Police say they do not know how many people belong to the gang, which was established in May. The group's Facebook page, which has more than a thousand followers, describes itself as a "citizens' initiative" which advocates for the "peaceful coexistence between Muslims and non-Muslims in Germany." A mission statement dated June 15 reads:
"Our organization has been founded for only one purpose: To protect and support our brothers and sisters from the ever-growing hatred of Islam!!! To all non-Muslims who read this post, pay attention. The following could change your perception of us!!! We respect every religion and, as dictated by the Quran, do not force our faith on anyone!!! We do not sympathize with the Islamic State and are against compulsion in faith and in marriage!!! ISLAM DOES NOT RECOGNIZE HONOR KILLINGS AS IS OFTEN SUPPOSED!!! The raised finger in our logo is not from the so-called Islamic State. In our faith it symbolizes that there is only one God!!! We have summarized 40 commandments from the Quran for you....IMPORTANT. Whoever gets into a fight on the road or elsewhere (except for self-defense) will be expelled from our group without further discussion!!!"
Although "Germanys Muslims" claims to disavow violence, police say that several of its senior members are known to be Salafists, whose aim is to replace liberal democracy in Germany with Sharia law. One of its members, for instance, was detained as a security precaution during the Tour de France, which passed through Mönchengladbach on July 2.
German police describe the group's founder, Kunst, as an "Islamist who moves in Salafist circles." In a video that is no longer available, Kunst called on the group's members to protect mosques and Muslim women.
In a July 27 interview with Die Welt, Isabella Hannen, spokeswoman for the Mönchengladbach Police Department, revealed that police met with Kunst on July 5 and warned him that "vigilantism will not be tolerated." They also stressed that the monopoly on the legitimate use of physical force (Gewaltmonopol) is the exclusive domain of the state. On July 28, "Germanys Muslims" issued a statement saying that the group respects the authority of the state. "So far, we have no evidence that they are a danger, but we are keeping our eyes on them," Hannen said.
In its annual report released on July 4, Germany's domestic intelligence agency, the Bundesamt für Verfassungsschutz (BfV), said that Salafism is the "fastest-growing Islamic movement in Germany." The report revealed that the number of Salafists in Germany jumped to 9,700 in 2016, up from 8,350 in 2015; 7,000 in 2014; 5,500 in 2013; 4,500 in 2012; and 3,800 in 2011. According to the BfV:
"Salafists are seeking to impose a theocracy based on their interpretation of the Sharia and in which the liberal democratic order no longer applies. Political and jihadist Salafists share the same basic ideology. They differ primarily in the means by which they wish to achieve their objectives.... Nevertheless, it should be noted that political Salafism has an ambivalent relationship to violence... it does not always prohibit religiously-sanctioned violence."
A previous BfV report stated:
"The absolutist nature of Salafism contradicts significant parts of the German constitutional order. Specifically, Salafism rejects the democratic principles of separation of state and religion, popular sovereignty, religious and sexual self-determination, gender equality and the fundamental right to physical integrity."
The BfV also warned of the danger of civil unrest:
"The potential threat posed by Salafist violence remains dangerously high. Salafist violence could create an additional dynamic through interactions with extremist groups from other 'hostile' ideological camps, as already occurred in individual cases in the past."
The BfV was referring to an alliance between hooligans from rival football clubs who temporarily set aside their mutual hatred for each other in order to unite against a common enemy: radical Salafists. At one point, the grouping, known as Hooligans versus Salafists (HoGeSa), had more than 40,000 followers on its Facebook page before it was shut down by Facebook censors.
According to some commentators, the rise of HoGeSa was fueled in part by a growing sense of frustration that the German government is not doing enough to curb the spread of Islam in the country. Others said the group was incited by the Salafists' increasingly provocative support for replacing Germany's democratic order with Islamic law.
In Wuppertal, for example, seven self-appointed "Sharia Police" sparked public outrage when they distributed yellow leaflets which established a "Sharia-controlled zone" in the Elberfeld district of the city. The vigilantes urged both Muslim and non-Muslim passersby to attend mosques and to refrain from alcohol, cigarettes, drugs, gambling, music, pornography and prostitution.
In November 2016, however, the Wuppertal District Court ruled that the Islamists did not break German law and were simply exercising their right to free speech. The ruling, which effectively legitimized Sharia law in Germany, was one of a growing number of instances in which German courts are — wittingly or unwittingly — promoting the establishment of a parallel Islamic legal system in the country.
In Berlin, a hundred Islamists are now openly enforcing Sharia law on city streets, according to local police who are investigating a recent string of violent assaults in the German capital. The self-appointed morality police involve Salafists from Chechnya, a predominantly Sunni Muslim region in Russia. The vigilantes are using threats of violence to discourage Chechen migrants from integrating into German society; they are also promoting the establishment of a parallel Islamic legal system in Germany. German authorities appear unable to stop them.
Bild, the largest-circulation newspaper in Germany, recently warned that the country was "capitulating to Islamic law." In a special "Sharia Report" it stated:
"The 2013 coalition agreement between the Christian Democrats and the Social Democrats promised: 'We want to strengthen the state's legal monopoly. We will not tolerate illegal parallel justice.' But nothing has been done."
In a commentary, Franz Solms-Laubach, Bild's parliamentary correspondent, wrote:
"Even if we still refuse to believe it: Parts of Germany are ruled by Islamic law! Polygamy, child marriages, Sharia judges — for far too long the German rule of law has not been enforced. Many politicians dreamed of multiculturalism.... This is not a question of folklore or foreign customs and traditions. It is a question of law and order. If the rule of law fails to establish its authority and demand respect for itself, then it can immediately declare its bankruptcy."
Meanwhile, German authorities have been fighting an uphill battle against an extremely violent "rocker" gang, the "Osmanen Germania" — "Ottoman Germania" — which consists mostly of Turkish Germans and, like the "Germanys Muslims" gang, is modeled on the Hells Angels.
The "Ottoman Germania" group, which claims to be a boxing club concerned about the welfare of young people, was founded after Hells Angels decided to allow non-Turkish migrants to join. Police say "Ottoman Germania" is an effort by former Turkish German members of the Hells Angels to protect their market share of organized crime.
The "Ottoman Germania" group is one of the fastest-growing gangs in Germany. Within months of its founding in April 2015, the group had established dozens of chapters across the country. Today the group, which profits from prostitution, extortion and the trafficking of weapons and drugs, operates across Europe, despite repeated police raids.
German authorities believe the "Ottoman Germania" is close to the Turkish government, which uses the group to fight Turkey's internal political struggles in Germany. Police say the gang also cooperates with Germany's Salafists.
https://www.gatestoneinstitute.org/10755/muslim-biker-gang
--------
Muslims Form Fundamentalist Biker Gang In Germany
JOSHUA GILL
07/31/2017
Fundamentalist Islamic leaders have formed a biker gang in Germany modeled after the Hells Angels to protect Muslims from a perceived growth of hatred toward Islam.
The gang, known as Germany's Muslims, formed in May under the leadership of Marcel Kunst, a German convert who changed his name to Mahmud Salam, according to Gatestone Institute (GI) Monday.
Kunst is a known Salafist — a fundamentalist Muslim whose goal is to institute Sharia law in Germany. A statement on the gang's Facebook page claiming non-violence, translated by GI, reads as follows:
Our organization has been founded for only one purpose: To protect and support our brothers and sisters from the ever-growing hatred of Islam!!! To all non-Muslims who read this post, pay attention. The following could change your perception of us!!! We respect every religion and, as dictated by the Quran, do not force our faith on anyone!!! We do not sympathize with the Islamic State and are against compulsion in faith and in marriage!!! ISLAM DOES NOT RECOGNIZE HONOR KILLINGS AS IS OFTEN SUPPOSED!!! The raised finger in our logo is not from the so-called Islamic State. In our faith it symbolizes that there is only one God!!! We have summarized 40 commandments from the Quran for you….IMPORTANT. Whoever gets into a fight on the road or elsewhere (except for self-defense) will be expelled from our group without further discussion!!!
German authorities identified several of the gang's senior leaders, in addition to Kunst, as Salafists, including a gang "sergeant" who was detained by police July 2 during the Tour de France when the race passed through Mönchengladbach, where the gang was founded. Police issued a warning to the gang's leadership that vigilanteism would not be tolerated.
"So far, we have no evidence that they are a danger, but we are keeping our eyes on them," said Isabella Hannen, spokeswoman for the Mönchengladbach Police Department, to Die Welt.
The gang has been viewed with heavy suspicion by locals in light of Islamic vigilante groups who posed a threat to German communities over recent years, according to GI.
One such group, the self-styled "Sharia Police," began patrolling German communities in 2016, urging Muslims and non-Muslims alike to adhere to Sharia law, and even passed out leaflets in the section of one town to declare it a "Sharia controlled zone." A group of about a hundred Islamists also began enforcing Sharia law with violent means in a Chechen community in Berlin.
A report on Salafist violence from the German domestic intelligence agency BfV stated that Salafists threaten to escalate the level of violent civil unrest that already threatens German communities.
Full report at:
http://dailycaller.com/2017/07/31/muslims-form-fundamentalist-biker-gang-in-germany/
--------
URL: https://www.newageislam.com/islamic-world-news/root-zina-prevent-stigma-out/d/112048
New Age Islam, Islam Online, Islamic Website, African Muslim News, Arab World News, South Asia News, Indian Muslim News, World Muslim News, Women in Islam, Islamic Feminism, Arab Women, Women In Arab, Islamophobia in America, Muslim Women in West, Islam Women and Feminism