New Age Islam News Bureau
2 December 2020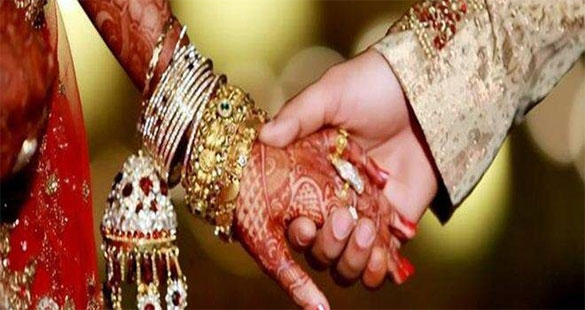 •Right to Marry A Person of Choice 'Fundamental', Says Karnataka High Court; Judgement Comes In The Backdrop Of Similar Judgements By Allahabad HC And Delhi HC
•'Hate Will Never Win': Quebec City Unveils Memorial To 2017 Mosque Shooting Victims
•Saudi Arabia Orders Demolition Of Imam Hussein (AS) Mosque In Qatif In Which Shia Cleric Sheikh Nimr Baqir Al-Nimr Led The Prayers
•Justice Qazi Faez Isa's Wife, Sarina Isa Appears In SC Seeking A Court Order For Removal Of Imran Khan
•Taliban-Afghan Government Agreement Marred By Document's Wording
•Facebook Panel To Review Removal Of User's Post With Screenshot Of Dr Mahathir's Controversial Remarks On France, Muslims
•EU Foreign Policy Chief: Assassination Of Iranian Scientist 'Fakhrizadeh' Criminal Act
Compiled By New Age Islam News Bureau
-------
India
•UP To Scrap 44-Yr-Old Inter-Caste and Interfaith Marriage Incentive Scheme That Rewards Interfaith Marriage
•Kin of man booked under UP's new 'love jihad' law flee village
•India, Pakistan trade barbs over 'OIC resolution' on Kashmir
•No plan for love jihad law: Karnataka minister JC Madhuswamy
•President Kovind likely to attend centenary celebrations of Aligarh Muslim University
•Karnataka BJP minister's 'no ticket to Muslim' remark is disgusting, shameful: Asaduddin Owaisi
------
North America
•Top U.S. civilian official in anti–Islamic State campaign forced out at Pentagon
•Head Of US Fight Against Islamic State Quits In Further Defence Jolt
•Michigan Rep. Victim Of Anti-Muslim Attacks After County Election Meetings
•What Pope Francis' friendship with the Grand Imam of al-Azhar means for Muslim-Christian relations
•US State Department announces new military support for Saudi Arabia, Lebanon
•Exclusive: US backs Israel's right to self-defense after Iran threat, State Dept says
------
Arab World
•Cabinet Reaffirms Saudi Commitment To Yemen Security, Development
•Saudi 'virus busters' on fast track to global success
•210 falcons compete on 5th day of festival in Saudi Arabia
------
Pakistan
•Pakistan Starts Loading Fuel To The 1,100MW Nuclear Power Plant In Karachi For Testing
•PDM leaders will meet in Islamabad on 8th to decide way forward: Fazl
•Islamabad, Beijing vow to boost defence cooperation
•Pakistani expert: 'Fakhrizadeh' assassination to further encircle Israel
------
South Asia
•Sri Lanka's Highest Court Rejects Petitions From Muslims Against Covid-19 Cremations
•Three years on, Pope Francis' visit inspires Bangladeshi Catholics
•Taliban Battered before Attacking ANDSF in Ghazni
•World Bank Halts $200 Million Aid over Lack of Access To Afghan Banking Data
------
Southeast Asia
•Three mosques closed for cleaning after visits by COVID-19 cases: MUIS
•Dr M offers to be witness in suit against Azmin
•Act against Zawawi over 'US terrorists' remark, DAP MP tells govt
•Malaysia ranked top Muslim-friendly travel country, says tourism minister
------
Europe
•France's Macron pushes Lebanon aid meeting with no political progress
•French FM: Houthi attacks on Saudi Arabia are Iranian proxy attacks
•Labour leader Keir Starmer urged to act over 'Islamophobic' property developer
•Manchester Arena Inquiry: Review 'reshaped UK counter-terrorism teams'
------
Mideast
•Zarif 'Desperate' To Blame Saudi Arabia For Anything Negative That Happens In Iran: Al-Jubeir
•Lebanon Poll Shows Drop In Hezbollah Support, Even Among Shia; Plurality Back Israel Boundary Talks
•Iraq's Shia brace for election battle
•Iran's president rejects bill that would boost enrichment
•With no Lebanese political progress, France pushes aid meeting
------
Africa
•UN Pleads With Ethiopia To Allow Aid Reach Tigray's Refugee Camp
•Moroccan King Mohammed VI reiterates firm support for Palestinian cause against occupation
•Algeria says three extremists killed in army clash
•Somalia: Al-Shabaab Attacks Military Base in Southern Somalia
•Southern Africa: Terrorism Main Threat
------
Compiled by New Age Islam News Bureau
URL: https://www.newageislam.com/islamic-world-news/right-marry-person-choice-fundamental/d/123642
---------
Right to Marry A Person of Choice 'Fundamental', Says Karnataka High Court; Judgement Comes In The Backdrop Of Similar Judgements By Allahabad HC And Delhi HC
Dec 02, 2020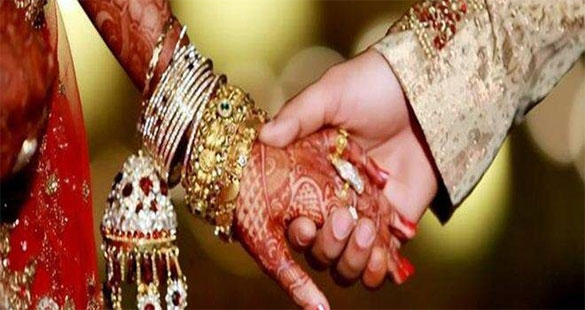 New Delhi: At a time when debate is rife over Uttar Pradesh's new 'love jihad' ordinance, the Karnataka high court has said that the right of any adult to marry a person of their choice is a fundamental right guaranteed by the Indian constitution, LiveLaw has reported.
The Adityanath government's ordinance against forcible or fraudulent religious conversions, which provides for imprisonment of up to 10 years and fine of up to Rs 50,000 under different categories, is understood to be an openly anti-Muslim legislation, and one brought in spite of alarming lack of proof that such conversion exists as a conspiracy in the first place.
'Love jihad', which is not a legally recognised term but is widely used by the Sangh parivar's political outfits, is a coined phrase that attempts to discredit marriages between Muslim men and Hindu women as conspiracy to convert the latter.
Several BJP-ruled states have also promised similar laws, which strike at the heart of women's freedom to choose partners. Of these states, significantly, is Karnataka.
On December 1, hearing a habeas corpus petition filed by Wajeed Khan, who had pleaded for the release of his partner Ramya who had been kept confined, a bench of Justices S. Sujata and Sachin Shankar Magadum noted that, "…[L]iberty relating to the personal relationships of two individuals cannot be encroached by anybody irrespective of caste or religion."
AG Gives Consent to Initiate Contempt Proceedings Against 'Sanitary Panels' Cartoonist
Ramya, a software engineer, has told the court that the decision to marry her partner was her own, and has received opposition from her parents. She submitted that she was staying at the Mahila Dakshatha Samithi lodgings at Vidyaranyapura near Bengaluru. The court has directed the Samithi to release her.
While it is not clear from the report whether she was staying there to escape from her parents and why her immediate release was a matter into which the court needed to look into, the court observed while ordering it, "It is well settled that a right of any major individual to marry the person of his/her choice is a fundamental right enshrined in the Constitution of India…"
The high court's assertion comes on the heels of the Allahabad high court's November 11 verdict in which it denounced a previous single-judge bench decision that religious conversions only for the sake of marriage are unacceptable, saying that decision was "bad in law".
Indian Express had reported recently on how the Karnataka government has long since been making use of Section 366 of the Indian Penal Code to crack down on interfaith and also inter-caste relationships, even those between consenting adults. Forty-one such cases under this section are currently on trial in Bengaluru alone, the report noted. A section which is to be read alongside POCSO provisions, is often used adversely against adults.
https://thewire.in/law/love-jihad-karnataka-high-court-interfaith-muslim-hindu-marriage
------
'Hate Will Never Win': Quebec City Unveils Memorial To 2017 Mosque Shooting Victims
Dec 01, 2020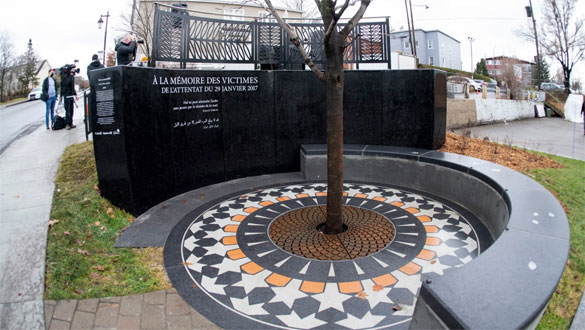 The memorial to the 2017 mosque shooting is inaugurated, Tuesday, December 1, 2020 in Quebec City. THE CANADIAN PRESS/Jacques Boissinot
------
Quebec City has inaugurated a memorial to the victims of the 2017 mosque shooting.
The commemorative work designed by artist Luce Pelletier is located near the Islamic Cultural Centre of Quebec, in the city's Ste-Foy district.
'Hate will never win': Quebec City unveils memorial to 2017 mosque shooting victims
Close sticky video
Mayor Regis Labeaume said the Jan. 29, 2017 attack on the centre left families, a community and an entire city in mourning when six Muslim men were gunned down shortly after the end of evening prayers.
Labeaume says the people of Quebec City want to live together in harmony, a sentiment reinforced by another recent tragedy, a sword attack that left two people dead and five injured in the city's historic district on Halloween night.
He says the memorial, titled "Vivre Ensemble" (Live Together), is a way of making it clear that "hate will never win."
The monument is composed of several elements that symbolize the meeting of different communities, with the part near the mosque serving as an area for meditation and commemoration.
The area for reflection includes a written recounting of what happened that night while the commemorative portion includes the names of the six men engraved on stones, each adorned with perforated aluminum sheets with patterns inspired by their countries of origin: Morocco, Guinea, Tunisia and Algeria.
People hold pictures of the victims at a vigil to commemorate the one-year anniversary of the Quebec City mosque shooting, in Quebec City, Jan. 29, 2018.
Quebec City mosque killer will now be eligible for parole after 25 years. Did the court get it right?
A Quebec flag with the word
Quebec City remembers 2017 mosque attack with emotional ceremony
Family members of the six victims — Mamadou Tanou Barry, Ibrahima Barry, Khaled Belkacemi, Abdelkrim Hassane, Azzeddine Soufiane and Aboubaker Thabti — as well as some survivors were present for the unveiling today.
"This tragedy left a permanent scar on the hearts of thousands of residents," Labeaume said. "To demonstrate that we remember, that we still think about the victims today, we are proud to pay homage with the magnificent commemorative monument."
The president of the mosque gave an emotional address with a message for the children of the six victims.
"For the kids present today, the children of our lost friends, you have felt that everyone loves you," Boufeldja Benabdallah said.
"When you cross people on the street, they embrace you. You are like their children, everyone loves you and everyone wants you to become the great citizens of tomorrow, to honour this city and to honour your parents' memory."
The Quebec City man convicted of six counts of first-degree murder in the killings was sentenced to life in prison in February 2019. Following a successful appeal decision last week, he is eligible to apply for parole after serving 25 years in prison.
https://theprovince.com/news/canada/quebec-citys-memorial-to-2017-mosque-shooting-victims-symbolizes-defeat-of-hatred
------
Saudi Arabia Orders Demolition Of Imam Hussein (AS) Mosque In Qatif In Which Shia Cleric Sheikh Nimr Baqir Al-Nimr Led The Prayers
December 2, 2020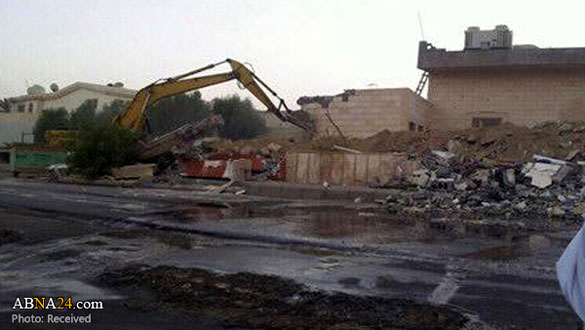 Saudi authorities have ordered the demolition of a mosque in which Shia cleric Sheikh Nimr Baqir al-Nimr led the prayers.
------
Saudi authorities have ordered the demolition of a mosque in which Shia cleric Sheikh Nimr Baqir al-Nimr led the prayers.
AhlulBayt News Agency (ABNA): Saudi authorities have ordered the demolition of a mosque in which Shia cleric Sheikh Nimr Baqir al-Nimr led the prayers.
According to Merat al-Jazeera website, the Imam Hussein (AS) Mosque in Qatif, Eastern Province, will be destroyed under the pretext of development projects.
Adel al-Saeed, a Saudi Arabian rights activist, revealed the news, saying the move is aimed at eliminating anything that reminds one of the martyred cleric.
He underlined, however, that no matter what the Saudi rulers do, the memory of Sheikh al-Nimr will live on in hearts.
On January 2, 2016, Saudi Arabia executed 47 prisoners, including Sheikh Nimr.
Sheikh Nimr was detained in July 2012 on charges of delivering anti-regime speeches and defending political prisoners.
His arrest in 2012 and execution in 2016 sparked widespread protests in the Arab country.
https://en.abna24.com/news//saudi-arabia-orders-demolition-of-imam-hussein-as-mosque-in-qatif_1091370.html
------
Justice Qazi Faez Isa's Wife, Sarina Isa Appears In SC Seeking A Court Order For Removal Of Imran Khan
Nasir Iqbal
02 Dec 2020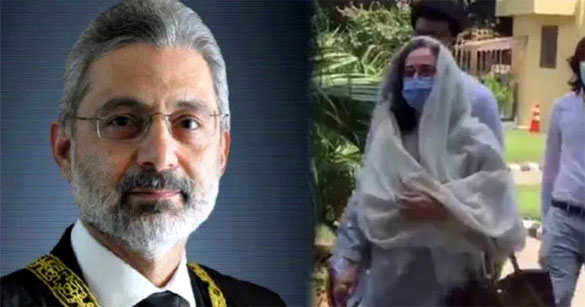 Justice Qazi Faez Isa and Sarina Isa
-----
ISLAMABAD: Justice Qazi Faez Isa's wife, Sarina Isa, on Tuesday appeared before the Supreme Court with a plea seeking a court order for removal of Imran Khan from the office of prime minister for allegedly not disclosing his three children's assets when they were minors in his income tax returns.
She also pleaded the court to accept her earlier review petition, urging the court to set aside the June 19 short order as well as the Oct 23 detailed reasons by seven judges in the Justice Isa case.
On Nov 10, Ms Isa appeared in the court to submit an application before the Supreme Court's registrar with a request to include all judges in the 10-member full court who had earlier decided her husband's petition against filing of the presidential reference and issued a short order on June 19.
Now in the fresh application, she reiterated that she be heard by all the judges who heard the cases in her absence and heard first because she has never been heard and after hearing her the Supreme Court allow her prayers and recall/set aside the short order and the detailed reasons of the majority judgement.
She pleaded the court to declare all proceedings conducted by Inland Commissioner of Federal Board of Revenue (FBR) Zulfiqar Ahmad against her in the three London properties matter to be void and strike down his Sept 14, 2020 notification.
She sought the court's order for removing PM Khan from his office for allegedly not disclosing his three children's assets when they were minors in his Income Tax returns. She also accused PM Khan of illegally accessing and obtaining her legally protected records maintained by the FBR, Nadra, the Federal Investigation Agency and the State Bank of Pakistan (SBP) besides allegedly ordering her surveillance.
She accused the prime minister of falsely claiming that her London properties belonged to her husband and advising the president to file a 'bogus' reference on the basis of a proxy complainant and then disclosing the designated secret and confidential reference to the media.
The prime minister, she alleged, also instructed his team to carry out a propaganda campaign against her and her family, set up "illegal" Assets Recovery Unit, appointed PTI's party worker Mirza Shahzad Akbar as its chairman and enabled the ARU and its chairman to function without any law.
https://www.dawn.com/news/1593538/sarina-appears-in-sc-with-plea-against-pm
--------
Taliban-Afghan government agreement marred by document's wording
NOVEMBER 30, 2020
KABUL/ISLAMABAD (Reuters) - A breakthrough on an initial agreement reached between Taliban and government negotiators has been held up at the last minute after the insurgent group balked at the document's preamble because it mentioned the Afghan government by name.
Teams representing the Taliban and the Afghan government have been negotiating in the Qatari capital since September to reach a consensus on the modalities of peace talks, moving forward to help end decades of war in Afghanistan.
"The negotiating teams have so far agreed on all 21 articles that provide guiding principles for the negotiations," Afghan President Ashraf Ghani's spokesman Sediq Sediqqi said in a statement on Monday. "At this time, they continue to debate the preamble, in which some issues need further clarification".
Government and diplomatic sources told Reuters that when it came to signing the document in November, which was to include references to the "Islamic Republic of Afghanistan" - the official name of the Afghan government, - the Taliban backed off.
The Taliban refuse to refer to the Afghan negotiating team as representatives of the Afghan government, as they contest the legitimacy of Ghani's election.
"(The government and Taliban) prepared to sign the agreement," a diplomat in Kabul familiar with process told Reuters, adding that the chief Afghan government negotiator was to sign the agreement as "chief negotiator for the Islamic Republic of Afghanistan".
"The Taliban refused to accept that," the diplomat said.
The Taliban did not immediately respond to request for comment on the specific incident but had earlier told Reuters that their stance was to negotiate with Afghans broadly and would not recognise them as negotiators representing the government.
"We are ready to take the talks forward with the current team as Afghans; we don't know them as a government team," Taliban spokesman Zabihullah Mujahid told Reuters on Monday.
Mujahid said the Taliban's stance, from day one, was that they did not recognise the government.
Another diplomatic source said there had been ongoing discord over the term "republic" and the Taliban's reference to itself as an "Islamic Emirate," which underscored the differences between the warring sides.
"The differences over the words "republic" and "emirate" triggered a deep suspicion between the negotiators," he said. "The problem is complex as it leads to (implications over) the vision and aspiration of a country and how it wants to projected and perceived."
The Afghan government side took the Taliban's reservations to Ghani who said he will not agree to such a demand, according to two well-placed government sources.
One source said the Taliban's insistence was based on its desire to have Ghani's elected government replaced with a caretaker administration once the peace process begins.
"The Taliban from day one have tried to delegitimise the Islamic Republic of Afghanistan, and are pushing a vague title of "Intra-Afghan" (talks) to undermine the legitimacy of the government," the source said.
The U.S.-Taliban agreement, signed in February, does not mention the Islamic Republic of Afghanistan by name either and envisages the formation of a "new post-settlement Afghan Islamic government as determined by the intra-Afghan dialogue and negotiations".
It also refers to the peace talks as "Intra-Afghan" talks.
One Afghan government source said the Afghan delegation will not walk away from talks, but feared the consequences of the new standoff would be "bitter for both sides," including a further escalation of violence on the ground in Afghanistan.
https://www.reuters.com/article/afghanistan-taliban/taliban-afghan-government-agreement-marred-by-documents-wording-idUSL4N2IG3Q6?utm_source=iterable&utm_medium=email&utm_campaign=1771186_
------
Facebook panel to review removal of user's post with screenshot of Dr Mahathir's controversial remarks on France, Muslims
Wednesday, 02 Dec 2020
KUALA LUMPUR, Dec 2 — A Facebook content oversight board announced today it would hear a user's appeal over a post that was removed for violating the site's policies due to screenshots of Tun Dr Mahathir Mohamad's remarks about an October terrorist attack in France.
The board said the case was one of six it selected for review after more than 20,000 cases were referred to it following the opening of user appeals in October.
In the case referred to by a user, the board said the former had posted a screenshot of two tweets by Dr Mahathir but did not add a caption alongside the screenshots but Facebook subsequently removed the post for violating its policy on hate speech.
"As the Board cannot hear every appeal, we are prioritising cases that have the potential to affect lots of users around the world, are of critical importance to public discourse or raise important questions about Facebook's policies.
"The user indicated in their appeal to the Oversight Board that they wanted to raise awareness of the former prime minister's horrible words," it said.
At the material time, Dr Mahathir had posted a series of tweets on Twitter addressing the attack, which saw three people knifed to death and several others injured; he said Muslims also deserve to be angry and a boycott against the republic will not even suffice.
The tweet that drew condemnation read, "Muslims have a right to be angry and to kill millions of French people for the massacres of the past."
It was followed by, "But by and large the Muslims have not applied the 'eye for an eye' law. Muslims do not. The French should not. Instead the French should teach their people to respect other people's feelings."
The aforementioned tweets were initially flagged for "glorifying violence" but were left online, with Twitter citing its policy on keeping tweets of public interest. Subsequently the tweet was completely removed for violating its rules.
In the same announcement, the Facebook board also announced the opening of the public comment process on the six cases being deliberated on.
"An important part of the Board's process for reviewing cases is gathering additional insights and expertise from individuals and organisations who may be able to help inform decisions.
"To that end, we have established a public comment process to invite subject matter experts and other interested groups to share relevant research and information that may help the Oversight Board deliberate specific cases.
"This input will allow Board Members to tap into more knowledge, expertise and context, as cases will cover a variety of issues and geographies," it said.
The public comment window for the cases announced is open for seven days, closing at 8am Eastern Standard Time (9pm local time) on December 8.
The Oversight Board is a global body of experts that makes content moderation decisions on the social media platform Facebook, specifically about handling appeals for blocked or removed content.
It will make binding decisions on that content, which means Facebook must implement them unless doing so could violate the law. The board will also be able to issue policy recommendations.
Members of the board do not include current or former employees or contingent workers of the Facebook company.
https://www.malaymail.com/news/malaysia/2020/12/02/facebook-panel-to-review-removal-of-users-post-with-screenshot-of-dr-mahath/1928083
------
EU Foreign Policy Chief: Assassination of Iranian Scientist 'Fakhrizadeh' criminal act
December 2, 2020
EU Foreign Policy Chief said that the recent assassination of Iranian nuclear scientist Mohsen Fakhrizadeh was a criminal act.
AhlulBayt News Agency: EU Foreign Policy Chief said that the recent assassination of Iranian nuclear scientist Mohsen Fakhrizadeh was a criminal act.
The recent assassination of Iranian physicist Mohsen Fakhrizadeh is a criminal act and will not stop Tehran from "going nuclear," EU High Representative for Foreign Affairs and Security Policy Josep Borrell said on Tuesday, Sputnik News reported.
"This [killing of Fakhrizadeh] was a criminal act … I am sorry to say but this is not the way you are solving problems. We are not going to prevent Iran going nuclear by killing the experts on nuclear science, and there are people who does not want the JCPOA [Joint Comprehensive Plan of Action] to revive, and we have been working during these years to keep the deal alive in spite of the American withdrawal," Borrell said at an online debate with his predecessors, Federica Mogherini and Javier Solana, dubbed "The EU in a changing world."
Borrell also wished that the European Union would be able to persuade the United States to return to the nuclear deal and Iran to go back to full compliance with nuclear responsibilities as envisioned by the JCPOA. The diplomat added that a date for the next meeting of JCPOA had been already set and it would be held before Christmas.
"And we will do whatever we can in order to make this deal be a security provider for the whole region," Borrell pointed out.
Iranian nuclear scientist, Mohsen Fakhrizadeh-Mahabadi, was martyred in a terrorist attack on Friday.
https://en.abna24.com/news//eu-foreign-policy-chief-assassination-of-iranian-scientist-fakhrizadeh-criminal-act_1091357.html
------
India
UP To Scrap 44-Yr-Old Inter-Caste and Interfaith Marriage Incentive Scheme That Rewards Interfaith Marriage
Anuja Jaiswal
Dec 2, 2020
AGRA: The Uttar Pradesh government is planning to withdraw a scheme that has incentivised interfaith marriage for 44 years. This comes after the UP government ordinance banning "forced" conversions.
The Inter-caste & Interfaith Marriage Incentive Scheme has been in place since 1976, initiated by the national integration department in Uttar Pradesh. When Uttarakhand was carved out of the state, it retained the incentive plan. But now, Uttarakhand, too, is considering withdrawal of the scheme.
To avail the scheme, an interfaith couple can apply to the district magistrate within two years of marriage. After verification, the district magistrate forwards the application to the UP national integration department.
"In UP, 11 interfaith couples were beneficiaries of the scheme last year and got Rs 50,000 each," a senior government official told TOI. "This year, no amount has been released. The four applications that were filed remain pending. The scheme will be reconsidered after the (Uttar Pradesh Prohibition of Unlawful Conversion of Religion) ordinance," he added. The ordinance, cleared by governor Anandiben Patel on Saturday, penalises what are deemed to be "forced" conversions, including those by marriage.
In 2017, the state government had added a caveat to the scheme — the interfaith couple could not convert after they got married, or they would lose the incentive.
UP government spokesperson and minister Shrikant Sharma said, "The scheme does exist for now. I cannot comment on its continuation." As for the backdrop — the anti-conversion ordinance — he added, "The ordinance means to stop forced conversion and punish those who hide their identity to cheat their partners."
UP chief secretary Rajendra Tiwari told TOI he could not speak about the scheme because he did not have its details before him. "The ordinance does not discourage interfaith marriage, its aim is to punish those who cheat their partners and force them to convert. Marriages are used as instruments to convert people," he added on similar lines, referring to what has been called "love jihad" by politicians.
https://m.timesofindia.com/city/agra/up-may-scrap-44-year-old-scheme-to-reward-interfaith-marriage/articleshow/79517206.cms
------
Kin of man booked under UP's new 'love jihad' law flee village
Dec 1, 2020
BAREILLY: Family members and relatives of the man booked under the newly promulgated Uttar Pradesh Prohibition of Unlawful Conversion of Religion Ordinance 2020 have left their houses and village "fearing police harassment" in Bareilly. The accused, Uwaish Ahmad, first to have been booked under the law, is still absconding and police have formed teams to arrest him. A team raided the house of a relative in Rampur but couldn't find him there. Sources claimed some of Ahmad's relatives have been detained in a bid to "force the accused to surrender". Bareilly ASP (rural) Sansaar Singh said, "We are questioning people known to the accused to find his hideout."
Some members of the right-wing groups now want police to slap the new ordinance against accused in old cases as well, but police have so far turned down their demand.
Voicing his concern over the newly enacted laws, Salman Hasan Khan Qadri, vice-president of Dargah-e-Ala Hazrat, said, "People will be forced to live under the shadow of fear. This may disturb the communal harmony. There are high chances that the law would be abused like it happened in the Deorania case. The statement of the woman is not yet recorded and she had never made any complaint against the man. Police should have registered the case after initial investigation only. Now, the family members and relatives of the man have left their house fearing police action. Even in other cases, people are politicizing the matter and projecting it as love jihad. We are trying to contact the affected families to lend support. If needed, we will speak with senior officials and take the support of the judicial system to ensure justice for the affected people."
Deputy inspector general Rajesh Kumar Pandey said, "There is no way that the new law could be slapped in an old case. Even in the Deorania case, we will record the statement of the woman and her father soon and take the necessary action. The accused is absconding and we are trying to arrest him. His family members are also missing but police had never put pressure or harassed them as none of them is an accused in this case. The security in the village has been increased to ensure peace."
When asked if the woman was threatened by the accused, a senior cop, on the condition of anonymity, told TOI, "It is a part of the investigation. The woman had expressed to marry the accused but later changed her statement during a village panchayat. She had attempted to elope with the accused as well. There is a chance that the new law could be misused unless the court takes cognizance."
In another alleged case of matrimonial dispute reported from Izzatnagar area of Bareilly, efforts were made to project it as a case of 'love jihad' but police refused to include the new law in the FIR as the complaint was lodged a day before the law was promulgated.
https://timesofindia.indiatimes.com/city/bareilly/ups-1st-new-love-jihad-law-case-accuseds-family-kin-go-missing-fearing-police-action/articleshow/79496176.cms
------
India, Pakistan trade barbs over 'OIC resolution' on Kashmir
1 Dec 2020
Pakistan and India have traded barbs over a "unanimous resolution" passed by the Organisation of Islamic Cooperation (OIC) that criticised New Delhi's decision to strip Indian-administered Kashmir of its special status last August.
The OIC resolution, a copy of which Al Jazeera has obtained, rejected India's Kashmir decision and demanded that "India rescind its illegal step".
[The OIC] rejects the illegal and unilateral actions by India on August 5, 2019, to change the internationally recognised disputed status of the Indian occupied Jammu and Kashmir, and demands that India rescind its illegal steps," said the resolution passed during a session of the Council of Foreign Ministers (CFM) of the OIC held in Nigerien capital Niamey.
Last August India stripped the Himalayan region's limited autonomy and brought it under the direct rule of New Delhi. Since then it has passed and amended a number of laws that Kashmiris fear are aimed at bringing demographic change in the Muslim-majority region.
Kashmir is claimed by both India and Pakistan but each governs only parts of the disputed territory, where anti-India sentiment runs deep.
The OIC countries remain committed to Kashmir cause
India has deployed more than half a million forces in Kashmir – home to 12 million people – making it one of the most militarised zones in the world. New Delhi says its troops are stationed to quell the armed rebellion, which erupted in 1989.
"The statement is indication of the fact that OIC, irrespective of what was claimed by some media channels, remains committed to its basic stance on Kashmir," Sheikh Showkat, political commentator and professor of law at Central University Kashmir, said.
"Apart from two countries (Saudi Arabia and UAE) with which India has developed good relations, most of the OIC countries remain committed to Kashmir cause."
India on Sunday rejected the resolution by the 57-member grouping of Muslim nations, saying "the OIC has no locus standi (rights) in matters strictly internal to India".
"We strongly and categorically reject the factually incorrect, gratuitous and unwarranted references to India in resolutions" adopted by the OIC …," India's ministry of external affairs (MEA) said.
"We have always maintained that OIC has no locus standi in matters strictly internal to India including that of Union Territory of Jammu and Kashmir which is an integral and inalienable part of India," it said.
But Pakistan's foreign office late on Monday rejected "the untenable statement by the Indian Ministry of External Affairs (MEA)", saying the OIC was the second-largest international organisation after the United Nations.
"Rather than dismissing the international community's concerns as reflected in the OIC Resolution, India would be well-advised to pay heed and stop its state-terrorism in Indian Illegally Occupied Jammu and Kashmir (IIOJK)," Pakistan's foreign ministry said in a statement released late on Monday.
"The OIC Resolution is further proof that India can neither hide its gross and systemic violations of human rights of the Kashmiri people and the denial of their inalienable right to self-determination nor can it escape international censure of its egregious behaviour."
The OIC resolution not made public
The OIC, however, has not made the resolution public either on its website or on its Twitter handle. But a source which shared the copy of the resolution said it would be released soon. Al Jazeera reached out to the OIC but did not receive its response by the time of publication of this article.
New Delhi and Islamabad have accused each other of plotting attacks on their respective soils [File: Mohsin Raza/Reuters]
The resolution, which also condemned India for use of live fire and pellet guns against civilians, attracted sharp reaction from New Delhi, which criticised Islamabad without naming its western neighbour.
"It is regrettable that OIC continues to allow itself to be used by a certain country, which has an abominable record on religious tolerance, radicalism and persecution of minorities, to indulge in anti-India propaganda," the MEA said.
Former Indian diplomat Talmiz Ahmad said that "the OIC is a thoroughly discredited body and it has no standing whatsoever in the global community".
"There has not been a single occasion in the last 30 years when the various meetings of the OIC have not issued such statements. This reflects the way the OIC functions and has nothing to do with the opinion of the Muslim community or of the countries that are participating in them," Ahmad, who has served as India's ambassador to the UAE, Saudi Arabia and Oman, said.
New Delhi and Islamabad have accused each other of plotting attacks on their respective soils. Last week, the two countries submitted dossiers to the UN alleging each other of plotting "terrorism".
Bilal Kuchay contributed to the report from New Delhi
https://www.aljazeera.com/news/2020/12/1/india-pakistan-trade-barbs-over-oic-resolution-on-kashmir
------
No plan for love jihad law: Karnataka minister JC Madhuswamy
Dec 2, 2020
BENGALURU: After Congress criticism, the BS Yediyurappa government clarified on Tuesday it had no plans to introduce a law against what is described as "love jihad".
"Our culture is a blend of religions, which are different from each other but co-exist. This is the beauty of our country. So, there is no question of bringing such a law in a country where Hindus are a majority," said law and parliamentary affairs minister JC Madhuswamy.
Recently, Uttar Pradesh and a few other BJP-governed states proposed a law to prevent what they claim are attempts to draw Hindu women into relationships with Muslim men and convert them. Home minister Basavaraj Bommai then said that Karnataka would study the model of these states and consult legal experts. Several senior BJP members, including national general secretary CT Ravi, had strongly supported the calls for such a law.
Opposition leader Siddaramaiah said that Congress would oppose government attempts to enact laws against "love jihad" and cow slaughter in the new assembly session, which begins on December 7. "If they table the bills, Congress will oppose them tooth and nail. Why has such an act not been implemented in Goa, where BJP is the ruling party, and why only in Karnataka? This shows BJP is playing politics over the matter," he said.
Many organisations have criticised moves by BJPled states to frame laws against what is described as "love jihad". The groups say the derogatory term discriminates against Muslims and undermines the freedom of women to make choices. The All India Lawyers' Association for Justice, All India Mahila Sanskritika Sanghatane, All Indian Progressive Women's Association and 14 other organisations condemned laws proposed or introduced. "We reject attempts to plant seeds of communalism and hatred," they said.
https://timesofindia.indiatimes.com/city/bengaluru/no-plan-for-love-jihad-law-karnataka-minister-jc-madhuswamy/articleshow/79521155.cms
------
President Kovind likely to attend centenary celebrations of Aligarh Muslim University
ALIGARH: President Ram Nath Kovind is likely to attend the online centenary celebrations of the Aligarh Muslim University (AMU) via video conferencing later this month, Vice Chancellor Tariq Mansoor said. The date of the event will be finalised soon, he said.
https://economictimes.indiatimes.com/news/politics-and-nation/president-kovind-likely-to-attend-centenary-celebrations-of-aligarh-muslim-university/articleshow/79507427.cms?utm_source=contentofinterest&utm_medium=text&utm_campaign=cppst
In an open letter to the AMU community on completion of 100 years of the university, Mansoor noted that on December 1, 1920 the gazette notification for establishing this institution was released by the government.
The VC said that the university had earlier planned a month-long celebration but it could not take place due to the COVID-19 pandemic.
AMU spokesman Rahat Abrar said curtailed online celebrations this month are expected to include the online release of a coffee table book depicting the pictorial history of the university.
"The university has chronicled a history of one hundred years of the institution which is preserved in a high-tech time capsule and will be buried later this month in an underground vault. As part of the centenary celebrations the university has republished a treasure trove of archival materials and books pertaining to the history of this institution including rare books by its founding fathers," he said.
https://economictimes.indiatimes.com/news/politics-and-nation/president-kovind-likely-to-attend-centenary-celebrations-of-aligarh-muslim-university/articleshow/79507427.cms?utm_source=contentofinterest&utm_medium=text&utm_campaign=cppst
https://economictimes.indiatimes.com/news/politics-and-nation/president-kovind-likely-to-attend-centenary-celebrations-of-aligarh-muslim-university/printarticle/79507427.cms
------
Karnataka BJP minister's 'no ticket to Muslim' remark is disgusting, shameful: Asaduddin Owaisi
All India Majlis-e-Ittehadul Muslimeen chief Asaduddin Owaisi on Monday criticised the Karnataka minister who said that the BJP will not give a ticket to any Muslim candidate for the bye-polls to the Belagavi Lok Sabha seat.
"Disgusting & shameful, but not surprising," Owaisi tweeted in response to Karnataka minister KS Eshwarappa's remark. "Hindutva believes that only 1 community has the right to political power & all others are subservient. This ideology cannot co-exist with our Constitution, which talks about liberty, fraternity, equality & justice."
Eshwarappa, who holds the rural development portfolio in the Karnataka Cabinet, said that Belagavi was a centre of Hindutva and fielding a Muslim candidate from there was out of the question. "Whether we give [the ticket] to Kurubas or Lingayats or Vokkaligas or Brahmins, we will not give to a Muslim," the minister said. "We will give tickets to Hindutva proponents, I don't know whether we will give it to followers of Sangolli Rayanna, Kittur Chennamma [freedom fighters] or Shankaracharya."
The election to the Belgavi was necessitated after the death of Union minister Suresh Angadi due to the coronavirus. He served as the minister of state for railways and also held several positions in the BJP. The Election Commission is yet to announce the date of the bye-poll.
Eshwarappa had made a similar comment ahead of the Lok Sabha elections in 2019. He had said that the BJP will not give tickets to Muslim candidates in the state as the community did not trust them.
Several other BJP leaders have also made similar comments in the run up to the Hyderabad municipal elections, which are being held on Tuesday. The saffron party had called in heavyweights such as Home Minister Amit Shah and Uttar Pradesh Chief Minister Adityanath for campaigning for the civic body polls.
https://scroll.in/latest/979939/karnataka-bjp-ministers-no-ticket-to-muslim-remark-is-disgusting-shameful-asaduddin-owaisi
------
North America
Top U.S. civilian official in anti–Islamic State campaign forced out at Pentagon
Dec. 1, 2020
WASHINGTON (AP) — The civilian official overseeing the Pentagon's campaign to defeat the Islamic State group in the Middle East was forced to resign in the latest jolt to Pentagon leadership in the waning weeks of the Trump administration.
The Pentagon said in a written statement that the acting defense secretary, Christopher Miller, on Monday accepted the resignation of Christopher Maier, who had provided policy oversight of the military's counter-IS effort since March 2017.
A defense official familiar with the matter said Maier was told Monday that, since President Donald Trump had long ago declared the IS militant group defeated, his office was being disbanded and he was abruptly "terminated." The official spoke on condition of anonymity to discuss an internal personnel matter.
See: Acting Pentagon chief announces accelerated troop reductions in Afghanistan and Iraq
And: New acting Pentagon chief says he'll carry out Trump's 'fraught with risk' troop-reduction orders in Iraq and Afghanistan
Maier, a career counterterrorism official, was director of the Defeat-ISIS Task Force, whose responsibilities are to be absorbed by counterterrorism staffs headed by appointees whom Trump placed in senior Pentagon positions in a shakeup that included his firing of Defense Secretary Mark Esper on Nov. 9.
Maier's departure was first reported by CNN. The New York Times was first to report that Maier had been forced out.
In its statement, the Pentagon gave no reason for Maier's departure but said the decision to disband the task force he led was a recognition of the "success of the military fight to destroy" the Islamic State's grip on territory in Iraq and Syria. Critics say that while the militant group has lost its physical empire, it remains a threat and has been biding its time in search of ways to regroup and re-emerge.
"The Department of Defense will continue to engage with our partners and allies to ensure the lasting defeat of ISIS and encourage the repatriation of foreign terrorist fighters for prosecution," the Pentagon said.
What the News Means for You and Your Money
Get the tools you need to succeed in the market, with real-time market data, news, and analysis from MarketWatch — one of the most reputable brands for personal finance, business, and market news. Become a MarketWatch subscriber today.
Nearly 900 U.S. troops are still in Syria to work with local groups aiming to prevent a resurgence of IS, variously known by the acronyms ISIS and ISIL, as well as under the name Daesh. The U.S. also has about 3,000 troops in neighboring Iraq working with local security forces toward the same goal.
The counter-IS campaign began during the Obama administration and in some respects was accelerated by Trump.
https://www.marketwatch.com/story/top-u-s-civilian-official-in-antiislamic-state-campaign-forced-out-at-pentagon-01606865064?mod=home-page
------
Head of US fight against Islamic State quits in further defense jolt
By ROBERT BURNS
1 December 2020
WASHINGTON (AP) — The civilian official overseeing the Pentagon's campaign to defeat the Islamic State group in the Middle East has resigned in the latest jolt to Pentagon leadership in the waning weeks of the Trump administration.
The Pentagon said in a statement that the acting defense secretary, Christopher Miller, on Monday accepted the resignation of Christopher Maier, who had provided policy oversight of the military's counter-IS effort since March 2017.
Maier was director of the Defeat-ISIS Task Force, which has been disbanded. Its responsibilities have been absorbed by counterterrorism staffs headed by appointees whom US President Donald Trump placed in senior Pentagon positions in a shakeup that included his firing of Defense Secretary Mark Esper on November 9.
Get The Times of Israel's Daily Edition by email and never miss our top storiesFREE SIGN UP
Maier's departure was first reported by CNN. The New York Times reported on Tuesday that Maier had been forced out.
Christopher Maier, former director of the Defeat-ISIS Task Force (US Dept. of Defense)
In its statement, the Pentagon gave no reason for Maier's departure but said the decision to disband the task force he led was a recognition of the "success of the military fight to destroy" the Islamic State's grip on territory in Iraq and Syria. Critics say that while the militant group has lost its physical empire, it remains a threat and has been biding its time in search of ways to regroup and re-emerge.
"The Department of Defense will continue to engage with our partners and allies to ensure the lasting defeat of ISIS and encourage the repatriation of foreign terrorist fighters for prosecution," the Pentagon said.
Nearly 900 US troops are still in Syria to work with local groups aiming to prevent an IS resurgence. The US also has about 3,000 troops in neighboring Iraq working with local security forces toward the same goal.
The counter-IS campaign began during the Obama administration and in some respects was accelerated by Trump.
https://www.timesofisrael.com/head-of-us-fight-against-islamic-state-quits-in-further-defense-jolt/
------
Michigan Rep. Victim Of Anti-Muslim Attacks After County Election Meetings
Dec 1, 2020
Two Detroiters say they've been doxxed and threatened since the contentious Wayne County Board of Canvassers meeting to certify local elections. Board chairperson Monica Palmer and member William Hartmann have been vocal about the harassment they faced, yet state Rep. Abraham Aiyash, D-Detroit, and Ned Staebler, a Wayne State vice president, say they also found themselves at the center of a vicious online attack.
"I was in shock. I didn't even know what doxxing meant," Aiyash told BridgeDetroit about the moment he saw some of his personal information posted online.
Doxxing is sharing private information including phone numbers and addresses on digital platforms to harm victims.
Aiyash's past employers, credit report and social security number were made public in the online attack. Even the type of car he drives was shared in an attempt to threaten the newly elected state representative.
After Palmer and Hartmann said they would certify the votes in all of Wayne County other than Detroit, emotions ran high at the five-hour meeting and outraged Detroiters and Wayne County residents including Aiyash spoke up during public comment. Aiyash accused the GOP members of perpetuating racism.
After the meeting, Aiyash who is Yemeni, said he received more than 1,000 calls and messages saying, ''You're gonna pay,' 'Muslim pig,' 'Terrorist,' 'Go back to your country,' and 'We're watching you.'
Michigan Gov. Gretchen Whitmer said the state will see early next week if its three-week pause on indoor dining was effective.
Aiyash was born in Hamtramck, home to a sizable community of Yemeni, Bengali and Polish immigrants. A longtime activist and organizer in the Detroit area, he announced his candidacy to succeed his friend and mentor, Rep. Isaac Robinson, who died in March.
Aiyash's district covers much of Detroit's Midtown, New Center, North End, Boston Edison, Virginia Park, and all of Hamtramck, which is why he was frustrated when Detroit was "singled out."
"It's no secret that Detroit is the Blackest city in the United States of America," Aiyash told BridgeDetroit. "These things are not accidents, they're not coincidences: They were clear and deliberate attempts to disenfranchise and steal the voice of so many Detroiters by denying them the right to have their vote counted and certified in the election."
He made a public comment to appeal to the chairwoman's moral compass so she would "not set an example of leading with prejudice and bias."
"You, Ms. Monica Palmer of Grosse Pointe Woods, which has a history of racism, are deciding to enable and continue to perpetuate the racist history of this country," Aiyash said at the meeting. "And I want you to think about what that means for your kids, who probably go to Grosse Pointe North, and when they see all their Black classmates and they know that their mother, or their grandmother, their aunt, decided to say,… 'I'm going to be comfortable sleeping at night knowing that I silenced the votes of so many people.'"
After the meeting, a shortened clip of Aiyash's comment was shared on Twitter by Fox News writer Kyle Becker with a caption that claimed the state representative was threatening Palmer's children. The clip, eventually marked as "manipulated media" by Twitter, was retweeted on President Trump's account and has been viewed more than 1.6 million times.
"The fact is I wasn't aware whether or not she had children or how many children she had, whether she was a grandmother, an aunt," Aiyash explained. "It was just an appeal to think about the next generation. I would never ever encourage or condone the threatening of any person or children."
'A complete lie'
Aiyash wasn't the only one accused of threatening Palmer..
In an interview with Fox News host Laura Ingraham, Palmer also accused Staebler of "repeatedly" doxxing her. She alleged that Staebler posted her phone number, home address and email address online, and "encouraged people to stop by" her house to express their anger.
Staebler denied the claim.
"It's a complete lie," he said. "I have never had any of her personal information. I have never sought any of her personal information and I have never shared any of her public information. Nor have I ever encouraged anyone to go to her home."
Staebler's attorneys reached out to Fox News after the segment was aired to deny Palmer's accusations. While Ingraham did not retract the story, she posted a short clip stating that Staebler denied the claims and Fox News was "unable to corroborate" Palmer's accusations.
"When I called her out on her racism, she said that was a threat," Staebler told BridgeDetroit. "That's not a threat. It's just a fact."
The damage is done
The videos and Palmer's accusations led to an onslaught of vicious threats and harassment aimed at Aiyash and Staebler and their families.
Some of the threats have been specific. A "DemDox" flyer with Aiyash's photos, his address and phone number was shared on the dark web and sent to him. The flyer encouraged people to "hang him" and included a photo of his sister.
One person sent a message to Aiyash saying, "Winter is coming. Roads are icy. You better get your brakes checked. Brakes develop problems in icy conditions especially when you harass people that you should not."
The Islamophobic attacks and hateful rhetoric hasn't stopped and the legislator is still dealing with the aftermath. He's had to leave his home for his own safety and the safety of his family. Aiyash hired private security and reported the threats to the Wayne County Sheriff and Attorney General Dana Nessel's office.
Nessel's press secretary Ryan Jarvi confirmed that the Attorney General's office is investigating threats made against members of the Wayne County Board of Canvassers but did not mention the threats made to Aiyash or if they were being investigated.
Staebler, the president and CEO of Tech Town, said he's also reached out to his local police department and the FBI. "Much like the state rep., I have been subjected to thousands of unwanted contacts via email, text message, phone and U.S. mail from people who have threatened me and my family in one way or another," Staebler said.
Aiyash reached out to Democratic leaders for support but says they were "very dismissive" and told him to keep his head down and "let it pass by."
"I can't just let it pass by when my family is at risk," Aiyash said.
When asked about how she would be supporting the state representative, House Democratic Leader Christine Greig said he should report the threats to authorities.
"Unfortunately, Michigan House Democrats along with elected officials throughout Michigan are experiencing an increase in threats of violence and intimidation against us and our loved ones fueled by the hyperpartisan and divisive political rhetoric of this election cycle," she said. "All of our caucus members—including Rep. Aiyash—have been encouraged to report all threats to the law enforcement authorities and follow the security protocols and guidance provided to them."
Aiyash said Rep. Rashida Tlaib and other local "brown" officials have reached out to him. He said he's also received support from grassroots organizations.
"Rashida gave me advice because she's unfortunately been in the center of smear campaigns and Islamophobia but unfortunately I'm being accused of threatening and inciting violence towards a white woman — and it's not true," Aiyash said.
Aiyash said he believes this is an attempt to distract from the continuous effort to "deny Detroiters their democratic right to their voice and their vote."
"I am here to advocate and orgazine on behalf of my community. … I would do it 20 times over to protect the will of the people."
This coverage comes from a collaboration between Bridge Detroit and Votebeat, a nonpartisan reporting project covering local election integrity and voting access. To read more stories in this series, please go to our site.
https://patch.com/michigan/across-mi/michigan-rep-victim-anti-muslim-attacks-after-county-election-meetings
------
What Pope Francis' friendship with the Grand Imam of al-Azhar means for Muslim-Christian relations
Gerard O'Connell
December 01, 2020
Pope Francis accepts a gift from Sheikh Ahmad el-Tayeb, grand imam of Egypt's al-Azhar mosque and university, during a private audience at the Vatican Nov. 15, 2019. (CNS photo/Paul Haring)
"I see the encyclical 'Fratelli Tutti' as a testament of Pope Francis. He's bringing together all the things he wanted to say over the last seven years, and there's an obvious connection with the Human Fraternity document that he signed with the Grand Imam of al-Azhar Al Sharif on February 4, 2019, in Abu Dhabi," Cardinal Michael L. Fitzgerald M.Afr., told America in this exclusive interview during his recent visit to Rome where he met the pope.
The English-born cardinal, 83, is a leading expert on Islam and Christian-Muslim relations and a member of the society of the Missionaries of Africa—popularly known as the White Fathers. He discussed the encyclical and the Human Fraternity document with America at the Pontifical Institute of Arab and Islamic Studies in Rome, where he was once rector. After that assignment, he was called by John Paul II to work at the Pontifical Council for Inter-religious Dialogue, first as secretary and then as prefect for four years until Benedict XVI, in an unexpected move, assigned him as nuncio to Egypt and delegate to the Arab League (2006-2012). Pope Francis made him cardinal in 2019 and told journalists he did so "as an act of justice."
Cardinal Fitzgerald noted that Francis took inspiration for the encyclical not only from St. Francis of Assisi but also from the Grand Imam of al-Azhar, Ahmad Al-Tayyeb. Indeed, "Francis reveals he was 'stimulated'—that is the word he uses in Italian—by the Grand Imam", the cardinal said. "And that expression caught my eye, because there is no precedent in church history for a pope drawing inspiration from a Muslim in writing an encyclical." He recalled Francis's own words about his and the Imam's meeting on the Human Fraternity document, which he mentions eight times in the encyclical: "This was no mere diplomatic gesture, but a reflection born of dialogue and common commitment." The cardinal remarked "all that's significant", as is "the fact that a Muslim—Judge Ahmed Al-Salam—was one of the presenters of Fratelli Tutti, at its launch in the Vatican."
"This is something that Pope Francis and the Grand Imam of al-Azhar agree on. This is a theological principle, so they were doing theology together."
Tweet this
The cardinal, who studied in Tunisia and Egypt, and worked in South Sudan, Cairo and Jerusalem, considered it "important" that both the encyclical and the Human Fraternity document emphasize that "we are all one family, and that this fact is based on our common origin from God, because God has created all people together." He remarked: "This is something that Pope Francis and the Grand Imam of al-Azhar agree on. This is a theological principle, so they were doing theology together."
He recalled that "the Qur'an does [say] that we all come from one single stock, and we are all in Adam and the whole of humanity, before actually being created, has accepted God as God, as their Lord. But they have to be reminded about this, and that's the whole thrust in Islam. We are all Muslims when we are born because we have all accepted God as our Lord" but, he remarked, "That doesn't come in the encyclical, of course."
He noted that "while Muslims refer to God as the Creator God, the Merciful God, they do not refer to God as Father. They would object to that, because the word 'father' for them has a sort of sexual connotation, and so that would not be worthy of God." But, he remarked, the fact that Pope Francis and the Grand Imam "were able to produce this document on human fraternity without referring to God as father shows that this is fine."
He drew attention to the similarities in the Human Fraternity document and 'Fratelli Tutti', and noted that while the pope speaks of a "desensitized" human conscience in the encyclical, Francis and Al-Tayyeb use the even stronger term "anesthetized" in the Abu Dhabi text.
The African missionary cardinal emphasized that, in the Human Fraternity document, Pope Francis and the Grand Imam issued "the condemnation of terrorism in all its forms and expressions." He said it's "significant" that Francis quoted those same words in Fratelli Tutti (paragraph n.283), that make clear that "we should not support terrorism in any way, neither financially nor by attempts to justify it in the media."
"When the the pope and the imam are saying this together, this has more weight, and it is noticed."
The cardinal added, "I think the fact that the Pope and the Imam are saying things together is good; it is important because it is noticed." He said "there are many, many Muslim leaders who have condemned terrorism, condemned the misuse of religion to justify violence. Indeed, many Muslim leaders are saying this, but it is not being taken up by the press, but when the the pope and the imam are saying this together, this has more weight, and it is noticed."
He drew attention to the fact that "in the Christian world, Pope Francis is not the head of all Christians. He is the head of the Catholic Church, but he has very good relations, personal relations, with the leaders of the other Christian communities and so, by reason of his own personality, he has a wide audience." But the imam's situation is different: "The Grand Imam of al-Azhar doesn't have authority over all Muslims, and even among Sunni Muslims (author's note: over 85 percent of all Muslims are Sunni) there are some who are critical of al-Azhar, so I think the fact that the pope and he are talking together will give a boost to the voice of the Grand Imam." He considered it a positive sign that Dr. Mohammad Ali-Shomali, a leading Shiite scholar from Iran who lives in England, has written positively on the Human Fraternity document in a recent issue of the journal of PISAI.
Asked by America to comment on this good relationship between Pope Francis and the Grand Imam of al-Azhar, and indeed Francis's positive relationship with the Muslim world in general, Cardinal Fitzgerald began by emphasizing that "the foundation for all this is the Second Vatican Council, and its groundbreaking document 'Nostra Aetate', the Declaration on the Relation of the Church to Non-Christian Religions, that Pope Paul VI promulgated on October 28, 1965." He added, "All the popes since then have been applying that in their own different ways."
"Pope Francis, by his acts and his speaking as well, is much more open and, in a sense, is more practical because he works through gestures, and he works through friendship.
Tweet this
The cardinal said, "I felt that John Paul II was far ahead of the church in reaching out to people of other religions, including Muslims, and was not afraid because he was so Catholic. This thing of being open to people of other religions wouldn't bring any doubts about his own faith. He's following his faith in order to be open." But, he said, "His successor, Benedict XVI's position, was a bit of a withdrawal because he seemed to look at the world from a European point of view more than a universal [one]."
On the other hand, he said, "Pope Francis, by his acts and his speaking as well, is much more open and, in a sense, is more practical because he works through gestures, and he works through friendship. We saw this with his Muslim leader friend from Argentina, Omar Abboud, and the fact that he invited him to accompany him to the Holy Land and they went to the Western Wall together. All this is very significant. Francis is building on his own work that he had done before he became pope, and he's developed this. As pope, he hasn't been afraid to develop the friendship with Ahmad Al-Tayyeb, and that changes things. It's not just a formal relationship and trying to do things together."
Tracing the history of their relationship, the cardinal recalled that the Grand Imam visited the pope in the Vatican and invited him to an international meeting on peace in Cairo. Francis accepted and went there in April 2017. Al-Tayyeb returned to Rome for a meeting organized by the Sant Egidio community in 2018 and asked to meet the pope again. He was received by Francis together with a delegation of five people after the general audience on a Wednesday morning in a small room next to the Paul VI audience hall. The cardinal said, "they talked for some time in a rather formal way, and then Francis asked, 'do you have a program? Are you having lunch somewhere?' They said they hadn't arranged anything, so he said, 'Can I invite you to lunch?' and then the conversation flowed much more easily. And it was during that lunch that they suggested writing this common document on Human Fraternity."
The cardinal recalled that some months after they had signed the text in Abu Dhabi, they set up the Higher Committee for Human Fraternity in the summer of 2019 to promote that document. He hailed the establishment of this committee as "in every respect an advance. It shows we do things together, and we try to do more things together."
https://www.americamagazine.org/faith/2020/12/01/pope-francis-grand-imam-muslim-christian-relations-239368
------
US State Department announces new military support for Saudi Arabia, Lebanon
Joseph Haboush
01 December 2020
The State Department announced Monday its decision to provide Saudi Arabia with an additional five years of technical assistance and advisory support to help counter regional threats.
A statement from the department said the sale, at an estimated cost of $350 million, would see the support provided to Saudi Arabia's Ministry of Defense.
For all the latest headlines, follow our Google News channel online or via the app.
"This proposed sale will support the foreign policy goals and national security objectives of the United States by improving the security of a friendly country that is a force for political stability and economic progress in the Middle East," the statement read.
This will also help Saudi Arabia's capability to meet current and future threats, including regional threats.
Separately, the US announced its intention to sell up to 300 military Humvees, estimated at the cost of $55.5 million.
"The Defense Security Cooperation Agency delivered the required certification notifying Congress of this possible sale today," the State Department said.
The sale of the M1152 High Mobility Multipurpose Wheeled Vehicles (HMMWVs) comes after a request from the Lebanese government, Washington said.
"Also included are spare and repair parts, publications and technical documentation, personnel training and training equipment, technical and logistics support services, and other related elements of logistical and program support," the State Department said.
Washington has faced pushback for providing support to the Lebanese army, out of fear and accusations that it coordinates with Iran-backed Hezbollah.
Nevertheless, Lebanon's army was one of the first in the region to successfully defeat ISIS and is seen by the US government as a critical partner in the fight against terrorism.
https://english.alarabiya.net/en/News/middle-east/2020/12/02/US-State-Department-announces-military-support-for-Saudi-Arabia-Lebanon
--------
Exclusive: US backs Israel's right to self-defense after Iran threat, State Dept says
Emily Judd
01 December 2020
The US State Department backed Israel's right to self-defense on Tuesday following Iranian threats to attack Israel's port city of Haifa.
On Sunday, Iranian newspaper Kayhan - run by a representative of Iranian Supreme Leader Ali Khamenei – suggested Iran attack Haifa to destroy facilities and cause "heavy human casualties" in retaliation for the killing of prominent Iranian nuclear scientist Mohsen Fakhrizadeh.
"We condemn any threats against Israel and reiterate our support for Israel's right to self-defense," a State Department spokesperson told Al Arabiya English.
The killing of Fakhrizadeh
Fakhrizadeh was killed in a military-style ambush on Friday near Tehran, and died due to injuries sustained during a shoot-out between his bodyguards and "armed terrorists," according to Iran's defense ministry.
Fakhrizadeh, who has been called the "father of Iran's nuclear bomb," founded the Islamic Republic's military nuclear program in the early 2000s.
Iran's Islamic Revolutionary Guard Corps (IRGC) chief Hossein Salami has alleged Israel "designed and directed" Fakhrizadeh's killing and Iran's Foreign Minister Mohammad Javad Zarif claimed Friday there were "serious indications of Israeli role."
Iranian media reported on Monday that the weapon used in the killing was made in Israel.
Iran has previously accused both Israel and the US of orchestrating the murders of Iranian nuclear scientists Majid Shahriari and Mostafa Ahmadi-Roshan, both killed in car bombs in Tehran in 2010 and 2012, respectively.
Iran's threats against Israel
The killing of Fakhrizadeh marks the second assassination of a top Iranian figure this year. In January, the US ordered a drone strike that killed top Iranian military commander Qassem Soleimani.
A former IRGC chief said at the time that Iran's "revenge against America" would include the targeting of Haifa and Israeli military centers.
While Haifa may be the third largest city in Israel, in the eyes of the Iranian regime it is the primary target due to its economic significance and proximity to Lebanon, which is home to Iranian proxy Hezbollah, experts say.
Tehran believes Haifa is the "most critical business center of Israel," according to Saeed Ghasseminejad, a senior Iran adviser at the Washington think tank Foundation for Defense of Democracies (FDD).
Haifa, located in the north of Israel, is closer to Lebanon and therefore viewed as more vulnerable by Iran and Hezbollah than major central or southern Israeli cities, according to former Israeli Defense Forces Colonel Miri Eisin.
It is Haifa's proximity to Lebanon that makes it more practical for Iran or Hezbollah to carry out a missile attack against it, according to Ghasseminejad.
"We know as the distance from targets increases, Iran-manufactured missiles become less reliable," Ghasseminejad said in an interview with Al Arabiya English.
https://english.alarabiya.net/en/News/middle-east/2020/12/01/US-backs-Israel-s-right-to-self-defense-after-Iran-threats-State-Department
--------
Arab World
Cabinet reaffirms Saudi commitment to Yemen security, development
December 02, 2020
NEOM: Saudi Arabia on Tuesday reaffirmed its keenness on achieving security and development for the people of Yemen.
The Cabinet urged moving forward to implement the Riyadh Agreement to promote peace and stability, through a a comprehensive political solution.
The Cabinet also addressed the recently announced Digital Cooperation Organization, which sees Saudi Arabia, Bahrain, Jordan, Kuwait and Pakistan participating in the initiative.
The agreement aims to strengthen cooperation across all innovation-driven areas and accelerate the growth of the digital economy.
The ministers also reviewed efforts to uproot corruption in the Kingdom, highlighting an agreement co-signed by the Oversight and Anti-Corruption Authority (Nazaha) and the UN Office on Drugs and Crime to carry out the Riyadh Initiative, aiming at consolidating international cooperation among law-enforcing agencies relating to fighting corruption.
At the session, which was chaired virtually by King Salman because of the pandemic, the Kingdom reiterated its denunciation of the terrorist attack that targeted civilians in Nigeria. The attack, near Maiduguri, the capital of Borno state, left over 40 people dead over the weekend.
The Cabinet reaffirmed the Kingdom's stand along the side of Nigeria against such heinous acts which target lives of the innocents and destabilize security and stability, the Saudi Press Agency reported on Tuesday.
The government also authorized the interior minister to sign a MoU with the UK's Home Office on cooperation in the field of civil defense and civil protection.
The Cabinet also authorized the Board of Directors of the Communications and Information Technology Commission to hold public auctions for the frequency spectrum for commercial purposes.
The ministers also approved the Juvenile Law and the Chambers of Commerce Law.
https://www.arabnews.com/node/1771311/saudi-arabia
------
Saudi 'virus busters' on fast track to global success
TAREQ AL-THAQAFI
December 02, 2020
MAKKAH: Saudi Arabia's efforts to curb the spread of the coronavirus are gaining global attention after researchers across the Kingdom highlighted the success of a string of measures adopted in recent months.
Since the outbreak of the pandemic in early March, the Kingdom has launched a range of health protocols that have reduced the number of infections from a high of approximately 5,000 in mid-June to only hundreds today.
The World Health Organization has praised the Kingdom's approach, while many heads of state cited the Saudi example as a "success story" during the G20 leaders summit on Nov. 22.
A study published in the Saudi Pharmaceutical Journal titled "Importance of early precautionary actions in avoiding the spread of COVID-19: Saudi Arabia as an example," highlighted the effectiveness of the Kingdom's efforts.
Speaking to Arab News, co-author Khalidah Alenzi said that the objective of the research was to measure the readiness of countries around the globe to deal with the pandemic.
The study, co-authored by Dr. Thamir Alshammari and Dr. Ali Altebainawi, was recently praised by Gavin Newsom, the governor of California, who said that he planned to use it — together with studies from France and Germany — as model for tougher restrictions in the state.
Alenzi, supervisor of the Ministry of Health's Regional Center for Drug Information and Vigilance in Tabuk, said: "When the Californian governor presented Saudi Arabia as one of the best models for preventive and precautionary measures against the coronavirus, based on the research of the Saudi team, he shed light on only a tiny fraction of Saudi capabilities that have excelled in dealing with the pandemic."
She said that the research team had shown that preventive and precautionary measures and health protocols had limited the number of deaths, despite criticism directed at these measures initially.
"We were surprised to find that we started early compared with other countries hit by the pandemic, especially those bordering China such as South Korea, and countries in East Asia," Alenzi said.
"Based on this logic, we got the idea of carrying out independent research on Saudi Arabia to detect the cases of early reaction and present these as a model to be followed. In the beginning we thought of presenting comparative research with other countries such as Italy and France, but we discovered that data analysis would be marked by a huge difference."
Alenzi said that the Kingdom's initial measures faced criticism from some foreign experts for being too strict.
Critics had later "backtracked" after a spike in cases and the uncontrollable spread of the virus in their respective countries, she said.
"Had it not been for the extreme precautionary measures proposed by the research team, we never would have been able to avoid a second and third wave of the pandemic," Alenzi said.
She said that countries such as Spain, where there are over 1.6 million confirmed cases and rising, have faced protests against measures adopted by their governments, and are now suffering from a second wave because of their failure to follow protocols set in place.
Residents of the Kingdom, in cooperation with the government and its institutions, were able to maintain control and have successfully controlled the spread of the pandemic. Saudi Arabia's total confirmed cases are at 357,000, with less than 5,000 active cases as of Tuesday.
"This pandemic has proven the Kingdom's highly capable and skilled cadres compared with European states. It has set an example with its ability to provide precautionary and treatment medicines to fight the pandemic," she added.
https://www.arabnews.com/node/1771296/saudi-arabia
------
210 falcons compete on 5th day of festival in Saudi Arabia
02 December 2020
RIYADH: A total of 210 falcons will compete on the 5th day of the 3rd King Abdul Aziz Falconry Festival in Malham, north of Riyadh.
The event, organized by the Saudi Falcons Club (SFC), has gathered Saudi and international falconers.
Falcon lovers will witness the birds of prey take part in the Al-Malwah 400-meter competition. At the end of each day, top 10 winners from different rounds of the competition are honored.
Finalists will be selected to compete for the King Abdul Aziz Cup from the pool of winners of daily rounds.
The SFC has allocated more than SR22.7 million in cash prizes for different competitions.
This year's festival reflects the concern of the leadership to preserve and support the cultural heritage and legacy of the Kingdom within its plans to achieve Saudi Vision 2030, promote the Kingdom's support for cultural activities and educate Saudis about their country's history, customs and traditions.
https://www.arabnews.com/node/1771266/saudi-arabia
------
Pakistan
Pakistan Starts Loading Fuel To The 1,100MW Nuclear Power Plant In Karachi For Testing
Khaleeq Kiani
02 Dec 2020
ISLAMABAD: Pakistan on Tuesday started loading fuel to the 1,100MW nuclear power plant in Karachi for testing in run-up to its commercial operations in April 2021 while the Azad Jammu and Kashmir government signed agreements with a Chinese company for construction of a 700MW hydropower project.
A spokesperson for the Pakistan Atomic Energy Commission (PAEC) said fuel loading for the newly built Karachi Nuclear Power Plant Unit-2 (K-2) was started on Tuesday after obtaining fuel load permit from the Pakistan Nuclear Regulatory Authority.
K-2 is a pressurised water reactor based on the Chinese HPR-1000 technology and a third generation plant equipped with advanced safety features, according to the spokesperson. The construction of K-2 plant started on Aug 31, 2015 and its commercial operation will begin in April 2021 after undergoing several operational and safety tests.
Agreements signed with Chinese firm for construction of hydropower project in Azad Kashmir
K-2 is one of the two 1,100MW nuclear power plants being constructed at Karachi. The other plant, K-3, is expected to become operational by the end of 2021. The completion of these nuclear power plants has remained largely on schedule despite the difficult times due to Covid-19 pandemic. The fuel loading was witnessed by Director General of the Strategic Plan Division Lt Gen Nadeem Zaki Manj, PAEC Chairman Mohammad Naeem and senior Chinese and Pakistani officials.
Separately, the AJK government and Chinese firm China Gezhouba Group and its local partner Laraib Group signed implementation agreement and water use charges agreement for construction of Azad Pattan Hydropower Project as part of the China-Pakistan Economic Corridor (CPEC).
With an investment of over $1.35 billion, the 700.7MW project would involve no fuel import and enable the country to move towards cheaper and greener power generation, said AJK Prime Minister Raja Farooq Haider Khan on the occasion.
Federal Minister for Power Omer Ayub Khan, Minister for Planning Asad Umar, Chairman of defunct-CPEC Authority retd Lt Gen Asim Saleem Bajwa, AJK Chief Secretary Dr Shahzad Khan Bangash and Managing Director of Private Power and Infrastructure Board (PPIB) Shah Jahan Mirza attended the agreement signing ceremony.
The project agreements — GoAJ&K Implementation Agreement and GoAJ&K Water Use Agreement — were signed by Zafar Mahmood Khan, electricity secretary of AJK, and Li Xiaotao, CEO of Azad Pattan Power Private Limited.
The Government of Pakistan Implemen­tation Agreement, Government of Punjab Water Use Agreement and Tripartite Power Purchase Agreements of the project had already been signed in the presence of Prime Minister Imran Khan in July this year. Tuesday's agreement signing will enable the achievement of financial close of the project.
The letter of support (LOS) for the project was issued by the PPIB to Azad Pattan Power Project Limited. It is a run-off-the river scheme on River Jhelum located at the dual boundary between AJK (Bagh district) and Punjab (Rawalpindi district).
China Gezhouba Group and Laraib Group Pakistan are the shareholders of the project. The consortium of lenders consists of China Development Bank, China Construction Bank, Industrial and Commercial Bank of China and Bank of China.
Azad Pattan Project is being implemented by the PPIB under the Policy for Power Generation Projects 2002 on built, own, operate and transfer basis for a term of 30 years after which it will be transferred to the AJK government free of cost. The project is expected to provide about 3,266 GWh electricity per year to the national grid by 2027.
The project would a play crucial role in stimulating local economy by providing employment and business opportunities during its construction periods, said the ministry of power. The governments of AJK and Punjab would earn significant amount of revenue on account of taxes, fees, etc.
https://www.dawn.com/news/1593541/fuel-loading-starts-for-nuclear-power-plant-testing
--------
PDM leaders will meet in Islamabad on 8th to decide way forward: Fazl
02 Dec 2020
MULTAN: Pakistan Democratic Movement chief Maulana Fazlur Rehman has said the next meeting of the leadership of the 11-party opposition alliance will be held on Dec 8 in Islamabad where its further strategy will be devised.
The Maulana who heads his own faction of the Jamiat Ulema Islam-Fazl (JUI-F) paid a visit to the Gilani House on Tuesday to congratulate former prime minister Yousuf Raza Gilani and his sons over the successful public meeting of the PDM here. Later, talking to the media at a joint presser with Mr Gilani, he said the final decision in connection with the "long march" on the federal capital, which the opposition had been warning of, would also be taken in the PDM's Islamabad meeting.
Acknowledging the efforts Mr Gilani and his sons made for holding the opposition event despite government's pressure tactics, the Maulana said the sons of the former premier faced all kinds of hardships while leading their party workers from front and worked hard to make the public meeting successful by removing all obstacles in its way.
Gilani says Bilawal to attend Lahore show
He reiterated that Prime Minister Imran Khan had become "irrelevant" to all sorts of political and administrative decisions being taken in the country. He said the PDM was fighting for the rights of the people.
Responding to the Pakistan Tehreek-i-Insaf leaders allegation that the opposition's agitation had hit the country's economy, he said the growth rate in the tenure of the previous (PML-N) government was 5.5 percent and the target for the next year was six per cent, but during the tenure of the two years of the PTI government it plummeted to 0.4pc.
"Who is responsible for such a huge loss to the economy," he asked. He also rejected PM Khan's claim that the economy was improving.
He regretted that the prices of life-saving medicines had been increasing rapidly, while the ratio of unemployment in the country was also rising with every passing day.
The former chairman of the Kashmir Committee also questioned the government's policies with regard to Kashmir and Palestine, saying its priorities had changed. He deplored that on one hand the government "handed over Kashmir to Modi and on the other, it is going to handover Palestine to Israel while foreign policy of the country is a complete failure."
Mr Gilani said the PPP was thankful to the Maulana who being the PDM head, gave them an opportunity to host two public meetings of the alliance (in Karachi and Multan).
He said despite all hurdles created by the government, the PDM event was successful and, as a result, now the government ministers were themselves admitting their approach was wrong. "Why these ministers were unable to judge the public sentiment," he asked.
He said Aseefa Bhutto-Zardari had participated in the rally as PPP Chairman Bilawal Bhutto-Zardari was in quarantine after he tested positive for the coronavirus.
However, he added that Mr Bilawal would represent the party in the PDM's Lahore rally scheduled for Dec 13.
Mr Gilani said he was also thankful to the people of Multan who participated in the public meeting in a large number.
https://www.dawn.com/news/1593456/pdm-leaders-will-meet-in-islamabad-on-8th-to-decide-way-forward-fazl
--------
Islamabad, Beijing vow to boost defence cooperation
02 Dec 2020
ISLAMABAD: Pakistan and China on Tuesday vowed to deepen their cooperation for tackling threats to regional peace and stability.
This was the highlight of Chinese Defence Minister Gen Wei Fenghe's meetings with Pakistan's civilian leadership during which both sides pointed to the growing threats to regional security from India's hegemonic designs.
Gen Wei is on a three-day trip to Pakistan, which is part of Chinese military's regional outreach in the midst of tensions with India. His Pakistan leg of the trip followed his visit to Nepal.
Military leaders of Pakistan and China had a day earlier signed a memorandum of understanding for enhancement of defence cooperation.
Prime Minister Imran Khan, in his meeting with Gen Wei, recalled India's "unilateral and illegal actions of August 5, 2019" through which it annexed occupied Kashmir, to emphasise how ruling BJP's "belligerent actions, discriminatory measures against Indian minorities", and freedom curbs were threatening regional peace.
Chinese minister holds meetings with civilian leadership
He called for deepening bilateral "strategic communication and coordination" to deal with the emerging challenges and threats.
President Dr Arif Alvi told Gen Wei that one of Pakistan's major considerations for cementing ties with China was to address challenges for regional peace.
He recalled that ties with Beijing were the "cornerstone" of Pakistan's foreign policy.
"The president expressed concern over the Indian hegemonic designs that posed a threat to regional peace and stability. He also highlighted India's state-sponsorship of terrorism against Pakistan," the presidency said in a statement.
Dr Alvi said there was a huge scope of defence cooperation that needed to be further expanded for mutual advantage.
The Chinese defence minister, in his conversations in Islamabad, noted the progress made in defence ties between the two "all-weather friends" and expressed the hope that his visit would further strengthen that cooperation.
Gen Wei, moreover, underlined that the South Asia and Arabian Sea Region needed peace, stability and economic development and called for Pak-China collective efforts to protect and promote common interests.
https://www.dawn.com/news/1593518/islamabad-beijing-vow-to-boost-defence-cooperation
--------
Pakistani expert: 'Fakhrizadeh' assassination to further encircle Israel
December 2, 2020
President of Pakistan's Institute of Peace and Diplomatic Studies (IPDS) says assassination of Iranian nuclear scientist was aimed at destroying regional peace and the role of Zionist regime in the development cannot be denied, however the calculated reaction of the Iranians have further encircled Tel Aviv and its allies.
AhlulBayt News Agency: President of Pakistan's Institute of Peace and Diplomatic Studies (IPDS) says assassination of Iranian nuclear scientist was aimed at destroying regional peace and the role of Zionist regime in the development cannot be denied, however the calculated reaction of the Iranians have further encircled Tel Aviv and its allies.
In an interview with IRNA on Tuesday, Farhat Asif condemning the assassination of Mohsen Fakhrizadeh, Head of the Research and Innovation Organization of the Ministry of Defense, said that the terrorist act has put the whole region in danger.
Fakhrizadeh was assassinated by terrorists in a terrorist attack near the capital city of Tehran on Friday.
Farhat Asif added that the unilateral goals of the Trump administration, which is spending its last days in the White House, have already shaken the region and the consequences of which are not only for Iran and its people, but for the whole region and its governments.
The international relations expert said that Netanyahu's suspicious movements in the region, especially his recent secret visit to Saudi Arabia, just a few days before the terrorist operation in Tehran, raised many questions.
The analyst believed the assassination of the Iranian nuclear scientist is the latest blow of the enemies of peace in the region to interact with Iran. "Traces of Tel Aviv and its allies in the terrorist attack are vivid," she said.
Farhat Asif was of the view that lifting of US anti-Iranian sanctions, which intensified during Trump's four-year term, is an important step in reviving the atmosphere of trust with the Islamic Republic, which will benefit various countries, including neighbors.
"But the assassination of the Iranian scientist, anger of the Iranian government and terrorism by foreign elements, including Israel, has made things difficult for Biden," she noted.
President of Pakistan's Institute of Peace and Diplomatic Studies (IPDS) said that in such a situation, the Pakistani government should stand by the Islamic Republic of Iran and inform the international community of its serious considerations regarding terrorist acts that target official figures.
**Iran's revenge against the perpetrators of the assassination to be calculated
Referring to the clear and firm positions of Iranian officials to identify and punish the perpetrators of the assassination of prominent scientist Dr. Fakhrizadeh, Farhat Asif added revenge is the legal right of every country, but Iran's response in current situation will be calculated.
She added Iran is taking a number of steps and is not giving excuses to its ill-wishers, including the main enemies of peace in the region. "The response of the Iranians to the perpetrators of the assassination will certainly be there, but they will carry out this very carefully," she said.
Iranian Foreign Minister Mohammad Javad Zarif while reacting to the assassination of Mohsen Fakhrizadeh also highlighted the Israeli regime's role in the act.
"Iran calls on int'l community—and especially EU—to end their shameful double standards & condemn this act of state terror," Zarif wrote on his Twitter account on Friday.
Iranian Minister of Defense Brigadier-General Amir Hatami also said that Iran will take any step for the honor of dear nation of Iran and will not hesitate to target the enemy.
https://en.abna24.com/news//pakistani-expert-fakhrizadeh-assassination-to-further-encircle-israel_1091376.html
------
South Asia
Sri Lanka's Highest Court Rejects Petitions From Muslims Against Covid-19 Cremations
Posted by Mallika Soni
Dec 01, 2020
Sri Lanka's Supreme Court on Tuesday dismissed petitions filed by members of the Muslim community against the government's regulation that makes cremations mandatory for Covid-related deaths.
Some 12 petitioners had challenged the official gazette issued in April, claiming it impinged on the fundamental rights of the island nation's 9 per cent Muslim minority.
When the pandemic broke out in the country, the Ministry of Health revised its guidelines on March 31, ordering cremations only for persons who succumbed to or were suspected to have died of Covid-19.
The guidelines were issued after a Muslim, who tested Covid positive, passed away.
On April 11, the government issued a gazette notification making cremations mandatory for Covid-related deaths.
The Muslim leaders claimed the gazette was violating the World Health Organisation recommendations which do not oppose burials. The WHO guidelines stipulate that victims can be "buried or cremated."
UN Rapporteurs and international rights watchdogs had urged the Sri Lankan government to review the decision and respect the Muslim community's burial rights.
The court decision came as the country is currently gripped in a second wave of the pandemic. The number of cases and deaths has increased six times since the early October.
According to the Johns Hopkins University data, Sri Lanka has reported 23,987 cases and 118 deaths.
https://www.hindustantimes.com/world-news/sri-lanka-s-highest-court-rejects-petitions-from-muslims-against-covid-19-cremations/story-Ycfwp9DREqw1ihAWJwx7tJ.html
--------
Three years on, Pope Francis' visit inspires Bangladeshi Catholics
Stephan Uttom
December 02, 2020
Maria Purification shivers with joy as she recalls meeting and touching Pope Francis when he visited Bangladesh three years ago.
"It is the most memorable experience of my life that I met and touched the person whom we consider the vicar of Jesus Christ on earth. My lifelong desire with prayerful perseverance has come true," Maria, 34, a Catholic mother of three, told UCA News.
Maria is a member of Good Shepherd Cathedral Church in Rajshahi city in northern Bangladesh. On Dec. 1, 2017, she, her husband and three children joined some 50,000 people, mostly Catholics, at a public Mass celebrated by Pope Francis in capital Dhaka.
The couple also joined the interfaith gathering at the Archbishop's House, where the pope met with representatives of Rohingya refugees and called them "the presence of God today."
"We are a middle-class family and we don't have the ability to go to the Vatican to see the pope. It was possible here because the humble Holy Father came to see us, though Christians are a small minority in the country. His love and compassion continue to inspire us every day and strengthen our faith in Jesus," Maria said.
Pope Francis visited Dhaka from Nov. 30 to Dec. 2 following his trip to neighboring Myanmar.
He was the third supreme spiritual leader of the Catholic Church to visit Muslim-majority Bangladesh. Following a devastating cyclone, Pope Paul VI briefly visited the then East Pakistan (now Bangladesh) on Nov. 26, 1970, to express sympathy for victims on his way to Manila in the Philippines. St. Pope John Paul II visited the country on Nov. 19, 1986.
During the visit, Pope Francis paid homage to the millions of martyrs from Bangladesh's 1971 War of Independence with Pakistan and met with President Abdul Hamid, civil society and diplomatic corps on Nov. 30.
He led a public Mass on Dec. 1 and ordained 16 deacons to the priesthood at historical Suhrawardy Udayn park in Dhaka.
He met with Catholic bishops and attended an interfaith gathering featuring thousands of people from various faiths and Christian denominations on the same day.
The highlight of the interfaith event was his meeting and common prayer with a delegation representing about one million Rohingya Muslim refugees who had fled a series of deadly crackdowns in Myanmar's Rakhine state.
Before leaving for the Vatican, the pope also met with clergy and religious and a Catholic-run homeless shelter at Holy Rosary Church and attended an interfaith gathering of 10,000 students at the church-run Notre Dame College in Dhaka.
An incredible encounter
James Gomes, director (programs) of Catholic charity Caritas, was the regional director of the agency's Chittagong branch in southeast Bangladesh that oversaw Rohingya response programs and arranged for the pope's meeting with refugees.
He introduced Rohingya to the pope and still recalls the incredible, wonderful experience.
"On security concerns, it was protocoled that Rohingya must not get close to Pope Francis, but the great pope didn't bother. He went ahead, talked to them and even touched them. When security officials asked Rohingya to finish quickly, the pope told them to be respectful to them. This showed the pope's enormous, unfathomable love for humanity," Gomes recalled.
The pope's visit was a great blessing and gift for minority Christians in Bangladesh, he said.
"Christians relished the visit of Pope John Paul II in 1986 as it was a boost to their life of faith. Pope Francis' visit further emboldened them and brightened the image of the community in the country. We must keep up this spiritual nourishment in the days to come," Gomes added.
Bishop James Romen Boiragi of Khulna says Pope Francis' visit would have a lasting legacy in strengthening the communion of communities, concerns for the poor and underprivileged and Christians' place in the nation.
"He has taught us fraternity within the community and with other groups and religions for harmony and peace. He called upon us to be compassionate to poor, marginalized and oppressed people. His lessons are vital for communion and solidarity," Bishop Boiragi, chairman of the Catholic bishops' Social Communication Commission, told UCA News.
The prelate noted that the pope has applauded the Bangladesh Church's efforts in interfaith dialogue and stressed the importance of interfaith harmony to establish a peaceful society and state.
"If we really want to serve poor and downtrodden people, we must do it irrespective of caste, creed or ethnicity — that's the lesson Pope Francis has taught us," Bishop Boiragi added.
Islam dominates in Bangladesh, where about 90 percent of its population of more than 160 million adhere to a moderate form of Sunni Islam. Hindus make up about 8 percent and the rest belong to other faiths including Buddhism and Christianity.
Christians, mostly Catholics, account for less than half percent of the population. Catholics are estimated to number about 400,000 spread across two archdioceses and six dioceses.
https://www.ucanews.com/news/three-years-on-pope-francis-visit-inspires-bangladeshi-catholics/90524
--------
Taliban Battered before Attacking ANDSF in Ghazni
By Mohammad Arif Sheva
01 Dec 2020
GHAZNI, Afghanistan – At least nine Taliban killed and further eight wounded during clashes with Afghan National and Defense Security Forces (ANDSF) in Giro district of Ghazni province, said the Ministry of Defense in a statement Tuesday.
"9 Taliban were killed and 8 others were wounded in Giro district and the outskirts of Ghazni city yesterday," said the MoD in a tweet.
According to the statement, the Taliban insurgents were fully prepared to attack against the national forces in Giro before they were targeted by the Afghan National Army.
"They had prepared to attack #ANDSF positions when they were targeted by #ANA," the tweet added. "Additionally, a stronghold and large number of their weapons were destroyed."
Earlier, at least 19 Taliban insurgents killed during an operation carried by Afghan National Army (ANA) in Dehrawood district of Uruzgan, said the Ministry of Defense in a statement.
https://www.khaama.com/taliban-battered-before-attacking-andsf-in-ghazni-345345/
--------
World Bank Halts $200 Million Aid over Lack of Access To Afghan Banking Data
By Mohammad Haroon Alim
02 Dec 2020
World bank in a letter to President Ghani, halted the $200 million aid to Afghanistan until banking sector data is revealed.
"I would like to alert you, however, to two important issues that remain to be resolved and may impact our capacity to disburse the full amount of US$200 million allocated for the Incentive Program. Firstly, under our current operational policies, the World Bank is obligated to assess and confirm the adequacy of a recipient country's macroeconomic policy framework prior to disbursing budget support funds,".
The assessment will continue if the World Bank is provided access to a range of primary data and the data belonging to the banking sector.
"Unfortunately, we have not been able to obtain banking sector data from Da Afghanistan Bank (DAB) despite several written requests. This data is not sensitive and was shared with the World Bank prior to the release of funds under previous Incentive Programs," the letter said.
The letter said the recent cabinet's approval of (PIM) Public Investment Management was a policy before action under the 2020 incentive program.
Amendments to the PPP Law were approved despite written advice of the World Bank and IMF, as conveyed in a letter to the Minister of Finance dated October 13.
The letter indicated, "A key policy intent of the new Regulations was to align PIM and Public-Private Partnership (PPP) processes and to ensure rigorous oversight and management of any associated fiscal risks. While the PIM Regulations have been passed, we understand that there are important inconsistencies between the PIM Regulations and recent amendments to the PPP Law, which have transferred responsibility for the management of PPPs from the Ministry of Finance (MOF) to the Administrative Office of the President (AOP),"
"Look forward to discussing this issue further. Until a clear way forward is agreed to ensure that the PIM Regulations remain consistent with recently approved amendments to the PPP Law, we will be unable to disburse the US$20 million associated with the approval of the PIM Regulations," the letter said.
"Please rest assured that issues related to the PIM Regulations will not impact planned disbursement against the remaining nine policy actions, and we would still expect to disburse US$180 million out of a total allocated US$200 million as soon as banking sector data is shared," the letter added.
The World Bank has committed $600 million in aid to Afghanistan, so far World Bank provided 400 million dollars in aid to Afghanistan.
https://www.khaama.com/world-bank-halts-200-million-aid-over-lack-of-access-to-afghan-banking-data/
--------
Southeast Asia
Three mosques closed for cleaning after visits by COVID-19 cases: MUIS
02 Dec 2020
SINGAPORE: Three mosques were temporarily closed for cleaning on Wednesday (Dec 2) after they were visited by individuals who tested positive for COVID-19, said the Islamic Religious Council of Singapore (MUIS).
In a Facebook post on Wednesday, MUIS said the individuals had visited Masjid Ahmad, located in the Pasir Panjang area, Masjid En-Naeem at 120 Tampines Road as well as Masjid Temenggong Daeng Ibrahim in Telok Blangah.
The three mosques were closed on Wednesday for cleaning and disinfection, said MUIS.
On Tuesday night, Masjid Ahmad said on its Facebook page that the mosque will be "closed momentarily" on Dec 2 for cleaning and disinfecting purposes.
Masjid Temenggong Daeng Ibrahim also said on its Facebook page that it will be closed on Dec 2 and will reopen on Dec 3.
Responding to queries from CNA, MUIS said: "Congregational prayers will resume after thorough cleaning and disinfection on Thursday, pending inspection and confirmation from relevant agencies."
Bookings for congregational prayer at the three mosques were also automatically voided.
MUIS added that MOH is "actively conducting" contact tracing and those who were identified as having had possible close contact with the individuals will be contacted.
"This is also a timely reminder of the importance of using TraceTogether when visiting the mosques, so that anyone who has had possible exposure to an infected person can be identified and reached quickly," said MUIS.
Mosques resumed congregational worship services from Jun 26 after a nearly two- month-long "circuit breaker" period. Online booking was required due to a limit on the number of individuals permitted per session.
Ten mosques also began to offer three prayer zones of 50 people per zone from Nov 13, before later increasing the spaces to 250 congregants.
Those attending the prayers must use the TraceTogether app or token for SafeEntry check-ins.
As of Wednesday, Singapore has reported more than 58,200 COVID-19 cases and 29 fatalities from the disease.
https://www.channelnewsasia.com/news/singapore/three-mosques-closed-for-cleaning-covid-19-case-visit-muis-13682142
------
Dr M offers to be witness in suit against Azmin
December 2, 2020
PETALING JAYA: Former prime minister Dr Mahathir Mohamad has offered to be a witness in court for the lawsuit filed by several Gombak voters against their MP, Mohamed Azmin Ali.
In a Facebook post, Mahathir said the letter of demand filed by the plaintiffs had touched on the Sheraton Move amid the political turmoil in February and the formation of the Perikatan Nasional (PN) government.
"I view the people's bravery to question the credibility and integrity of an MP like Azmin as a process that matures the democratisation of the country.
"I am ready to offer myself as a witness in court if my statement is needed. I am ready to help," the Langkawi MP said.
Powered by Streamlyn
Mahathir said he himself had spoken about some of the matters raised by the plaintiffs in their demand letter, adding that the courts were the best forum to confirm the allegations brought up in the suit.
He said elected representatives need to understand that the people chose them to be their voice in Parliament and to lead them, not to grapple for power or to serve their own interests.
Ten Gombak voters filed a suit for deceit and breach of fiduciary duty against Azmin last week, wanting a declaration that the senior minister for economy, as trustee, owes them a fiduciary duty as an elected representative.
The plaintiffs also want a declaration that Azmin committed the tort of deceit against them and that he had violated his constitutional oath under Article 59(1) read together with the 6th Schedule of the Federal Constitution.
In their statement of claim sighted by FMT, the plaintiffs' bone of contention is that Azmin made a representation that he was standing for election in 2018 to oust the then Barisan Nasional (BN) coalition and to free Malaysia of corrupt officials.
They said Azmin caused the collapse of the Pakatan Harapan (PH) government in February and joined the PN administration, which included BN and persons Azmin himself had acknowledged were "credibly accused of corrupt practices".
The plaintiffs said Azmin, the former PKR deputy president, had pledged to abide by the PH 2018 election manifesto, to address, among others, the wrongdoing of BN when it was the federal government.
https://www.freemalaysiatoday.com/category/nation/2020/12/02/dr-m-offers-to-be-witness-in-suit-against-azmin/
--------
Act against Zawawi over 'US terrorists' remark, DAP MP tells govt
December 2, 2020
PETALING JAYA: DAP's Teo Nie Ching has urged the foreign ministry to reprimand Pasir Puteh MP Nik Muhammad Zawawi Salleh over his remark that the US is a terrorist country.
Describing Nik Zawawi's remark as another "emotional outburst" in Parliament, the DAP's international secretary warned that it could cause irreparable damage to Malaysia's relationship with the US and the local economy.
In a statement, she said the ministry should "repudiate his (Nik Zawawi) foreign policy views towards our second largest trading partner".
"By labelling the US a terrorist country, is Pasir Puteh suggesting that we cut off diplomatic ties? Does he understand what this means not only for our economy, but for the thousands of Malaysians living or having families in the US?
"Pasir Puteh needs to be aware that his instigating words, as an MP and as the PAS Dewan Ulama chief, can have detrimental effects on the country," she said.
In the Dewan Rakyat yesterday, Nik Zawawi called the US "terrorists" and urged the government to get tougher with the country.
"Actually, they are the terrorists. Sometimes, these big powers like America act like the kings of the world. Whatever they want to do, they will do. If they want to attack Sudan, Libya and any other countries, they can," he said.
He called for the government to stand firm against the US, claiming Washington would "make threats against countries that aren't aligned with them".
https://www.freemalaysiatoday.com/category/nation/2020/12/02/act-against-zawawi-over-us-terrorists-remark-dap-mp-tells-govt/
--------
Malaysia ranked top Muslim-friendly travel country, says tourism minister
Wednesday, 02 Dec 2020
KUALA LUMPUR, Dec 2 — Malaysia has been named the best country in four out of six sectors in the State of the Global Islamic Economy (SGIE) Report 2020/21, including as the top-ranked country in the Muslim-Friendly Travel (MFT) sector, said Tourism, Arts and Culture Minister Datuk Seri Nancy Shukri.
According to the report issued by the international strategy research and advisory firm DinarStandard recently, Malaysia also emerged top in the Halal Food, Islamic Finance, and Pharmaceutical & Cosmetics sectors, she said.
Malaysia was ranked second and fourth in the Media & Recreation and Modest Fashion sectors respectively, she said.
"Realising the huge potential of Islamic tourism under the concept of MFT, Malaysia through Motac (Ministry of Tourism, Arts and Culture) and its agency ITC (Islamic Tourism Centre) will continue to increase the effort to gain more market shares through infrastructure and facilities, training, capacity building, and standards and certification as well as promotion by the tourism promotion boards," she said in a statement today.
In the MFT category, the Malaysian government ranked highest in two out of four benchmark dimensions, namely in governance which refers to regulations related to the tourism industry and awareness in terms of media coverage and stakeholder training.
Nancy said Motac and ITC had focused on stakeholder training during the downtime generated from the Covid-19 pandemic, which was highlighted in the SGIE report.
"ITC offered a series of free online Muslim-friendly tourism-related training sessions during the crisis, covering topics such as halal certification, the needs of the Muslim travellers, and Islamic branding and marketing," she said.
In the other two benchmark dimensions, Malaysia was placed second in Financial Support for inbound tourism spend and third in Social Dimension, which refers to the sector's impact on employment.
In the Muslim-Friendly Travel sector, 200.3 million Muslim travellers contributed US$194 billion (RM790 billion) in travel spend in 2019, attesting to its enormous potential. However, the Covid-19 pandemic has crippled growth in this sector, which is only expected to recover to pre-pandemic levels by 2023.
The SGIE offers a comprehensive picture of countries that are currently best positioned to address the multi-trillion-dollar global halal economic opportunity.
A total of 81 countries comprising Organisation of Islamic Cooperation (OIC) countries and non-OIC countries with a prominent halal industry presence were covered in the SGIE Report. — Bernama
https://www.malaymail.com/news/malaysia/2020/12/02/malaysia-ranked-top-muslim-friendly-travel-country-says-tourism-minister/1928125
--------
Europe
France's Macron pushes Lebanon aid meeting with no political progress
02 December 2020
President Emmanuel Macron will seek to revive a French initiative on Lebanon when he hosts an international aid conference on Wednesday, but with the country's fractious political class bickering, hopes of a breakthrough appear slim.
For all the latest headlines follow our Google News channel online or via the app.
Four months after a massive explosion that killed more than 200 people and destroyed swathes of the capital city, Lebanon is no closer to forming a credible government to overhaul the bankrupt state despite French efforts to convince politicians to introduce partial reforms to confront the emergency.
France, the United States and other donors who repeatedly came to Lebanon's aid since the 1975-90 civil war are losing patience with its politicians, many of them familiar faces in charge during the country's descent into economic crisis.
"There will be a lot of tough messages on how serious the crisis is and how Lebanon can't detract from taking the steps to reform," said one diplomatic source of the conference. "But it will be light on real commitments."
Co-hosted with the United Nations, several heads of state and governments will attend the video conference.
Macron, a natural ally given Lebanon is a former French colony, has invested a lot of political capital in trying to break the deadlock, vowing to not give up on the Lebanese.
He is due to visit French troops operating as part of a UN peacekeeping mission in Lebanon around December 20, diplomats said.
Having seen deadlines to form a government pass and political talks stall, Macron opted to go ahead with an aid conference to take stock of the situation.
However, officials have made it clear that Lebanon will not be bailed out without reforms and that any aid will only be to help recovery. A similar conference in August raised nearly 253 million euros ($298 million) in pledges.
A fund managed by the World Bank will also be created in the coming weeks to channel humanitarian aid through UN agencies and nongovernmental organizations.
"When there's no Plan B, France always organizes a conference," said a Western diplomat, adding that the Lebanon situation was unlikely to evolve before a new US administration was firmly in place.
https://english.alarabiya.net/en/News/middle-east/2020/12/02/Lebanon-crisis-France-s-Macron-pushes-Lebanon-aid-meeting-with-no-political-progress-
--------
French FM: Houthi attacks on Saudi Arabia are Iranian proxy attacks
Rawad Taha
01 December 2020
The French Foreign Ministry confirmed, on Tuesday, that the Houthi attacks on Saudi Arabia contradict international law and are Iranian proxy attacks.
The foreign ministry spokeswoman told Al-Arabiya that the total fire in the region would not be in anyone's interest. She added, "We are following the situation between America and Iran with concern because it carries risks to regional security," asserting, "The Iranians echoed our call for restraint, and no one there called for immediate retaliation."
For all the latest headlines follow our Google News channel online or via the app.
She explained that Iran's return to the Vienna Agreement is a necessary condition for the Biden administration to reconsider it, and said, "The Vienna Agreement is essential so that Iran never acquires a nuclear weapon." She also stressed that the Vienna agreement should be expanded to include stopping Iran's missile programs.
On the Turkish issue, the Paris Foreign Ministry said Turkey must be a responsible neighbor by deeds, not words.
She also said that "Islam is part of our history and identity, and we have a deep respect for it."
https://english.alarabiya.net/en/News/gulf/2020/12/01/French-FM-Houthi-attacks-on-Saudi-Arabia-are-Iranian-proxy-attacks
--------
Labor leader Keir Starmer urged to act over 'Islamophobic' property developer
01 December 2020
Labor Party leader, Keir Starmer, has come under pressure to return financial donations from a property developer who is known to have posted Islamophobic material on social media.
The controversy revolves around businessman David Abrahams, a Blair-era donor who has been embraced by Starmer.
The re-admission of Abrahams as a financial supporter of the Labor Party is widely interpreted as yet another move by Starmer to distance Labor from the legacy and ideals of former leader, Jeremy Corbyn.
Muslim groups and a member of Labor's National Executive Committee (NEC), Mish Rahman, have contacted Starmer with evidence of Abrahams' deep-seated Islamophobic views.
Abrahams' tweets include suggestions that Muslims have "mixed loyalties", that conservative Muslim culture is "inherently violent" and that Muslim youth have a "propensity for violence".
In his most recent Islamophobic tweet (January 2020), Abrahams boasted that while Israel was a "brand new hi-tech state with new inventions to benefit mankind", the Zionist entity's "close neighbors chose terrorism and invented suicide bombers".
The NEC member Rahman has called on Labor to return Abrahams' money.
"These comments are deeply disturbing … Donating huge amounts of money to Labor should not mean someone can make racist remarks and get away with it. The party should immediately return Abrahams' donations", Rahman said.
The controversy over Abrahams comes in the wake of research showing that the majority of Muslim members and supporters of the Labor Party have no faith in new leader Starmer.
According to a survey by the Labor Muslim Network (LMN), 55 percent of respondents say they do not "trust the leadership of the Labor Party to tackle Islamophobia effectively".
https://www.presstv.com/Detail/2020/12/01/639798/UK-Labor-Party-Islamophobia-Starmer-David-Abrahams
--------
Manchester Arena Inquiry: Review 'reshaped UK counter-terrorism teams'
01 December 2020
"Fast-time learning" from the attack on Manchester Arena led to several changes in how UK counter-terrorism teams work, the inquiry into the bombing has heard.
The inquiry into the attack of 22 May 2017, which killed 22 people, was told senior officers reviewed what happened five days later to learn from it.
Their 21 recommendations had mostly been implemented, the hearing was told.
A senior officer said that at the time, counter-terrorism focused on the nature, not the timing, of a threat.
Twenty-two people were killed and hundreds more were injured as they left an Ariana Grande concert on 22 May 2017.
Lucy D'Orsi, deputy assistant commissioner with National Counter Terrorism Police, said she believed the security advice at the time was correct.
She said: "I think there should be a holistic focus on what the attack methodology is, which in this case was a person-borne IED (improved explosive device)."
There was no mention in the guidance of the specific terrorist threat of people leaving a concert, the inquiry heard.
When asked if she thought it was a mistake this had been left out, Ms D'Orsi disagreed.
She told the inquiry it was "obvious" to security bosses a mass of people would leave a concert when it finished.
Days after the bombing, representatives from National Counter Terrorism Security Office (NaCTSO) travelled to Manchester.
They made 21 recommendations to improve protective measures.
Ms D'Orsi told the inquiry the majority of these improvements had been applied, while the others were in the process of being implemented.
https://www.bbc.com/news/uk-england-manchester-55130867?utm_source=iterable&utm_medium=email&utm_campaign=1771186_
------
Mideast
Zarif 'desperate' to blame Saudi Arabia for anything negative that happens in Iran: Al-Jubeir
RUBA OBAID
December 01, 2020
JEDDAH: Iran's parliament on Tuesday approved a bill requiring the government to boost uranium enrichment by 20 percent and end UN inspections of its nuclear facilities.
The move is being viewed by analysts as a show of defiance after the recent killing of prominent Iranian nuclear scientist Mohsen Fakhrizadeh, an assassination for which Tehran has accused other countries of masterminding.
Saudi Arabia's Minister of State for Foreign Affairs Adel Al-Jubeir said on Tuesday that Iranian Foreign Minister Mohammed Javad Zarif was "desperate" to blame the Kingdom for anything negative that happened in Iran.
"Will he blame us for the next earthquake or flood?" he tweeted. "It is not the policy of Saudi Arabia to engage in assassinations; unlike Iran, which has done so since the Khomeini Revolution in 1979.
"Ask us and ask many other countries who have lost many of their citizens due to Iran's criminal and illegal behavior," Al-Jubeir added.
The latest bill would require another parliamentary vote to pass, as well as approval by the Guardian Council, a constitutional watchdog. Moreover, Supreme Leader Ayatollah Ali Khamenei has the final say on all nuclear policies.
"There is no doubt that this step constitutes a threat, raising it to 20 percent means that it is close to building a nuclear bomb," political analyst and international relations scholar Dr. Hamdan Al-Shehri told Arab News. "The region is promised with a dark and unstable period."
He said that the move indicated the Iranian regime's insistence on destabilizing the region, and its determination to win the race to obtain nuclear weapons.
Enriching uranium to 20 percent is below the threshold needed for nuclear weapons but higher than that required for civilian applications. It would also commission new centrifuges at nuclear facilities at Natanz and the underground Fordo site.
Iranian Foreign Minister Mohammed Javad Zari. (AFP)
"Iran's acquisition of nuclear weapons or its proximity to achieving that goal will be a great danger to the region, and countries will seek to protect themselves, which will mean that everyone will resort to obtaining nuclear weapons. Fakhrizadeh's death suggests that Iran was waiting for this opportunity to escalate," Al-Shehri added.
The official IRNA news agency said 251 lawmakers in the 290-seat chamber voted in favor, after which many began chanting slogans against the US and Israel.
The bill would give European signatories to the 2015 nuclear deal three months to ease sanctions on Iran's key oil and gas sector, and to restore its access to the international banking system.
"Many technical issues related to the nuclear bomb creation were not closely followed up by P5+1 (the UN Security Council's permanent members of China, France, Russia, the UK, and the US, plus Germany)," said Al-Shehri.
"We also should not forget that Iran was not clear and was preventing and limiting inspections at its nuclear facilities, moreover, the International Atomic Energy Agency did not do its work properly so that the world could breathe easily.
"Iran may have the nuclear bomb by now without the international community taking any action against it.
"The assassination of a scientist will not change the equation, even the strikes on Iranian facilities would not affect the real Iranian infrastructure.
"Iran wasn't confronted the way that would make the world comfortable, nor the way that a terrorist rogue state should have been treated as it distributed terrorism through its militias, ballistic missiles, and drones in the region," he added.
https://www.arabnews.com/node/1771126/middle-east
------
Lebanon Poll Shows Drop In Hezbollah Support, Even Among Shia; Plurality Back Israel Boundary Talks
David Pollock
A reliable new public opinion poll conducted in Lebanon, completed just three weeks ago, offers the first solid proof that grass-roots support for Hezbollah has declined significantly, even among the third of Lebanon's population who is Shia. This slide in support probably helps explain Sheikh Hassan Nasrallah's surprising new statement that Iran—and not Hezbollah—should avenge the recent death of Iran's top nuclear scientist Mohsen Fakhrizadeh.
The trend of dwindling support is now unmistakable. The percentage of Shia voicing a "very positive" opinion of Hezbollah, while still a majority, has dropped slowly but steadily over the past three years. Today it is almost 20 points lower than in late 2017.
This trend almost certainly reflects increasing anger at Hezbollah's role in the corruption, intimidation, and acute economic crisis plaguing the country, accelerated by its perceived responsibility for the devastating explosion in Beirut's port last August. Remarkably, 79% of Lebanese Shia report a positive view of "the anti-corruption street protests." Still, the majority (66%) continue to express a very positive opinion of Hezbollah. An additional 23% hold a "somewhat positive" opinion of it.
At the same time, Hezbollah's popularity has plummeted even further among Lebanon's Christian and Sunni communities. Just 16% of Christians and 8% of Sunnis now report even a "somewhat positive" view Hezbollah. That sentiment seems the same among the country's tiny but disproportionately influential Druze minority as well, of whom a mere 14% report a favorable attitude toward Hezbollah at this time. However, this subsample is too small, in line with its proportion of the total population, for firm statistical conclusions.
Maritime Boundary Negotiations with Israel Get Solid Approval, Unlike Full Normalization
The recent launch of Lebanese-Israeli Mediterranean border talks attracts wide overall popular approval, particularly from Lebanon's Sunnis and Christians—but also, more counterintuitively, from many Shia as well. Two-thirds of Sunnis (70%) and Christians (67%) agree that those talks are "a positive development"; half (51%) of Shia agree, with a mere 19% of all Lebanese expressing "strong" disagreement. This notably favorable reaction probably stems from the expectation, premature as it may be, that a resulting offshore natural gas windfall will ease the country's dire economic straits.
In sharp contrast, however, the new full peace agreements between Israel, the UAE, and Bahrain evoke generally bad reviews from respondents. Two-thirds of Christians and three-quarters or more of both Sunnis and Shia label those deals at least "somewhat" negative. Interestingly, in just this one Arab countryو among six others surveyed, the pollster would not even allow a follow-up question about whether "those who want to pursue personal or business ties with Israelis should be allowed to do so."
Sectarian Polarization on Ties with Iran or Turkey—But France Is Widely Popular
Lebanon's public is sharply divided by sect regarding relations with major regional powers like Iran or Turkey. Nearly all Shia (94%) say it is important to have good relations with Iran. Yet just a third of Christians, and merely 17% of Sunnis, agree.
That polarization extends to particular issues of Iran's regional role. Among Lebanese Shia, a stunning 85% view the end of the UN arms embargo on Iran last month as a positive development; in stark contrast, only 27% of Sunnis and 21% of Christians agree. Similar disparities in responses appear regarding the Houthis, Iran's client in the Yemeni civil war: 79% of Lebanon's Shia view that faraway group favorably, while a mere 18% of Lebanese Christians and 9% of Sunnis concur.
For Turkey, a leading Sunni country, the picture is roughly the reverse: 65% of Lebanon's Sunnis say good ties with Ankara are important, compared with 27% of Christians and only 7% of Shia who say the same. As in other parts of the region, Turkey has lately become increasingly active in Lebanon—especially in the northern, mostly Sunni part of the country, but in the mixed capital of Beirut as well.
France, however, is one country about which Lebanon exhibits consensus. 94% of Sunnis, 87% of Christians, and (more unexpectedly) 69% of Shia believe good relations with France are important. Nearly all respondents (90%) from Lebanon's small Druze minority share this assessment. This surely reflects historical and cultural ties, along with recent diplomatic discussions about a large French economic aid package.
Mixed Views of Trump and Ties with United States, with Economics Now Top Priority
By comparison, the United States rates considerably lower, especially among Shia. Just 7% of that group says good Lebanese-U.S. relations are important. Among Lebanon's Christians, again surprisingly, that figure is only 38%. Highest in this category today are Sunnis, of whom almost half (46%) think it important to maintain good ties with the United States.
President Trump also polarizes the Lebanese public, although along somewhat different lines. The clear majority of Christians (70%) said "it would be better for our country if Donald Trump is reelected as U.S. president." But a substantially narrower majority (57%) of Sunnis—and a mere 16% of Shia—agreed with that judgment. The question is now basically moot; a future poll will measure how each community responds to President Joe Biden and his policies.
When it comes to a broader U.S. Middle East policy, there is currently a marked consensus among all three groups. The overall plurality (43%) picks "providing more economic aid and investment" as their top suggestion for Washington. In second place (34%) is "pushing for a solution to the Palestinian-Israeli conflict." Other issues like Iran, Yemen or Libya rank far behind.
Few Generational Differences in Attitudes
Surprisingly, the results of this survey show only very modest differences, if any, between those Lebanese citizens under or over 30 years of age. For example, among the total population, the proportion of those in either cohort with a positive opinion of Hezbollah is exactly the same: 35%.
Nevertheless, on a few specific questions, the under-30 crowd is as expected somewhat more moderate, or at least less hardline. While 78% of their elders dislike the UAE/Bahrain normalization with Israel, that figure drops modestly to 67% among Lebanon's younger generation. Similarly, 41% of the younger cohort thinks good ties with the United States are important, compared with just 25% of those older than 30.
Methodological Note
These findings are from a survey conducted October 17-November 9, 2020 by a highly reputable, independent, and totally apolitical regional commercial market research firm, among a representative national sample of 1,000 Lebanese citizens. Unlike most other claimed surveys, this one comprised face-to-face interviews with a true random (geographic probability) sample of the total population, yielding credible results fully in line with the highest international professional standards.
The statistical margin of error for such a sample is approximately 3%; for the three major sectarian subsamples, each around a third of the total, it is approximately 4.5%. Comprehensive methodological details, including sampling procedures, quality controls, complete questionnaire, and other pertinent information are readily available upon request.
Fikra Forum encourages a range of voices and perspectives. Please follow these guidelines to be considered for publication:
Submit full text of article (800-1500 words) in English OR Arabic
Hyperlinks and references in-text, where necessary – please avoid footnotes
Include a brief author biography and headshot (if desired)
Submissions for publication must be original and previously unpublished
Send to submissions@fikraforum.org
Please note that while we are committed to carefully reviewing every submission we receive, submission does not guarantee publication. The language in which you submit will not impact our consideration in any way.
Fikra Forum is an initiative of the Washington Institute for Near East Policy. The views expressed by Fikra Forum contributors are the personal views of the individual authors, and are not necessarily endorsed by the Institute, its staff, Board of Directors, or Board of Advisors.
https://www.washingtoninstitute.org/fikraforum/view/lebanon-poll-drop-hezbollah-support-shia-plurality-back-israel-talks
------
Iraq's Shia brace for election battle
Salah Nasrawi , Tuesday 1 Dec 2020
With elections in Iraq only months away, the country's Shia political factions, which have been in control of the government for nearly 18 years, are making preparations for their campaigns, fuelling speculation that the voting will be hotly contested.
Incumbent Iraqi Prime Minister Mustafa Al-Kadhimi, who came to power in May after months of political turmoil, has called early general elections for 6 June 2021, roughly a year earlier than they would normally have been held.
Early elections was a key demand of protesters who took to the streets of the capital Baghdad and many southern cities in Iraq to express their anger at endemic corruption, high unemployment, dire public services and foreign interference.
Many Iraqis have hoped that the next elections would be a chance for change to their country's dysfunctional sectarian quota system of government, which is seen as being behind its political deadlock.
But as Al-Kadhimi stumbles on in enforcing his reform programme amid the resistance of the Shia political class that dominates the country's parliament, government, security forces and judiciary, Iraq seems to be losing its chance to break the paralysis that has characterised the status quo since the fall of the regime of former dictator Saddam Hussein in 2003.
Given the uncertainty created by Al-Kadhimi's inability to offer competent leadership, the ruling cliques have continued to expand their power and to eliminate those who could be potential challengers in the upcoming elections.
While the political limbo continues to put Iraq on edge, a simmering power struggle among the country's oligarchs is expected to turn next year's elections into another exercise of jockeying for power by religious, tribal and ethnic factions in the post-US invasion period.
Though the elections are still seven months away, the ruling Shia groups are already looking at polling day as a moment when they can show up at polling centres to cement their political parties and capture more positions of wealth and power.
On Friday, supporters of Shia leader Muqtada Al-Sadr hit the streets of Baghdad and other Shia-populated cities in Iraq to flex their muscles and test their rivals' resolution in a bid to keep the powerful Shia cleric ahead in the race against his rivals for dominance.
In an address to his supporters, Al-Sadr called on them to participate in the elections en masse in order to achieve the undisputed majority that would allow his Sadrist Trend movement to form Iraq's next government. He has vowed that the next Iraqi government will be "Sadrist."
The Sadrist Trend, which leads the Sairoon Coalition, has 52 members in the sitting parliament, but according to its leaders it hopes to garner more than 100 seats in the next elections so that it can fill the post of prime minister with a loyalist.
In parallel with Al-Sadr, former Iraqi prime minister Nouri Al-Maliki, a loyal ally of Iran, seems also to be gearing up for the elections next year with an eye to leading an alliance of Shia groups close to Iran.
Al-Maliki, who served two terms in office from 2006 to 2010 and from 2010 to 2014, is a leader of the small Shia "State of Law" bloc that won 26 seats in the 2018 elections. He now hopes to lead a coalition with the Fatah Alliance, a political façade of the Iranian-backed militias that came second in the 2018 elections with 47 seats.
Al-Maliki has intensified his campaign after a short trip to Tehran in October apparently made to secure Iran's support. In the shouting match of the campaigns, Al-Maliki has been rivaled only by the Iran-backed militias that routinely use anti-protester, anti-Western and anti-Israel rhetoric.
The third-largest Shia group in the current parliament, Al-Nasr, or the Victory Alliance, has said it will boycott the next elections if it finds that the balloting will not be fair and credible.
The group, led by former prime minister Haidar Al-Abadi, said that a "popular and political boycott will remain an option" if it finds any indication of possible fraud.
The Victory Alliance has 42 members in the current parliament, most of them joining the list in the belief that Al-Abadi would be the winning horse in the 2018 elections. Many of them have left the bloc since.
Al-Abadi's failure to secure a second term in office and his resignation from the Daawa Islamic Party has weakened his political stature and undermined his bid for a comeback to power.
Another Shia political group, the National Wisdom Movement, which has 20 seats in the current parliament, is seeking to eschew traditional Shia alliances for closer relations with other communities.
Its leader, cleric Ammar Al-Hakim, has been advocating what he calls a "cross-communal coalition" that he hopes will bring together Shia, Kurdish and Sunni representatives on one ticket to fight the next elections.
It is doubtful that Al-Hakim, who is increasingly being deprived of power, will find common cause with the Kurds and Sunnis in joining forces in a new alliance that runs counter to the power-sharing political system that serves the communal leaders' interests, however.
Sunni and Kurdish parties are divided and they are relentlessly focusing on the identity of their base and are looking to the next elections to reassert their power within their own communities more than to align themselves with Shia groups with whom they share little trust.
Although it would be premature to say that the early jockeying for power marks a collapse of the traditional coalitions among the Iraqi Shia political groups, the rivalries spell another failure in the community's leadership in steering the country away from the brink.
There are obvious dangers in the unravelling of the power struggle, since it could plunge a country already hobbled by financial fragility, political chaos, sectarian divides and terrorism threats into a renewed period of crisis and uncertainty.
One main reason behind the escalating power struggle among the Shia political groups is the wave of protests that has rocked Iraq since October 2019, triggering a popular movement calling for an overhaul of the sect-based political system established after the 2003 US-led invasion.
The Shia ruling groups tried to crack down on the protesters, but when they failed to quell the uprising they resorted to political tricks to outmanoeuvre them first by sugar-coated reform promises and then by containment.
What is at stake for the Shia oligarchs is a change of the dynamics of power in the political system, influenced by the protests. This could encourage new voices among the Iraqi Shia to build social and political bases and to compete in the next elections.
Fearful that the anti-establishment protests will grow into a political force threatening their rule, the entrenched Shia ruling groups have ganged up to crack down fiercely on the peaceful demonstrators.
Supporters of Al-Sadr this week brutally attacked protesters still holding protest camps in several cities in southern Iraq. Several protesters were killed, dozens were wounded and the camps were set on fire in the ensuing clashes.
Iraq's cities have been witnessing a wave of attacks on activists who support the protesters by unidentified gunmen who have ambushed dozens mostly by using silenced firearms.
Both the assaults on the protesters and the assassinations seem to have been orchestrated to scare pro-reform activists away from taking part in the next elections.
By any account, Iraq's elections in 2021 are likely to be the most important in the recent history of the country. What is at stake, however, may generate more animosity and gridlock.
*A version of this article appears in print in the 3 December, 2020 edition of Al-Ahram Weekly
http://english.ahram.org.eg/NewsContent/50/1203/396014/AlAhram-Weekly/World/Iraq%E2%80%99s-Shia-brace-for-election-battle.aspx
------
Iran's president rejects bill that would boost enrichment
December 02, 2020
TEHRAN: Iran's President Hassan Rouhani on Wednesday rejected a bill approved by parliament that would have suspended UN inspections and boosted uranium enrichment, saying it was "harmful" to diplomatic efforts aimed at restoring the 2015 nuclear deal and easing US sanctions.
The tug-of-war over the bill, which gained momentum after the killing of a prominent Iranian nuclear scientist last month, reflects the rivalry between Rouhani, a relative moderate, and hard-line lawmakers who dominate parliament and favor a more confrontational approach to the West.
The bill would have suspended UN inspections and required the government to resume enriching uranium to 20% if European nations fail to provide relief from crippling US sanctions on the country's oil and banking sectors. That level falls short of the threshold needed for nuclear weapons but is higher than that required for civilian purposes.
Speaking at a Cabinet meeting, Rouhani said his administration, "does not agree with that and considers it harmful for the trend of diplomatic activities." He implied the lawmakers were positioning themselves ahead of elections planned for June.
He added that "today, we are more powerful in the nuclear field than at any other time."
The bill is expected to have little if any impact, as Iran's Supreme Leader Ayatollah Ali Khamenei has the final say on all major policies, including those related to the nuclear program. Rather, it appeared to be a show of defiance after Mohsen Fakhrizadeh, a key figure in Iran's nuclear program, was killed in an attack Iranian officials have blamed on Israel.
Fakhrizadeh headed a program that Israel and the West have alleged was a military operation looking at the feasibility of building a nuclear weapon. The International Atomic Energy Agency says that "structured program" ended in 2003. The US government has concurred with those findings, while Israel says Iran is still aiming to develop nuclear weapons, pointing to its work on ballistic missiles and other technologies. Iran insists its nuclear program is entirely peaceful.
The US imposed crippling sanctions on Iran after President Donald Trump unilaterally withdrew from the nuclear agreement in 2018. In response, Iran began publicly exceeding limits set by the agreement while saying it would quickly return to compliance if the United States did the same.
Rouhani, one of the architects of the 2015 nuclear agreement with world powers, favors a return to the deal and greater diplomatic engagement with the US and other Western nations. President-elect Joe Biden has also said he is in favor of returning to the nuclear deal.
https://www.arabnews.com/node/1771396/middle-east
------
With no Lebanese political progress, France pushes aid meeting
December 02, 2020
PARIS: President Emmanuel Macron will seek to revive a French initiative on Lebanon when he hosts an international aid conference on Wednesday, but with the country's fractious political class bickering, hopes of a breakthrough appear slim.
Four months after a massive explosion that killed more than 200 people and destroyed swathes of the capital city, Lebanon is no closer to forming a credible government to overhaul the bankrupt state despite French efforts to convince politicians to introduce partial reforms to confront the emergency.
France, the United States and other donors who repeatedly came to Lebanon's aid since the 1975-90 civil war are losing patience with its politicians, many of them familiar faces in charge during the country's descent into economic crisis.
"There will be a lot of tough messages on how serious the crisis is and how Lebanon can't detract from taking the steps to reform," said one diplomatic source of the conference. "But it will be light on real commitments."
Co-hosted with the United Nations, several heads of state and governments will attend the video conference.
Macron, a natural ally given Lebanon is a former French colony, has invested a lot of political capital in trying to break the deadlock, vowing to not give up on the Lebanese.
He is due to visit French troops operating as part of a UN peacekeeping mission in Lebanon around Dec. 20, diplomats said.
Having seen deadlines to form a government pass and political talks stall, Macron opted to go ahead with an aid conference to take stock of the situation.
However, officials have made it clear that Lebanon will not be bailed out without reforms and that any aid will only be to help recovery. A similar conference in August raised nearly 253 million euros ($298 million) in pledges.
A fund managed by the World Bank will also be created in the coming weeks to channel humanitarian aid through UN agencies and nongovernmental organizations.
"When there's no Plan B, France always organizes a conference," said a Western diplomat, adding that the Lebanon situation was unlikely to evolve before a new US administration was firmly in place.
https://www.arabnews.com/node/1771346/middle-east
------
Africa
UN pleads with Ethiopia to allow aid reach Tigray's refugee camp
01 December 2020
The United Nations on Tuesday pleaded with Ethiopia to allow aid to reach refugee camps in Tigray, where nearly 100,000 people from neighboring Eritrea are thought to have run out of food.
The UN refugee agency UNHCR said the refugees, in four camps inside the border region, were in "desperate need" of help and currently out of reach.
"Concerns are growing by the hour," UNHCR spokesman Babar Baloch told reporters in Geneva.
For all the latest headlines, follow our Google News channel online or via the app.
Ethiopian Prime Minister Abiy Ahmed ordered troops into Tigray on November 4 following alleged attacks by Tigray People's Liberation Front forces on federal military camps in the northern region.
Abiy, who was awarded the Nobel Peace Prize last year, claimed victory on Saturday. Thousands have died so far and tens of thousands have fled into neighboring Sudan.
UNHCR has had no humanitarian access to the refugee camps in Tigray since the start of the unrest.
It is thought that stocks that were delivered beforehand to the refugees, many of whom have fled Eritrea's authoritarian government, would not last beyond the start of this week.
"The camps will have now run out of food supplies, making hunger and malnutrition a real danger – a warning we have been issuing since the conflict began," Baloch said.
"UNHCR appeals to the government of Ethiopia to continue to fulfil its responsibility in hosting and protecting Eritrean refugees and allow humanitarians to access people who are now desperately in need."
The four camps, which have been in place for more than a decade, shelter some 96,000 refugees.
Baloch also voiced alarm at unconfirmed reports of attacks, abductions and forced recruitment at the camps.
Meanwhile in Sudan, nearly 46,000 refugees from Ethiopia have now been registered, Baloch said, including more than 2,500 on Friday.
He said newly arrived refugees had reported seeing more checkpoints on roads from Ethiopia to Sudan, forcing them to take other routes.
UNHCR and its partners launched a plan at the weekend to provide urgent life-saving assistance including shelter, water and food, at a cost of $147 million, to meet the needs of up to 100,000 refugees over the next six months.
https://english.alarabiya.net/en/News/world/2020/12/02/UN-pleads-with-Ethiopia-to-allow-aid-reach-Tigray-s-refugee-camp
--------
Moroccan King Mohammed VI reiterates firm support for Palestinian cause against occupation
01 December 2020
Morocco's King Mohammed VI says the North African country will keep up firm support for the Palestinian cause until the Palestinian people regain all their rights and establish an independent state with East Jerusalem al-Quds as its capital.
"We stand by the Palestinian people and continue to support their legitimate rights in order to establish an independent Palestinian state, with East Jerusalem al-Quds as its capital," he said in a message addressed to Chairman of the Committee on the Exercise of the Inalienable Rights of the Palestinian People, Cheikh Niang.
He made the comments on the occasion of the International Day of Solidarity with the Palestinian People, which is marked on November 29 every year.
The monarch emphasized that Palestine is the central issue in the Middle East and will remain on top of Morocco's priorities.
"Regardless of the profound changes and developments that have taken place in the Middle East in recent years, I am convinced that the Palestinian question is the key to a permanent and comprehensive solution in the Middle East region," the king said.
He said a solution to the Israeli-Palestinian conflict should be based on enabling all peoples of the region to live in peace and security in accordance with the principles of the so-called two-state solution.
"It is necessary to break the current impasse as far as the peace process is concerned," King Mohammed VI said, calling for the revival of talks between Palestinians and the Israeli regime to resolve all contentious issues.
The Moroccan king then denounced the Tel Aviv regime's settlement expansion activities, stressing the need "to refrain from any change that might affect the legal status of the occupied Palestinian territories, and to create right conditions for the resumption of meaningful and responsible negotiations."
Moroccans protest normalization trend
Meanwhile, dozens of Moroccan activists converged on the parliament in the capital Rabat on Monday to condemn Israel's crimes against the Palestinians and the regime's sacrilege of Palestinian sanctities.
The protesters set the Israeli flag on fire, and chanted slogans in condemnation of attempts by several Arab states to establish full diplomatic relations with the Tel Aviv regime, the London-based and Arabic-language newspaper al-Quds al-Arabi reported.
The demonstrators stressed that normalization with Israel is a betrayal and a dagger in the back of the Palestinian cause.
The protest rally was held at the invitation of 54 civil society organizations, with political and cultural figures from different currents in attendance.
Following the September 15 signing of US-brokered agreements on normalization between Israel and the United Arab Emirates and also Bahrain, President Donald Trump announced on October 23 at the White House that Sudan and Israel had also agreed to normalize relations.
Trump sealed the agreement in a phone call with Netanyahu and Sudanese Prime Minister Abdalla Hamdok and Chairman of the Sovereignty Council Lt. Gen. Abdel Fattah Abdelrahman al-Burhan, senior US officials said.
The normalization deals have drawn widespread condemnation from Palestinians, who seek an independent state in the occupied West Bank and Gaza Strip, with East Jerusalem al-Quds as its capital. They say the deals ignore their rights and do not serve the Palestinian cause.
https://www.presstv.com/Detail/2020/12/01/639758/Morocco-King-Mohammed-VI-reiterates-firm-support-for-Palestinian-cause
--------
Algeria says three extremists killed in army clash
01 December 2020
Three extremists were killed Tuesday in a clash with the Algerian army in the country's northeast, the defense ministry said, adding that an operation was ongoing.
The army killed "two terrorists following a clash with a dangerous" armed group in Jijel province, the ministry said in an initial statement, later revising the toll to three.
Algerian authorities use the term "terrorist" to describe armed "Islamists" who have been active in the country since the early 1990s.
For all the latest headlines follow our Google News channel online or via the app.
The ministry said soldiers had seized weapons, ammunition and communications devices.
A day earlier, the defense ministry had announced the "surrender" of a heavily armed fighter it identified as Aissa Ben Khia, in Tin Zaouatine, in Algeria's far south.
A statement said the man, armed with a rocket launcher, three rockets, a machine gun and ammunition, had previously associated with "terrorist groups in 2018 near the border with Mali."
The army regularly announces the arrest or death of militants in different regions of the country.
In 2019, it said it had killed 15 militants and arrested 25 others, while another 44 had handed themselves in to authorities.
A civil war during the 1990s pitted Islamist militants against the Algerian government, leaving 200,000 people dead.
Despite a 2005 charter for peace and reconciliation designed to turn the page on the conflict, armed "Islamist" groups still remain active in some areas of the country, largely targeting security forces.
https://english.alarabiya.net/en/News/north-africa/2020/12/01/Algeria-says-three-extremists-killed-in-clash-with-army
--------
Somalia: Al-Shabaab Attacks Military Base in Southern Somalia
30 NOVEMBER 2020
A military base belonging to Somali National Army (SNA) was on Monday attacked by Alshabab militants.
The incident took place at Somali troops base in the southern town of Ba'adweyne in Mudug region.
A heavy gunfight between the two parties ensured four over two hours according to the residents.
At the time of publishing, this report details from either side remain scanty. The Alshabab militants who have been fighting with SNA troops in the region claimed victory in the internet saying they took over the town and took control.
Puntland President Deni duscusses political consensus with representatives of the international Community
Somalia accuses Kenya of "blatant interference", recalls envoy to Nairobi
AMISOM deploys 160-strong police unit to serve in Southwest State, Somalia
On Friday suicide bomber blew himself up near Adan Adde International Airport killing at least eight people and injured fifteen others on the attack.
In a statement posted on its online affiliate media, the Al-Shabaab terror group claimed resposibility for the attack saying their suicide bomber killed people.
Alshabab still controls of rural central and southern Somalia despite the fact that the group has lost strategic town over past years.
The African Union Forces and the US Africa Command have been assisting Somali National Army degrading the group.
https://allafrica.com/stories/202011300759.html?utm_source=iterable&utm_medium=email&utm_campaign=1771186_
--------
Southern Africa: Terrorism Main Threat
29 NOVEMBER 2020
Gaborone — President Dr Mokgweetsi Masisi has called for an integrated and coordinated regional approach to effectively deal with imminent threats.
Officially opening the SADC extraordinary Organ Troika summit on November 27, Dr Masisi said the region was threatened by issues of terrorism, insurgencies, cybercrime and transnational organised crime.
The President, who is SADC Organ on Politics, Defence and Security Cooperation chairperson, said there was an urgent need to deal with the threats, particularly terrorism, which had been identified as the most serious threat by the Assessment of Security Threats to the SADC region report.
Stressing the importance of peace and security, he said they were a strong pedestal for deepening political cooperation, cohesion towards regional integration and socio-economic development.
President Masisi said SADC Vision 2050 and Regional Indicative Strategic Development Plan (RISDP) recognised that peace, security and stability were not only complementary but preconditions for national, regional and global development.
He commended SADC member states for individually and collectively tightening efforts to ensure that the bloc's aspirations and priorities were fully realised.
For her part, SADC executive secretary Dr Stergomena Lawrence -Tax said the summit noted with concern the acts of terrorism in the region, particularly in the Cabo Delgado province of Mozambique.
The summit therefore directed comprehensive regional response and support to Mozambique, she said.
Dr Tax said the summit had accepted the United Nations' proposal to realign current Force Intervention Brigade (FIB) troops strength to create headroom for the Quick Reaction Forces (QRFs) and generate two QRFs from SADC troop contributing countries.
The summit was attended by incoming Organ on Politics, Defence and Security Cooperation chairperson, President Cyril Ramaphosa of South Africa, Zimbabwe's President Emmerson Mnangagwa, President Felix Tshisekedi of Democratic Republic of Congo and Malawi's President Lazarus Chakwera.
Tanzanian vice president Ms Samina Hassan and Mozambique's Minister of Defence Mr Jaime Neto also attended the summit.
https://allafrica.com/stories/202011300279.html?utm_source=iterable&utm_medium=email&utm_campaign=1771186_
------
URL: https://www.newageislam.com/islamic-world-news/right-marry-person-choice-fundamental/d/123642
New Age Islam, Islam Online, Islamic Website, African Muslim News, Arab World News, South Asia News, Indian Muslim News, World Muslim News, Women in Islam, Islamic Feminism, Arab Women, Women In Arab, Islamophobia in America, Muslim Women in West, Islam Women and Feminism