New Age Islam News Bureau
15 May 2012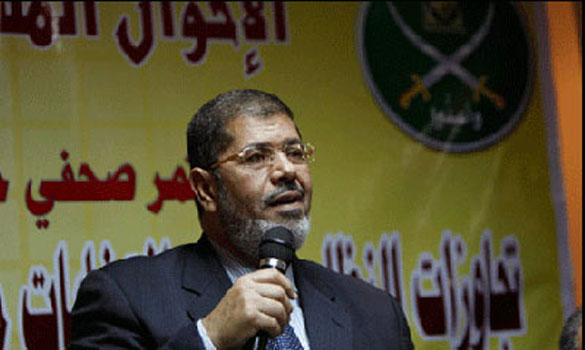 India
• Restoration work on 400-year-old temple in J-K begins
• Hospitals eye 'Halal' certification to attract patients from Middle East
• SIT mixes up Godhra, post-Godhra perpetrators in absolving Modi
• Humanitarian crisis looms large over Myanmar's Muslim refugees in Delhi
• Students, police clash over cricket in Kashmir University
• India rubbishes Pak newspaper report on troop withdrawal plan
• Communist Party of India reluctant to Kalam as President
• SIT Chief denies accepting favour from Modi government
• Mumbai and Gujarat on terror radar: Home ministry
• Katju appeals to Zardari for Sarabjit's release
Pakistan
• Pak envoy meets home secretary, discusses agenda of bilateral talks
• Zardari sending plane to fly Khalil Chisty home
• Pak rethinking on NATO supply lines
• At least 11 Pakistani peacekeepers wounded in DR Congo: UN
• PM sentencing against the law, claims Aitzaz
• Amna Alam launches poetry collection in Karachi
• Forces kill 21 terrorists in Khyber, Kurram
Mideast Asia
• Iranian rapper faces death threats and fatwa for 'blasphemous' song
• Iran Hangs 'Mossad Agent' for Scientist Killing
• IAEA resumes n-talks with Iran, wants access to Parchin
• Iran says nuclear talks with UN good, constructive
• Libyan Islamist quits militia to enter politics
• Libyans want answers over deadly NATO airstrikes
• NATO killed 72 civilians in Libya air strike
• 'Imam Khomeini's thoughts inspired Islamic Awakening'
Arab World
• Egyptian Presidential Candidate: "Jihad Is Our Path & Death in the Name of Allah Is Our Goal"
• Jeddah: Activists want domestic abusers named, shamed
• Secret prison still open in Baghdad, group claims
• Five killed in Syria violence: monitors
• Struggling with Nitaqat implementation, say employers
• Syria National Council Reelects Ghalioun President
• Syrians Defy Leaders to Aid Those in Need
• Iraqis held illegally in 'closed' prison, rights group claims
• Syria releases journalists - but more remain in jail
• Enthusiasm for Gulf union remains strong
• Christians in Syria live in uneasy alliance with Assad, Alawites
• Former IHOP Managers Sue, Alleging Anti-Muslim and Anti-Arab Discrimination
Asia
• Uighur meet in Tokyo makes Beijing see red
South Asia
• When cricket became a saviour in battle-scarred Afghanistan
• Nato's battle of spin with the Taliban marks a new era for Afghanistan
• As foreign troops leave, Afghan refugees and poverty increase
West Asia
• Palestinian prisoners agree to end hunger strike
• Inside Turkey's Secretive, Islamic 'Gulen' School Movement
Southeast Asia
• Thailand: India foils Pak bid to 'grab' Dawood aide
• Islam, liberalism and Indonesia's culture wars
Africa
• $ 2 million Saudi grant for UNICEF Somalia
• Nigeria: Gunmen Attack Villages
• Algeria's aborted spring and Taliban truths
• Nigerian Kano divorcees marry in mass ceremony
North America
• No booze, prostitutes for US troops at NATO meet
• War against Muslims started even before 9/11
• Should Michigan Ban Sharia Law?
• US imperialism has vested interest in spreading Islamophobia
• Two suspected U.S. drone strikes reported in Yemen
Europe
• Al-Qaeda behind Syrian blasts: Russia
• British dead and wounded in Afghanistan, month by month
• EU forces in anti-piracy raid on Somali mainland
• Breivik trial: Utoeya survivor heard 'worst screaming'
Australia
• Al Qaeda advises Jihadis how to protect reputation
Complied by New Age Islam News Bureau
Photo: Muslim Brotherhood presidential candidate Mohammed Morsi
URL: https://www.newageislam.com/islamic-world-news/new-age-islam-news-bureau/restoration-work-on-400-year-old-temple-in-j-k-begins/d/7337
----------
India
Restoration work on 400-year-old temple in J-K begins
May 15 2012
Srinagar : A group of Kashmiri Pandits and Muslims today began renovation of the 400-year-old Vitaal Bhairav temple in Rainawari neighbourhood of the city.
As part of the restoration work, the temple walls will be repaired, a new gate fitted and a wall built around the shrine's precincts, a member of the Rainawari Action Forum, which is spear-heading the project, said.
The temple is being renovated after remaining unattended for the last 22 years.
A New Delhi-based member of the forum said the revival of the temples in Kashmir is a step towards reconciliation between the communities in the Valley and would help instill confidence in Kashmiri Pandits.
"This is another step towards reconciliation and a move to encourage more Pandits to return to the Valley," Rajan Nakhasi said.
Nakhasi, who was born in the neighbourhood, moved to Delhi in the 1990s at the peak of militancy in the Valley.
"I thank the Muslims in Rainawari area for their cooperation in helping restore the temple," he added.
The shrine, which is believed to be the resting place of local deity Vitaal Bhairav, was recently in the news when a conglomeration of several community organisations demanded a CBI probe into the "illegal" sale of the temple land.
http://www.indianexpress.com/story-print/949641/
----------
Hospitals eye 'halal' certification to attract patients from Middle East
Pushpa Narayan
May 15, 2012
CHENNAI: There are two things that worry almost every patient from Islamic countries who come to Indian hospitals: the meat they eat and the direction of Mecca. With more than 75% of the medical tourists being from the Middle East, hospitals are eyeing 'halal' certification to make them feel at home.
On Monday, Chennai-based Global Health City said it has became the first in the country to receive the 'halal' certification from the Halal Development Authority. The certification would mean they get 'halal' meat in food and have 'quiblah' (the direction of Mecca) signs in every room and prayer hall. Muslims offer prayers facing 'quiblah.'
At least five leading hospital groups in the country including Apollo Hospitals and Fortis are in talks with the authority, said Halal India general manager Mohamed Noman Lateef. In Chennai, Mehta Hospitals and Lifeline Hospitals have also sent applications for the certification.
Halal India, is an independent Halal Certification body which is recognised by the Indian government and deals with certification of food, cosmetics and drugs as per the Shariah law. Halal is anything that is legal or lawful for Muslims. In terms of meat, halal applies to the kind of meat (pork is banned), their health condition and the way they are killed. The butcher must make a recitation to God and cut the jugular vein, carotid artery and the windpipe with a sharp knife. The animal can't be stunned before it is killed.
To ensure the meat used in the Global hospital's kitchen is 'halal,' officials from Halal India visited the slaughter house from where the meat is purchased. "It's not just about food or prayer hall, it's about lifestyle. For any Muslim it is important that any business performed in their daily lives is clean, hygienic and not detrimental to either their health or wellbeing as specified in the religious text. In that sense, it is a new benchmark for quality," said Halal India business development manager Sheetal Bajaj.
Hospital chairman Dr K Ravindranath said Halal certification was a form of approval that boosts patients' confidence. "To earn the certification, Global Health City had to meet strict Islamic guidelines dealing with hygiene and dietary regulations of global standards." The hospital's international business vice-president M Zakariah Ahmed said after Joint Commission International (JCI) this would be one of the biggest certification process hospitals in the country are aiming for.
Every room will also have a sticker that gives the exact direction of Mecca. "I tell every patient the food is halal. But I feel they would be happy to see the certification," said Global Hospital's international patients executive Vireesh Singh. "We tell them that we make public announcements for prayer and ensure that we give women a separate place during prayer," he said.
Transplant surgeon Dr Madhu Shankar agrees. "People from the Middle East have a different culture. We don't enter the female patient's room without their permission. A female nurse will walk in first and seek permission for a male doctor's entry," he said.
http://timesofindia.indiatimes.com/india/Hospitals-eye-halal-certification-to-attract-patients-from-Middle-East/articleshow/13143455.cms
----------
SIT mixes up Godhra, post-Godhra perpetrators in absolving Modi
VIDYA SUBRAHMANIAM
May 15, 2012
Cites five instances where CM promised punishment for train attack as proof of lack of bias
In its closure report filed in the Zakia Jafri case, the Special Investigation Team appears to have mixed up the Godhra and post-Godhra violence, citing Gujarat Chief Minister Narendra Modi's promise to ensure justice in the former case as proof that he could never have asked his officials to allow Hindus to vent their anger against Muslims in the wake of the 2002 Godhra carnage.
Apart from insisting no official present at the February 27, 2002 meeting where the Chief Minister allegedly gave this instruction corroborated the charge, the R.K. Raghavan-led SIT says there is evidence in the form of the Chief Minister's public statements made on February 27, 2002 and February 28, 2002, which establish his commitment to punish the guilty and uphold the law. The content of the statements disproves the allegation that he passed any illegal order against Muslims, it says.
But far from proving that Mr. Modi could not have given the alleged instruction, the speeches the SIT produces are only likely to fuel suspicions about what might have happened at the February 27, 2002 meeting.
The SIT cites five speeches in defence of Mr. Modi only to come to this conclusion: "At least on five occasions, which are fully documented, during 27.02.2002 and 28.02.2002, Chief Minister addressed Media, Assembly and General Public and every where the genesis and intention was the same, i.e., to punish the culprits responsible for the Godhra incident in an exemplary manner so that such incident did not recur ever again." (emphasis added)
The SIT is unable to cite a single speech — or statement — where Mr. Modi warns against retaliatory violence and threatens punishment to anti-Muslim rioters. Admittedly, there was a valid context to Mr. Modi's sense of outrage immediately following the Godhra carnage, in which 59 train passengers, all Hindus, were killed. Any administrator would vow to bring to justice the perpetrators of a crime so horrendous. However, by all accounts, reprisals had started within hours of the incident, and by the afternoon of February 28, 2002, the violence had turned into a full-blown anti-Muslim pogrom.
The SIT should have been able to show some evidence that at least after February 28, 2002 — by which time Muslims had been killed and rendered homeless — Mr. Modi sent out a strong message to communal hotheads taking the law into their own hands. But there is no speech where Mr. Modi warns against revenge attacks and threatens exemplary punishment to the rioters.
In her complaint, Ms. Jafri accused Mr. Modi and 61 others of direct involvement in the anti-Muslim violence. The charge that the Chief Minister instructed his officials to allow a 'Hindu backlash' to Godhra was central to her complaint because, according to her, the administration derived its mandate from this instruction.
Setting out to demolish her charge about February 27, 2002, this is what the SIT says: "Even before this meeting, when Chief Minister visited Godhra on 27.02.2002 evening, he addressed the media at [the] Collectorate and asserted that the culprits would not be spared and the victims would be paid Rs. 2 lakh. The CM also appealed to the public through media to maintain peace. Furthermore, on 28.02.2002, that is within less than 12 hours of the alleged meeting that took place on the night of 27.02.2002, the CM has stated on the floor of the Assembly, where the Opposition was also present, that the "State Govt. has taken this heinous, inhuman and organised violent act very seriously and is committed to give exemplary punishment to the culprits so that such incident never recur anywhere."
Further, "The Chief Minister repeated almost the similar facts in his press conference held on 28.2.2002 afternoon at the circuit house, Annexe, Ahmedabad. It would not be out of place to mention here that in his appeal made to the public through Doordarshan on 28. 02. 2002, Chief Minister reiterated that Gujarat will never tolerate any such incident and the guilty will be punished for their heinous crime. He also said that the culprits would be awarded such exemplary punishment so that no one would dare to involve himself in such incident."
In this entire sequence, Mr. Modi is shown as making a single, token appeal for peace — in Godhra, not in places where the rioters are on the rampage.
The SIT concludes: "In the light of the aforesaid discussion, the interpretation made on alleged illegal instructions … appear to be without any basis." Because, "everywhere the genesis and intention was one and the same, i.e., to punish the culprits responsible for the Godhra incident in an exemplary manner, so that such incidents did not recur ever again."
Ms. Jafri charged Mr. Modi with passing an anti-Muslim order that resulted in no punishment being given to the post-Godhra rioters. In response, the SIT shows the Chief Minister wanted maximum, exemplary punishment for Godhra. Was this merely a misinterpretation?
On September 9, 2002, Mr. Modi made a speech which was included in Ms. Jafri's complaint and which left no scope at all for misinterpretation. Yet in its closure report the SIT dismisses the speech. Stopping by at Becharaji in Mehsana district as part of his state-wide Gaurav Yatra, Mr. Modi made an implied attack on Muslim polygamy — "hum paanch, hamare pachhees (we are five and we have twenty-five) — and made fun of refugee camps. This, at a time when thousands of Muslims were languishing in refugee camps across Gujarat.
The Gujarat government withheld the speech from the SIT. In January 2010, the Supreme Court ordered the government to hand over the speech and other documents to the SIT "without further delay." This is the verbatim reproduction of what Mr. Modi said: "My dear brothers, we built the (Sardar Sarovar) dam and so water is available. Let me ask a question to my Congress friends, if water is brought during Shravan month … what is paining them? Since we are here, we brought water in Sabarmati during the month of Shravan, when you are there, you can bring in the month of Ramadan (the holy month for Muslims). When we brought water in the month of Shravan, you feel bad. What brother, should we run relief camps? Should I start children-producing centres there? We want to achieve progress by pursuing the policy of family planning with determination. Ame paanch, Amara pachhees! (we are five and we have twenty-five) … Can't Gujarat implement family planning? Whose inhibitions are coming in our way? Which religious sect is coming in the way? ..."
In its preliminary report submitted in 2010, the SIT took a serious view of the inflammatory words, which Mr. Modi explained away as a general speech on India's growing population. The SIT said, "The explanation given by Mr. Modi is unconvincing and it (speech) definitely hinted at the growing minority population."
But in its closure report of 2012, the SIT concluded: "No criminality has come on record in respect of this aspect of the allegation."
Anyone with an understanding of Hindutva-speak would know the communal context of "paanch aur pachhees." Indeed, Mr. Modi is not its original author. The "paanch aur pachhees" reference first cropped up in the speeches of Sadhvi Rithambara and Sadhvi Shiva Saraswati who campaigned for the Bharatiya Janata Party in 1996. Said Sadhvi Shiv Saraswati: "Hinduon ke liye, hum do, hamare do, aur Muslamaanon ke liye hum paanch aur hamara pachhees (For Hindus it is we are two, we have two; for Muslims it is we are five, we have twenty-five)."
http://www.thehindu.com/news/national/article3419147.ece
----------
Humanitarian crisis looms large over Myanmar's Muslim refugees in Delhi
By Mumtaz Alam Falahi
May 15, 2012
New Delhi: Dildar Begum was around 13 when her parents with many others from their community and locality set out for India two years back as the cruelty of the military regime became unbearable. Miles and miles they walked on foot through the jungle on the India-Myanmar border to reach India. But two years later today, Begum, now 15, and several hundreds of the Muslim refugees of her country are still in jungle – now not on border, but in the national capital of Delhi.
The Delhi Police have kept them in a jungle area of Vasant Kunj locality on Mahipalpur Road in South-West Delhi. They have no access to water, food and toilet. There could a humanitarian crisis in a few days as the police are not allowing any relief to them.
Sucheta, Students Union president of Jawaharlal Nehru University, has been trying to provide them with some health aid. But the Delhi Police have denied them access to the refugees. "When I asked them to show the order, they just pushed us out of the Vasant Kunj Police Station," Sucheta told TCN.
These Muslim refugees of Myanmar have been staying in different parts including Jammu & Kashmir of India for last several years. But a few months back they moved to Delhi collectively – they are around 3 thousand in number – to put pressure on the UN office that looks into the cases of refugees. They want official status of refugees. They have met UN officials but they are giving date after date. Next date of meeting is on 15th May.
Naseeruddin, a young refugee, said "they (UN officers) are just holding meetings. They are not granting us refugee status." Narrating the cruelty of the military regime in Myanmar he said: They had capture our property. They would use us as bonded labor. They took us to camps for hard labor and returned in the evening without money. When we reach home we found our women have faced their cruelty at home. In that situation we decided to leave our country."
Dildar Begum says "not only Muslims, some other communities including Hindus have come to India, and they have been granted refugee status, but they are discriminating against us as we are Muslims."
TCN told Naseeruddin that government is changing in Myanmar. Democracy is returning there. So he should think to return to his own country. He said: "Yes, we will go but only after the new government returns our property and all the communities who have migrated from Myanmar are ready to come back."
Sucheta of JUN says humanitarian crisis is looming large here. "Last night when I came here I saw a woman refugee with a newborn baby was crying for help to reach hospital. I do not know whether her baby is alive or not. They have no access to water, leave alone medical facilities." She demands the UN and Indian government that they should be given refugee status without any further delay.
http://twocircles.net/2012may14/humanitarian_crisis_looms_large_over_myanmar%E2%80%99s_muslim_refugees_delhi.html?utm_source=feedburner&utm_medium=email&utm_campaign=Feed%3A+Twocirclesnet-IndianMuslim+%28TwoCircles.net+-+Indian+Muslim+News%29

----------
Communist Party of India reluctant to Kalam as President
May 15, 2012
LUCKNOW: Communist Party of India on Monday said that it will work hard for building left democratic alternative to Congress-led UPA and BJP-led NDA. Speaking to reporters, S Sudhakar Reddy, the newly elected CPI general secretary said, "UPA and NDA both are pushing the same economic policies of neo-liberalism, which are anti-people and pro-corporate houses. These economic policies are leading to galloping gap between poor and the rich. As per international reports, India is one of the worst performers in the human development index and hunger index."
He expressed his opposition to a non-political President. He said that the office of the President of the country is political and it would be better to have a political person in Rashtrapati Bhawan. While rejecting the name of APJ Abdul Kalam, he said that CPI is not averse to his ability as a scientist, but not for the Presidentship. "It is the duty of the Congress to decide the name for the next President and make efforts to build consensus," he said. He stressed for a non-Congress and non-BJP candidate.
Full report at:
http://timesofindia.indiatimes.com/city/lucknow/Communist-Party-of-India-reluctant-to-Kalam-as-President/articleshow/13144331.cms
----------
SIT Chief denies accepting favour from Modi government
VIDYA SUBRAHMANIAM
May 15, 2012
R.K. Raghavan, who headed the Special Investigation Team that inquired into Zakia Jafri's complaint against Narendra Modi and 61 others for their alleged involvement in the 2002 anti-Muslim violence, said on Monday that the Gujarat government had not funded his trips to London, as alleged in a section of the press, and he was pained by the suggestion that he had compromised his position by accepting a favour.
Clarifying on the two trips made by him in 2008 and 2009 on the London-Ahmedabad-London sector, Mr. Raghavan said he was already in London on a private visit and instead of going from Chennai to Ahmedabad for urgent SIT work, he travelled from London and back.
Economy class
Full report at:
http://www.thehindu.com/news/national/article3419148.ece
----------
Students, police clash over cricket in Kashmir university
May 15, 2012
SRINAGAR: Unrest gripped Kashmir University after a cop fired in the air following a tiff with students playing cricket on the campus on Monday. Sparks flew when a cricket ball hit the Vice Chancellor's room. Witnesses claim, when students went to fetch the ball, they were stopped by police, triggering violence. Vice-chancellor Prof Talat Ahmad ordered a probe into the firing and suspended the errant constable.
The cricket match was organized by the Army in collaboration with the sports and youth affairs department. Chief proctor Afzal Zargar said two local teams were playing the Kashmir Premier League on the campus when the incident occurred. "The VC has ordered an inquiry," he said.
"Police had stopped the boys from entering the administrative block, a restricted area. This sparked off a war of words. Soon, players rushed in and assaulted the constable, Ashiq Hussian, and even tore his uniform," a police officer Saleem Khan said.
Full report at:
http://timesofindia.indiatimes.com/india/Students-police-clash-over-cricket-in-Kashmir-university/articleshow/13143027.cms
----------
India rubbishes Pak newspaper report on troop withdrawal plan
May 15, 2012
NEW DELHI: India on Monday moved swiftly to rubbish "propaganda'' emanating from Pakistan that it had agreed to pull back troops from the border as part of a larger agreement between the two countries.
The Indian defence ministry denied a Pakistani newspaper report which held, quoting unnamed military and diplomatic officials, that the two countries had reached an agreement on the troop withdrawal during President Asif Ali Zardari's visit to India on April 8.
"The report published in The Express Tribune (Islamabad edition) on May 14 that `India may move troops to peacetime locations' is completely incorrect and without any basis. There are no such plans," said the terse statement issued by the defence ministry.
This is the second time India has strongly countered Pakistan recently. Earlier, New Delhi held there was no change in its stand on the Siachen-Saltoro Ridge issue, and that it would continue to insist on ironclad guarantees and foolproof authentication of troop positions before any disengagement and final demilitarization of the glacial heights.
The Pakistani media report on Monday claimed India is likely to thin out troops from wartime positions on the border with Pakistan, where they are deployed after the 26/11 terror attacks in Mumbai. The announcement about the troop withdrawal, a result of the ongoing backdoor channel talks, is "likely'' when Prime Minister Manmohan Singh visits Islamabad later this year, it added.
That the defence ministry, not known for issuing denials on newspaper reports from across the border, reacted promptly is an indicator that the government is unhappy over the "propaganda'' being floated from across the border.
Full report at:
http://timesofindia.indiatimes.com/india/India-rubbishes-Pak-newspaper-report-on-troop-withdrawal-plan/articleshow/13142878.cms
----------
Mumbai and Gujarat on terror radar: Home ministry
May 15, 2012
While the home ministry has discounted the alert that falsely identified five Lahore traders and a security guard as Lashkar-e-Taiba (LeT) members, it has confirmed intelligence from multiple agencies that Mumbai and Gujarat are on the terror radar of Pakistan-based groups.
Top government sources confirmed that foreign agencies have tipped off New Delhi that Mumbai and Gujarat are on the target list. "The advisory about the terror attack is correct but photos given out are false," said a senior official.
Meanwhile, India's external intelligence agency RA&W tried to pass off part of the blame for flashing the countrywide alert on the five terrorists this month to the Multi-Agency Centre (MAC), under the Intelligence Bureau. The alert was disseminated by MAC in the first week of May, despite the IB's reservations, after RA&W insisted that it had credible intel on terror attacks in Mumbai and Gujarat.
Sources said that after the fiasco came to light last Thursday, RA&W chief Sanjeev Full report at:
http://www.hindustantimes.com/India-news/NewDelhi/Mumbai-and-Gujarat-on-terror-radar-Home-ministry/Article1-855776.aspx
---------
Katju appeals to Zardari for Sarabjit's release
May 15 2012
New Delhi : Days after the Supreme Court gave nod to Pakistani prisoner Khalil Chishti to visit his country, Press Council Chairperson Justice Markandey Katju has appealed to Pakistani President Asif Ali Zardari to grant freedom to Sarabjit Singh, who is lodged in a jail there.
In a letter addressed to Zardari, he said, "The Indian Supreme Court had recently allowed Chishti to go back to Pakistan. I, therefore, appeal to you in the name of humanity to release Sarabjit Singh and send him back to India."
82-year-old Chishti, a Pakistani virologist facing life sentence in a murder case, was permitted by the Supreme Court to visit Pakistan for a temporary stay on May 10.
Katju has handed over the letter to Amna, Chishti's daughter, so that she can pass it on to Pakistani authorities on reaching Karachi.
In his letter, Katju has reminded Zardari of his earlier appeals for Sarabjit's release and also expressed reservations over his conviction in the Lahore blast case of 1990.
"I have read some details of his case, and with due respect to the verdict of the (Pakistani) court, I have reservations about its correctness," Katju said.
Katju, a former justice of the Supreme Court, said in Sarabjit's case, principal witness Shaukat Salim had retracted his statement and said it was given under police pressure.
Full report at:
http://www.indianexpress.com/story-print/949643/
---------
Restoration work on 400-year-old temple in J-K begins
May 15 2012
Srinagar : A group of Kashmiri Pandits and Muslims today began renovation of the 400-year-old Vitaal Bhairav temple in Rainawari neighbourhood of the city.
As part of the restoration work, the temple walls will be repaired, a new gate fitted and a wall built around the shrine's precincts, a member of the Rainawari Action Forum, which is spear-heading the project, said.
The temple is being renovated after remaining unattended for the last 22 years.
A New Delhi-based member of the forum said the revival of the temples in Kashmir is a step towards reconciliation between the communities in the Valley and would help instill confidence in Kashmiri Pandits.
"This is another step towards reconciliation and a move to encourage more Pandits to return to the Valley," Rajan Nakhasi said.
Nakhasi, who was born in the neighbourhood, moved to Delhi in the 1990s at the peak of militancy in the Valley.
"I thank the Muslims in Rainawari area for their cooperation in helping restore the temple," he added.
The shrine, which is believed to be the resting place of local deity Vitaal Bhairav, was recently in the news when a conglomeration of several community organisations demanded a CBI probe into the "illegal" sale of the temple land.
http://www.indianexpress.com/story-print/949641/
---------
Pakistan
Pak envoy meets home secretary, discusses agenda of bilateral talks
May 15, 2012
NEW DELHI: Ahead of the India-Pakistan home secretary-level talks, Pakistan high commissioner Shahid Malik on Tuesday met home secretary R K Singh and discussed with him various aspects of the proposed meeting during which an accord for a liberalised visa regime is expected to be inked.
Though the meeting has been termed as "courtesy call", sources said during their 30-minute deliberations, Malik discussed with Singh issues that were expected to figure at the bilateral talks scheduled to be held in Islamabad on May 24-25.
An agreement to liberalise the visa procedures will benefit people of both the countries as it will exempt elderly people from police reporting, allowing common people from either country to visit three earmarked cities instead of one. The Union Cabinet had given its nod for signing the pact on April 25.
A decision on issuance of multiple entry and reporting- free visas for businessmen, allowing them to visit five cities instead of three at present, is expected to be taken, the sources said.
Home minister P Chidambaram has said that he hoped that the pact to have a liberalised visa regime will be signed during the talks besides taking forward confidence building measures (CBMs).
The Indian delegation, led by the home secretary, will also press for action from Pakistan to bring the Mumbai terror attack perpetrators, including JuD chief Hafiz Saeed, to justice, and speedy trial in a Pakistani court of seven 26/11 accused like Zakiur Rehman Lakhvi, the sources said.
http://timesofindia.indiatimes.com/india/Pak-envoy-meets-home-secretary-discusses-agenda-of-bilateral-talks/articleshow/13151073.cms
-------
Zardari sending plane to fly Khalil Chisty home
May 15, 2012
ISLAMABAD: Virologist Mohammed Khalil Chisty will return to Pakistan from India after 20 years in jail on board a special aircraft being sent by President Asif Ali Zardari, a media report said on Tuesday.
Zardari, during his meeting with Indian Prime Minister Manmohan Singh in New Delhi last month, had pleaded for clemency for Chisty, given his advanced age.
The Indian Supreme Court May 10 permitted Chisty, 80, who was in a jail in Ajmer, to visit Pakistan during the pendency of his appeal against his conviction in a murder case and life imprisonment.
Dawn reported that Interior Minister Rehman Malik will receive Chisty on his return. The two have spoken over the phone.
Full report at:
http://timesofindia.indiatimes.com/world/pakistan/Zardari-sending-plane-to-fly-Khalil-Chisty-home/articleshow/13146767.cms
----------
Pak rethinking on NATO supply lines
ANITA JOSHUA
May 15, 2012
As negotiations with the U.S. over reopening NATO supply lines through Pakistan entered an 'either-or' phase with the West obliquely linking it to an invitation for next week's Chicago conference on Afghanistan, Islamabad on Monday hinted at a readiness to "move on" and "continue to be a facilitator" in the global war on terror.
Refusing to give a direct answer on whether the NATO supply lines would be reopened, Foreign Minister Hina Rabbani Khar told the media that Pakistan wants to continue to be facilitator and an enabler; not a blocker. Maintaining that the objectives of Pakistan and NATO are identical, she sought to underline the fact that cooperating with the predominantly Western alliance involved more than just the U.S. but also some its closest friends like Turkey.
Full report at:
http://www.thehindu.com/news/international/article3418975.ece
----------
At least 11 Pakistani peacekeepers wounded in DR Congo: UN
May 15, 2012
BUKAVU, DR Congo: Angry villagers opened fire at a UN peacekeeping base in eastern Democratic Republic of Congo on Monday, injuring atleast 11 Pakistani peacekeepers, officials said.
The villagers were apparently angry at the lack of protection against attacks by militias.
The UN Security Council strongly condemned the attack while expressing concern at the deteriorating security situation in the conflict-prone region.
Villagers marched on the UN base in the Bunyiakiri district of South Kivu province after an overnight attack which reportedly killed six people, a UN spokesman in Kinshasa, Monodje Mounoubai, told AFP.
The residents said the UN troops "did nothing to defend" the village against the attack, which was blamed on the Democratic Forces for the Liberation of Rwanda, Mounoubai said.
Full report at:
http://dawn.com/2012/05/15/atleast-11-pakistani-peacekeepers-wounded-in-dr-congo-un/
----------
PM sentencing against the law, claims Aitzaz
May 15, 2012
KARACHI: Prime Minister Yousuf Raza Gilani's counsel in the contempt of court case, Barrister Aitzaz Ahsan, on Tuesday said that the prime minister's sentencing was against the law, DawnNews reported.
Speaking to media representatives, Ahsan said the premier could not have been sentenced in the absence of a detailed verdict. He said short orders were not issued in criminal cases and that the prime minister's sentencing was against the law.
Ahsan said an appeal would be filed challenging the Supreme Court's verdict against the premier.
He further said that objections to the judgment were based on constitutional and legal grounds.
Full report at:
http://dawn.com/2012/05/15/aitzaz-claims-pm-sentencing-against-the-law/
----------
Amna Alam launches poetry collection in Karachi
May 15, 2012
KARACHI: Renowned writer and poet Amna Alam launched a collection of poetry at the Karachi Arts Council last weekend.
Titled "Khushboo se likhi fard," the book serves as a compilation of poetry in the form of hamd, naat, nazm and ghazal, and is the first publication by Alam, who has been writing poetry and prose for almost three decades.
Eminent literary critic Sarshar Siddiqui, who was among the guests at the event, was full of praise for Alam, saying that he first heard a couplet from her in the presence of literary giant Tabish Dehalvi.
"On so many occasions I have asked Amna to publish her work," Siddiqui told the audience.
Full report at:
http://dawn.com/2012/05/14/amna-alam-launches-poetry-collection-in-karachi/
----------
Forces kill 21 terrorists in Khyber, Kurram
May 15, 2012
PESHAWAR: At least 21 terrorists were killed and several others injured during clashes with security forces in tribal region near Afghan border, sources said on Monday. According to details, 13 terrorists were killed in Kurram while eight others were killed in Khyber Agency. Several terrorist hideouts were also destroyed during the operation, sources said. Meanwhile, terrorists launched an attack on a checkpost of Levies and a peace militia, killing a volunteer and injuring four others. Moreover, a volunteer of a local peace militia was killed and 10 others injured during a terrorist attack in tehsil Khozai of Mohmand Agency, official sources said. Terrorists equipped with automatic weapons attacked posts of Khozai Peace Committee on the night between Sunday and Monday, sparking a deadly encounter in which one member of a peace militia, identified as Samar Gul, was killed and 10 others wounded.
http://www.dailytimes.com.pk/default.asp?page=2012\05\15\story_15-5-2012_pg1_10
---------
Mideast Asia
Iranian rapper faces death threats and fatwa for 'blasphemous' song
Saeed Kamali Dehghan
15 May 2012
Shahin Najafi accused of denigrating imams as clerics call him an 'apostate' and religious website puts bounty on his head
An Iranian rapper has become "the Salman Rushdie of music" after clerics in the Islamic republic issued fatwas calling him an apostate, which is considered punishable by death under the country's sharia law.
Shahin Najafi, a Germany-based Iranian singer, recently released a song with references to Ali al-Hadi al-Naqi, the tenth of the 12 Shia Muslim Imams, a religious figure highly respected by millions in Iran.
The controversial clip posted on Youtube, watched by hundreds of thousands online, has divided opinions in the country with many finding it offensive and insulting to their beliefs and others defending the song, saying it broke taboos especially in regards to expressing views about religious personalities.
When asked for a religious ruling on the fate of Najafi and his "blasphemous music", clerics unanimously declared that such a person must be considered an apostate.
According to the semi-official Mehr news agency, Ayatollah Naser Makareme Shirazi, a pro-Iranian regime cleric based in the holy city of Qom with a great deal of influence among Muslims in the country, was the latest person to issue a fatwa in regards to Najafi.
"Any outrage against the infallible imams ... and obvious insult against them would make a Muslim an apostate," he said. Makareme Shirazi has in the past issued other controversial rulings, including those against women attending football matches, keeping pets and the Holocaust.
Najafi's song, called Naqi, is a chronology of events in the past year. Najafi, 31, has rejected claims that he meant to insult people's religious beliefs, though the song criticises Iranian society.
"I thought there would be some ramifications. But I didn't think I would upset the regime that much. Now they are taking advantage of the situation and making it look like I was trying to criticise religion and put down believers," he told the Germany broadcaster Deutsche Welle.
"For me it is more of an excuse to talk about completely different things. I also criticise Iranian society in the song. It seems as though people are just concentrating on the word 'imam'."
Meanwhile, an Iranian religion website which runs on the regime-controlled .ir domain, Shia-Online.ir, has offered a $100,000 (£62,000) reward for anyone who kills Najafi.
"A (website) founder who lives in one of the Gulf Arab states has promised to pay the ($100,000) bounty on behalf of Shia-Online.ir to the killer of this abusive singer," the site said.
The fury surrounding Najafi and his work is reminiscent of the fatwa against Salman Rushdie whose novel, The Satanic Verses, brought him a death sentence by the founder of the Islamic republic, Ayatollah Ruhollah Khomeini in Iran.
http://www.guardian.co.uk/world/2012/may/14/iranian-rapper-death-threat-fatwa?newsfeed=true
---------
Iran Hangs 'Mossad Agent' for Scientist Killing
May 15, 2012
TEHRAN: Iran on Tuesday hanged a man convicted of playing a key role in the 2010 murder of a top nuclear scientist and of spying for Israel, the official IRNA news agency reported quoting Tehran prosecution office.
" Majid Jamali Fashi, the Mossad spy and the person who assassinated Masoud Ali Mohammadi, our nation's nuclear scientist was hanged on Tuesday morning," IRNA said.
Local media on August 28 reported that Jamali Fashi was sentenced to death after being "convicted of Moharebeh (waging war against God) for placing a bomb-laden bike and blowing it up in front of martyr Ali Mohammadi's home, collaboration with the Zionist regime and Mossad."
Jamali Fashi stood trial as the main suspect in the killing of Ali Mohammadi, a particle physics professor at Tehran University who was killed in a bomb attack outside his home in January 2010.
Jamali Fashi also faced charges of cooperating with Israel's spy agency and of having received $120,000 for passing on intelligence to Mossad, the website report added.
The Islamic republic has blamed the Jewish state and the United States for the killing of four of its scientists and nuclear experts since 2010.
Western powers and Israel suspect Iran is seeking an atomic weapons capability under the guise of its civilian nuclear and space programmes, a charge Tehran vehemently denies.
http://timesofindia.indiatimes.com/world/middle-east/Iran-executes-Israel-spy-nuclear-scientist-killer/articleshow/13147551.cms
----------
IAEA resumes n-talks with Iran, wants access to Parchin
May 15 2012
Vienna : A senior UN nuclear agency official urged Iran on Monday to allow access to sites, people and documents it seeks in its probe of suspicions that Tehran conducted secret research into nuclear weapons development.
The appeal came as International Atomic Energy Agency officials renewed talks with Iranian envoys aimed at persuading Tehran to allow IAEA experts to visit a suspect site at the Parchin military complex.
The agency believes that site was used by Iran to test multipoint explosives of the type used to set off a nuclear charge. Iran denies such experiments.
A computer-generated drawing obtained by The Associated Press from a country tracking Iran's nuclear programme depicts a containment chamber that would be used for such work. The IAEA has not commented.
Full report at:
http://www.indianexpress.com/story-print/949310/
----------
Iran says nuclear talks with UN good, constructive
May 15 2012
Vienna : Iran's talks with the UN nuclear watchdog about Tehran's atomic activities are going well, a senior Iranian official said on Tuesday, the second day of discussions.
The talks will test Iran's readiness to address UN inspectors' concerns over military links to its nuclear work, ahead of wider diplomatic negotiations on the programme's future in Baghdad next week between Tehran and world powers.
The UN International Atomic Energy Agency (IAEA) aims at the meeting in Vienna to gain access to Iranian sites, documents and officials involved in suspected research activity that could be used to develop atomic bombs.
We had good talks. Everything is (on the) right track. The environment is very constructive, Ali Asghar Soltanieh told reporters as he entered an Iranian diplomatic mission to continue the meeting with the Vienna-based IAEA.
Western diplomats will be watching the talks for any sign Iran is ready to make concrete concessions, saying this would send a positive message ahead of the meeting in Baghdad on May 23 between Iran and Western powers.
But Soltanieh's public optimism was not matched by the head of the IAEA delegation, Deputy Director General Herman Nackaerts, when senior agency experts arrived at the venue.
Full report at:
http://www.indianexpress.com/story-print/949628/
----------
Libyan Islamist quits militia to enter politics
May 15, 2012
TRIPOLI: Abdel Hakim Belhadj, one of Libya's most powerful militia leaders, is quitting to devote himself full-time to politics, an aide said on Monday, in a vote of confidence for the fragile transition from rebellion to democracy.
Belhadj, a former Islamist militant who helped topple former Libyan leader Muammar Gaddafi in last year's revolt, is to resign his post as head of the Tripoli Military Council and set up a political party, his aide said.
His party is unlikely to be able to register in time for Libya's first ever election on June 19, for a transitional assembly which will draft a constitution.
But with Islamists gaining in influence since Gaddafi's overthrow, Belhadj's party will be well placed to compete in fresh elections to be scheduled by the new assembly.
"He will announce his political party," Anis Al-Sharif, head of Belhadj's office, told Reuters, adding that Belhadj had sent a letter to the ruling National Transitional Council on his resignation.
Full report at:
http://dawn.com/2012/05/15/libyan-islamist-quits-militia-to-enter-politics/
----------
Libyans want answers over deadly NATO airstrikes
May 15, 2012
TRIPOLI: Mohammed Al-Gherari lost five family members, including a young niece and nephew, when NATO accidentally struck their compound in the Libyan capital as they slept.
Nearly a year later, his grief is compounded by threats and allegations from neighbors who believe he and others who survived the attack were harboring a regime loyalist or hiding weapons for Muammar Qaddafi's forces.
At least 72 civilians, a third of them under the age of 18, were killed by NATO airstrikes, according to a report released Monday by Human Rights Watch — one of the most extensive investigations into the issue. The New York-based advocacy group called on the Western alliance to acknowledge the casualties and compensate survivors.
The decision by the United States and its NATO allies to launch an air campaign that mainly targeted regime forces and military infrastructure marked a turning point in Libya's civil war, giving rebels a fighting chance. But Qaddafi's government and allies in Russia and China criticized the alliance for going beyond its UN mandate to protect civilians.
Full report at:
http://arabnews.com/middleeast/article634167.ece
----------
NATO killed 72 civilians in Libya air strike
May 15, 2012
Alliance called on to compensate survivors and victims' families and explain attacks on 'military' sites that killed civilians
Nato air strikes killed 72 civilians in Libya last year, Human Rights Watch has said, accusing the western alliance of failing to acknowledge the scope of collateral damage it caused during the campaign that helped to oust Muammar Gaddafi.
In a report based on investigations at bombing sites during and after the conflict, the New York-based HRW said Nato strikes killed 20 women and 24 children. It called on the alliance to compensate civilian victims and investigate attacks that may have been unlawful.
"Attacks are allowed only on military targets, and serious questions remain in some incidents about what exactly Nato forces were striking," Fred Abrahams, special adviser at HRW, said in a statement.
The report claims to be the most extensive investigation to date of civilian casualties from Nato's air campaign and presents a higher death toll estimate than a March paper by Amnesty International which documented 55 civilian deaths, including 16 children and 14 women.
Nato considers its Libya operation highly successful, illustrating the allies' ability to work well together in a limited campaign. Nato carried out 26,000 sorties including some 9,600 strike missions and destroyed about 5,900 targets before operations ended on 31 October 2011.
The alliance said the campaign had been conducted with "unprecedented care and precision and to a standard exceeding that required by international humanitarian law".
"Nato did everything possible to minimise risks to civilians, but in a complex military campaign, that risk can never be zero," said Nato spokeswoman Oana Lungescu in a statement.
"We deeply regret any instance of civilian casualties for which Nato may have been responsible."
HRW acknowledged that Nato had taken care to minimise civilian casualties and added that countries such as Russia that had made claims of large-scale civilian deaths did so "to score political points".
But Abrahams, principal author of the report, said the care Nato took during the campaign was "undermined by its refusal to examine the dozens of civilian deaths".
Concerns about civilian deaths in Libya could hamper Nato's ability to carry out future operations outside the territory of its members, in North America and Europe.
Although Russia co-sponsored the UN resolution authorising intervention in Libya, it later said Nato had "grossly violated" its mandate. This was a factor earlier this year when Russia opposed a UN resolution calling for action to stop the violence in Syria.
HRW highlighted an attack on the village of Majer, 100 miles east of Tripoli on 8 August when Nato air strikes on two family compounds killed 34 civilians and wounded more than 30.
HRW said Nato had told it that the Majer compounds were a "staging base and military accommodation" for Gaddafi forces, but had not provided specific information to support that claim.
"During four visits to Majer, including one the day after the attack, the only possible evidence of a military presence found by Human Rights Watch was a single military-style shirt - common clothing for many Libyans - in the rubble of one of the three destroyed houses," it said.
Nato said it had looked into each credible allegation of harm to civilians and confirmed that the targets struck "were legitimate military targets, selected in a manner consistent with the UN mandate".
http://www.guardian.co.uk/world/2012/may/14/nato-killed-72-libya-hrw
----------
'Imam Khomeini's thoughts inspired Islamic Awakening'
Monday 14 May 2012
TEHRAN - The late Imam Khomeini's thoughts inspired the Islamic Awakening in the world, Assembly of Experts Chairman Ayatollah Mohammad Reza Mahdavi Kani said on Sunday.
Ayatollah Mahdavi Kani made the remarks in Tehran during a conference on Islamic awakening in the political thoughts of Imam Khomeini and Supreme Leader Ayatollah Seyyed Ali Khamenei.
In his speech, Ayatollah Mahdavi Kani stated that Imam Khomeini's great emphasis on the importance of Islamic system of governance constituted the source of the Islamic Awakening and that he proved vali-e faqih (supreme jurisprudent) can govern the society according to the needs of the time.
Zahra Mostafavi, the daughter of Imam Khomeini, Ayatollah Mohammad Ali Taskhiri, the secretary general of the World Forum for Proximity of Islamic Schools of Thought, Ali Akbar Velayati, the director of the Permanent Secretariat of the World Assembly of the Islamic Awakening, and a number of other officials and scholars also delivered speeches at the conference.
Full report at:
http://www.tehrantimes.com/component/content/article/97832
------------
Arab World
Top Egyptian Presidential Candidate: "Jihad Is Our Path & Death in the Name of Allah Is Our Goal"
Jim Hoft
May 14, 2012,
Top Egyptian presidential candidate Mohamed Morsi of the Muslim Brotherhood told supporters this weekend,
"Jihad is our path and death in the name of Allah is our goal."
Lovely.
Voice of Russia reported, via ROP:
Egypt's Constitution should be based on the Koran and Sharia law, presidential candidate from the Muslim Brotherhood Islamist movement Mohamed Morsi said.
"The Koran is our constitution, the Prophet is our leader, jihad is our path and death in the name of Allah is our goal," Morsi said in his election speech before Cairo University students on Saturday night.
Today Egypt is close as never before to the triumph of Islam at all the state levels, he said.
"Today we can establish Sharia law because our nation will acquire well-being only with Islam and Sharia. The Muslim Brothers and the Freedom and Justice Party will be the conductors of these goals," he said.
The Muslim Brotherhood Islamist group has been banned in Egypt for decades before being legalized following the ouster of President Hosni Mubarak in last year's popular uprising, and has since emerged as a powerful political force.
And yet the Obama Administration blames Israel for its growing isolation in the region.
Unreal.
http://www.thegatewaypundit.com/2012/05/top-egyptian-presidential-candidate-jihad-is-our-path-death-in-the-name-of-allah-is-our-goal/
------------
Jeddah: Activists want domestic abusers named, shamed
May 15, 2012
Prominent women campaigners and human rights activists called for harsh punishments, including naming and shaming, for those convicted of domestic abuse following the issuance of a draft law aimed at the protection of domestic abuse victims by the Shoura Council on Sunday.
"One year prison time and a fine are not enough (to punish an abuser)," said Suhaila Zain Al-Abideen, a Saudi activist for children and women's rights and a member of the National Society of Human's Rights' executive board. "An abuser must be publicly named so he or she will not do it again," she added.
Mona Siraj, managing editor of Jeddah-based Sayidaty magazine and a social activist, said she supports publicly naming abusers, in addition to obliging them to seek professional help, such as attending counseling sessions.
In addition to providing protection and prevention against abuse, the Shoura Council's "Protection Against Domestic Abuse" draft bill is aimed at providing assistance, social, psychological, medical treatment and shelter to victims and punish abusers.
Full report at:
http://arabnews.com/saudiarabia/article634281.ece
-----------
Secret prison still open in Baghdad, group claims
May 15, 2012
Iraqis are still being held illegally at a Baghdad prison that the government was supposed to have shut down in 2011 after allegations that detainees were tortured and abused there, Human Rights Watch said Tuesday. The report by the New York-based rights group raises fresh concerns about
the government's treatment of detainees after Iraqi authorities took over the country's prison system following the departure of US troops last December.
Iraq's Human Rights Ministry has denied the Human Rights Watch claim as inaccurate, saying the detention center in question, known by its former US military designation as Camp Honor, was shuttered more than a year ago.
The prison is located inside the Green Zone in central Baghdad, which also houses government offices and foreign embassies.
The HRW report was based on interviews with 35 former detainees and their relatives and lawyers, as well as government officials who described ongoing interrogations at Camp Honor.
Full report at:
http://www.hindustantimes.com/world-news/RestOfAsia/Secret-prison-still-open-in-Baghdad-group-claims/Article1-855949.aspx
----------
Five killed in Syria violence: monitors
May 15, 2012
BEIRUT: A huge blast ripped through the Syrian coastal city of Banias during the night, killing four people, while a six-year-old girl died in Damascus province, a monitoring group said on Tuesday.
"A woman and three young men were killed" in a powerful explosion in the south of Banias, the Britain-based Syrian Observatory for Human Rights said in a statement.
It said the girl died in violence in the Shehab Eddin al-Ras area of Damascus province but gave no further details.
The Observatory also gave an updated toll of 37 people killed in unrest which swept parts of Syria on Monday, including 23 soldiers killed by military defectors at Rastan, a rebel-held city in restive Homs province in central Syria.
The bloodshed came despite a ceasefire brokered by UN-Arab League envoy Kofi Annan as part of a plan aimed at ending violence that has swept Syria since March 2011 when a revolt erupted against President Bashar al-Assad's regime.
More than 12,000 people, the majority of them civilians, have died since the Syrian uprising began, according to the Observatory, including more than 900 killed since the April 12 truce.
http://dawn.com/2012/05/15/five-killed-in-syria-violence-monitors/
----------
Struggling with Nitaqat implementation, say employers
May 15, 2012
DUBAI: Private sector employers are struggling to keep up with the pace of reform as they grapple with the implementation of Nitaqat, according to a new report from Hay Group. The Kingdom's approach to nationalization via Nitaqat is the focus of a new report exploring the perceived strengths and weaknesses of the program, according to senior expatriate business leaders in Saudi Arabia. Nitaqat in the Spotlight, highlights key challenges as well as many positive aspects of the program that provide a new and refreshing insight into development priorities for Saudization of the private sector.
The author of the report, Chance Wilson, general manager at Hay Group in Saudi Arabia, says one of the key themes to emerge from the report is the need for greater alignment between stakeholders: "Everyone aspires for the same end result but different approaches leave the private sector with a strong sense that they are bearing the brunt of the pain. In the short term this is bad for business and is ultimately unsustainable."
Full report at:
http://arabnews.com/economy/article634158.ece
----------
Syria National Council Reelects Ghalioun President
May 15, 2012
AMMAN (Reuters) - The Syrian National Council opposition group re-elected liberal politician Burhan Ghalioun as president at a meeting in Rome on Tuesday, two sources at the meeting told Reuters.
Ghalioun, a secular academic, has been leader of the opposition in exile since the SNC's creation in August 2011. Some fellow activists have criticized him for being out of touch with the opposition inside Syria and for failing to unify the SNC.
But the 67-year-old has the backing of the Gulf States and France, and is seen as a consensus figure in the group, where Islamists, who are divided into different factions, hold sway. Aware that he is an acceptable figure to the international community, the Islamists have supported him.
"Ghalioun was re-elected for another three-month term," one of the sources told Reuters after a meeting of the council's general secretariat, which chooses the president every three months. "He won 66 percent of the vote."
George Sabra, another liberal who is an ally of Syria's top dissident Riad al-Turk, came second, the sources said.
Turk, an 81-year-old former leftist who spent 25 years as a political prisoner, operates underground inside Syria. The opposition looks to him for moral guidance.
http://www.nytimes.com/reuters/2012/05/15/world/middleeast/15reuters-syria-opposition.html?ref=middleeast&gwh=A86C2FCF5A62CC9AB51CD161DC738463
----------
Syrians Defy Leaders to Aid Those in Need
By THE NEW YORK TIMES
May 15, 2012
DAMASCUS, Syria — For 48 hours, the two Damascus residents struggled to reach the besieged city of Homs by car, trying to deliver boxes of blood bags so surgeons there could operate on the wounded. But gunfire made the roads impassable.
Finally, they strapped their contraband to their backs and, led by a shepherd through back roads and dirt paths, hiked 65 miles to the city.
As the violence across Syria reaches a treacherous new phase and the numbers of displaced and injured swell, such individual and ad hoc efforts have grown into an increasingly organized underground network of volunteers willing to brave injury and arrest to deliver relief supplies to those trapped, wounded or displaced by the fighting.
The government sees the network as an affront, and has detained anyone caught distributing aid, especially medicine. Activists say the government considers any aid, even humanitarian, as a comfort to its enemies and an opportunity for a long repressed civil society to gain a foothold.
Full report at:
http://www.nytimes.com/2012/05/15/world/middleeast/syria-aid-movement-defies-assad-government.html?ref=global-home&gwh=EC156AFDFD80C357740668AE13E0B231
----------
Iraqis held illegally in 'closed' prison, rights group claims
15 May 2012
Human Rights Watch accuses Iraqi security forces of 'grabbing people outside of the law' and putting them in secret jails
Iraqis are still being held illegally at a Baghdad prison that the government was supposed to have shut down in 2011 after allegations that detainees were tortured and abused there, Human Rights Watch says.
The report by the US-based rights group raises fresh concerns about the government's treatment of detainees after Iraqi authorities took over the country's prison system following the departure of US troops last December.
Iraq's human rights ministry has denied the Human Rights Watch claim as inaccurate, saying the detention centre, known by its former US military designation as Camp Honor, was closed more than a year ago.
The prison is located inside the Green Zone in central Baghdad, which also houses government offices and foreign embassies.
The Human Rights Watch report is based on interviews with 35 former detainees and their relatives and lawyers, as well as government officials who described interrogations at Camp Honor.
"Iraqi security forces are grabbing people outside of the law, without trial or known charges, and hiding them away in incommunicado sites," said Joe Stork, Human Rights Watch's deputy Middle East director.
He called on Iraqi authorities to immediately release the names of all detainees and where they were being held, and to release those who had not been formally charged.
Asked for comment, human rights ministry spokesman Kamil Amin said Camp Honor "was closed more than a year ago".
"All inmates were transferred to other prisons," Amin said. "We are confident that Camp Honor is not in use."
He denied the government was running secret jails, and said all arrests and detentions followed legal standards.
The report says elite Iraqi troops controlled by the prime minister, Nouri al-Maliki, are running two more secret jails in Baghdad where detainees are interrogated by judicial investigators.
The rights group also said it was withholding the identities of the people who were interviewed out of concern for their safety.
http://www.guardian.co.uk/world/2012/may/15/iraqis-held-closed-jails-claims
----------
Syria releases journalists - but more remain in jail
May 15, 2012
Syria has released Turkish journalists Adem Özköse and Hamit Coşkun after more than two months in custody.
Özköse, a columnist with the daily paper Milat who also reports for the magazine Gercek Hayat, and freelance cameraman Coşkun were detained by pro-government militiamen in mid-March.
As they celebrated their freedom, eight of the 13 Syrian journalists arrested in a raid on the offices of the Syrian Centre for Media and Freedom of Expression (SCM) in Damascus on 16 February, were also released.
The releases were greeted by press freedom watchdogs, the Committee to Protect Journalists (CPJ) and the International Press Institute (IPI).
Full report at:
http://www.guardian.co.uk/media/greenslade/2012/may/15/syria-press-freedom
----------
Enthusiasm for Gulf union remains strong
By Habib Toumi
May 15, 2012
GCC's delay expected announcement of a Gulf union did not seem to dampen enthusiasm
Share on tumblrShare on facebookShare on twitterShare on emailMore Sharing Services0
Manama: The decision by the Gulf Cooperation Council (GCC) to delay the expected announcement of a Gulf union did not seem to dampen enthusiasm for the proposal put forward by the Saudi monarch in December.
However, analysts in Bahrain said that the move should be given full and prompt attention to ensure it is not delayed.
King Abdullah Bin Abdul Aziz Al Saud called for the GCC to move from the stage of cooperation to the stage of union within a single entity.
Reports and statements by senior officials, mainly in Bahrain and Saudi Arabia, suggested that the 14th advisory summit in Riyadh on Monday would announce a union between at least two countries and that the other GCC members would join at a later stage.
Full report at:
http://gulfnews.com/news/gulf/saudi-arabia/enthusiasm-for-gulf-union-remains-strong-1.1023309
-----------
Christians in Syria live in uneasy alliance with Assad, Alawites
May 15, 2012
DAMASCUS, Syria (USA TODAY) — Hani Sarhan is a Christian who says none of his relatives works with the regime of Bashar Assad or has anything to do with it.
"But what we heard from (the protesters) at the beginning of this revolution saying, 'Christians to Beirut, Alawites to the coffin,' started us thinking about the real aim of this revolution," he said. "So from this point of view, fearing for my life, I declared my support for President Assad."
Muslims dominate this nation of 22 million people, but Christians can be found at all levels of Syria's government, business community and military. The 2 million Christians here trace their roots to ancient communities and have survived under many rulers as Christian enclaves in other Arab nations, such as Saudi Arabia, have withered.
The rebellion of hundreds of thousands of Muslims against Assad that began in March 2011 has not seen Christians abandon their support for the Alawites, the Muslim sect to which Assad belongs and that has controlled Syria for decades. Christians have largely remained quiet as Assad's forces pummeled rebel cities and towns with artillery, killing close to 10,000 people, according to the United Nations.
Many of Syria's Christians continue to stand by the regime not out of support for Assad but out of fear of civil war if rebels gain strength, or worse, if they win and install an Islamist government hostile to religious minorities.
Qatana, a town 20 miles southwest of Damascus, is home to a Christian community of several hundred families. Protests here against the Assad regime have prompted military incursions and clashes between renegade soldiers and the regular army. At checkpoints surrounding the town, some Christians chat to Alawite security officers. Others offer water and whiskey. Christians firmly believe that the Alawite regime will keep them safe.
With the town's two churches located in Sunni Muslim neighborhoods, for months many families were too fearful to attend service, Christians here said. But a teacher at a Christian school said life is better now than before.
"The crisis is almost over," she said, asking her name be withheld because she feared retribution. "Our church was full on Easter Sunday; last year, it was practically empty. We were allowed to parade around the town, when last year we could only go in the street outside the church."
Yet Christian communities elsewhere have seen trouble.
A church in Homs, Um al-Zunnar, was badly damaged during the military's month-long shelling of the city in February. Christians in Homs said the church was attacked by "foreign-backed armed gangs." Syrian state TV aired interviews with civilians who said the rockets were fired from the mountains dividing Syria from Lebanon, where rebels have arms-smuggling routes.
The uprising has also hurt Christians' standard of living.
Foreign visitors are nowhere to be seen in the Christian neighborhood of Bab Touma in central Damascus, a once-popular tourist attraction characterized by winding alleyways, traditional Arab-style hotels and ancient churches. In 2010, tourists from the Persian Gulf, Europe and North America added $8 billion to the Syrian economy. Since the revolt began, Syria's tourism sector has dropped off by 60%, according to the Tourism Ministry, and Christian businesses are among those suffering.
These days, many conversations in the close-knit communities turn to "the crisis," as it is called. Families watch Arab television broadcasts by the extremist Salafist sheik Adnan Arour, who from exile in Saudi Arabia calls for jihad against the Assad regime and death to those who actively support it.
Pro-regime commentators on state-run Syrian TV pounce on figures such as Arour and say Assad is all that stands between extreme Islam and stability. Christians here talk of letters sent to churches saying they are the next to go after Assad, and a mortar that struck a monastery in the Christian town of Saidnaya, north of Damascus, was blamed on rebels.
There is little evidence that the rebels are responsible for such acts, and Christians here say Arour does not appear to have a lot of support. But recent suicide bombings in Syria have the look of al-Qaeda, which seeks Islamic law over all.
Many Christians simply do not want to upset their way of living in a country where their fate will always be decided by Muslims, according to Syria experts.
Christian doctors, lawyers and dentists have established successful and stable careers. Others occupy leading positions in the Syrian army, though a new constitution mandates the head of state must be Muslim.
"They do support (Assad) and are feeling quite anxious," said Joshua Landis, director of the Center for Middle East Studies at the University of Oklahoma and a Syria expert. "Even so, there are plenty of Christians (in Syria) who believe that democracy in the long run is the best protection for Christians."
http://www.dnj.com/usatoday/article/54888144?odyssey=obinsite
---------
Former IHOP Managers Sue, Alleging Anti-Muslim and Anti-Arab Discrimination
May 15, 2012
Four long-time IHOP managers sued their employer, alleging that they had been verbally abused and fired because of their ethnicity and religion. All worked in the Dallas-Fort Worth area for the same franchise owner, all were fired within an eight-month period, and all were replaced by Caucasian non-Muslim managers.
The four men were originally hired by a franchise owner whose son took over operation of the restaurants around the end of 2009. According to the lawsuit, the son "put increased pressure and scrutiny on the managers who were of Arab-ethnic origin and the Muslim faith," and fired the four plaintiffs one by one.
The lawsuit also alleges offensive remarks that started even before the owner's son took over. The plaintiffs are suing for back pay, front pay and lost compensation and benefits.
Full report at:
http://www.wecomply.com/blog/post/815770-Former-IHOP-Managers-Sue-Alleging-Anti-Muslim-and-Anti-Arab-Discrimination
-----------
Asia
Uighur meet in Tokyo makes Beijing see red
May 15, 2012
TOKYO: A high-profile Uighur activist accused China of repressing her ethnic group, as her exiles' group met on Monday in Tokyo for its biggest gathering in three years and the Chinese government slammed Japan for allowing the meeting. World Uyghur Congress head Rebiya Kadeer said her group would continue its "peaceful struggle" for democracy and selfdetermination , and demanded that China respect the rights of ethnic minorities.
"We protest against the unbelievable suppression of human rights by China on the Uighur people," Kadeer told the gathering of about 120 people in Tokyo. "Countries around the world that embrace freedom and democracy should cooperate and sternly pressure China."
Japan allowed the meeting over the objections of China, which stressed its displeasure on Monday over what it called Tokyo's interference in domestic Chinese affairs. "China is discontented with Japan for ignoring China's firm objections and allowing the World Uyghur Congress to host relevant meetings in Japan," foreign ministry spokesman said.
http://timesofindia.indiatimes.com/world/rest-of-world/Uighur-meet-in-Tokyo-makes-Beijing-see-red/articleshow/13143733.cms
---------
South Asia
When cricket became a saviour in battle-scarred Afghanistan
May 15, 2012
New Delhi: Cricket has not caught on to any major extent in Afghanistan even 11 years after the Taliban was pushed out of Kabul in 2001. The sports-shy Afghans are still too battle-scarred to laugh their angst away on the pitch.
However, literary fiction explores unimaginable possibilities for peace in Afghanistan and escape from the daily acts of subversion.
Cricket, the game of friendship, and the tyranny of the Taliban in Afghanistan are pitted in a battle of wits and convey a powerful message of freedom, human resilience and defiance in award-winning writer, playwright and filmmaker Timeri N. Murari's new novel, "The Taliban Cricket Club (Aleph Book Company)".
"The possibilities of putting two opposites together and exploring their sheer contraction made me use cricket as a symbol of democracy, freedom, discipline and harmony against the tyrannical regime of the Taliban," Murari told IANS.
The writer said he had "read a small news clipping in 2000 that the Taliban was trying to promote the game that was against violence".
"The idea was bizarre. I started making notes and researched about the Taliban-led Afghanistan. Cricket did not happen in Afghanistan till 2002 - when Afghans began to play cricket a little more seriously after the Taliban left," said Murari, whose movie, "Square Circle", was chosen as one of the top 10 by the Time Magazine.
Full report at:
http://sports.ndtv.com/cricket/features/specials/item/190003-when-cricket-became-a-saviour-in-battle-scarred-afghanistan
----------
Nato's battle of spin with the Taliban marks a new era for Afghanistan
Jason Burke
May 15, 2012
With no let-up in the US pullout and peace hopes receding, Afghanistan's post-international-intervention era is taking shape
The conflict in Afghanistan has always been a war of perceptions as much as ground reality. Frontlines have often been invisible. The power of any protagonist to project an image of dominance is as important as any genuine grip on territory.
So it's no surprise that with the new summer fighting season declared open by the insurgents, and a major Nato summit coming up in Chicago on 20 May, the efforts to gain the upper hand in this battle of spin are intensive.
President Obama flew to Kabul and declared that the US forces in Afghanistan – due to be withdrawn rapidly over the coming 18 months – were in effect winning. Top officials echoed him. Insurgents launched an audacious attack against a compound used by western contractors in Kabul and then killed Arsala Rahmani, a former senior Taliban official and member of the US-backed peace council who was involved in peace negotiations.
Full report at:
http://www.guardian.co.uk/commentisfree/2012/may/14/nato-taliban-new-era-afghanistan
----------
As foreign troops leave, Afghan refugees and poverty increase
May 15, 2012
Applications by Afghans seeking asylum also reached their highest number in a decade, UN figures showed in January. Most were from those seeking work abroad
Gulam recalls the evening she fled her home in northern Afghanistan on foot, running with her teen daughters under the cloak of darkness to avoid cooking a dinner for 20 Taliban insurgents.
"This Talib burst through my door and demanded I cook for them. But I had no money, and I was scared they would take my daughters," Gulam said, pulling a stripy shawl tightly around her gaunt and wrinkled face. That night six months ago, Gulam and her family joined the half a million Afghans who are internally displaced, mostly from conflict but also natural disasters, a number which has been steadily increasing since 2008. Intensifying violence as NATO combat troops prepare to leave by end-2014 and a poor economic outlook in the face of shrinking aid could spell a humanitarian disaster for Afghanistan, where a third already live beneath the poverty line. "Security in the country is terrible. Day by day there are more of us," Gulam told Reuters while visiting the UN compound in Mazar-e-Sharif, the capital of northern Balkh province.
Full report at:
http://www.dailytimes.com.pk/default.asp?page=2012\05\15\story_15-5-2012_pg14_8
-------------
West Asia
Palestinian prisoners agree to end hunger strike
May 15, 2012
RAMALLAH, WEST BANK: Hundreds of Palestinian prisoners agreed on Monday to end a weekslong hunger strike after winning concessions from Israel to improve their conditions, the two sides announced.
The deal ended a strike in which prisoners had gone without food for up to 77 days, leaving several prisoners in life-threatening condition. It was the longest strike ever staged by Palestinians in Israeli custody.
With the Palestinians set to hold an annual day of mourning on Tuesday, both sides were eager to wrap up a deal to lower tensions. The Palestinians are marking what they call the "nakba," or "catastrophe," the term they use in describing the suffering that resulted from Israel's establishment 64 years ago.
The Palestinian minister for prisoner affairs, Issa Qaraqe, said that Palestinian prisoner leaders signed the deal on Monday afternoon at an Israeli prison in Ashkelon. Israel's Shin Bet security agency and Palestinian militant groups confirmed the deal, which was brokered by Egyptian mediators.
Two men launched the strike on Feb. 27, and were joined by hundreds of others on April 17.
Full report at:
http://timesofindia.indiatimes.com/world/middle-east/Palestinian-prisoners-agree-to-end-hunger-strike/articleshow/13139824.cms
-------------
Inside Turkey's Secretive, Islamic 'Gulen' School Movement
MAY 15 2012
The schools, part of a network of hundreds around the world, aim to create a "golden generation" of educated Muslims by emphasizing science and technology, but some regional governments are worried.
With conservative Muslim believers becoming more visible in Turkey these days, a movement founded by a charismatic Islamic theologian, Fetullah Gülen, is attracting increasing outside interest. The Gülen movement's public profile is defined mainly by a worldwide network of schools that it operates, yet little is known about the inner workings of the organization's educational component.
I was recently invited to visit one of the movement's showcase, high-achieving schools, Fatih Koleji, located on the European side of Istanbul. The visit provided greater clarity on a particularly controversial aspect of the schools' operations - religious instruction.
The Gülen movement's stated aim is to create a "golden generation" of educated Muslims, an aim shared by Turkish Prime Minister Recep Tayyip Erdogan. At the Fatih Koleji school, statues in Ottoman-era garb and children's artwork sparsely decorate the interior of the sleek, multi-storey school building. Male teachers wear suits, while nearly all the female instructors wear long, white jackets. The obligatory image of the Republic of Turkey's first president, Mustafa Kemal Atatürk, hangs in nearly every room.
Full report at:
http://www.theatlantic.com/international/archive/2012/05/inside-turkeys-secretive-islamic-gulen-school-movement/257120/
----------
Southeast Asia
Thailand: India foils Pak bid to 'grab' Dawood aide
May 15, 2012
India has foiled Pakistan's bid to secure the custody of Muzakkir Sayyed alias Munna 'Jinga', a Mumbai-born aide of fugitive Indian don Dawood Ibrahim Kaskar, from Thailand.
Sayyed, a sharpshooter, had led an attack on rival don Chhota Rajan in Bangkok in September
2000.
The 10-year jail term of Sayyed, who was housed at a Bangkok prison facility after being convicted for orchestrating the attack on Rajan, ended recently. Pakistani diplomats, allegedly armed with fake documents and passport details of Sayyed that identified him as a citizen of their country, had contacted their counterparts in Thailand a few weeks ago - while he was still incarcerated in a Bangkok prison facility — to "grab him", said a CBI official on the condition of anonymity.
"Pakistani officials told Thai authorities that Sayyed was a Pakistani citizen — on the basis of papers submitted by them, including a fake passport created after his flight to Karachi from Mumbai in 1999 — and demanded that he be deported to their country as per Thailand laws," said the official.
Full report at:
http://www.hindustantimes.com/India-news/NewDelhi/Thailand-India-foils-Pak-bid-to-grab-Dawood-aide/Article1-855779.aspx
-------------
Islam, liberalism and Indonesia's culture wars
By Tom McCawley
15 May 2012
A liberal Muslim writer on a book tour has angered hardline Islamist groups in the latest round in Indonesia's culture wars.
Irshad Manji, a Canadian feminist writer and activist, has provoked the wrath of Islamists for promoting a tolerant, critical, version of Islam in her latest book 'Allah, Liberty and Love'. Islamist mobs have blocked her speaking events and attacked her entourage, while hotels and a university have turned her away over security fears. Hundreds of members of the Majelis Mujahidin Council (MMI) attacked Manji and her associates with clubs and sticks at a discussion in Yogyakarta on 9 May, breaking down doors and beating bystanders.
'In my new book, I describe Indonesia as a model for the Muslim world. But things have changed,' Manji said on Twitter. 'Indonesians tell me their police and govt are capitulating to thugs.'
The tensions reflect a global debate within Islam: what role and identity will Muslims take on in the 21st century?
Conservative and hardline groups prefer a literal interpretation of the Koran and a state based on Islamic laws. Manji and her allies in Indonesia are seeking to redefine how to practice their faith. Manji's new book, translated into Bahasa Indonesia, discusses the restlessness she says Muslims feel across the world. 'Allah, Liberty and Love' lays out a blueprint for Muslim reformation modeled on the US civil rights movement.
Manji's messages resonate with liberal groups here such as the Liberal Islam Network (JIL), which has been struggling with militant Islam for years. Like Manji, JIL and its leaders, such as Muslim thinker Ulil Abshar Abdalla, call on Muslims to draw on traditions such as itjihad, or critical thinking and interpretation, rather than rigid dogma.
Most of Indonesia's 203 million Muslims practice a moderate version of the faith. Indonesia's 1945 constitution prescribes a secular state and religious freedom for five major religions. But orthodox and hardline Muslims, including groups such as MMI, have made progress since the country began a tumultuous journey to democracy in 1998, when President Soeharto, who brutally repressed Islamist groups, stepped down. Islamist parties have since won seats in parliaments across the country.
Manji's support of gay rights – she is an open lesbian – has alarmed some Muslims here, who believe homosexuality is a sin. Other critics say Manji has become a Muslim poster-child for the Western media, an 'acceptable' face of Islam, to contrast with villains such as Osama bin Laden. The critics claim her views cloak a Western liberalism, which has imperialism, particularly of the Middle East, as its agenda.
The attacks on Manji have also cast light on police willingness to turn a blind eye to hardline Islamist activities. The week before last, Indonesia's most notorious militia, the Islam Defenders Front (FPI), demanded Manji's book launch be disbanded, and police said the gathering at the Salihara Arts Center would have to end due to 'objections from nearby residents and mass organisations.'
Wikileaks claims FPI has received funding from the police, who allegedly use the group for their own ends. The national police have acquired a reputation for allowing the FPI to rampage and attack civil society groups with impunity. Lawmakers have demanded to know why the police are willing to tolerate such violence.
National Police spokesman Saud Usman Nasution denied the police were afraid of the FPI, saying the police would use 'persuasive dialogue' with the FPI, but preferred to arrest the smaller group – the focus of FPI's anger — to prevent a larger problem. 'It doesn't mean we lose against the larger group,' he said. 'We realise that someone wants us to stand against the FPI. But we don't want to do it because that would not solve the problem.'
The 'problem' is going to be part of Indonesia's long-term political landscape. Moderate Islam has been ingrained into Indonesia's social fabric since the faith took hold in the 13th century and blended with local religions, including animism. Hardliners feel Indonesia has not been properly Islamicised, even in 800 years, and are working to finish the job.
http://www.lowyinterpreter.org/post/2012/05/14/Islam-liberalism-and-Indonesias-culture-wars.aspx
-------------
Africa
$ 2 million Saudi grant for UNICEF Somalia
May 15, 2012
The National Saudi Campaign for Somali People Relief on Saturday signed an agreement to provide $ 2 million to UNICEF Somalia for its therapeutic food program for children with malnutrition.
The program is expected to include the treatment of 25,000 children suffering from severe malnutrition as well as immunization, health care and treatment, provisions for clean drinking water, education and other services.
"We are grateful to the government and the people of Saudi Arabia for this new funding which comes at a crucial juncture," Sikander Khan, UNICEF Somalia country representative, said in an email to Arab News.
The reason for much of the malnutrition suffered in the African nation, according to UNICEF, is due to last year's drought that has not only left the country in famine conditions but also susceptible to outbreaks of numerous diseases.
According to Khan, UNICEF is currently working to ensure sustainable progress by moving toward investing in medium and long-term interventions including increasing access and demand of individuals to basic services including health, nutrition and education.
Full report at:
http://arabnews.com/saudiarabia/article634319.ece
----------
Nigeria: Gunmen Attack Villages
May 15, 2012
Gunmen surrounded villages in northeast Nigeria and set them ablaze, killing at least 12 people and wounding 48, the Nigerian Red Cross said Monday. As many as 100 gunmen attacked four villages early Sunday in a remote area of the state of Adamawa, which borders Cameroon. The death toll could rise; relief workers have been unable to reach the villages affected and about 2,000 people have fled, the Red Cross said.
http://www.nytimes.com/2012/05/15/world/africa/nigeria-gunmen-attack-villages.html?ref=world&gwh=958CAE438DFA03A2D466F9894ECC1C35
----------
Algeria's aborted spring and Taliban truths
May 15, 2012
Algeria is neglected or traduced in our media. So it was welcome to see such a generous coverage of the elections in your paper. However, your article (Poverty and fraud, so why no Arab spring?, 10 May) ignores Algeria's aborted spring in 1988. There was an unparalleled democratic surge and multi-party elections, which led to the blocking of an Islamist electoral victory in 1992. Those few years 1988-92 were extraordinary in the opening of cultural and political expression, taking things further than the recent Arab spring elsewhere. After the blocking of the Islamist FIS, a decade of virtual civil war followed which still simmers.
The country isn't in a brilliant state today, but there are the elements of democracy, which have been consolidating despite the conflict. There is a stirring of civil society, especially women's associations, and a muted but still critical oppositional press. The international situation hasn't been favourable for this recovery either. Last week, on the eve of the multi-party elections, President Bouteflika announced that it's time the old guard handed over the reins of power to the younger generation. This is a welcome move. Reporting on Algeria is important because it suggests possible further directions for the Arab spring. But it does need to convey the nuances of this complex situation.
Full report at:
http://www.guardian.co.uk/world/2012/may/14/algeria-aborted-spring-taliban-truths
----------
Nigerian Kano divorcees marry in mass ceremony
15 May 2012
A hundred couples have been married in a mass ceremony sponsored by local government in northern Nigeria.
It is the first of a batch planned by religious authorities for Muslim women who have been divorced or widowed - a total of 1,000 couples are to be wed.
The aim is to try to reduce a rising divorce rate in the state of Kano and provide the women with a stable home and financial and social security.
The wedding took place at the palace of a traditional ruler, the Emir of Kano.
Suitors screened
The marriages have been arranged by the Hizba board, the main Islamic authority in the predominantly Muslim state - in a bid to reduce the number of women, especially in the city of Kano, left fending for themselves and their children, sometimes on the streets, following divorce.
After a radio campaign since mid-February calling for prospective suitors, the Hizba screened the applicants, including testing for HIV, and then helped with the match-making.
Bride prices normally given to the wife's family by the husband have been paid for by a local entrepreneur - and Kano state government paid for the bride's "kayan daki", a collection of brass and enamel bowls and decorative cups and saucers, which are a symbol of her married status.
Arranged marriage is common in northern parts of Nigeria, but correspondents say it was the women who had the final say in choosing their husbands.
Men who marry through this programme will not be allowed to divorce their wives without permission from the Hizba.
The organisers say the day of the first wedding was selected to coincide with this year's anniversary of the UN's International Day of Families.
http://www.bbc.co.uk/news/world-africa-18072118
----------
North America
No booze, prostitutes for US troops at Nato meet
May 15, 2012
CHICAGO: No alcohol, no prostitutes. This is the stern message the head of the US Northern Command has sent to his troops supporting the upcoming Nato summit in Chicago, the hometown of President Barack Obama.
The message comes as the US military finalizes its probe into the conduct of 12 troops assigned to security for a recent presidential trip to Colombia, CNN reported.
Investigations continue into an alleged prostitution scandal involving military and Secret Service agents who were in the South American nation in advance of a trip last month by Obama.
The US military is about to offer its logistical support to the Nato summit that will be attended by Obama and other heads of state later this month here.
US troops are expected to assist with communications, security, transportation and other functions throughout the high-profile event.
http://timesofindia.indiatimes.com/world/us/No-booze-prostitutes-for-US-troops-at-Nato-meet/articleshow/13143715.cms
---------
War against Muslims started even before 9/11
May 15, 2012
Reports about a Virginia military course that taught officers to prepare for a total war on Islam indicate the US right wing agenda even before 9/11, an analyst tells Press TV.
Press TV has interviewed Dr. Kevin Barrett, author of 'Questioning the War on Terror' about the orchestrated campaign against Islam since September 11th, 2001.
What follows is an approximate transcript of the interview.
Press TV: The Virginia (military) course that was mentioned there in our report has also warned officers between the link of the Muslim Civil Liberties Advocacy organization, which is known as CAIR (Council on American Islamic Relations) and other such groups, and Hamas, which is referred to as the enemy.
Why have these rights groups been targeted?
Dr. Barrett: Well, that's a good question and another good question is why is Hamas considered America's enemy? Hamas is not opposed to America; Hamas is opposed to Zionists in Israel.
So, this leads us to the real reason for this wave of Islamophobic hysteria that's swept over the USA since 9/11 and that is, to sum it up - September 11th was a coup d'etat by extreme right wing forces in the US military particularly with dispensation of Christian extremists at the top of the air force.
It was overseen by Cheney and the Israeli MOSSAD with its assets in the New York crime scene blew up the World trade Center… deceptively blamed it on Muslims to launch a war against the religion of Islam.
Today, with these recent revelations, we are only beginning to learn - not we… people like me have know this for a long time, but others that have been in denial about the reality of what really happened on September 11th have just begun to learn how absolutely insane is extreme right wing forces in the USA.
The good news is that they are being rooted out. The Chairman of the Joint Chiefs of Staff, Martin Dempsey has been one of many professional leaders in the US military who are unhappy about the September 11th coup d'etat and the War on Islam. And they are slowly, but surely rooting out these crazed Islamophobic forces.
And these Islamophobes are absolutely committed to going after anybody that defends Islam in any way including those who are using the freedom of speech granted under the US Constitution to defend the religion of Islam.
Press TV: You've written a book on the War on Terror and I'd like to bring this issue up with you, our guest in Washington was suggesting there that this is a war on Islam that has been supported by three sides and this is not just a non-profit organization maybe in the US giving out an extreme view on Islam, but this is a policy that is entrenched in the government and is part of the policy.
Sometimes we even think when we see for instance reports of Qu'ran burning in Afghanistan Islam are attempts to test the nerves of Islam community. What do you think this war on terror is about and has it become, on the ground, a war on Islam?
Dr. Barrett: Actually, the guest in London was absolutely correct that this does go back to before 9/11. I think the war on terror actually began in 1979 at the Jerusalem Conference on International terrorism (JCIT). Netanyahu summoned George H W Bush and Scoop Jackson who was the leading Senate military budget guy and other big time movers and shakers in the US military establishment and policy makers to Jerusalem.
And at that Jerusalem conference on International Terrorism in 1979, before the Cold War was over, they laid out a plan to replace communism with terrorism as the next great enemy.
Now, terrorism should have been put in quotes because what was really going on was that Netanyahu and his people were setting Islam up to be the next great enemy of the West. Why is that? Because Islam - well, not so much the religion of Islam, but the world's 1.5 billion Muslims is an obstacle to Greater Israel.
The Zionists have been stealing more and more land; butchering more and more people; pushing their ethnic cleansing harder and harder all the time. The hardcore Zionists want to take the whole of the Middle East for themselves. They want everything from the Nile to the Euphrates and they want to dominate the rest of it.
And in order to do that they basically have to go to war with Muslims because it so happens that the people who live in that part of the world are Muslims. So the war on terror is really a disguised war on Islam on behalf of radical Zionists led by Benyamin Netanyahu who started the whole thing with the Jerusalem conference on International terrorism back in 1979.
Press TV: Suggesting a nuclear attack to justify the destruction of the holy cities of Medina and Mecca we've heard, Dr. Barrett, it does sound completely radical and we never hear any official trying to justify it let alone repeat it, but nonetheless, how effective are these kinds of ideas in promoting extremist behaviour towards Muslims?
Dr. Barrett: Well, unfortunately they are effective within a small group of extremists who have become ensconced in certain parts of our military as well as some of the Zionists. There are plenty of liberal Zionists who are somewhat horrified by this kind of extreme rhetoric, but who let it pass and they are willing to go along with it because it serves their interests.
Now, we need to step back here for a moment and talk about what would have happened here in the US if for instance we had heard that a US military teacher had drawn up these official documents saying that we might need to have a total war against Jews, on the order of let's say Dachau and Auschwitz.
What would have happened? The American media would have gone bananas and the US army would have been torn apart and everybody involved would have been kicked out.
The US Constitution has a clause, which says that all religions must be treated equally - that's our First Amendment. And so, here in America we need to wake up and put a stop to this kind of extreme Islamophobia that wouldn't ever be accepted if it were directed against any other group.
http://www.presstv.ir/detail/2012/05/14/241119/war-on-terror-war-on-muslims/
---------
Should Michigan Ban Sharia Law?
May 15, 2012
DETROIT (1270 Talk Radio) Does Michigan need legislation that would ban the Islamic-based series of codes known as Sharia law?
Cooley Law School Professor William Wagner and Dawud Walid of the Center for American Islamic relations weighed in on the topic on Charlie Langton's Talk Radio 1270 show as state Rep. Dave Agema, R-Grandville, tries to push it through the House of Representatives.
The bill sponsored by Agema doesn't mention Sharia law specifically, but it does ban Michigan from enforcing any law created by a foreign entity.
"The reason that I think the legislators have introduced that is that when courts do so, when courts rely on another nation, they are relying on law that nobody in Michigan, nobody in the United States had any part in making," Wagner said.
Are courts using foreign laws from other countries? Langton asked.
"Yes, that's exactly what is behind the introduction of this bill," Wagner said, adding, "It's certainly happening in other states around the country as well."
"What we're really talking about is a fear of Sharia law," Langton said
Walid called it "purely political shenanigans," adding that the U.S. Constitution prohibits any foreign law trumping an American law.
"This is really about Islam and those who say it's to protect our nation's laws .. I think they're being extremely disingenuousness," Walid said, adding that it's "fear mongering."
http://detroit.cbslocal.com/2012/05/14/should-michigan-ban-sharia-law/
-----------
US imperialism has vested interest in spreading Islamophobia: Author
May 15, 2012
In another instance of promoting Islamophobia in the United States, the US military has been offering a course which teaches the trainees that their enemy is Islam in general.
The course, titled "Perspectives on Islam and Islamic Radicalism," was offered five times a year since 2004, with about 20 students have taken part in the course each time - meaning roughly 800 students have taken the course over the years - before it was removed in late April after protests.
Press TV has conducted an interview with Ralph Schoenman, an author and commentator, from Berkeley, to further discuss the issue. The following is an approximate transcription of the interview.
Press TV: First of all, I'd like to get your opinion on the institutionalization of Islamophobic teaching techniques that are being employed all across the US.
Schoenman: It's rooted in the false flag operation of 9/11 itself. The underlying politics are very straightforward. The rationale for US imperialism, for its wars and predation had been at the time that the Soviet Union was still in existence -- the supposed danger of international communist terrors and subversion, the menace of the Soviet Union that was a rationale for maintaining hegemony over subject peoples in the colonial world of Africa, Asia and Latin America, and in sustaining a permanent military and projecting US power over the planet.
With the collapse of the Soviet Union, the entire rationale for the hundreds of billions of dollars that are allocated to the Pentagon and to the military, which is the largest factor in the entire capitalist economy, had been removed.
So the putative rationale for the constant preparation for war, for the maintenance of huge missile capacity and nuclear capacity in preparing for a nuclear war and for war generally had been removed.
Consequently, the ideological rationale for imperialism became something else, namely the war on terror. It was in some respects borrowed, as it were, from the Mossad. There was an important document published by a man named Odei Gino (spelling not verified by interviewee) who was a Mossad operative which had to do with the prospects for Israel in the 1980s.
This document put forward the proposition that the fundamental task was to break up the various Islamic countries into their ethnic and religious components, ad seriatim. This was first projected as targeting Lebanon, Iraq, Syria, Iran, Egypt, Saudi Arabia and so on.
Essentially, US imperialism, which is the primary sponsor of the Israeli state, incorporated that notion of the necessity to demonize Islam and to create a rationale for permanent war in the region, and adapted it as the whole rationale for US capitalism and imperialism itself in its military projects.
It did not begin with 9/11 as such. I should put out that, in 1993, the World Trade Center was attacked, and this was immediately attributed in 1993 to the blind Egyptian cleric, Sheikh Omar Abdel-Rahman, and presented as a terrorist act motivated by Islam.
In fact, the entire plan for the 1993 bombing of the World Trade Center and for what to be known as the Landmark Plot, namely a plot to blow up the United Nations' building, the George Washington bridge, the Lincoln tunnel, the Holland tunnel, the Statue of Liberty, to assassinate the then Secretary General of the United Nations, Boutros Boutros-Ghali, and to assassinate the then senator from New York, Alfonse D'Amato, all these things called the Landmark Plot, were imputed to the blind Egyptian Sheikh Omar Abdel-Rahman.
In reality, I'd written an article at the time called "Who bombed the World Trade Center", evidence points to the Federal Bureau of Investigation and the Mossad.
Press TV: Would you say that such hostile policies toward Islam and Muslim countries are a fundamental part of the US "defense strategy?"
Schoenman: It's the entire … rationale for imperialism; for perpetual war on the peoples of the region; to seize their oil; to destroy their sovereignty; to break up the nations into ethnic and religious components.
A model of what has been done in Iraq; a model of what is taking place in Afghanistan; a model for what is projected in Iran; a model for what has transpired in Lebanon - That's the ideological content of imperialism at the moment.
So, concomitant to that is the state propaganda of course reflected in the military. You're talking specifically about Lieutenant Colonel Mathew Dooley who had a course in Norfolk, Virginia, for the Joint Forces Staff College of the Army Chiefs of Staff in which the entire rationale for these wars was being inculcated.
And that is the root of this particularly Islamophobia as it's been described and specifically preparing these officers for a project of obliterating Mecca and Medina and of utilizing nuclear weapons in the expansion and US control of the oil rich region of the Arab East, of Central Asia and so on.
Press TV: To be fair, this course that is being taught by lieutenant Colonel Mathew Dooley has been suspended following an uproar; but you think it's not enough?
Schoenman: All Dooley is a mouthpiece, I mean, he is simply implementing an overall ideological mantra. Right as we speak you're well aware that the CIA and the entire apparatus of rule in the US is claiming that there was this underwear bomb plot that was discovered - they had done this once before.
And immediately it was disclosed that the supposed perpetrator was in fact a Central Intelligence Agency operative. So now they maintain that 'Oh, he was a double spy, so you see, actually he cleverly entrapped the terrorist.'
This is not what has been exposed. What the data shows is that this was a US operation from the beginning to the end - As all of these fake false flag operations are.
These so-called terrorist acts including the young man from Nigeria who was supposedly going to ignite his underwear on an airplane if you recall - the absurdity of this is that when he approached the airplane, he had no visa to come to the US; he had approached the airplane to get on, he couldn't get on, he didn't even have a passport with him and he said, oh, do you need one? He was quickly escorted on by an undisclosed figure who waved off the airport security people and escorted this fellow on the plane.
These are government ops. They are designed to create hysteria; a mindset, in the public that there is a menace to the population that can only be met by this constant predation upon the peoples of the region by US military force, by US imperialism itself.
So what has been discussed here tonight with respect to the Islamophobia that has been taught by Dooley is in fact the ideological rationale for US military policy, for US foreign policy and for the power of the US rulers themselves.
http://www.presstv.ir/detail/2012/05/12/240780/us-imperialism-demonizes-islam/
---------
Two suspected U.S. drone strikes reported in Yemen
May 15, 2012
Two suspected U.S. drone strikes killed seven al Qaeda militants and eight civilians in the southern part of Yemen on Tuesday, three Yemeni security officials said.
It was the latest of several U.S. strikes in Yemen, which is home to al Qaeda in the Arabian Peninsula, described by U.S. officials as the al Qaeda affiliate that poses the most serious threat to the United States.
At least seven civilians were injured in the Tuesday strikes, the officials said.
The United States has increased the pace of airstrikes in Yemen in the last few years. At least 24 of 31 such strikes conducted since 2002 have happened in the last two years, according to the Long War Journal, which analyzes how the U.S. conducts its fight against terrorism.
Full report at:
http://edition.cnn.com/2012/05/15/world/meast/yemen-violence/
-------------
Europe
Al-Qaeda behind Syrian blasts: Russia
VLADIMIR RADYUHIN
May 15, 2012
The recent deadly bomb attacks in Syria were the work of al-Qaeda, said Russia's top diplomat.
"Terrorist groups, including al-Qaeda, are behind the recent terror strikes in Syria," Deputy Foreign Minister Gennady Gatilov told reporters on Monday. "There is completely proved evidence that armed groups [in Syria] include mercenaries from Libya and other Arab countries."
"This gives little hope for an early start of talks," he added.
Syrian opposition claimed that security services could be behind the twin suicide bomb attacks in Damascus that killed 55 people last week. It was the worst terrorist attack in the Syrian capital so far.
Full report at:
http://www.thehindu.com/news/international/article3418805.ece
----------
British dead and wounded in Afghanistan, month by month
May 15, 2012
What is the human cost of the war in Afghanistan for British forces? As British troop deaths reach 414, these are the latest figures - including the most recent wounded and amputation statistics
With the latest deaths caused by the war in Afghanistan, the total number of British troop fatalities during the conflict now stands at 414.
The 400 mark was passed when six British soldiers were killed in an explosion on 6 March.
Last month the MoD released the latest annual numbers on amputations. 46 UK troops serving in Afghanistan had limbs amputated between April 2011 and March 2012, 18 of them significant multiple amputees.
This is a significant reduction from 2010/11, when 75 service personnel suffered amputations. Seven troops suffered amputations in the first quarter of 2012.
The number of British deaths in Afghanistan is now much higher than Iraq and even the Falklands conflict.
Full report at:
http://www.guardian.co.uk/news/datablog/2009/sep/17/afghanistan-casualties-dead-wounded-british-data
----------
EU forces in anti-piracy raid on Somali mainland
May 15, 2012
No casualties were reported in air strikes by naval forces against pirate targets on shore in the Galmudug region
The European Union says its naval force off the Somali coastline has carried out its first air strikes against pirate targets on shore.
A spokesman said maritime aircraft and attack helicopters took part in the attacks early on Tuesday. No casualties were reported in the raid, which occurred along Somalia's central coastline in the region of Galmudug.
Michael Mann, spokesman for the EU foreign policy chief, Catherine Ashton, said the action was part of a comprehensive approach to combating piracy.
British forces were not involved in the operation, according the Ministry of Defence.
The EU is the main donor to the Somali transitional government. It also trains the Somali army, and is reinforcing the navies of five neighbouring countries to enable them to counter piracy themselves.
Last month, the EU allowed its ships to attack pirate targets on the shore.
http://www.guardian.co.uk/world/2012/may/15/eu-anti-piracy-raid-somalia
----------
Breivik trial: Utoeya survivor heard 'worst screaming'
15 May 2012
A teenager who survived Anders Breivik's Utoeya massacre has told his trial she heard "the worst screaming" as he carried out his attacks.
Marta-Johanne Svendsen, who was shot in the arm, described hiding with others in a building and hearing twigs snap as Breivik tried to get in.
Another witness, shot in the arms, jaw and chest, told the court she thought "this is what it's like to die".
Breivik, 33, admits the killings but denies criminal responsibility.
Barricades
Sitting in the Oslo courtroom, Ms Svendsen, 17, adjusted her chair away from Breivik as she began her testimony.
She told how after she had been shot in the arm she ran through a field of tents. "It was perhaps the worst screaming I've ever heard" she told the court.
She described removing her jacket and seeing a hole in her arm. A first aider then led her into a building known as the school house, she said.
Ms Svendsen spoke of how Breivik suddenly grabbed the door handle and how she was convinced he would kill them all. People later hid under beds as Breivik shot at them through the windows, she told the court.
Another witness, first aider Even Andre Kleppen, told how he brought a group of people to the school house to shelter.
Full report at:
http://www.bbc.co.uk/news/world-europe-18068823
----------
Australia
Al Qaeda advises jihadis how to protect reputation
May 15, 2012
Sydney: Lone terrorists have been asked to stop targeting churches, mosques and synagogues in a bid to protect their ''reputation,'' according to the latest edition of the al Qaeda-affiliated magazine ''Inspire''.
The winter 2012 edition of the magazine revealed that global jihad is facing criticism from Muslims over their attacks.
The magazine, however, revealed that terrorists could attack Jews congregates, The Age reports.
According to the magazine, terrorists were also urged to target politicians, media personalities, stock exchanges, airports, harbours and military bases.
The new solo terrorist guidelines are mentioned in an article in the same edition of the magazine titled ''The Jihadi Experiences''.
It also warns terrorist from targeting women and children, and to avoid harming civilians of neutral countries.
''This must be done in order to maintain the reputation of the Resistance in the different spheres of public opinion,'' the article said.
The Sunday Age had last week reported that the magazine had named Australia as a target for terrorism by firebombing.
Terrorism experts believe that the change is due to a moderate Muslim backlash against violence.
A professor at Macquarie University's Centre for Policing, Intelligence and Counter-Terrorism, Clive Williams, said the article represented the sentiments of letters by Osama bin Laden that were released this month.
http://zeenews.india.com/news/world/al-qaeda-advises-jihadis-how-to-protect-reputation_775015.html
----------
URL: https://www.newageislam.com/islamic-world-news/new-age-islam-news-bureau/restoration-work-on-400-year-old-temple-in-j-k-begins/d/7337