New Age Islam News Bureau
1 Dec 2013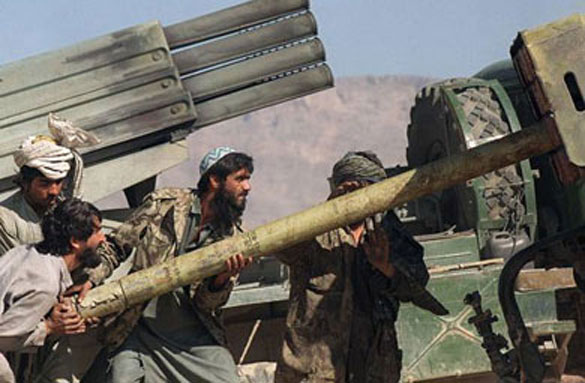 Dissidents have links to advanced technology never seen before in Ulster
------------
Europe
• Republicans in Northern Ireland look to Taliban for weapons
• UK endorses Egyptian interim government 'future map' for 1st time
• Pope calls for "a just and lasting solution" to the war in Syria
• Zionists pushing new Jewish towns to 'balance' Arab population
• EU urges end to Bangladesh poll violence
• HRW demands Egypt release five Morsi aides
Arab World
• Iraq Funeral Suicide Bomb Kills 12
• No to radicalism, yes to an "enlightened" Islam
• Egypt fleshes out new constitution enforcing Sharia law, military privileges
• New strikes kill seven in Syria's Aleppo province: Monitor
• Syrian Regime Kills '120', Including 17 Children and 16 Women across the Country on Saturday
• Iraq violence killed nearly 950 in November: Data
• Iranian atom deal may pave way to Syria peace - Syrian PM
• Iraq cafes advised how to stop a suicide bomber
Africa
• Islamists trailing in Mauritania poll: Partial results
• Ethiopia security kills six rebels, capture 12
• Six dead in sectarian clashes in Lebanon's Tripoli
• 40 inmates escape from prison in Libya
North America
• Obama retains oil sanctions against Iran, dashes Pakistan's hopes
• Canada wants relaxation in India's nuclear liabilities rules
• Hagel voices US concerns over Egypt's new protest law
• Politics keeps getting in the way of closing Guantanamo
Southeast Asia
• West Indonesia Mujahideen responsible for police shootings
• Malaysia: New Cabinet committee member calls for judiciary comprising all races
South Asia
• Opposition leader Khaleda resorts to 'genocide': Bangladesh PM
• Criminal Court sentences Maldives opposition activist to 10 years for child abuse
• Nomination submission time extension if BNP joins polls: Inu
Pakistan
• Rash of blasphemy accusations after Pakistan church bombings
• Three security personnel killed in Mohmand attack
• Bugti among leaders to be included in Balochistan curriculum
• Altaf criticises PTI, JI chiefs for stance on NATO supplies
• Growing presence of Taliban worries DHA, its residents
• US drone hits Punjab's most wanted PO
• Taliban, Afghan govt families coexist in Islamabad
Mideast
• Clashes erupt after settlers storm al-Aqusa
• Israel: Negev Bedouins' 'day of rage' over resettlement plan
• Erdogan: Turkey has become a hope for oppressed
• Iran 'will not abandon Arak heavy water reactor' - nuclear chief
India
• Muzaffarnagar riots: International help sought to nail fake video sharers on Facebook
• 'Separate police needed in every State to stamp out terrorism': NHRC
• Indian and Pakistan scribes seek end to travel restrictions
Compiled by New Age Islam News Bureau
URL: https://newageislam.com/islamic-world-news/republicans-northern-ireland-look-taliban/d/34673
-----------
Europe
Republicans in Northern Ireland Look to Taliban for Weapons
Jonathan Owen, The Independent | Dec 1, 2013
Taliban-inspired technology is boosting the capacity of dissident republicans to wage war against the security services, with the discovery of advanced weaponry never seen before in Northern Ireland, Independent on Sunday can reveal.
The degree of technical sophistication is "unprecedented", and experts are warning that it is part of a worsening picture that could include a sustained bombing campaign.
Police managed to foil an attack which had been planned in South Armagh using what the Police Service for Northern Ireland (PSNI) described as two "mortar type" devices. Dissident republicans had planned to bring down a helicopter using the rocket launchers, which took army bomb disposal experts three days to examine.
In the wake of the discovery, security sources approached Democratic Unionist MP Jim Shannon with their concerns. The weaponry, found in August, was unlike anything seen in Northern Ireland before. It is understood that it could be detonated remotely using an infrared laser - a tactic used by the Taliban in Afghanistan.
"This is a different level of terrorism. When it comes to the sophistication, when it comes to the technological detail, these are things that have never been seen in Northern Ireland," said Mr Shannon.
He said the "deeply worrying" discovery confirmed that there are links between people in Afghanistan and Pakistan and those that made the bomb and mortar attack weapon in Cullyhanna.
The Northern Ireland Office, PSNI and ministry of defence declined to comment. But one security expert, who would not be named, said: "There is information to suggest it had an infrared detonator. There is a genuine anxiety about this."
Independent MP Patrick Mercer, a former army officer who has served in Northern Ireland, speculated last night that another possibility was that military personnel who have served in Afghanistan and Iraq may be responsible for passing on details about the technology. "I have heard about this. This is all to do with light-sensitive devices," he said. "But of course it's no more or less than the fact that they've got people coming back from Afghanistan who have served over there who are able to pass on this expertise. There are many Irishmen serving in all branches of the services. It's not unknown for loyalties to be split."
Speaking under condition of anonymity, a senior military figure who commanded troops in Northern Ireland, admitted: "It is almost inevitable that 'leakage' of military skills from 'us' to 'them' happens over time and is disturbing and definitely of concern to the hierarchy."
But it is possible that "information exchange" between dissidents and the Taliban is taking place, according to Colonel Richard Kemp, former commander of British forces in Afghanistan. "We did see in the past co-operation between Islamist extremists in the Middle East and the Provisional IRA."
Earlier this year The IoS revealed how dissidents are using armour-piercing horizontal mortars similar to those used by the Taliban.
There is a "growing sophistication in terms of capability" and the ranks of the dissidents are being swelled by former Provisional IRA members who have lost patience with the peace process, according to Professor Richard English, a terrorism expert at the University of St Andrews. He said: "Given the capacity which seems to be emerging from the dissident republicans, it would be surprising if there were not more fatalities in the near future in Northern Ireland. The conditions are there for a sustained, occasionally very lethal, republican bombing campaign."
There have been big advances in the skills of dissidents in the past few years, and they are winning support due to a strategy of low-level vigilante attacks, according to Professor Andrew Silke, director for terrorism studies at the University of East London. The threat is being "downplayed" in Britain, and "as a result people are unaware how bad it's getting and the direction it's going", he added.
Recent activity by dissidents includes an attempt to blow up a 150lb bomb in Belfast city centre last Sunday. Earlier this month, a former police officer and his 12-year-old daughter were targeted when a booby-trap bomb was placed below his car in County Down. It was one of more than a dozen attempted bombings across the province in recent weeks.
http://timesofindia.indiatimes.com/world/uk/Republicans-in-Northern-Ireland-look-to-Taliban-for-weapons/articleshow/26696620.cms
----------
UK endorses Egyptian interim government 'future map' for 1st time
December 01, 2013
A UK Foreign and Commonwealth Office (FCO) spokesperson told Ahram Online Saturday that his government is "working with the [Egyptian] interim government to encourage an inclusive democratic transition."
Asked about his government's view of the roadmap adopted nearly five months ago following Islamist president Mohamed Morsi's ouster, the FCO spokesperson said: "We support the process which is currently taking place."
He also affirmed the UK does not back any specific political party or group in Egypt as it "strongly supports an inclusive political system which allows all groups in society to be represented and in which freedom of expression is respected."
When the military deposed Morsi on 3 July amid mass nationwide protests against his rule, British Prime Minister David Cameron had said: "We never support in countries the intervention by the military, but what needs to happen now in Egypt is for democracy to flourish and for a genuine democratic transition to take place."
Although Morsi and his supporters continue to argue that elections are the only legitimate route to government change, Cameron has expressed that democracy is not only about ballot boxes.
"Freedom of expression will be essential to achieving a successful transition in Egypt," the spokesman said.
He added that his government had noted the concerns of the UN and civil society organisations regarding the new protest law. "We encourage the Egyptian authorities to address these concerns," the spokesman said.
The UK, however, is adopting a different position on the law than the UN and the US officials who strongly criticised it as a violation of human rights unaligned with international standards.
The UK believes it is important that the implementation of the law allows for freedom of expression to be exercised. Confirming his country's engagement with the Egyptian interim government, the spokesman said the UK "trusts the law will allow for this necessary freedom."
http://english.ahram.org.eg/NewsContent/1/64/87952/Egypt/Politics-/UK-endorses-Egyptian-interim-government-future-map.aspx
-----------
Pope calls for "a just and lasting solution" to the war in Syria
Dec 1, 2013
Vatican City (AsiaNews) - Today's meeting between Pope Francis and Greek-Melkite Patriarch Gregorios III Laham saw a renewed call for "a just and lasting solution" to the Syrian conflict, an exhortation to respect religious freedom and the reassertion of the value of the Eastern Catholic Churches, also in view of their ecumenical journey. The head of the Church of Antioch was accompanied by the Greek-Melkite Synod and about 350 faithful.
"My thoughts," the pope said, "go immediately to our brothers and sisters in Syria, who have endured a 'great tribulation ' for a long time. I pray for those who lost their life and for their loved ones. May the Lord dry the tears of his children. May the closeness of the whole Church comfort their anguish and keep them from despair. We firmly believe in the power of prayer and reconciliation," he added, "and we renew our heartfelt plea to those in power for an end to violence so that through dialogue we may arrive to a just and lasting solution to a conflict that has already caused too much harm. Specifically, I call for mutual respect among the various religious denominations to ensure everyone a future based on inalienable human rights, including freedom of religion. For centuries, your Church has been able to live peacefully with other religions and is called to play a role of brotherhood in the Middle East."
"Let me say this again: We are not resigned to imagine a Middle East without Christians. Still, many of your brothers and sisters have emigrated, and many representatives from the communities in the diaspora are present here. I encourage them to keep strong their roots in the Melkite human and spiritual tradition, preserving their Greek-Catholic identity everywhere, because the whole Church needs the heritage of the Christian East, of which you are also heirs."
"You," he said again, "are a visible sign for all of our Eastern brethren of the wished for communion with the Successor of Peter. On this feast day of Saint Andrew the Apostle, brother of Saint Peter, my thoughts go out to His Holiness Bartholomew, the Patriarch of Constantinople, and the Orthodox Churches. Let us pray that the Lord may help us continue our ecumenical journey, faithful to the principles of the Second Vatican Council. May He always help you cooperate in evangelisation, nurturing ecumenical and interfaith awareness."
"Divisions in our communities seriously hinder the life of the Church, communion and witness. I therefore join the Patriarch and the bishops in this effort, so that they may contribute this way to building the Body of Christ. But I would also like to encourage priests, men and women religious and lay people to offer their essential contribution."
http://www.asianews.it/news-en/Pope-calls-for-a-just-and-lasting-solution-to-the-war-in-Syria-and-respect-for-religious-freedom-in-the-Middle-East-29687.html
----------
Zionists pushing new Jewish towns to 'balance' Arab population
World Bulletin / News Desk
December 01, 2013
The World Zionist Organization's Settlement Division, which is defined by the government as one of its executive arms, is formulating a plan to settle more Jews in the Galilee to achieve a demographic balance with the Arab population, reported the Haaretz.
In recent weeks, the Settlement Division has contacted a number of planning firms to suggest that they bid on a tender to prepare a development policy document for absorbing 100,000 new residents in the central Galilee, in the area surrounding the Beit Netofa Valley. The division is already advancing government-sponsored plans to erect a number of new communities in the Negev.
The goal of the plan is stated clearly in the letters: To further expand and develop the mitzpim (hilltop settlement) plan of the 1980s, with the goal of "giving expression to Israeli sovereignty through settlement activity."
The letter notes that the mitzpim plan created a strong network of communities but did not succeed in changing the demographic balance in the area.
According to the letter, the division believes that within existing communities and adjacent to them, new neighborhoods should be built of 700-1,000 units each. The division also proposes abandoning the policy of dense construction in urban areas like Carmiel and Upper Nazareth, and to instead allow the construction of single-family homes until the outer edges of city limits.
http://www.worldbulletin.net/?aType=haber&ArticleID=124049
-----------
EU urges end to Bangladesh poll violence
December 01, 2013
The European Union has urged Bangladesh's political parties to end the ongoing violence and seek out a solution through dialogue. "This can only happen if all sides agree to move ahead, in the interests of the country's future," EU High Representative Catherine Ashton said in a statement on Sunday. Ashton said the EU was ready to consider sending election observers as it did in 2008, but it would "depend on the political and security situation in Bangladesh." The EU says it remains concerned following the announcement of the general elections set to be held on January 5, and given the continuous "confrontation between the major political groups in the country on the composition of the government during the electoral period," according to the statement. The EU called on the leaders of all political parties to agree on a mutually acceptable formula so as to facilitate the holding of elections which fully reflect the wishes of the people. "We urge the political leaders to refrain from any actions that could spark further violence," the statement said. The EU also expressed its concerned about intimidation and confrontation in form of "hartals" and about the arrest of politicians and human rights defenders. "The EU urges Bangladesh to respect human rights and democratic principles, and to ensure full respect for the rights of detainees. Civil society groups must be able to play their fundamental role in the maintenance of democratic freedoms." Meanwhile, EU High Commissioner William Hanna said the decision on sending observers to Bangladesh to watch the next general elections has not yet been made. He made the statement after a meeting with the Election Commission on Sunday morning.
http://www.dhakatribune.com/foreign-affairs/2013/dec/01/eu-stop-violence-hold-dialogue#sthash.lpj0emd7.dpuf
-----------
HRW demands Egypt release five Morsi aides
World Bulletin / News Desk
December 01, 2013
Human Rights Watch has called on Egypt's military-backed government to immediately release from detention five aides of Morsi.
The New York-based advocacy group said in a statement Sunday that the five have been held at an undisclosed destination since July 3, the day when the military ousted Morsi.
It said the five were among nine close Morsi aides detained on July 3. The other four have been transferred to regular prisons and are facing criminal charges.
http://www.worldbulletin.net/?aType=haber&ArticleID=124062
----------
Arab World
Iraq Funeral Suicide Bomb Kills 12
December 01, 2013
A suicide bombing at the funeral of the son of a tribal leader and anti-Al-Qaeda militiaman killed 12 people and wounded 25 others in central Iraq on Sunday, officials said.
The funeral had been for Mudher al-Shallal al-Araki, who was killed in a roadside bombing near his family's home in the restive city of Baquba, north of Baghdad, the previous evening, according to a police colonel and Dr Hussein al-Tamimi from a nearby hospital.
The blast struck at the graveyard where the procession, which included relatives and members of the family's tribe, was due to bury the body.
Full report at:
http://english.ahram.org.eg/NewsContent/2/8/87942/World/Region/Iraq-funeral-suicide-bomb-kills--Officials.aspx
-----------
No to radicalism, yes to an "enlightened" Islam
December 1, 2013
Saudi Arabia's Wahhabism and Salafism are a "ticking bomb" and "a volcano." It is important to promote a form of Islam that is more open to dialogue with contemporary cultures. Steps for peace in Syria and Iran give hope to Christians.
Beirut (AsiaNews) - At a time when Eastern Christians wonder about their future, a virtuous cycle has started to emerge in the Middle East.
Its first symptom was the decision of the United States and France to abandon "punitive strikes" against Syria, which might have triggered a regional, and who knows, perhaps a world conflict so that, for a few days, the world was on the brink.
This was followed by the decision to eliminate Syria's chemical stockpile under international supervision. Monday's agreement on the Iranian nuclear programme is part of this trend.
Something new is happening and, for some, it cannot be dissociated from the day of prayer and fasting on 7 September and the Pope's call for peace in Syria and the Middle East.
If we consider that a date for the second Geneva peace Conference on Syria has been picked and that the US Secretary of State has been hard at finding a solution to the long-standing Israeli-Palestinian dispute, we can only hope these early blossoms may, in turn, herald a new spring.
Full report at:
http://www.asianews.it/news-en/No-to-radicalism,-yes-to-an-enlightened-Islam-29675.html
--------
Egypt fleshes out new constitution enforcing Sharia law, military privileges
December 01, 2013
A panel resumes voting Sunday on the final draft of a new constitution for Egypt, with the spotlight expected to be on articles regulating the military's powers and privileges.
If adopted, the charter will be put to a popular referendum early next year in the first milestone of the military-installed government's transition roadmap.
This is set to be followed by presidential and parliamentary elections in mid-2014.
On Saturday's first day of voting the 50-member panel approved 138 of the 247 articles of the draft charter.
Full report at:
http://voiceofrussia.com/news/2013_12_01/Egypt-fleshes-out-new-constitution-enforcing-Sharia-law-military-rule-3899/
-----------
New strikes kill seven in Syria's Aleppo province: Monitor
December 01, 2013
A Syrian regime air raid on the northern town of Al-Bab killed at least seven people Sunday, in a second day of deadly strikes, a monitoring group said.
The Syrian Observatory for Human Rights said regime helicopters dropped explosive-laden barrels on a market area in the Aleppo province town killing seven.
The group, which relies on a network of activists and other monitors on the ground, said the toll could rise because dozens of people were wounded, some seriously.
The attack comes a day after a similar raid on the town, which killed at least 26 people, including seven women and four children, according to the Observatory.
Full report at:
http://english.ahram.org.eg/NewsContent/2/8/87964/World/Region/New-strikes-kill-seven-in-Syrias-Aleppo-province-M.aspx
-----------
Syrian Regime Kills '120', Including 17 Children and 16 Women across the Country
World Bulletin / News Desk
December 01, 2013
At least 120 people, including 17 children and 16 women, were killed in attacks staged by the Syrian regime in several cities across the country on Saturday, opposition activists said.
Syrian regime forces killed 23 in capital Damascus, 61 in Aleppo, 11 in Idlib, 6 each in Quneitra and Daraa, 4 in Deir ez-Zor, 2 in Hama, 3 in Homs, 4 in As-Suwayda in air and land offensives across the country, according to a statement by the Syrian Network of Human Rights (SNHR), a London-based group which tracks civilian and dissident casualties.
27 members of Free Syrian Army were among the killed, SNHR also said.
Full report at:
http://www.worldbulletin.net/?aType=haber&ArticleID=124057
-----------
Iraq violence killed nearly 950 in November: Data
December 01, 2013
Attacks in Iraq last month killed nearly 950 people, the vast majority of them civilians, confirming a months-long surge in violence, new data showed on Sunday.
According to figures compiled by the Iraqi ministries of health, interior and defence, 948 people were killed -- 852 civilians, 53 policemen and 43 soldiers -- in November.
http://english.ahram.org.eg/NewsContent/2/8/87955/World/Region/Iraq-violence-killed-nearly--in-November-Data.aspx
-----------
Iranian atom deal may pave way to Syria peace - Syrian PM
December 01, 2013
Iran's agreement with world powers about supervision of its nuclear research may provide a model for a settlement of Syria's conflict, Syrian Prime Minister Wael al-Halki said Saturday in Teheran.
At a meeting with Iranian Vice President Ishagh Jahangiri, he said the nuclear agreement showed that "wise, rational diplomacy" could achieve security and stability, the Iranian news agency IRNA reported.
Full report at:
http://voiceofrussia.com/news/2013_12_01/Iranian-atom-deal-may-pave-way-to-Syria-peace-Syrian-PM-4836/
-----------
Iraq cafes advised how to stop a suicide bomber
AFP | Dec 1, 2013
BAGHDAD: As violence in Iraq has worsened with attacks hitting a wider array of targets, security officials have held an unusual seminar for cafe owners- how to stop a suicide bomber.
From employing private security guards to reducing the number of open entrances, officials gave tips on spotting and deterring militants, hoping to curb the country's worst wave of violence since 2008.
Shootings and bombings have struck all manner of targets in Baghdad and elsewhere, but cafes- where football-mad Iraqis often gather to watch the latest European games- have been badly hit.
Full report at:
http://timesofindia.indiatimes.com/world/middle-east/Iraq-cafes-advised-how-to-stop-a-suicide-bomber/articleshow/26696164.cms
-------------
Africa
Islamists trailing in Mauritania poll: Partial results
December 01, 2013
NOUAKCHOTT: Mauritania's ruling party was leading in nationwide polls held last month, according to partial results released Sunday, while a closely-watched Islamist party trailed behind.
According to results from Mauritania's electoral commission seen by AFP, President Mohamed Ould Abdel Aziz's Union for the Republic (UPR) took 36 of the 65 seats available in round one of the parliamentary and local polls held on November 23.
The main Islamist party Tewassoul won six seats.
Analysts are watching closely to see how the party, which is taking part in elections for the first time since becoming a legal entity in 2007, will fare.
Tewassoul, the only member of the 11-party Coordination of Democratic Opposition (COD) to resist a boycott and take part in last weekend's vote, claimed the poll was marred by fraud.
Two other opposition parties, El-Wiam and the People's Progressive Alliance (APP), took five and three seats respectively in the elections, the first parliamentary and local polls held since 2006.
Full report at:
http://www.dailystar.com.lb/News/Middle-East/2013/Dec-01/239529-islamists-trailing-in-mauritania-poll-partial-results.ashx#ixzz2mHvOpEQO
----------
Ethiopia security kills six rebels, capture 12
December 01, 2013
(ADDIS ABABA) – An Ethiopian police source told Sudan Tribune that security forces had killed six and captured 12 '' Eritrean trained'' Ethiopian rebels.
The source said the rebels had crossed into Ethiopia from Sudan to carry out attacks in the country.
The source who spoke on condition of anonymity said the rebels were members of the
Gambella rebel group.
Six of the rebels were killed in a fire exchange with Ethiopian security forces around the Humera town in Northern Tigray region near the Sudanese border.
Full report at:
http://www.sudantribune.com/spip.php?article48999
-----------
Six dead in sectarian clashes in Lebanon's Tripoli
AFP | Dec 1, 2013
TRIPOLI, Lebanon: Six people, including a 15-year-old schoolboy, were killed and 22 others wounded on Saturday in sectarian clashes in the northern Lebanese city of Tripoli, a security source told AFP.
The Lebanese army, which deployed in the city and evacuated children from the school where the teenager was killed, said seven soldiers were among those hurt in the ongoing clashes.
Violence regularly erupts between Alawite residents of the Jabal Mohsen neighbourhood, who support their co-religionist Syrian President Bashar al-Assad, and Sunnis from the Bab al-Tebbaneh district, who back Sunni-led Syrian rebels.
Full report at:
http://timesofindia.indiatimes.com/world/middle-east/Six-dead-in-sectarian-clashes-in-Lebanons-Tripoli/articleshow/26653623.cms
-----------
40 inmates escape from prison in Libya
IANS | Dec 1, 2013
TRIPOLI: About 40 inmates have fled their prison with the aid of some gunmen in the southern Libyan city of Sabha, media reported on Saturday.
The inmates escaped at dawn on Friday after the prison came under attack by some unidentified gunmen, Xinhua reported quoting official LANA news agency.
Prison director Nasr Shaaban said the gunmen fired a barrage of bullets indiscriminately at the entrance and then searched for the inmates.
After locating them, the gunmen smuggled tens of them out, he said.
Jailbreaks take place frequently in Libya as the national police and army are currently under training and the government can only rely on militias for security.
http://timesofindia.indiatimes.com/world/middle-east/40-inmates-escape-from-prison-in-Libya/articleshow/26671856.cms
-----------
North America
Obama retains oil sanctions against Iran, dashes Pakistan's hopes
2013-12-01
WASHINGTON, Nov 30: President Barack Obama has decided to retain US sanctions on petroleum and petroleum products from Iran, dashing hopes that a recent nuclear deal would make it easier for Pakistan to buy Iranian gas.
"There is a sufficient supply of petroleum and petroleum products from countries other than Iran to permit a significant reduction in the volume of petroleum and petroleum products purchased from Iran by or through foreign financial institutions," Mr Obama said in a statement issued by his office.
The statement made it clear that Iran would have to first forgo its controversial nuclear weapon programme before sanctions on its oil industry were removed.
"I will closely monitor this situation to ensure that the market can continue to accommodate a reduction in purchases of petroleum and petroleum products from Iran," Mr Obama said.
The Geneva deal, however, says that the United States and its Western allies have agreed also to "suspend US and EU sanctions on Iran's petrochemical exports, as well as sanctions on associated services."
Full report at:
http://www.dawn.com/news/1059734/obama-retains-oil-sanctions-against-iran-dashes-pakistans-hopes
-----------
Canada wants relaxation in India's nuclear liabilities rules
Dec 01 2013
Unless the provisions regarding a plant operators' liabilities in case of nuclear damages are relaxed, foreign companies will not come in a big way, a senior Canadian government official has said.
"The way the liability has been framed in the Civil Nuclear Liability Act deviates from the global standards and it is our view if it is not modified, it is hard to see any foreign supplier coming in a big way to India," Canadian consulate general Richard Bale told PTI on the sidelines of the nuclear summit here over the weekend.
Full report at:
http://www.thehindu.com/news/national/canada-wants-relaxation-in-indias-nuclear-liabilities-rules/article5410644.ece
-----------
Hagel voices US concerns over Egypt's new protest law
December 01, 2013
Defense Secretary Chuck Hagel telephoned his Egyptian counterpart to voice U.S. concerns about a new Egyptian law that curbs protests and has prompted the arrest of a group of Egyptian girls and political activists, a spokesman said.
Hagel, in a call to Defense Minister Abdel Fattah al-Sisi on Saturday morning, said the Egyptian government's approach to free speech would be seen as a demonstration of its "commitment to a non-violent, inclusive and sustainable democratic transition," Pentagon spokesman Carl Woog said in a statement.
Full report at:
http://america.aljazeera.com/articles/2013/11/30/hagel-voices-us-concernoveregyptsnewprotestlaw.html
------------
Politics keeps getting in the way of closing Guantanamo
December 01, 2013
Six Months after President Obama rededicated himself to closing the Guantanamo Bay prison; his administration can point to modest signs of progress. Two of the 164 prisoners at the base in Cuba were transferred to Algeria in August, resuming a process of repatriation that had been virtually frozen for 2½ years. This month the Pentagon finally initiated review hearings for 69 detainees who have neither been cleared for transfer nor charged with a crime, 20 months after Mr. Obama ordered the process. Two senior officials have been appointed at the State and Defence departments to coordinate further transfers.
Full report at:
http://www.nation.com.pk/pakistan-news-newspaper-daily-english-online/international/01-Dec-2013/politics-keeps-getting-in-the-way-of-closing-guantanamo
-----------
Southeast Asia
West Indonesia Mujahideen responsible for police shootings
December 01, 2013
National Police chief Gen. Sutarman said that members of the West Indonesia Mujahideen were responsible for the fatal attacks on police officers earlier this year.
The police chief said that YY, the terror suspect arrested by officers from the force's Densus 88 counterterrorism squad and the Jakarta Police on Monday, was a known member of the group. "He is linked to a number of shootings in Cirendeu, Ciputat and Pondok Aren," he told reporters as quoted by Antara news agency.
Sutarman was referring to the shooting incidents in three districts in South Jakarta and South Tangerang that killed four police officers in July and August.
The West Indonesia Mujahideen was also responsible for armed robberies across Sumatra, Java and Bali as well as terror acts led by Santoso, a fugitive and leader of the East Indonesia Mujahideen.
Full report at:
http://www.thejakartapost.com/news/2013/11/30/jihadists-responsible-police-shootings.html
-----------
Malaysia: New Cabinet committee member calls for judiciary comprising all races
December 01, 2013
One of the first suggestions that a member appointed to the cabinet's National Unity Consultative Council (NUCC) will propose for discussion will be for judiciary appointments to be carried out in a transparent manner and for members of the judiciary to be made up of all races.
Jagir Singh, who is also the president of the country's leading non-Muslim inter-faith council, the Malaysian Consultative Council of Buddhism, Christianity, Hinduism, Sikhism and Taoism (MCCBCHST), said this was to give the impression of impartiality on the part of the judiciary.
He added that he will also call for public institutions such as the Malaysian Anti-Corruption Commission and Election Commission to operate independently.
Full report at:
http://www.themalaysianinsider.com/malaysia/article/new-cabinet-committee-member-calls-for-judiciary-comprising-all-races
-----------
South Asia
Opposition leader Khaleda resorts to 'genocide': Bangladesh PM
December 01, 2013
The opposition leader resorted to "genocide" in the country, killing mass people in arson attacks, Prime Minister Sheikh Hasina insisted today.
Hasina, also the president of ruling Awami League, made the comments after visiting burn victims of opposition-enforced blockades at Dhaka Medical College Hospital.
Burning people in the name of political programmes like hartals and blockades became almost an everyday phenomenon in the country.
The PM also warned the opposition leader saying that the criminals who set fire to buses would not be spared.
"The opposition leader (Khaleda) stays in air-conditioned room and orders to kill people. I would not spare them," the premier said vowing to take stern action against the people behind the arson attacks.
Full report at:
http://www.thedailystar.net/beta2/news/pm-to-visit-burn-victims-at-dmch/
-----------
Criminal Court sentences Maldives opposition activist to 10 years for child abuse
By Mohamed Naahee | December 1st, 2013
Former Under-Secretary of the President's Office and opposition Maldivian Democratic Party (MDP) activist, Ibrahim Rasheed 'Hoara Ibbe', has been sentenced to 10 years in jail after the Criminal Court found him guilty of the charge of sexually abusing a 17-year old girl.
The police arrested Rasheed a year ago in December after being discovered at a house in the Galolhu Ward of Male' with the minor.
The local media at the time quoted police as saying that when officers entered the room containing Rasheed, he was naked with the girl. However, the police refused to officially confirm the claim.
Full report at:
http://minivannews.com/society/criminal-court-sentences-opposition-activist-%E2%80%98hoara-ibbe%E2%80%99-to-10-years-for-child-abuse-72527
-----------
Nomination submission time extension if BNP joins polls: Inu
December 1st, 2013
The time for submission of nomination papers will be extended if the main opposition BNP decides to join the general election, information minister Hasanul Haque Inu insisted today.
"Tomorrow is the last date for submitting nomination papers for the 10th parliamentary election. But, if the opposition decides to participate in the polls, the time will be extended," the minister said while addressing a programme organised by the freedom fighters at the capital's Suhrawardy Udyan.
According to the polls schedule announced by the Election Commission on November 25, the election will be held on January 5 next year.
The minister also claimed that BNP Chairperson Khaleda Zia is committing genocide declaring political programmes like hartals and blockades.
People will drive the opposition leader and her cohorts away from the country, Inu said adding that they will also share the same fate as Pakistani government faced.
http://www.thedailystar.net/beta2/news/nomination-submission-time-extension-if-bnp-joins-polls-inu/
----------
Pakistan
Rash of blasphemy accusations after Pakistan church bombings
December 1, 2013
Many Muslims sympathised with victims, but still new blasphemy cases
Two months ago, on September 22, two suicide bombers blew themselves up outside All Saints Church in Peshawar when congregants were leaving the church after the Sunday communion.
The incident was a landmark in the history of Pakistani Christians. To condemn this largest attack on the Christian community – in terms of loss of life – Christians from across the country held protest rallies, claiming that, as a recognised minority, the government fails to protect Christians.
Reactions from the Muslim majority to those protests were mixed, which might signify how Christians are on the whole perceived in Pakistani society. In the light of UK Foreign Office Minister Baroness Warsi's speech in Washington DC ten days ago, World Watch Monitor has looked back over the period since the Peshawar bombs. A climate of much sympathy has nevertheless been punctured by several charges of blasphemy against Christians for actions in the immediate aftermath of the tragedy.
Full report at:
http://www.worldwatchmonitor.org/2013/11/2839508/
---------
Three security personnel killed in Mohmand attack
December 01, 2013
PESHAWAR: Three security personnel have been killed and two others injured after militants attacked security forces in Baizai Tehsil of Mohmand Agency.
Official sources told Dawn.com that the exchange of fire took place in Yari Khel area of Baizai Tehsil in Mohmand Agency.
The military have also confirmed that three security personnel died in the attack in Baizai and that they belonged to the Swat Scouts.
Mohmand is one of Pakistan's seven tribal agencies near the Afghan border which are rife with homegrown insurgents and are said to be strongholds of Taliban and al Qaeda operatives.
http://www.dawn.com/news/1059611/three-security-personnel-killed-in-mohmand-attack
-----------
Bugti among leaders to be included in Balochistan curriculum
December 01, 2013
QUETTA: The Balochistan government has decided to include the names of veteran Pashtun and Baloch leaders, including that of late Nawab Akbar Bugti, in the educational curriculum in the province.
Chief Minister Balochistan Dr. Abdul Malik told Dawn.com on Saturday that it was decided in principle to educate Balochistan's schoolchildren on the history of veteran Baloch and Pashtun leaders.
He said that the names and political struggles of Nawab Akbar Khan Bugti, Mir Ghous Bakhsh Bizenjo, Khan Shaheed Abdul Samad Khan Achakzai, Mir Yousaf Aziz Magsi and other leaders would be included in the curriculum.
Full report at:
http://www.dawn.com/news/1059610/bugti-among-leaders-to-be-included-in-balochistan-curriculum
-----------
Altaf criticises PTI, JI chiefs for stance on Nato supplies
013-12-01
KARACHI, Nov 30: Muttahida Qaumi Movement chief Altaf Hussain has criticised Pakistan Tehreek-i-Insaf chairman Imran Khan and Jamaat-i-Islami leader Munawar Hasan for their stance on terrorism and US drone attacks.
In his address at the launching ceremony of his book, 'Philosophy of Love', at a hotel on Saturday, Mr Hussain spoke about militancy, minorities, protest over drone attacks and religion. "Religion is being misused by people to divide rather than bringing together an already fragmented society," the MQM supremo bemoaned.
He said differences over language, colour, ethnicity and sect had caused the break-up of Pakistan. "You rejected them by considering them inferior. But today their economy is better than ours.
Full report at:
http://www.dawn.com/news/1059725/altaf-criticises-pti-ji-chiefs-for-stance-on-nato-supplies
-----------
Growing presence of Taliban worries DHA, its residents
December 1, 2013
KARACHI: With anti-vehicle barricades placed around the narrow streets, 10 private security guards along with police personnel keep a vigil on all moving vehicles and passers-by.
This is the residential locality of Defence Housing Authority's Phase II, where Awami National Party (ANP) Sindh President Shahi Syed feels unsafe due to the growing presence of Taliban militants.
Syed recently shifted to the DHA due to security concerns but he feels that the Taliban are penetrating in different areas with the help of like-minded people.
"The area is not safe anymore as most of the Taliban leadership is residing in the same vicinity and hiding in big houses to dodge the eyes of law-enforcement agencies," he said, adding that only last month, the law-enforcement agencies seized a motorcycle laden with 16 kilogrammes of explosive from the area. "Can anyone say the DHA is a peaceful area anymore?"
Full report at:
http://tribune.com.pk/story/639418/under-the-radar-growing-presence-of-taliban-worries-dha-its-residents/
-----------
US drone hits Punjab's most wanted PO
December 01, 2013
LAHORE - In the list of most-wanted proclaimed offenders and terrorists in the Punjab province, Qari Muhammad Yasin, son of Hayyat Muhammad (a resident of Basti Sanuri Bahawalgarh Kehror Paccka district Lodhran), has been placed on number 10.
According to the website of the Lahore Police, the government had announced Rs two million bounty on his head since he was wanted to the law enforcing agencies in several deadly terror assaults.
As per police record, the militant affiliated with Lashkar-e-Jhangvi (LeJ) or Sipah-e-Sahaba Pakistan (SSP) masterminded terror attacks on key government installations in the Punjab province. In the section of "summary of offences," the authorities have mentioned four FIRs registered against Qari Yasin with the Lahore, Rawlapindi, and Attock police.
Full report at:
http://www.nation.com.pk/pakistan-news-newspaper-daily-english-online/lahore/01-Dec-2013/us-drone-hits-punjab-s-most-wanted-po
-----------
Taliban, Afghan govt families coexist in Islamabad
World Bulletin / News Desk
December 01, 2013
The Taliban and the Kabul government may be at war in neighbouring Afghanistan, but in the Pakistani capital Islamabad their families live side by side in peace.
"Islamabad is our second home," Ghairat Baheer, son-in-law of Hizb-e-Islami chief and former Afghani premier Gulbadin Hikmatyar, told Anadolu Agency.
"There's an unwritten agreement between all rival sides that they won't touch each other's families living in Islamabad," he added.
Interviews with Afghan leaders, intelligence officials and Taliban sources revealed that Islamabad's lush Margallah Hills is home to the families of Haji Zaman Khan, who helped lead the war against the Soviet army in the 1980s, and a former corps commander of the north-eastern Jalalabad province who was killed in a suicide blast in 2010.
Full report at:
http://www.worldbulletin.net/?aType=haber&ArticleID=124037
-----------
Mideast
Clashes erupt after settlers storm al-Aqsa
World Bulletin / News Desk
December 01, 2013
Clashes have flared up on Sunday between Palestinian students and Israeli forces inside the Al-Aqsa Mosque compound.
"The Israeli forces are using gas bombs against the prayers and the students," Al-Aqsa guard Othman Abu Gharbiye told Anadolu Agency.
"There are several cases of suffocation among the Palestinians," he added.
Clashes erupted after a dozens of extremist Jewish settlers stormed Al-Aqsa compound and preformed Talmudic rituals inside.
"Around 50 settlers stormed (al-Haram al-Sharif) early this morning under the Israeli police and special forces protection," Abu Gharbiye confirmed.
Full report at:
http://www.worldbulletin.net/?aType=haber&ArticleID=124047
-----------
Israel: Negev Bedouins' 'day of rage' over resettlement plan
December 01, 2013
Bedouin Arabs living in Israel have been protesting in the Negev Desert and towns and cities over government plans to resettle them.
Thousands joined what was termed a "day of rage" in the Negev itself, Haifa, Jerusalem, the West Bank and Gaza.
The Bedouin say the plan will force them out of their ancestral land.
Israeli officials say it aims to provide better services and infrastructure - and settle long-standing land disputes.
Police in the Negev used tear gas and water cannon against demonstrators, some of whom were throwing stones, reportedly injuring 15 officers.
Full report at:
http://www.bbc.co.uk/news/world-middle-east-25170855
-----------
Erdogan: Turkey has become a hope for oppressed
World Bulletin / News Desk
December 01, 2013
Turkish Prime Minister Recep Tayyip Erdogan said, "Turkey has become a hope for oppressed; and a north star of justice".
Erdogan said in his address to Turkish nation that Turkey extended a helping hand to Indians in the farthest west, martyrdom in Myanmar in the farthest east, Turkish communities in the north, and to the needy Somali people in the south of the world.
Erdogan said Turkish citizens voted for them in order to provide service for not just a certain part of the society, but for all of 76 million people in the country for eleven years, adding:
"Turkey has expanded its economy more than three times in eleven years and Turkey's economic volume has now reached 786 billion USD which was 230 billion USD when we took over the rule. National income, which was 350 billion Turkish Lira in 2002, has now reached 1.4 trillion TL. National income per capita outreached 10,500 USD which was 3,500 USD when we took over the government. Turkish central bank has increased its reserve about five times, which is exceeding 135 billion USD now. Turkey had a 23.5 billion USD debt to International Monetary Fund (IMF) and we have paid all of it and now Turkey has become a country which opens credit for IMF."
Full report at:
http://www.worldbulletin.net/?aType=haber&ArticleID=124045
-----------
Iran 'will not abandon Arak heavy water reactor' - nuclear chief
Iran's nuclear chief Ali Akbar Salehi has said Tehran will never abandon the Arak heavy water reactor, considering it a "red line" in talks with world powers, media reported Sunday.
"Your actions and words show you don't want us to have the Arak heavy water reactor which means you want to deprive us of our rights," Salehi was quoted as saying by the website of state broadcaster IRIB.
"But you should know that it is a red line which we will never cross, likewise enrichment" of uranium.
Arak is of concern because, in theory, it could provide the Islamic republic with plutonium -- an alternative to highly enriched uranium used for a nuclear bomb.
Full report at:
http://voiceofrussia.com/news/2013_12_01/Iran-will-not-abandon-Arak-heavy-water-reactor-5716/
-----------
India
Muzaffarnagar riots: International help sought to nail fake video sharers on Facebook
Pervez Iqbal Siddiqui & Ashish Tripathi,TNN | Dec 1, 2013
LUCKNOW: The UP government has requested the government of India to send a letters rogatory for judicial international assistance to investigate who uploaded a fake video clip related to killings in Kawal that allegedly played a major role in vitiating the atmosphere in Muzaffarnagar, resulting in communal riots which claimed 62 lives.
Issued in October by the chief judicial magistrate Muzaffarnagar as per the international norms, the letter was addressed to the office of international affairs, criminal justice division, department of justice, US. It was to be sent to the GOI to pursue it with the US government for seeking details from the owners of the Facebook accounts from which the fake video was uploaded. However, the matter remained pending for one-and-a-half months and now it has been forwarded to the central government.
Full report at:
http://timesofindia.indiatimes.com/india/Muzaffarnagar-riots-International-help-sought-to-nail-fake-video-sharers-on-Facebook/articleshow/26667527.cms
-----------
'Separate police needed in every State to stamp out terrorism'
Dec 01 2013
Terrorists work across States and they effectively use latest technologies, says Justice Balakrishnan
National Human Rights Commission Chairperson Justice K.G. Balakrishnan on Saturday called for a separate police cadre in every State to deal with terrorist attacks.
He was distributing the International Jurists Award-2013 and the National Law Day Award and speaking on 'international terrorism' here.
Justice Balakrishnan said terrorism and extremism "have been the newer forms of disruptive forces which have to be handled by the police." These terrorist forces worked across many States, with links outside India. They also effectively used the latest technologies. To curb terrorism, the police forces would have to create a new cadre trained in low-intensity warfare.
Full report at:
http://www.thehindu.com/news/national/separate-police-needed-in-every-state-to-stamp-out-terrorism/article5409393.ece
-----------
Indian and Pakistan scribes seek end to travel restrictions
Dec 01 2013
Karachi: Journalists from India and Pakistan have sought an end to communications and travel restrictions between the two neighbours, saying the "archaic" rule made comprehensive and truthful reporting impossible.
The demands were made in a joint declaration signed by the Mumbai Press Club (MPC) and Karachi Press Club (KPC) at the end of a week-long visit by a 14-member delegation of Indian journalists to Pakistan yesterday.
The delegation of Indian journalists arrived in Pakistan on November 23 under an exchange programme which also included visit to Islamabad, Lahore and Karachi.
The declaration said the severe travel restrictions imposed on journalists have made comprehensive and truthful reporting impossible, Daily Times reported today.
The journalists said the restrictions on distribution of print editions of publications imposed by both countries are "archaic and restrictive", especially since the Internet
editions were freely available throughout the globe.
Full report at:
http://www.indianexpress.com/news/indian-and-pakistan-scribes-seek-end-to-travel-restrictions/1201904/
-----------
URL: https://newageislam.com/islamic-world-news/republicans-northern-ireland-look-taliban/d/34673