New Age Islam News Bureau
27 Jan 2014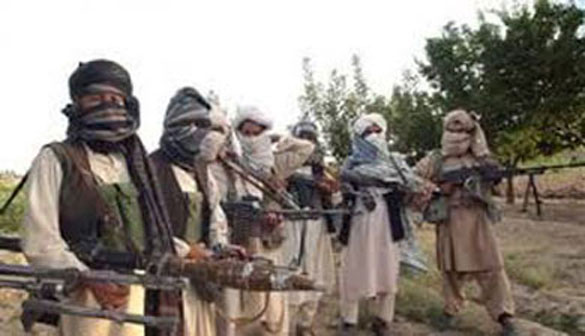 Photo: 16 Taliban militants killed, 6 others injured in Afghan operations
------------
Arab World
• Rebels Attack Daraa-Damascus Road, 120 Killed
• Attacks push Iraq death toll to 26: officials
• Syrian PM Calls for National Reconciliation against Takfirism
• ISIL Publically Beheads 2 Men with Sword in Syria's Raqqa
• Syrian peace talks to focus on transitional government
• Torture and hangings a trademark of Maliki's reign
• Dubai Park to feature 51 plants mentioned in Quran
• Syrian Army Makes Advances in Deir Ezzur, Destroys Militants' Arms Depot
• Army Targets Armed Rebels' Gatherings in Northwestern Syria
Africa
• Libya Mufti urges revolutionaries to eliminate insurgents
• Ghannouchi: New constitution makes Tunisia 'model' for Arabs
• New C. Africa PM says stopping atrocities is priority
• Weekend attacks in Somalia deal Shabaab a double blow
Pakistan
• Banned group Jaish-e-Muhammad holds rally in Muzaffarabad
• Killers of innocents neither humans nor Muslims: Imran
• Gunship helicopters pound militant hideouts in Waziristan
• We'll negotiate with Taliban even if we have to drone them into it: Nawaz Sharif
• IED attack kills policeman in Tank; injures four others
• Jamiat Ulema-i-Islam-Fazl to govt: stop use of 'force'
India
• Pakistan refuses entry to peace bus from India
• Only solution to Kashmir issue is making borders irrelevant: J&K CM
• India lifts visa restrictions on Maldivians
• Indians jailed in Pakistan becoming mentally ill: RTI
South Asia
• 16 Taliban militants killed, 6 others injured in Afghan operations
• Insider attack leaves six Afghan police dead in Herat province
• China seeks tougher rules on religion after Xinjiang violence
• BNP acting secretary alleges state role behind 'extra-judicial killings'
• Senior Taliban leader among 16 arrested in Kandahar
• Government coalition reveals Majlis election plan – Adhaalath excluded
Southeast Asia
• Indonesia, France Agree Visa-Less Policy
• 250 more cops from Ipoh to patrol Penang churches, mosques
• Ahmad Zahid calls for calm over Allah banners at Penang churches
North America
• Biden pledges support to Iraq in fight against al-Qaeda
• US strike 'targets al-Shabab chief' in Somalia
• Pakistan drone mission in jeopardy if US troops exit Afghanistan: NYT report
• US resumes nonlethal aid to Syrian opposition
Mideast
• Commander: Iranian Drones Track, Record Video of US Warships in Persian Gulf
• Iranian Revolutionary Guards threaten US after Kerry says military option is 'ready'
• Ya'alon: Palestinians see destruction of Jews as realistic possibility
• PM Erdoğan uses hologram to address İzmir party members for first time in Turkey
Europe
• The West needs a global strategy to deal with terrorism threat, says Tony Blair
• 'The Iranian-Saudi dialogue is necessary to find a solution for Syria and the entire Middle East'
• UK officials warn terror attacks 'very likely'
Compiled by New Age Islam News Bureau
URL: https://www.newageislam.com/islamic-world-news/new-age-islam-news-bureau/rebels-attack-daraa-damascus-road,-120-killed/d/35467
-----------
Arab World
Rebels Attack Daraa-Damascus Road, 120 Killed
January 27, 2014
Fierce fighting at a key road near the Syrian capital left more than 120 militants killed as the army beefs up its presence in the area to secure the capital.
According to Al-Alam reporter in Damascus, Mazen Salmo, Syrian army got engaged in fighting with hundreds of militants who tried to take control over Dar'aa-Damascus road, at the Southern side of the capital.
An army commander said the militants were well-equipped with armored vehicles and military artilleries, but their attack remained futile.
Security conditions are still at risk, Salmo said, because militant snipers are located in different areas along the road.
Most of the militant killed in the fighting wore signs of the Al-Qaeda-linked al-Nusra Front, which has been one of the main armed forces fighting at the side of the Syrian opposition during nearly three years of war.
The fighting goes on as representatives of the Syrian government and the deeply divided opposition are in Switzerland to talks over ways to end the crisis.
The conference, dubbed Geneva II, kicked off in the Swiss town of Montreux on January 22 and is underway with slow progress, as described by UN/Arab League envoy Ladkhar Brahimi.
The crisis in Syria started in March 2011, when pro-reform protests turned into a massive insurgency following intervention of western and regional states.
The unrest, which took in terrorist groups from across Europe, the Middle East and North Africa, has transpired as one of the bloodiest conflicts in recent history.
http://english.farsnews.com/newstext.aspx?nn=13921107000491
-----------
Attacks push Iraq death toll to 26: officials
Press Trust of India | Baghdad | January 27, 2014
Late night attacks in Sunni Arab areas north of Baghdad pushed the overall death toll from violence in Iraq a day earlier to 26, security and medical officials said on Monday.
The protracted surge in nationwide unrest, coupled with a deadly standoff in Anbar province between security forces and anti-government fighters, has left more than 850 people dead so far this month.
Diplomats and foreign leaders have urged Iraq's Shiite-led government to address long-term grievances in the disaffected Sunni community to undercut support for militants, but with elections due in April, Prime Minister Nuri-al-Maliki has taken a hard line.
Violence in Anbar, as well as Baghdad and several areas north of the capital left at least 26 people dead and dozens more wounded, officials said on today, updating previous tolls.
The deadliest of the violence struck in Abu Ghraib, a Sunni Arab town to the west of Baghdad, where eight people were killed in separate incidents – six soldiers were gunned down in a checkpoint attack, while a bombing on a busy road killed two people.
Gunmen in Baghdad killed four people in two different shootings, including a former Iraqi army general, while militants targeting local officials in Baquba and Mosul, two of the country's most violent cities, left three dead. Three car bombs in the ethnically-mixed city of Kirkuk killed four more people, and another car bomb in the town of Mishahda left three dead.
And in Fallujah, which has been out of government hands for several weeks, a mother and her three children were killed when a blast struck their home, a doctor said. It was unclear if heavy artiller of smaller rockets were responsible for the explosion.
The latest bloodshed pushed the overall death toll for the month above 850 – more than three times the toll for January 2013, according to an AFP tally.
It comes as security forces are locked in battles with militants, including those affiliated with the Al-Qaeda-linked Islamic State of Iraq and the Levant (ISIL), in Anbar, a mostly-Sunni desert region west of Baghdad that shares a border with Syria. ISIL has been involved in the fighting, and witnesses and tribal leaders in Fallujah say the group has tightened its grip on the city in recent days, but other militant groups have also battled security forces and their tribal allies.
The standoff has forced more than 140,000 people to flee their homes, the UN refugee agency said, describing this as the worst displacement in Iraq since the 2006-08 sectarian conflict.
http://indianexpress.com/article/world/world-others/attacks-push-iraq-death-toll-to-26-officials/
-----------
Syrian PM Calls for National Reconciliation Against Takfirism
January 27, 2014
Syrian Prime Minister Wael al-Halqi affirmed the importance of national reconciliation as a safe way and genuine exit selected by the Syrians to overcome the negative repercussions of the global war on the Syrian society.
Speaking in a meeting Chairman of Lattakia Secretariat Council for National Firms Hussam al-Din Khalasi on Sunday, the Syrian premier pointed to the important role of the civil society activities to mobilize energies and confront the wahhabi, takfiri criminal mentality and preserve the Syrian national identity, SANA reported.
He talked about the efforts exerted by the Ministerial committee tasked with implementing the political program to resolve the crisis in Syria and the committee's meetings with different spectrums of the Syrian society who had consensus that dialogue is the only way out of the crisis.
"The Syrian people have selected the political way and dialogue among them to draw the future of their country," al-Halqi said, adding that Geneva II conference has to lead for an international consensus on combating terrorism.
http://english.farsnews.com/newstext.aspx?nn=13921107000264
-----------
ISIL Publically Beheads 2 Men with Sword in Syria's Raqqa
January 27, 2014
TEHRAN (FNA)- Militants from Al-Qaeda's Islamic State of Iraq and the Levant (ISIL) beheaded two Syrian citizens with sword in their Raqqa base, as they continue executing and punishing people based on their own ruling system.
Syrians in Raqqa have been suffering from extremist crimes and strict rules imposed by ISIL militants who have been occupying the town for months, Al-Alam reported.
According to Syrian news website 'Kelna Souria (We are all Syria)', execution of two men was held publically in Raqqa as people, including children, were gathered to watch and learn.
The report added, last week two girls were also captured by ISIL female militants and lashed for not wearing Niqab, a piece of clothing used for covering the whole face, except the eyes.
According to locals, cited by the website, a young man was recently arrested by the ISIL because his wife was not wearing Niqab, and his whereabouts have been unknown since.
Al-Qaeda-linked groups found Raqqa, broken and torn following militants attacks, and it has been months since they made it their home and imposed hard-line laws on residents.
The ISIL first came into town on May 15, and swiftly executed men they accused of working for the government.
http://english.farsnews.com/newstext.aspx?nn=13921107000872
-----------
Syrian peace talks to focus on transitional government
Jan 27, 2014
The Syrian Government and Opposition on Monday began discussing the formation of a transitional government, in what moderators predict will be the most difficult stage of the first talks to end the three—year conflict.
The two sides are expected to negotiate a legal framework for the authority, to be comprised of members of President Bashar al—Assad's Government, the Opposition and independent figures.
"This commission will oversee the formation of a transitional government, greater separation between legislative, executive and judicial authorities and examine needed constitutional reforms to bring a new democratic age to Syria," Burhan Ghalioun, a delegate from the opposition told dpa in Geneva.
Full report at:
http://www.thehindu.com/news/syrian-peace-talks-to-focus-on-transitional-government/article5623105.ece
-----------
Torture and hangings a trademark of Maliki's reign
World Bulletin / News Desk
Jan 27, 2014
A little over two years since US troops pulled out of Iraq after supposedly 'liberating' it from the dictatorship of executed leader Saddam Hussein, the new so called democratic system under Prime Minister Nouri al-Maliki is not proving to be much different.
Accusing the Prime Minister of enforcing Shiite Muslim domination over the government, a number of tribes in the predominantly Sunni Muslim region of Anbar have revolted against Maliki's government. Maliki has blamed the revolt on armed Al-Qaeda linked rebels and has ordered his troops to pound the region.
However, it seems that anyone who opposes Maliki's new regime is automatically labeled as a 'terrorist' and runs the risk of being executed. Last year, around 1,200 men and women were on death row in Iraq after admitting to committing crimes, in many cases signing confessions under torture. Last week, 26 people were executed in Baghdad for committing acts of 'terrorism.'
Full report at:
http://www.worldbulletin.net/?aType=haber&ArticleID=127733
--------
Dubai park to feature 51 plants mentioned in Quran
Staff Reporter / 27 January 2014
The General Projects Department commenced the third stage of the unique Holy Quran Park at an estimated cost of Dh26 million.
About 51 of the 54 types of plants mentioned in the Holy Quran will be featured at Dubai's Quran Park when its work gets completed by September 2015, the Dubai Municipality (DM) said on Sunday.
The Director-General of the DM, Hussain Nasser Lootah, said in a press statement that the General Projects Department commenced the third stage of the unique Holy Quran Park. The project's cost is estimated at Dh26 million. "Holy Quran Park is one of the prestigious projects of the civic body. Not only the UAE, but the entire tourist world is waiting to visit the park."
Full report at:
http://www.khaleejtimes.com/kt-article-display-1.asp?xfile=data/nationgeneral/2014/January/nationgeneral_January198.xml&section=nationgeneral
-----------
Syrian Army Makes Advances in Deir Ezzur, Destroys Militants' Arms Depot
January 27, 2014
TEHRAN (FNA)- The Syrian Army made major advances in Deir Ezzur in Eastern Syria and destroyed a tunnel used by the militants in the area.
The army units made advances in Al-Haviqeh district in Western Deir Ezzur city and destroyed several gathering centers of the militants in Al-Amal, Al-Sanaeh and Al-Sheikh Yassin in the same region.
The Syrian army also destroyed a tunnel used for the smuggling of weapons and ammunition by the militants in Al-Jobeileh town in the same area.
The Syrian army also destroyed an arms depot used by the terrorists in Al-Roshdiyeh town in Deir Ezzur.
Full report at:
http://english.farsnews.com/newstext.aspx?nn=13921107000690
-----------
Army Targets Armed Rebels' Gatherings in Northwestern Syria
January 27, 2014
TEHRAN (FNA)- The Syrian army targeted militants' positions near a strategic military airport in Idlib countryside in Northwestern Syria.
The army units hit several gathering centers of the armed rebels in Masaken Al-Mohateh near Abu Zohour Military Airport in Idlib countryside in the last 24 hours.
The army killed tens of militants and injured dozens more in heavy clashes around Abu Zohour Airport.
Also in the past 24 hours, the Syrian army thwarted militants' attacks on a strategic military center in Idlib countryside.
The army units pushed back the terrorists from Basida town in the outskirts of Ma'areh Al-Nauman in Idlib countryside and prevented them from attacking a nearby military center.
Scores of militants have been killed and many more injured in the army's attack in the area.
Meantime, twelve citizens were injured by mortar shells fired by the militants that fell on residential areas in Jaramana in Damascus countryside.
Full report at:
http://english.farsnews.com/newstext.aspx?nn=13921107000382
-----------
Africa
Libya Mufti urges revolutionaries to eliminate insurgents
January 27, 2014
TRIPOLI – Libya's Grand Mufti Sheikh Sadik Al-Ghariani had ordered revolutionaries to "eliminate" alleged criminals resisting arrest in the Warshefana area and pro-Qaddafi forces in Sebha.
Speaking by phone in TV yesterday, he said that the criminals and insurgents "threaten the social cohesion, peace and security in our Muslim country, Libya". In the absence of effective state power, the revolutionaries were duty bound to attack them and destroy them, he ruled. Anyone who did not or did so half-heartedly was deviating from the faith, he declared. Anyone who protected or sheltered the criminals should also be considered one of them, he added.
"These gangs and criminals have gone too far in their banditry, behaviour and crimes of robbery," he ruled. "They have now became a threat to Muslims all over our country."
Given "the important role of Dar Al-Ifta in clarifying the Quranic opinion in this matter", he declared that "revolutionaries must besiege these criminals and eliminate them so as to prevent injustice, immorality and corruption prevailing in the land of Libya and in order that our revolution is not in vain in the face of the acts of these gangs and outlaws, which are contrary to the teachings of Islam".
Full report at:
http://www.saudigazette.com.sa/index.cfm?method=home.regcon&contentid=20140127193798
-----------
Ghannouchi: New constitution makes Tunisia 'model' for Arabs
World Bulletin / News Desk
Jan 27, 2014
The leader of Tunisia's ruling Ennahda Islamist party has asserted that the endorsement of the country's constitution makes Tunisia a "role model" in the Arab region.
"The endorsement of a consensual, democratic constitution signals the advancement of the Tunisian revolution and will definitely have a good impact on other Arab Spring countries," Rachid al-Ghannouchi told Anadolu Agency.
The 217-member National Constituent Assembly (NCA) approved the country's new constitution - the first since the ouster of autocratic president Zine el-Abidine Ben Ali three years ago – late Sunday.
As many as 200 lawmakers voted in favor of the new charter, while 12 voted against. Four legislators abstained. The remaining NCA member had died earlier this week.
Full report at:
http://www.worldbulletin.net/?aType=haber&ArticleID=127731
---------
New C. Africa PM says stopping atrocities is priority
Jan 27, 2014
BANGUI, Central African Republic — The Central African Republic's new prime minister said Sunday his priority will be stopping the massacres and other atrocities that have shaken the country for months. Speaking the day after he was named premier by interim president Catherine Samba Panza – herself only in office since Thursday – former banking official Andre Nzapayeke said ending the violence between Christians and Muslims was the key to restoring security and a functioning state. "I'm going to be speaking with the different groups so that we immediately stop certain... atrocities being carried out in this country. We have to put a stop to all that quickly," Nzapayeke said in an interview with French radio station RFI. He said he planned to "put a team in place that's going to deal with the question of national reconciliation". "We have to tackle that quickly, it will make the security question easier," said Nzapayeke, whose surname means "God is present" in the Sango language.
http://www.saudigazette.com.sa/index.cfm?method=home.regcon&contentid=20140127193809
-----------
Weekend attacks in Somalia deal Shabaab a double blow
January 27, 2014
A US missile strike today reportedly killed Sahal Iskudhuq, a senior Shabaab commander who served as a high-ranking member of the Amniyat, Shabaab's intelligence unit. The strike took place after security forces raided Shabaab camps in the northern, semiautonomous region of Puntland.
A pro-Shabaab radio station in Barawe confirmed that an airstrike took place in the village of Hawai in Lower Shabelle, RBC Radio reported. Iskudhuq is said to have been killed in the missile attack. Shabaab has not confirmed his death.
US officials speaking on condition of anonymity told the Associated Press that they had carried out a strike against a Shabaab leader today, but would not identify the target as US intelligence was still "assessing the effectiveness of the strike."
Full report at:
http://www.longwarjournal.org/archives/2014/01/weekend_attacks_in_s.php#ixzz2rXopY2yv
-----------
Pakistan
Banned group Jaish-e-Muhammad holds rally in Muzaffarabad
2014-01-27
MUZAFFARABAD: Thousands of people attended a rally organised here on Sunday by an outlawed militant group, the Jaish-e-Muhammad (JeM).
Apparently held as launching ceremony for a book authored by Kashmiri activist Mohammad Afzal Guru, the rally was described by some analysts as a show of strength by the group headed by Maulana Masood Azhar and blamed by India for the 2001 attack on its parliament.
Mr Guru — a resident of India-held Kashmir — was convicted for the 2001 attack and sentenced to death by a special Indian court in 2002. He was executed on Feb 9 last year.
The rally coincided with India's Republic Day, which is observed as 'black day' on both sides of the Line of Control.
Full report at:
http://www.dawn.com/news/1083011/banned-group-holds-rally-in-muzaffarabad
-----------
Killers of innocents neither humans nor Muslims: Imran
January 27, 2014
PESAHWAR: Chairman Pakistan Tehreek-e-Insaf (PTI), Imran Khan strongly condemning the blast in Hangu on Sunday said, those who spill the blood of innocents are neither humans nor Muslims.
"We equally share the grief of the bereaved members of the family," Imran Khan said in a message issued here.
He directed the concerned authorities to ensure provision of best medical facilities to the injured children.
Full report at:
http://www.thenews.com.pk/article-135566-Killers-of-innocents-neither-humans-nor-Muslims:-Imran
-----------
Gunship helicopters pound militant hideouts in Waziristan
ZAHIR SHAH SHERAZI
2014-01-27
PESHAWAR: At least two persons were killed in a blitz carried out by Pakistan's military in Mirali area of North Waziristan tribal region whereas three men, reportedly associated with the Awami National Party (ANP), were gunned down in Badhbher area of Peshawar.
Military gunship helicopters shelled suspected militant hideouts in several areas of Mirali in North Waziristan region, killing two persons and wounding several others.
The identities of the victims and the number of casualties could not be independently verified as the access of media is restricted in the region.
Full report at:
http://www.dawn.com/news/1083057/gunship-helicopters-pound-militant-hideouts-in-waziristan
-----------
We'll negotiate with Taliban even if we have to drone them into it: Nawaz Sharif
January 27, 2014
Lahore – Prime Minister Nawaz Sharif has vowed to "negotiate with the Taliban, no matter what it takes" Khabaristan Today has learnt. The statement comes following Pakistan Army's operation in FATA after the Taliban had been naughty enough to have a ball in their neighbourhood.
"My party, Pakistan Muslim League Nawaz (PML-N) like the Pakistan Tehrik-e-Insaf (PTI) is sort of like a dance party for the Taliban to come and have a blast. And it's so good to see them partying explosively all over Pakistan," the PM said while talking to Khabaristan Today. "Now with this Army operation against the Taliban, things have changed," he added.
He further told Khabaristan Today that negotiating with the Taliban was his number one priority, and he was doing his best to make sure that the negotiations did go ahead. "The 'N' in PML-N stands for 'Negotiate' now, and we will live up to our name. But if the Army targets and kills the Taliban, who will we negotiate with?" Nawaz asked.
Full report at:
http://www.pakistantoday.com.pk/2014/01/well-negotiate-with-taliban-even-if-we-have-to-drone-them-into-it-nawaz/
-----------
IED attack kills policeman in Tank; injures four others
2014-01-27
TANK: A policeman was killed and four others injured Monday when an explosion targeted a police vehicle in the Gomal area of Tank district, officials confirmed.
Tank Police Control said the police mobile van was targeted with a remote controlled IED and the vehicle was badly damaged.
SHO Gomal police station Jameel Khan was killed by the explosion, officials said. Police said the injured policemen were Shafiullah, Asmatullah, Irfan, and driver Alauddin.
Unknown militants had attacked the house of Senator Saleh Shah Qureshi of the Jamit Ulema-i-Islam Fazl (JUI-F) in Gomal area on Sunday but there was no loss of life.
In a separate incident on Monday, the bodies of three men were found in Badhbher area on the outskirts of Peshawar, the capital of Khyber Pakhtunkhwa province.
Full report at:
http://www.dawn.com/news/1083062/ied-attack-kills-policeman-in-tank-injures-four-others
-----------
Jamiat Ulema-i-Islam-Fazl to govt: stop use of 'force'
2014-01-27
PESHAWAR: Jamiat Ulema-i-Islam-Fazl (JUI-F) chief Maulana Fazlur Rehman has called upon the government to stop using force against militants and hold negotiations for restoring peace in the country.
Addressing a large public meeting in Hashtnagri on the G.T. Road on Sunday, the Maulana said his party set up a Fata jirga which could play an effective role if all other efforts for peace in Khyber Pakhtunkhwa and the tribal region failed.
"The people hiding in forests should be convinced to lay down arms and accept the writ of law," he said, adding that the peace process should be given a chance to end the bloodshed on a permanent basis.
Expressing reservations over the proposed military operations, Maulana Fazl said the use of force was not a solution to the problem. The prevailing situation could be controlled only through a national security policy.
Full report at:
http://www.dawn.com/news/1083018/fazl-to-govt-stop-use-of-force
-----------
India
Pakistan refuses entry to peace bus from India
January 27, 2014
Authorities in Pakistan-occupied Kashmir on Monday refused to allow a bus from India to enter, thereby continuing the deadlock over the cross-LoC trade and the peace bus service in Jammu and Kashmir, officials said.
Officials in Poonch district said when the Poonch-Rawlakote bus carrying 17 passengers reached the Chakan-Da-Bagh crossing point on Monday, Pakistani officials did not open the gate to allow the bus to enter their side.
"We had to finally cancel the service. The bus was carrying 17 passengers, 14 of whom were returning home to Pakistan, while three were going to visit relatives there from our side," an official said.
Full report at:
http://www.thehindu.com/news/national/other-states/pakistan-refuses-entry-to-peace-bus-from-india/article5623523.ece
----------
Only solution to Kashmir issue is making borders irrelevant: J&K CM
January 27, 2014
The only solution to the Kashmir issue is to create a situation where the "lines, while in existence," between India and Pakistan become "irrelevant", Jammu and Kashmir Chief Minister Omar Abdullah has said.
In a two-page interview published in the Daily Times on Sunday, he said if former military ruler Pervez Musharraf had not got into a "scrap" with Chief Justice Iftikhar Chaudhry in 2007, there was "every possibility" the countries would have moved forward on the dispute.
"…if you were to create a situation where in the lines while in existence but irrelevant, I think that is the only situation. Wherein if you start from Kashmir and then you widen it, we have this grand vision of a South Asian Free Trade Area which essentially would mirror what you have in the EU," Omar said. "But I believe that is the only way forward. The moment we get into territorial give-and-take we will get nowhere. We have not so far. The problem of Jammu and Kashmir has plagued our relations since 1947, and it will continue to plague our relations," he said.
Full report at:
http://indianexpress.com/article/india/india-others/only-solution-to-kashmir-issue-is-making-borders-irrelevant-omar/
-----------
India lifts visa restrictions on Maldivians
Jan 27, 2014
India has lifted the visa restrictions on Maldivians, offering free 90-day on-arrival visa to Maldivian nationals travelling to the neighbouring country for medical treatment, the Indian high commission in Maldives announced Sunday.
Speaking at a ceremony to mark India's Republic Day, the Indian high commissioner to the Maldives Rajeev Shahare said the offer was made following negotiations during President Abdulla Yameen's recent visit to India. The restriction on 60-days' gap between two visits was also lifted, he added.
"This is a very very privileged aspect of visa, we have not granted to any other country. Other nationals are required to have a cooling-off period of two months. Maldivians will not have, because this is a very privileged, special relationship that we have between India and Maldives," he said.
Full report at:
http://www.haveeru.com.mv/news/53424
-----------
Indians jailed in Pakistan becoming mentally ill: RTI
Priyangi Agarwal,TNN | Jan 27, 2014
BAREILLY: Indian prisoners who have already served their terms in Pakistani jails are living a life of torture and brutality leading to mental illness. This is because the Indian government has failed to confirm their nationality in time, according to an RTI query.
At present, 224 prisoners, believed to be Indian, are lodged in Pakistani jails. They are believed to be involved primarily in civil cases. However, authorities there have acknowledged only 55 prisoners as on December 31 last year. Out of these 55, six prisoners have already completed their prison term but are compelled to stay in jails because they are awaiting a confirmation of their nationality.
Full report at:
http://timesofindia.indiatimes.com/india/Indians-jailed-in-Pakistan-becoming-mentally-ill-RTI/articleshow/29432778.cms
-----------
South Asia
16 Taliban militants killed, 6 others injured in Afghan operations
Jan 27 2014
At least 16 Taliban militants were killed and 6 others were injured during coordinated military operations by Afghan national security forces.
The interior ministry of Afghanistan following a statement, said the militants were killed or injured during joint military operations conducted by Afghan police, Afghan army and Afghan intelligence – National Directorate of Security (NDS) operatives.
The statement further added that the operations were conducted in Nangarhar, Kunduz, Kandahar, Zabul, Uruzgan, Paktika, Badghis, Helmand and Nimroz provinces of the country during the past 24 hours.
Interior ministry confirmed that 16 Taliban militants were killed, 6 militants were injured and 6 others were arrested by Afghan security forces.
Afghan security forces also discovered and seized weapons, ammunition and explosives during the operations.
The interior ministry in its statement also added that Afghan police forces discovered and seized 11 improvised explosive device (IED) from Kunar, Laghman, Jawzjan, Kandahar, Khost, Paktika, Fraha and Helmand provinces.
Full report at:
http://www.khaama.com/16-taliban-militants-killed-6-others-injured-in-afghan-operations-3353
-----------
Insider attack leaves six Afghan police dead in Herat province
Jan 27 2014
A member of the Afghan police opened fire on his fellow policemen and shot dead six of them in western Herat province of Afghanistan.
According to local government officials, the incident took place Monday morning in a police check post in Kushki Kohna district of Herat province.
A local security official speaking on the condition of anonymity confirmed the report and said the assailant militant managed to flee the area after the attack.
The official further added that the police officer also took the weapons with him.
It is yet not clear if the assailant soldier had any connections with the militant groups, the official said, adding that Afghan security forces have launched an investigation in this regard.
Full report at:
http://www.khaama.com/insider-attack-leaves-five-afghan-police-dead-in-herat-province-3355
-----------
China seeks tougher rules on religion after Xinjiang violence
2014-01-27
BEIJING: A senior Chinese official called for stricter management of religious activities, state media said on Monday, following explosions in China's western region of Xinjiang which authorities say were masterminded by a religious extremist.
Police shot dead six people and six more died when explosives they were carrying detonated in Xinhe county,according to weekend media reports.
Blasts struck a beauty salon and a vegetable market.
Yu Zhengsheng, a member of the Communist Party's seven-man Politburo Standing Committee, called for action to ensure that religious practice did not spill over into illegal acts.
Full report at:
http://www.dawn.com/news/1083060/china-seeks-tougher-rules-on-religion-after-xinjiang-violence
-----------
BNP acting secretary alleges state role behind 'extra-judicial killings'
January 27, 2014
BNP acting secretary general Mirza Fakhr ul Islam Alamgir today blamed the state machinery for having a role in what he termed "continuing extra-judicial killings of opposition activists".
"A civilised or democratic society can't accept extra-judicial killings," Fakhr ul said while addressing a press briefing at BNP central office in Nayapaltan of the capital.
Referring to today's "gunfight" between Jatiyatabadi Chhatra Dal activists and members of joint forces in Satkhira, which left an Upazila-level leader of the student body of BNP killed, Fakhrul said no one is safe in the country.
Full report at:
http://www.thedailystar.net/fakhrul-alleges-state-role-behind-extra-judicial-killings-8691
-----------
Senior Taliban leader among 16 arrested in Kandahar
Jan 27 2014
A senior Taliban leader was arrested along with his 15 fighters during a military operation conducted by Afghan intelligence operatives in southern Kandahar province of Afghanistan.
The Afghan intelligence – National Directorate of Security (NDS) following a statement, said the group was involved in organizing terrorist and suicide attacks in Kandahar province of Afghanistan.
The statement further added that the senior Taliban leader, Dad Mohammad was also involved plotting assassination and other destructive activities in this province.
According to NDS officials, Afghan intelligence – NDS operatives also seized 1 RPG, 2 heavy machine guns, 5 AK-47 rifles and 5 pistols from the arrested insurgents.
Full report at:
http://www.khaama.com/senior-taliban-leader-among-16-arrested-in-kandahar-3356
-----------
Government coalition reveals Majlis election plan – Adhaalath excluded
By Mariyath Mohamed | January 27th, 2014
The government's coalition announced on Sunday that it had finished dividing seats for the upcoming parliamentary elections between the Progressive Party of Maldives (PPM), the Maldives Development Alliance (MDA), and the Jumhooree Party (JP).
According to the coalition, the PPM will be contesting in 49 areas, the JP in 28, and the MDA in 8.
PPM Deputy Leader Abdul Raheem stated that the division had gone according to the initial agreements made within the coalition during the presidential election.
He acknowledged that the parties had failed to get some of the seats that they requested, but affirmed that all seats had been allocated after much deliberation between party leaders.
He stated that special attention had been given to parties with incumbent parliamentarians in order that they could hold on to those constituencies.
Full report at:
http://minivannews.com/politics/government-coalition-reveals-majlis-election-plan-adhaalath-excluded-76200
----------
Southeast Asia
Indonesia, France Agree Visa-Less Policy
January 27, 2014
Indonesia and France have agreed on a visa-free policy for diplomatic and official passport holders to boost the two countries' strategic cooperation.
During a meeting in Paris on Saturday, Indonesian Foreign Minister Marty Natalegawa and his French counterpart, Laurent Fabius, signed an agreement that would free diplomatic and official passport holders from applying for visas for short-term visits to the other country.
The agreement is expected to boost cooperation between government institutions and parliaments of each country.
Full report at:
http://www.thejakartaglobe.com/news/indonesia-france-agree-visa-less-policy/
-----------
250 more cops from Ipoh to patrol Penang churches, mosques
January 27, 2014
An extra 250 policemen from Ipoh will now join increased patrols at churches and mosques in Penang after this morning's Molotov cocktail attack at the Church of the Assumption in George Town.
The Catholic church was attacked after a controversial banner with the words "Allah" was found outside it before Sunday Mass, police had said. Only one exploded after the other fell on the grass.
Police are looking for two men who were believed to be behind this morning's attack.
Chief Minister Lim Guan Eng said the additional police personnel will arrive from Ipoh as soon as possible, and the state will also determine the locations to install more closed-circuit televisions (CCTVs) to boost surveillance.
Full report at:
http://www.themalaysianinsider.com/malaysia/article/250-more-cops-from-ipoh-to-patrol-penang-churches-mosques
-----------
Ahmad Zahid calls for calm over Allah banners at Penang churches
January 27, 2014
Home Minister Ahmad Zahid today called for calm from all parties over the banners put up in Penang on Sunday which depicted Jesus Christ as the son of "Allah".
"I hope that leaders of NGOs (non-governmental organisations), be it Muslim or Christian, will remain calm. Don't make this out to be such a big issue that it ends up becoming a real problem.
"I urge any individuals, or associations or groups not to carry out such provocation. What is important is to create religious harmony," he told reporters after the ministry's monthly gathering.
Two Molotov cocktails were thrown into the compound of The Church of the Assumption in Lebuh Farquhar in Penang about 1.30am today.
Penang police chief SDCP Datuk Abdul Rahim said only one exploded as the other one landed on the grass.
Full report at:
http://www.themalaysianinsider.com/malaysia/article/ahmad-zahid-calls-for-calm-over-allah-banners-at-penang-churches
-----------
North America
Biden pledges support to Iraq in fight against al-Qaeda
Jan 27, 2014
Thee United States continues to support Iraq in its fight against al-Qaeda—linked militants, Vice-President Joe Biden has said.
The White House said Biden spoke by telephone on Sunday with Iraqi Prime Minister Nouri al—Maliki.
Bombings
Car bombings and shootings killed 13 people across Iraq on Sunday, and clashes between security forces and al-Qaeda—linked militants continued in the contested western province of Anbar. Iraq's al—Qaeda branch, known as the Islamic State of Iraq and the Levant, has taken over parts of Anbar Province's capital Ramadi and controls the center of the nearby city of Fallujah.
Full report at:
http://www.thehindu.com/news/international/world/biden-pledges-support-to-iraq-in-fight-against-alqaeda/article5622605.ece
-----------
US strike 'targets al-Shabab chief' in Somalia
Jan 27, 2014
The US military has carried out a missile strike in Somalia against a suspected militant leader with ties to al-Qaeda and al-Shabab.
Local residents told the BBC that an al-Shabab commander and four others were killed but US officials say this has not been confirmed.
The strike was aimed at a vehicle in a remote area of southern Somalia, near the coastal town of Barawe.
Al-Shabab is the main al-Qaeda-linked group in East Africa.
The Pentagon says the target was a senior leader in the two organisations.
'Another blow'
Local residents told BBC Somalia correspondent Mohamed Mwalimu that al-Shabab commander Sahal Iskudhuq and the others had been killed as they were travelling in a convoy which was hit by a missile.
Full report at:
http://www.bbc.co.uk/news/world-africa-25908343
---------
Pakistan drone mission in jeopardy if US troops exit Afghanistan: NYT report
January 27, 2014
WASHINGTON: American intelligence agencies could lose their air bases used for drone strikes in Pakistan and for responding to a nuclear crisis in the region if they withdraw all troops from Afghanistan, The New York Times (NYT) reported.
If President Barack Obama were to withdraw all American troops from Afghanistan by the end of the year, the CIA would have to close down its drone bases in the country because it could no longer be protected, the NYT report quoted US administration officials as saying.
Such a withdrawal would mean US forces would not be able to respond to a crisis in the region "such as missing nuclear material or weapons in Pakistan and India".
"You hear about the president's decision of the 'zero option' [no American troops would remain in Afghanistan] in the context of the future of Afghanistan, but this is really more about Pakistan," one former senior intelligence official told NYT.
Full report at:
http://tribune.com.pk/story/663953/pakistan-drone-mission-in-jeopardy-if-us-troops-exit-afghanistan-nyt-report/
-----------
US resumes nonlethal aid to Syrian opposition
Jan 27, 2014
US officials say the United States has restarted deliveries of nonlethal aid to the Syrian opposition a month after al-Qaida-linked militants seized warehouses and prompted a sudden cutoff of Western supplies to the rebels.
Officials say equipment such as communications gear and laptops are being funneled for now to non-armed opposition groups.
They say the decision was made after goods seized in December by Islamic militants were returned to the Free Syrian Army's Supreme Military Council.
They say security has been improved to ensure future deliveries reach only intended targets.
Officials demanded anonymity because they weren't authorized to speak publicly on the matter.
Full report at:
http://english.ahram.org.eg/NewsContent/2/8/92700/World/Region/US-resumes-nonlethal-aid-to-Syrian-opposition.aspx
-----------
Mideast
Commander: Iranian Drones Track, Record Video of US Warships in Persian Gulf
January 27, 2014
TEHRAN (FNA)- Lieutenant Commander of the Iranian Navy for Operations Admiral Siyavash Jarreh reiterated the country's naval power in the Persian Gulf, and said the Navy's drones have tracked, photographed and recorded videos of US warships in the waterway several times.
"Our drones have repeatedly shown up atop the US warships, taken photos, recorded videos and identified them even without the Americans' knowledge, and their videos are available now," Jarreh told FNA on Monday.
Elsewhere, he referred to the mounting of special torpedoes on the Navy's helicopters, and said, "The torpedoes fired from the helicopters are the same as those fired from the surface units; such torpedoes can be fired from fighter jets and the main mission of the Navy's P3F jets is fighting enemy submarines."
Full report at:
http://english.farsnews.com/newstext.aspx?nn=13921107000534
----------
Iranian Revolutionary Guards threaten US after Kerry says military option is 'ready'
Jan 27, 2014
The head of Iran's Revolutionary Guard Corps, Maj.- Gen. Muhammad Ali Jafari, threatened the US with a strong military response after American Secretary of State John Kerry said a military option to counter the country's nuclear drive was "ready."
"You could never understand the extent of the invasive capacity of the Islamic Republic of Iran," Jafari said Saturday according to Iran's Fars News Agency.
"Mr. Kerry must know that direct battle with the US is the biggest dream of pious and revolutionary people across the world. Your threats offer our revolutionary people the best opportunity," he said.
Full report at:
http://www.jpost.com/International/Iranian-Revolutionary-Guards-threaten-US-after-Kerry-says-military-option-is-ready-339450
----------
Ya'alon: Palestinians see destruction of Jews as realistic possibility
Jan 27, 2014
Israel will no longer tolerate Palestinian incitement and attempts to isolate it in international institutions, Defense Minister Moshe Ya'alon said on Monday.
Speaking at an event to mark International Holocaust Remembrance Day, the defense minister lashed out at the Palestinian Authority for claiming to seek peace on one hand yet encouraging "efforts to boycott Israel."
"In the Palestinian Authority, whose leadership presents itself as one that is striving to reach an agreement with us, the brutal, insufferable incitement against the State of Israel and the Jewish people continues," Ya'alon said.
Full report at:
http://www.jpost.com/Diplomacy-and-Politics/Yaalon-Palestinians-see-destruction-of-Jews-as-realistic-possibility-339484
----------
PM Erdoğan uses hologram to address İzmir party members for first time in Turkey
Jan 27, 2014
The ruling Justice and Development Party (AKP) has introduced the latest state-of-the-art innovation to Turkish politics, resorting to a tool usually found only in science-fiction books: The hologram.
3D holographic beams reflected Prime Minister Recep Tayyip Erdoğan's image as he addressed a party meeting in İzmir on Jan. 26.
"We are going to elections in the shadow of attacks prepared by treasonous networks. I urge all my mayoral candidates to not waste any of their time," a holographic Erdoğan told the meeting via his 3D avatar.
Full report at:
http://www.hurriyetdailynews.com/pm-erdogan-uses-hologram-to-address-izmir-party-members-for-first-time-in-turkey.aspx?pageID=238&nID=61610&NewsCatID=338
----------
Europe
The West needs a global strategy to deal with terrorism threat, says Tony Blair
January 27, 2014
The former Prime Minister claimed that conflict in the 21st century will no longer be competing ideologies, but rather differences in religion.
Writing in the Observer, Mr Blair said that while security measures, including military action, should be considered to tackle conflict, they should be employed alongside education about religious tolerance.
He said that recent terror attacks and violence, including those in Syria, Libya and Iraq as well as Nigeria, Russia, and Asia, should not be viewed as separate acts of killing and a global strategy was required to deal with such problems.
He said: "The fact is that, though of course there are individual grievances or reasons for the violence in each country, there is one thing self-evidently in common: the acts of terrorism are perpetrated by people motivated by an abuse of religion.
Full report at:
http://www.express.co.uk/news/world/456155/The-West-needs-a-global-strategy-to-deal-with-terrorism-threat-says-Tony-Blair
----------
'The Iranian-Saudi dialogue is necessary to find a solution for Syria and the entire Middle East'
Jan 27, 2014
Without Iranian and Saudi participation in talks on Syria, we will continue with small agreements which probably will be difficult to implement on the ground, Paolo Raffone, Middle East expert, told RT.
RT: This agreement in Geneva looks like a breakthrough, but do the opposition delegates have the authority to make sure civilians are given safe passage by the rebels?
Paolo Raffone: That's a very good question because as we know the opposition in Syria is fragmented and it is not at all sure that those who have convened in Geneva for these talks [will] be able to transform decisions into action on the ground. It is clear that the situation in Geneva has been a step forward in the sense that the conference didn't collapsed. On the other hand, almost all experts agree that to find a durable and sustainable solution in Syria it is necessary to start dialogue with other two parties, which are Iran and Saudi Arabia, which are in fact both influencing the fate of Iran.
Full report at:
http://rt.com/op-edge/syria-talks-iran-saudi-required-239/
-----------
UK officials warn terror attacks 'very likely'
Jan 27, 2014
Whitehall officials are warning that more terrorist attacks in Russia are "very likely to occur" before or during the Winter Olympics in Sochi.
Eighty-eight countries will compete in the Games which begin next week.
A threat assessment seen by the BBC names a Caucasus group, Imarat Kavkaz (IK), as posing the main danger - saying it has repeatedly expressed a desire to target them.
A twin bomb attack on the city of Volgograd in December killed 34 people.
It was claimed by a militant Islamist group, based in Dagestan.
The assessment points out that in July 2013 the IK's fugitive leader, Emir Doku Umarov, called on his followers to do what they can to disrupt the Games.
Full report at:
http://www.bbc.co.uk/news/uk-25907140
----------
URL: https://www.newageislam.com/islamic-world-news/new-age-islam-news-bureau/rebels-attack-daraa-damascus-road,-120-killed/d/35467